Learn Photography in Vernon, BC with these exciting Photography Lessons for May 2015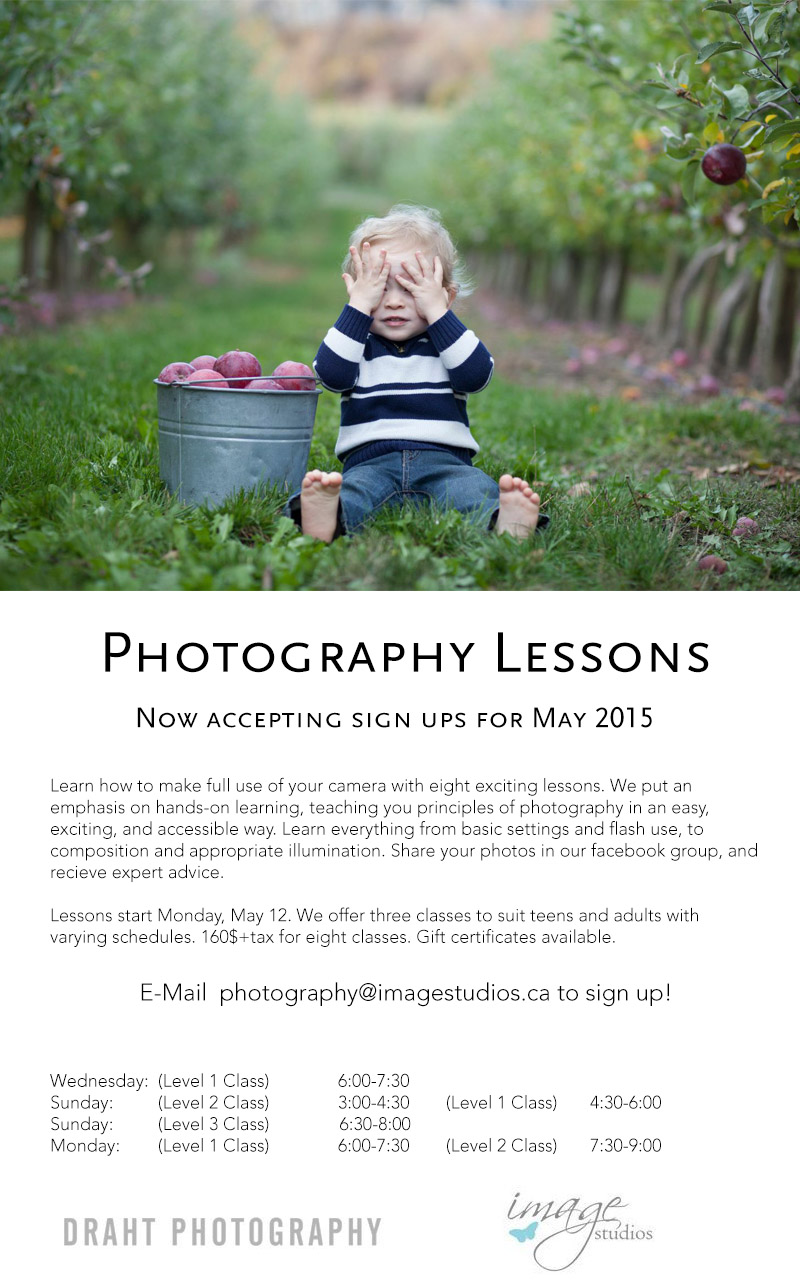 Vernon Photography Lessons
Don't forget, we're gearing up for our photography workshops in May! This class is for the photographer who can't turn on their camera, all the way to the photographer trying to invoke a bit of extra depth in her photographs. We talk about operation, equipment, accessories, natural and artificial light, posing children and adults. Taught by myself and Image Studios, it's not a class you'd want to miss!
We've got eight photography lessons, plus a bonus lessons where we learn how to put it all together. We talk about focus recompose, the four laws of depth, 7 steps to a perfect portrait, natural vs artificial light, how and when to use your flash, black and white and when to use it, the correct way to watermark a photo, benefits of raw, long exposures, time lapse photography, how to correctly pose both babies and children, silhouettes, manual mode on your camera, bulb mode and how it can make your photos more vibrant, trick photography, uses of an intervalometer, a diffuser and when to use it on your flash, bounce light, reflected light, and a ton more.
In our last session, we had almost sixty happy students spanning six classes. We do our best to limit the class count to ten students per two teachers. Since there's quite a bit of hands on learning, we must keep the count low in order to be able to have a lot of one on one time with our students.
You can even get access to our facebook groups, where you will post your weekly homework in an open, encouraging environment. Every week we have a new assignment for you to complete. The next week builds upon the previous week, and so you are always using the new skills you have acquired.
Send us a message today to sign up for may!