Sovereign Lake has always been one of my favourite places to shoot, ever since I first discovered it. Plenty of skiers, perfect snow, and friendly staff make every winter session I shoot here perfect. Being partially up the mountain, close to silver star, means it's a little cooler. When it's rainy down here, it's snowy up there.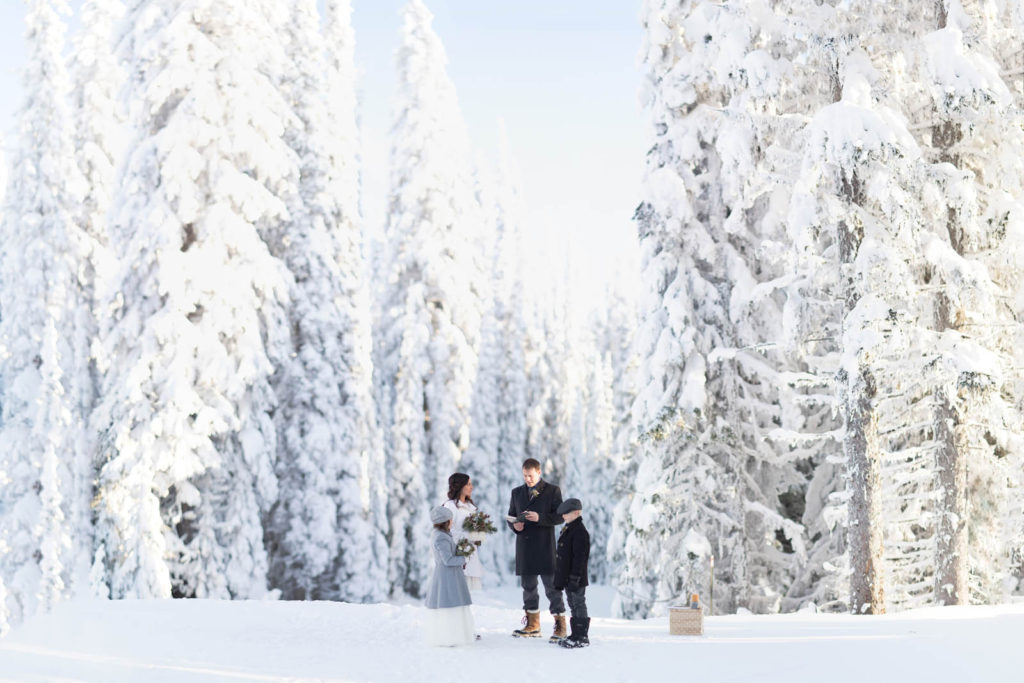 Fun fact: to get that depth, I took 30 photos at different places, and then stitched them together afterwards. The result is this 200 megapixel image. There's few things I enjoy as much as blatant overkill.
As you can tell, these two are exchanging vows. Keep those vows fresh in your mind! I love how the kids were involved.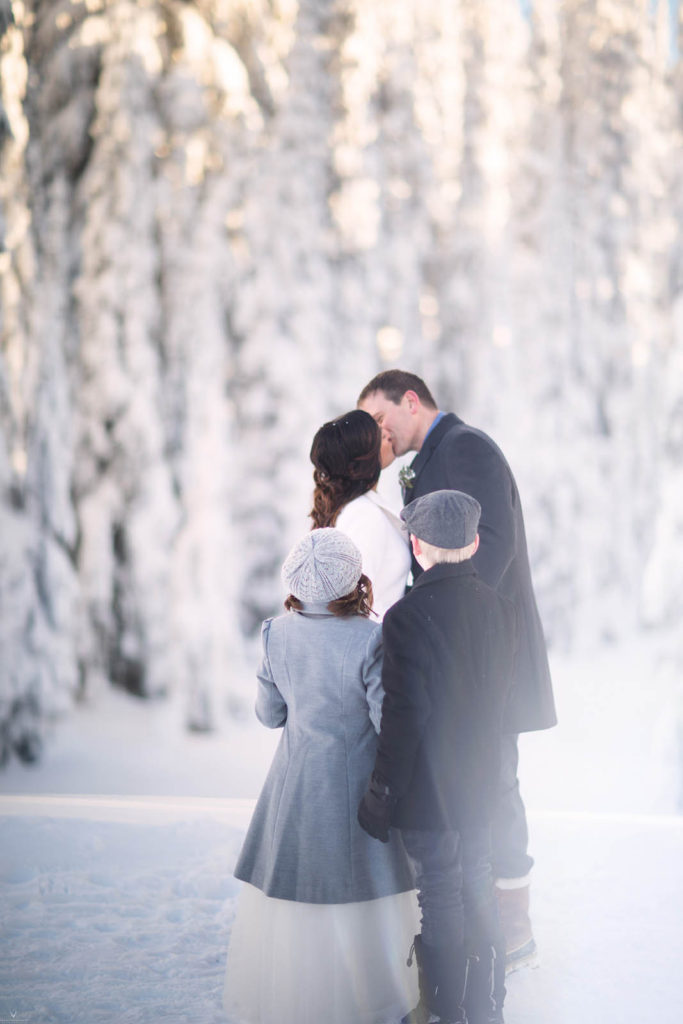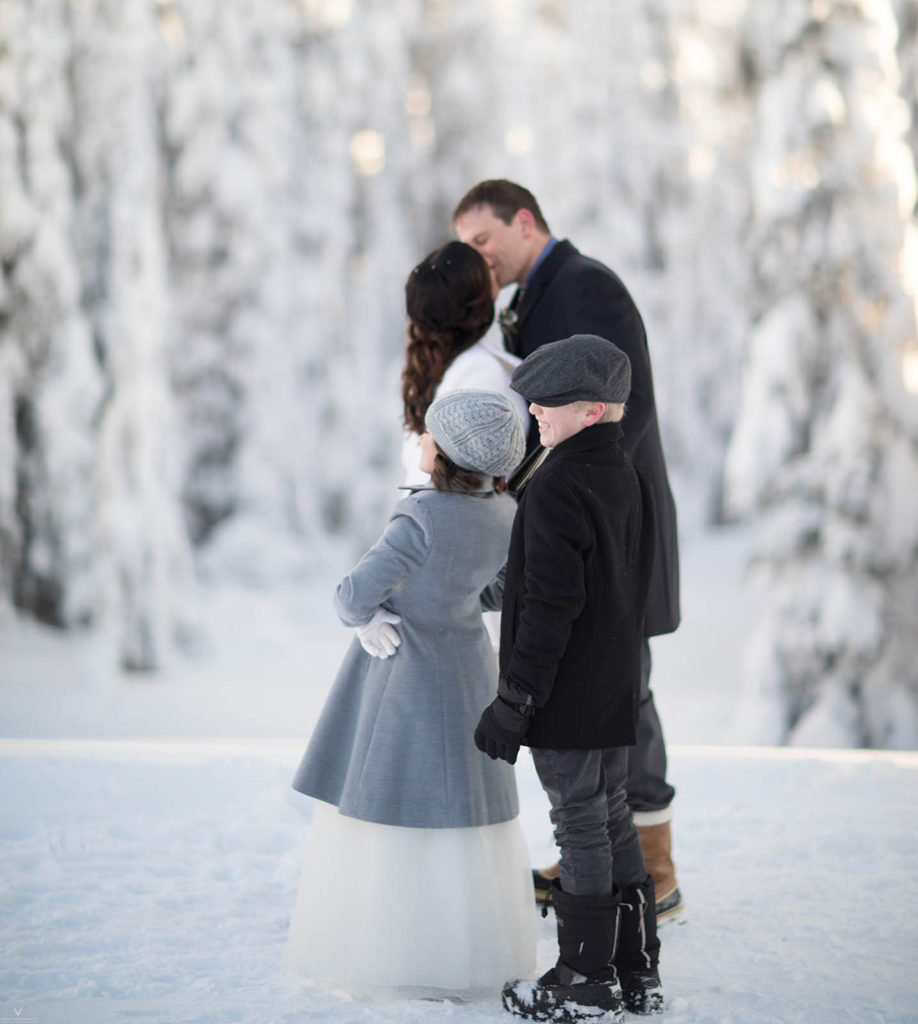 But looking away for the kissy parts. Kids will be kids. Now it's time for the family photos portion!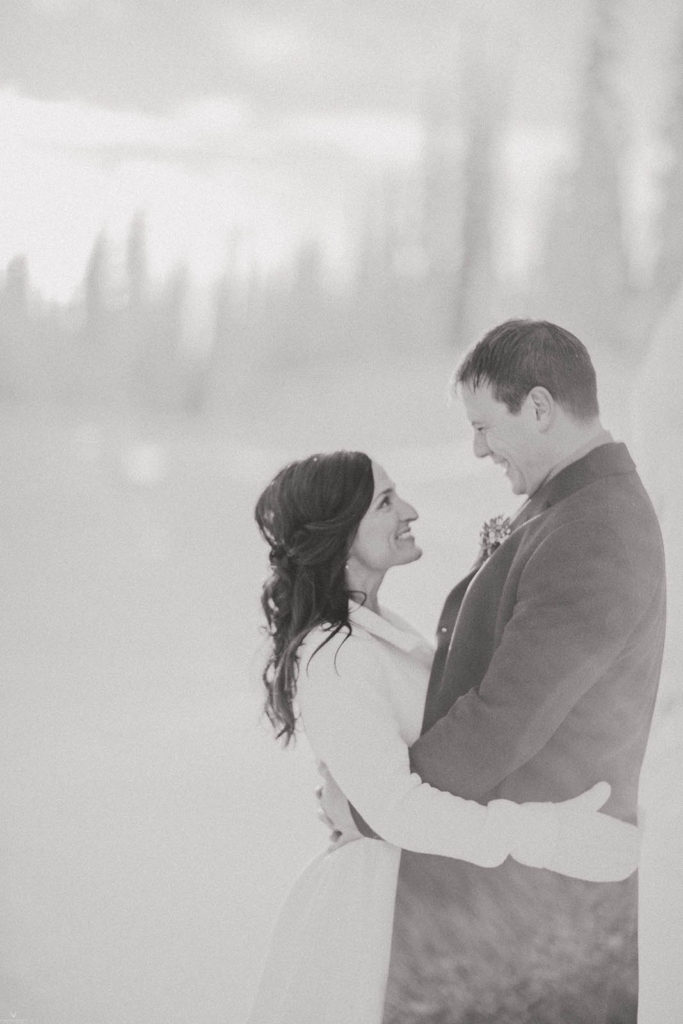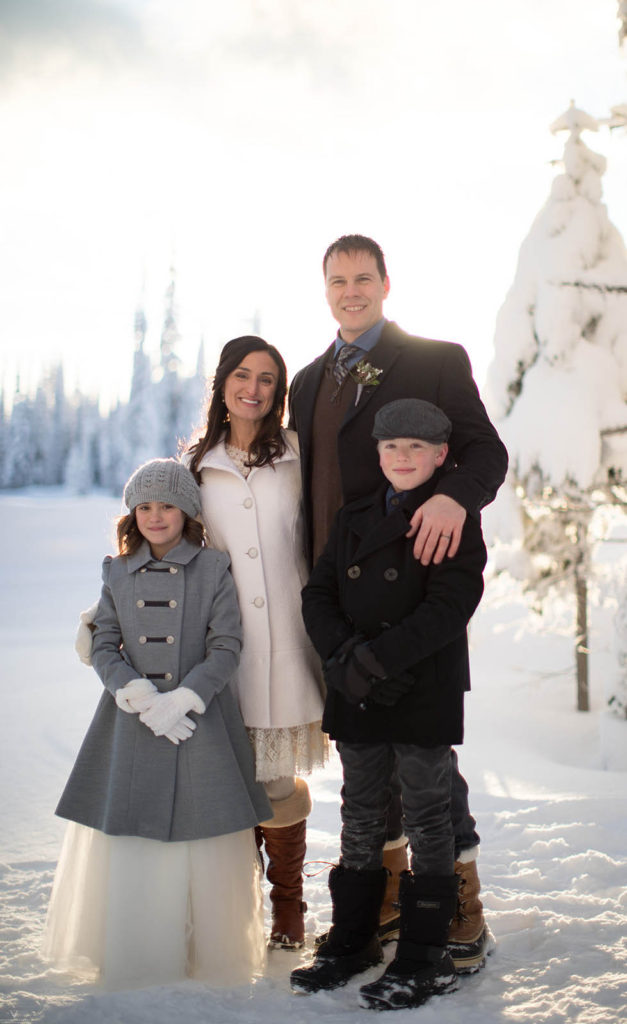 You always get your serious photos out of the way first. Although these kids were really well behaved, that's not always the case.  You get the toughest photos out of the way first, and then start to have fun. That way, you've got a good mix of serious and candid photos.
I have a thing for dresses and fancy coats. The kids even helped me out by giving us some atmosphere. Way to go kids!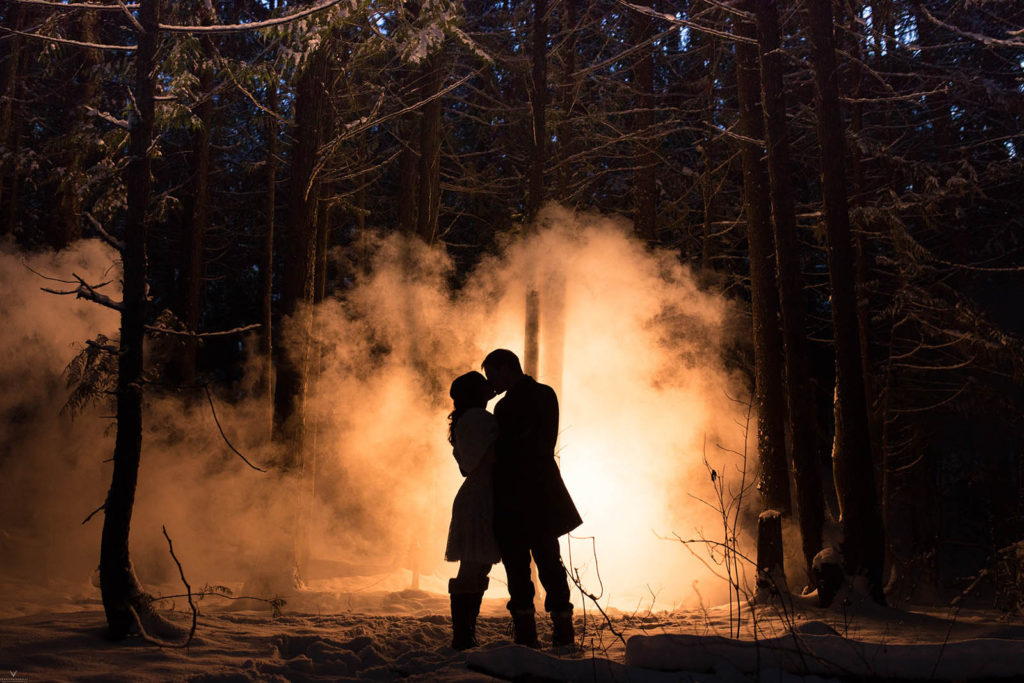 I've always had this love for the woods. There's so much to work with. Especially when the light comes in just right. As much as I try to stack the cards in my favour, I'm still a slave to lighting, weather, even clothing choices. These folks were great, though. We exchanged a few emails with clothing choices before the event. In the end, I was very pleased with how it turned out.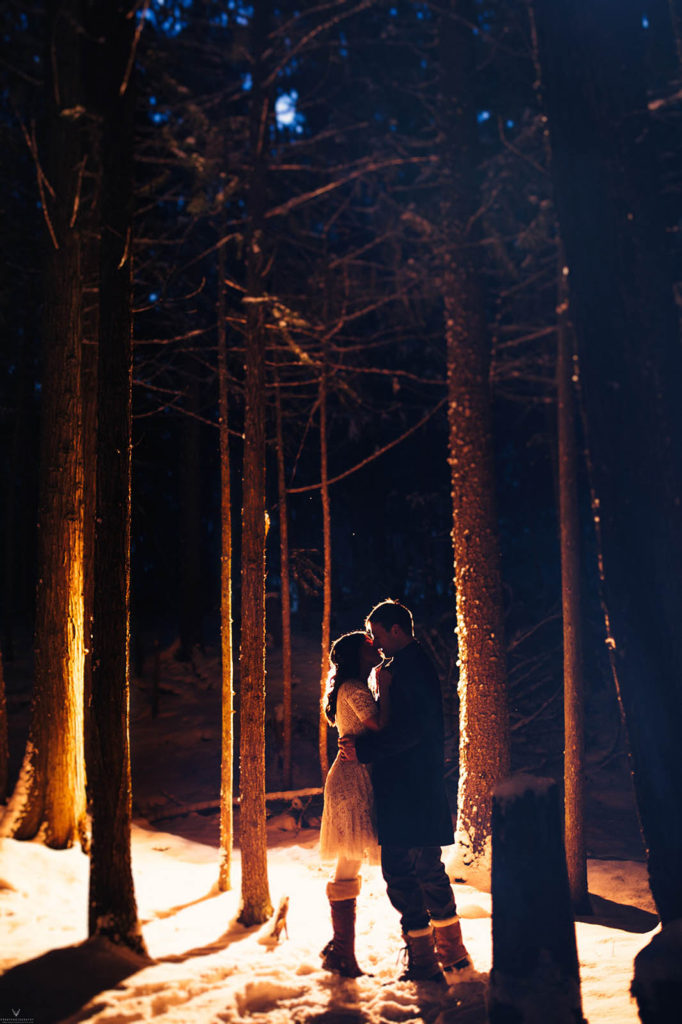 I'm always looking for shapes, for ways to simplify the scene. We needed to have that signature "Draht Photography" look. In the end, even in the cold we accomplished it. So we brought out the christmas lights.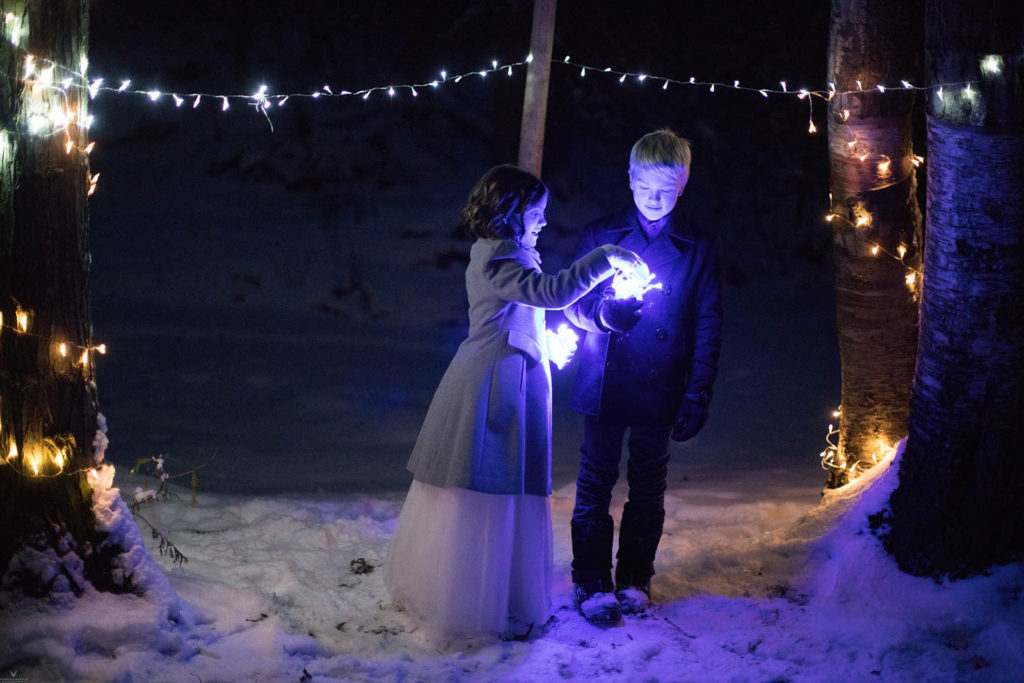 When work's done it's time to play. We strung up a bunch of lights I had brought. Snow is fantastic because it reflects so much. I'm always looking for the colour theory. Well, here it is.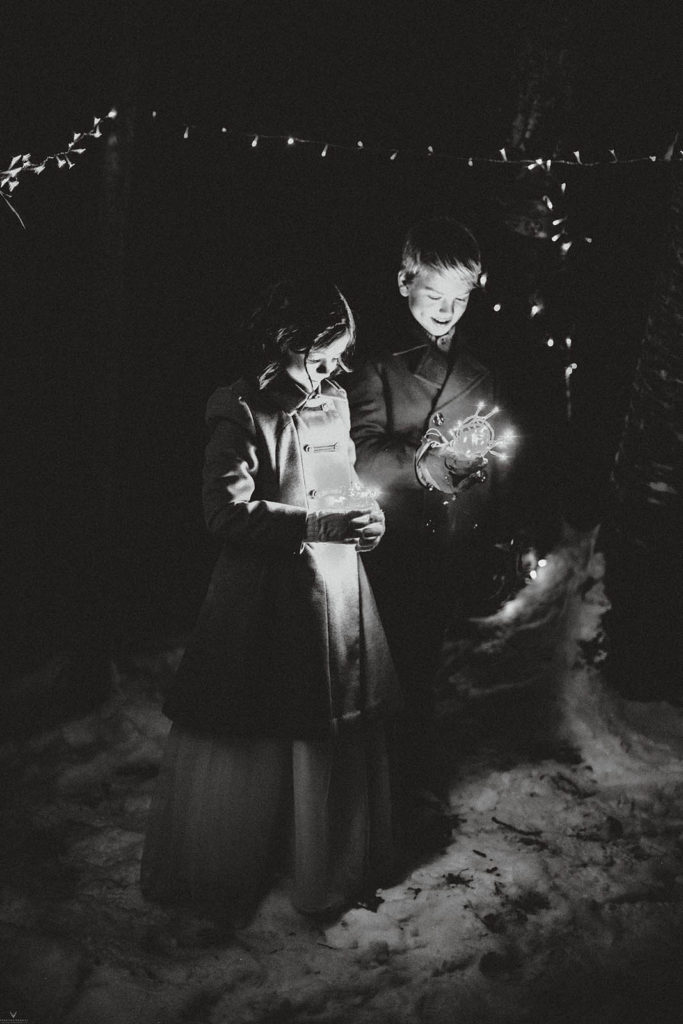 And that's about it! Feel free to follow my facebook, Instagram, or twitter for more updates like this one. Don't forget, classes start on Jan 4. If you'd like to sign up or learn more, click here: bit.ly/2h4u6Dc. Places are filling up quickly.