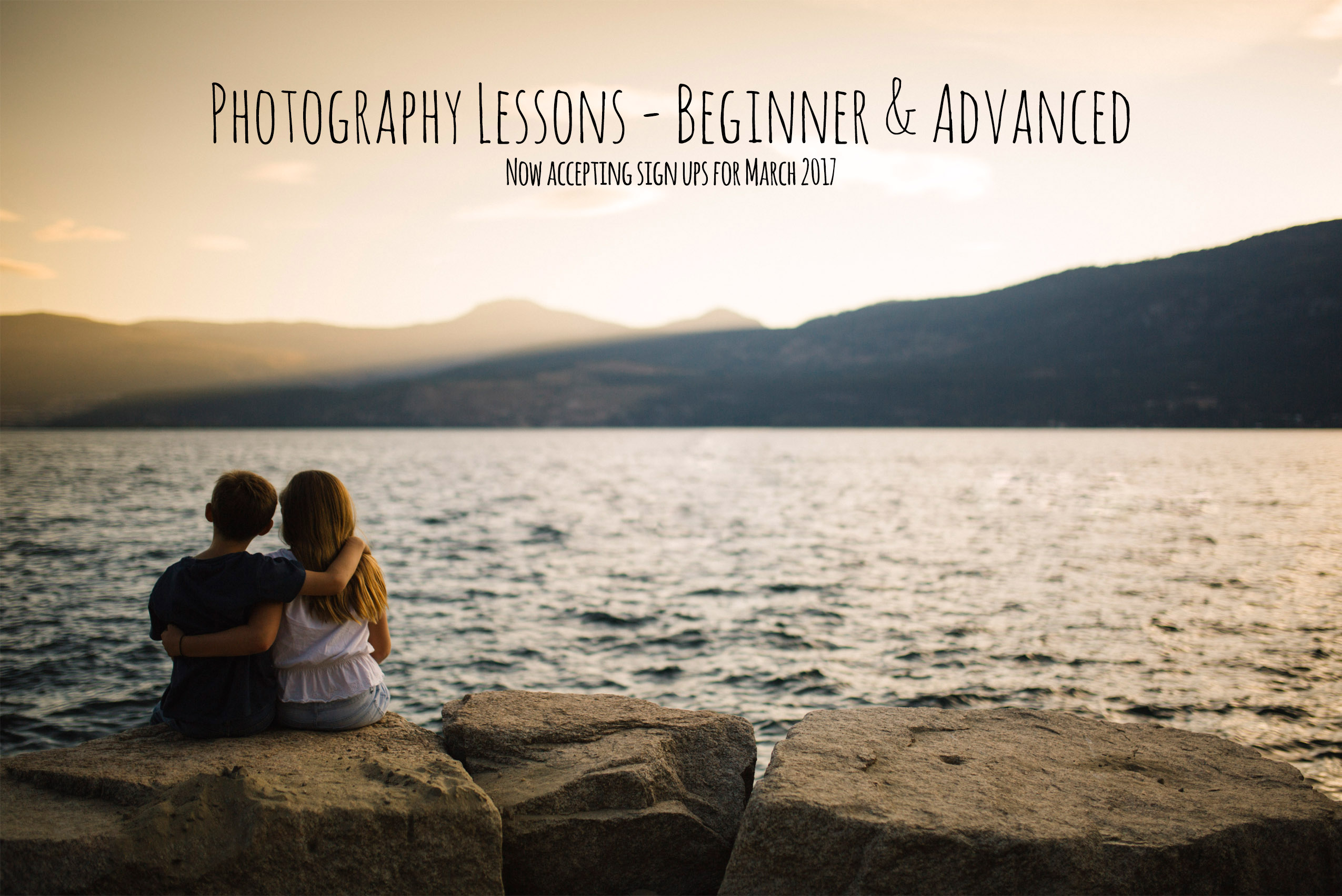 Vernon Photography Lessons starting in March
To sign up, click here or contact me for any questions by clicking here. I'm excited to be rolling out the 10th round of photography classes for Draht Photography. We're partnering with the...
V
T
I'm excited to be rolling out the 10th round of photography classes for Draht Photography. We're partnering with the beautiful Caetani Centre to offer 8 exciting classes. In the past, nearly every round has sold out. People have nothing but great things to say about these classes!
Classes start on Monday, March 6.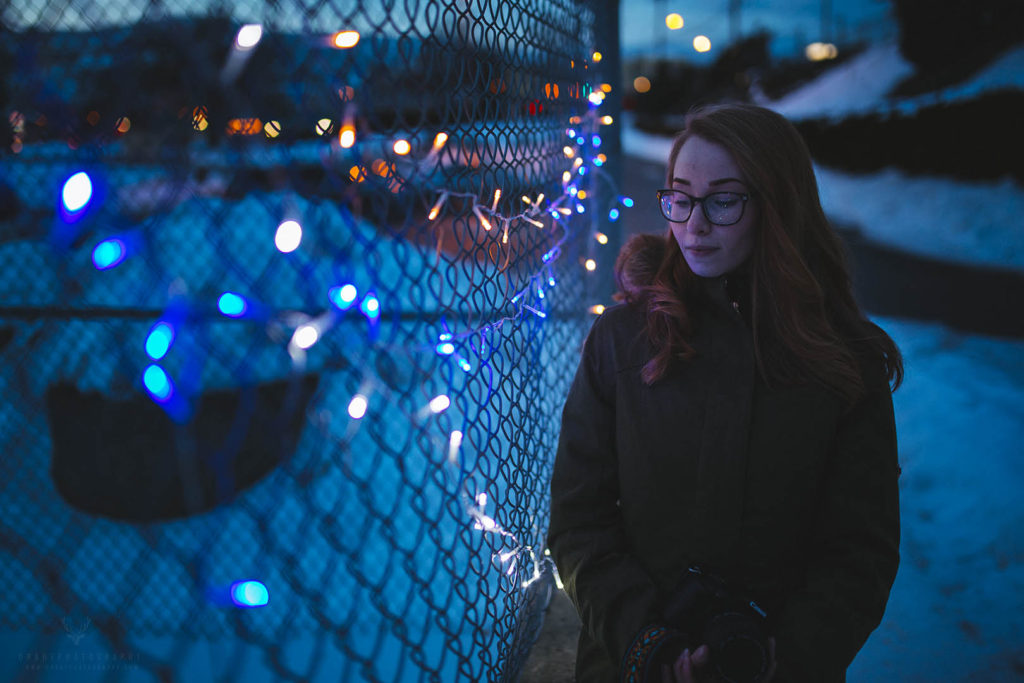 Classes will be starting on Monday, March 6, 2017. They'll be at the Caetani House, in Vernon, BC. These lessons are immensely popular!

In the first few lessons, we learn about shutter speed – how to take photos of fast moving objects, and how to slow down your shutter speed so you can take photos in low light situations. At the end of every class, we have a workshop portion where we put what we've learned into use.
At the last class, we were taking photos outside at -30! We had some truly great long exposures. At the end of that session, I was confident that the exposure class was one that everyone would remember.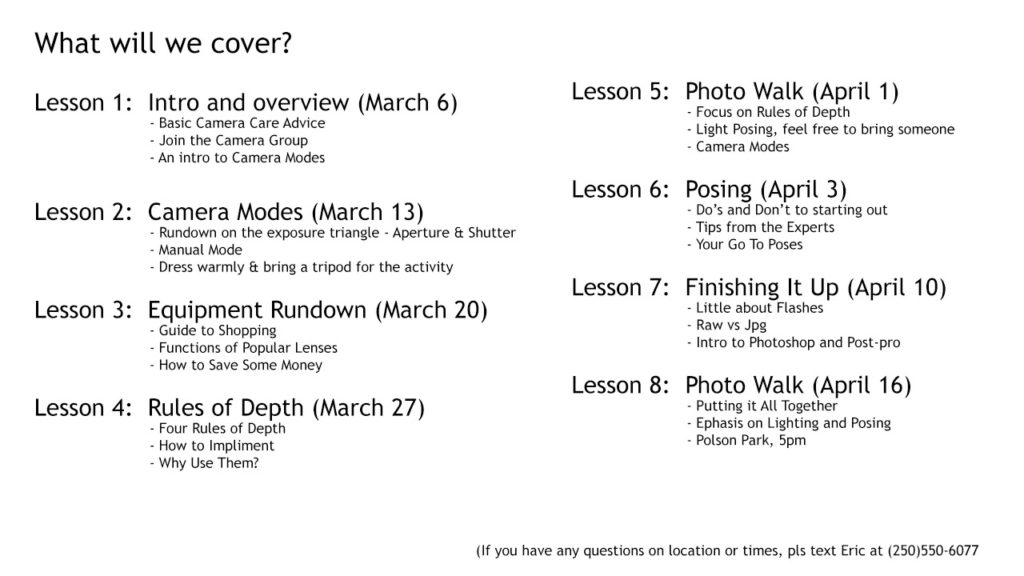 The classes are divided up into 8 sections. This way, you've got a week to go over the concepts in your own time. There's homework as well. Every week, you're expected to demonstrate your understanding of the concept. No worries – it's usually just a repeat of what you've done in the workshop portion! I'm always around on facebook and over text if you've got any trouble with your camera settings or the lighting.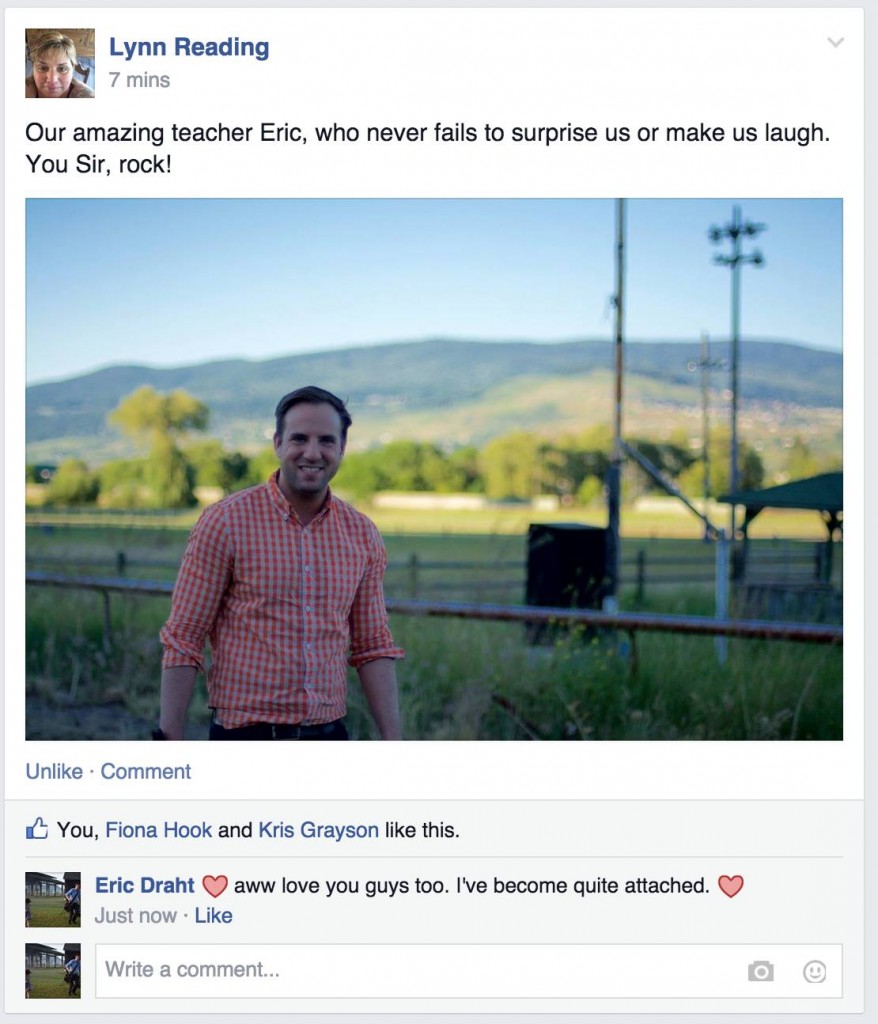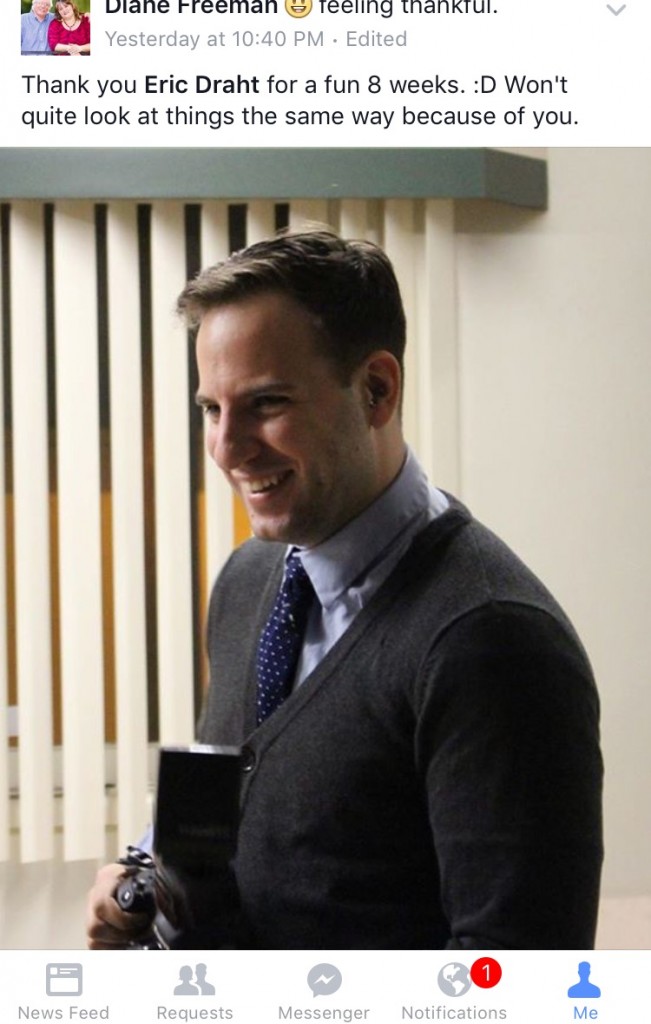 People love learning the tricks to bring their photography to the next level. These lessons will be particularly useful to mom's and dad's, aspiring photographers, and real estate agents. The posing class alone is worth the price of admission!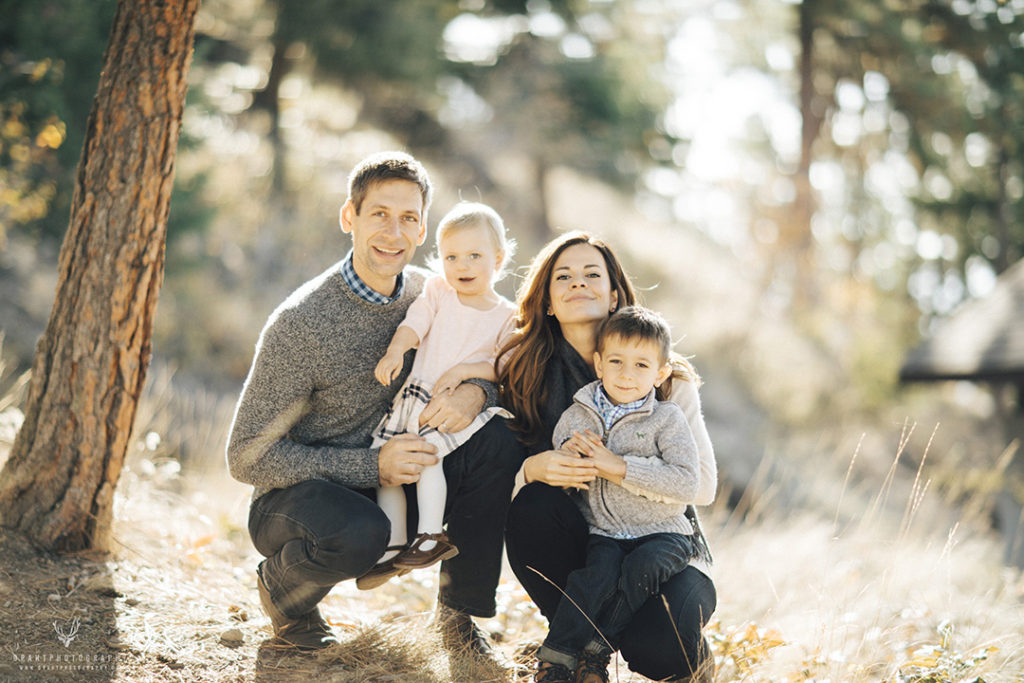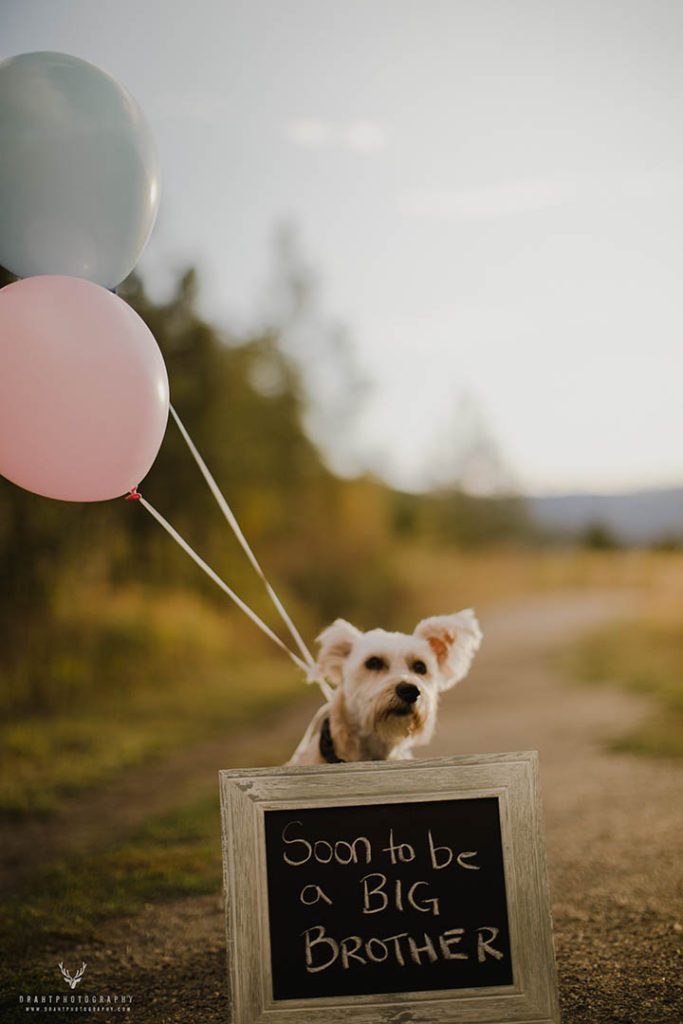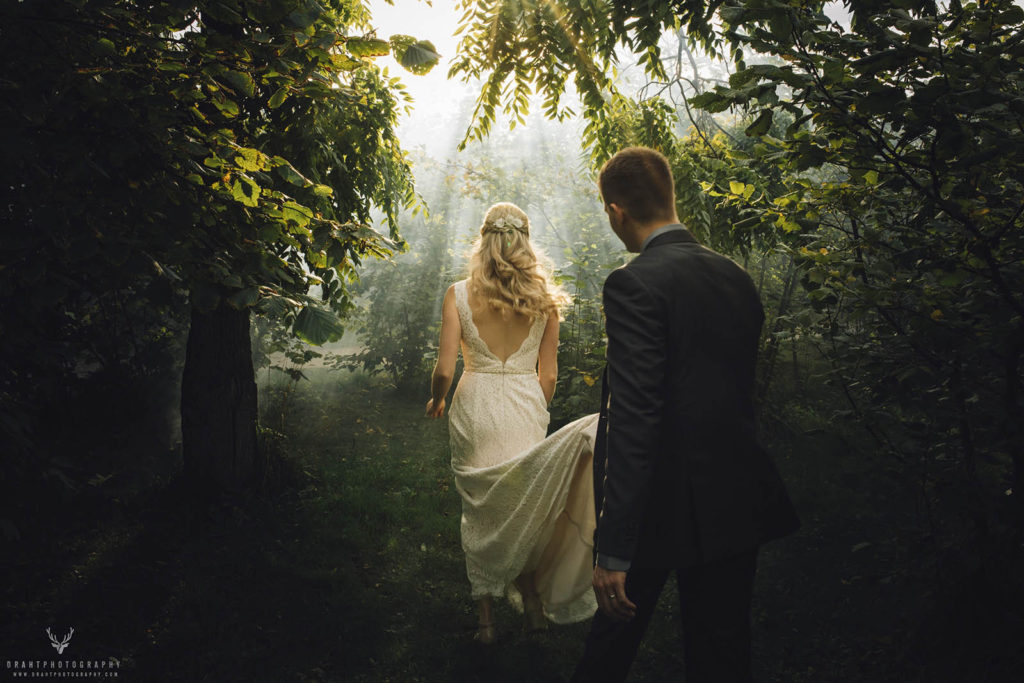 I not only tell you the tricks I use to get my images looking just perfect, but in two in-person walks, I show you my process. There's a lot that goes into it, however, until you know the practical theory and concepts of composition, you're simply spinning your wheels.
You're going to be surprised at how easy and fun photography can be as a hobby.
For any questions, fill in the form at www.drahtphotography.com/contact and mention if you'd like to sign up for the level 1 or level 2 classes. For payment, we accept Visa, Interac Money Transfer, and Mastercard – but Cash is always an option too! 😀
Lessons will be taking place at the stunning Caetani Centre on Monday, March 6, 2017. We will be starting at 6pm.
If you cannot find the link to the level of class you like, unfortunately, your class has sold out.
Thanks for reading this far! To stay updated, give me a follow on facebook, twitter, or instagram. Talk to you soon!