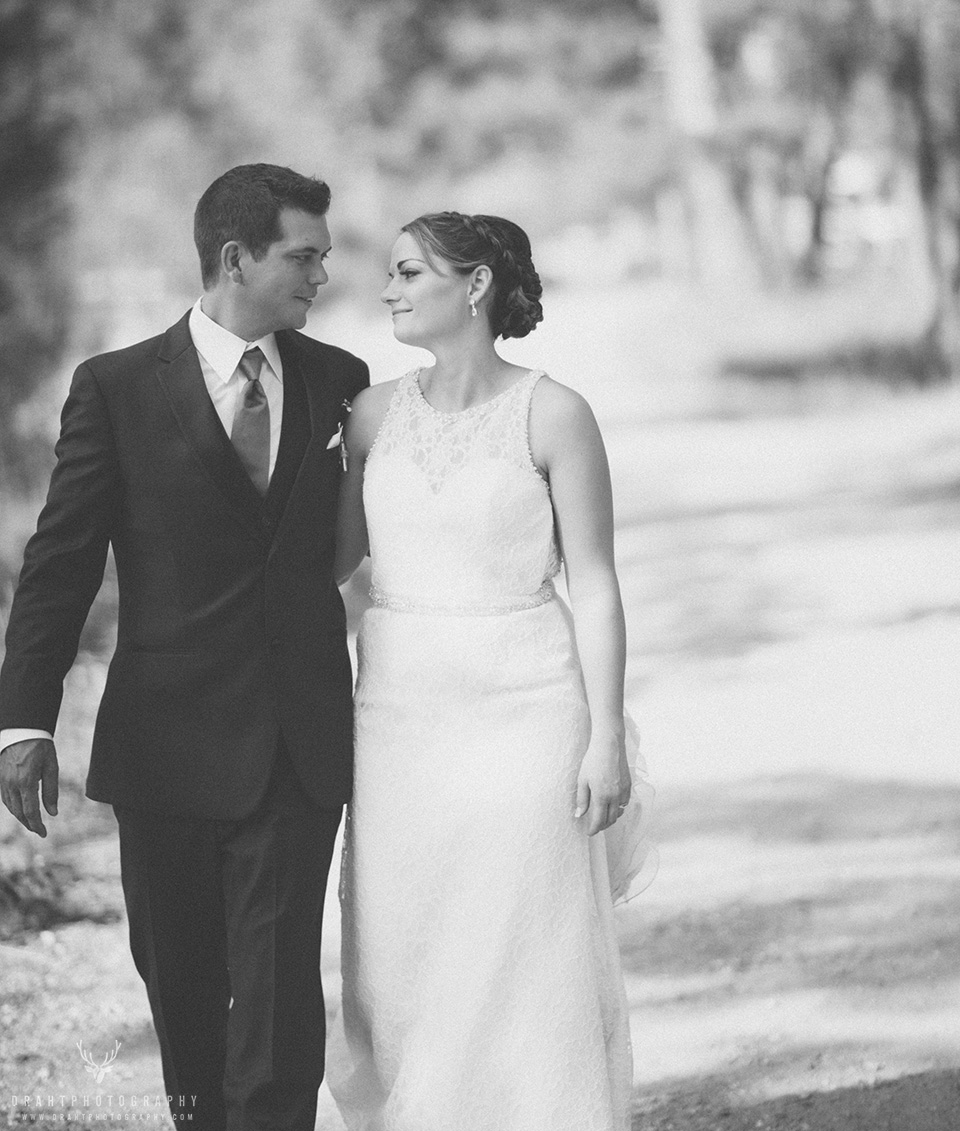 A Leafy Green Ellison Park Wedding
Hey everyone! Thanks for visiting back. For you nerds, you're going to see a lot of things you haven't seen before. Like wide open shooting and some awesome light setups. For you brides...well, you'll...
A
H
Hey everyone! Thanks for visiting back. For you nerds, you're going to see a lot of things you haven't seen before. Like wide open shooting and some awesome light setups. For you brides…well, you'll receive some excellent advice on how to pick your next photographer. Onward ho!
If you'd like to see the FULL album without my witty commentary, pop by the pixieset album.
We always start with our ring shots. Bonita gave a little sad face when she had to take off her ring. I assured her it wasn't going far, but I still thought it was really cute. Jeremy, you know you've done a great job when your fiance doesn't want to take off the ring. 😀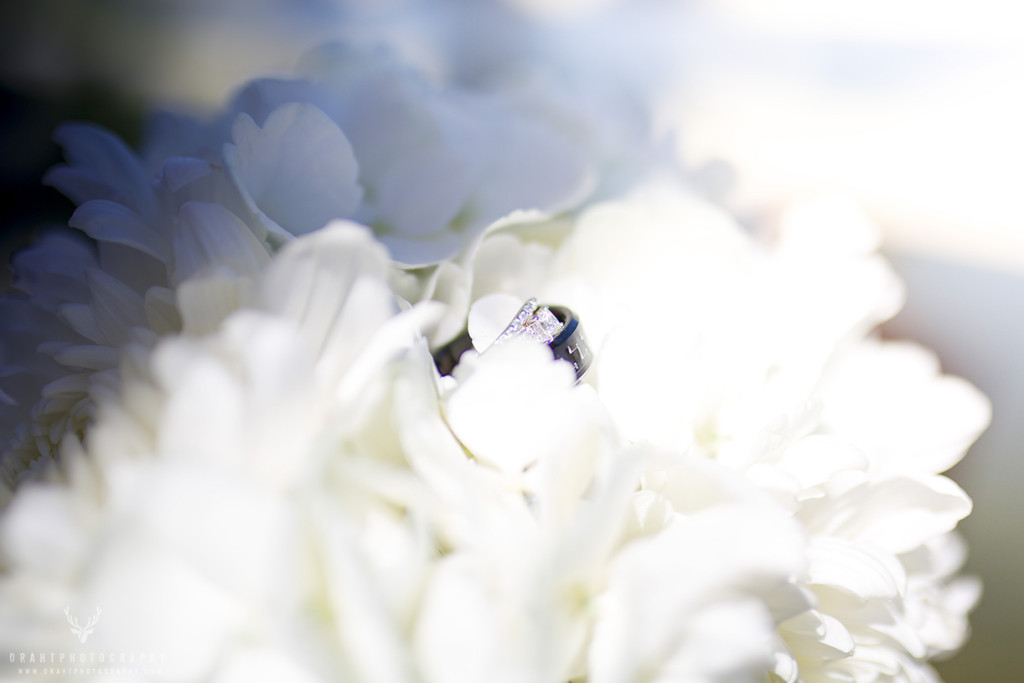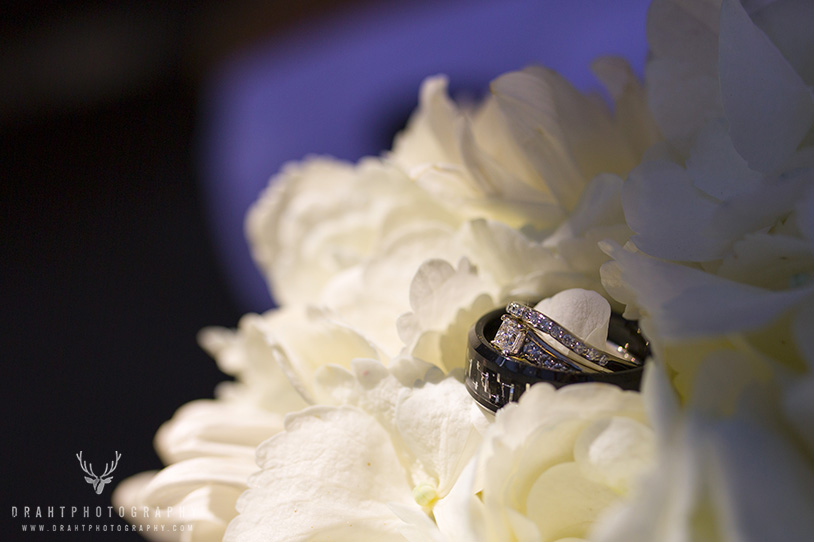 And the dress was, of course, gorgeous. Simple and beautiful. I set up the scene as minimalist as I could to compliment the dress.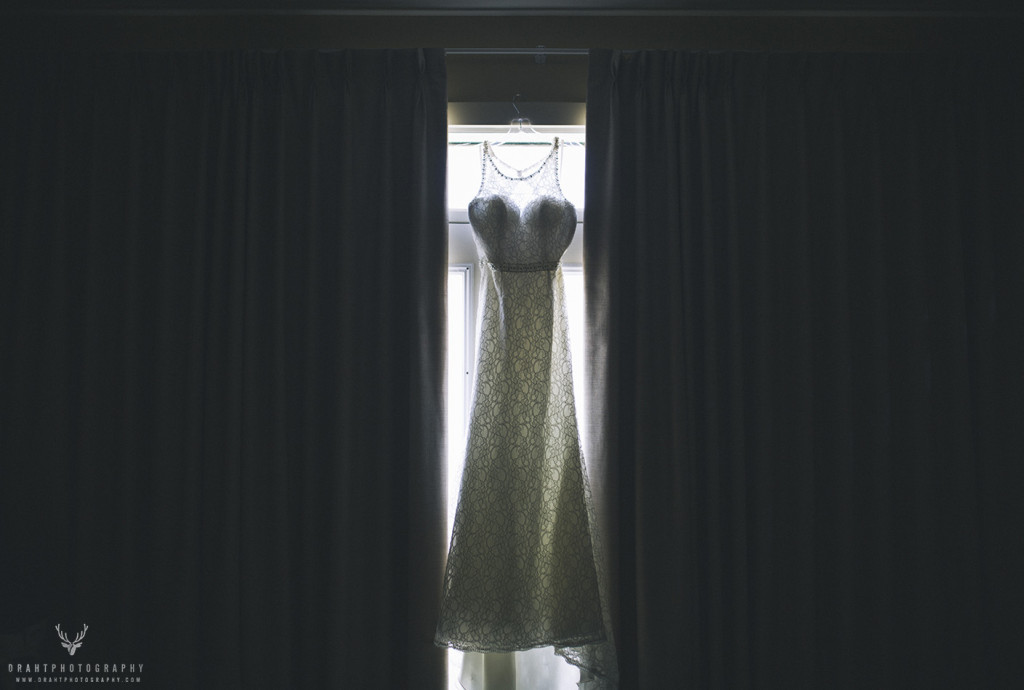 Both the girls and the guys were getting ready.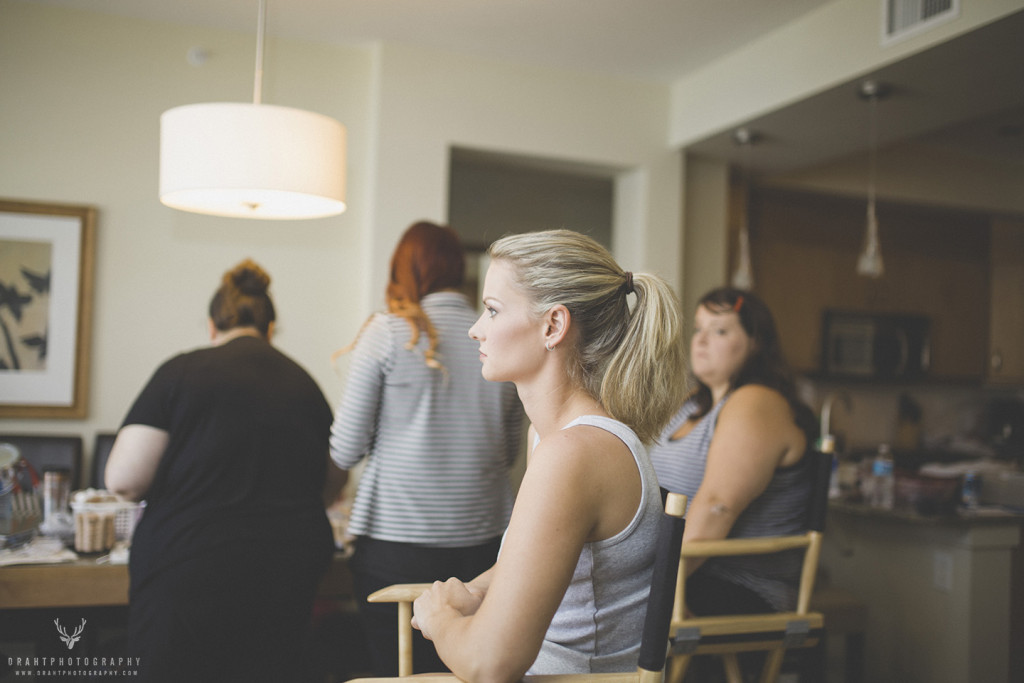 Our doting groom decided everyone need a shave. Everyone!
Lookin' good boys. This is now a stubble-free zone!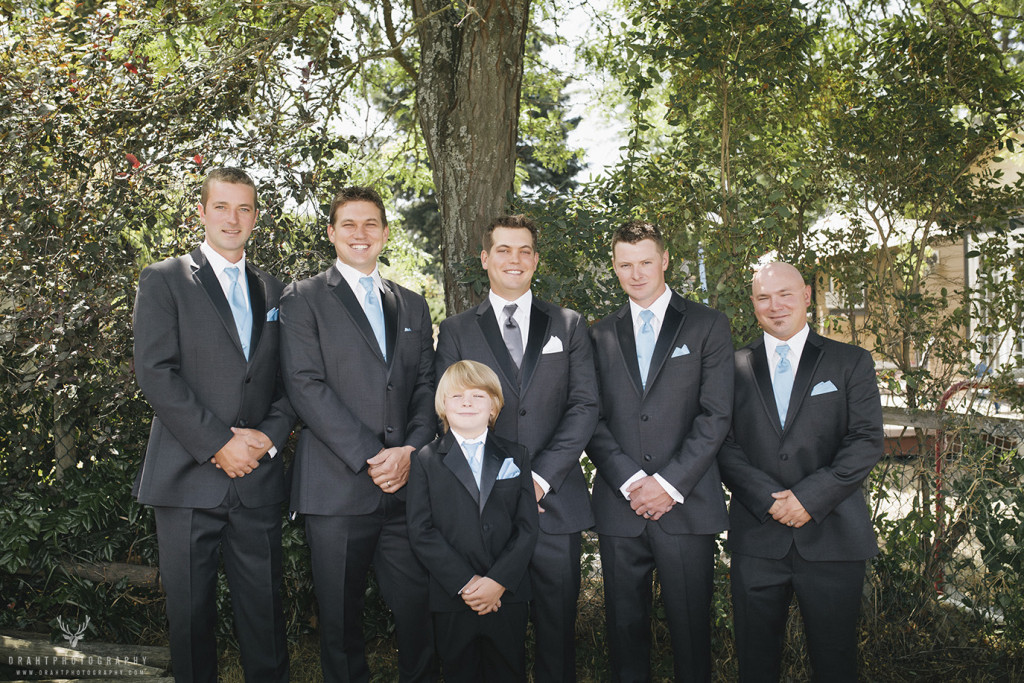 A group shot, and it's time to get a few more photos of the bride!
I got back to a party. These wild girls were shotgunning red bull!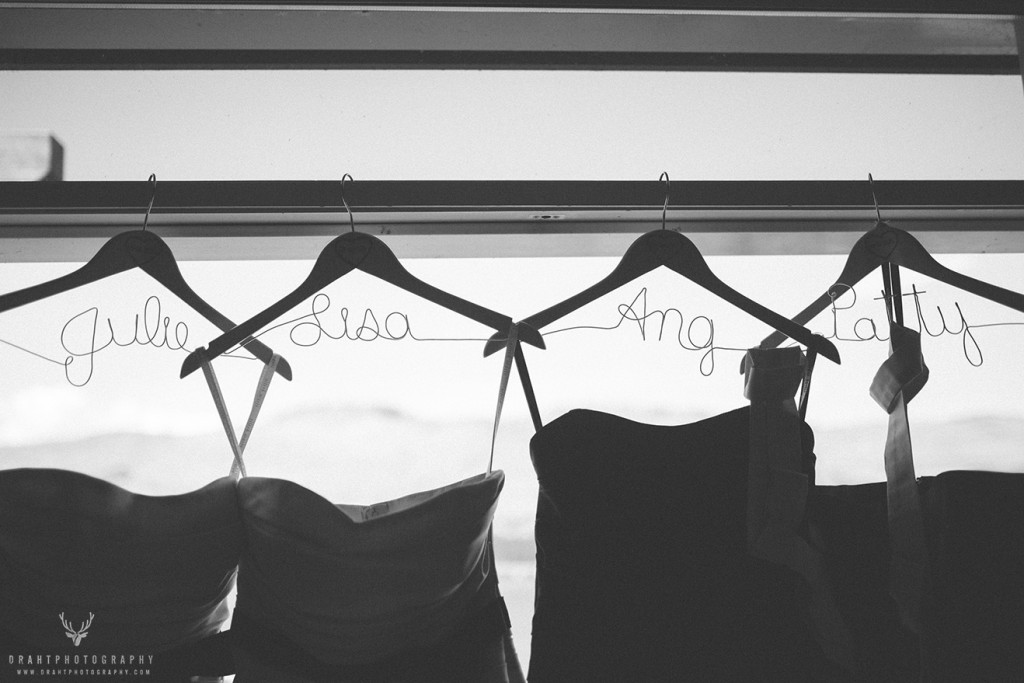 But then it was all business. Each bridesmaid's dress was lovingly labelled. It's time.
Bonita was, of course, a vision. Her bright eyes made my camera happy, and she simply glowed.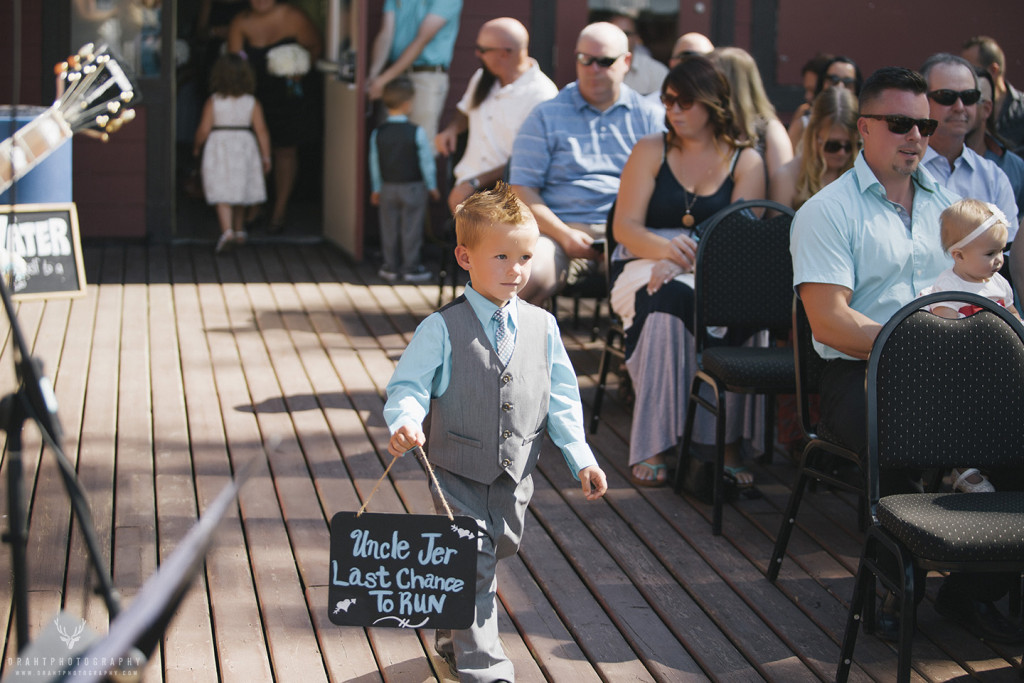 Kid has a sense of humour. And fantastic handwriting.
The ceremony was beautiful and engaging. There was live music (I'm a sucker for live music) and our bride and groom were busy looking into each other's eyes.
Yeah, I know you guys want to see the group shots. I have no idea why these are so popular. Enjoy, I guess.
We did shoulder behind shoulder, almost no gaps, and I arranged the hands personally.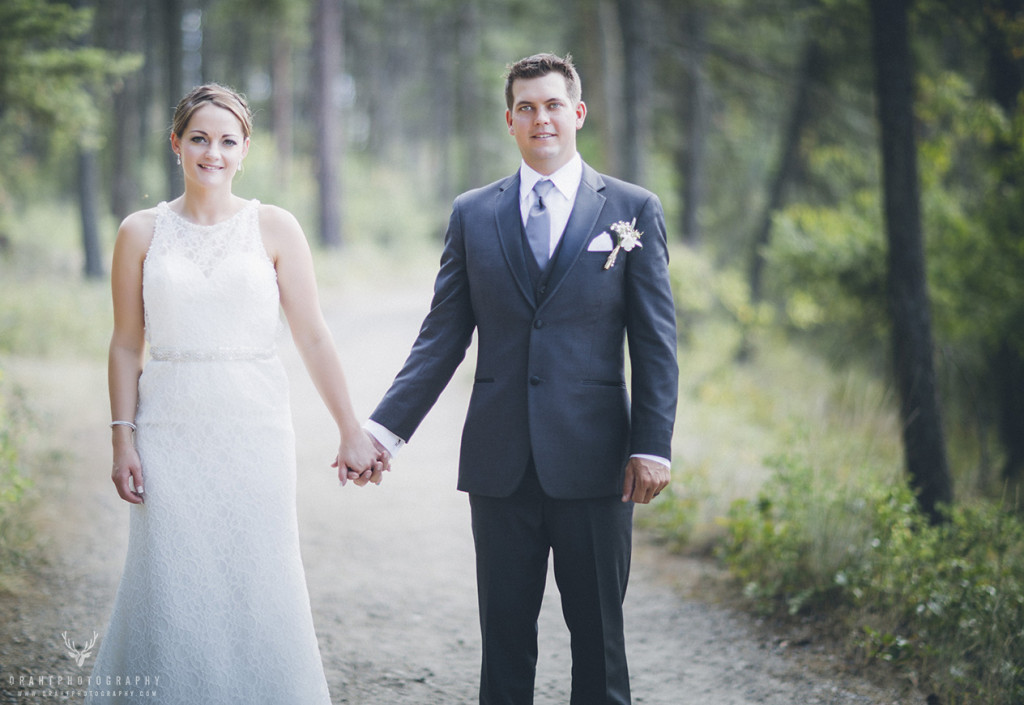 Then we RAN OFF TO ELLISON PARK. One of my favorite parks in Vernon. I get asked a lot why I don't move to Kelowna. Simple answer, we've got more places to shoot here in Vernon. Ellison is one of the most beautiful national parks IN THE WORLD, and we get it. All of it. Then we have the Enderby Drive in, all of Enderby, the Armstrong, and let's not even talk about how many venues we've got here. Seriously, let's not. I've only got so much time in this blog, and I've got to leave in 30 minutes to shoot another wedding.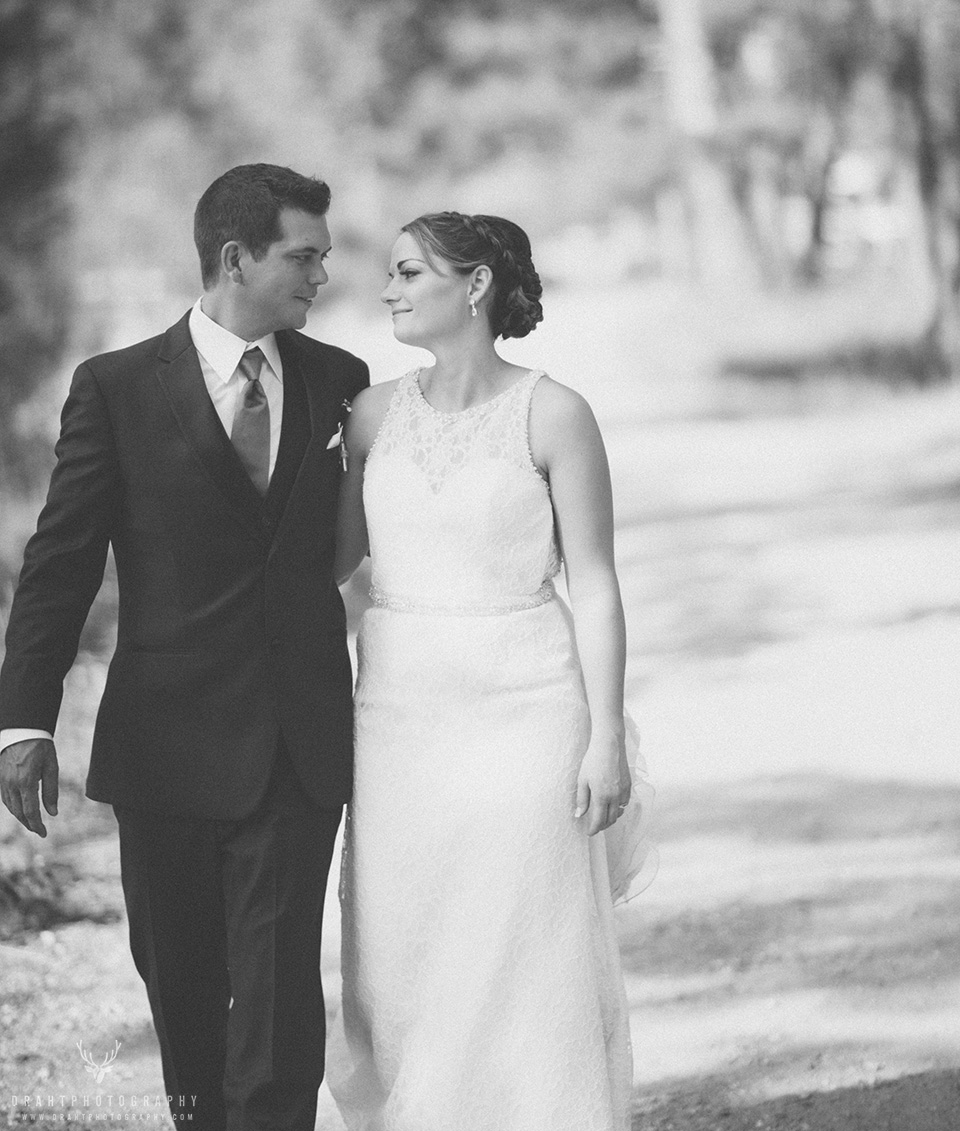 ….These two. <3
Ellison, of course, proved to be a beautiful place to shoot. I'm very careful about what locations I pick to shoot a particular couple. I got a very green, earthy vibe while talking to this couple, so of course I headed to the greenest place I could find. Bonita commented how this suits her, they love camping and I was fairly stoked inside. Outside, I was cool as a cucumber.
Time to hit the reception!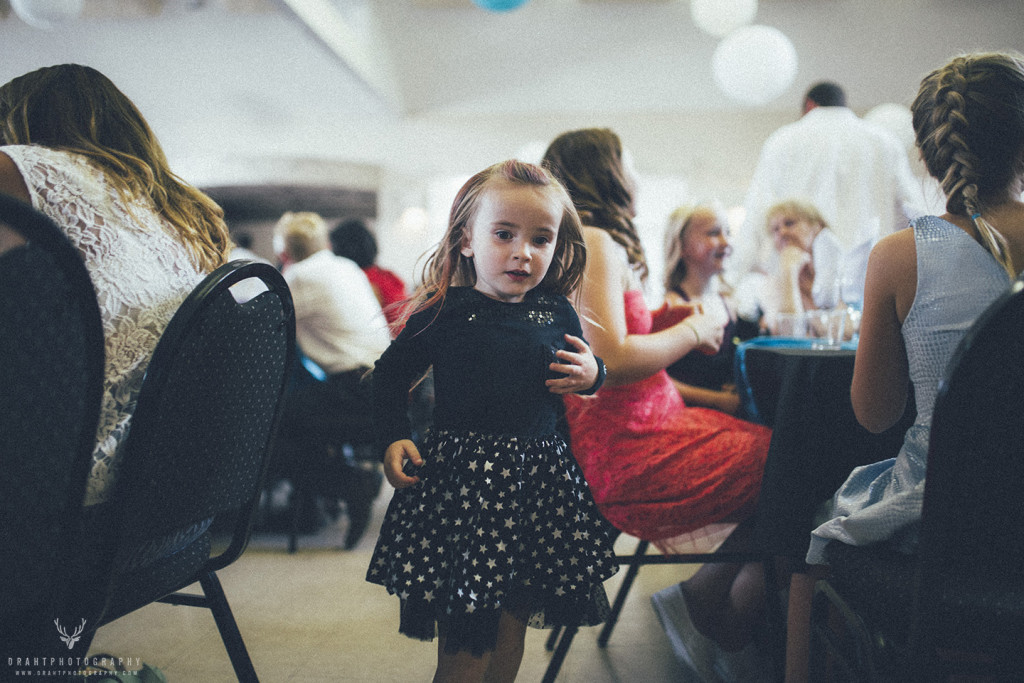 Kids were running around (I LOVE KIDS)
And the bar was greeted with enough smiles to make me reconsider my backup career options.
Slideshow time!
Of course, it was a hit. I thought that picture was really cute. <3
Bonita, of course, managed to cheer herself up with some wit.
It was pretty funny. I can safely say I've never seen that one before. I wonder if that slide would do okay on pinterest?
First dance was of course dripping wet romantic. Even with the parents, it was perfect.
Everyone wanted to get involved.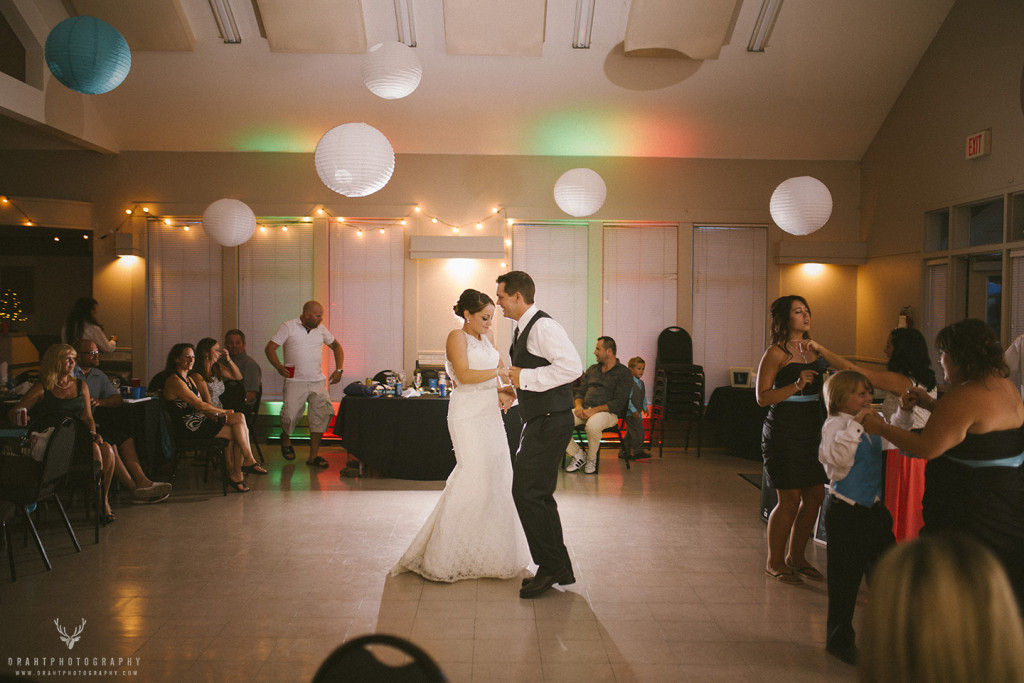 He's getting ready to make his move….you can see those wheels turning in his head.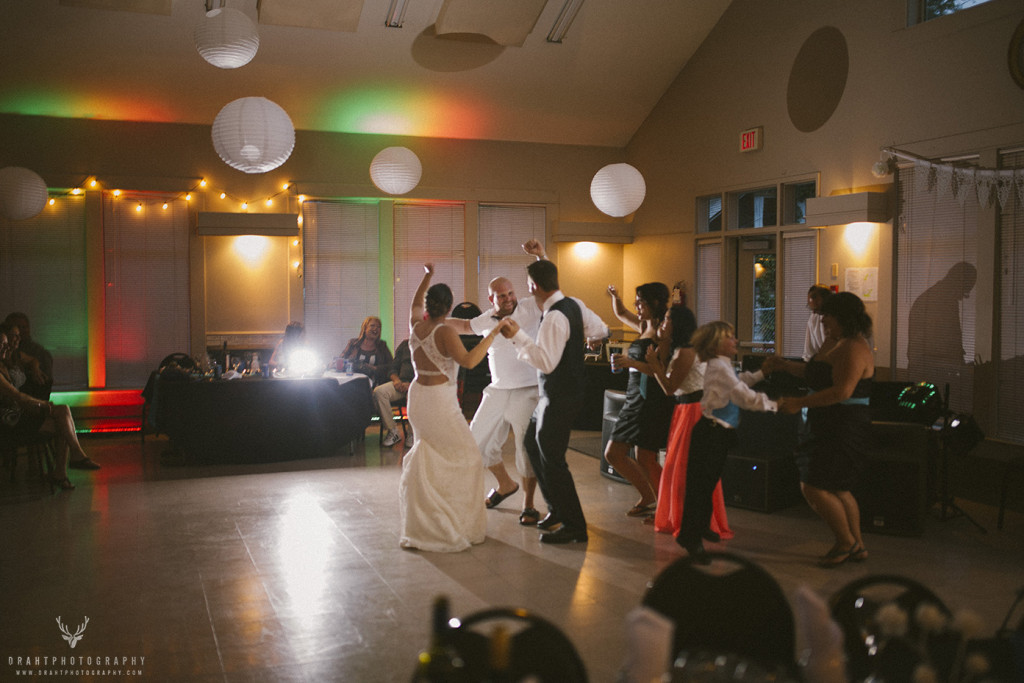 There he goes! You did it! If you look carefully, you can see a boy floating in this image. Good job, kid! You're going to outfloat the best of us!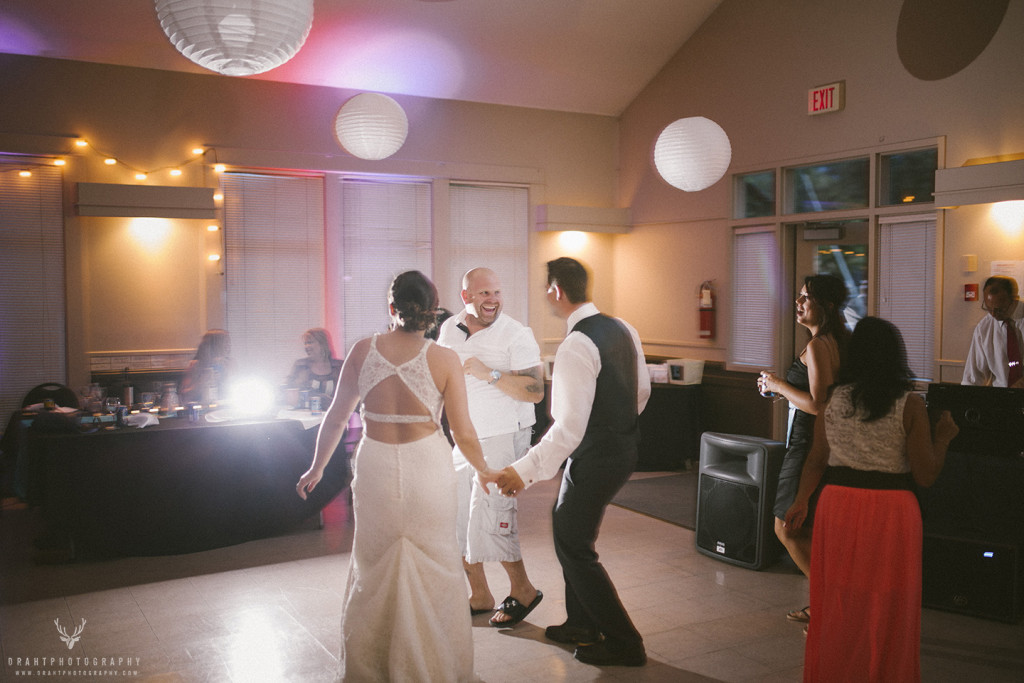 And just like that, the dance floor exploded.
I heard at around that point, the photo booth guy cancelled, so I resolved to get shots of every guest. But that's not challenging enough. I wanted to get shots WIDE OPEN at F/1.2.
A few other photographers have asked me why I'd risk shooting wide open. It's a ton of work, and not much payoff.
My thoughts are, a bride deserves and pays for the best. If you're making the bride a cake, and you decided to use 10 eggs instead of 15, you might think the bride might not notice the difference, but she will. Even if she doesn't, she's asking you to do the best job possible. And that's exactly what you should deliver. One compromise can lead to two, which can lead to lower quality overall. Don't ever make even one compromise. If it's five hours of more post processing work to shoot wide open, and it will give you 2% better images, do it. Absolutely do it. That's the difference between a photographer who loves his work, and a photographer who just works.
And it does pay off. When I'm looking for a photographer, I always want to see how he does during the toughest scenes. Normally, that is the dancing and the flower toss. Fast action, not much light. Not a photographer's friend.
Speaking of the bouquet toss….
We have a winner! Now for the garter toss!
We have a winner, but I don't think he feels like a winner. Wait a couple years, bud!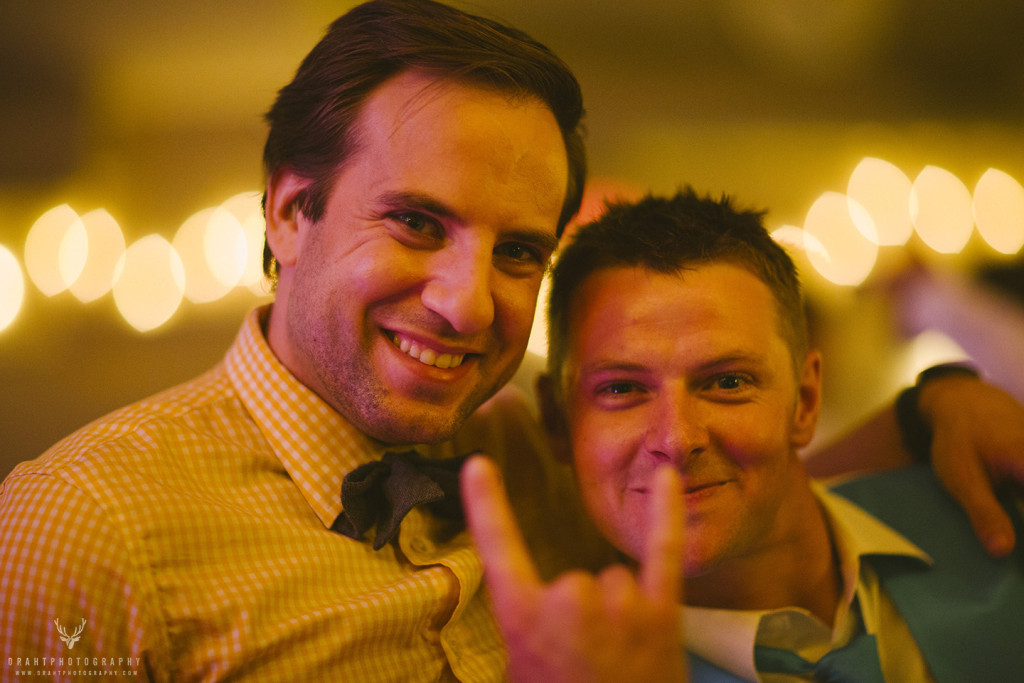 One of the groomsmen tracked me down and wanted a photo with me. That was  so cool! Generally, guys don't want photos with anyone at parties, let alone the photographer. Bam! Huge smile!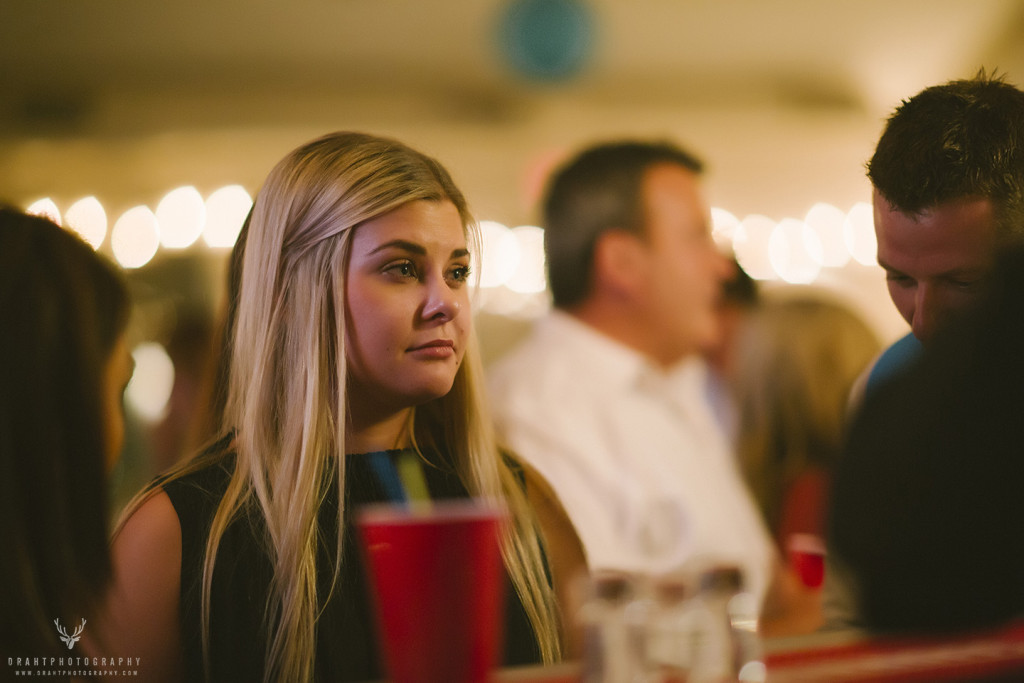 And this is why you shoot wide open. Lovely skin tones, easy on the eyes bokeh. And there's even bokeh balls! Cool!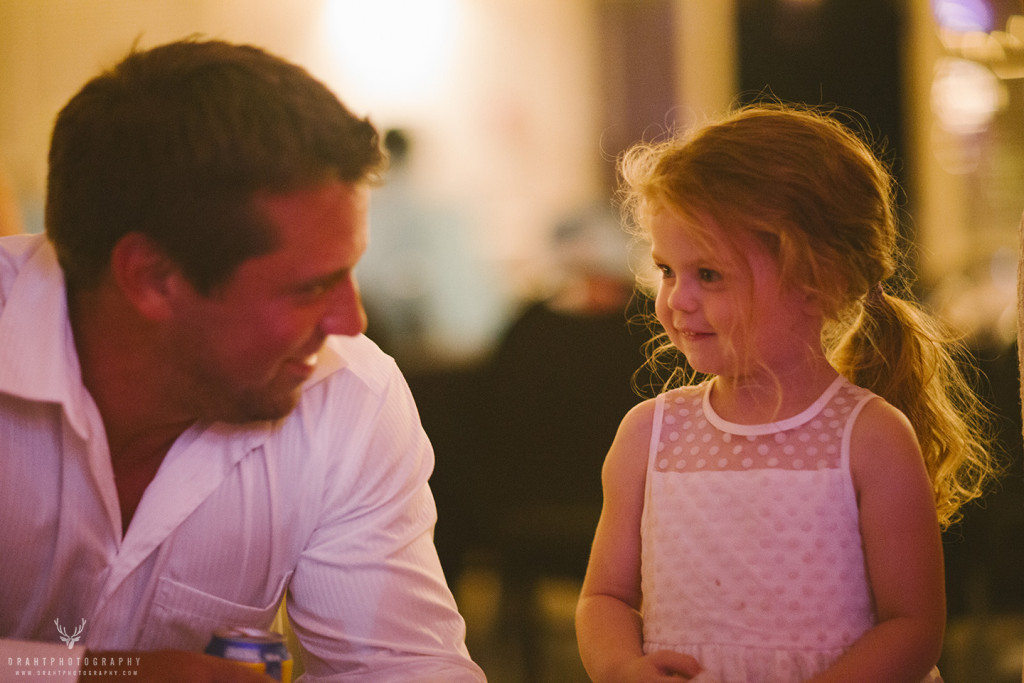 You'll have to see the full album, but there were a lot of moments that brought a tear to my eye. Everyone was having a really fun time. This was a truly special day.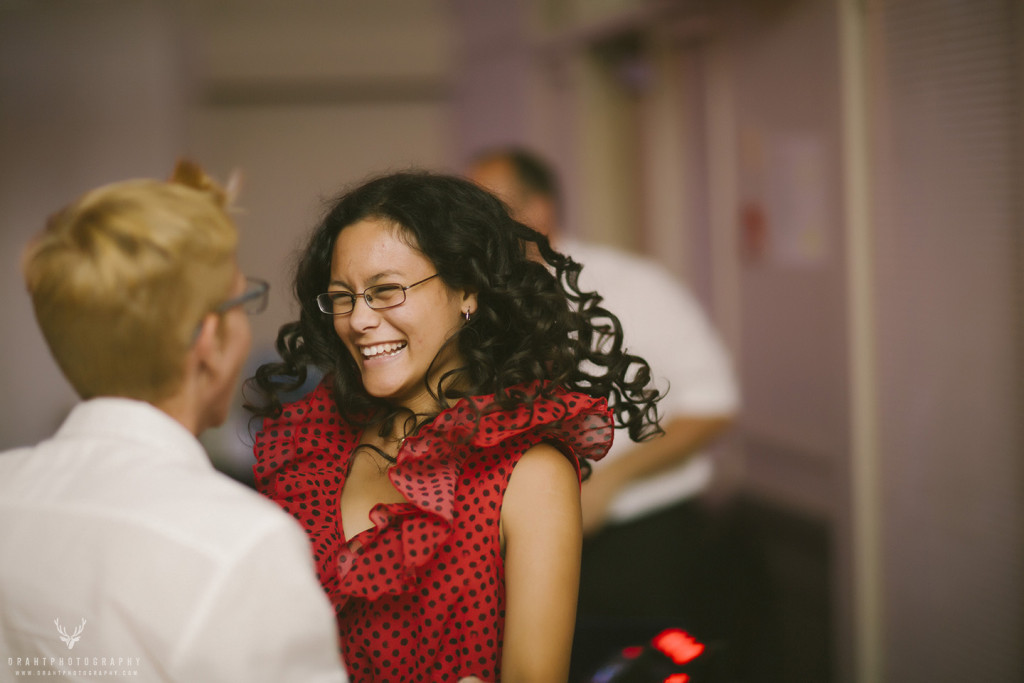 But just like that, way too soon, it was over. All over. I whisked a tear from my eye, took the final shots, and got into my car. There's more weddings to do!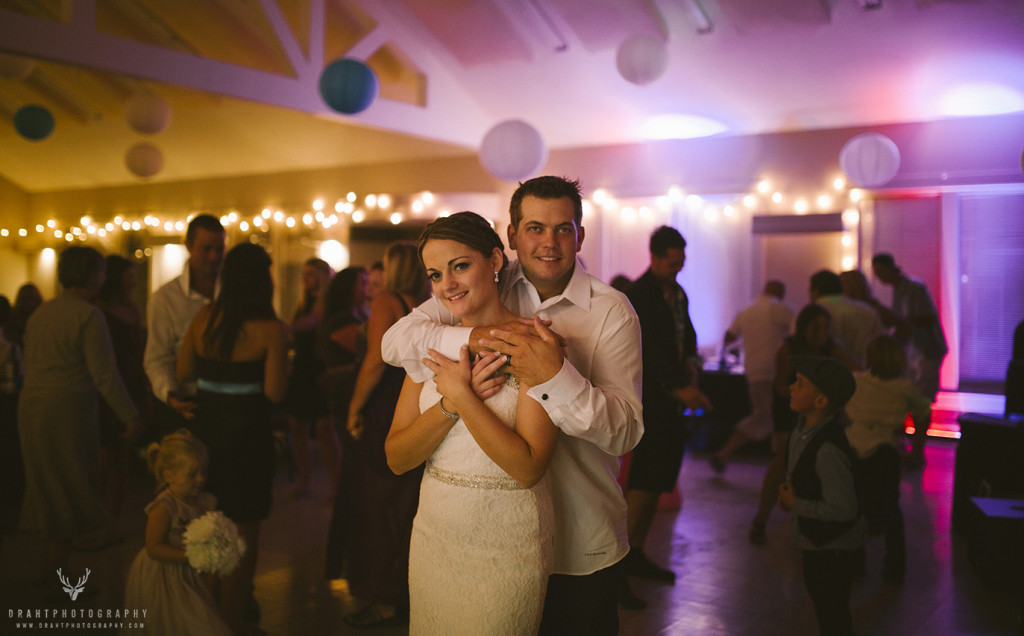 Thanks for reading this far! I hope you enjoyed this wedding! If you'd like to see more, consider liking my page on facebook, adding me on google plus. or giving me some love on instagram! Or heck, send out an inquiry! See you in three days!