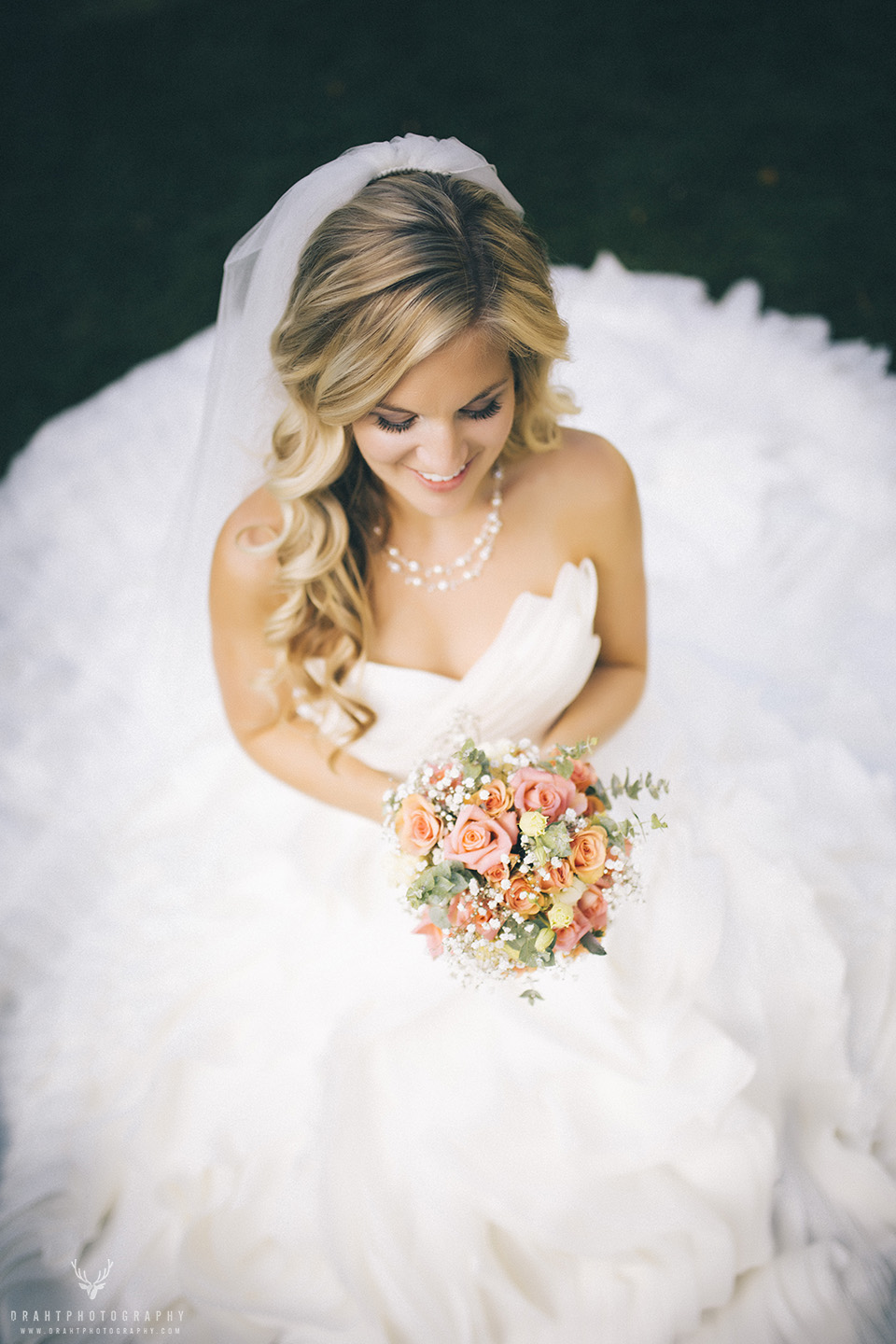 A Mackie house to Kal Park Wedding
This was a fairly unique wedding. A lot of you will remember Kyle and Brittany from their engagement shoot. If you haven't check it out! I'll still be here. It's a great album! But let's go through...
A
T
This was a fairly unique wedding. A lot of you will remember Kyle and Brittany from their engagement shoot. If you haven't check it out! I'll still be here. It's a great album!
But let's go through the formalities first. You can view the entire album here. This album below is right click enabled, but the album I just linked needs a download code. Shoot me a message if you'd like the code, I give it out freely. ALSO feel free to post anything you see on Instagram, Twitter, Facebook, ect. All I ask is that you give Draht Photography credit. I don't do much in the way of advertising – the greatest compliment you can give me is recommending me.
Also, this post is longer than most. If the whole thing doesn't get loaded up, simply hit refresh on your browser.
Well, let's get this party started with some ring shots!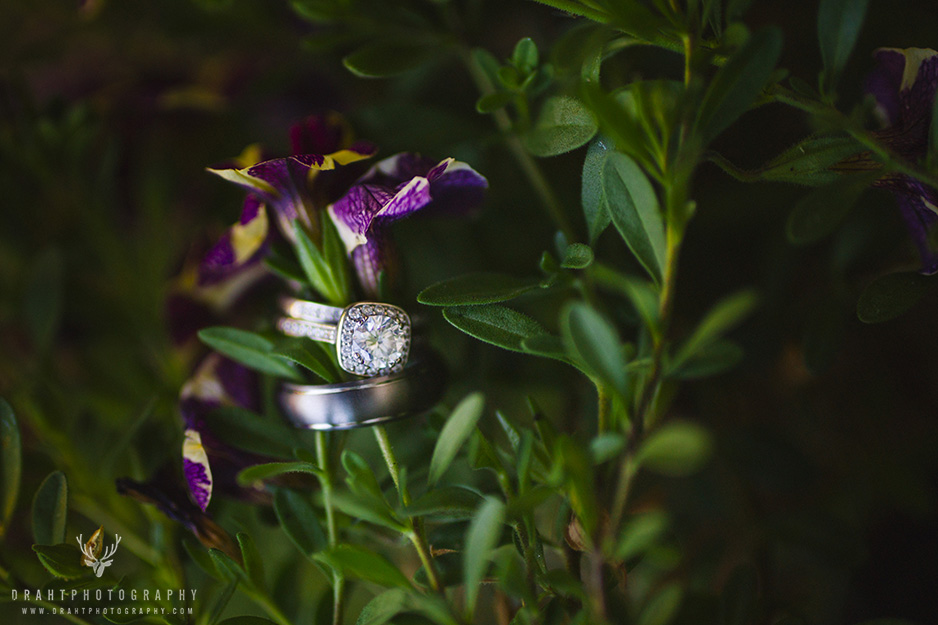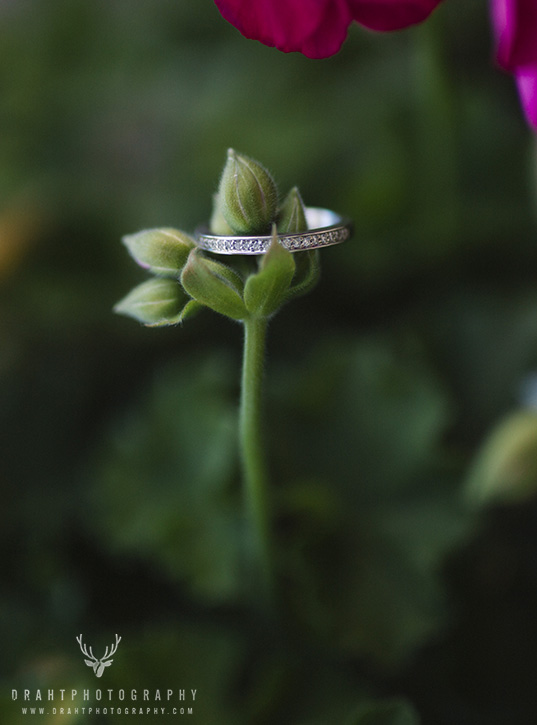 Even though the flowers weren't in yet, I found some beautiful flowers in back yard to post the rings on. Brittany's ring was so heavy that I had to post them individually! Hooray!
At the Prestige hotel, the guys were busy getting ready. I made cute arrangements with things.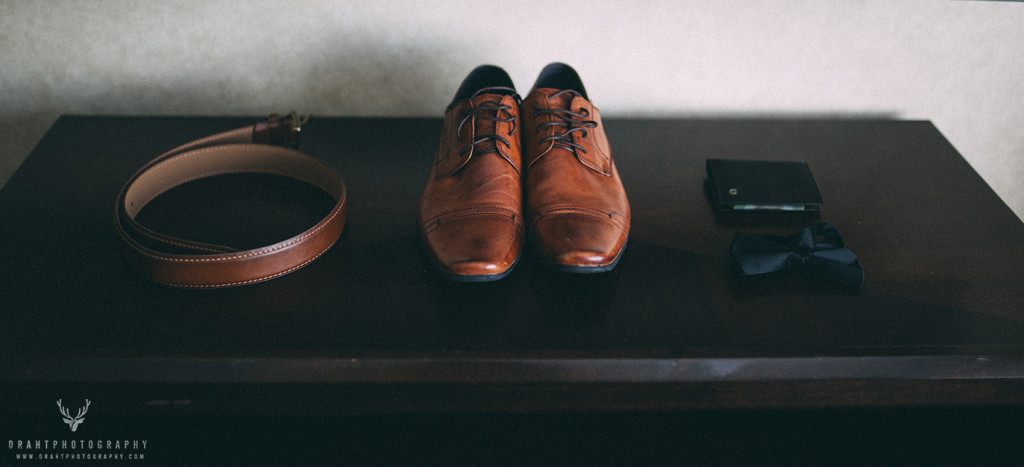 Things were a little bit more intense on the girl side…The girls had just arrived at Mackie House. A few dress shots (they're in the full album) and then to one of my favorite parts – where everyone comes together to put on the dress!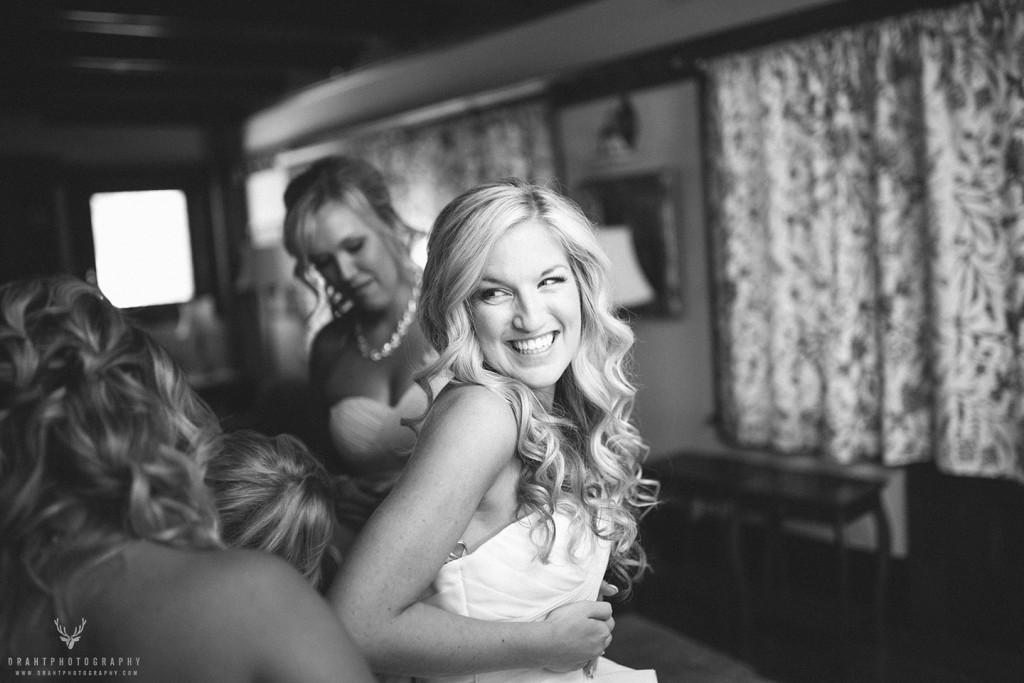 Our lighting was a little more difficult (read: nonexistent), but there were large open places for me to bounce my flash. Soon after, I turned on one of the lamps for a more interesting color mix.
Brittany was amazing through the whole thing. Keaton really "took the reigns" so to speak when it came to assembling the dress.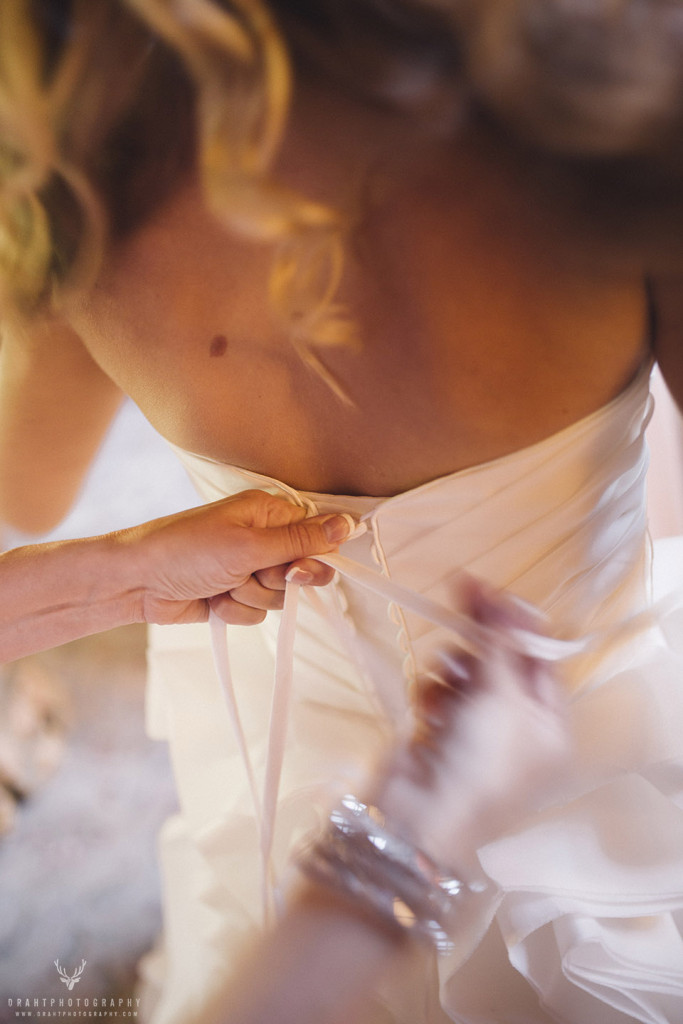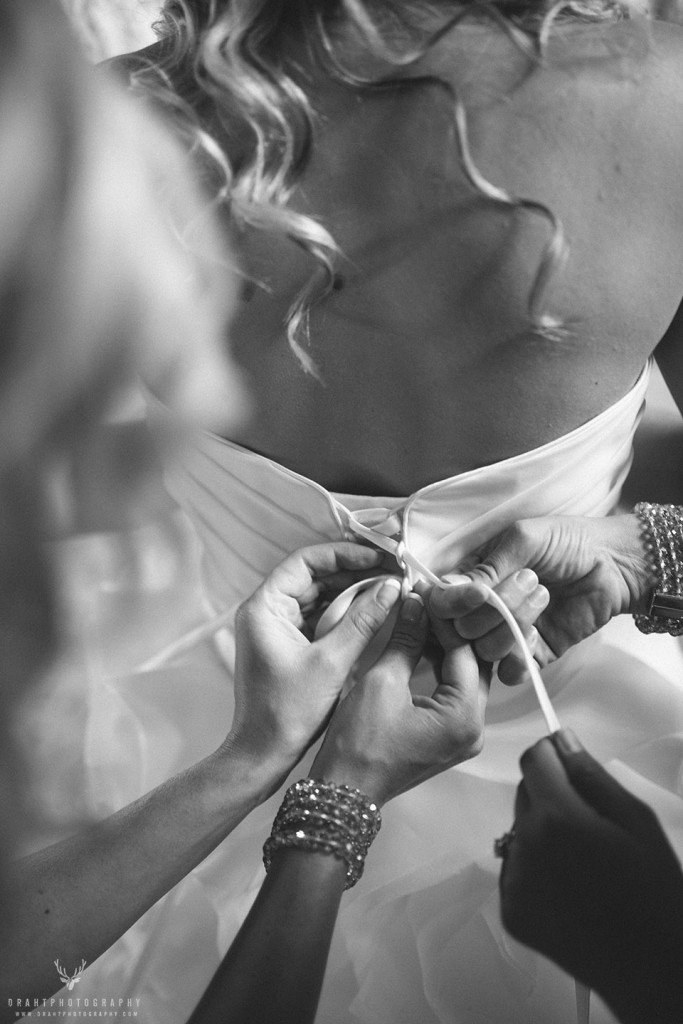 The mix of darks and lights in that shot is pretty good. It has a serious, yet light vibe.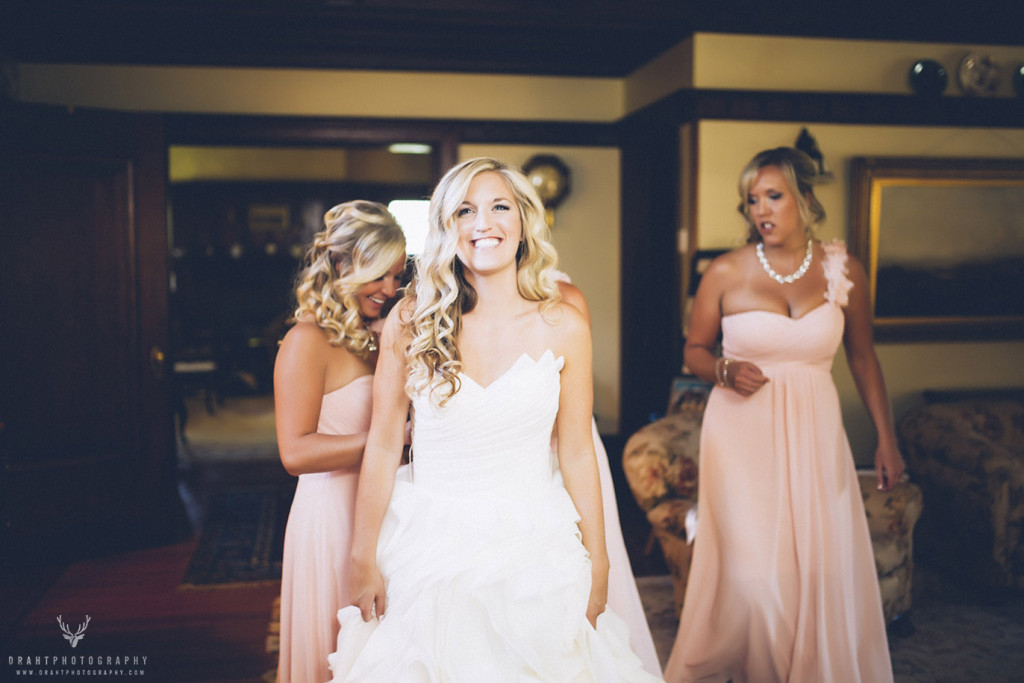 You can see the inside of Mackie House right here. It's amazing venue, this gorgeous old house. Built in 1913, it was originally a Vernon Preparatory School for boys. Later, the Mackie's bought it and turned it into a stunning wedding venue.
I got every photo I was looking for here, and then some. This next one is one of my favorites.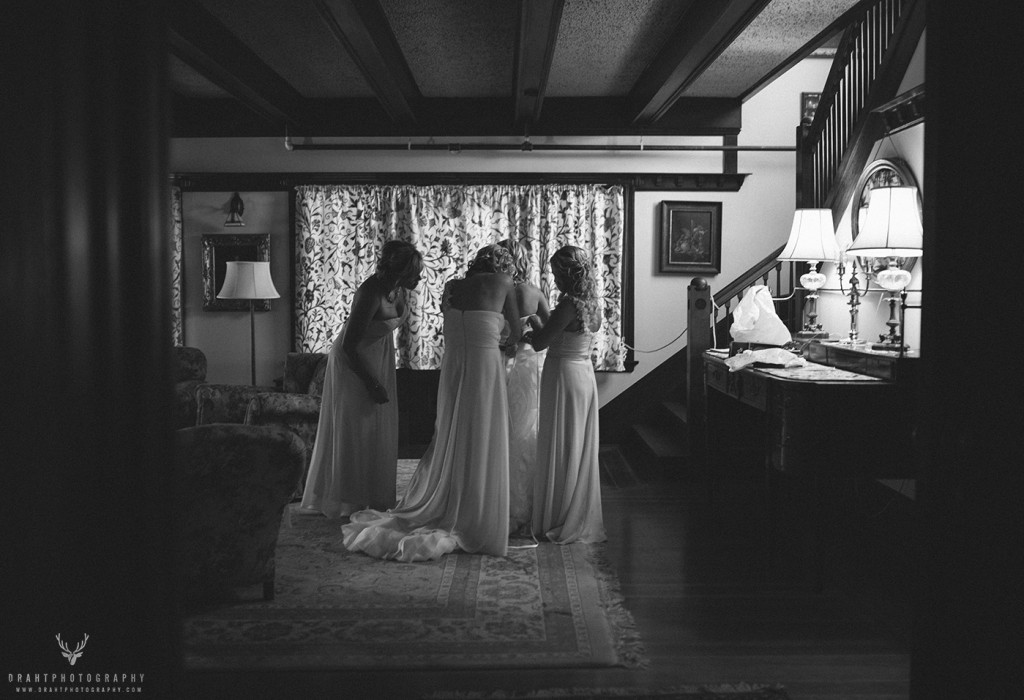 A few more of the dress being done up, and then it's going to be ceremony time!
Brittany's mom came by to give her some big hugs before it was time to walk the aisle.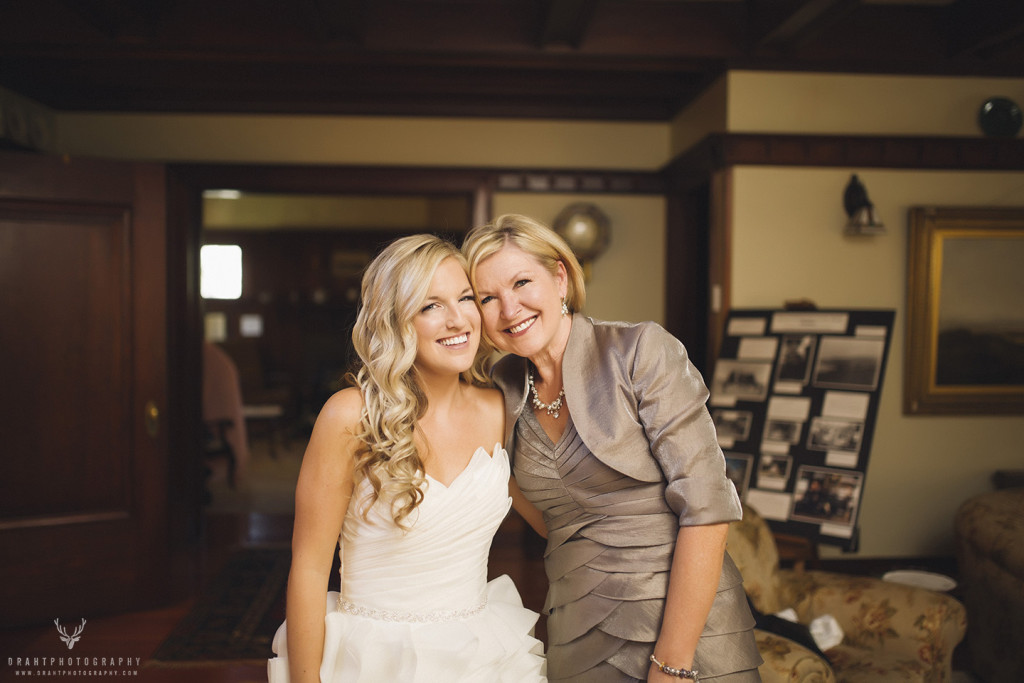 A bracelet was involved. I also love this photo. I'm always looking for bright lights, and the dark darks. They make a contrast line on the historogram that looks like an elongated "U."
A few photos with our bridesmaids, and the last photo of Brittany before she becomes a Britton!
Kyle was looking sober, a little nervous.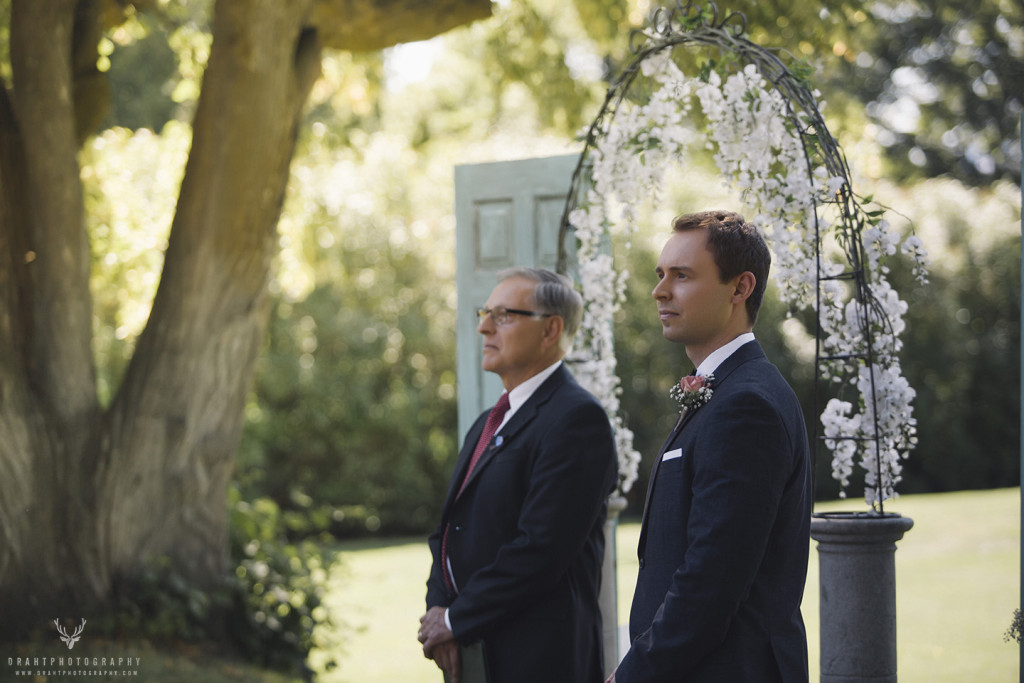 See all those bokeh balls in the background? You're going to be seeing a lot more of that.
…and the procession continued.
Brittany led Kyle to the signing barrel, and then a tradition was observed. Those of you who know, know.
The minister announced them, some kissing, then it was that walk down the aisle!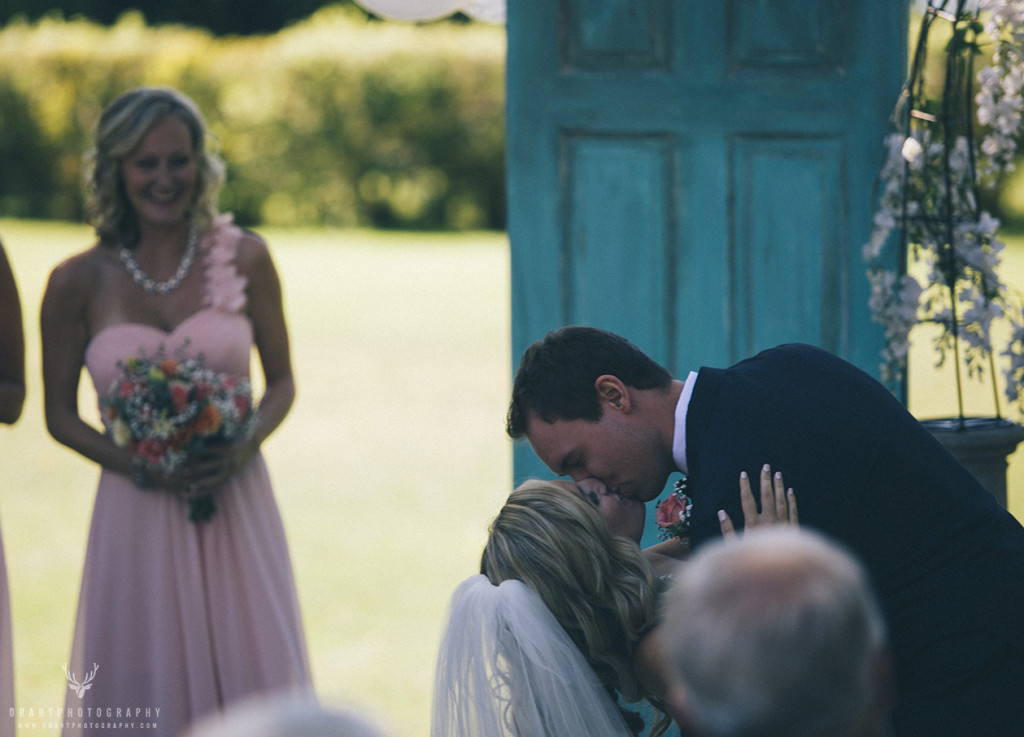 A few balloons were released….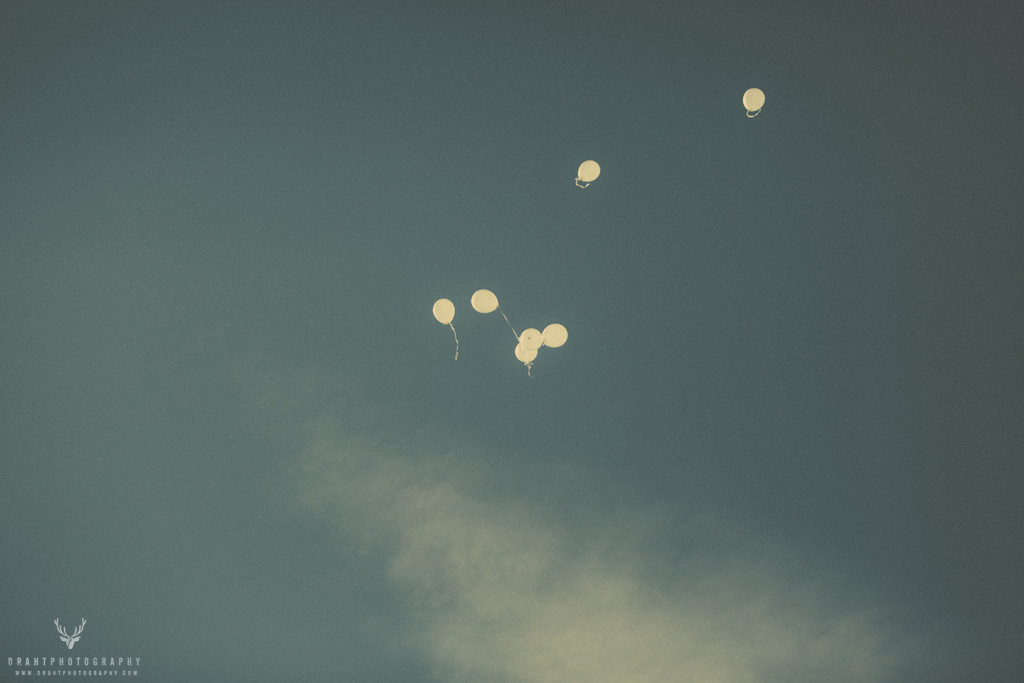 And the crowd went wild. Blowing bubbles, cheering. If you look carefully, you can see a photo where my camera focussed on the bubbles instead of the couple. Predictive focus, folks. It doesn't mess around.
There's a small sun room attached to the Mackie House. After all the hugging, we stopped there for a few minutes to catch our breath. It was hot, but some little guys were running around and getting everyone waters. Thanks little buddies!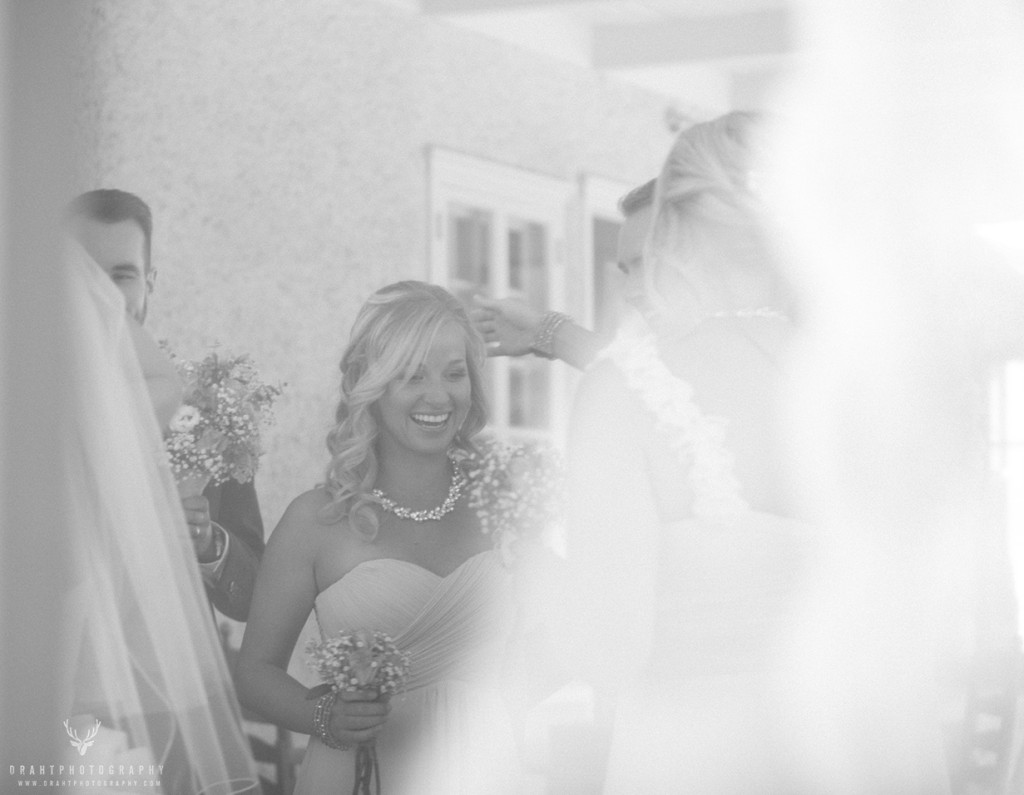 While this was going on, I took this opportunity to take some photos of the guests. As I mentioned before, feel free to use these photos. Print them, put them on facebook, get 'em out there!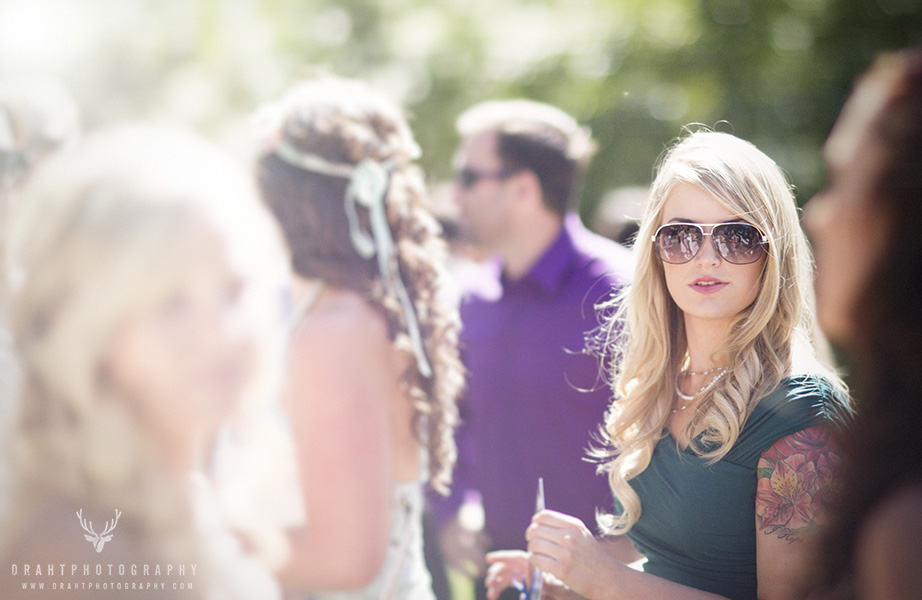 Jessica was looking fly.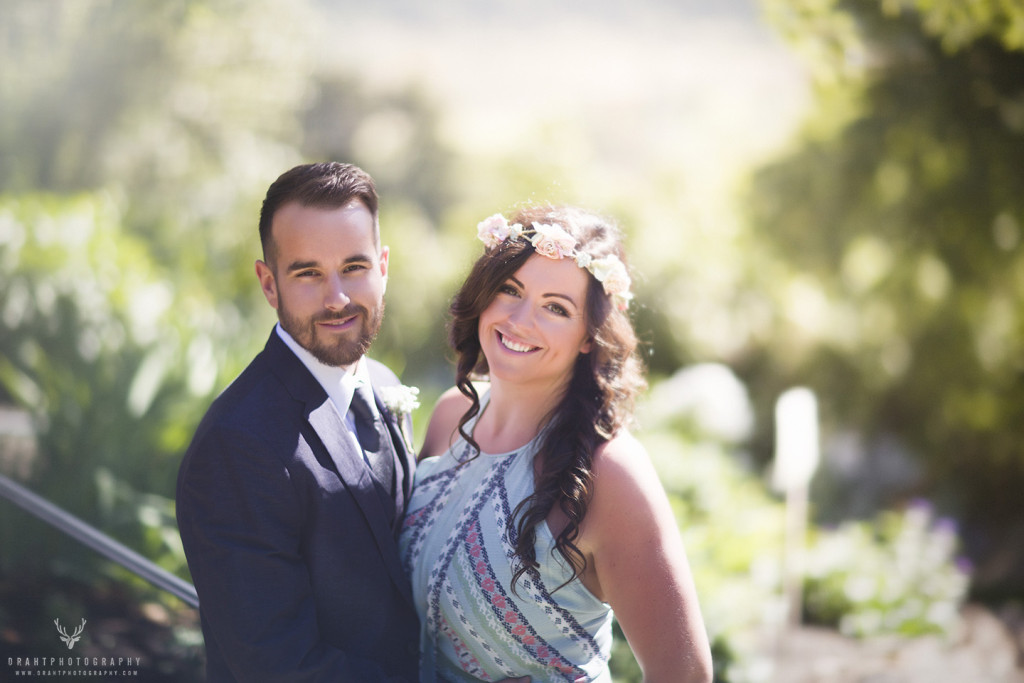 The Boyko's could finally re-unite. Although they had only been separated for half the day, they couldn't wait to hug again.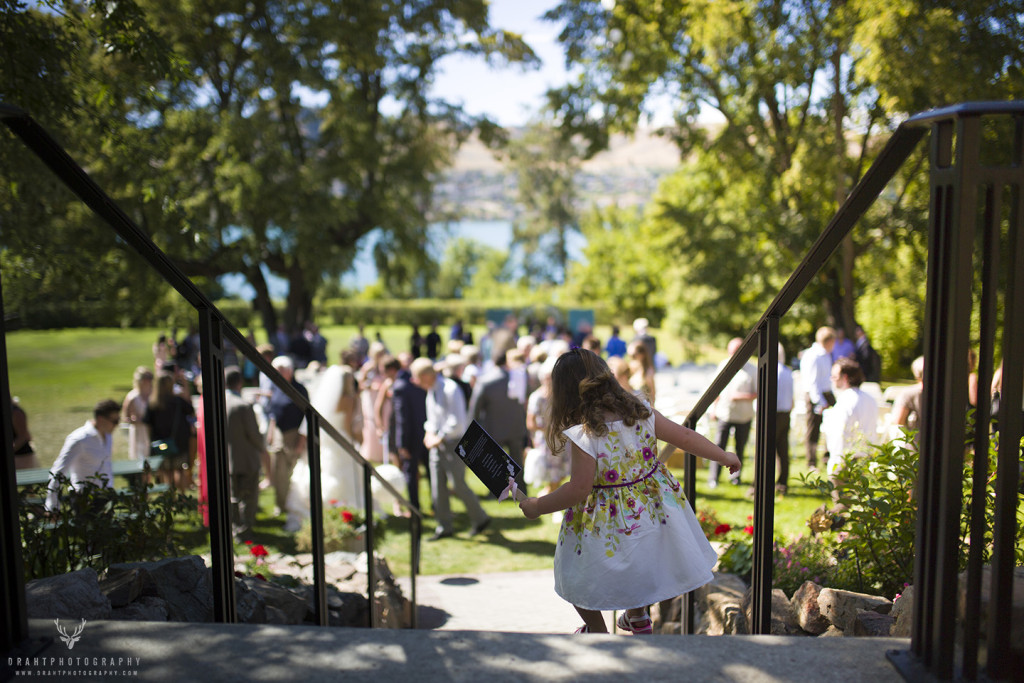 Everyone was part of the action. Now it's time for some group shots!
So, funny story behind this photo – I was taking the family formals and everyone just started to assemble behind us. I was really surprised, because generally this doesn't happen. I re-arranged a few people, and we did a huge group shot. We actually did about 25 group shots, but I picked the one where everyone's face looks good and we don't have any blinkers. That's why it's important to take a lot of photos – you sort out the blinkers. Better to have too many than too few.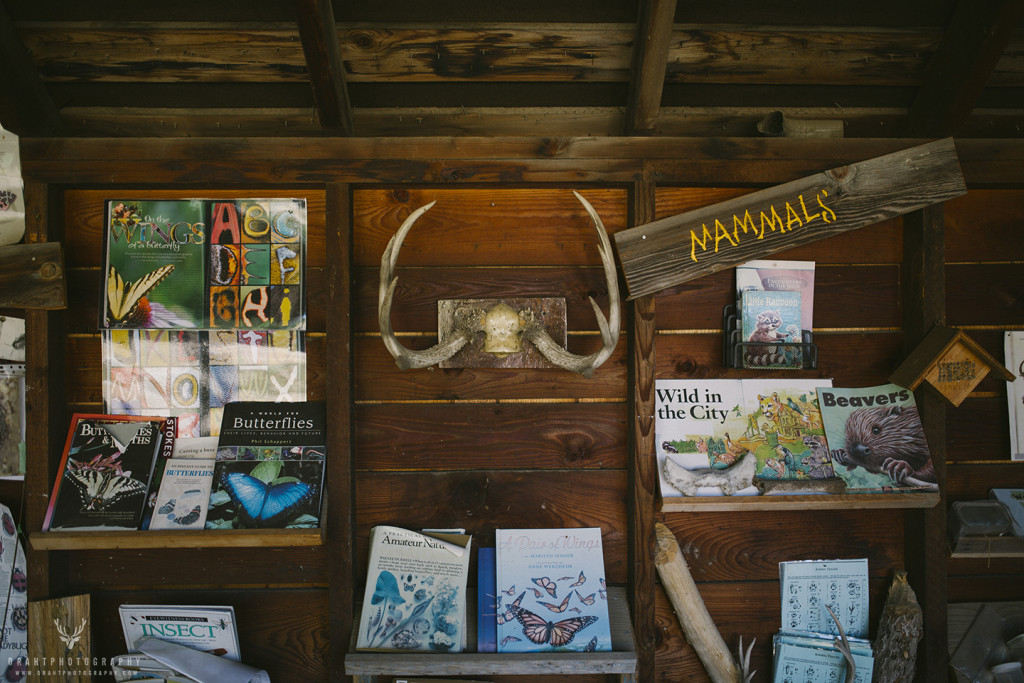 Time for some formals! We did the first set on site.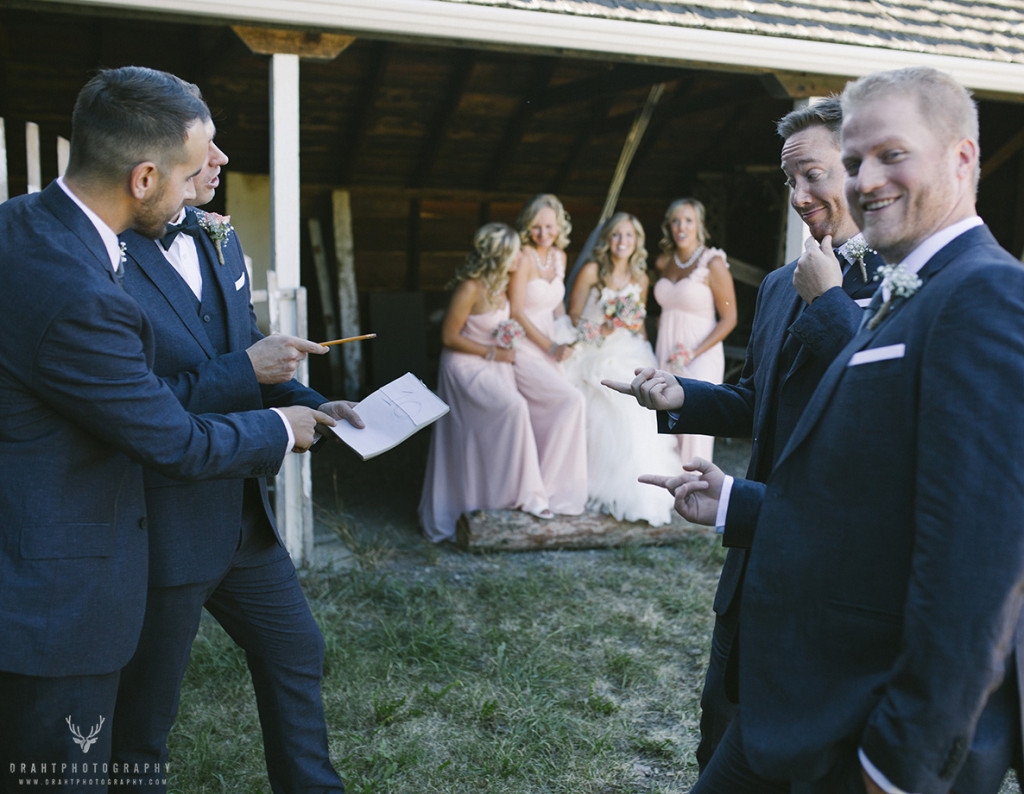 The guys kept themselves busy while I did formals for the girls.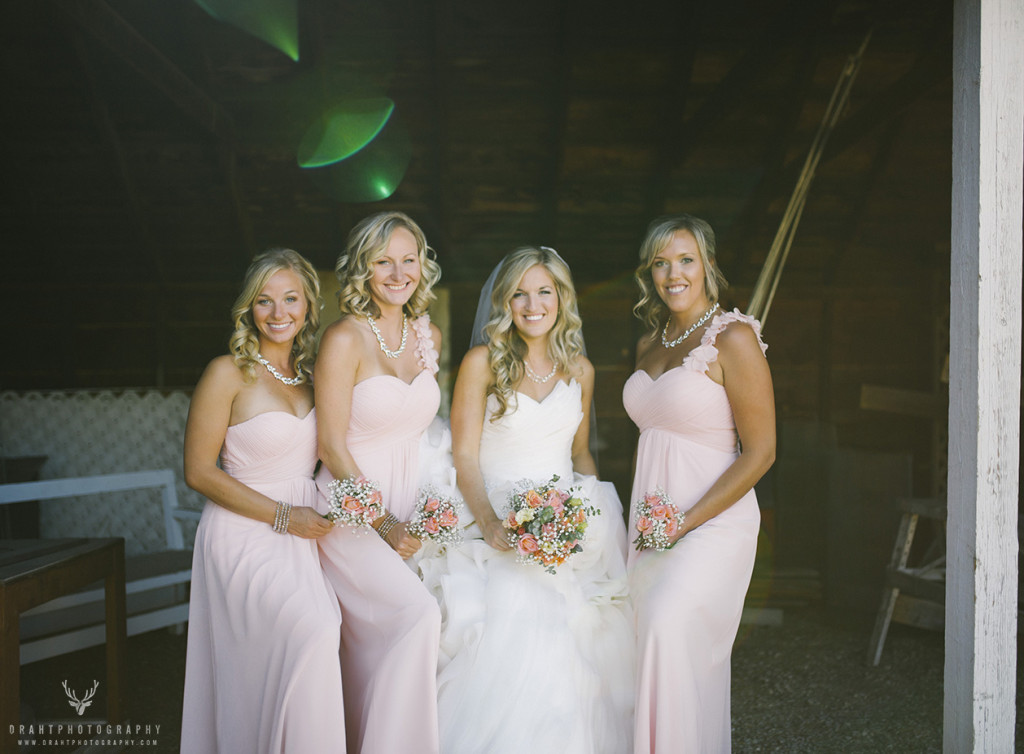 Everyone was very easy to pose. I was especially stoked on that bouquet line. I live for bouquet lines, according to the tattoo I'm probably going to get one day.
Guys were looking dapper.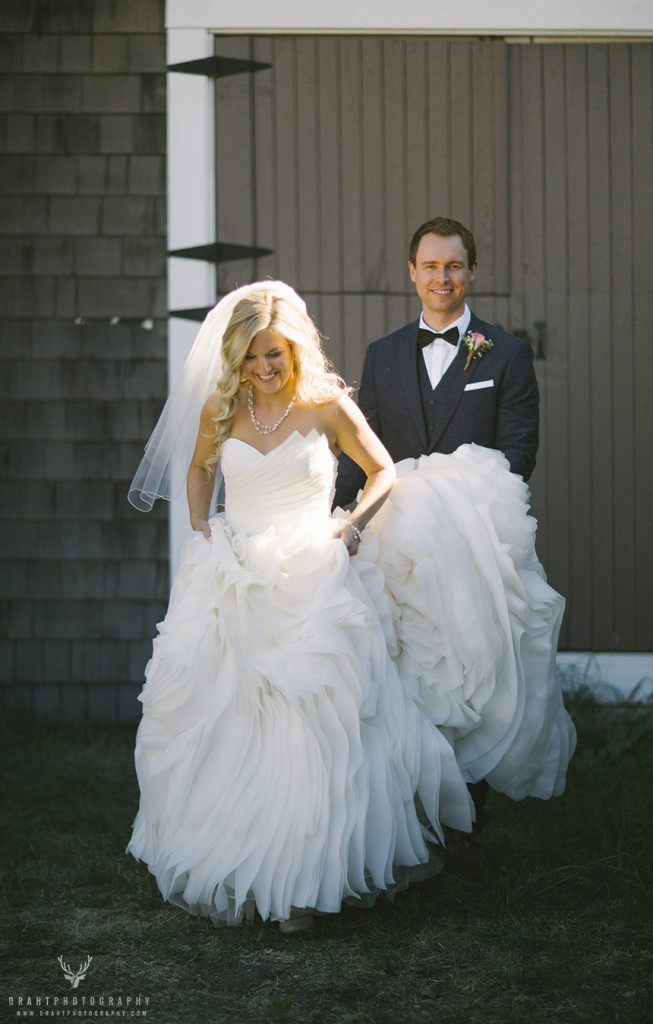 Mackie house is easy to shoot – there's an old farmhouse on site. We were very careful not to ruin anything. Everything looked antique.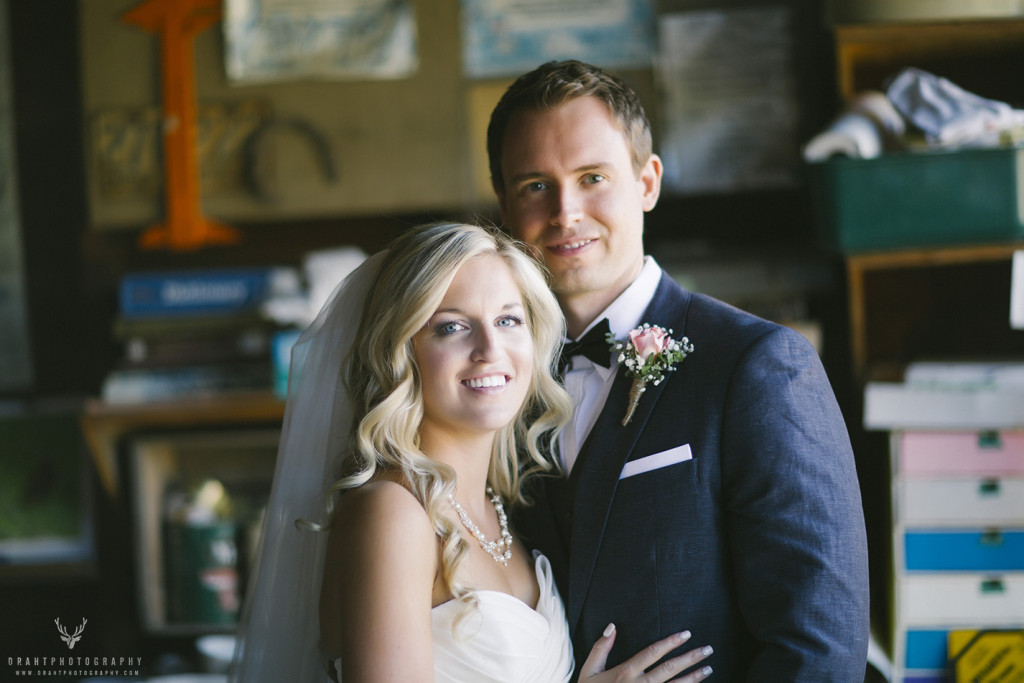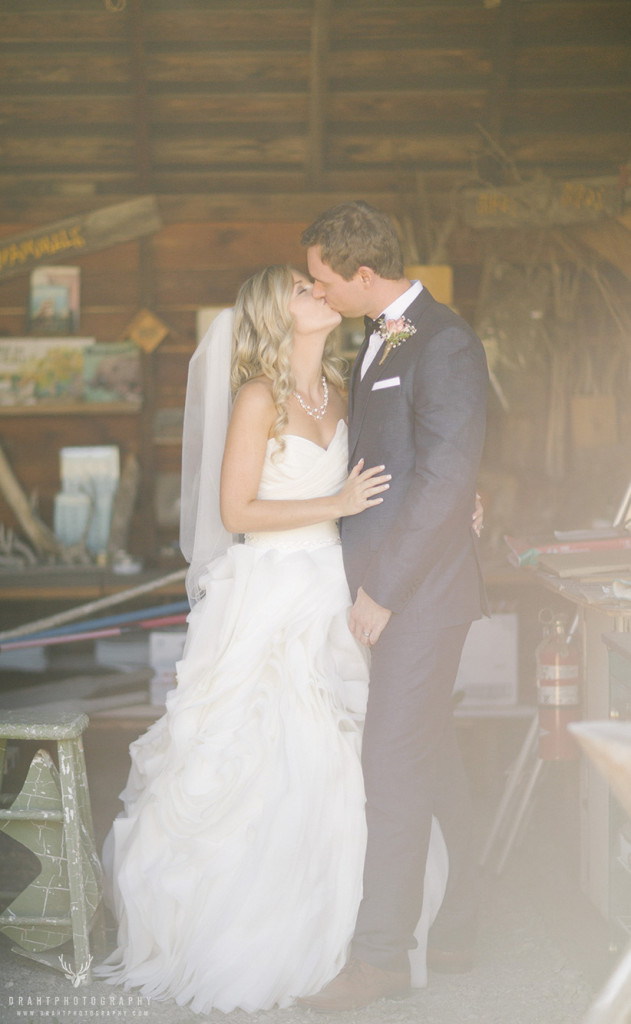 This is what wedding photographers love. Ridiculously good looking young couples. Very cool color theory. Bright days with a ton of texture. Timeless, classic color theory.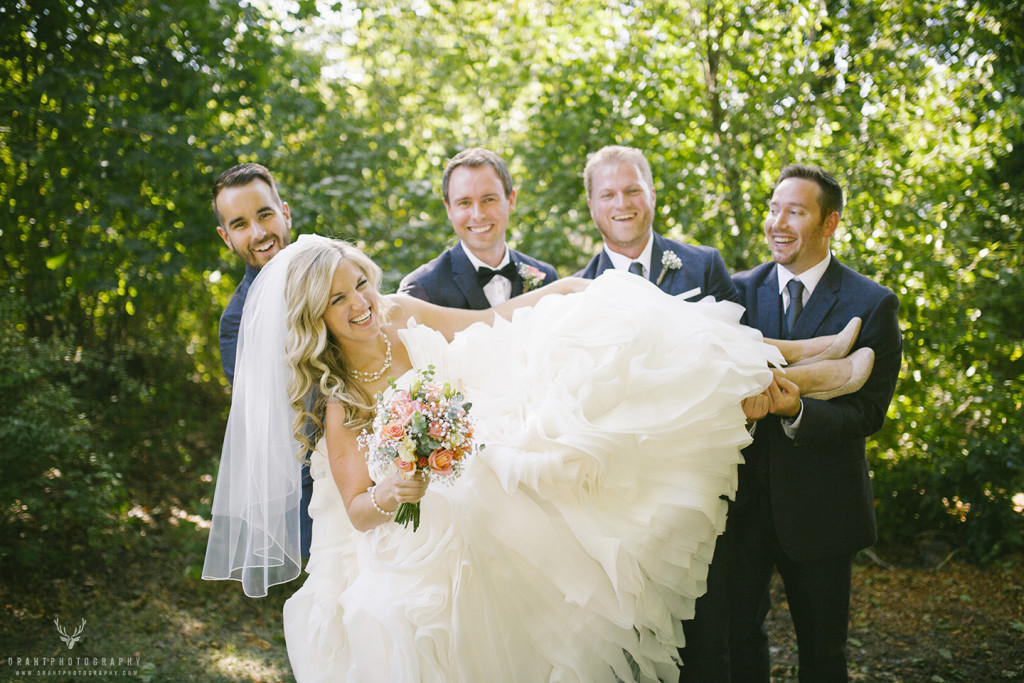 Brittany looks surprisingly laid back here. She was a little freaked out.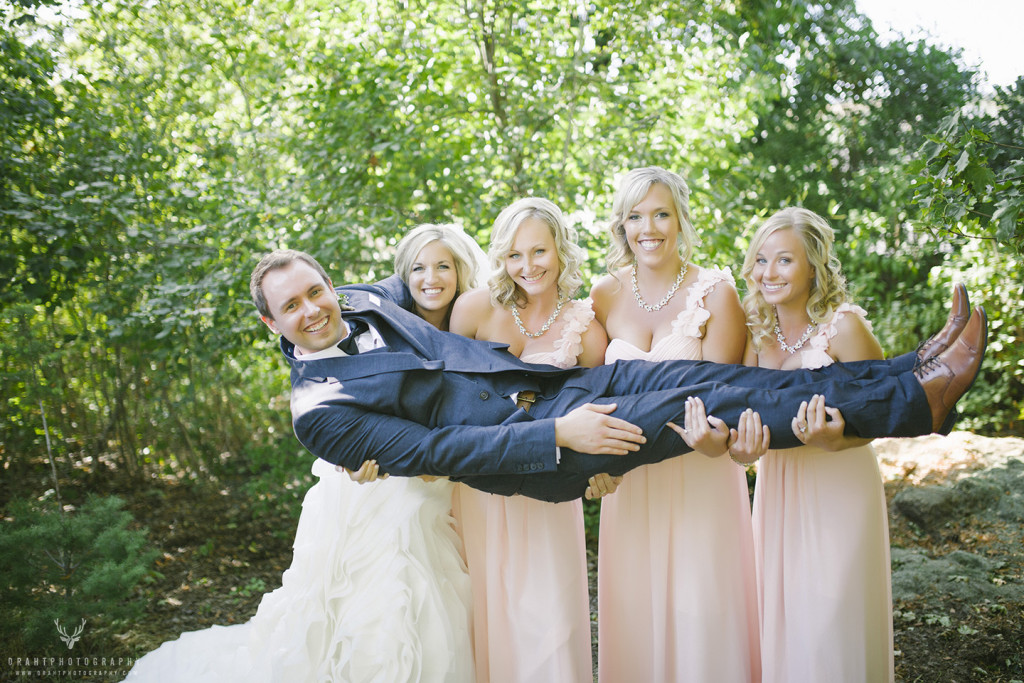 Kyle hid the terror he felt well. I had to snap this photo very quickly.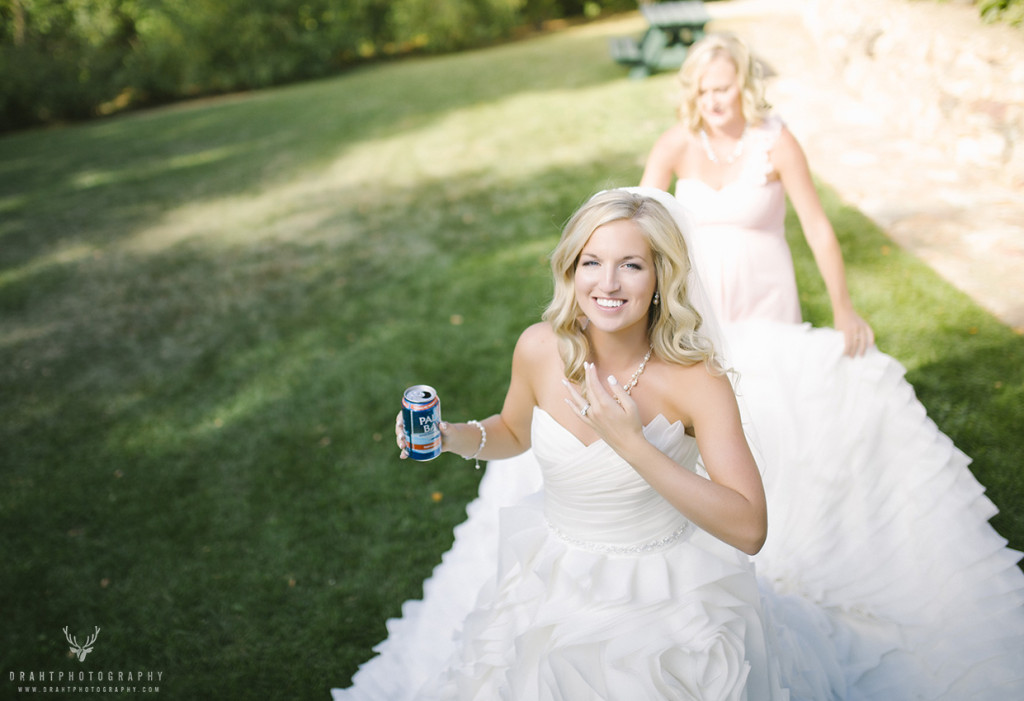 Quick refreshment break, then it's time for the dress shot!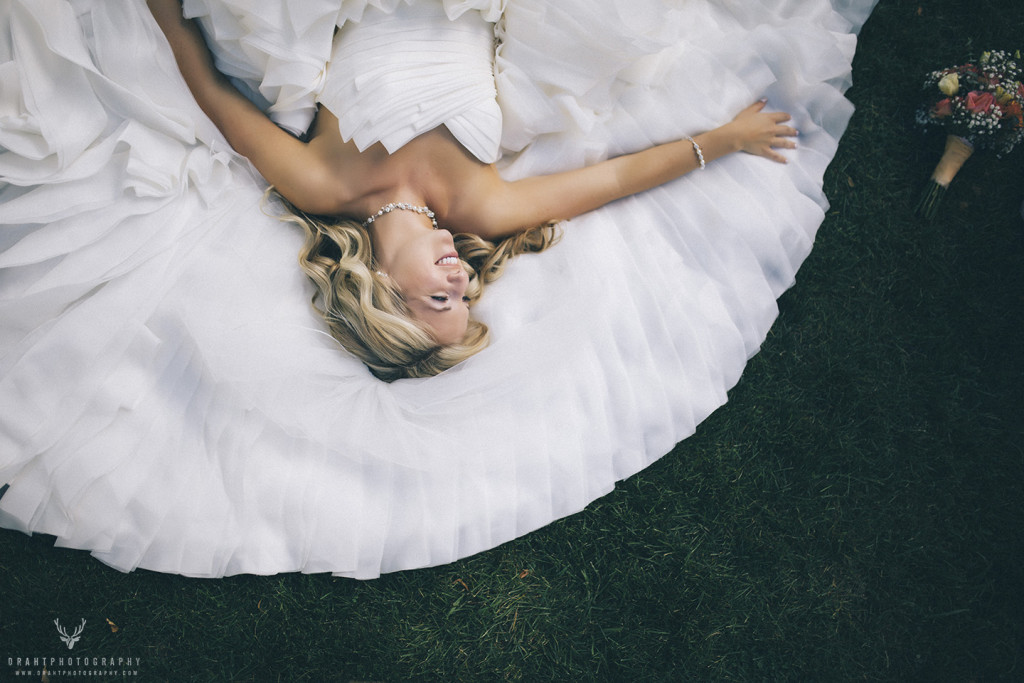 Brittany was the best part about posing this photo. She kept on cracking up. I'm a fan of this, it comes through in the photos. The most important part is to convey her personality. I don't think I had any choice. It shines through so strongly. <3
Into the limo for a few more on location photos!
Here's Keaton, being awesome still. I was taking a wide shot, so I had to keep shuffling her back until she was like fifty feet behind me. She took it like a champ because she's just the best.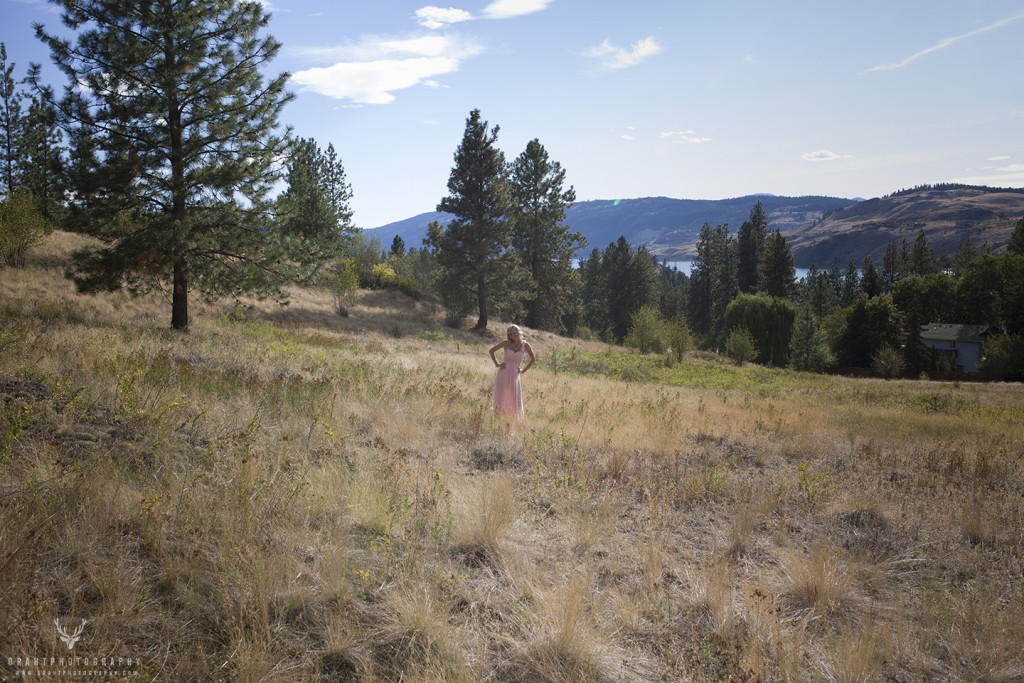 Way to go, Keaton! Look at that smile.
At this point, it was getting late, and we were getting hungry. As always, I pushed for more photos. Brittany and Kyle were awesome, and gave me exactly what I was looking for the – the sunset kiss photo.
Time for the reception at The Prestige! Shoutout to those guys, they really outdid themselves making sure the room looked just perfect. Food was on point, and the best horseradish I've ever tasted. It was so fantastic. Plus there was a cupcake pile!
This little ninja had a lot of self control. She sure did like the look of those cupcakes, though!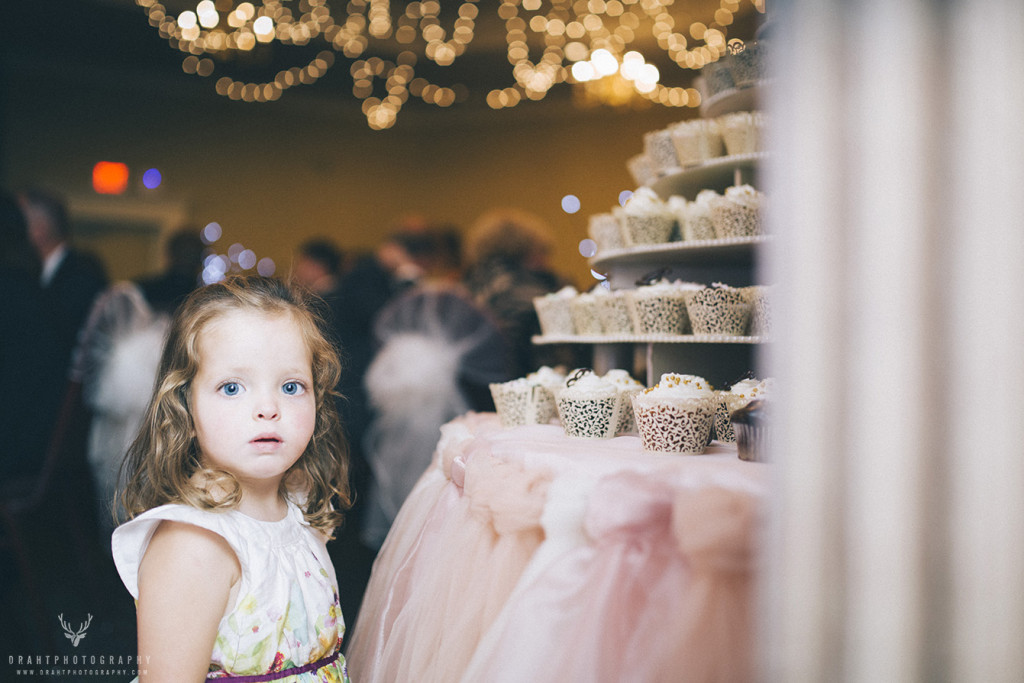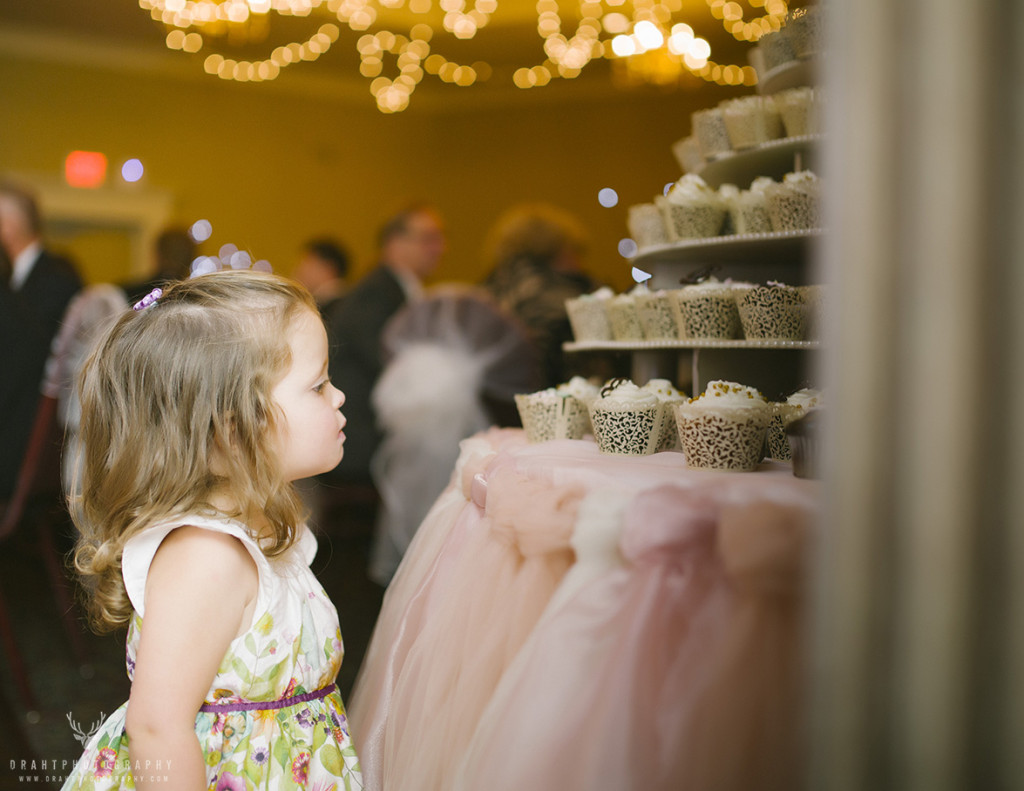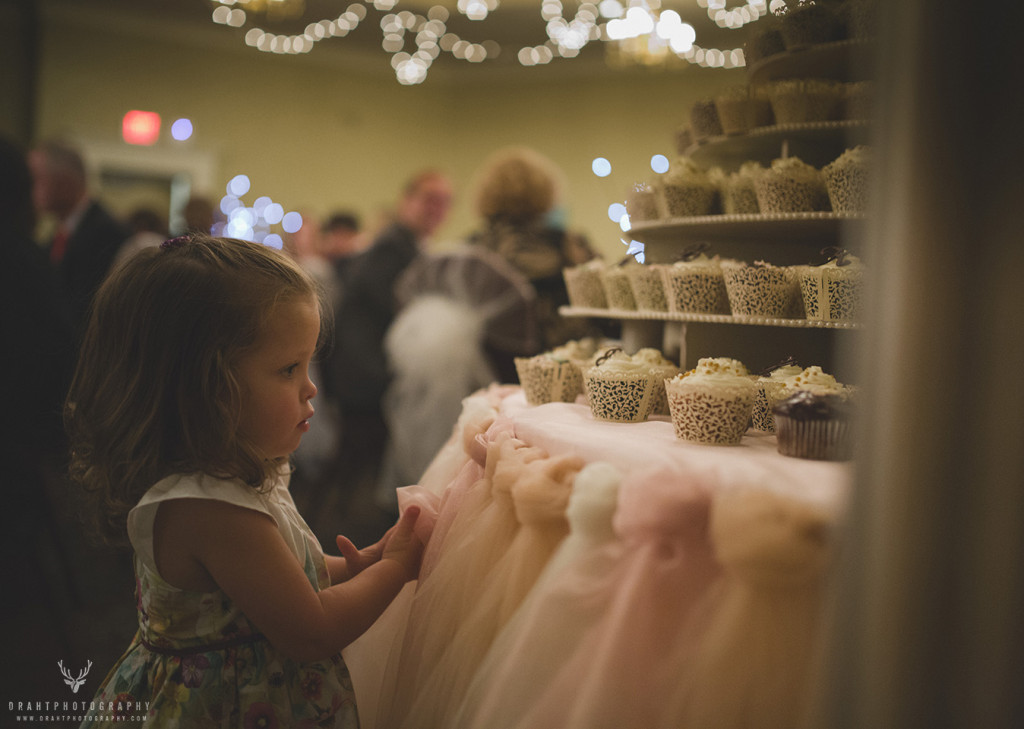 I took this opportunity to snap a few photos of guests.
Speeches commenced, as did the shoe game.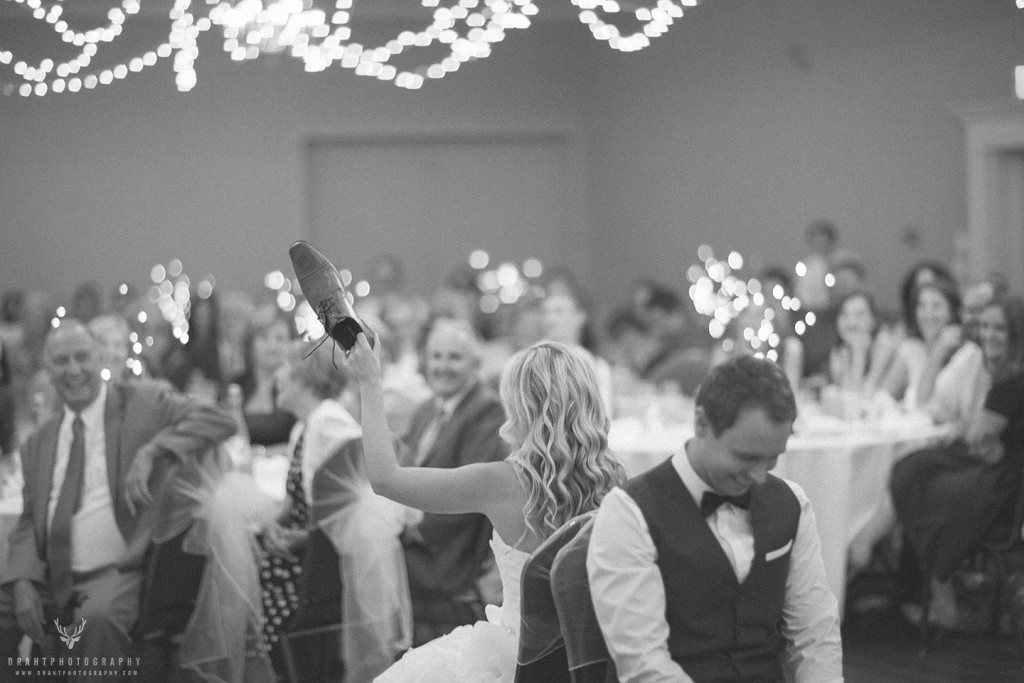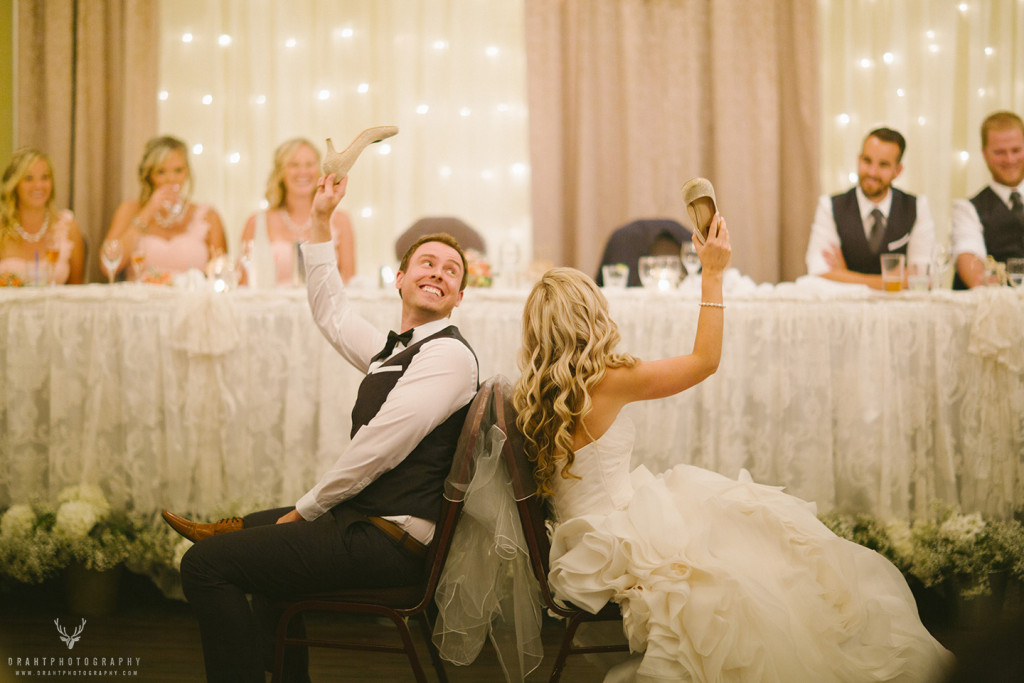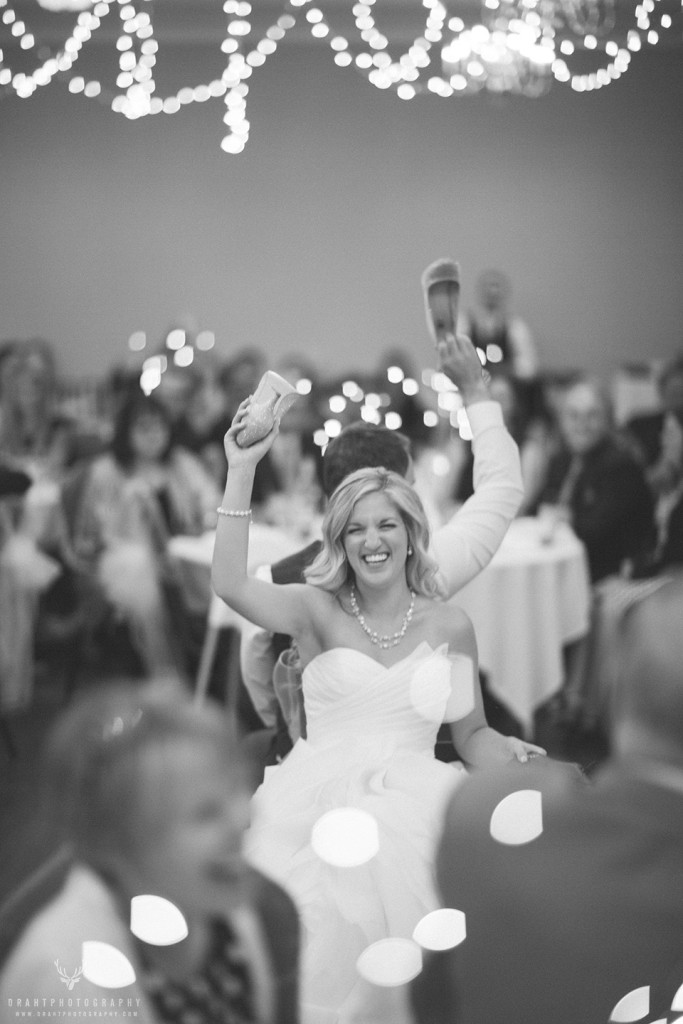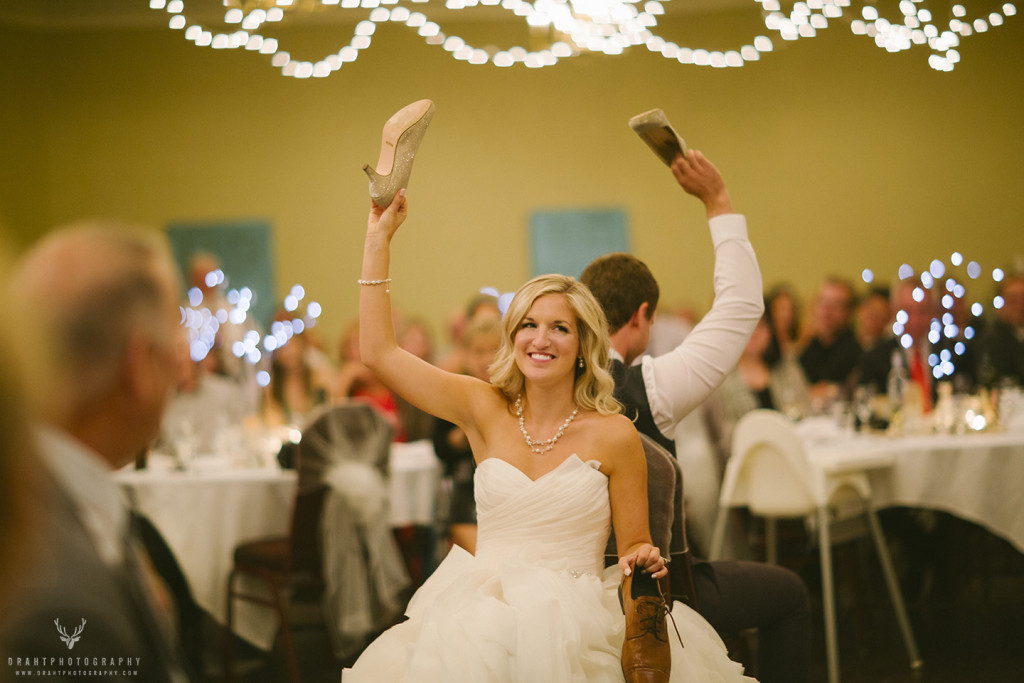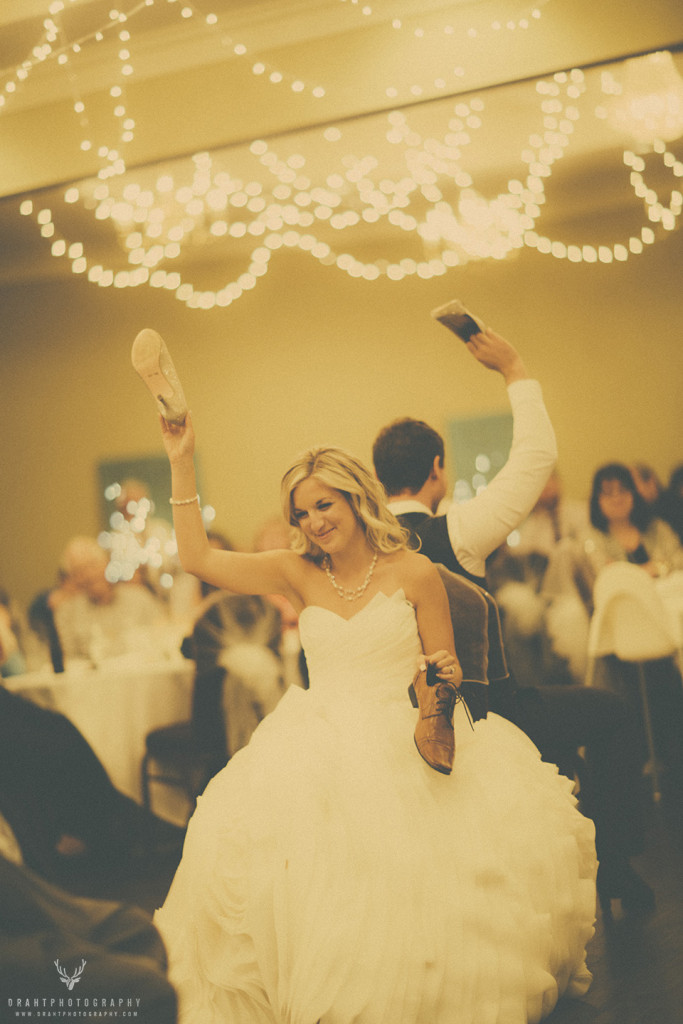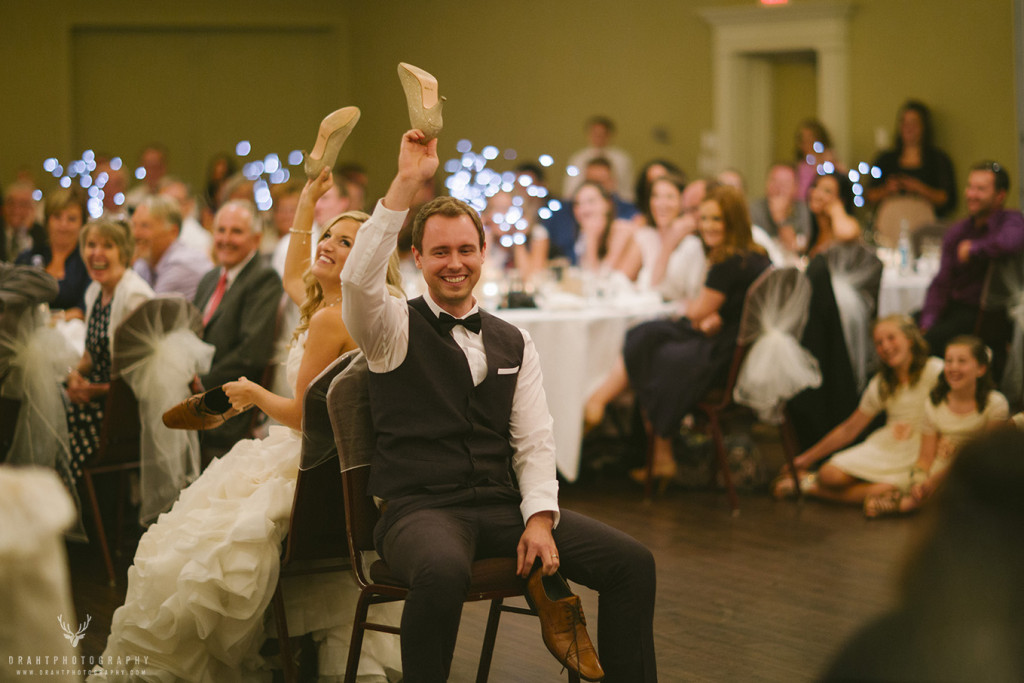 I'm not going to go into the next set of photos. Dear readers, those of you lucky enough to be there will know exactly what transpired.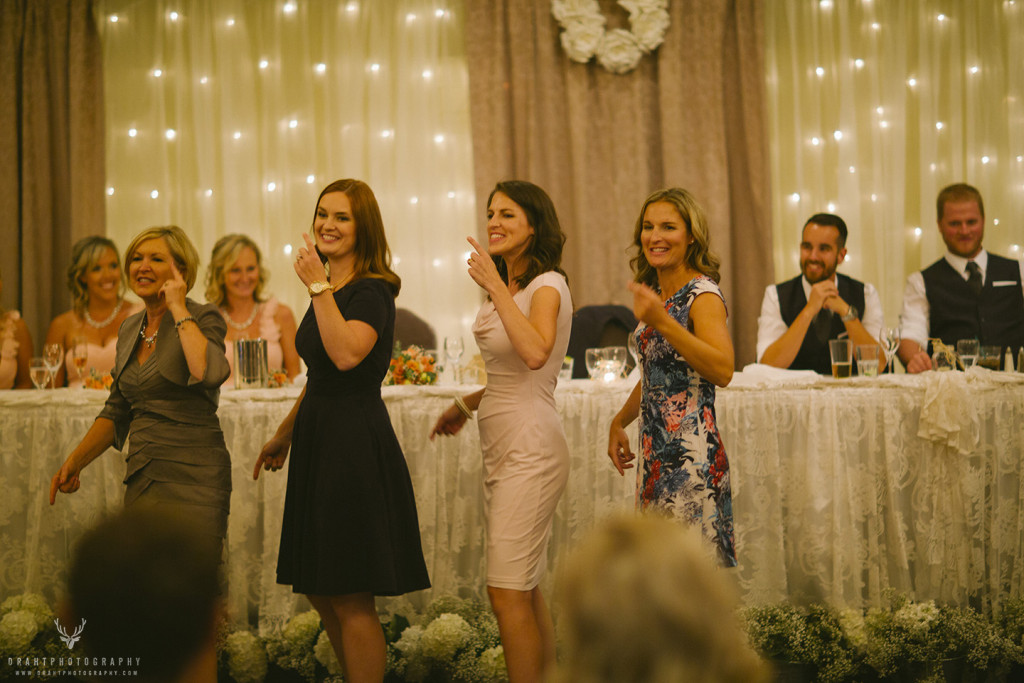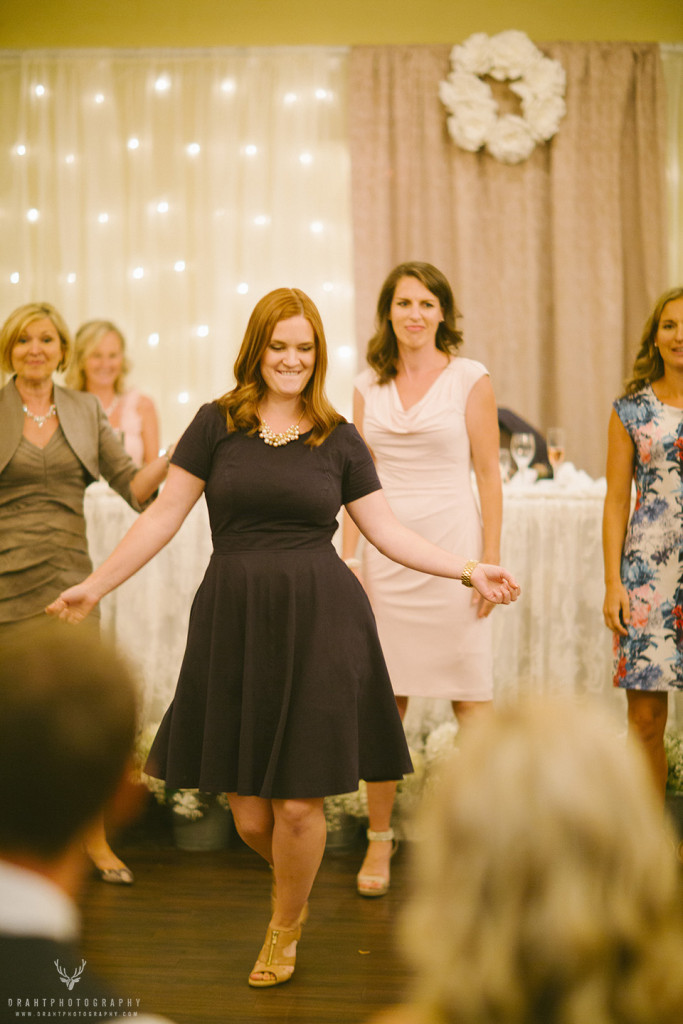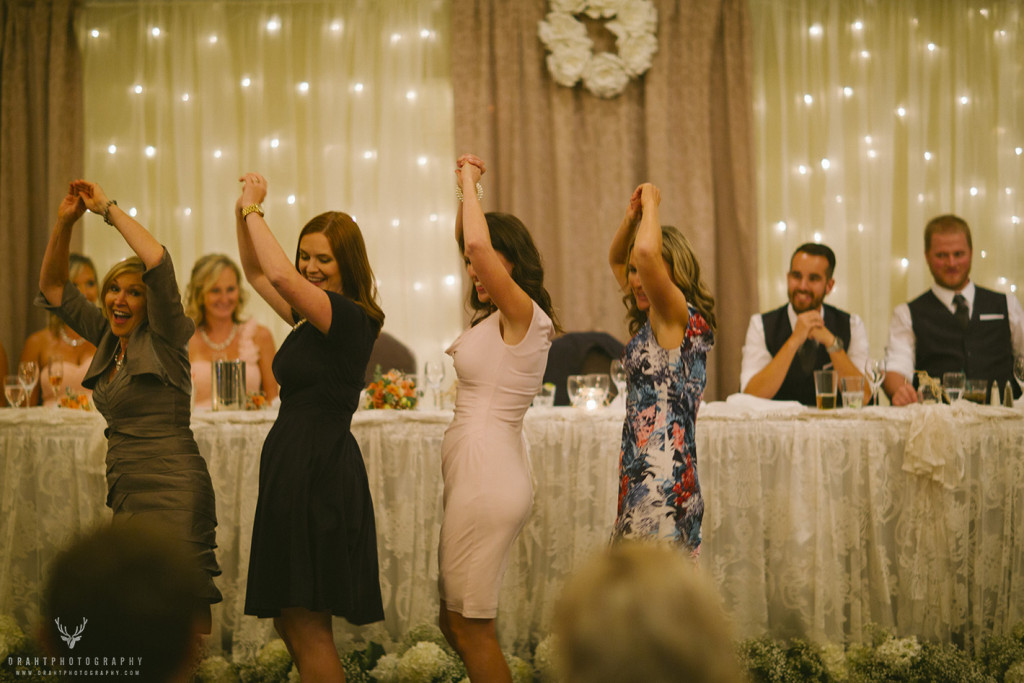 It was magical. The look on the happy couple's face was priceless!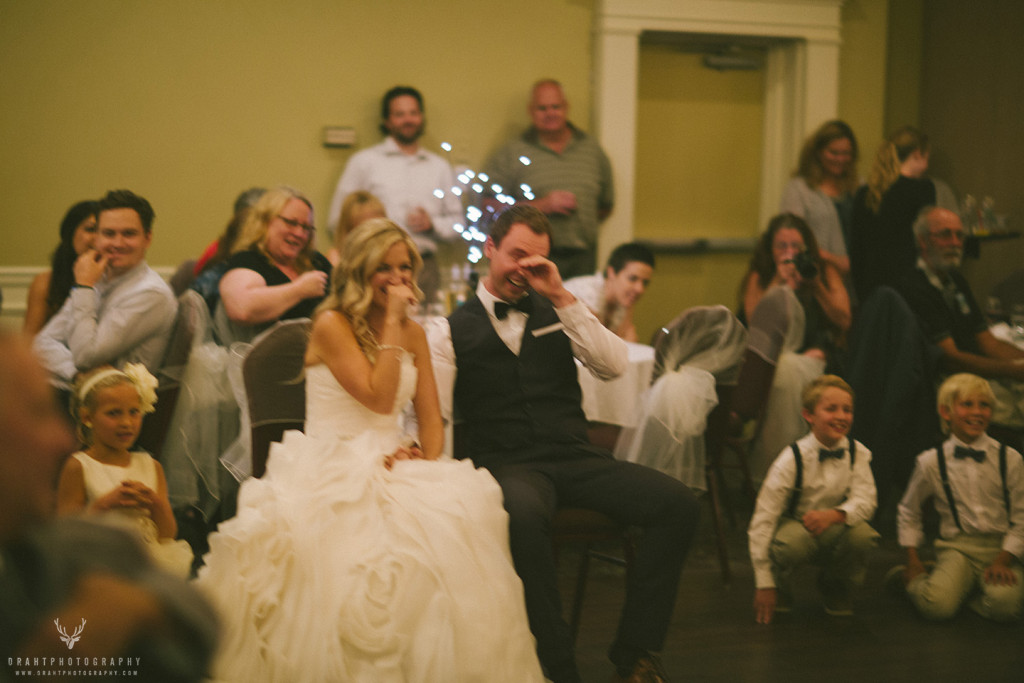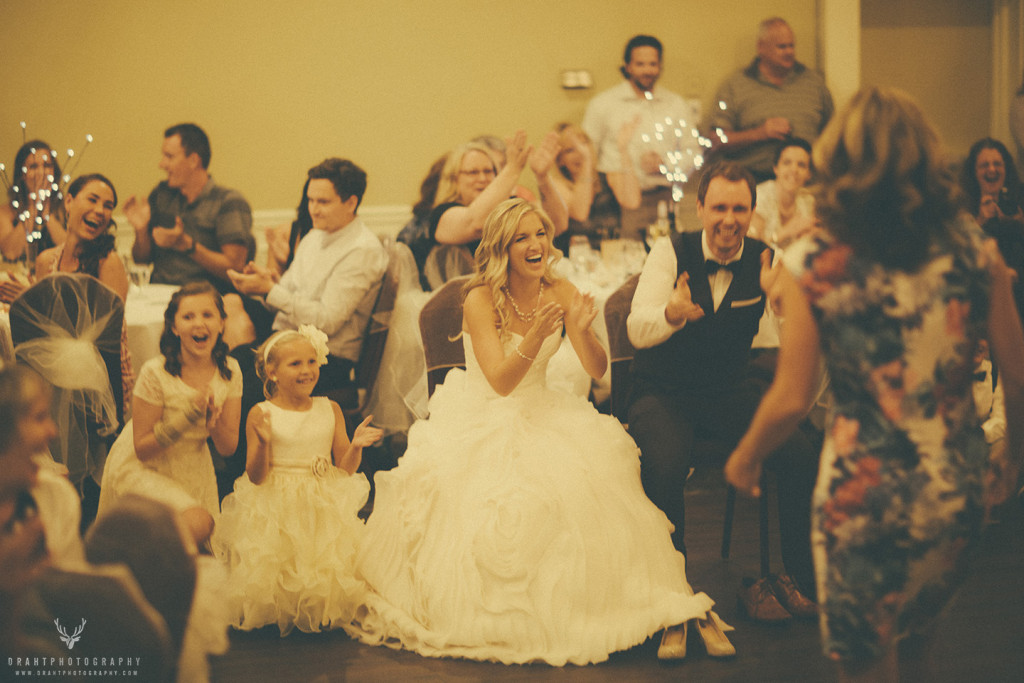 It was a hit! Time for a slideshow, then the first dance. Some of you will probably remember that I had an engagement shoot with this couple. If you haven't check that out, do it now! The link will open in a new window. I'll still be here when you get back.
Anyway, a few photos made it into the slideshow.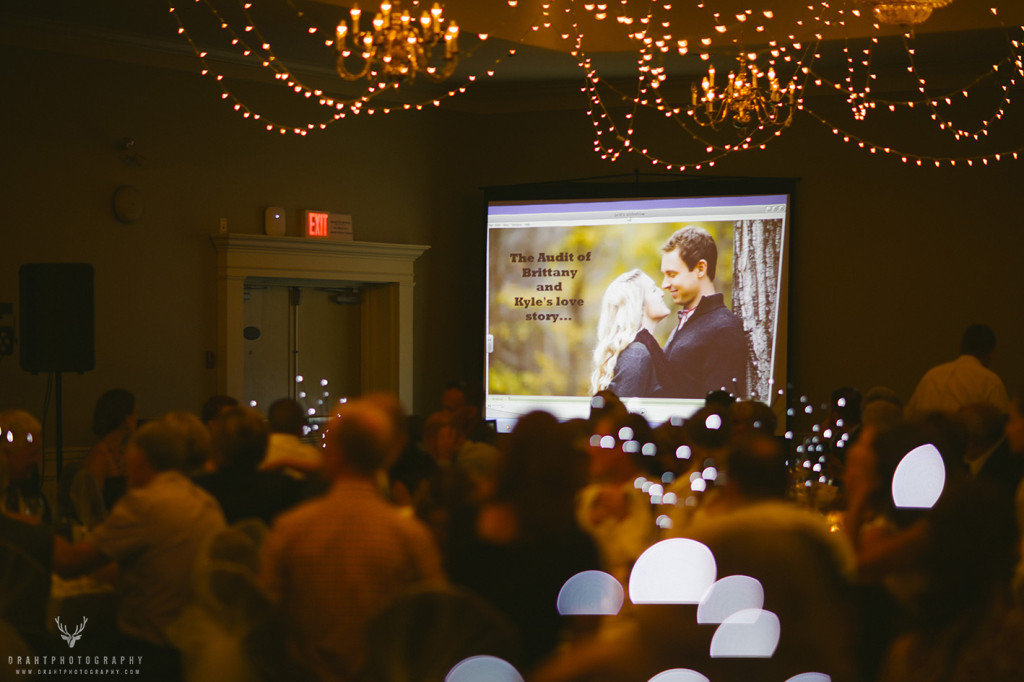 Get it? Because he's an accountant. I know. I thought it was clever too. Time for the first dance!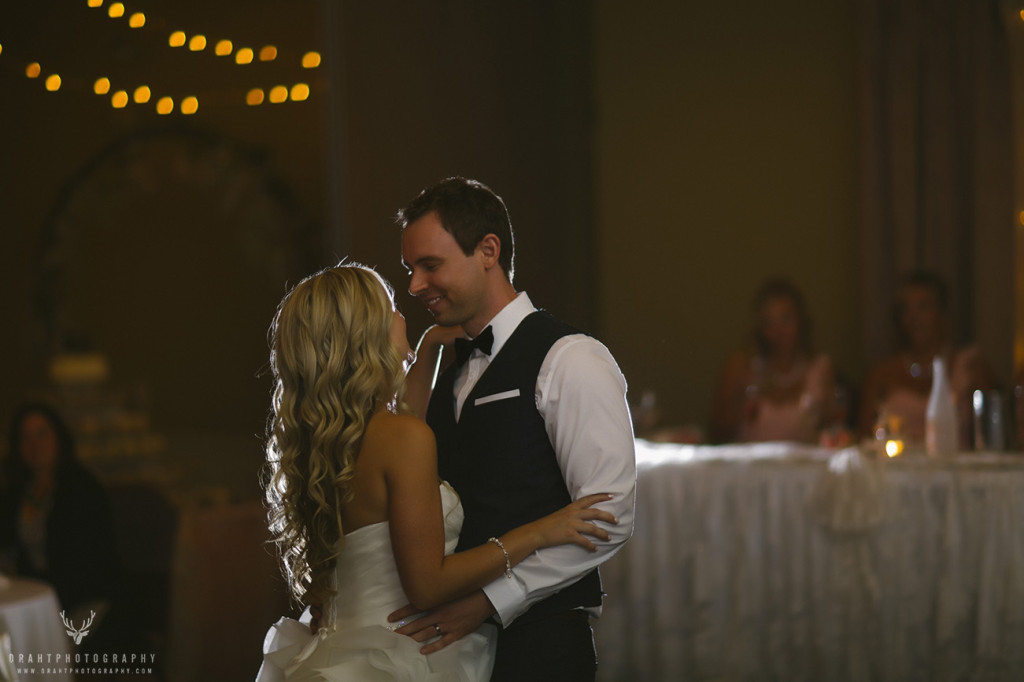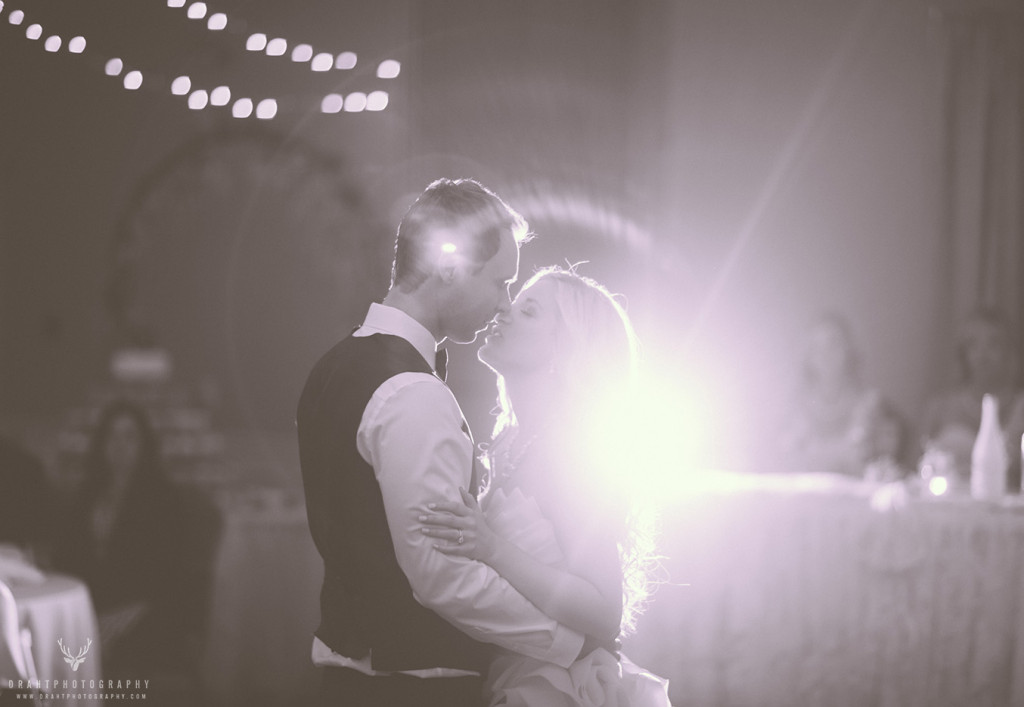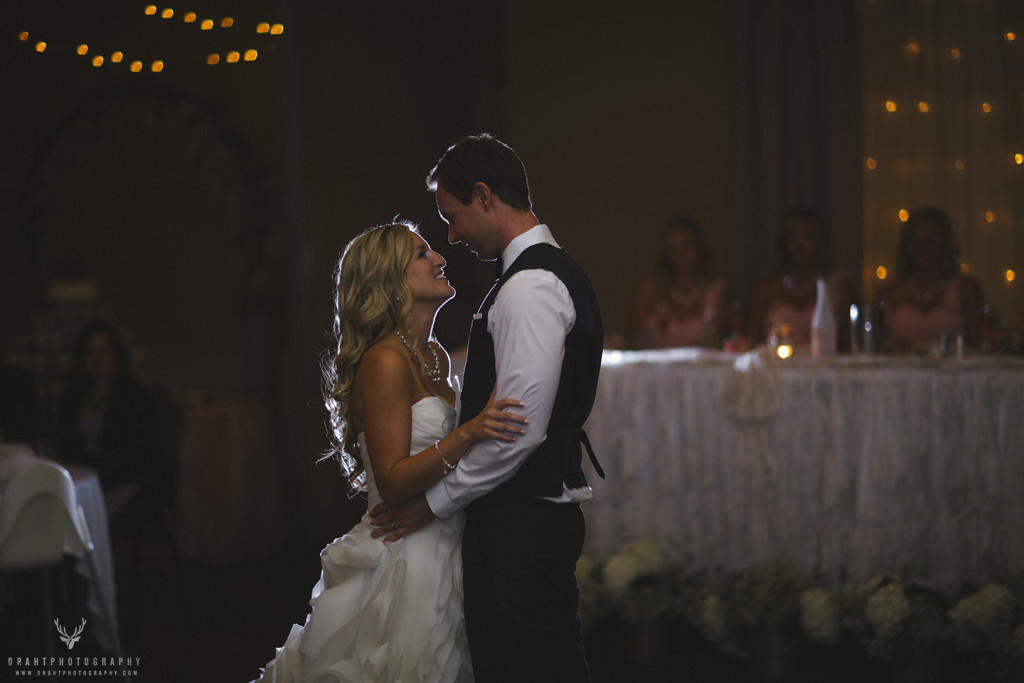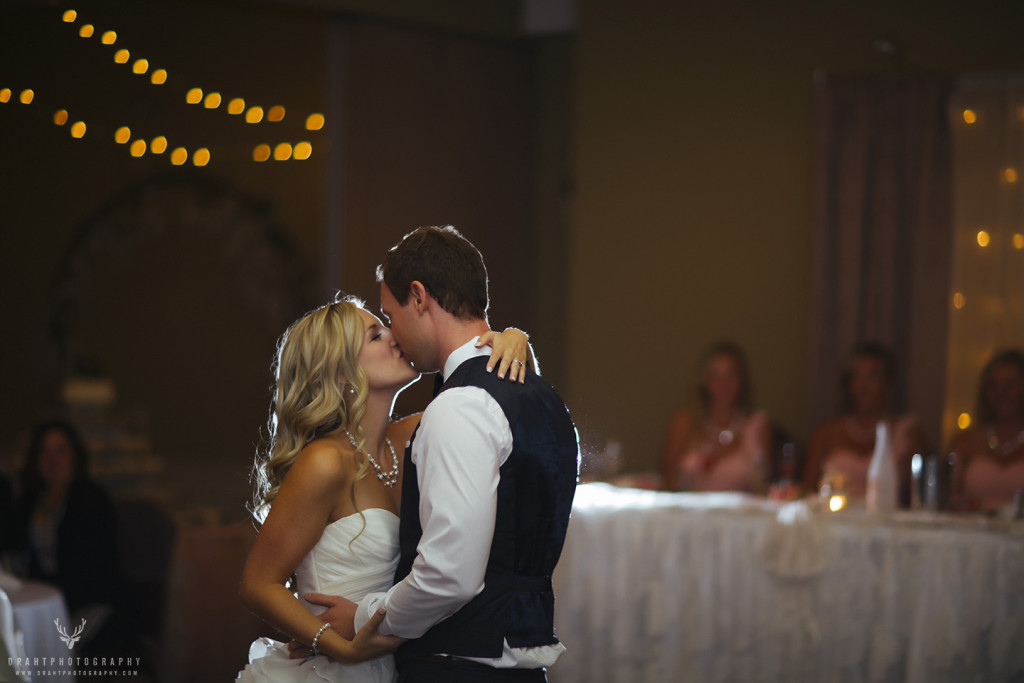 Father daughter dance too!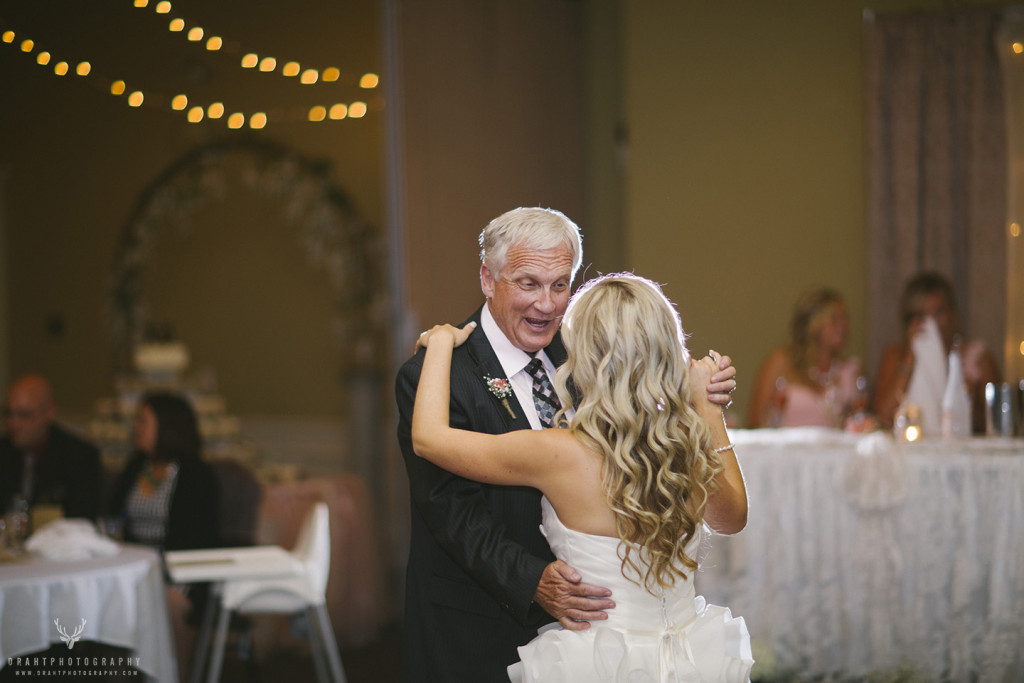 Group shot, then it's time to cut the cake.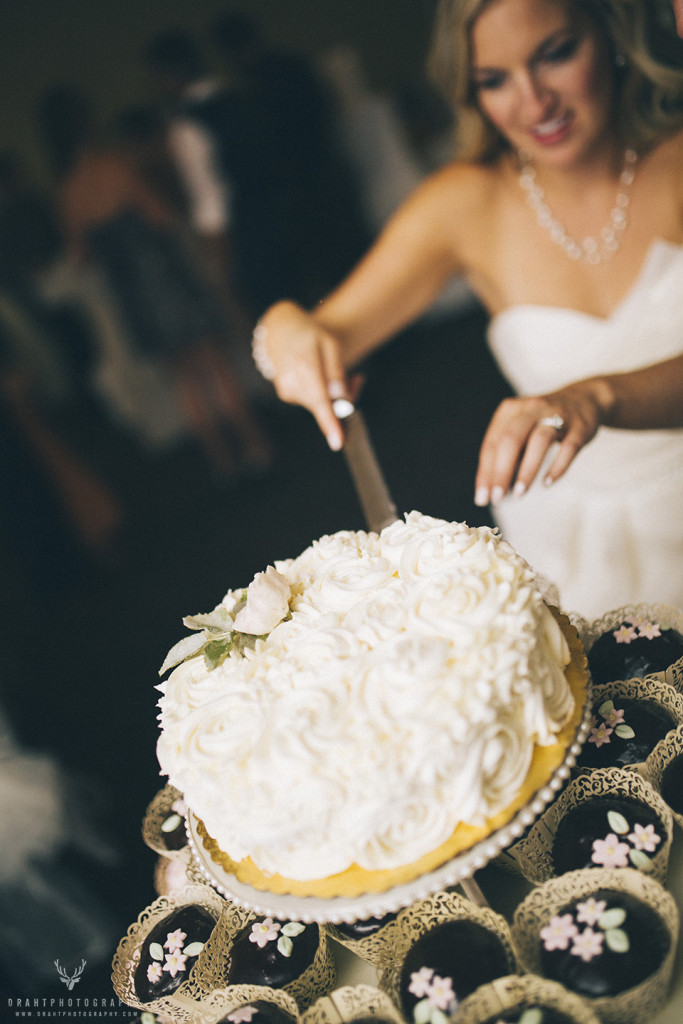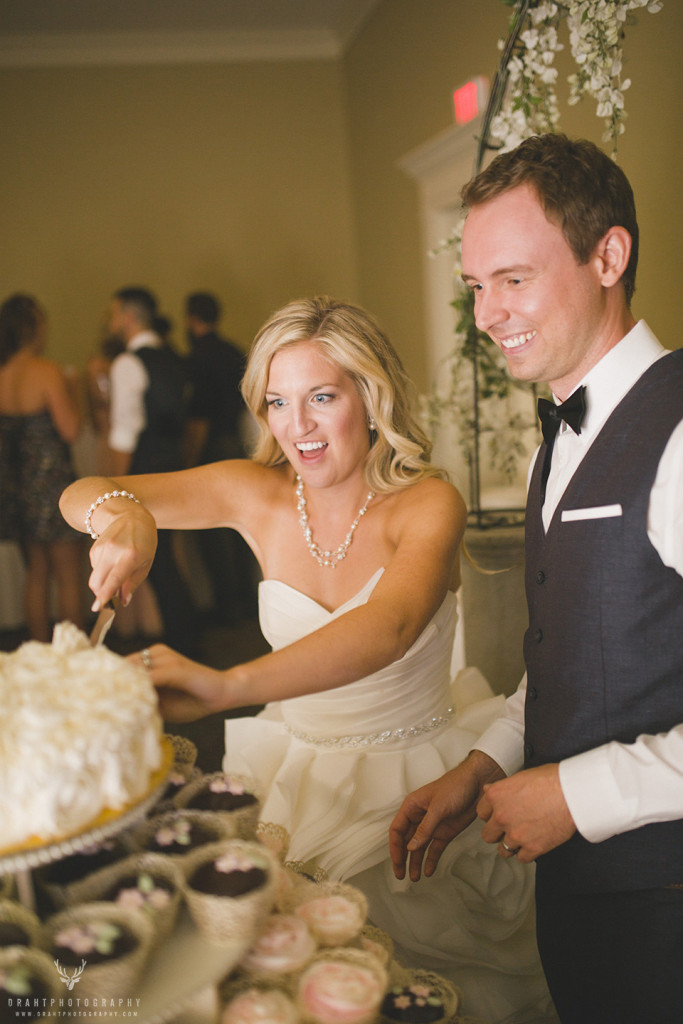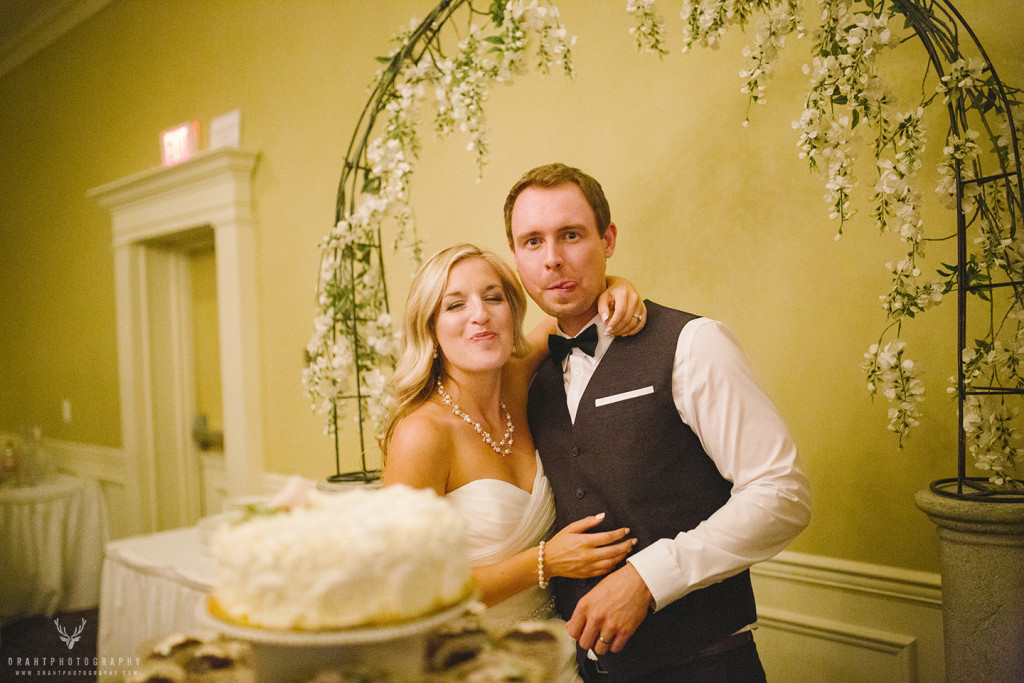 A lot of kids were looking forward to this moment. Look at those happy faces! Least of none, mind. I had two cupcakes!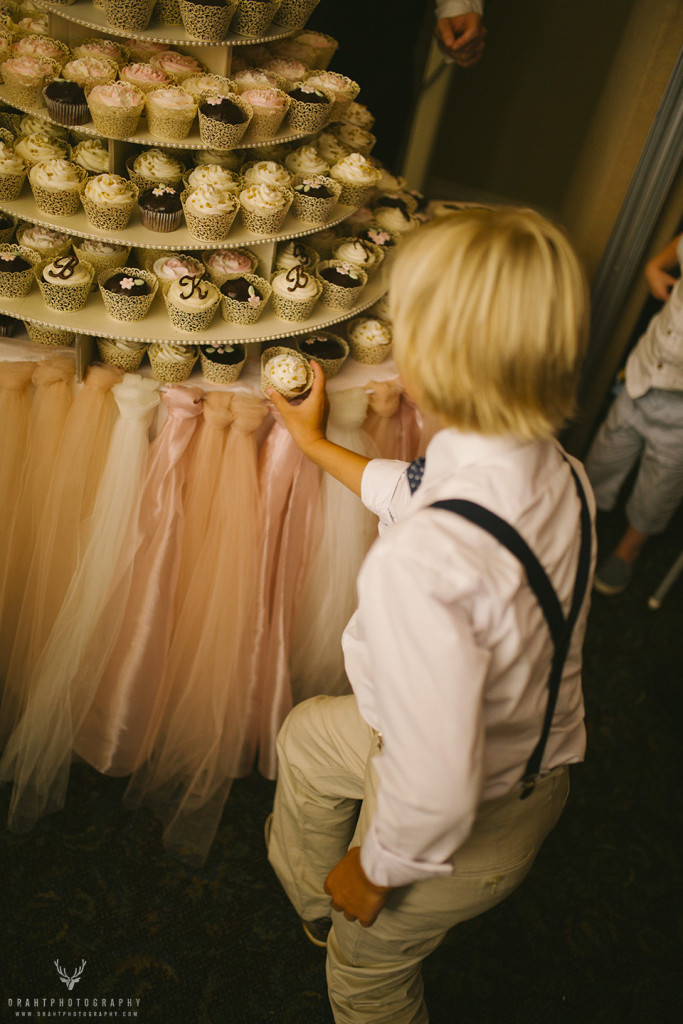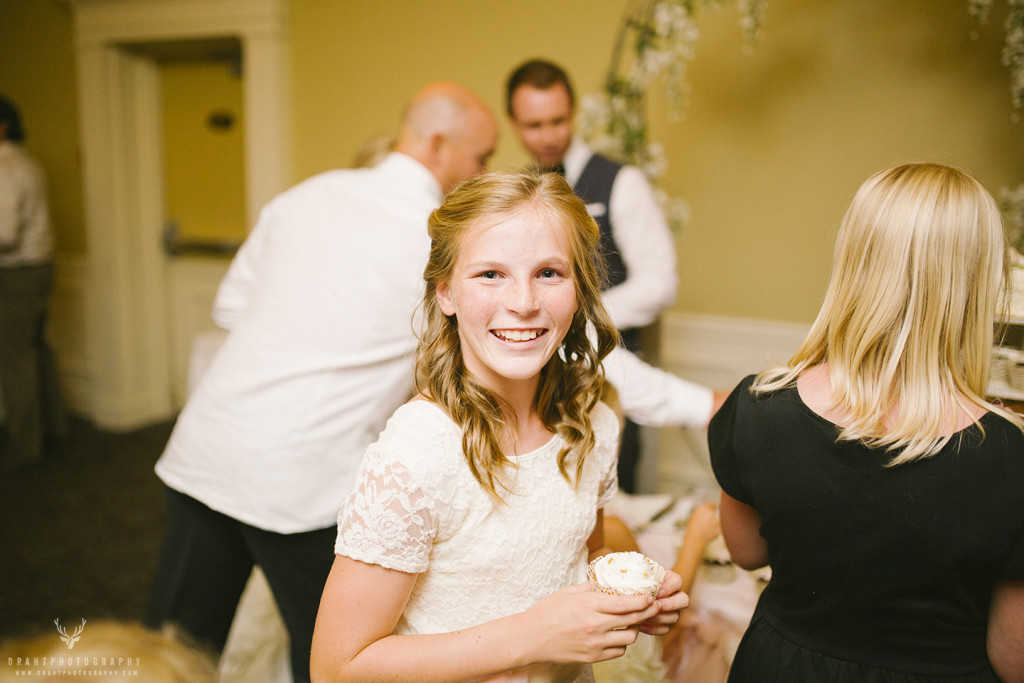 At this point, we had a short break and so I took photos of the couples. If I took a photo of you, and you can't find yourself here, don't worry. You're in the final album!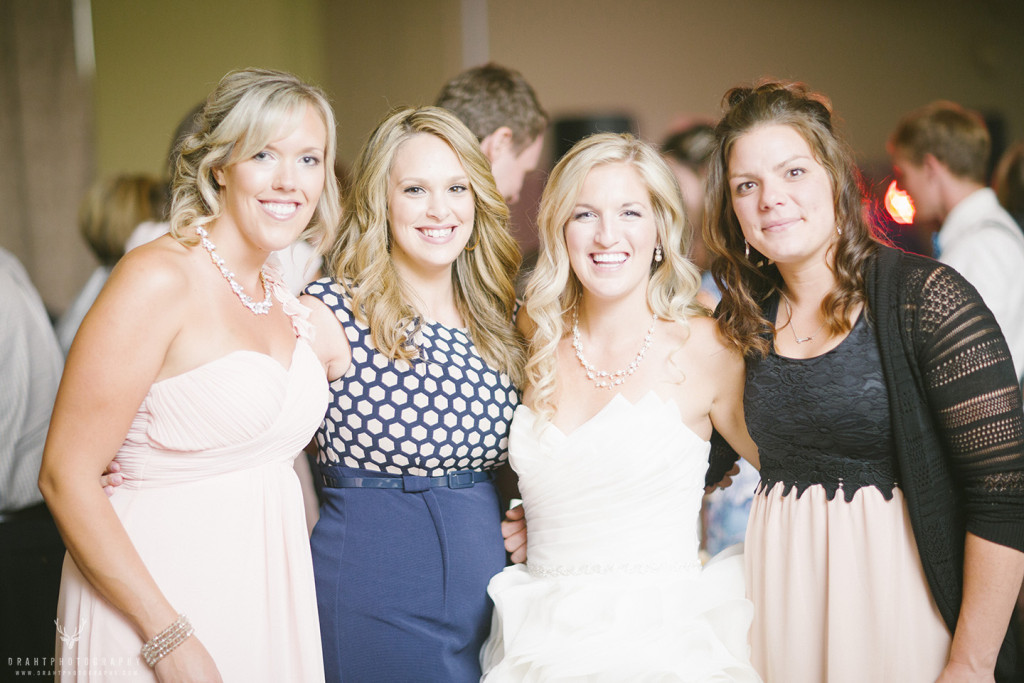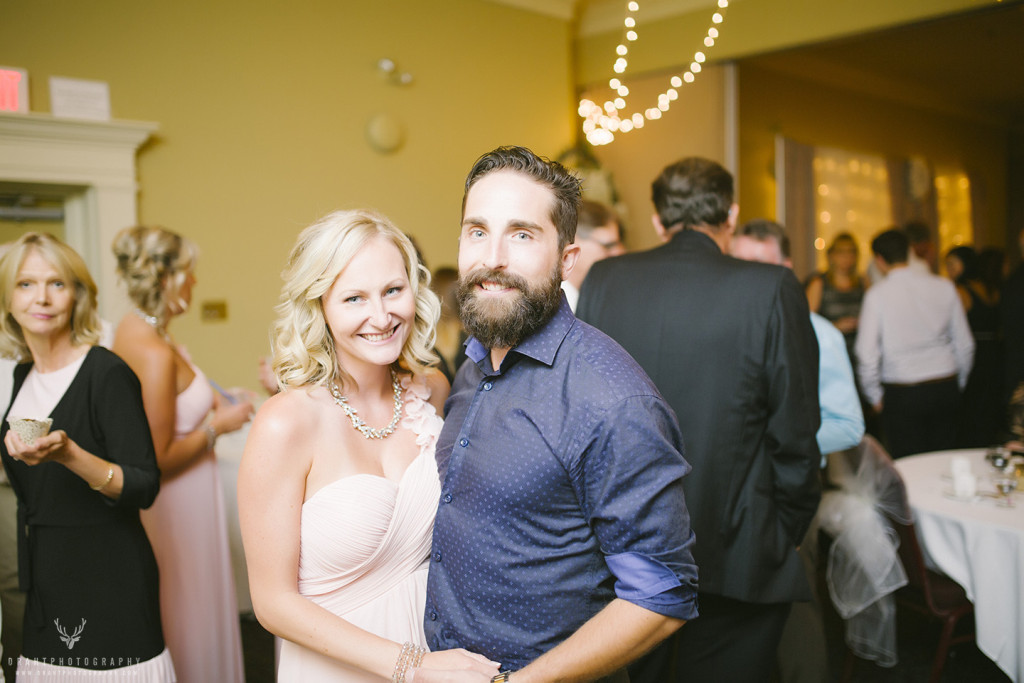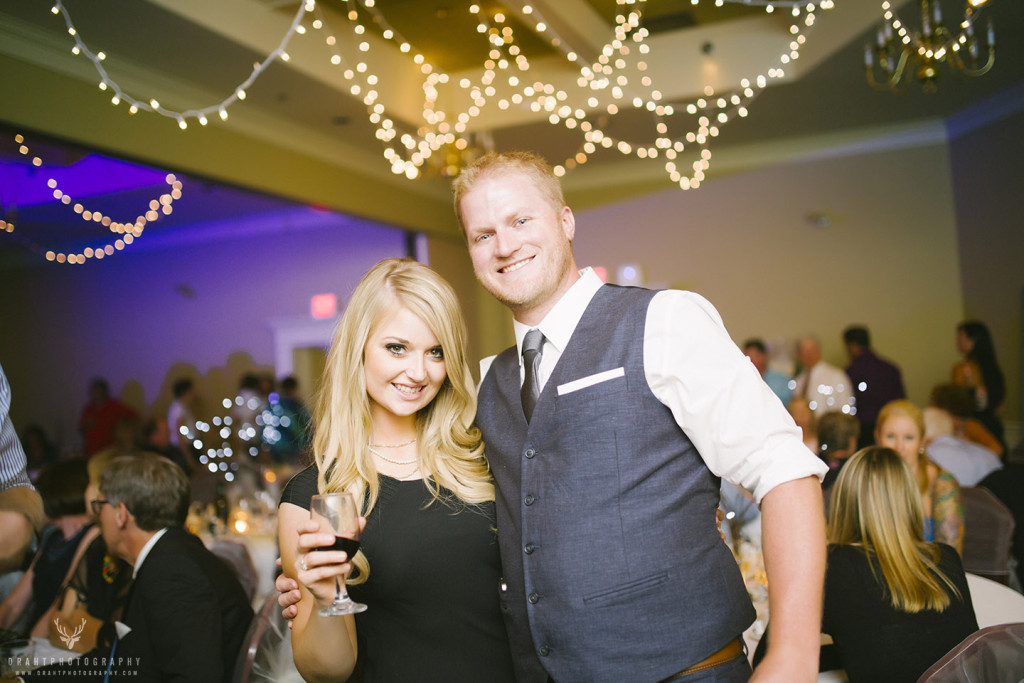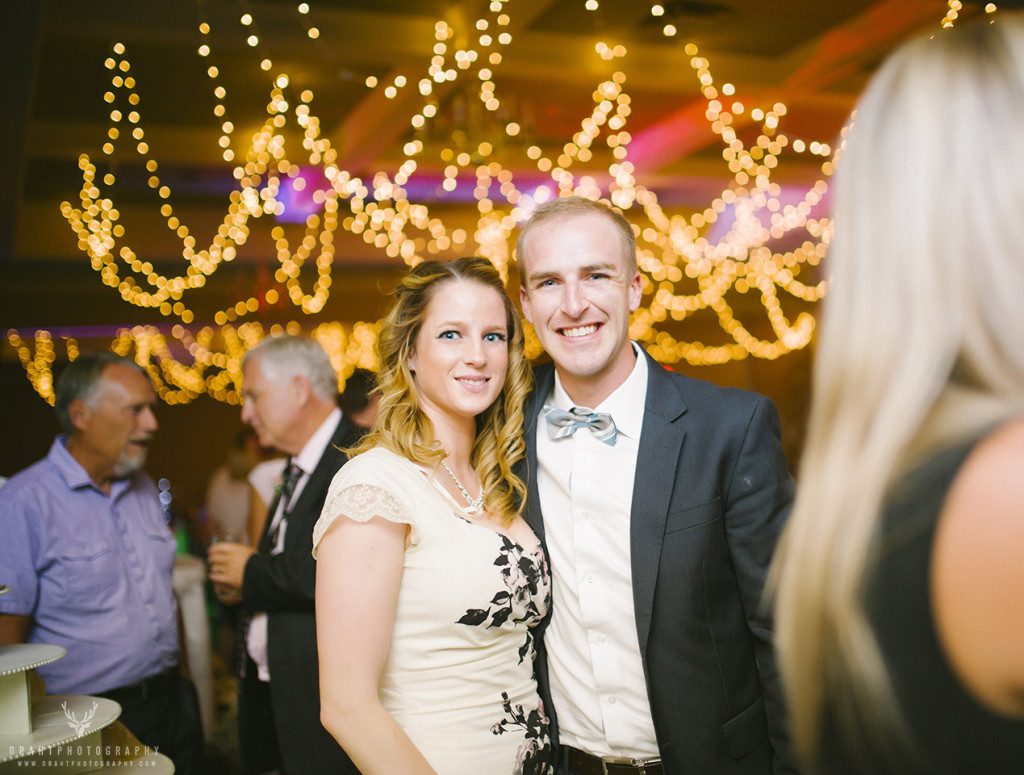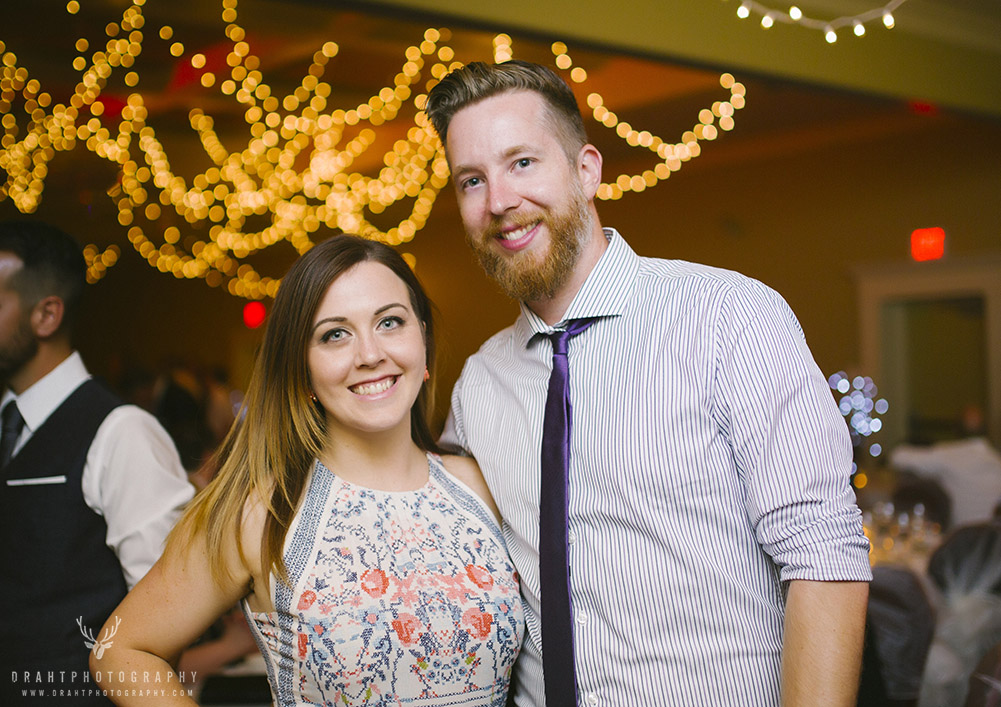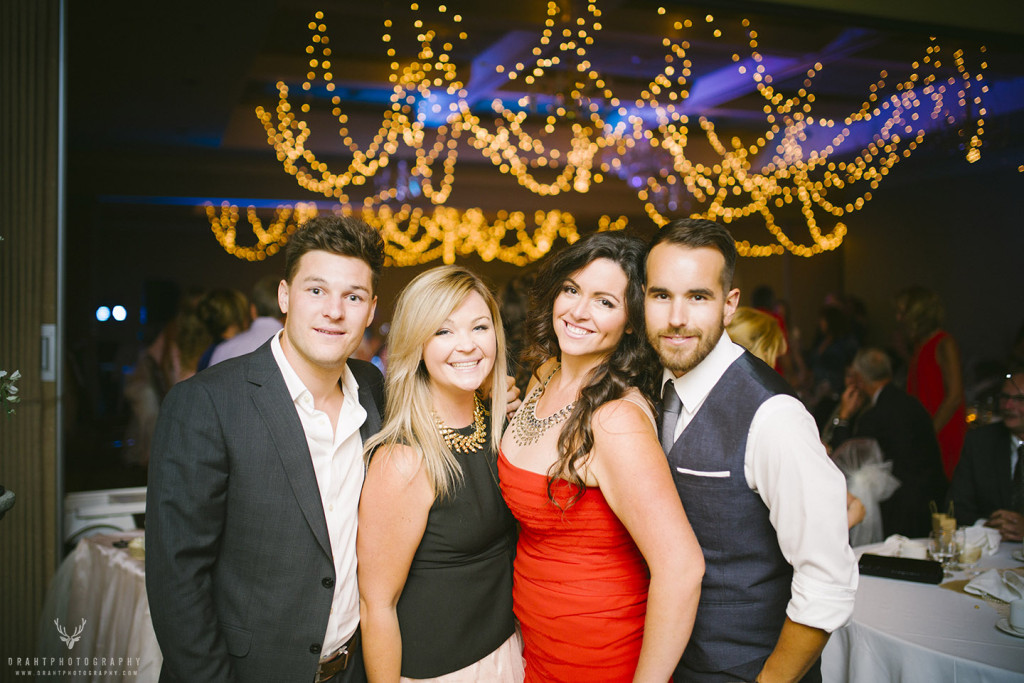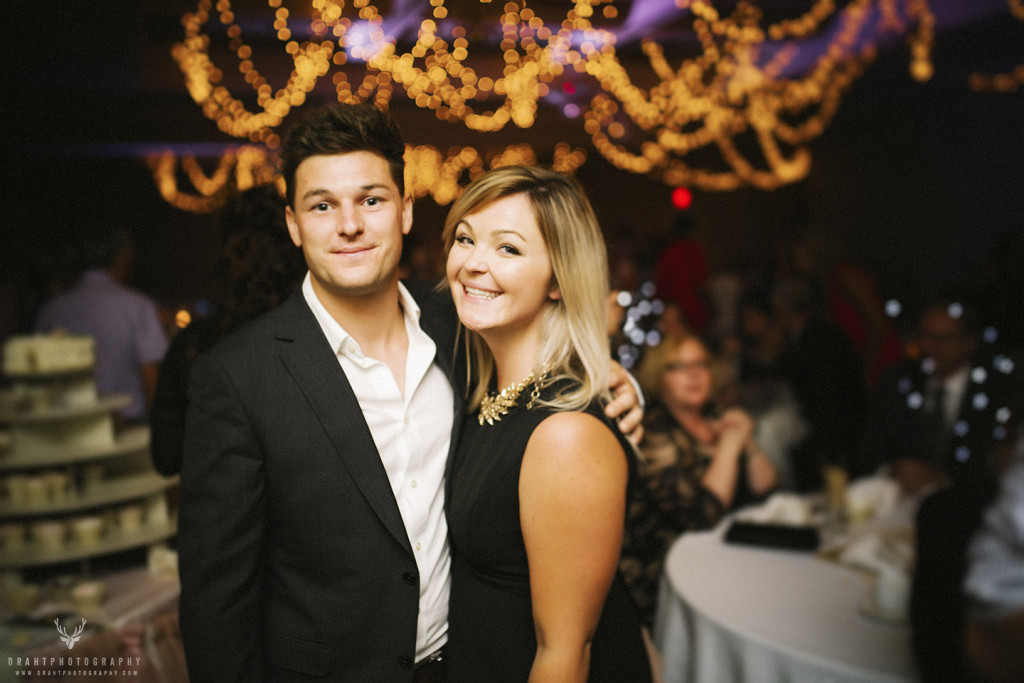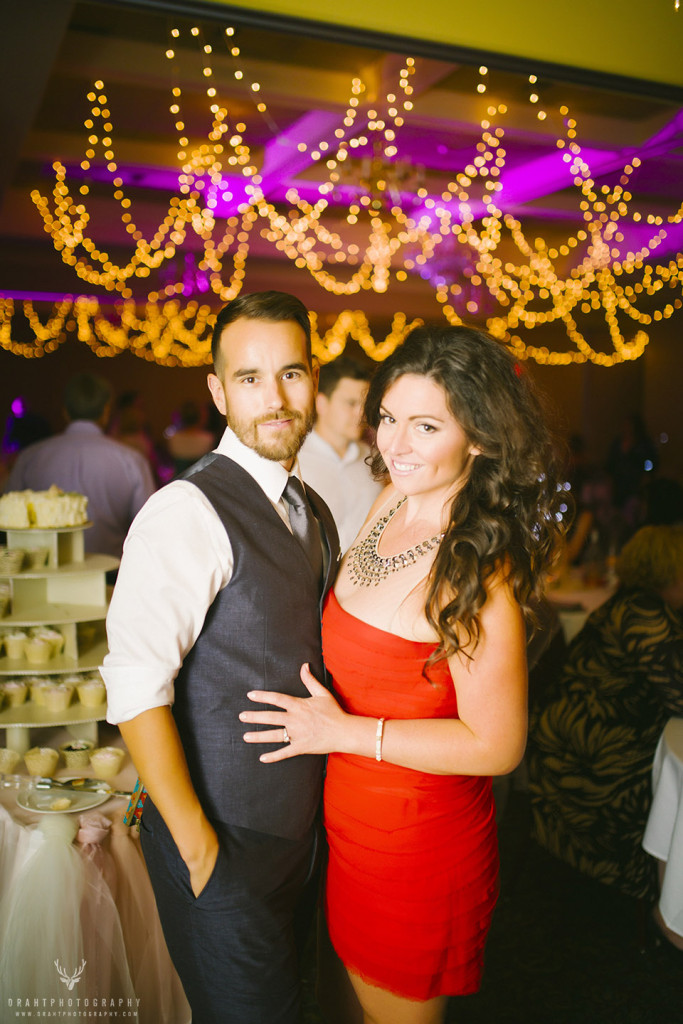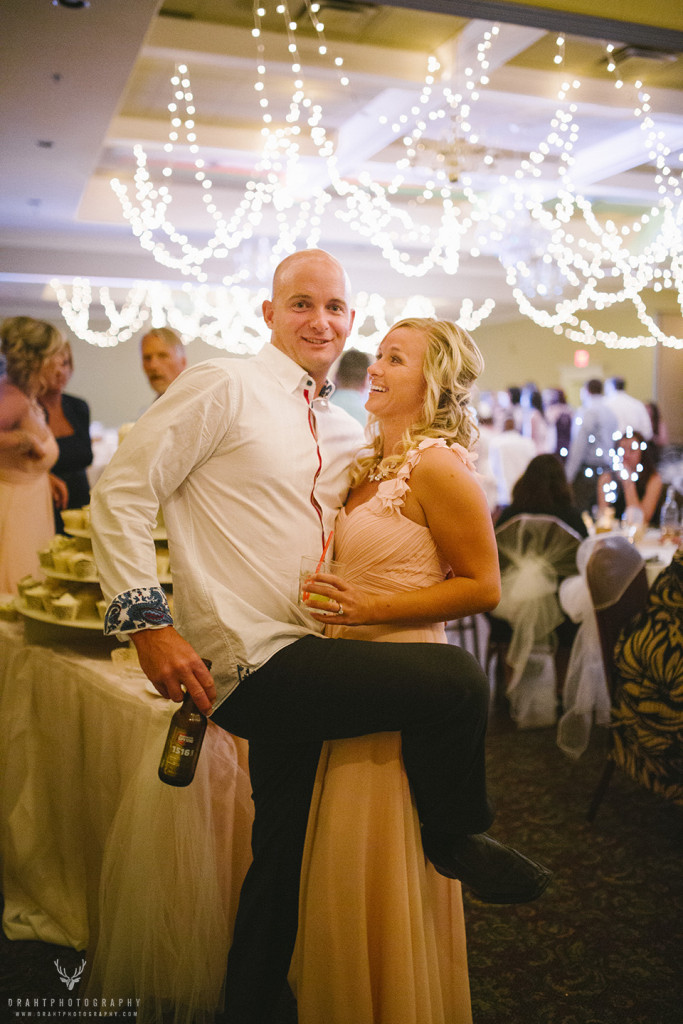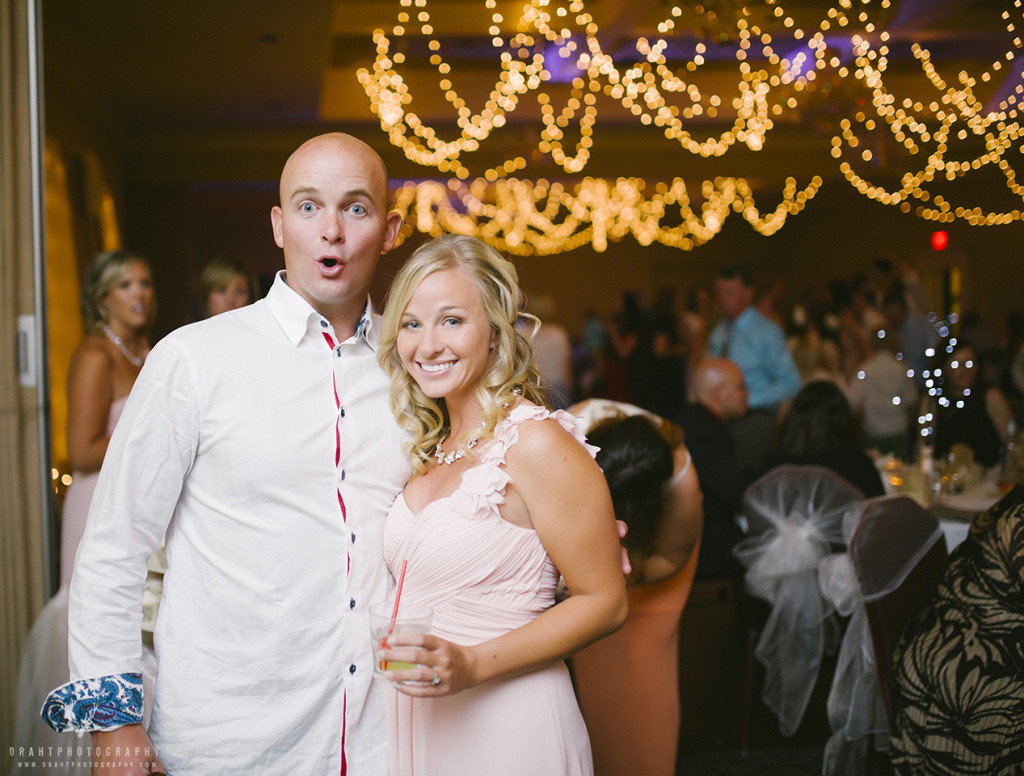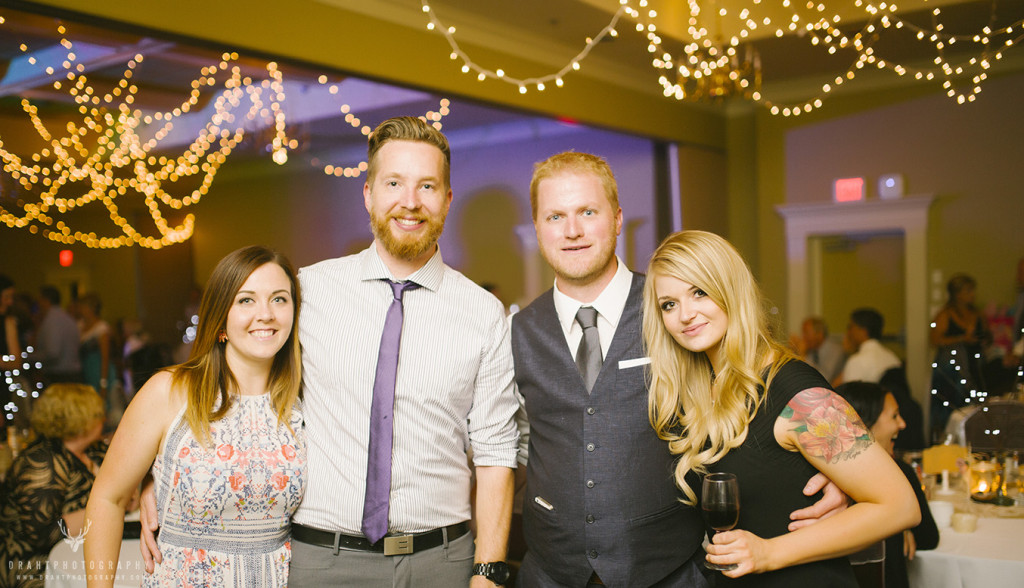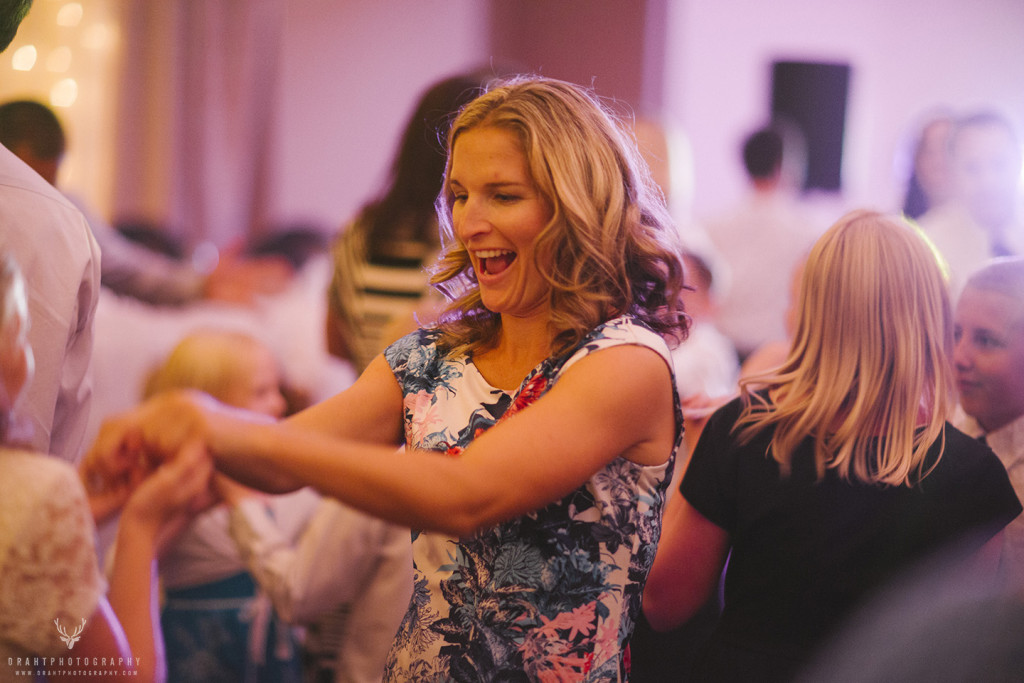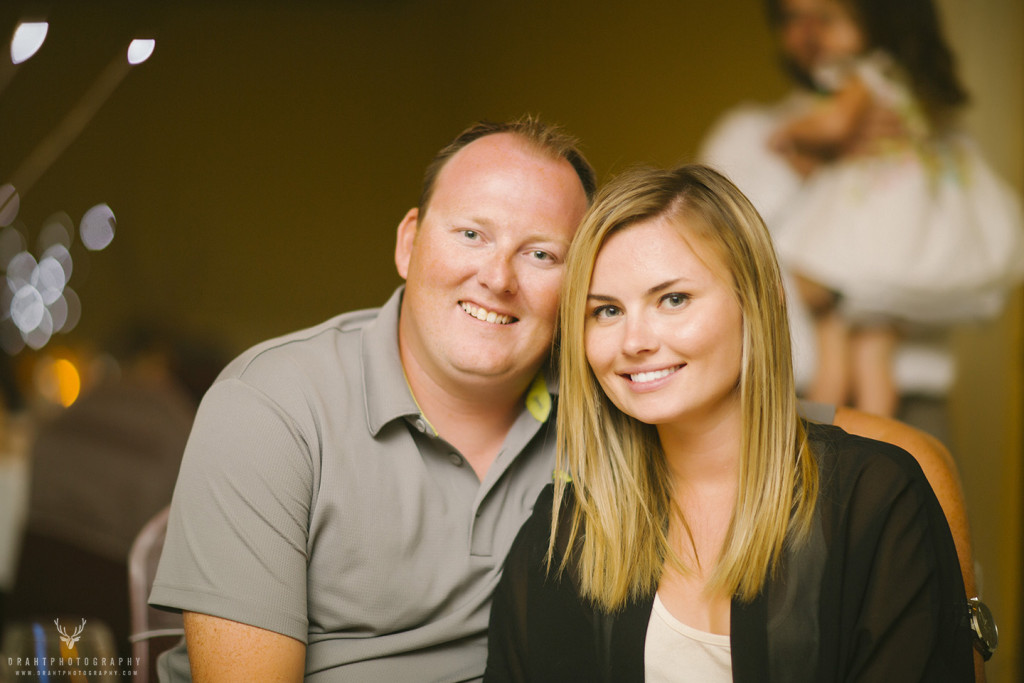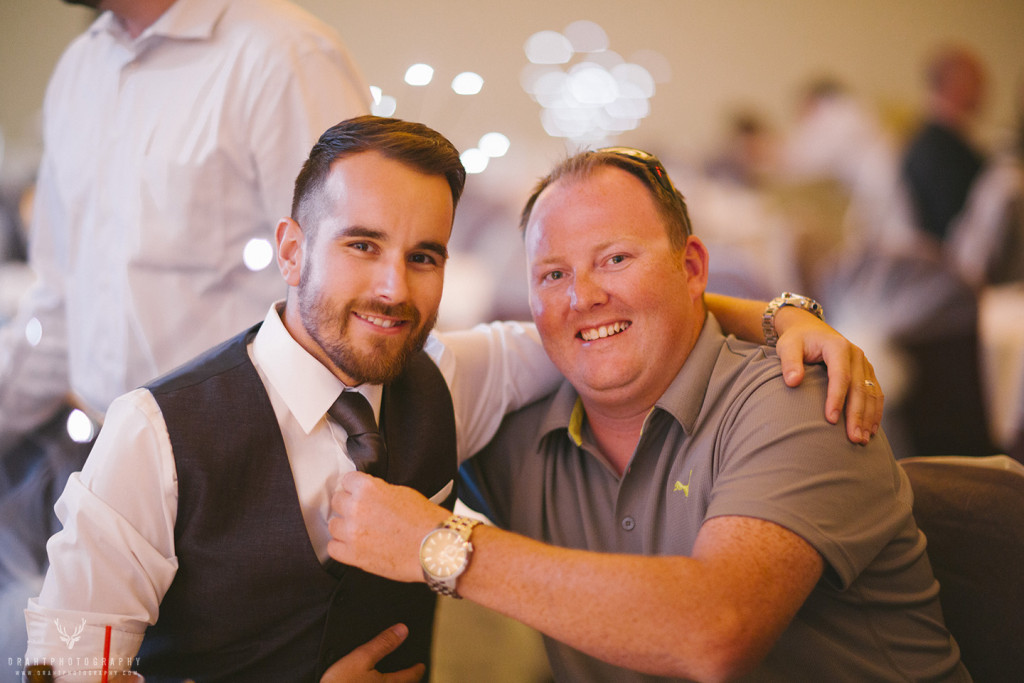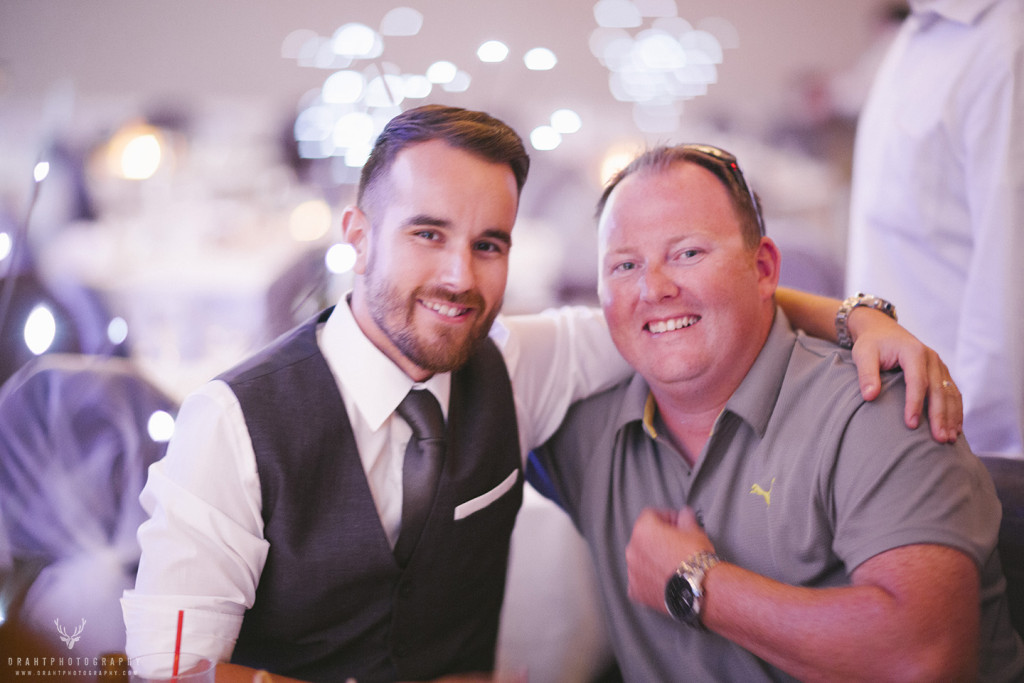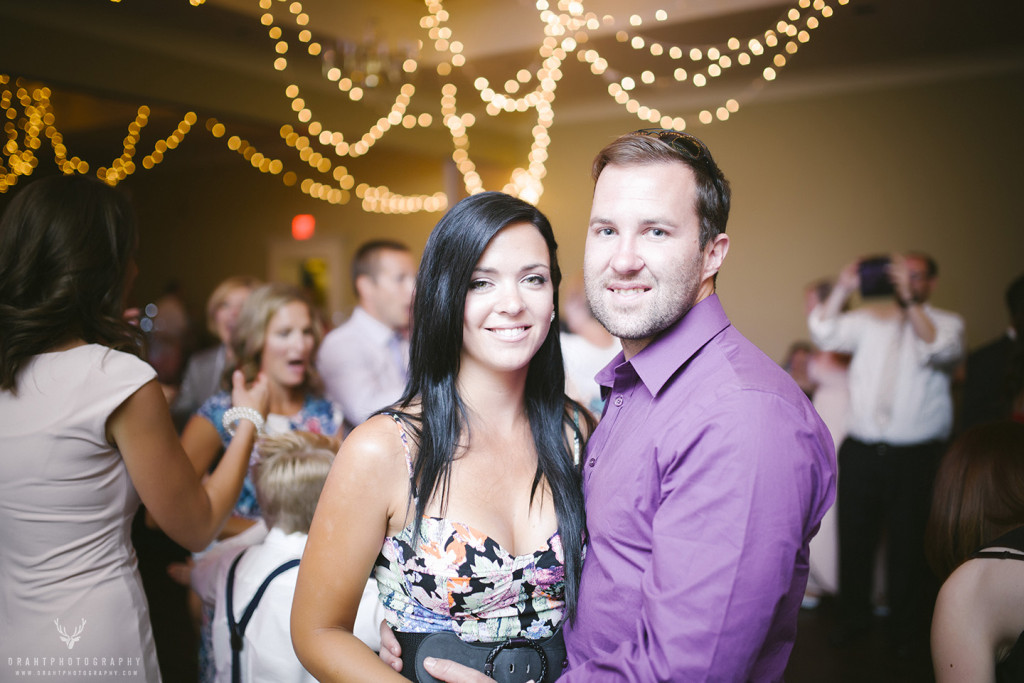 A moment outside to catch my breath, and back in for more photos!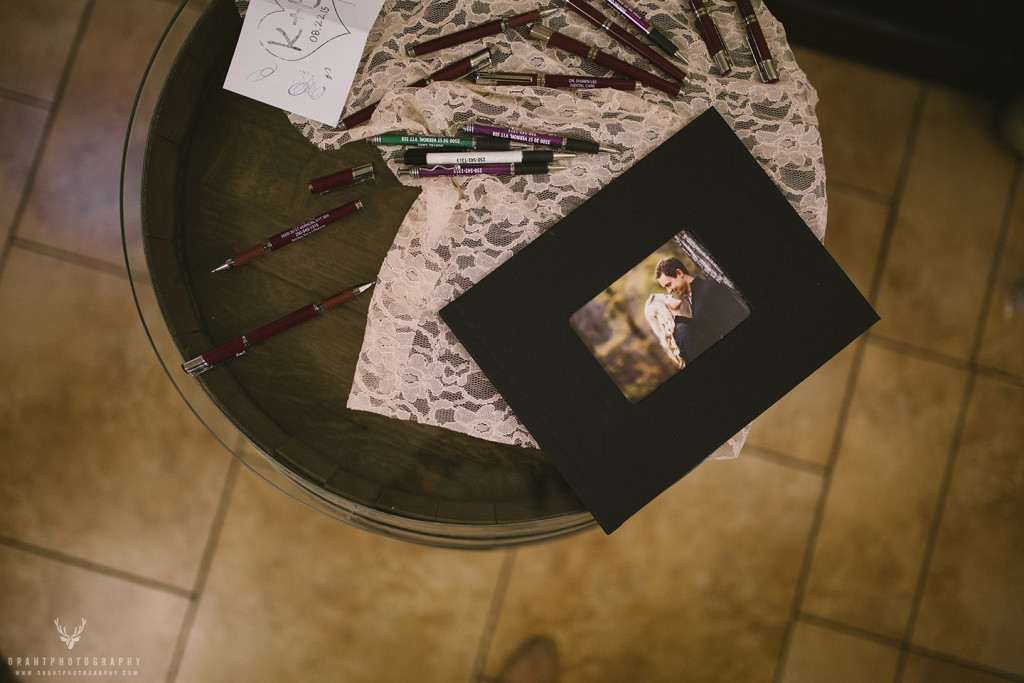 Fun fact: Back in the days, I would go to legendary Britton parties, and I'd bring my camera just because I love taking photos of people just about anywhere. I'm that photographer that does photography in his free time too. Yup. That guy. Initially, I was worried the thrill would wear off, but no. It's been ten years. Still pretty stoked on photography.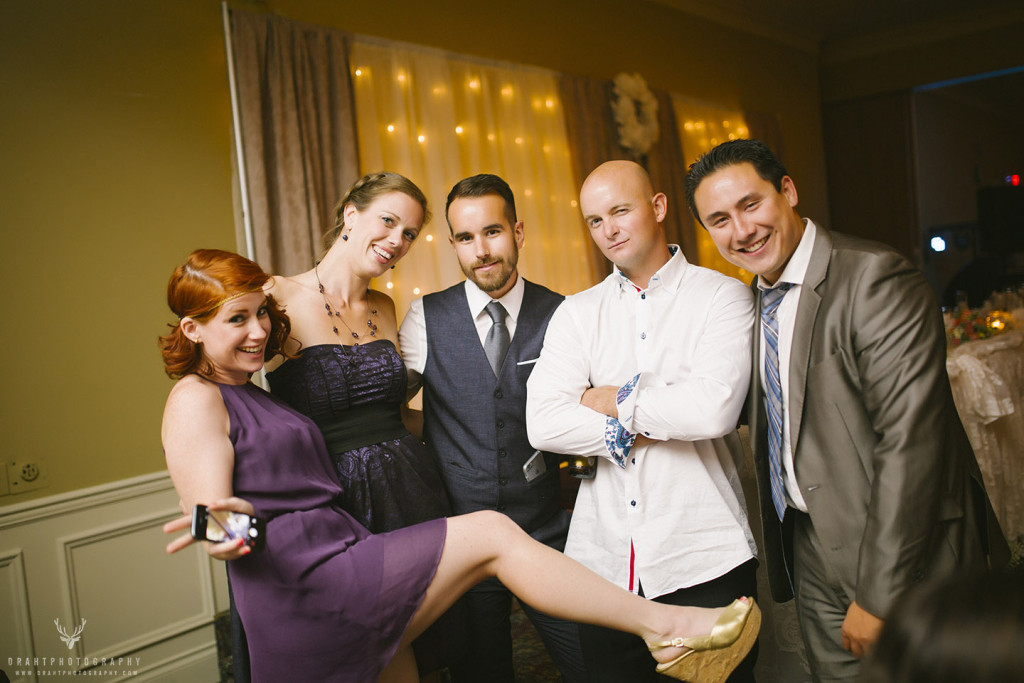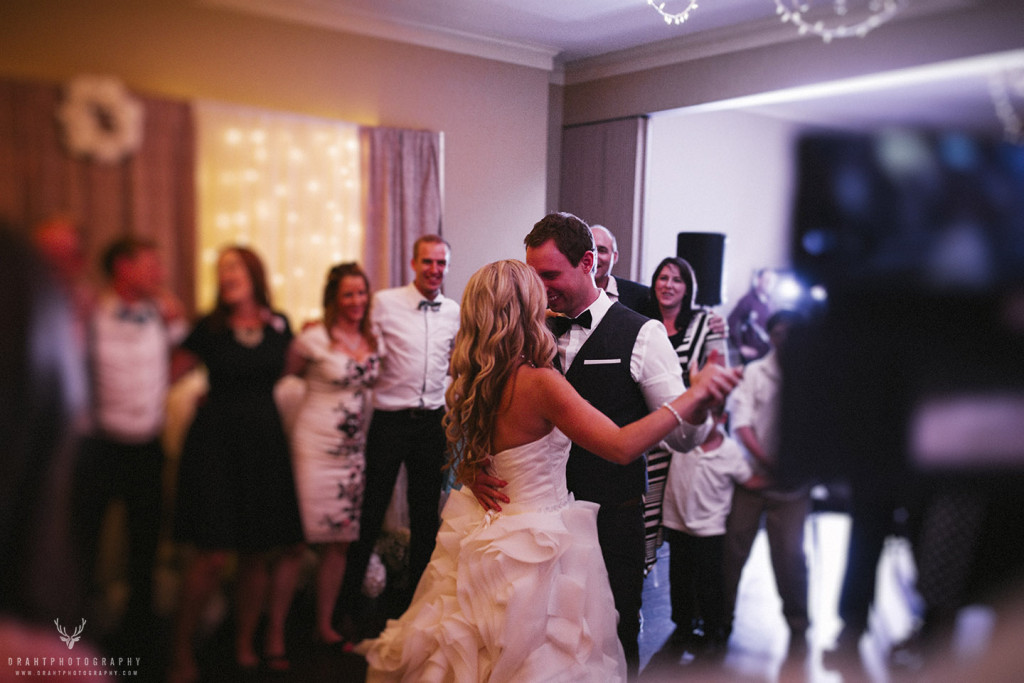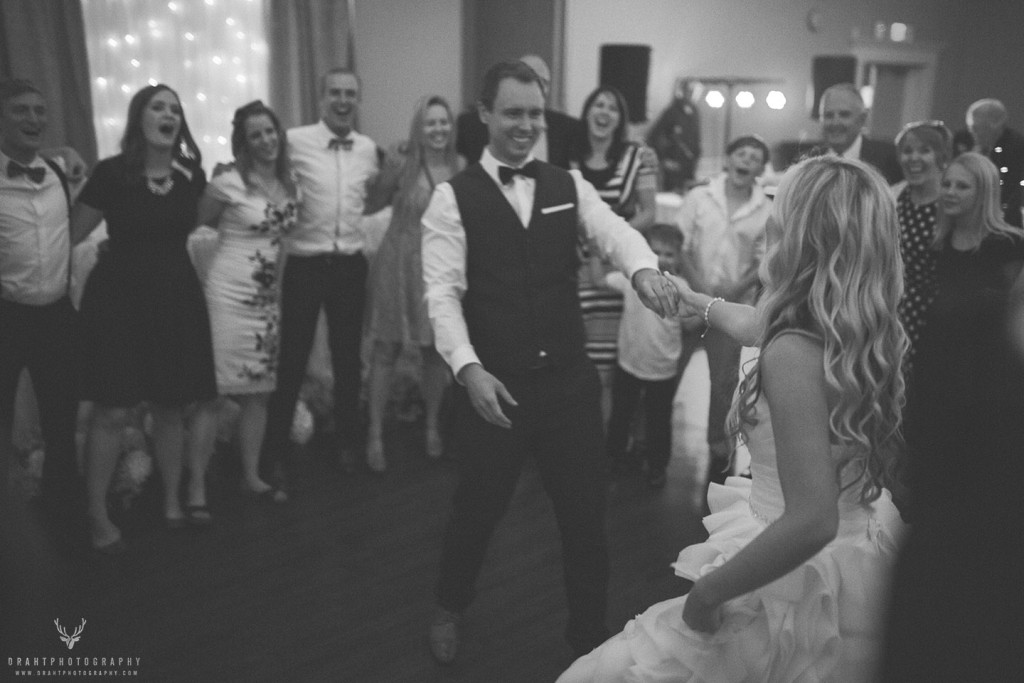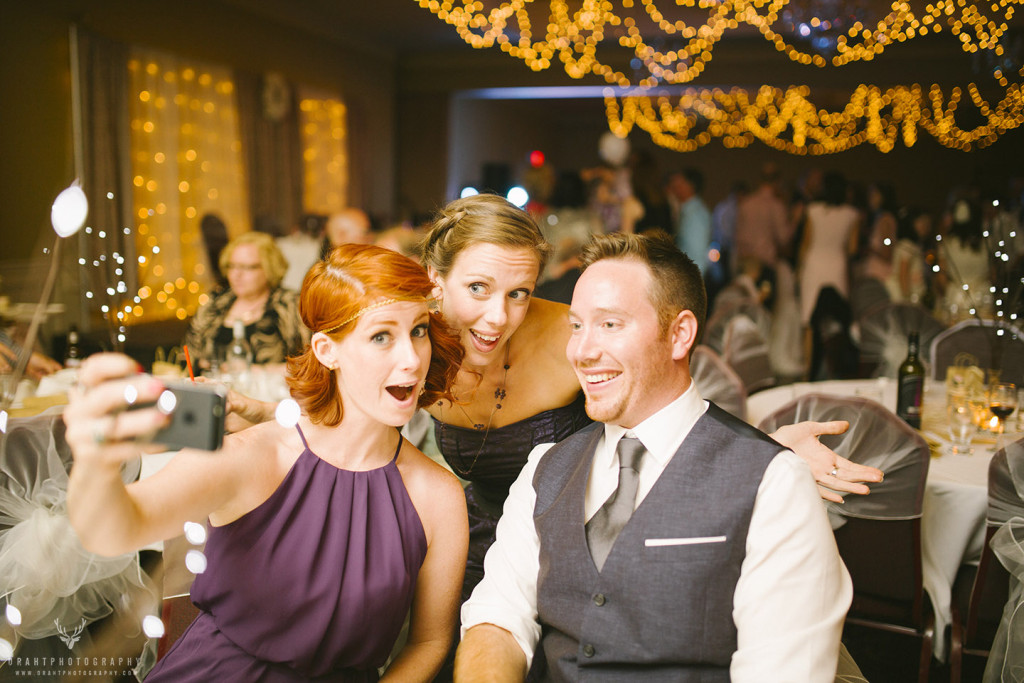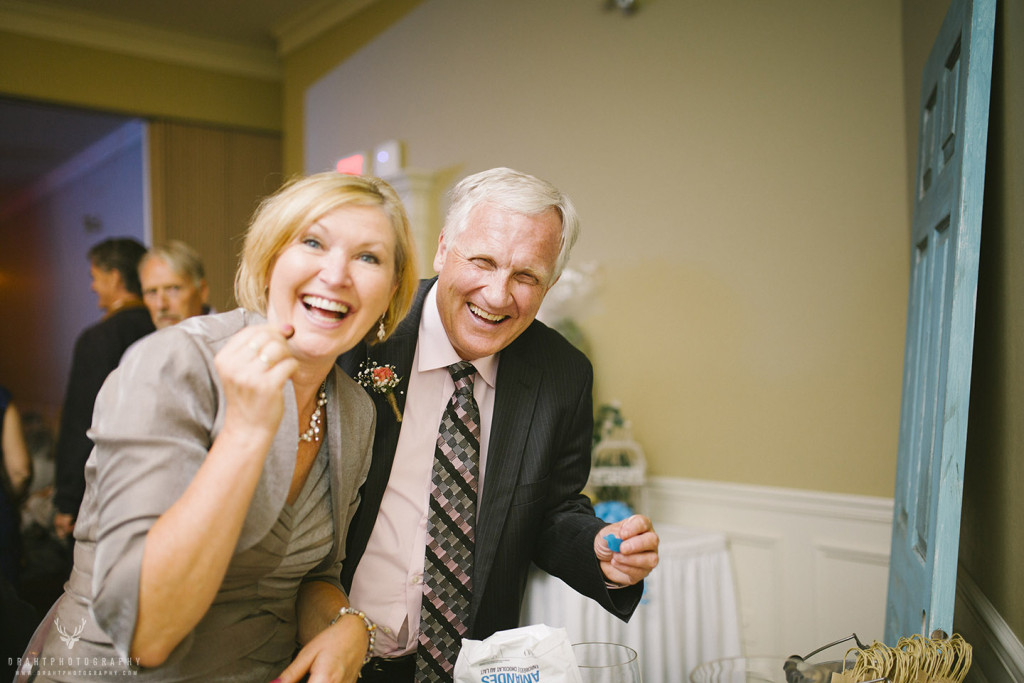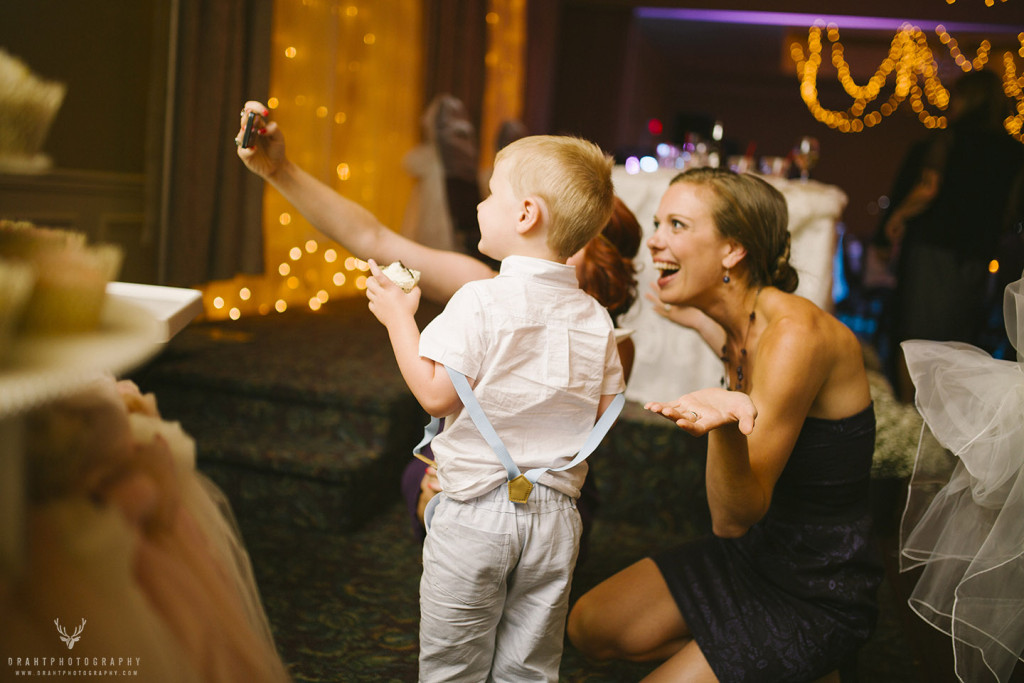 There were a lot of selfies and then – bouquet toss!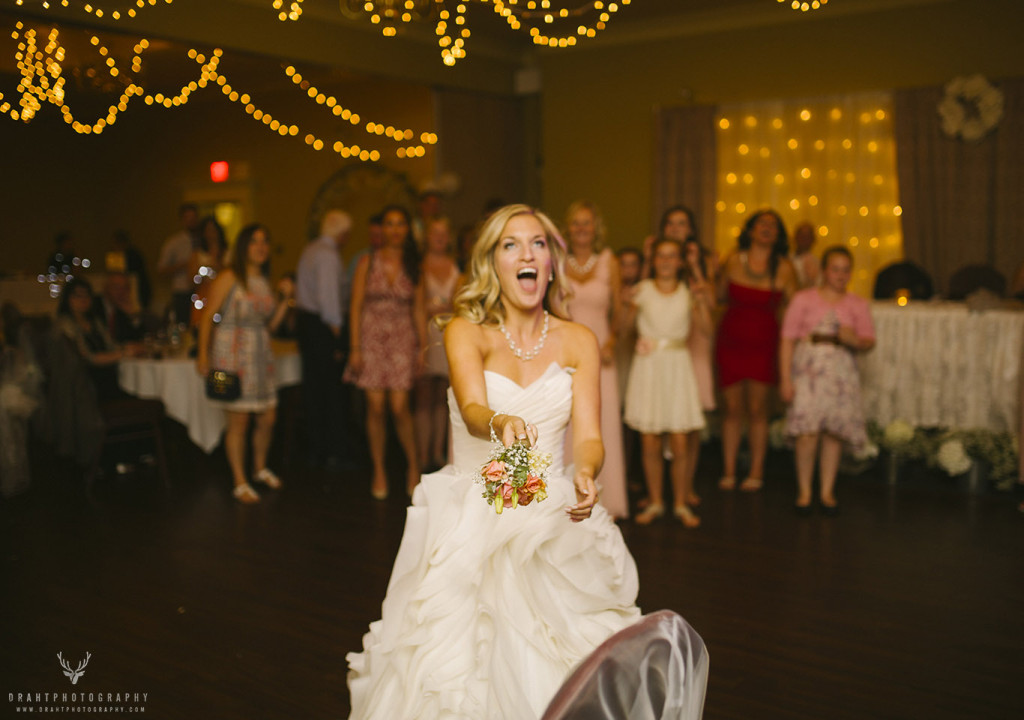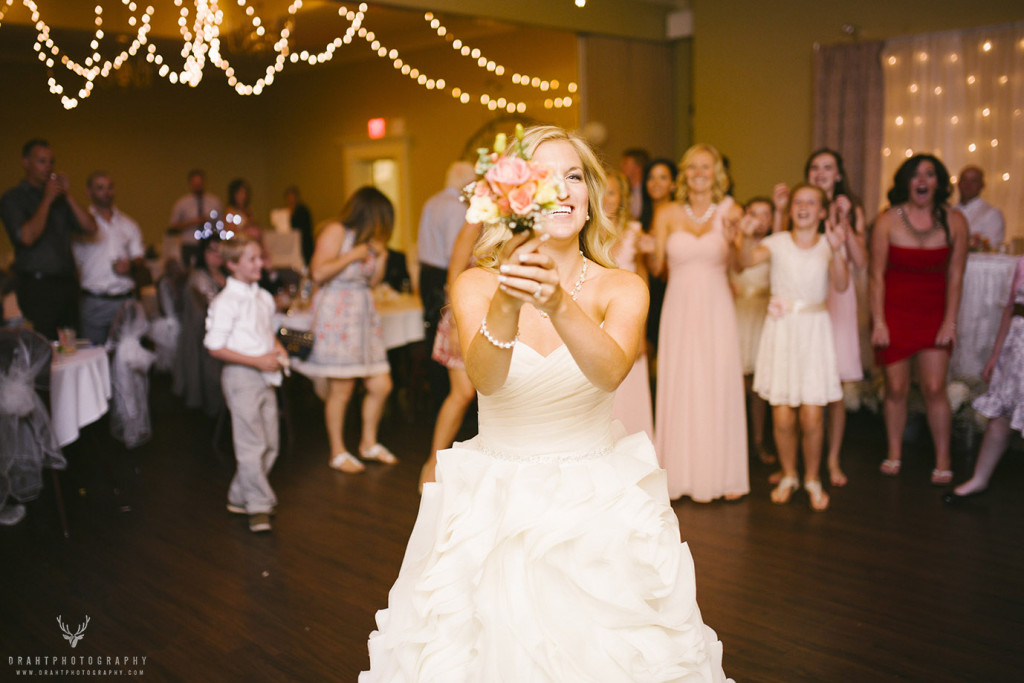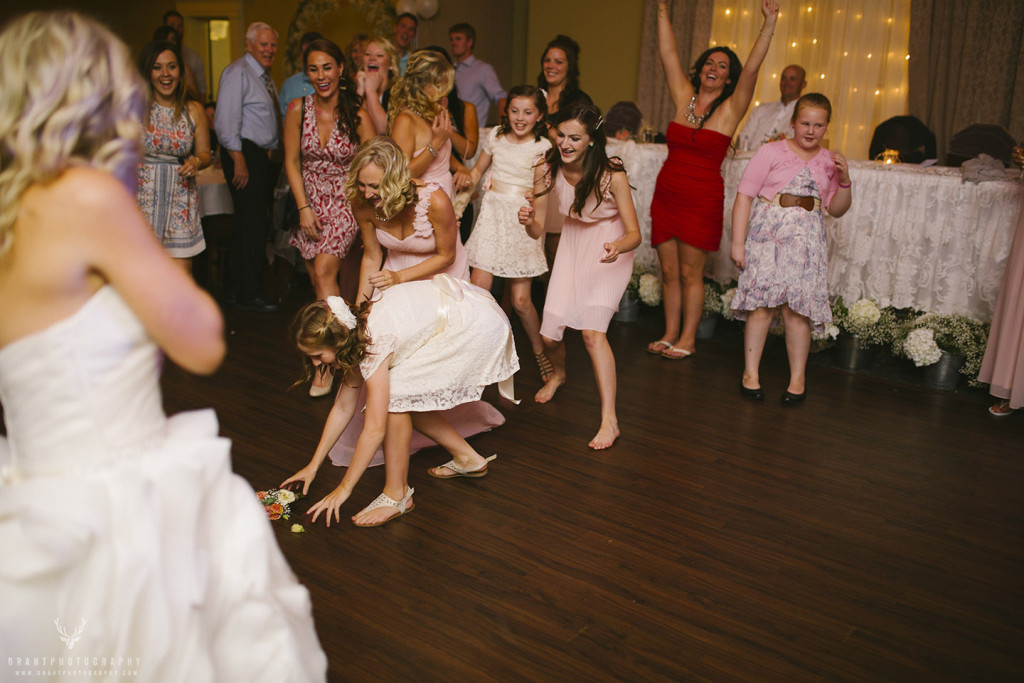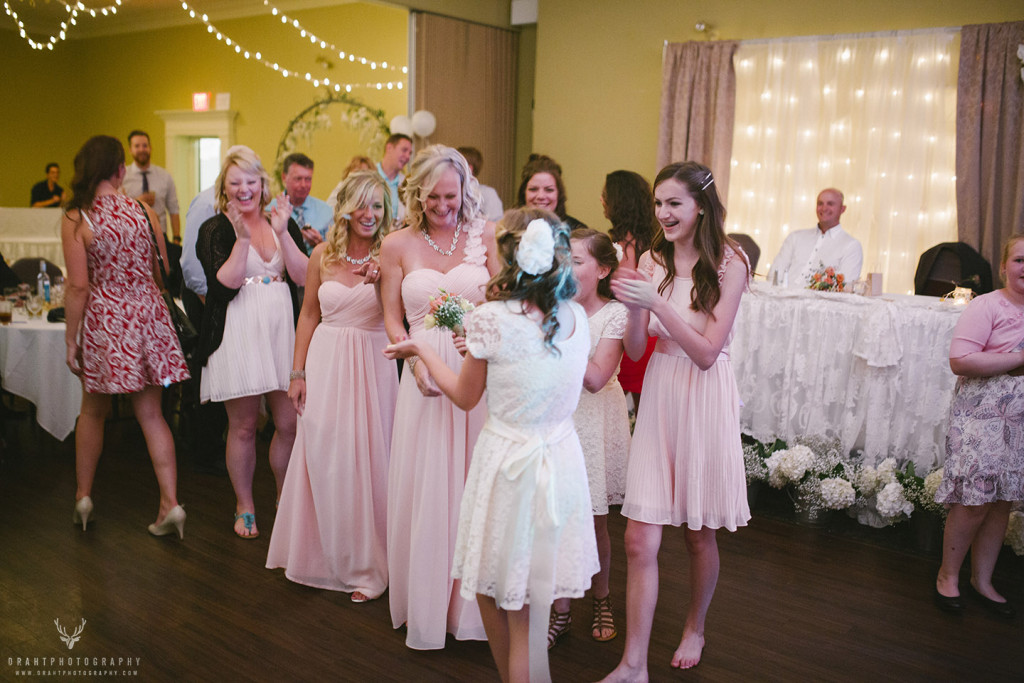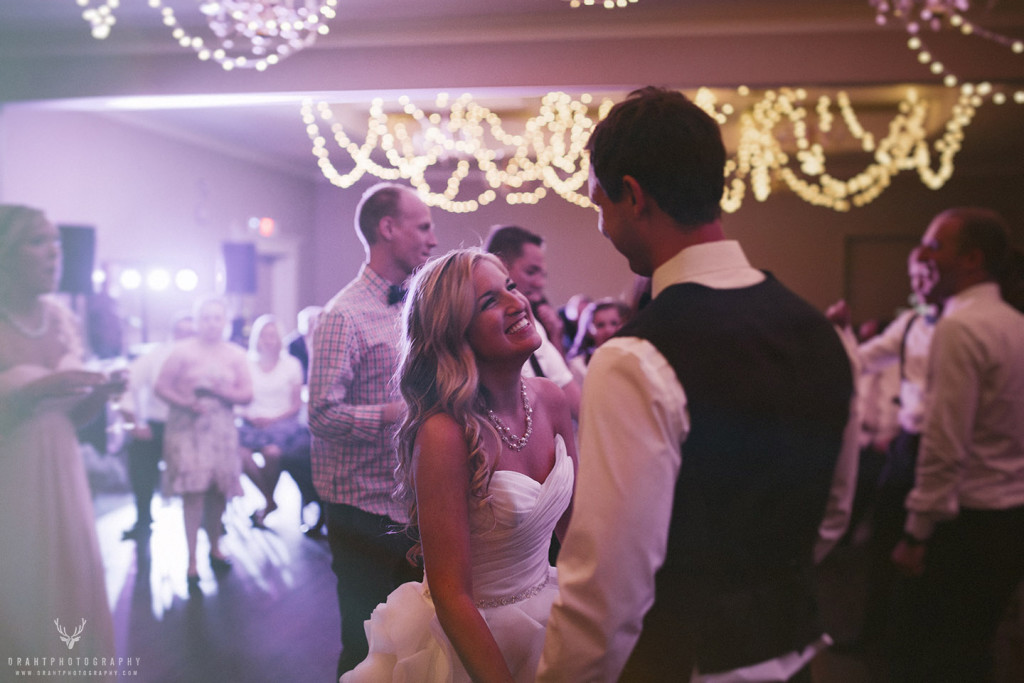 I got busy taking more photos. I was even in a few of them! Let's just say that this photographer does some crazy things when he's had too much candy. That's not a code word for anything. I actually really like candy.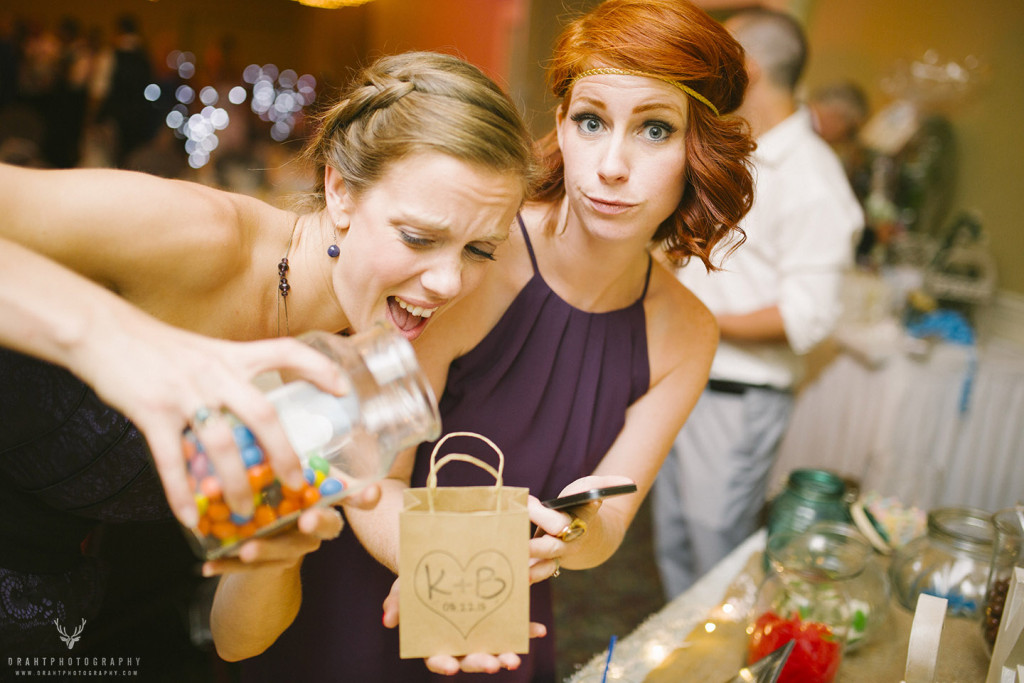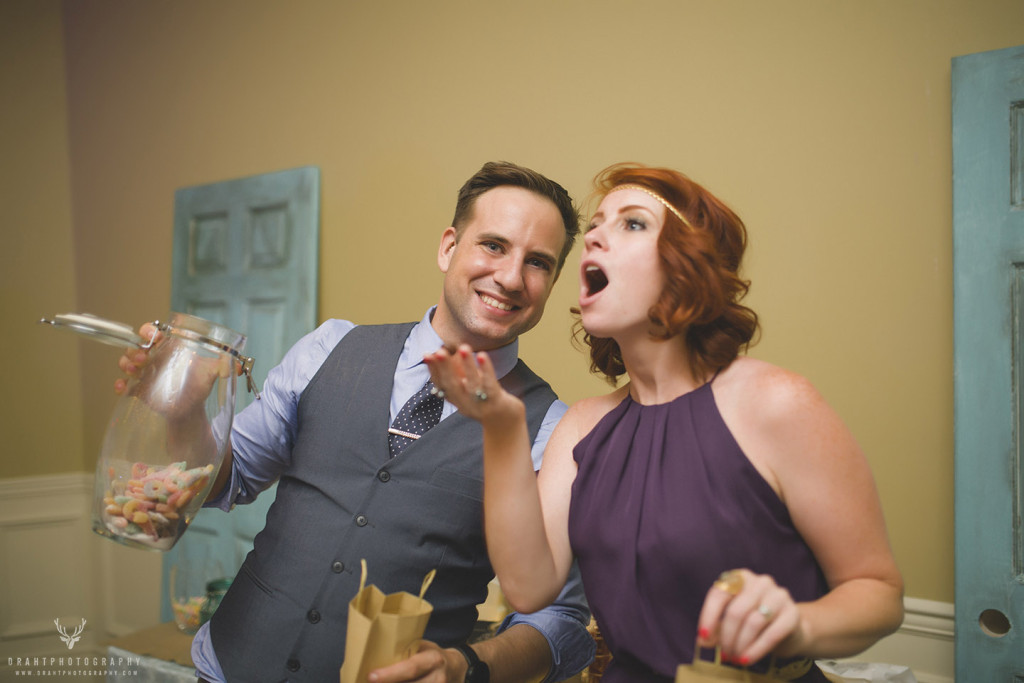 Time for some family photos. I even took a photo of a New Zealander! I can take photos internationally. See if you can spot which one.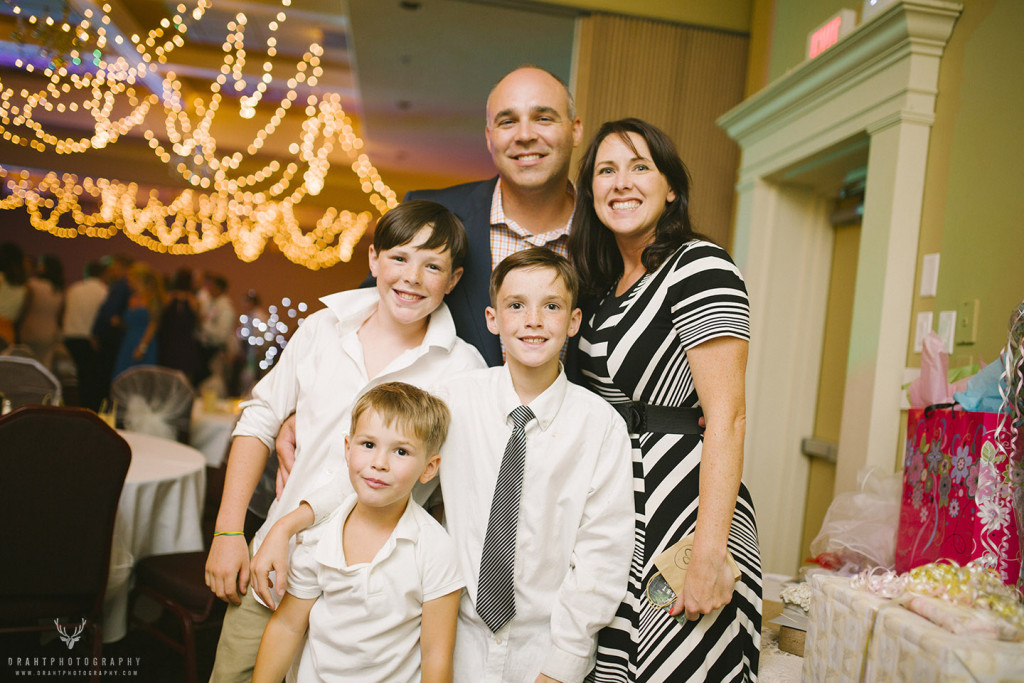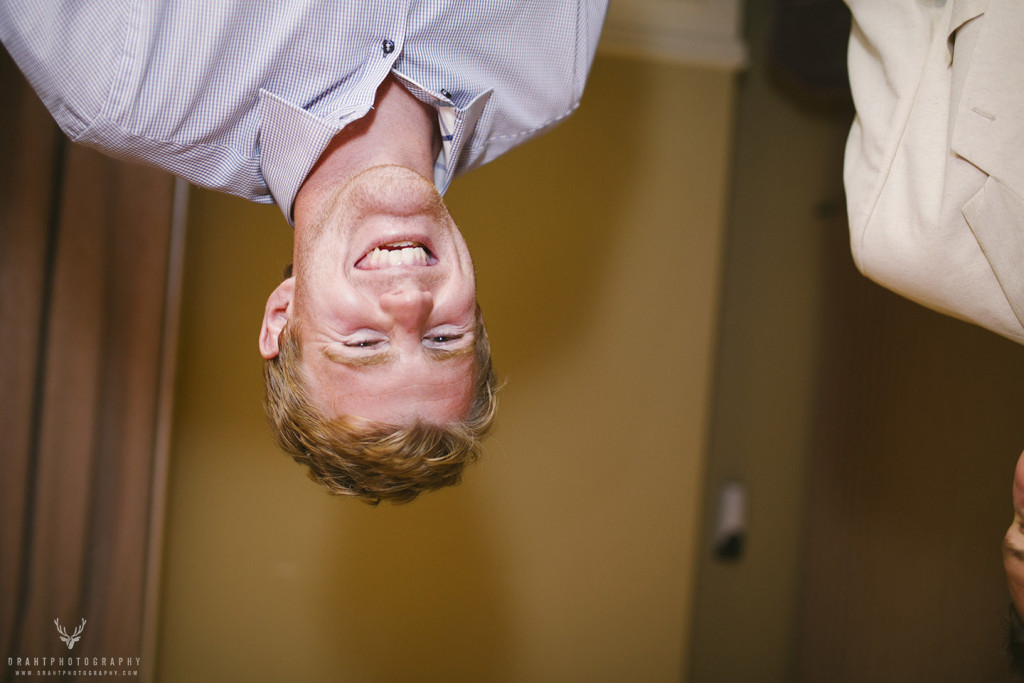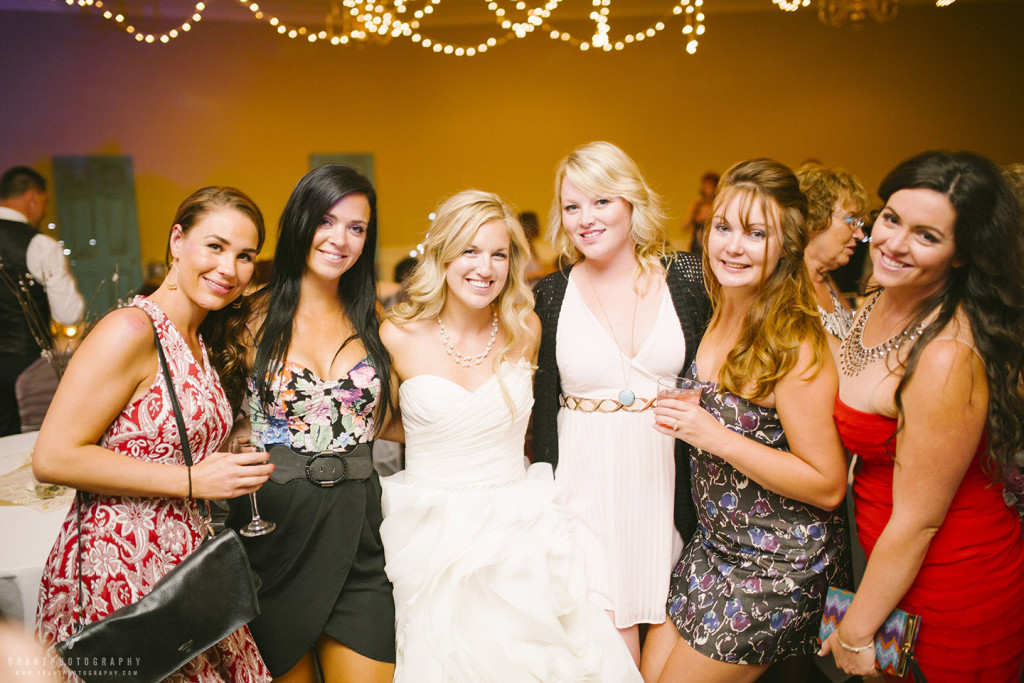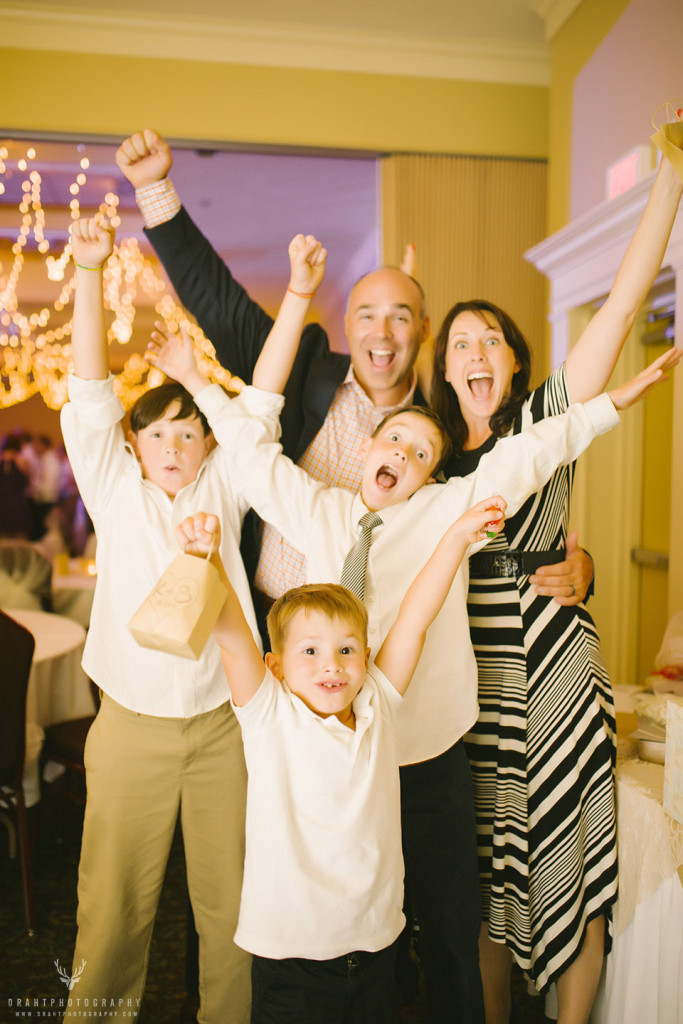 Pretty sneaky, hey? Before we knew it, the day was almost up. Everyone spontaneously formed a bridge, that the bride and groom left through.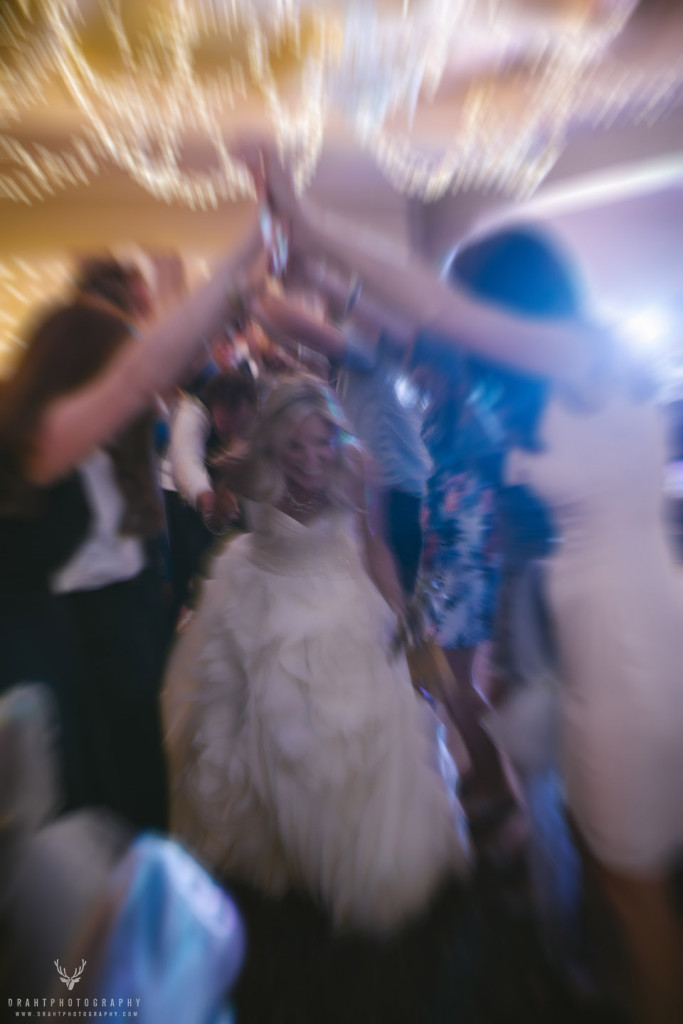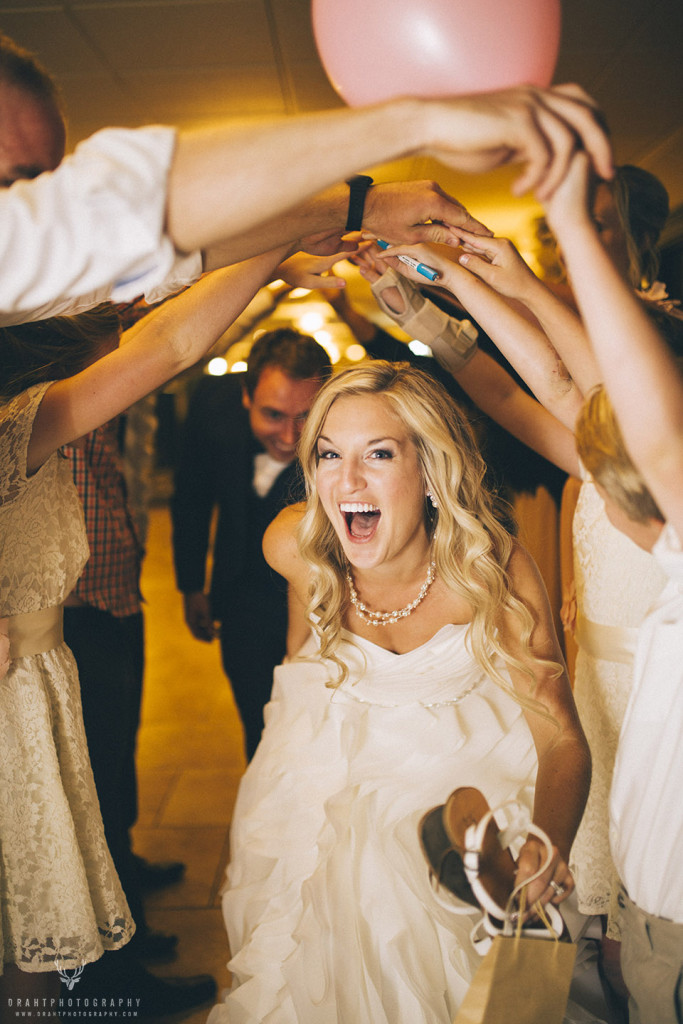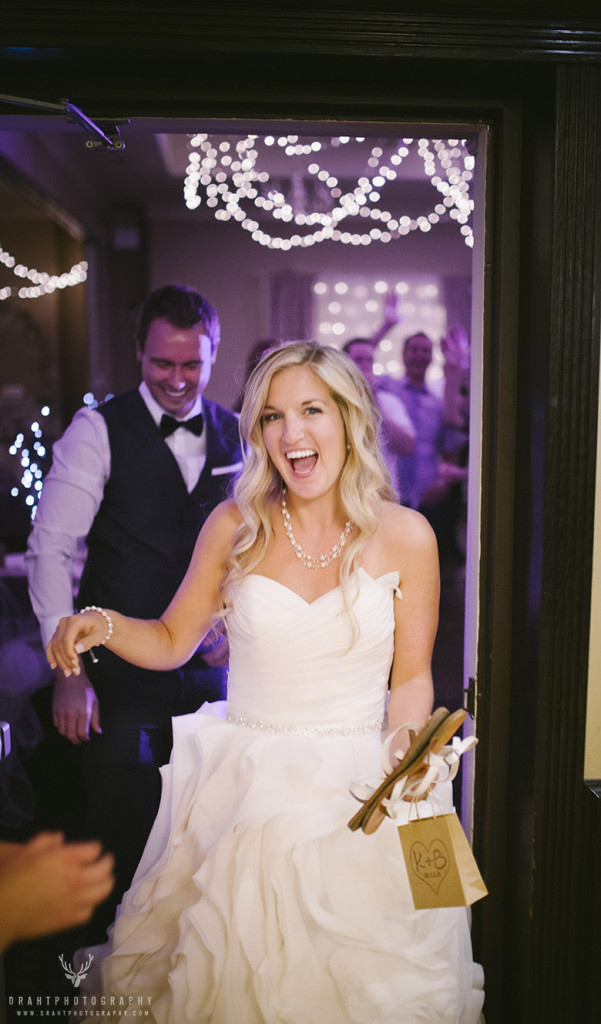 And that's nearly the end of the album. Same way I end all my albums, with a shot of the bride and groom.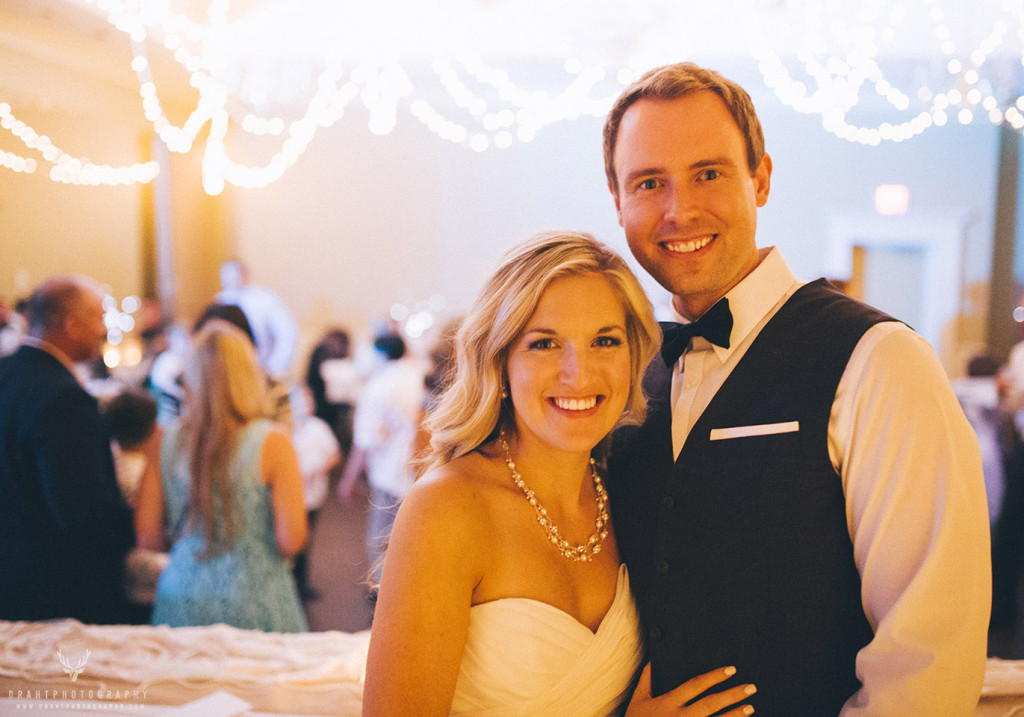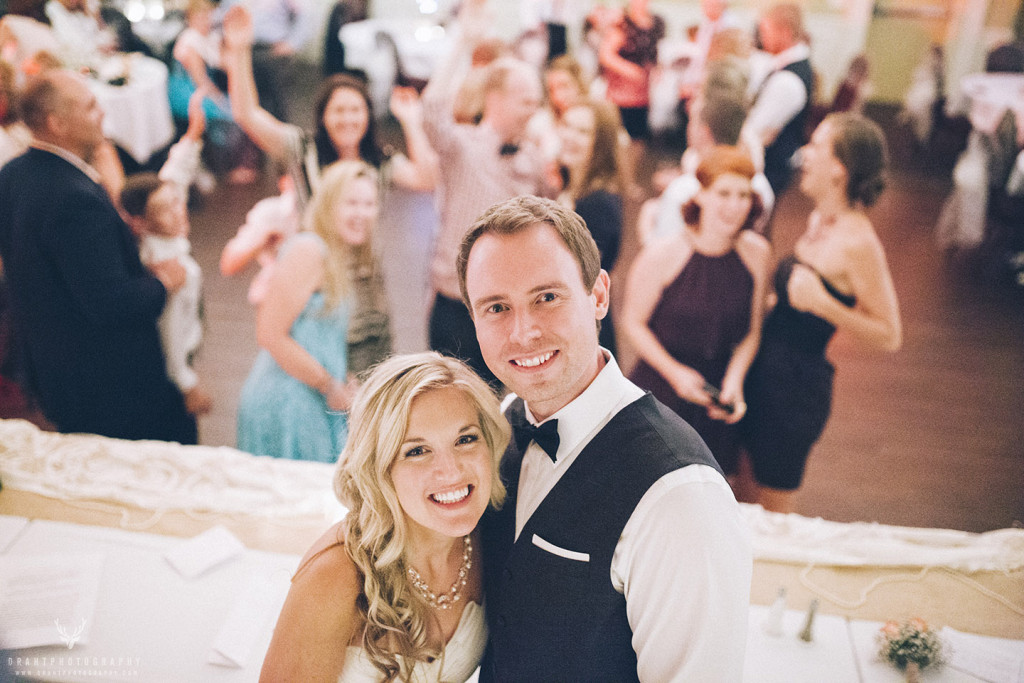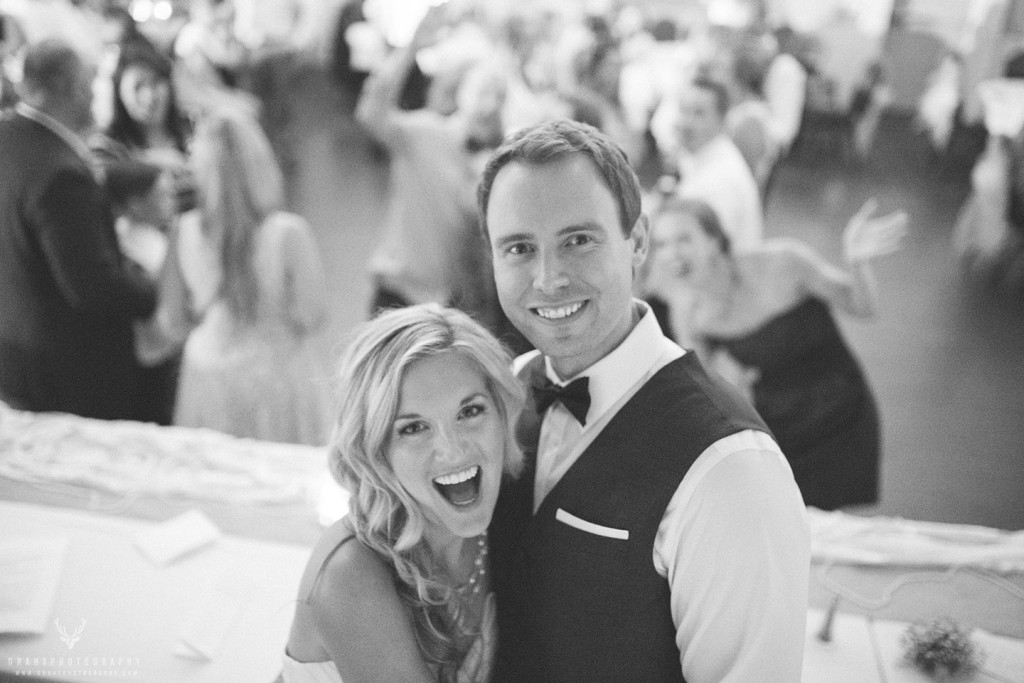 But there's more. An aftermath, of sorts. See that fella on the right? He had plans.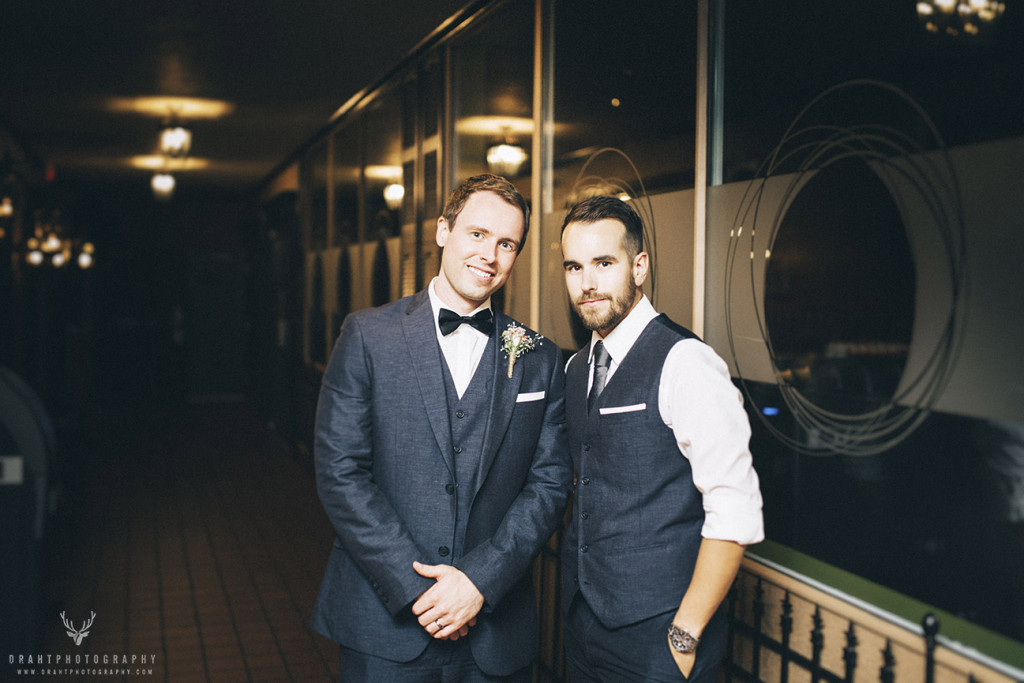 There is an aftermath.
Senseless violence. Kyle was touched, probably.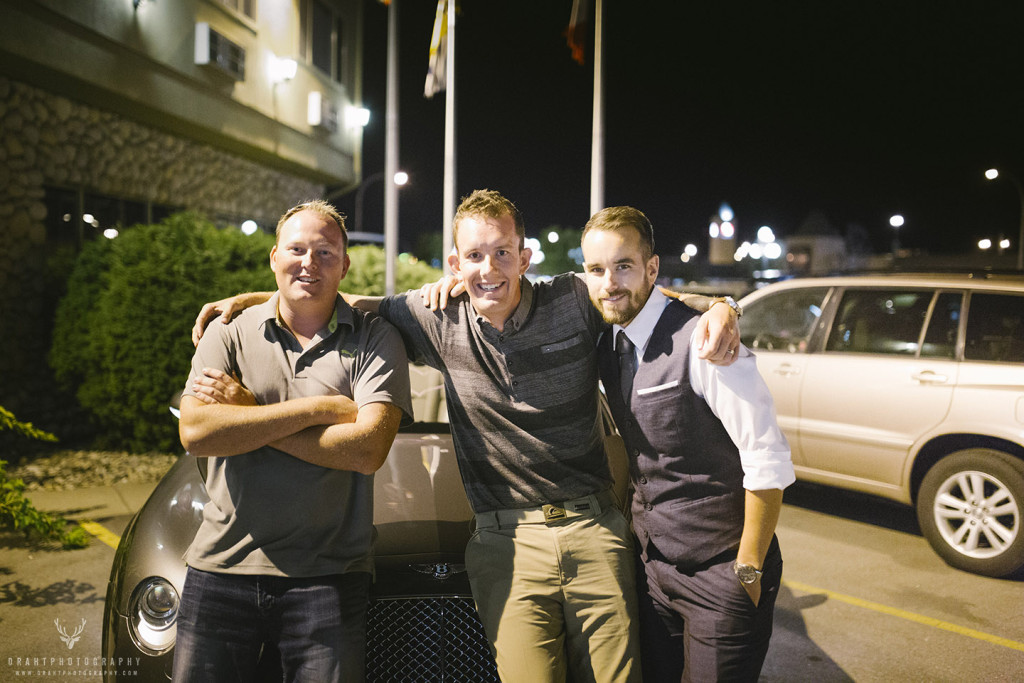 And that's how we'll end this album. With a prank.
And there you go. I thank you from the bottom of my heart for reading this far. The positive response on instagram and twitter have been overwhelming. If you'd like to see more, consider liking my page on facebook, or adding me on google plus! Or heck, send out an inquiry! I'm shooting engagements and family photos right now. See you in three days!