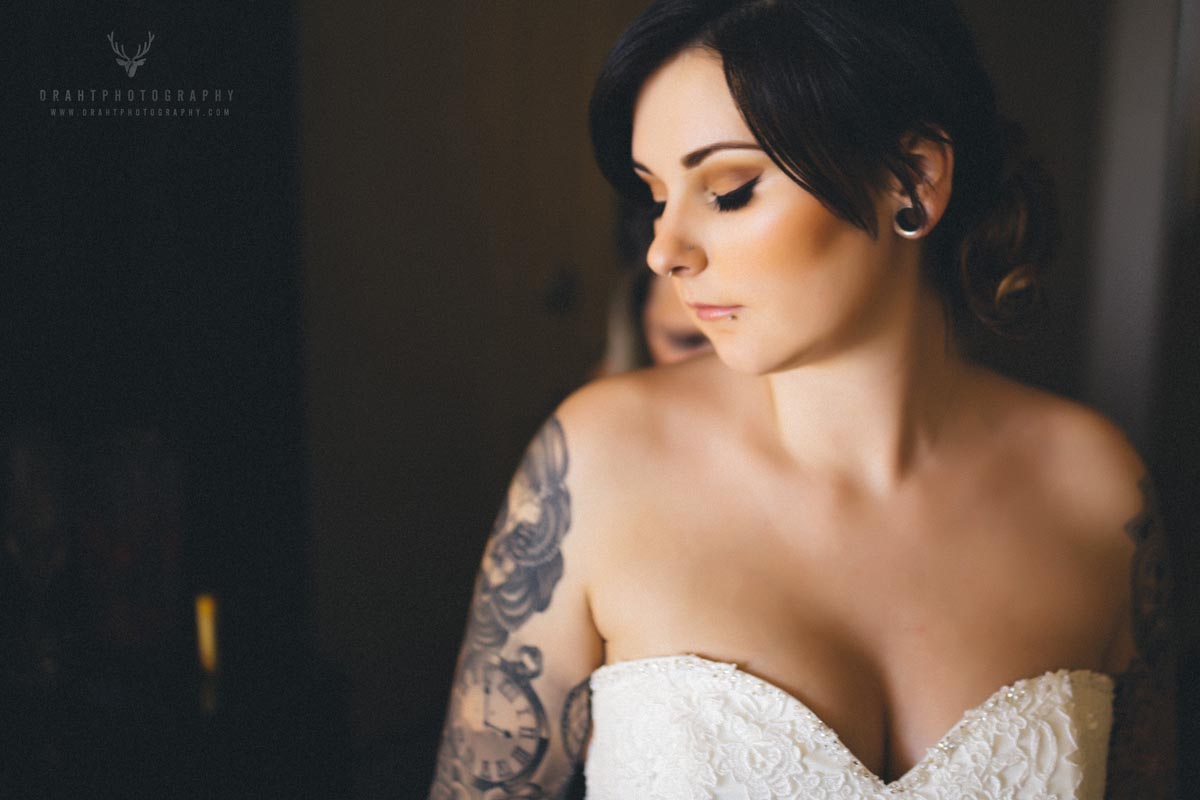 Draht Photography...in Vegas
What an exhausting, yet fun week! We arrived at the hotel (Treasure Island) and right away we started unpacking. Staff were incredibly friendly, however, coffee was 3...
D
[
What an exhausting, yet fun week! We arrived at the hotel (Treasure Island) and right away we started unpacking. Staff were incredibly friendly, however, coffee was 3$/cup. That's about 5$ in Canada Loonies, as we like to call it. Later I'd be learning that mcdonalds coffee is my friend. Plus if you come back the next day with your receipt, you get half off!
First off, we have a few photos of little Everly in the wedding dress. She was a little bit cranky, most likely due to her not being able to wear one for another few years. And oh boy, was it ever a stunning dress.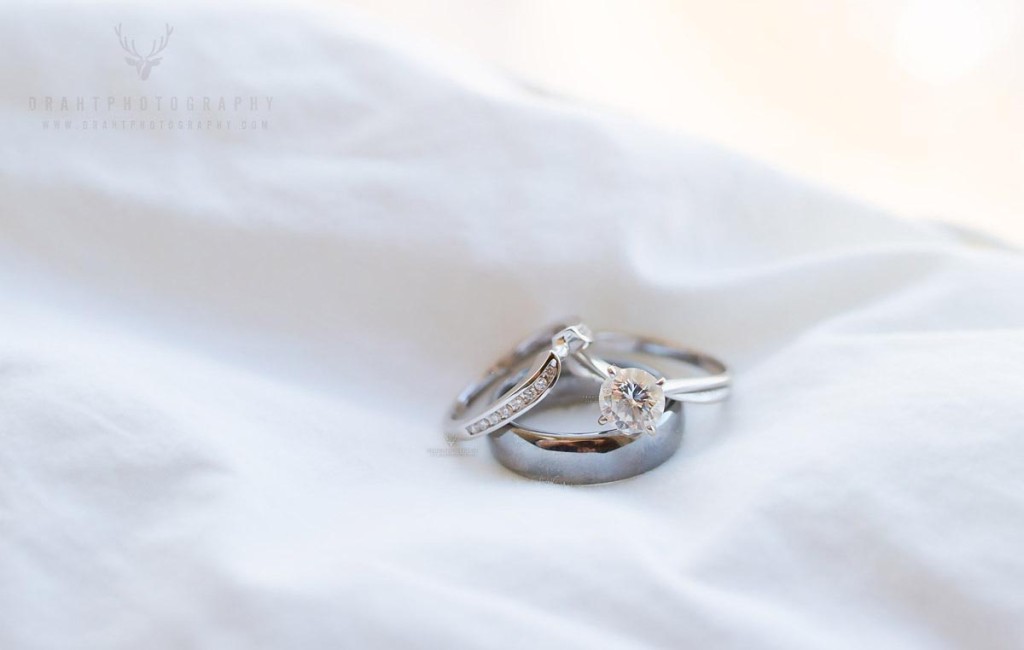 We didn't have much time to do the ring shots. The dresses were being tied up in record time! Note to self – buy a ring light for these sorts of shots in the future. Normally I like to go outside – natural light trumps artificial light because of the angle. But you haven't seen paranoid until you've seen the groom and I walk around a bunch of drunk people with 30,000$ worth of rings. Eeek!
Ashley, of course, looked perfect. Absolutely perfect. There wasn't much room in that area, so I used my sigma 35mm f/1.4. The barrel distortion kicked. I fixed it later in photoshop. As is the sigma way, the blacks were crushed as well. Shame. I like a light and airy look for the stage in the wedding. I upped the darks in photoshop (maybe about 5%) Although the effect is hardly noticeable, I think it really adds to the continuity.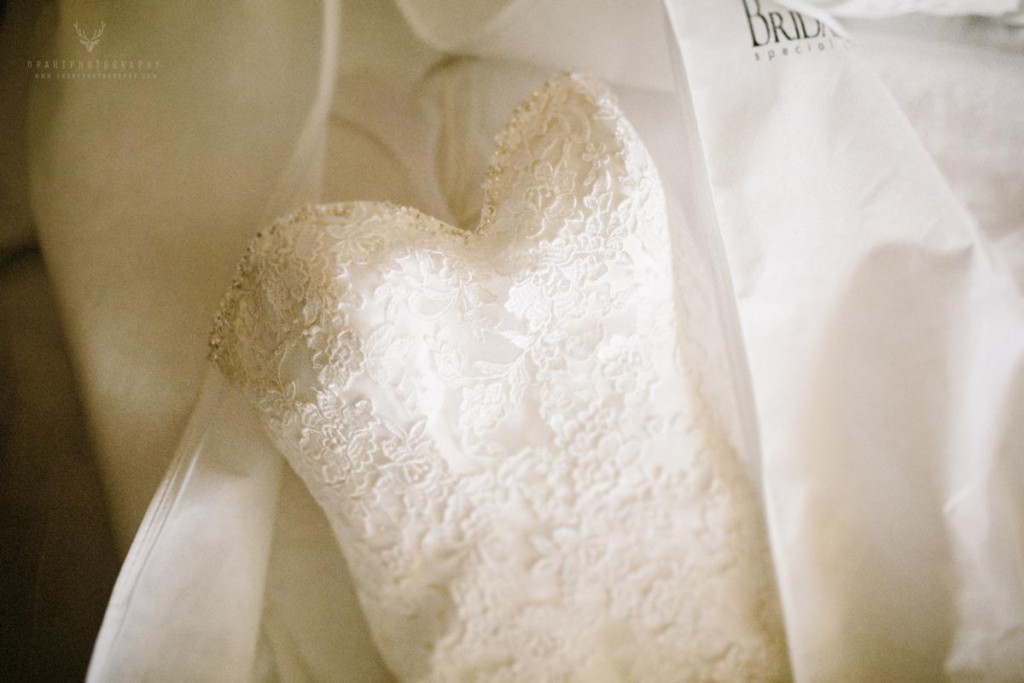 This dress was a real treat. I can't show you all the photos, because server time and stuff, but oh my. It literally took my breath away. I could go on about this dress, and I will because it's my blog and I can talk about wedding dresses as much as I'd like on here.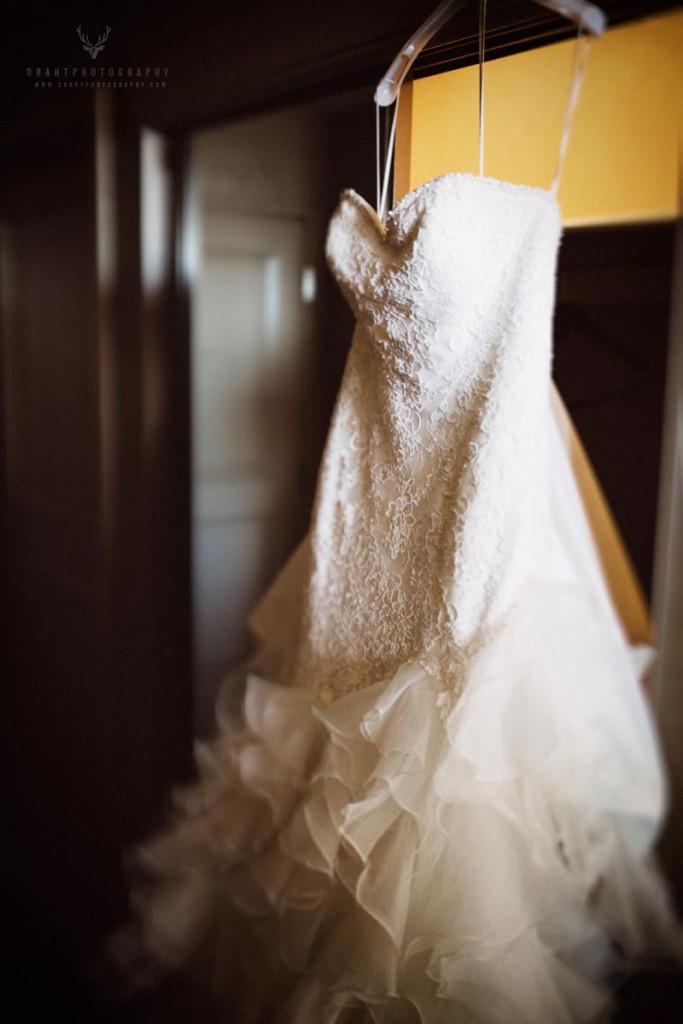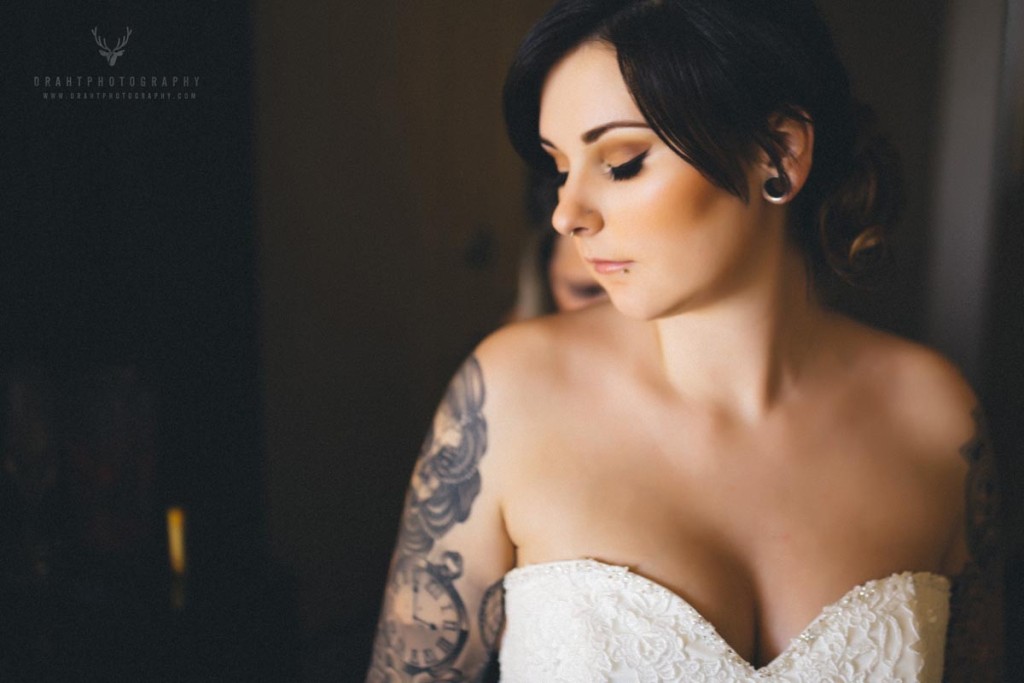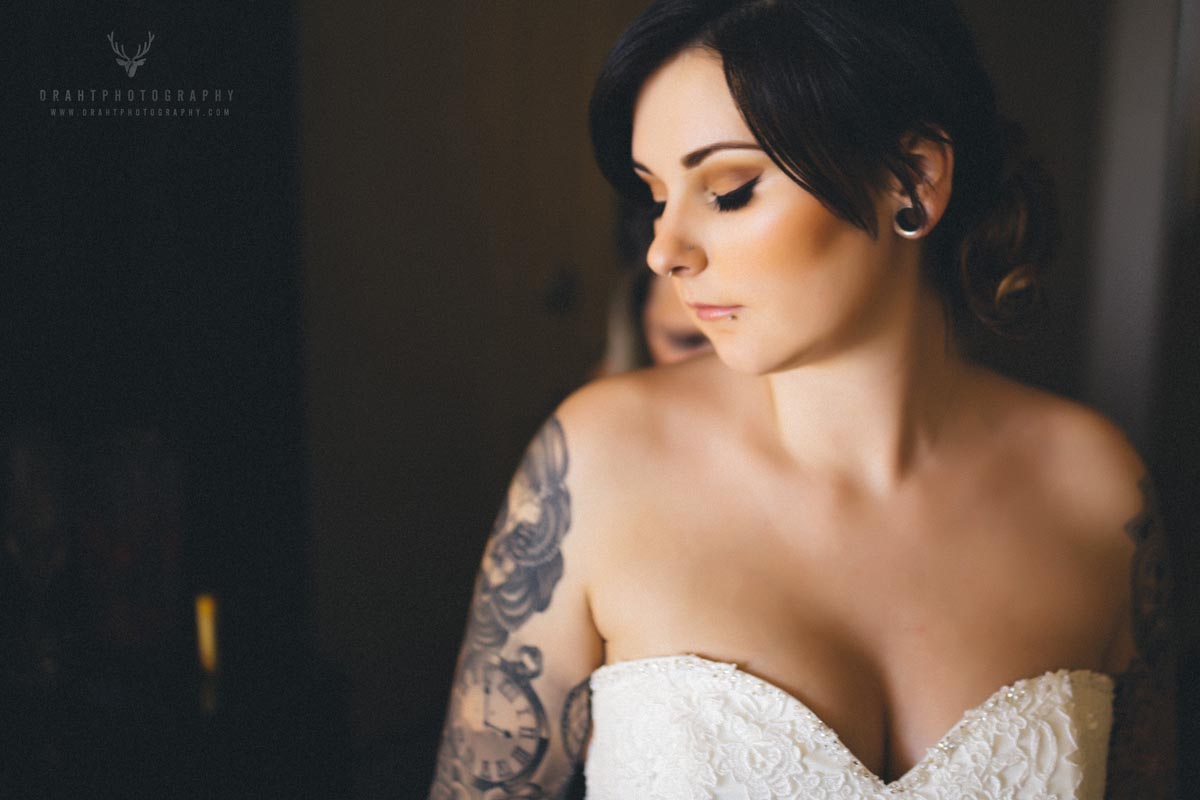 A few shots here and there of getting ready. I closed the blinds half way to get a split toning kind of look. Although it looks photoshopped, it's simply good light management.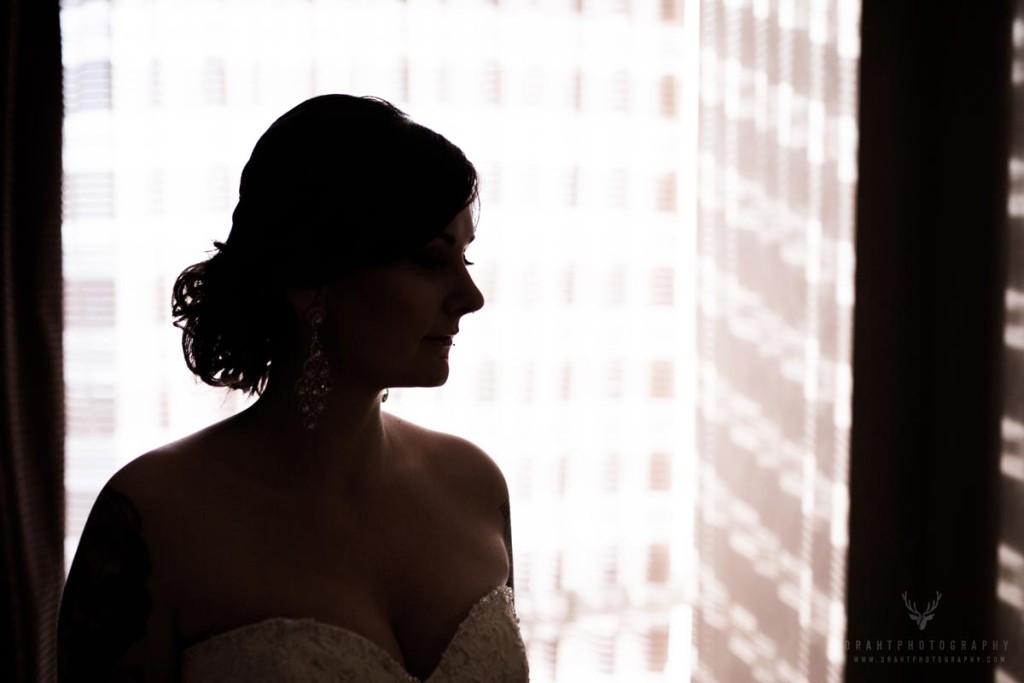 Silhouettes are oldies and goodies. Not enough photographers do them, so I teach all my students in my Photography classes how to do a silhouette.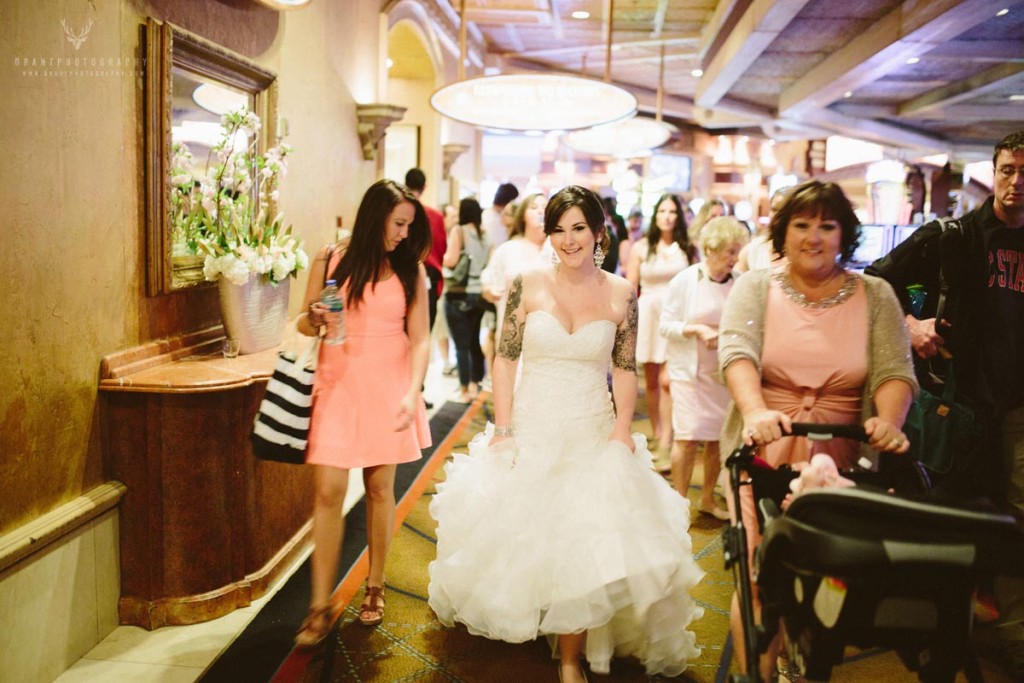 Walking through the TI like a boss. A lot of people stopped and wanted photos to be taken. Ashley is far too nice and so she obliged.
Into the limo. Michael is looking a little somber. But they held hands the whole time. It was very cute.
The minister seemed really surprised we didn't want to get married in front of the escalators. Anyone who's met Ashley wouldn't be surprised. Eventually, she saw it our way and married the happy couple in from of the bellagio.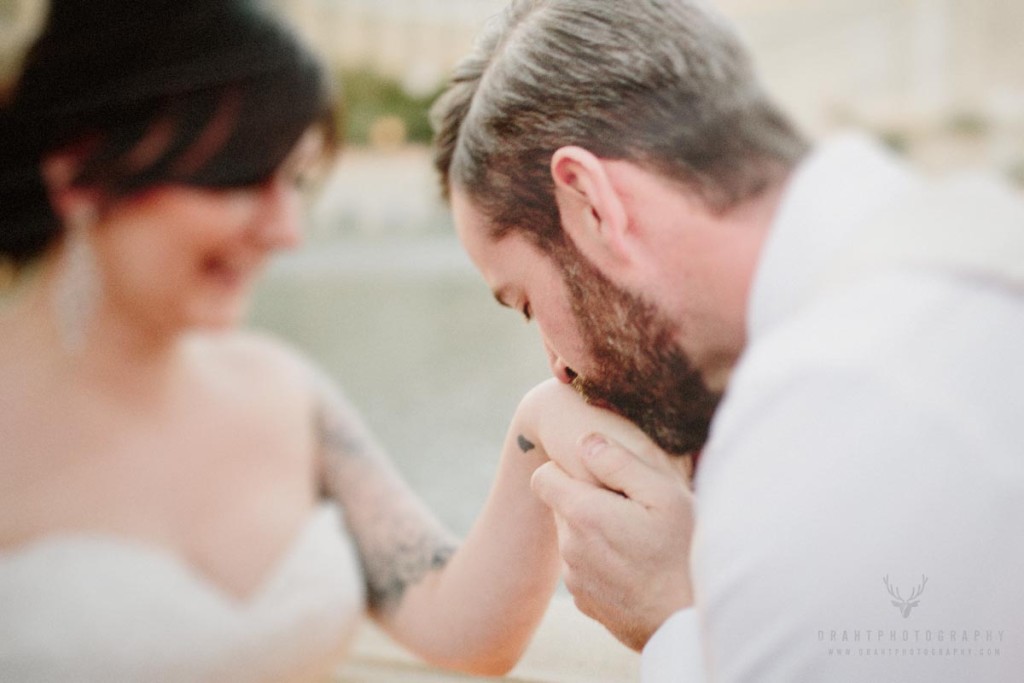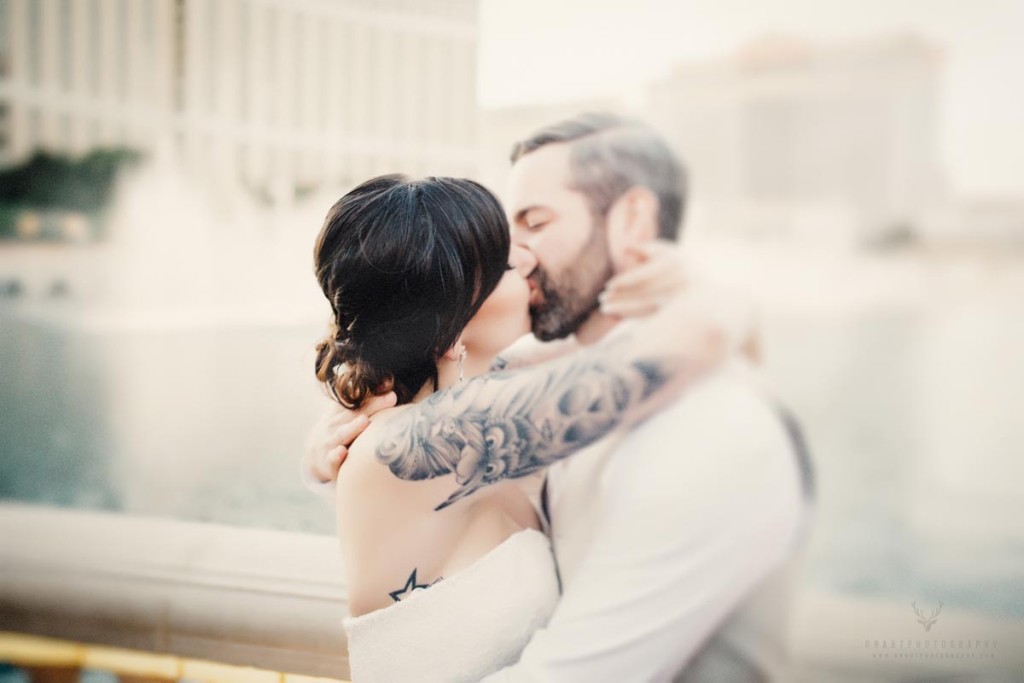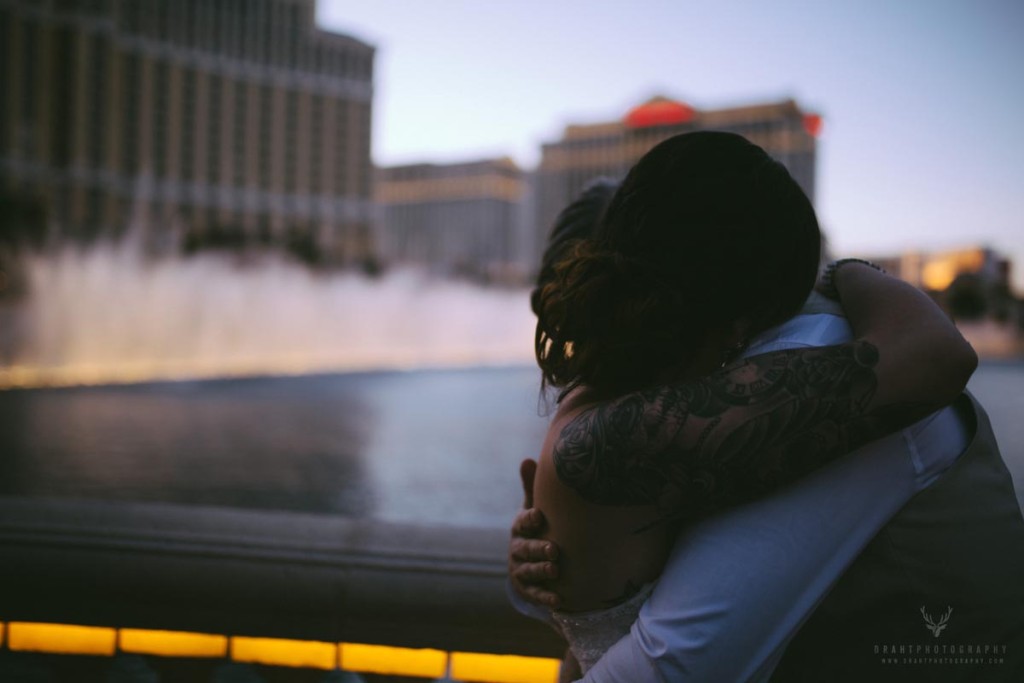 I've always loved the first kiss. I'm a softy on the inside. And on the outside. Time to hit the gym!
Ashley here is telling everyone where to go next to get to the party bus.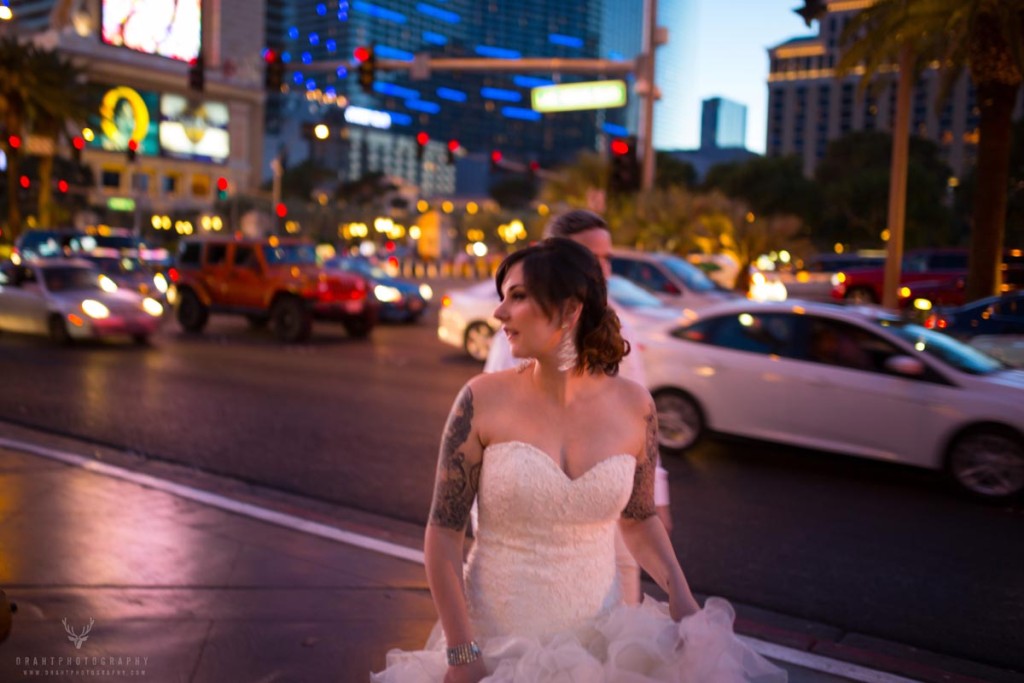 Love this shot. The Vegas lights really come through here. You can see how slight Ashley's nose is, it reminds me of Audrey Hepburn.
A few kisses in front of the Party Buss. We turned on the headlights, because my flash had given out and I was using my backup manual flash. Cool!
In the first dance, there was no way I could capture that signature soft outline without backlighting. So what do I do? Tell everyone to turn on their cell phone flashlights! It worked better than I could have imaged, making this one of the most stunning first dances I've ever seen.
Fun fact- this was on the top floor of the party bus. Pretty amazing, right?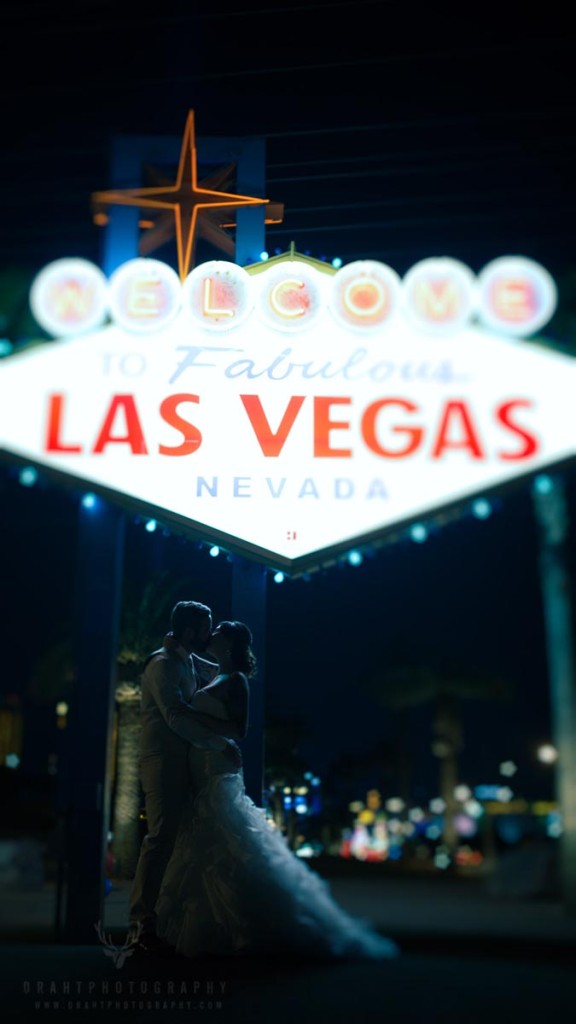 A few photos under the Vegas sign, then it's time to head to the hotel! A night of partying, then the next day we'd be at the Neon Boneyard.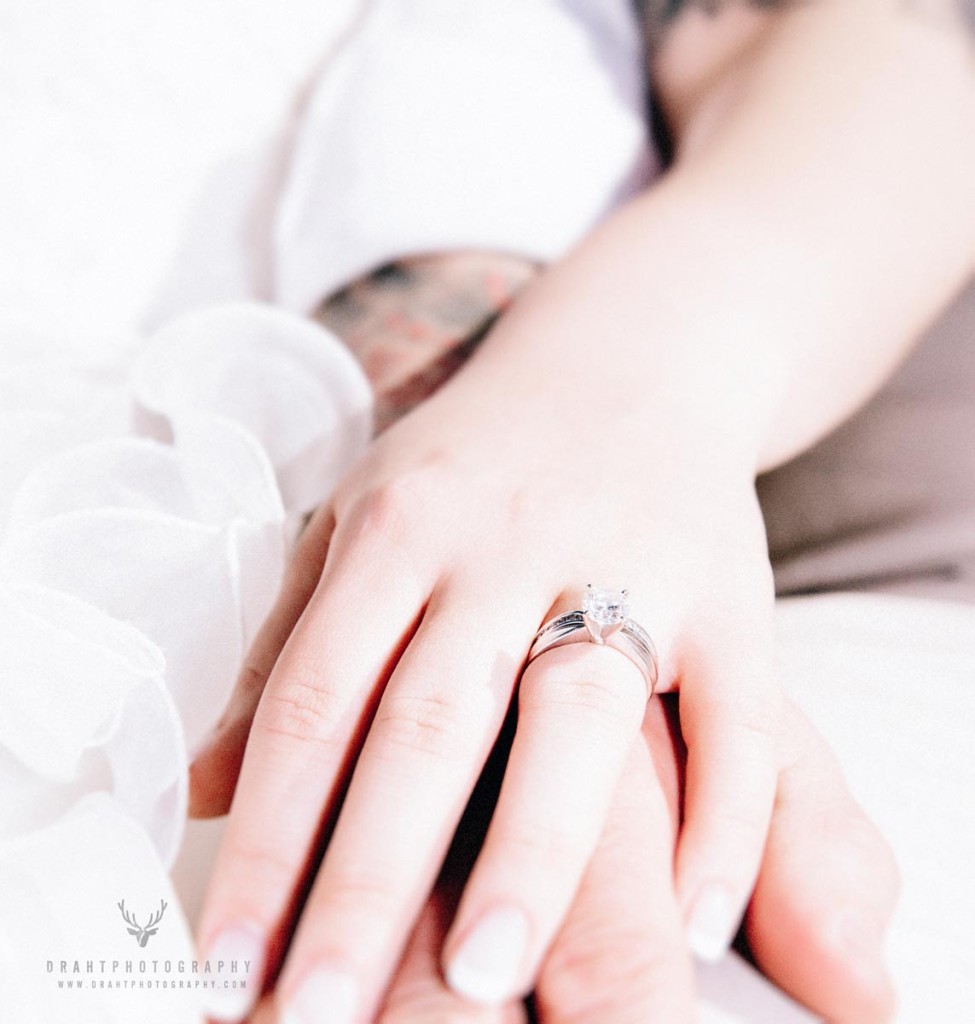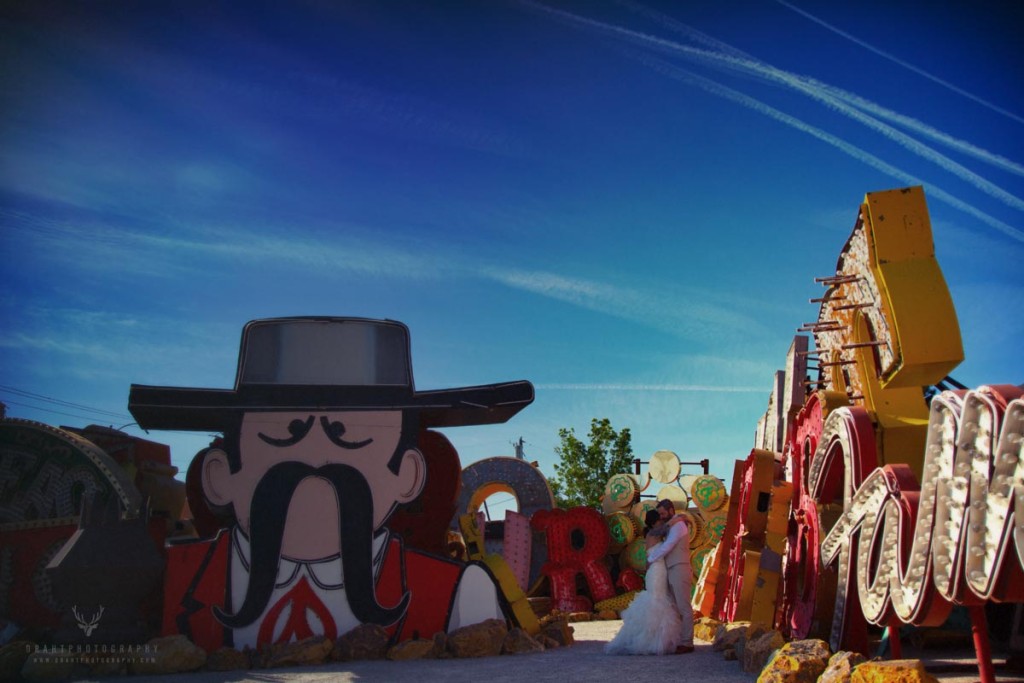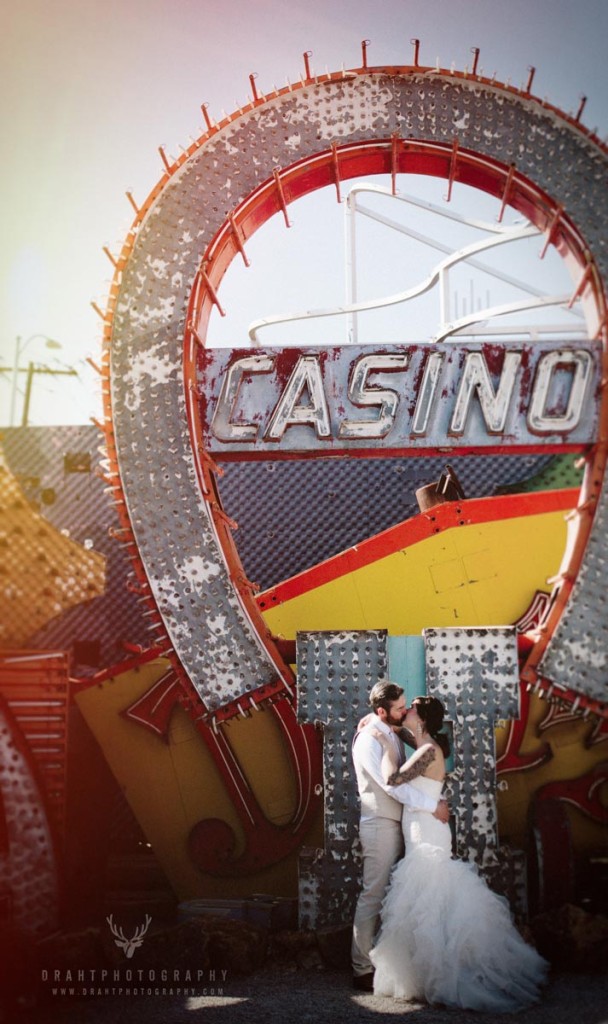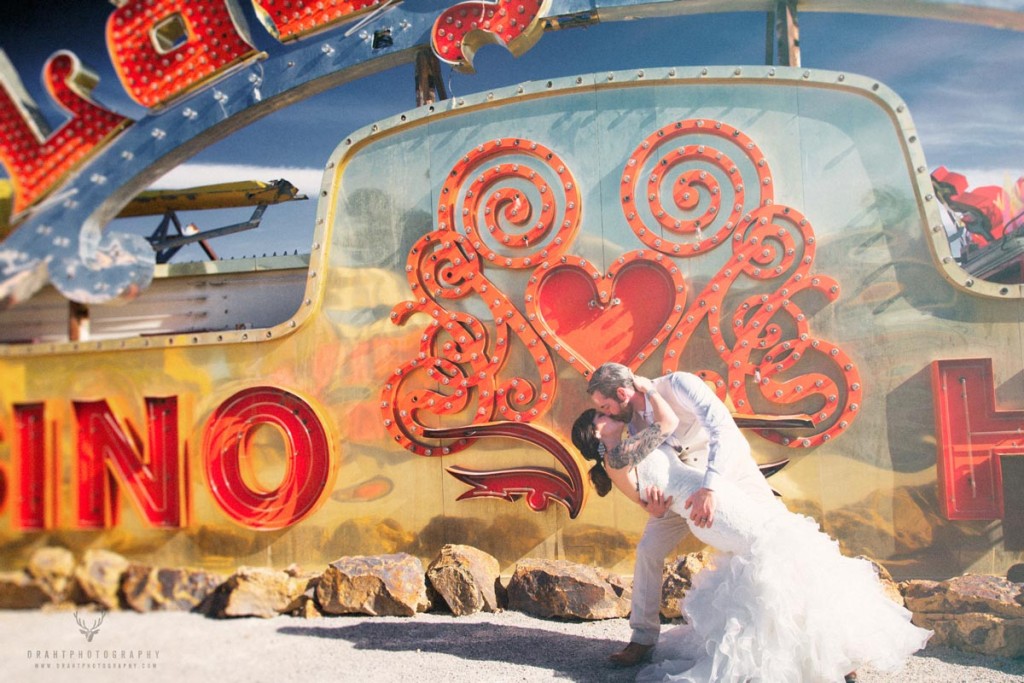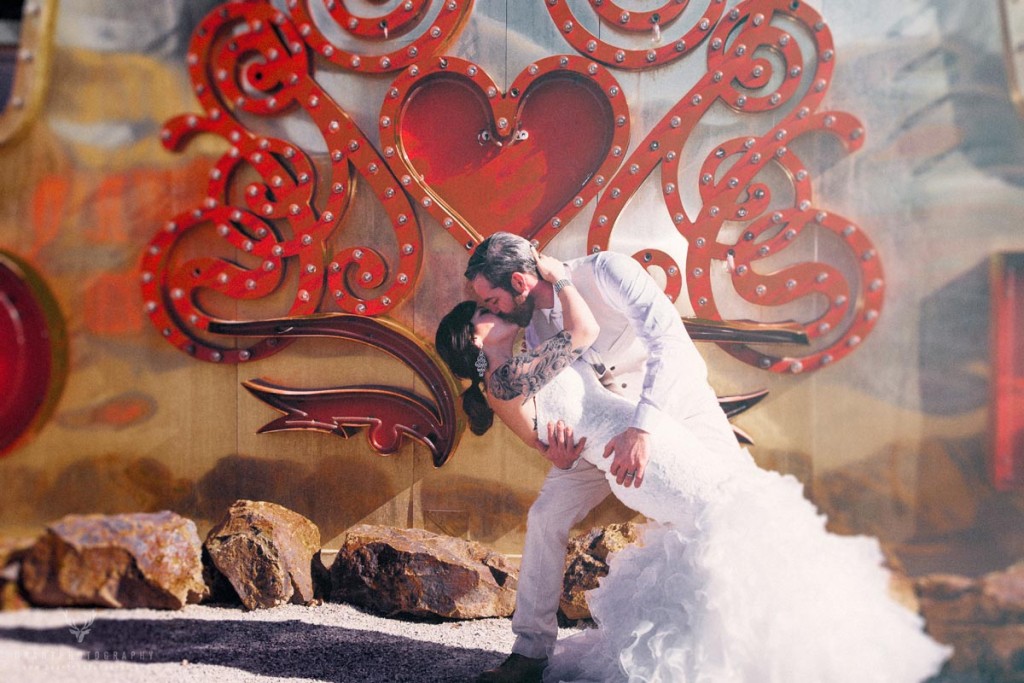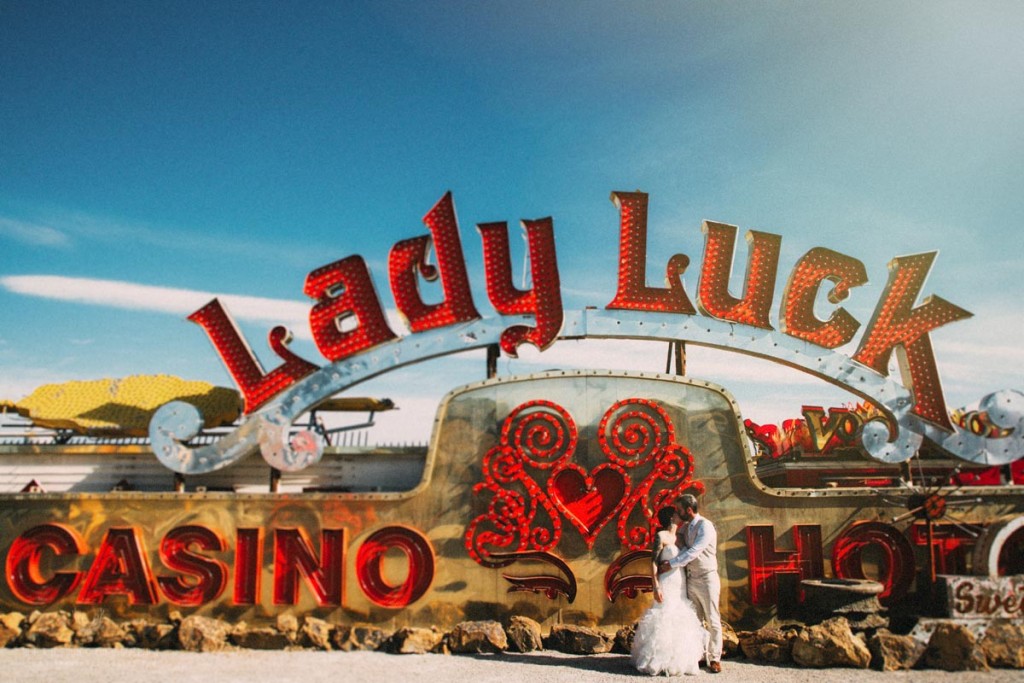 There were so many cool signs there! Despite it being 9am, the happy couple was more perky than me at any time of day. Wow! They even bought my breakfast, or as I like to call it, four cups of coffee and bacon.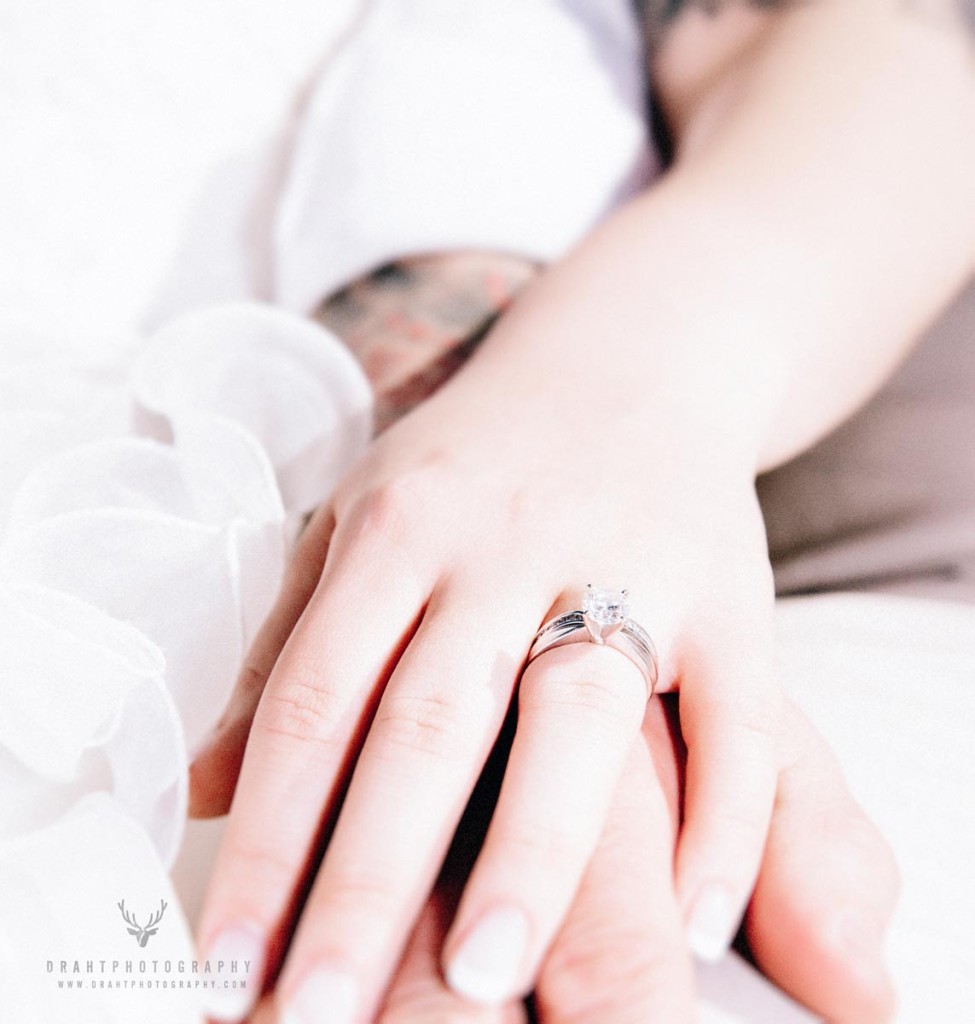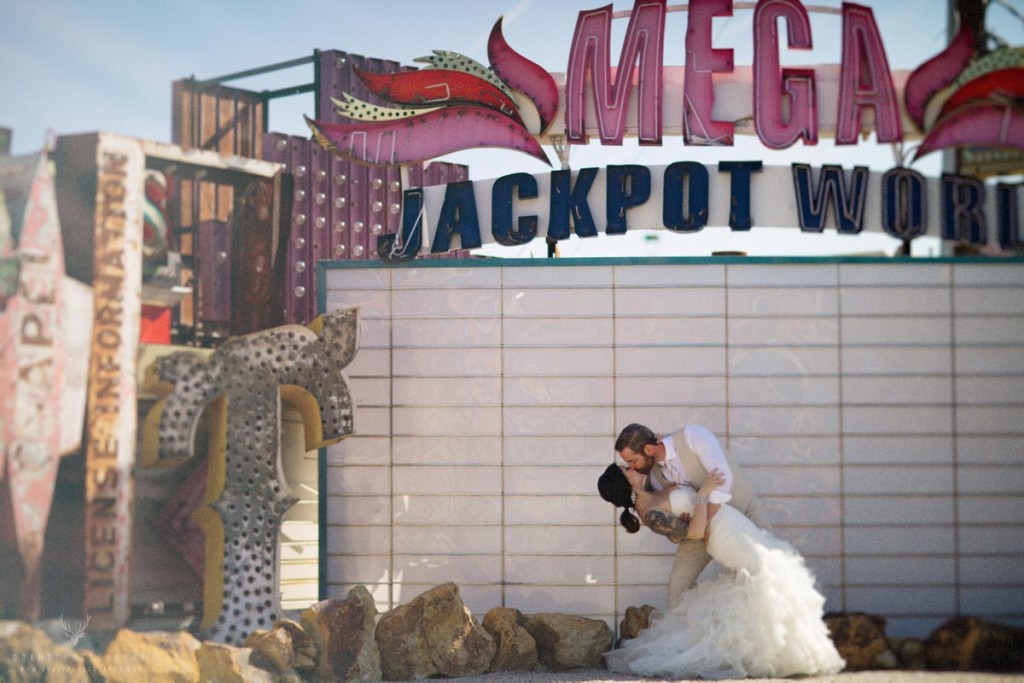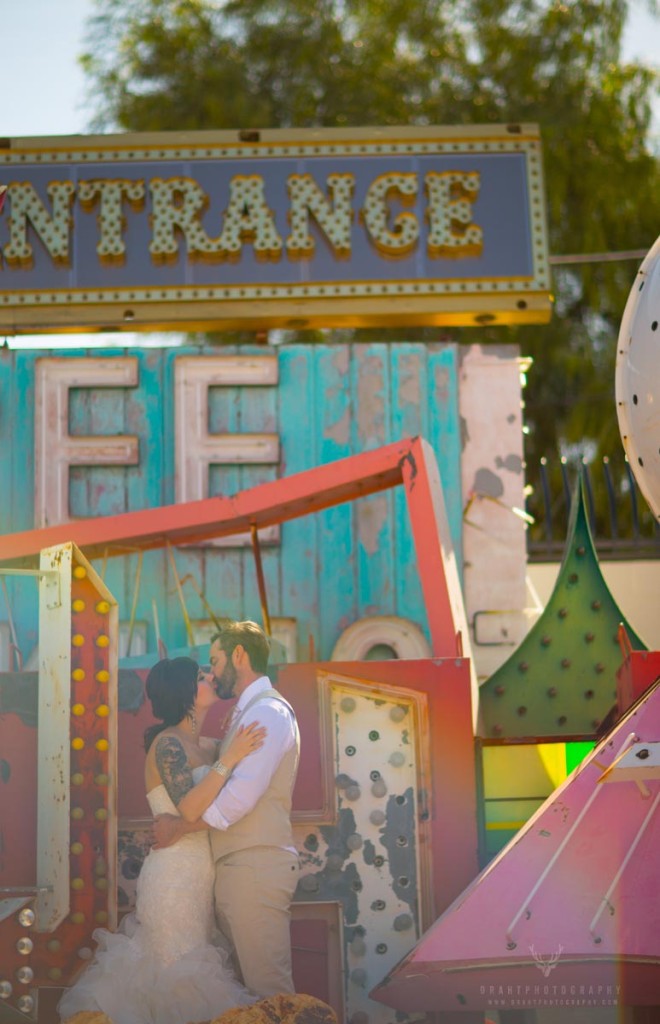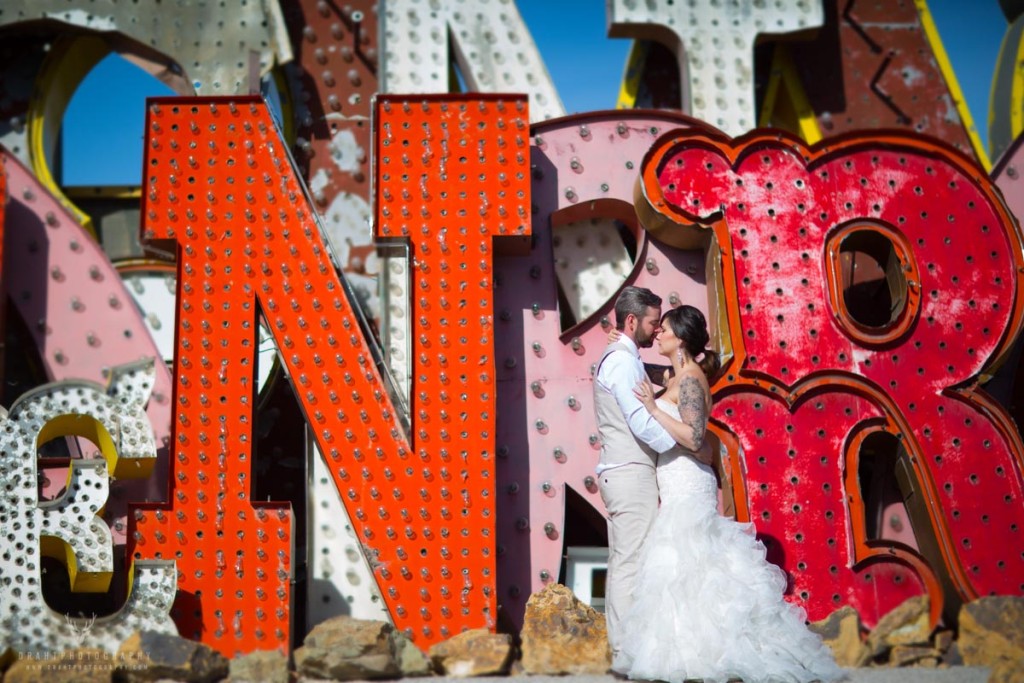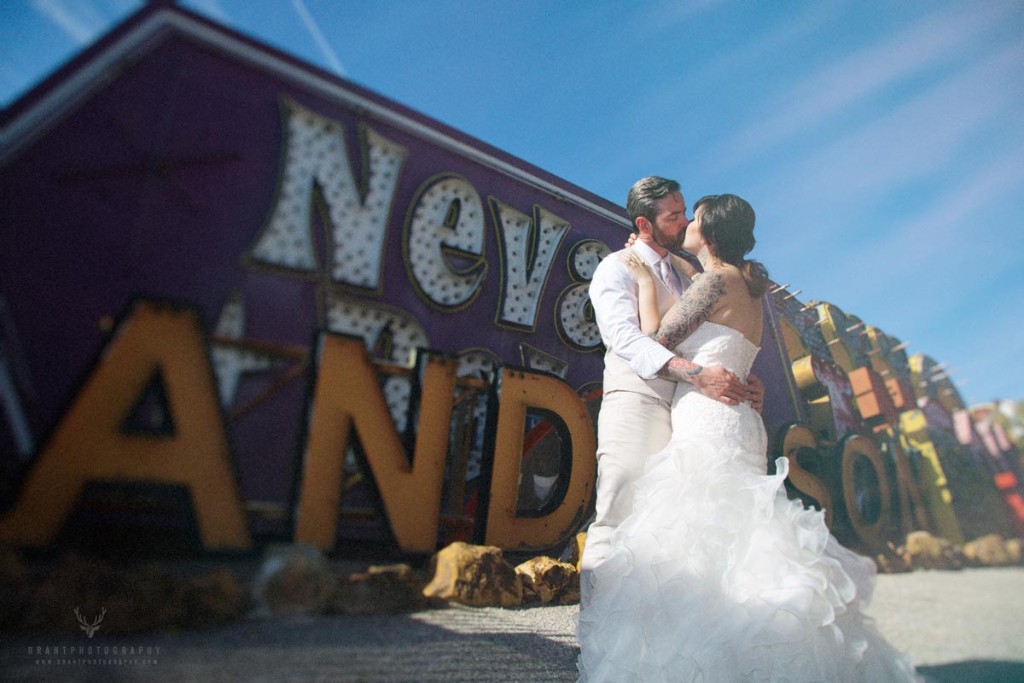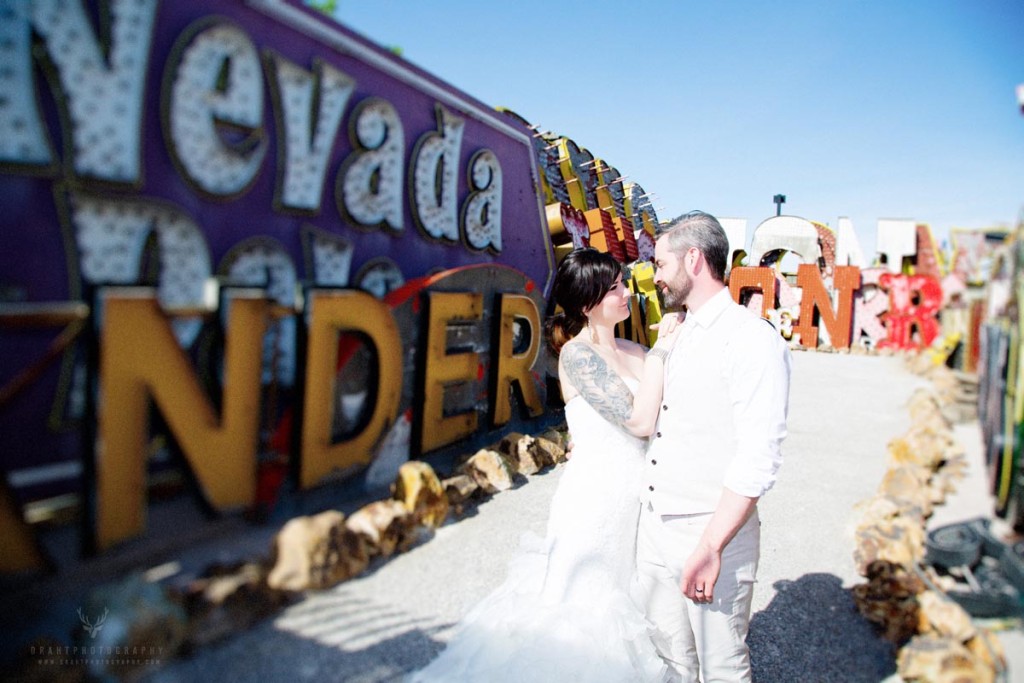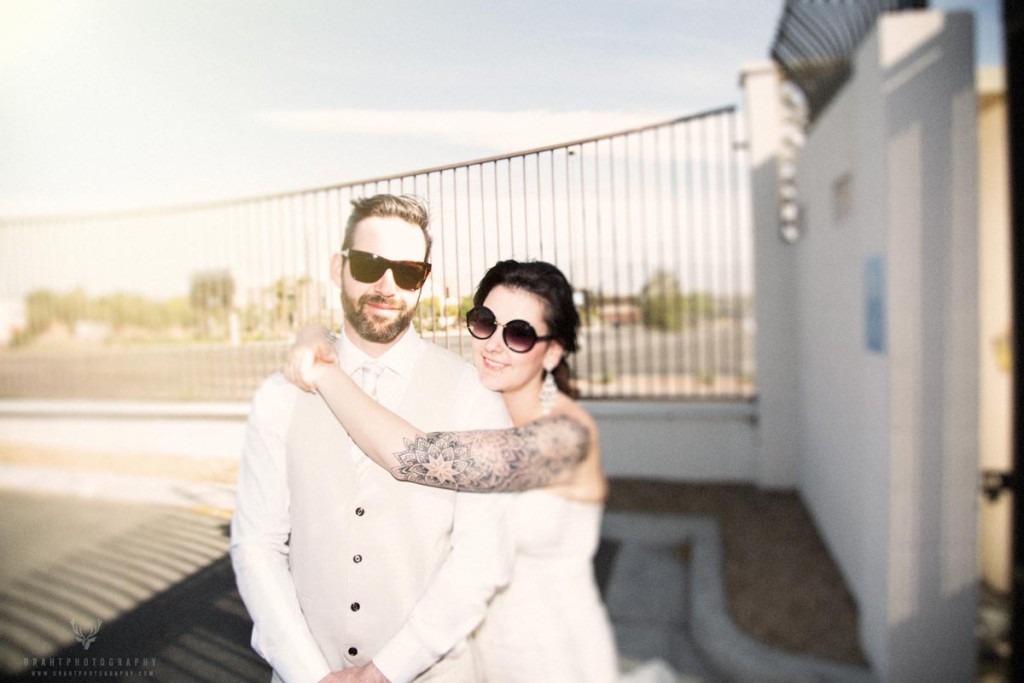 And there you have, our Vegas adventure! Hope you liked reading this far.  Remember, if you'd like to have a Draht Photography wedding, click "Book Now" on the left hand side and we'll have a consult.