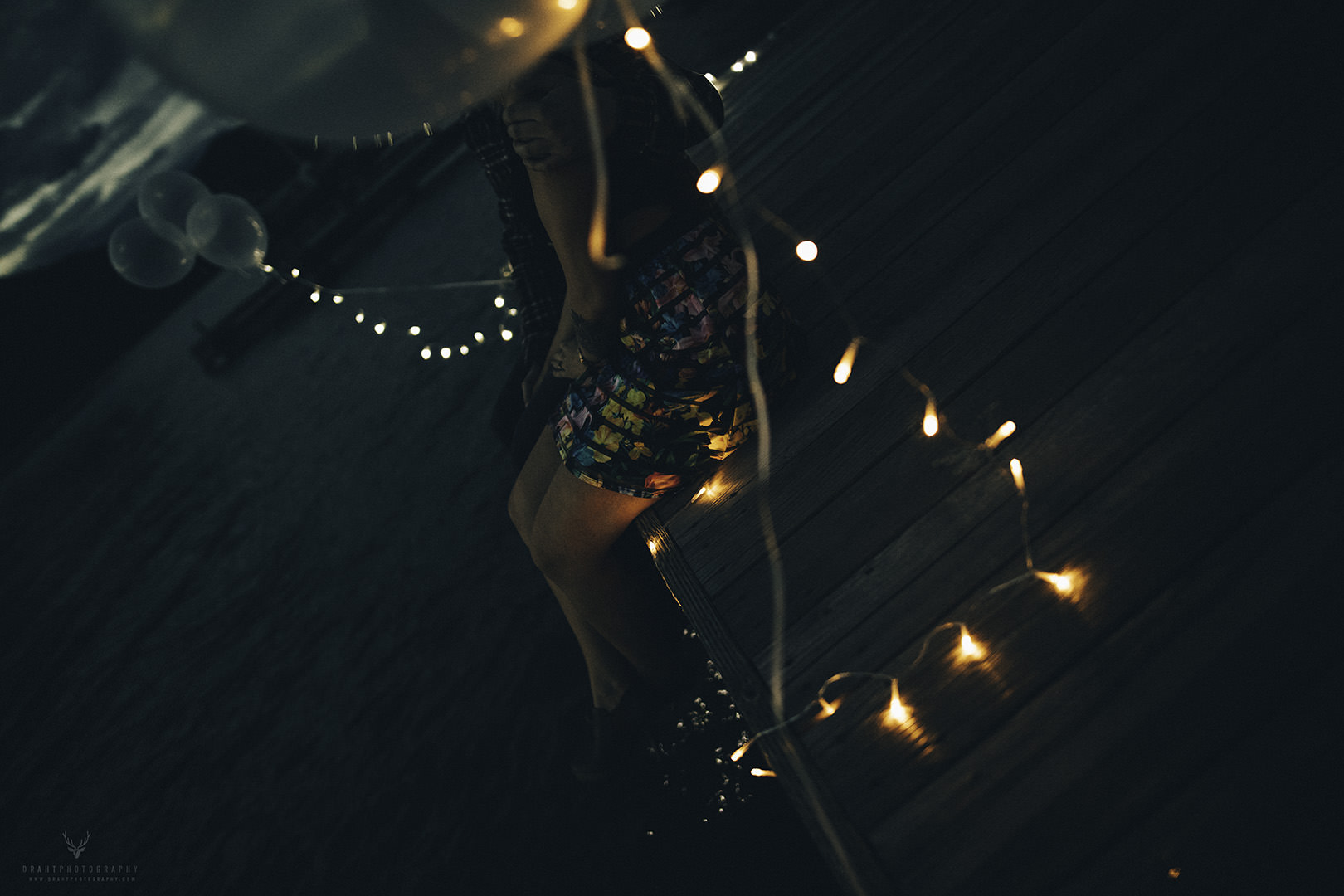 Last Chance for Lessons, The Balloon Dock Engagement, and a Puppy
Last chance to sign up for photography lessons! There we go. We're on round 8 of classes, and we've got 3 spots left. Click here for info and to sign up. I can't stress this enough - these classes ar...
L
L
Last chance to sign up for photography lessons!
There we go. We're on round 8 of classes, and we've got 3 spots left. Click here for info and to sign up. I can't stress this enough – these classes are incredible and jam packed with useful tips that will give you the guaranteed looks you're going for. Students so far have been raving, and this round has been optimized to be better than ever.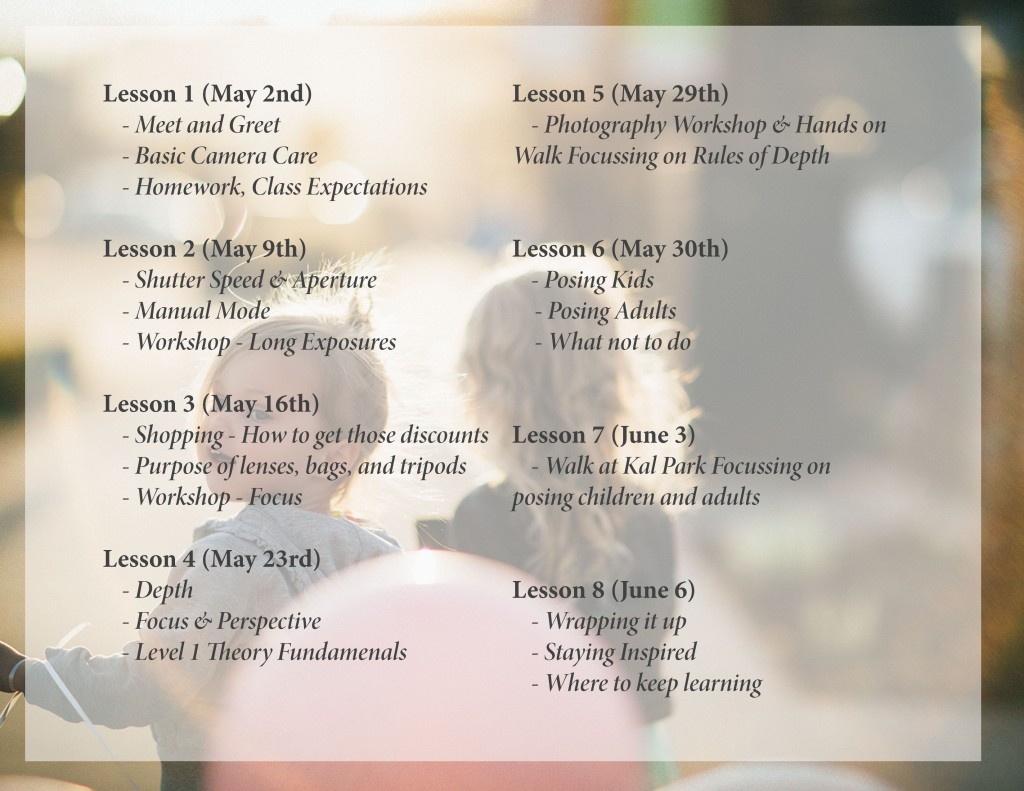 Classes start on May 2, at 5:30. I'd love to get these spots filled in. Message me on here or click here for more info!
The Gellatly Nut Farm Engagement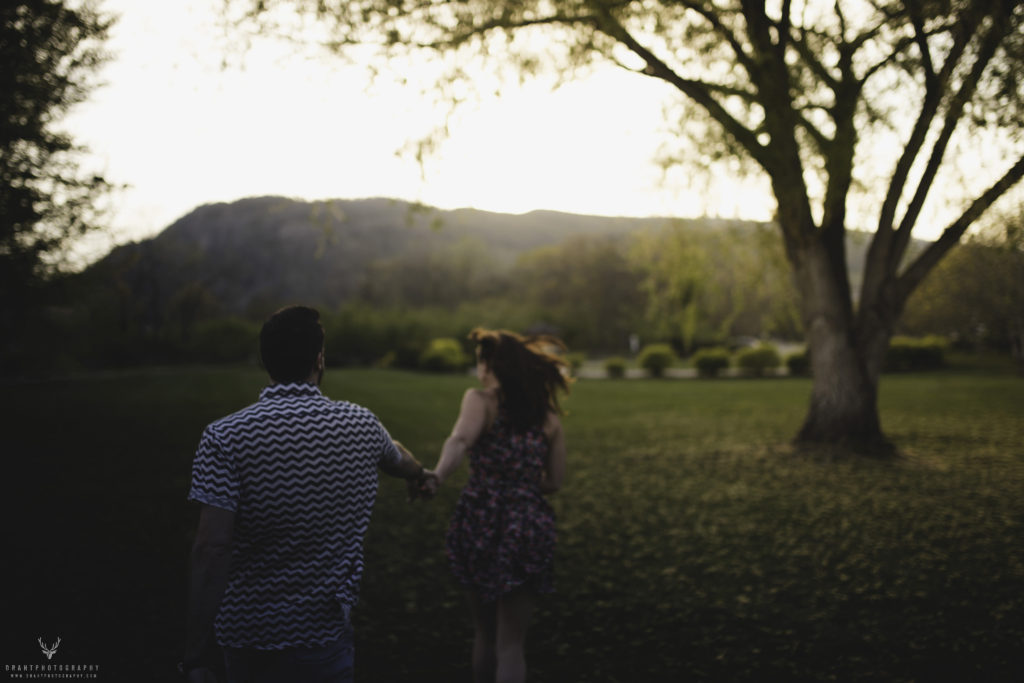 Gellantly is one of my favourite places to take photos, especially engagement photos. Closely followed by engagement photos are anything floral print, and bow ties. And whisky, I guess. All things I really enjoy.
I don't know how I keep on booking such attractive couples. It's like they weren't even trying.
What gets me here is the range of emotion. I'm always trying to draw out the natural emotion. I'll make stupid jokes, and get them to tickle each other just because I'm trying to capture something natural. Smiling at the camera might be fun and easy, but it's not what I've built my brand on. I'm looking for authenticity.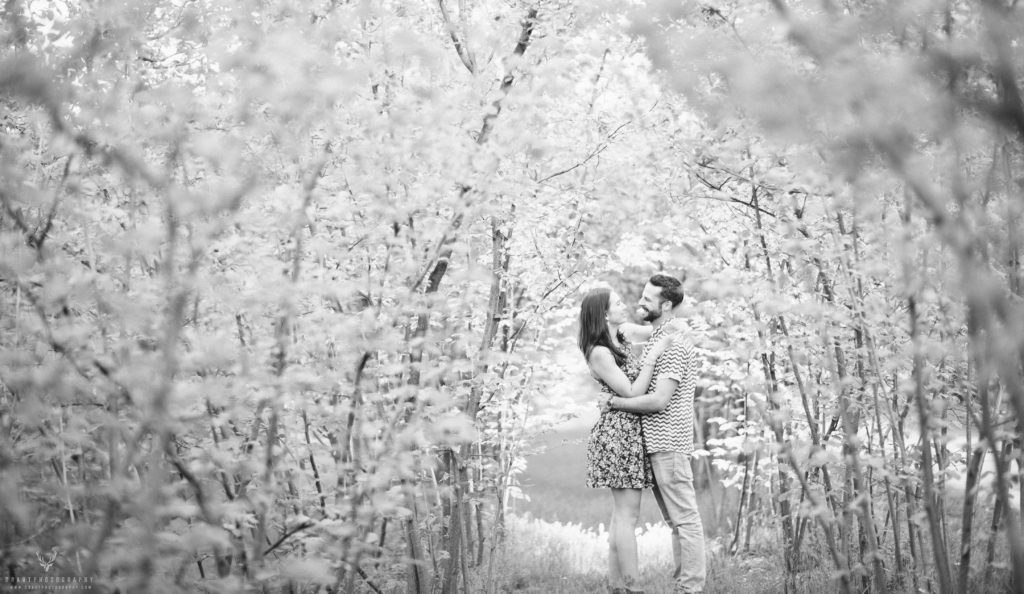 So it was leafy and green, but I still try to include a black and white or two. I guess just for the sense of completeness. It's important to both be able to edit and to shoot in several different styles. It's good variety. There's bound to be something the couple loves. It's nice to stay in practice, and it helps keep the album interesting. For the same reason, I like to shoot with different poses and locations all the time. Keep it fresh. No two engagement sessions should ever look the same.
To see the whole album, click here. I must warn you. It's adorable.
The Engagement Photo Session on the Dock
Wanna have more fun? Bring your dog. Engagement sessions can be for the whole family. It works a little bit better, though, if you have something to tie him to because I might want to get some romantic photos.
But I want to photograph your dog. Especially if he looks like this.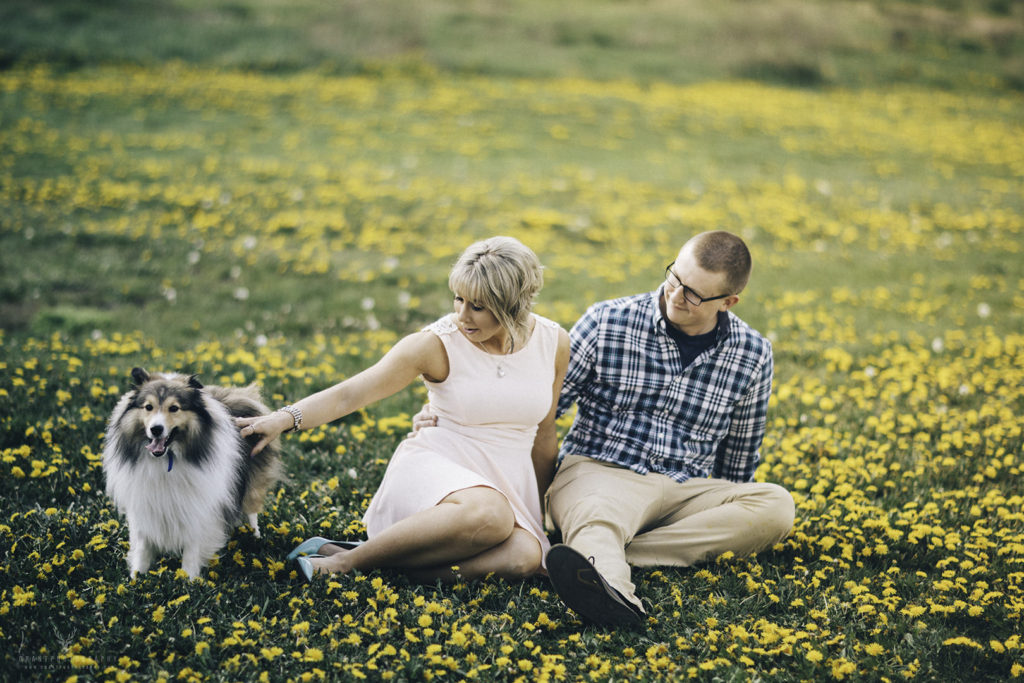 We'll let nature do the rest. Pro tip – let me know in advance. A lot of parks and places I'd like to shoot don't allow dogs. There are some awesome locations in Vernon that do allow dogs though, so we just change the time and place a little bit and hooray, shots of you with all the family members.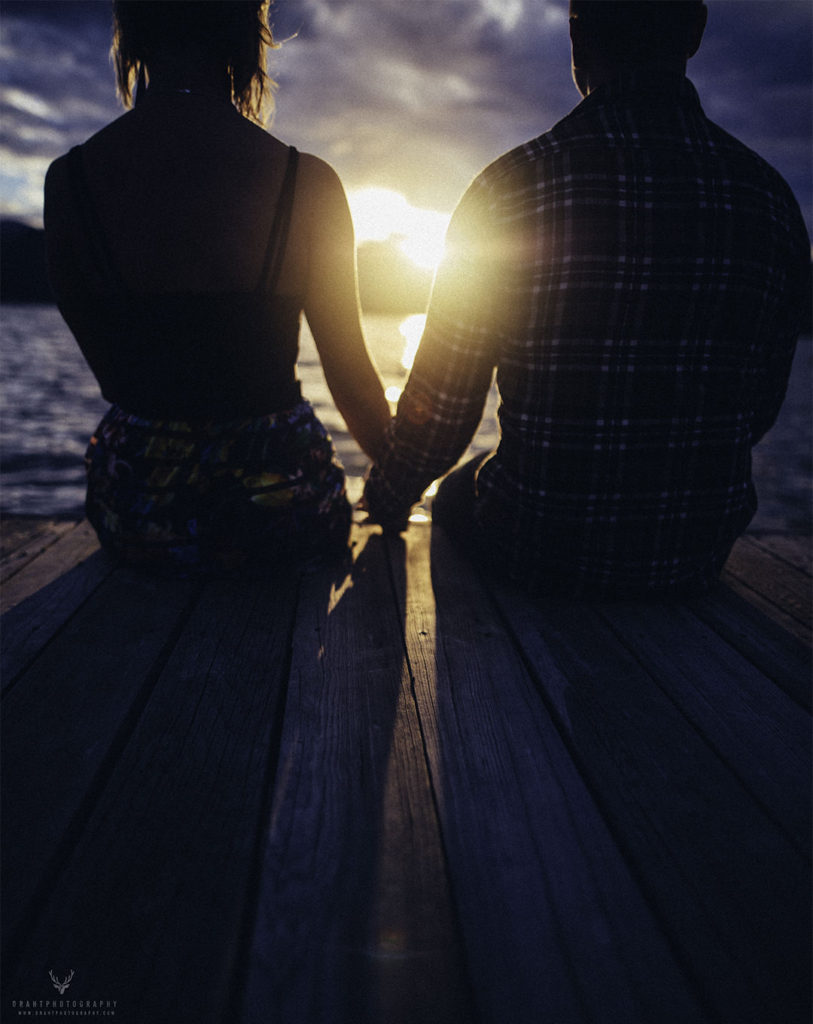 But these sessions. They get very special, very quickly.
I had a pretty insane plan for this shoot.
So here's the idea – order Helium from Amazon, get balloons and christmas lights. Blow up the balloons. Attach the christmas lights. Find a dock.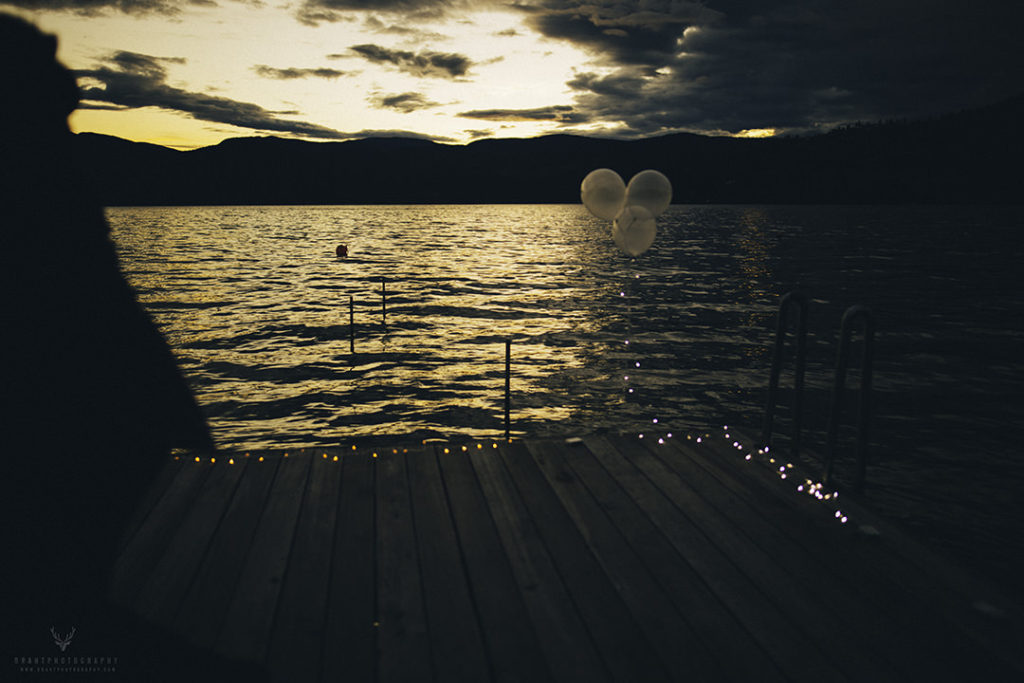 Turns out the lights are a little heavier than I planned. Three balloons it is.
For the extra touch, we hairsprayed the balloons and added sparkles. This was a group effort. All of this was a project, and everyone helped.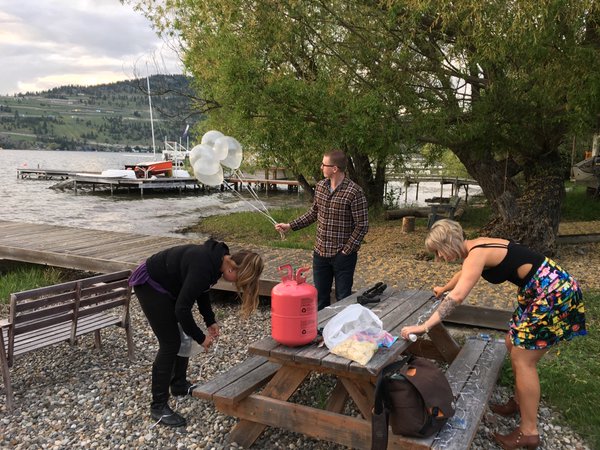 Measuring out lengths, holding balloons, and unstringing my lights. Fortunately, Selina was around to assist. Thanks Selina!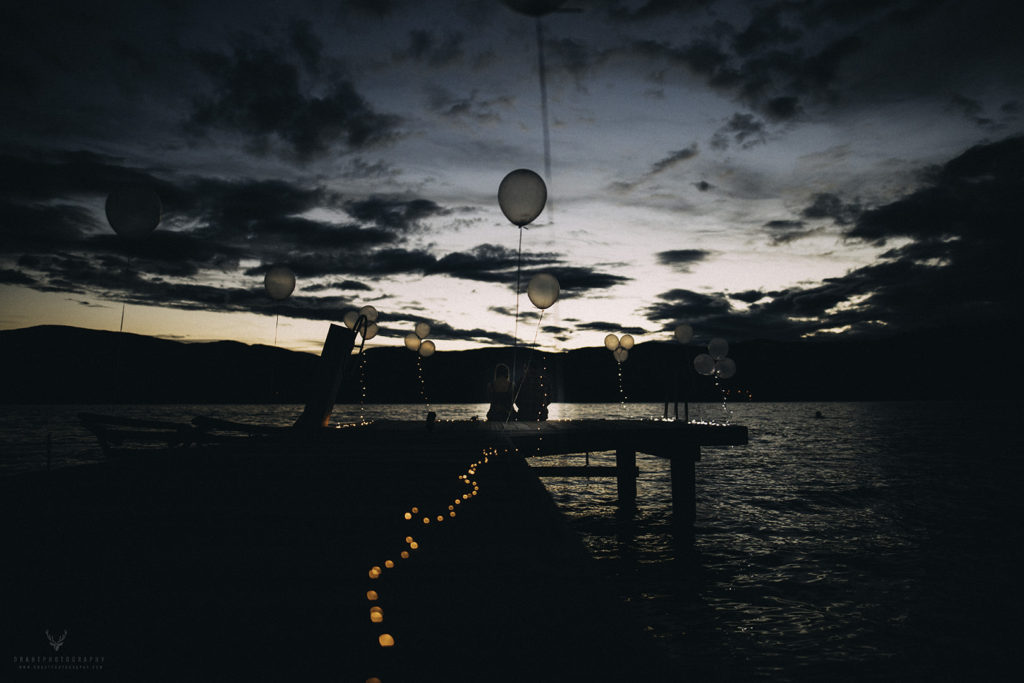 It all starts to come together. Just the right amount of clouds.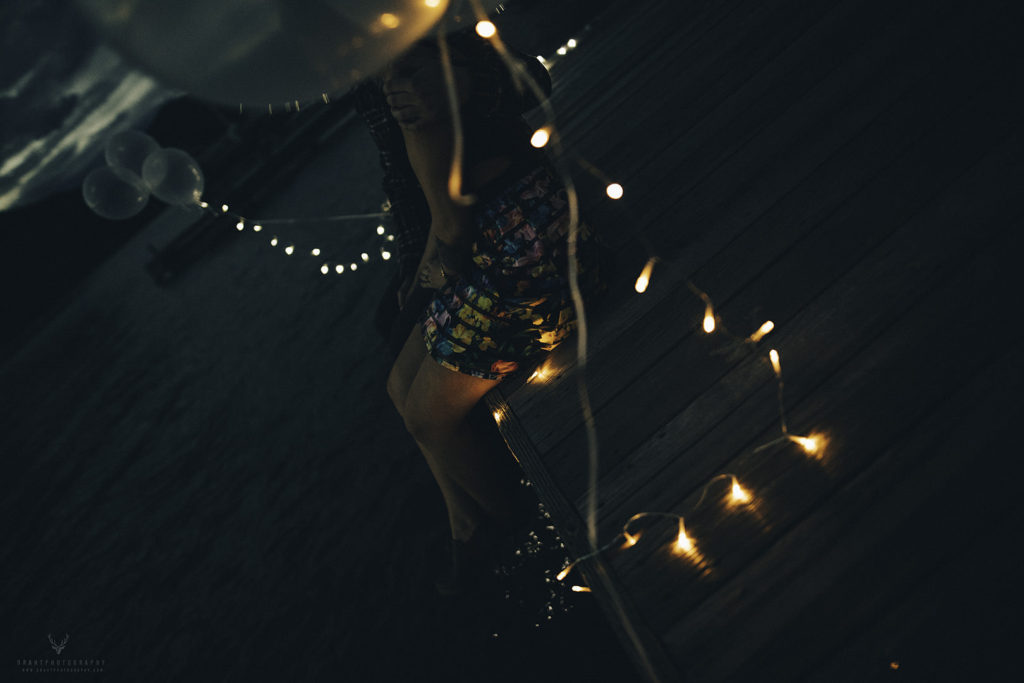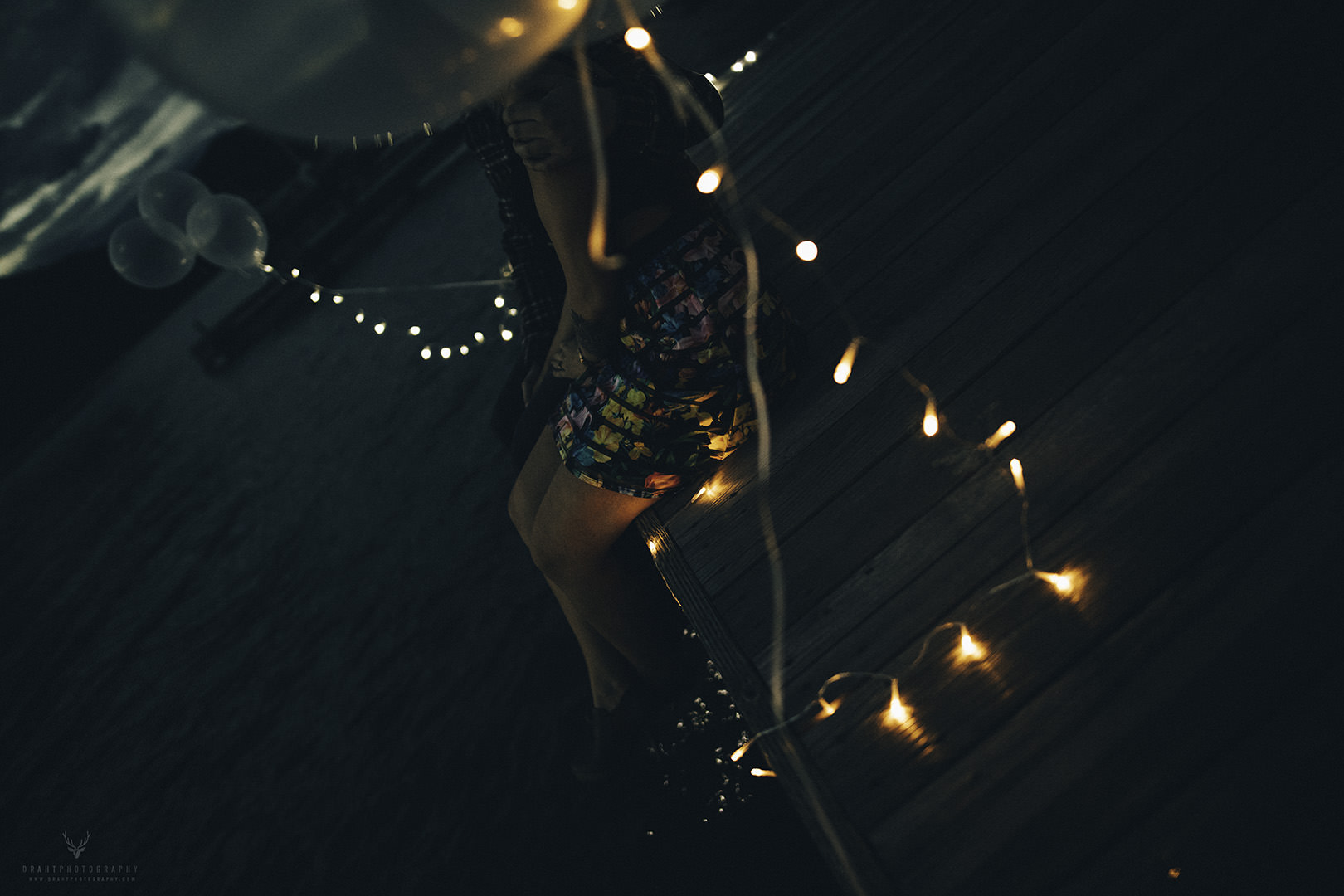 I'm getting some good composite colour theory out of this!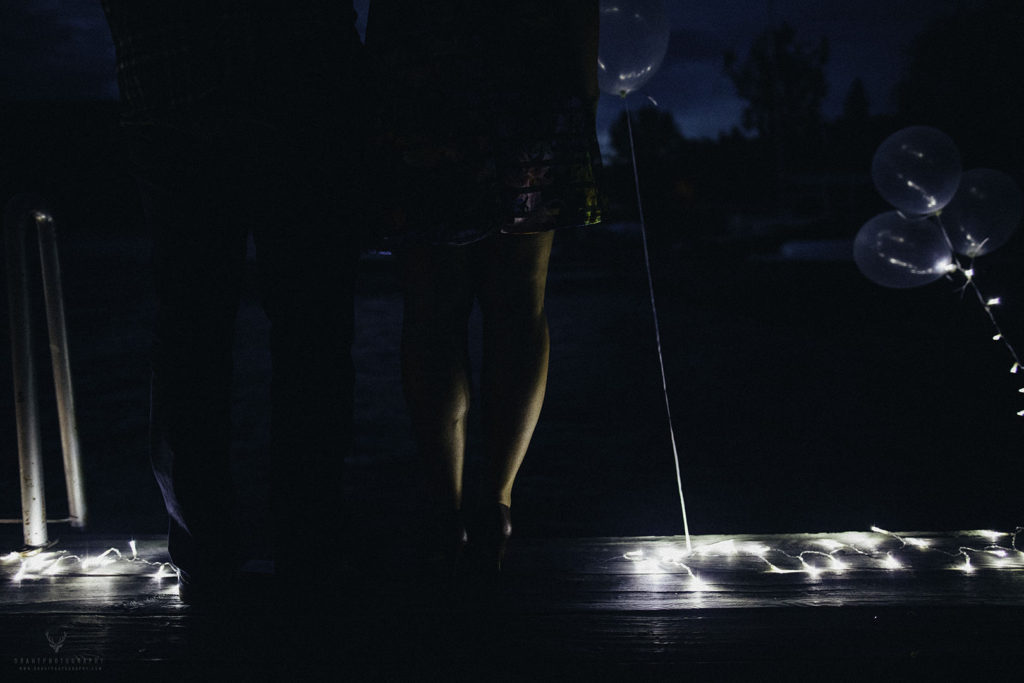 There are some pretty incredible shots in this, and normally I'd give you a link to the album just to be nice, but I can't. Because I'm not done. Google tells me I need to update this blog every three or four days, or else they'll rank me lower in search results, so I tossed this together.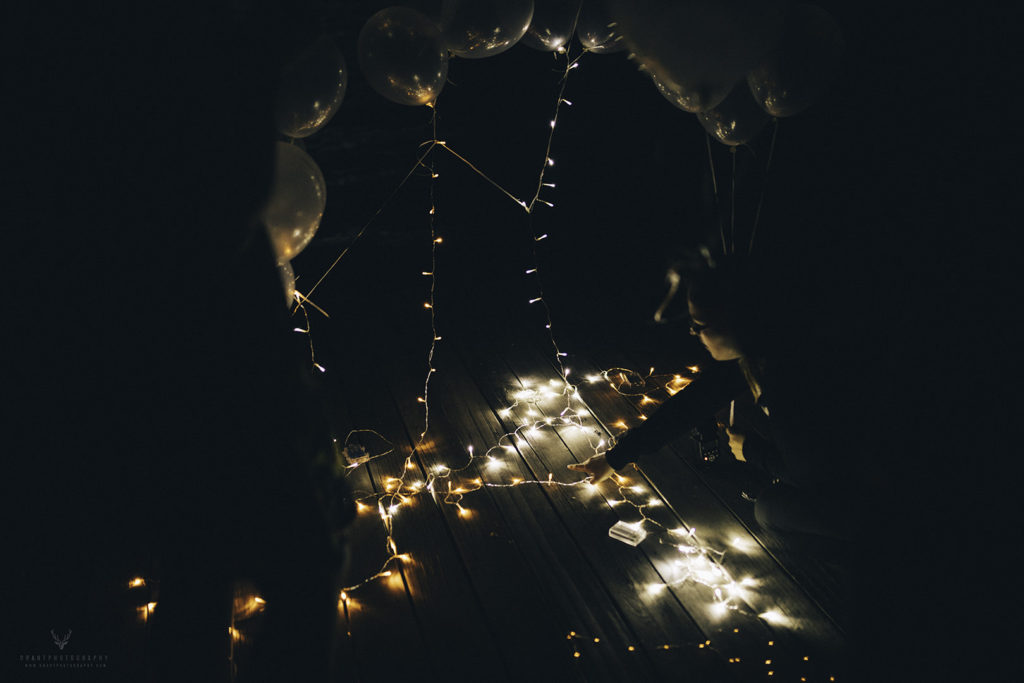 In the end, for the last shot we strung all the balloons together for a neato super bright shot. It took, no kidding, about ten minutes to untangle the lights and balloons once we were done. But it was fun. Also, because I just love projectos. I love having a plan, something easily fixable going wrong with the plan, fixing it, then following through till completion. It gives me a sense of completion. It's probably the German in me. Find a project and complete it on time. That's what makes me happy.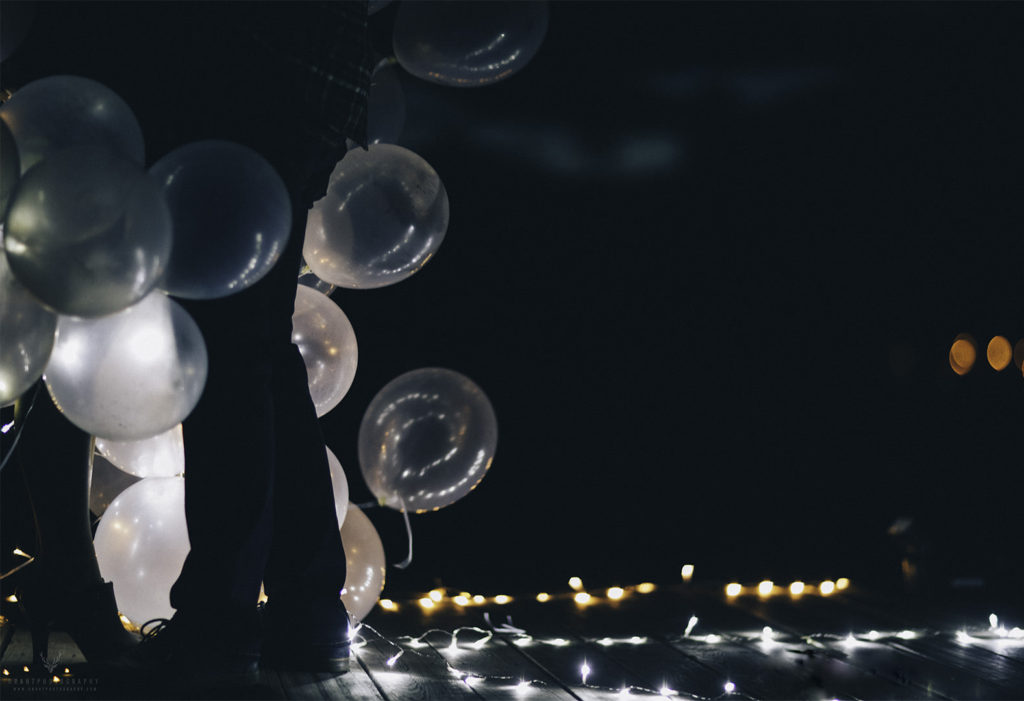 And that's where we end this thing. Please stay tuned, I'll be posting the gallery in the next couple of days. I'm working too on a full site redesign, which is always fun. I code as much as I can, then apply the theme to wordpress. Then it's 60 hours over four days (while shooting and editing shoots) of tweaking my website so it looks visible.
The main problem (humblebrag coming up) is that I've got so many shoots that the current website can't display the photos in a meaningful way. I see my google analytics, and I see people getting bogged down. I'd also like the website to be coded from the ground up with a secure site (SSL) so you know your browsing sessions are private. I'd like it coded in HighFive (Facebook's PHP replacement) because it's faster AND cleaner than php 5.6. Lastly, I'd like there to be less pages. For instance, the FAQ page for portraits can be at the bottom of the portraits page. That way everything is right there for people to see.
The trouble is all these things take time. I save thousands by making my own website, which means I can still shoot weddings at an affordable price. Which means I can be choosy about my couples. It comes down to having a very small overhead. I remember at Best Buy, we had 8 salesmen on at a time, 4 manages, 2 head managers, 1 district manager, and publicists, HR Reps, the list goes on. All of those people have to be supported by the sales from those 8 salesmen, making for a very top-heavy organization.
If I can do everything from my own accounting to website design to advertising, not only do I stay in touch with my couples on the front end, but I can avoid the top heavy nature of a big organization. There's a lot of learning boring things, and trial and error, but it's worth it. Because the results are always incredible. They are projects and they are beautiful. This business is my huge project, I can't think of anything more rewarding to me than to see it grow.
I imaging this has all been VERY interesting to you. Google analytics tells me like 1% make it this far, so congrats. Be sure to check up on my twitter, facebook, and instagram to stay updated.  Or just drop me line and we can schedule something! I'm doing a lot of grad shoots and family shoots right now. Talk to you soon!