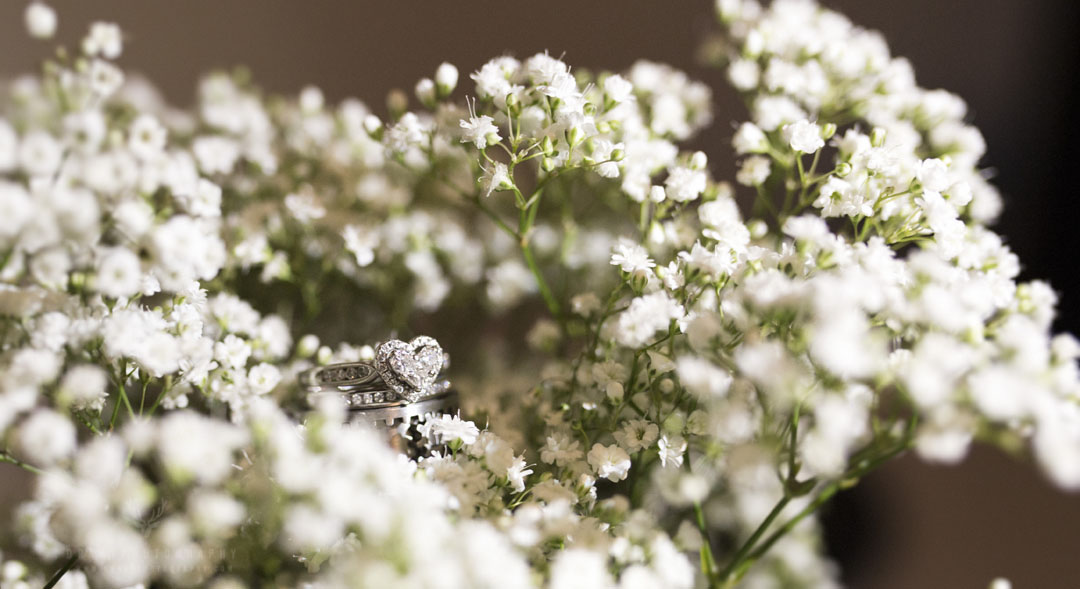 A Kelowna Yacht Wedding
Took an extra day. I don't mind it. In my mind, a Bride and Groom expect only the best on their wedding day. The best food, the best venue, and we'd be lying if we said we didn't bring the Grey Goose ...
A
T
Took an extra day. I don't mind it. In my mind, a Bride and Groom expect only the best on their wedding day. The best food, the best venue, and we'd be lying if we said we didn't bring the Grey Goose out. Wedding photos are the same – they need to be painstakingly culled, edited, cropped, color corrected, and arranged until they are just perfect. I have no trouble spending an extra half day editing and putting finishing touches on these photos. Plus, if you scroll down, you're about to see why.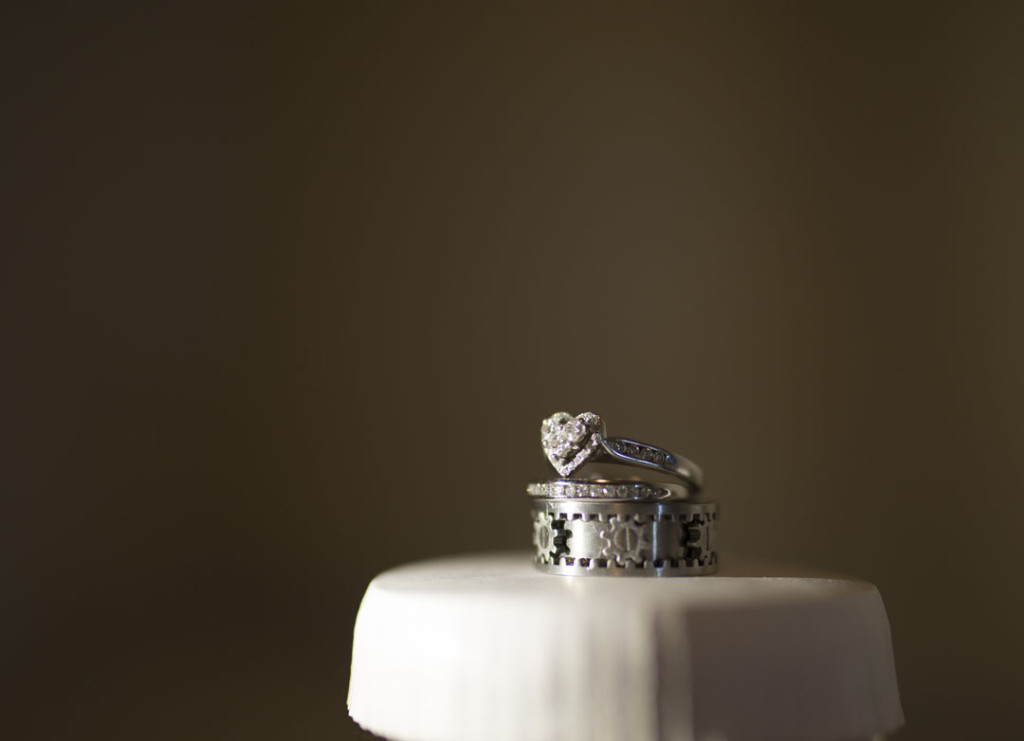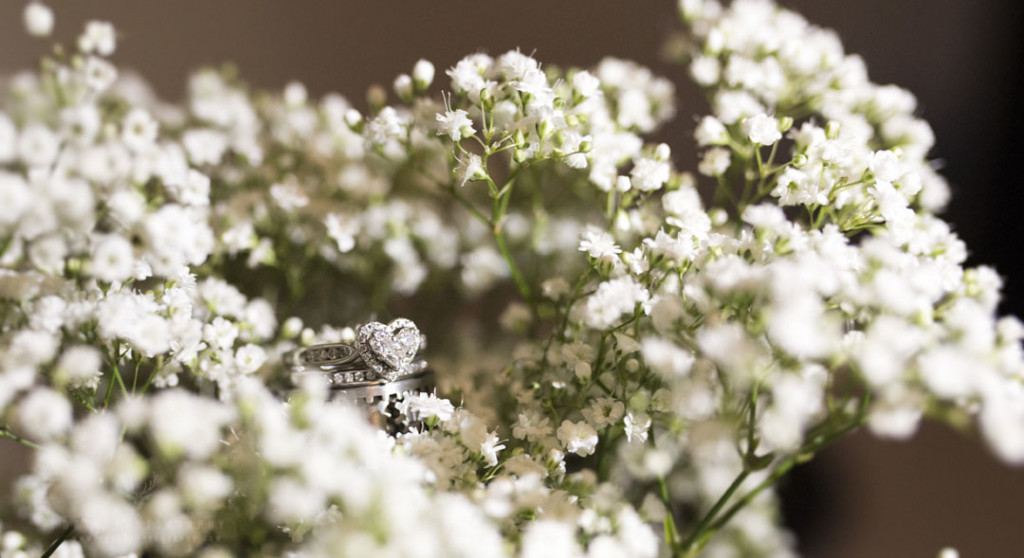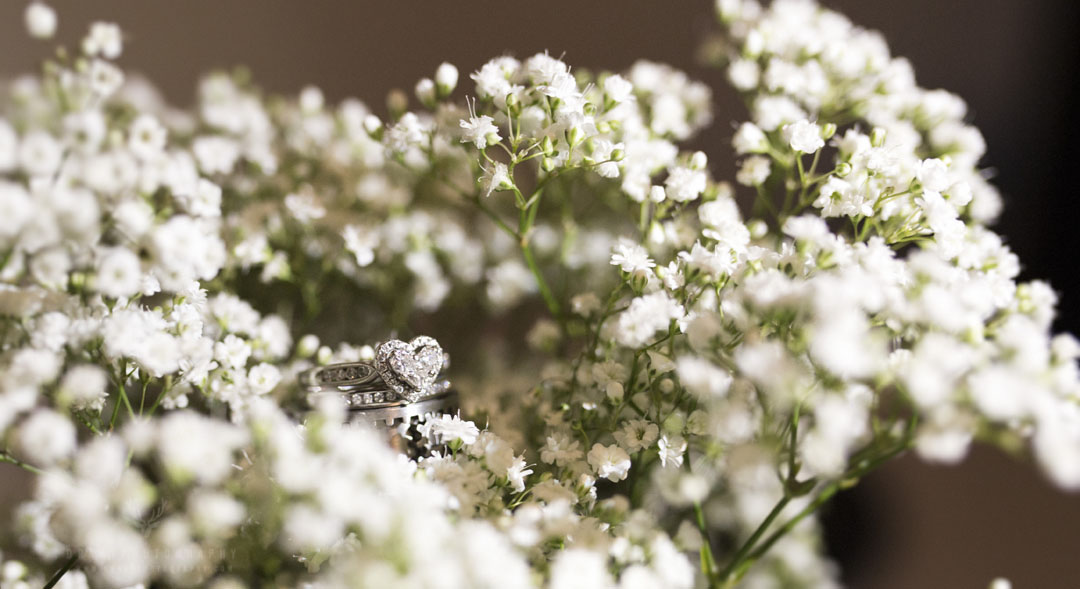 You'll notice a little less light on the wedding dress. This is intentional. See, this dress was worn by our beautiful bride's mother. Retailored, of course, but still classic. I photographed this in the classic 1980's style – low light, high detail.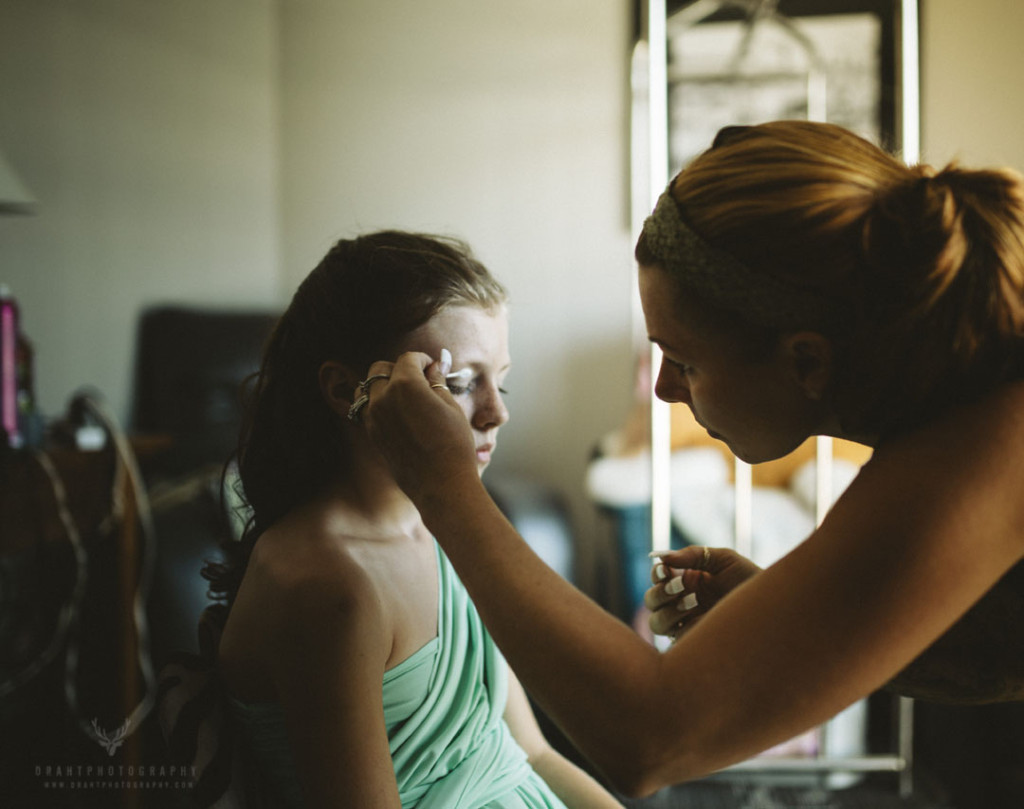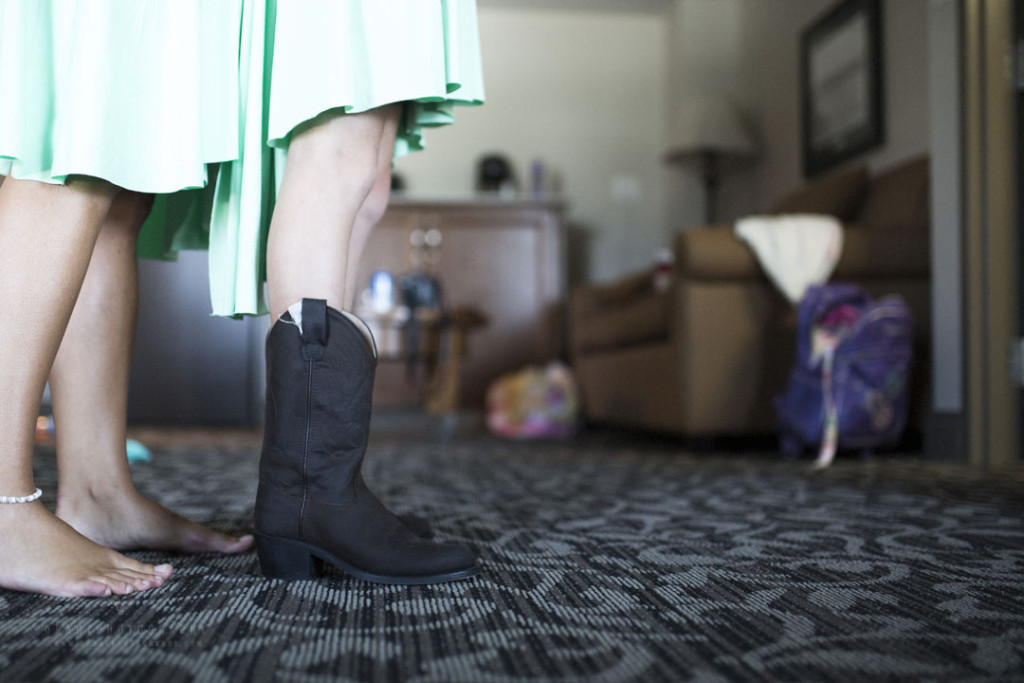 All the girls are getting ready, but don't forget the cowboy boots!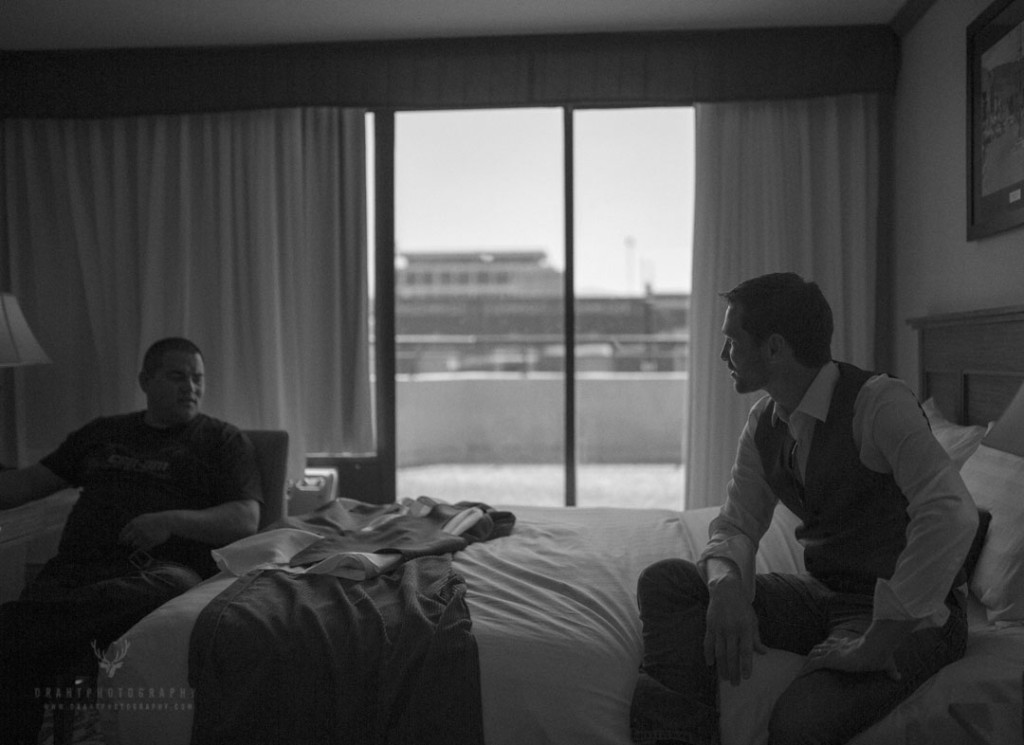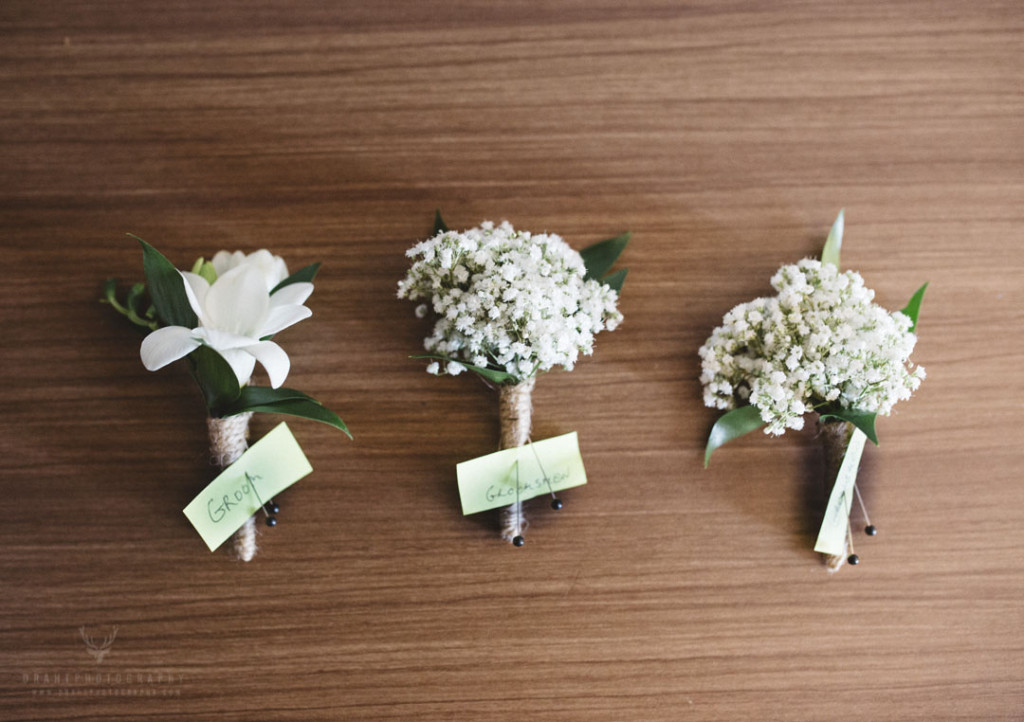 With the help of a mother and a mother-in-law, the men are a well oiled machine. Putting things together, slave to the clock. All the good stuff.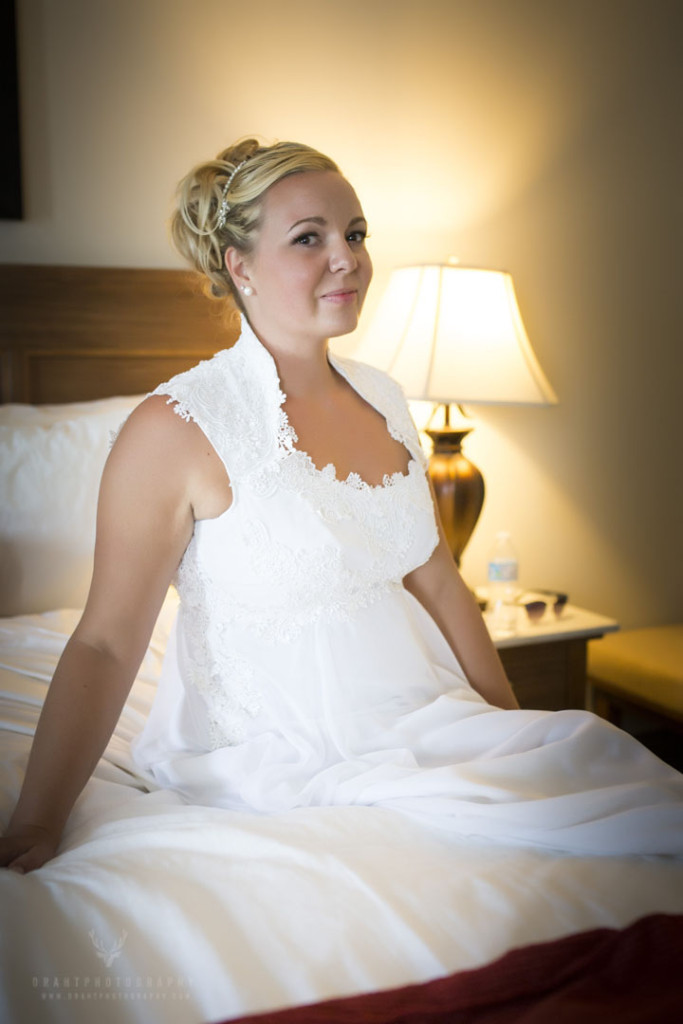 Time for a first look! Holly is looking stunning as ever. The dress fits like a dream.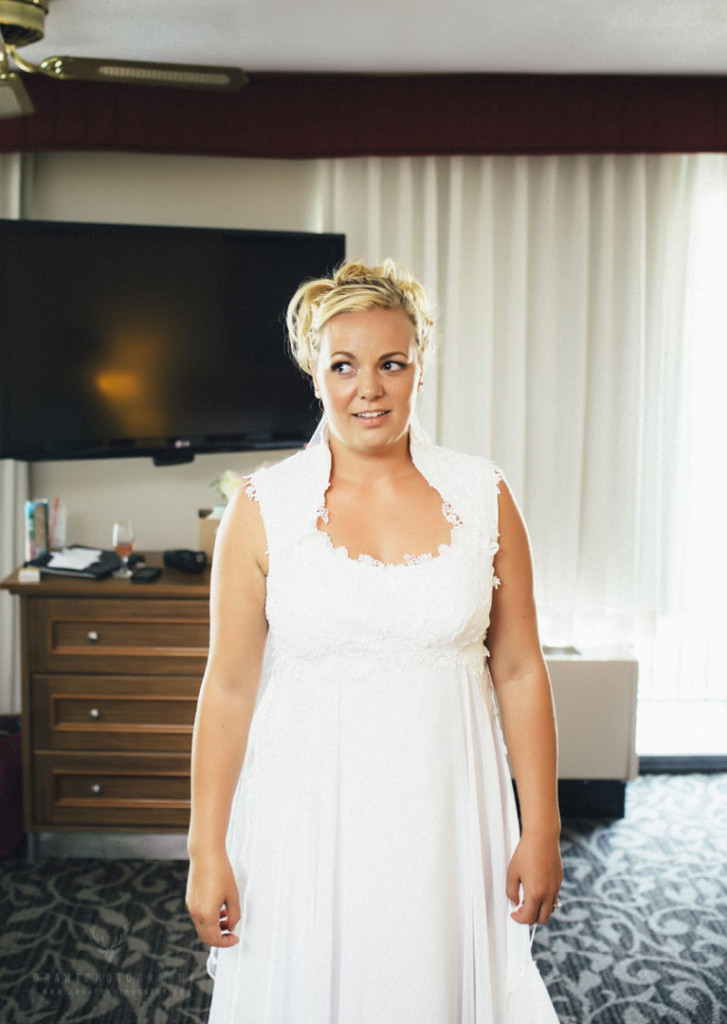 A little bit of tension fills the room…..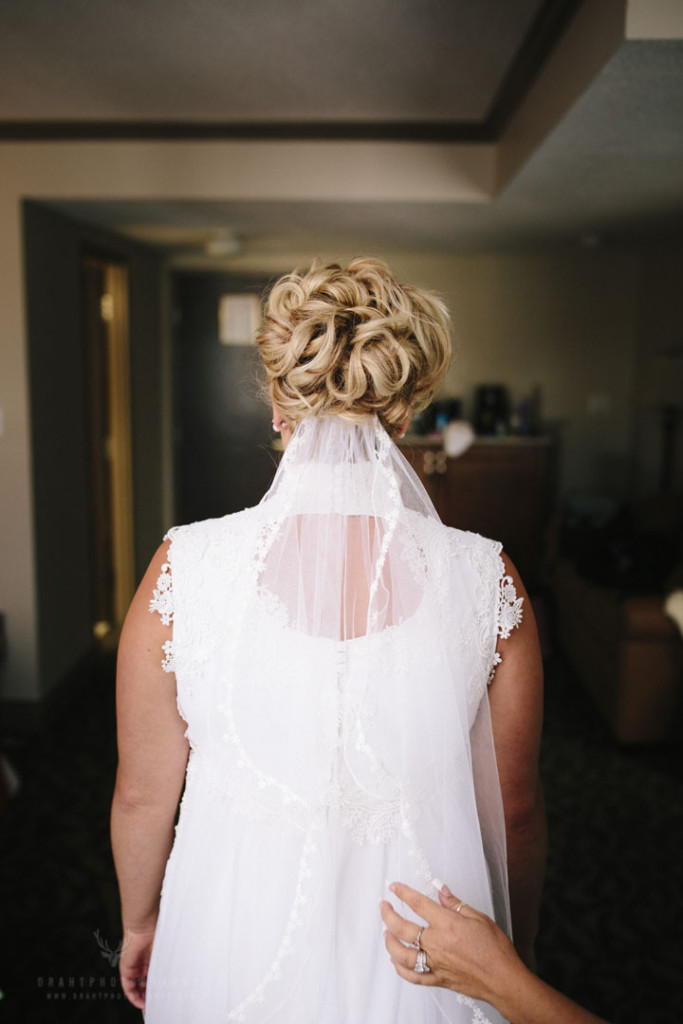 Waiting for Dad…..
Dad loves it! A few tears were shed from this manly fellow.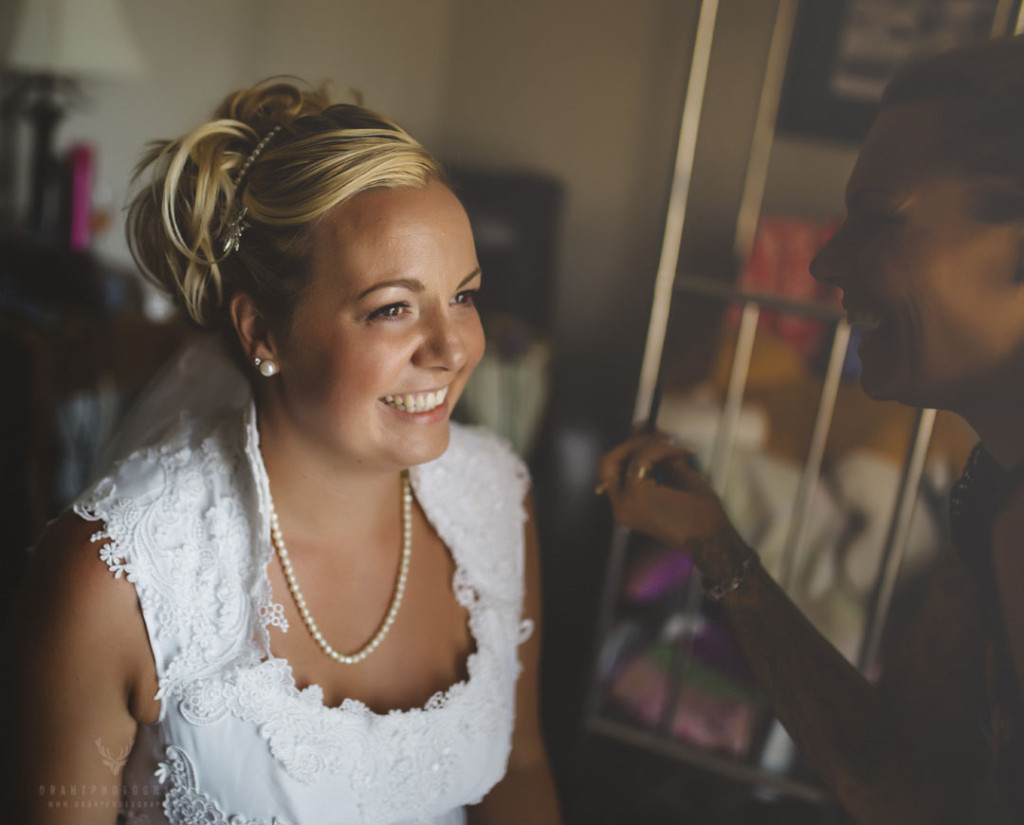 The pearl necklace went on, and we had to make a few last minute make up adjustments.
I've always been a fan of strip lights. Here, you can see I closed the curtains to get that flexible straight plane. The 4th rule of depth we don't talk about often.
Next we head to the park for a few formals!
We had to keep our bride and groom separated. We had a few close calls, as we were both heading to the same boat, but we ended up keeping them separate!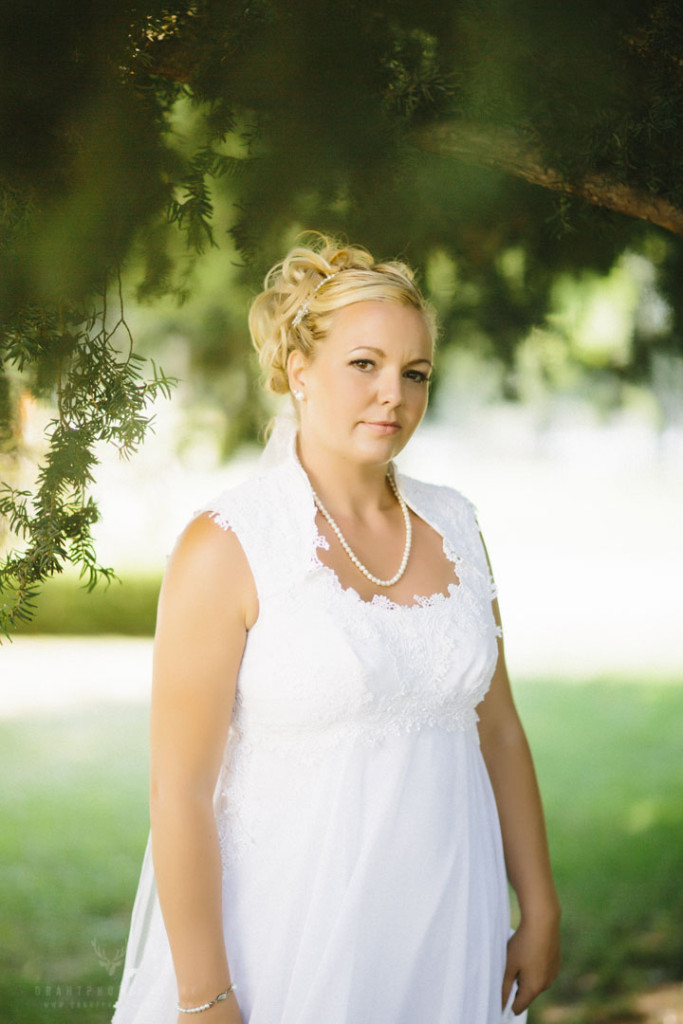 Holly was a vision. I sometimes get accused of cherry picking my brides. I don't, for the record. I could see why people would think that. I just end up with the best looking brides, I guess.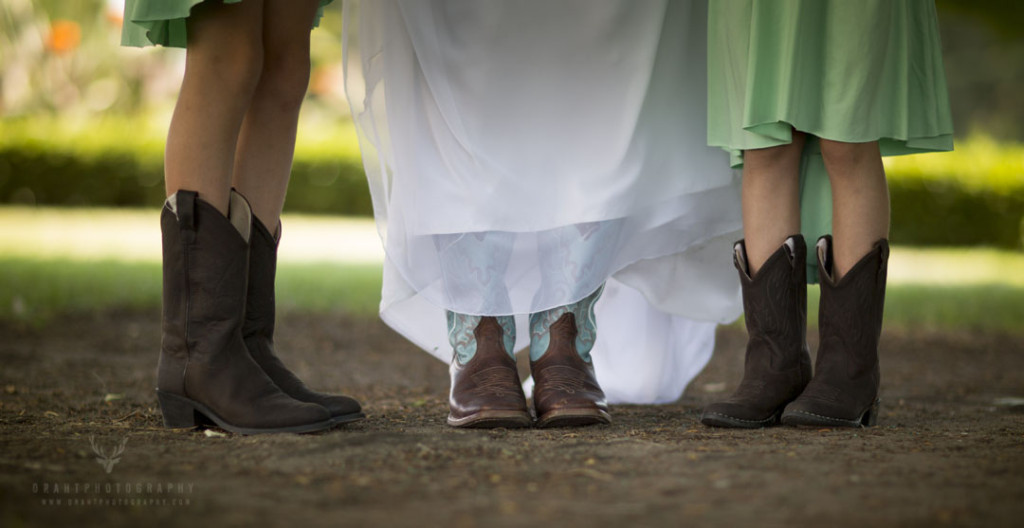 Can't forget the cowboy boots!
Fun Fact: This is Kelowna Lakeside Park. There was a homeless guy sleeping like fifteen feet to the left. This didn't bug us much, as he slept through all the photos and didn't try to join in. I just don't have time for the amount of photoshop I'd need to make him look presentable.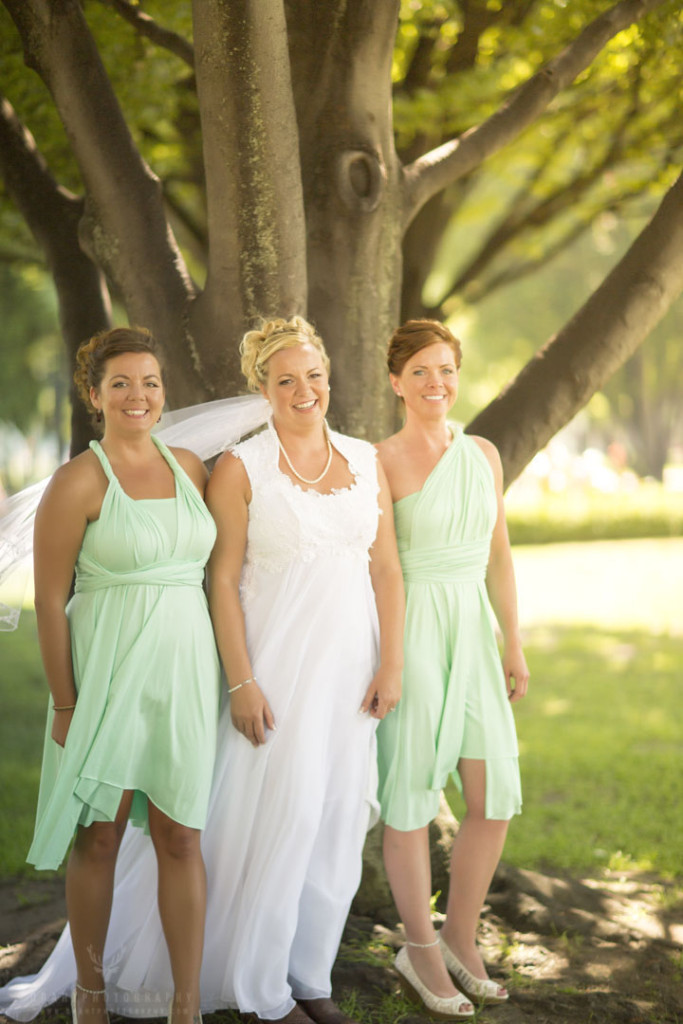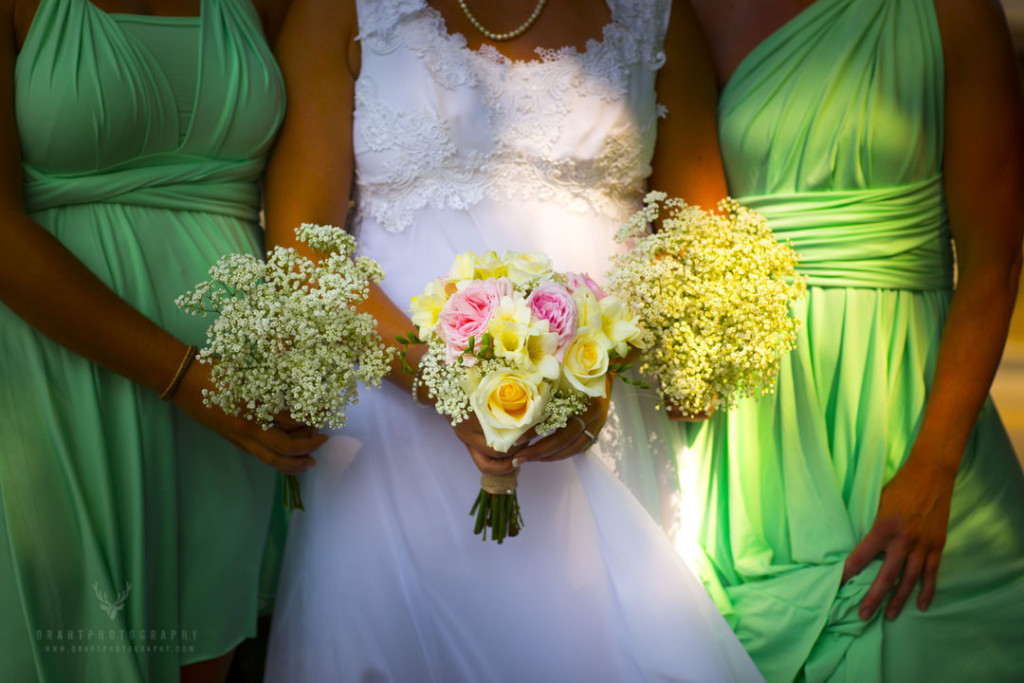 Bridesmaids!
And even the flower girl got involved!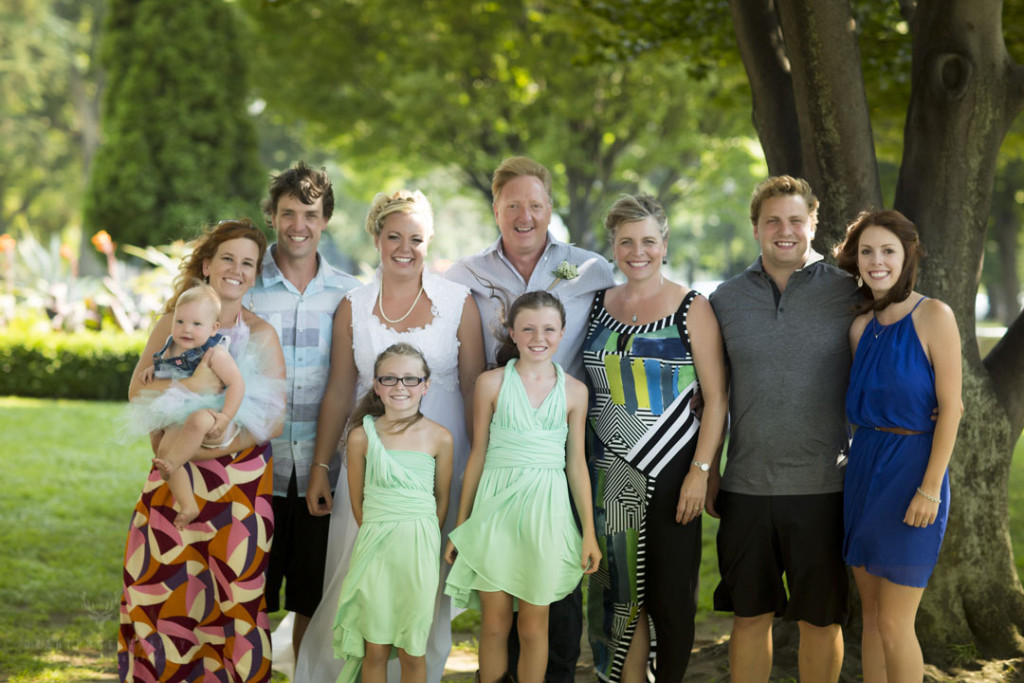 A group shot, then one last look into the endless lake before we go on our grand adventure!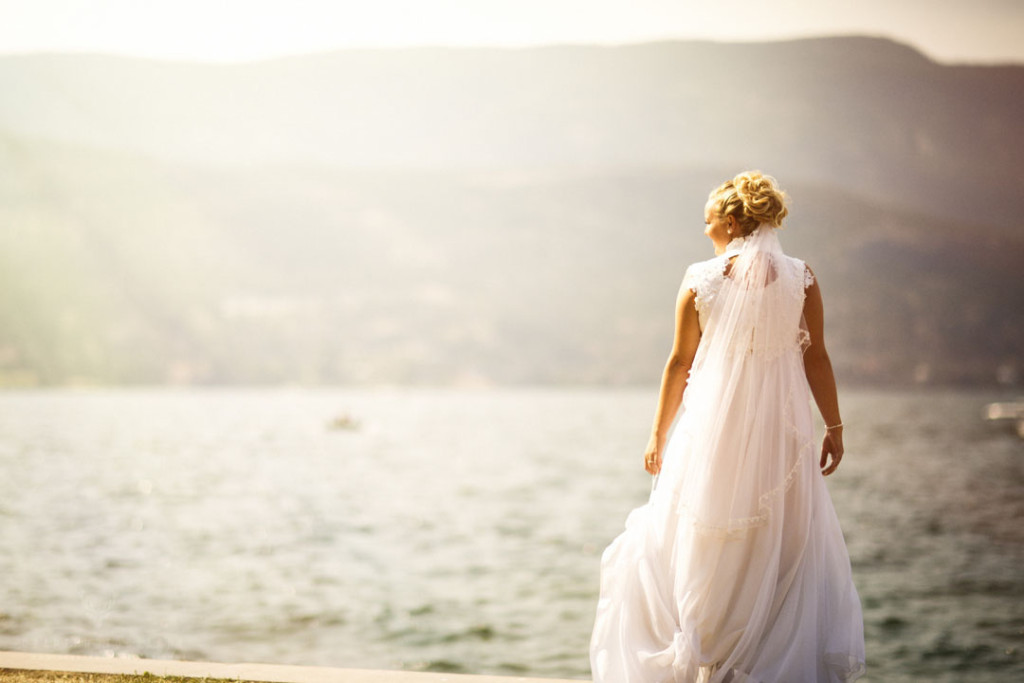 Tensions were high, and all cameras and cell phones were out. The boat was already decorated, as the reception was taking place on the boat as well.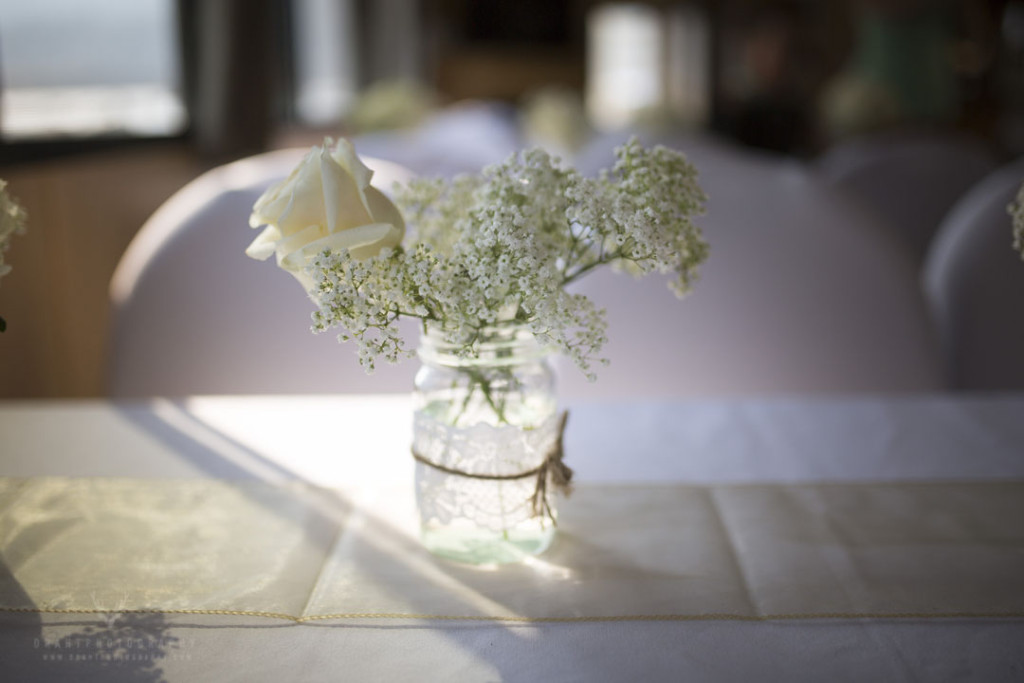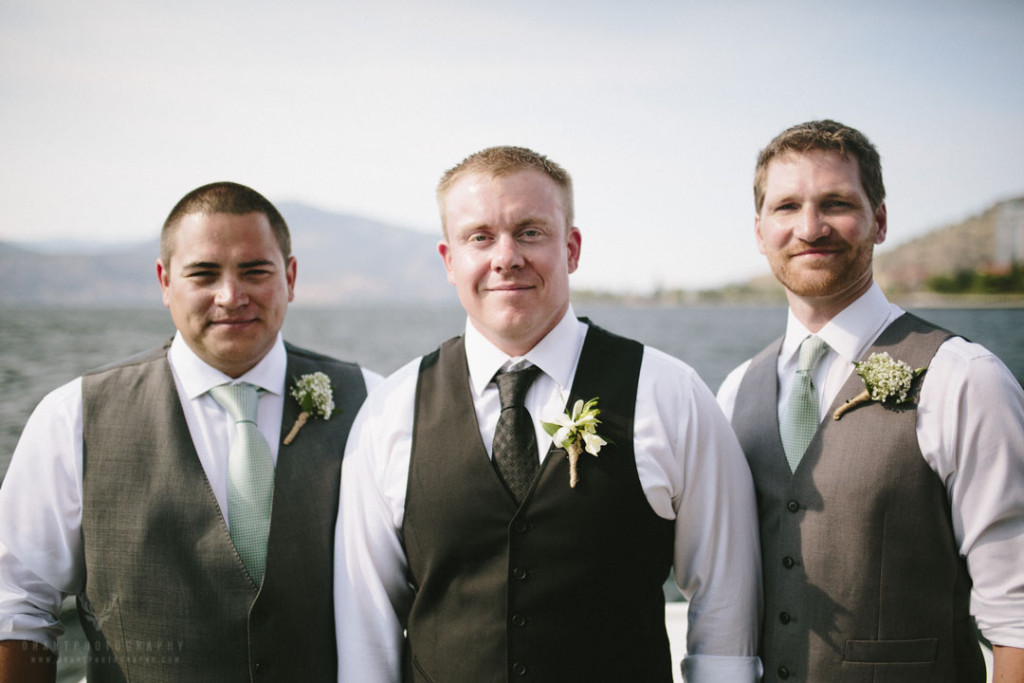 The boys looked ready, dashing, dapper. I especially liked the groom's tie.
Look alive, boys. We're on the lake now.
Her father never left her side. Not since he saw the dress. It was beautiful.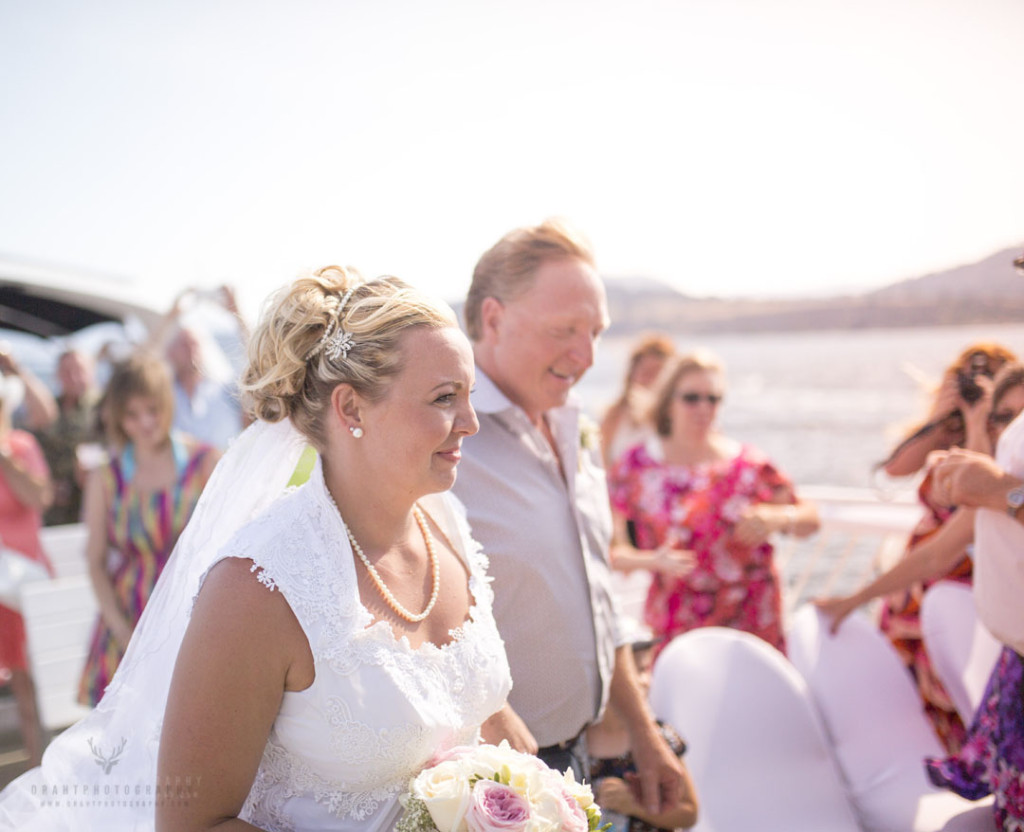 The ceremony went well. It was quick, with a few twists. I loved it. There was a cool freshwater breeze coming off the lake. Exactly what this 28º day needed.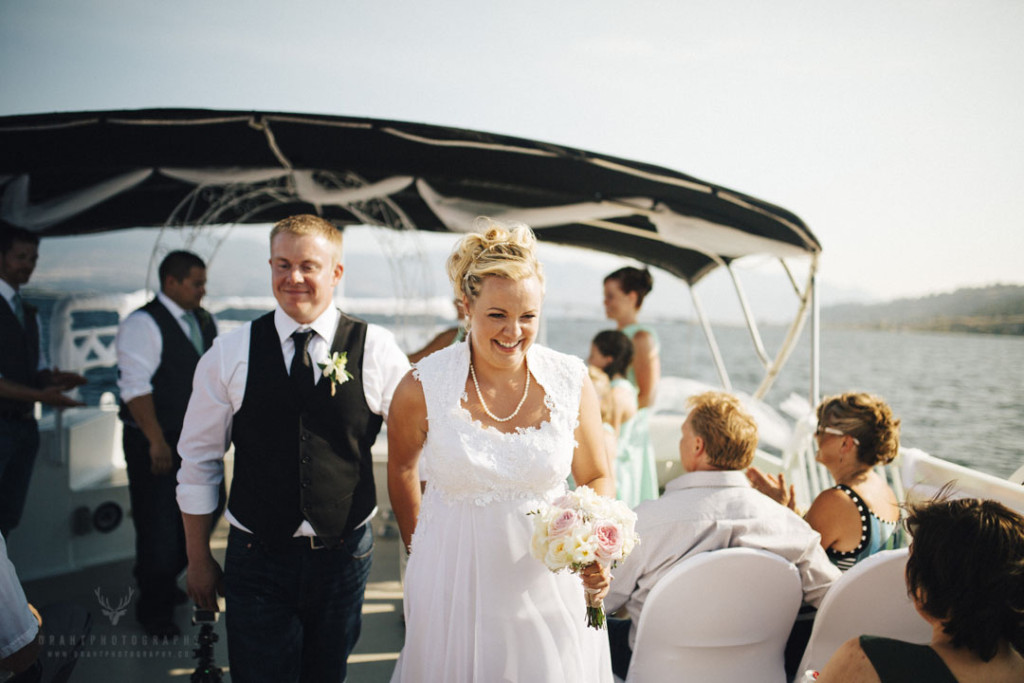 Everyone was beaming.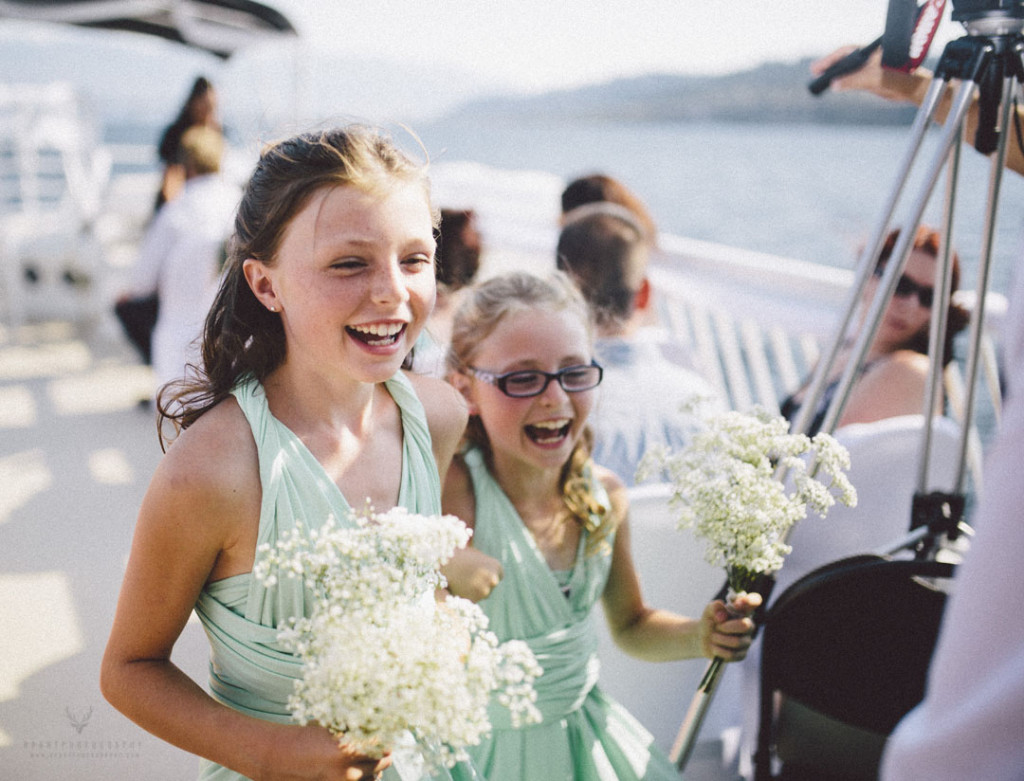 Hugs were being passed around, all around.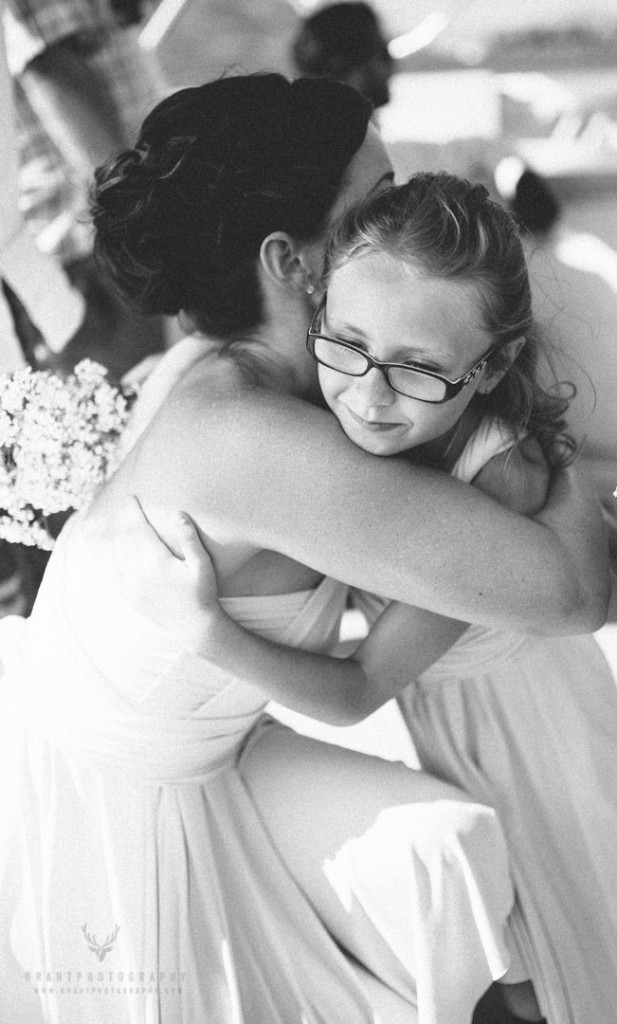 I gave the bride and groom a few extra minutes to enjoy themselves…..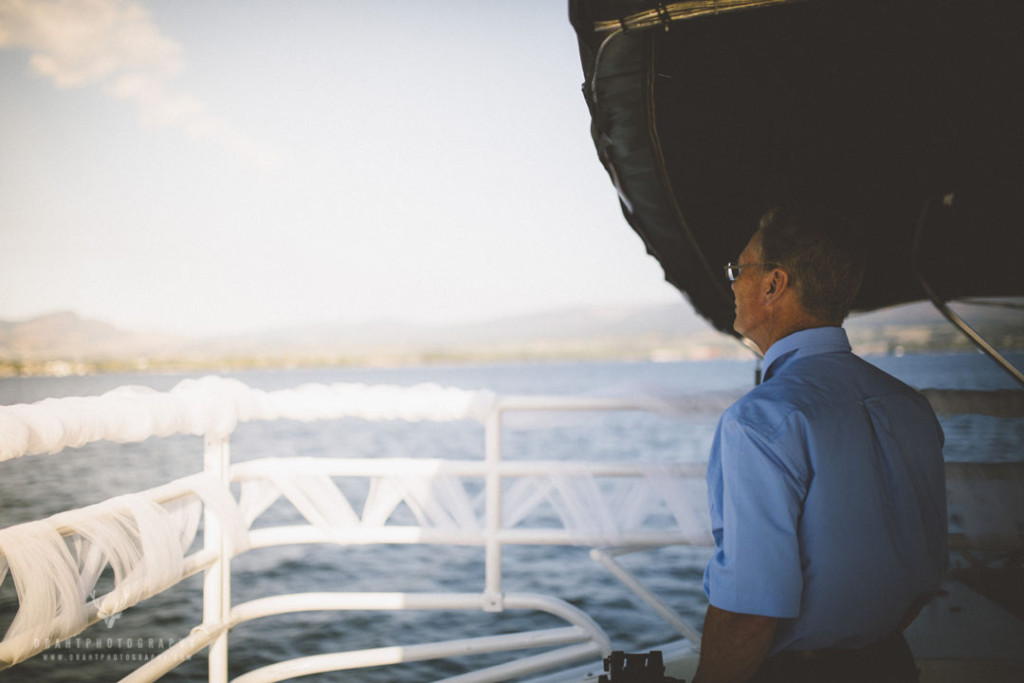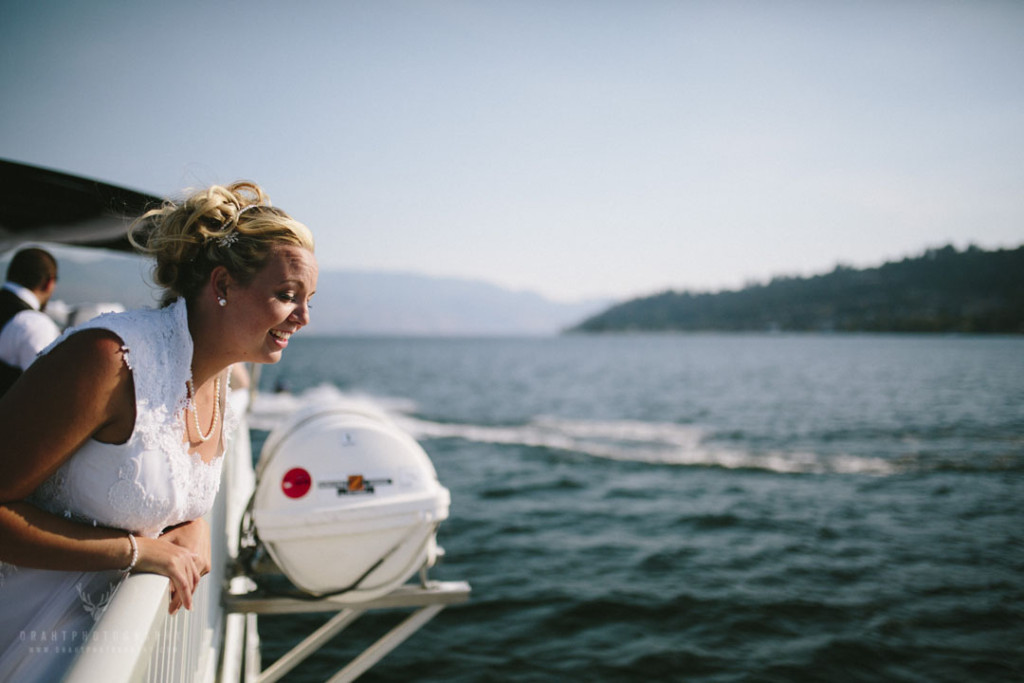 Then recruited them for family photos! As the photographer, photos are highest priority in my books. I'm always trying to get more photos out of everyone. It's just what I do.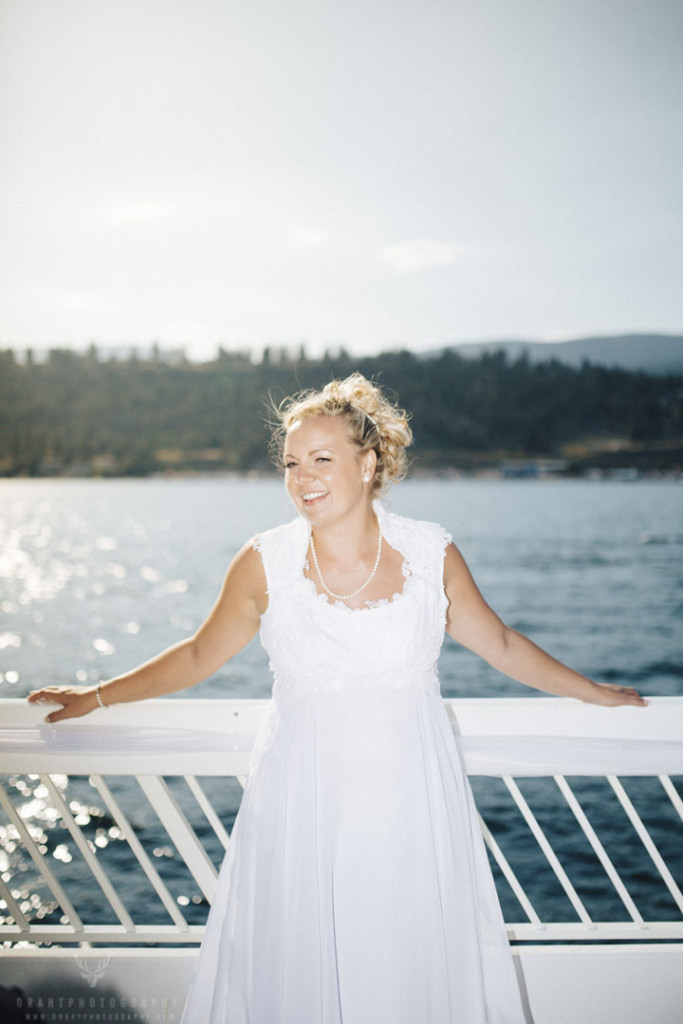 Everyone was really good natured, though, and acquiesced to my wildest demands.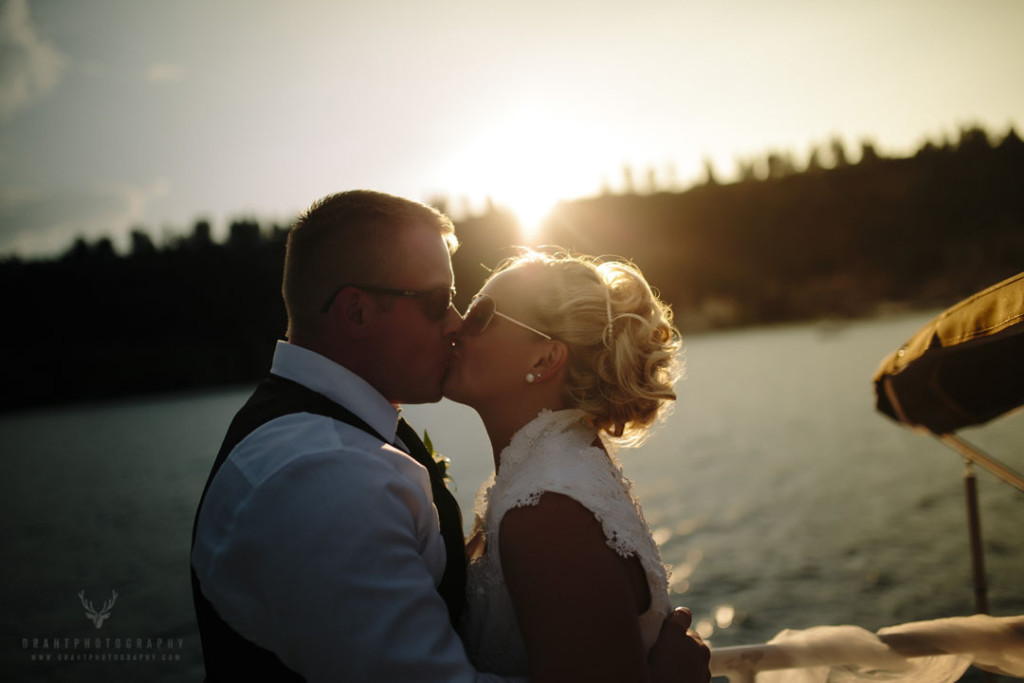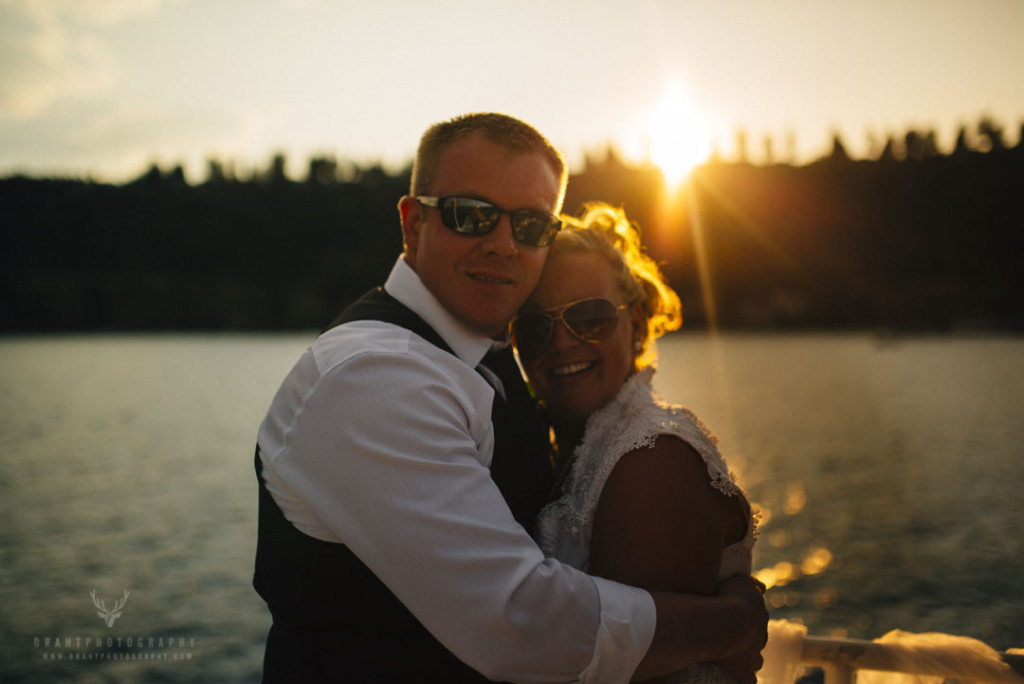 The colors were coming in just right…..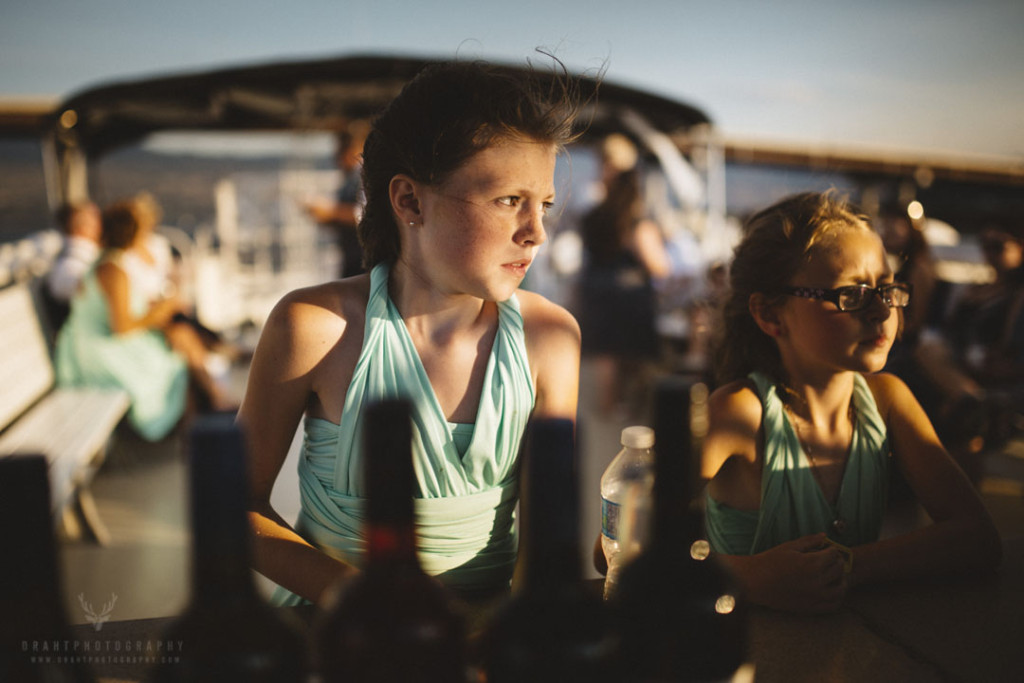 First dance time!
There wasn't a dry eye in the house.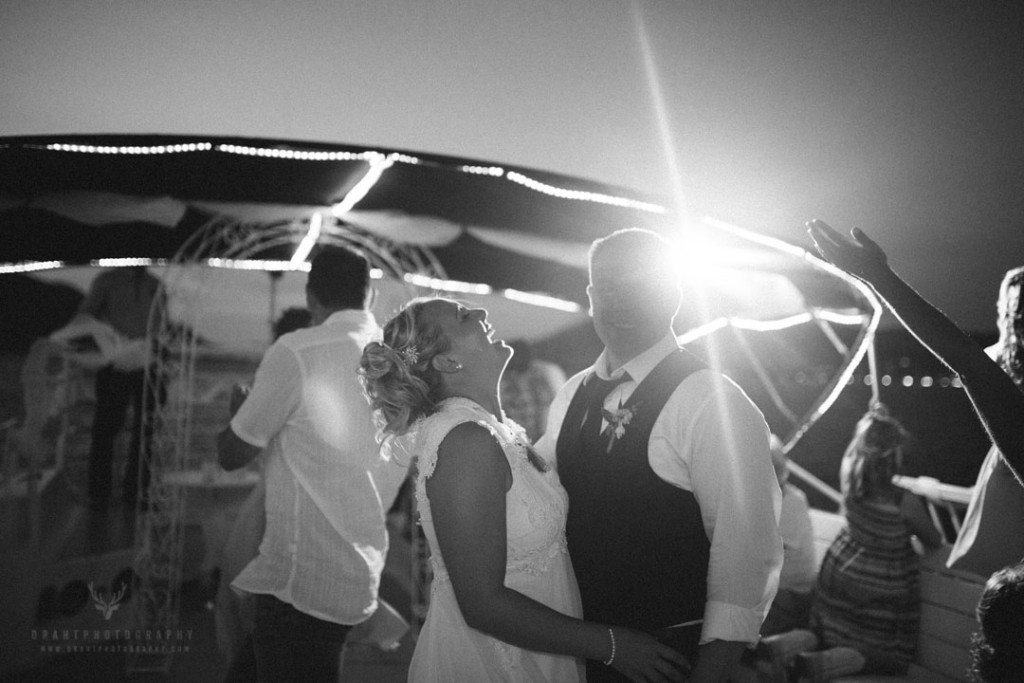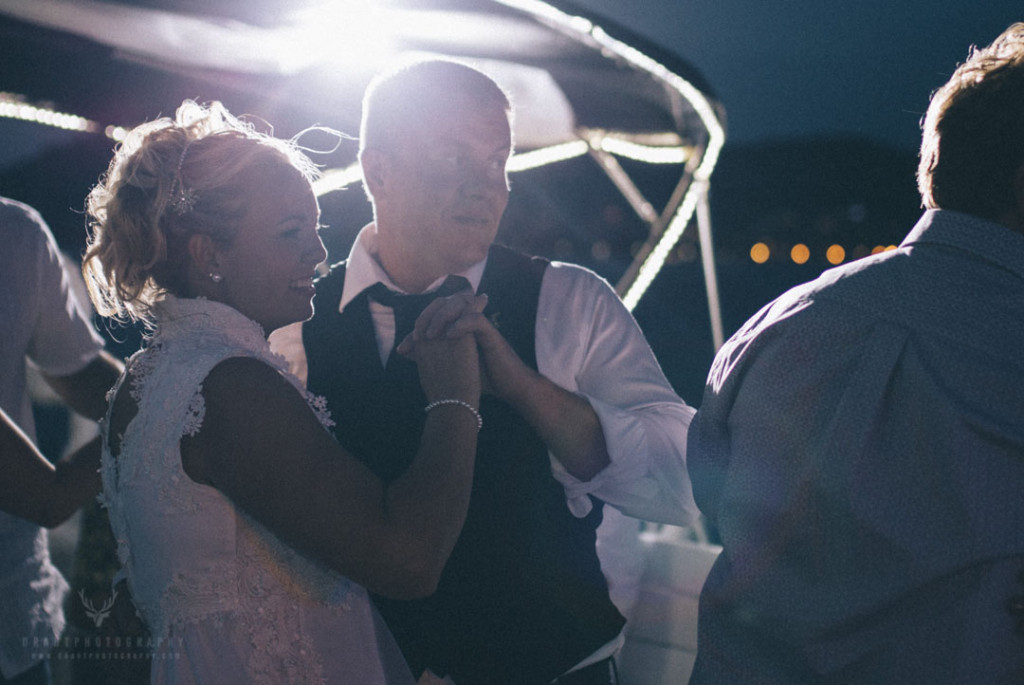 Everyone seemed to have ants in their pants, and the boat dancing party began!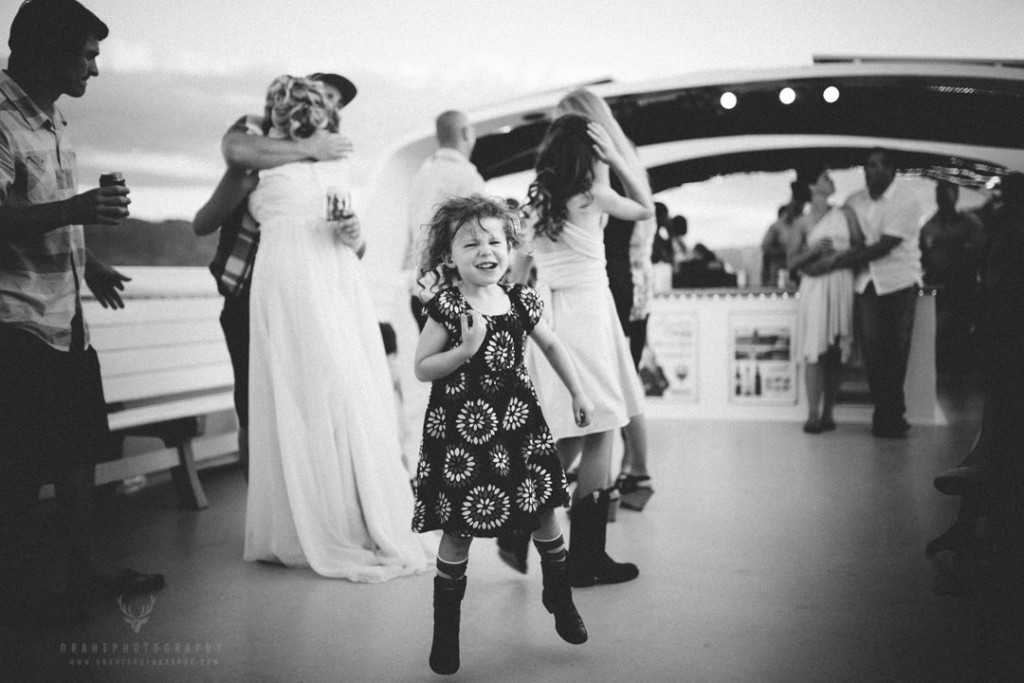 Here we see a girl named Emily, floating about six inches into the air. Way to go emily!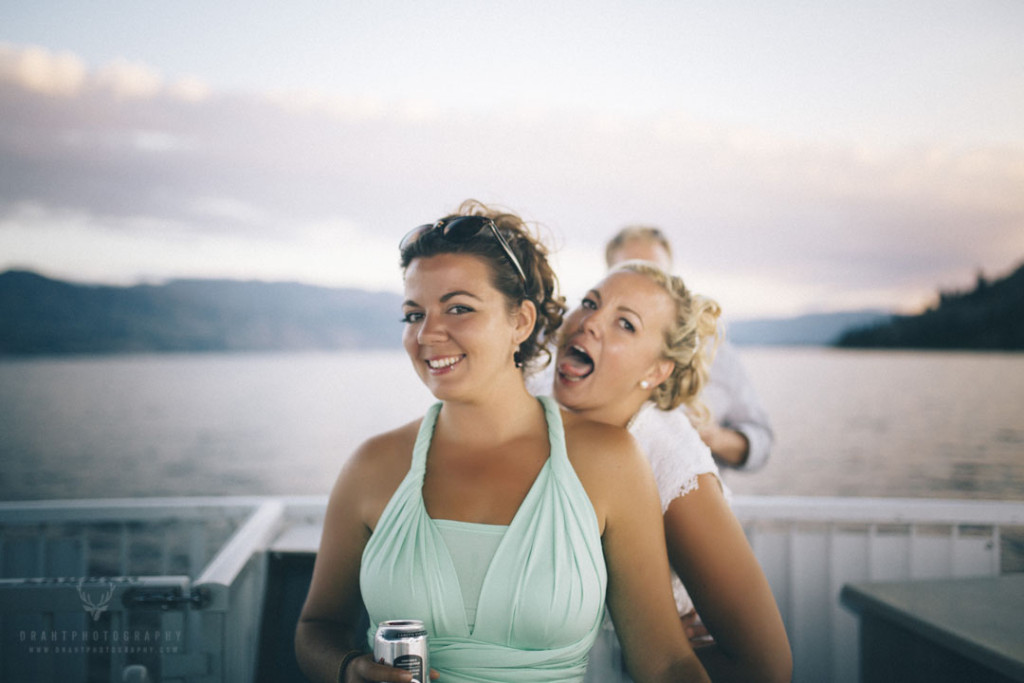 Party got a little wild, but not too wild.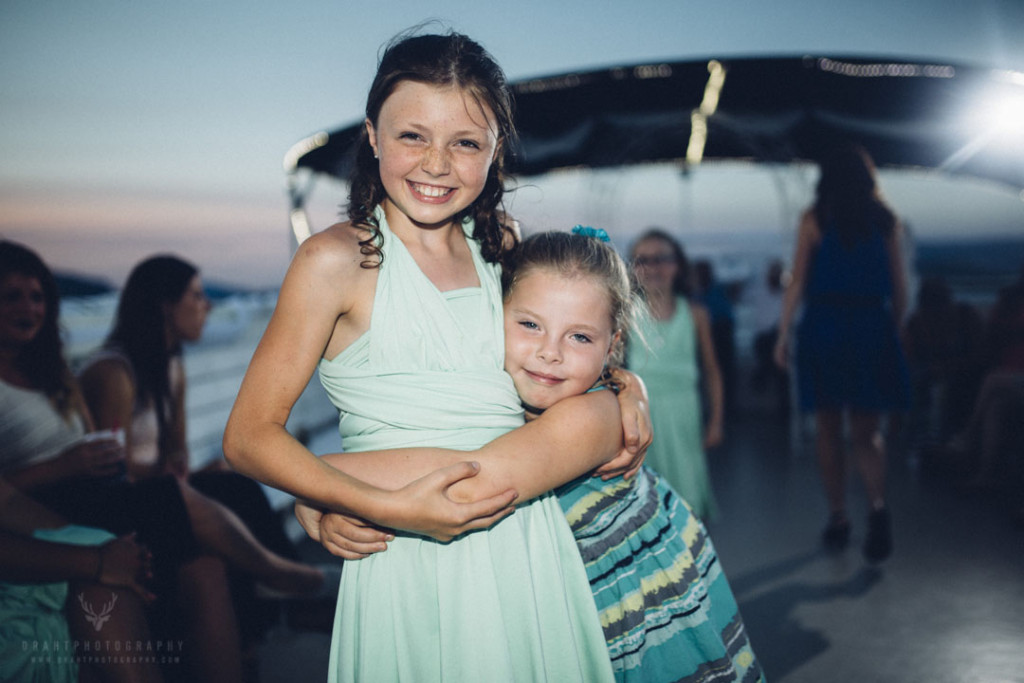 Everyone still hugged, and all the kids loved getting their photos taken.
Being a wedding photographer, I think it's important to get photos of every guest. There's all these moments that happen at a wedding – and the bride doesn't see them. She's busy having fun! That's why I'm here. Not only to take photos of the bride and groom, but every loved one, family member, and guest.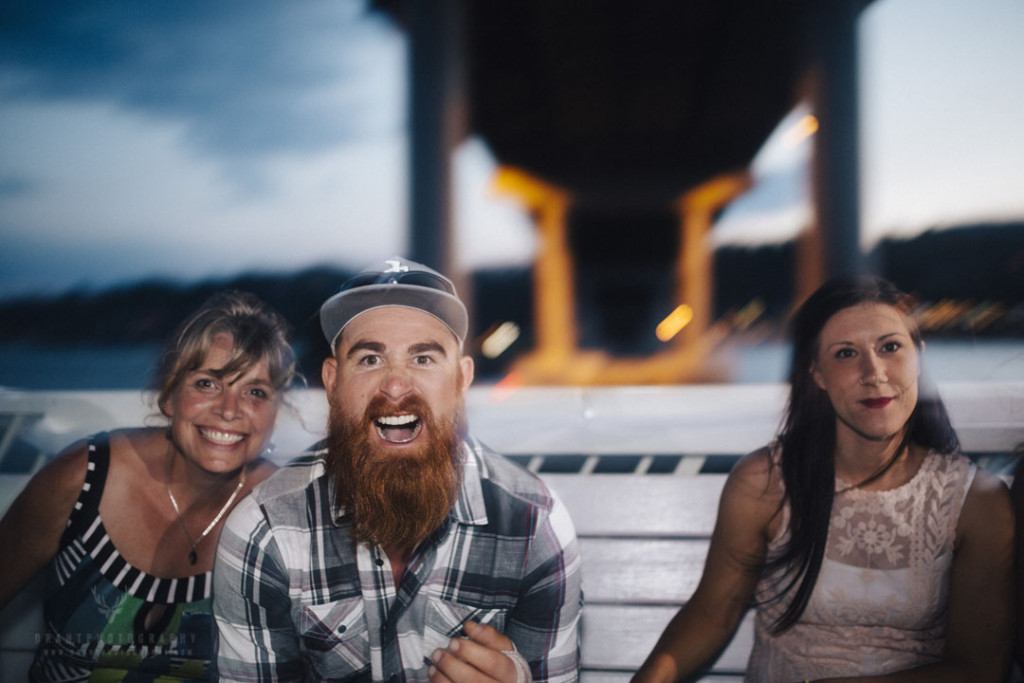 Whether they like it or not. ;-D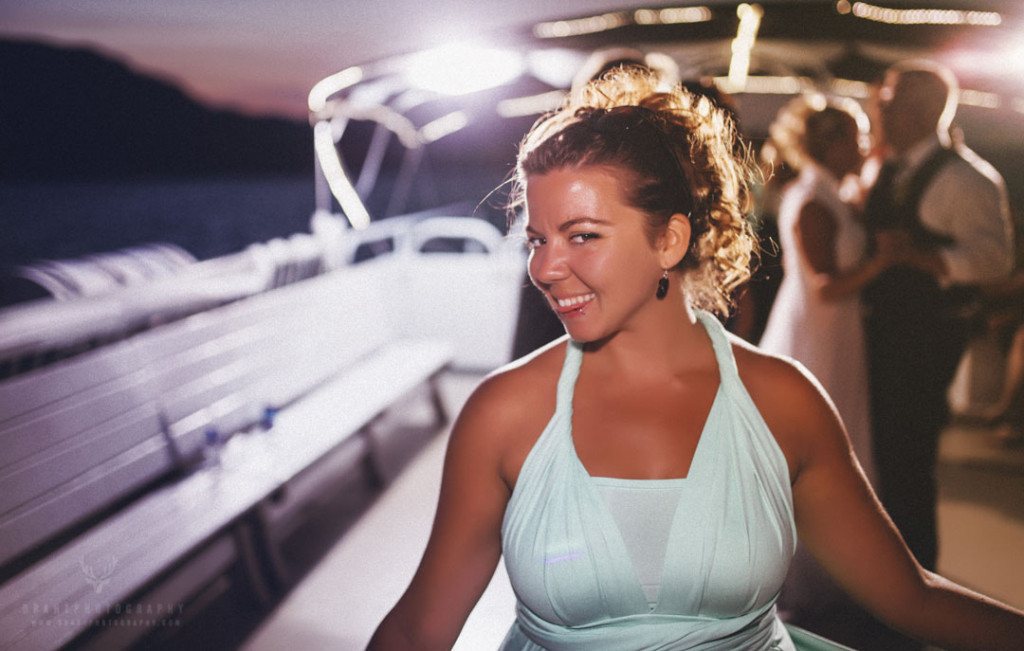 But most of them play along, all of them end up loving it. Plus they all get a link to the finished photos, so it's win-win.
Before we knew it, the evening waned.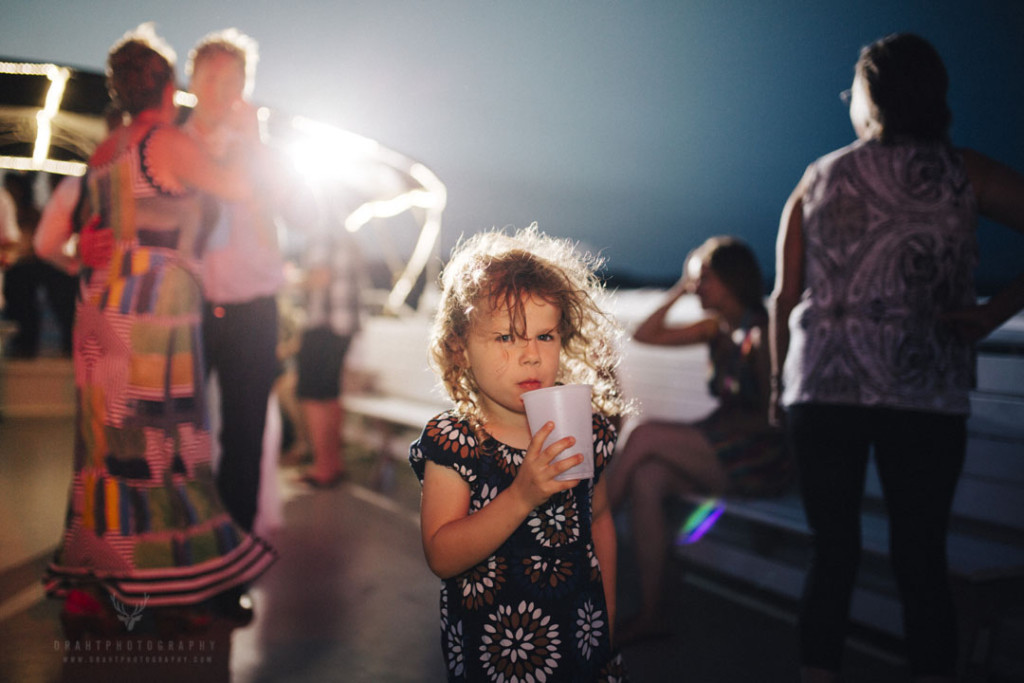 Emily had switched herself from pop to water, so I knew we were winding to a close.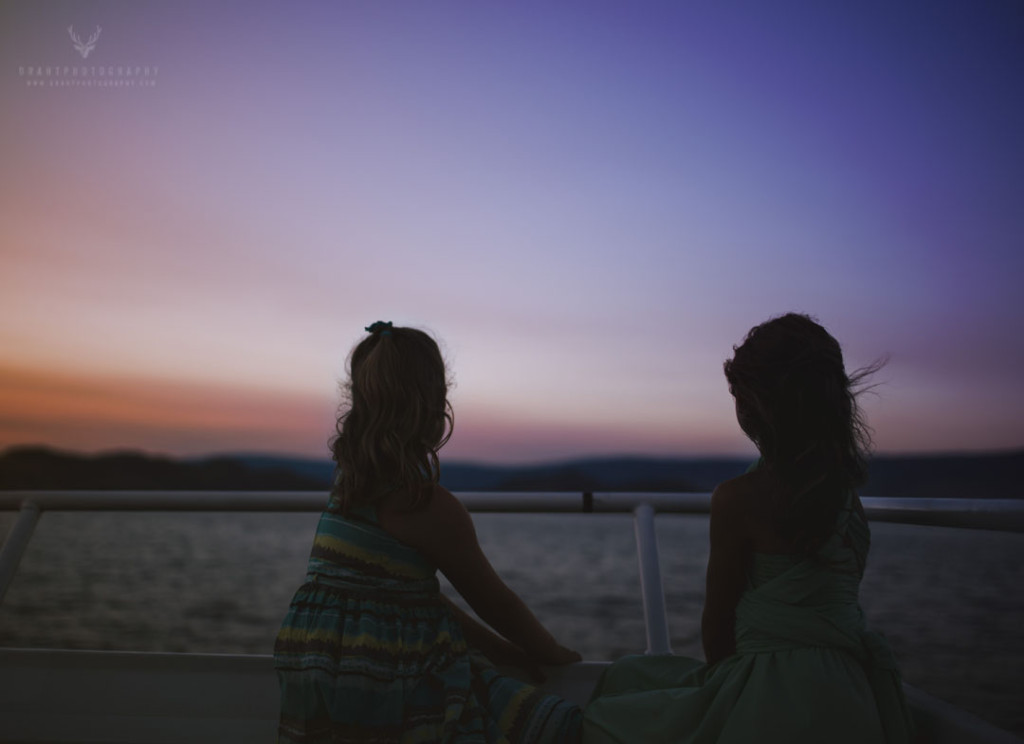 As I said before, get every aspect of the wedding. On the galley, the girls were calmly watching the sun set, while their parents chatted and laughed upstairs.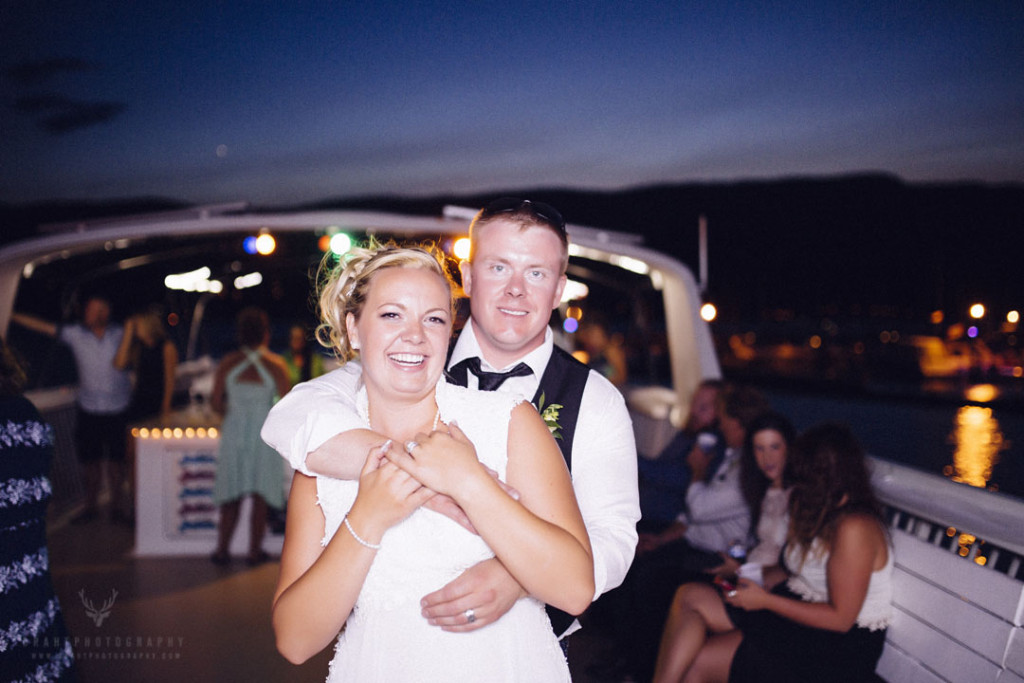 And just like that, it was it. The day was over.
Thanks so much for reading this far. If you'd like to see the full wedding, head to my pixieset. If you liked this wedding, consider following my facebook or instagram. I'm 2000 followers strong now, and I hope you'll be one of them soon.
Talk to you in three days!