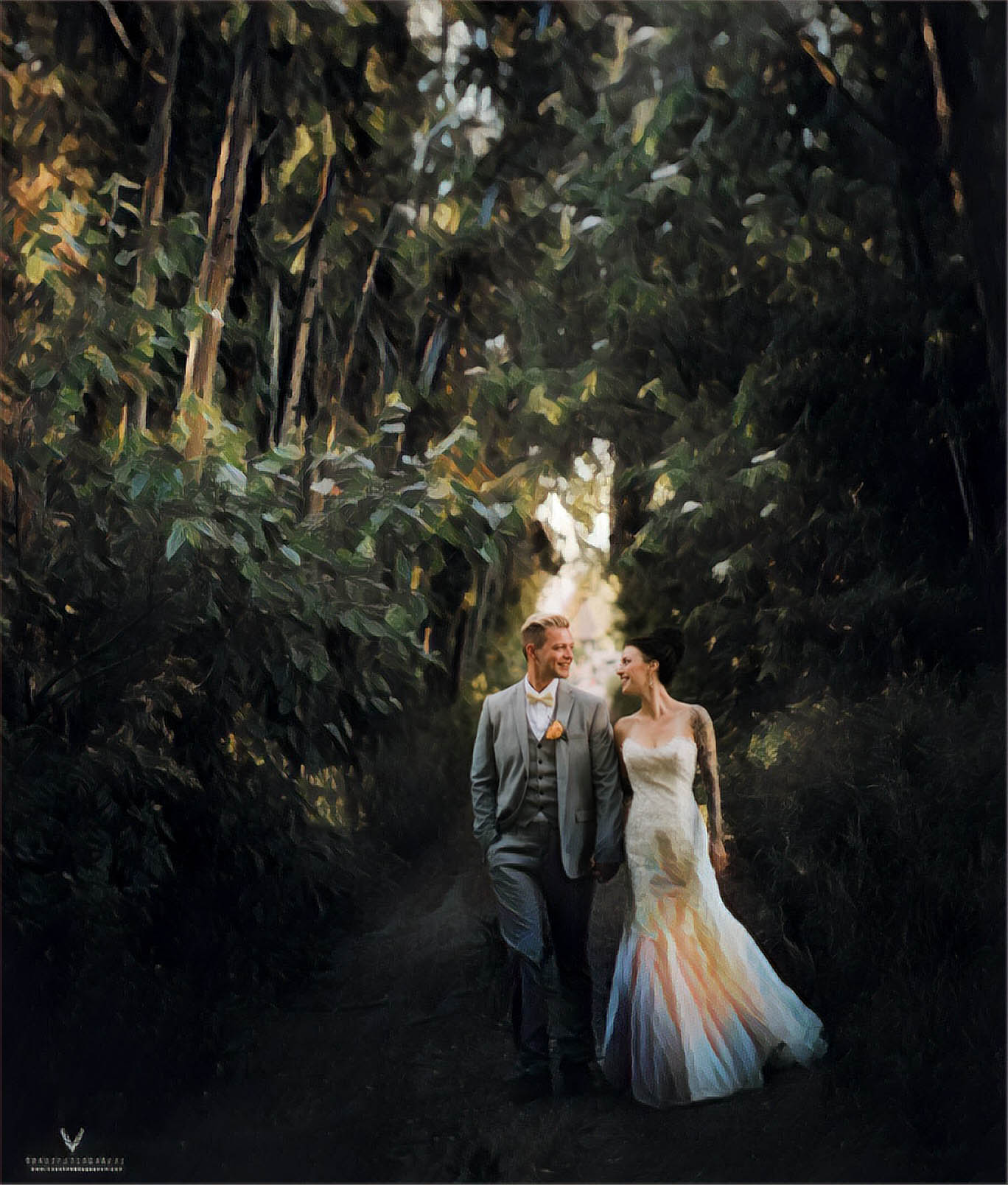 The Tattoo Wedding at Guisachan House
Kelowna's Guisachan House is always one of my favourite venues to photograph. Fortunately, they don't make you spell it as an admission requirement. So that's where our wedding was today....
T
K
Kelowna's Guisachan House is always one of my favourite venues to photograph. Fortunately, they don't make you spell it as an admission requirement.
So that's where our wedding was today.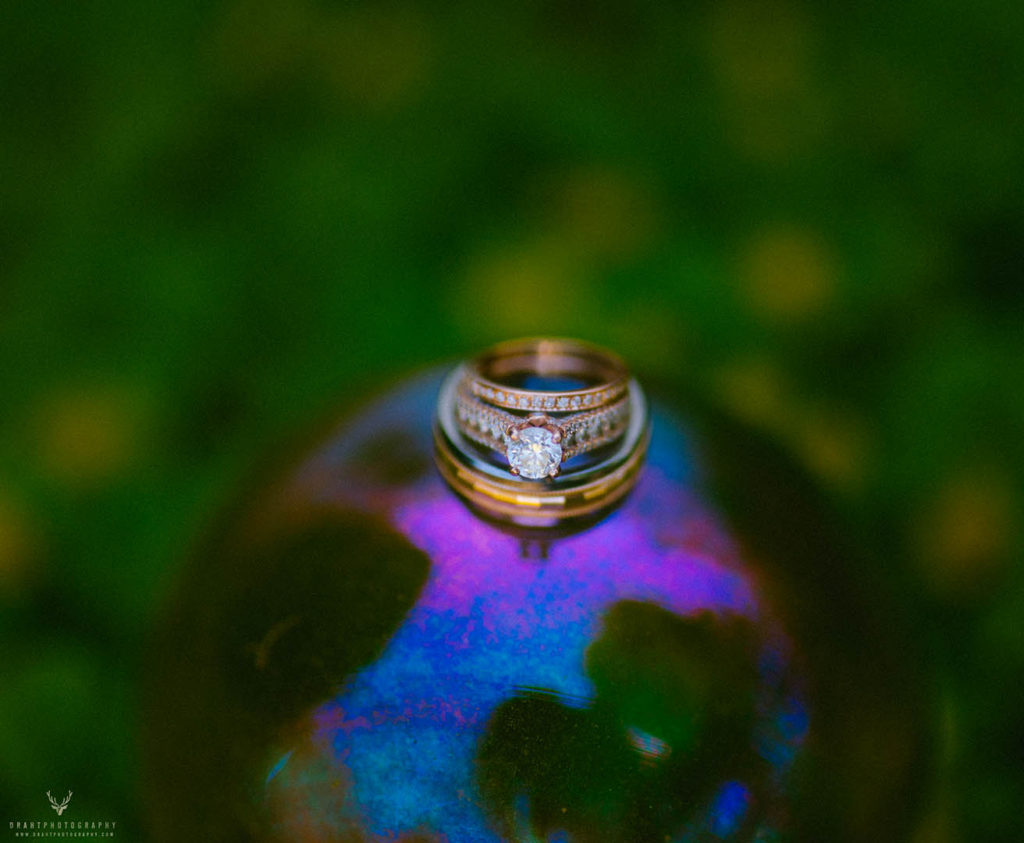 We start off with a ring shot in the garden of the rental BNB. Although I liked this composition, I felt it didn't show enough relevance to the bride. In our initial meeting, she was welcoming and hospitable. Hospitable enough to lie on the couch and let me get a tattoo ring shot, I wondered.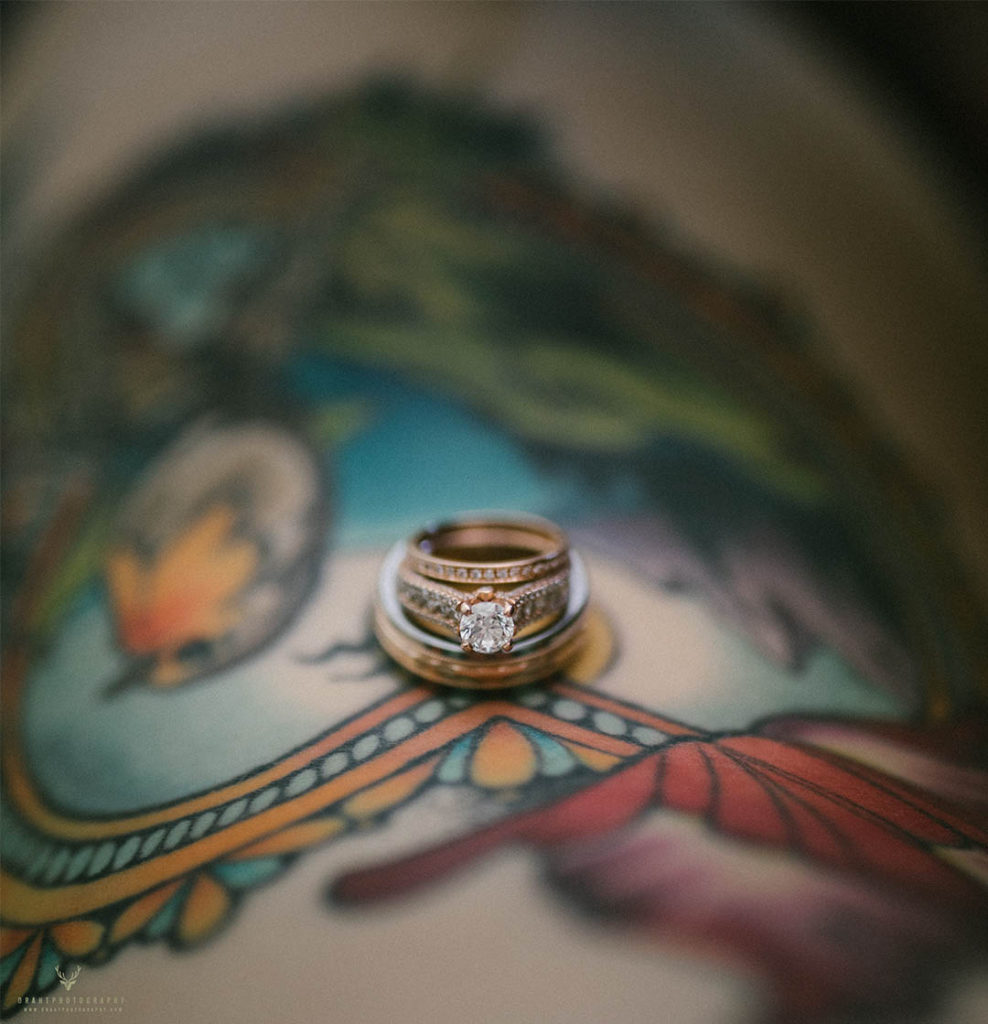 I liked this composition a little better. To every wedding, there's a theme that keeps coming up. It wasn't hard to find the theme to this wedding, it was art. It was obvious our bride recognized beauty, and was determined to spread it to anything and everything she touched. Which explains her job, I guess.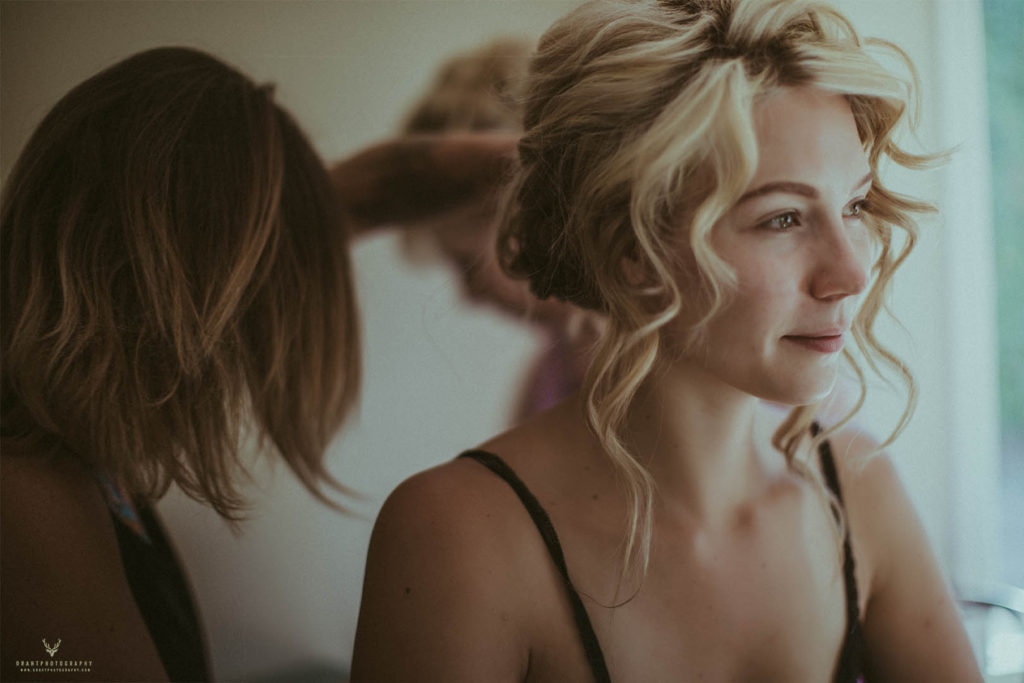 The bridesmaids were bustling with excitement. We rushed, but I wasn't too worried about timing. Our day had been planned out with extreme flexibility. Even if we were an hour late, we could make up the time. In the photo above, note the catch lights. Those are those little white lights in the eyes that give it texture. The rental had incredible lighting. I hardly had to use my flash at all! For you photography nerds reading things, I used a D+H process with golden mean cropping to achieve primary colour theory.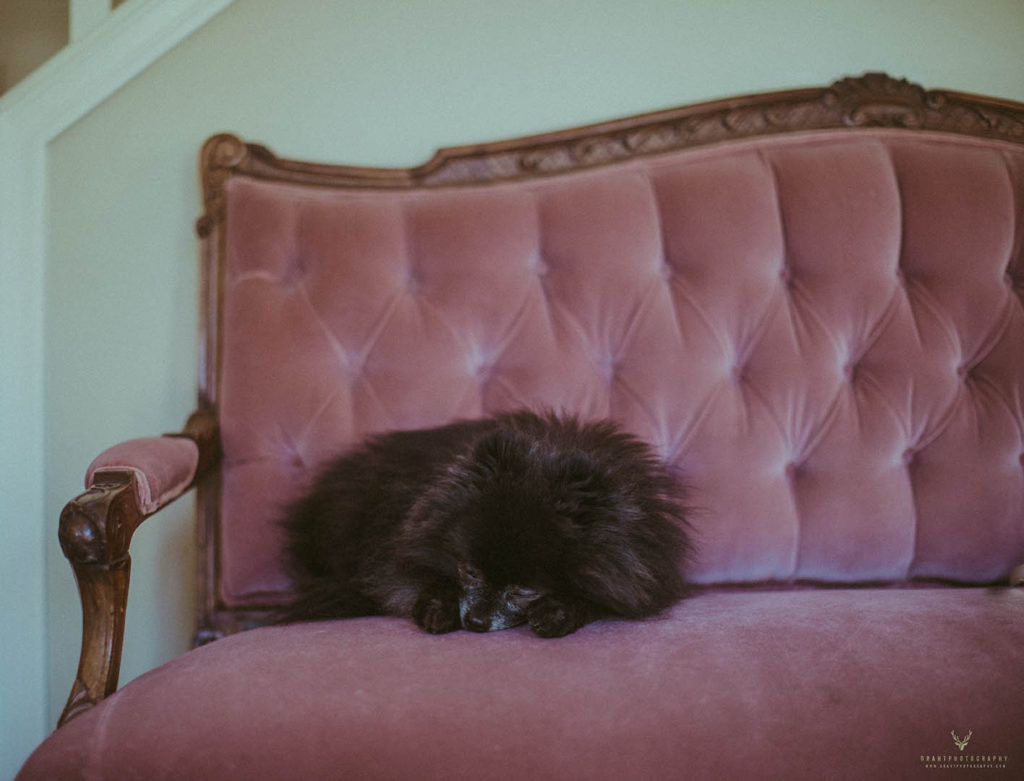 Not everyone ran around. Some preferred to sleep.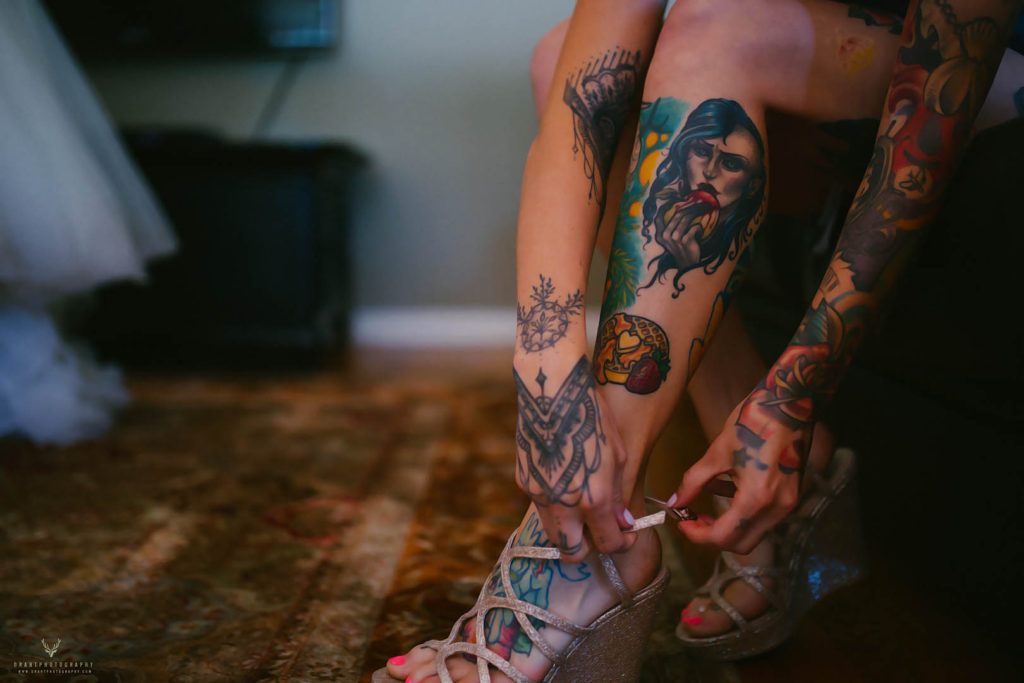 Some people may wonder why I called this the tattoo wedding. It's one of life's great mysteries, my friends.
Guisachan House was set up, ready for us. I was absolutely elated. Everything had been set up with such care. The altar had more flowers woven in than I could count. At the end of every row was a sash. Surprising for me, this was actually a little smaller of a wedding. That being said, the smaller the wedding, the more intimate they often are. Later on, this would become apparent during the speeches. But that's a different update all together.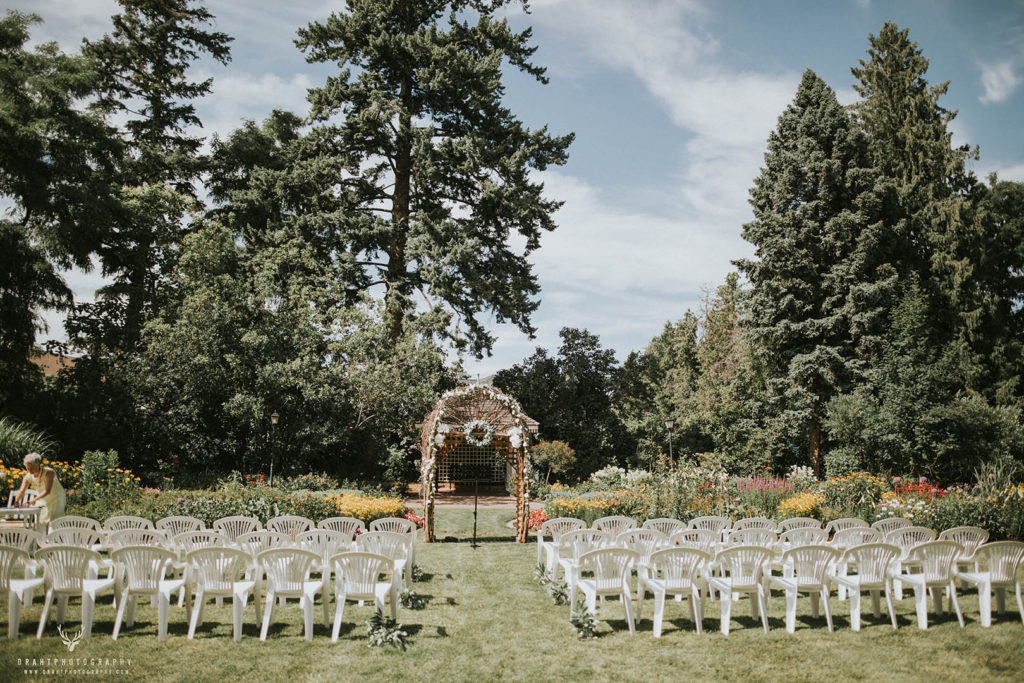 The ceremony went too quickly. After the handwritten and personal vows were shared, there was hardly a dry eye in the house. I grabbed my 70-200 f/2.8 zoom from my car, then returned it five minutes before the ceremony. I wouldn't need a lens like that with only three rows.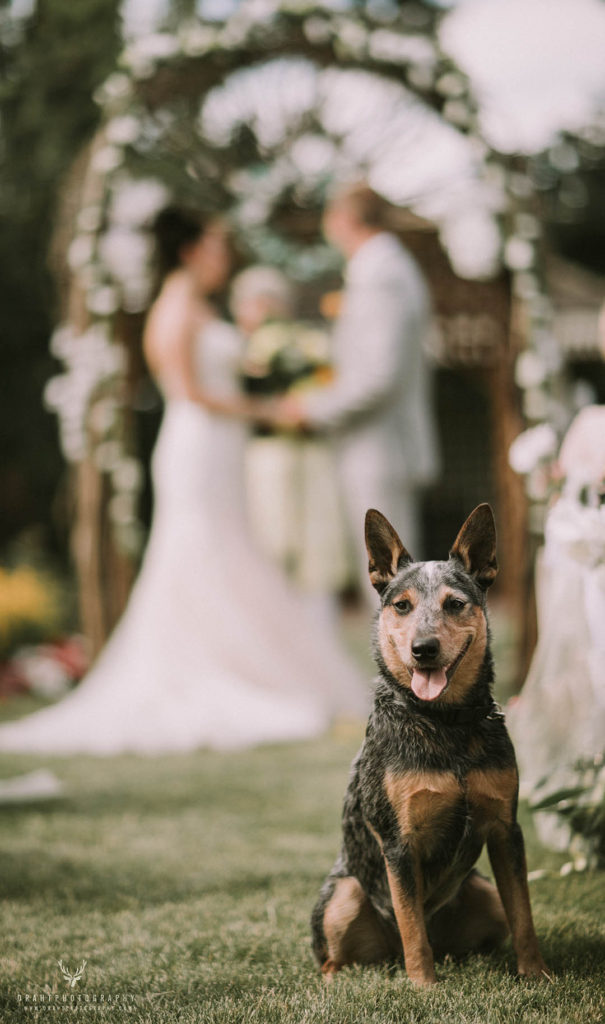 This puppy was clearly more interested in me than the ceremony behind him. Turn around, puppy!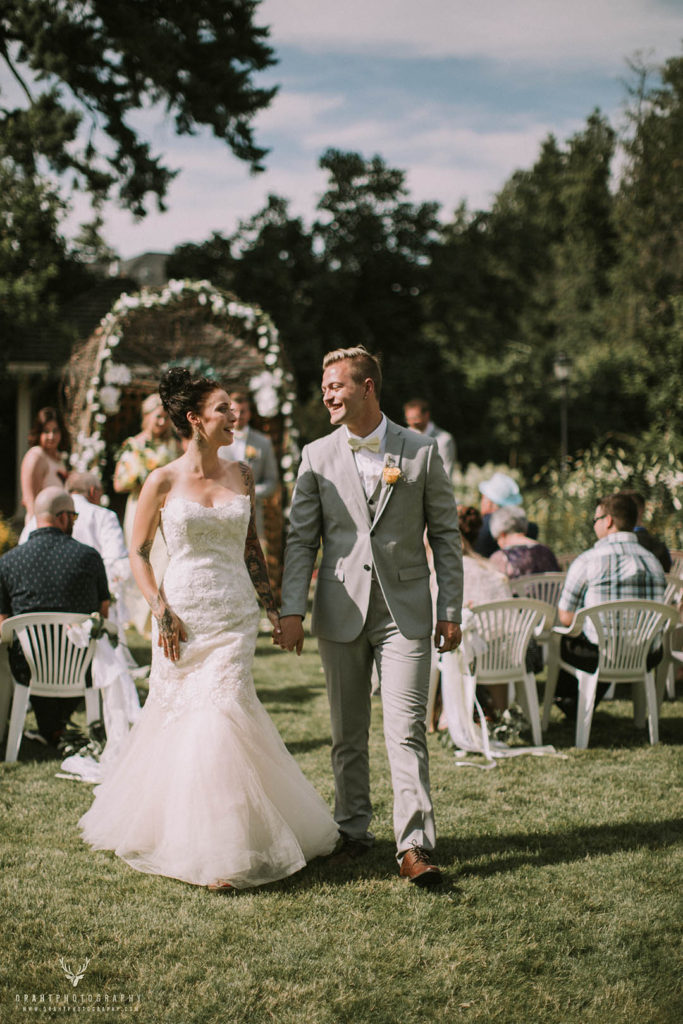 Before long, we had another lovely married couple on our hands. Huge shout out to our JP, Sandra Richardson. She actually changed her outfit to match the wedding colours! I'm always a fan of the vendors that go above and beyond in thoughtful ways.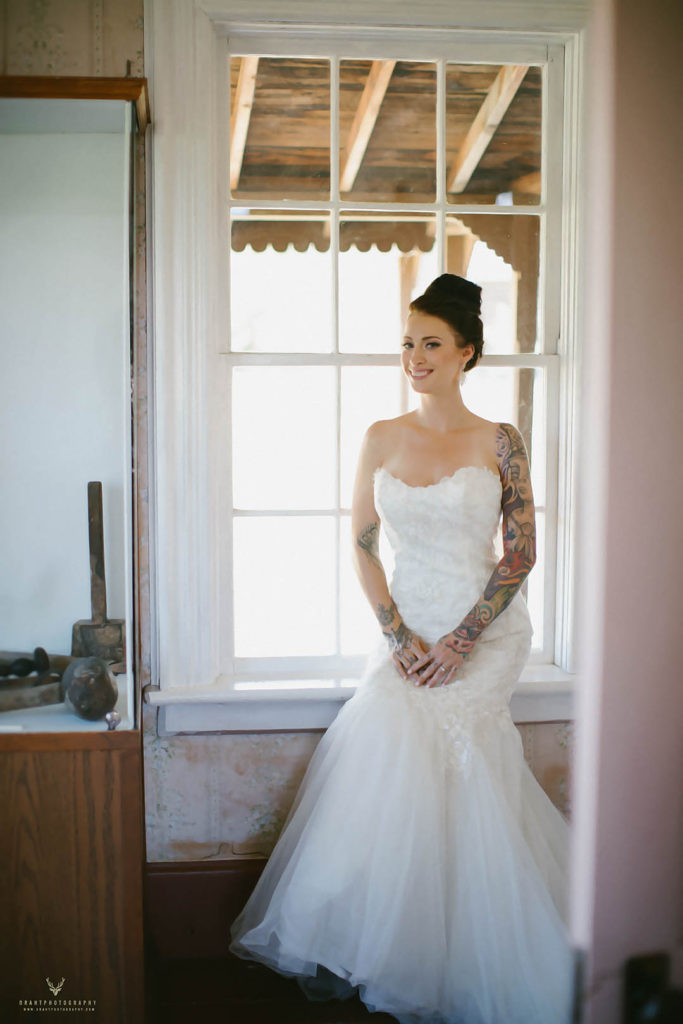 A convenient feature of Guisachan House is that it's close to a lot of prime picture taking spots. There's a few heritage villages in that part of Kelowna, making for a lovely setting.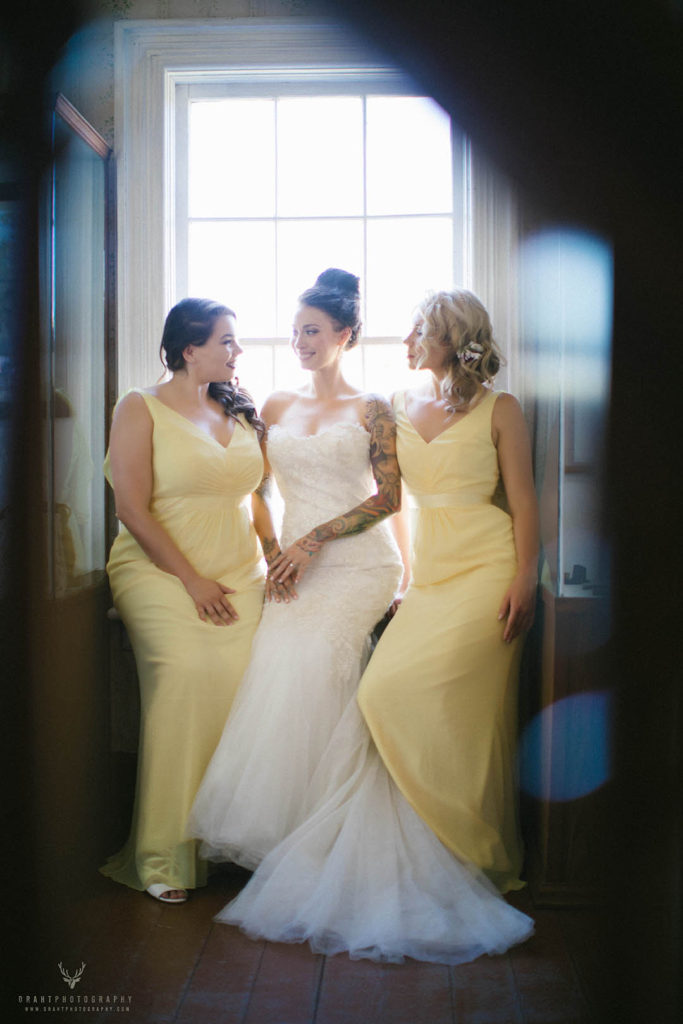 And that it did. Fun fact – to get this effect, I shot through the bannisters on the stairs going upstairs! No photoshop here.
Needless to say, having a gorgeous looking bridal party really helped. We boarded the flattery train to flatteryville, never to return.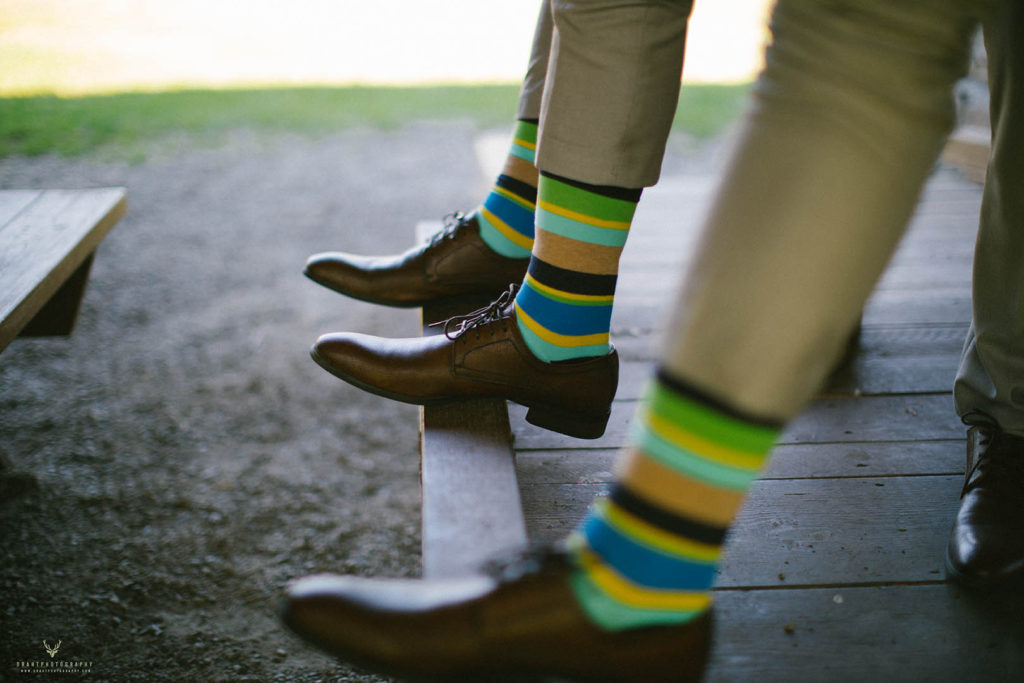 To be fair, the guys looked great too. We jumped from spot to spot, getting a little goofier with every pose.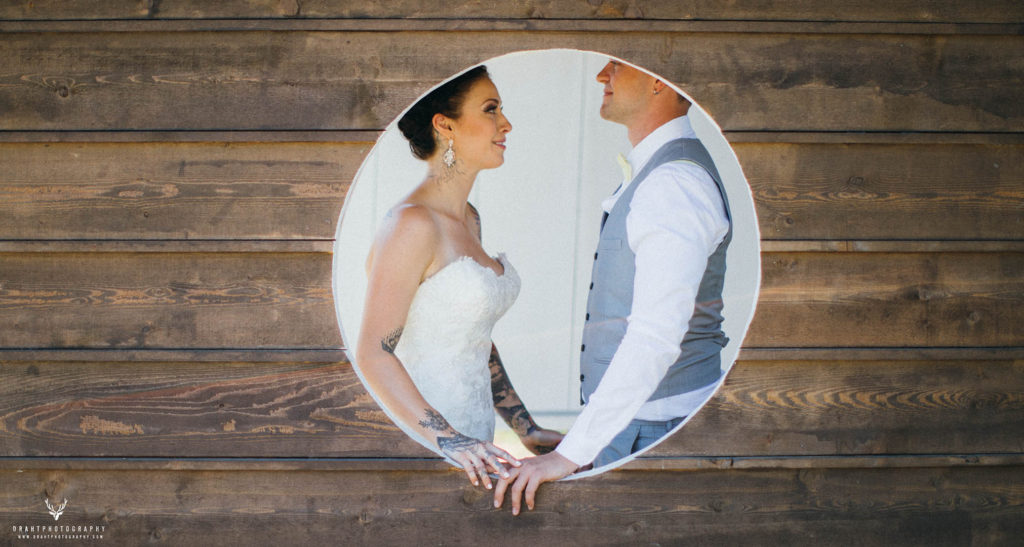 Framing is an amazing concept in photography. Here we are, putting together something a little cheesy.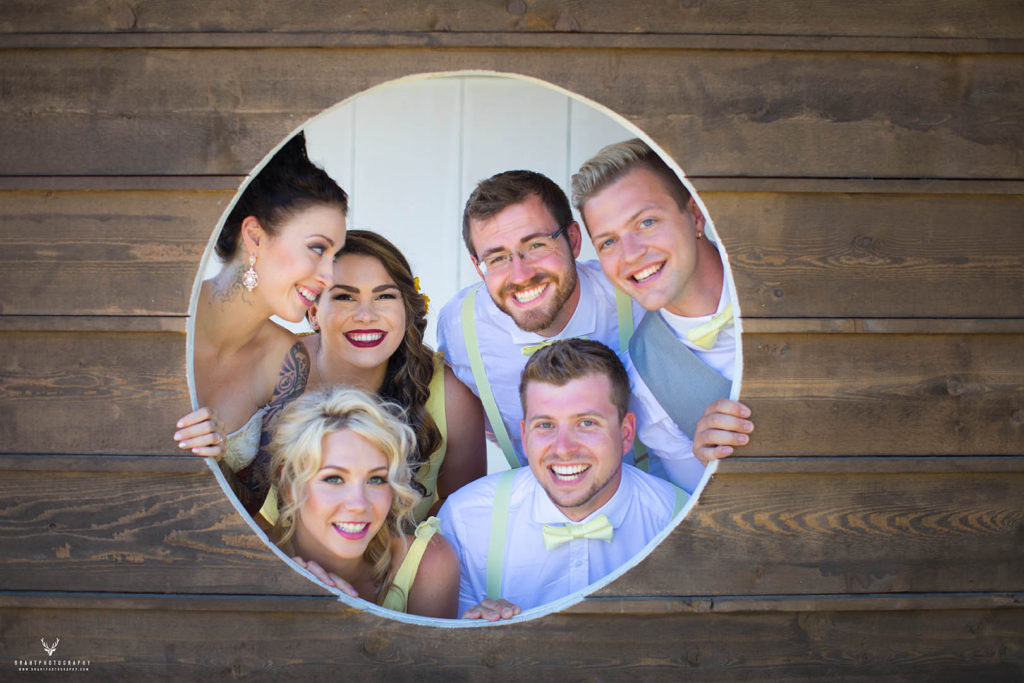 And everyone joined in on the action. If you'd like to set this photo as your lockscreen on mobile, simply click any image in this post once. That'll open the image on its own page, and you can save, post, and set it to whatever you'd like. Please make sure you credit @drahtphotography.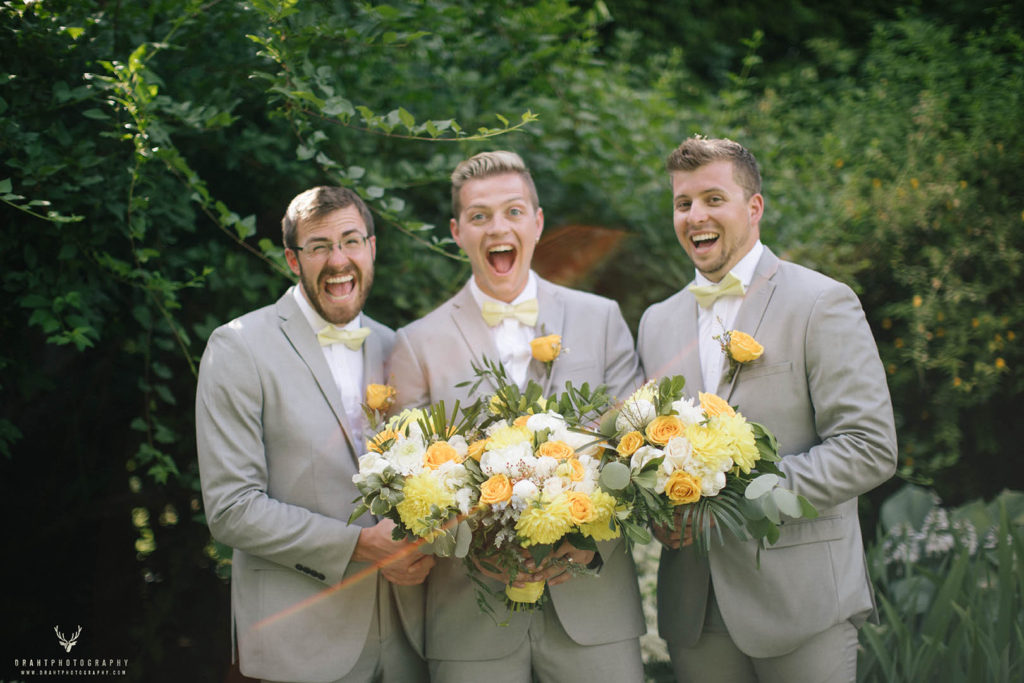 Although there were plenty of goofy photos, we made sure we took some lovely shots too. Those are my favourite moments, when I get to be creative and try new things.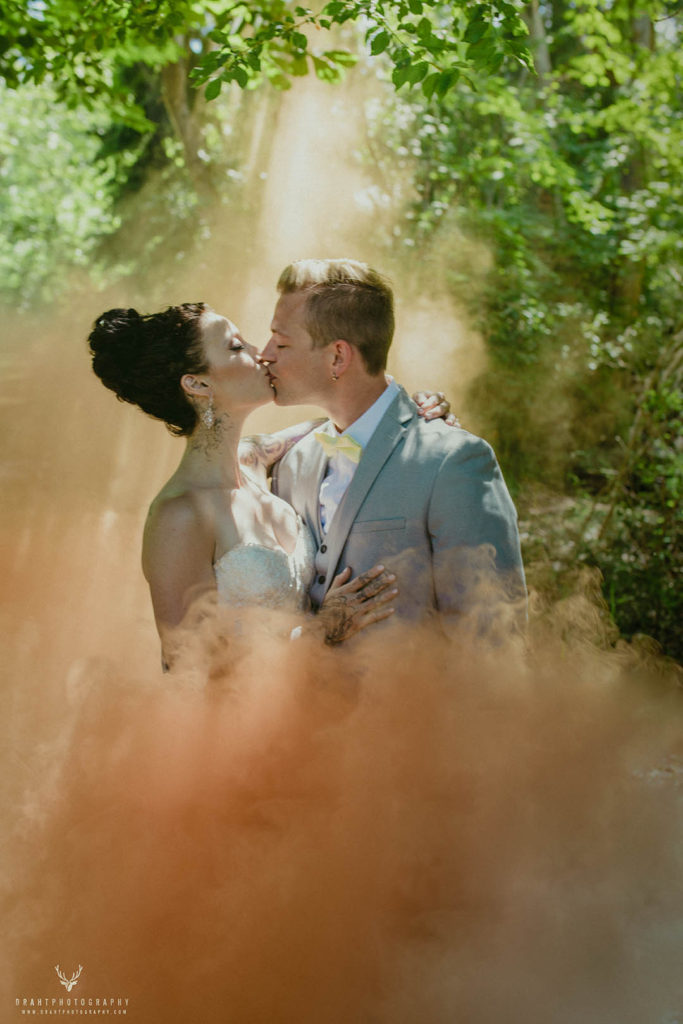 And so this is where I'll have to leave you. Keep in mind, this is only a sampler – for the full gallery, you'll have to wait a few weeks! Expect a highlights album in two weeks (or so). If you personally know the bride and groom, feel free to contact me here. Let me know who you are, and I'll make sure you get a link to the finished album!
If you'd like to stay updated, feel free to follow me on Instagram, facebook, twitter, or Tumblr for frequent updates. Talk to you all in a few days!