S
Sparklers are always good for wedding cover images. I had a different one in mind, though.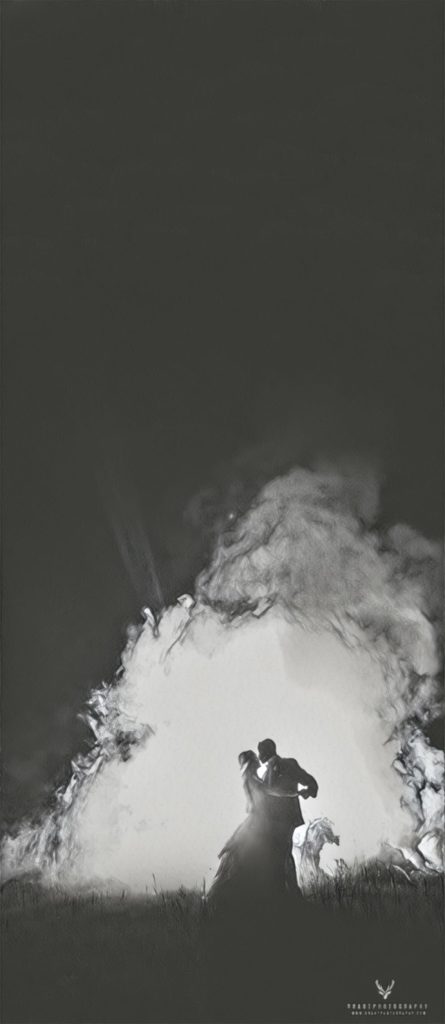 Today was every kind of special. You may remember these two from an engagement last year. They remembered – I saw my photos printed everywhere!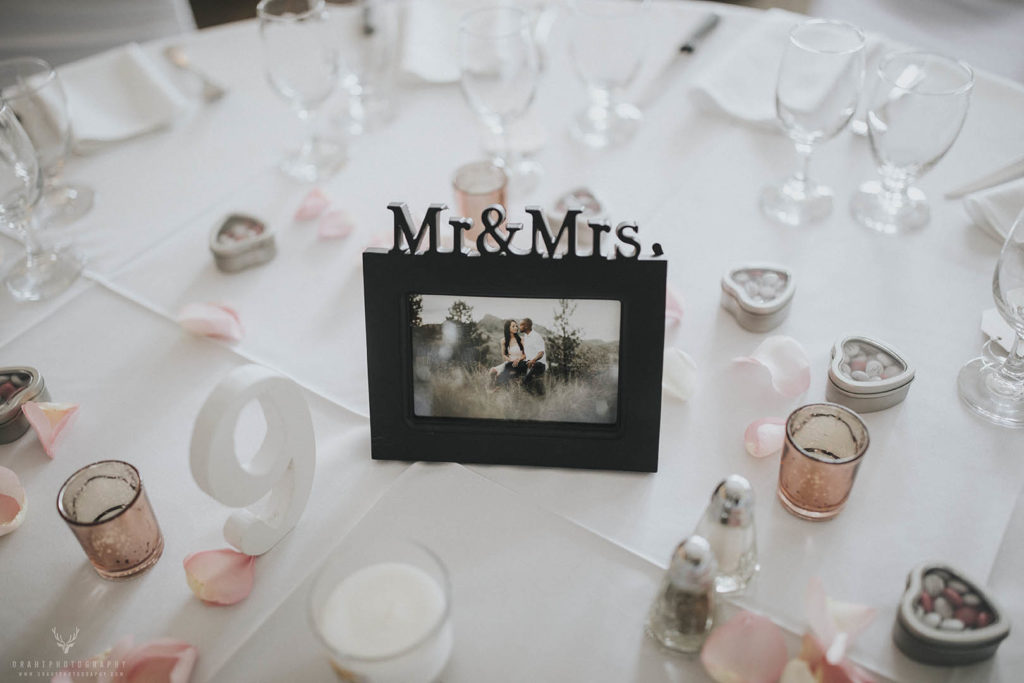 Needless to say, the decor was beyond impeccable. And let's talk about this ring.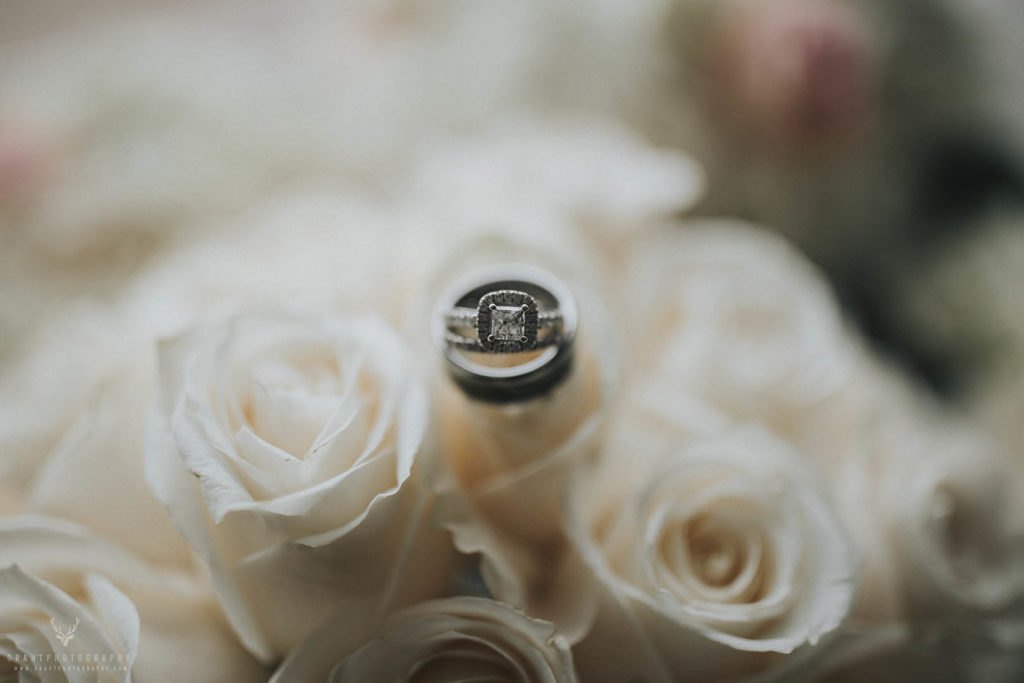 Look at that princess cut! Of course, the dress was just stunning too.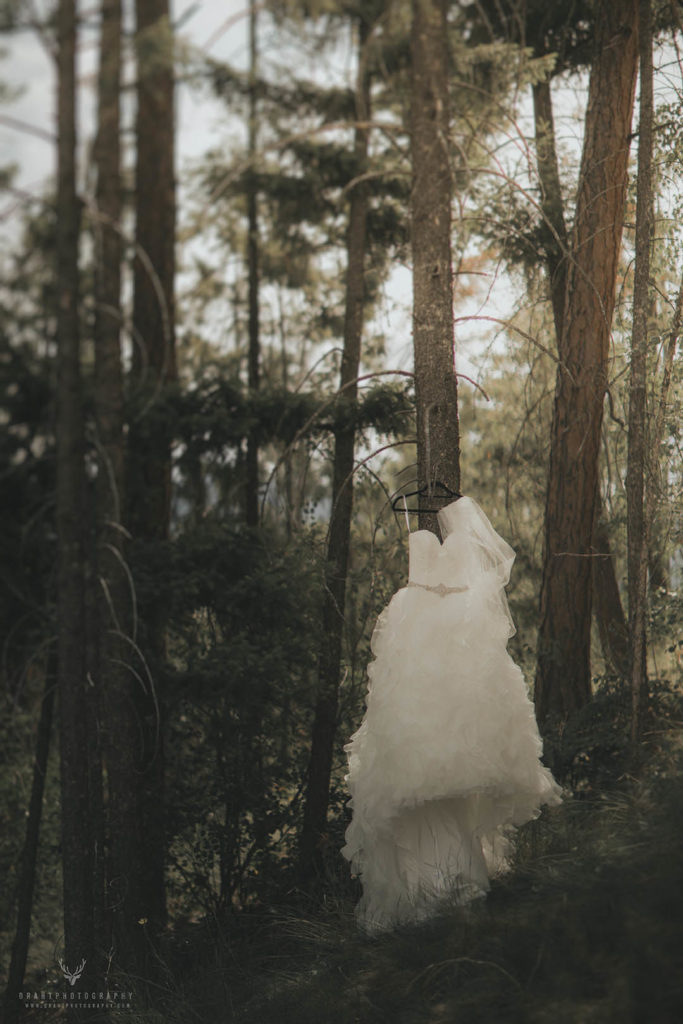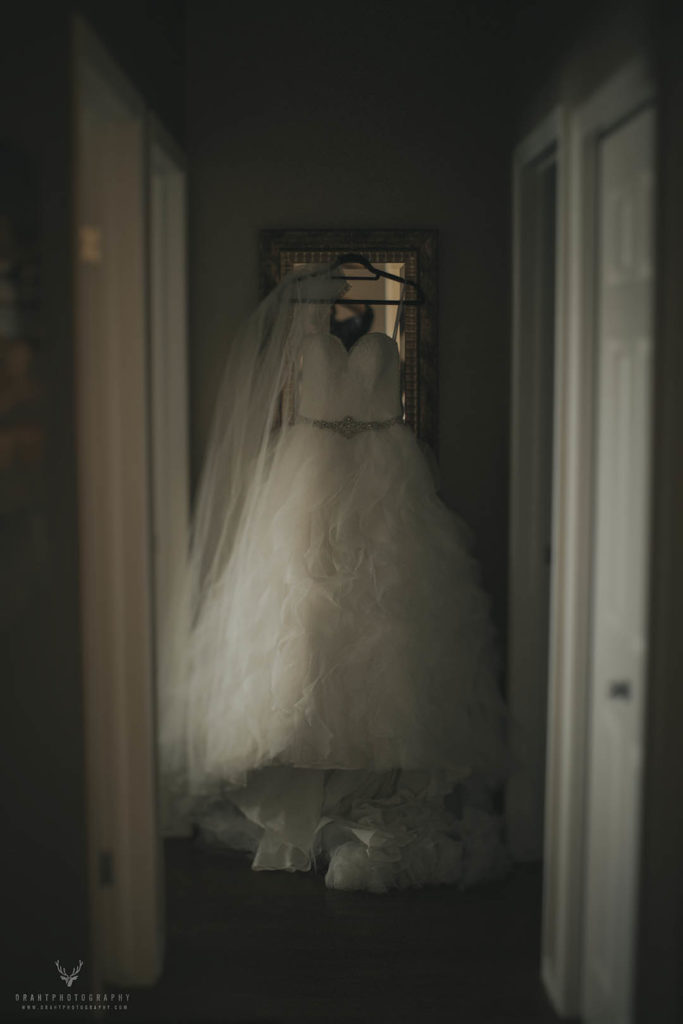 Look at that belt. Details. Details like personalized M&M's.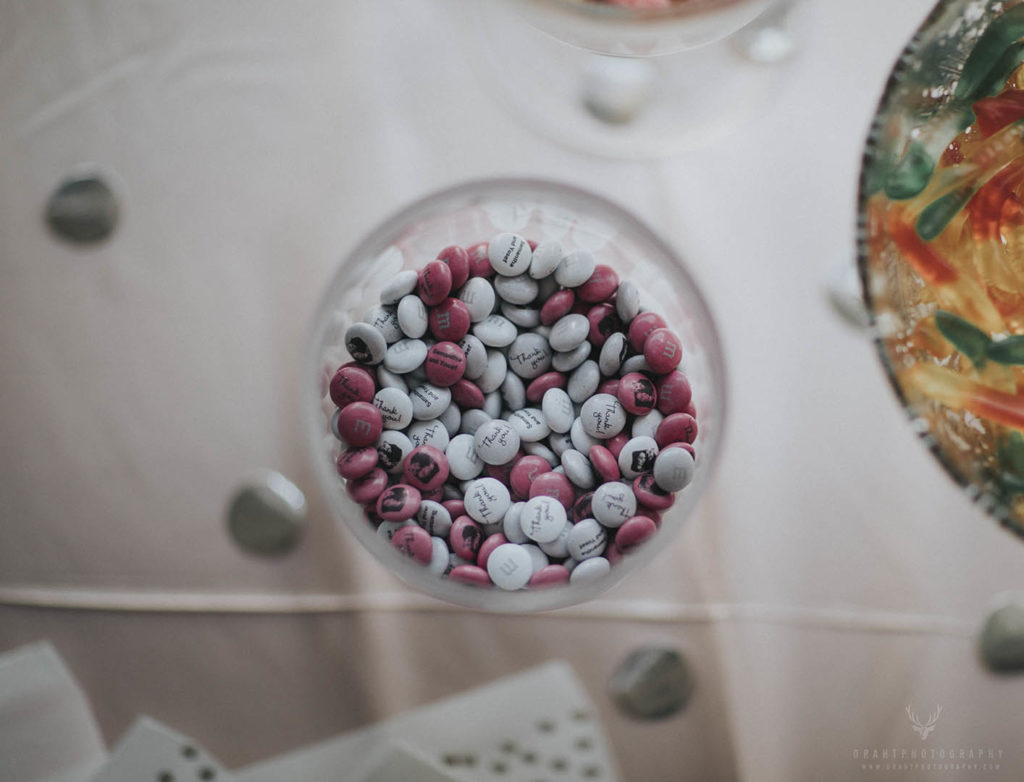 After shooting the detail shots, I headed over to the men's suite. It was a party, and I even ran into some old friends. The guys cleaned up nicely.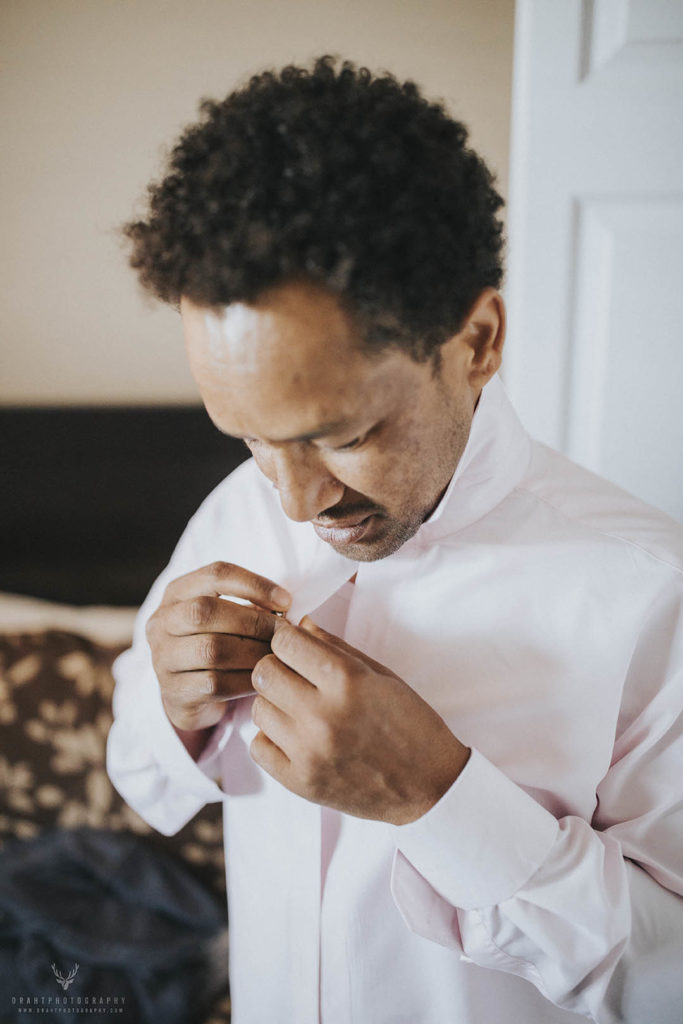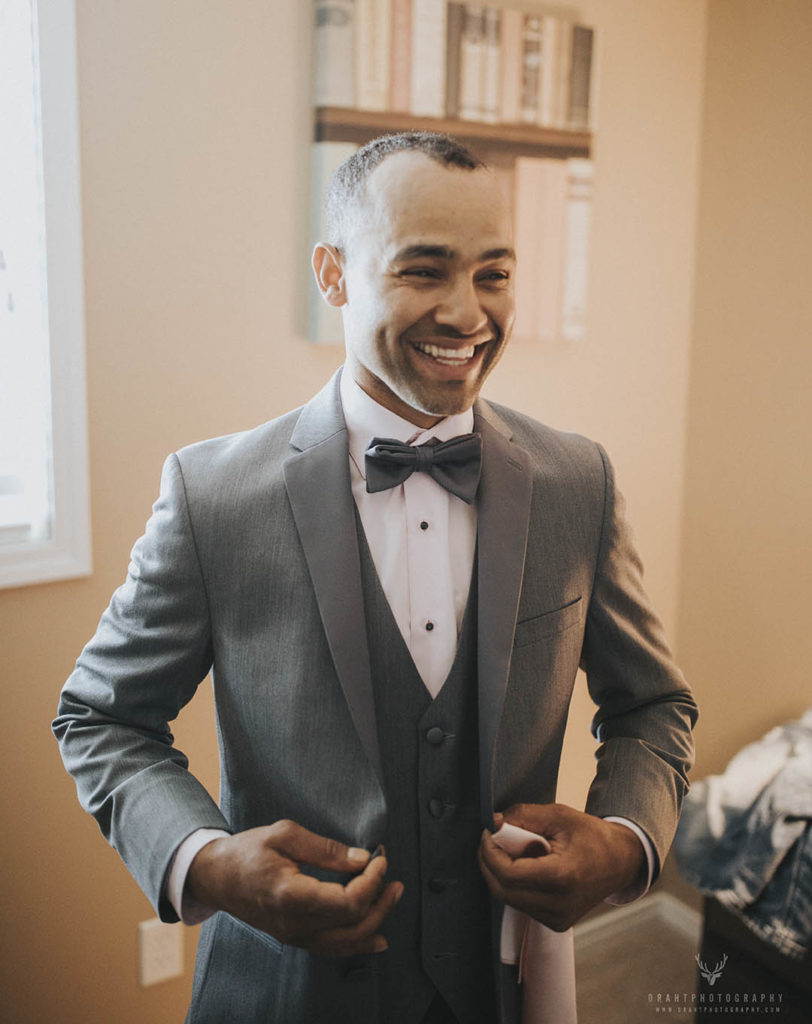 I prefer bow ties to ties. That preference might change, but for now, that's it. They're just so darn formal!
Our groom cleaned up well. Reminded me lot of the engagement shoot last year. Excitement was starting to build.
Over at the Quail Ridge meeting room, the girls were relaxing with their liquid palm trees, or pineapples, depending on how you look at it.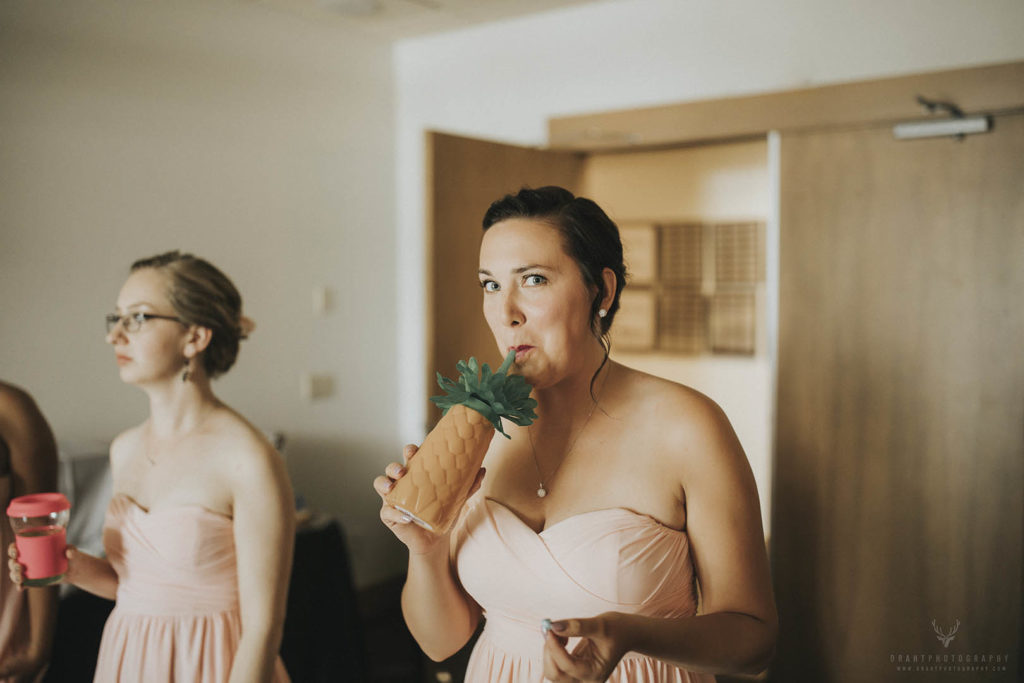 A few last touches on the dress, and we're ready. Even the flowergirls!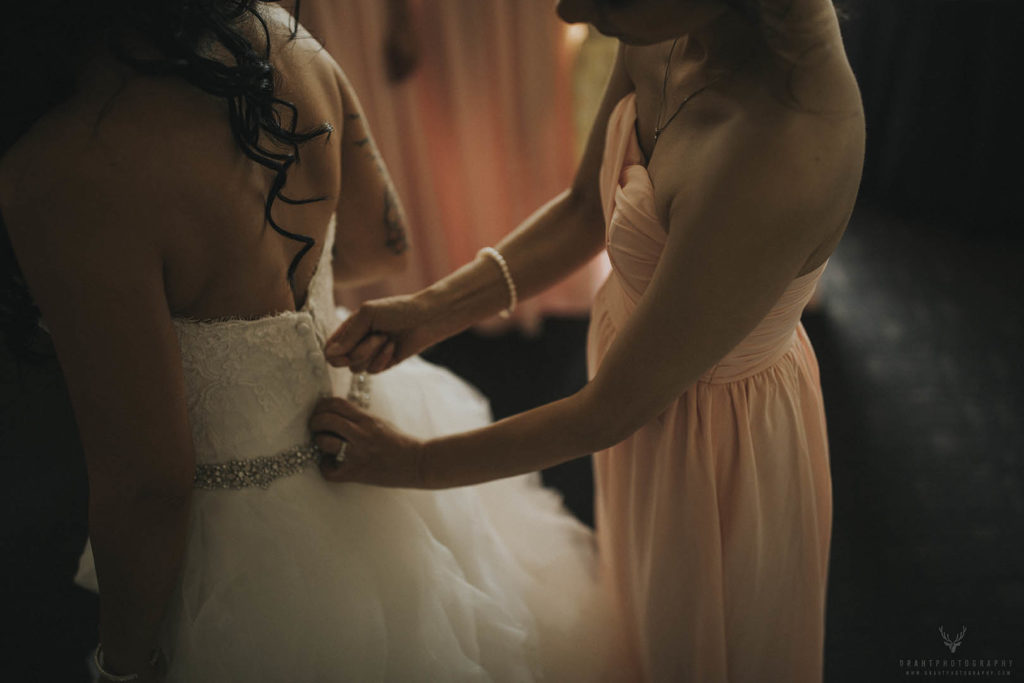 And then, just far too quickly, it was ceremony time. We had a later ceremony, 4:30. This is important for a few reasons. First being that the sun was behind us – we don't have to worry about squinting. Second is that it cools down at that time of the day.
I positioned myself on the corner, and in the distance, with my trust 70-200, I could a our bride and her proud father walking down the aisle.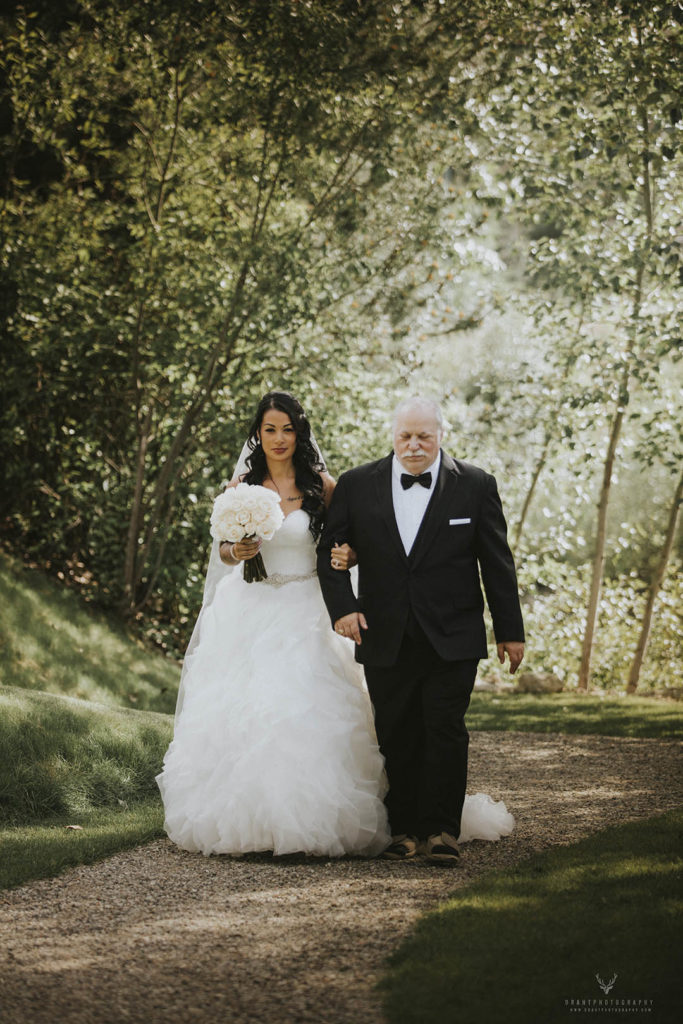 Turning the corner, our groom saw too. His reaction was priceless.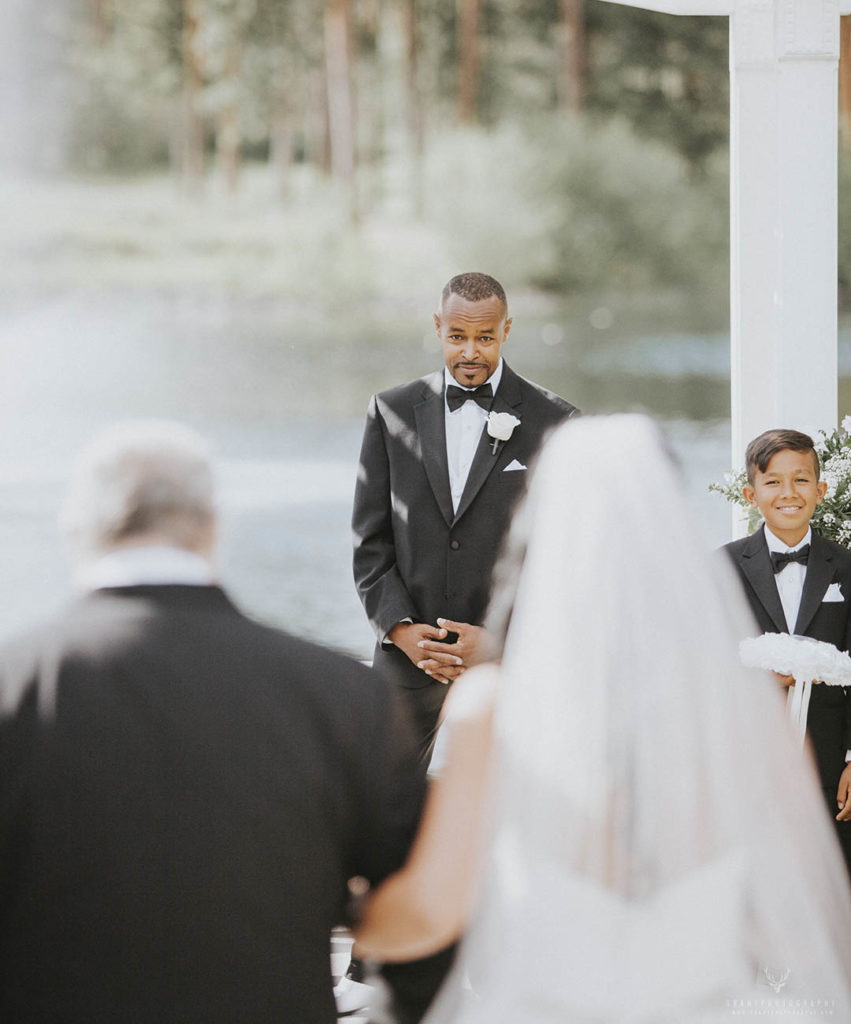 The venue was simply stunning. The sun set behind us, and a cool breeze blew off the water.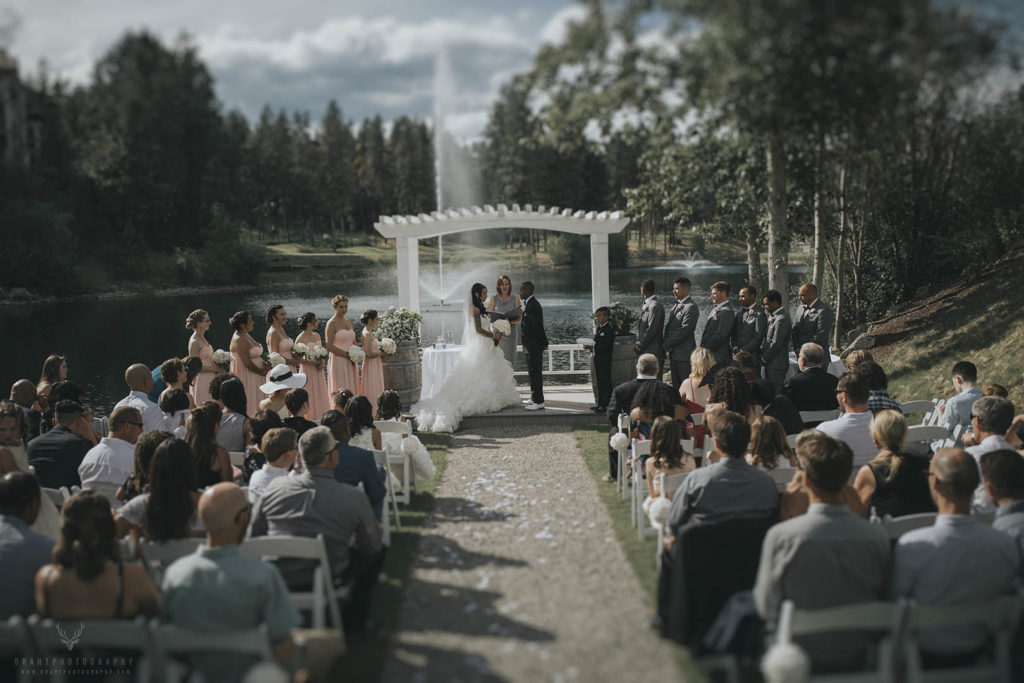 The ceremony was quick, with a lot of laughs. And then…the kiss, and the wolfpack out.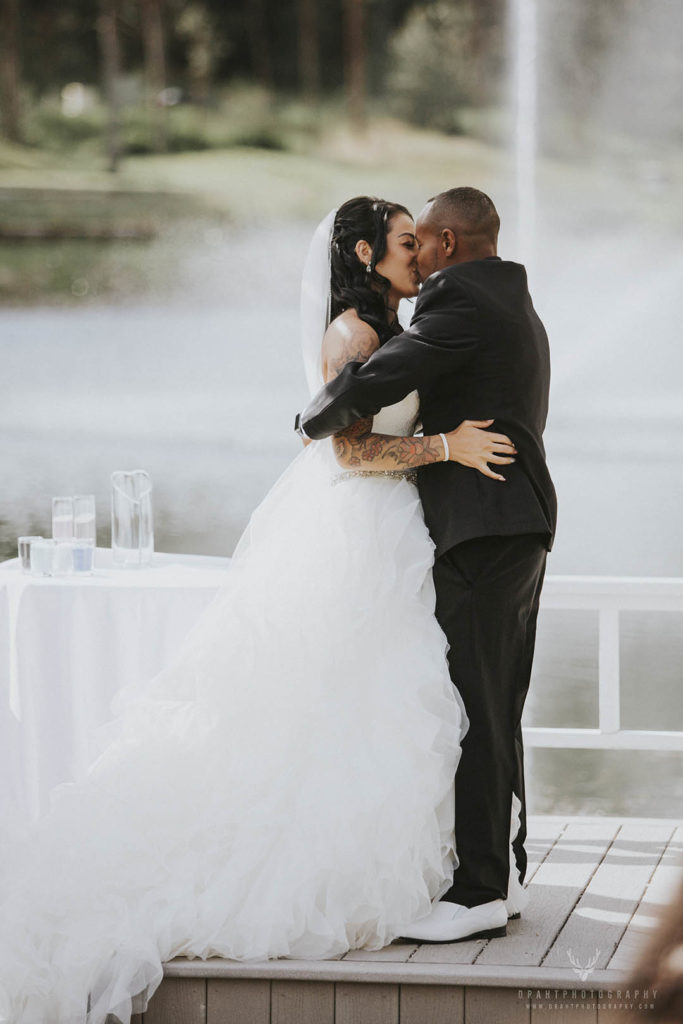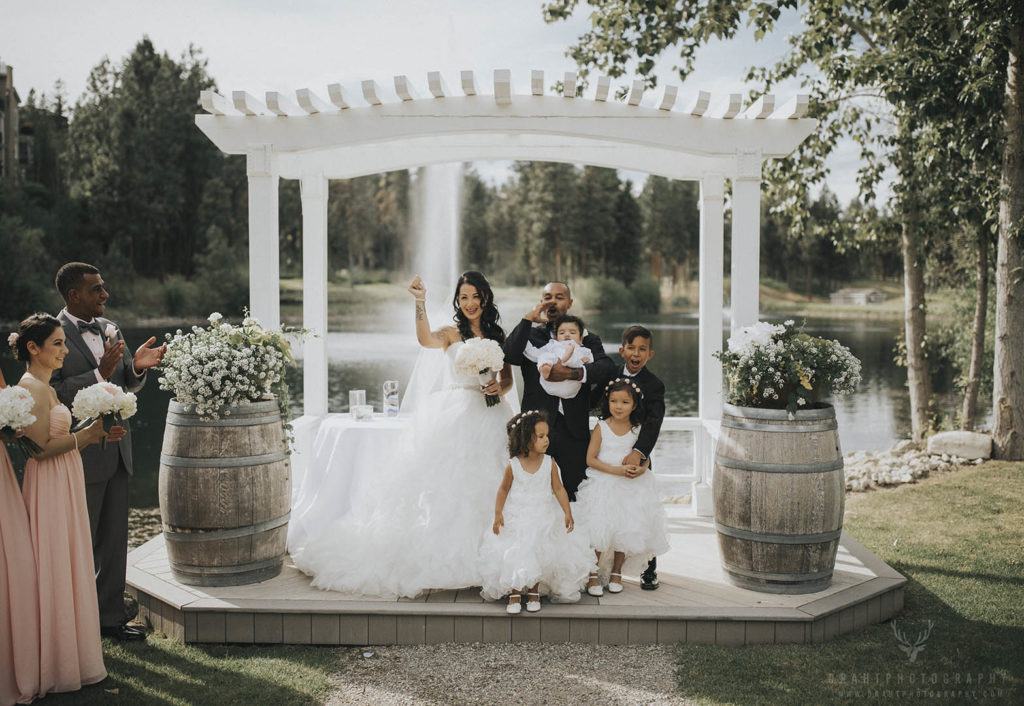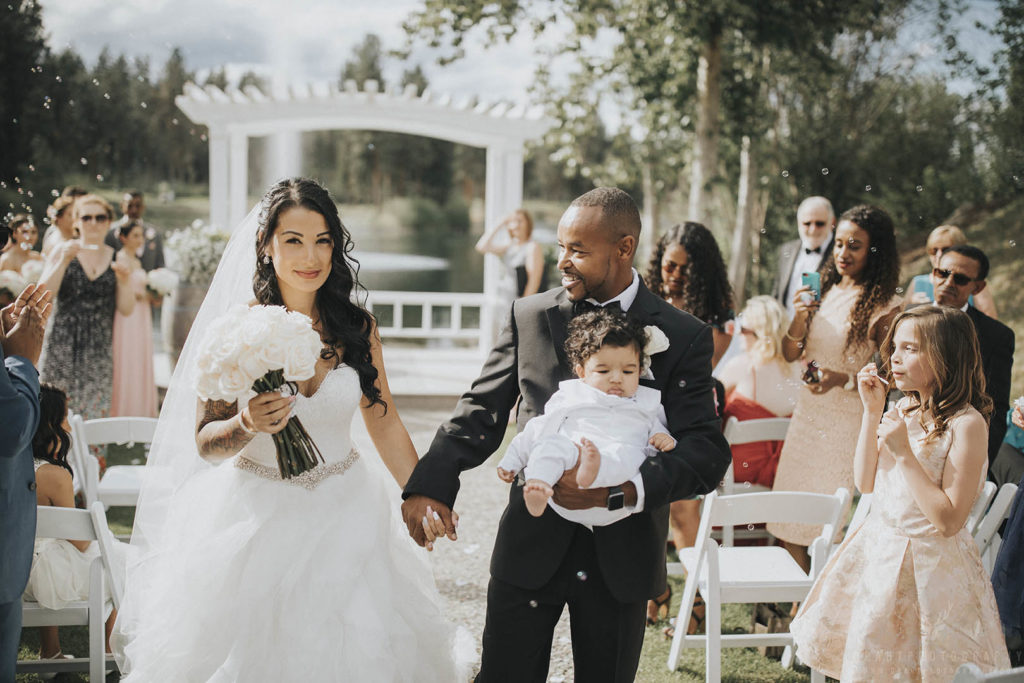 I'm such a fun of the bubbles, I think they add so much to the photos.
Now is my favourite time, when I get to run off with the bridal party and have some fun! And take a look at the size of this bridal party!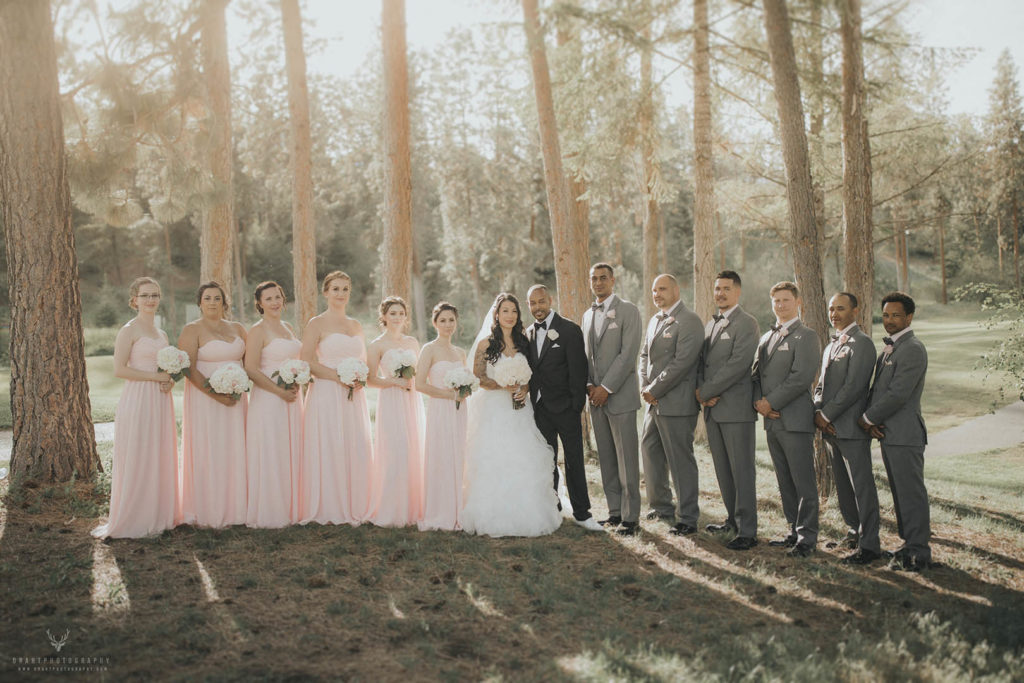 Quail Ridge provided the perfect green backdrop that I love. We rocked these formals.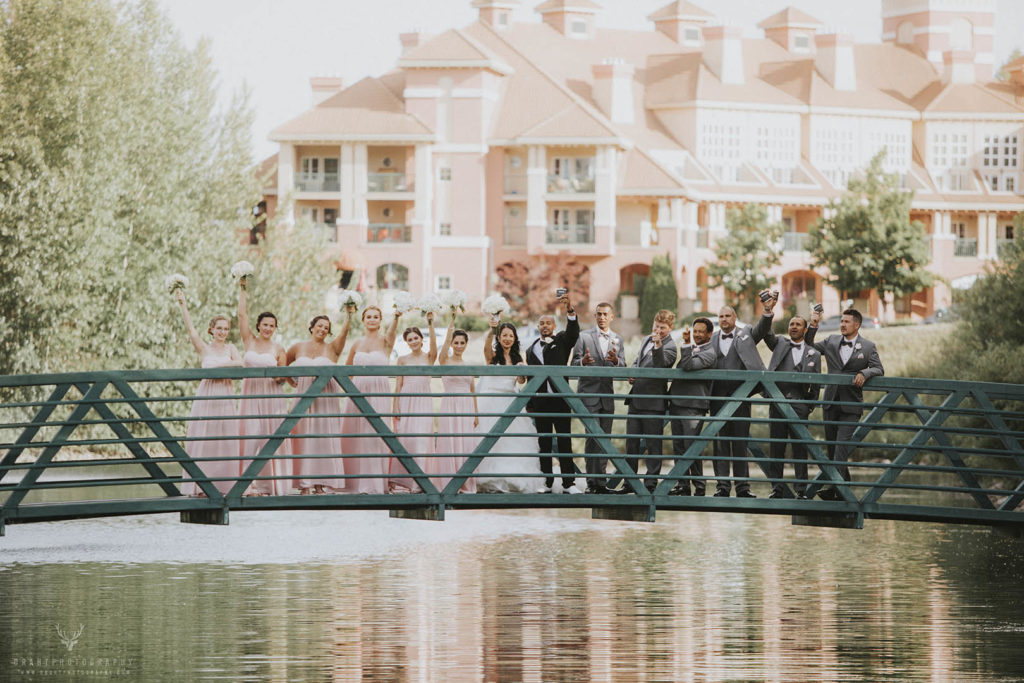 At take a look at these flowers!!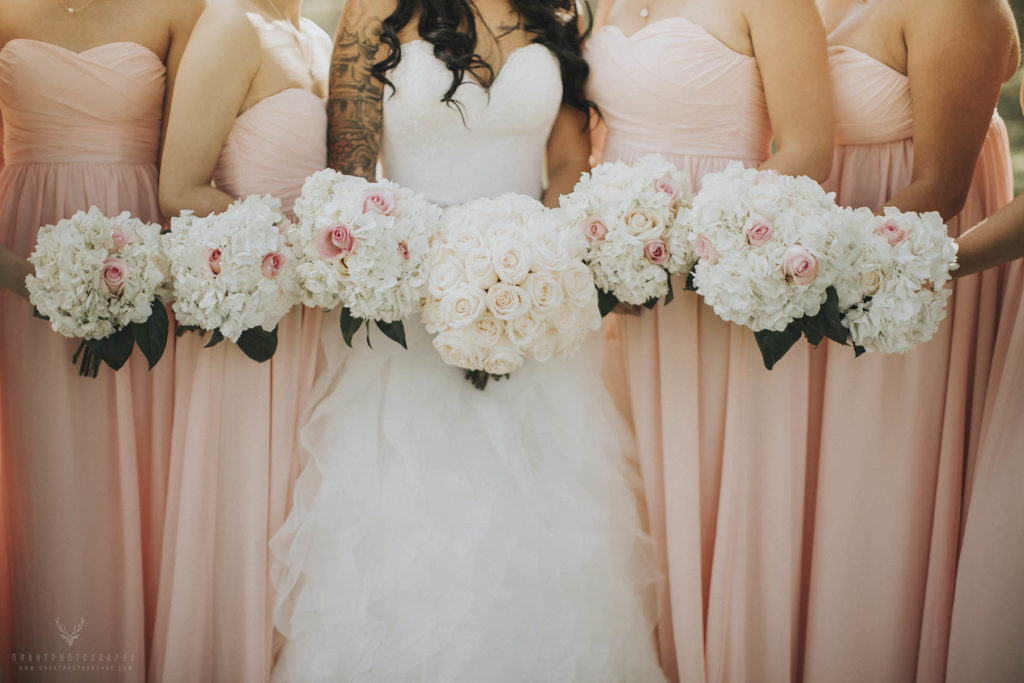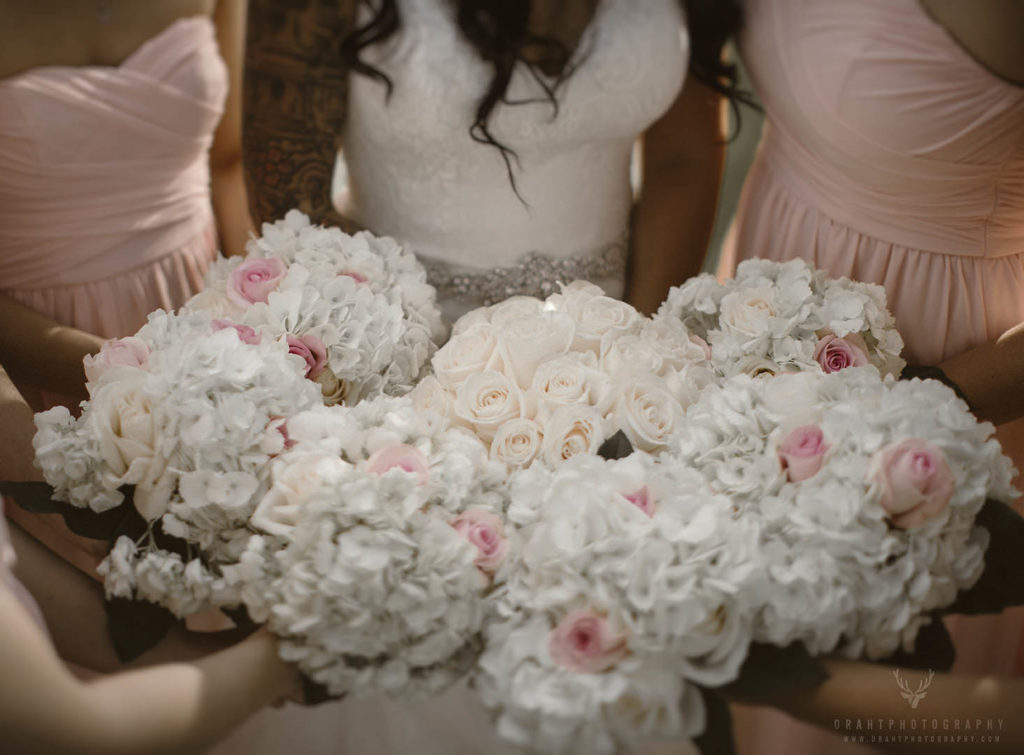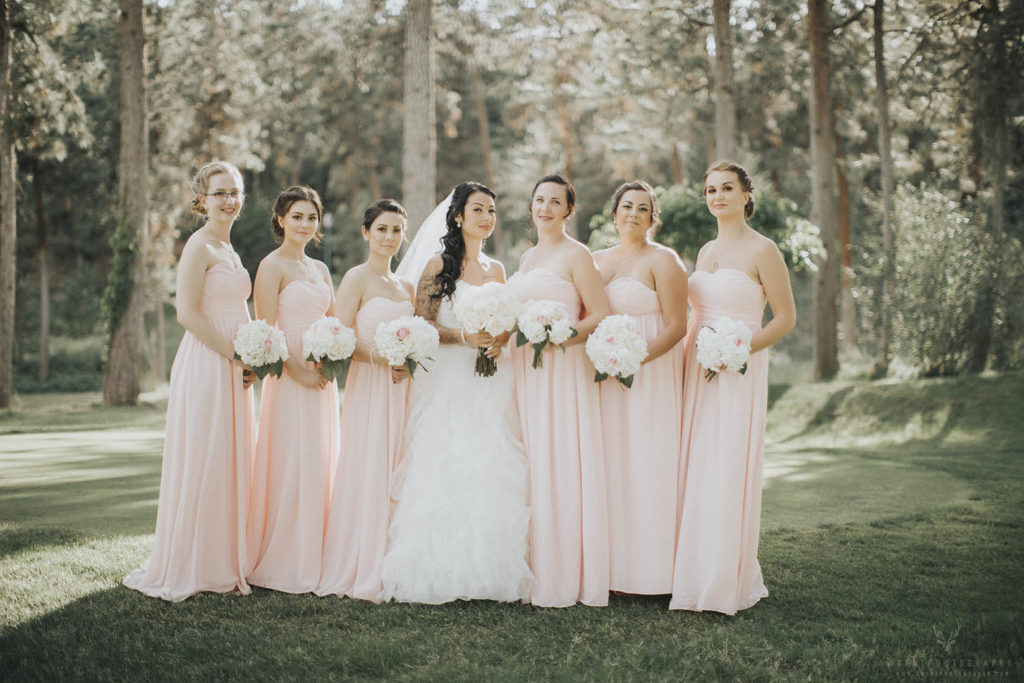 I love a good colour scheme. The guys looked pretty dapper too!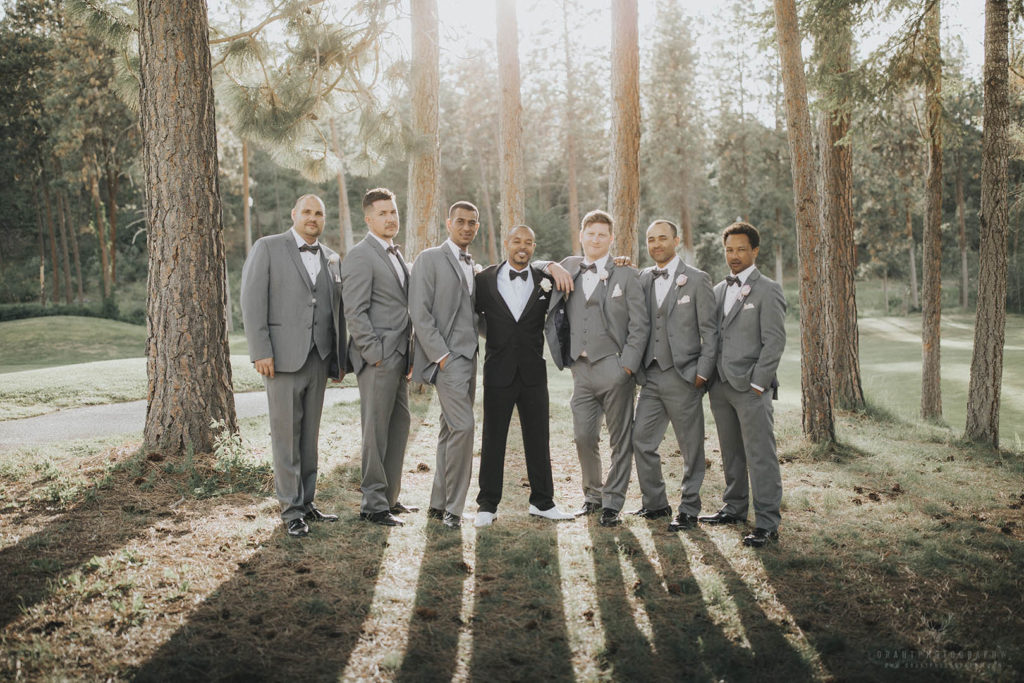 We even had time for some fun artsy shots. With bubbles, of course.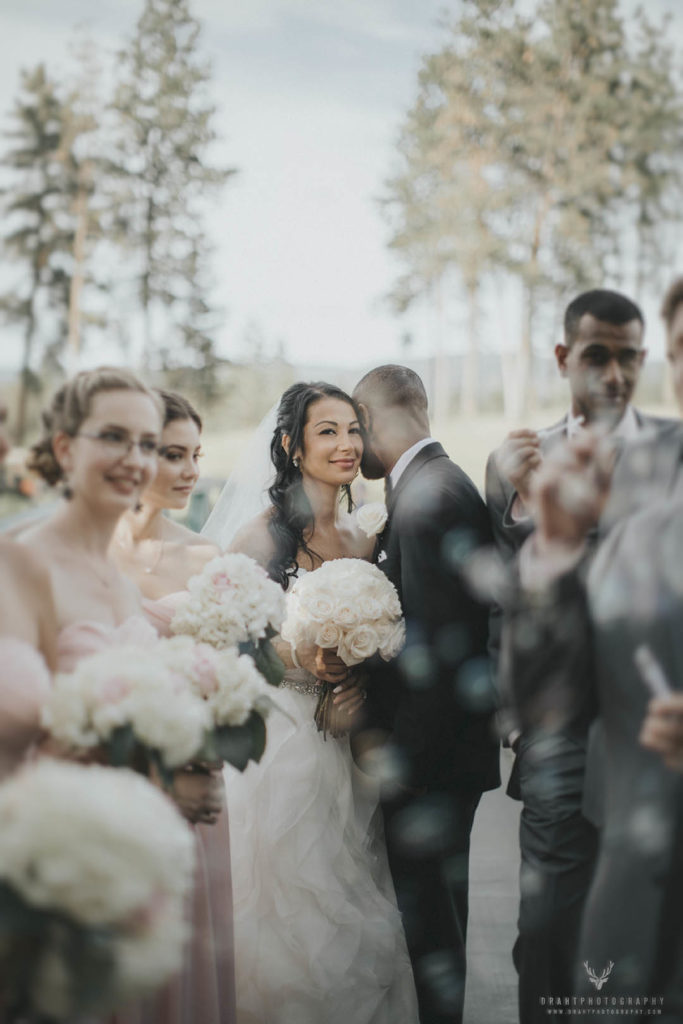 And then, we sent off the bridal party, and it was just the three of us.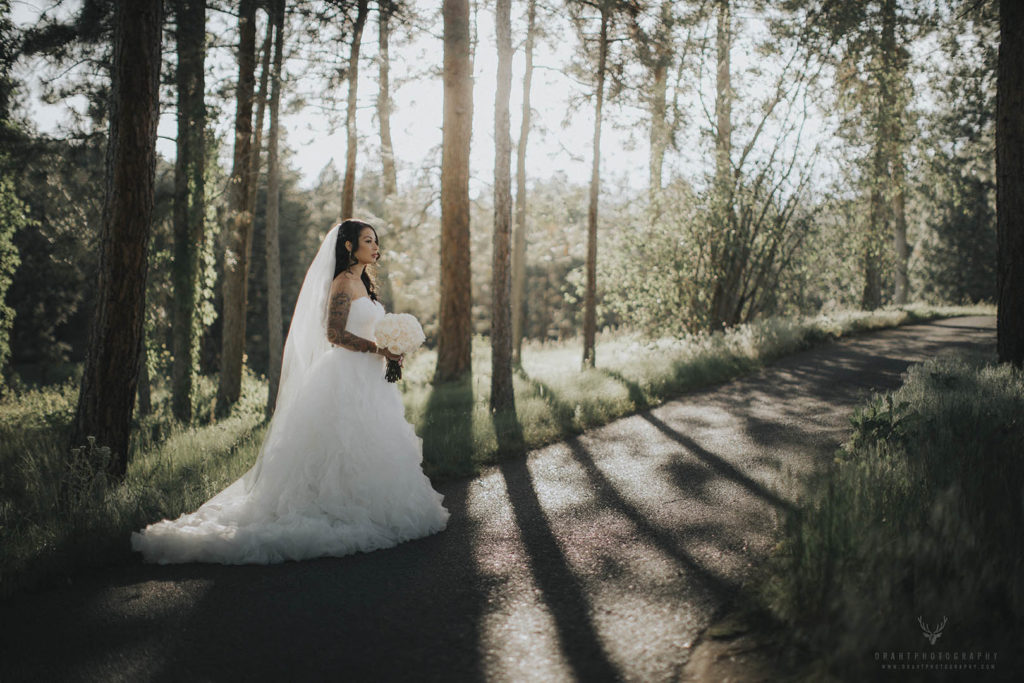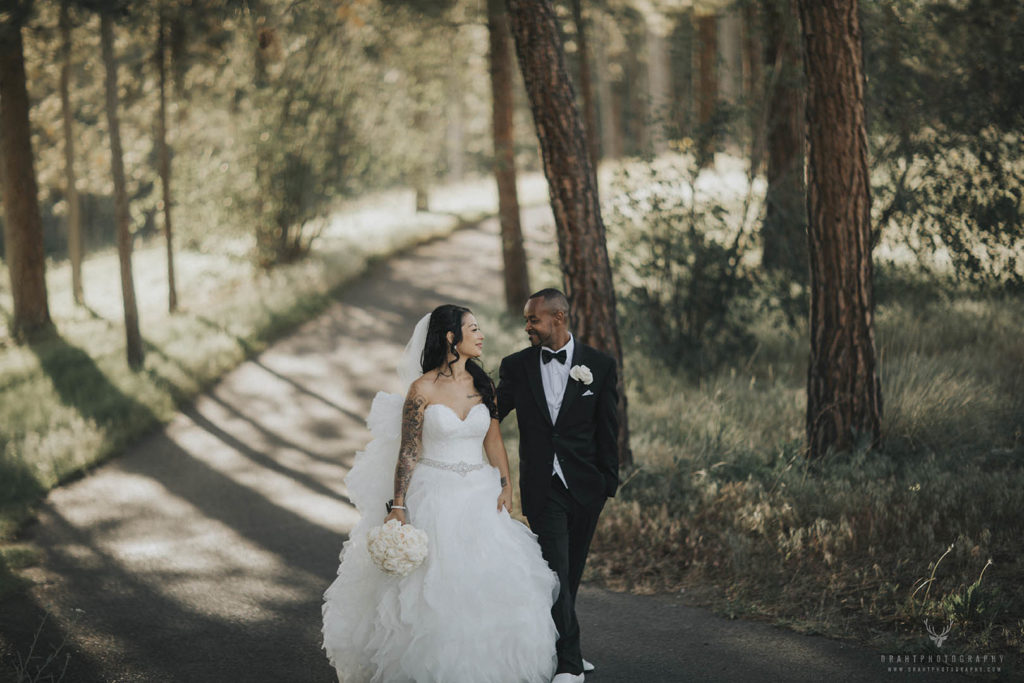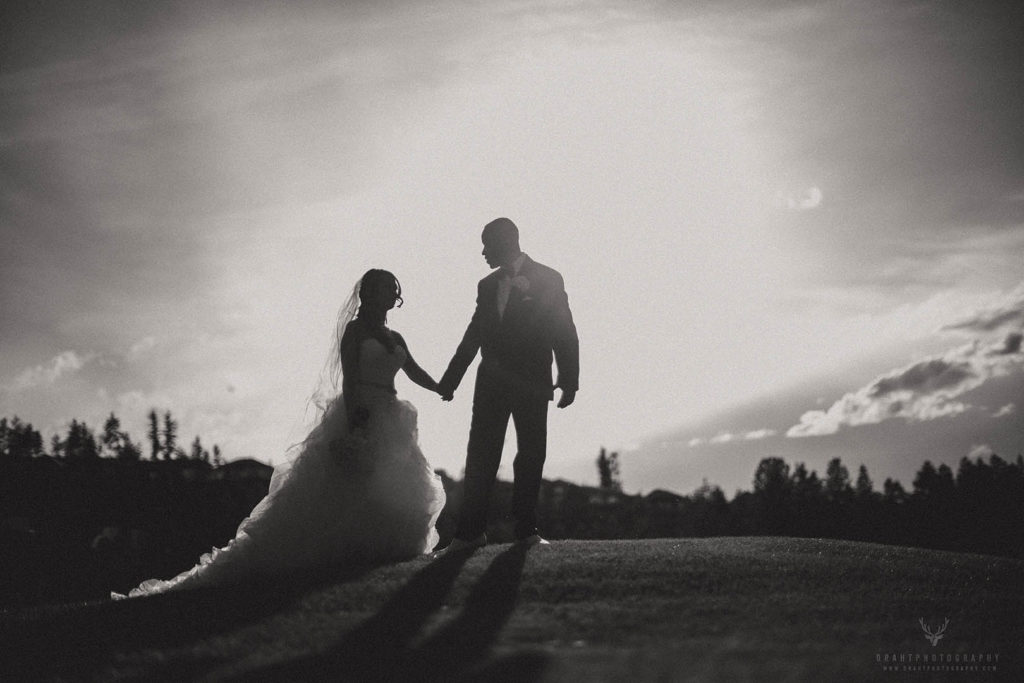 I love a good silhouette shot. I guess that comes from my film days, when you take a good portra 50, and it's risky to guess what your settings are to get a strong silhouette. You could under expose the print too, but make sure you pull it out in time.
The cathedral veil was great too. There's a lot you can do with a veil.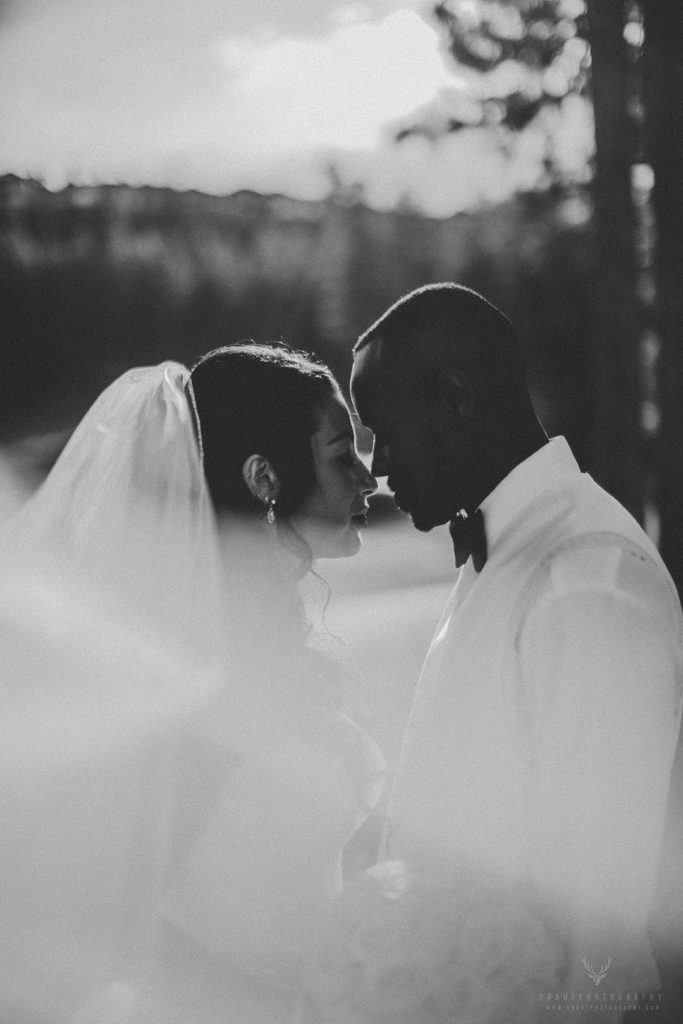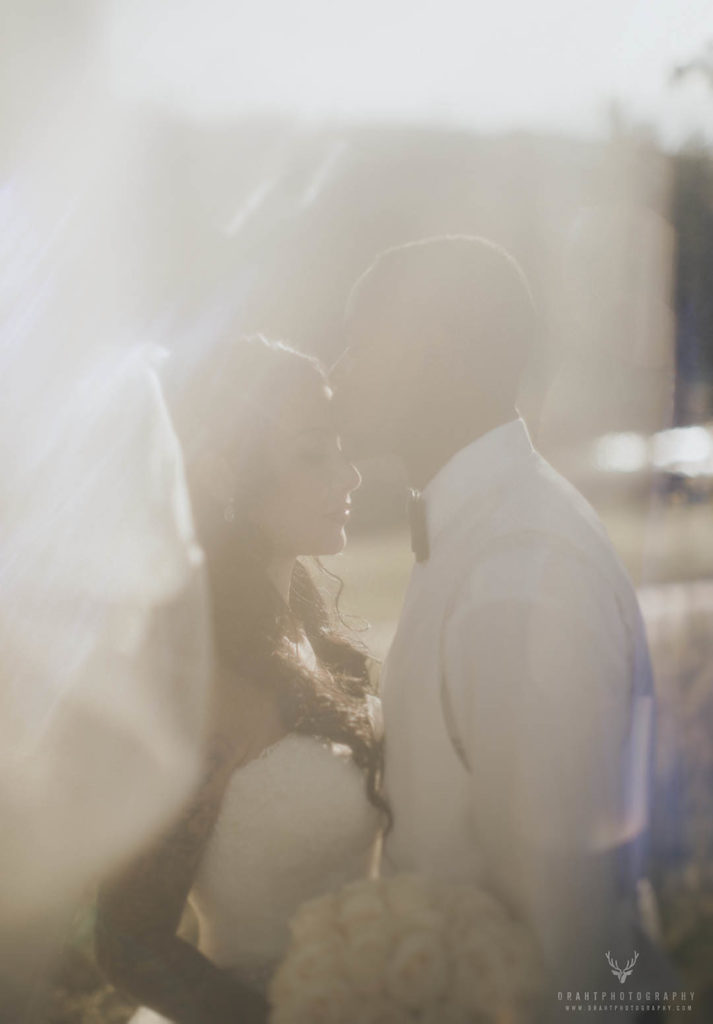 If the sun catches it just right, you get those sun steaks. A few more photos, and I was ready to return them to dinner. A little bit late, though.
Unfortunately, though, this is where I'll have to leave you.
Keep in mind, this isn't all the photos. This is a sampler, 33 of the photos taken today. A whopper of a sneak peek. There's a full album coming out in about 3 weeks, though. It's a wonderful story.  This is simply a sampler, a selection of a few favourites throughout the day to show you.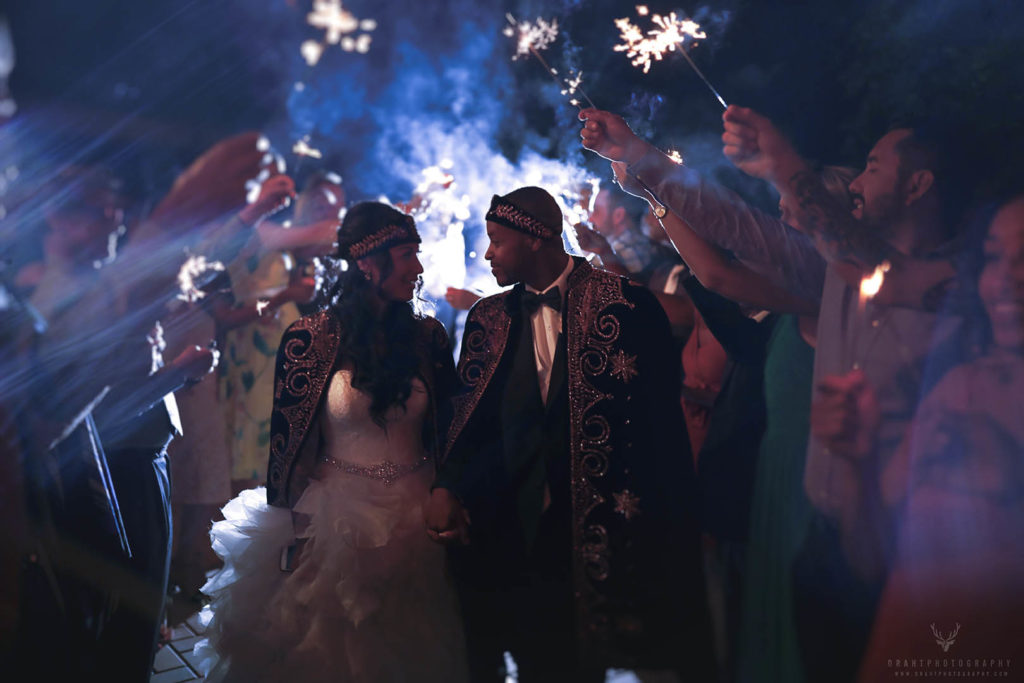 If you personally know the bride and groom, feel free to contact me by clicking here. Let me know who you are, along with the bride and groom's name, and I'll make sure you get a link to the finished album!
If you'd like to keep a picture, even on mobile, just click it and it will open in a separate window. You can save it from there.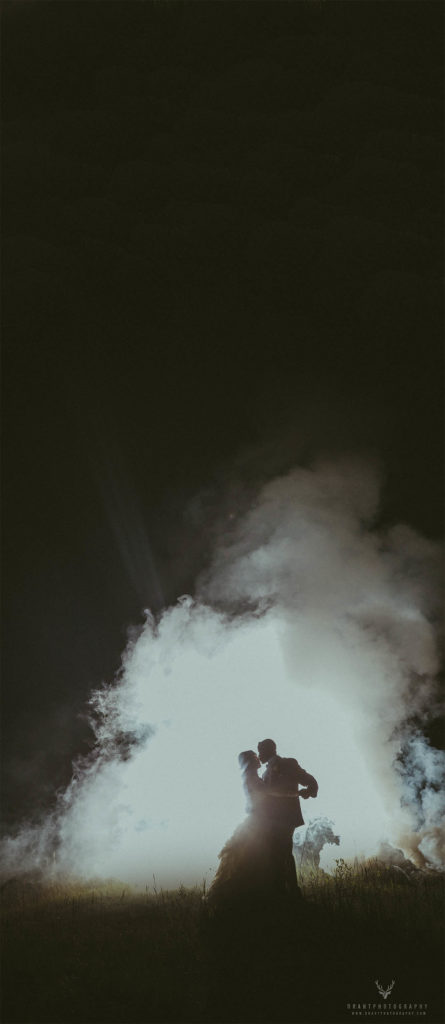 If you know someone who'd like to see this sneak peek, feel free to click one of the share buttons on the top or  bottom of this entry, to share and tag them! Although I try to get the word out, a lot of family members and amazing bridesmaids and groomsmen don't know about these samplers!
Thank you for reading this far. I put a lot of time and work into these sneak peeks so it's great that you've taken the time to read all this!
Lastly, if you'd like to stay updated, feel free to follow me on Instagram, facebook, twitter, or Tumblr for frequent updates. Talk to you all in a few days!