T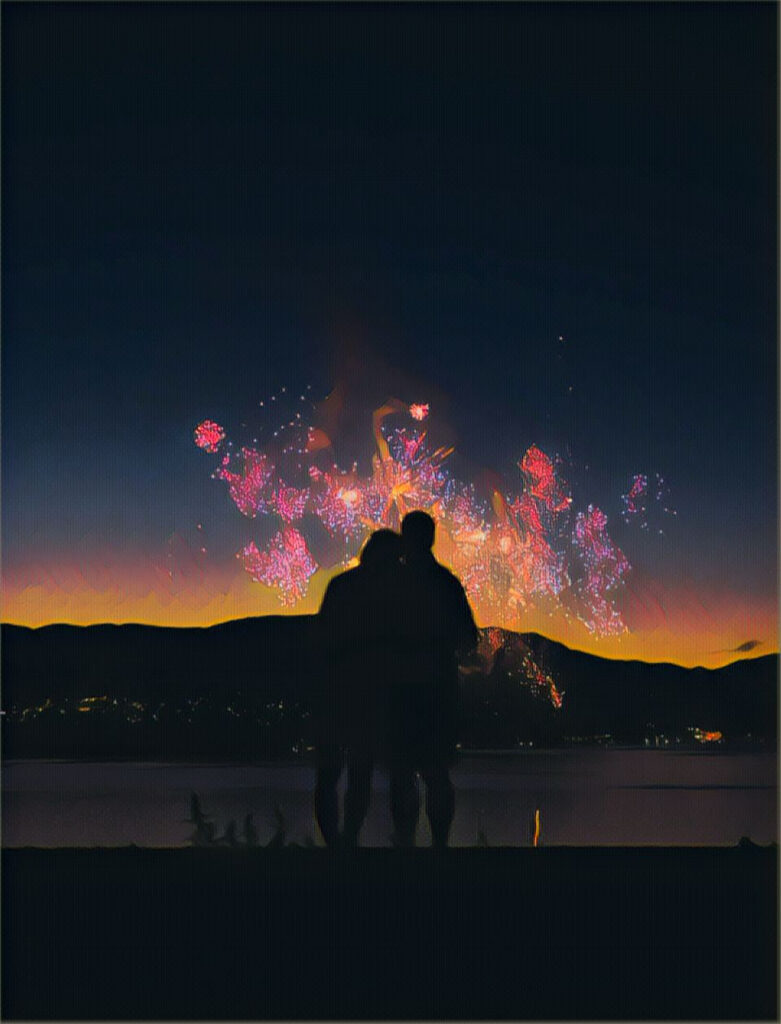 Today was full of surprises – mermaids, the fireworks, and this incredible sneakaway. A fella with a saxophone. We'll dive right into it – in a magical place called Summerhill Estates.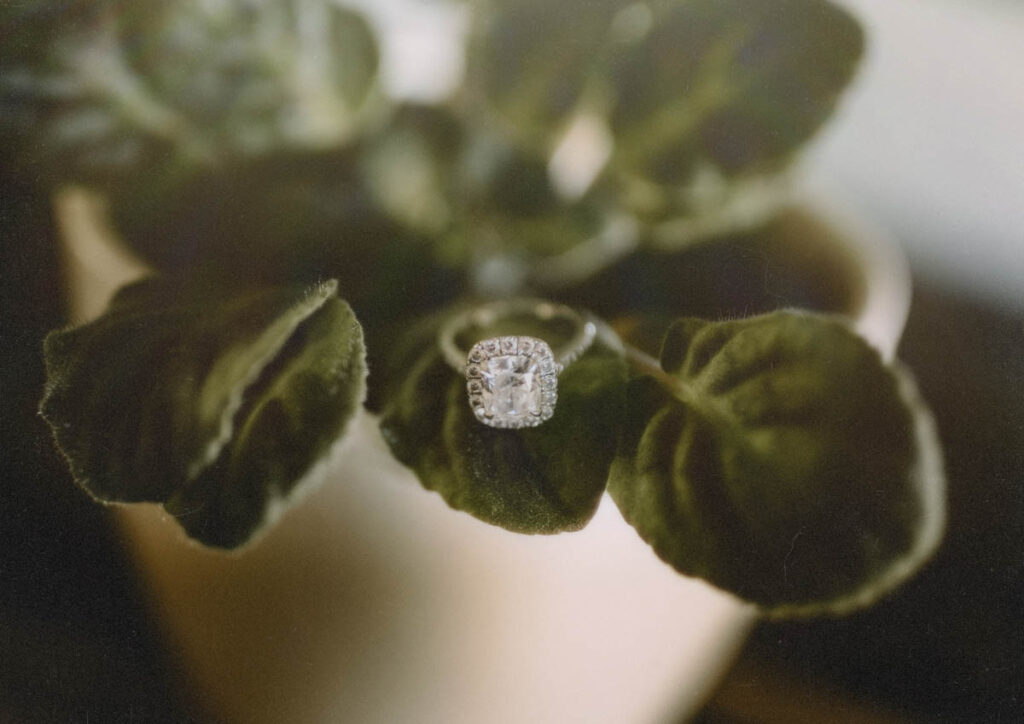 We start with the details, as always. The house, itself, blew me away. It's an older Franklin Wright styled mansion with immaculate attention to detail. It was like every oversized window was thoughtfully placed to cover every corner with light.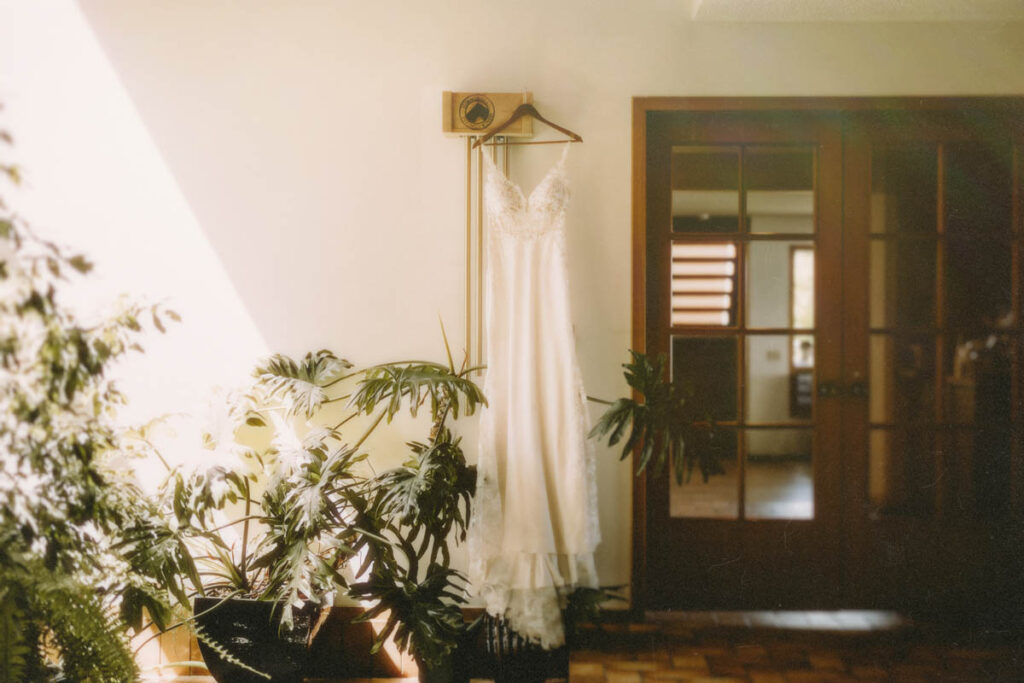 And nearly right away, our groom was ready. We had a first look quite soon, and family photos, so there was no time to waste!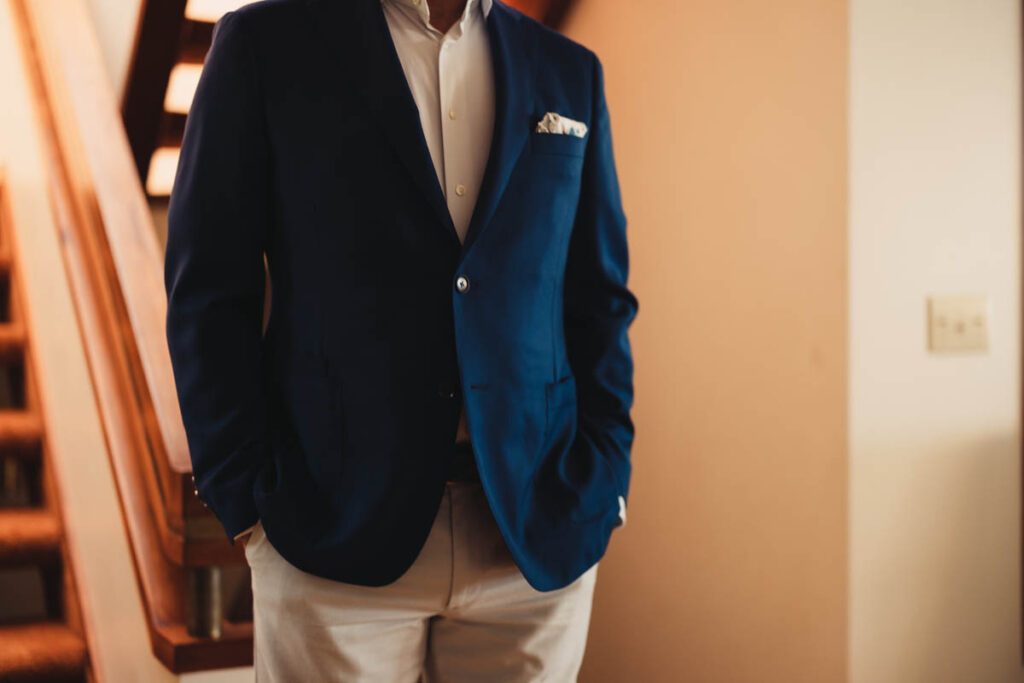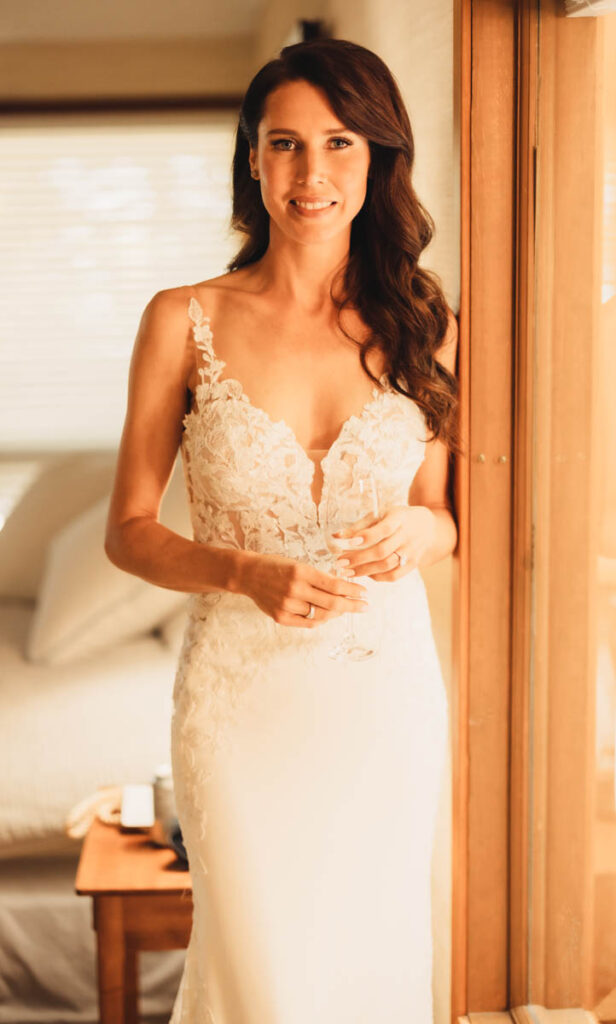 We decided on a nearby park for the first look. We were in luck – we had the whole area to ourselves! You could see the bright okanagan June sun filter through the trees, making for some incredible lighting.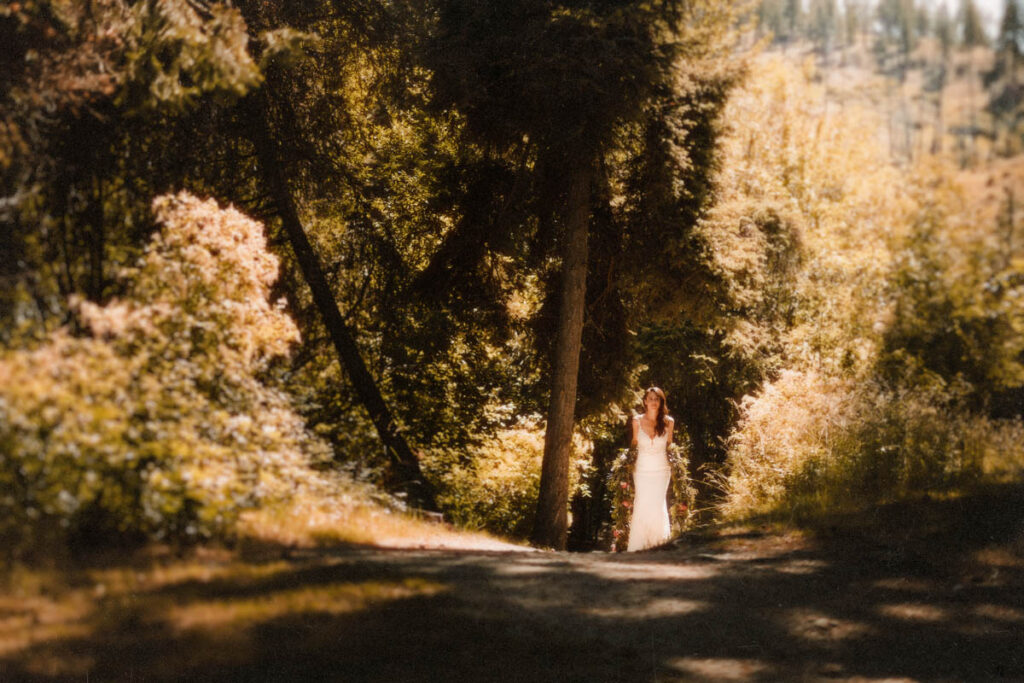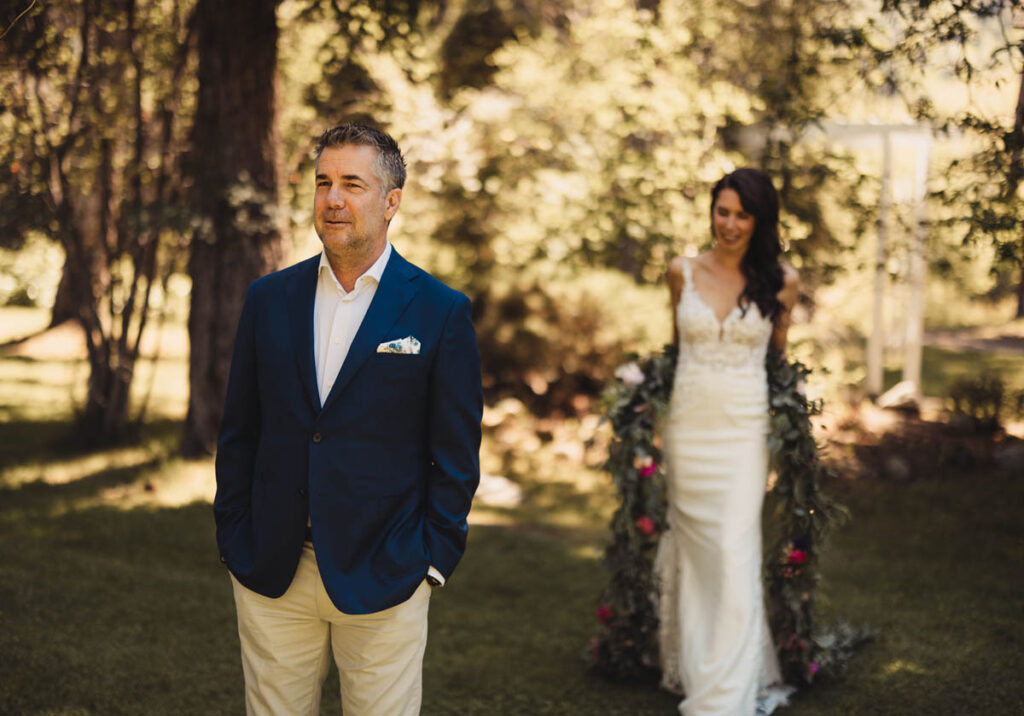 A few glasses of refreshment, and we were ready for a few formals! It's sometimes a bit more difficult to take photos with overhead sun – but so rewarding when it turns out just perfect!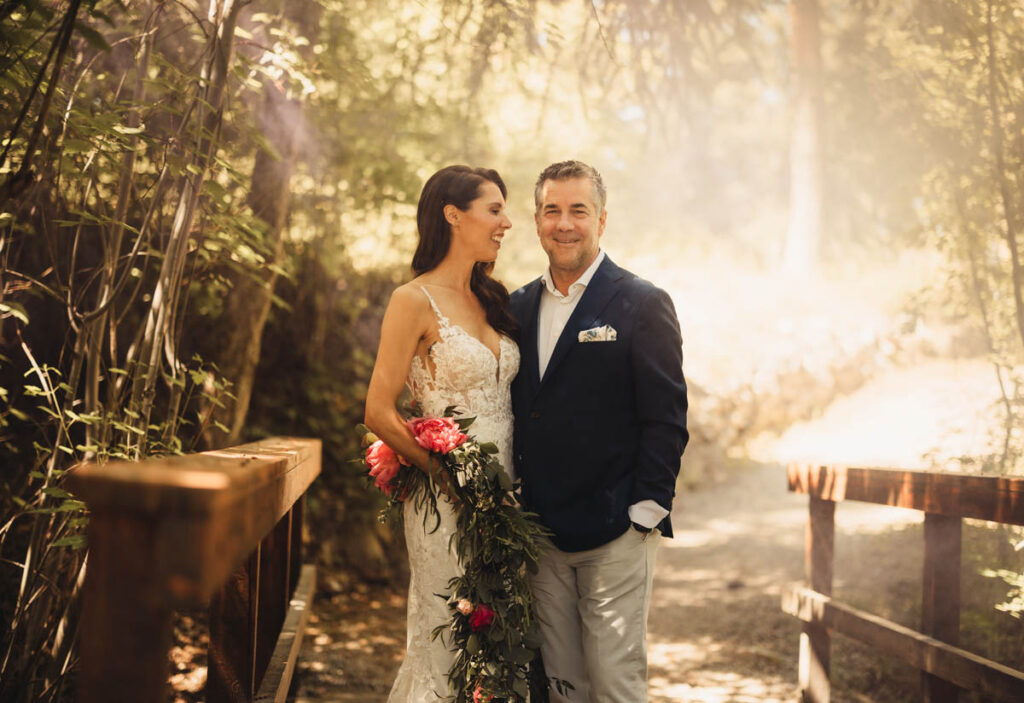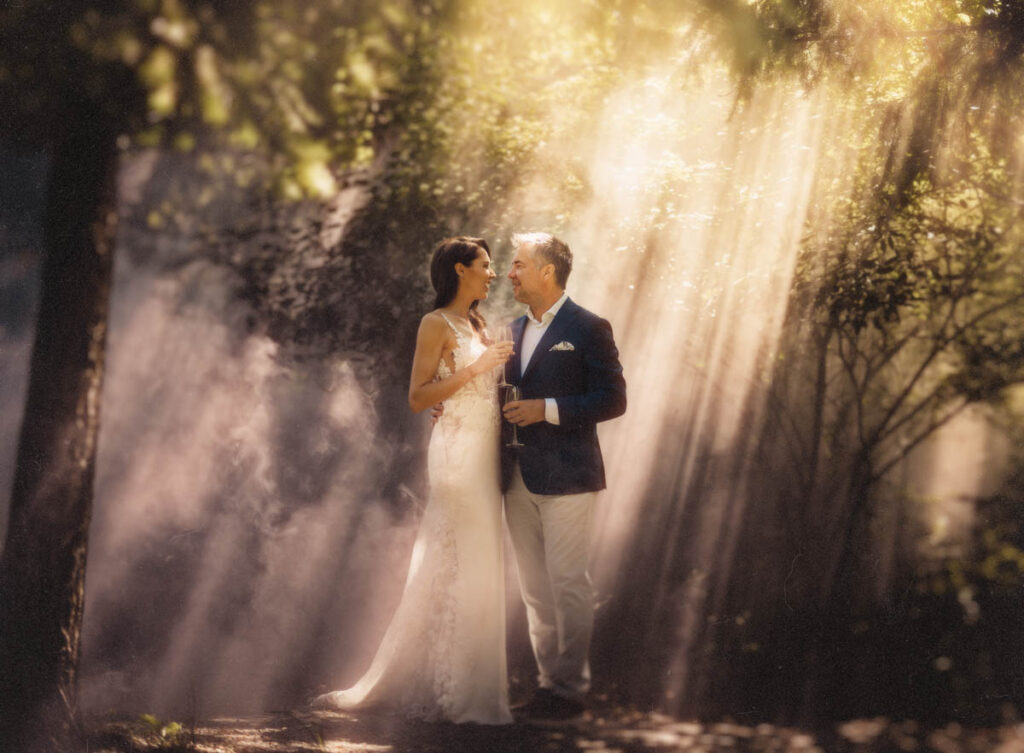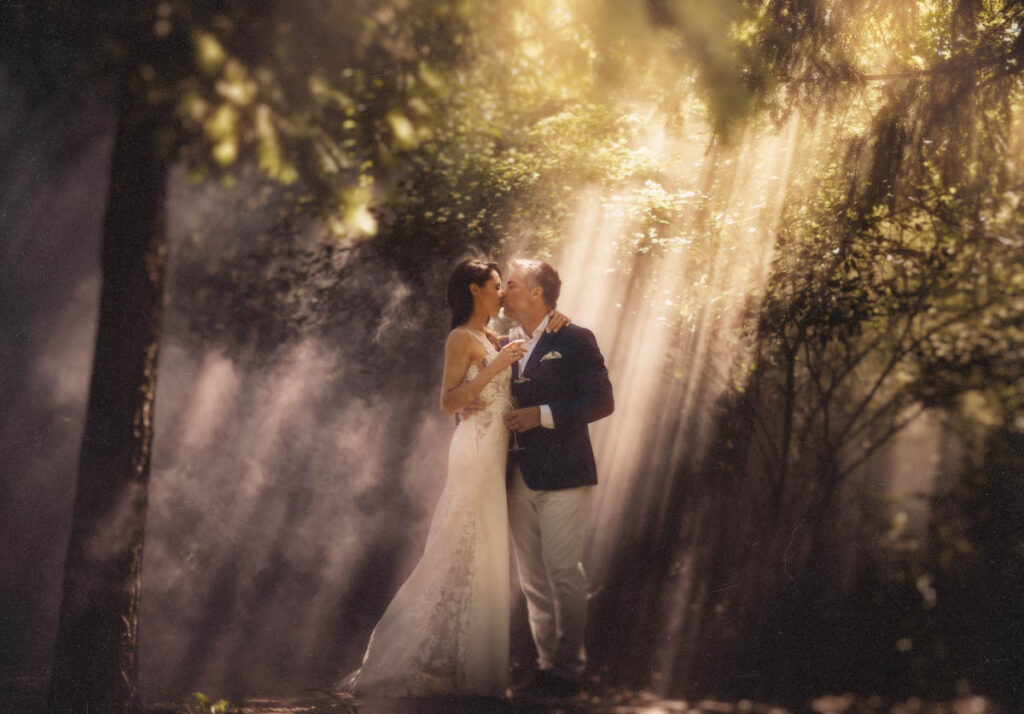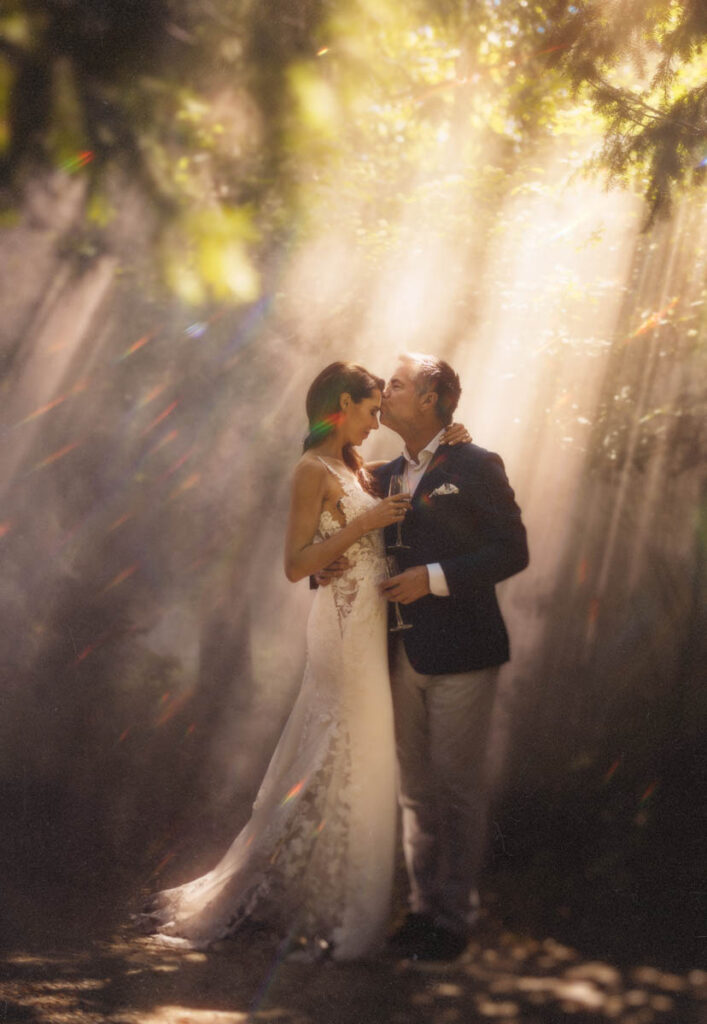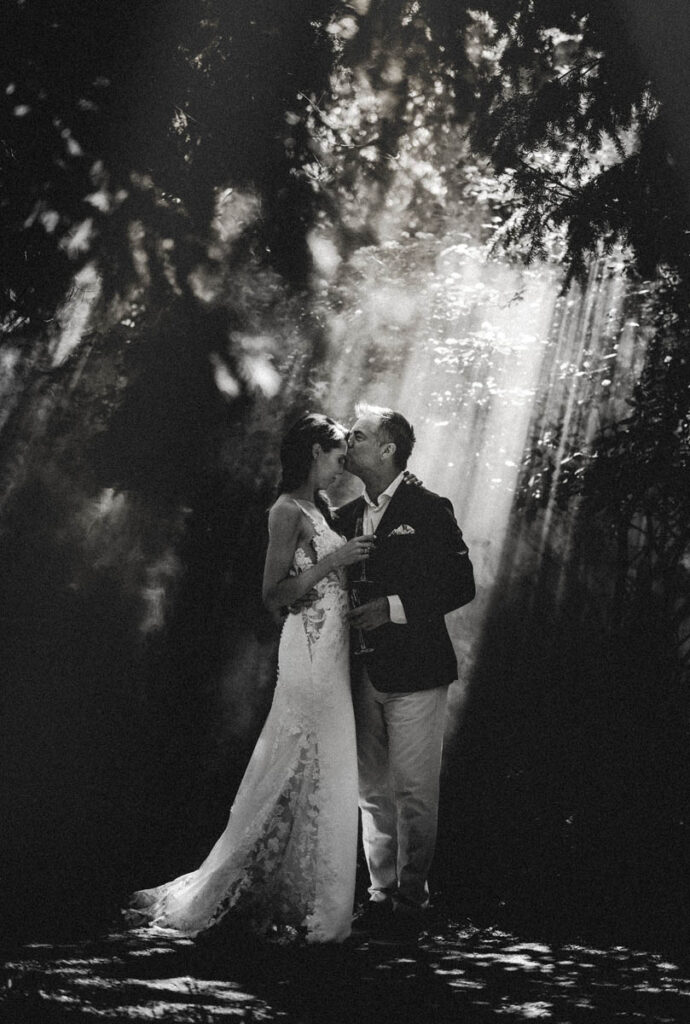 But there's more, as you'll see quite a few times in this sampler. Right by the stables, we had a very special horse, and now a part of this wedding album! We jumped into my car to drive over to where the horses are.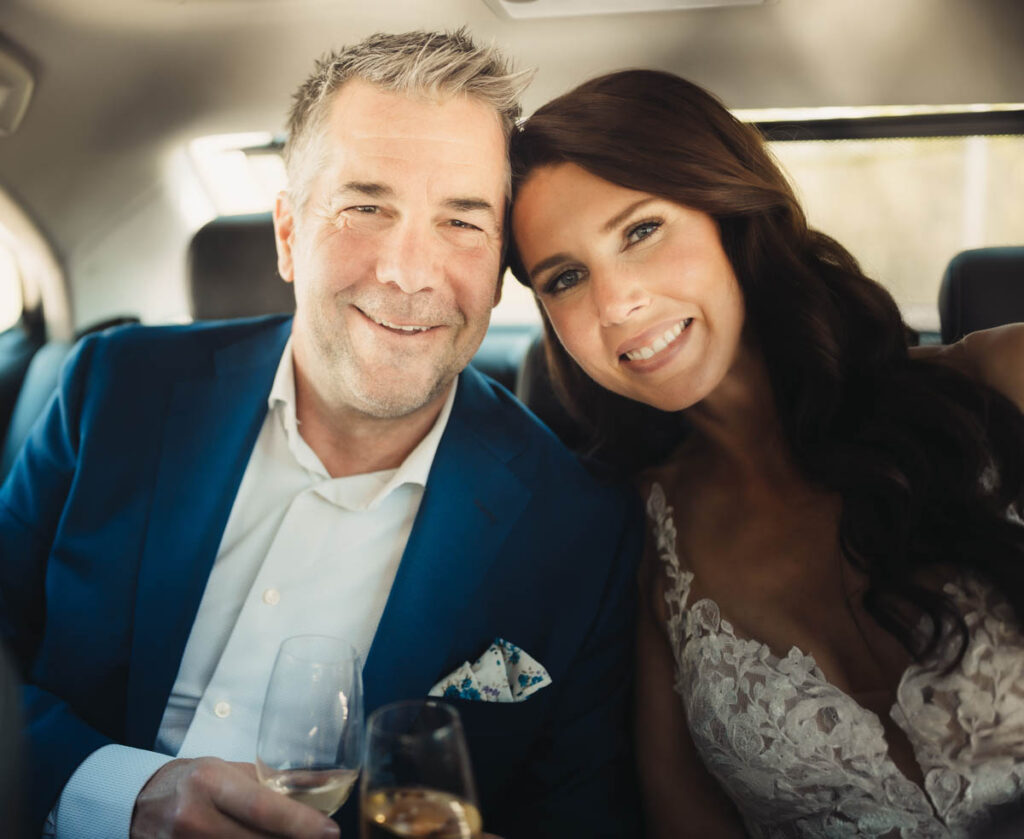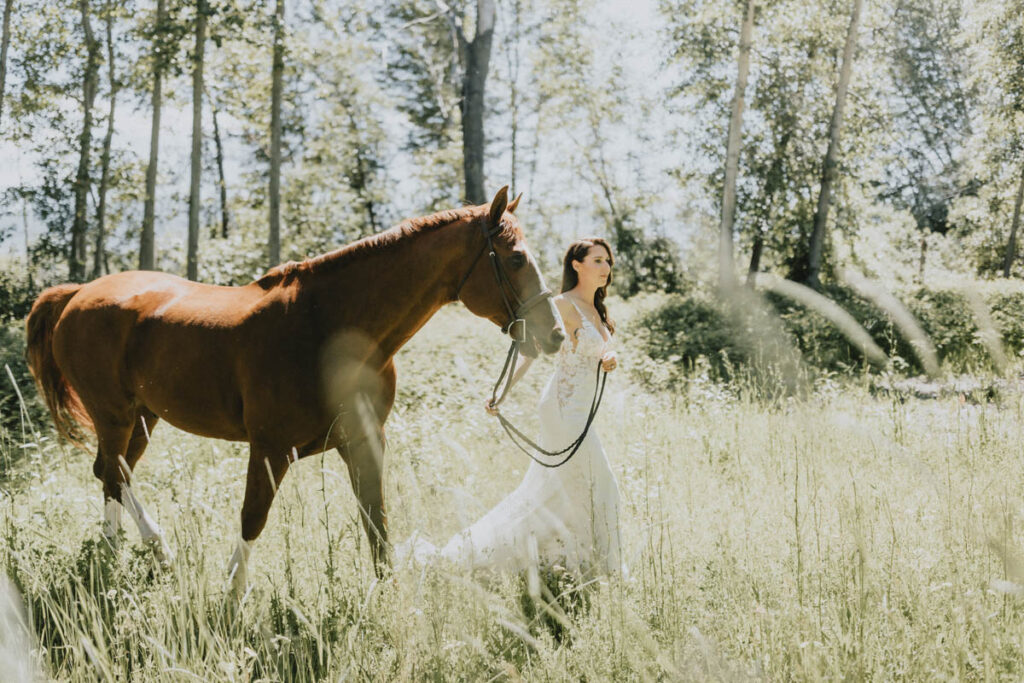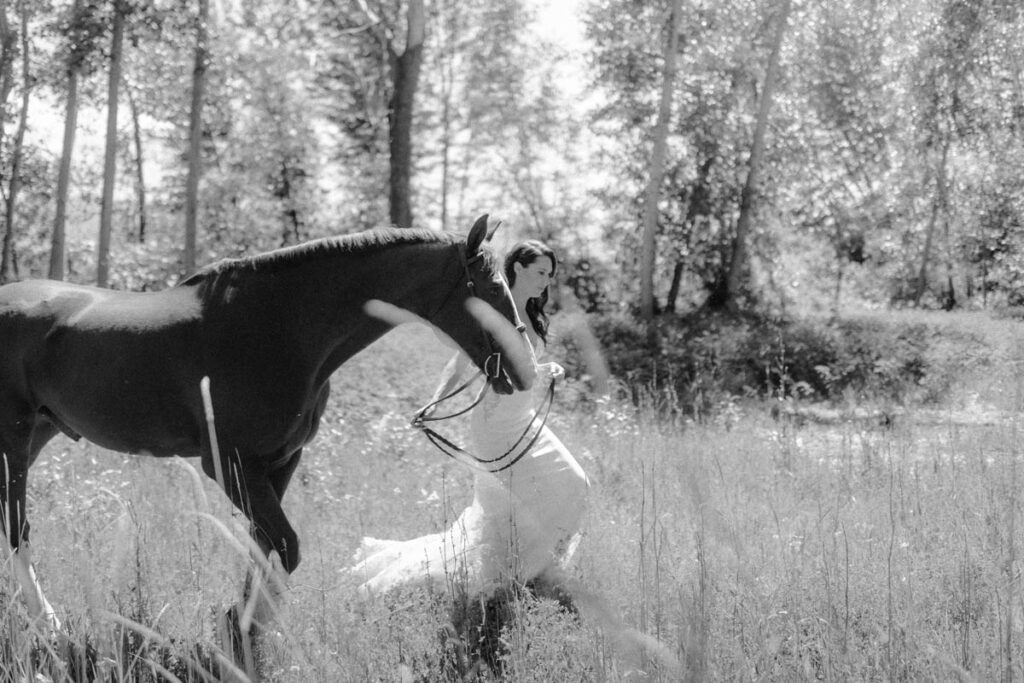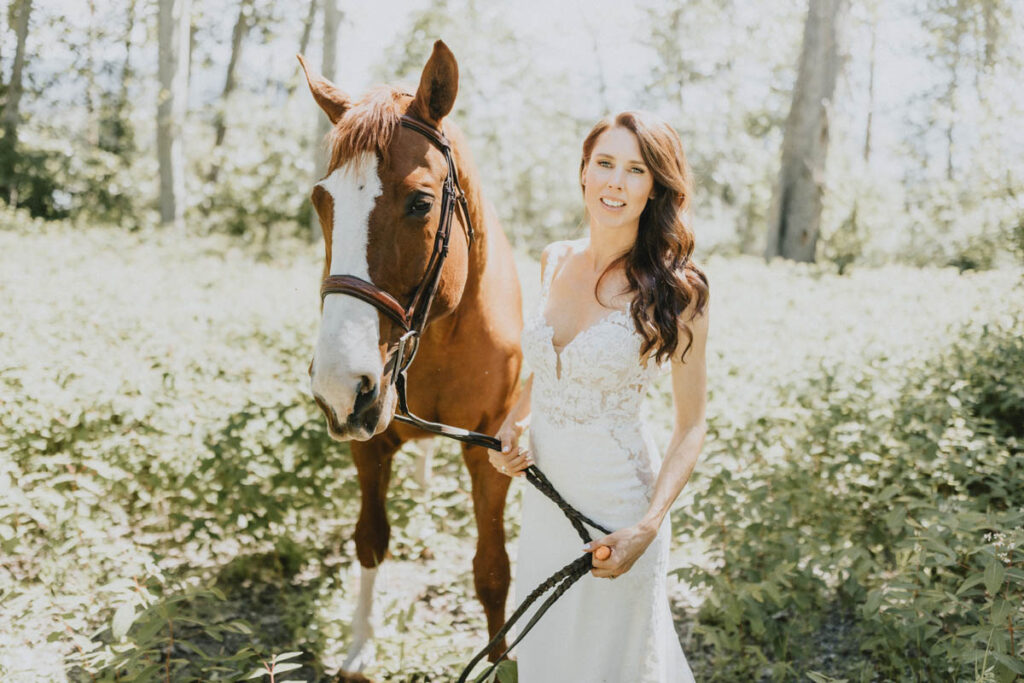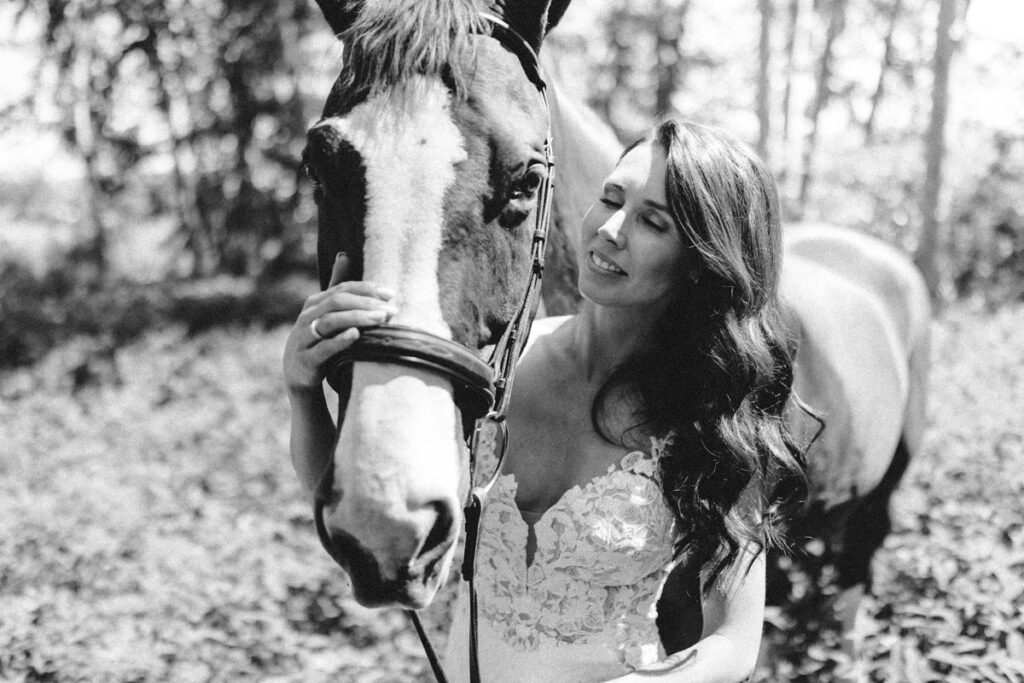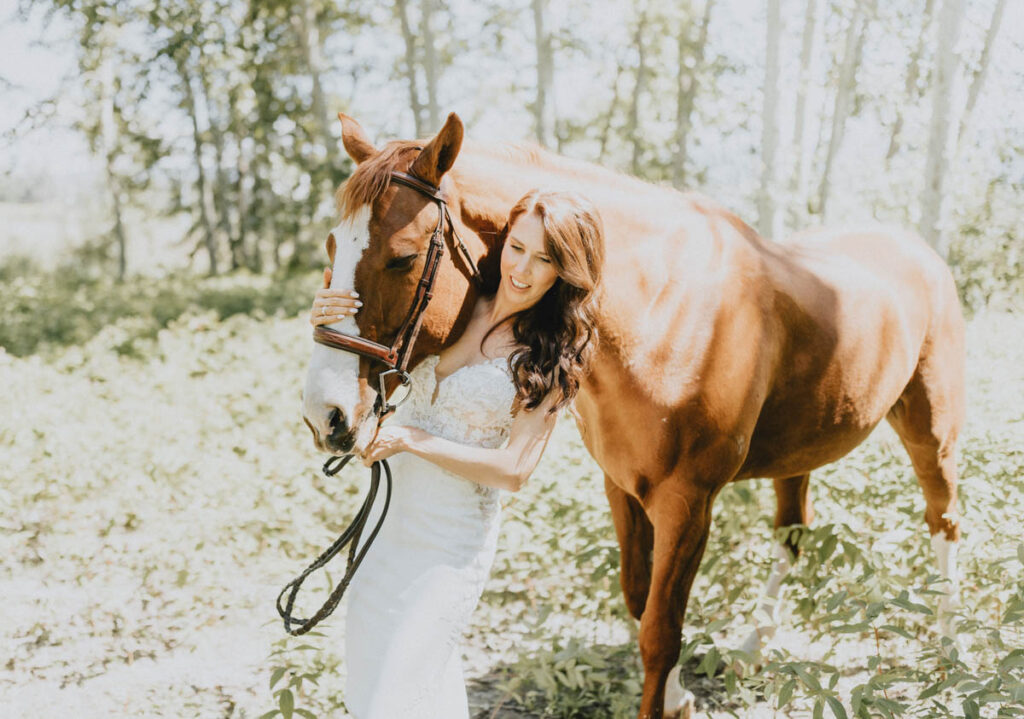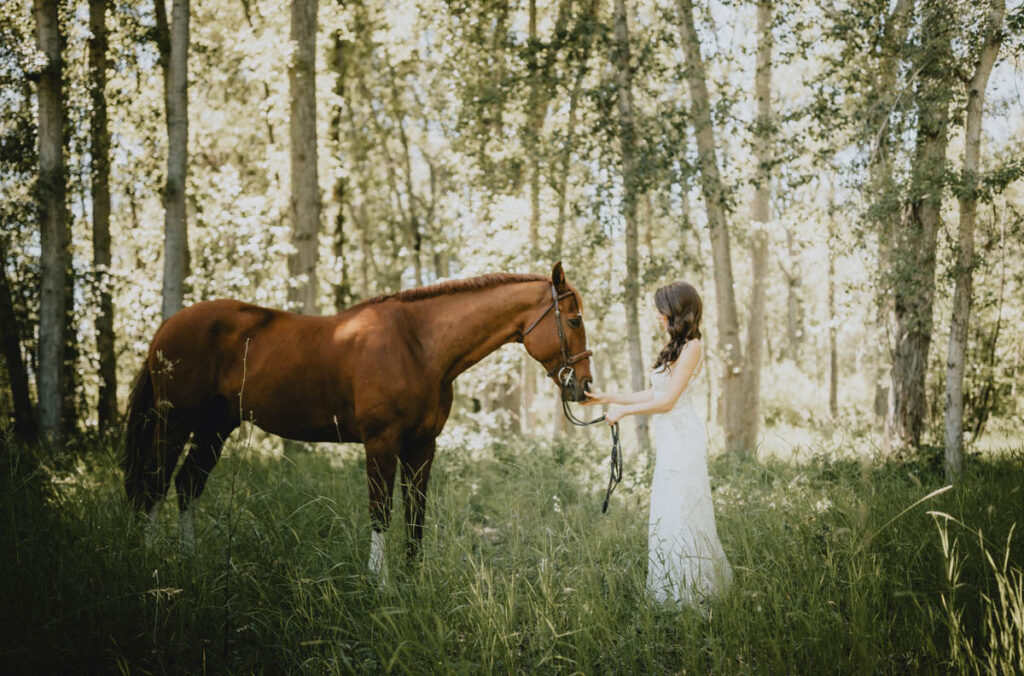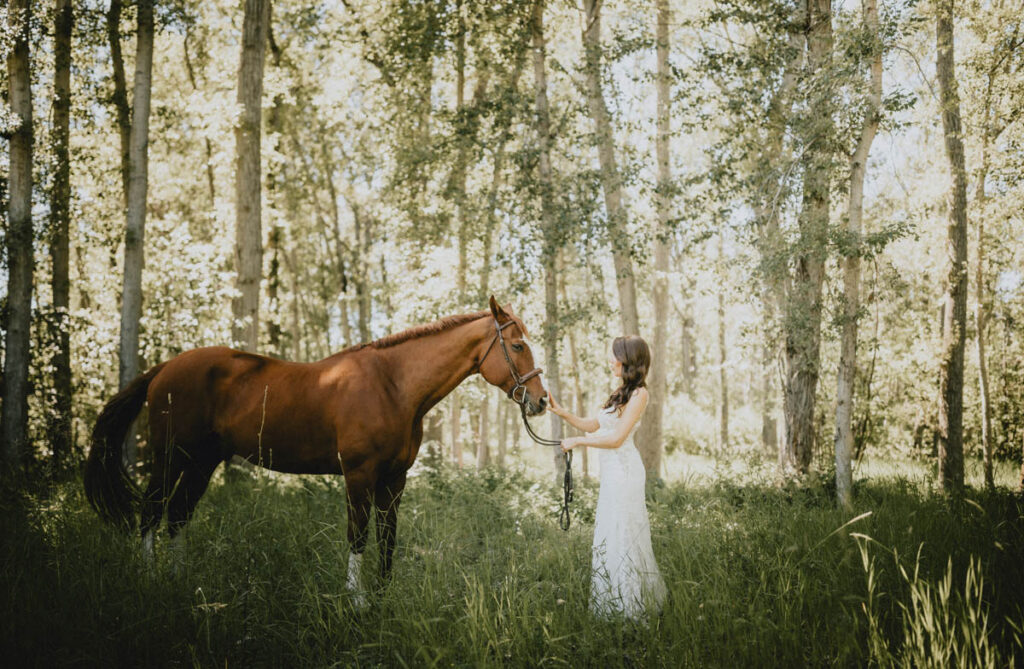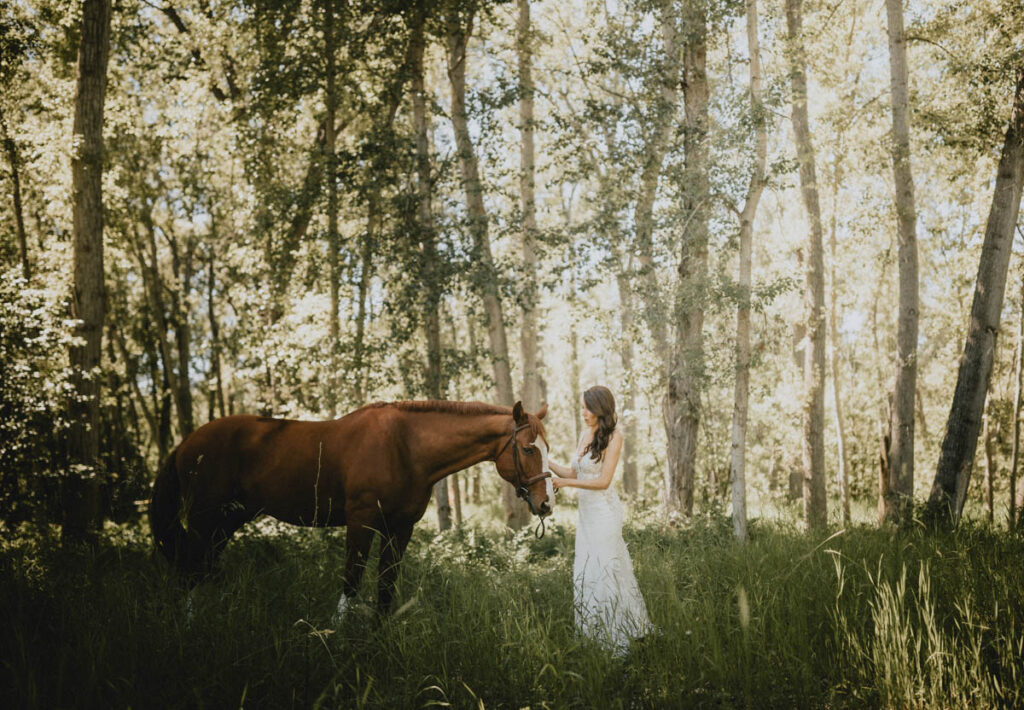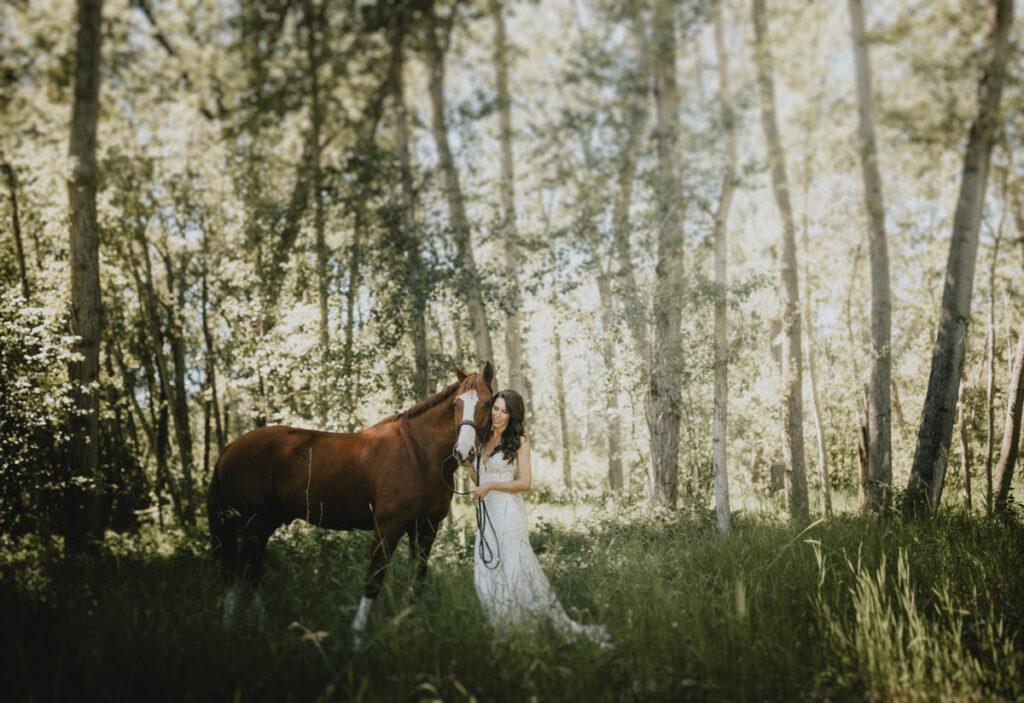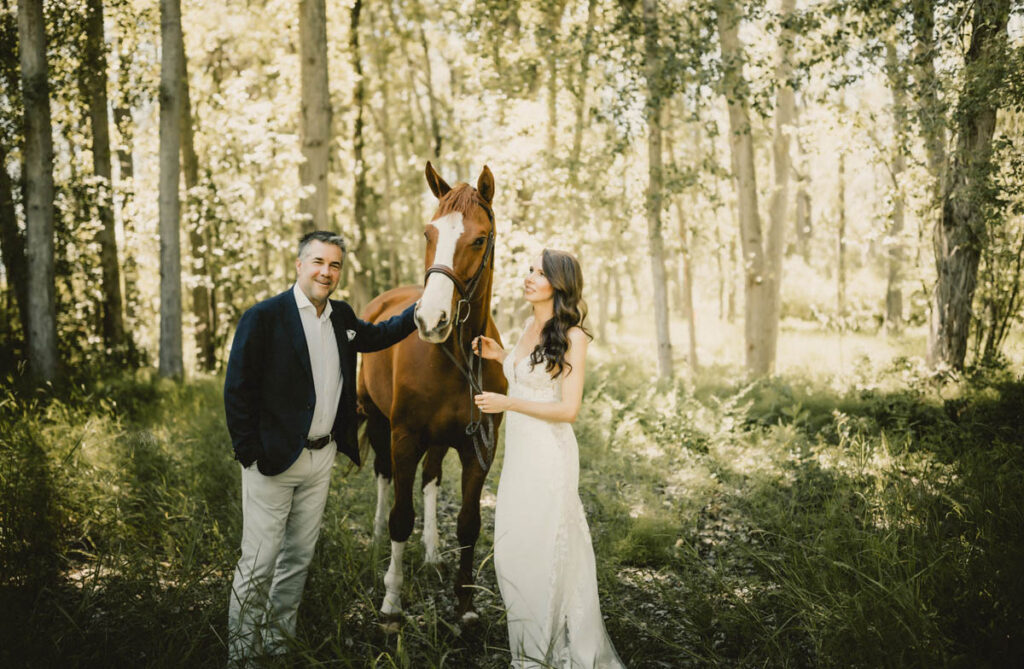 Our first look complete, it was time for the ceremony! Back at Summerhill, guests had arrived, and we were all ready for the big moment.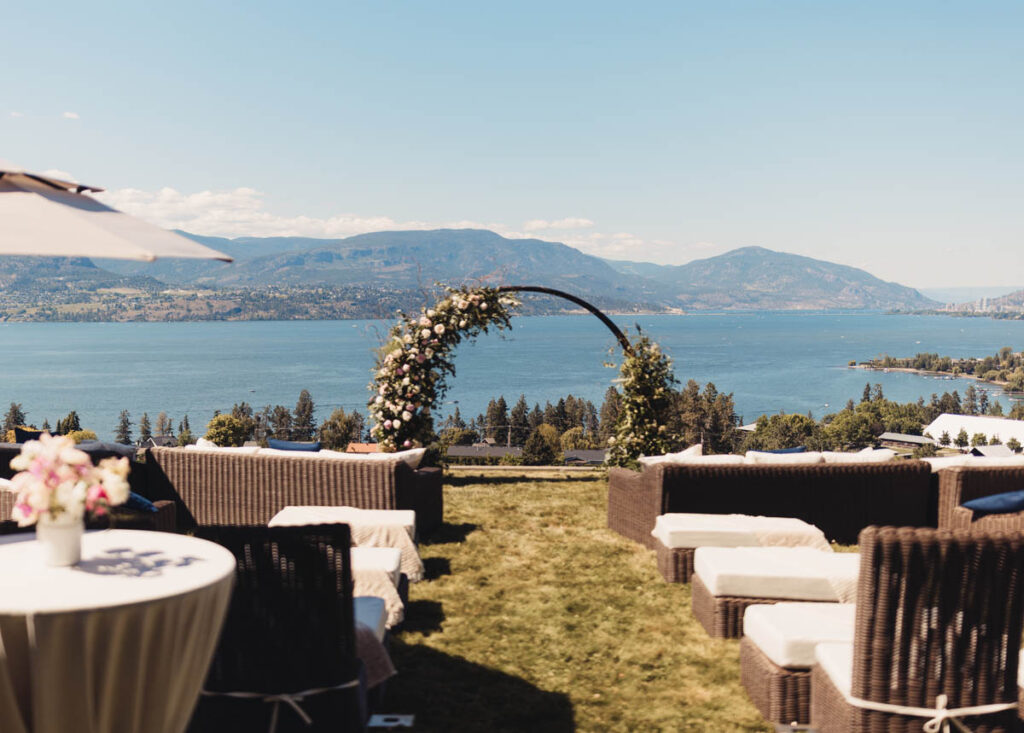 The setting was beautiful, overlooking kelowna a little after high noon. Couches were set up for guests, and even the puppies had nearby water.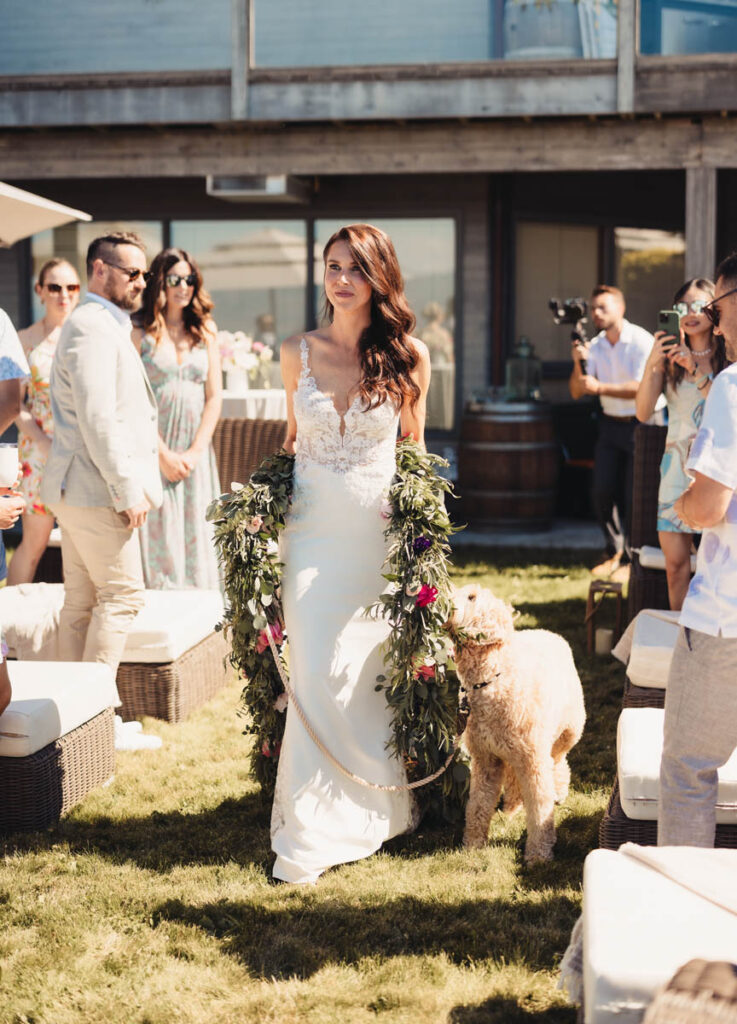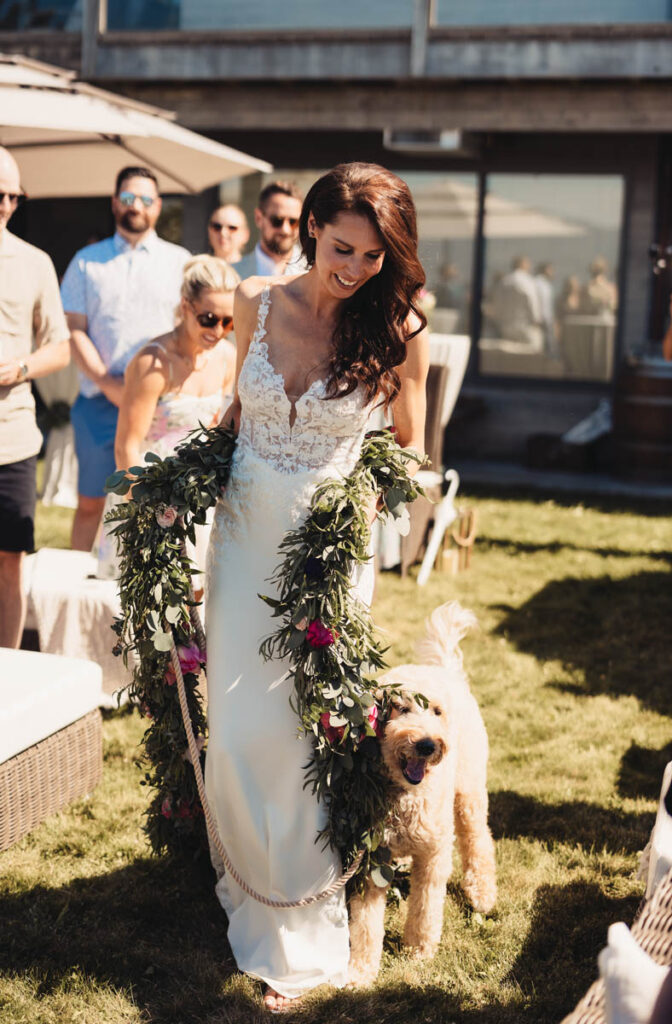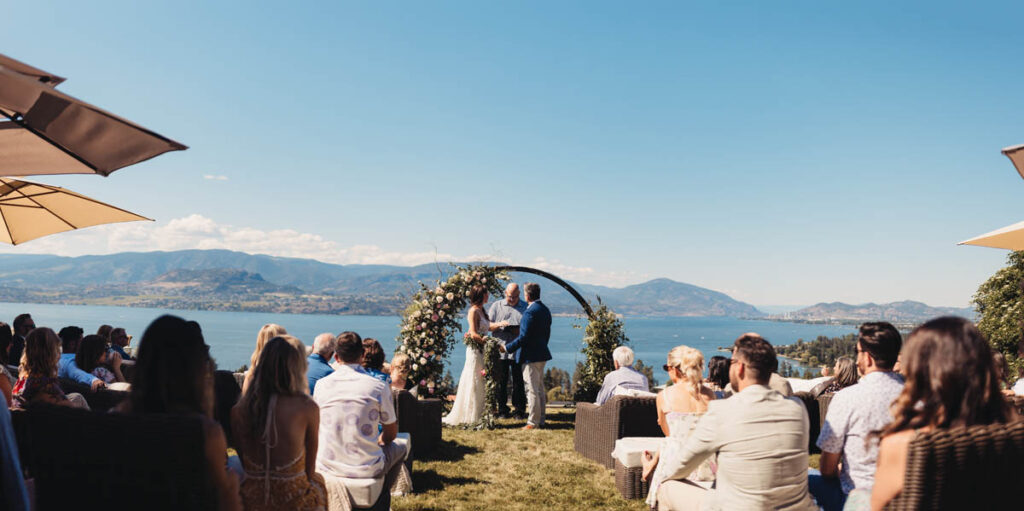 The ceremony was so beautiful. Heartfelt vows, and so many candid moments.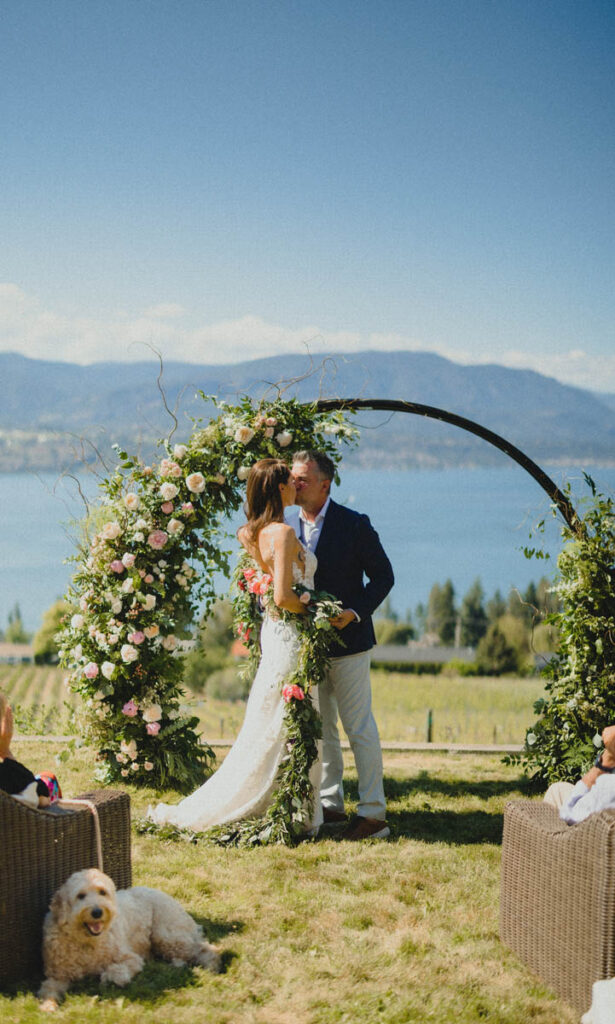 After, we had a lot of activities for everyone. There was a magician, and a photo frame that turned out to be quite popular! For puppies and for guests!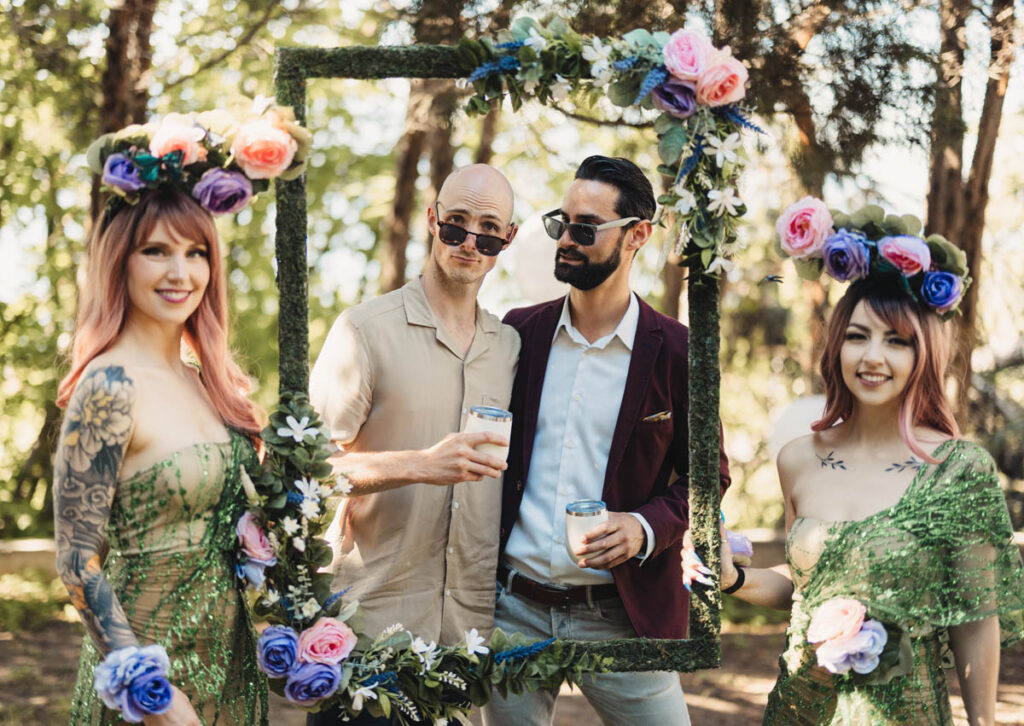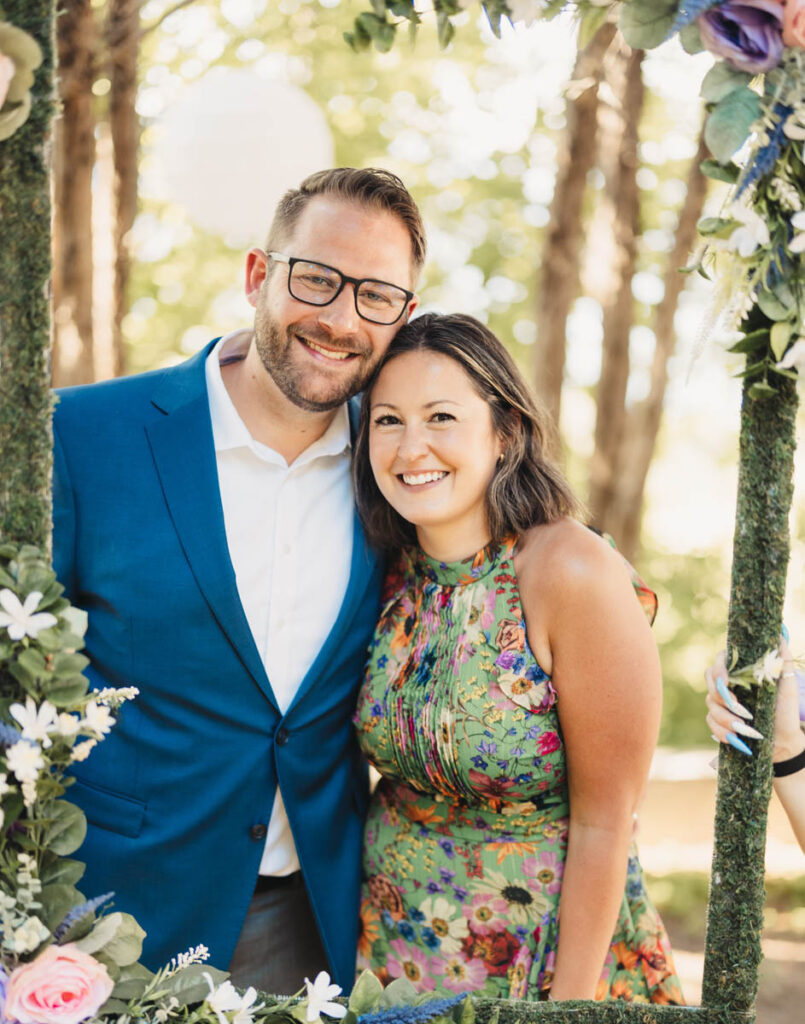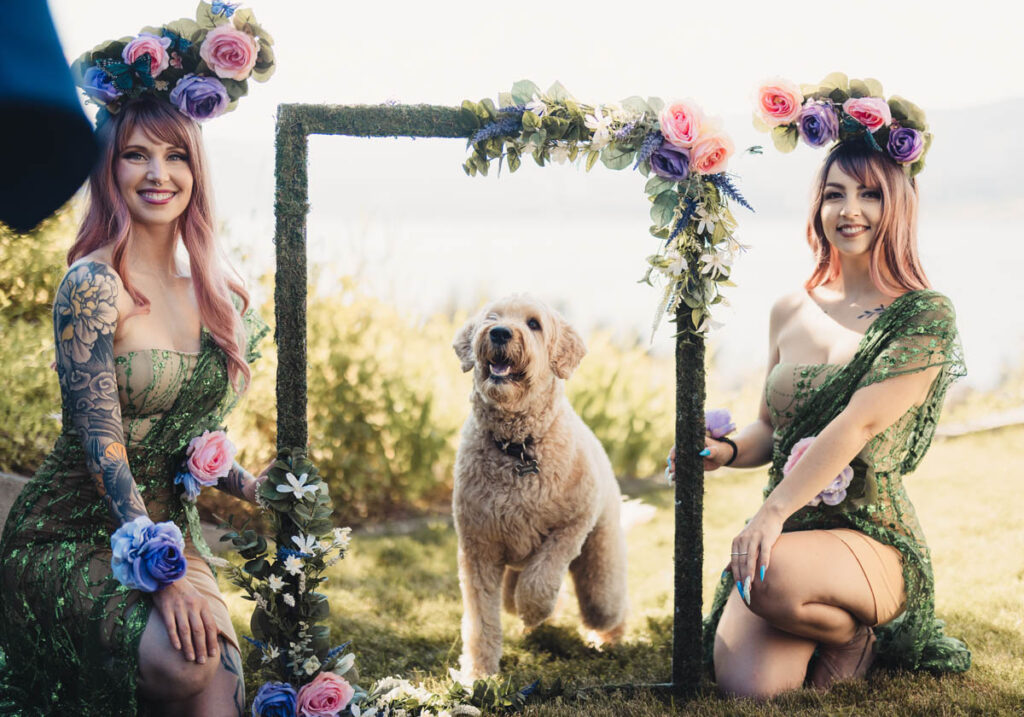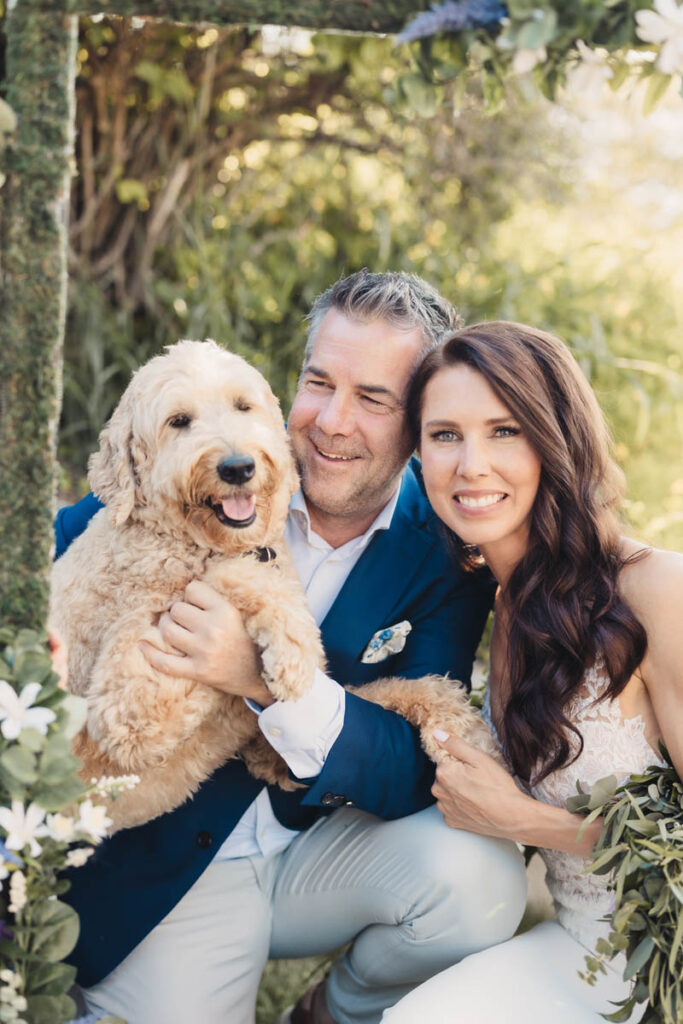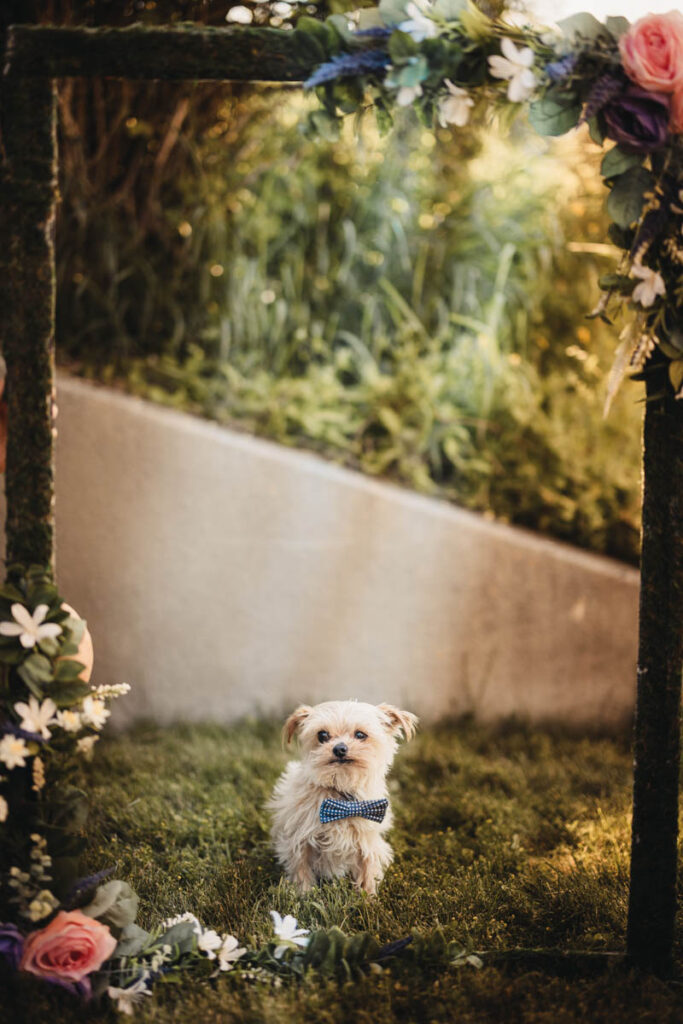 And then…speeches. I can't tell you how beautiful they were. Her mother showed us a biography. Her father shared some wonderful stories. It was just incredible, with the sunset rays streaming through the trees.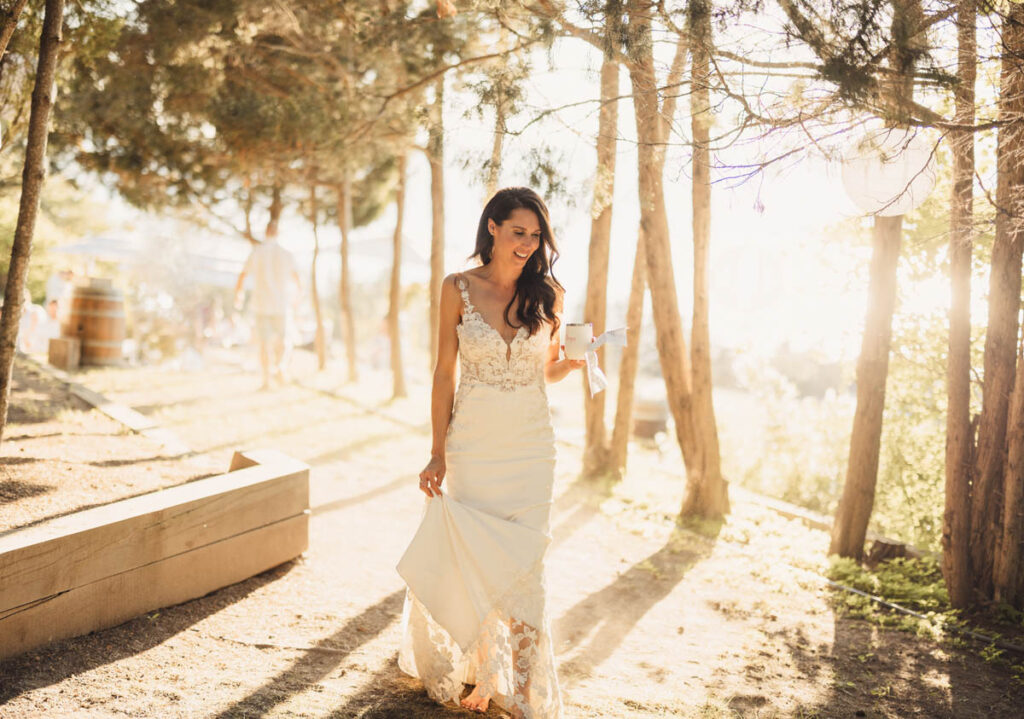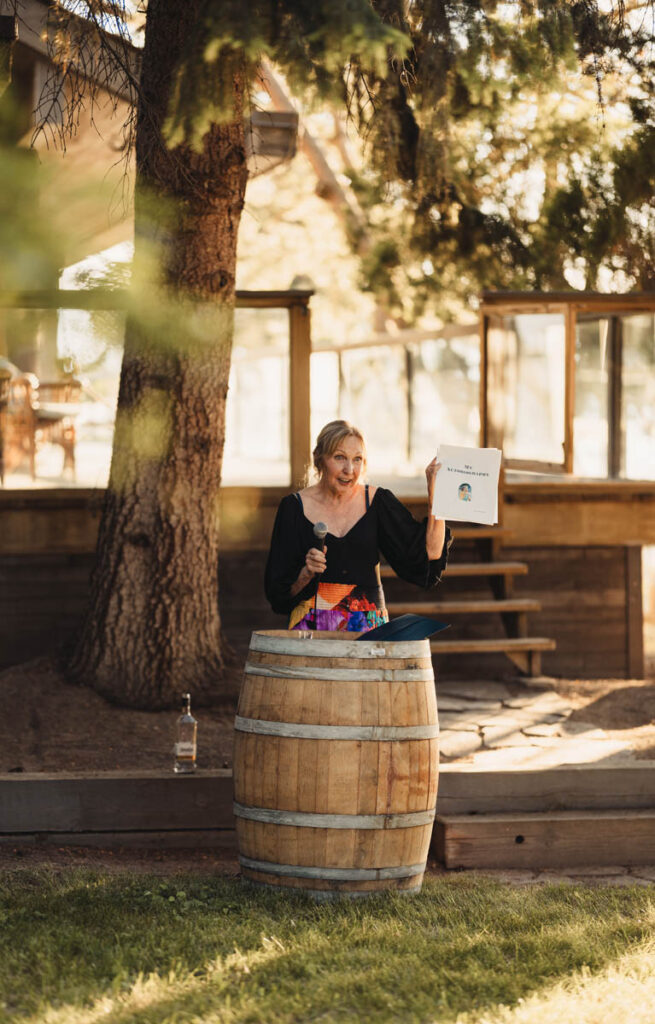 Speaking of sunset, it was time for a sneakaway! I had scoped out a nearby mountain view, that's awe-inspiring (in my estimation) and the best sunset viewing spot in West Kelowna.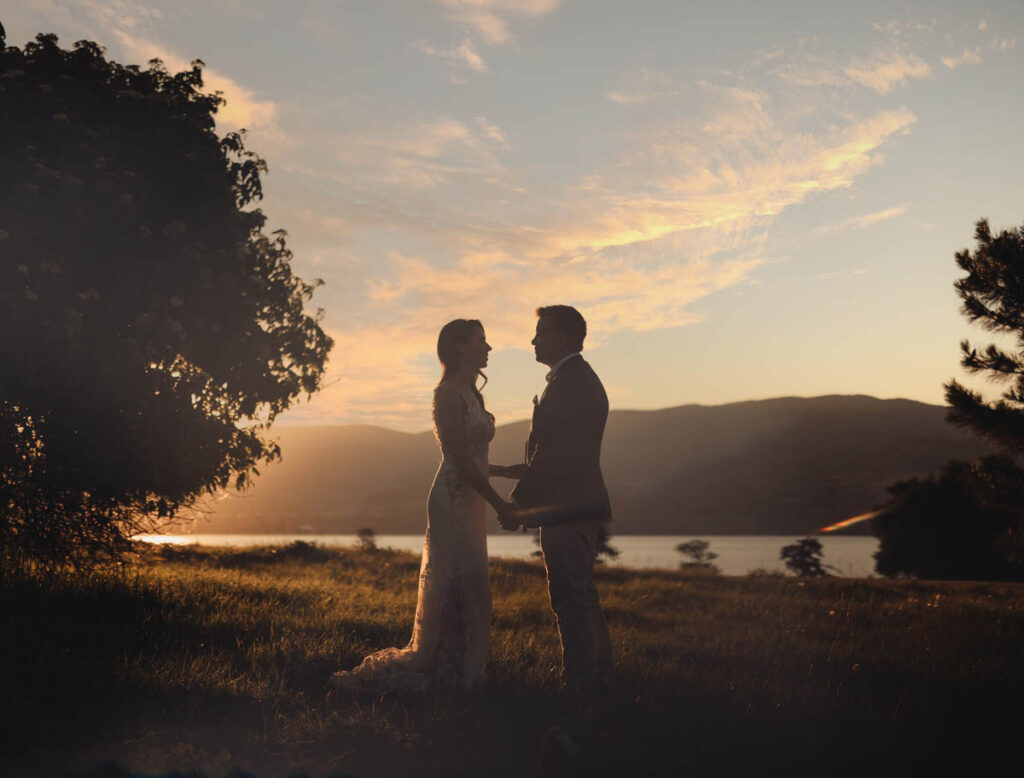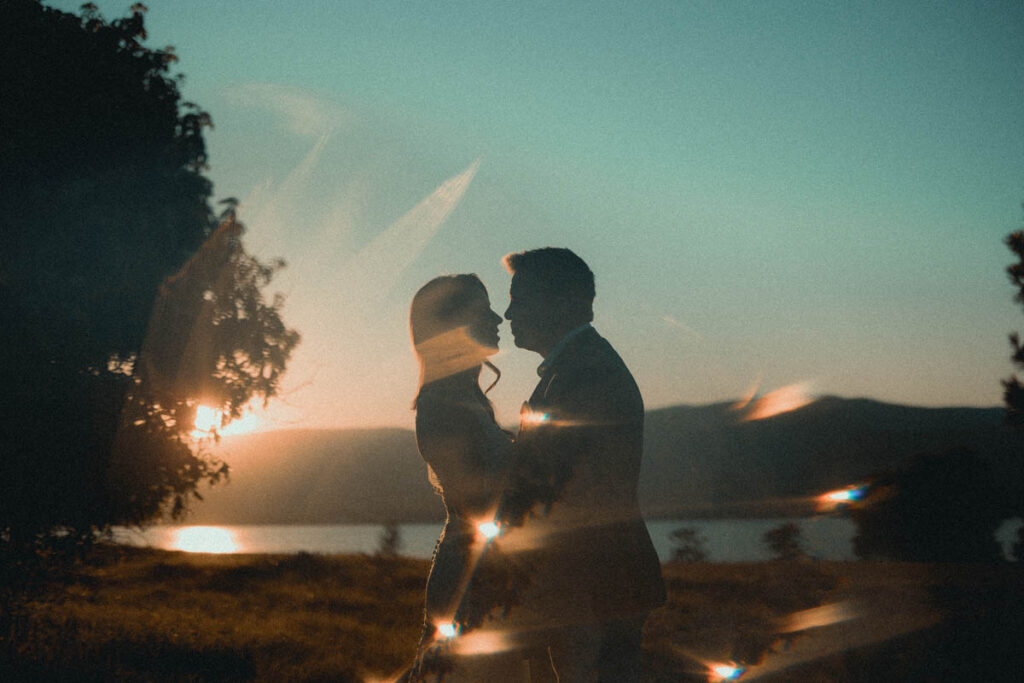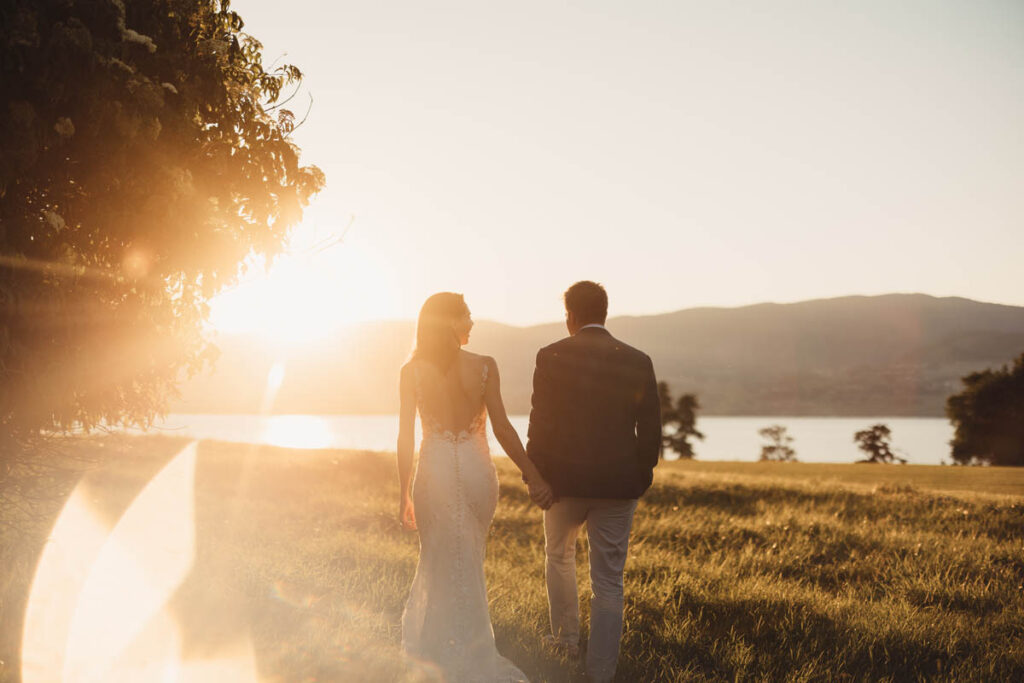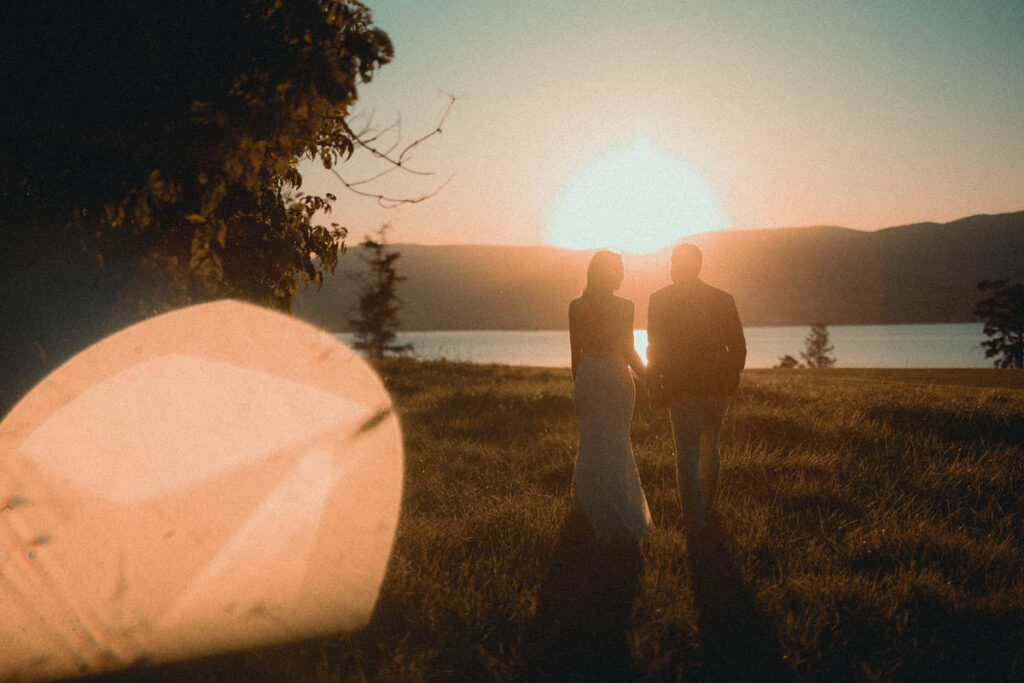 We got the last few seconds of the sun disappearing behind those mountains. My favourite part was how they couldn't keep their eyes off each other.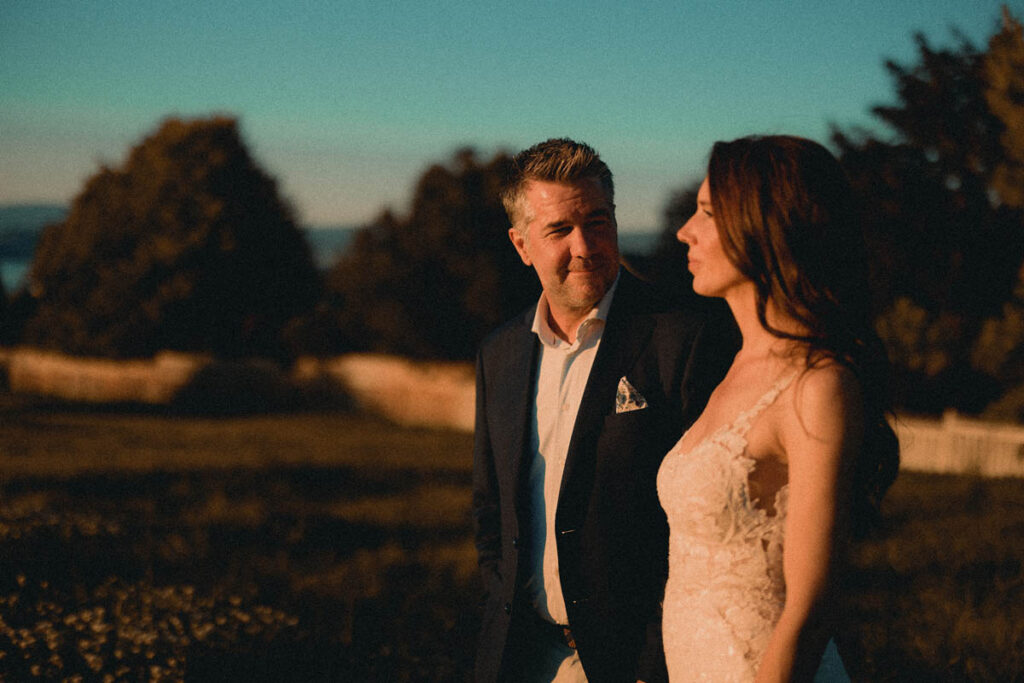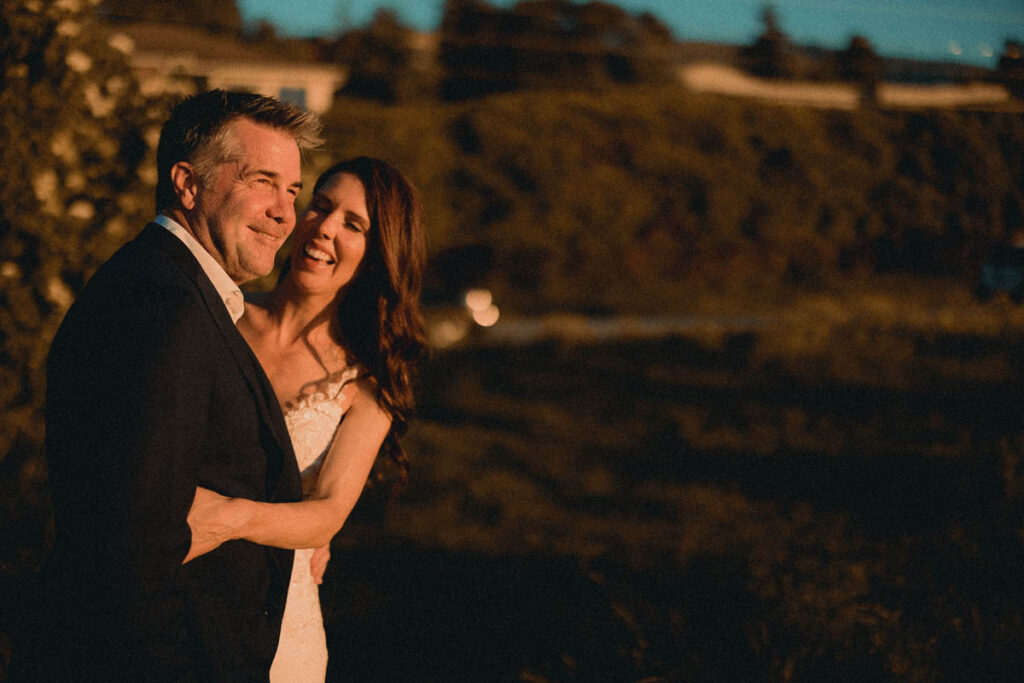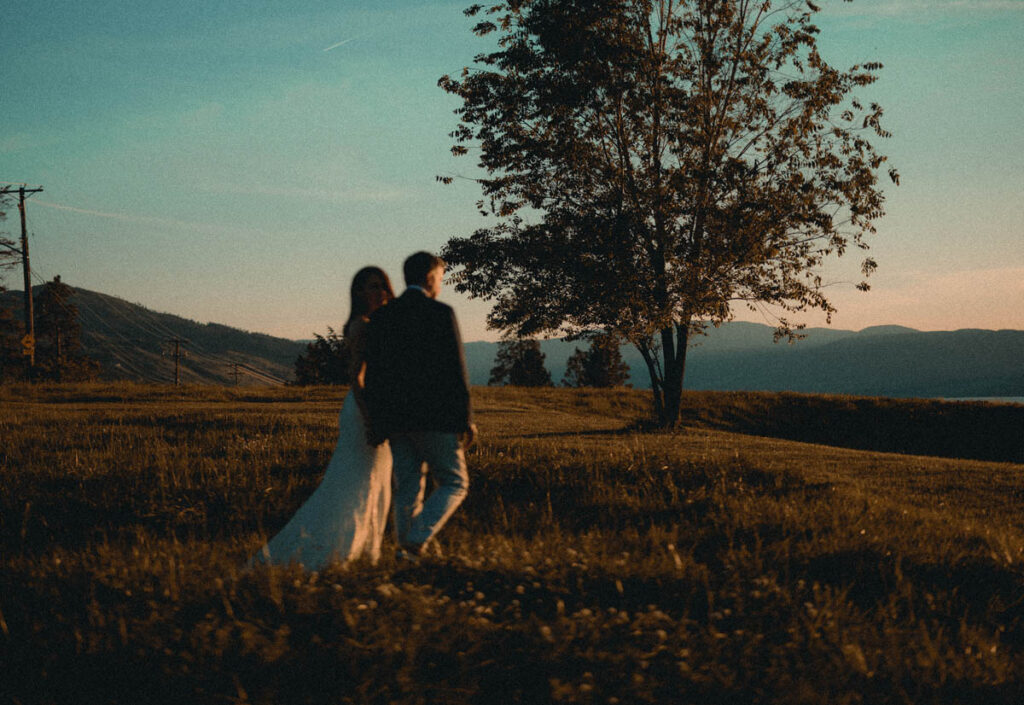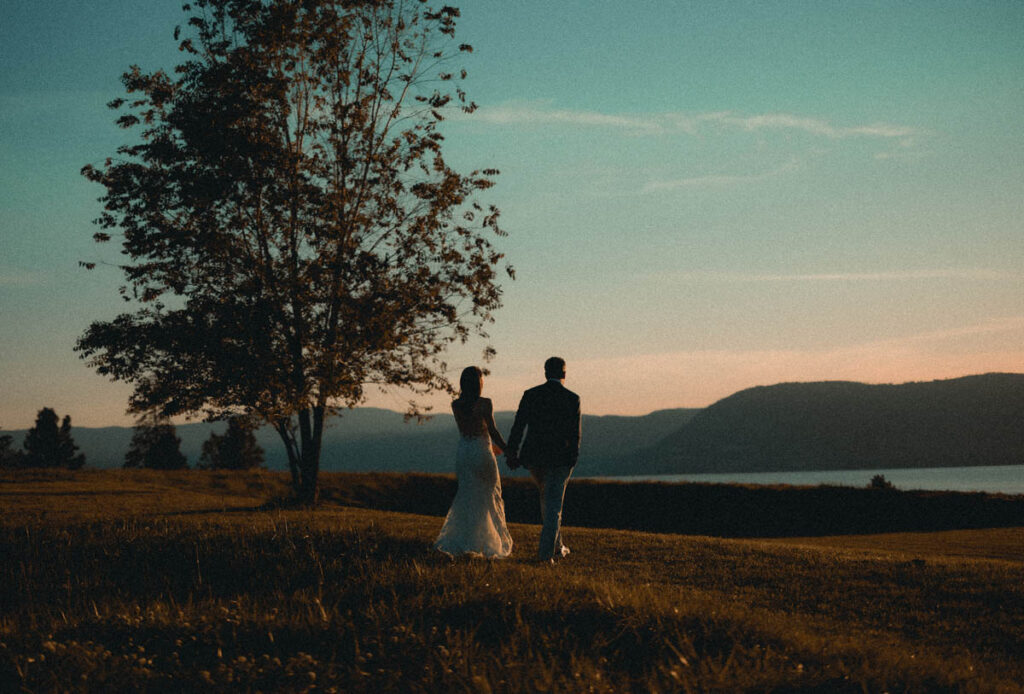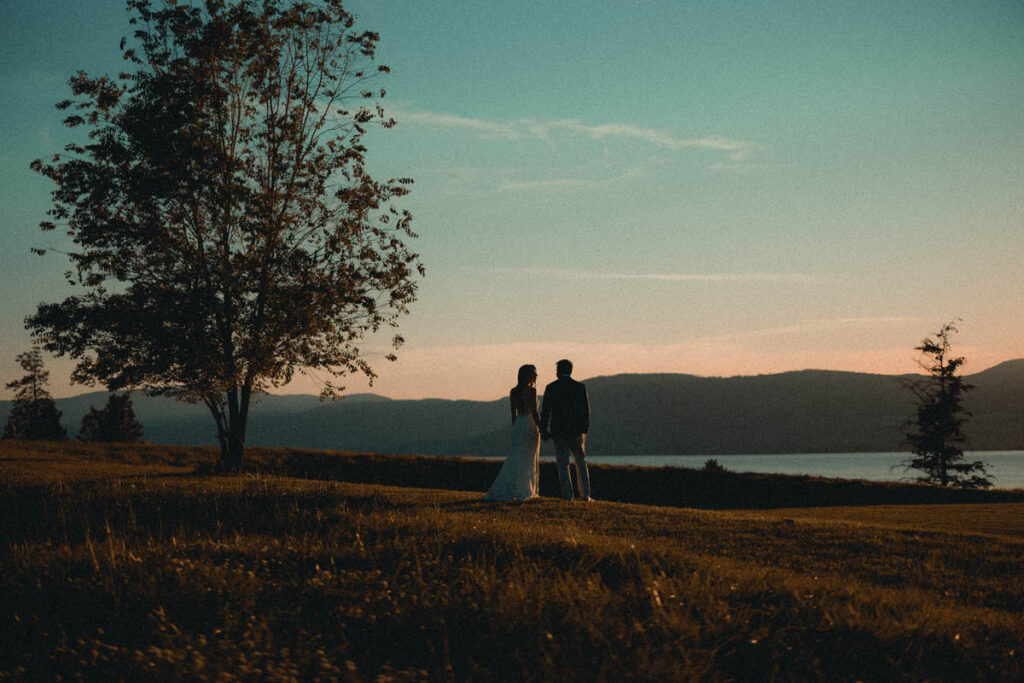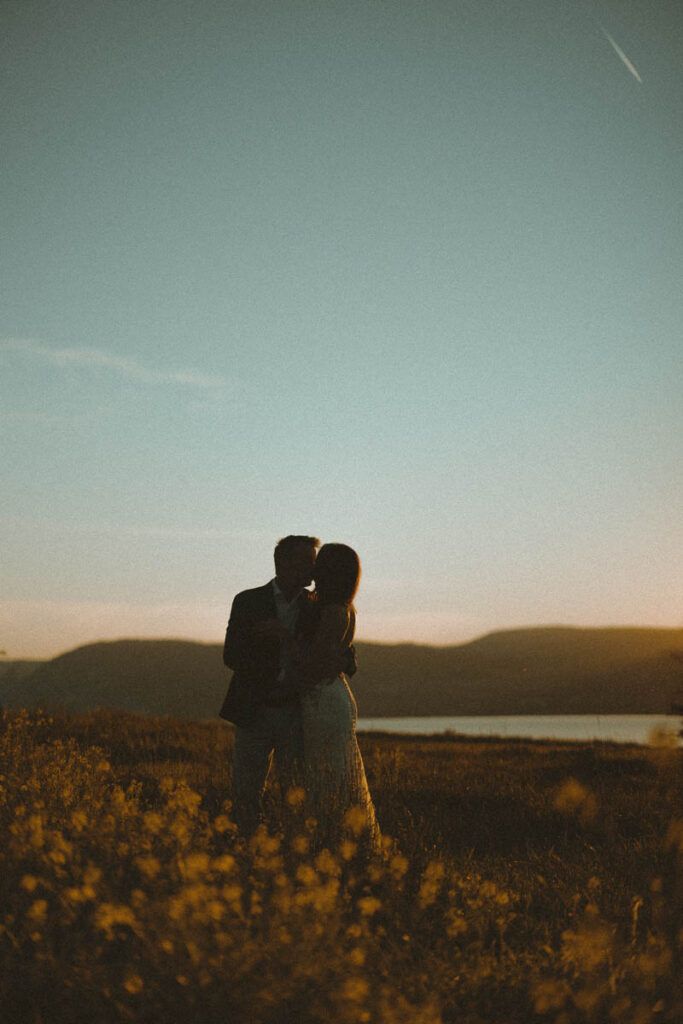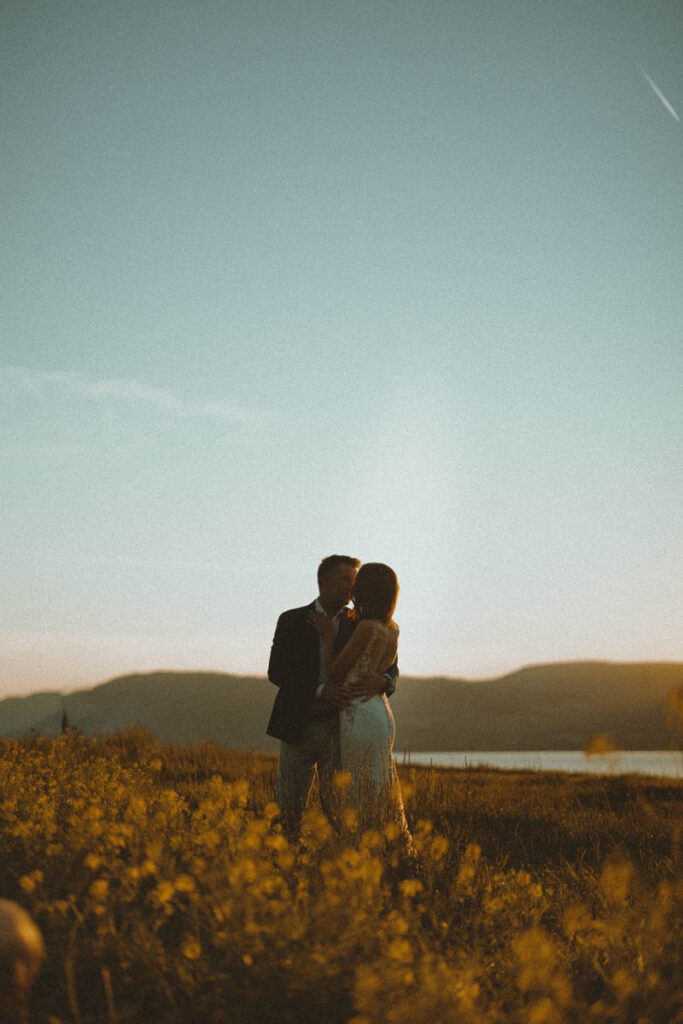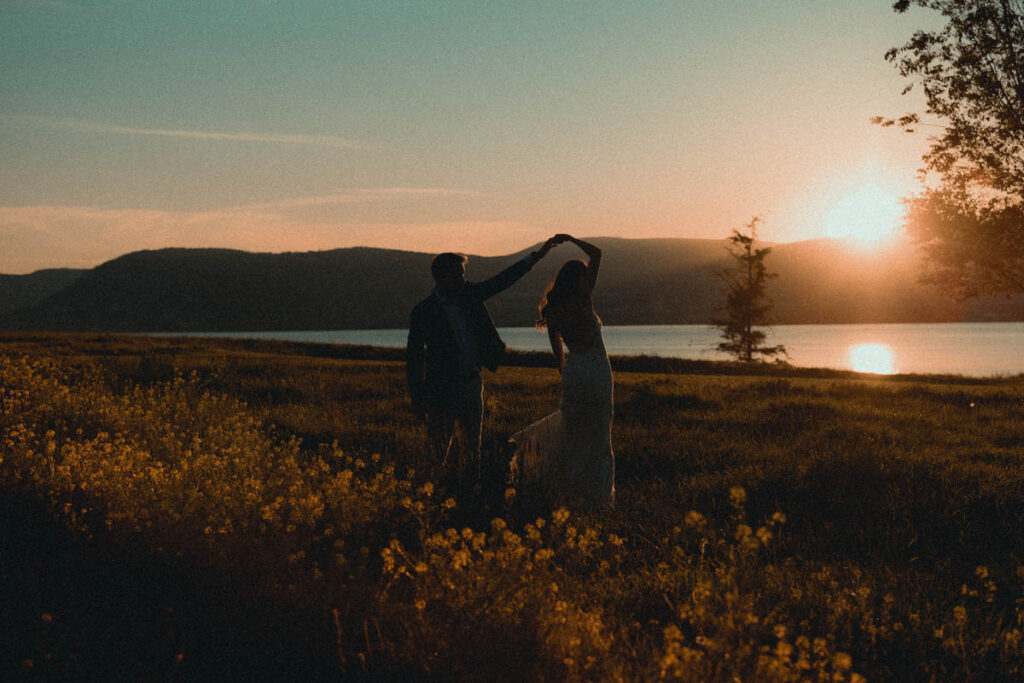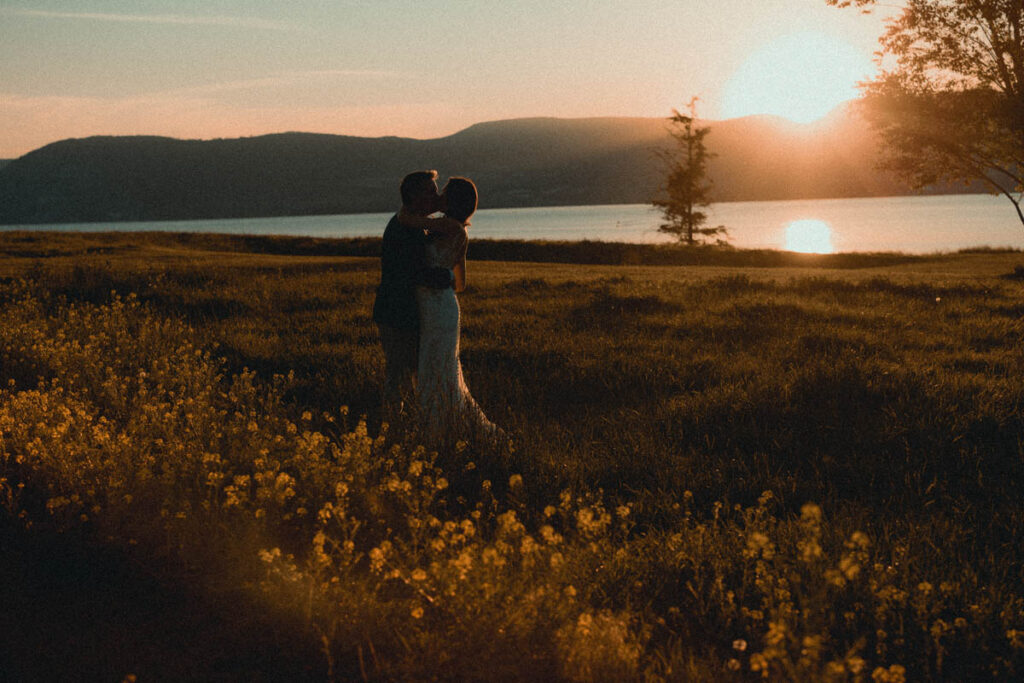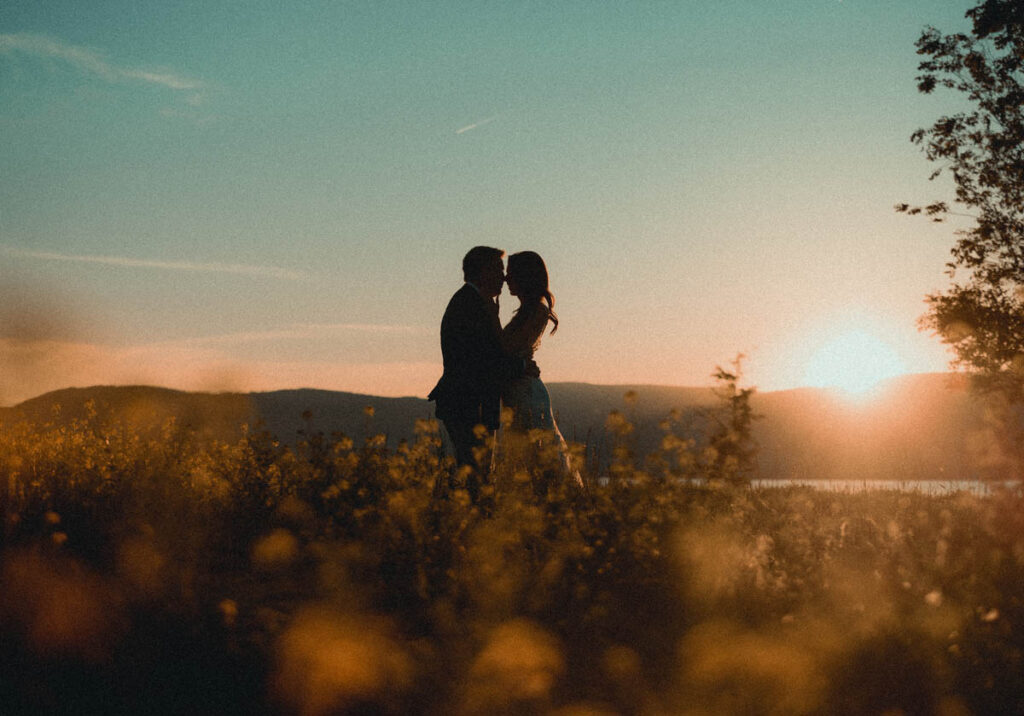 Back at the house, the pool party was in full swing, and the sax was playin' loud!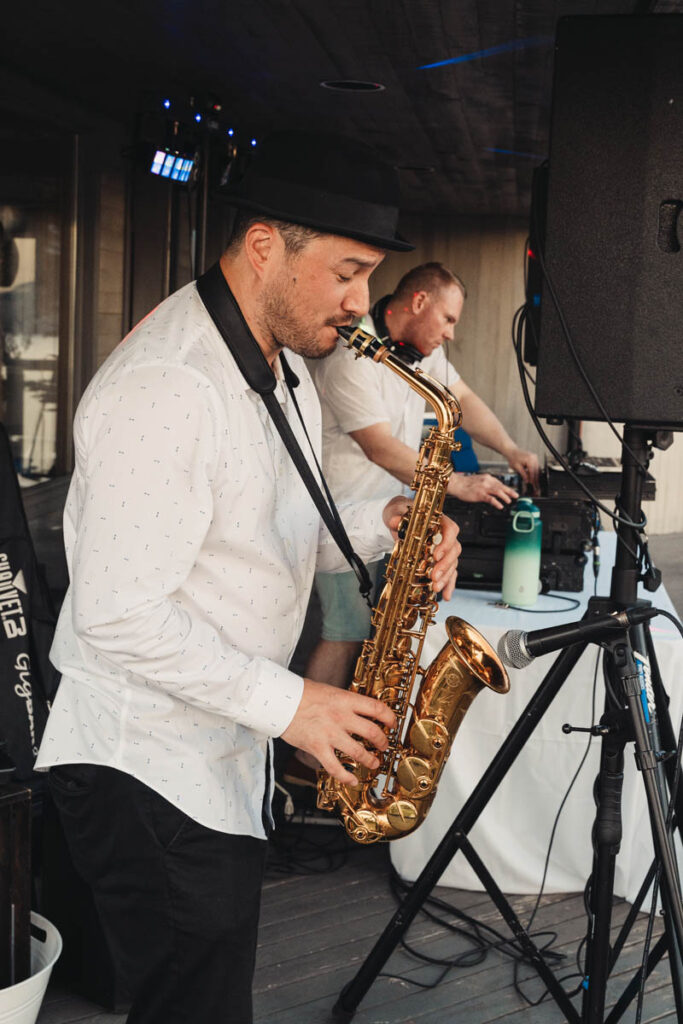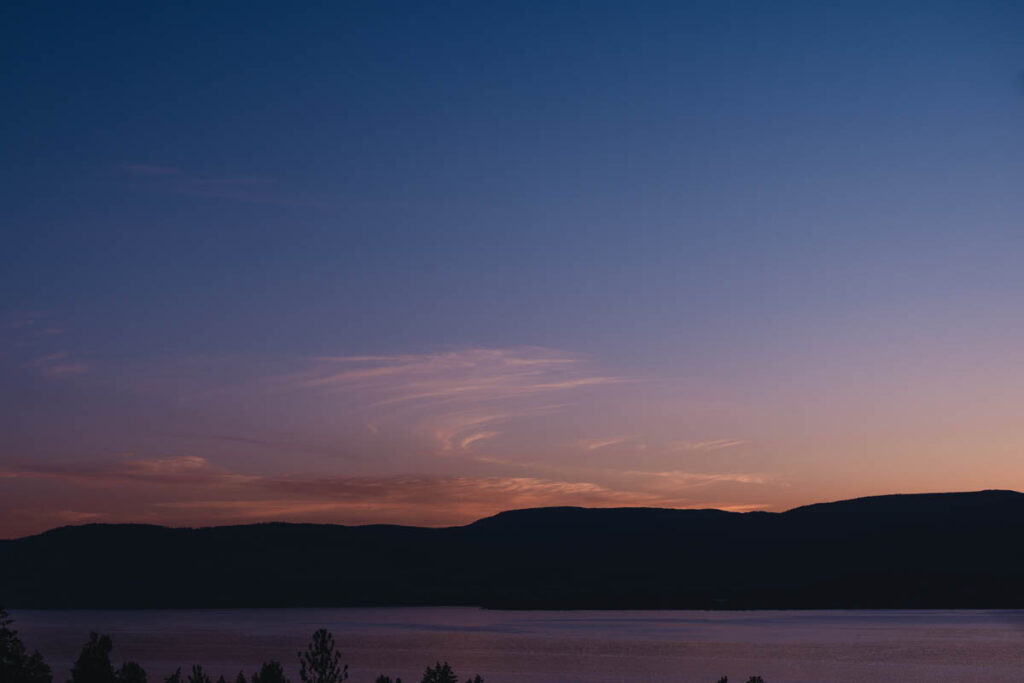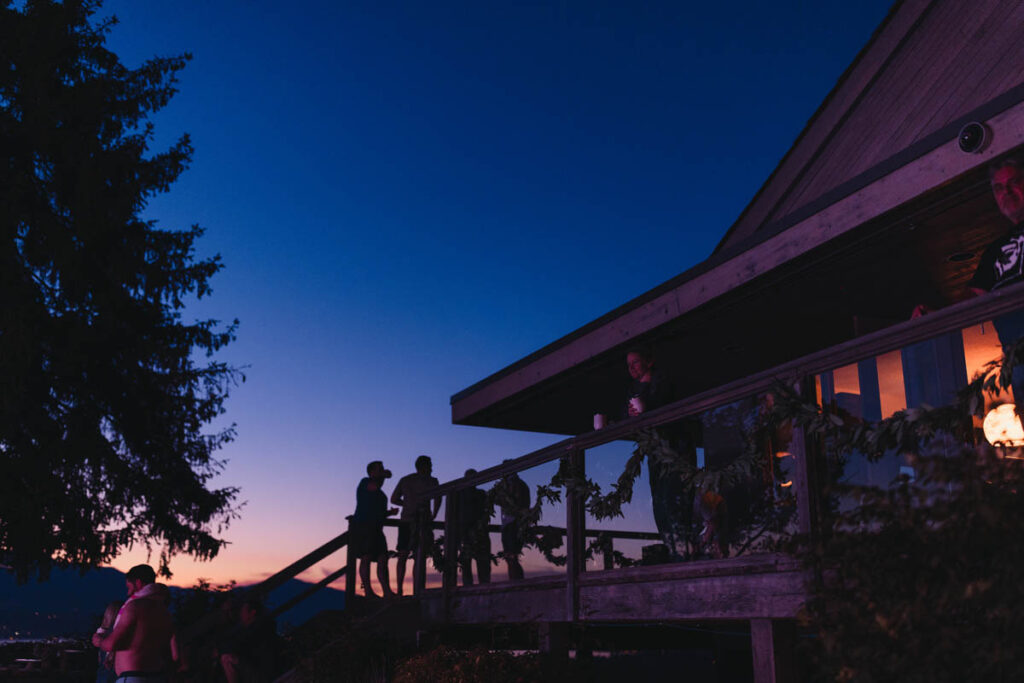 And it's nearly time to end this sampler – over 60 pictures, can you believe it? It goes quickly. But just before I called it a night, our groom had one more trick up his sleeve.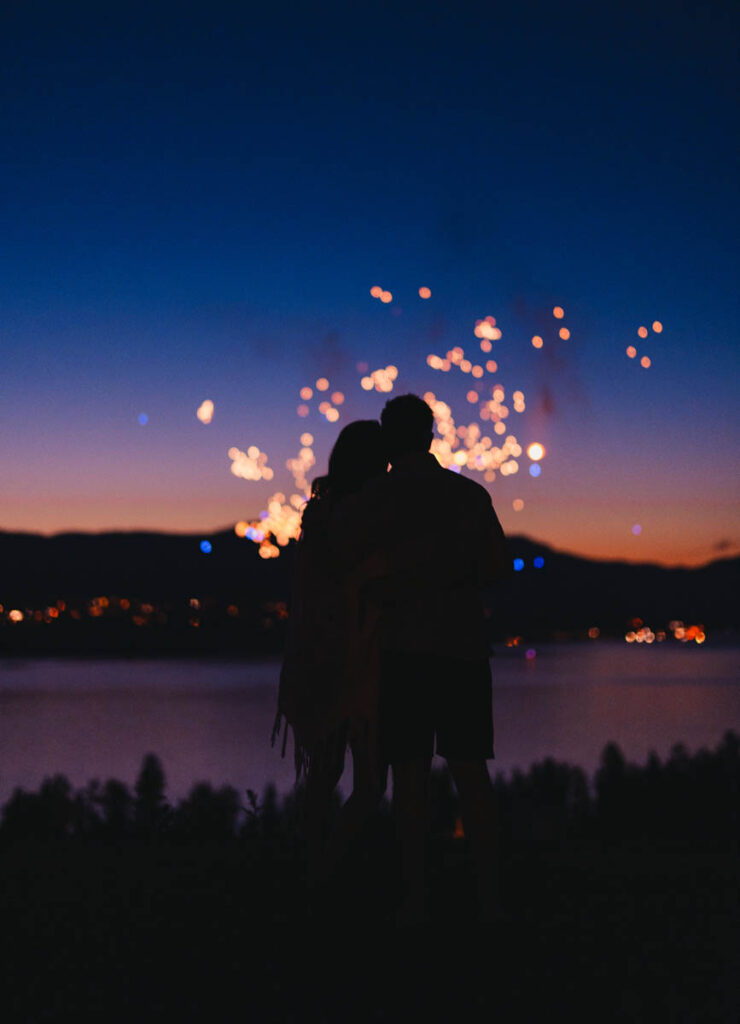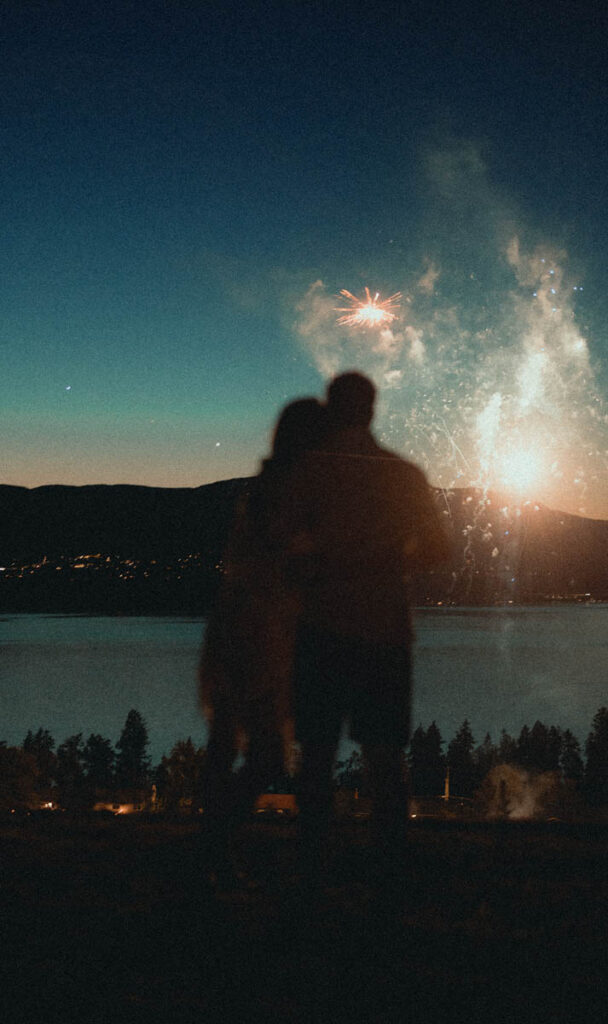 Yup, an incredible fireworks show! Everyone was absolutely taken aback at this unexpected surprise! But this is where I'll have to end it – they'll be more photos, in about two weeks roughly. You can add your name to the wait list here!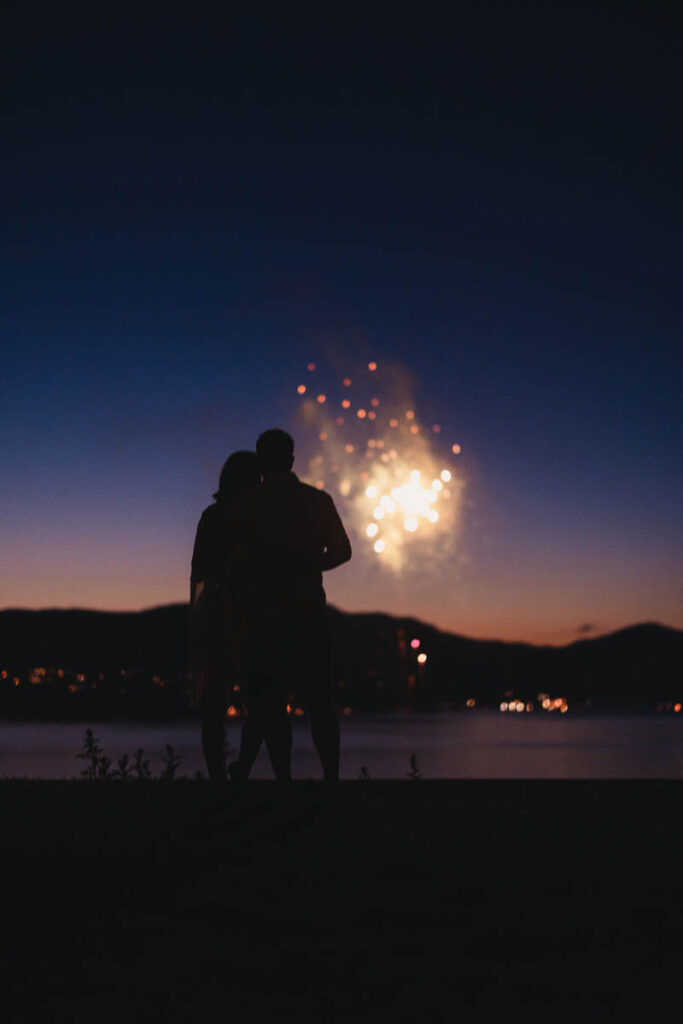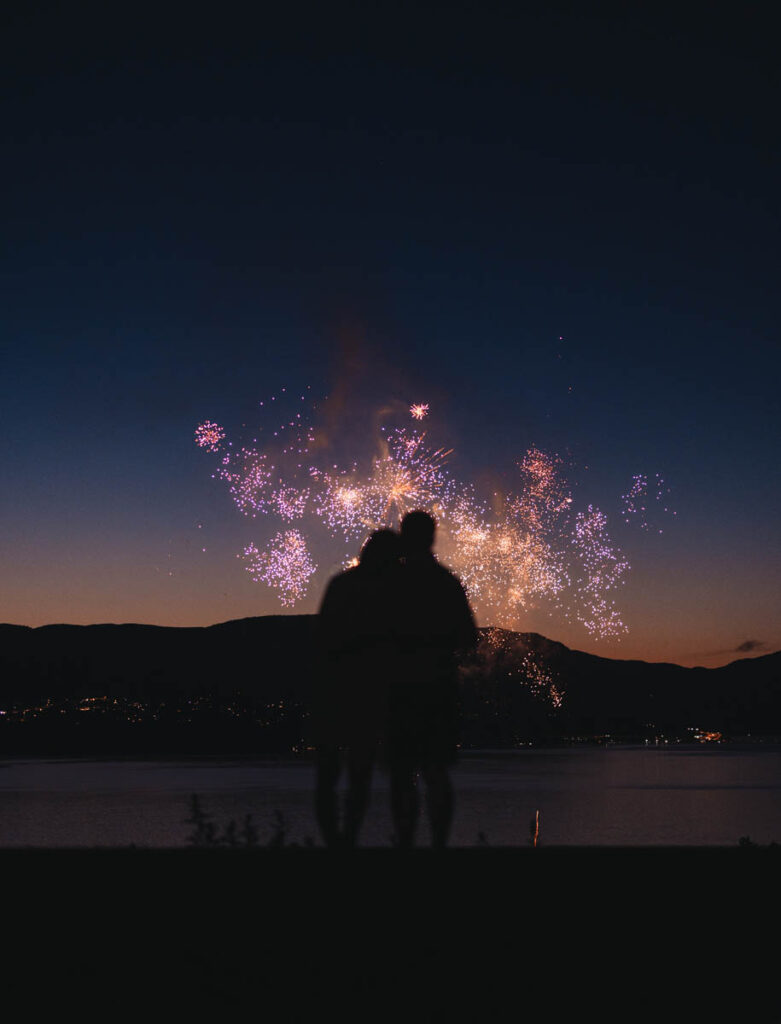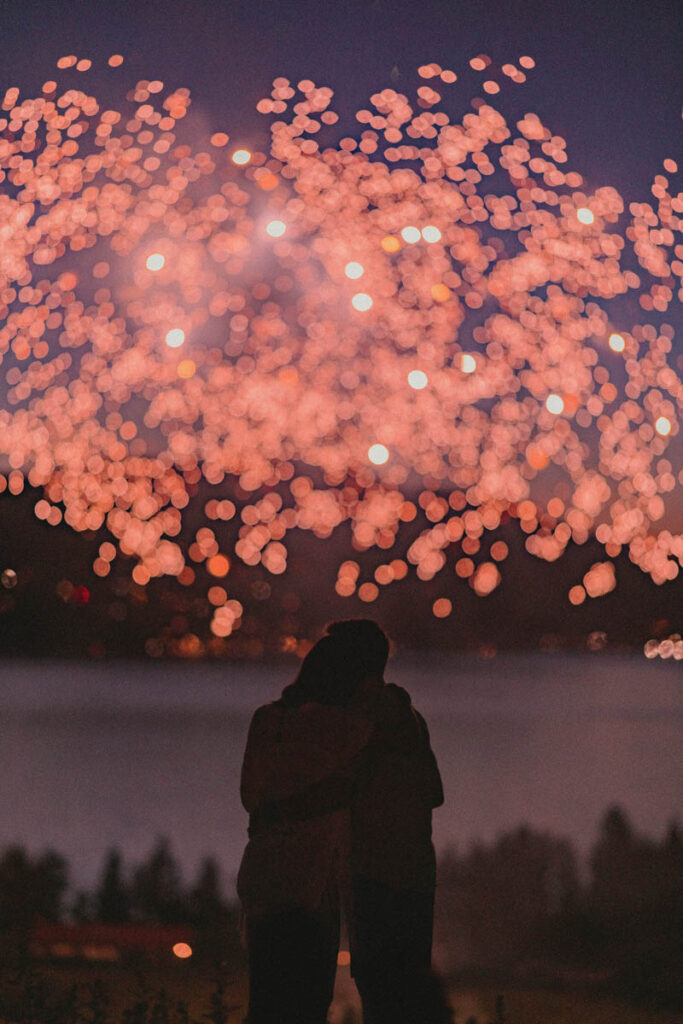 And that's all for now! If you'd like to stay updated on my progress, pop by my instagram or facebook! Talk to you soon!