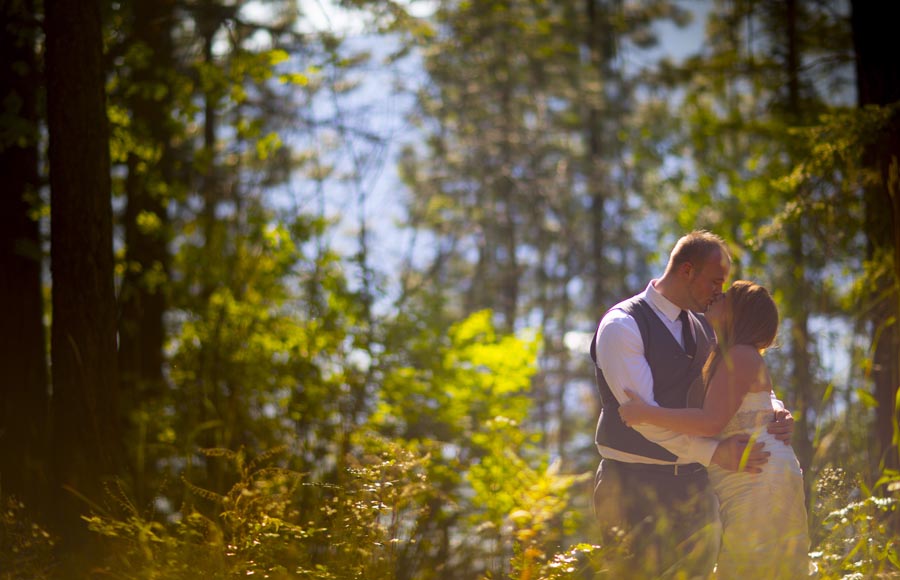 A Beautiful Vernon Paddlewheel Park Wedding
This was a long time coming. I've often worried that doing a wedding every weekend would cause me to hurry my wedding process too much. I've found this isn't true. The same way a pilot or an engine...
A
T
This was a long time coming.
I've often worried that doing a wedding every weekend would cause me to hurry my wedding process too much. I've found this isn't true. The same way a pilot or an engineer gets a "feel" for the job after immersing himself in it for months at a time, the same thing happens with wedding photography. Distinctions are made. Your flash, flashes, lenses, all become an extension of your body. It feels weird to not lug around around a 30 pound camera bag. (Yup, that's the actual bag I use. Seven years strong, and it's been around the world a few times.
I love the shots of the wedding band. Great way to start off the album, and it means a lot to the bride and groom. When I think of all that these bands are going to witness, all they're going to go through in the next fifty years….well, let's just say it gives you a lot to think about.
Here we've photographed it on the wedding dress. Great combo. Just don't drink coffee before placing them!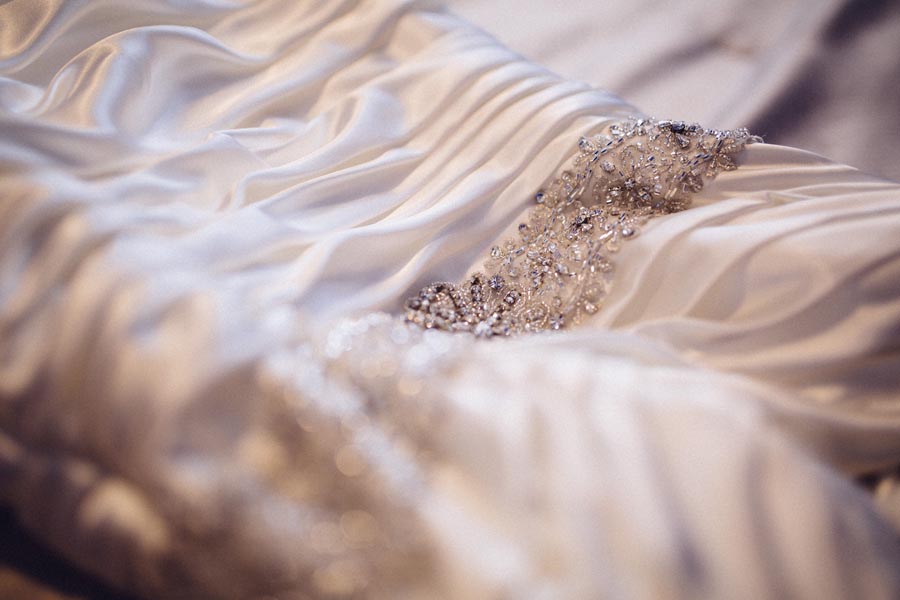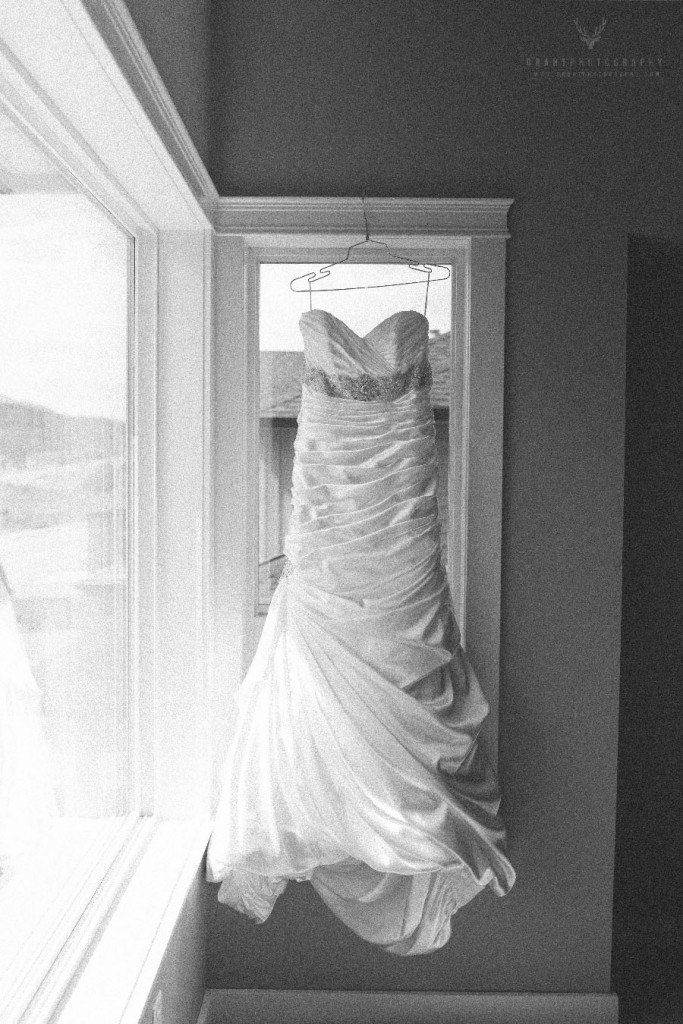 Wedding dresses are an essential part of every photographer's morning. This one was stunning. Elegant and simple, but sophistication in the details.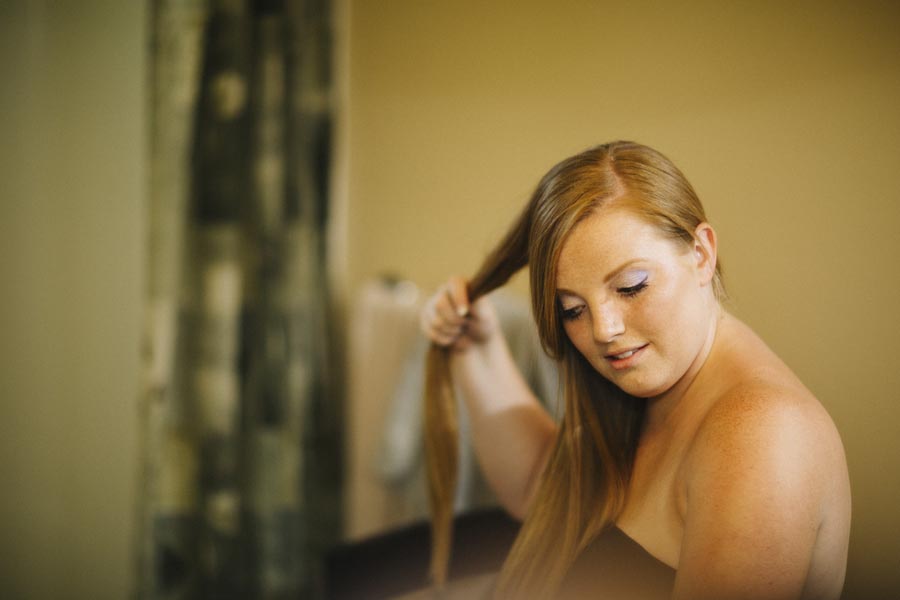 Time to get ready!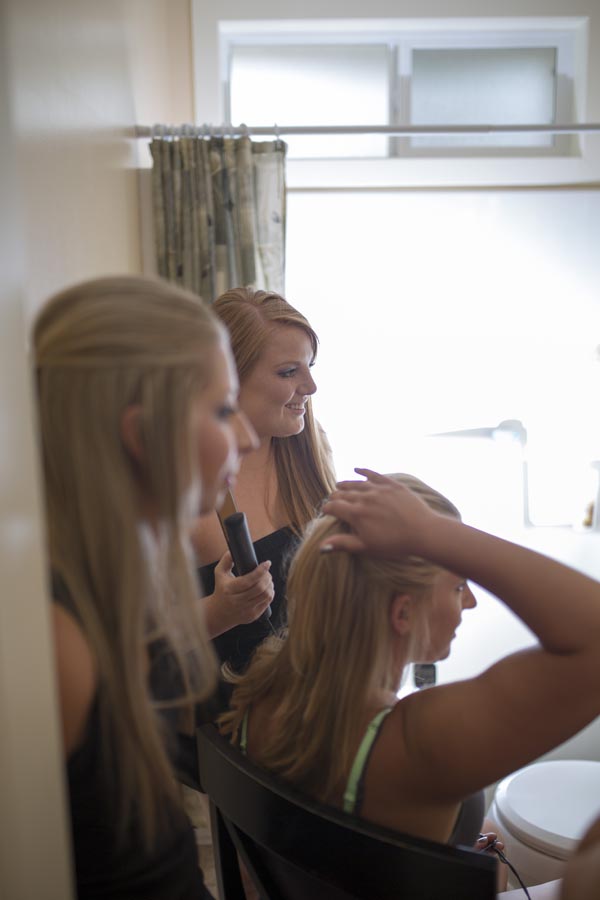 Popped a yongnuo slave flash in that washroom to brighten it right up. Looks great!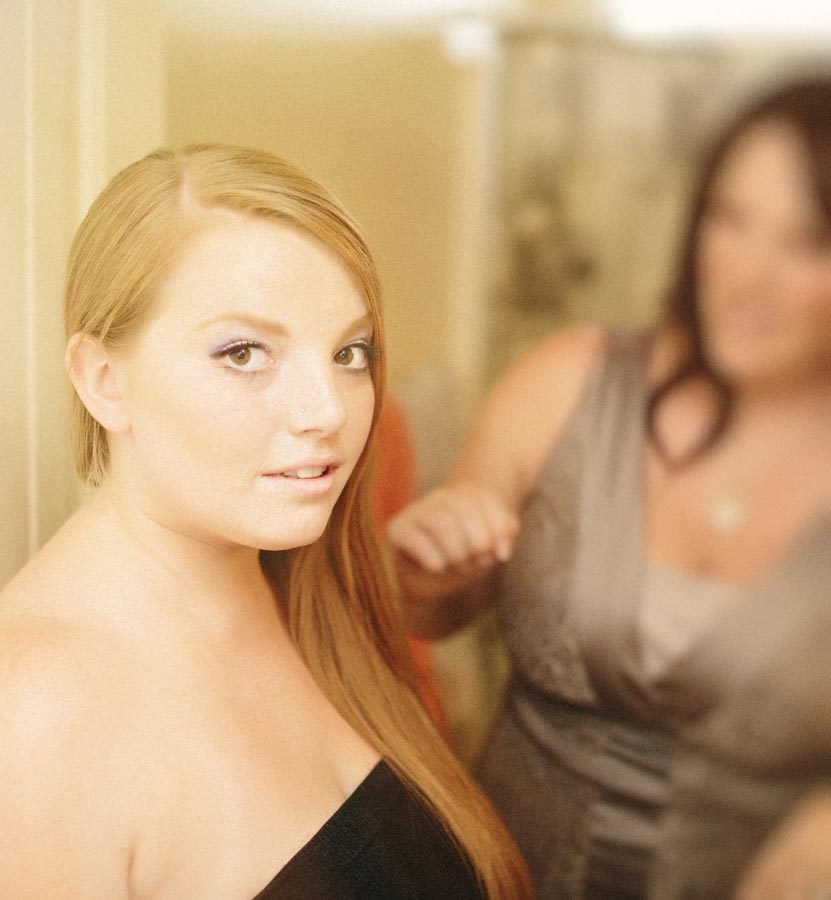 Our bride, as always, was looking stunning.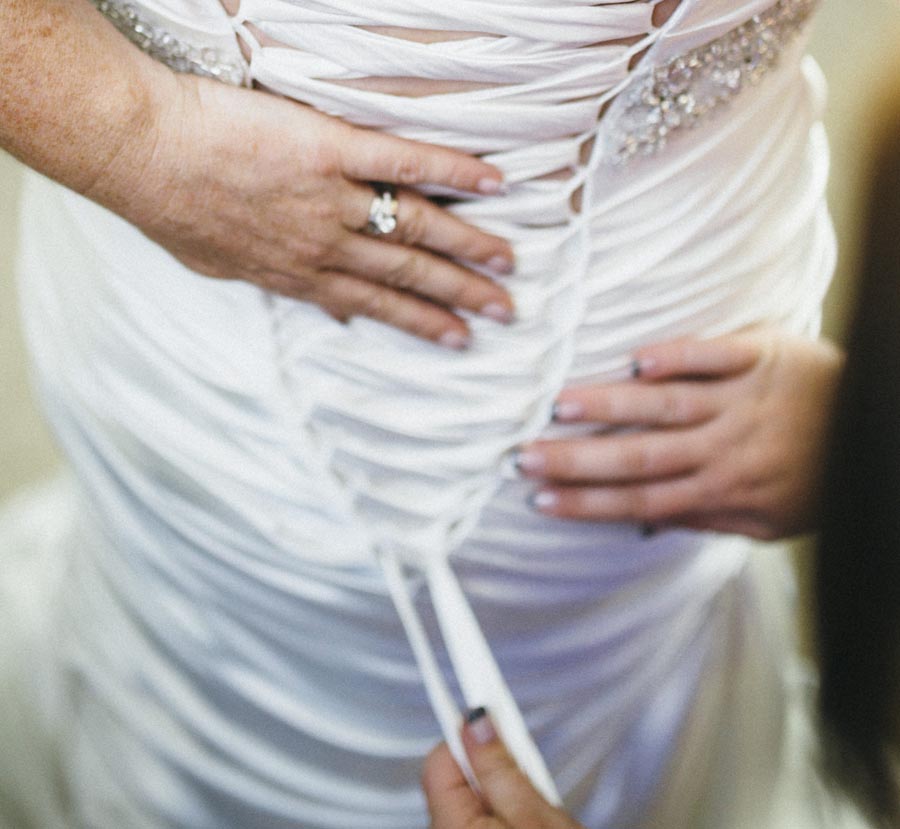 One of my favorite parts – doing up the wedding dress.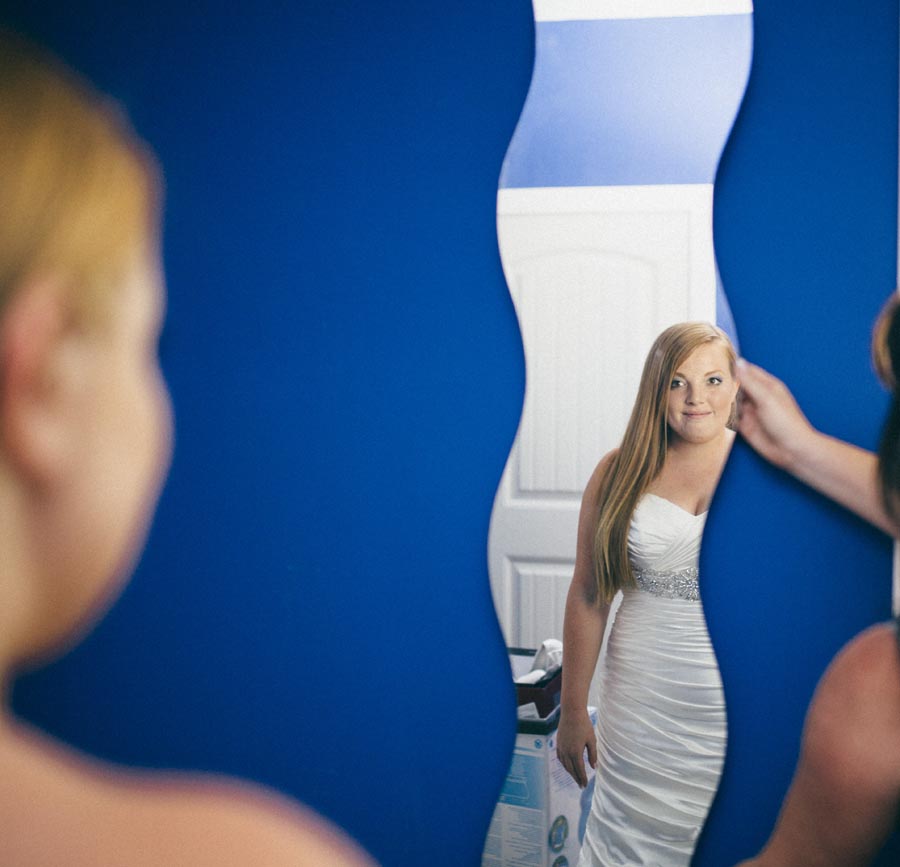 And our bride sees herself for the first time. Stunning.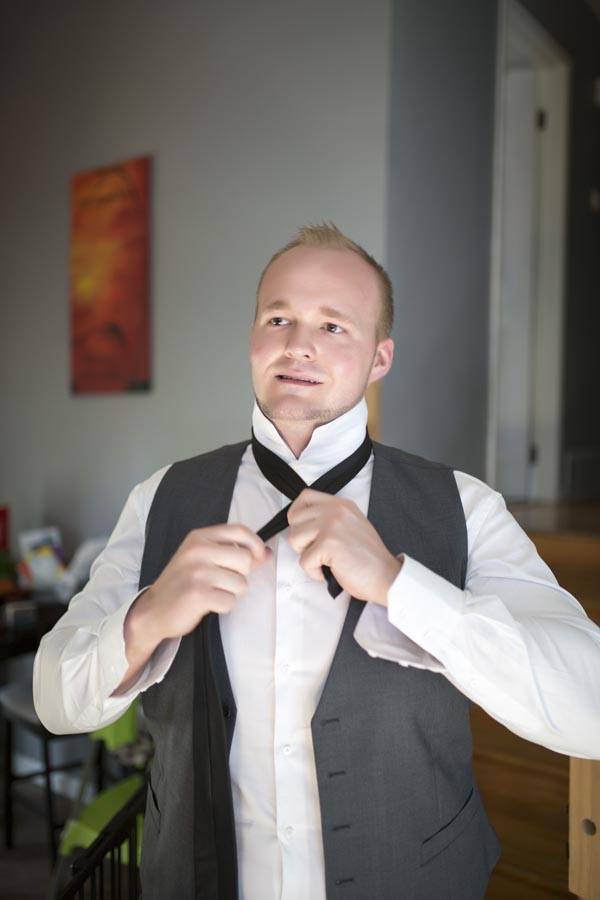 The guys were having their own hurdles to jump through. A few last minute trips to the tailor to get some clothes refitted.  They handled it like the champs they are.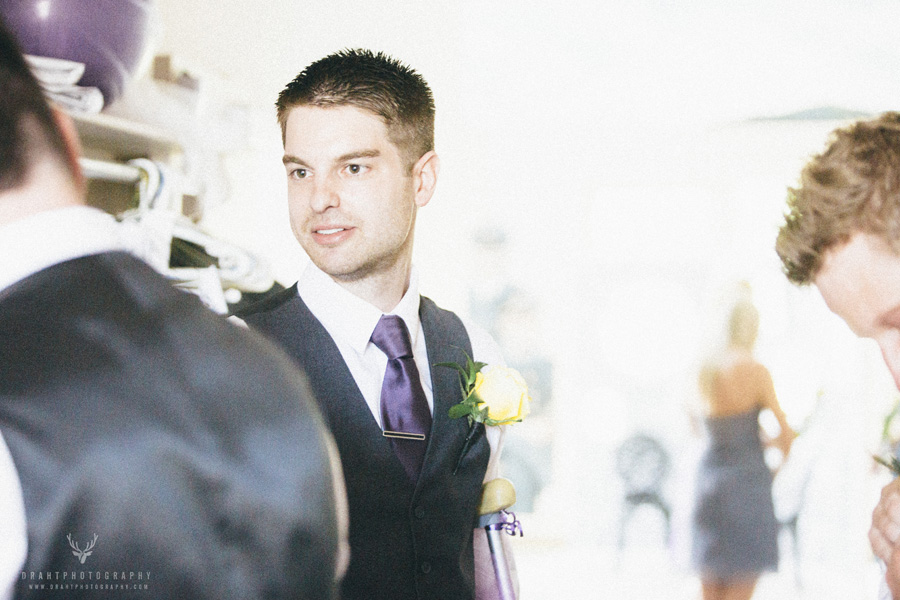 Lookin' good boys!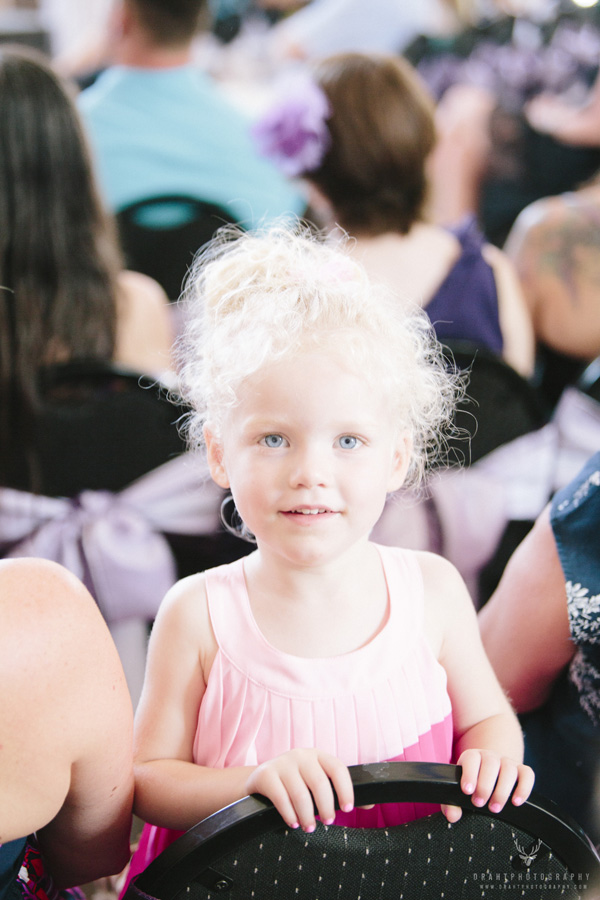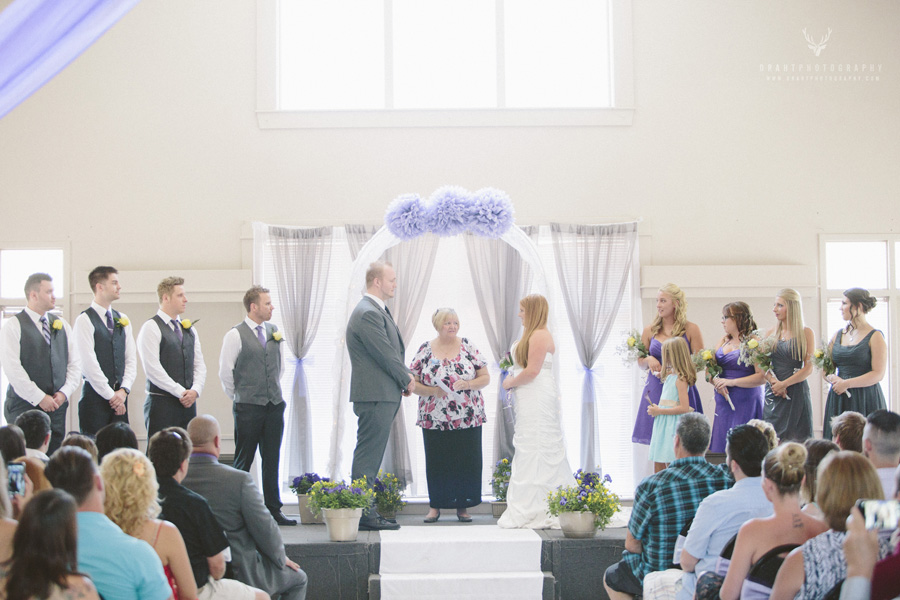 Wedding went well. A receiving line formed all by itself. Way to go!
The hugs didn't stop outside!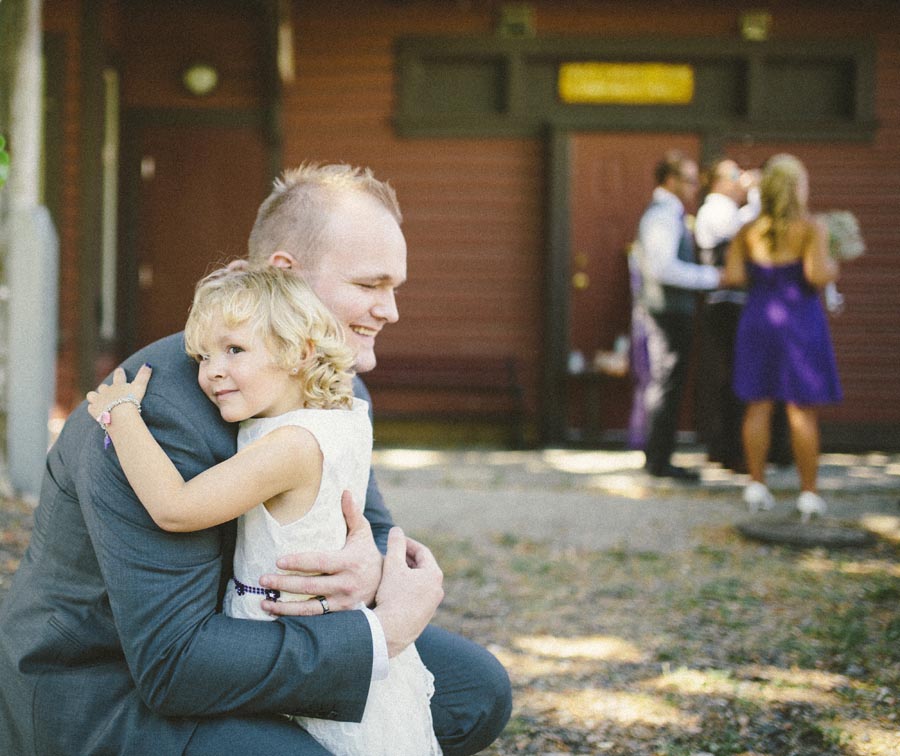 The light was far too good not to take advantage of it. <3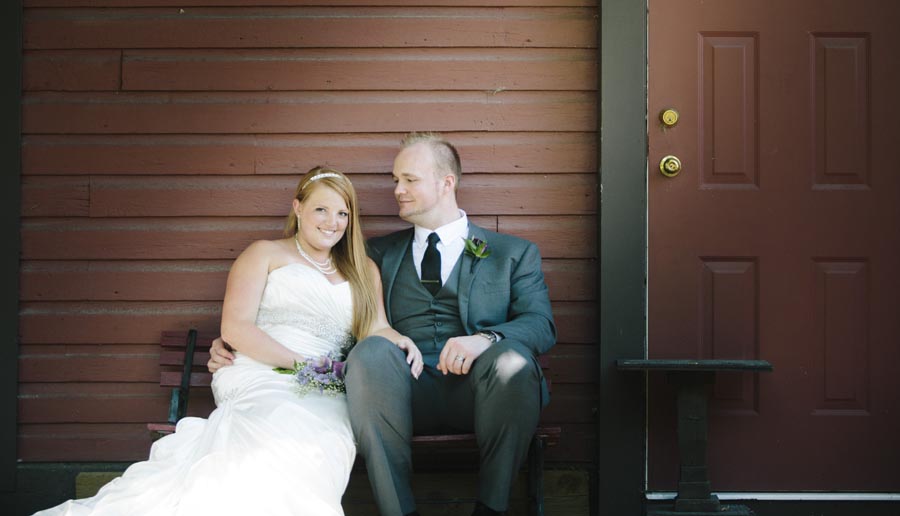 We had the lighting come in just right for a few shots of the newlyweds. Off to our super secret location to take some formals!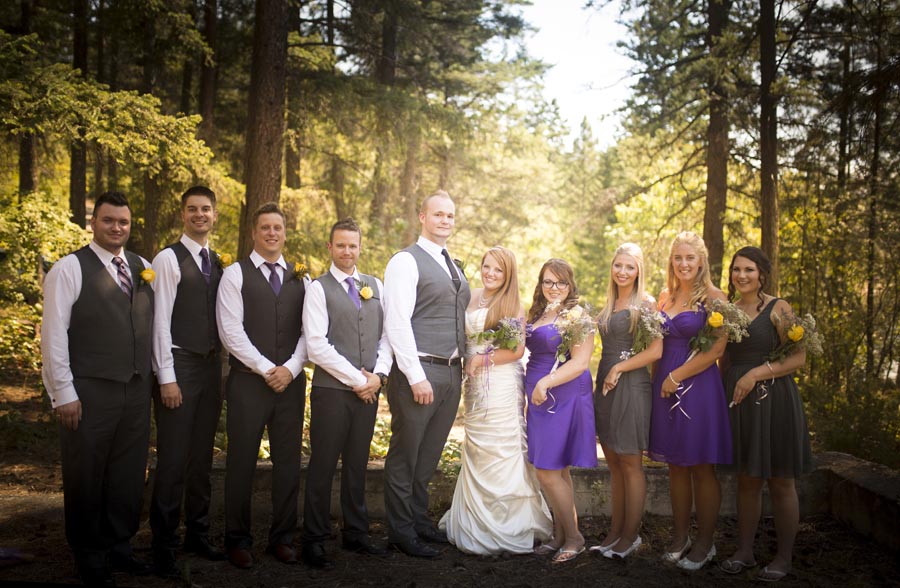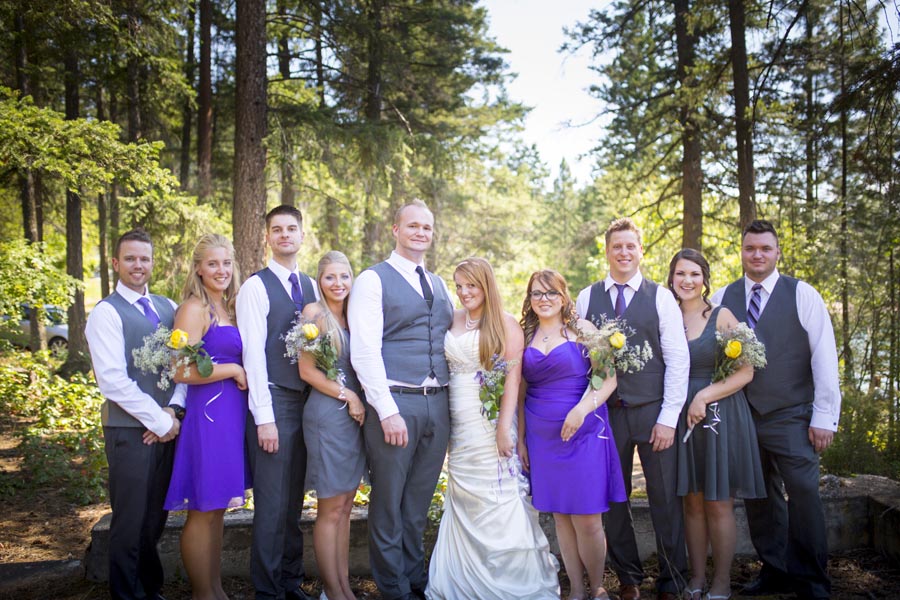 We mixed it up. We're so crazy, I know!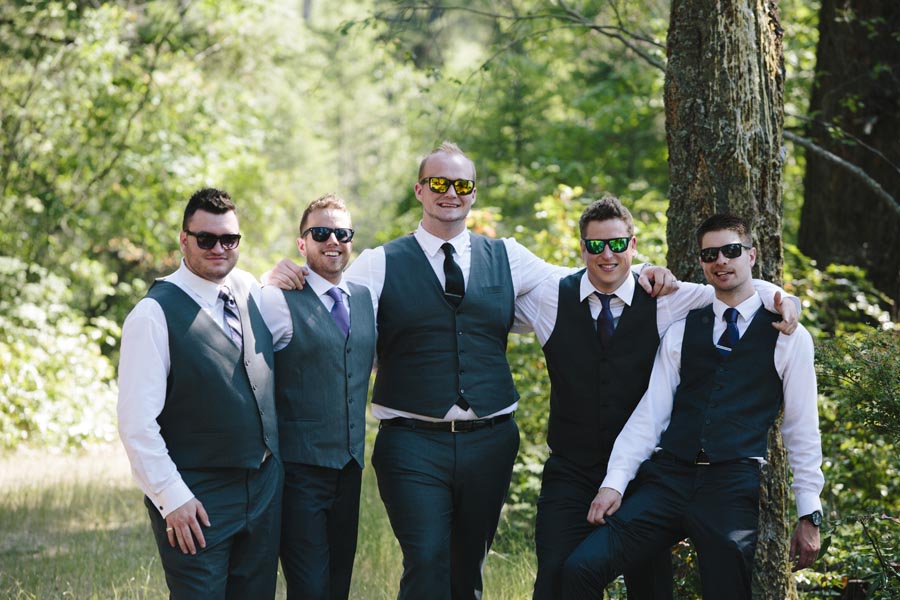 And of course the photo with the sunglasses. It gets better, though.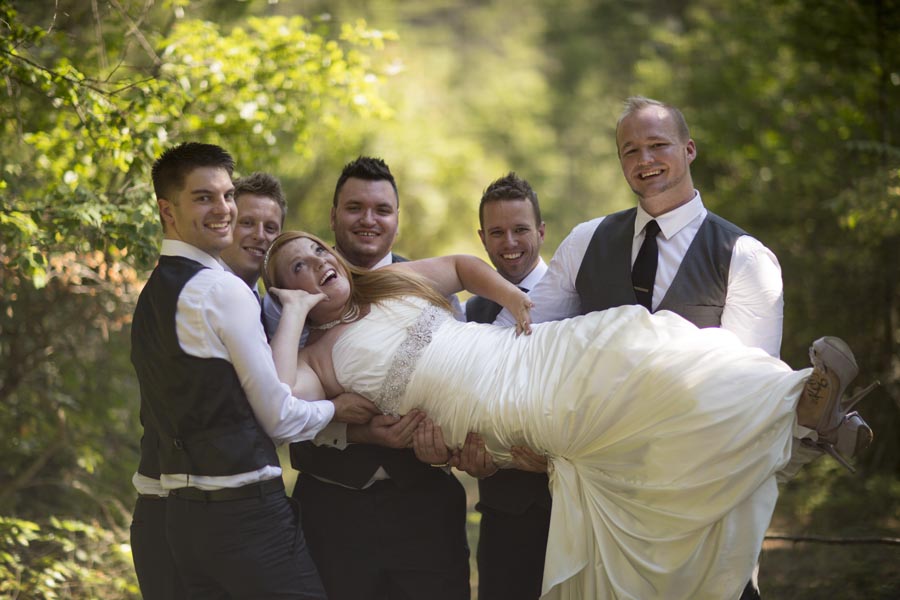 This was tricky to shoot at f/1.2. I did it though. It really paid off, look at how happy they all are! They're happy because they know I'm being a total bad boy by shooting wide open, but the photos will turn out so well.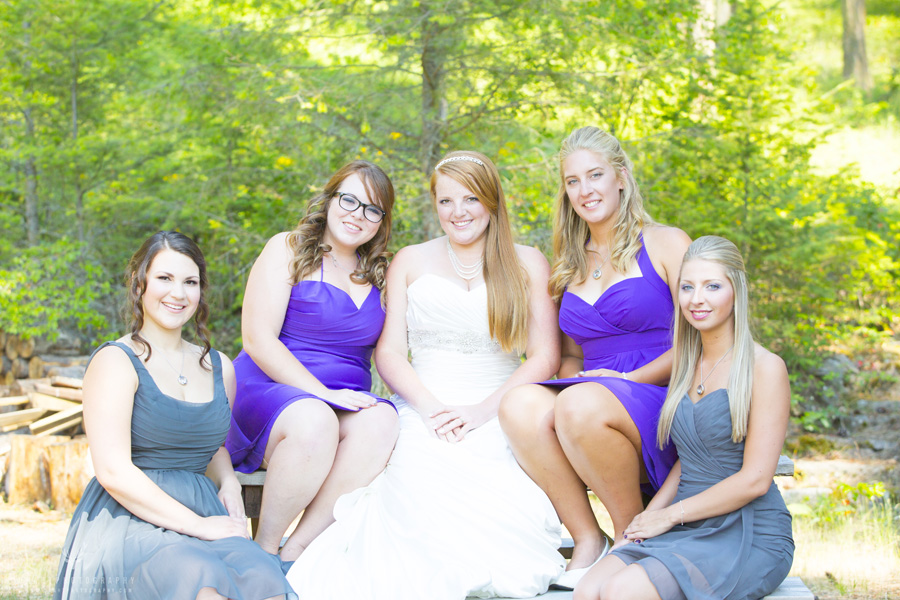 Of course, photos with our photogenic bridesmaids.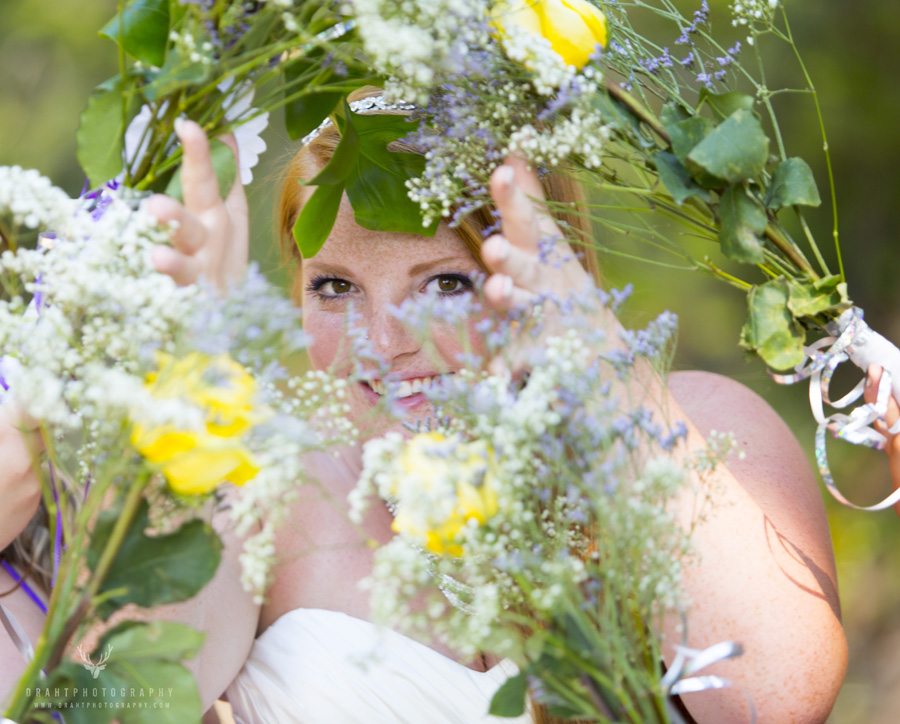 We had a bit of fun with our bouquets….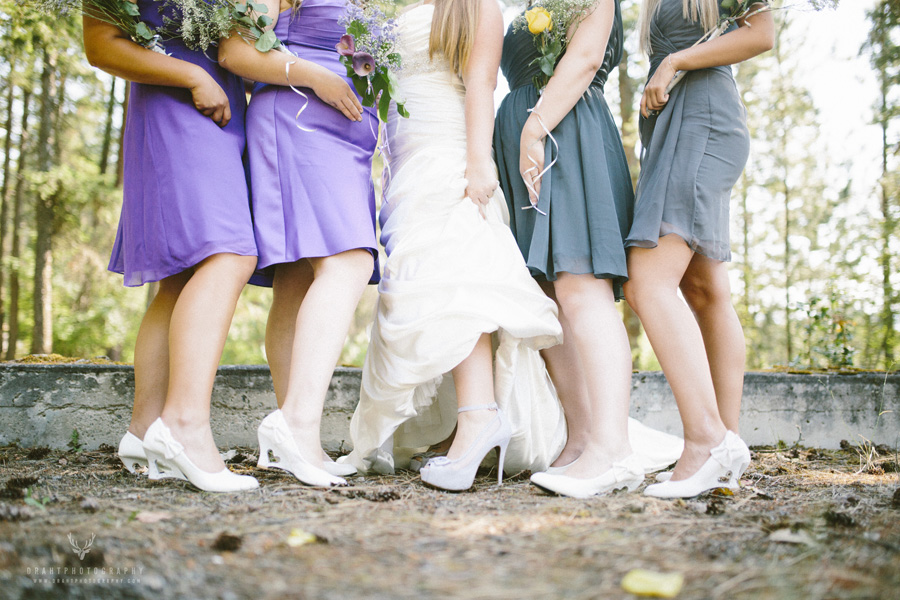 …and a bit more fun showing off the footwear.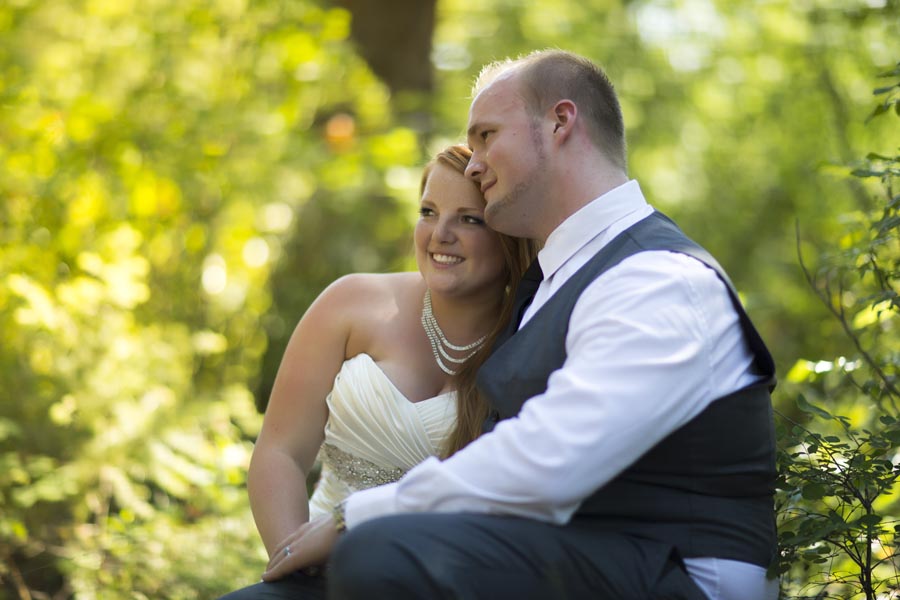 I love formals. The first few minutes of a newly married couple's life I get to document.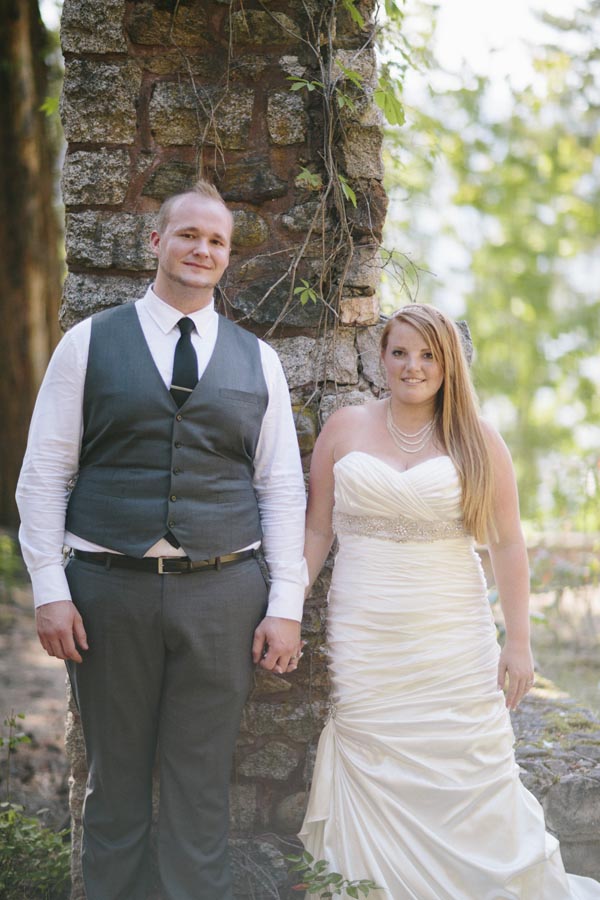 It's special to me. The photos the children will one day see, and the children's children. I believe my mom and dad had about 4 photos of their wedding. I never want that to happen to anyone else.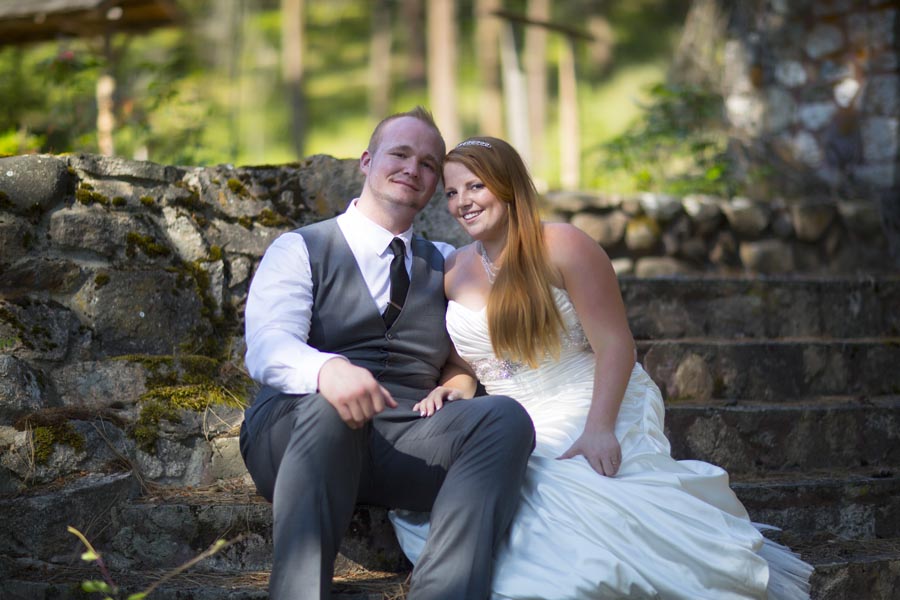 There's nothing I can really say about these two. We thought we were going to be late to the reception, but it turns out my timeline was a little dated. So we had another hour.
Me being me, I pushed for more photos. They gave me a few more.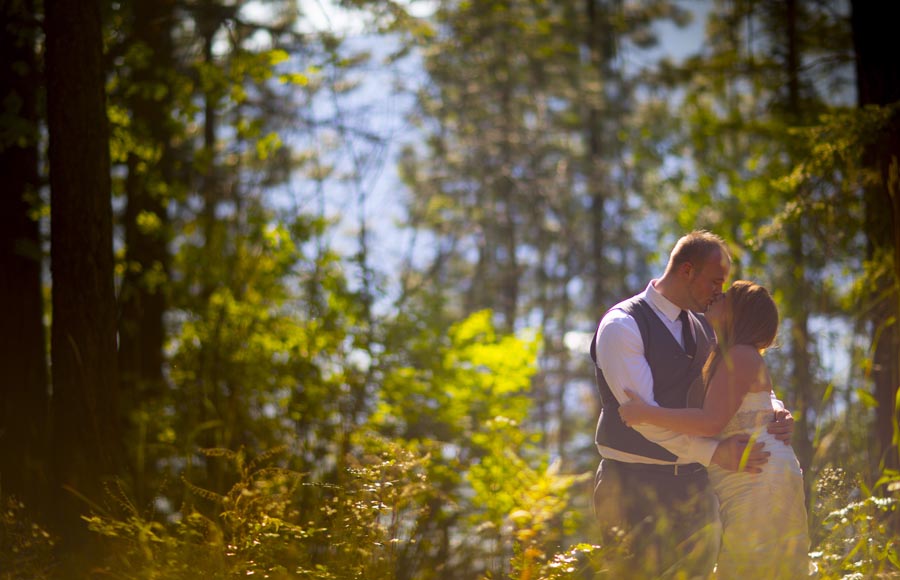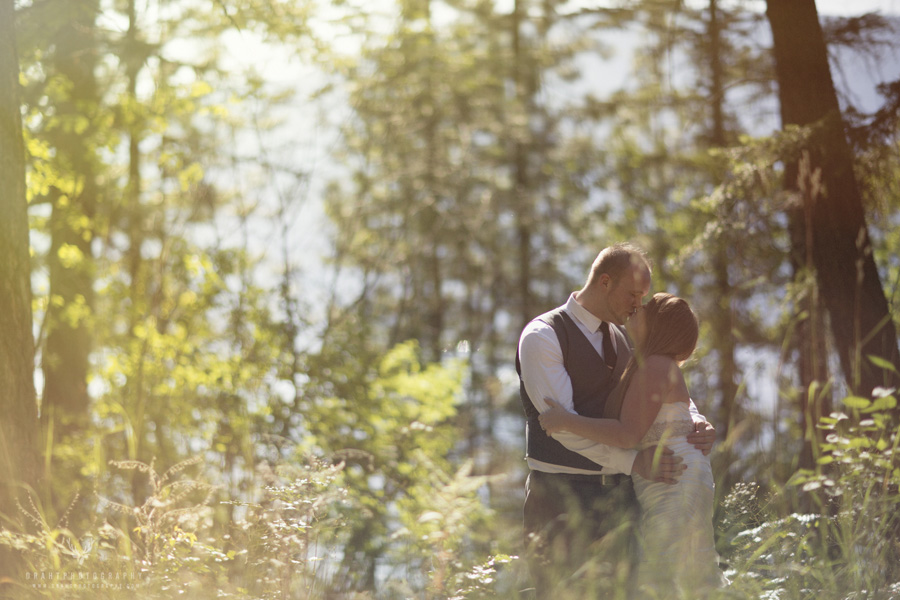 Light was coming in just perfect. Took the photo with two lenses for a different and distinctive look.
Time to head back to our venue!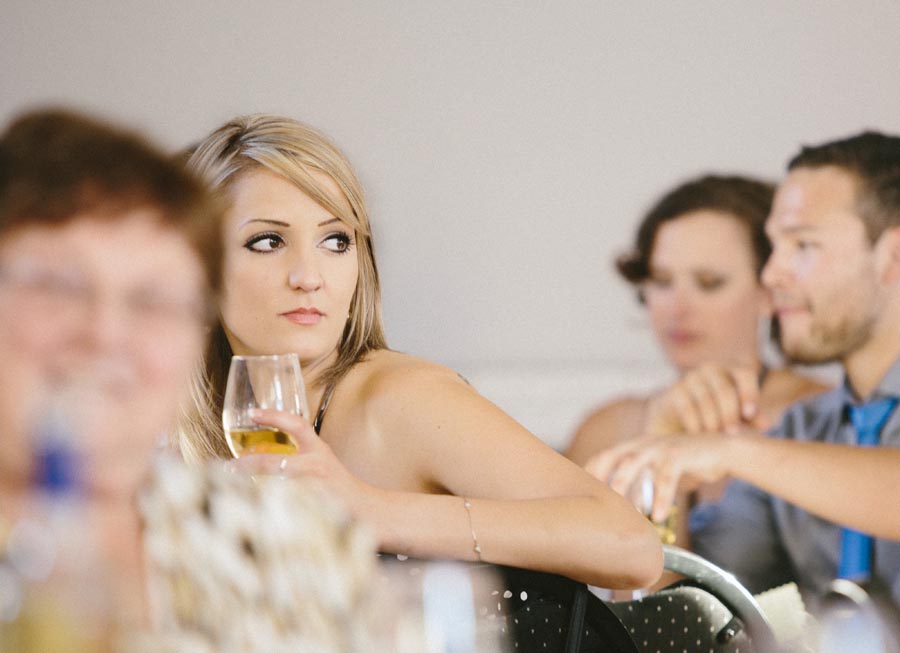 Everyone was waiting around for the grand entrance.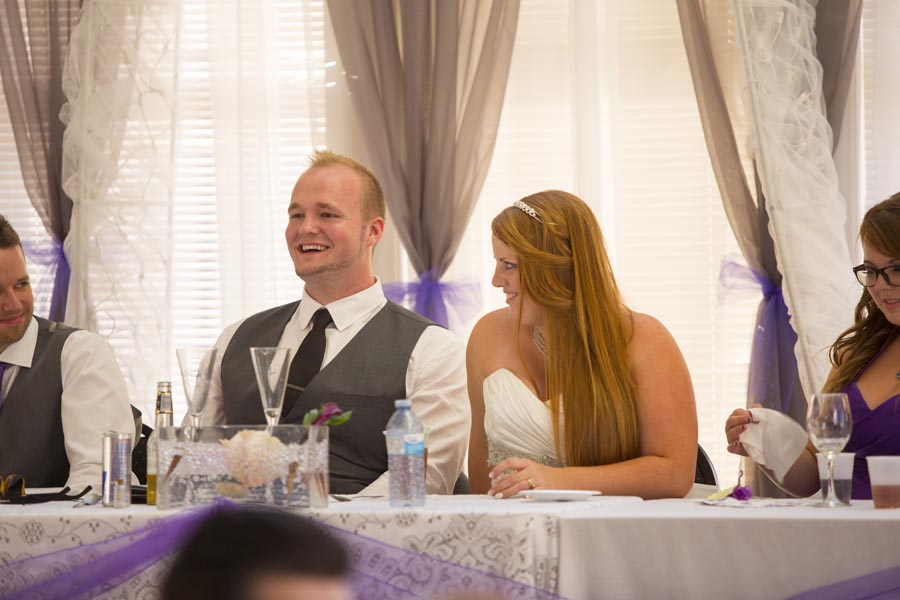 There were speeches, laughs, wine, and a TON of hugging. Even desserts! Time for the first dance!
Fired off a few test shots to make sure my lighting was just perfect. Good news! It was!
They had an amazing dance with a dip and a kiss at the end. That's how you do it!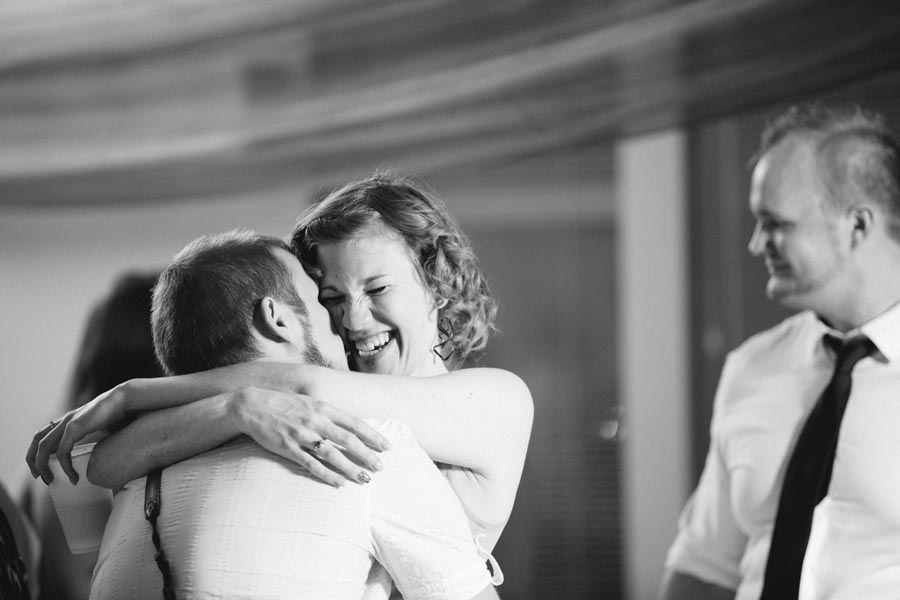 After, everyone got into the action. Love filled the paddlewheel hall.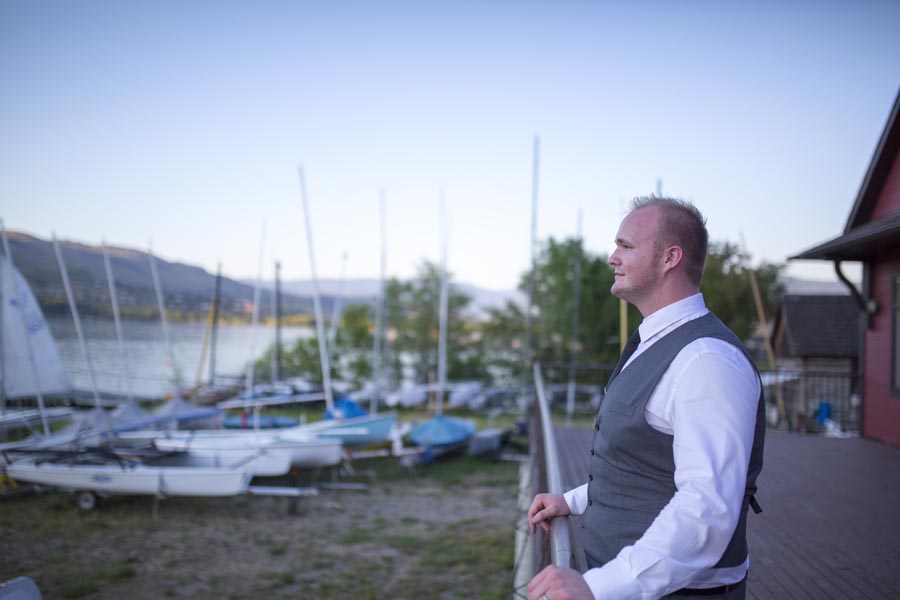 A few minutes outside to cool down. It was a good 38º outside.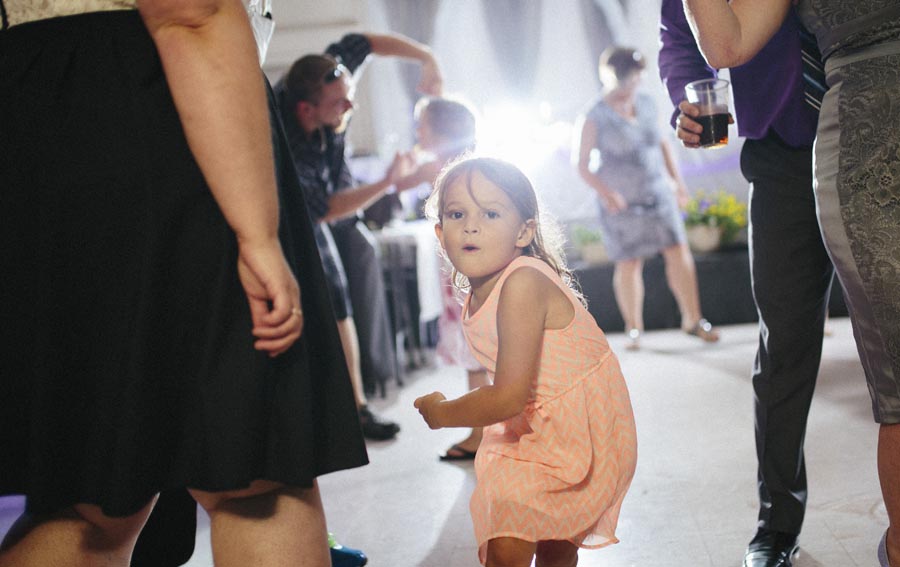 Everyone got into this dance floor action!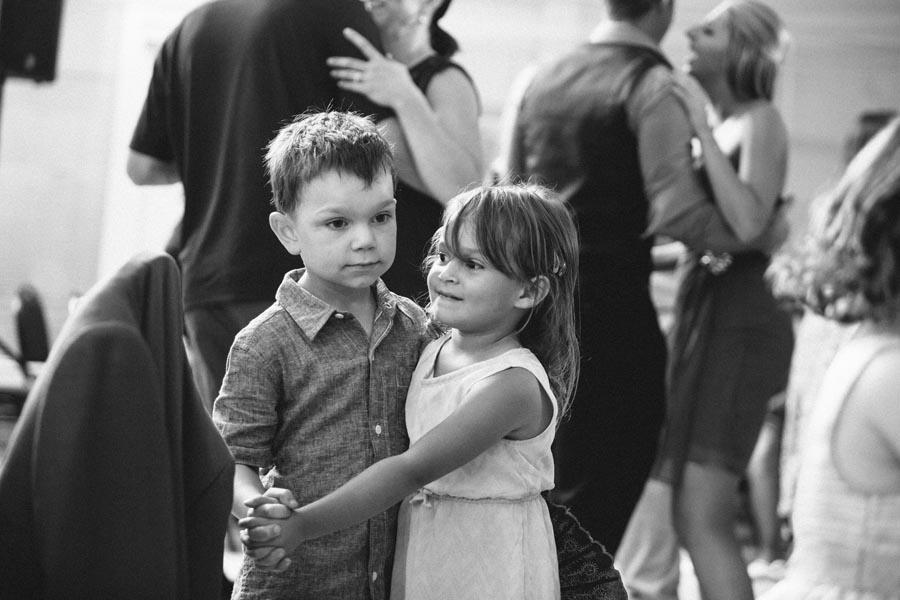 I feel I'm going to have a few more weddings to photograph in 25 years!
But, as it always does, the ending came too quickly. Before we knew it, it was 11. Guests were leaving. We packed up for one final shot of our newlyweds. I bid everyone goodbye, and packed up my gear to go home.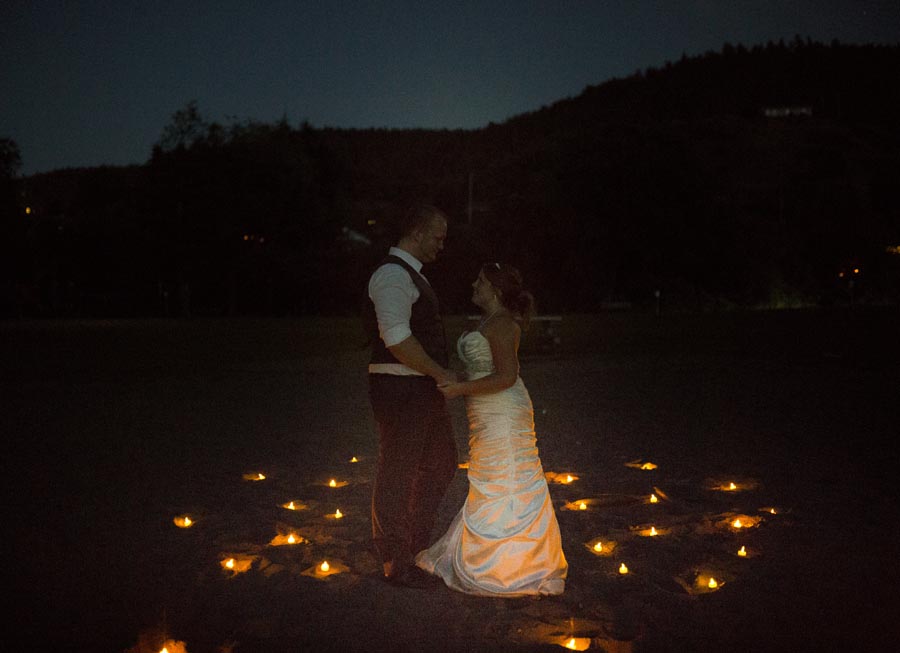 One final photo to end the most amazing day.
Feel free to follow me on instagram, or check out all the wedding photos on pixieset! Thanks for reading!