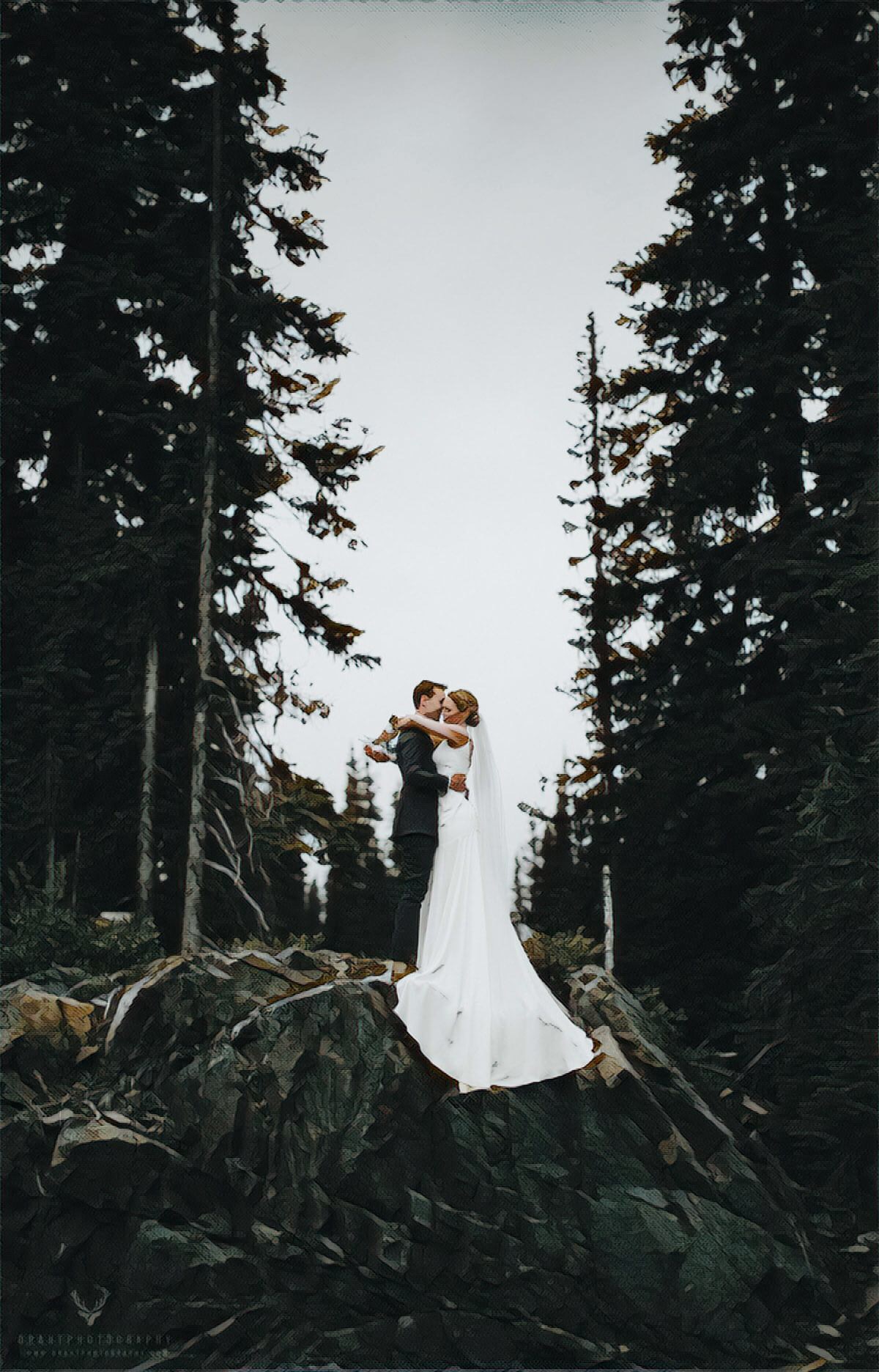 The Almost Rainy Wedding at Vance Creek
Vance Creek is a hotel up on Silver Star. The mountain, famous for skiing and cycling paths, goes into hiatus. It remains one of my favourite spots for weddings, though. The beautiful views, trees, an...
T
V
Vance Creek is a hotel up on Silver Star. The mountain, famous for skiing and cycling paths, goes into hiatus. It remains one of my favourite spots for weddings, though. The beautiful views, trees, and fog covered peaks make a perfect backdrop for the formals I love taking.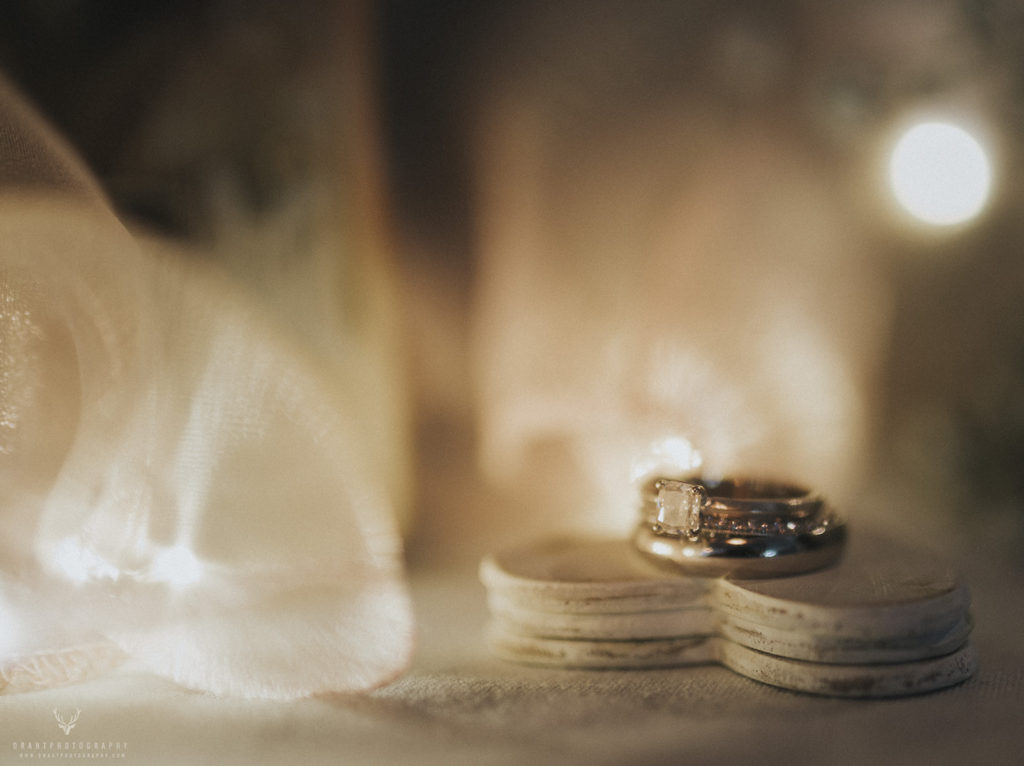 Conveniently located on the bottom level of the hotel, we have the 1609 Bar and Grill. That's where I took this ring shot. The tables had been decorated in little lights, my favourite.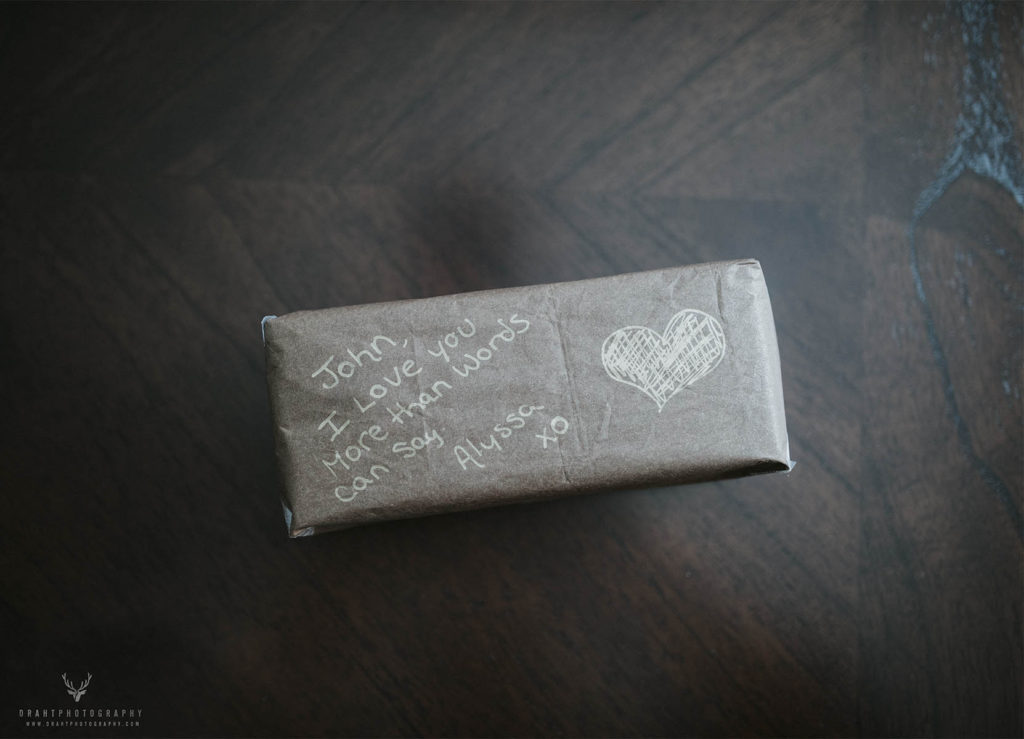 It was apparent from the first five minutes at the groom's house that this was going to be a special, special day. It's not uncommon for the groom to leave a message and a gift for the bride. Take notes guys! But it is uncommon for the bride to leave a hand wrapped present for her new husband. The groom and I exchanged looks. This was going to be an emotional day.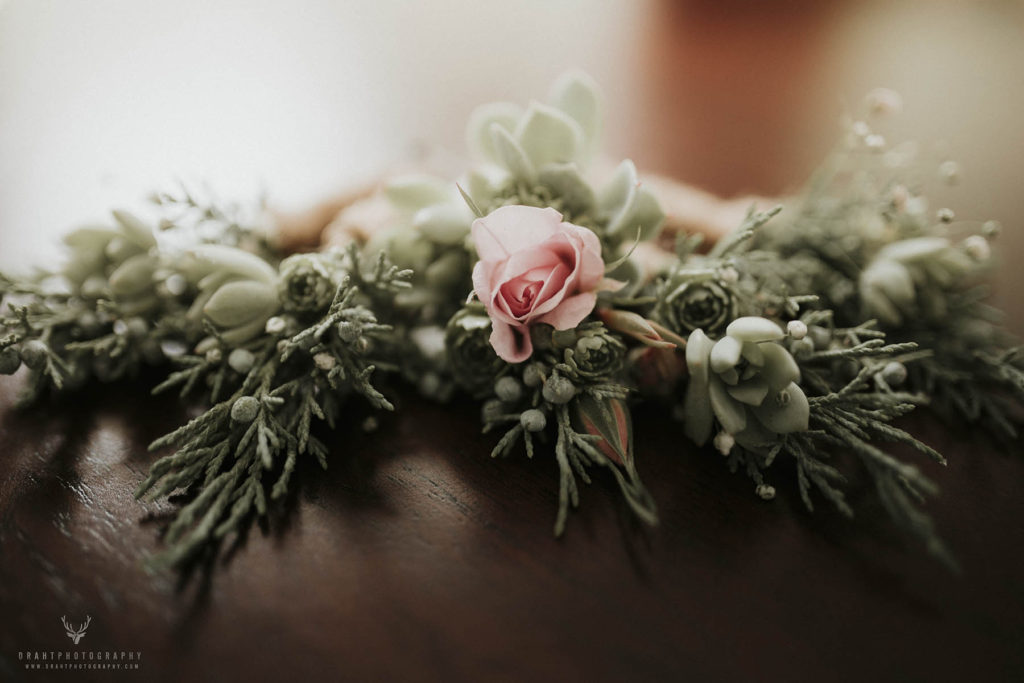 Unfortunately, things weren't all sun and flowers like in Vernon up at Silver Star. It had begun to rain, and the staff were worried for the outdoor wedding. I worried too – the indoor venue wasn't nearly as attractive as the outdoor venue. The staff had already begun to clear it out, but there was a lot of accumulated junk. Would it even be done in time? It was up to the bride to make a last minute decision. Which deck for the wedding?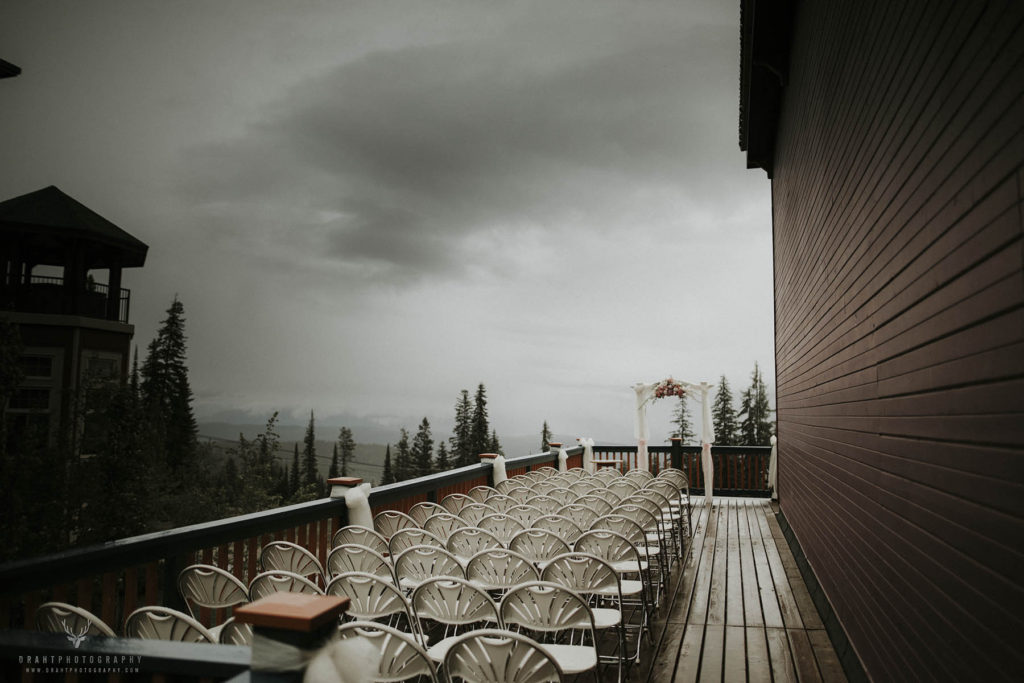 We checked the weather report. 30% chance of rain at 3pm. I weighed in, of course. I wanted the photos to be outside. I'm all about the photos, which hopefully isn't shocking to anyone reading this. I recounted the story of our bride at Quail Ridge. Quotably, when told of the rain, she said, "I guess our guests will get a little wet then."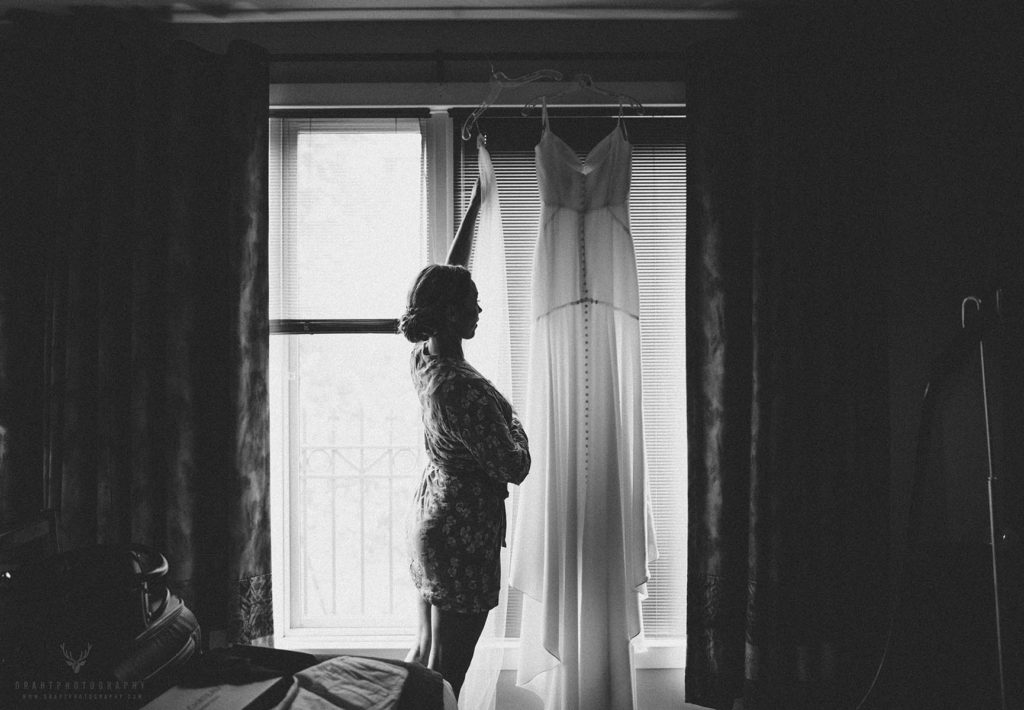 We were running out of time quickly. The bride said, "I guess they will get a little wet then."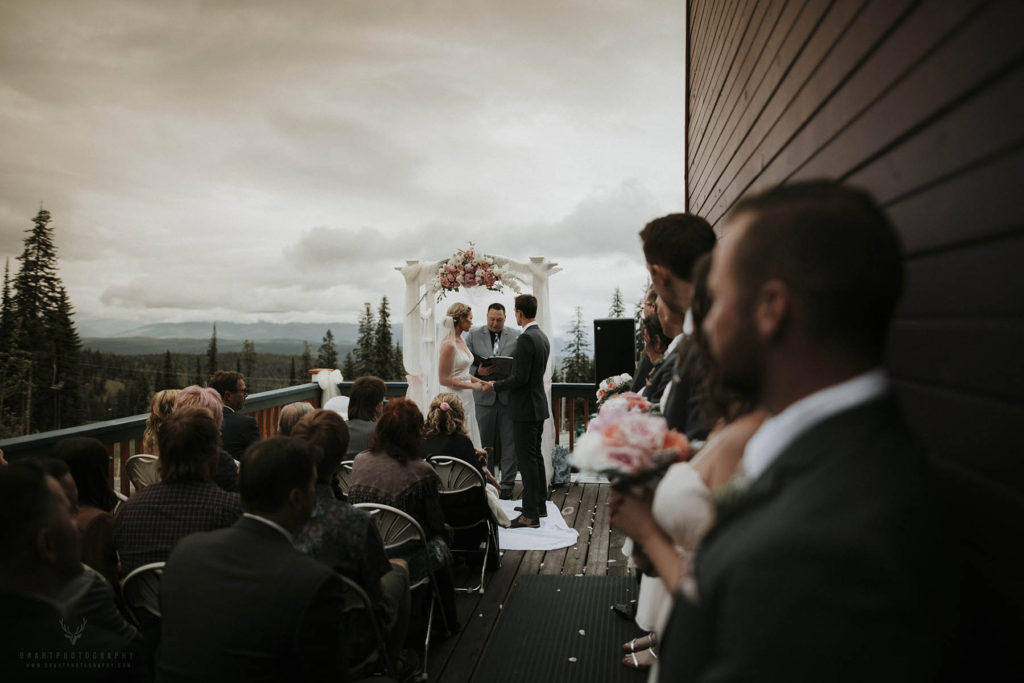 They didn't. There wasn't a single drop of water. The photos turned out better than I could have imagined.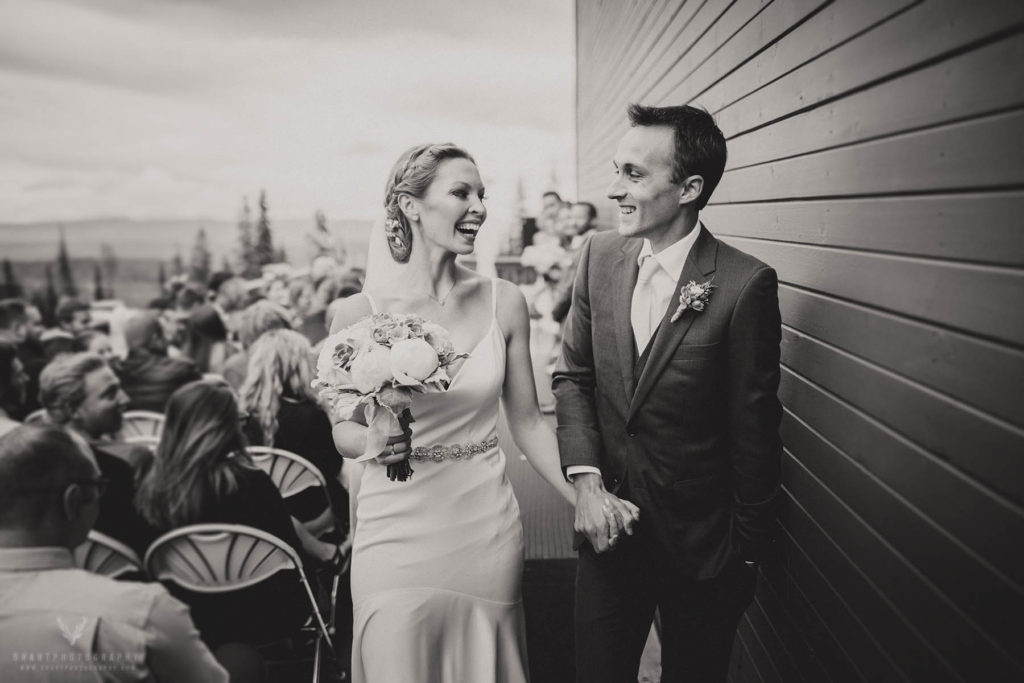 In no time, we had a beautiful newly wedded couple walking down the aisle. This is one of my favourite parts of my job. It's such an honour to the one to photograph these two on their journey. It can be an emotional day, but there's dancing on the tables at the end of it. There's never enough time for formals. I sincerely enjoy every second of it.
So we found this elusive place, and climbed it for the shot I had envisioned. Every bride and groom gets photographed in different locations – that way, no two weddings look the same. I scout out every location, and come up with places I'd like photos of each arrangement. A well planned and executed shoot will always go better than winging it.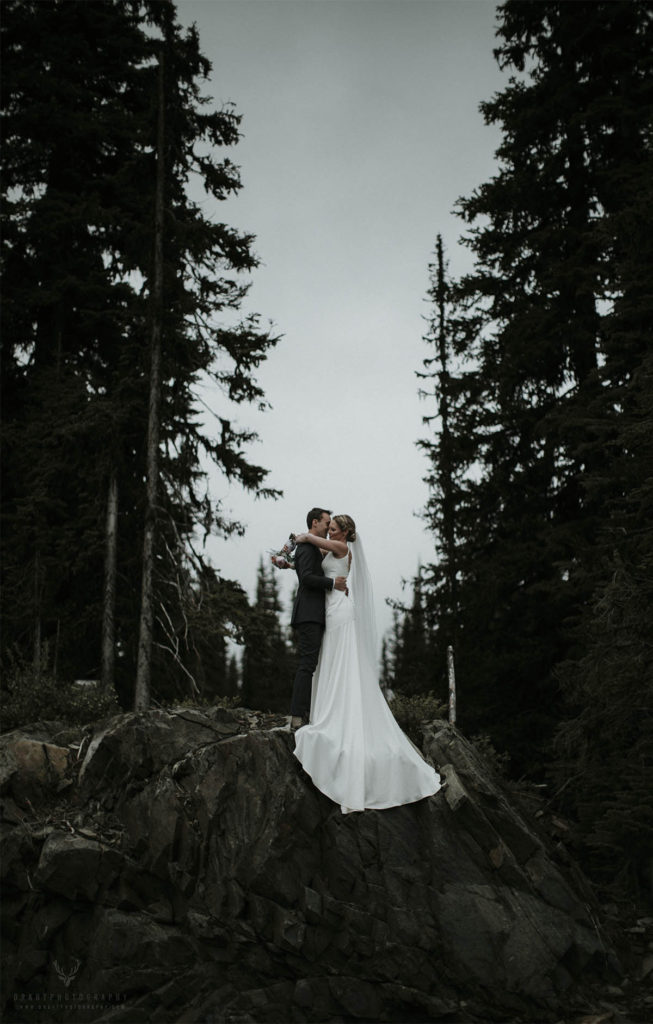 And we did do well. This is exactly what I had envisioned in my mind. A long dress, spilling over a rock face, framed by trees on either side. I wanted my colour theory to be shades of green. The moss and grass on the rock face assured this.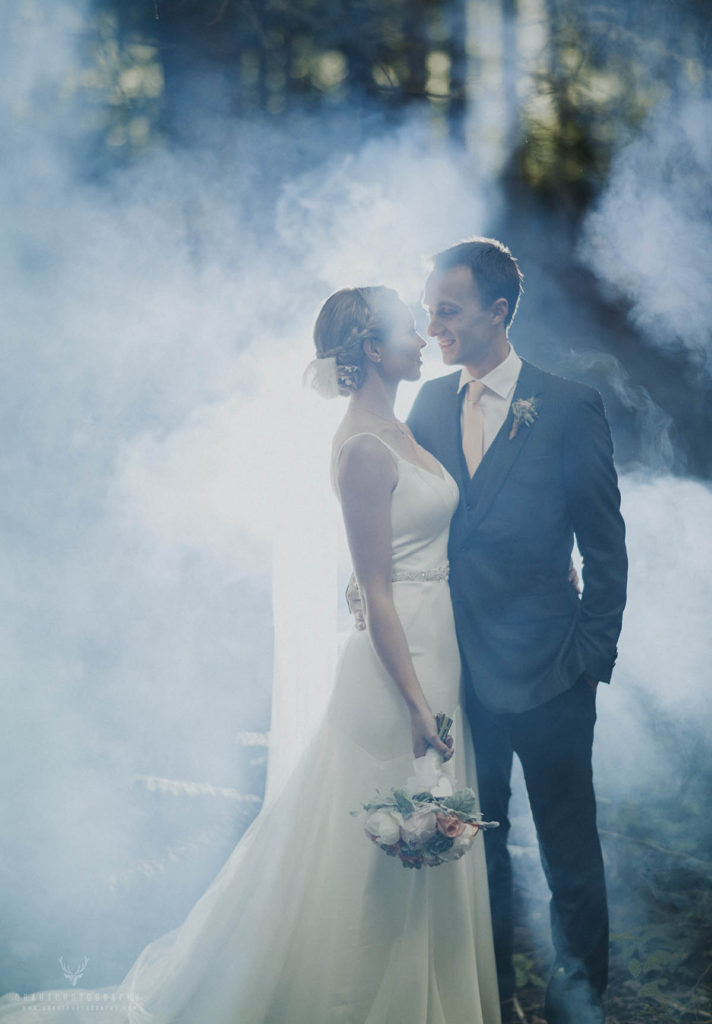 After, we headed deeper into the forest. We set up a flash behind our bride and groom, and sat back to see what would happen.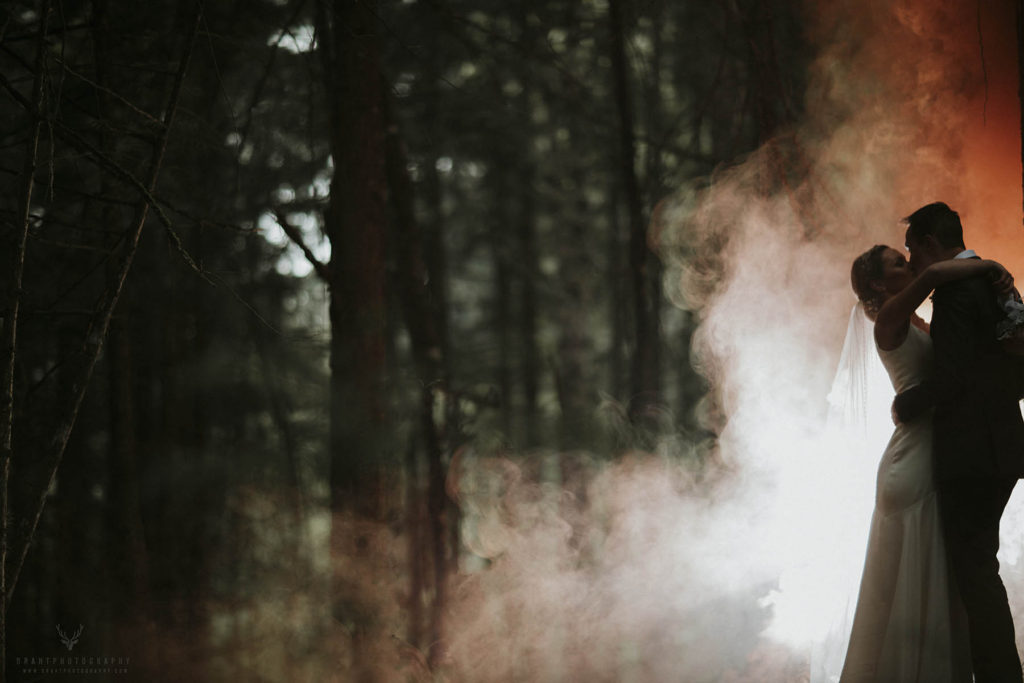 The dark greens mixed with the oranges from the flash and the mist to create a once in a lifetime photo. I was so excited that I showed it to some passing hikers, and then the bride and groom. Photography can be exciting work.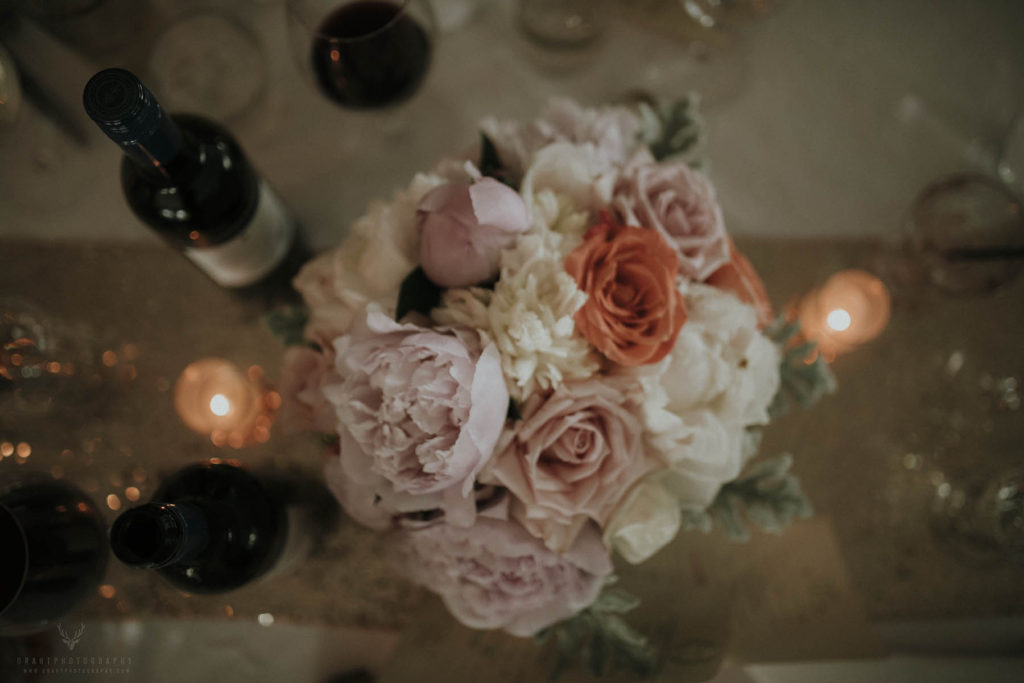 Back at the 1609 Grille, all sorts of things were happening.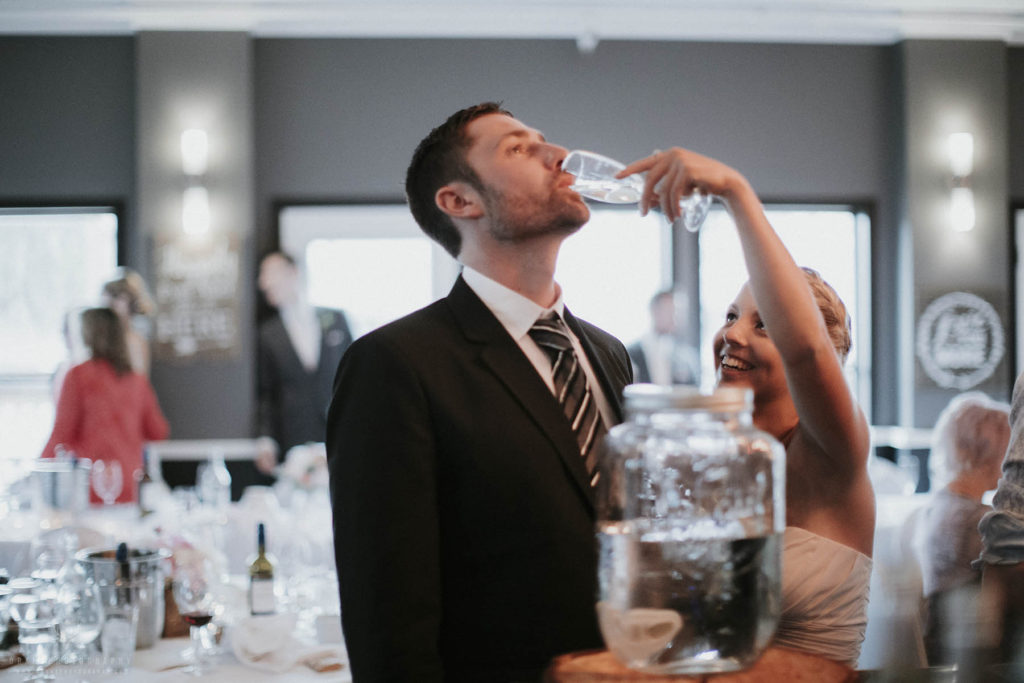 The bridesmaids, in their own subtle way, were doing the best they could to make sure the guests were ready to party. But that's for the album release!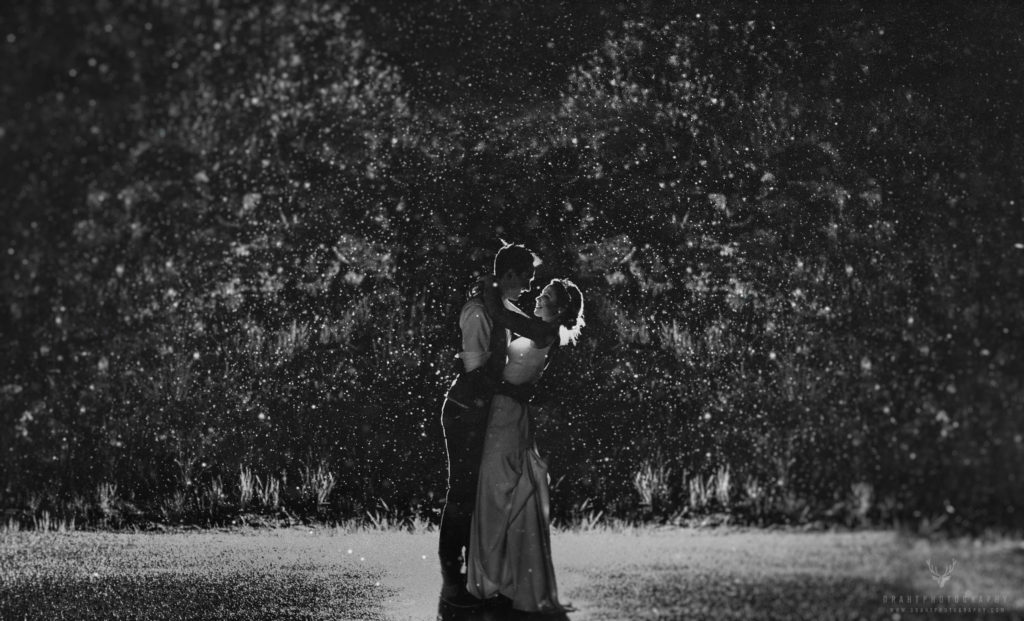 Part of the reason for these samplers, these sneak peaks, is because I honestly can't wait to get these images out there. Sometimes, everything works together so perfectly. The timing, the couple, and the emotion. The full album will be done in two weeks, but until now I sincerely hope you enjoy this sneak peak.
Feel free to fill out this form with your name, and the name of the bride and groom if you'd like an invite to the final gallery after we've finished the proofing.
You can follow me on instagram, twitter, or facebook.  Thanks for reading this far!