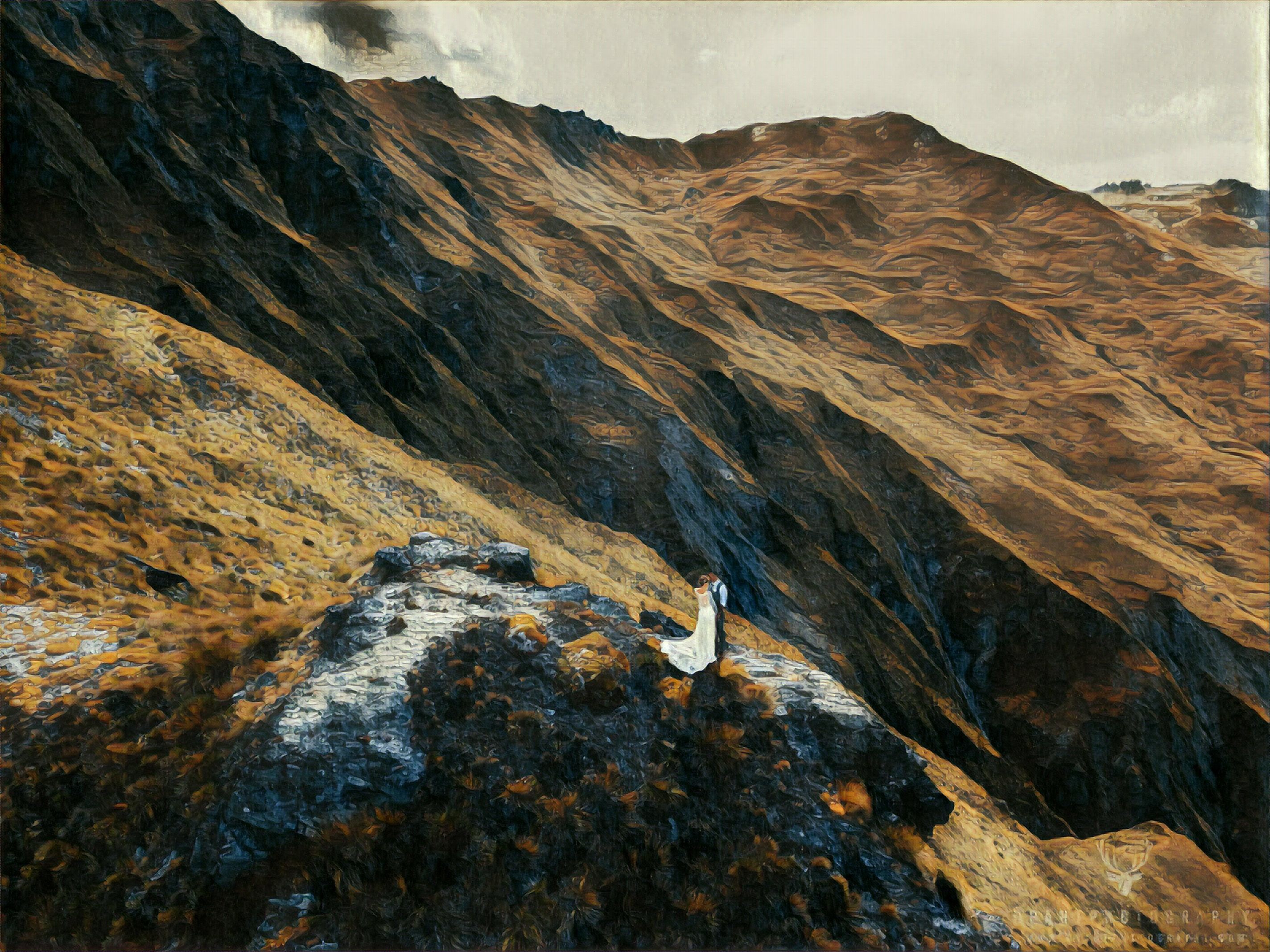 The Helicopter Wedding in the Mountains Sampler
Quite the header image, but truth be told, it was tough to pick. We had some pretty stellar runner-ups. That's on top of the video blog. Yes, I like ...
T
Q
Quite the header image, but truth be told, it was tough to pick. We had some pretty stellar runner-ups.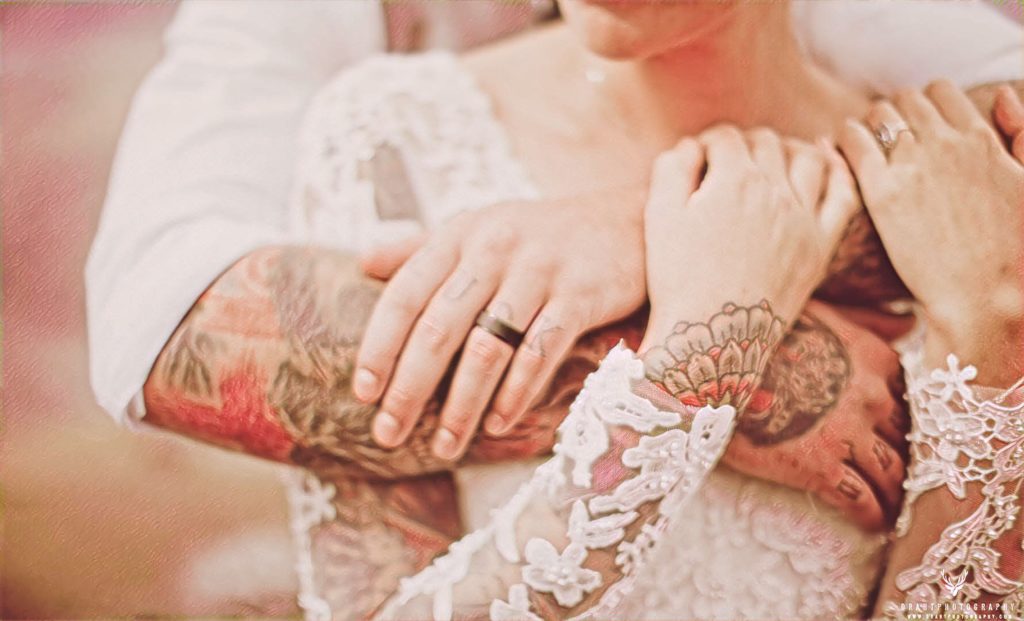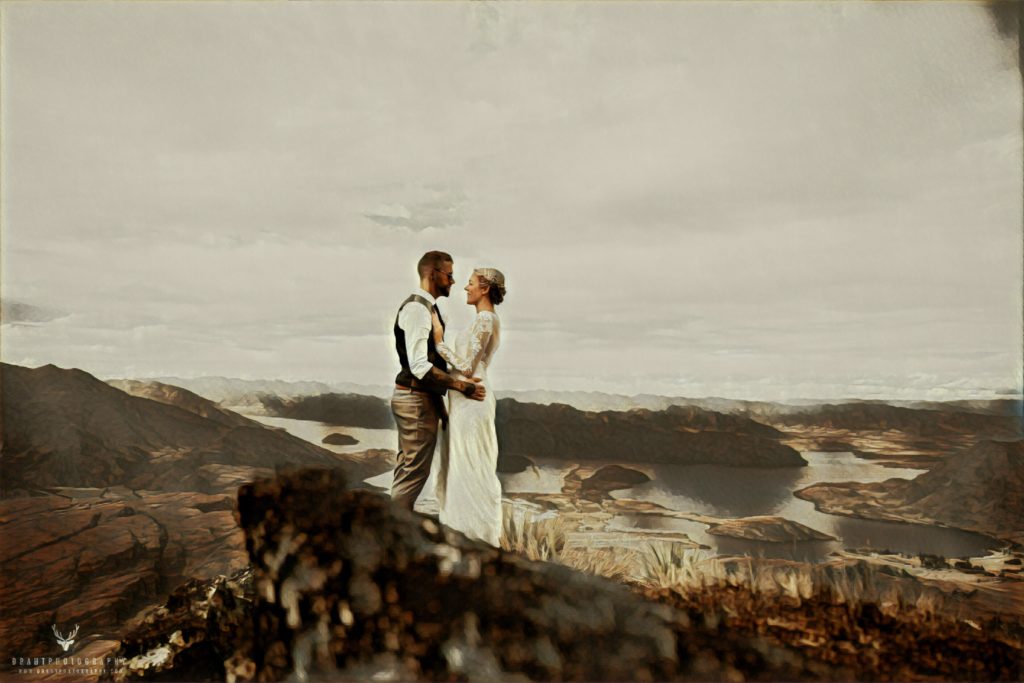 That's on top of the video blog. Yes, I like to video blog weddings sometimes. Click here to see it!
To be honest, this has been one of the toughest samplers to put together. There are so many incredible shots from this epic day. So let's start at the beginning – the bridal suite, at about 10:00am.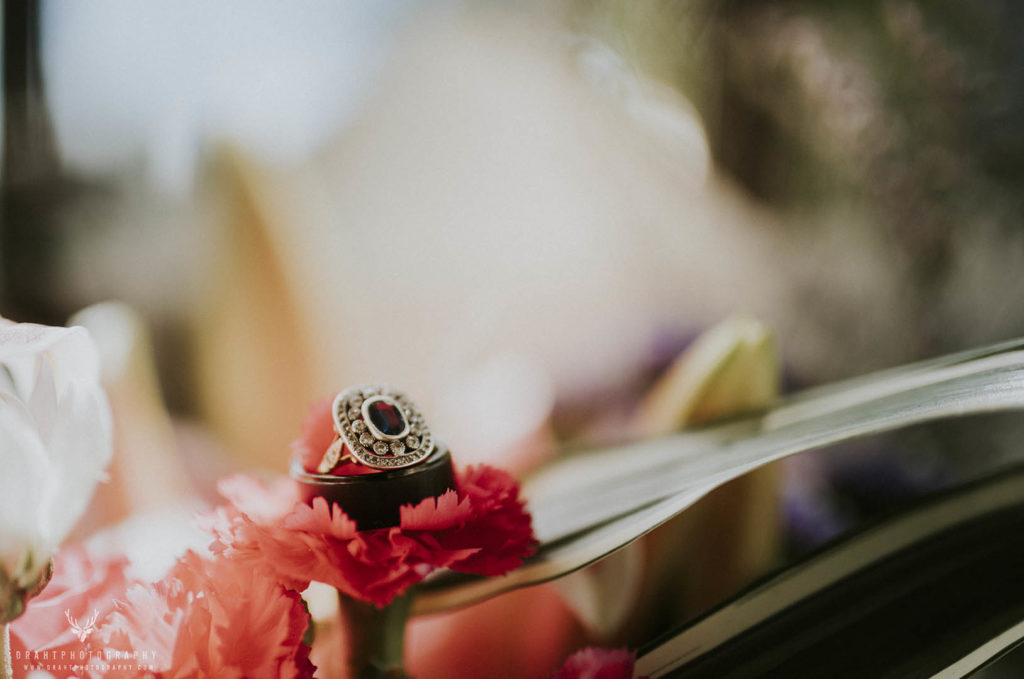 The ring had tremendous history about it. First purchased in 1906, it had been passed on and on through generations. I'm certain I'm not the first one to shoot it on a wedding morning, and it's doubtful I'll be the last.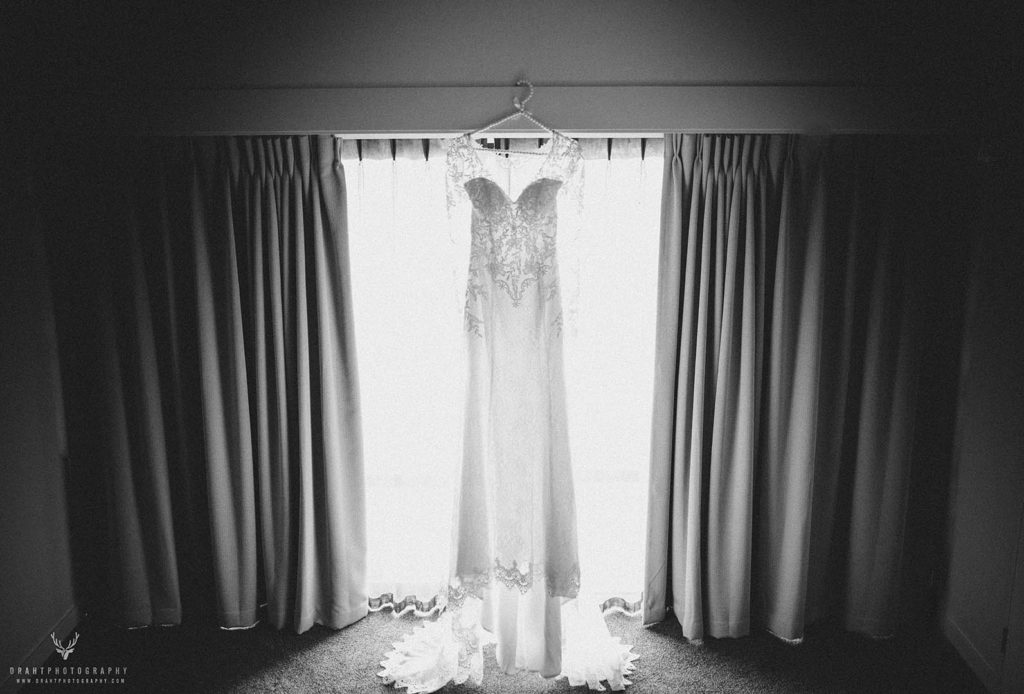 The dress was nothing short of breathtaking. Full sleeves, chapel train. And the back of it was a traditional design, one you'll see at the first dance.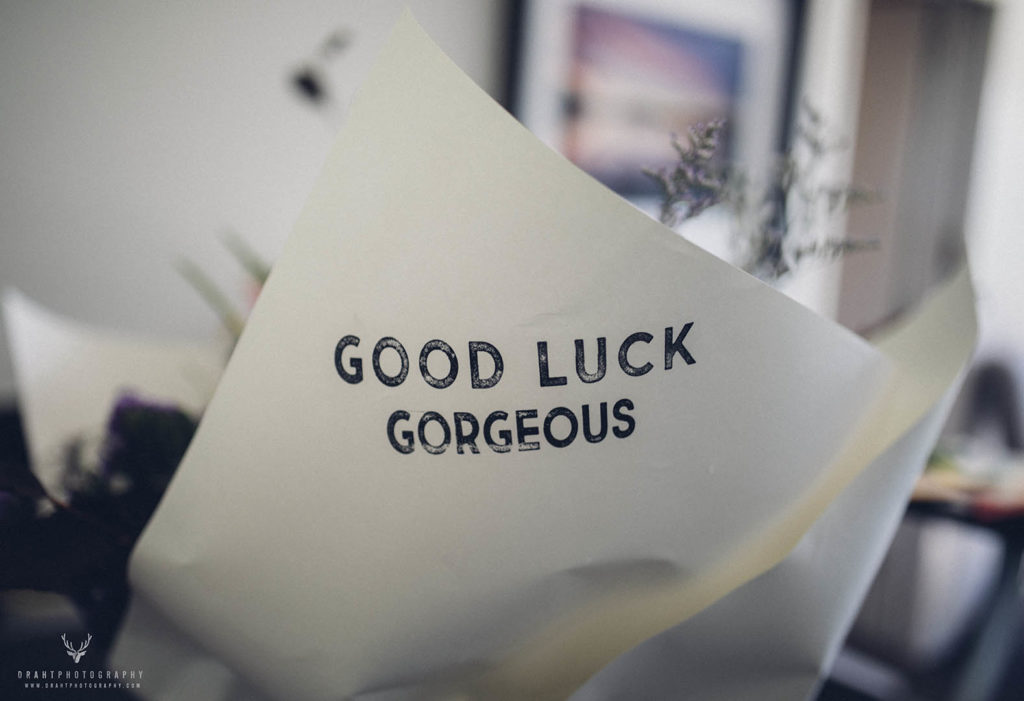 The flowers wished us good luck, and I started over to the Groom's bach.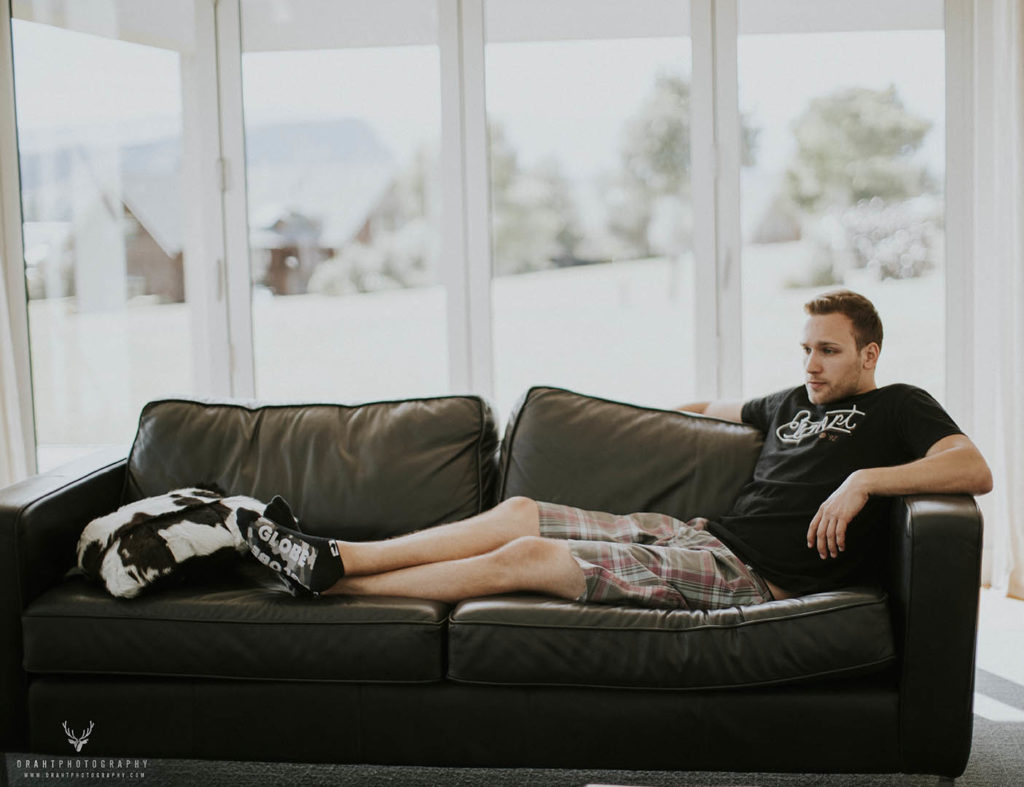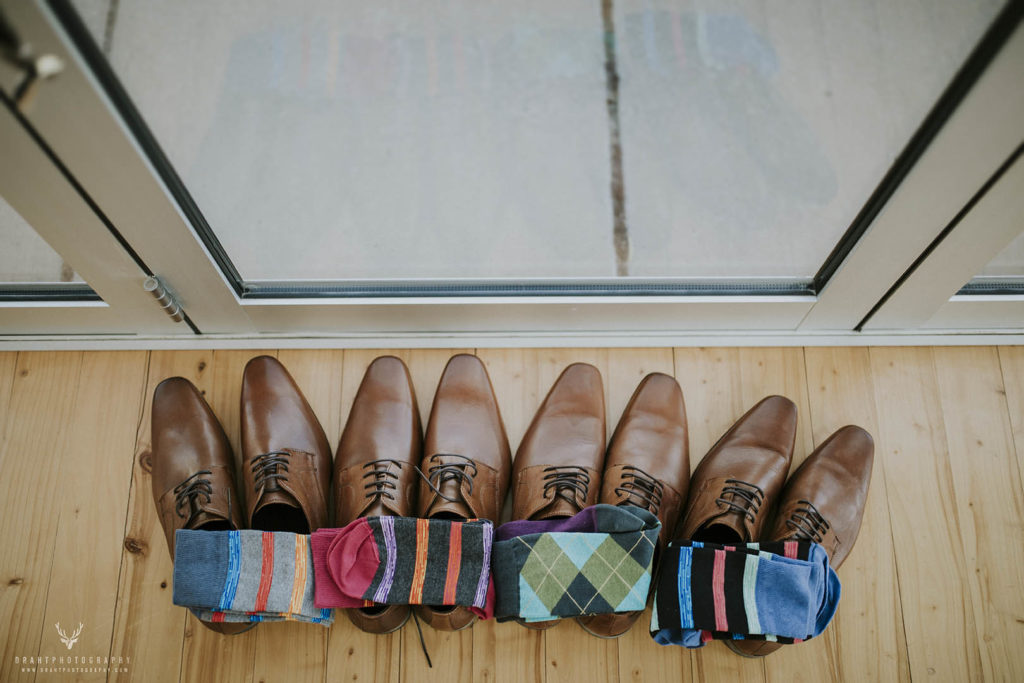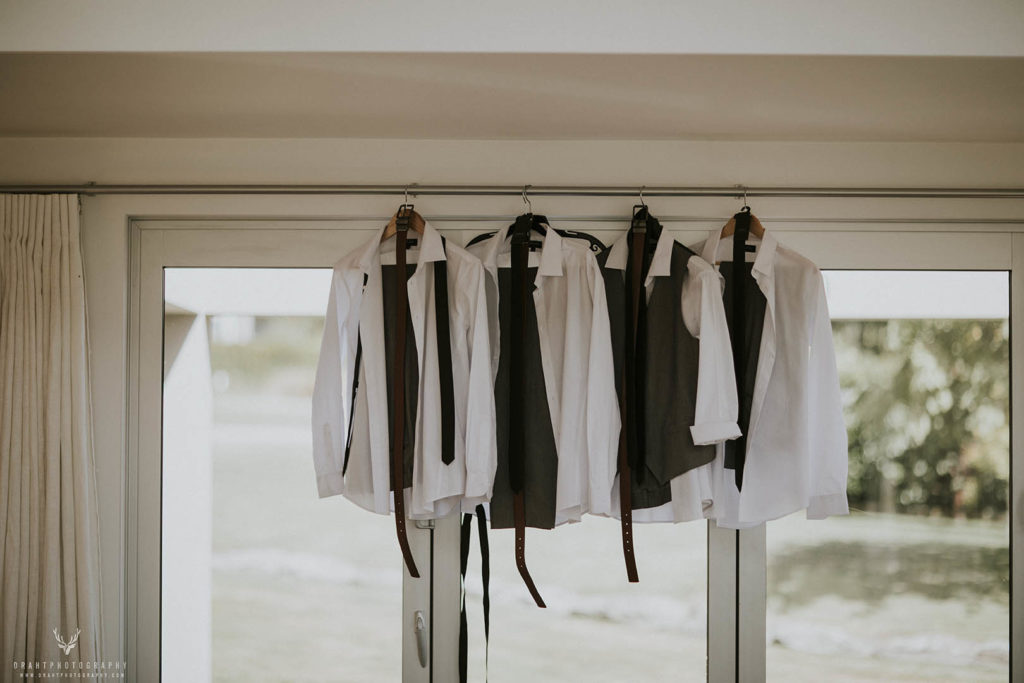 The mood was decidedly chill there, though I managed to find someone hiding from his grandpa.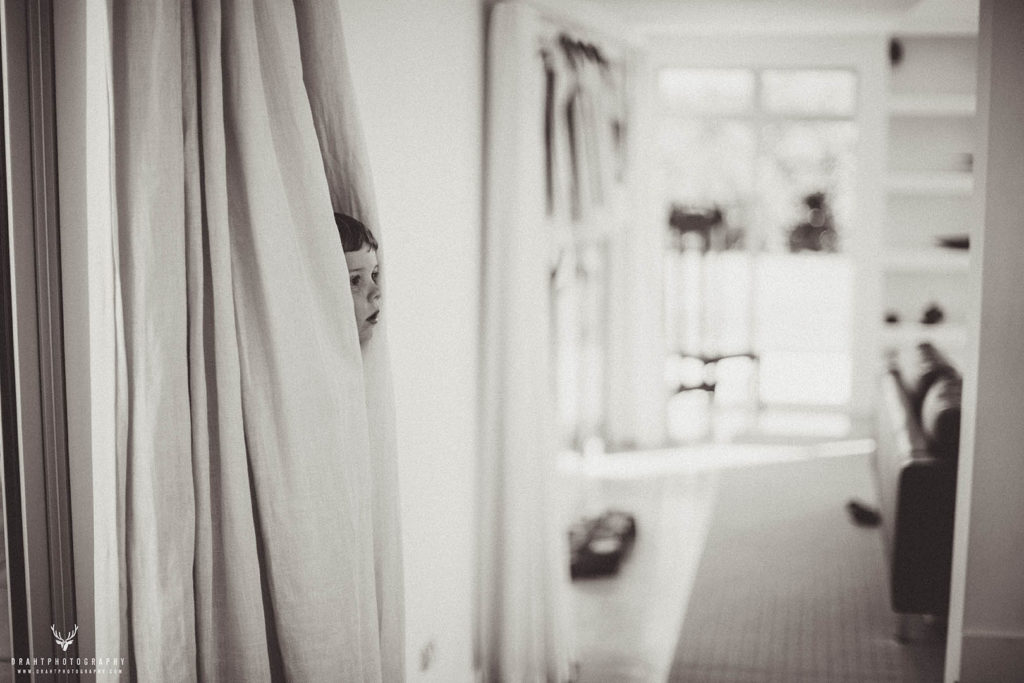 Before long, though, we had a handsome groom and best man ready to enjoy the day.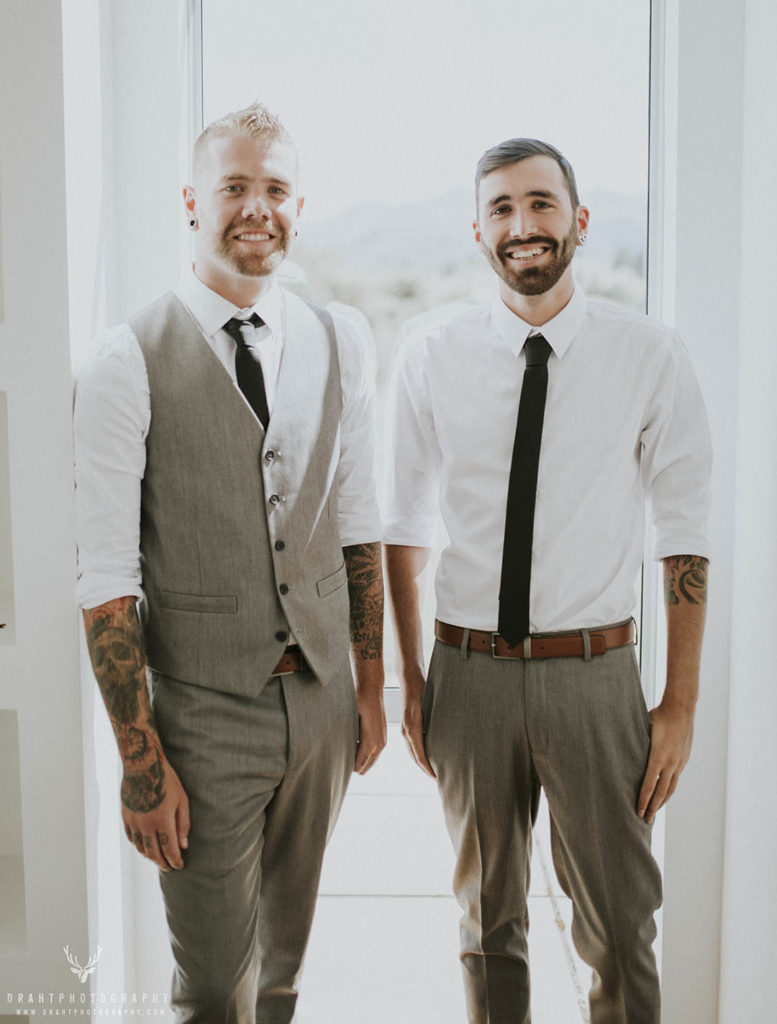 I tucked my camera into my rental subauru, and drove back to the bride's room. What greeted me was one of my favourite moments.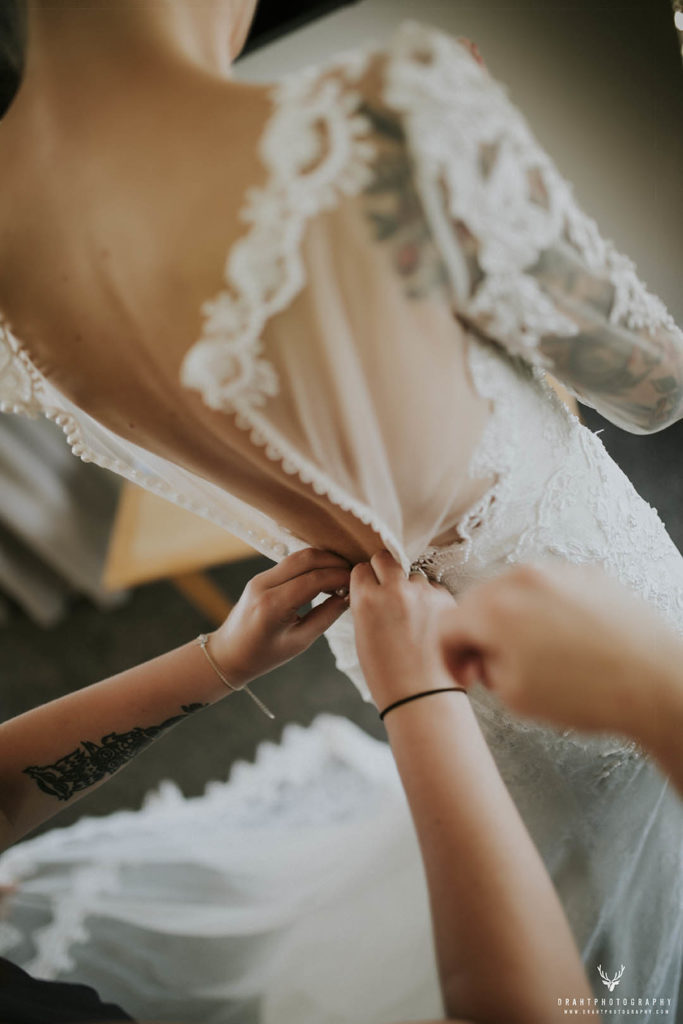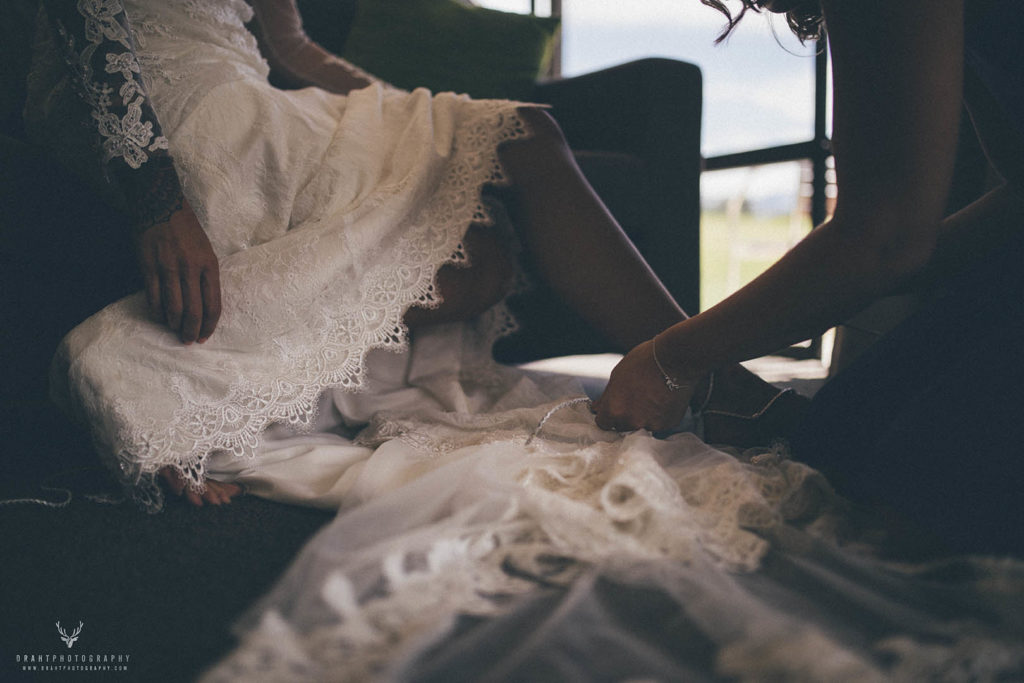 Wonder of all wonders, we had actually finished early. We had a good 20 minutes before we had to attend the ceremony! Obviously, this blew my mind, and made it race. Surely we had forgotten something.
We hadn't. 20 minutes later, I found myself on the green right by a sandy beach.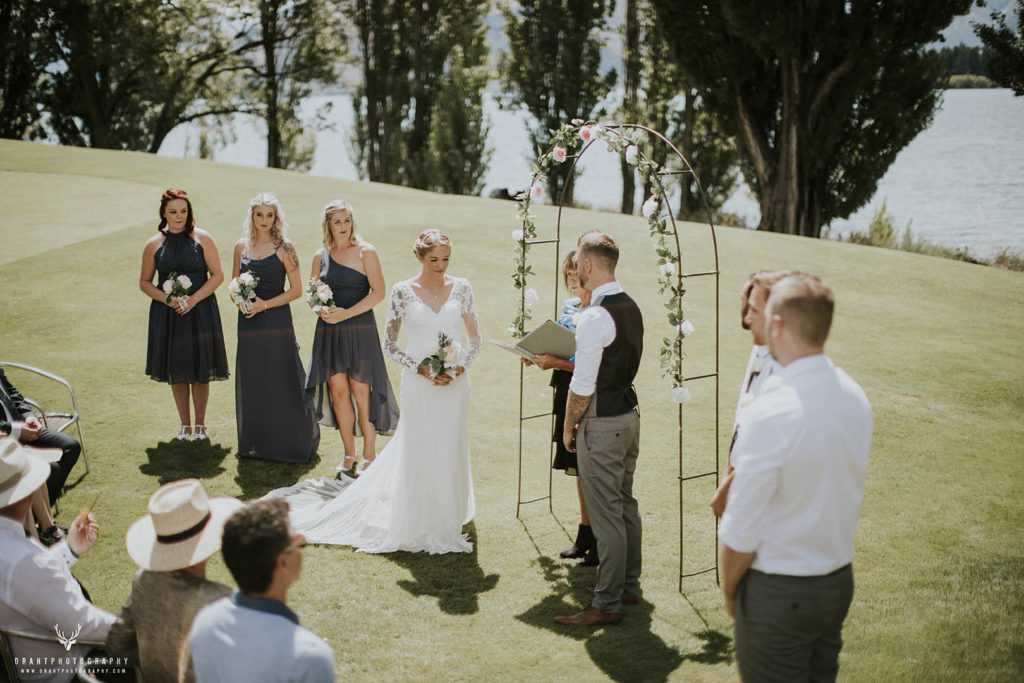 The ceremony was absolutely eye-watering. They read their vows out to each other. The expressions said it all.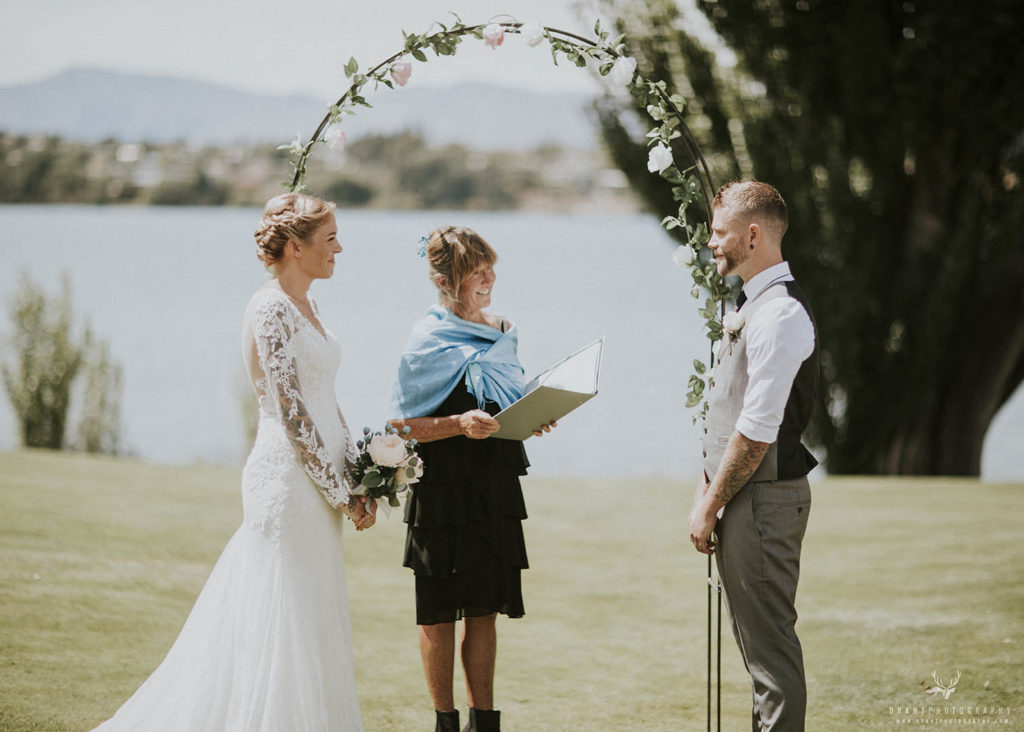 I love the way she just smiles at him. I didn't know this yet, but I'd be seeing a lot more of that exact smile very soon.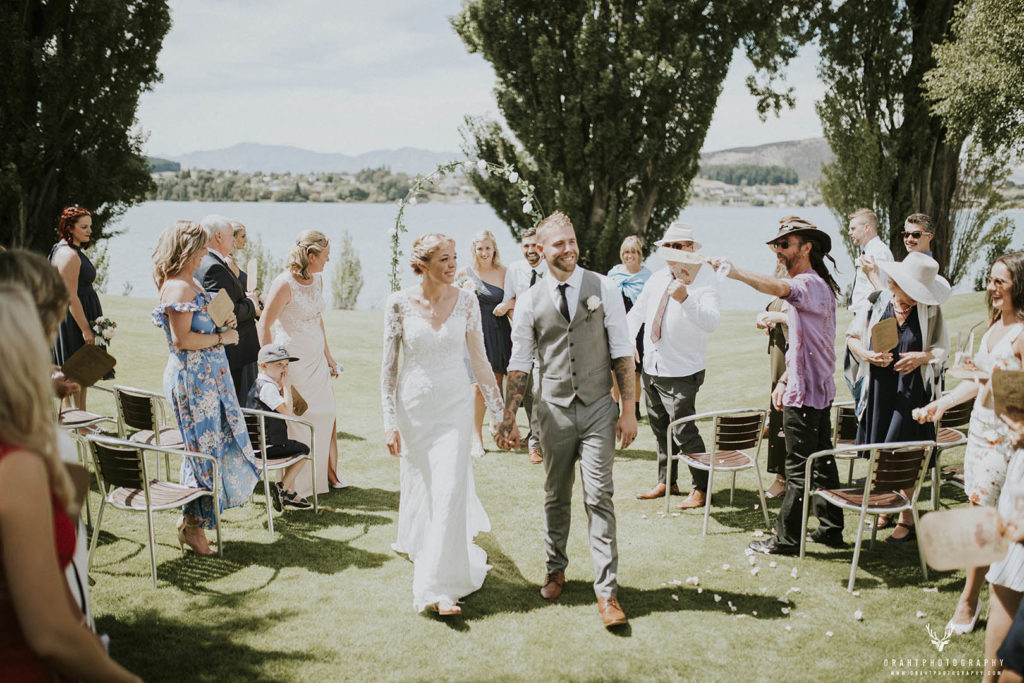 We finished up, with a fantastic recessional. Everyone threw flower pedals, even if the wind didn't quite agree. It was time to head to the chopper.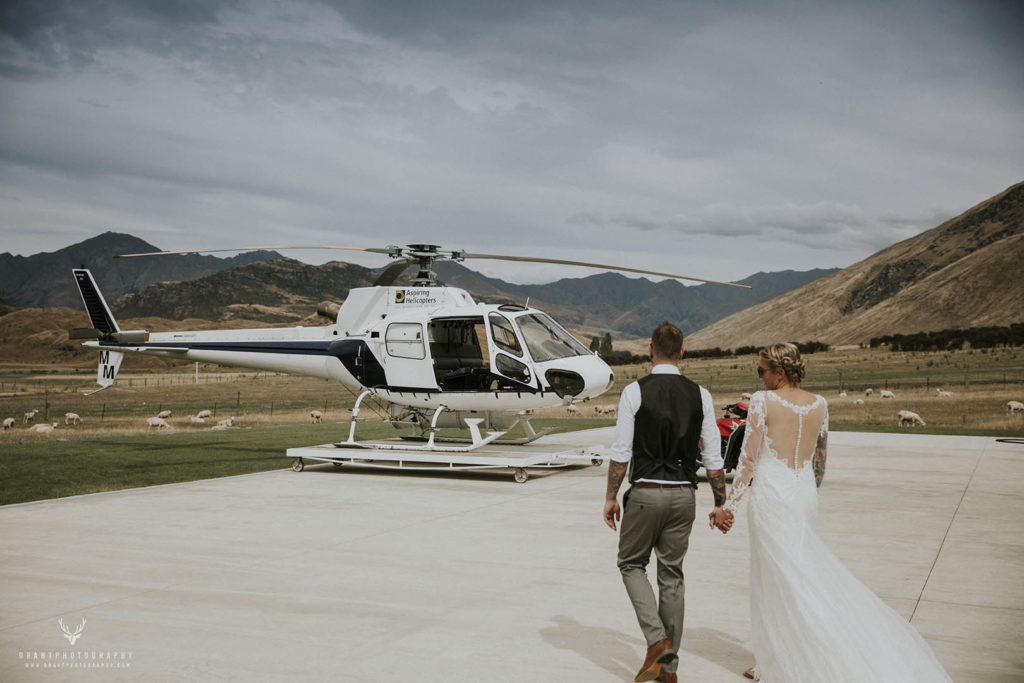 I've been in choppers before, but never a six seater. The best part is there was a cargo hold on the right side that I could put my 17kg of camera gear into.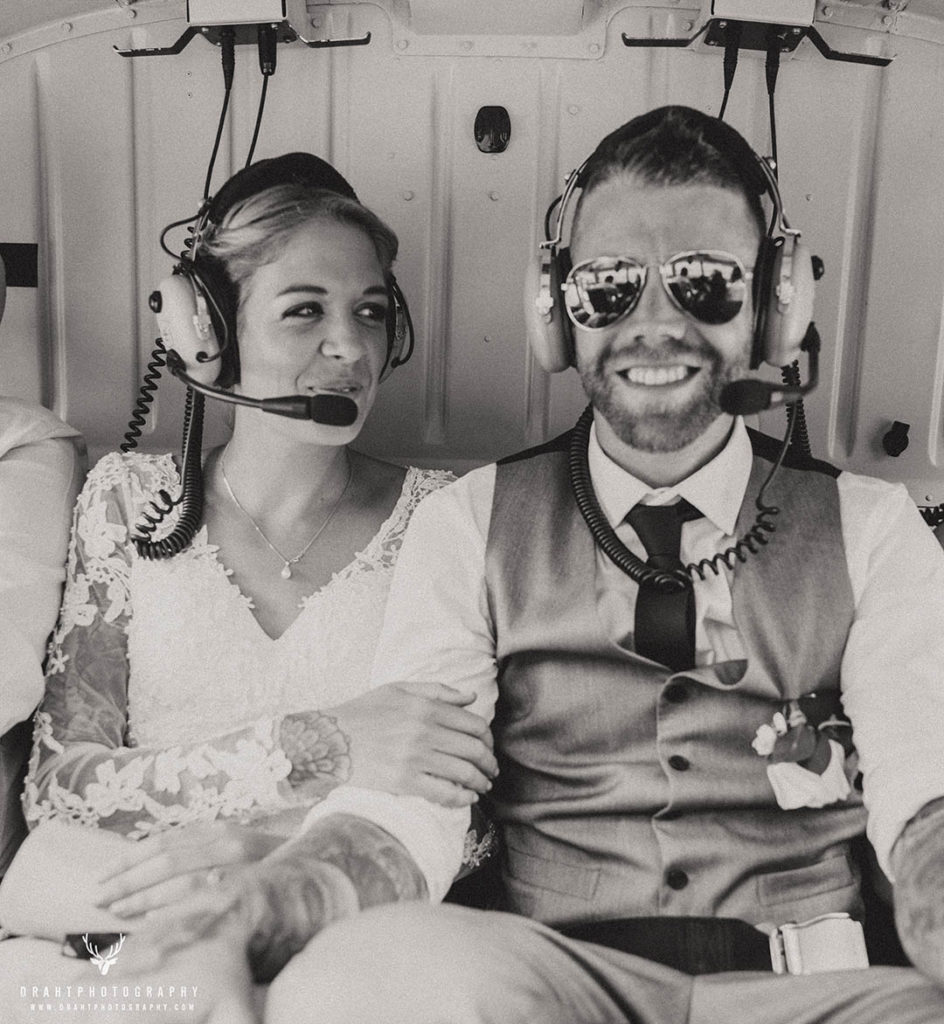 We had climbed 5,000 feet into the air, to one of the highest peaks of the mountains. I asked the pilot, "How long do we have?", and he said, "Oh, as long as you need."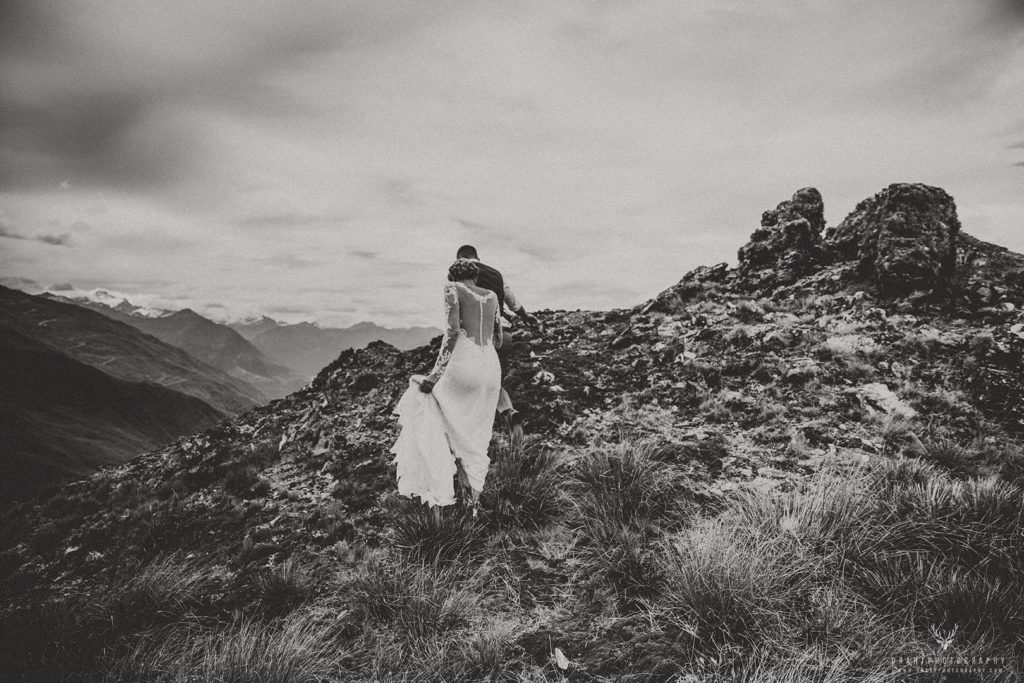 I took him up on this, and really just went to town getting every picture my heart desired.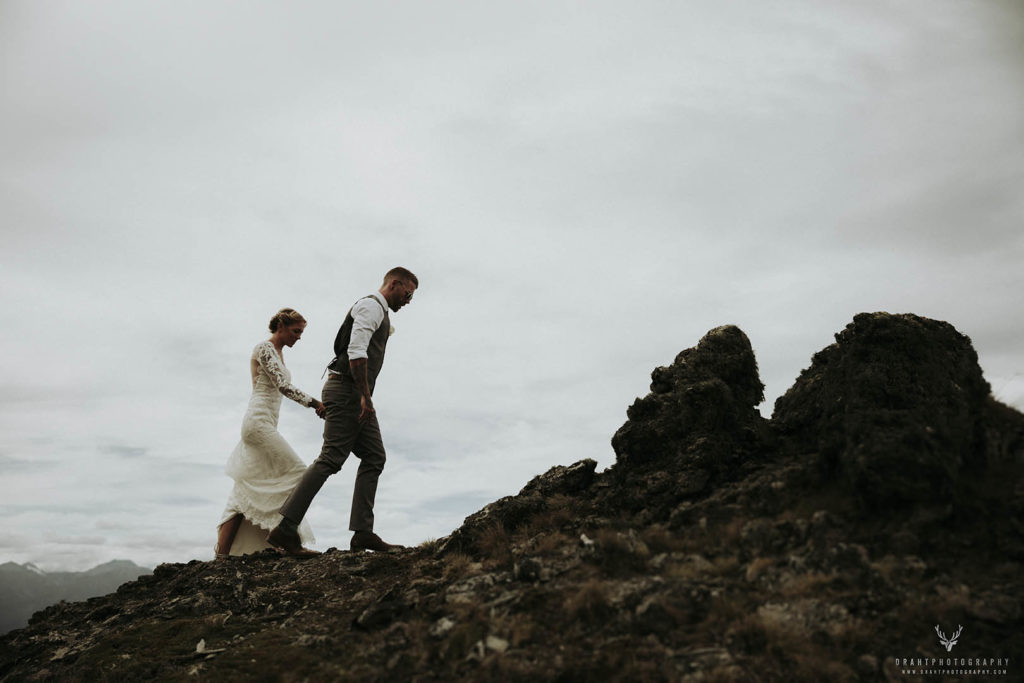 We climbed up the nearby peak. The photos we got simply blew my mind.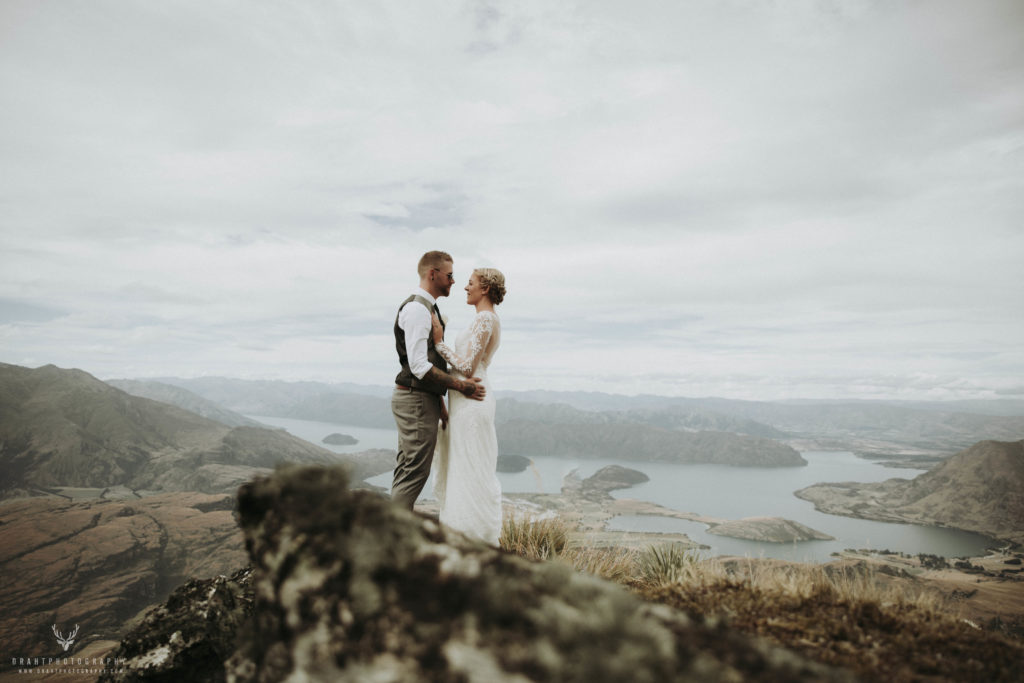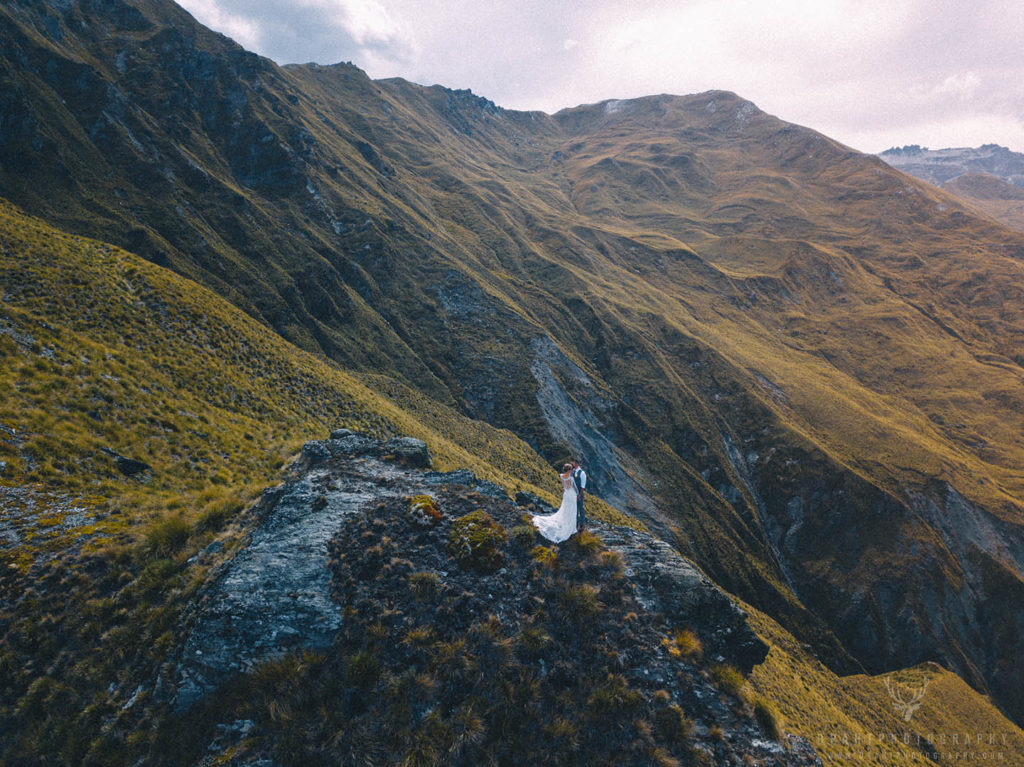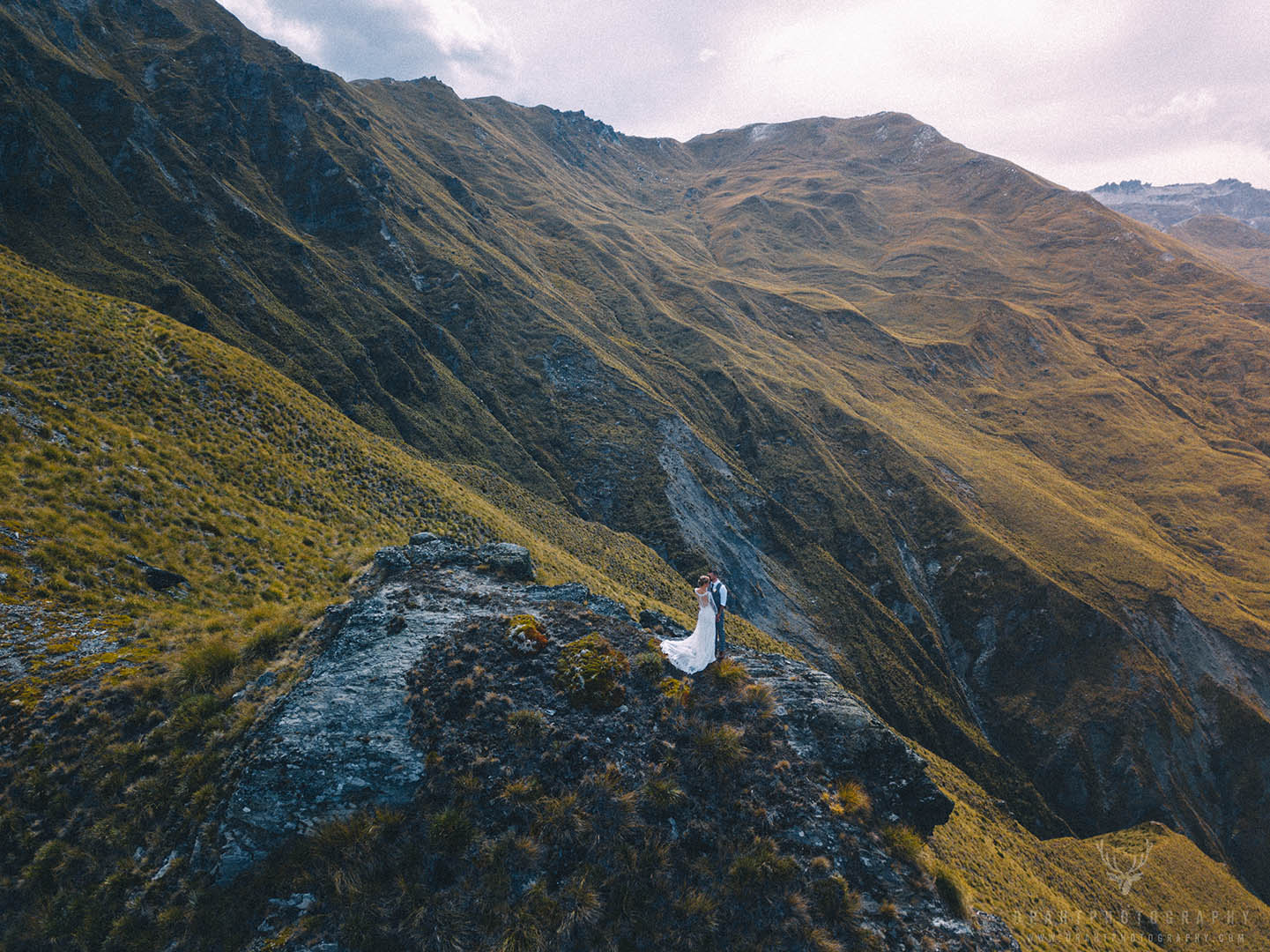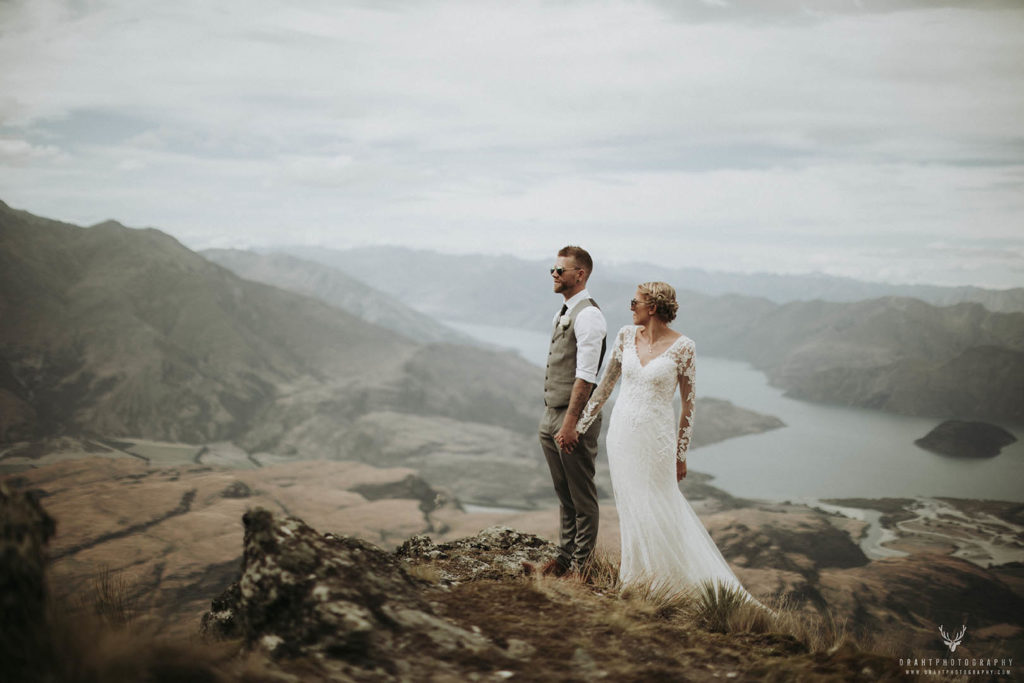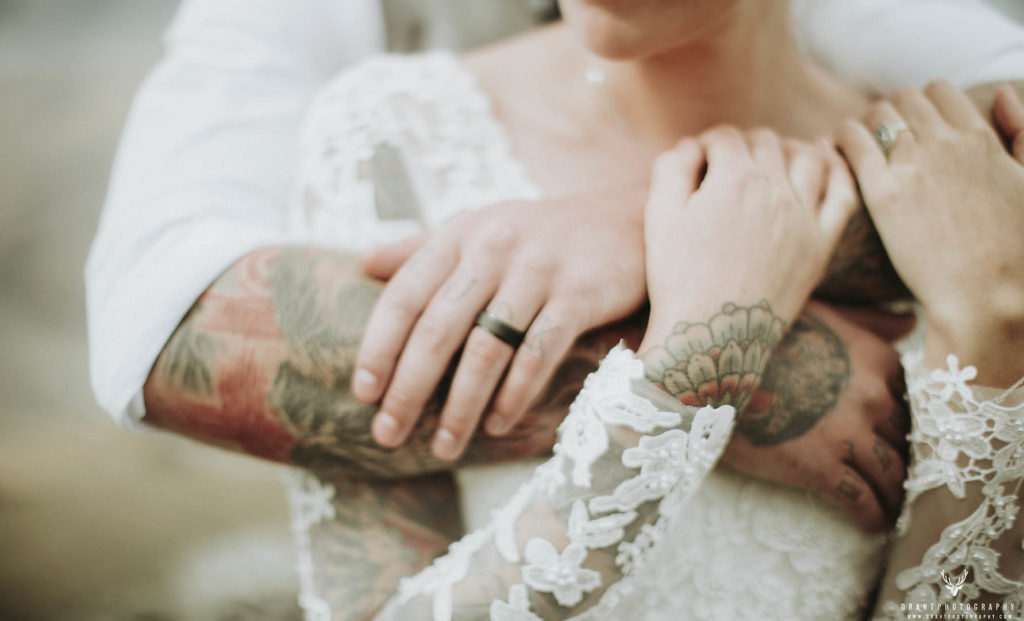 Now that the serious photos were done, it was time to get photos with Eric!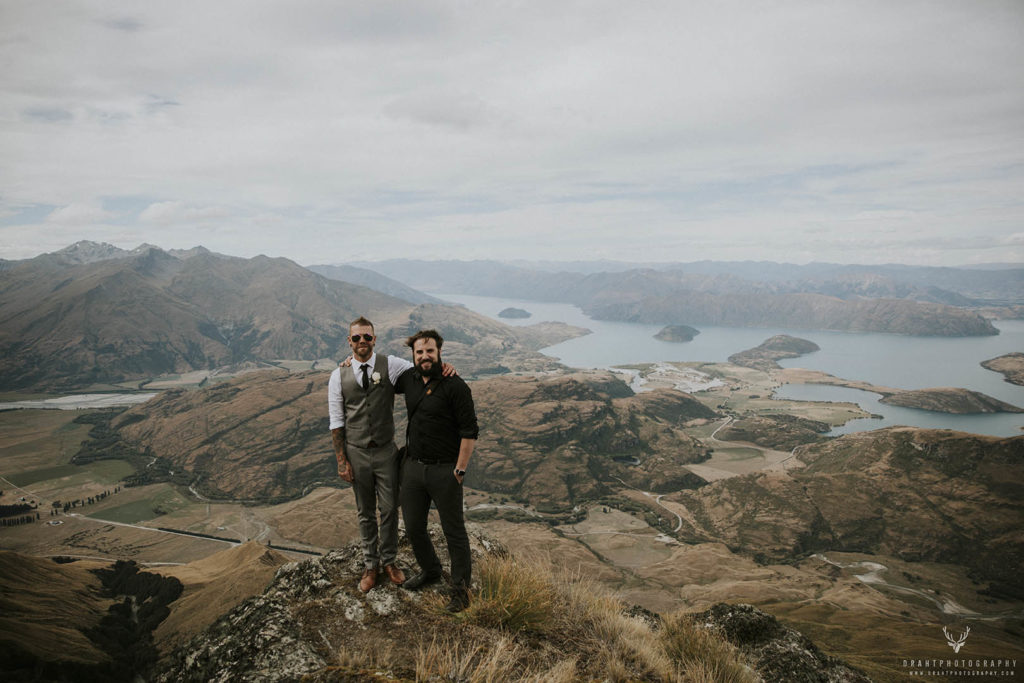 Photo credit: Ben! What a great best man! I should note here that I didn't wear all black to a wedding. The shirt has different coloured polka dots on it, and my pants were grey wool.
Emily brought the britishness to this mountain.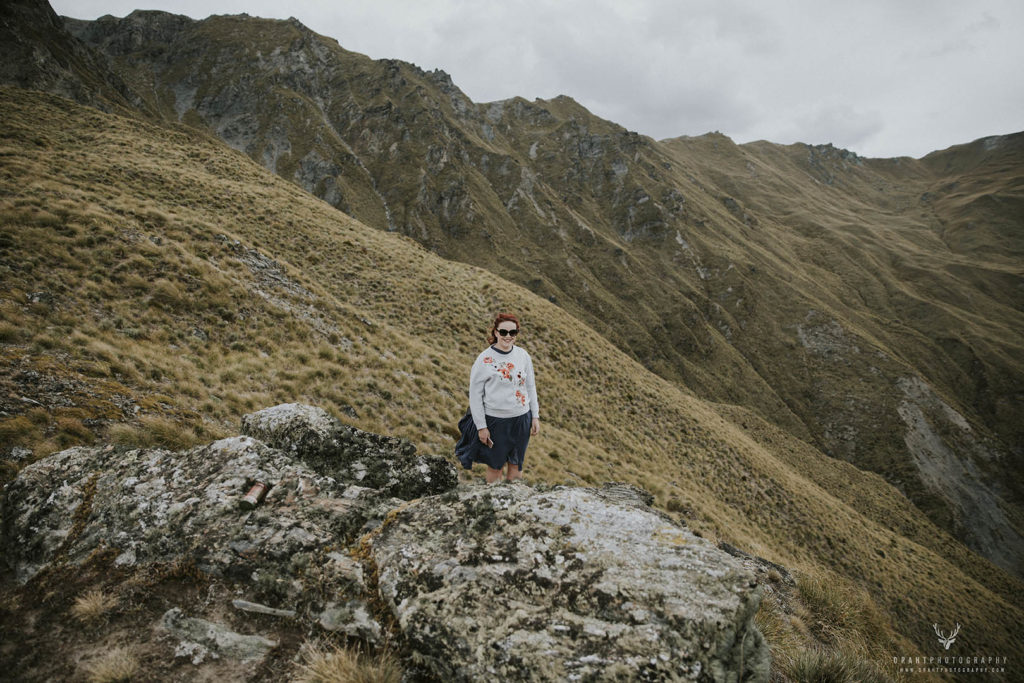 A group photo, and we're off!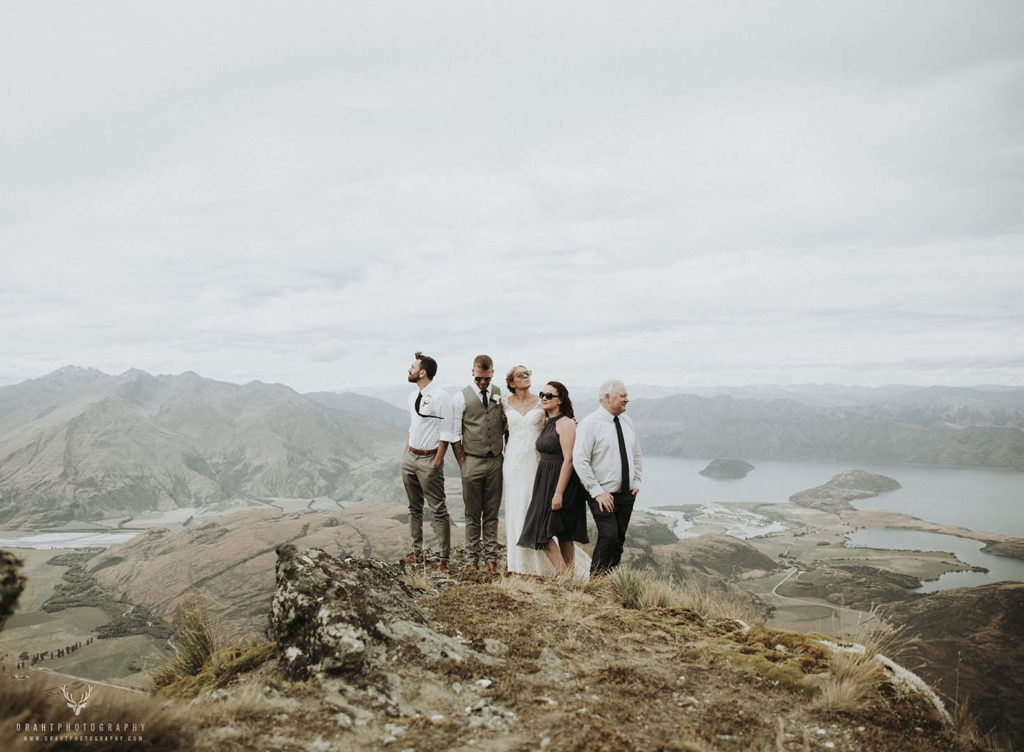 A lot of people don't know this, but british folk are very easily distracted. A photo like this is very common when there's many brits present. Ever notice the photos where the queen is looking wistfully of into the distance? Perhaps through a window? She saw a neat looking duck.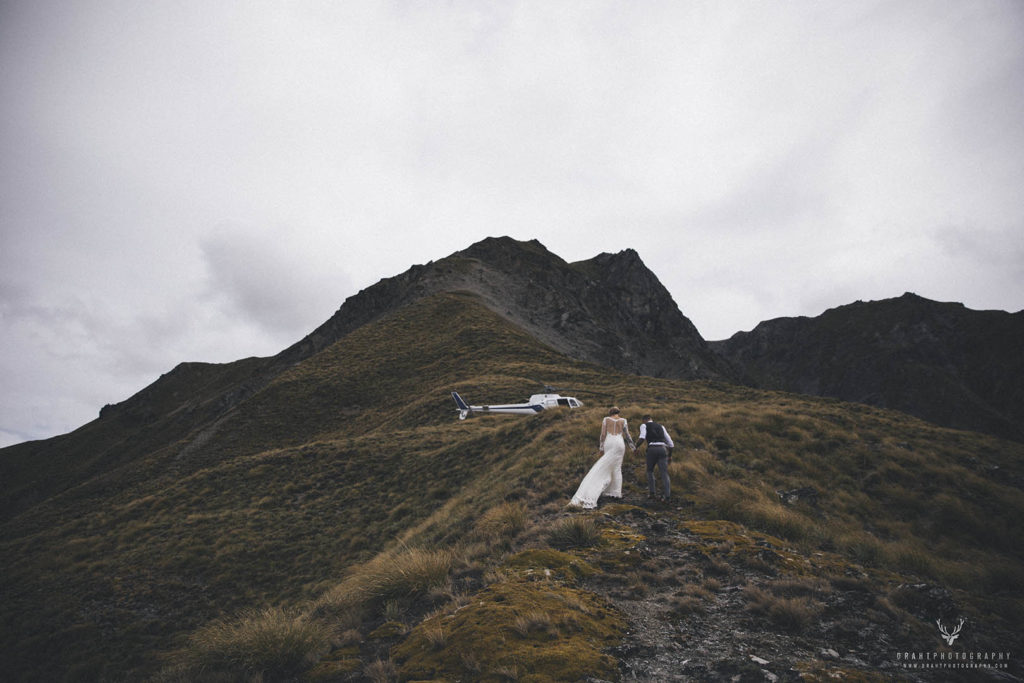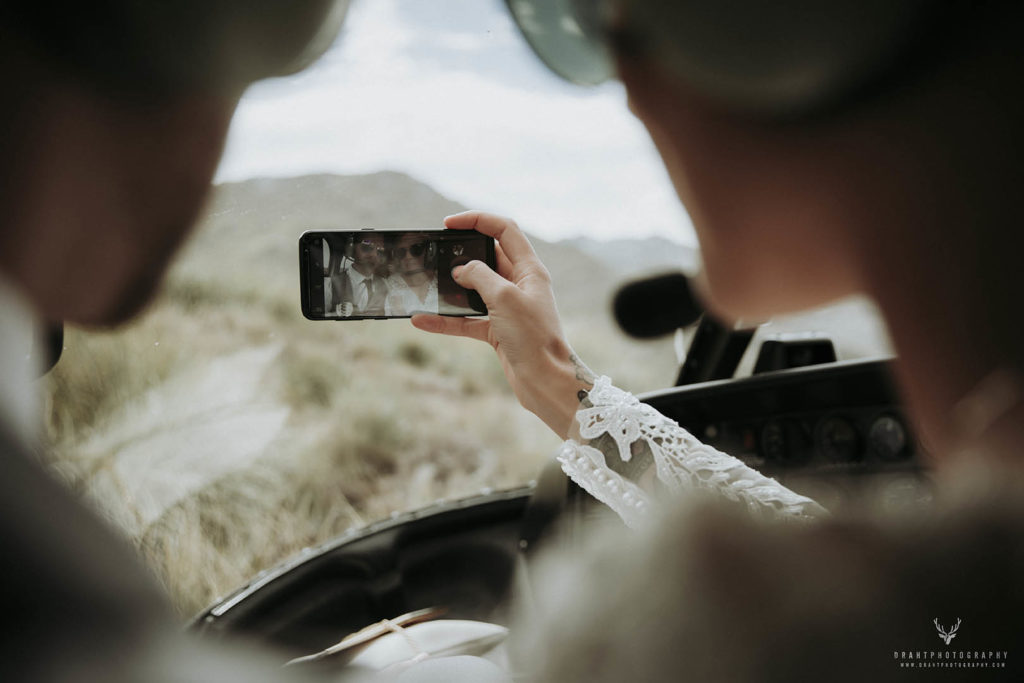 We made our way back, after a very intense hour of shooting, probably longer. I did want to stop on the side of the road and take more photos, though.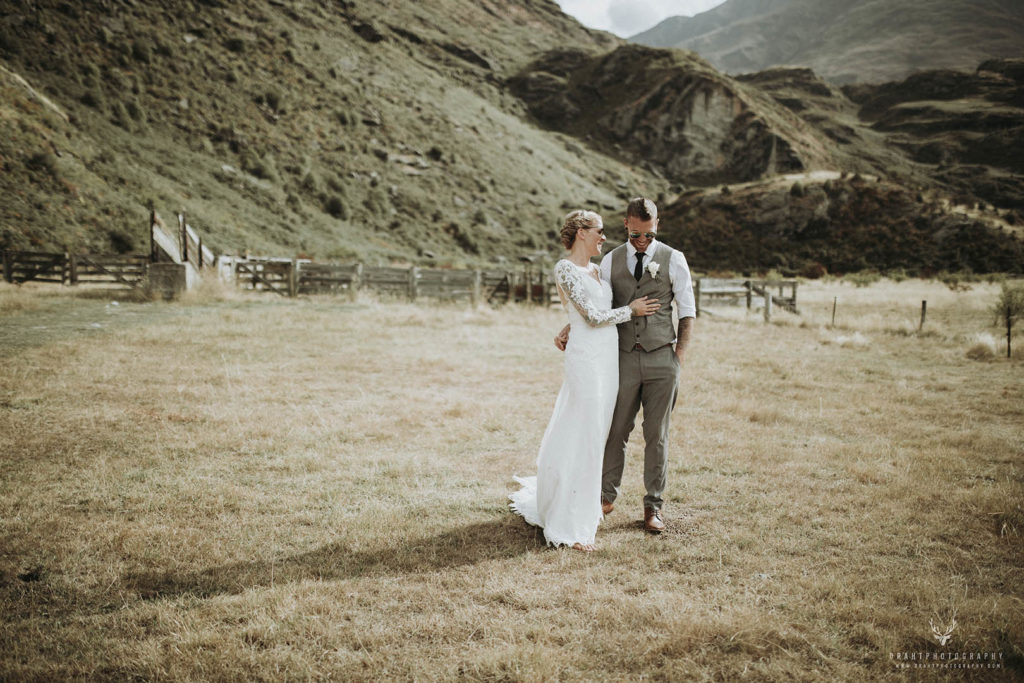 We had scouted out this old ranch the day before. I like to get those spontaneous, candid photos. I just stood back, and let them chat for a bit. The expressions were so genuine. That's always what I'm looking for, those little bits that give the photo that soul.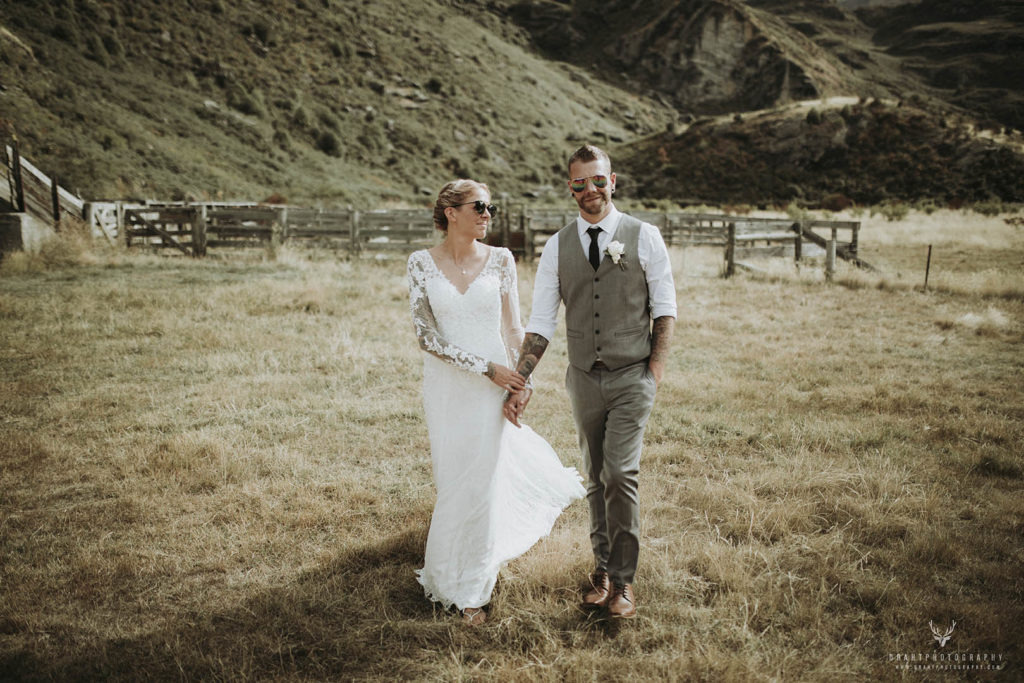 I just live for those moments.
We made our way back to the venue.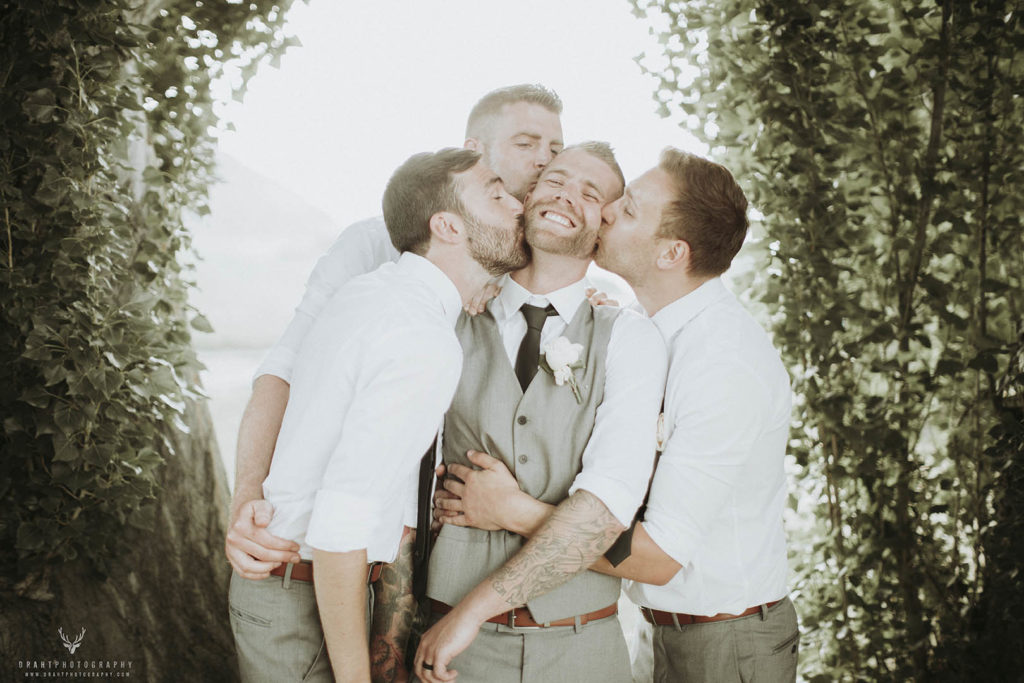 The groomsmen wasted no time in letting the groom know how much they had missed him. As is tradition, we got our bridal party star shot, and hurried into the venue.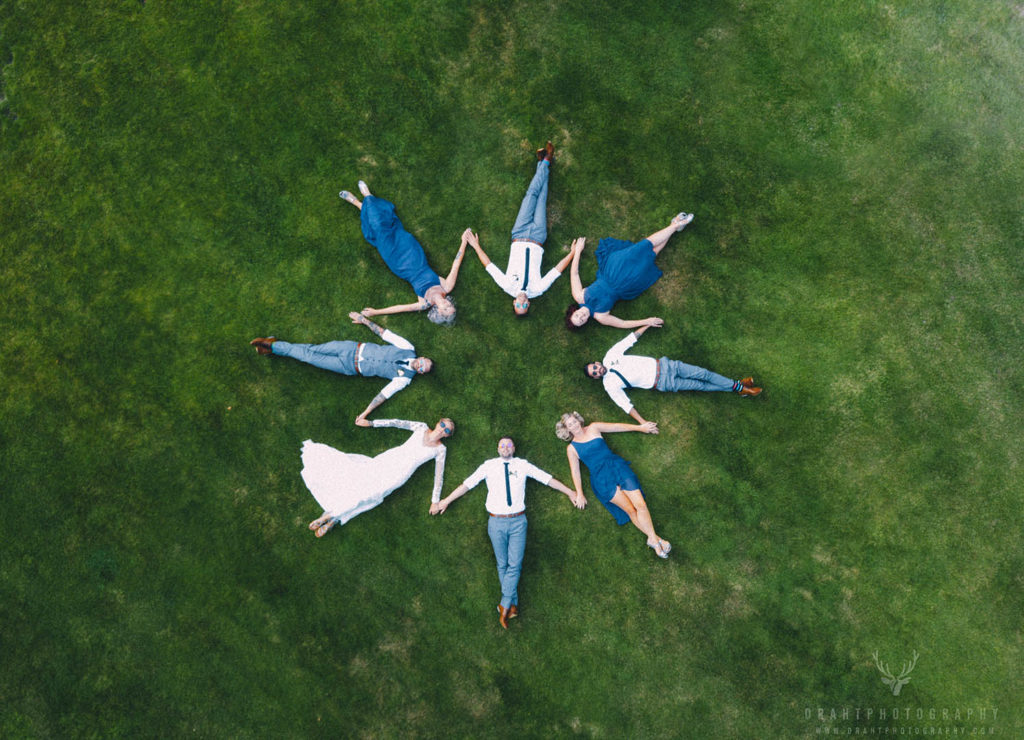 I would really like everyone to note how spot on the colour coding of this wedding is. It makes the OCD side of me jump with joy.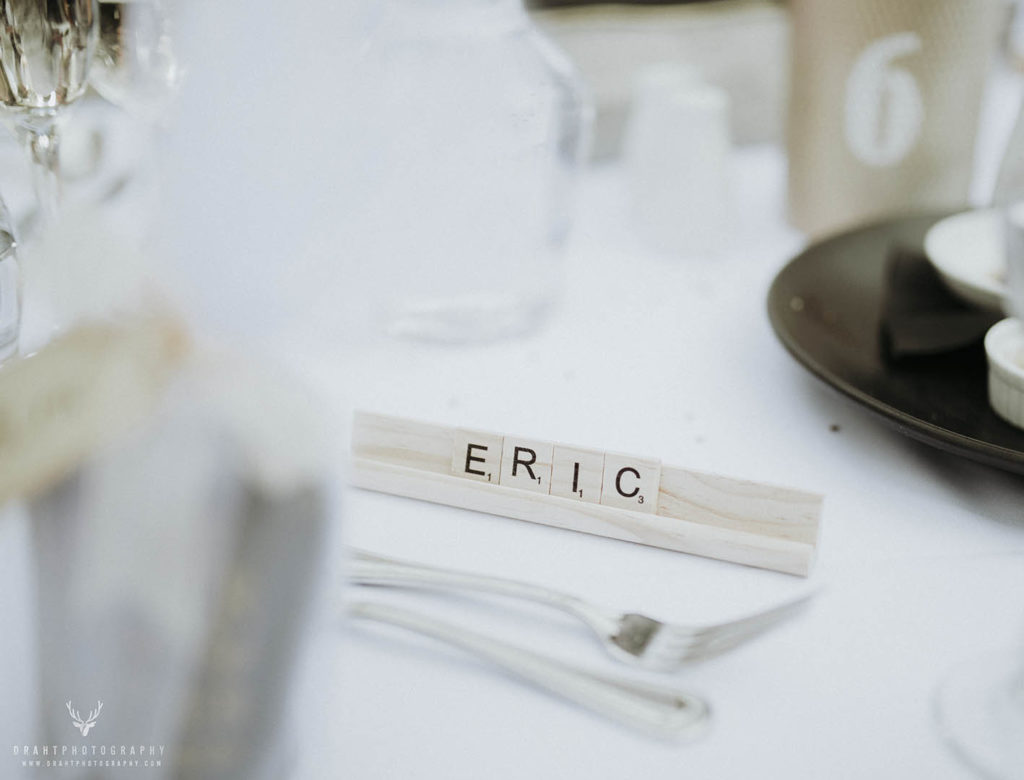 The little touches were incredible. Everyone had a scrabble board with their name on it. I slyly slid mine into my bag.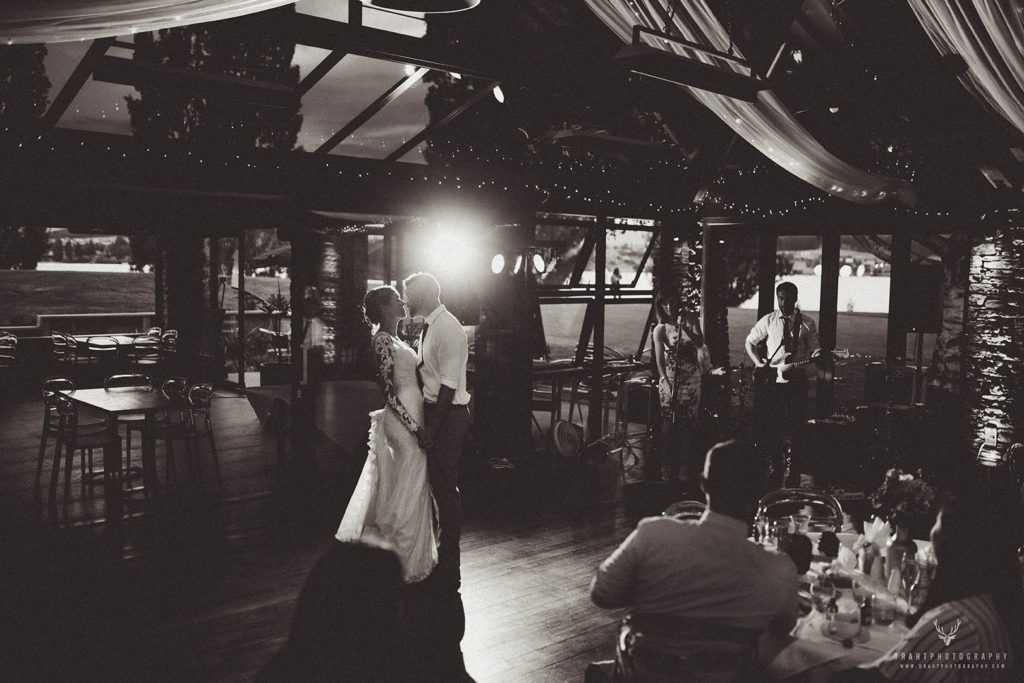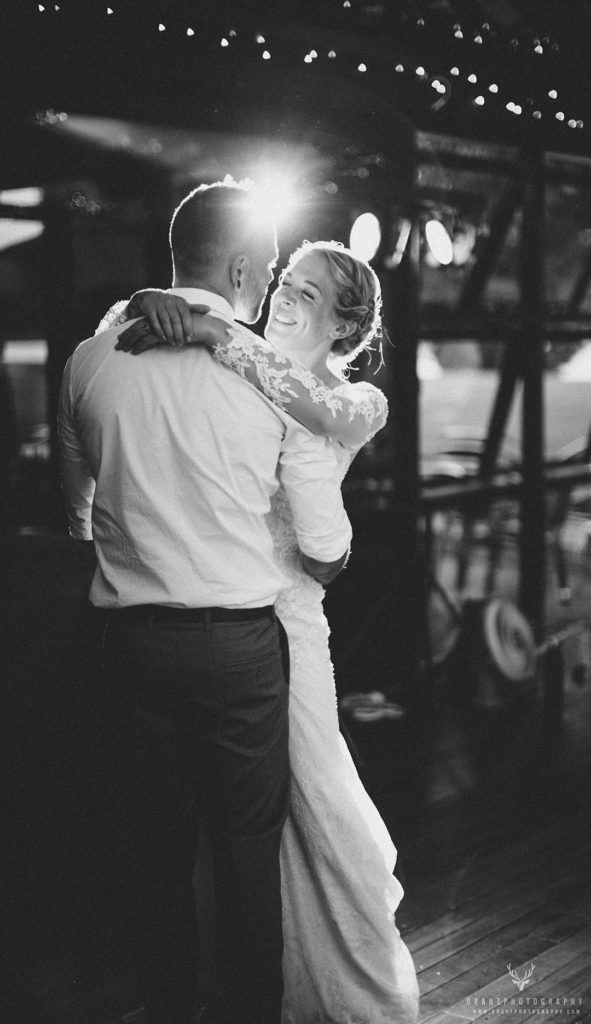 She smiled at him, just like that, the whole day.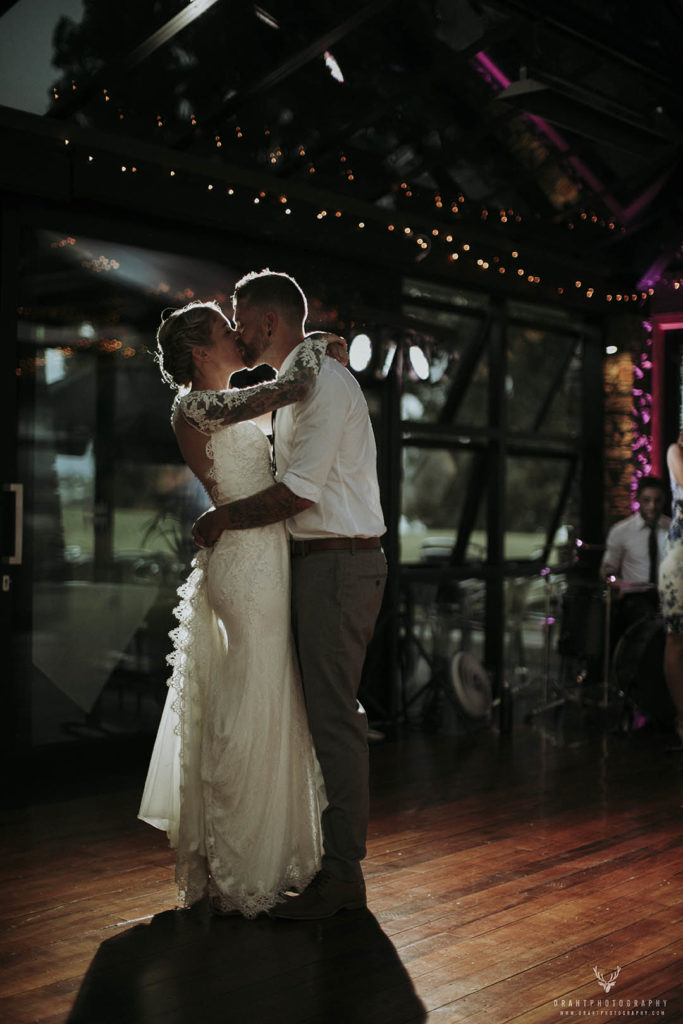 And he kissed her in return.
In the next room, folks were taking advantage of the photo booth.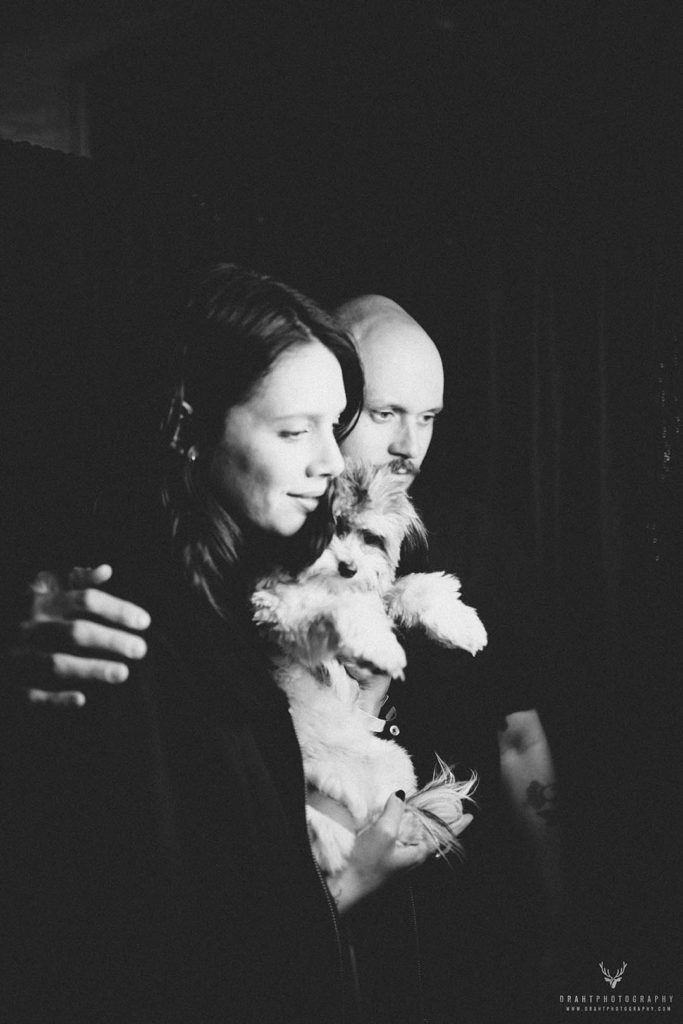 Our day was nearly over. The men sneaked off to smoke cigars, while the girls dance to the live band.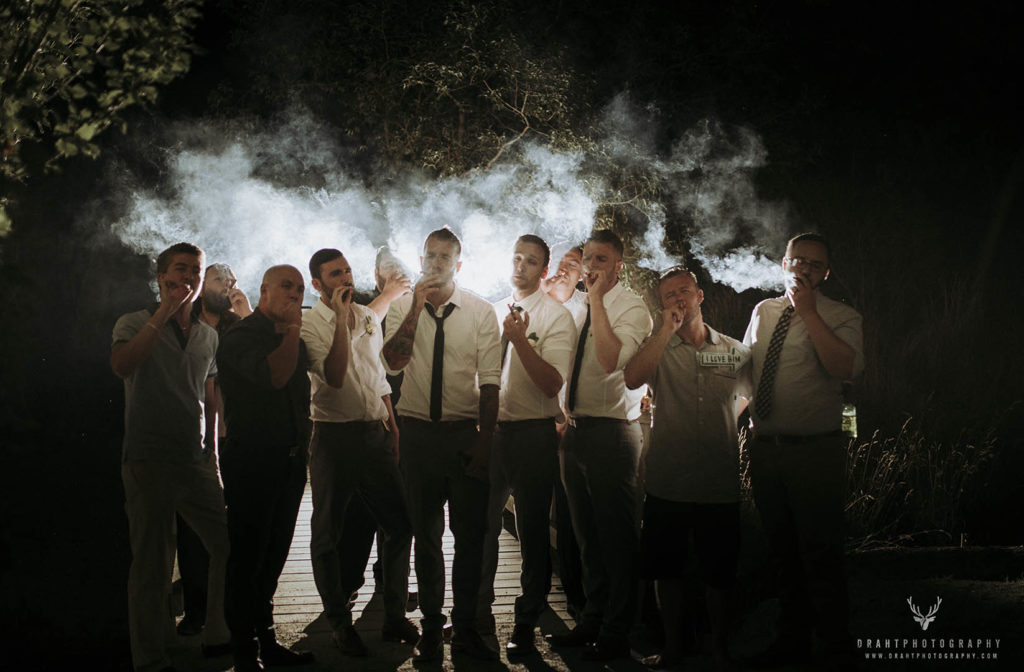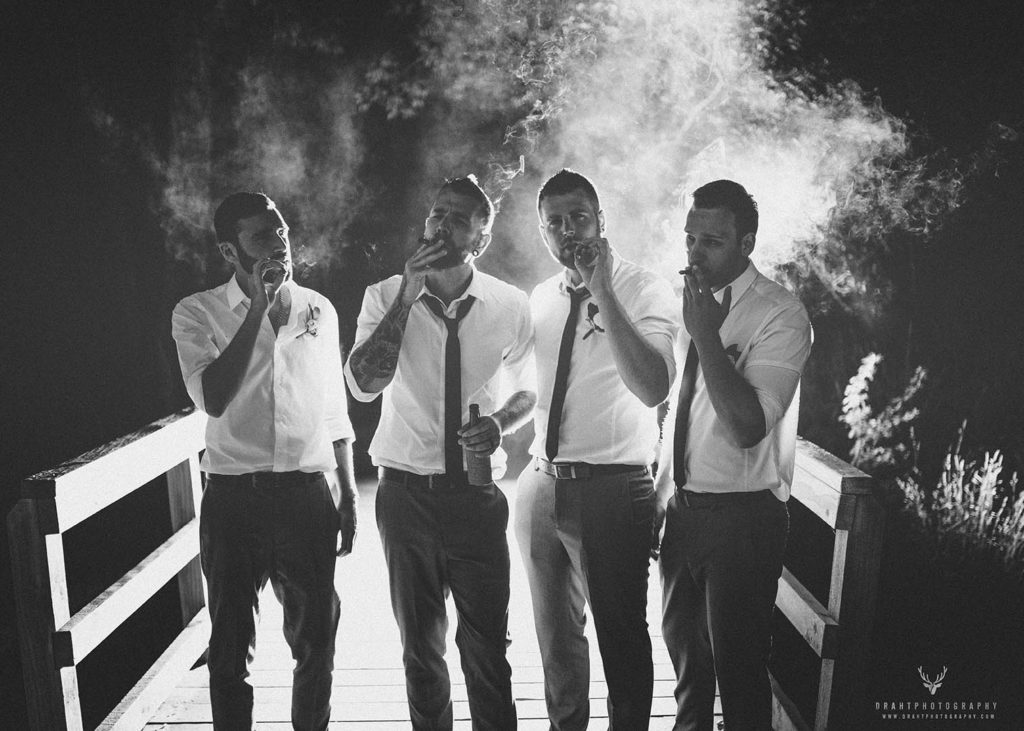 Inside, the party was just ramping up.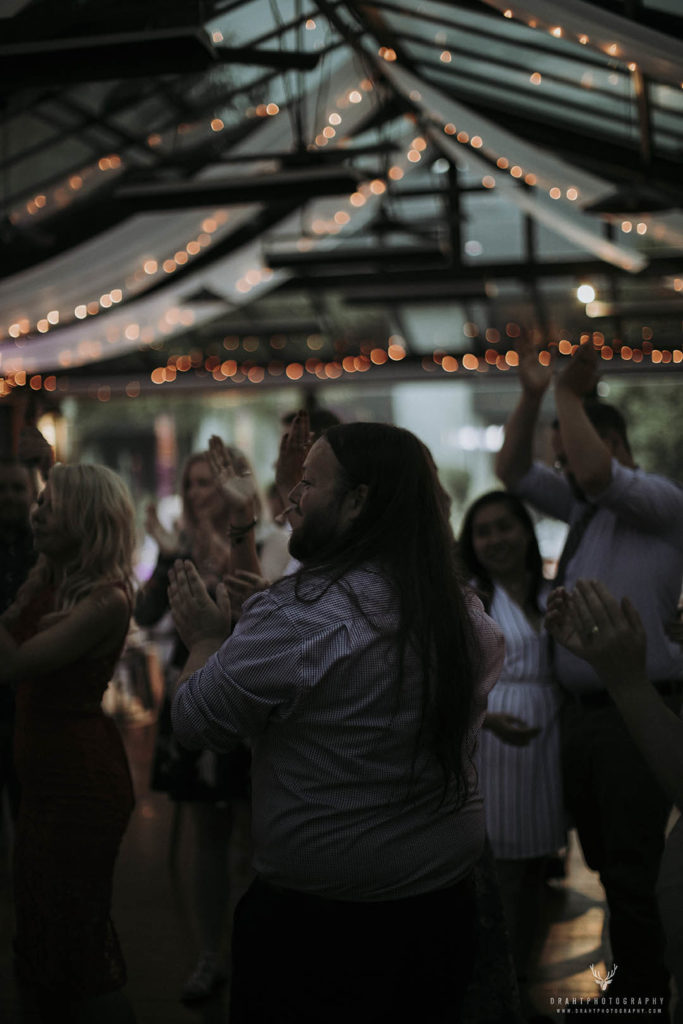 Keep in mind, this isn't all the photos. This is a sampler, and at 50 photos, the biggest I've ever put together.
There's a full album coming out in about 3 weeks, though. It's a wonderful story I can't wait to put together for you. The views are incredible, and the moments are mesmerizing. This is simply a sampler, a selection of a few favourites throughout the day to show you.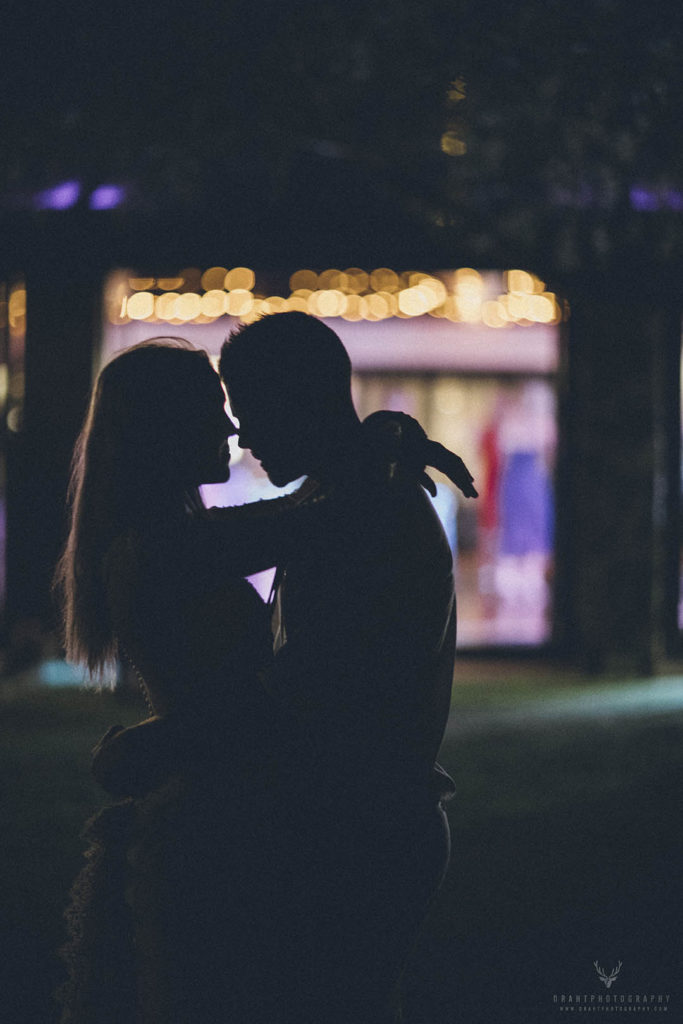 So this is where I'll have to leave you, with a newly married couple slow dancing on a hot summer night.
If you personally know the bride and groom, feel free to contact me by clicking here. Let me know who you are, along with the bride and groom's name, and I'll make sure you get a link to the finished album!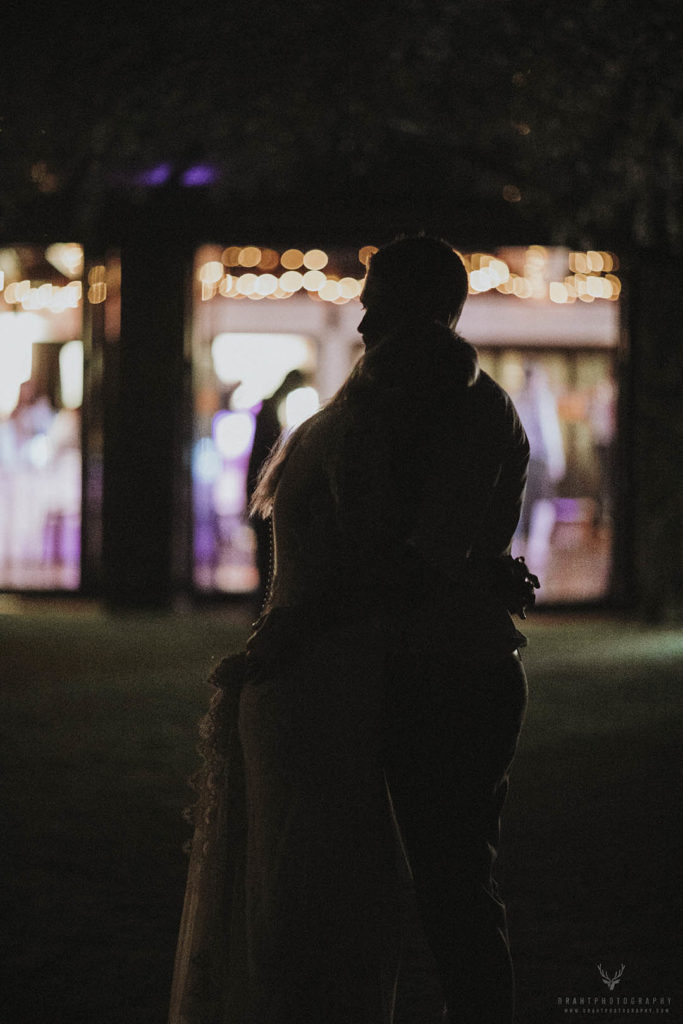 If you know someone who'd like to see this sneak peek, feel free to click one of the share buttons on the top or  bottom of this entry, to share and tag them! Although I try to get the word out, a lot of family members and amazing bridesmaids and groomsmen don't know about these samplers!
Thank you for reading this far. I put a lot of time and work into these sneak peeks so it's great that you've taken the time to read all this!
If you'd like to keep a picture, even on mobile, just click it and it will open in a separate window. You can save it from there.
Lastly, if you'd like to stay updated, feel free to follow me on Instagram, facebook, twitter, or Tumblr for frequent updates. Talk to you all in a few days!