T
The ceremony was at 9pm, up in the Coldstream area. We did actually stay out till midnight. It was an incredible amount of work, but it was so rewarding too. As a photographer, we look for the light. In many cases, there's too much light under the noon time sun. Here, today, we had the exact opposite situation.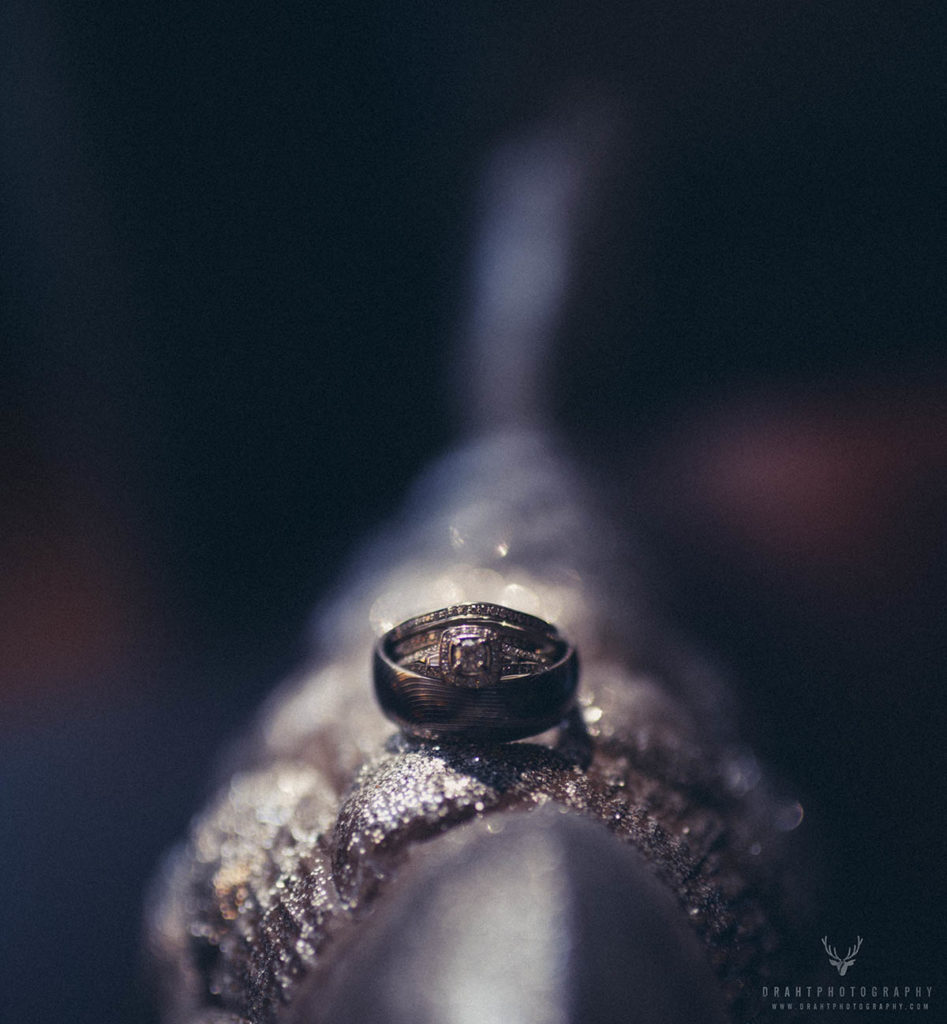 Thank God for Air-BNB. I used to start my days off doing the best I could to make ring shots and dress shots look great in tiny, cramped hotel rooms.  However, in the past year I've been walking into comparative mansions.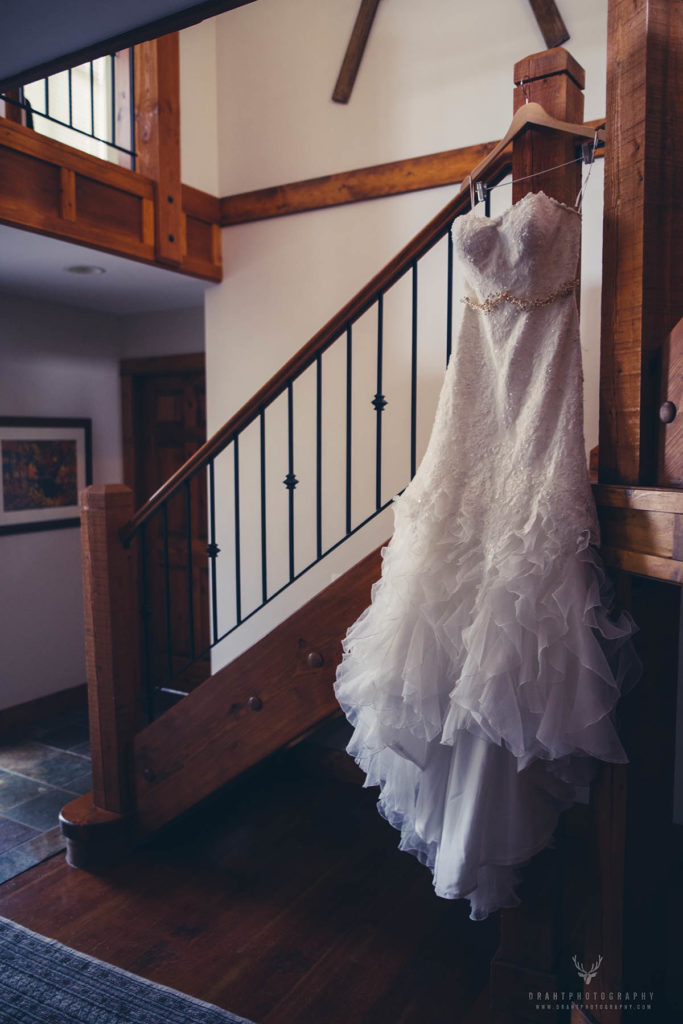 We had a start at 3:30pm. Outside, it was a balmy 37 degrees. That's 98.6 to you yanks. The rental house was a beauty, more like a lodge than an actual house.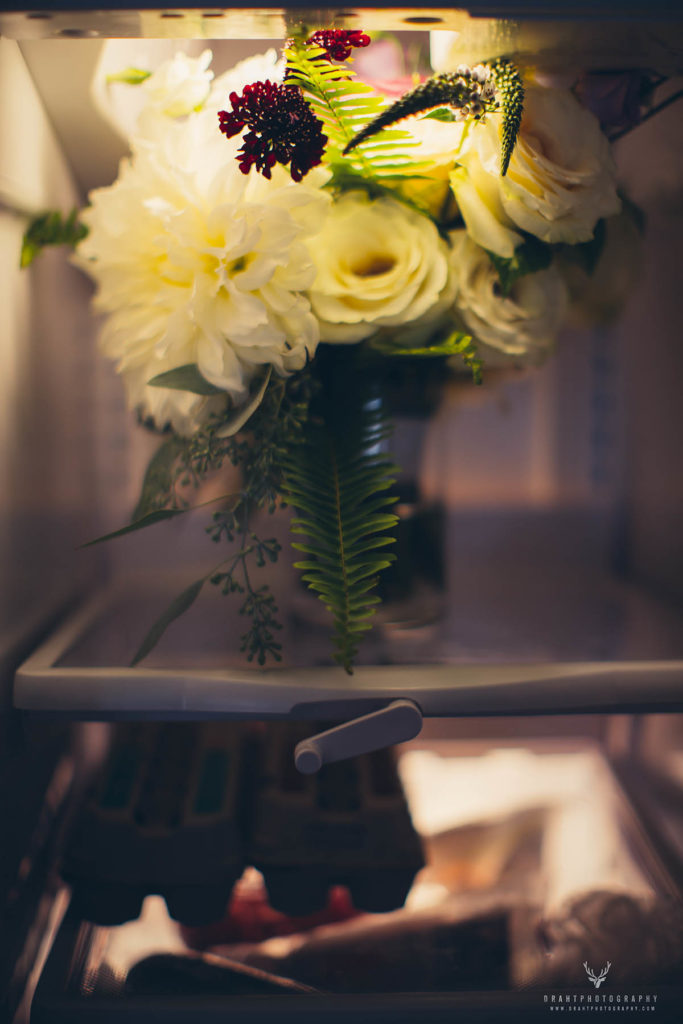 The air conditioning, however, was not great. We put the flowers in the fridge, hoping it would be cool enough by 8 to keep them from wilting.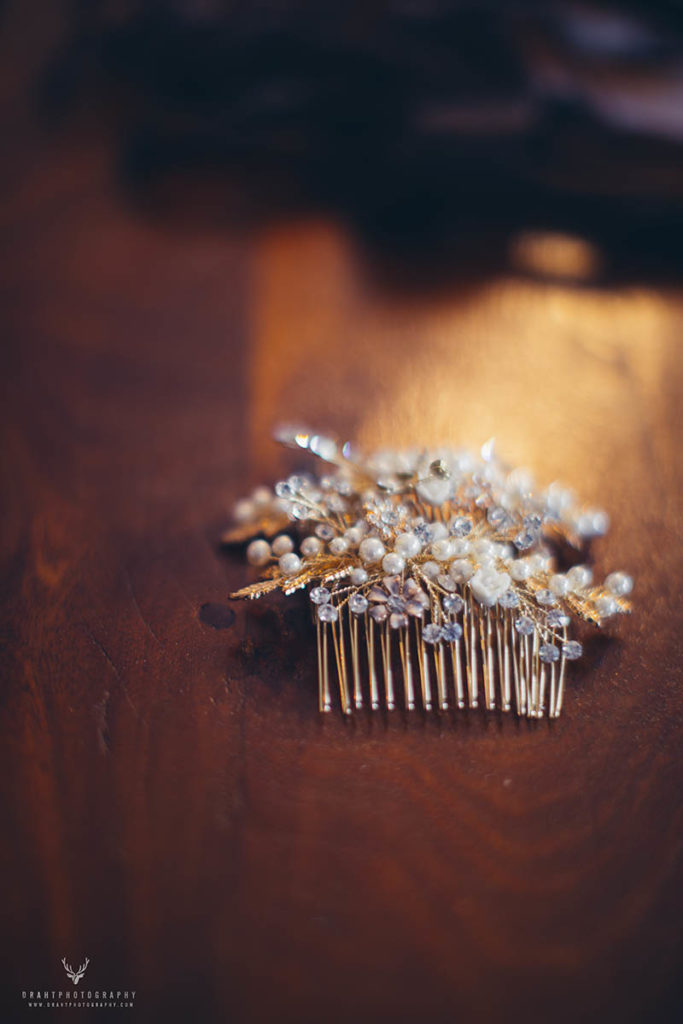 There were a lot of details and conversation to keep me busy. We had family staying over from everywhere, and it was great chatting with everyone. I enjoyed the laid back vibe, knowing things would be getting a little more intense soon enough.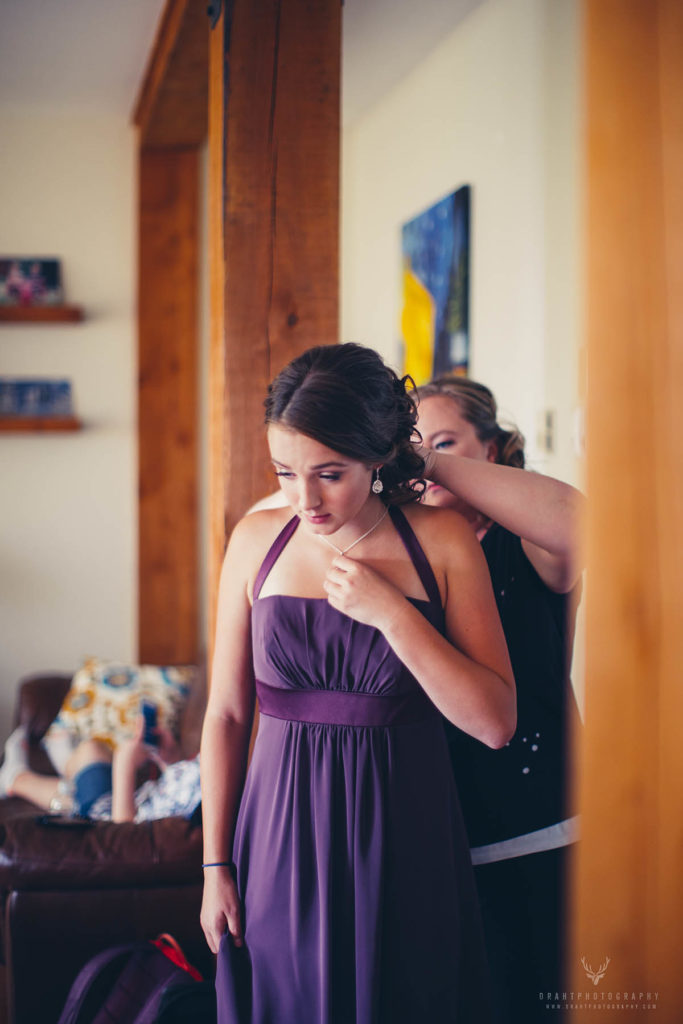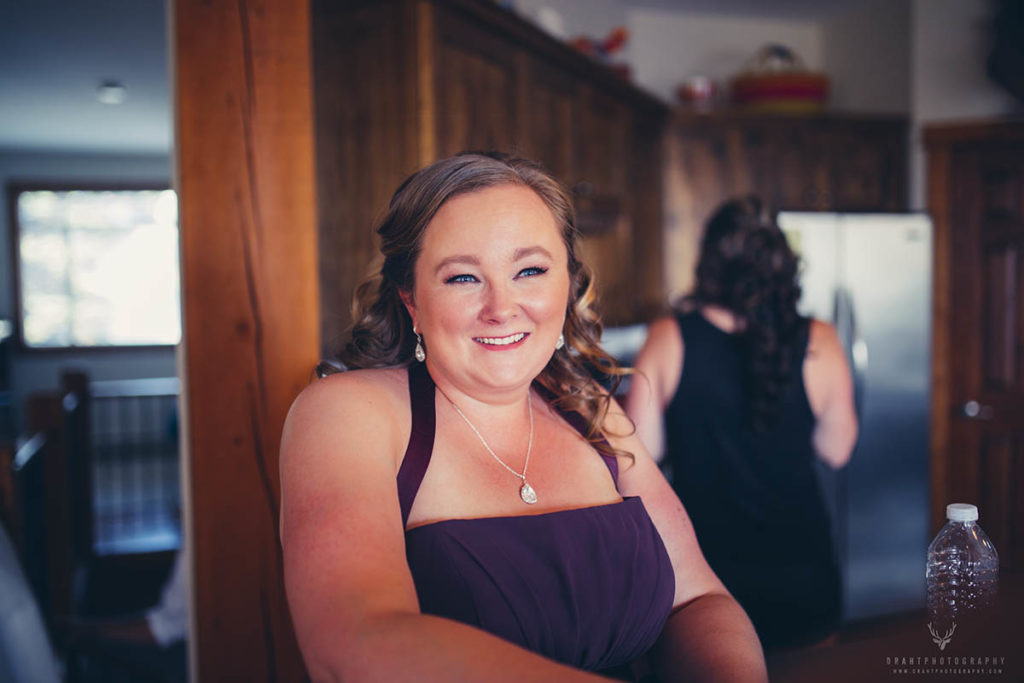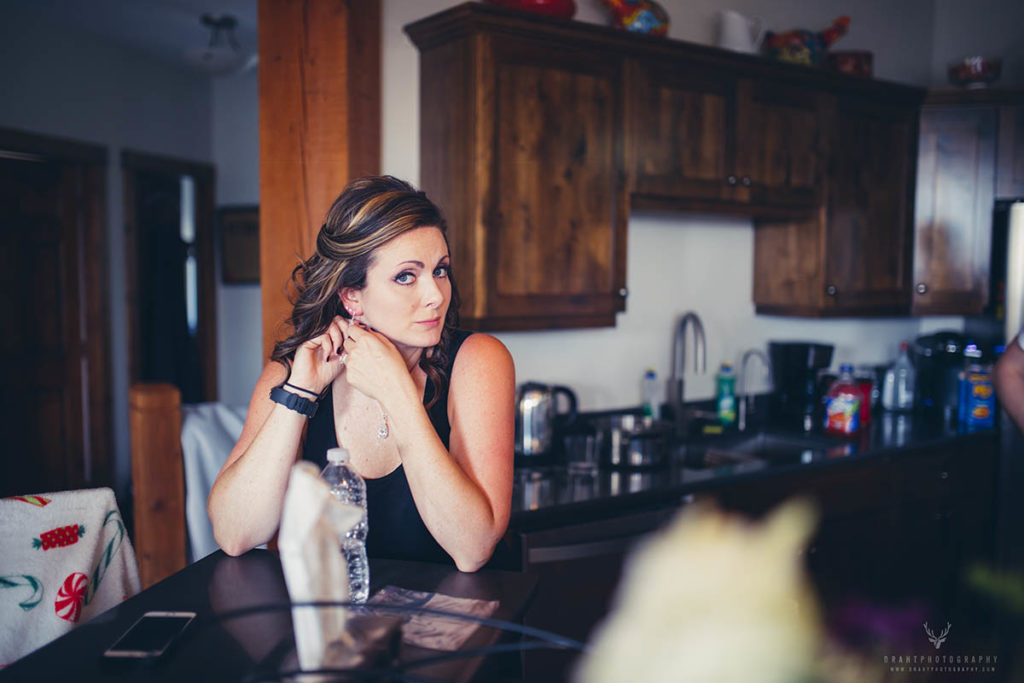 They never really did. We zipped up the dress, right on time.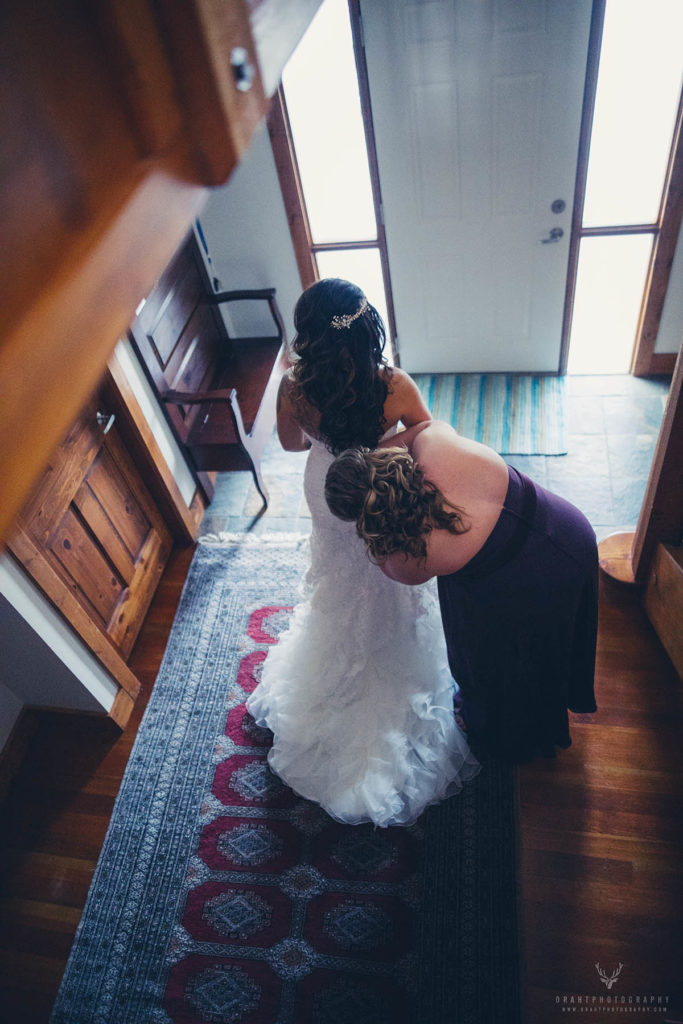 The spot we picked for pre-ceremony formals was the lovely Sovereign Lake. The sun had just begun to set through the trees.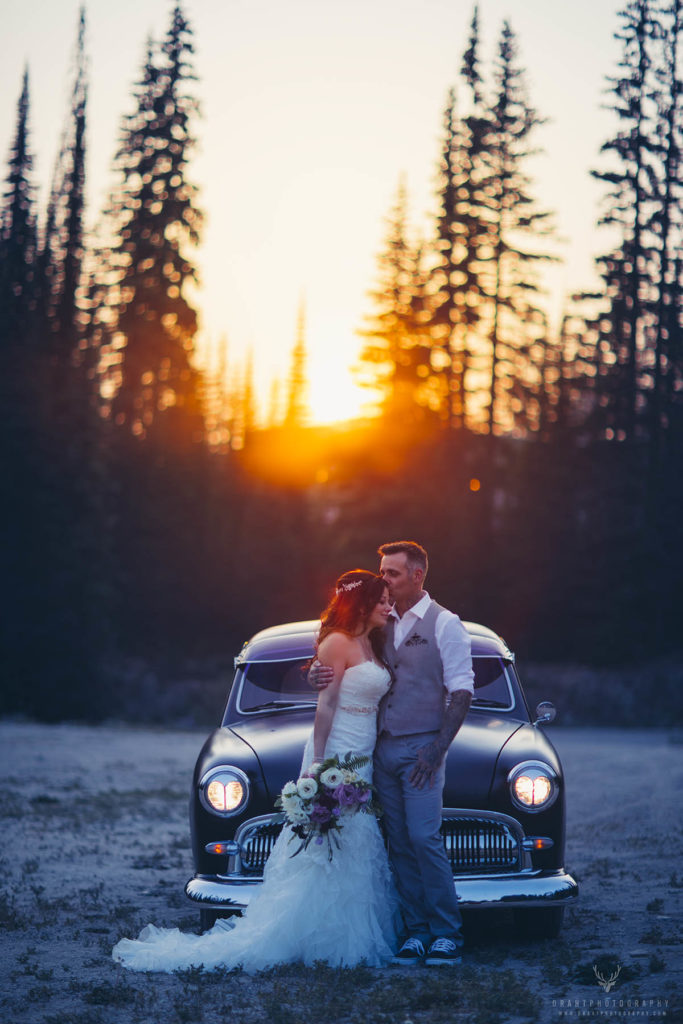 I soon learned our groom fabricates sheet metal, and refinishes old cars as a profession. With a flat top haircut, incredible work ethic, and tattoos from head to toe, it became apparent this shoot was destined for success. Later, he told me he took the week off to trim and decorate the wedding venue. The whole week off work. Once you see it, you'll know the incredible amount of work both of them went into, to make absolutely sure this evening wedding would go well.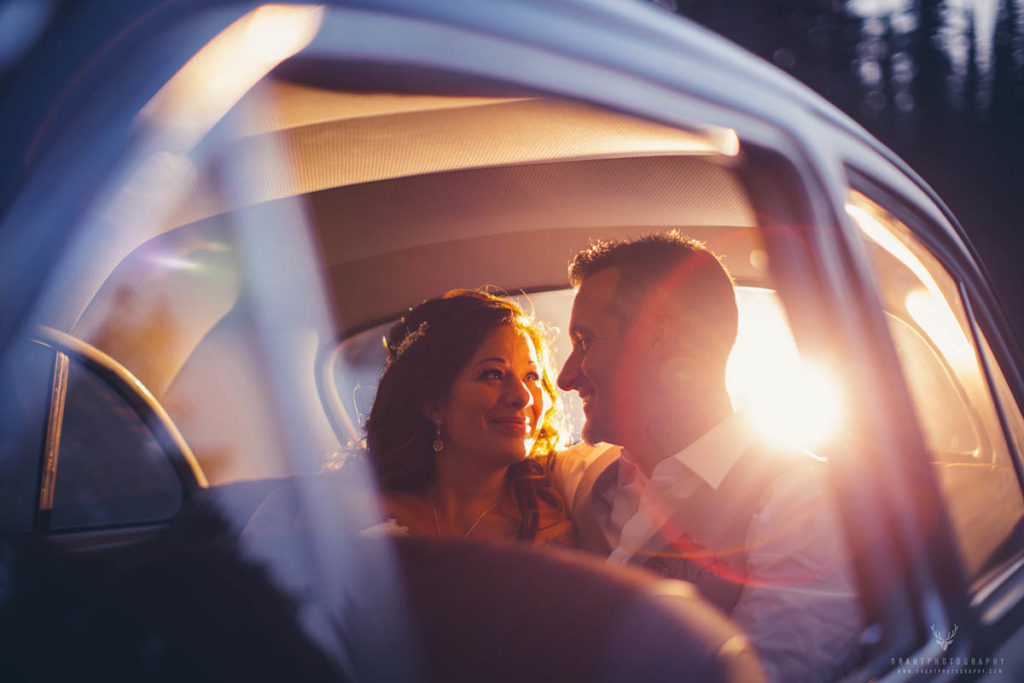 When you've got an old beauty like this car nearby, you take advantage. I shot here until we literally had to leave. Wedding planners, take note. Find a way to get a classic car or truck into your formals. It'll pay off.
Fun fact, that's an actual lens flare. Not photoshopped.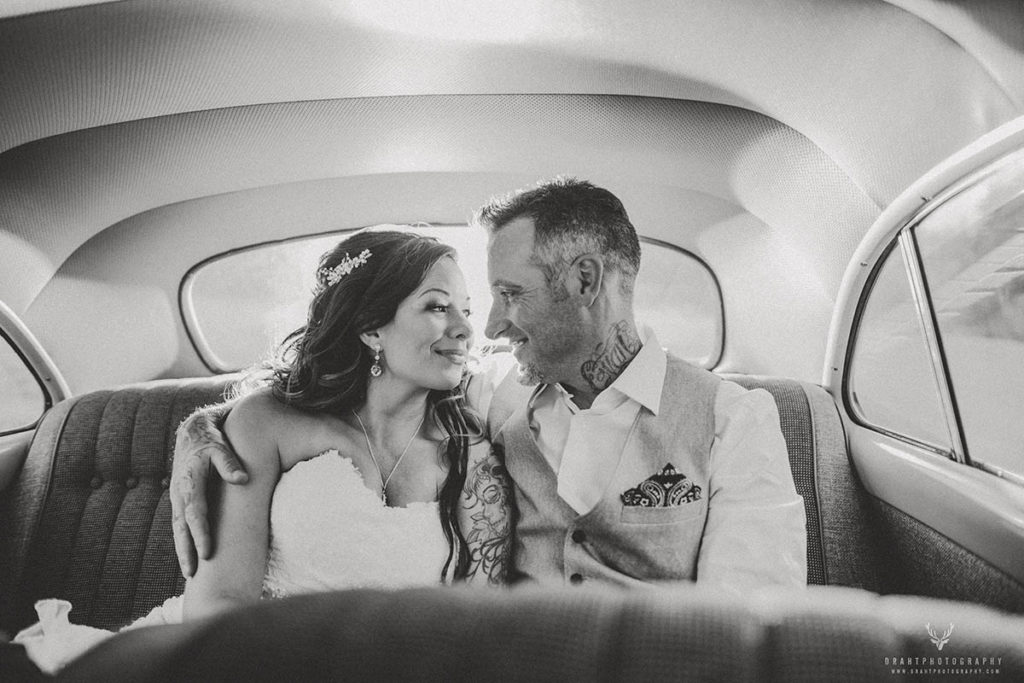 The way they looked at each other was one of my most favourite parts of this whole album.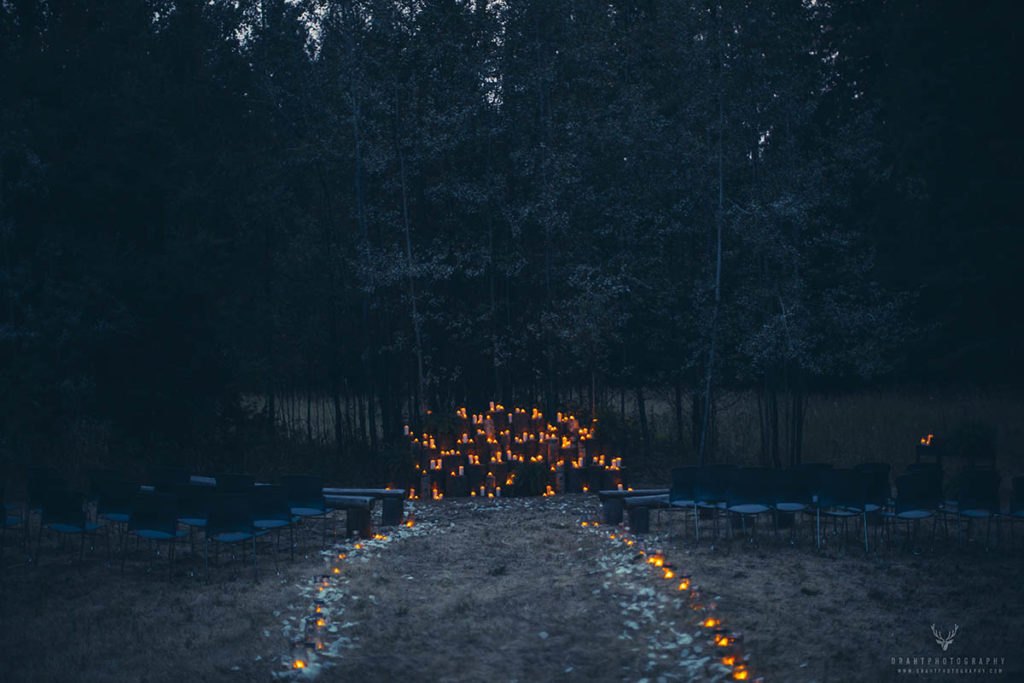 At the ceremony site, we had candles everywhere. They were a fiber optic sort of deal, so please don't write me letters about fire hazards.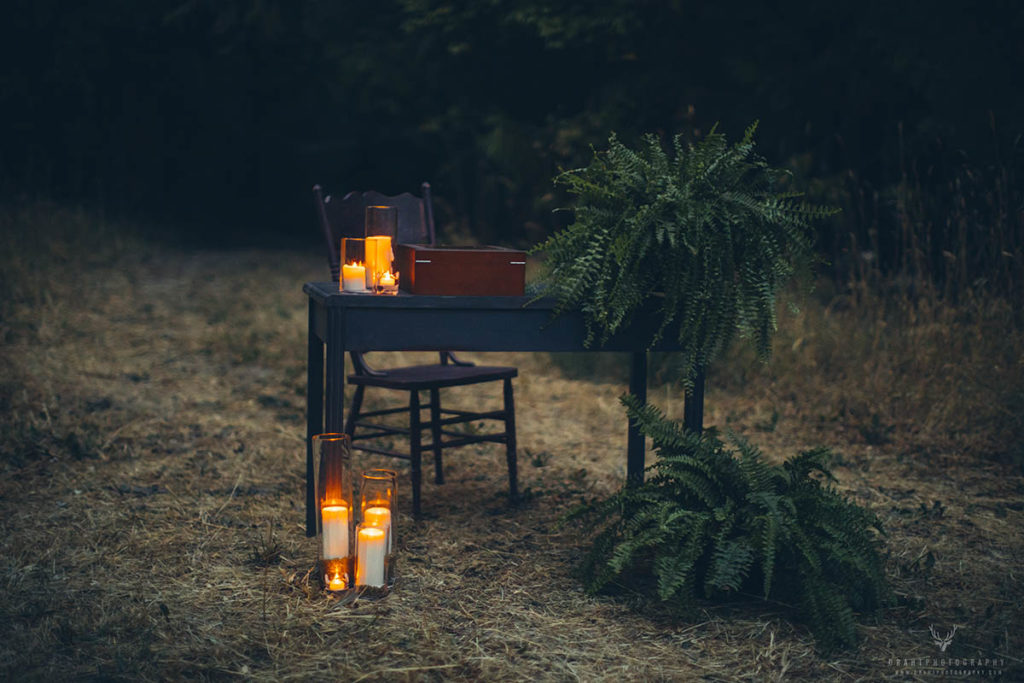 Even the signing table was lit. There must have been literally hundreds of these everywhere. It looked amazing.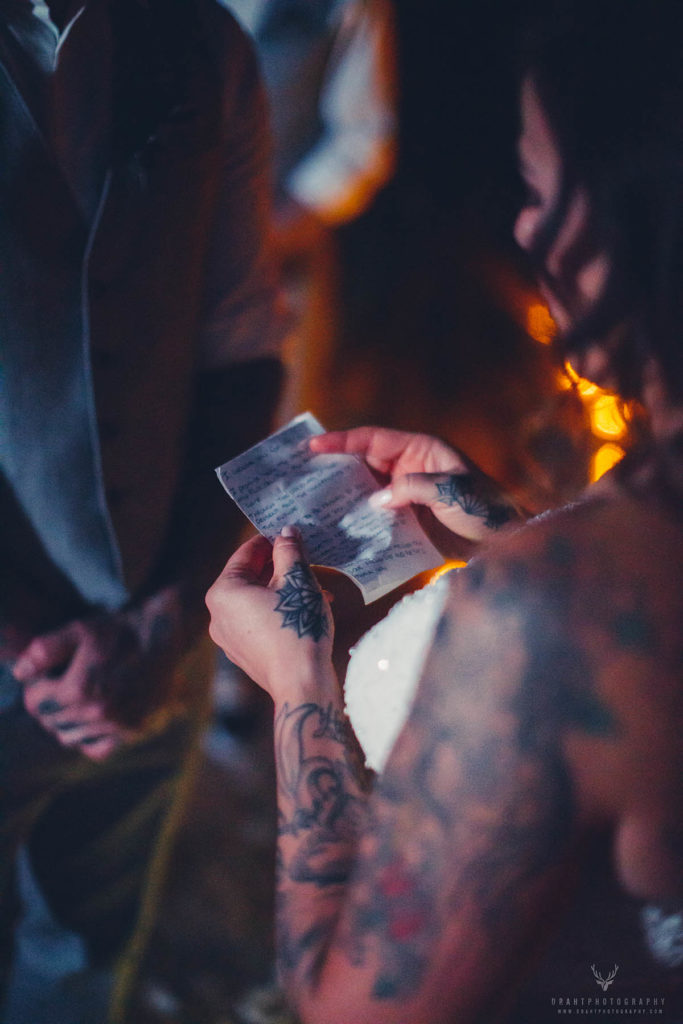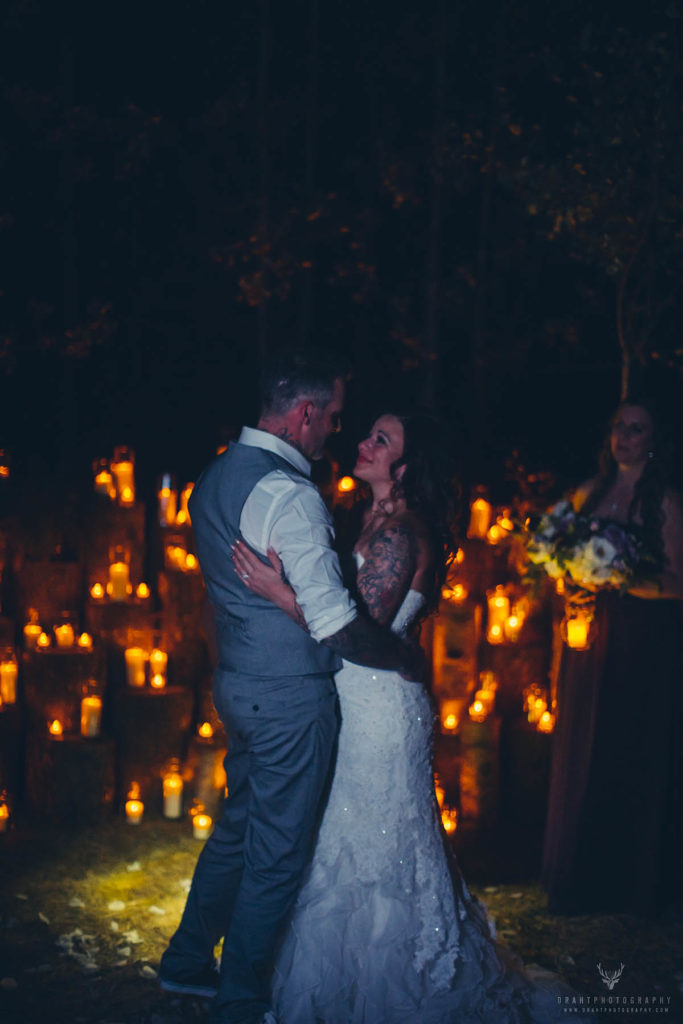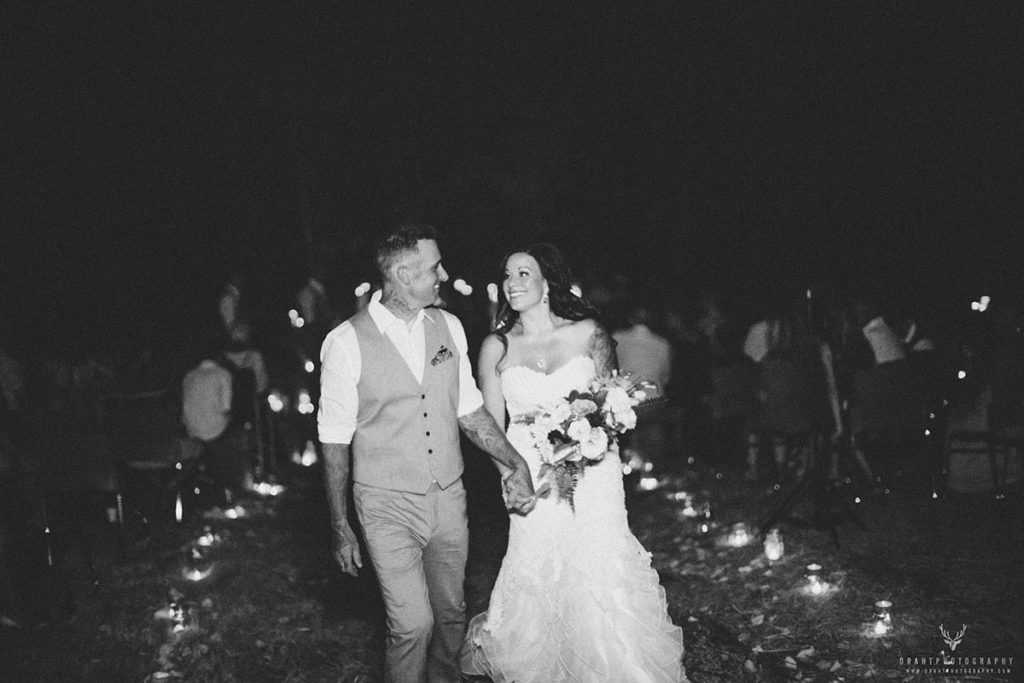 The ceremony itself was heartfelt. They read hand-written vows to each other. With the exception of the speeches, this is one of my favourite parts of any wedding. We took off to take some formals. I was glad about my obsession last year with night photography. Knowing what settings to dial into my camera really paid off, and everything went just as I expected.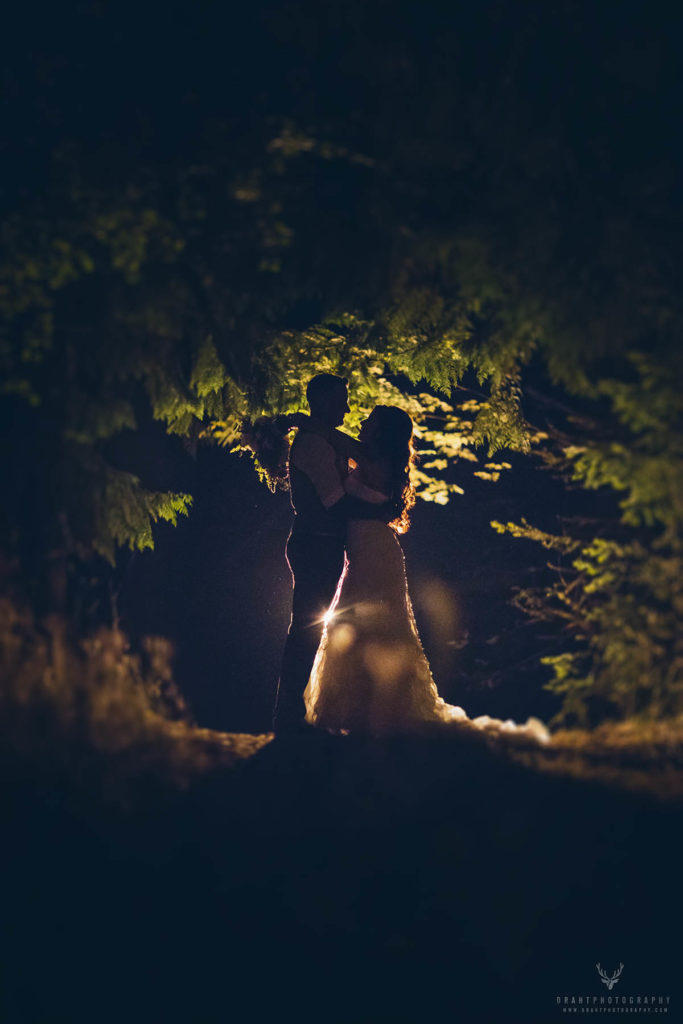 I did love those formals, though. Our venue was literally in a forest, the groom had spent several days weed whacking the venue so it would look incredible. We ventured deep into the woods, looking for trees in close proximity. There was a certain photo I had wanted to create, just for this wedding.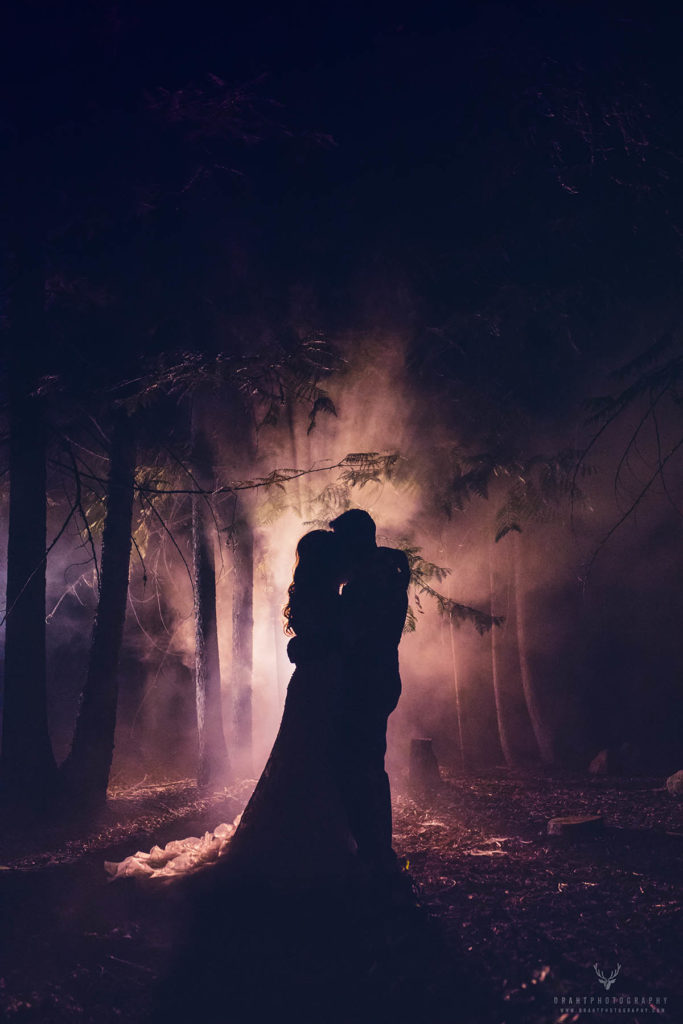 With perfect placement of my lights, and pretty decent execution, we were successful. After a dinner of sushi, tacos, and hot dogs, it was time for the first dance.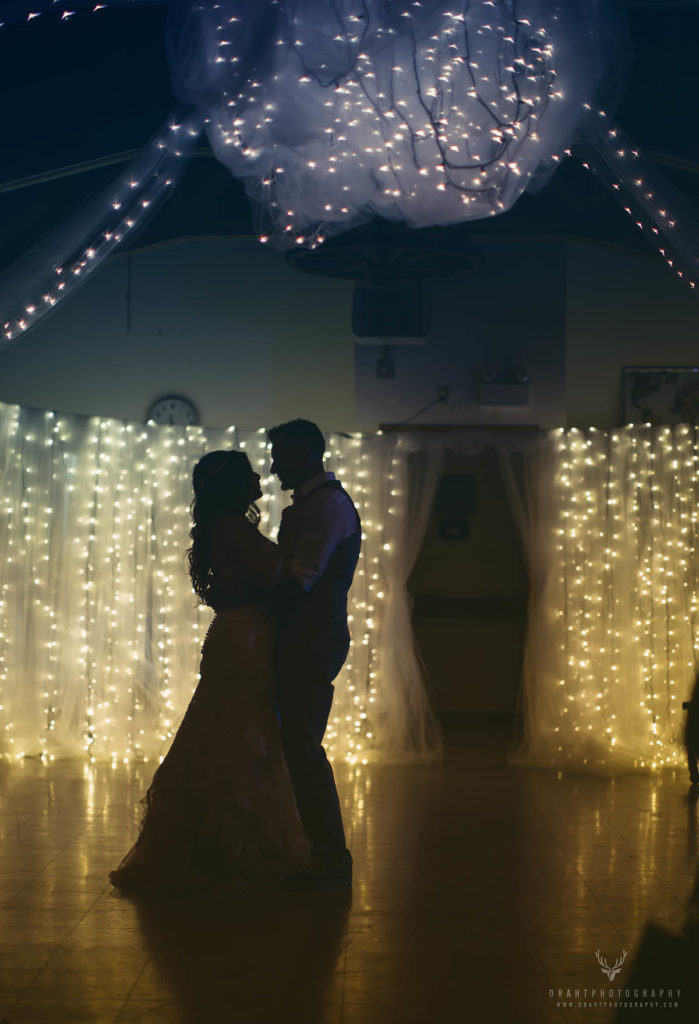 The dance floor had been outfitted from top to bottom with sparkling lights, even the chandelier you see above was custom-made for this special day. I was so taken aback when looking at these photos – it was tough picking 24 for this sampler sneak peek!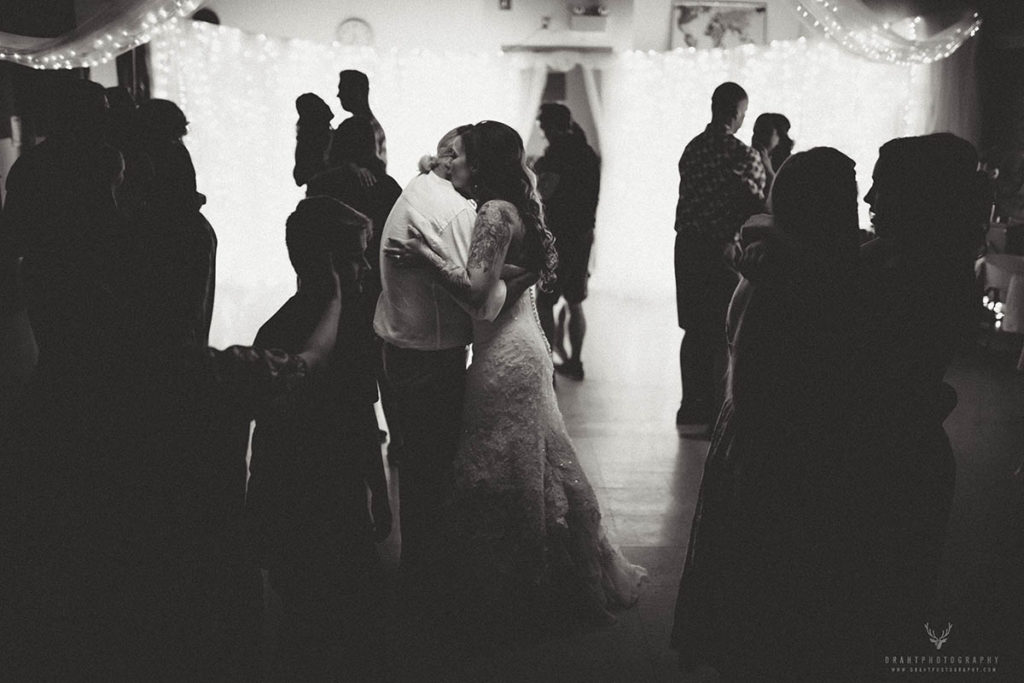 But this is where I'll have to leave you. In the middle of the daddy-daughter dance.
I hope you've enjoyed this! It was a lot of fun to put together. If you know someone involved who'd like to see these images, feel free to share on facebook by clicking the "facebook" link on the bottom or top of this post. Photos will be done in 2-3 weeks, and if you'd like access to the finished album, contact me here. Please mention the couple's name.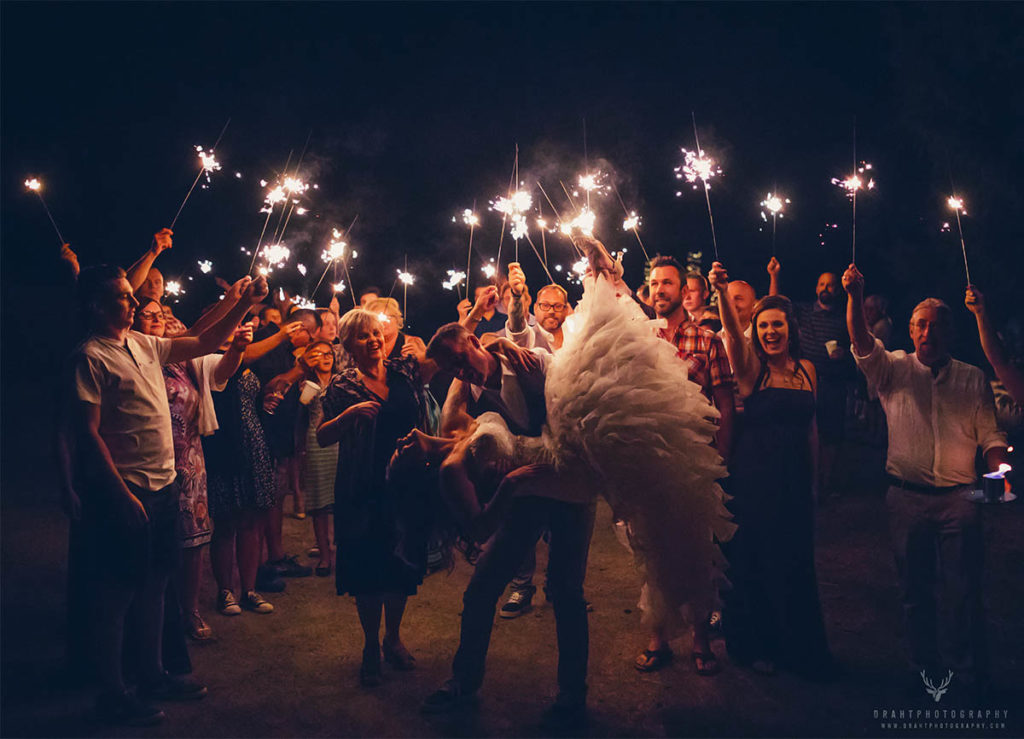 If you'd like to keep a picture, even on mobile, just click it and it will open in a separate window. You can save it from there. Please credit Draht Photography!
Lastly, if you'd like to stay updated, feel free to follow me on Instagram, facebook, twitter, or Tumblr for frequent updates. Talk to you all in a few days!