T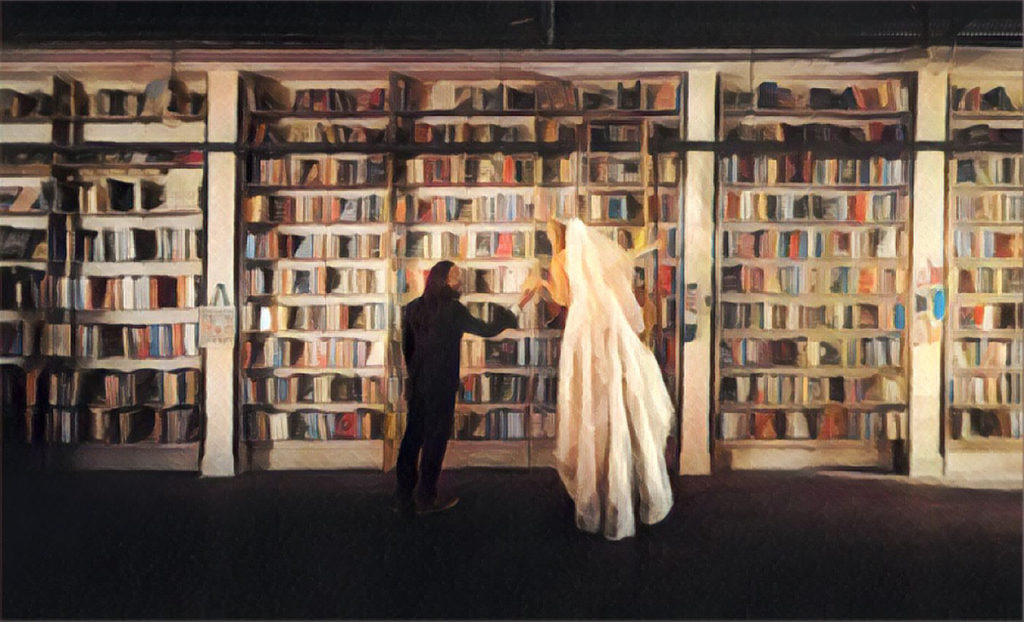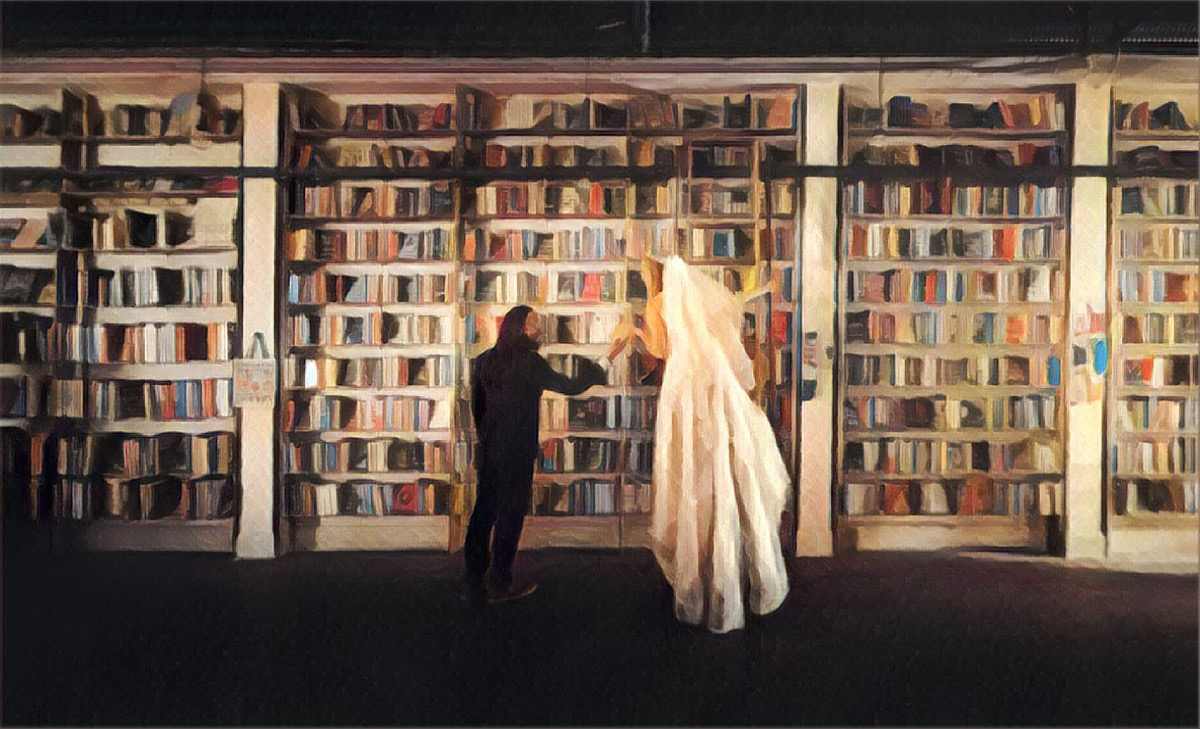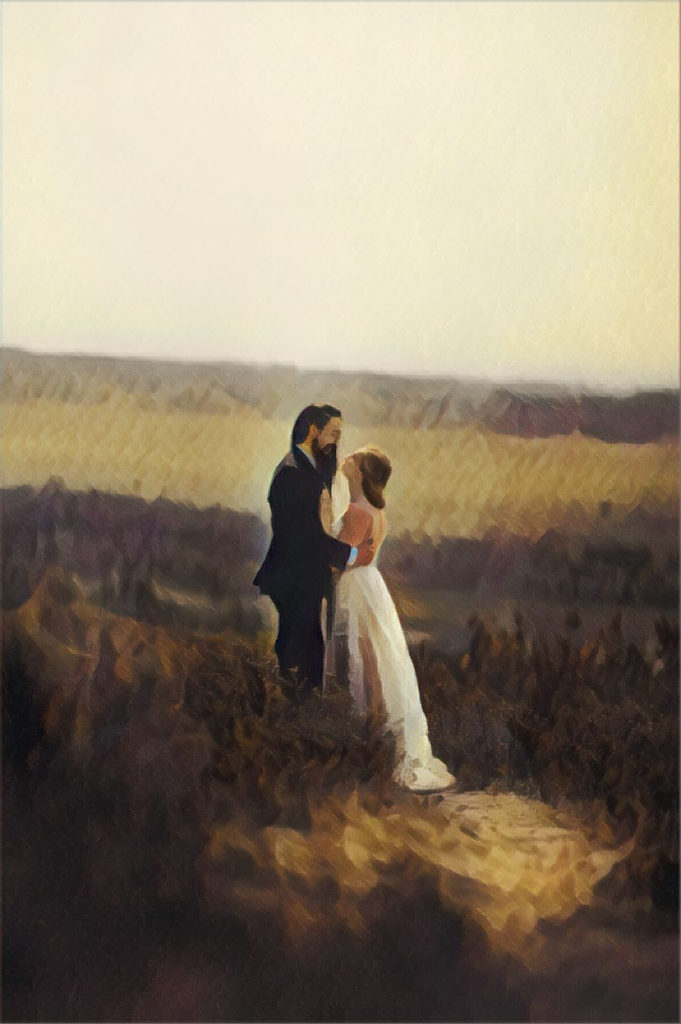 Tuesday found me in Calgary, a wedding planned several times.
We had been emailing back and forth for months about this day – every half hour meticulously planned, and more than enough time to create photos I had only dreamed about.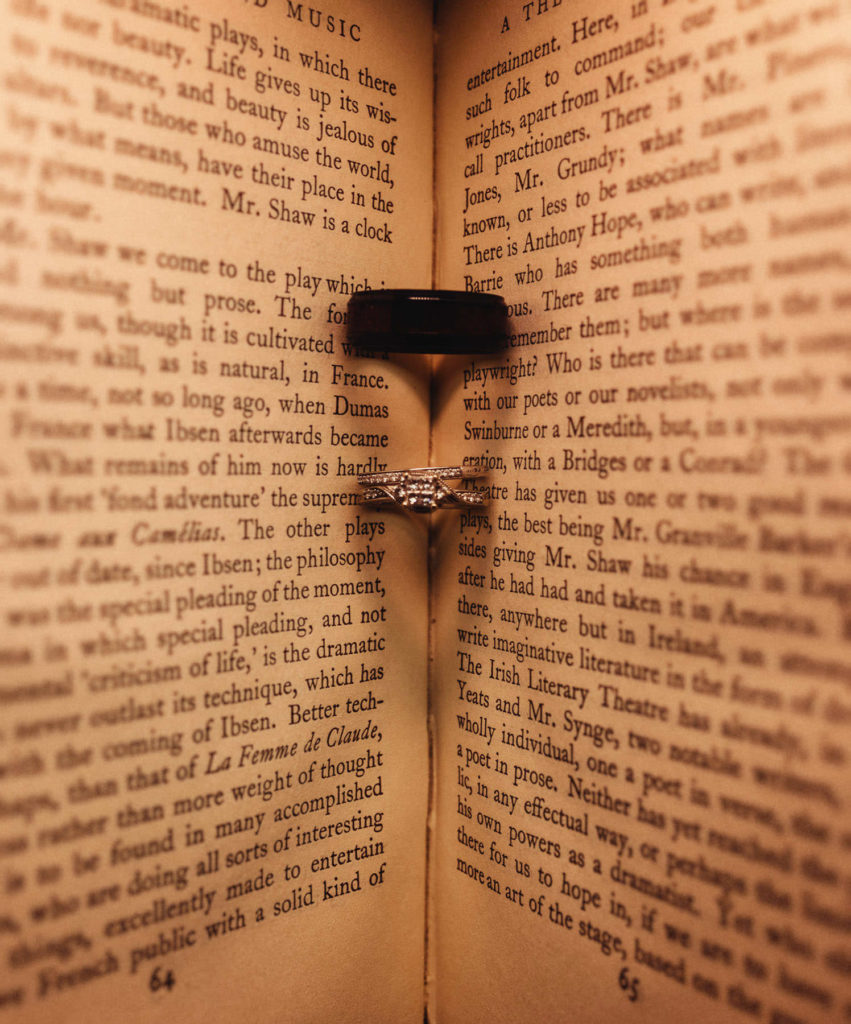 And so, this is how we begin. If you look carefully, you can see the shadow of this ring creates a heart. This is the theme, if you haven't guessed it. It was difficult picking photos for this sneak peek. I try to show the details, and give an overview of the day. But there were so many details, and so much to this day. I couldn't have loved it more.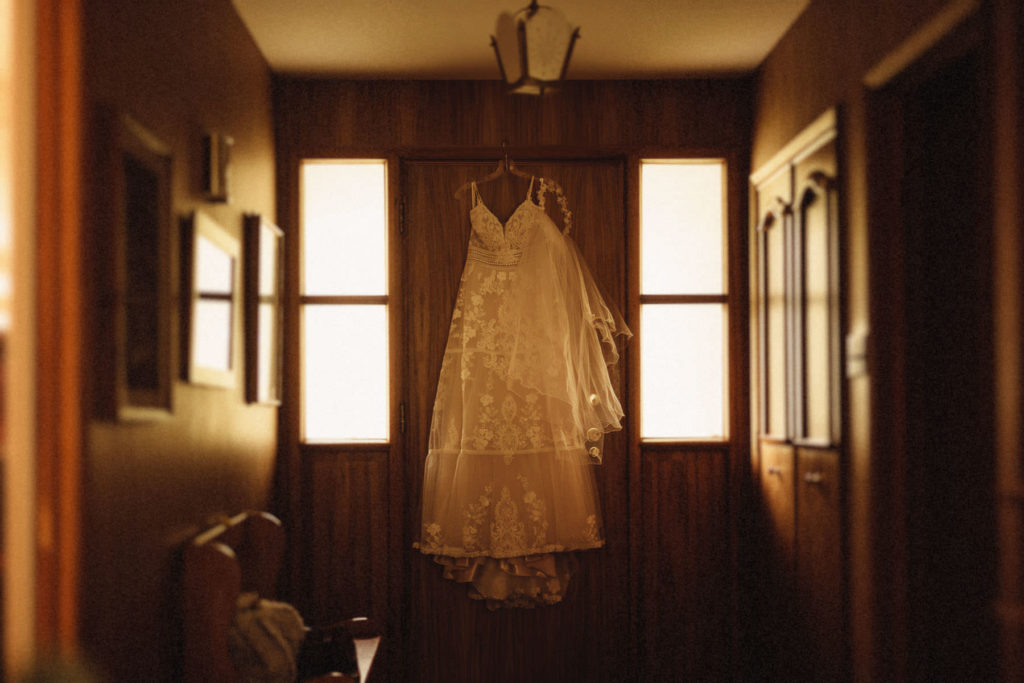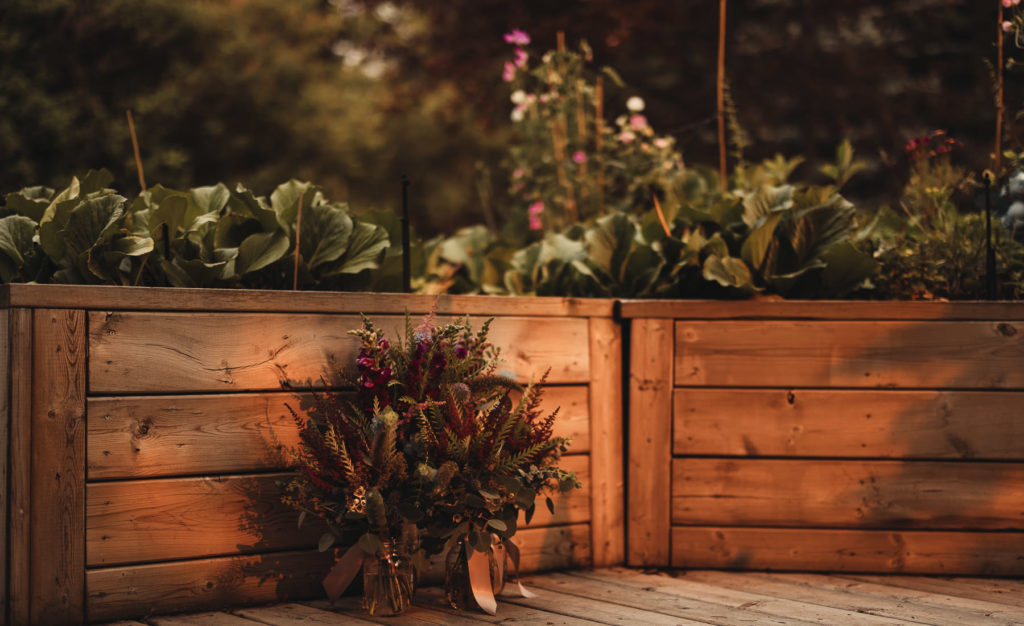 This is where we begin, 7:30am. The sun was filtered through the smoke, making everything glow in orange. The girls were a bustle of activity. We had a date with a bookstore!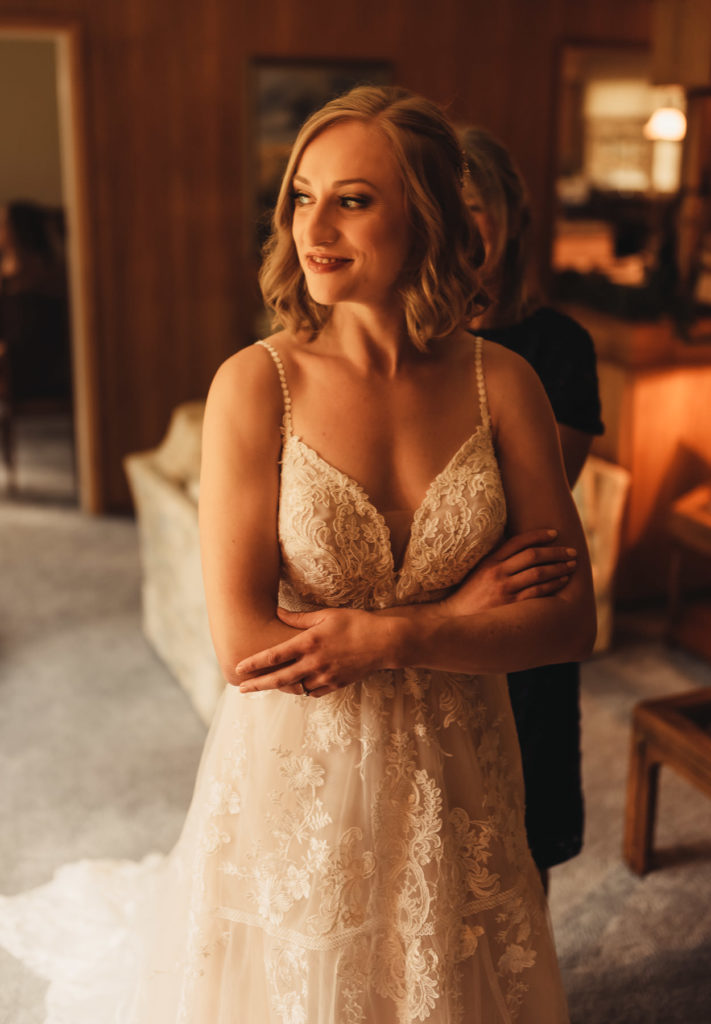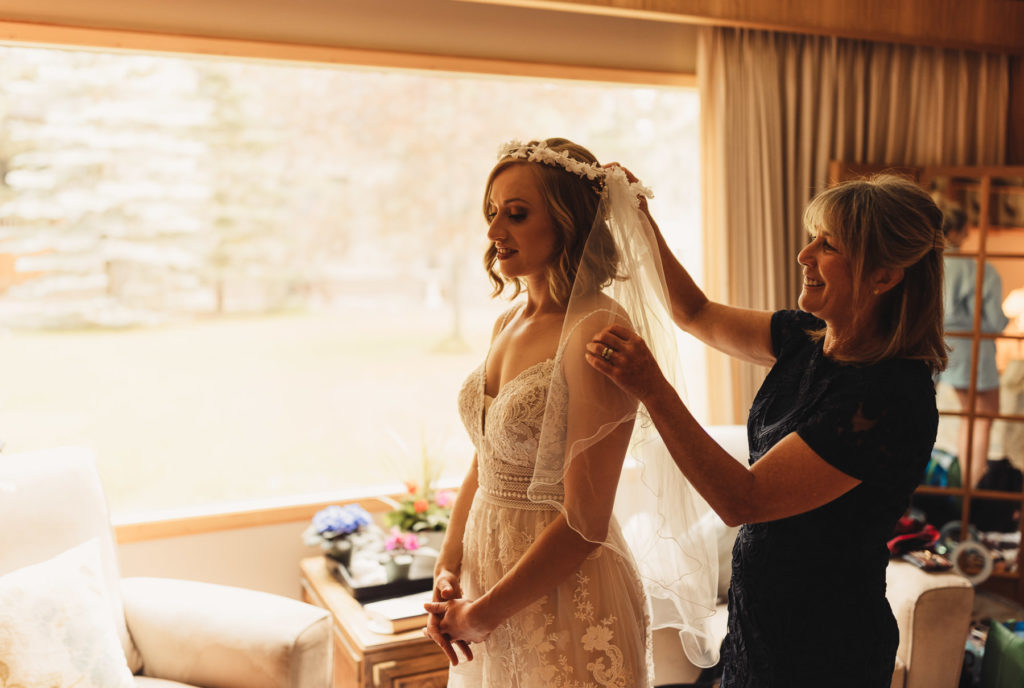 At The Next Page Bookstore, guests were arriving. We cleverly hid our bride downstairs, where she waited for the ceremony to begin.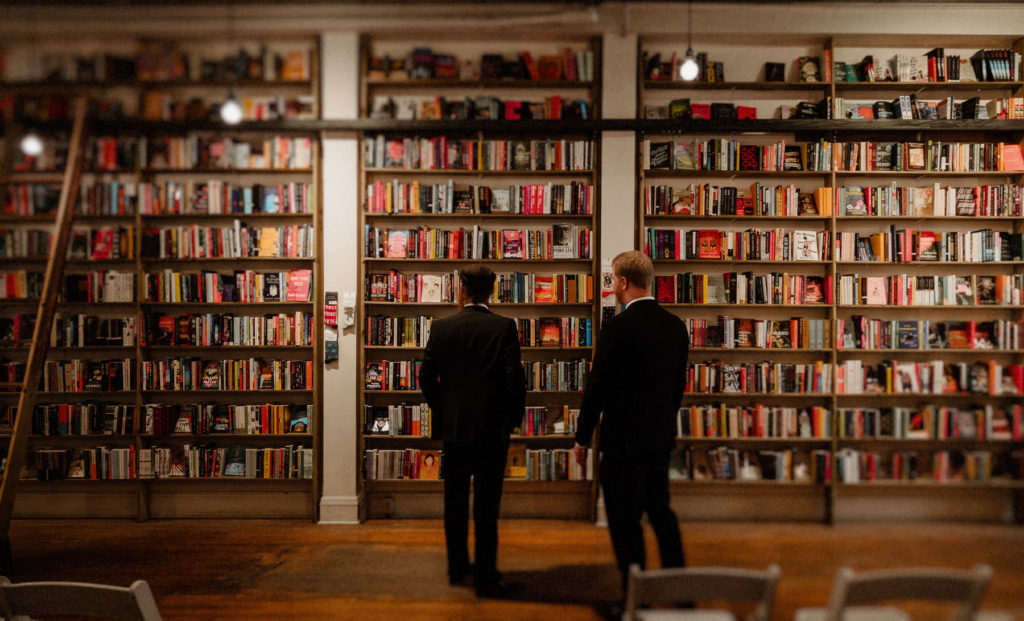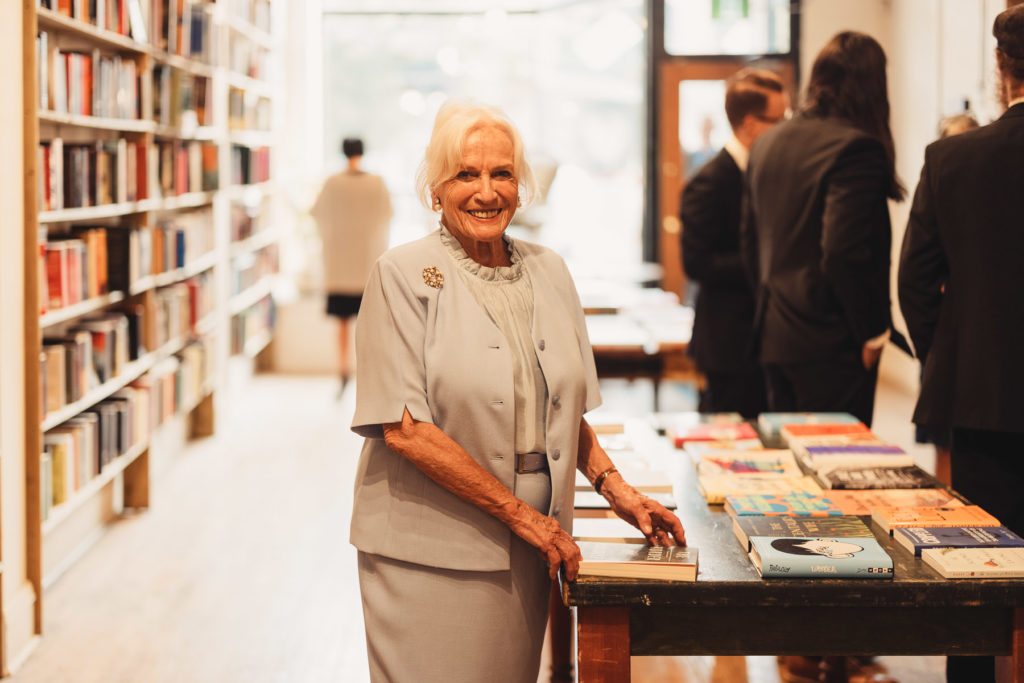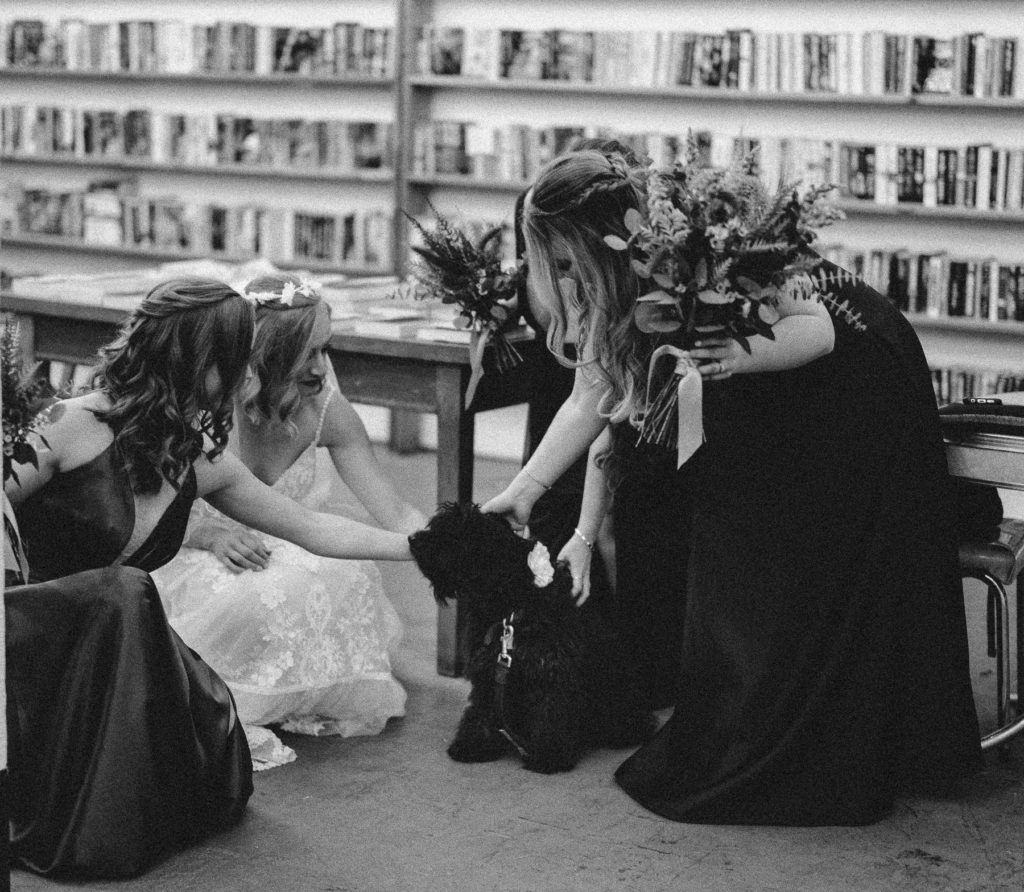 And then, it began. The air felt electric. I love the first look on the groom's face when he first sees his bride, and my goodness.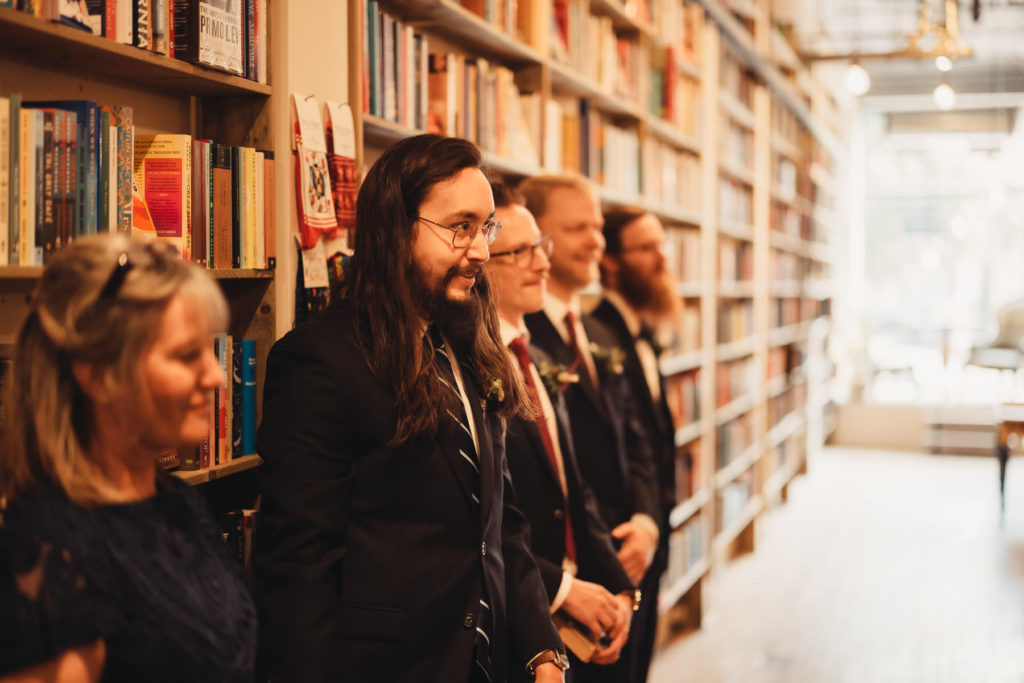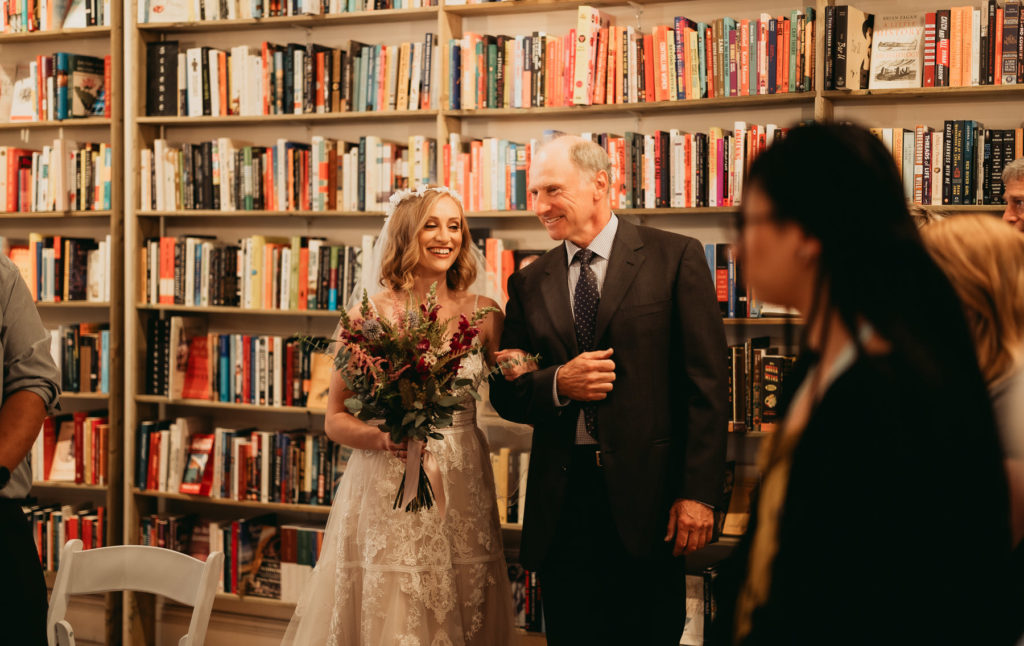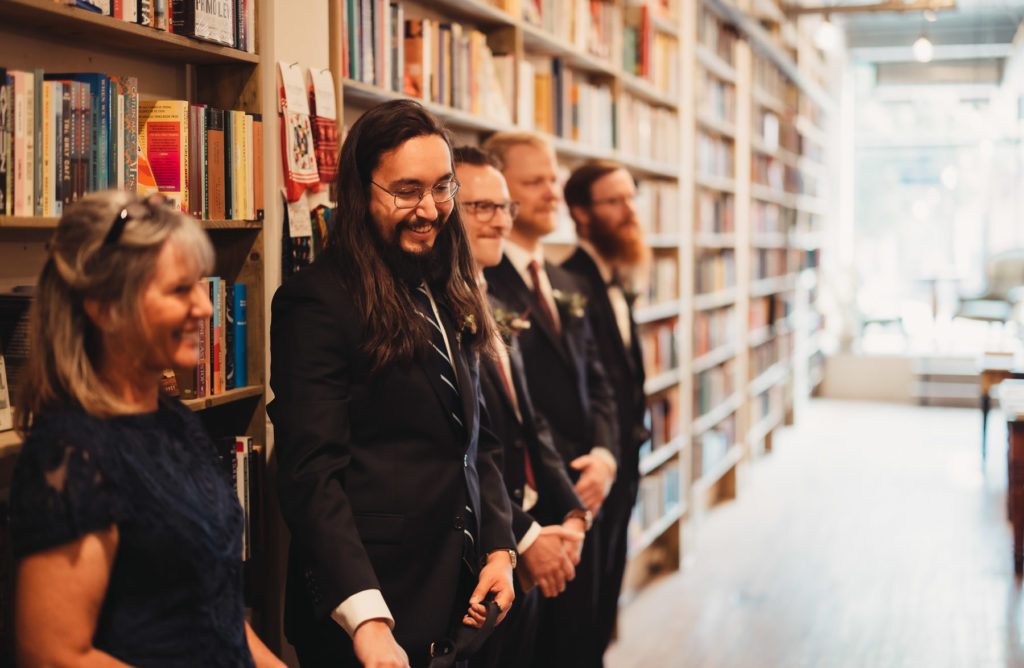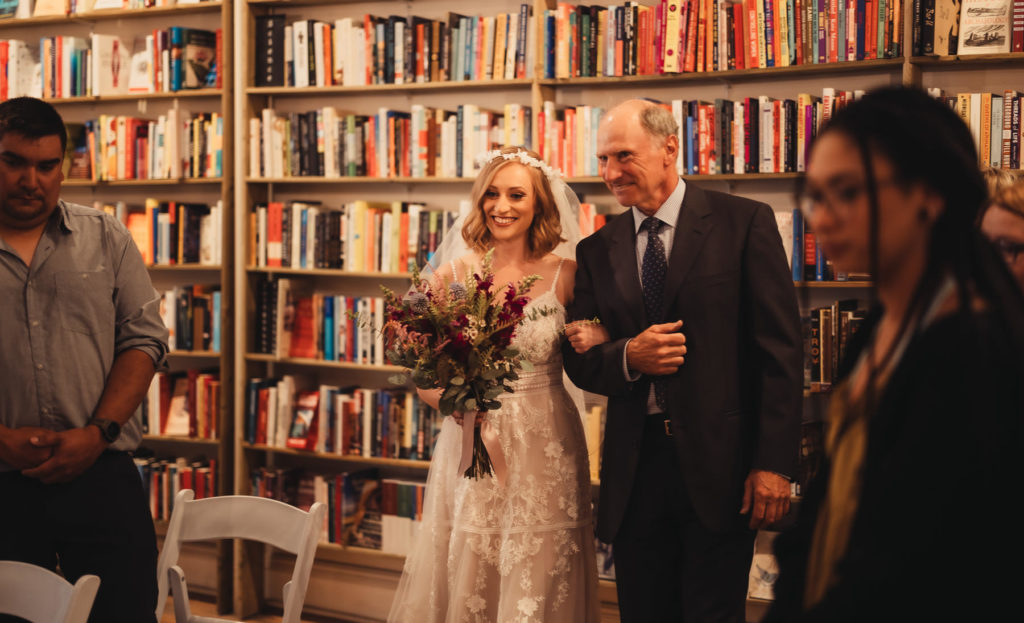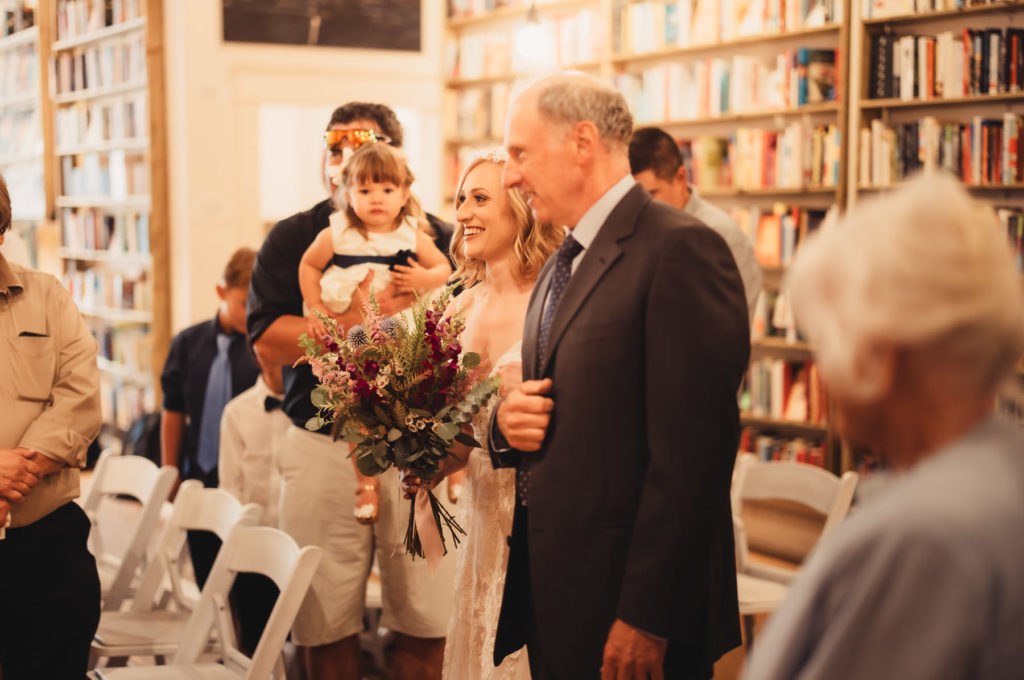 The ceremony was really something. Hand written vows, encased in old books, with a few tears.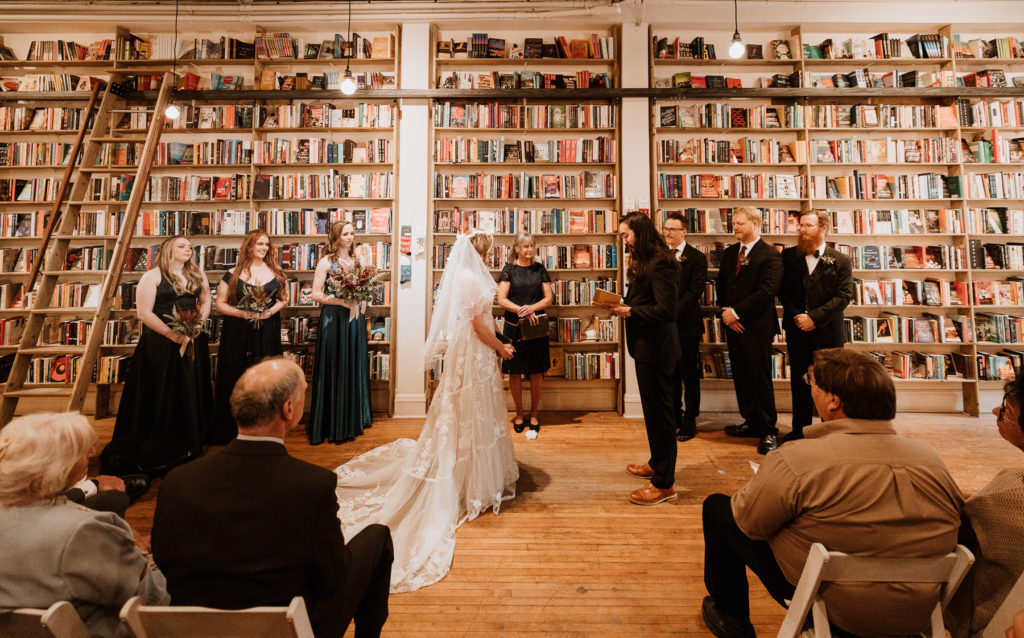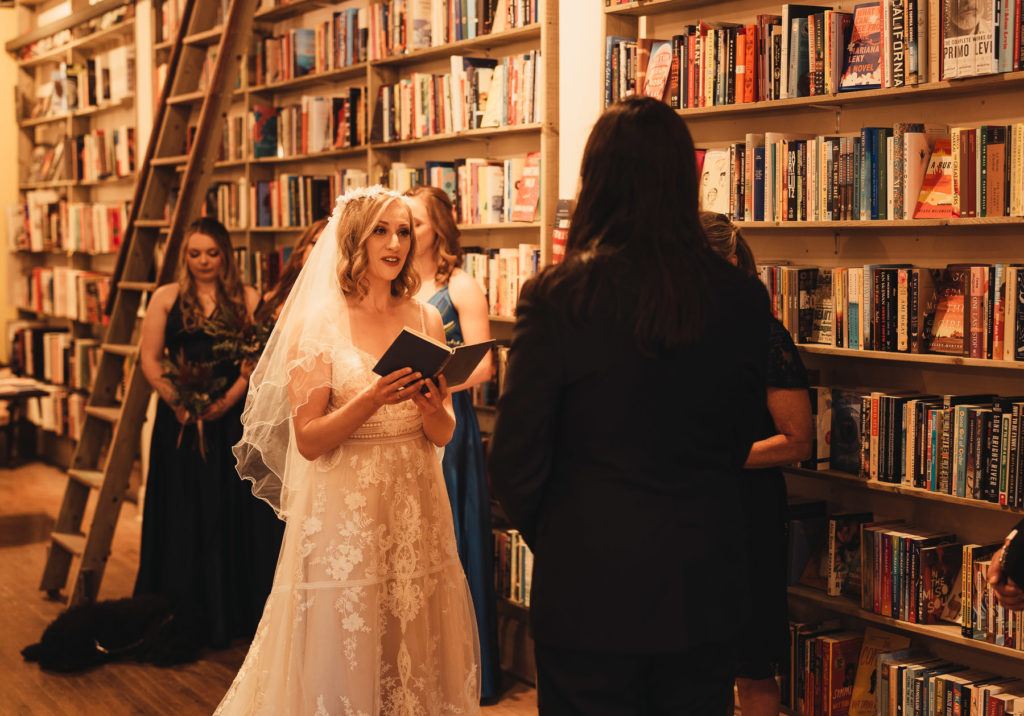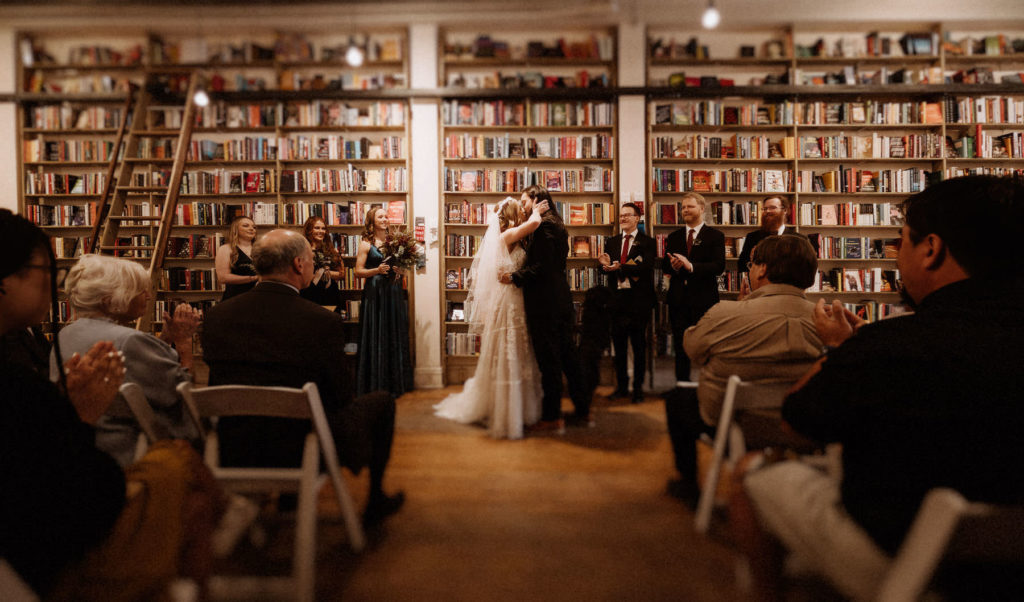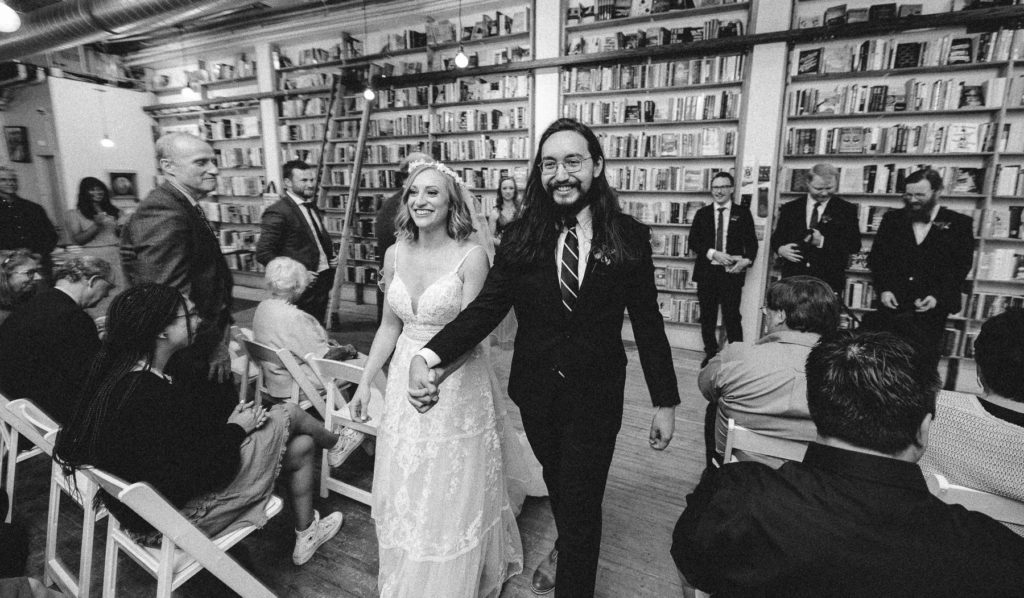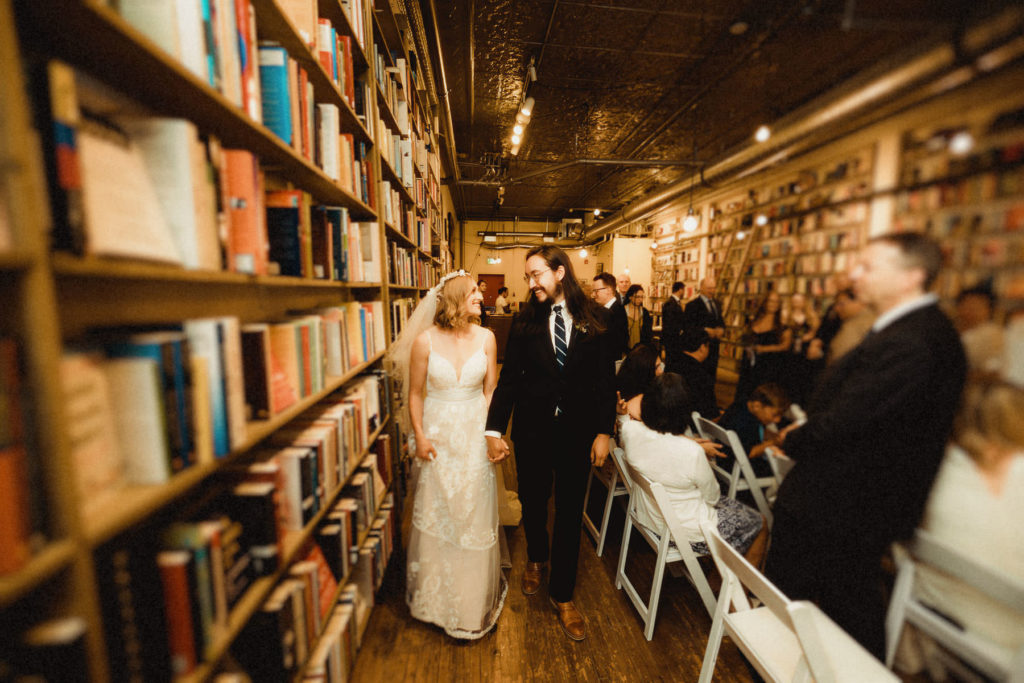 And of course, you have to plan out your next book purchases while in a book store.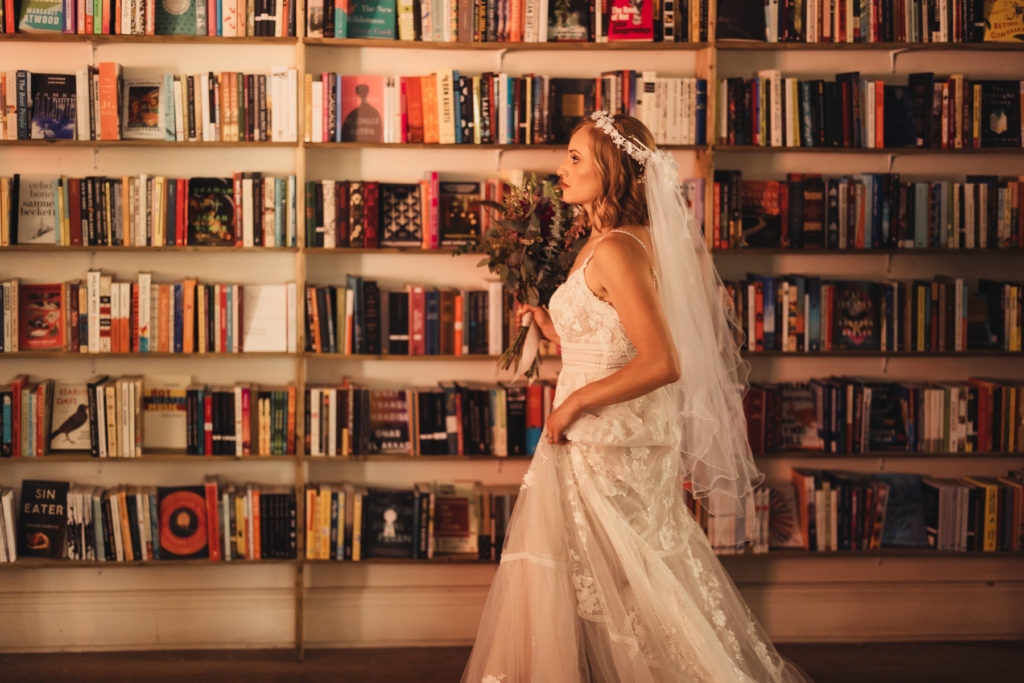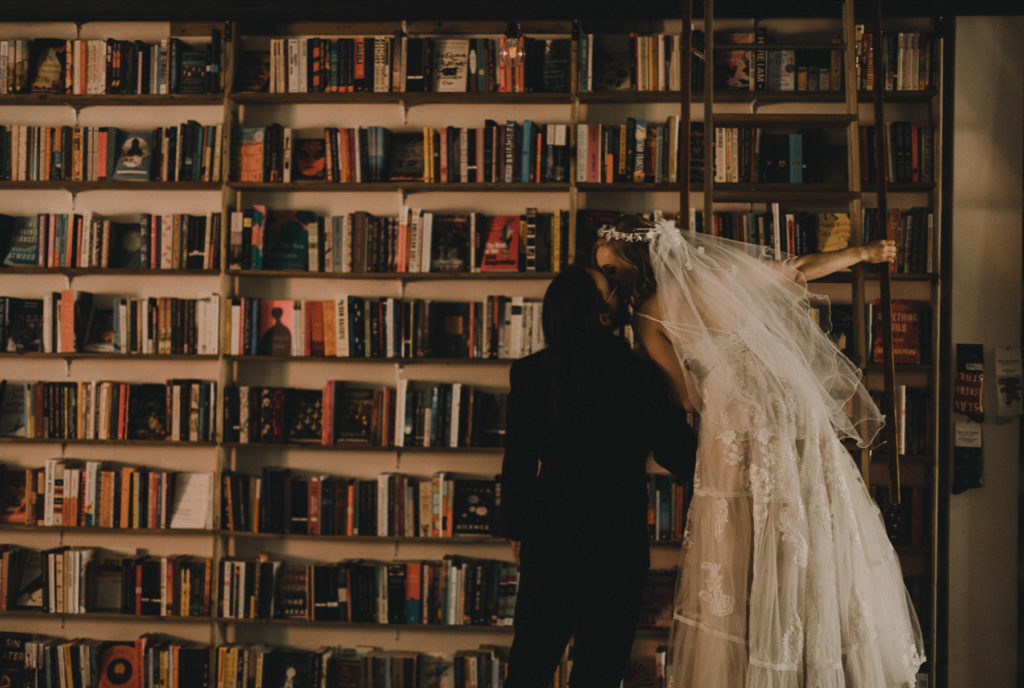 The guests were loving it. We had an audience!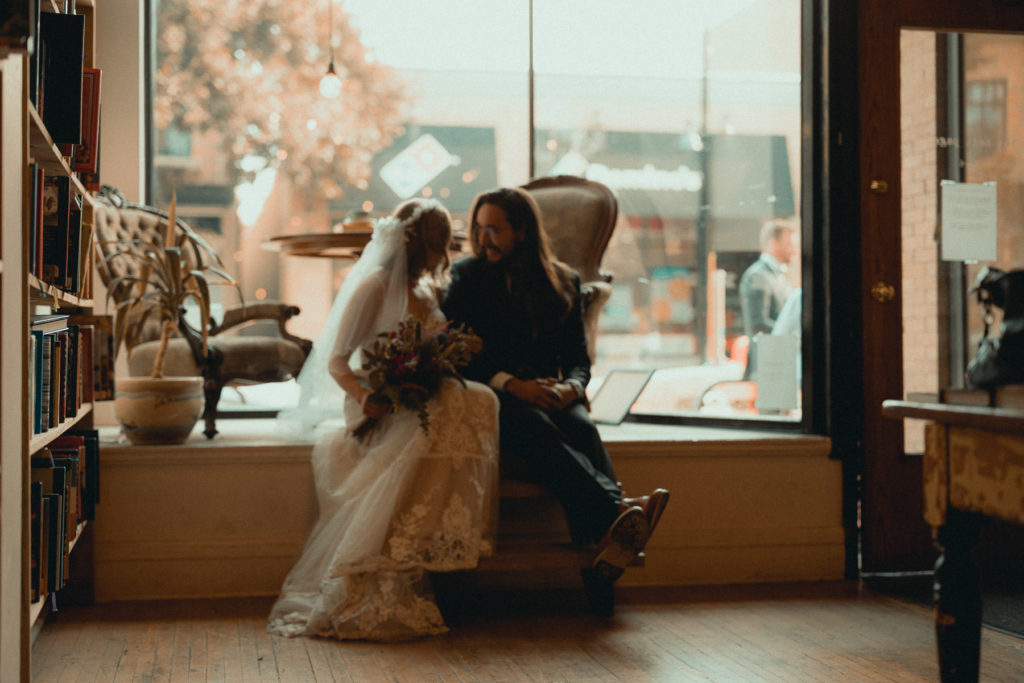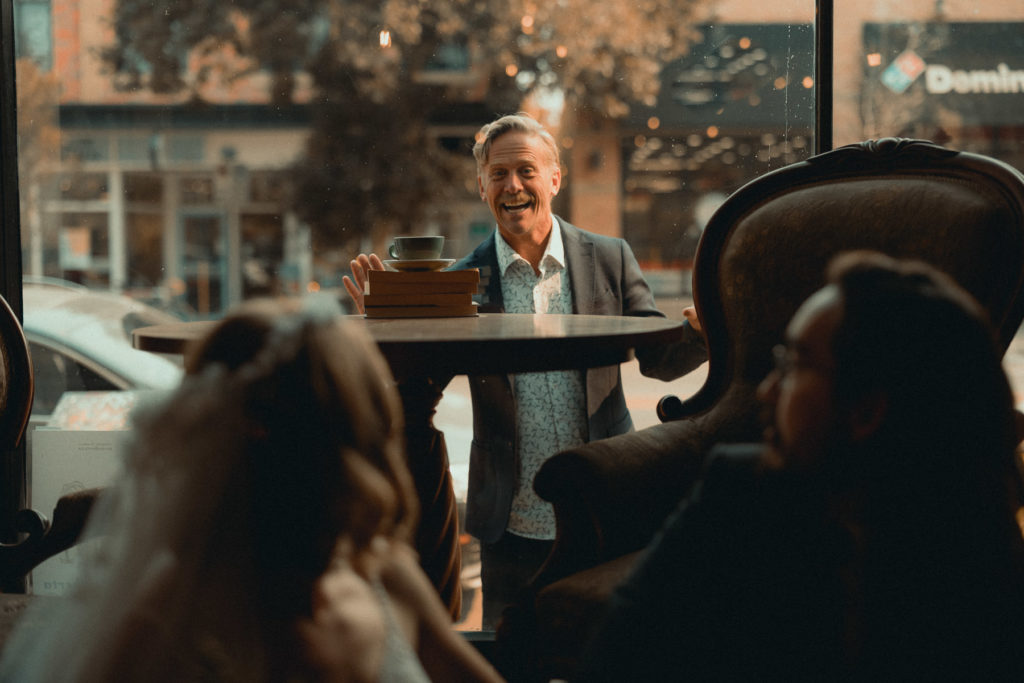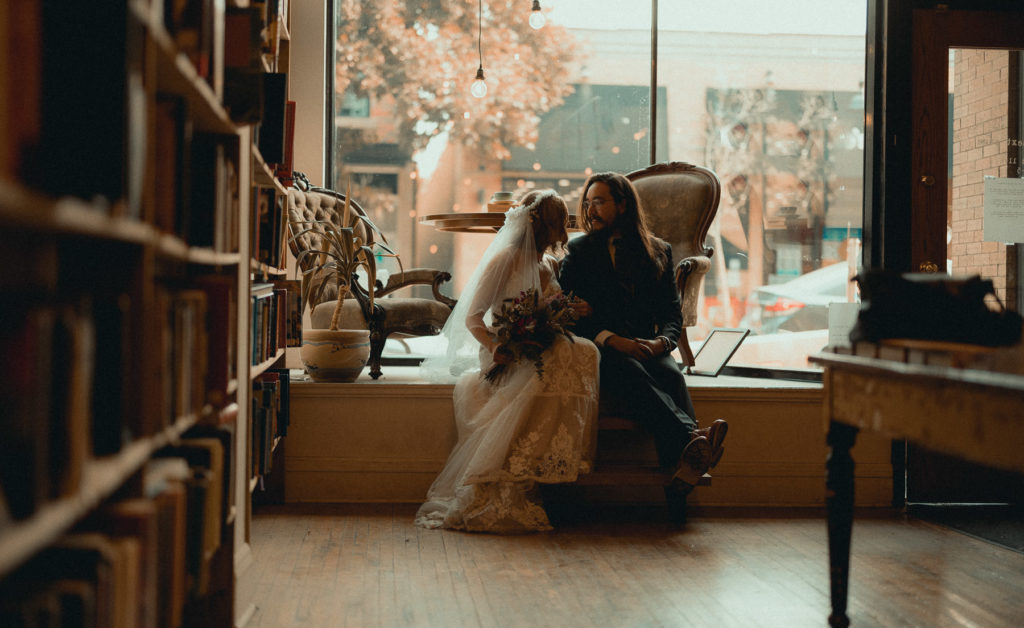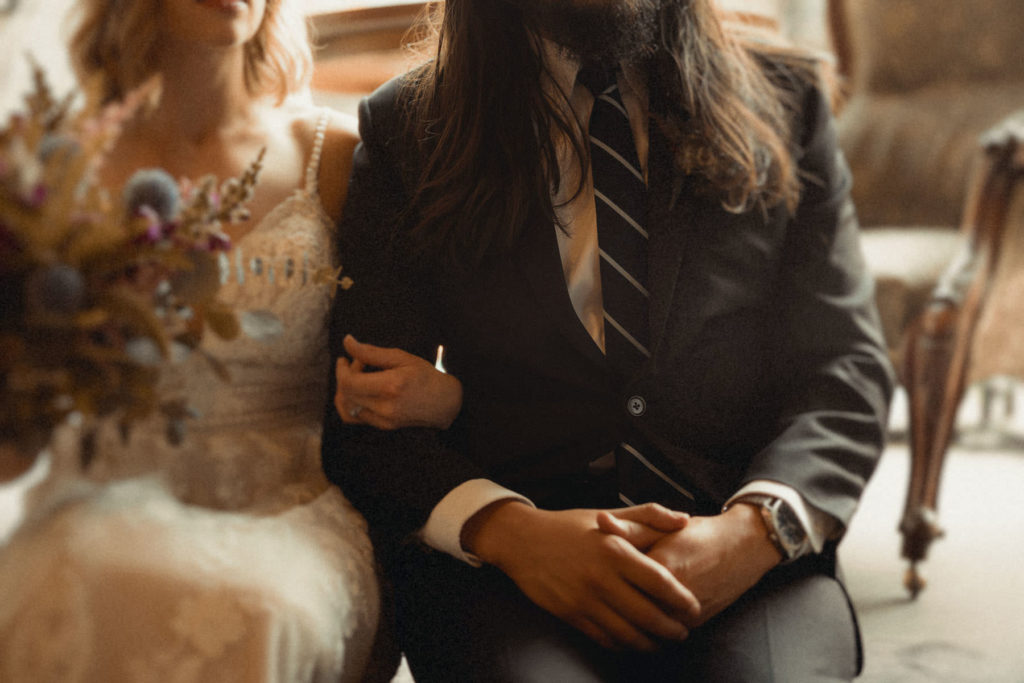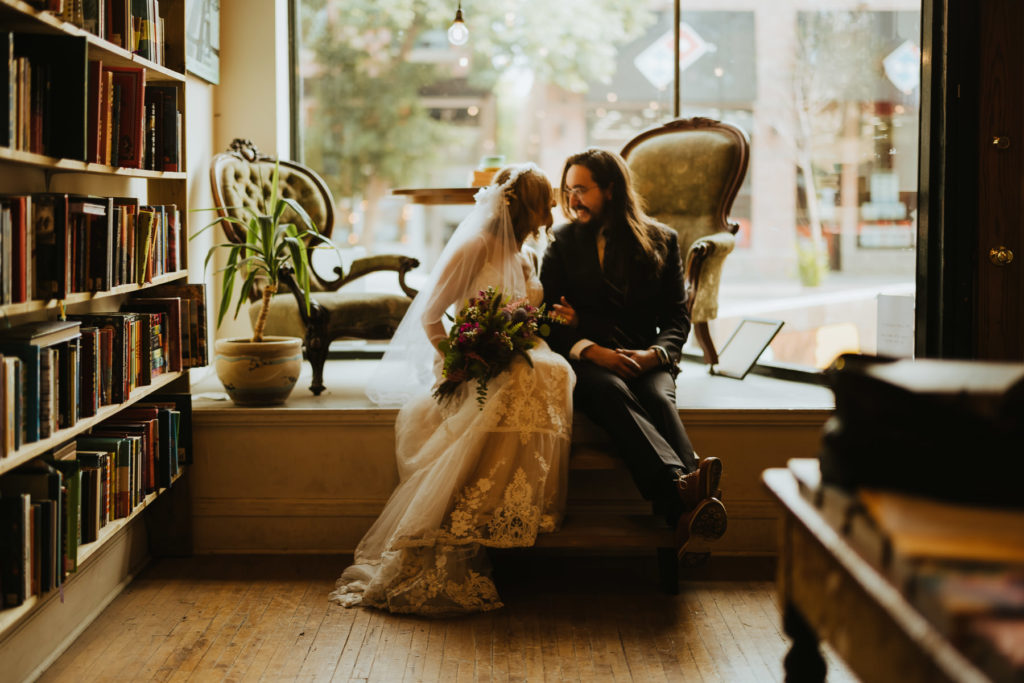 We had to make sure everyone was included.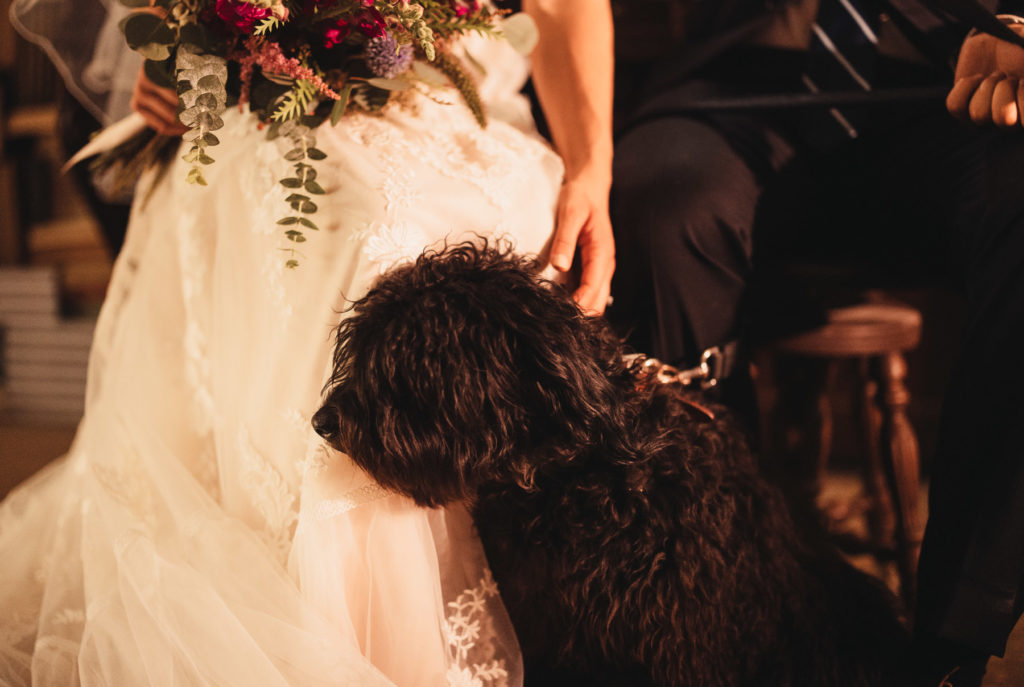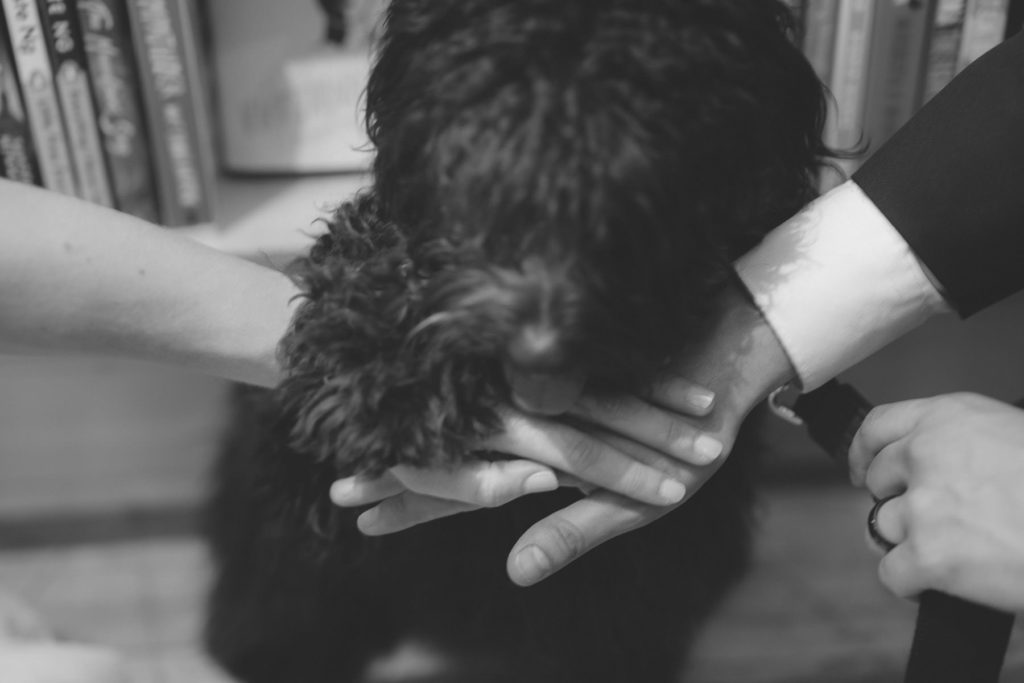 At our next location, Glenbow Ranch, I started with the formals. The bridesmaids were looking lovely as ever.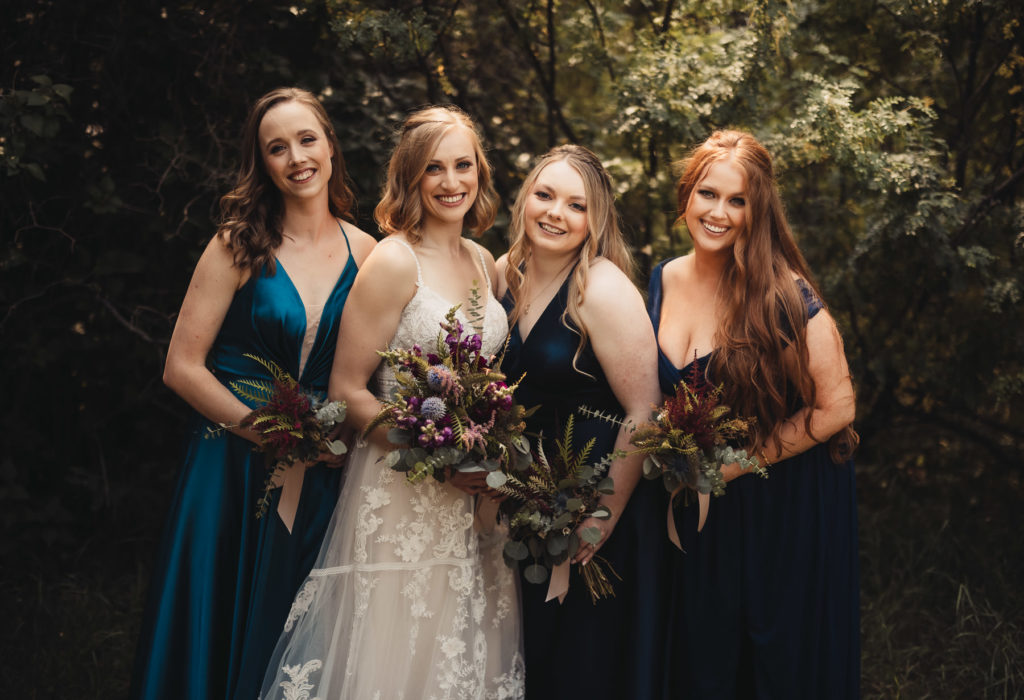 And the groomsmen as well.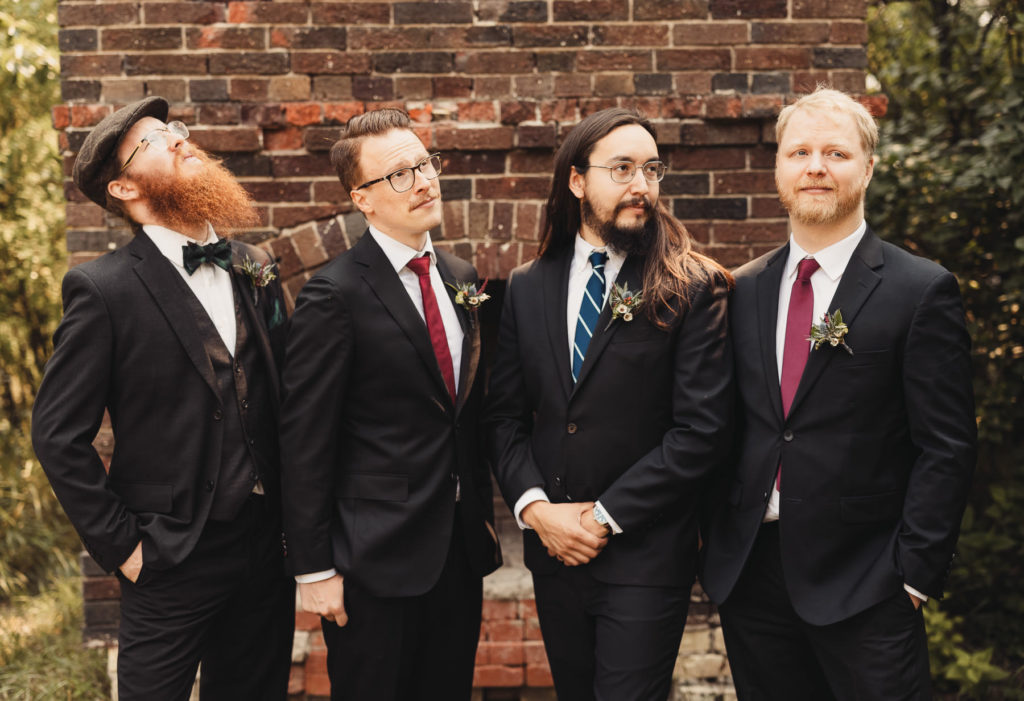 It was a fun group. We actually hung out the entire day, so I can completely attest.
Sometimes it's difficult to coax personality, humour, and fun out of a bridal party. This was not one of those times.
And then, of course, my favourite time. When the three of us get together and make some very beautiful pictures. I always have to remind myself to start off with a standard traditional photo that grandma can put up on her wall. I absolutely love the artsy photos, so if I'm not careful, they'll be two hours of artistic, beautiful, and perhaps strange photos.
There's always variety, though. Traditional, wide, close up, darker, dramatic, and candid photos. There always has to be a mix, and there's a proper way to take every photo. You need to back up sometimes, and take the photo. I mean, really take the photo. Really plan it, put thought into it.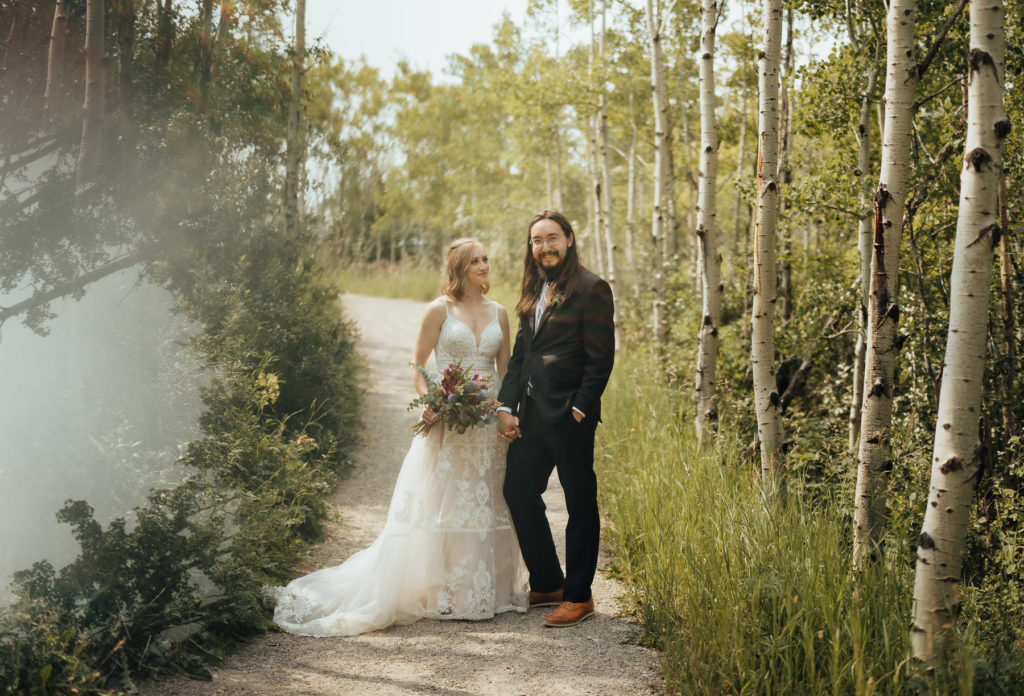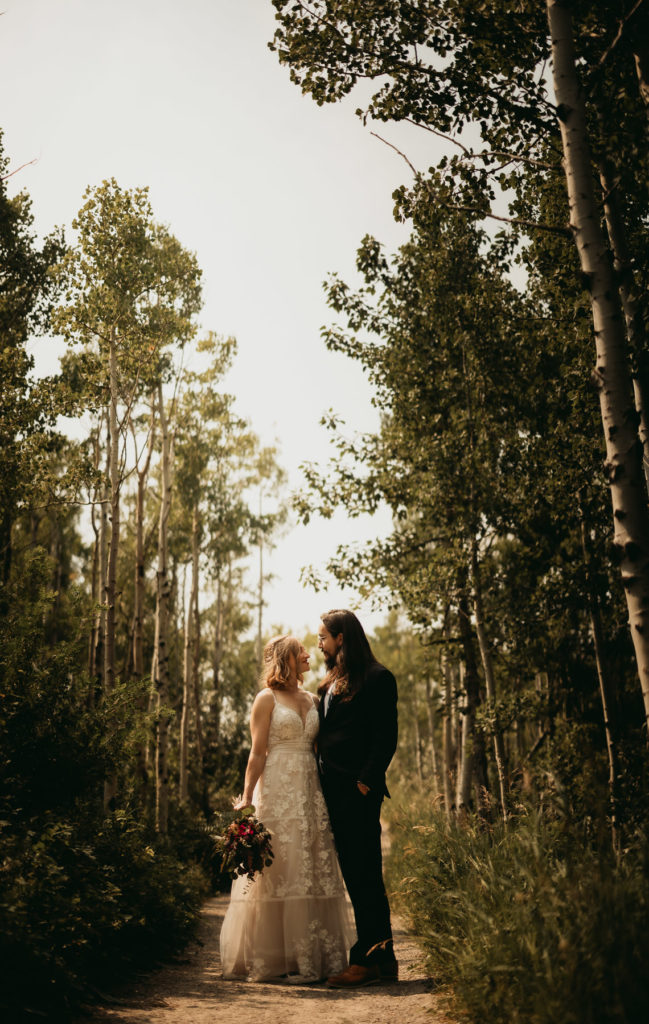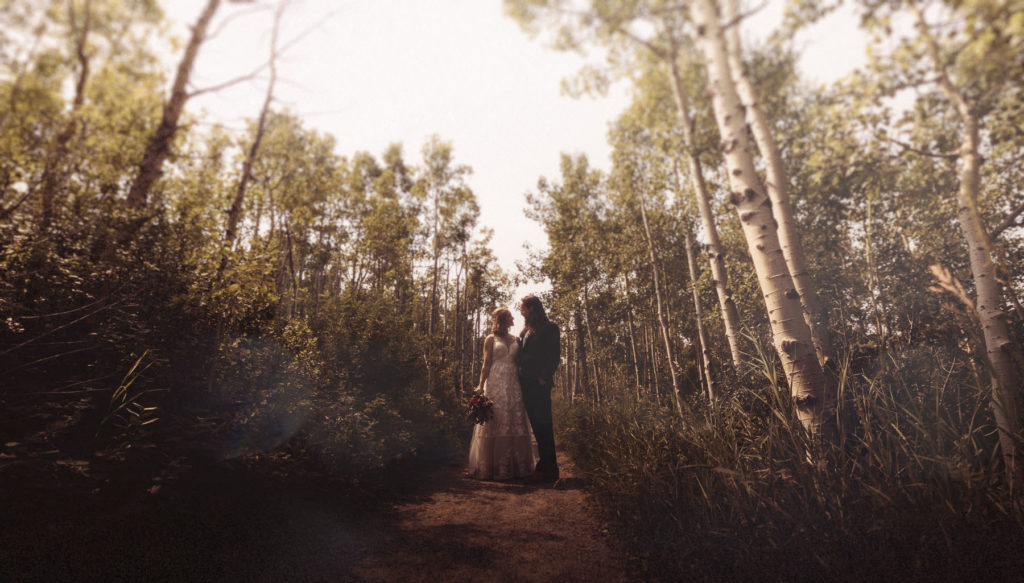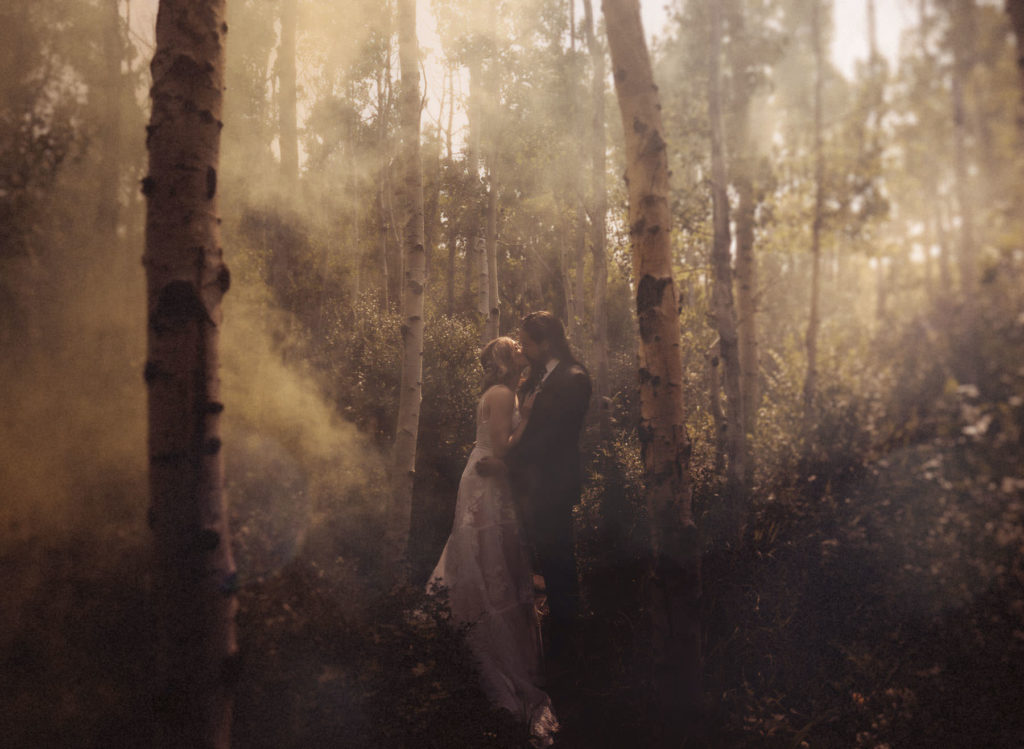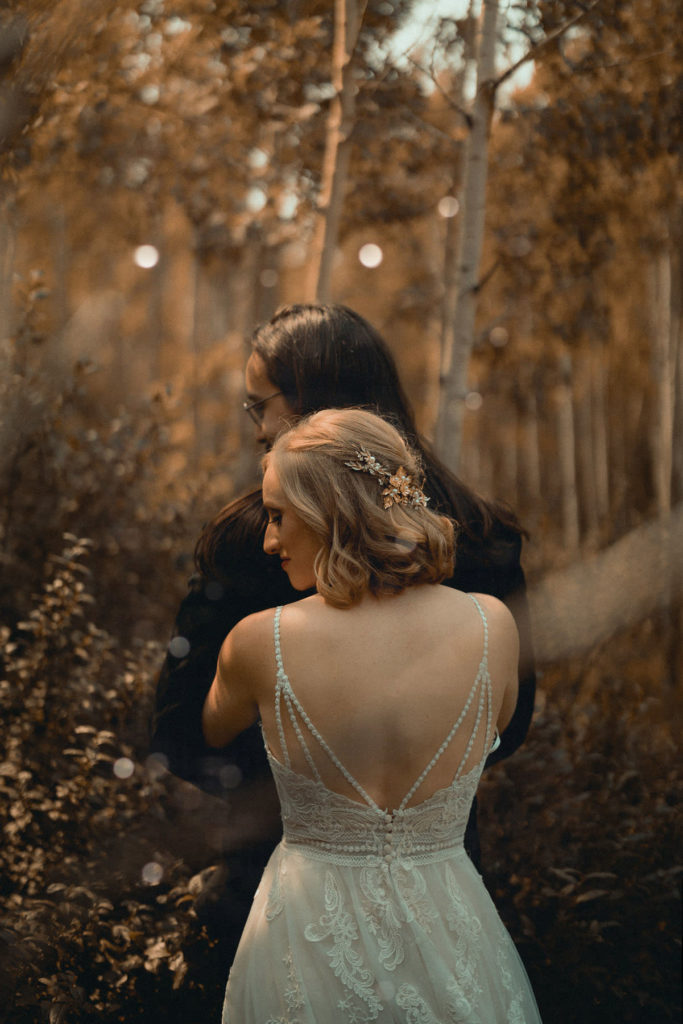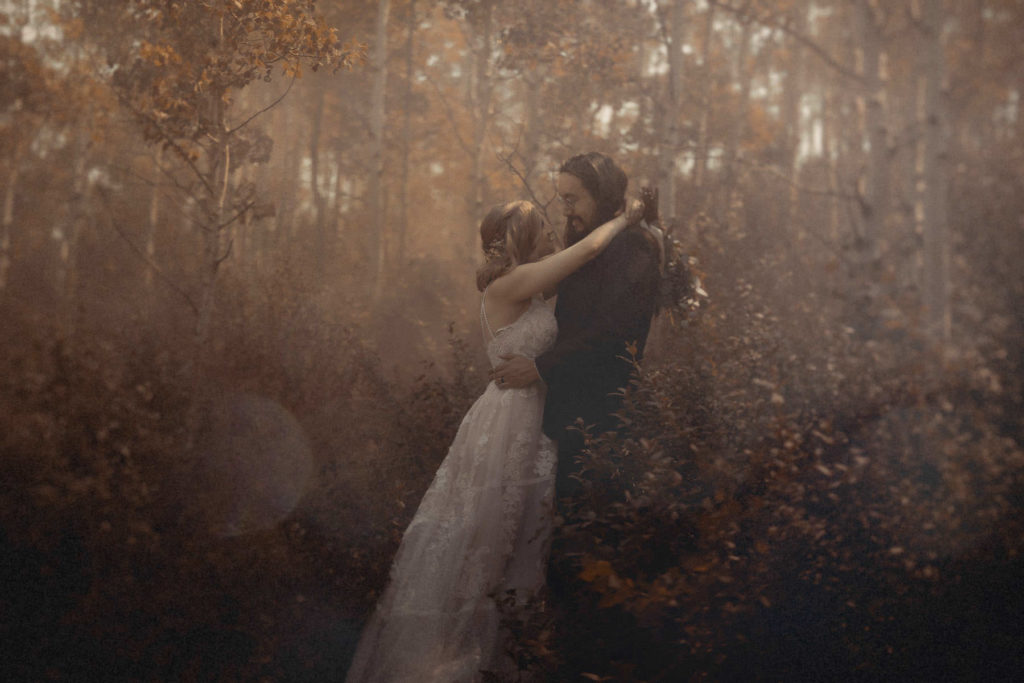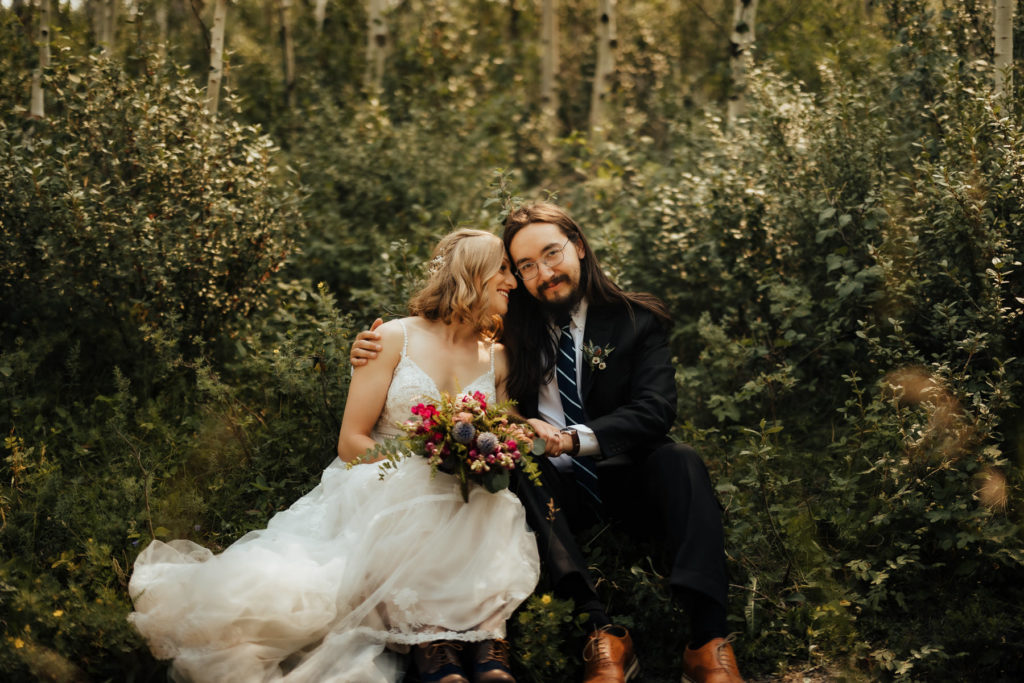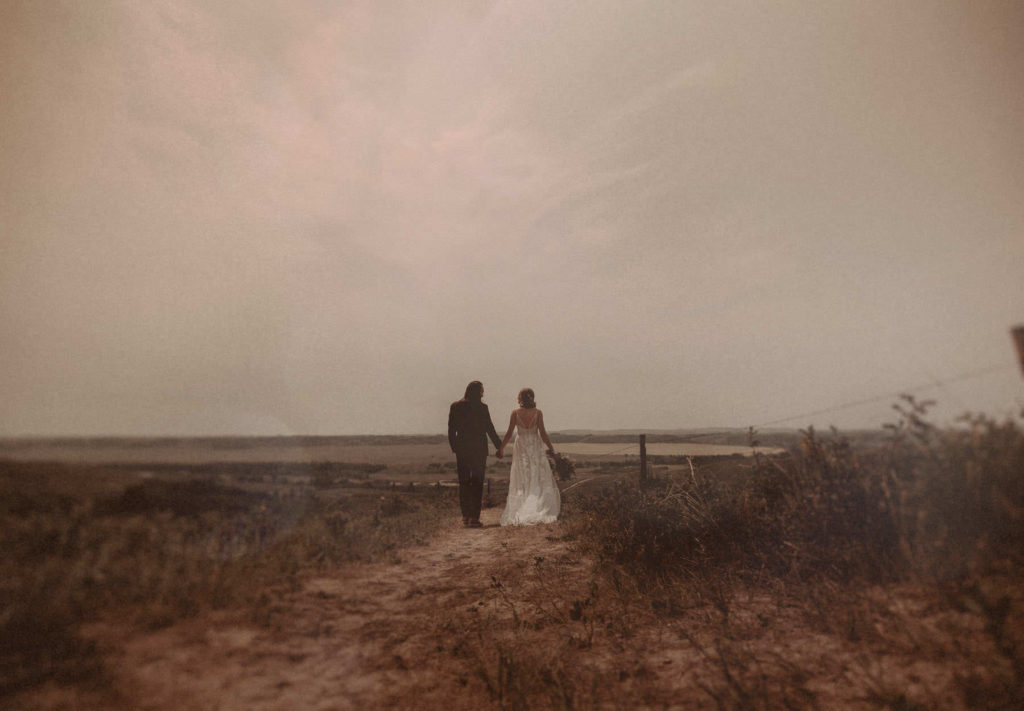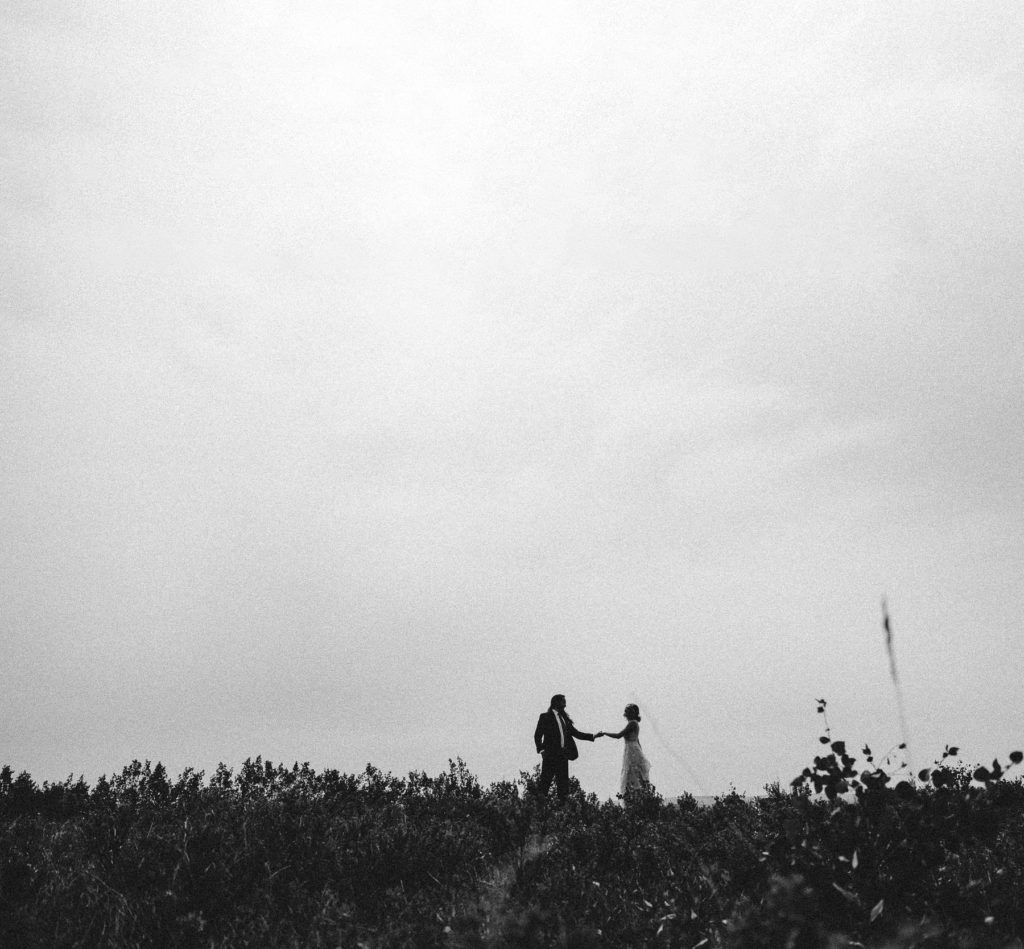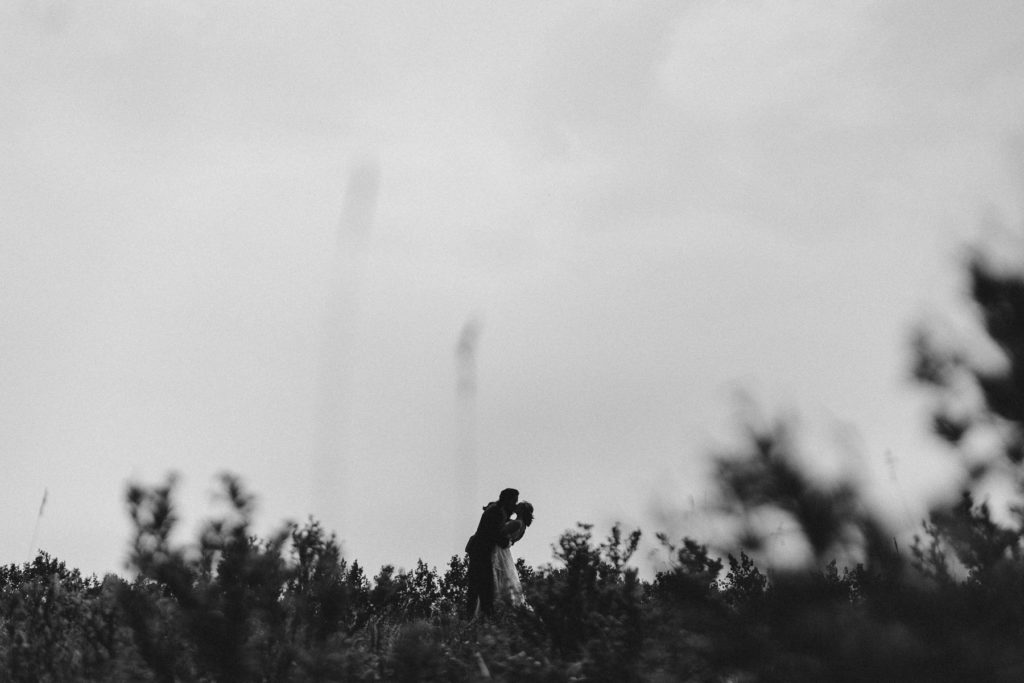 A short break, and then…the reception! We ended up a lovely restaurant called The Palomino Smokehouse.
It's difficult to describe how much fun this evening was, but I'll certainly try.
First off – the cake. Just look at that topper!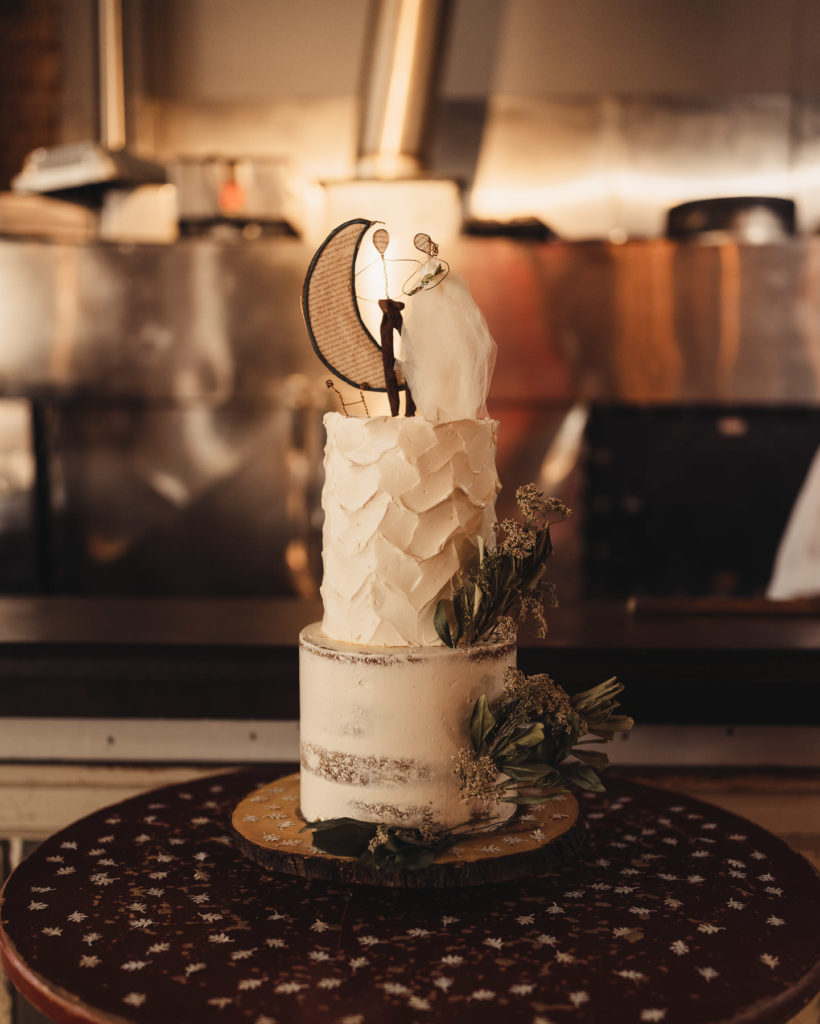 Next up, the space itself. The bridal party was busy setting up books everywhere, among the vines and candles. The sun had just begun to set, bathing us in a yellow glow.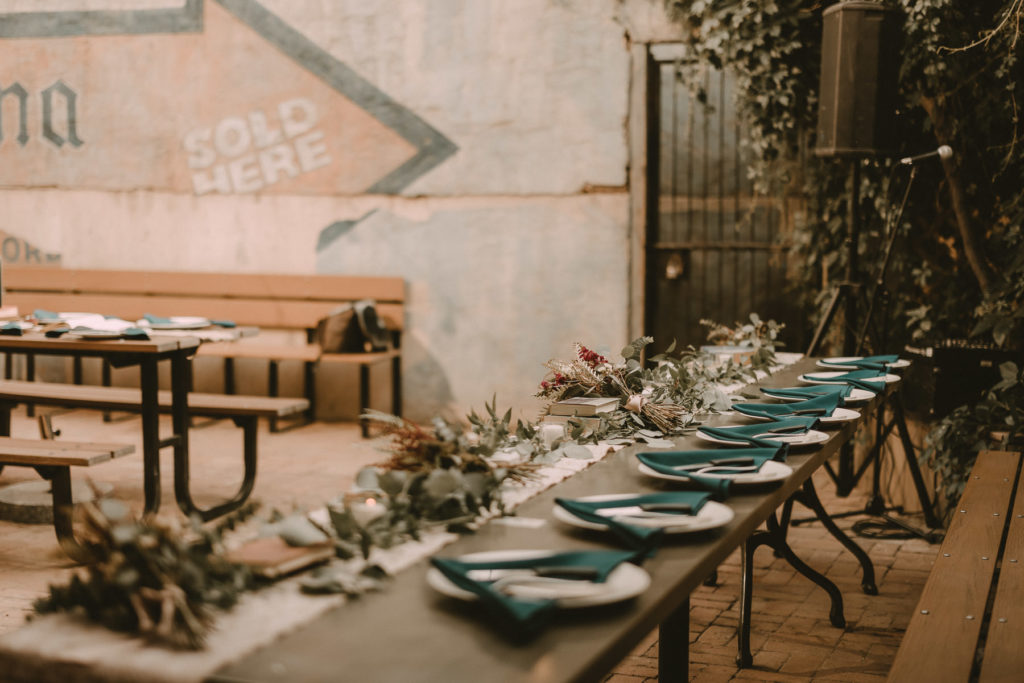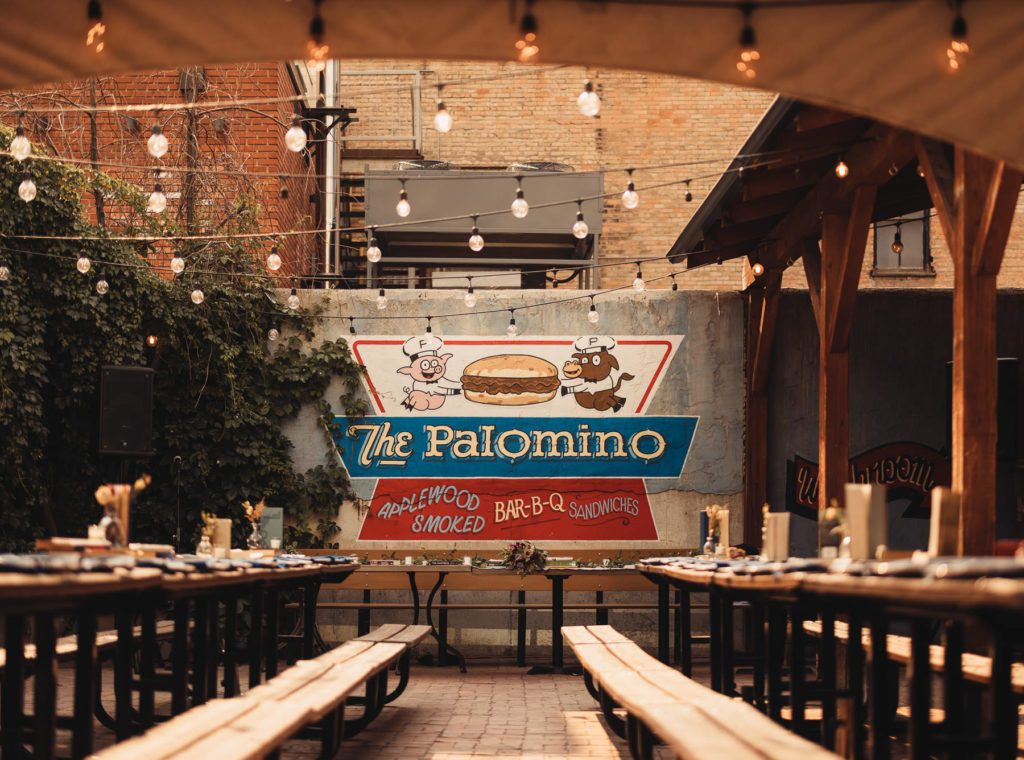 And lastly, the guests. I think I must have talked to every person there, but I always made my way back to these three. It was packed full, never a dull moment.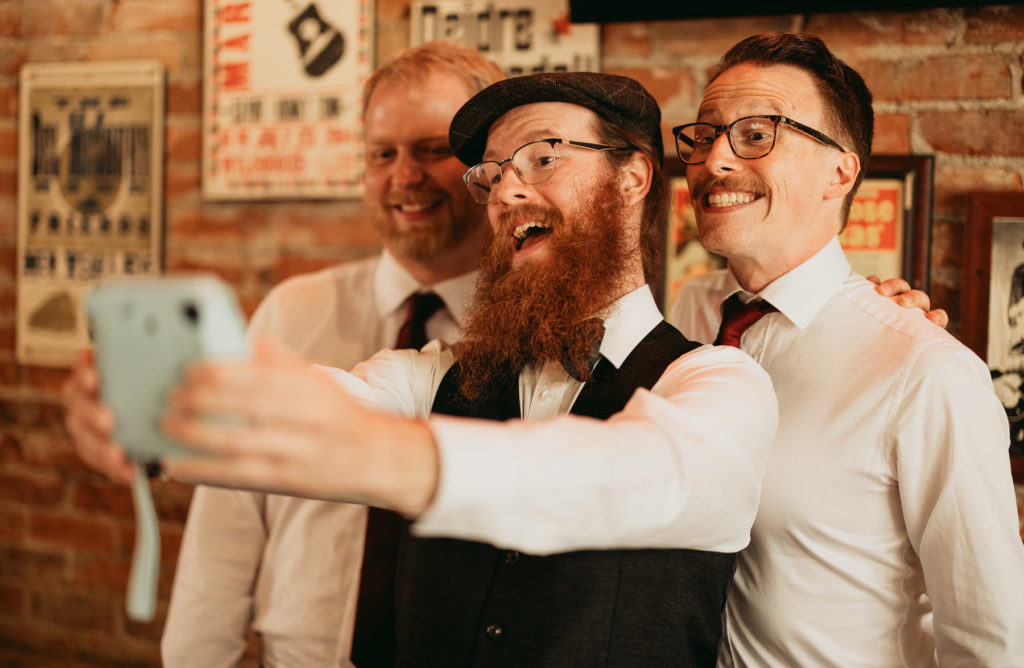 Even cutting the cake was an adventure, as you can see. It was a colossal cake, and quite the undertaking.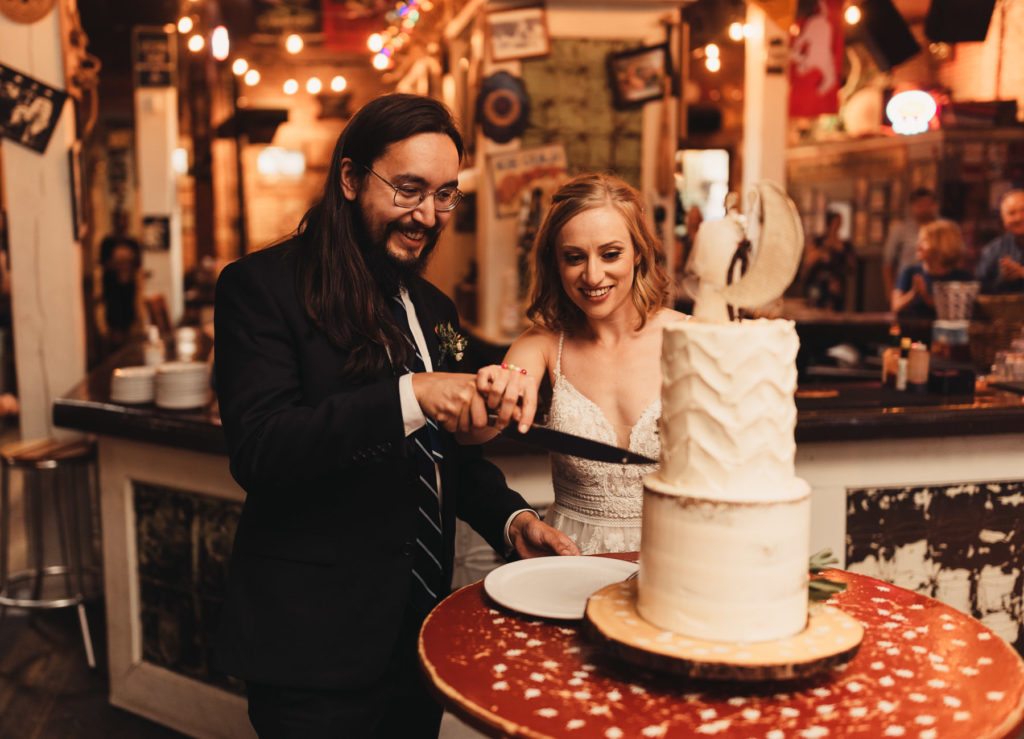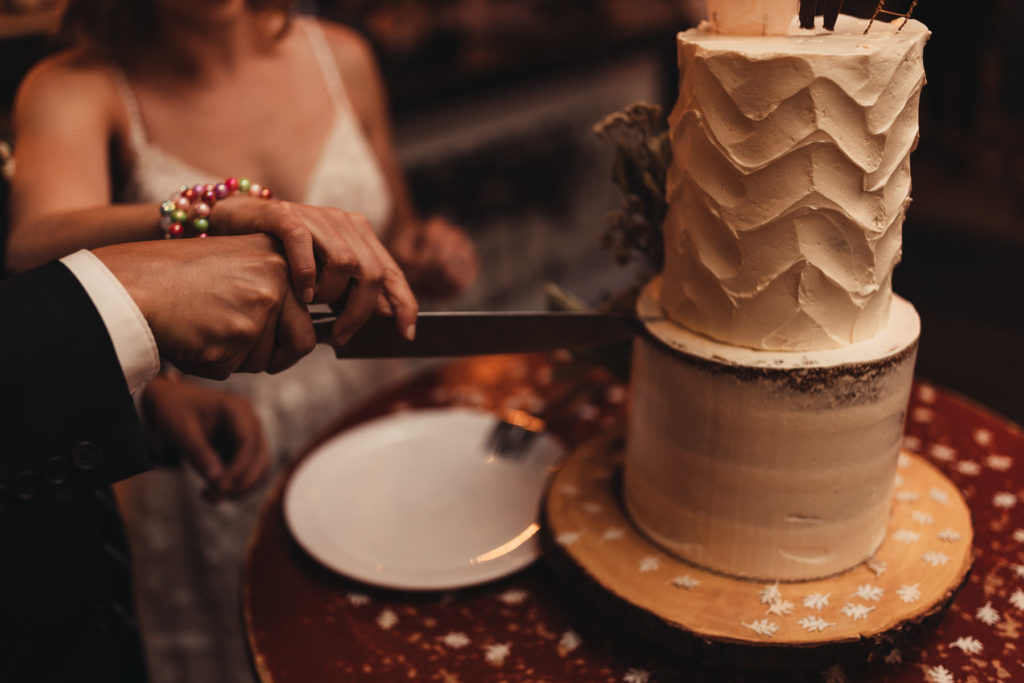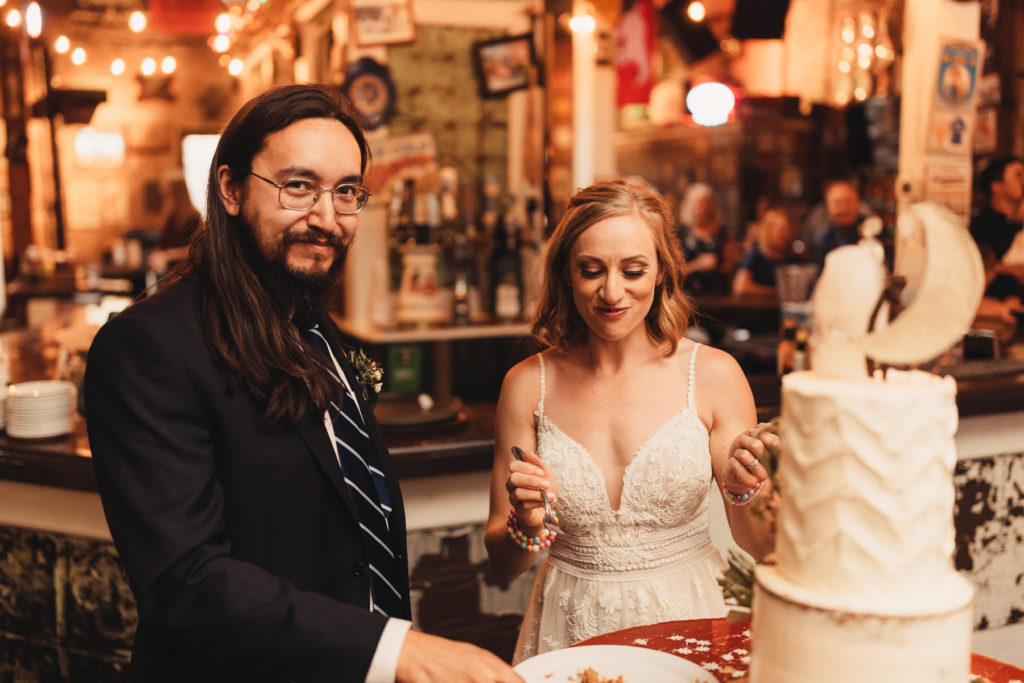 And of course, the dance. It was electric, and the live music got everyone into the mood!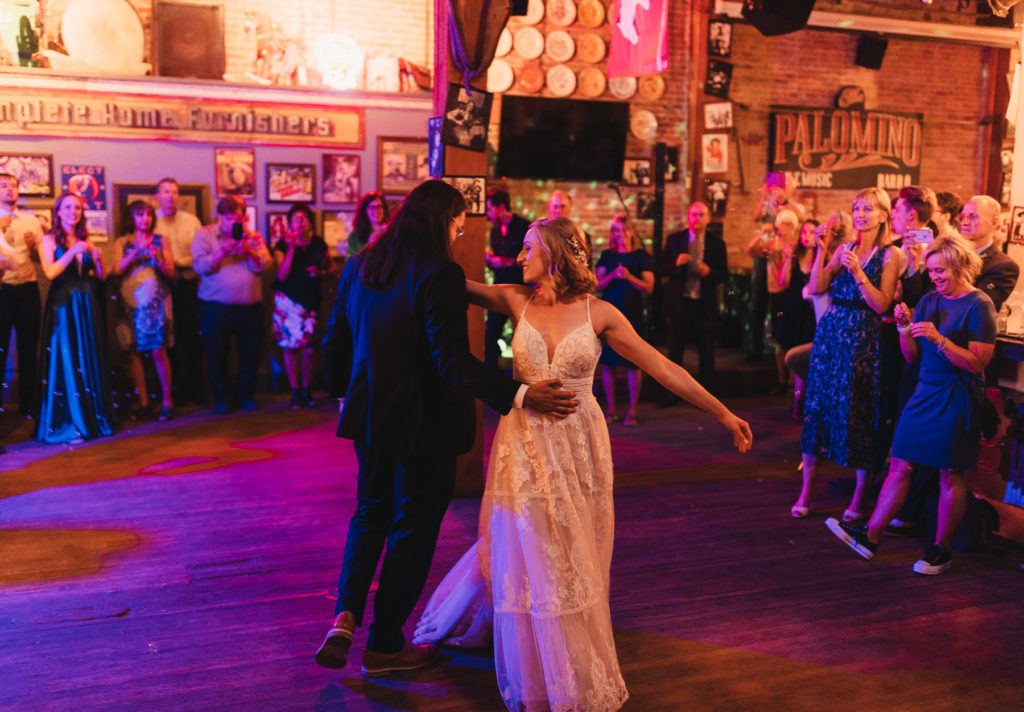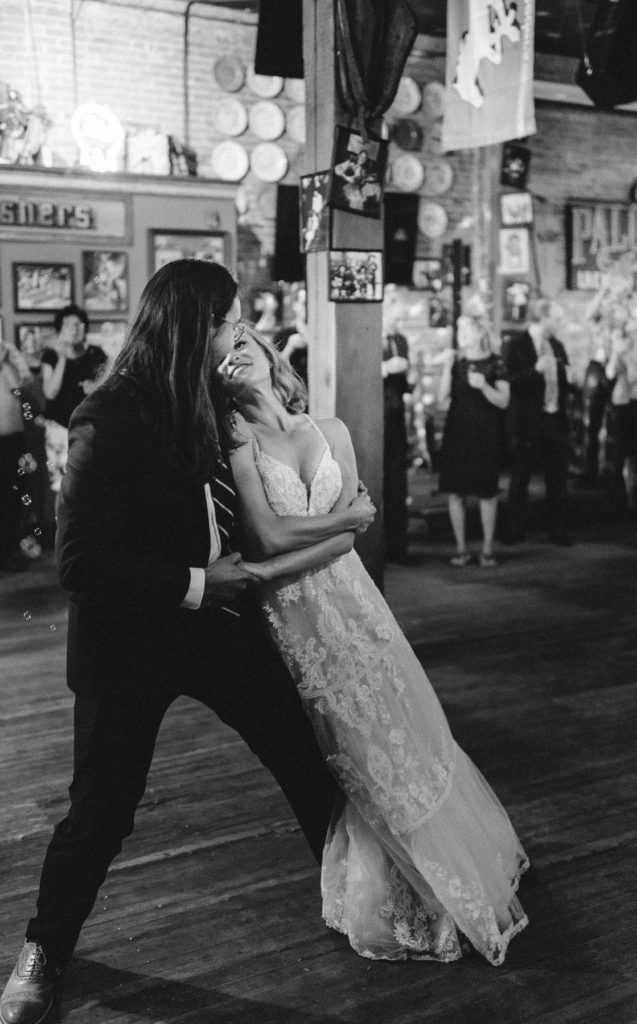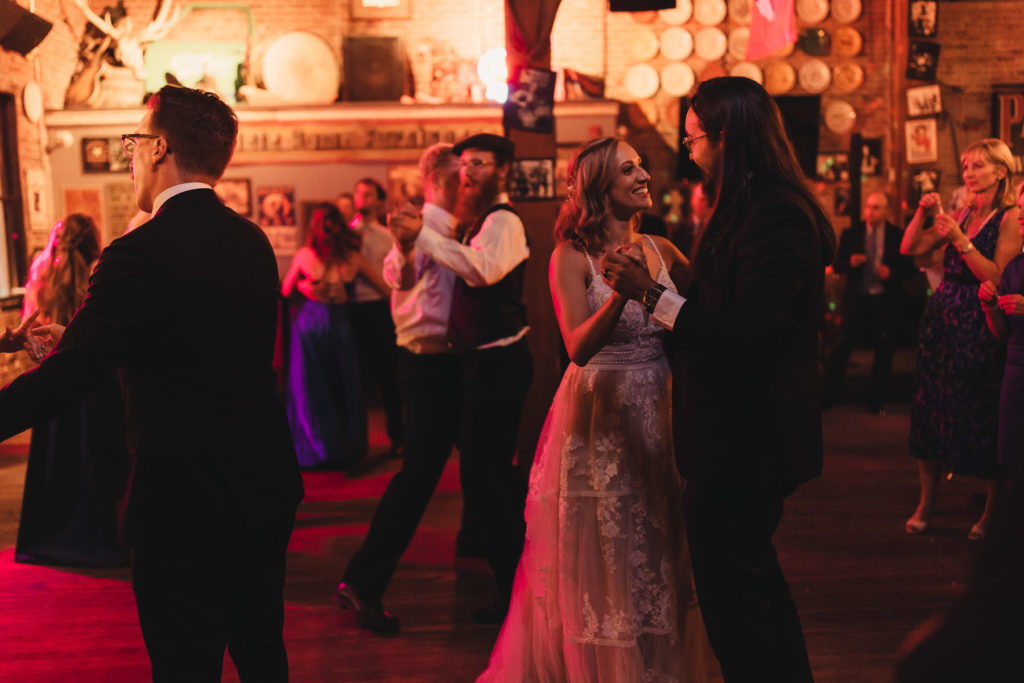 But unfortunately, this is where I'll have to leave you. This is just a sneak peek, a sampler of the full album, due in about three weeks. At 60 photos, it's quite the sneak peek! I hope you love this glimpse of this special day.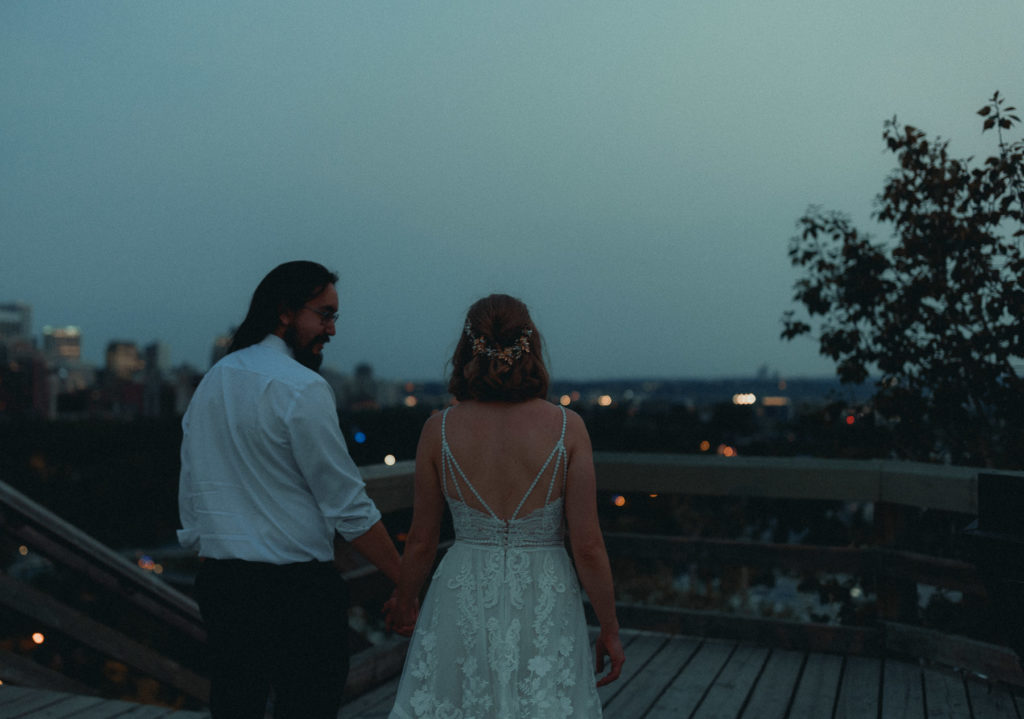 To save any of these photos, just long-press on them, or right click on them if you're on a computer. To share, there are buttons on the right and bottom of this post.
Thank you for taking the time to read this far! If you'd like to see more, and progress, follow me on Instagram, Facebook, or Twitter!