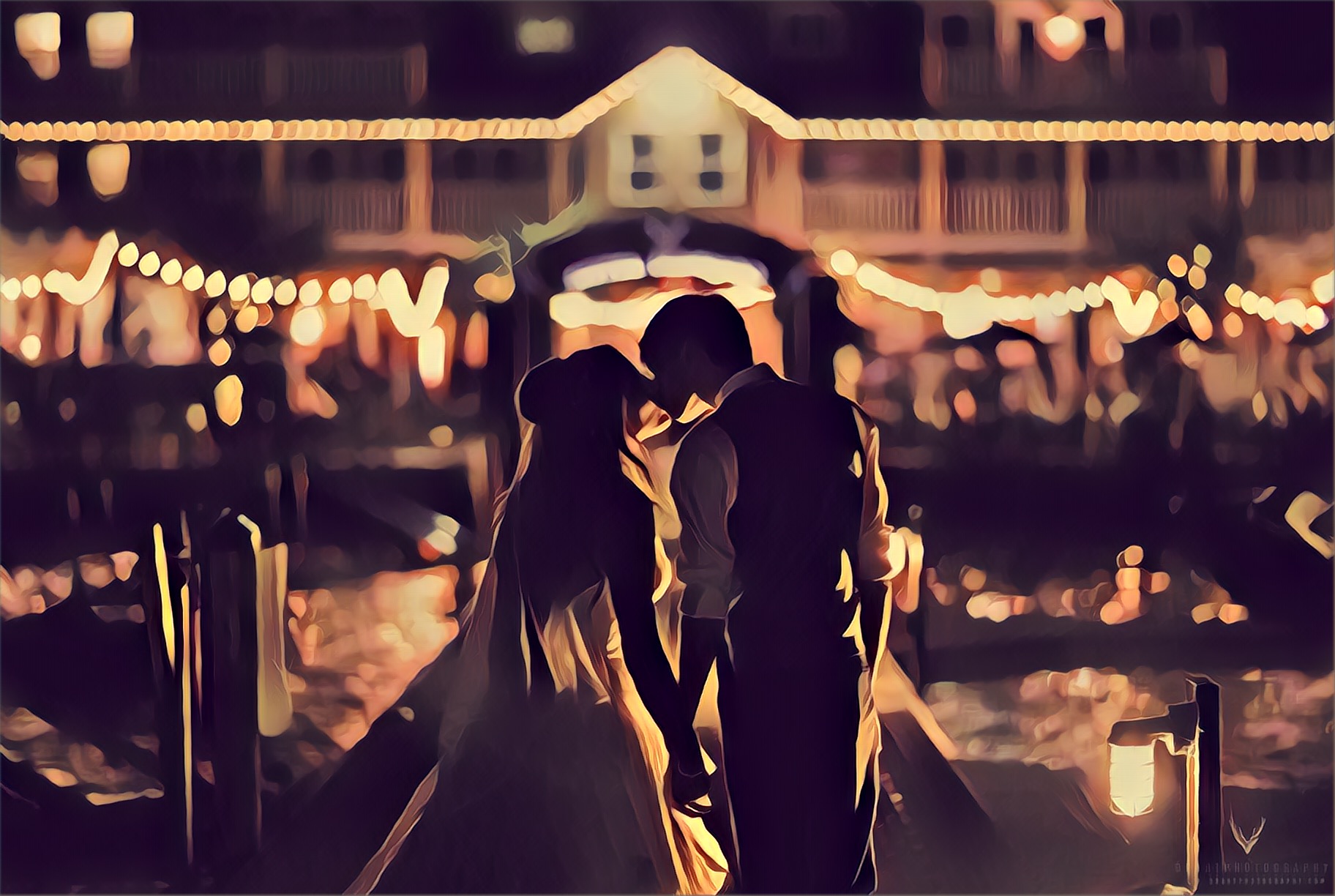 From Sanctuary Garden to The Eldorado Sampler
Two of my favourite Kelowna venues, the always incredible Sanctuary Gardens, and the classic Hotel Eldorado. There's a reason so many wedding planners and photographers recommend these venue...
F
T
Two of my favourite Kelowna venues, the always incredible Sanctuary Gardens, and the classic Hotel Eldorado. There's a reason so many wedding planners and photographers recommend these venues. Especially Sanctuary Gardens – the staff were very involved making sure everything went quickly, and according to plan.  They even provided and stabilized my ladder for a group shot! But we're getting ahead of ourselves.
Update: See the finished gallery here.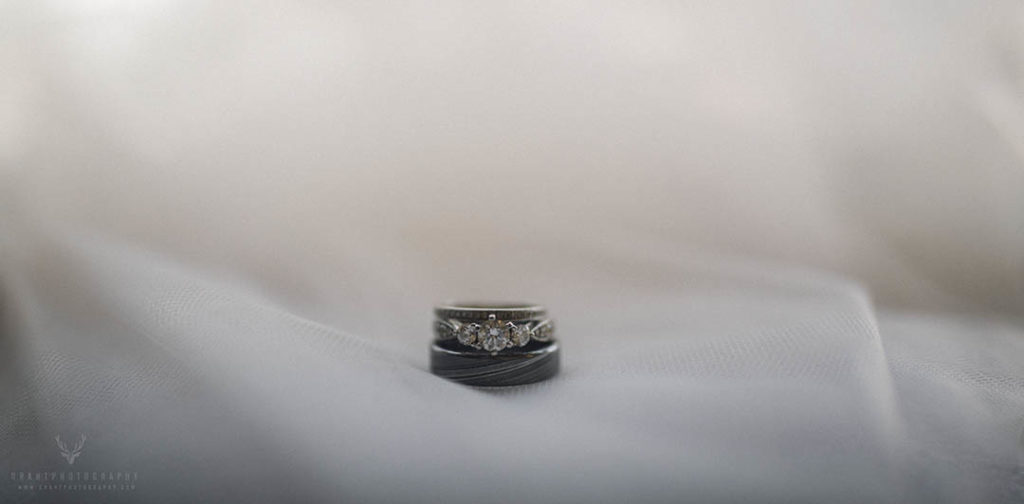 Some of you may recognize these two from a snowy shoot at Knox Mountain. Ever since, I've been eagerly awaiting this day. I knew our  bride must have had impeccable taste, it was apparent from the moment we met. Then it was extremely apparent the moment that her dress and I met.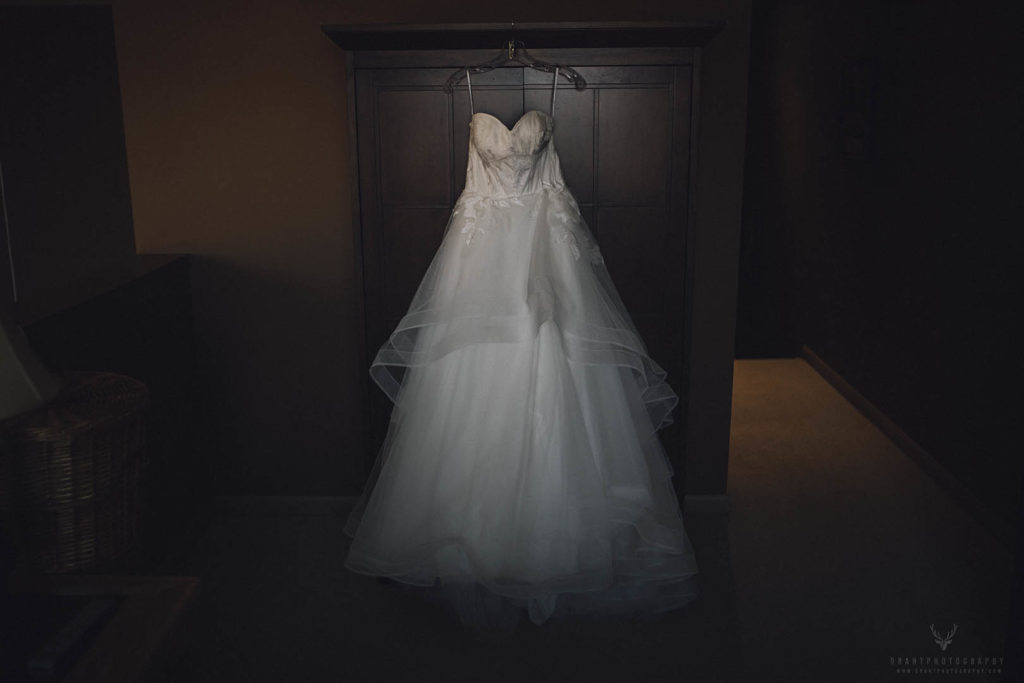 I don't often struggle to catch my breath when I see a dress, but I did today. Wait till you see the full album. The spread on this was epic. After she put it on, her little niece exclaimed, "You look like a fairytale princess!"
I was very curious to know which one. Cinderella had it going in the looks department, but I'd say Ariel at her own wedding to Prince Eric was for sure a contender.
At the men's BNB, everyone was just starting to get ready.
I'm very much a details guy, and the pink pocket square provided just the right amount of contrast. Stands out, but not too much. 3 crown for a wedding day.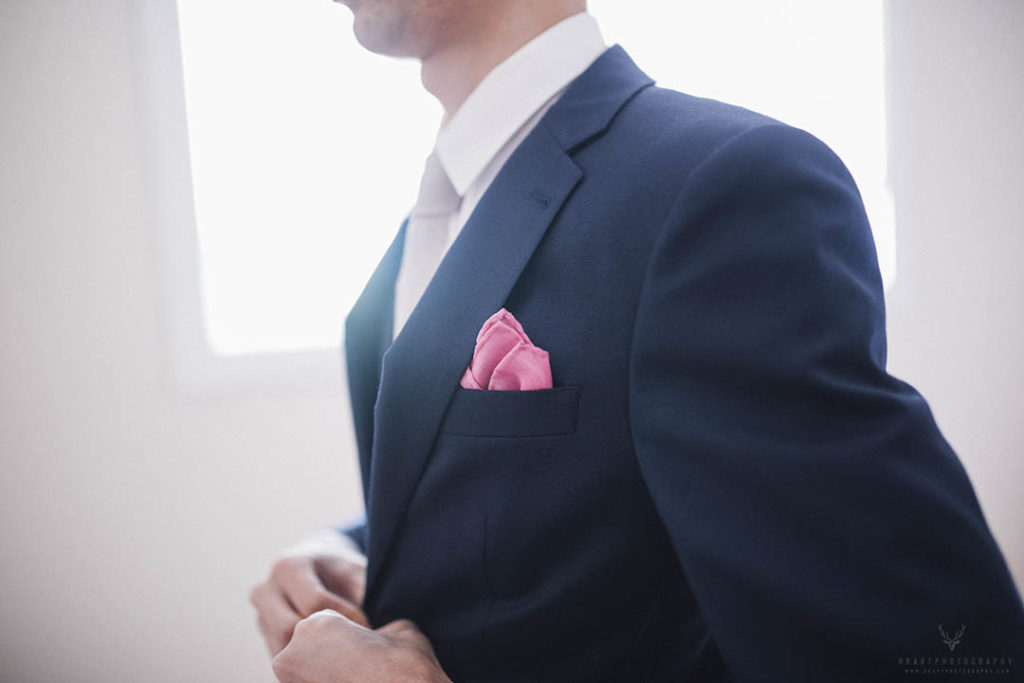 It was a frat house. I don't mean that in a bad way. I love frat houses. Ice cream was eaten, and offered (thanks guys!), a cinnamon roll was heated up, and noodles were everywhere.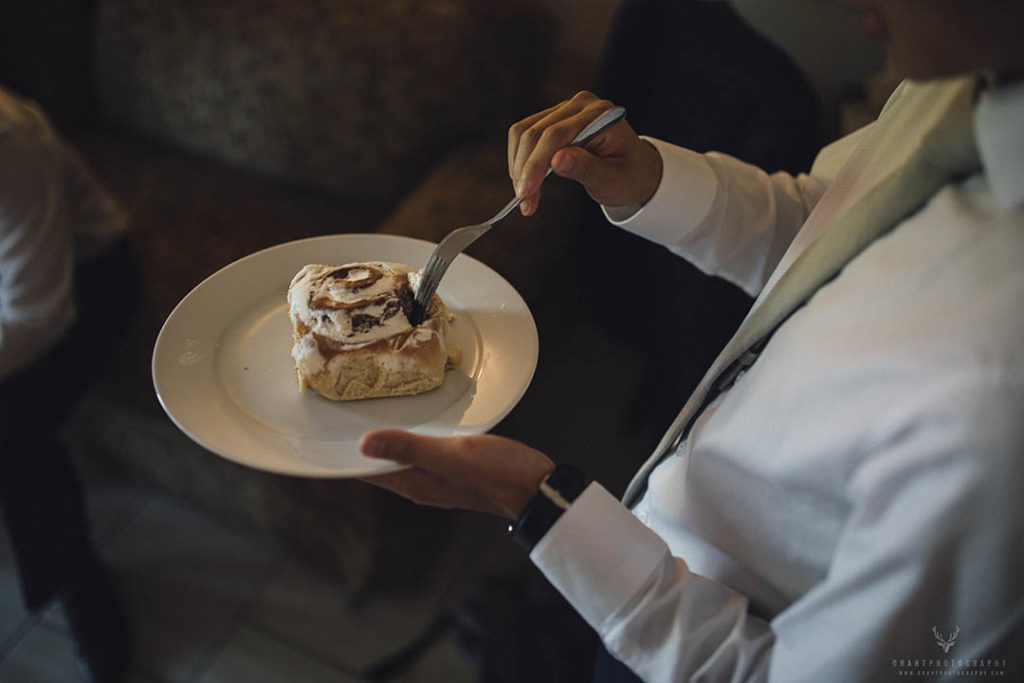 Back with the girls, things were getting a little more tense.  Everyone did their part in buttoning up the brides's dress. A flurry of action and emotion engulfed us.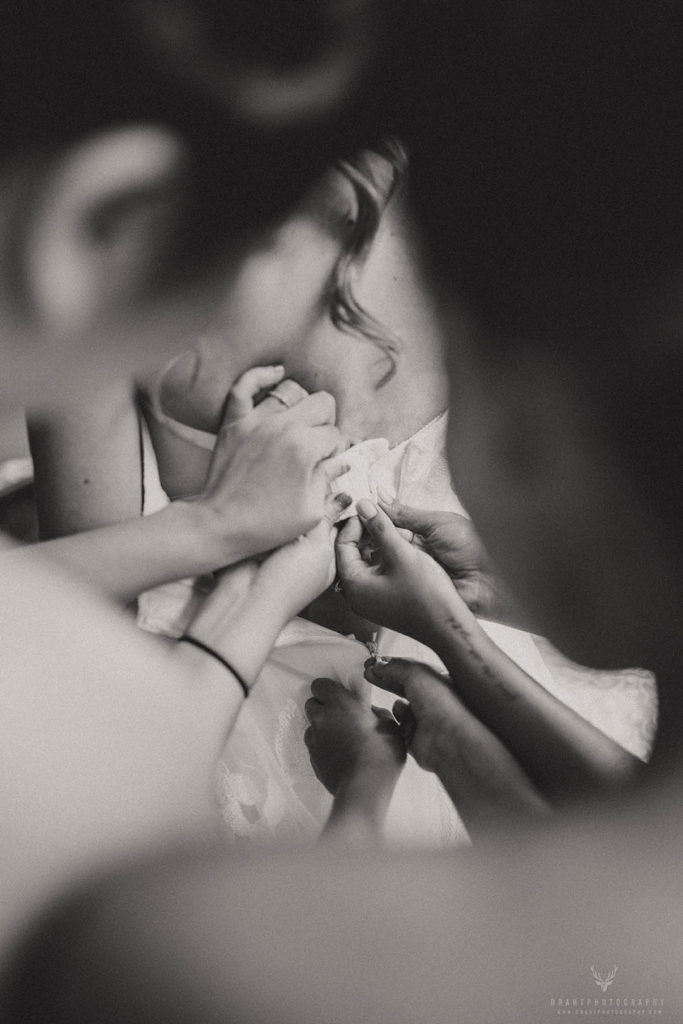 She held her dress up, and our bridesmaids were a well organized trio.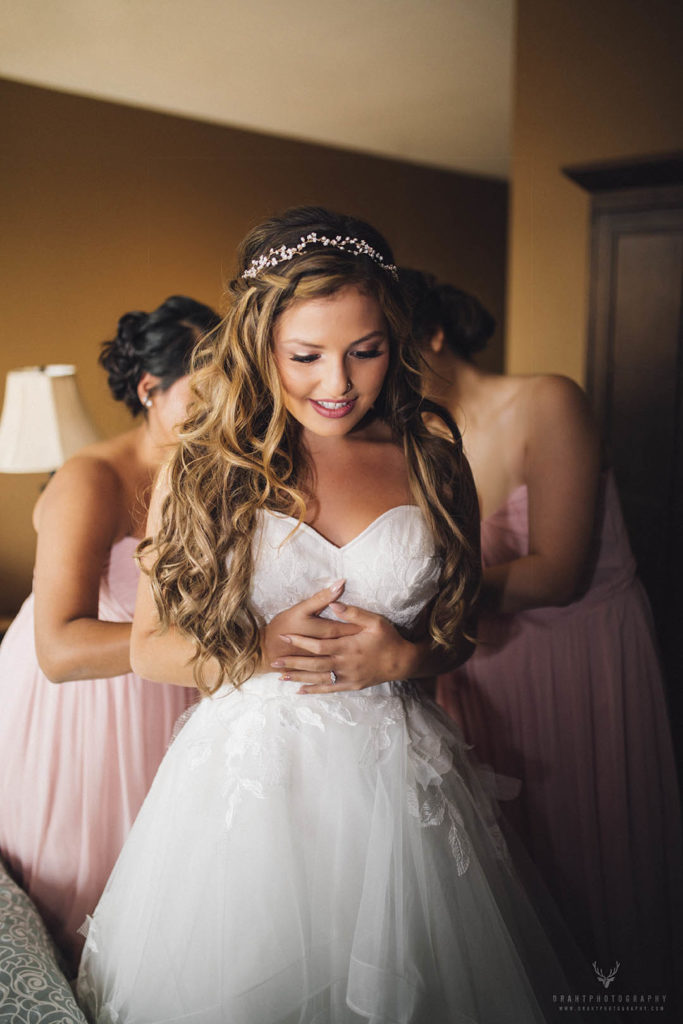 We did it, and not a moment too soon. Everyone was waiting for us at Sanctuary Gardens! We parked in the driveway, and rushed into the chapel to pin the veil. Before we knew it, vows were being exchanged.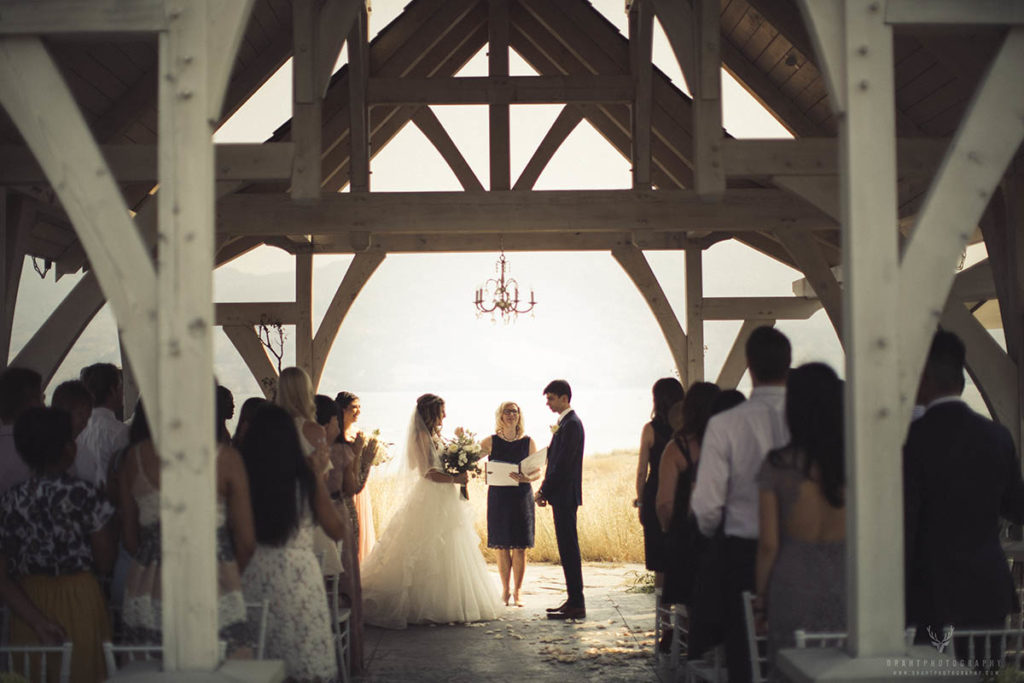 Of course, our bride was stunning.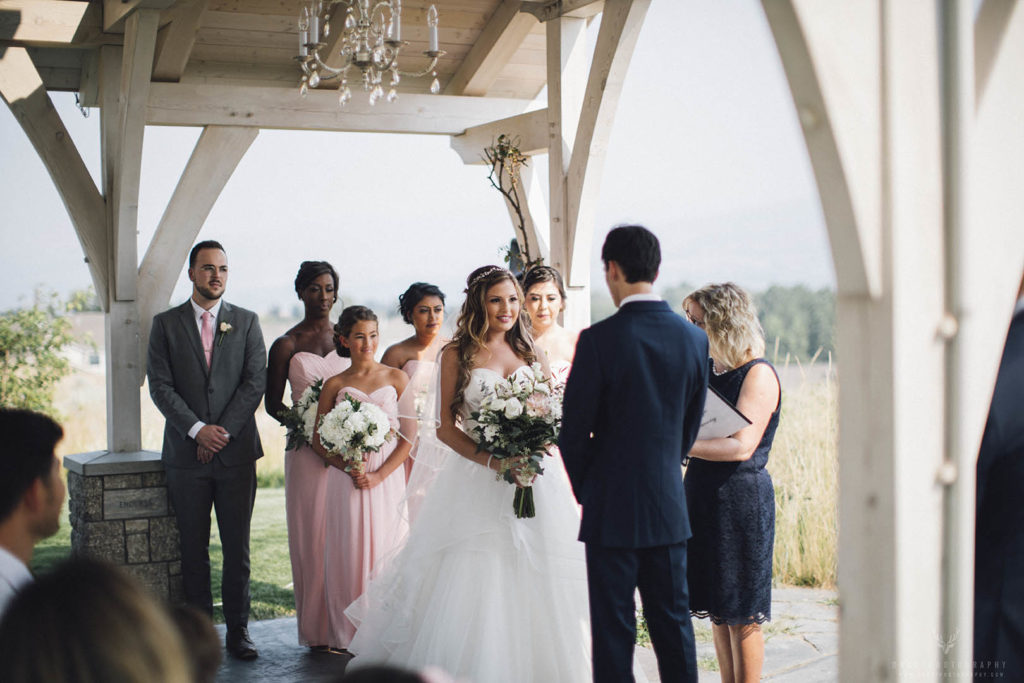 You could still see that twinkle in her eye as she look into his.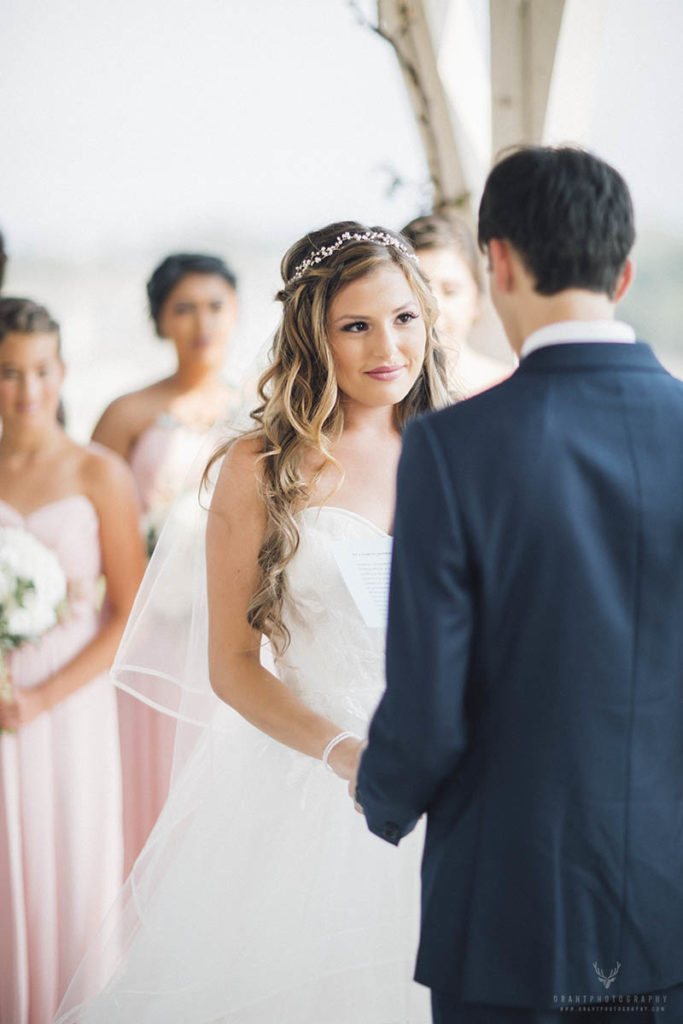 And just too quickly, we had a freshly married bride and groom. I asked them to look at each other, and they went ahead and just beamed with pride.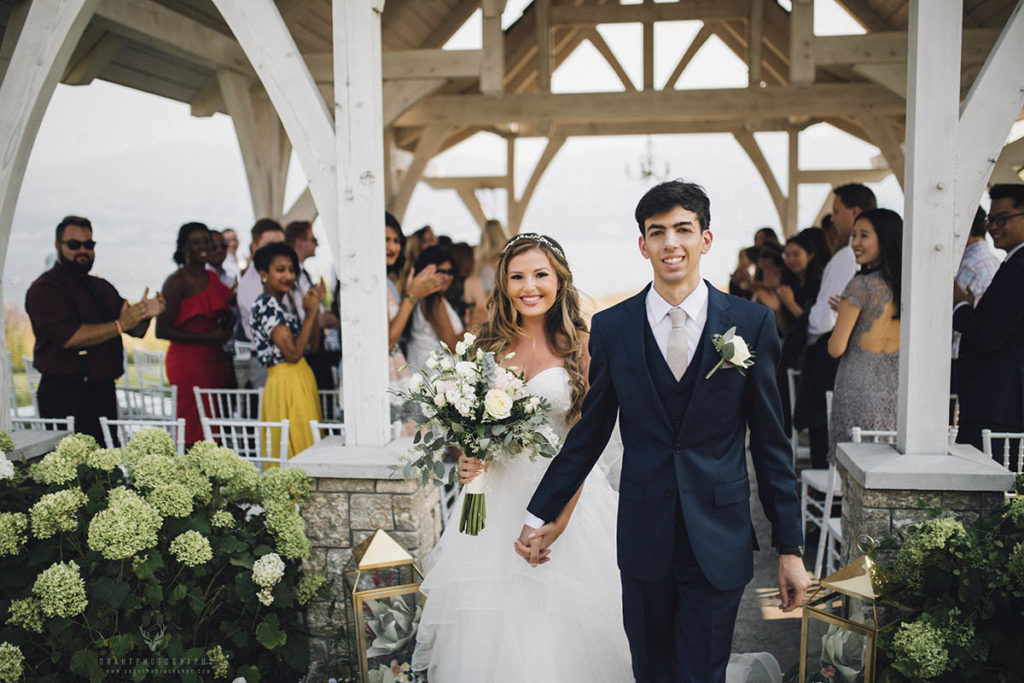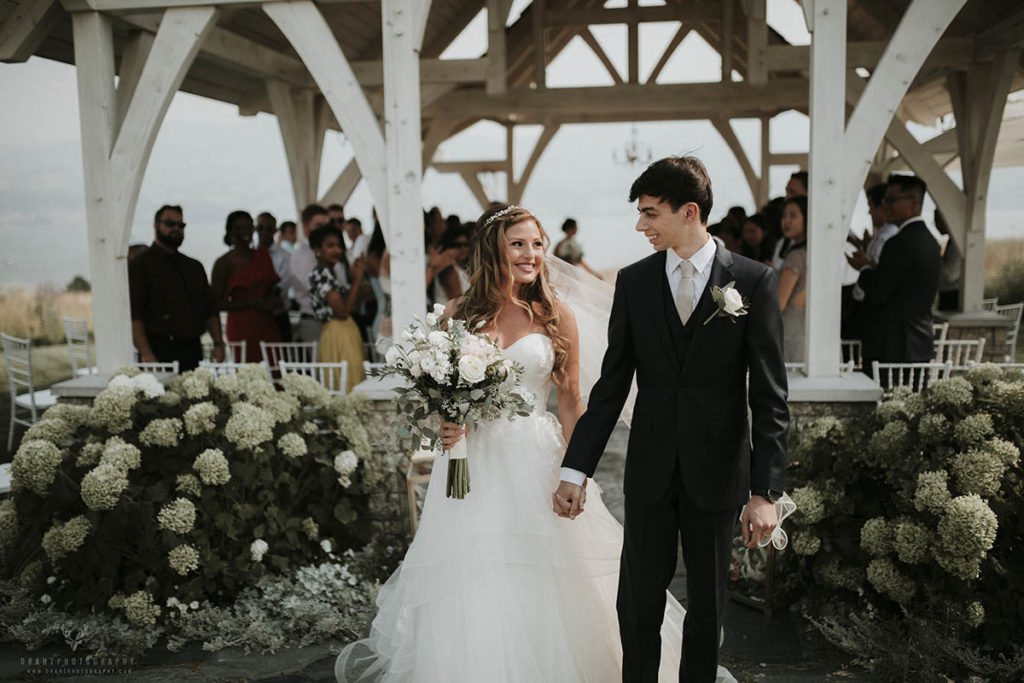 Time for some formals! As we had a bridesman, we made do with a boutonniere among the flowers. That's thinking on our feet!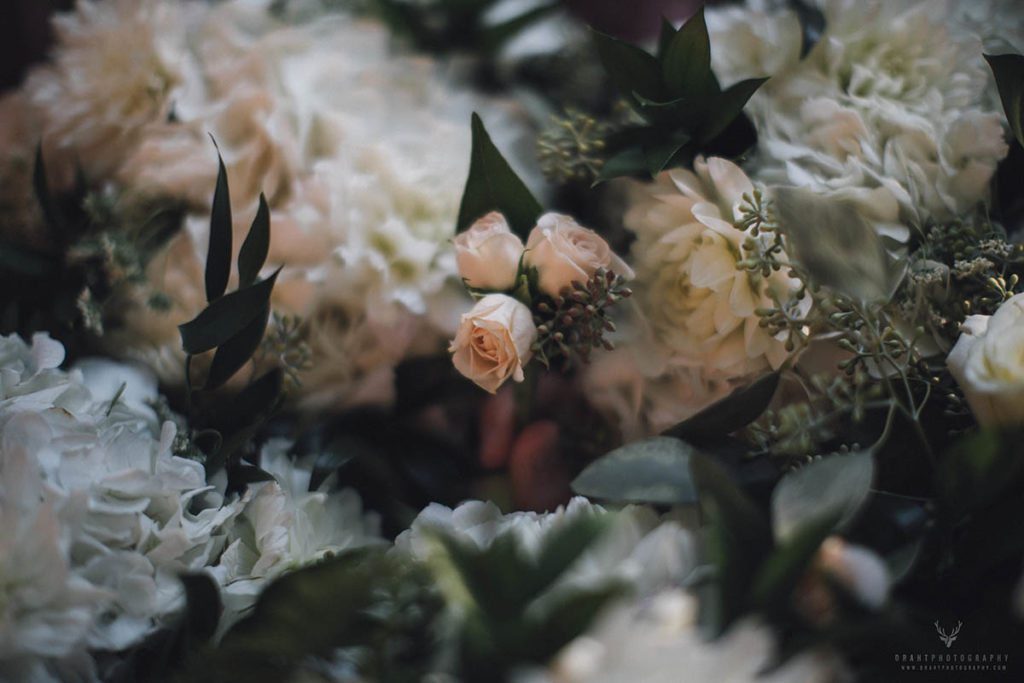 After finishing with our amazing bridal party, I kidnapped the bride and groom for some Eric time. As I like to call it. Actually my favourite time of the day.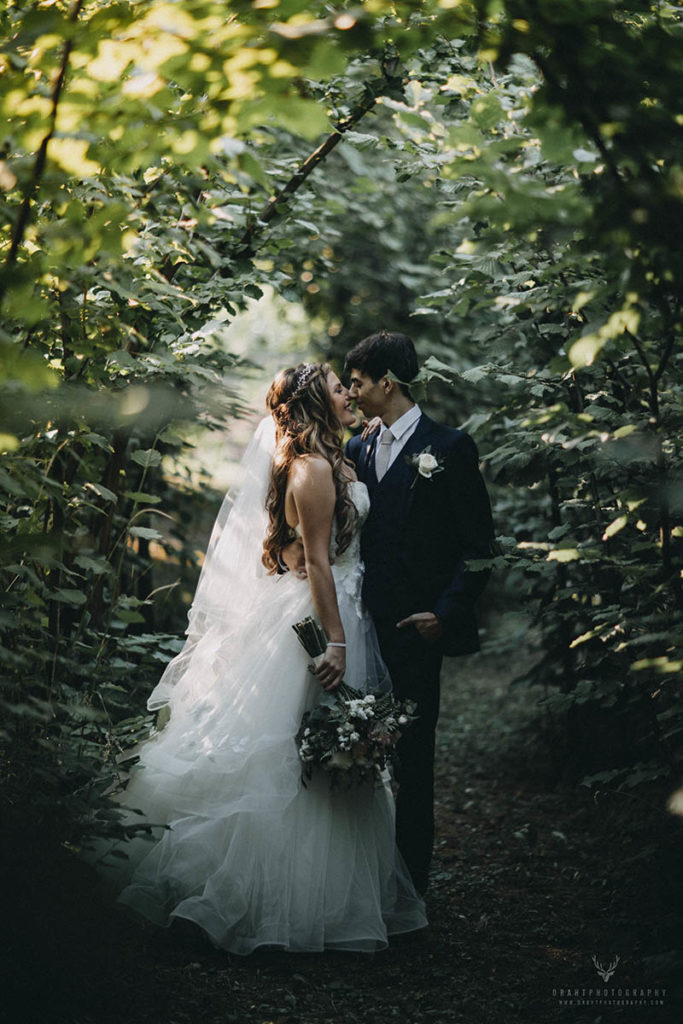 When you have a frilly dress, you show it off. I asked the bride to spin in the glossy shadows, and the moody sun didn't disappoint. It soaked right in her dress, revealing the incredible layers of lace.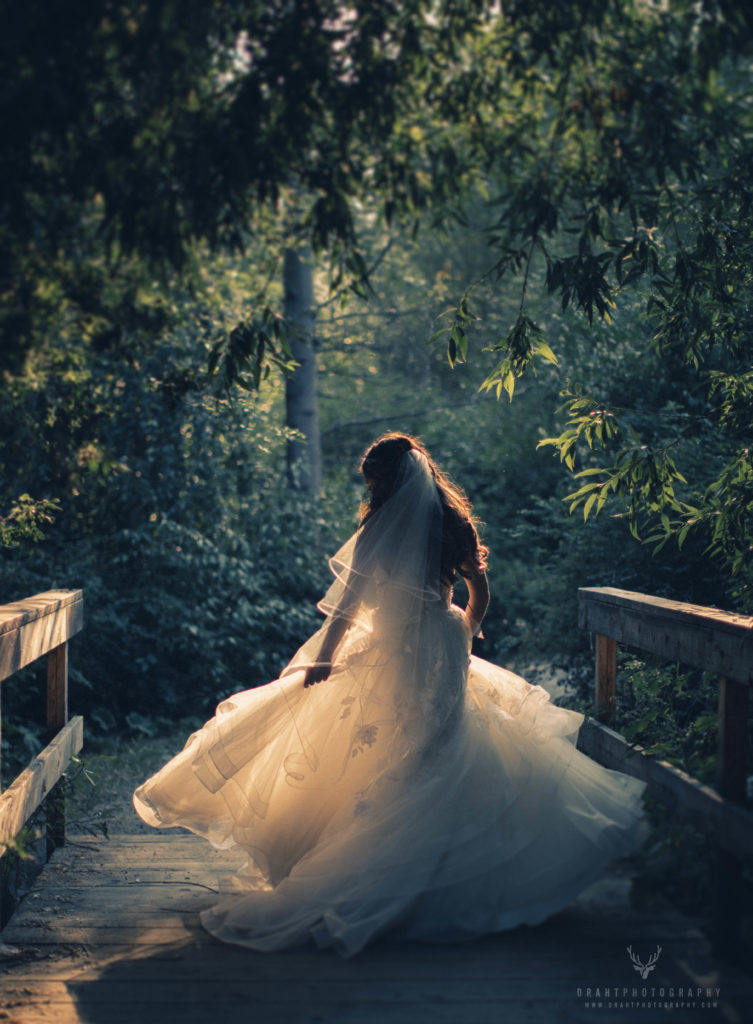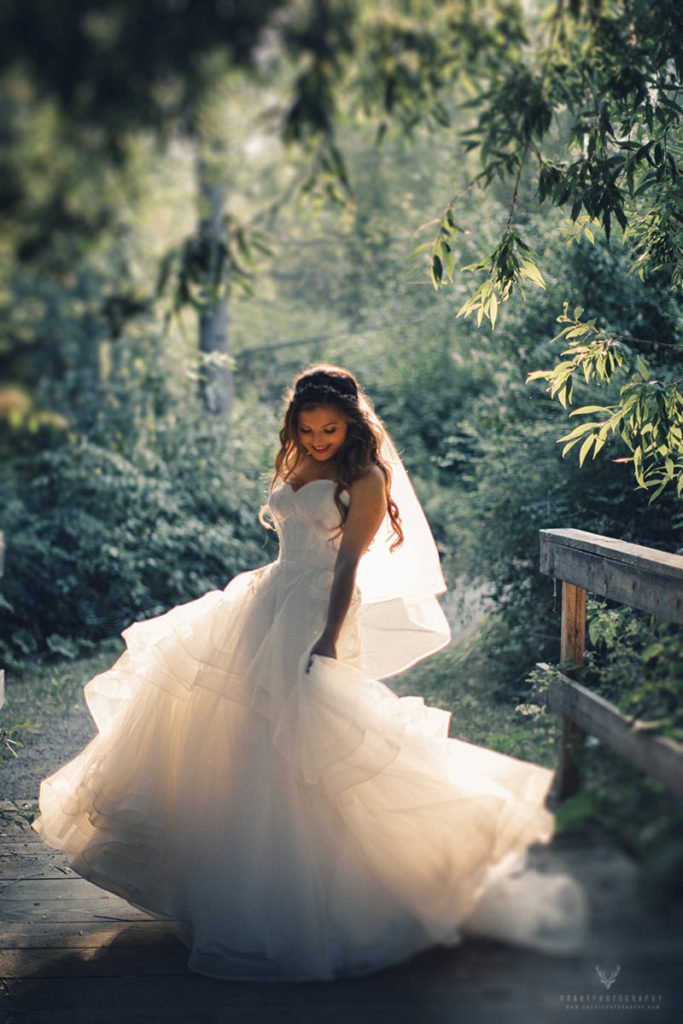 Although they call it the smokanagan, a clever juxtaposition of smoke and okanagan, I tend to like it. It gives the photos an ethereal feel.  Especially if you go out of your way to get more of the smoke.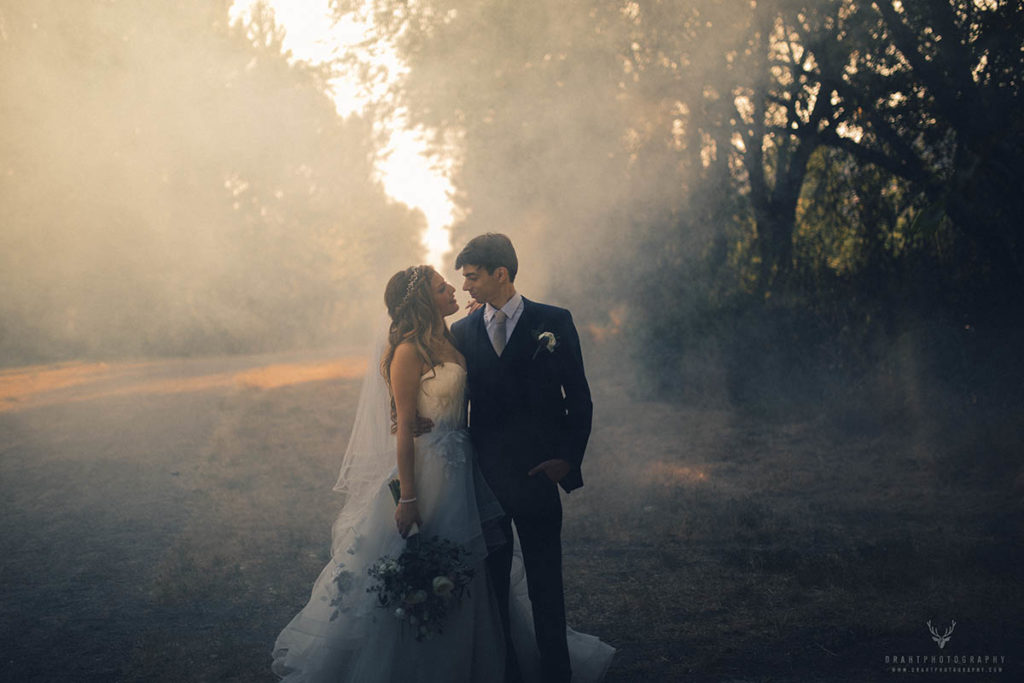 We kept going till the end of the day. I was always on my feet, ready to photograph every moment I knew would never occur again. Before I left, we walked to the end of the dock and had a quick chat about the day. I got the feeling both were very exhausted. I snapped this photo on the way back to the Eldorado.
I feel it's important to mention the below shot wasn't posed. I just followed them, and raised my camera at just the right time.Kind of lucky though, isn't it?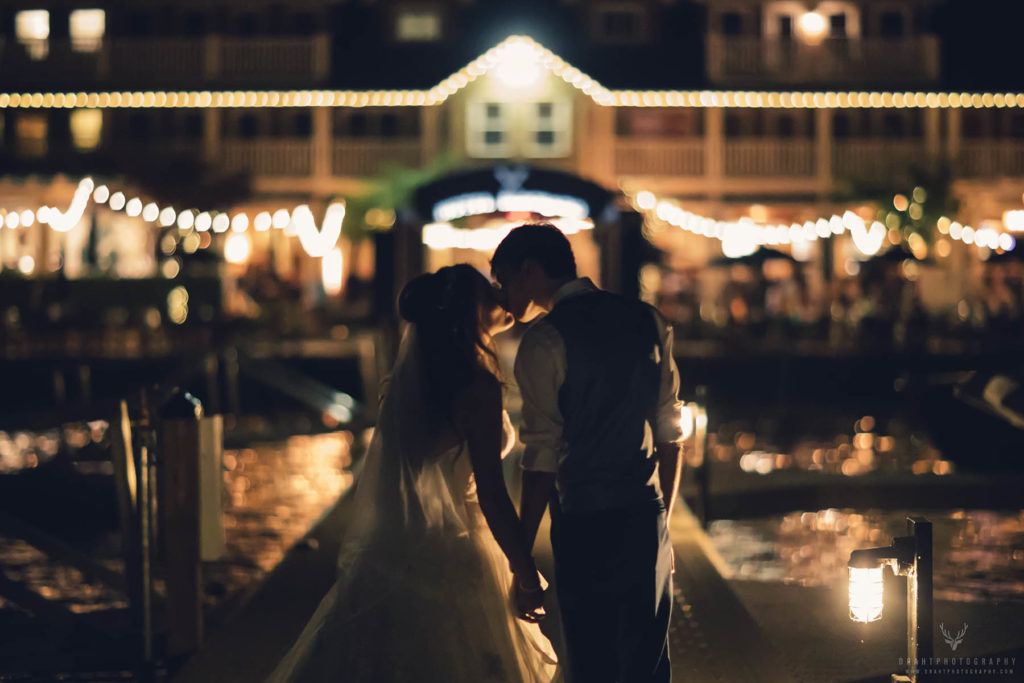 Keep in mind, this is only a sampler. At 19 images, one of the biggest ones! However, for the full gallery, you'll have to wait a few weeks! Expect a highlights album in two weeks (or so). If you personally know the bride and groom, feel free to contact me here. Let me know who you are, along with the bride and groom's name, and I'll make sure you get a link to the finished album!
If you know someone who'd like to see this sneak peek, feel free to click one of the share buttons on the top or  bottom of this entry, to share and tag them! Although I try to get the word out, a lot of family members don't know about these samplers!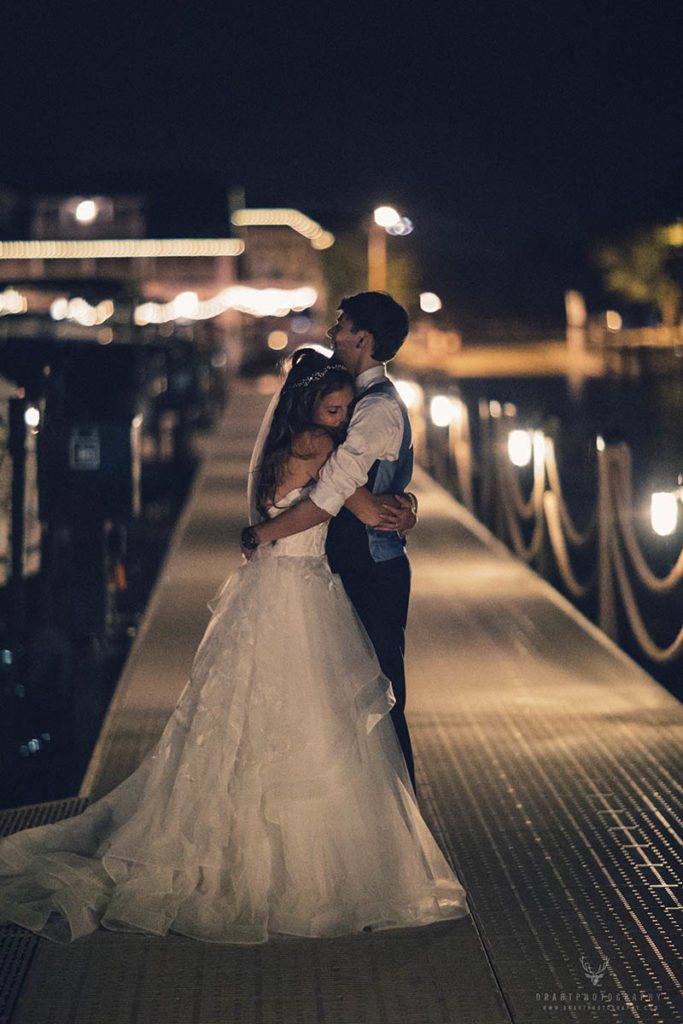 And so this is where I'll have to leave you! Thank you for reading this far. I put a lot of time and work into these sneak peeks so it's great that everyone loves them just as much as I hope they will!
If you'd like to keep a picture, even on mobile, just click it and it will open in a separate window. You can save it from there.
Lastly, if you'd like to stay updated, feel free to follow me on Instagram, facebook, twitter, or Tumblr for frequent updates. Talk to you all in a few days!