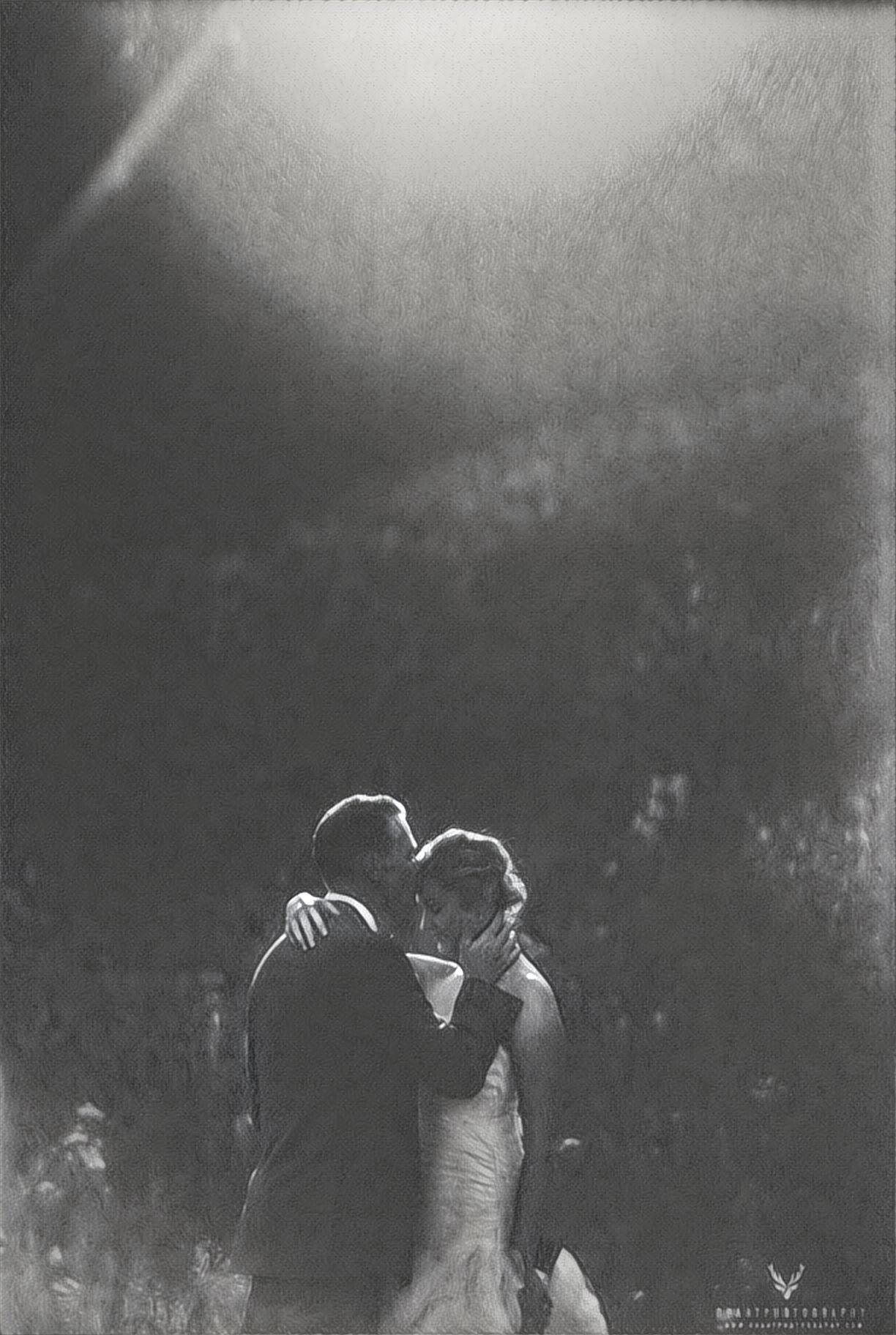 August 5, 2017 /
Wedding
The Silver Star Summit Sampler
I'm calling this one the Silver Star Summit Sampler. That's because we took a chairlift to the top of Silver Star, then hiked our way down for the wedding formals. I recommend every bride do this, alb...
T
I
I'm calling this one the Silver Star Summit Sampler. That's because we took a chairlift to the top of Silver Star, then hiked our way down for the wedding formals. I recommend every bride do this, albeit with flats or hiking shoes.
[Edit: Full highlights gallery now up here]
But first, let's start at a small near finished house above the lake.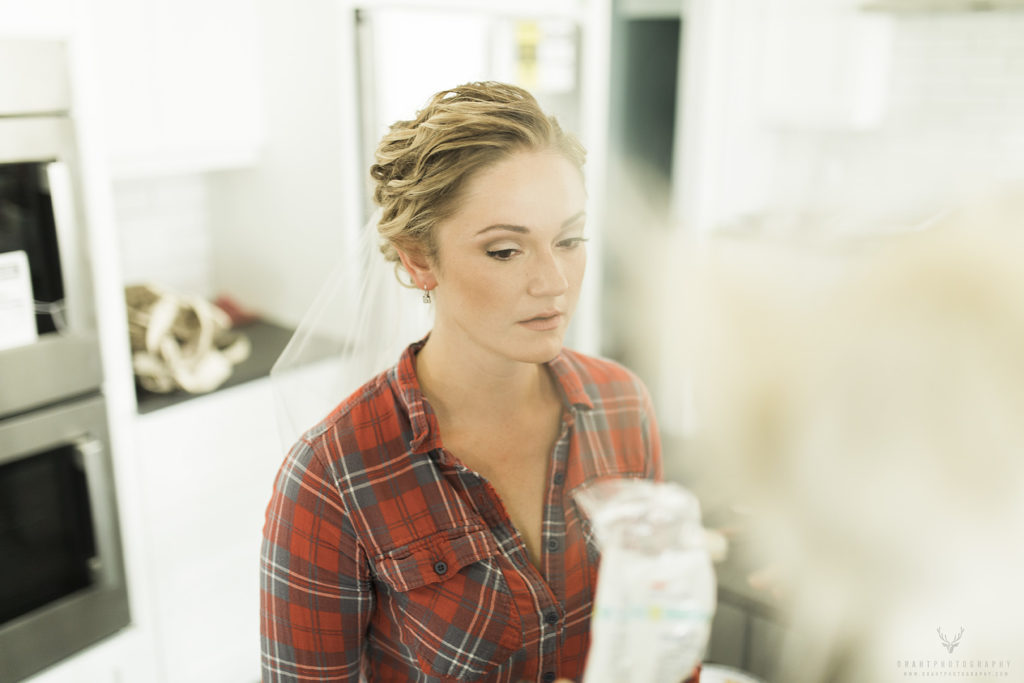 We had our bride here, with a little bit of tension in her voice. Our stylist was hard at work putting on the veil. Once it was in, our bride got up out of her chair to look in the full-length mirror.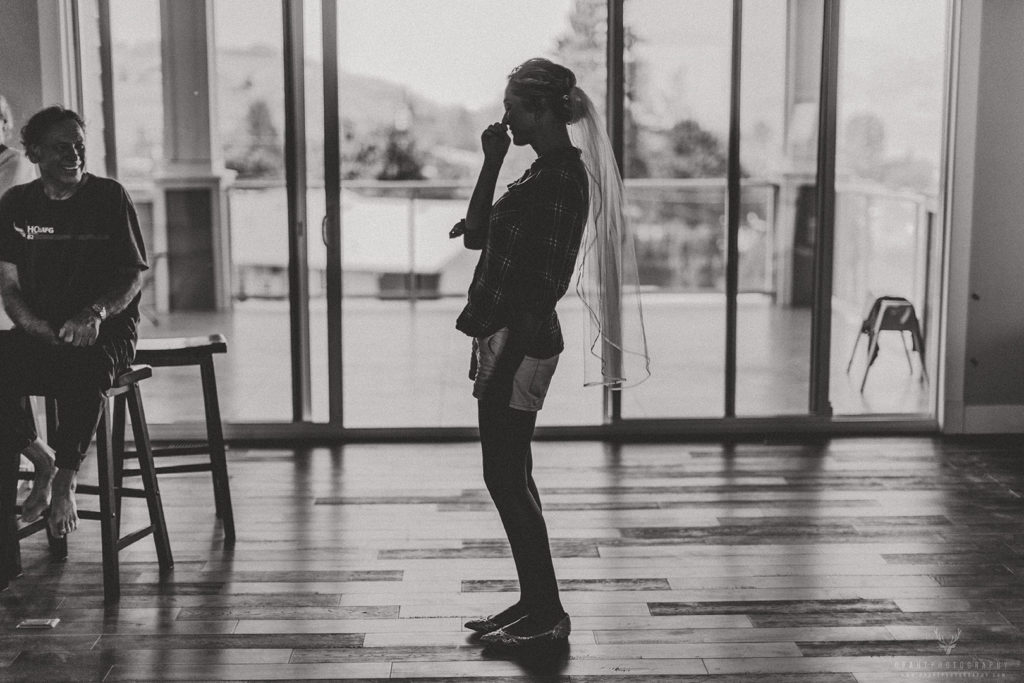 After a few tears, we came to the conclusion it's best just to leave the mirror for now. A quick touchup, then time to put on the dress.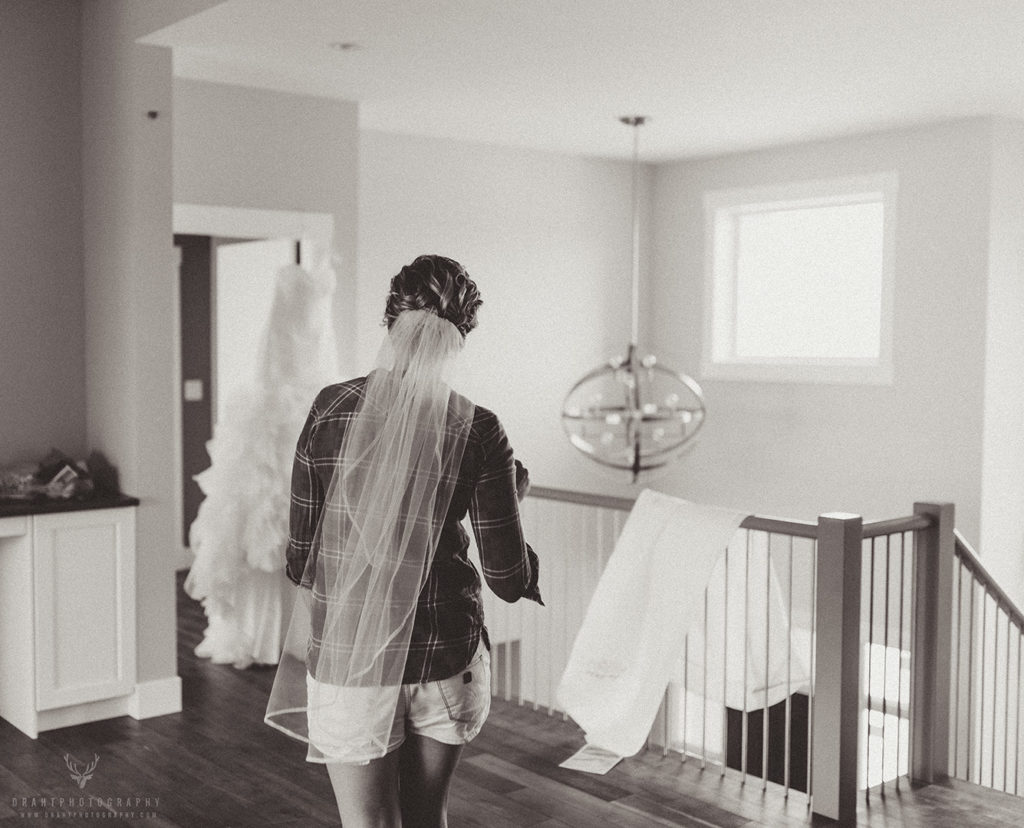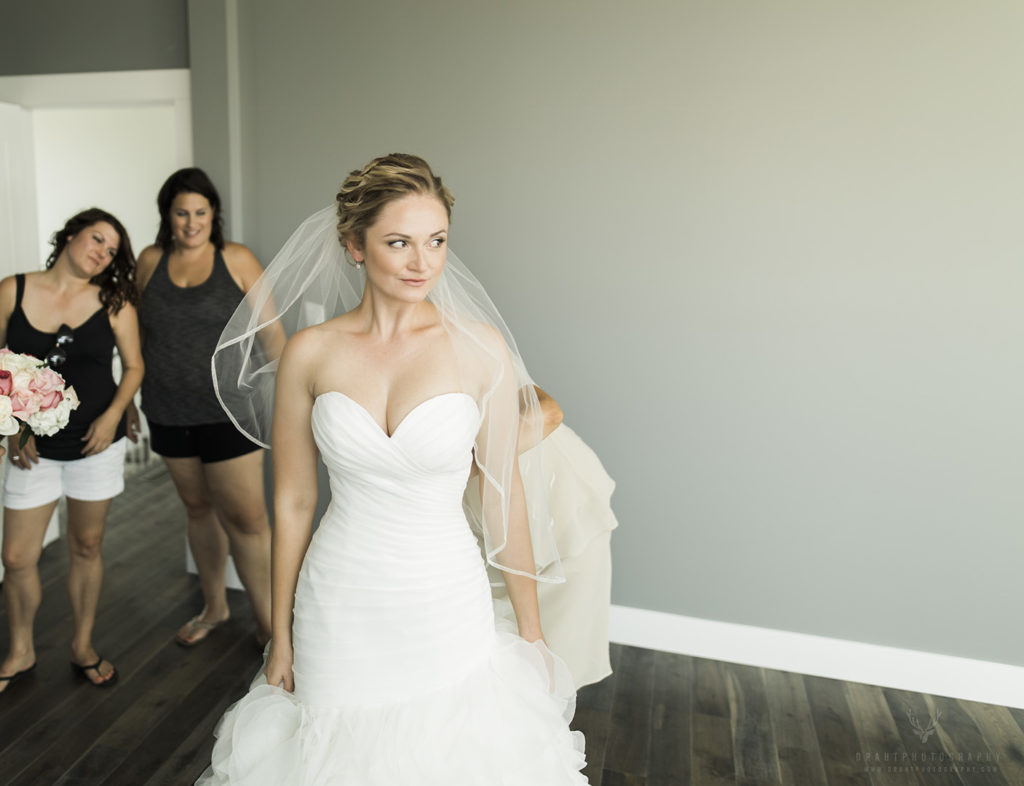 Mom came to the rescue with her crochet needle, buttoning up the back of this dress in record time. I'm just wondering where she learned that trick. I haven't seen it before!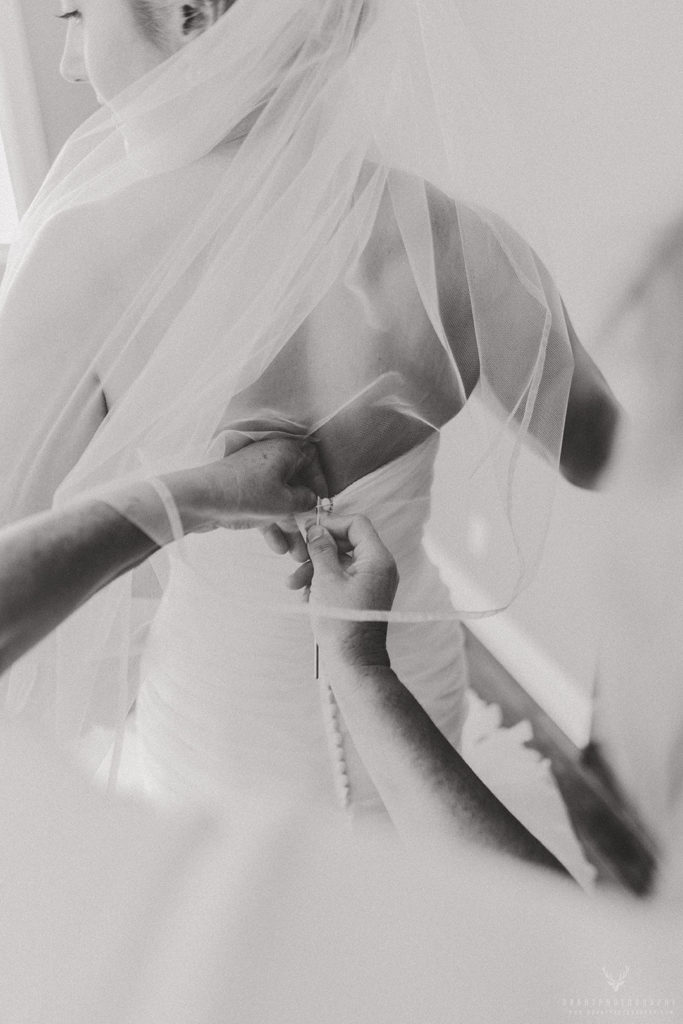 Before long, it was time to head to our venue. Silver Star, right by the red barn! Those of you who have followed me for a while might remember another wedding I shot there, not too long ago.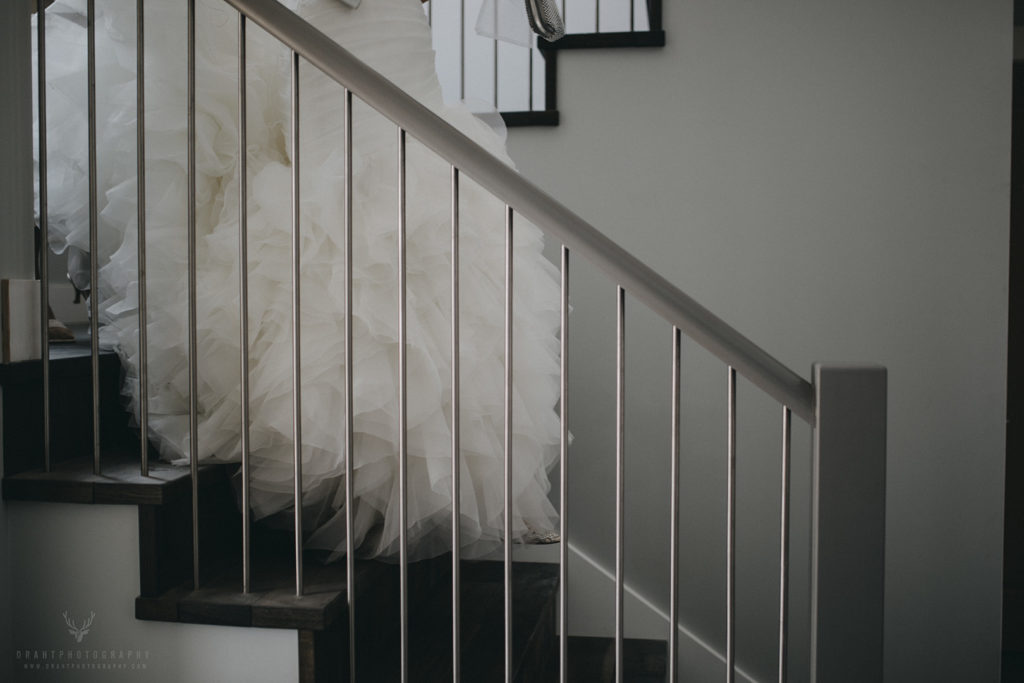 We grouped up in front of one of the coffee houses. The boutonniere was pinned, with a little help. The flower girl kept looking up at me, so I took her photo.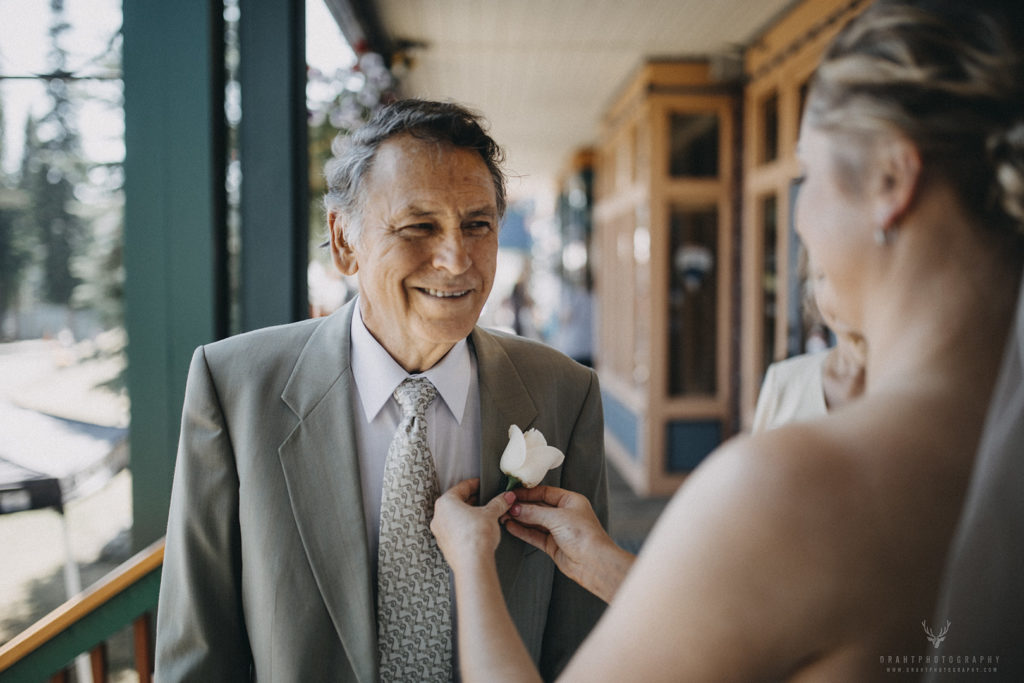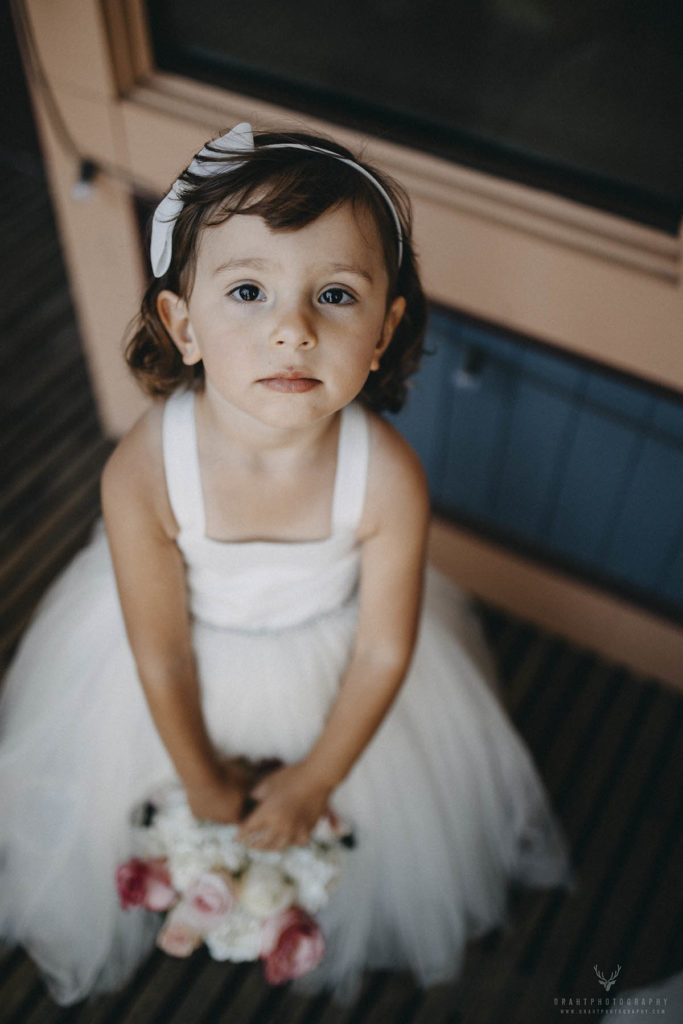 Over by the red barn, this groom was ready. He leaned over the fence contemplatively, while I snuck a photo.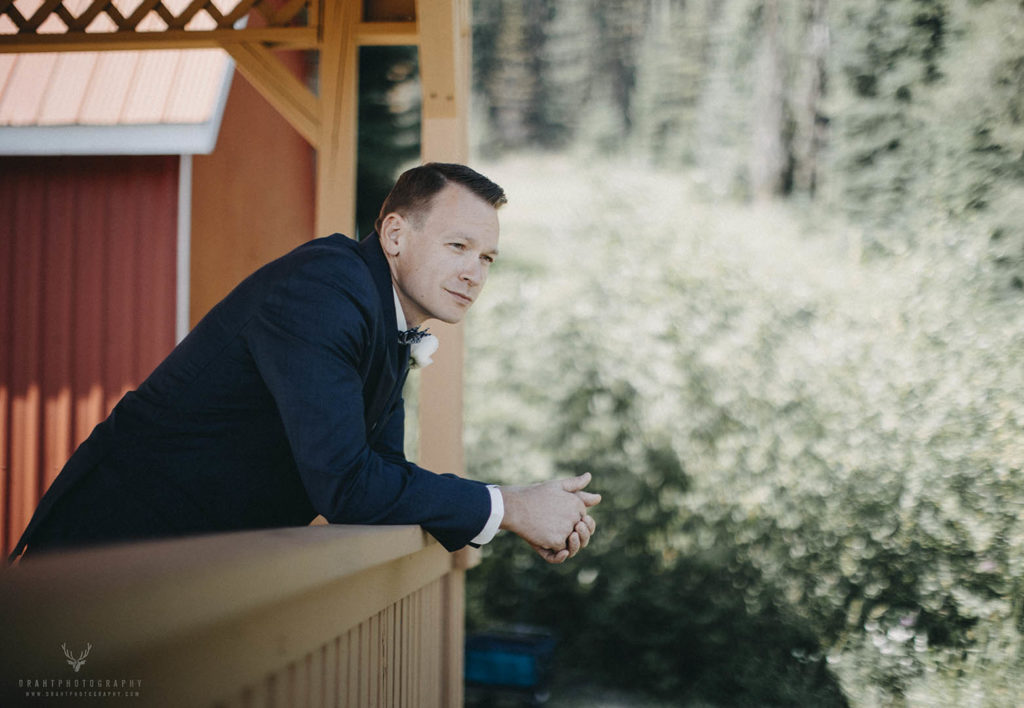 He turned around, and people began finding their seats. Handwritten vows, and even a song ensured there wasn't a dry eye in the house. Even the ring box was unique. Is ring box the right term?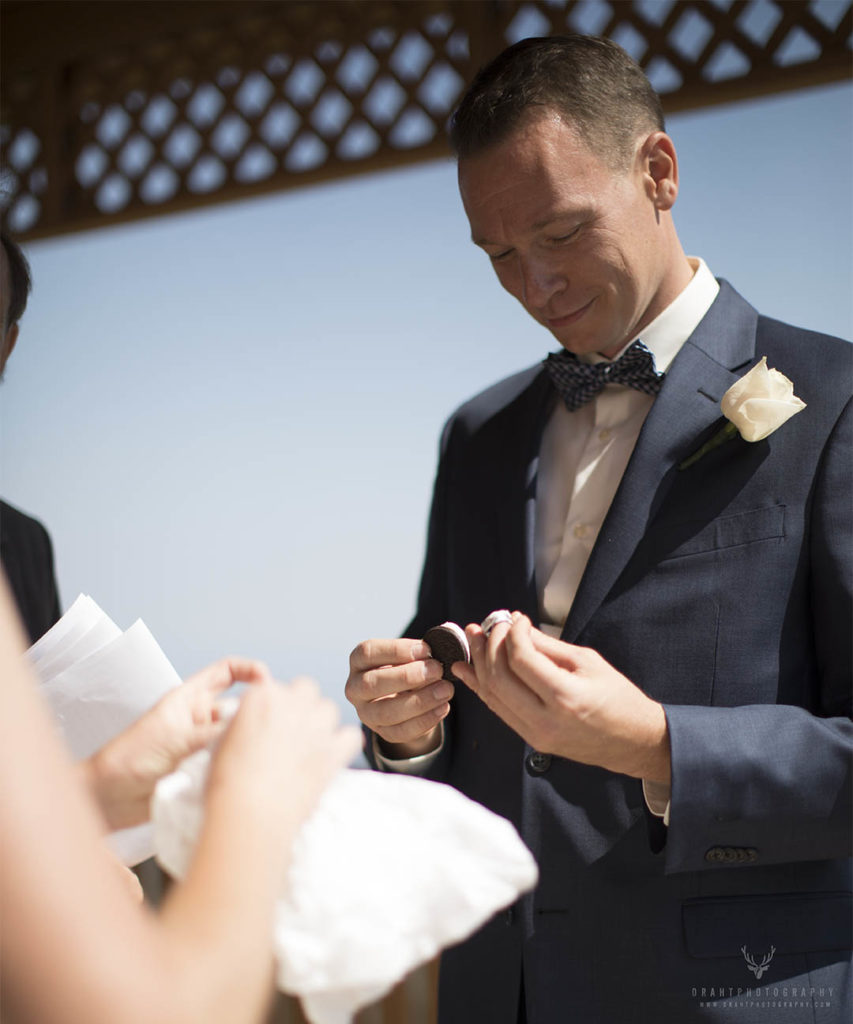 It wasn't actually a box. She buried it in some oreo cookies, as a tribute to his proposal. I'm not quite sure what that emotion is on his face. I think he was touched, but also a little hungry now.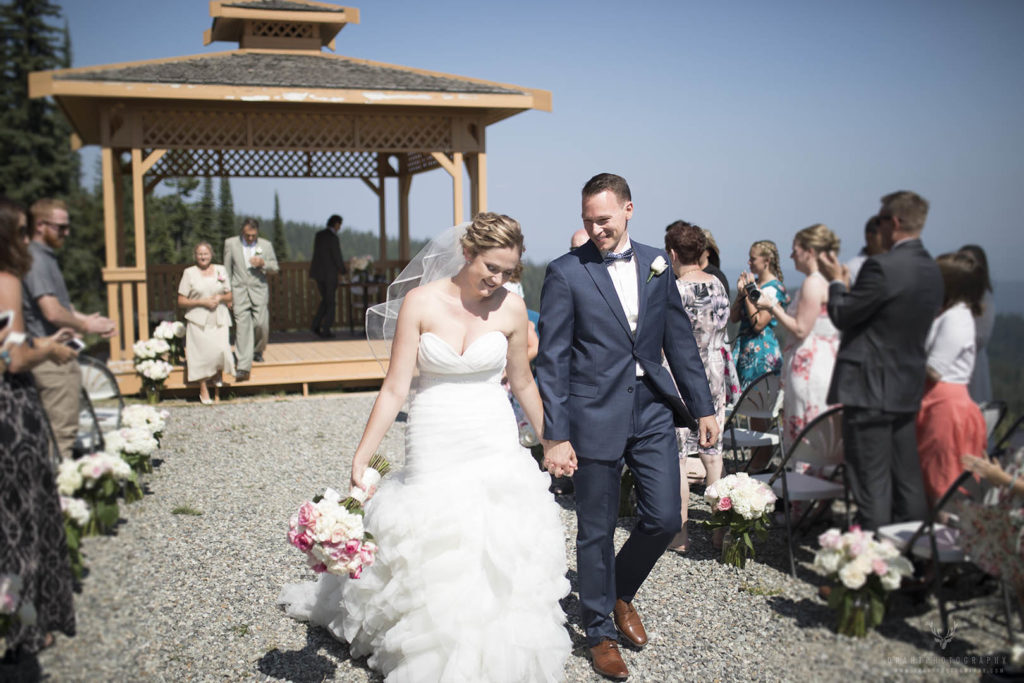 Before long, I found myself with a brand new bride and groom on my hands. Everyone cheered as they walked down the aisle, and (after family photos) we made our way to the ski lift.
The lavender coloured wild flowers were of particular interest to me. Perhaps because of the altitude, the grew taller than I've ever seen them.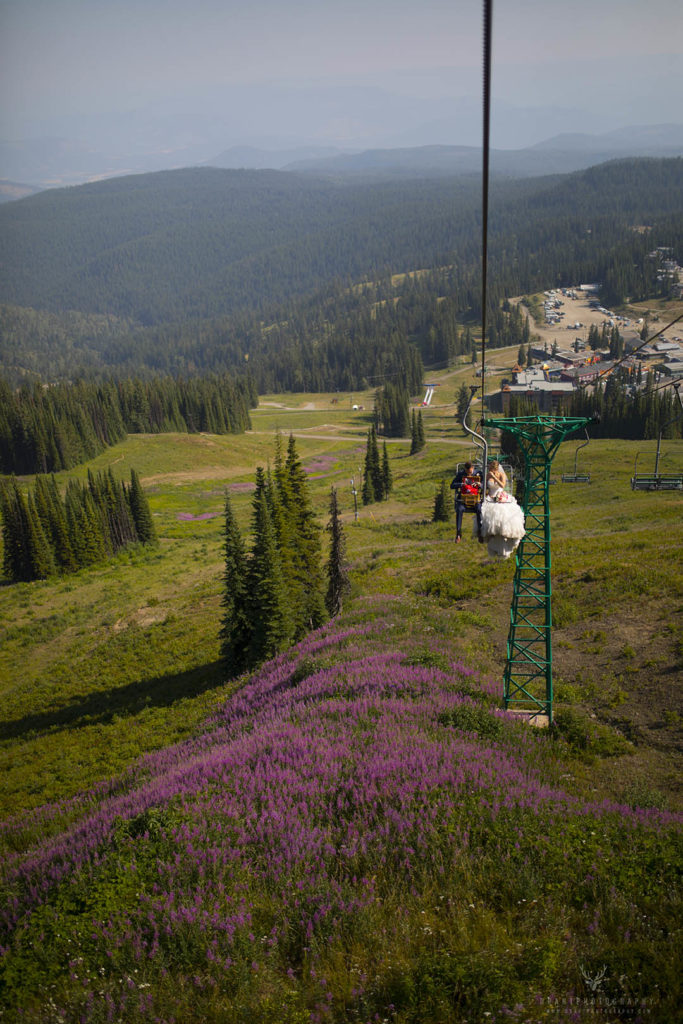 I know I usually have a "Guys, take note!" moment in the sneak peaks, and yup. This is it. If you look closely, you'll notice he brought a picnic basket filled with waters, candy, and pepperoni. It's even in a cute picnic basket. Guys, take note. Pack a snack basket with all your new brides favourite foods.
We took the ski lift all the way to the summit. There's an old fire watch station up at the top, and we took some photos there. That'll be in the full album, due in a few weeks.
What I will show you is what we did to this dress.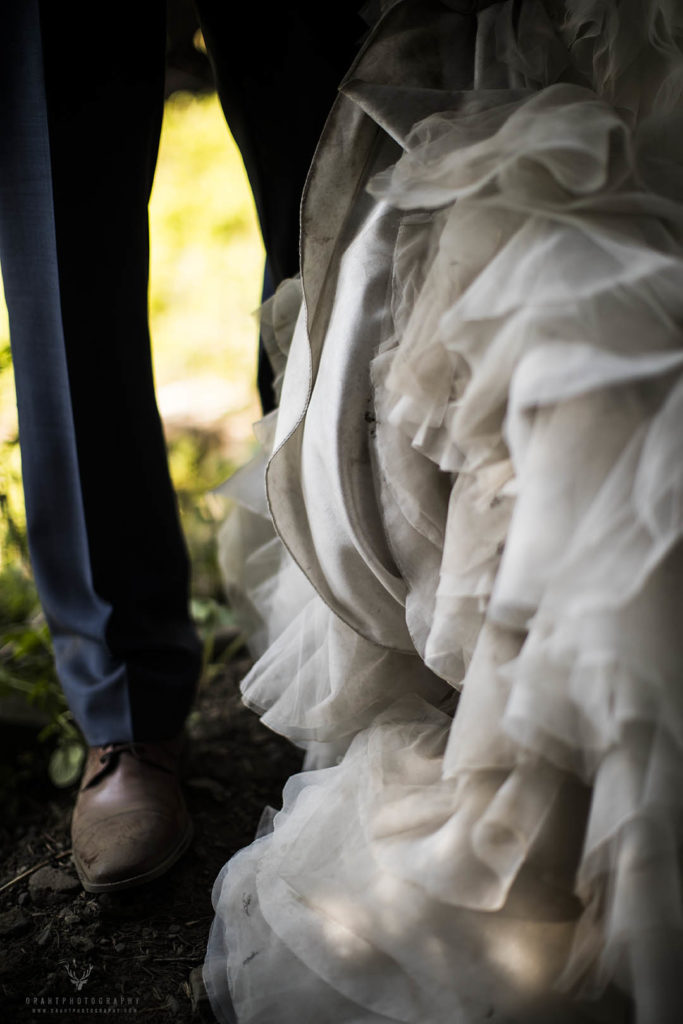 Dresses are meant to be worn, and she couldn't have worn this dress more. After about 15 minutes of hiking down the hill, the dust had soaked right in. Noticing this, I decided it was time for grass stains.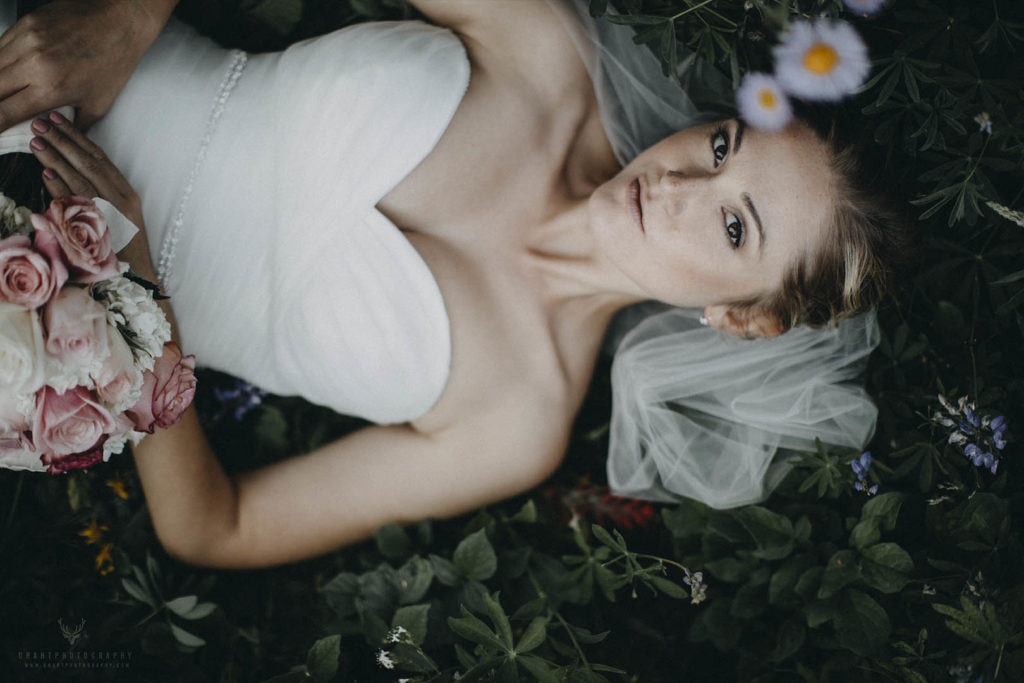 All the wild flowers made for a lovely shot. As I told my class, I've had an ongoing obsession with top down shots. There's a brand new set of variables to keep the images fresh.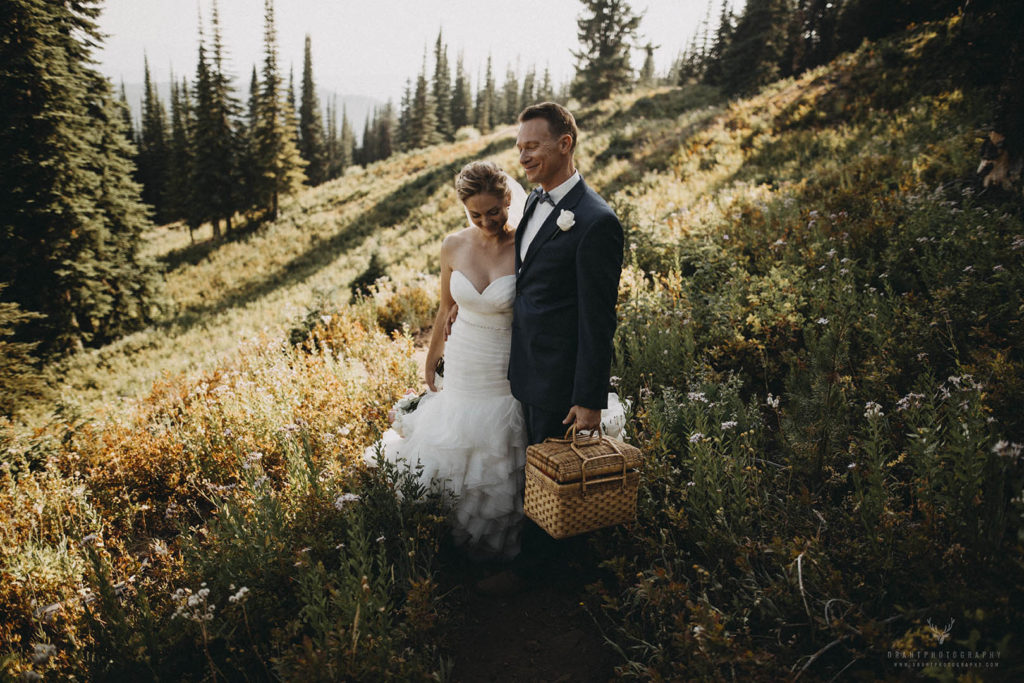 There were a lot of lovely moments, hiking down this world famous mountain on this incredible wedding day. In some places, the wild flowers almost came up to our waist. To me, it looked like an old time disney movie.
Our groom tirelessly carried his picnic basket down the path, stopping intermittently to ensure blood sugar levels were adequate. With candy.
We walked all the way down the the parking lot, then drove to the reception. To use the slide, of course. This was my other contender for the cover image.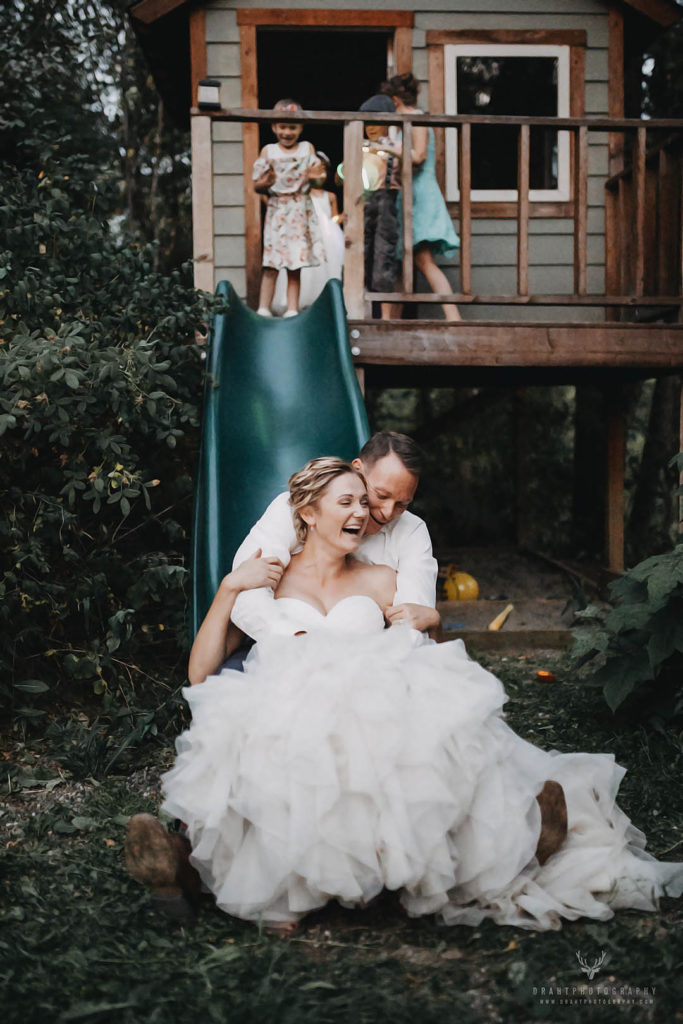 Keep in mind, this is only a sampler. At 19 images, one of the biggest ones! However, for the full gallery, you'll have to wait a few weeks! Expect a highlights album in two weeks (or so). If you personally know the bride and groom, feel free to contact me here. Let me know who you are, along with the bride and groom's name, and I'll make sure you get a link to the finished album!
If you know someone who'd like to see this sneak peek, feel free to click one of the share buttons on the top or  bottom of this entry, to share and tag them! Although I try to get the word out, a lot of family members don't know about these samplers!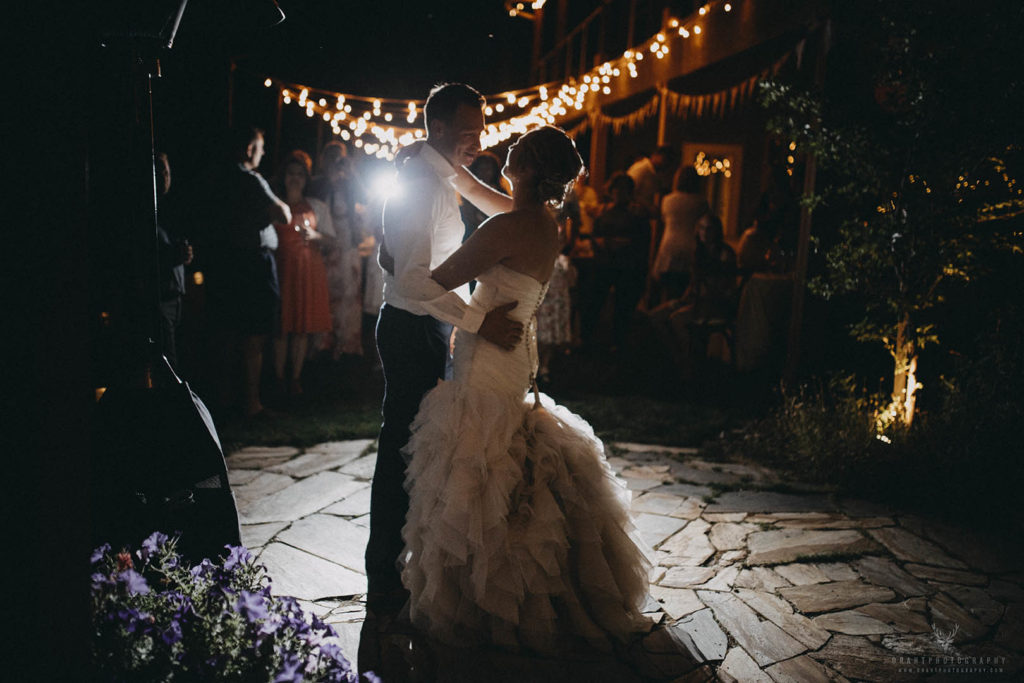 And so this is where I'll have to leave you! Thank you for reading this far. I put a lot of time and work into these sneak peeks so it's great that everyone loves them just as much as I hope they will!
If you'd like to keep a picture, even on mobile, just click it and it will open in a separate window. You can save it from there.
Lastly, if you'd like to stay updated, feel free to follow me on Instagram, facebook, twitter, or Tumblr for frequent updates. Talk to you all in a few days!