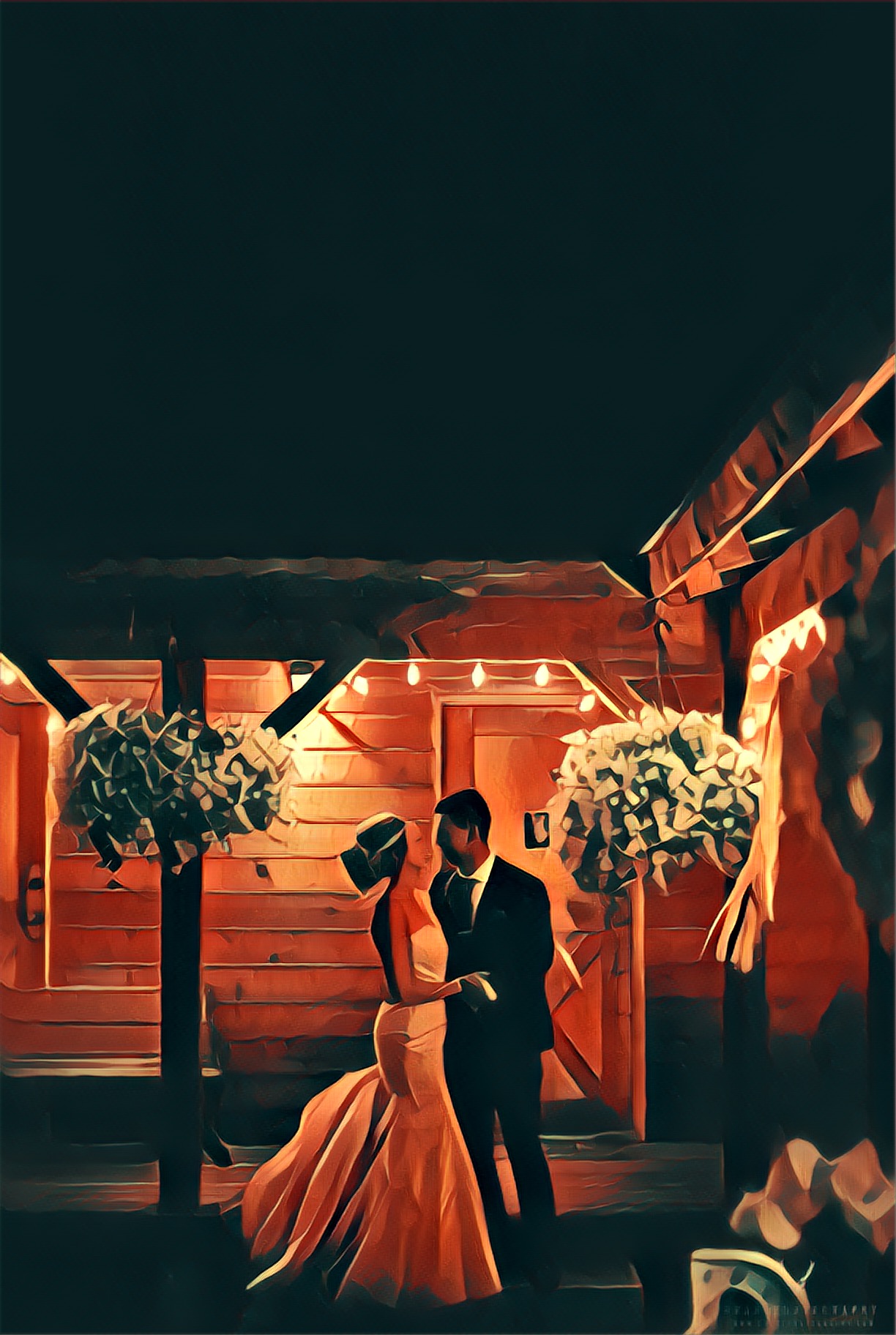 The Smokey Wedding at Lone Pine Ranch
I've grown into weekday weddings. This is a monday wedding, to nearly finish off an epic weekend. Check my facebook page to see what I mean. I'm always elated when I hear I'm going to be working with ...
T
I
I've grown into weekday weddings. This is a monday wedding, to nearly finish off an epic weekend. Check my facebook page to see what I mean. I'm always elated when I hear I'm going to be working with DJ Haymaker. One of the few kelowna vendors that has more positive reviews that I do. Any even more stoked to be part of a Lone Pine Ranch wedding. It's a rustic wedding venue, amidst tall grass and breathtaking views of the okanagan. The real treat is the staff – they know how to host a party and keep it going.
Let's back up a little, though. We start at a little house near Predator Ridge.
I go to work with the ring shots, noticing the potential for bokeh balls. Lately, I've noticed that water reflects the light in a visceral way. I took the opportunity to make a coppery backdrop, in order to complement the ring colour.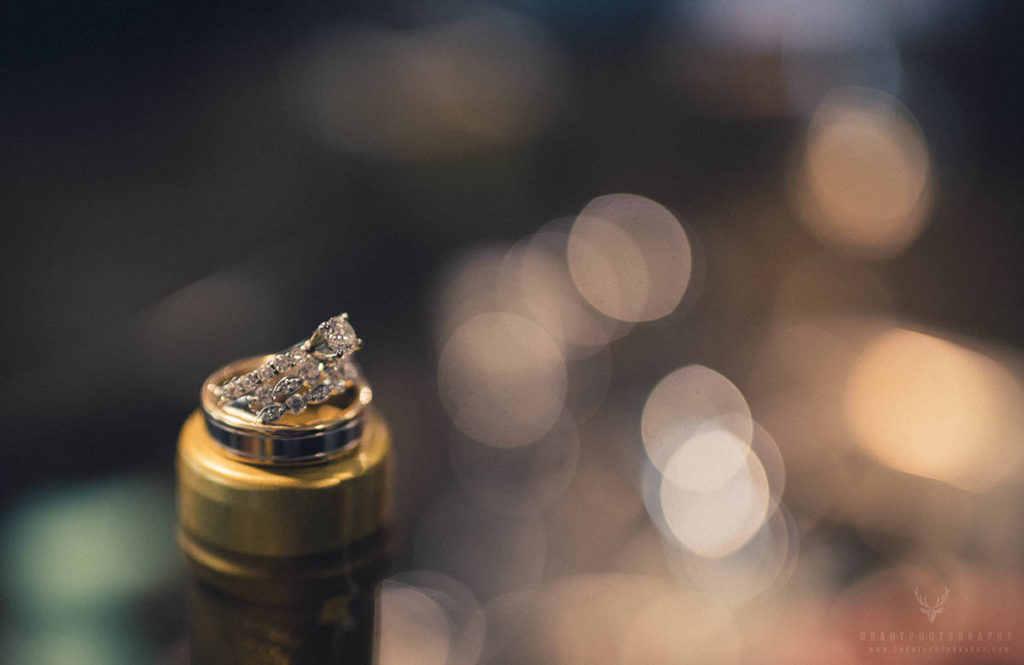 The makeup artists were hard at work, doing the best to stay on schedule. There were charming details all throughout the house, from the personalized champagne glasses to the matching housecoats.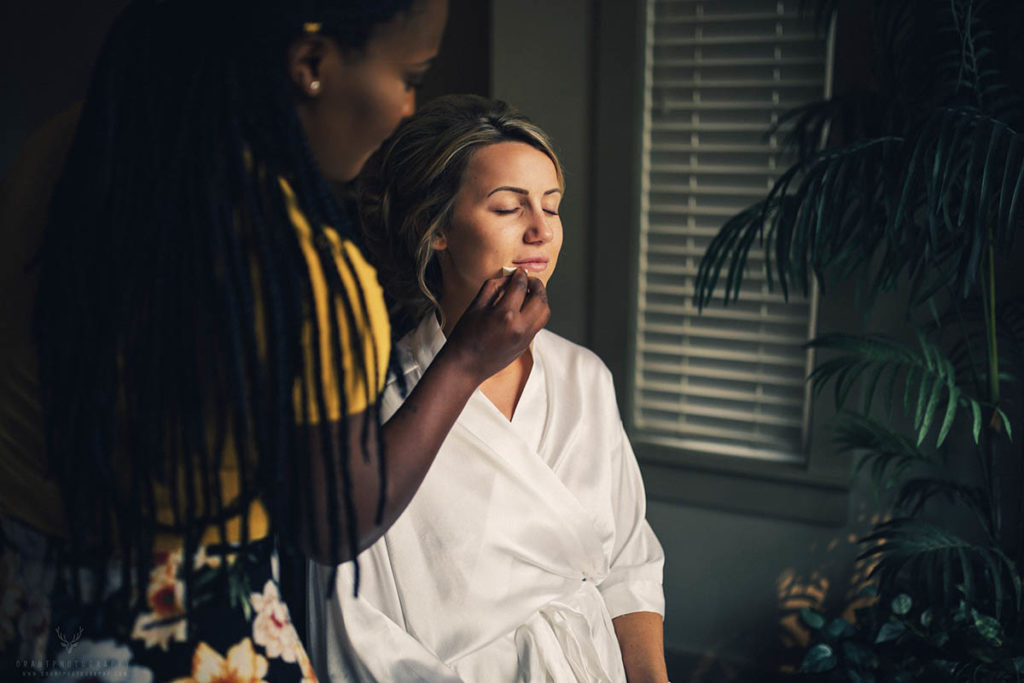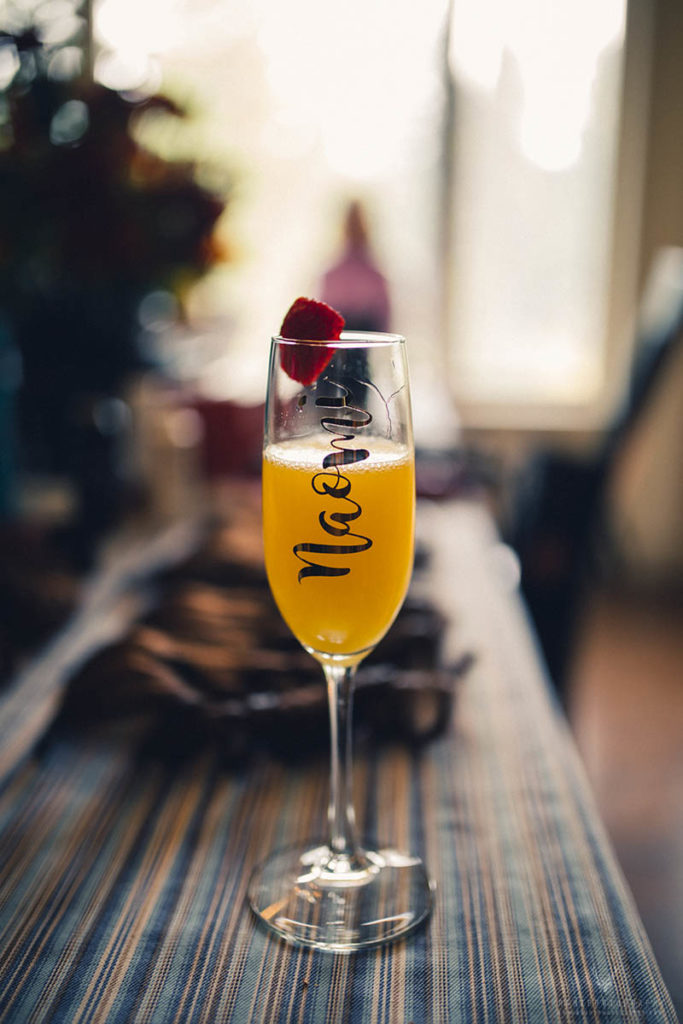 The mood was upbeat. Everywhere I looked, there was a smile.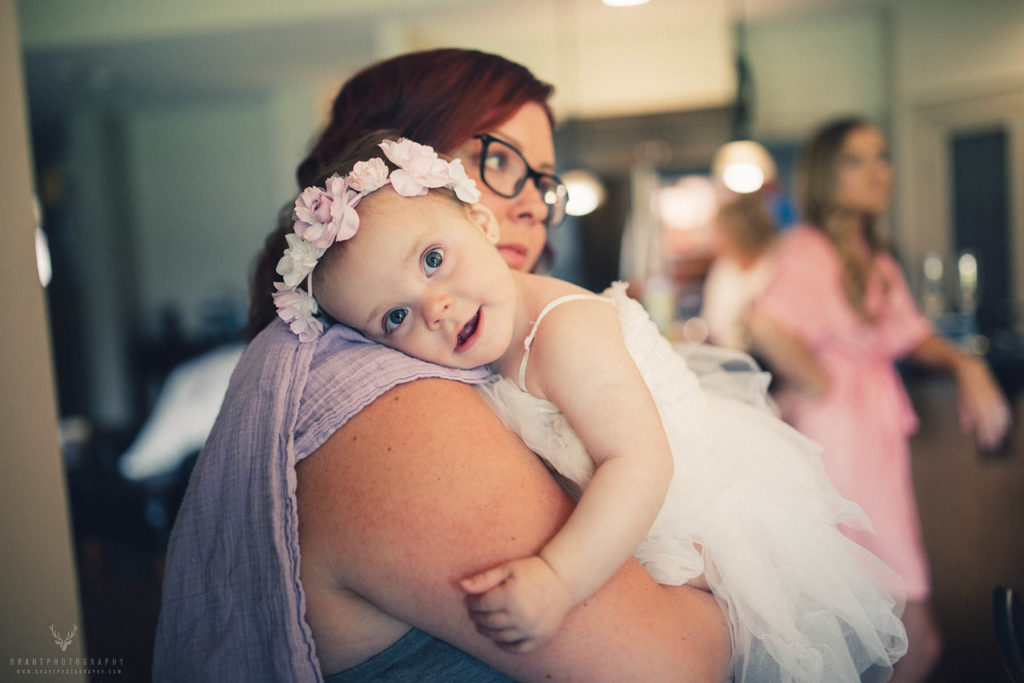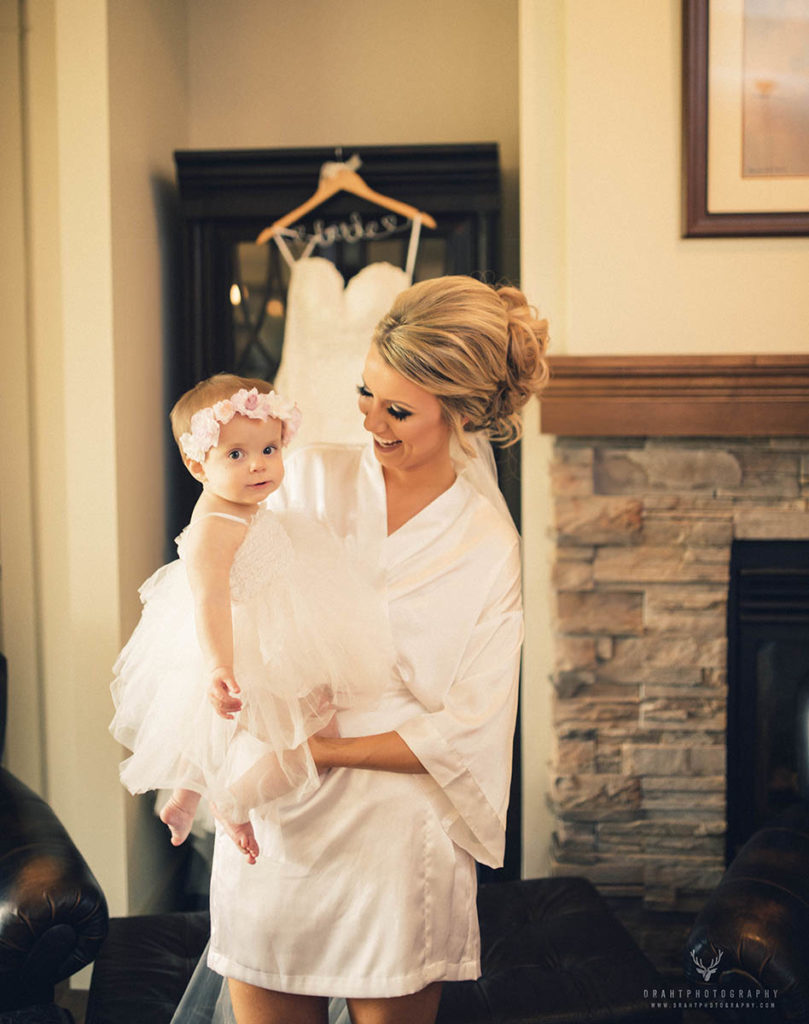 And then, our turning point. When things got "real.", as it was put. I knew we were in for a rollercoaster as soon as the veil was put on.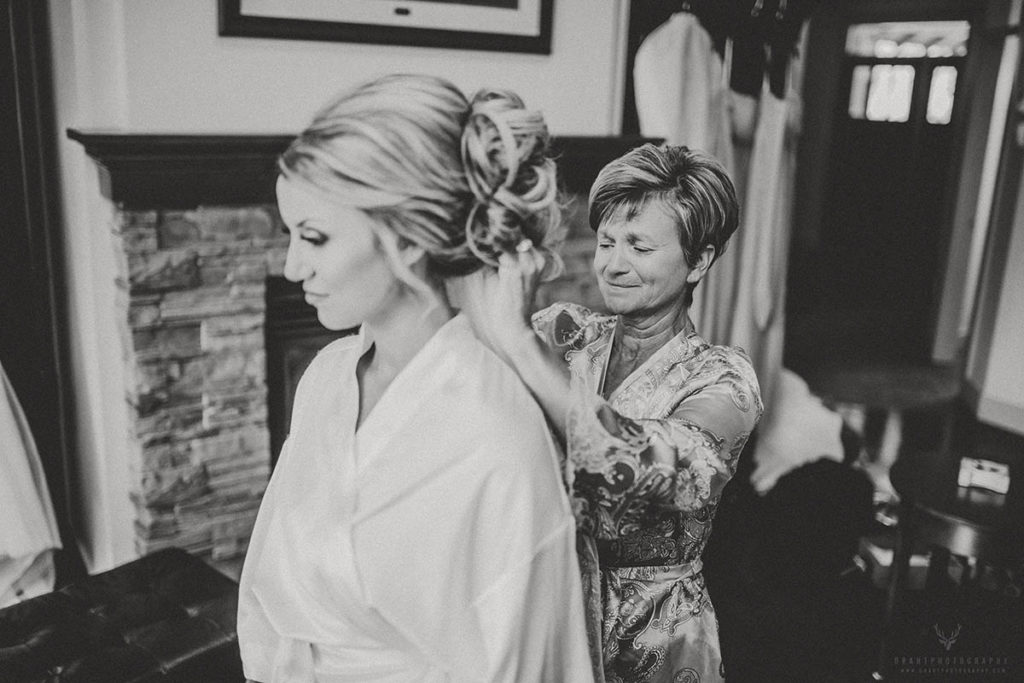 Soon, followed by the dress.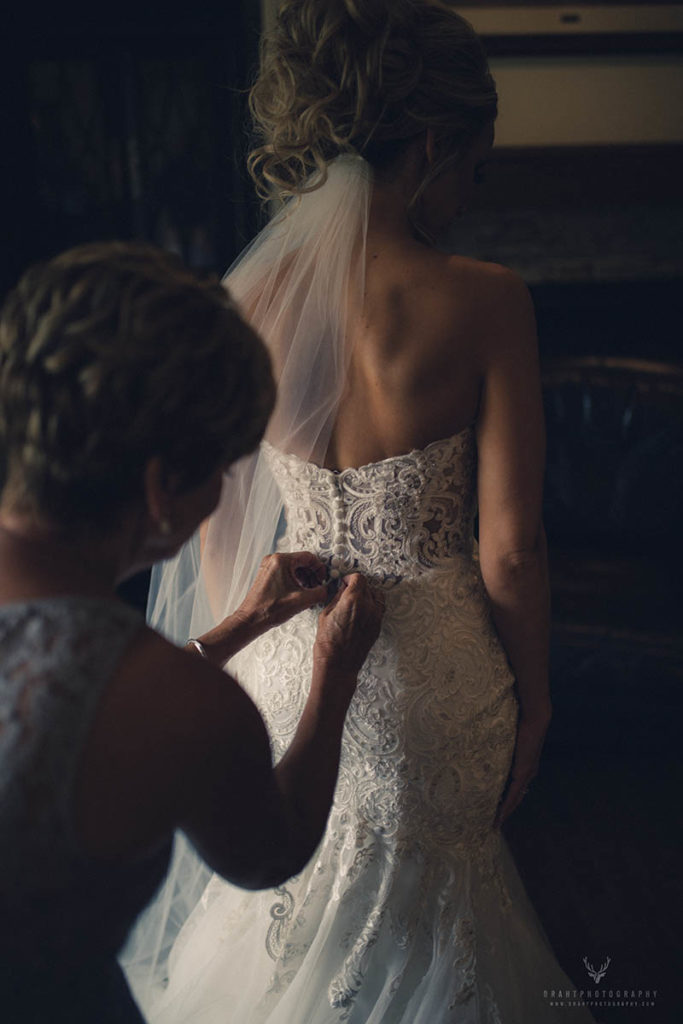 Because of the fires, the limo driver was late. I'm always a little relieved when it's not our fault. Although I'm aware I could be overstepping my bounds as a photographer, I like to let people know the time and if they'll be late. It's easy to get carried away in the moment. I know I do.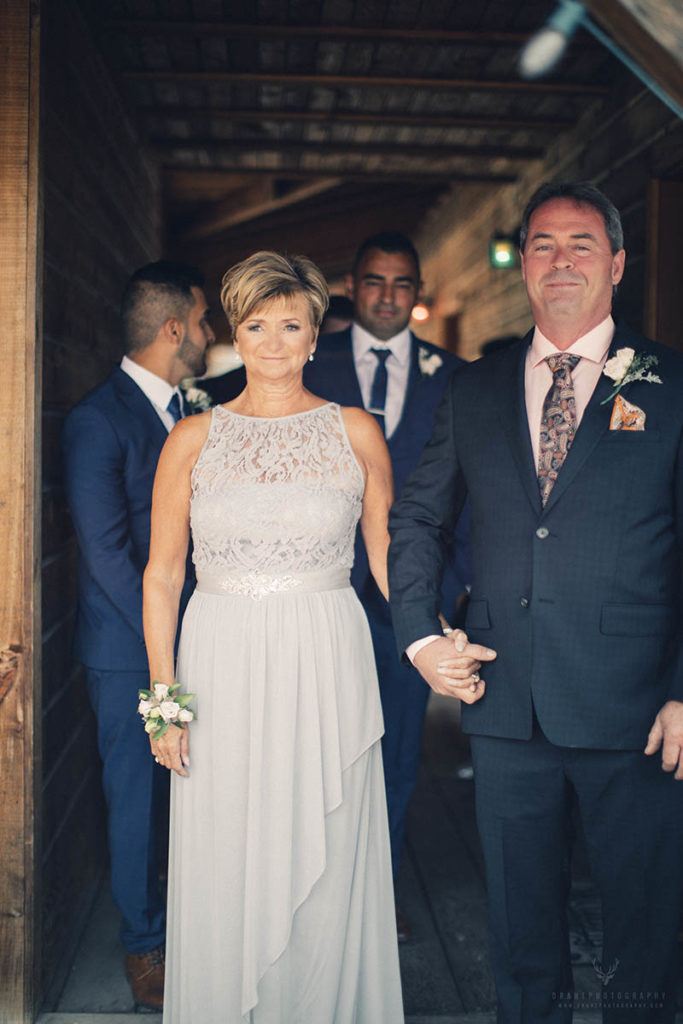 At Lone Pine Ranch, the entire wedding party was a burrito full of emotion. We struggled to keep ourselves somber, but the buildup got to us all. Some of us remembered our own weddings.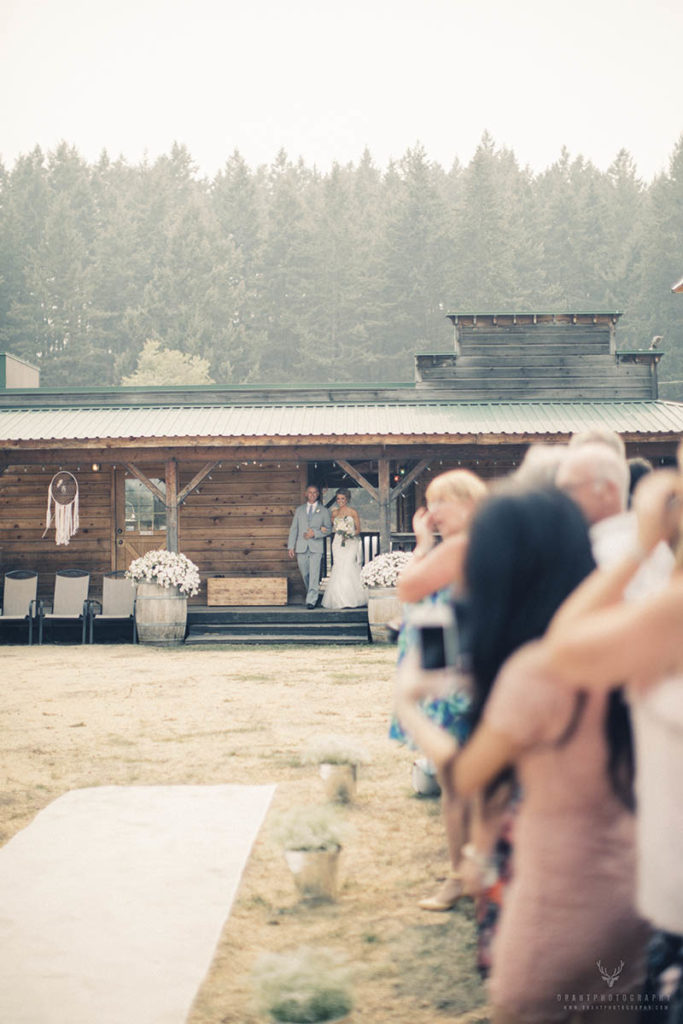 Our bride appeared from the smoky haze. I turned to my left. It was hard to look up.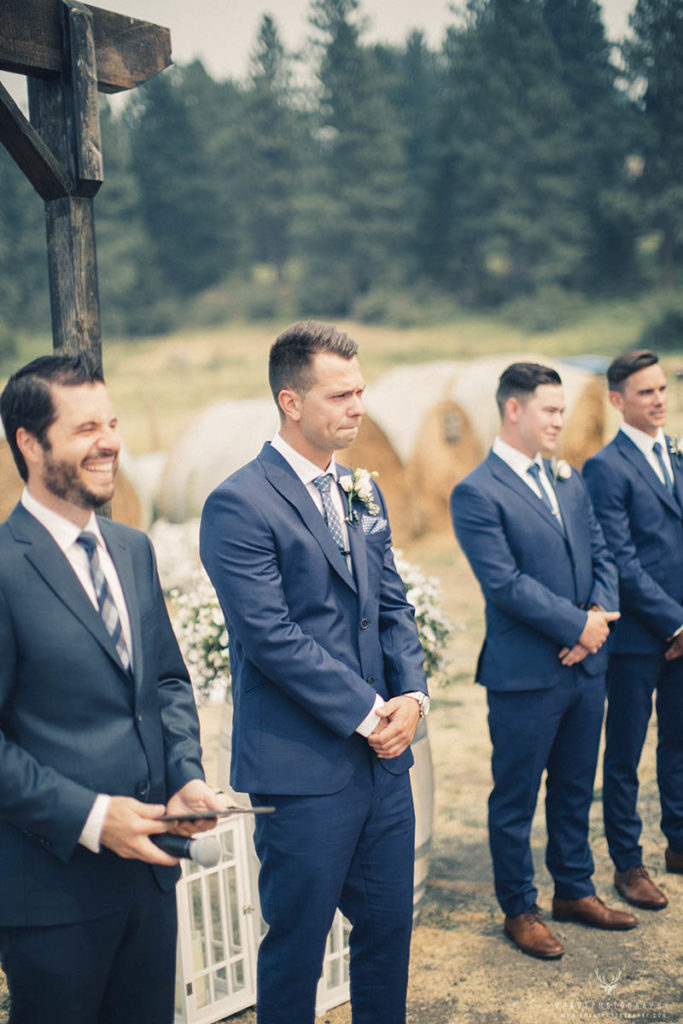 No one could keep it together. The saying, "A picture says a thousand words" must be false, because this photo conveys far more than a thousand words could illustrate. Our bride was a vision. Earlier on, in the kitchen, she exclaimed, "I'm marrying my best friend! I'm so lucky!"
I think he felt the same. His face tells me that he's marrying his best friend too.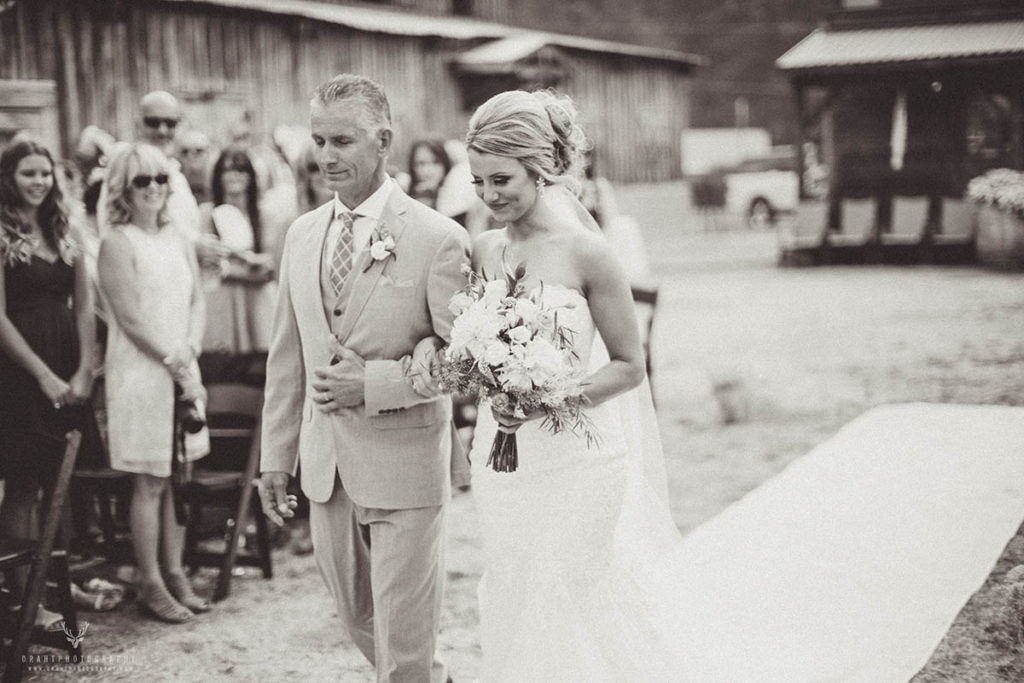 She was a beauty, led by her father to be given away. She smiled and looked down the whole way to the alter. then looked her new groom right in the eye. Her bridesmaid handed her a tissue. In three weeks, when the photos are done, you'll see. It was a moment.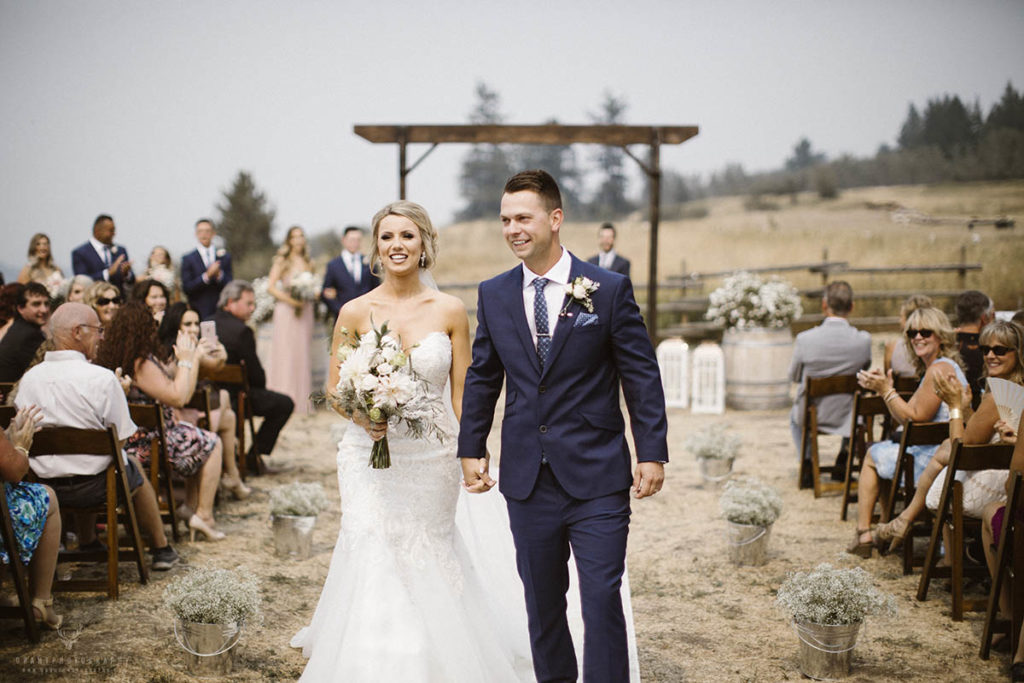 Before I knew it, they had said their "I do's", and were approaching me fast. After family photos, we got into the limo and headed to our first location. A forgotten patch of wilderness right by an irrigation centre.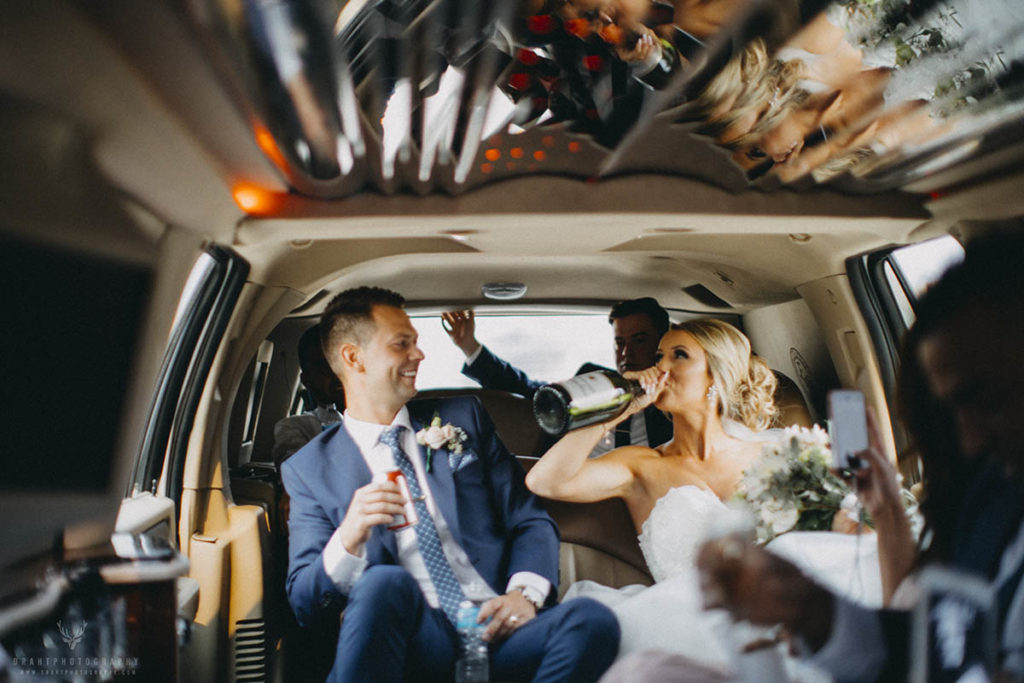 From this point forward, I knew this wedding party was going to be an epic wedding party. My new best friends, the bridal party, slammed down a few drinks and we got to work making amazing photos.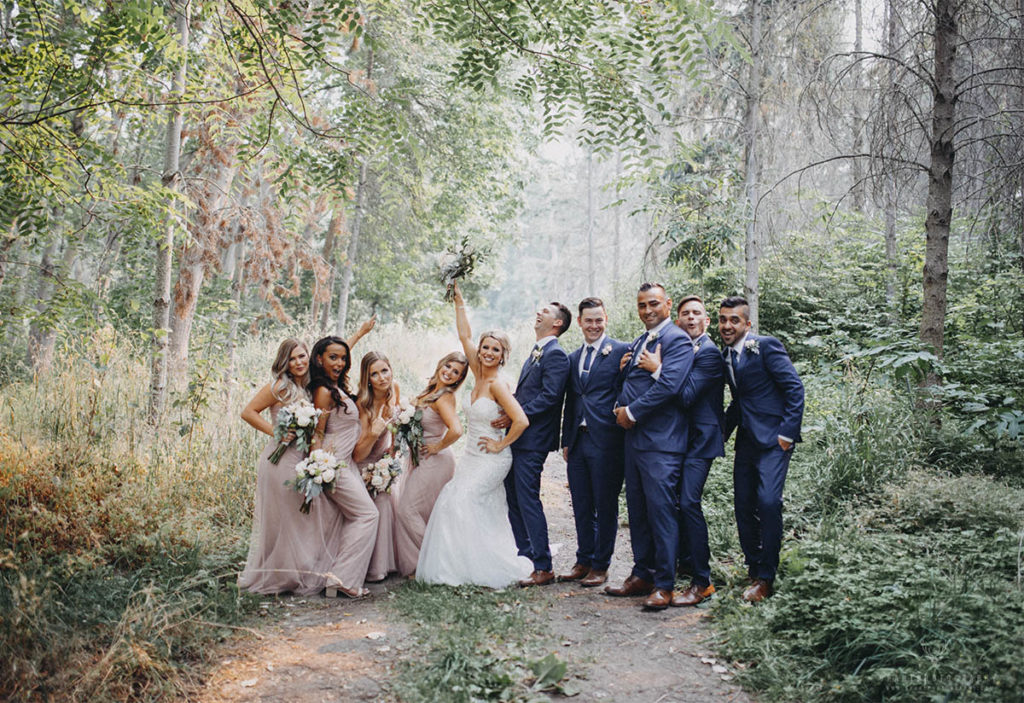 It wasn't work, it was fun. Conversation flowed, and we partied, and kept it going. Everyone was cracking jokes, assuming epic poses, or playing tricks. "This is how I want to remember this day.", the bride said, confidently, reviewing the group photos with me.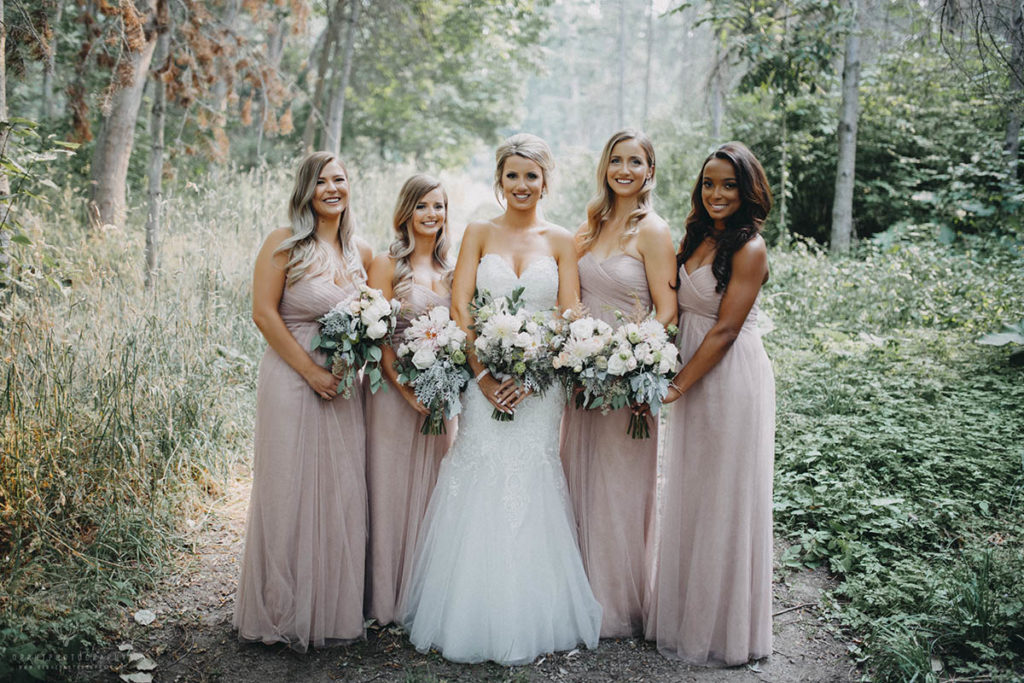 We did get serious photos, of course. The light greens contrasted with the faded plum bridesmaids dresses. This is great colour theory. The natural overgrowth of this unkempt garden complimented the carefully curated bouquets.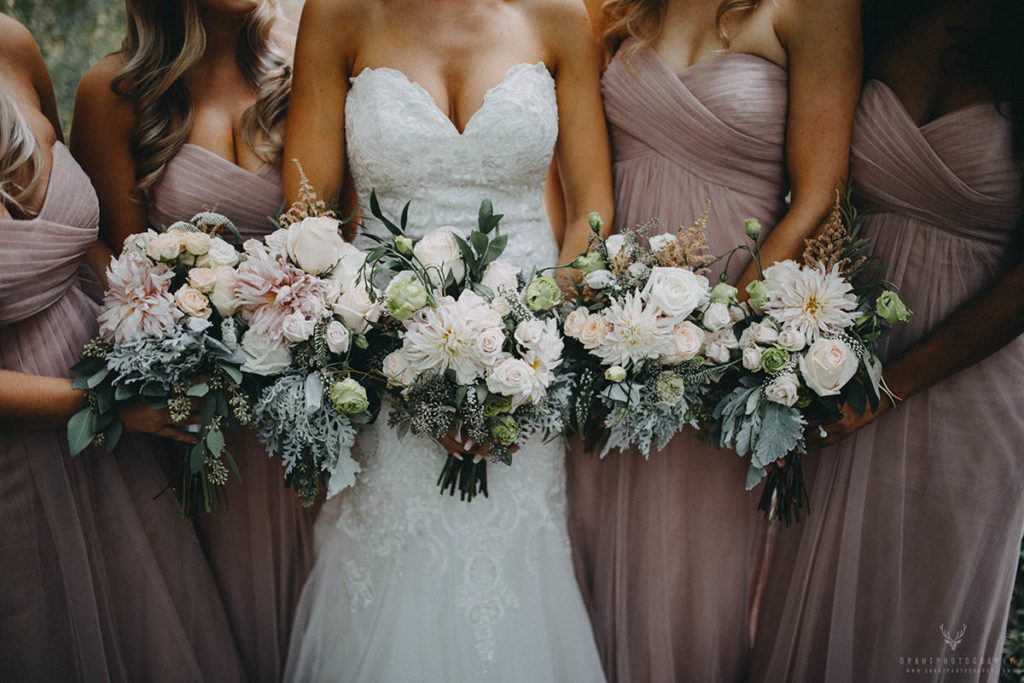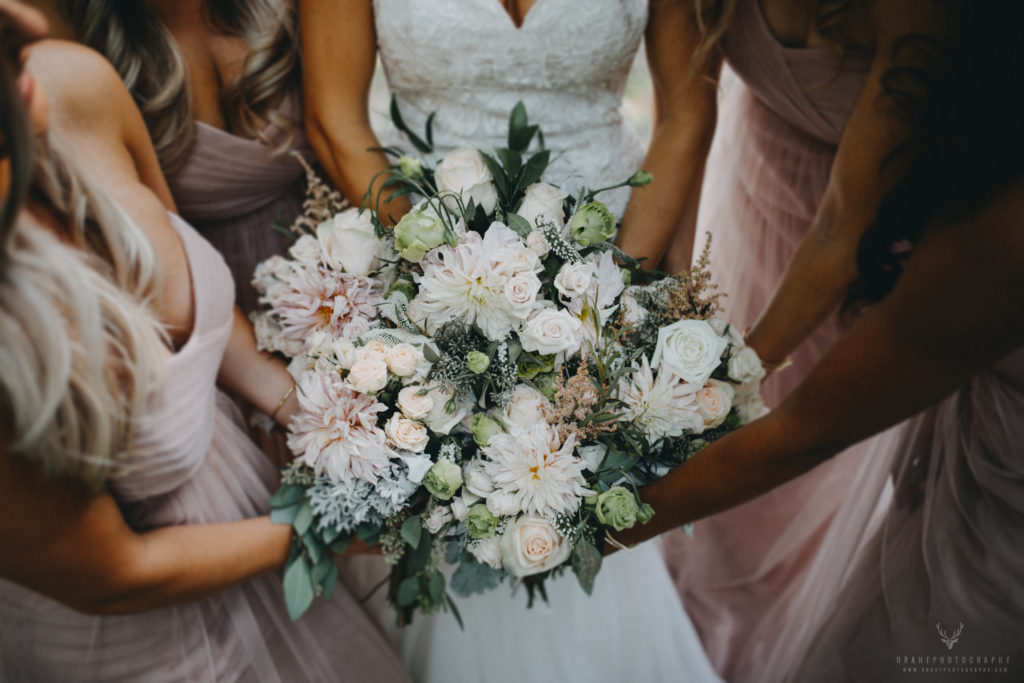 The men decided to stand a little further from each other.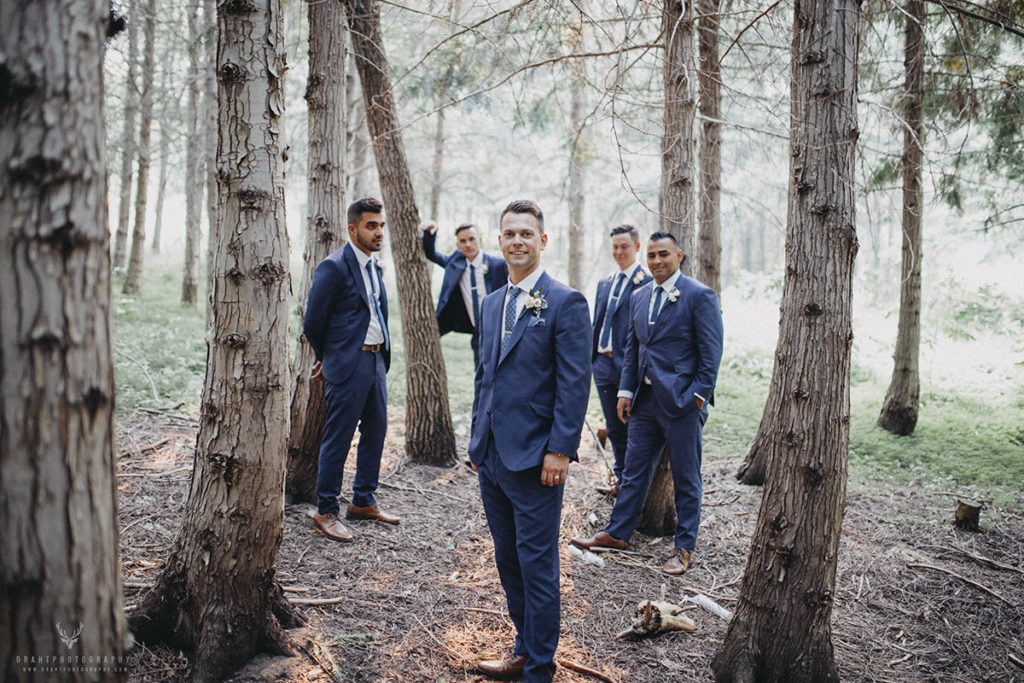 It was all in good fun. We headed back to the limo. I turned around, and saw the bride and groom excitedly chatting. Even in the middle of all their friends, they really wanted to share their day with just each other.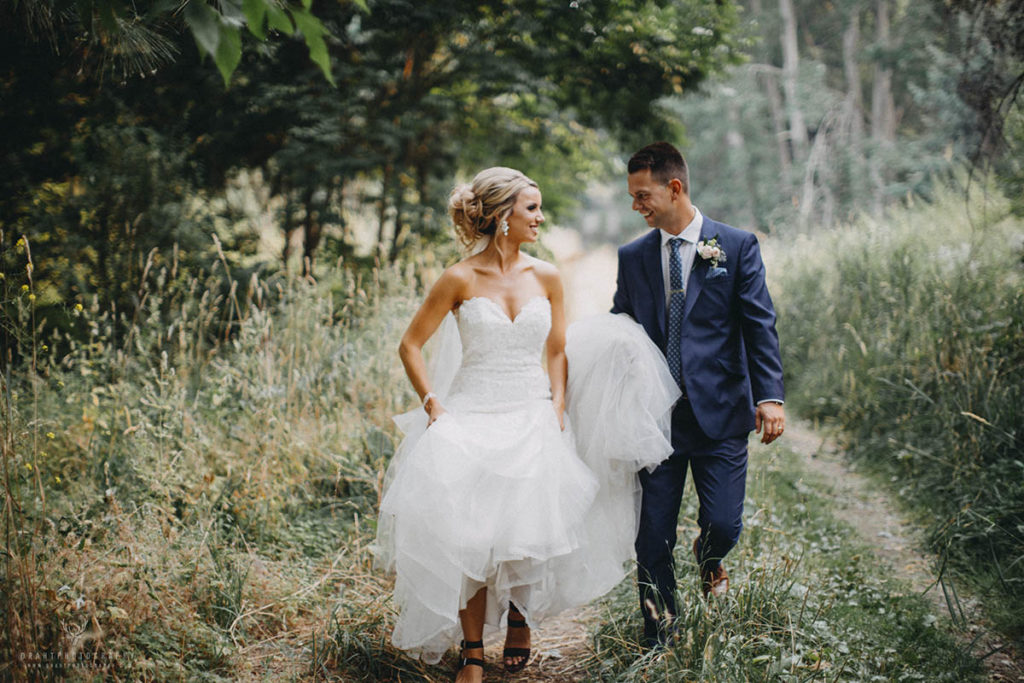 This is something I've noticed again and again. When you're more eager to hear what your bride has to say, than to talk yourself, that's how you know.
But this is where I'll have to leave you. There's a story to tell here, about a very special day. A really special day, actually, that I count myself indescribably lucky to be part of. That being said, I do need a little time to edit the photos. 3 weeks, to be exact.
So keep in mind, this is only a sampler. At 22 images, one of the biggest ones! If you personally know the bride and groom, feel free to contact me here. Let me know who you are, along with the bride and groom's name, and I'll make sure you get a link to the finished album!
If you know someone who'd like to see this sneak peek, feel free to click one of the share buttons on the top or  bottom of this entry, to share and tag them! Although I try to get the word out, a lot of family members and amazing bridesmaids and groomsmen who don't know about these samplers!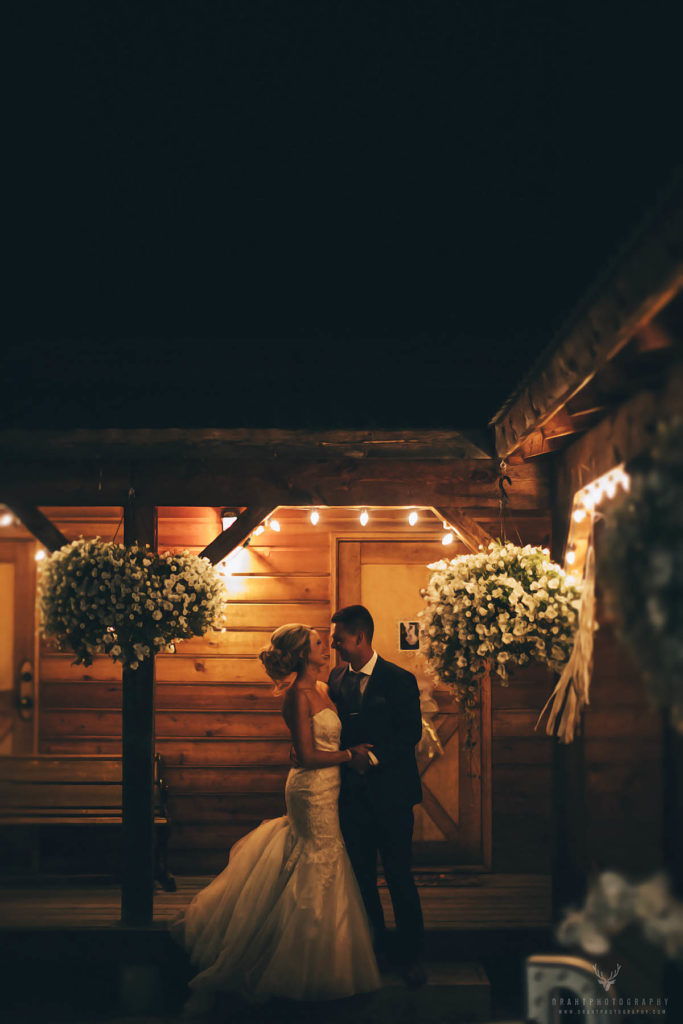 And so this is where I'll have to leave you! Thank you for reading this far. I put a lot of time and work into these sneak peeks so it's great that everyone loves them just as much as I hope they will!
If you'd like to keep a picture, even on mobile, just click it and it will open in a separate window. You can save it from there.
Lastly, if you'd like to stay updated, feel free to follow me on Instagram, facebook, twitter, or Tumblr for frequent updates. Talk to you all in a few days!