M
Most days, you'll find me in Kelowna or Vernon shooting a wedding. Every now and then, though, someone takes advantage of the included location bonus in my Gold package, and I pack up and head somewhere else in Canada or the US.
[Edit, you'll find the full gallery at: https://www.drahtphotography.com/gallery/victoria-lane-wedding-highlights/ ]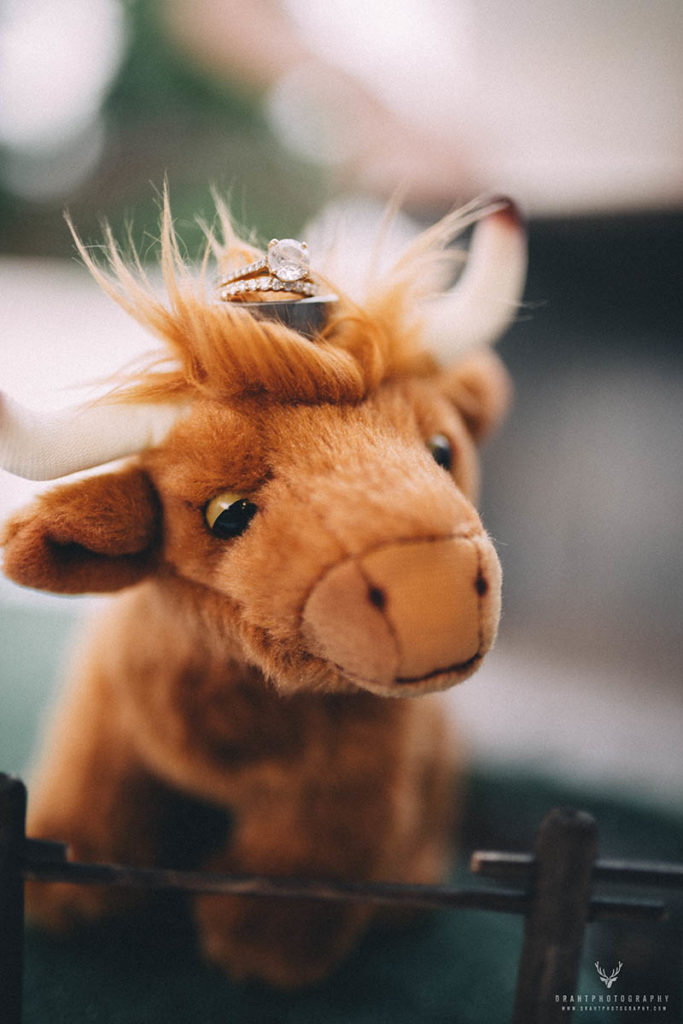 First, a recap. People reading this probably remember this engagement shoot from late last year. We called it the Turtle Mountain engagement. We spent the evening together, braving the wind and temperatures. One of my favourite shots from this very session is below, just when the the city lights started turning on one by one.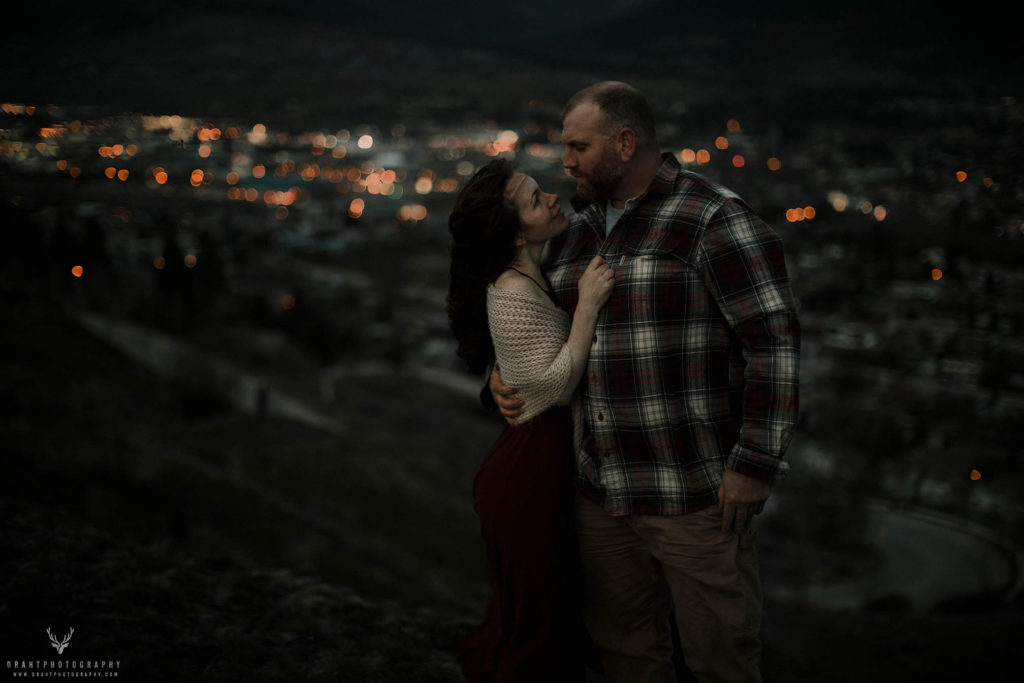 It might have gotten a little too windy.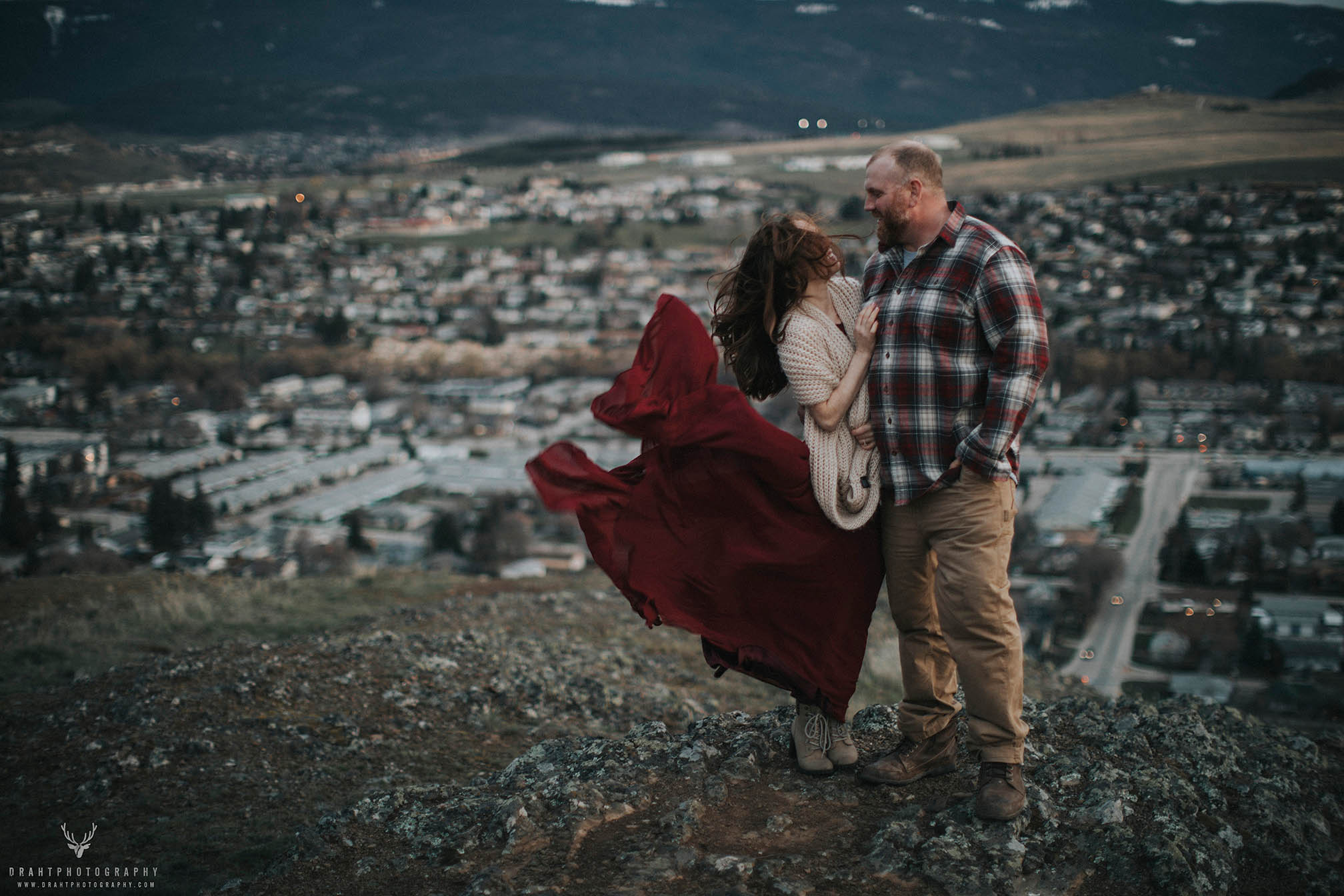 Fortunately, it was clear as the eye could see on this early August morning I walked into a rented AirBNB.
In the two floors, the rooms were bustling with activity.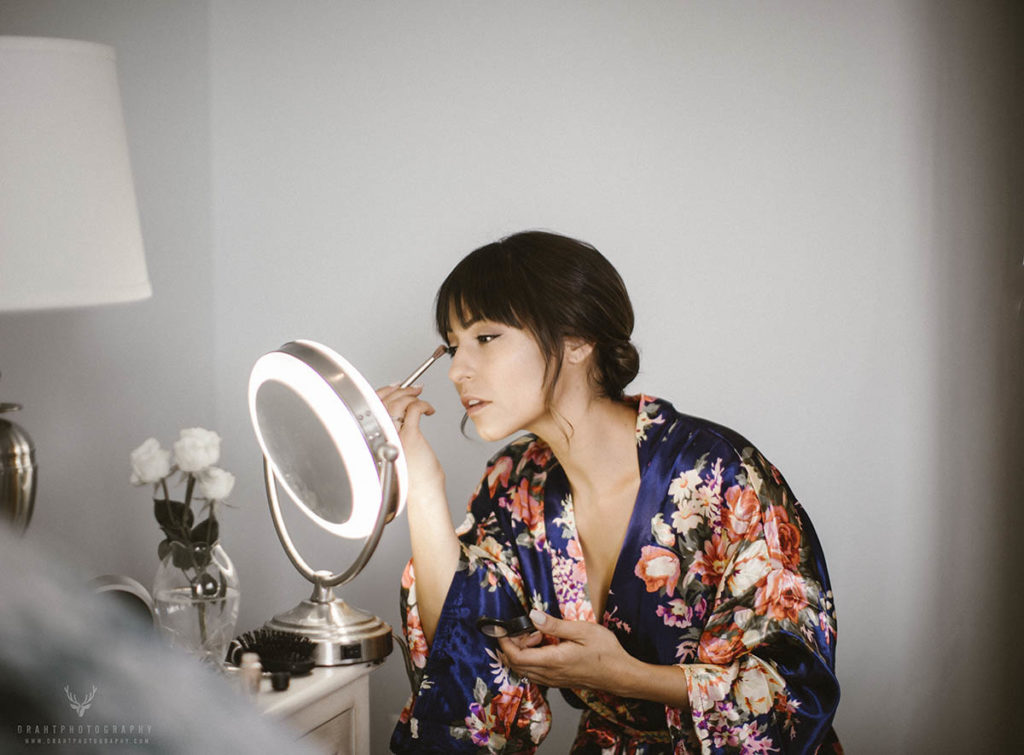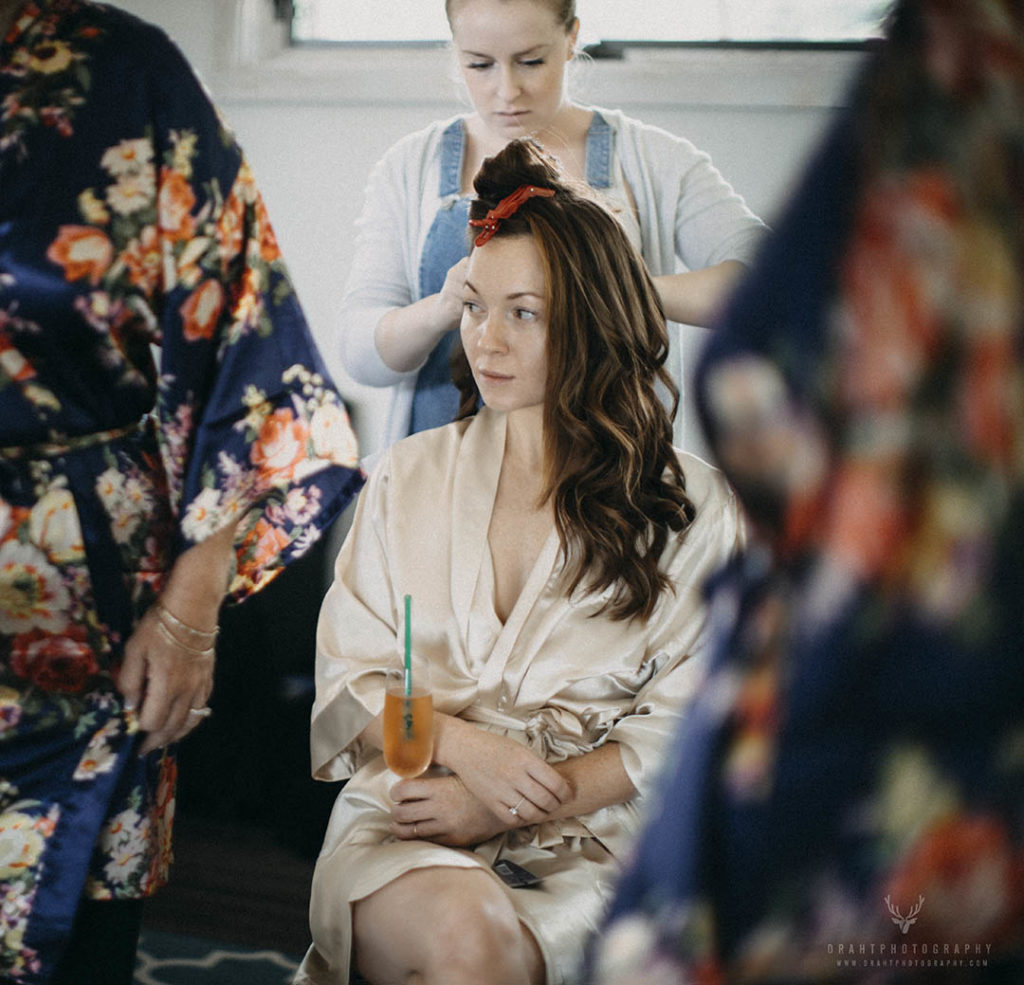 I could tell right away who the comedians were, but it was all in good fun. It was obvious these bridesmaids were team bride all the way.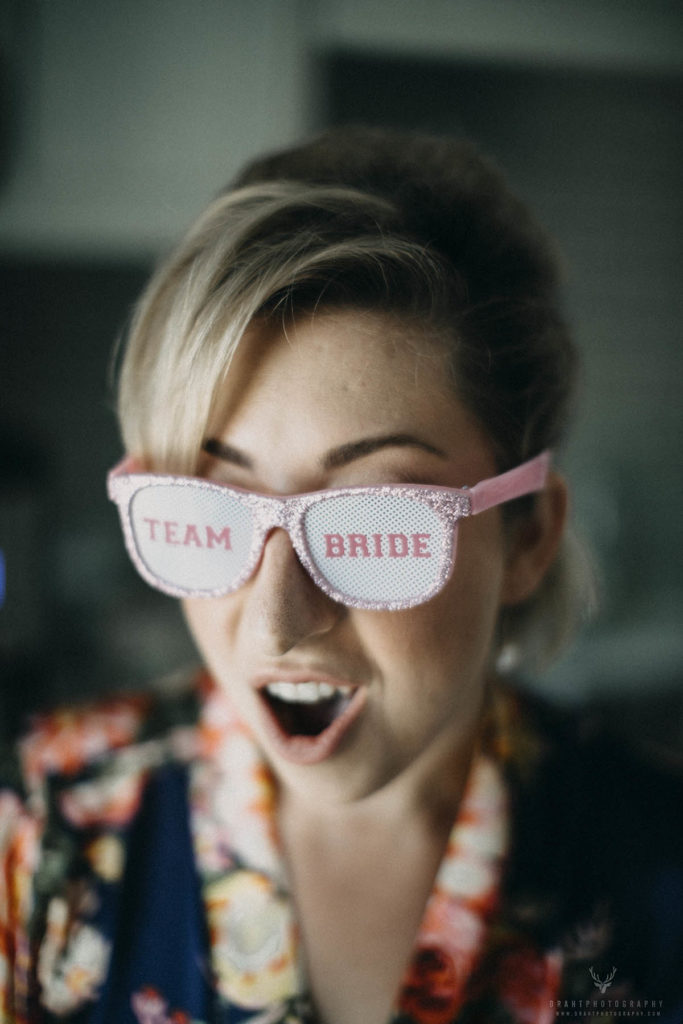 Really obvious.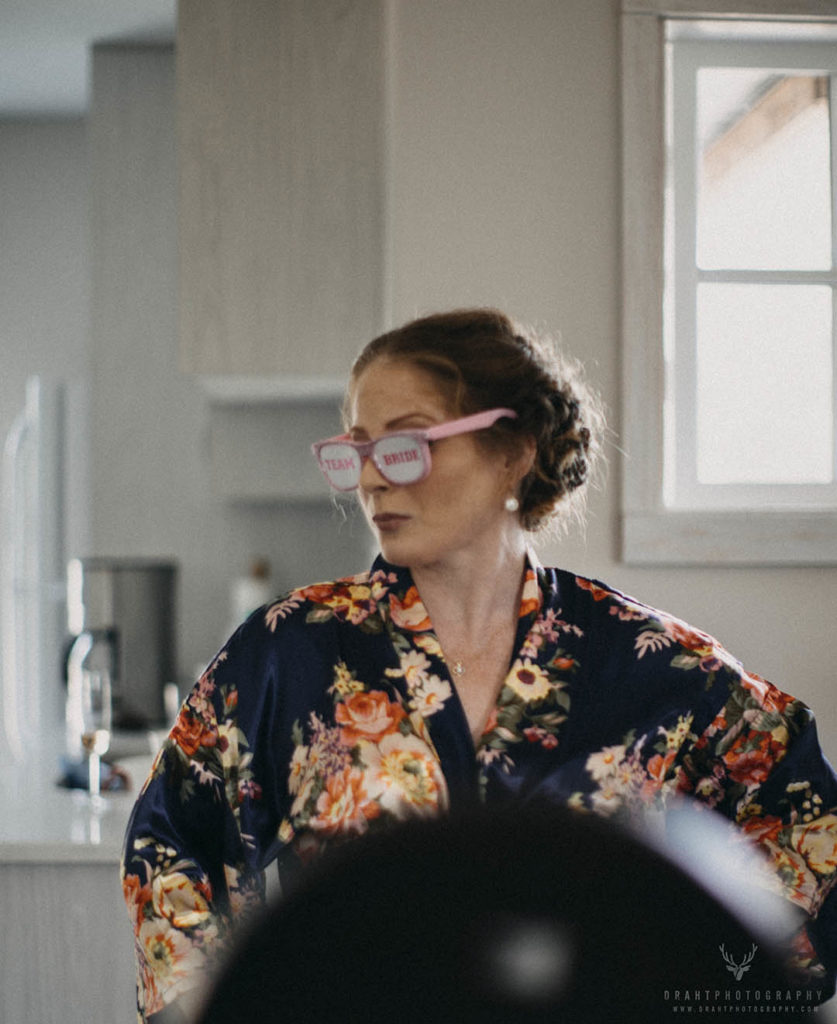 Pro tip – drink your champagne through a straw after your teeth whitening. And don't drink black coffee or dark wine. Plus you'll look super cute doing so.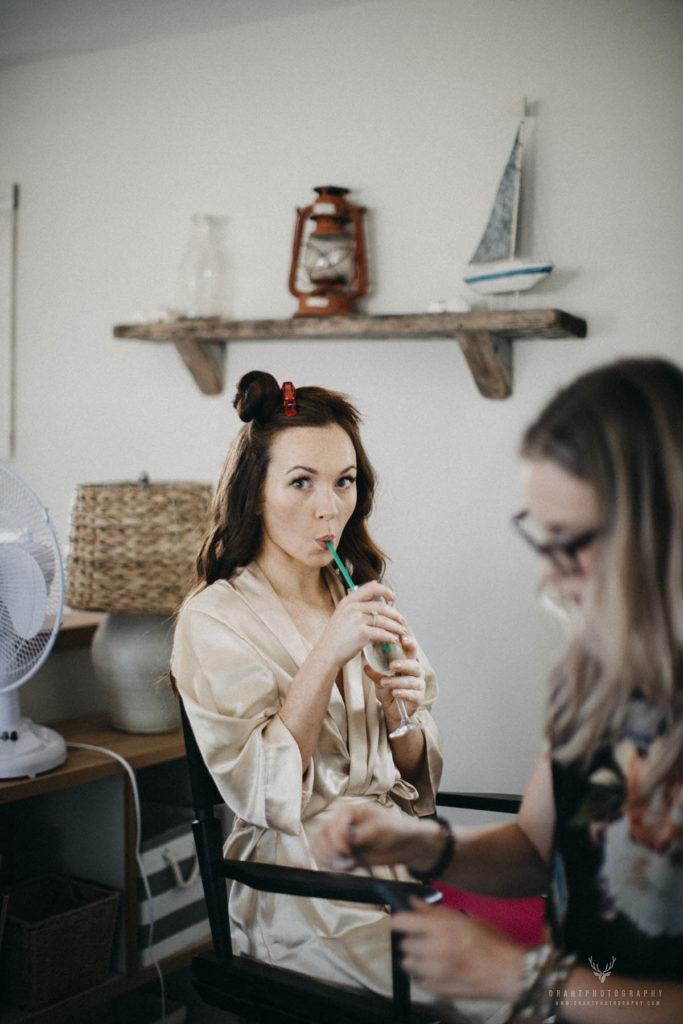 With in minutes, we were all fast friends. I was blown away with the makeup artist's discretion and good taste. Plus, it turned out she was following me already on Instagram and knew my work! If you're reading this, shoot me a PM and I'll include your contact info. We need to work more weddings together.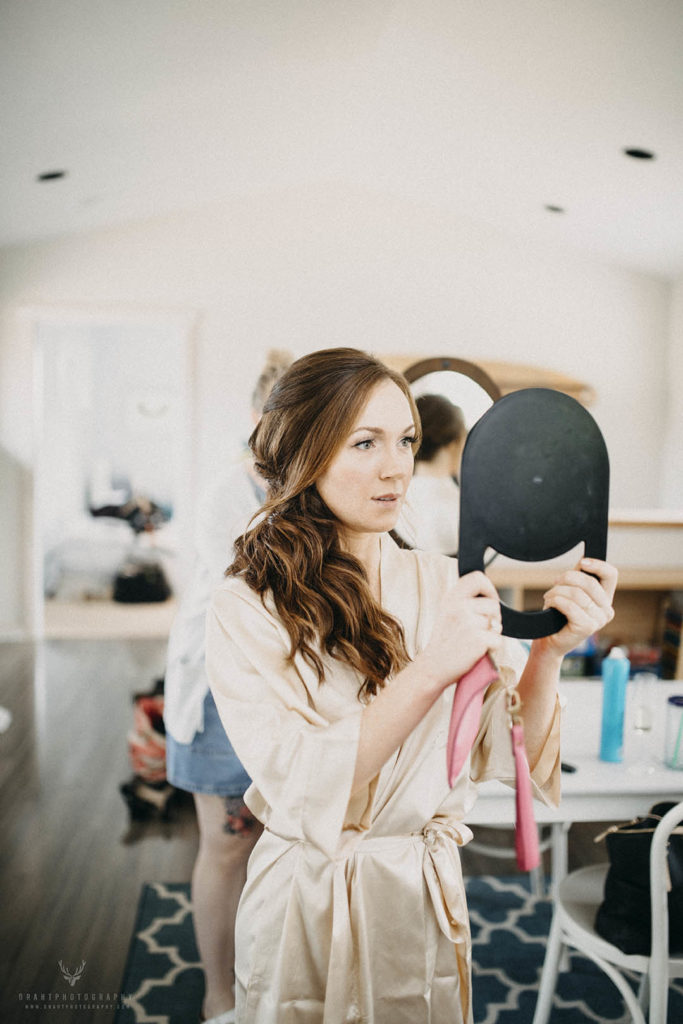 After all the hair and makeup, we had a gorgeous bridal party in front of me. I had my work cut out in front of me, and I loved it.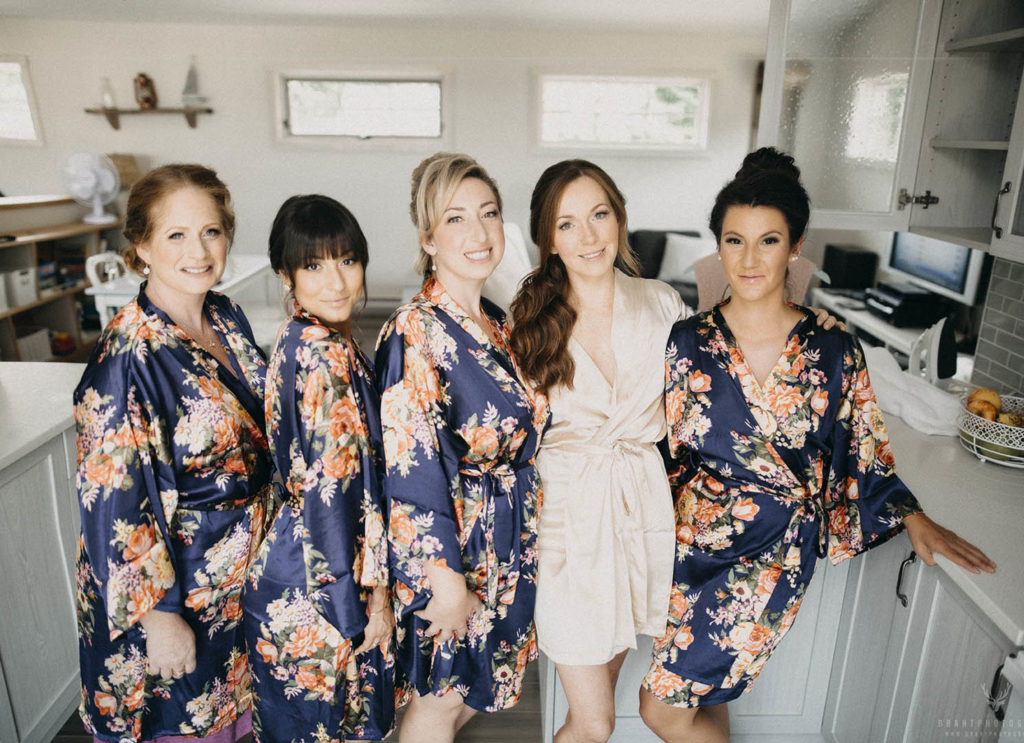 We departed to Starling Lane to put on the wedding dress. The flowers were fresh in bloom, and the day was beginning to warm up to a comfortable 25 degrees.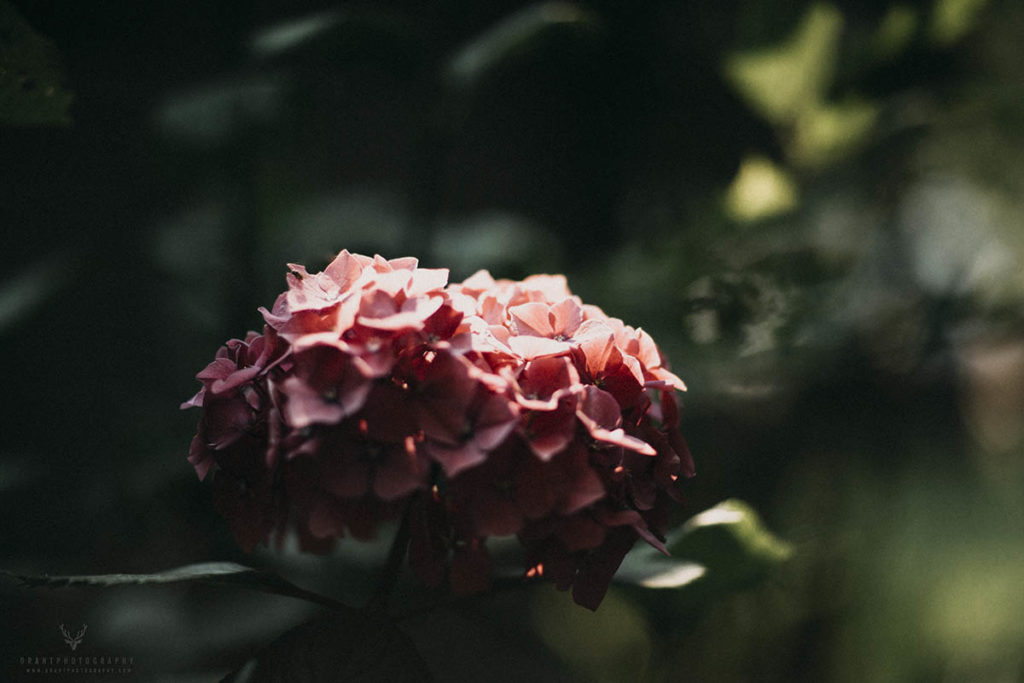 Before we knew it, we had an elated bride arm-in-arm with her tearful parents. It's hard for me to find the word. I look at the face and try to remember the event the best I could.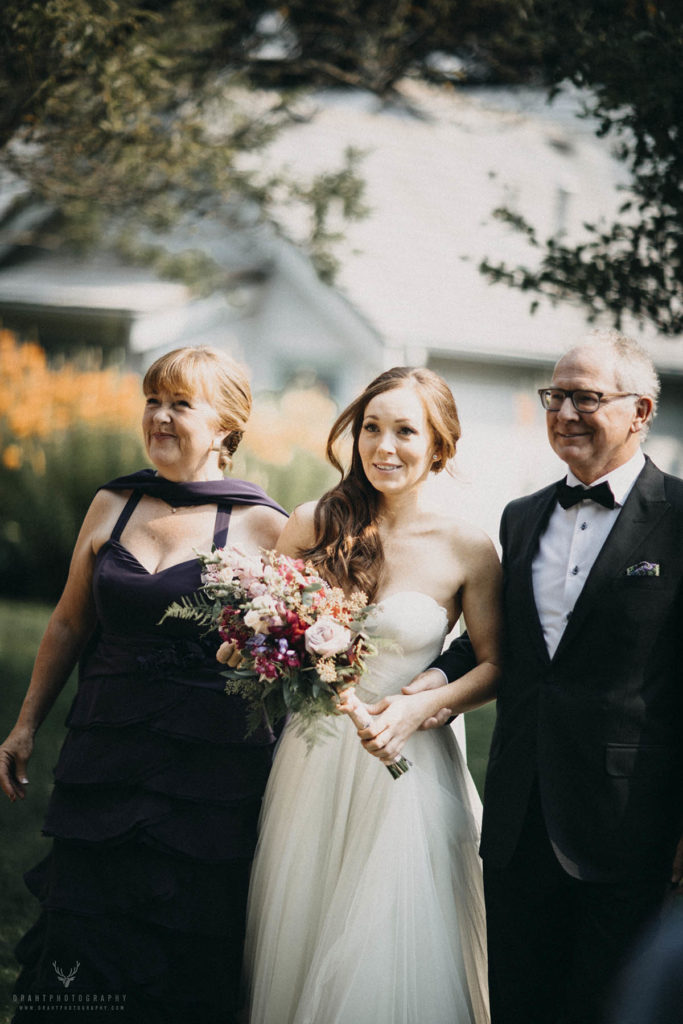 Our groom had it written on his face.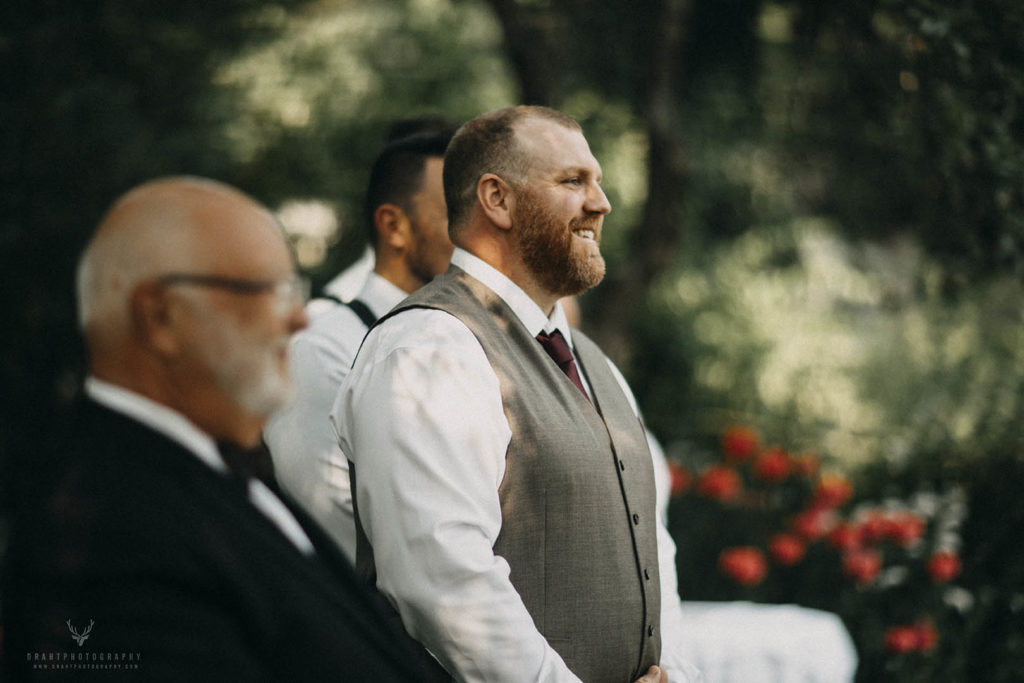 The service was beautiful, but it was fast.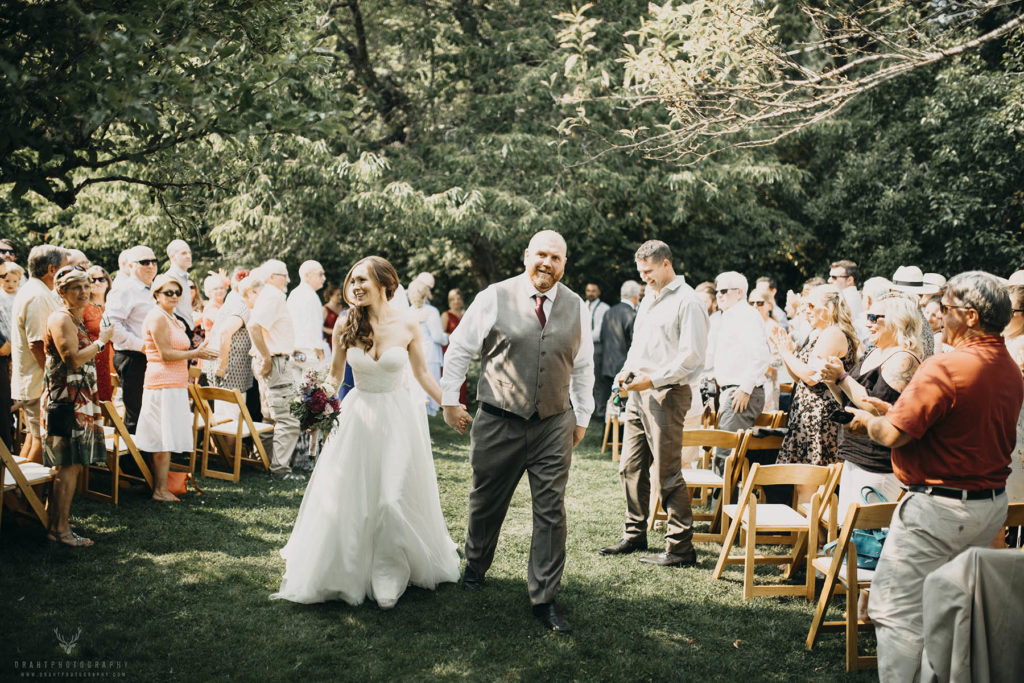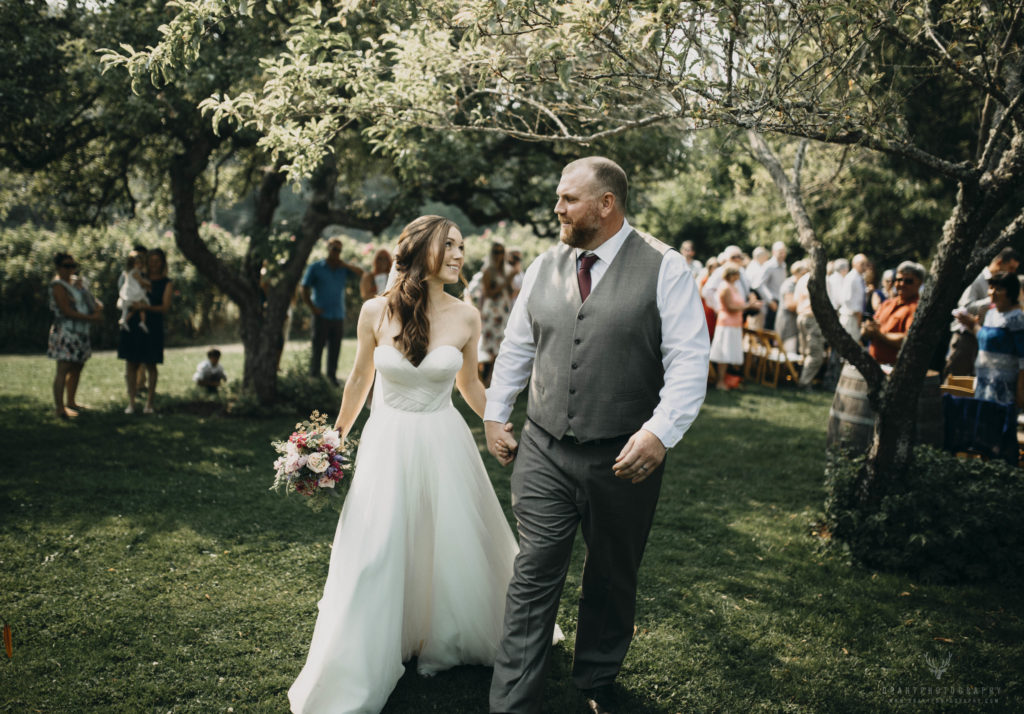 The vows were said, and I found myself in front of a lovely newly wedded couple. They glanced at each other and their faces spoke volumes.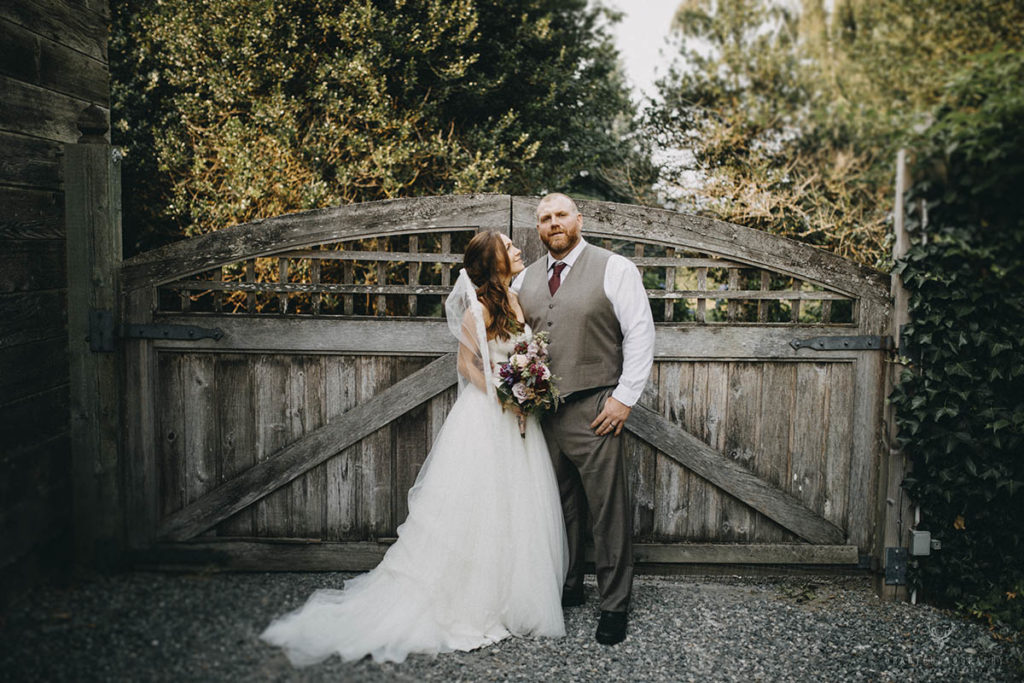 The venue was easy to photograph, full of many places to take the newlyweds for epic photos.
I know some of you are reading this blog just for the flowers. I think we can all appreciate this arrangement.
Next, we had bridal party photos. When I take photos, I'm doing my best to create compositions with emotional relevance, to create a response. I want the viewer to feel the personality of the character. Sometimes, it takes a bit to bring this out in someone.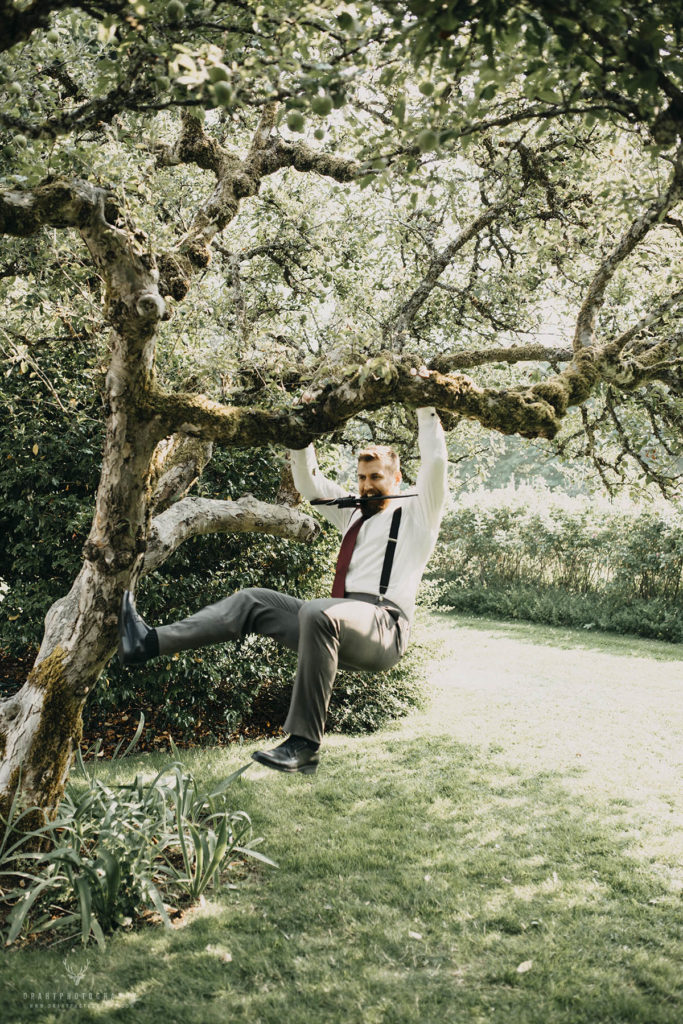 Other times, you turn the corner and see this Every one of them were amazing, and we had some pretty epic goofy photos, and some very nice serious photos. You need a mix of the two for maximum album size. When brides pick out the 80-100 photos for their photo album, it's always fun for me to see which they pick.
I think I need to put here how well loved these two obviously were. It was actually a challenge for me to get through the formals, because every five minutes someone would find us and start to hug and wish the bride and groom well. Both of them are magnets, and they were beyond gracious to the folks paying their respects.
During dinner, I found myself witness to a spectacular sunset. It actually took my breath away. I grabbed the bride and groom, and we snuck away for ten minutes. The photos, even unretouched, were exactly what I was looking for.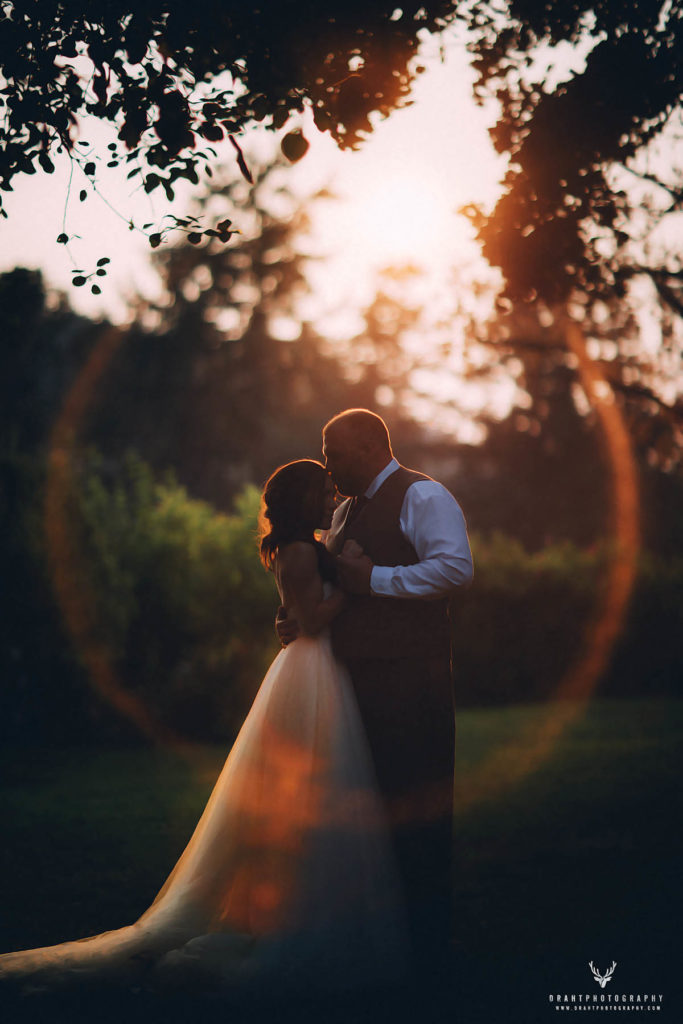 Yup, that's our cover image. I'd like to take a moment and thank a very special guest by the name of Chris. That may look entirely natural, but I had this hero crouched behind these two with a flash. This flash was firing at 1/1 with a CTO attached (I shot at 1/200 speed specially to sync it, but bottomed out my ISO to compensate for my shallow aperture. For the nerds reading this.)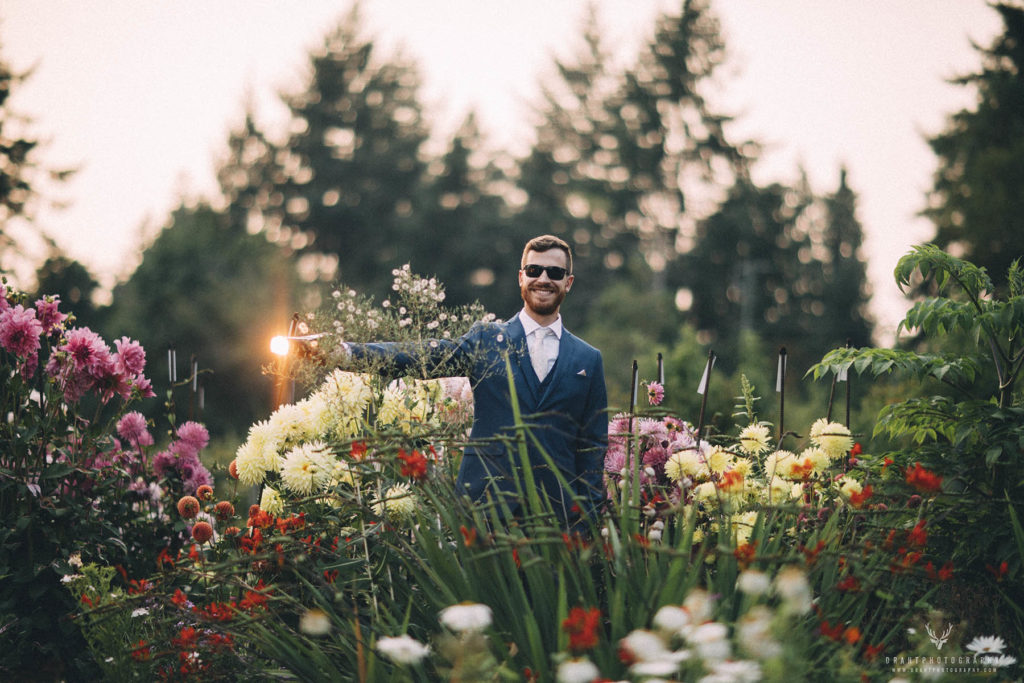 Thanks Chris. You're an amazing guy.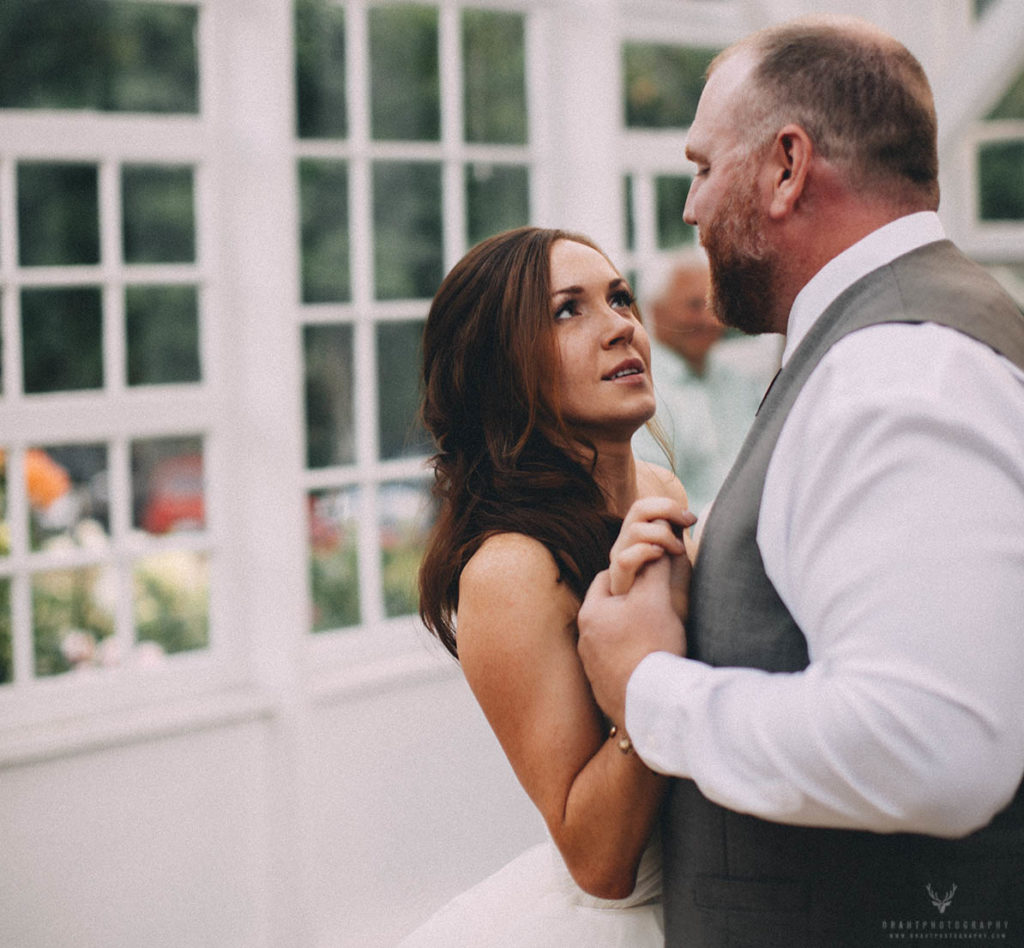 But this is where I'll have to leave you. Right at the dance in this beautiful glass greenhouse. I have so many incredible images to share.  That being said, I do need a little time to edit the photos. 3 weeks, to be exact.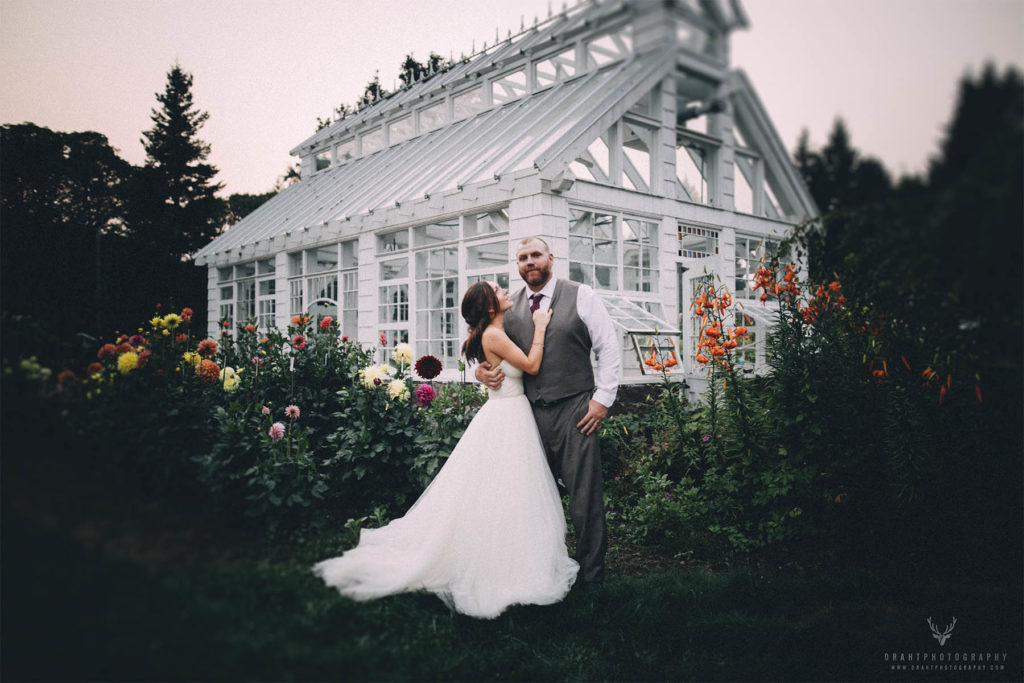 So keep in mind, this is only a sampler. At 23 images, one of the biggest ones! If you personally know the bride and groom, feel free to contact me here. Let me know who you are, along with the bride and groom's name, and I'll make sure you get a link to the finished album!
If you know someone who'd like to see this sneak peek, feel free to click one of the share buttons on the top or  bottom of this entry, to share and tag them! Although I try to get the word out, a lot of family members and amazing bridesmaids and groomsmen who don't know about these samplers!
Thank you for reading this far. I put a lot of time and work into these sneak peeks so it's great that everyone loves them just as much as I hope they will!
If you'd like to keep a picture, even on mobile, just click it and it will open in a separate window. You can save it from there.
Lastly, if you'd like to stay updated, feel free to follow me on Instagram, facebook, twitter, or Tumblr for frequent updates. Talk to you all in a few days!