T
Today, I got to shoot a pretty unique wedding in Victoria, at the Westin Bear Mountain.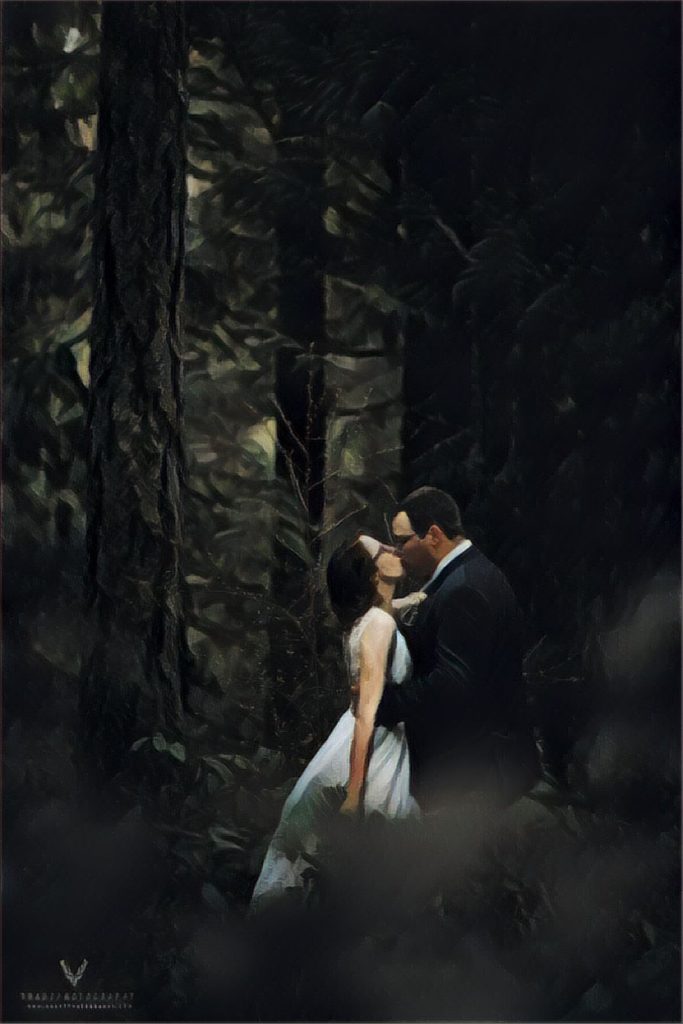 We had a few choices for headers, however I'm glad I went with closing shot. I had wanted to capture these pink cherry blossoms since I first scouted the resort. A remote flash gave me just the opportunity I was looking for.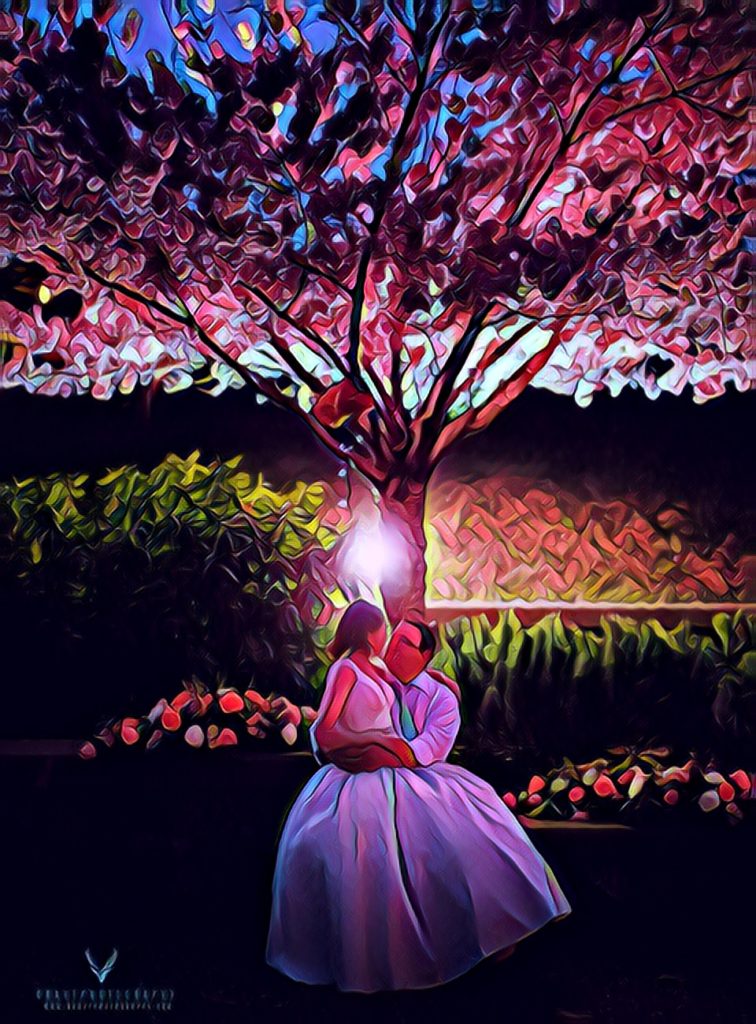 We're getting ahead of ourselves. Although this is a different wedding from what you're expecting, it begins just like most weddings – with detail shots!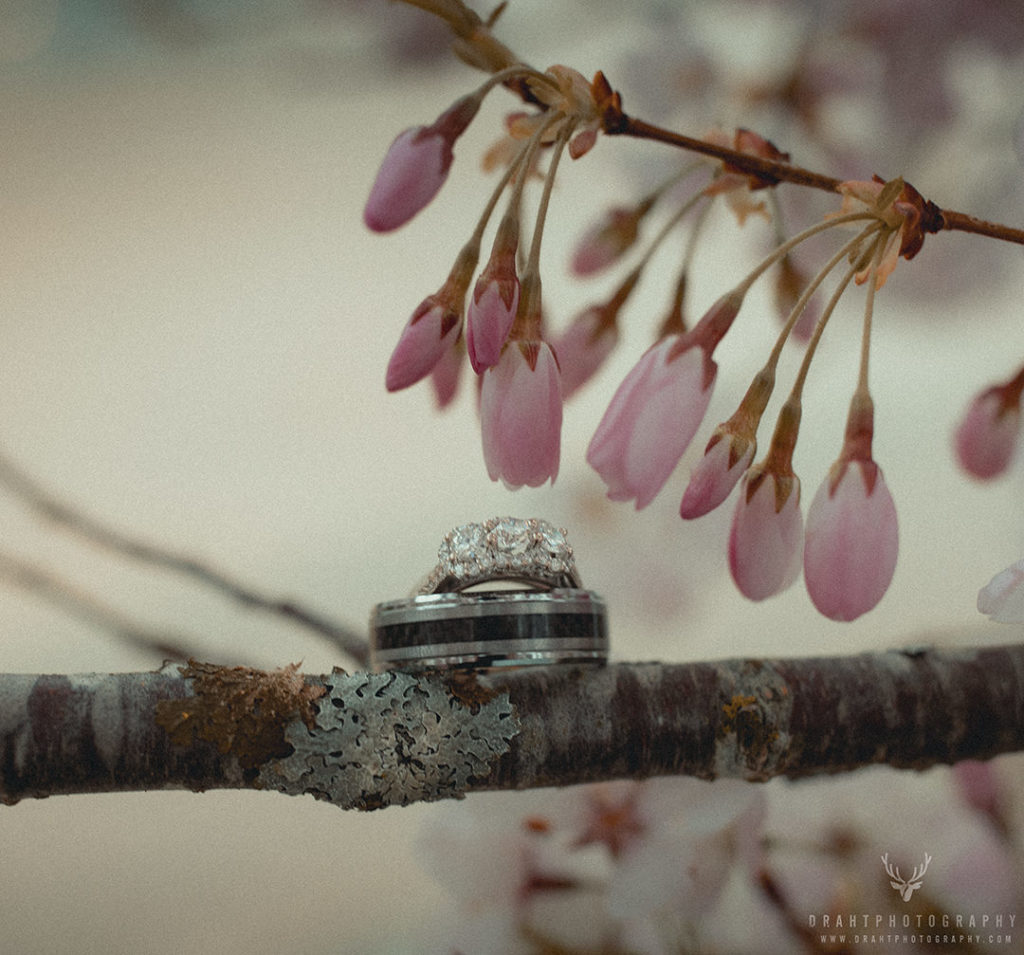 All around the Westin, the cherry blossoms were in full bloom, so I took full advantage.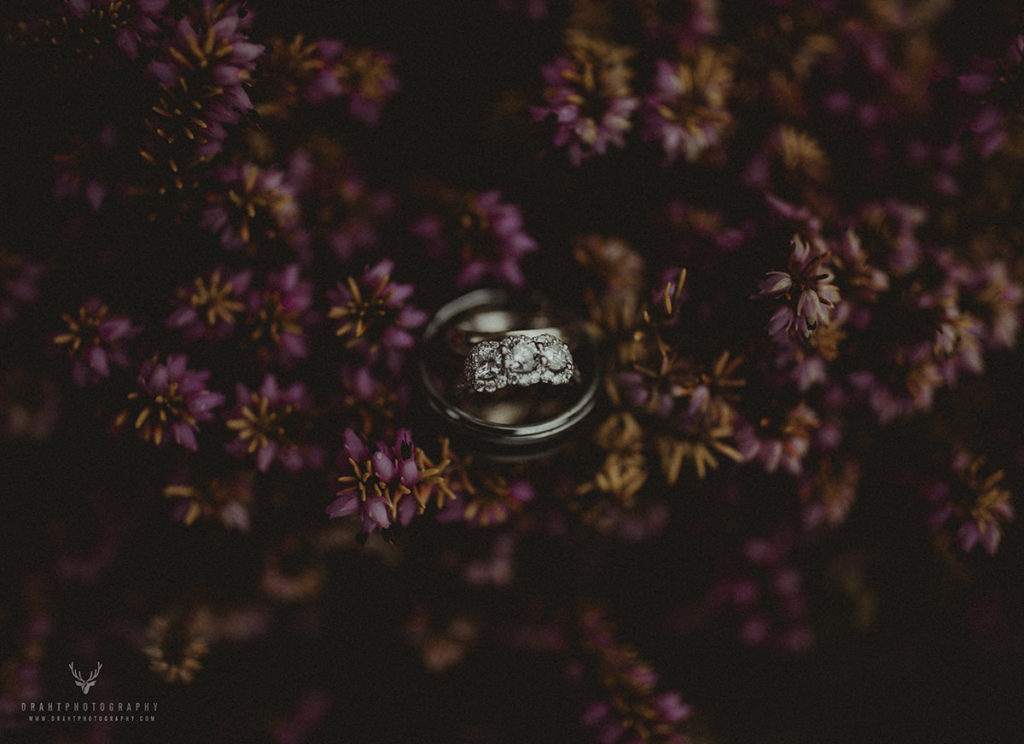 The dress was an absolute piece of art – the texture blew me away. One of my favourite moments is when I get to first see the dress, and this one I couldn't keep my eyes off of.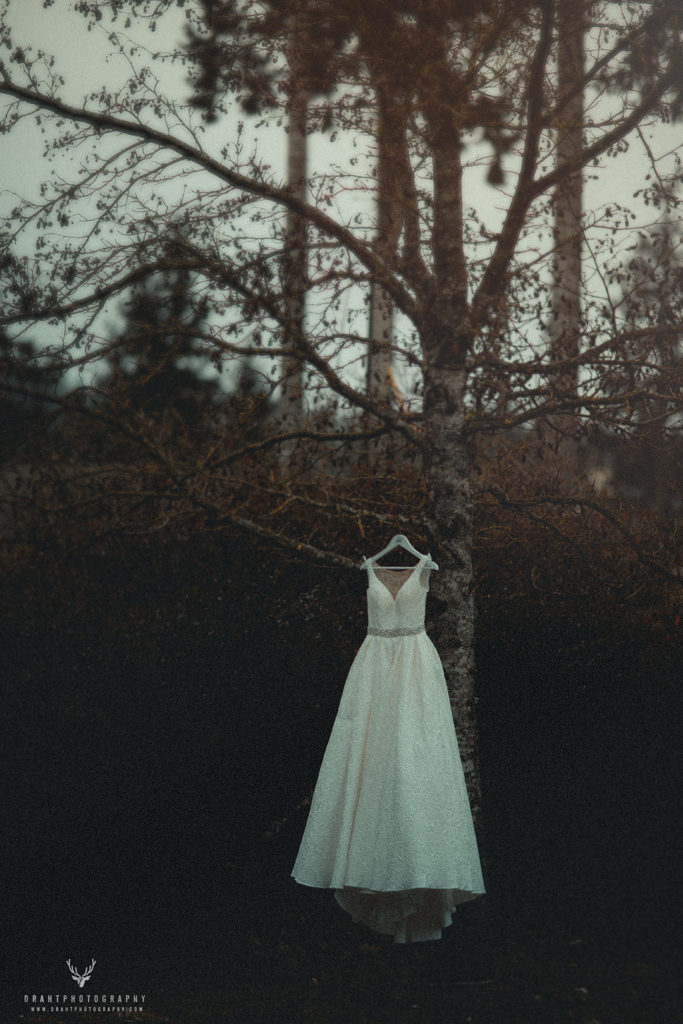 While we're talking about details, the cake topper was pretty neat.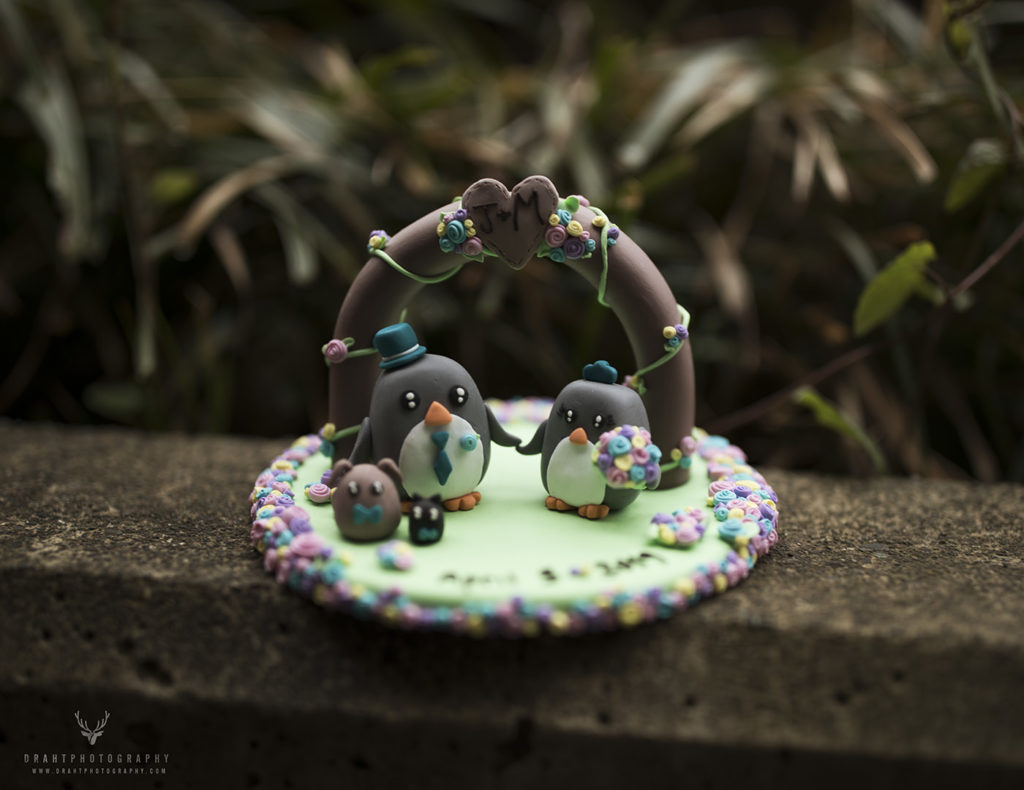 In the next room, our Groom was all ready for the big event.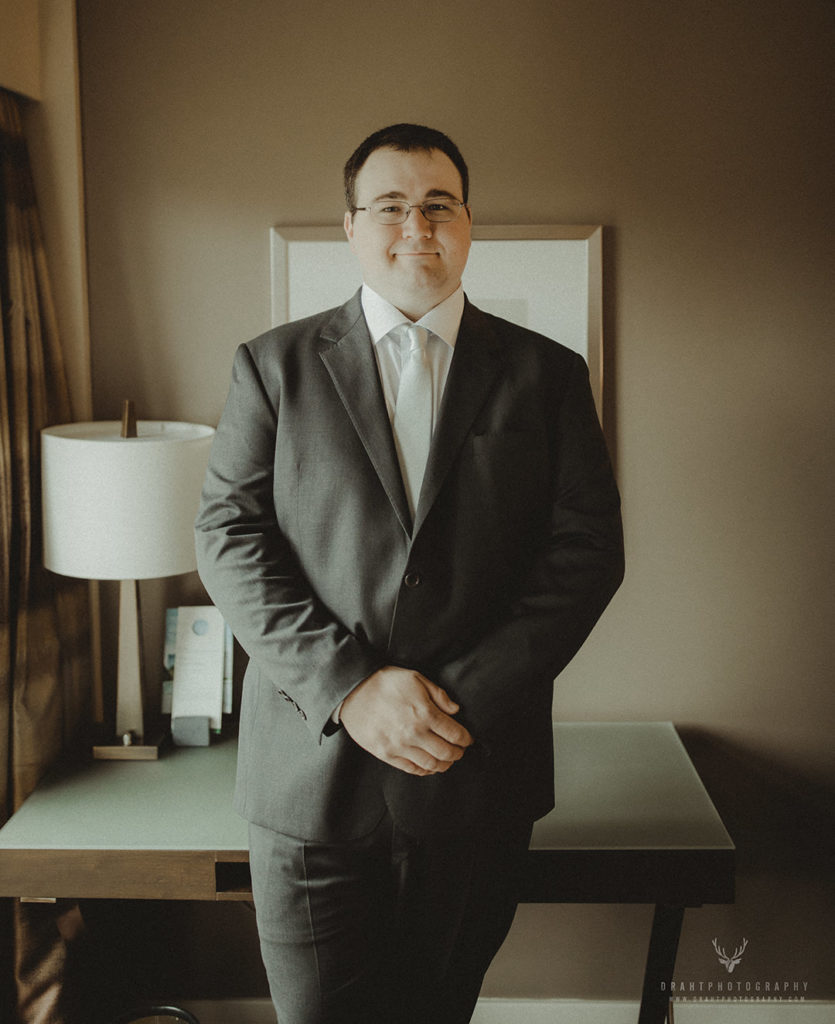 This is the part of the story where I get to tell you why the wedding was a little different from the ones you're used to – and for good reason! I had a start time a little after 7, and a ceremony time of 9am. For context, I normally arrive to the venue at 10am. Right after the ceremony (and family photos of course) there was an amazing breakfast waiting for all of us. It's a well-known fact breakfast is great at any time of the day.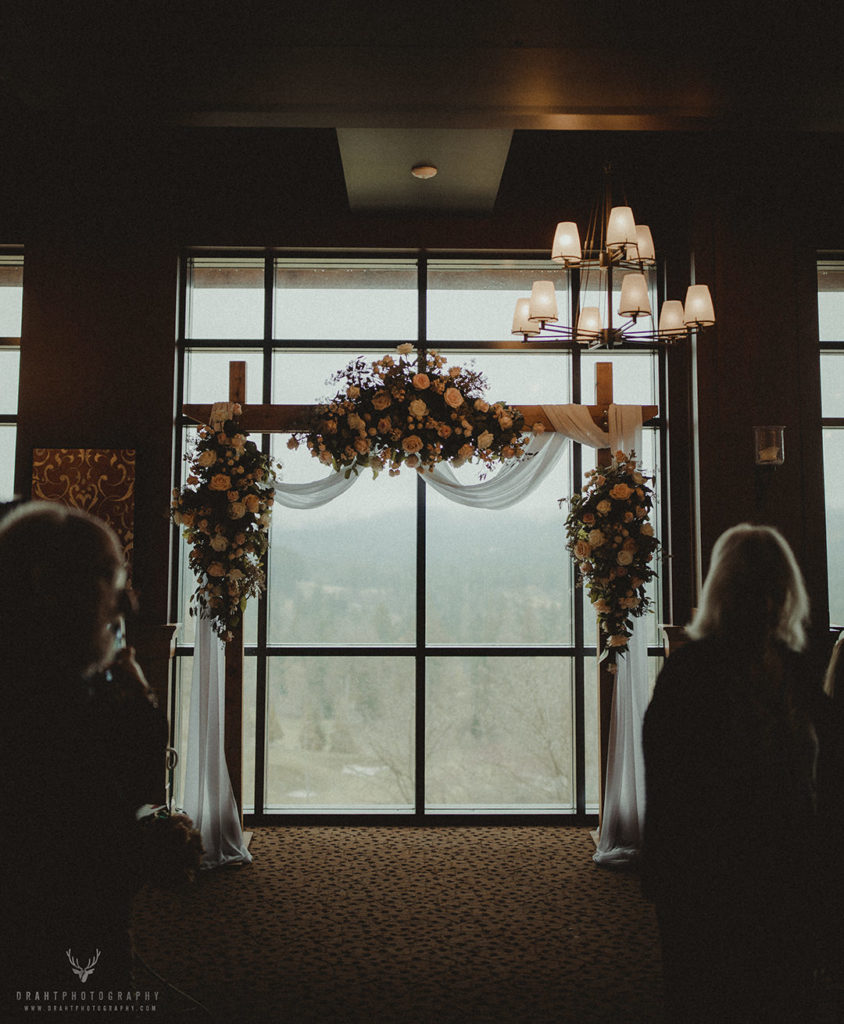 Also great – the ceremony site. Flowers decorated the arch and aisle-ends. Although it was a little cloudy, we had enough light thanks to the floor-to-ceiling windows.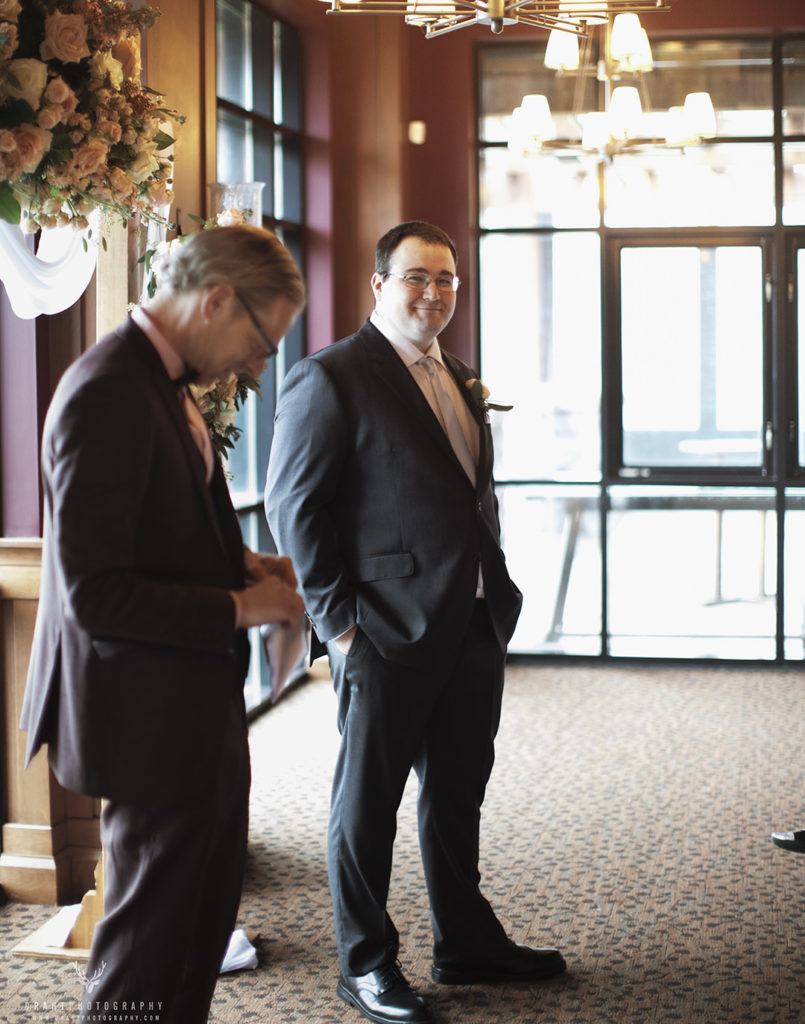 She looked radiant, of course.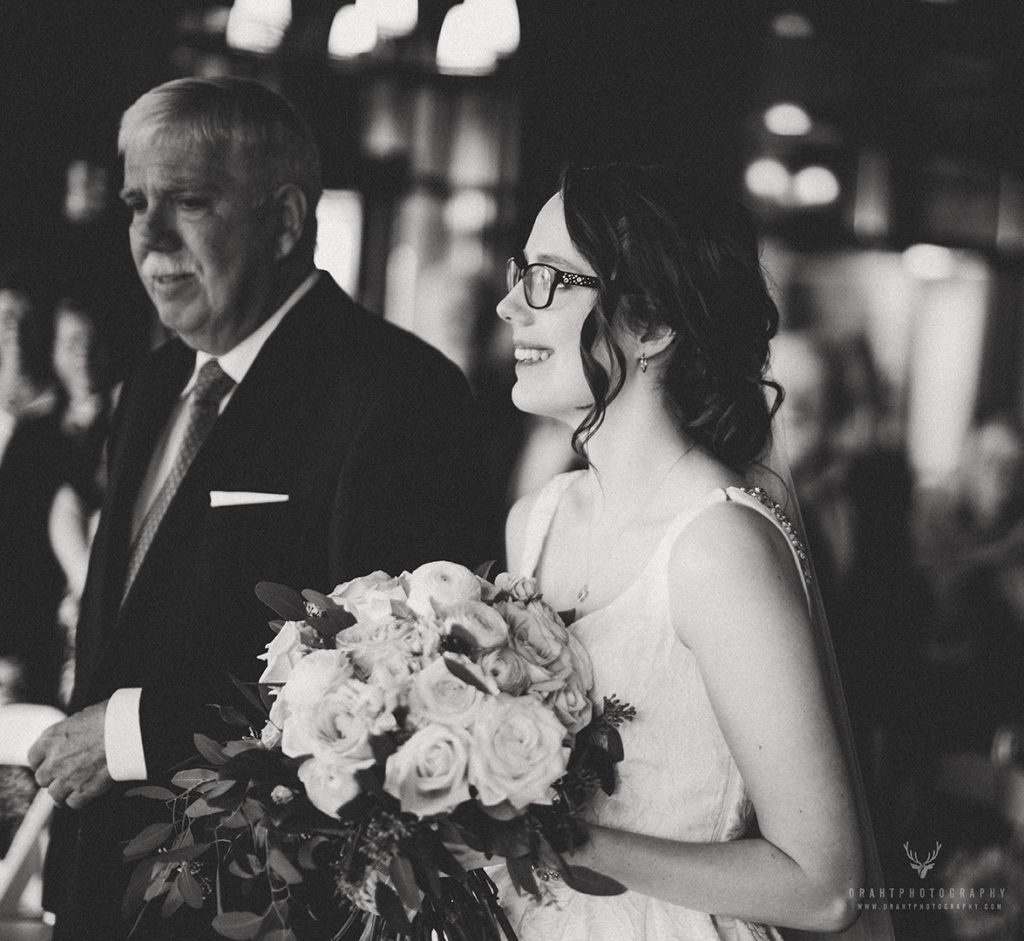 For a few moments, that was all there was – just the two of them. Family members looked on and did their best to hold back tears of joy.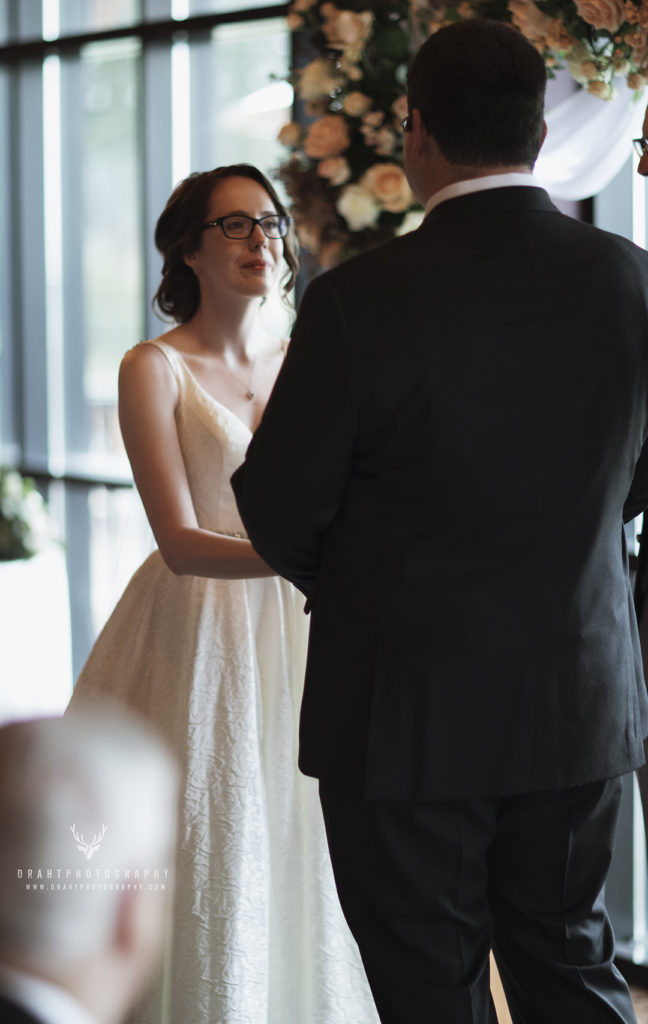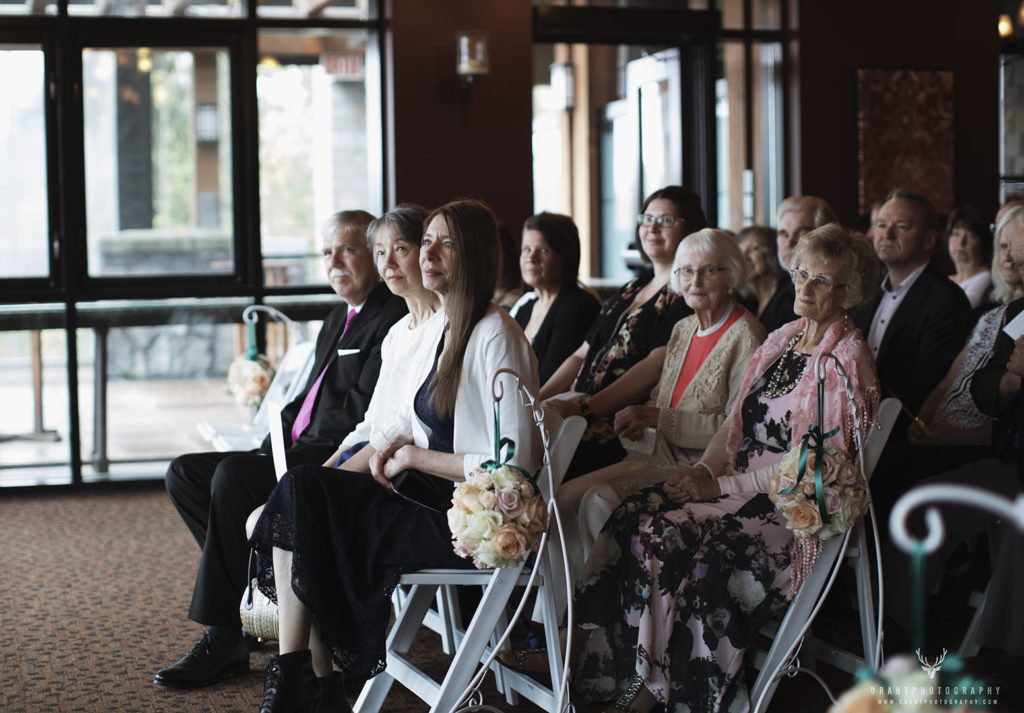 The whole scene was like something out of a storybook. The lighting wrapped around us, making faint silhouettes.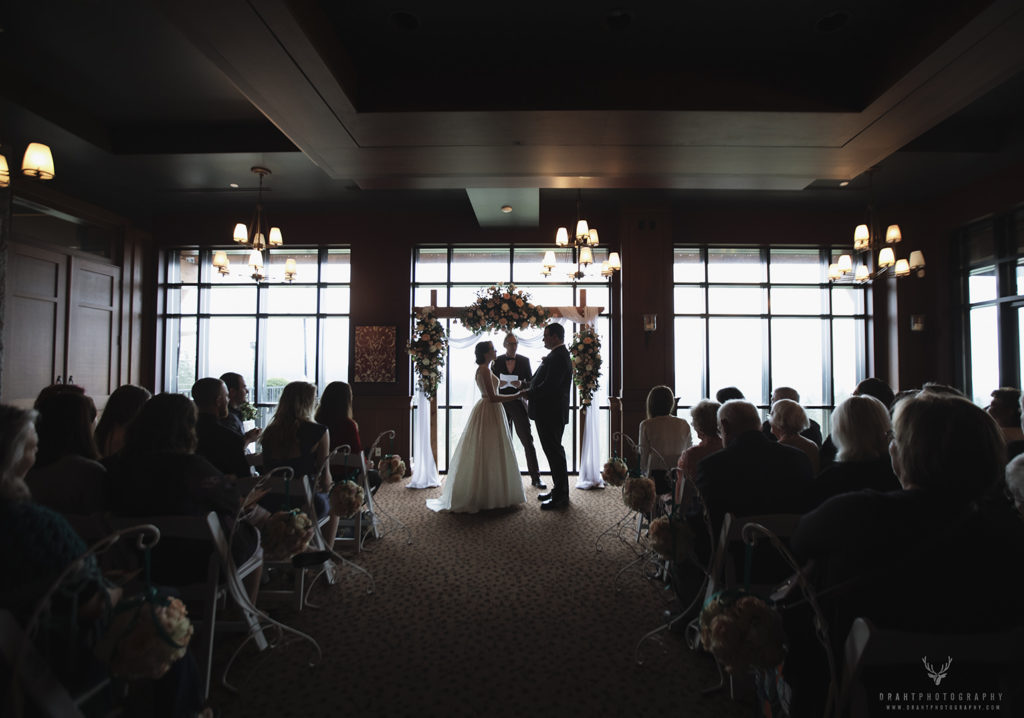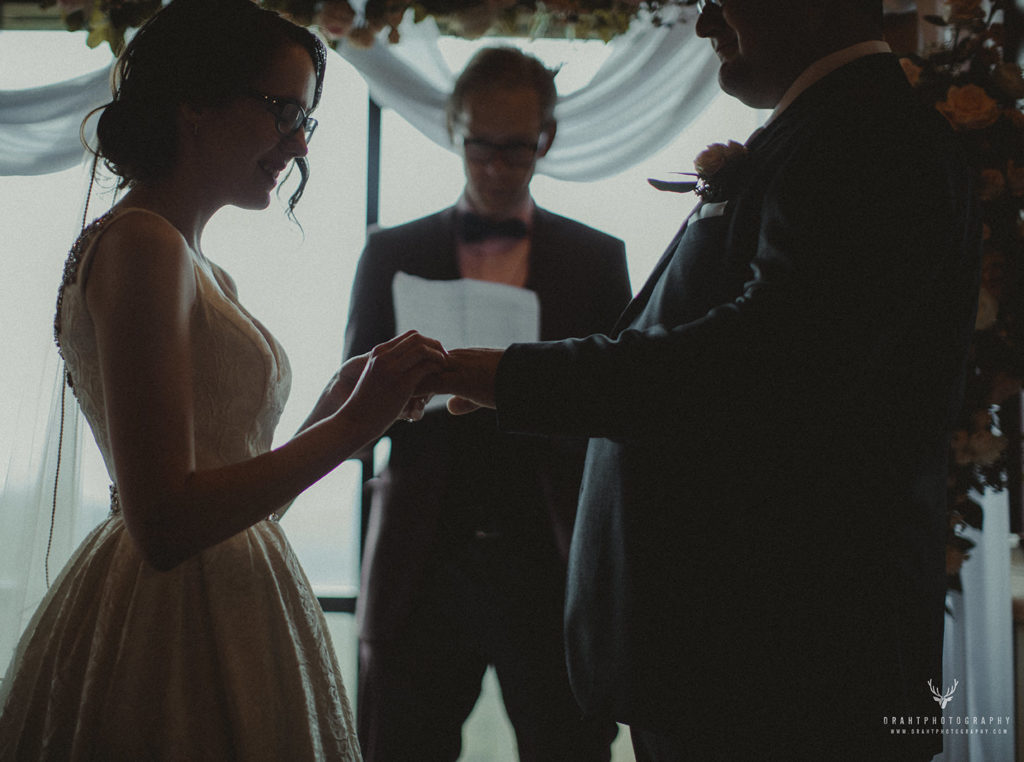 And just like that, the officiant announced, "You may now kiss the bride"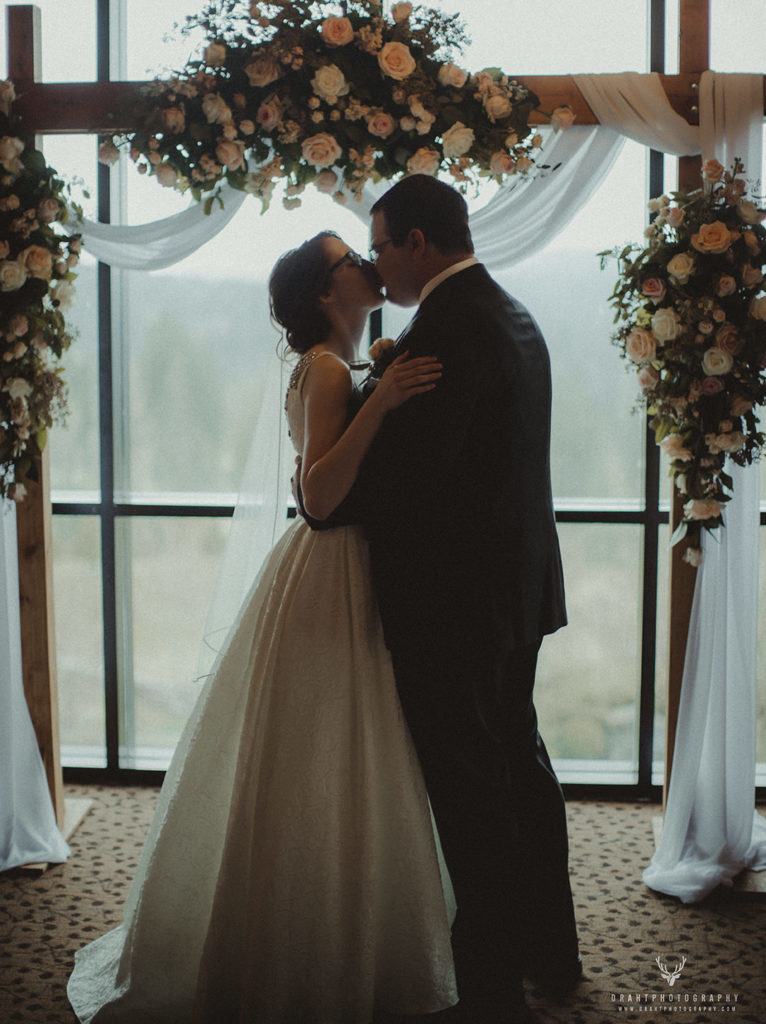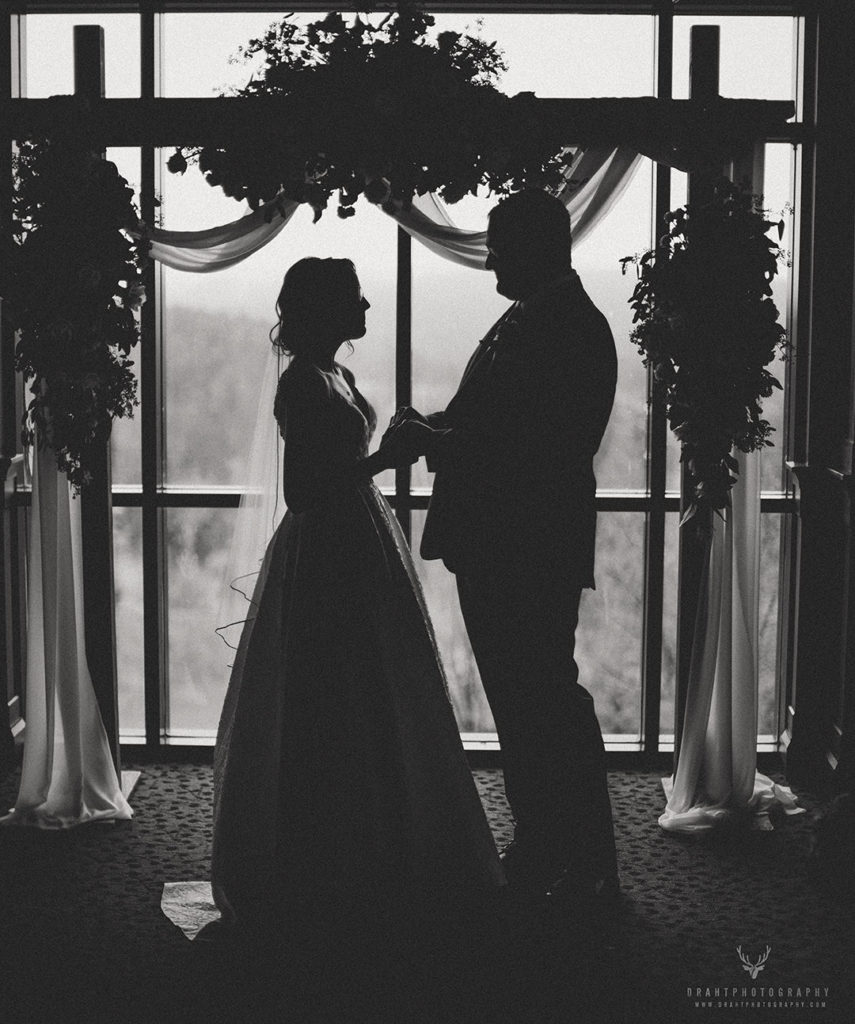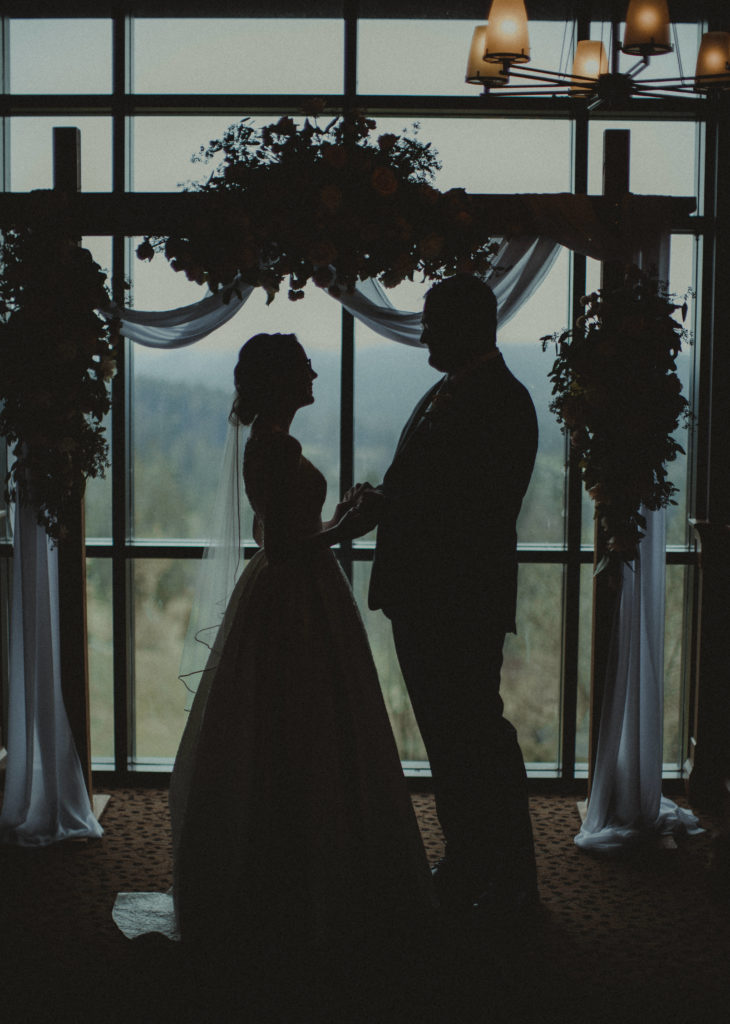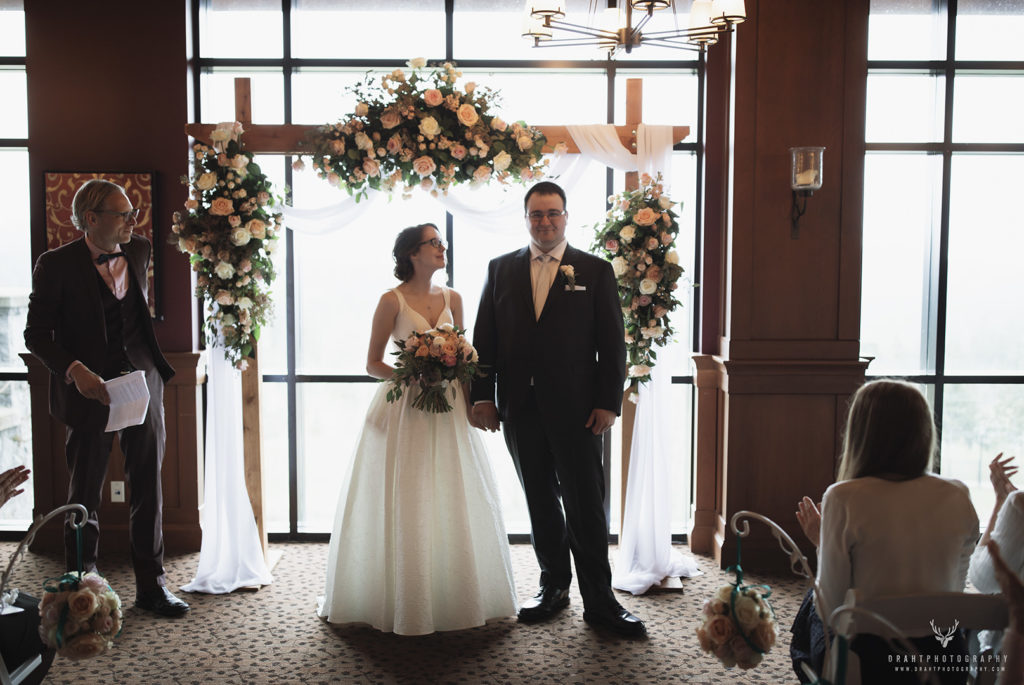 Out at the hall, breakfast was served. The omelette station was a personal favourite of mine, but honestly everything was delicious. Obviously, it was a hit with the guests.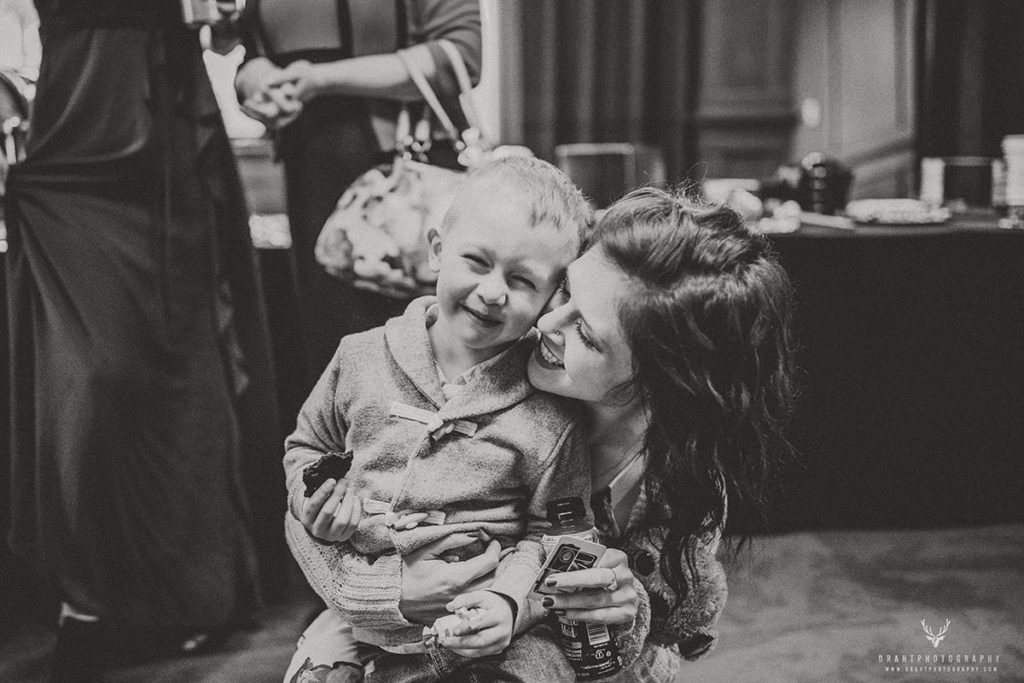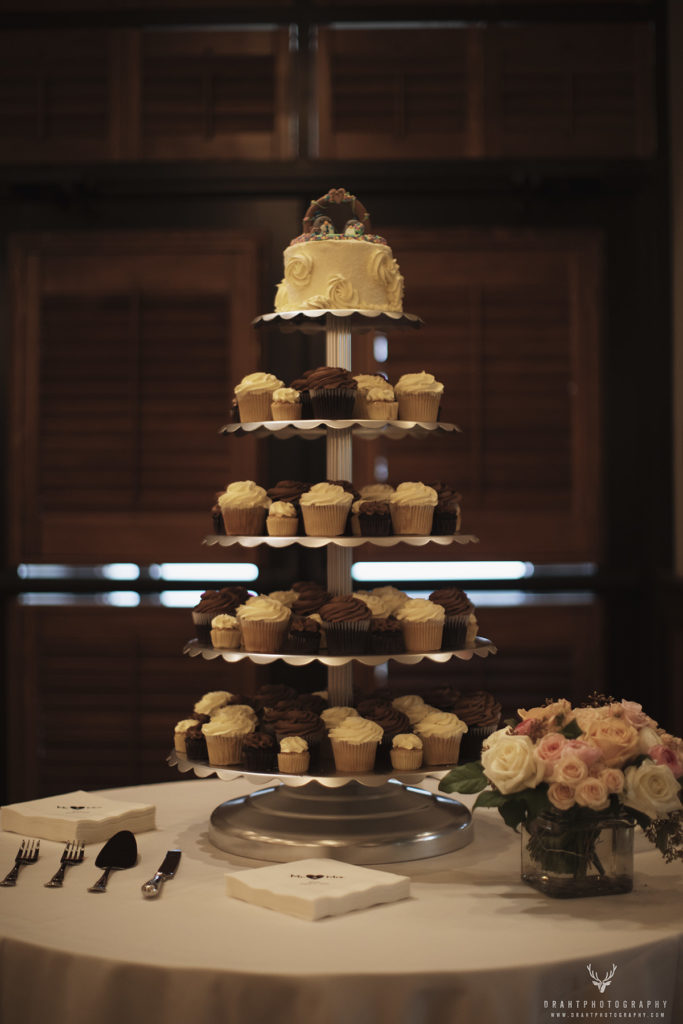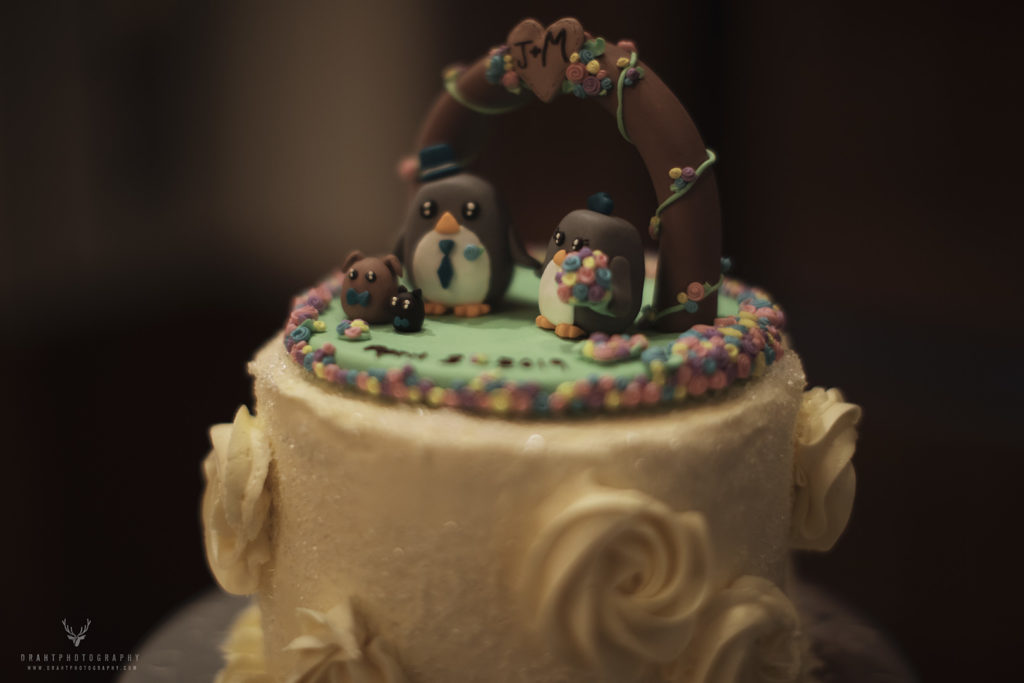 After a few short speeches, dancing. And I had even found myself a tiny assistant that liked to dance up on my shoulders!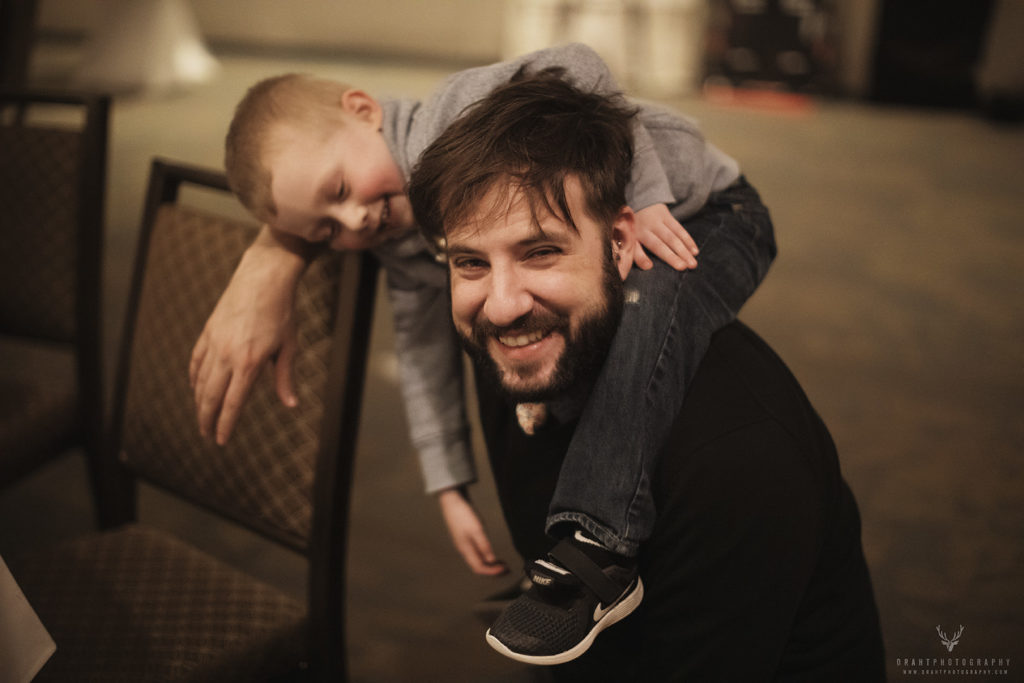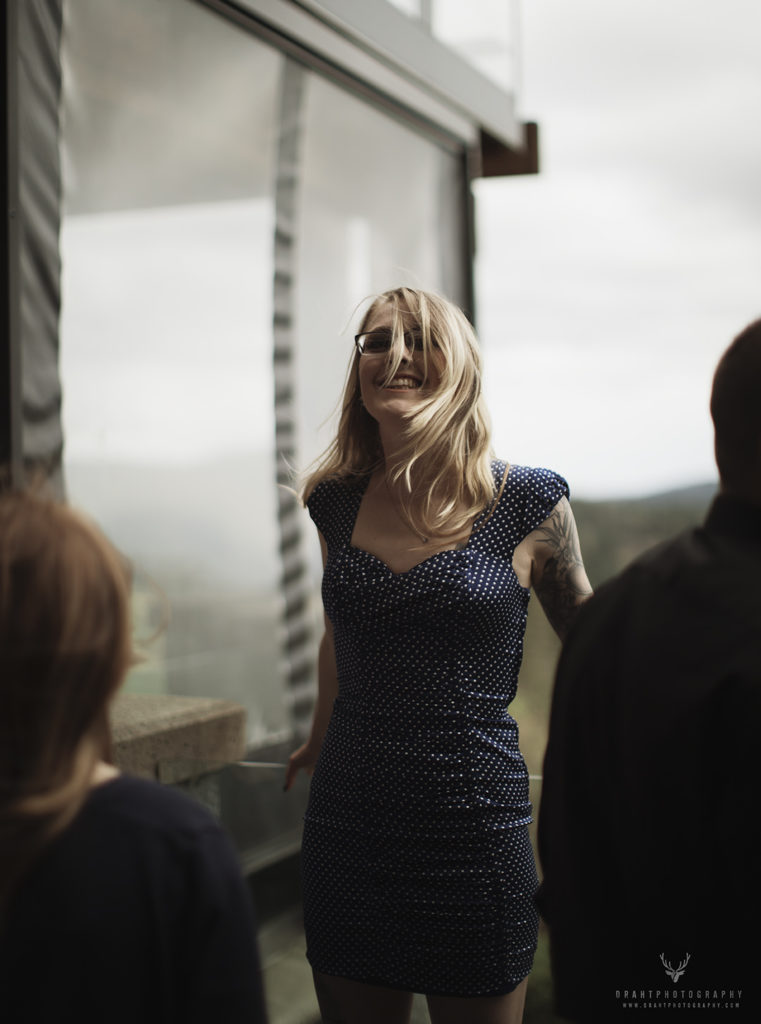 I couldn't wait to get into the forest, but first we had to say hello to the puppies.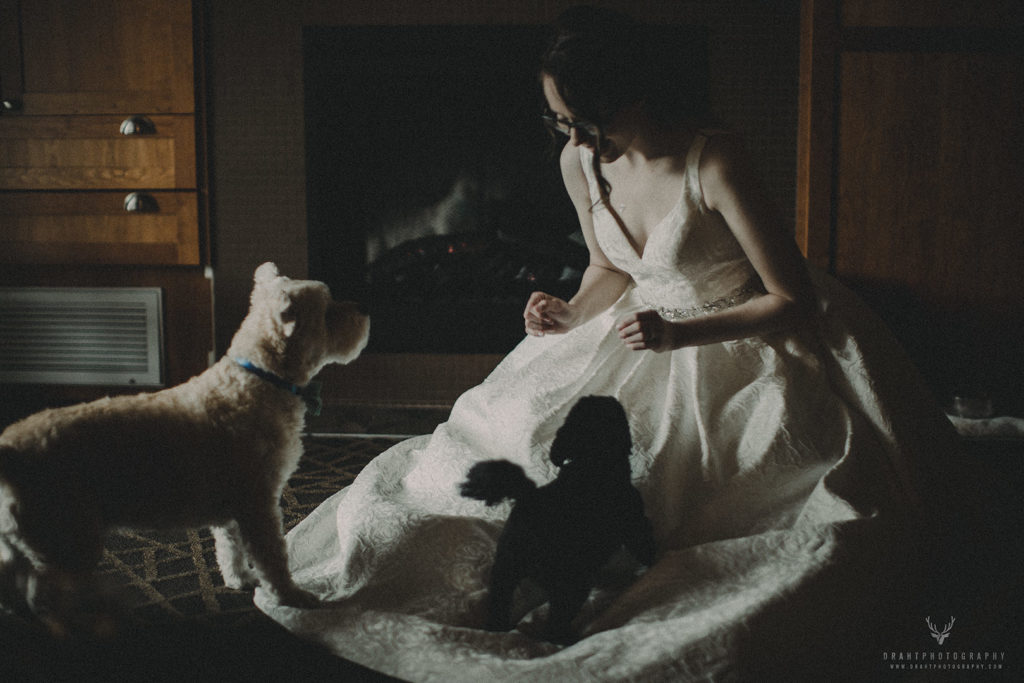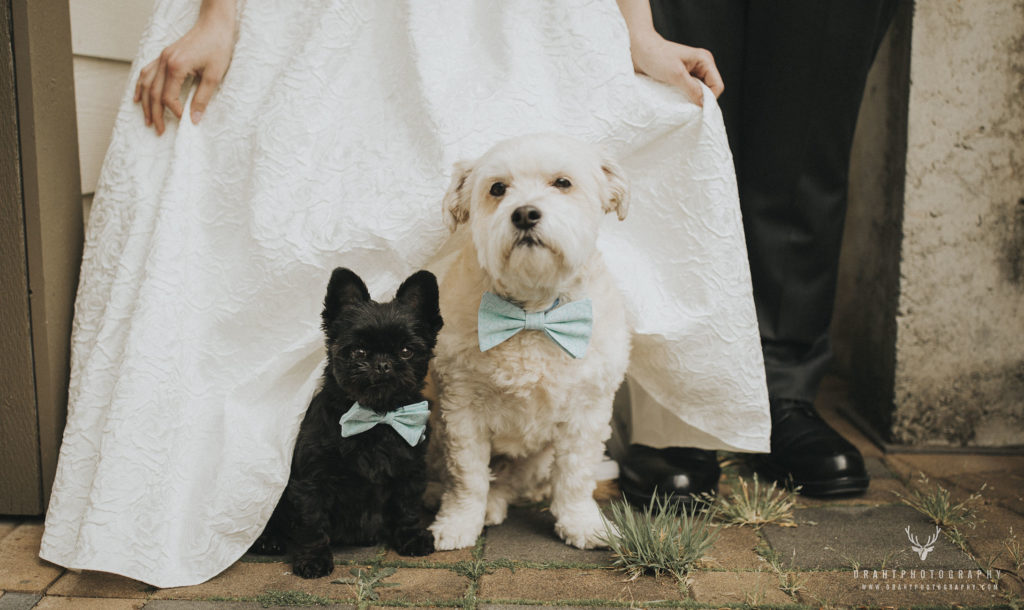 Family Photo!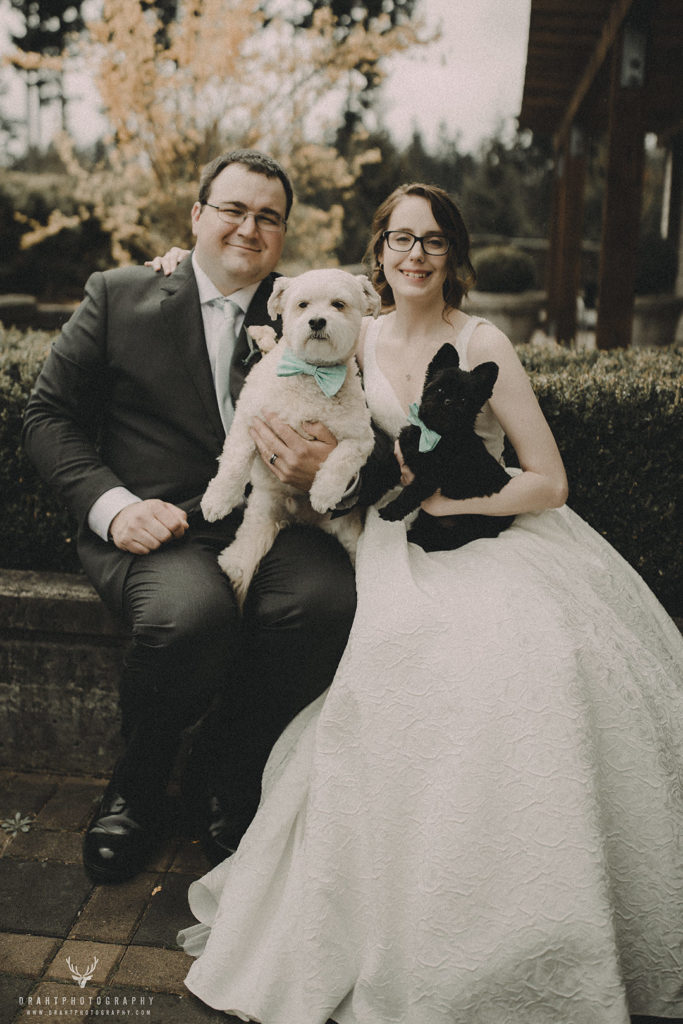 Fun fact, I just love formals. Just the bride and groom and me and my camera. And after being voted LLF Couple's Photographer of the Year for 2018, I guess formals like me back. We took an especially windy road into Goldstream Provincial park, and found a few nice spots for some mossy green formals.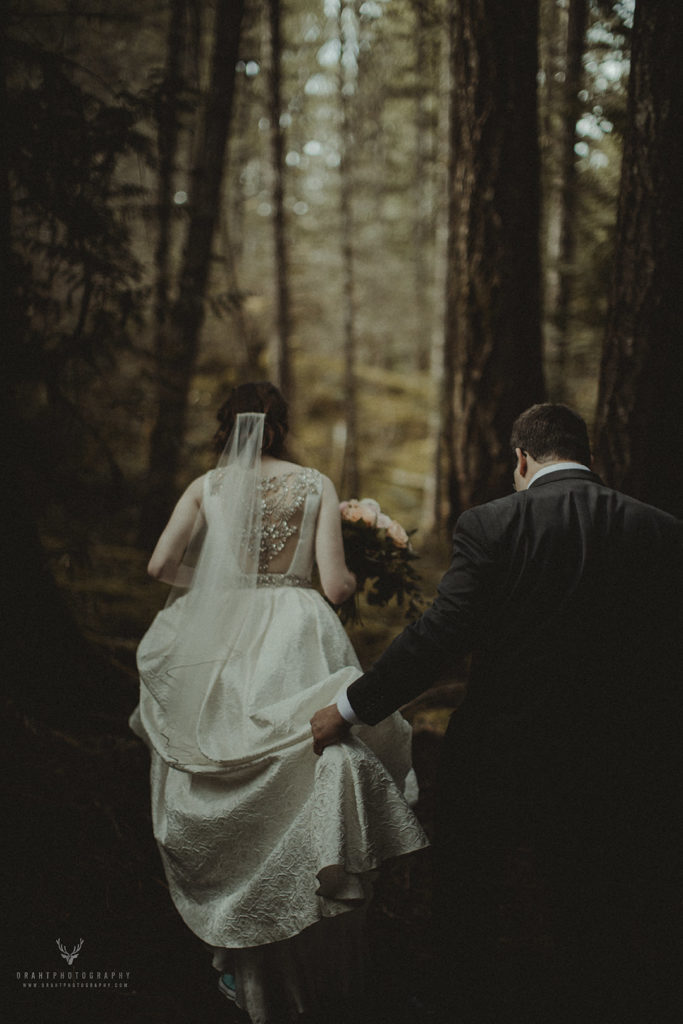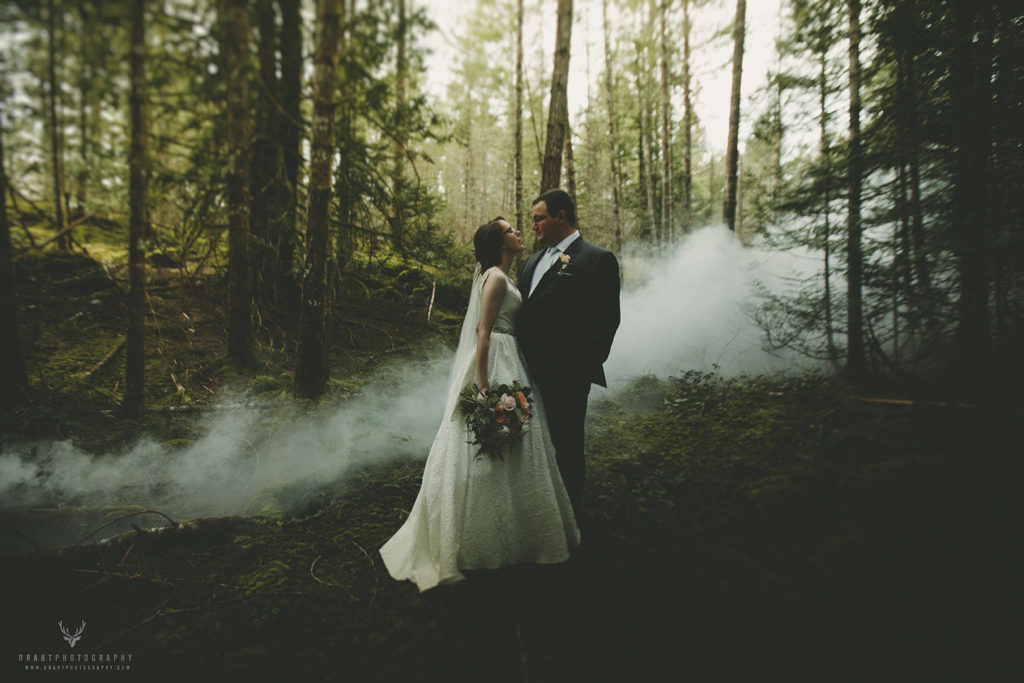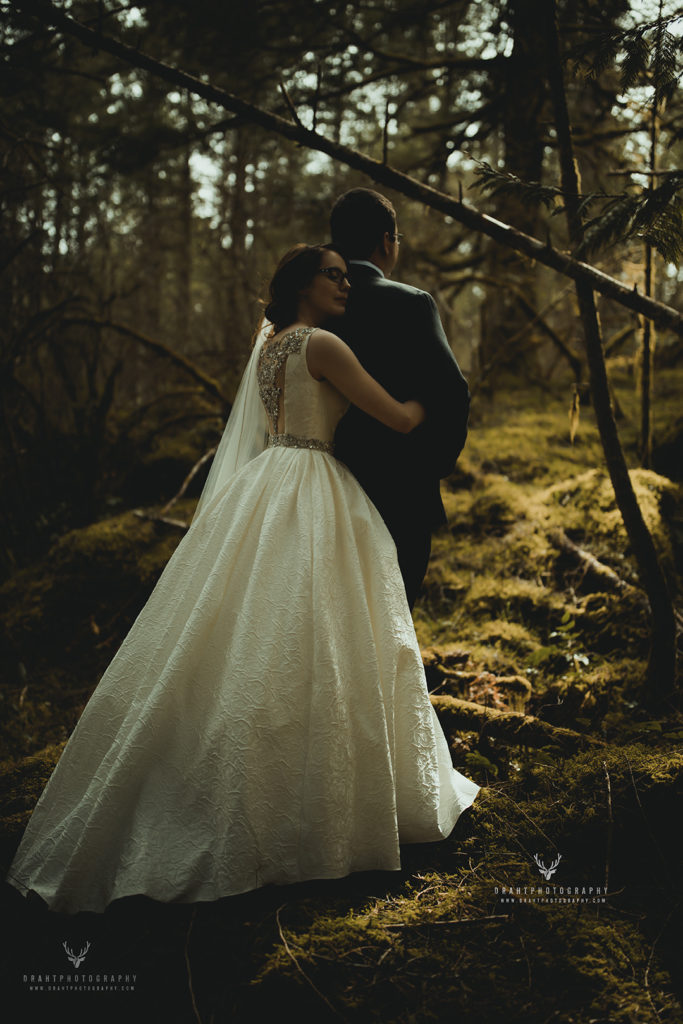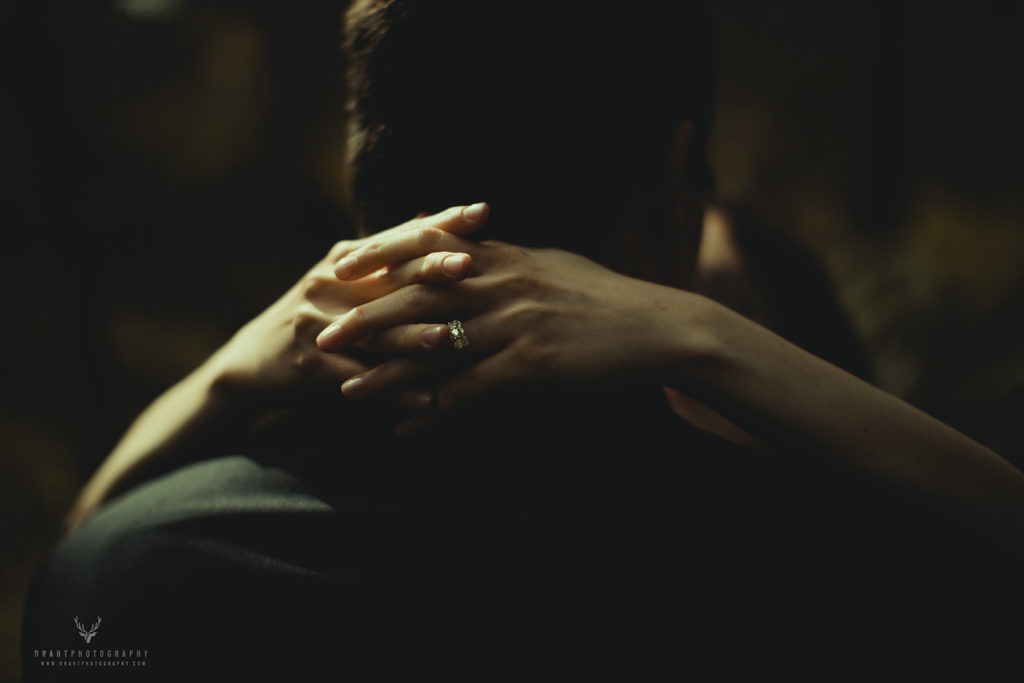 By request, here's our bride being carried. I told you I'd put it in the sneak peek.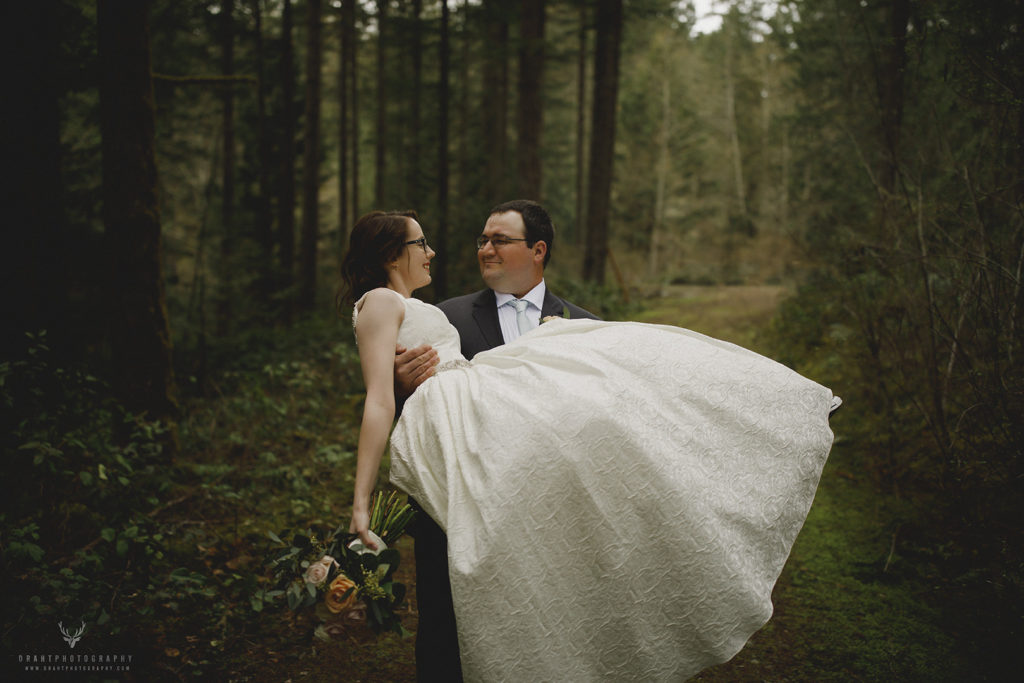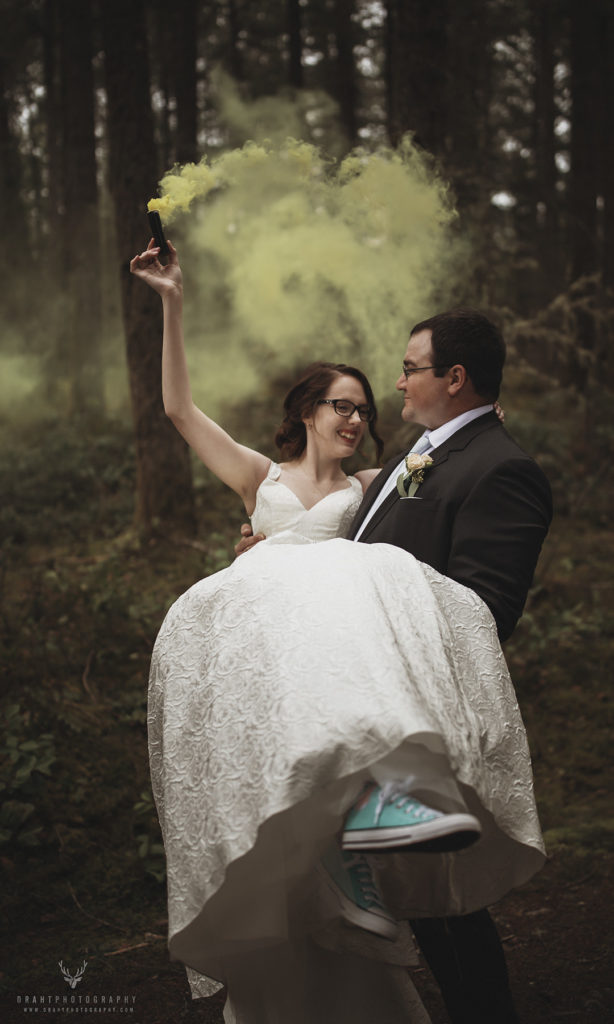 Did you do a double take when you saw those shoes? They're just great, and they work so well for our next set of photos.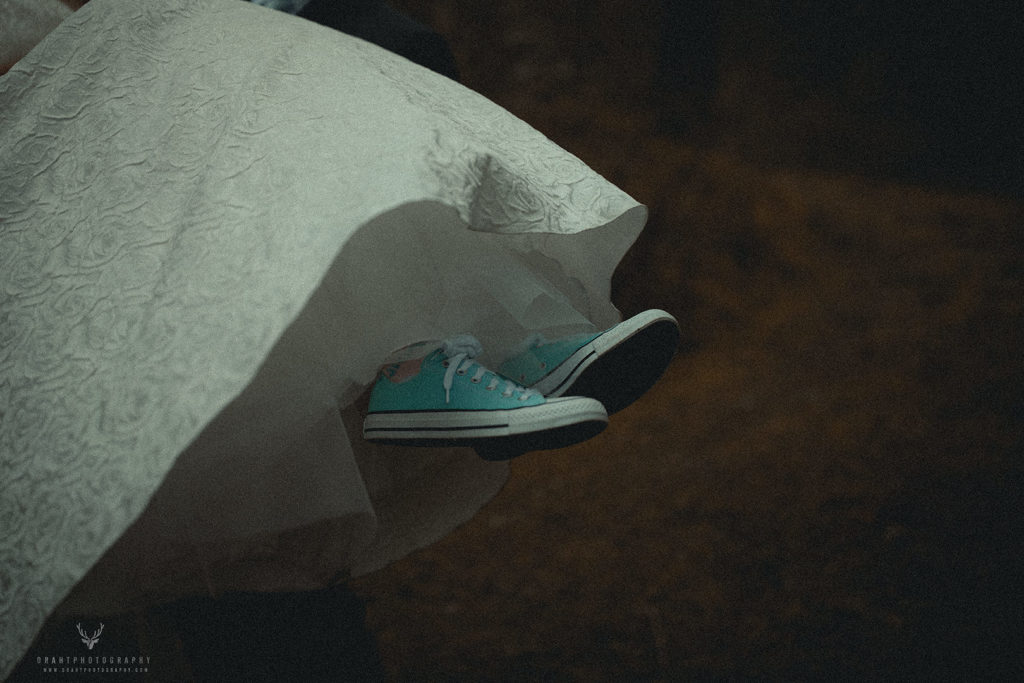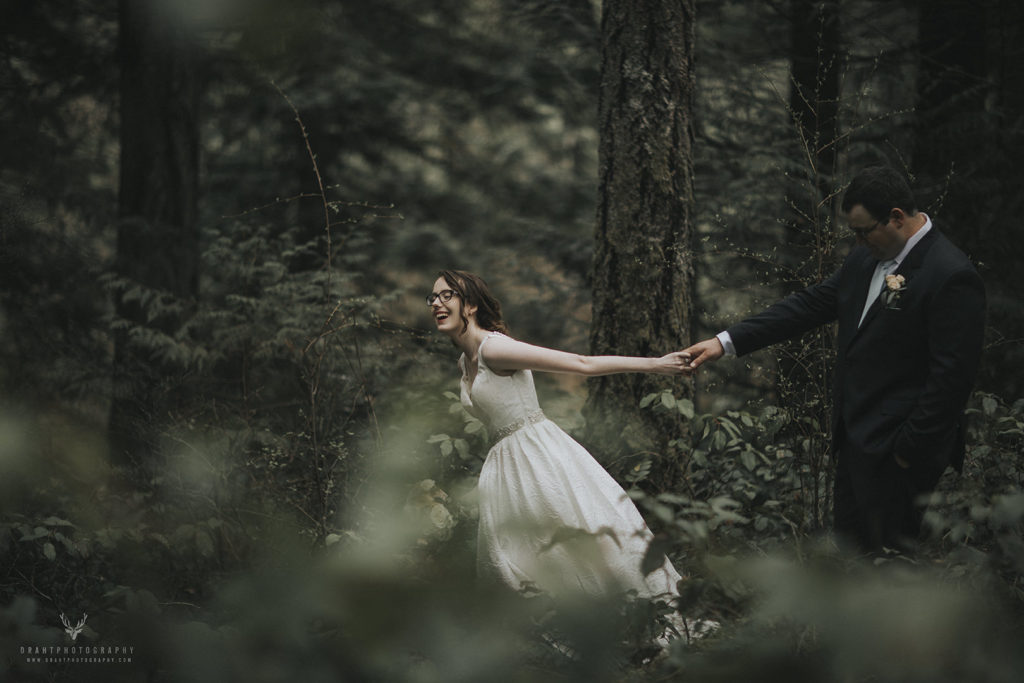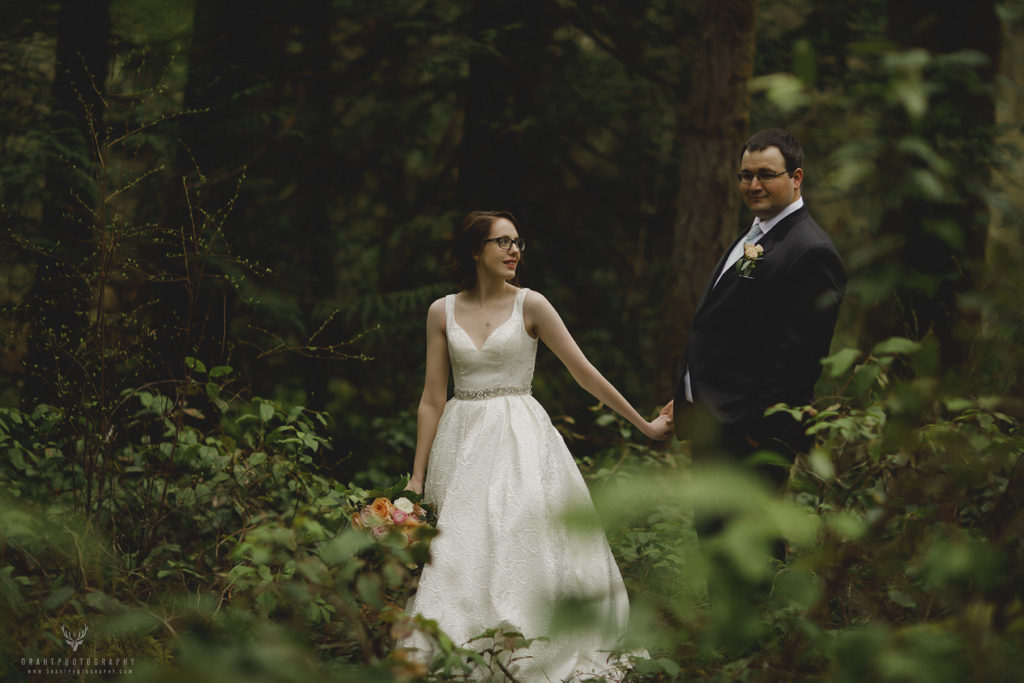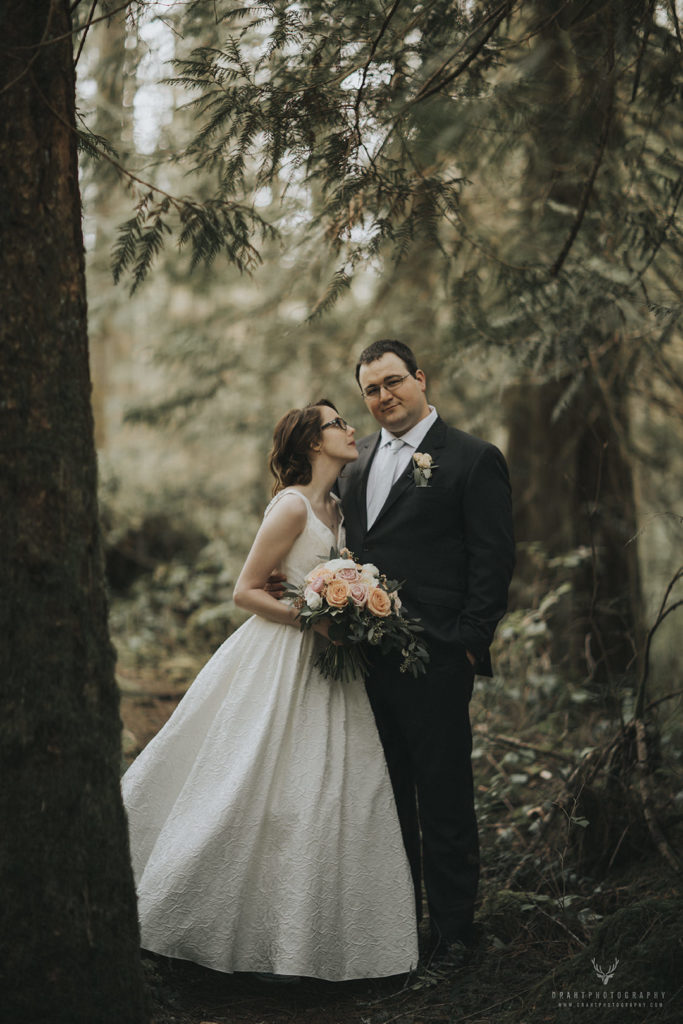 We made our way to the ocean after, for a different kind of photo. A lot of that has to do with variety – we like some bright photos, some dark photos, a few photos with a lot of colour, and a couple of black and whites. That's why it's best to visit two, preferably three locations for formals.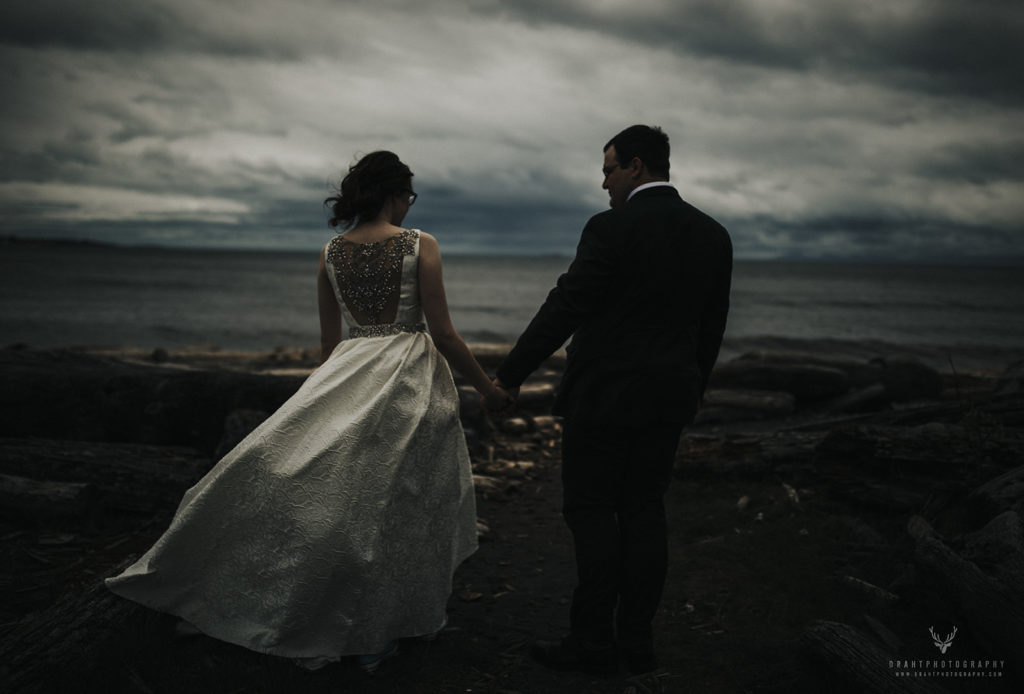 Unfortunately, though, this is where I'll have to leave you.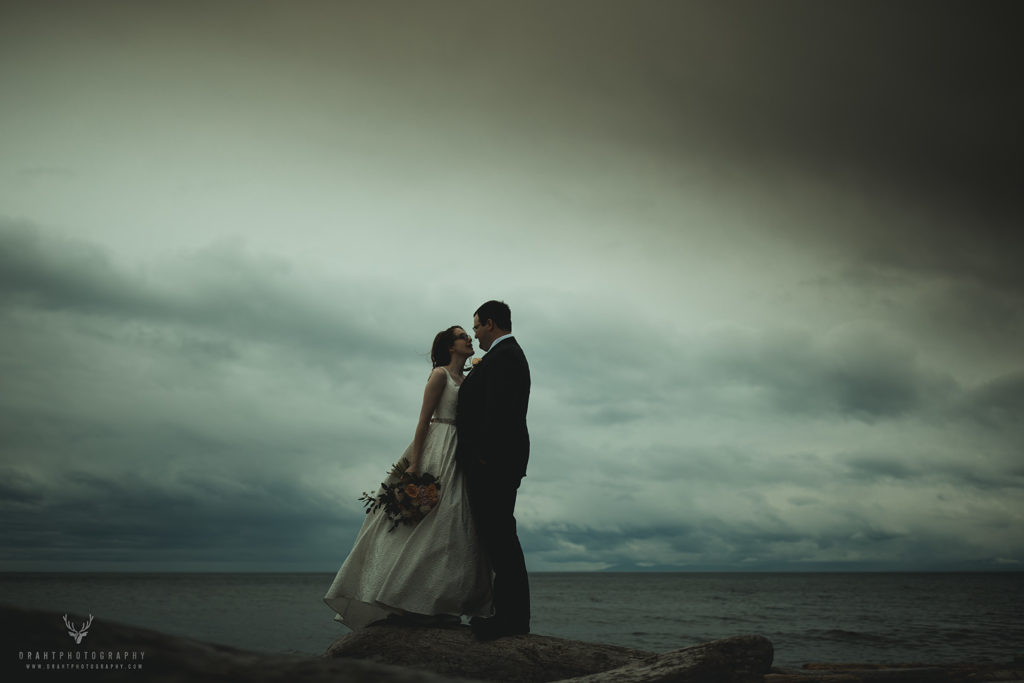 Keep in mind, this isn't all the photos. This is a sampler, 51 of the photos taken today. There's a full album coming out in about 3 weeks, though. It's a dramatic album, full of unique photos for this unique wedding.  This is simply a sampler, a selection of a few favourites throughout the day to show you.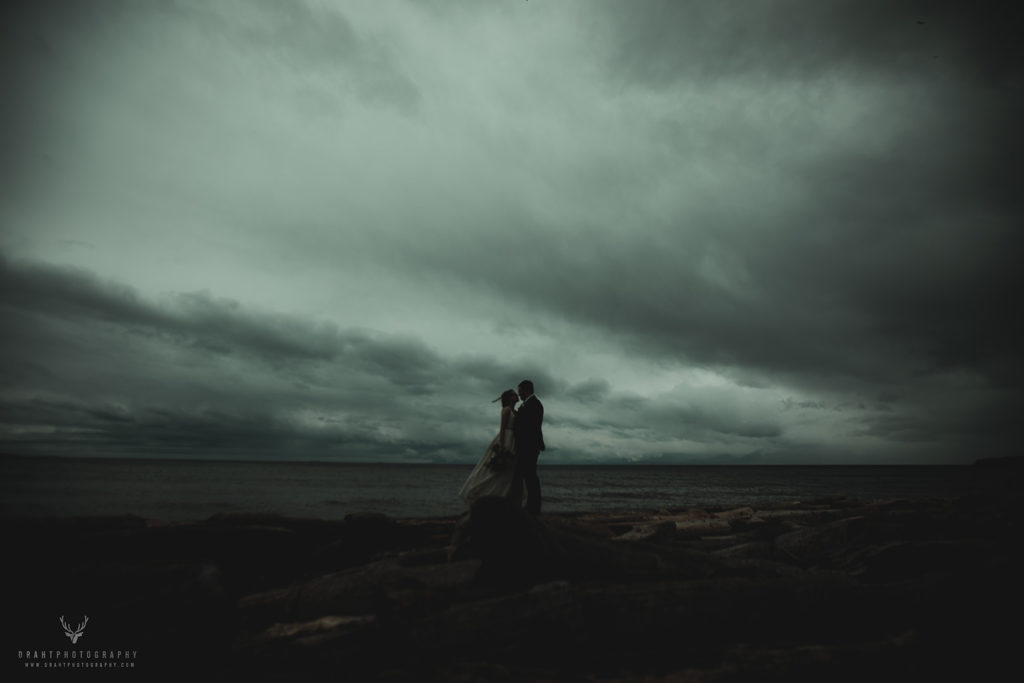 If you personally know the bride and groom, feel free to contact me by clicking here. Let me know who you are, along with the bride and groom's name, and I'll make sure you get a link to the finished album!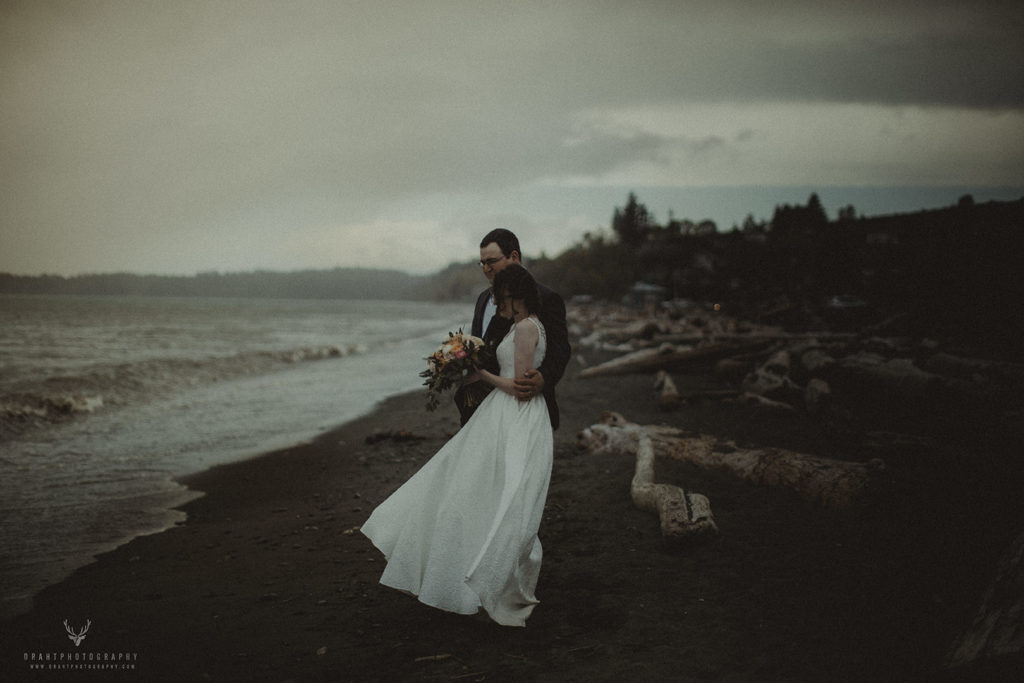 Thank you for reading this far. I put a lot of time and work into these sneak peeks so it's great that you've taken the time to read all this!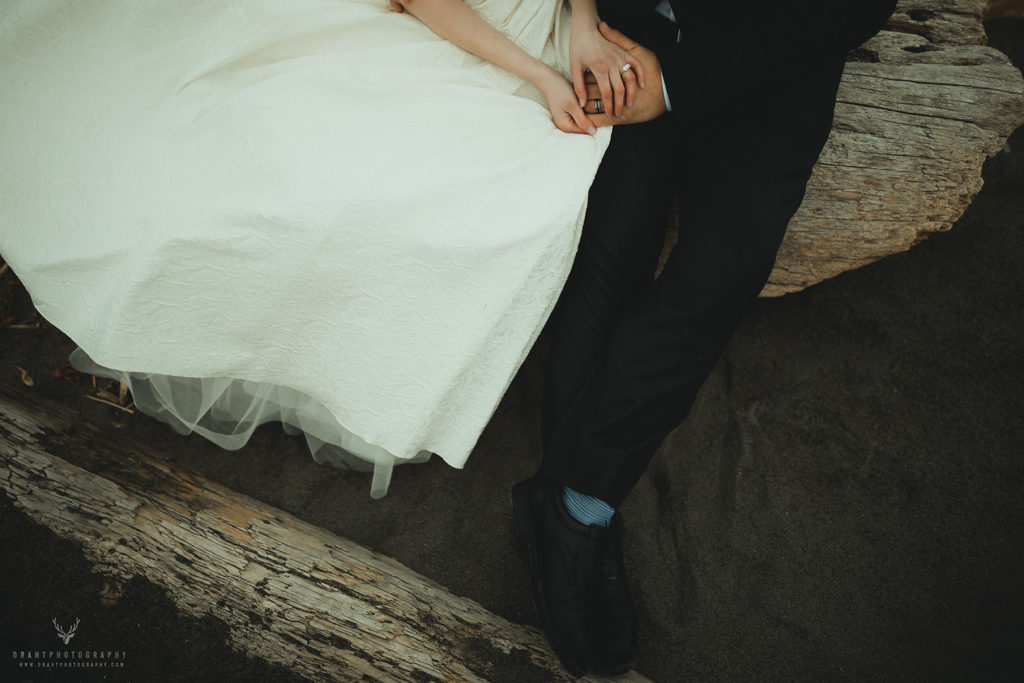 Lastly, if you'd like to stay updated, feel free to follow me on Instagram, Facebook, Twitter, or Tumblr for frequent updates. Talk to you all in a few days!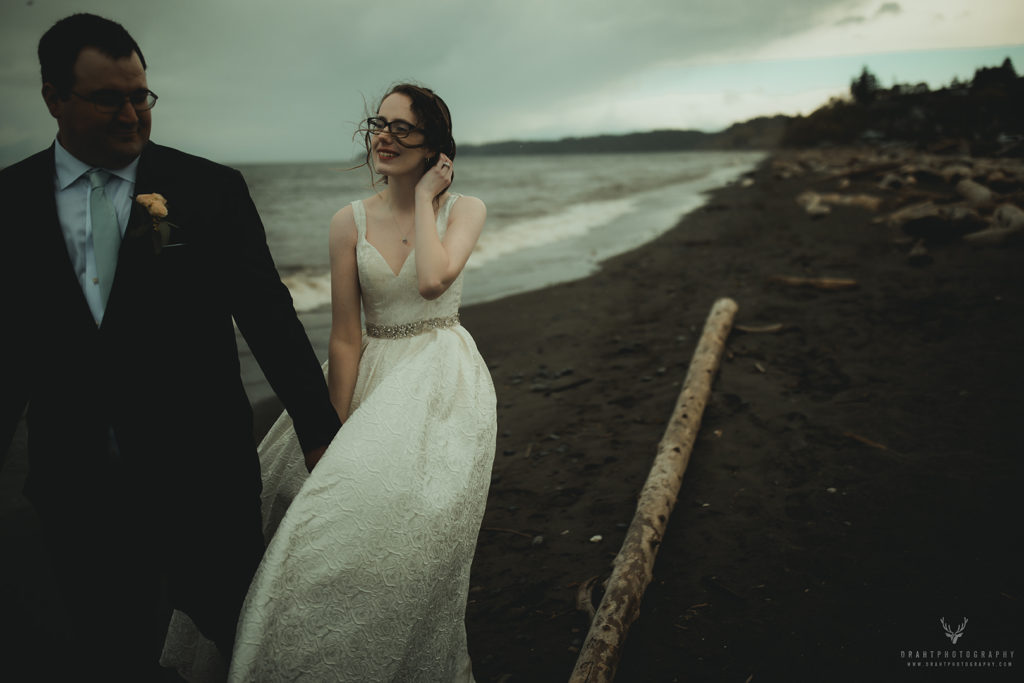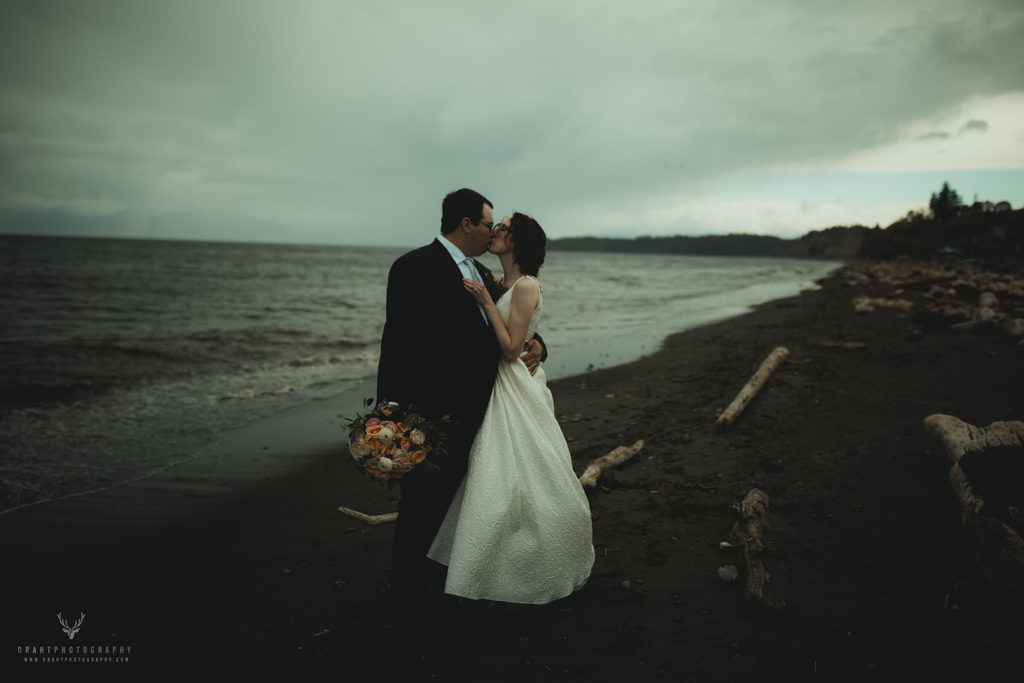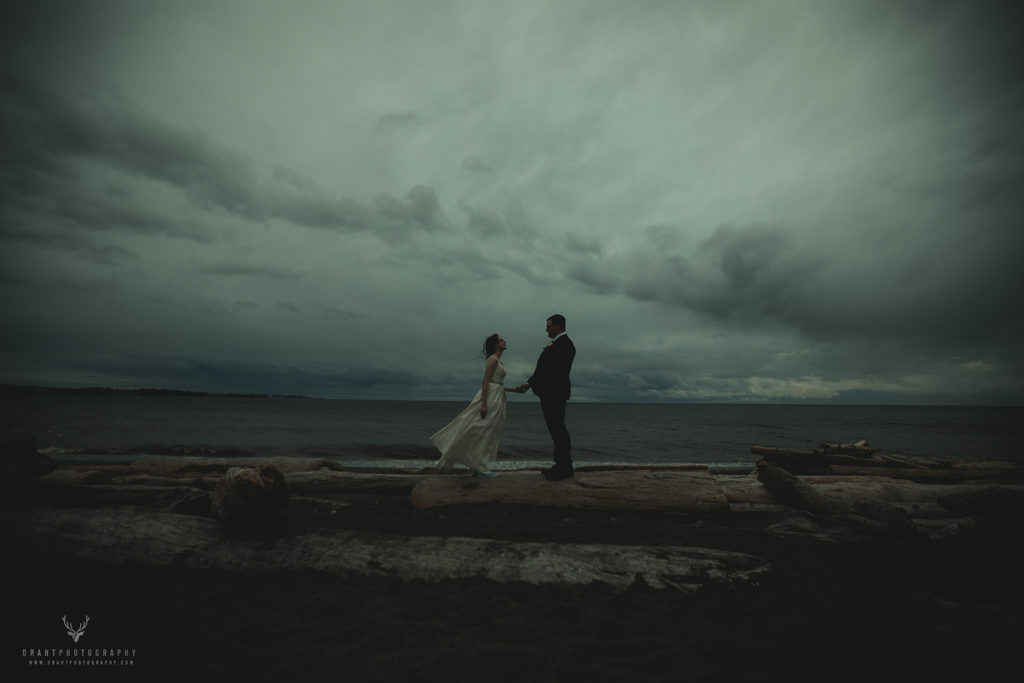 If you know someone who'd like to see this sneak peek, feel free to click one of the share buttons on the top or  bottom of this entry, to share and tag them! Although I try to get the word out, a lot of family members and amazing aunts and uncles don't know about these samplers!