I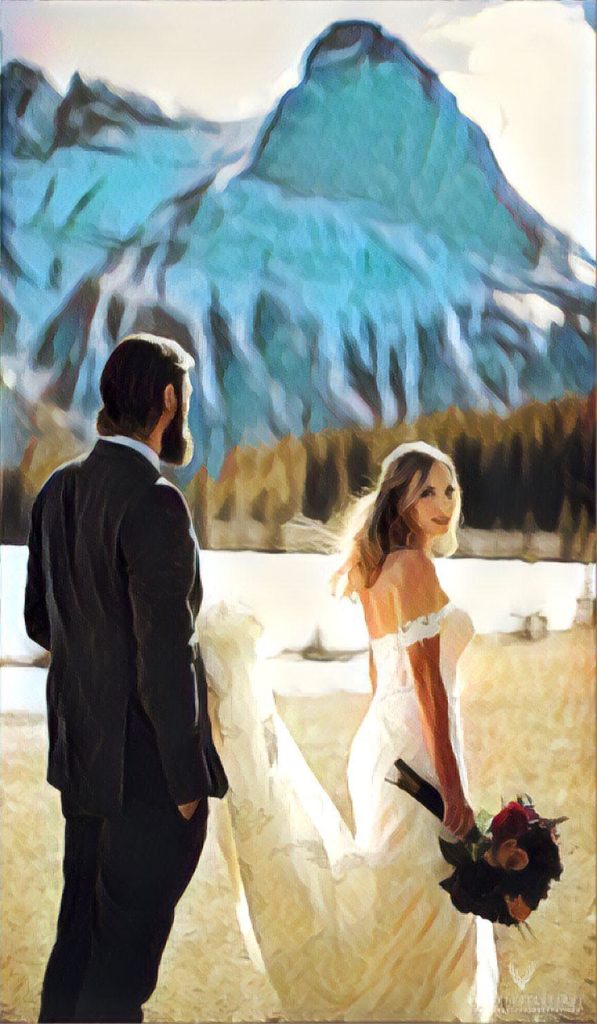 I had another runner-up for a cover image. It wasn't easy picking between the two, especially when you see the original photos I used for inspiration. That's coming up near the end though. The end of this amazing 57 photo sampler.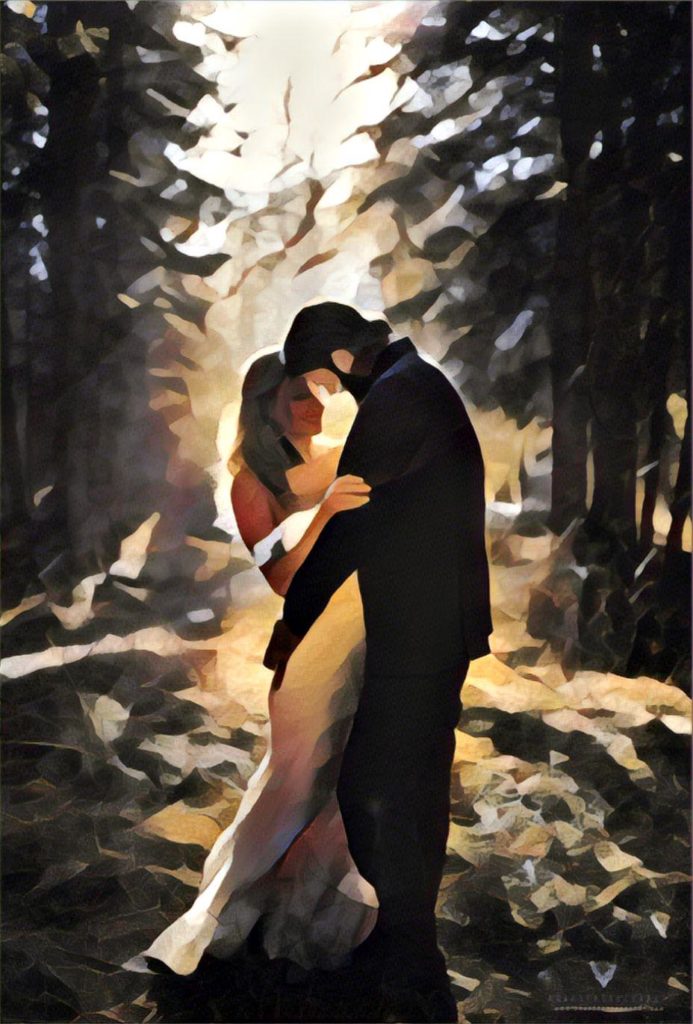 Our story starts in Canmore, Alberta. It's a small town, surrounded by the tallest, most picturesque mountains I've ever seen. In the valley between the mountains, there are lush forests and hiking trails everywhere.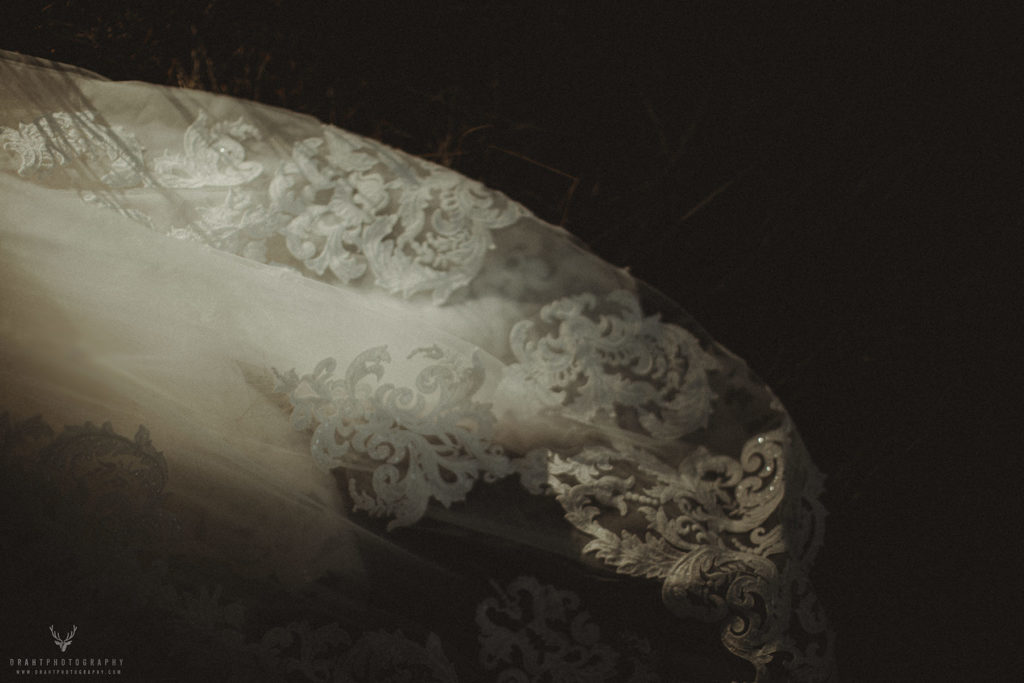 This is where I start with my dress shot.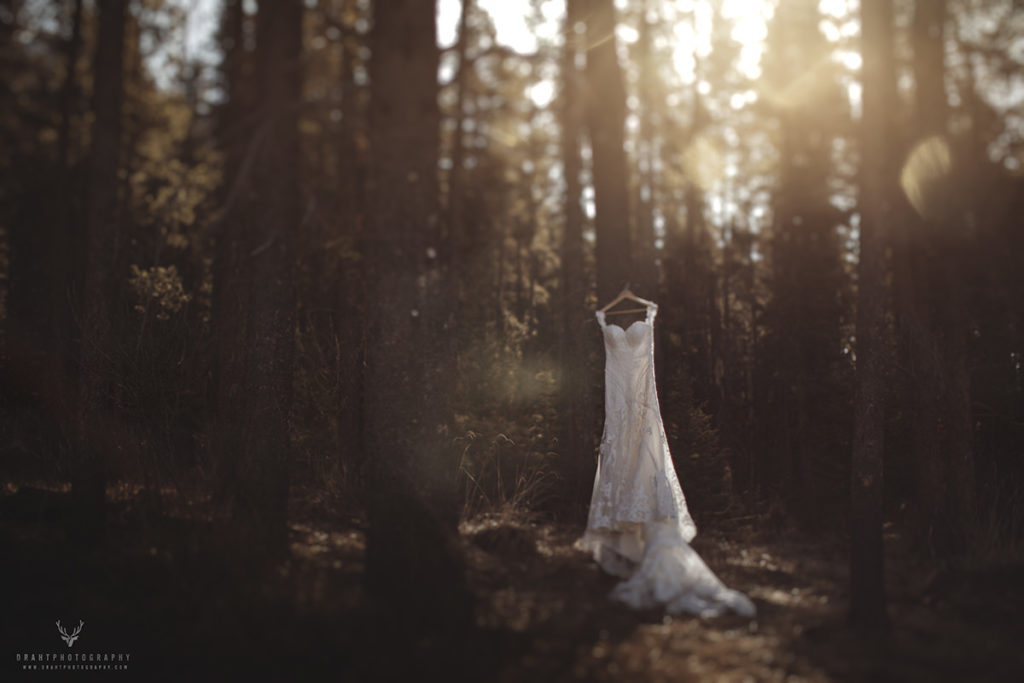 I found a long shard of sunlight, and that's where I placed the dress. Next, the rings.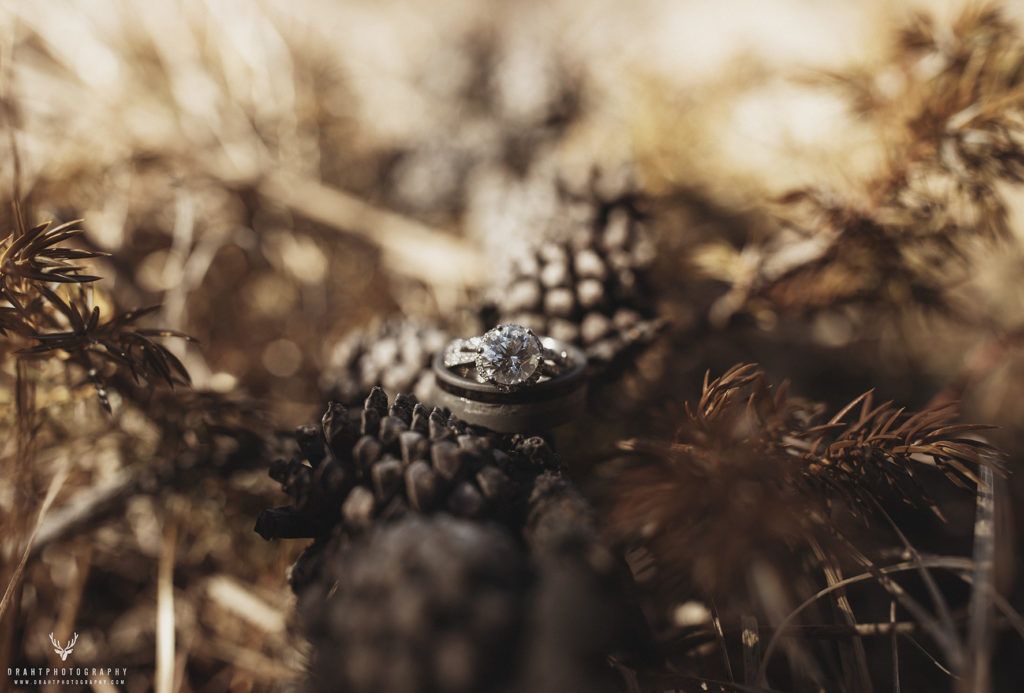 I was pleased with myself, the sun and the composition were coming together perfectly. I dropped the rings into a nearby bridesmaid's hand, and went to get more detail shots.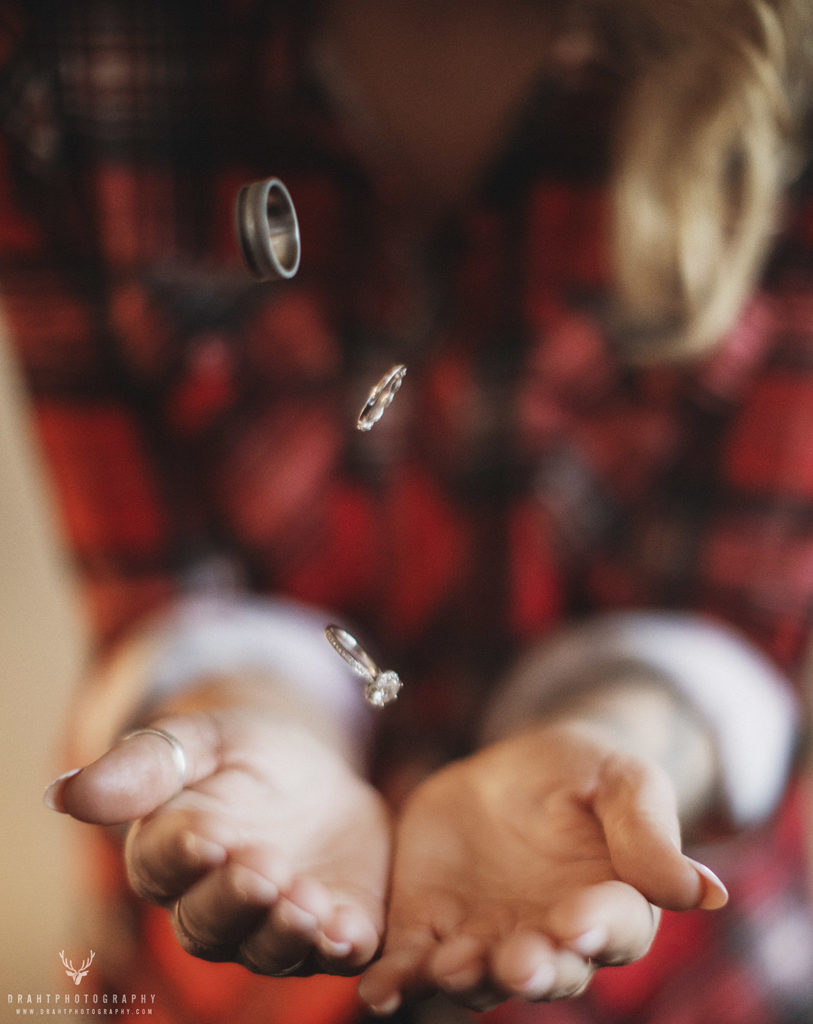 The flowers were lush, with a burgundy forest theme.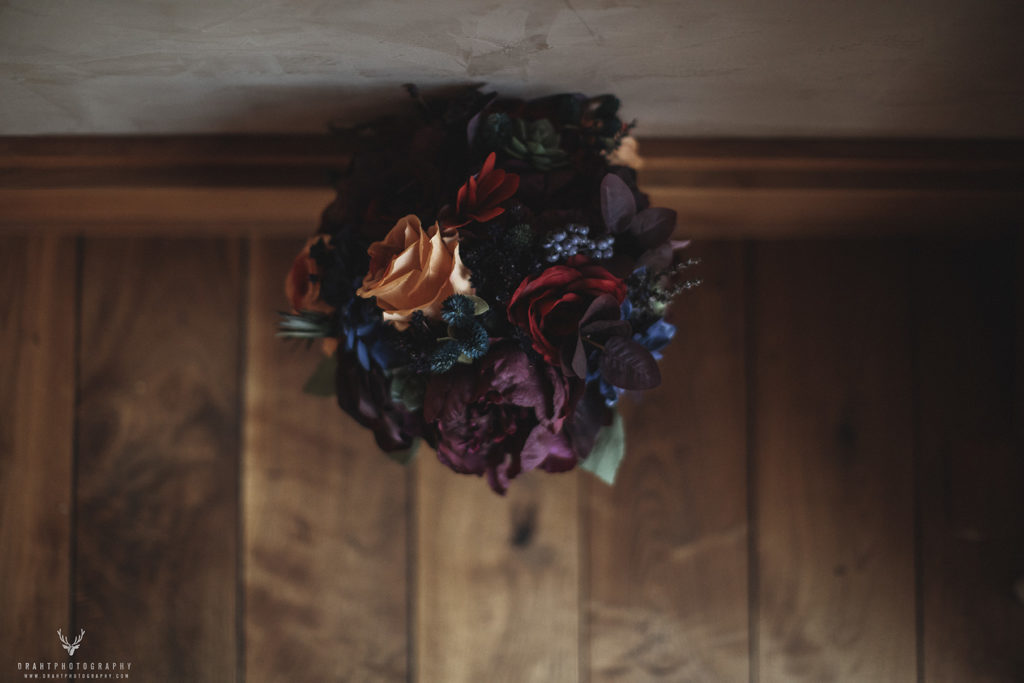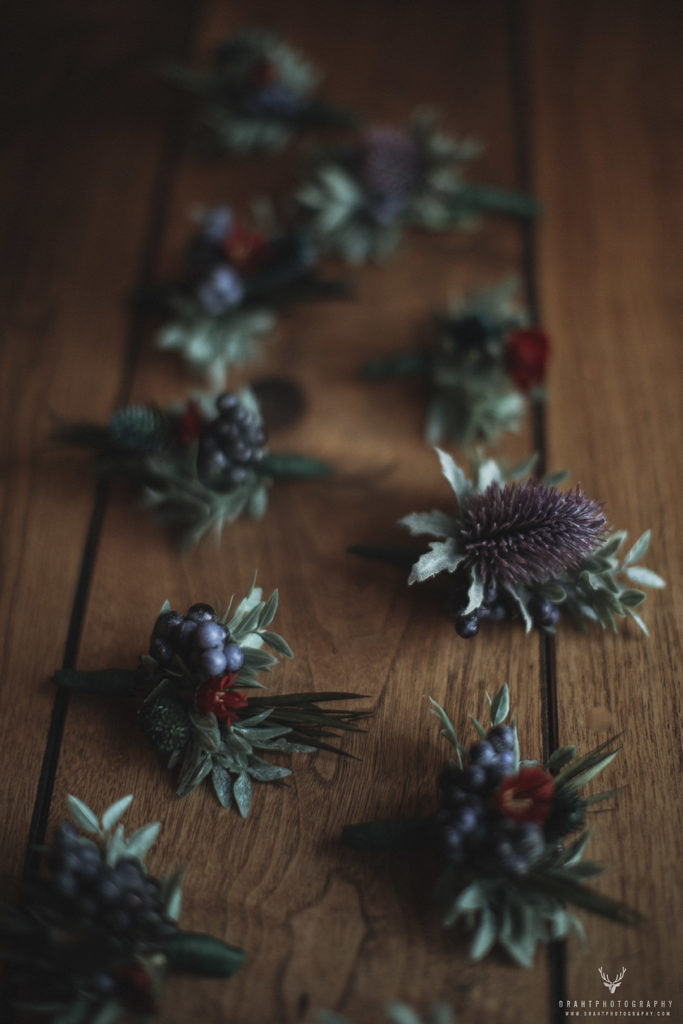 As for the girls, an Alberta vibe was apparent, with touches of Saskatchewan and BC.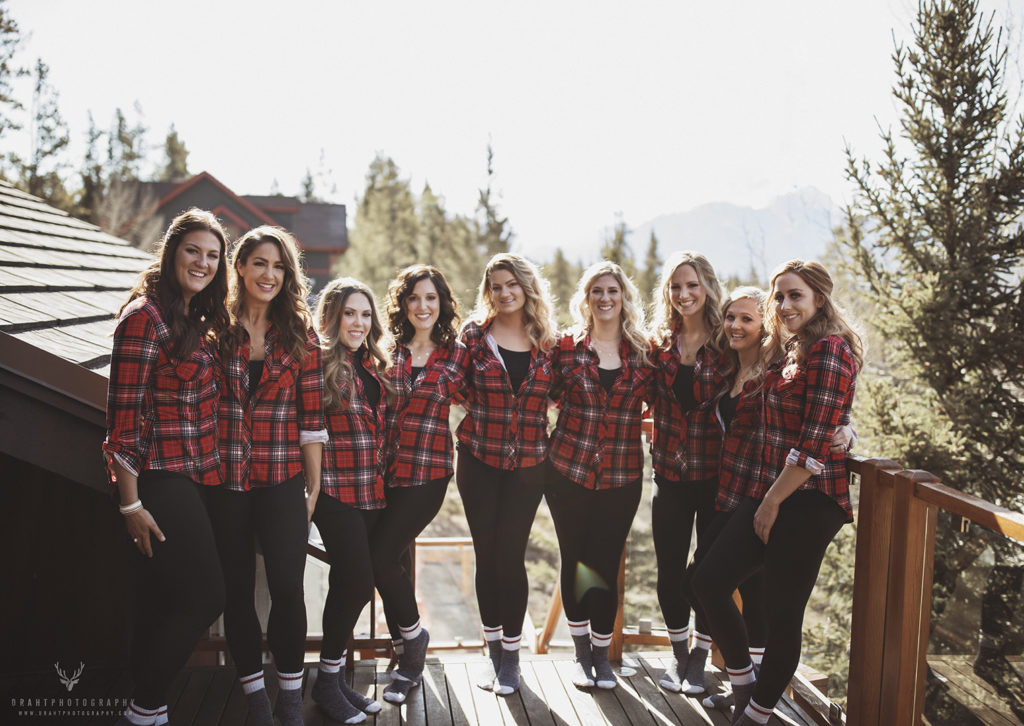 Seriously, though, I never knew plaid could look so good.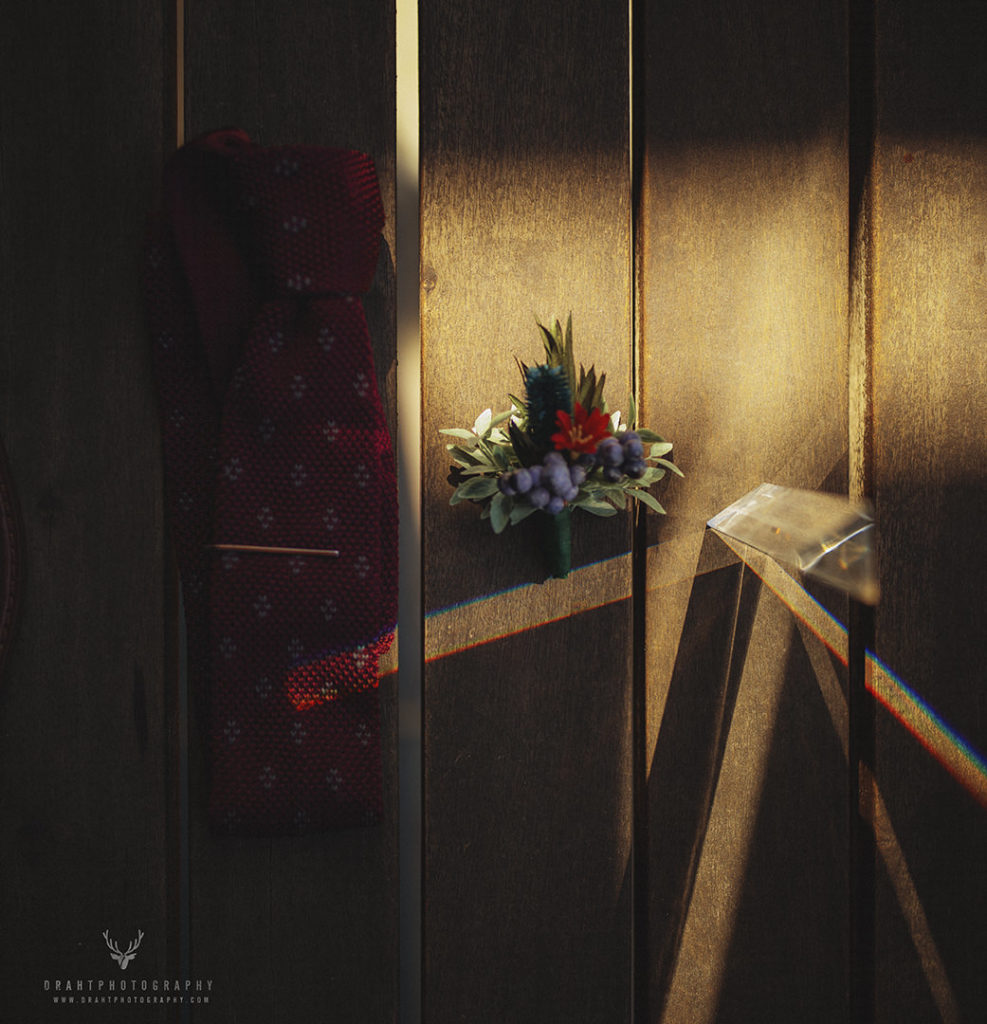 The boys were just getting ready. Double breasted vests, tie clips, and of course beers. I caught a glimpse of the groom, suiting up.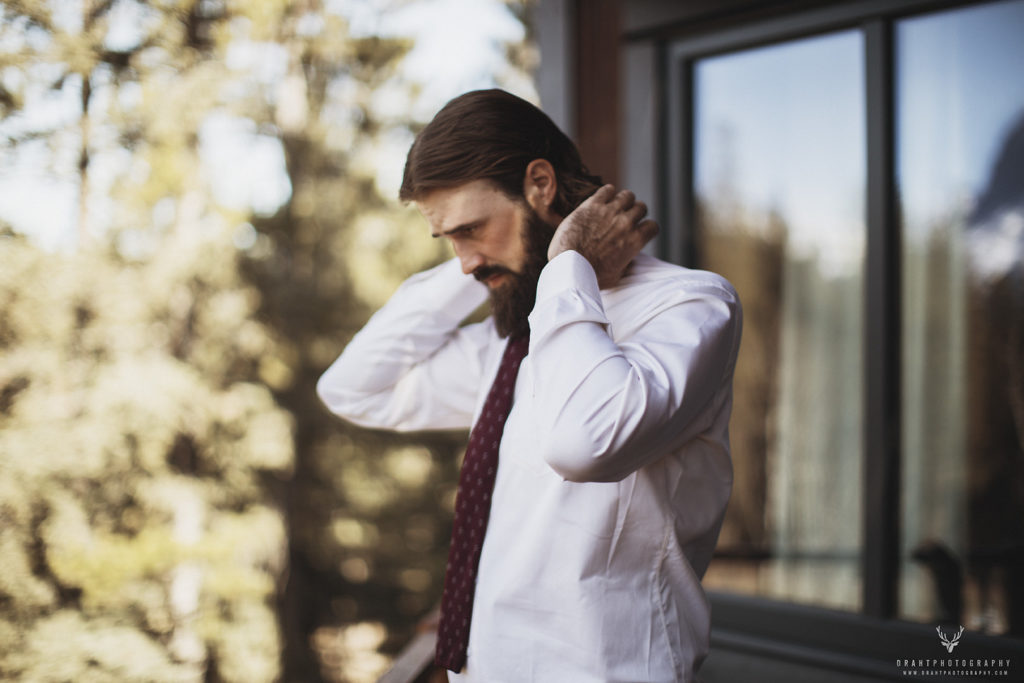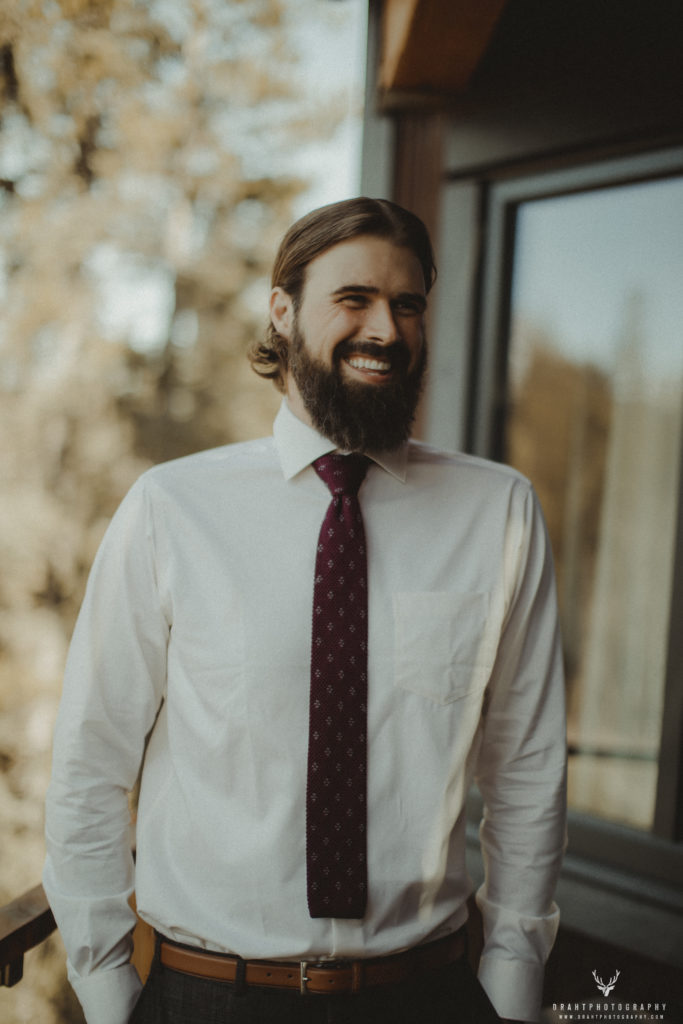 Everyone was ready, the guys had never looked better.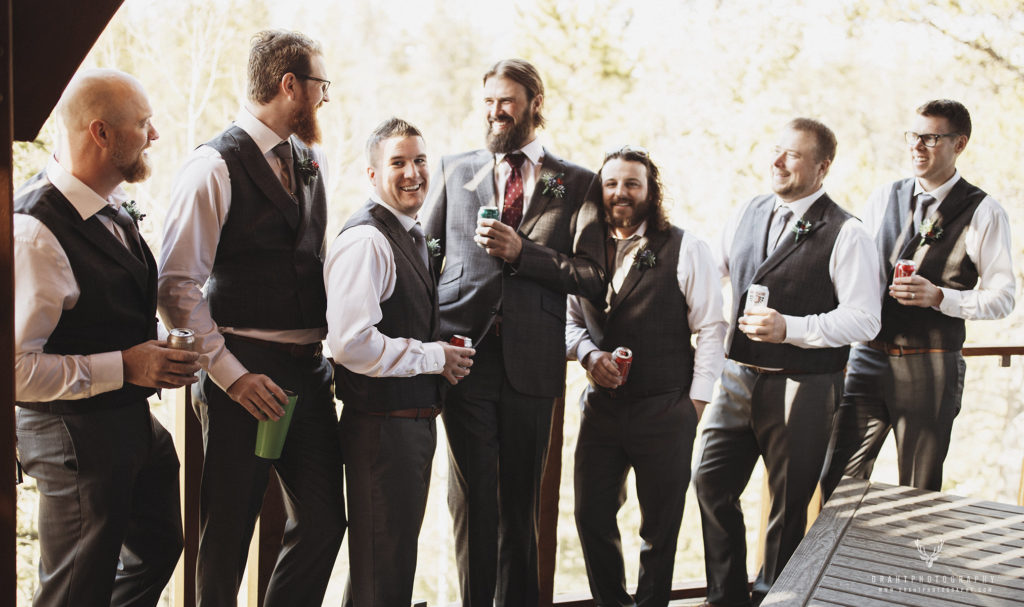 Upstairs, our Bride's mother was helping her with her dress.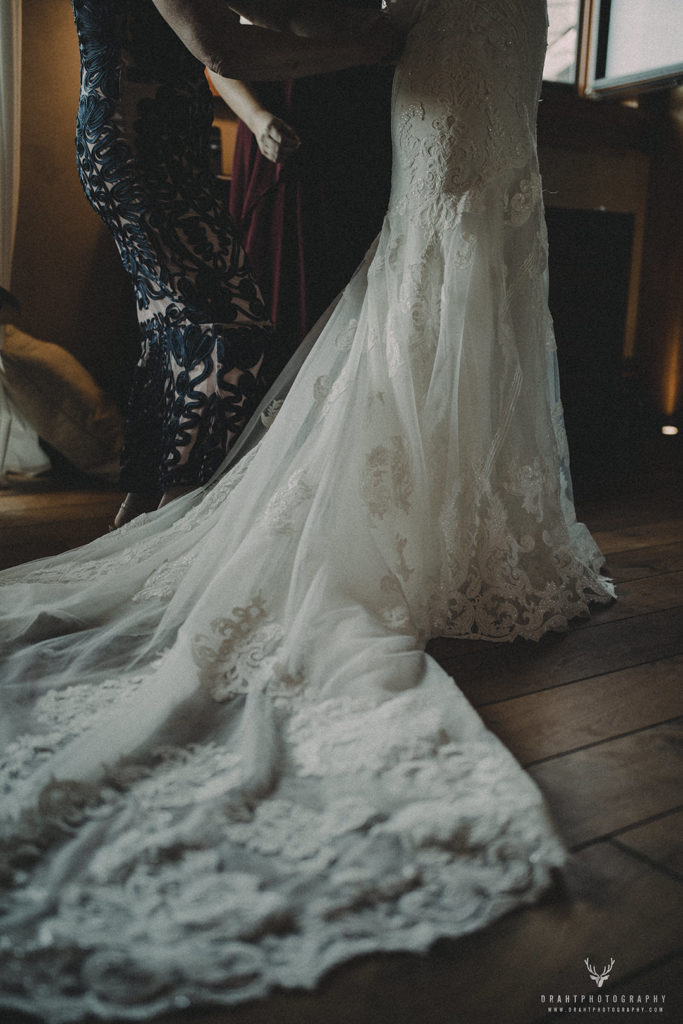 And what a dress.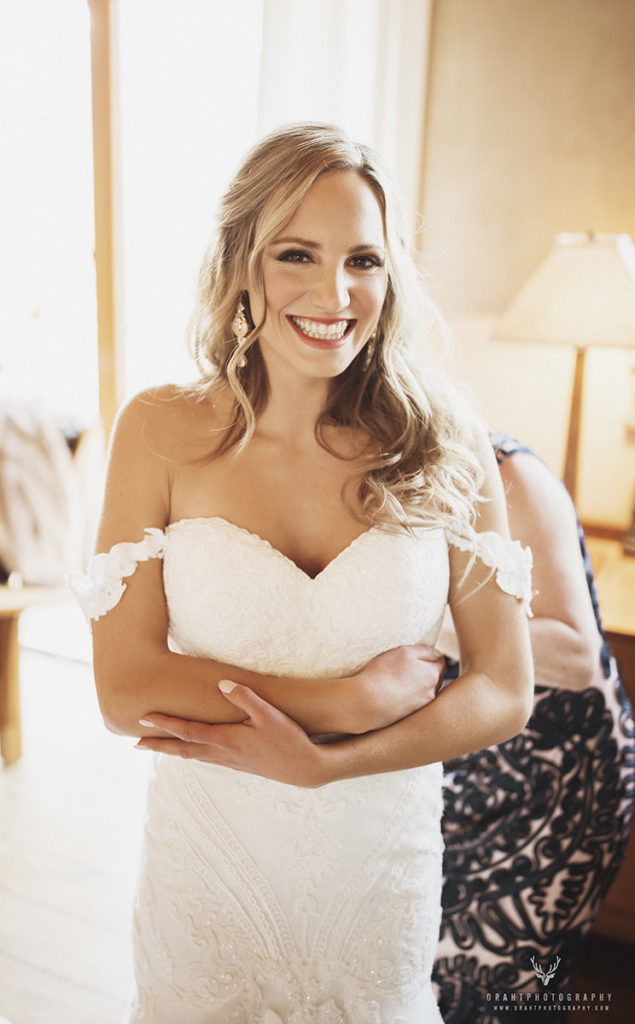 She's efficient, within a few minutes our bride was ready and radiant. I can't get over how much I love the detail in this dress.
And then, the letters. Pro tip – take the time to prepare something for your bride or husband-to-be. It sets a tone for the day I just can't explain.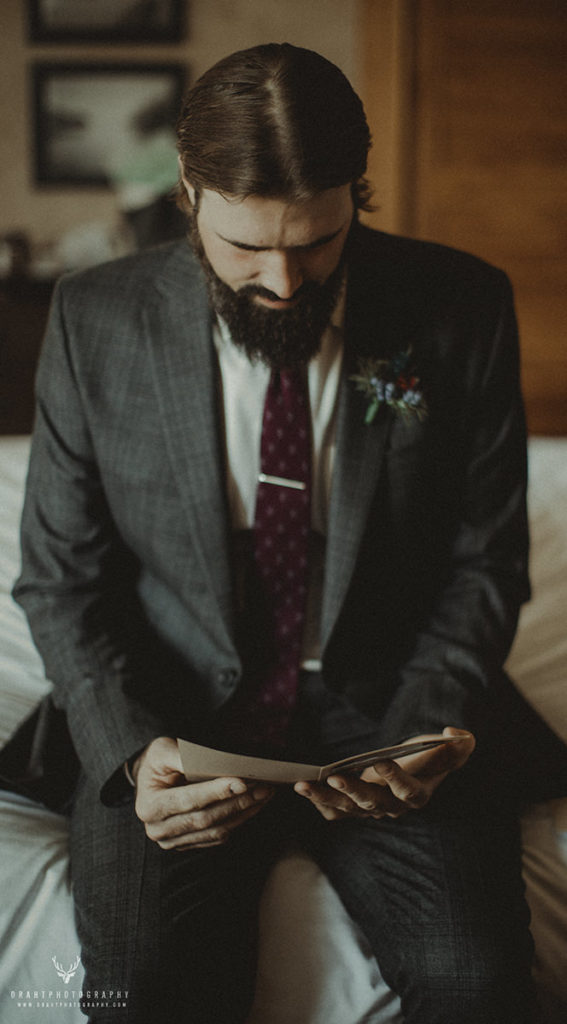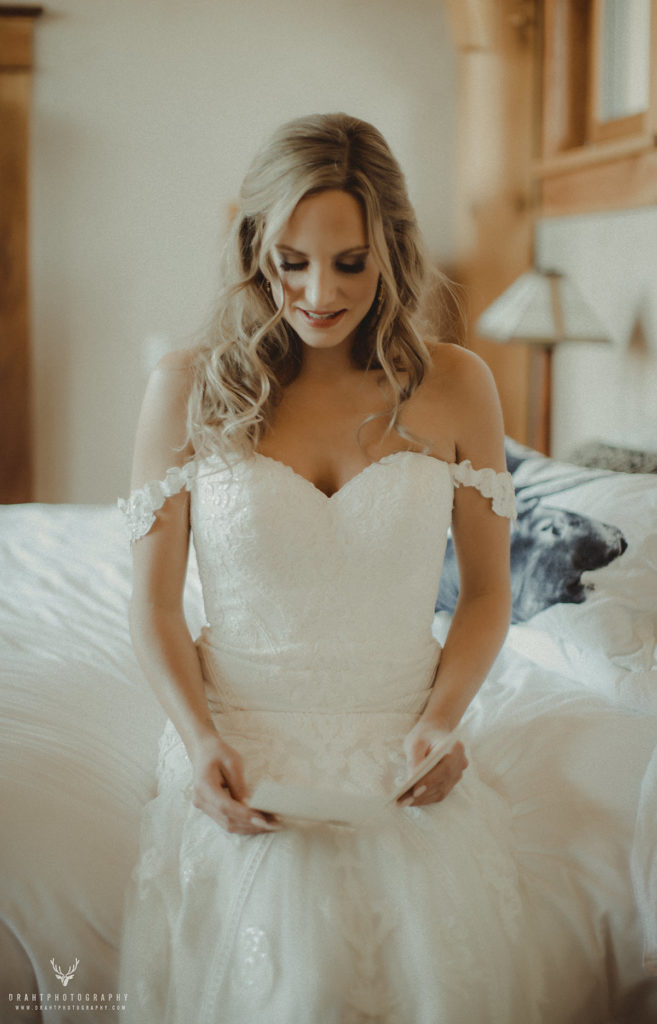 "I told myself I'm not going to cry. I'm okay. I'm totally okay."
There might have been a few tears. Both the letters were long and heartfelt, the sort of letter you write the day you get married to the person you're going to marry.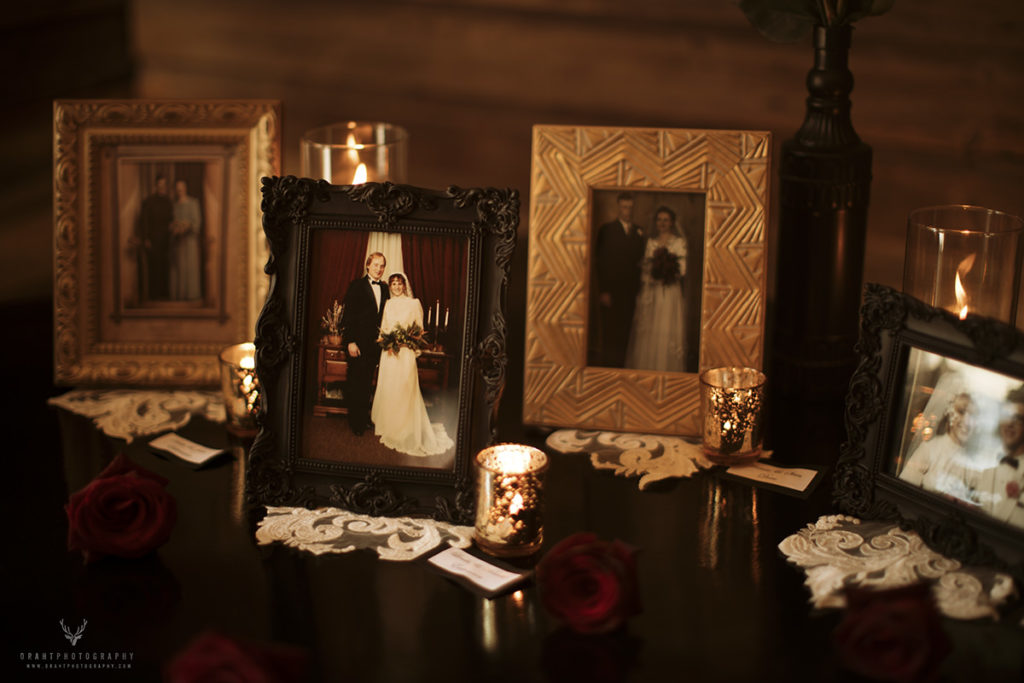 We can take a minute, it's time to visit the venue. Cornerstone Theatre, a very old theatre turned into a wedding venue.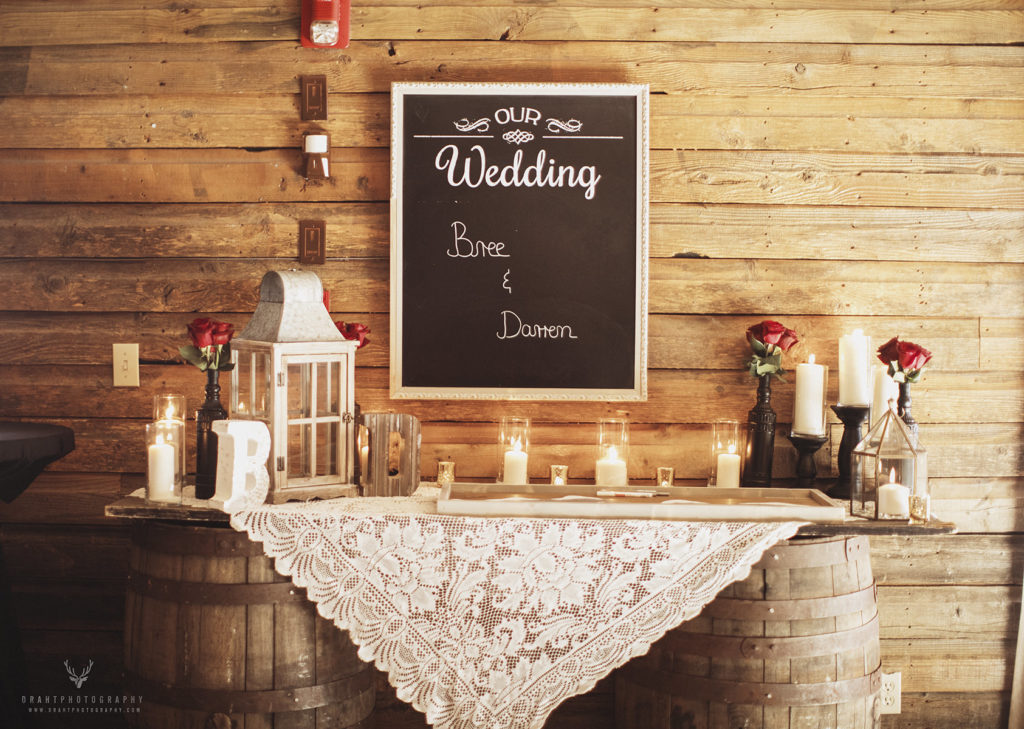 She had messaged me the day before, to tell me how excited she was that they had finally finished decorating the theatre. When I saw it, I understood.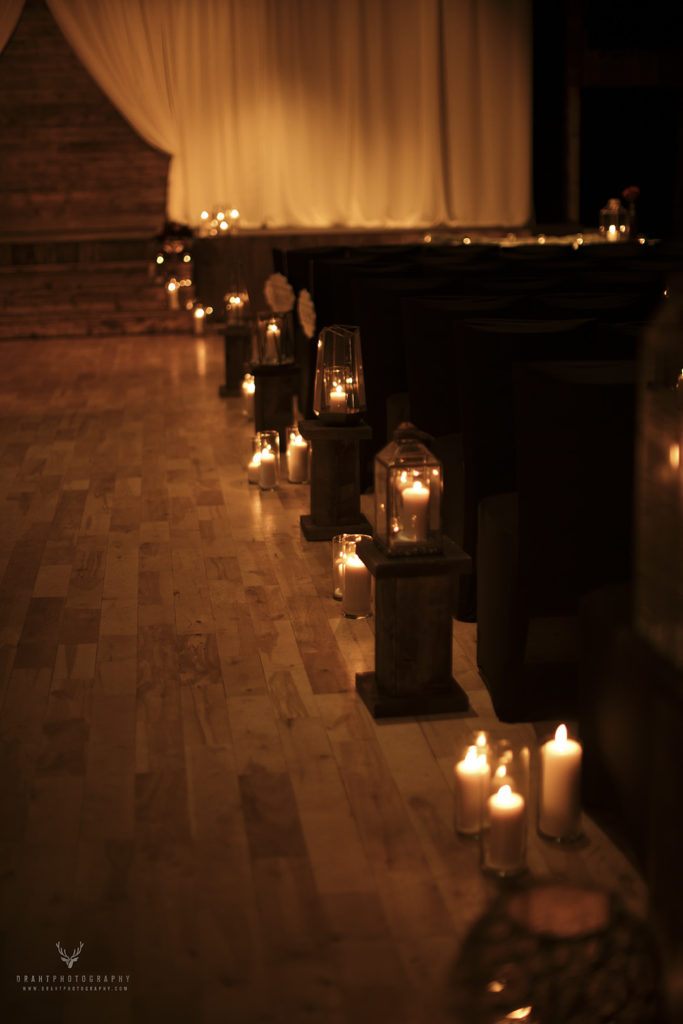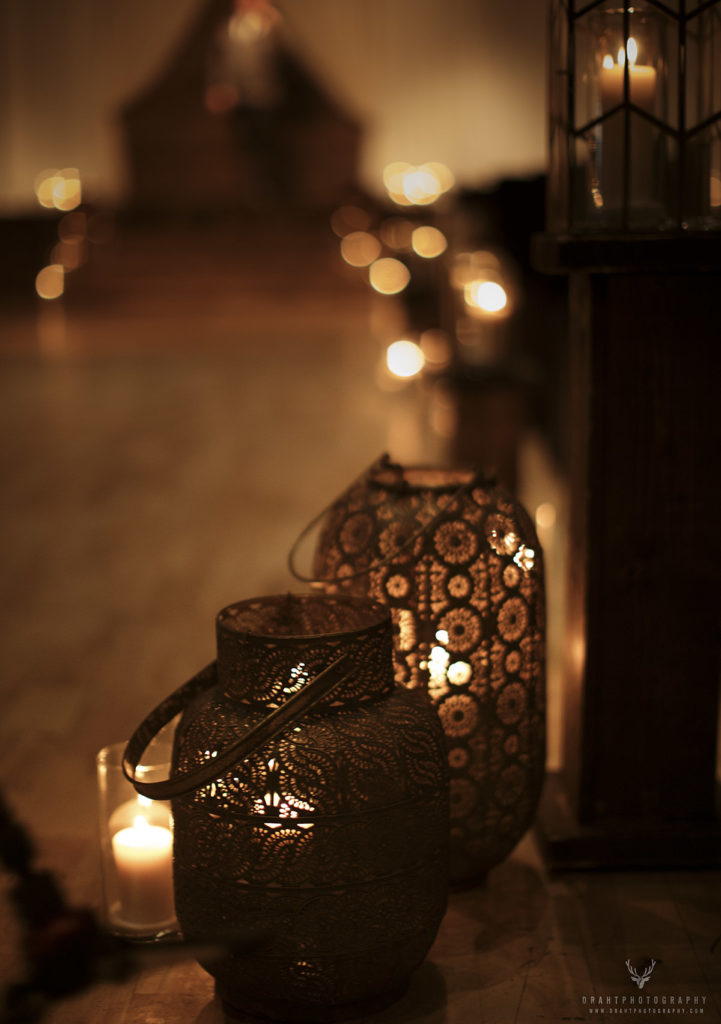 I can only hope I did it justice – this place was amazing. I hardly had enough time to get detail shots of everything I wanted before the ceremony began.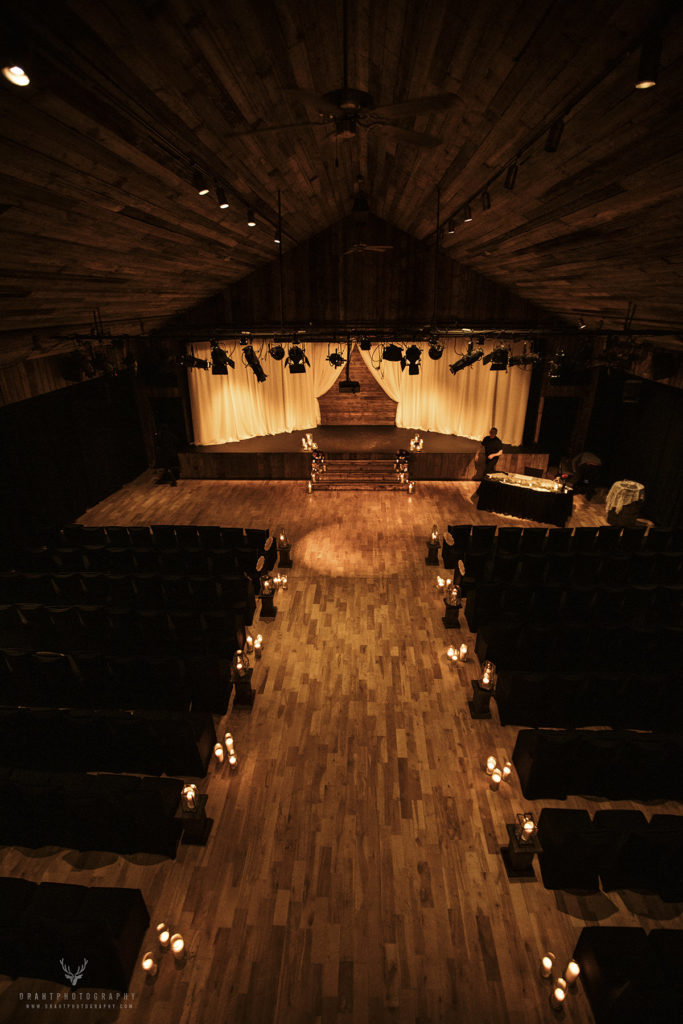 First, this guy. He exchange a look with his father, then his father gave him a look right back.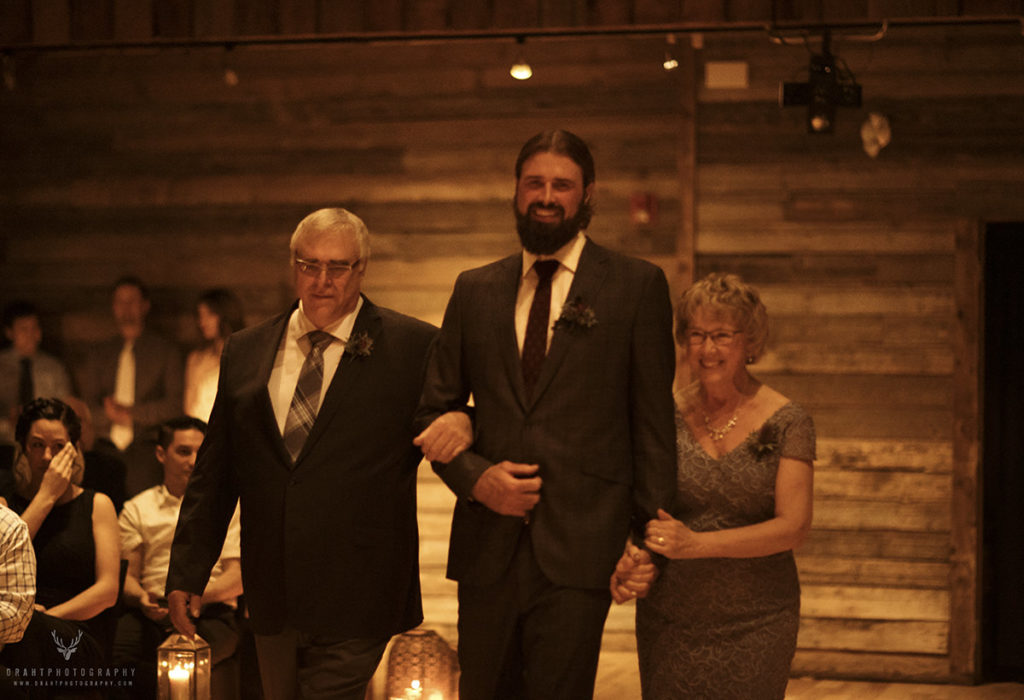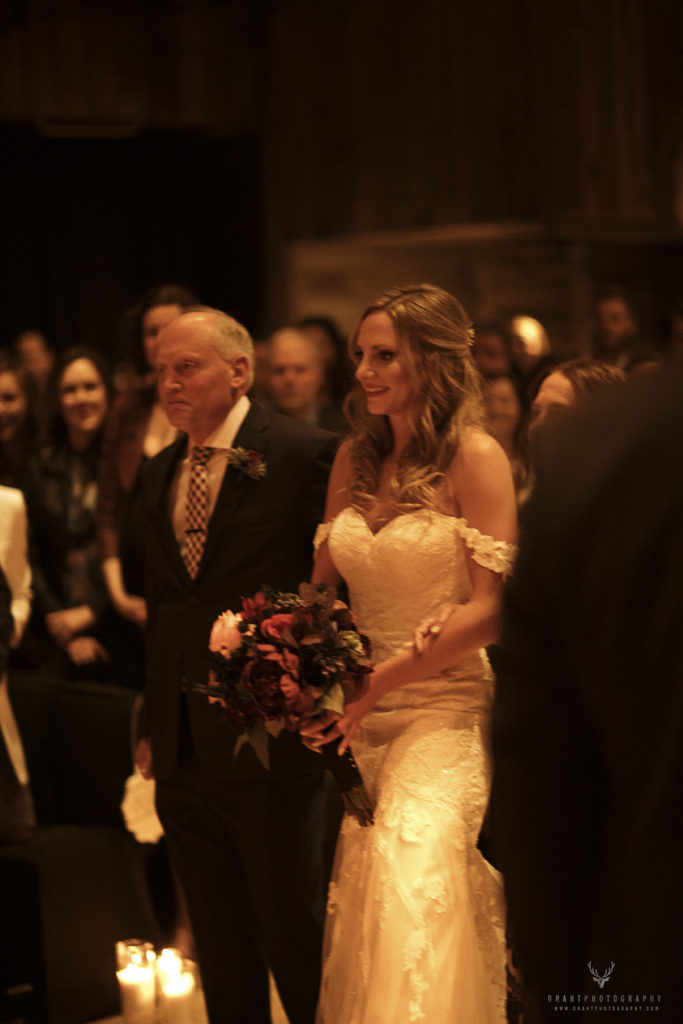 He couldn't keep it together as she came up the aisle. None of us could.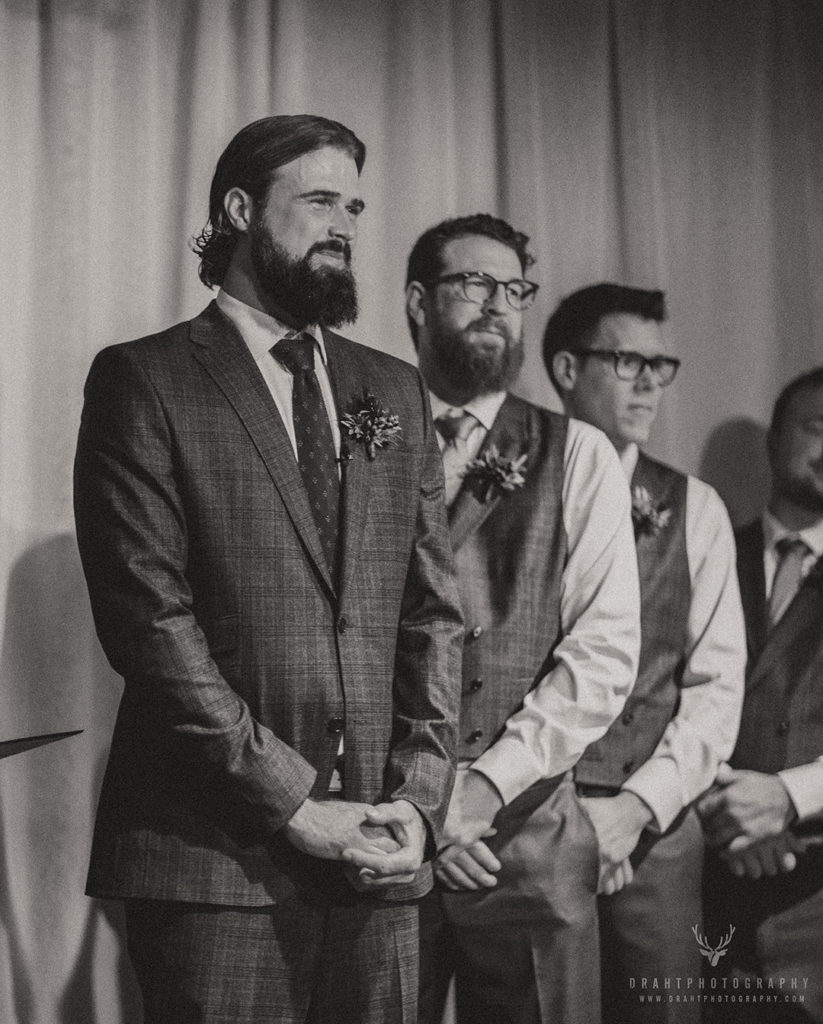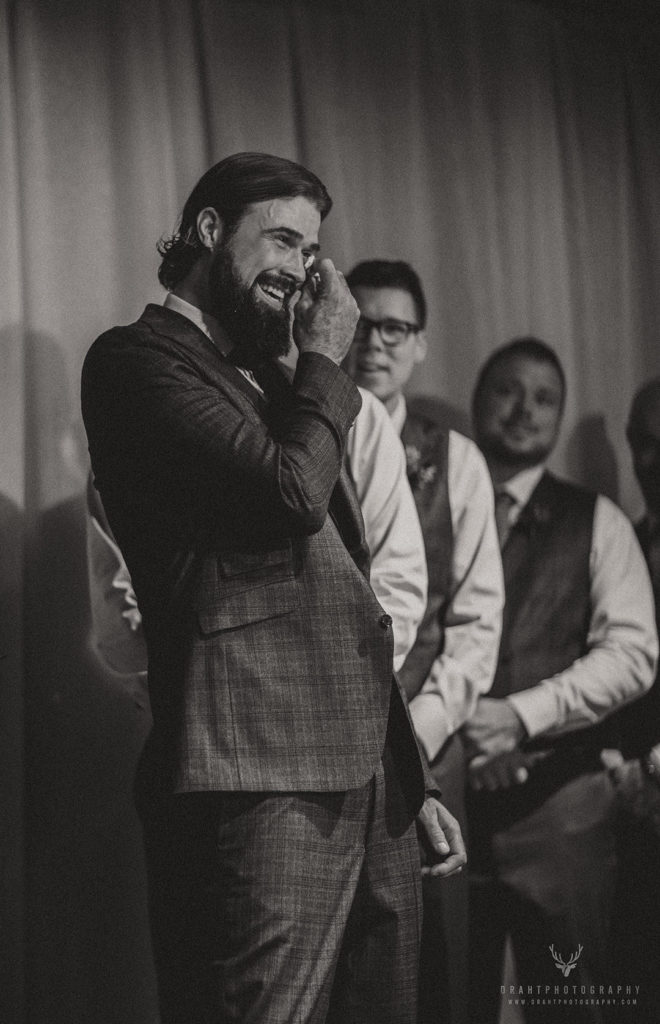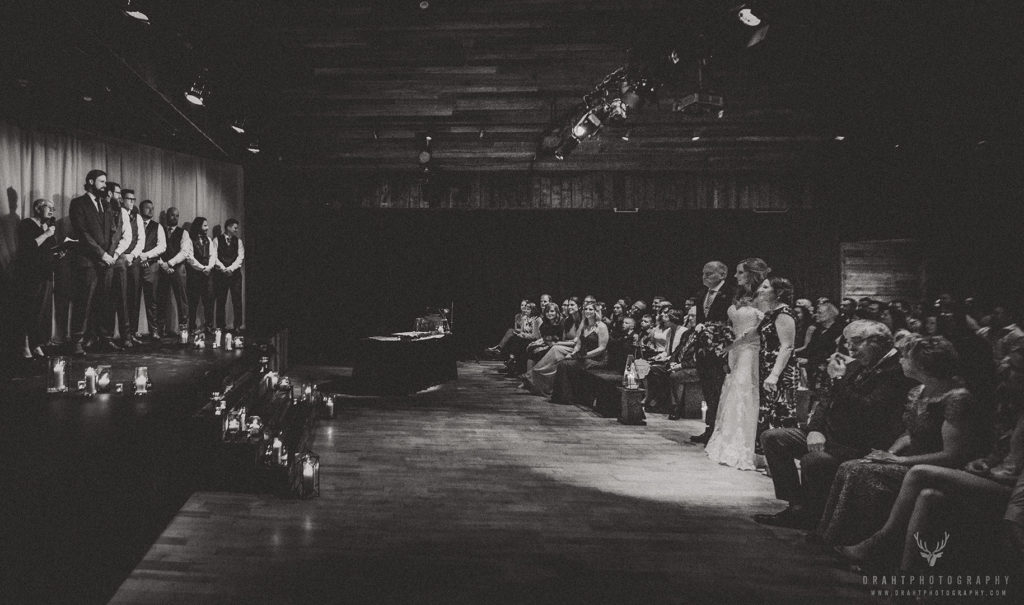 That's one of my favourite photos from any wedding. Photos might be worth a thousand words, but expressions are infinite.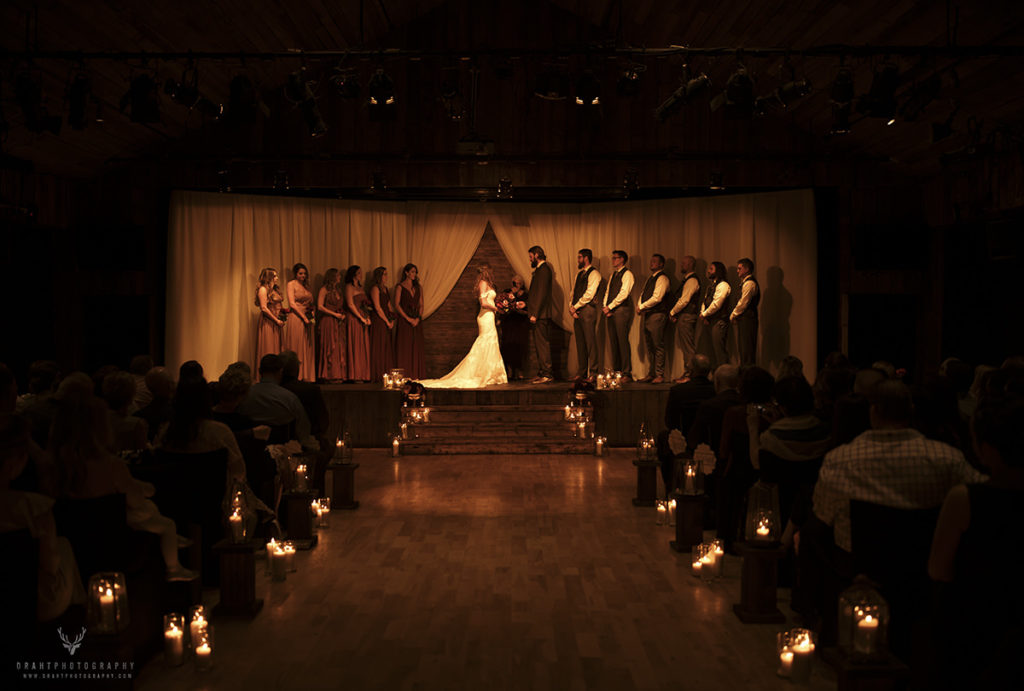 It wasn't rushed for a second. It was a heartfelt ceremony, beautiful in all the ways you can imagine. During the vows, all you could hear from the many guests were sniffles, then laugher at an inside joke, and then sniffles again. It was over too quickly though. The first kiss, then the proud recessional.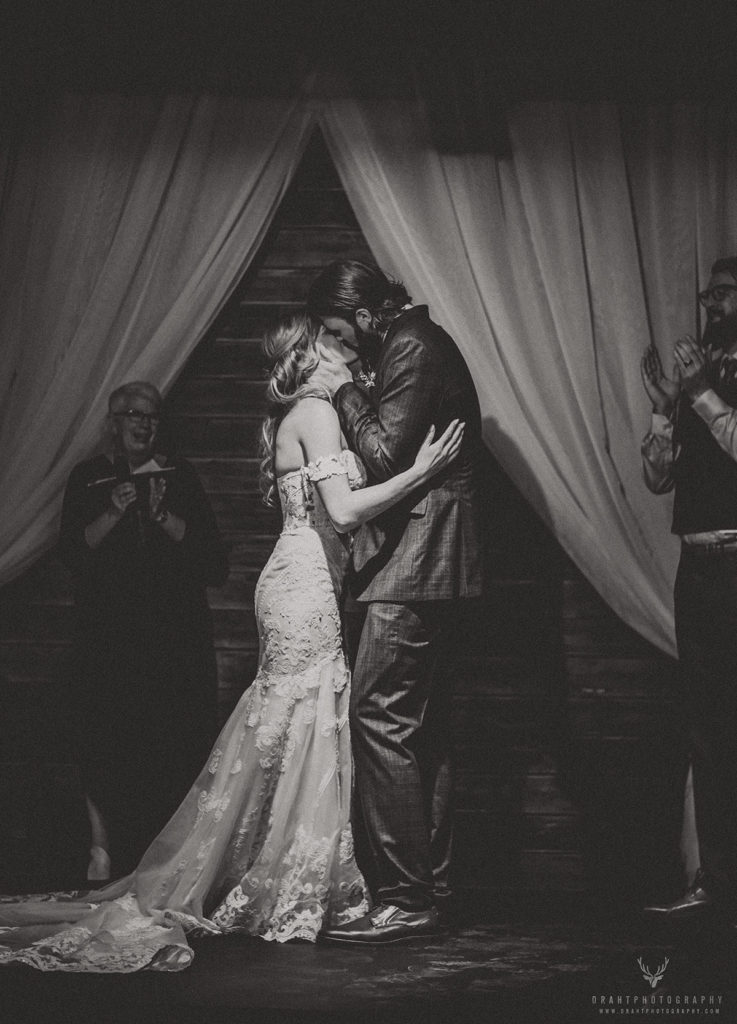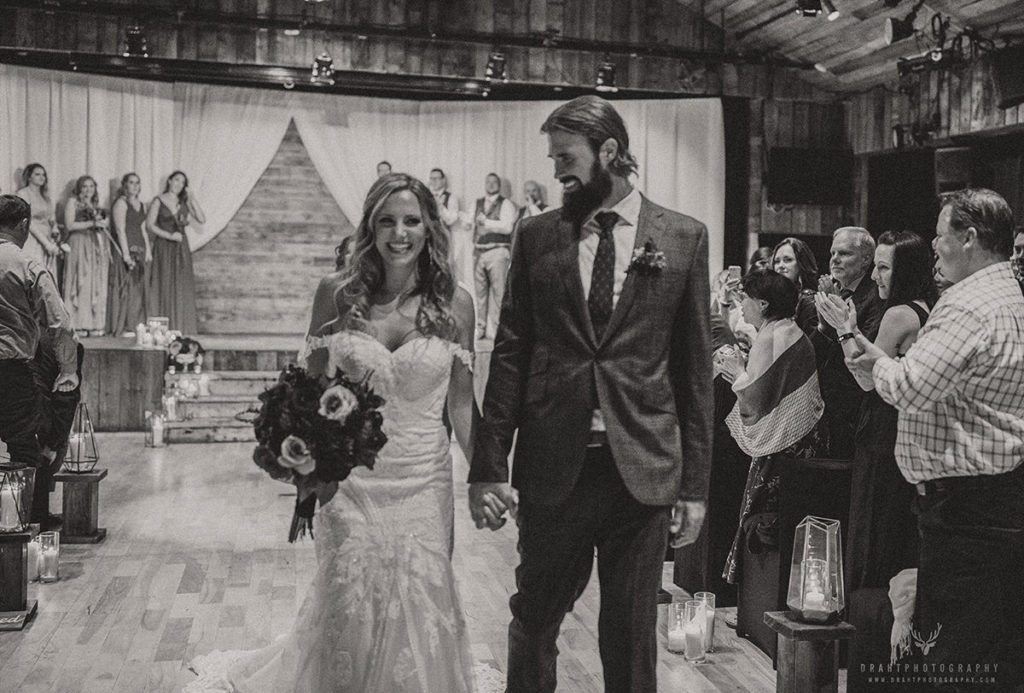 The family photos went swimmingly. We had fun.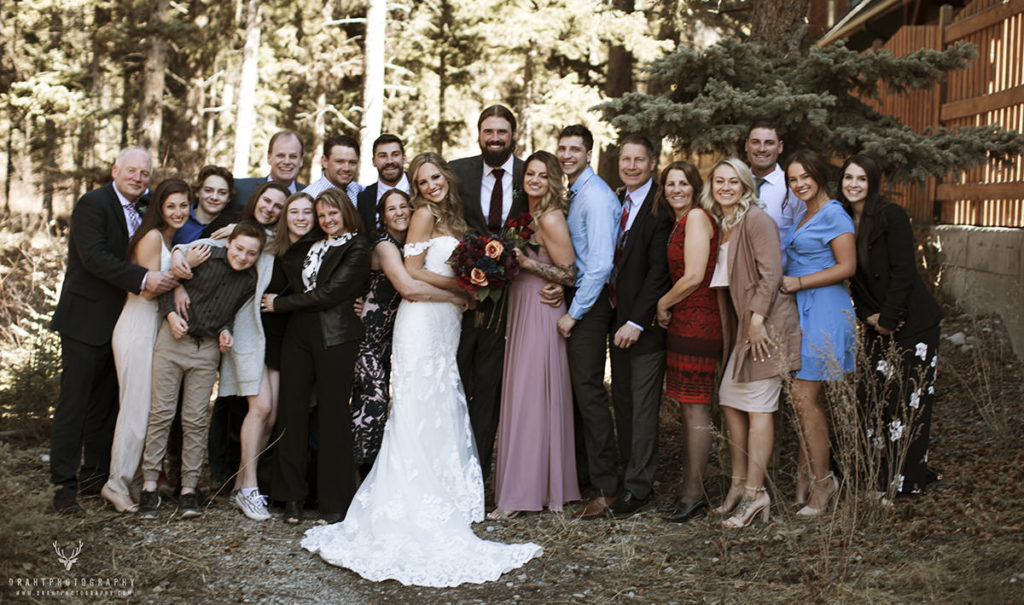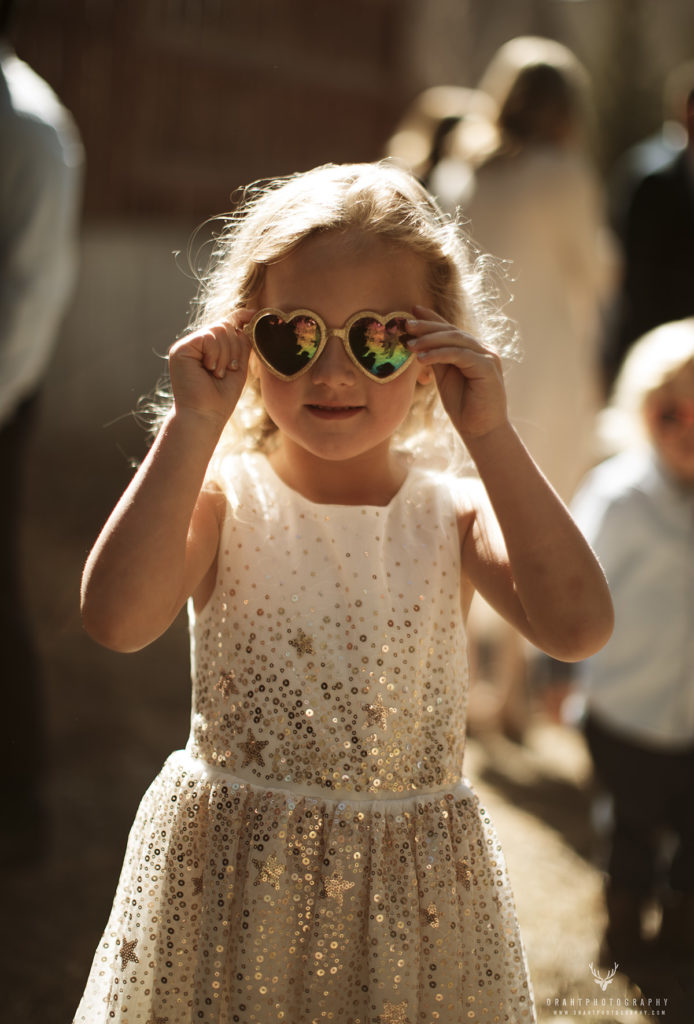 The beauty of shooting in Canmore, and I think anyone who's been here will tell you this, is that there's tall mountains in every direction. Tall, snow covered mountains. It's a photographer's dream.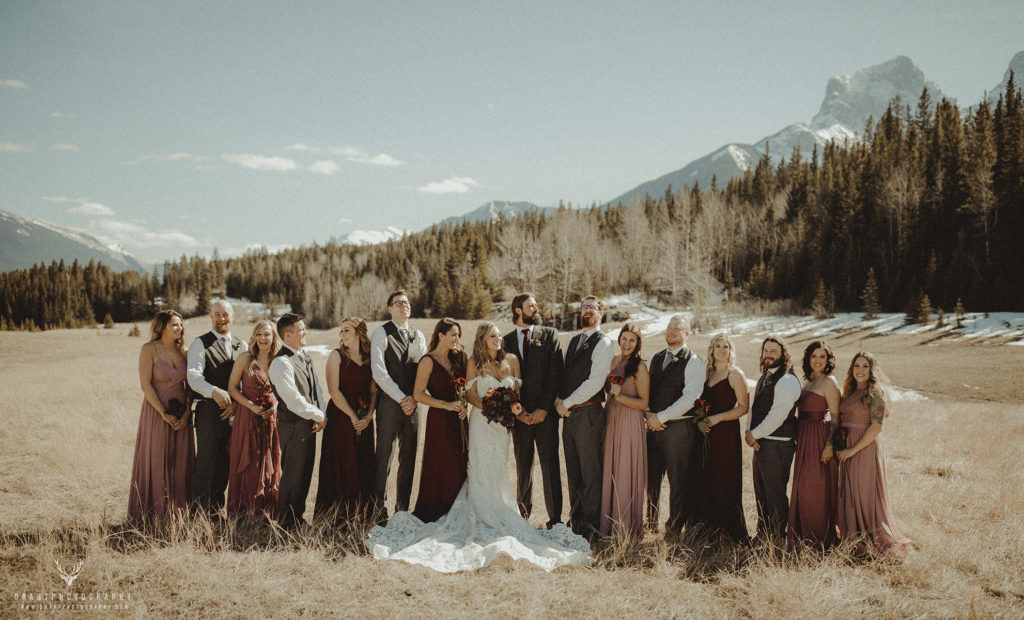 This is exactly how formals should look. Fun.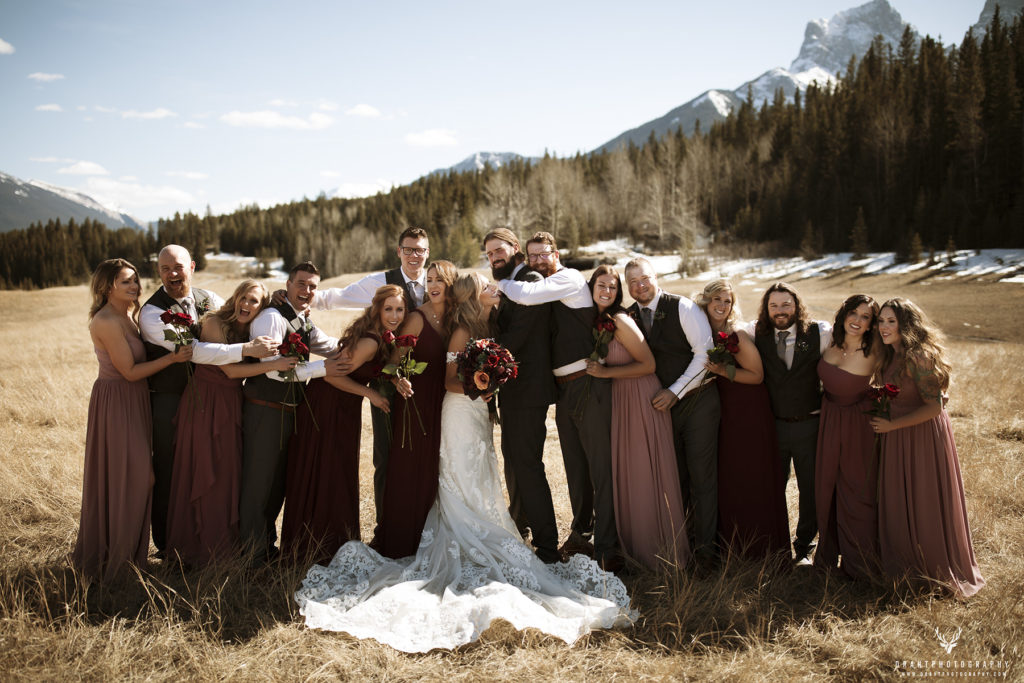 And huggy, obviously. Although I do deliver the formal looking formals, I believe where the personality comes out is when we're having fun. Fun or formal, this bridal party managed to look amazing in every photo.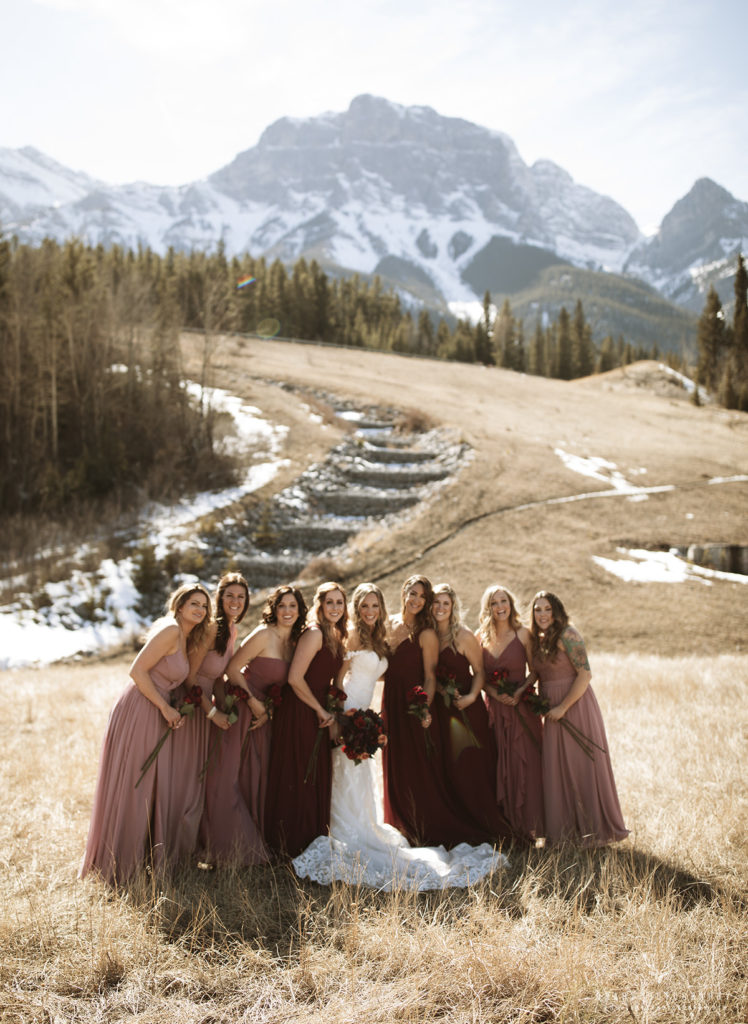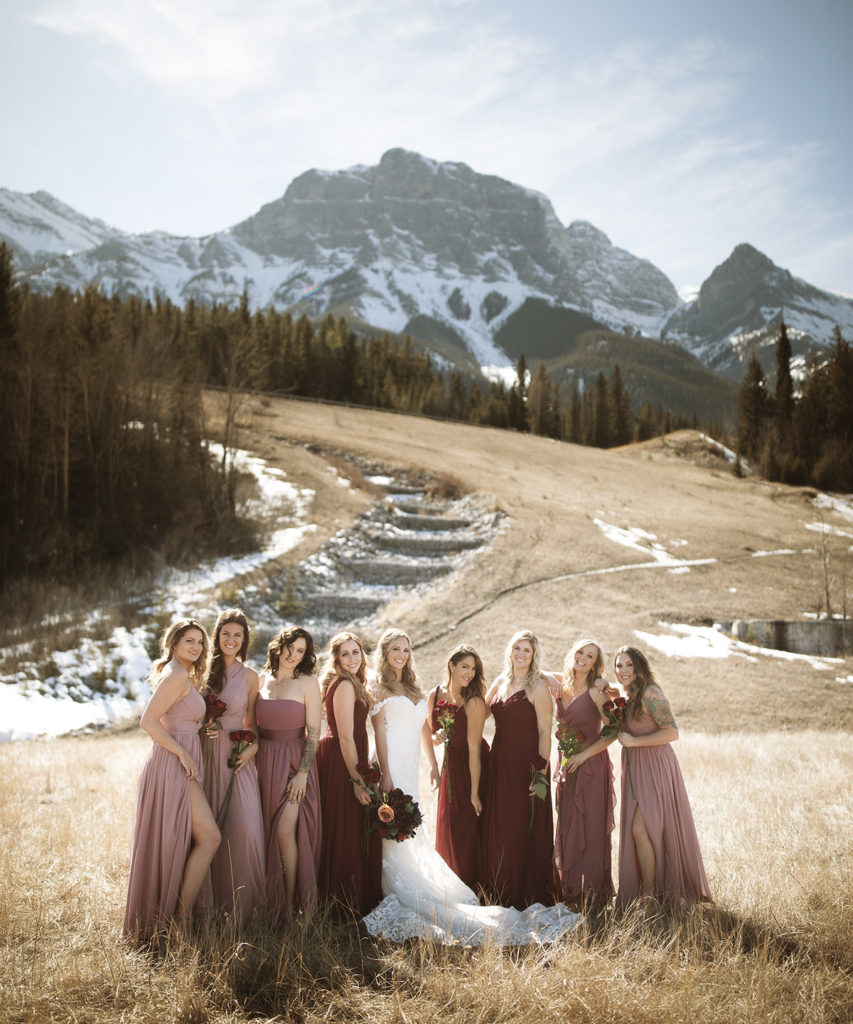 Our groomsmen looked great too. Although the urge to roam was most likely overwhelming, we managed a couple of great shots.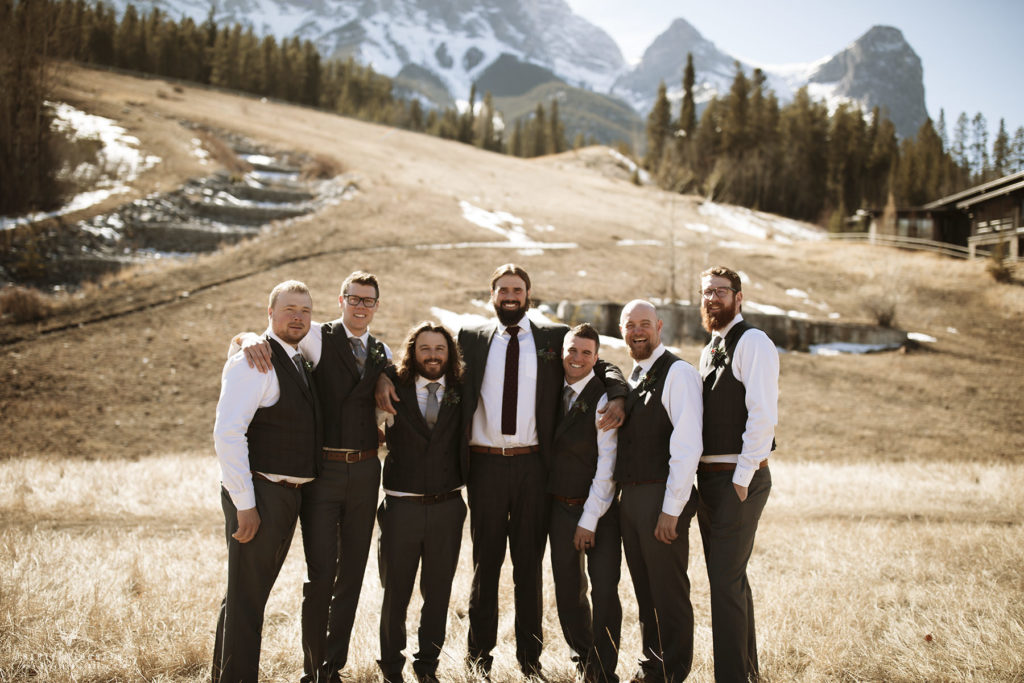 I set them free after that, and the look on their faces told me I'd made the right decision.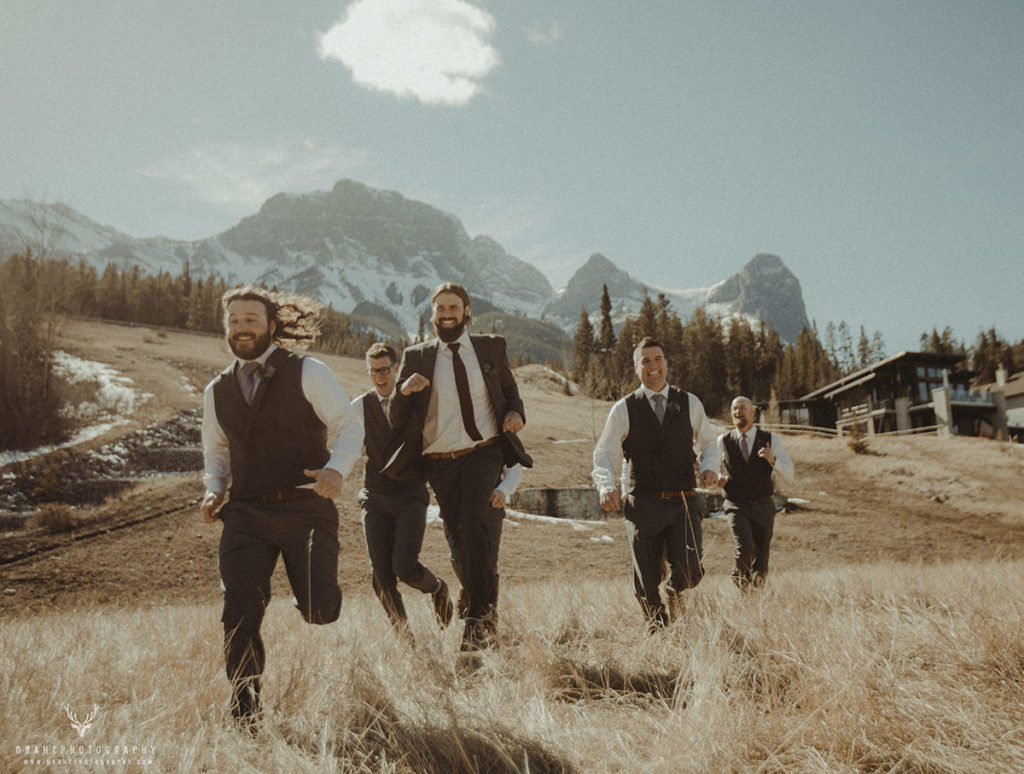 It's time to get personal. Just the three of us, in one of the of the most awe-inspiring cities in the world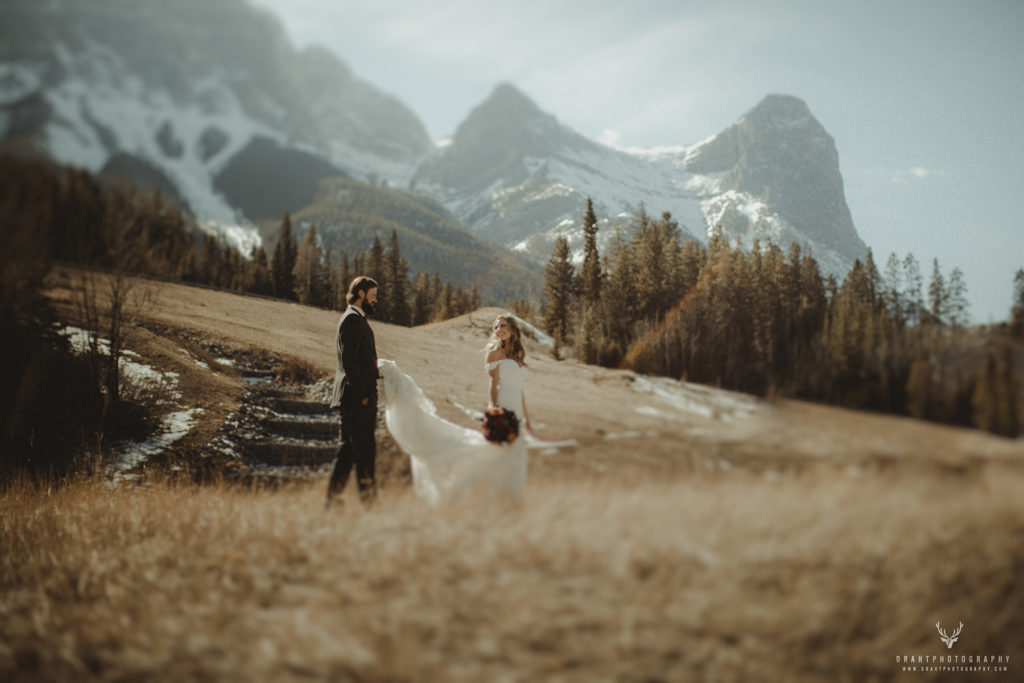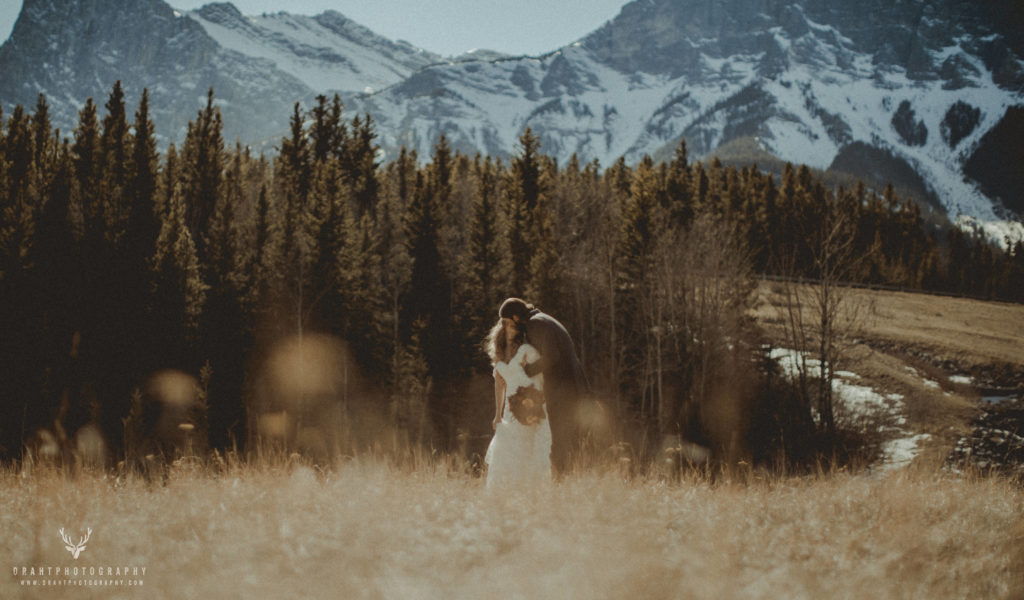 Our second location, a green river running off from Lake Louise.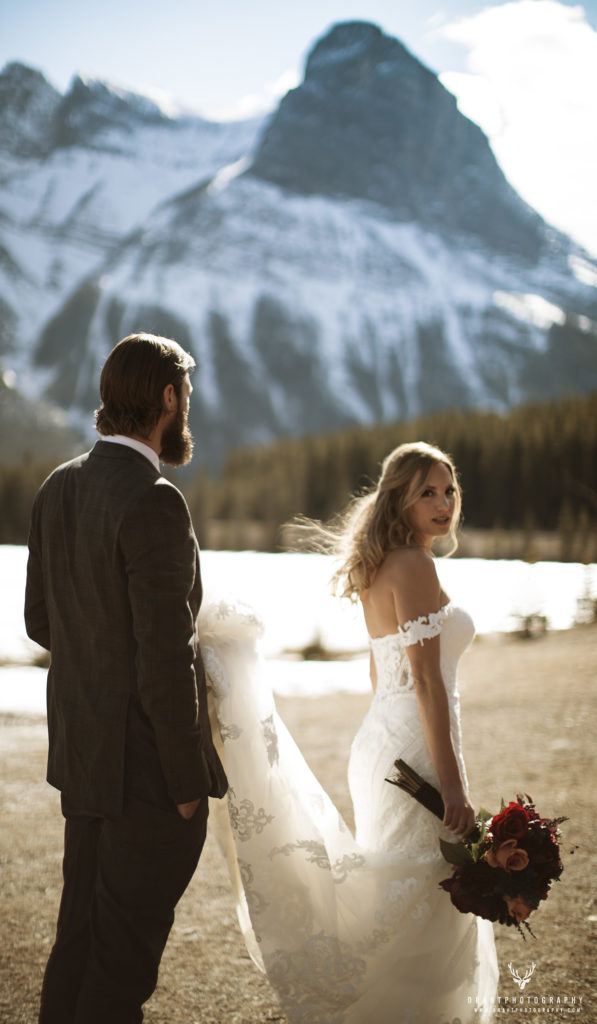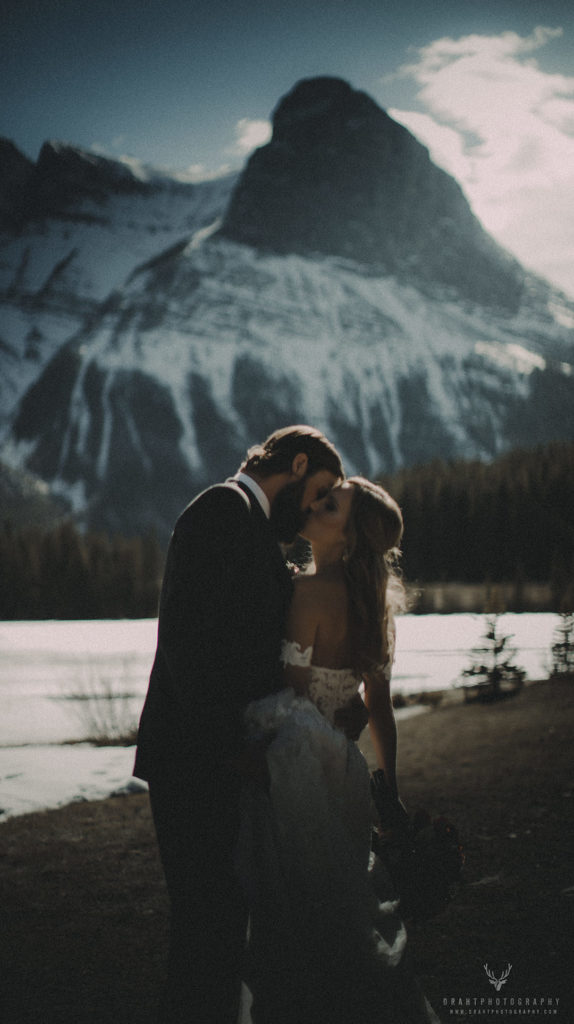 Unfortunately, though, this is where I'll have to leave you.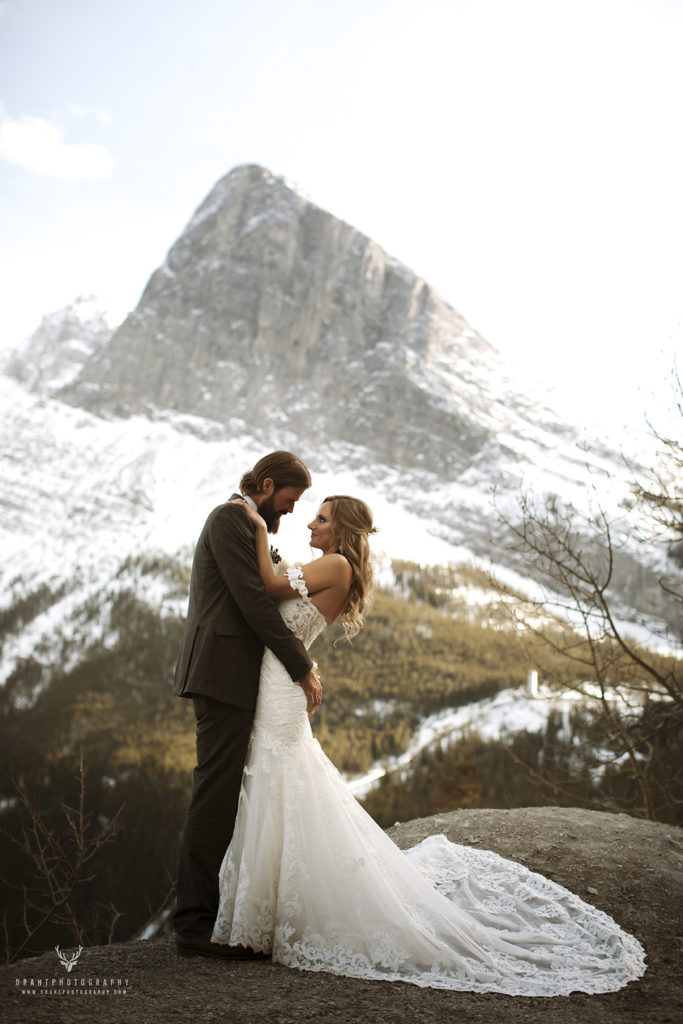 Keep in mind, this isn't all the photos. This is a sampler, 57 of the photos taken today. There's a full album coming out in about 3 weeks, though. It's a wonderful story, mesmerizing in every moment. This is simply a sampler, a selection of a few favourites throughout the day to show you.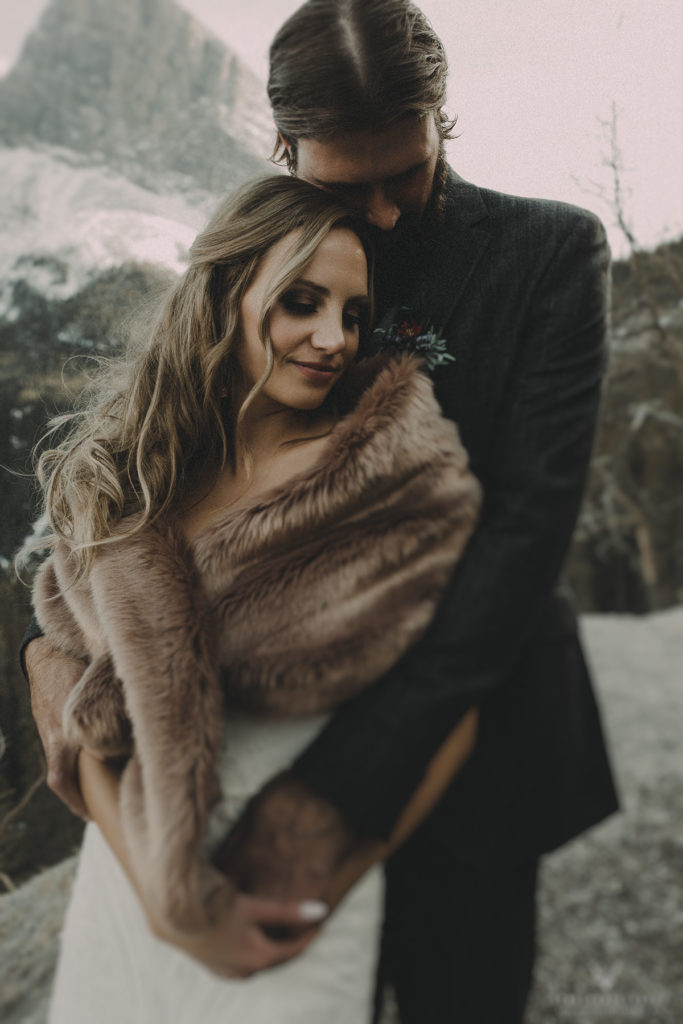 If you personally know the bride and groom, feel free to contact me by clicking here. Let me know who you are, along with the bride and groom's name, and I'll make sure you get a link to the finished album!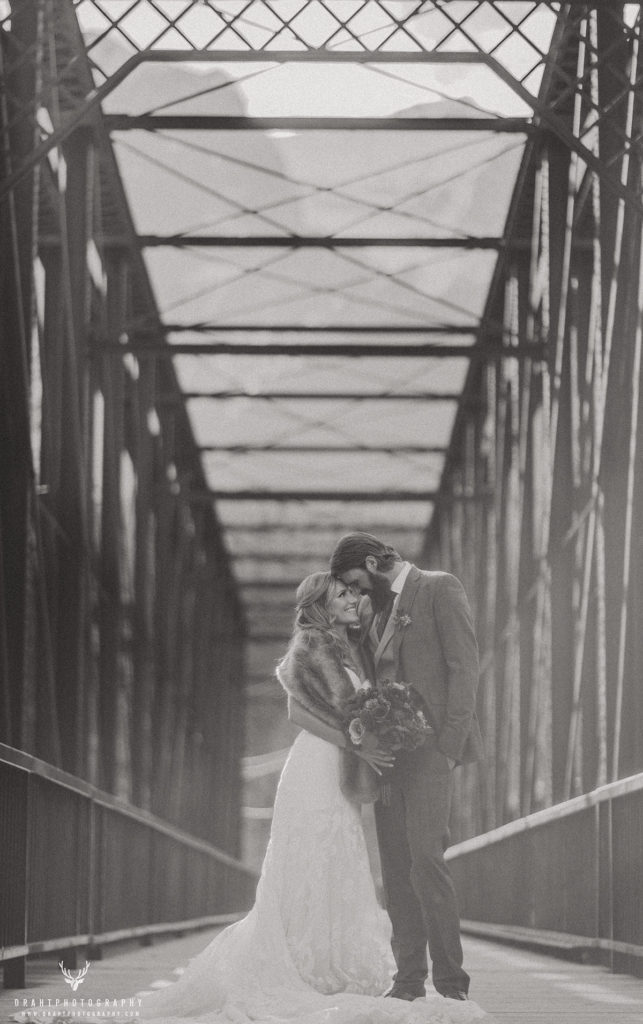 Thank you for reading this far. I put a lot of time and work into these sneak peeks so it's great that you've taken the time to read all this!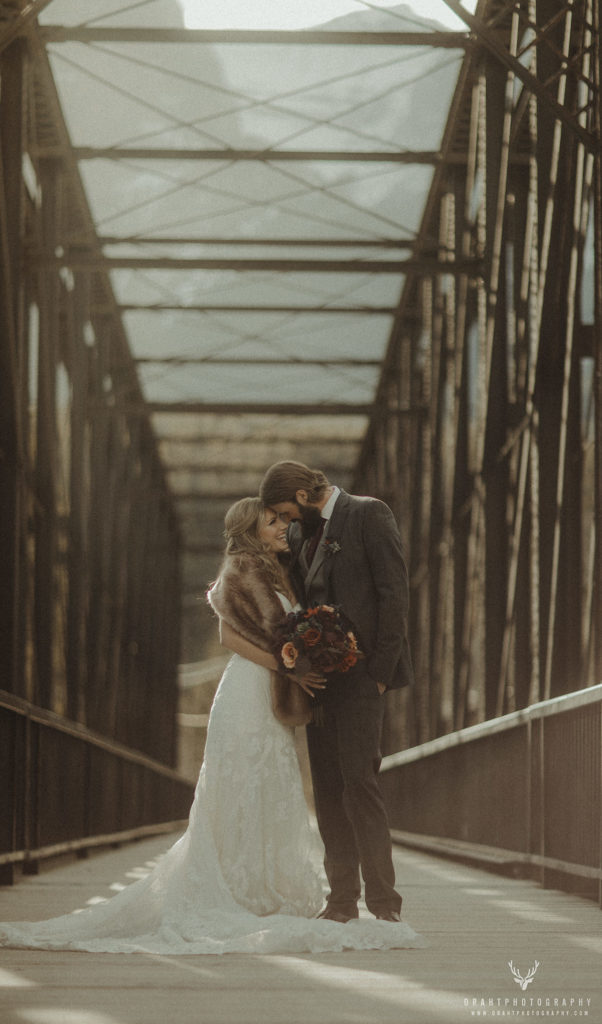 If you'd like to keep a picture, even on mobile, just click it and it will open in a separate window. You can save it from there.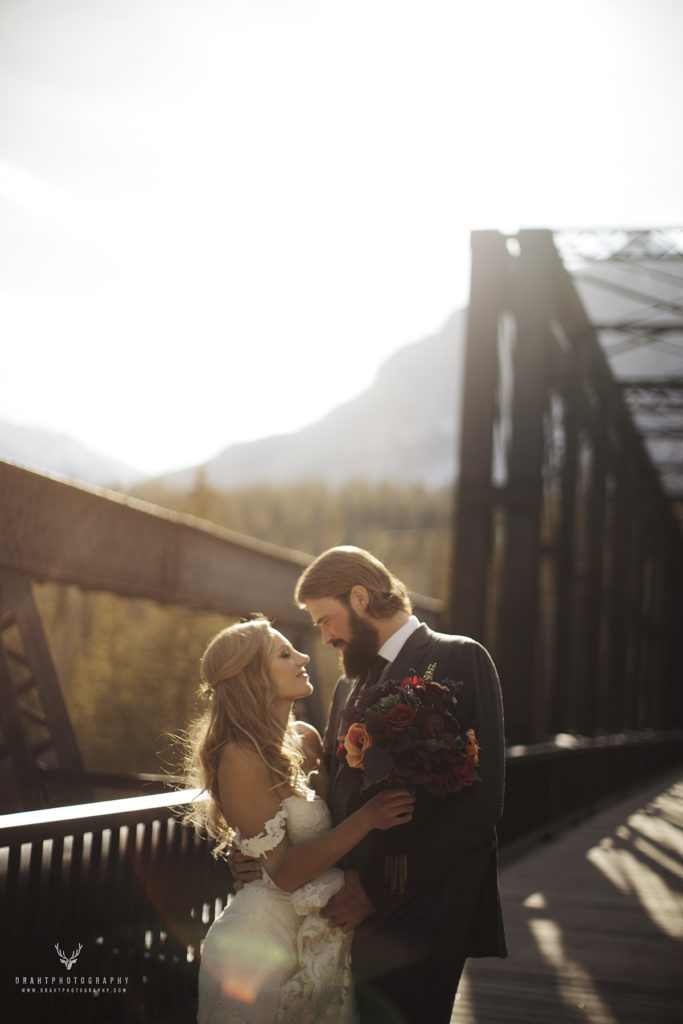 Lastly, if you'd like to stay updated, feel free to follow me on Instagram, Facebook, Twitter, or Tumblr for frequent updates. Talk to you all in a few days!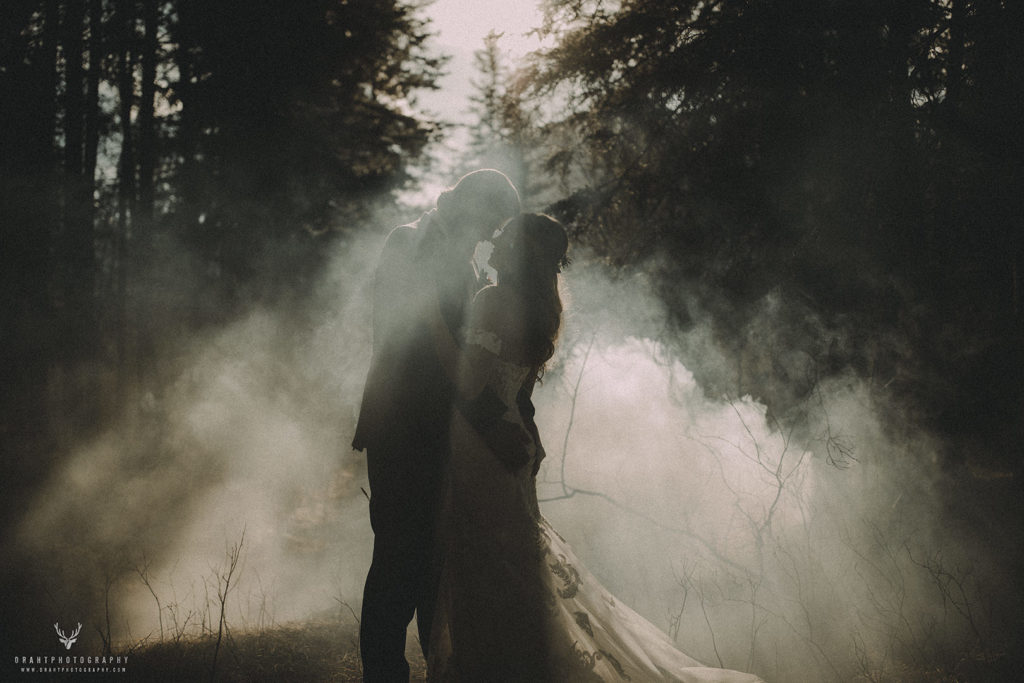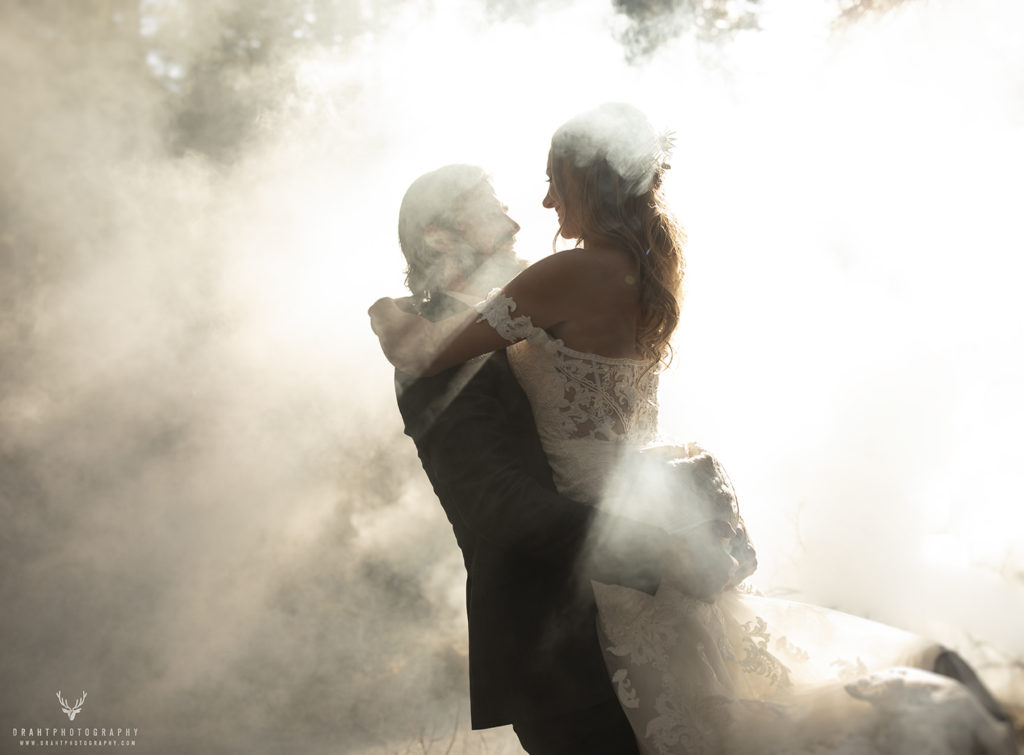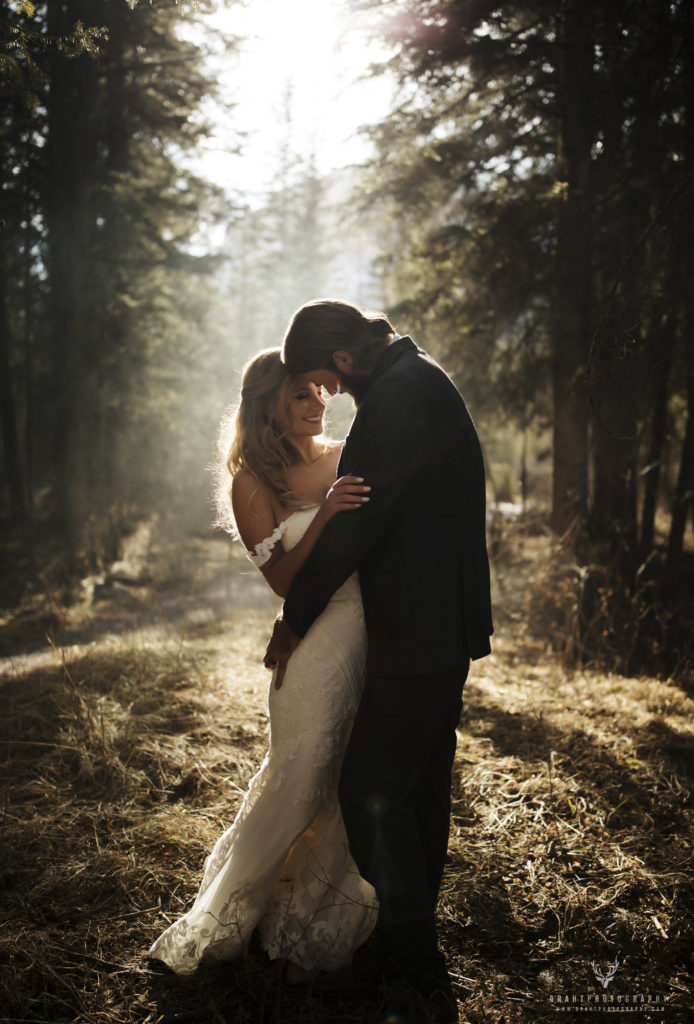 If you know someone who'd like to see this sneak peek, feel free to click one of the share buttons on the top or bottom of this entry, to share and tag them! Although I try to get the word out, a lot of family members and amazing bridesmaids and groomsmen don't know about these samplers!