S
Sometimes, brides worry about rain on their wedding day. Most times, it's unwarranted. Other times, torrential downpours.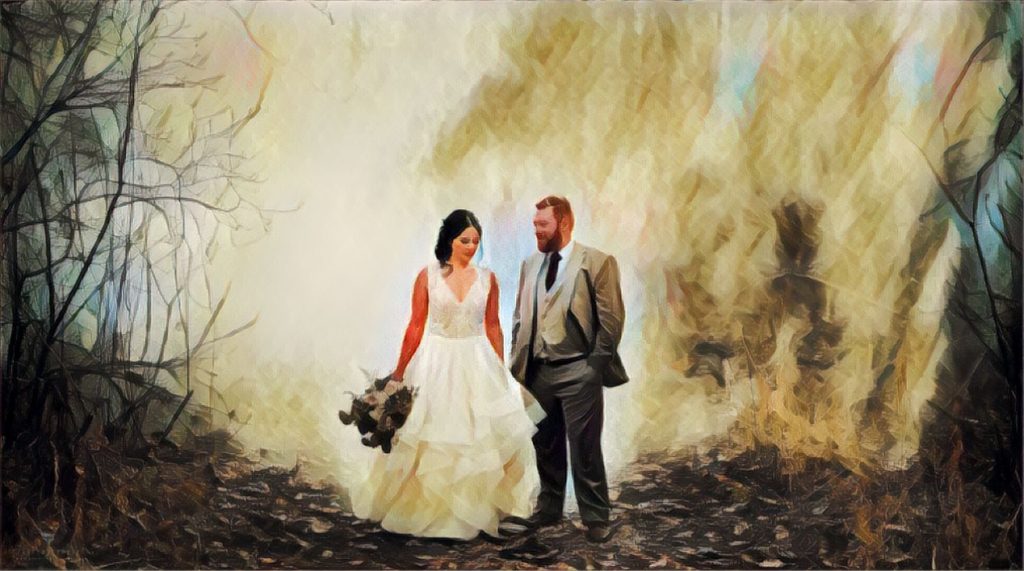 We had our choice of header images, three this time. I'm not sure I made the right choice, this is the largest sampler of the year with a whopping 70 images.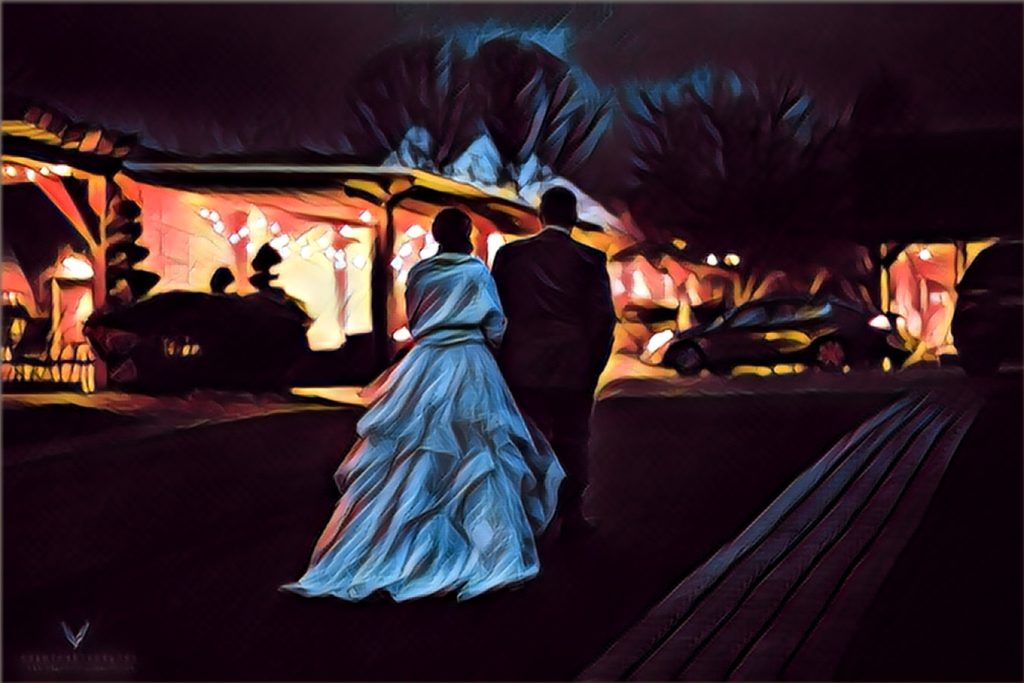 So buckle in. We had a lot of images to choose from on the epic adventure, and my gosh were there a lot of first. We'll start at the beginning, with some sparkly shoes.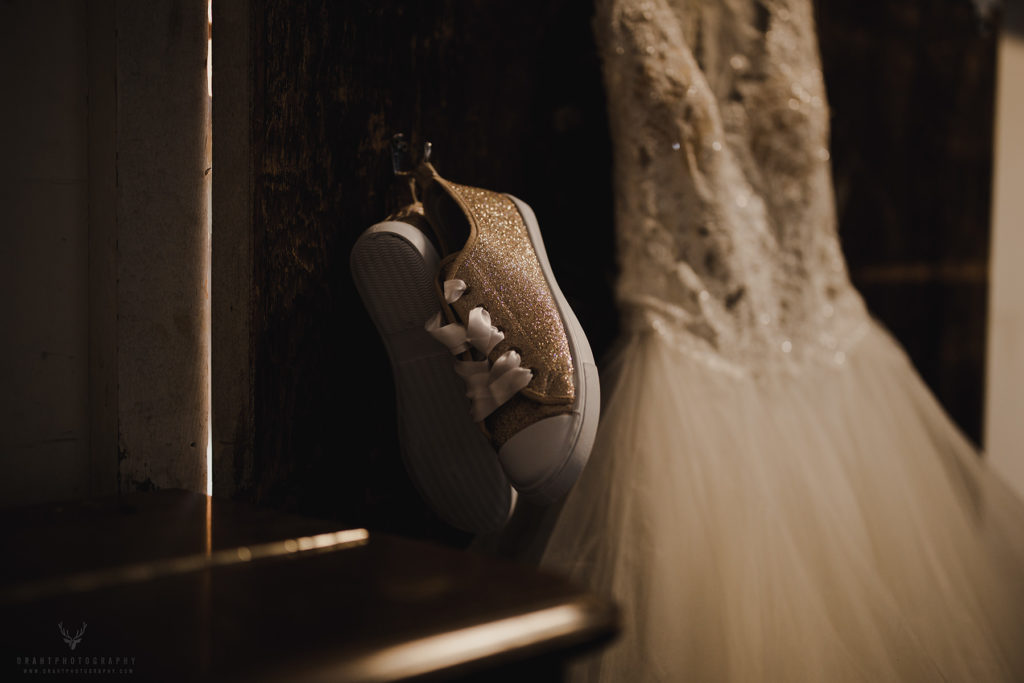 This ceremony was at Durali Villa, and I really have to hand it to them. Week after week, year after year, they give their best at every wedding to make sure it's a unique experience. And they let me do whatever I want, including move everything around. And I often do. They're super nice about it.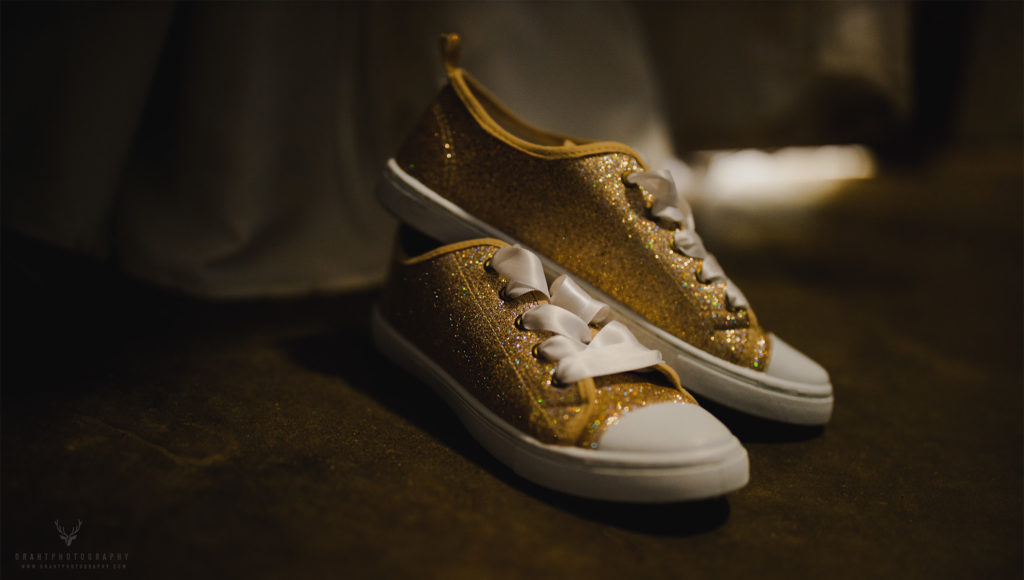 Anyone who's read this blog for any amount of time knows how I love big frilly dresses. This one was absolutely next level. It was nostalgic and new.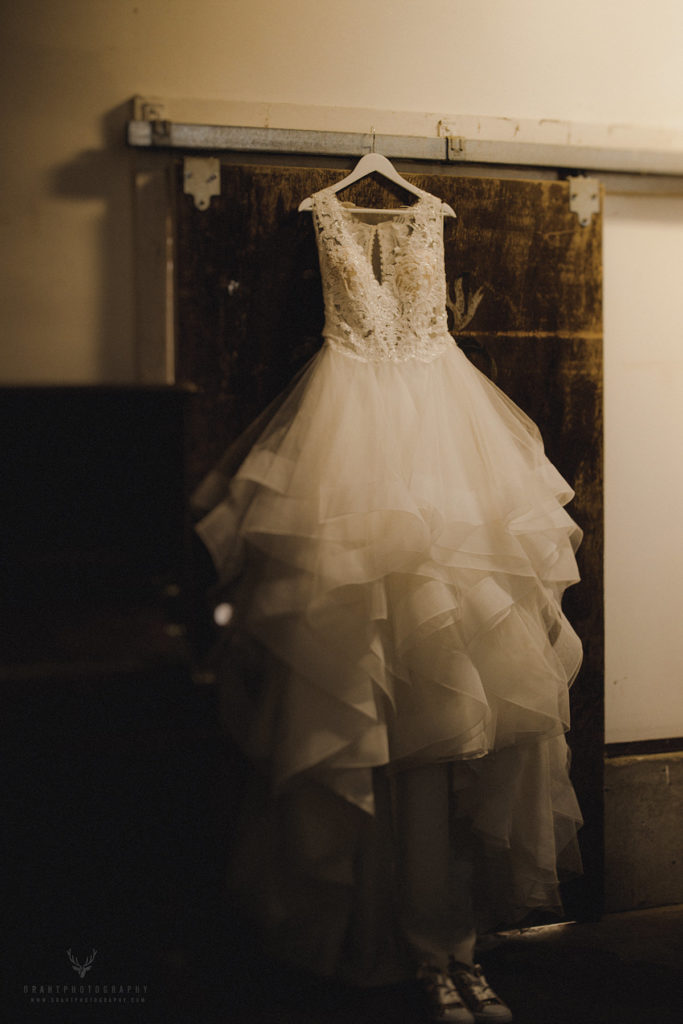 I got a little grittier than usual with the wedding dress shots because it just…worked. Also working for me – this ring. This is a ring you propose with when you don't want to leave anything to chance.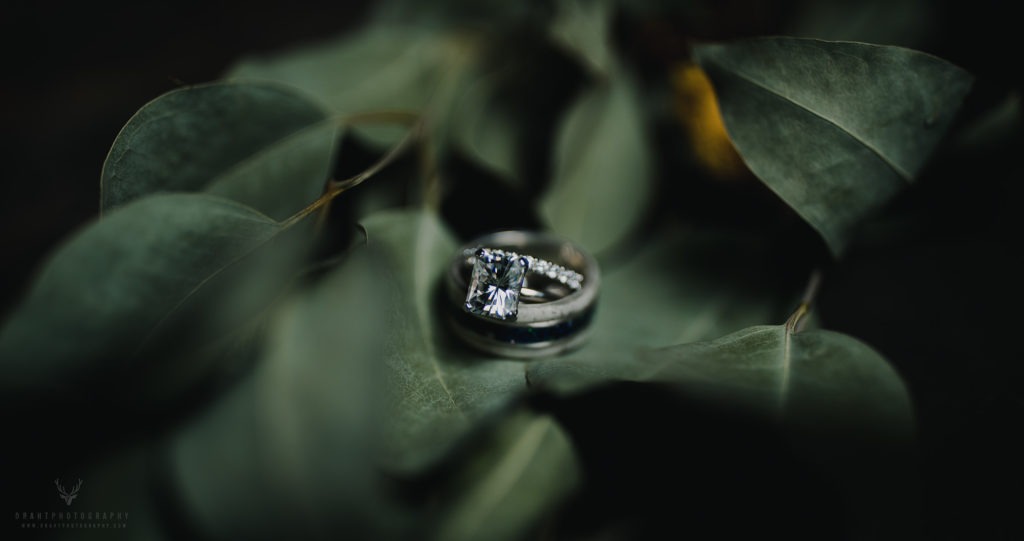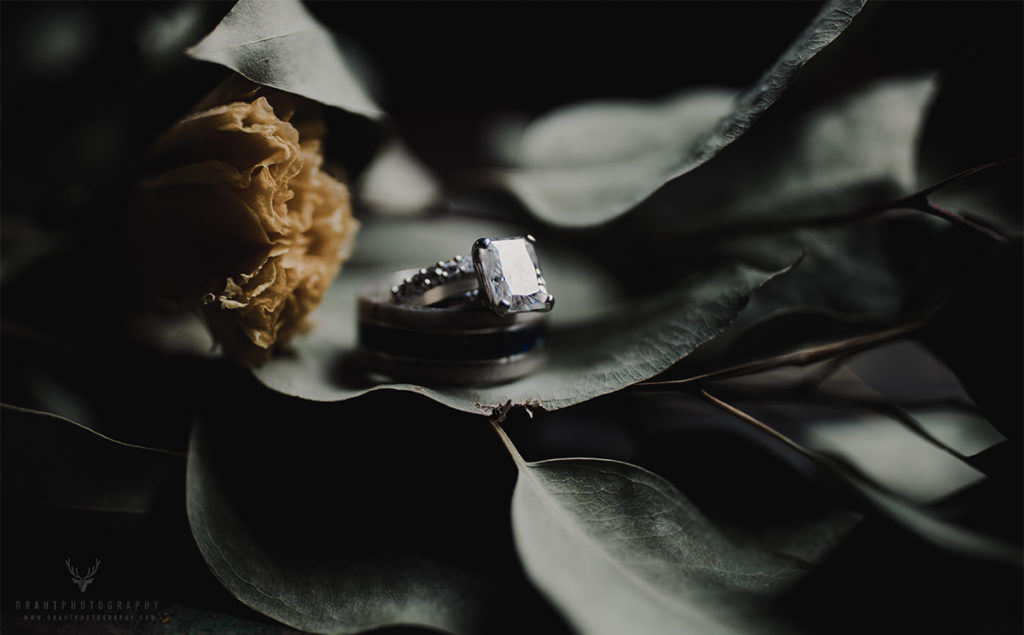 The details were incredible. This sampler is huge, so keep in mind I just couldn't show you everything, but I had to include this. Take a look at those personalized socks!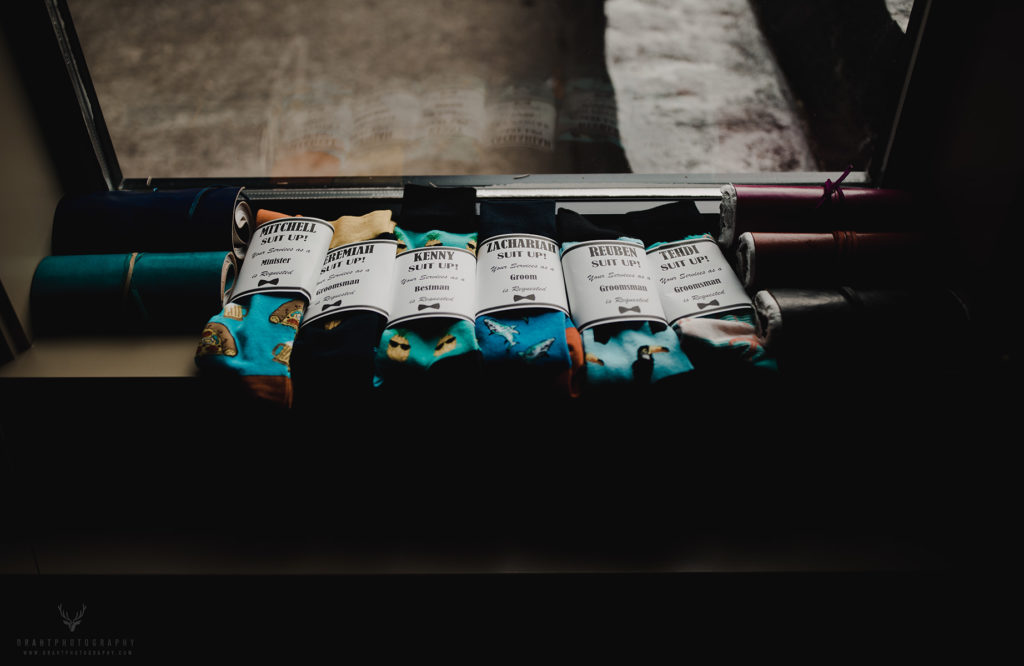 The day was still just beginning, though. Our groom was busing tying his tie and making sure he looked just perfect.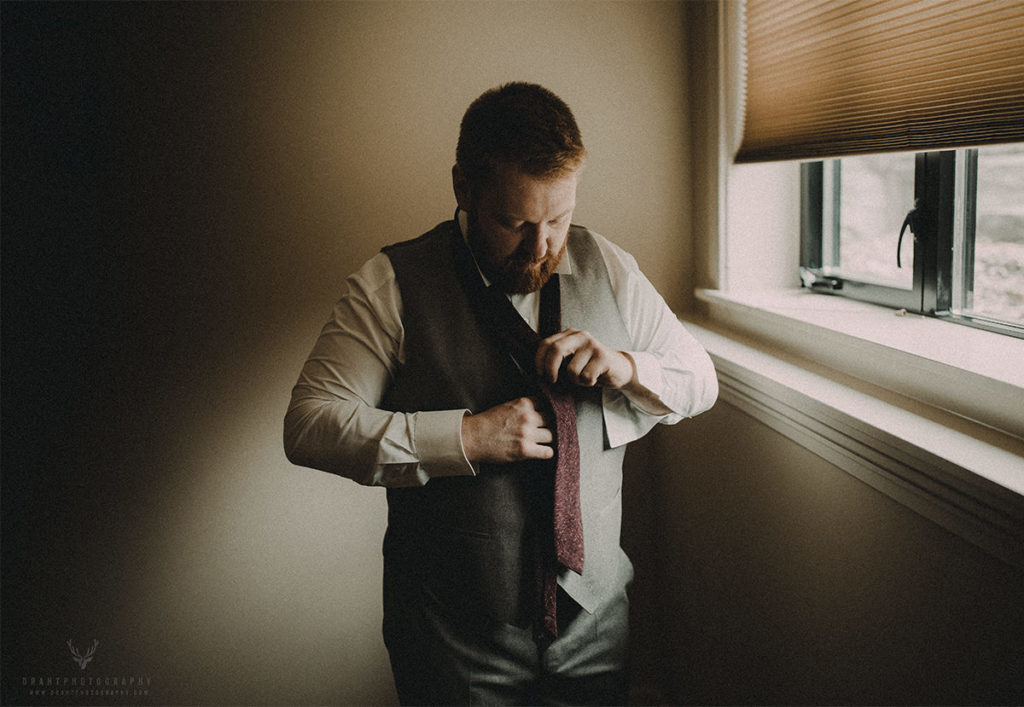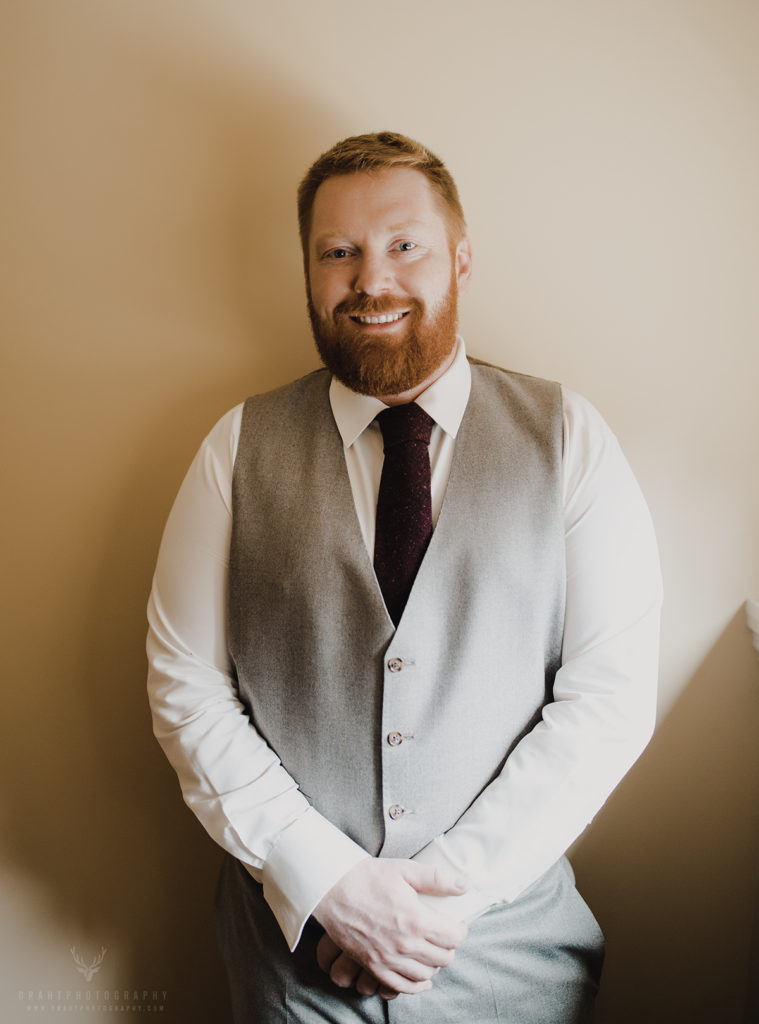 Upstairs, people were rushing everywhere to finish decorating. Flowers at the end of every aisle, the arrangement on the arch. Storm clouds loomed overhead, much to my delight, no one seemed to mention it or care.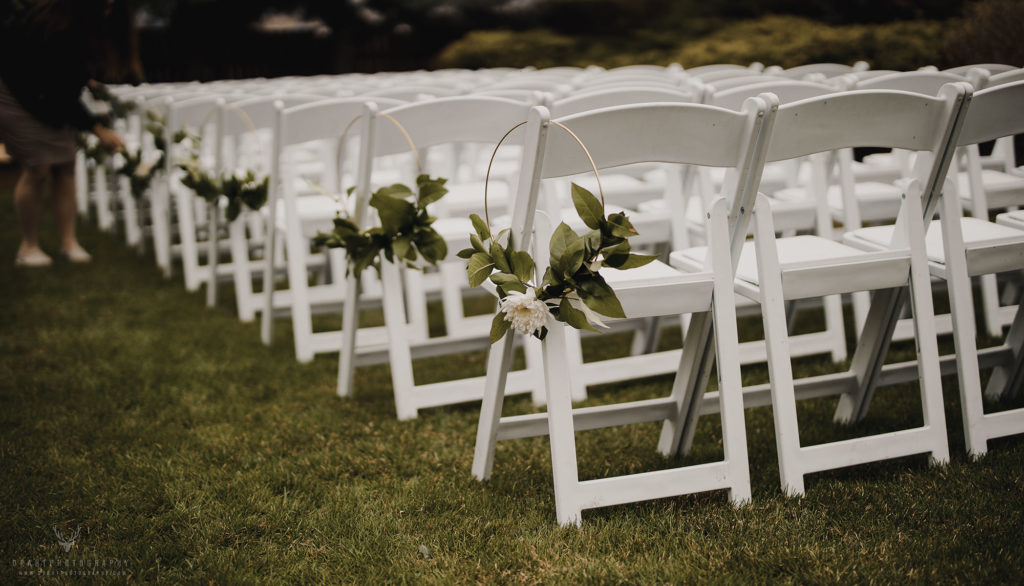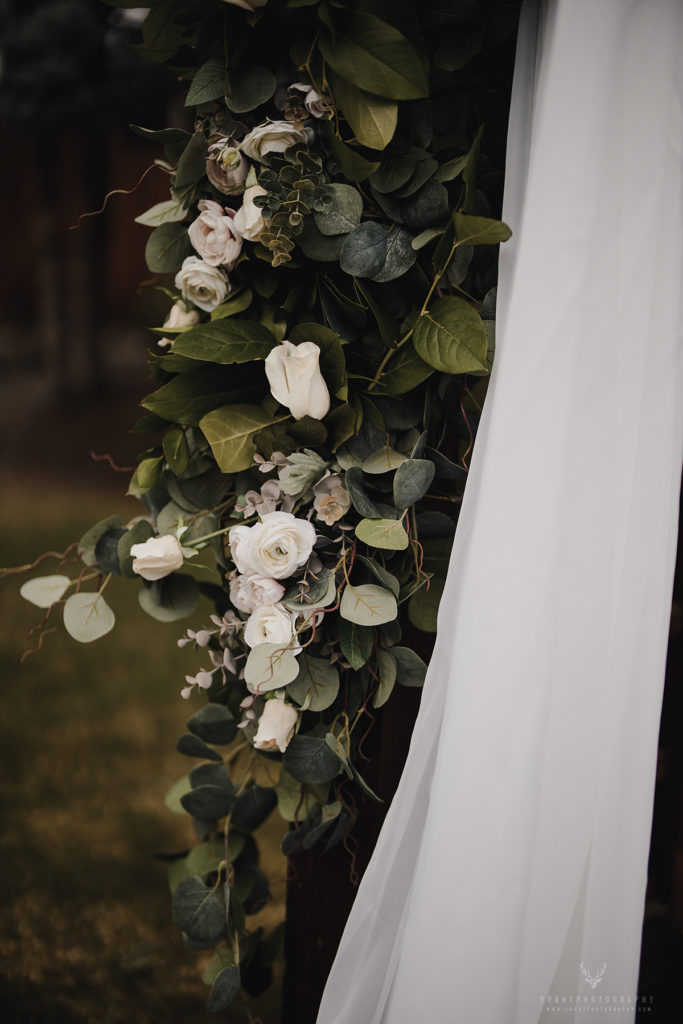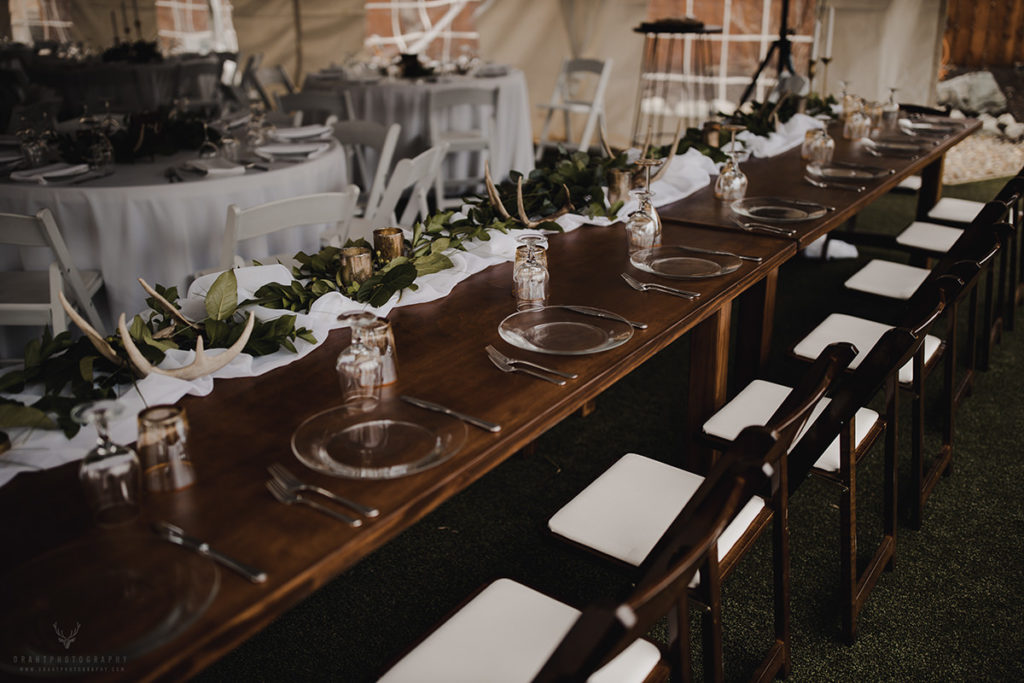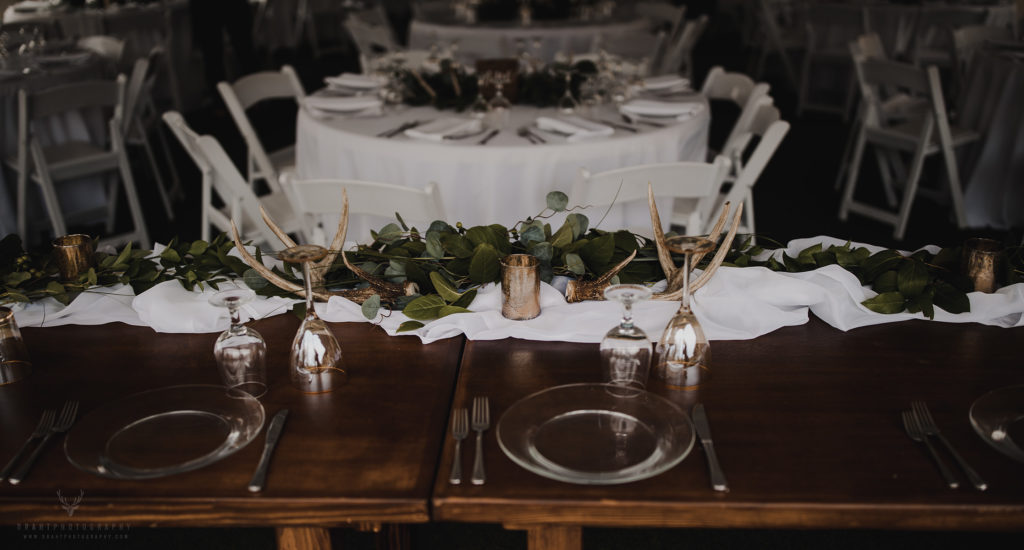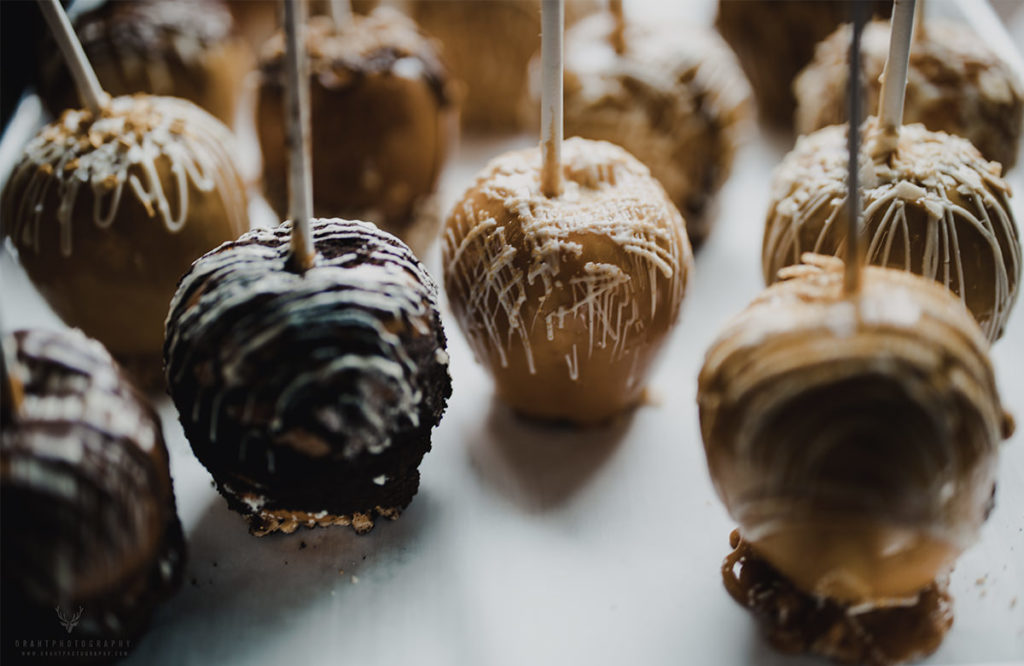 Over in the bridal suite, things were a little bit more serious. Her mother was helping her into her dress, chatting as she did so. We helped lay out the train, making sure it didn't wrinkle.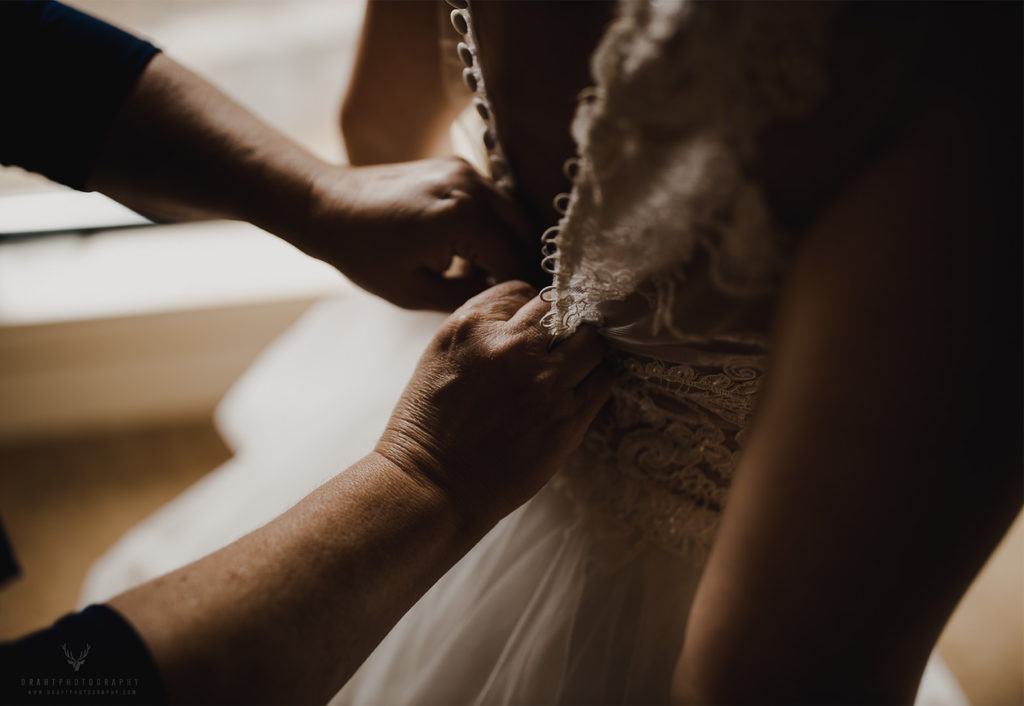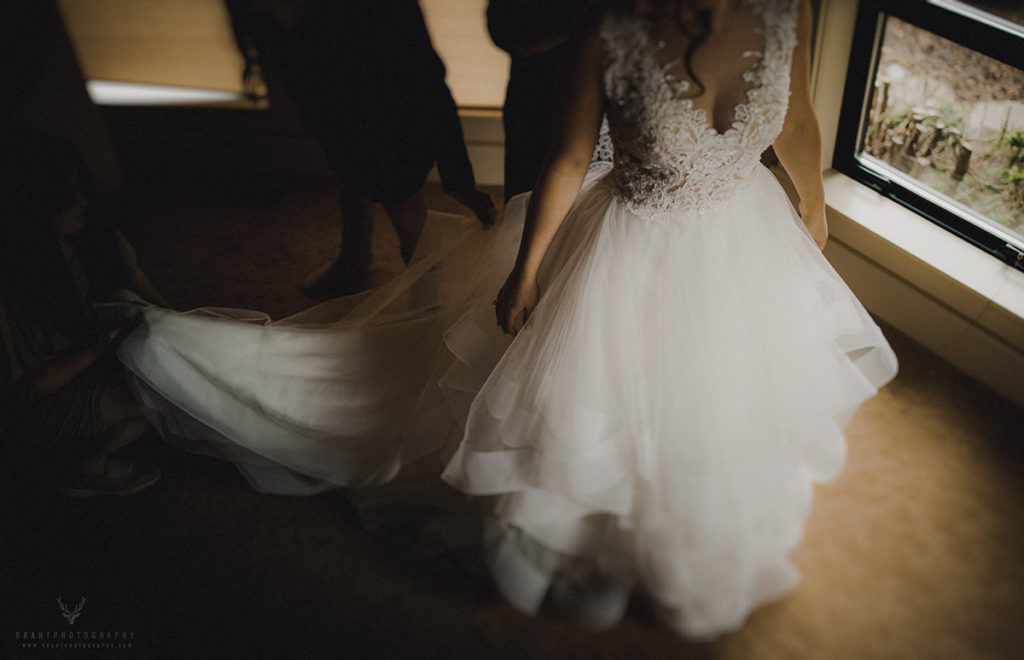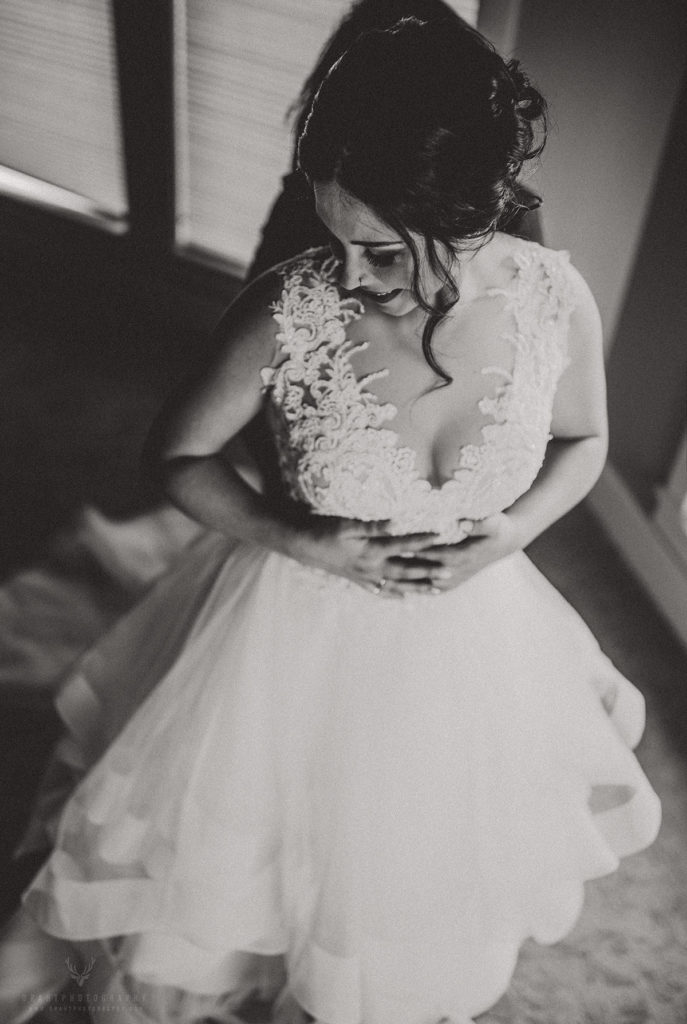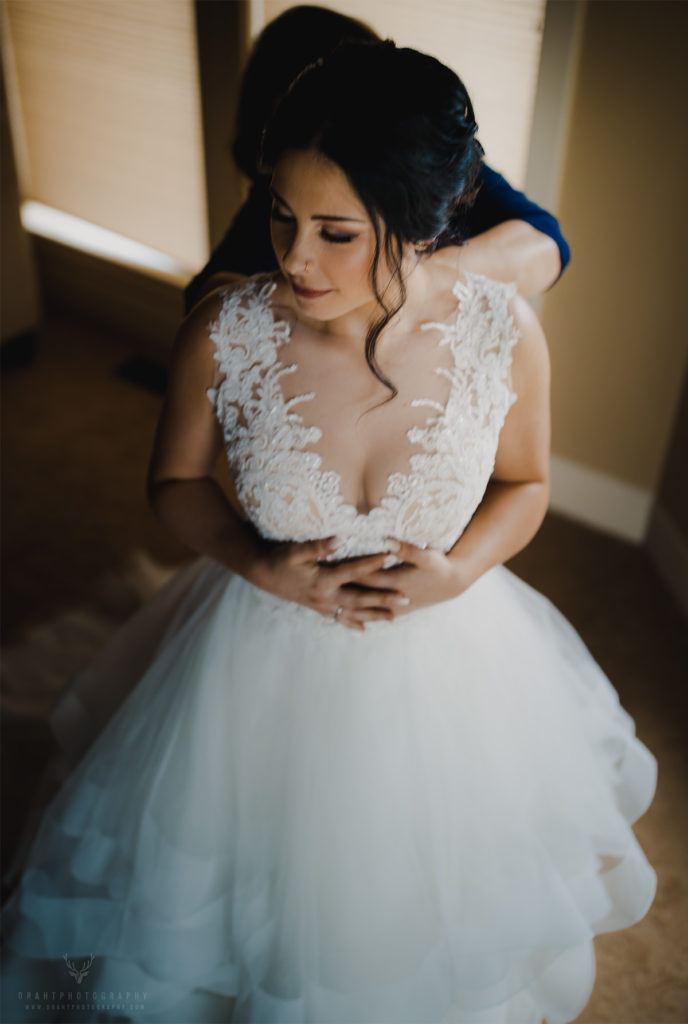 And then, we were ready. I could hardly believe my eyes, and neither could her father.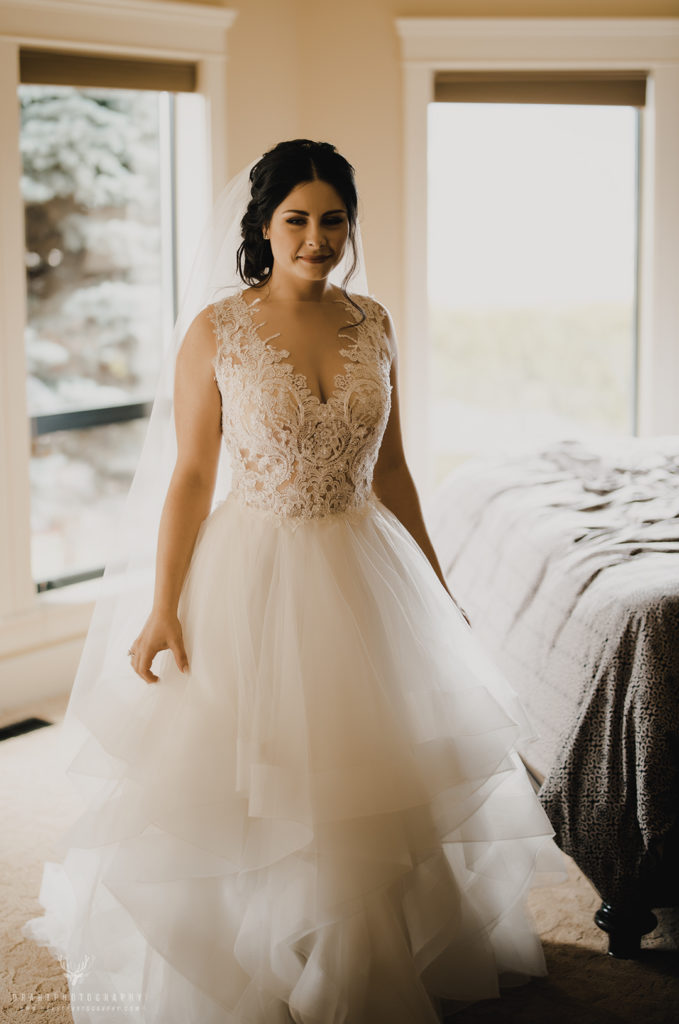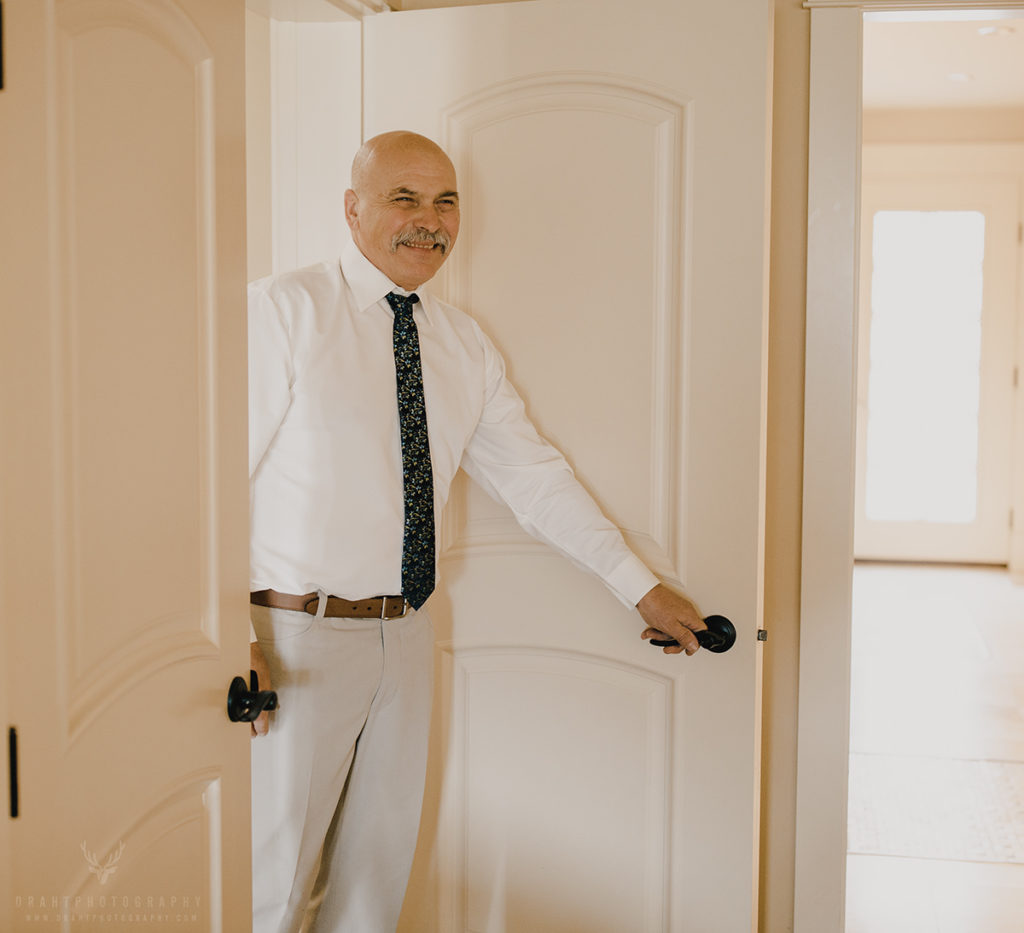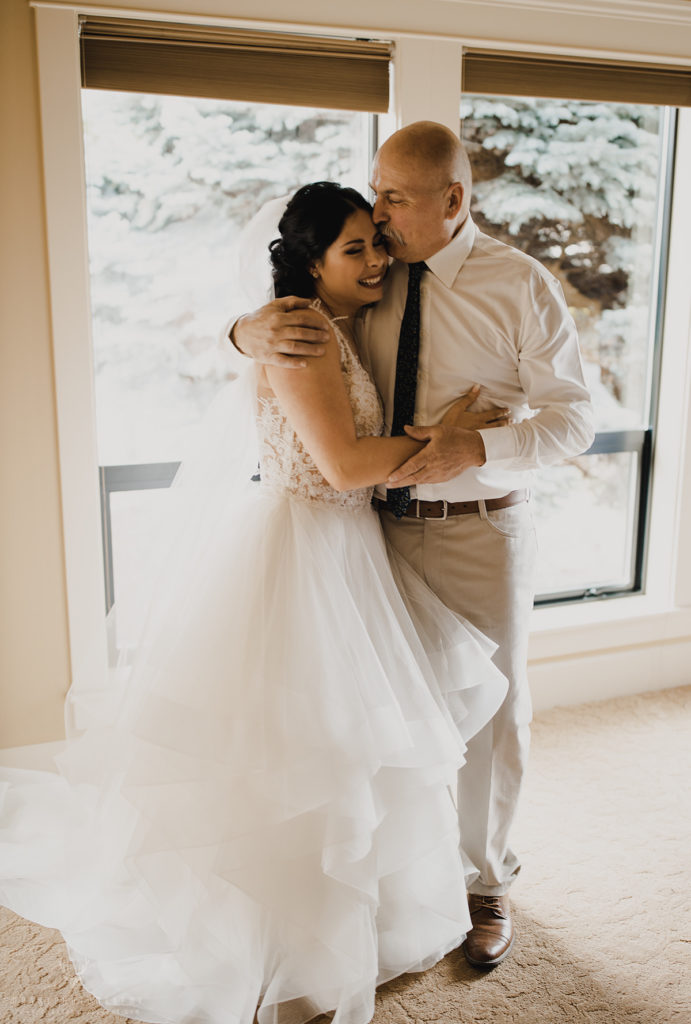 And of course, the bridesmaids. What a moment that was.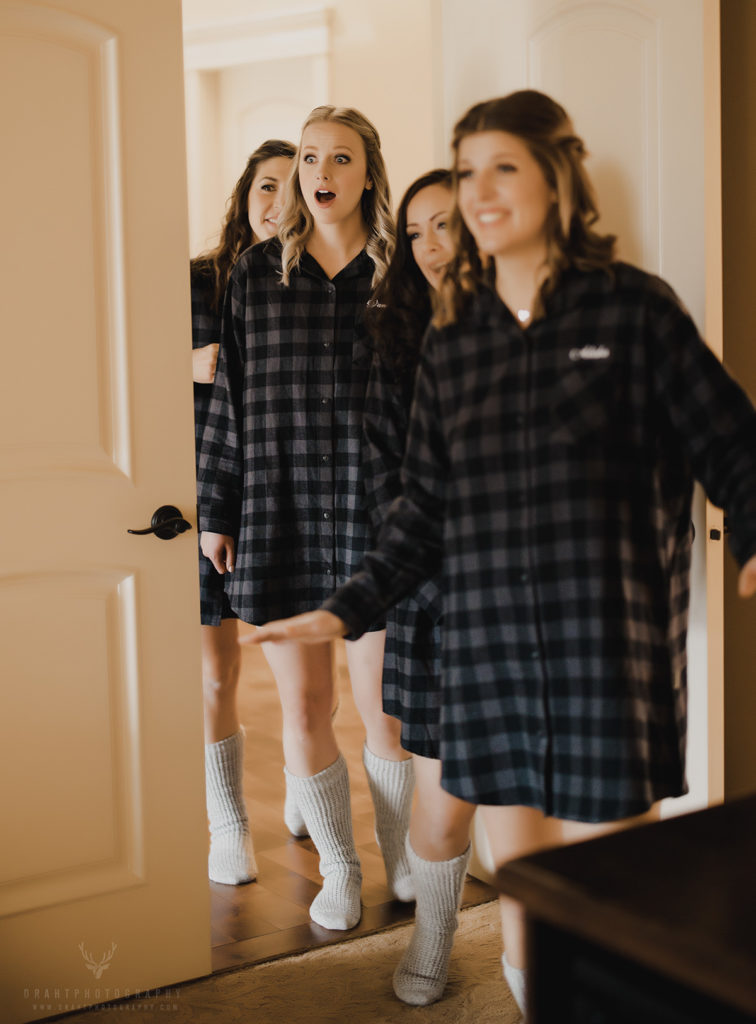 I quickly escorted the bride to a corner for a prayer before the ceremony. This isn't a first look – it's actually something I want to do for my own wedding. You hold hands before the ceremony, and there's a quick prayer. It was absolutely such a heartfelt moment.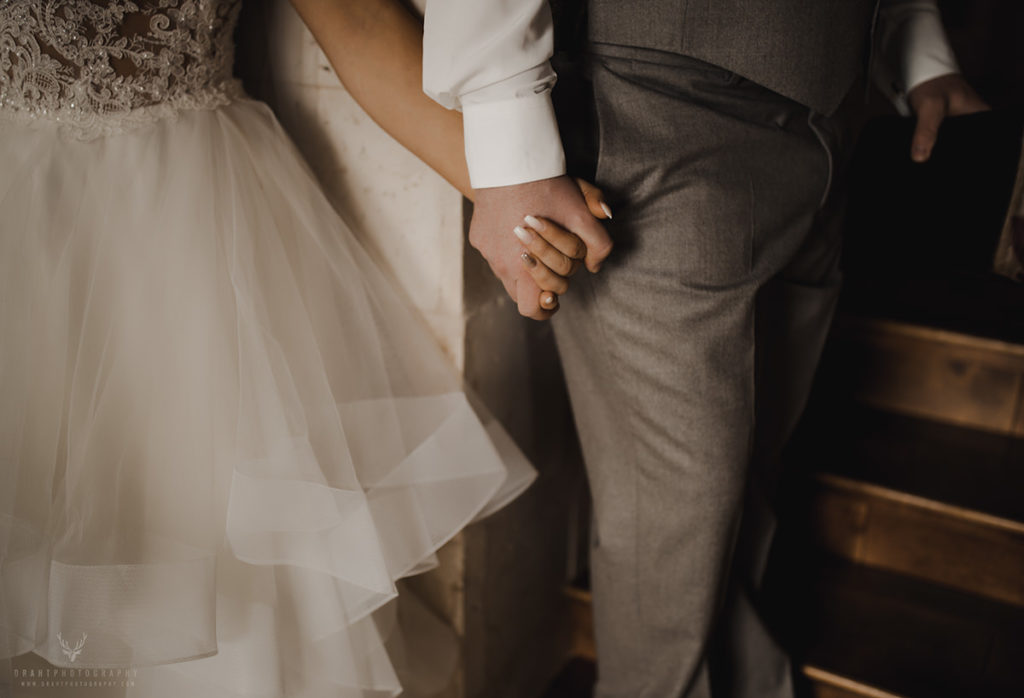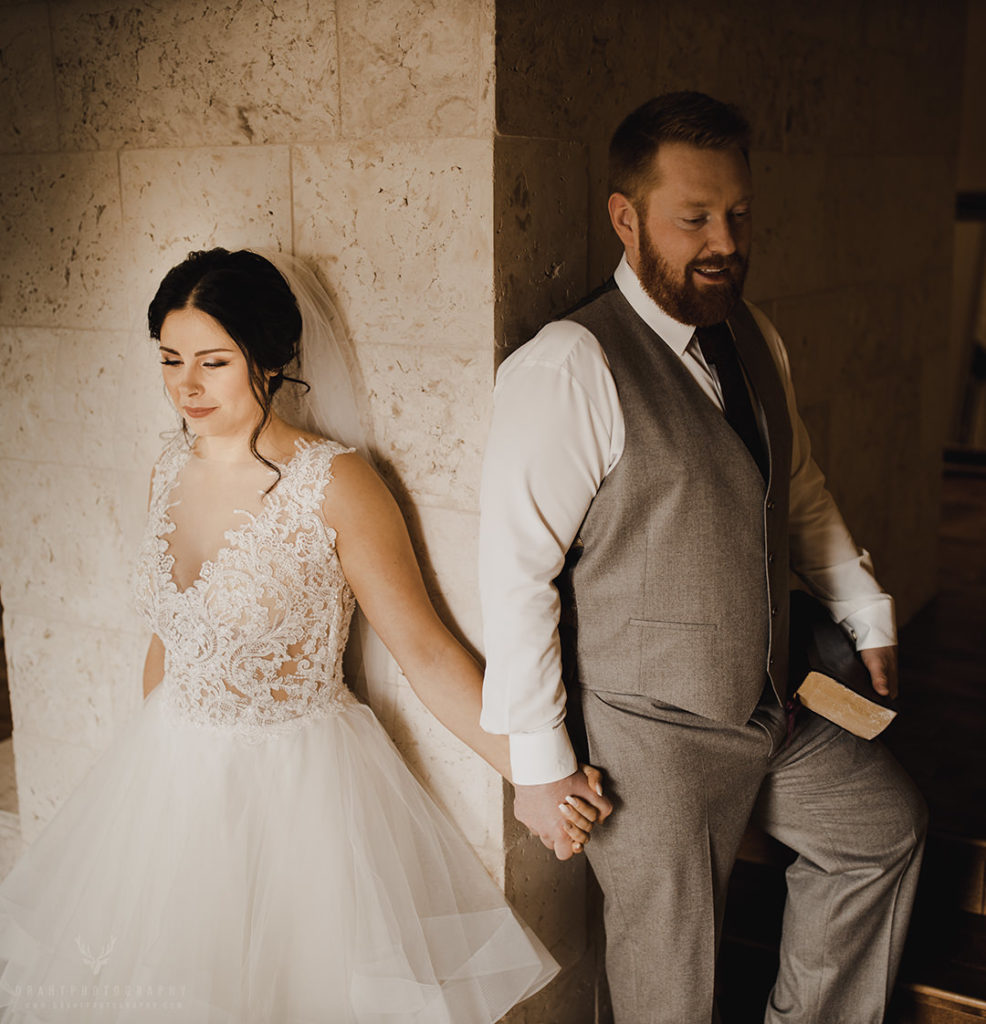 Around another corner, a game of "Gotcha nose!" took unexpected turn when the getter got got.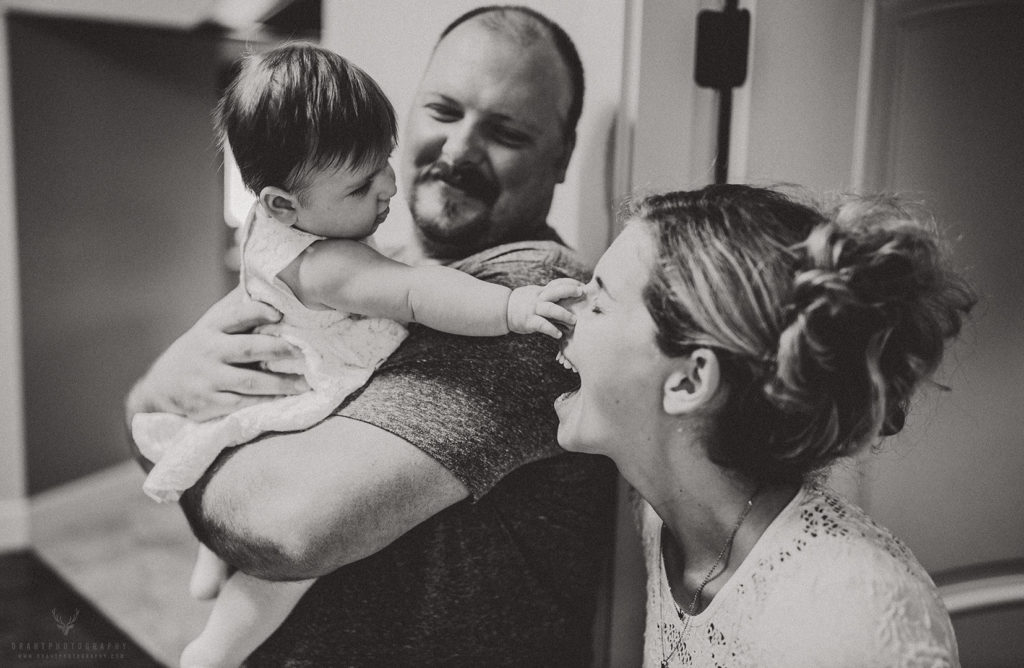 Outside, the orchestra began to play as the guests arrived. It had begun to rain, only lighty.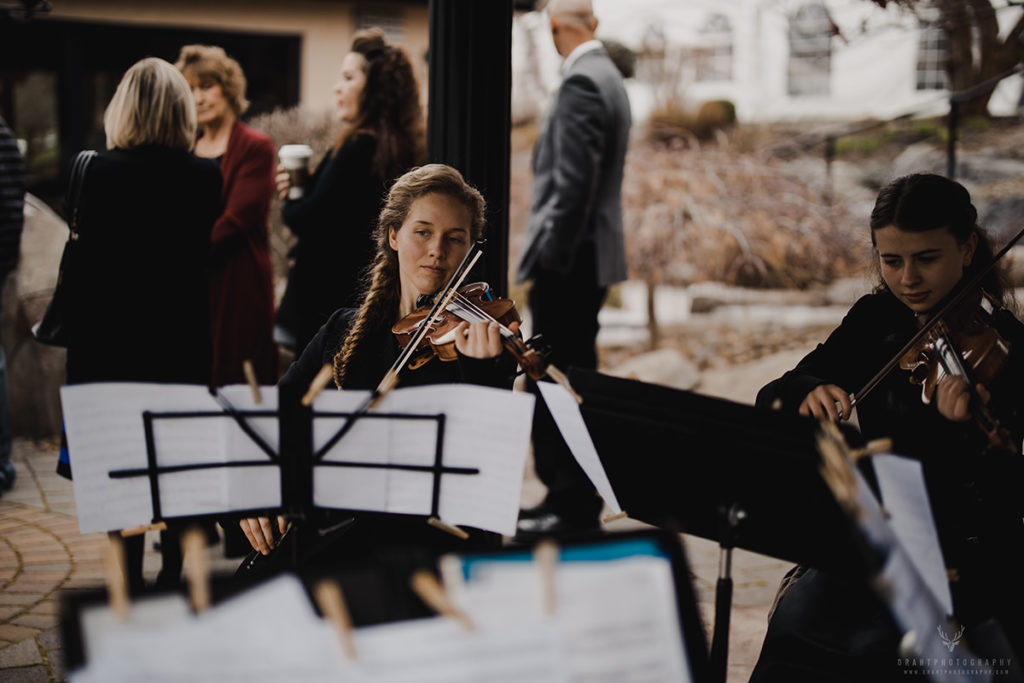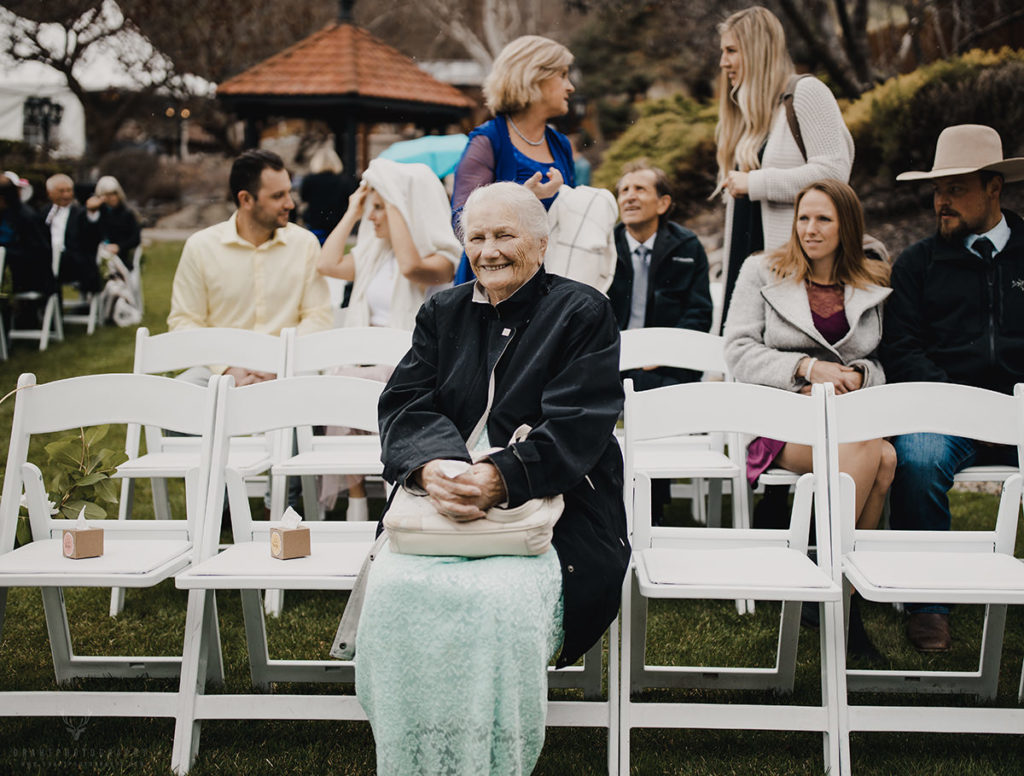 The reason I don't worry about rain on a wedding day is because I'm crazy about the way it looks. Don't get me wrong, I was a sopping wet mess by the end of the family formals, but that's a small price to pay when it comes to photos that will last lifetimes and generations. I guess I'm trying to say Alanis Morissette was wrong. Because this was incredible.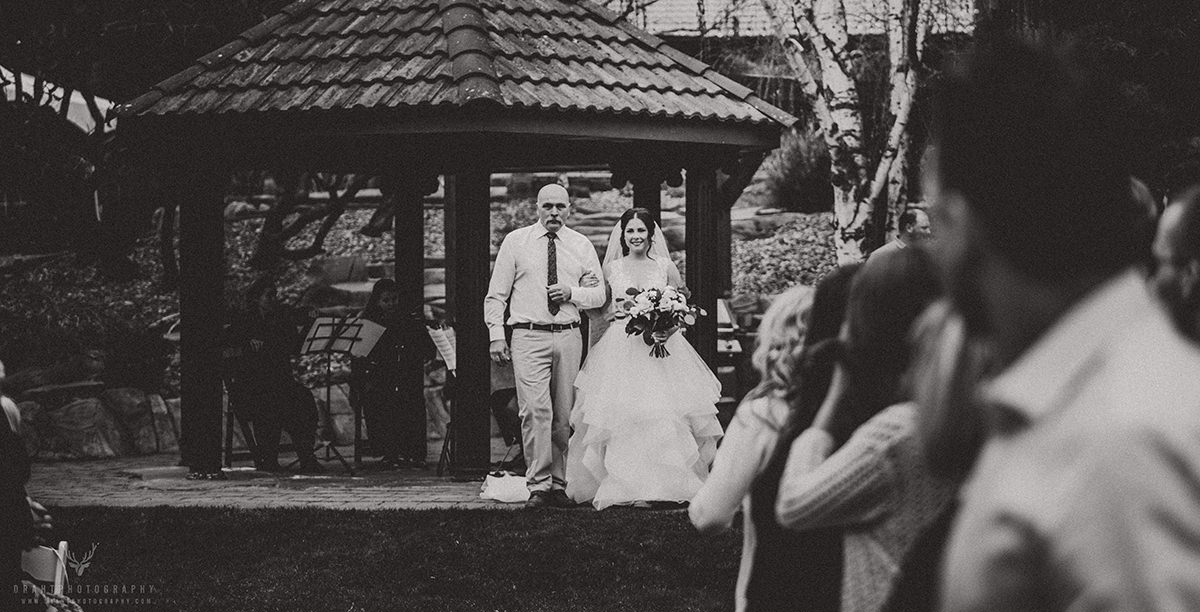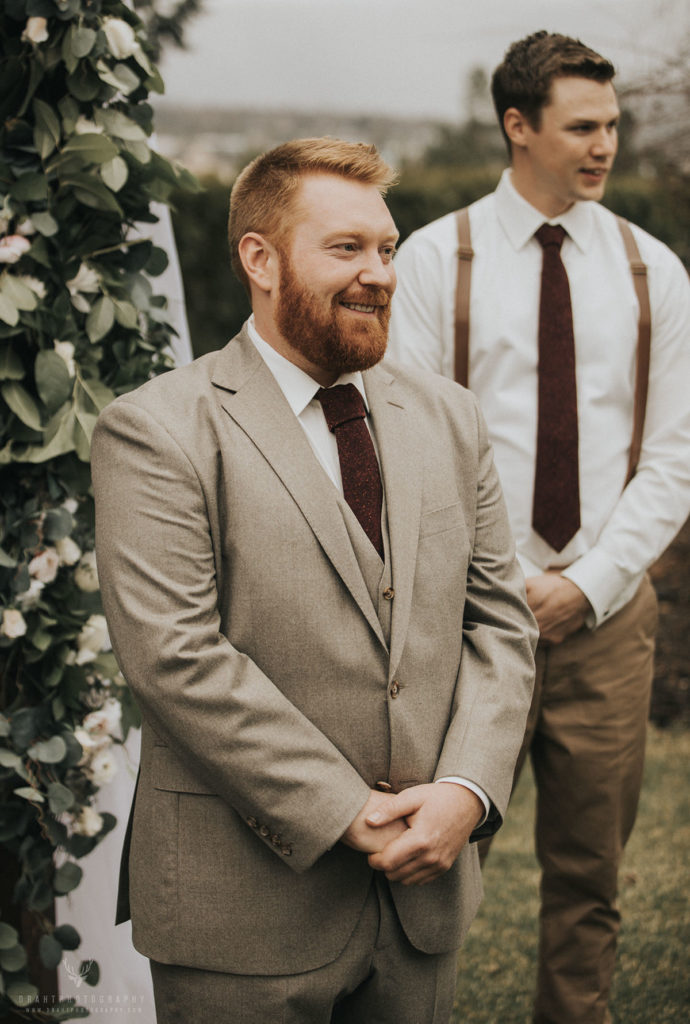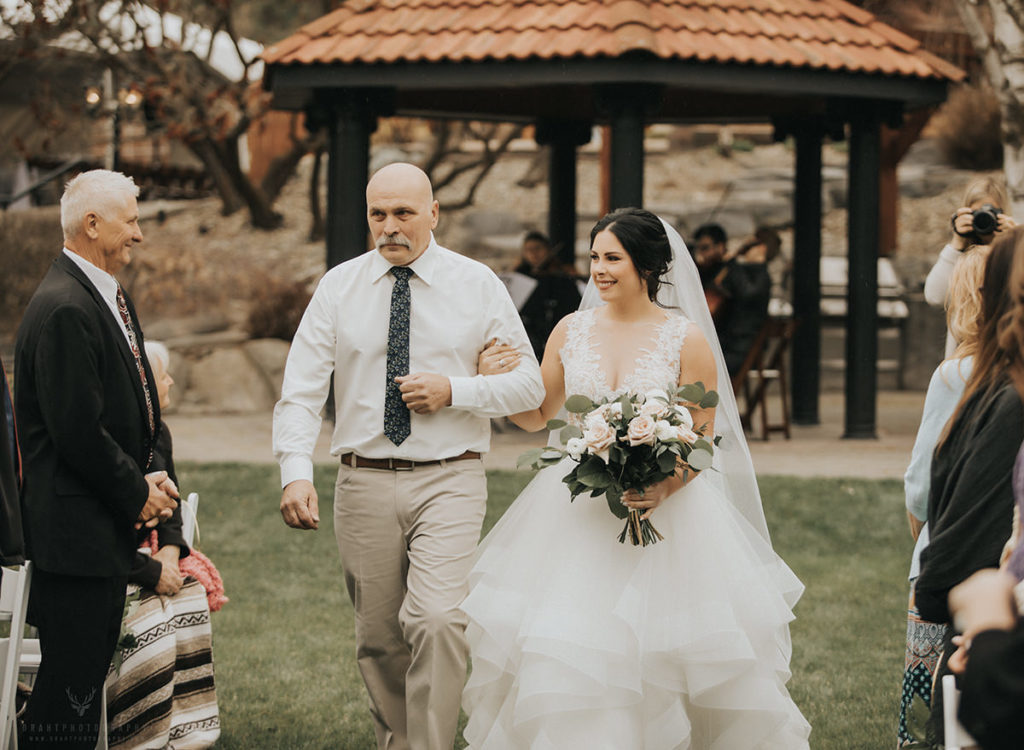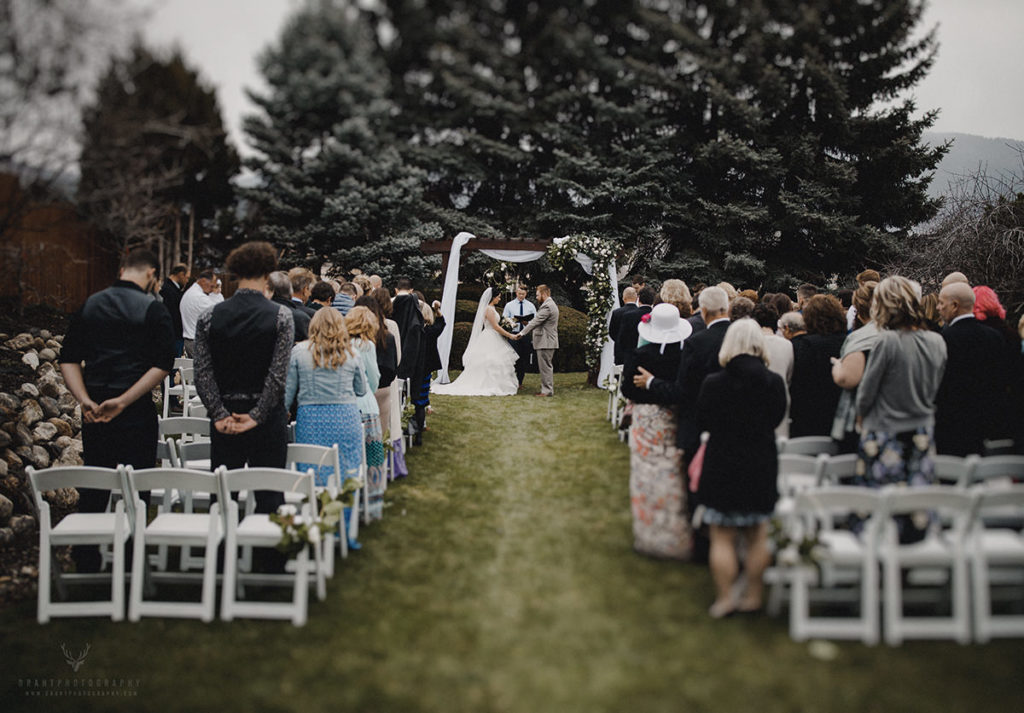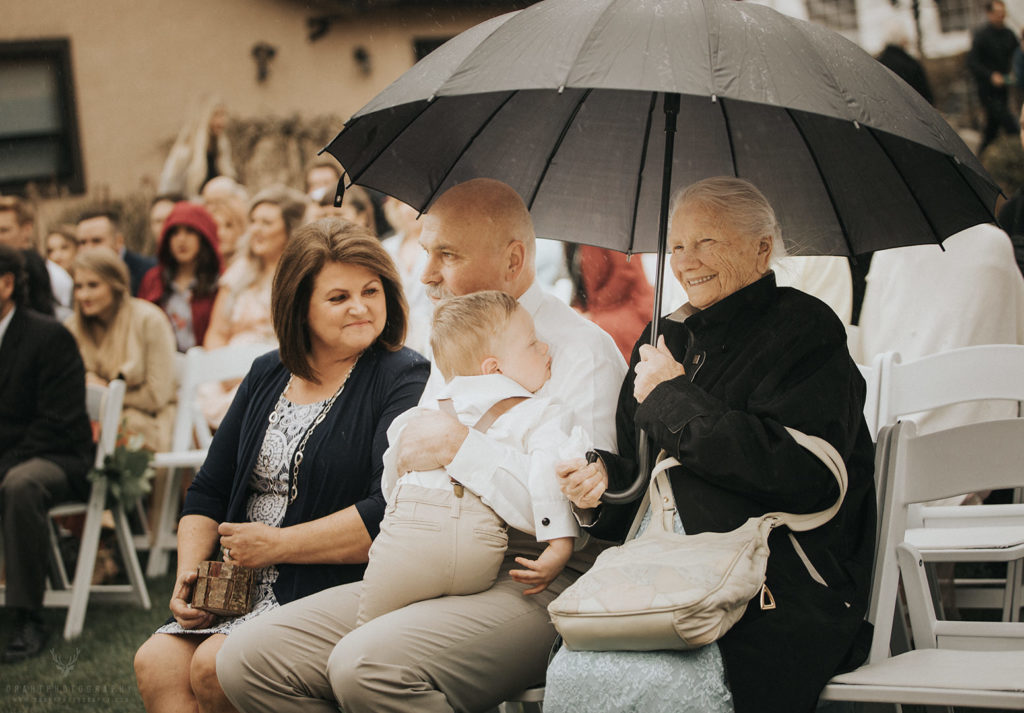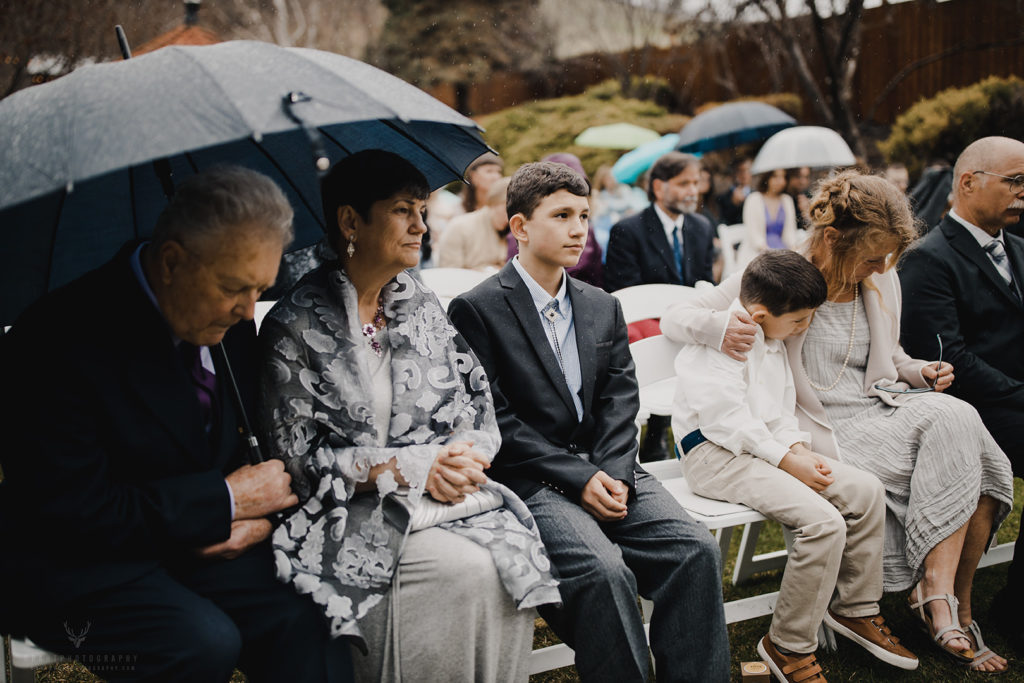 And then, the first kiss as man and wife! If you look closely, you can see all those raindrops. I spend up my shutter on purpose to catch them. 1/500ths will catch a raindrop in case you're wondering.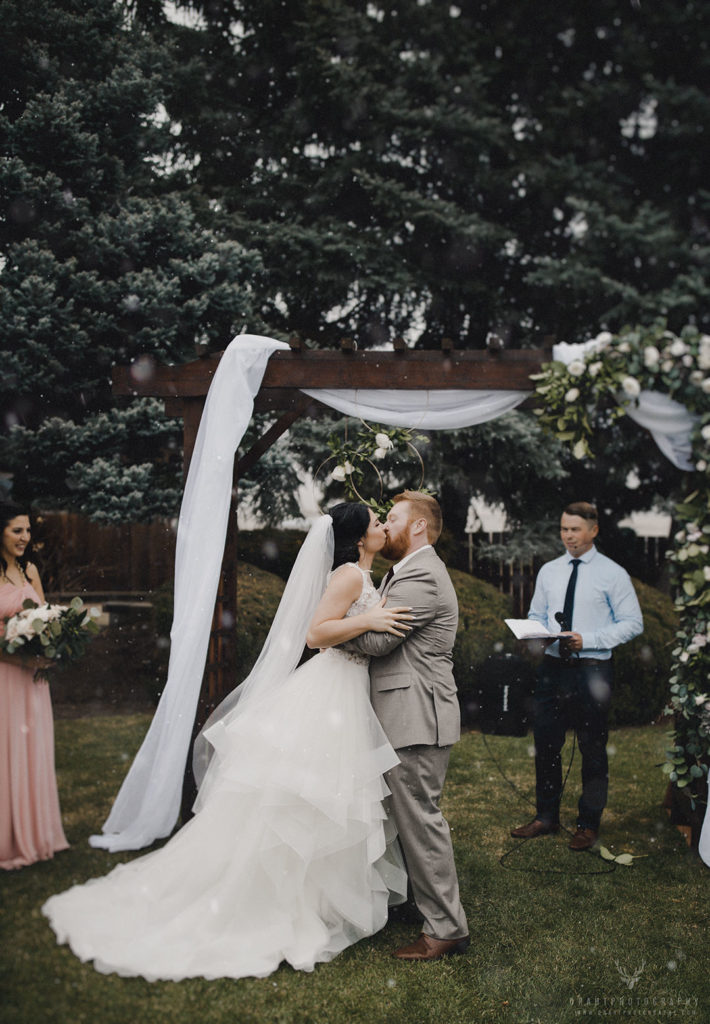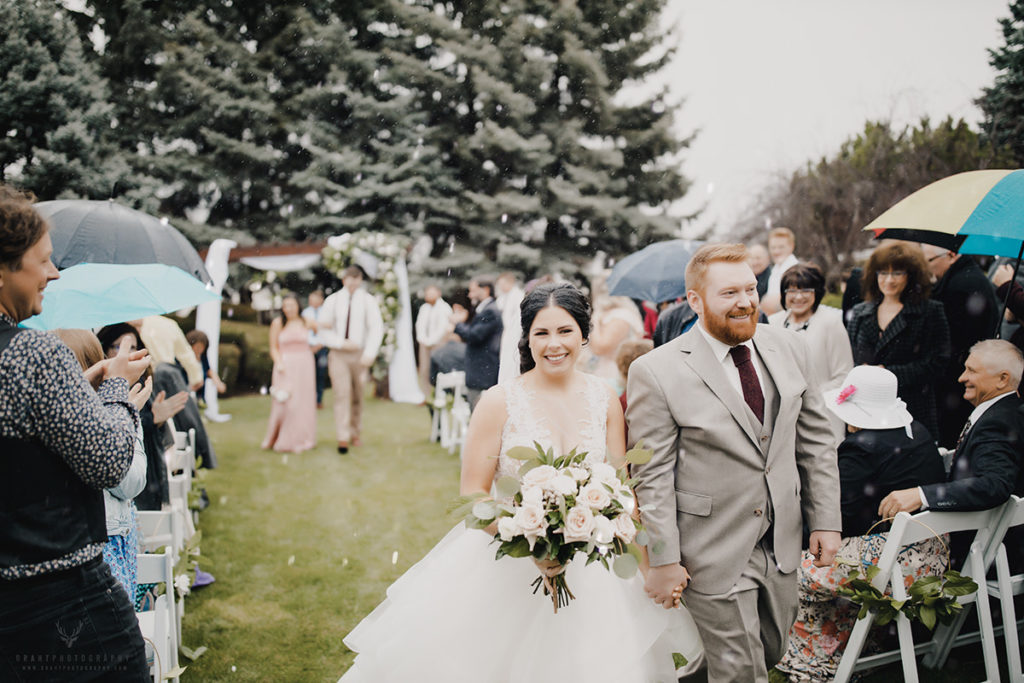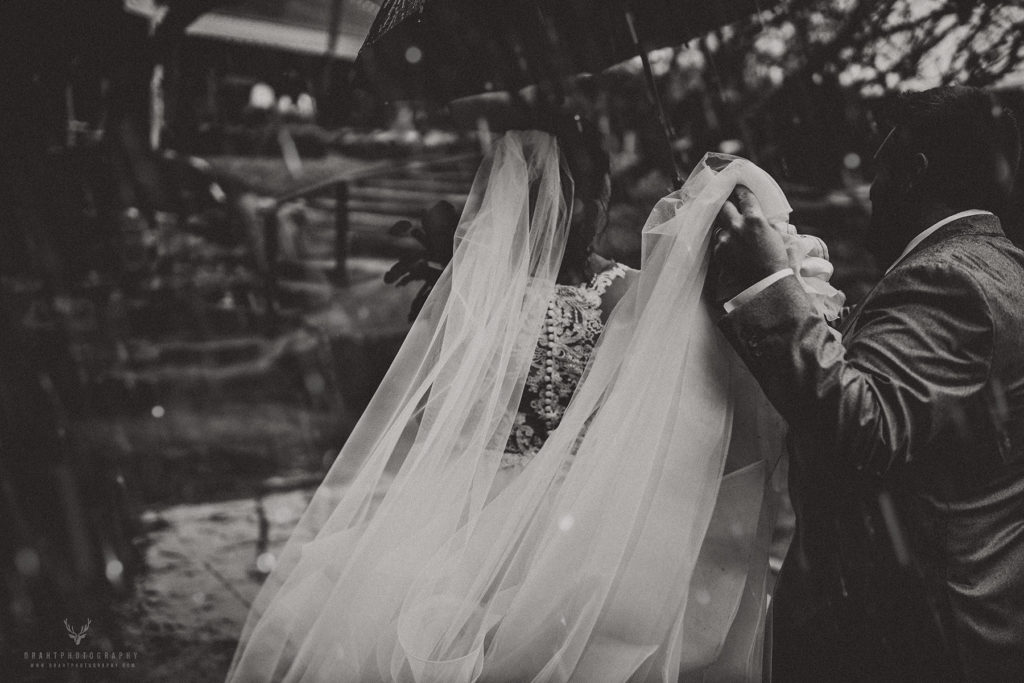 After the family photos, it was time for my favourite part – the formals! We made our way to my car to drive out a ways. First, though, Blenz.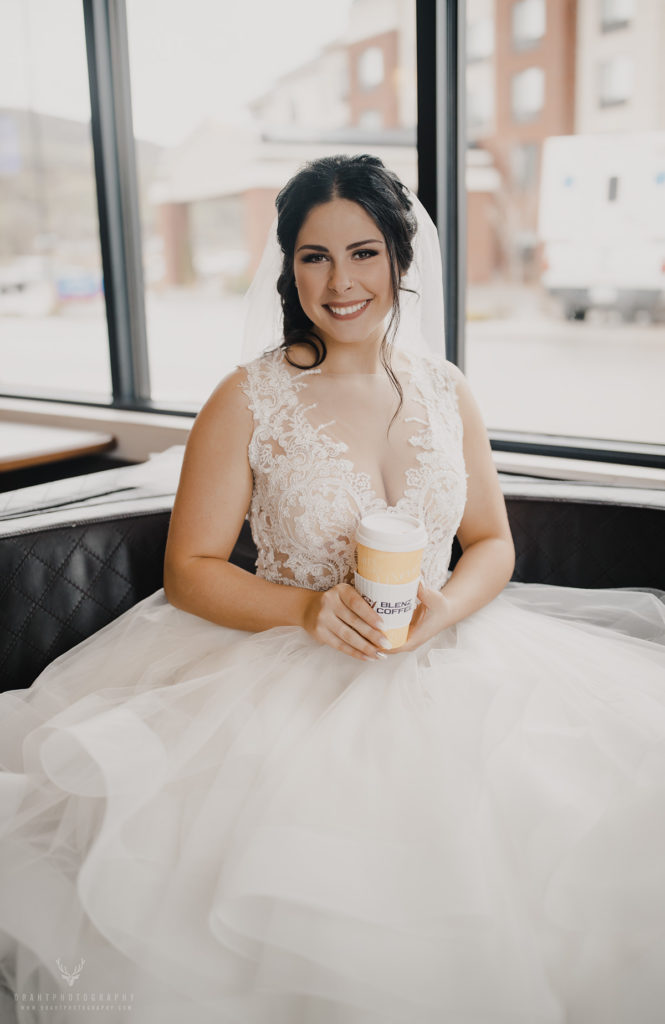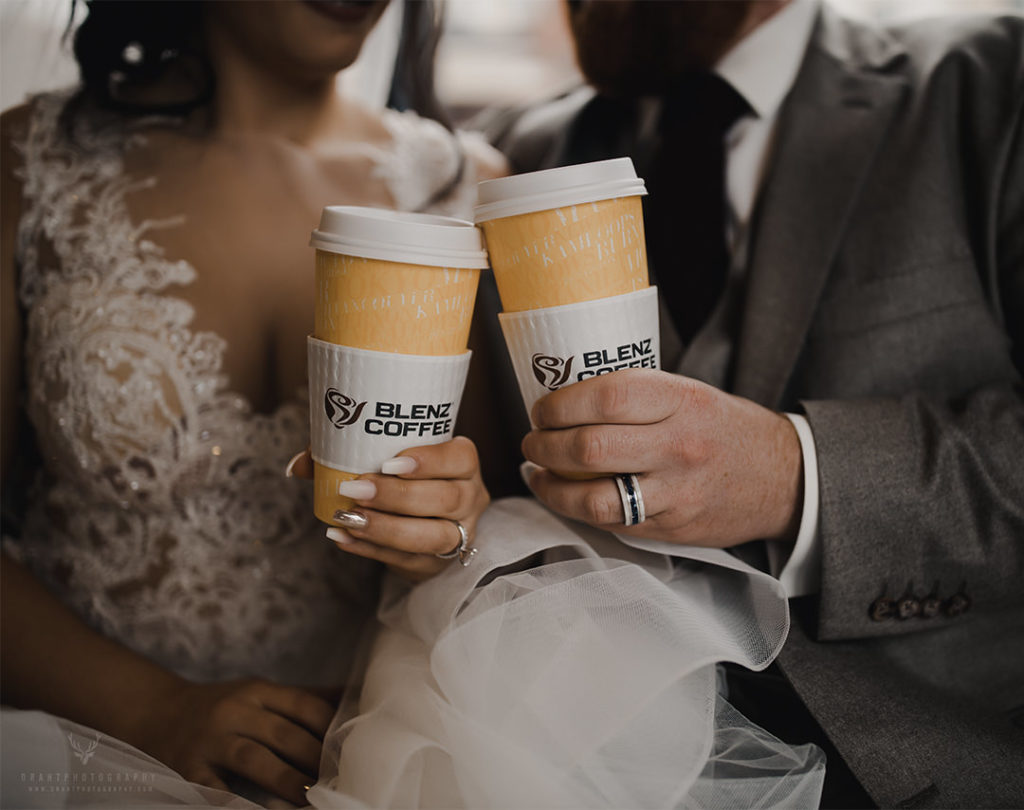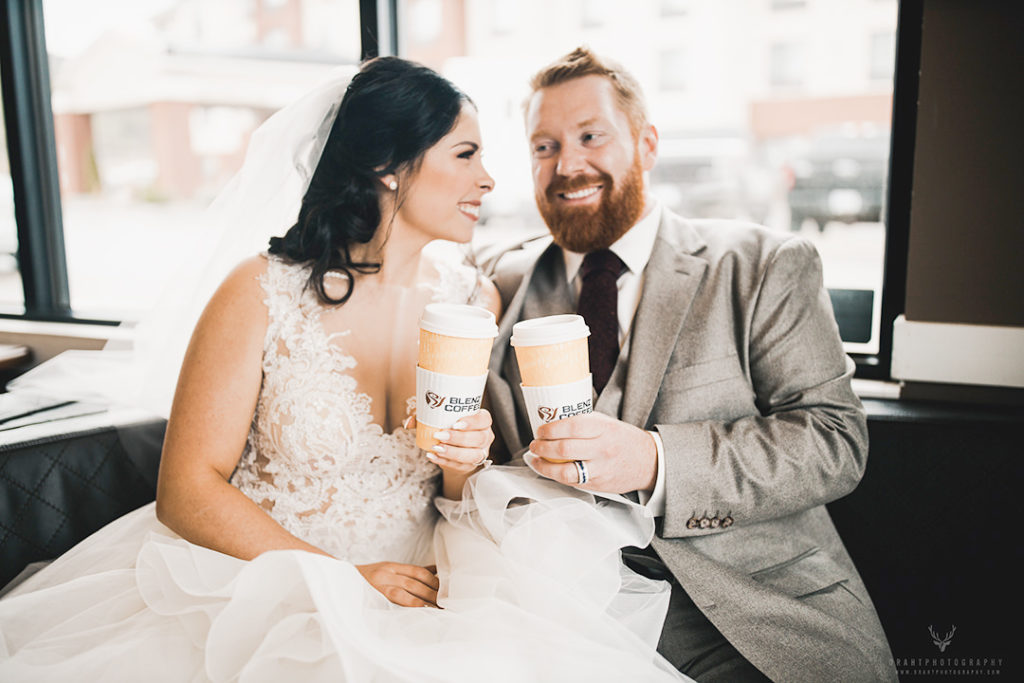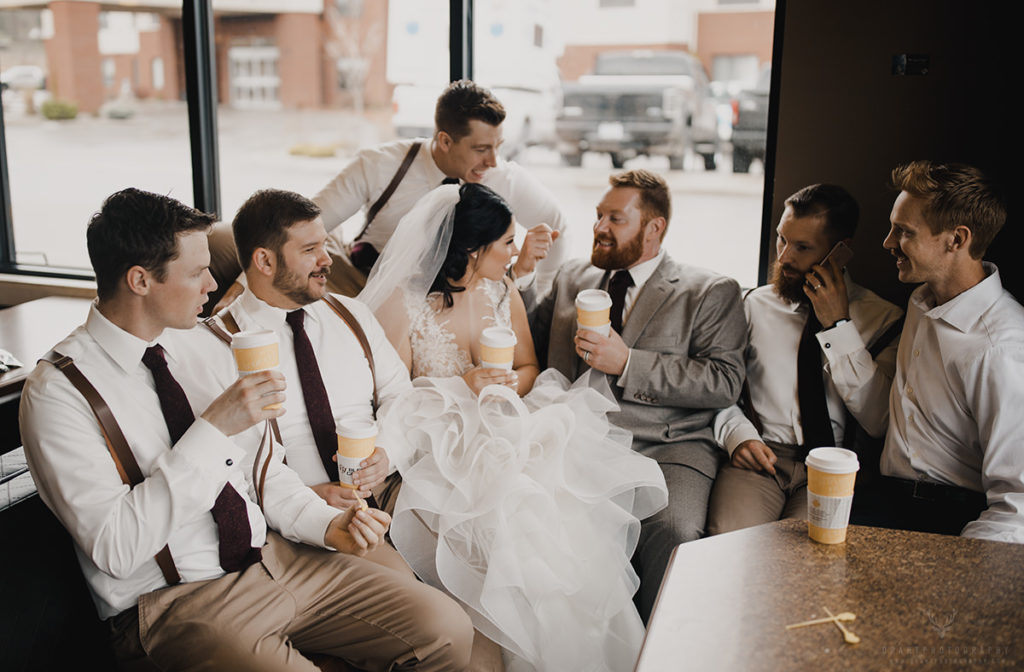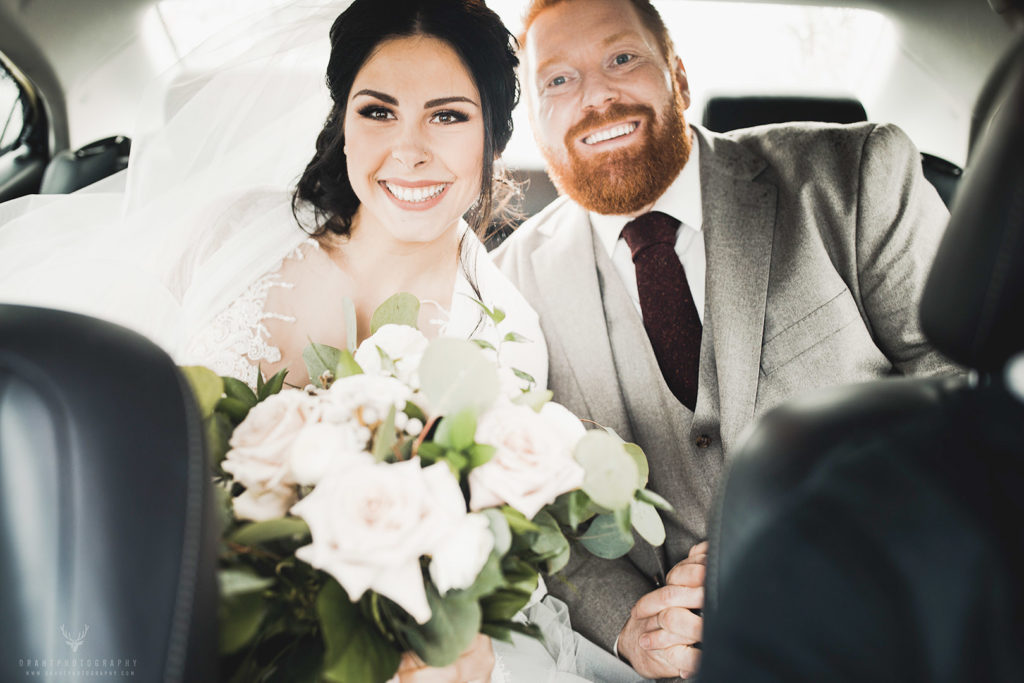 Over on Westside, we met up with the rest of the bridal party. Throughout the day, I like to try to make little predictions. Like who's going to party harder come dance time, the bridesmaids, or the groomsmen?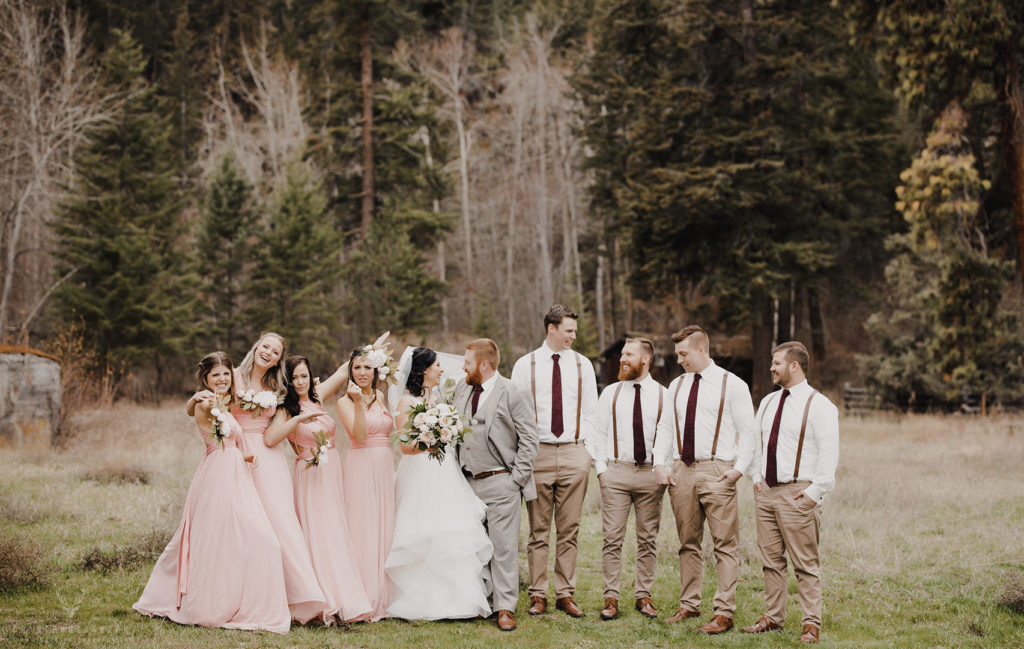 Everyone absolutely brought it. It was time to encourage the groom with traditional hand gestures. He seemed to really enjoy it, as all men with beards do.
We all felt so close we erupted into a group hug. It was actually a ton of fun and we all cracked up laughing.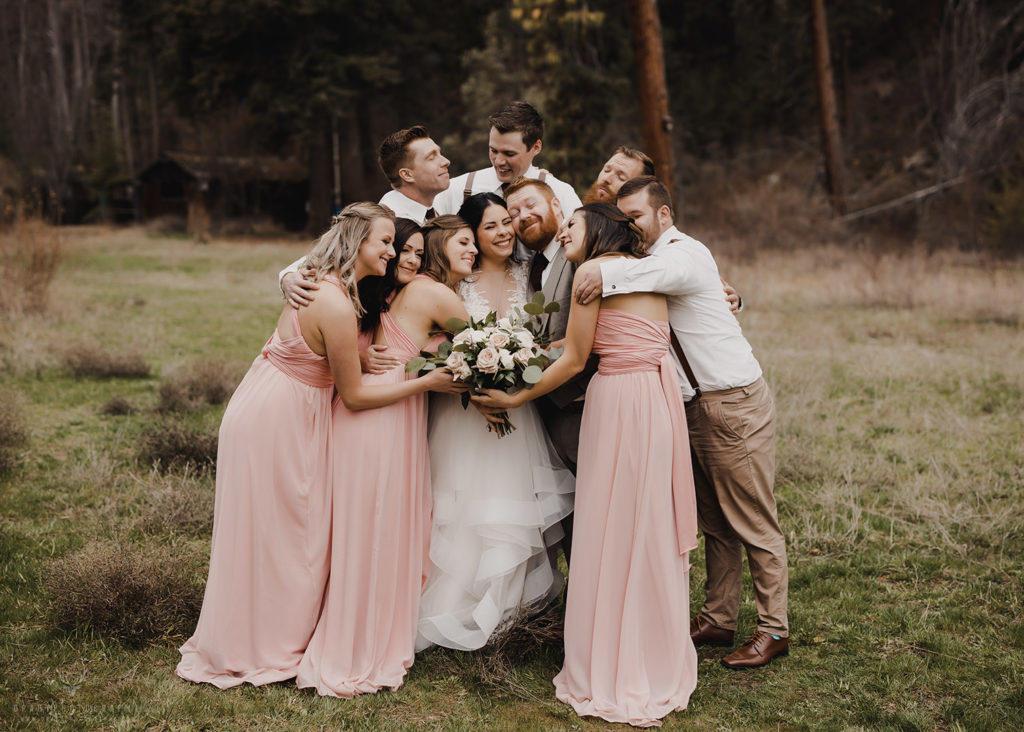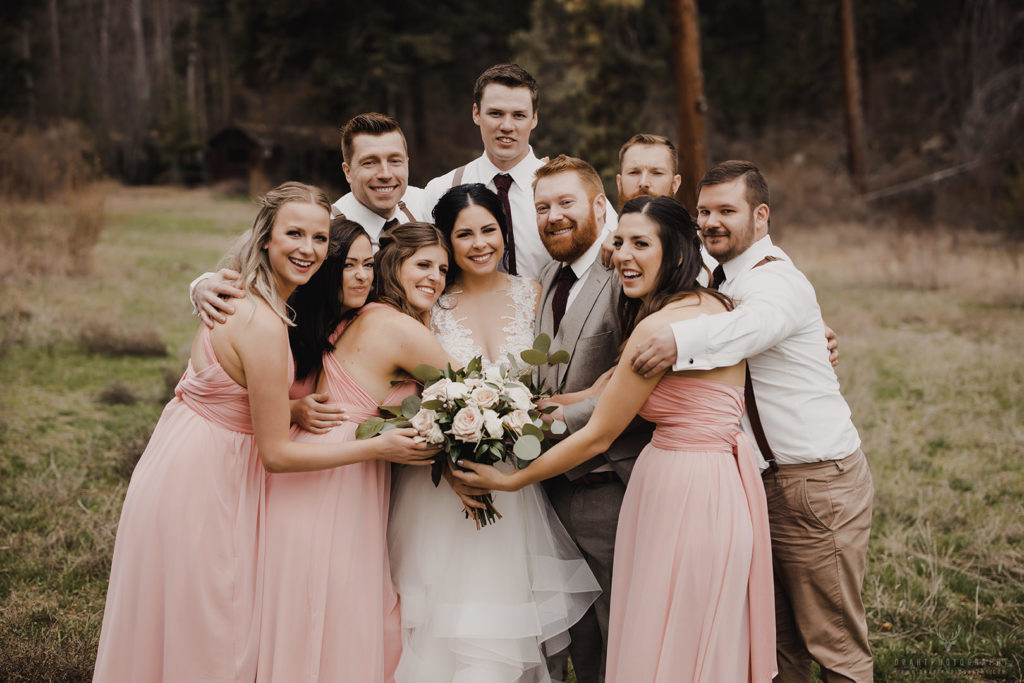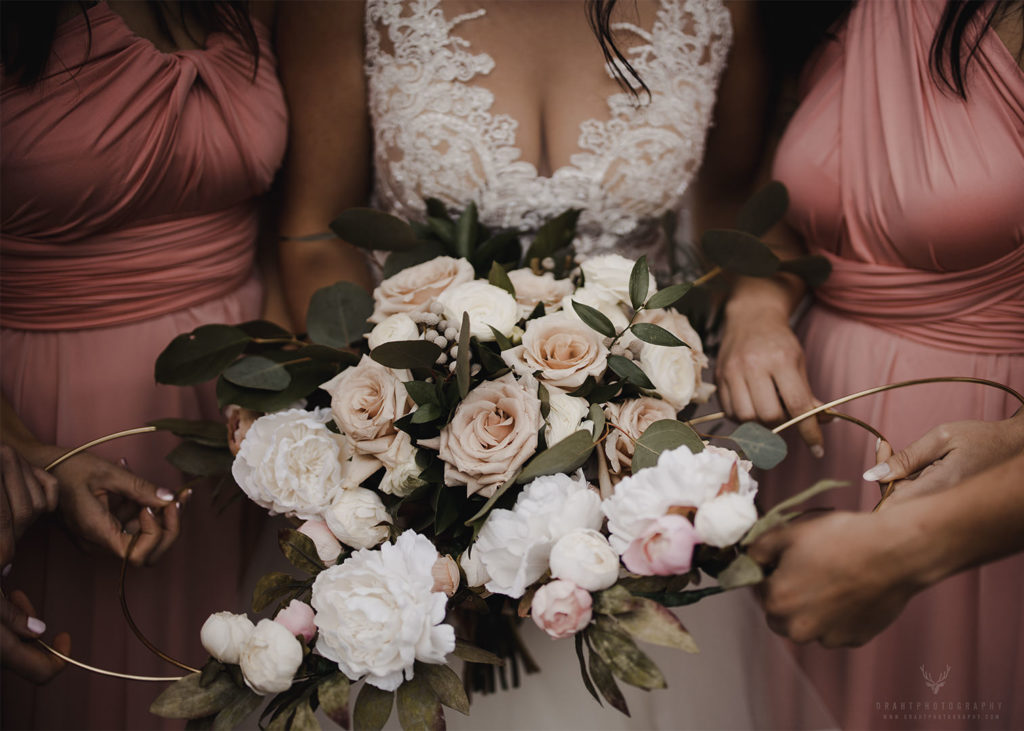 We took a short rest against the shed, then I grabbed the groomsmen for a few group shots.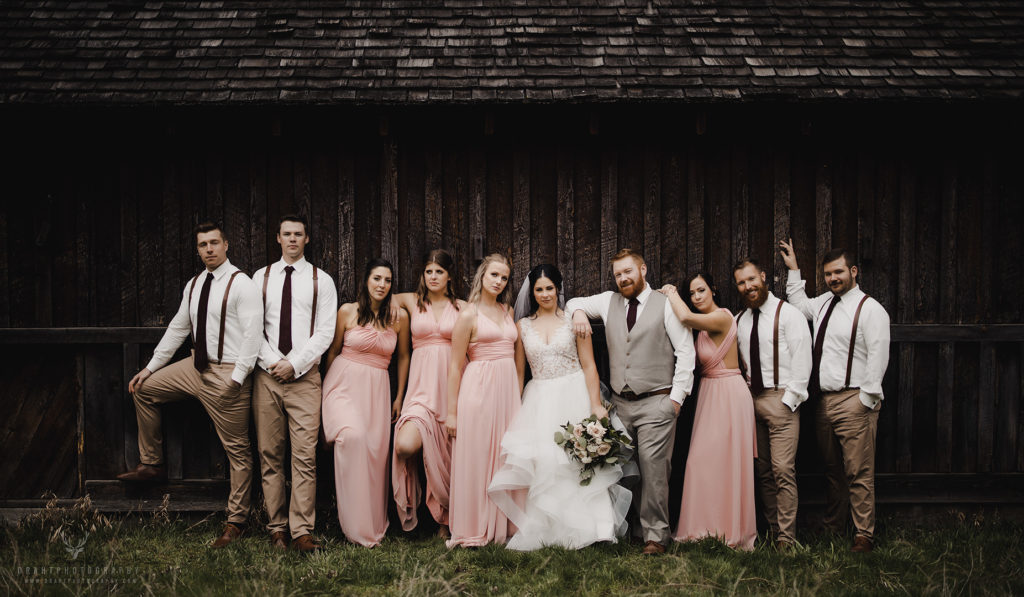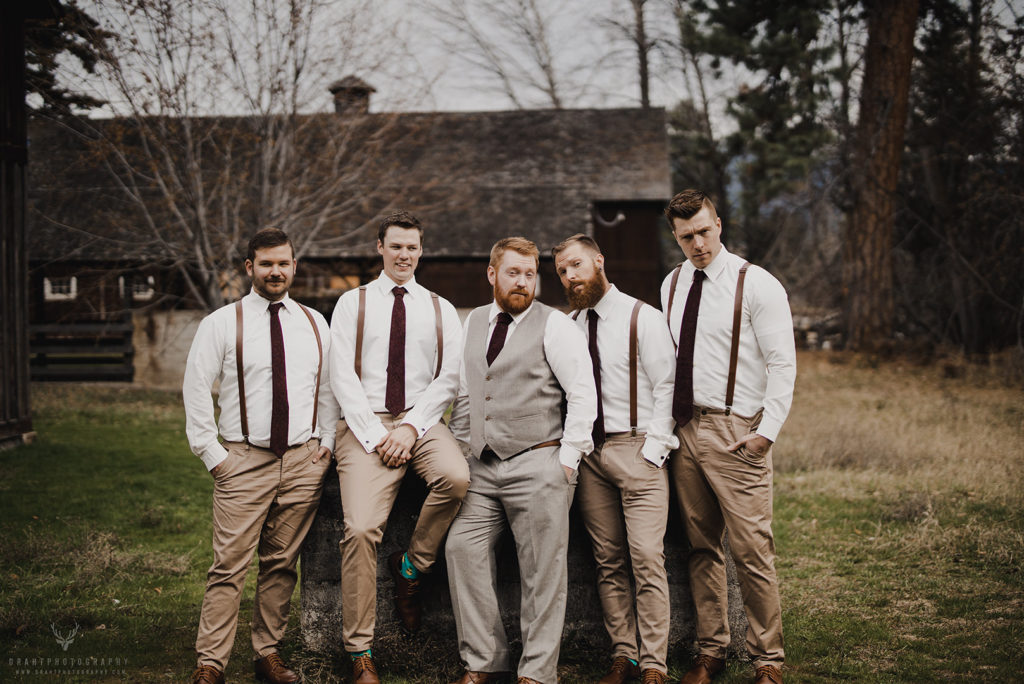 "Wanna get weird?" I asked them. "I have this ide….." – before I finished the sentence the all said yes and laid on the ground for me. What a great group. If you're reading this guys, I appreciate you.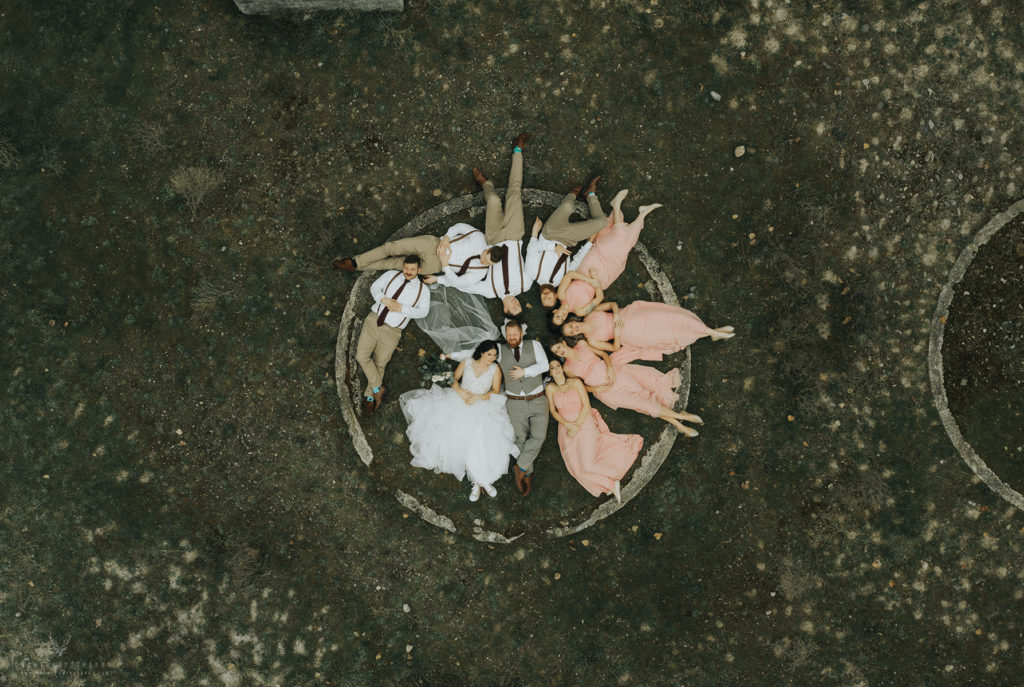 My favourite time of the day is always formals. I get to run off with the bride and groom and bridal party and just party. We get some eclectic photos, some bright ones, some kinda weird ones, and we always have a blast.
It was time to get a little more personal with our bride and groom. The April colours were intense – the browns and the reds, and the shrubbery had just begun to bloom, making for beautiful muted tones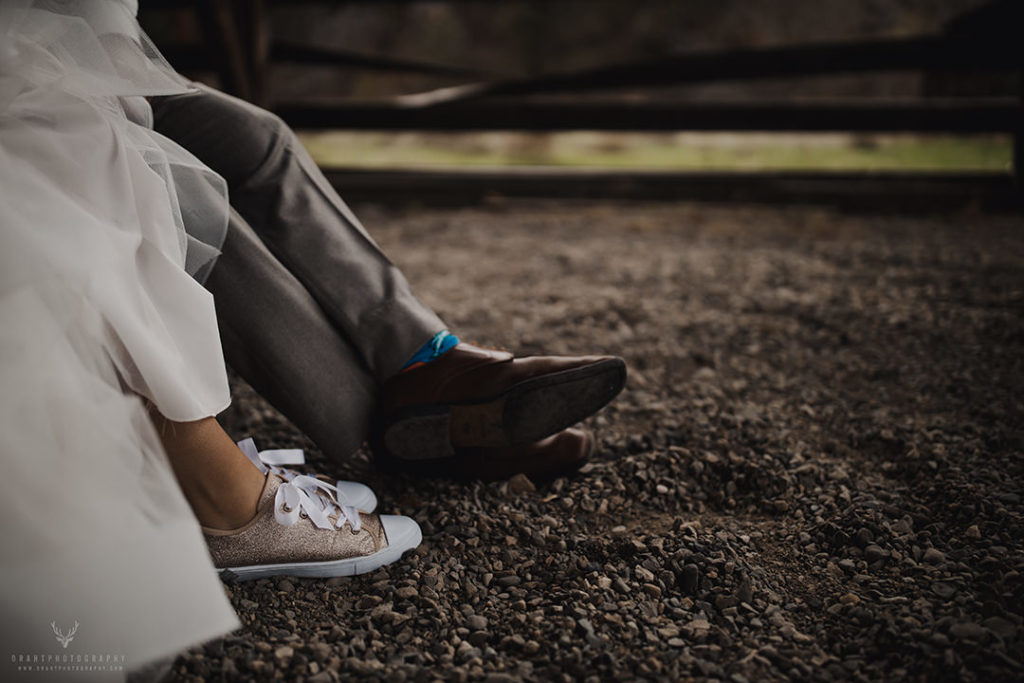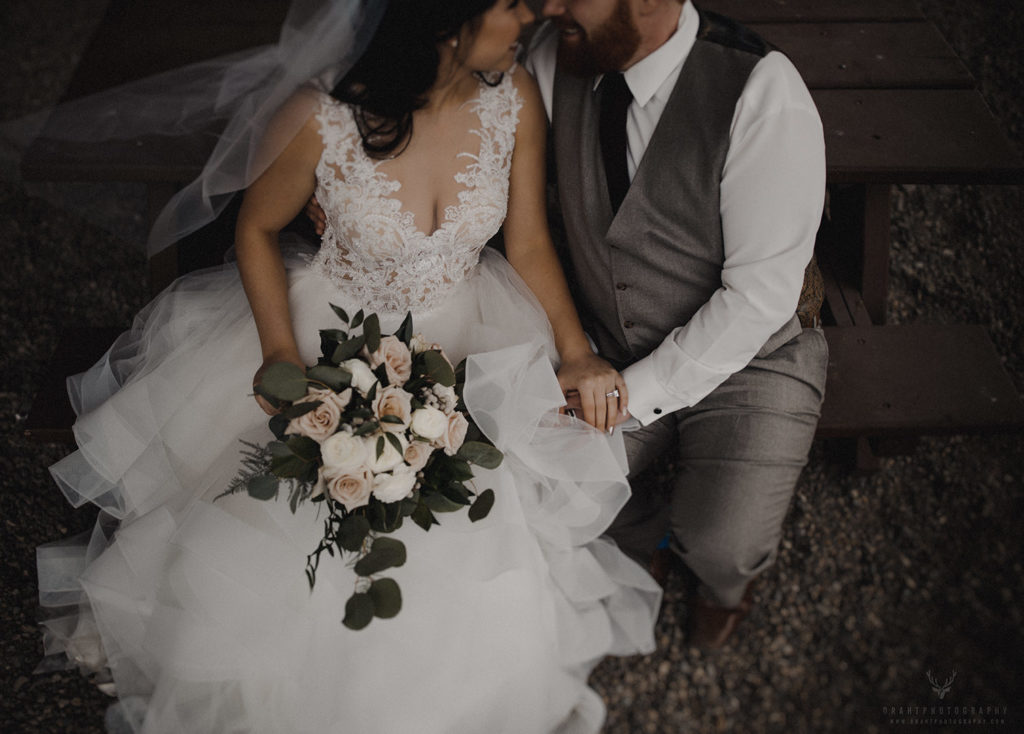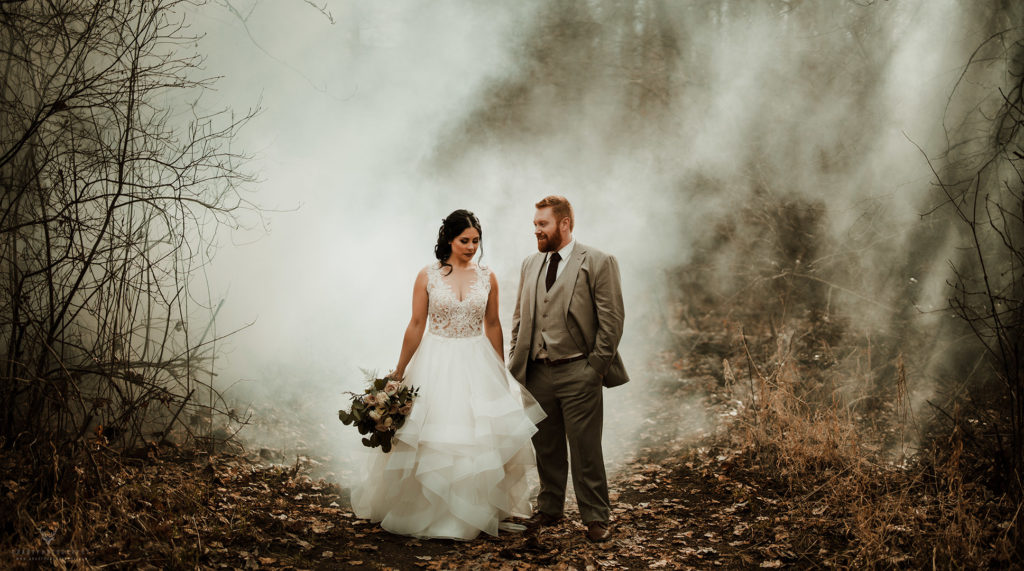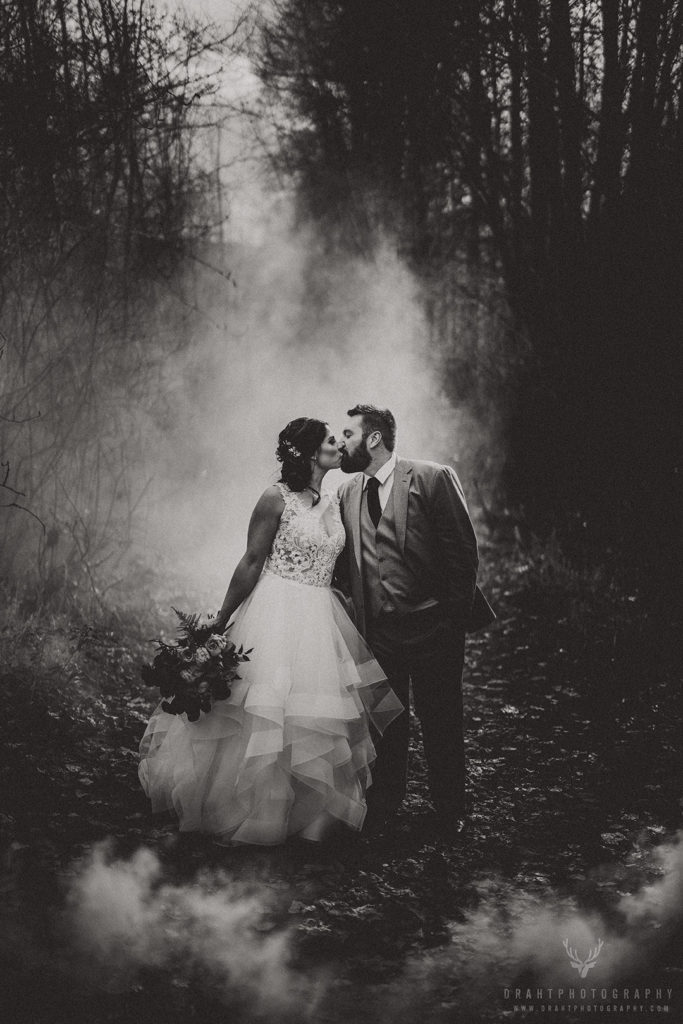 The rest of the shoot went perfectly. Dramatic clouds, vistas, mountains, and plenty of kisses.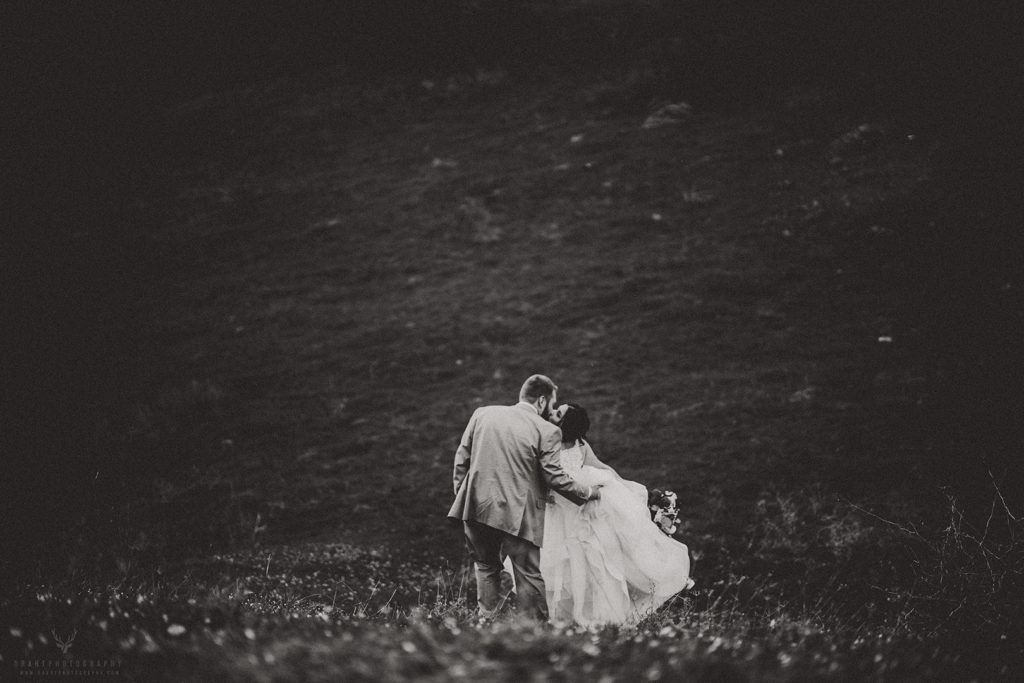 At Durali, guests were waiting to greet this brand new husband and wife. It was an evening of songs, incredible food, and a pretty unique cake.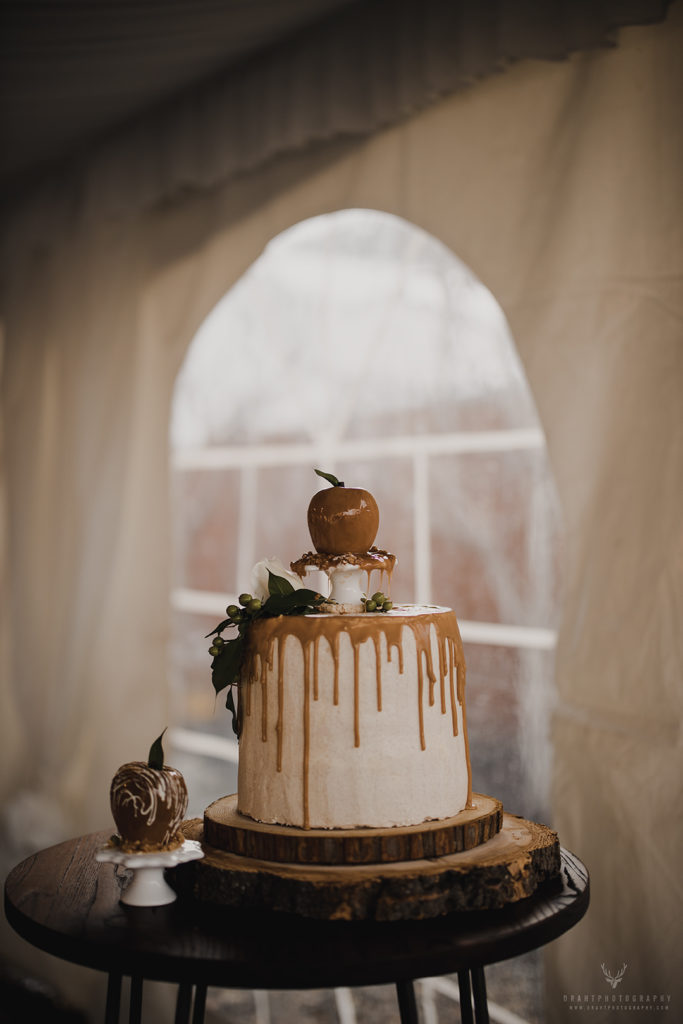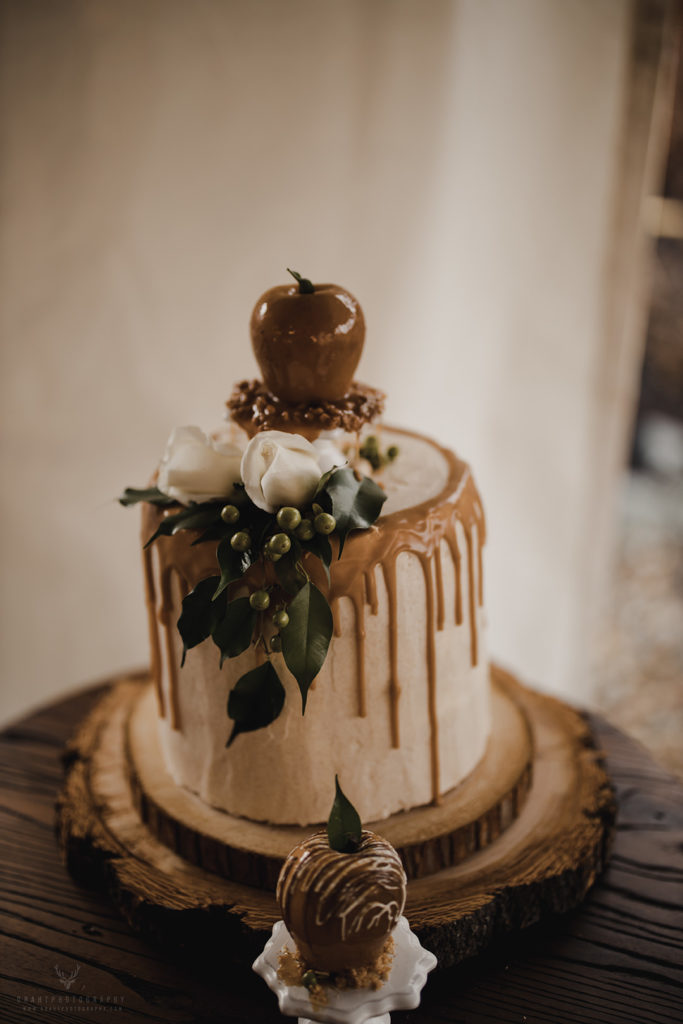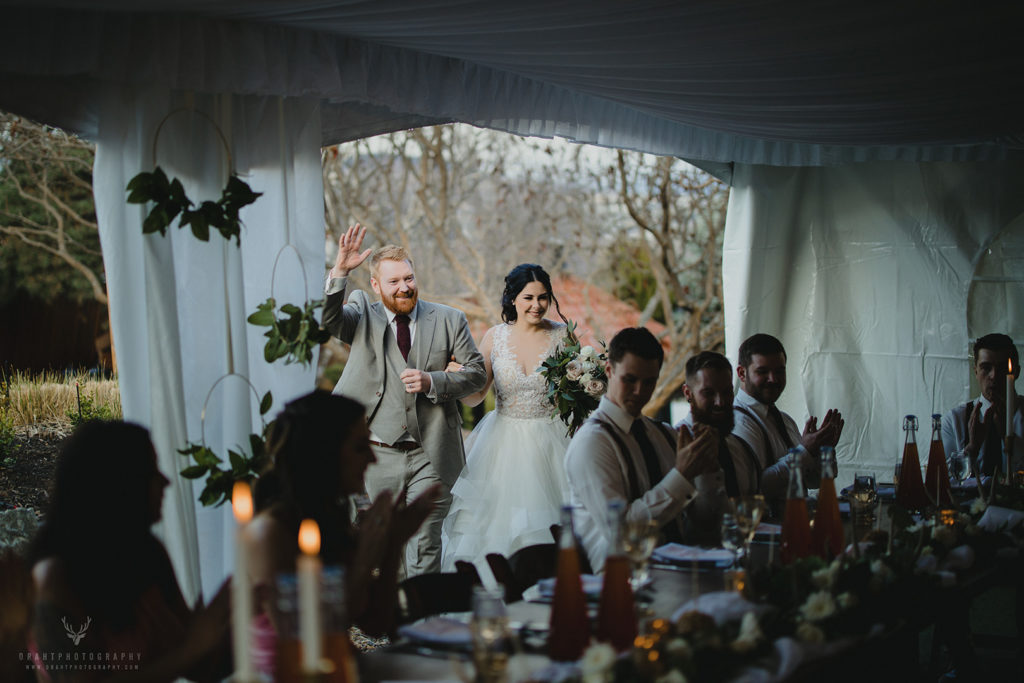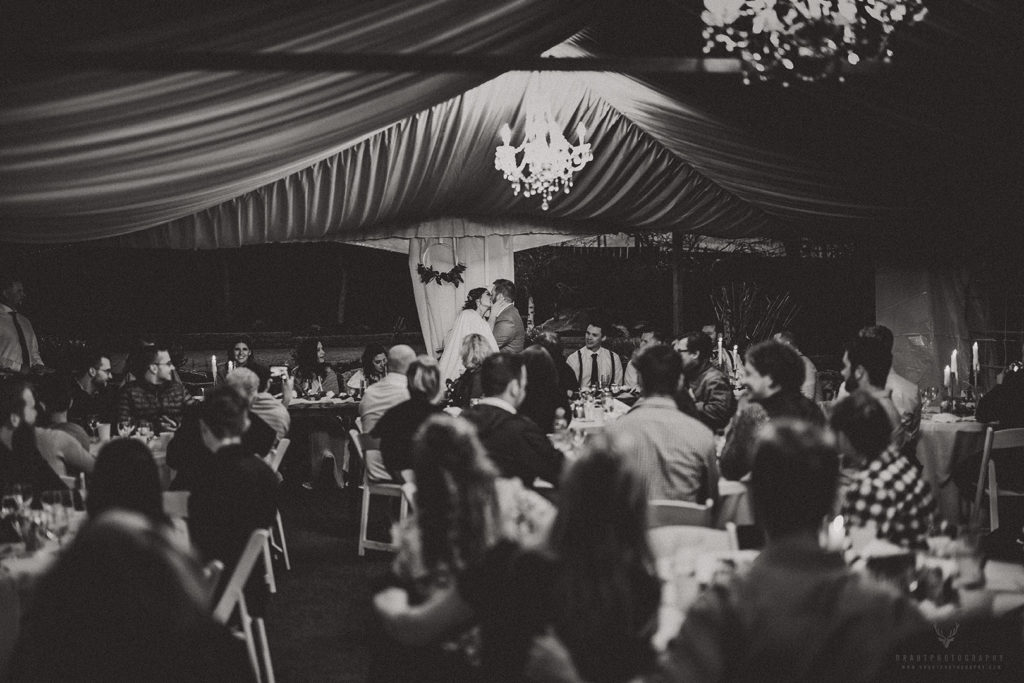 I even had time for a few photos of the guests.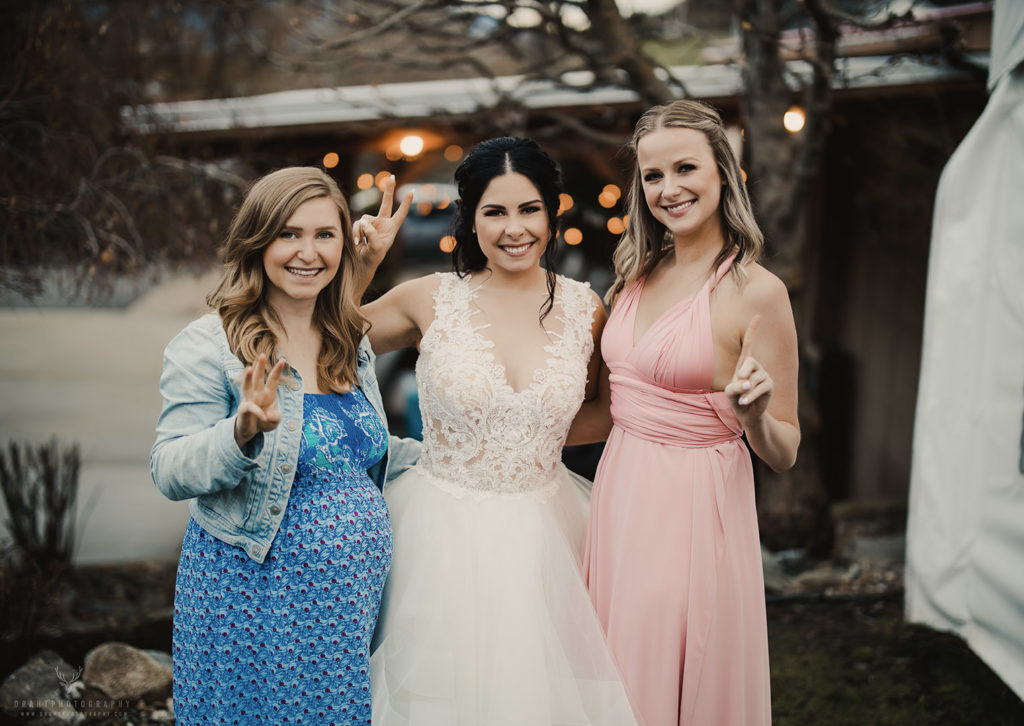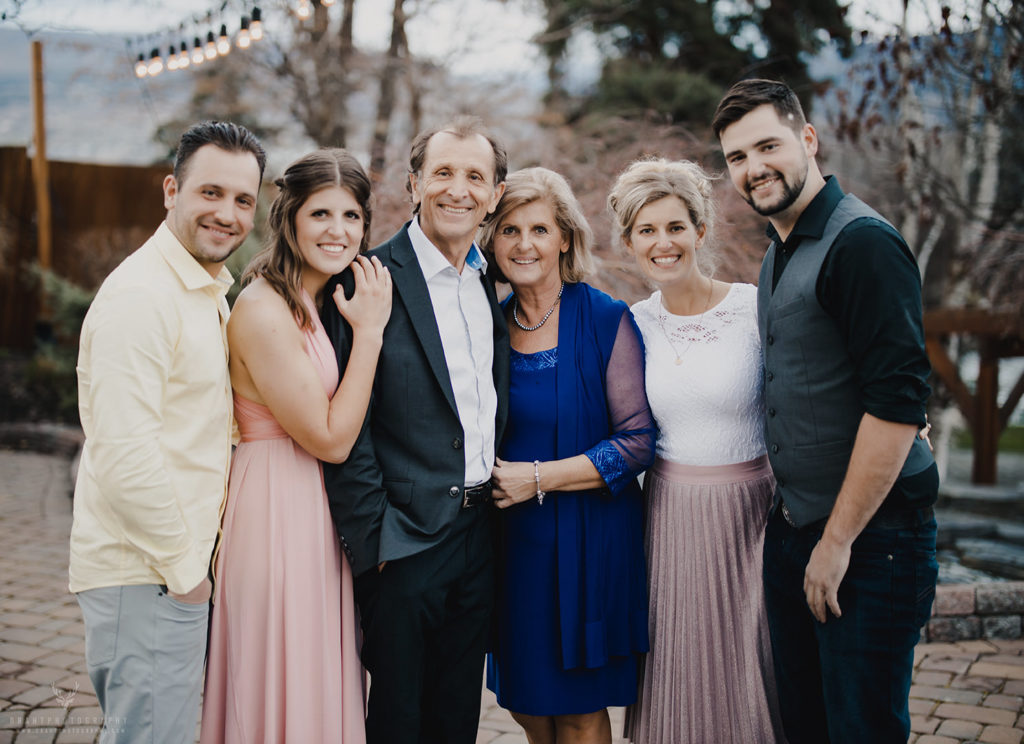 You're probably wondering how to keep these images, if you want to print them out or post them to facebook. On a computer, it's easy, right click, and select "open image in new window" – you can save from there. From an iPhone, it's simpler. Press on the image for a few seconds, and a menu will pop up from the bottom. You'll be tempted to click "Save Image", but instead click "Open Image" – it will open in a new window and you can share, save, and view from there!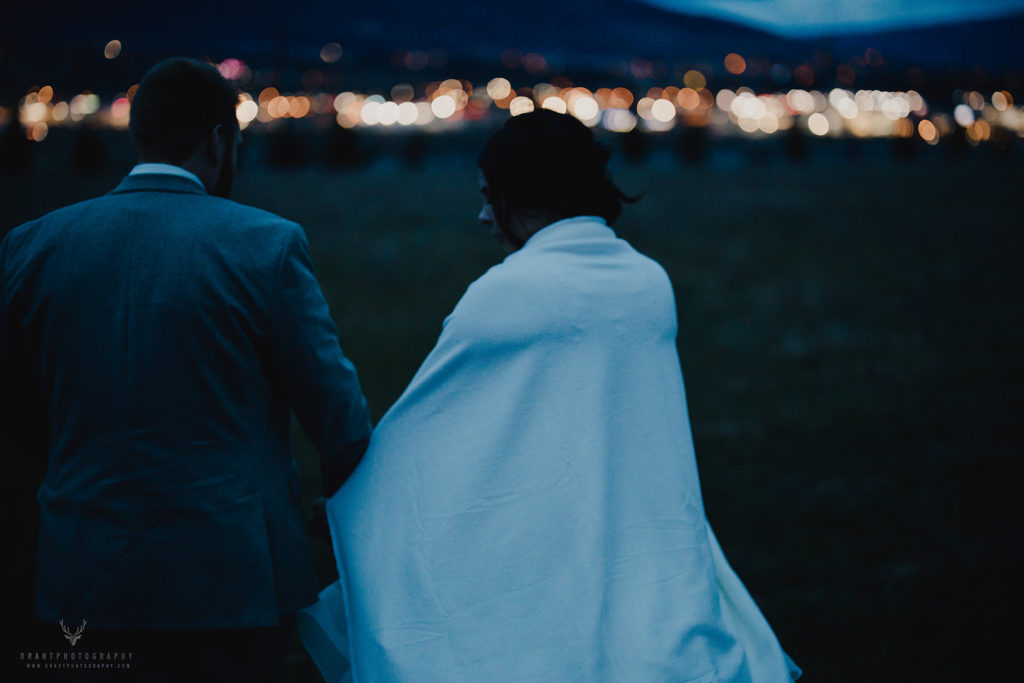 Unfortunately, though, this is where I'll have to leave you. Keep in mind, this isn't all the photos. This is a sampler, 70 of the photos taken today. So a really uncommonly huge sampler.
There's a full album coming out in about 3 weeks, though. It's a fun album, full of fun photos from this blast of a wedding. This is simply a sampler, a selection of a few favourites throughout the day to show you.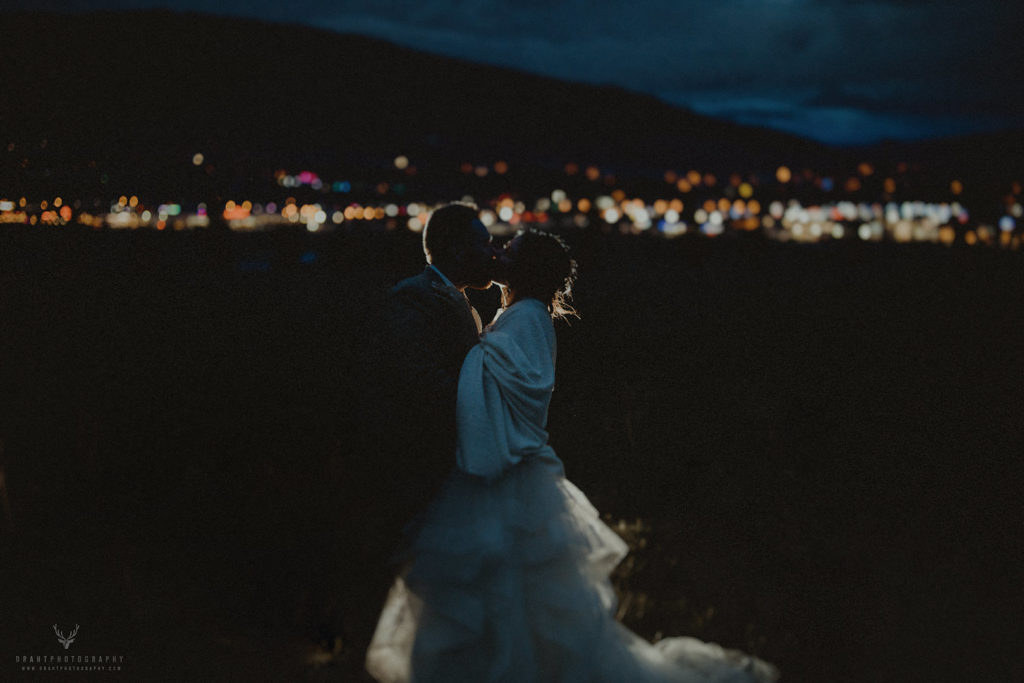 If you personally know the bride and groom, feel free to contact me by clicking here. Let me know who you are, along with the bride and groom's name, and I'll make sure you get a link to the finished album!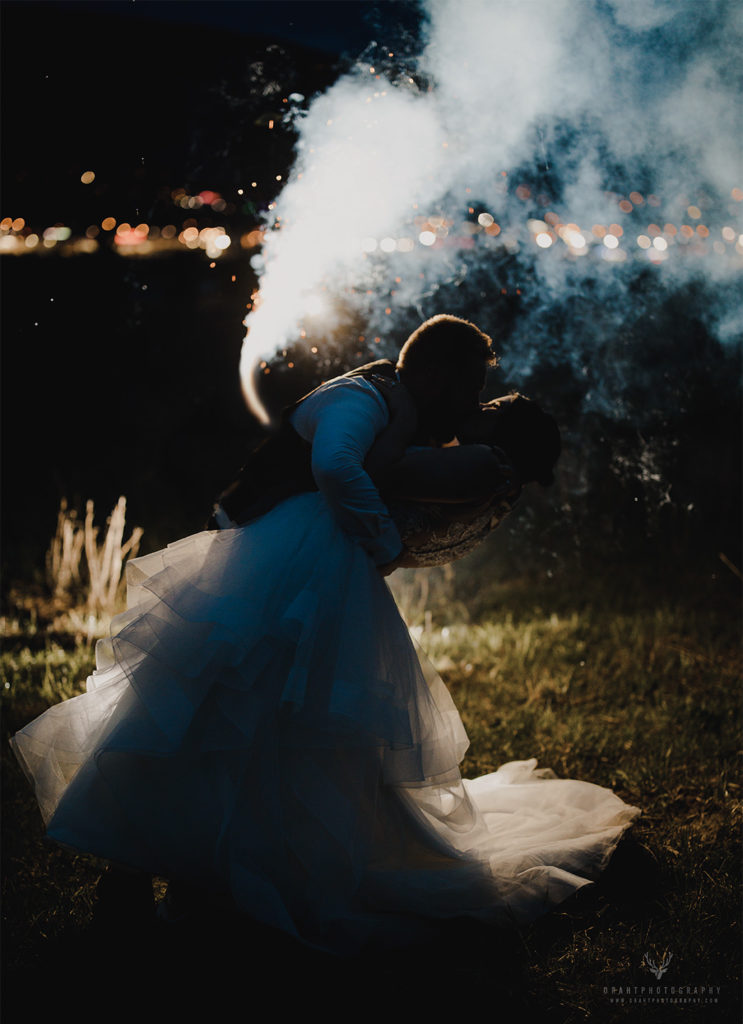 Thank you for reading this far. I put a lot of time and work into these sneak peeks so it's great that you've taken the time to read all this!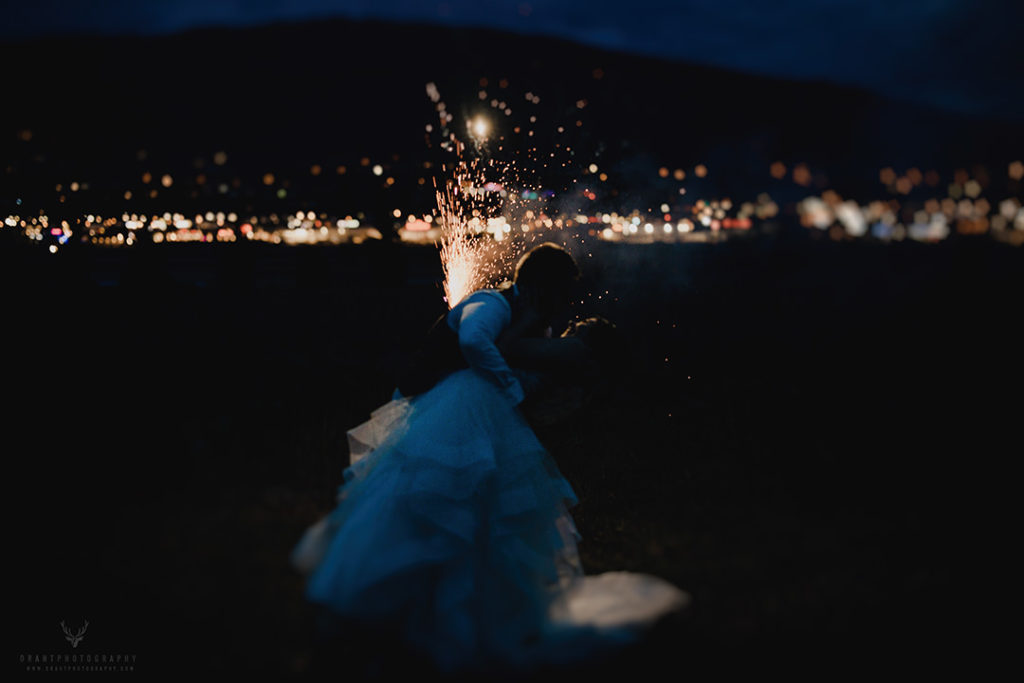 If you know someone who'd like to see this sneak peek, feel free to click one of the share buttons on the top or bottom of this entry, to share and tag them! Although I try to get the word out, a lot of family members and amazing aunts and uncles don't know about these samplers!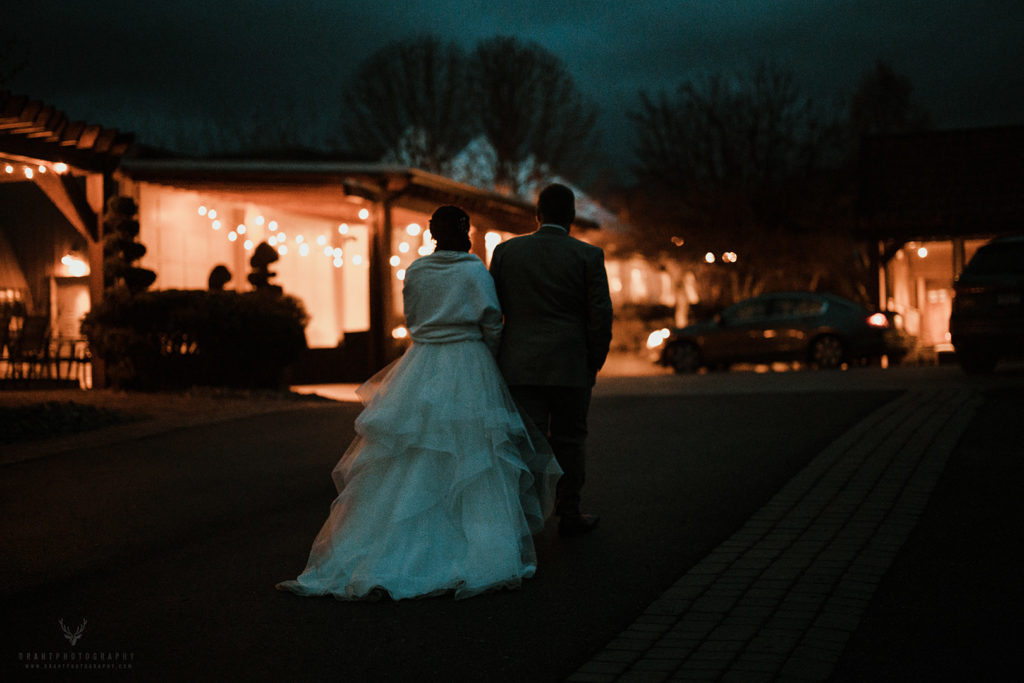 Lastly, if you'd like to stay updated, feel free to follow me on Instagram, Facebook, Twitter, or Tumblr for frequent updates. Talk to you all in a few days!