T
Today's wedding takes place at Kopje Park. It's one of my favourite places to shoot. Everything you need to photograph your formals is there – trees, an old shed, and plenty of the beautiful lakes the Okanagan is known for.
We begin our day at the Comfort Inn, in Kelowna. With detail shots. Quite the set of rings.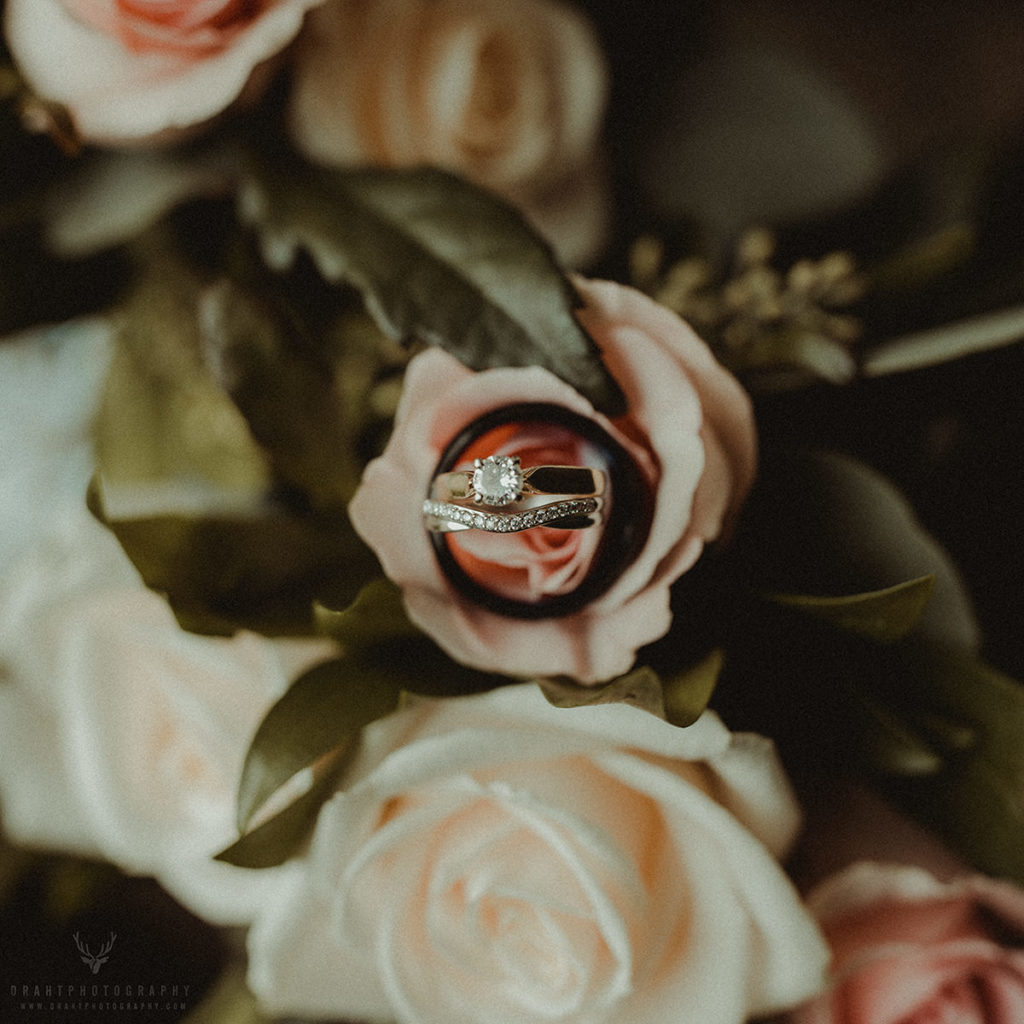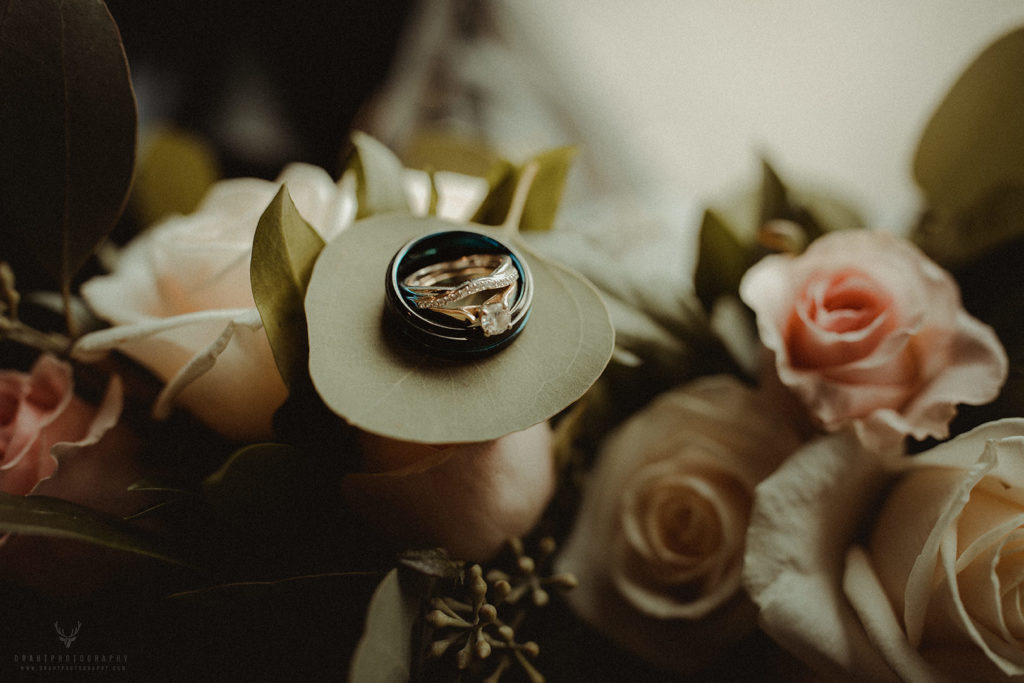 The dress was nothing short of amazing. It was a large and in charge, with lace everywhere. Just the way I like it.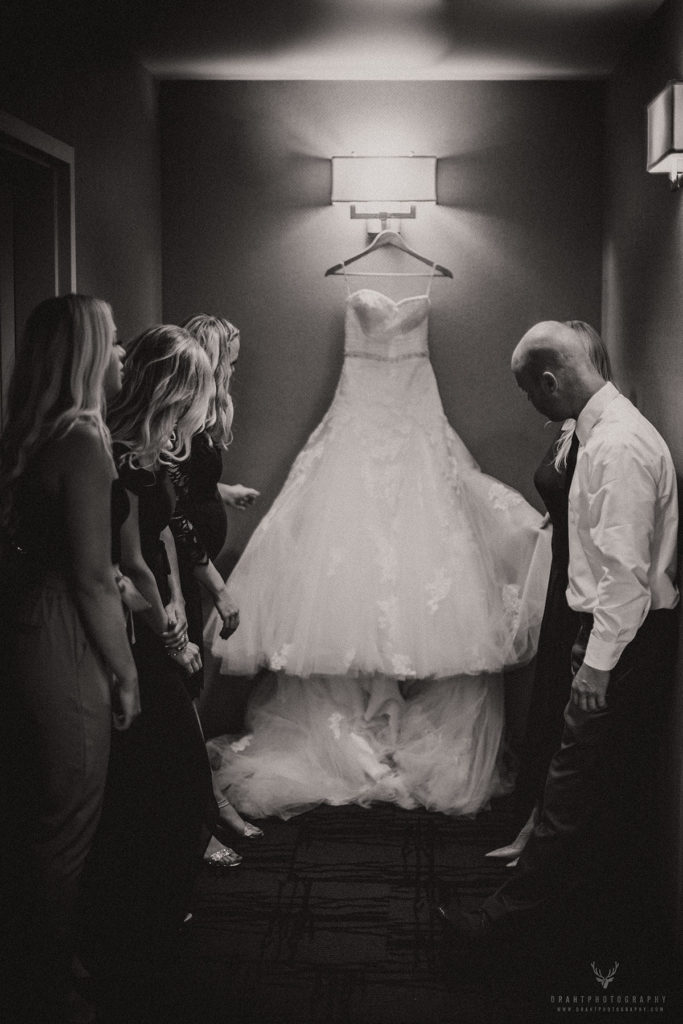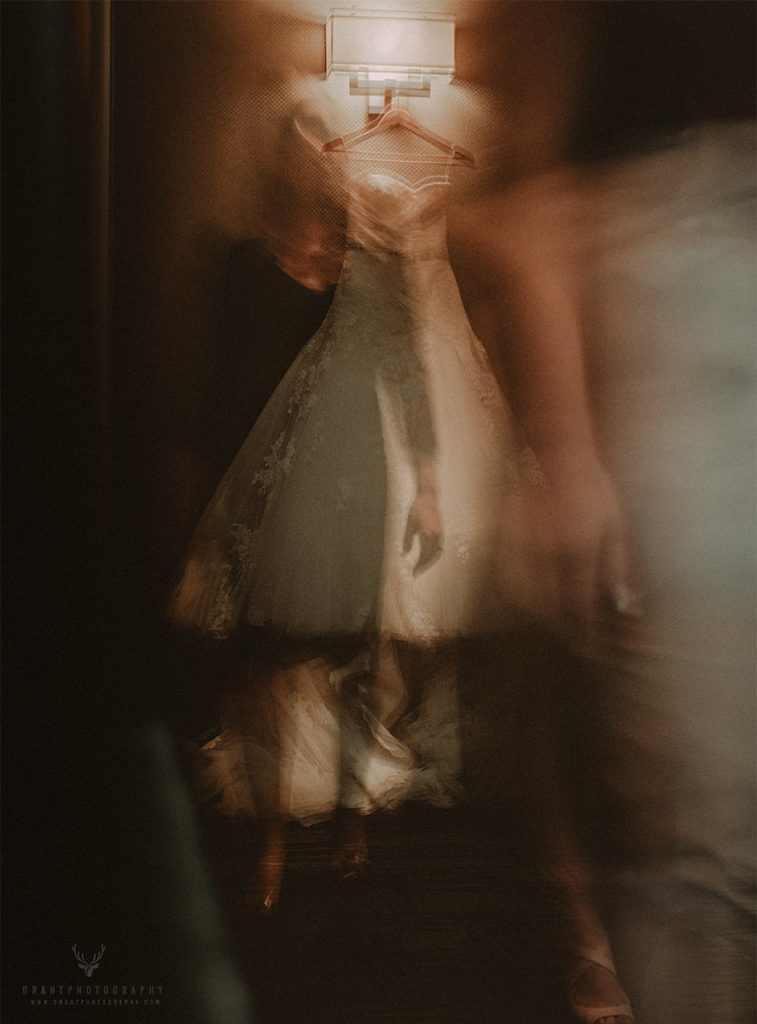 I'm actually pretty stoked on that second shot. Nerd notes – this was stabilized on the window sill, then .5 second exposure of the bridal party walking to the suite.
Downstairs, we had a groom ready for his big day.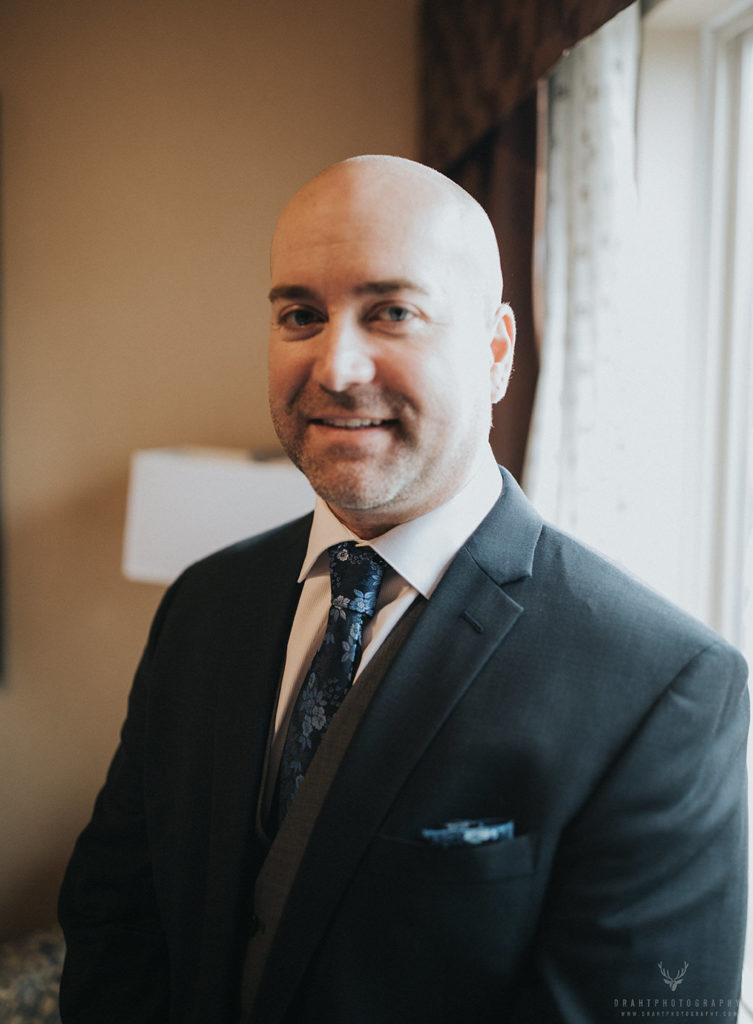 And upstairs, our bride was ready for hers.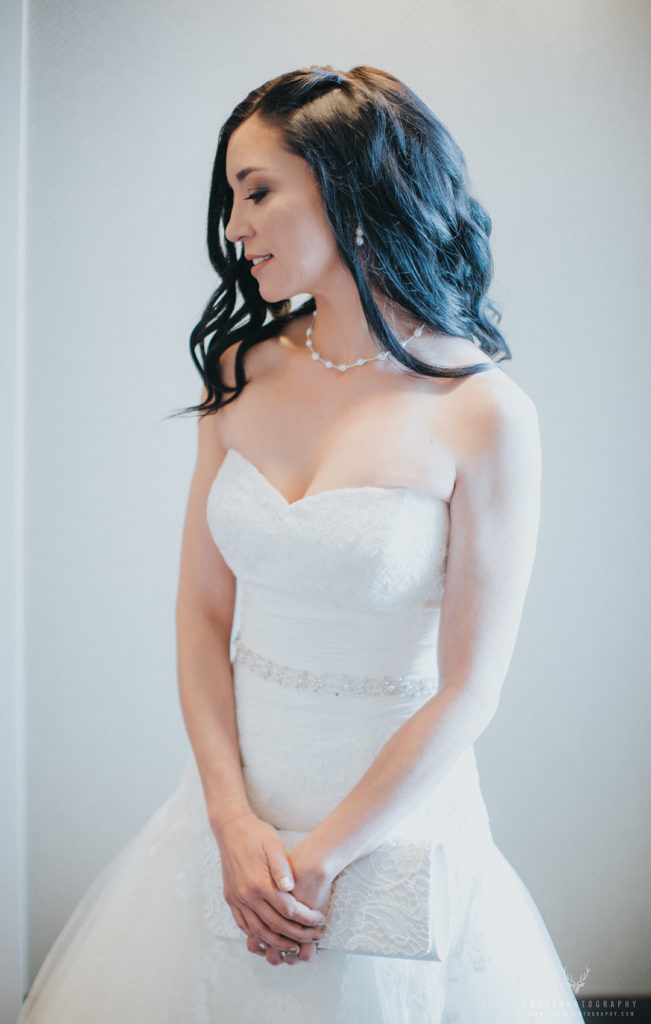 If that makeup is dropping your jaw, it's none other than Freshface Artistry in Kelowna. Everyone agreed she looked beautiful. Mom didn't want to let go.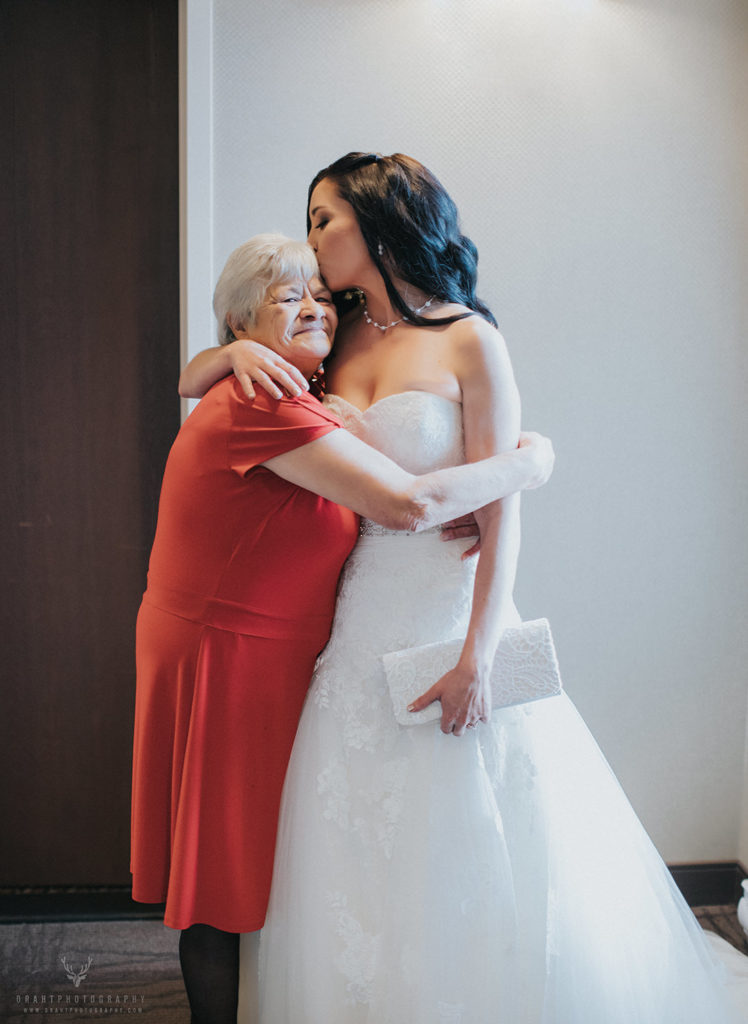 At Kopje, friends were handing out blankets. The venue looked more amazing than ever. Clouds obscured the rocky mountains, and the lake was especially calm.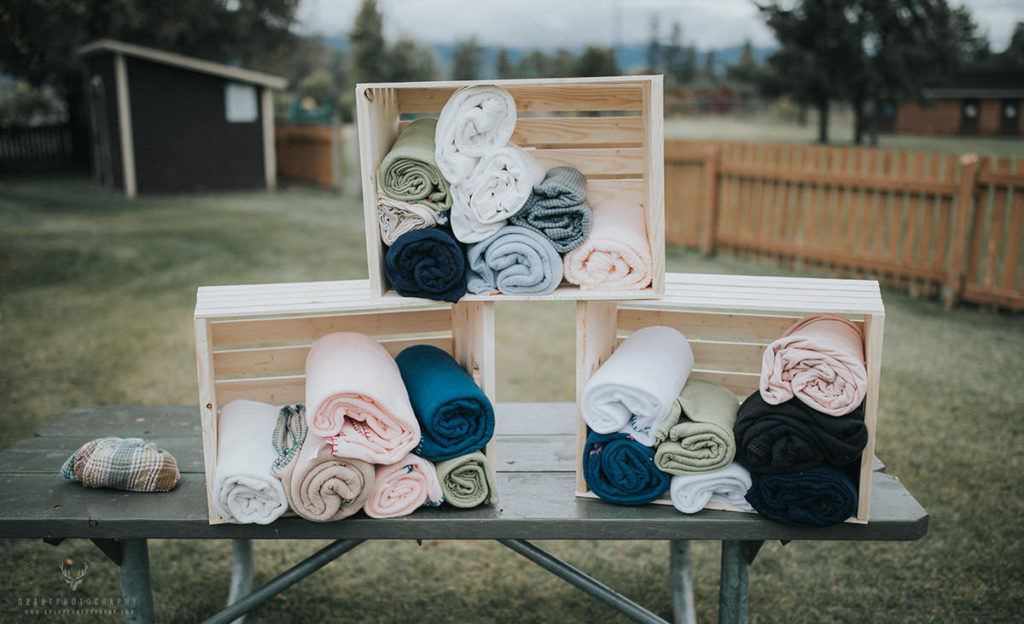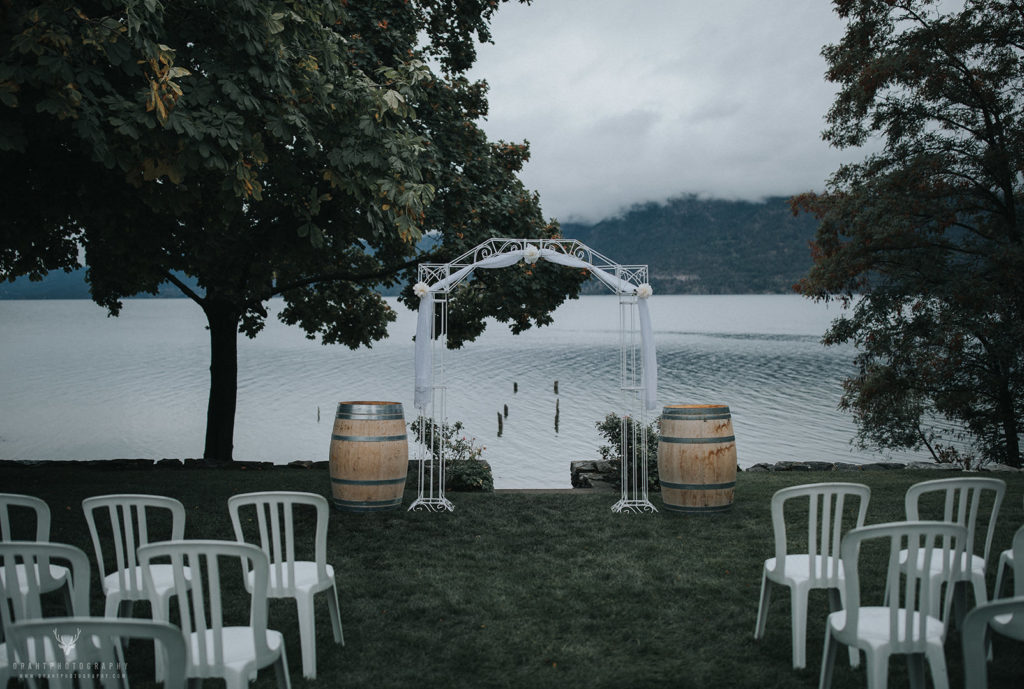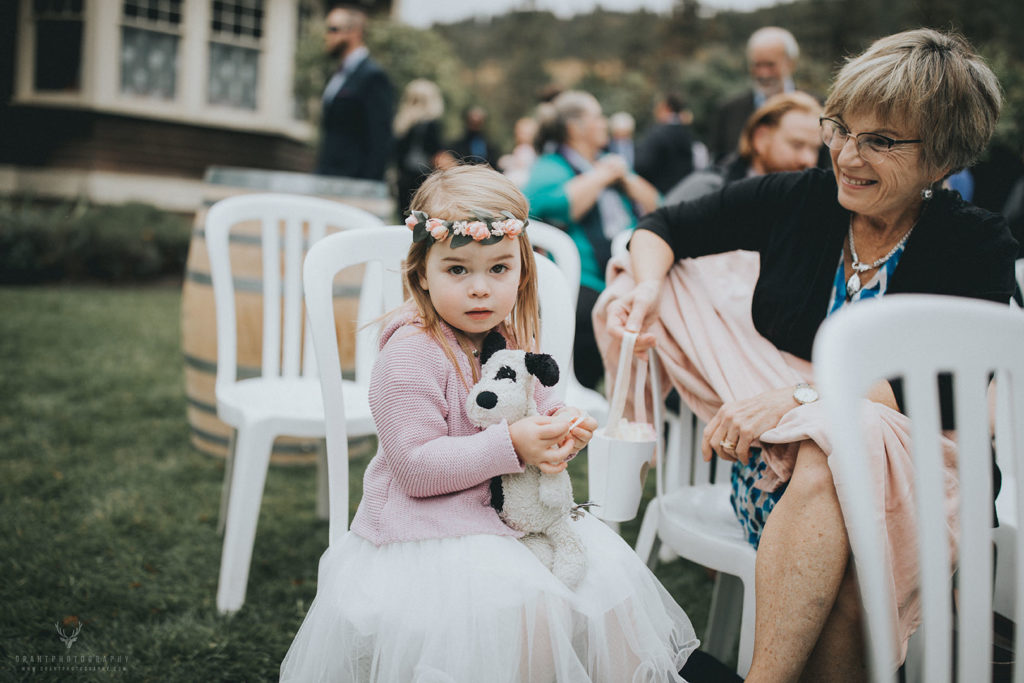 The ceremony was beautiful. Hand written vows, and some tears from everyone. Even the groomsmen were holding back.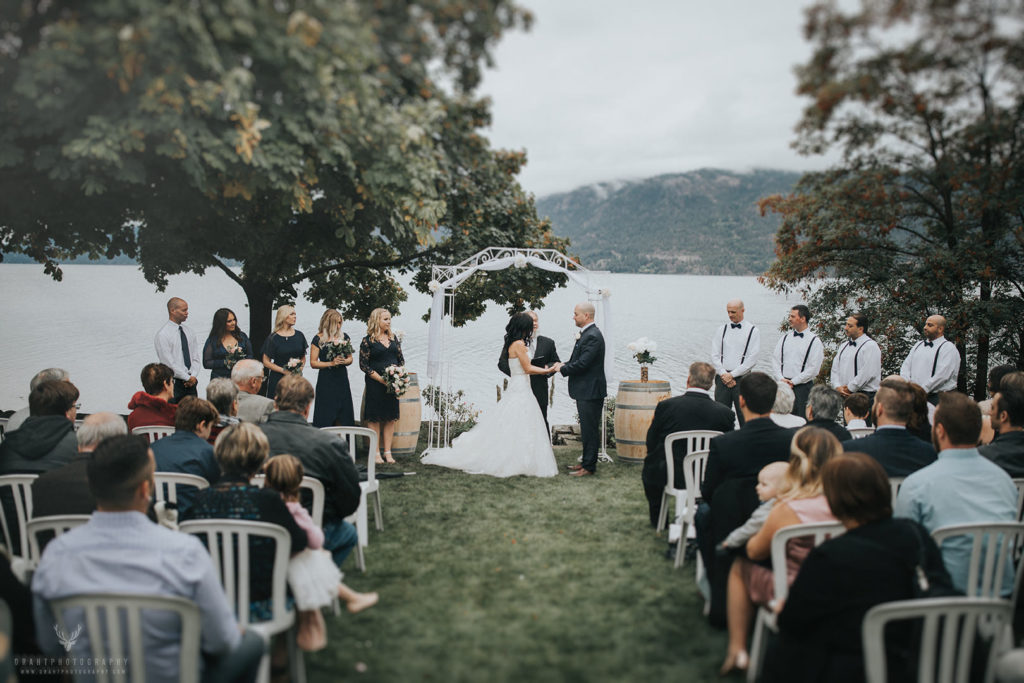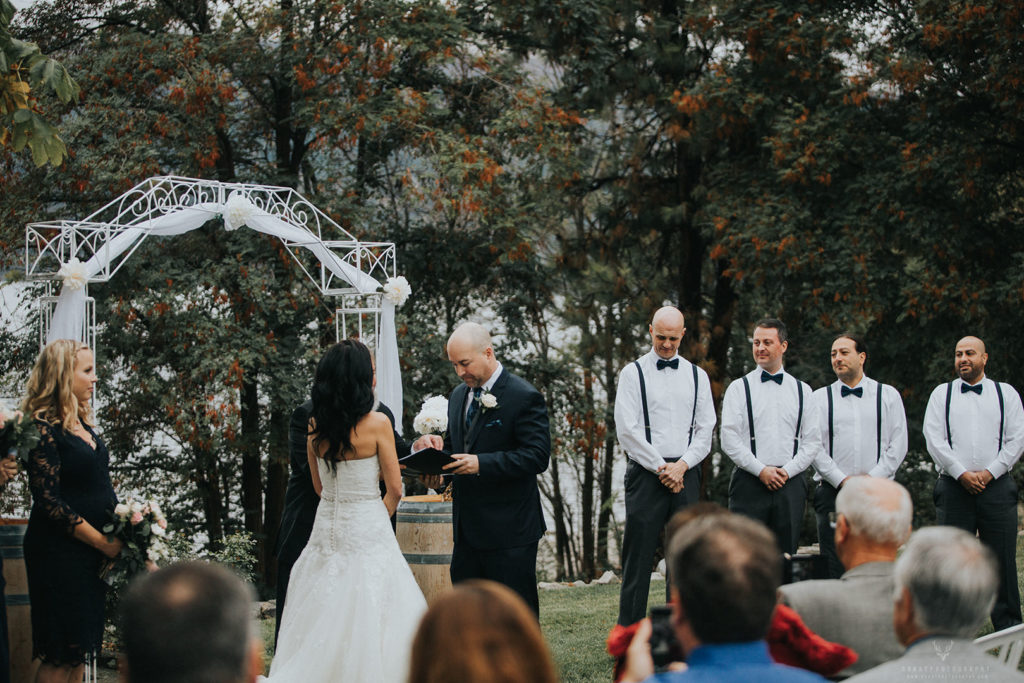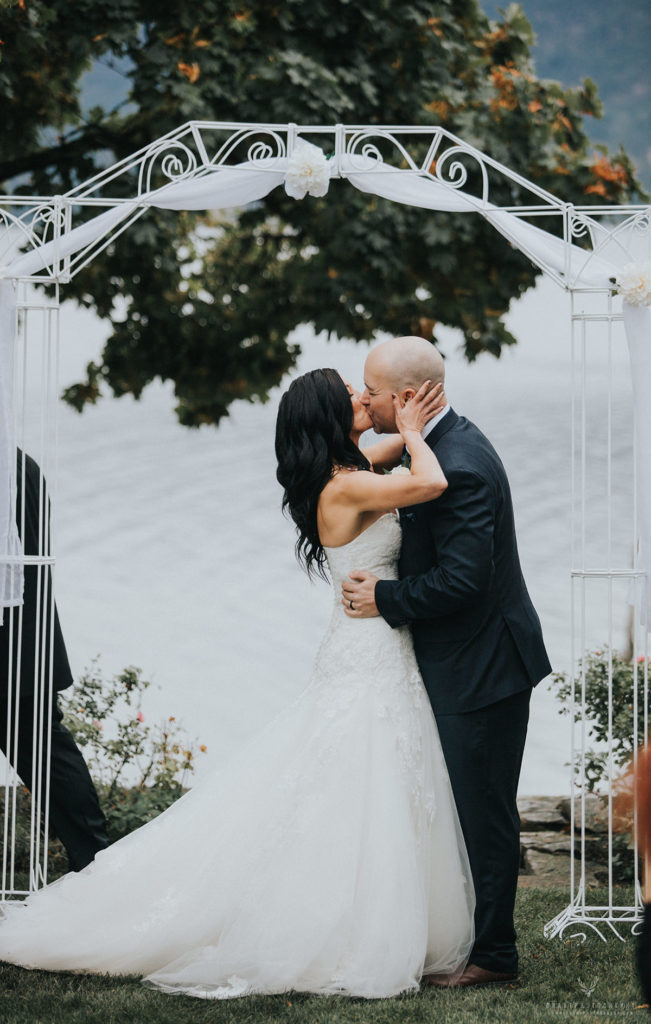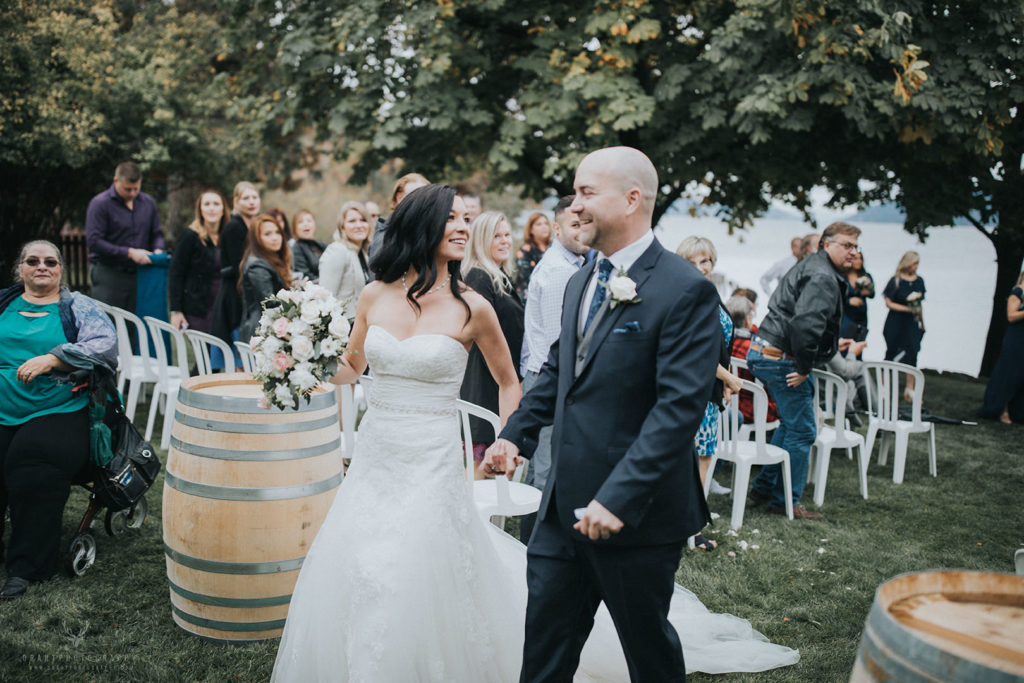 Formals went well. The bridal party was an absolute hoot, we had a lot of fun.
And of course, this German Shepard hung around us. Which I just loved.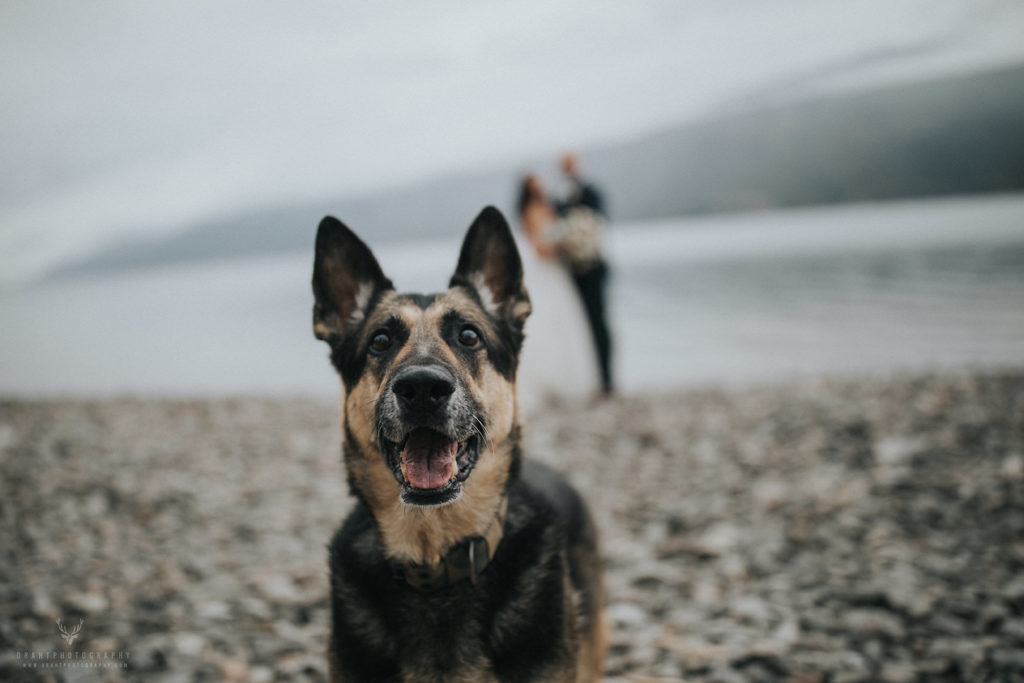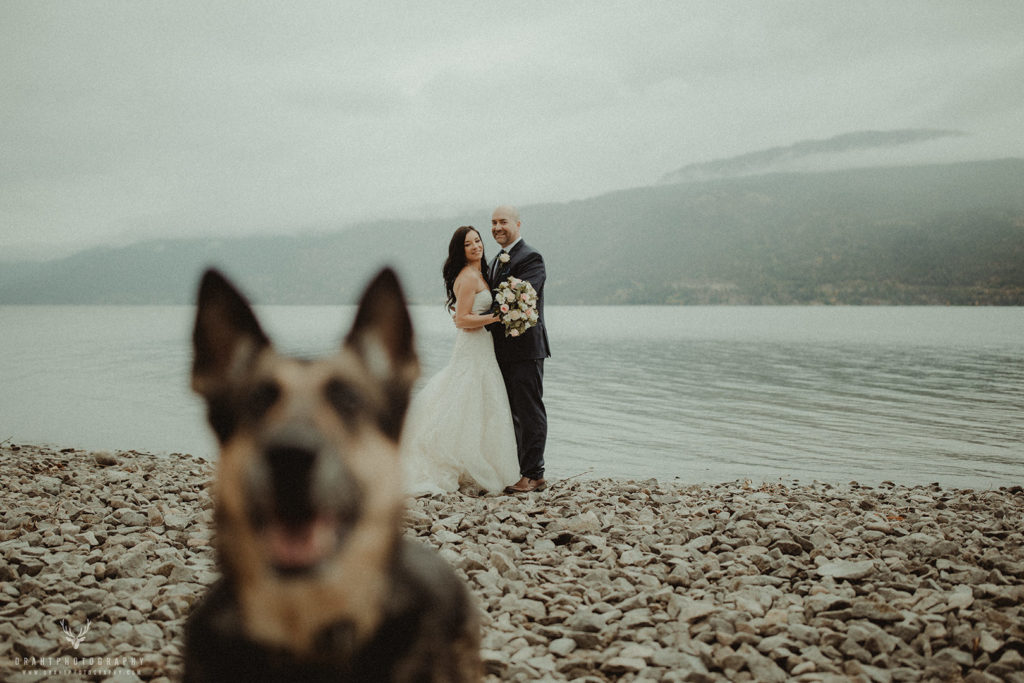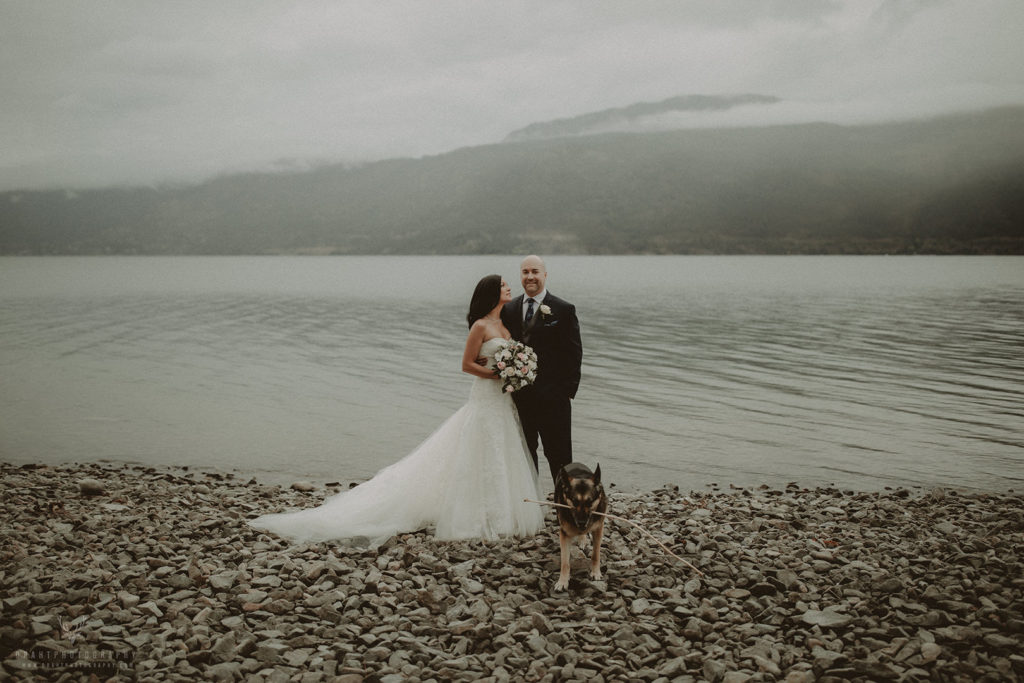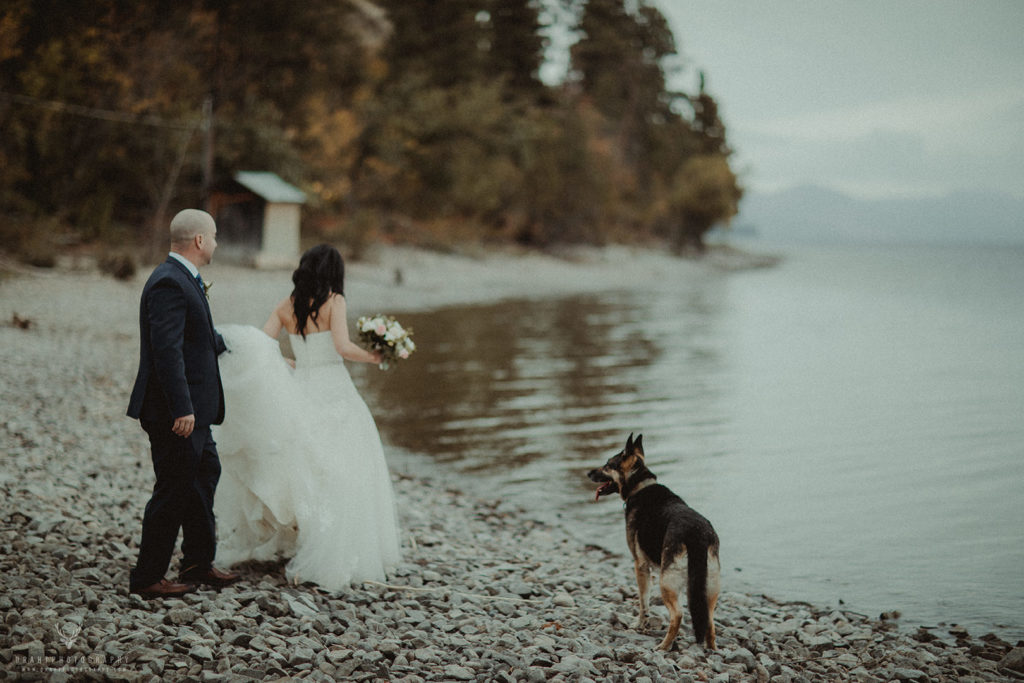 I'm actually certain he's in everyone one of the formals, and this makes me really happy.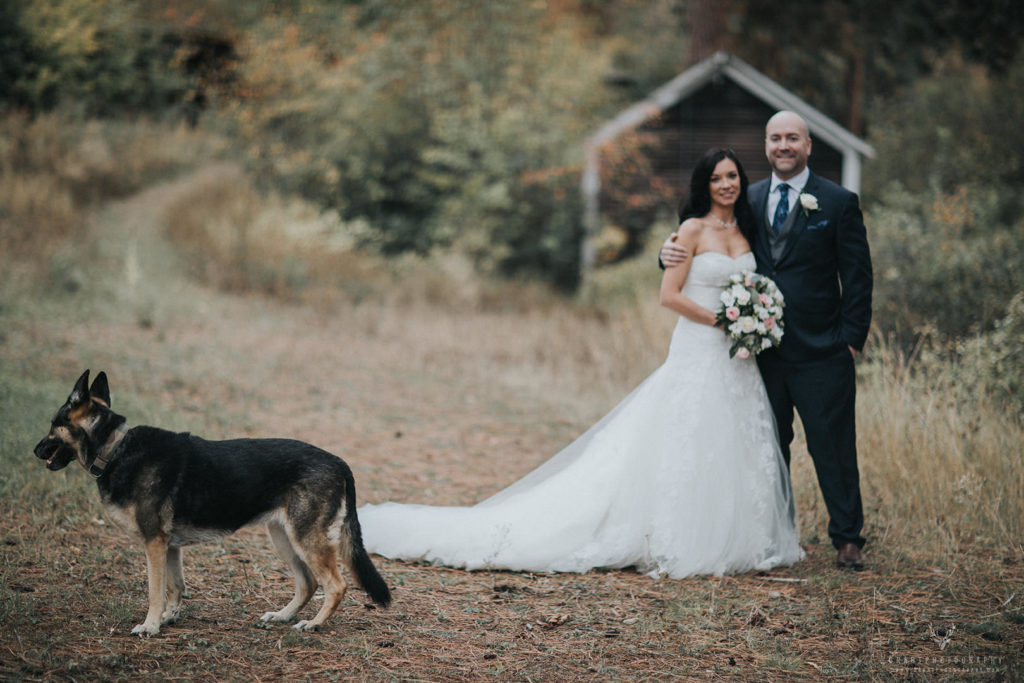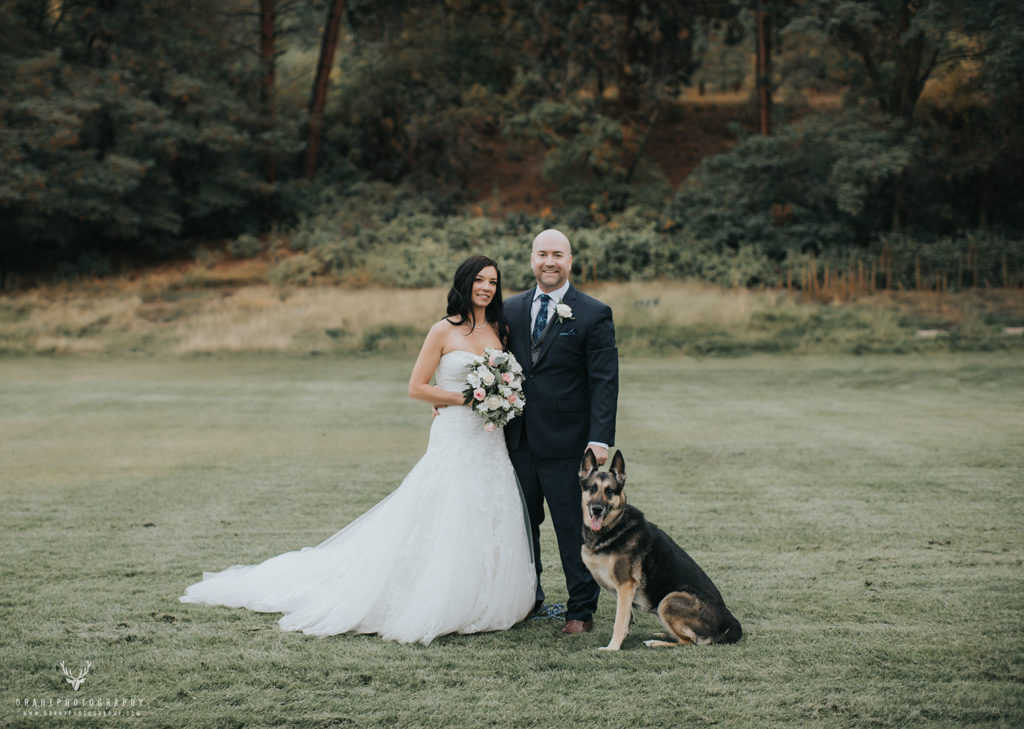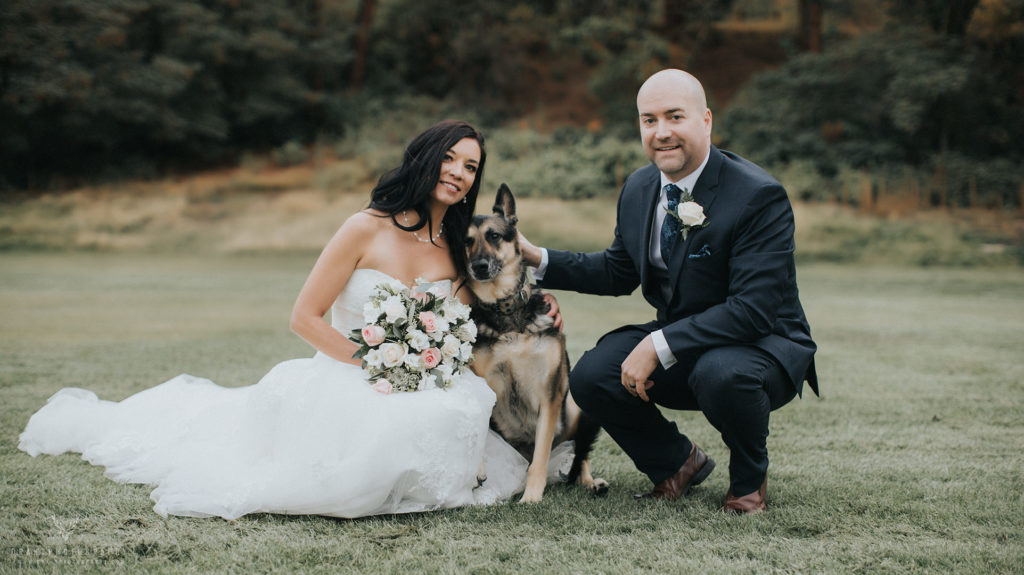 If you haven't guessed, I just love German Shepards. It's part of how we met, actually. They were walking her, and I just fell in love and met her owners right after.
I'm afraid this is where I'll have to leave you, though, right at the reception. Which was amazing. At Okanagan Golf Club, or Quail Ridge as some of us call it.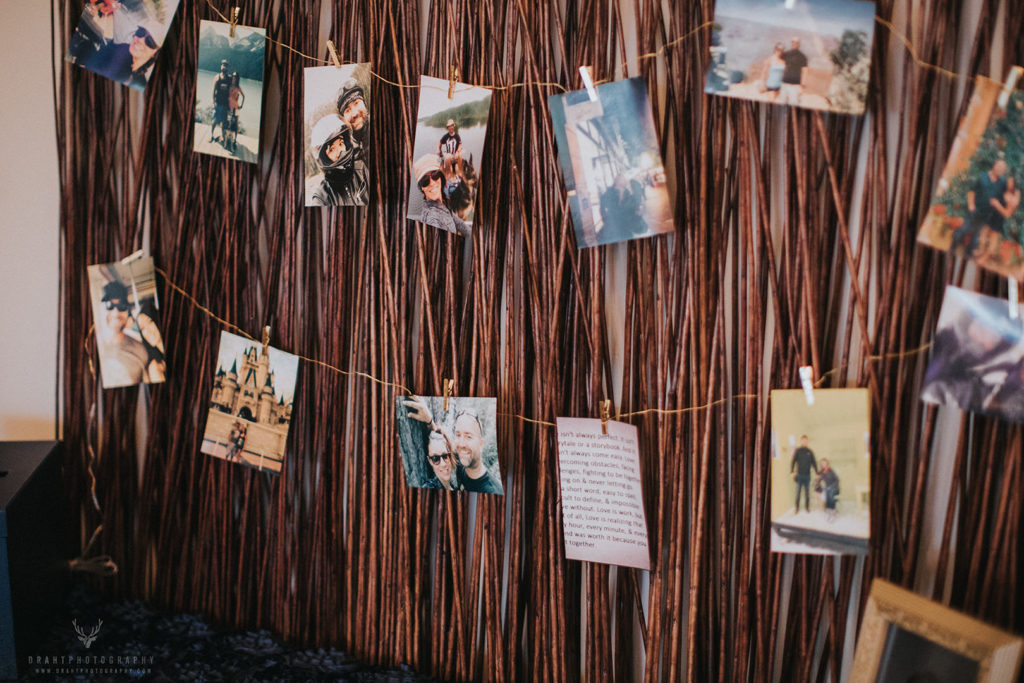 Keep in mind, this isn't all the photos. This is a sampler, 25 of the photos taken today. A really huge sneak peek, actually. There's a full album coming out in about 3 weeks, though. It's a wonderful story, mesmerizing in every moment.  This is simply a sampler, a selection of a few favourites throughout the day to show you.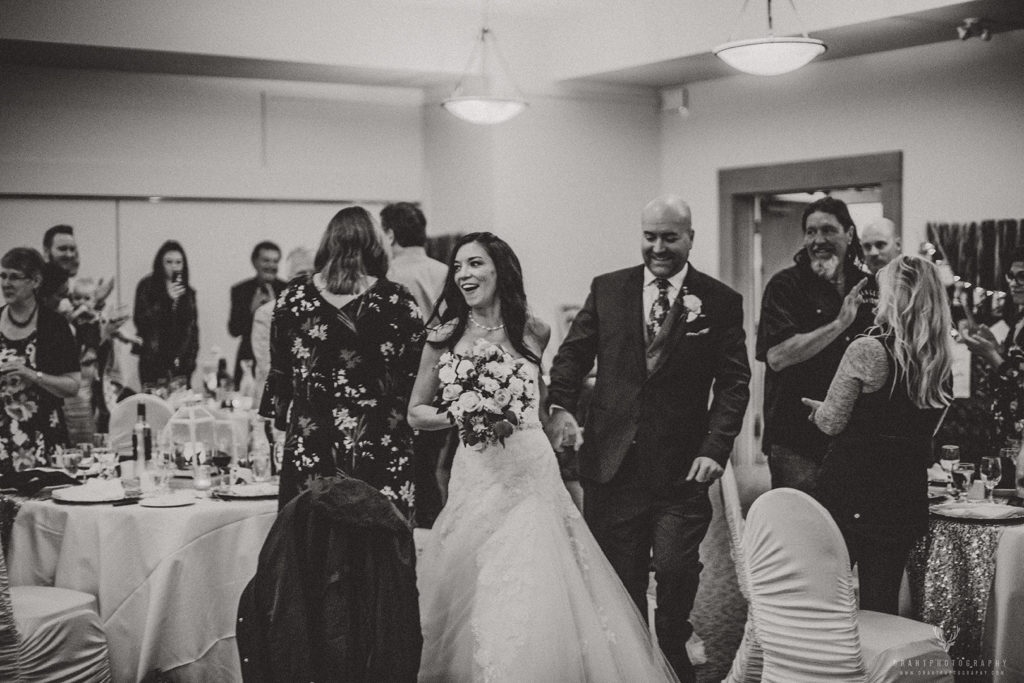 Thank you for reading this far. I put a lot of time and work into these sneak peeks so it's great that you've taken the time to read all this!
If you'd like to keep a picture, even on mobile, just click it and it will open in a separate window. You can save it from there.
If you personally know the bride and groom, feel free to contact me by clicking here. Let me know who you are, along with the bride and groom's name, and I'll make sure you get a link to the finished album!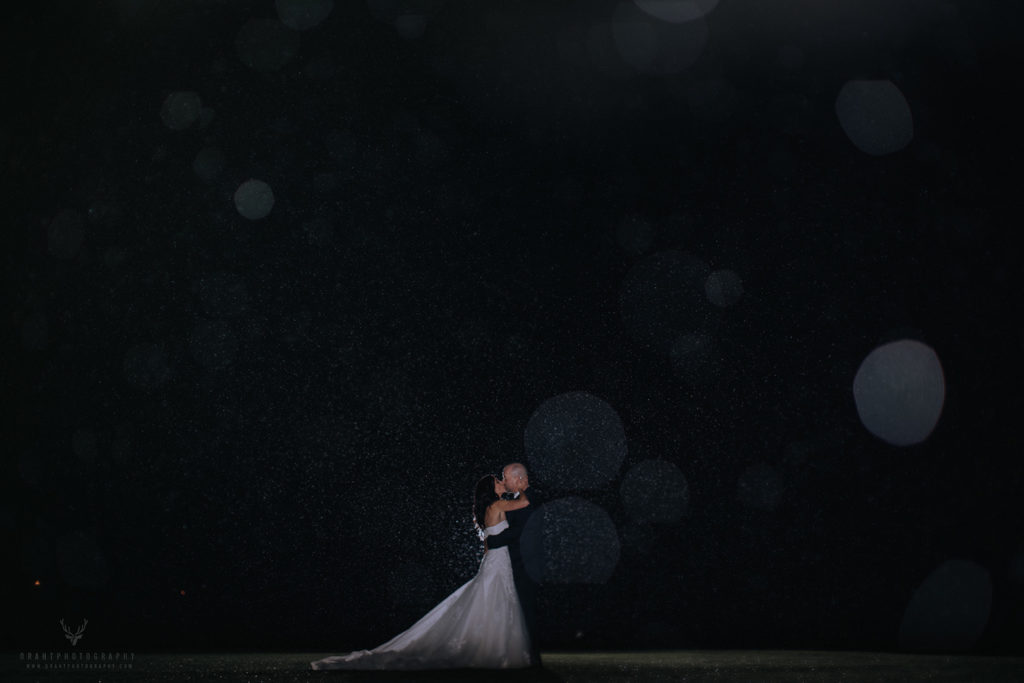 Lastly, if you'd like to stay updated, feel free to follow me on Instagram, Facebook, Twitter, or Tumblr for frequent updates. Talk to you all in a few days!