A
Although the smoke is tragic, it changes the way a wedding looks. There's a phenomenon called temperature inversion. The smoke traps the clouds and the fog just below it, making it even more foggy. All of this adds up to make some of my favourite wedding photos to date.
It helps when you have a couple that doesn't mind bouncing from Lone Pine Ranch to slow dance under the stars. We're getting ahead of ourselves, though. We start out at a cabin on Predator Ridge.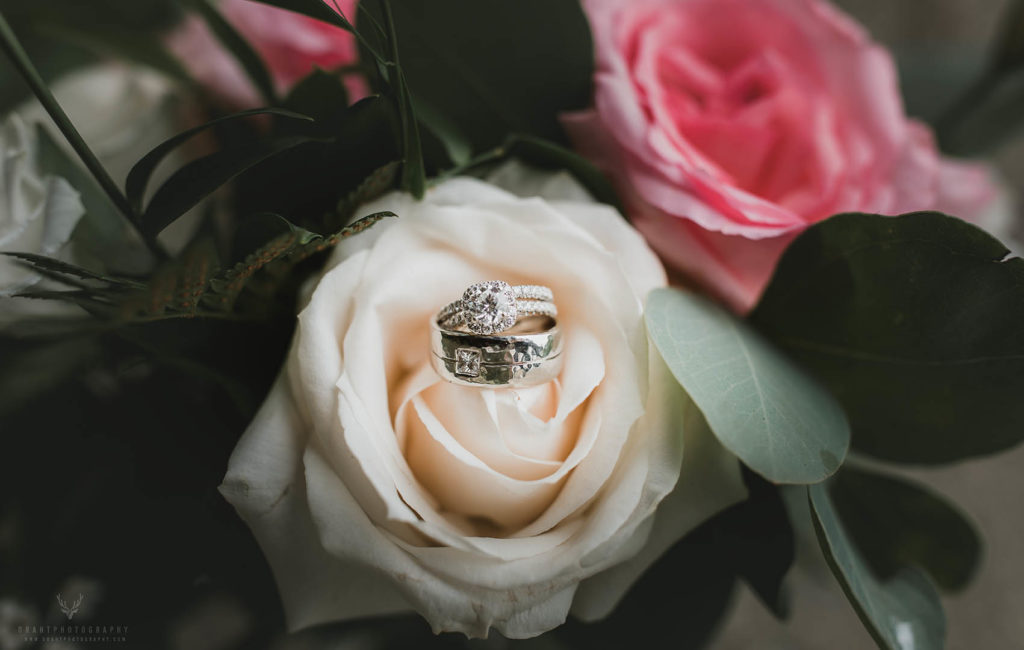 We begin with our detail shots. Both parties were getting ready right next to each other, so I put the cover on the dress and hiked up a small mountain just behind falcon point. Sometimes you have to work for your dress shots.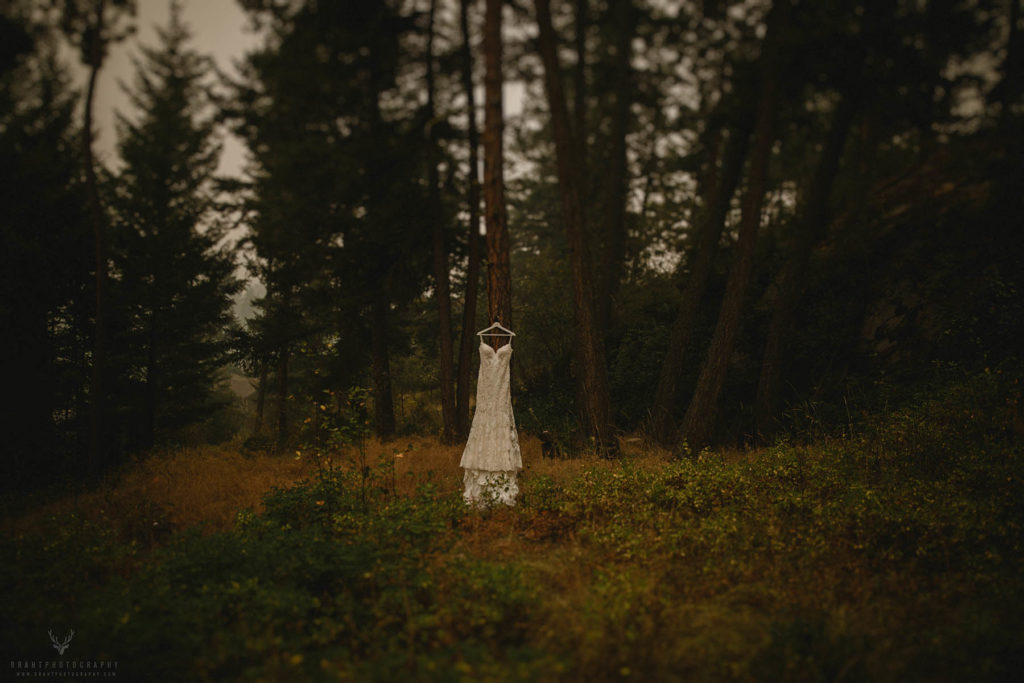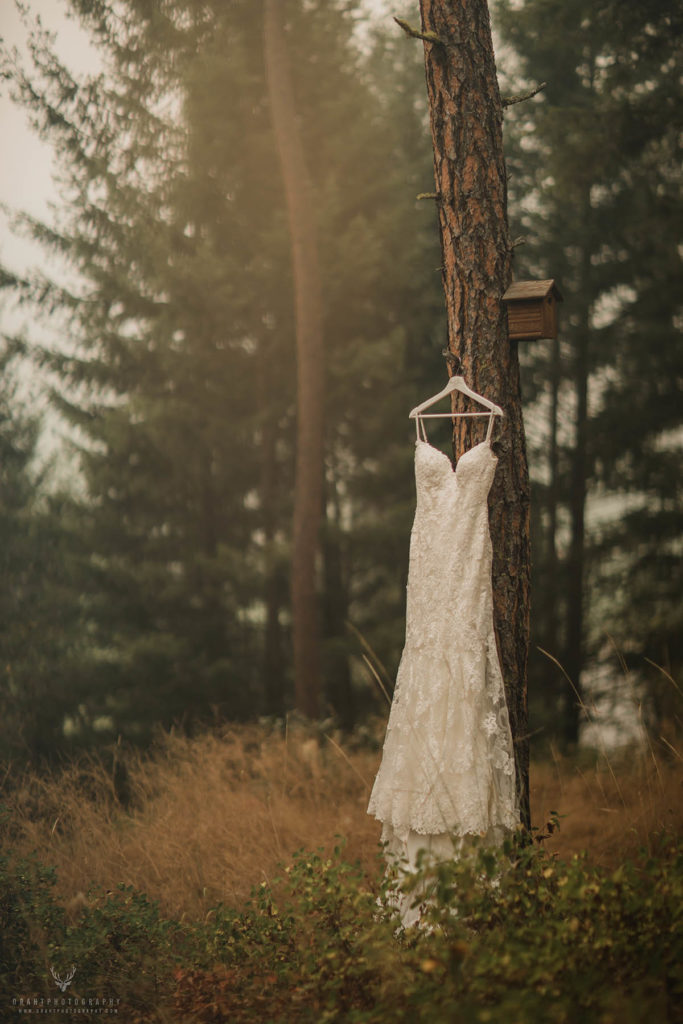 It paid off. I found a protruding branch, and hung this very long dress on it.  Yes, that's a birdhouse.
In the next cabin, the guys were just starting their day.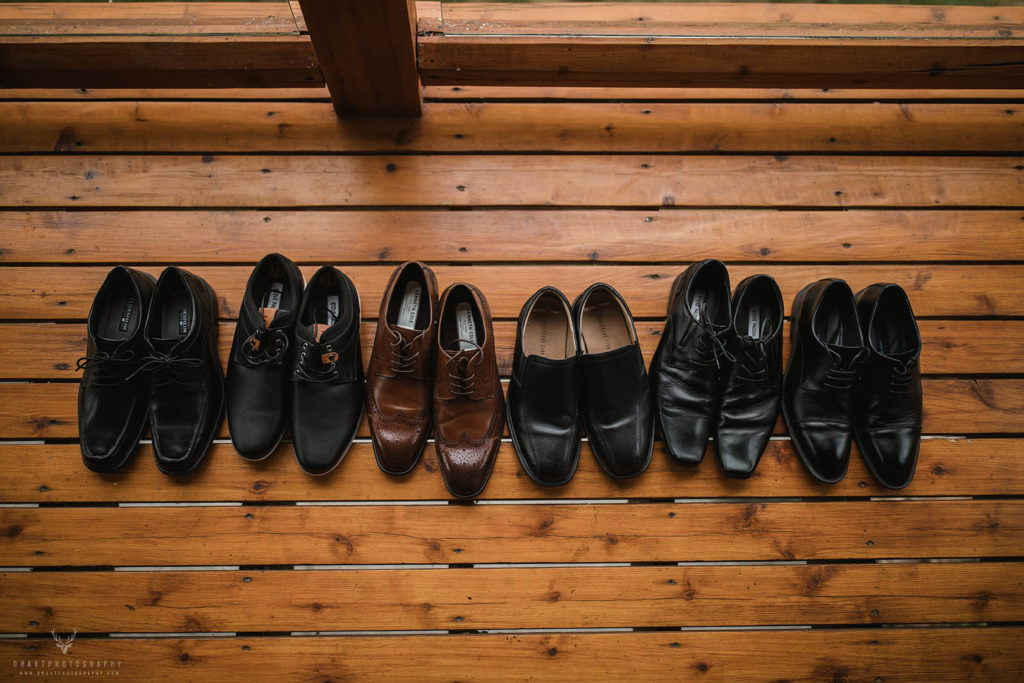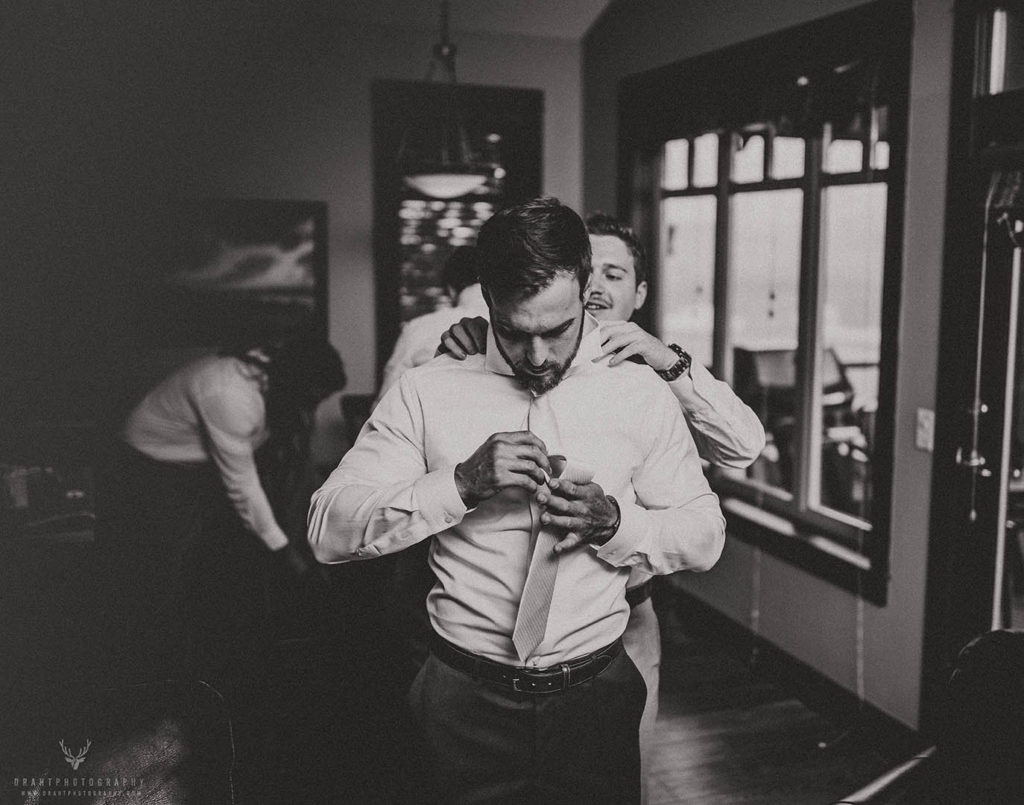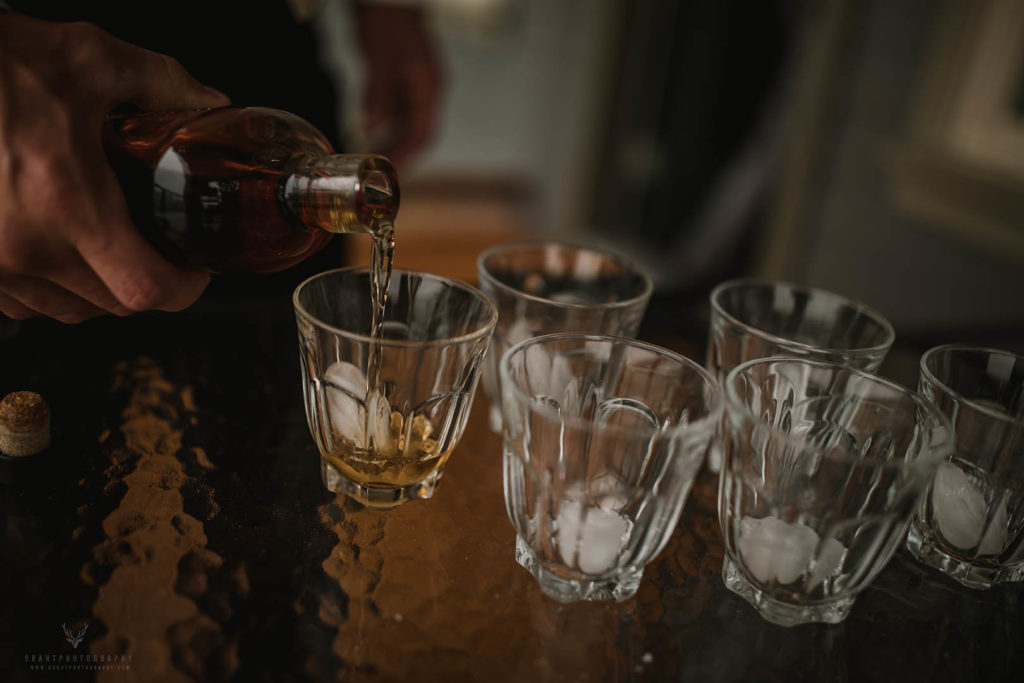 Before long, we had 5 groomsmen ready for an amazing day.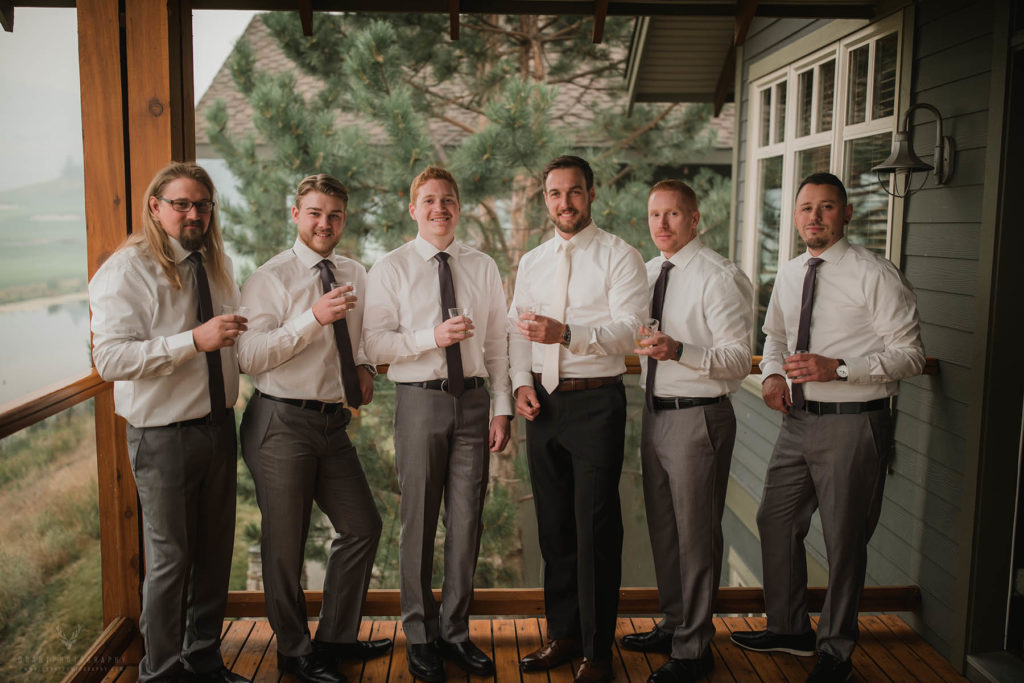 Over in the next cabin, the bridesmaids were getting ready for the first look. The room was abuzz with excitement.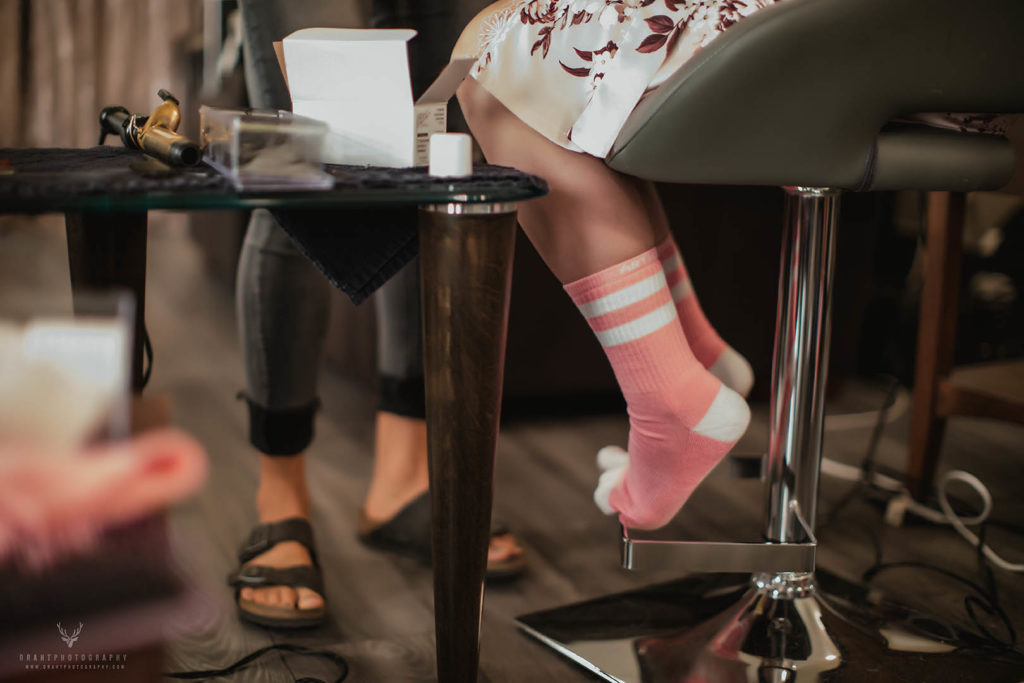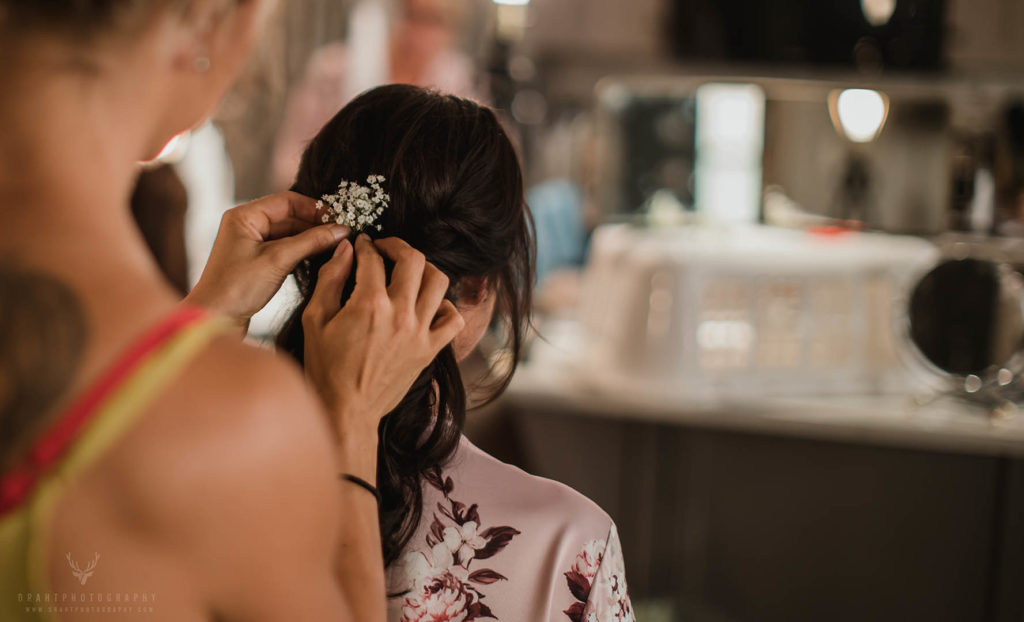 Downstairs, the dress.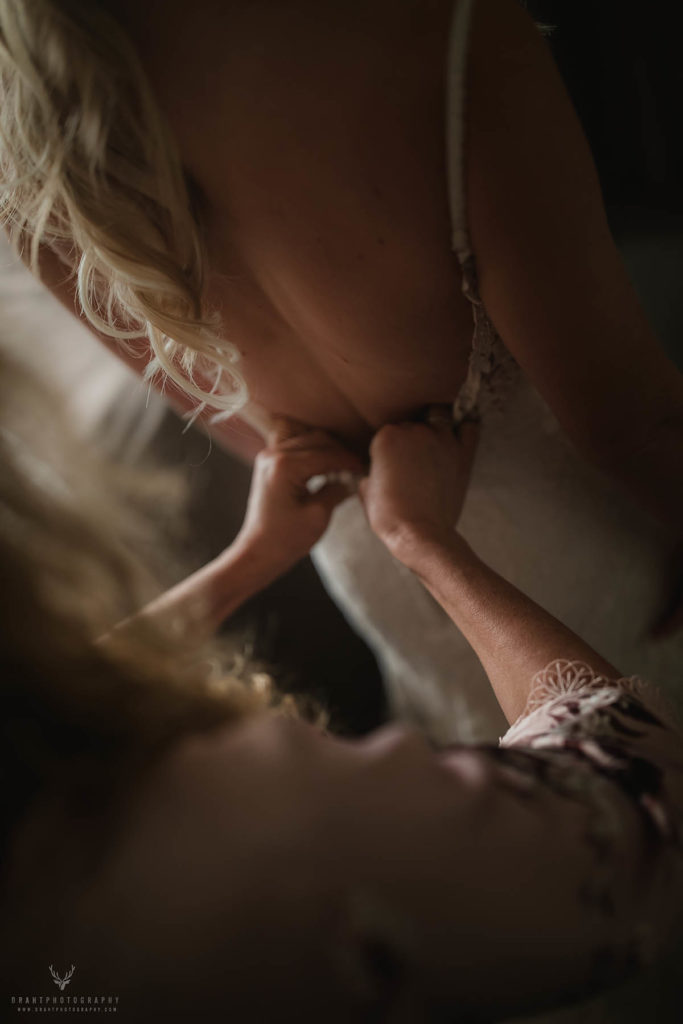 Just about at the end of the road, our groom was ready for the first look. He had her vows in his hand, to read them out.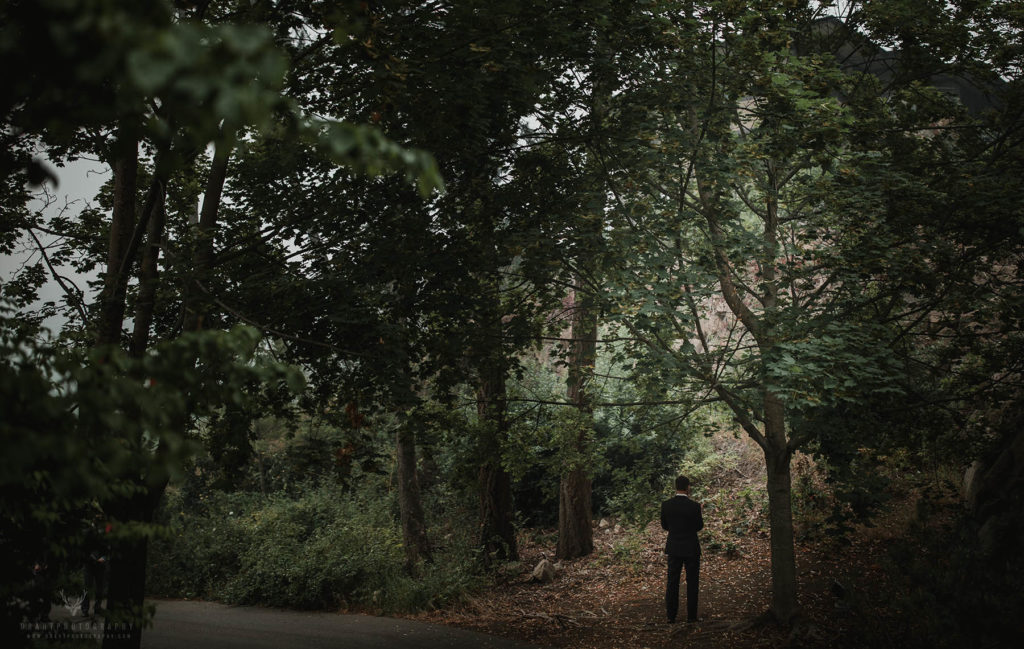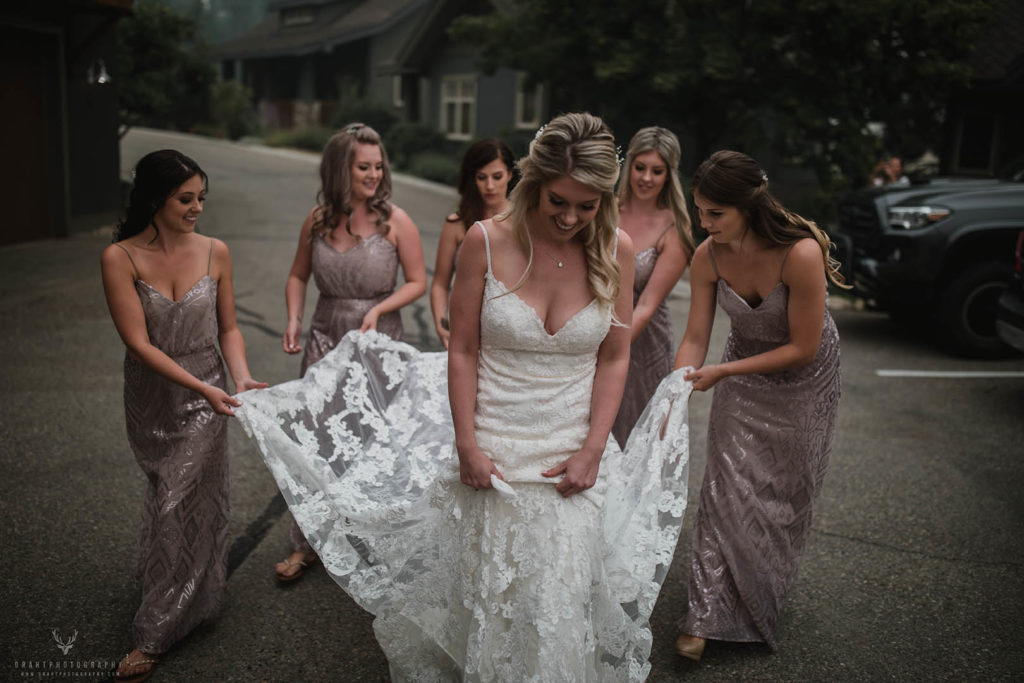 It was emotional. First looks are always a lot of things. This one was just beautiful.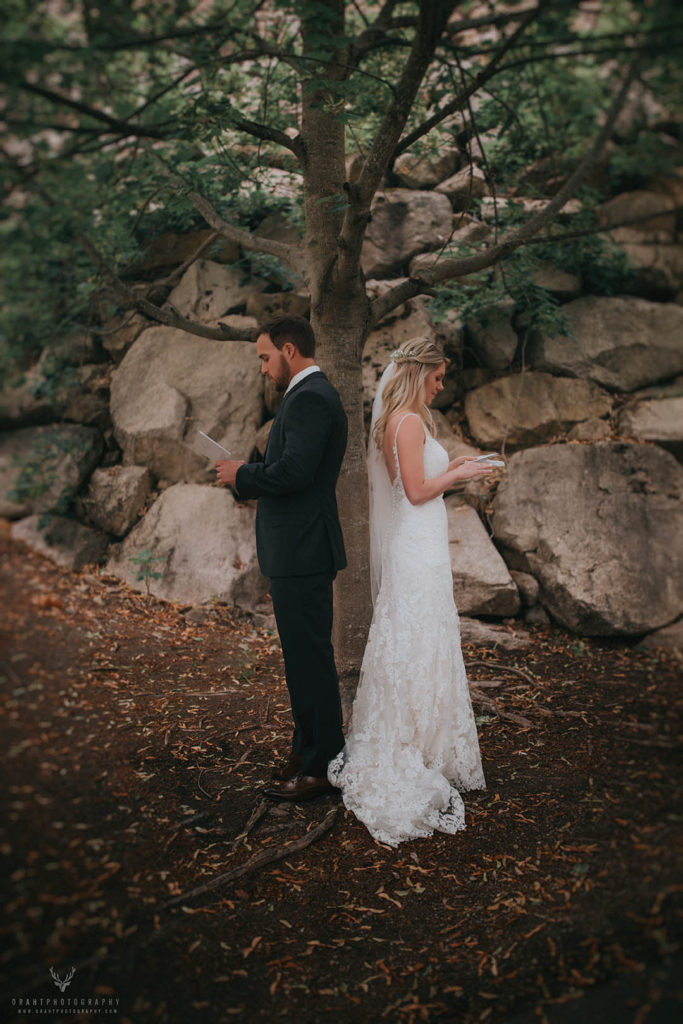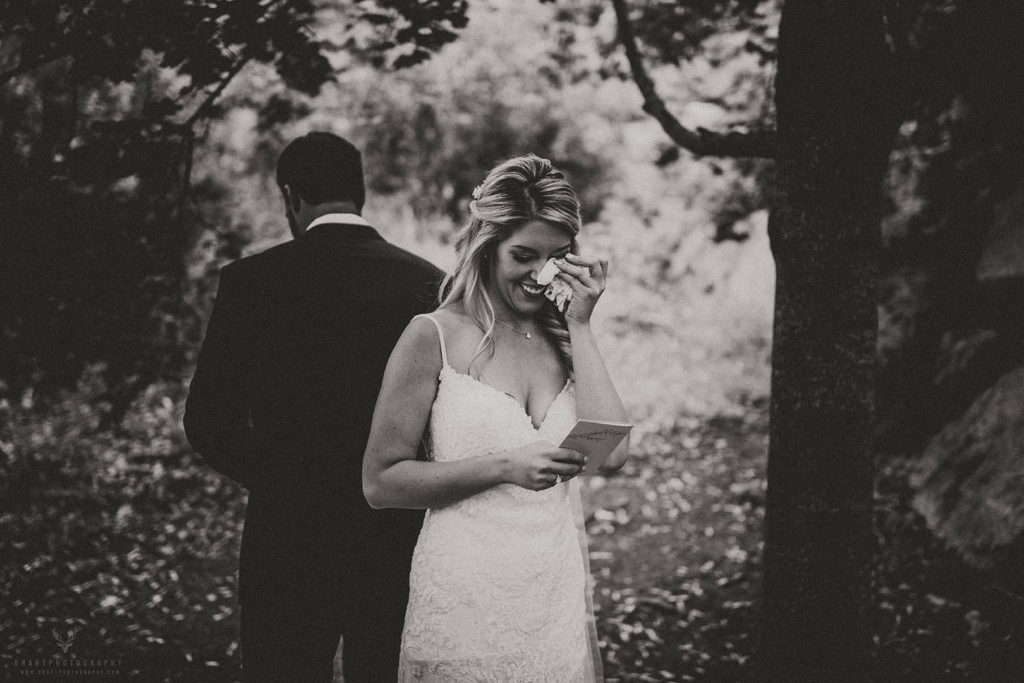 He turned around and hugged her for a long time.
Predator Ridge is one of these locations where I could shoot the whole day. There's so many places. The fog transformed it into something I haven't seen before.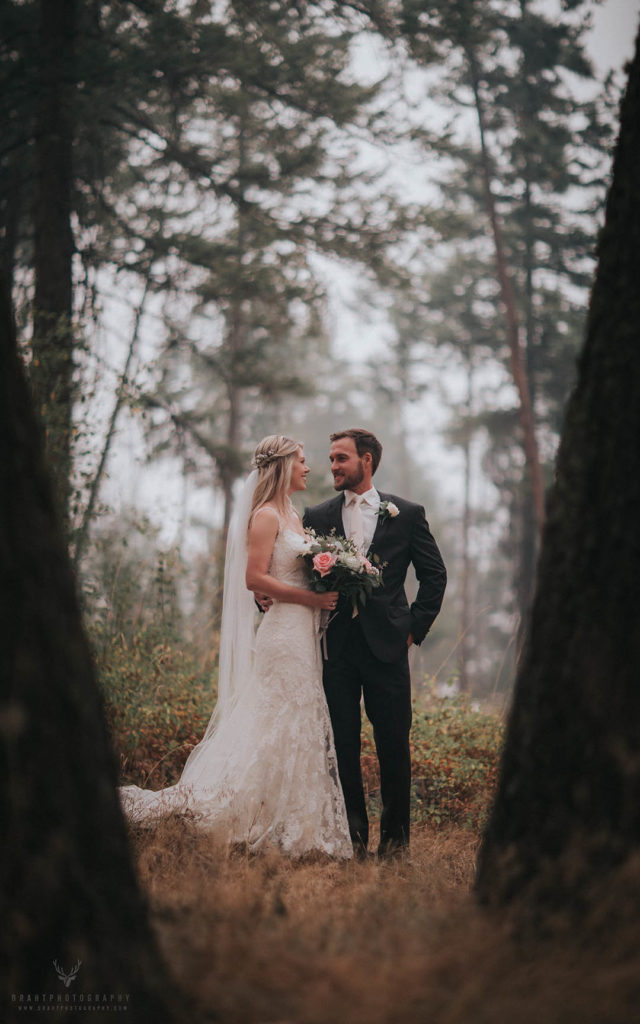 Also, check out these flowers. Amazing. Nice work, Bramble Bush.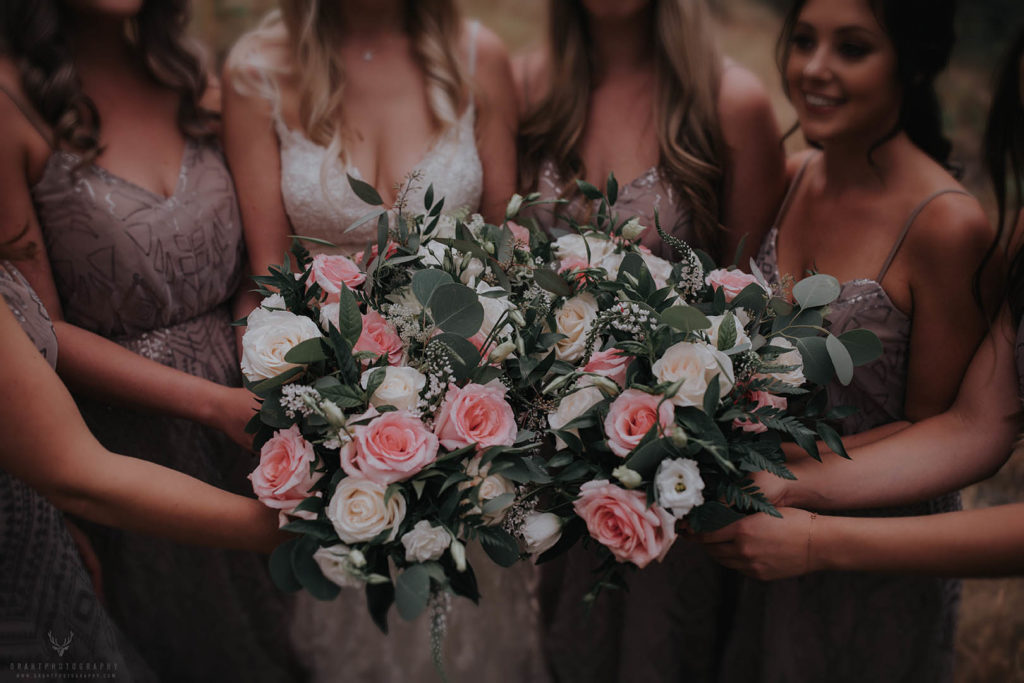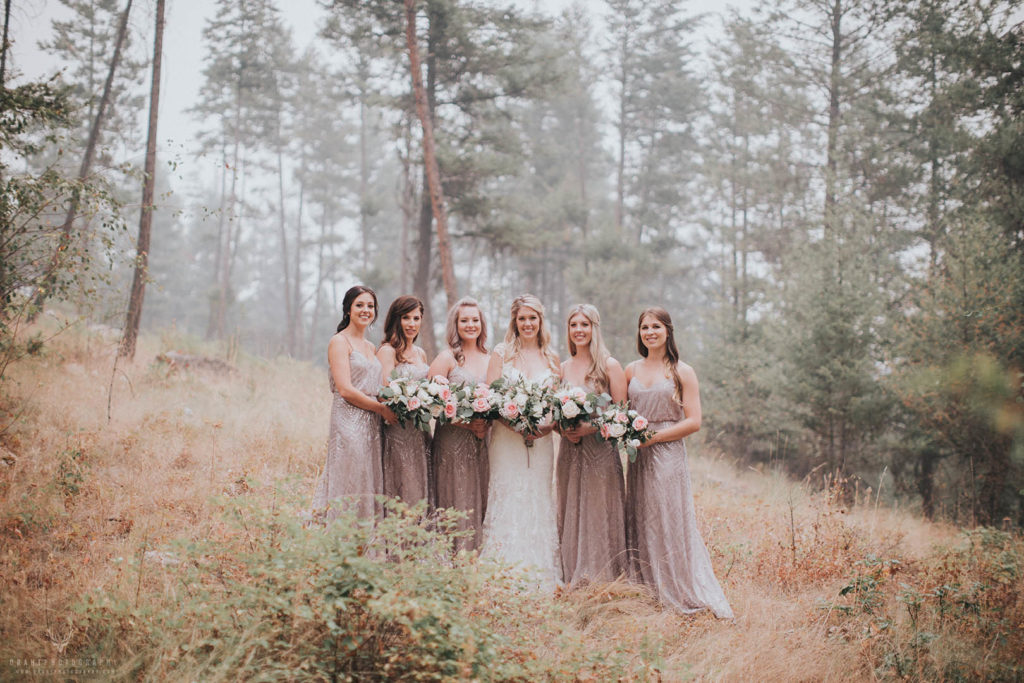 The bridal party looked just fantastic.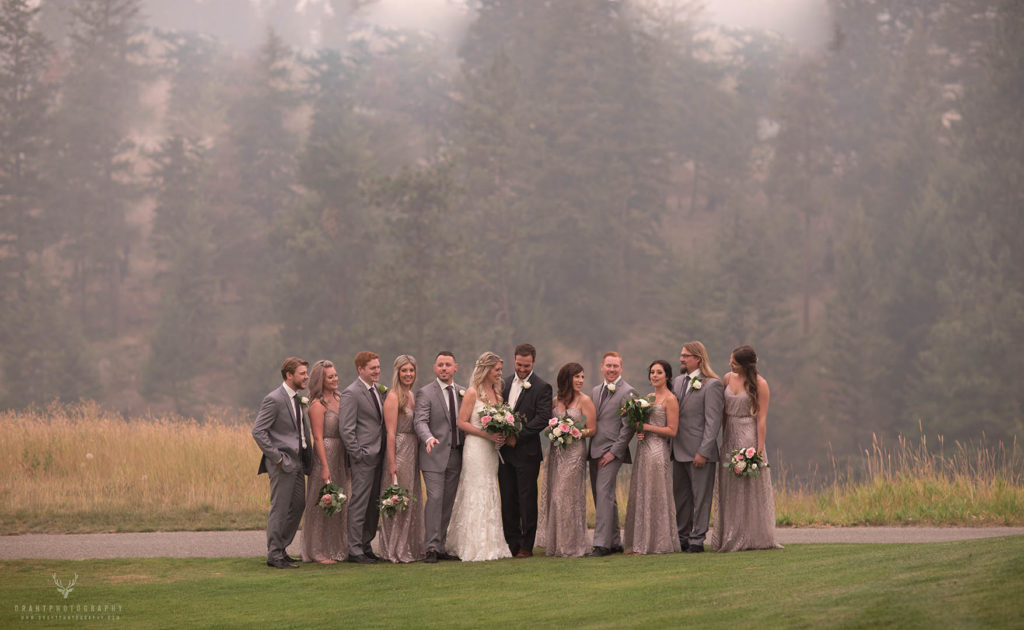 I made my way to Predator Ridge to take a few venue shots. Everything was decorated and covered in flowers.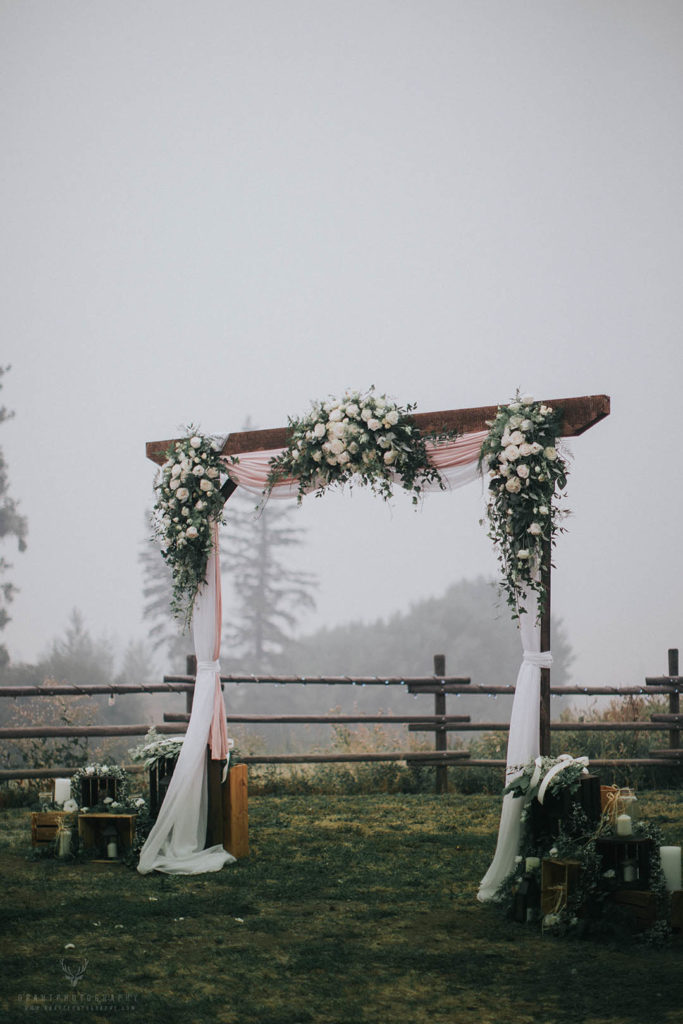 The ceremony was beautiful. Nerd notes: one of my favourite things is when there's signing, then the kiss. It happens a lot that way in my british weddings. I guess in movies too. You can hear the officiant declare, "I now pronounce you man and wife! You may now kiss your bride!" then the kiss, then the recessional. The excitement builds. Five years ago, I always used to ask officiants, "Are you going to do the signing, then the kiss, or kiss and pronouncement first, then signing?" Over time, they started gravitating overwhelmingly to the second option, much to my bewilderment.
I chatted with the officiant this time, and he said, "She'd like to the signing first, then the pronouncement and kiss." That made me really happy for some reason. Maybe I'm just an old soul at heart.
The ceremony as perfect. Our justice, a Judge in town, was humourous and professional.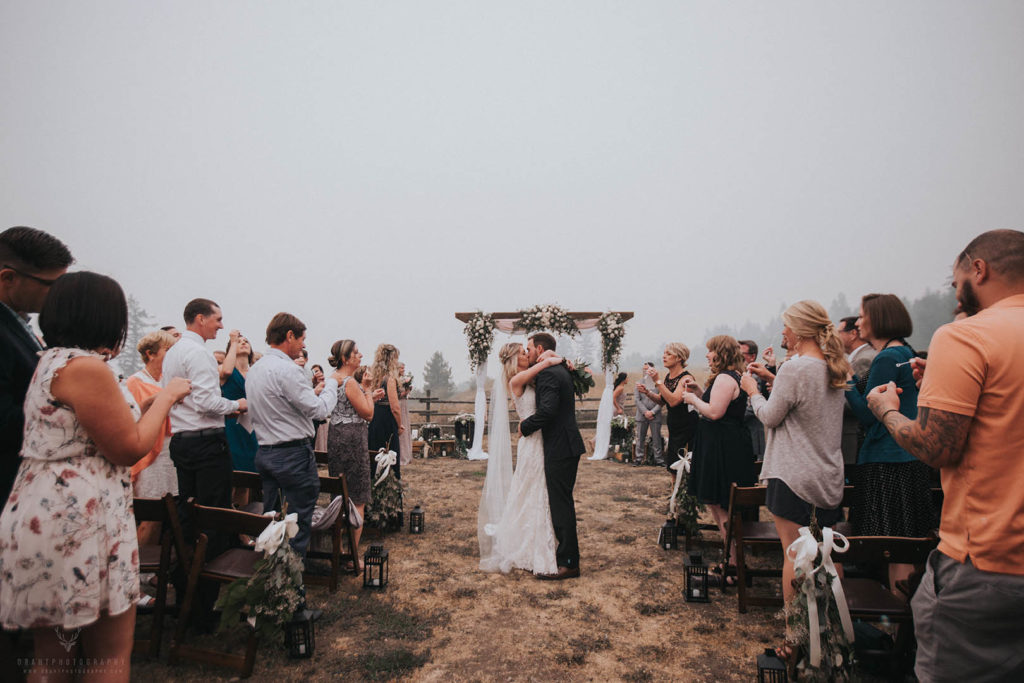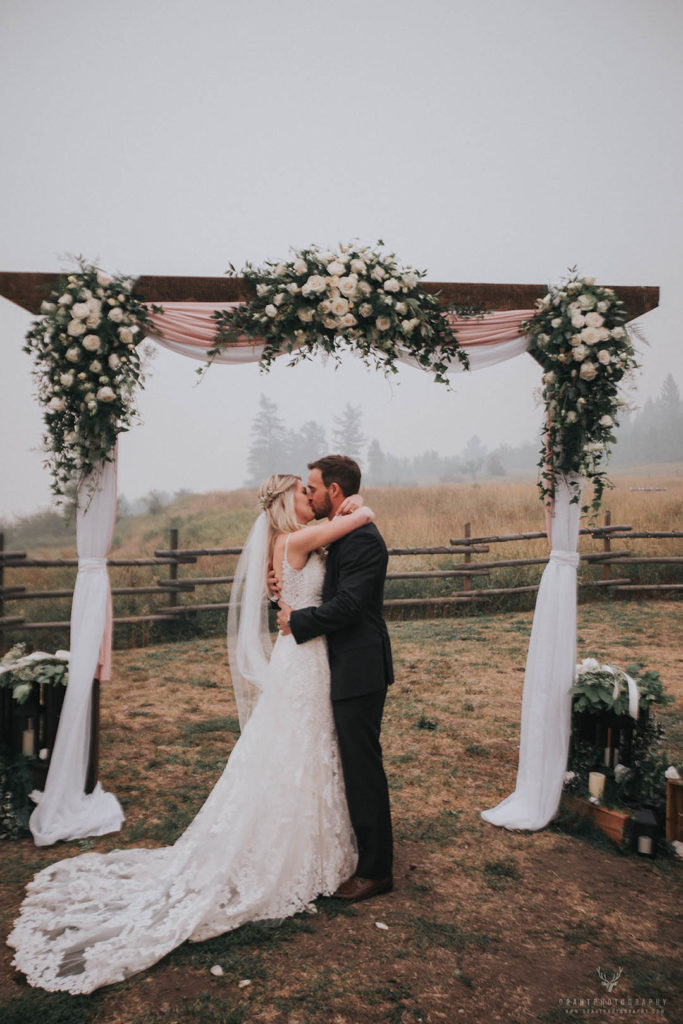 Then, bridal party formals. My favourite is the "Vogue Shot." It takes a lot of effort. You have to find out everyone's best angle, then find a way to post them so that they look at flattering as possible. A photo like this has to be planned hours in advance, and can only be done with larger bridal parties.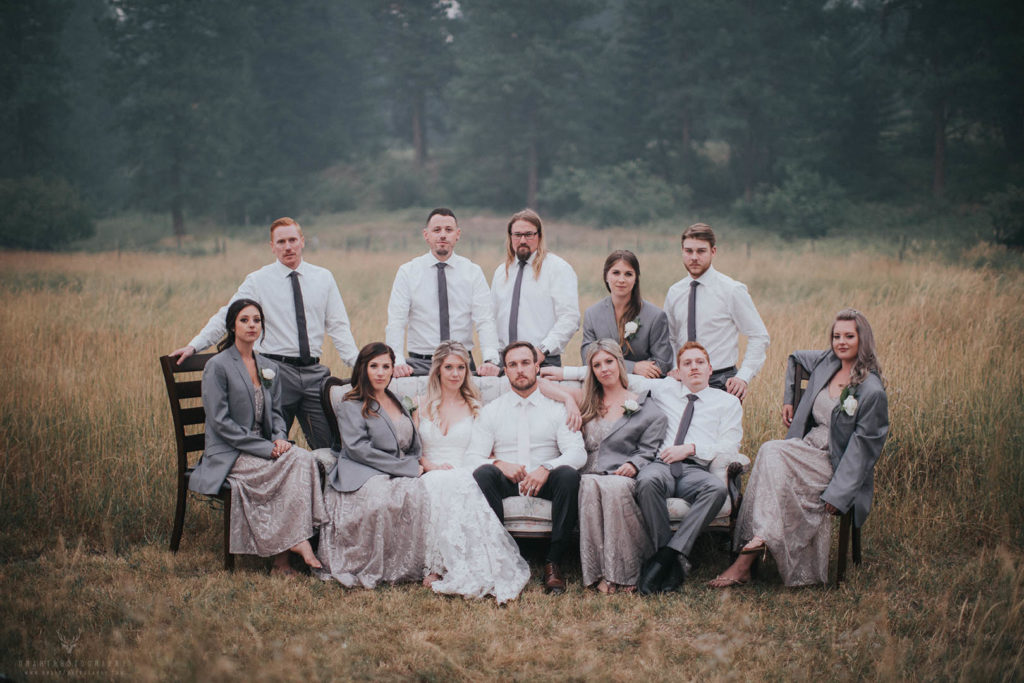 This is a new favourite of mine.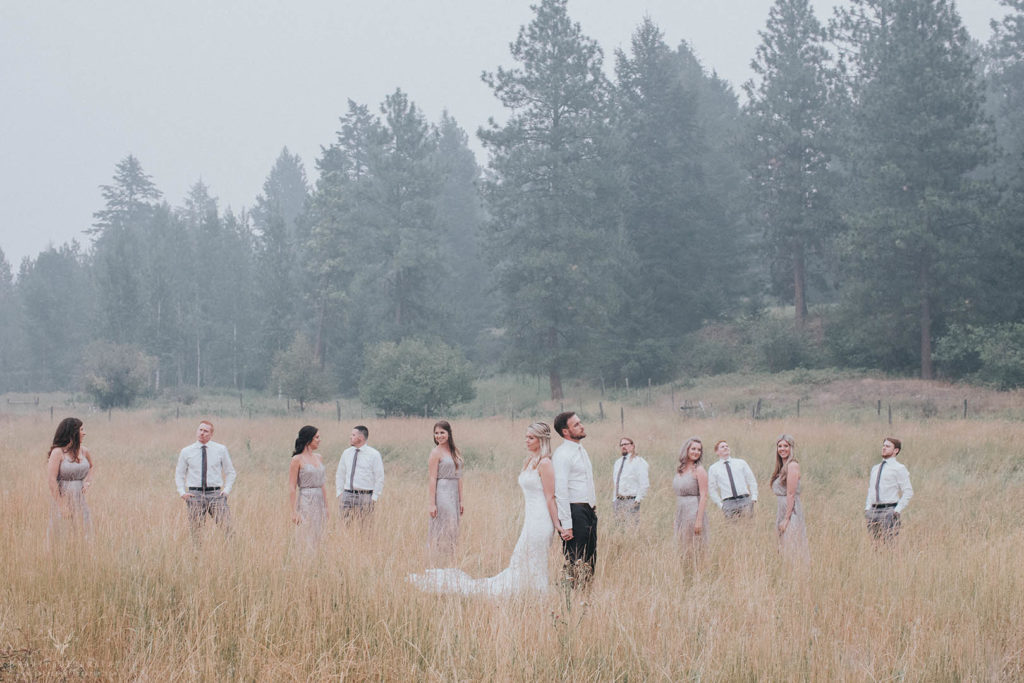 Then, off to the woods to soak in that woodsy greenery.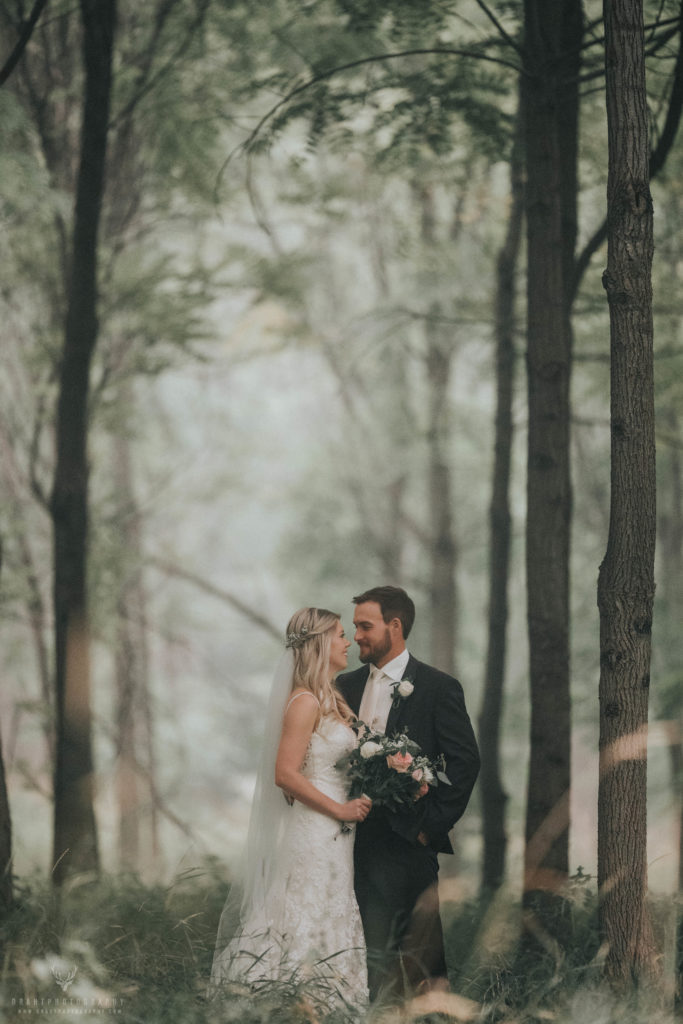 Unfortunately, this is where our adventure ends, for now. Keep in mind, this isn't all the photos. This is a sampler, about 40 of the photos taken yesterday.  There's a full album coming out in about 3 weeks, though.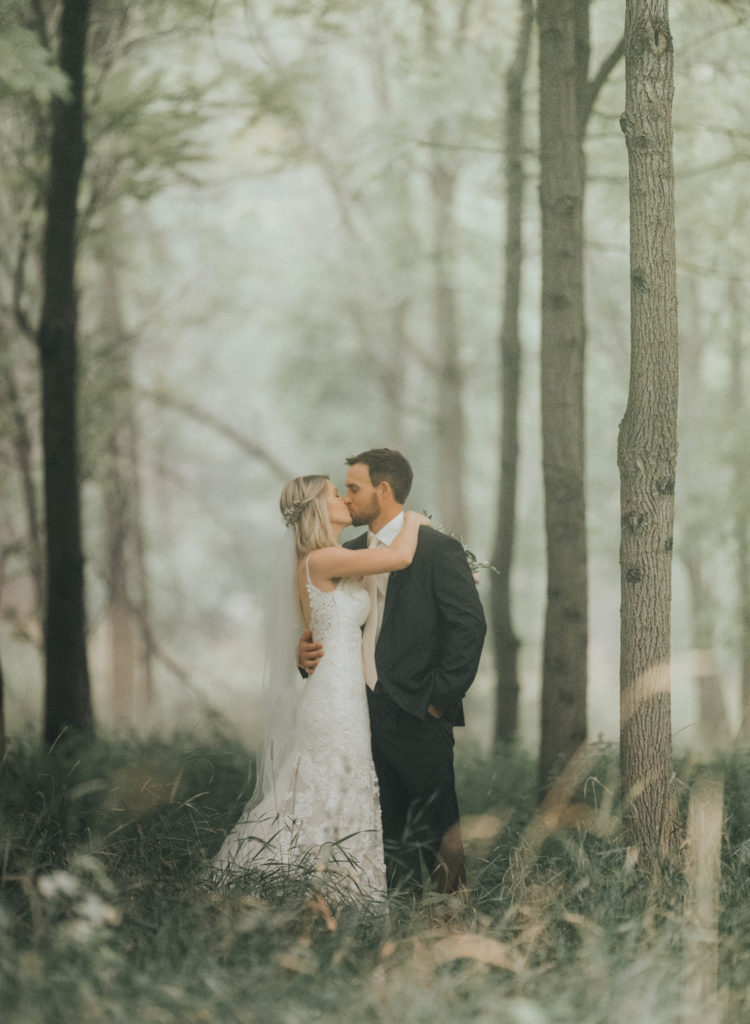 If you personally know the bride and groom, feel free to contact me by clicking here. Let me know who you are, along with the bride and groom's name, and I'll make sure you get a link to the finished album!
If you'd like to keep a picture, even on mobile, just click it and it will open in a separate window. You can save it from there.
If you know someone who'd like to see this sneak peek, feel free to click one of the share buttons on the top or  bottom of this entry, to share and tag them! Although I try to get the word out, a lot of family members and amazing bridesmaids and groomsmen don't know about these samplers!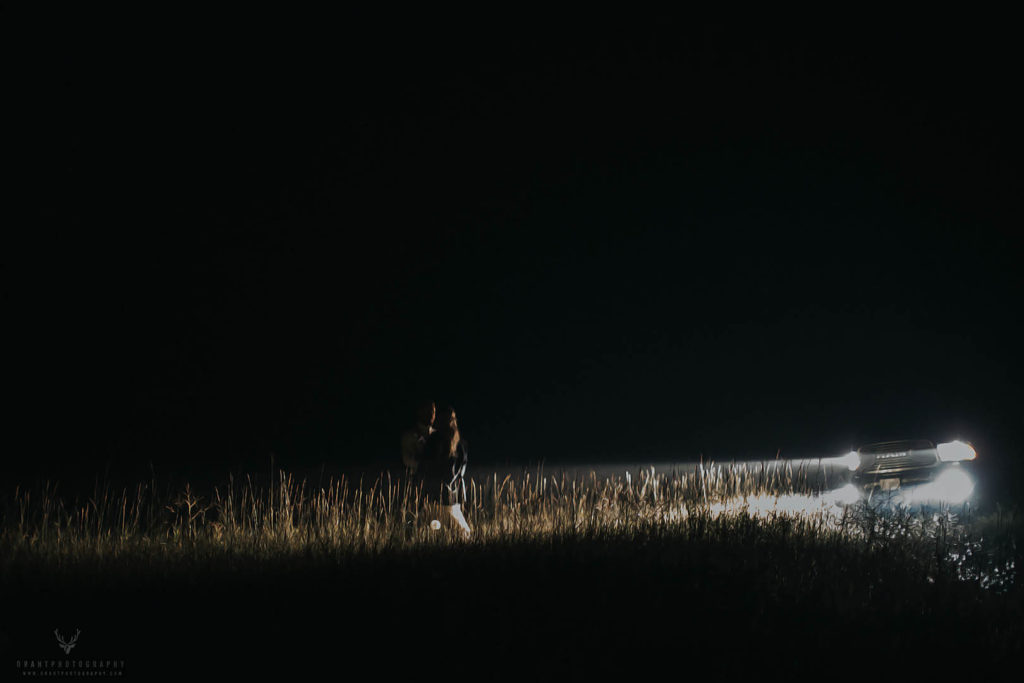 Thank you for reading this far. I put a lot of time and work into these sneak peeks so it's great that you've taken the time to read all this! If you'd like to stay updated, feel free to follow me on Instagram, facebook, twitter, or Tumblr for frequent updates. Talk to you all in a few days!