S
Saturday's wedding took place in Sicamous, a hidden gem known as the Owlhead Bed and Breakfast. It was absolutely shocking I hadn't heard of this place. The views were stunning, and there was so much to photograph. Smokey forests, a waterfall, a pond, and hiking trails everywhere. One of which we rappelled down to get the most amazing waterfall shot you see above.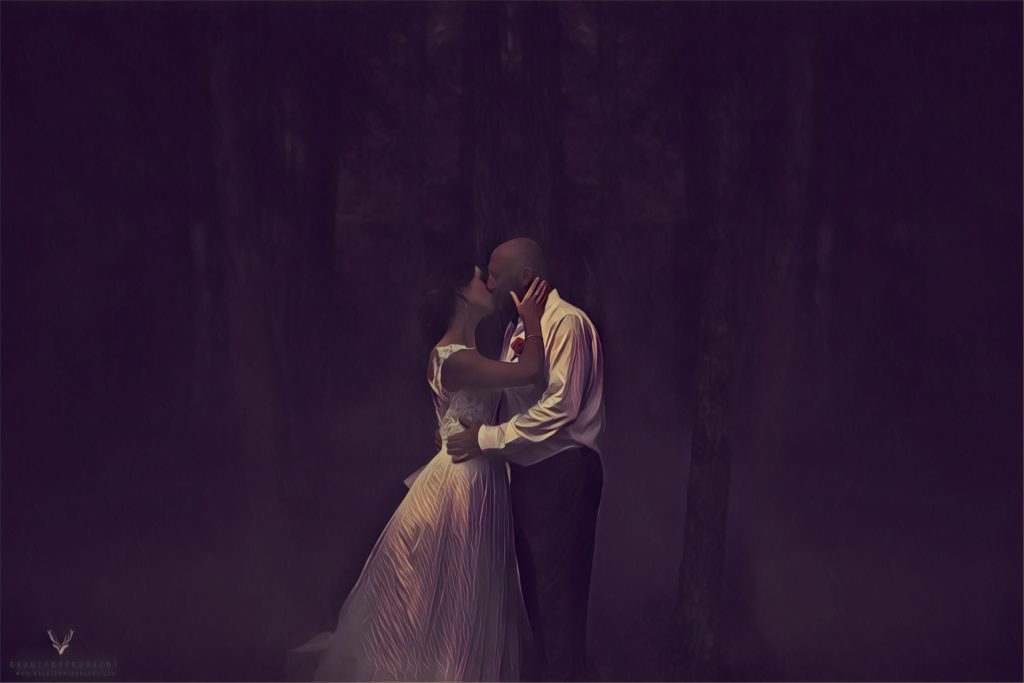 We're getting ahead of ourselves, though, so let's begin with our detail shots. This is a ring you propose with when you want to leaving nothing to chance. This dress is absolutely mind-boggling. A lot of this entry will be me gushing about how much I love this dress. You've been warned.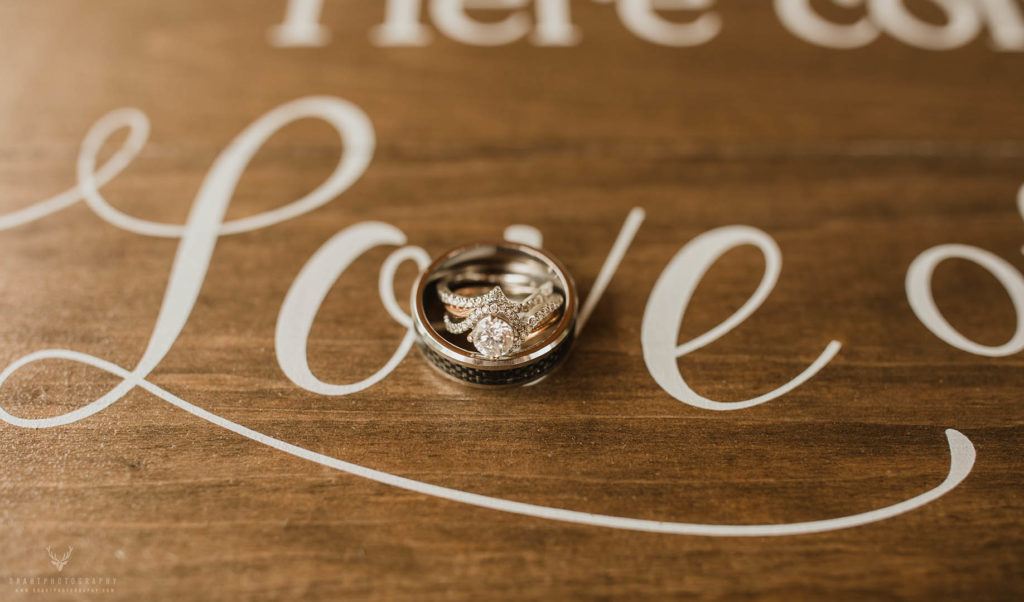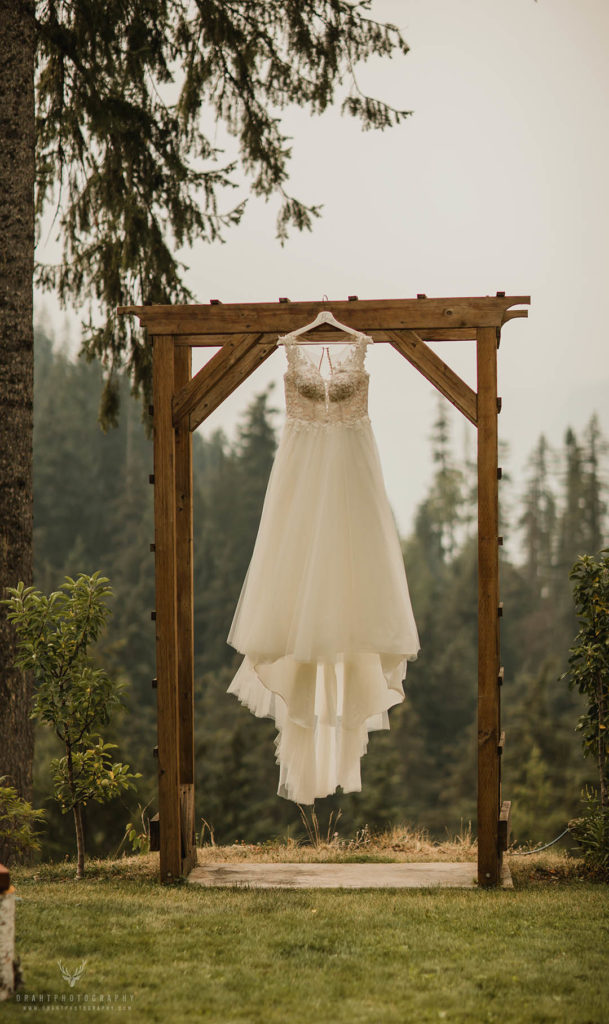 In the distance, kids figured out how to make the trip in the back of a pickup truck a little more tolerable. I'd soon learn this is the theme to the wedding. A fun, laid back day with a ton of dancing, and a lot of laughing.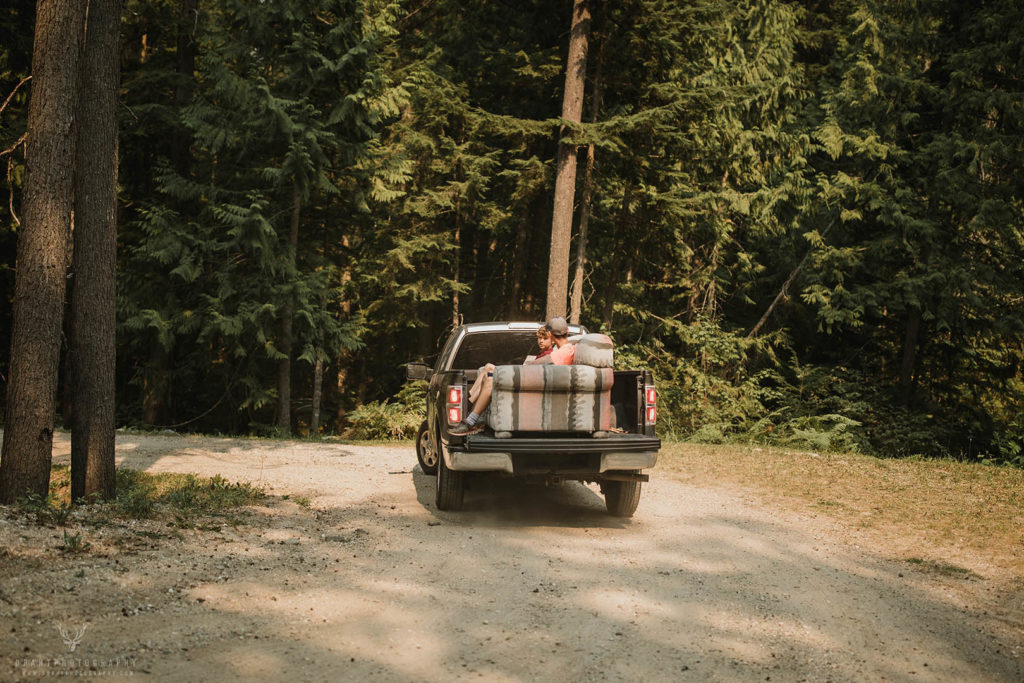 Back at the ranch, Mom was helping her daughter into her wedding dress.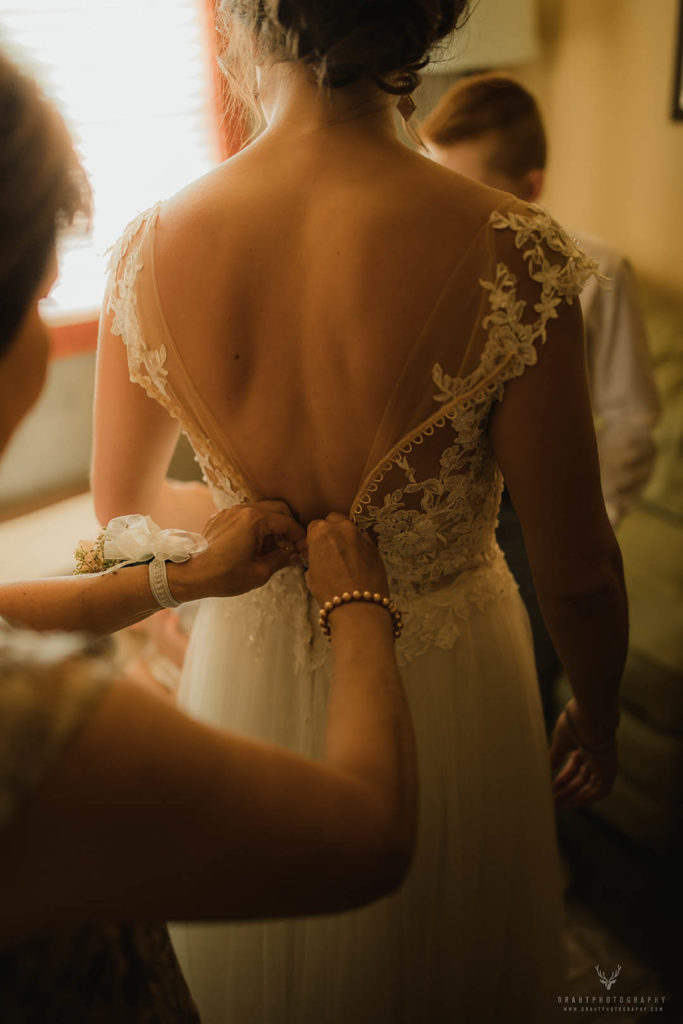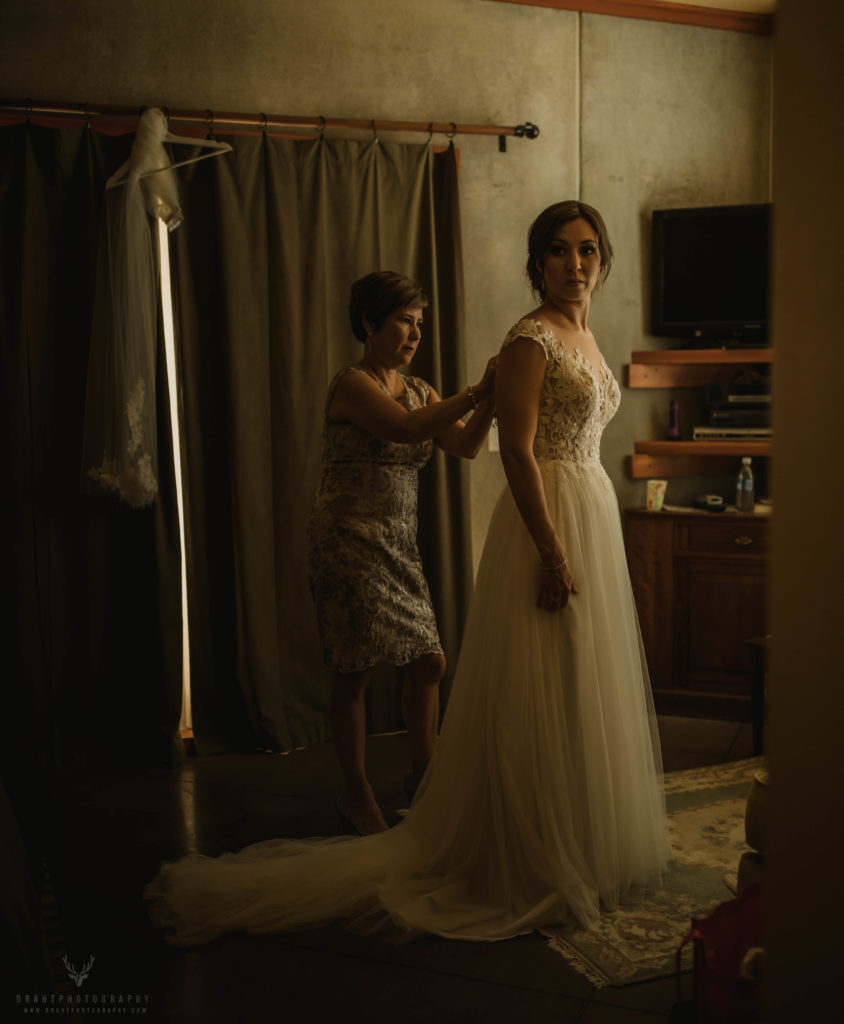 Just outside, our groom stood in front of his groomsmen, waiting for a first glimpse of his new bride. She looked absolutely stunning.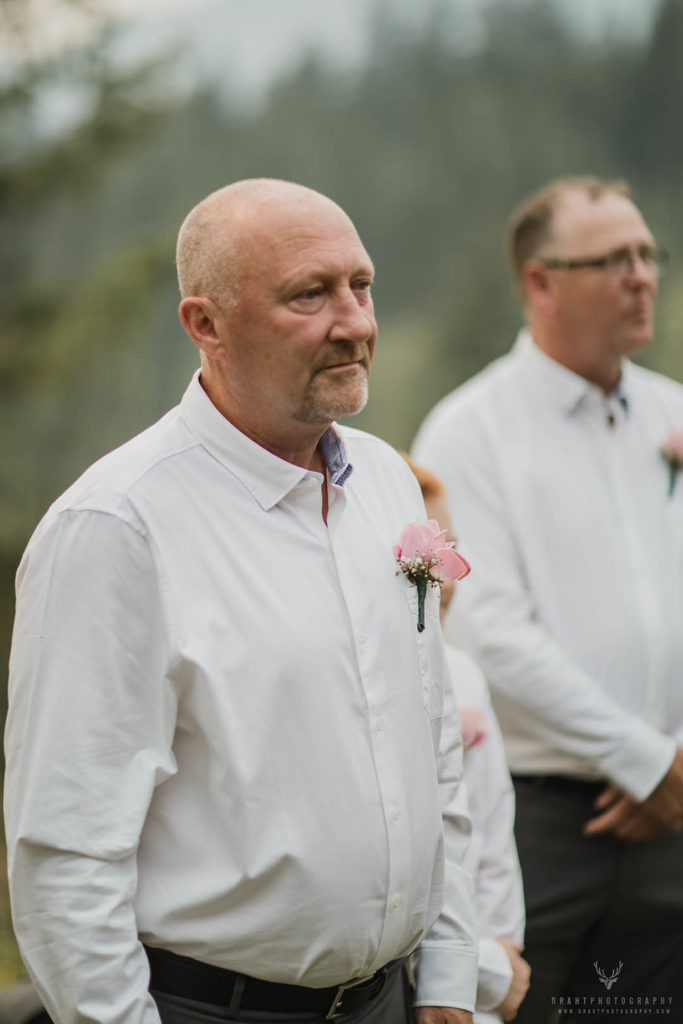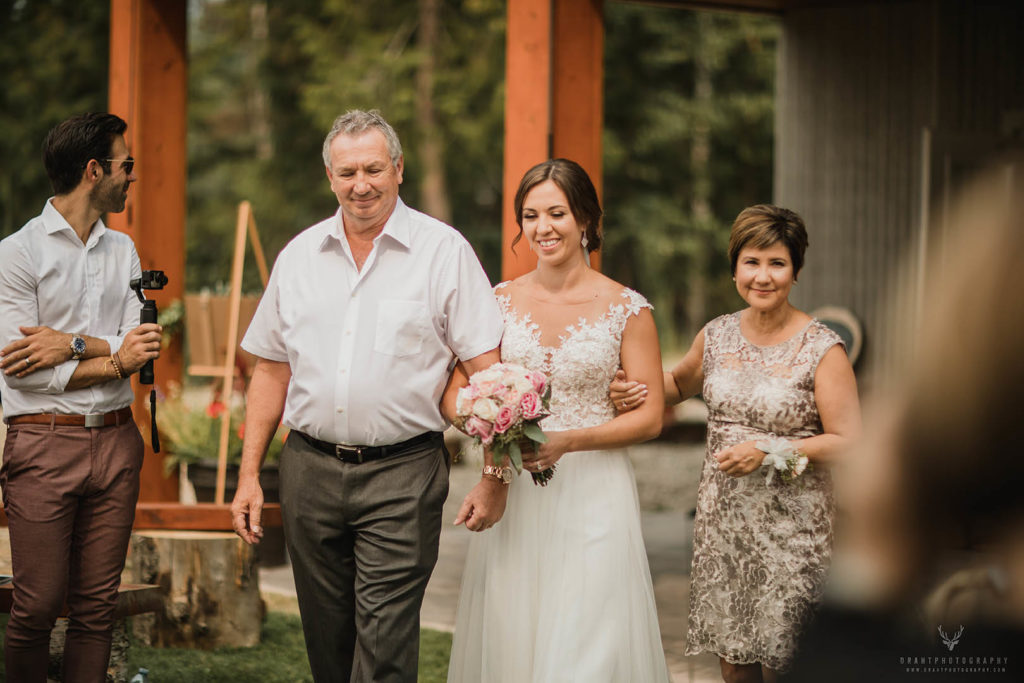 The ceremony location was perfection. You could see the city between the tall, tree covered mountains. The haze from the smoke washed out the trees.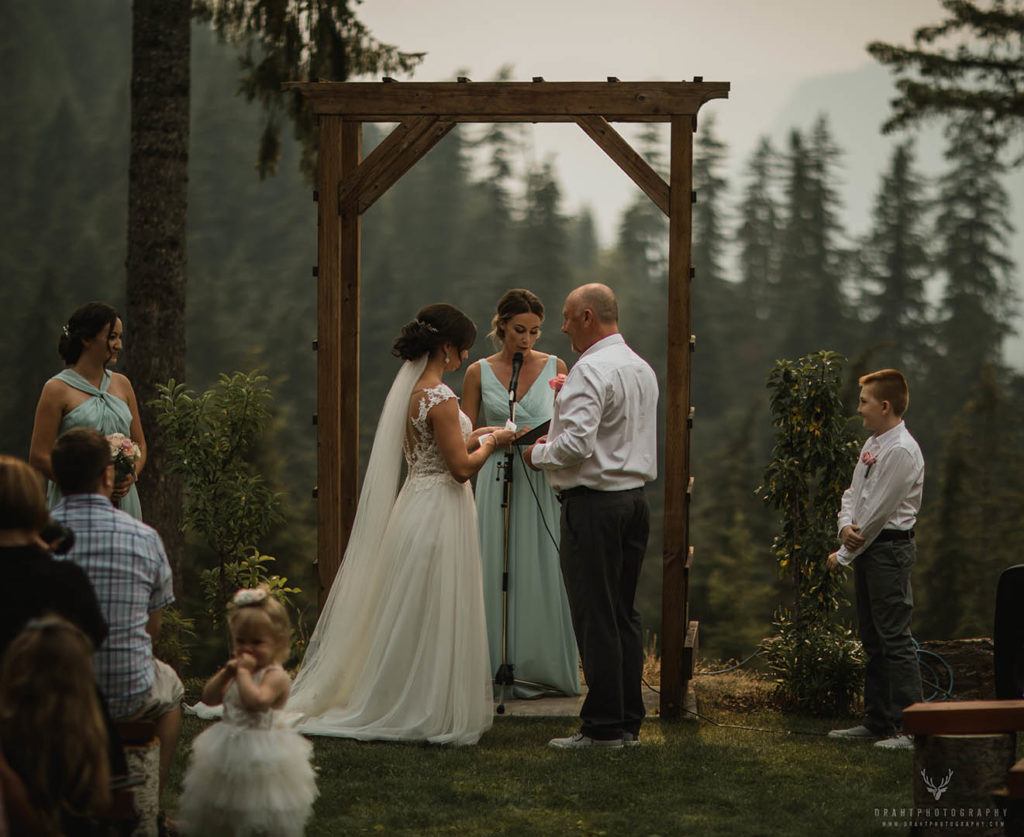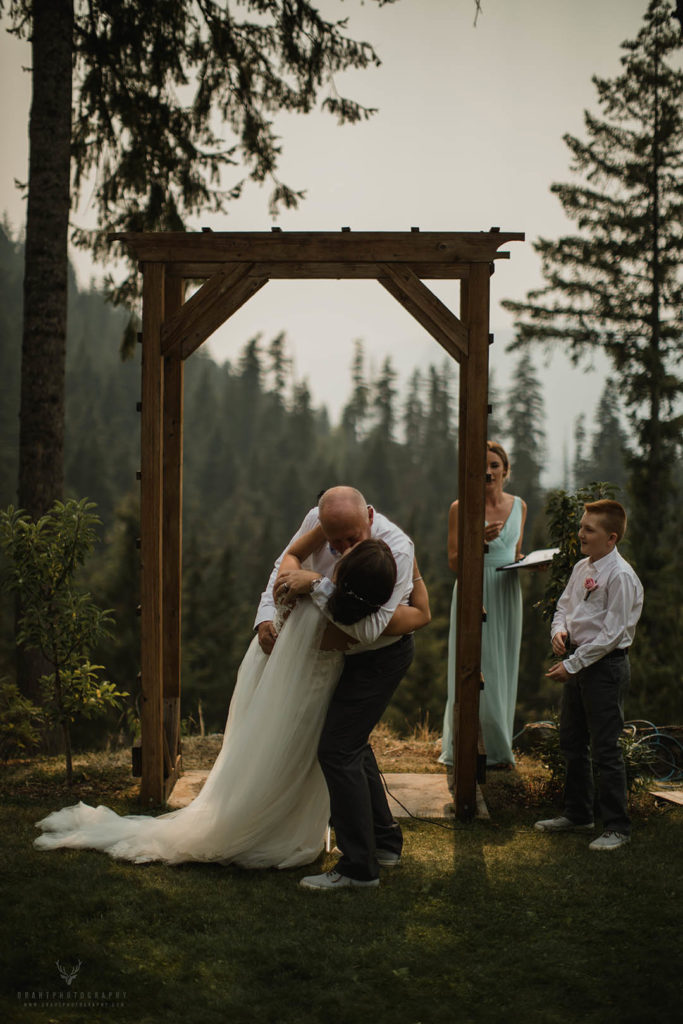 Our bridal party was amazing. The girls were dressed in a lucious earth toned teal.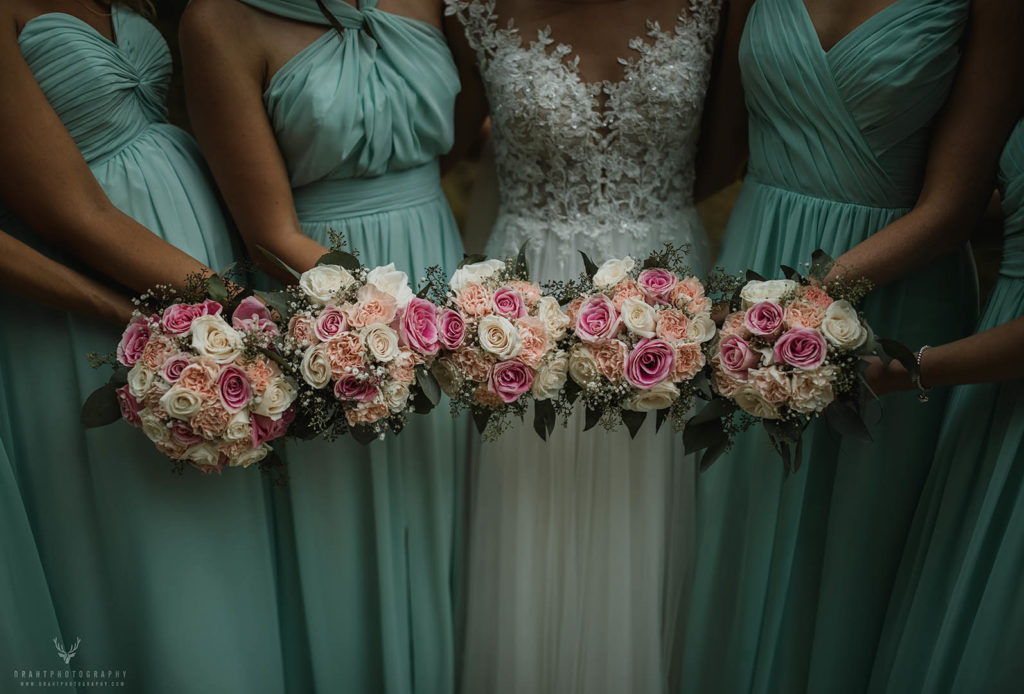 The guys were looking pretty great too. I could feel the love!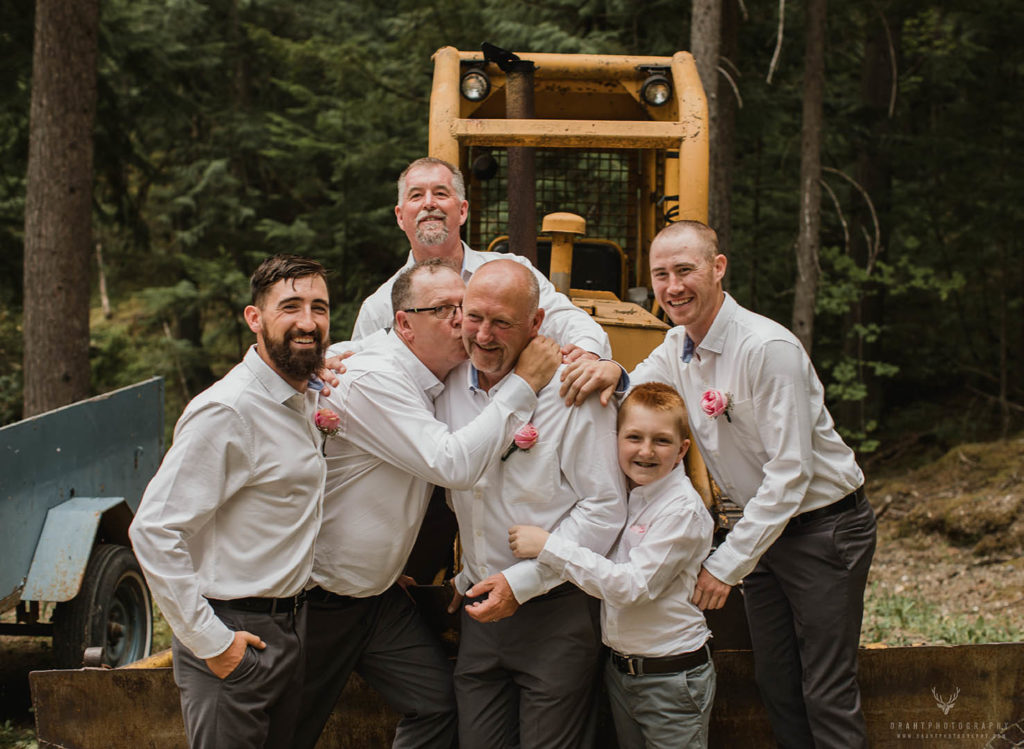 One last bridal party photo, then it's my favourite time – bride and groom time!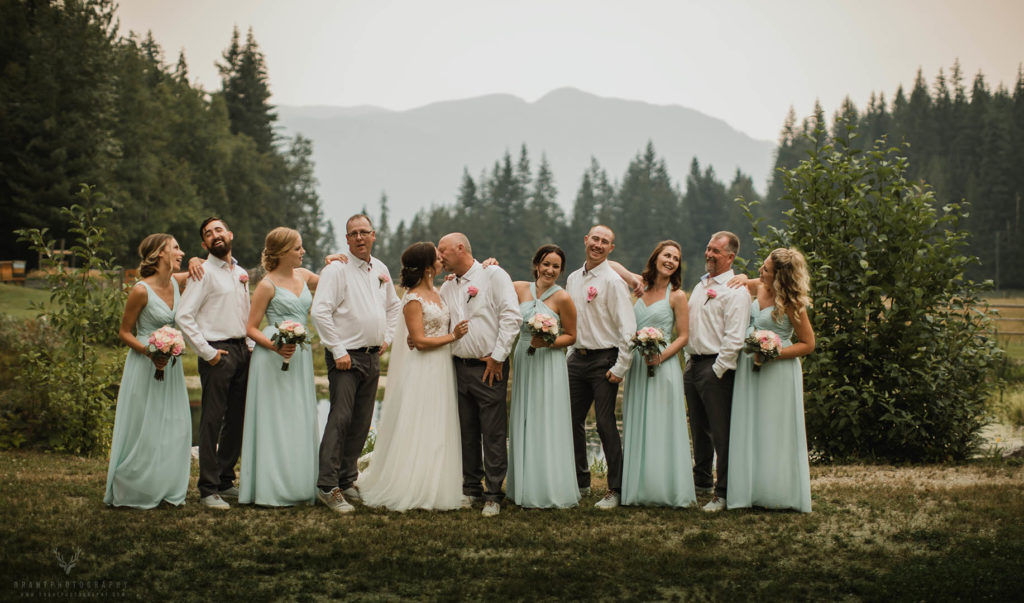 Take a look at this backdrop. This is what I think of when I think of British Columbia. Trees, mountains, and the best places in Canada to get married.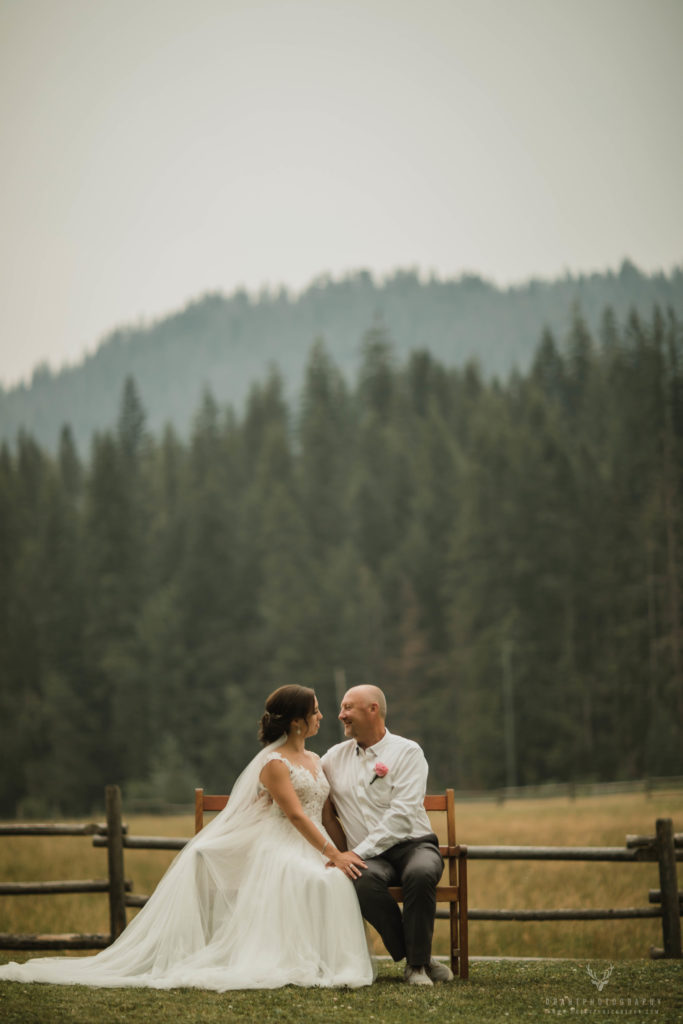 We made our way to the waterfall for more photos. It wasn't easy. I had about 35lbs of camera gear strapped to my back. Also, I ripped my pants on the way down. Fortunately, one of the guys had a pair of wranglers that saved me. Worth it, though. Take a look at this shot!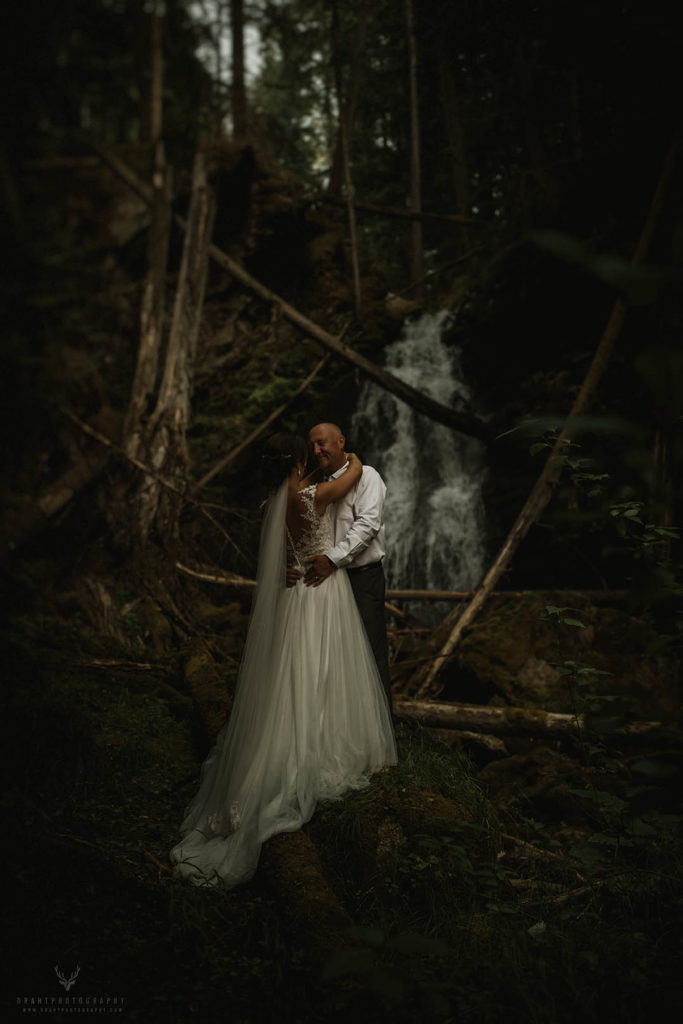 I can't say enough things about this dress. It was just perfect. And our bride even hiked in it!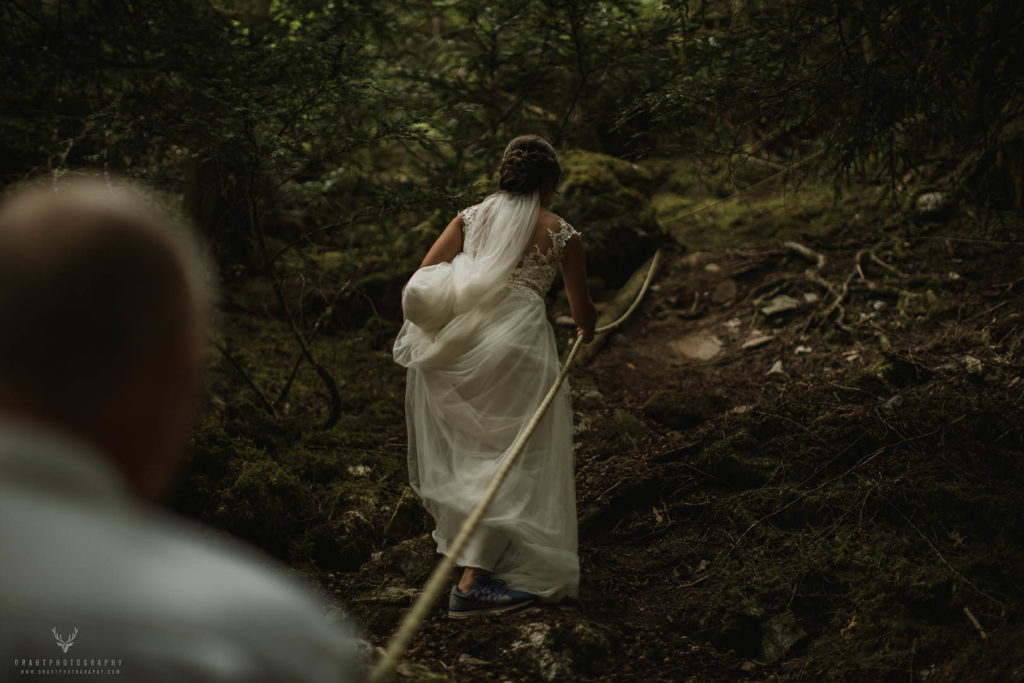 We made our way to the cliff's edge to take a few more photos. The sun peeked through the clouds, highlighting these two. Talk about timing!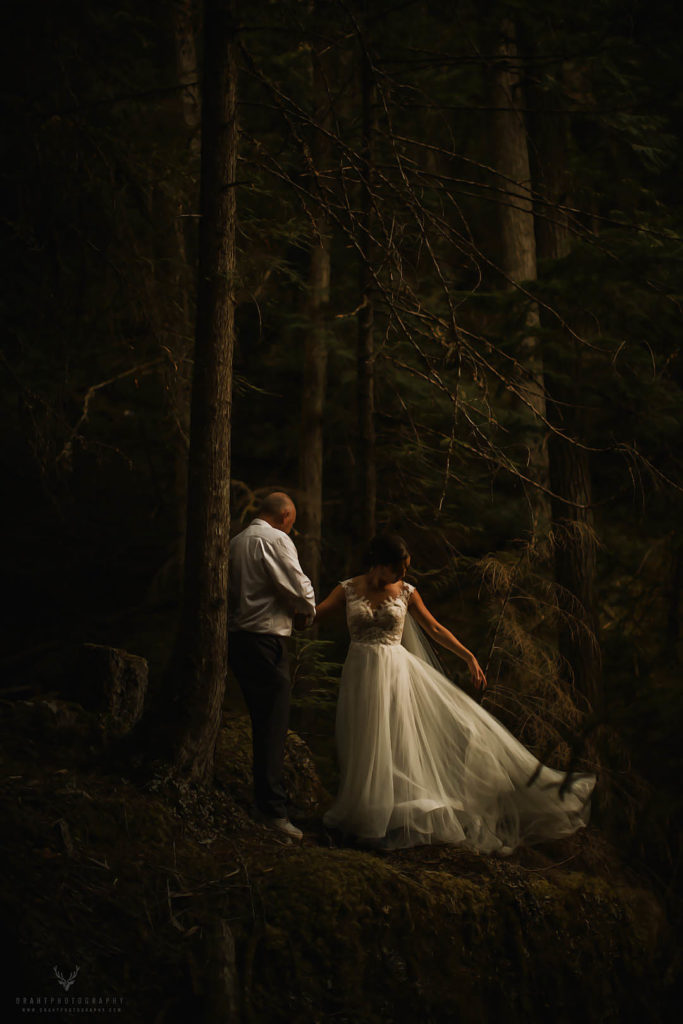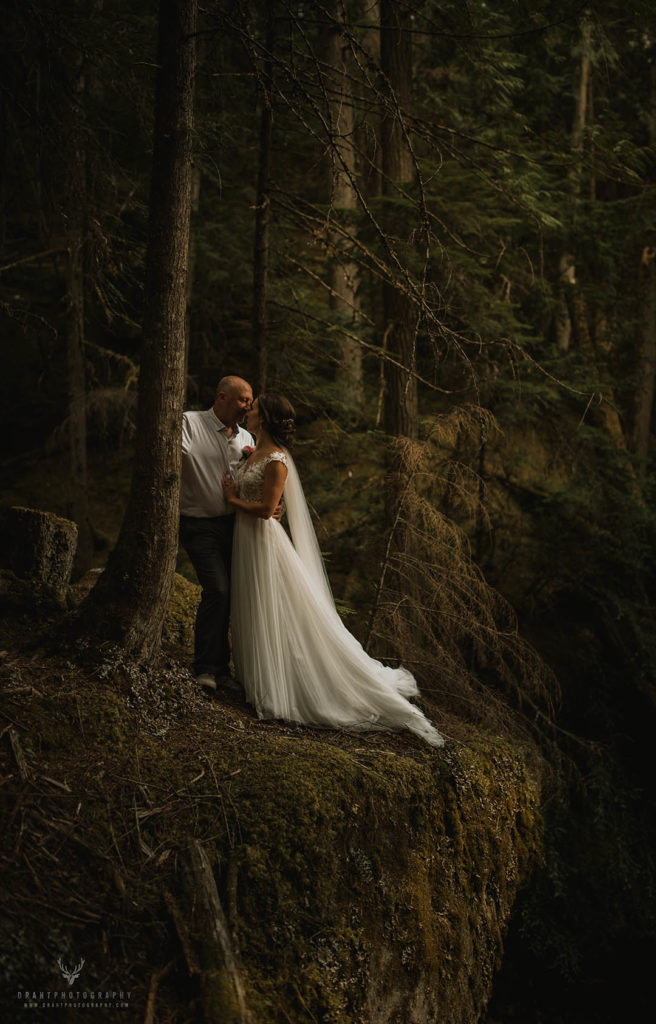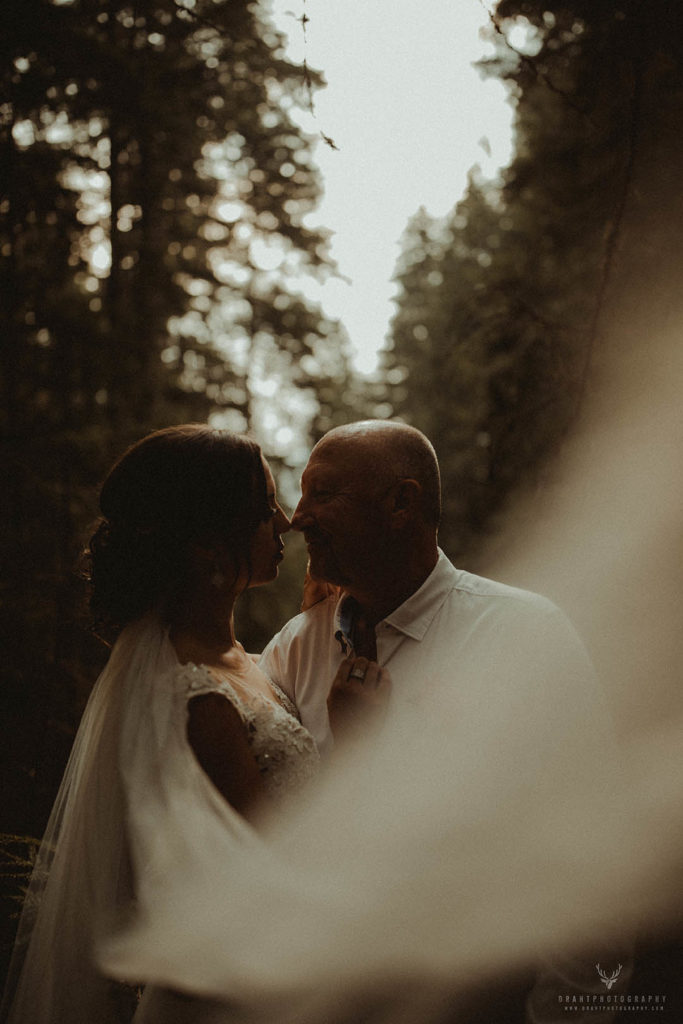 The reception venue was all original ideas. Pallets with fairy lights weaved through them just looked incredible.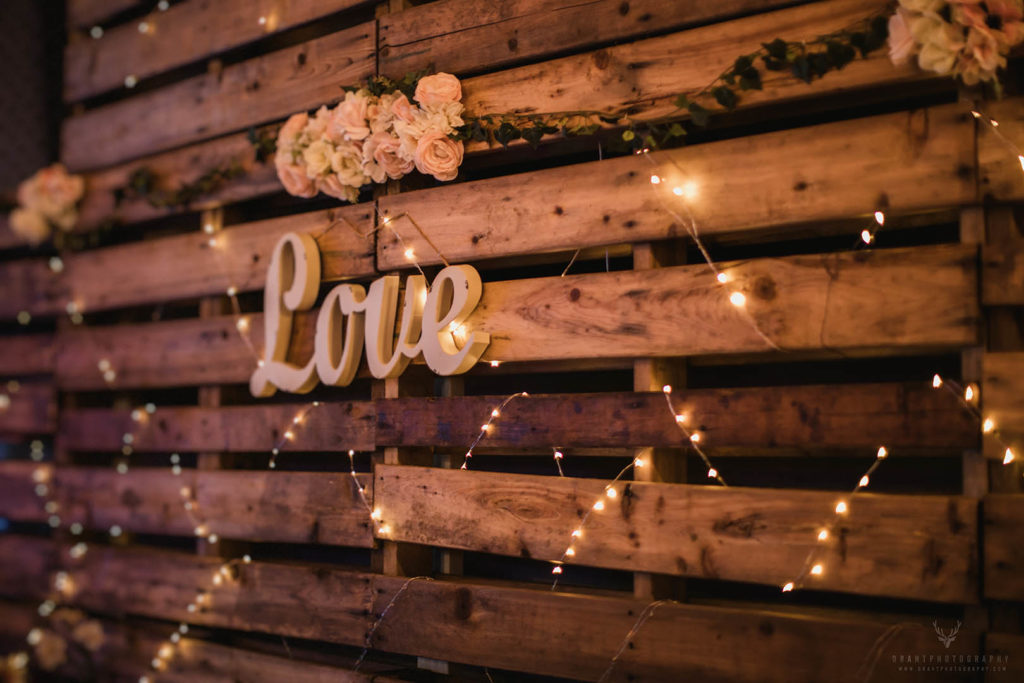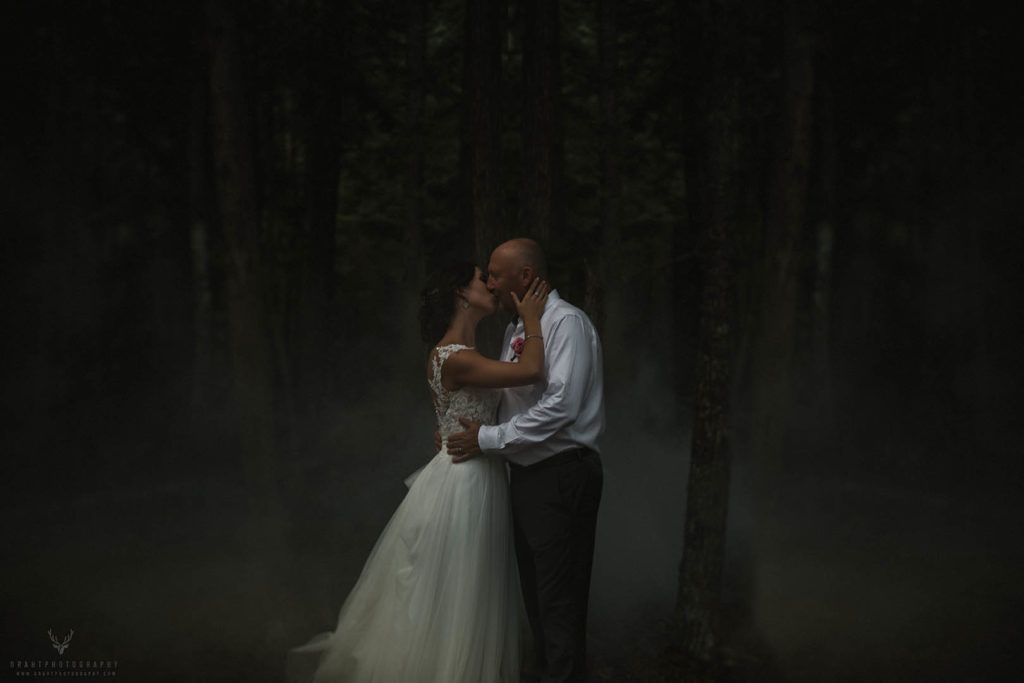 I'd love to give two more shoutouts on this blog. First, things handsome guy. He volunteered his time, and ran around making smoke to make the photo just above. What a good guy.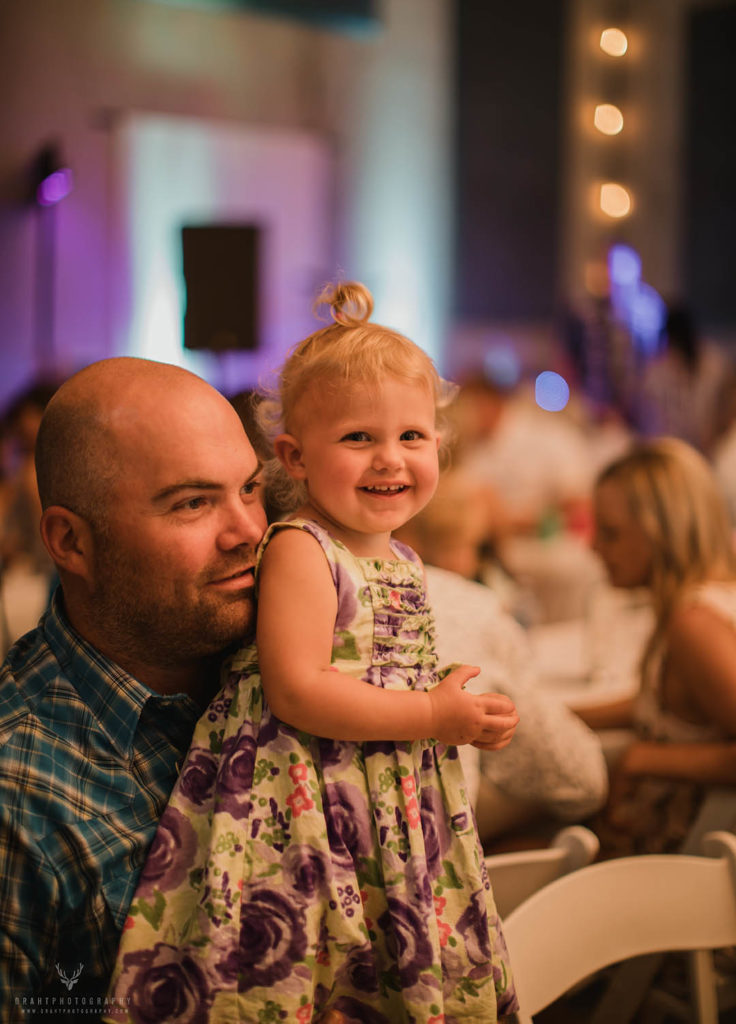 Second, this incredible girl. One of my favourite wedding planners ever. She has this magical ability to be involved in everything, but you can't see it. The entire day flows, thanks to her. Plus, it's the first time I actually saw her sit during a wedding. From guarding the cake, to organizing the timeline, Bri kept everything running smoothly.
Unfortunately, this is where our adventure ends, for now. Keep in mind, this isn't all the photos. This is a sampler, about 25 of the photos taken today.  There's a full album coming out in about 3 weeks, though. This is a fun wedding, full of many family photos and candids.
If you personally know the bride and groom, feel free to contact me by clicking here. Let me know who you are, along with the bride and groom's name, and I'll make sure you get a link to the finished album! If you'd like to keep a picture, even on mobile, just click it and it will open in a separate window. You can save it from there.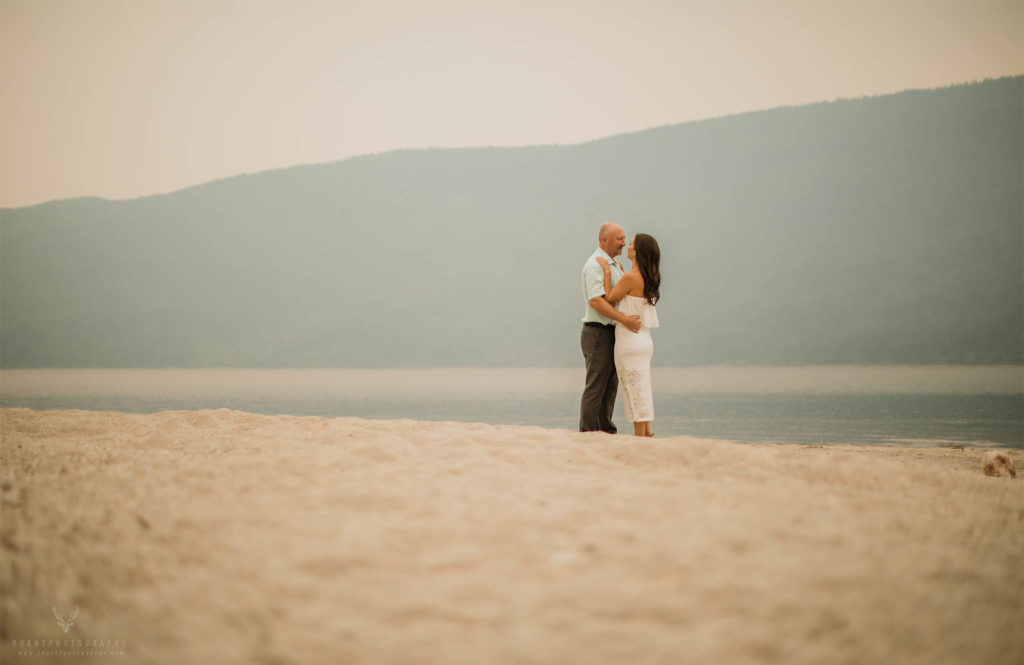 If you know someone who'd like to see this sneak peek, feel free to click one of the share buttons on the top or  bottom of this entry, to share and tag them! Although I try to get the word out, a lot of family members and amazing bridesmaids and groomsmen don't know about these samplers!
Thank you for reading this far. I put a lot of time and work into these sneak peeks so it's great that you've taken the time to read all this! If you'd like to stay updated, feel free to follow me on Instagram, facebook, twitter, or Tumblr for frequent updates. Talk to you all in a few days!