A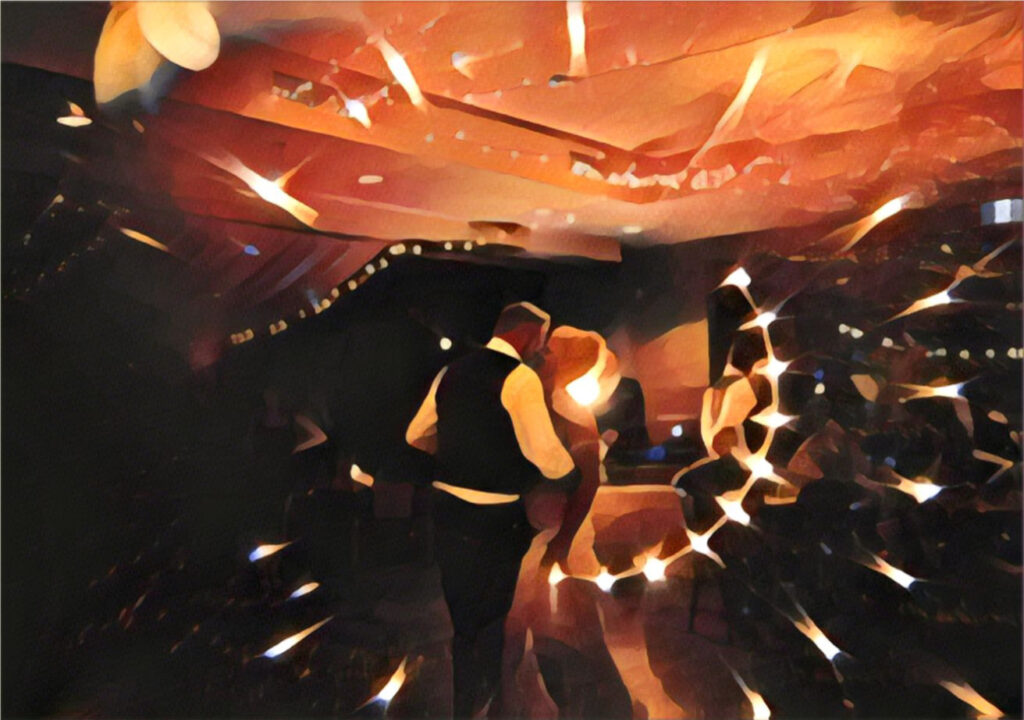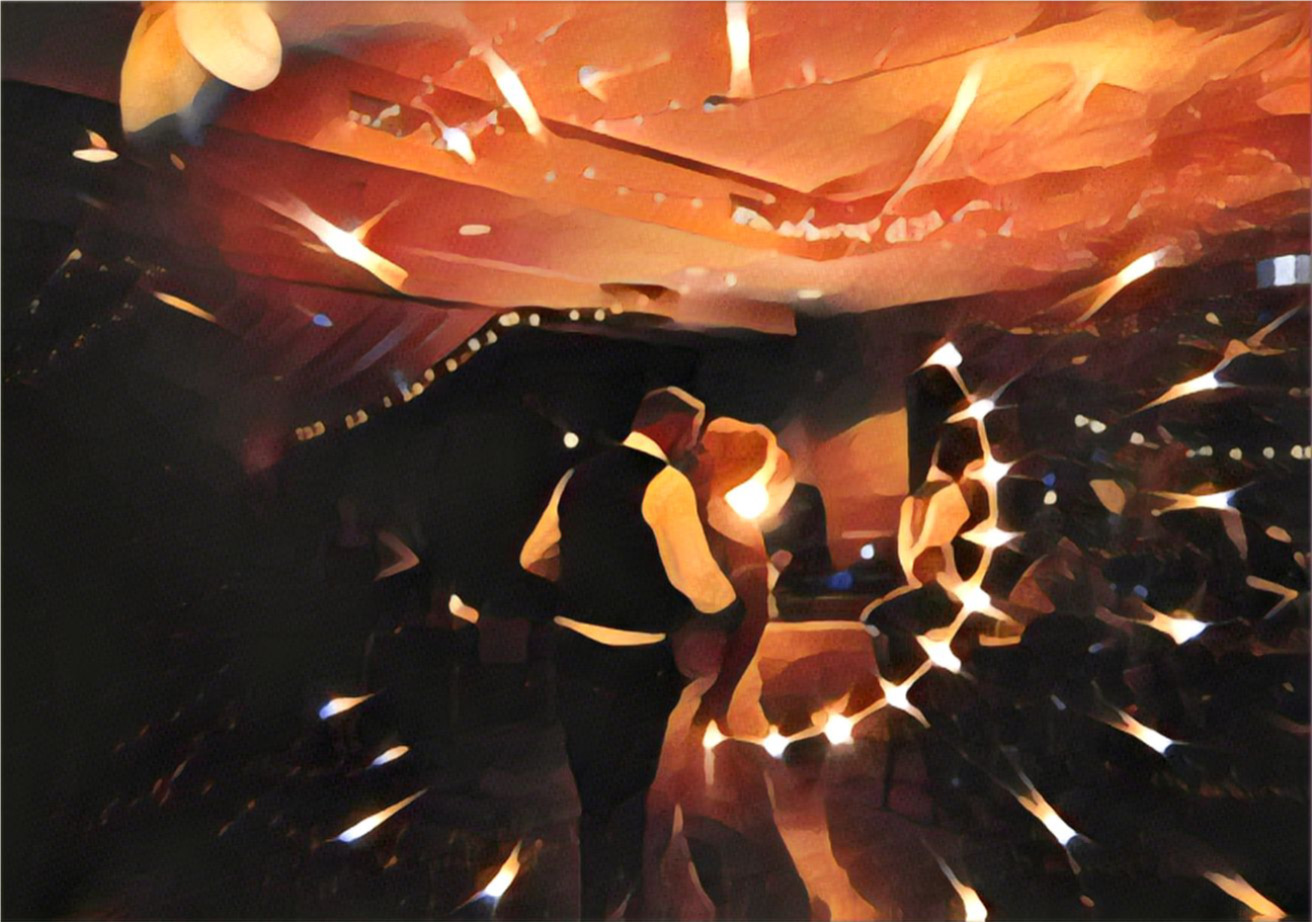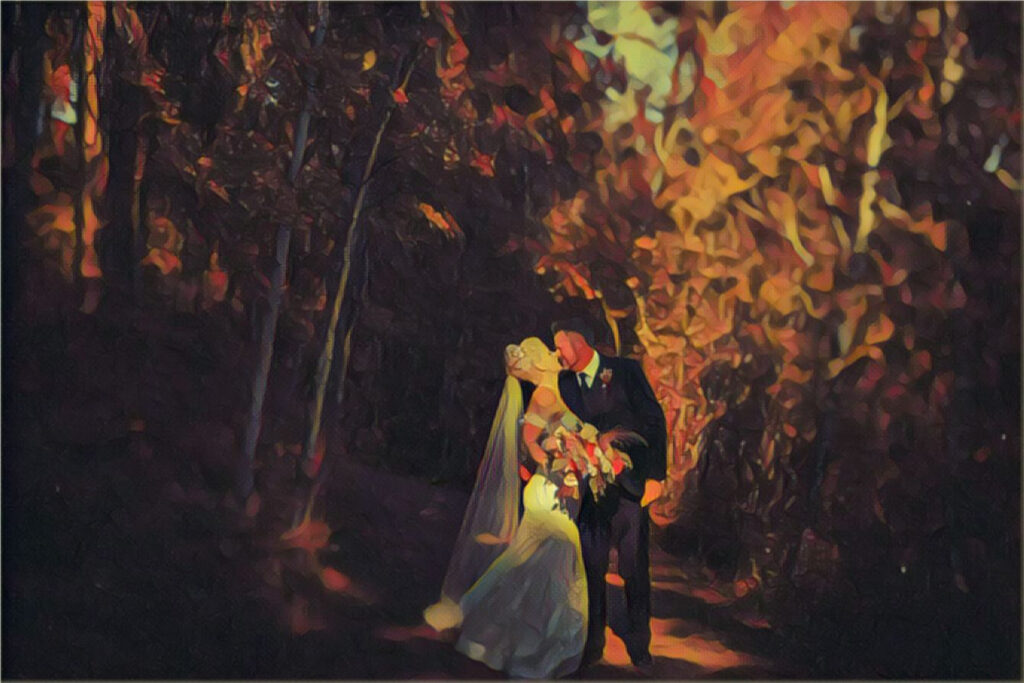 Although I've photographed Predator Ridge many times before, this is the most fall that a gallery has ever looked. It was a stead 20 degrees, we were nice and cool, and the leaves had just started to change colour. Because we had sunset at 6pm, we had that beautiful sunset light before and during the ceremony – which was fairly advantageous, as we did many of the photos before the ceremony.
Our day begins as many do, with the details. I arrived with a table full of them, ready for me. The leaves were a mix between between yellow and that bright orange, so that's how I wanted to start the album. A strong start.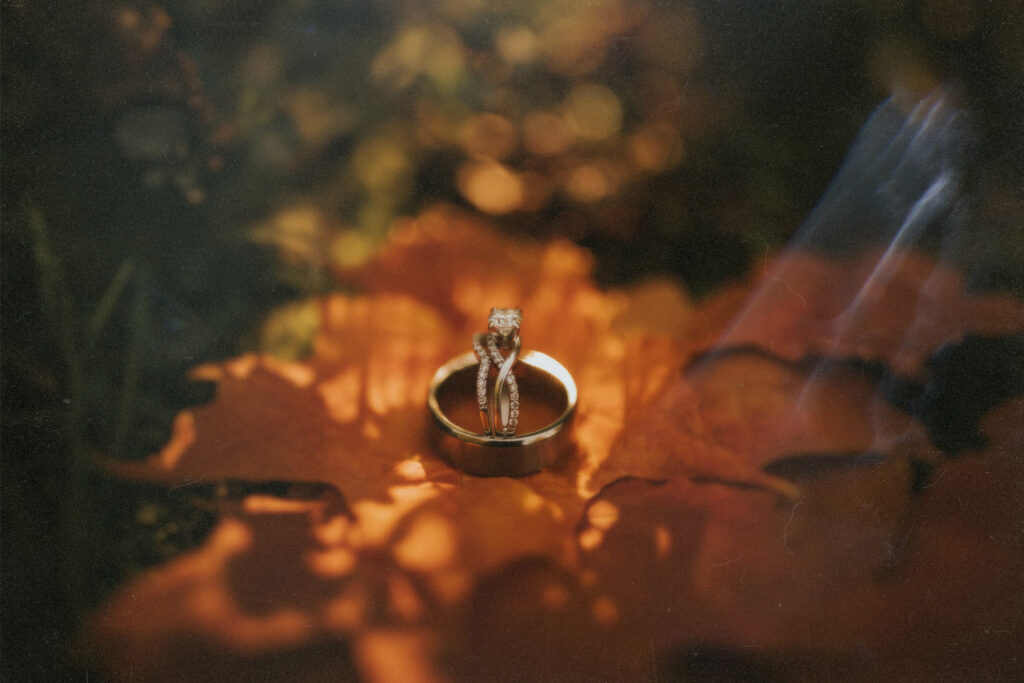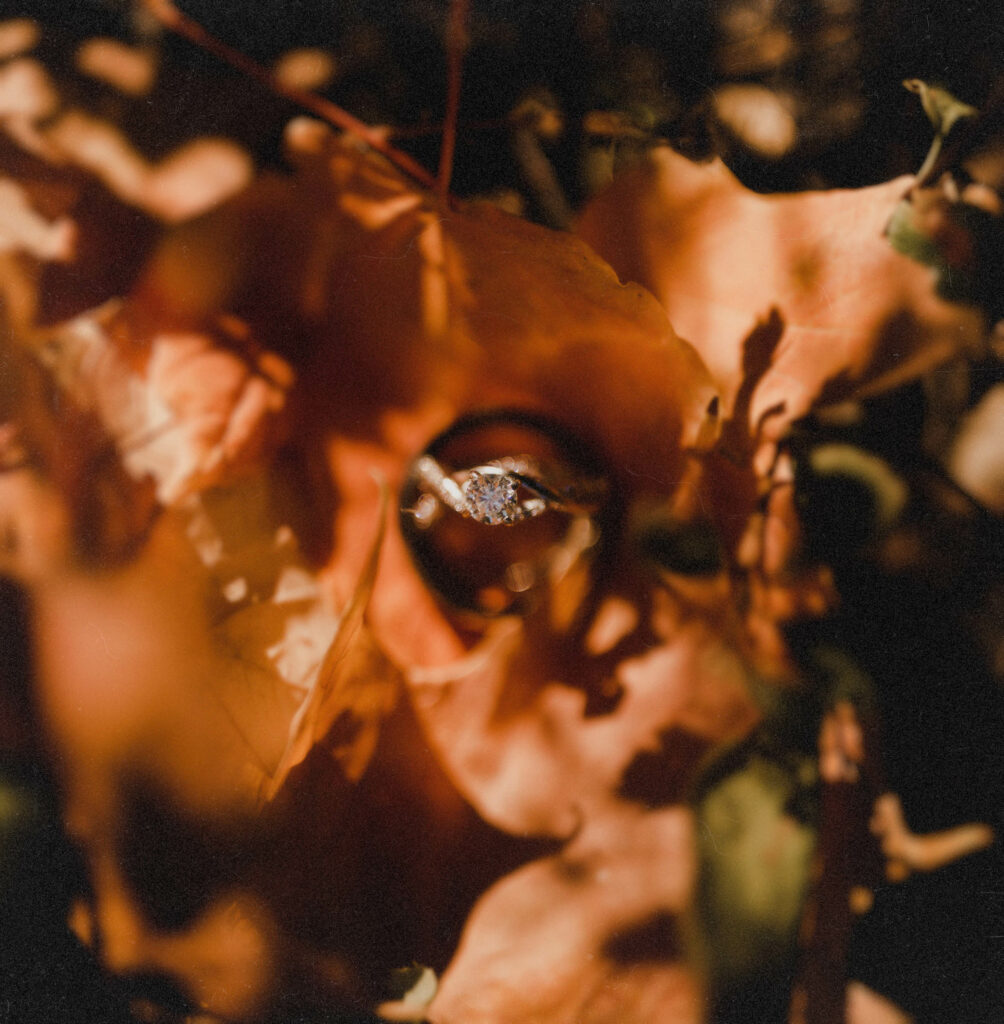 To get that shot, I set up the ring, then threw the leaves all over to get that dreamy bokeh.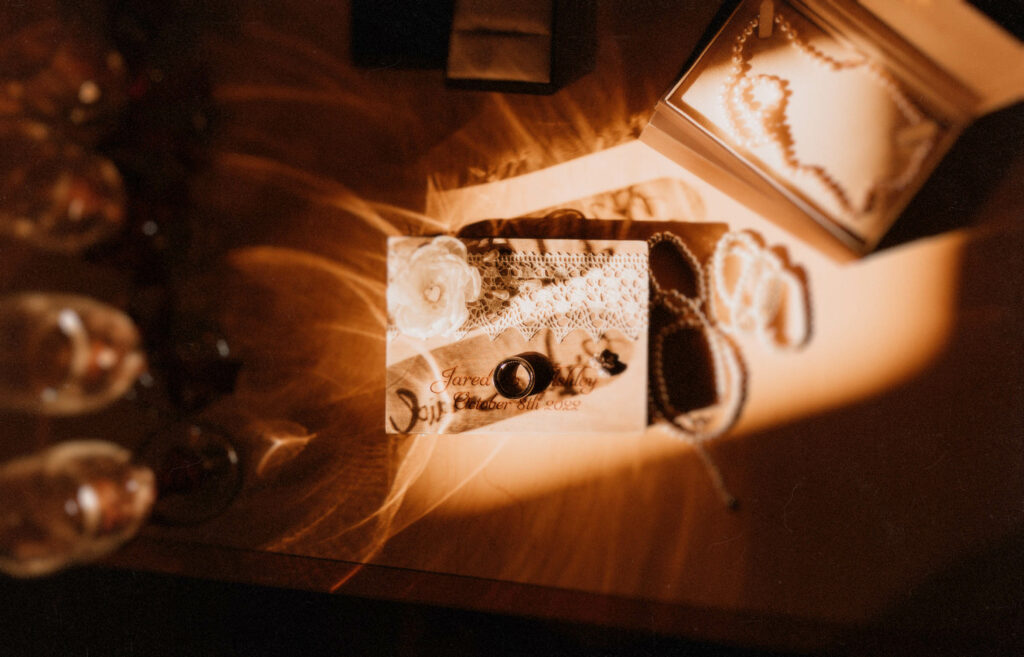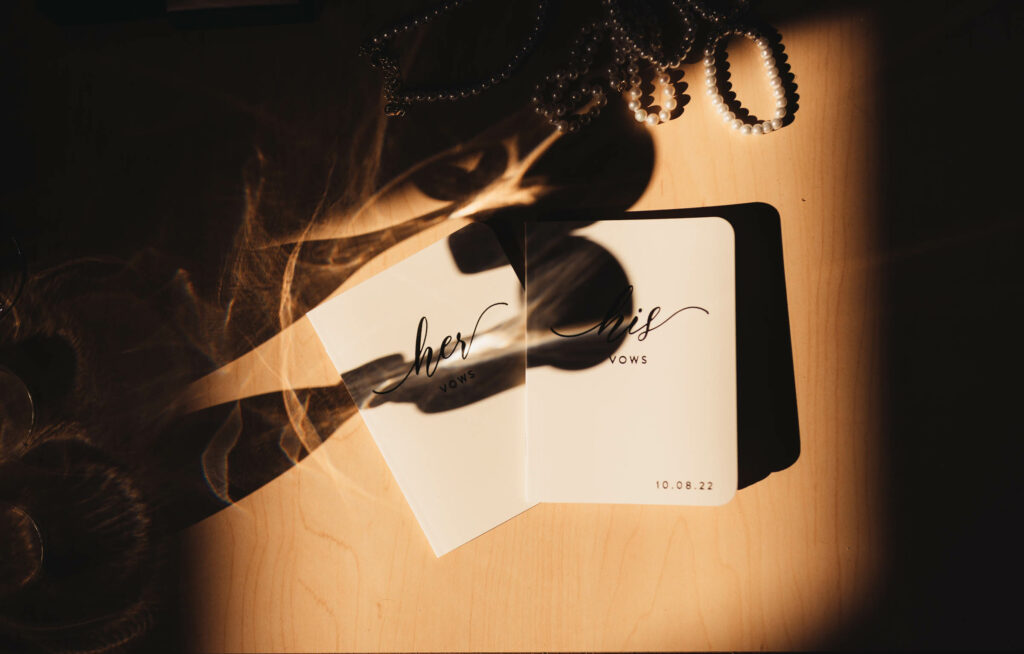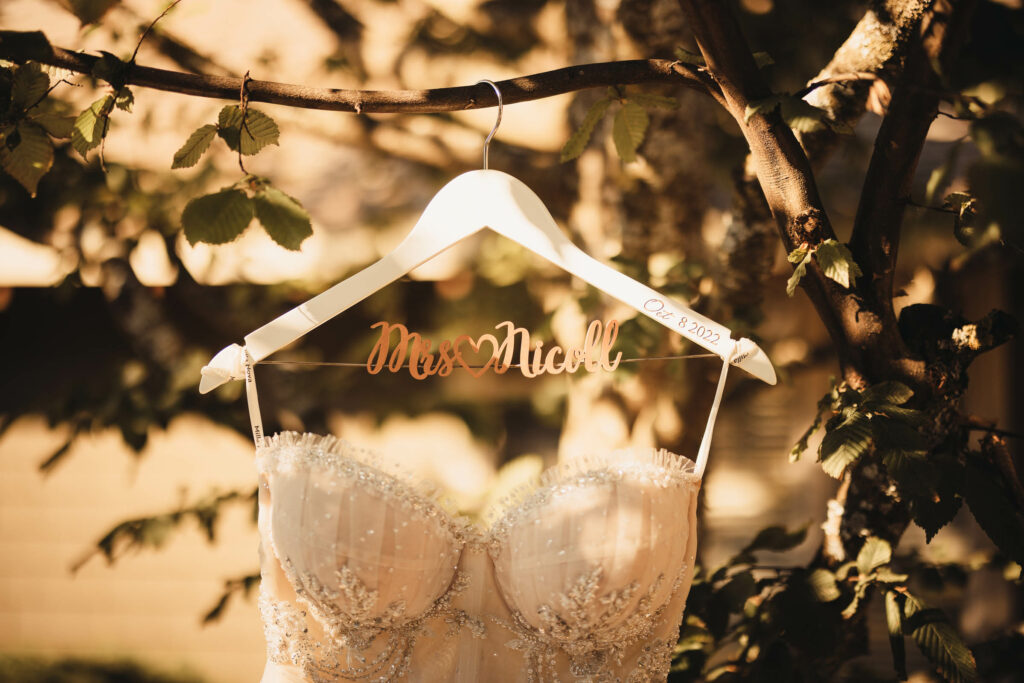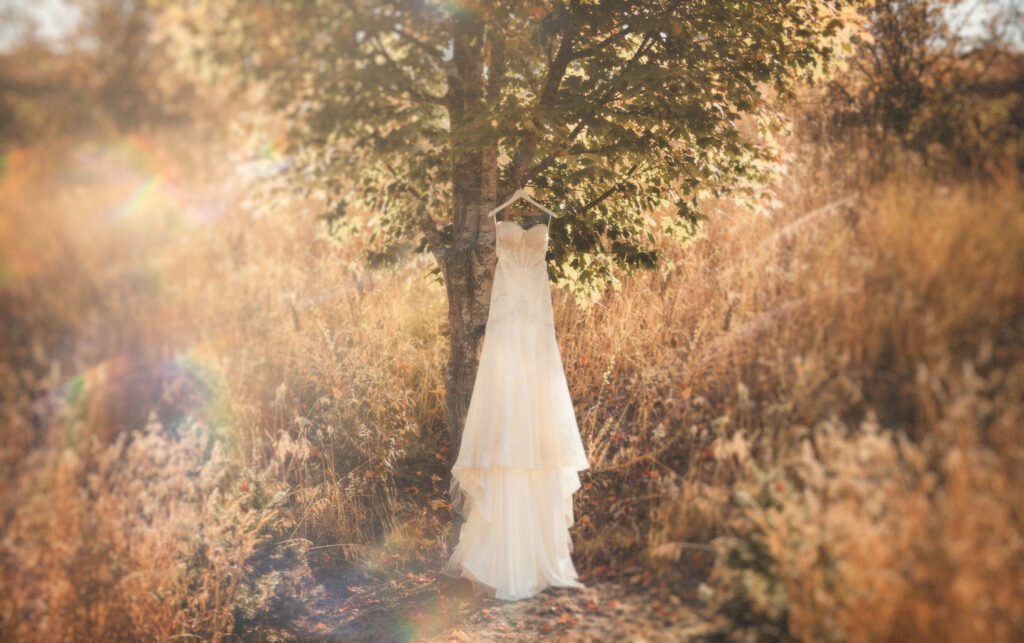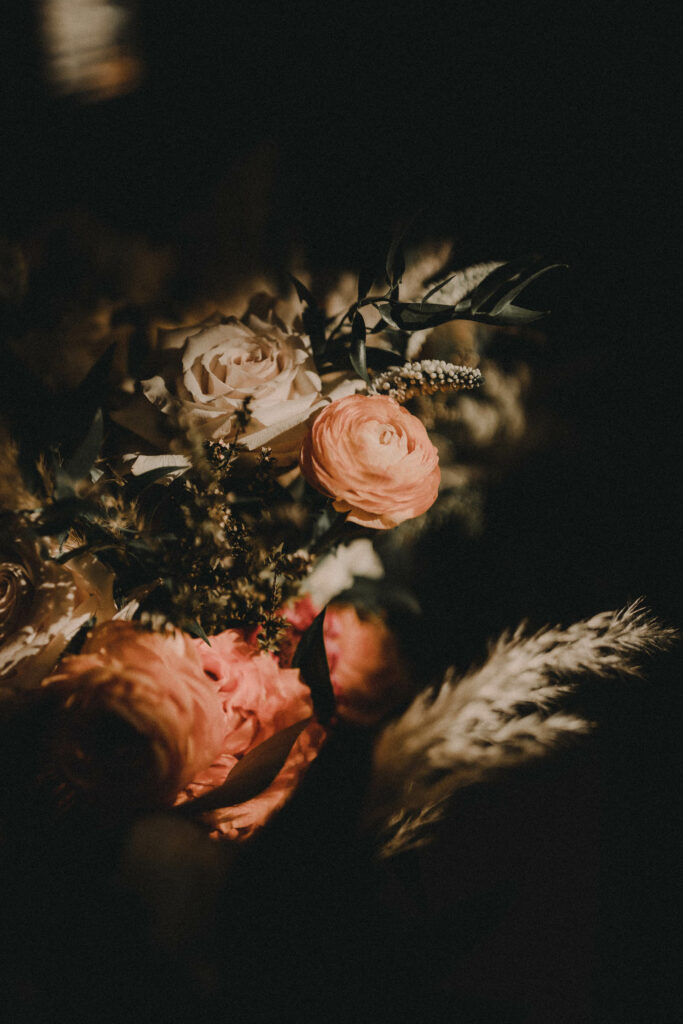 And the flowers, from Petal and Vow, were indescribably beautiful. So here's another photo.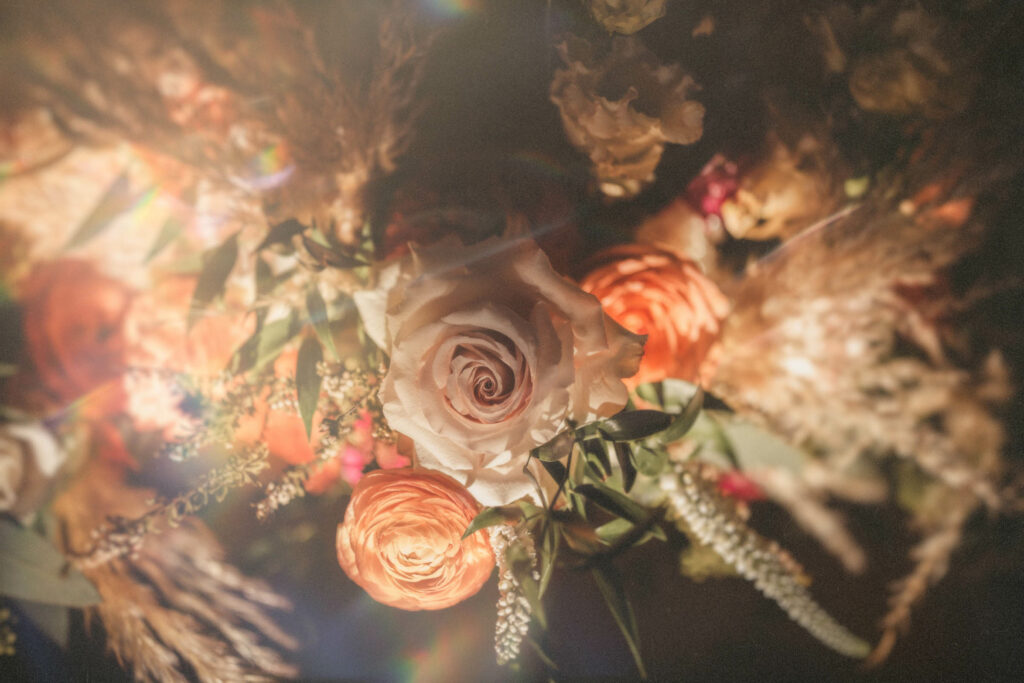 We had a first look! There's this old tree and ivy wall right by Chicopee Rd, and that was the best place in my estimation. We had the light leaking through the shade that the tree provided, and plenty of room for a bridal party, a second shooter, and three videographers.
So, the last bit of makeup, the dress, and then it's time for the first look.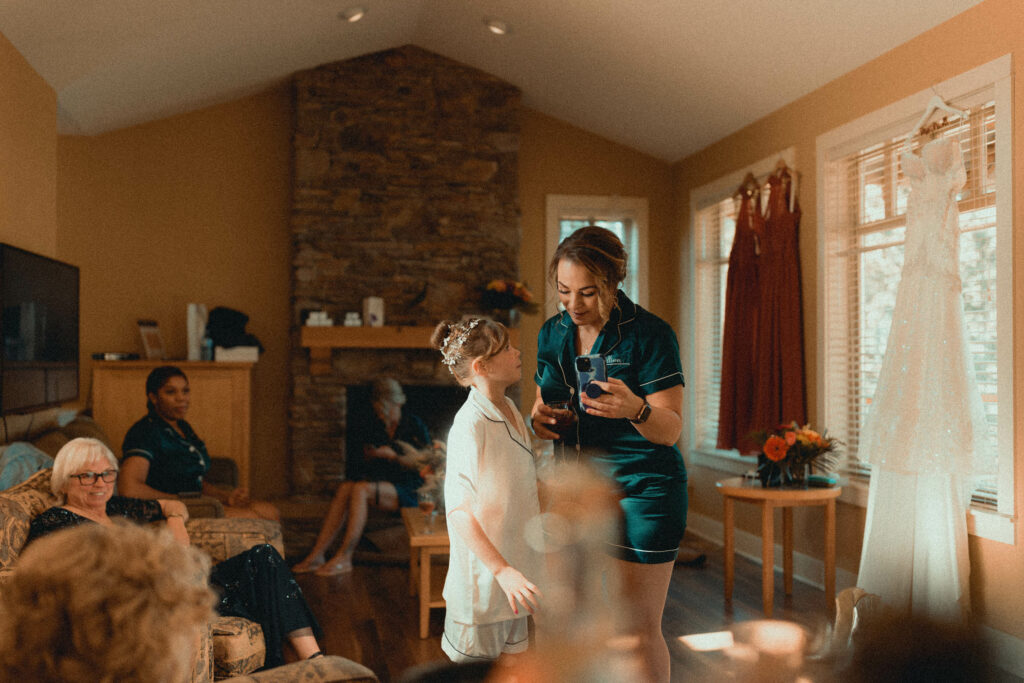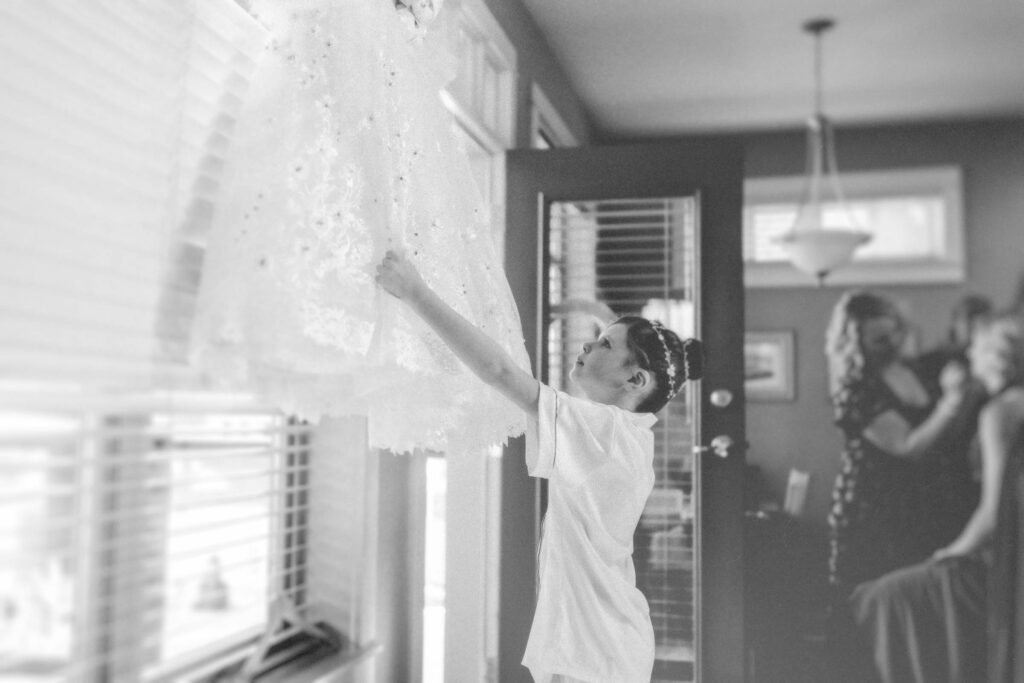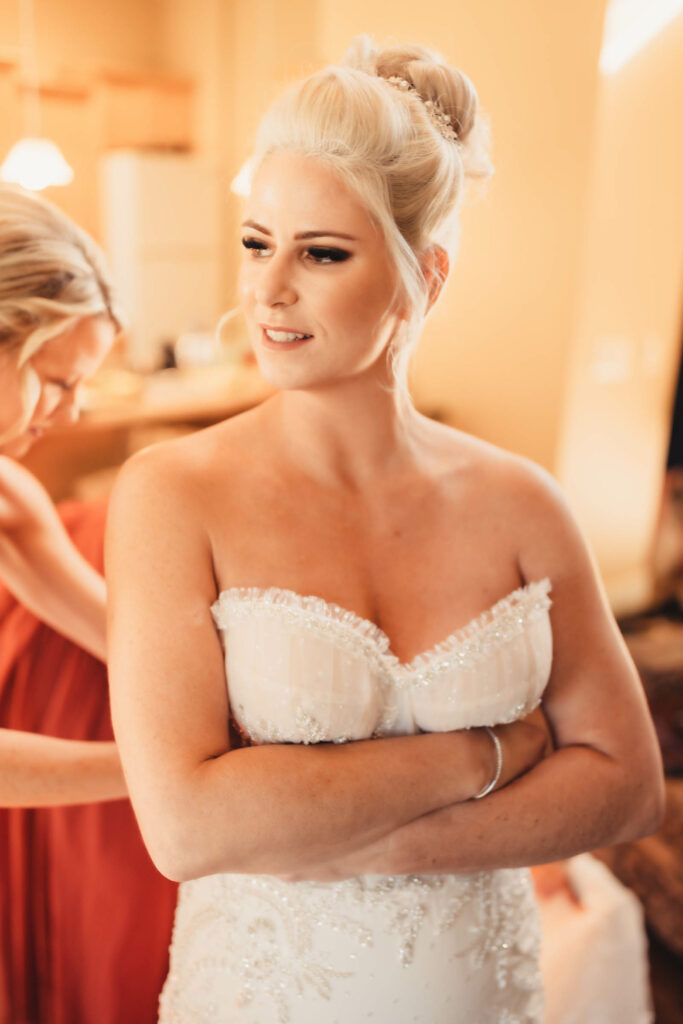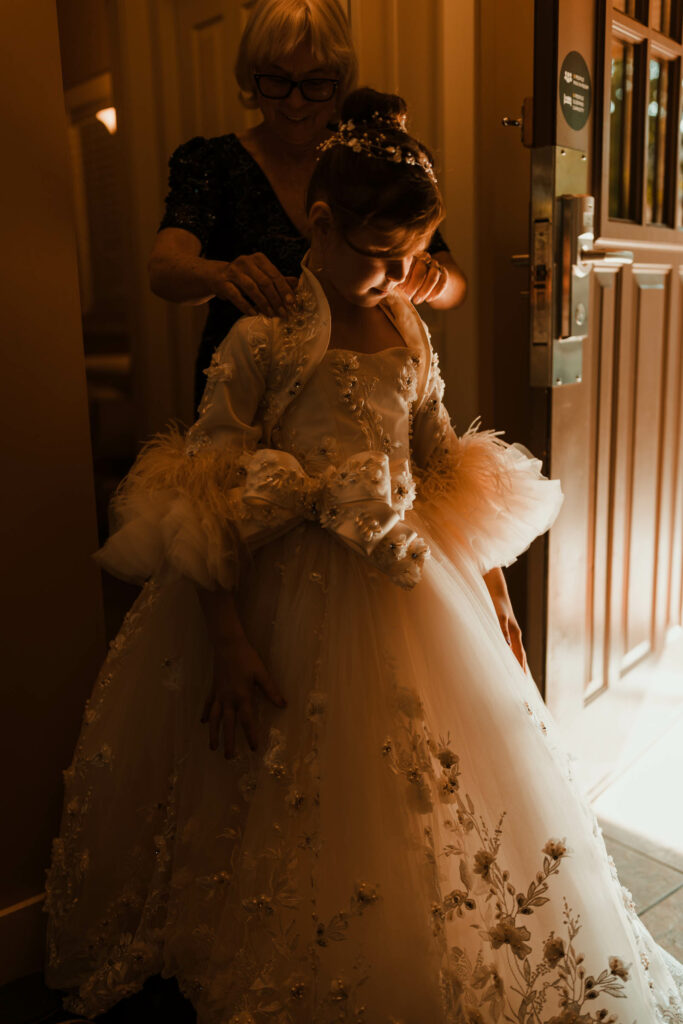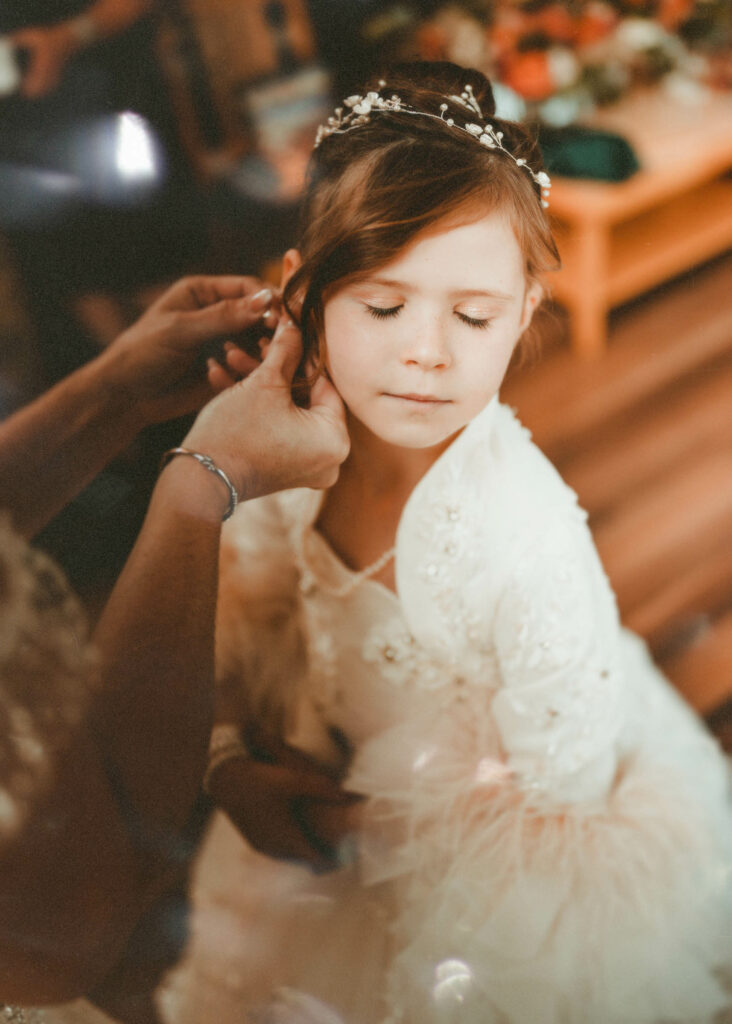 He was ready for us.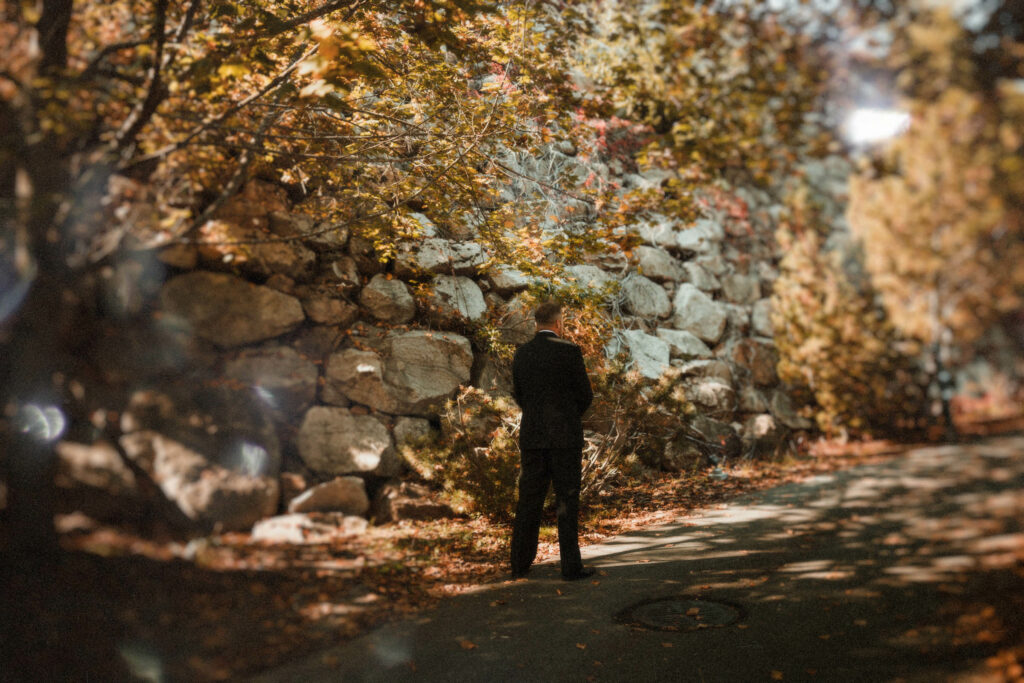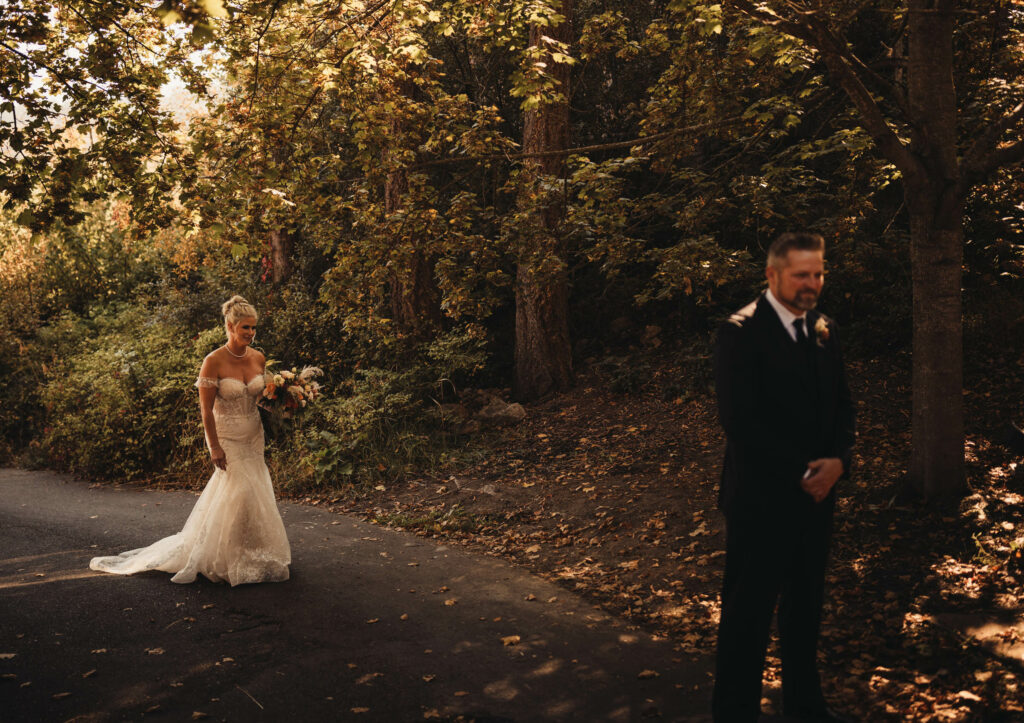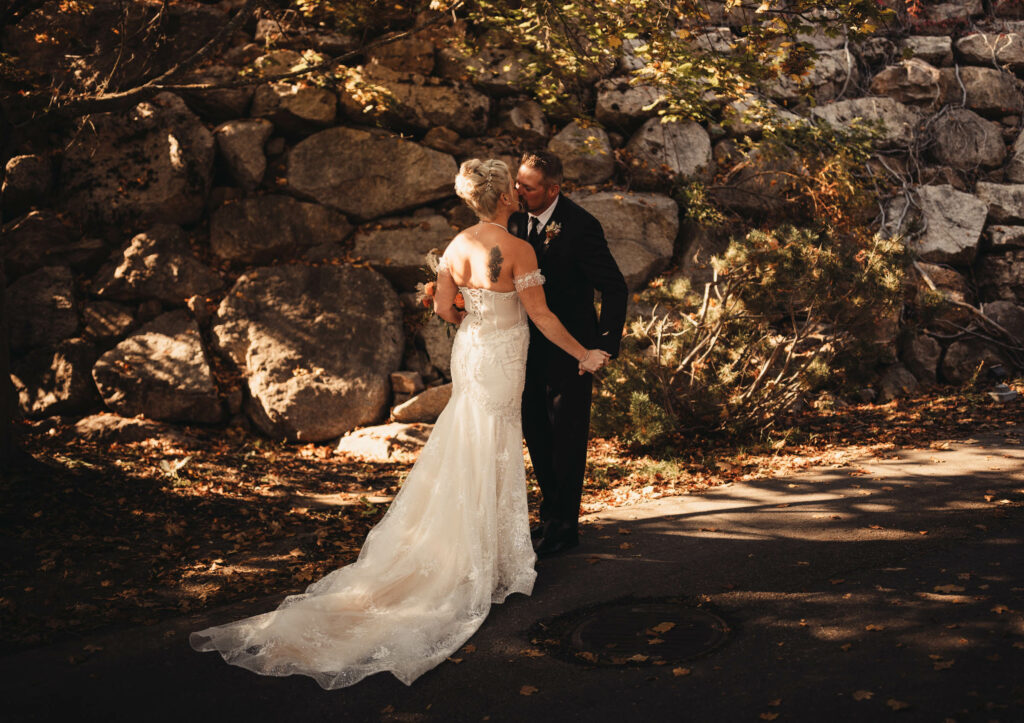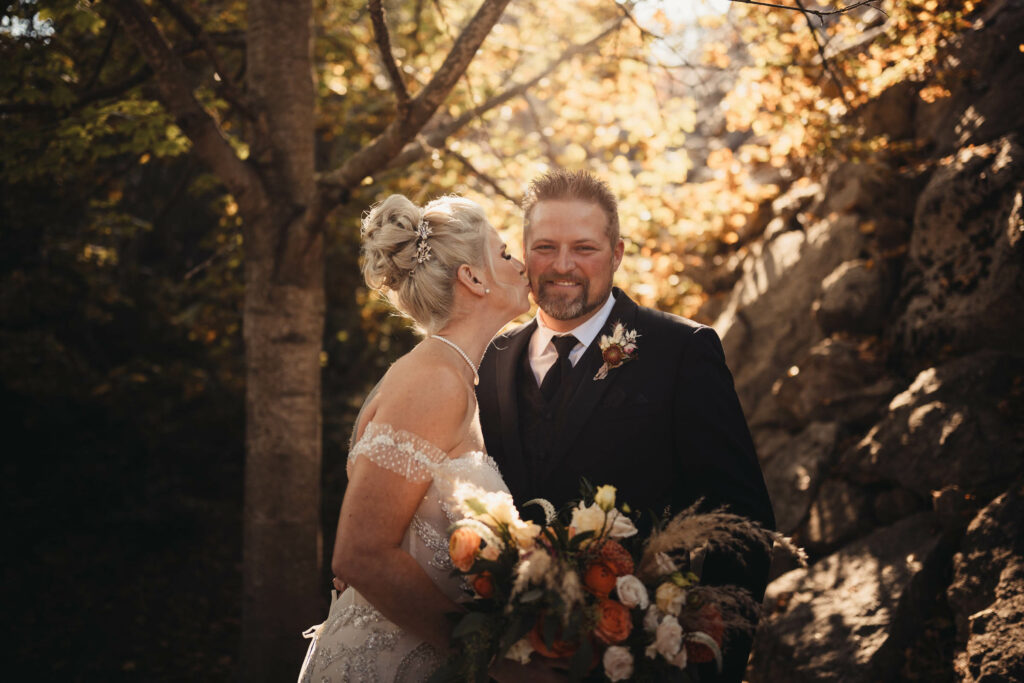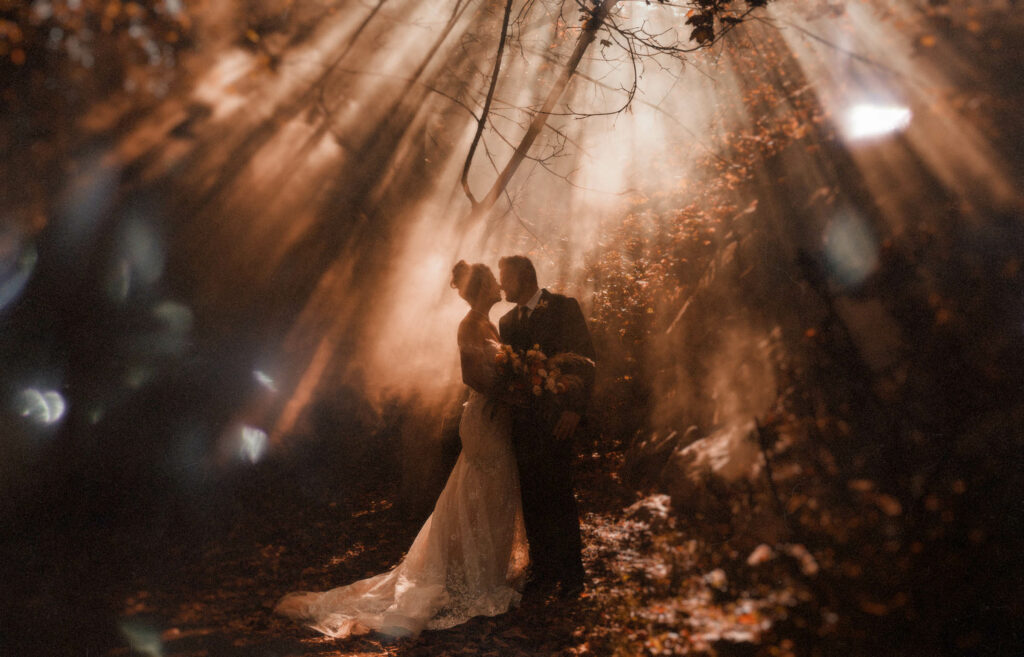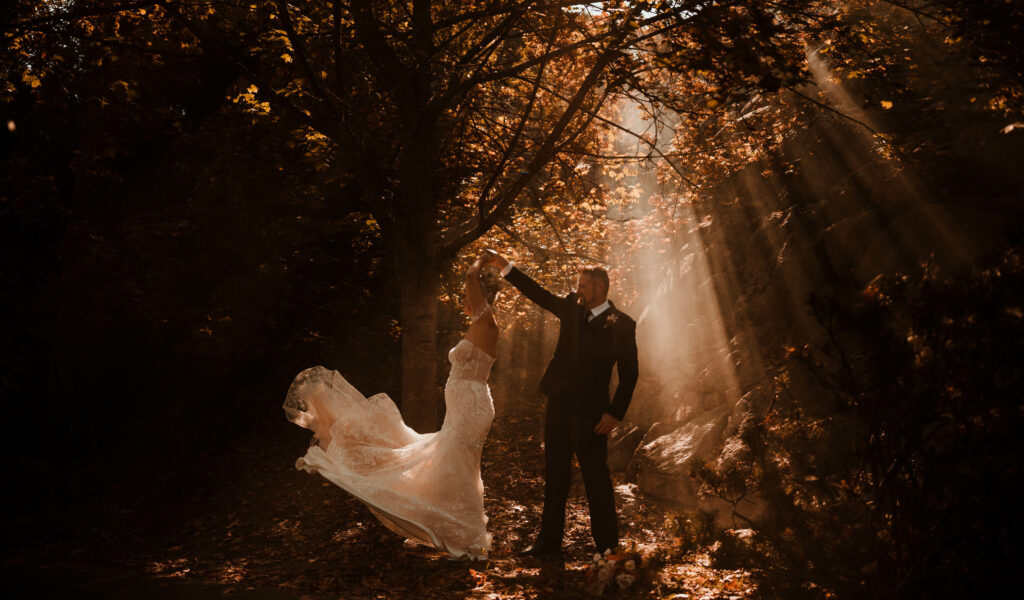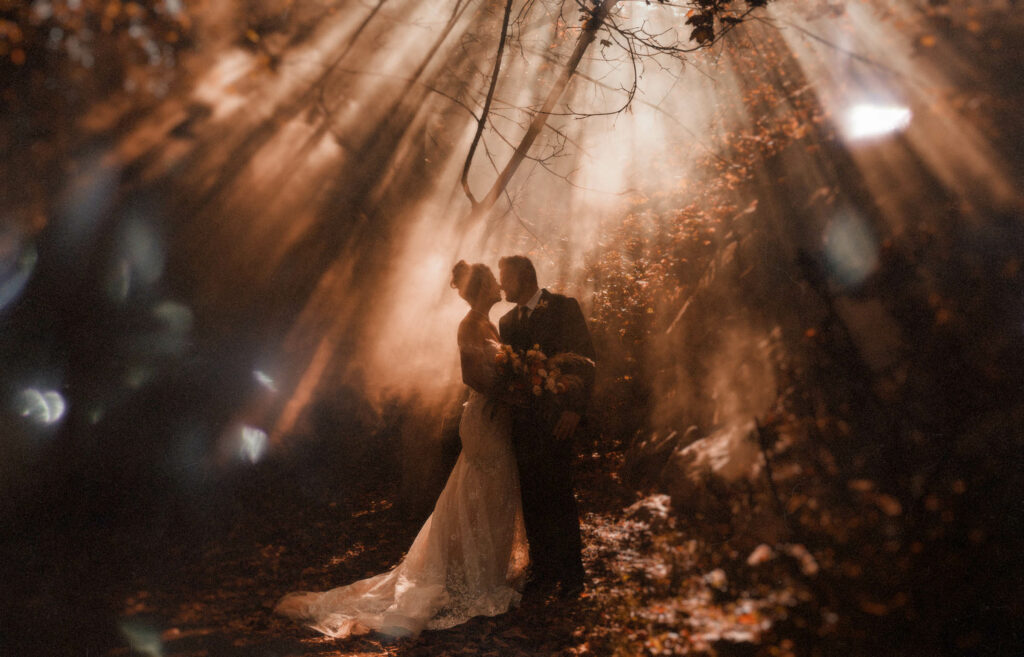 And now, some of the most important photos – this bridal party!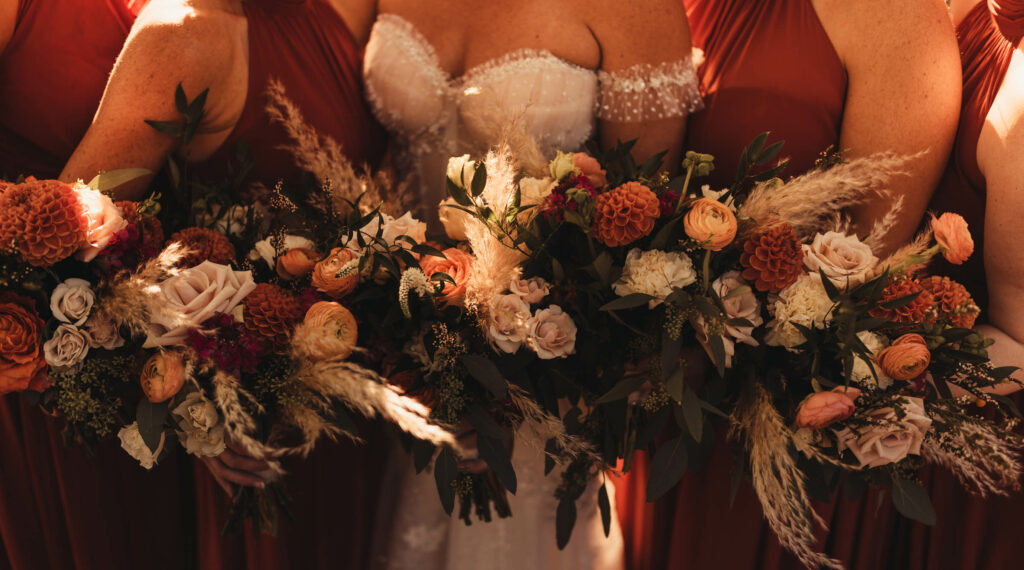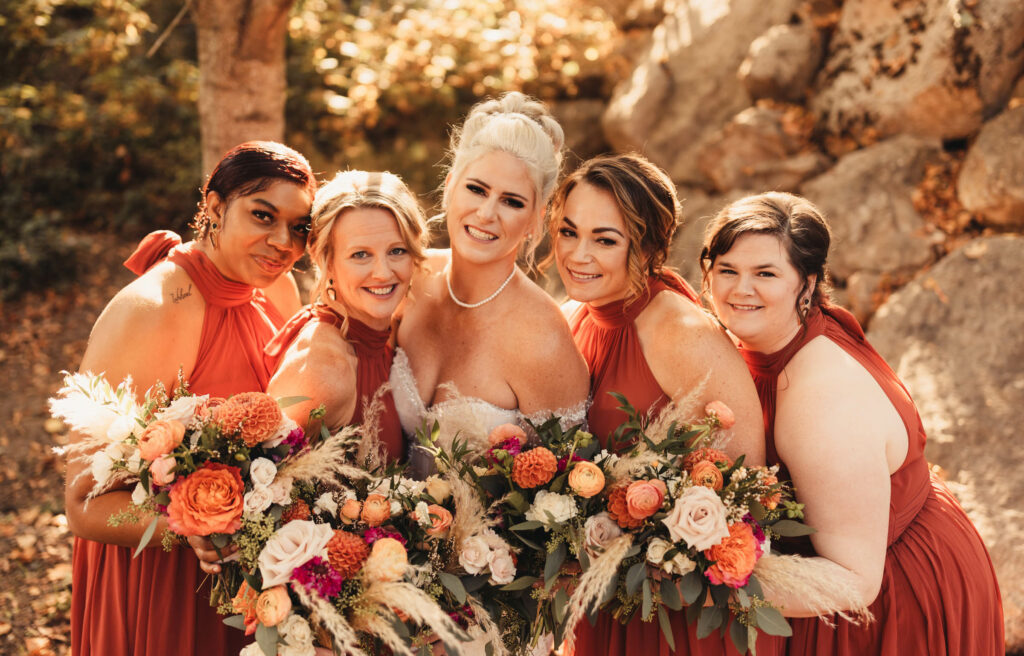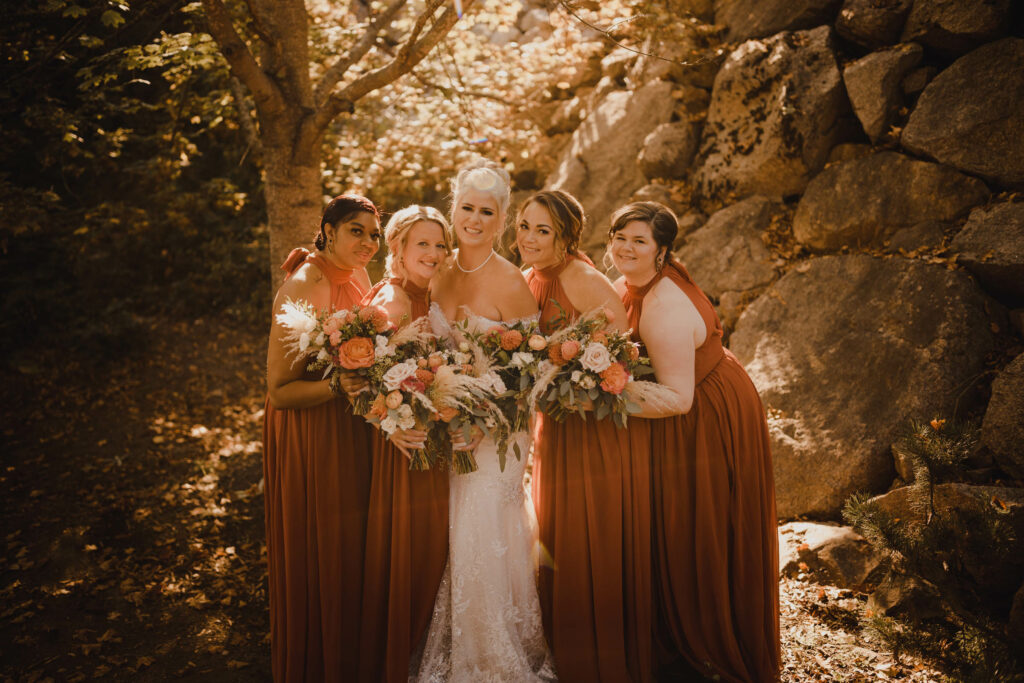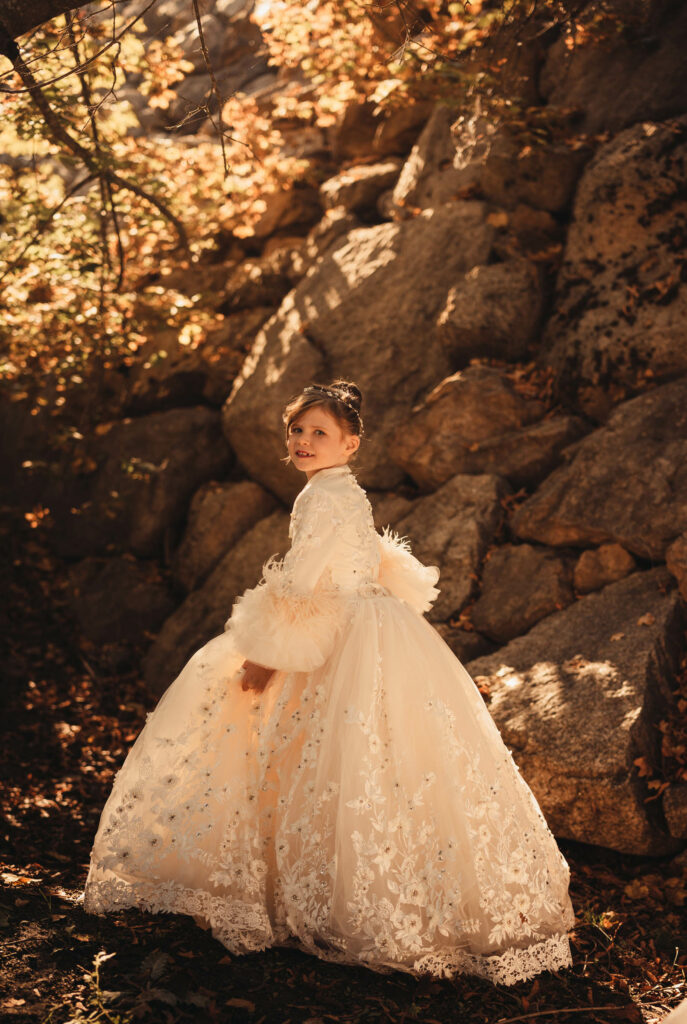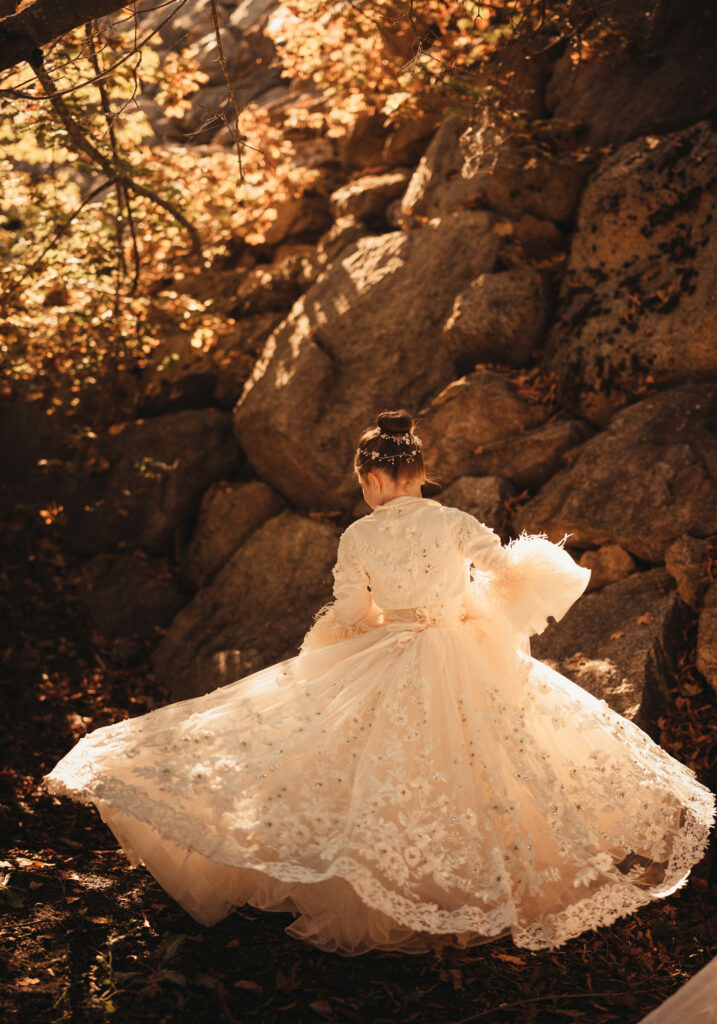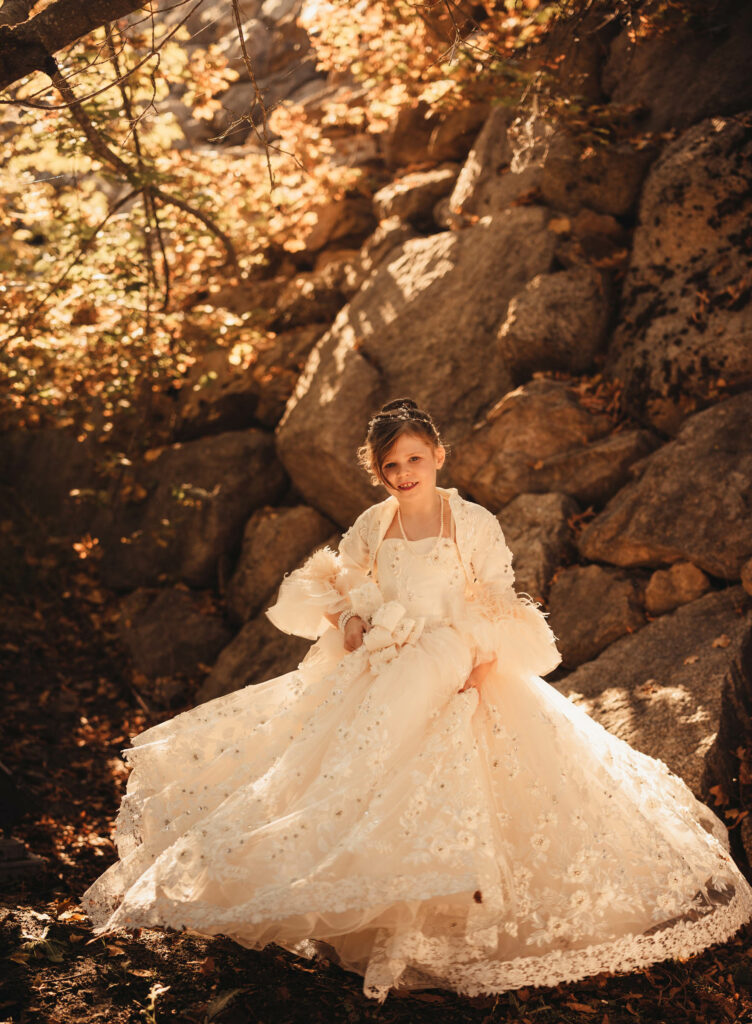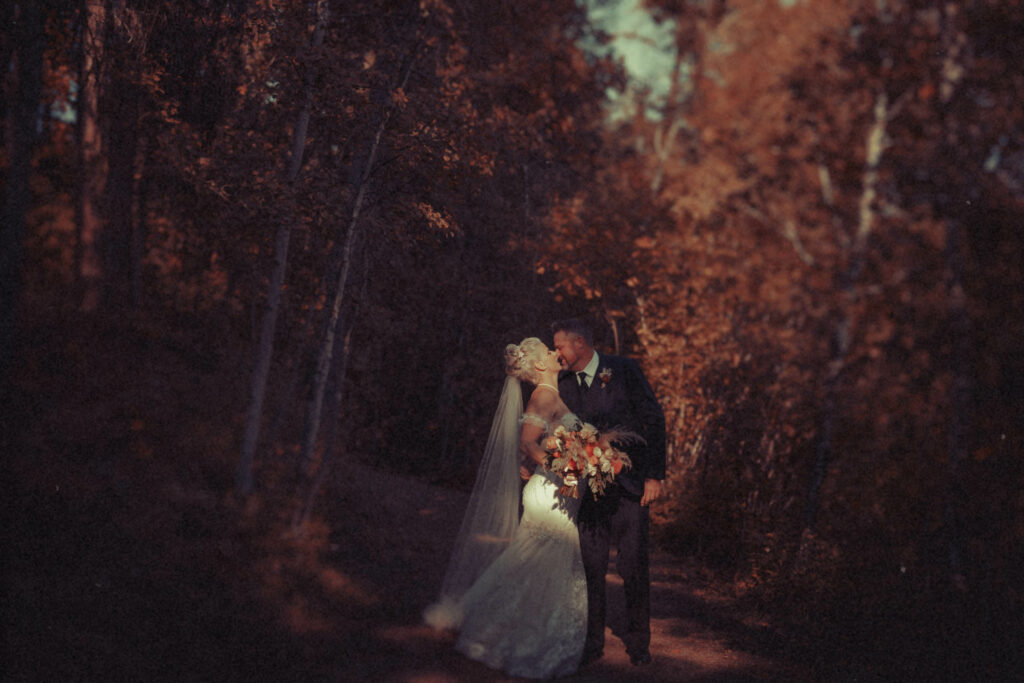 Look at those oranges! This is the best reason to have an october wedding. At Predator, at the Golf Course, if you know where to look, these little alcoves are everywhere.
Esther Peterson had already arrived to the ceremony, and most everyone was seated. The decorations were perfect in keeping with the fall theme, those brazen yellow and oranges I just love!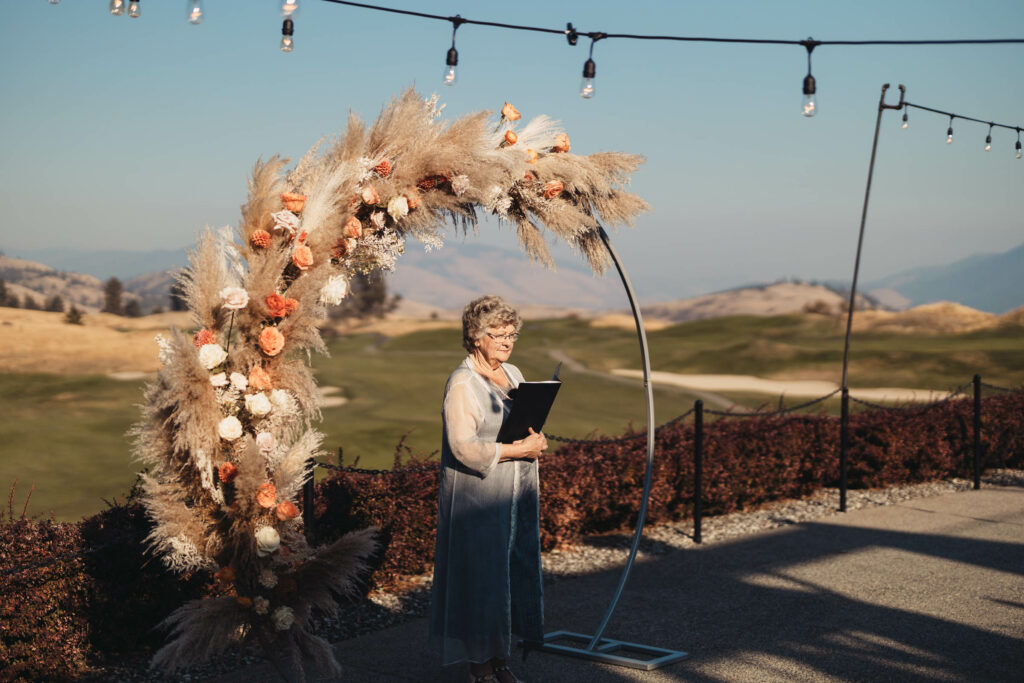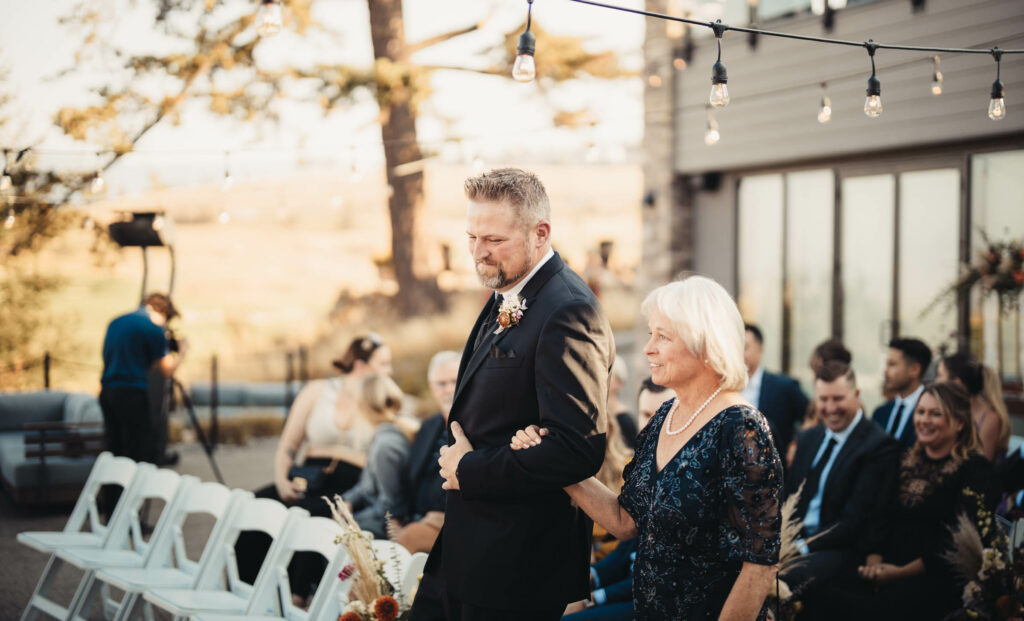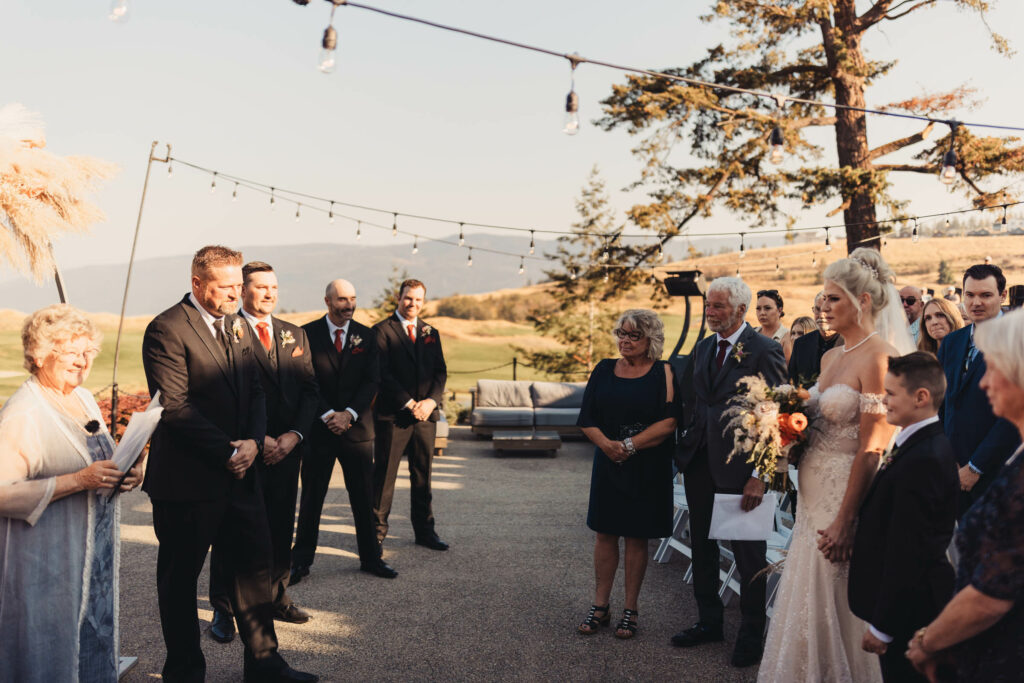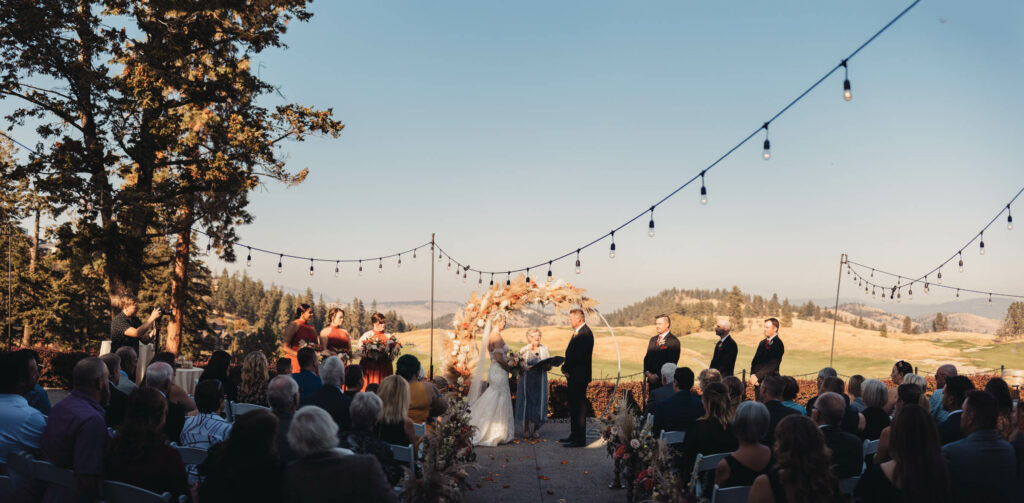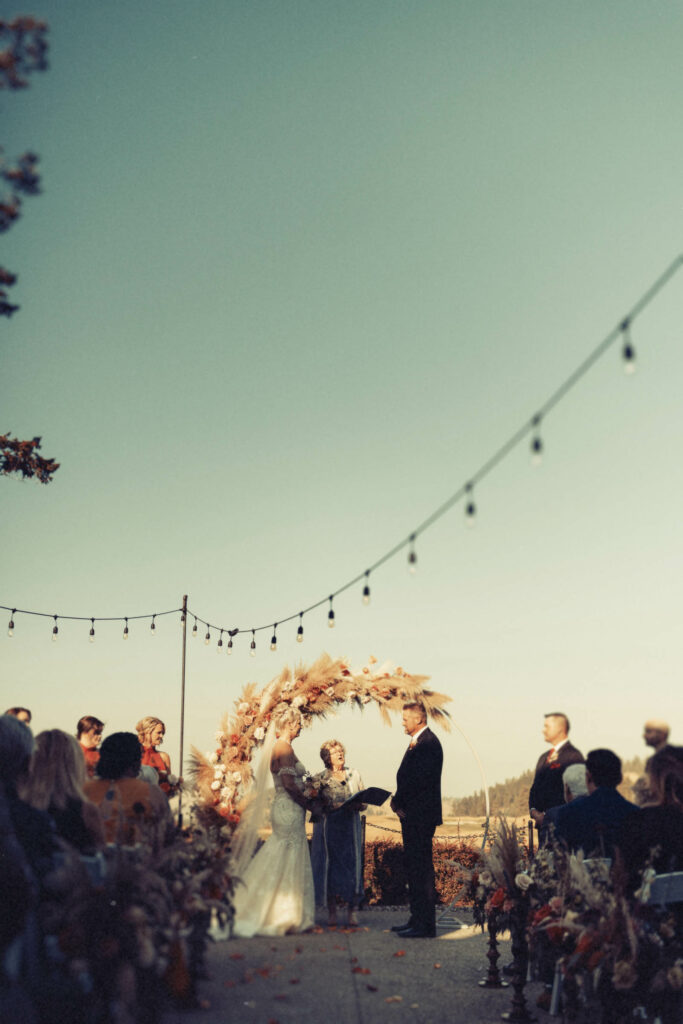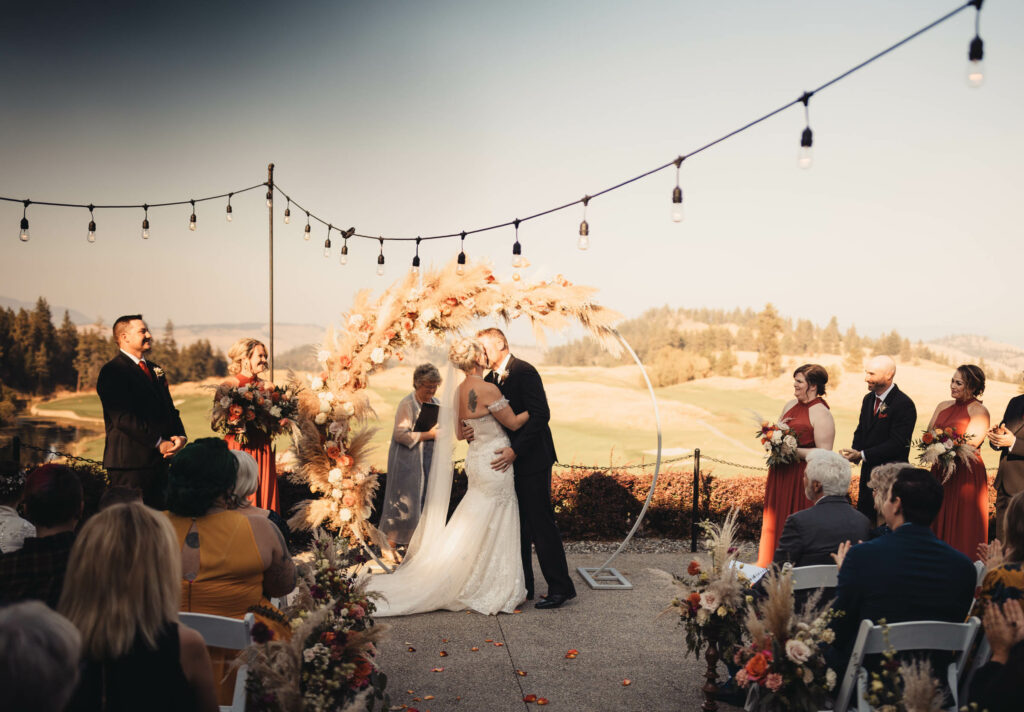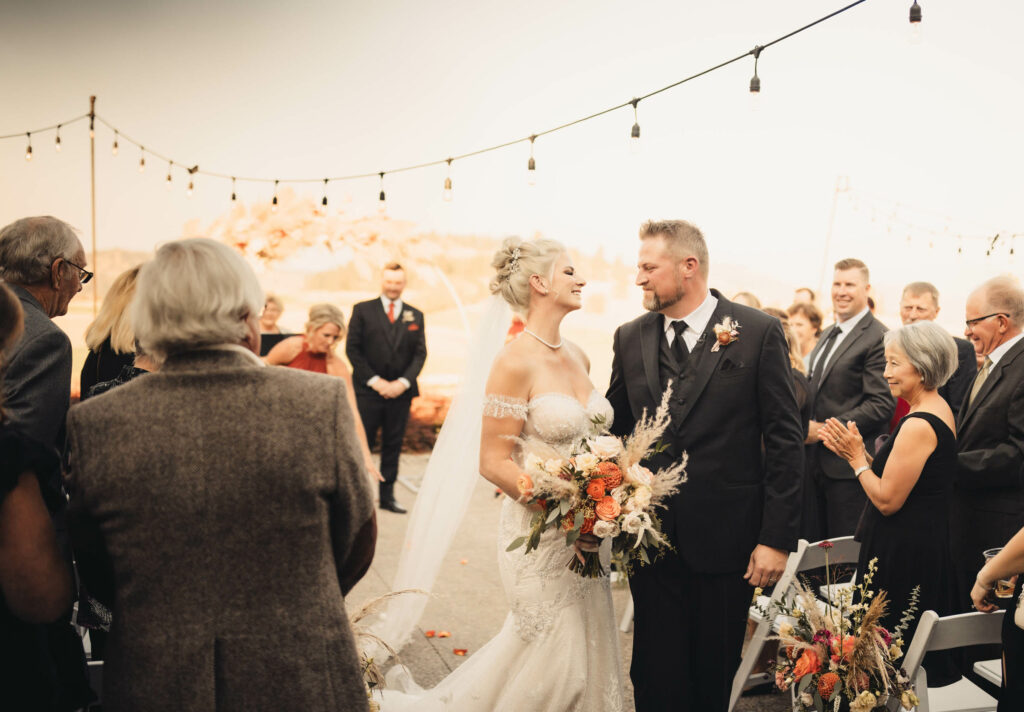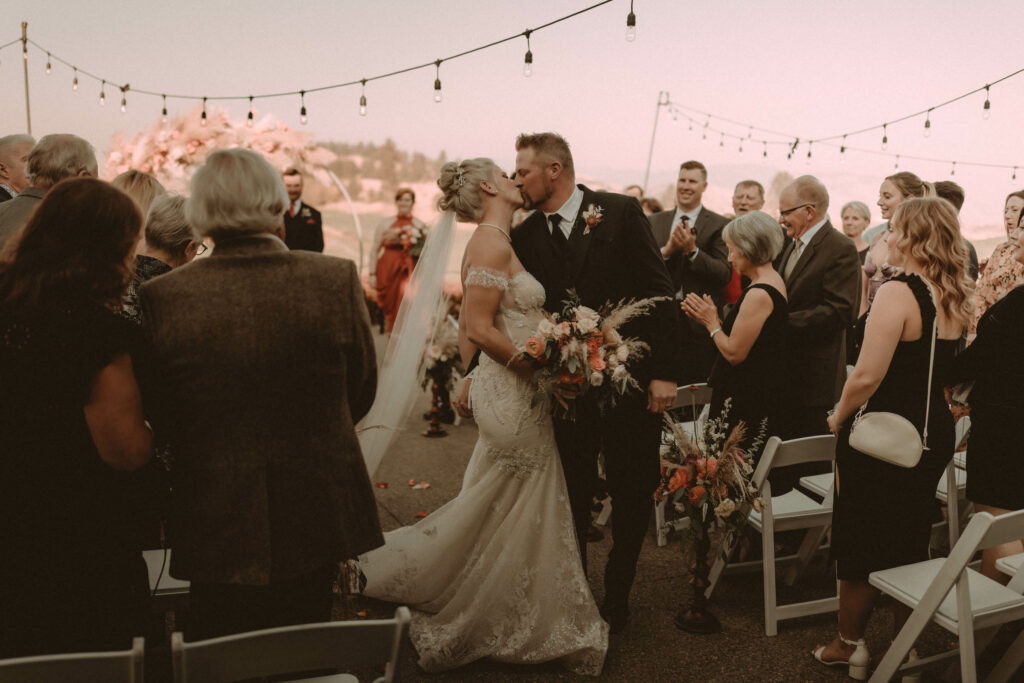 I was so happy we had some shade – it really showed off all the details in the dress. And what an incredible, jaw dropping dress it is. Because this couple is awesome, we managed a few more photos after the ceremony with that 4pm sunset light.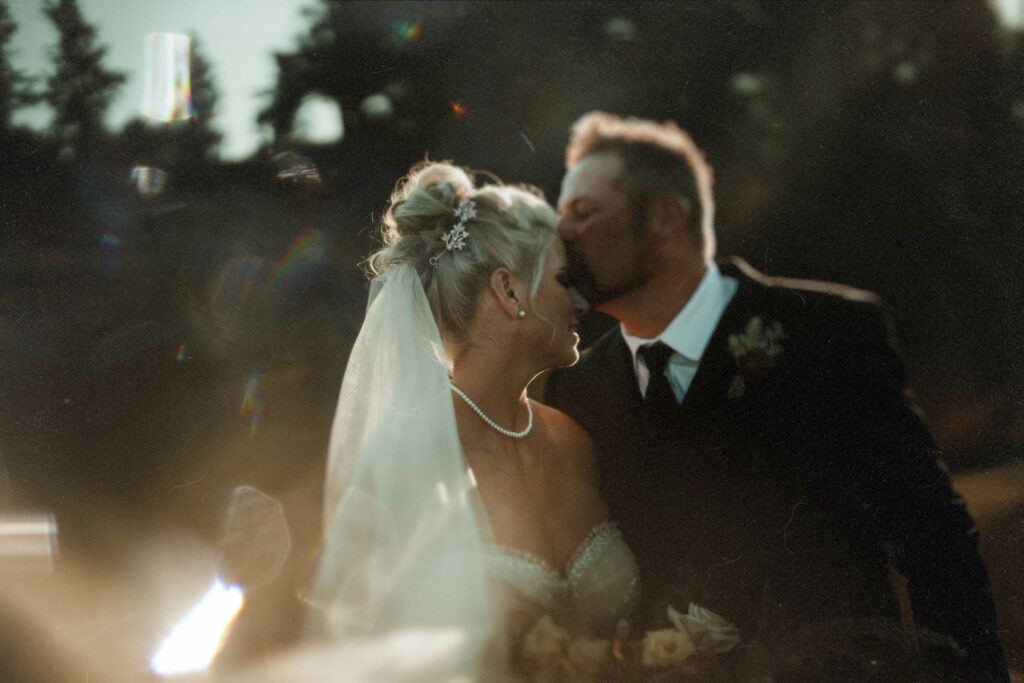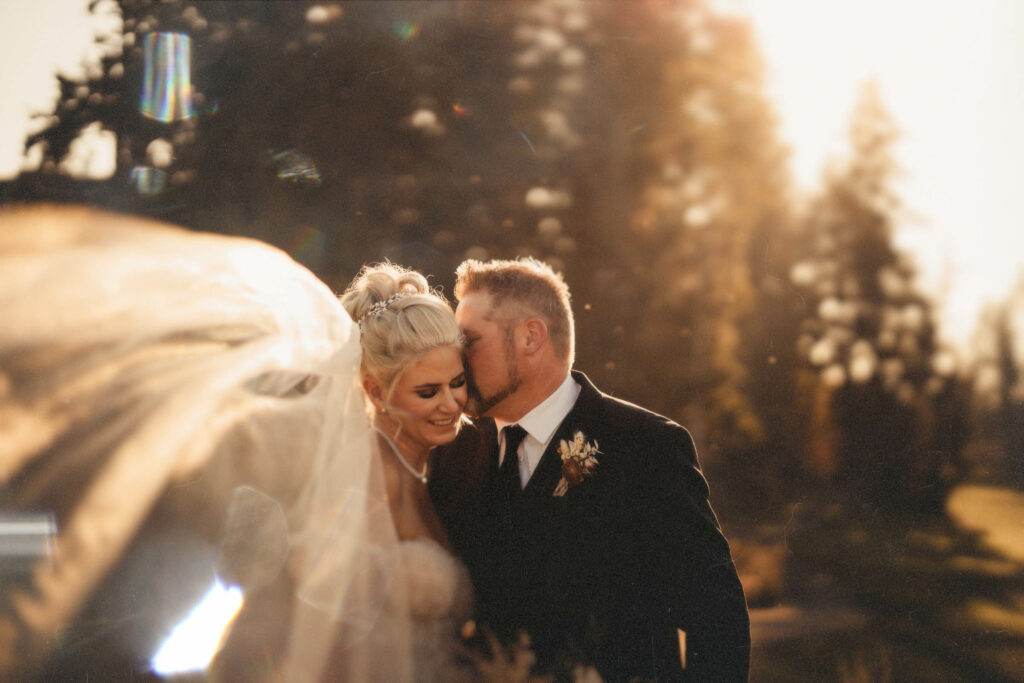 I can't even begin to explain how much fun this bridal party is.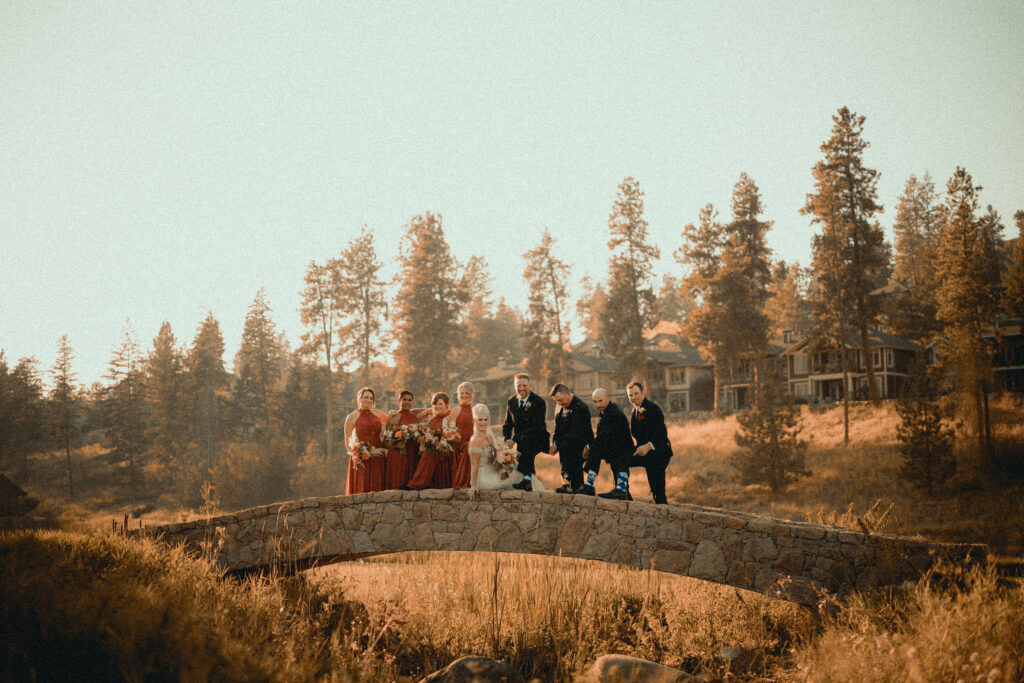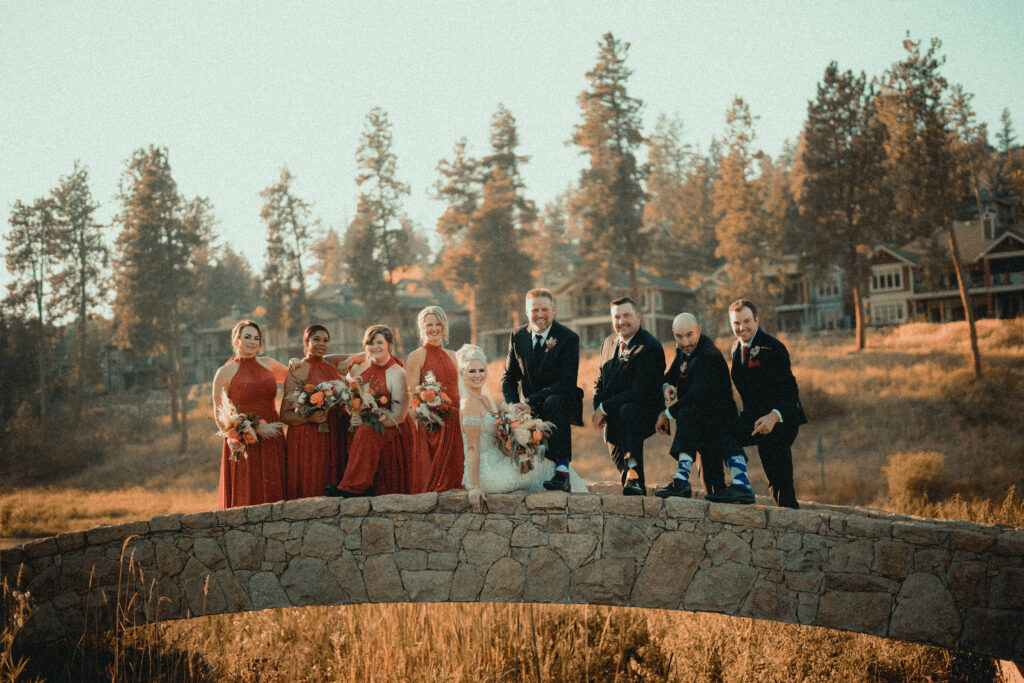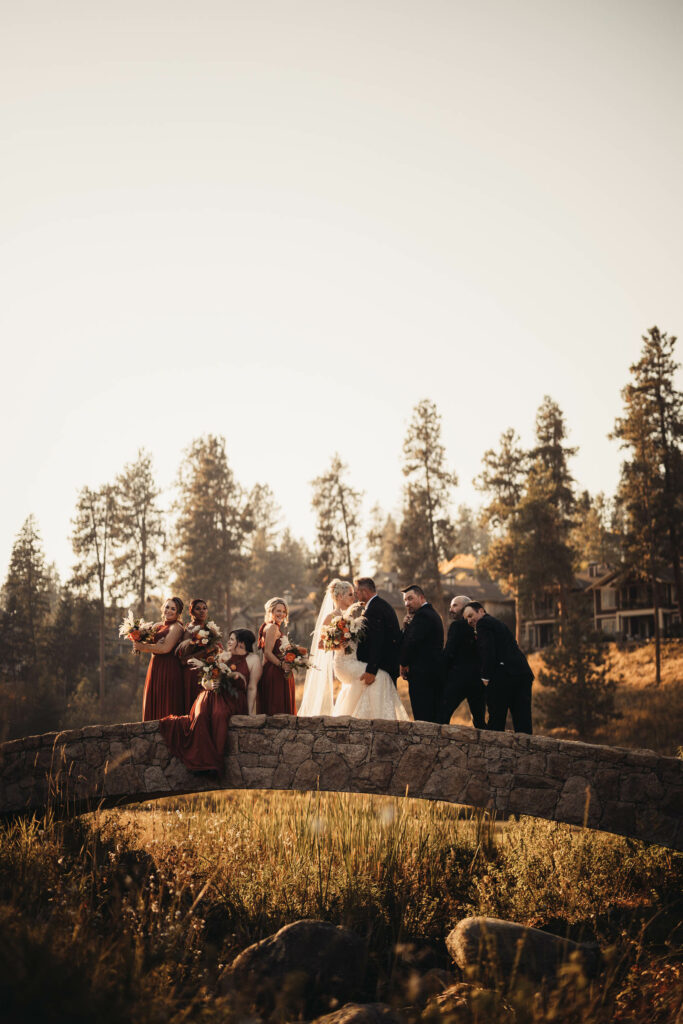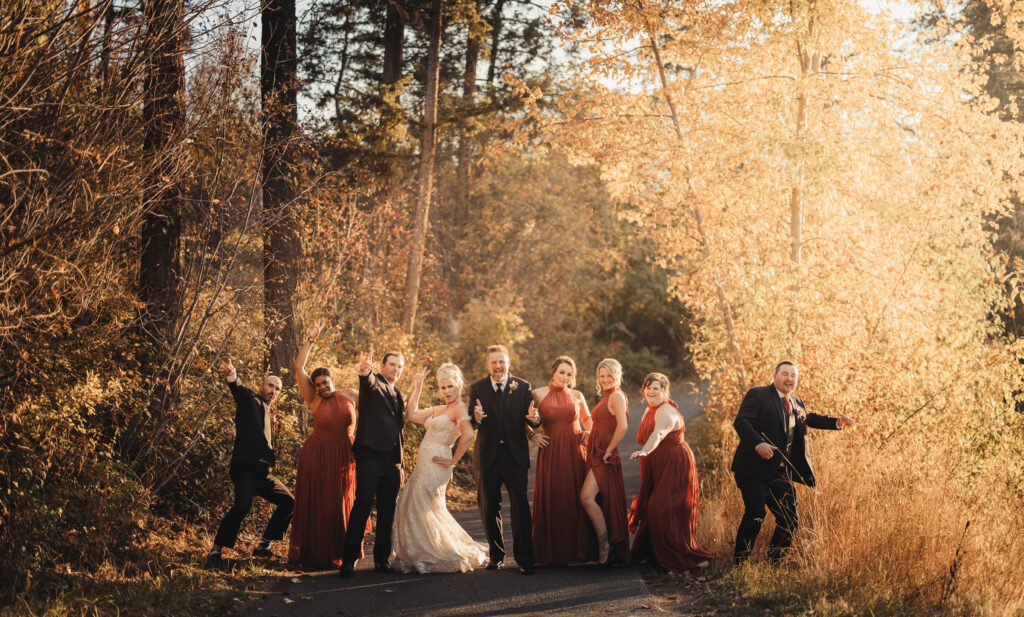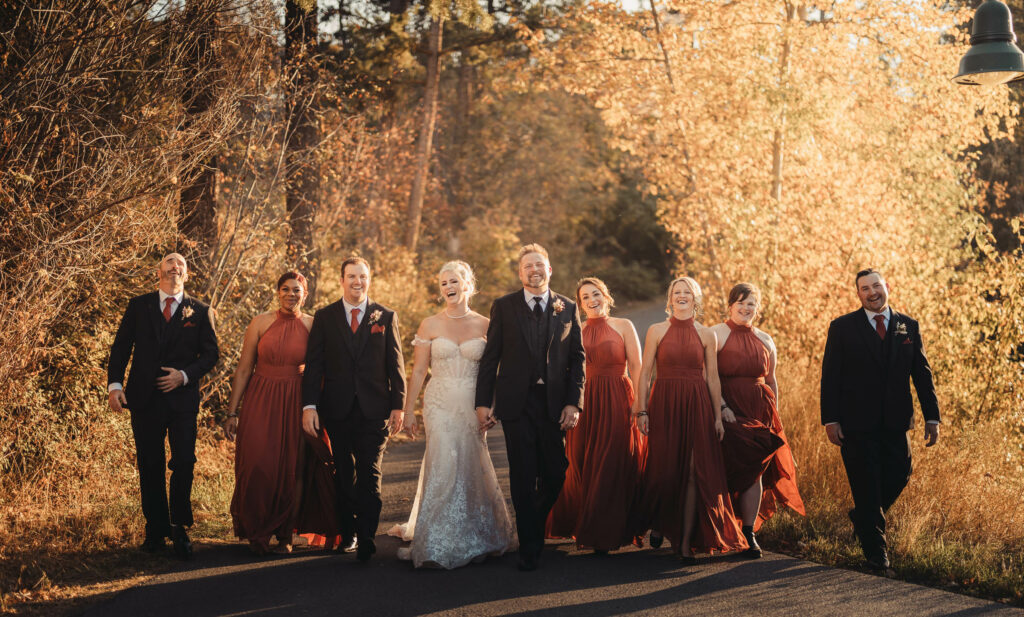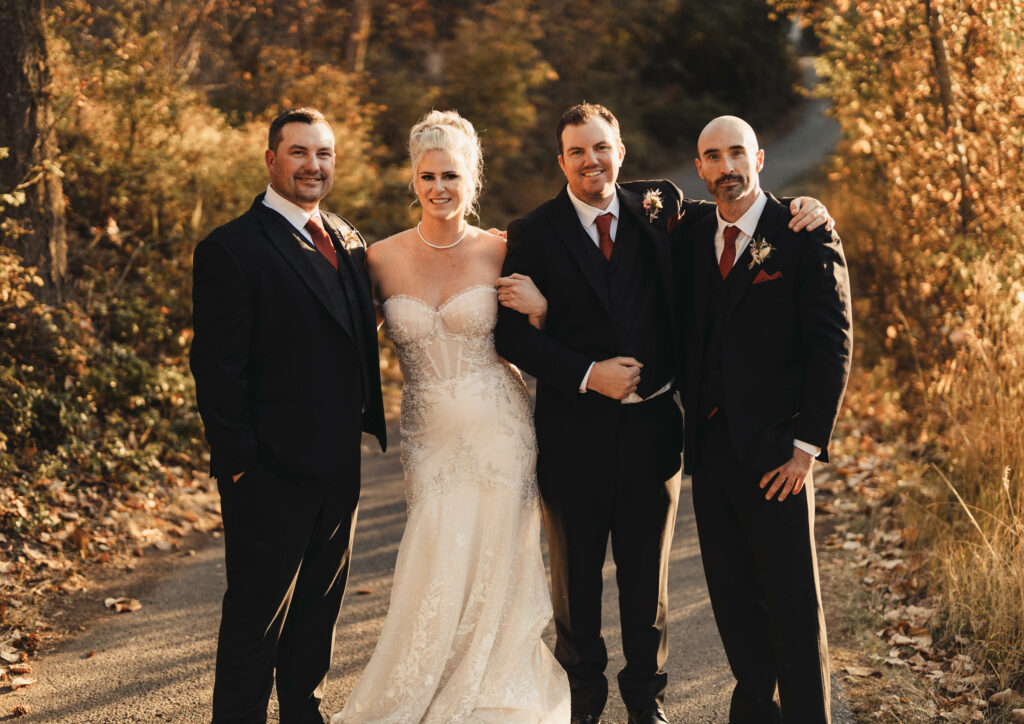 A few more photos of the couple, and it's dinnertime!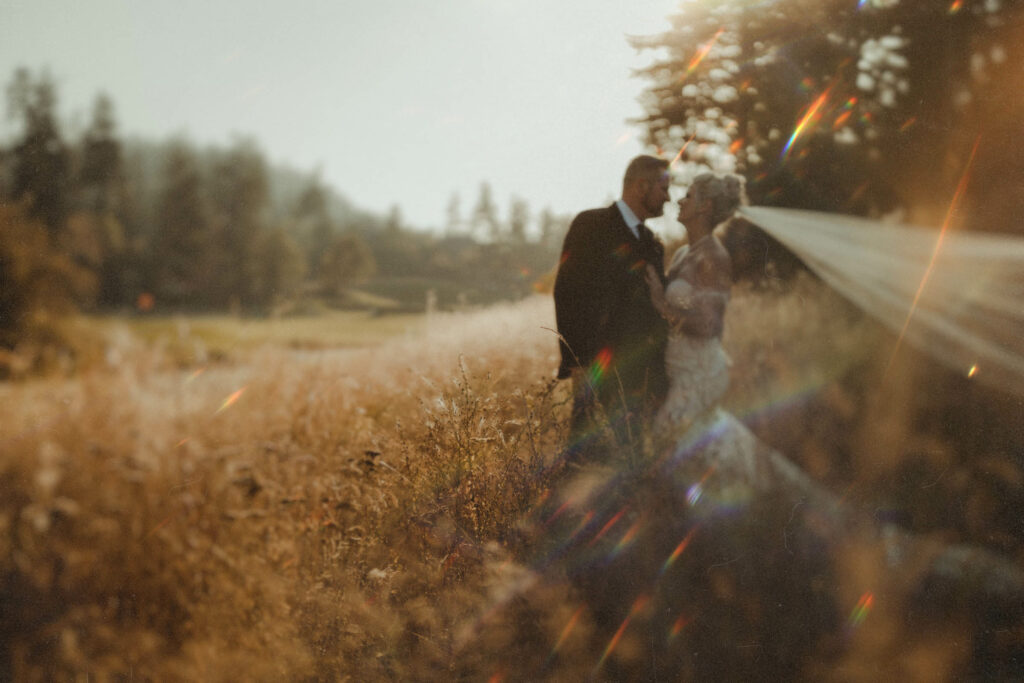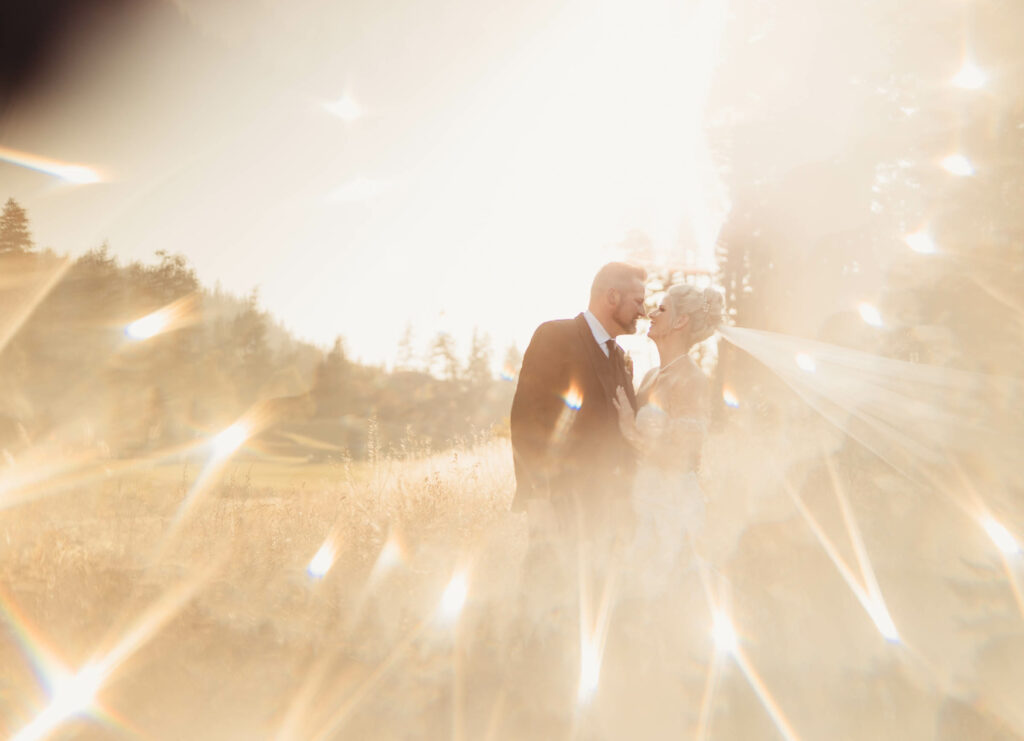 What can I say about this evening? DJ Krucial K kept the dance floor popping. We got to see a groom become a citizen of newfoundland. I grossly overshot this wedding because every second, I saw so many things happening around me. Even look at this cake and topper!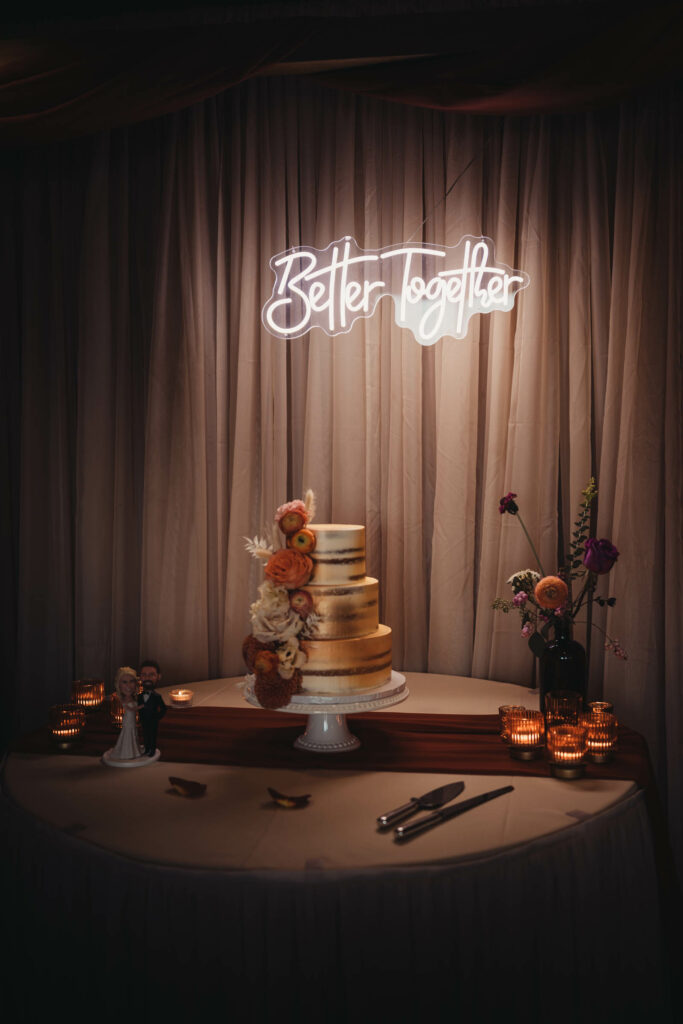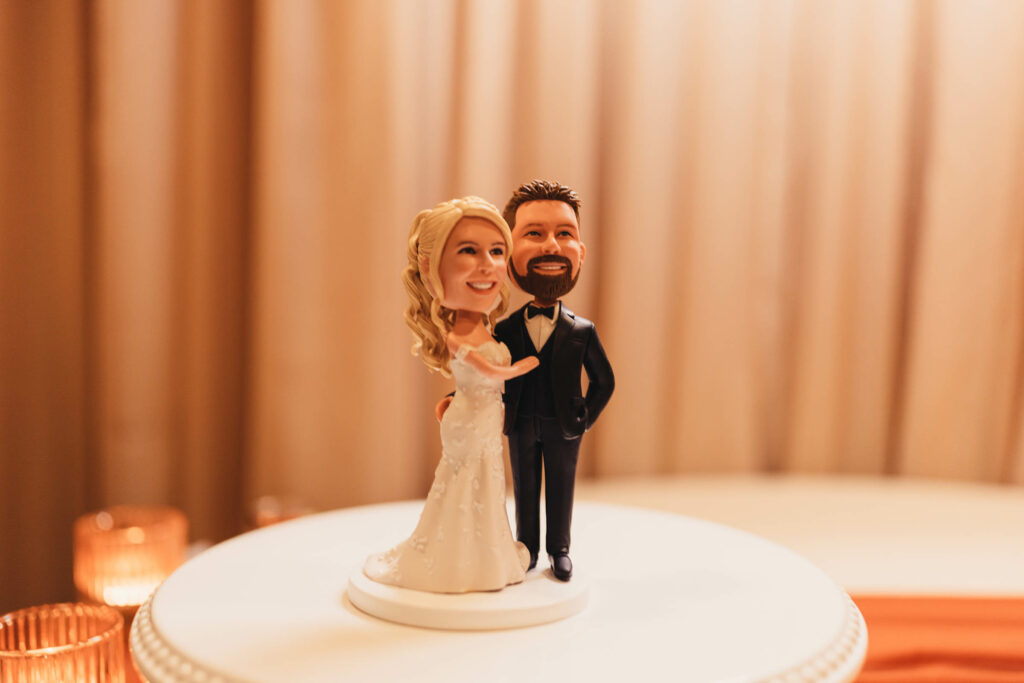 And our sneakaway, to the top of the mountain!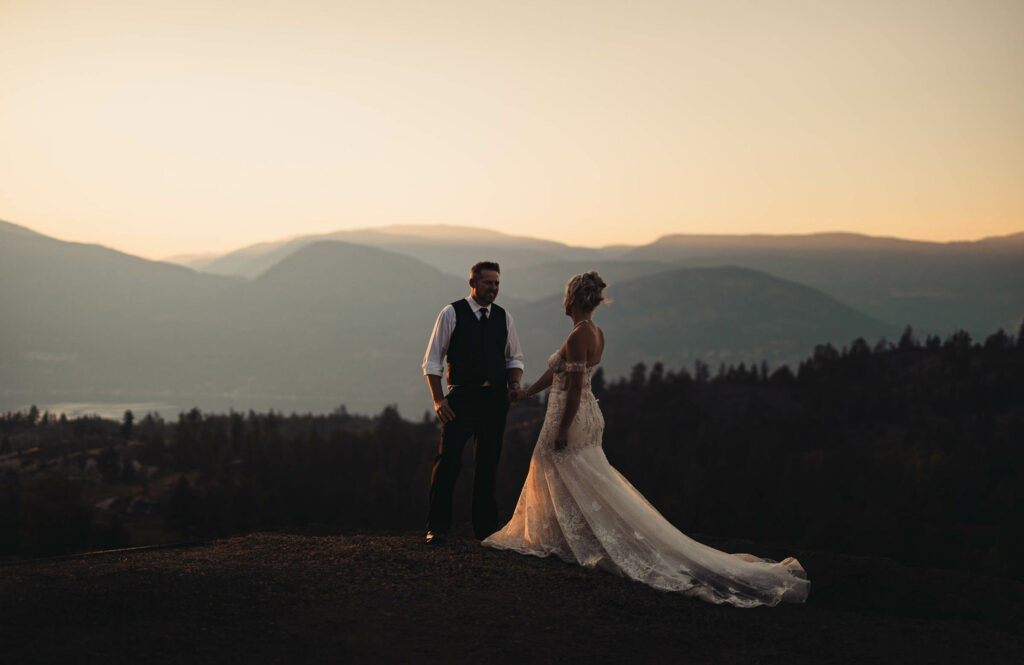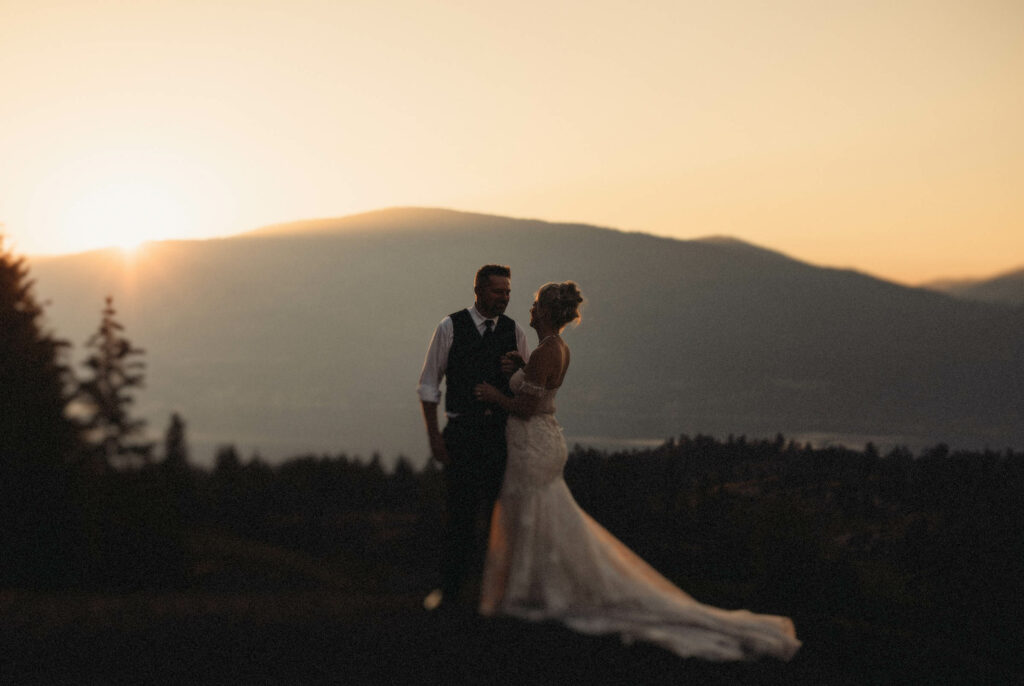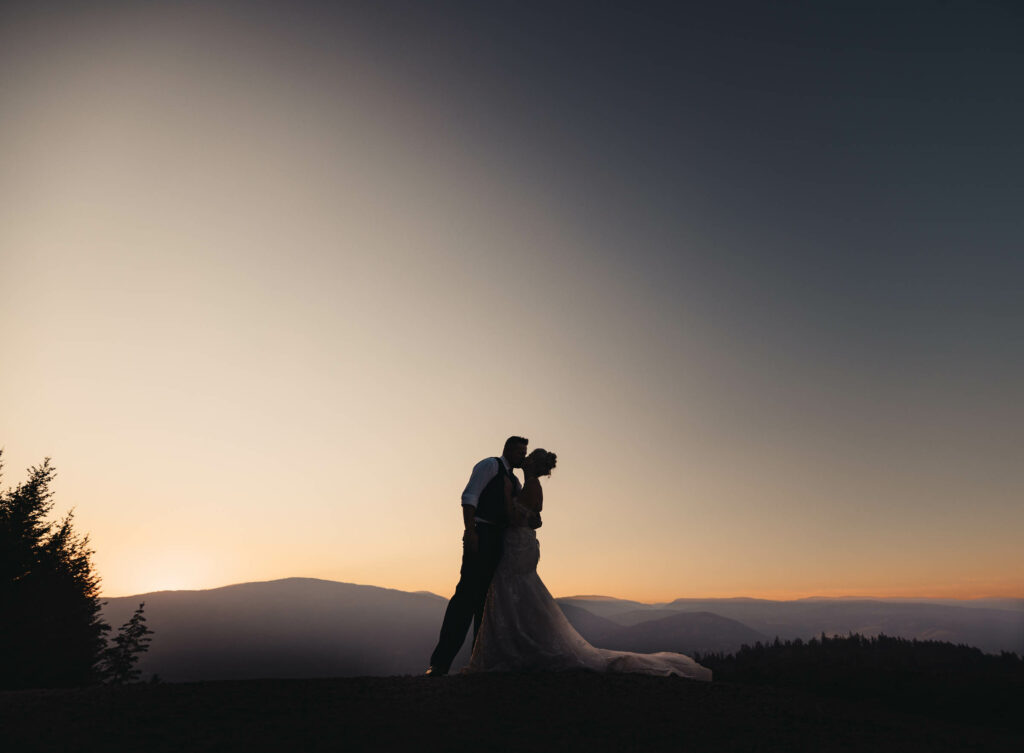 You're probably thinking, "This can't be it!" And you'd be right.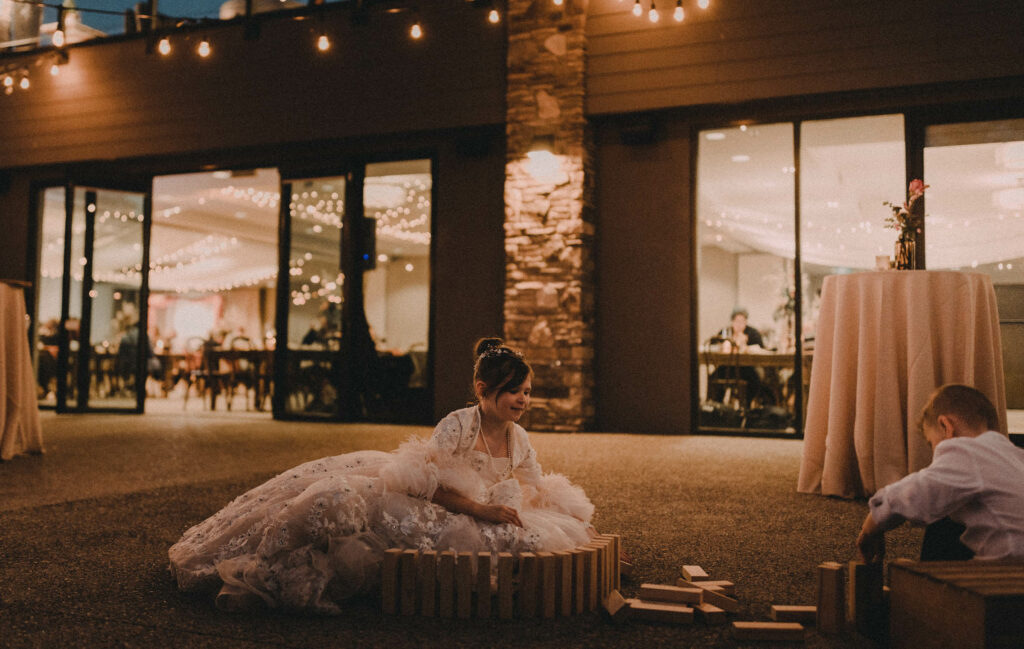 There's so, so many more photos of this incredible night, the first dance, the photo booth, the sparkler exit. But you can't see them yet. Not for another three weeks, anyway.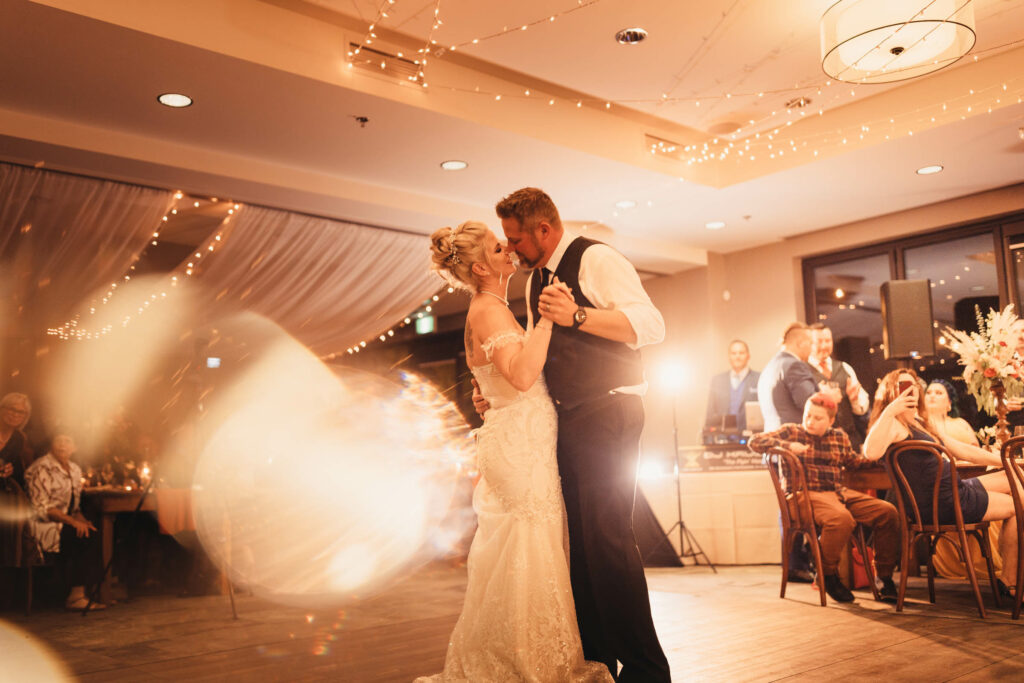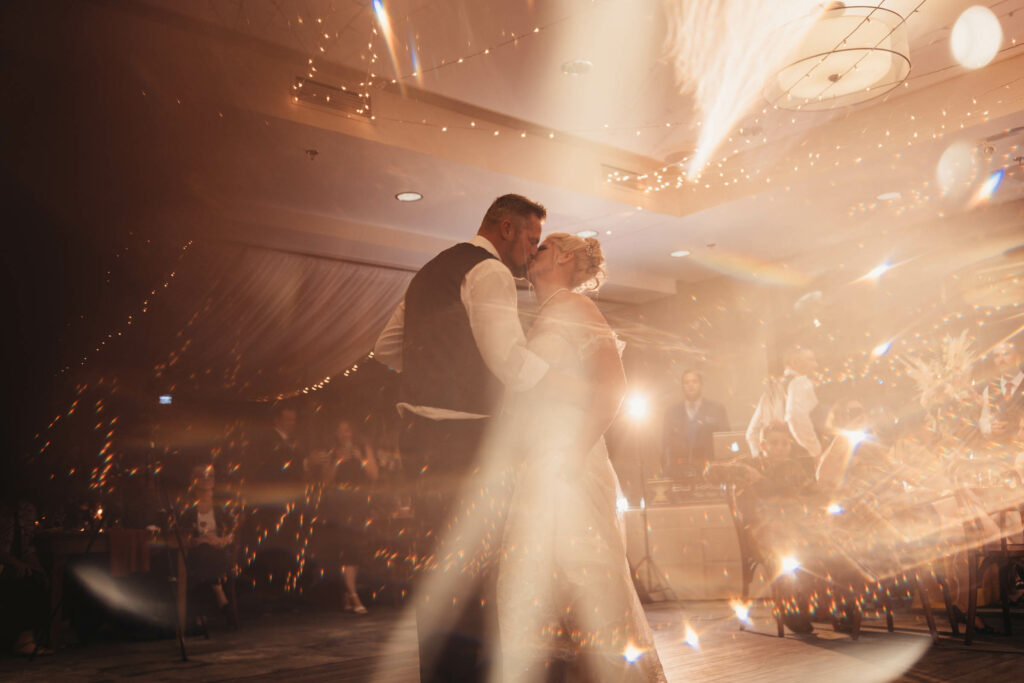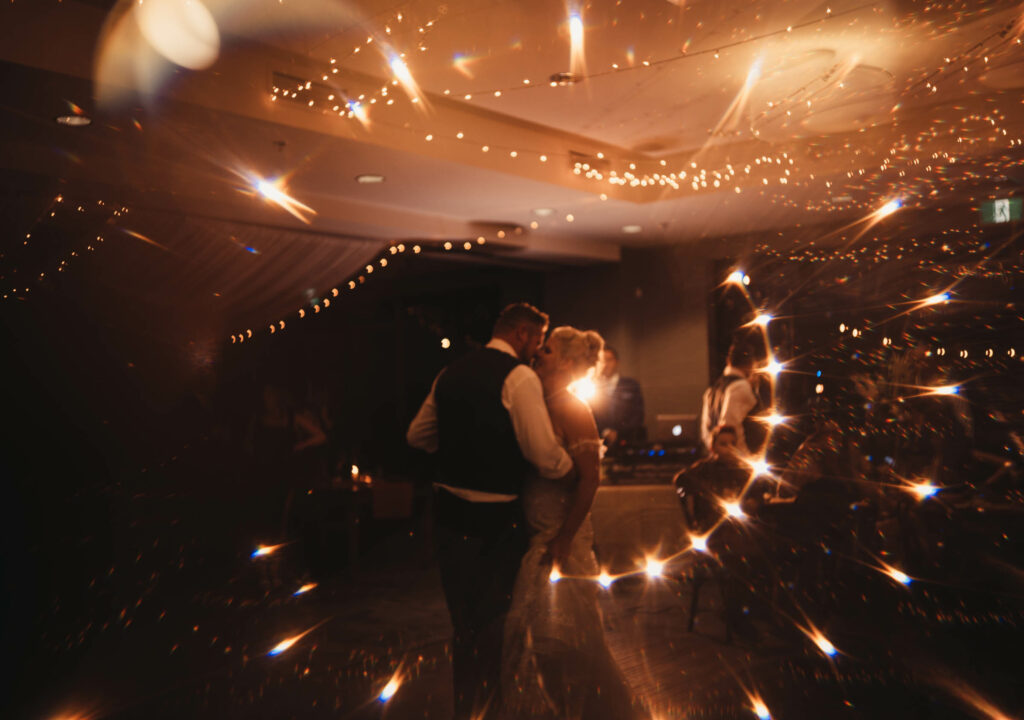 If you'd like to gain access to the album once it's ready and approved, click here to register. This is just a sneak peek, 75 photos of the incredible day we were all so fortunate to be part of on Saturday.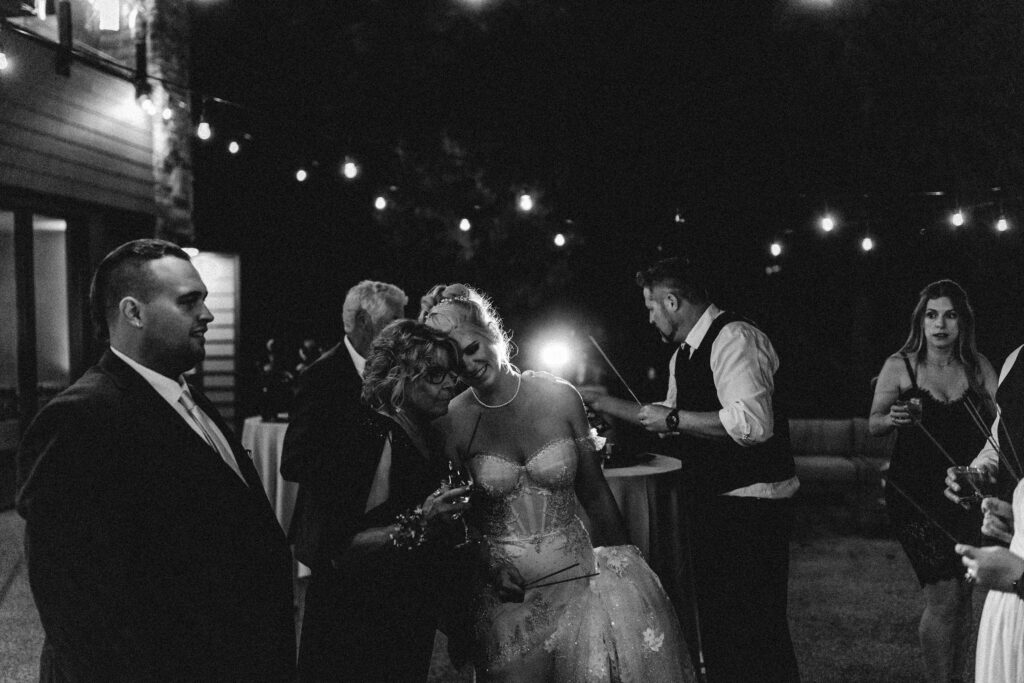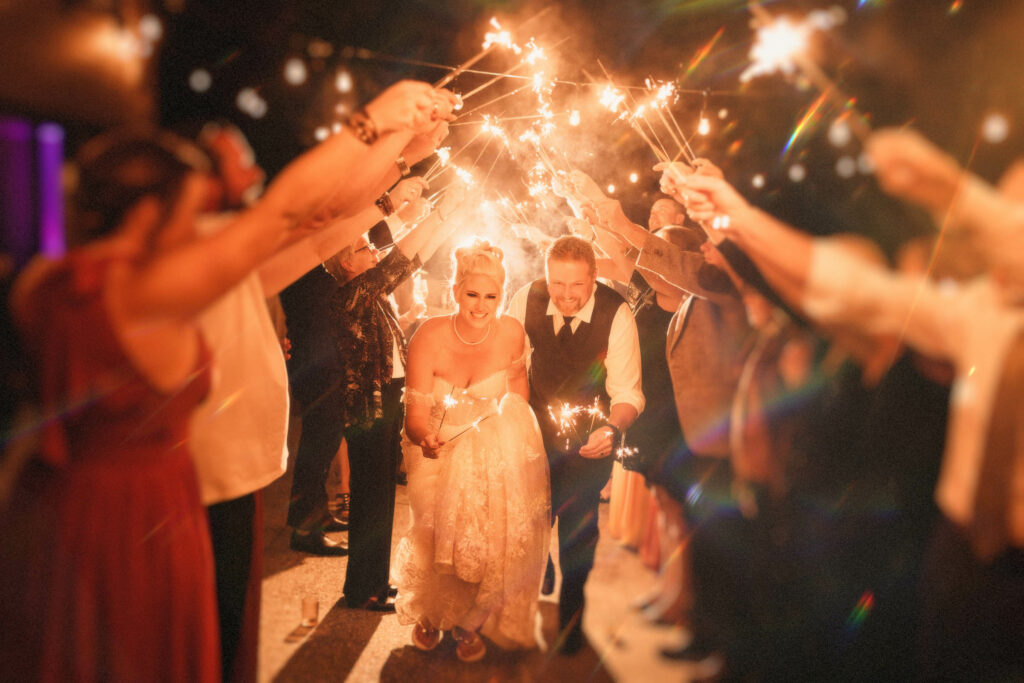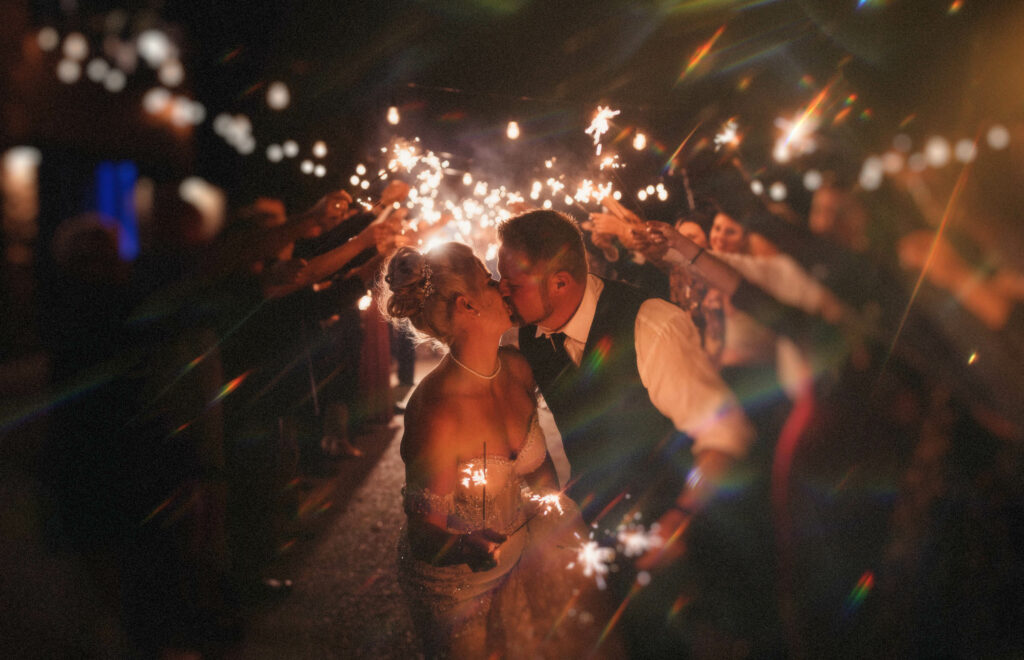 Thank you for reading this far! If you'd like to follow me, give me a follow on Instagram or FB. Talk to you soon!