O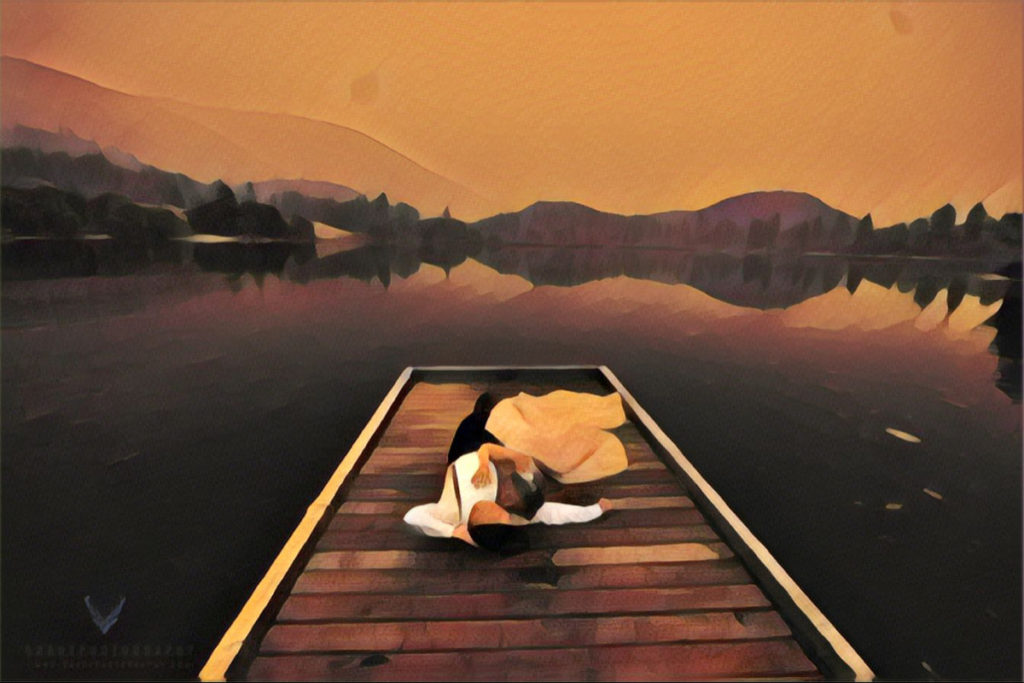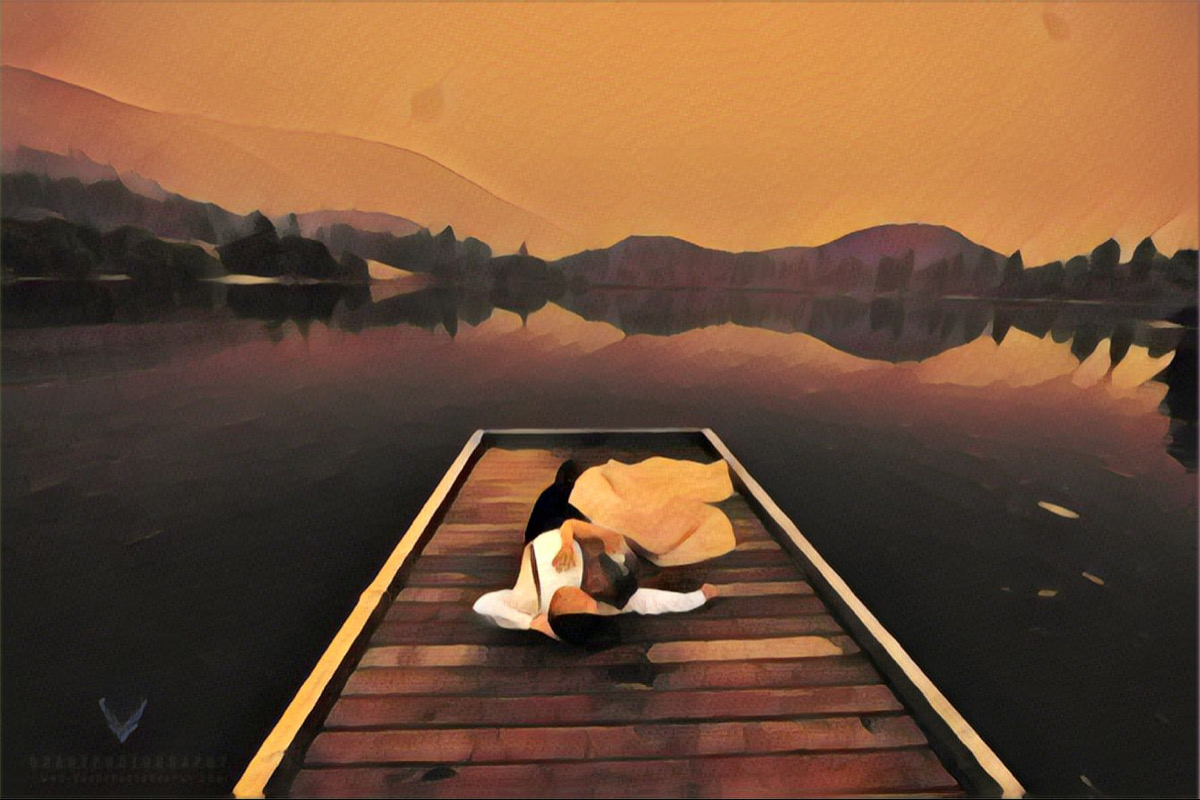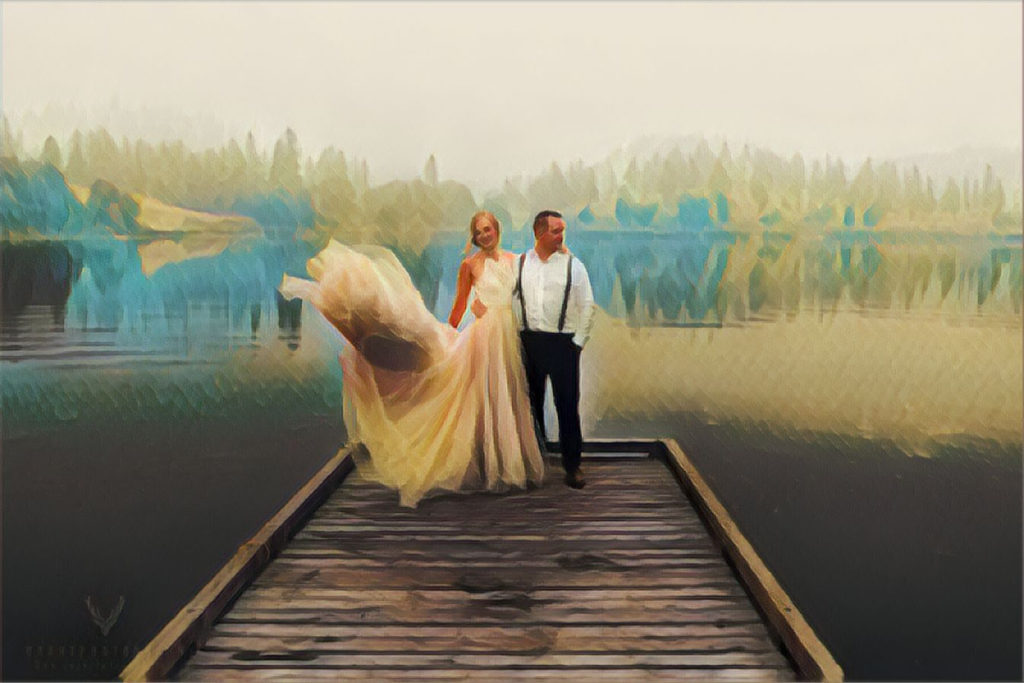 Our sampler today takes place in Kelowna, in a place Easy To Be. It was a unique wedding, on the smokiest day I'd ever photographed. It gave the photos a surreal look.
This is a story, though. And absolutely an adventure.
We start out in a beautiful mansion in West Kelowna. Tucked far away from the crowds in a little spot of forest, it was a gorgeous location with plenty of room.
We begin with some details – the dress, rings, and cats.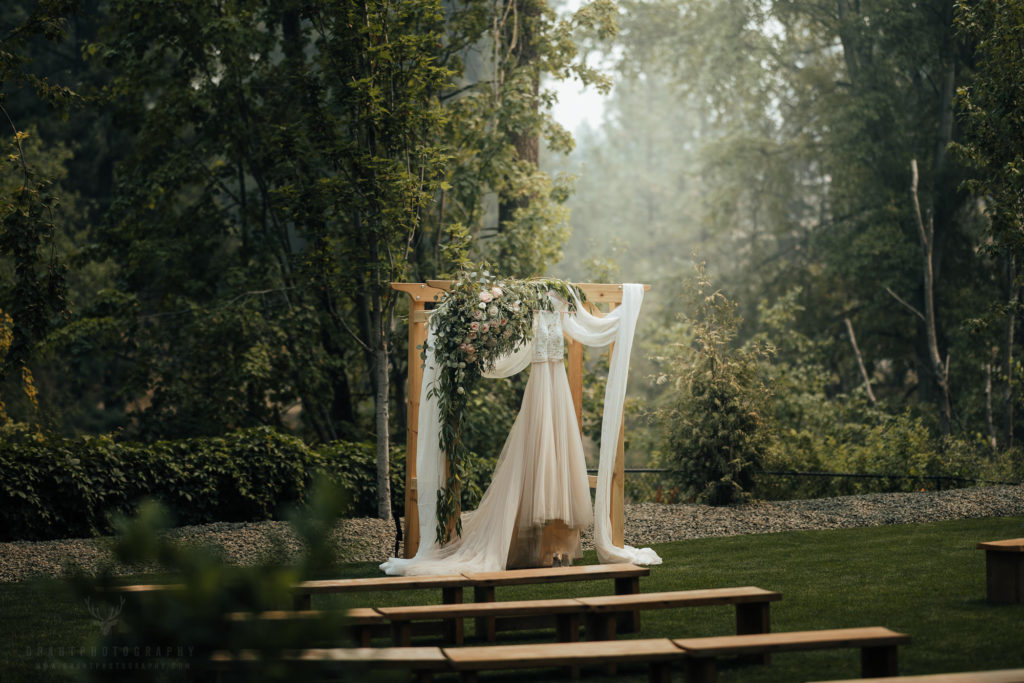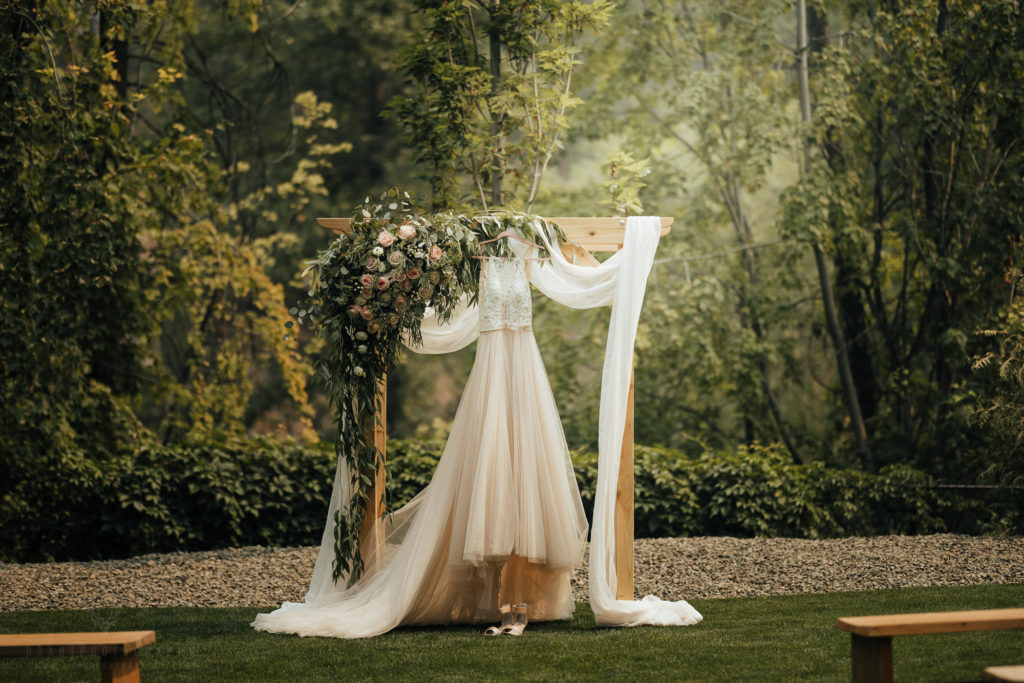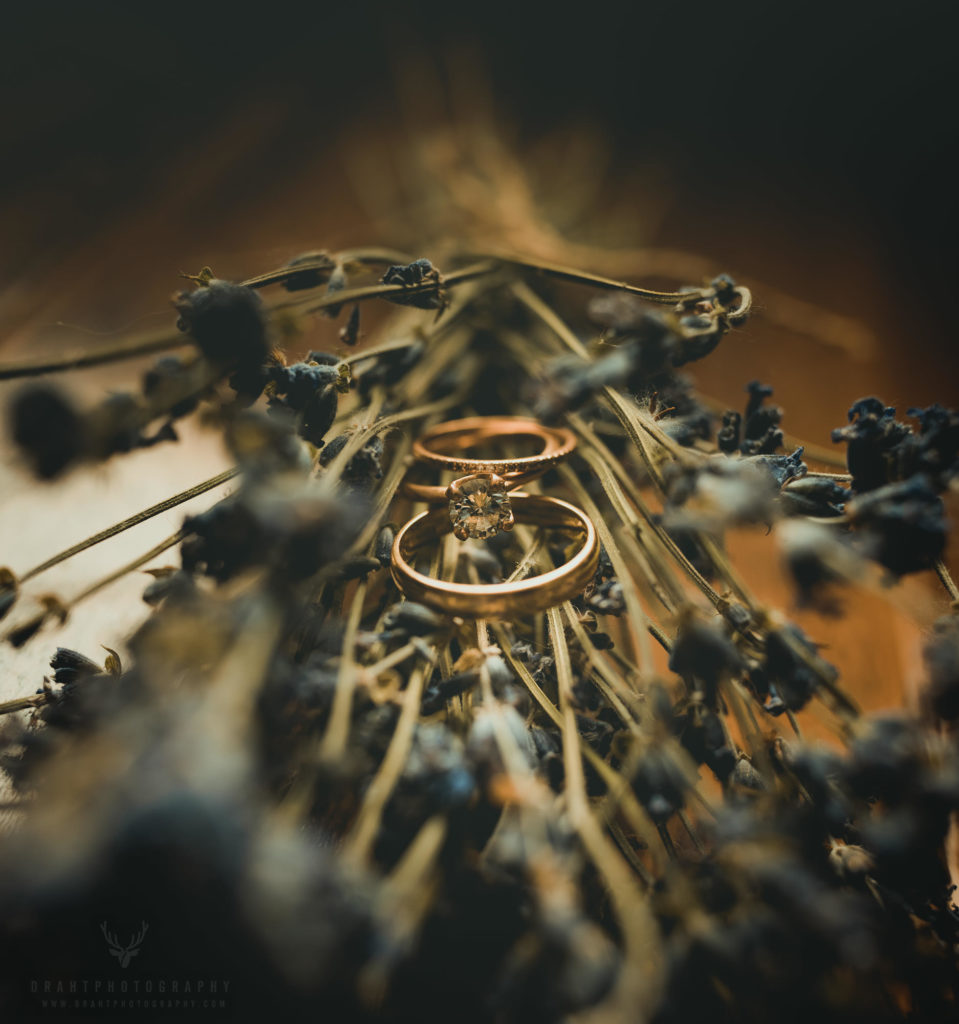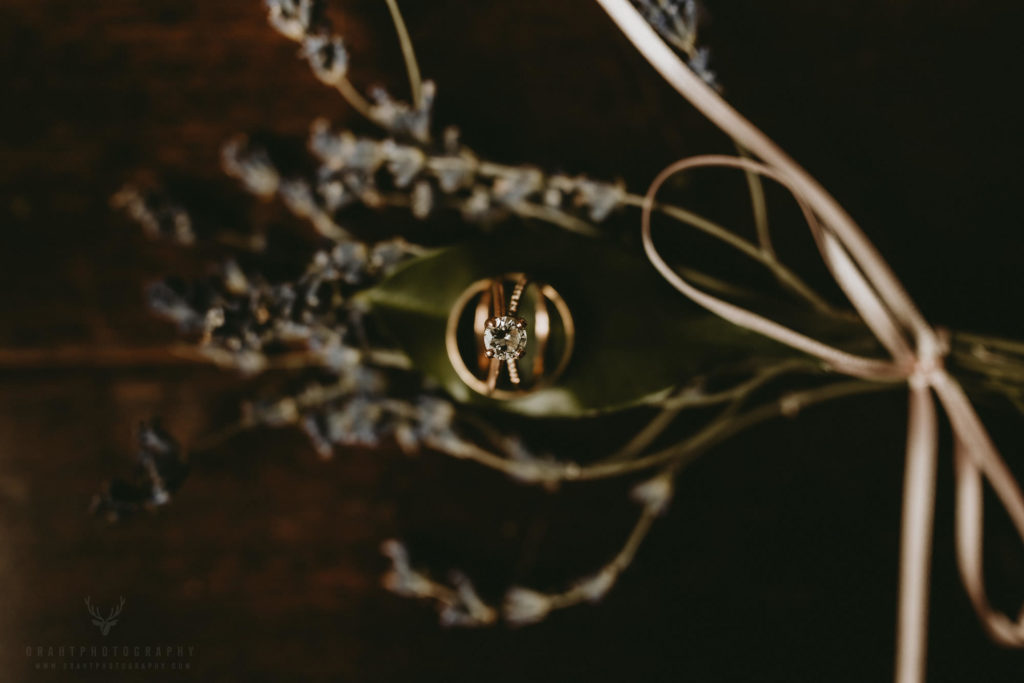 In the house, then men were busy. Matching wedding day socks, and guys helping each other out with suspenders.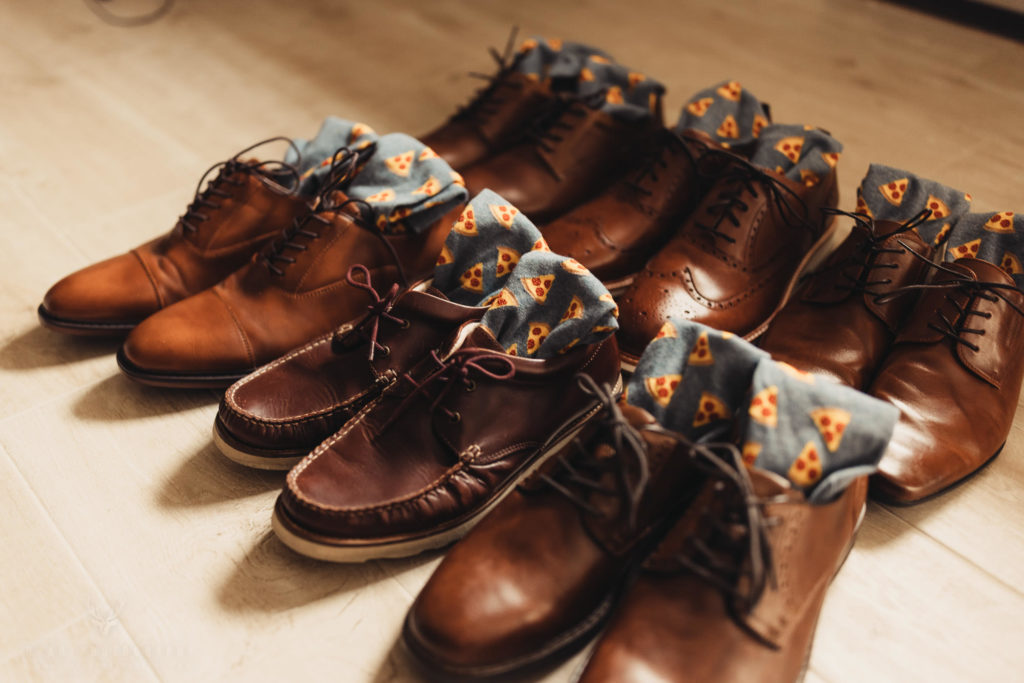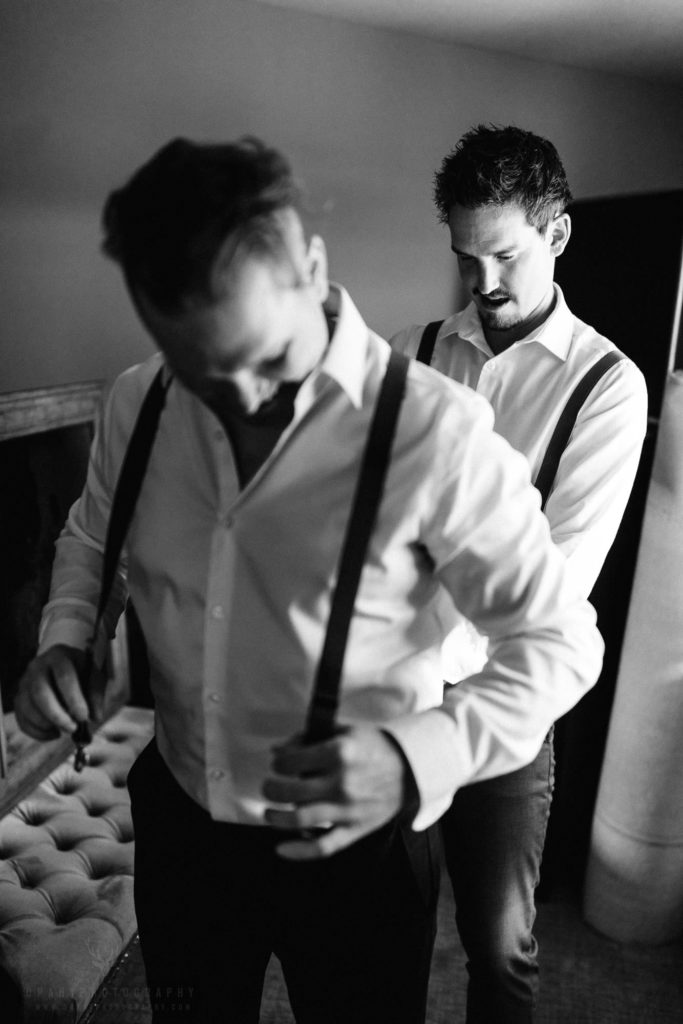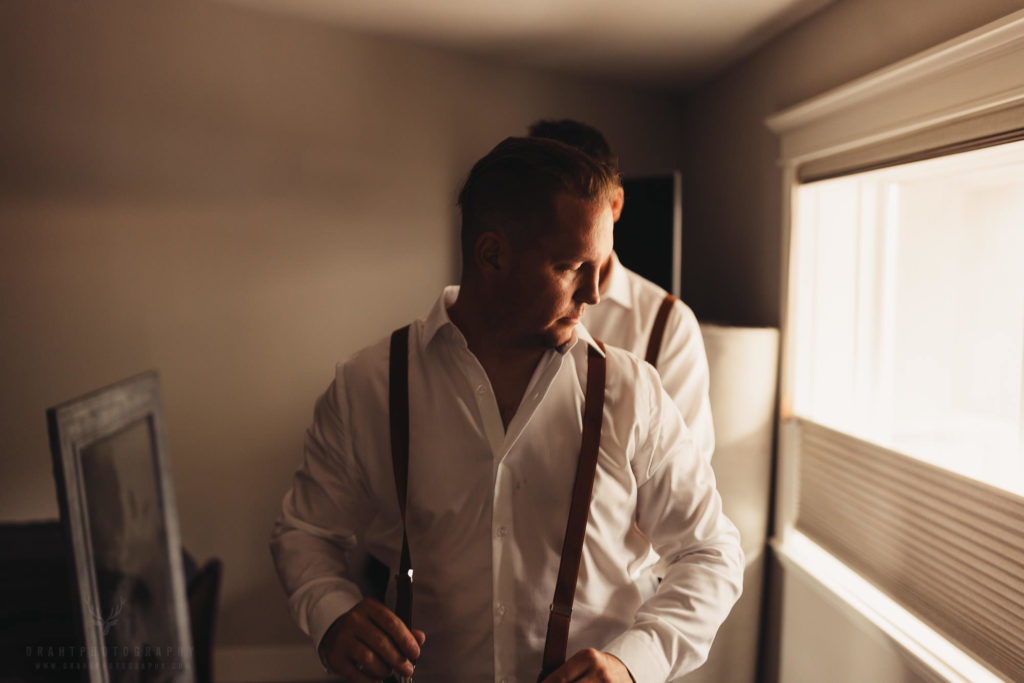 And then, this guy was ready for his big day.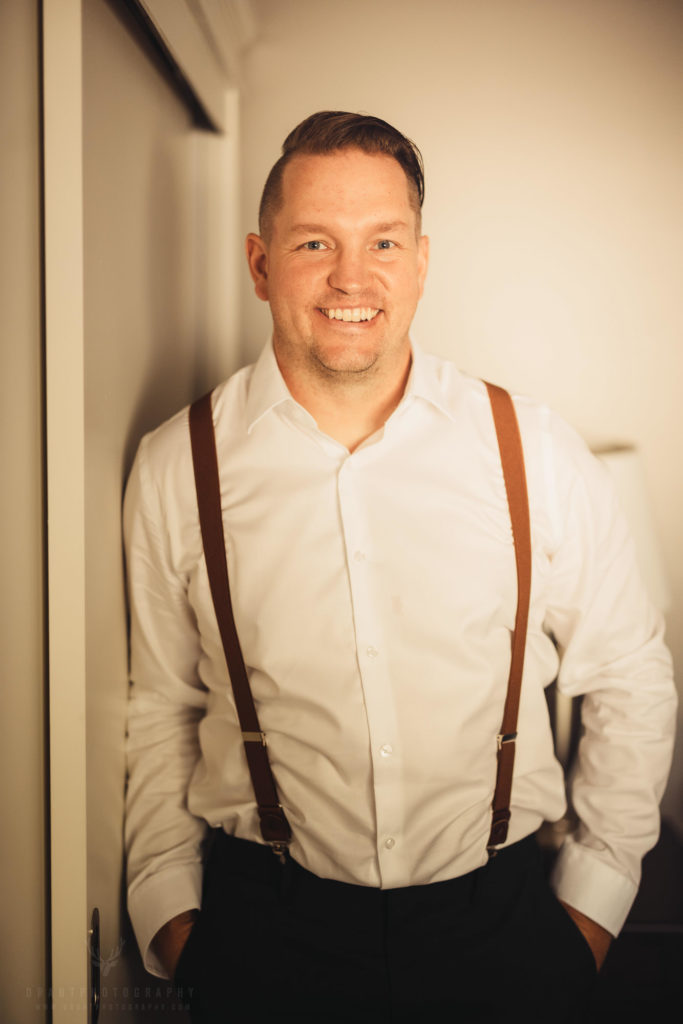 Upstairs, things were just as chaotic. Remember that dress from above? It looked even more stunning now. Everyone helped make sure it was perfect.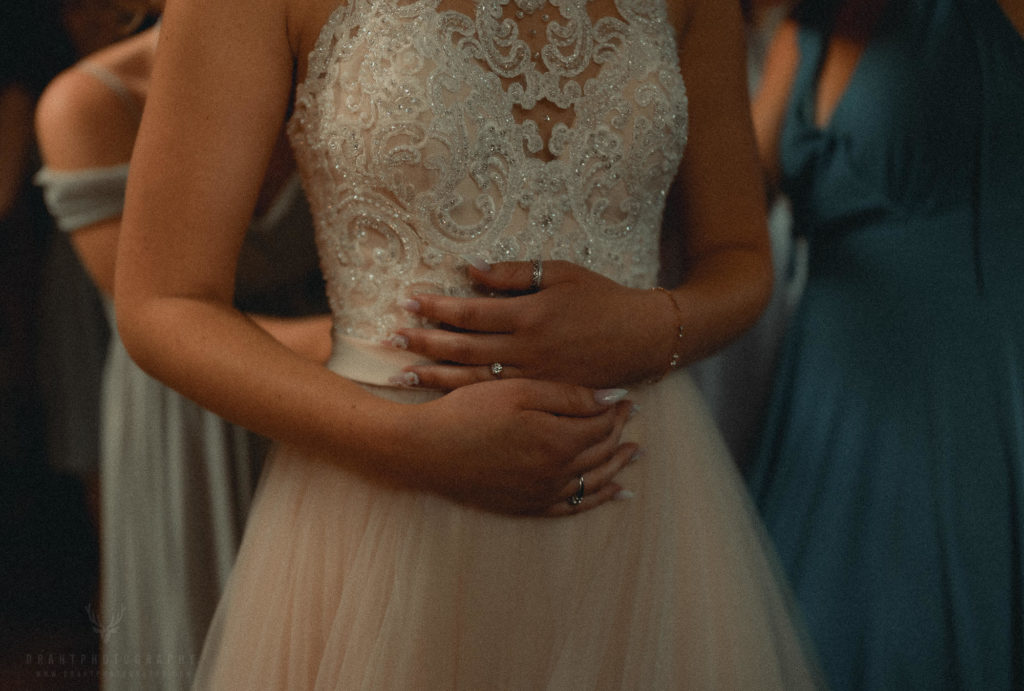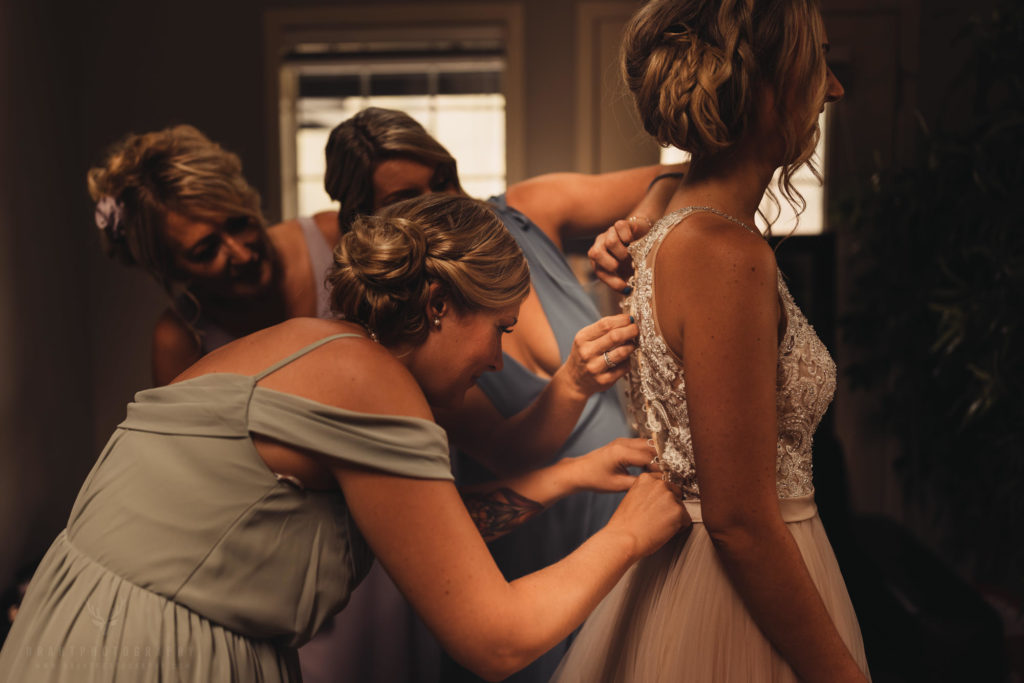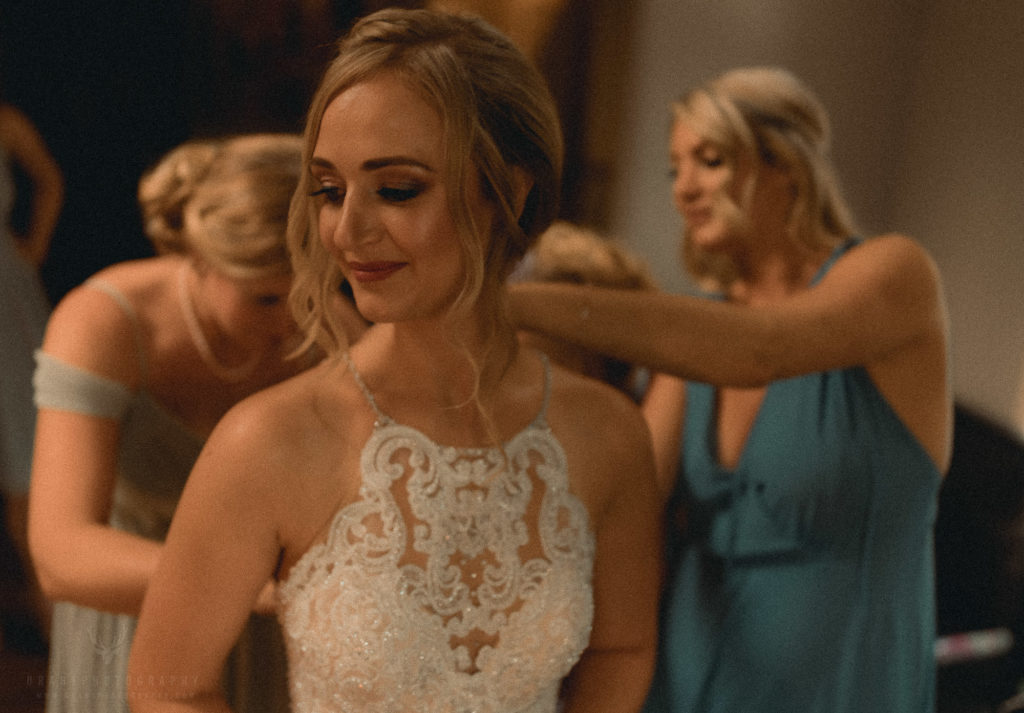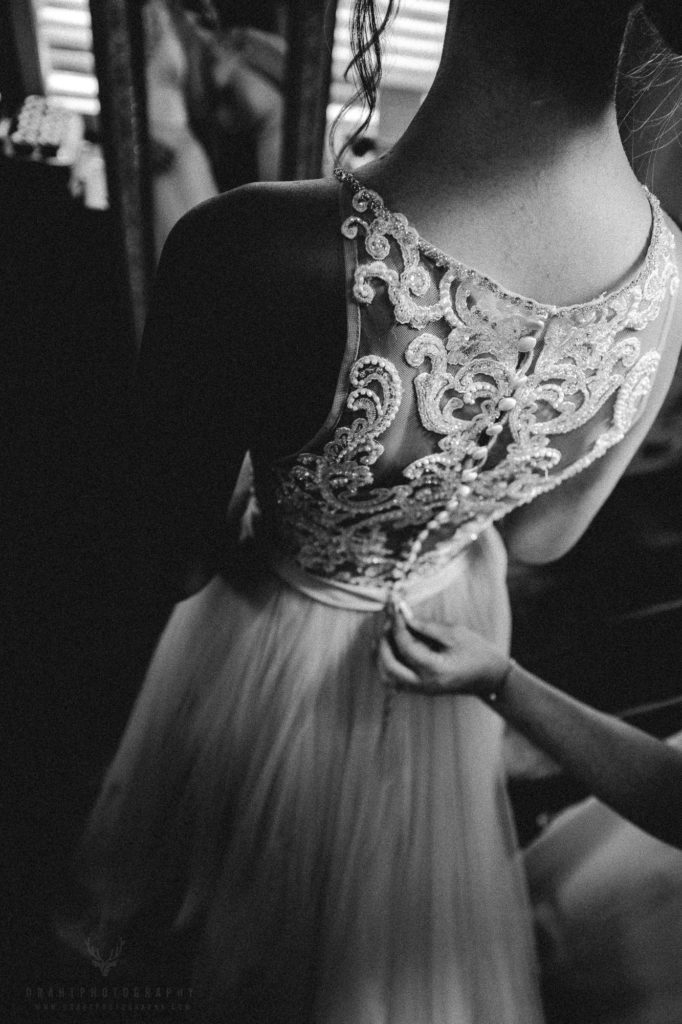 Outside, people were gathering. We were cutting it close, which is just the way I prefer it. The expression on both their faces though…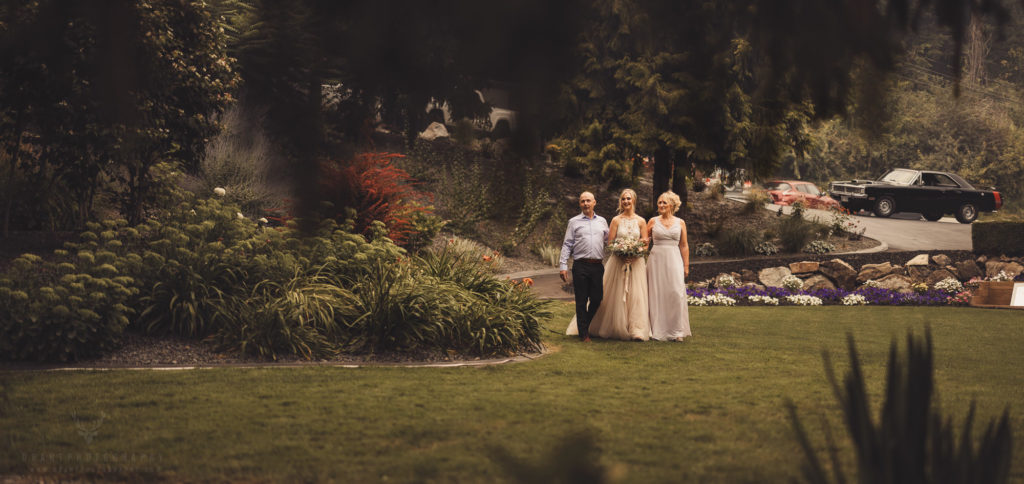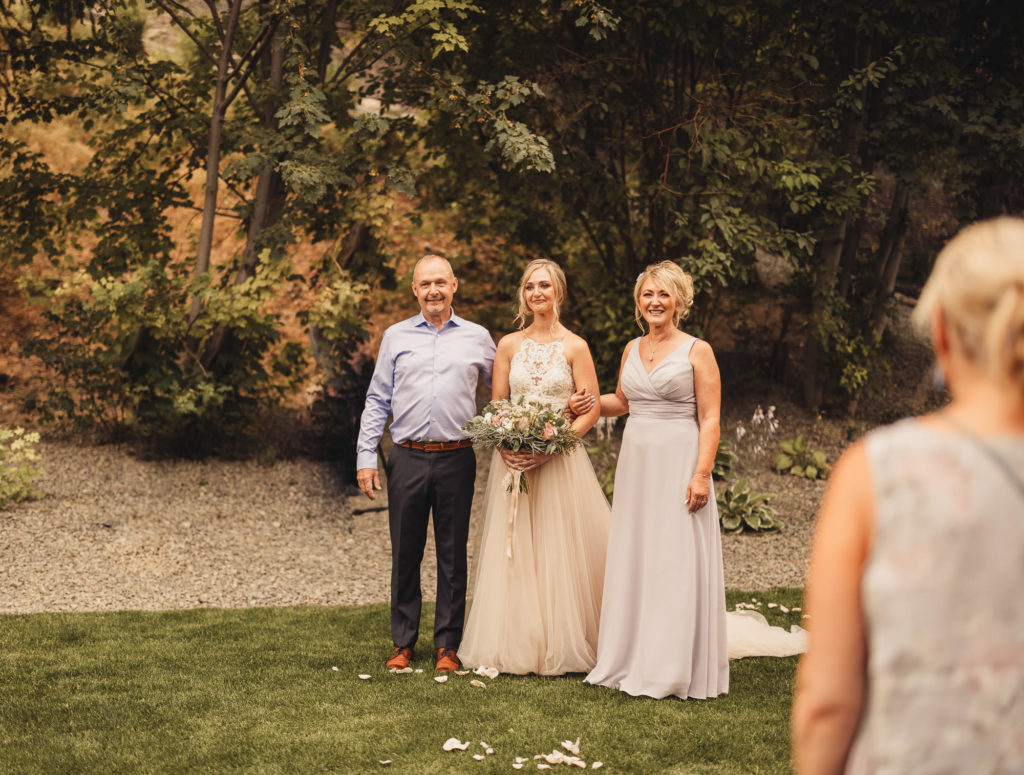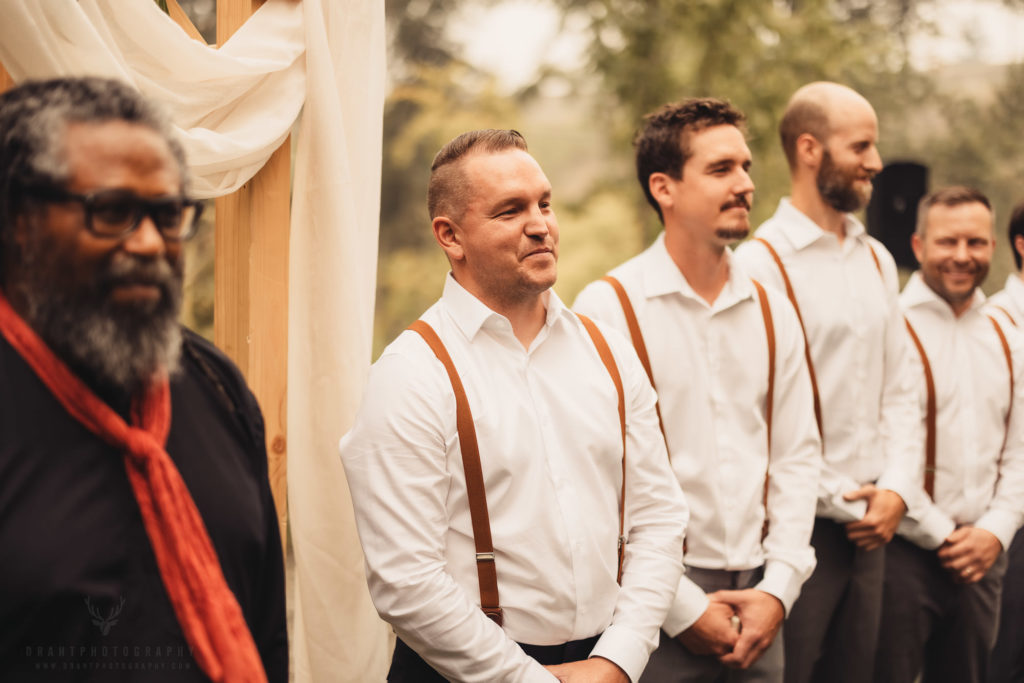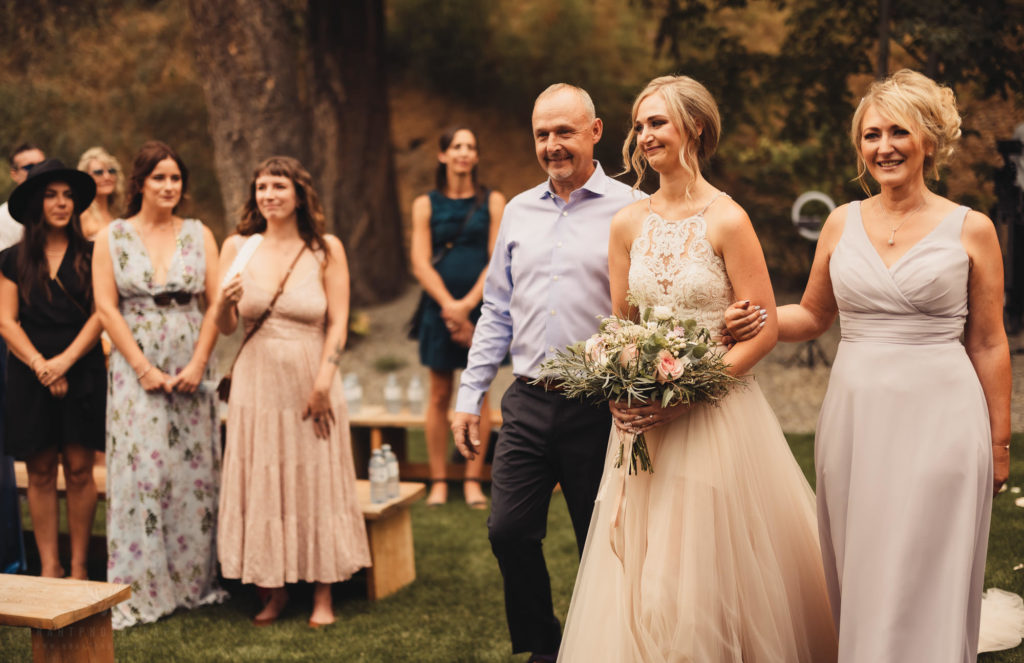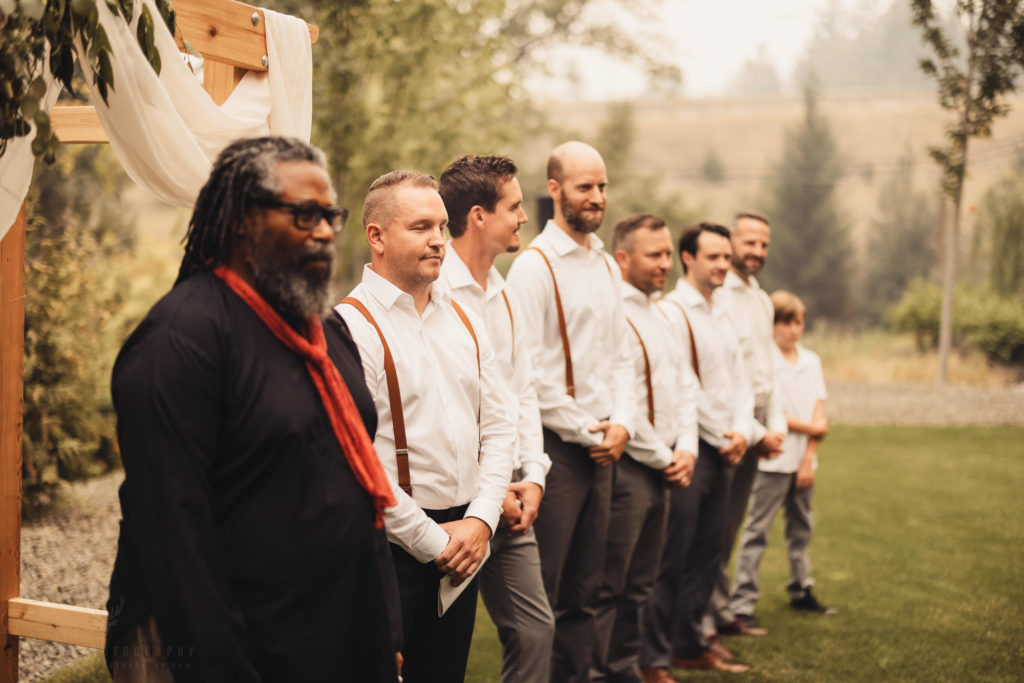 He just closed his eyes for the last little bit.
The ceremony was incredible. Hand written vows, so much energy from the guests. We were laughing at one moment and crying the next. It felt like it went too quickly.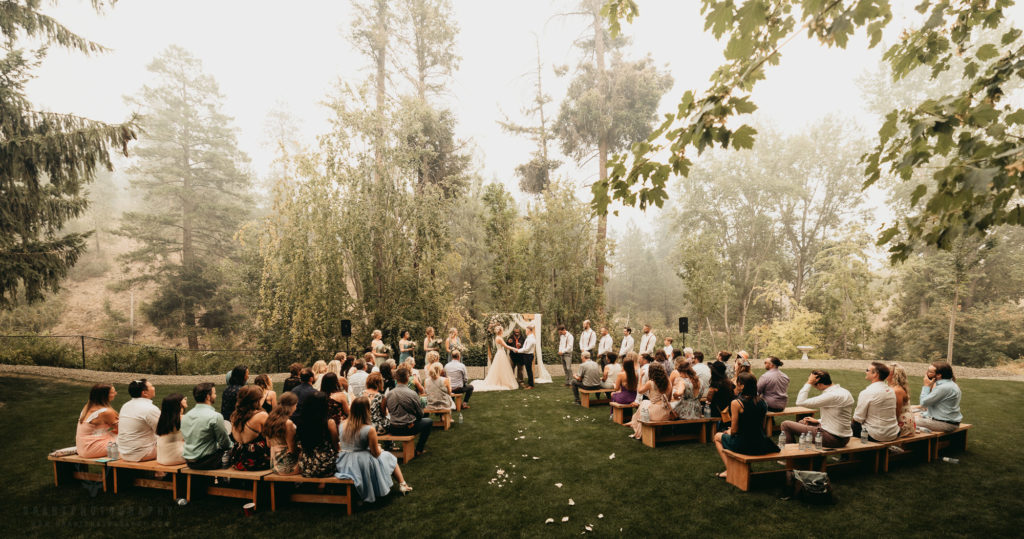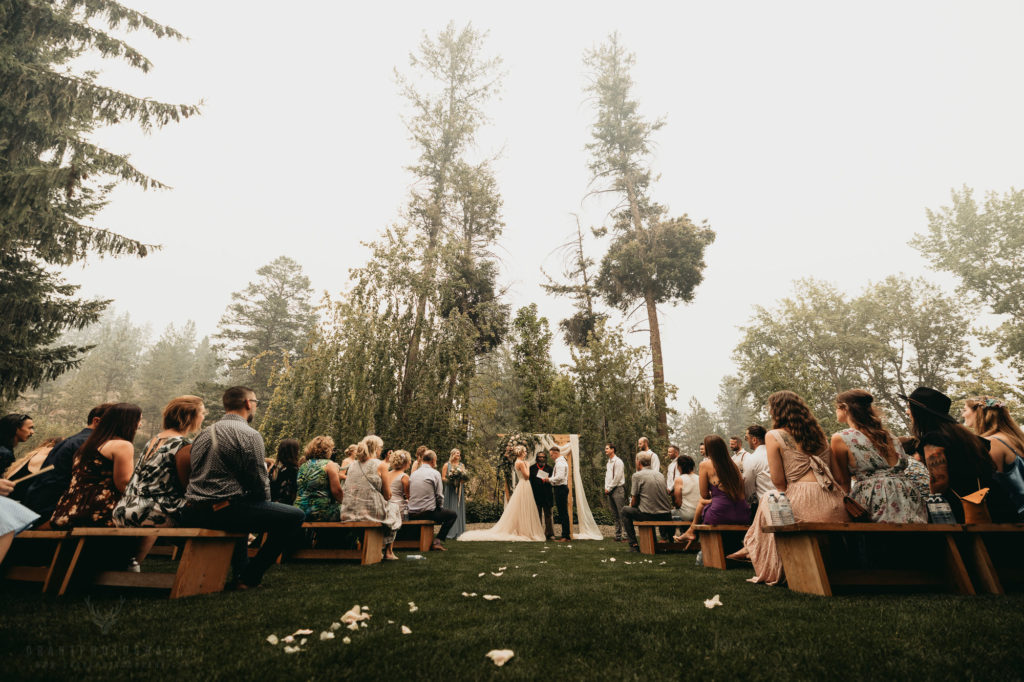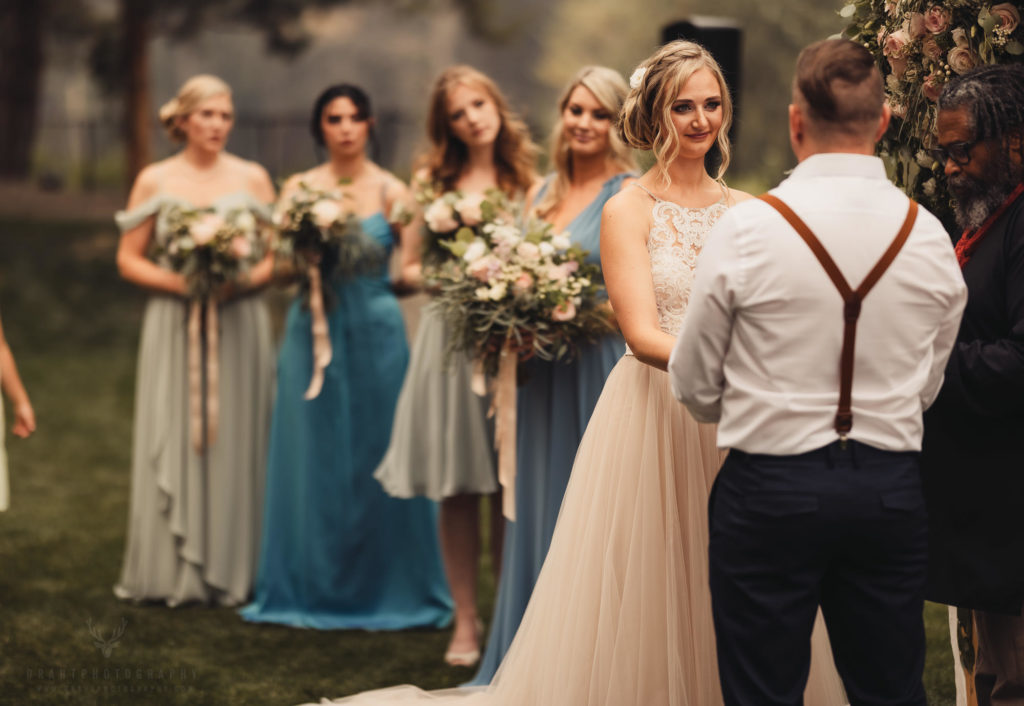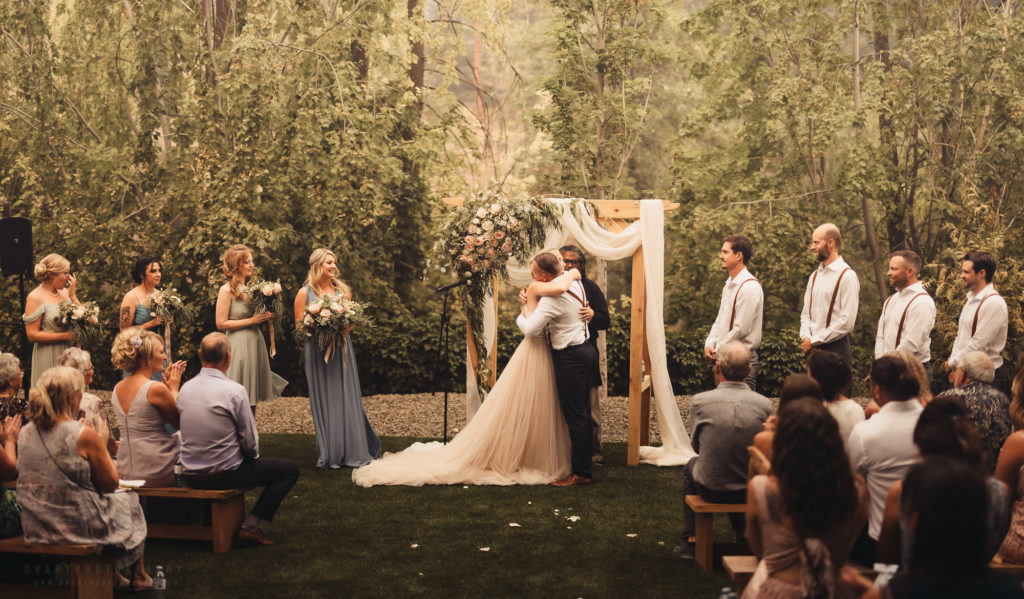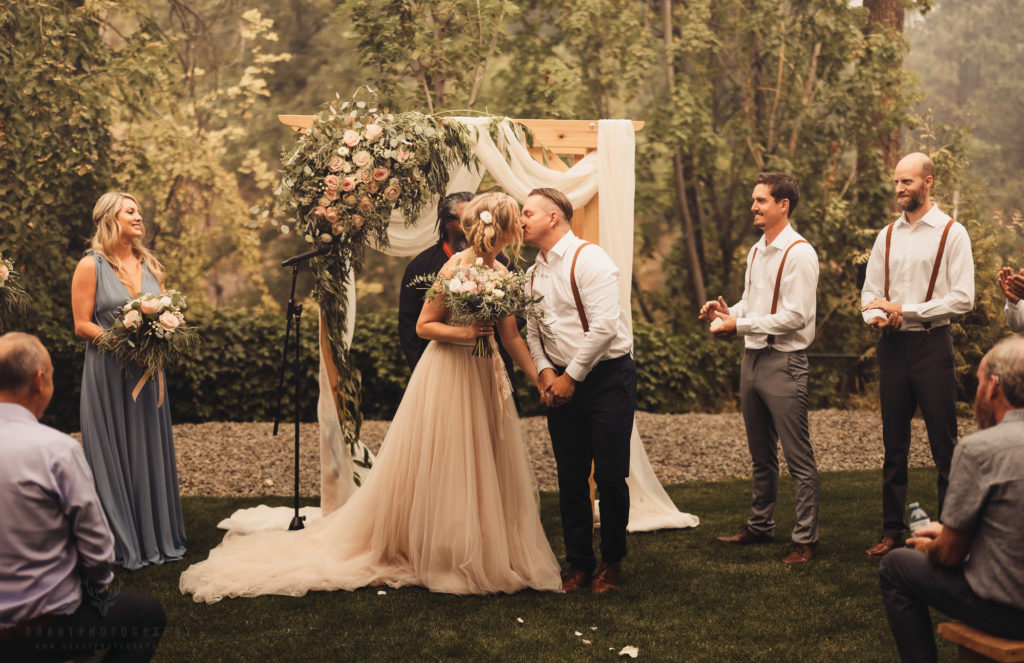 And then, on our way to the nearby Gellatly Nut Farm! An old overgrown park, right on the lake in West Kelowna. We begin with out beautiful bridesmaids, and then it just gets wilder.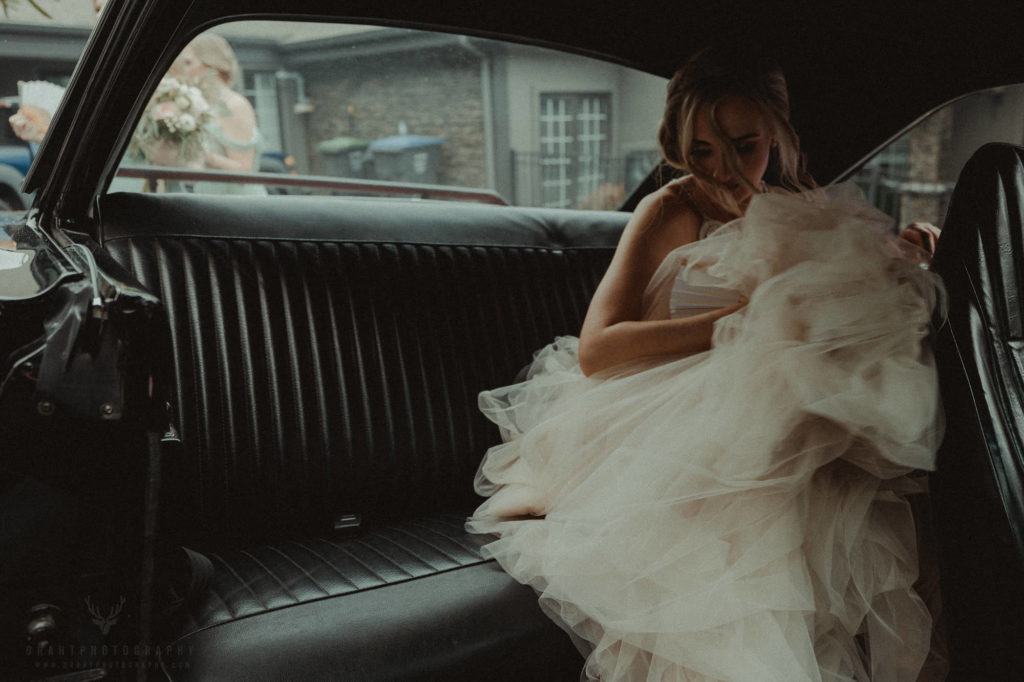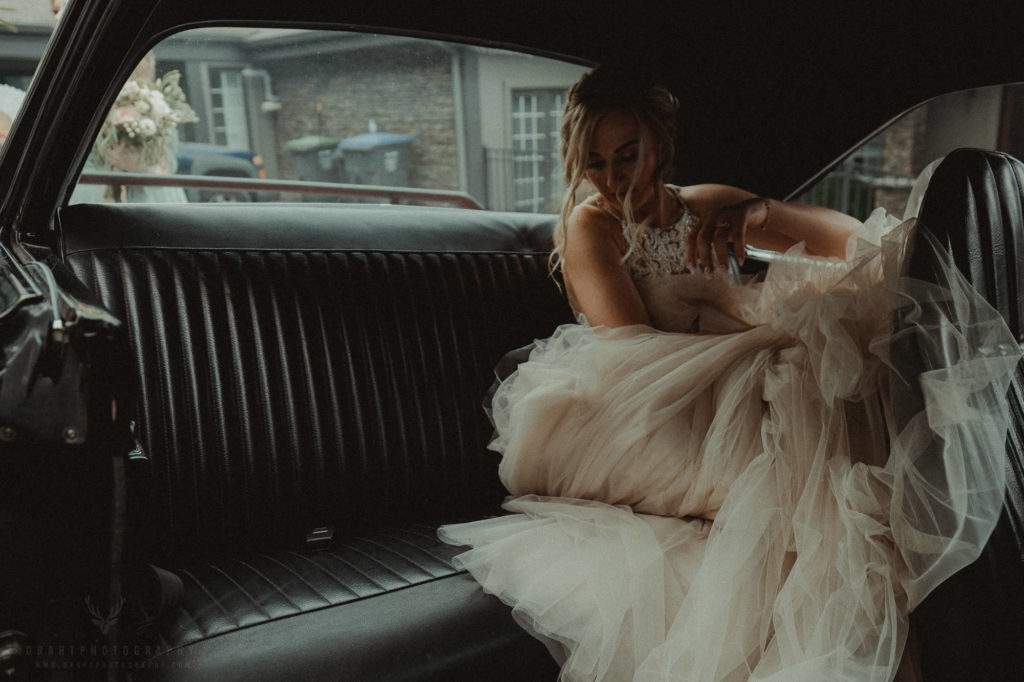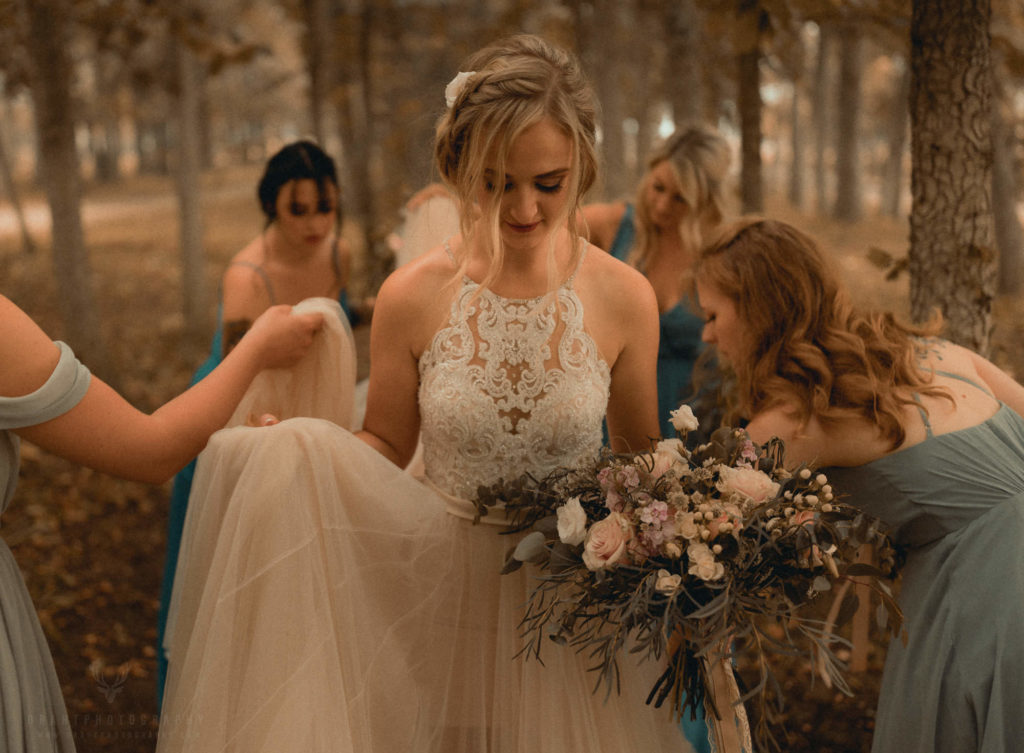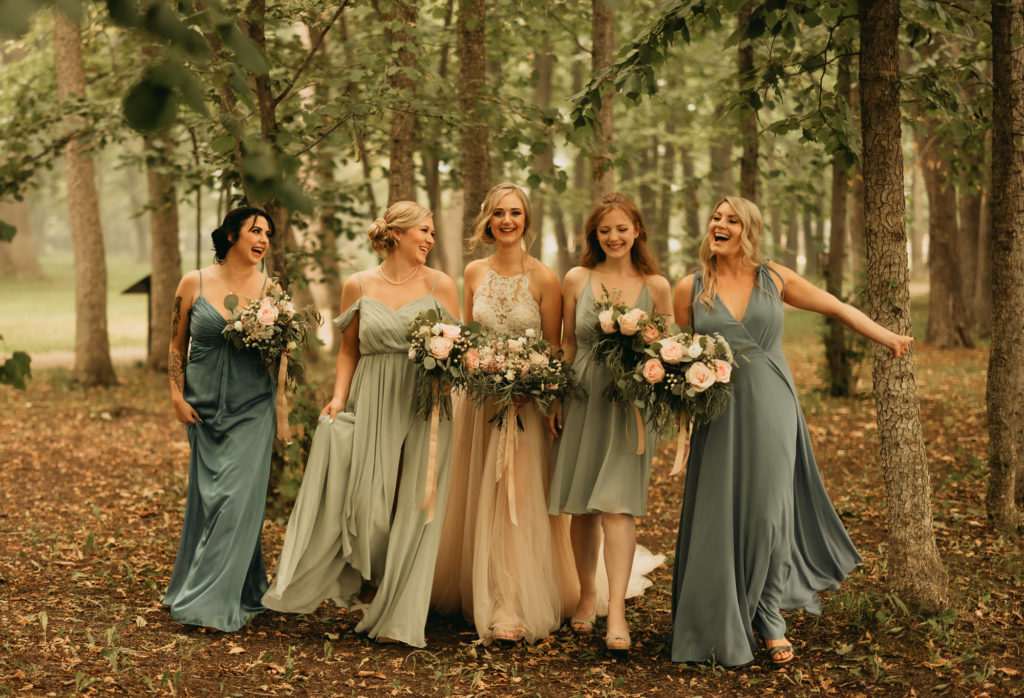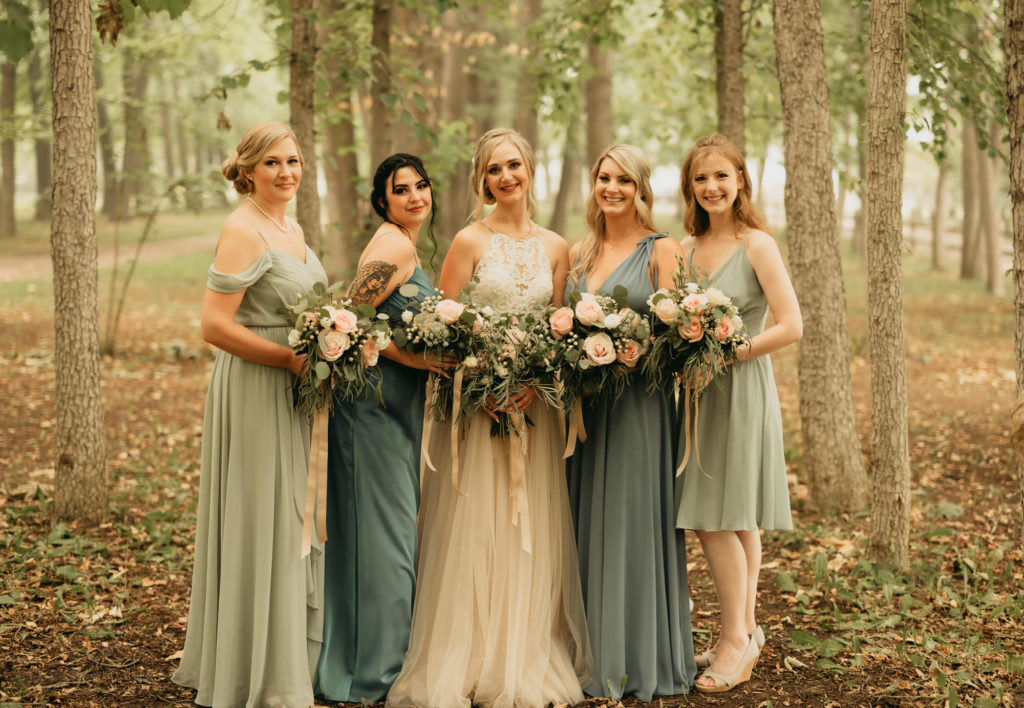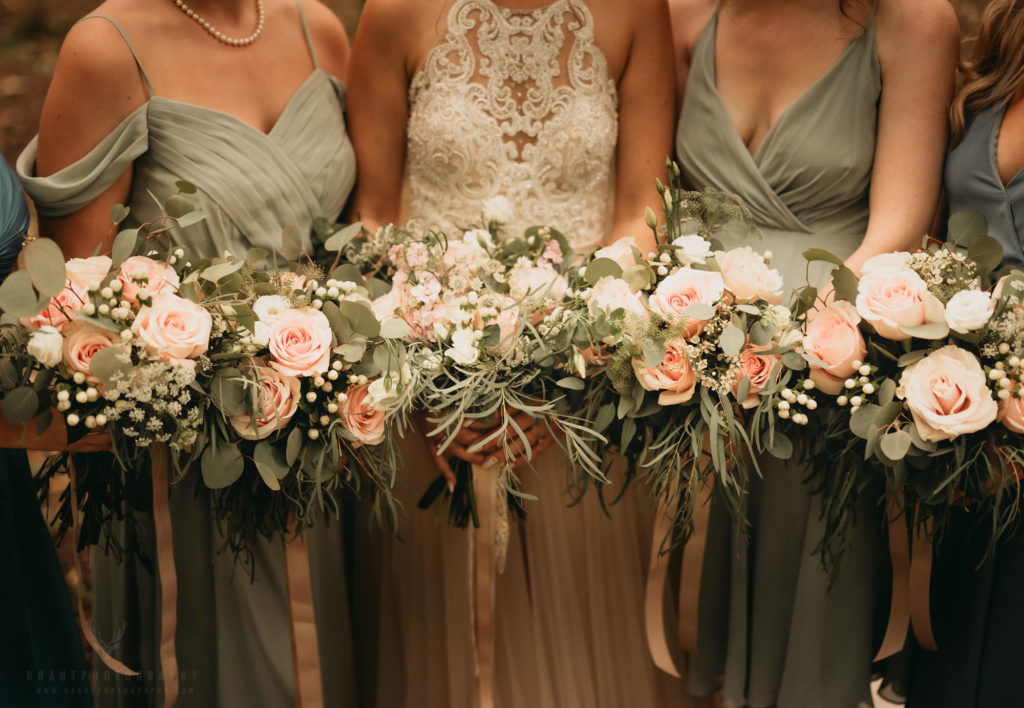 And of course, our bride had a moment free to post with all of her adoring fans.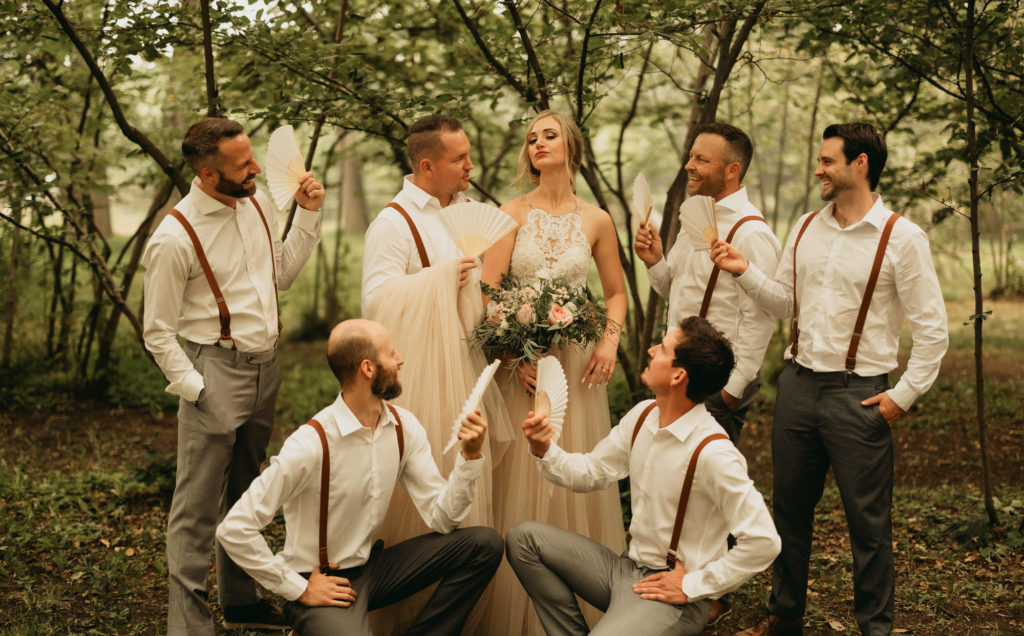 This is the party, and this is why I love huge bridal parties! Because then I can do things like this….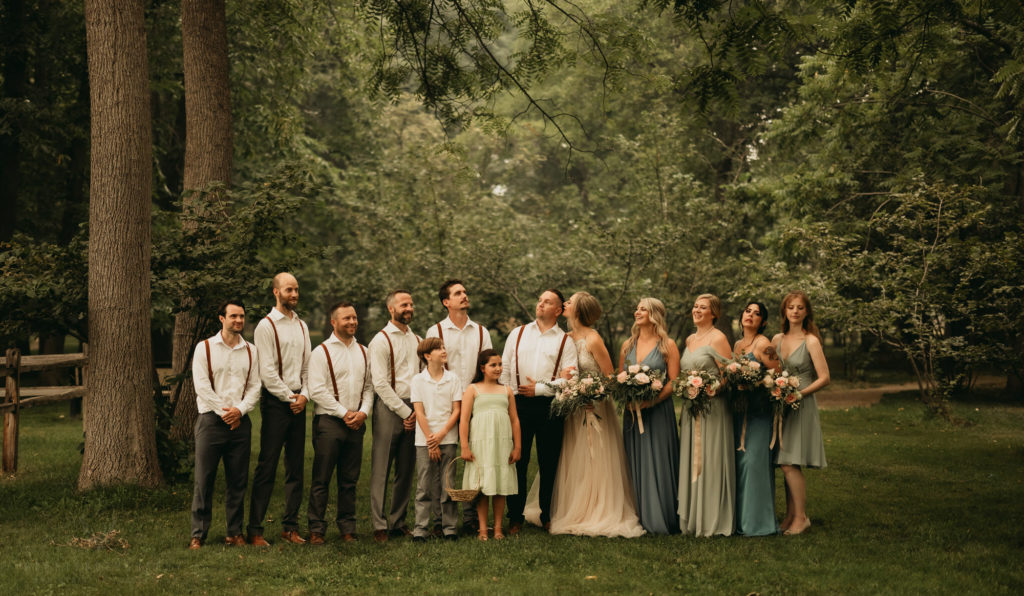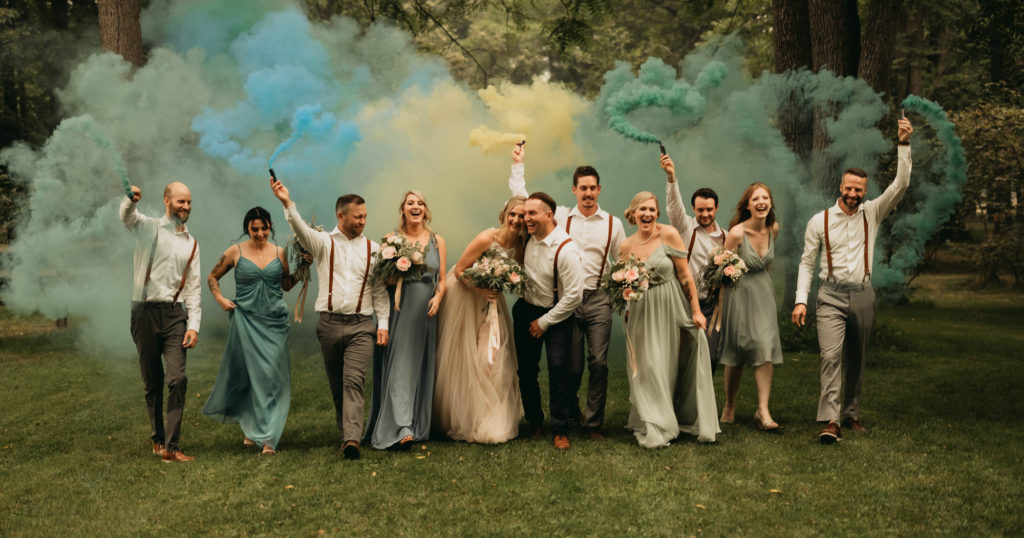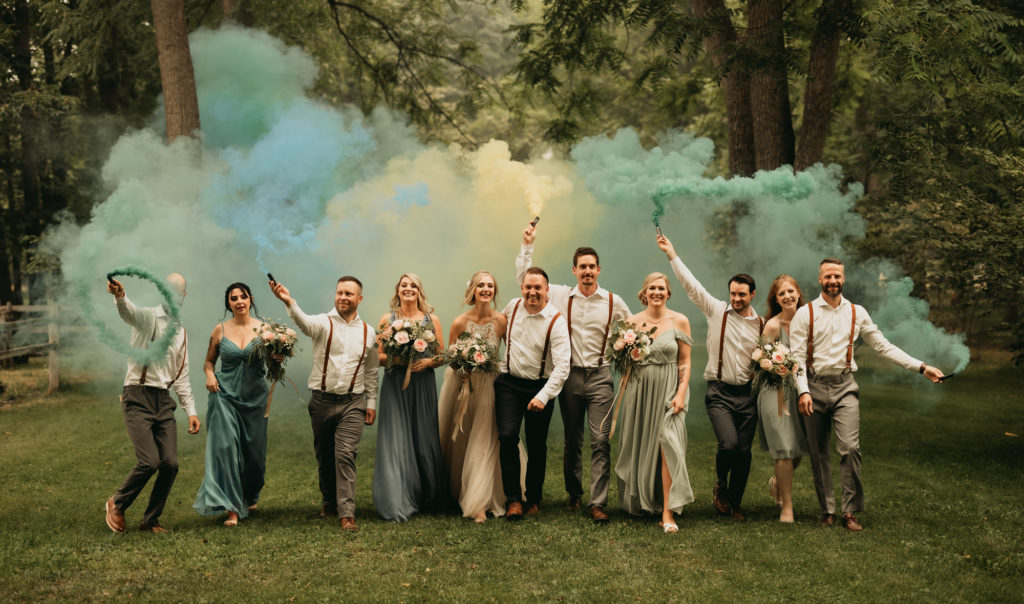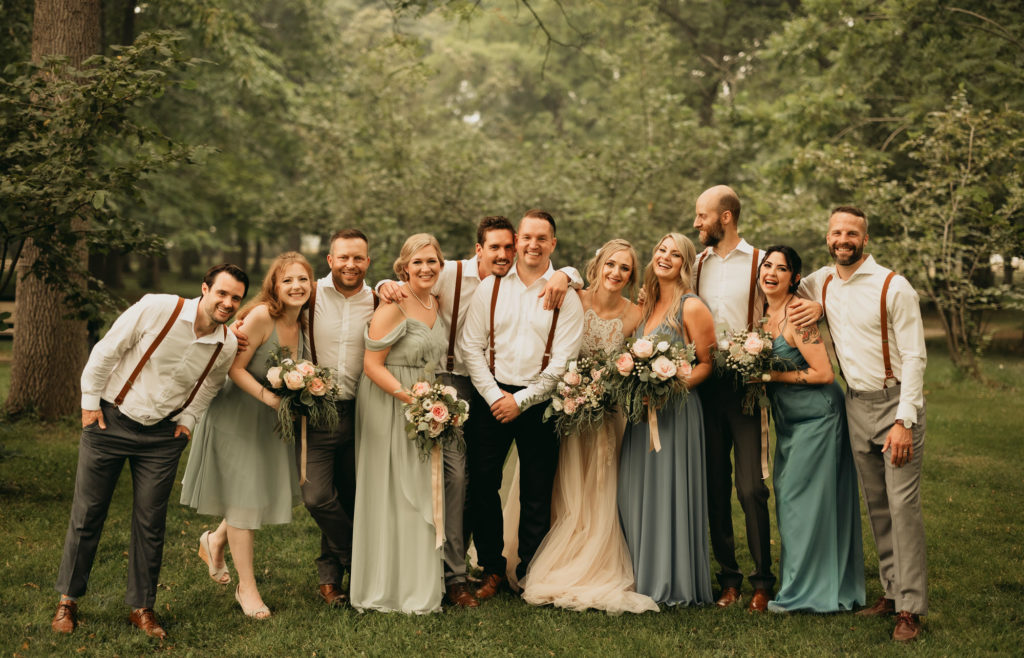 And then, a bit of time with just the bride and groom.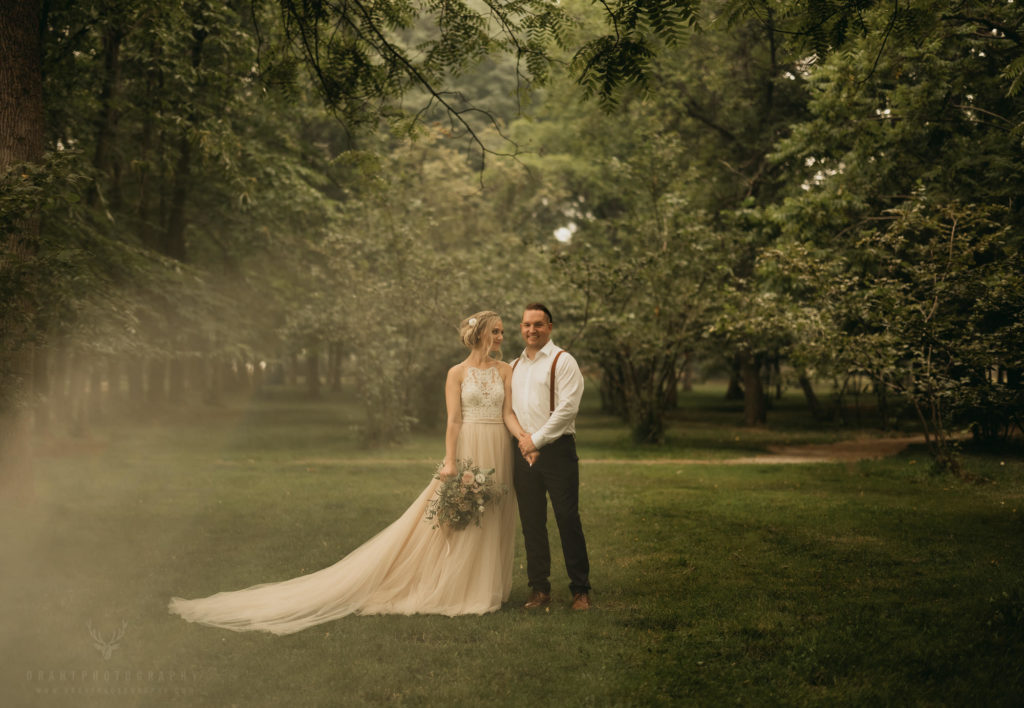 These two! The smoke gave the day a somewhat ethereal feeling, all the trees faded just feet from us.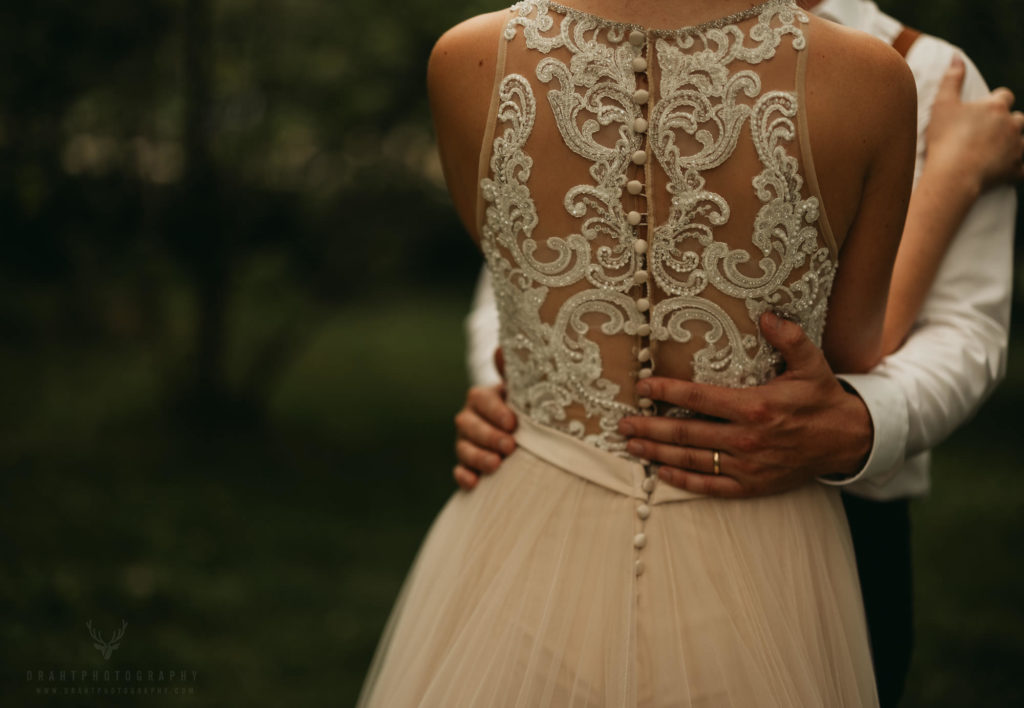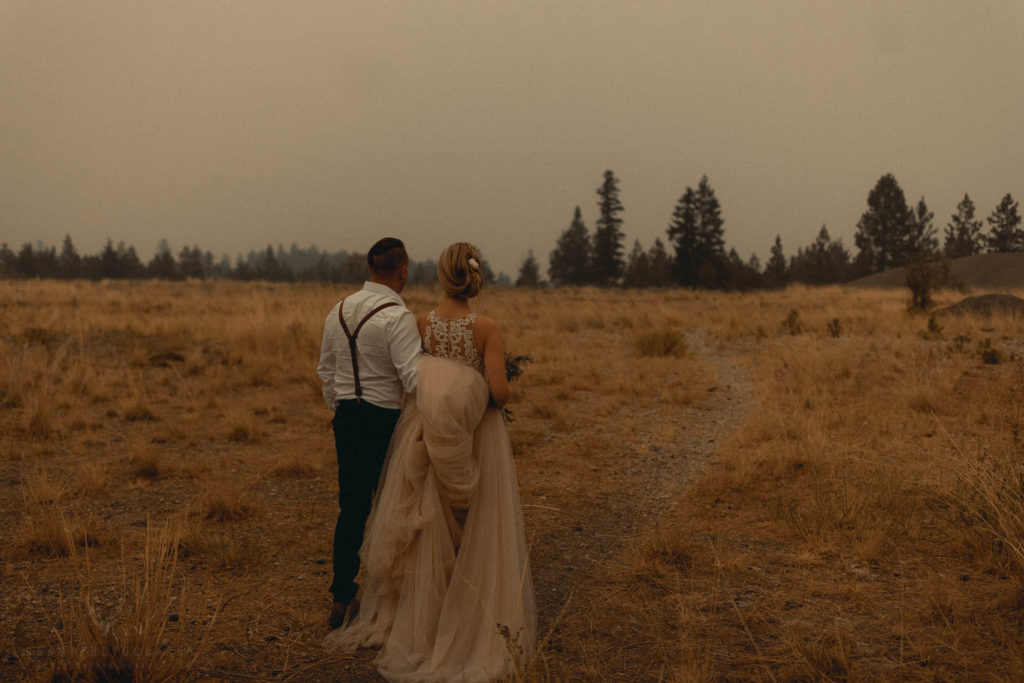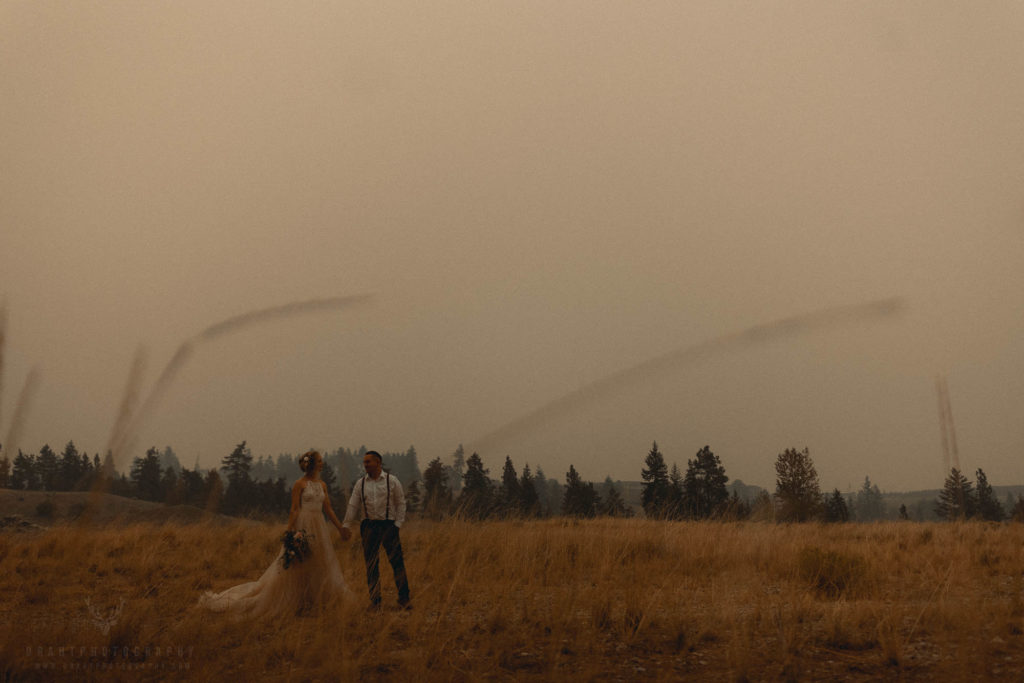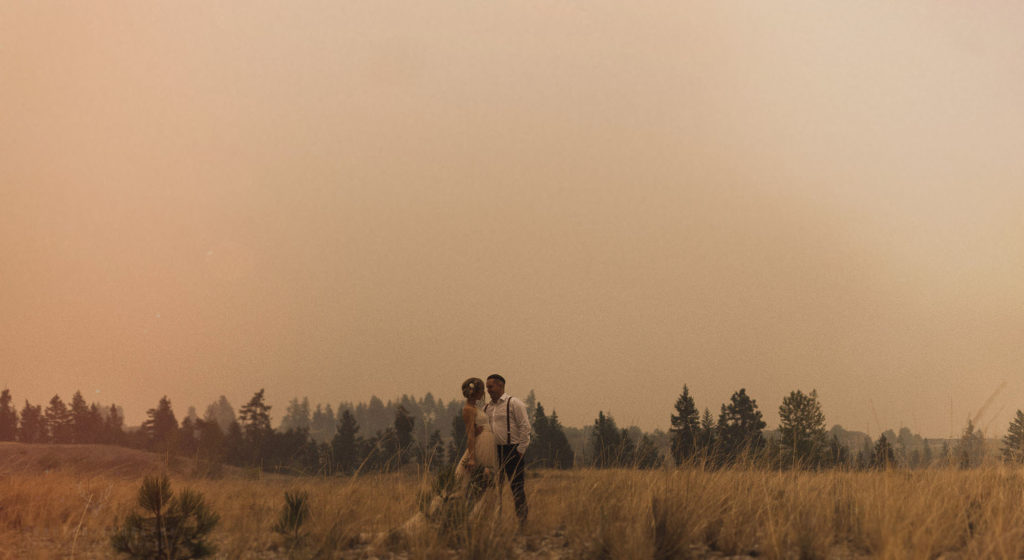 And, I even managed to put together a few slides. Click for a larger version!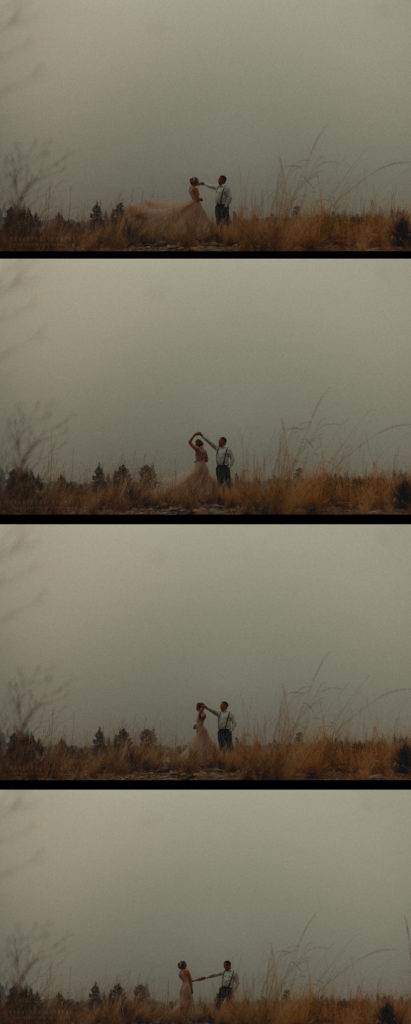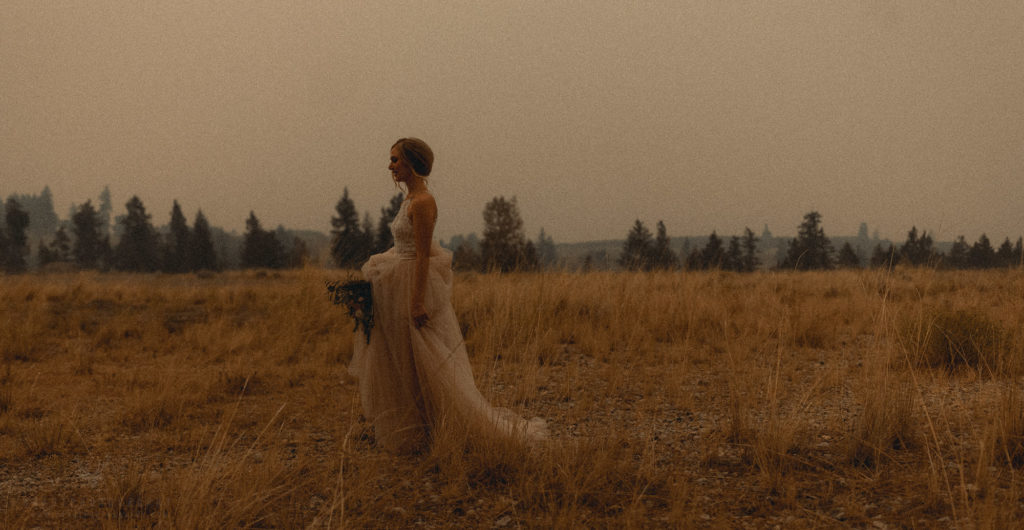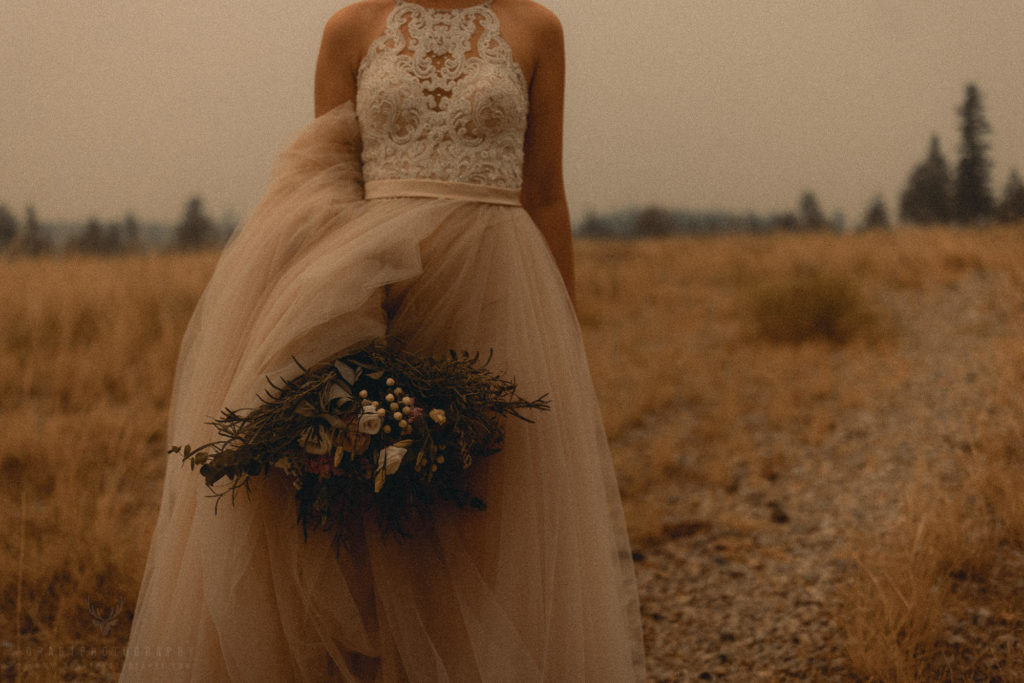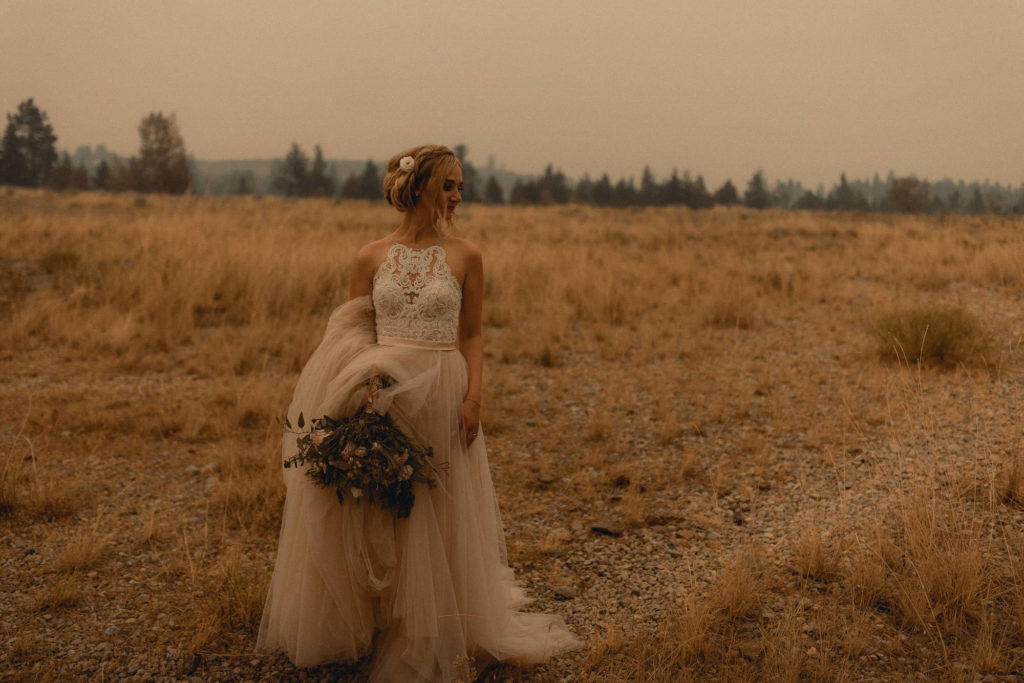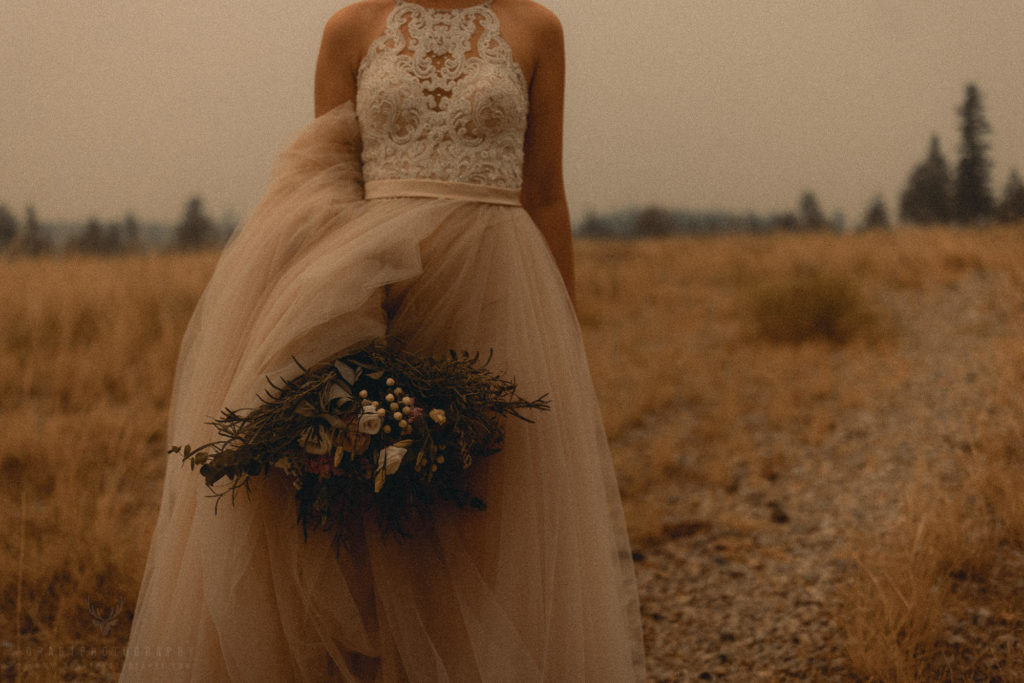 You know the kind of guy who makes everything fun?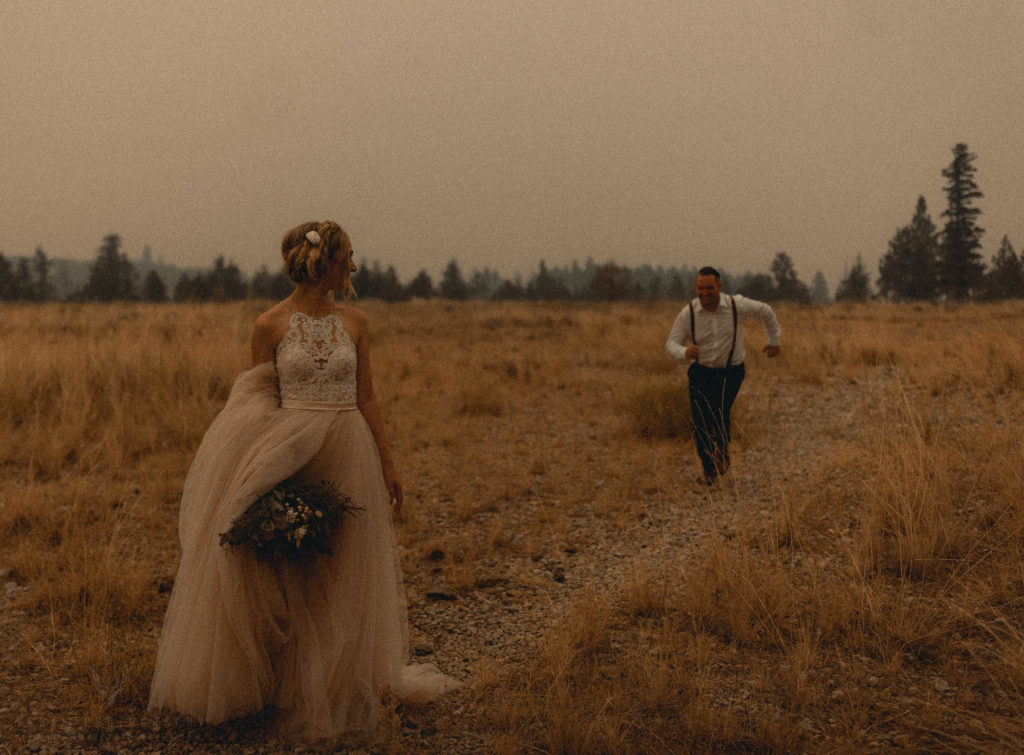 This guy!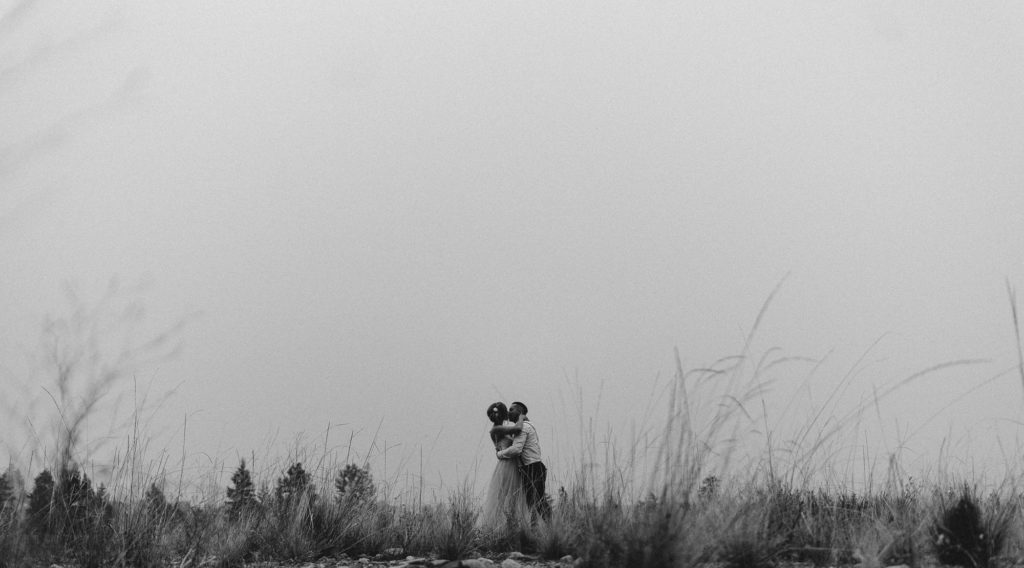 And off to dinner! We had the amazing Chef Instead catering, and it was incredible.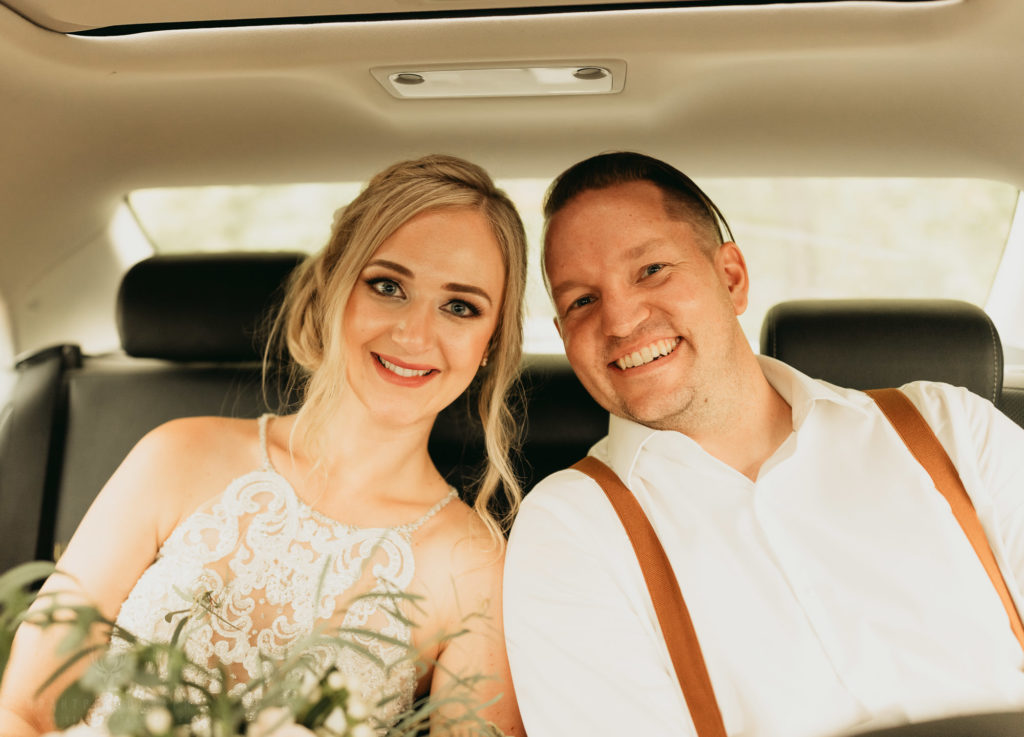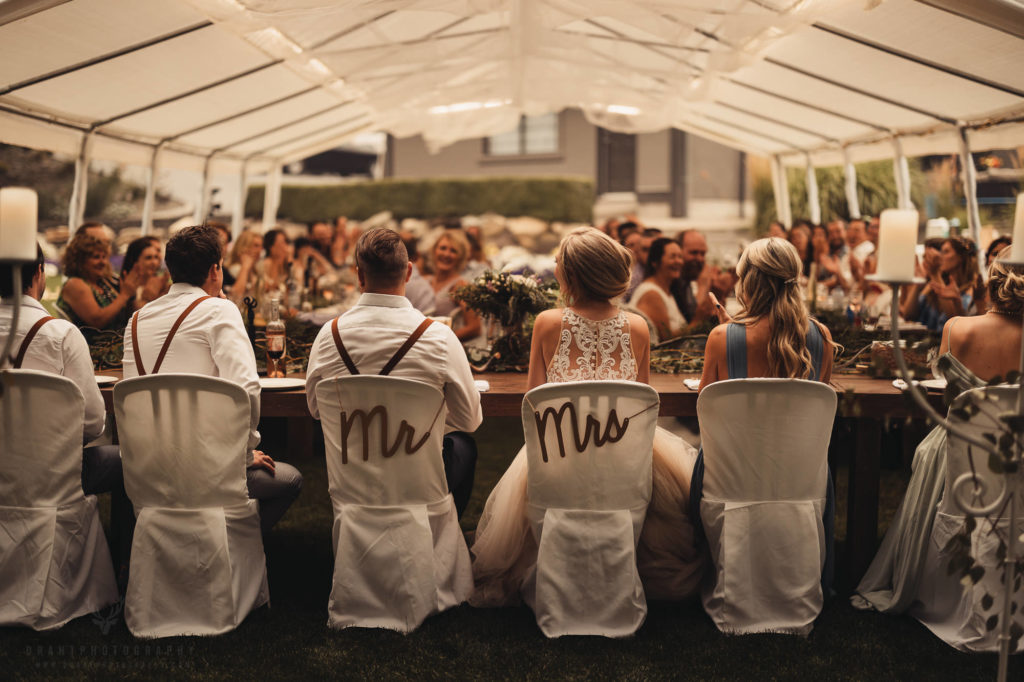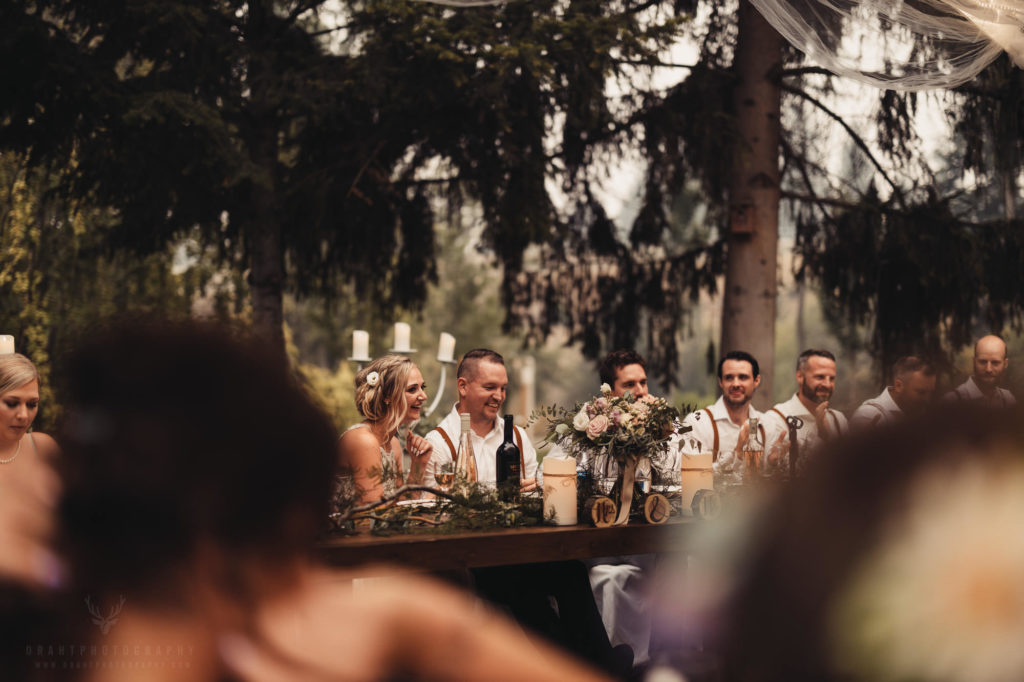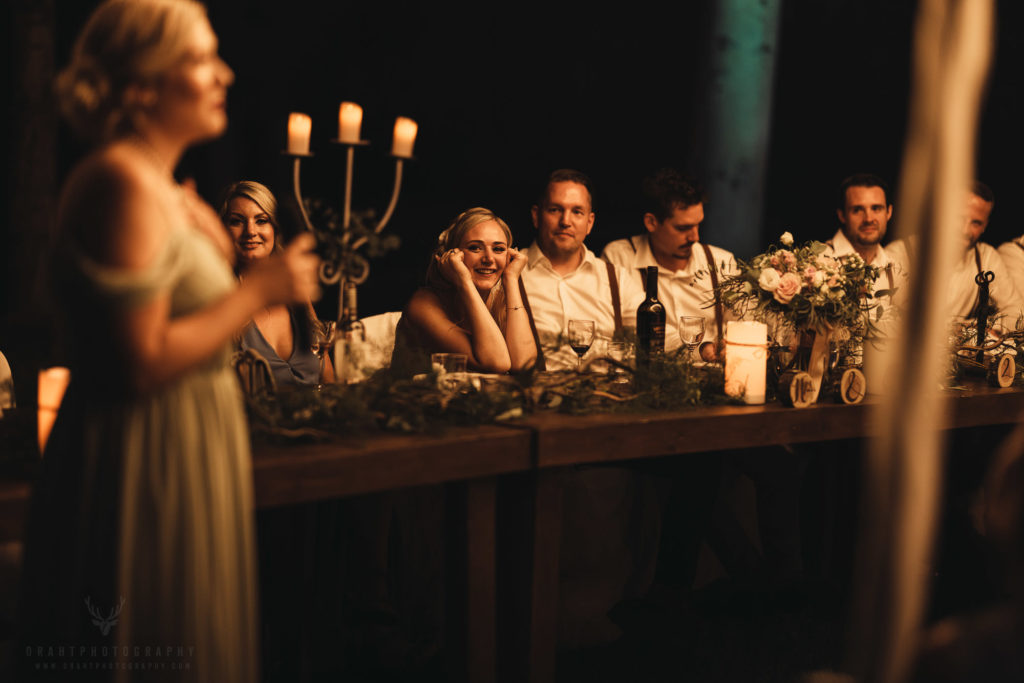 It was an evening of funny stories, a lot more tears than I expected, and beautiful candid moments that made us laugh until we cried.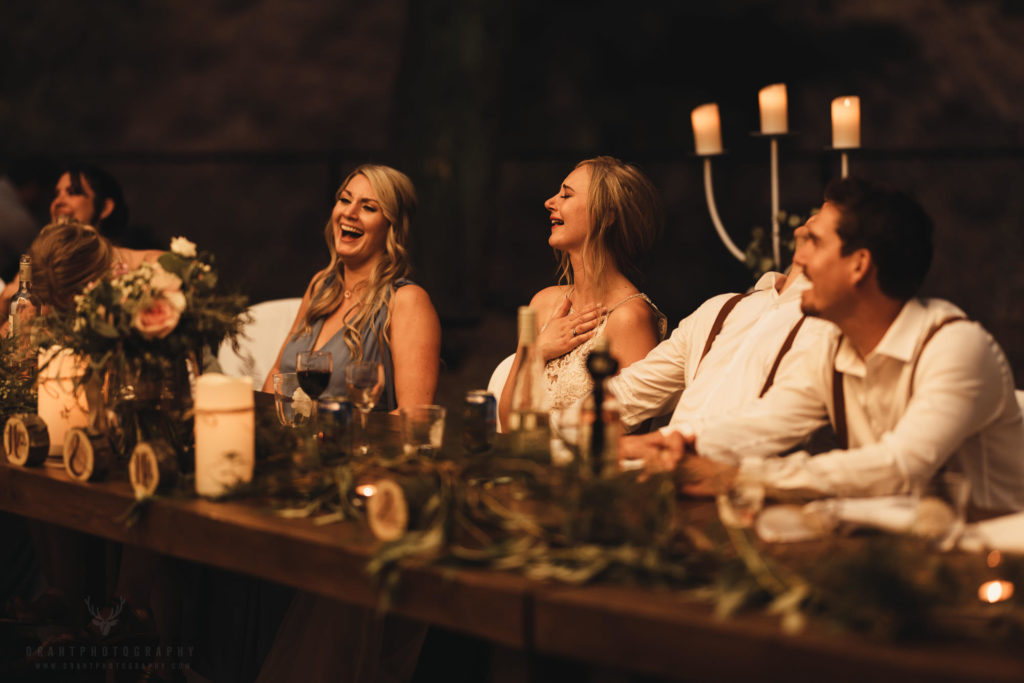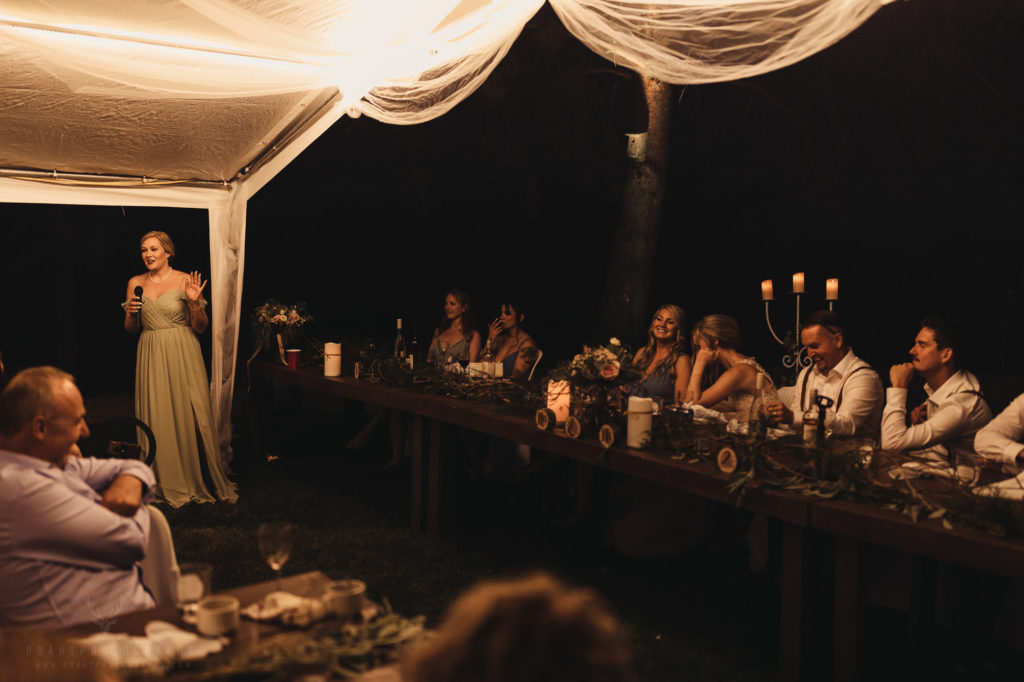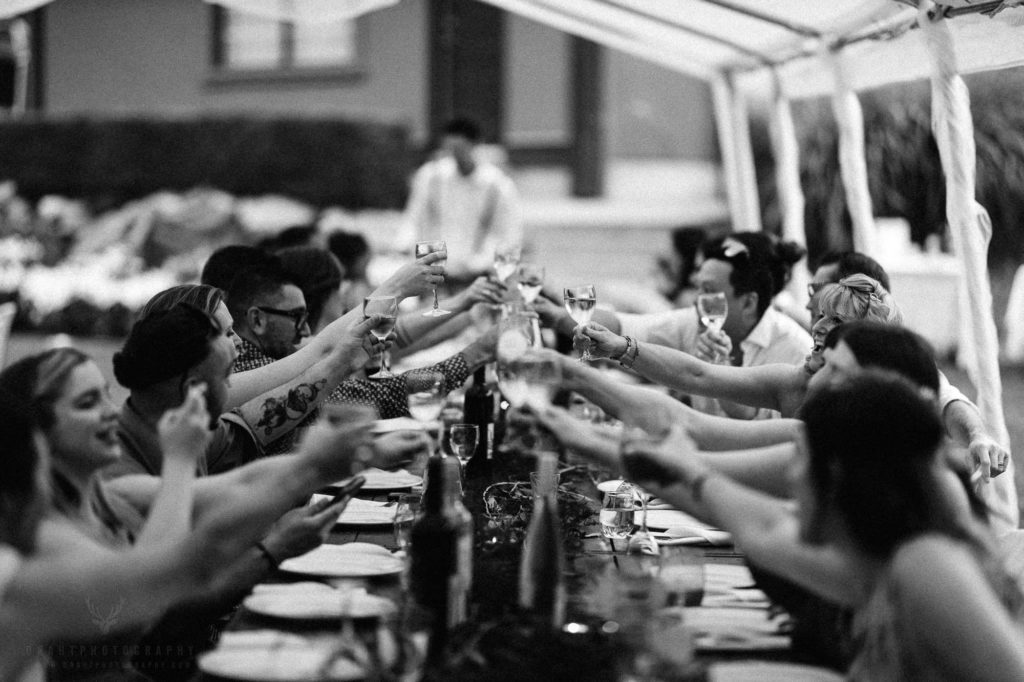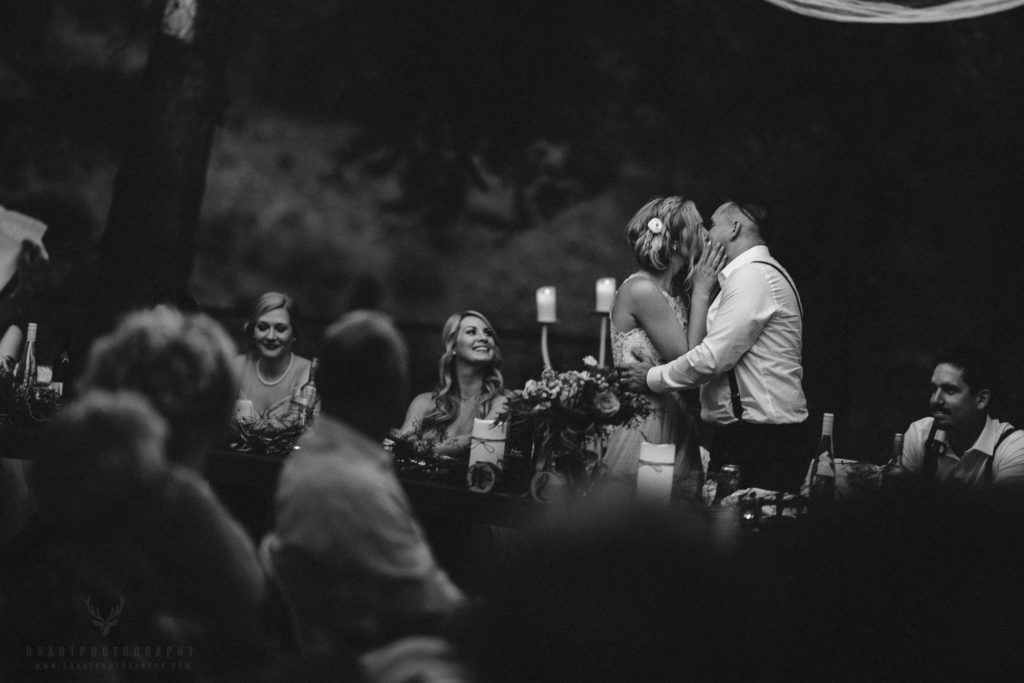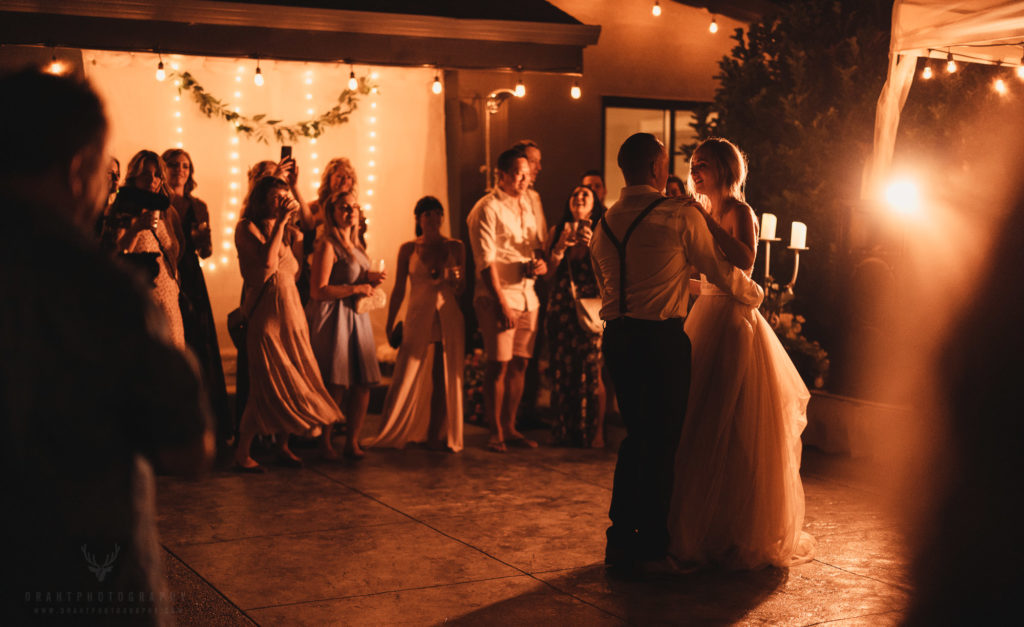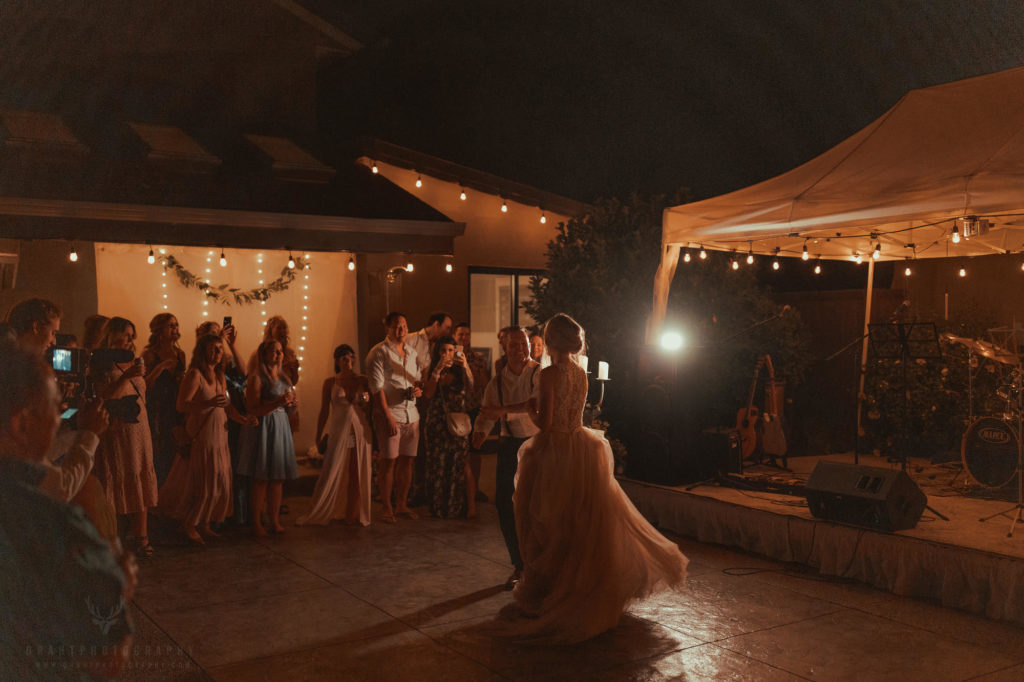 Right up until our extremely fire safe sparkler exit. We even had guests from Australia join us on facetime!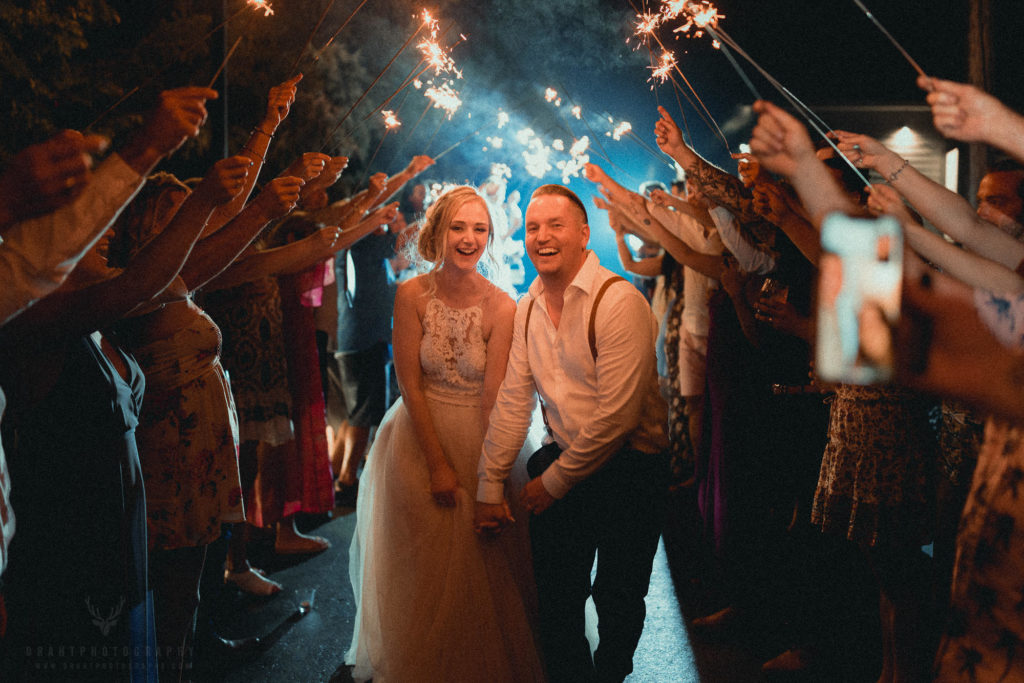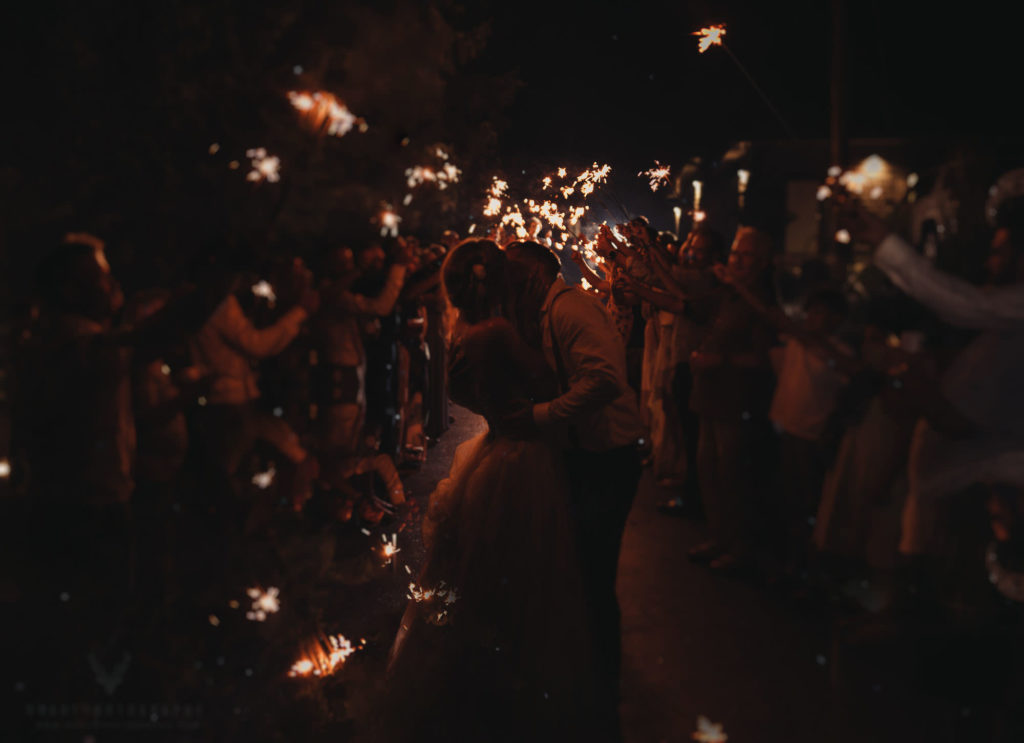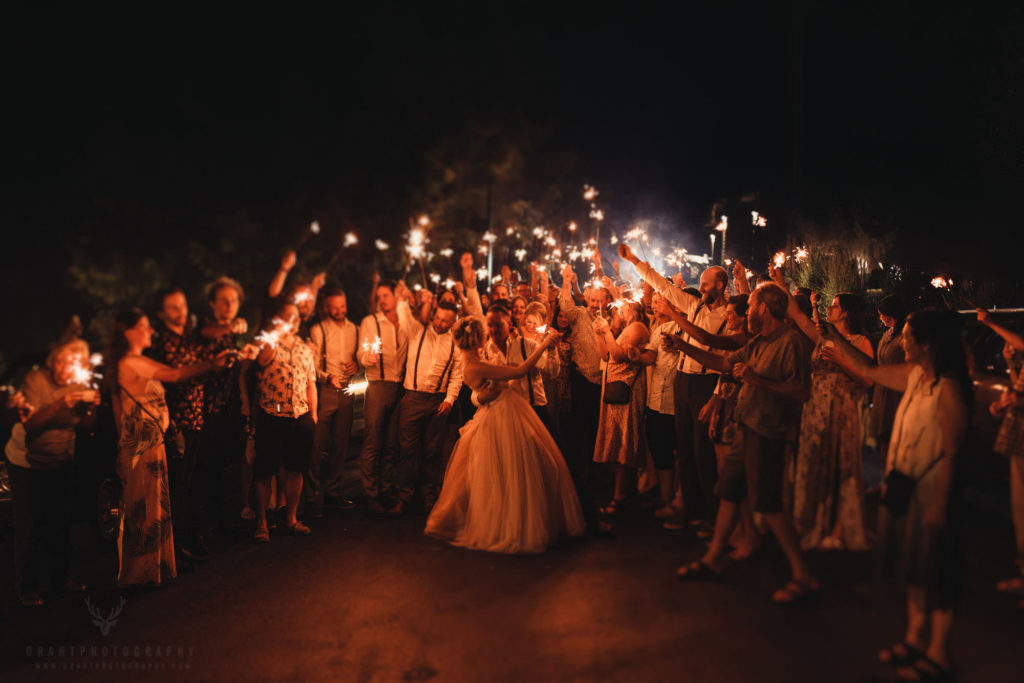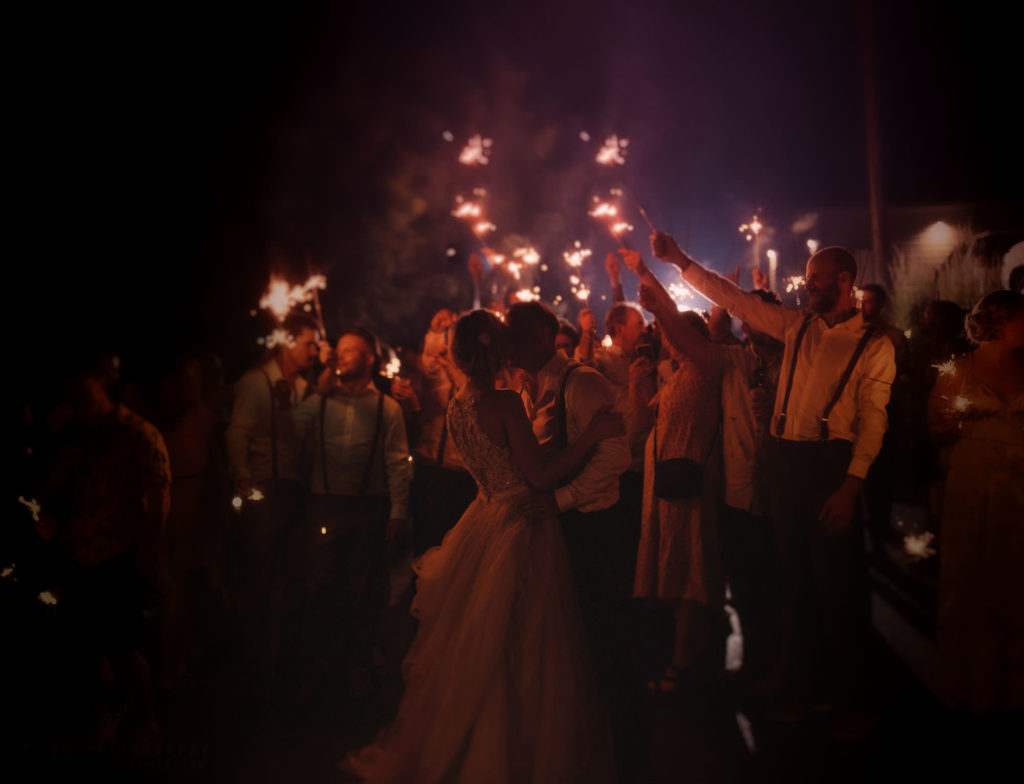 Unfortunately, this is where I'll have to leave you. This is a fairly large sampler, at 70 photos. There's more coming, though, in about two weeks. If you're friends or family, and you'd like to be notified when the album is ready to share, click here.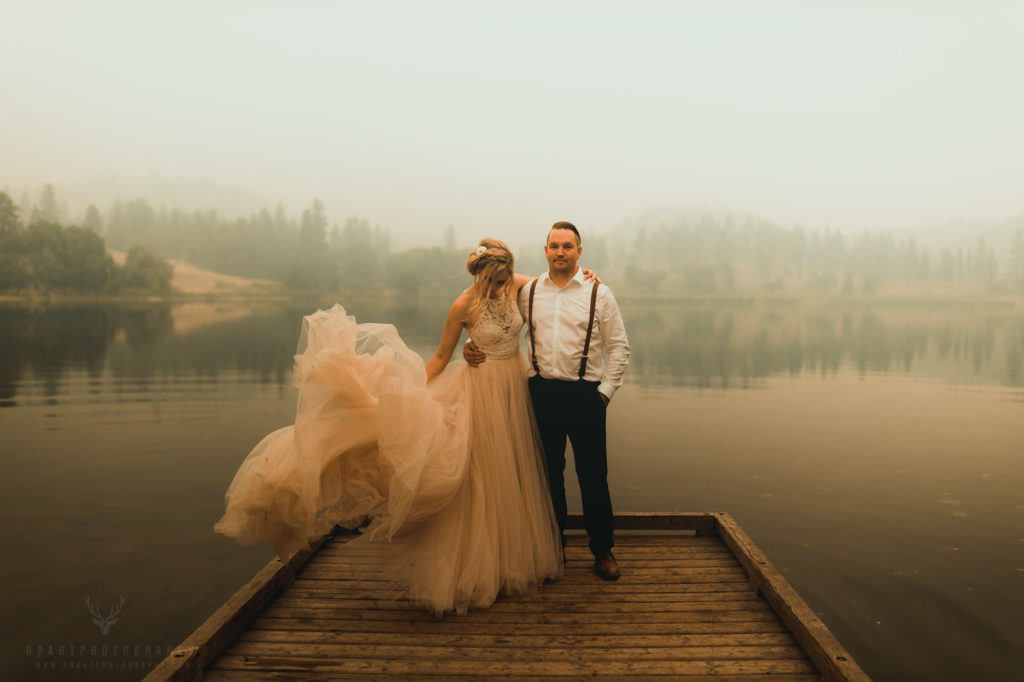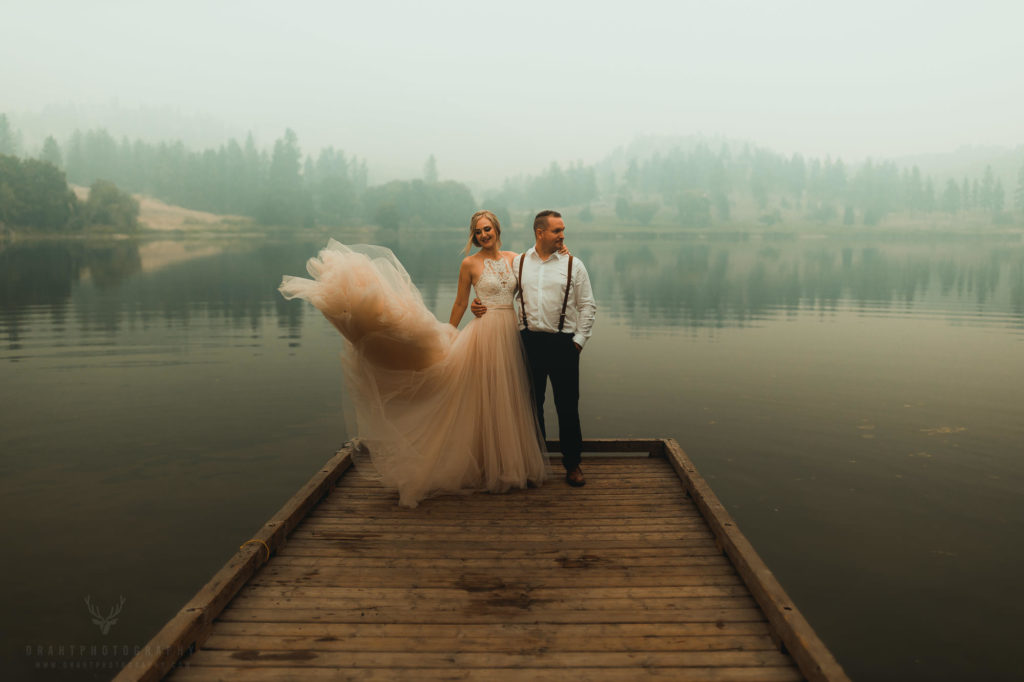 If you'd like to save any of these photos, you can simple long-press them on mobile, or right click them on computer, and it should be straightforward from there.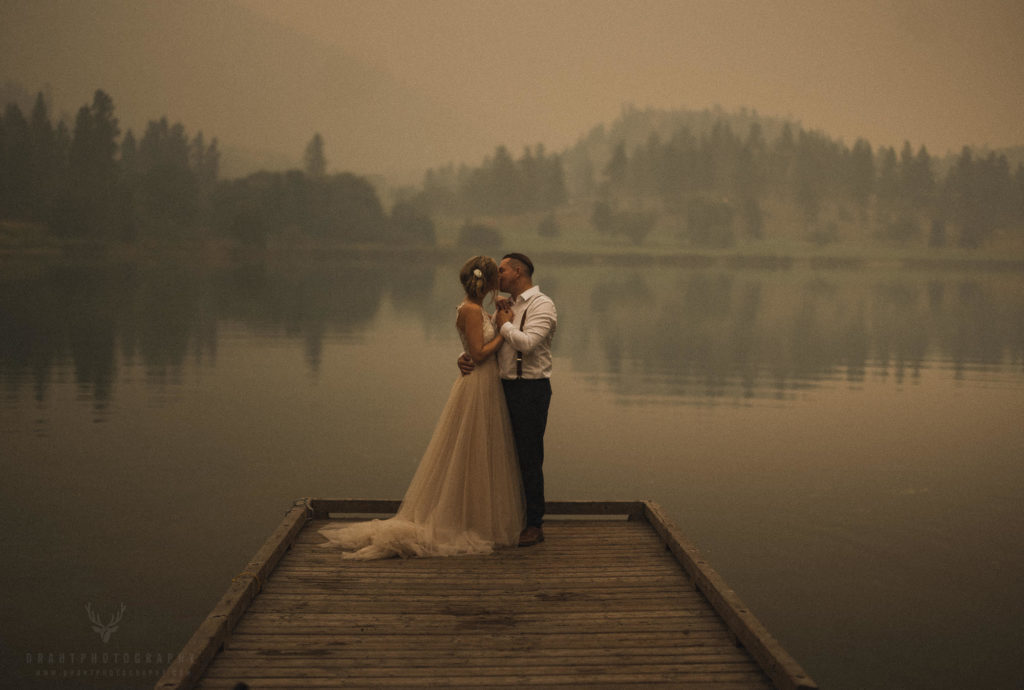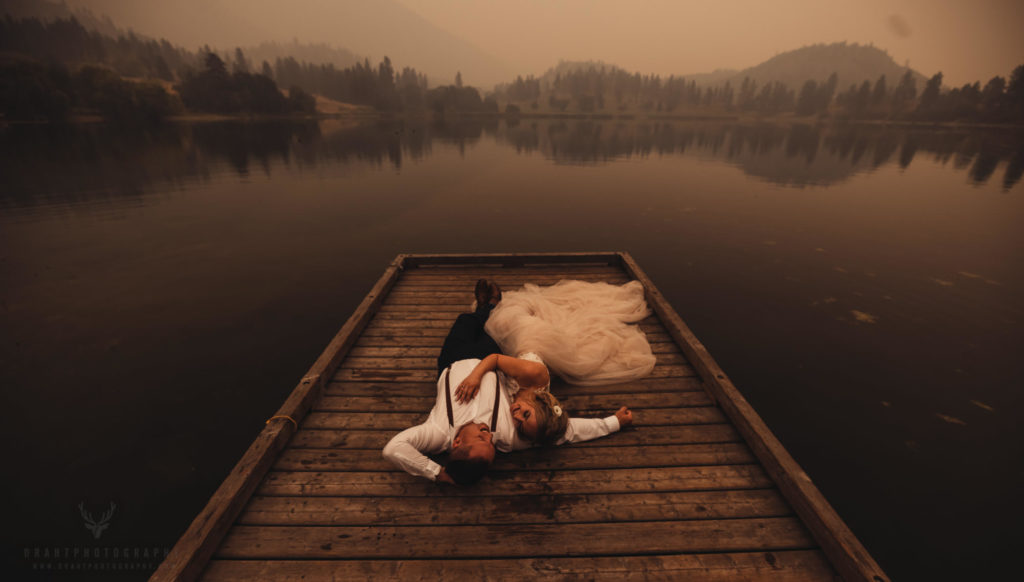 It's quite the album, full of sneakaways, a lot of beautiful moments, this dress I just can't get over, even a bit of goofing off. I can't wait to share them with you, but it will be about two weeks until the photos are ready. So thank you for reading this far!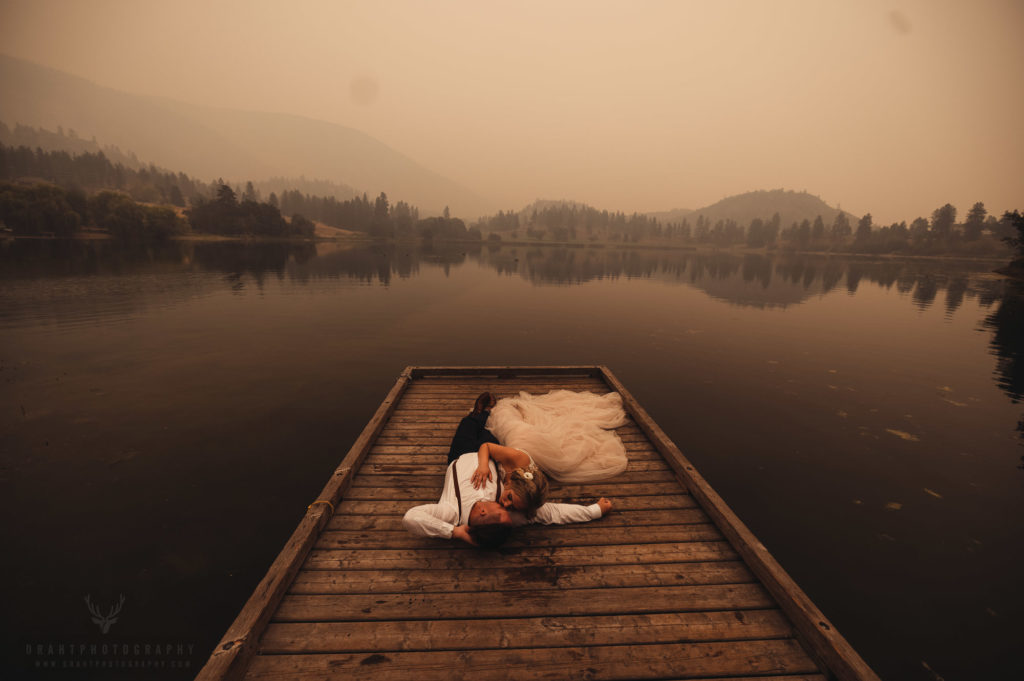 If you'd like to follow my updates, check my instagram, facebook, or tumblr. Talk to you soon!