M
My favourite is when you're entrusted to take photos of a bride, after several hours of hair and makeup, never mind the expensive dress. Then you get them to lie down in the dirt and tall grass so you can get a mind-blowing shot you've been visualizing. The amount of trust my clients have in me astounds me. Sometimes I've got to pinch myself because it all just doesn't seem real.
The wedding was real, though. It wasn't tough finding that header image either. My other option was this, at our closing shot. Those who read the blog know I'm always pushing. Sneak away sessions, closing shots, they're all just clever ways for me to deliver a bigger album.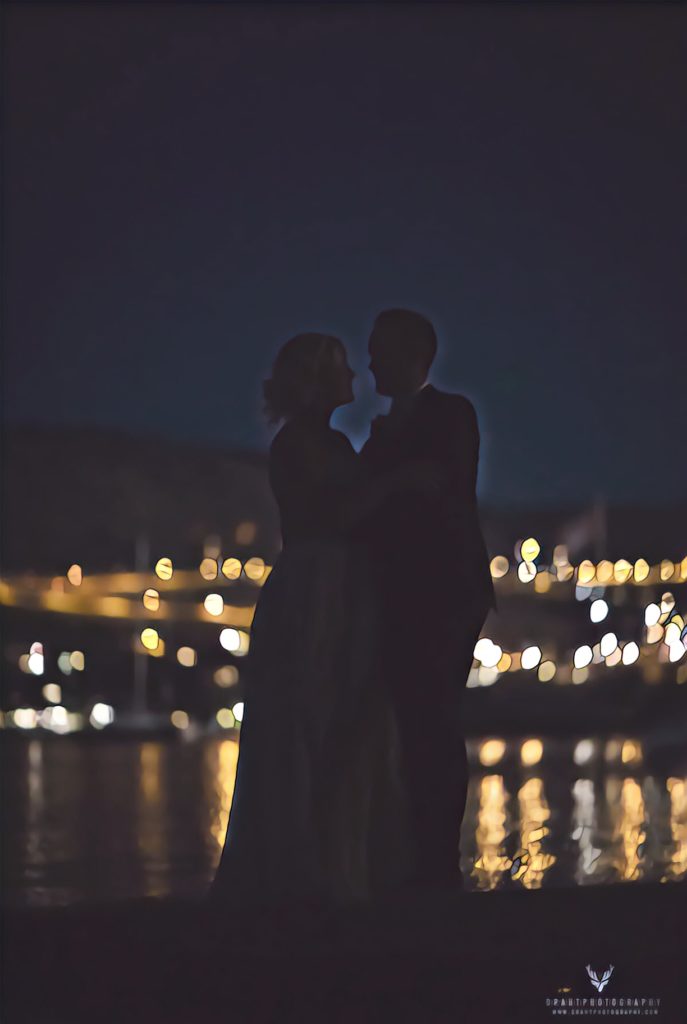 So where do we start? Well, in Italy. That's when the planning began.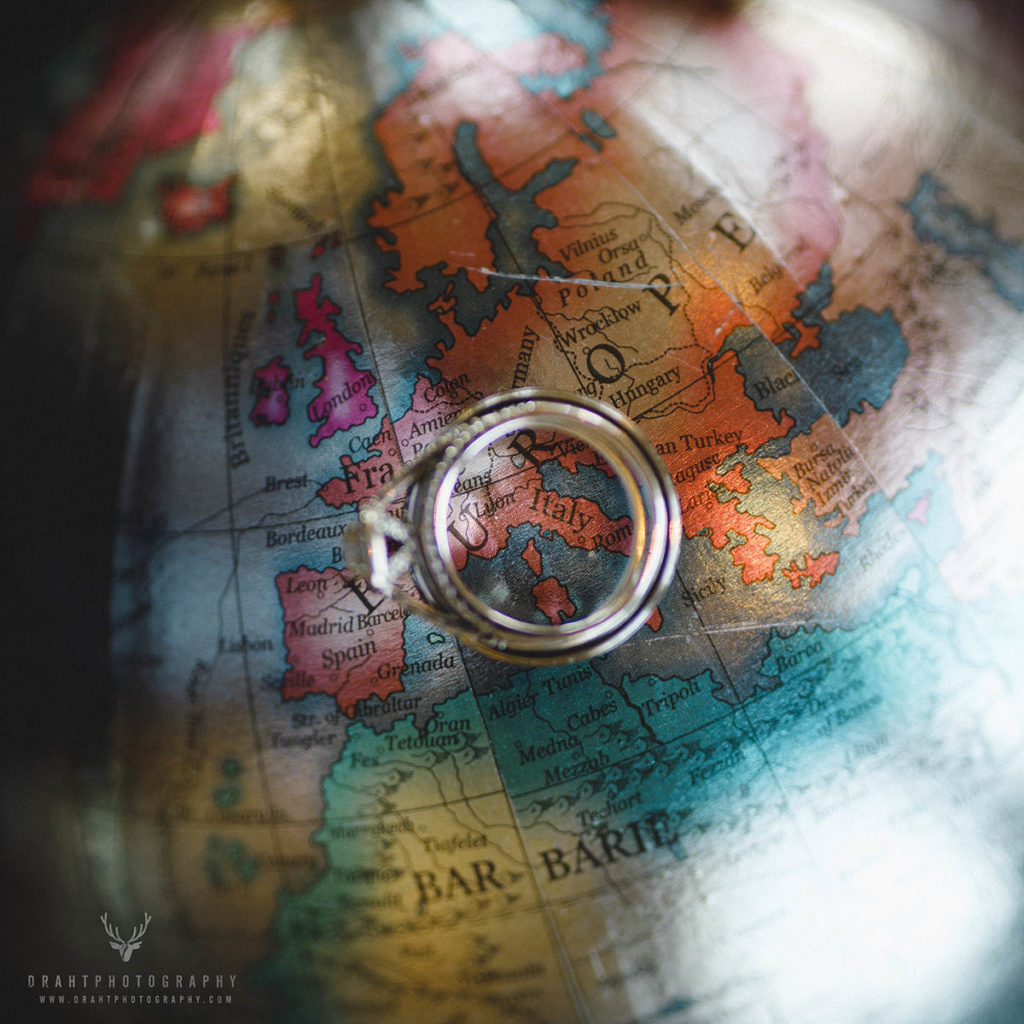 In this special place, our handsome groom asked his bride to be his bride. And so, because that is the start of this event, that will be the start of our sneek peek.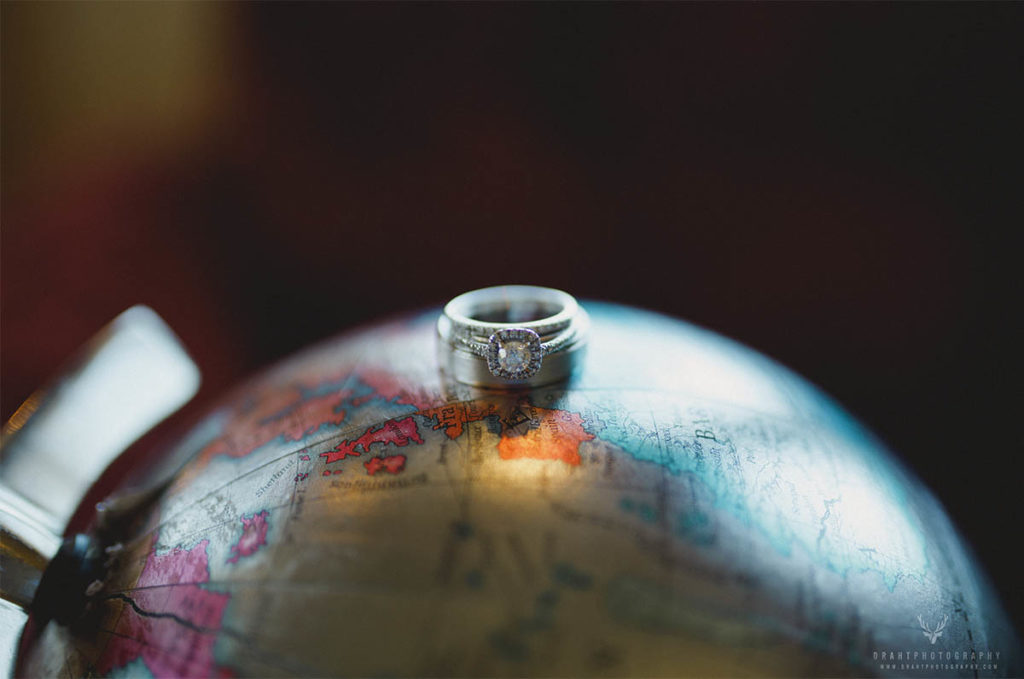 It was a really special day for me personally. We shot the engagement two years ago. In a lot of ways, it was like seeing old friends again. We've kept up with each other on facebook and snapchat, and even taking a photo of a bachelorette party she was in.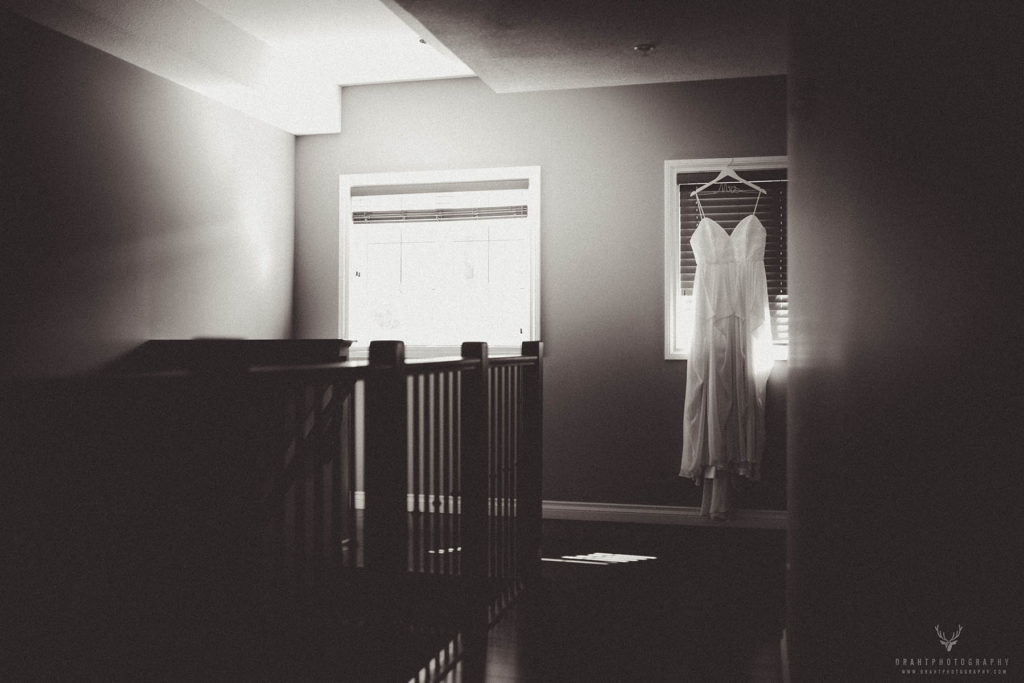 The Castle by Swan Lake was our starting venue. The rooms are large, and provide plenty of space for me to get a great dress shot. The real star is their incredible chef. Seriously, pop by their kitchen sometime. Your tastebuds will dance.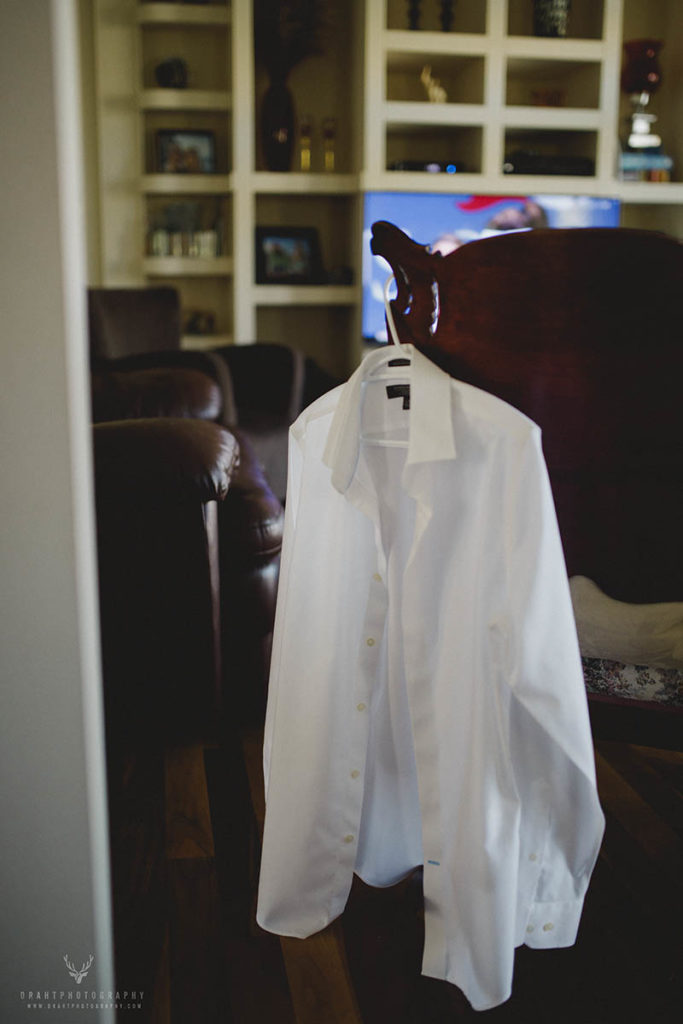 They guys were readying themselves by Paddlewheel park. I looked over, noticing the house had its own private dock. Private docks are amazing for photos.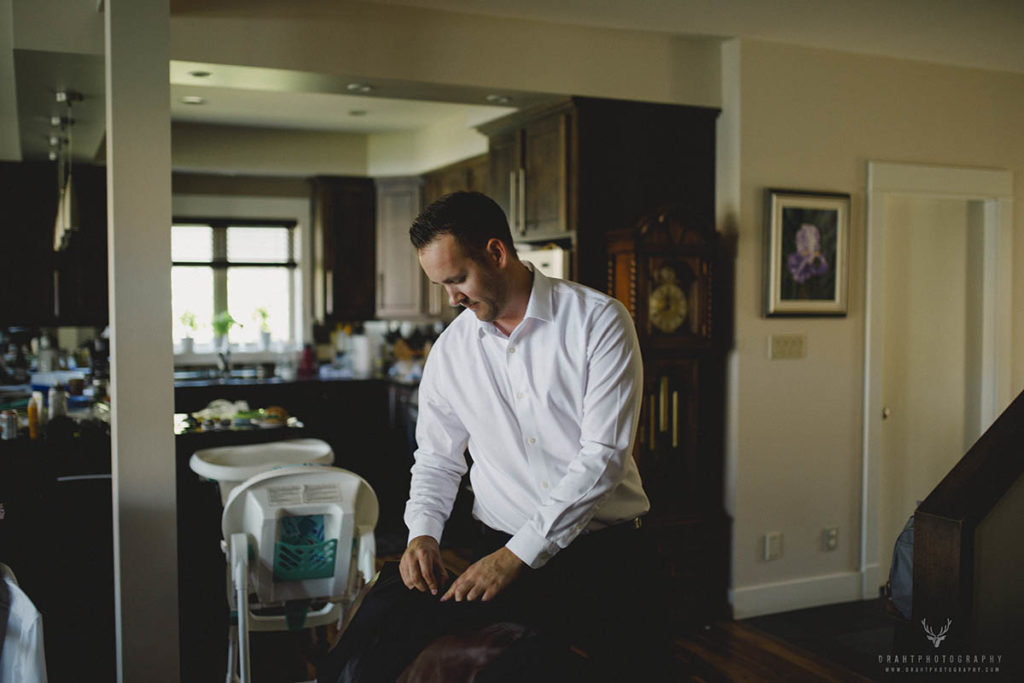 Our handsome groom was tidying up quickly. These suits had been custom tailored. A few of you might wonder why I'm calling this the flamingo wedding. It might have been a recurring theme.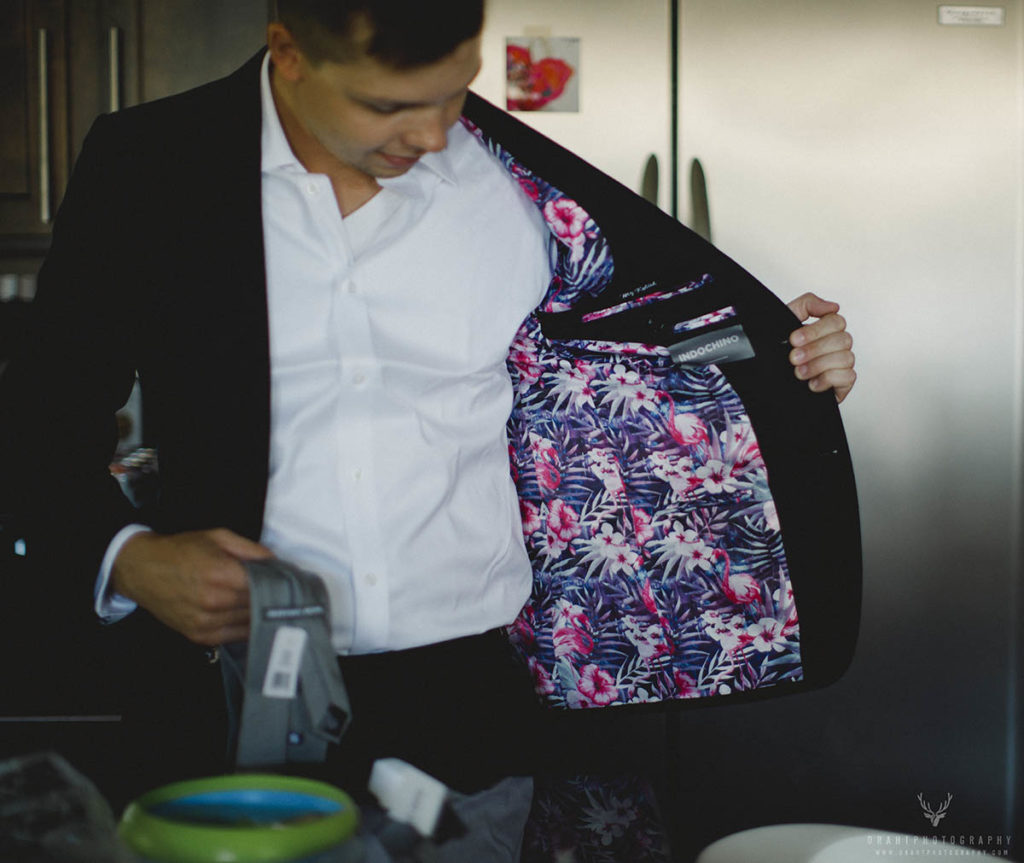 At the bride's hotel room, it wasn't long until we had her in a dress. She looked at herself in the mirror. "How do you feel?" I asked. "It hasn't sunk in." she said, "There's too much going on." I think in this moment, it started to sink in.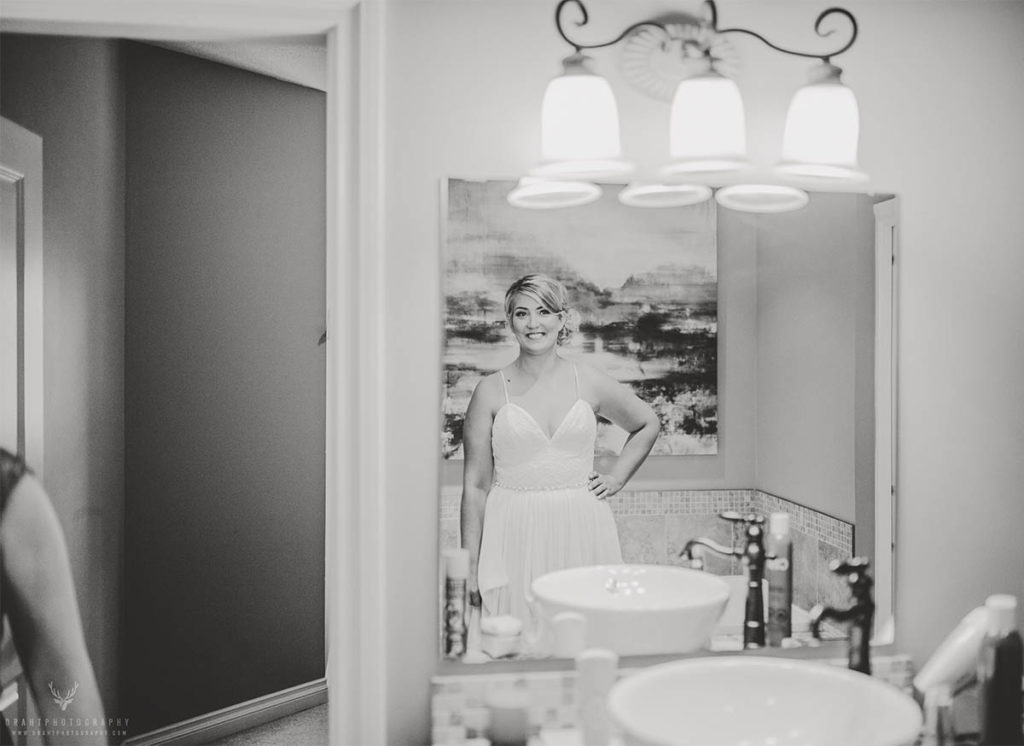 If you need to, zoom in and take a look at that updo. I love everything about it. I'm a huge fan of hair being worn up as it is, but this next level.
After a few first looks with family, we found ourselves at Paddlewheel Hall. As a venue, Paddlewheel Hall has a lot of things going for it. I can bounce the flash off the roof. Their air conditioning is amazing. But, most importantly, there's a LOT of great places nearby I can put a bride and groom. More on that later.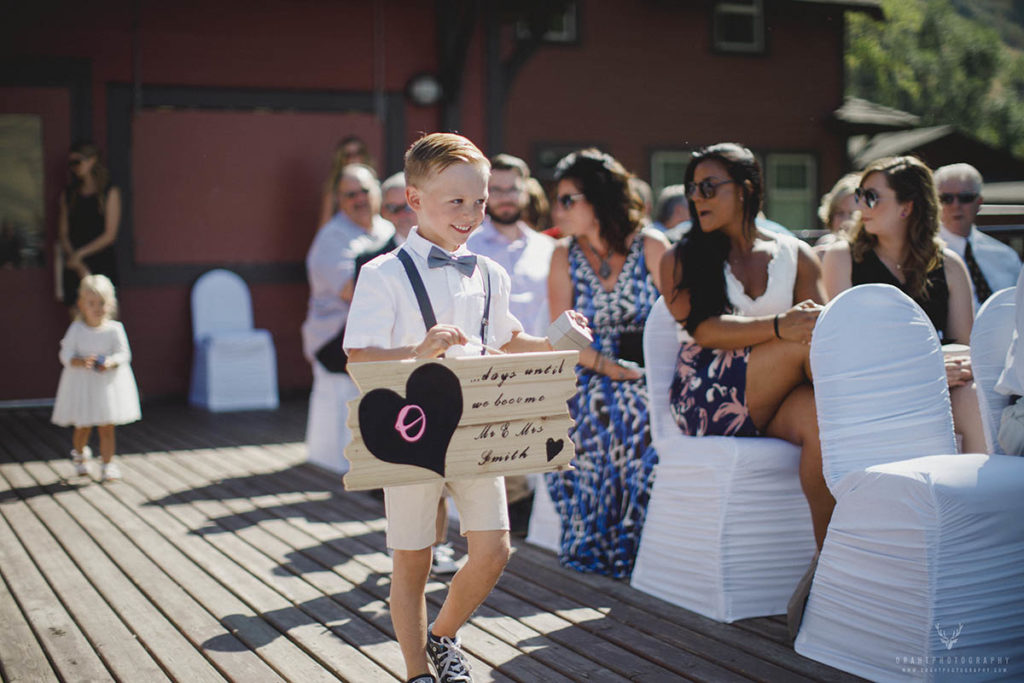 The sun had brought us a scorcher. Fortunately, we were right by the lake. Despite the heat, the kids were just great in their dresses, bow ties, and suspenders.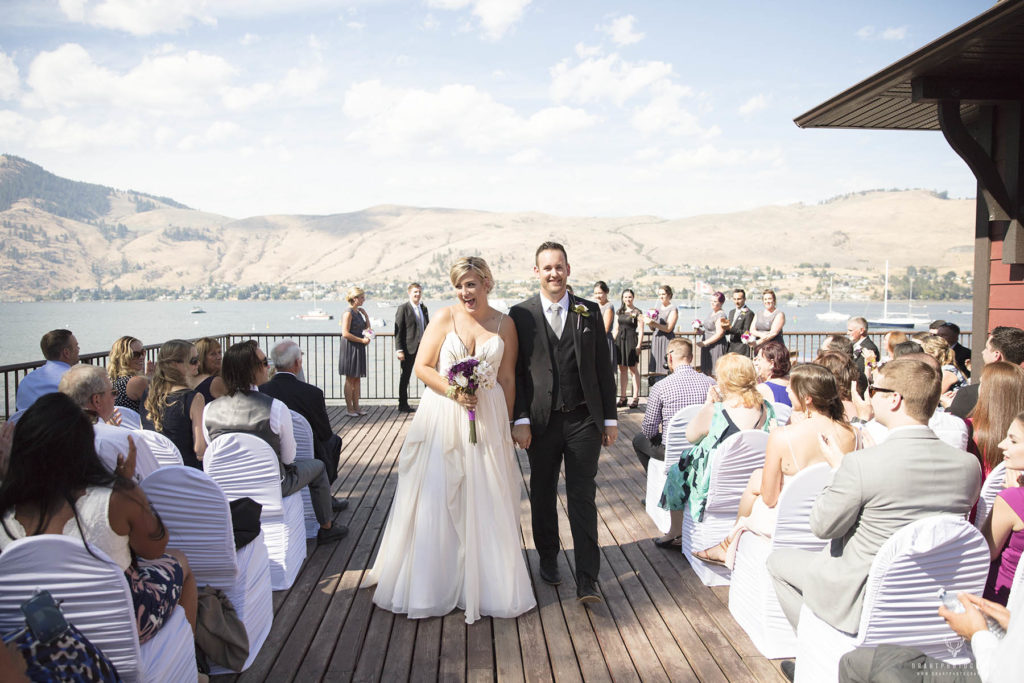 Before long we had a freshly married couple on our hands. After an unusually organized family formal session, we made our way to a little spot I know by Ellison Park.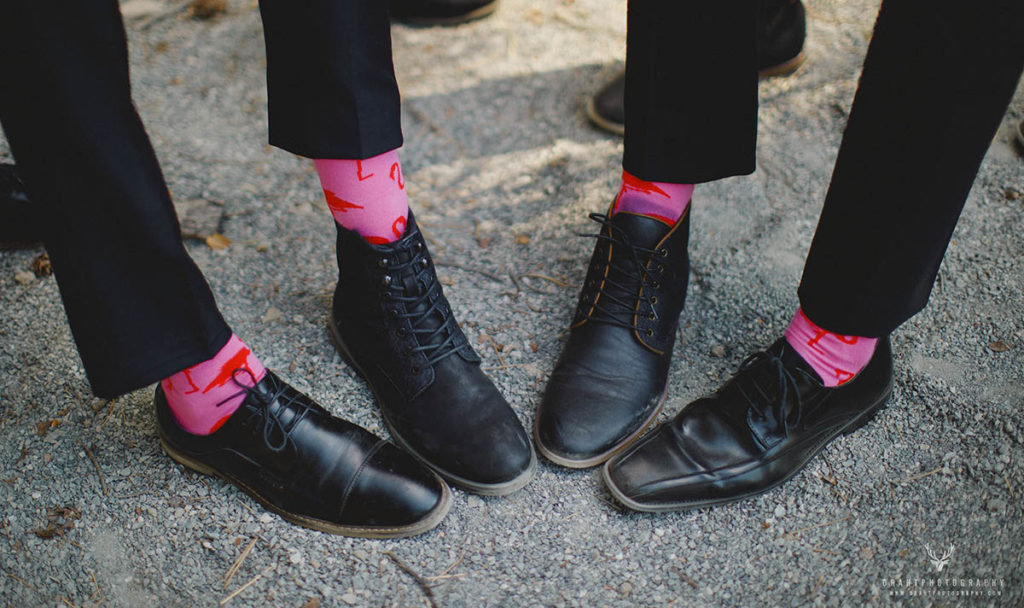 Remember what I said about recurring themes? Yup, those are pink flamingo socks. Though the sun shone brightly, our rather large bridal party gave the photos all the grit they could muster.
Amazing. From start to finish, with sunglasses, beers, and burrs, we walked from location to location, getting beautiful formals in this lush green location.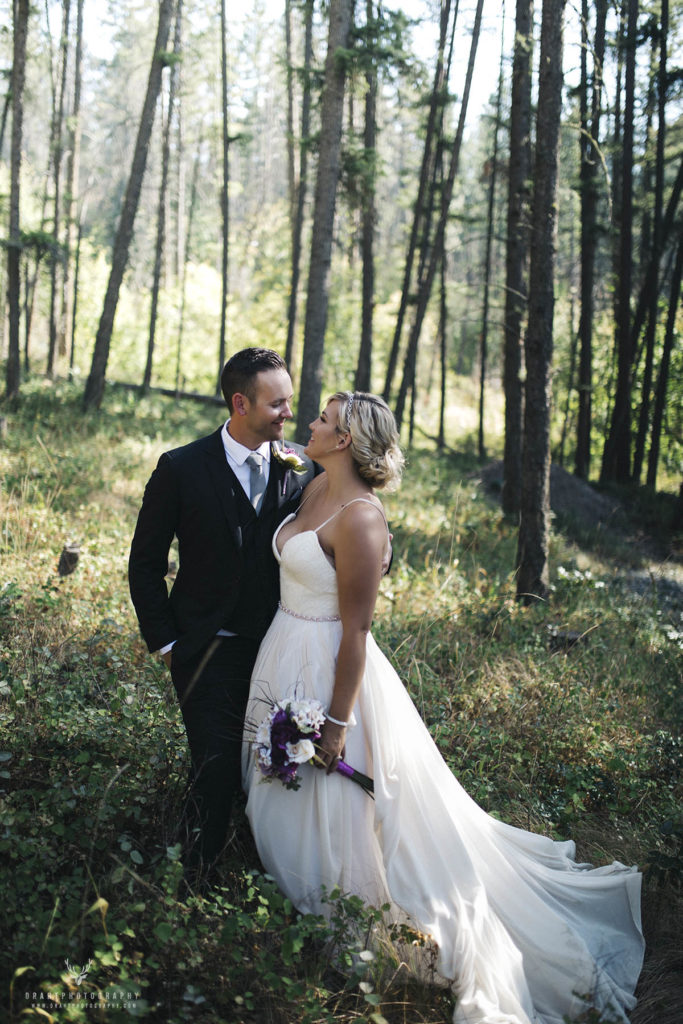 Before long, though, it was one of my favourite times. Time for me to spend a little time with our brand new bride and groom. First, I'd like to give a shoutout to this guy.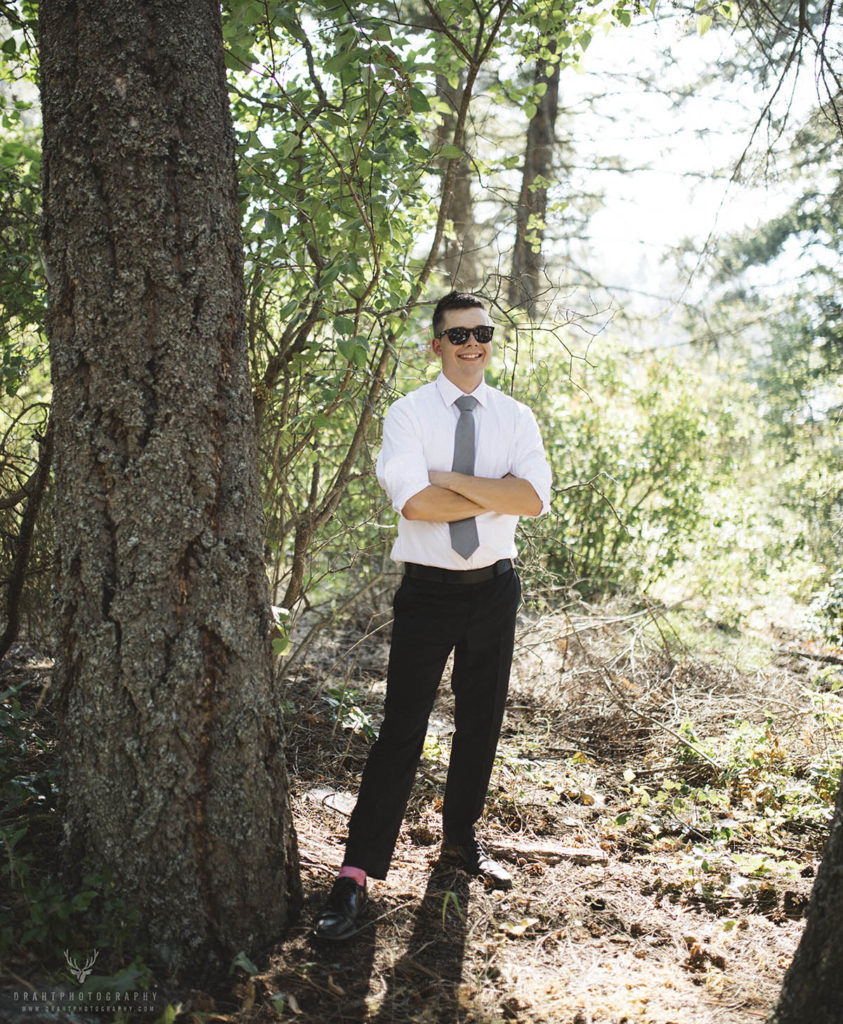 This selfless groomsman ran around tirelessly, making sure there was enough dust and smoke for every photo we wanted to take. He seemed to have an unlimited amount of energy.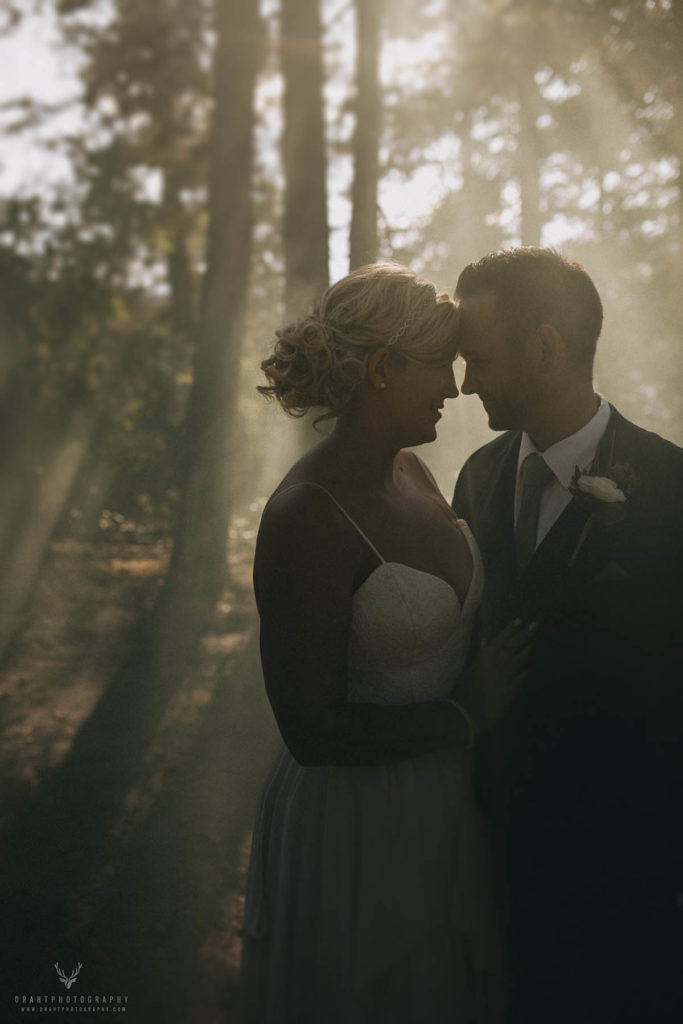 And it paid off. Those faded browns and lush greens? The result of hard work. The sun shone through the trees, casting hard light just where it was needed.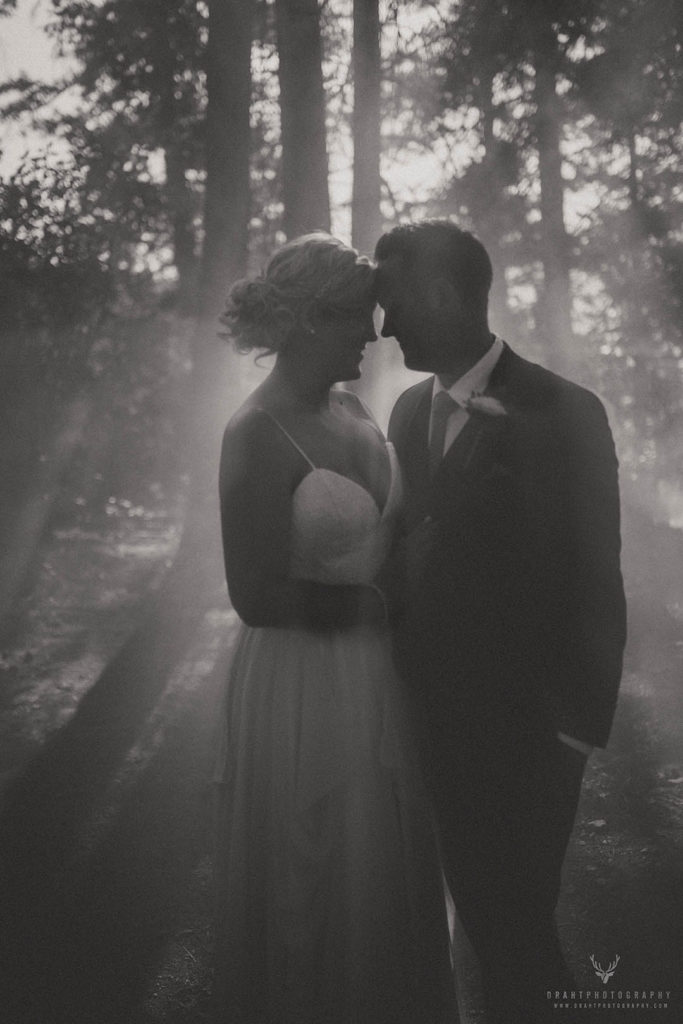 We weren't quite done yet. I know of a little meadow just past Ellison, and I wanted to take a few more formals with the sun coming through the trees.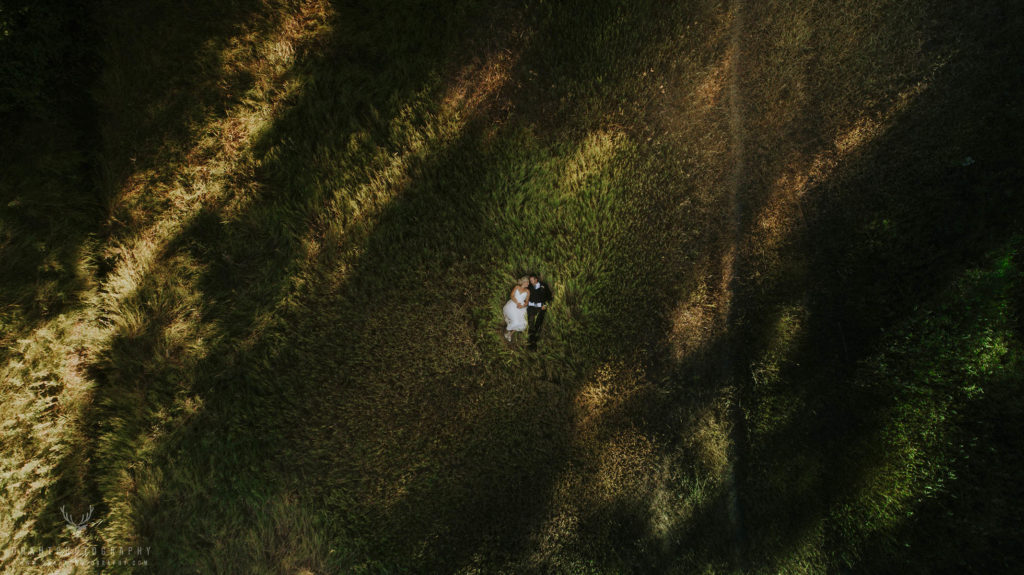 The setting sun cast long shadows upon the field of green grass, turning it yellow in the places it touched. I positioned our bride and groom in the middle (I hoped) of a diffused shard of light, and got to work.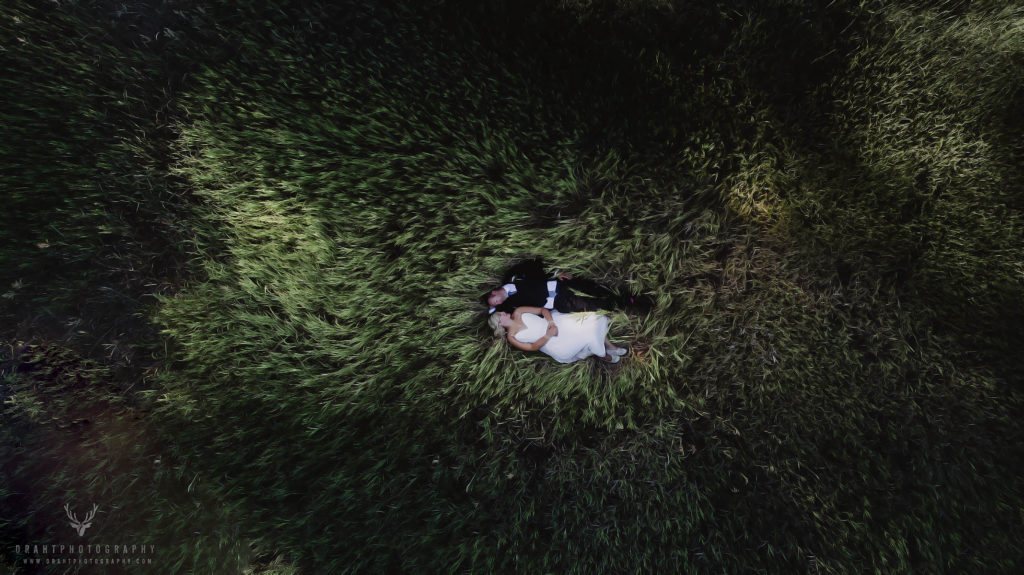 I was happy. This is the kind of unique shot I hope to get from every formal. It's a complex photo. Believe it or not, many brides are reluctant to lie down in the dirt, in waist high grass after going through several hours of hair and makeup. This isn't astounding to me. What was astounding to me is when, using the sweetest voice I know, I asked if it would be something they'd be interested in, they were already walking into the high grass.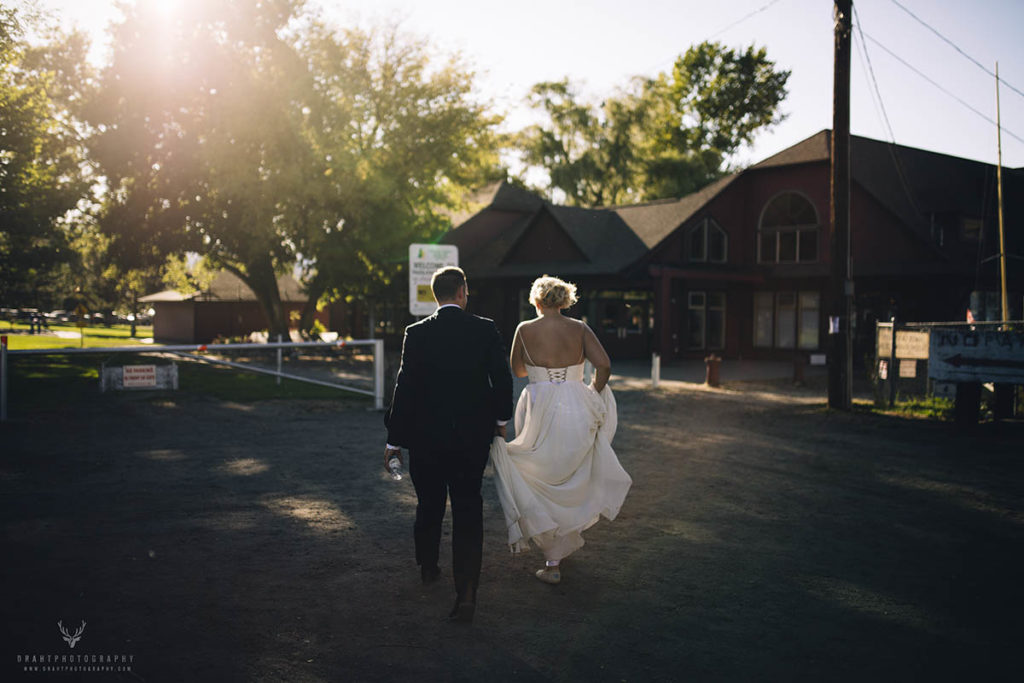 Satisfied with my bounty of gorgeous photos on my memory cards, we made our way back to Paddlewheel park. Inside, the party was in full swing. I'd love to tell you more about the day, but it's nearly 2am. There's a full album coming out in about 3 weeks, though. It's a wonderful story I can't wait to put together for you. Prepare for some epic party photos.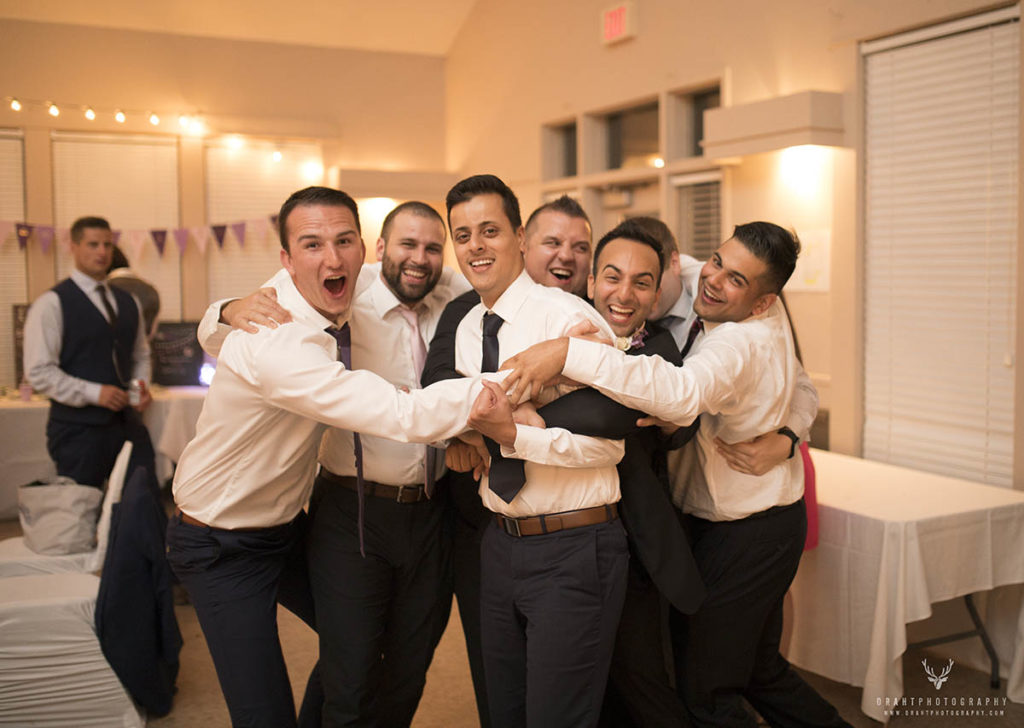 This is just a sampler, though, a sneak peek of the photos I capture today. If you personally know the bride and groom, feel free to contact me here. Let me know who you are, along with the bride and groom's name, and I'll make sure you get a link to the finished album!
If you know someone who'd like to see this sneak peek, feel free to click one of the share buttons on the top or  bottom of this entry, to share and tag them! Although I try to get the word out, a lot of family members and amazing bridesmaids and groomsmen don't know about these samplers!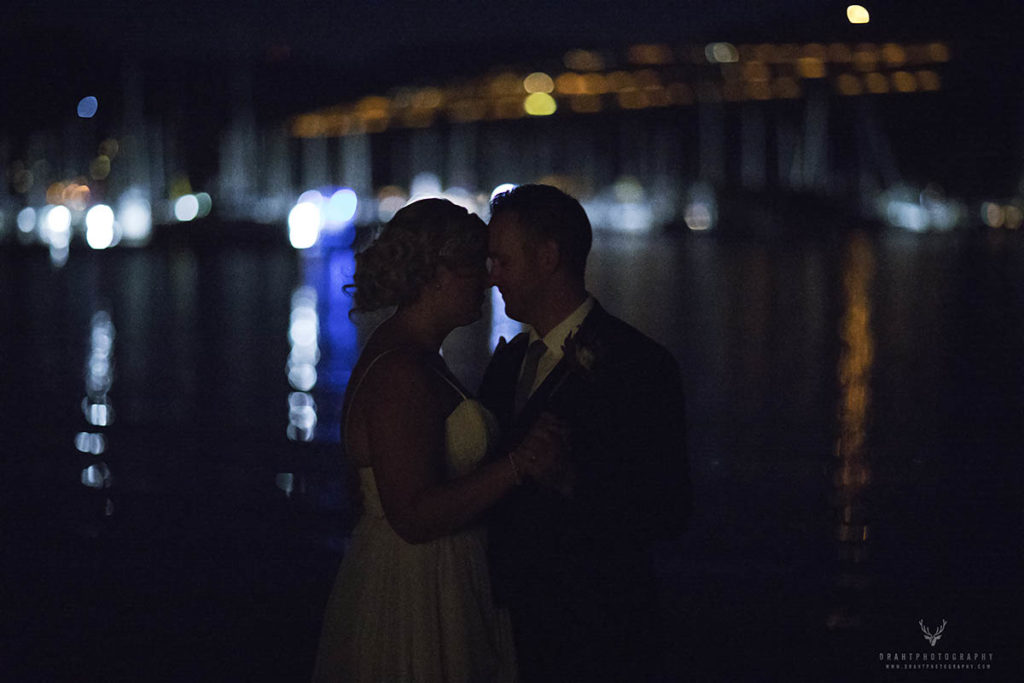 Thank you for reading this far. I put a lot of time and work into these sneak peeks so it's great that you've taken the time to read all this!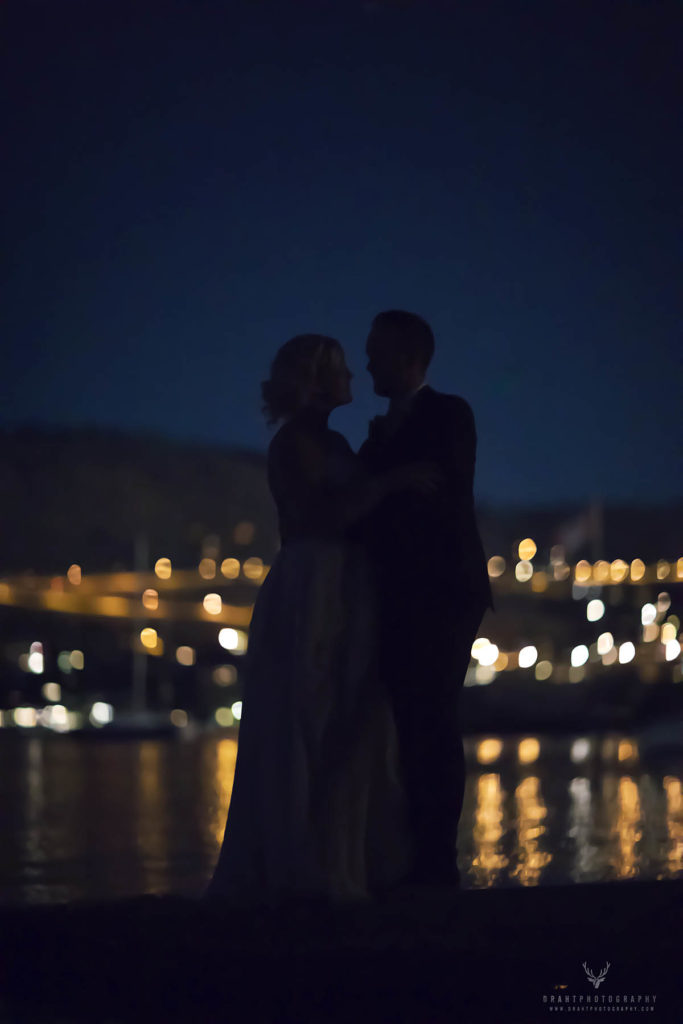 If you'd like to keep a picture, even on mobile, just click it and it will open in a separate window. You can save it from there.
Lastly, if you'd like to stay updated, feel free to follow me on Instagram, facebook, twitter, or Tumblr for frequent updates. Talk to you all in a few days!