F
Fair warning, a lot of this sneak peek is going to be me raving about how much I love weddings. Fall weddings, though, are a whole new ball game. They tend to be cloudier, the tones richer.
Hope you like the banner image, I had a pretty decent runner up. These decisions are hard to make sometimes.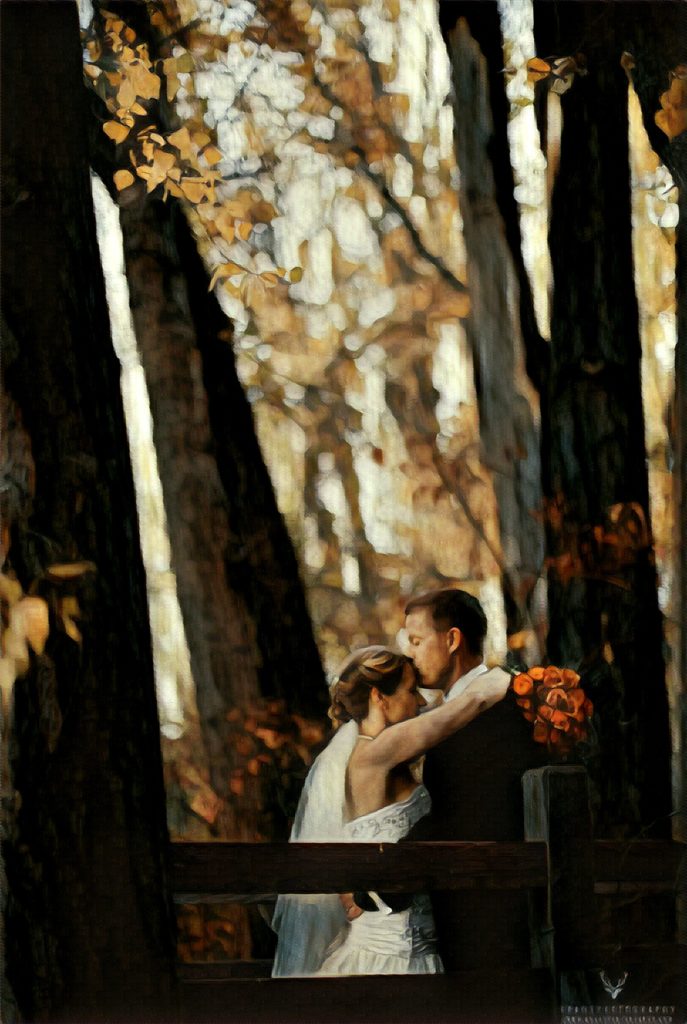 A lot of this sampler is going to be me chatting about the changing leaves, in East Kelowna. We had a lot of places to stop, and I confess I did  bring our bride and groom to the reception a little late.
We start out at the Hotel Eldorado. Although it may seem inconsequential, the starting location can be very important to your photographer. I need to find places for the ring shot, dress shots, and any other detail shots that need to be taken.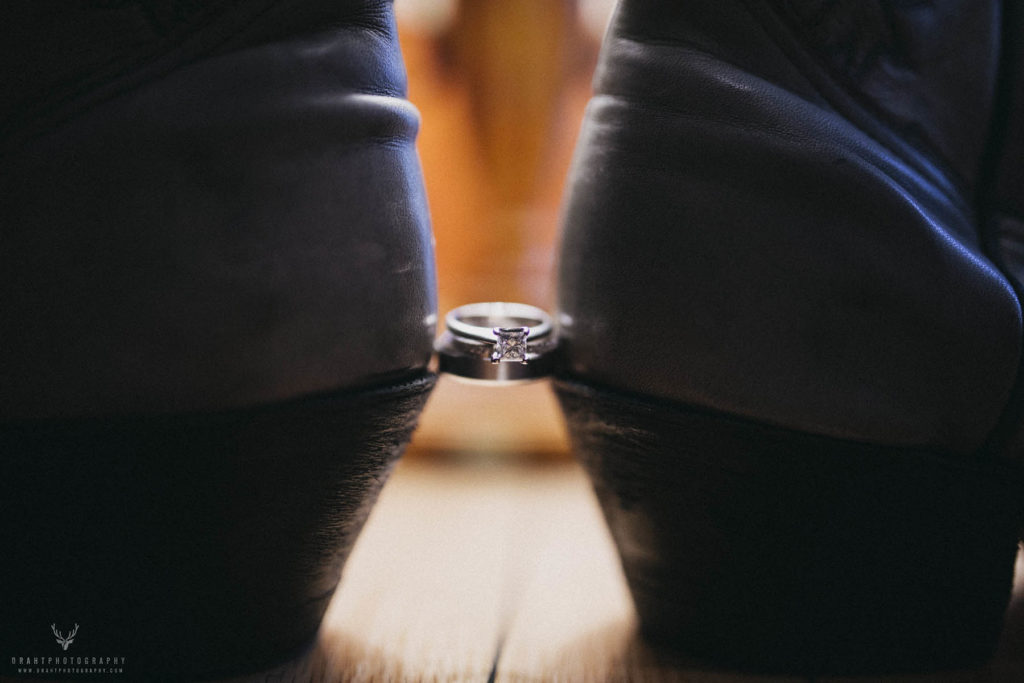 She loves her horses. And the footwear. Here they are between the heels of her boots.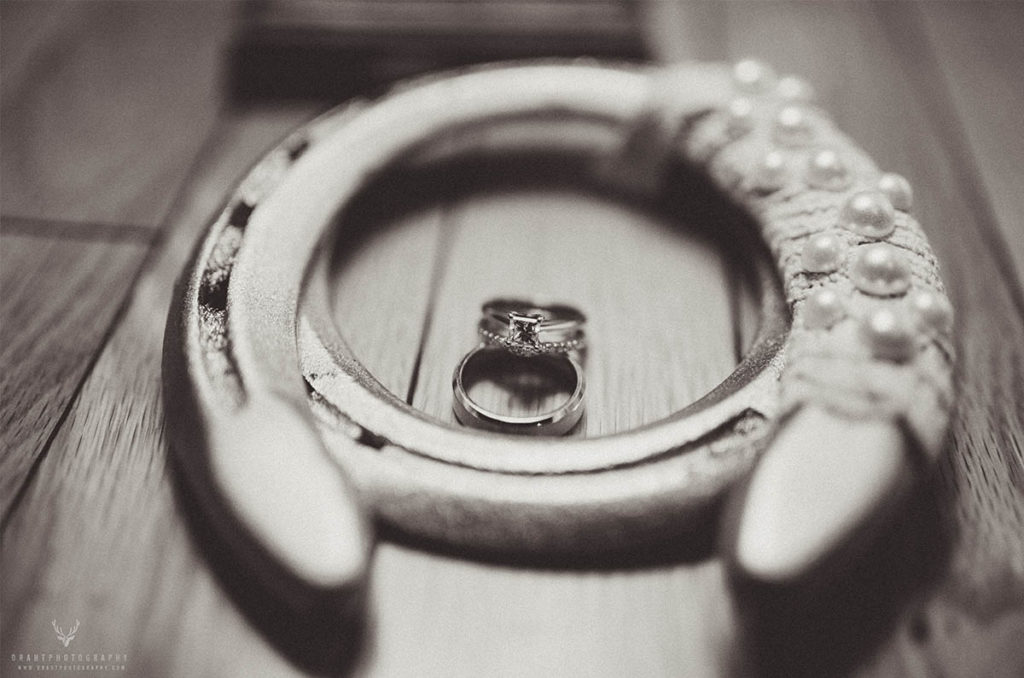 One of the bridesmaids had decorated horseshoes for ring shots. She did a lovely job.
Another great reason the Kelowna Manteo is amazing, is because of all the little hidden rooms. Here, we found a place I've visited before, scouting for a dress shot.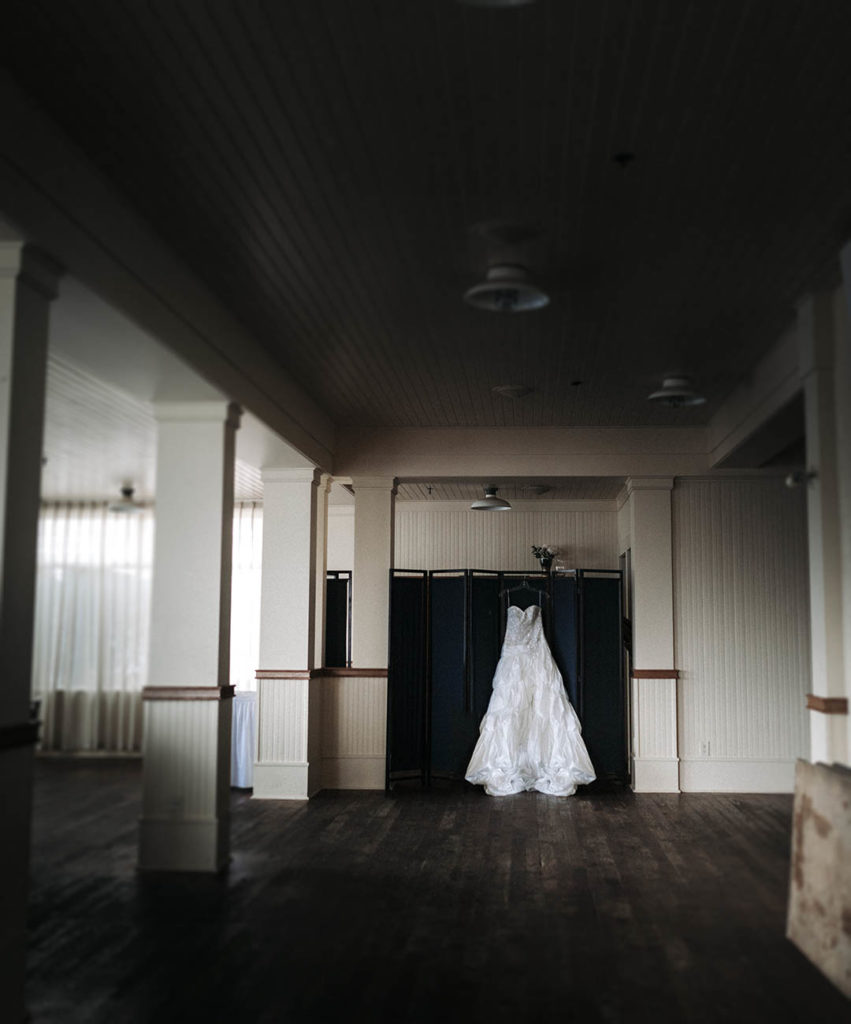 You can tell the age of the hotel just by photos like this. Although a little older, it is meticulously maintained. And I don't think I need to tell you how much I love big ruffly dresses. This is one of the fullest yet!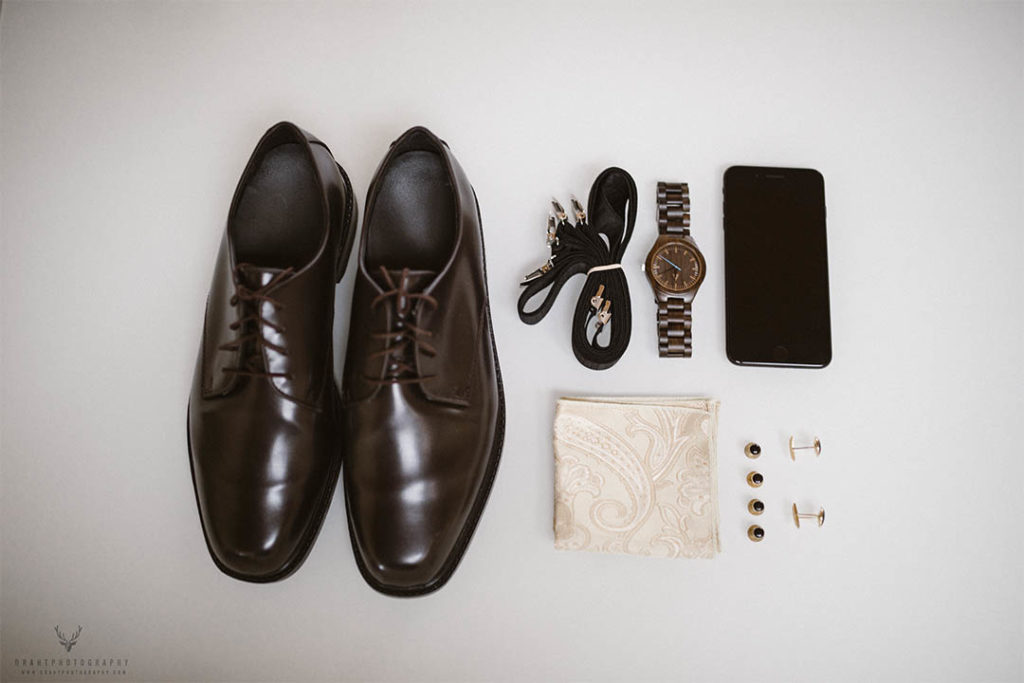 Over at the groom's house, the guys were just starting to get ready. We had vests with suspenders, a navy blue theme.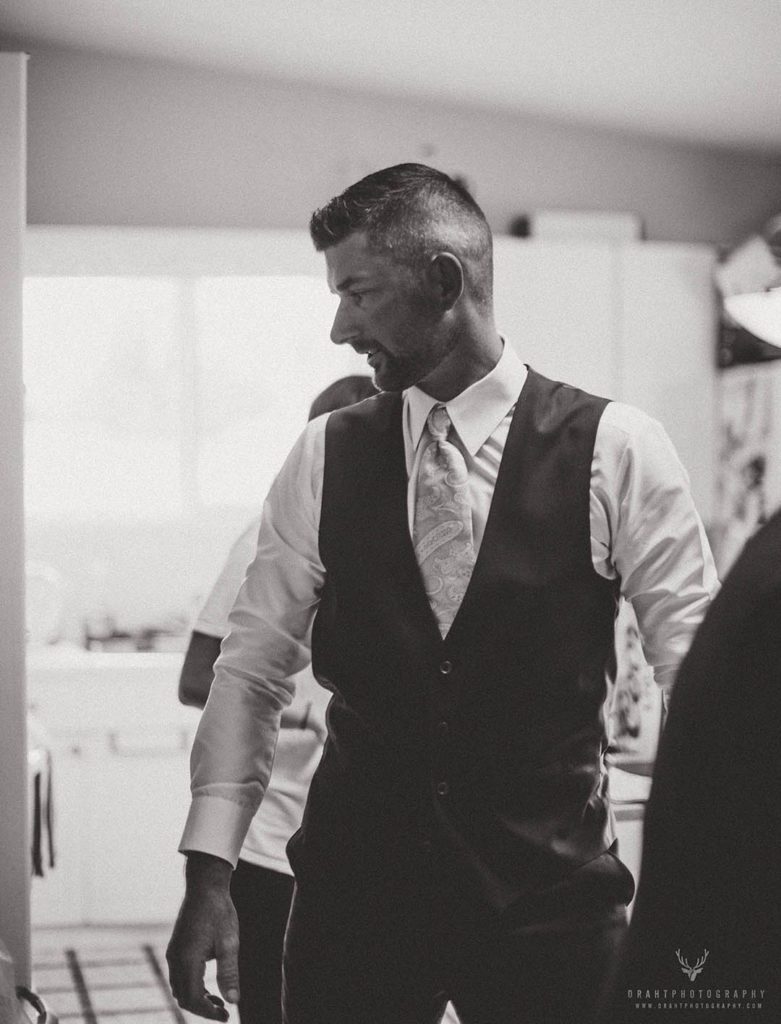 In no time they were ready. I headed back to the Manteo to see how the girls were progressing.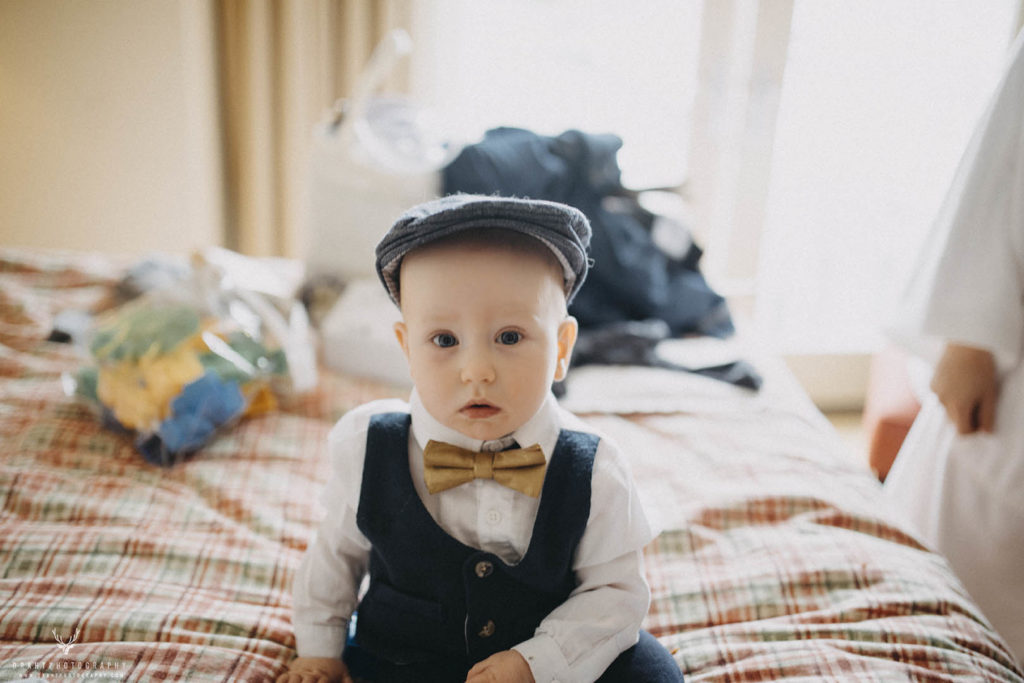 Things were coming along just splendidly! Bridesmaids gathered in front of the window, pulling up and helping our bride with her dress.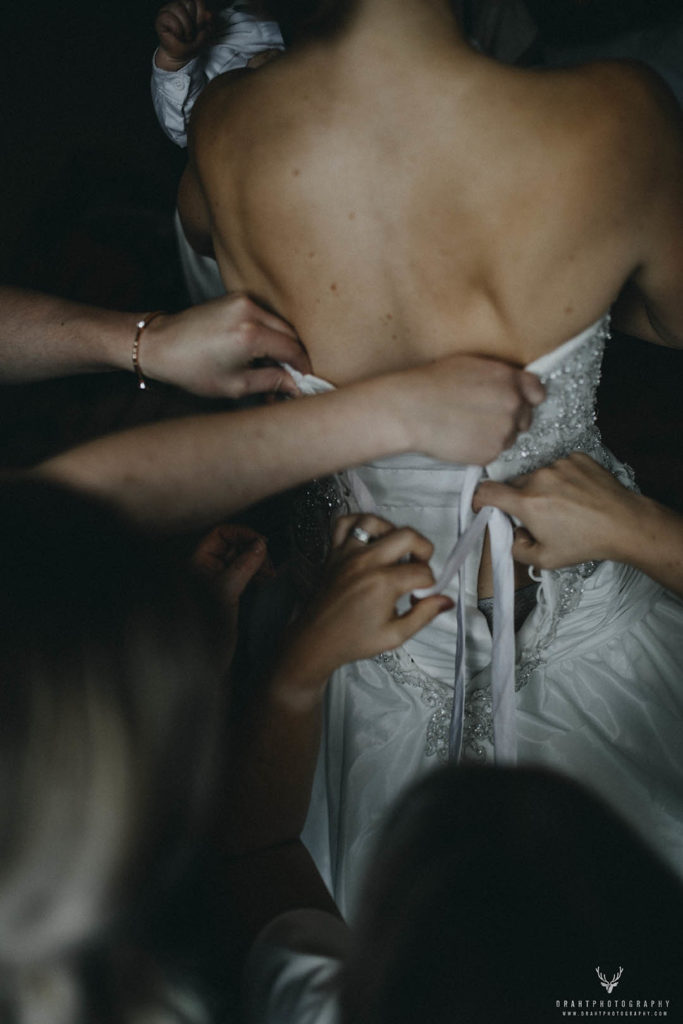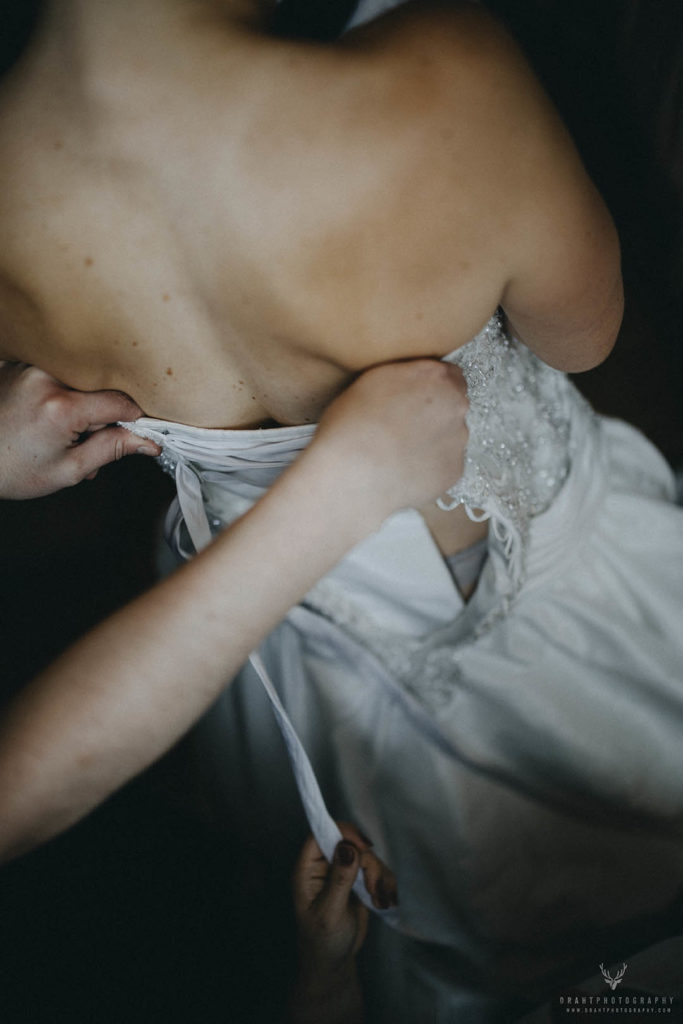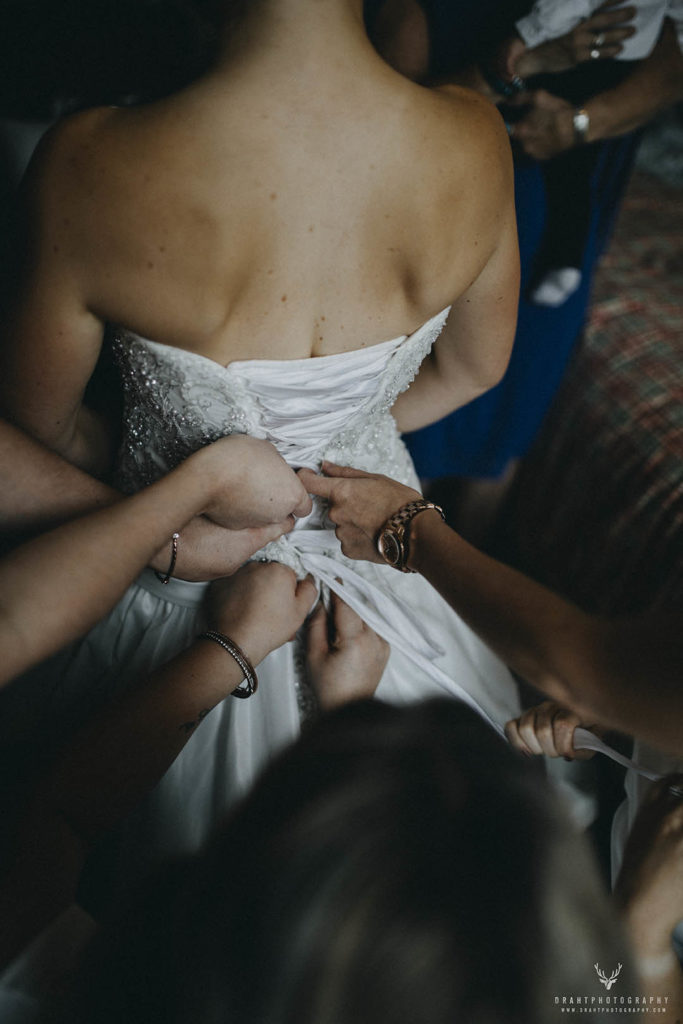 Before long, we were ready. We headed to the ranch. We had a large meadow in East Kelowna, with some tall trees giving us a lush backdrop.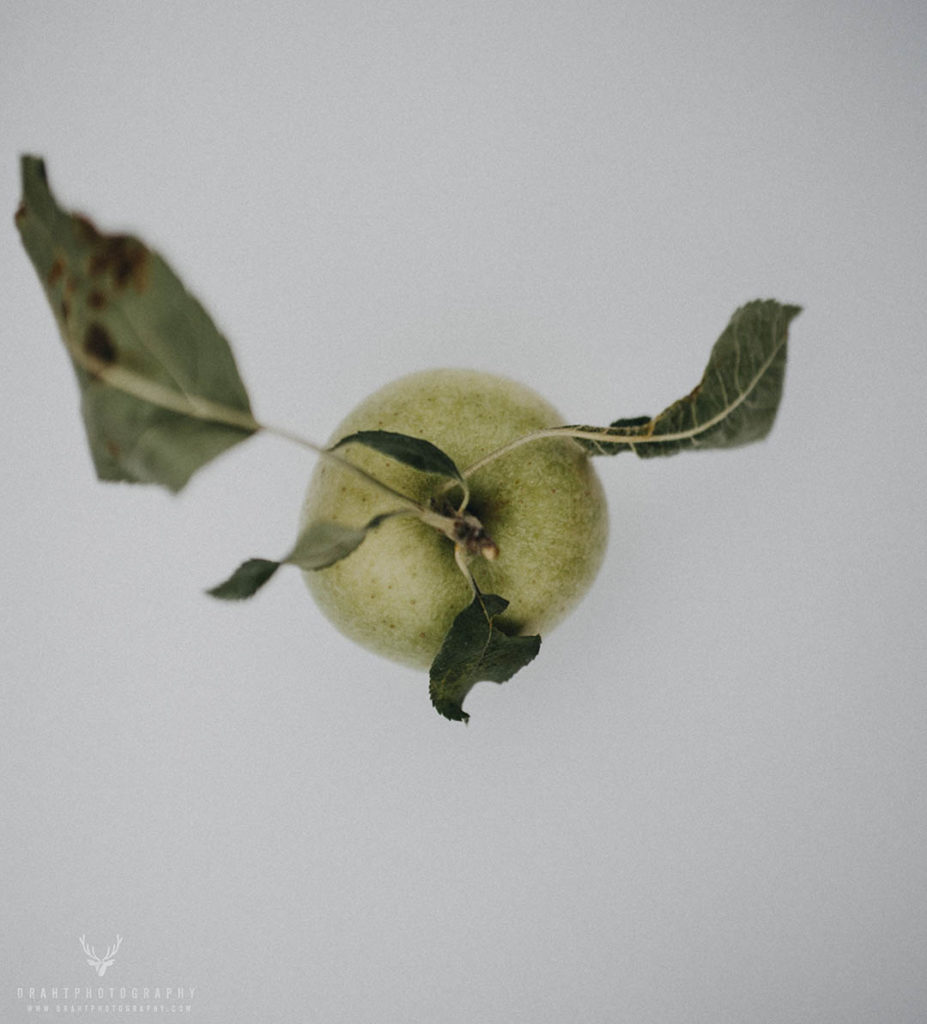 On each seat, a freshly picked apple. Throughout the day, apples kept making appearances. Even as I walked to my car at the end of the night, the bride's mother walked by me, and asked if I needed an apple. I told her of course I do, and now I have an apple in my camera bag. I plan to eat it tomorrow. Today, though, it gives our sampler its name.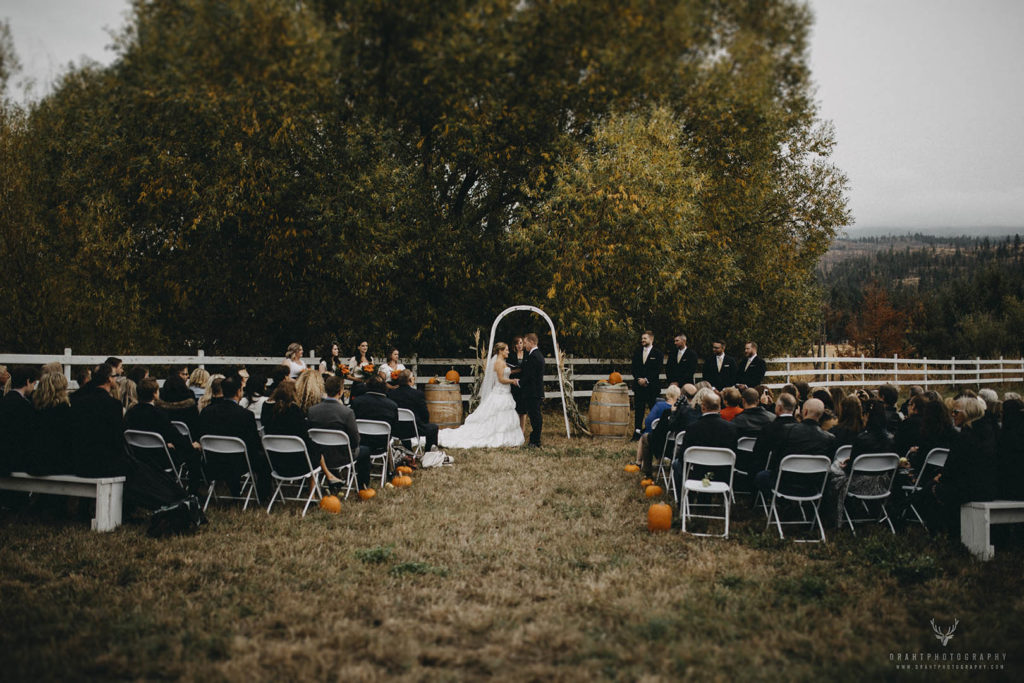 The colours were lush, earthy. The benches and chairs overflowed with well-wishers. Pumpkins were also found in every shape and size, giving the colours an orange accent.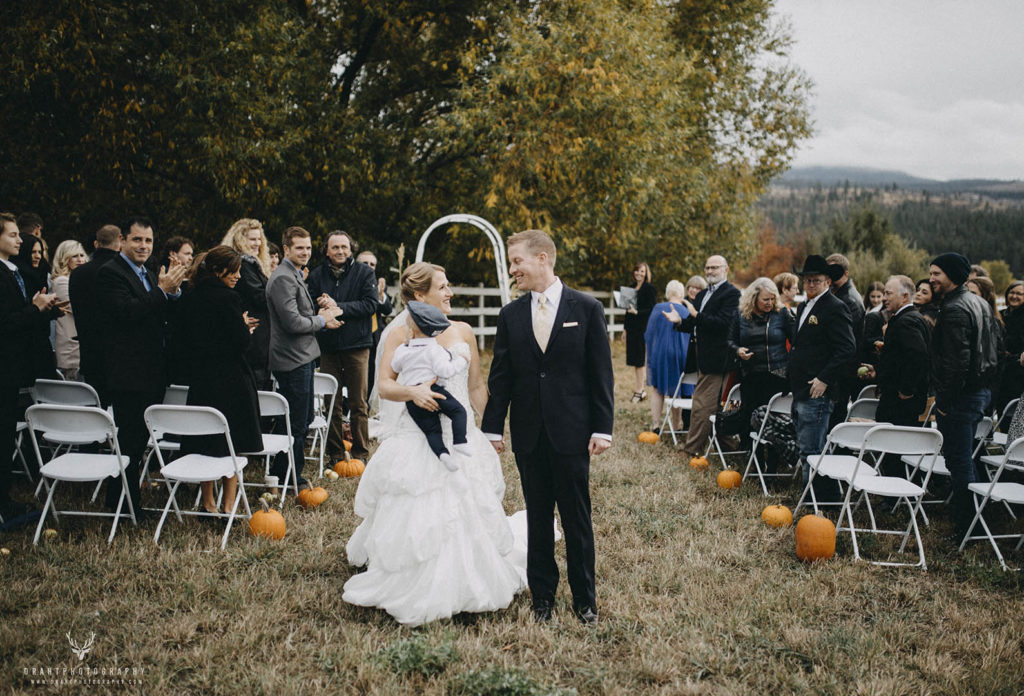 And soon, I found myself with a fresh bride and groom. I smiled like a kid in a candy store, I had been planning this out for a while. I love fall weddings!
We headed across the field. Nearby, I had picked out a park with foliage already changing colours.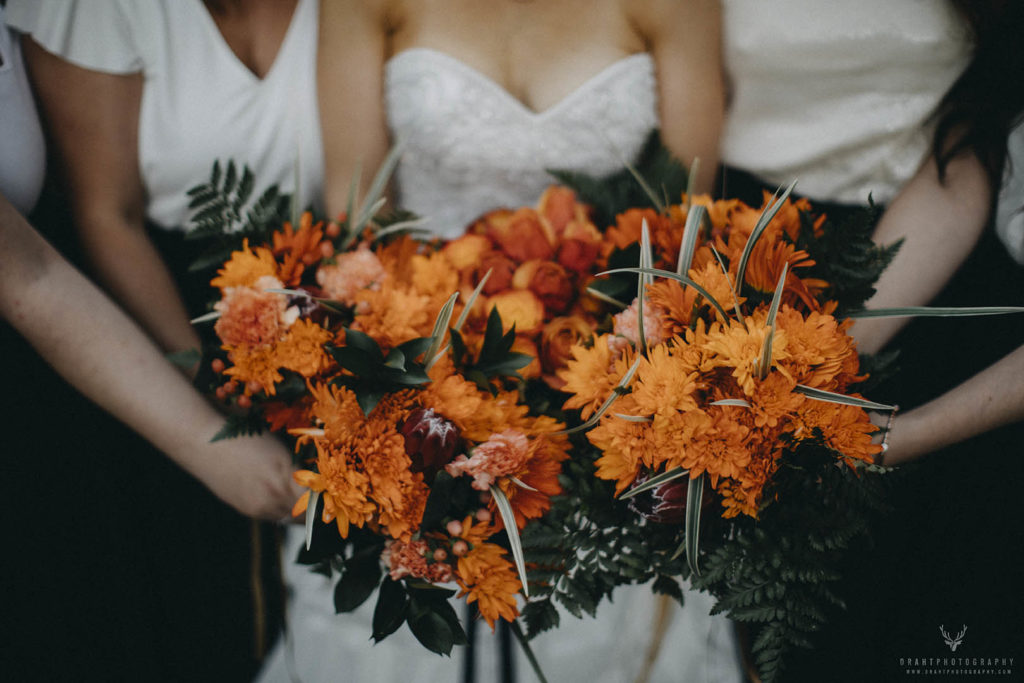 Nerd note – for the colour balancing in this photos, I used Pantone 1505c. It's one of my favourite shades of orange, and fits these bouquets perfectly. Throughout the series of images, I kept the colour match at 1505c in order to achieve consistency – as we lose and gain light, the colour can often change, and sometimes into a colour that doesn't quite work! That's why we use specifically picked colours as our colour theory bases.
Plus, don't these just work perfectly with our autumn theme?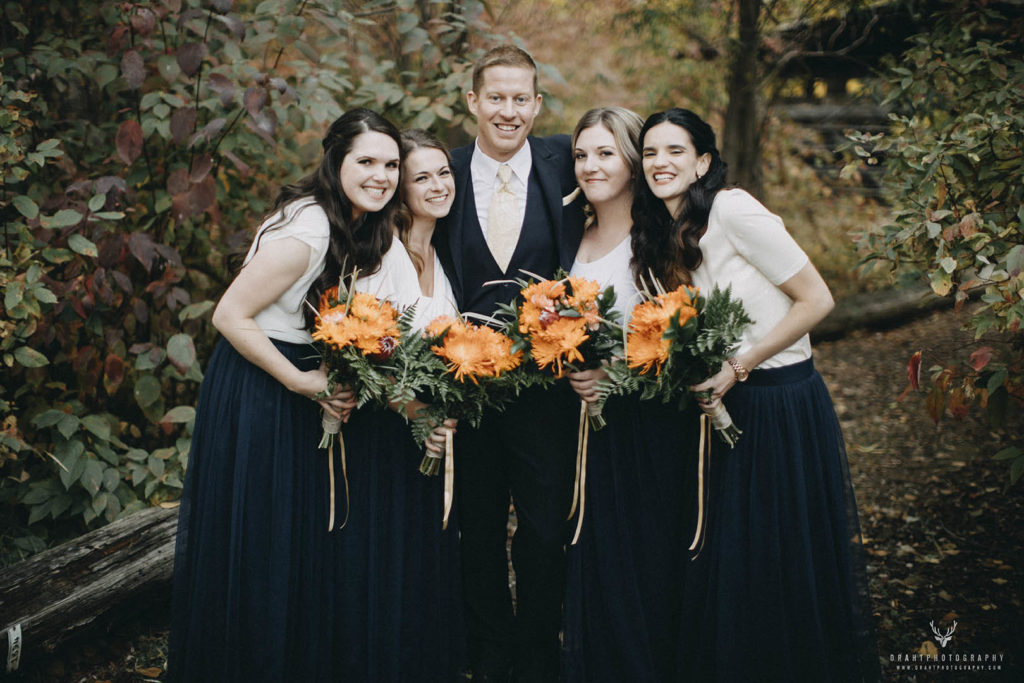 I was actually just having the time of my life. The colours were mesmerizing – the moody, perfectly balanced tones that I love.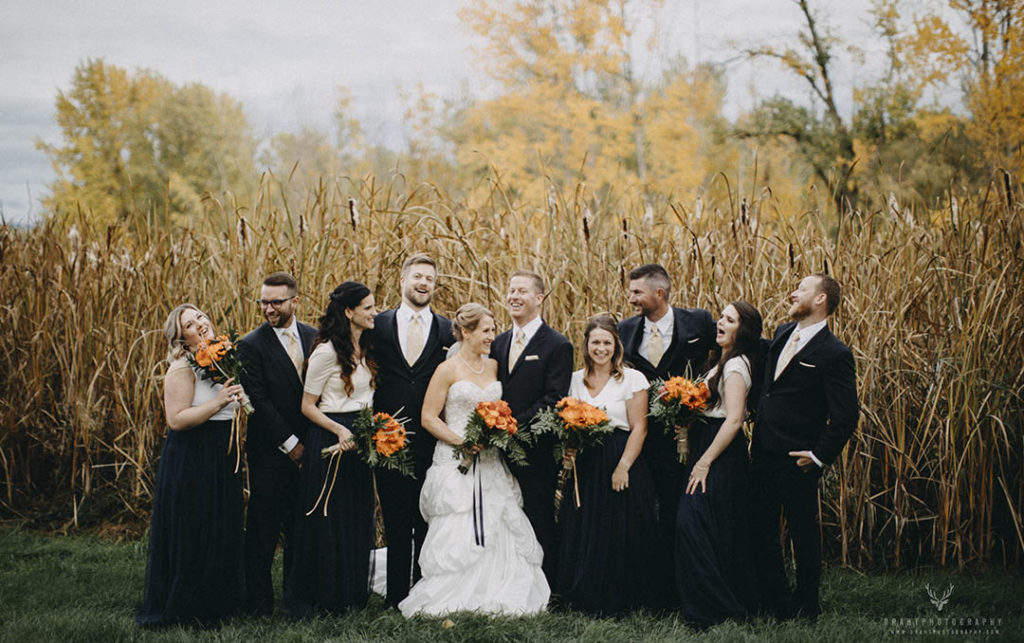 And large bridal parties are always a party. We decided to get a creative.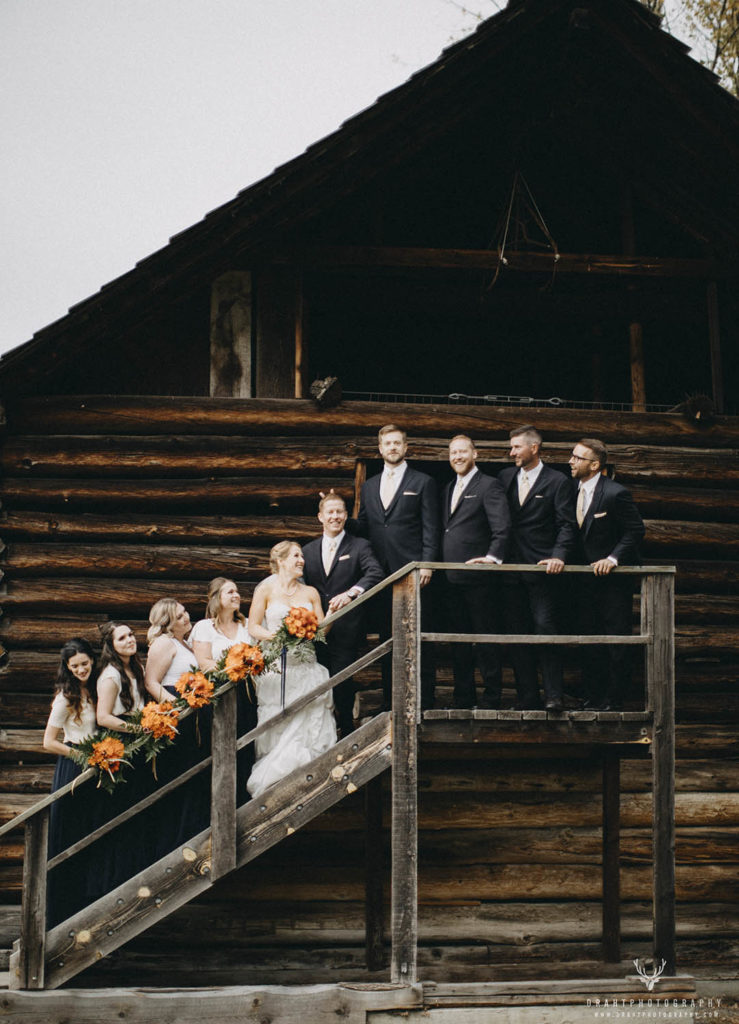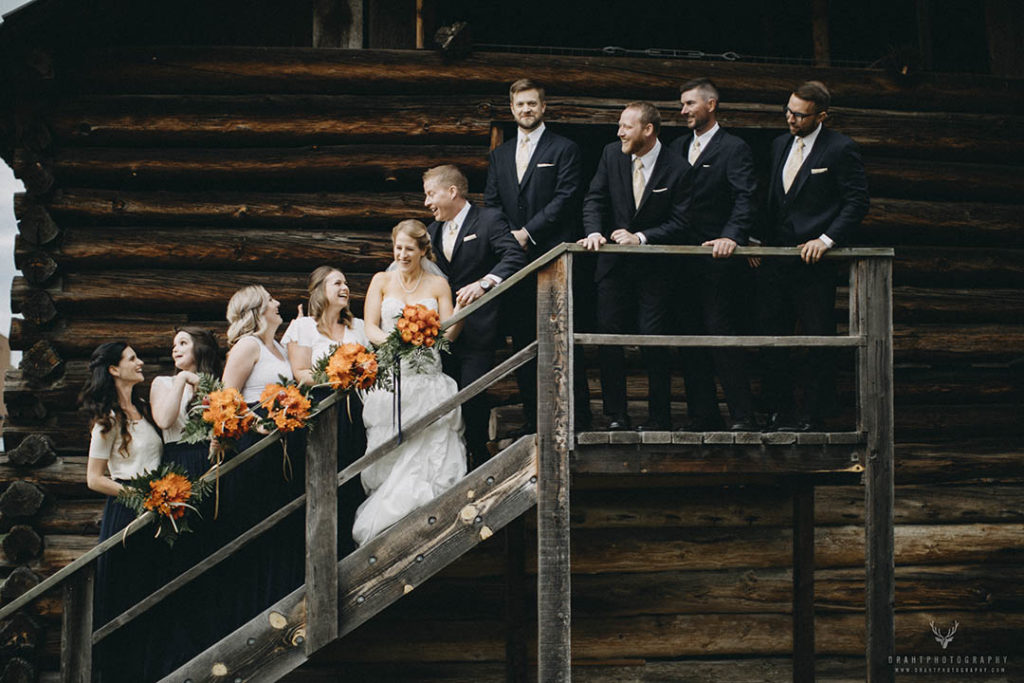 In the end, a wedding day is all about fun, and we had lots of it. There wasn't a serious moment the whole afternoon!
Then, my favourite time, Eric time. When I get to spend a little time with the bride and groom.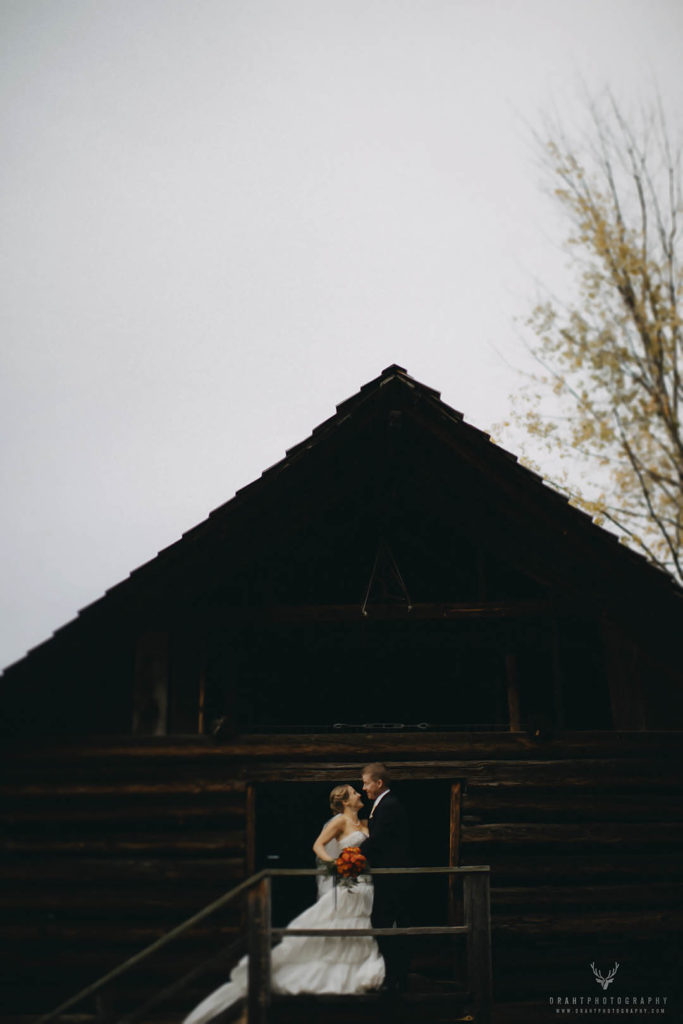 I consider what I do the utmost privilege. All the time, I see people honking and waving at my new bride and groom. As we walk across parks, folks will hold hands and look at each other as they remember their own weddings. I think, so many people want to be part of a wedding. There's something about the day that draws people in. It draws me in, and I look forward to it every weekend.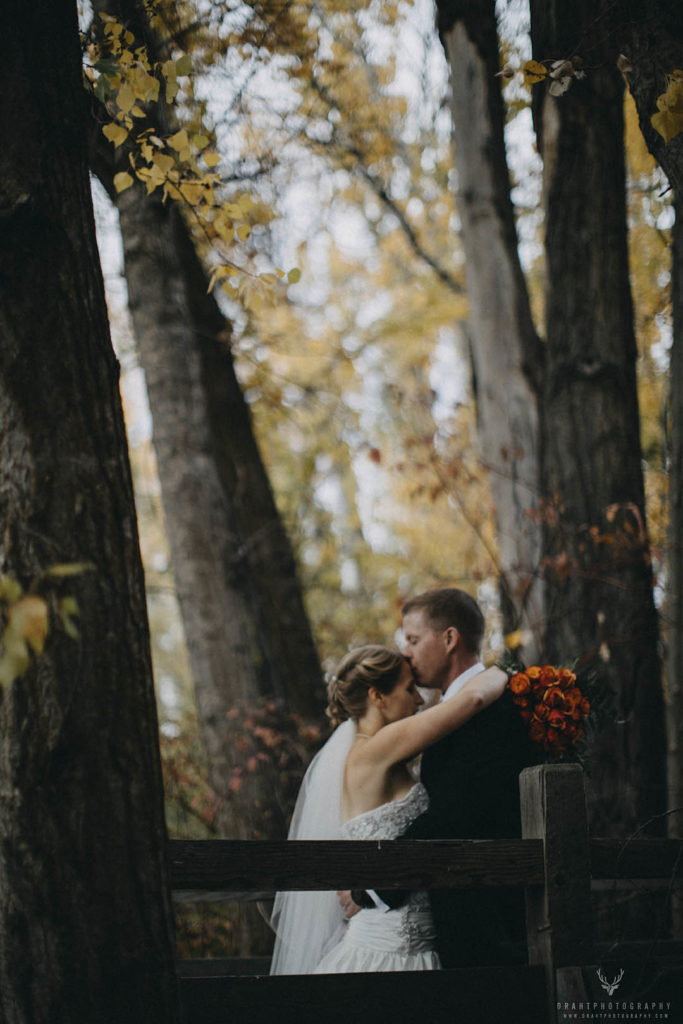 So, this being my last wedding until December, I relished it. It's been the most incredible year for me. I savoured every moment, and I think they did too. There's a richness to these moments that's rare in this life.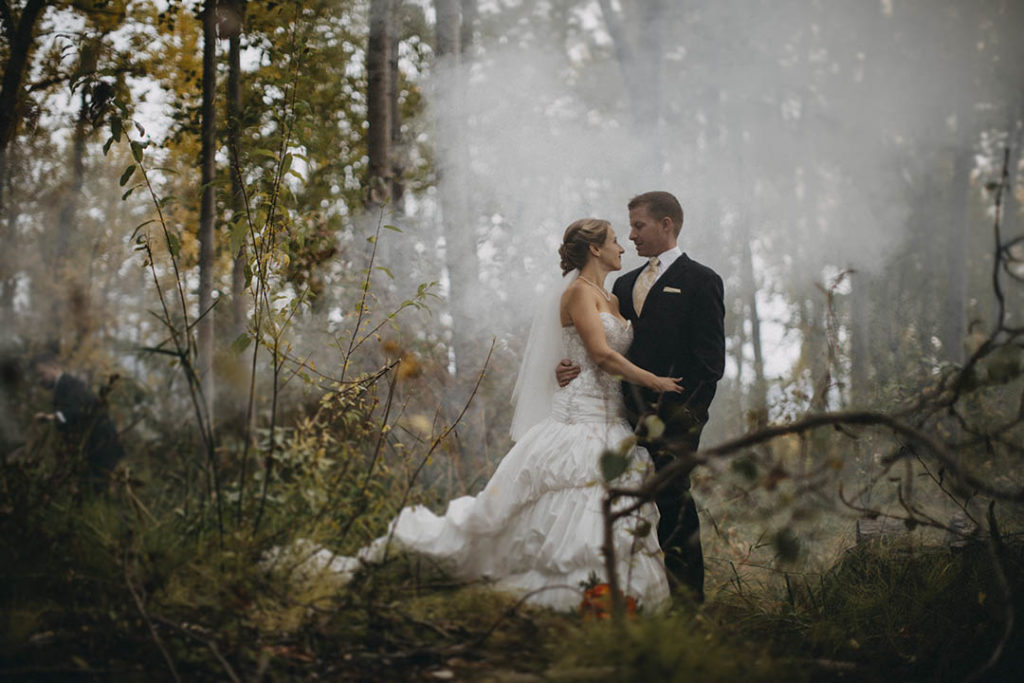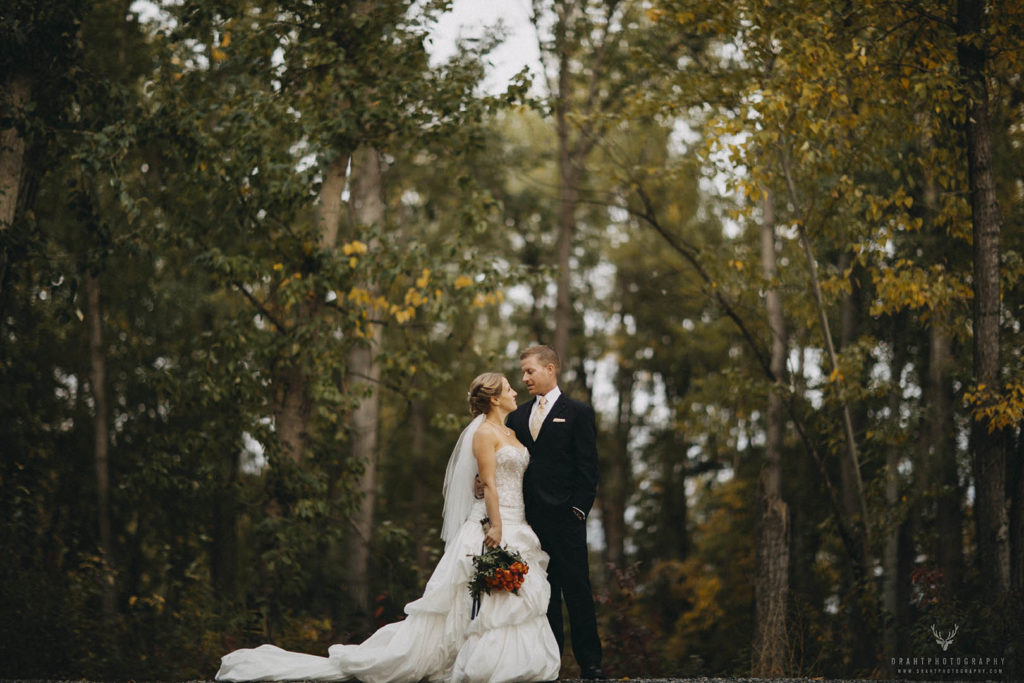 But we were late. I was told to have them at the hall by 5:30, we were pushing six, and I needed some extra time for the decor detail shots. I told them we had some incredible shots, because we did, and we walked together back to the cars.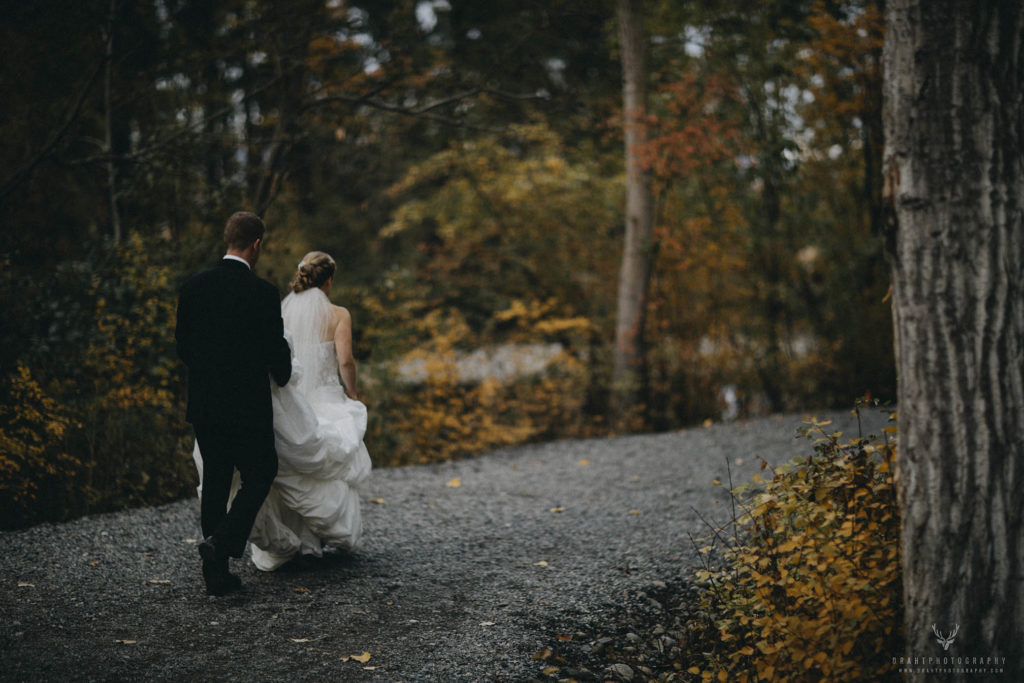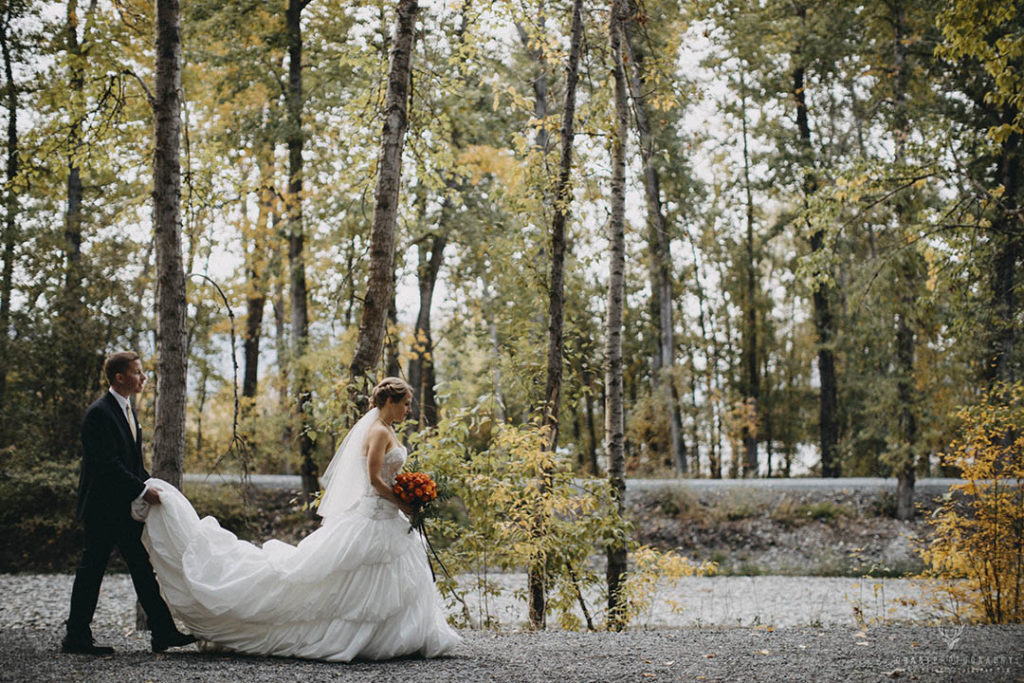 Back at the hall, I found myself with quite a few details to photograph.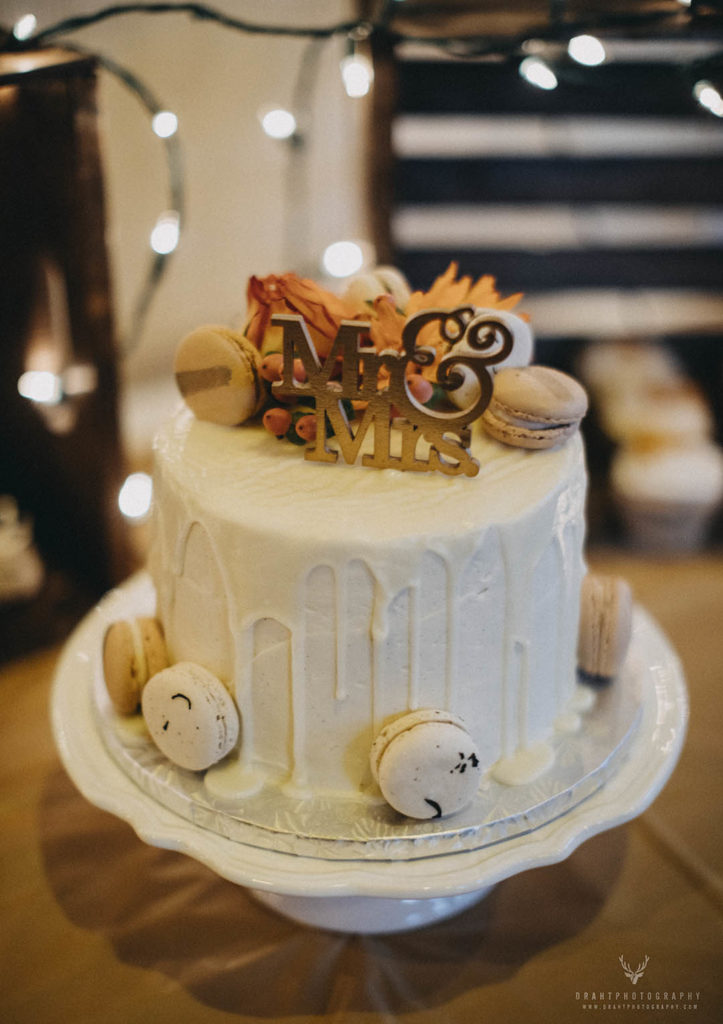 Take a look at that cake. So many friends had pulled together to make this day special, and their effort showed.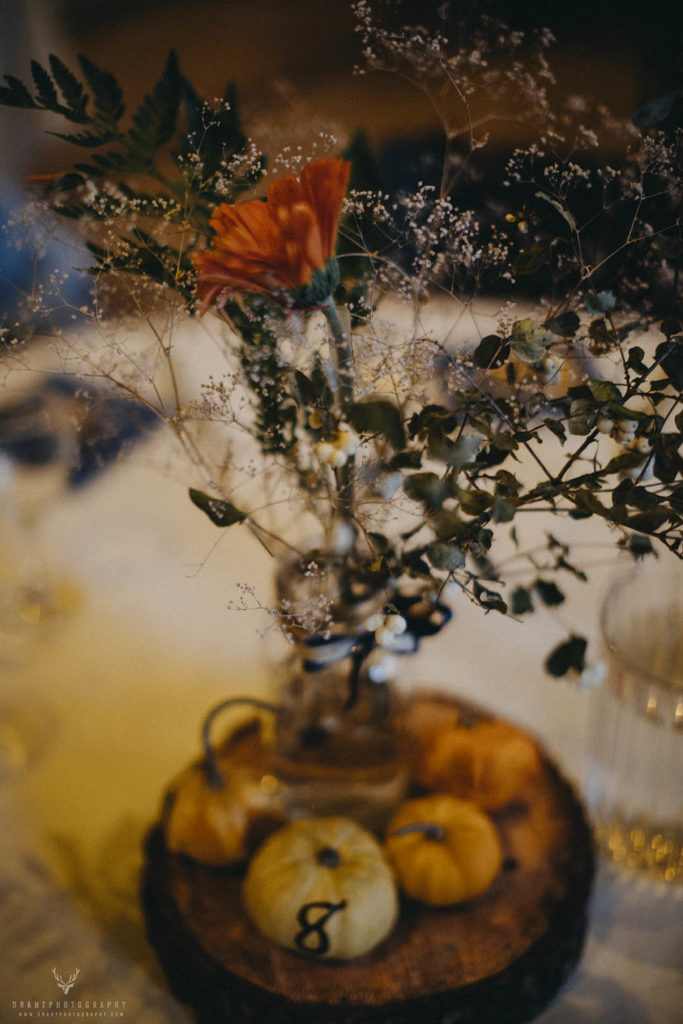 Everywhere we looked, we saw stunning detail. What stood out to me was how unique everything was. I've shot a lot of weddings this year. A lot of this was brand new to me.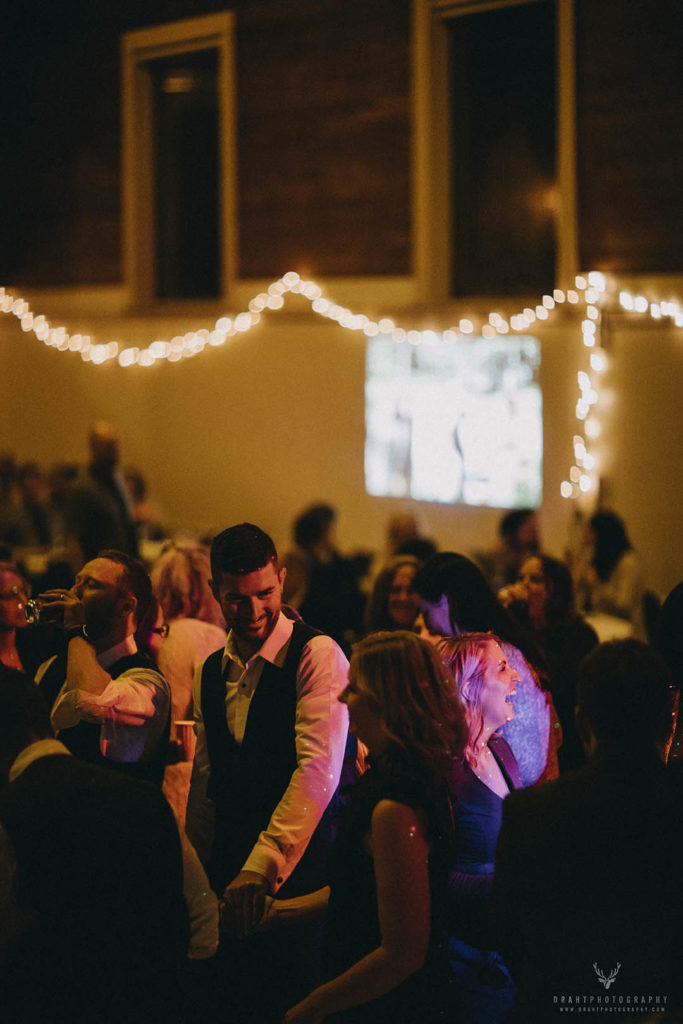 The DJ kept the tunes pounding. White lights, my favourite, with the old style non flicker bulbs decorated the walls. Decorator tip – do not use LED for anything ever. It flickers, the same way a florescent light does.
And, of course, my yearly birthday selfie.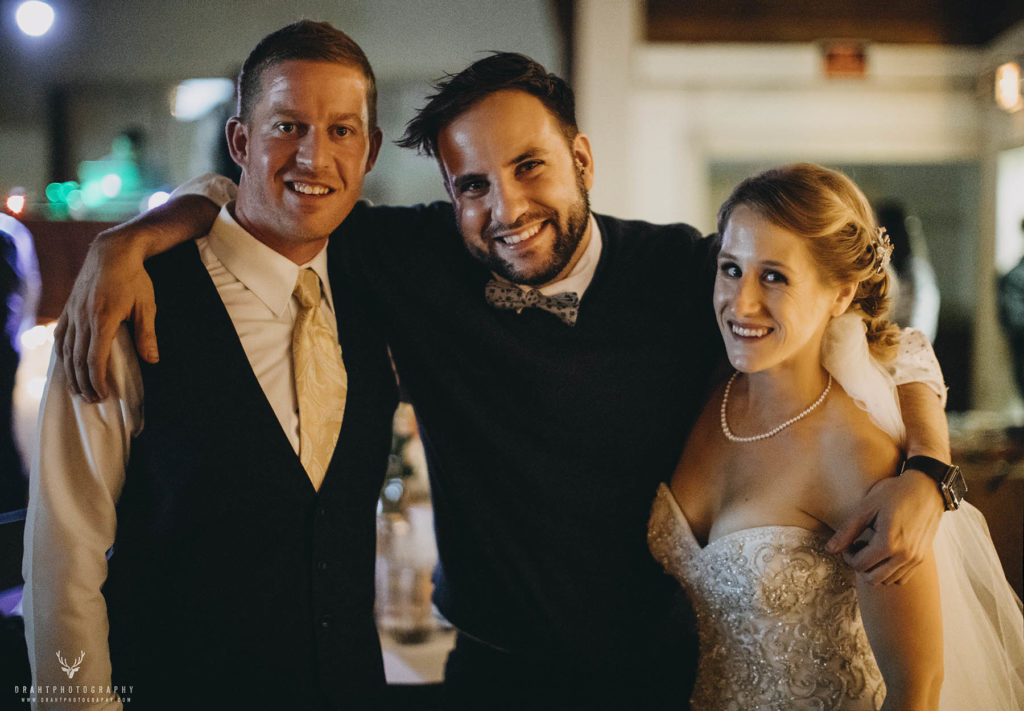 I didn't ask for this, the bride and groom wanted a photo with me. After all, we'd spent the probably the greatest day together. That being said, I accomplished my yearly photo quest at the same time. There's no other way I'd like to spend this day – doing what I love, and enjoying every second of it. And so that's where I'm going to have to end this sampler. I have a lot more photos I'd like to show you, but you've got to wait a few weeks. There's tearful moments, and photos that make me laugh out loud. This is just a sampler, a sneak peek. Just some of my favourite photos from this incredible day.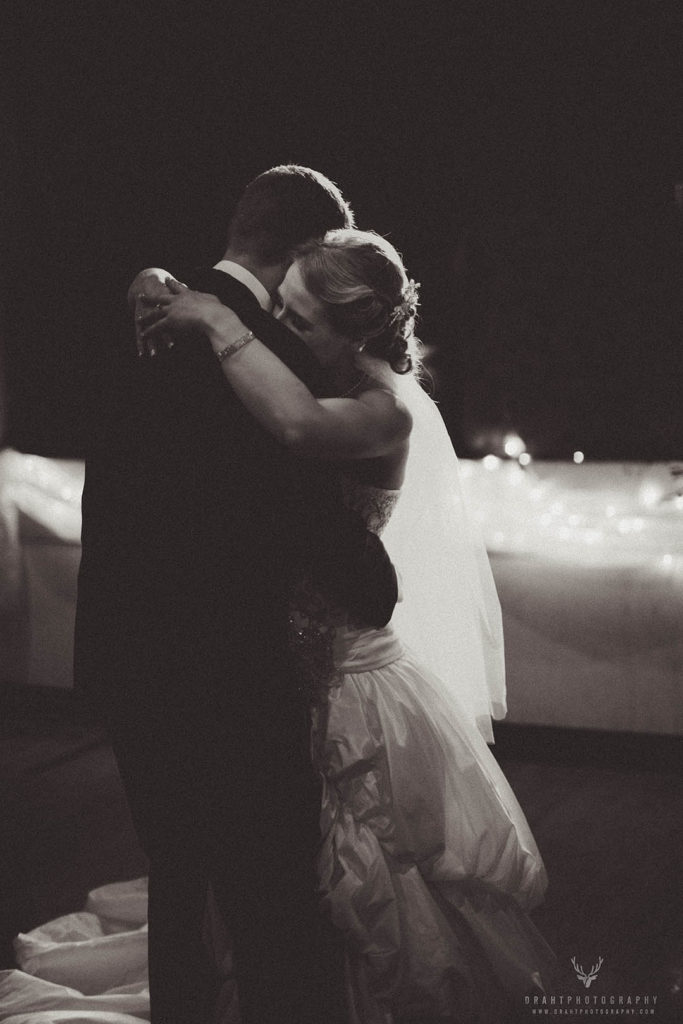 If you personally know the bride and groom, feel free to contact me by clicking here. Let me know who you are, along with the bride and groom's name, and I'll make sure you get a link to the finished album!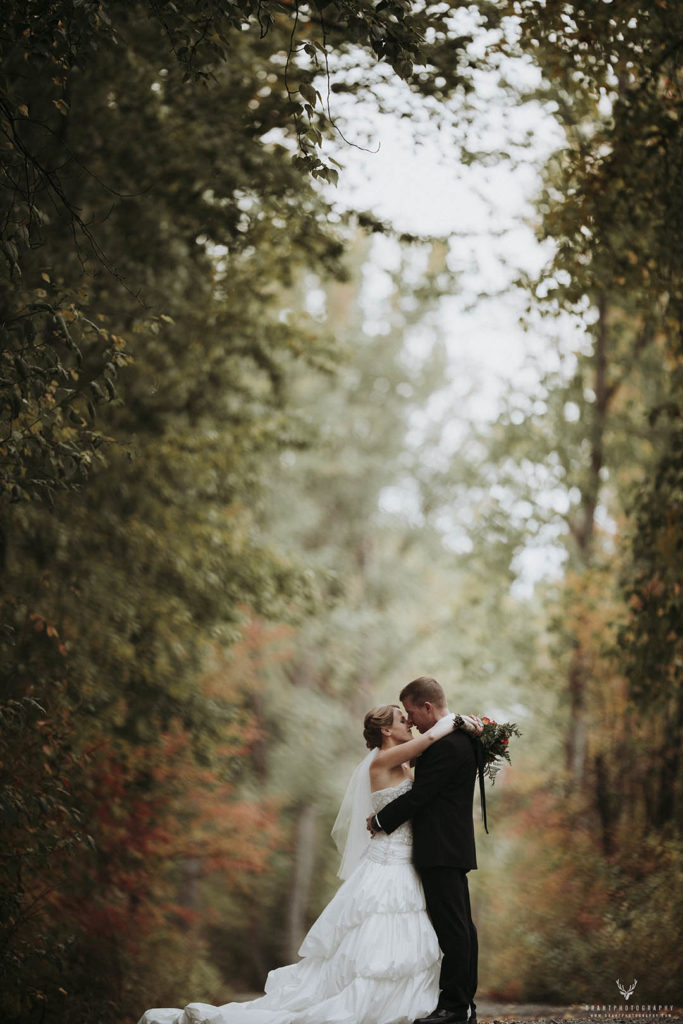 If you know someone who'd like to see this sneak peek, feel free to click one of the share buttons on the top or  bottom of this entry, to share and tag them! Although I try to get the word out, a lot of family members and amazing bridesmaids and groomsmen don't know about these samplers!
Thank you for reading this far. I put a lot of time and work into these sneak peeks so it's great that you've taken the time to read all this!
If you'd like to keep a picture, even on mobile, just click it and it will open in a separate window. You can save it from there.
Lastly, if you'd like to stay updated, feel free to follow me on Instagram, facebook, twitter, or Tumblr for frequent updates. Talk to you all in a few days!