I
It was an incredible wedding at Predator Ridge. One of my favourite fall venues in Vernon. At a lovely 8 degrees, the temperature was co-operating just fine too. Until, of course, we found ourselves in a heavy rain turning to snow. This led us to my first choice in header images, beating out the bridge image just narrowly.
I feel I made a good decision. I really do love both photos though. The detail in this photo I just love – the latticework of the stones fitting together just right, and the dress streaming down.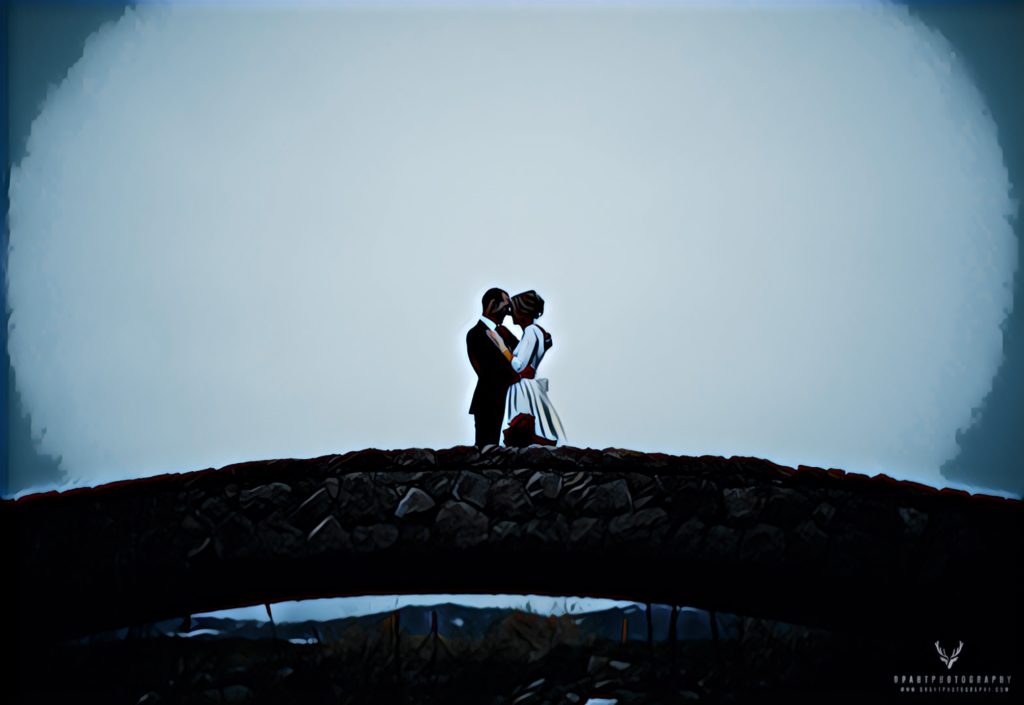 I'm getting so far ahead of myself though. It's time for a very important detail shot – the ring photo.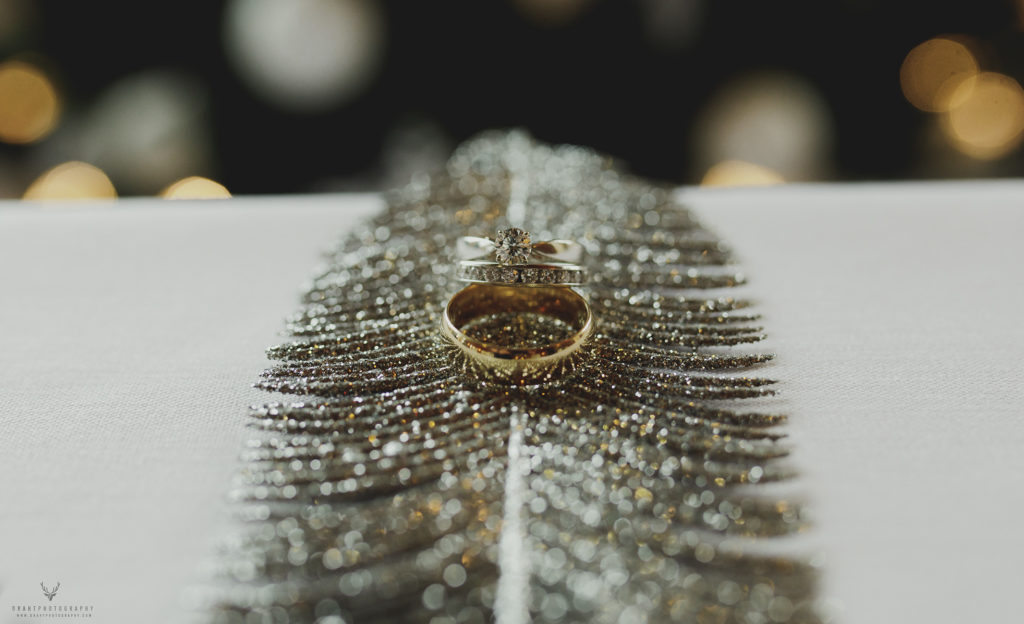 Fun fact, it actually does make a difference in the ring photos if you get them cleaned the day before. I always recommend this. If I see a freshly cleaned ring, I'll find something sparkly to put it on. The reflections look amazing.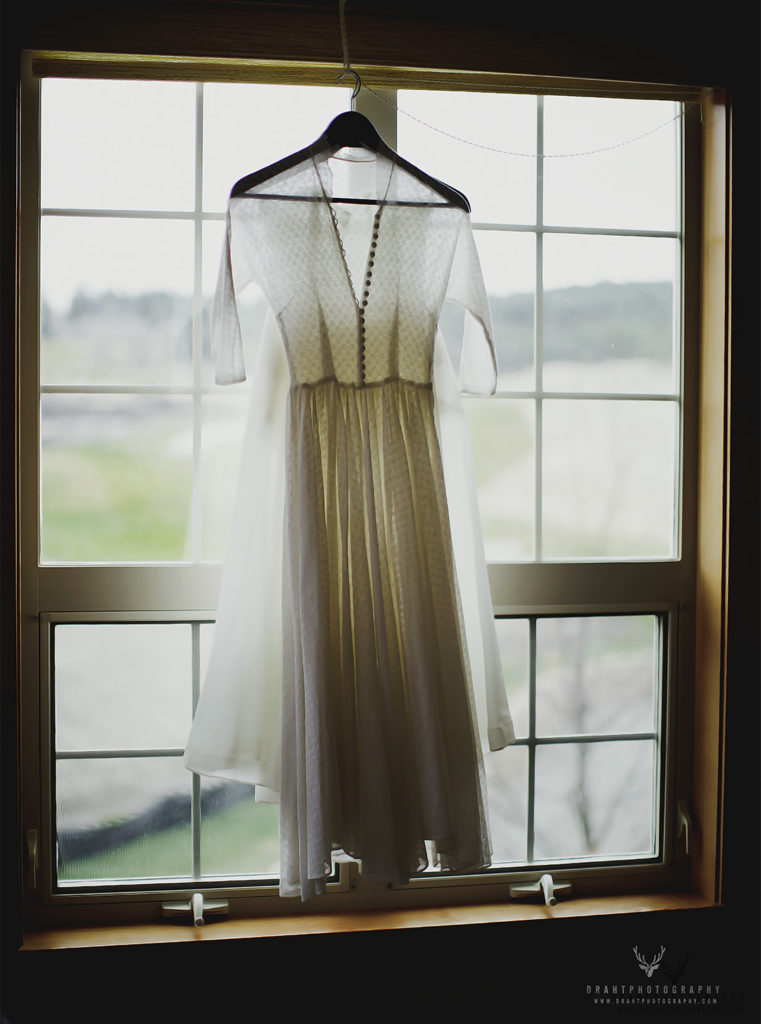 Making an appearance was the bride's mother's lovely dress from 1956. High waisted, teacup length. I would have love to photograph that wedding, but sadly, I hadn't been born yet. I took a few detail shots, and headed to the boy's house.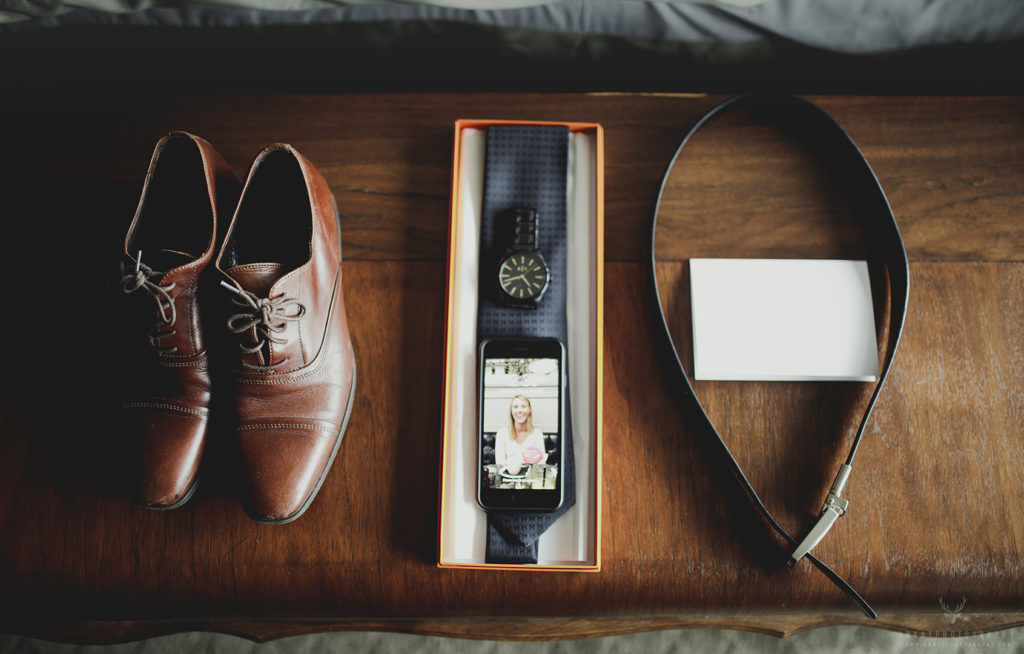 Everything was laid out, but where are our groom and groomsmen?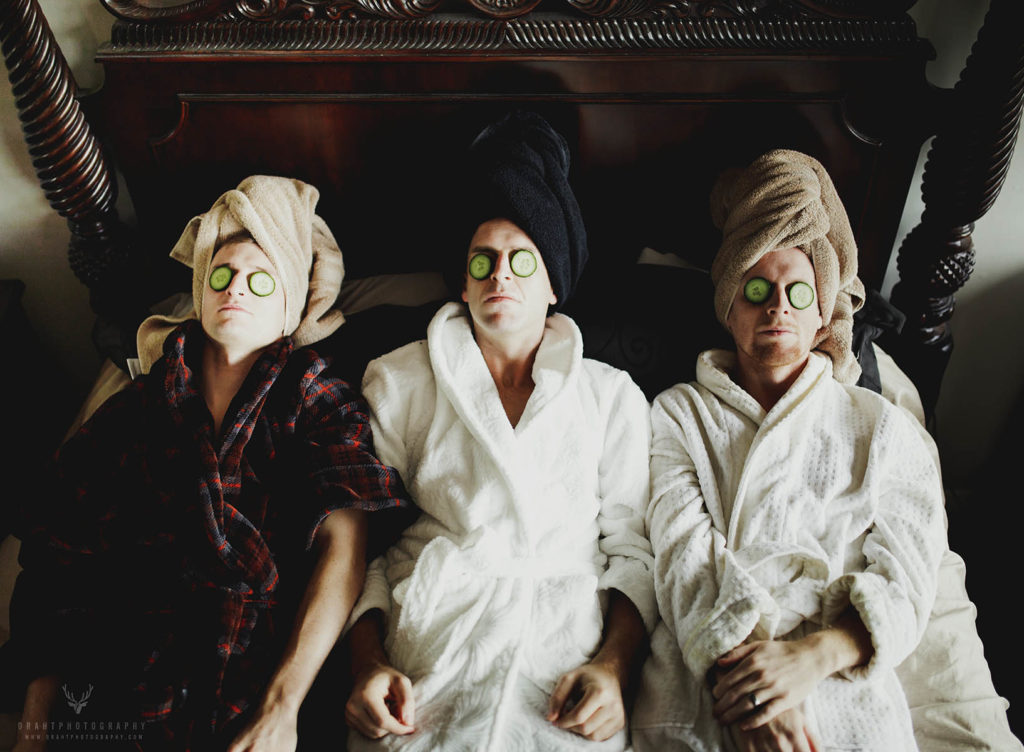 I found them! It's important for a man to always look his best, and especially for his wedding day.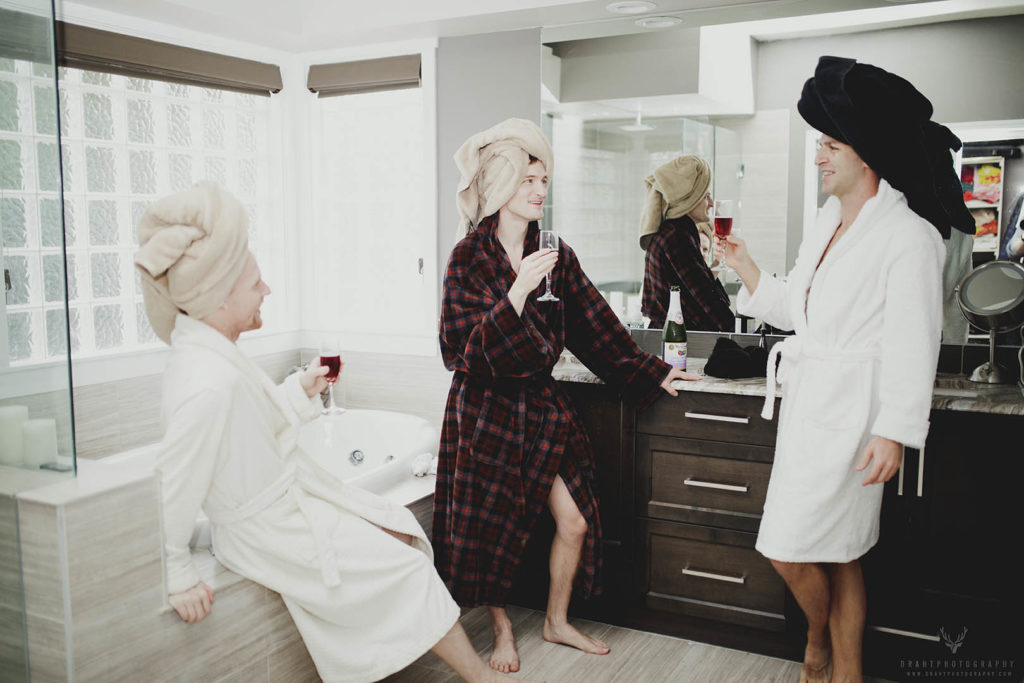 Followed by some morning drinks, laughs, and gossip to lighten the mood.
However, the ceremony was soon. It was time to get dressed. As our groom sat down, he saw a gift, and a card his bride had left him the day before.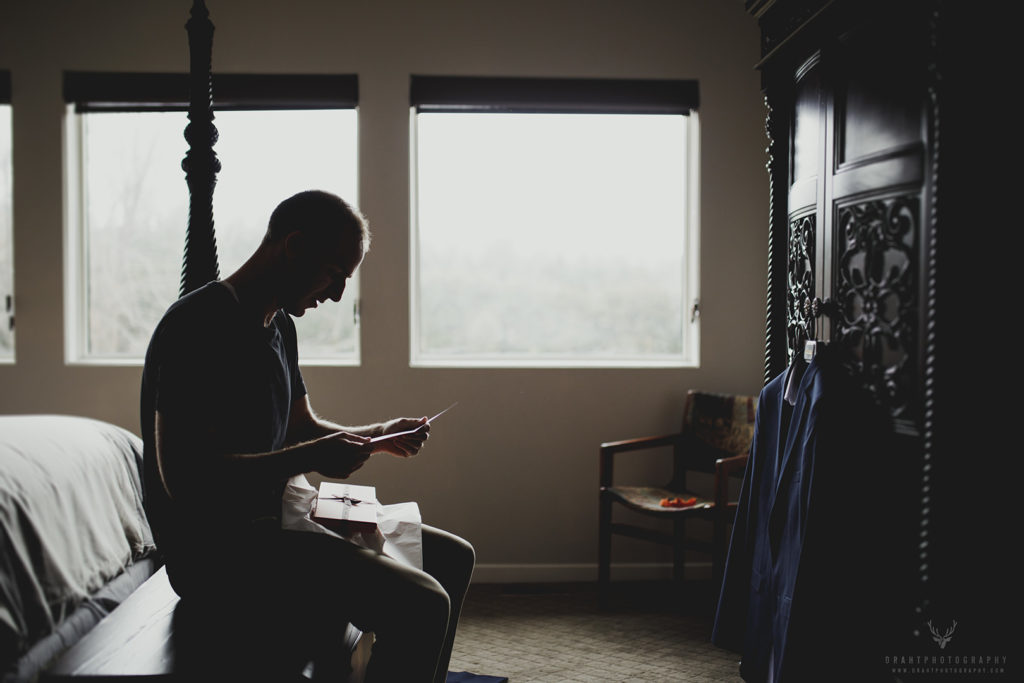 These sorts of moments, I just sit back and observe. Sometimes, you've just got to be in that few seconds and take in those feelings.
After a few minutes, and a tear or two, we starting buckling up belts and tying up shoes.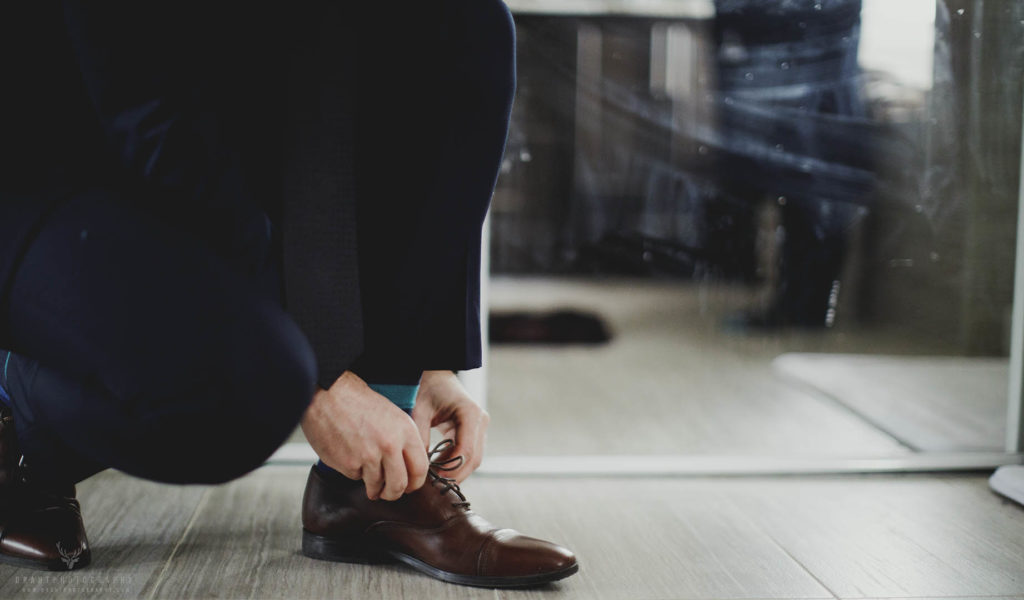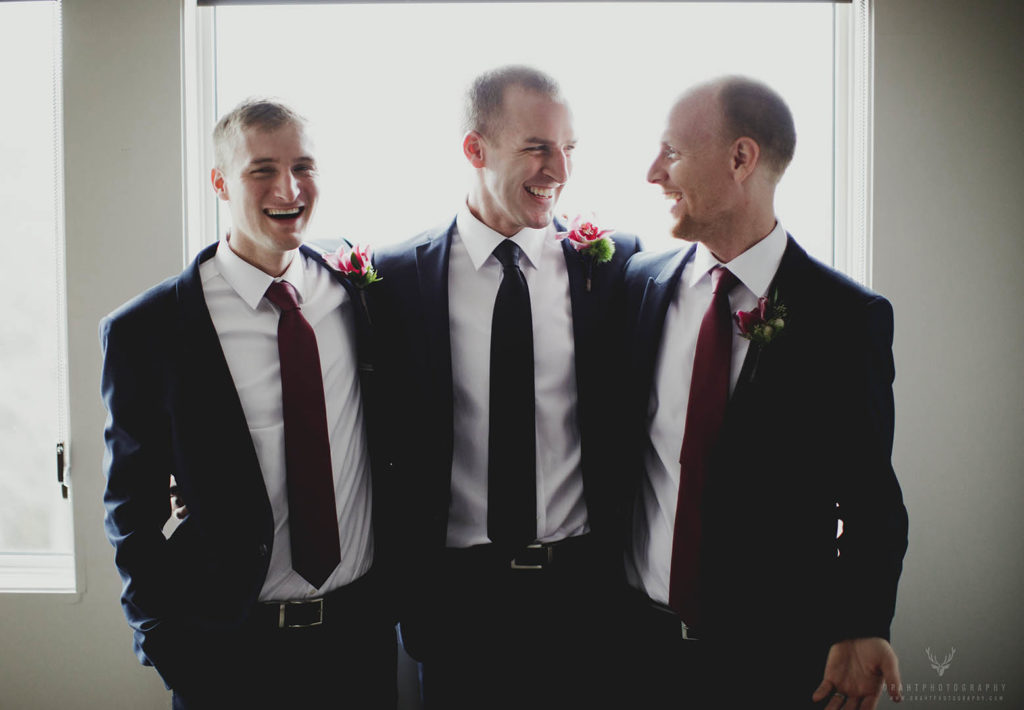 I made my way back to the cabin at Predator Ridge. We had less than 90 minutes until the ceremony.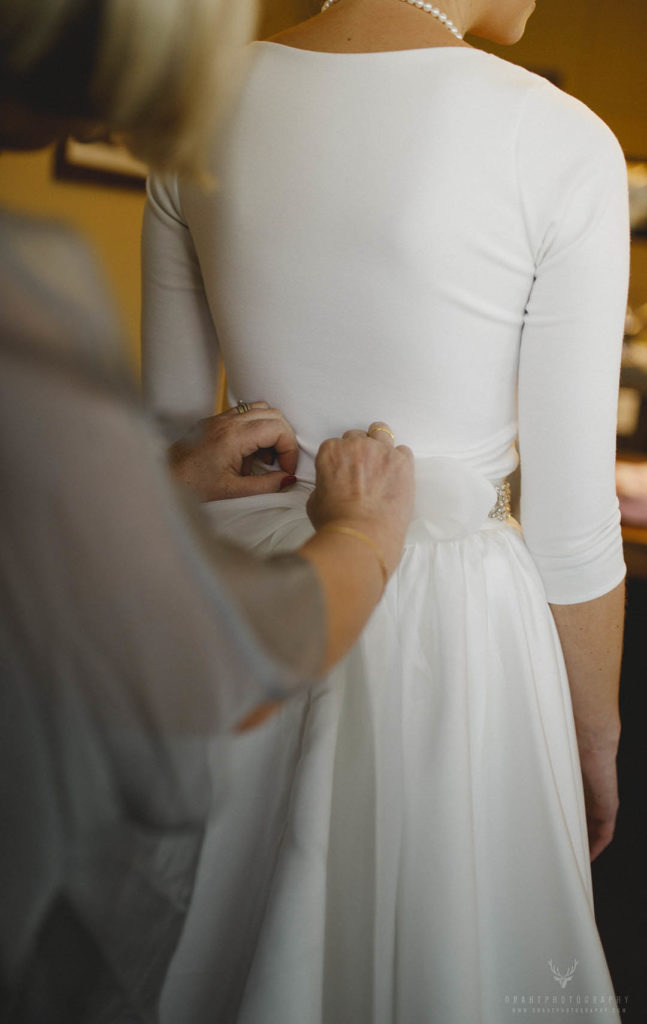 Mom put the last few touches on the dress, and tied probably the nicest bow I've ever seen.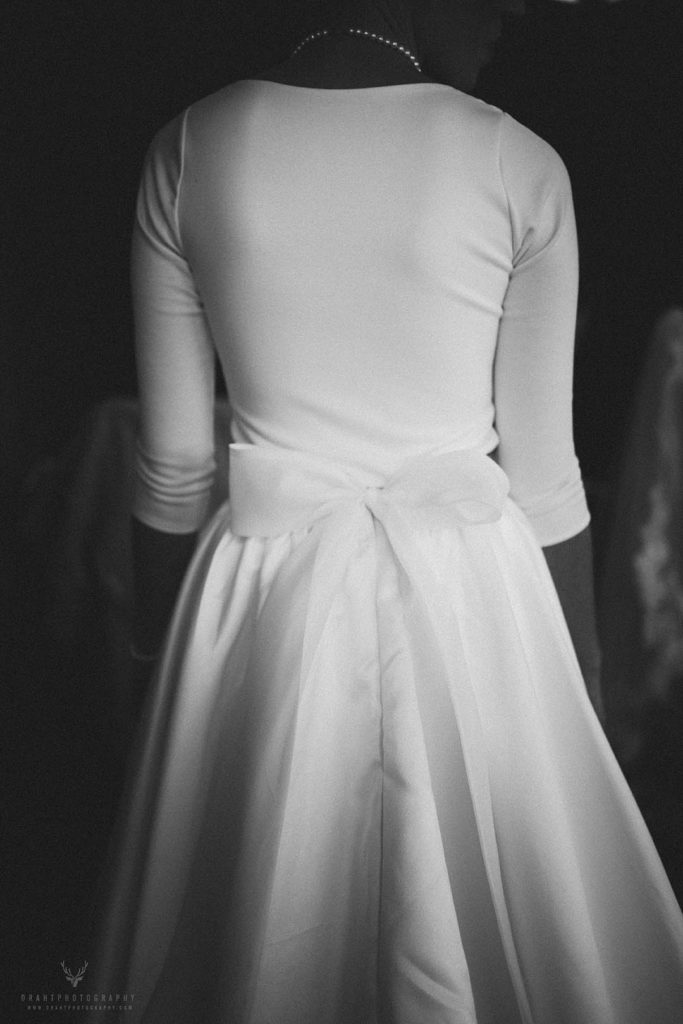 Downstairs, family and friends were being seated.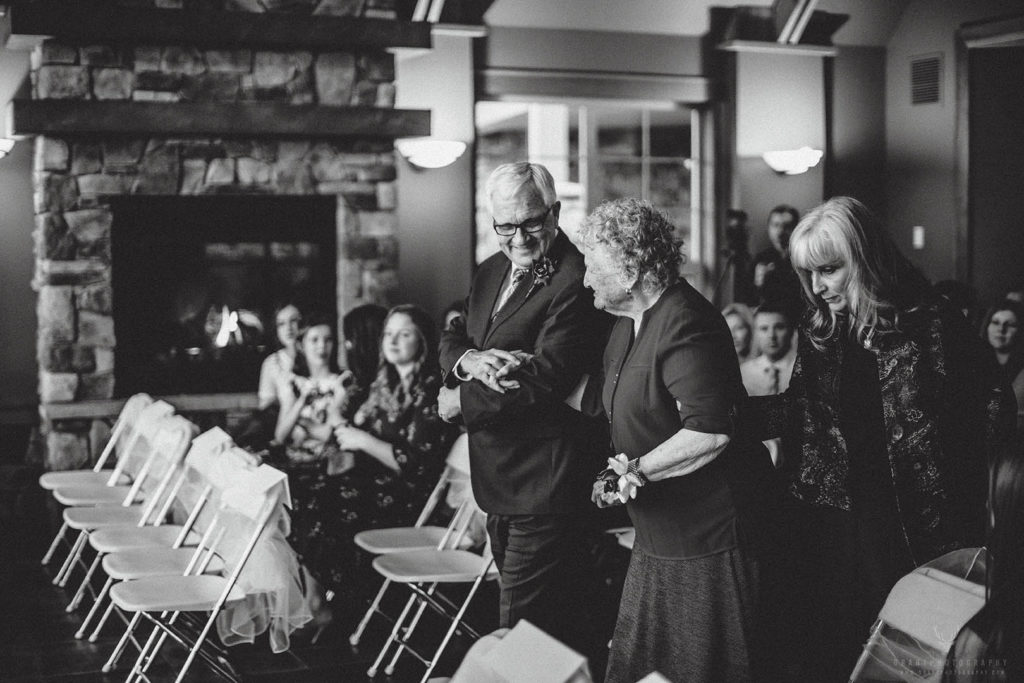 The ring bearers were first in the processional.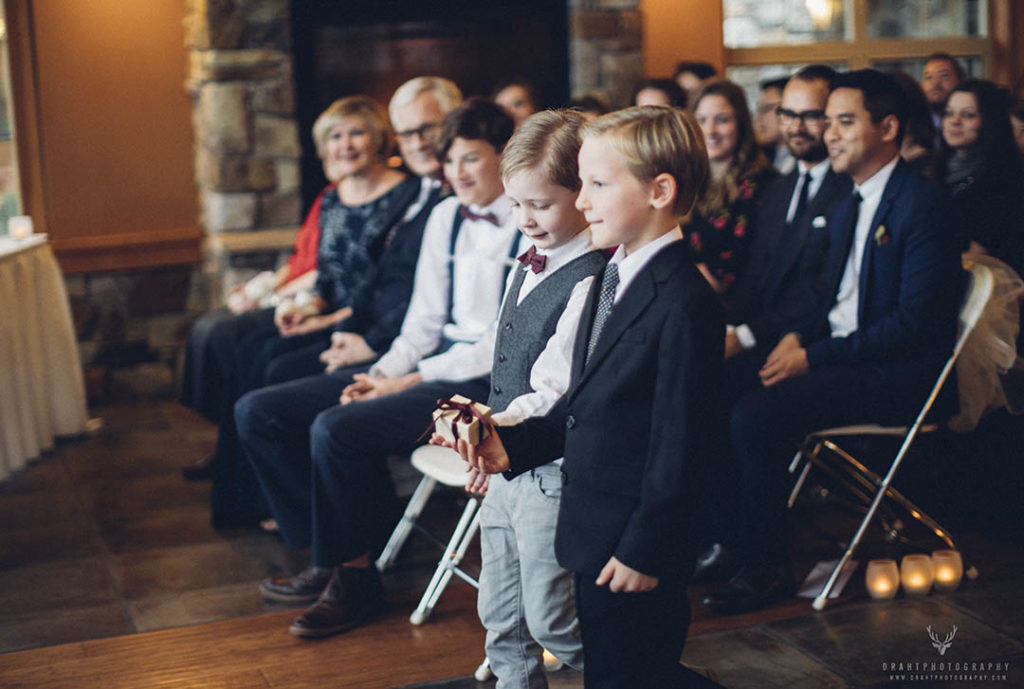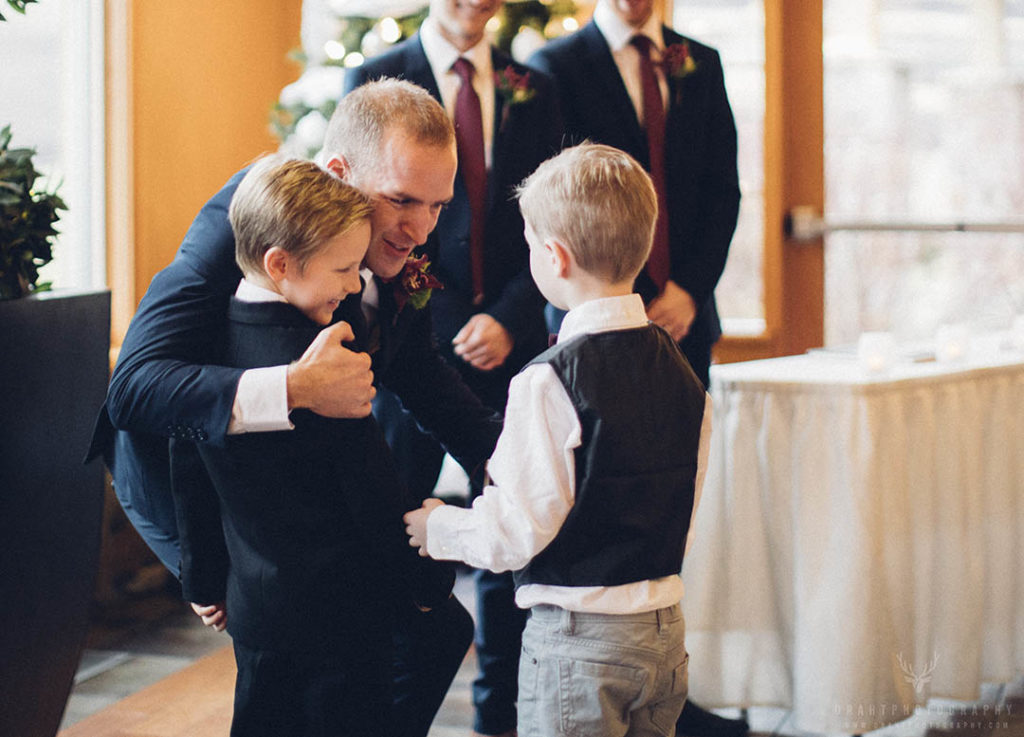 And then, my favourite moment.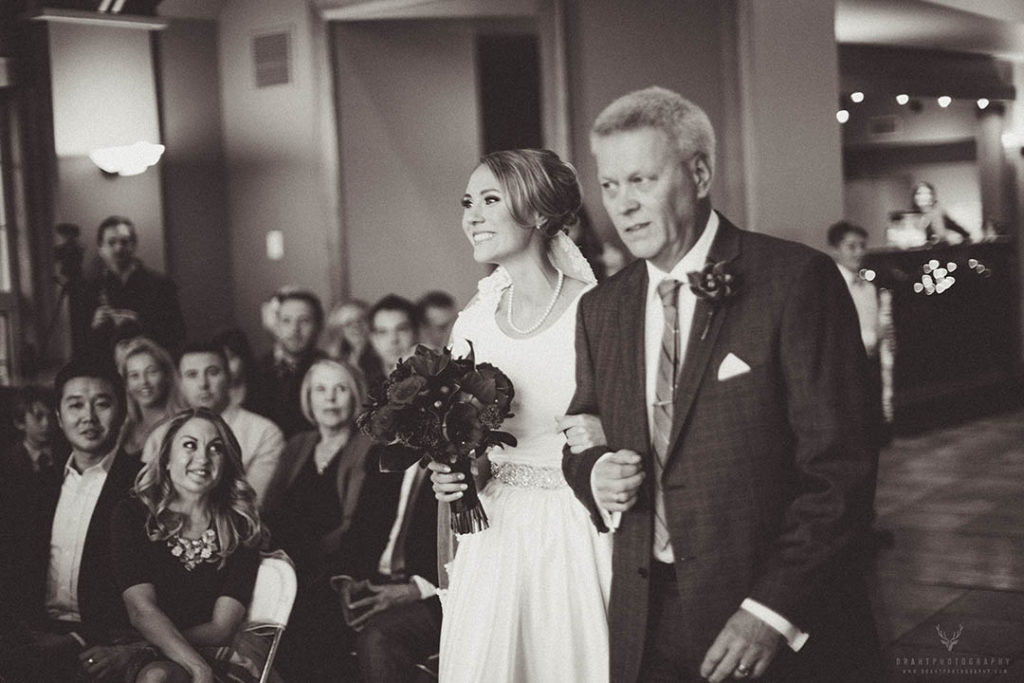 The ceremony was beautiful. Handwritten vows, and a lot of tears.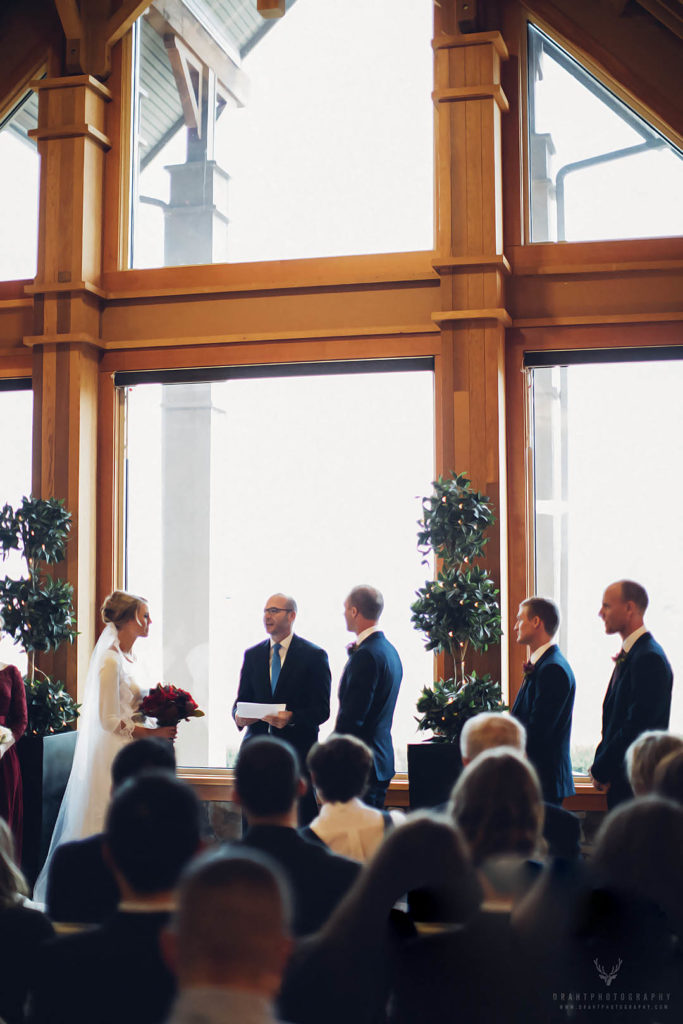 The tall archways gave the ceremony a classic feeling. Before long, we had the first kiss as a married couple. I'm particularly charmed by this shot because you can see the parent's reaction. If you've been following this blog for any amount of time, you'll know I love my candids.
However, it was four. In Canada, the sun sets around that time. We didn't have a lot of time to get some amazing formals. We all piled into a minivan near the exit, and headed to our next destination.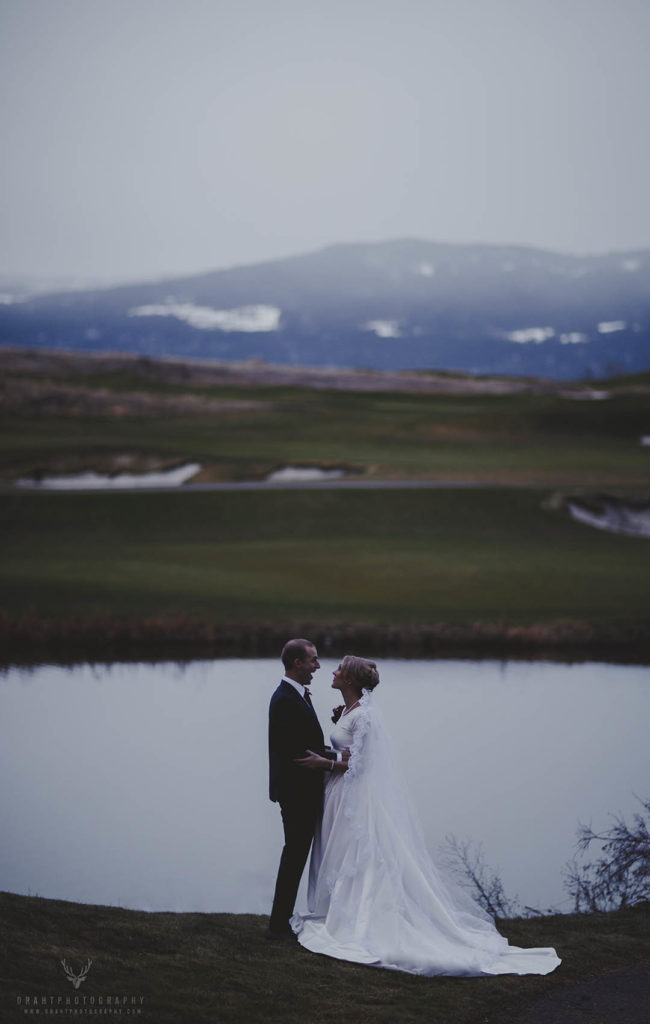 The sun set under the mountains, leaving us with all shades of blue. We were stoked. The photos were beautiful, and we couldn't stop cracking each other up. I had seen a bridge off in the distance. Not just any bridge, but one with an amazing shape and stone work. We made our way over.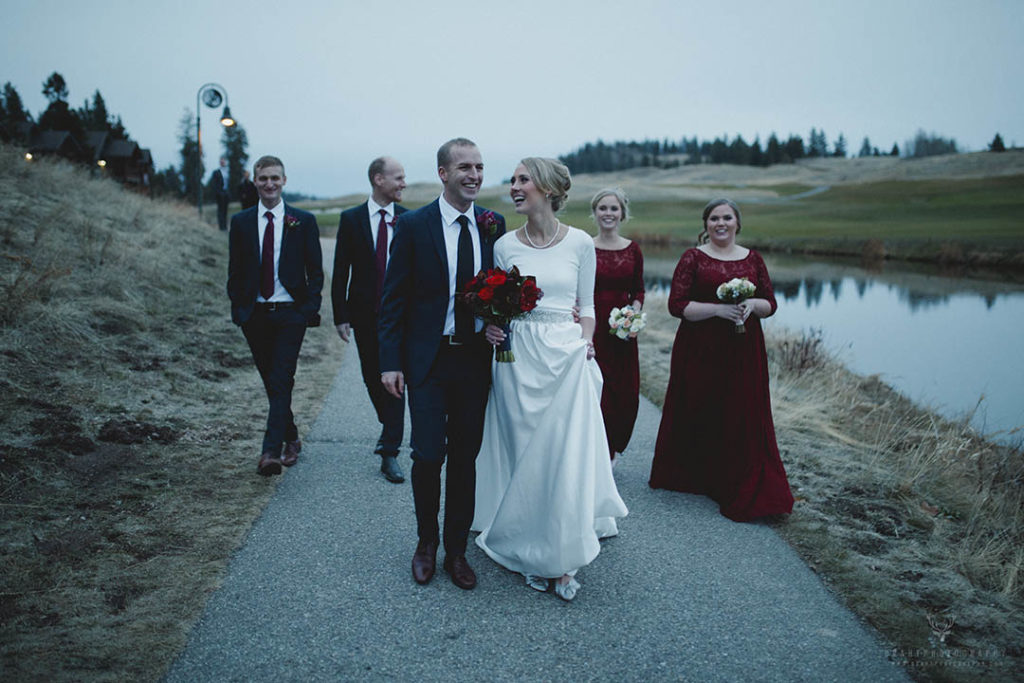 I was beyond impressed with the results. The colors, and the framing were exactly what I had envisioned.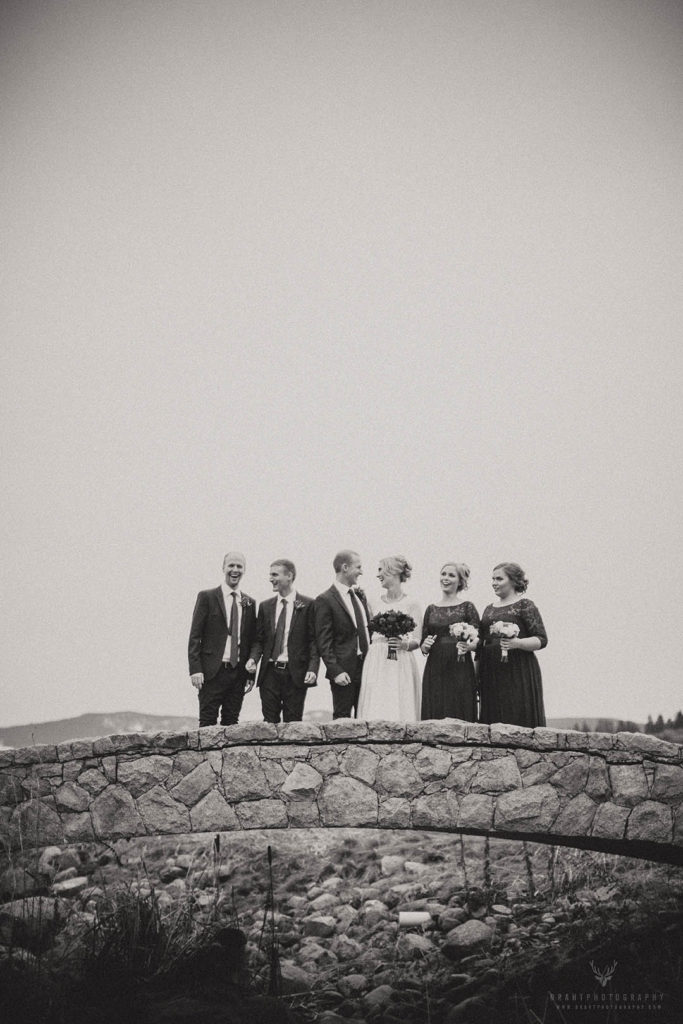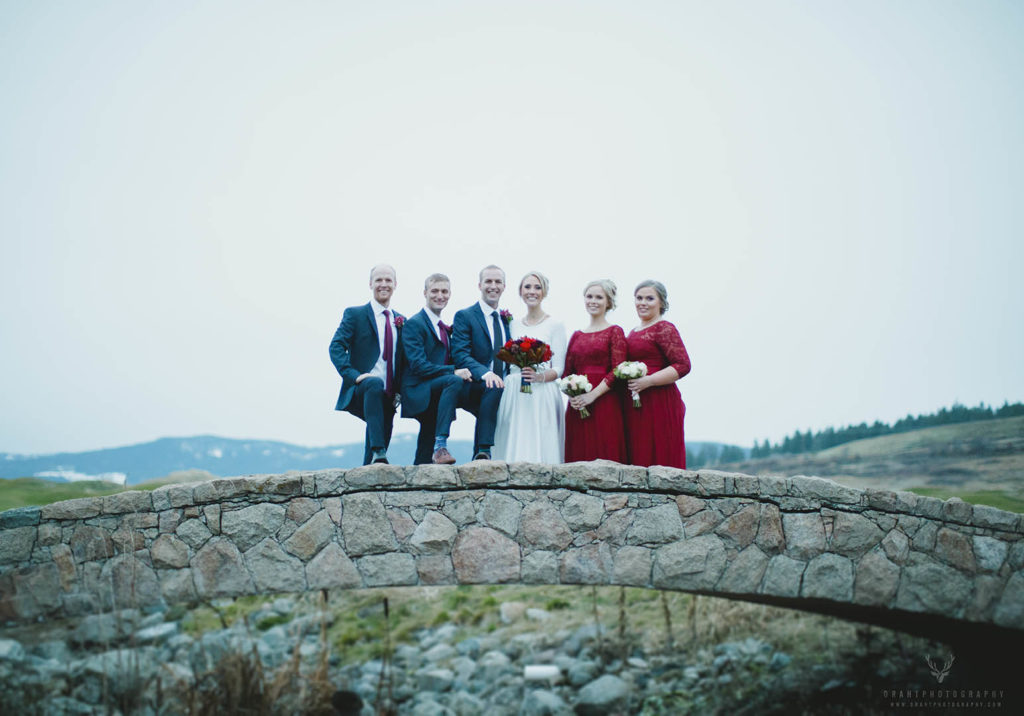 It turned out the drive was unnecessary, the ballroom was just up the hill. The groomsmen and bridesmaids made their way to the reception, but our bride and groom lingered a little behind.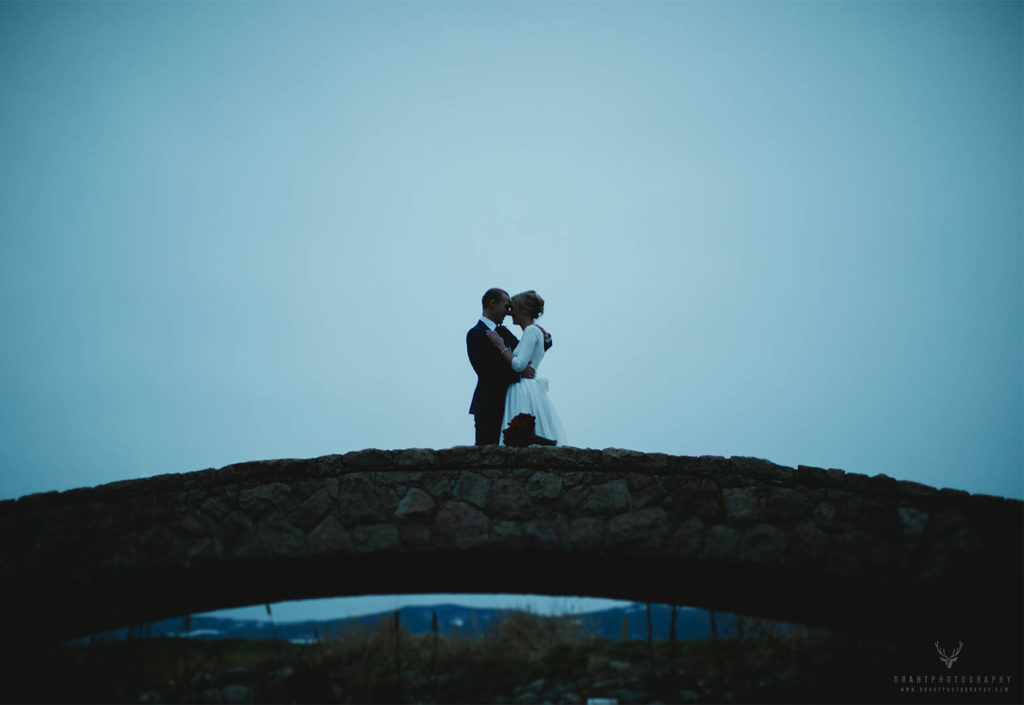 At the reception area, I started taking detail shots. Croissants, possibly deep fried, were in abundance.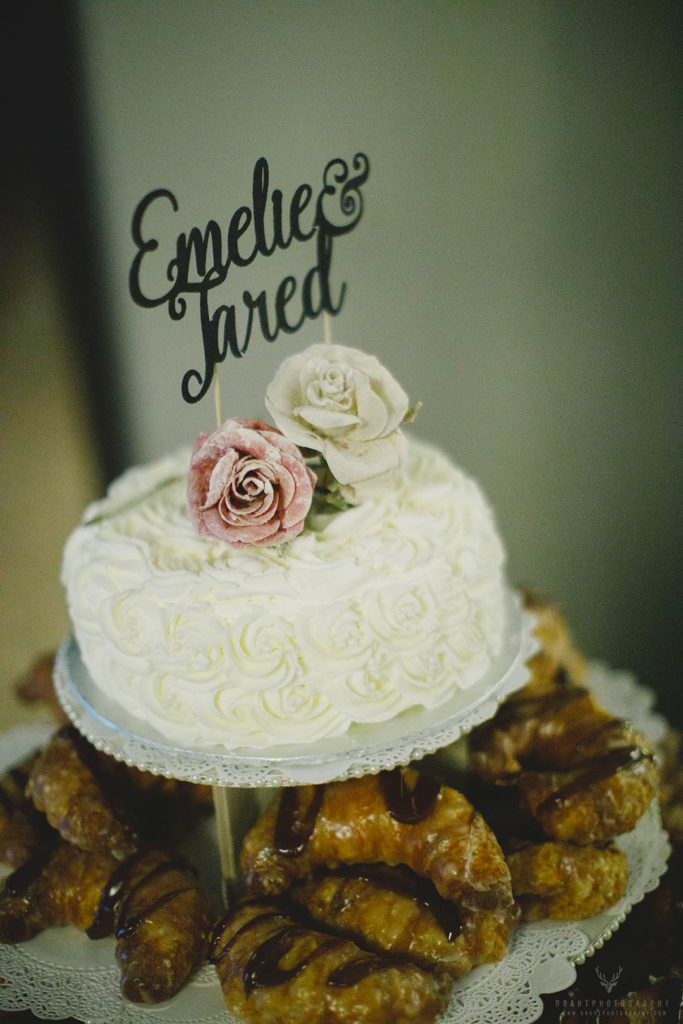 The next few hours went by in a blur. We had a slideshow, speeches, cake cutting, and then a first dance. I love candids, and I adore banjos. Today, we had both.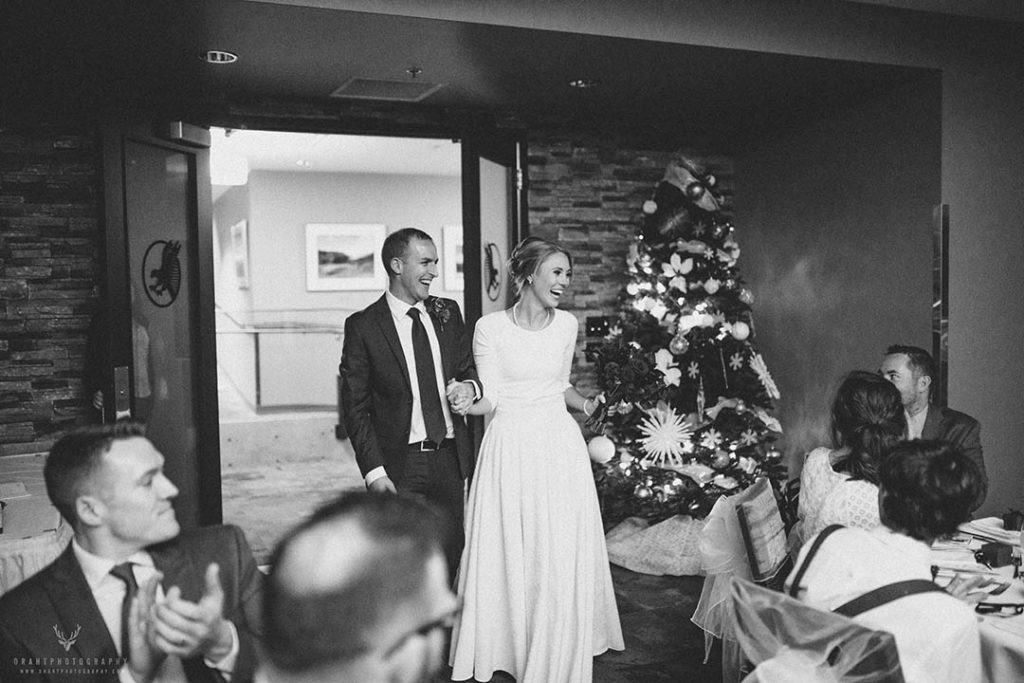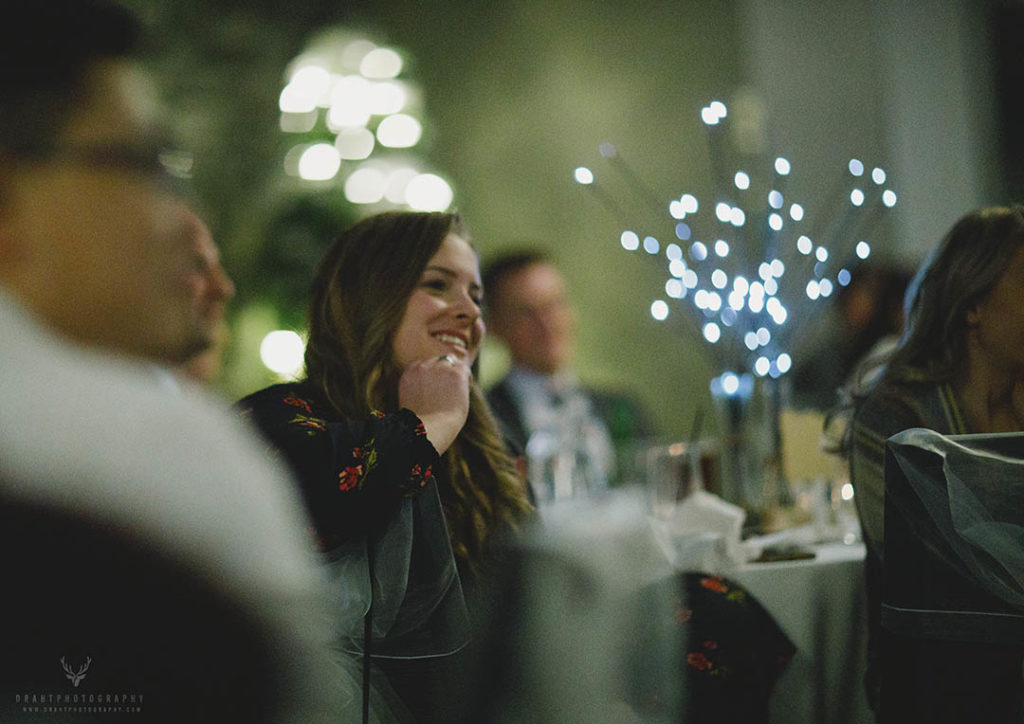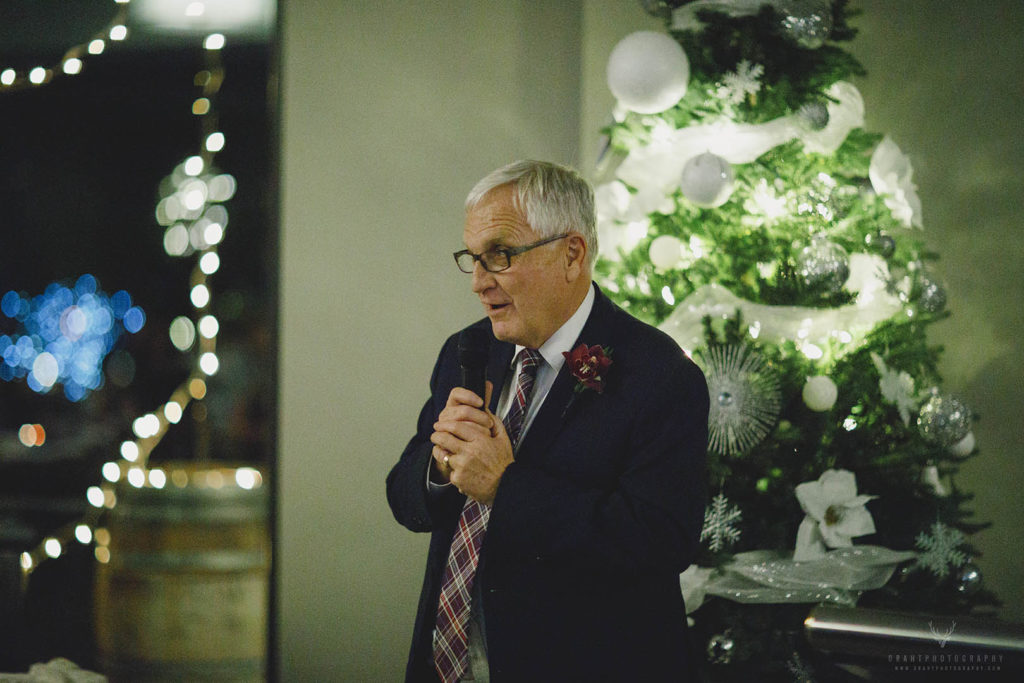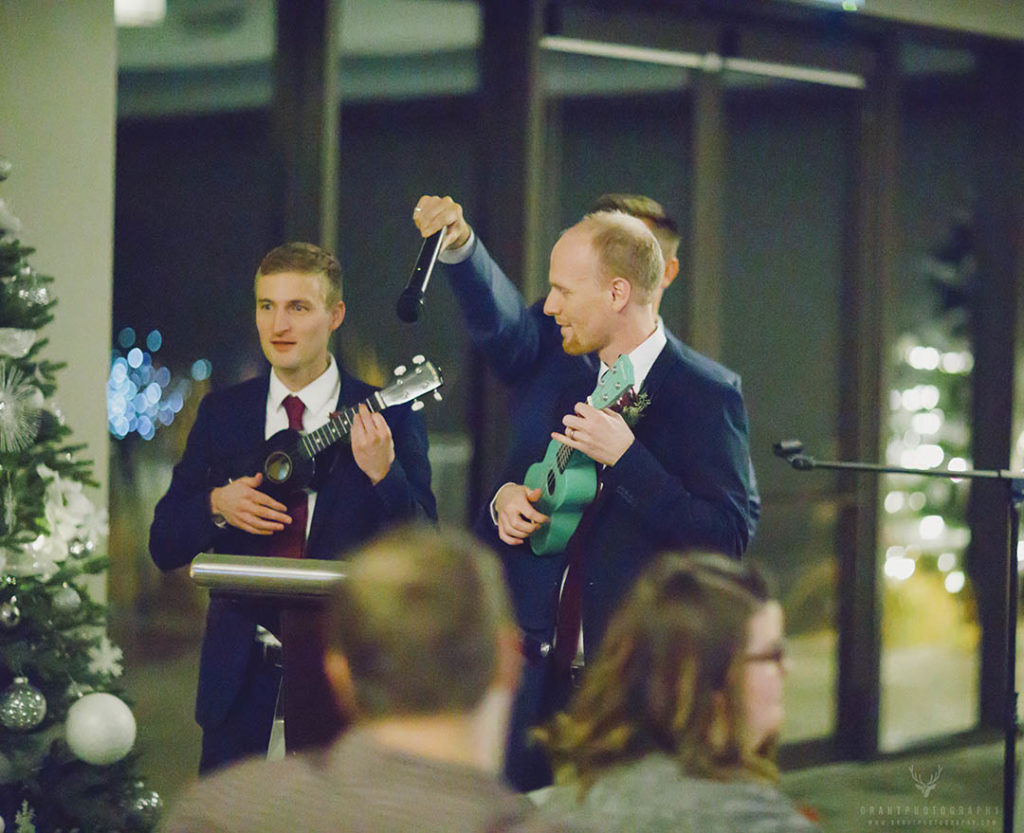 The first dance was just lovely. There's something about a slow dance, but there's something about a slow dance on your wedding day.
I'm here to photograph the moment. That doesn't mean my guilty pleasure isn't to lean up against a wall and just take it in.
It was nearly time for the sparkler exit. It was raining outside hard.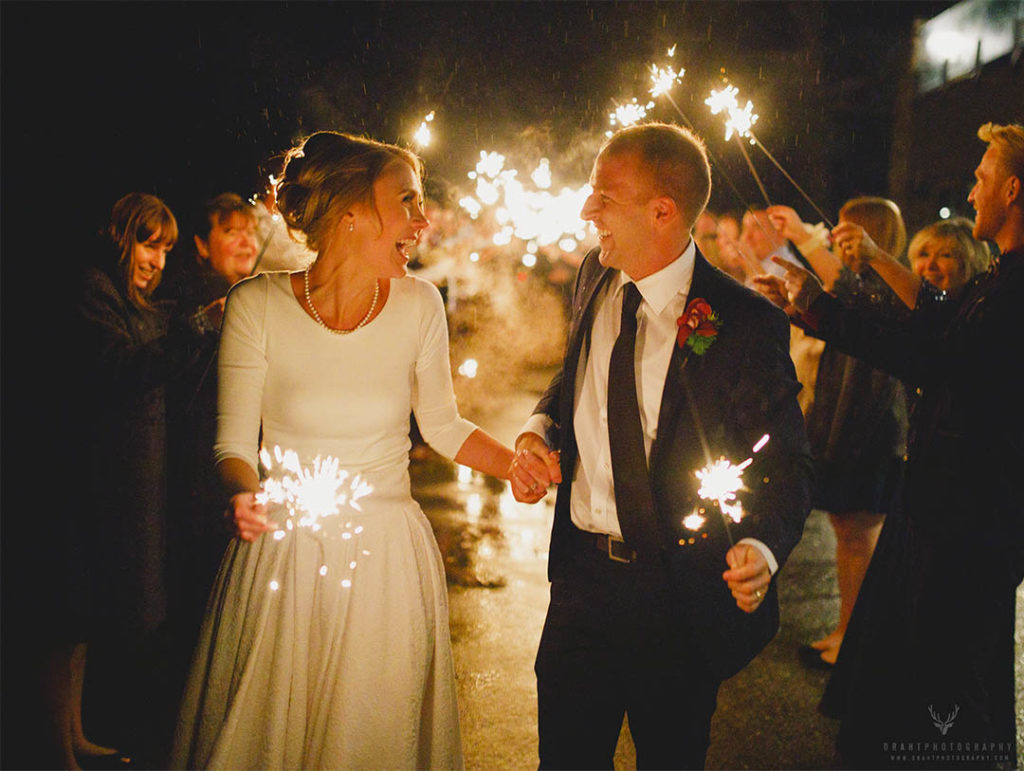 That's one of my favourite pictures from the whole night. The way they looked at each other. Unfortunately, though, I'll have to leave you here. Right at the end of a sparkler exit, in this evening in Vernon .
I'd love to tell you more about the day, but it's nearly 3am. There's a full album coming out in about 3 weeks, though. It's a wonderful story I can't wait to put together for you.
I did mean to be finished at 1am, but I might have gotten a little carried away.
This is just a sampler, though, a sneak peek of the photos I capture today. If you personally know the bride and groom, feel free to contact me here. Let me know who you are, along with the bride and groom's name, and I'll make sure you get a link to the finished album!
If you know someone who'd like to see this sneak peek, feel free to click one of the share buttons on the top or  bottom of this entry, to share and tag them! Although I try to get the word out, a lot of family members and amazing bridesmaids and groomsmen don't know about these samplers!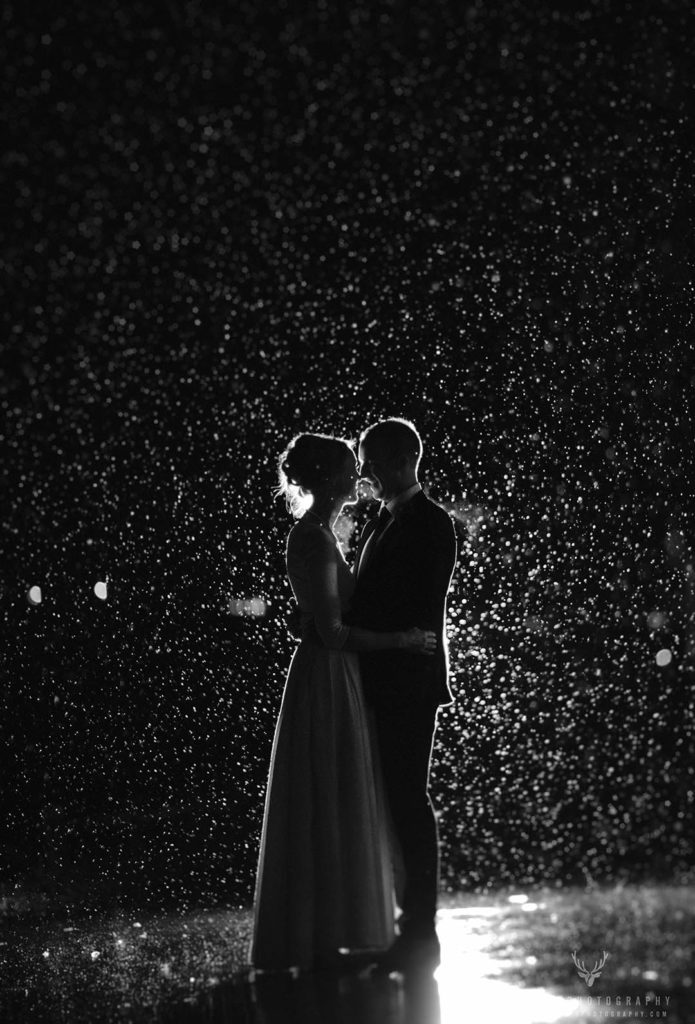 Thank you for reading this far. I put a lot of time and work into these sneak peeks so it's great that you've taken the time to read this far!
If you'd like to keep a picture, even on mobile, just click it and it will open in a separate window. You can save it from there.
Lastly, if you'd like to stay updated, feel free to follow me on Instagram, facebook, twitter, or Tumblr for frequent updates. Talk to you all in a few days