O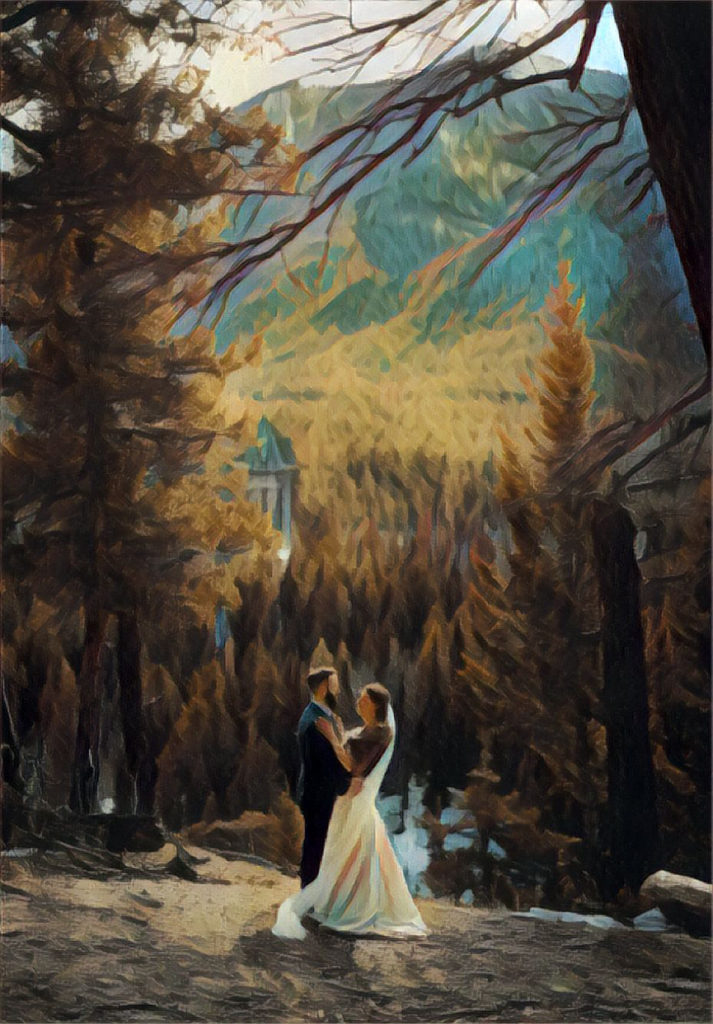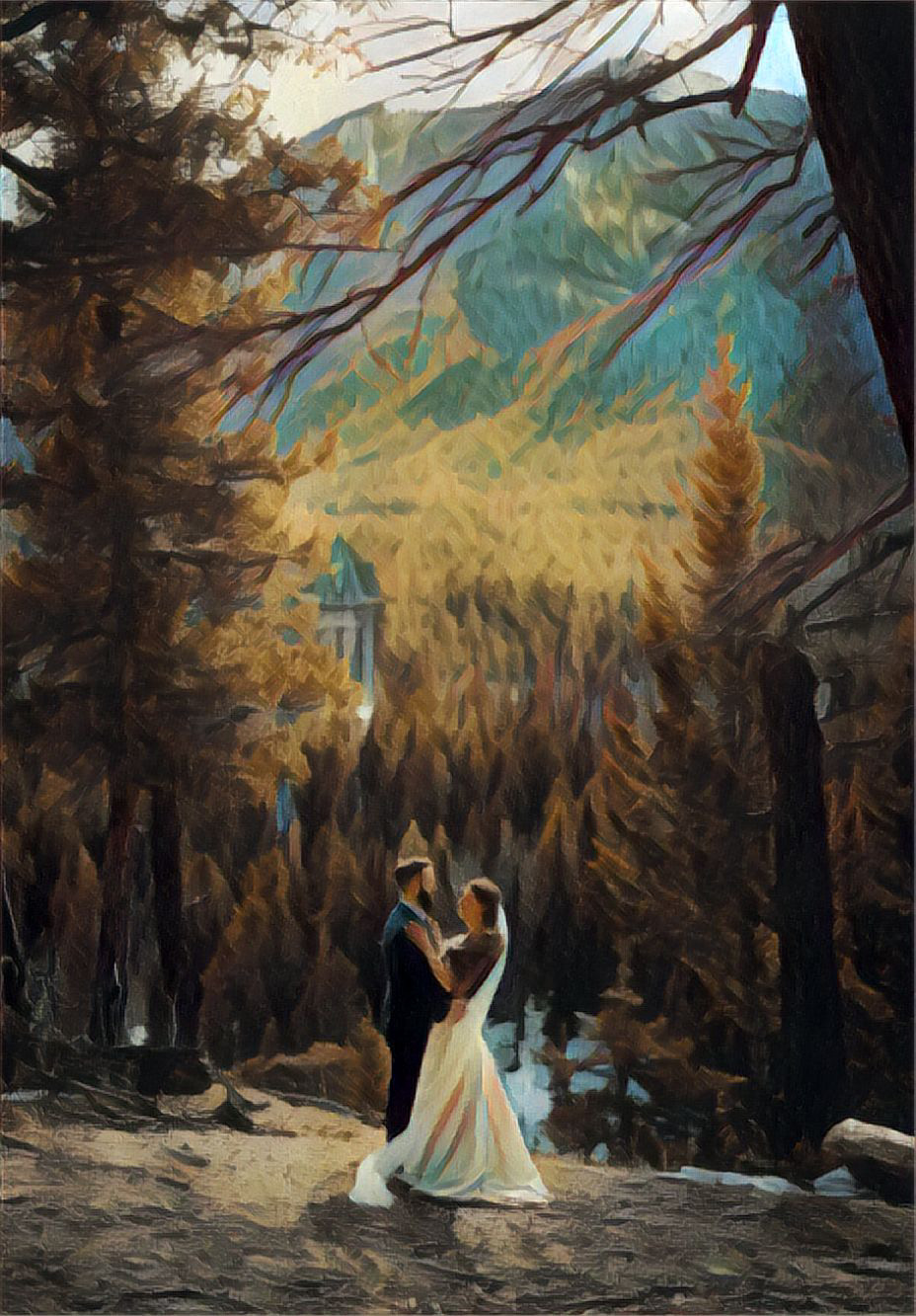 Our morning begins quite early – it was an exciting morning, and a full afternoon. We had a noontime ceremony, a first look, two dresses, and a rather large venue to be transversed and organized. This is a large sampler – over 60 images, for a jam-packed day that came just in time.
And so, we begin with some details. The hotel is an older one, and the details show it.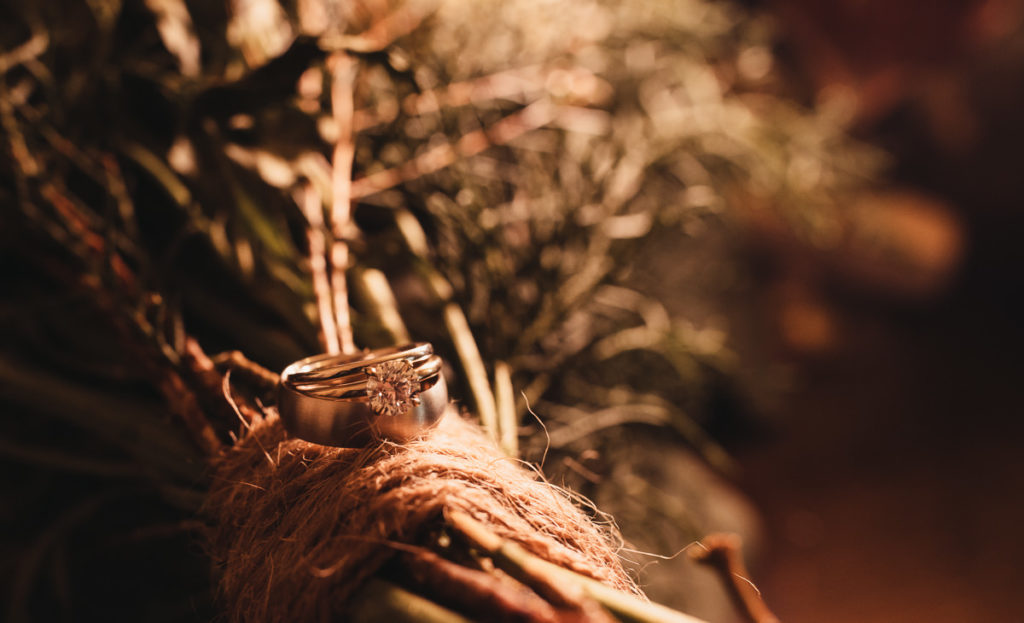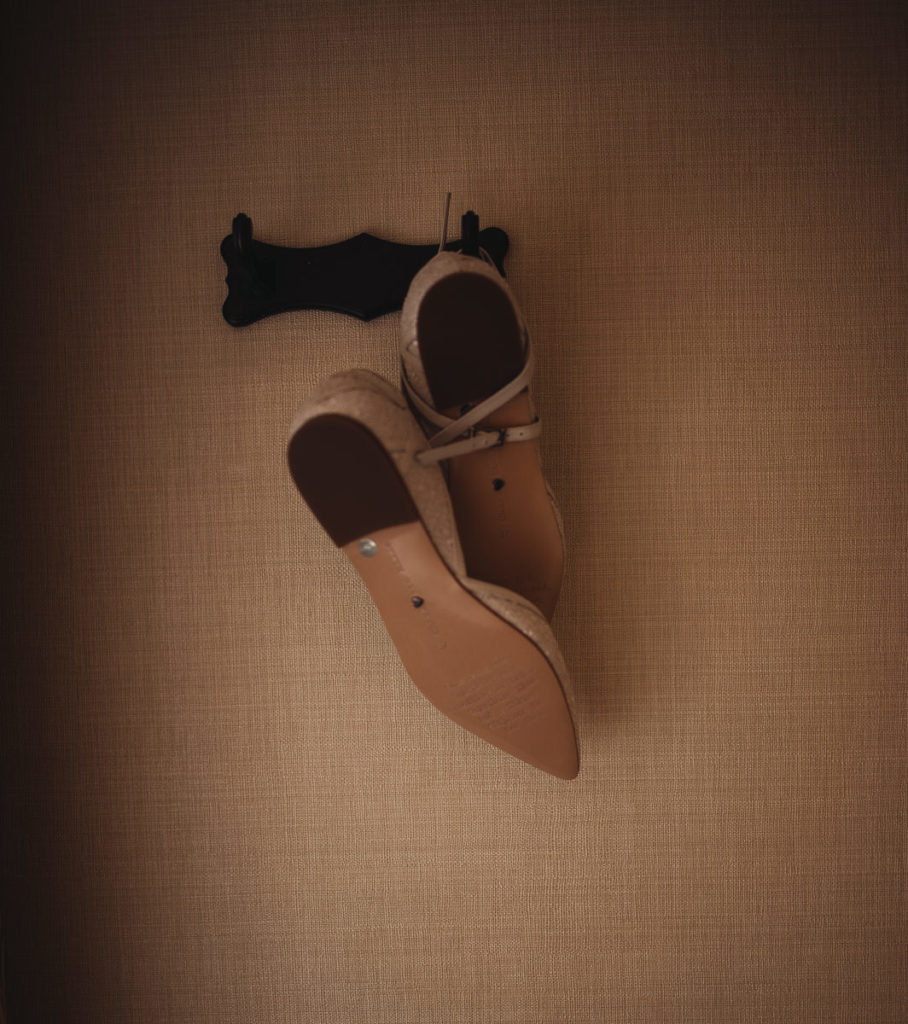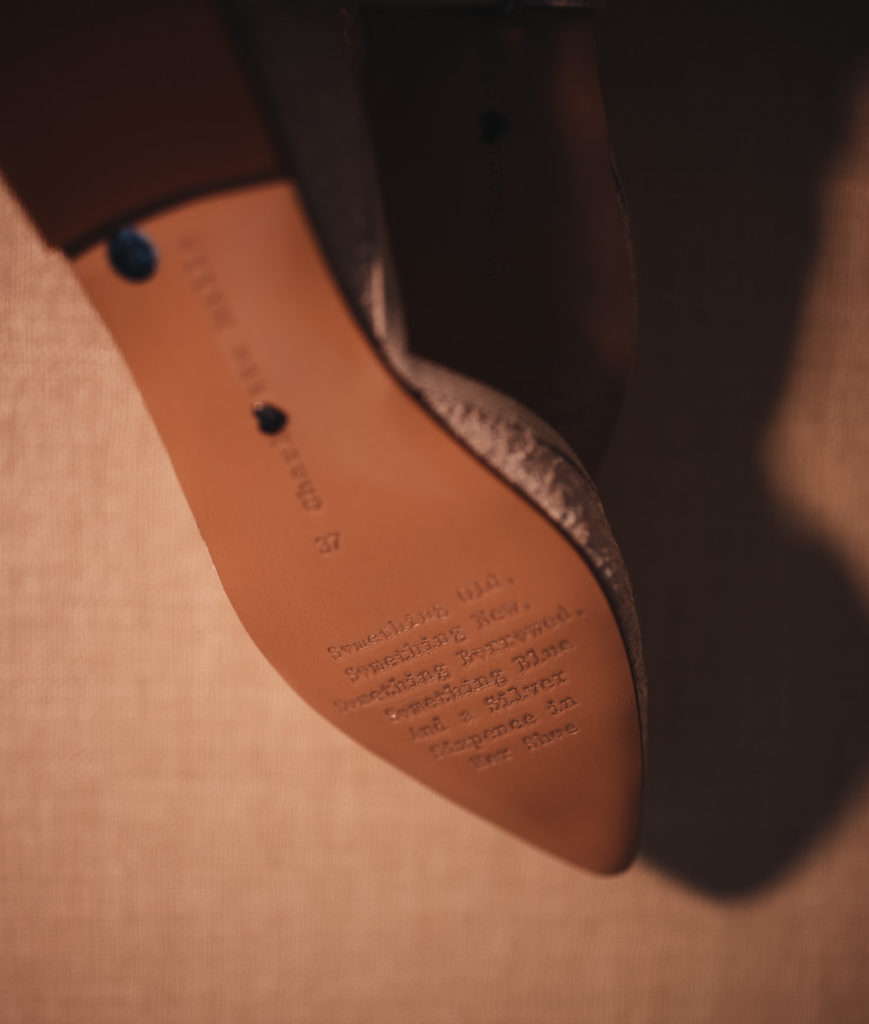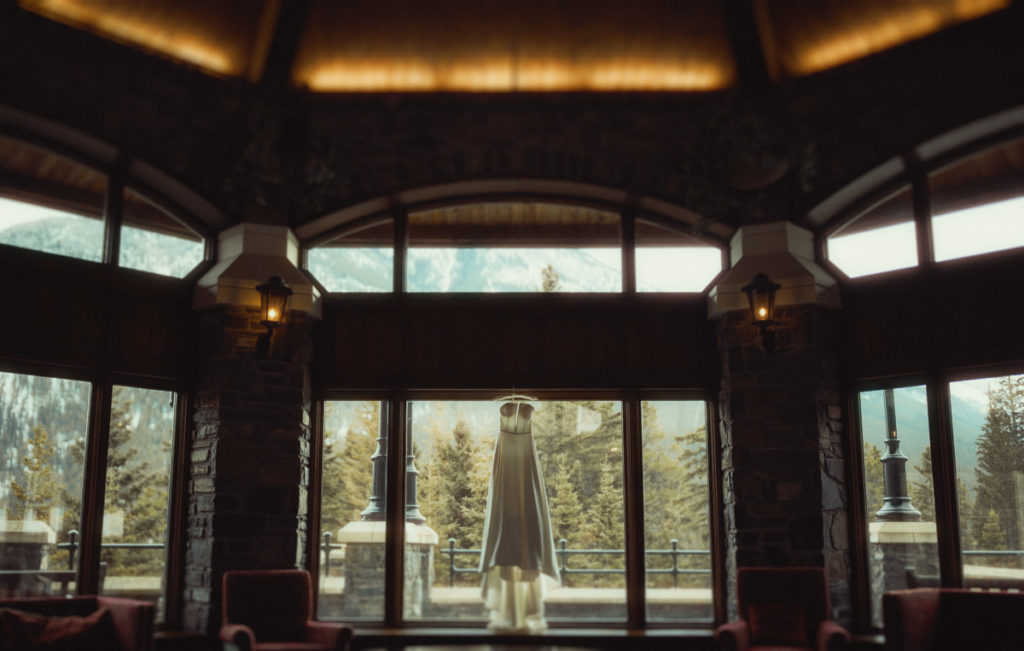 Outside, it was snowing, and snowing hard. We were a little worried about our outdoor ceremony. What if the snow was so thick we couldn't see the mountains? What if we ruined the hair and makeup? We knew, though, that we'd have to take that chance.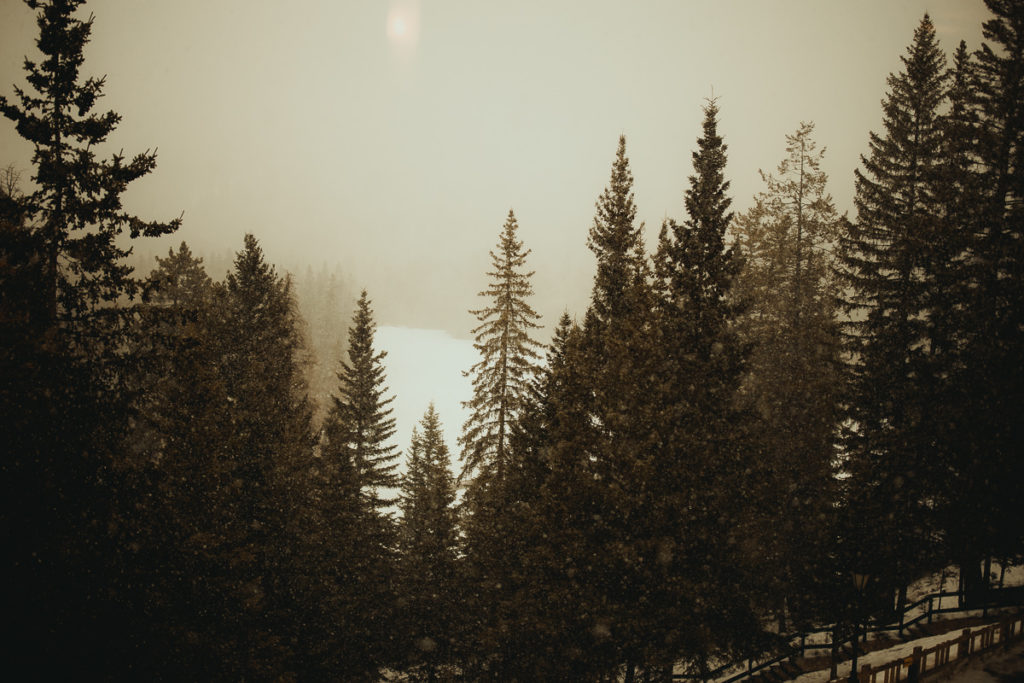 And so, we prepared for the first look. You might notice, our bride is wearing a little different of a dress than you see above. It's an older dress, dating back to 1980, unaltered.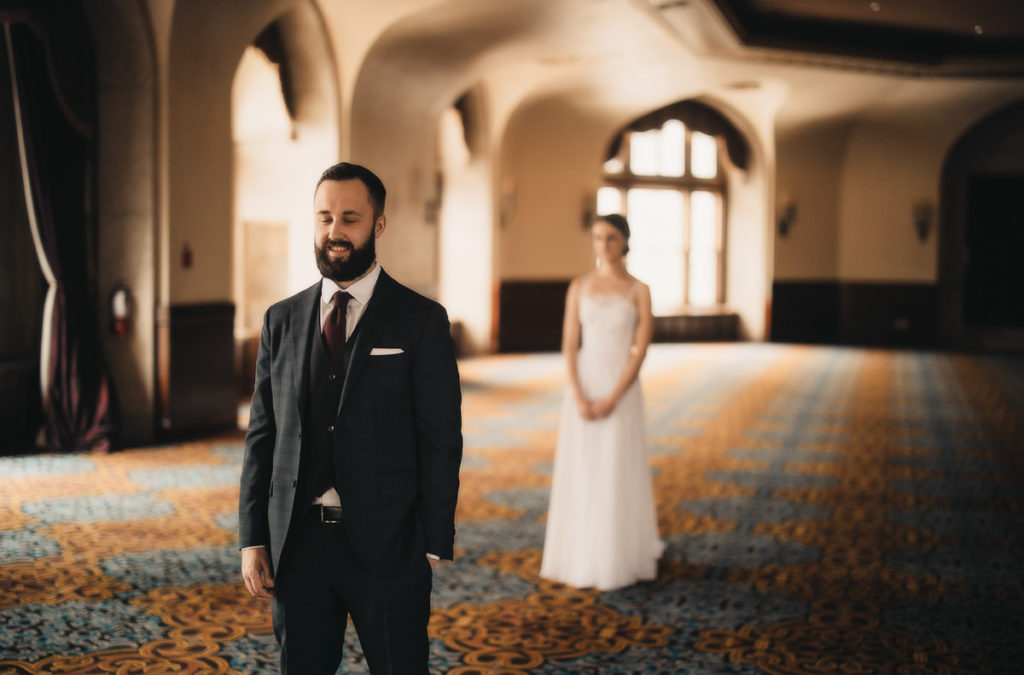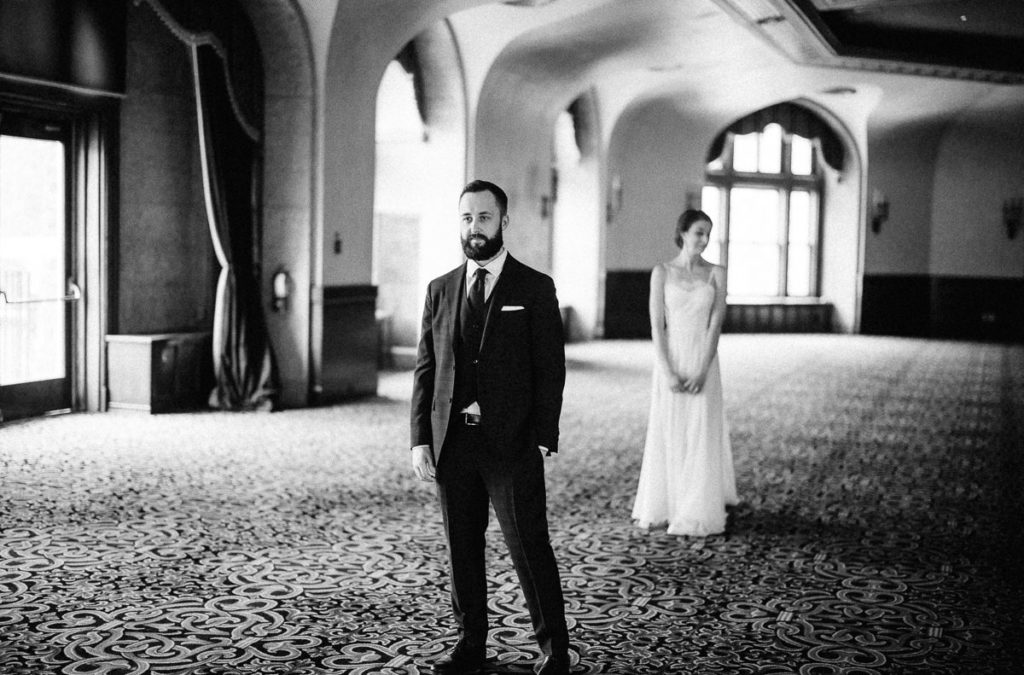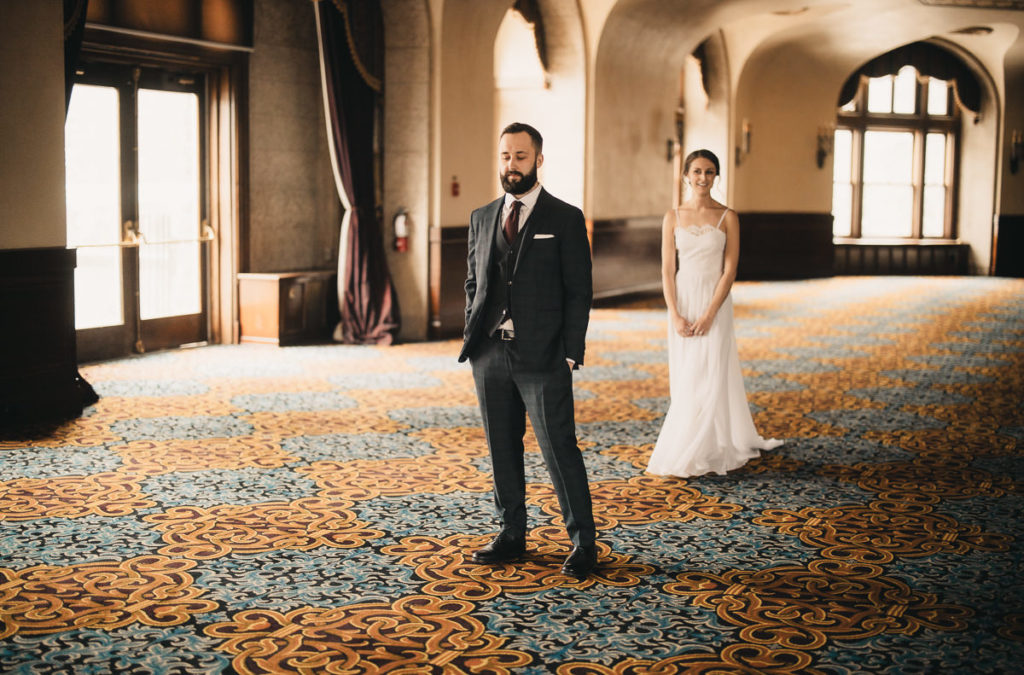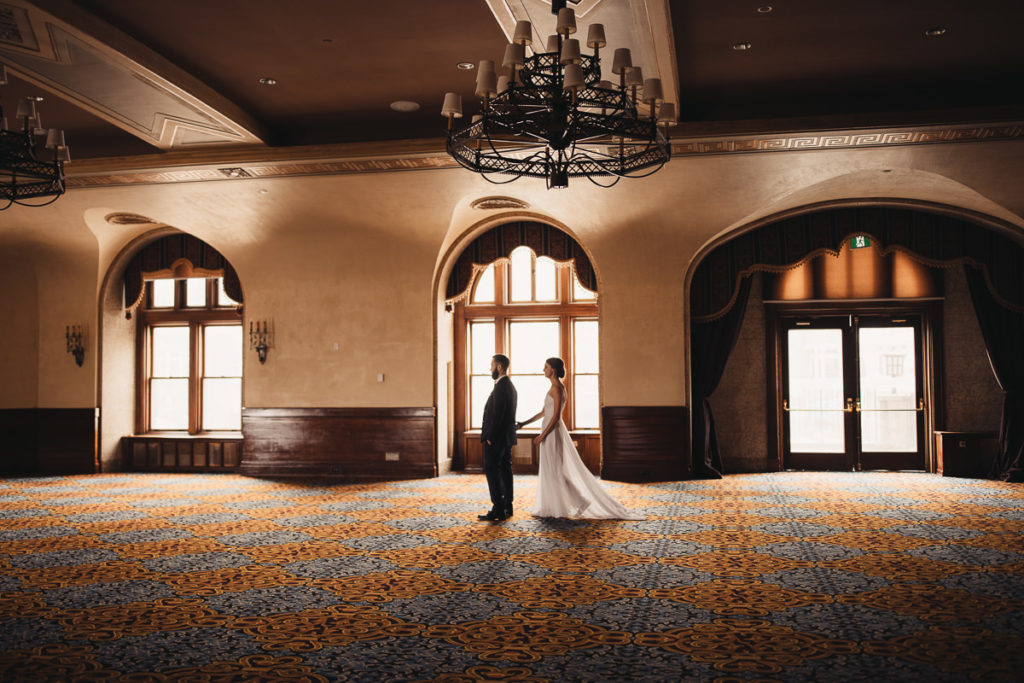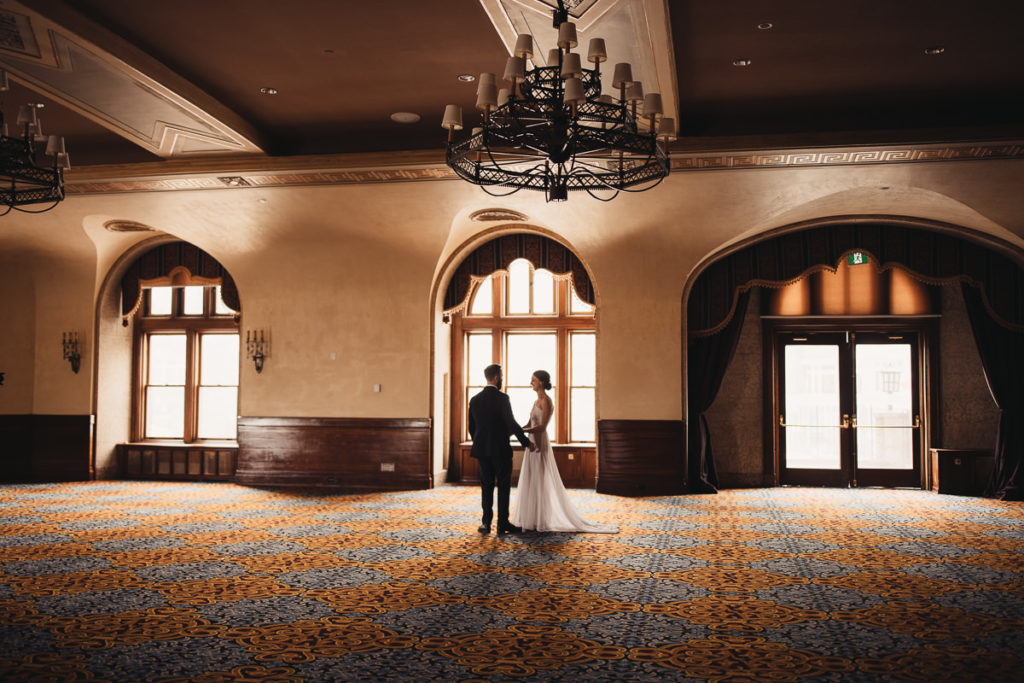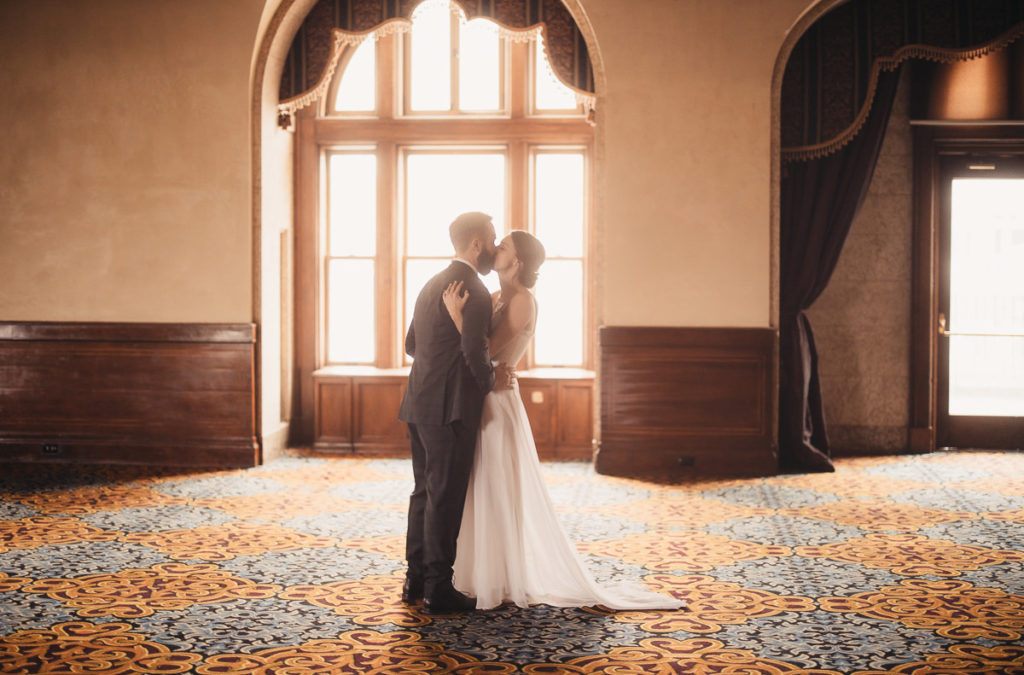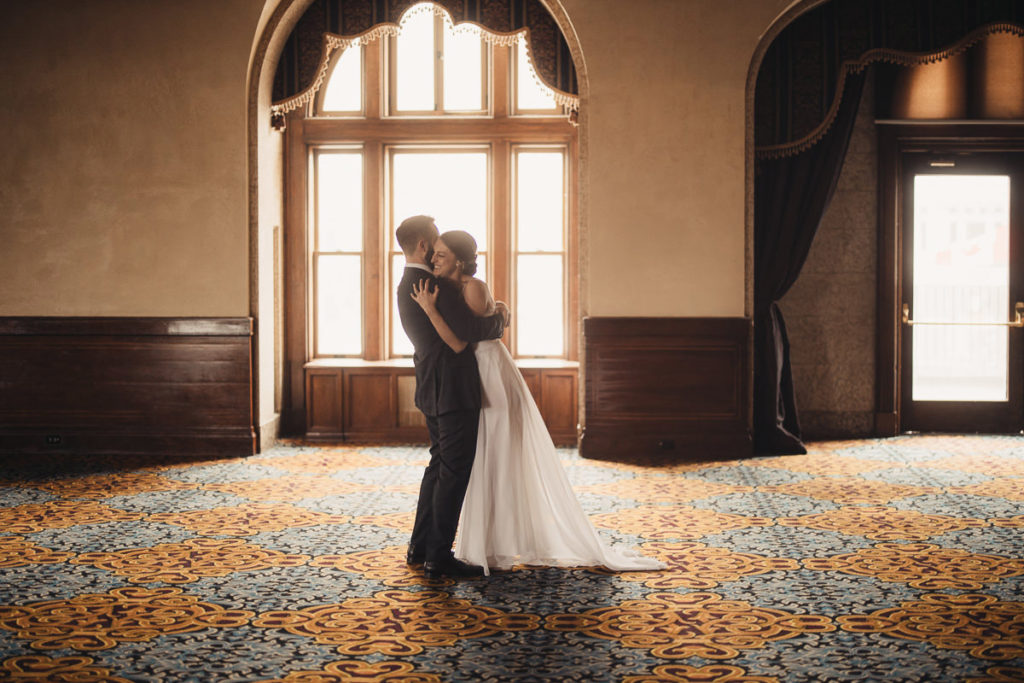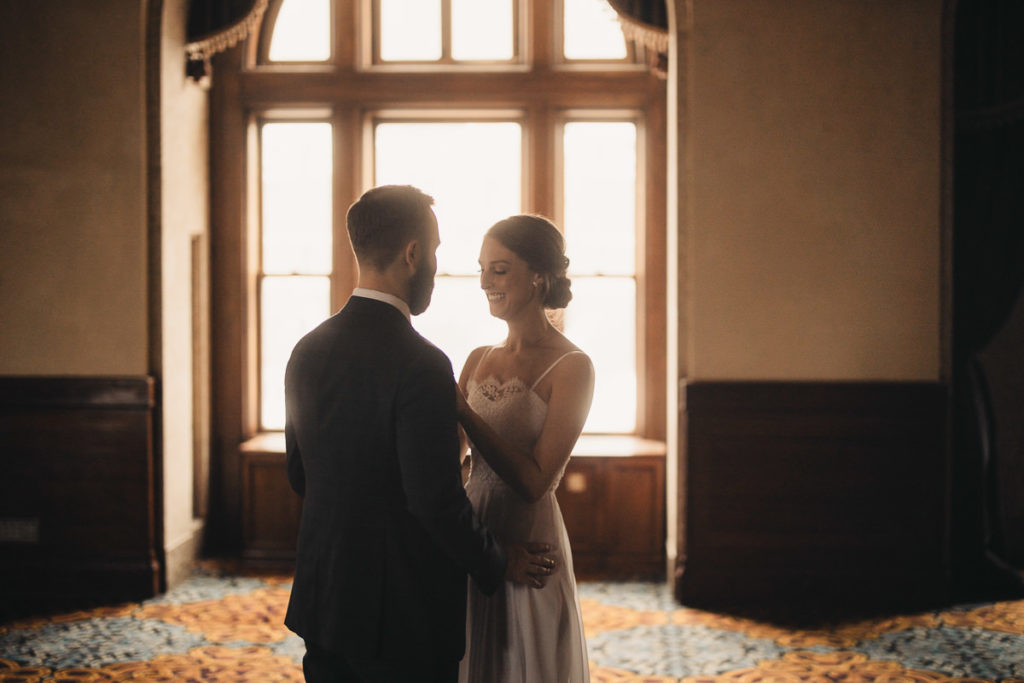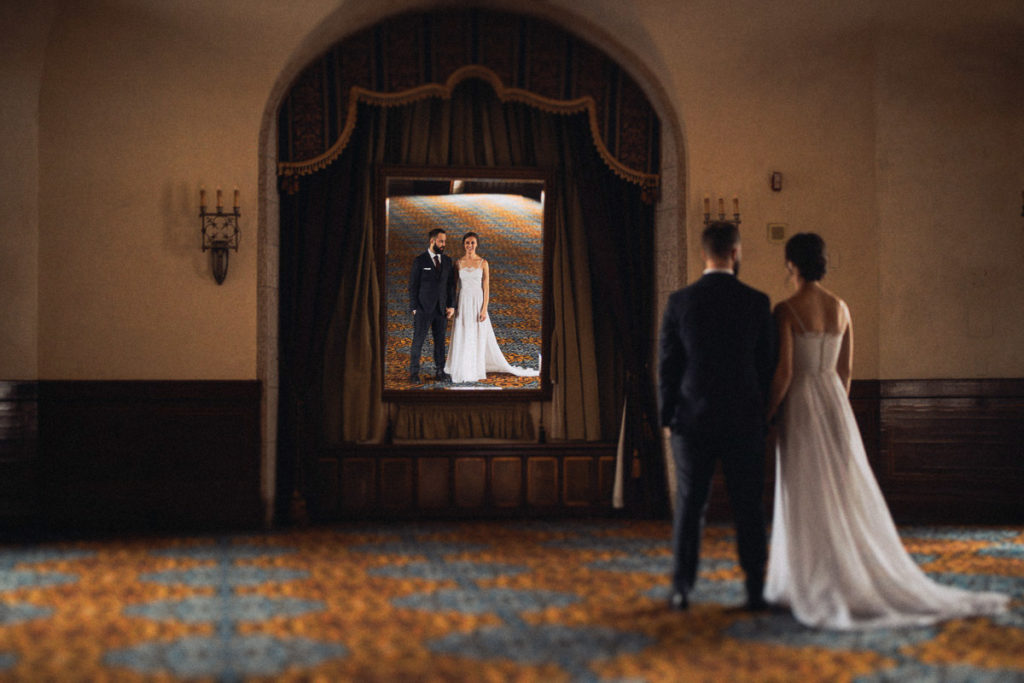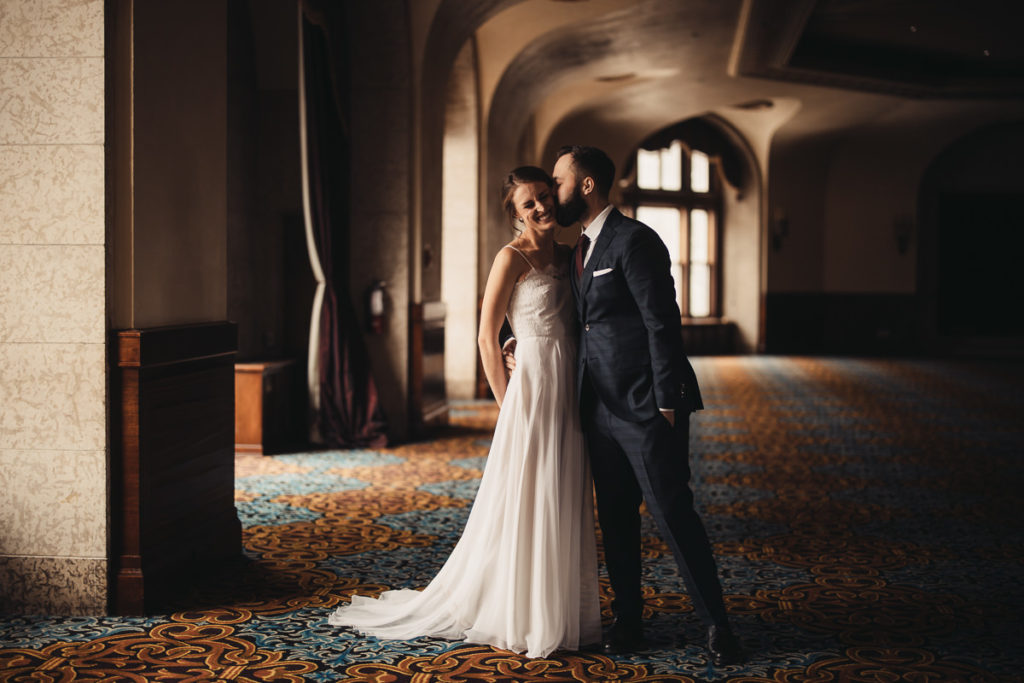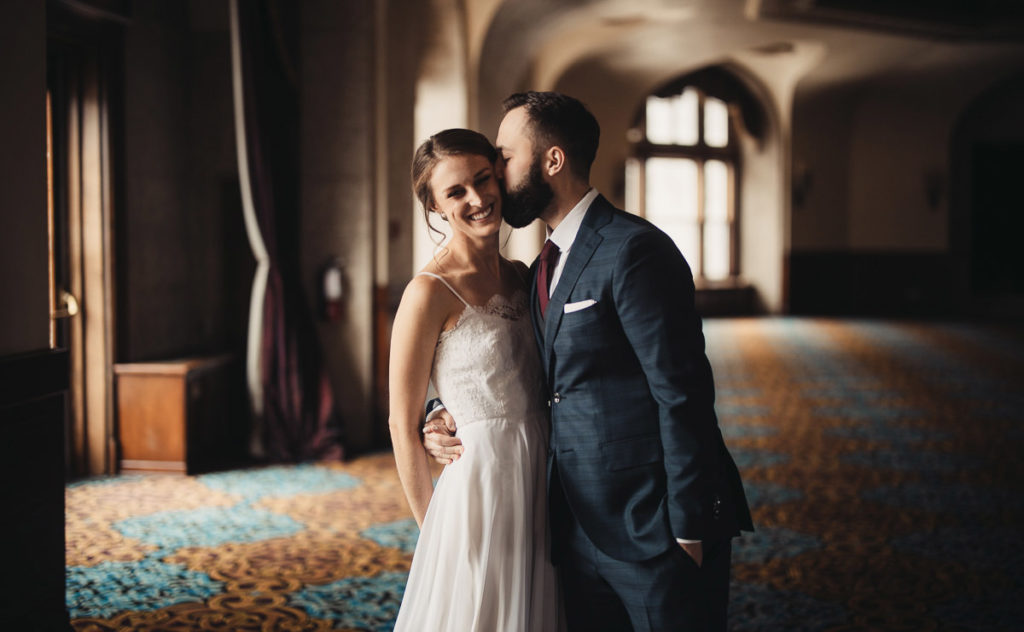 And phew! What a first look, in this old ballroom. We made our way back to our rooms for some relaxing, and outfit changes.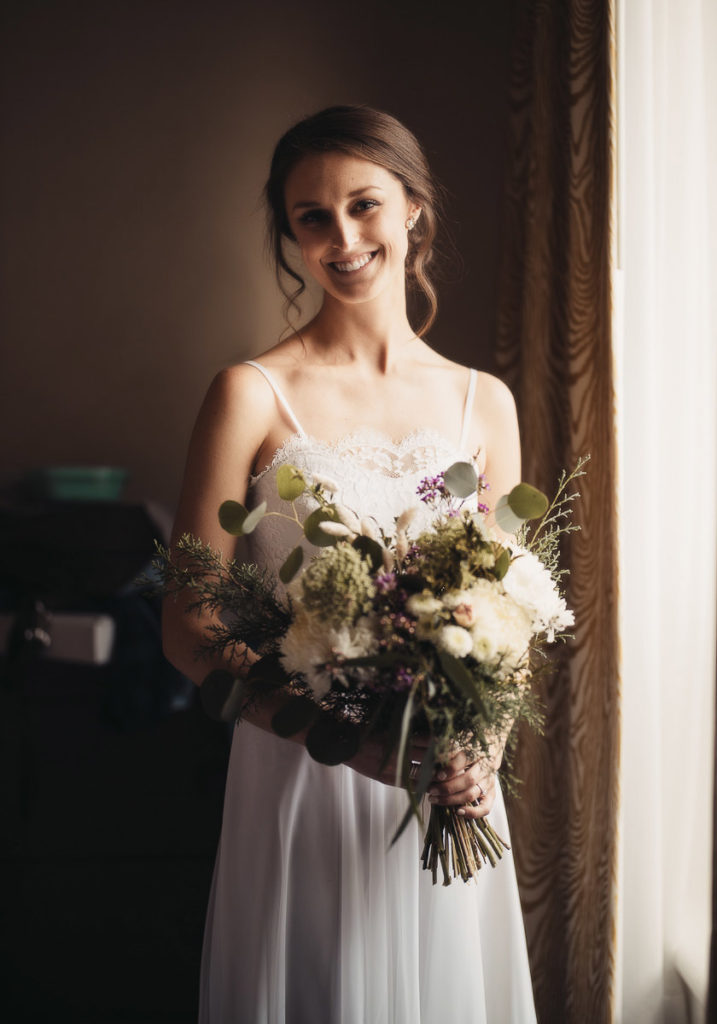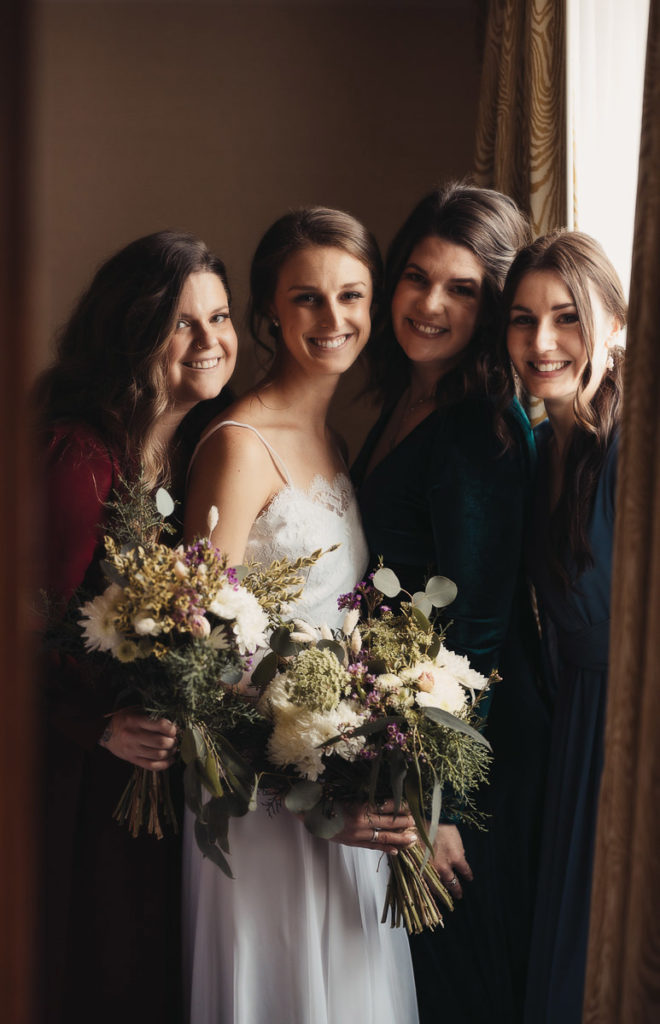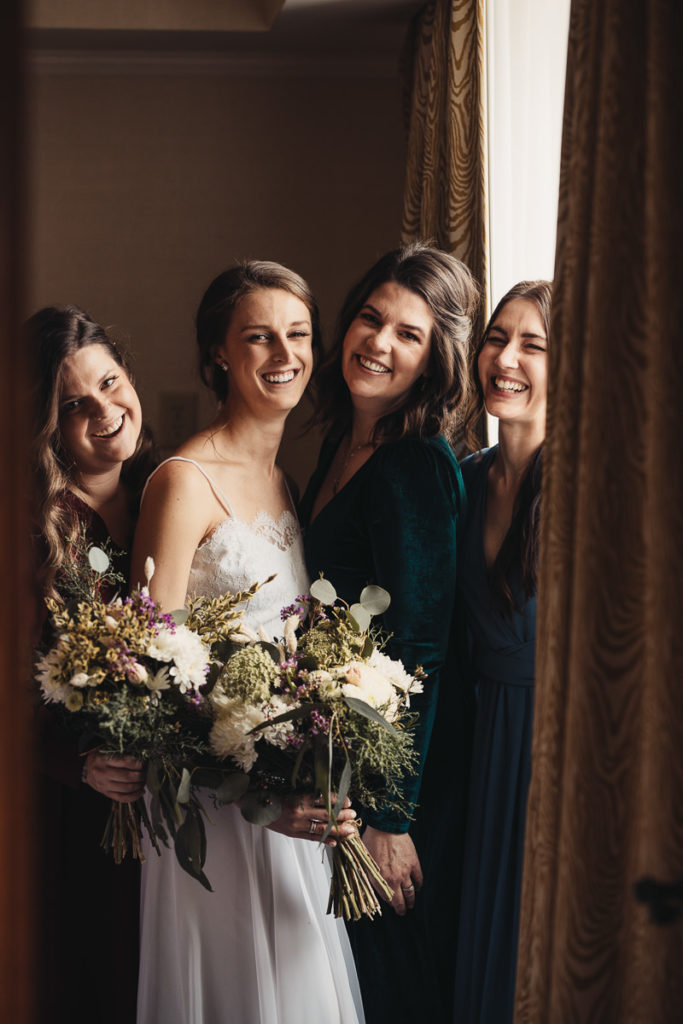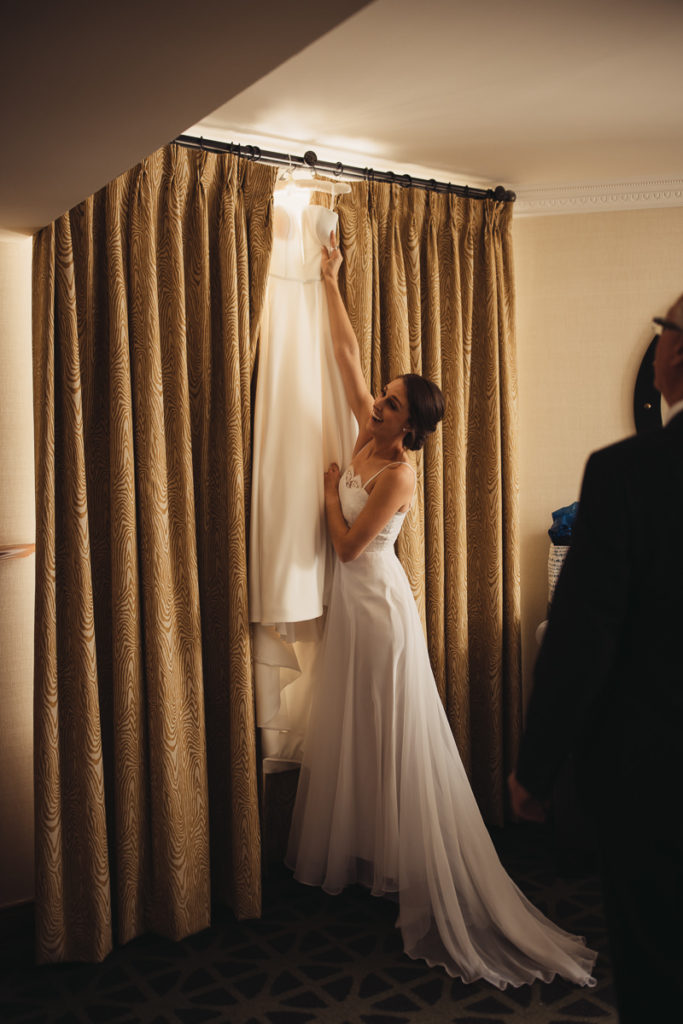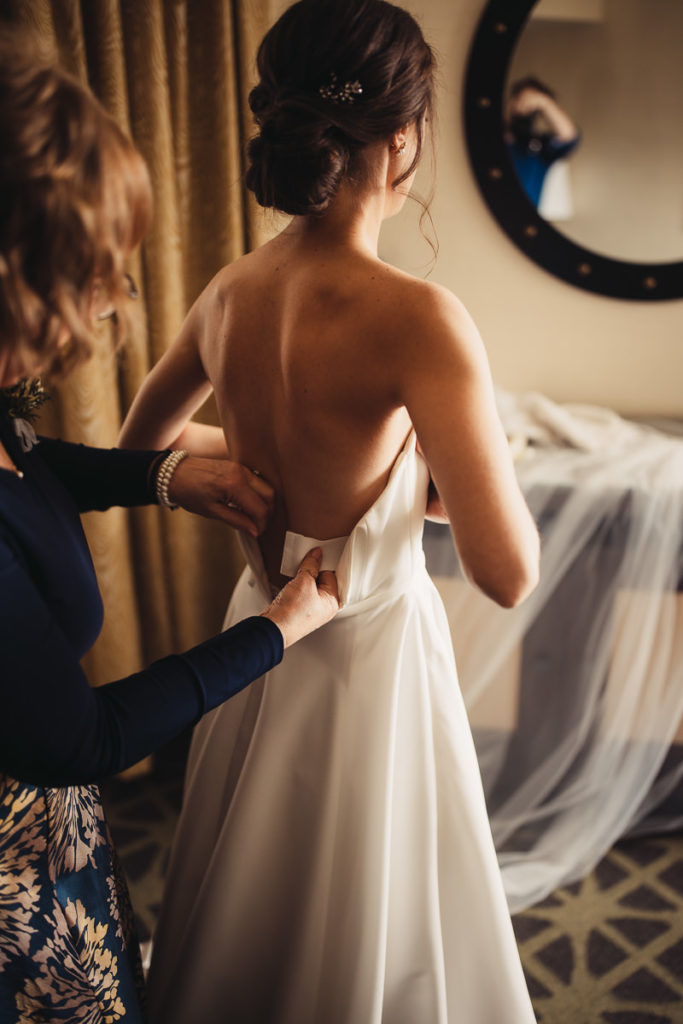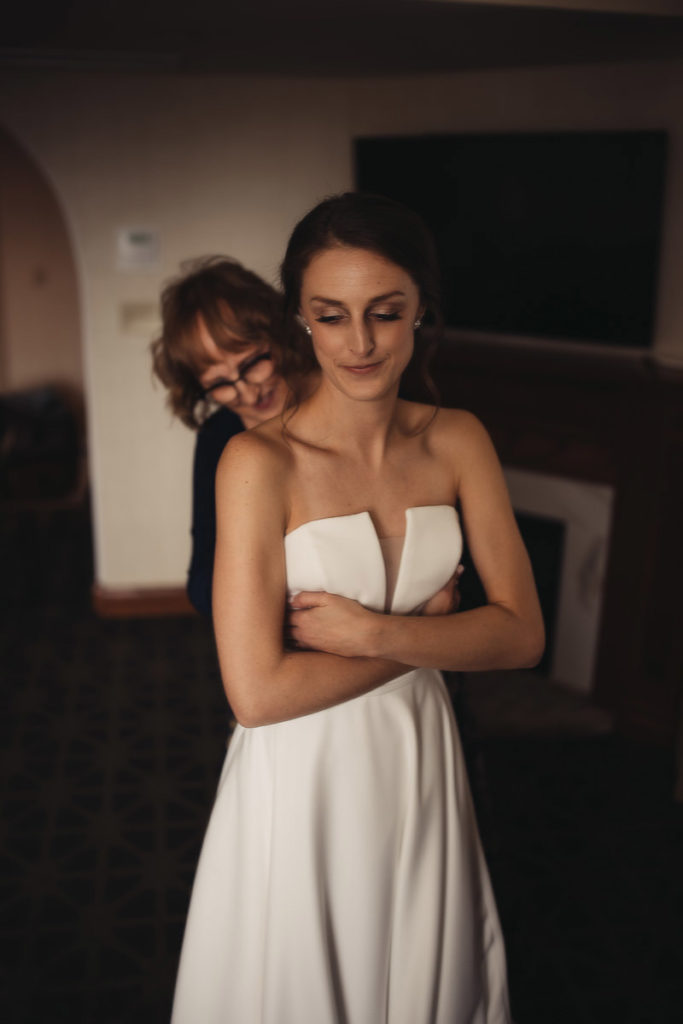 And then, it was already noon. Noon, in wedding time. The snow had abated, we had nothing but clear skies. At 3º, it was perfect suit jacket weather. Perfect weather for a Canadian outdoor wedding!
I recommend, you zoom in a little. It was emotional. You can tell from the expressions.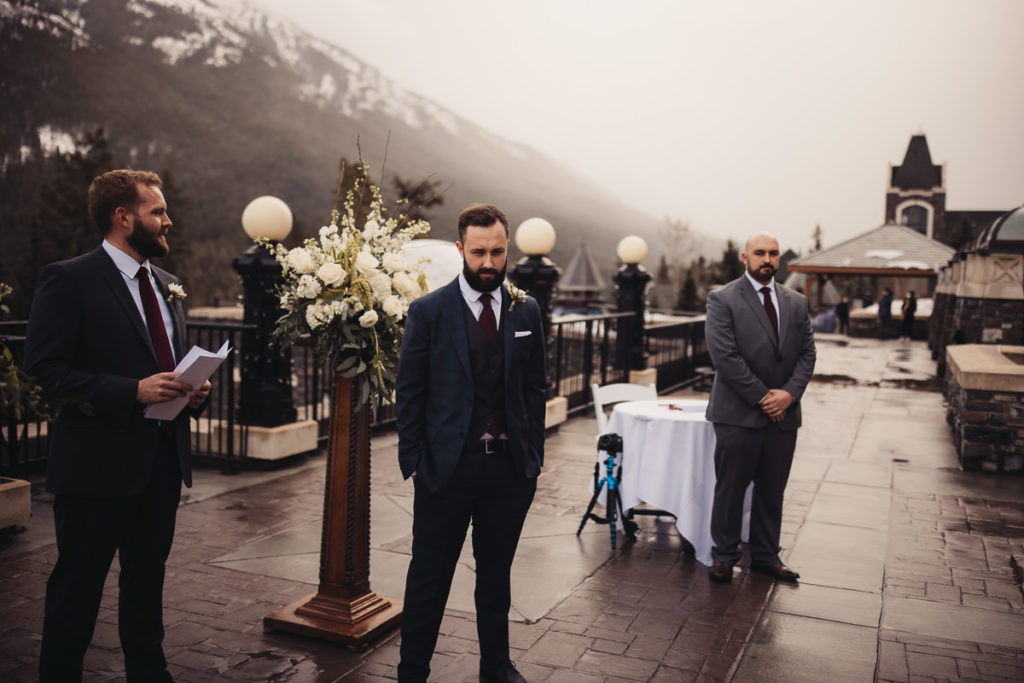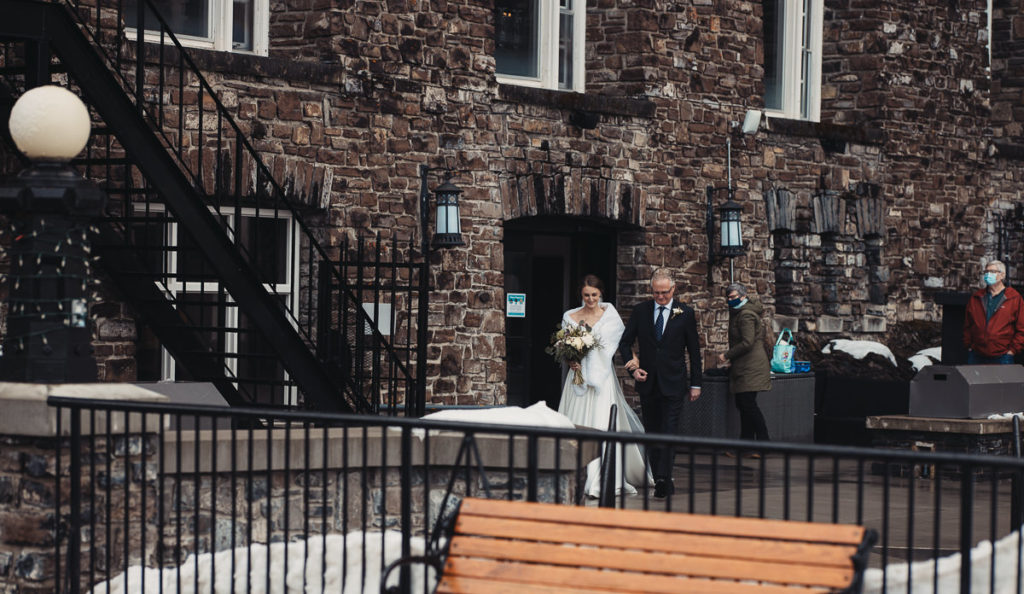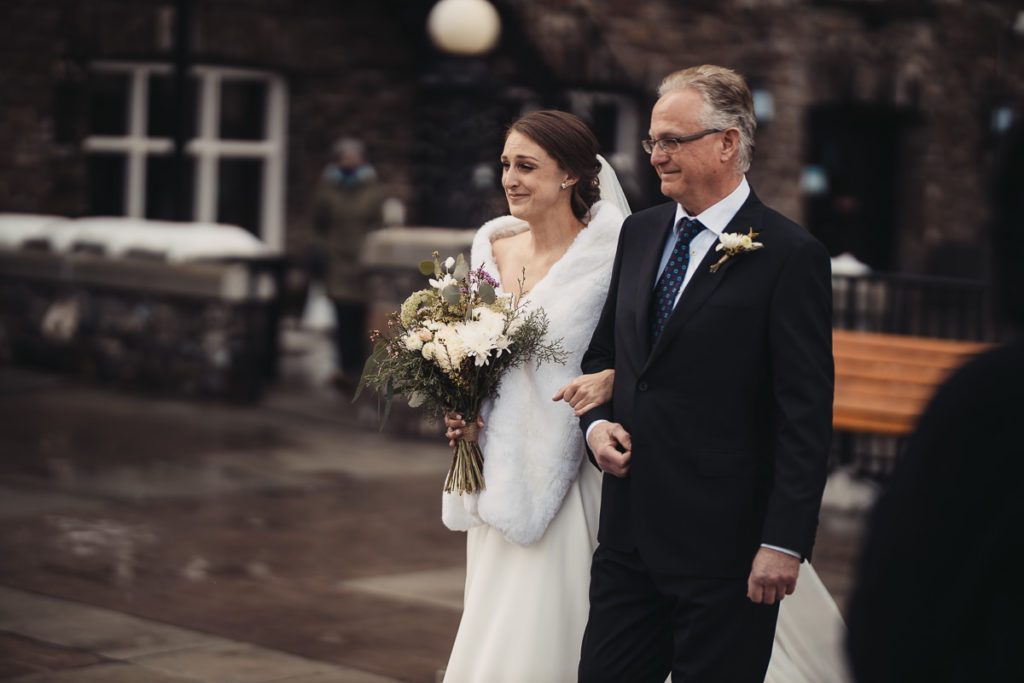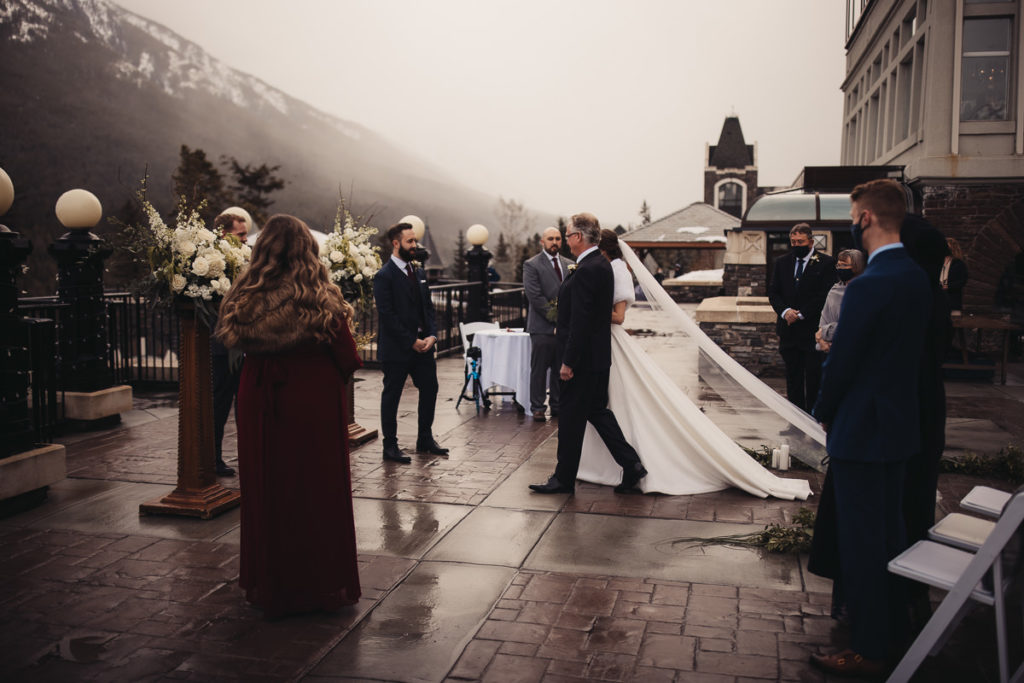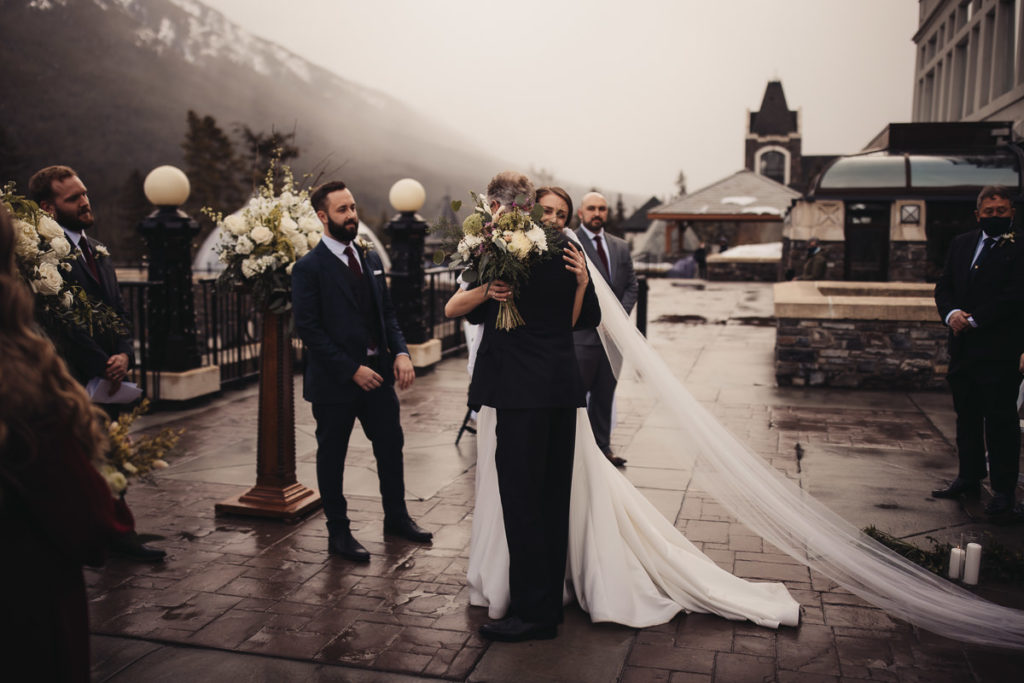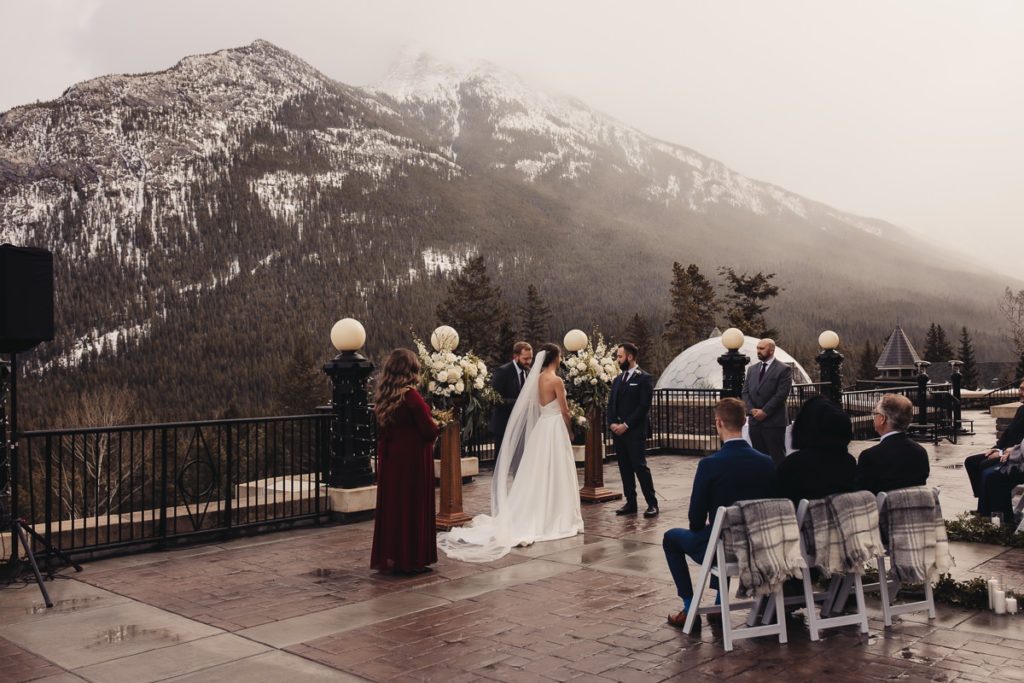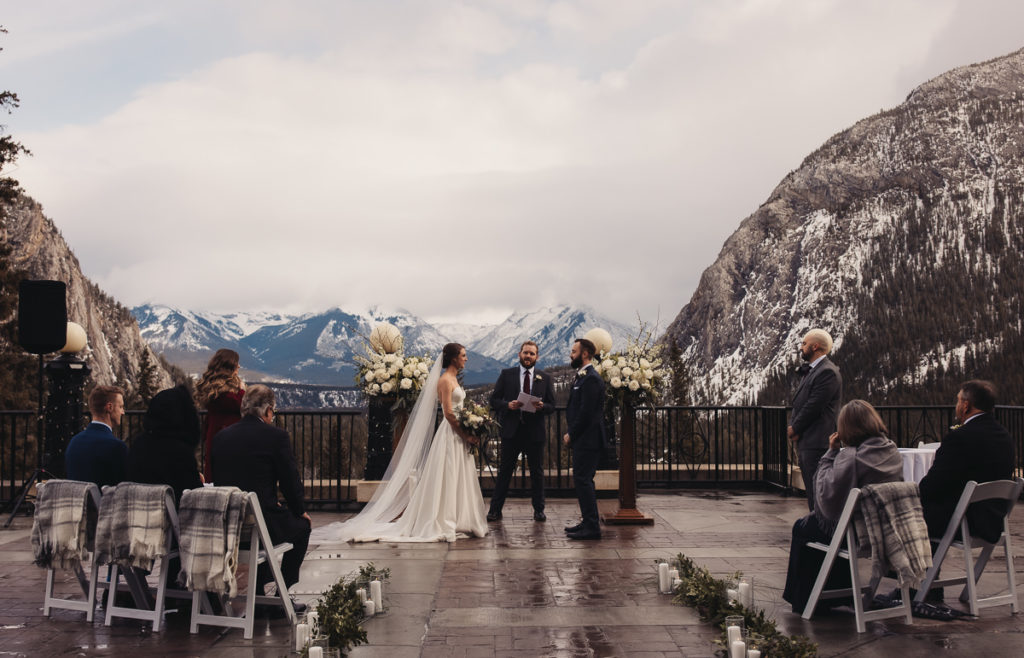 Take a look at that beautiful setup. The processional flowers, set up by close friends. They had this personal touch. And those alter flowers? By the incredible Forget-Me-Not, in Banff.
It was beautiful. Hand-written vows. Men, take notes, our groom had (nearly) memorized his. Although rehearsed, he choked back a few tears. Then we all did.
Then, the kiss. Every expression on their face is worth a thousand words.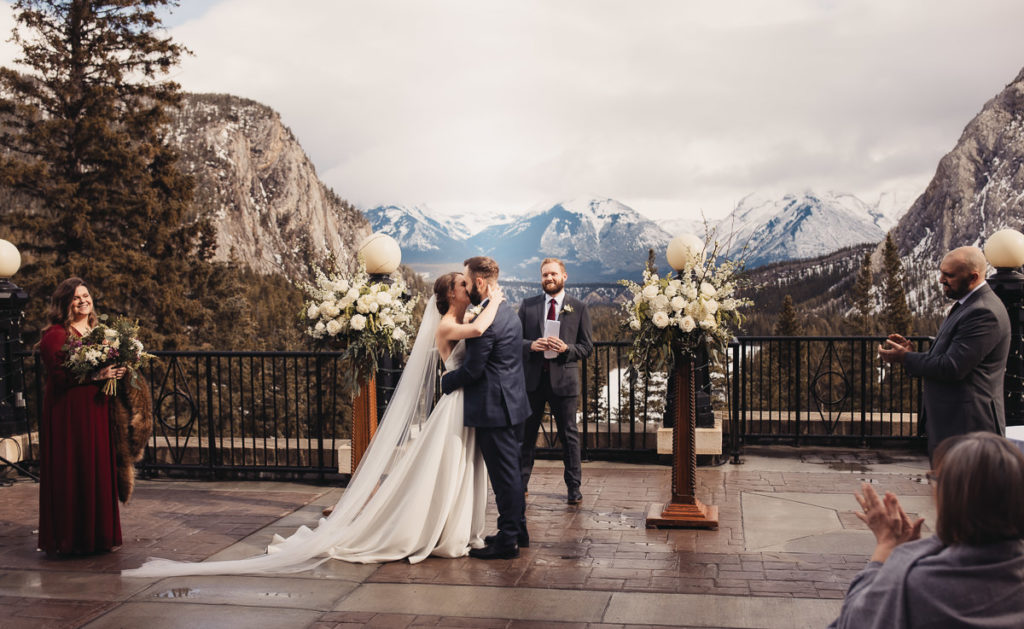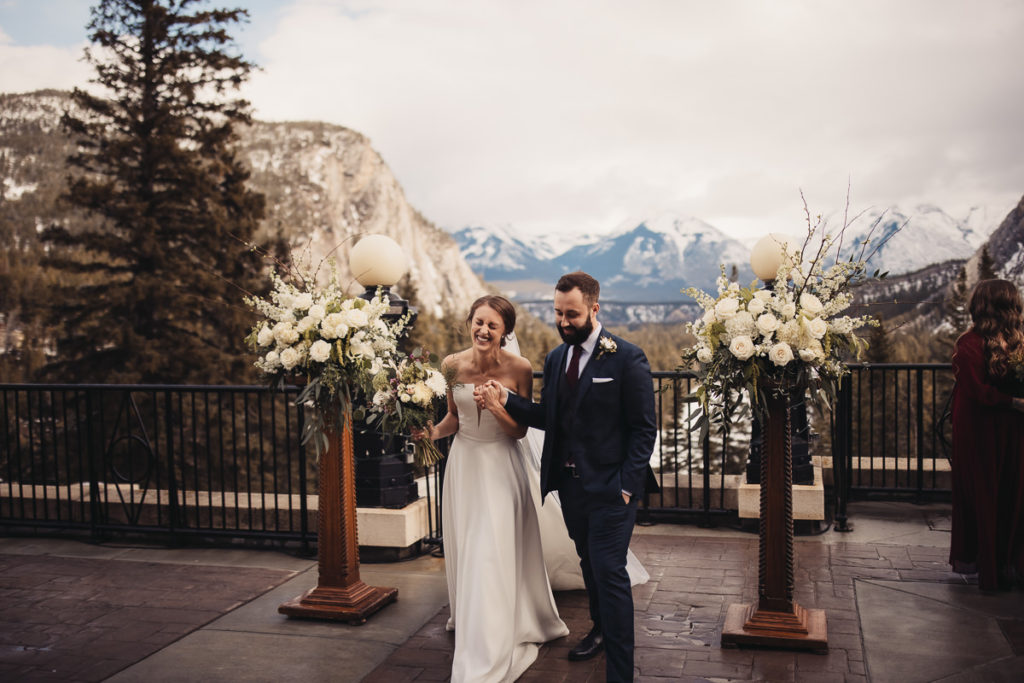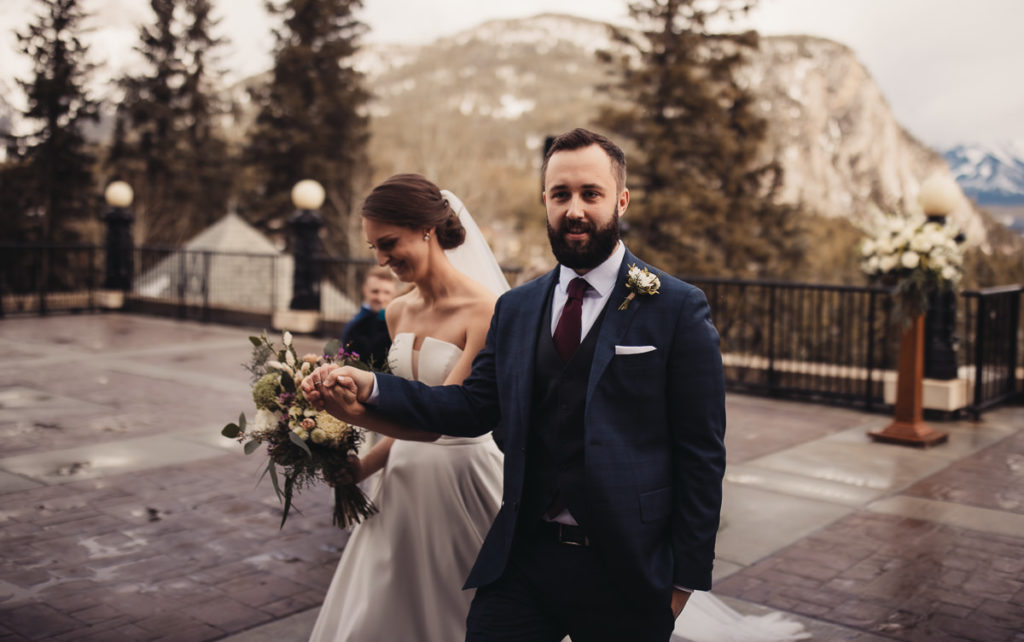 The day before, I had scouted out several spots for photos. In Banff, it's not particularly hard. There's lookouts, but I was interested in the best lookouts – no railings, tourists, and the most stunning views imaginable.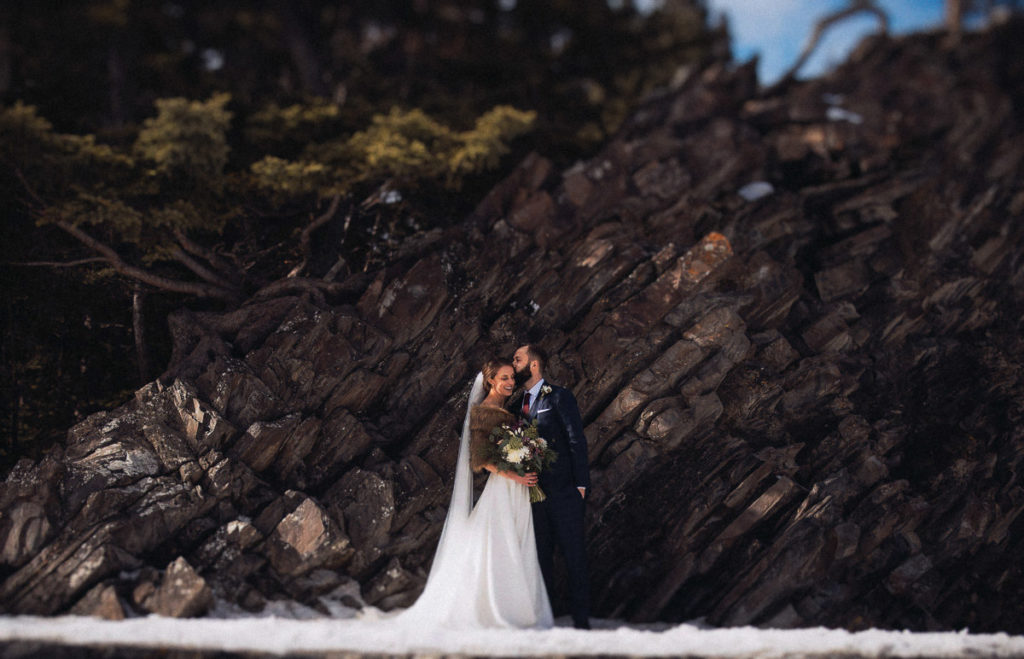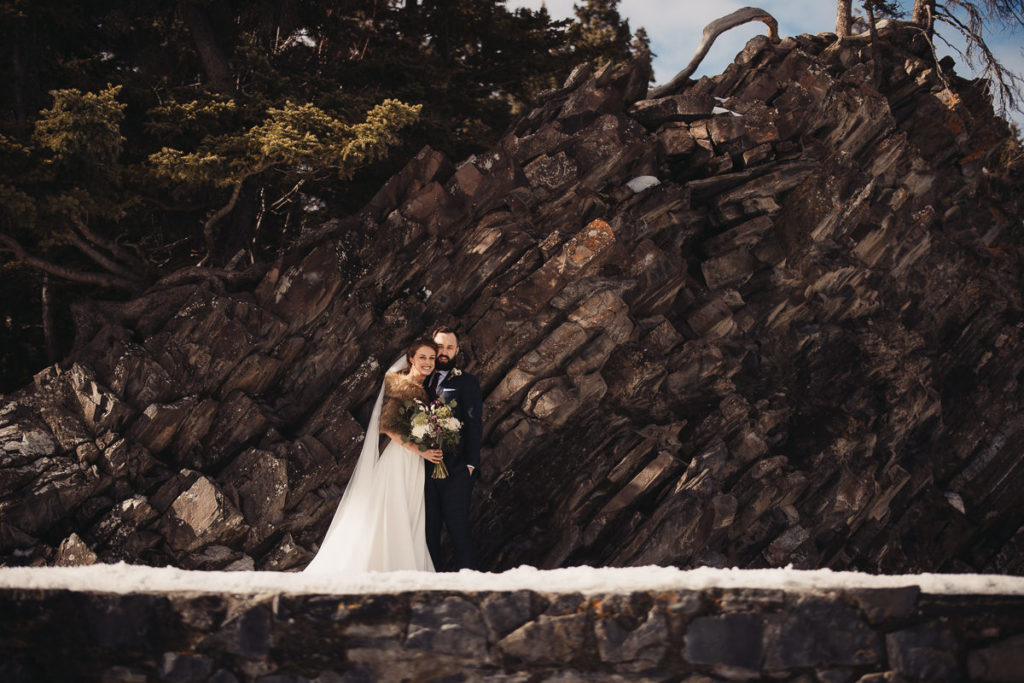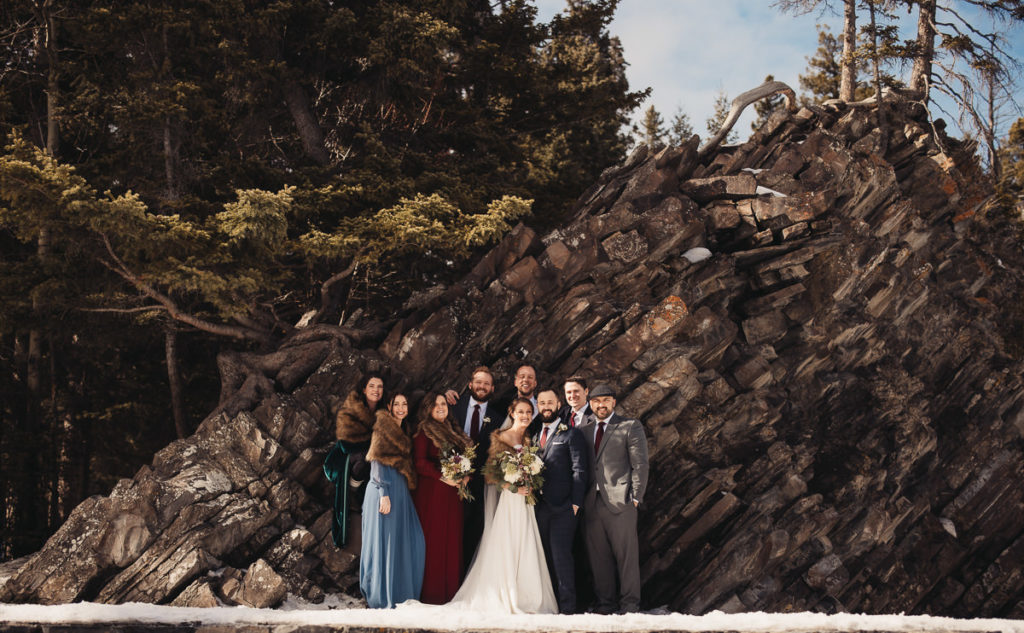 Then, up even higher.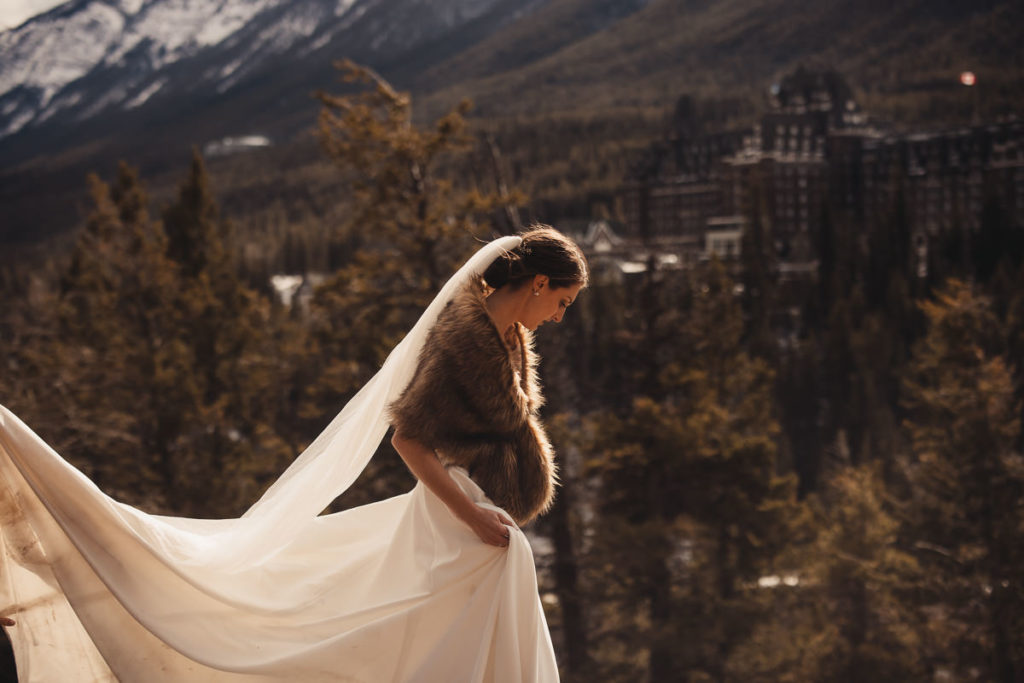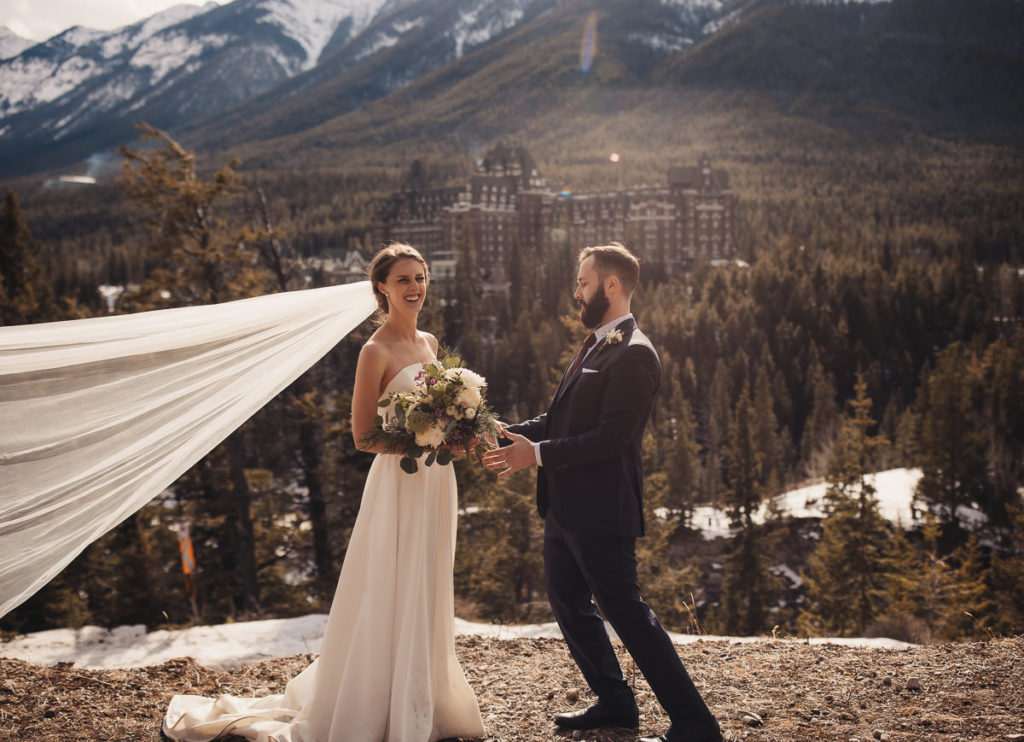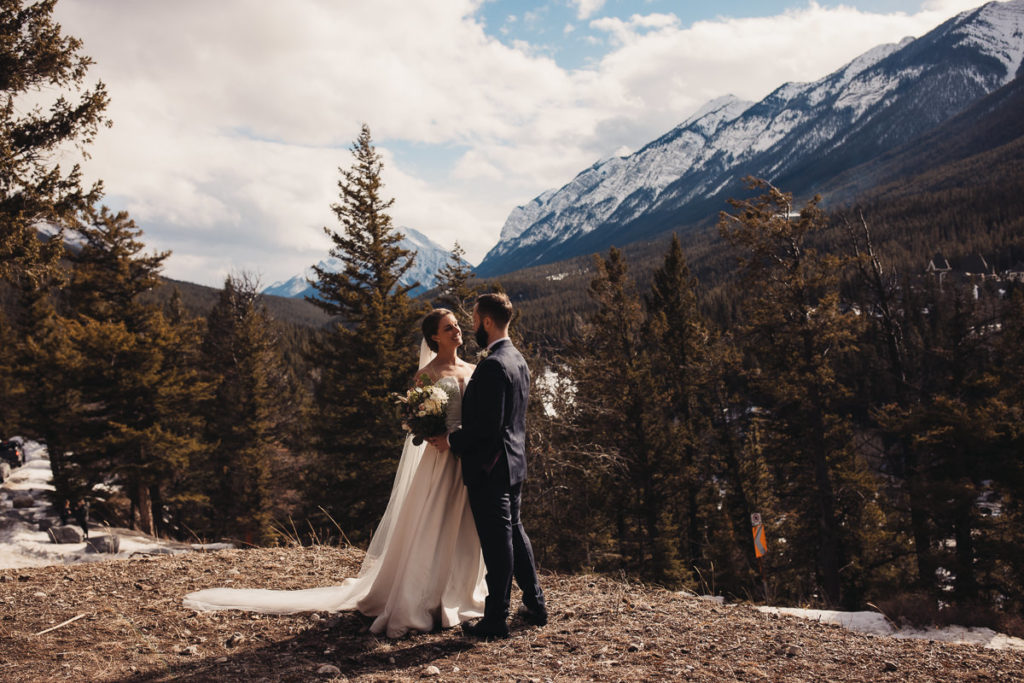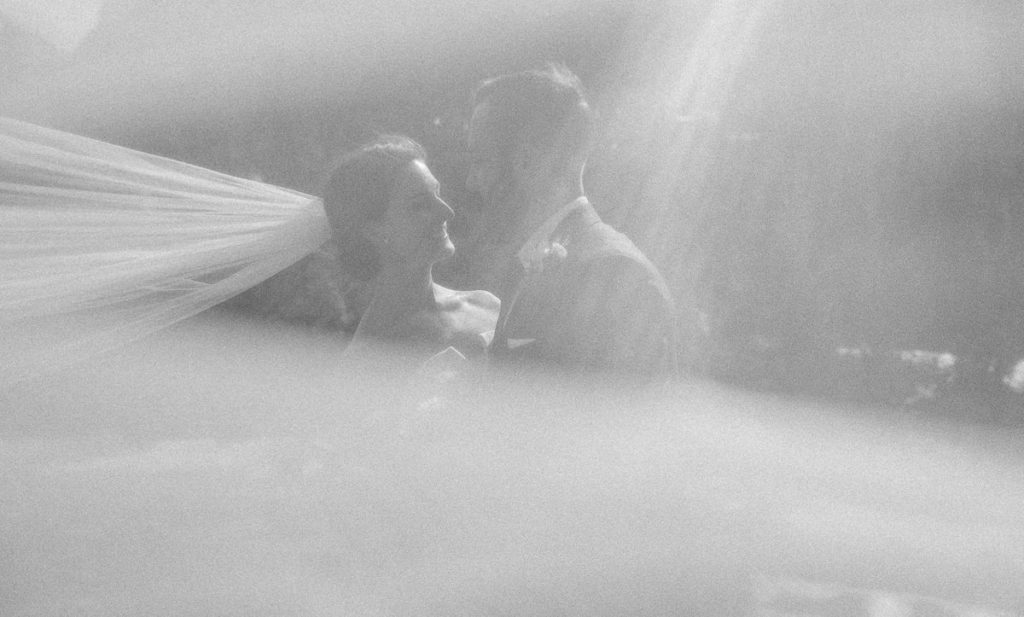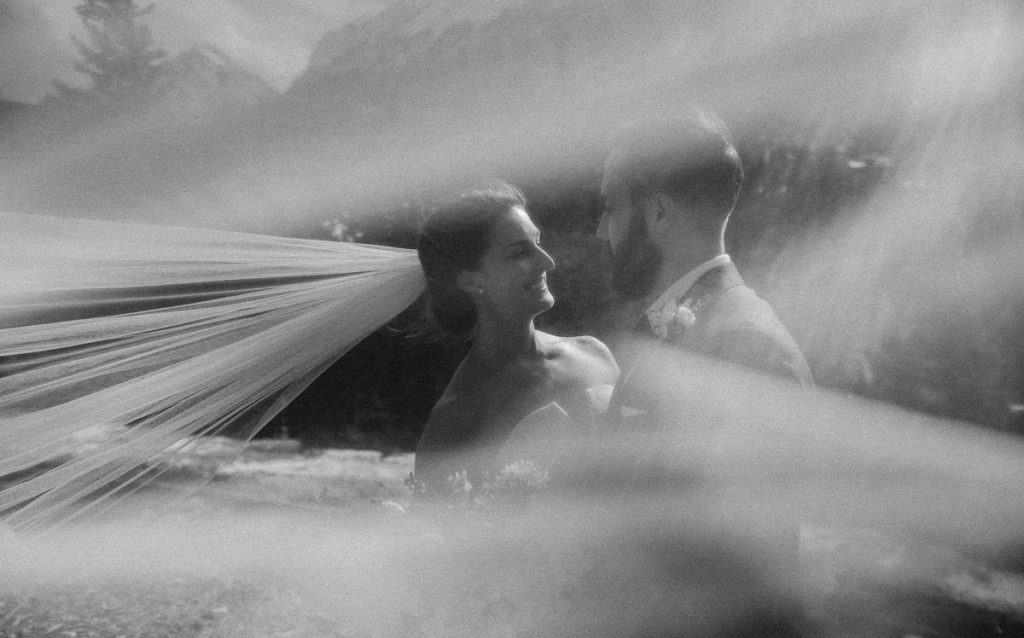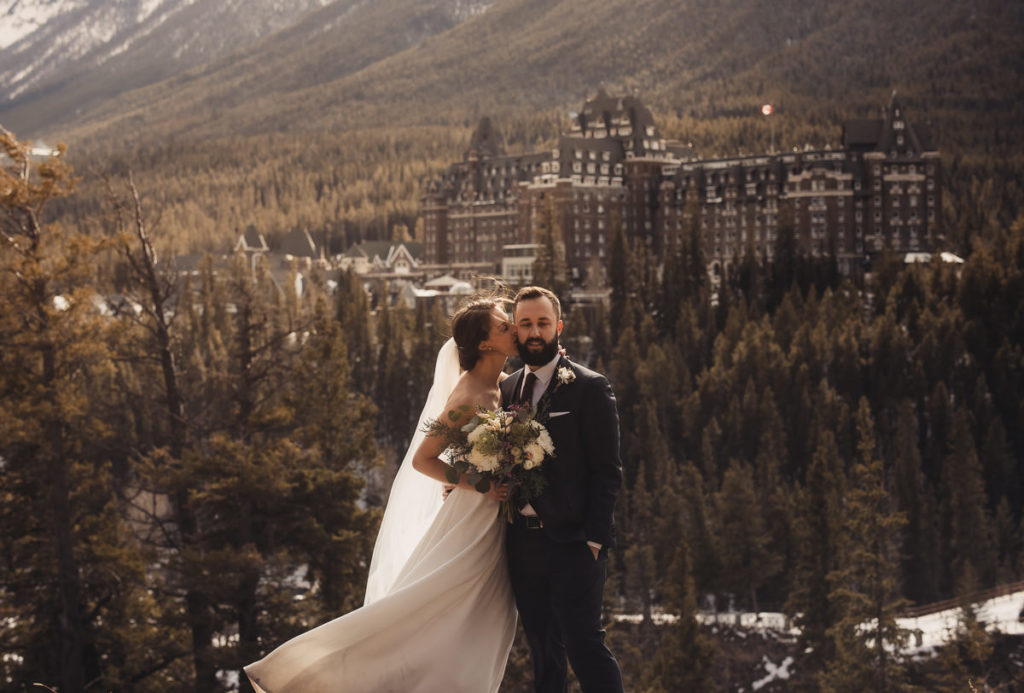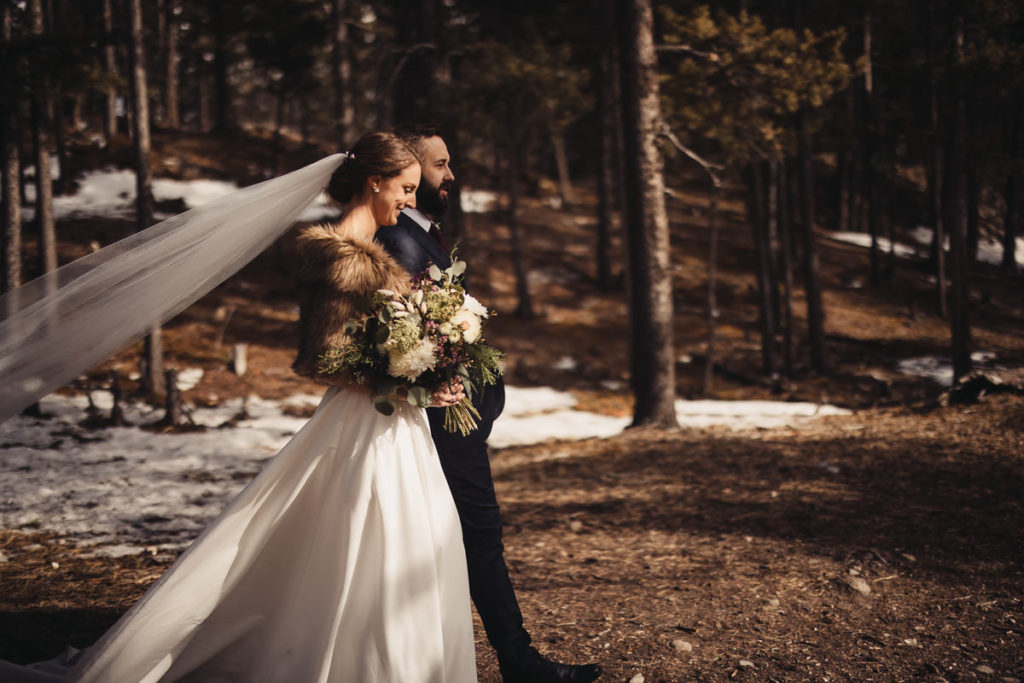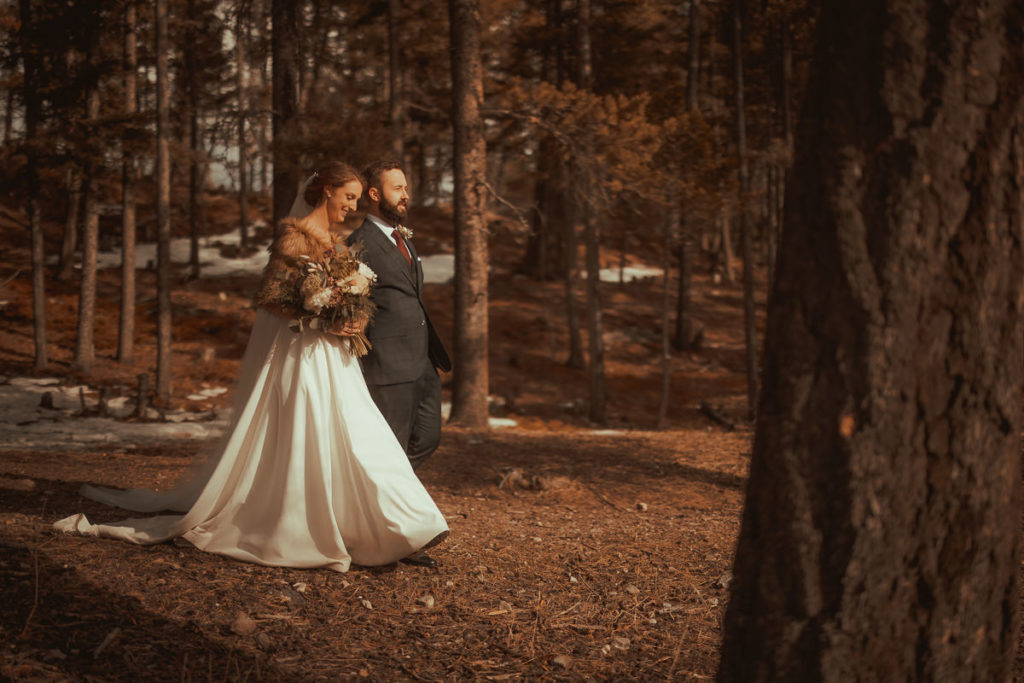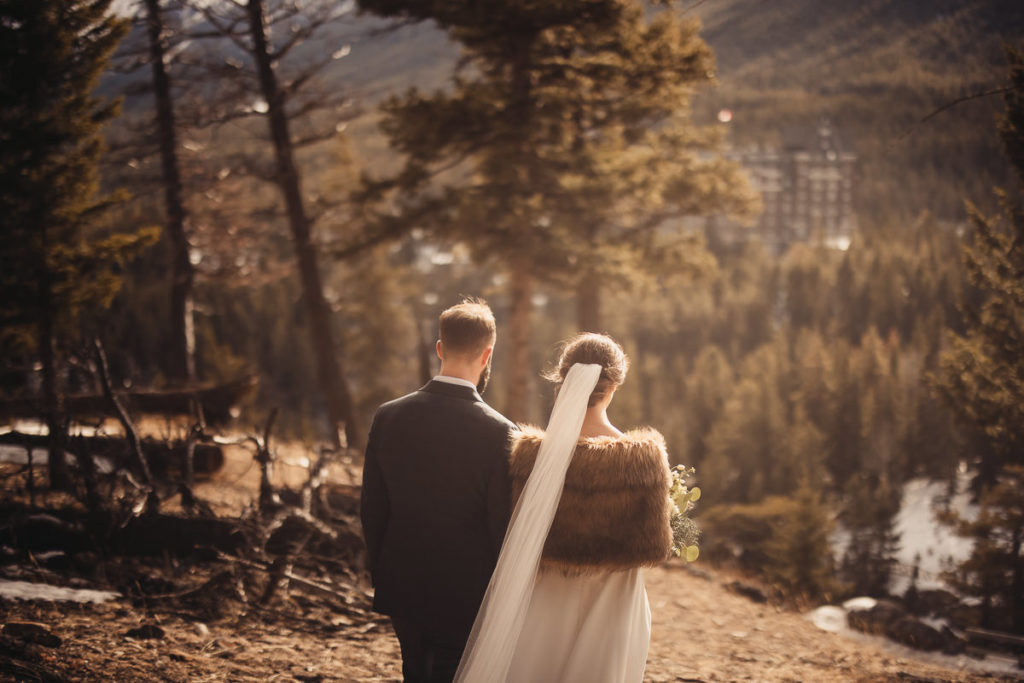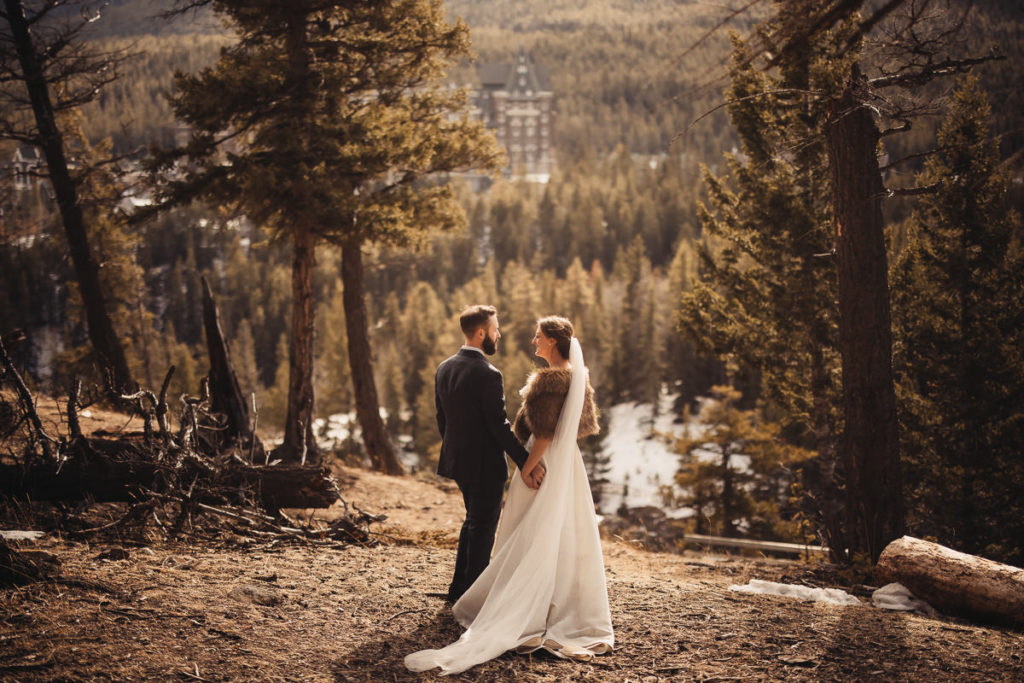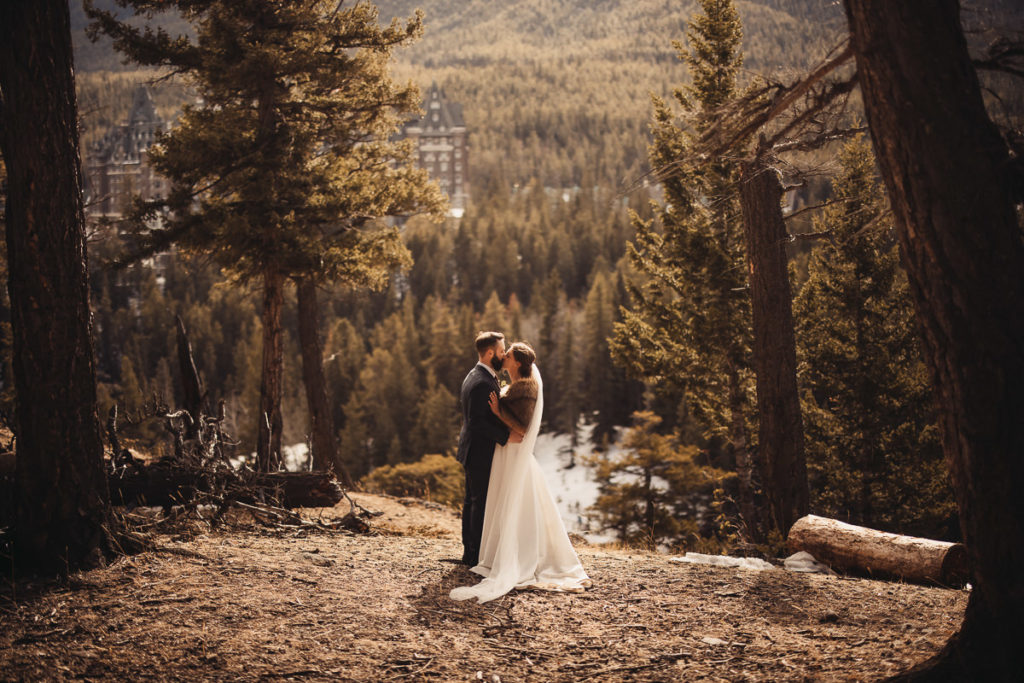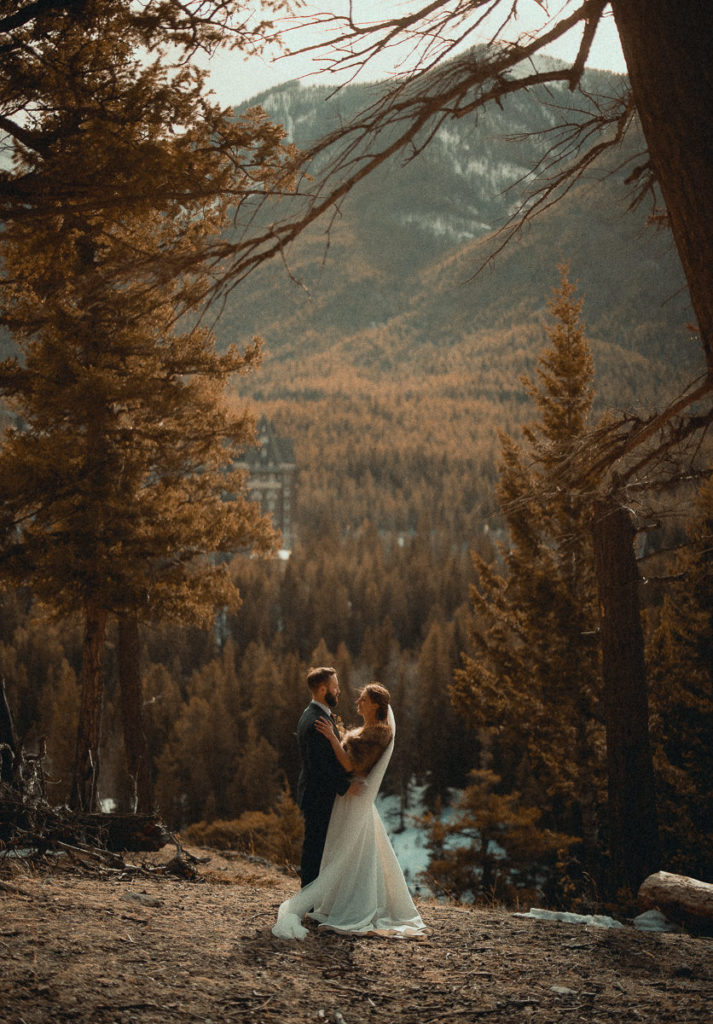 And of course some bridal party details – the flowers were by the INCREDIBLE Callia, a small boutique out of Winnipeg. Seriously, incredible.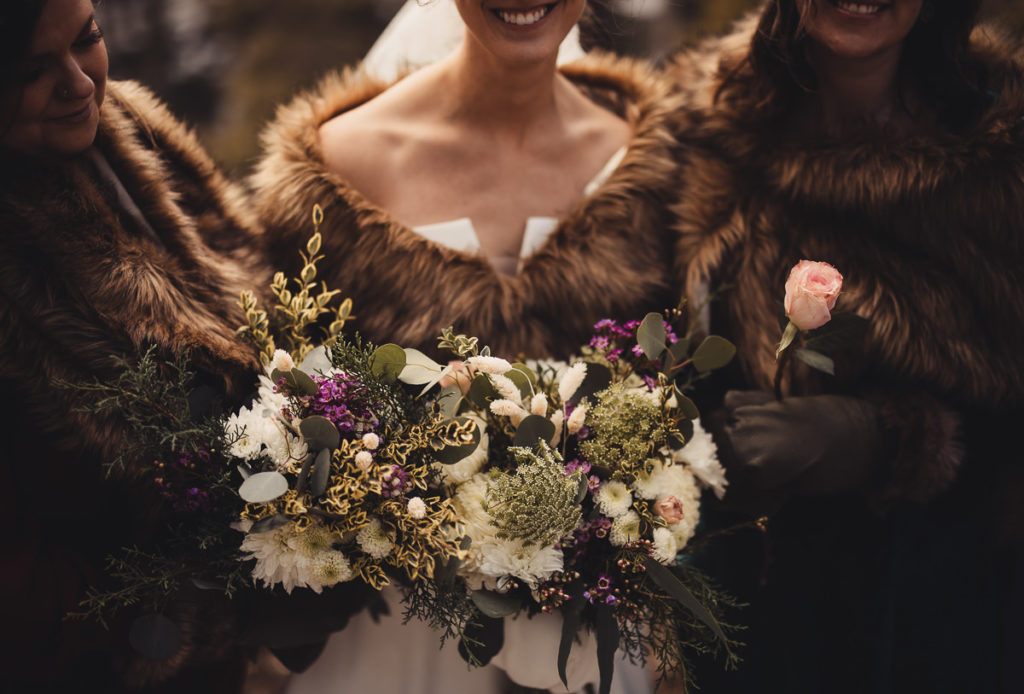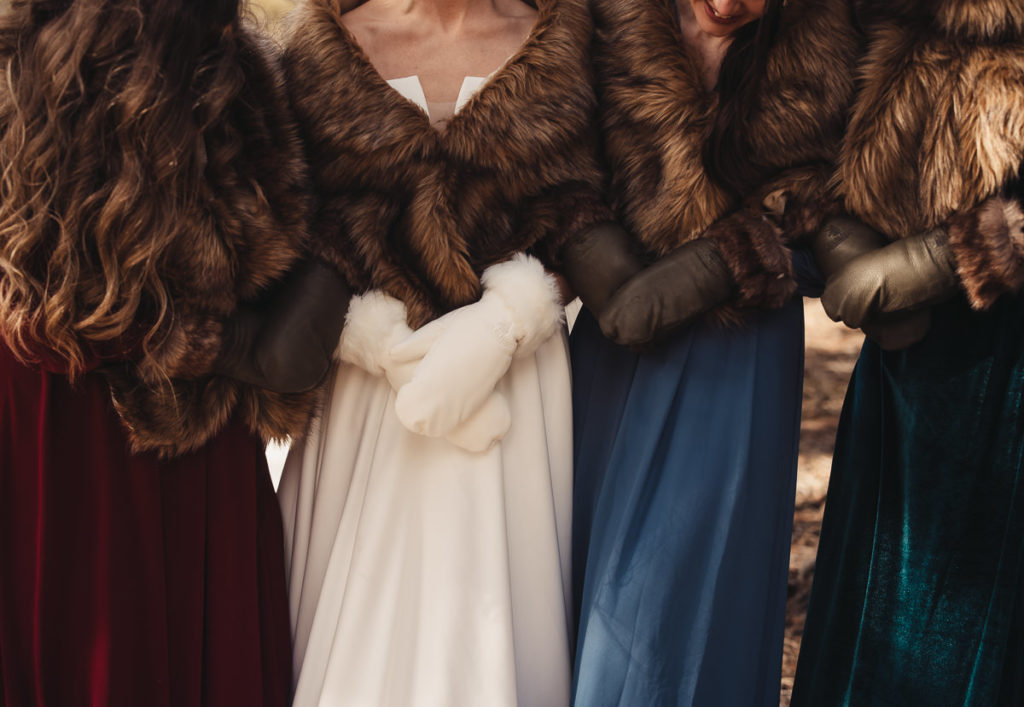 I really have to shout out to this crew. They were so eager to help, bringing us subs, running around, planning, and helping out at every opportunity. I was, and still am, absolutely so grateful.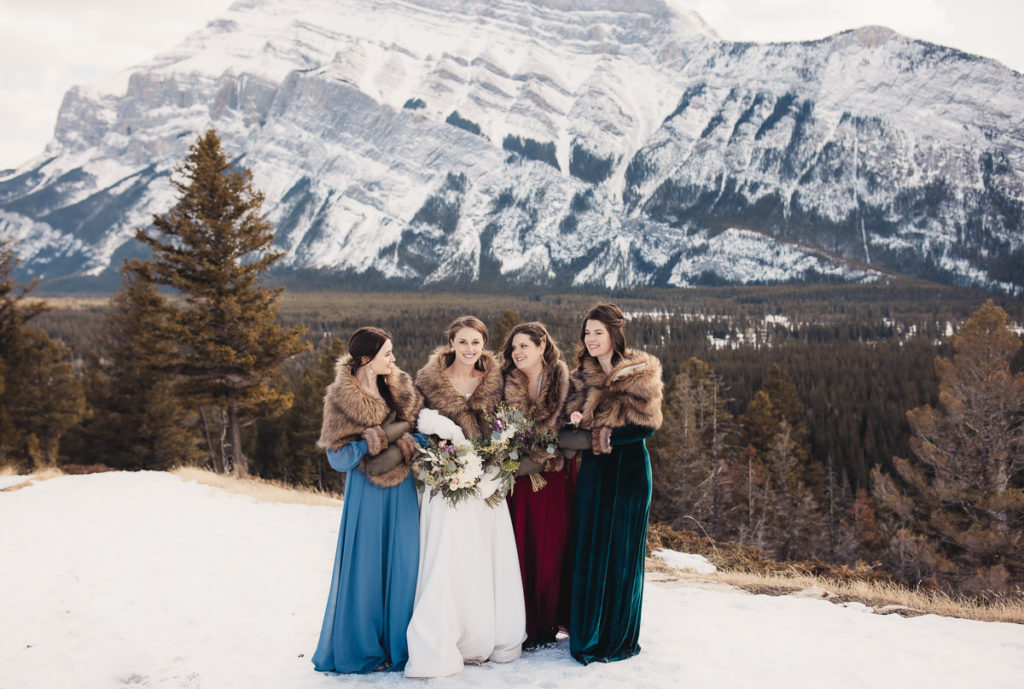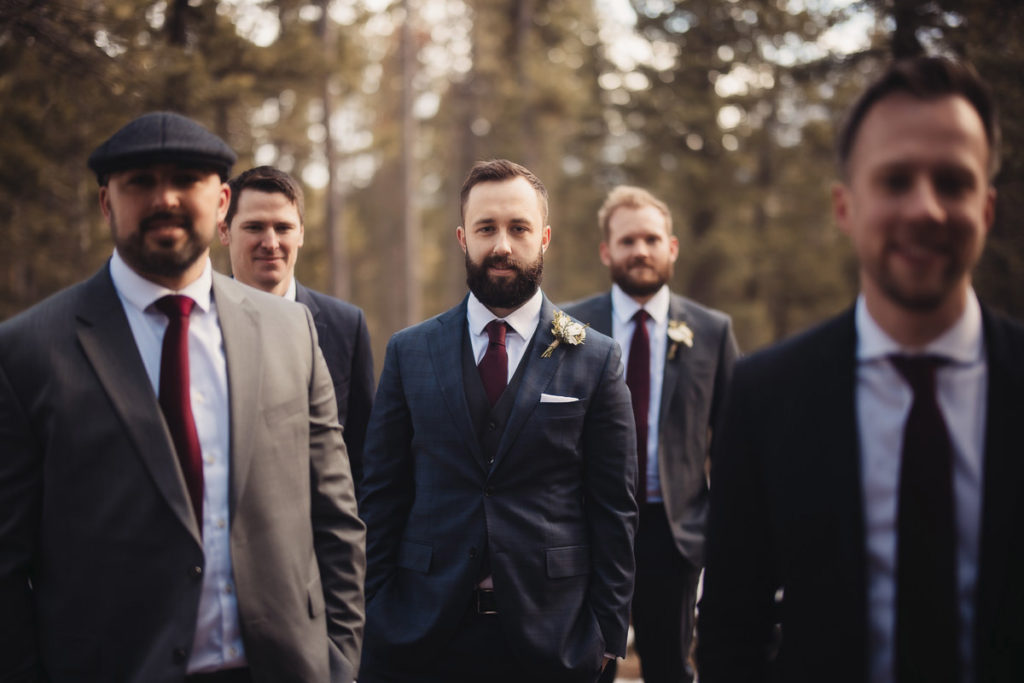 A few more photos from another lookout, and we were on our way back to the hotel!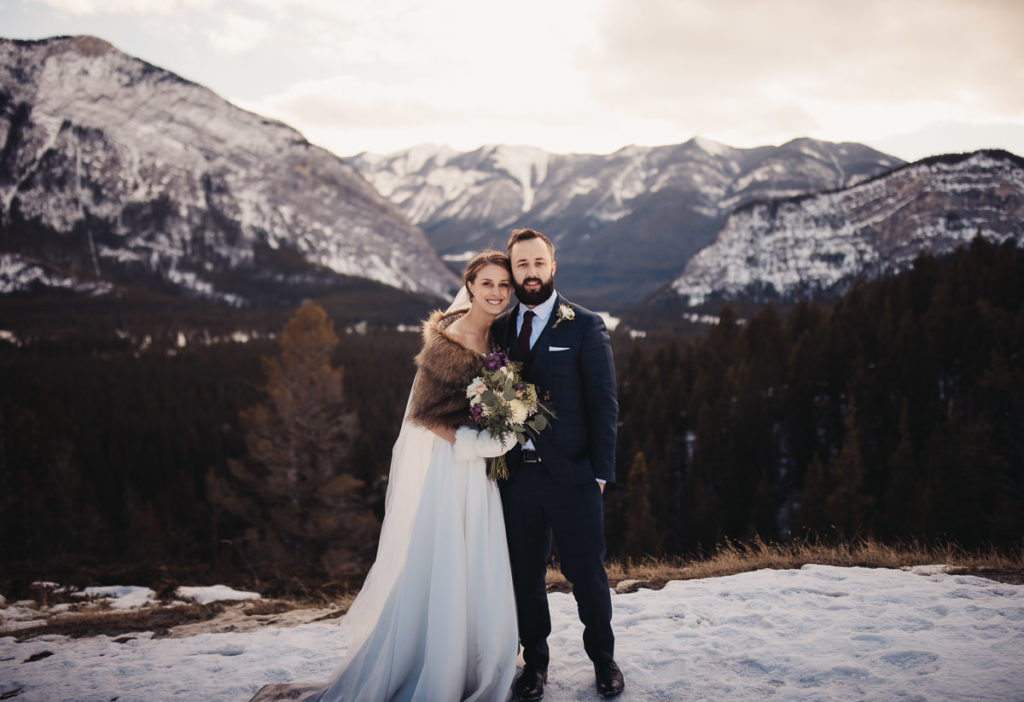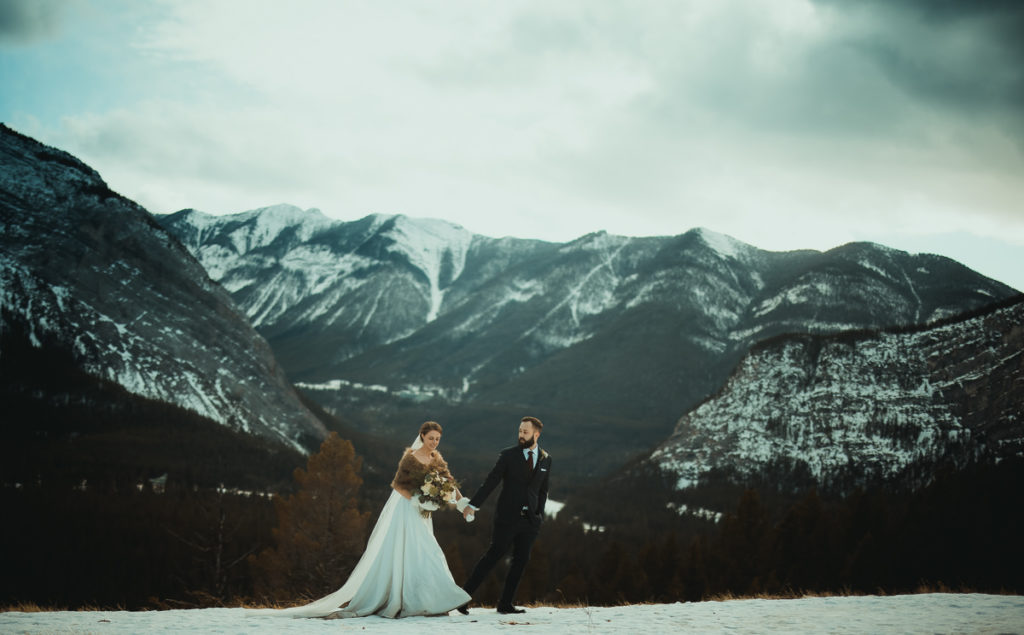 Back at the hotel, after a short break, we convened for some dinner. Speeches, and an incredible cake topper – from 1955! Hence the sampler name!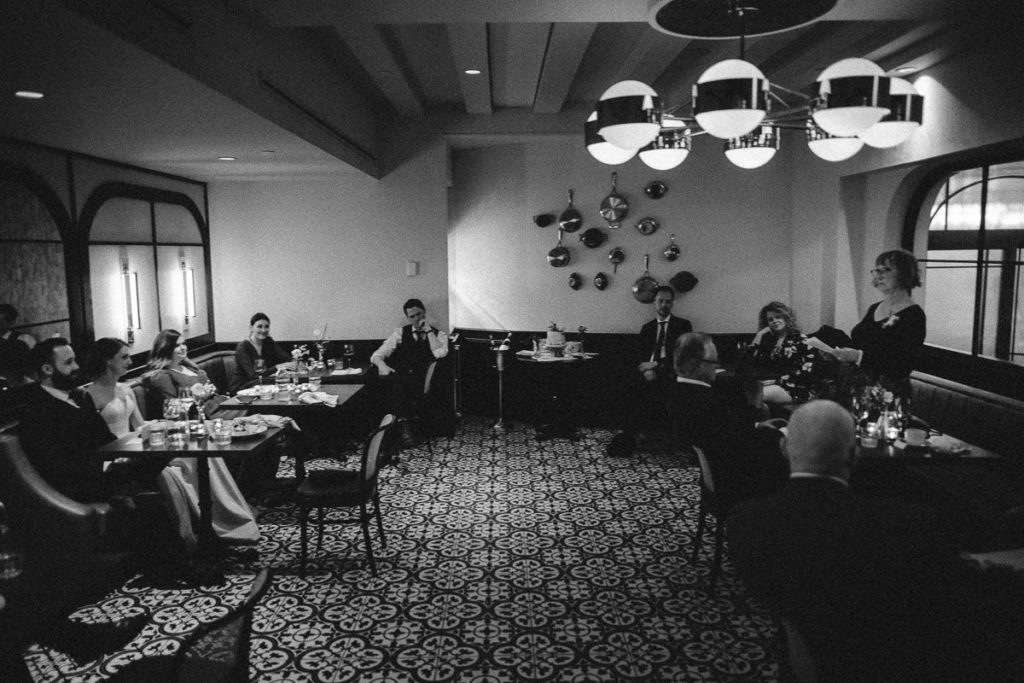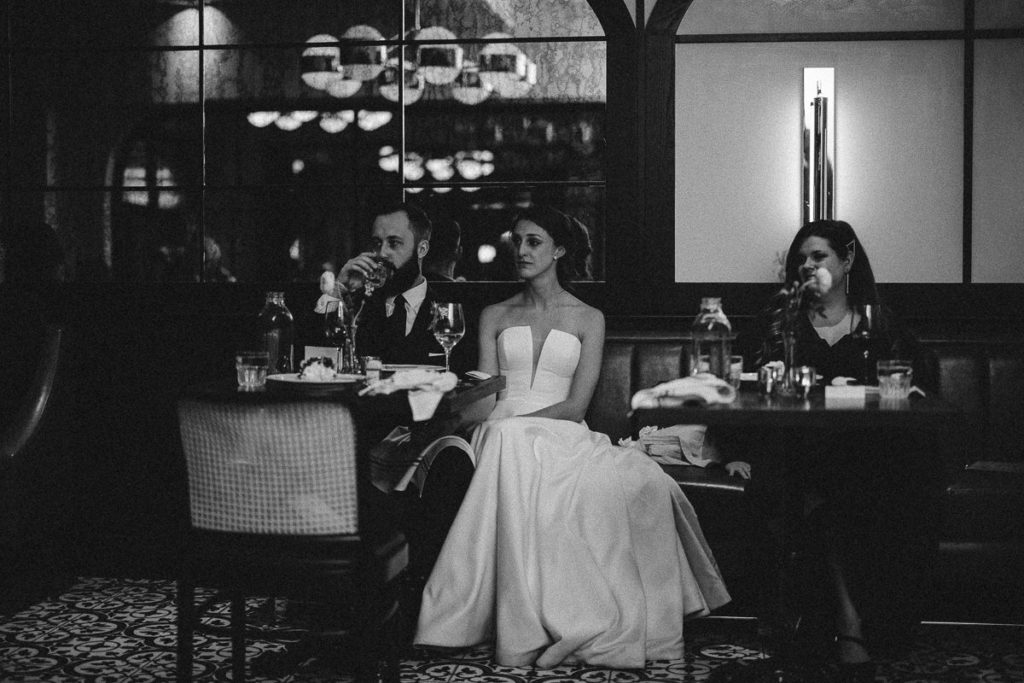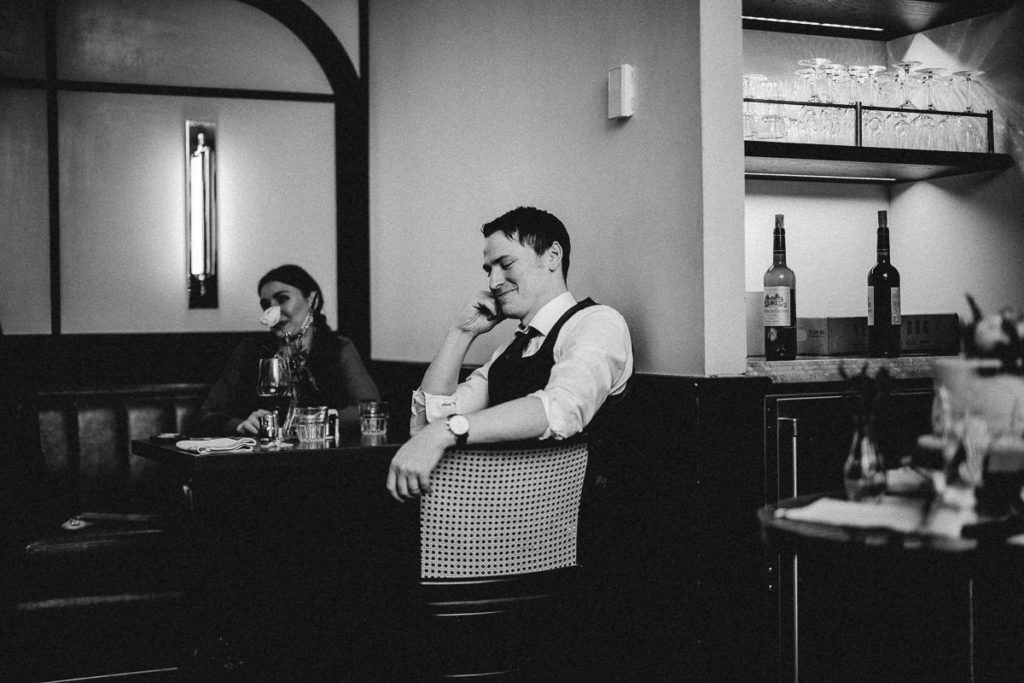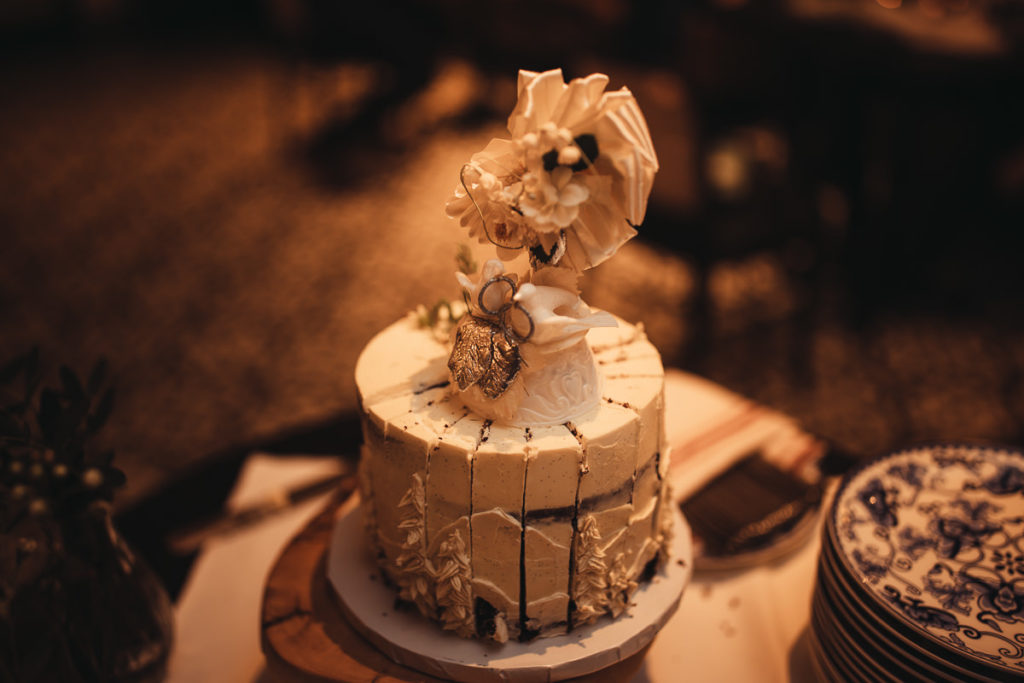 Unfortunately, that's where I'll have to leave you. This was a massive sampler, but you'll have to wait at least a few weeks for the full album! If you'd like to be notified when the album is ready, click here to be put on the list!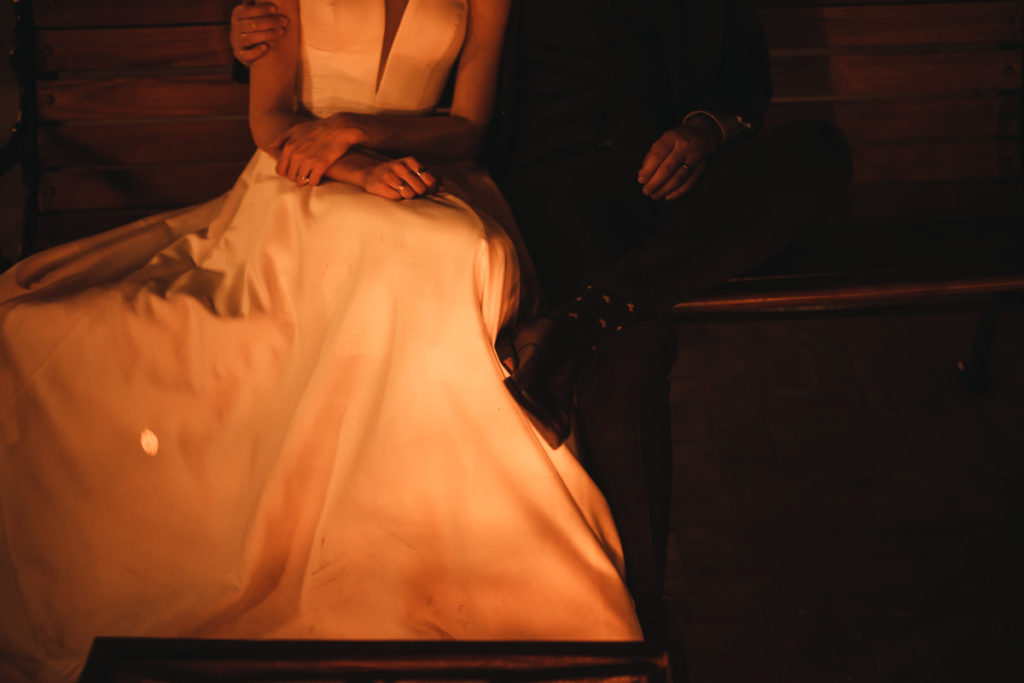 If you'd like to save any of these images, on a computer, you can right click to open it in a new tab, and it should be saveable from there. On a phone, you should be able to long click, but on some browsers, you have to open it in a new tab or window as well.
Lastly, thank you for following and reading this far! Pop by my Instagram, Facebook, or this blog to stay updated!