O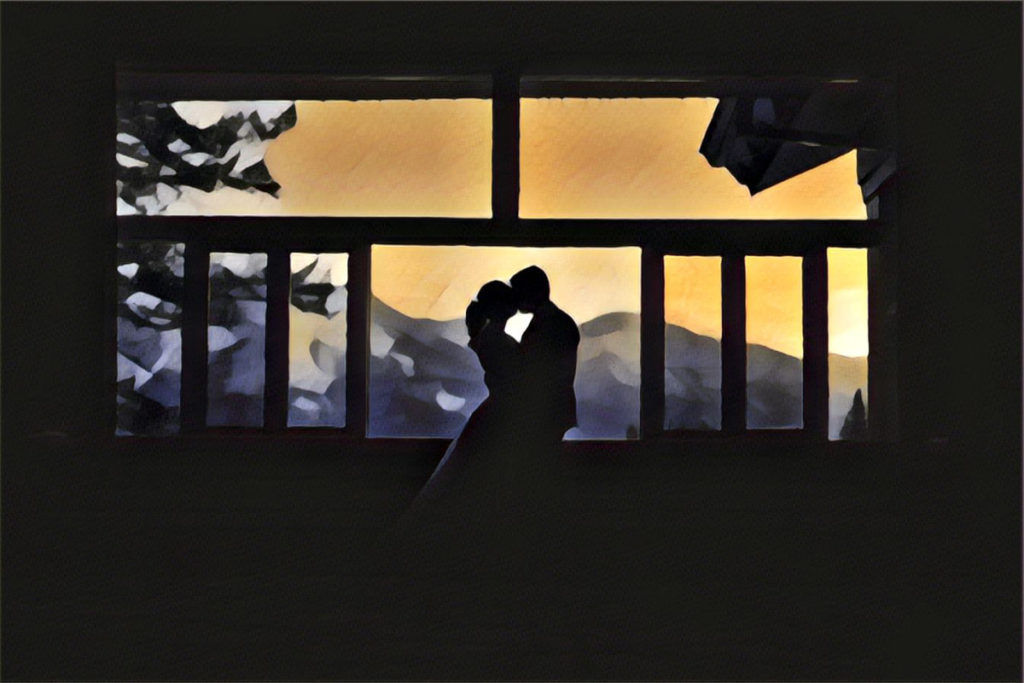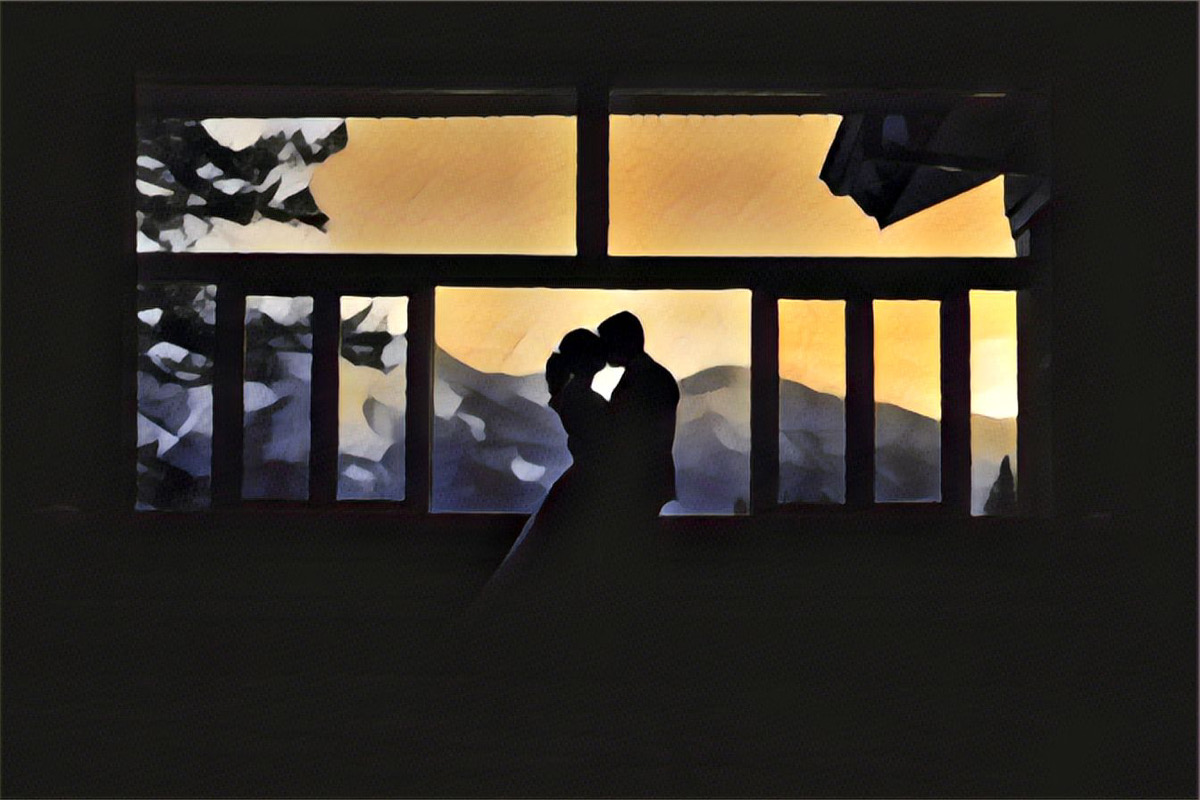 Our day begins in Jasper. As you can imagine, the weddings have become a little smaller, and more adventurous. This has changed the dynamic, however there are upsides. I have more time with couples, and we can travel further. Properly scouted, we can put together one amazing album! And that's why we're here – a sampler to this Valentines day wedding!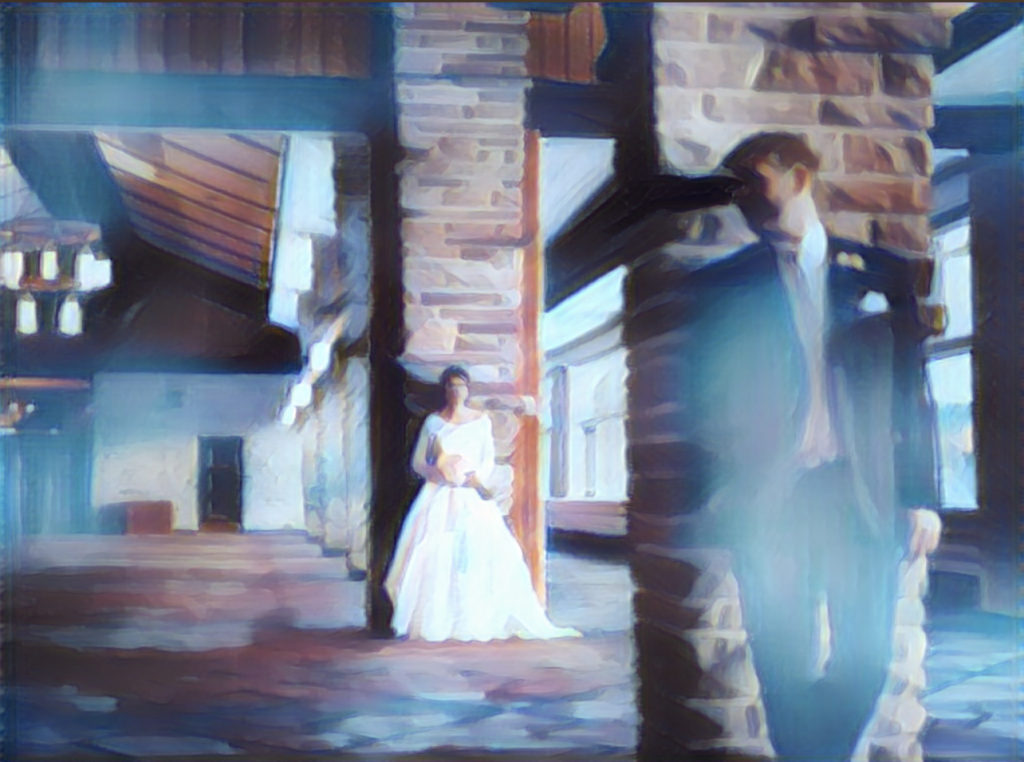 Our day begins at the beautiful Fairmont Jasper. This is a gorgeous resort, located about 10 minutes from downtown Jasper. There's a pool (though currently closed), small cabins, and a frozen lake right in front of it. In the winter, like now, you can walk on that frozen lake.
We begin with detail shots. The resort has a wood and pinecone feel, so that's how we begin this album.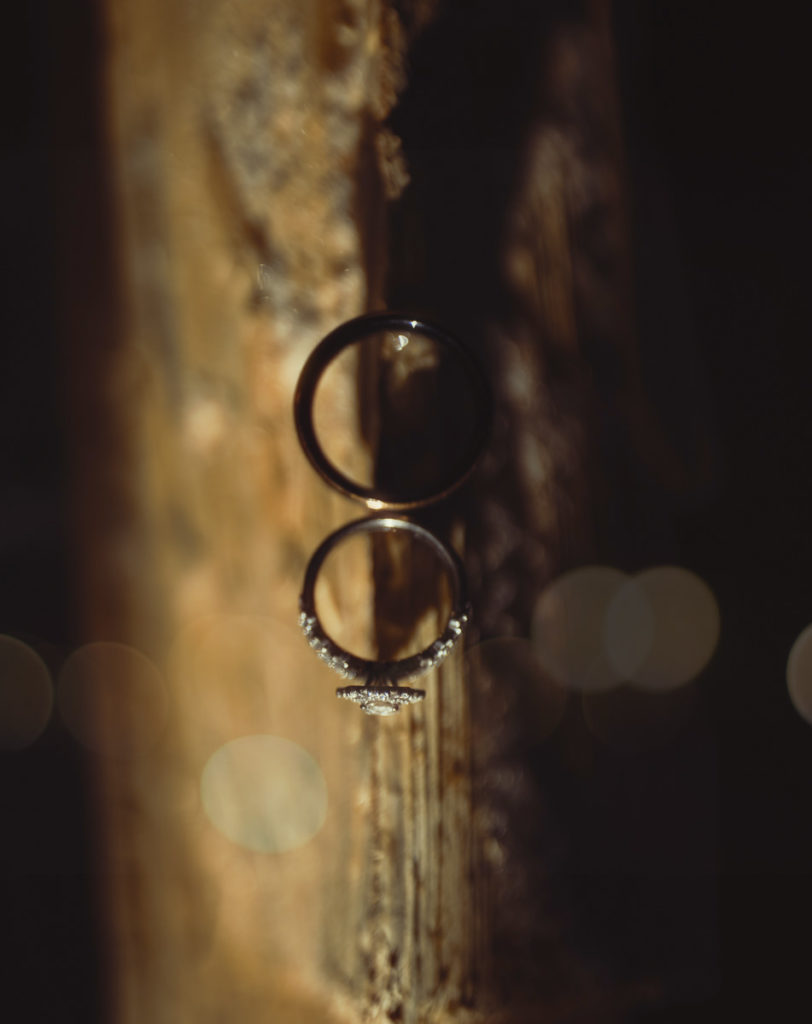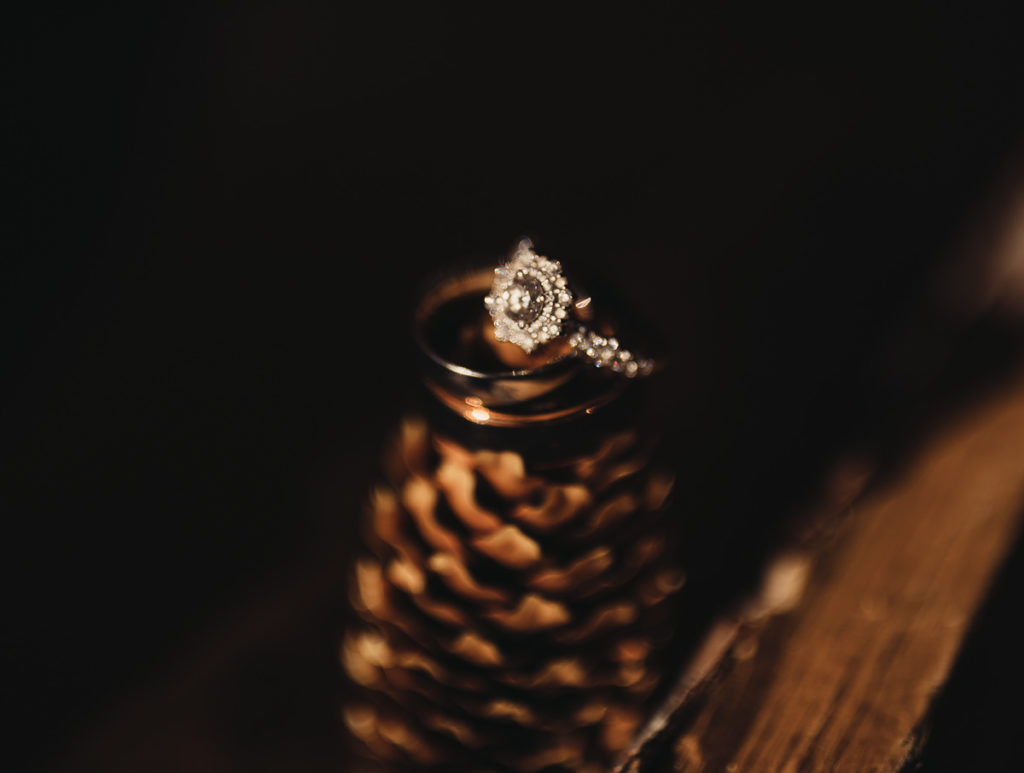 Like many weddings, the moment I arrive is the moment time seems to go twice as fast. Our groom was getting ready, as was our bride – for the first look!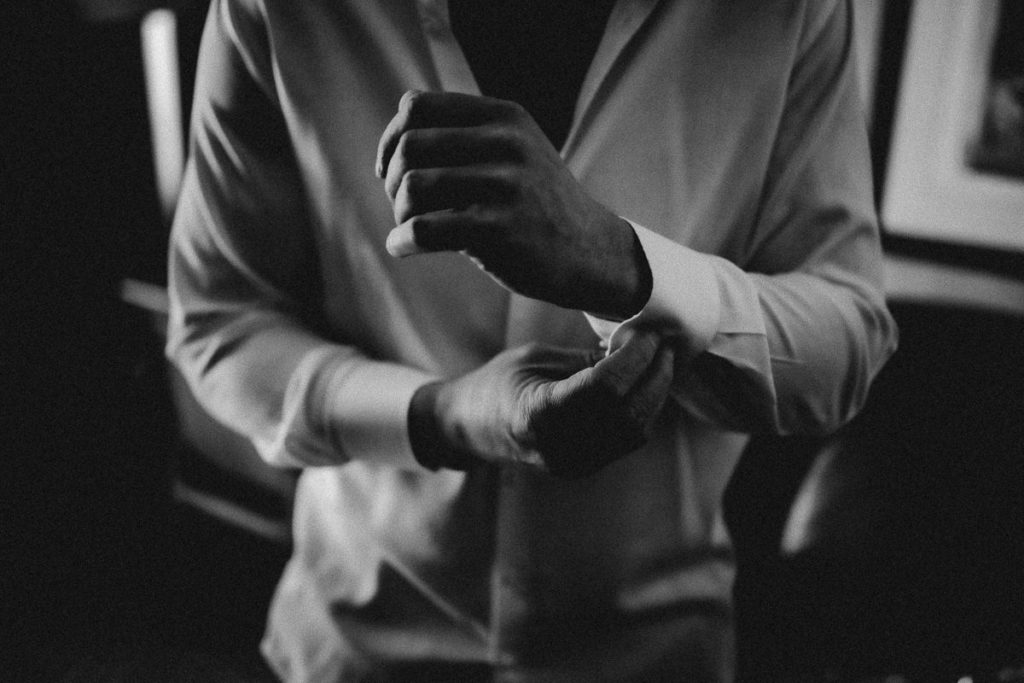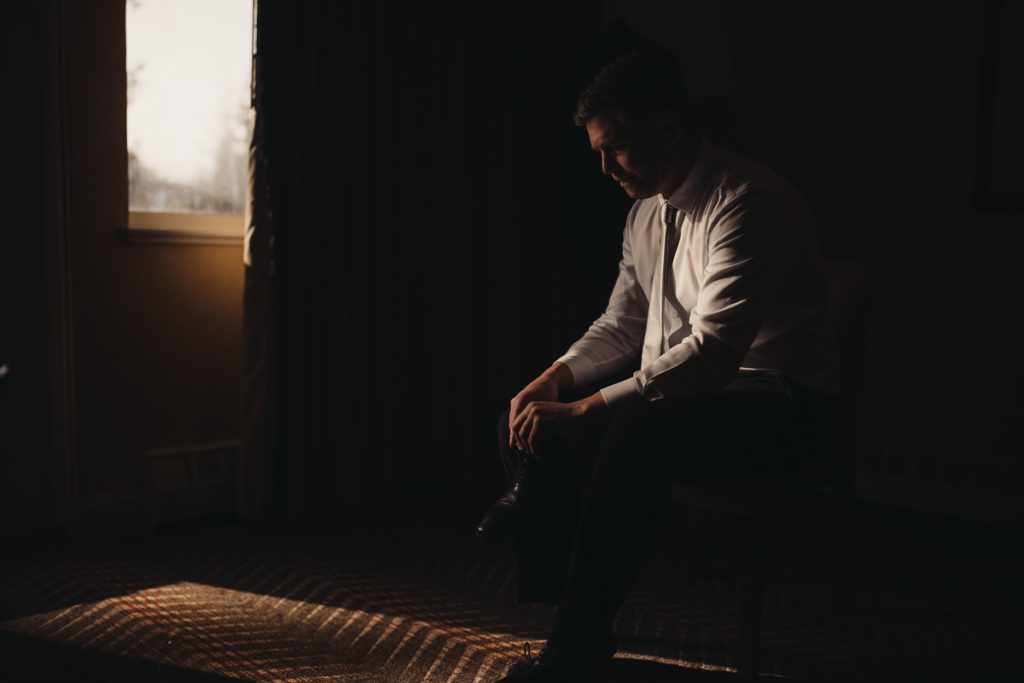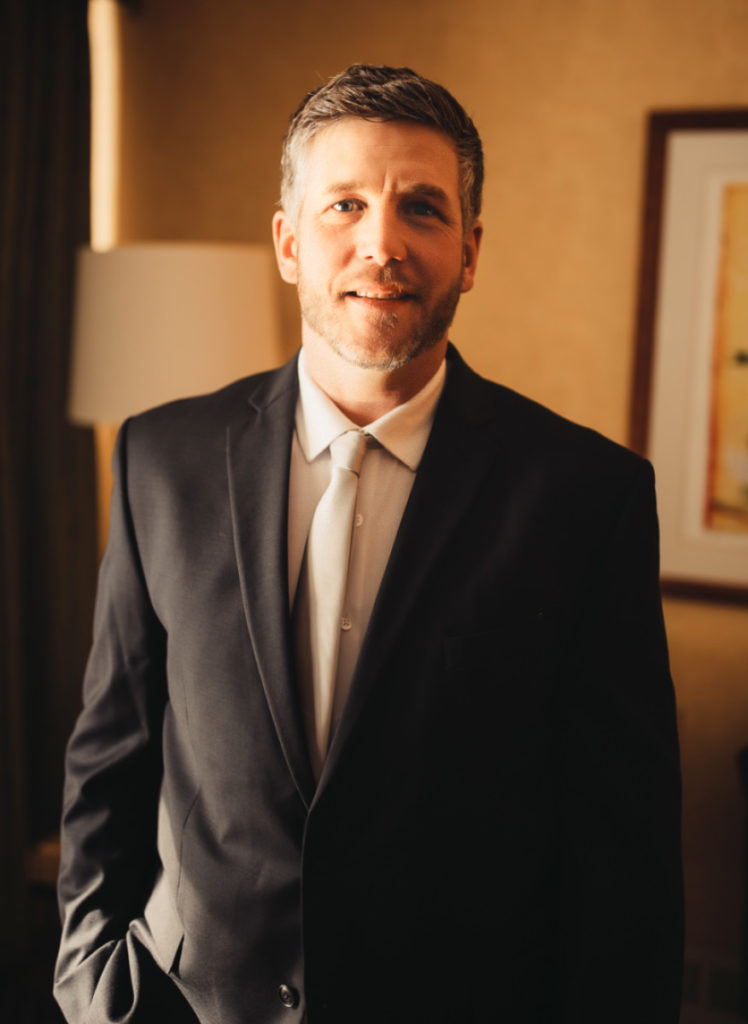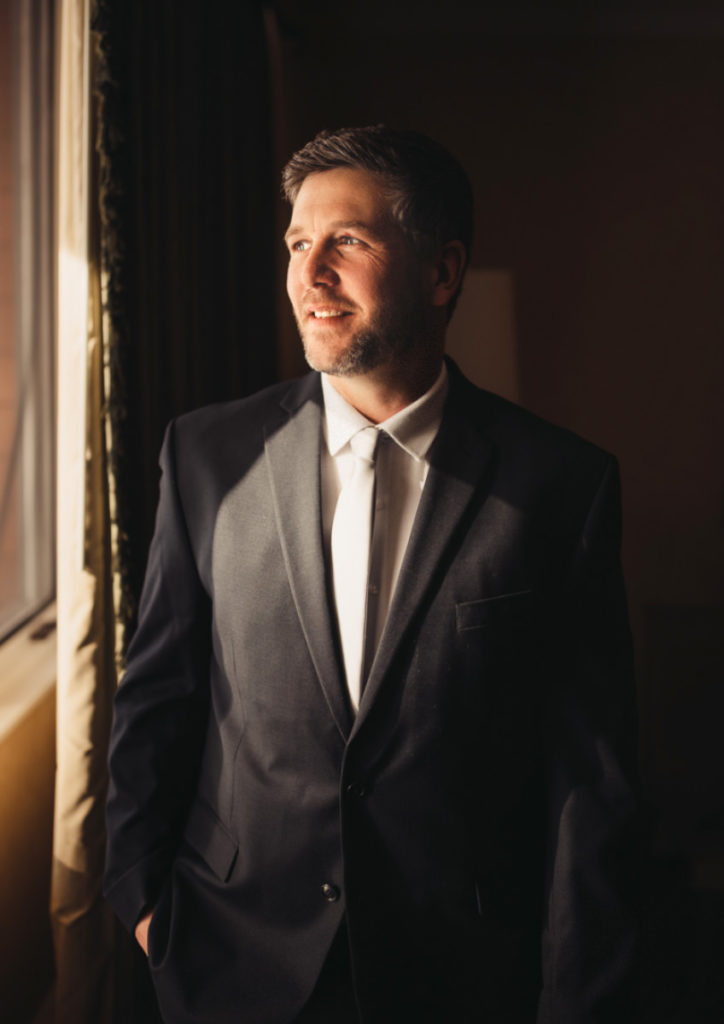 Outside, it was warming up quickly – only -16 for our first look! Fortunately, it wasn't too windy. The sun had made an appearance, not a moment too soon!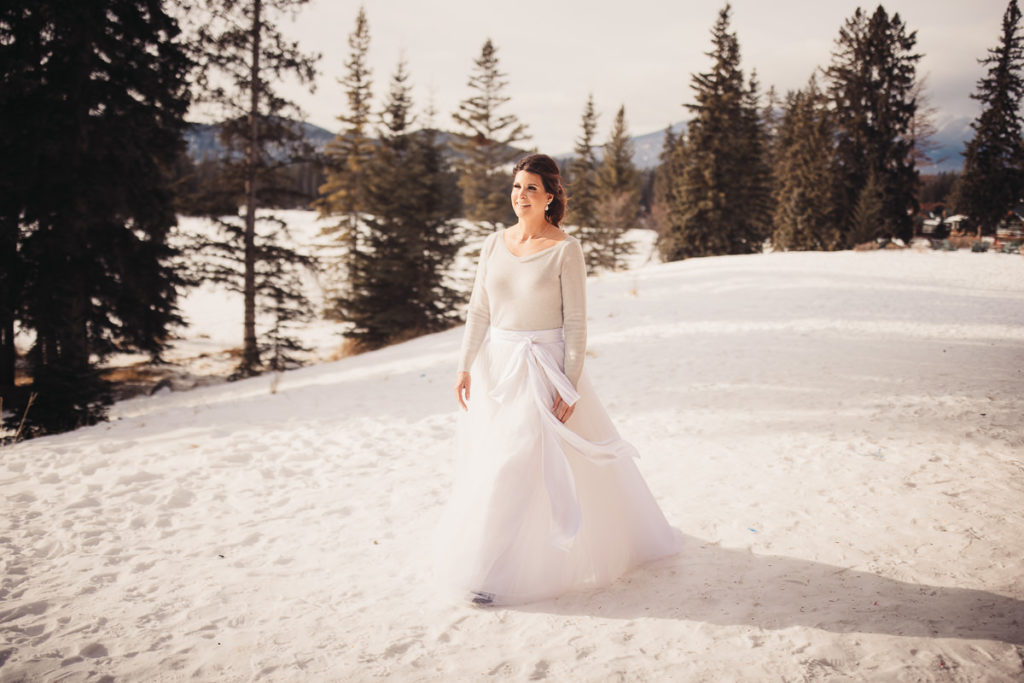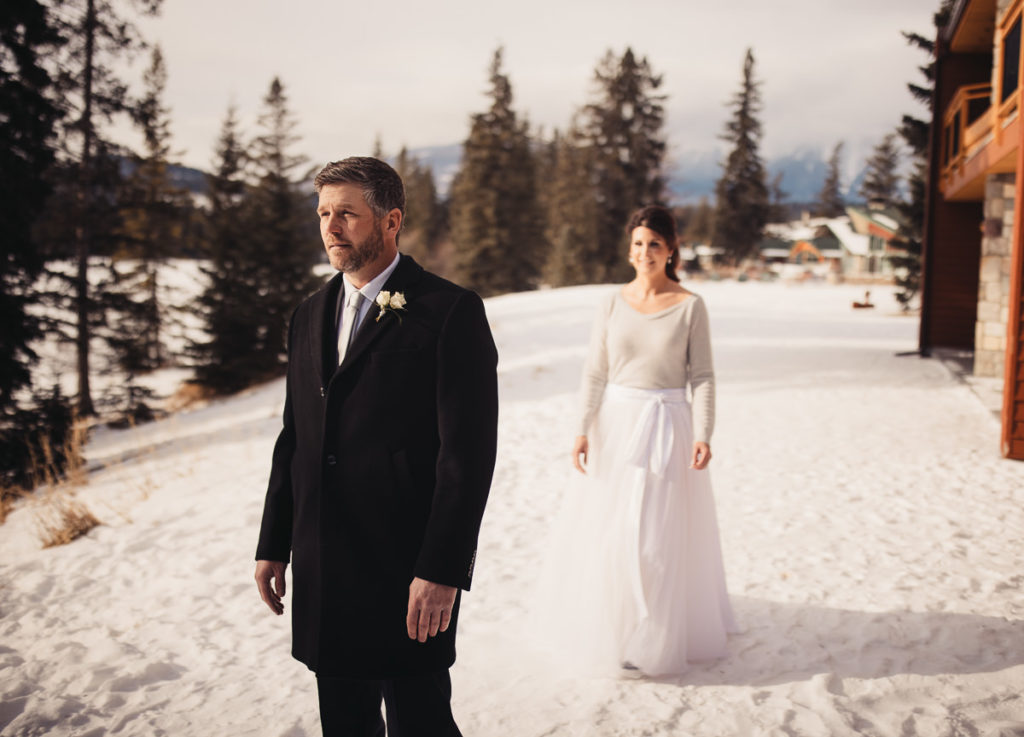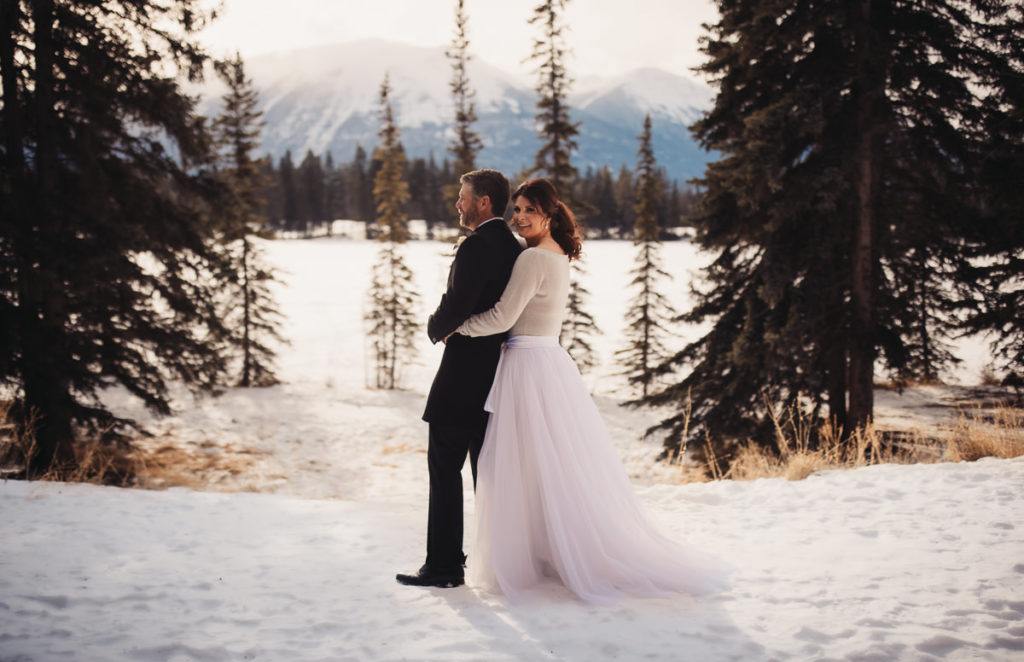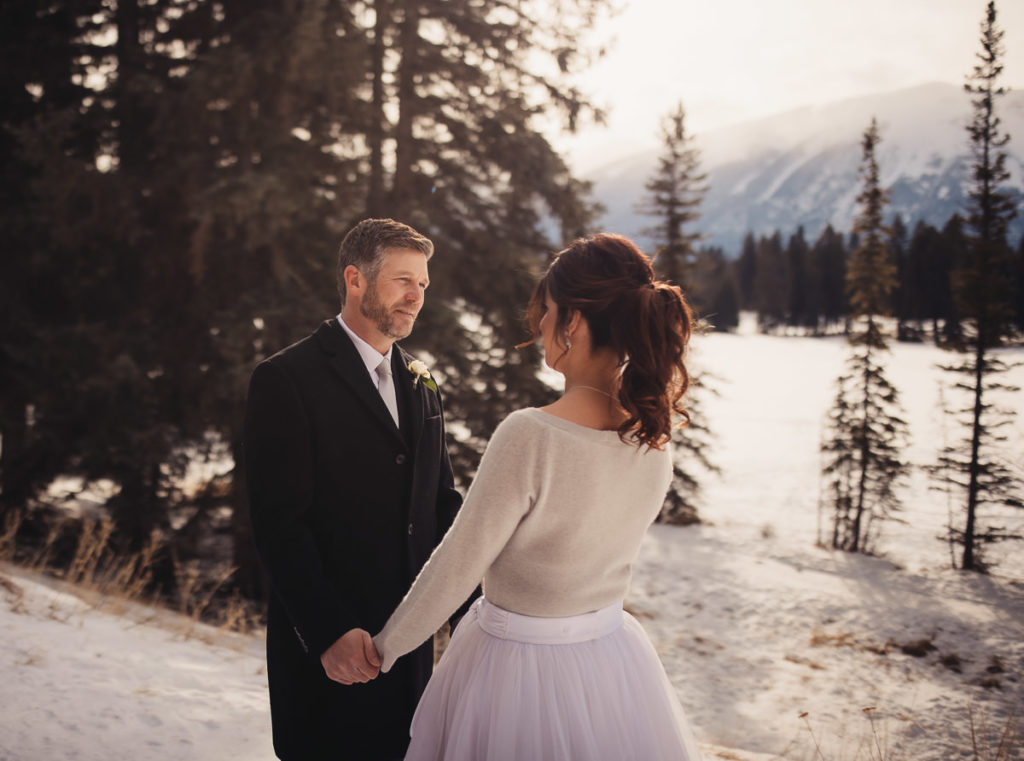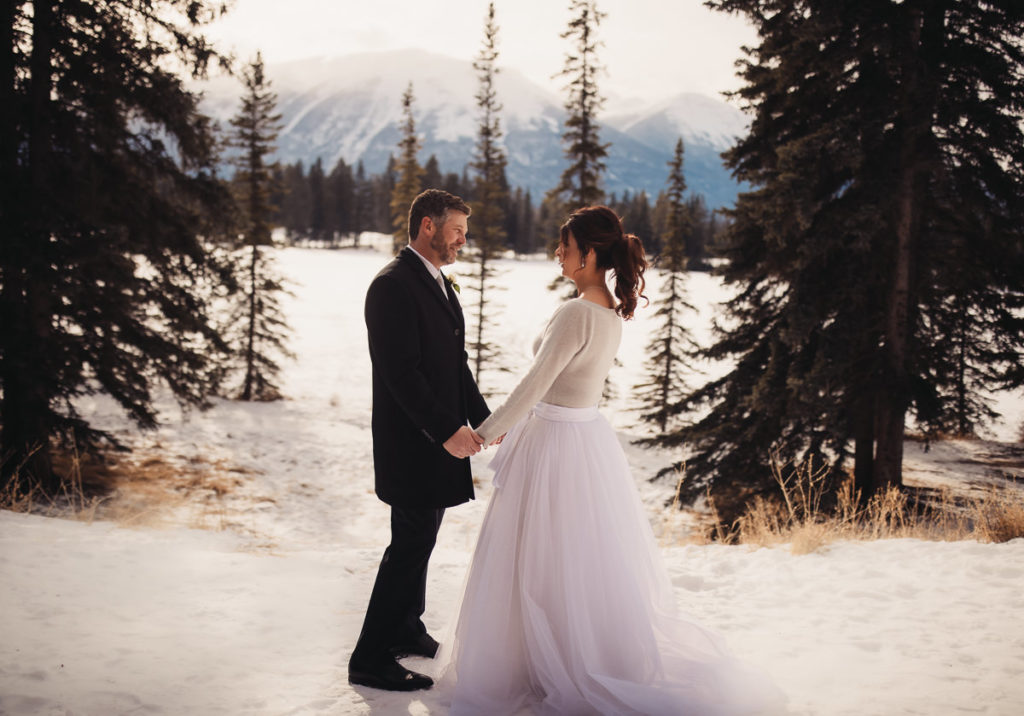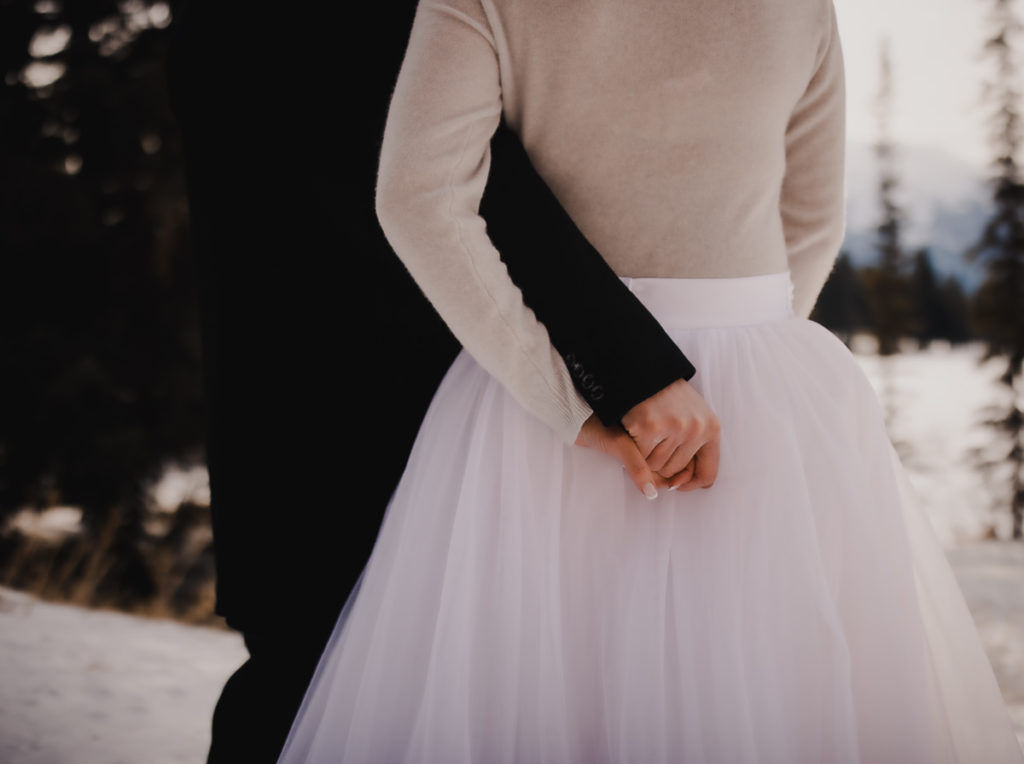 It was a relief for both of them. Nothing can quite prepare you for when you first see your bride.
The Jasper Hotel had sent along some chocolate covered strawberries, but also a shuttle.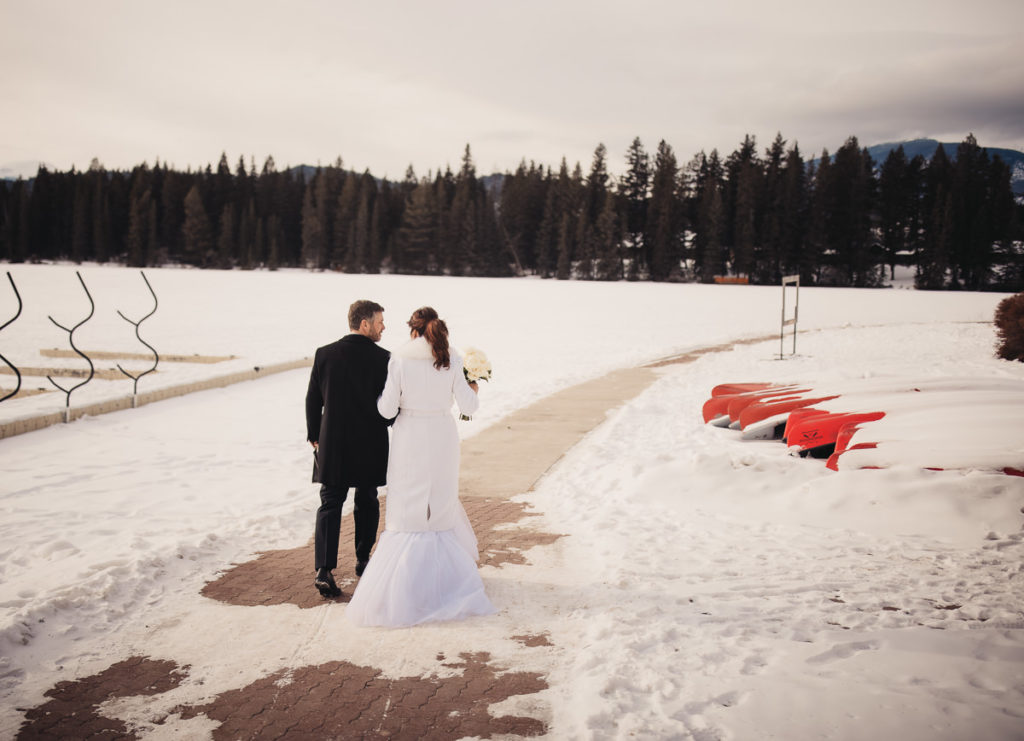 We made our way to the marina. If you look closely, on the left you can see where boats are moored in the summer, and on the right, canoes. The coordinator told me the lake sometimes freezes before the snow – you can see metres down in the lake through the clear water!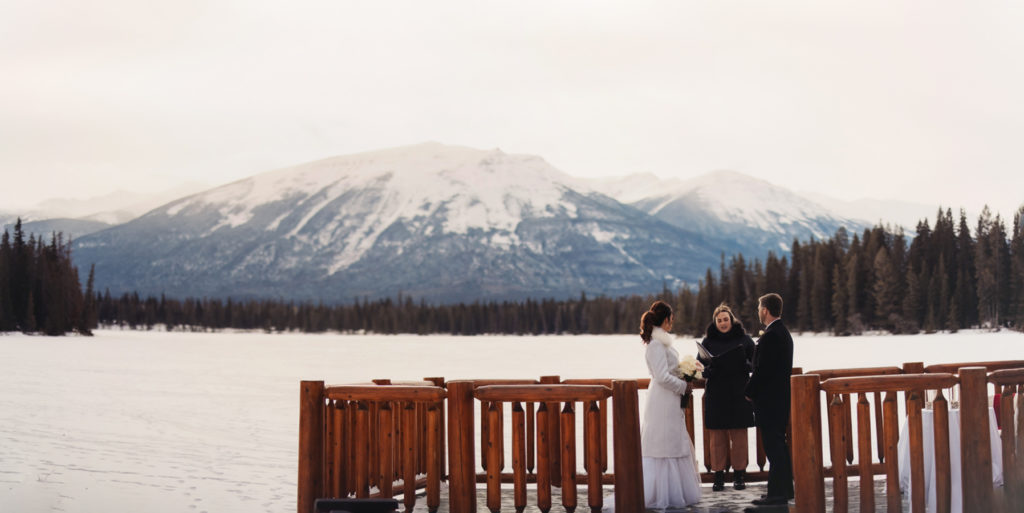 The ceremony was beautiful, with the mountains and the trees behind and in front of us. The staff did a perfect job with the music, and there was even champagne for a toast after!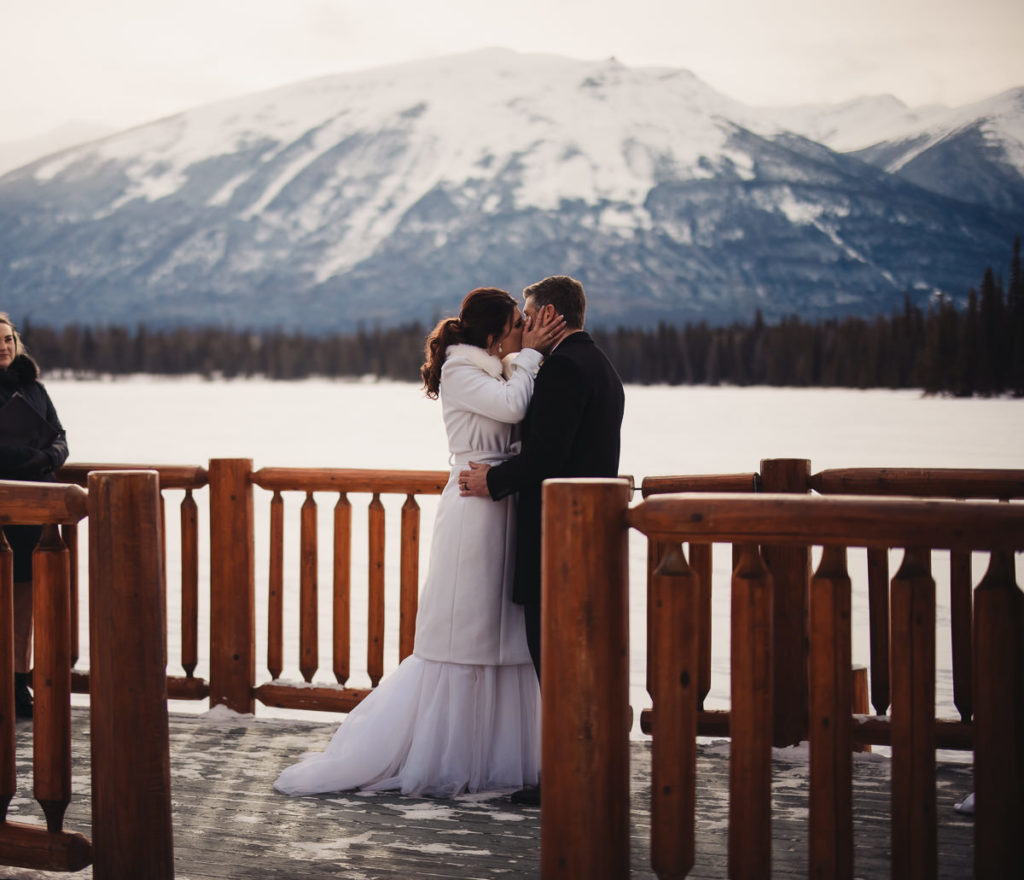 After, we had a bit of extra time for formals. These ceremonies are a lot like engagement shoots in that way – there's just my favourite time, my time with the bride and groom.
I had put in my due diligence as well. I spent the morning looking at every spot I could find in a half-hour radius of the hotel. There were a lot, enough hikes to last a weekend. Some beautiful gorges, some long bridges, and a lot of iced-over lakes.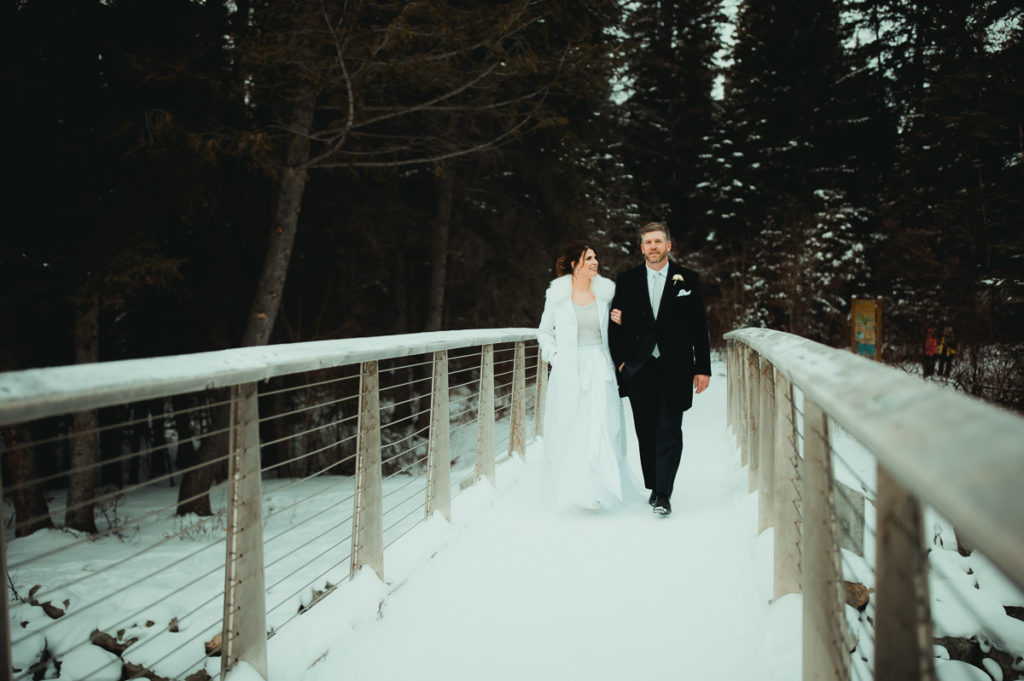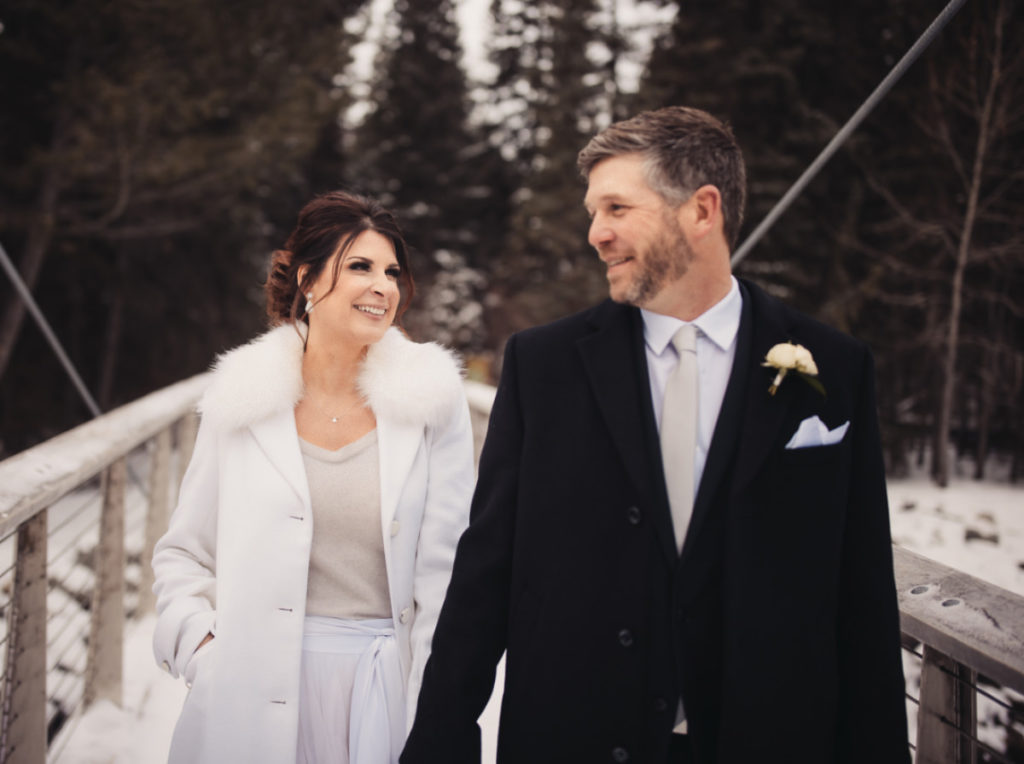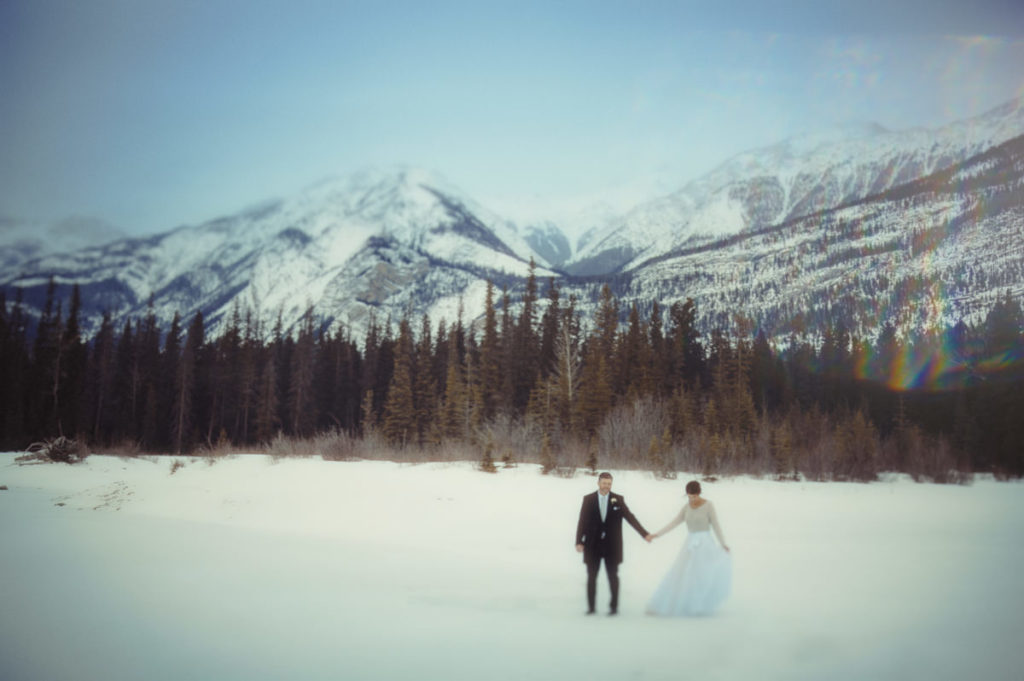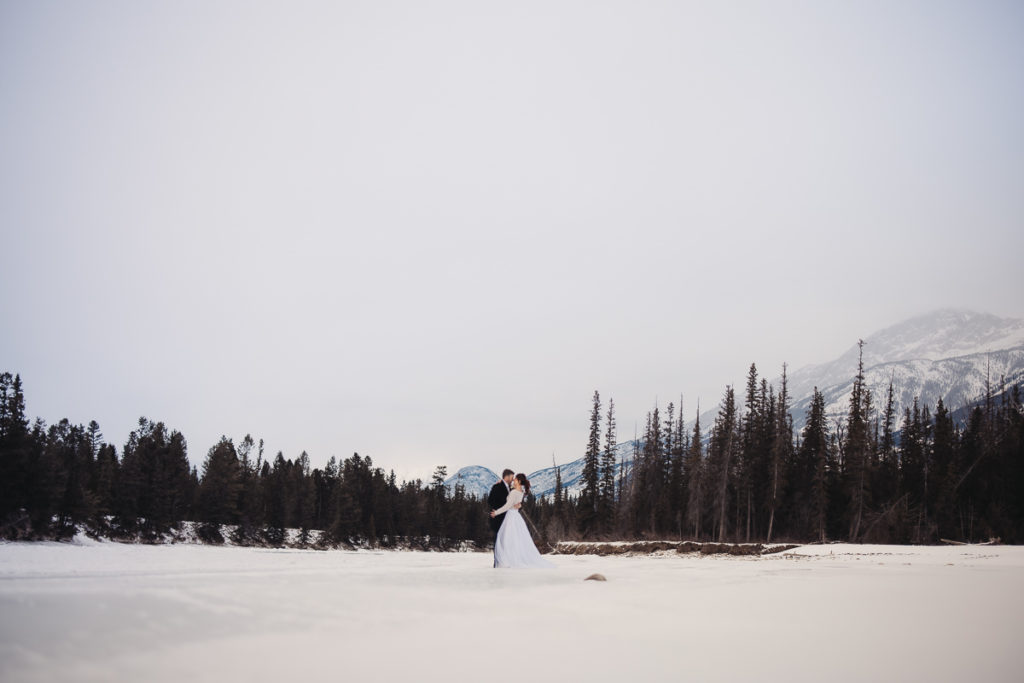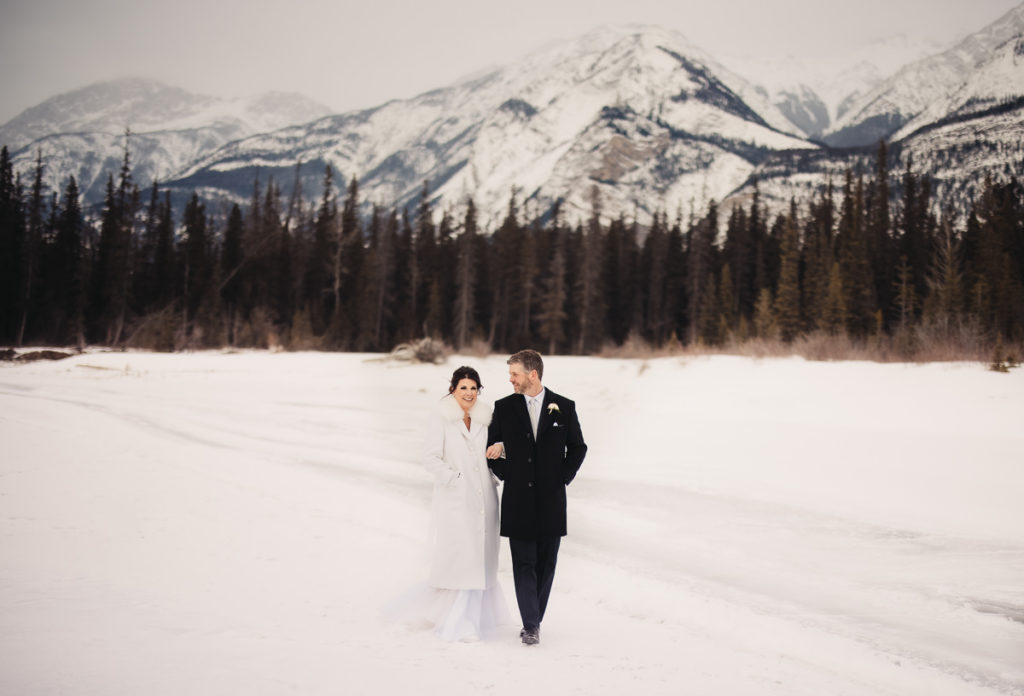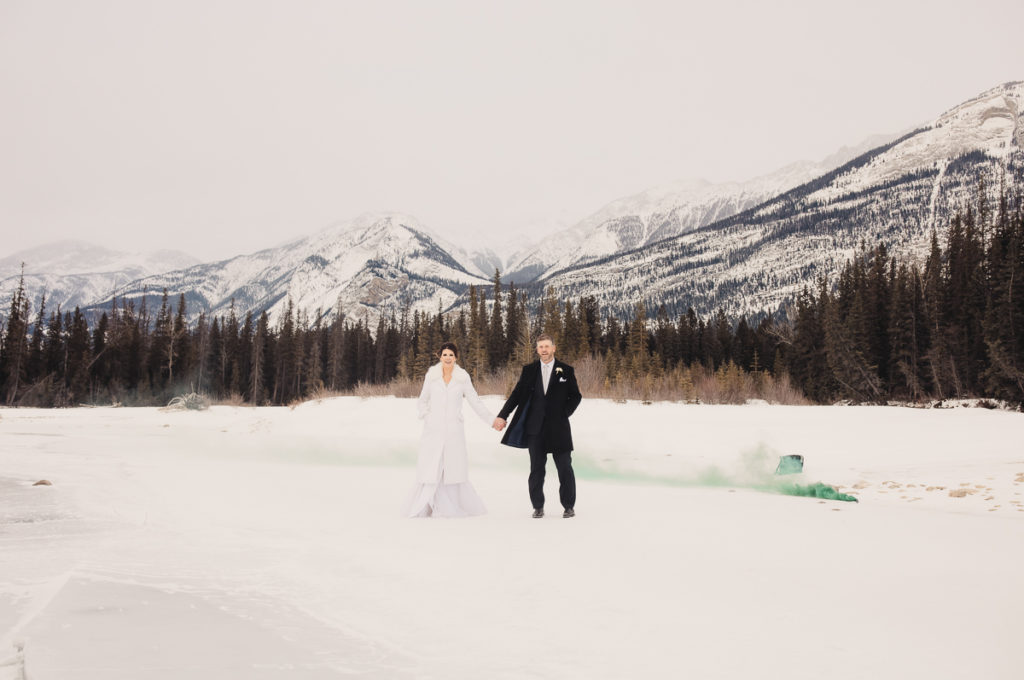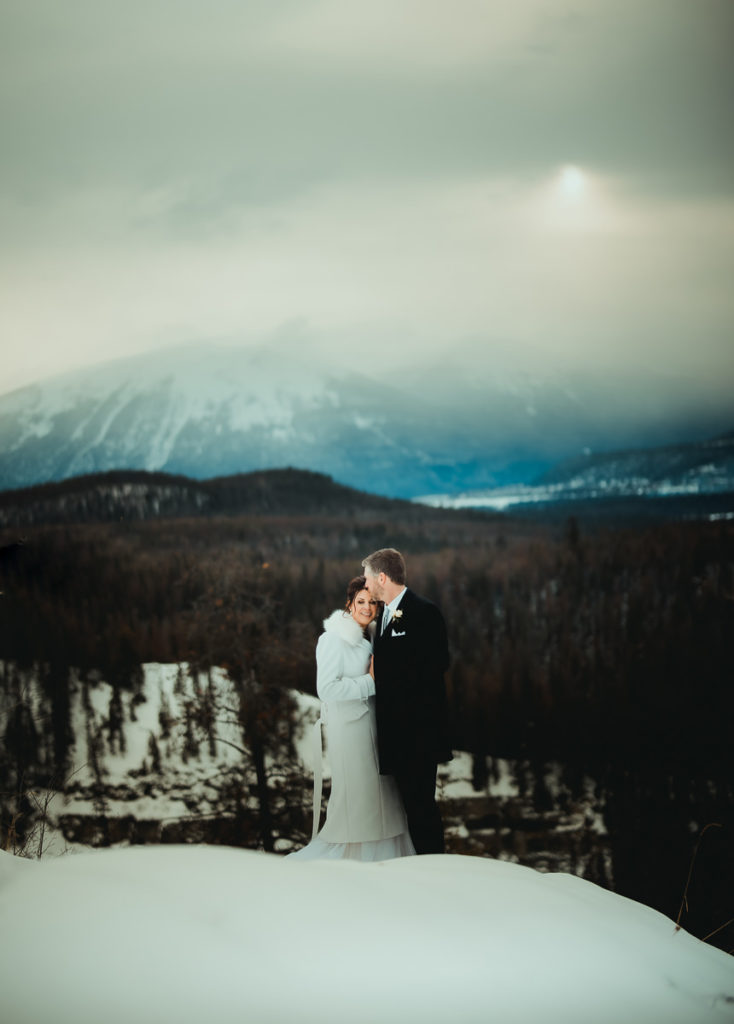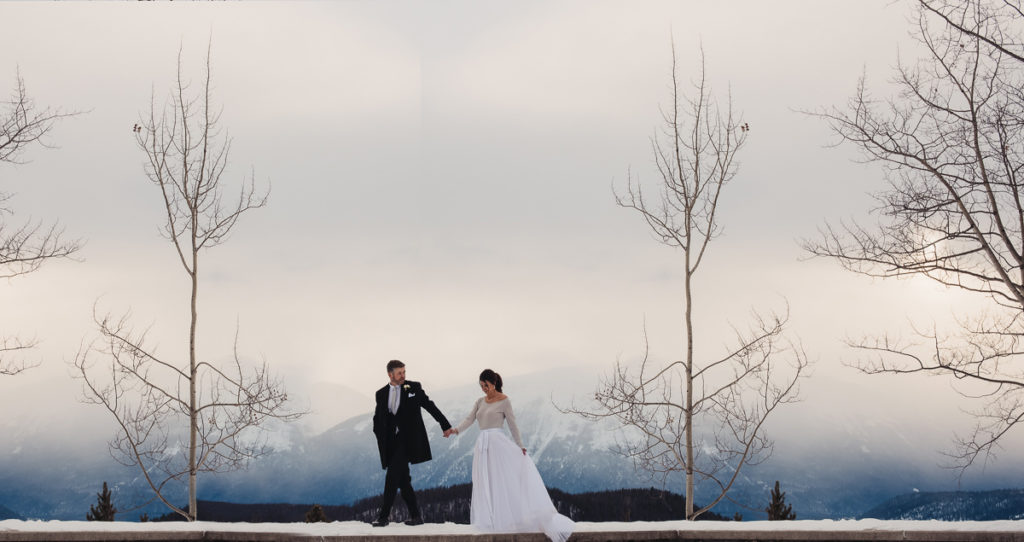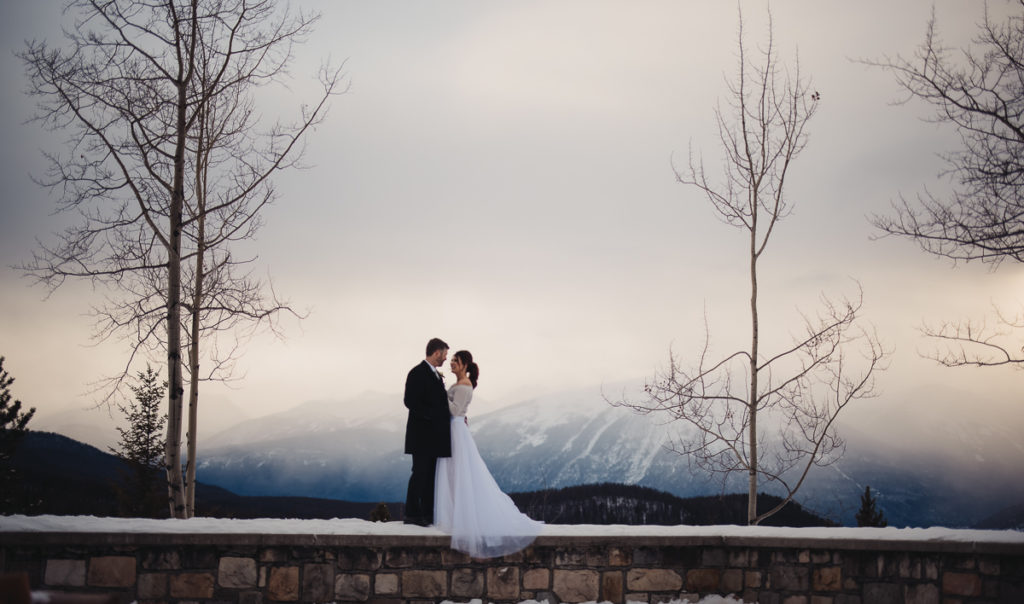 As we were losing our light, we decided to retreat to the lodge.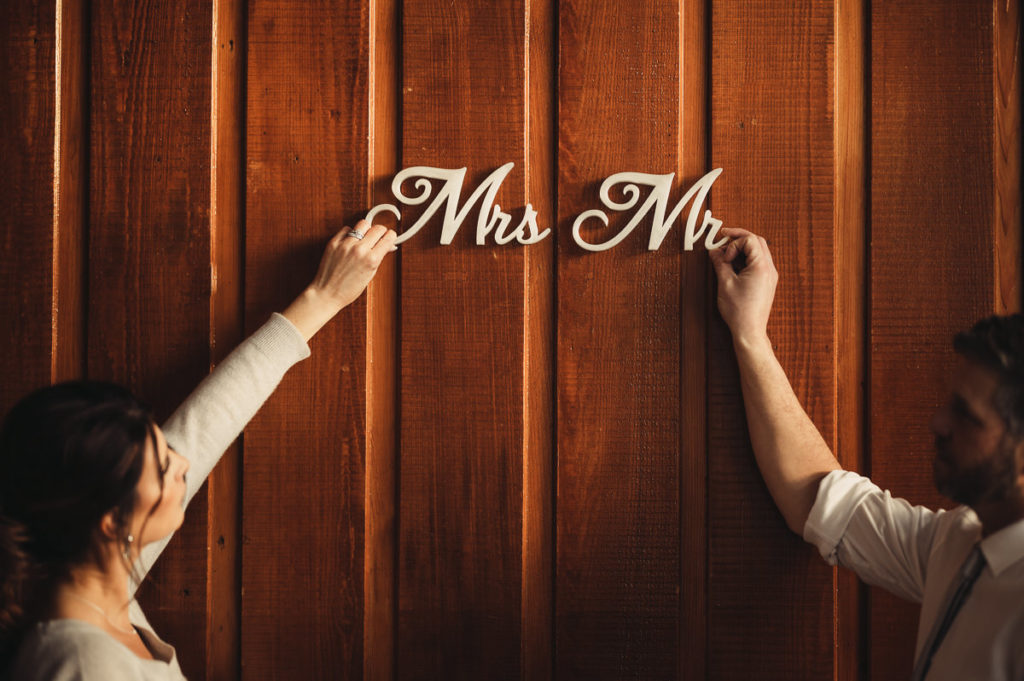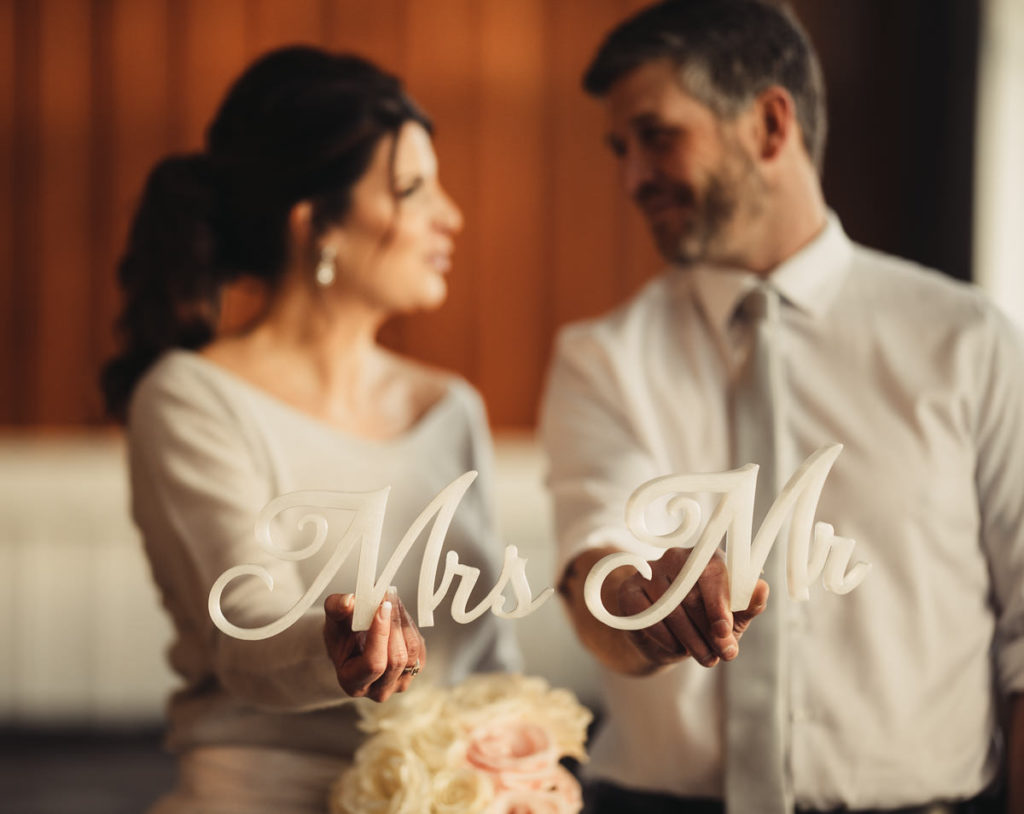 The ballroom is huge, and as of now, we had it to ourselves. This unique room had the most beautiful windows, tall ceilings, and rock walls. It was incredible to photograph in.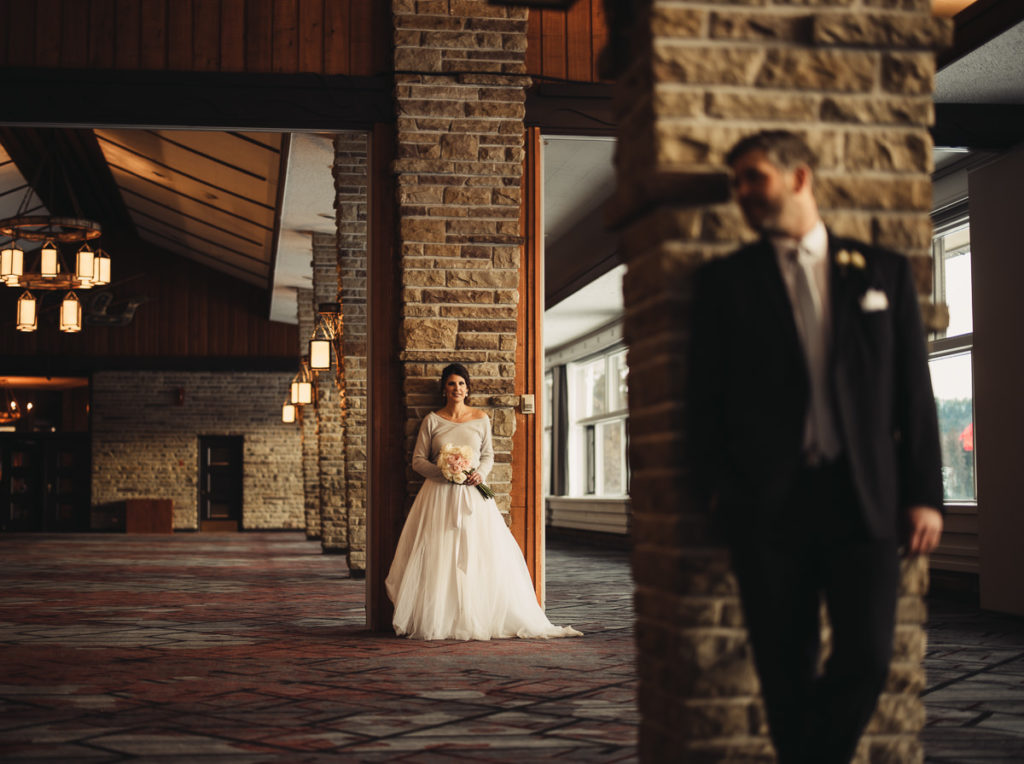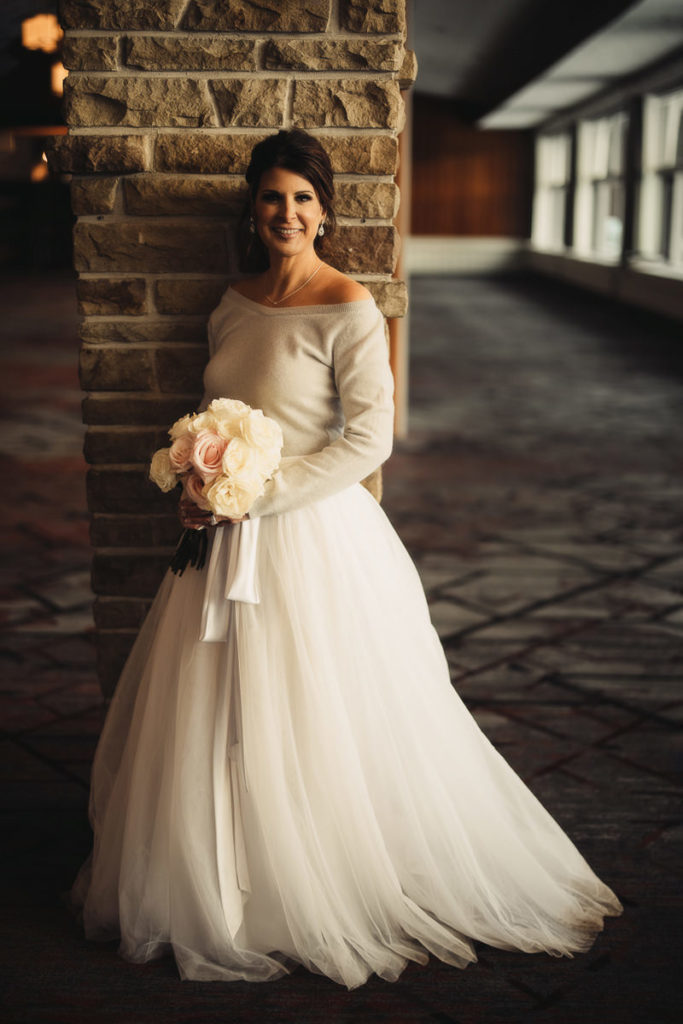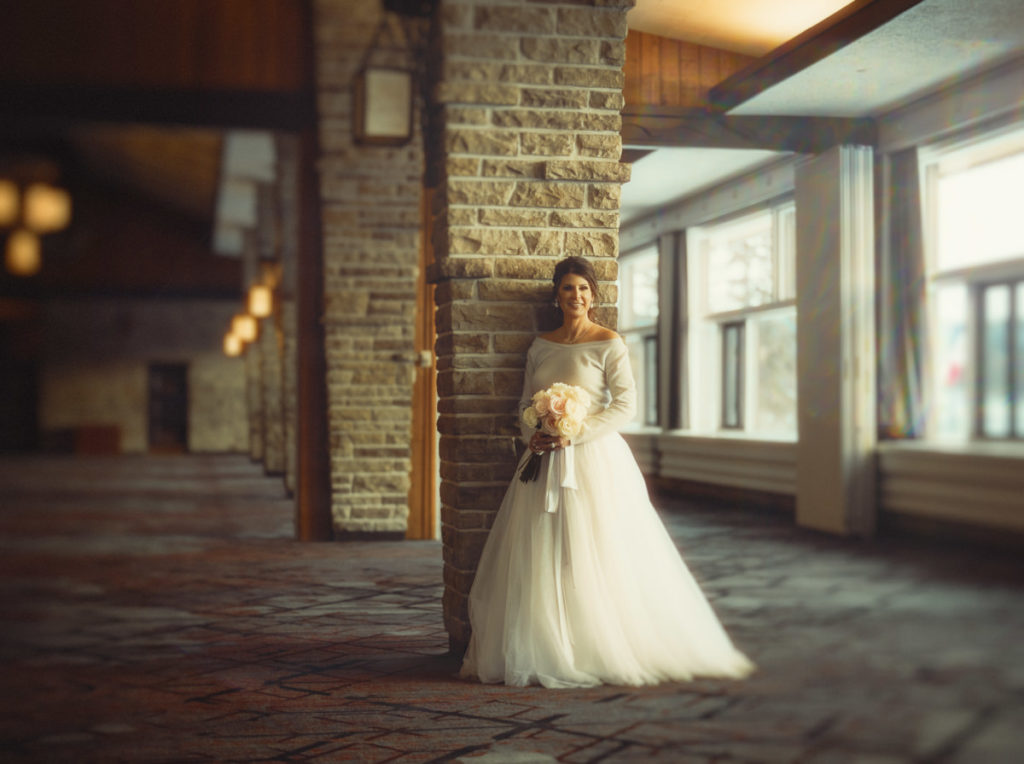 This is it for the sampler, though. This sampler is near 38 photos! Of course, it did help that it's a next-day sampler – I had a great sleep after arriving home that night!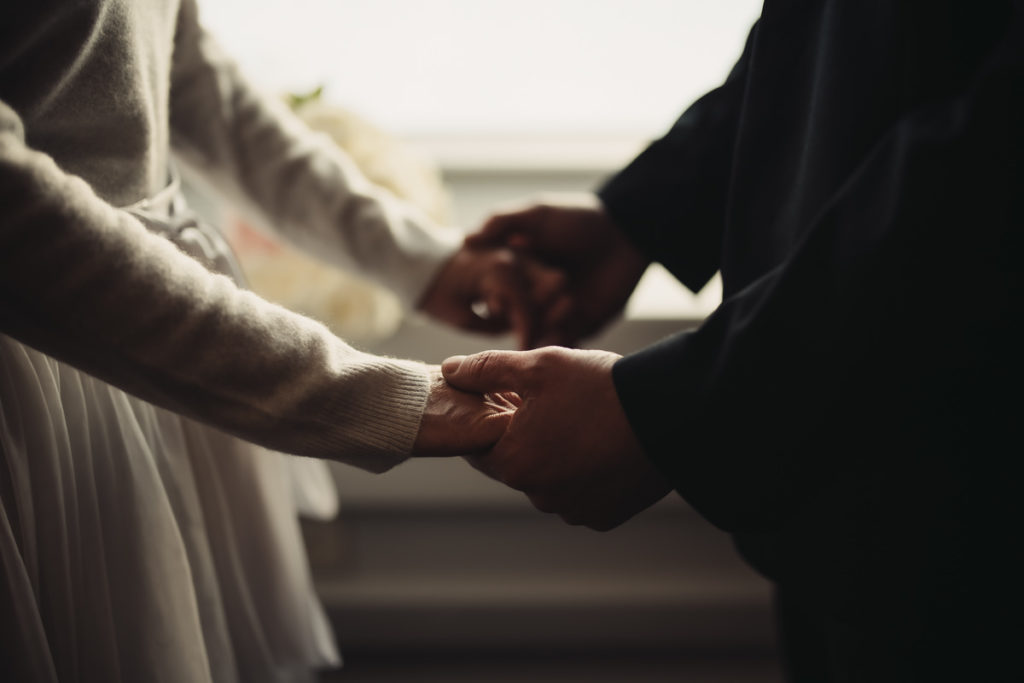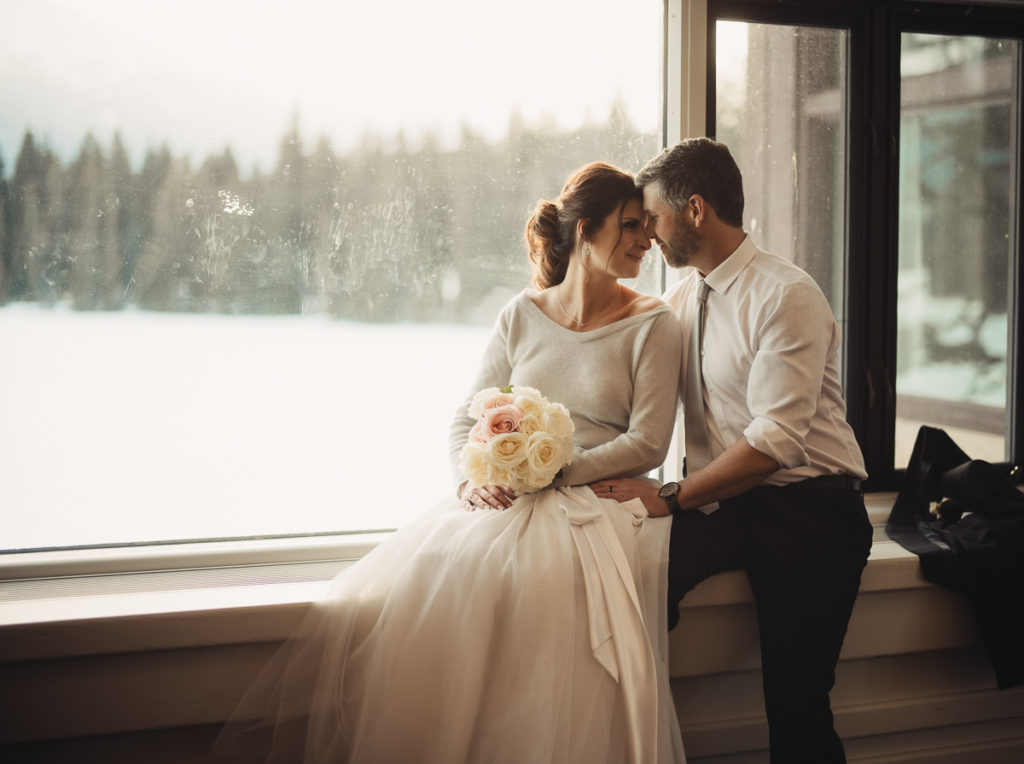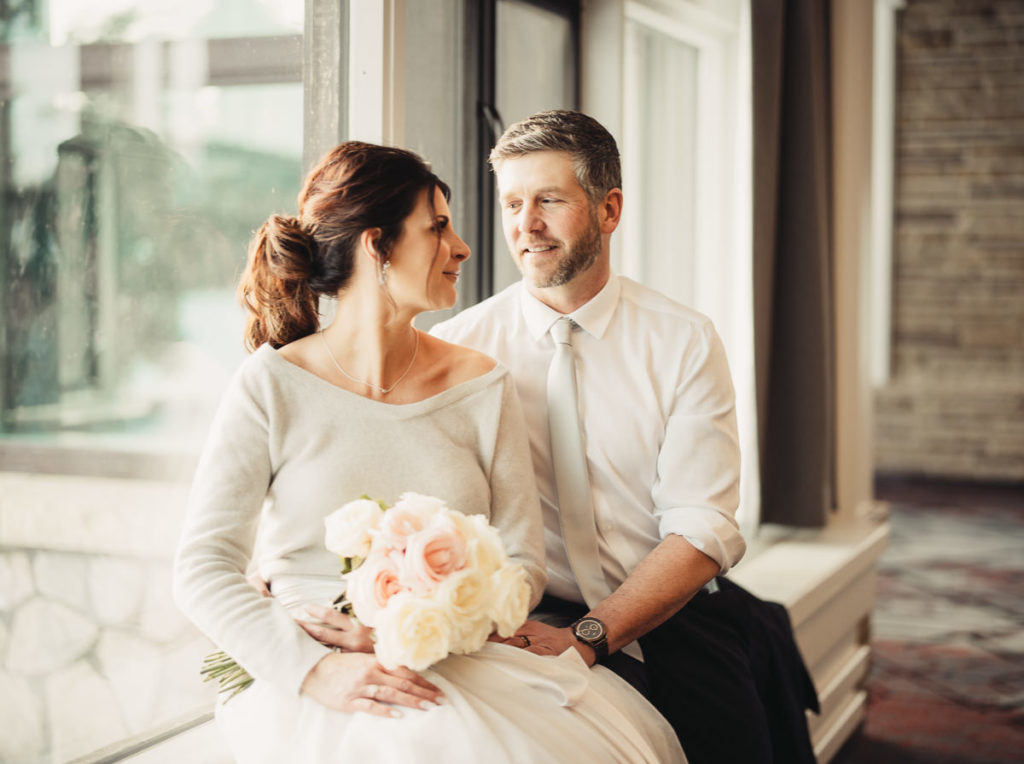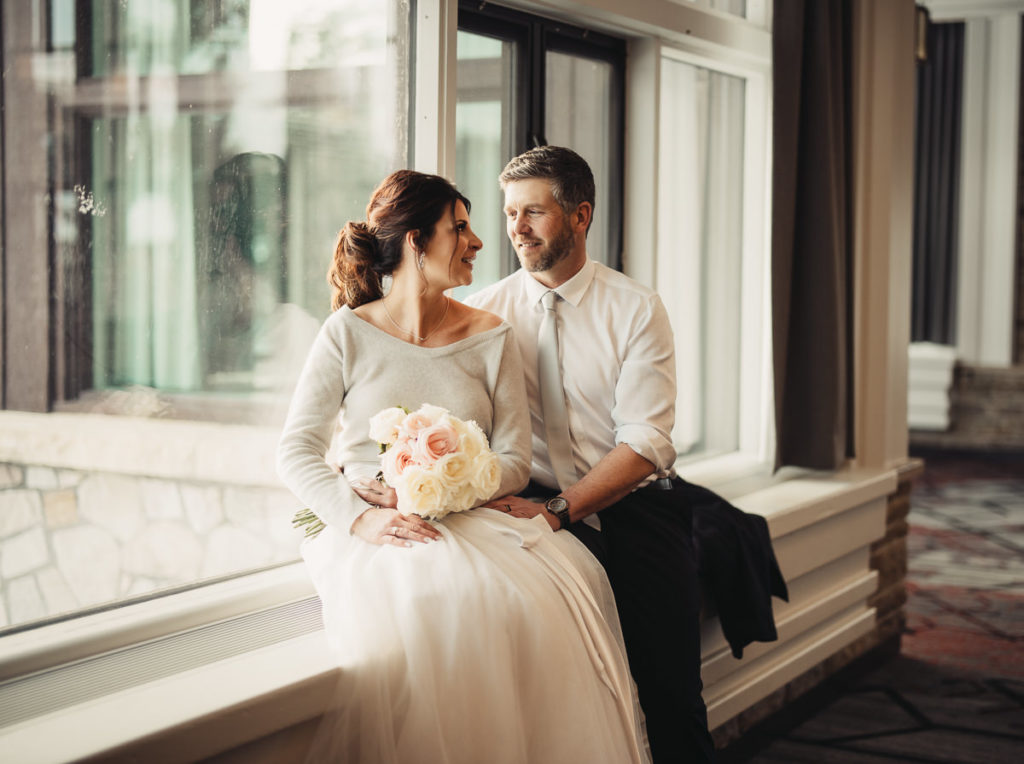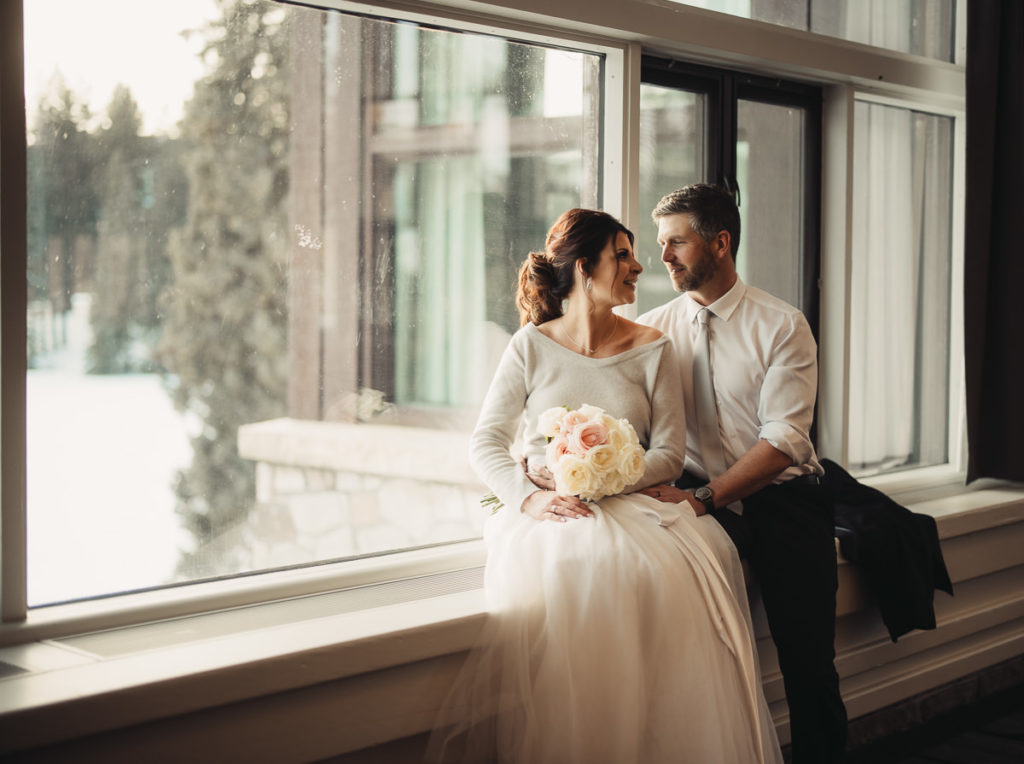 If you'd like to save an image, just long-press on any image (on iPhone or Android) and an option should come up to "save photo."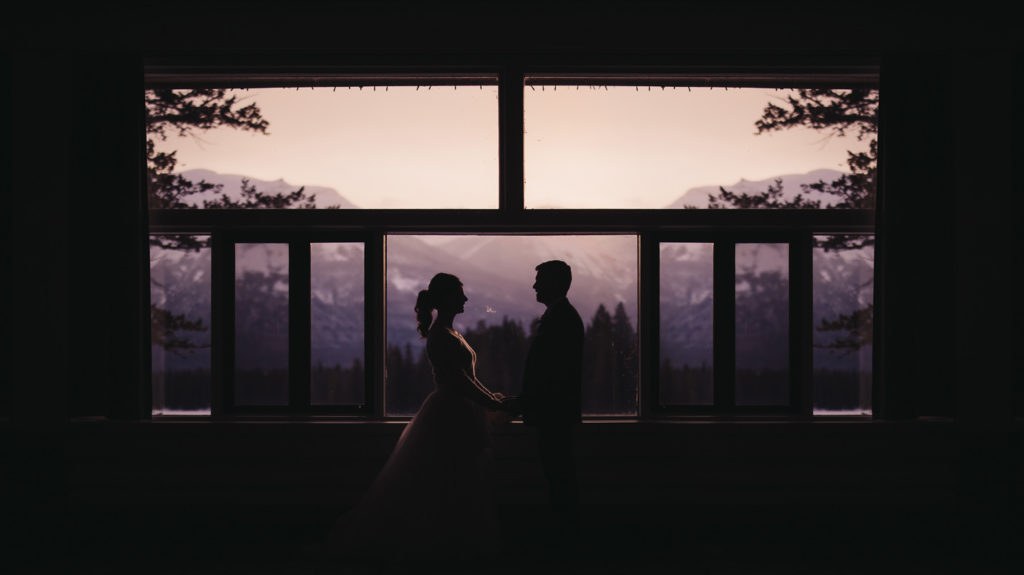 Lastly, thank you for following us here! It was an incredible day, and these are just a *few* of my favourite photos. If you'd like to follow my updates, check my instagram, facebook, or tumblr. Talk to you soon!