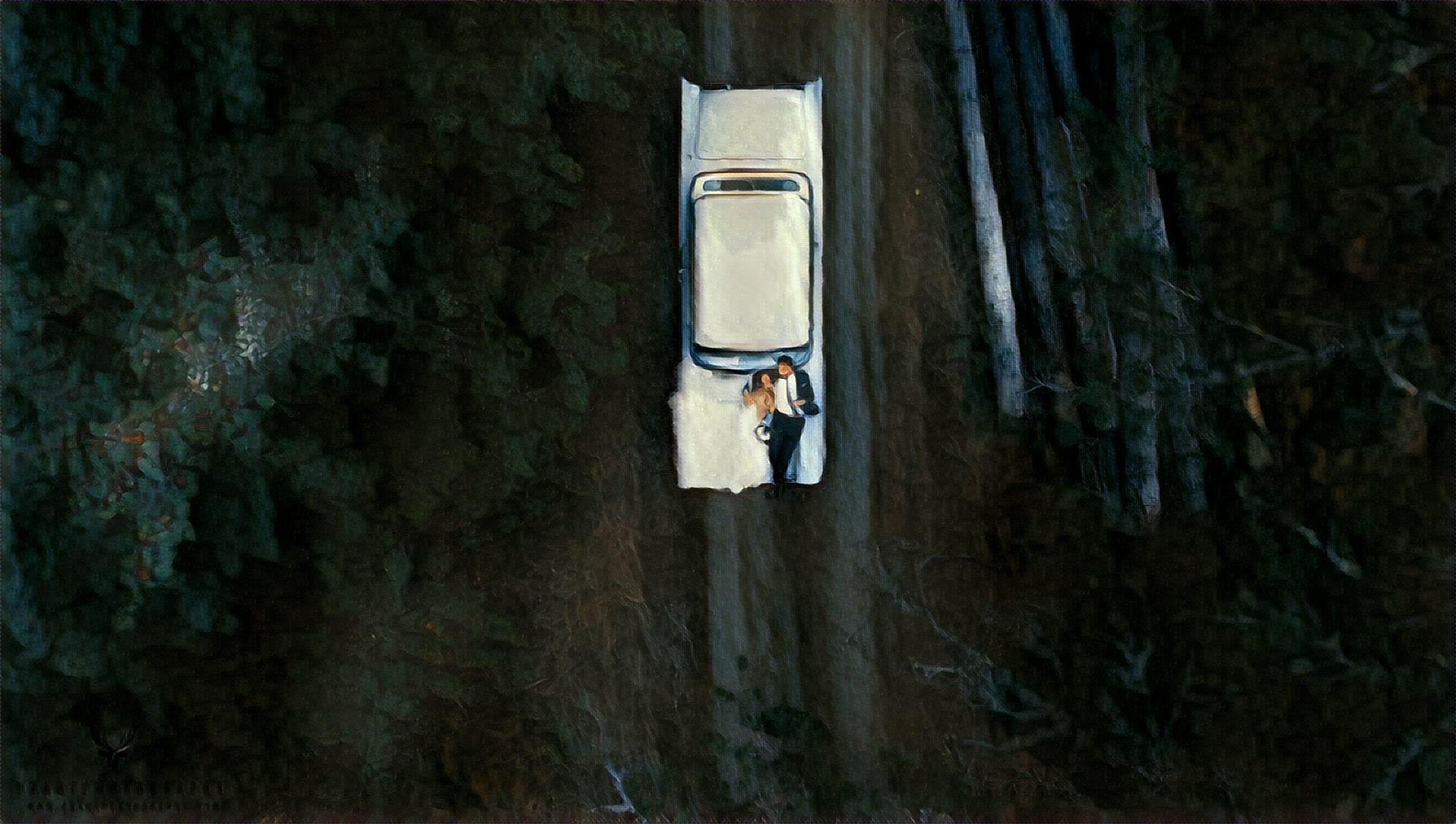 September 24, 2017 /
Wedding
The Classic Car Wedding at Lone Pine Ranch
This wedding is every kind of special to me. This bride, we had met before. She'd been in the bridal party of no less than 5 weddings I've shot. Of the bridesmaids, I've photographed 75% of...
T
T
This wedding is every kind of special to me.
This bride, we had met before. She'd been in the bridal party of no less than 5 weddings I've shot. Of the bridesmaids, I've photographed 75% of their weddings. It's not often I get to photograph the weddings of my friends, and so when I get the chance I enjoy every minute of it. Starting at Sparkling Hill, right at the ring shots.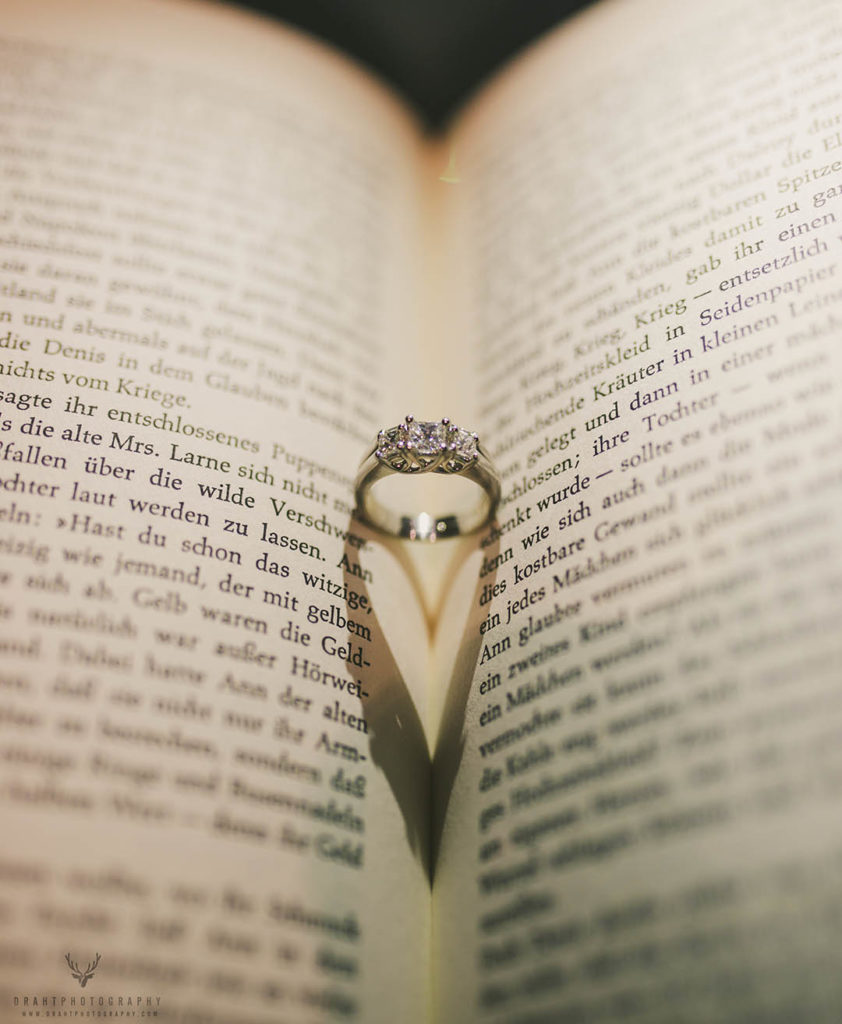 I noticed a while ago that my iphone flash, although diffused, still casts a rough shadow. The crease in the book bisects that shadow. If you place a ring just right, preferably in a German book in an Austrian sauna, the shadow will be just far enough from the crease in the centre of the fold to create a neat heart shape. Every bride gets a unique ring shot, and I was particularly pleased with this one.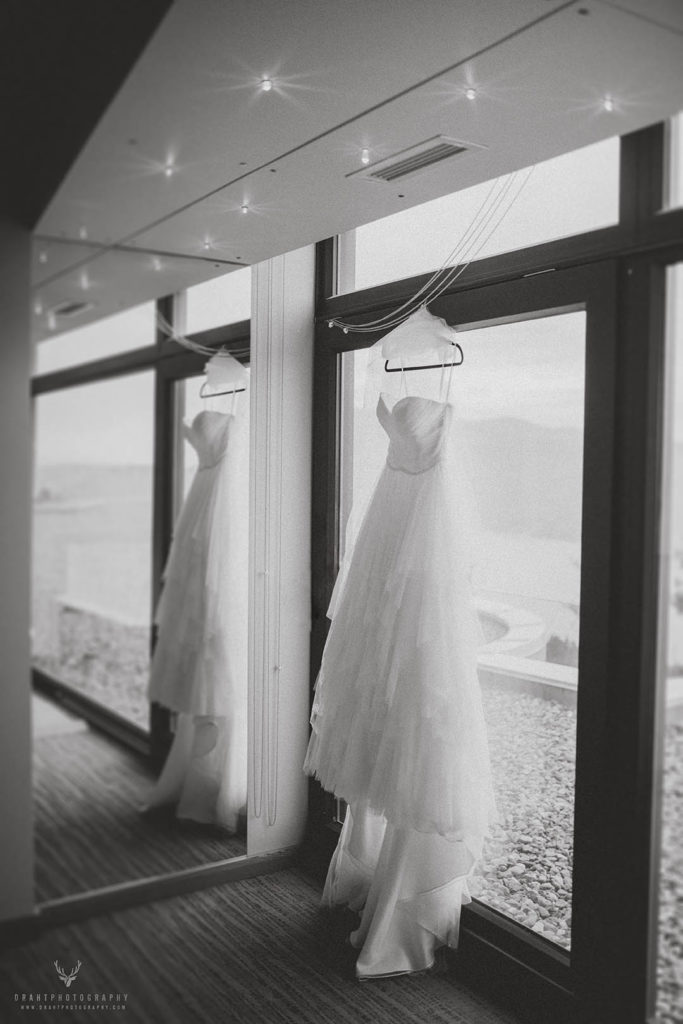 Over at the guy's house, finishing touches were made to full windsor knots.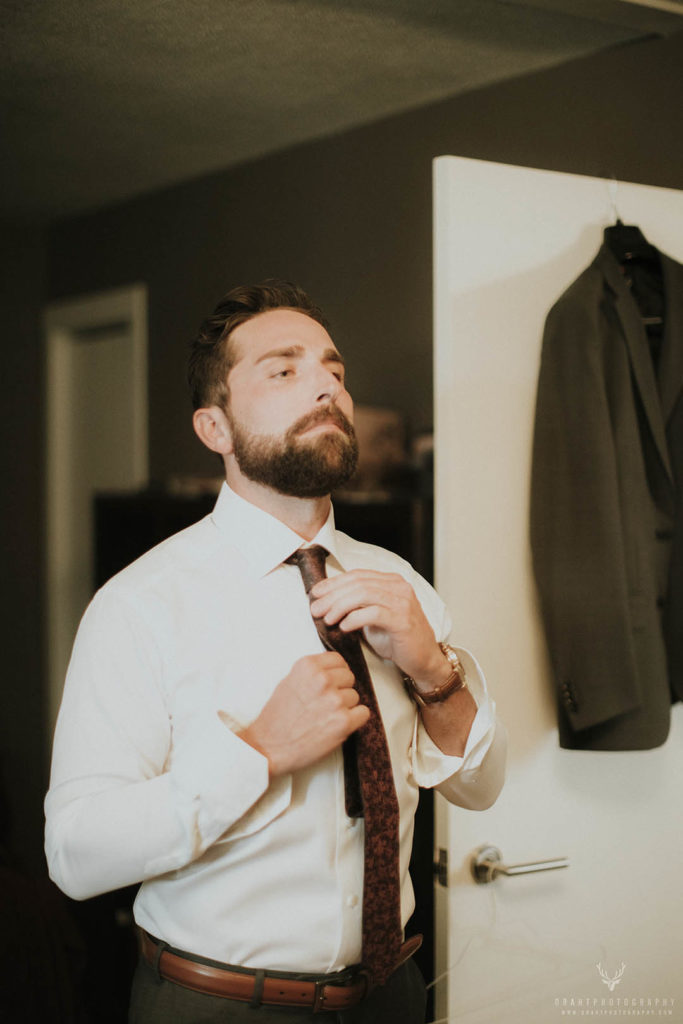 A car was parked outside, ready to eventually take us to one of my favourite venues, Lone Pine Ranch.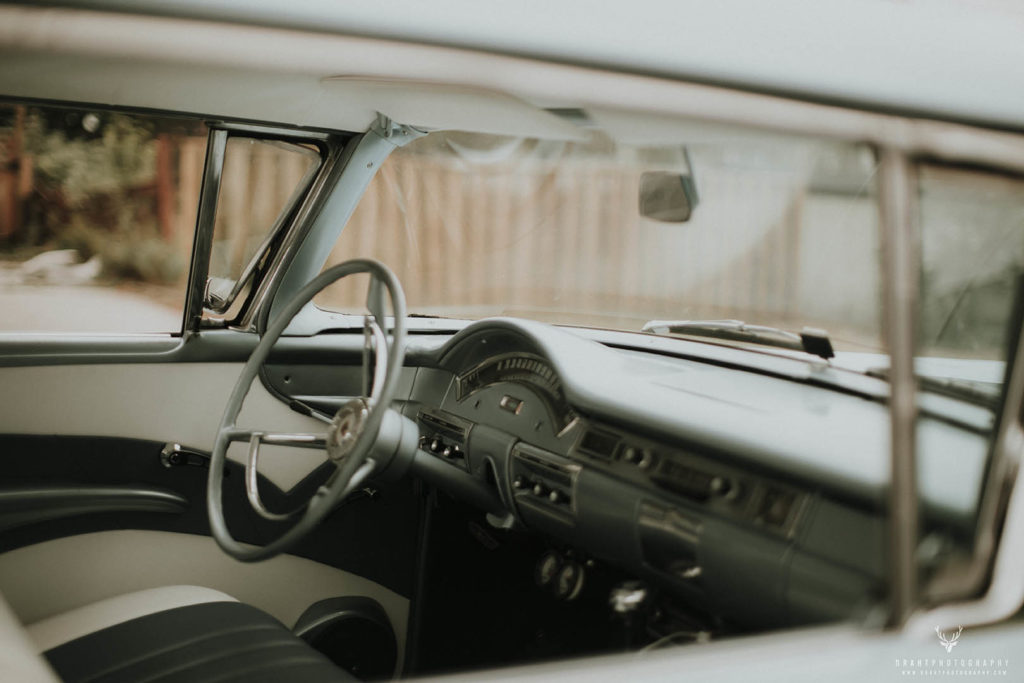 Not quite yet, though. Back at Sparkling Hill, we were all doing our best to adhere to a quickly approaching deadline. Our bridesmaids were attentive and ready, even our junior bridesmaid.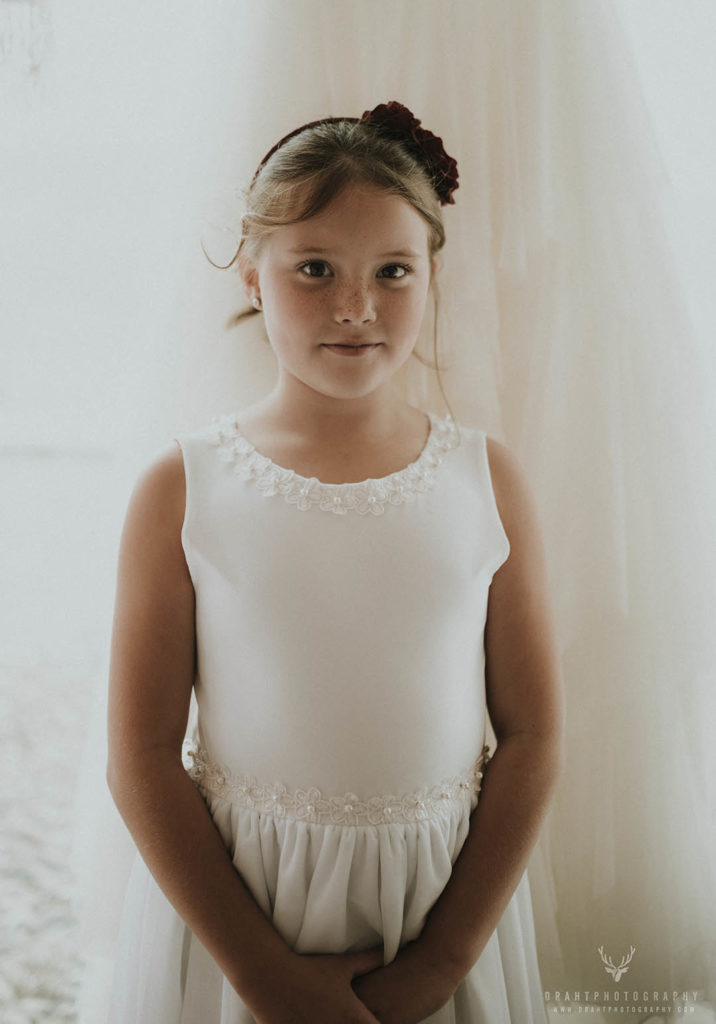 It went quickly. Before I knew it, my camera and I were standing in front of a slightly nervous bride.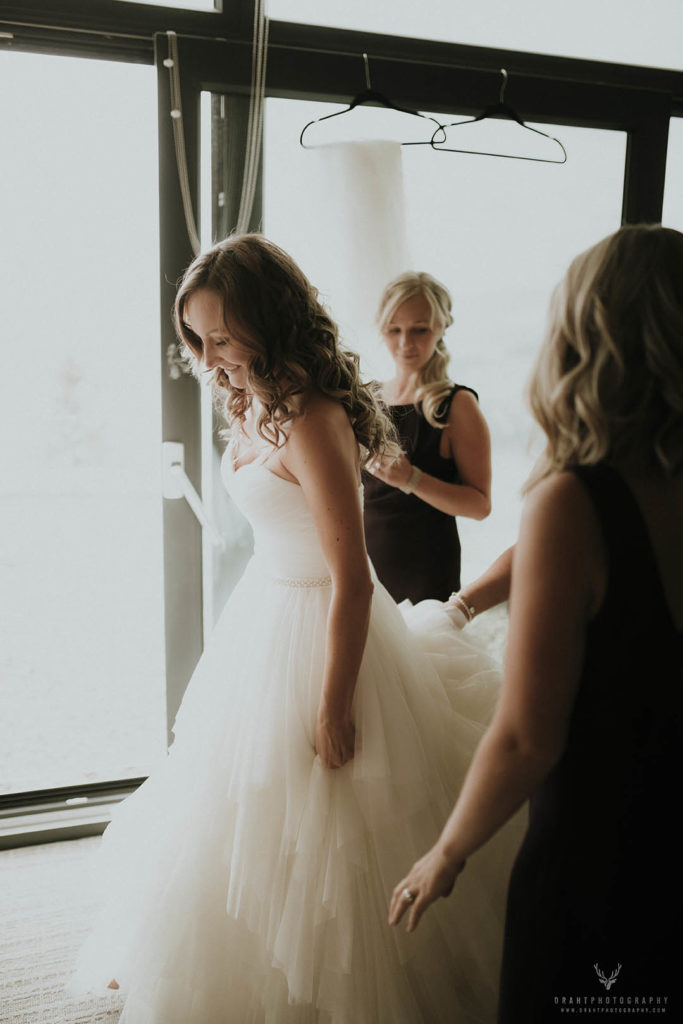 We walked out to the parking lot, secure in our knowledge the secret service were doing their best to protect us.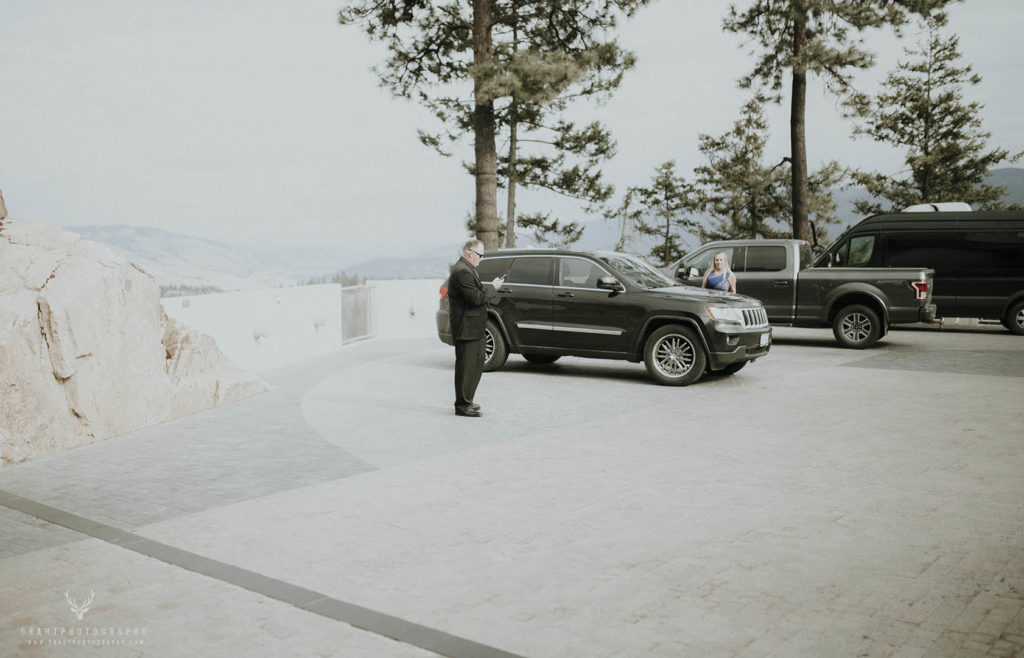 A few glamour poses, and we were off on our way.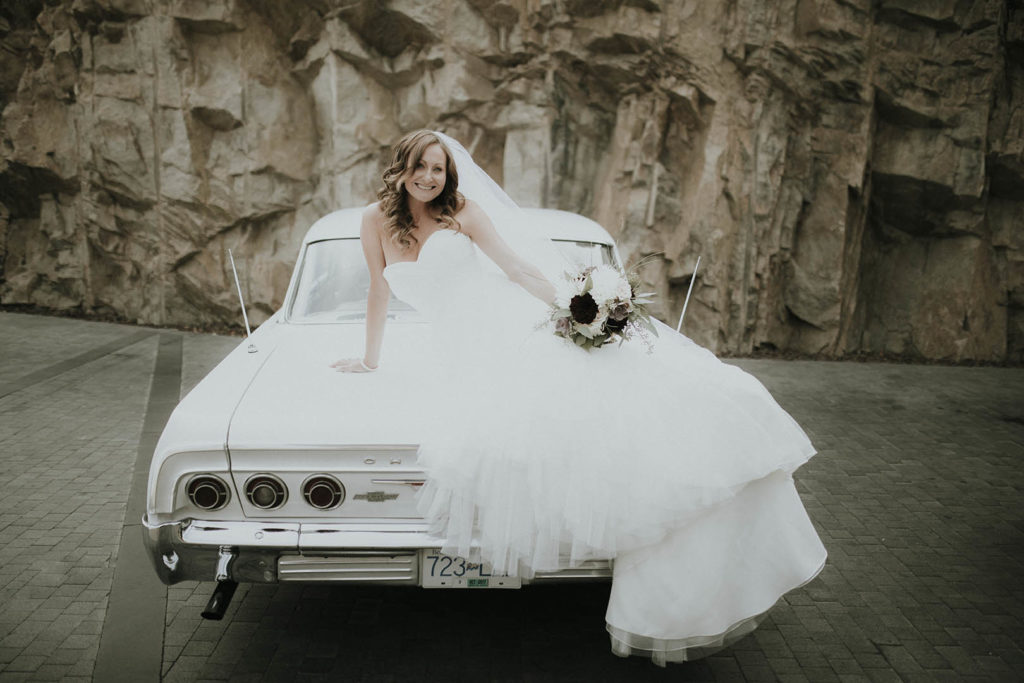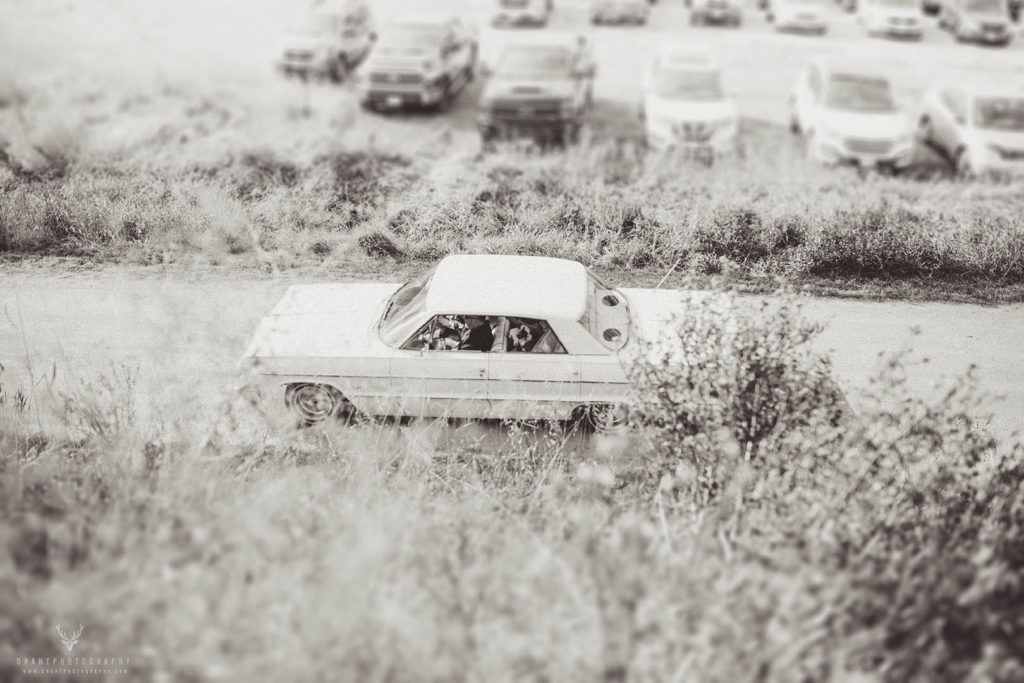 And before long, I found myself with a freshly married couple.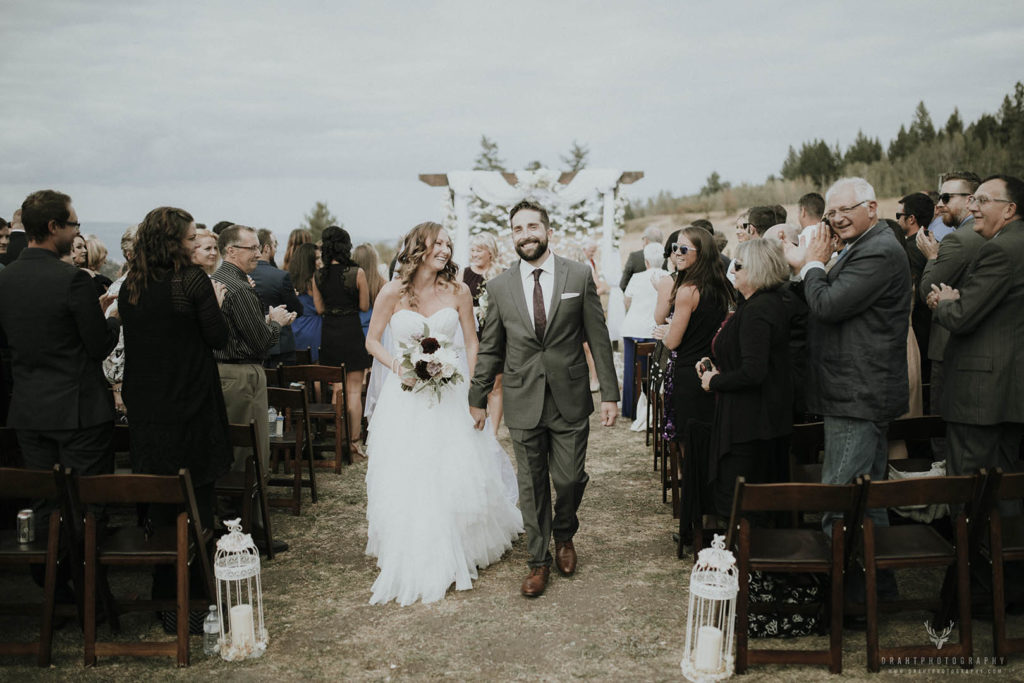 We piled into the old jalopy, after family photos of course, and headed to our next destination. It's worth it to mention, I don't like posing shots. Every time I do that, it ends up outside the personality of the folks I'm shooting. If I tell them to hold hands, and they're huggers, I'm photographing something that won't seem authentic. The moment loses value if we know it's set up. This wasn't.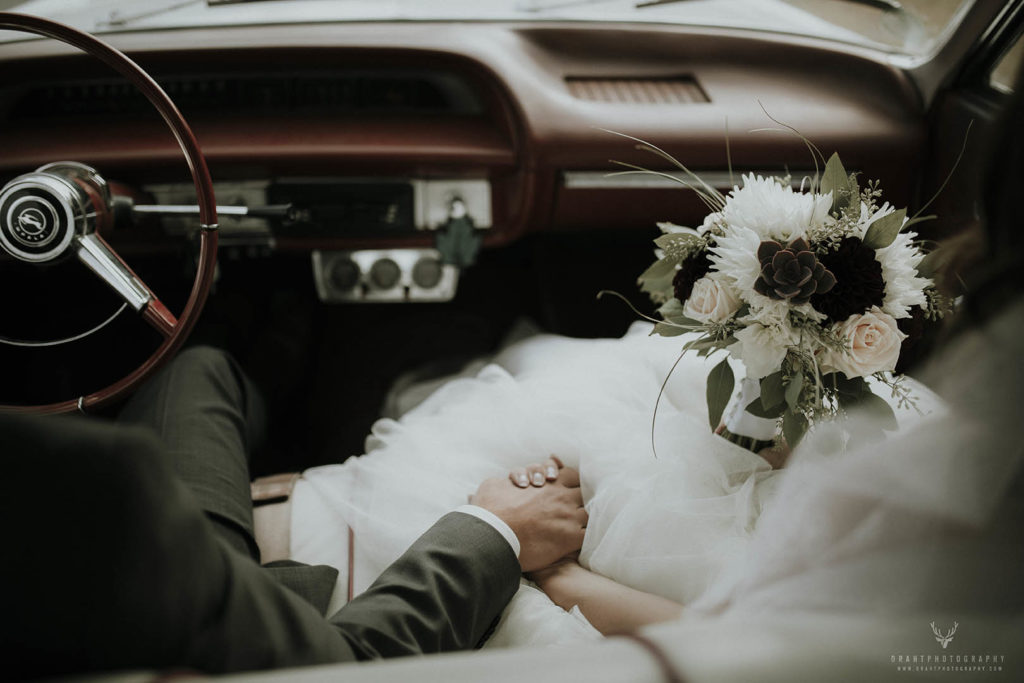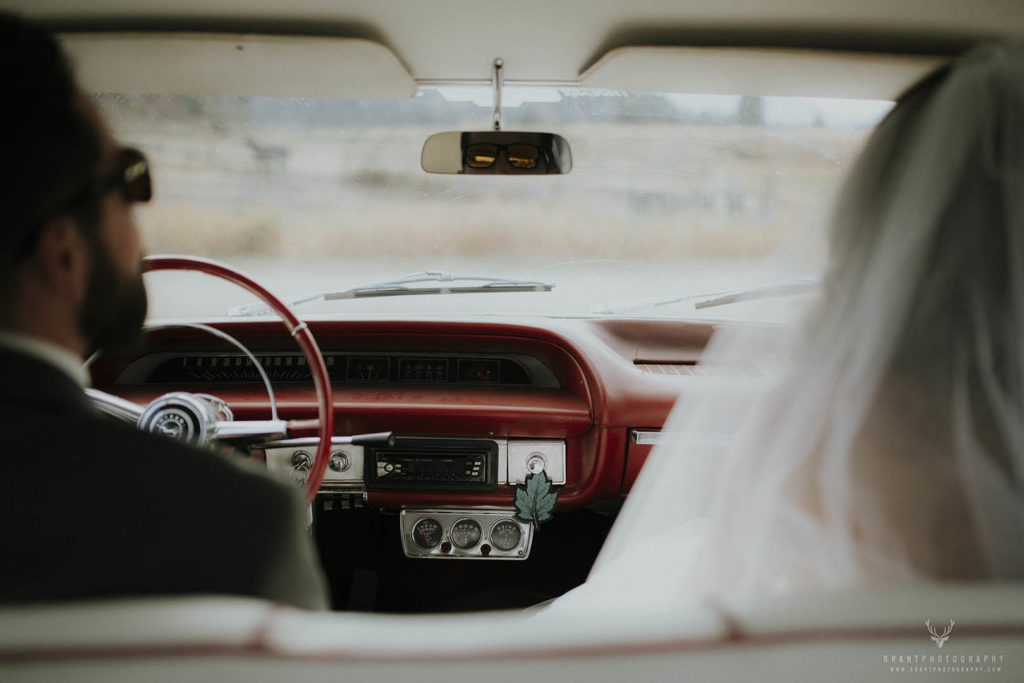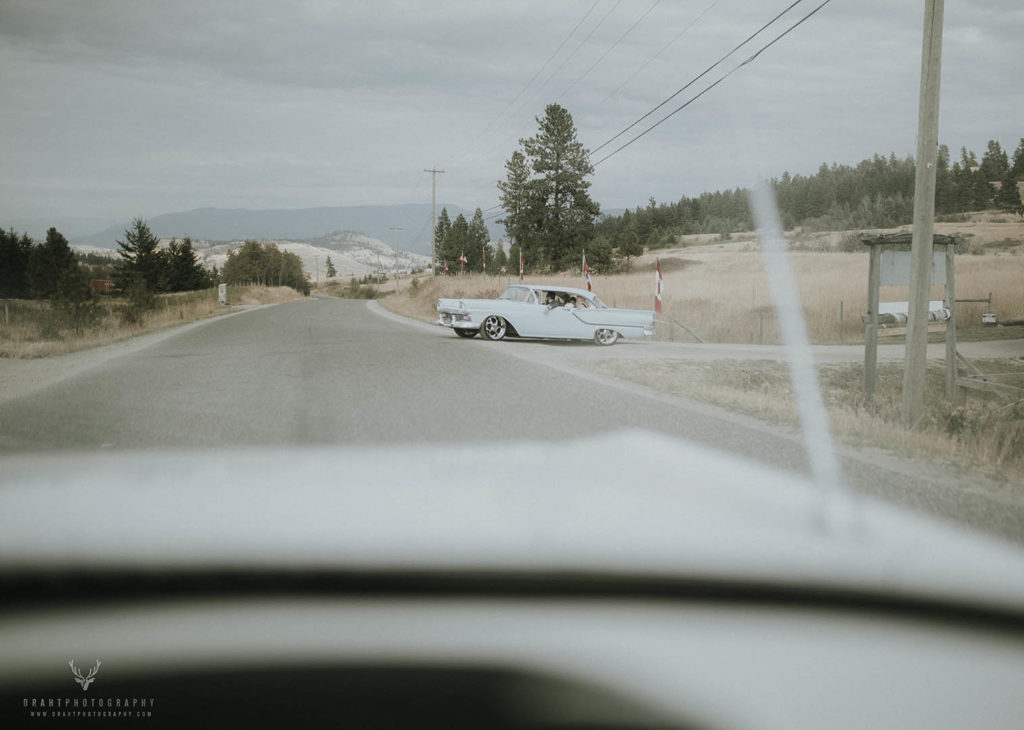 It struck me, I could see a photo like this in a 1960's magazine and think nothing of it.
We made our way to Kopje Park. As it's fall, we were lucky enough to have it all to ourselves. The leaves have just started to change colour, and the early sunset made for some incredible backlighting.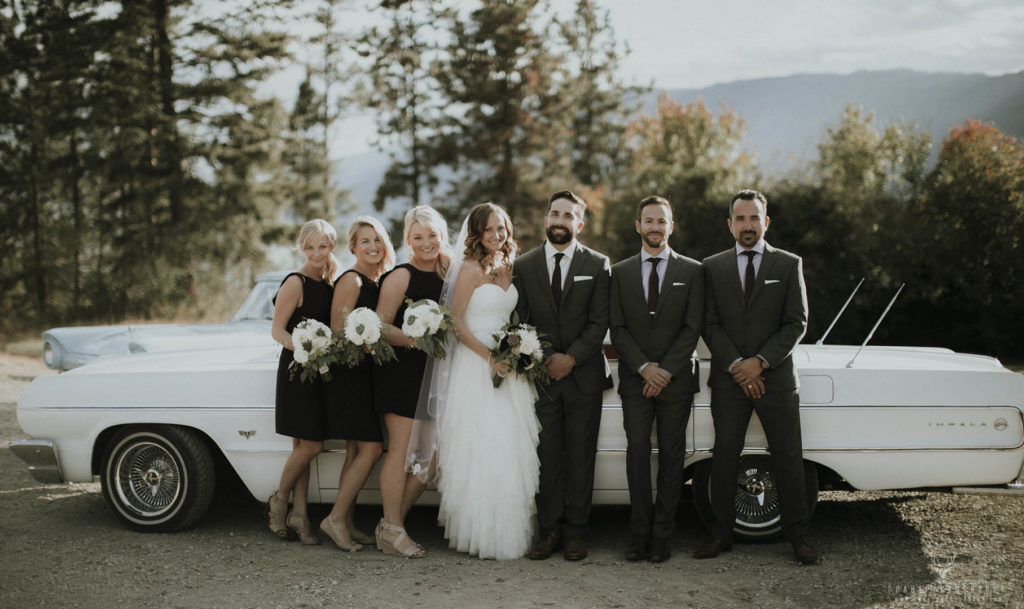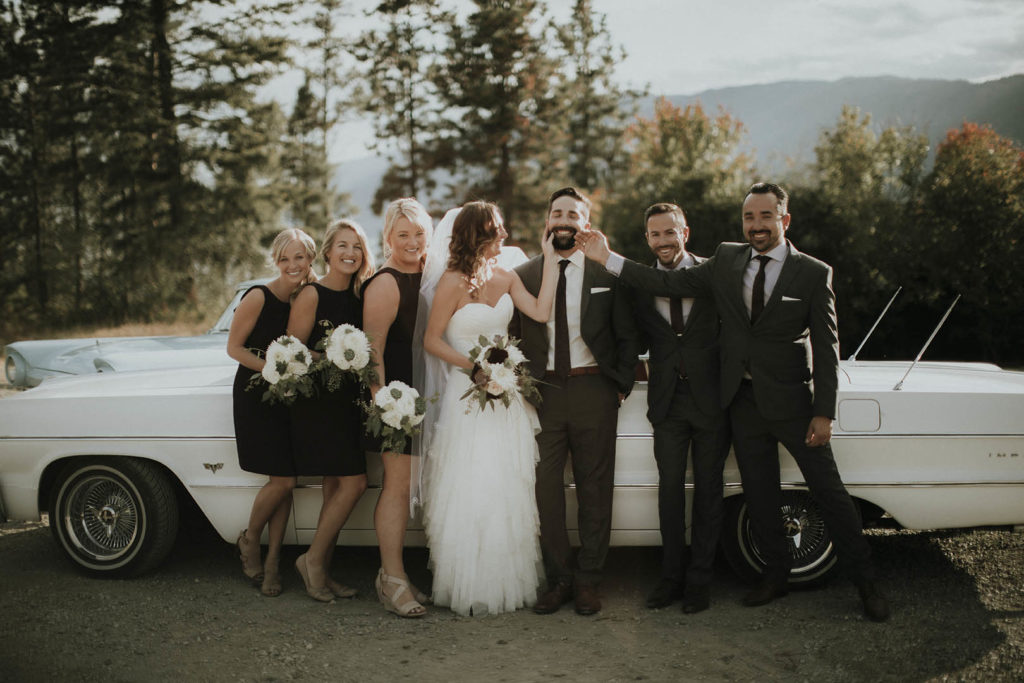 I grabbed a groomsmen shot, as the bridesmaids took some much needed break time.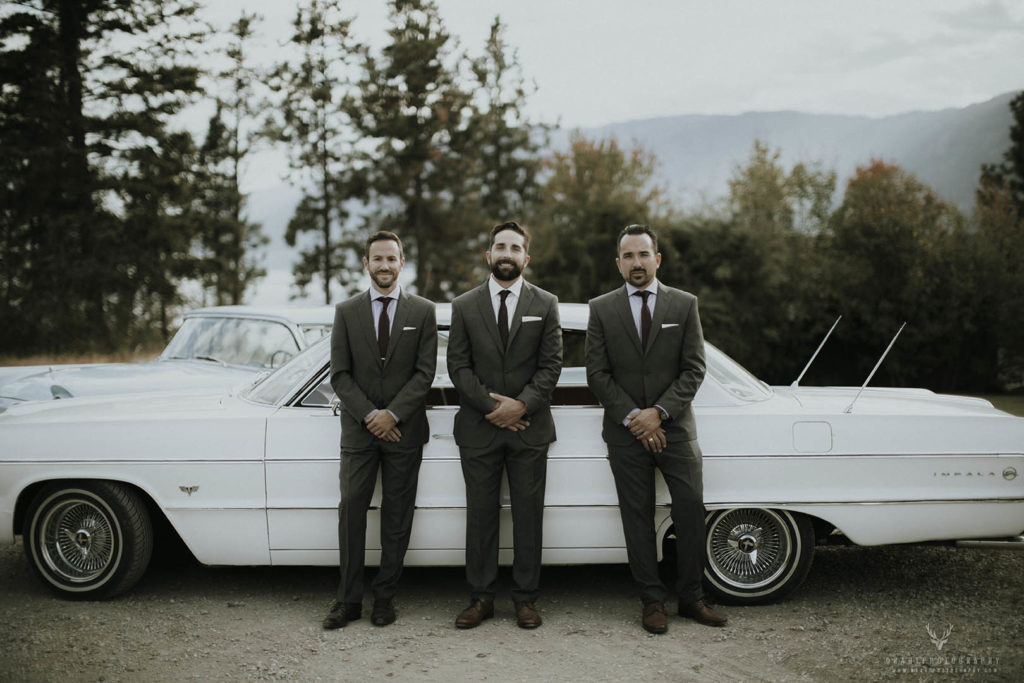 And speaking of bridesmaids, we should talk about the bouquets. Just take a moment to enjoy this arrangement.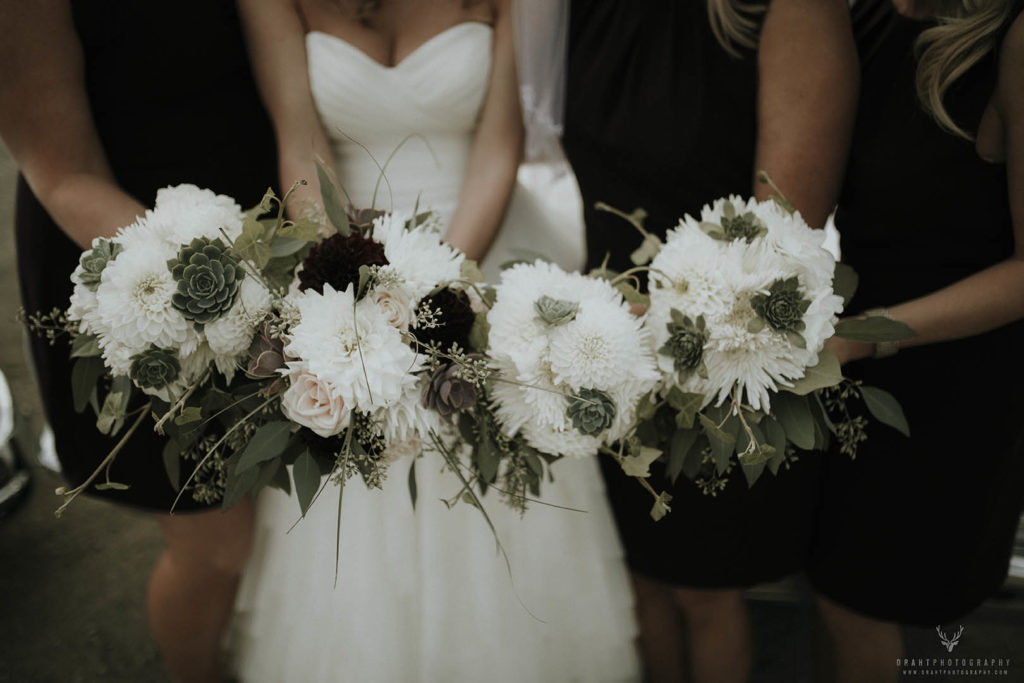 We were running out of time quickly. I wanted a few more bridal portraits, and a few more couple's portraits.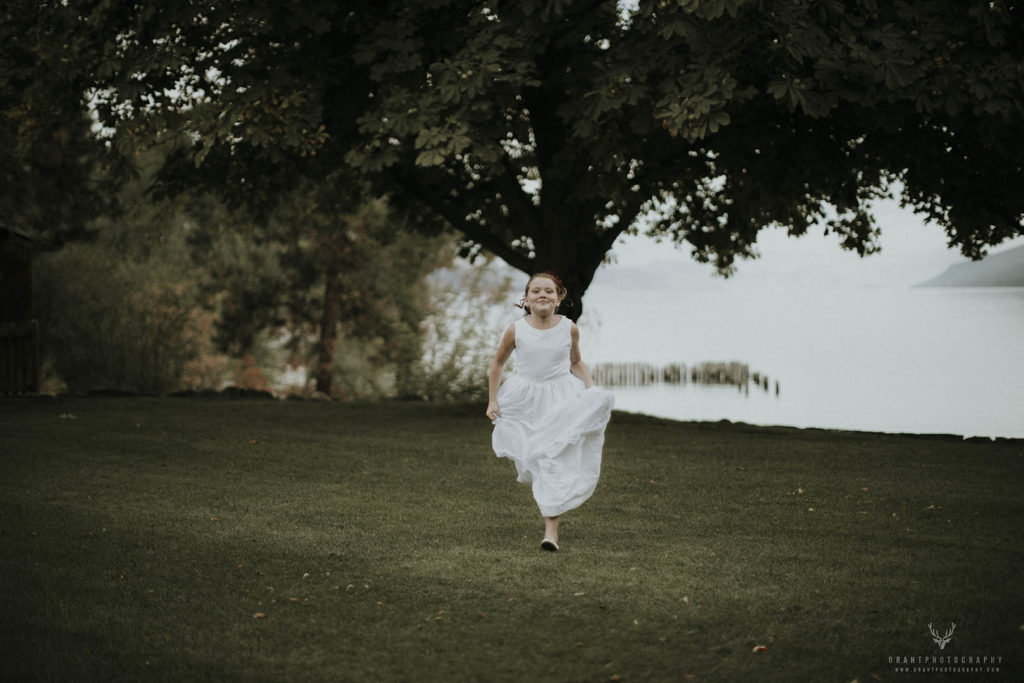 The heritage Gibson House provided just the right backdrop.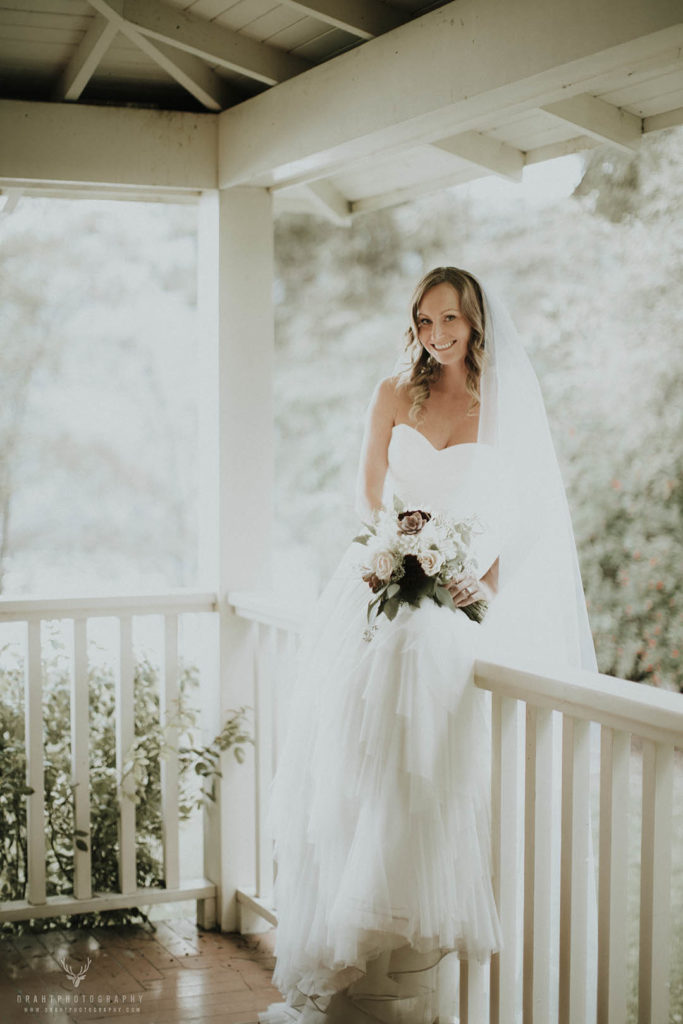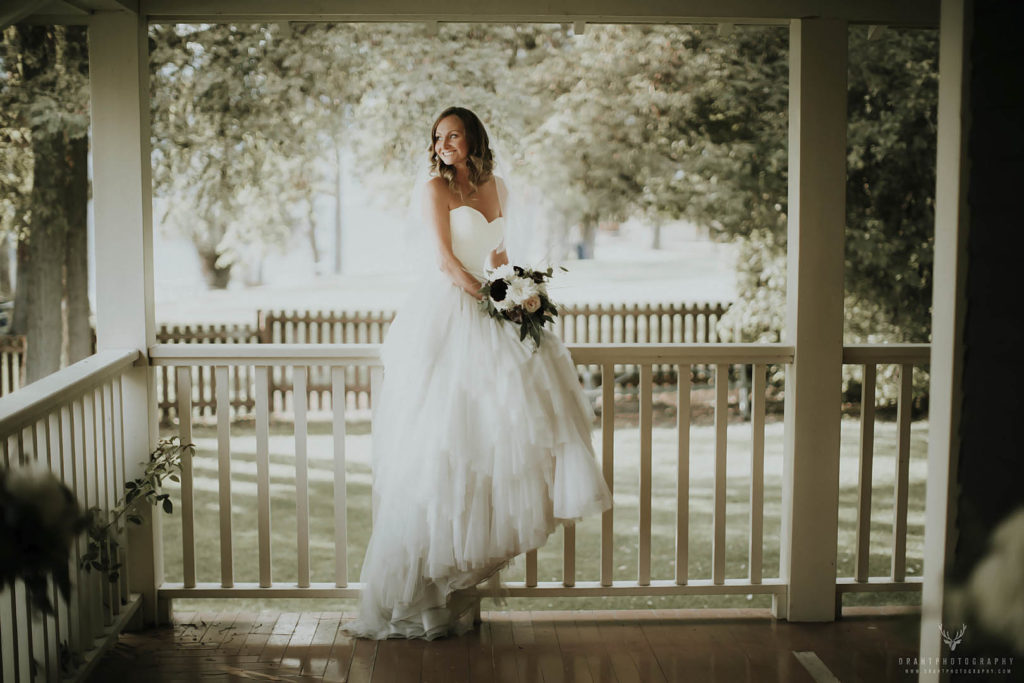 Nearby, an old apple orchard proved to be a great backdrop for some bridal formals.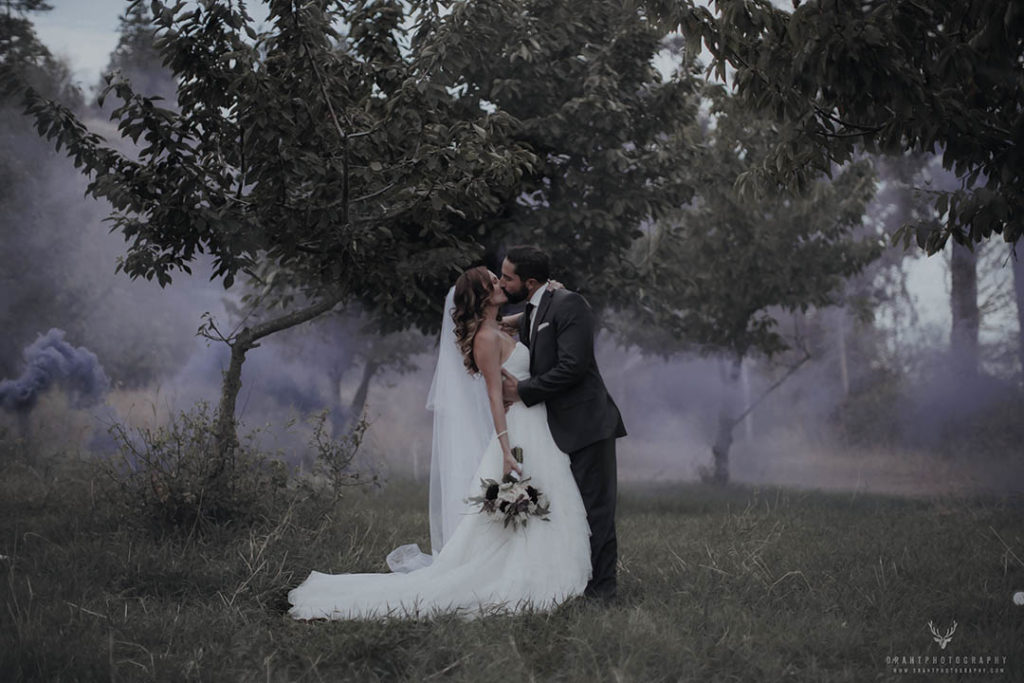 If you're noticing the purple haze, that's because purple is the wedding colour. The more you know! Nerd Note, it's also good colour theory. Green and purple are opposite on the colour wheel, making this photo a great example of complementary colour theory. Complimentary colours are always opposite of each other, providing the most colour contrast.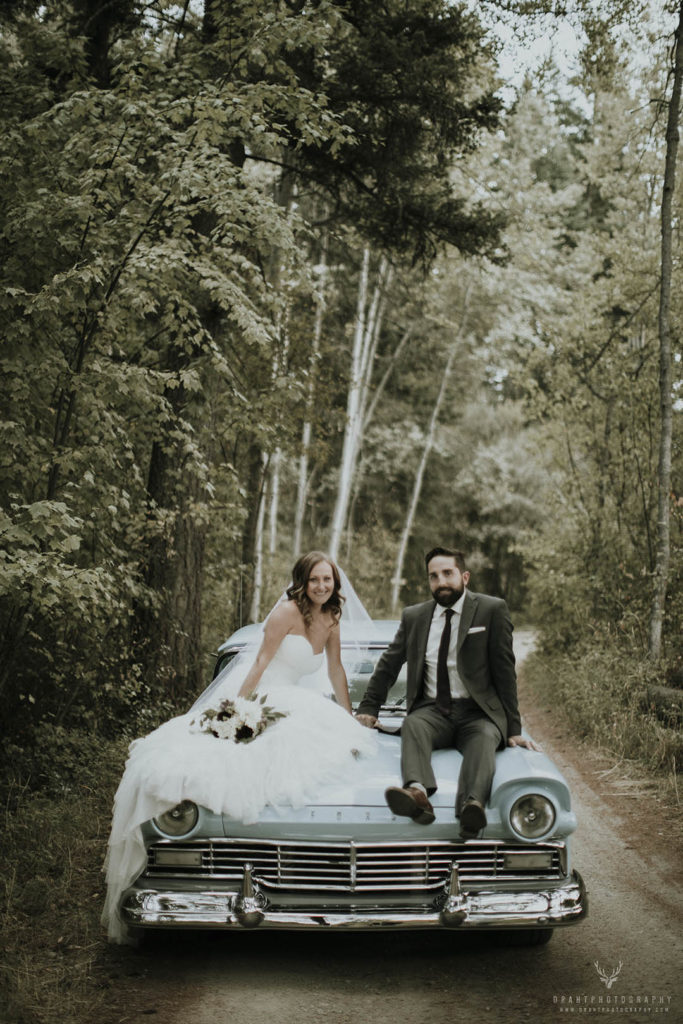 I wasn't quite finished yet. We had old cars and a young couple. Of course I was going to try and get that unique, never before seen shot. After chatting with a groomsman, I had an idea.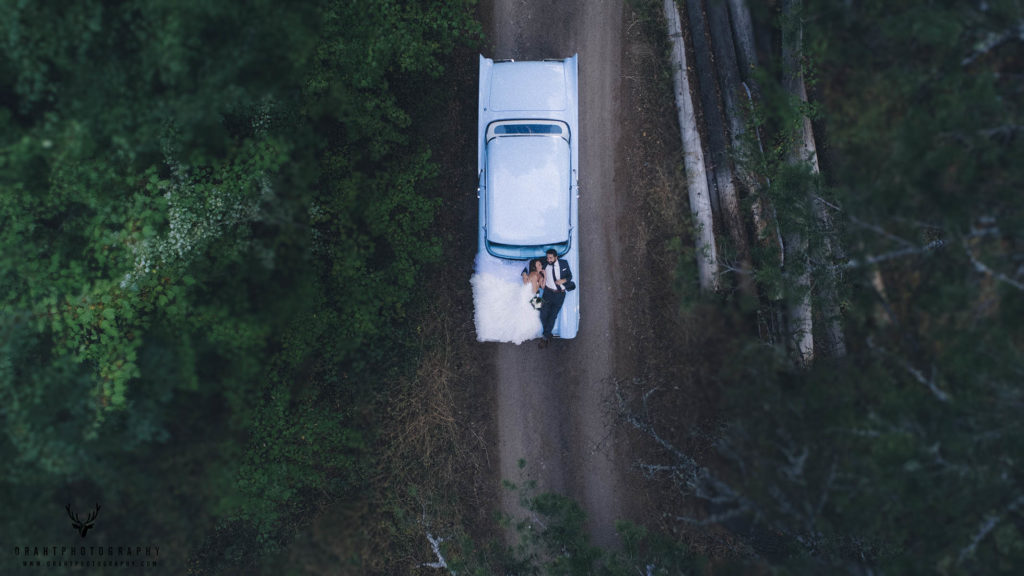 One of my favourite photos ever. I like how the f/2 lens renders parts of the tall bushes and trees out of focus. It gives you a solid idea of the depth.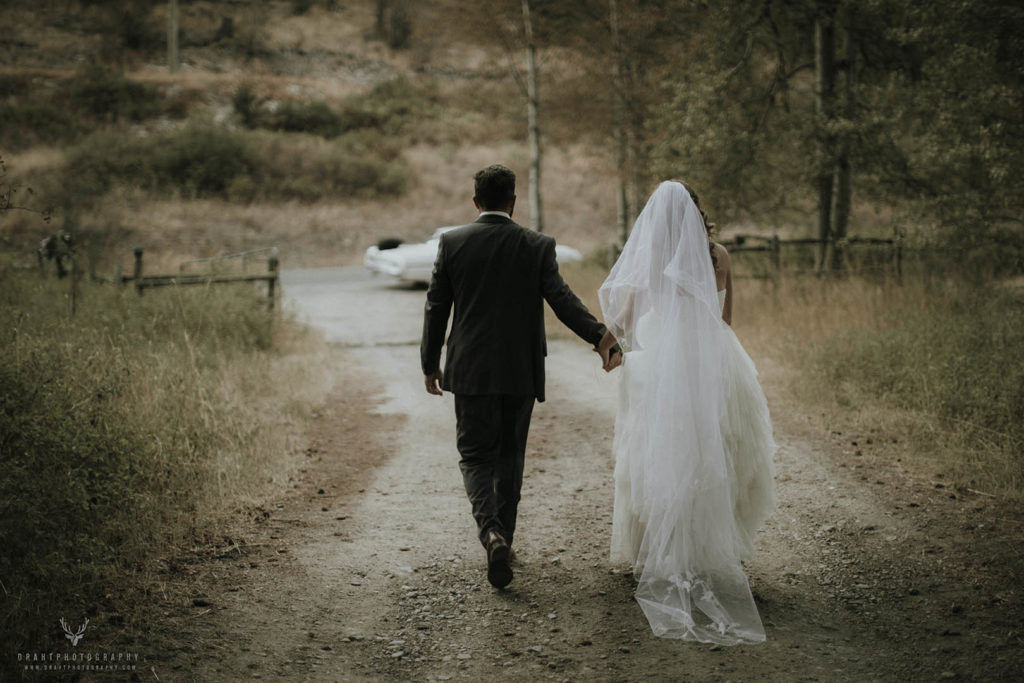 We made our way back to the venue. I'd like to post more photos, but it's 3:19AM right now. I mean to be done at midnight, but let's be honest. I arrived home pretty much right at midnight.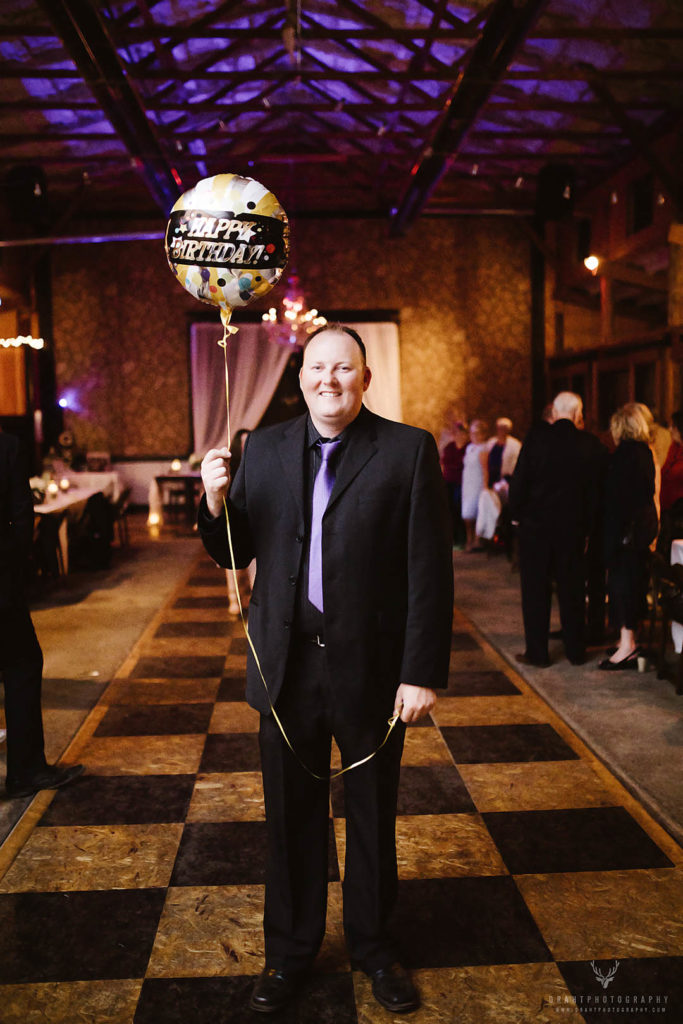 Many would say, this was this Ty's best birthday yet. I'd be inclined to agree. Our bride and groom danced away into the night, providing us with picture perfect spins.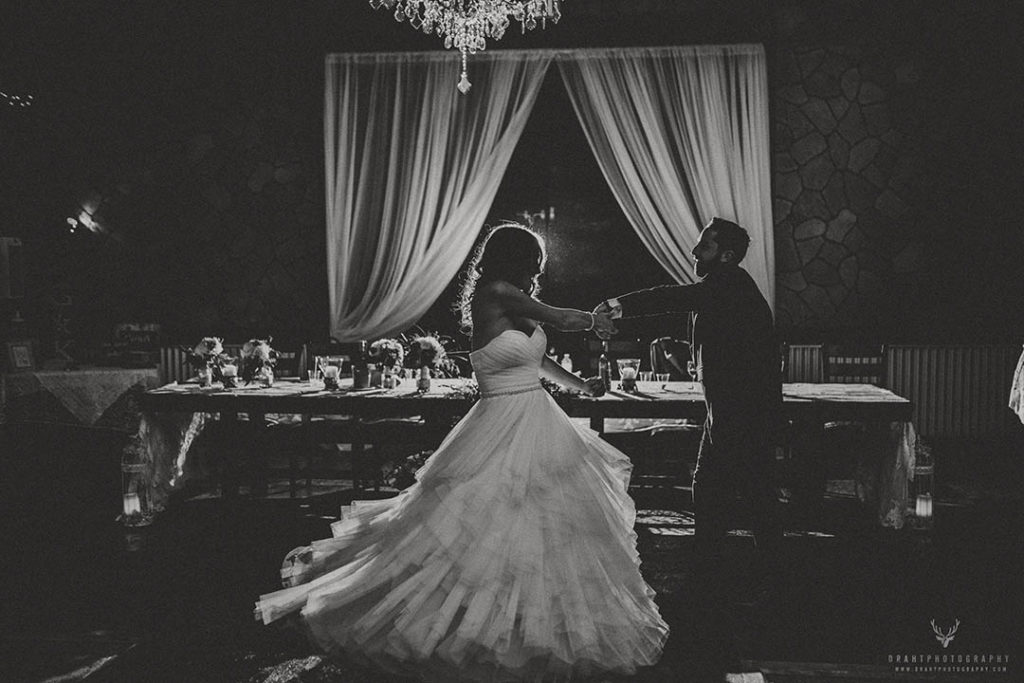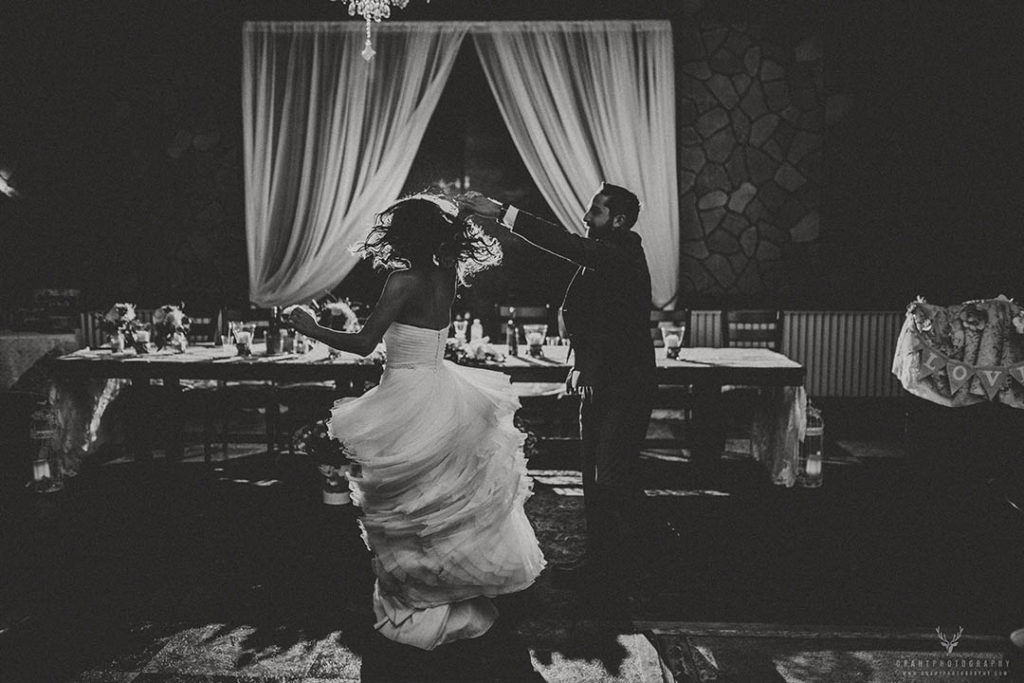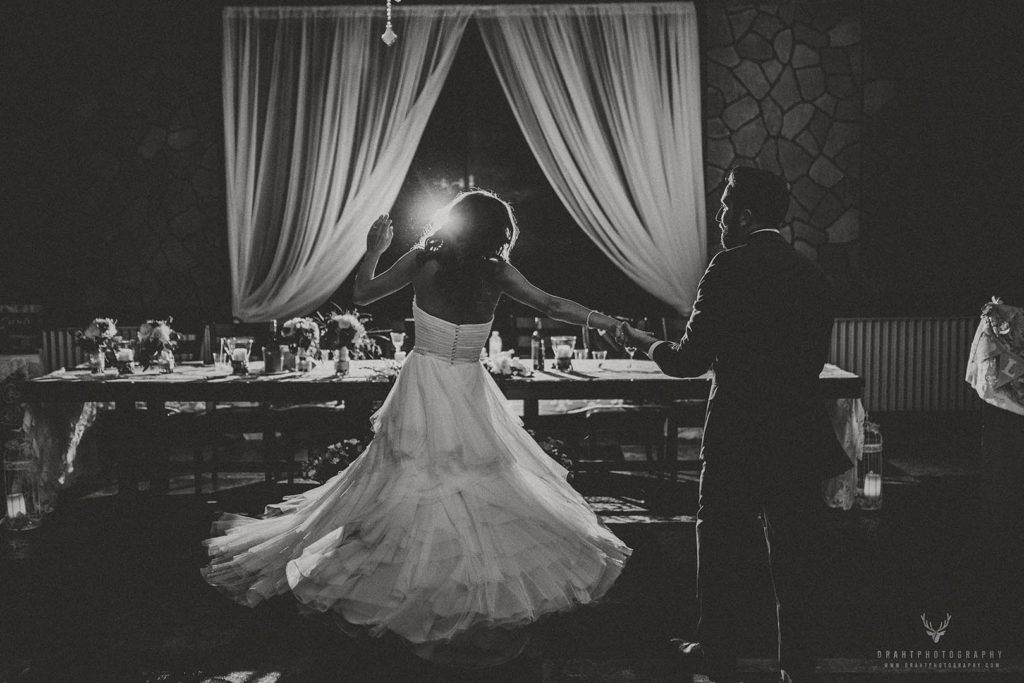 Keep in mind, this isn't all the photos. There's a full album coming out in about 3 weeks, though. It's a wonderful story I can't wait to put together for you. The views are incredible, and the moments are mesmerizing. This is simply a sampler, a selection of a few favourites throughout the day to show you.
If you personally know the bride and groom, feel free to contact me by clicking here. Let me know who you are, along with the bride and groom's name, and I'll make sure you get a link to the finished album!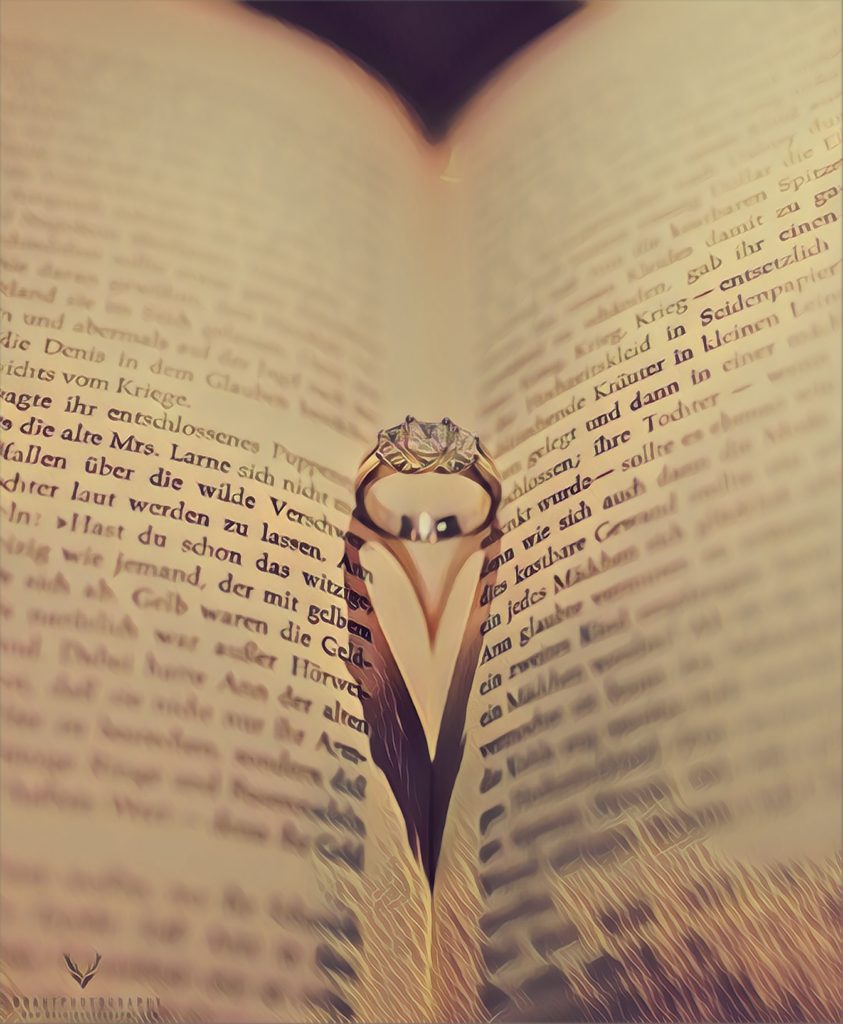 If you know someone who'd like to see this sneak peek, feel free to click one of the share buttons on the top or  bottom of this entry, to share and tag them! Although I try to get the word out, a lot of family members and amazing bridesmaids and groomsmen don't know about these samplers!
Thank you for reading this far. I put a lot of time and work into these sneak peeks so it's great that you've taken the time to read all this!
If you'd like to keep a picture, even on mobile, just click it and it will open in a separate window. You can save it from there.
Lastly, if you'd like to stay updated, feel free to follow me on Instagram, facebook, twitter, or Tumblr for frequent updates. Talk to you all in a few days!