T
They're all late night, though, aren't they? That's because I always post a teaser the night of the wedding. Can't keep all these beautiful photos to myself!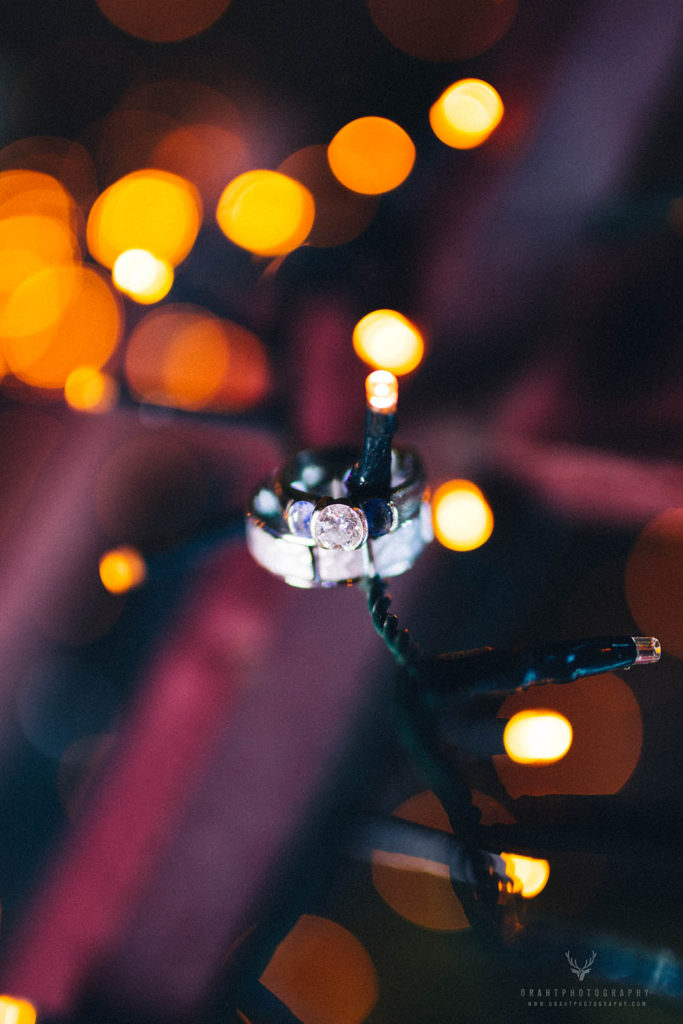 Keeping with our theme of Christmas lights, I made sure to get some ring shots with some good foreground and background blur. That's good rules of depth! When you shoot with a wide open aperture, you can count on some nice big bokeh balls.  I recruited a smart and talented helper who made my job easy.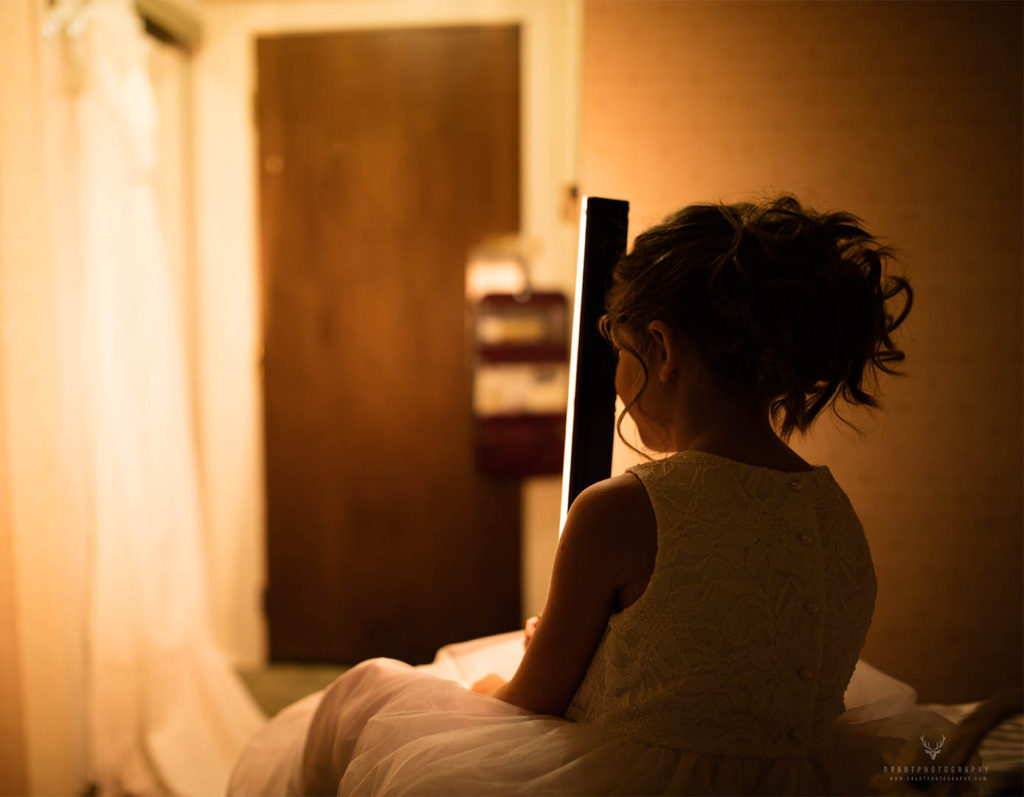 This is her holding up a strip light at 3800º to properly light a dress. She even helped me test out my OCF's! (Off Camera Flashes)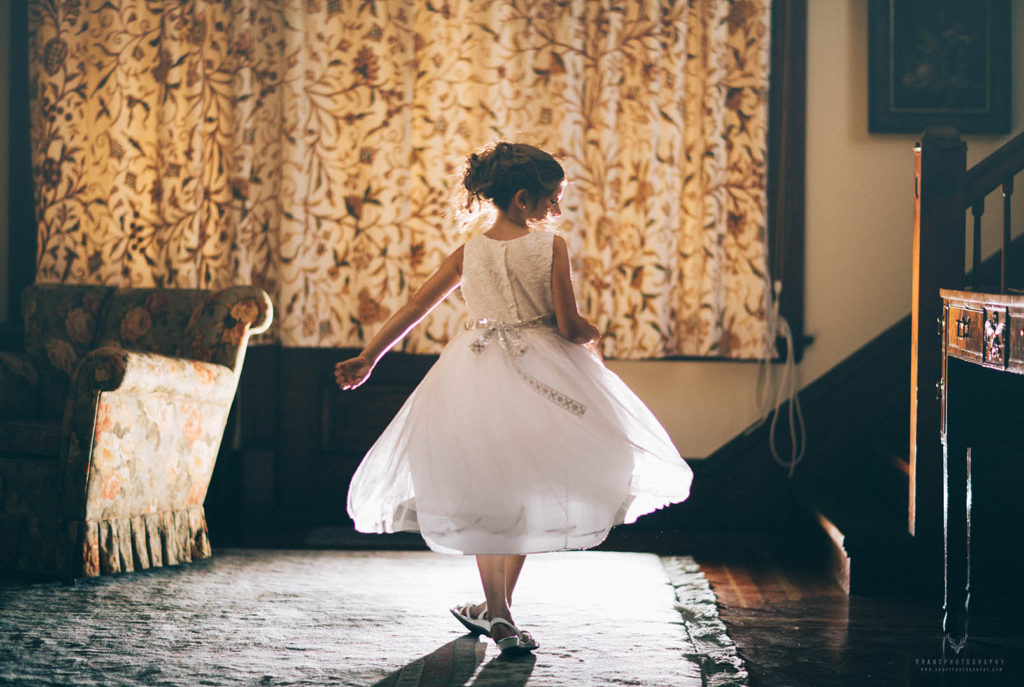 You probably recognize this place – that's Mackie House. An absolutely stunning venue, it's an old house filled with antique furniture and original throw rugs. They'll be more photos in the final album. Keep in mind – this is just a sampler. It's my favourite four or five (or more if I get carried away) images. This is to let you know you're in the right place – check back here in a few weeks for the full album!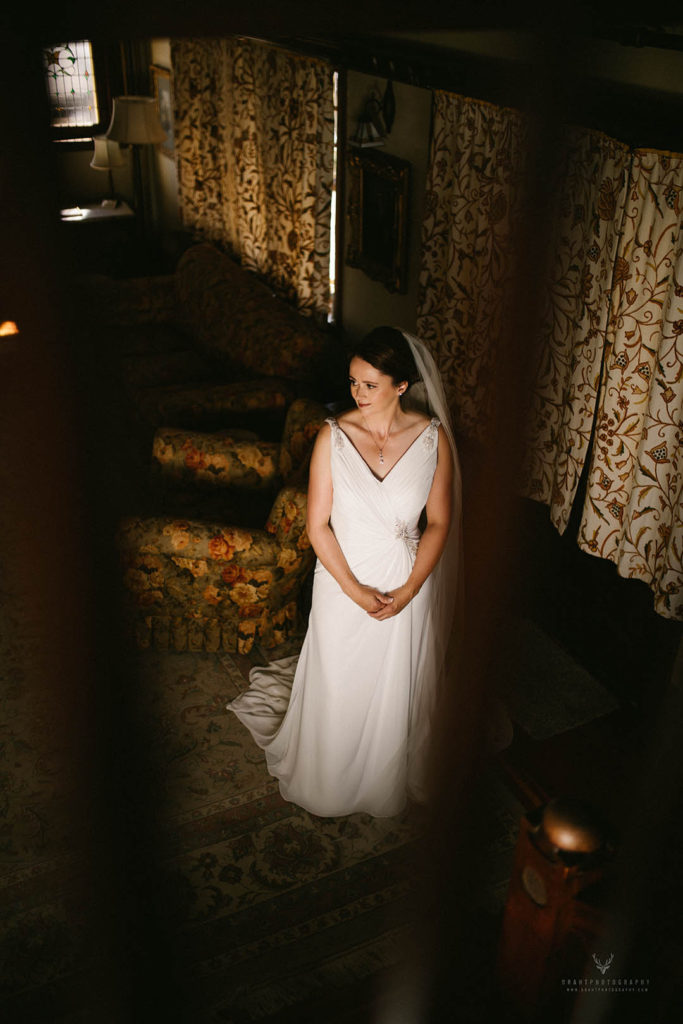 Because of our extensive testing, we nailed our lighting just in time to snap a photo of a fairly nervous bride. One of my favourite times to take photos is right before the ceremony. The pre-formals, or bridal formals. And it went quickly. And then the ceremony. And it was a very musical ceremony.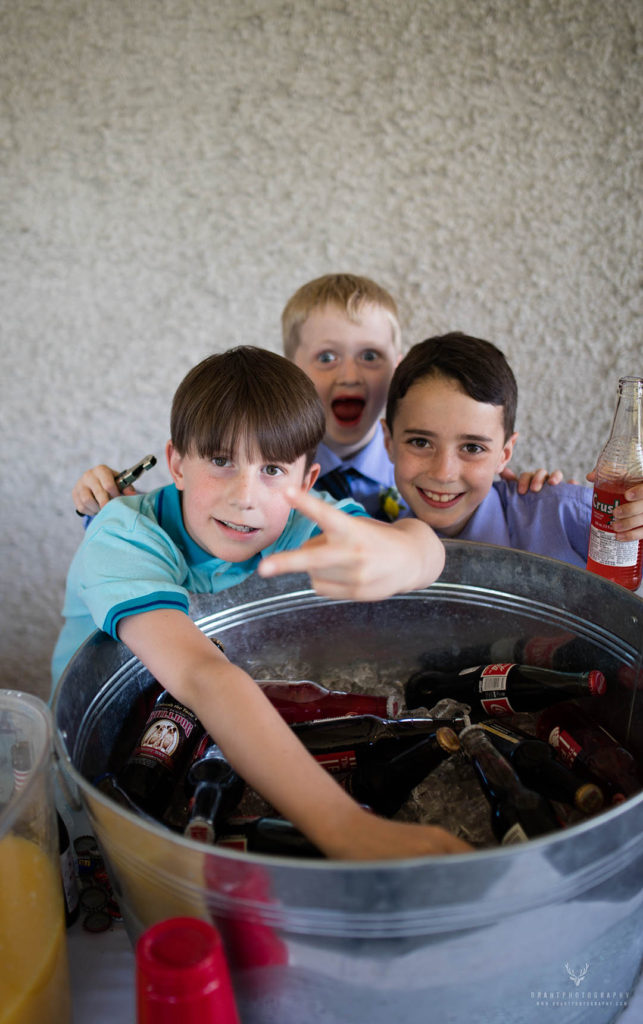 These three were our bartenders. The drinks were served in vintage bottles. The amount of detail in the wedding was just incredible. I was running around everywhere trying to make sure everything was recorded!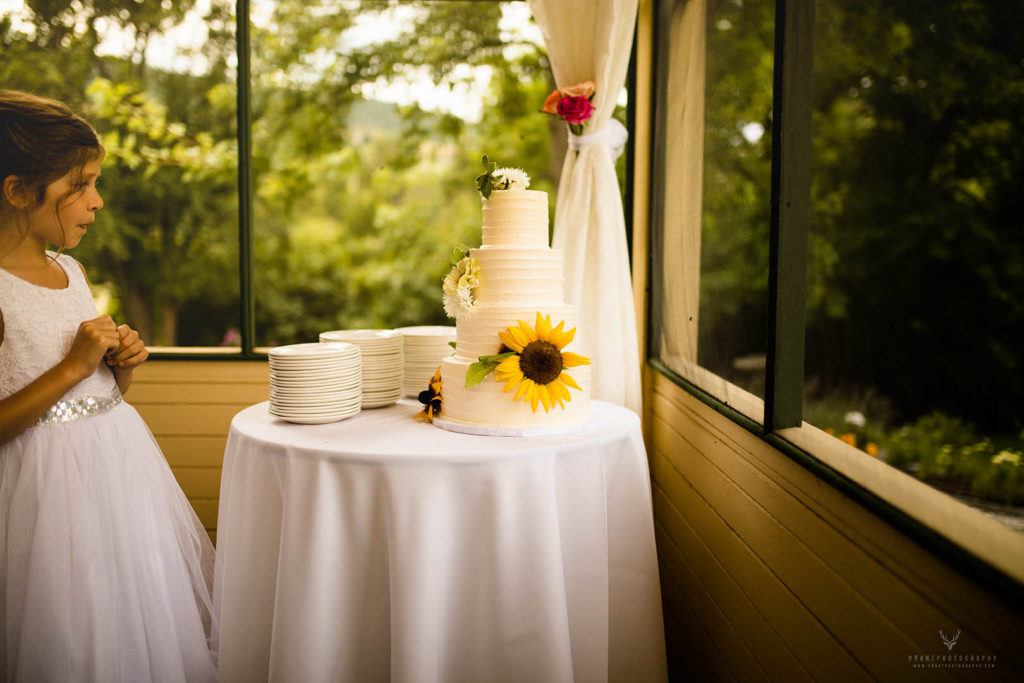 Especially the cake. It turned out, even after a large and filling meal by Gumtree Catering, all the kids had more than enough room for this tasty four tiered cake!
So we cut it up and ate it.
Then formals!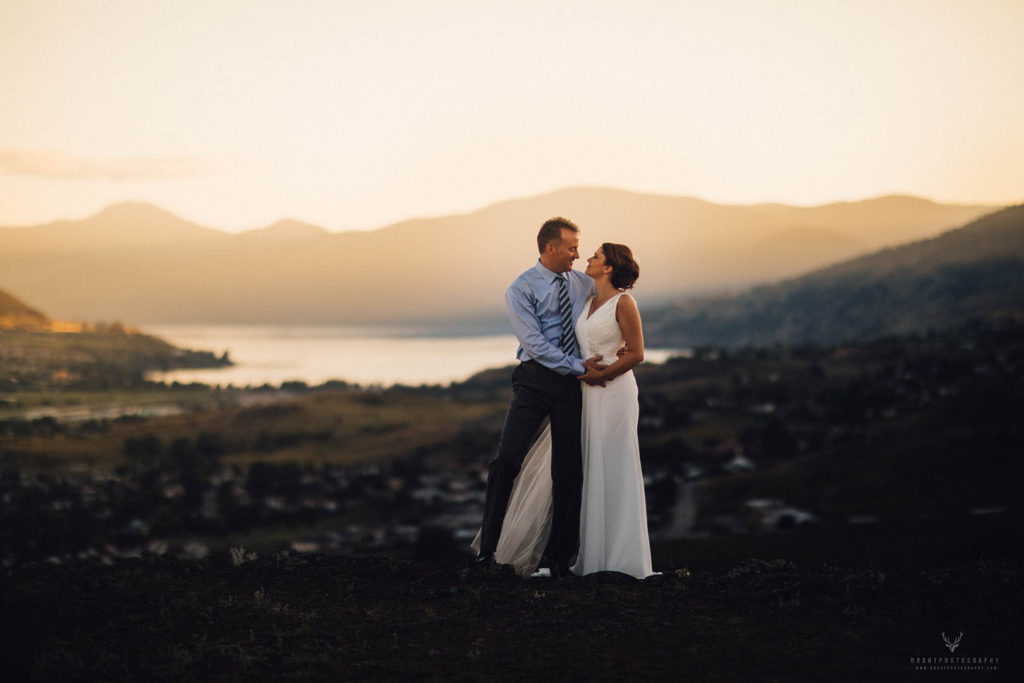 This sun had just begin to set, so we climbed up Turtle Mountain and got some scenic photos. The sun set just in time, bathing the city in a unique golden light.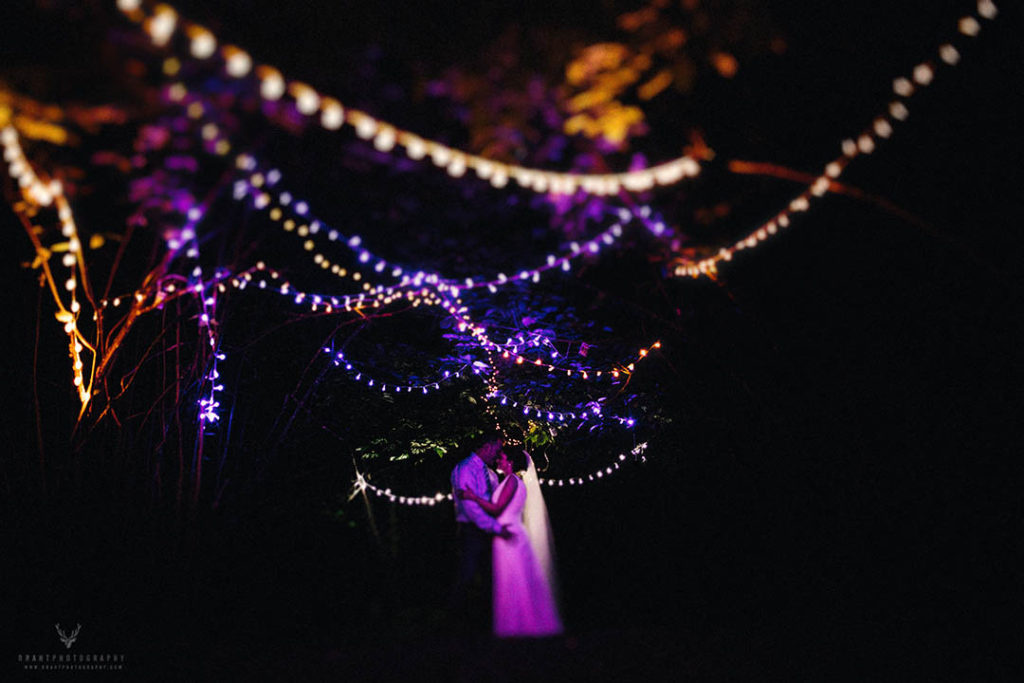 And then BX park. We spent some time putting up some lights. I've been wanting to get his shot for at least a year, buying LED lights whenever they go on sale, stockpiling them. There's no way I could have known how well this shot could have turned out.
These two had plenty of steam left. They were as perfect as perfect could be. Everything went better than I ever could have hoped for. And I'd love to say I got the shot, but we got the shot. We all worked together and put together. Just after I made them climb all the way to the top of turtle mountain for a shot, they had no objections to a 20 minute hike into the woods to set up some christmas lights.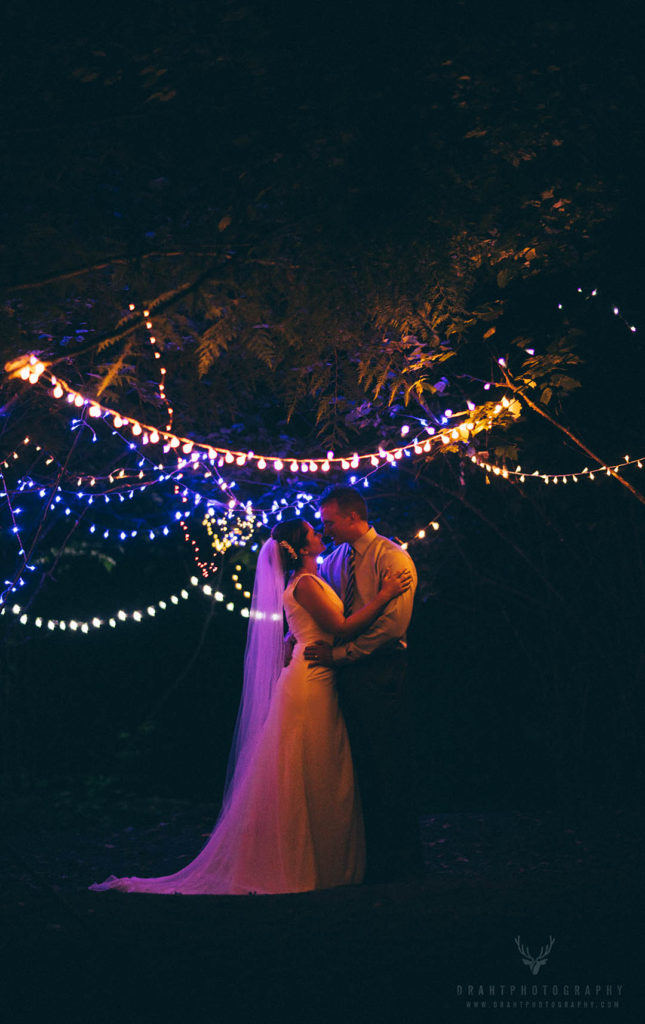 I hope you loved this sampler! Thank you again for reading this far.  If you'd like to follow me, give me a like on facebook, instagram, or twitter. Talk to you soon, and thank you for reading my blog! If you'd like to be notified when the photos are ready, shoot me a message by clicking here. Just let me know the date and last name, and I'll put you on the email list to be notified when photos are ready. Talk to you again soon!