T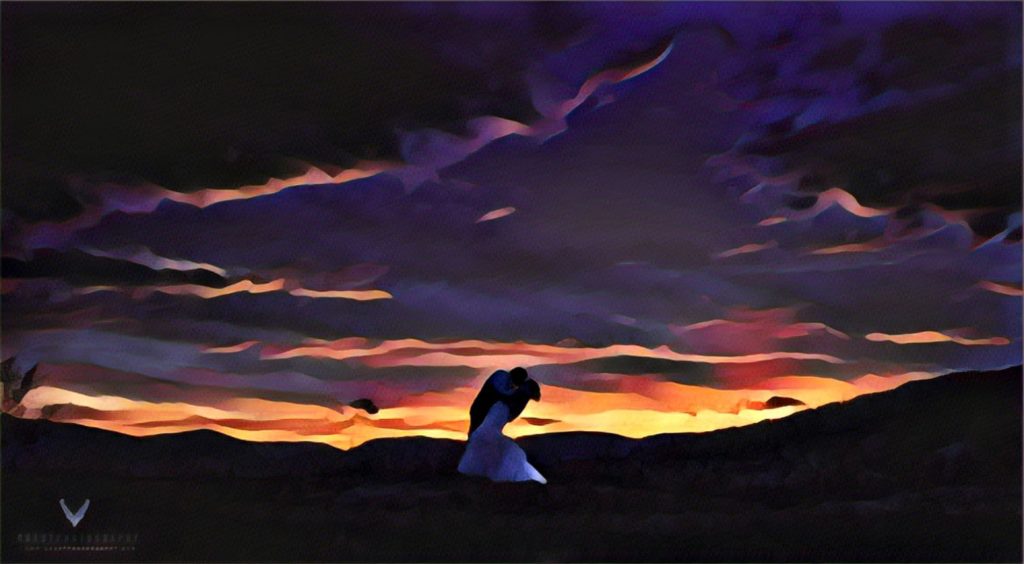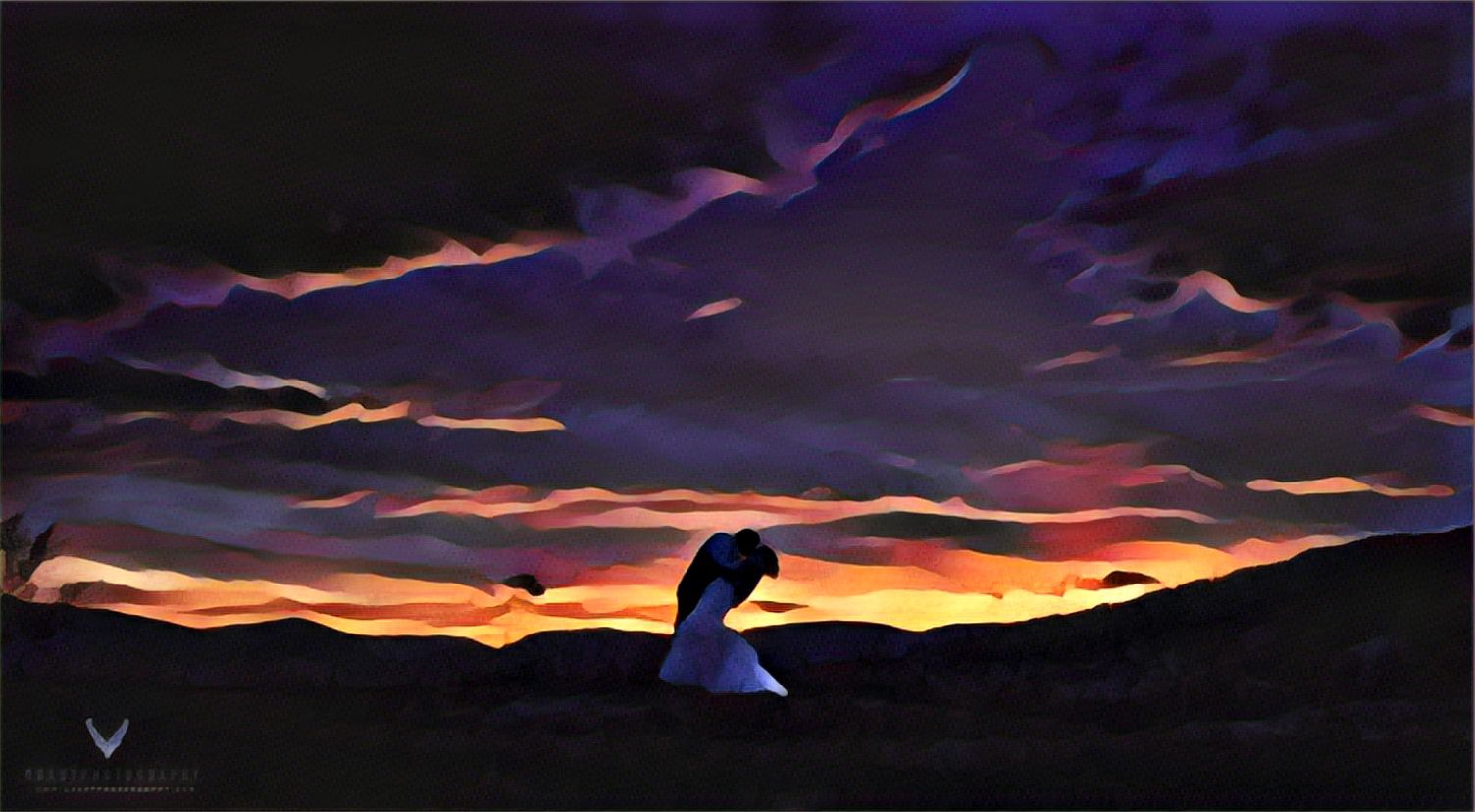 There's an old poem – "Red sky at night, Sailor's delight. Red sky in the morning, sailor's warning."
Basically, when you see a red sky at night, it means the setting sun is sending its light through a high concentration of dust particles. This means we have stable air coming in from the west. It's also rare, seeing the entire sky light up in red. We saw it today and it was breath taking.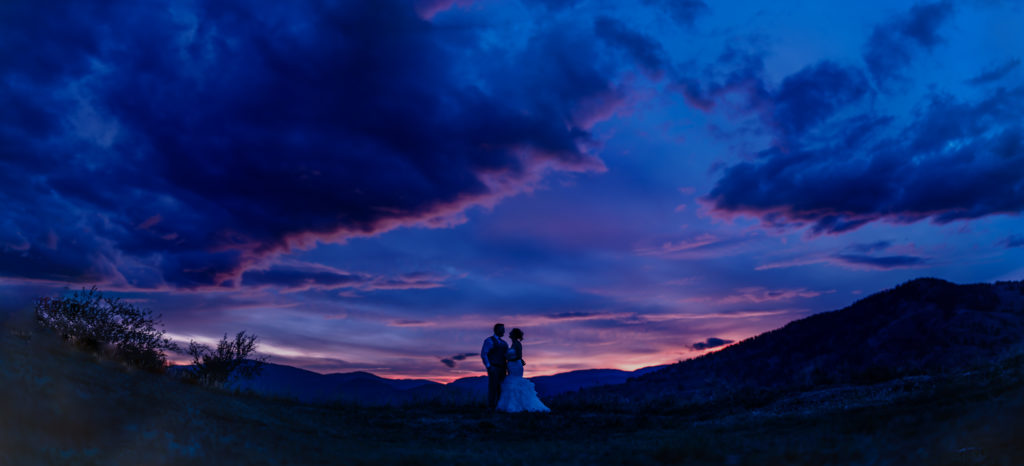 We're getting ahead of ourselves, though. Our day starts at Paddlewheel Park, an old hall in Vernon, and a staple of the city. We dive right into the ceremony, our bride walking up the aisle to her excited and somewhat nervous groom.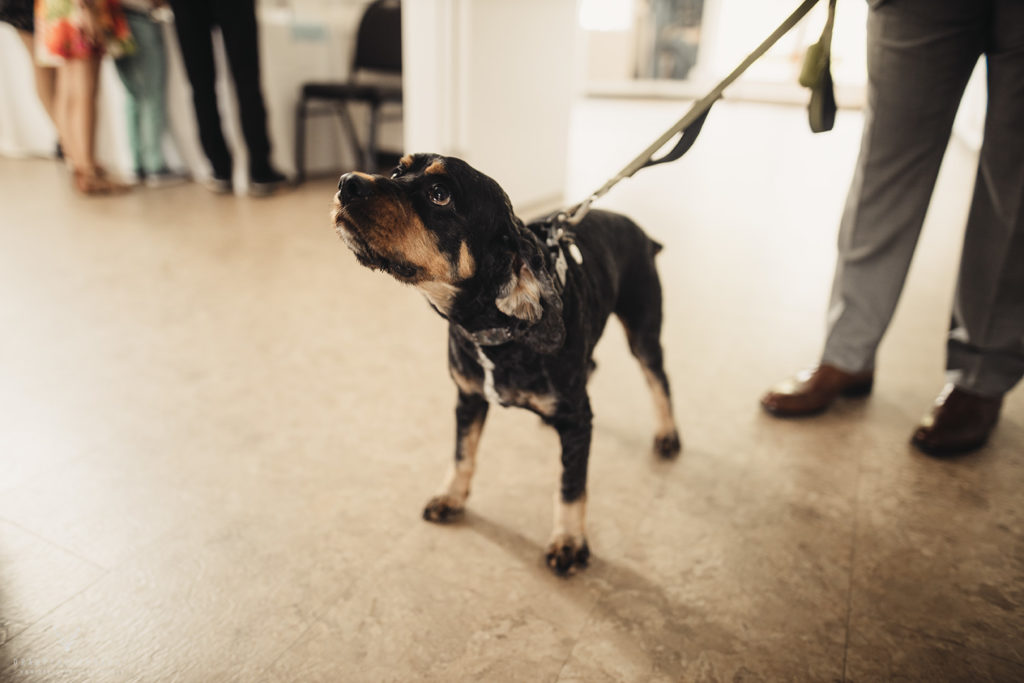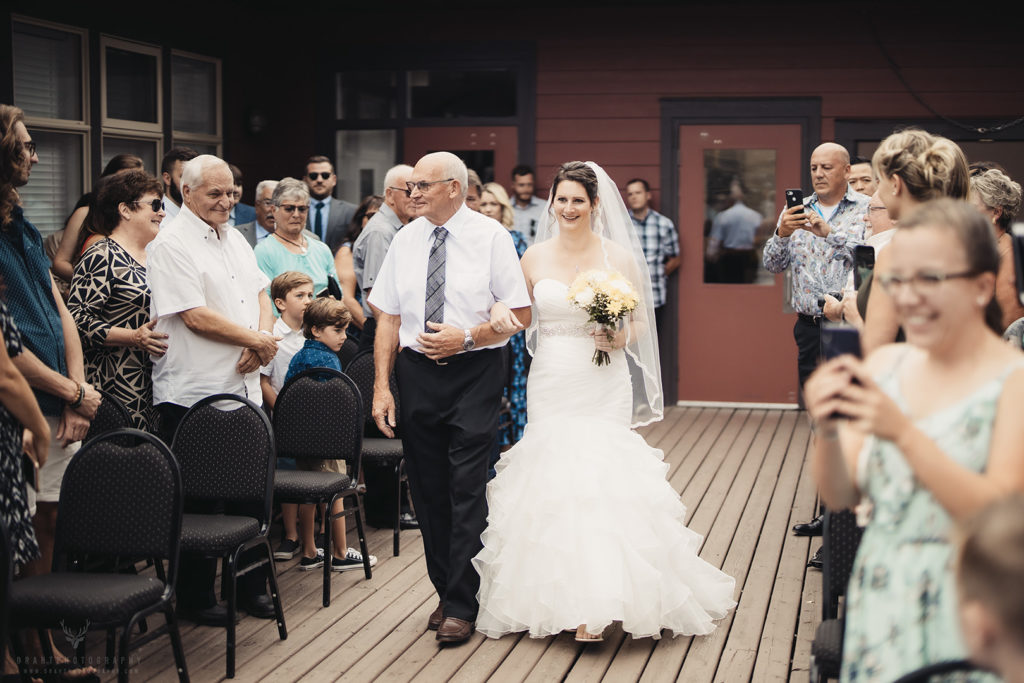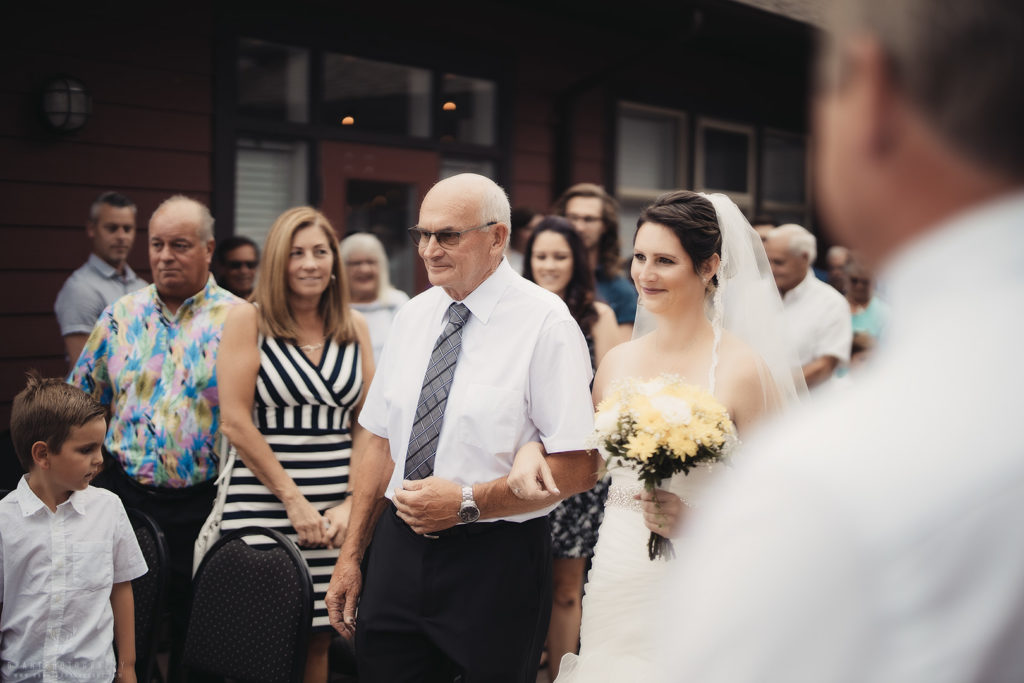 The ceremony was beautiful. Guests lined up on either side enjoyed the cool air coming off the lake. For the middle of August, those breezes were more than welcome. The lake provided the most beautiful backdrop.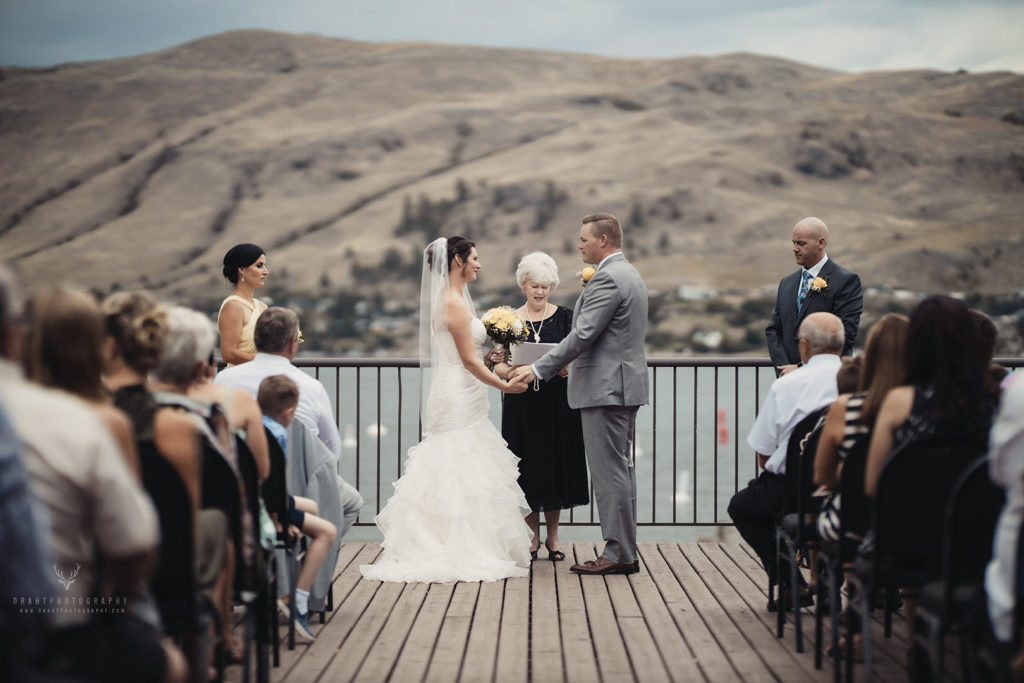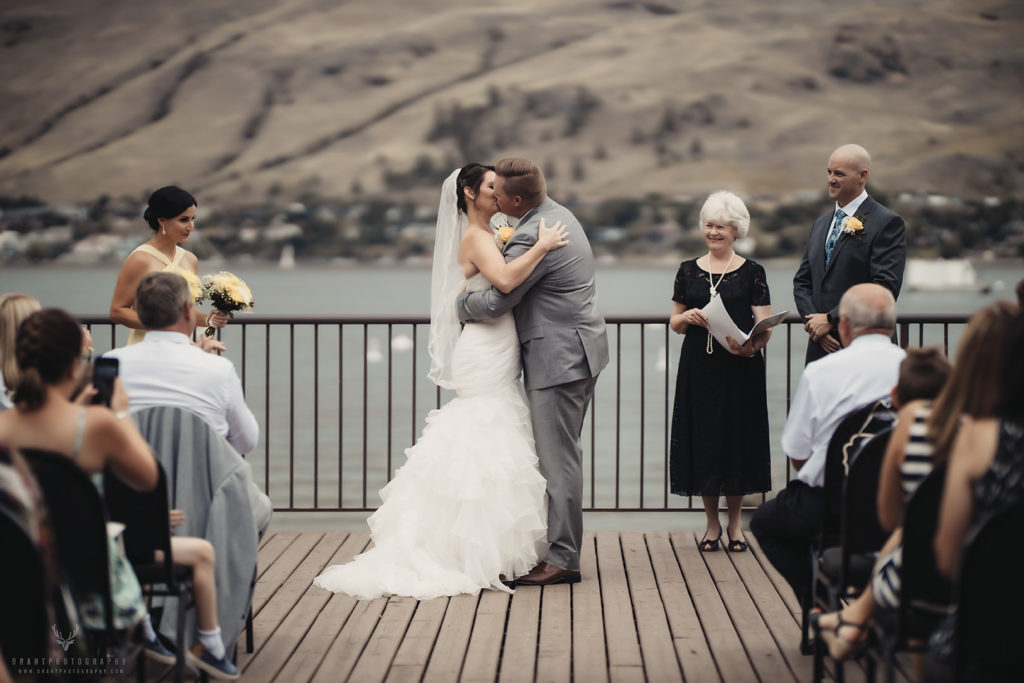 Normally, we do family photos after the ceremony. However, we did the family photos the day before at Polson Park. So it was straight into formals! We decided on Ellison Park as a location, a provincial park with several beaches.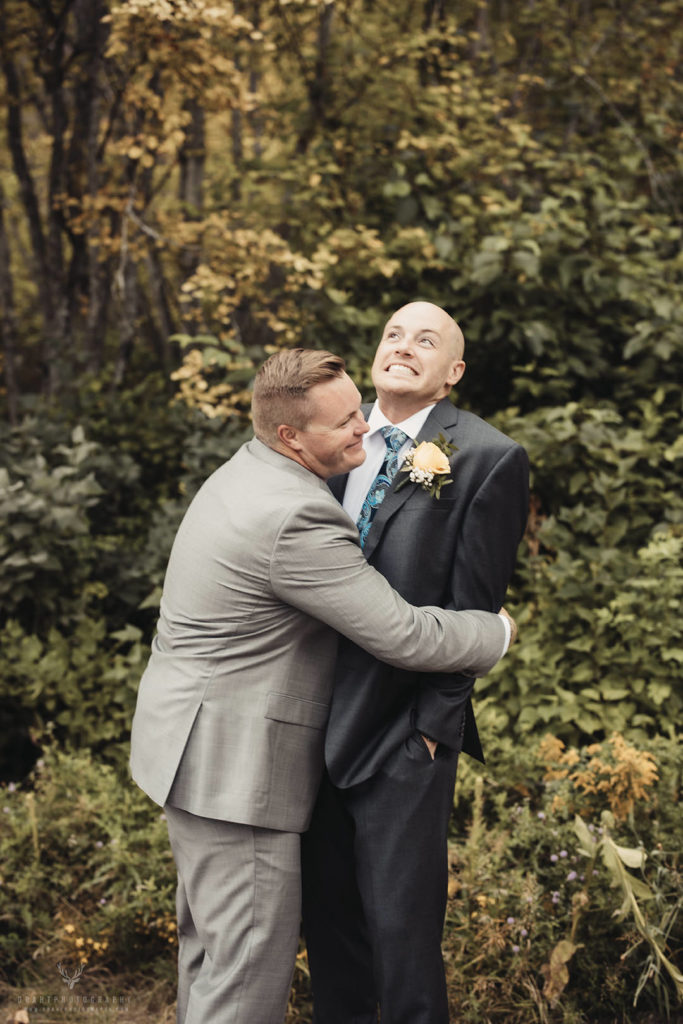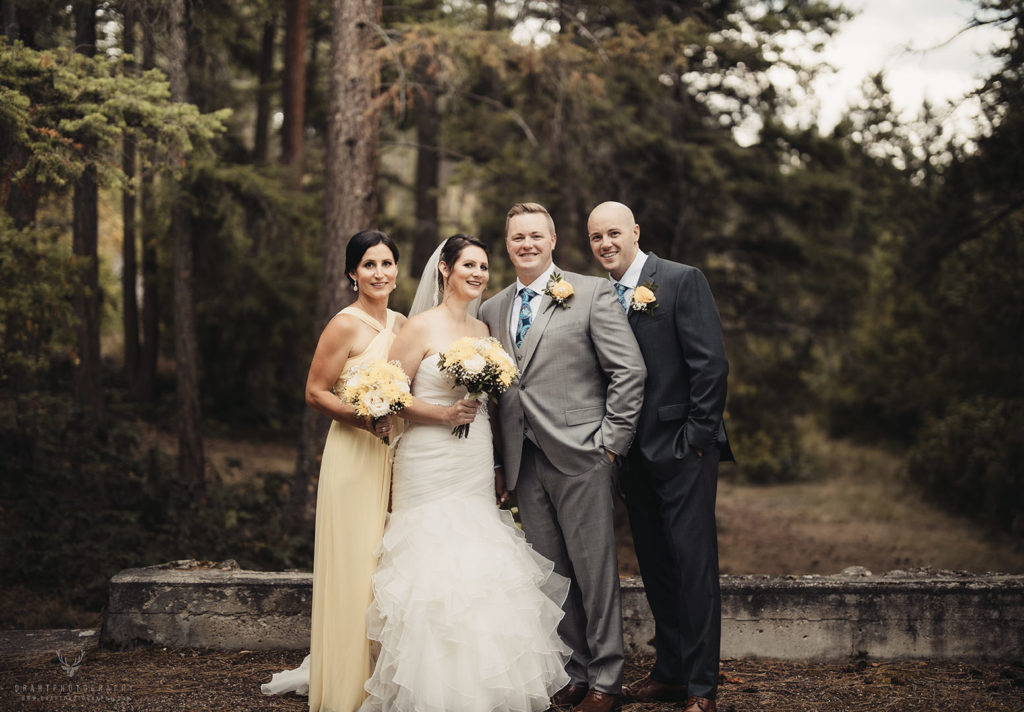 Then, my favourite time. Because it was a little cloudy, the photos turned out a bit darker. In the full gallery, we will see a good mix of bright and dark photos, but you'll have to wait three weeks for that! If you'd like to pre-register to see the album once it's done, click here.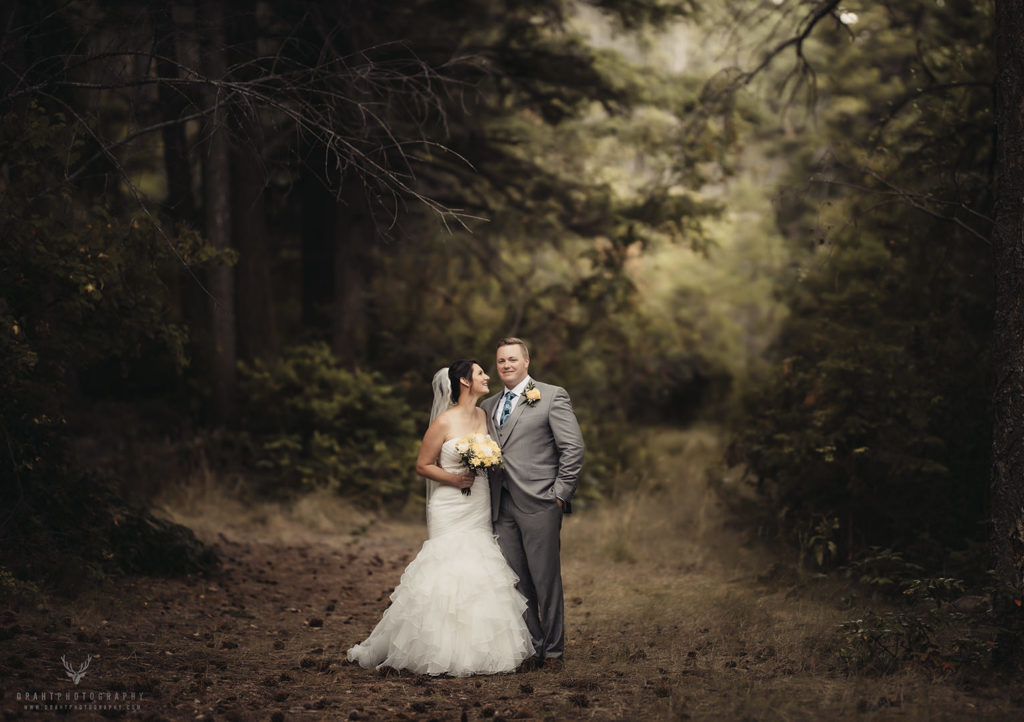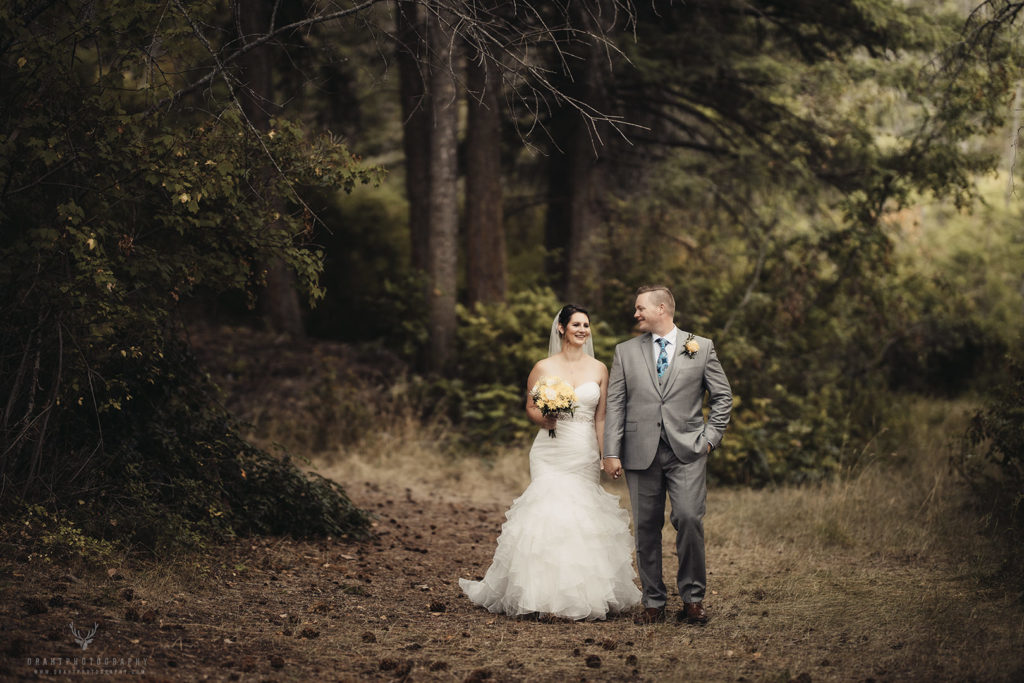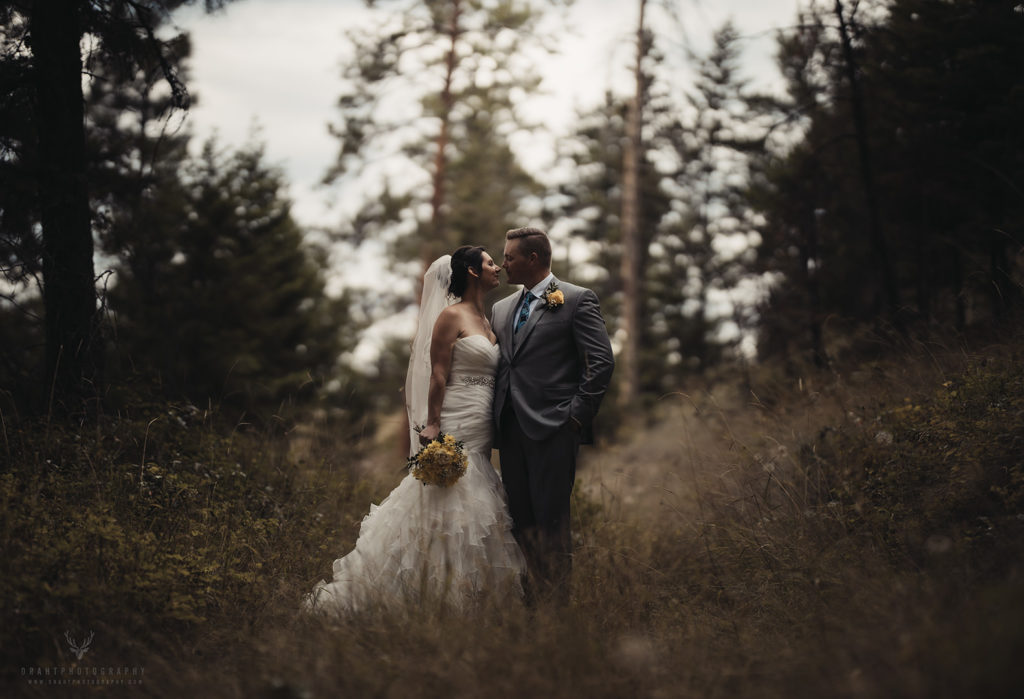 Just below is a photo I've been wanting to get for a while. It's a bit of a hike, but I'm so stoked on how it turned out.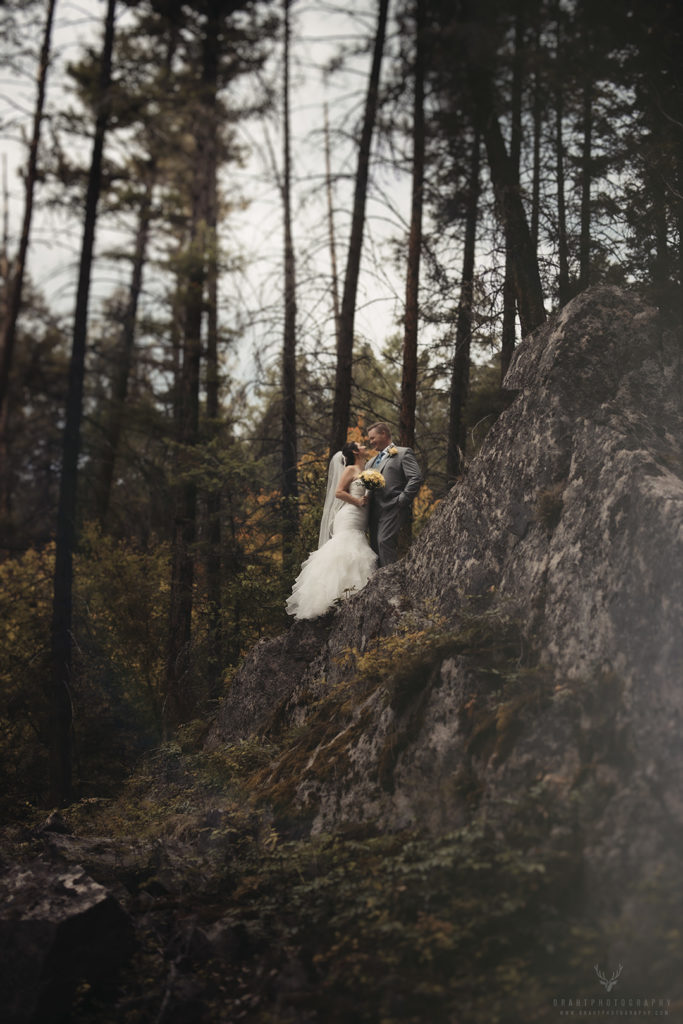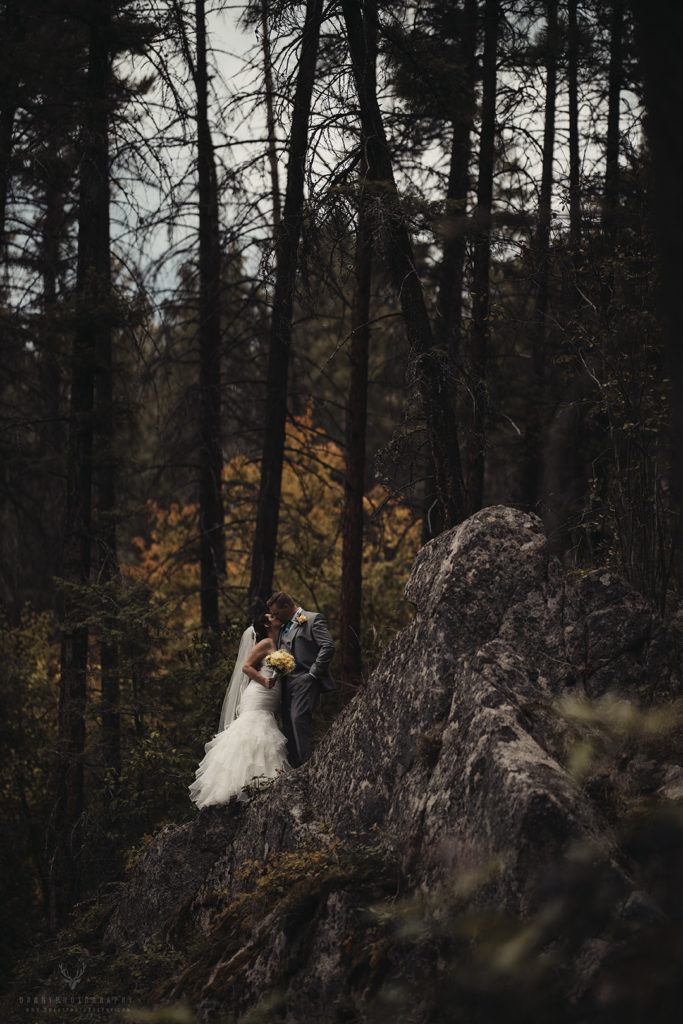 Yup, that's the two of them of a cliff's edge. Amazing.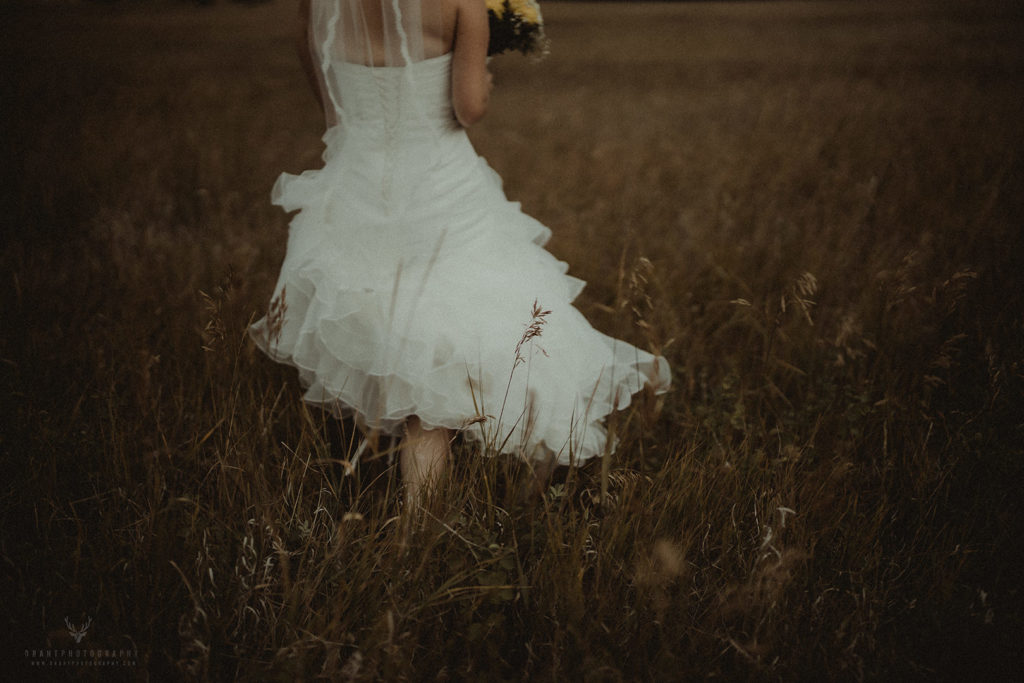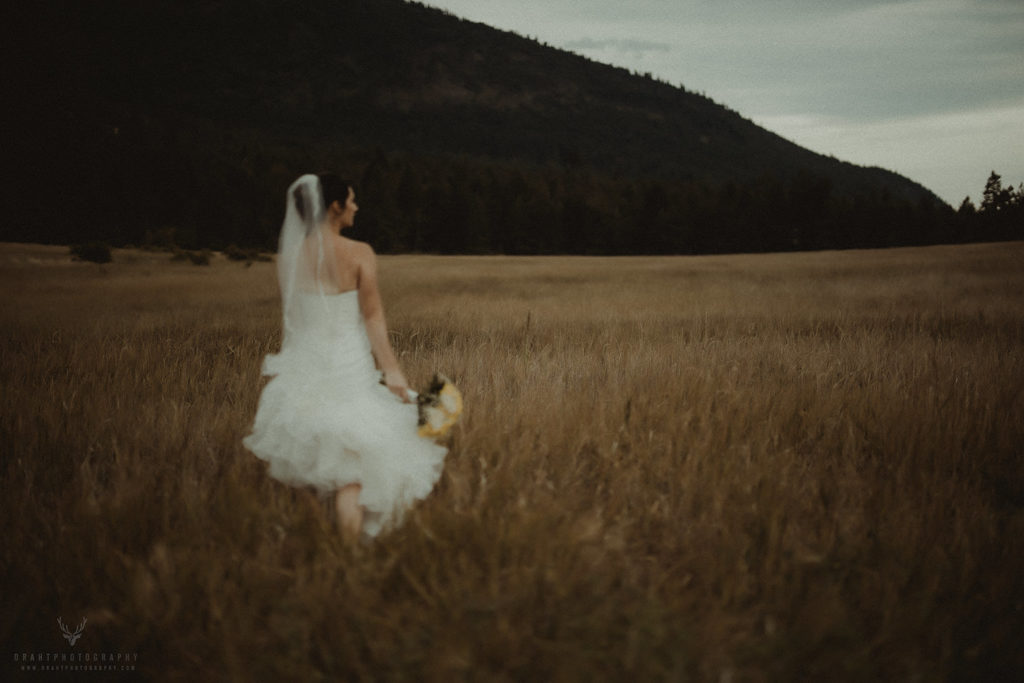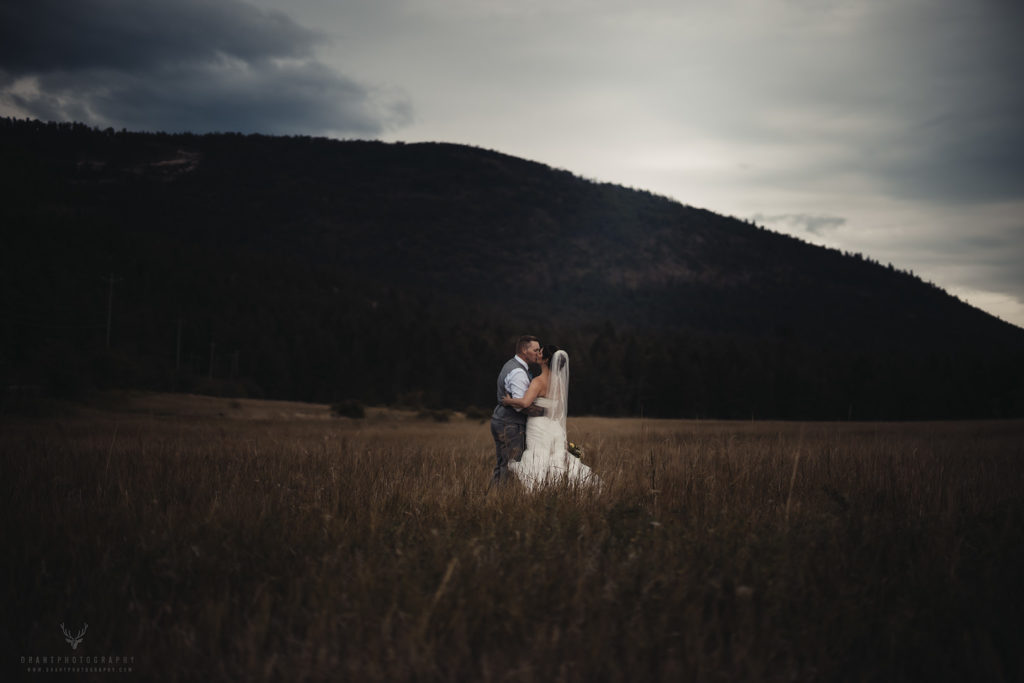 We made our way back to the hall, where it was all high-fives and dancing and amazing food. These two throw one heck of a party! And that's where I'll leave you – right at Paddlewheel hall. Keep in mind, this is just a sampler, a few of my favourite photos of the day.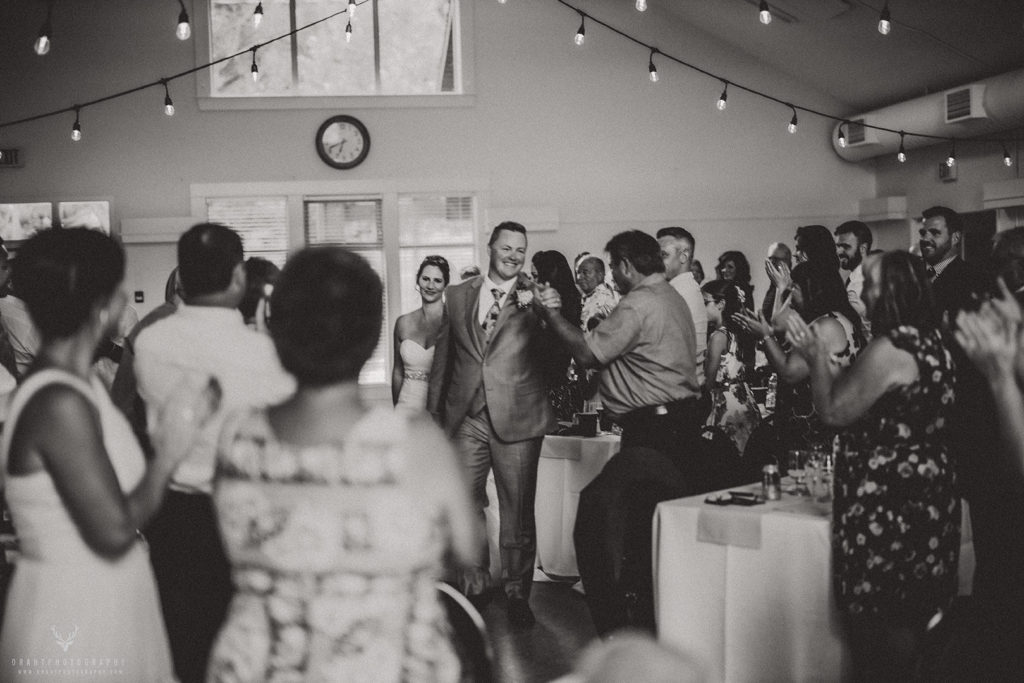 If you'd like to keep a photo, just right click (or long-press if you're on a phone!) and select "open in new window." You'll be able to save from there.
Lastly, thank you for reading this far! If you'd like to follow along over the next few weeks, follow my instagram, twitter, or facebook. Talk to you soon!