I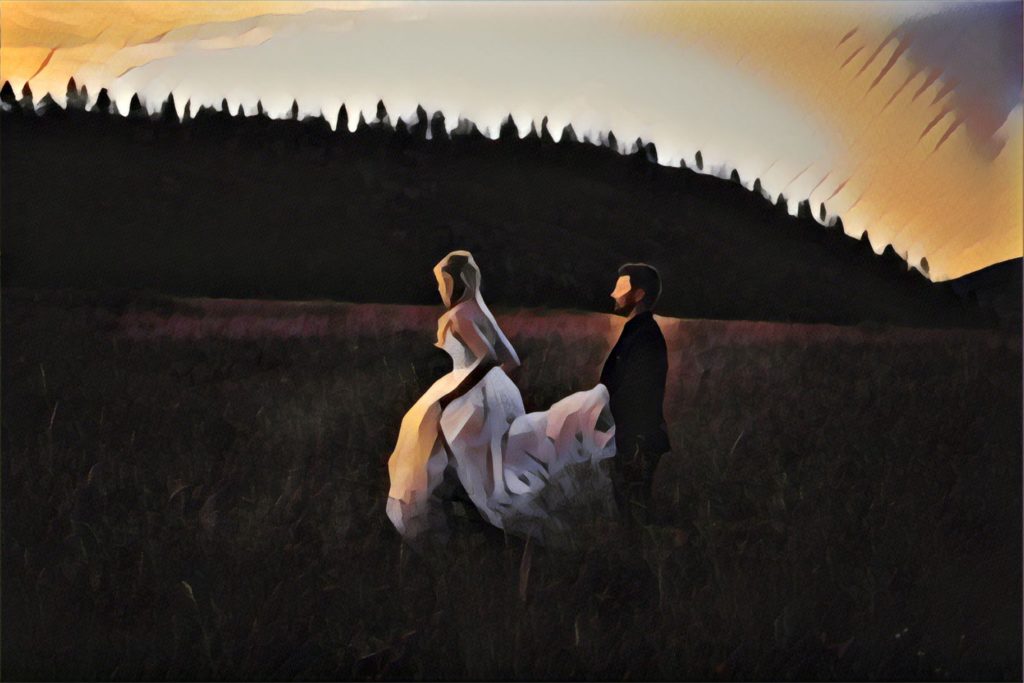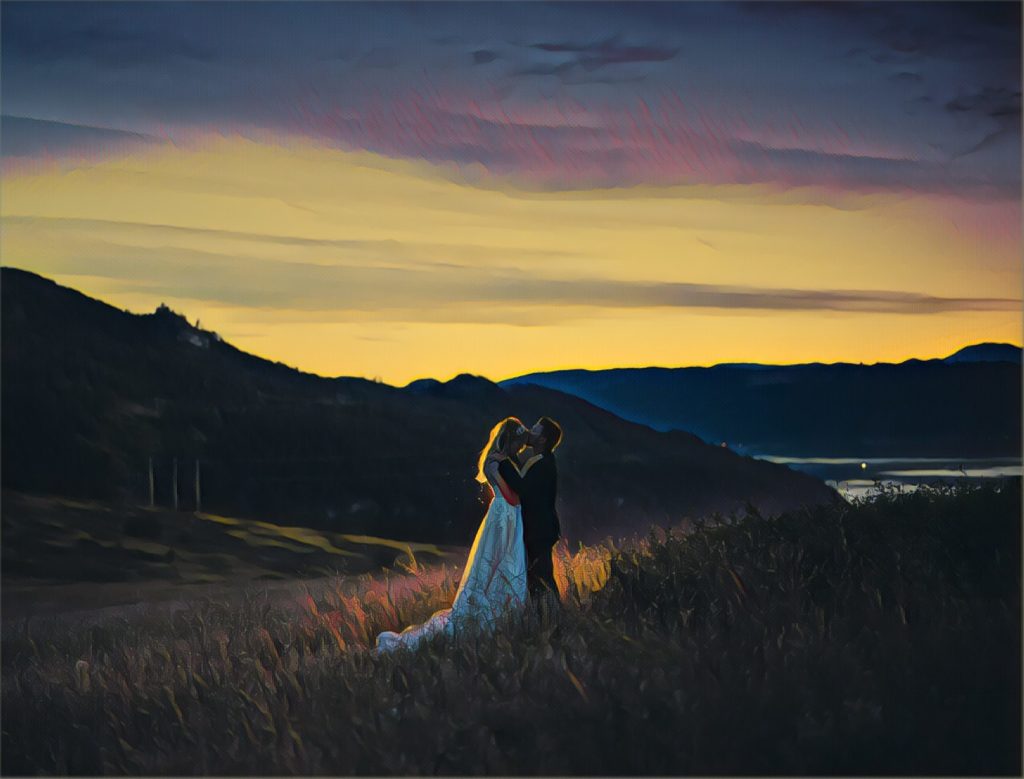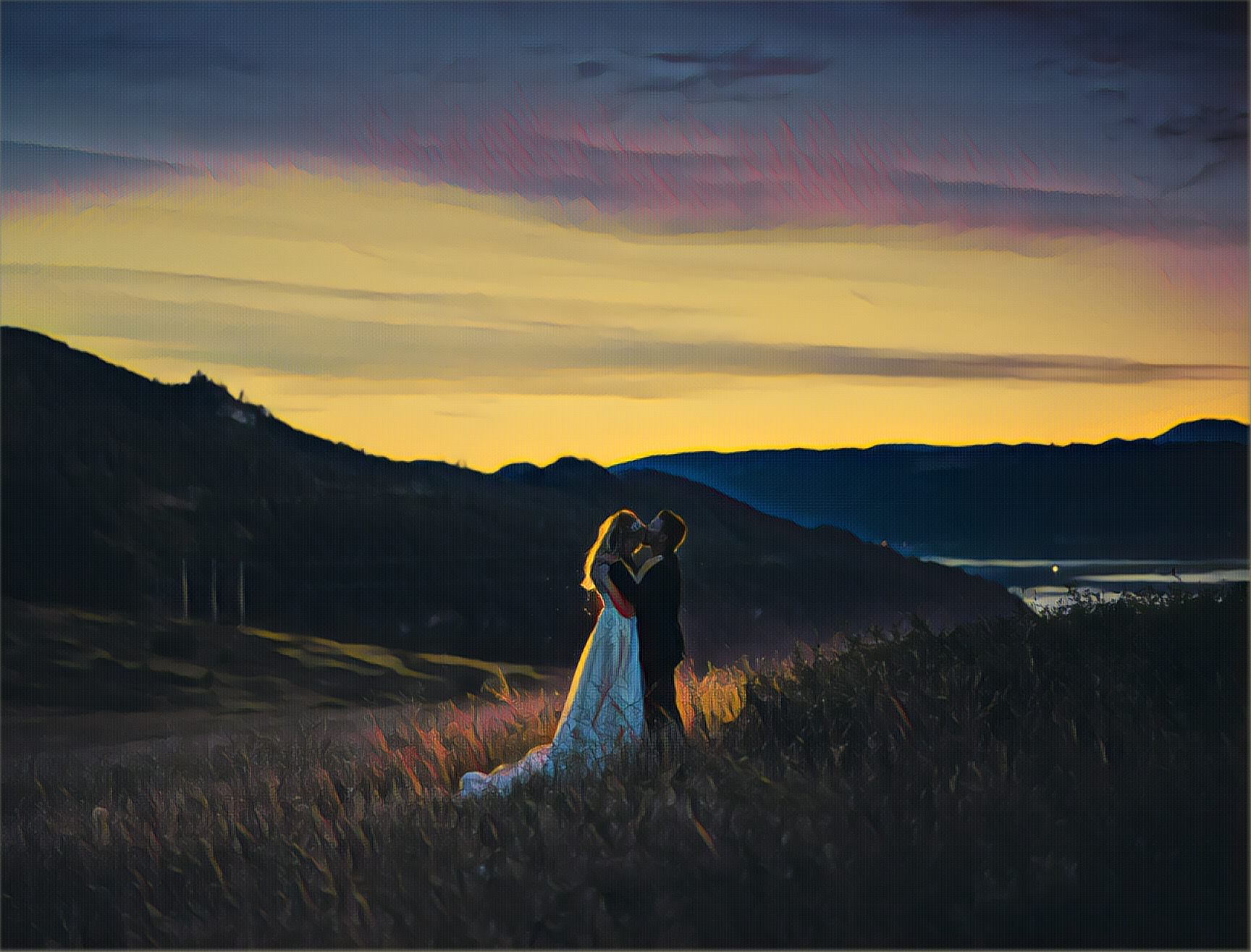 It was hard picking a banner image – a "hero" image, but I narrowed it down to the two you've seen above. You probably have already figured out why it was so hard to pick.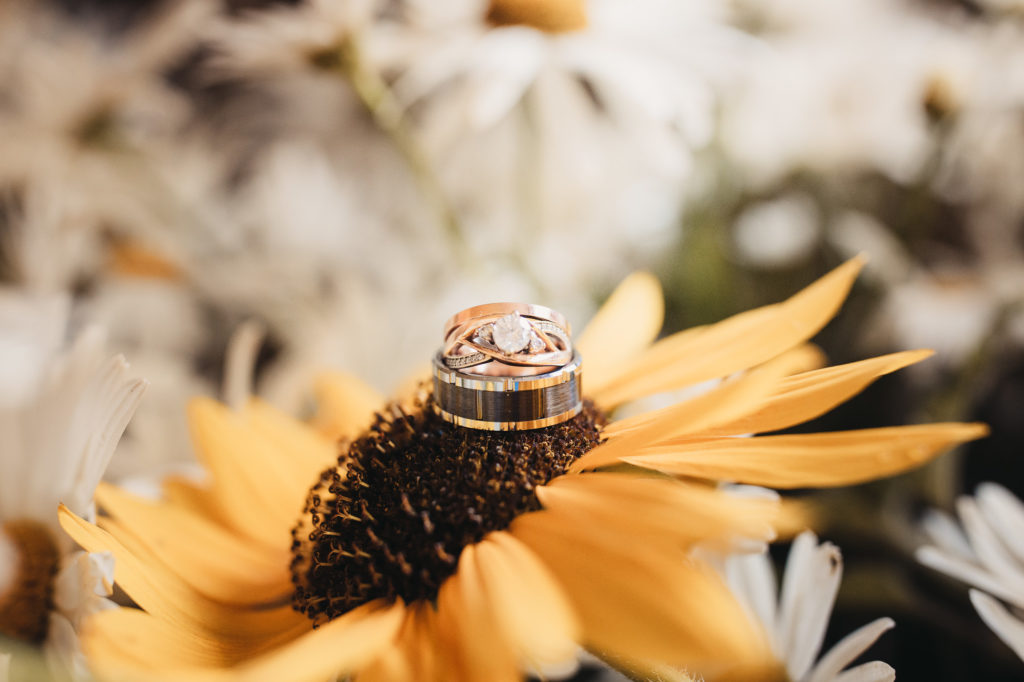 Our day starts with some beautiful ring photos. I walked into the kitchen, and saw daisies everywhere. Just jars containing daisies everywhere. Later, I asked our bride, and she said, "I love daisies!"
I pulled down a sunflower, as one does, and began with my detail photos.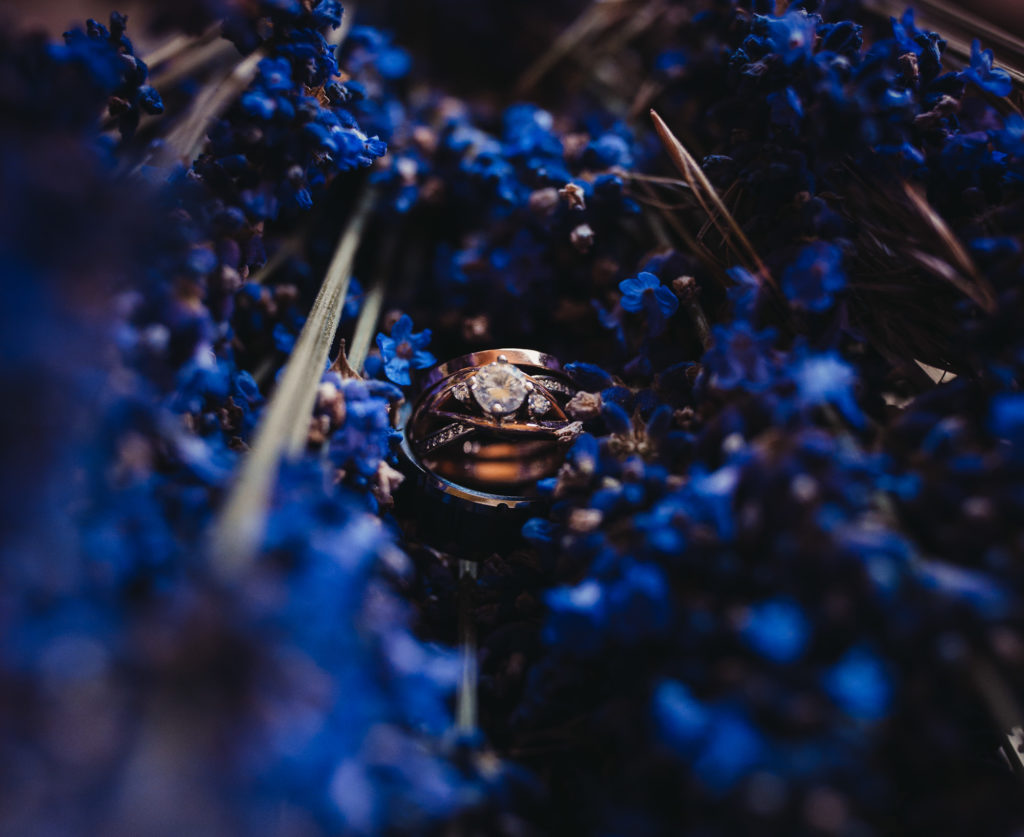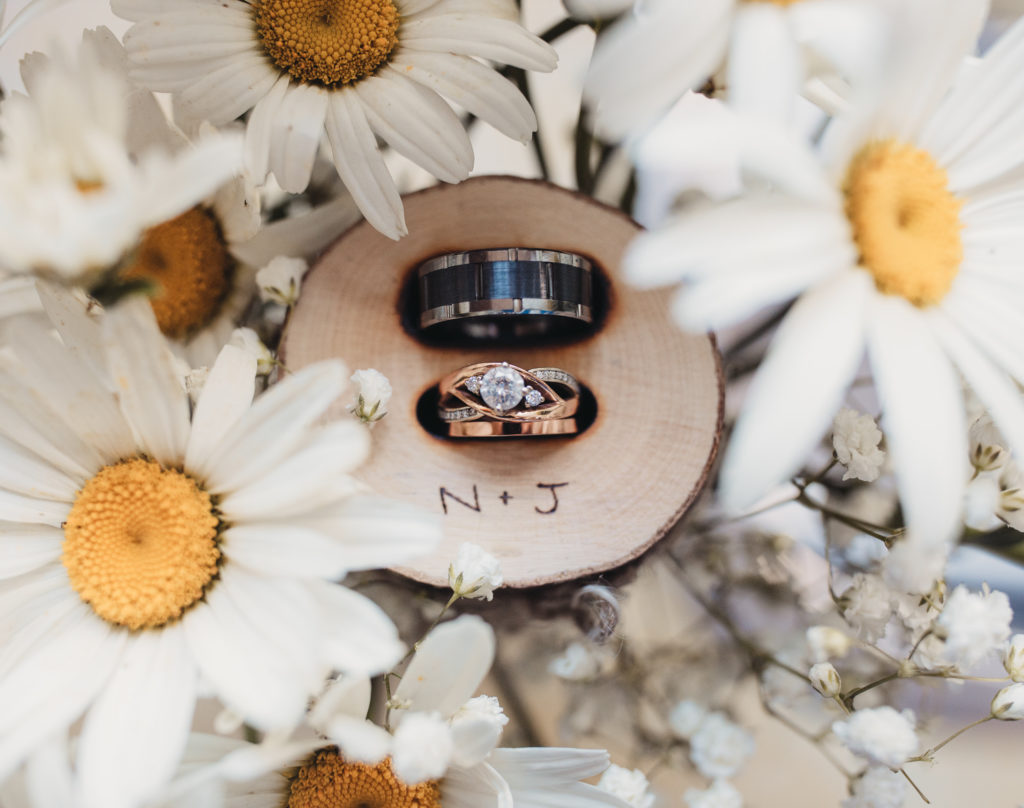 The dress was an absolute vision. The flowers were something unique too – take a look at those details!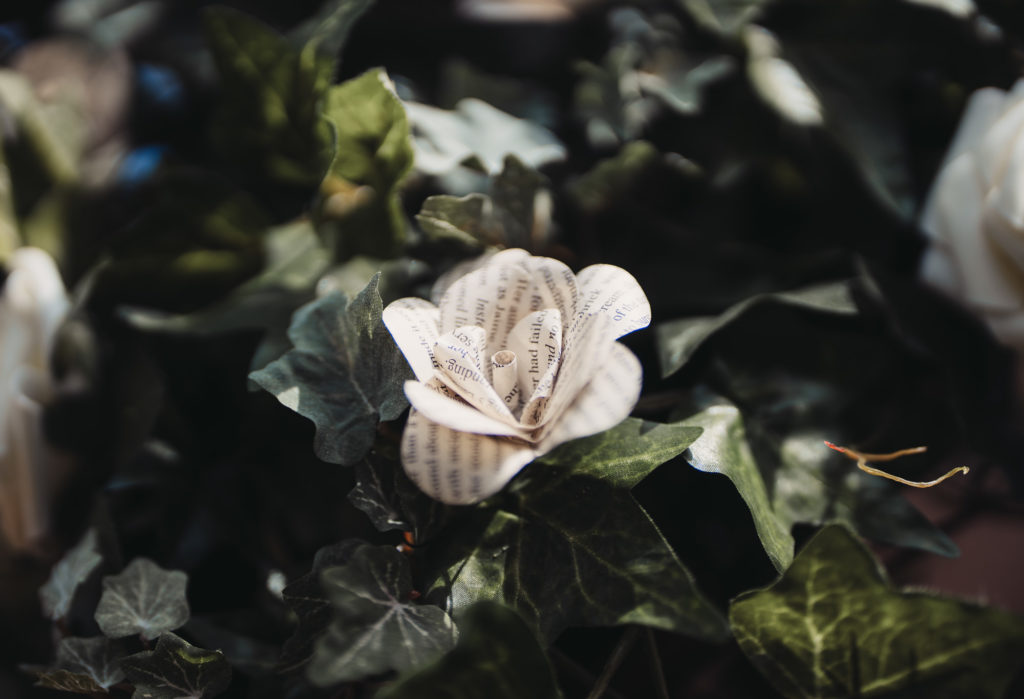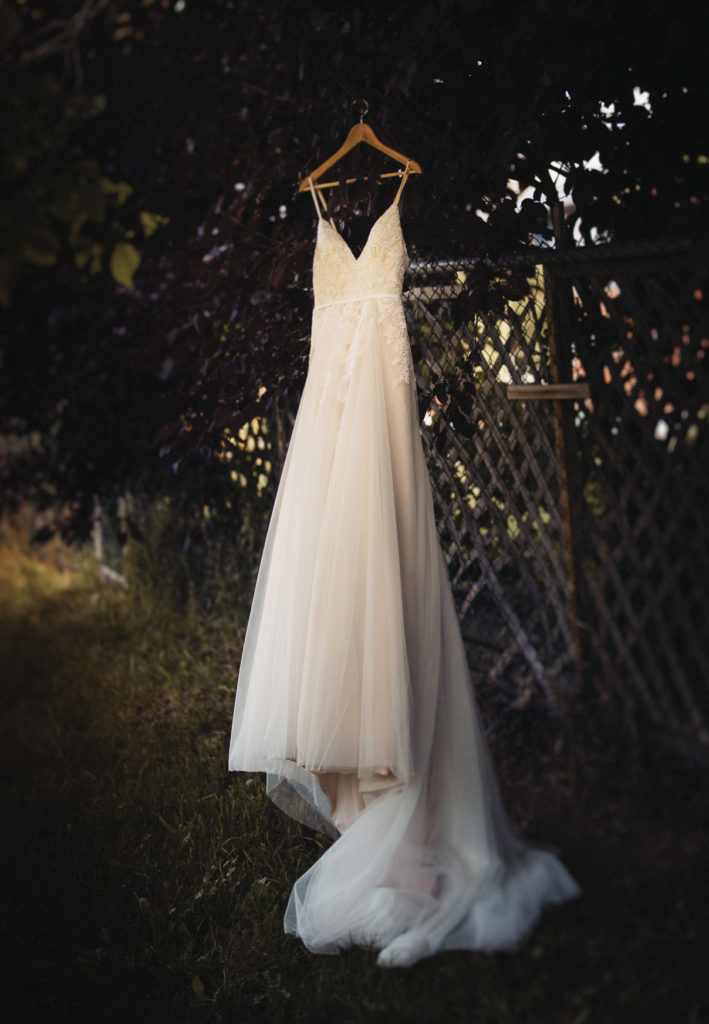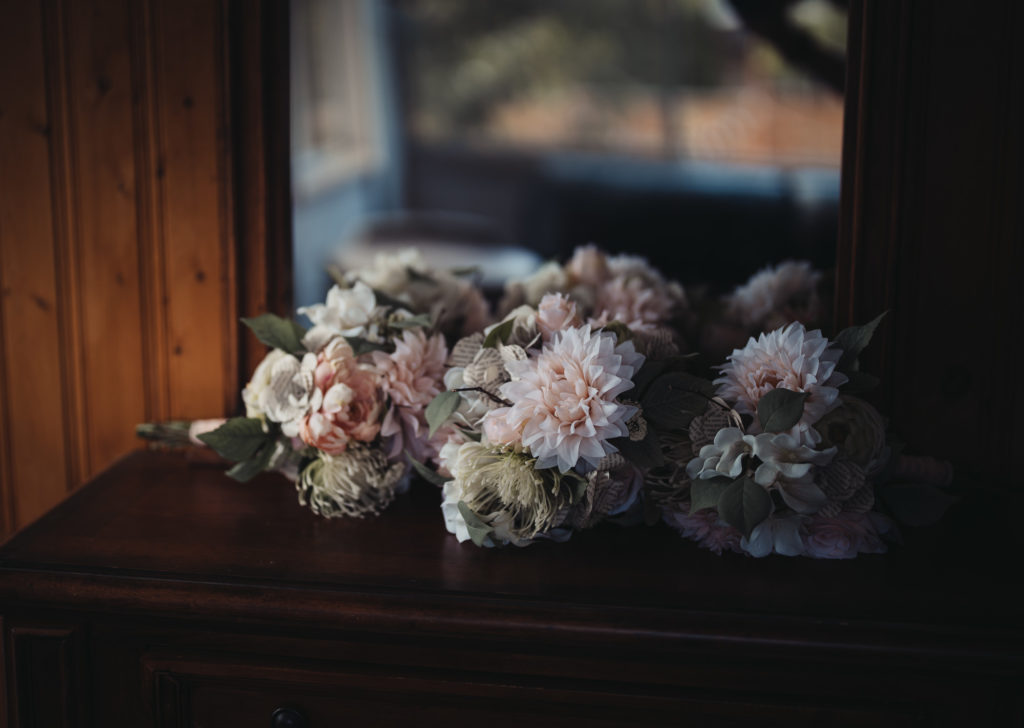 Upstairs, the guys were just arriving from breakfast. Time goes much faster on a wedding day, about four times as fast, by my estimation.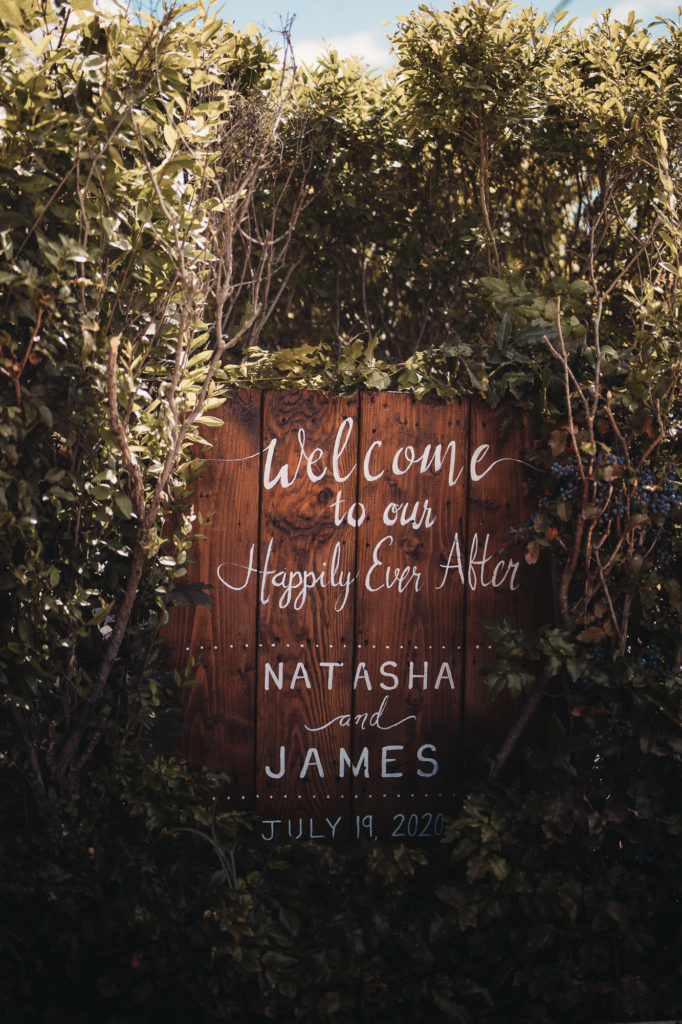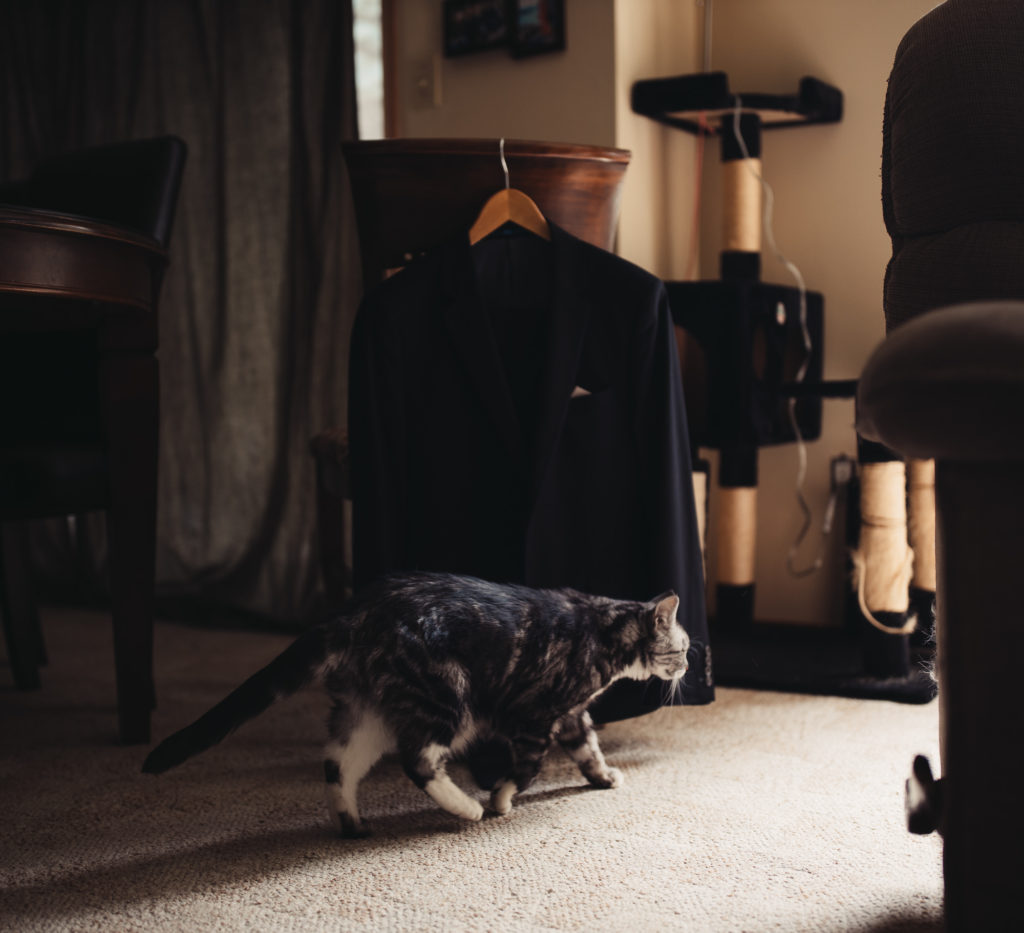 That cat made sure she spread her hair all over piece of clothing in the house. She was a part of this wedding.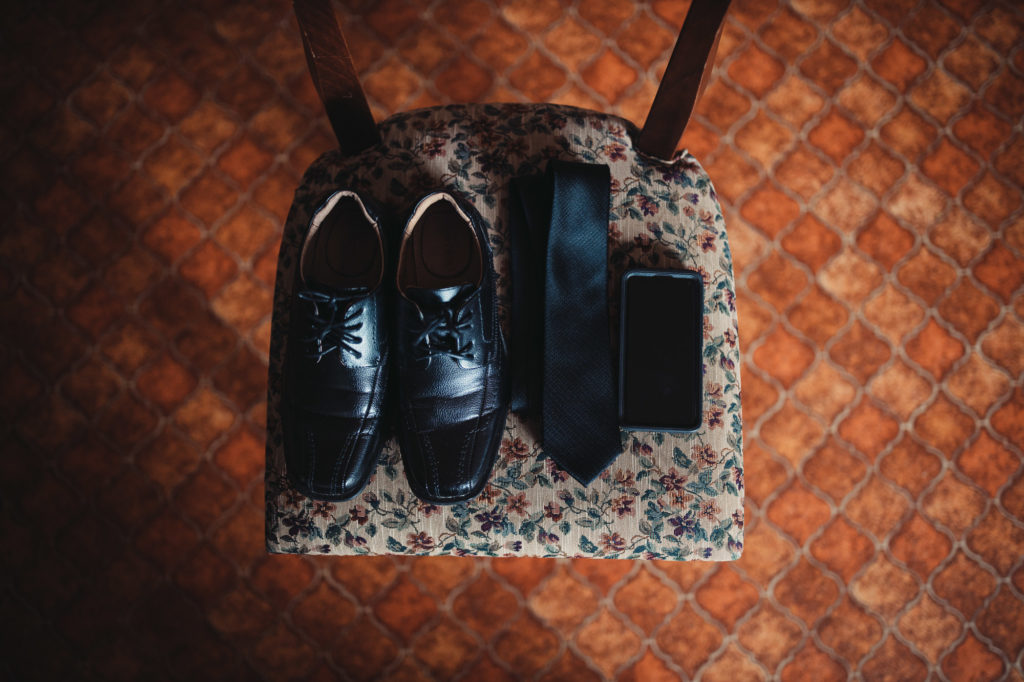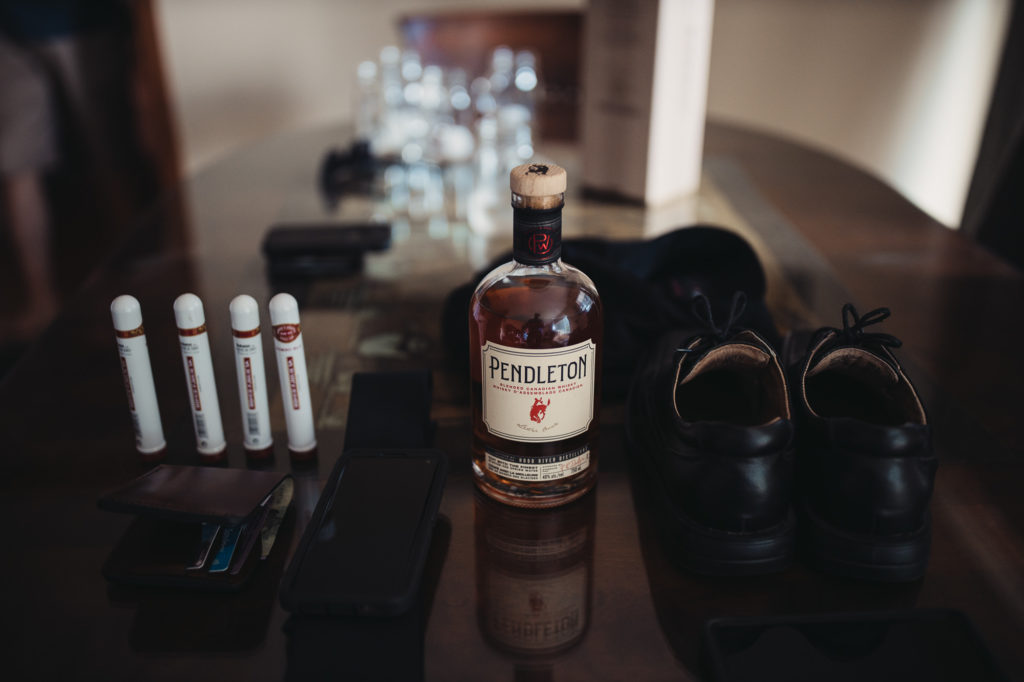 Before long, and after some masking tape, we had a handsome groom. Ready, mostly.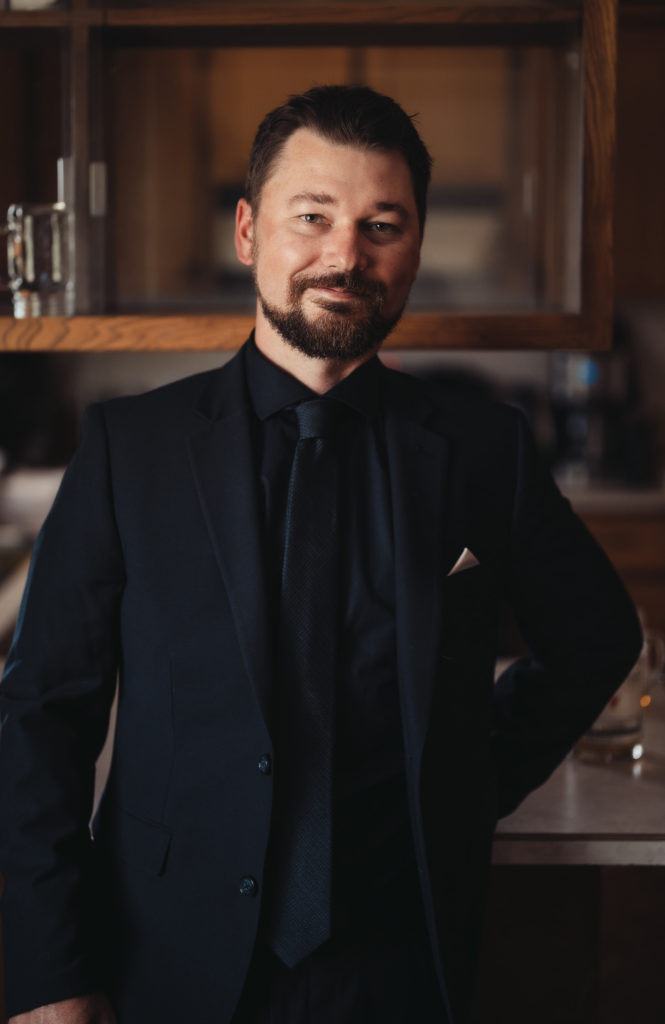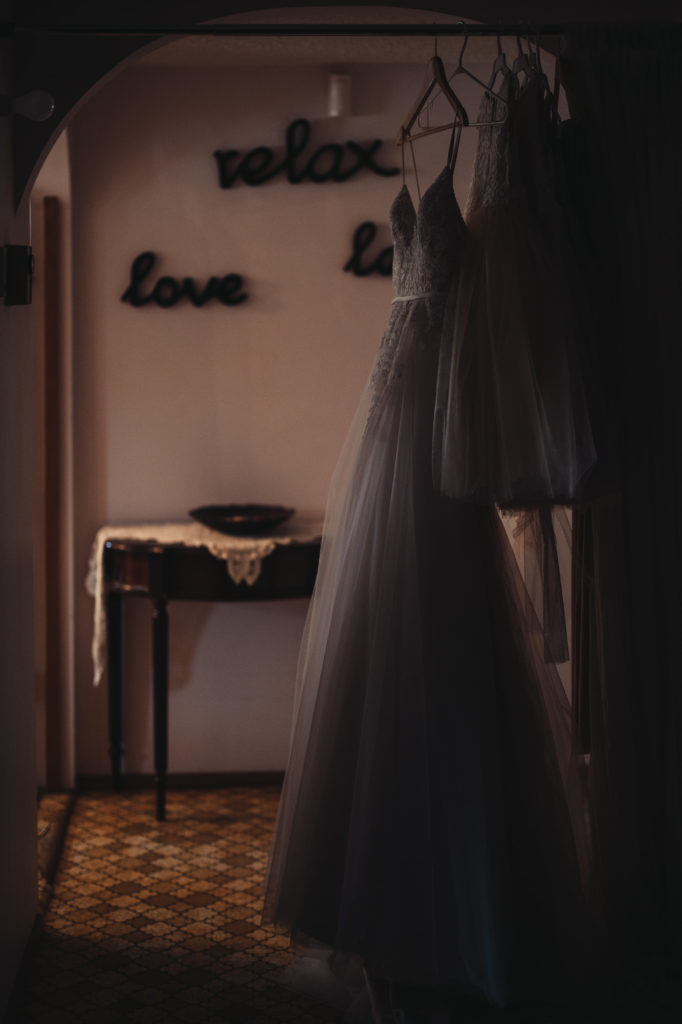 Downstairs, the bridesmaids were busy! Hair was curled, three generations in one photo I'm told.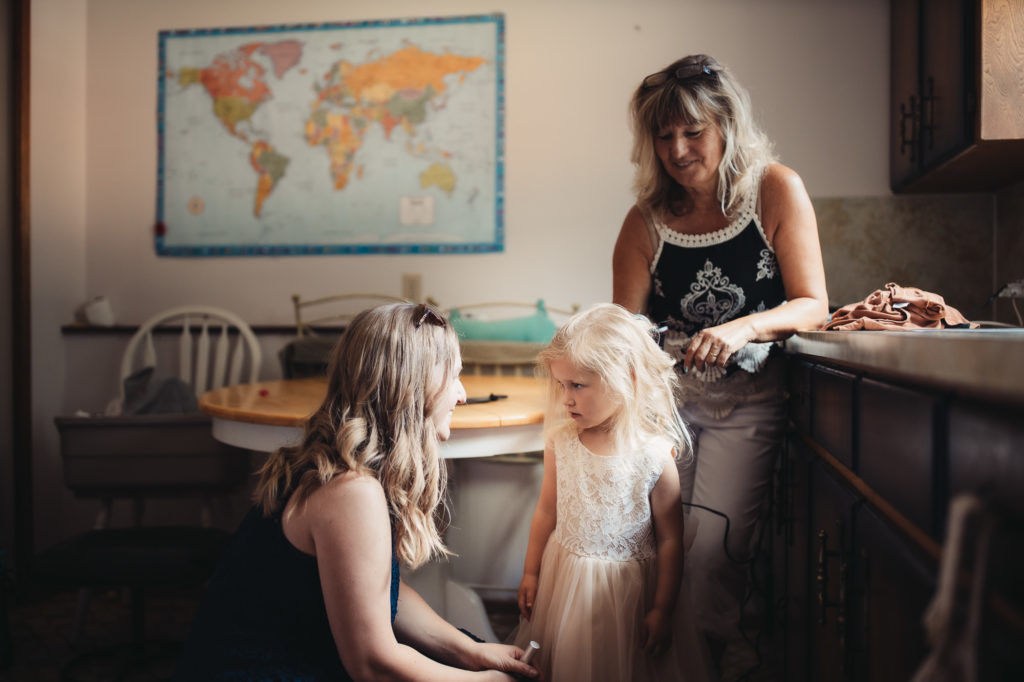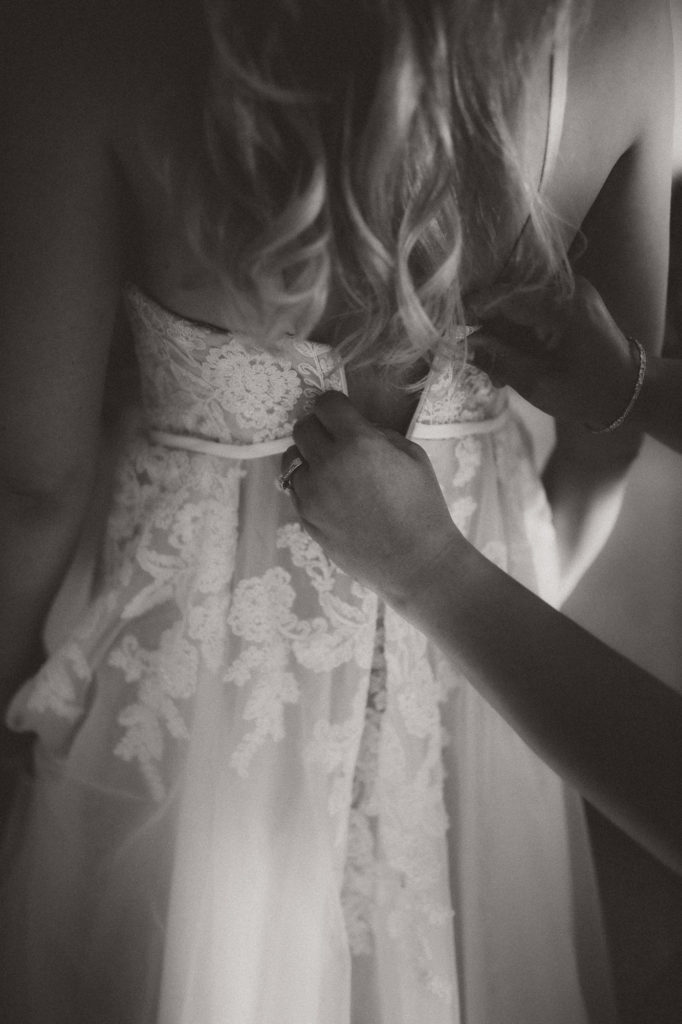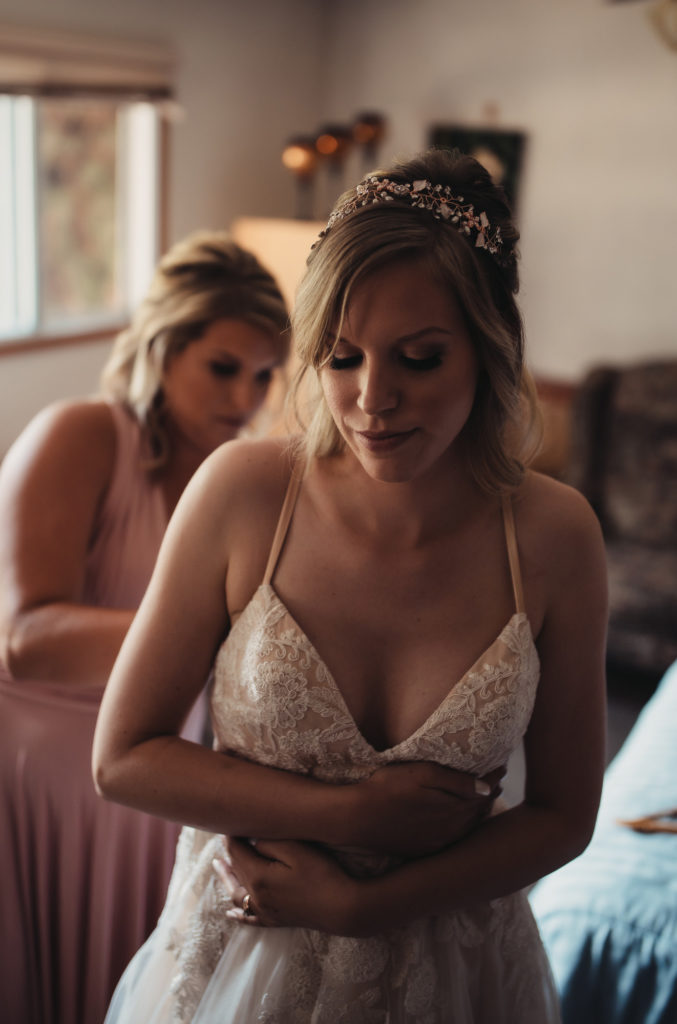 And then, she was ready too!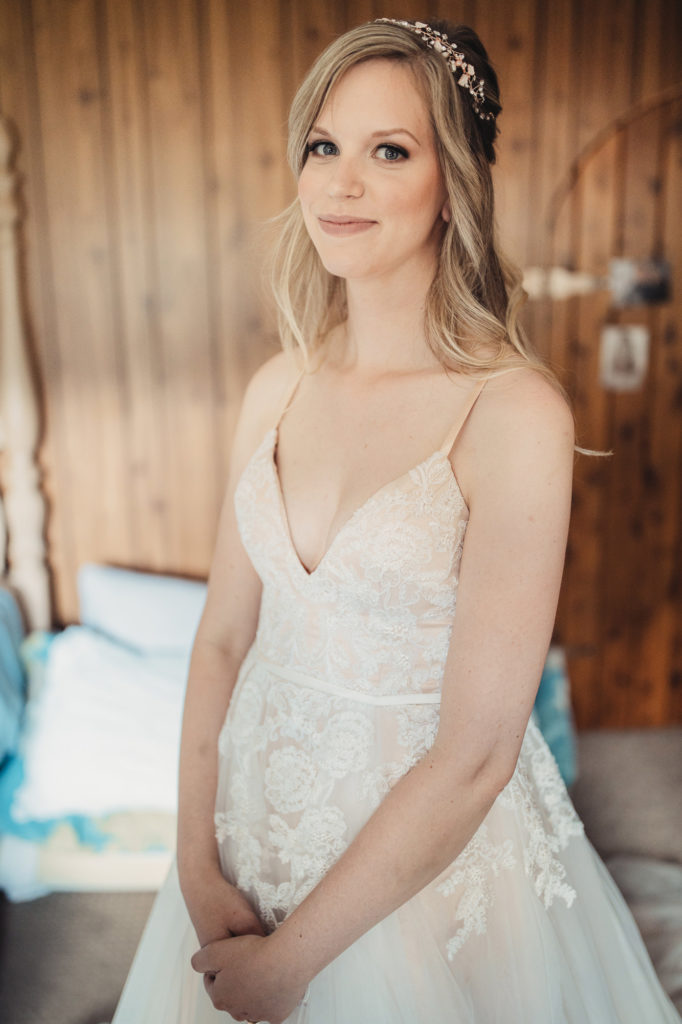 Of course, he wanted to come and say hello.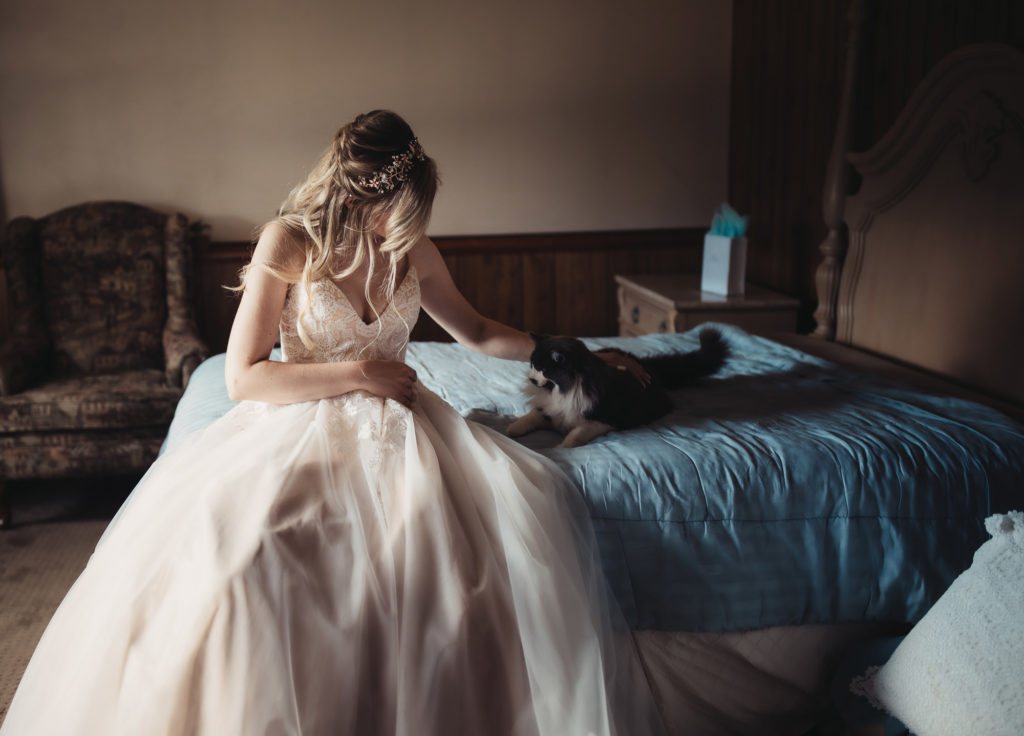 Outside, guests had arrived. The ceremony went too fast. It's been a few months since I've been in a place like this. It was special.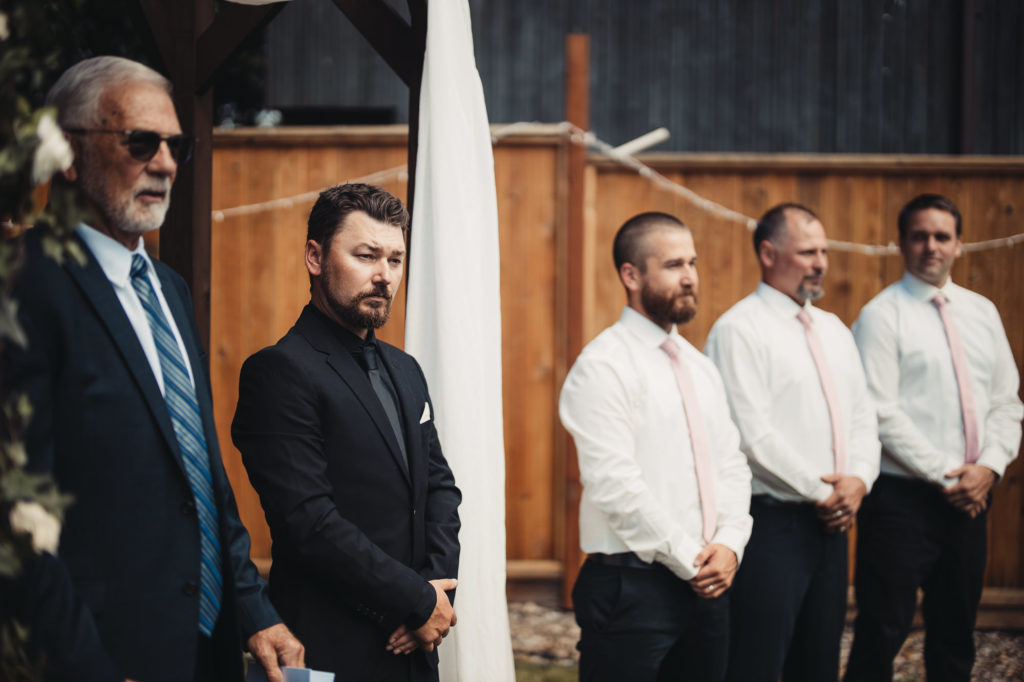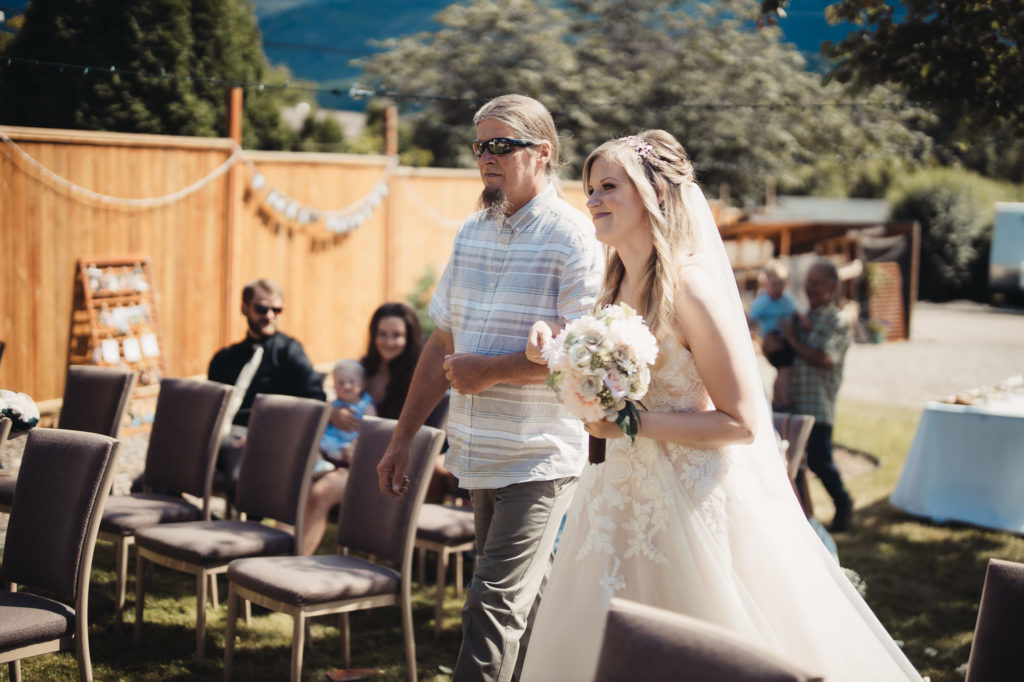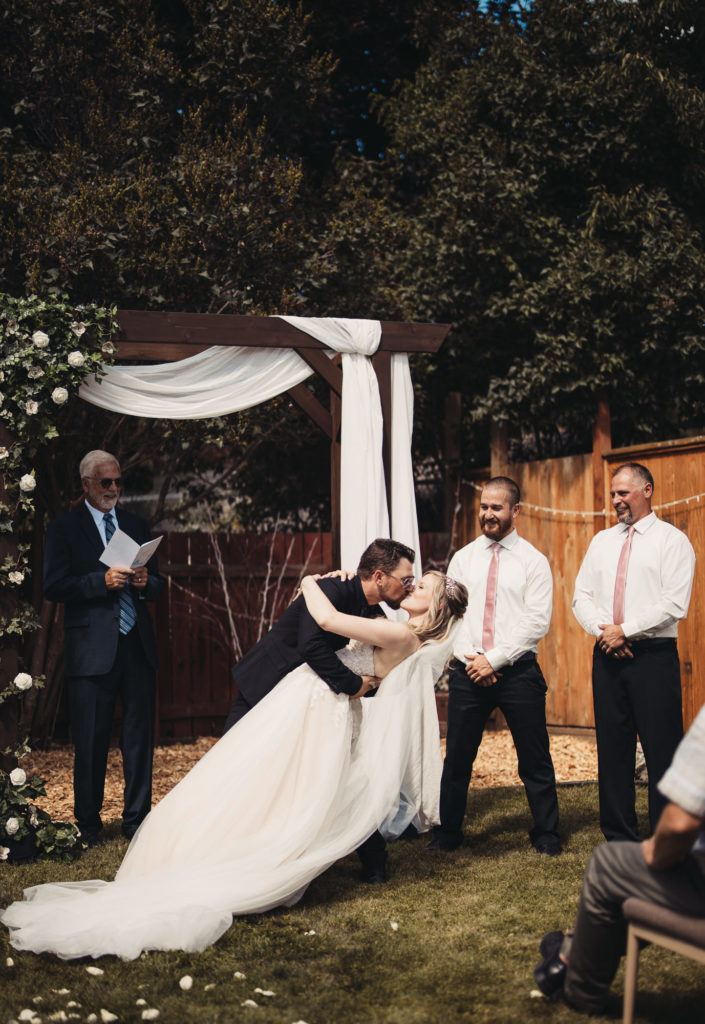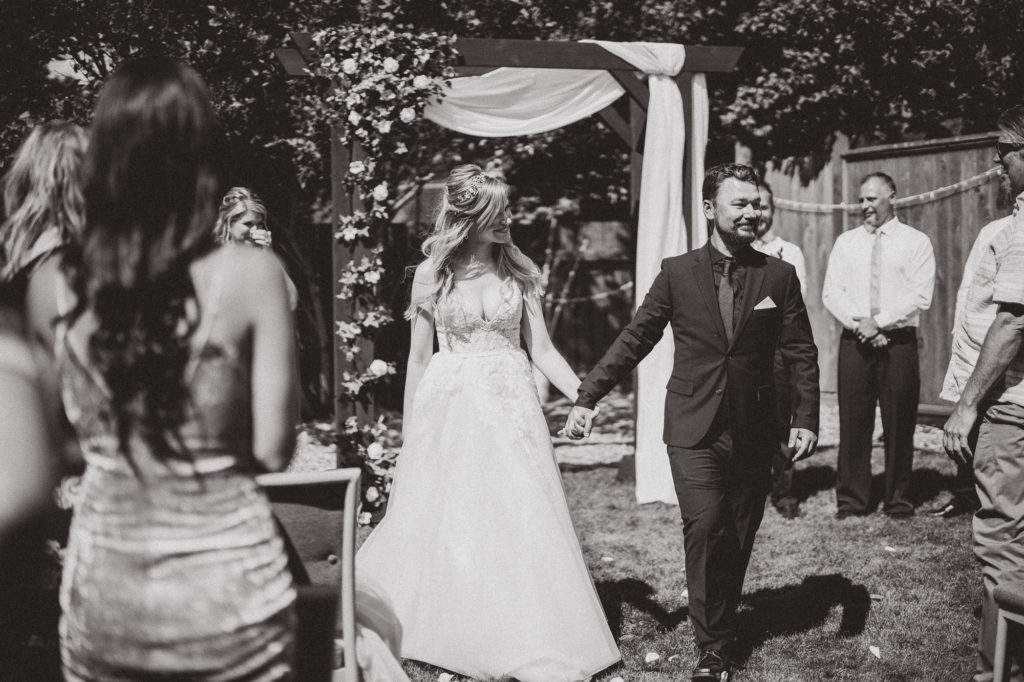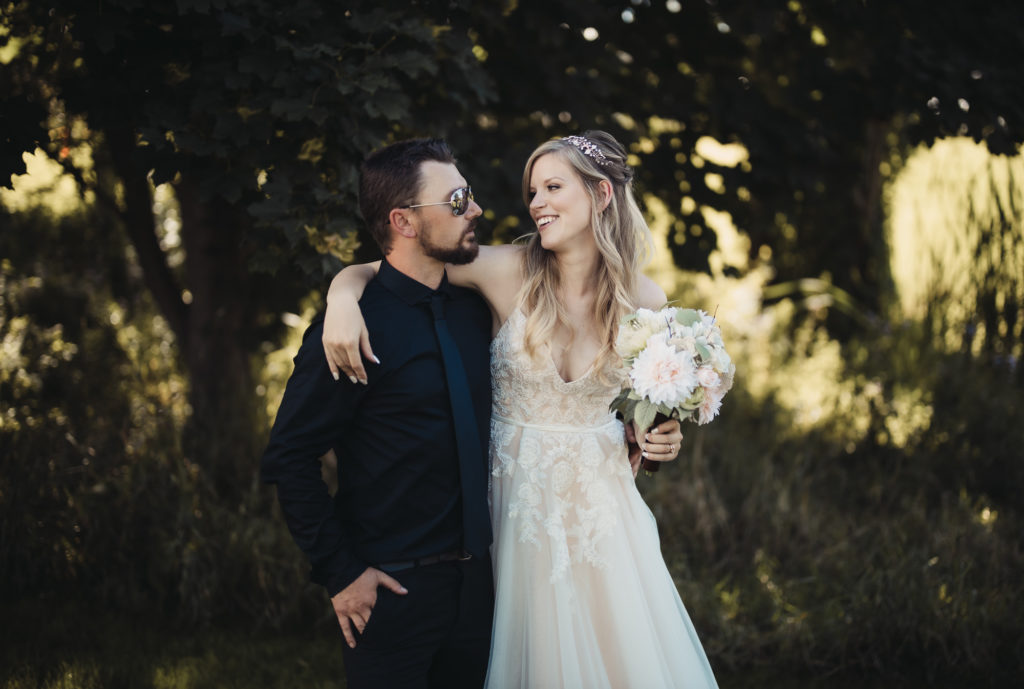 Let's take a minute to appreciate this colour scheme. Her dress is champagne tinted, with salmon as the theme for the bridal party.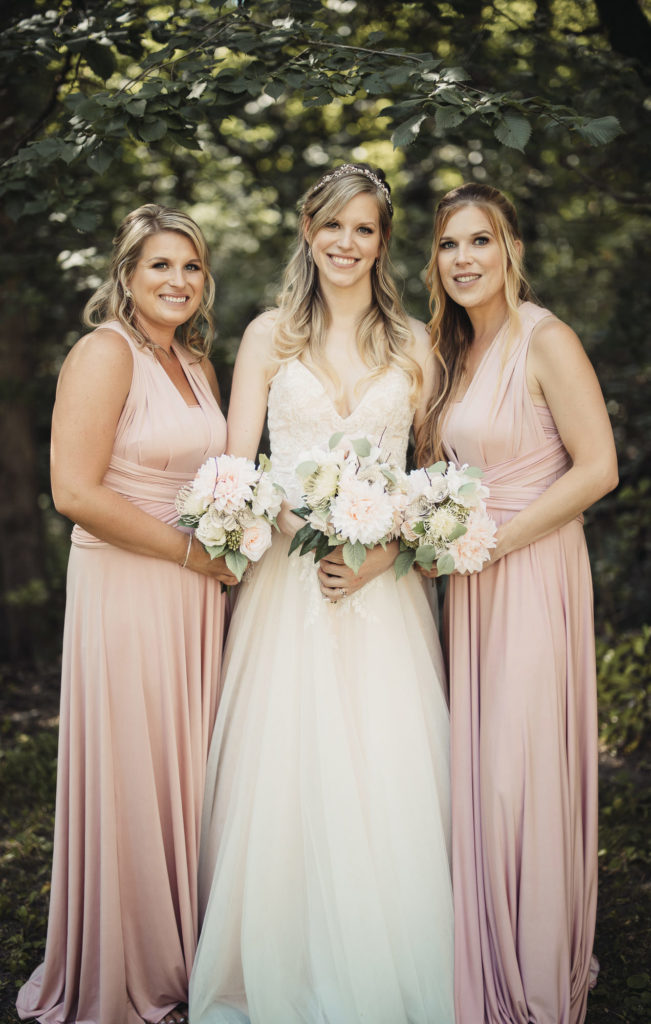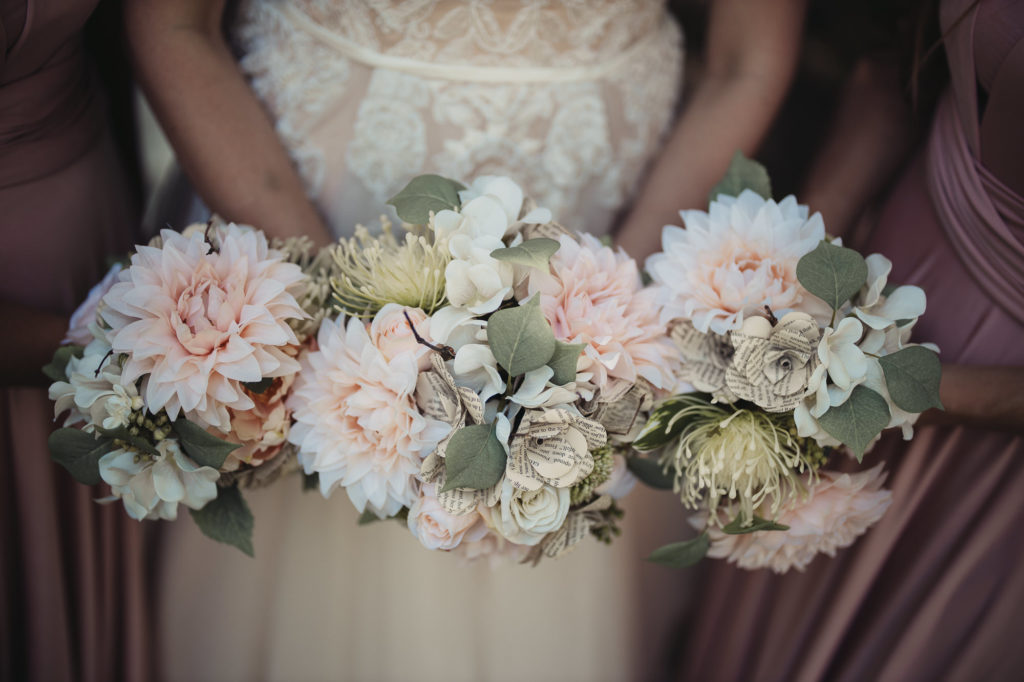 And, of course, the guys.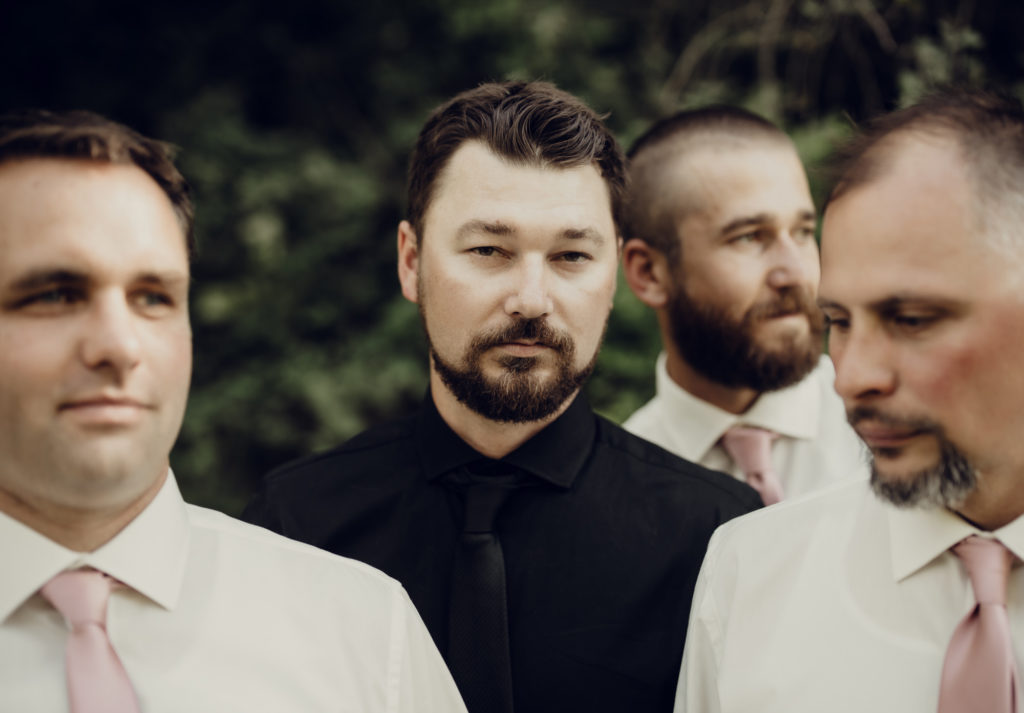 Then, everyone together. I love group shots.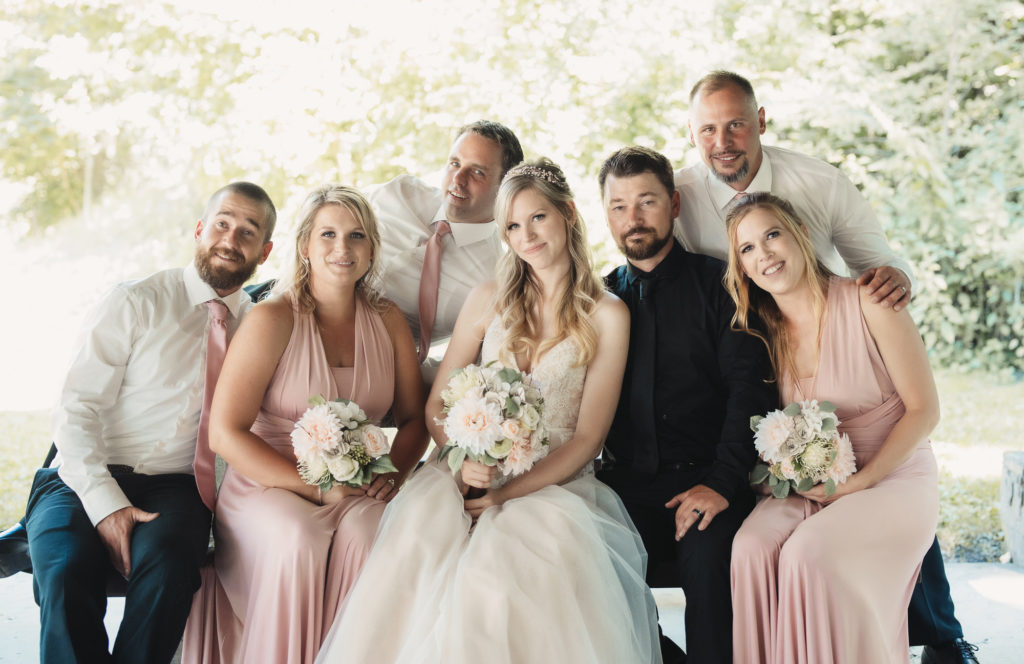 We took a few more photos of the newlyweds, then made our way back to our backyard for a few snacks!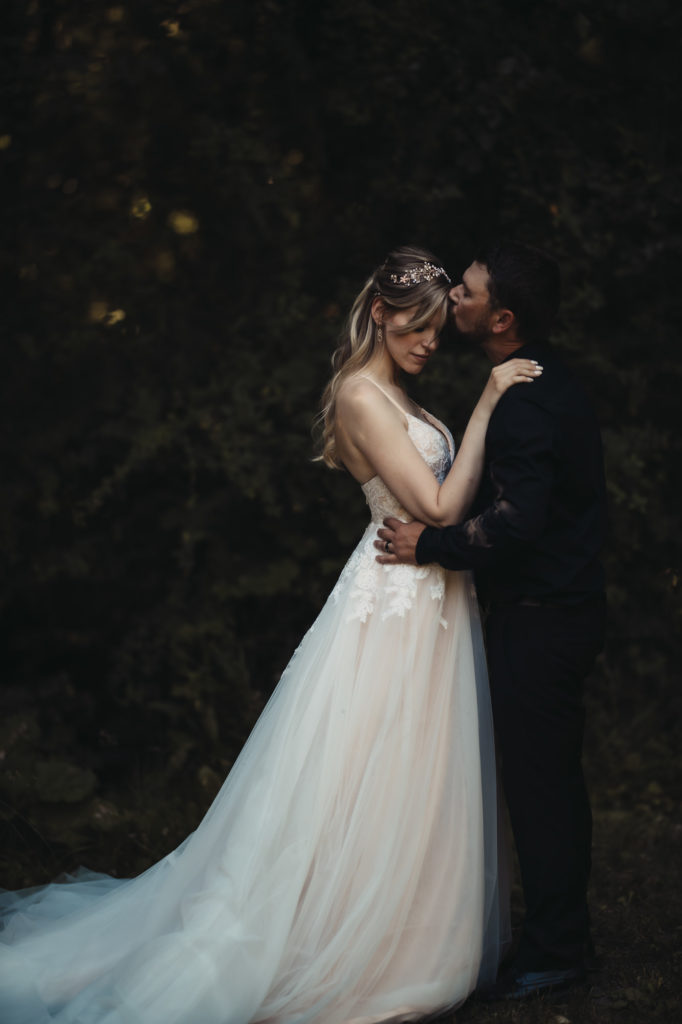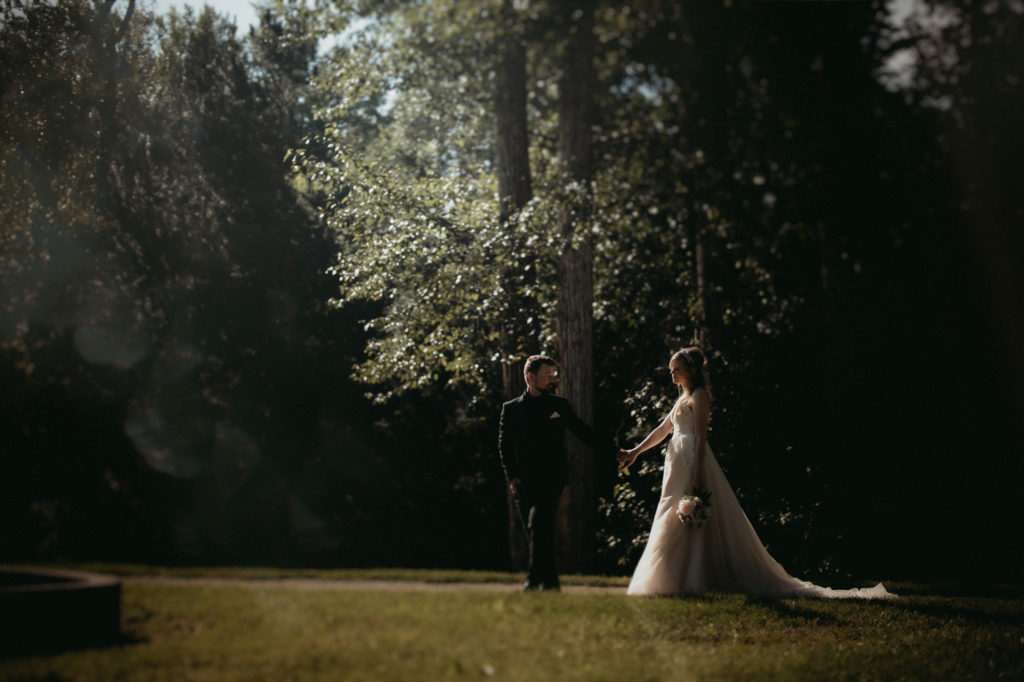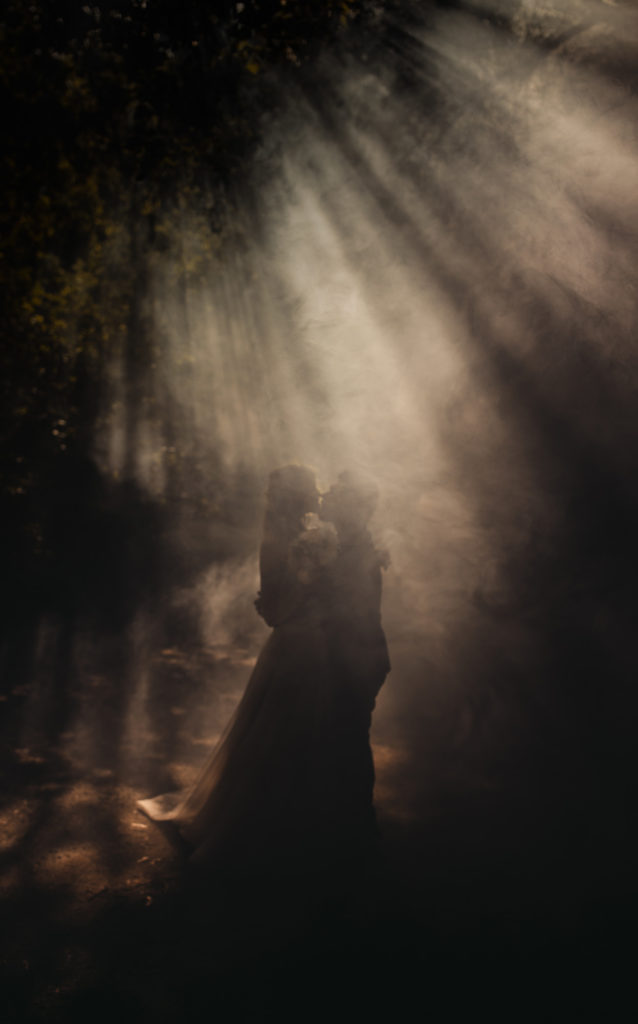 This is a larger sampler, about 40 images! Although I'd love to show you some photos of the first dance, kids running around after too much sugar, tears after the best man's speech, and guests dancing, I've got to stop it somewhere. I will, though, show you a few photos of this copper-wire-sunset sneakaway.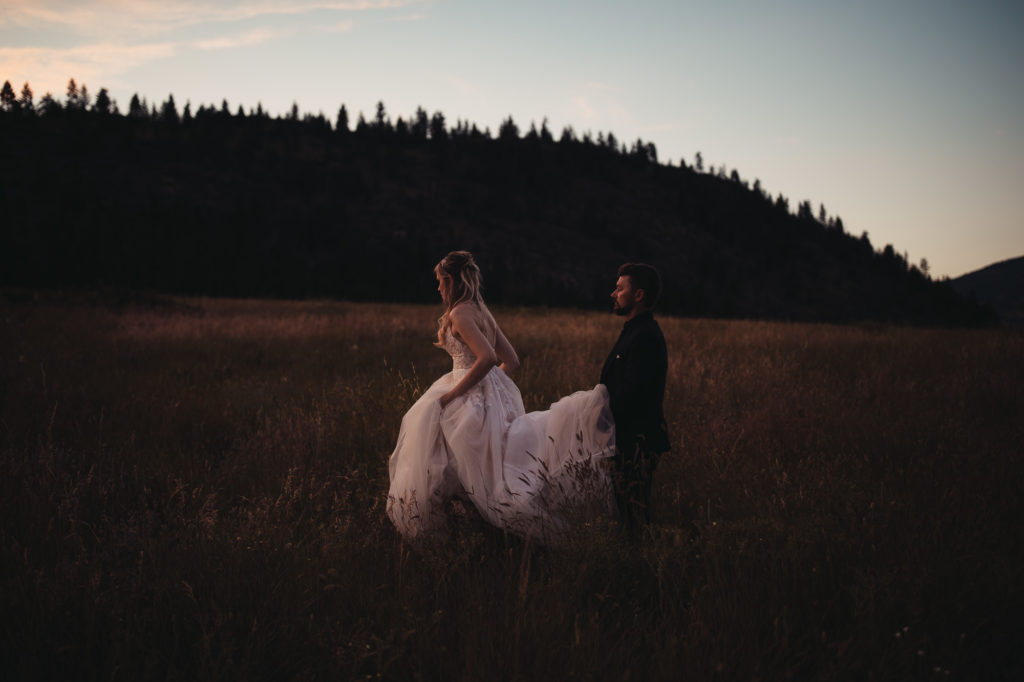 It was a different kind of sunset sneakaway – we literally waiting until the sky turned a violet-orange before we made our way to the mountain.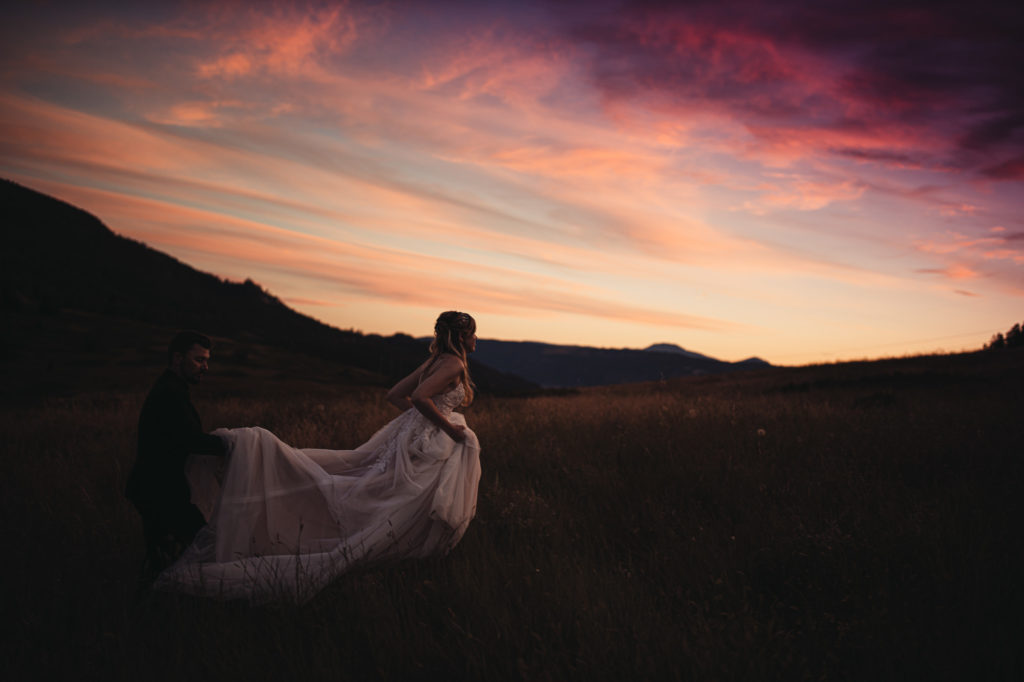 And it paid off.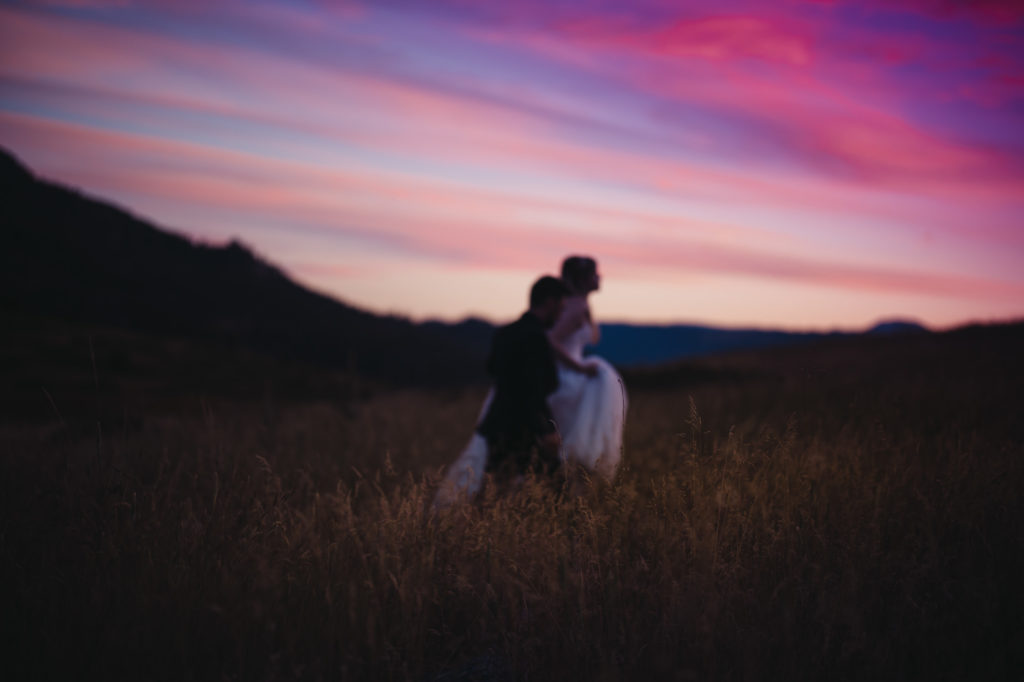 Unfortunately, that's where I'll have to leave you. This is just a sampler, a sneak peek of the photos from yesterday. The full album will be ready in about two weeks. And it will be incredible.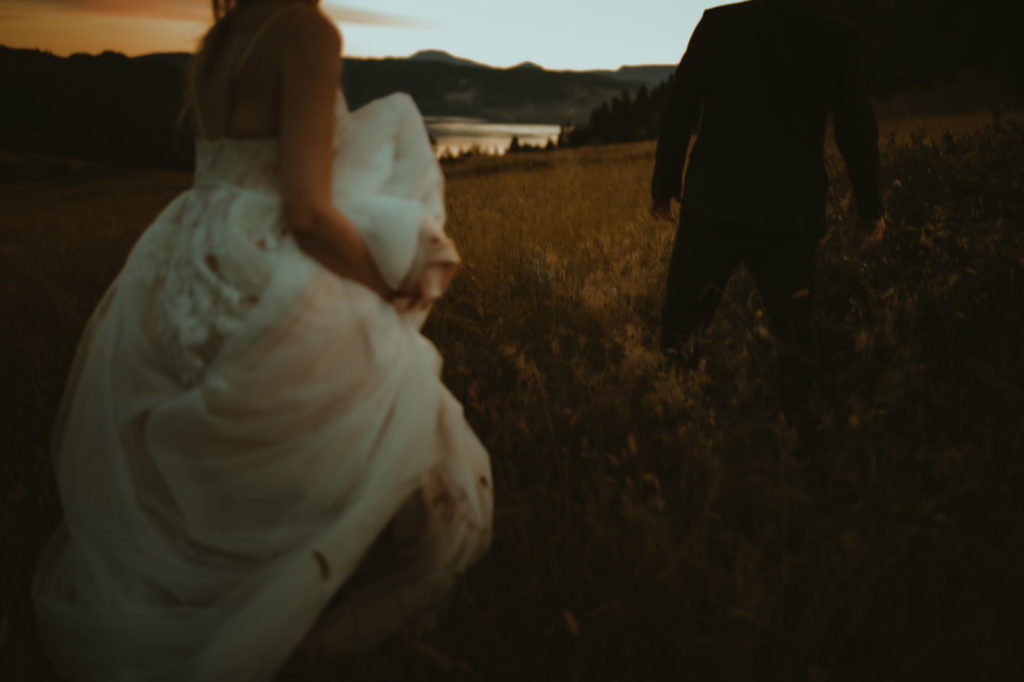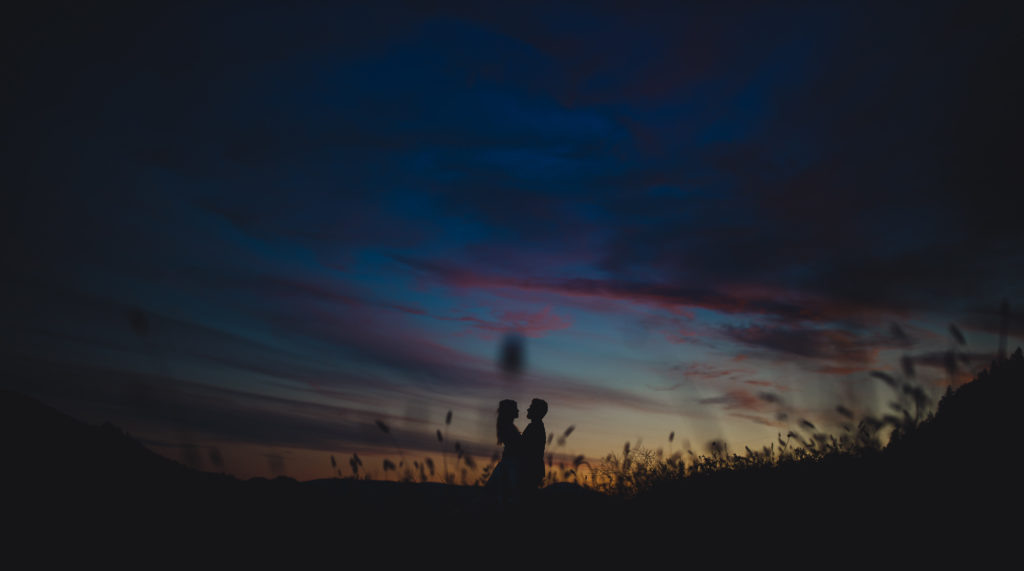 If you'd like to receive access to the photos once they're done, please register here.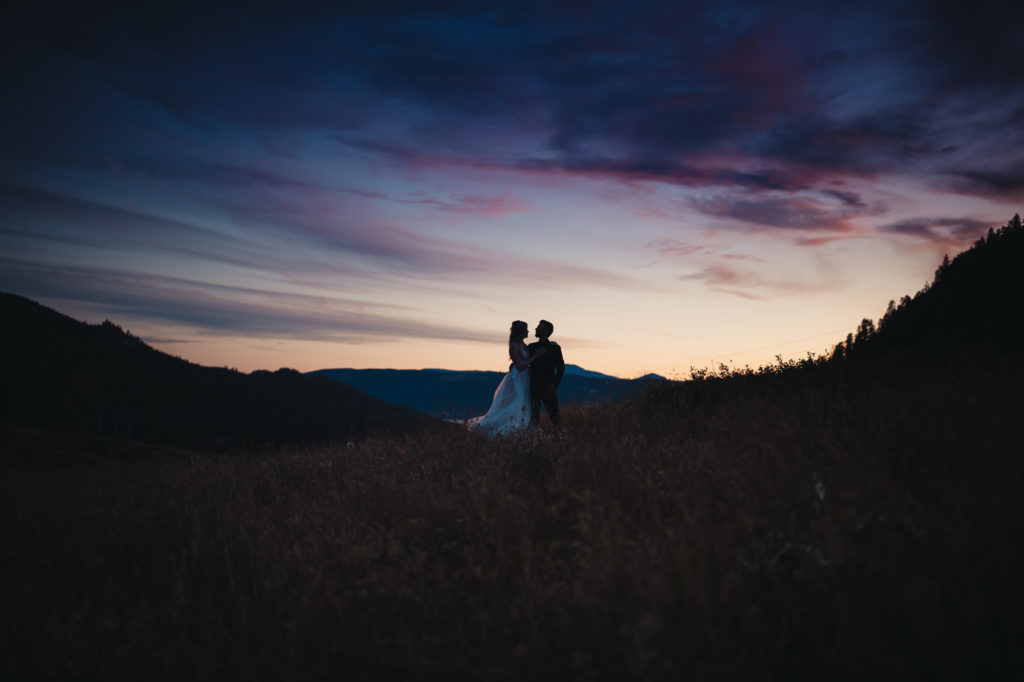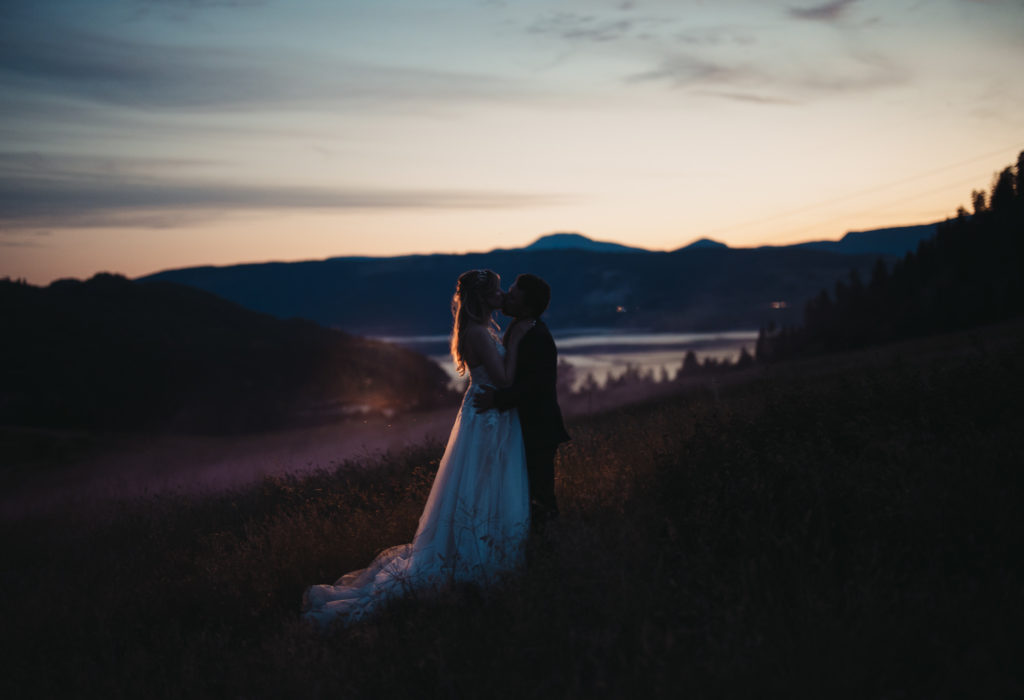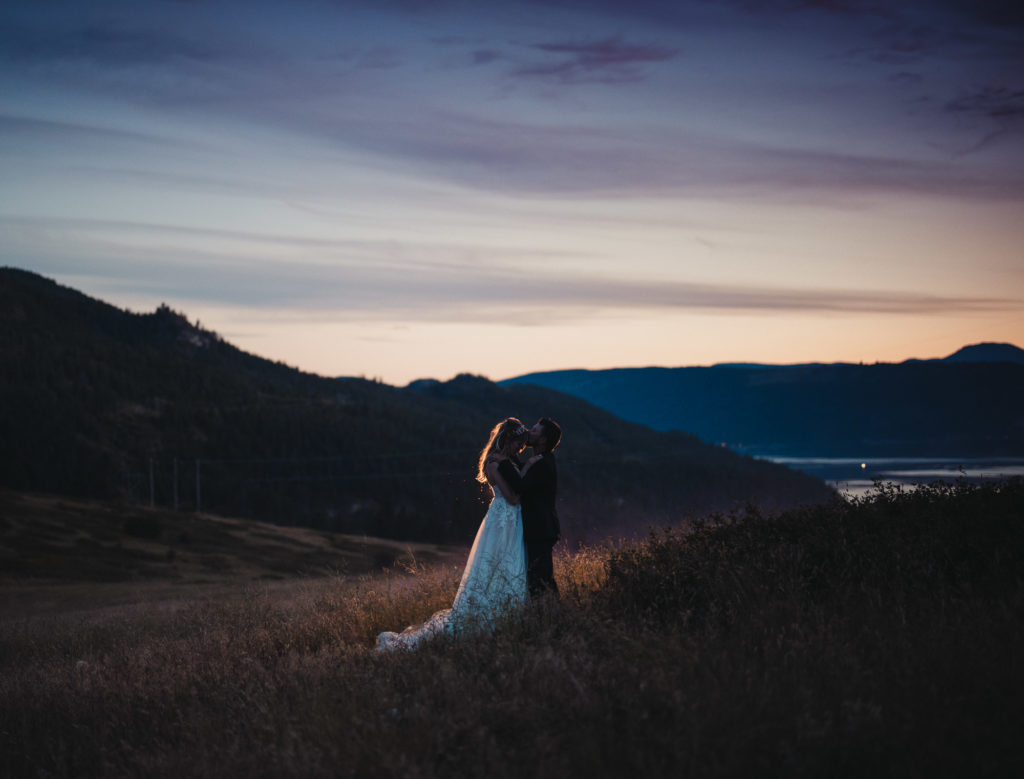 If you'd like to save any of these photos, simply long press on them on your cell phone, or right click on them on your computer. Then select, "Open in new tab" – you'll be able to save from there.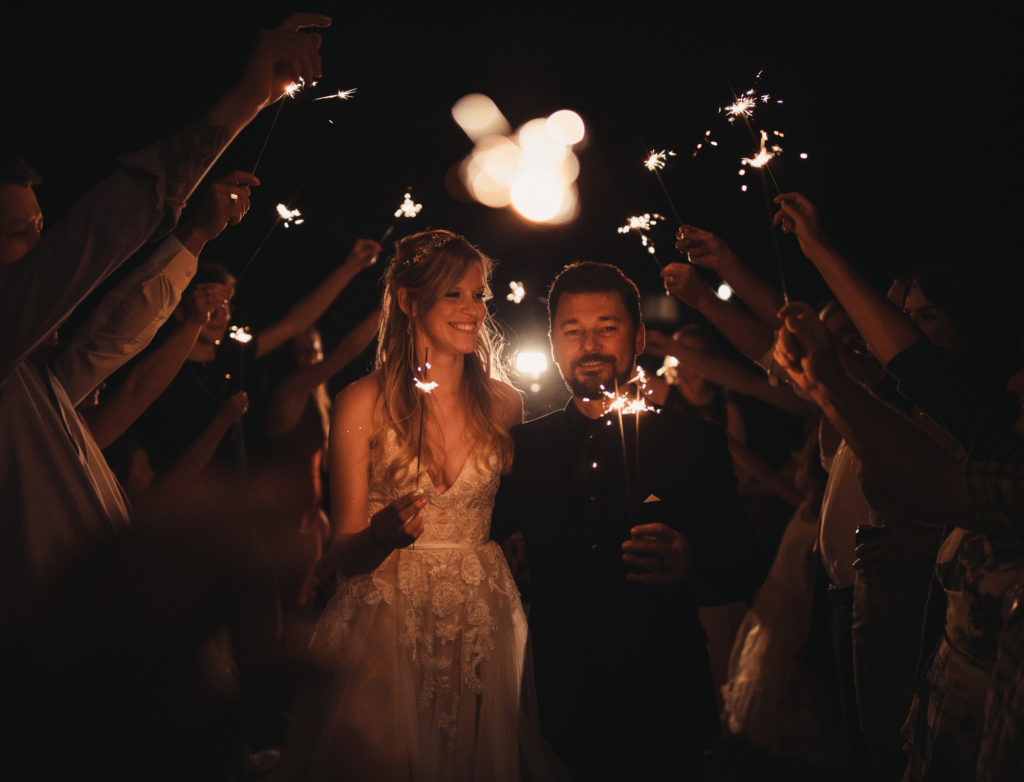 Lastly, if you'd like to stay updated, feel free to follow me on Instagram, Facebook, Twitter, or Tumblr for frequent updates. Talk to you all in a few days!