T
Turtle Mountain Winery is known as one of Vernon's best venues. The vineyard is massive. I've shot a few weddings there so far, and every one has been unique and incredible. We had a great team of vendors too. The incredible Bethany from Peace of Mind Weddings. Fun fact: I've got her number on speed dial right now because of how many times we had to call her. She kept everything running smoothly, not a thing to worry about. DJ Steve Nagy is a legend around here. He gets the party bumpin' and always reads the crowd just right. With a killer group like that, you know it's going to be a party.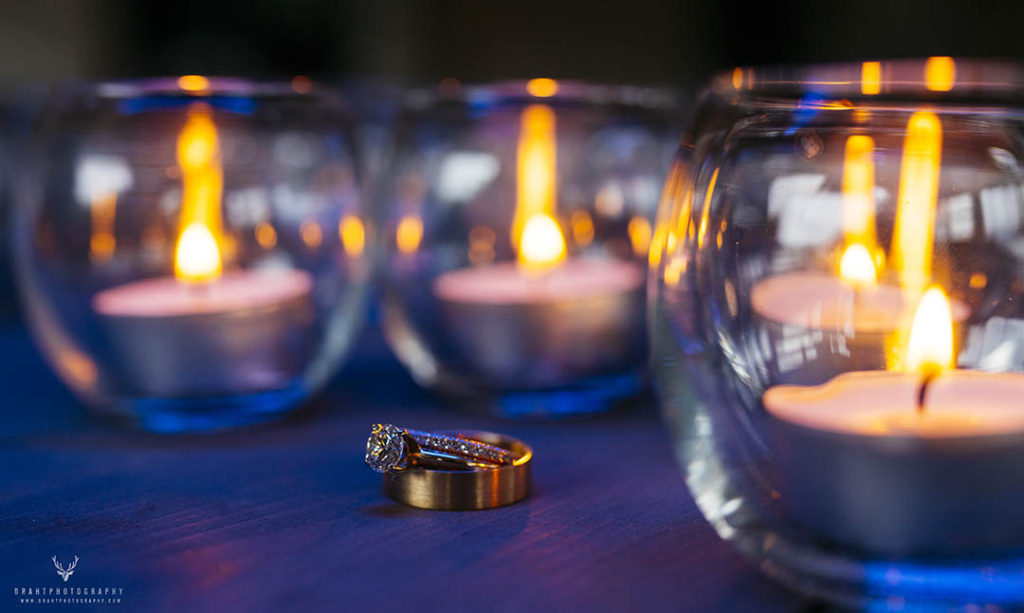 And a party it was. Even steve was blown away. Everyone was so high energy, and so helpful. Even in the rain, we were cracking jokes and laughing the whole time. The walls shook with noise, and everywhere I looked something awesome was happening.
Take a look at this ring shot. We started out the day using complimentary colour theory. See the yellow and blue? Opposites on the colour wheel.  Diligent attention to colour theory all the time.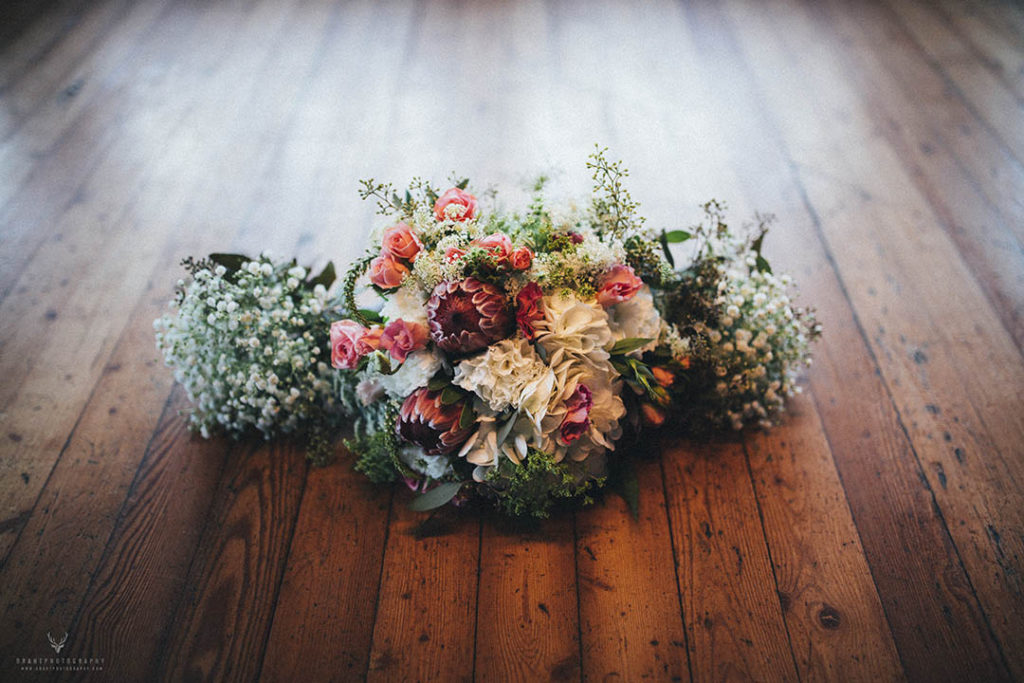 The flowers were incredible. Seasonal colours with muted, modest tones.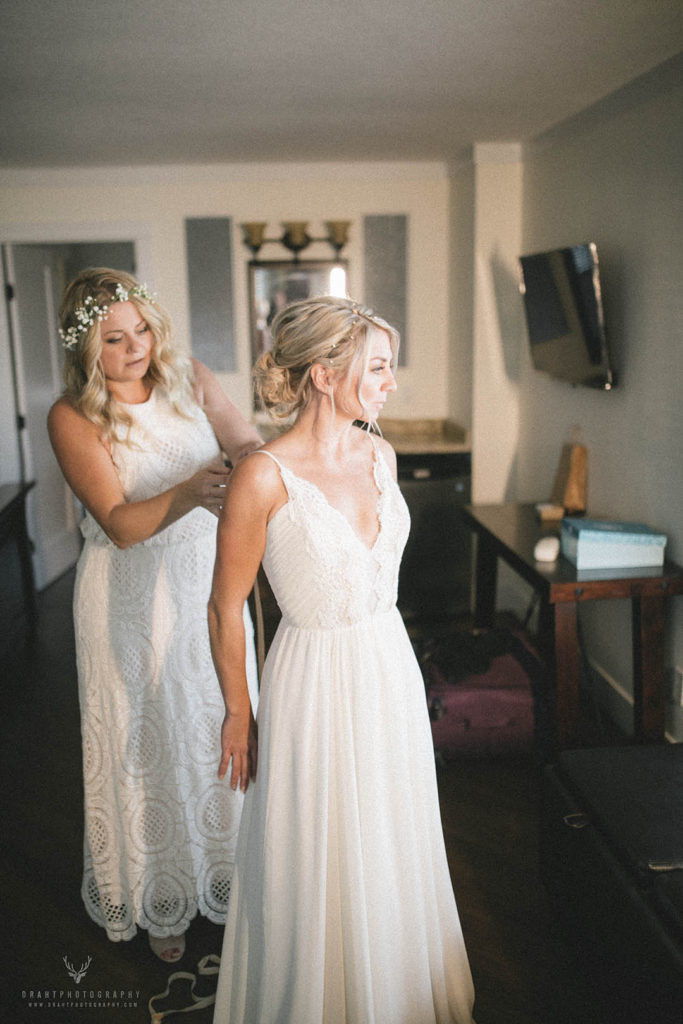 The dress was unmistakable as well. It was simple, elegant, and classic. Unfortunately, the rain would not treat this particular dress well. More on that in a bit.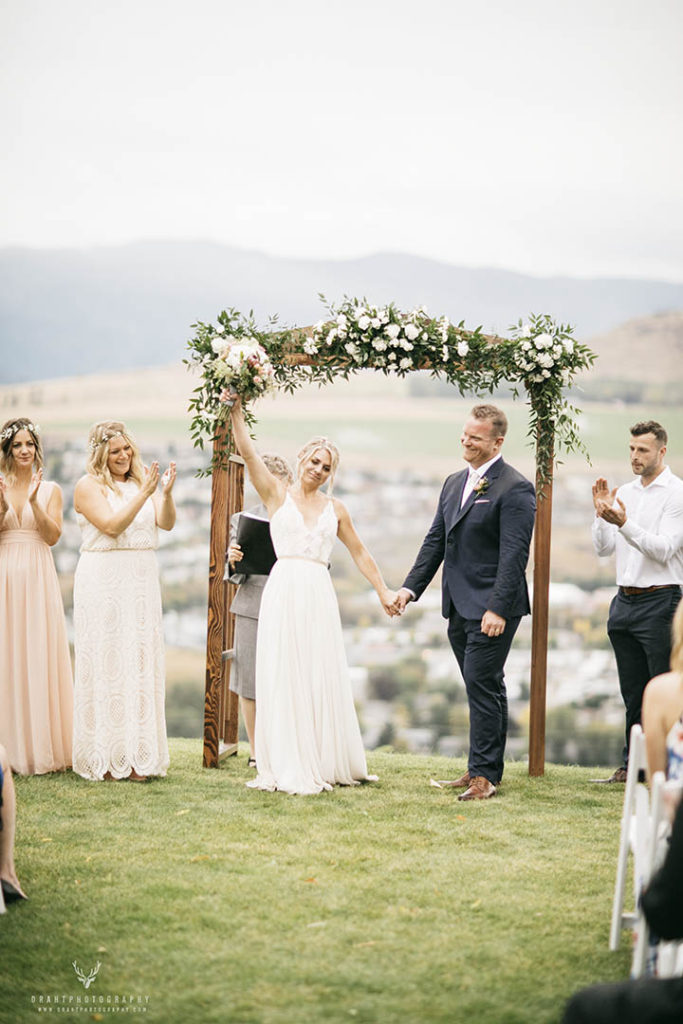 The ceremony went well. It was heartfelt and energetic.On turtle mountain, you're overlooking the whole city, and the valley. Every view is a rooftop view.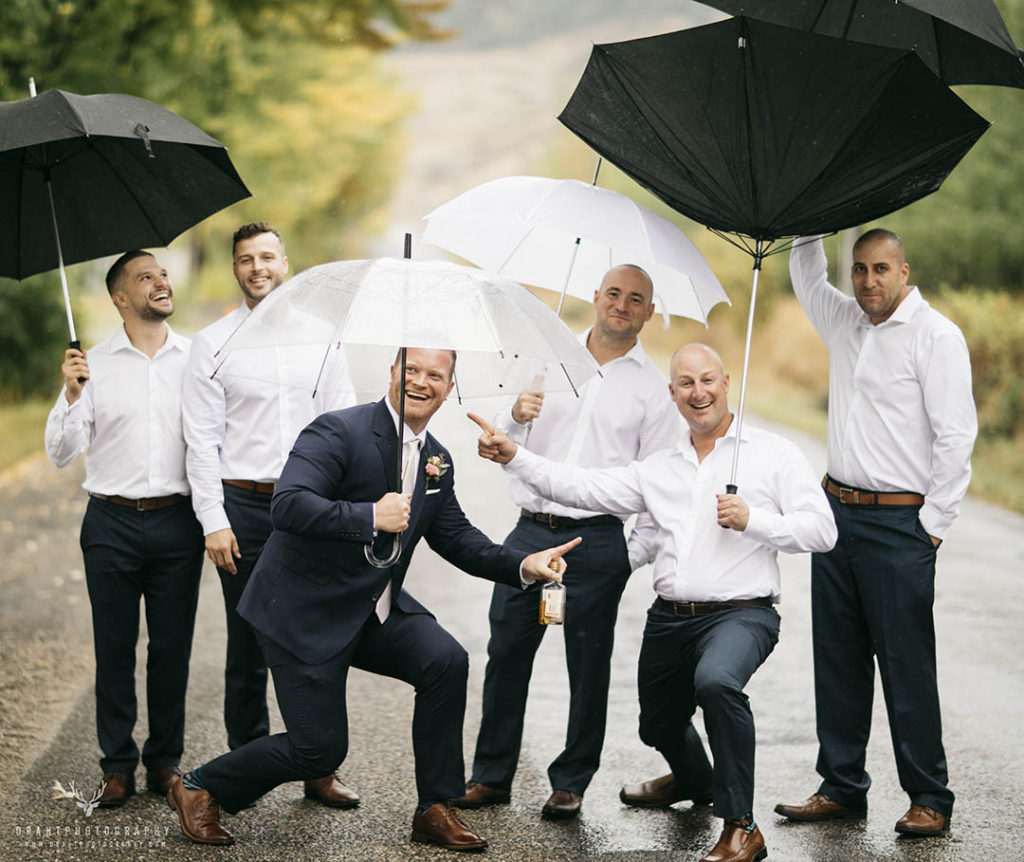 Though the rain came pouring down, the men were in high spirits. We found a forested area, to take cover in the trees.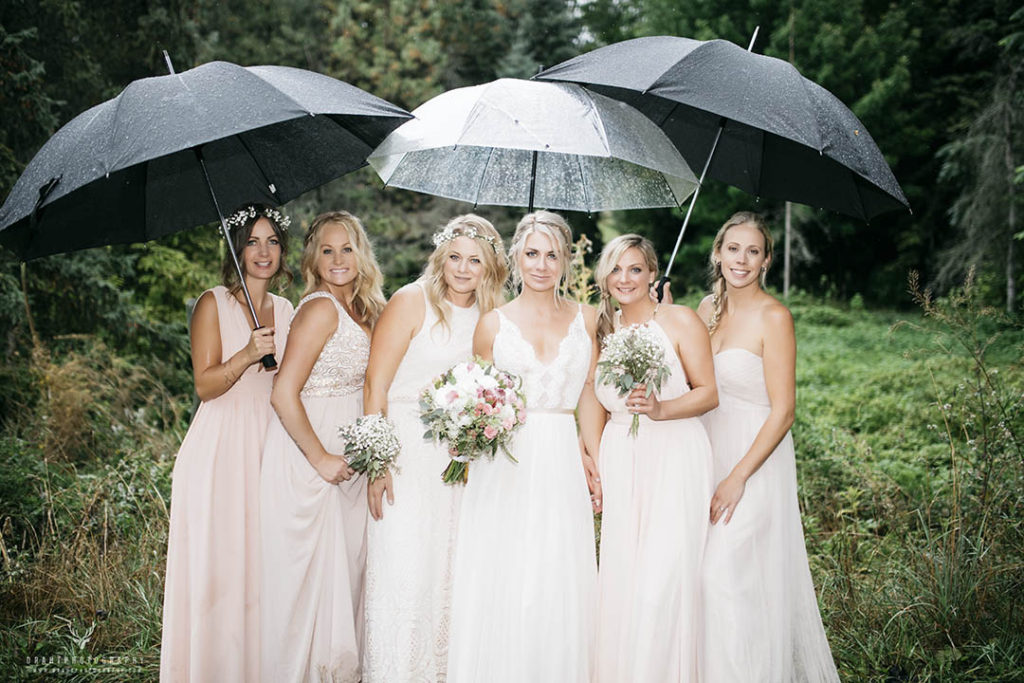 The girls were a vision too. They crouched under those umbrellas and we got some wonderful formals. Everyone brought it. As a photographer, I just love this. When everyone is so in love and supportive of the bride, they're willing to do anything to make sure the photos turn out well.
This is also a great example of good flash use. Diffused with a CTO to make the background pop. Correct flash use is important! The light that comes through clouds is low-quality light, like the light that comes off a fluorescent light or the flash on the back of your phone. A larger bulb with a high-quality diffuser especially meant for group photos is exactly what you need to get those show-stopping formals.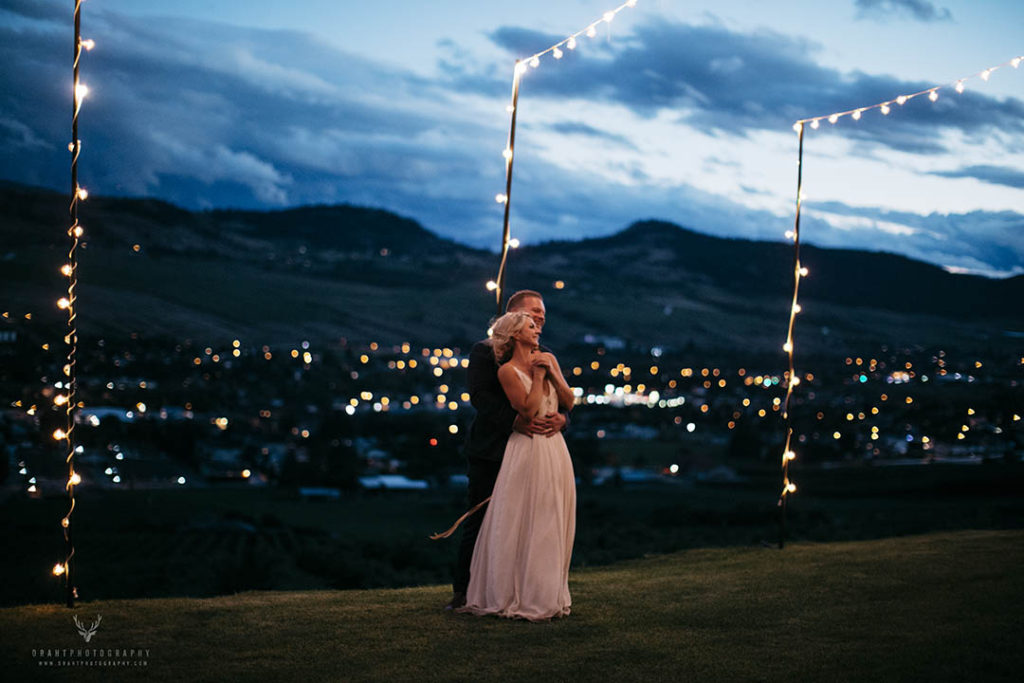 And the night went on. There were so many beautiful, stunning moments. There were happy ones, where friends who haven't seen each other in forever posed for pictures together. And these two. He was around her the whole night. They fit together like two pieces of a puzzle.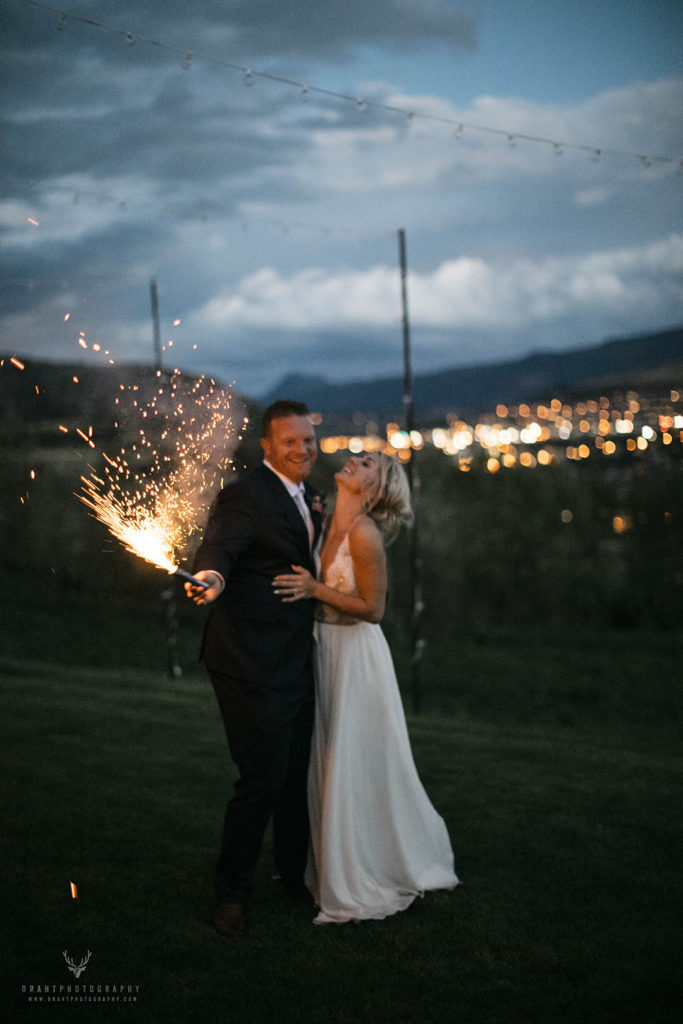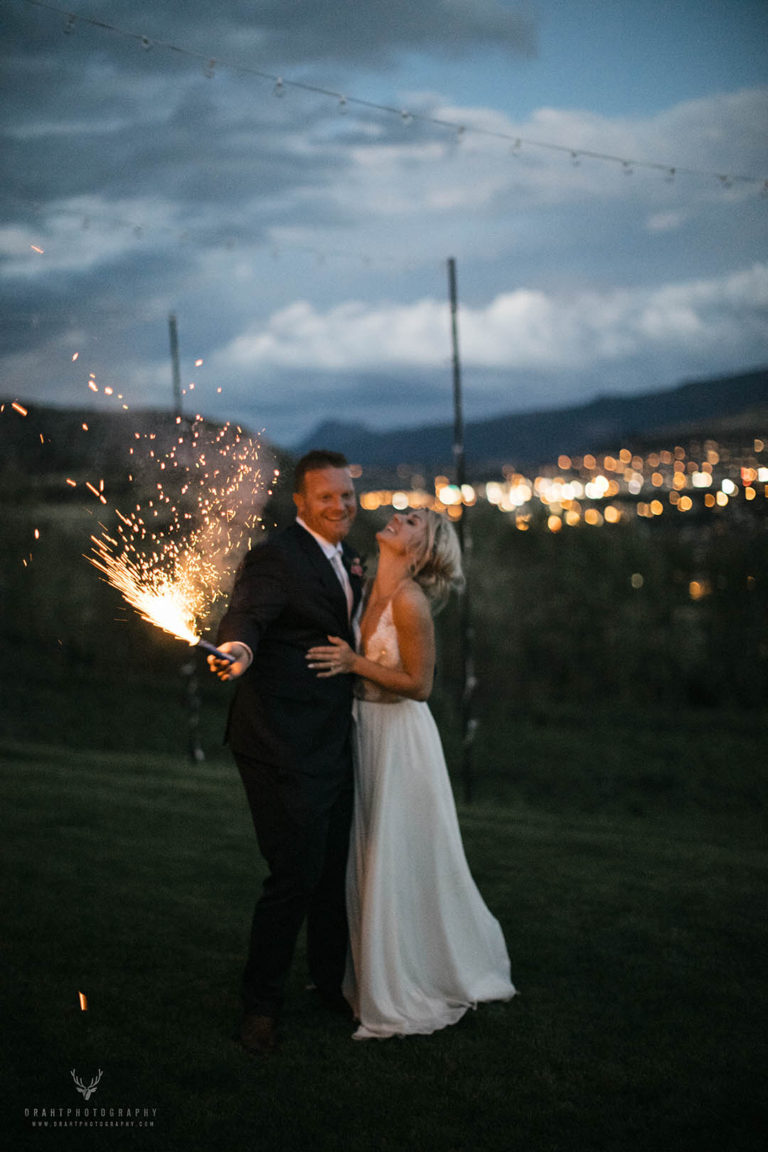 This is, though, a sampler. That means that it's a selection of photos to let you know you've come to the right place. The full album will be ready in two weeks. There's a lot of photos. I think I got photos of nearly every wedding guest.
If you'd like to see the album once it's done, I'll be posting a highlights album on here. The full album, the bride and groom will have access, so simply ask them if you'd like to know where it is. And that's it! Thank you for reading this far. Feel free to follow me on my Instagram, Facebook, or Twitter.