Y
You've found it! Just finished this sampler, and it's absolutely stunning. From Sanctuary Gardens, one of the hottest wedding venues in Kelowna, to Gellatly Nut Farm – a still working nut farm, we ticked all the boxes.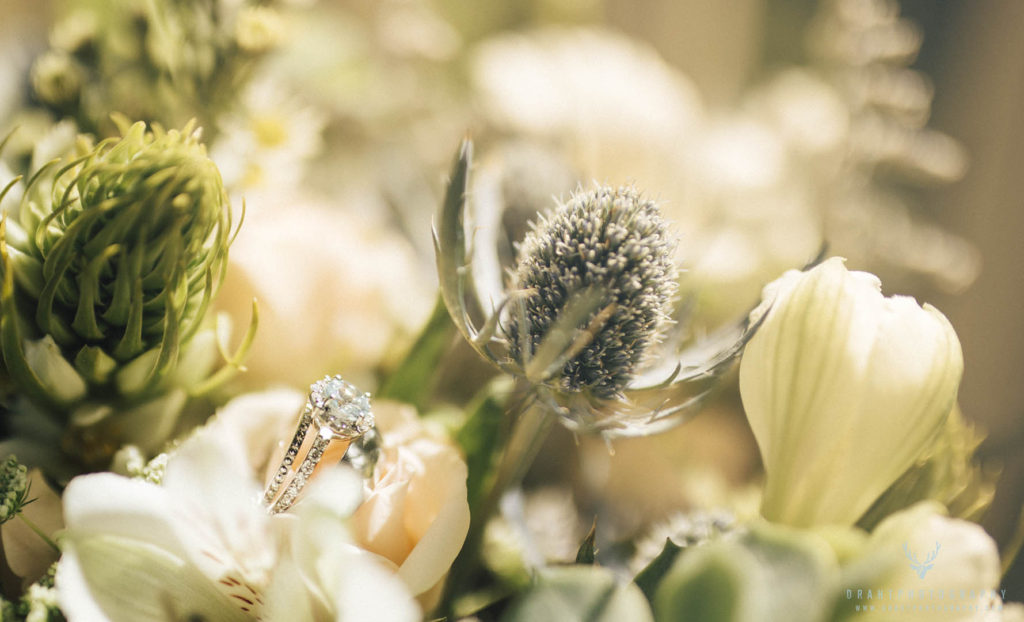 We start our sneak peak off with a photo of the ring.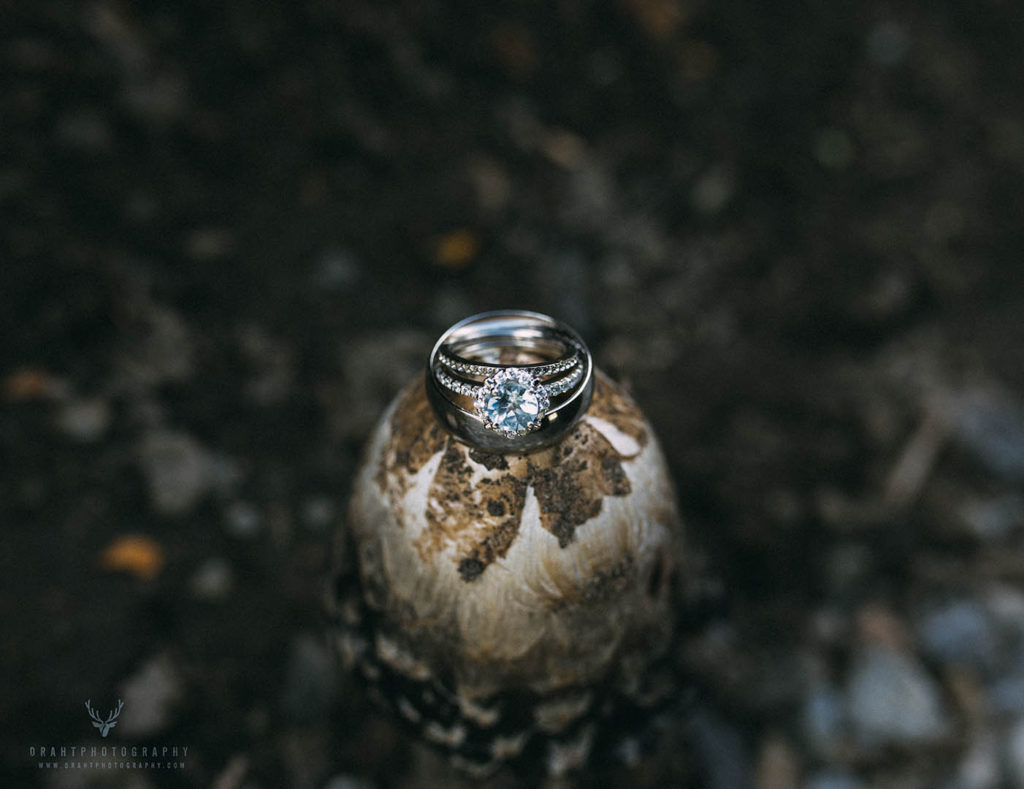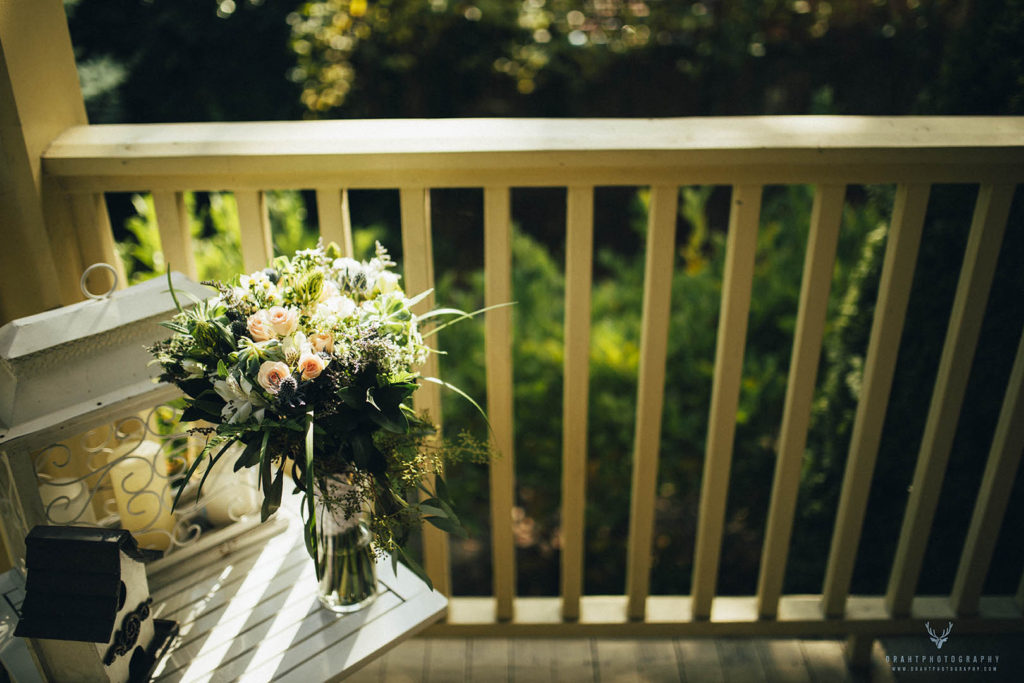 It's always nice to start with the detail shots – the ring, the flowers, and of course, the dress.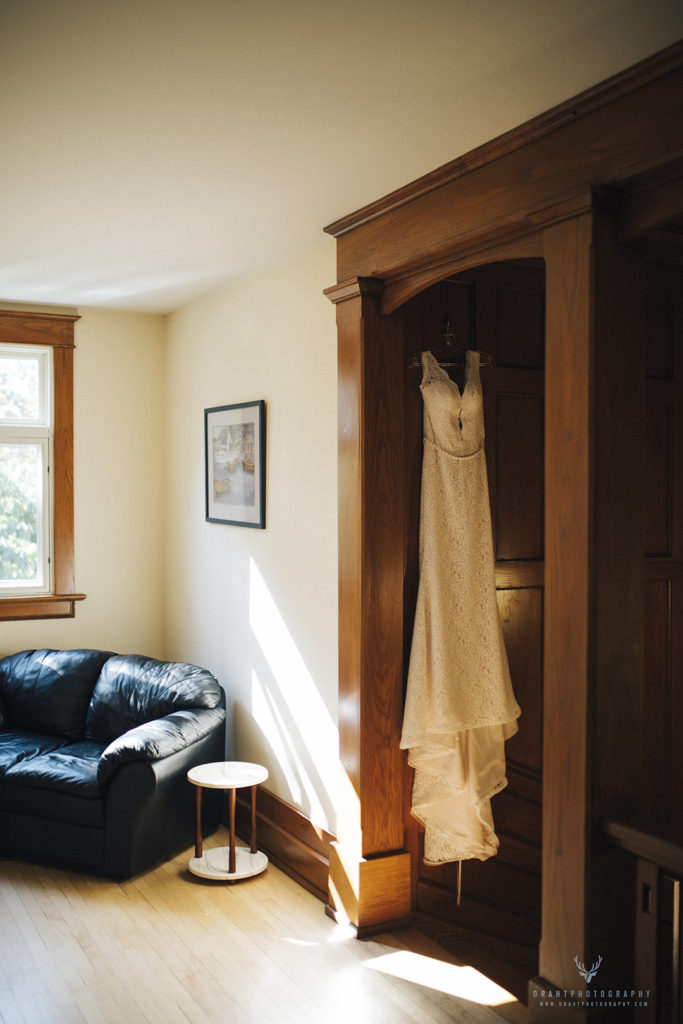 Meanwhile, in the bedroom, Bri Stein was doing an amazing job. Seriously, check out her website. She's quickly become one of my favourite makeup artists in Kelowna. And she's mobile. And the hair? We had the Lauren Elise on the job. And what a job she did! Right into the night, that hair stayed put.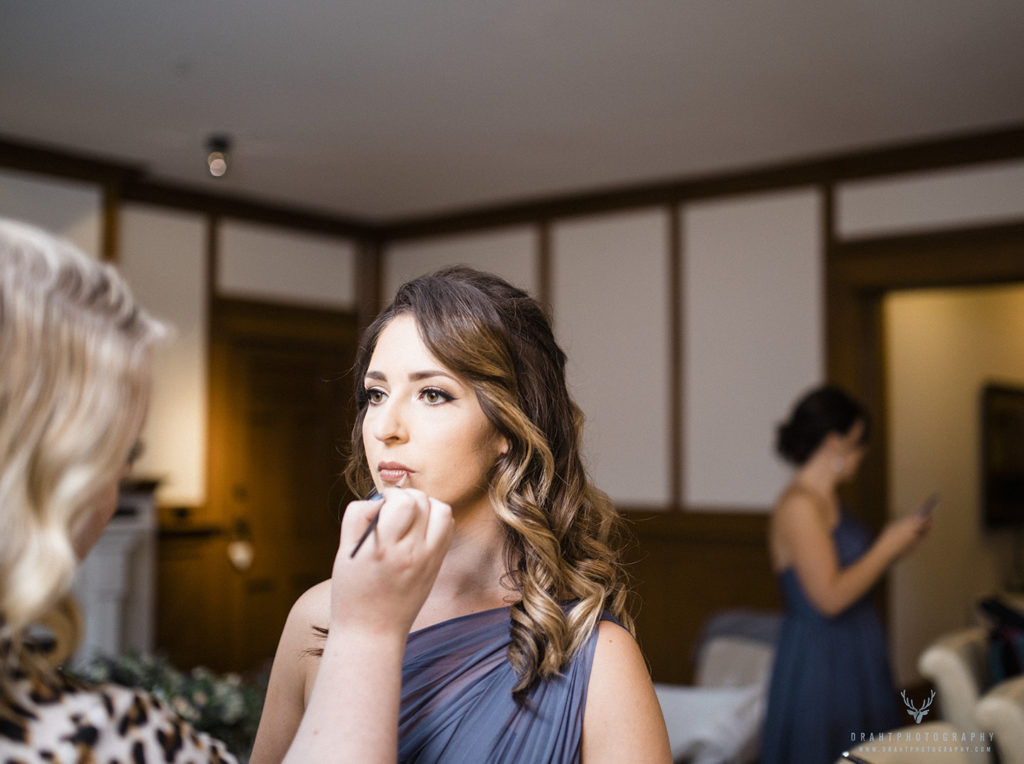 Before long, it was time to head to the venue. The beautiful Sanctuary Gardens. This was a later ceremony, starting at 3pm. We all loved it. The sun had just begun to set, and the trees were already casting long shadows.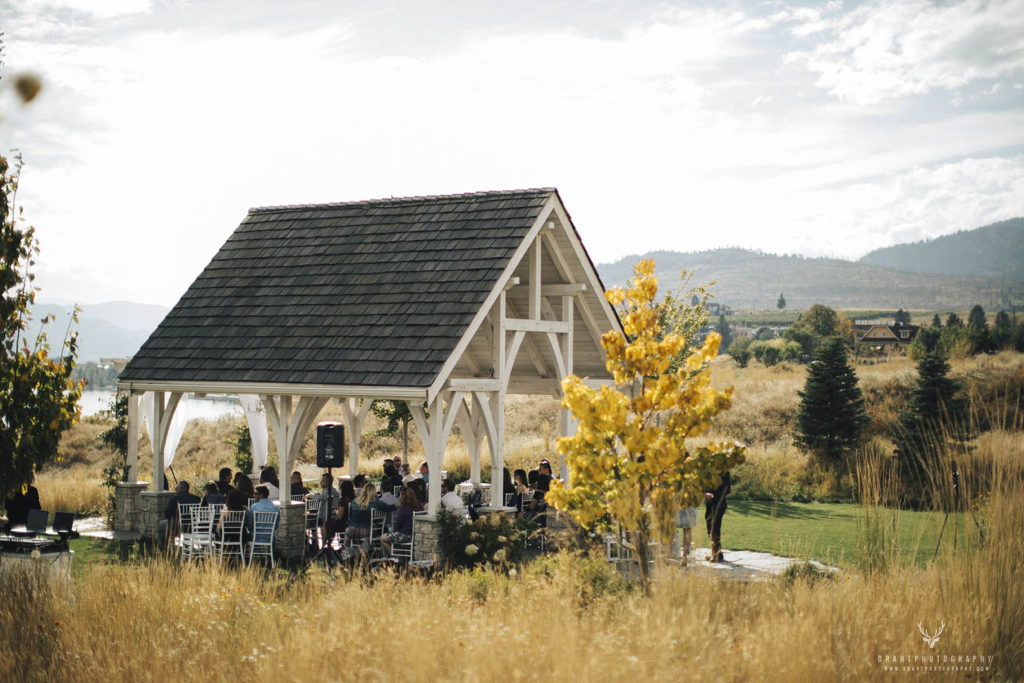 All the guests were seated, and ready for our bride and groom. The ceremony went quickly, it always does. Handwritten vows made for some teary eyes. The couple were introduced.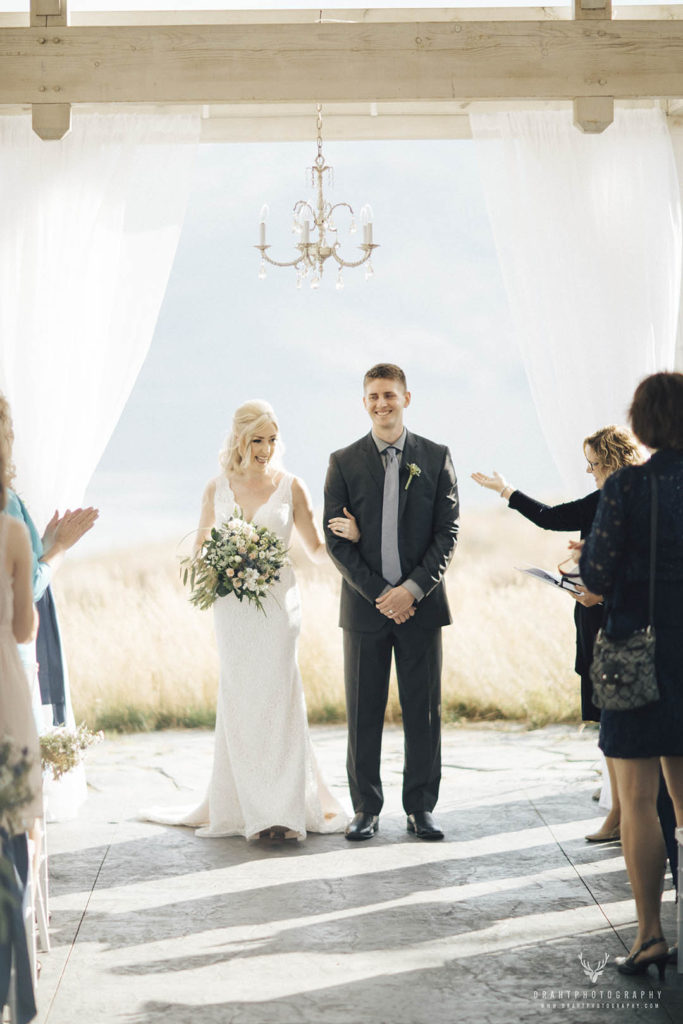 Before we knew it, group photos and family photos were done. Off to Gellatly Nut Farm.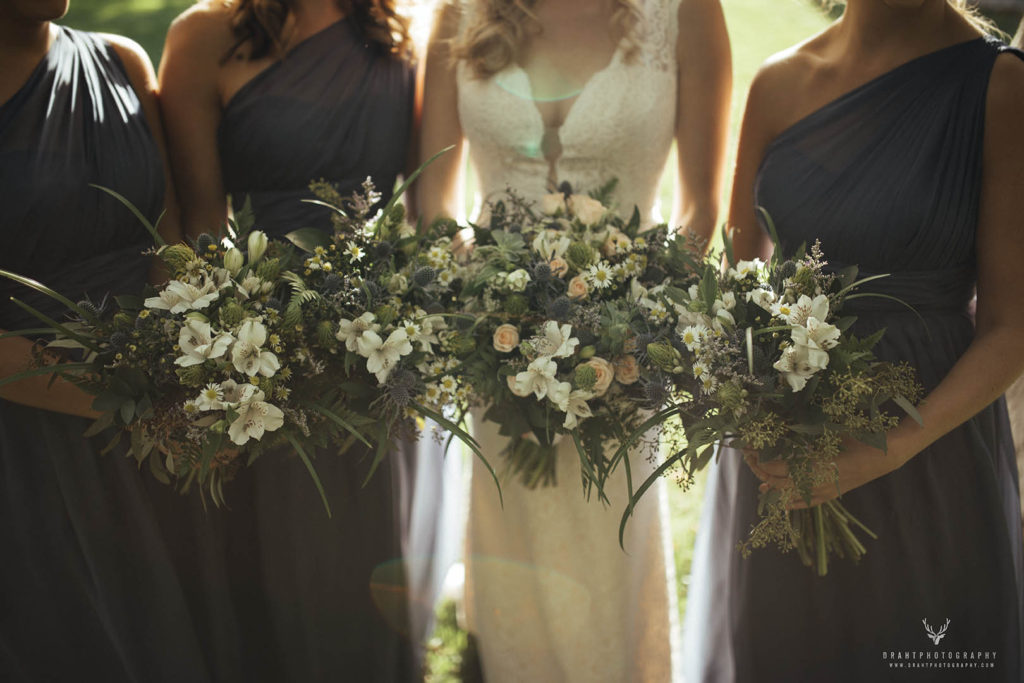 The bouquets were simply stunning. A medley of fall colours, with some light pink mixed in. We saw the light filter through the trees, and decided to take an opportunity.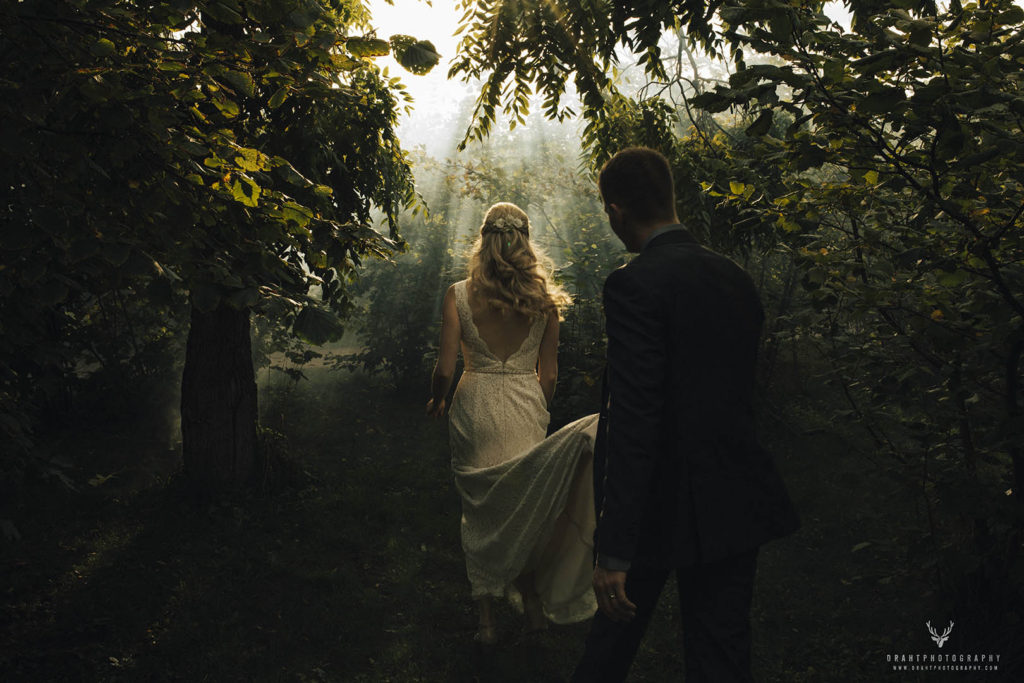 It paid off. We got many stunning photos, with the smoke peeking through the bushes. Success. And then more success!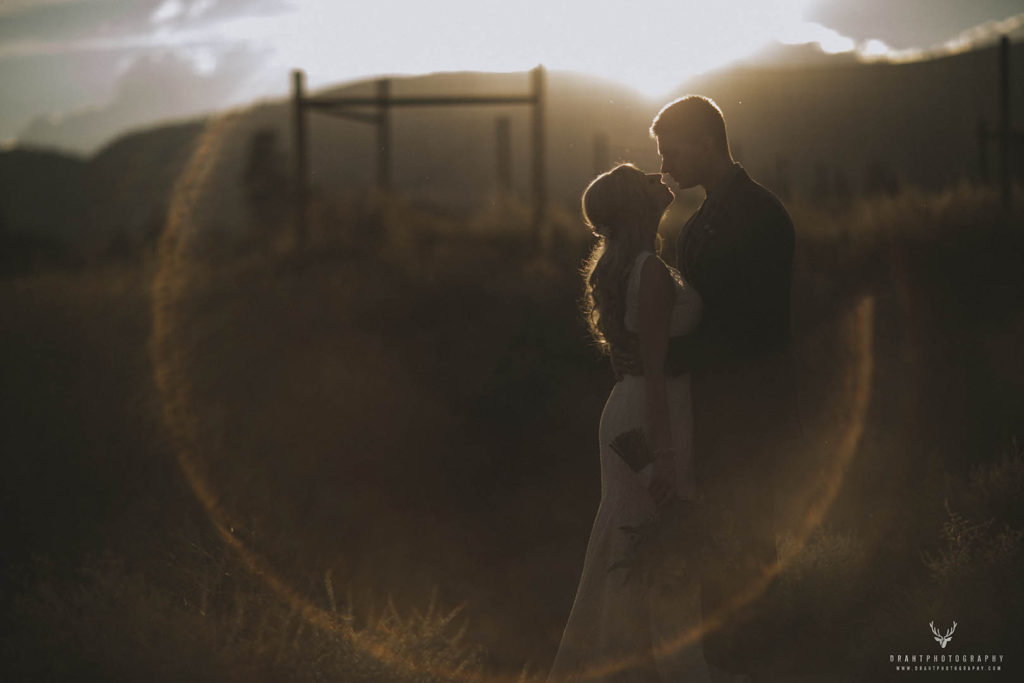 We got a few photos in the fields, where the sun was setting. Our couple had allotted extra time for photos, taking into account the time of the sunset. It really paid off. Looking through the album, I'm certain we have many breathtaking photos of this young couple. One of the days I just love being a photographer.
Thank you for reading this far! Remember, this is only a sampler – that mean it's only kind of a preview of what's coming. We're going to have an awesome album in about two weeks. Pop back here for the highlights! As always, feel free to follow me on Facebook, Instagram, or Twitter to get updates. Or heck, maybe it's time to schedule your own family session or wedding. Till tomorrow's update!