I
If you haven't been to The Belgo in Kelowna, you're missing out. It's a green acre of lush gardens and flowers every colour you can think of. That's why our header image is there. But it was a close one, Harvest Gold Club has a lot of hidden places that are quite amazing.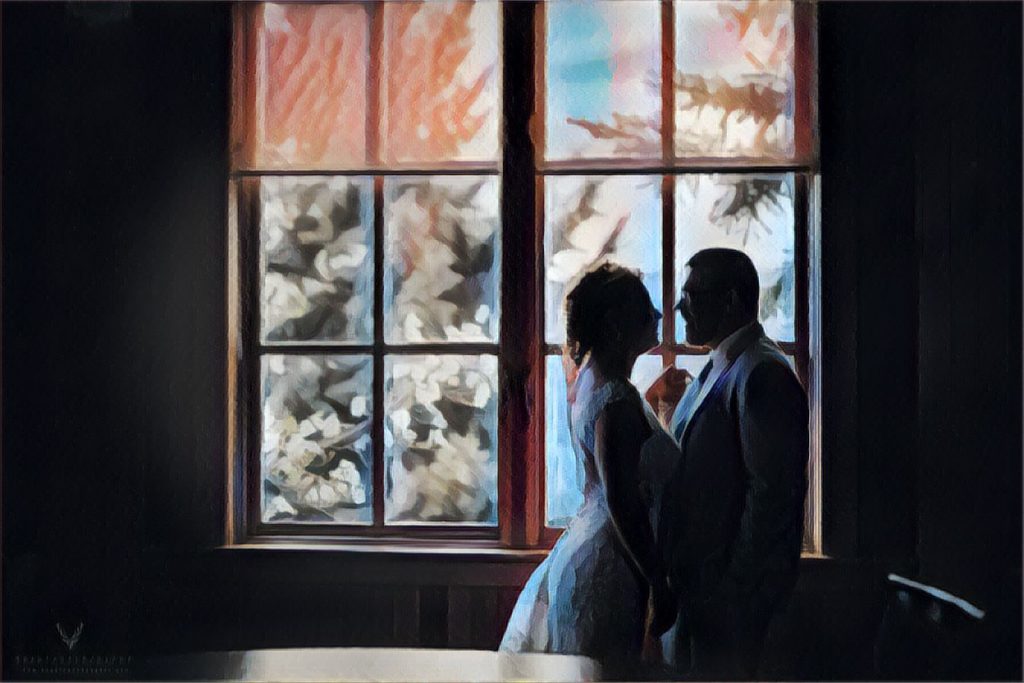 We start our day in a scenic little BNB in Kelowna. I always recommend BNB's because they have a lot more space than hotel rooms. This is very important for things like dress shots. Speaking of dress shots, I started (of course) with detail shots. Take a look at this ring!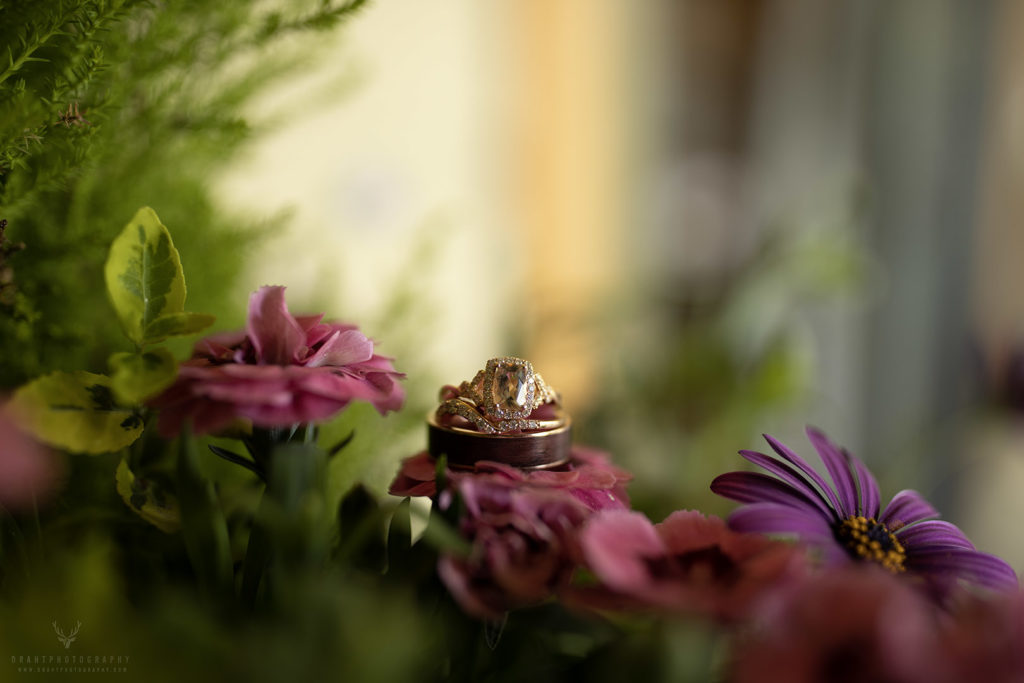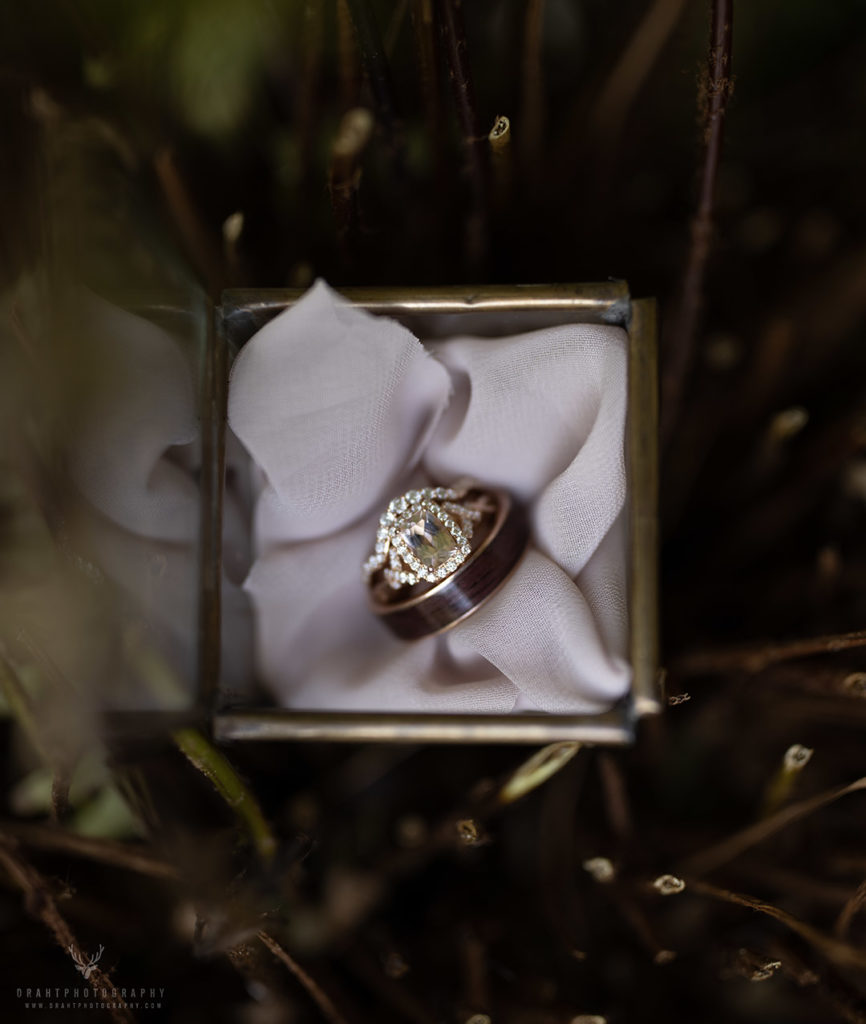 And of course, shoes and earrings.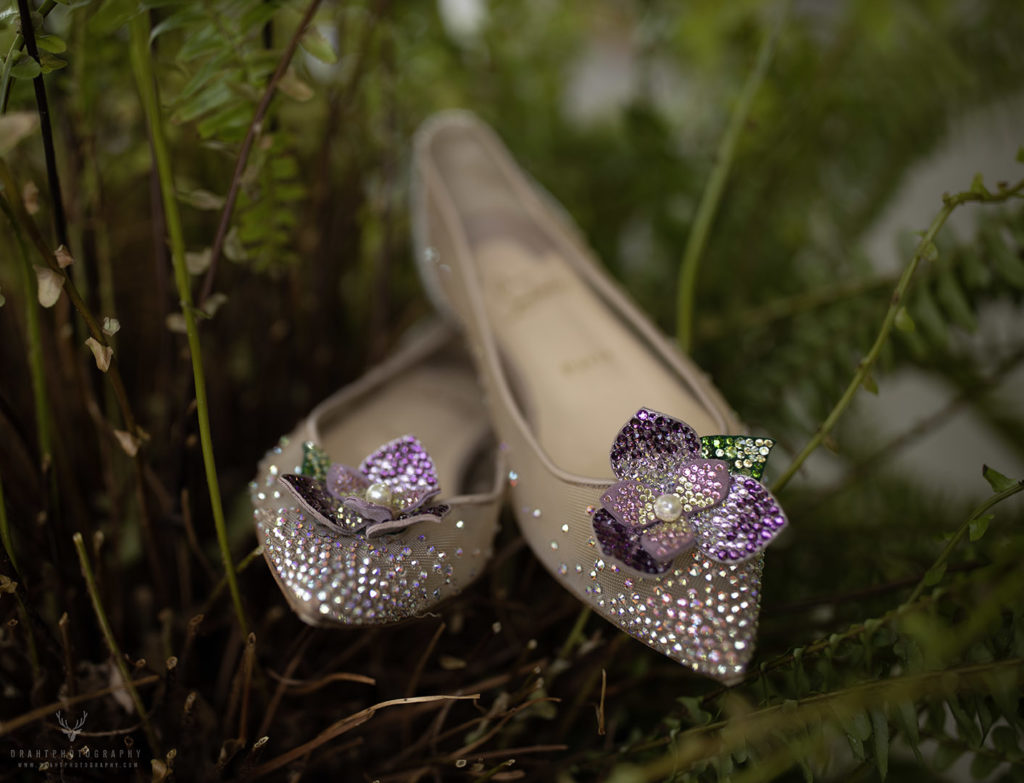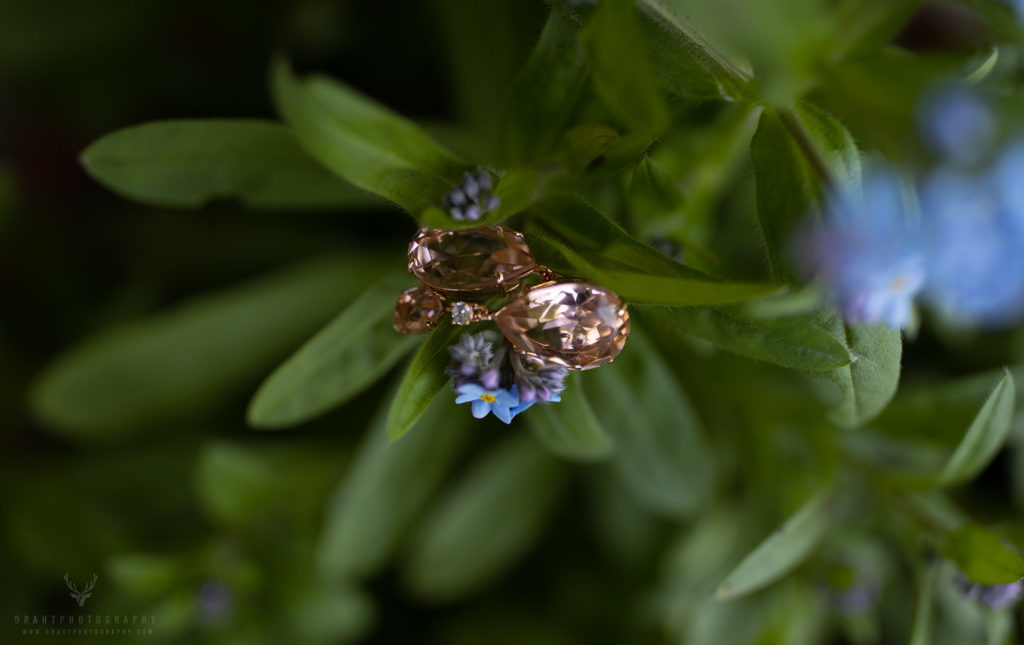 It was very hard to balance those earrings on that flower.
The dress was really something else. I made sure to get plenty of photos of all the intricate details in this gorgeous gown.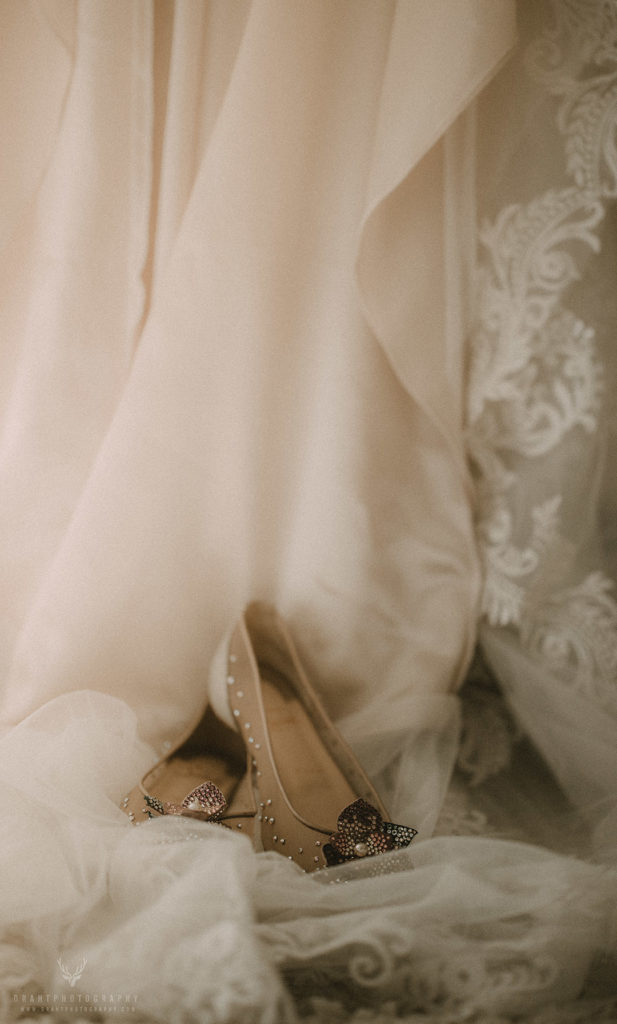 In the living room, it was a bustle of activity. Our bride had put together a breakfast for me, and arranged it to look like a smiley face.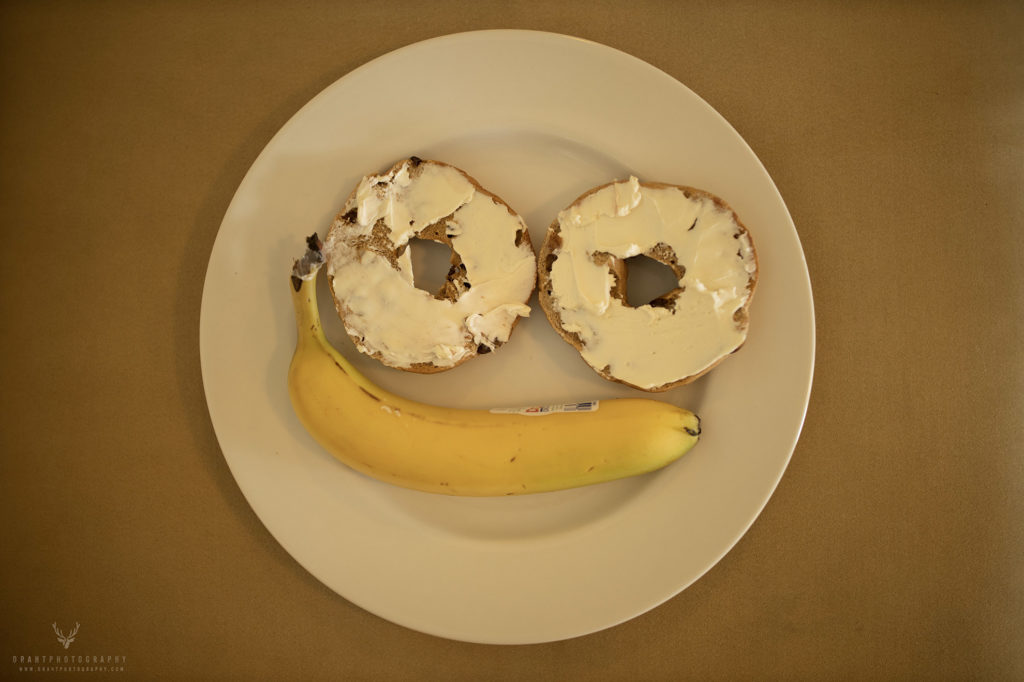 It was a bustling with activity. Everyone had a job. Hair, makup, and a handmade dress for our flower girl.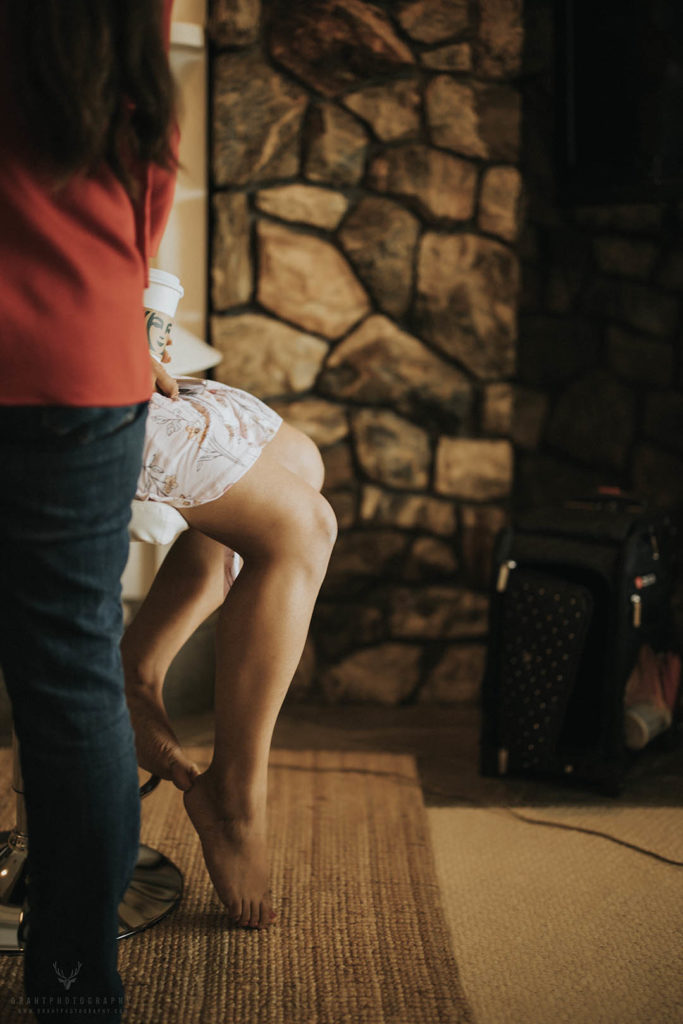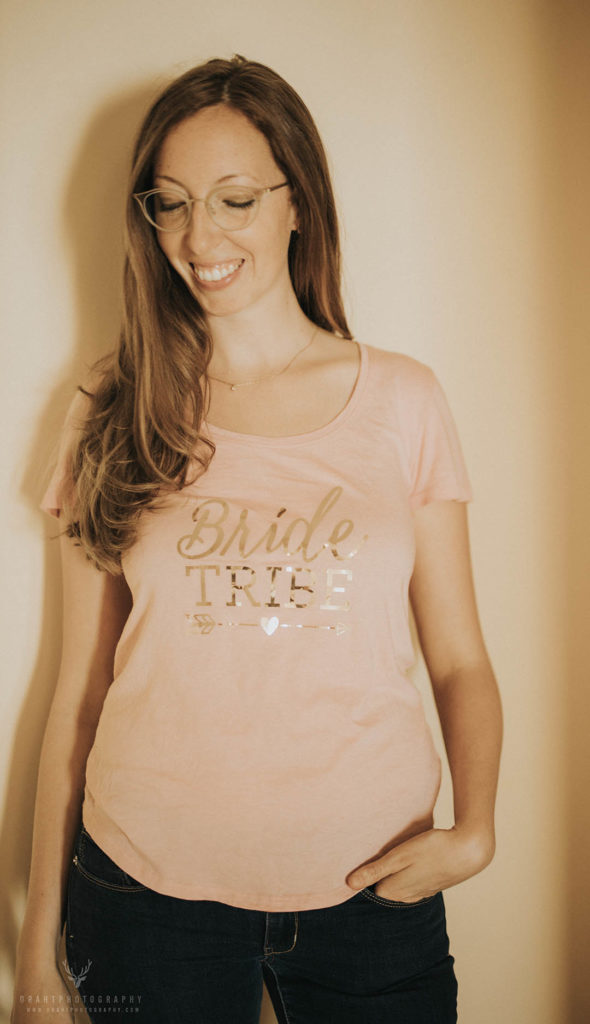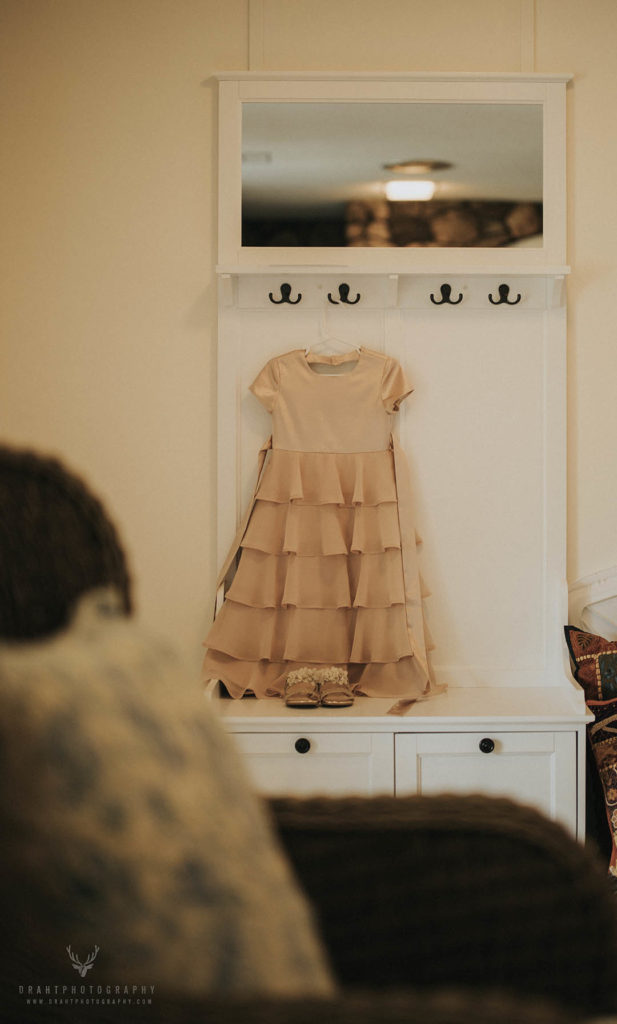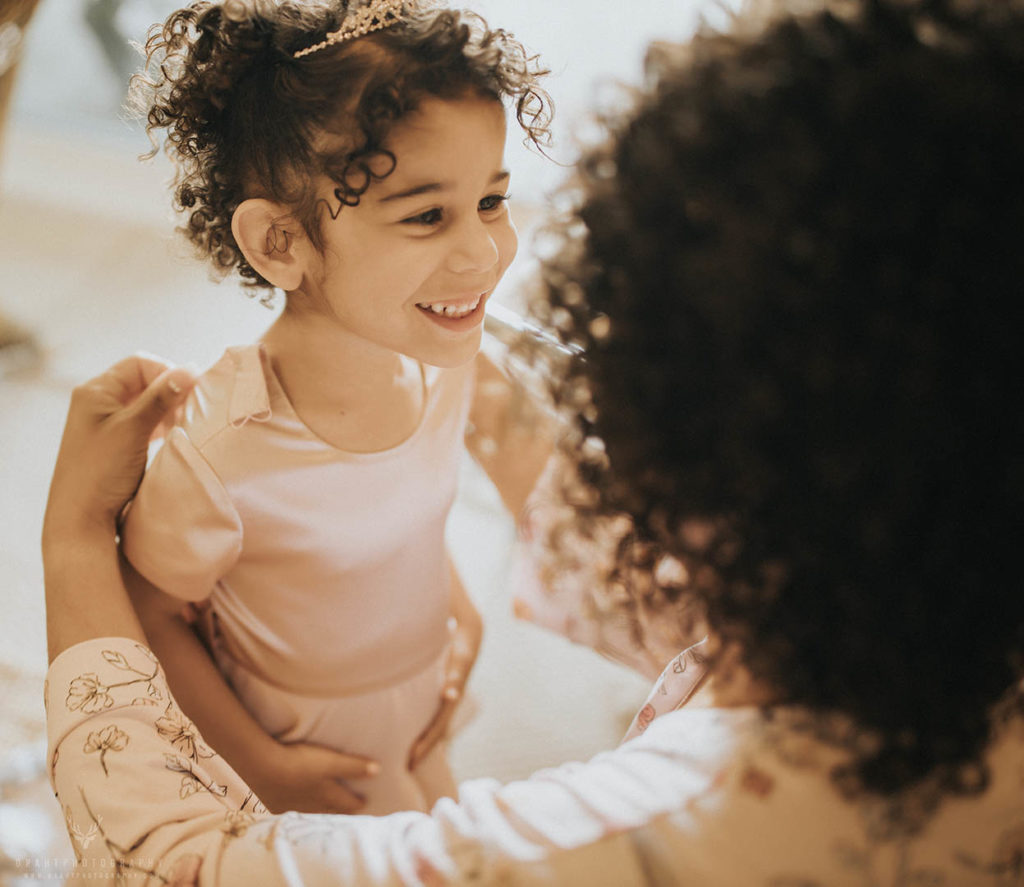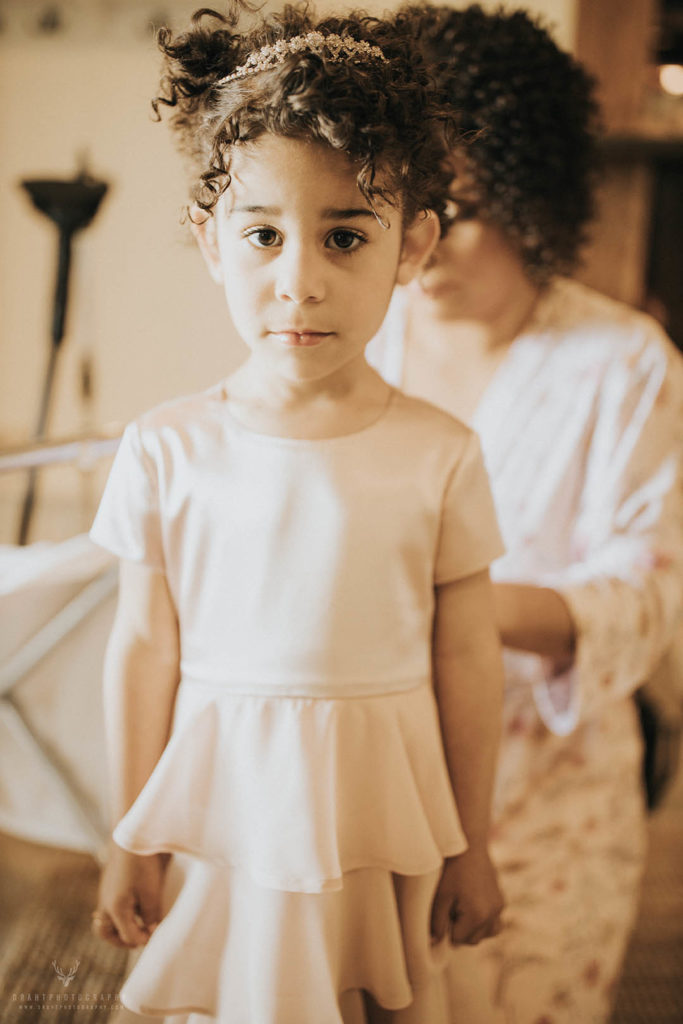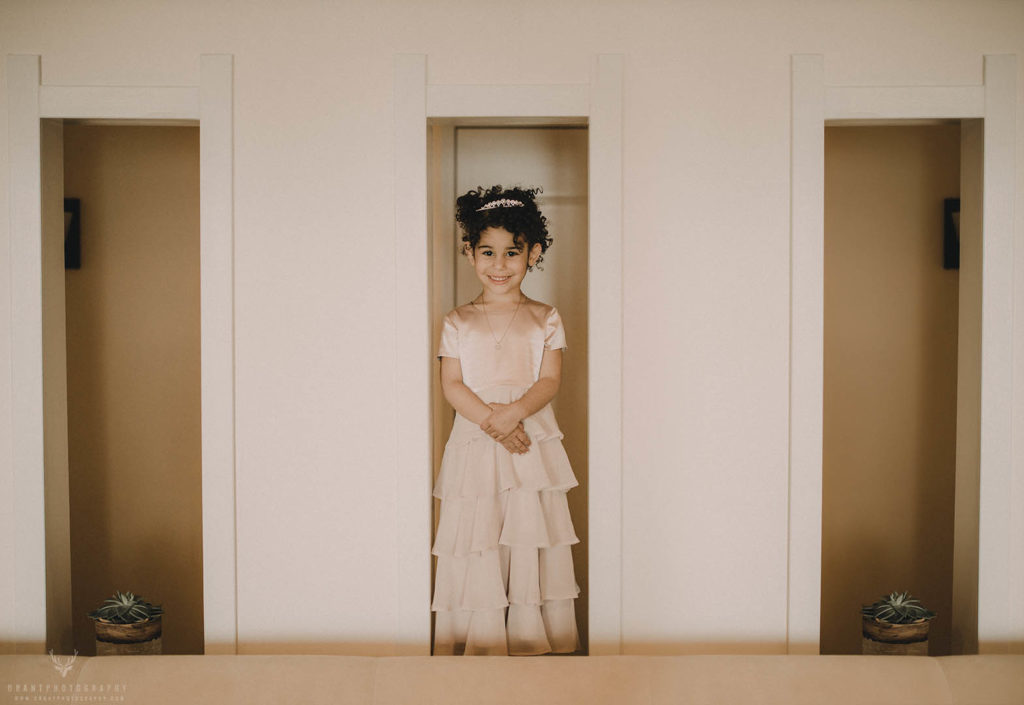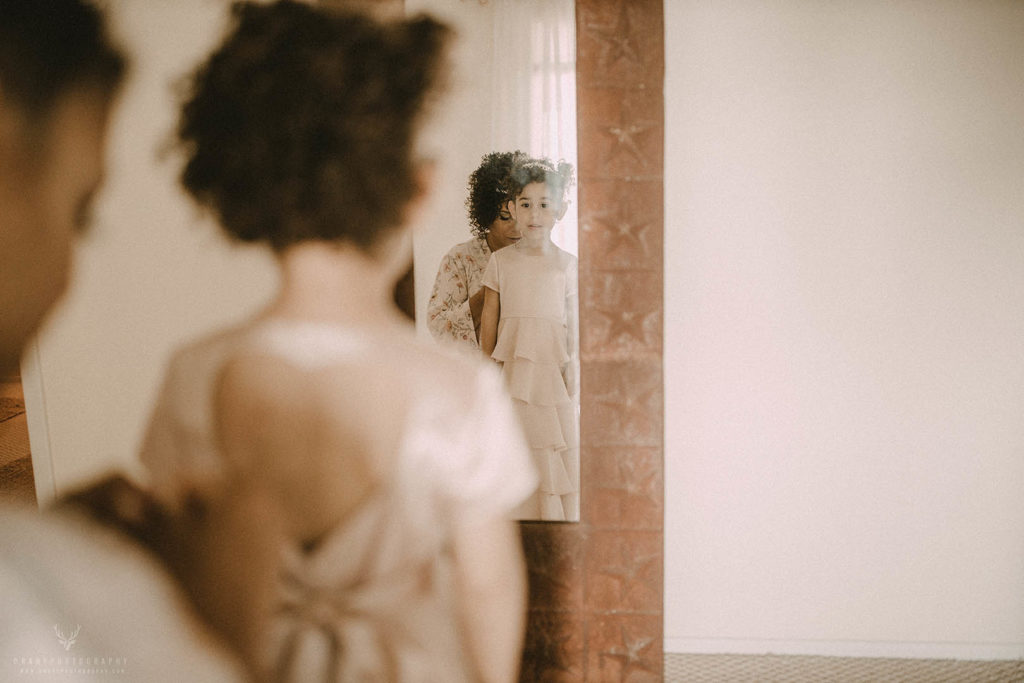 I love that look when a flower girl first sees herself in the mirror.
Hair and makeup were done, and the flowers had just arrived.
All that was left was the dress.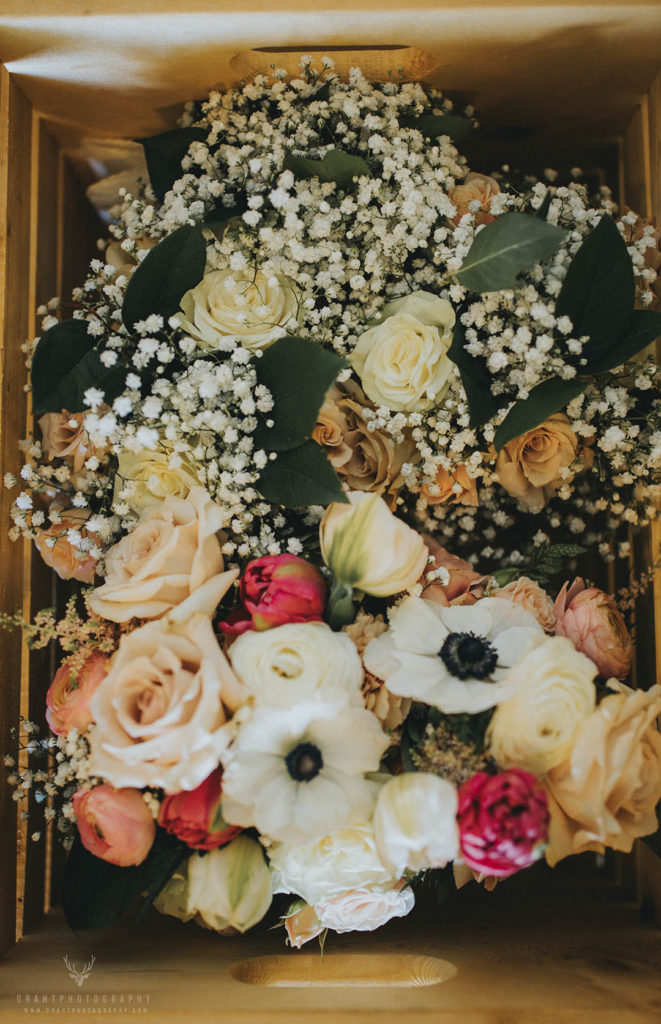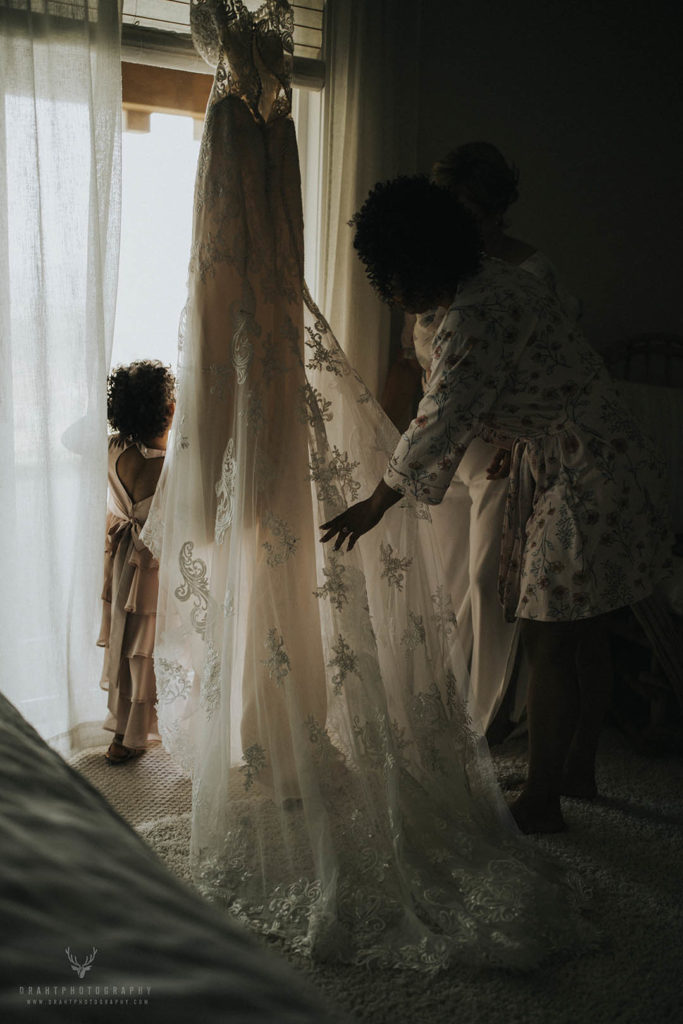 And this sneaky little ninja hiding in it!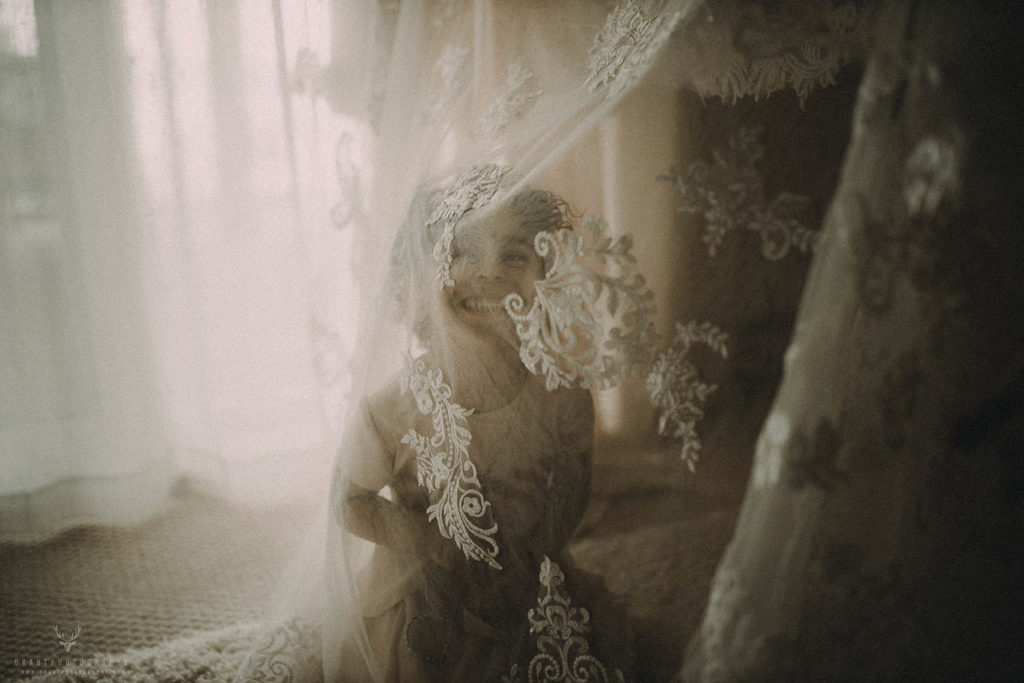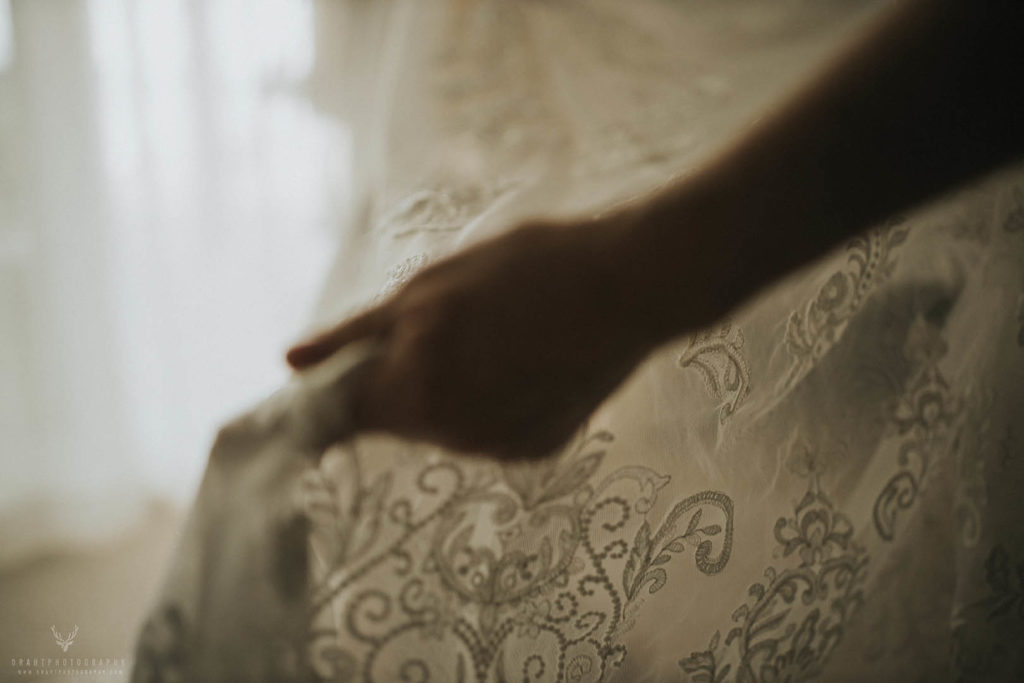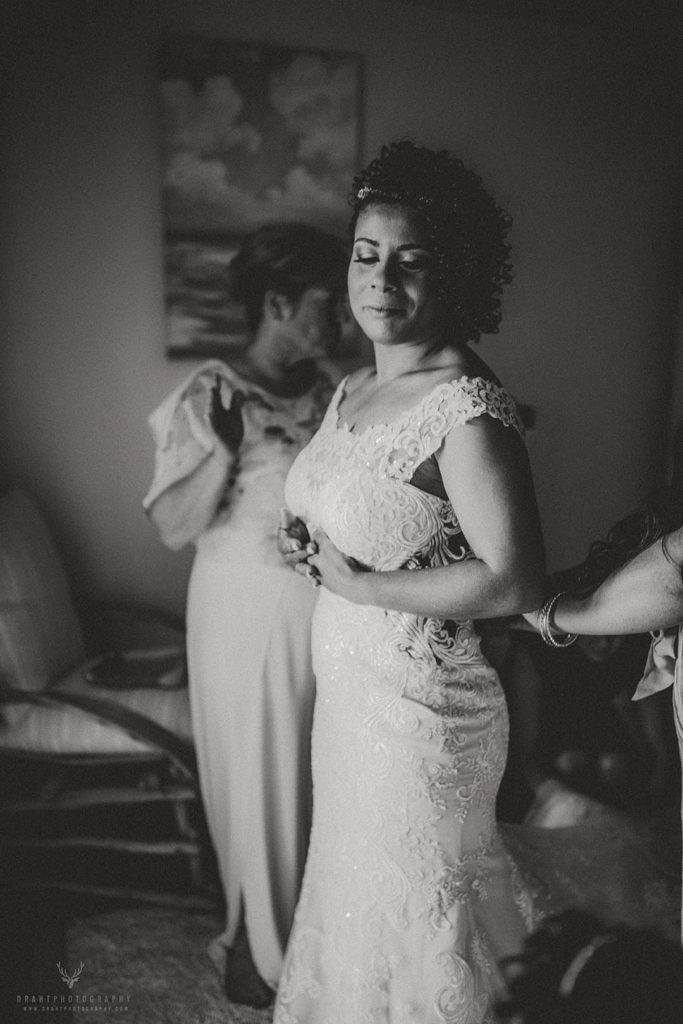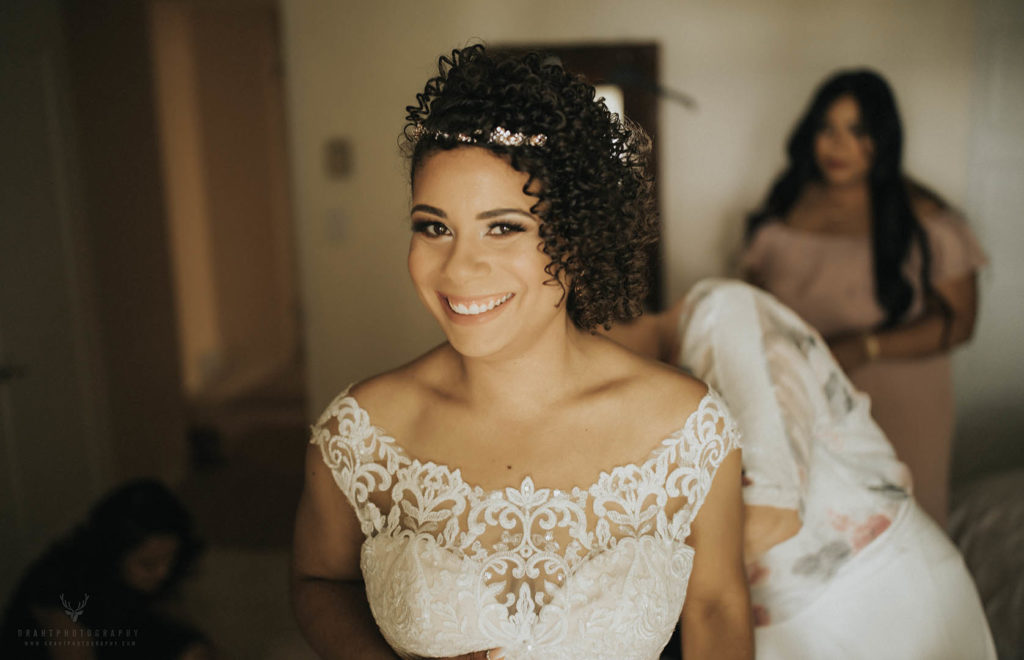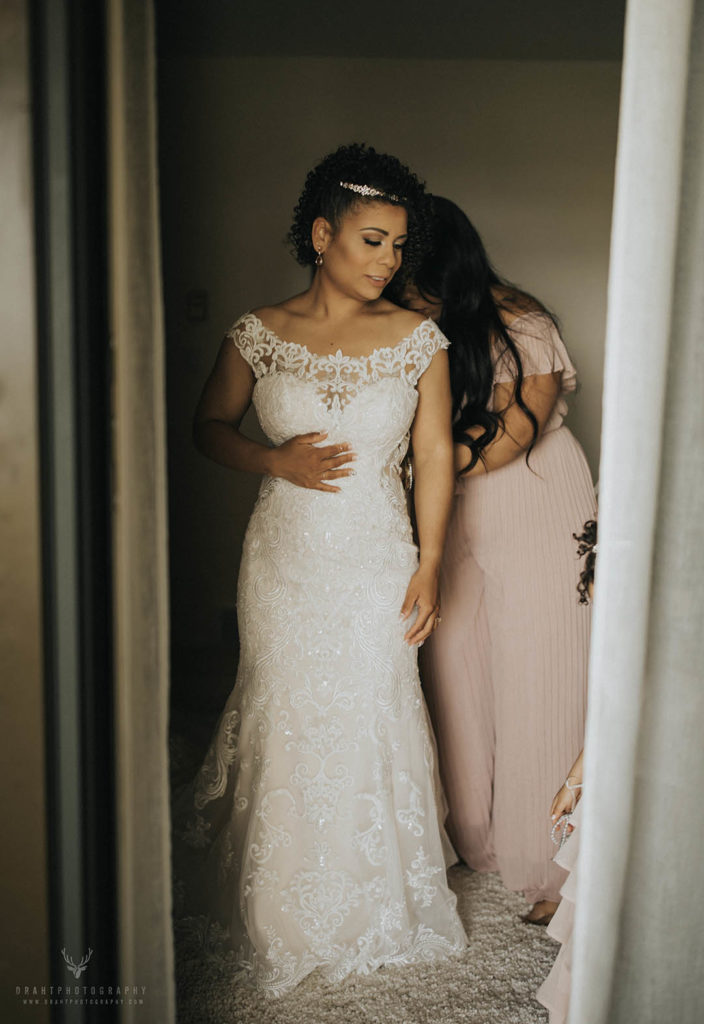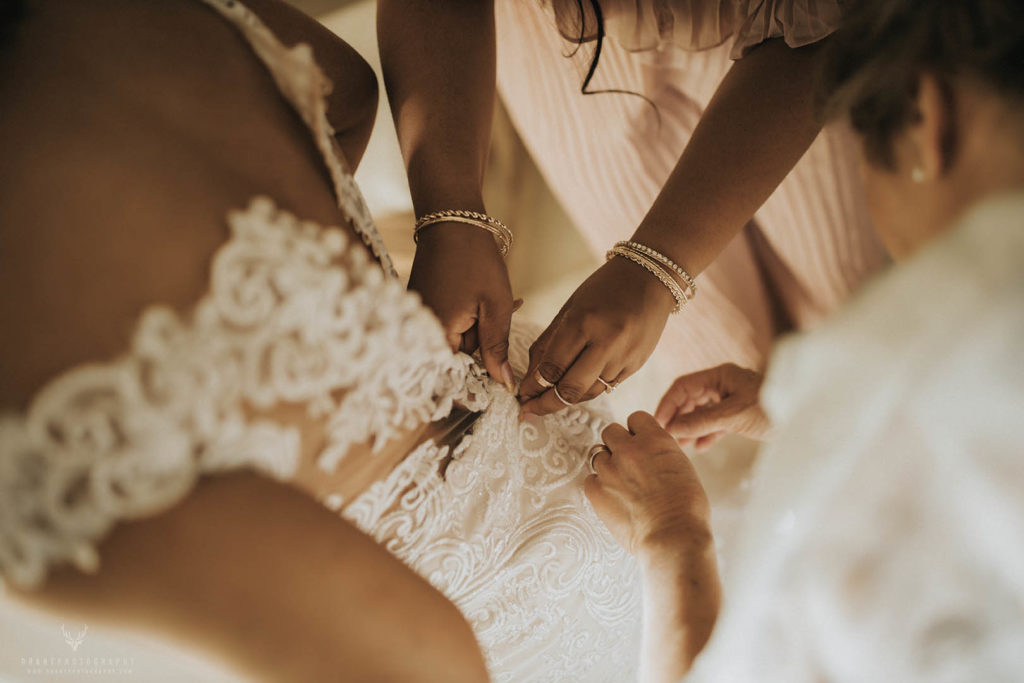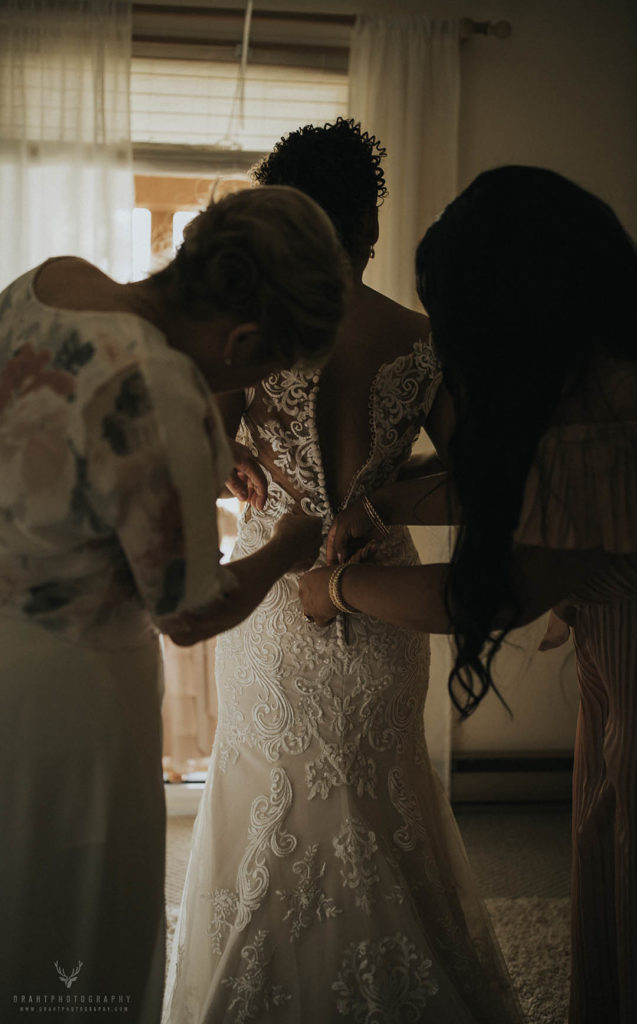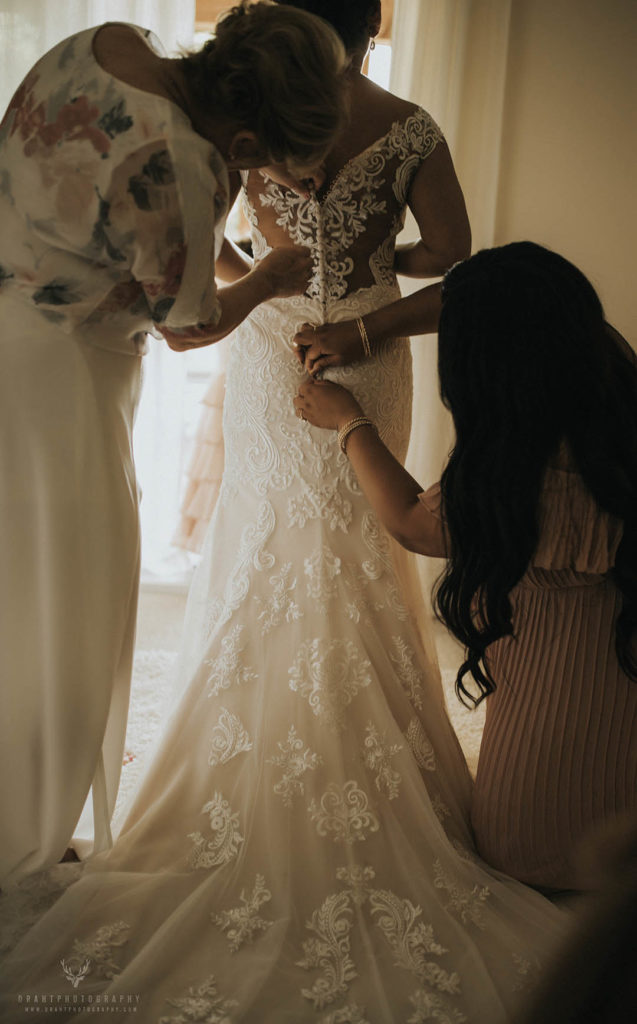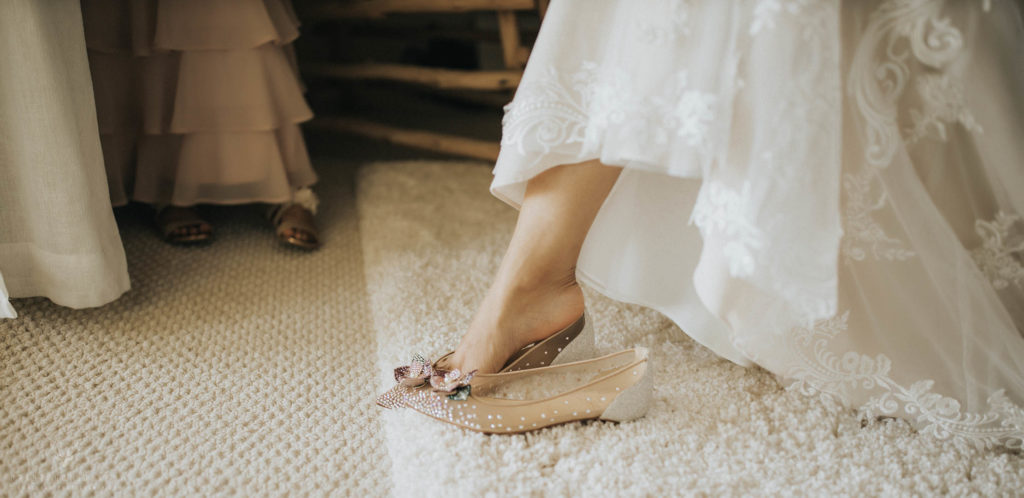 The end result was dad approved. The look on his face…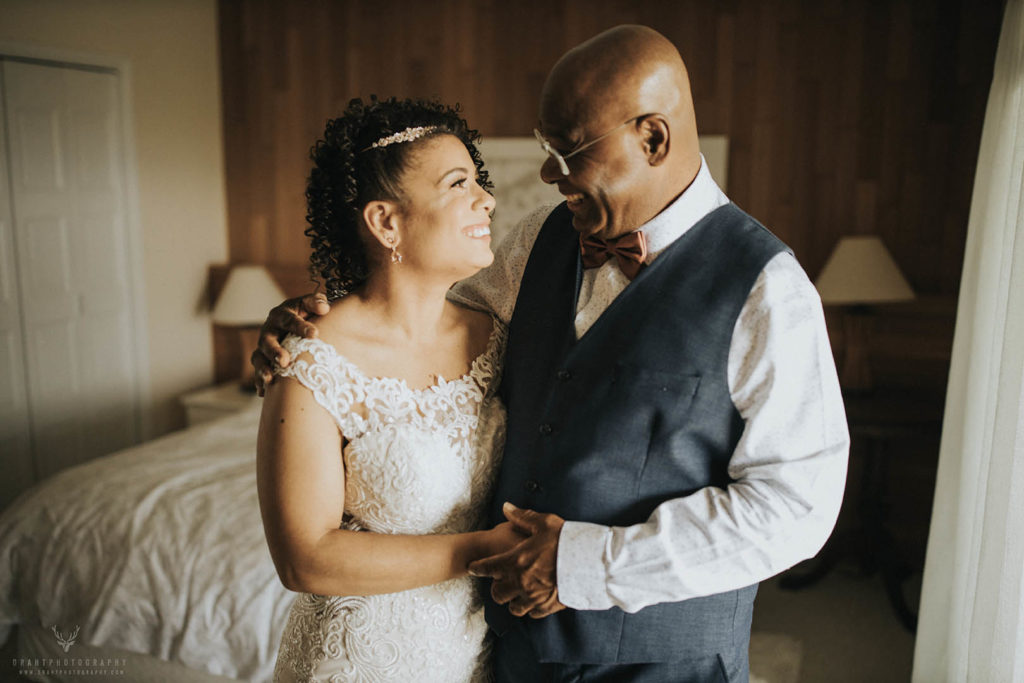 And daughter approved too, maybe a bit too much.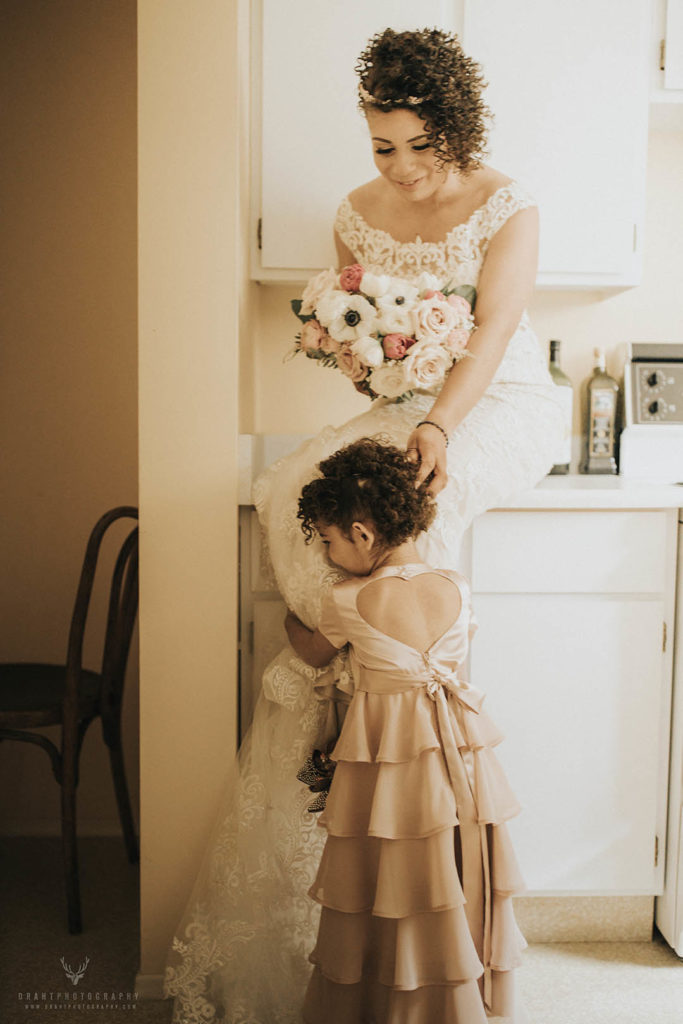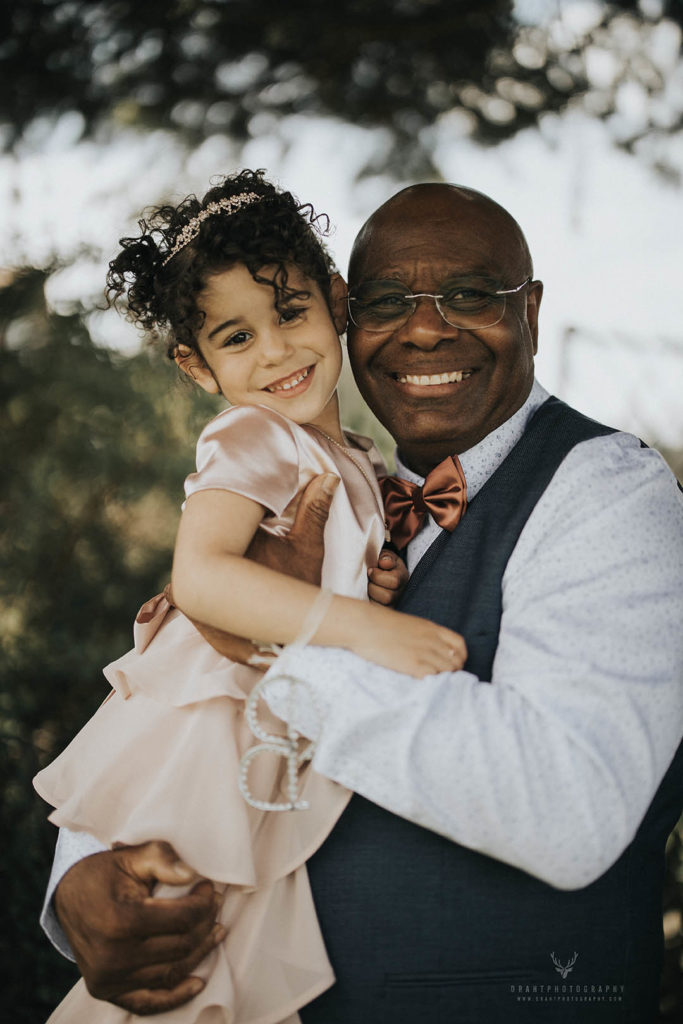 Belgo was amazing. Every year, there's just more to look at. The blossoms were in full bloom, and the 4pm sun was coming through at just the right angle.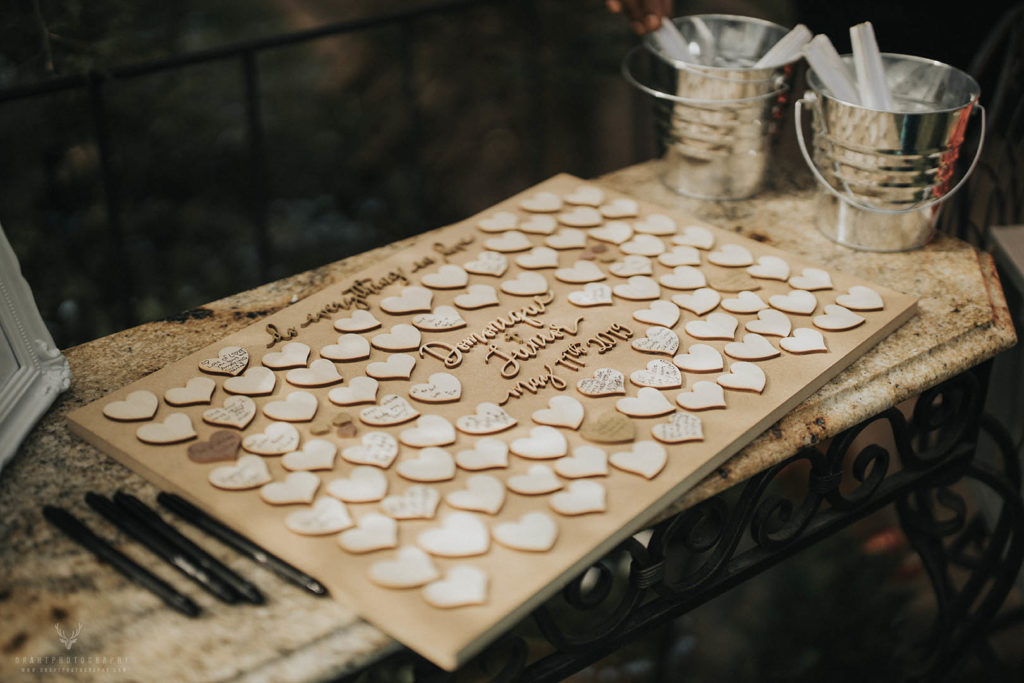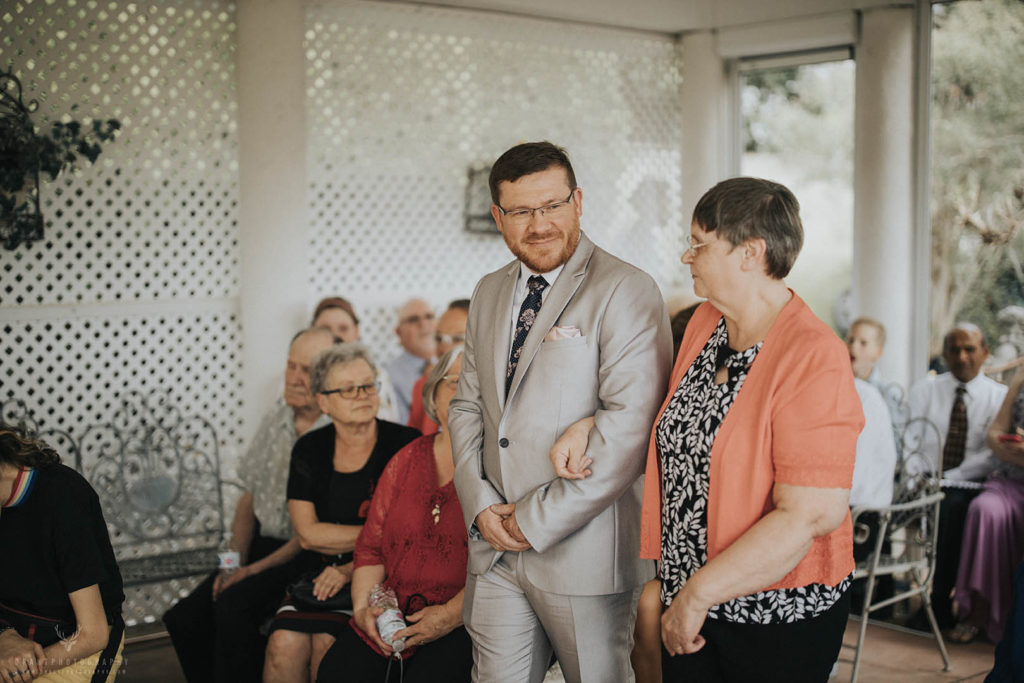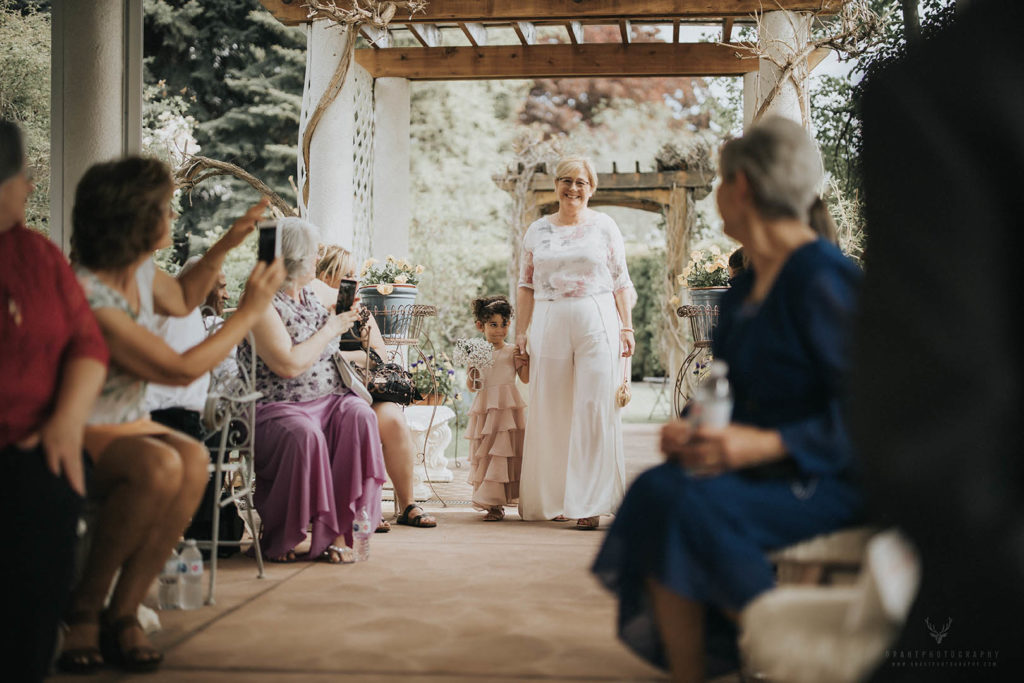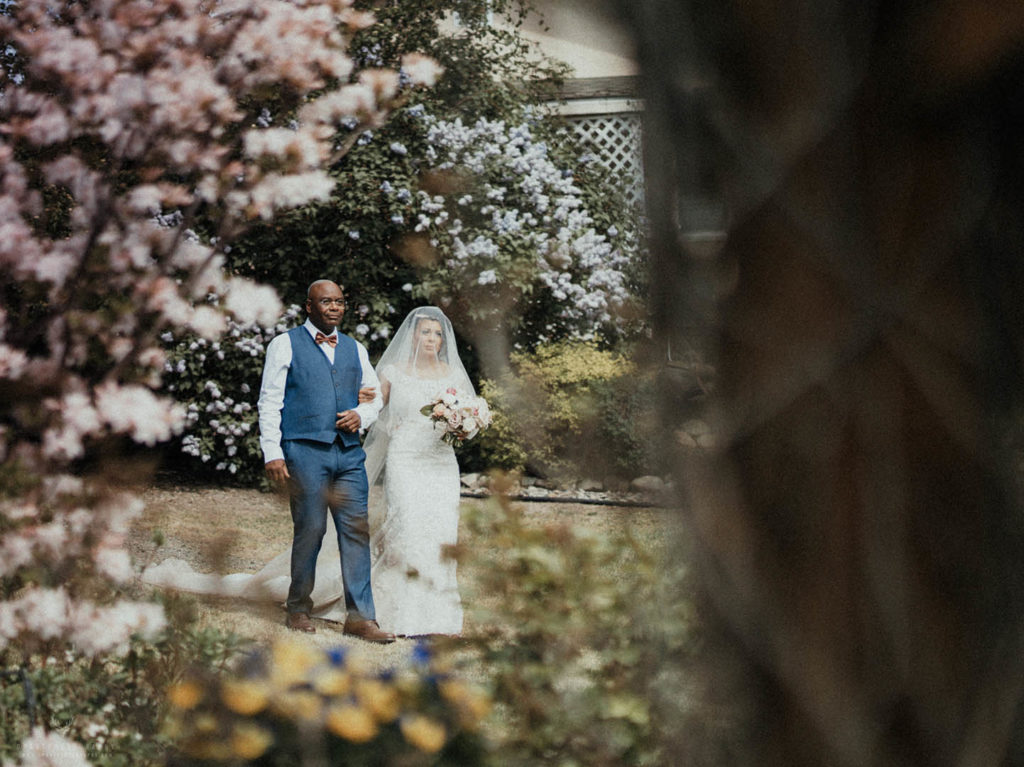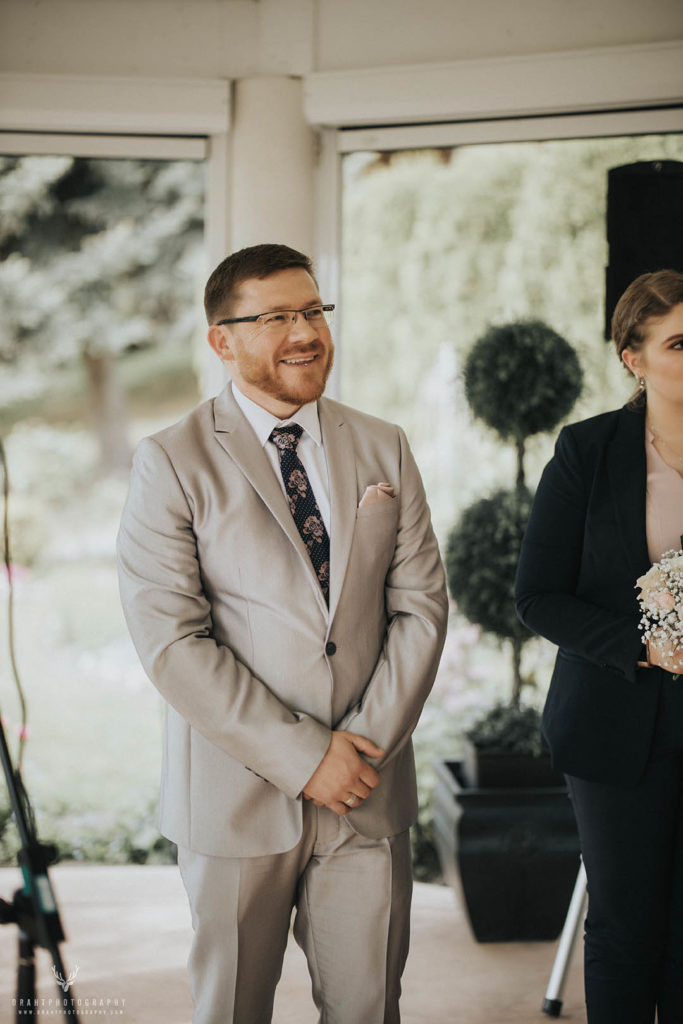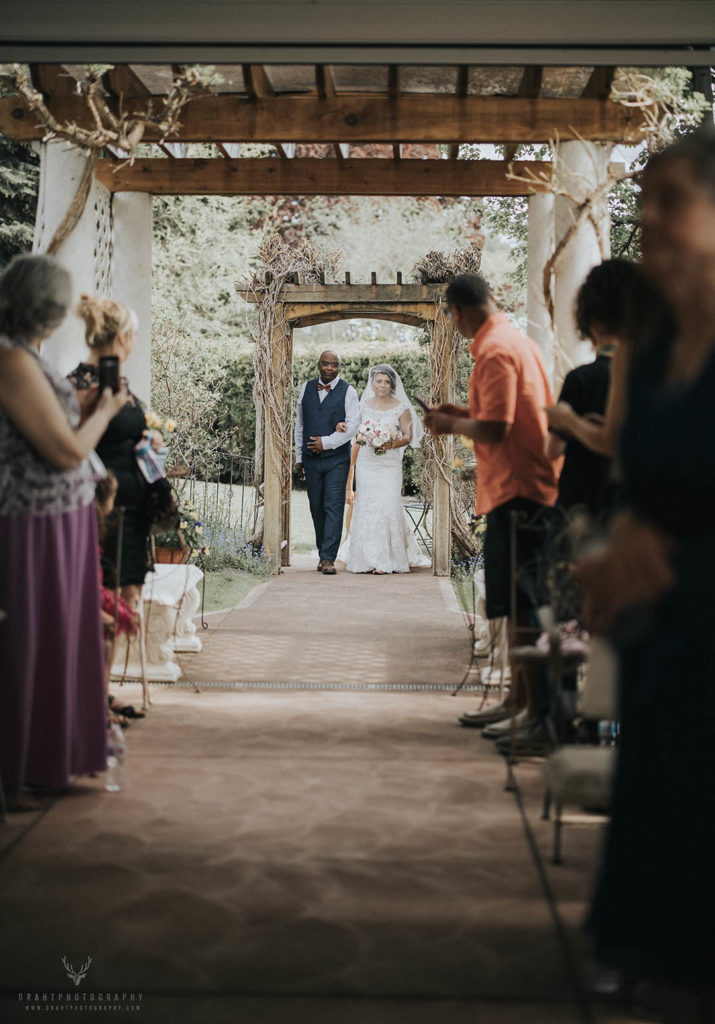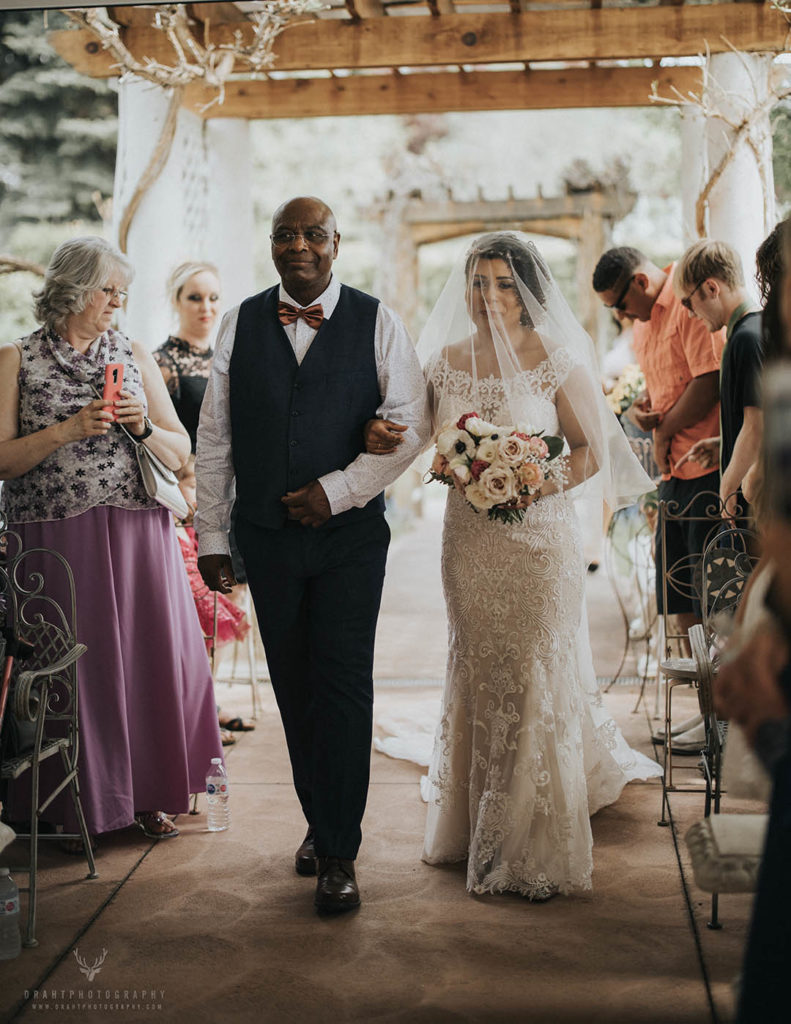 That's one of my favourite shots – the handoff. It's a tough one, because you have to maneuver around until both the bride and groom are in focus – the plane of focus on an f/1.2 is about 8 inches here.
This ceremony though – hand written vows, an oath to God. Not a dry eye in the house.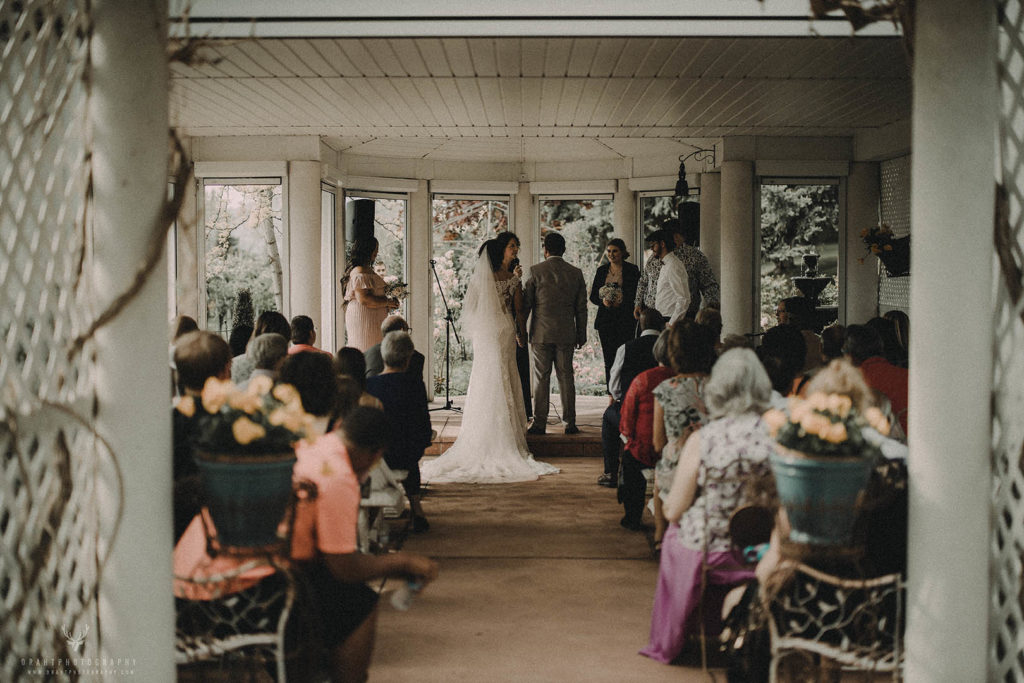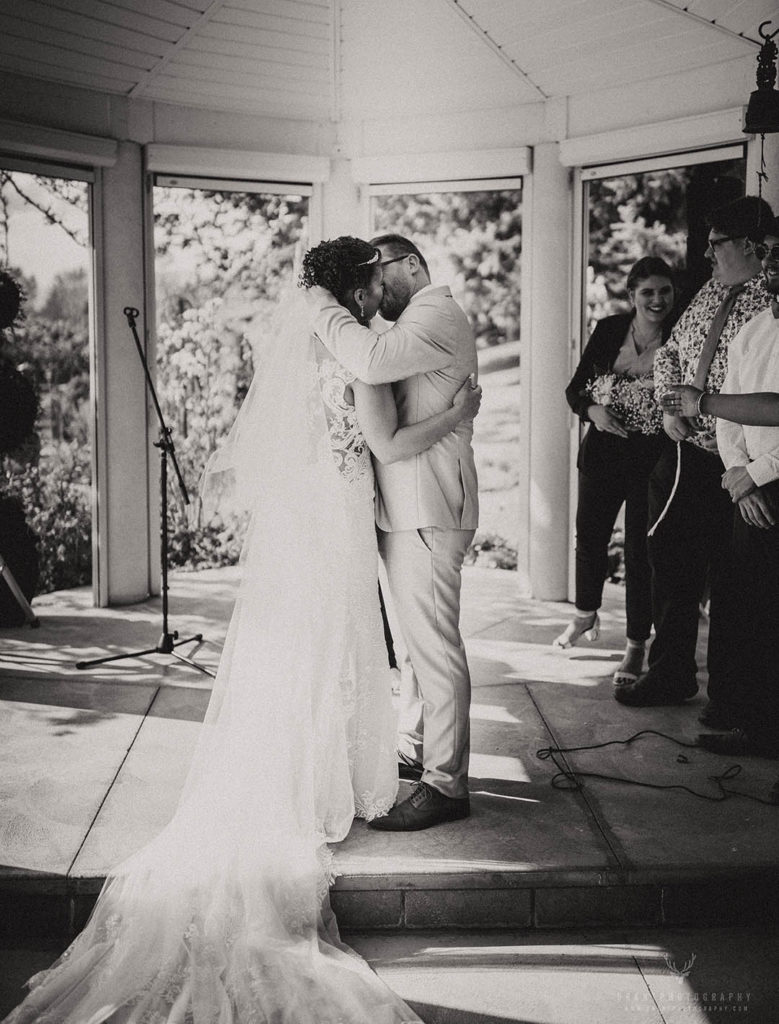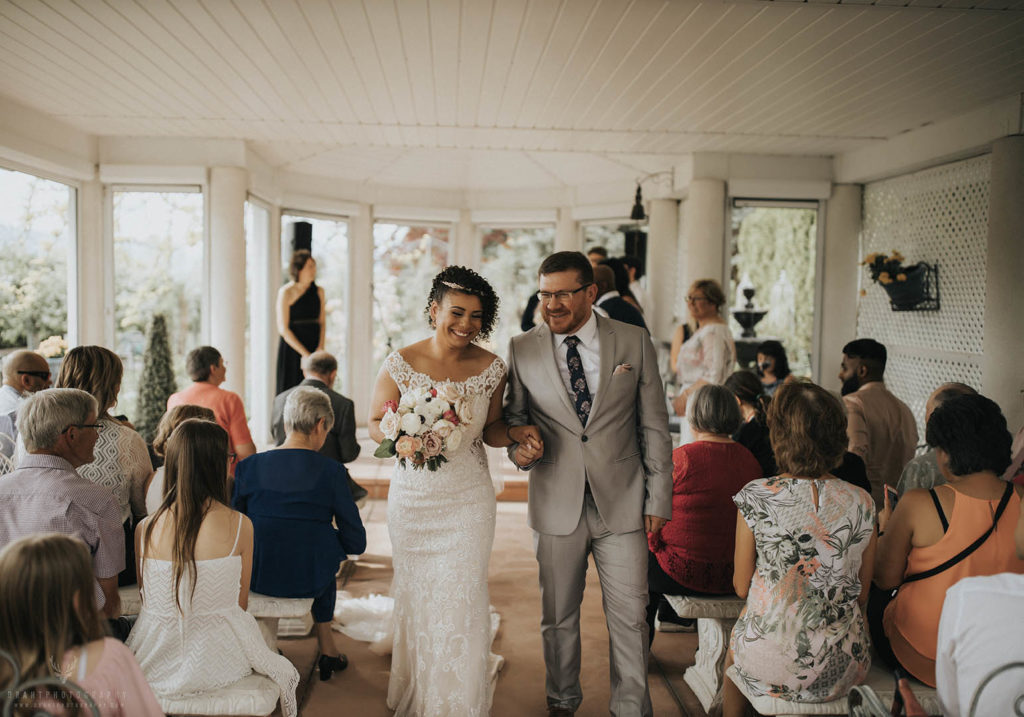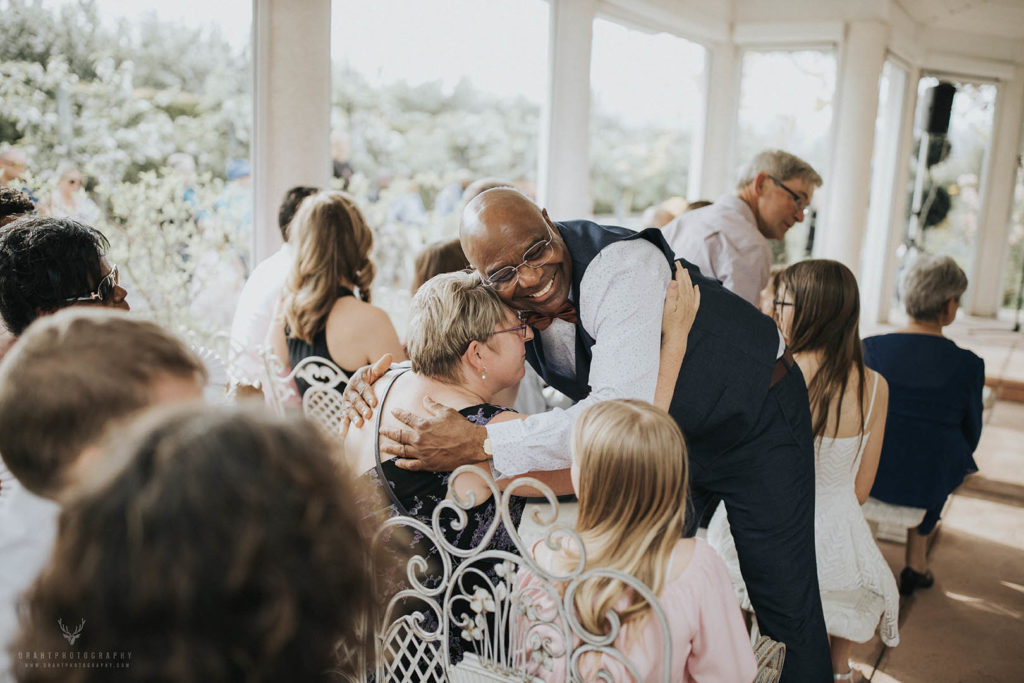 After, family photos. Family photos are always after the ceremony. Then, some time alone with the bridal party.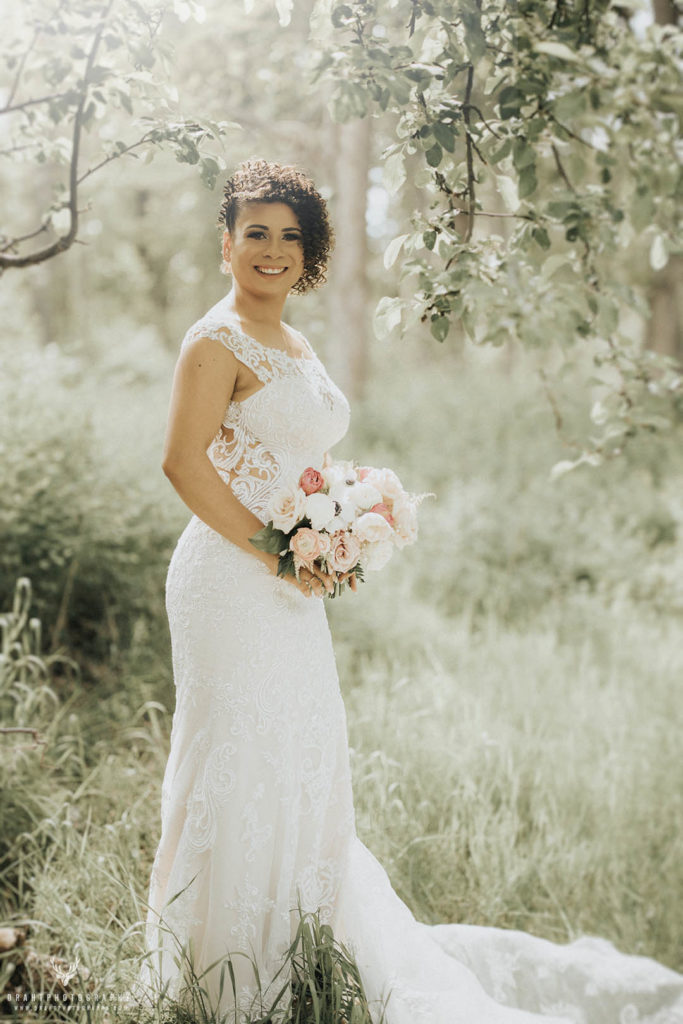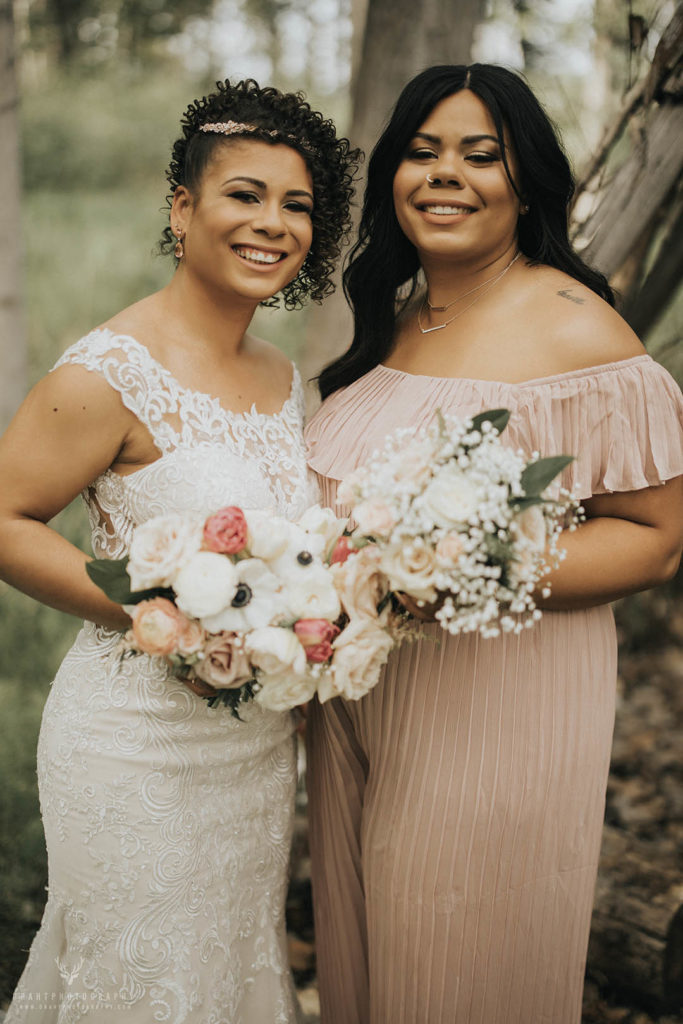 Just up the road, we spied an apple orchard in full bloom.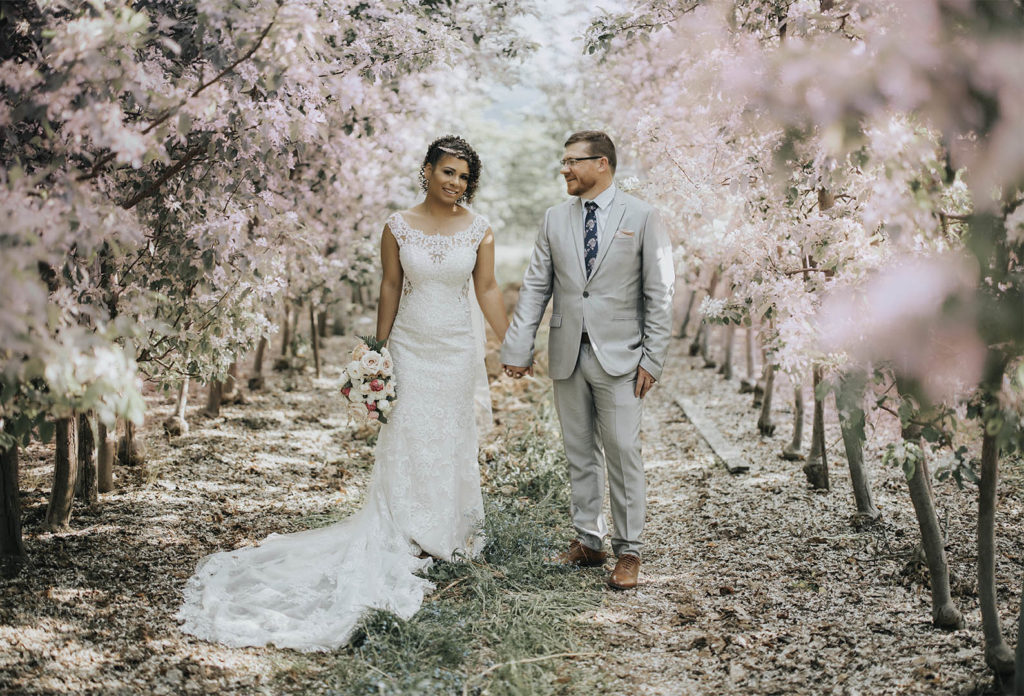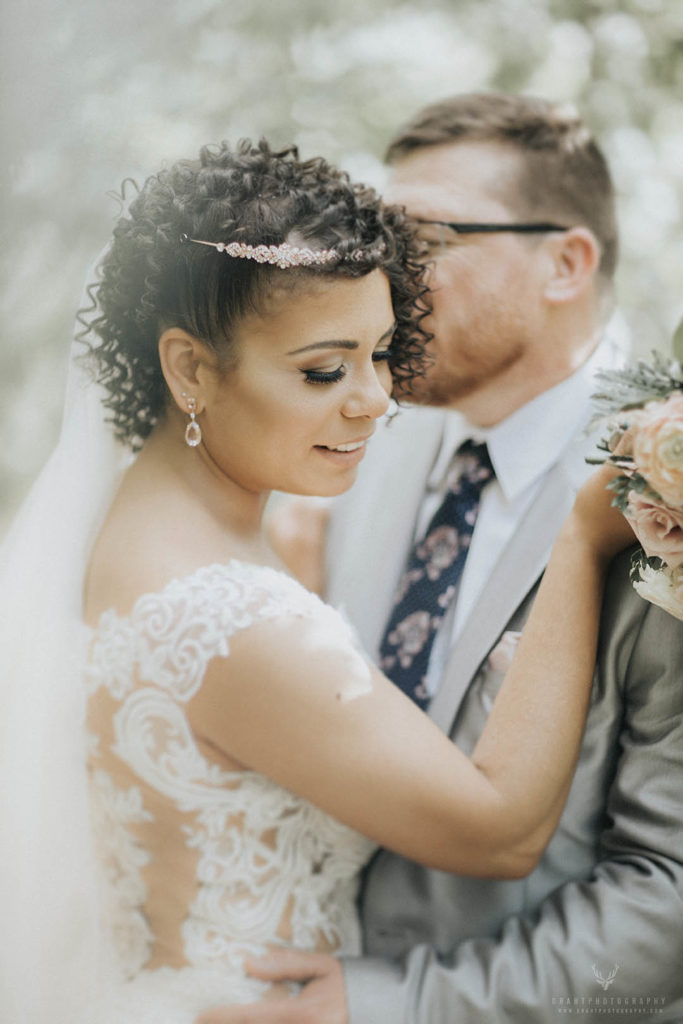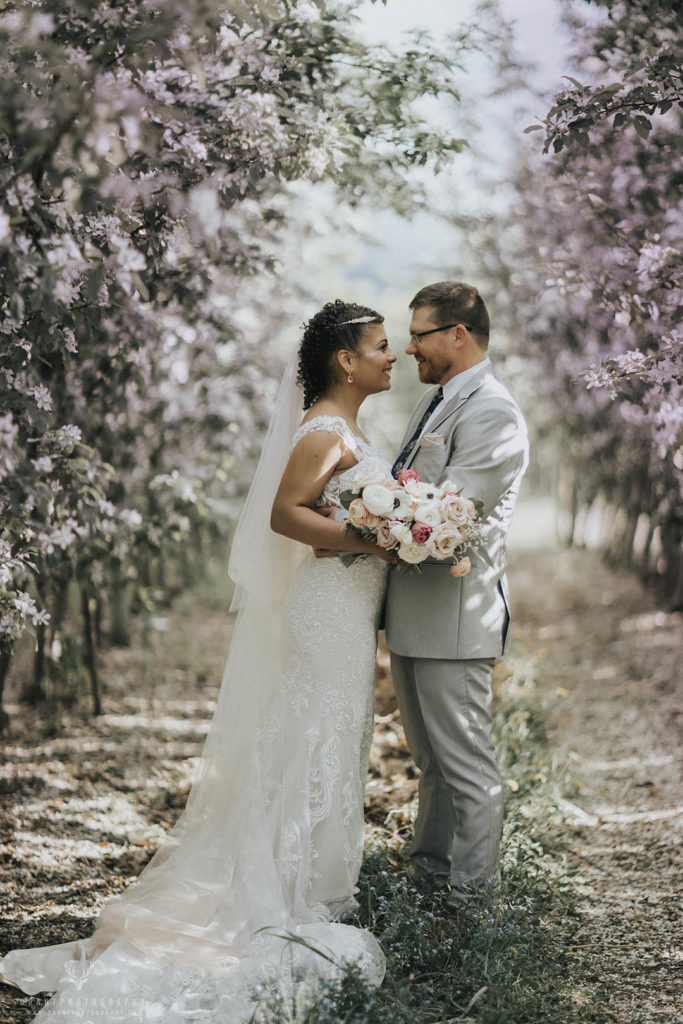 Unfortunately, though, this is where I'll have to leave you. Keep in mind, this isn't all the photos. This is a sampler, 63 of the photos taken today. So a really quite large sampler.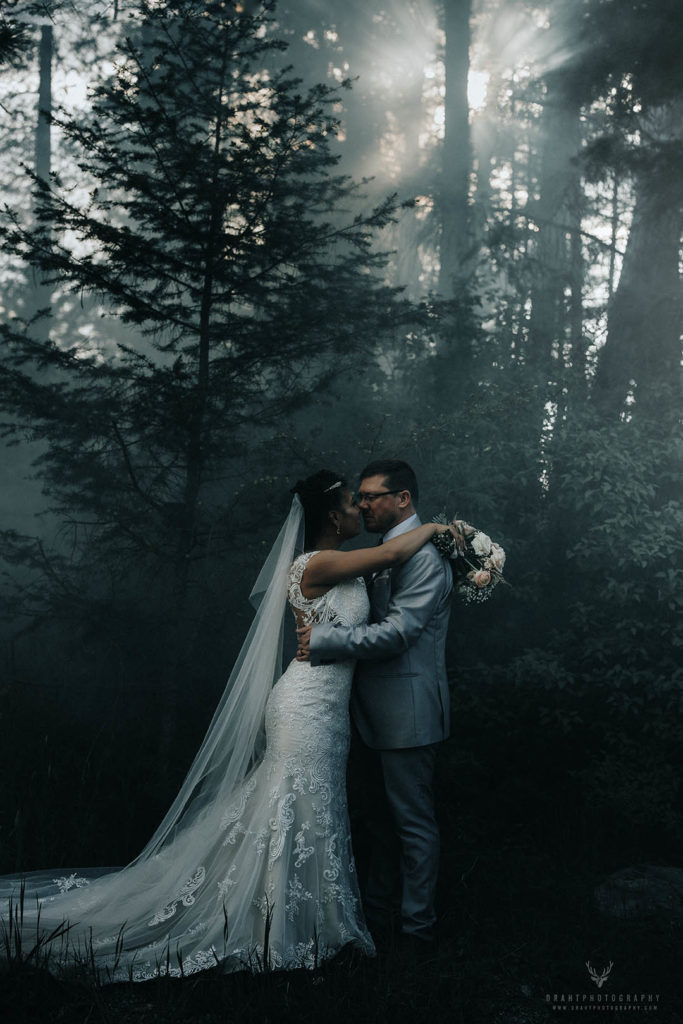 If you'd like to pre-register to receive a copy of the album and all the downloads once it's done in three weeks, click here.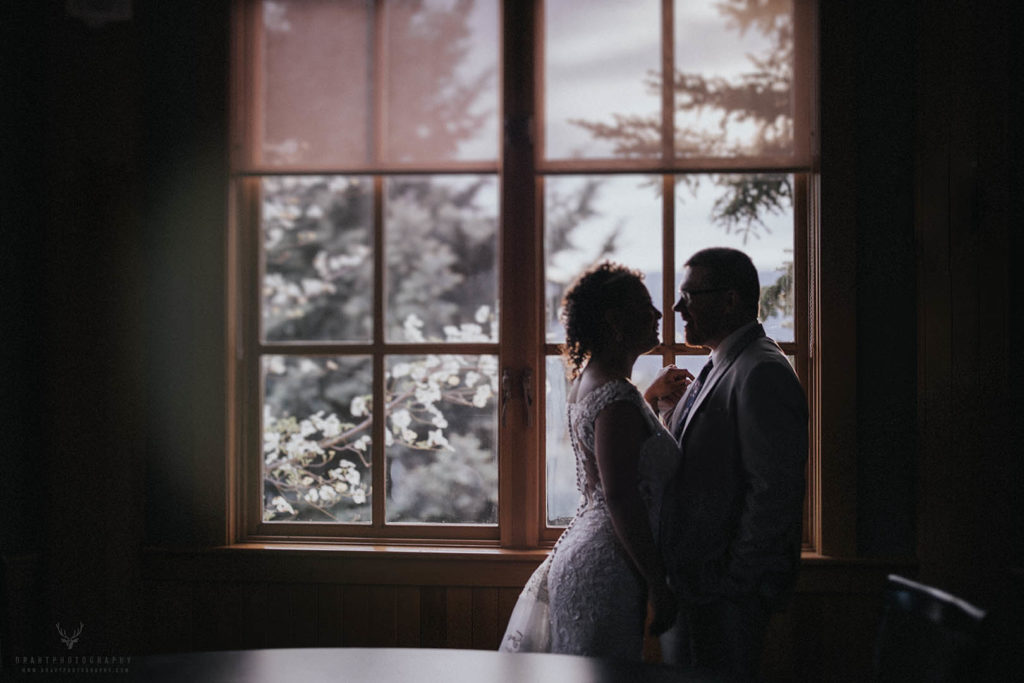 Thank you for reading this far. I put a lot of time and work into these sneak peeks so it's great that you've taken the time to read all this!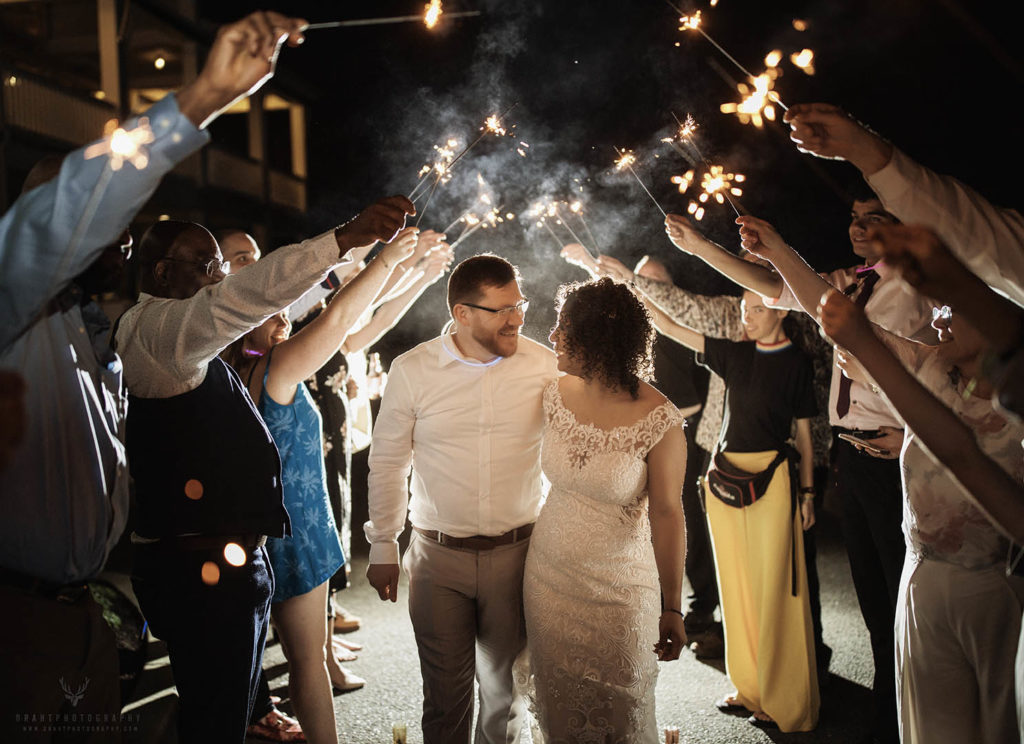 If you'd like to keep any of these pictures, just long press on any of them and the option should come up!
Lastly, if you'd like to stay updated, feel free to follow me on Instagram, Facebook, Twitter, or Tumblr for frequent updates. Talk to you all in a few days!