S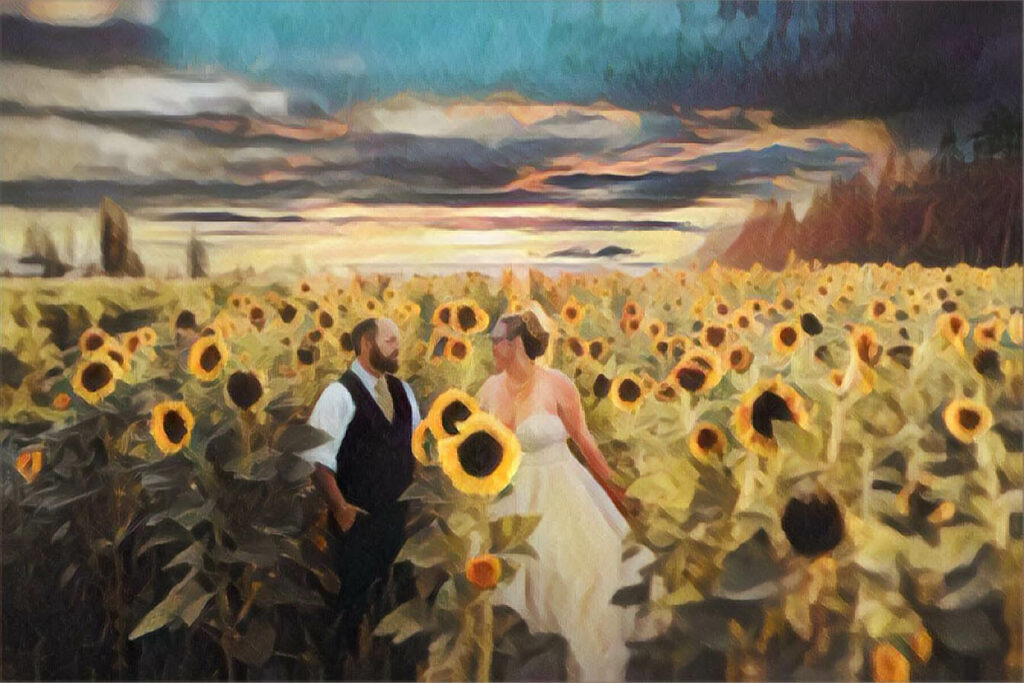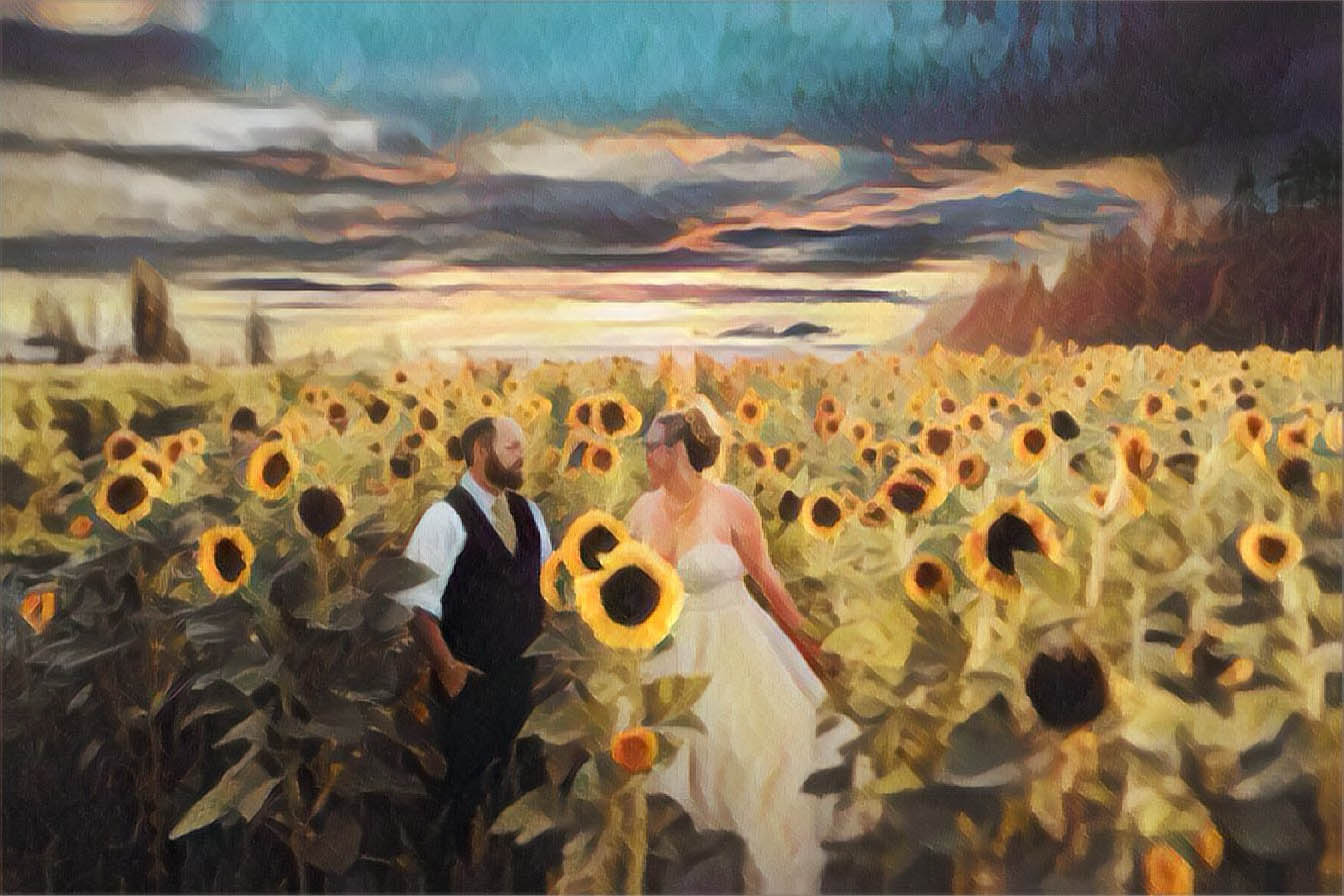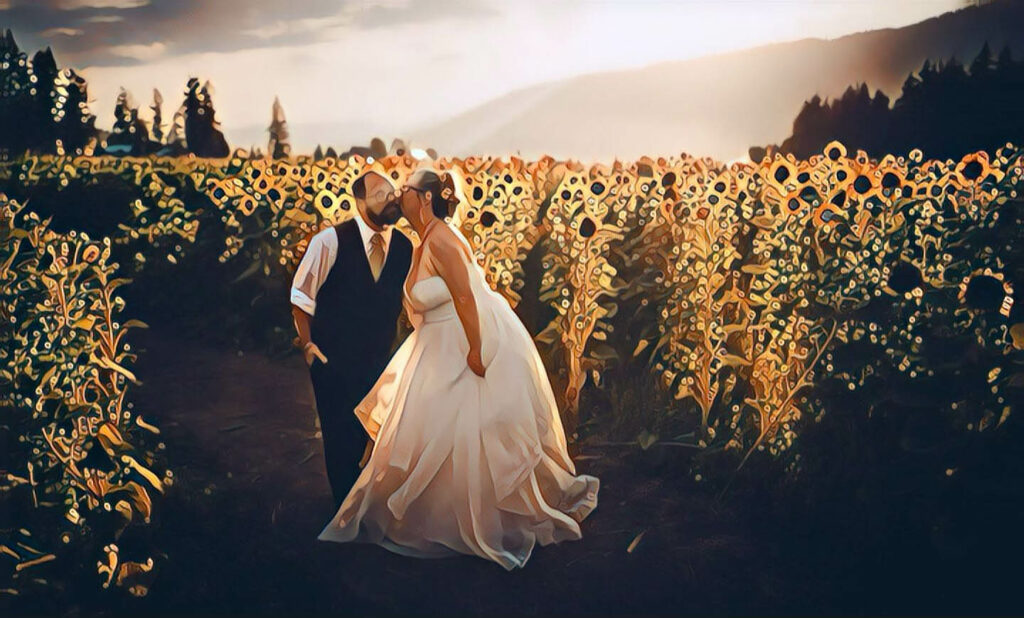 Saturday's wedding was incredible. Our beautiful couple had planned it to coincide with the bloom festivals, and during the sneakaway, you'll find out why.
We'll start out at the unique old ranch – Cedar Ridge Guest Ranch. It's as unique of a venue as you'll ever see. In the middle of farmlands and fields, and sometimes there's even a deer or two poking his head out of the forest.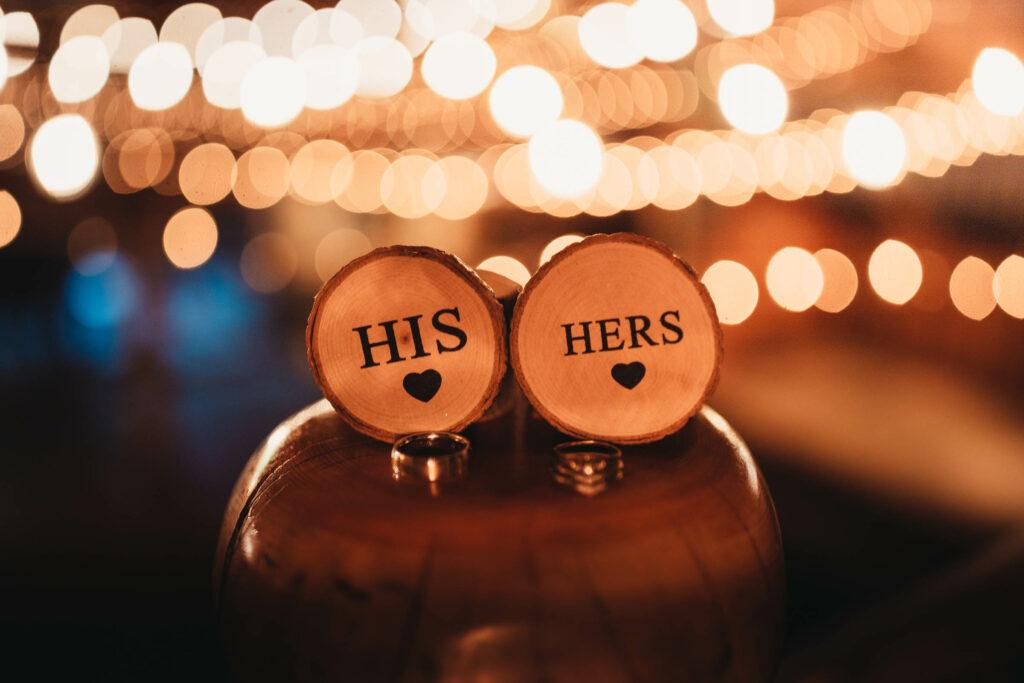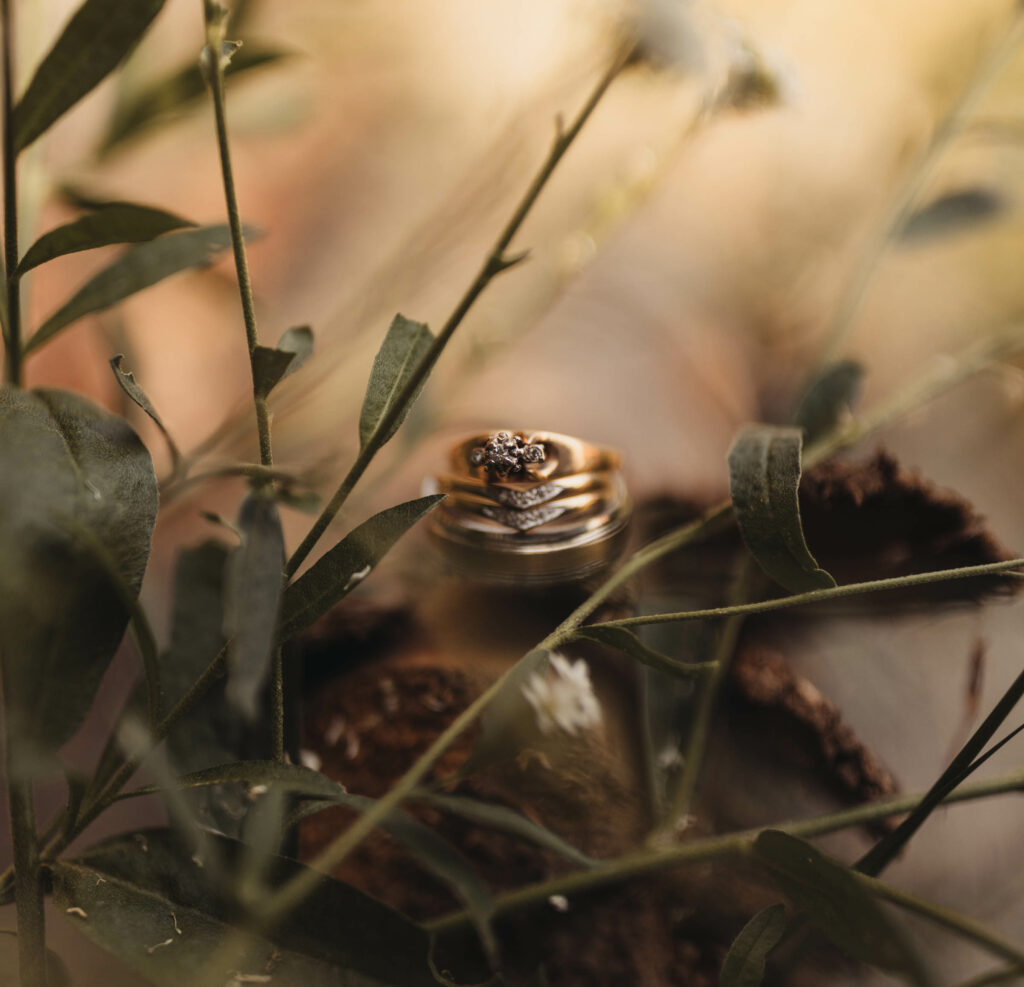 Upstairs, the girls were getting ready. As it's an absolutely massive barn, there were plenty of opportunities for unique dress photos.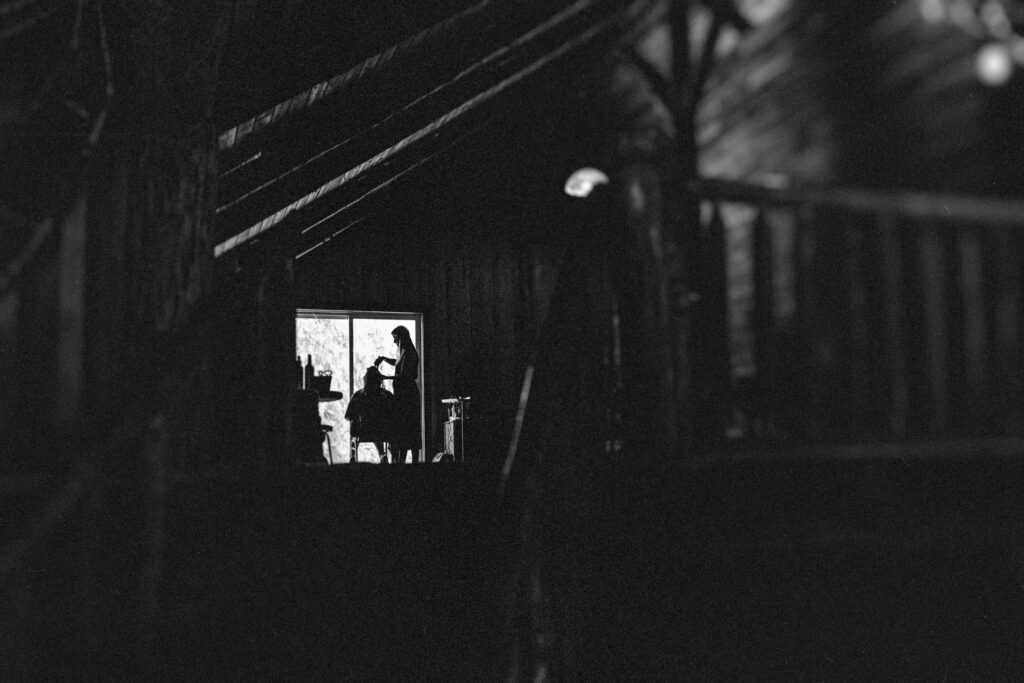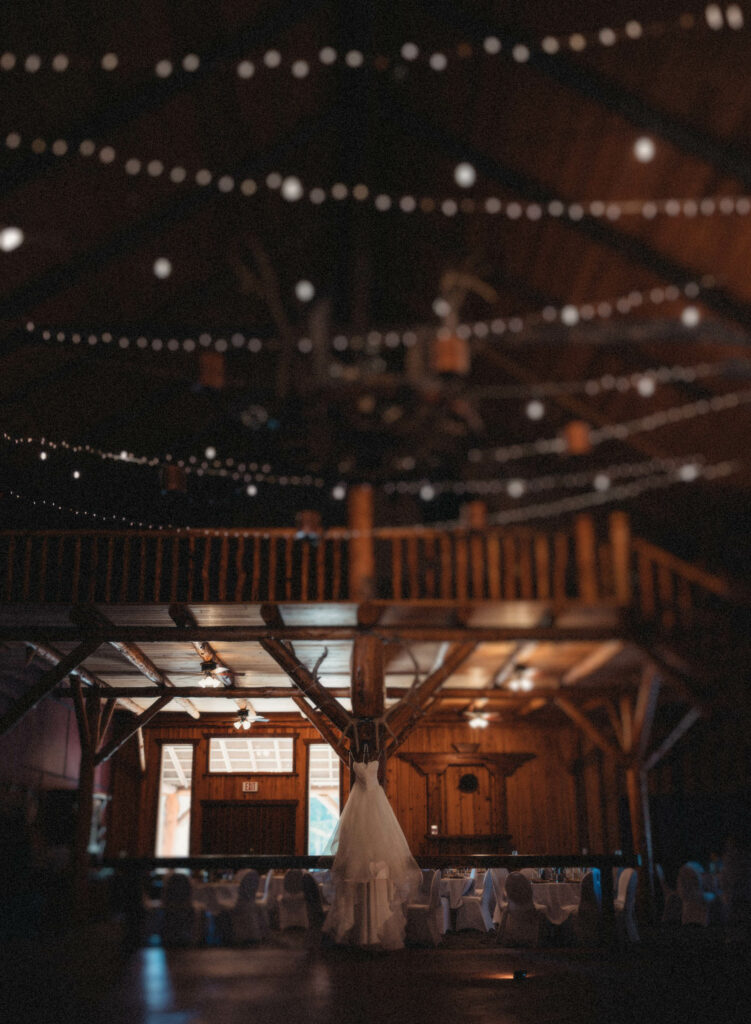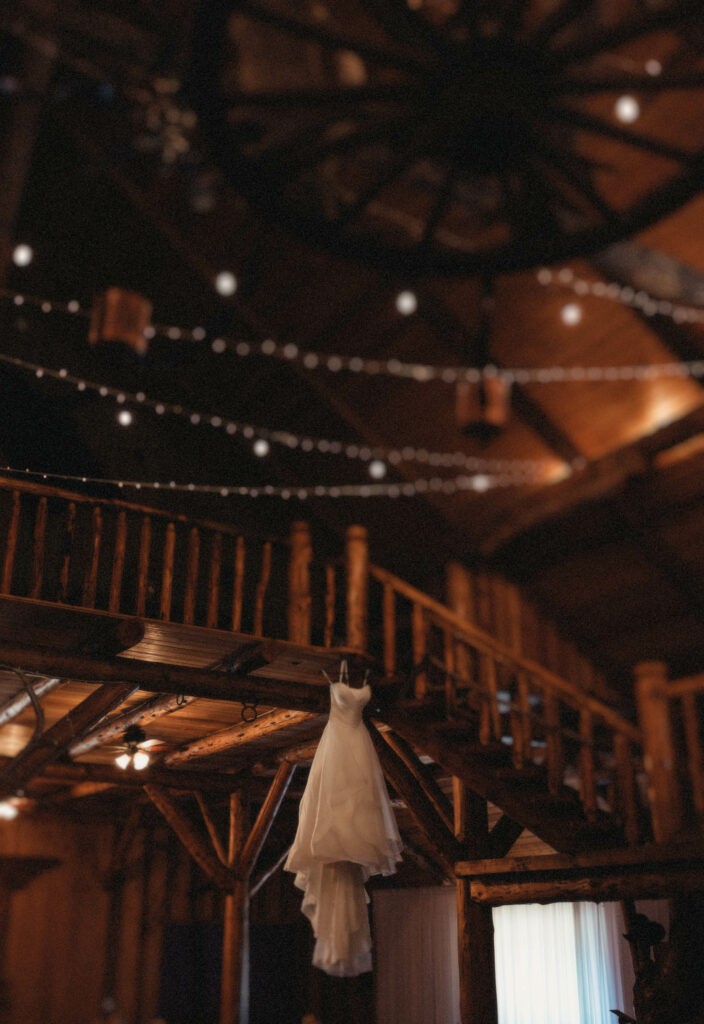 Outside, the sun was promising us a scorcher of a day, as we say here in BC.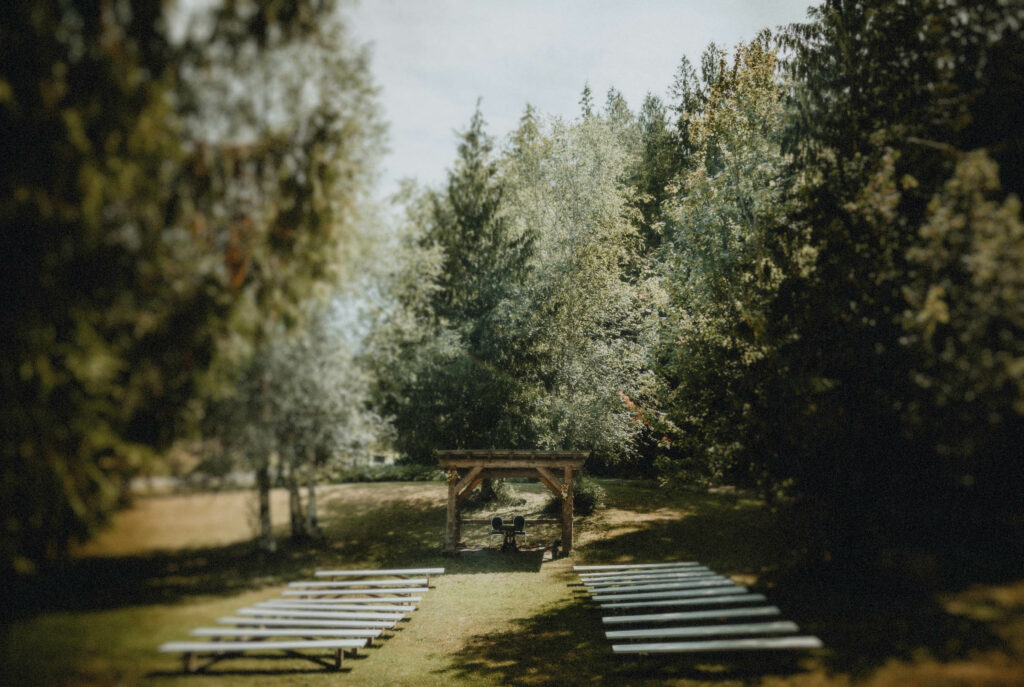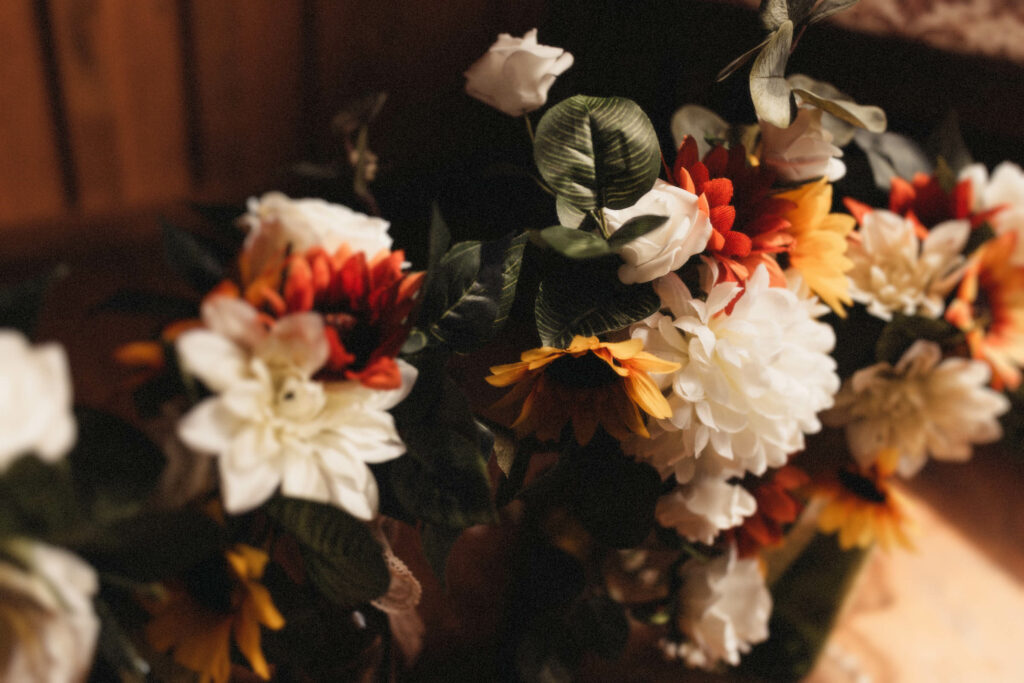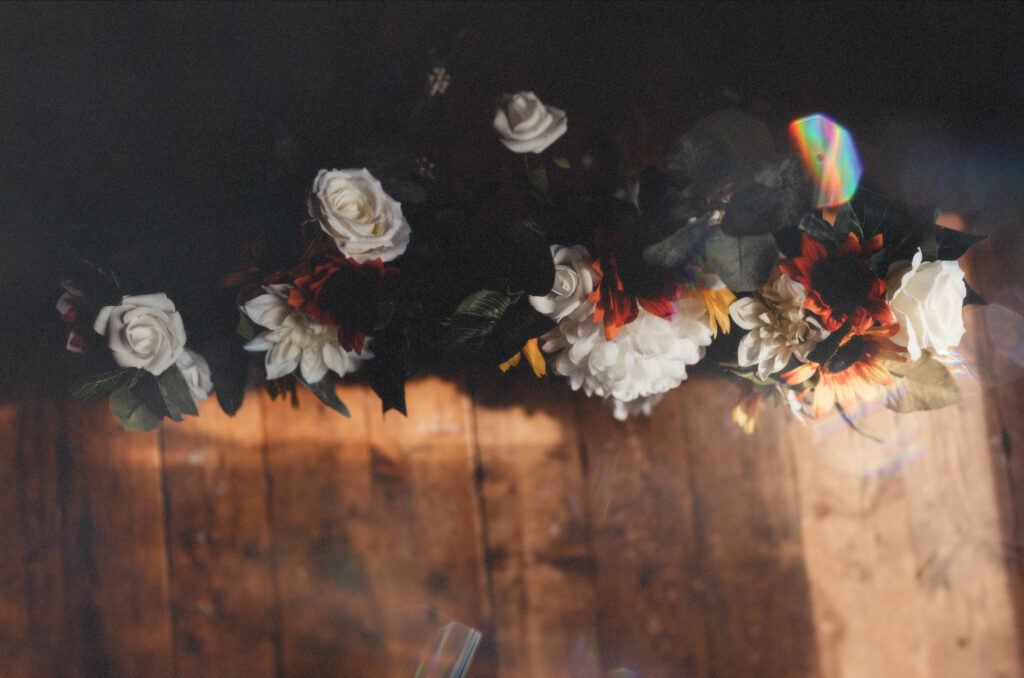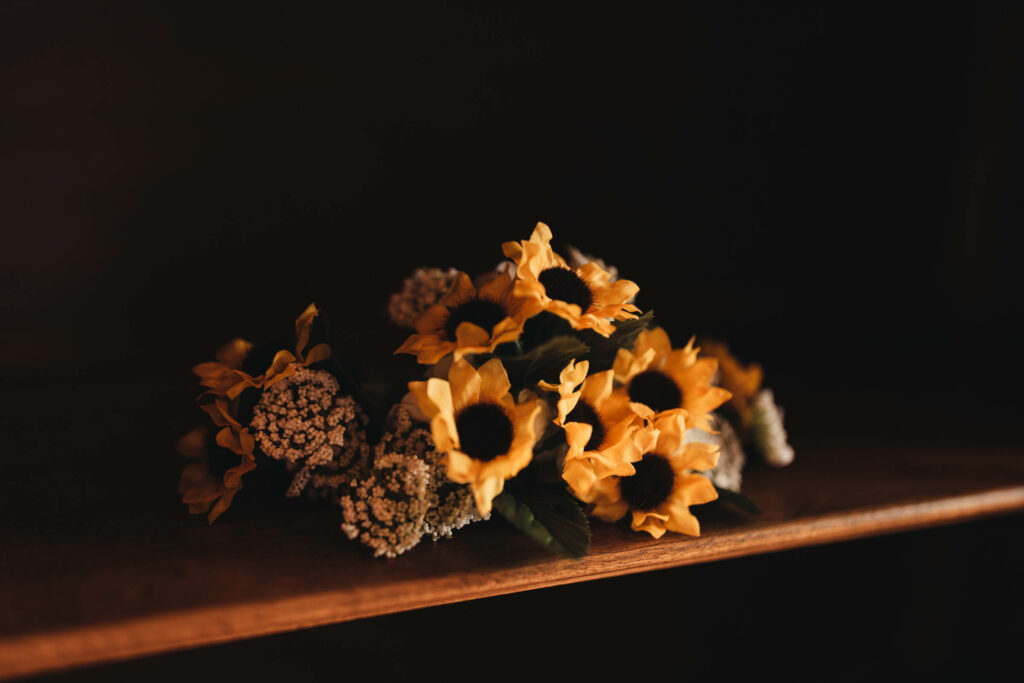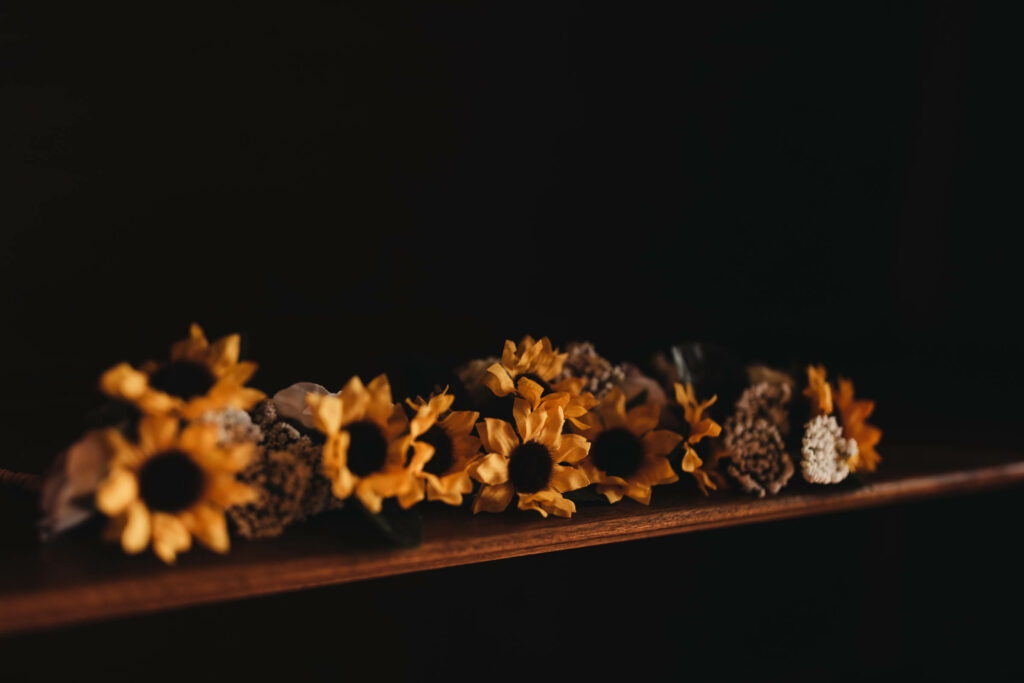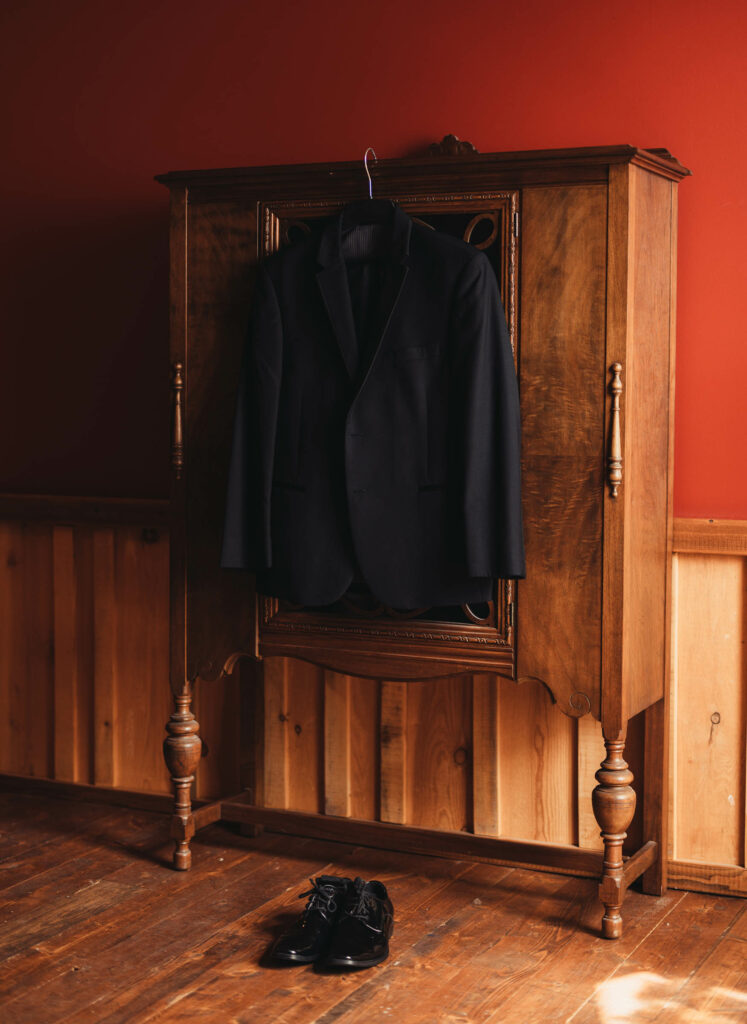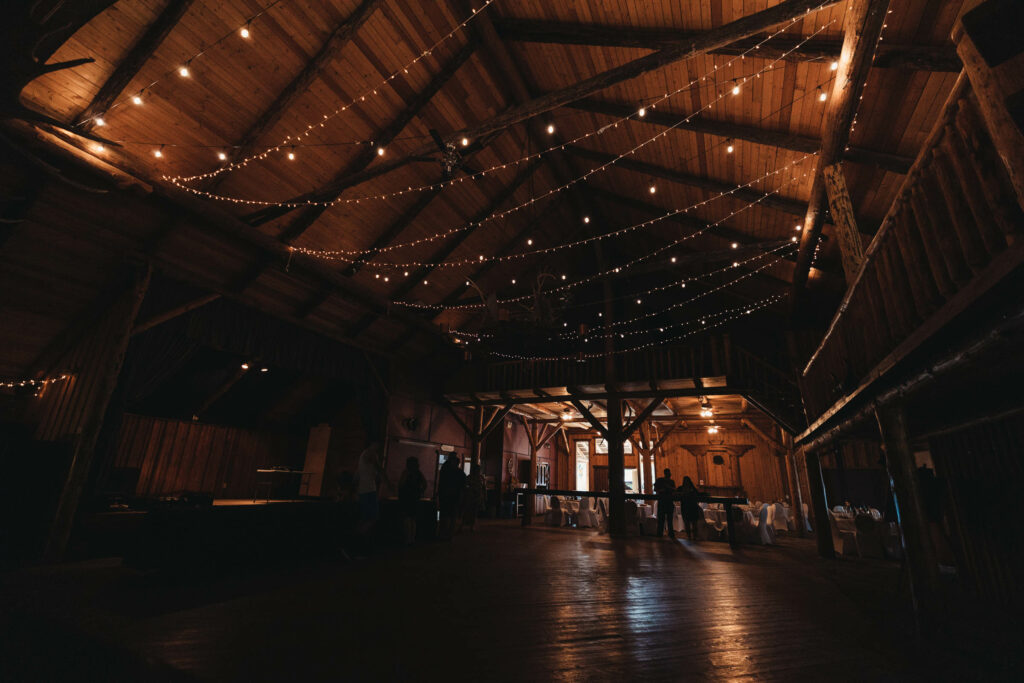 The beauty of Cedar Creek Ranch is that it's so big – girls and guys got ready on opposite sides of the ranch. It's easier for me, I can bounce back and forth between the bridesmaids and groomsmen.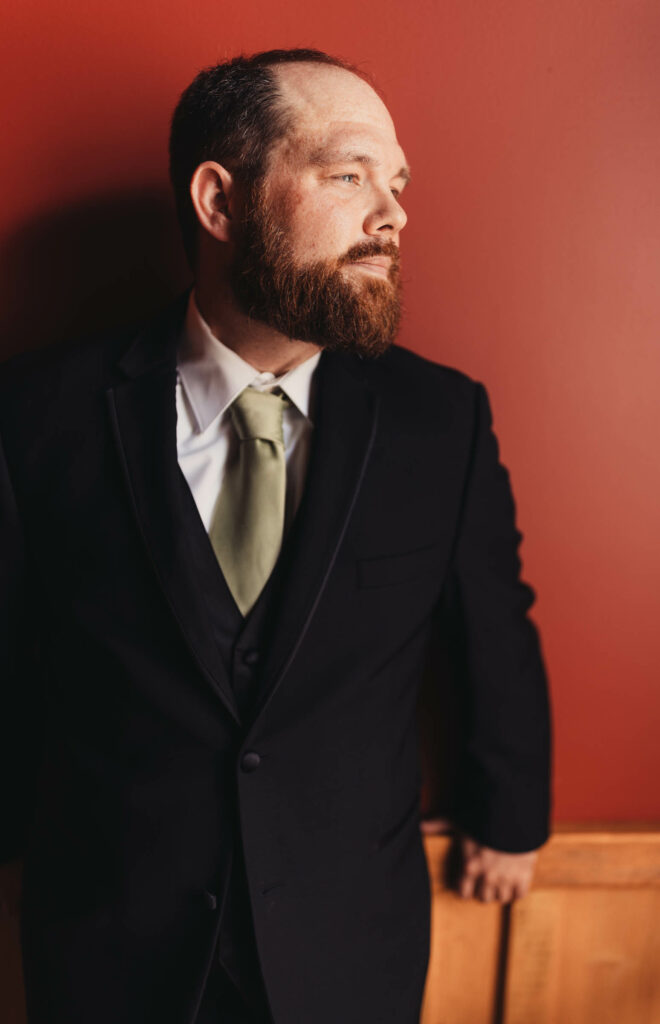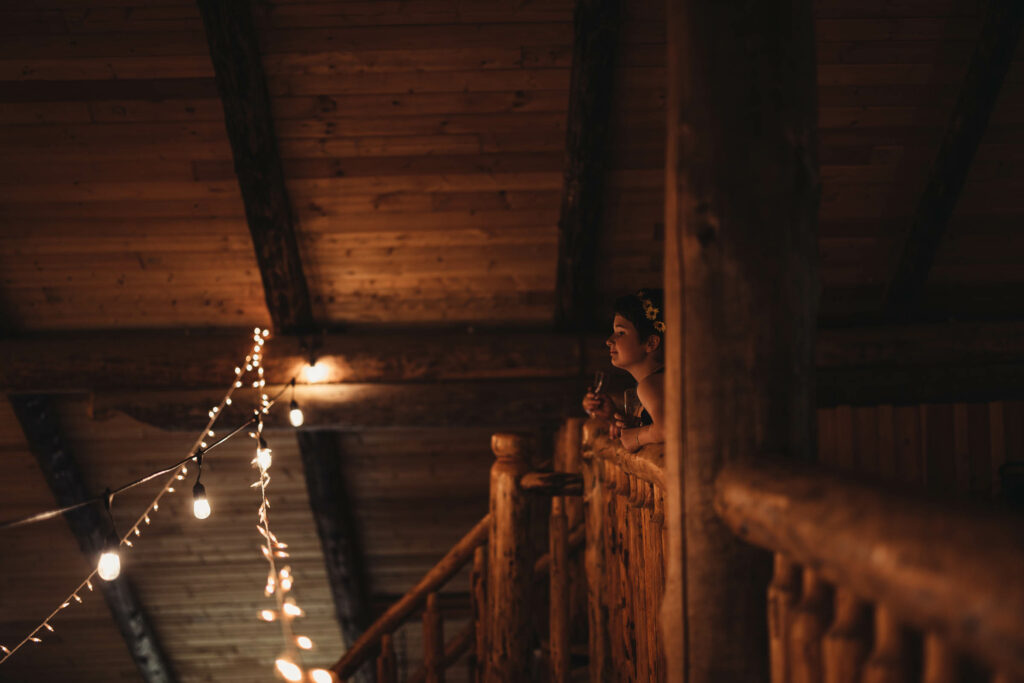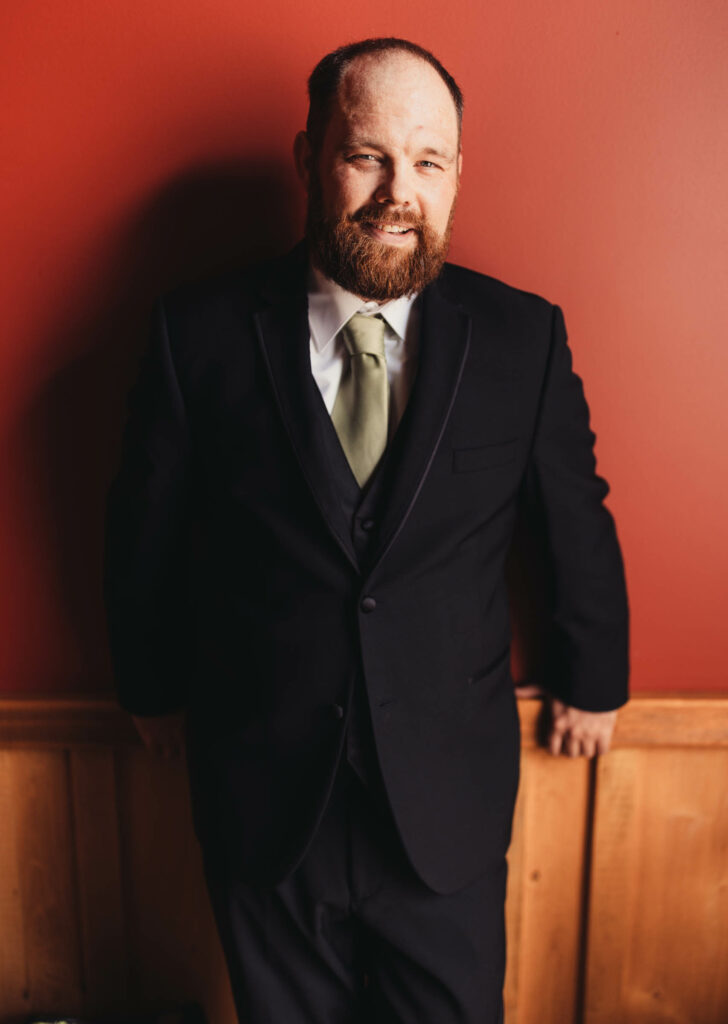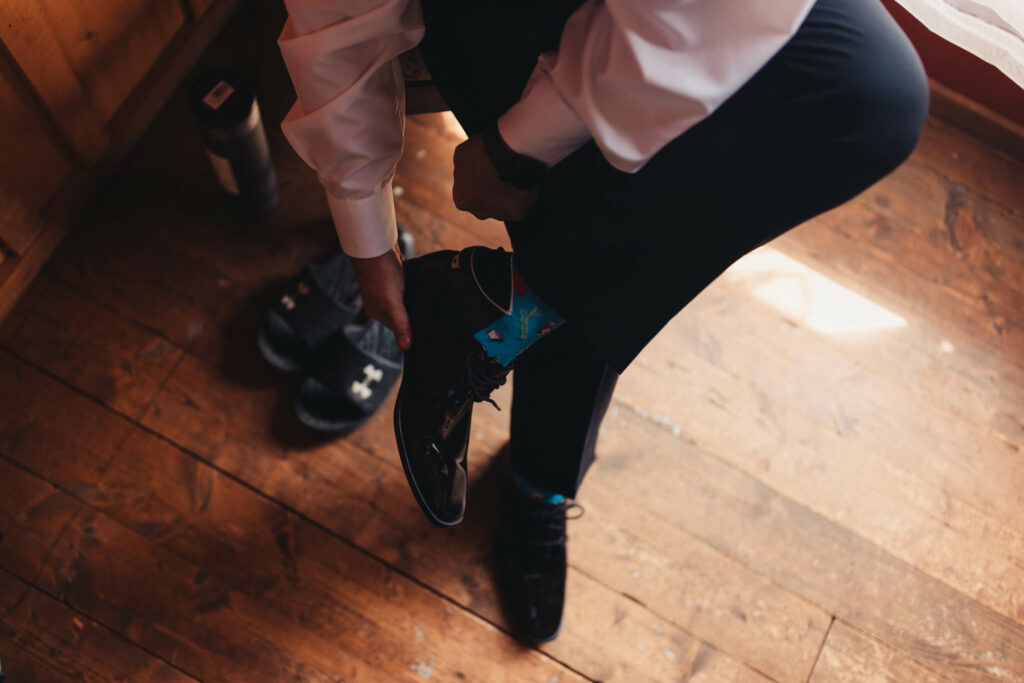 The single window is amazing for lighting as well – it's like the barn was meant not only for animals, but designed with photographers in mind too.
I made my way over to the east side of the barn, where the girls were.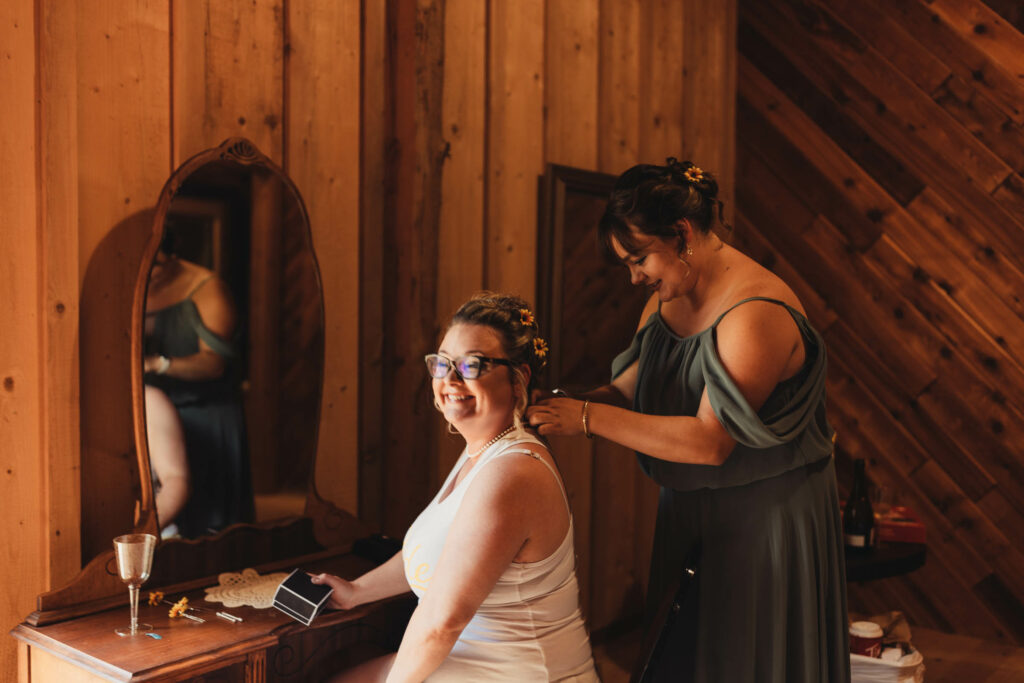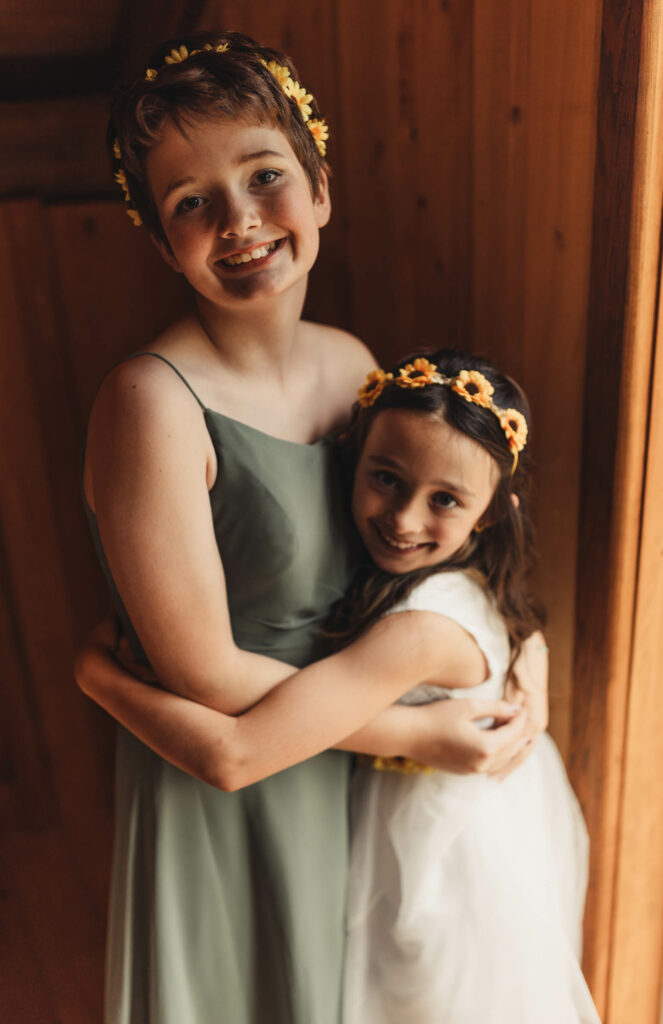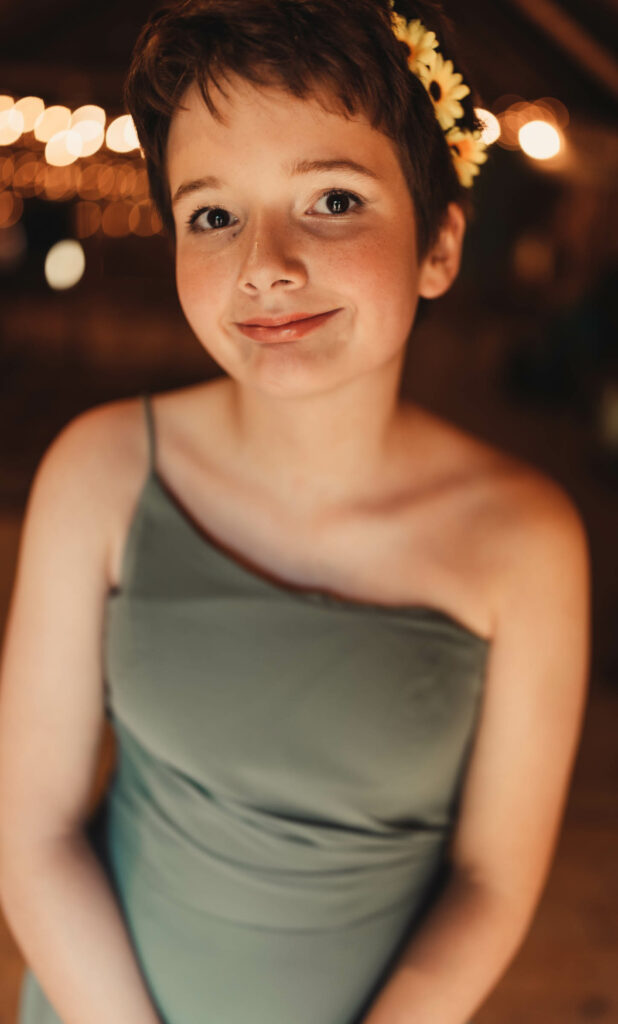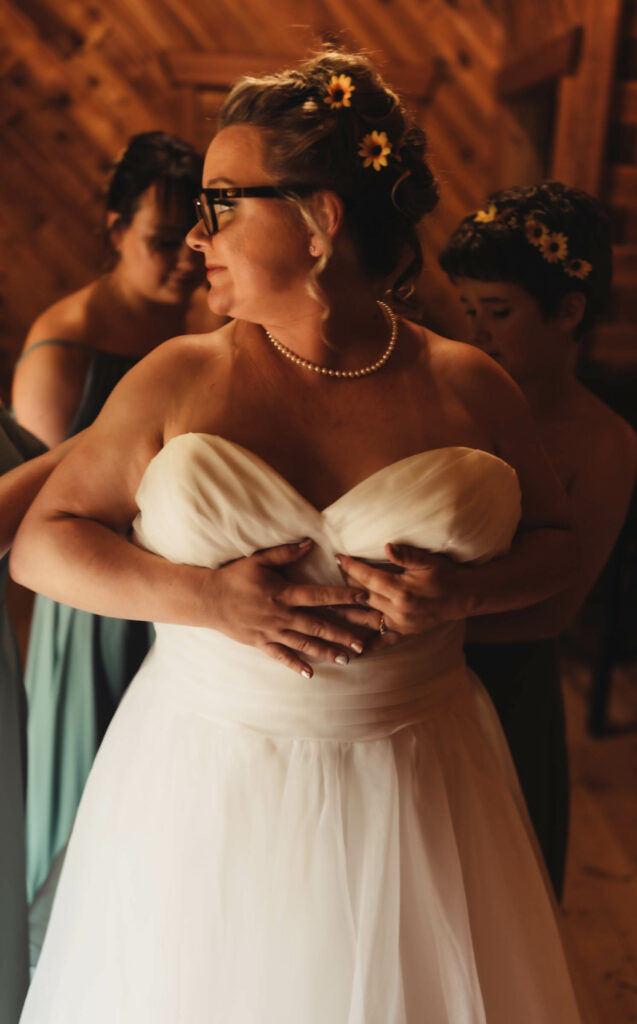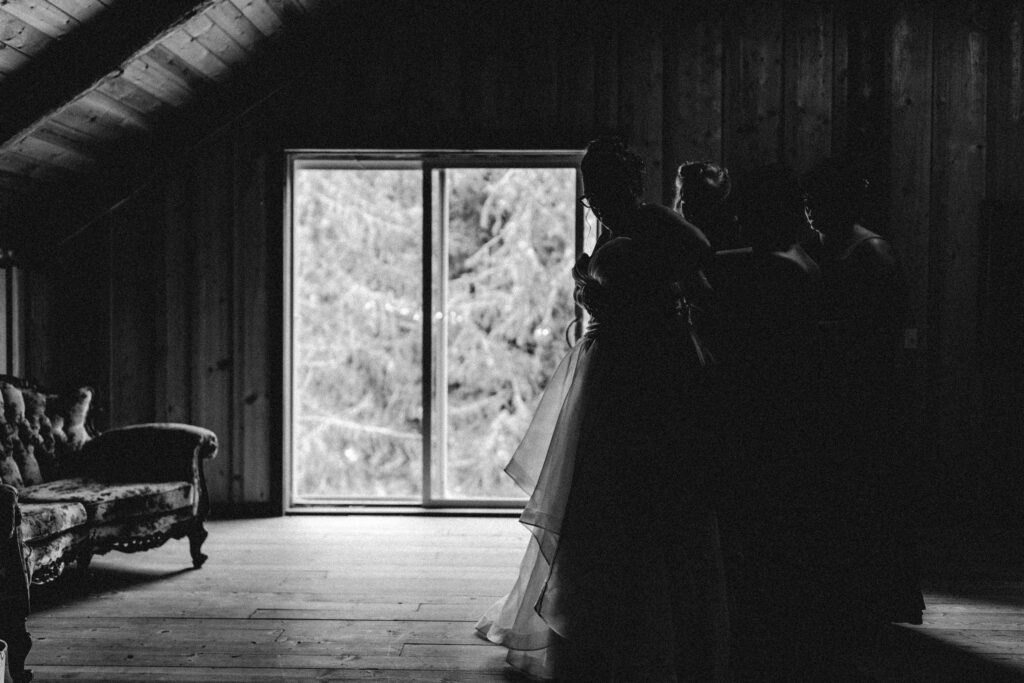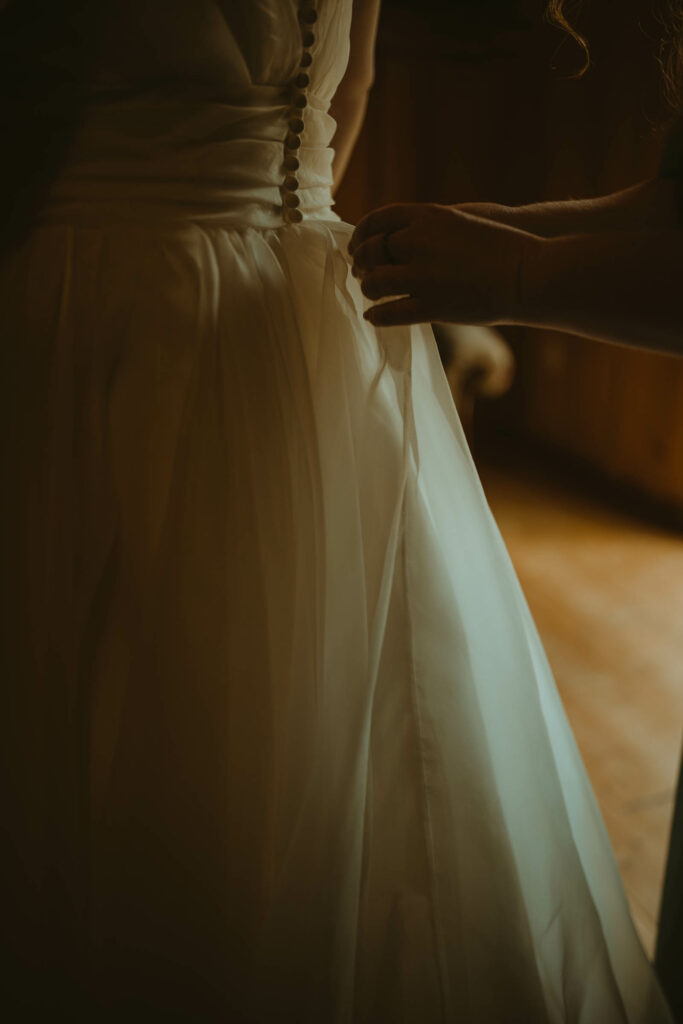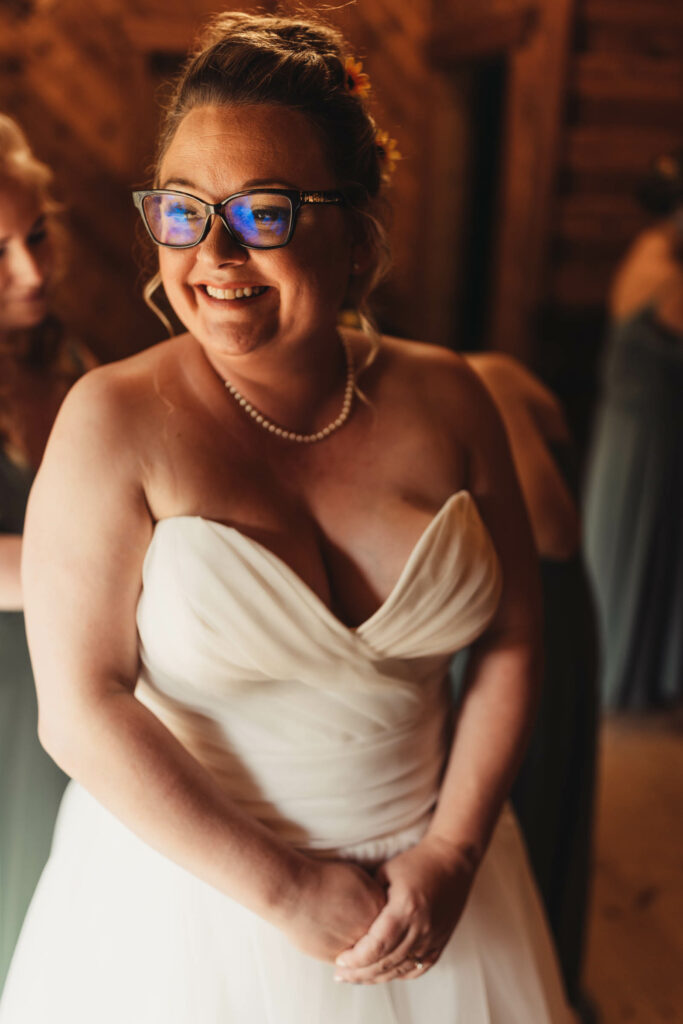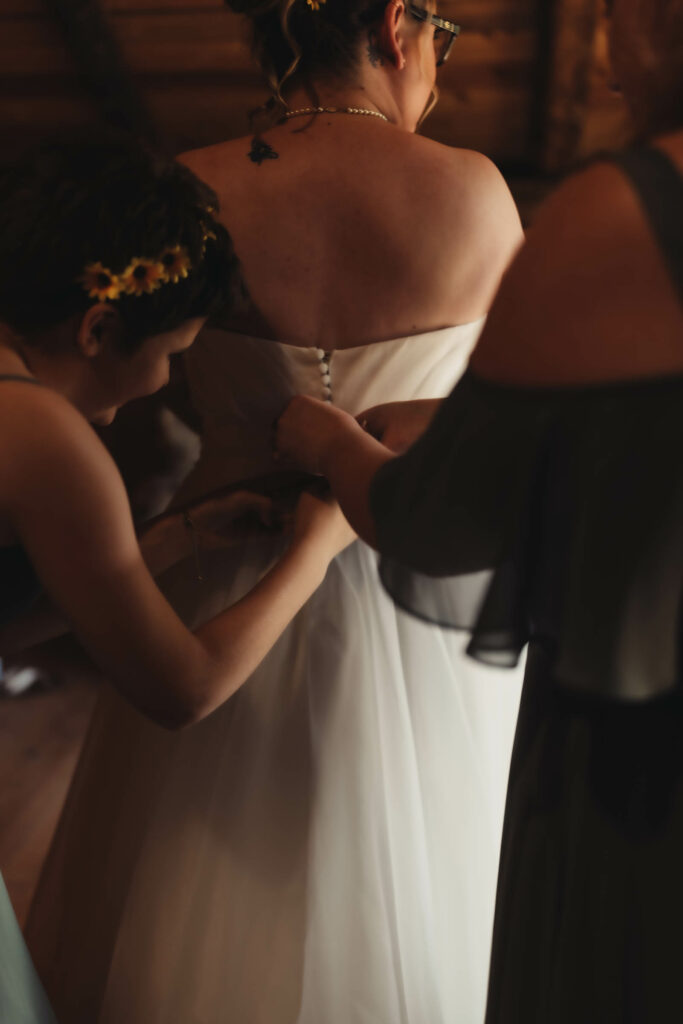 Outside, the guests had begun to arrive. We had a balmy 36º in the sun, and I was greatful the rain had passed us by.

That's actually 15 photos stitched together. That's how I do these longer shots. It's more time consuming, but I think it looks great!
The ceremony was beautiful. A few laughs, and a few tears as the vows were read aloud.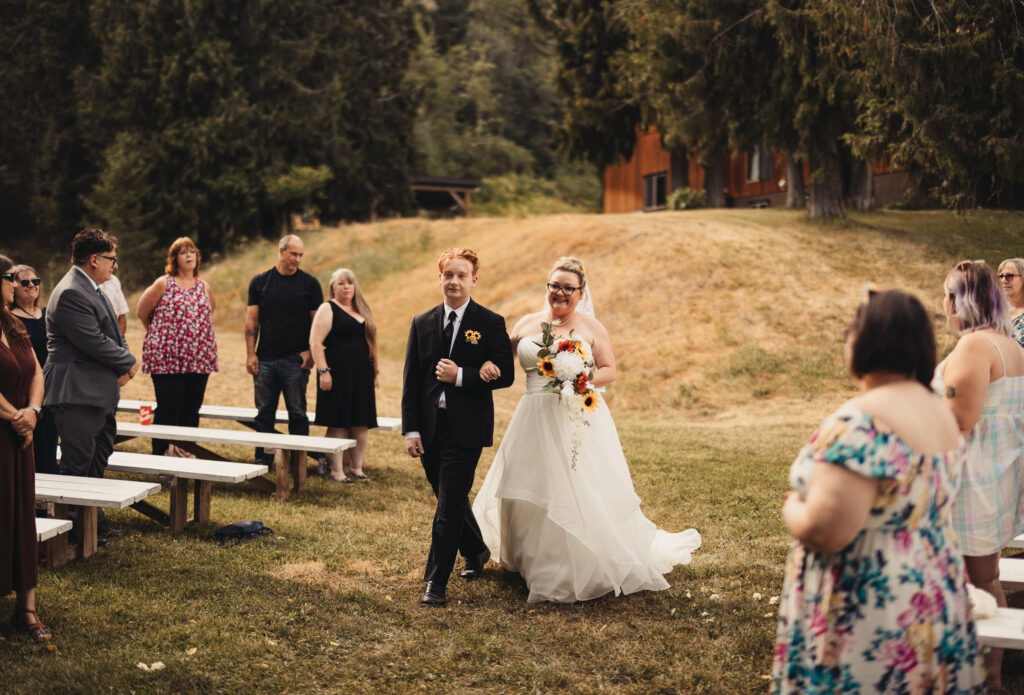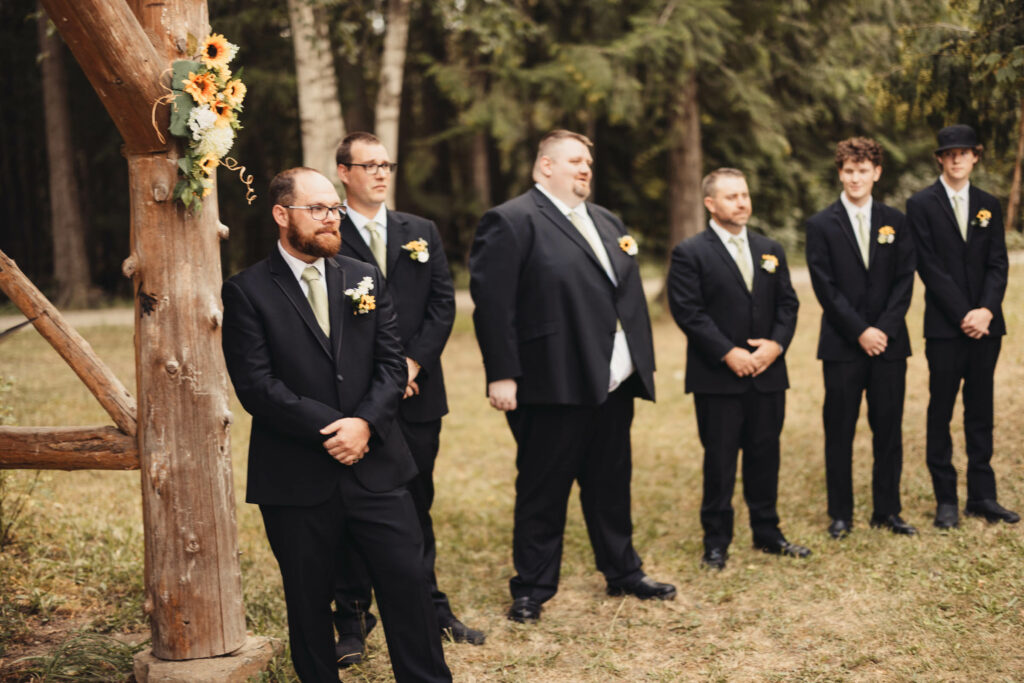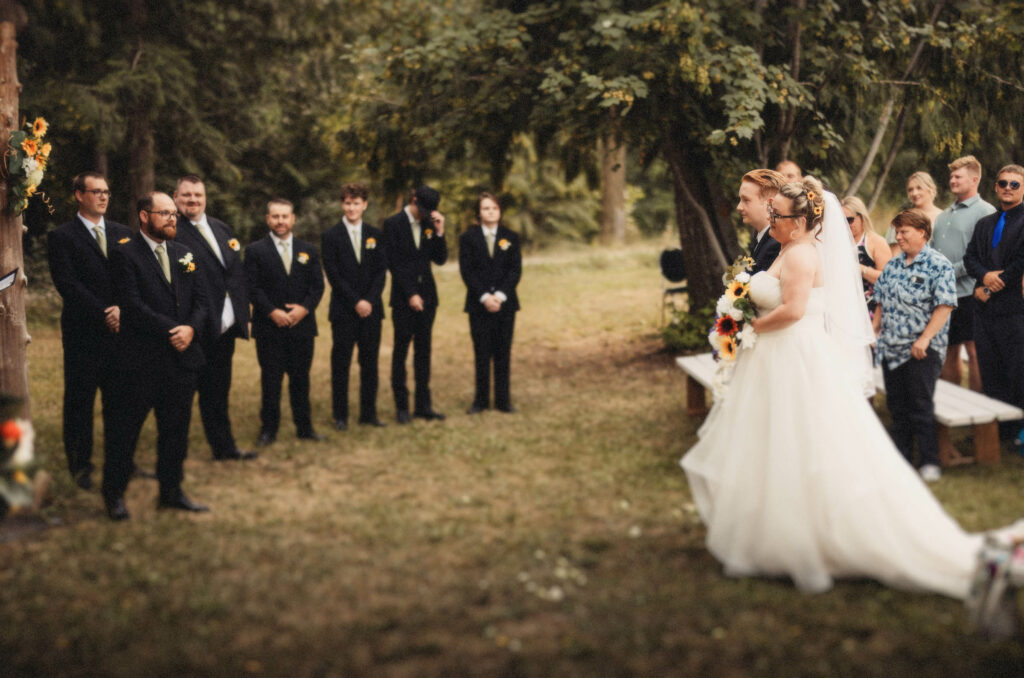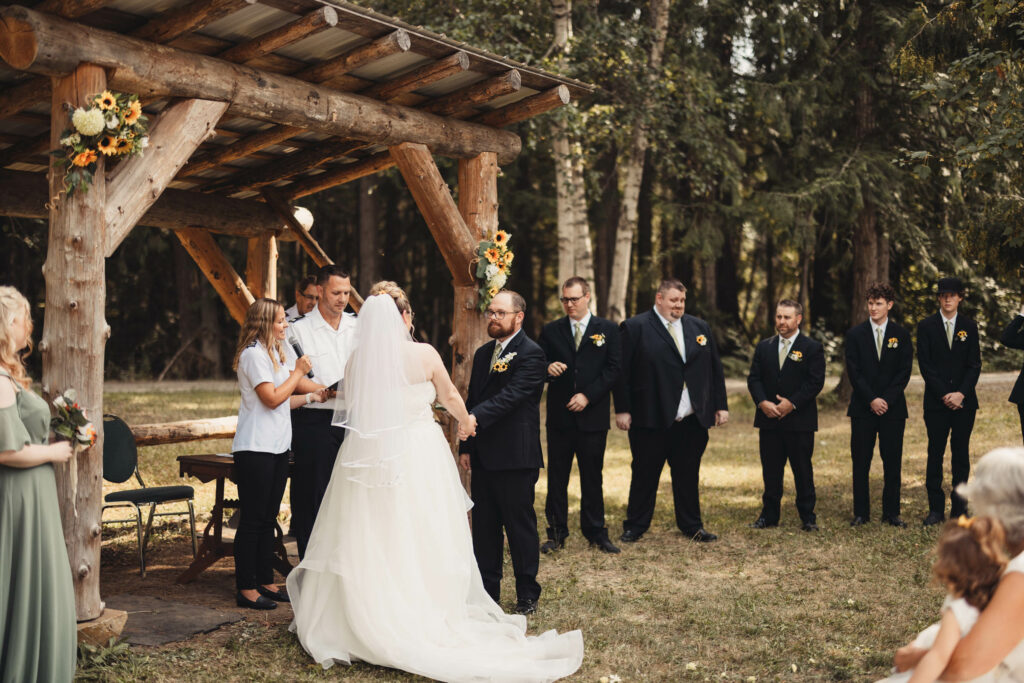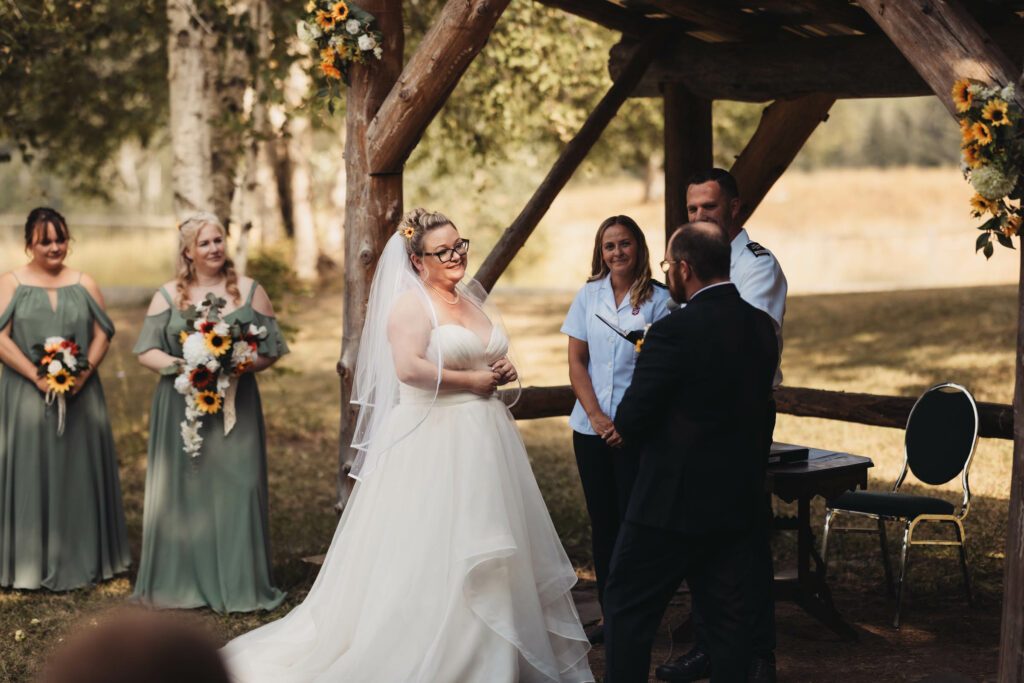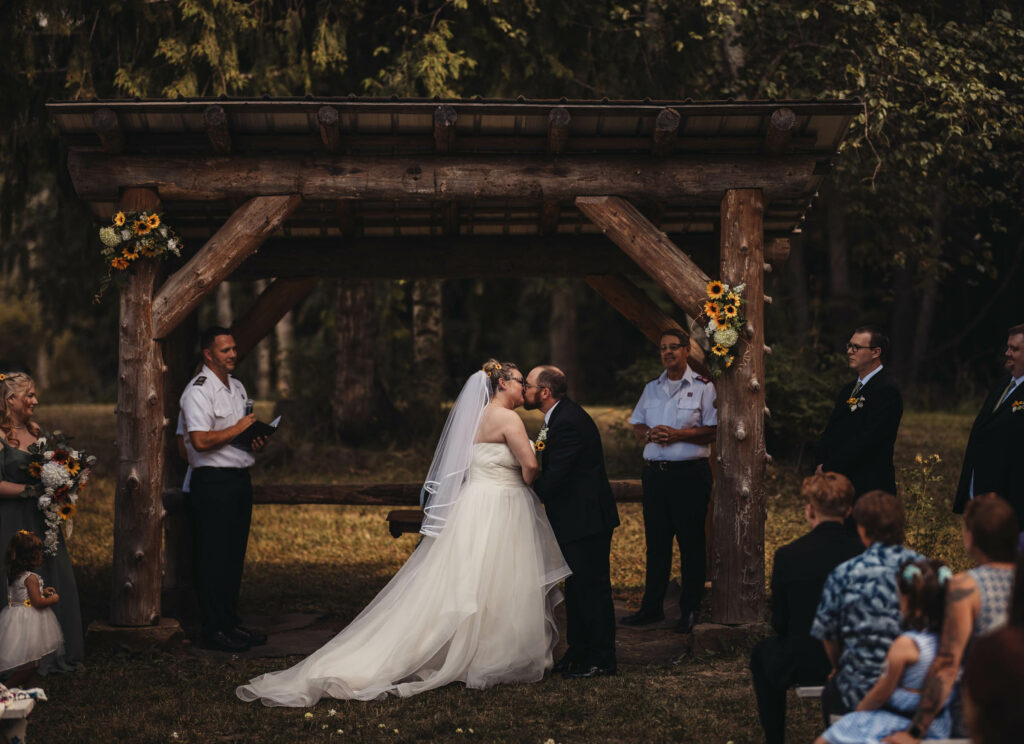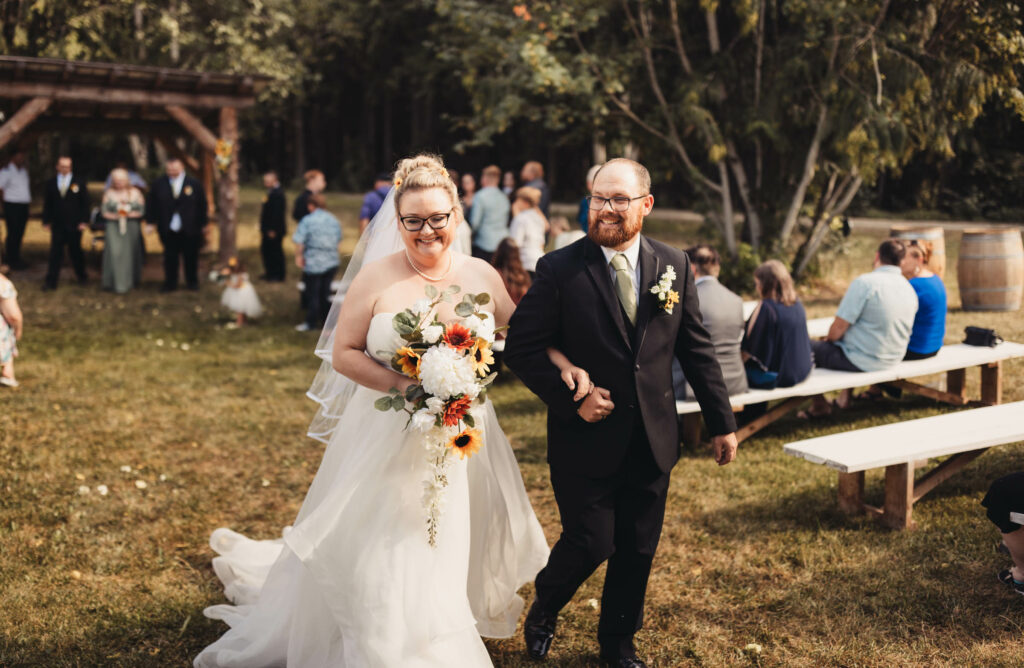 And with that, these two sunflower seeds were married! We took some quick formals, then ran off to….you guessed it. The farmlands of Enderby.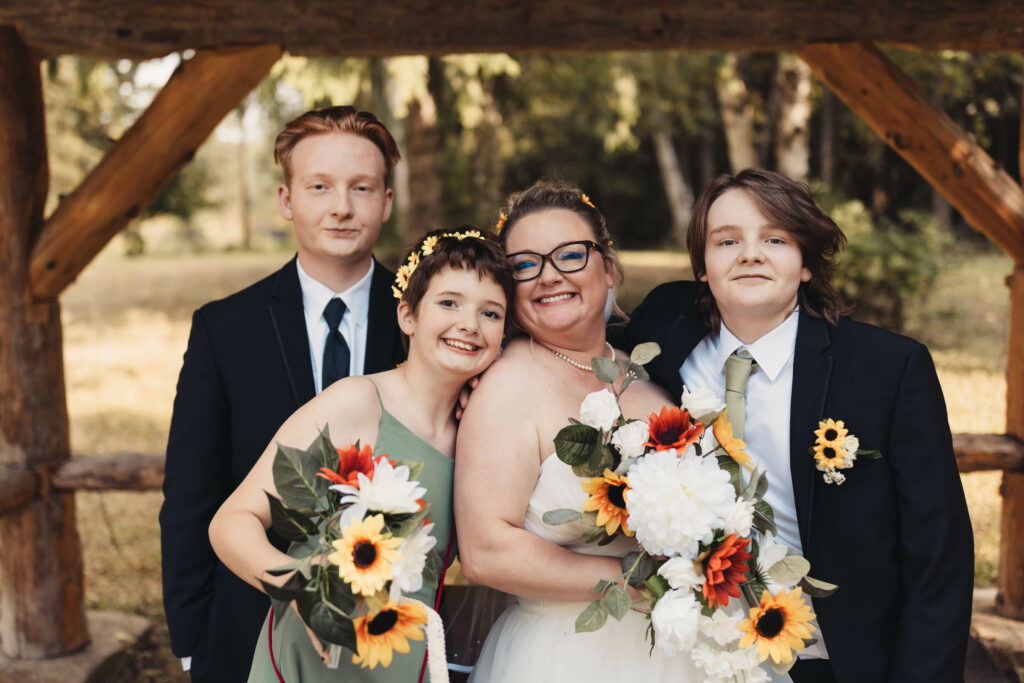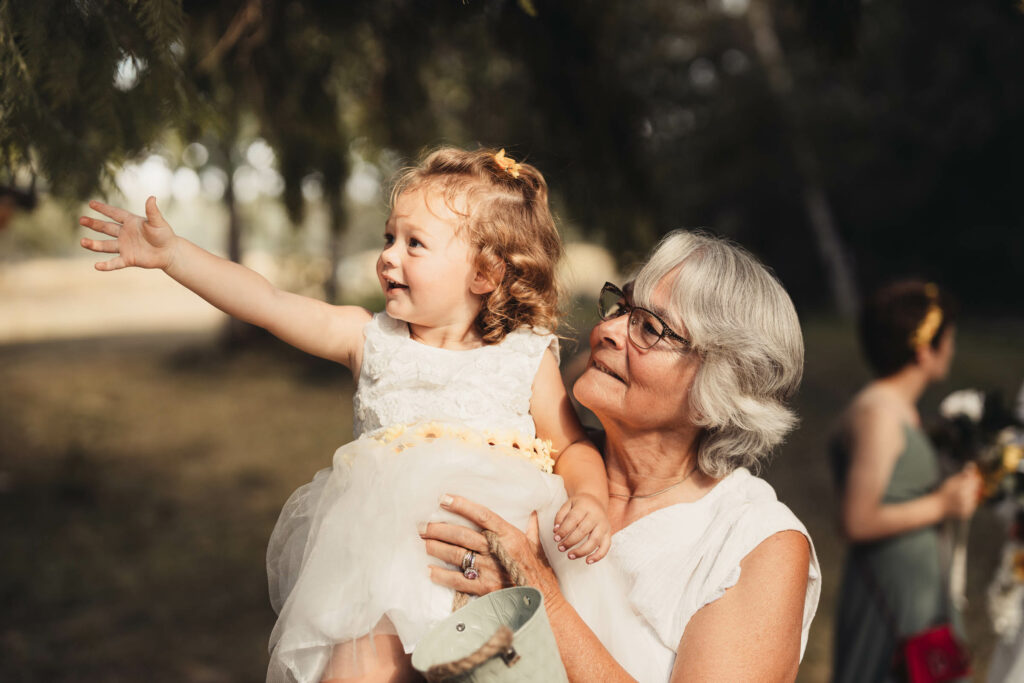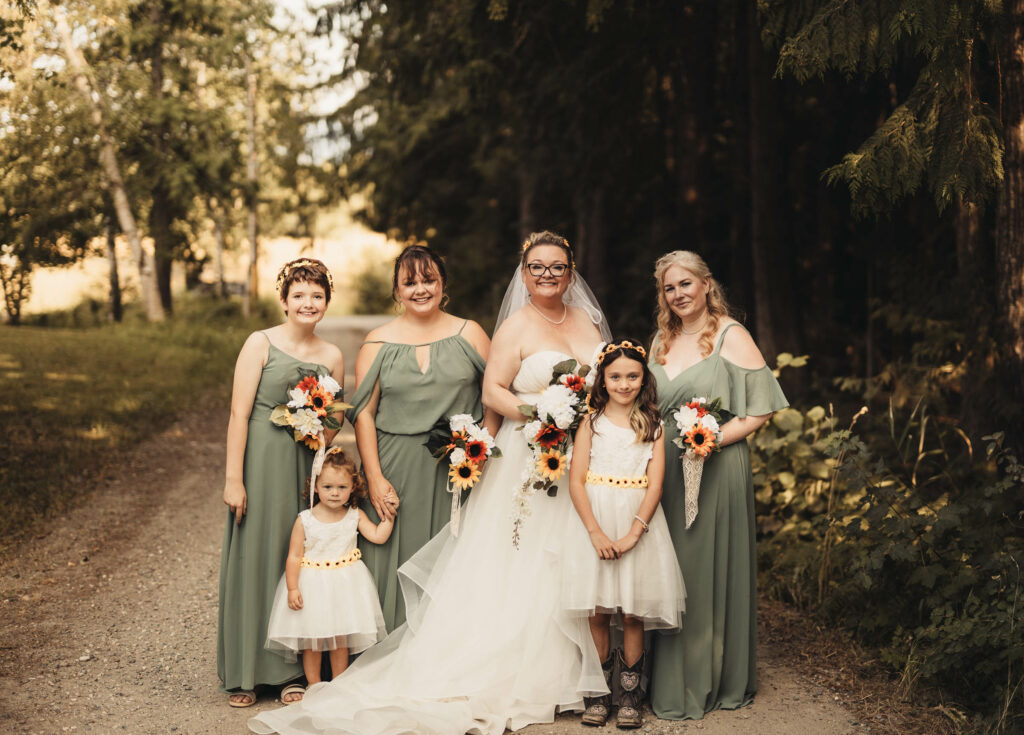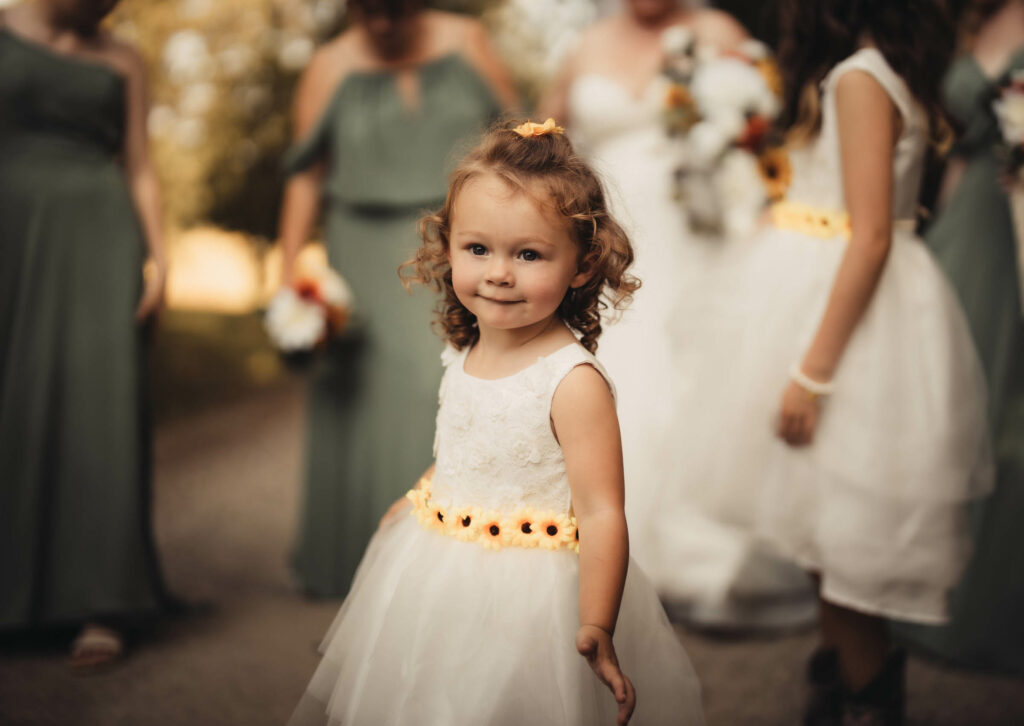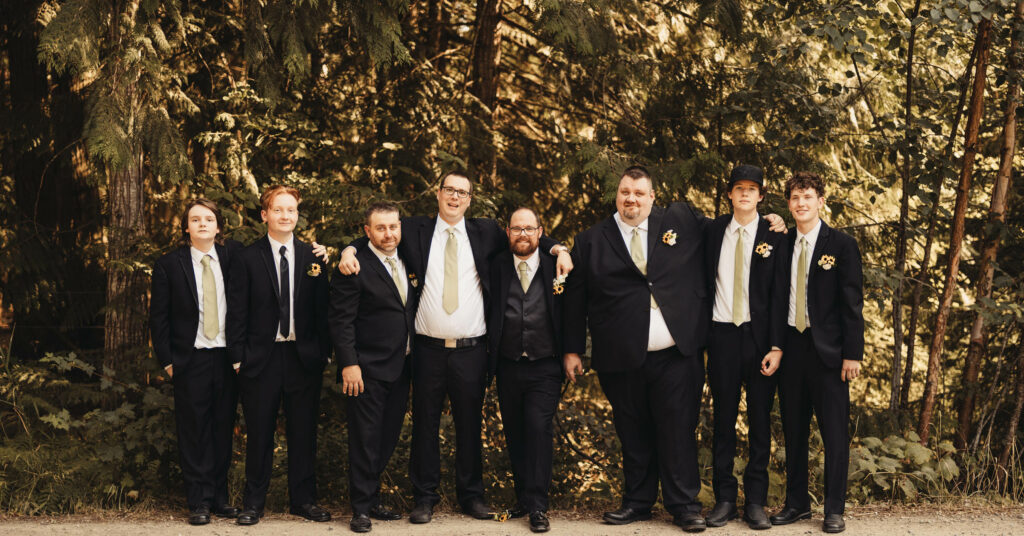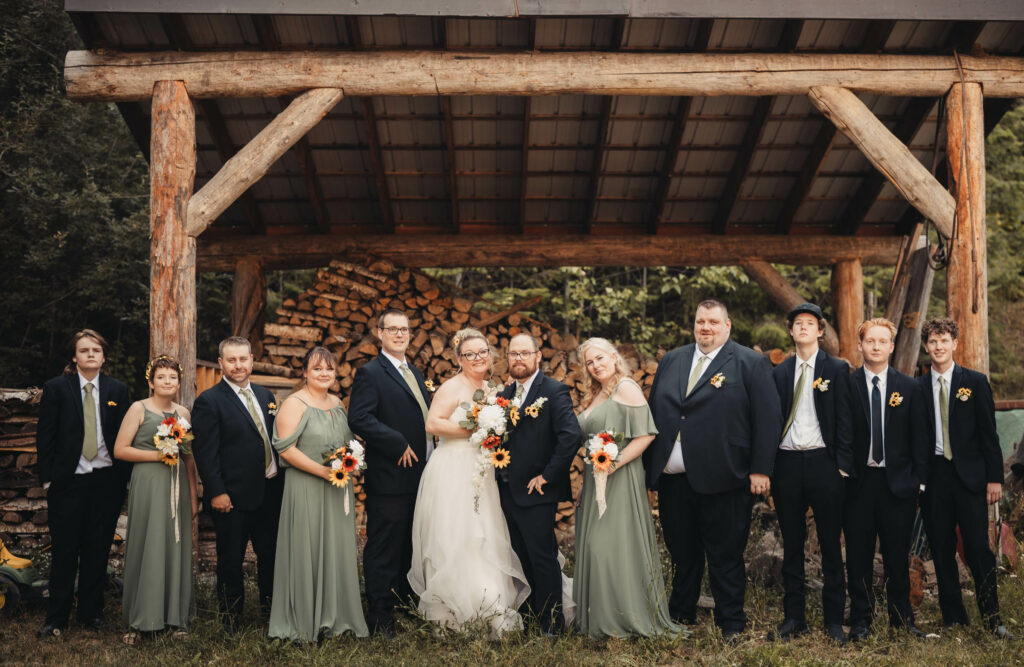 It's absolutely fantastic that there's so many places to take photos at Cedar Creek. Of course, if it's just the couple, a short break in an air conditioned car to get to one of the many picturesque nearby locations is welcome.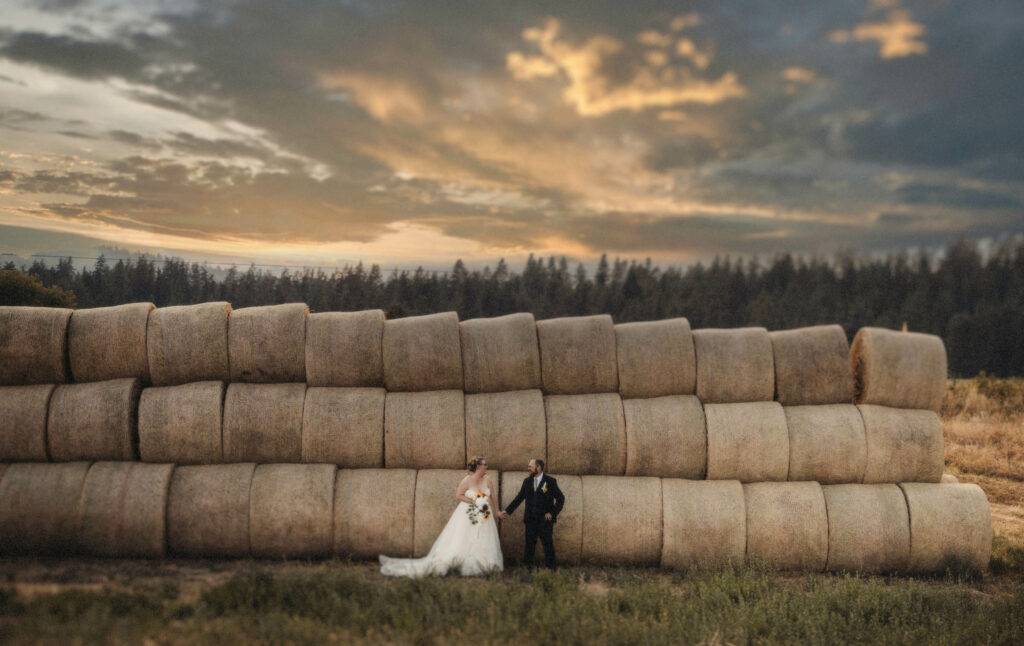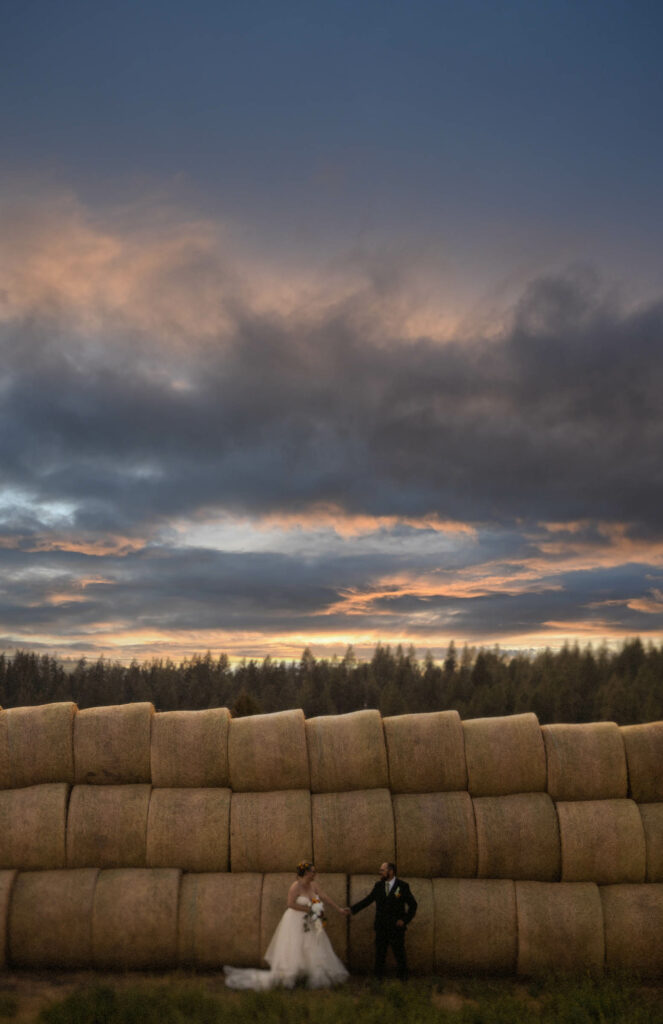 This is where I'll have to leave you though. They'll be many more pictures in about two weeks – so hold on! If you'd like to be notified when the photos are ready, click here. It's going to be a stunning album – and wait till you see the sneak peek!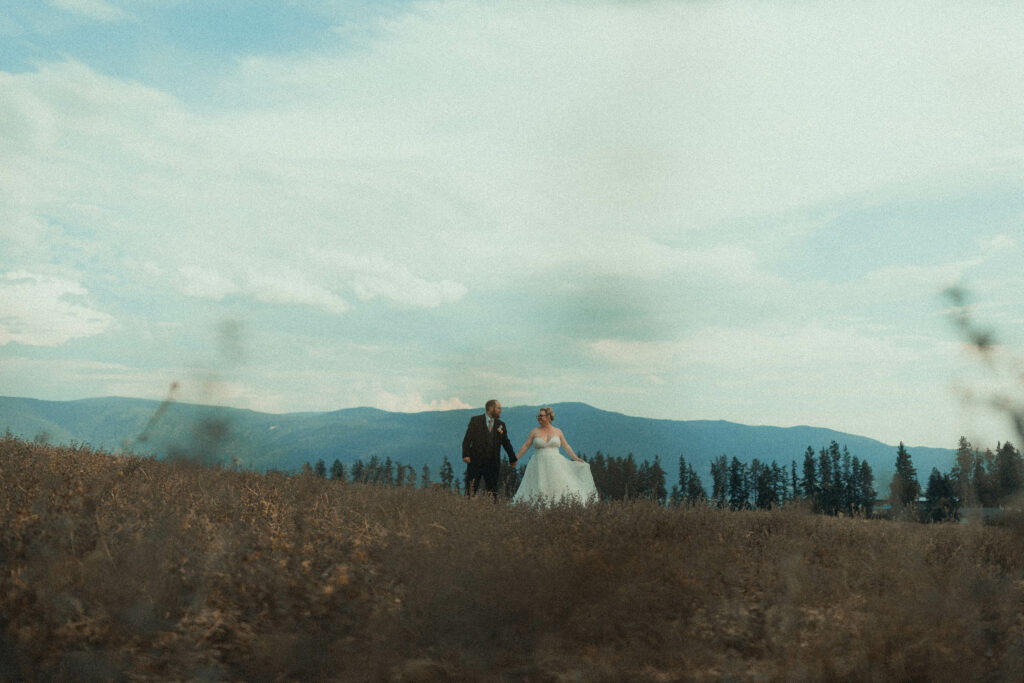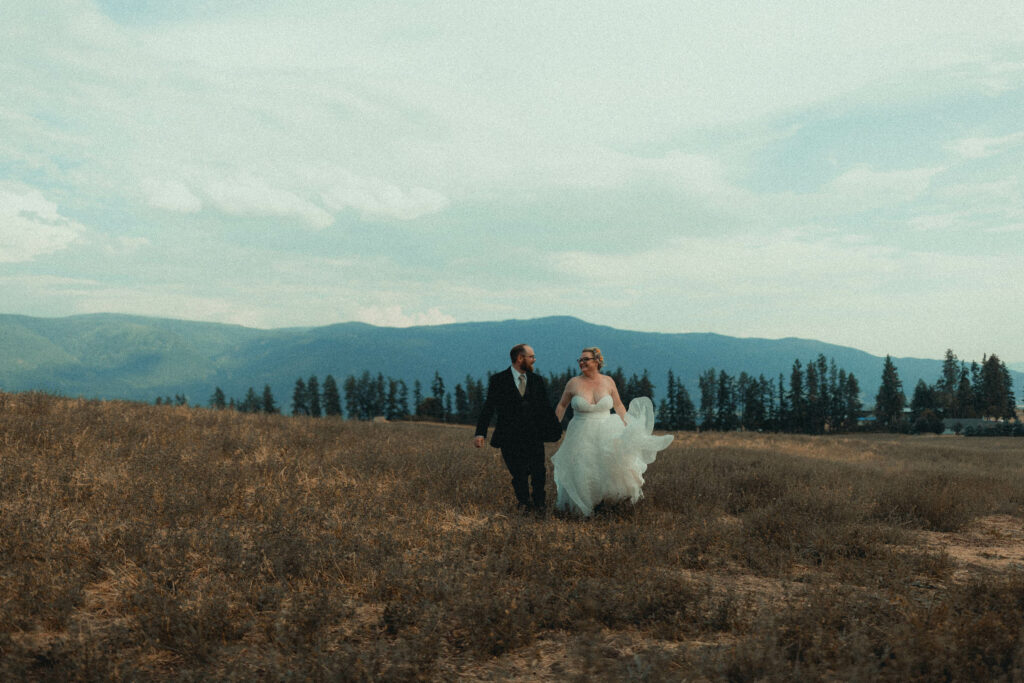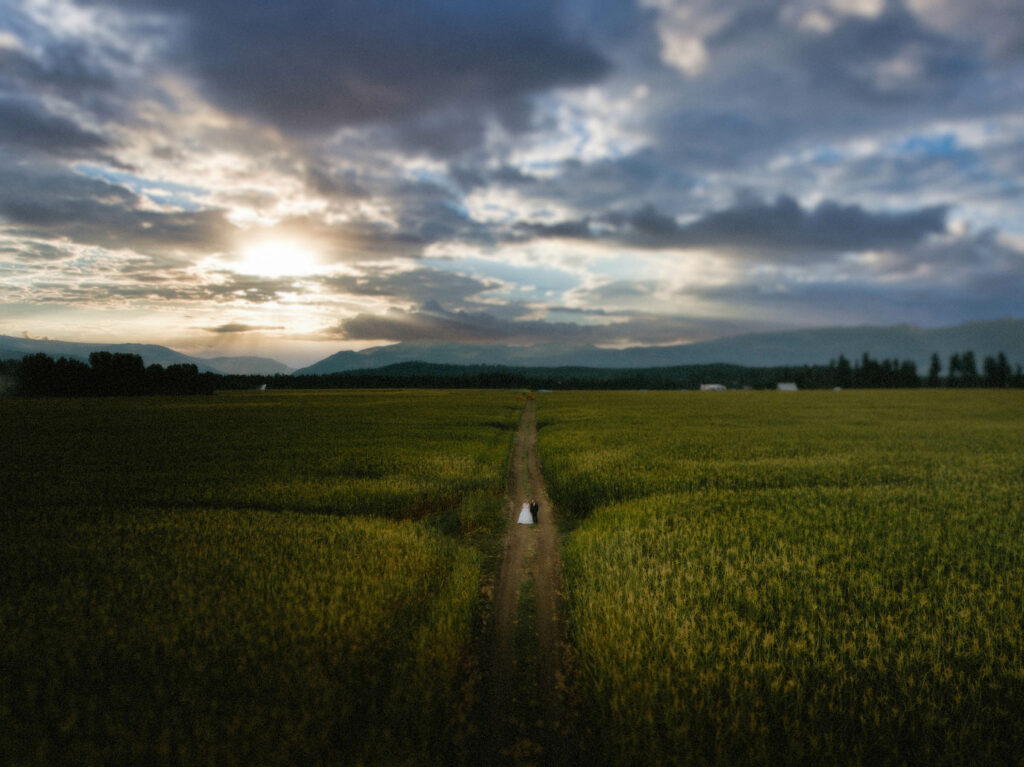 Special thanks to the staff of Cedar Ridge Guest Ranch for being so welcoming. We used the kitchen, the wifi, and all the grounds liberally. Absolutely so highly recommended.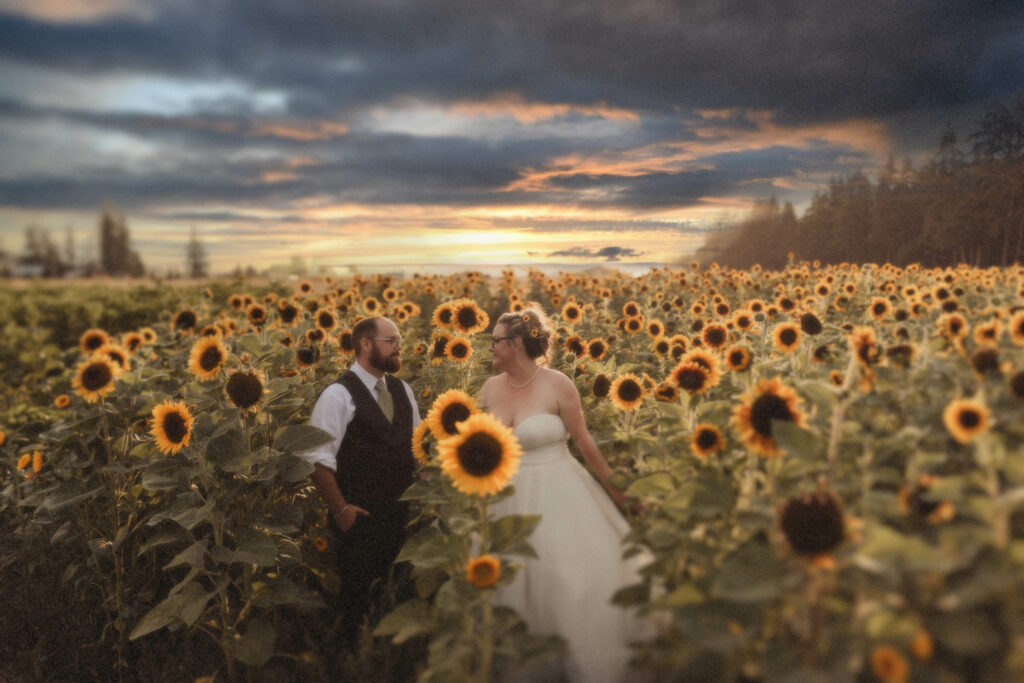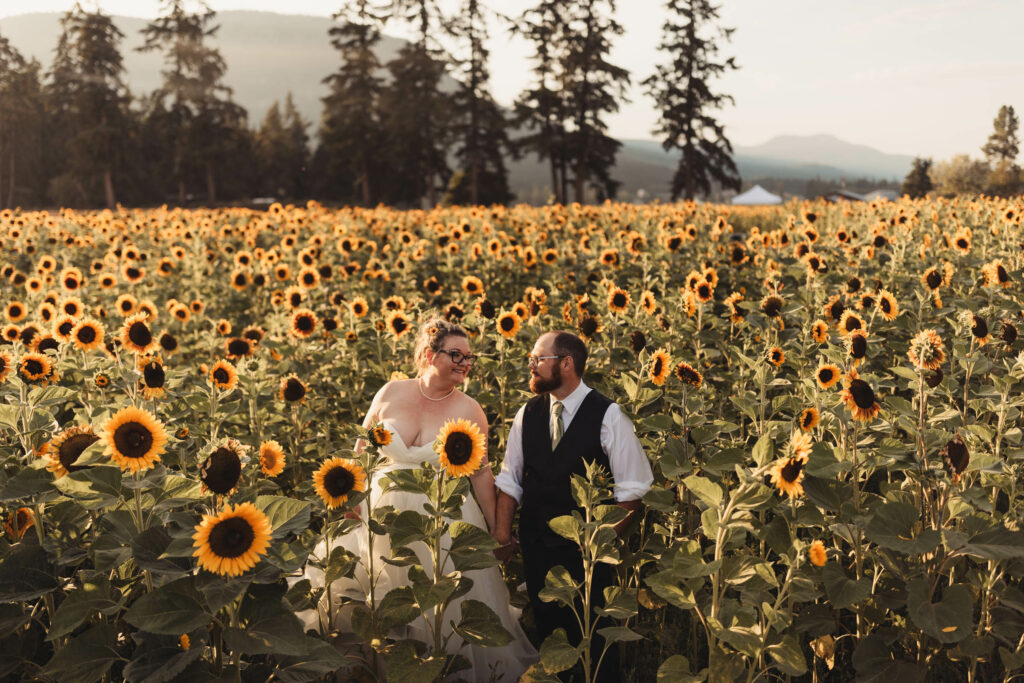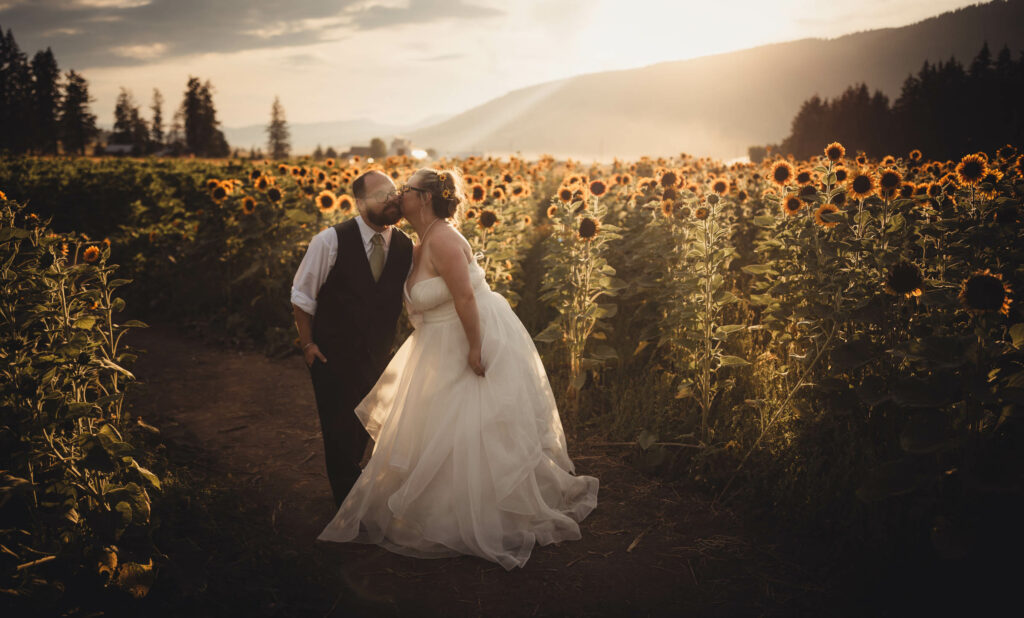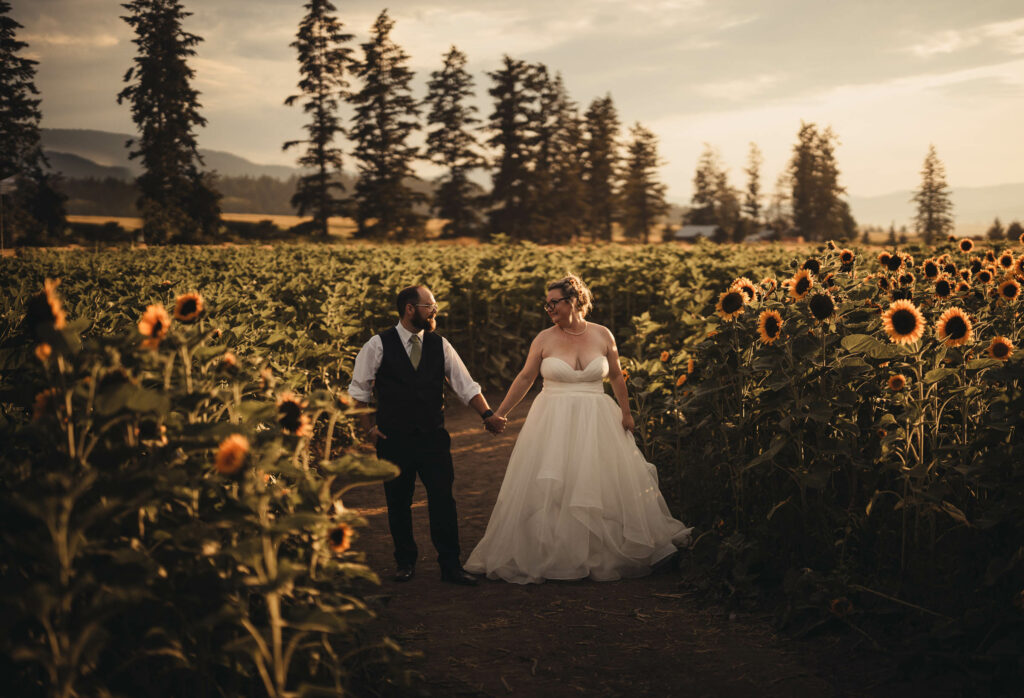 If you'd like to follow me, feel free to pop by my facebook or instagram. Or heck, hire me for a family or portrait session! Talk to you soon!