L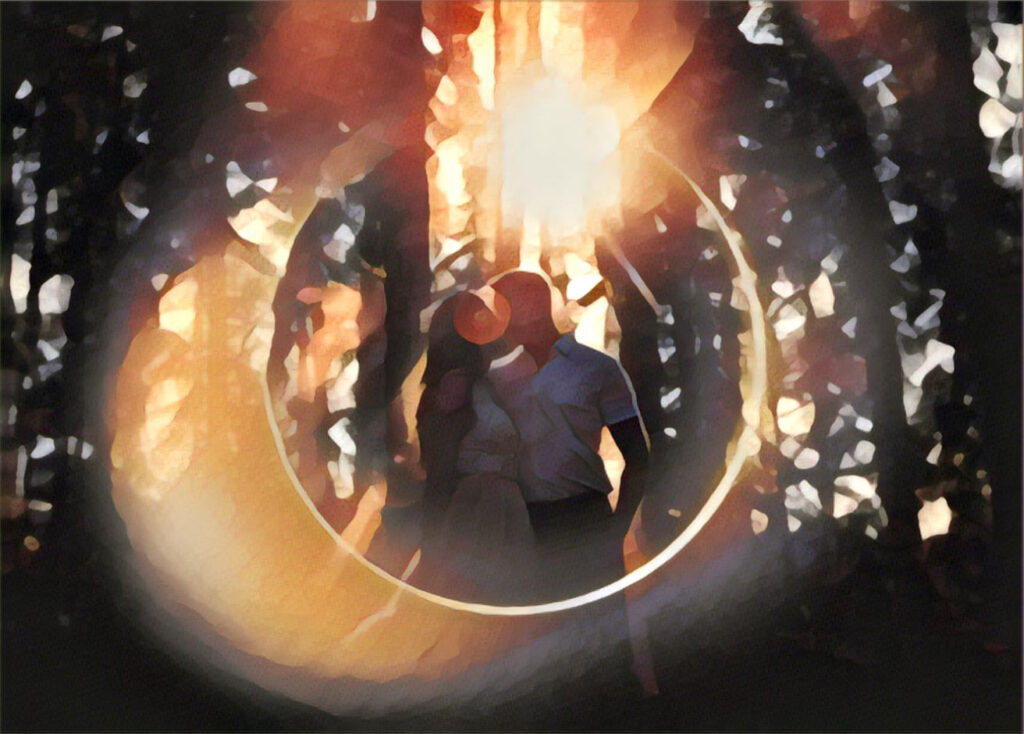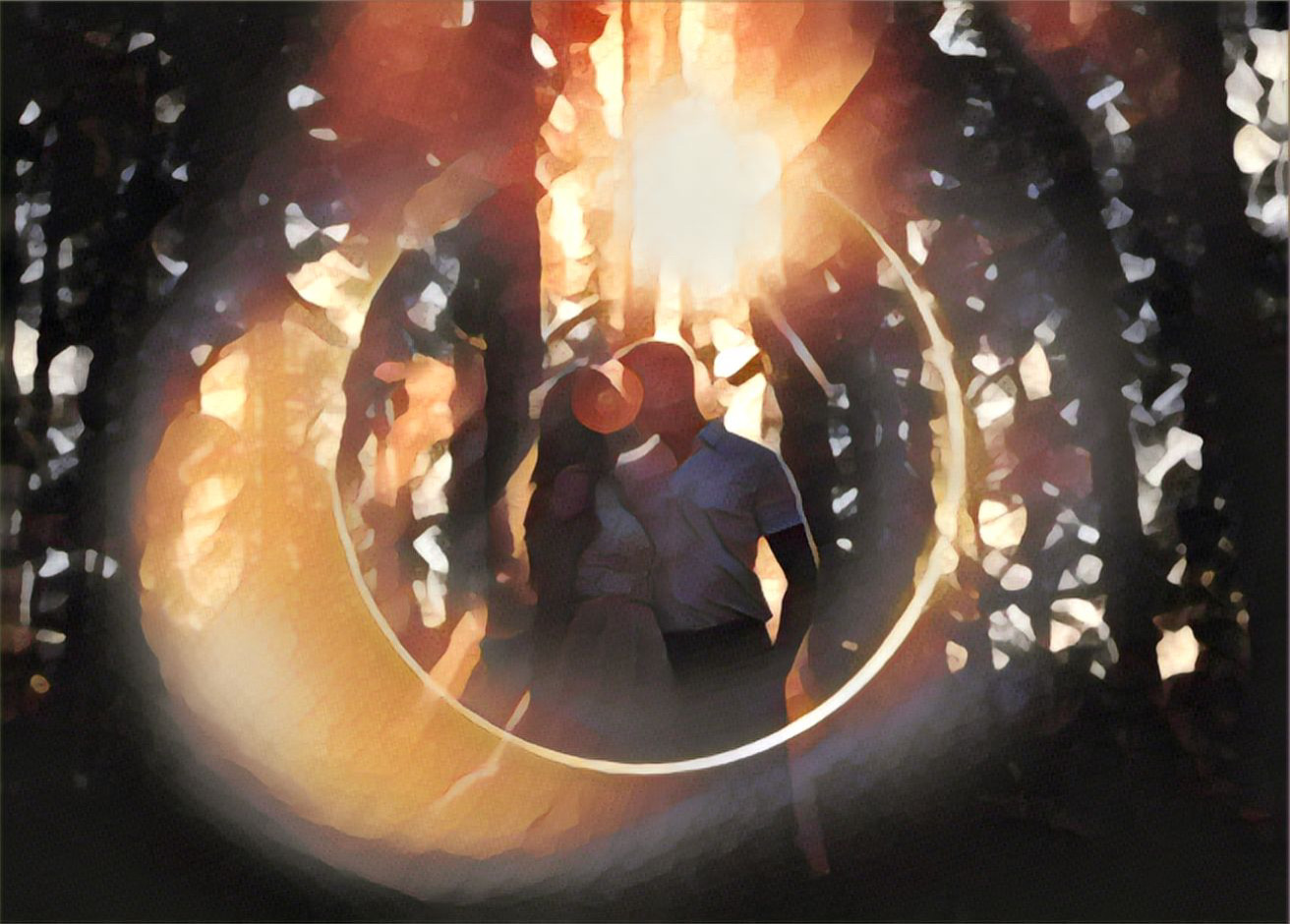 Lake Oyama is an incredible place. Just above Kelowna, it has all these small islands you can boat out to. Originally, one of these islands was meant to be the ceremony site, but it didn't quite pan out. That being said, we did make it out there, and we got some incredible photos.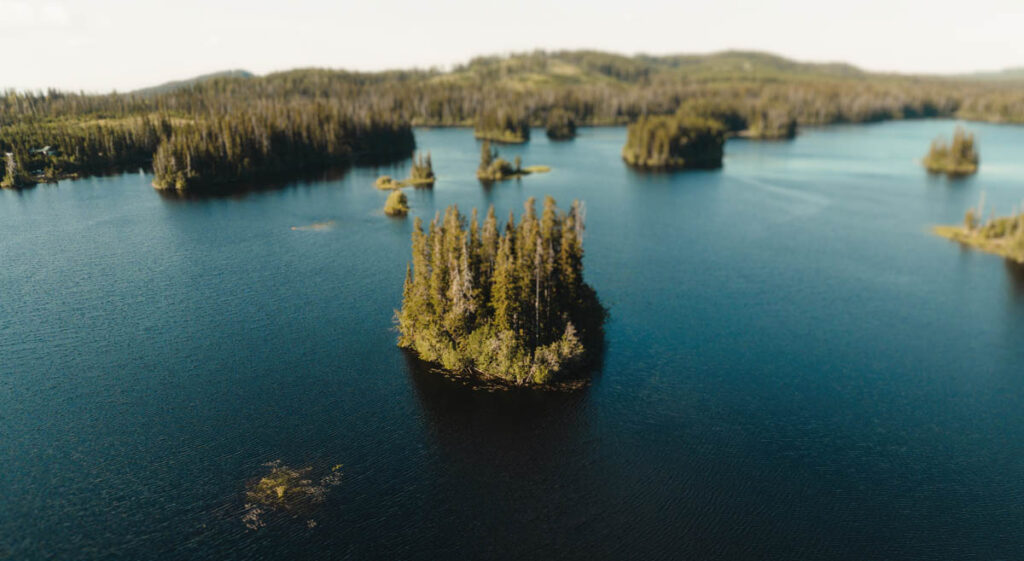 Take a look at that!
And so, we begin as always with the details. I wanted a film-like photo, because the ceremony site was so picturesque. It overlooked said islands, and our the rugs and arch completed the look.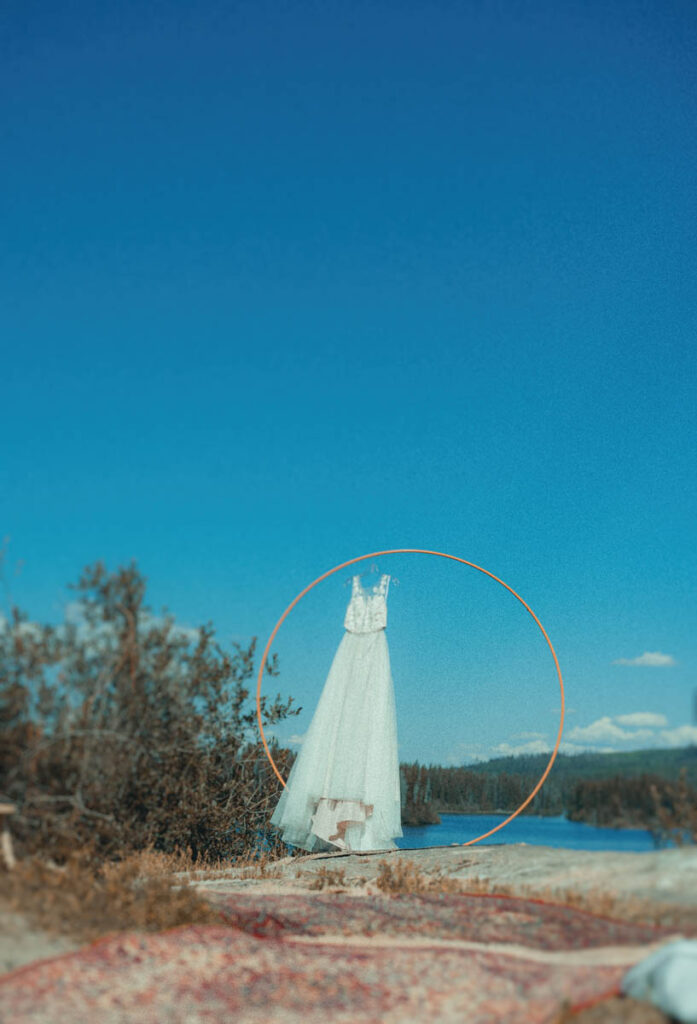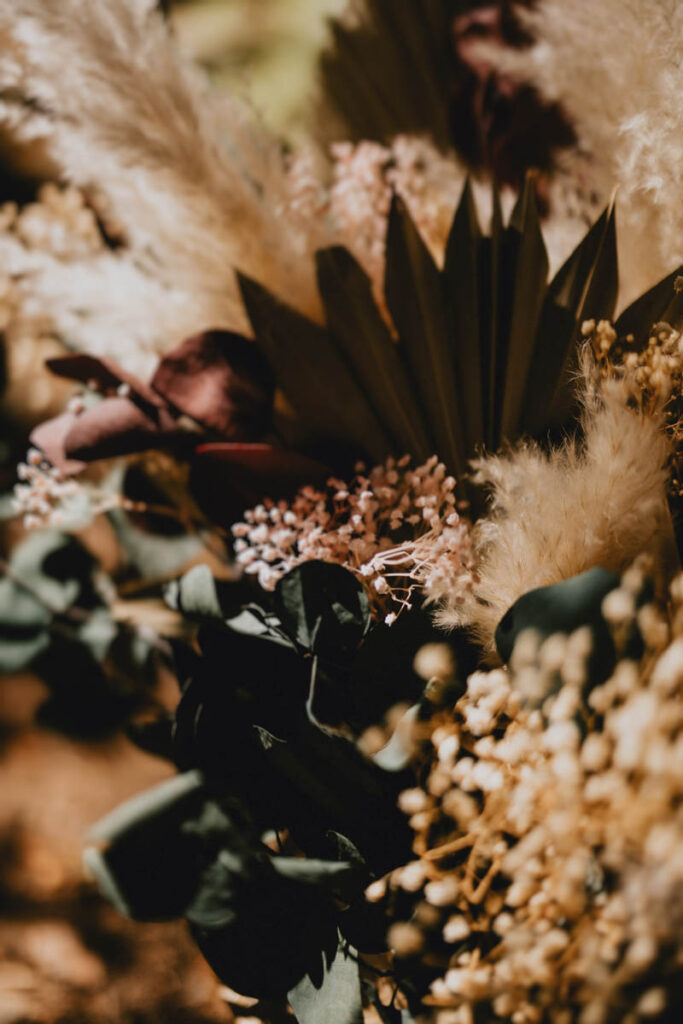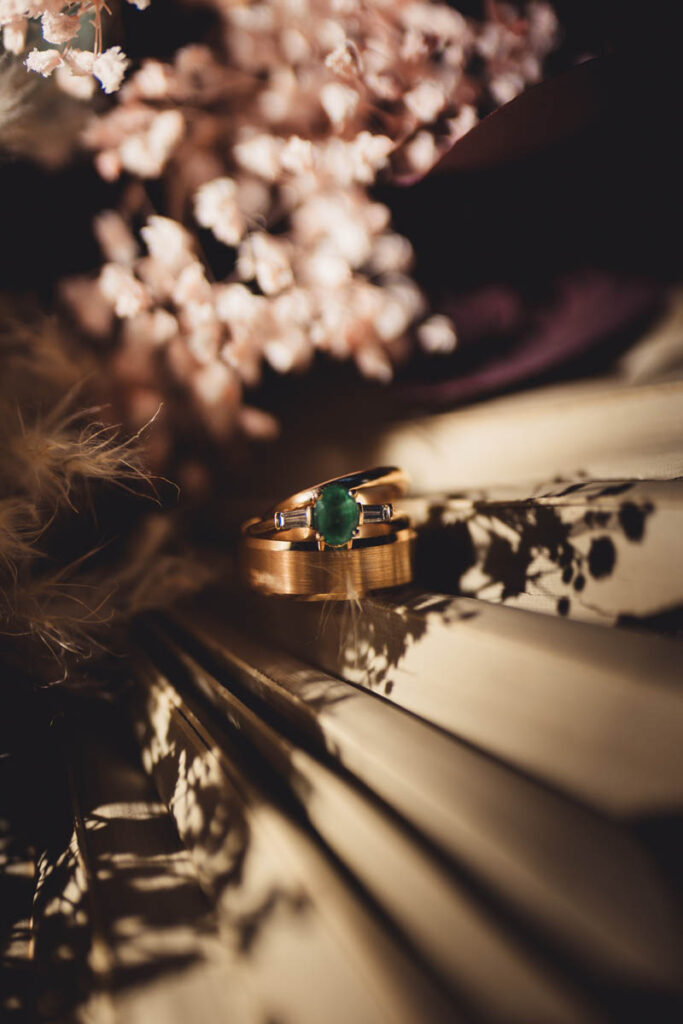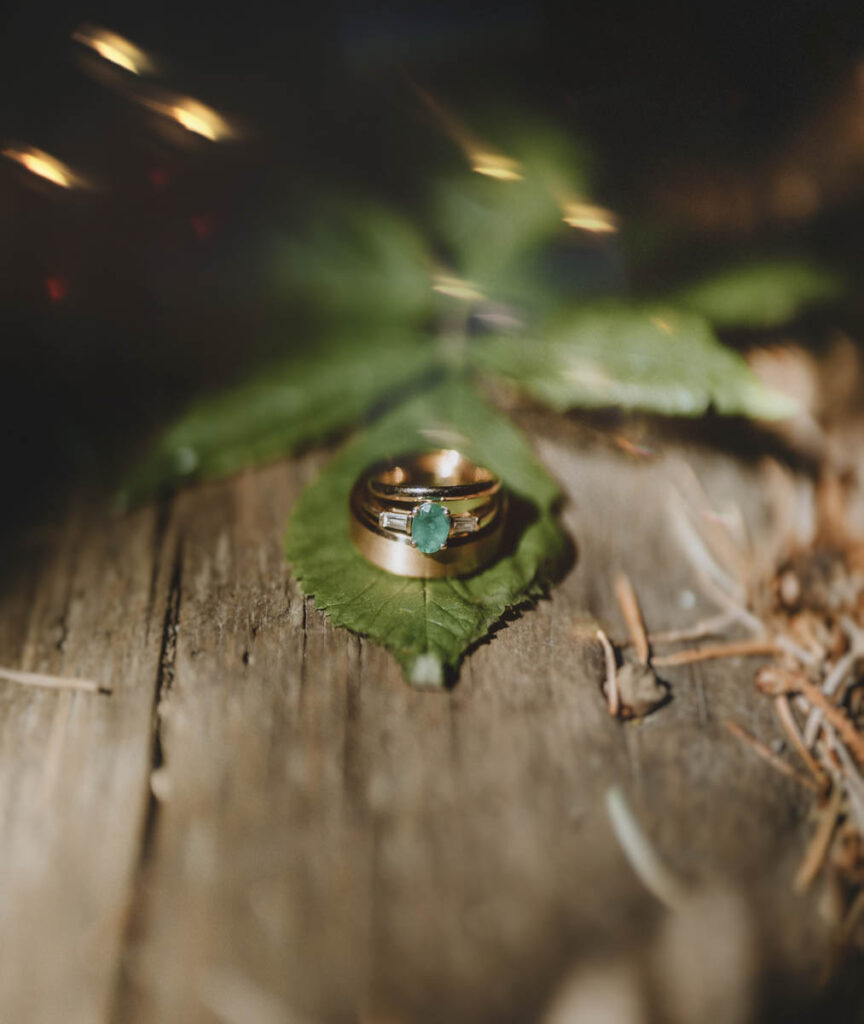 The entire resort is divided up – there's cabins, tents, and even an outfitted school bus for the kids to sleep in! The groom's cabin was right by the entrance, so that's where I went.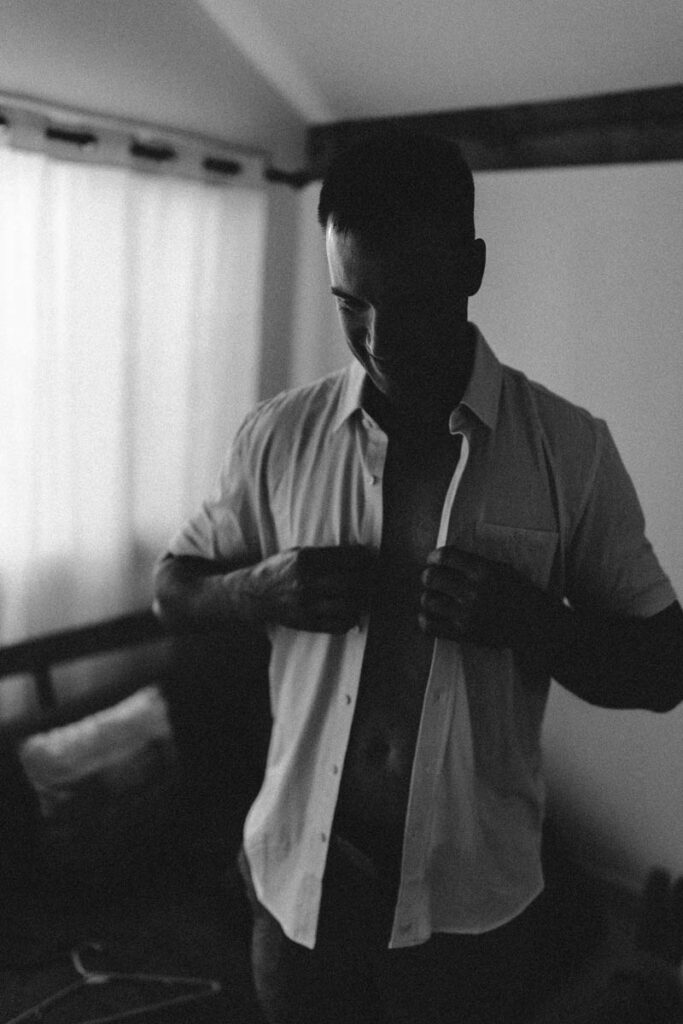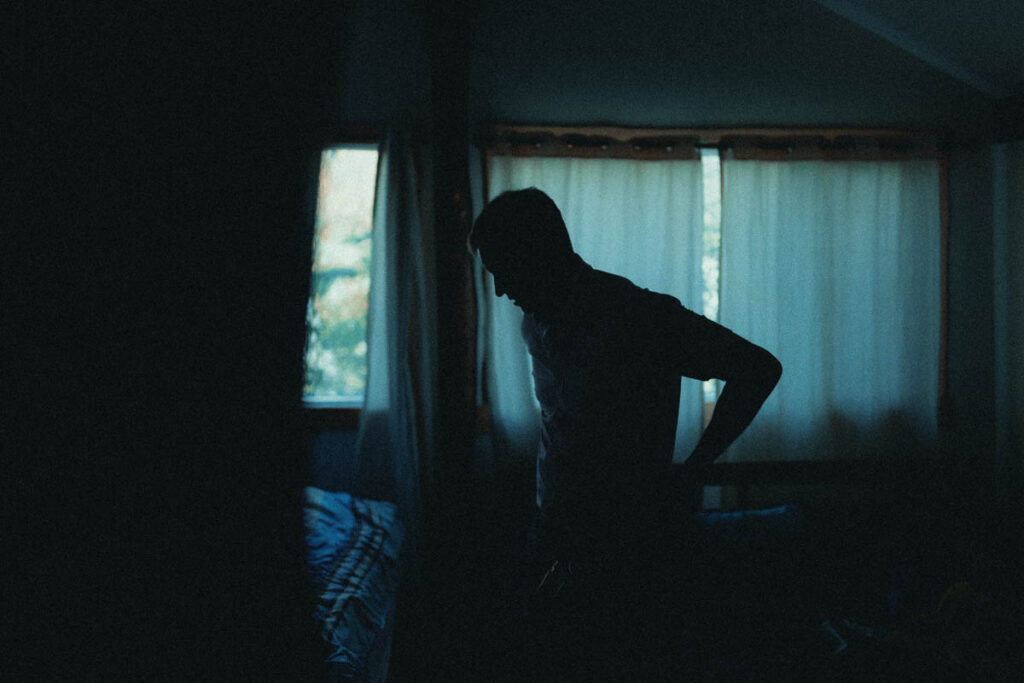 Over at cabin 9, our bride was nearly ready too!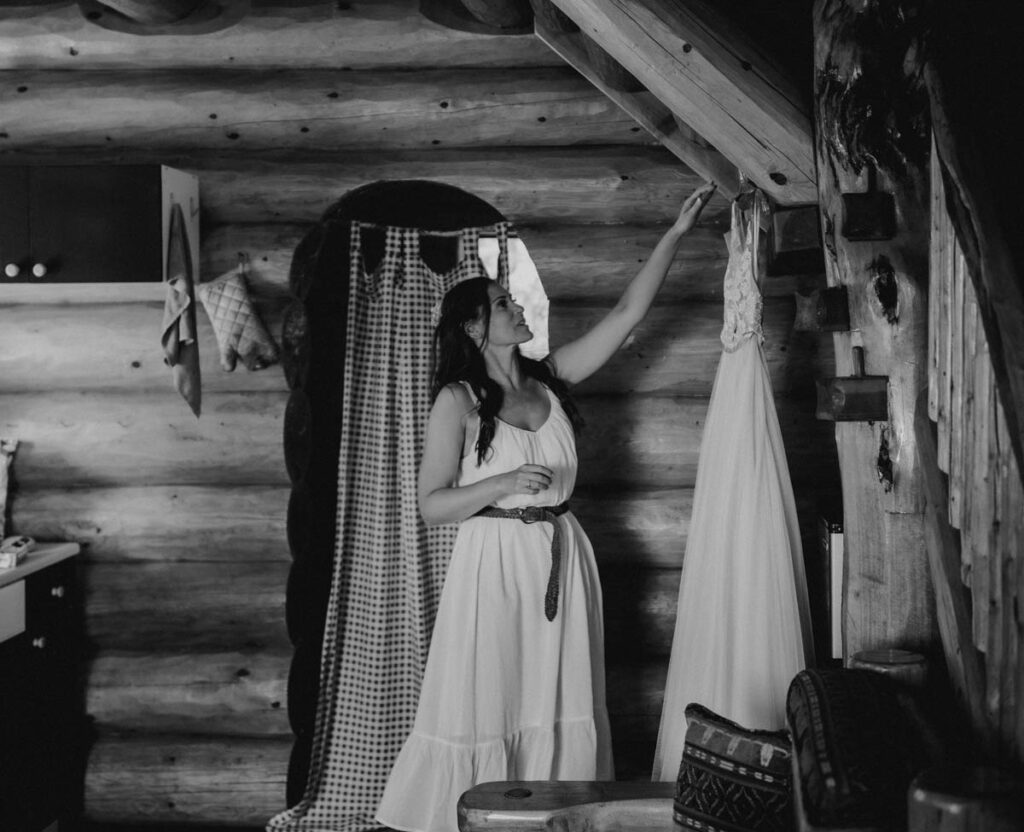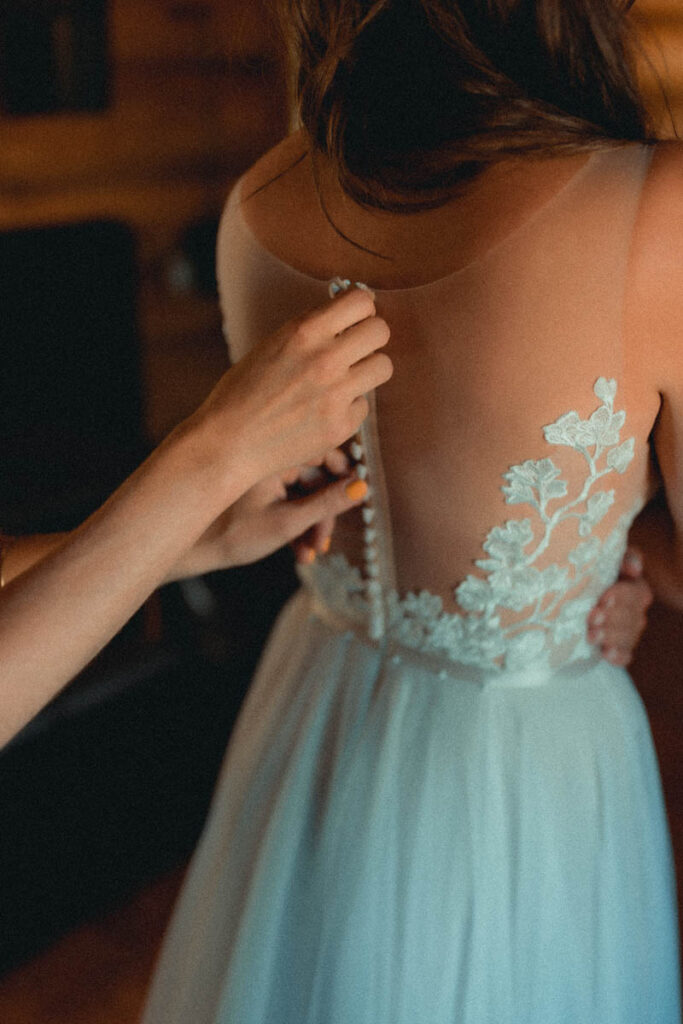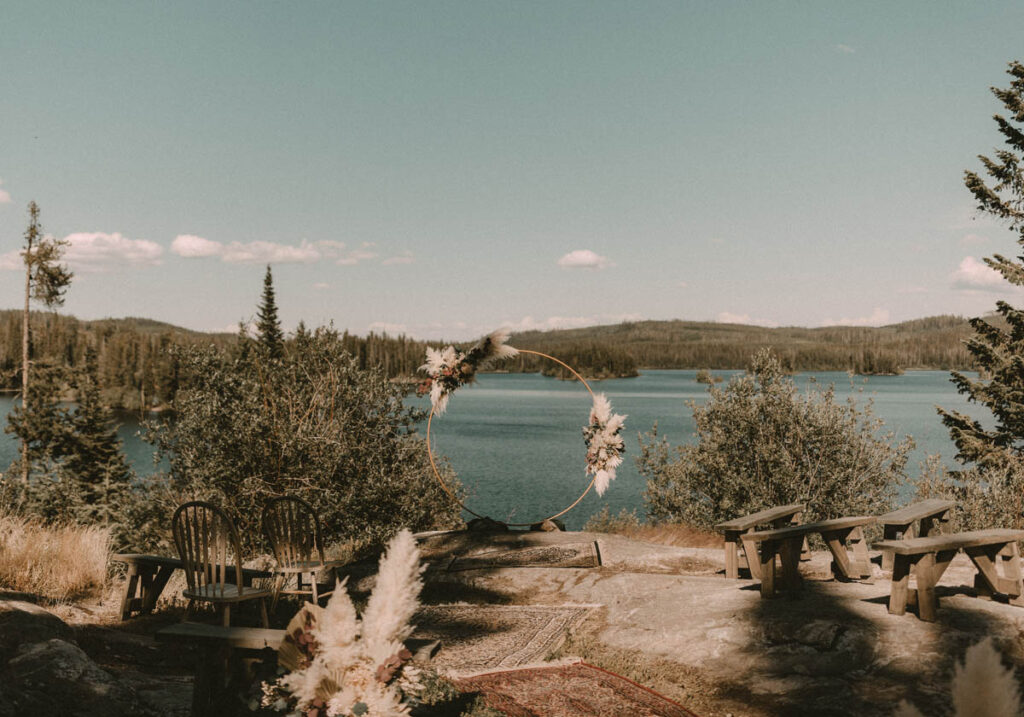 And then, the procession began. The light wasn't planned – I'm not sure how it hit like that, but I'm in love with it. I love patchy light, it's an incredible texture.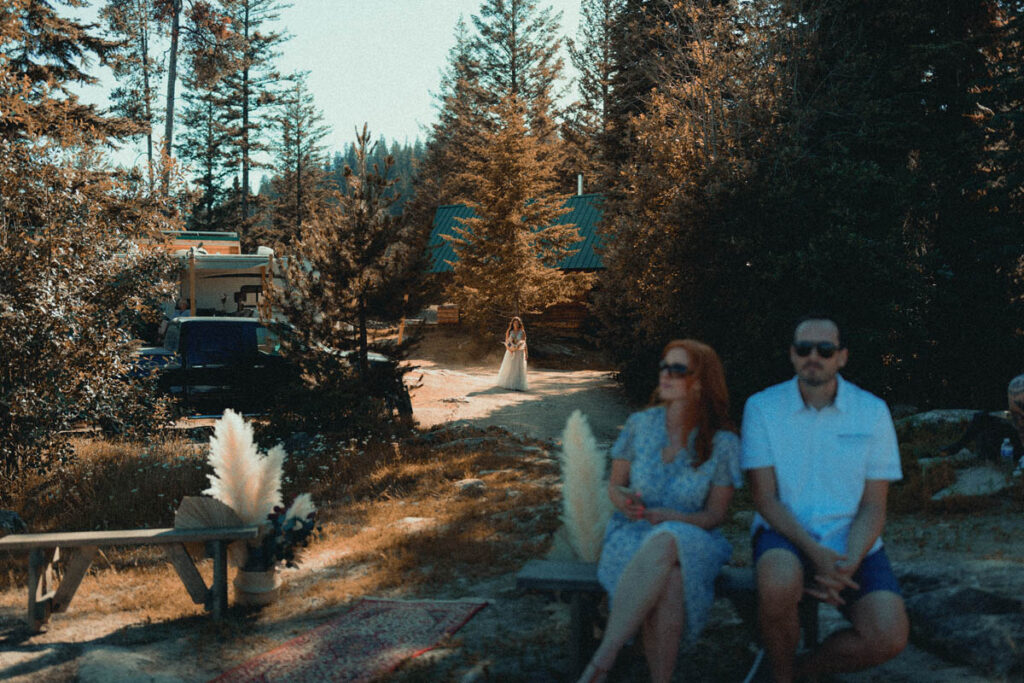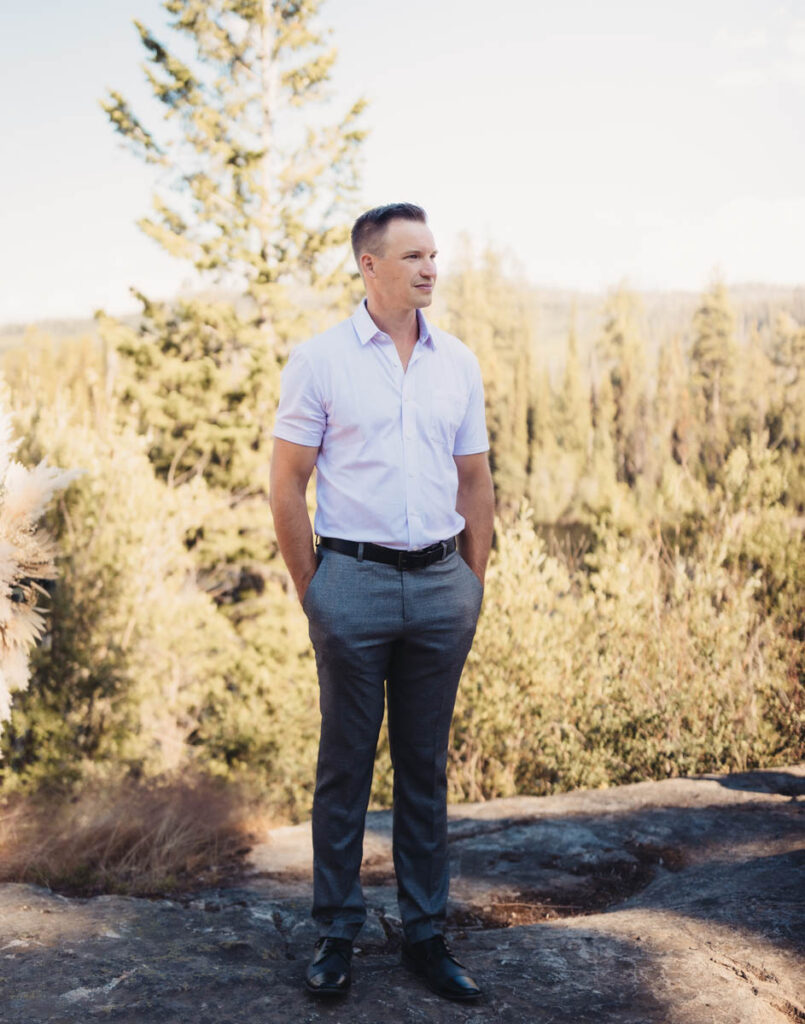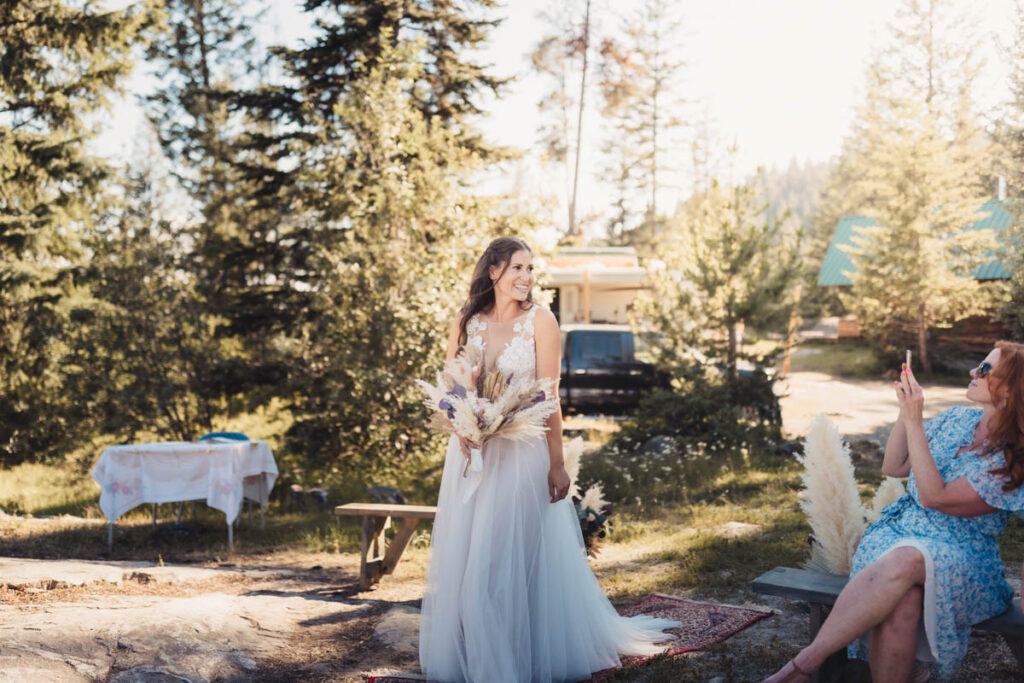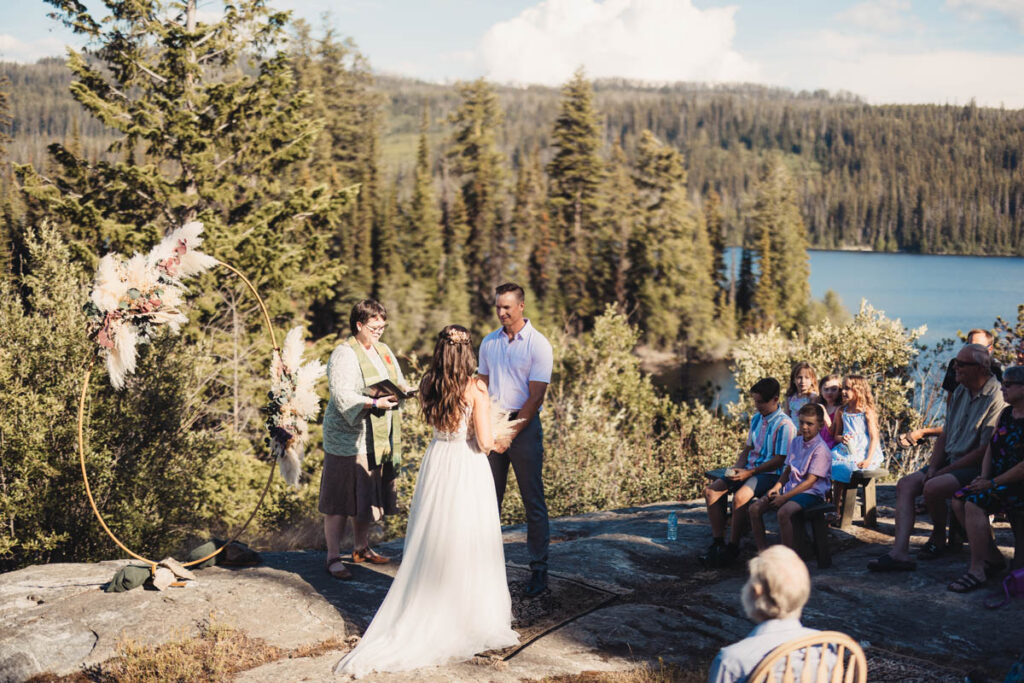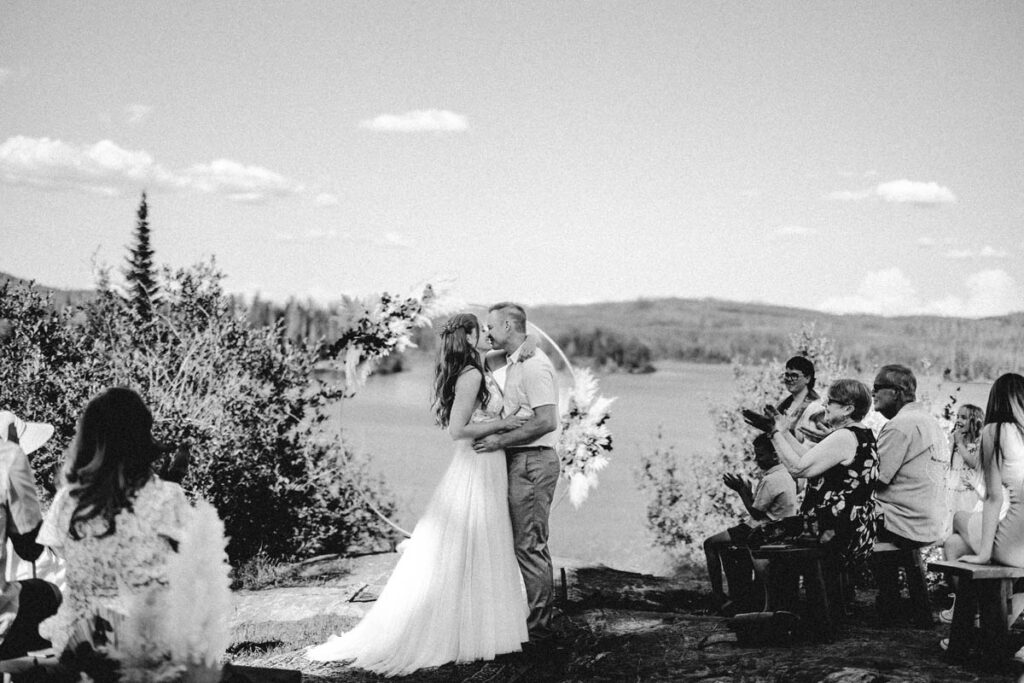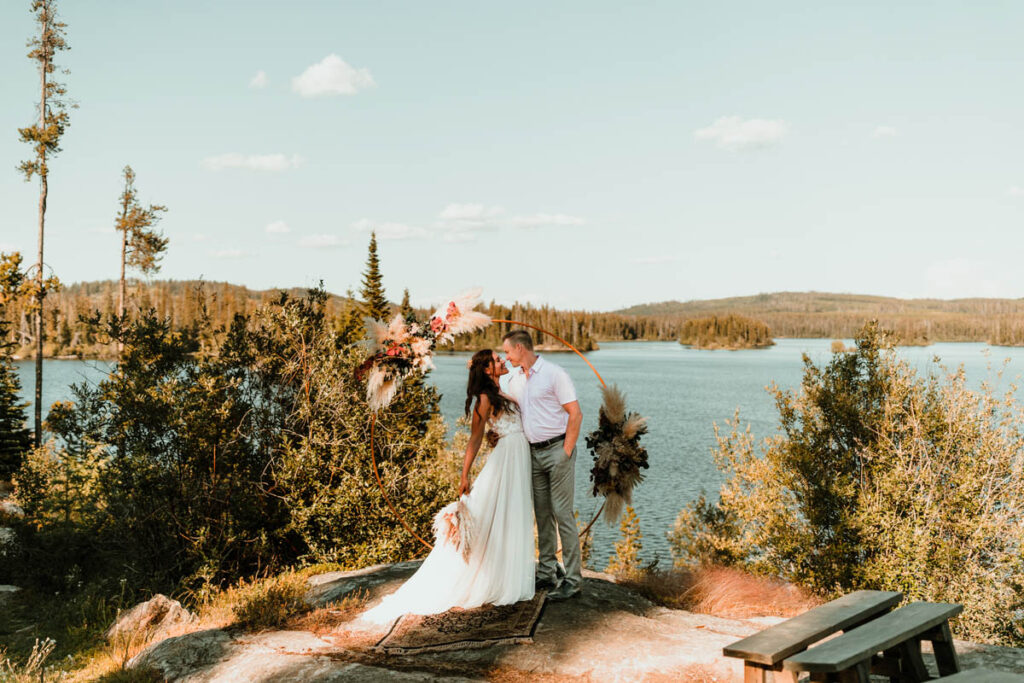 And then, after a group photo, we ran off to the islands! I've been eying them for a while – it's certainly something quite unique.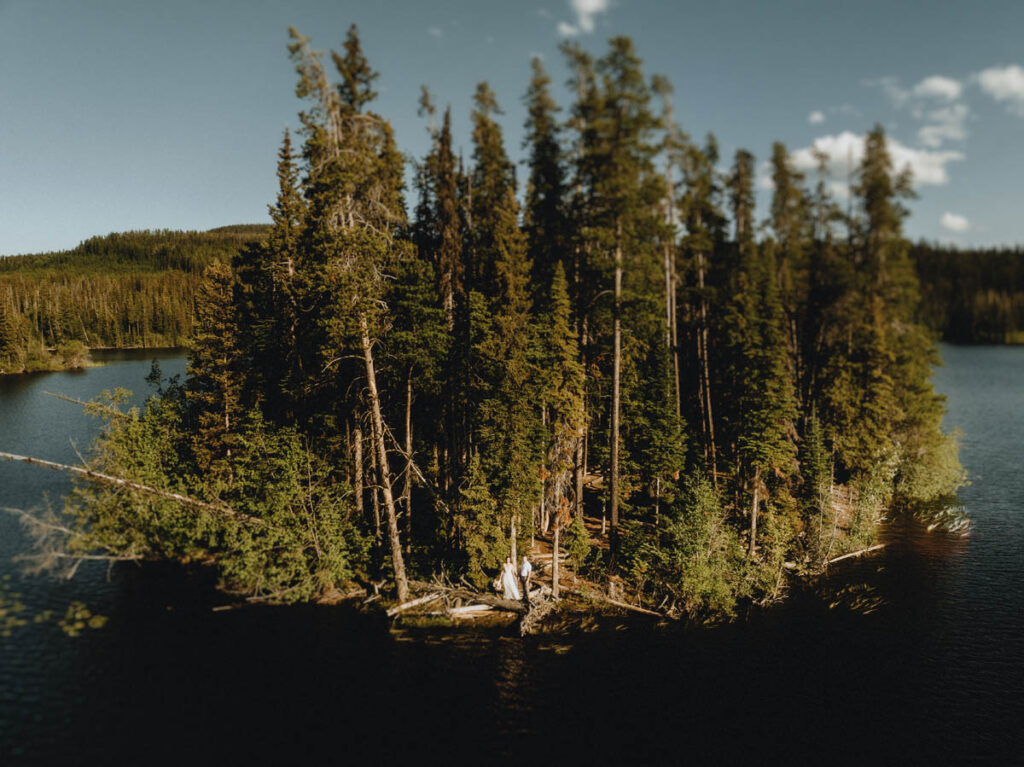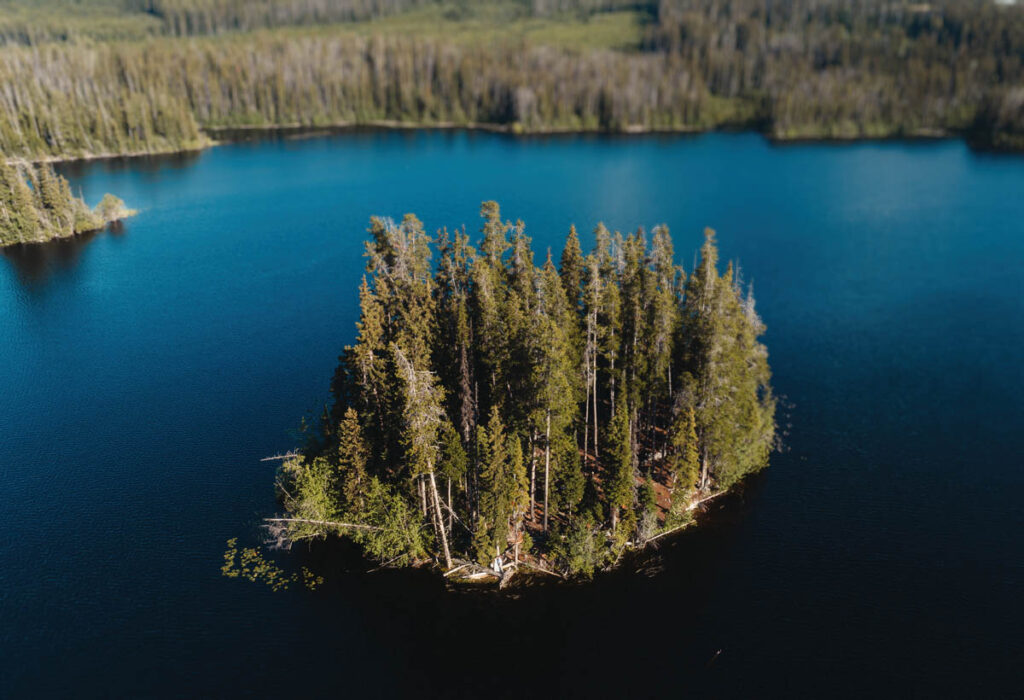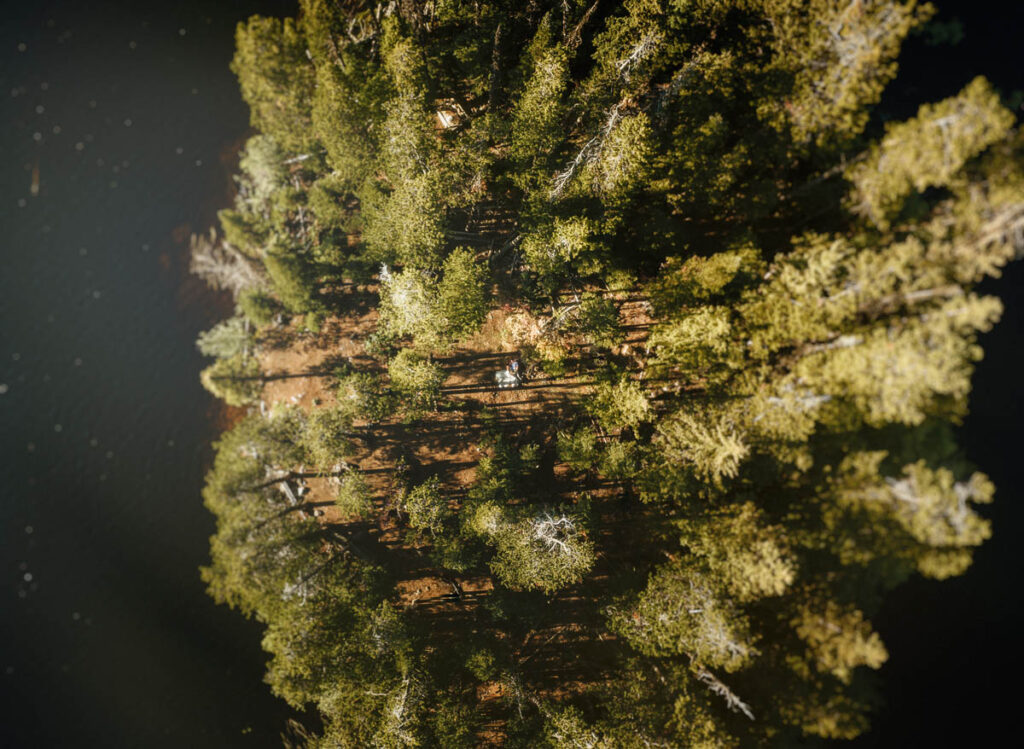 It's an incredible experience, and one I never thought I'd have – to have an entire island to myself!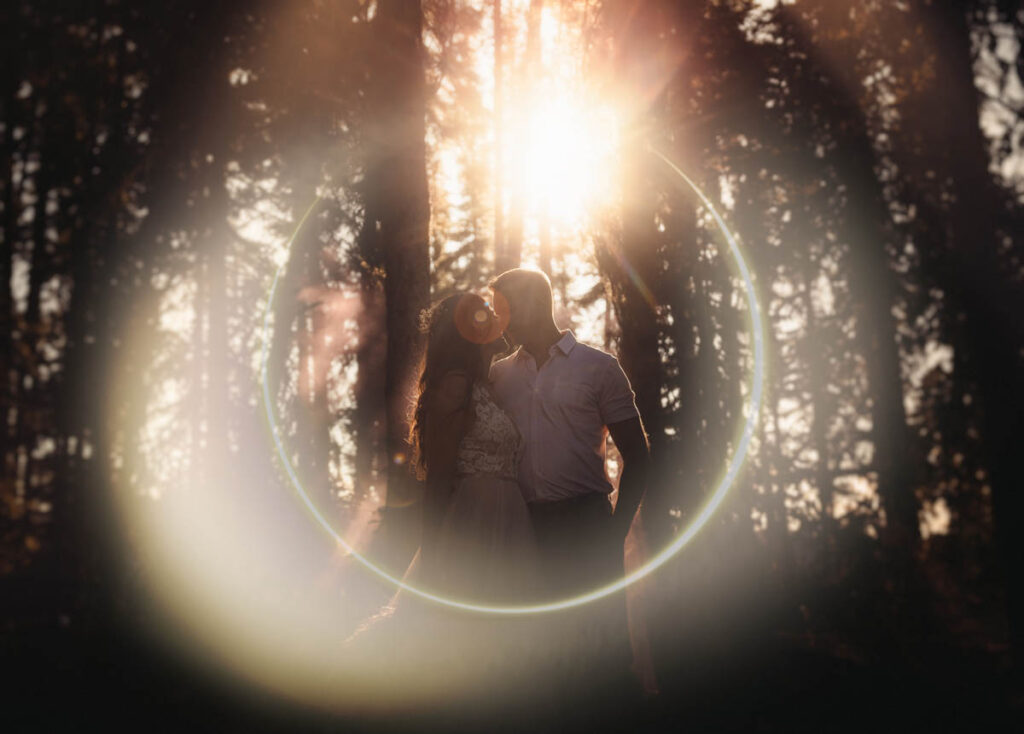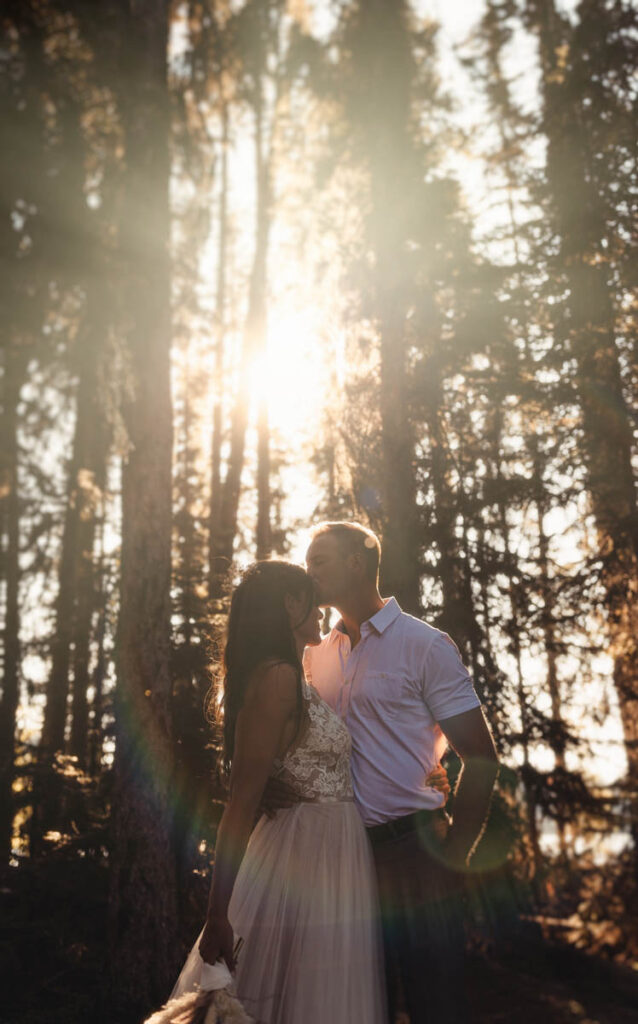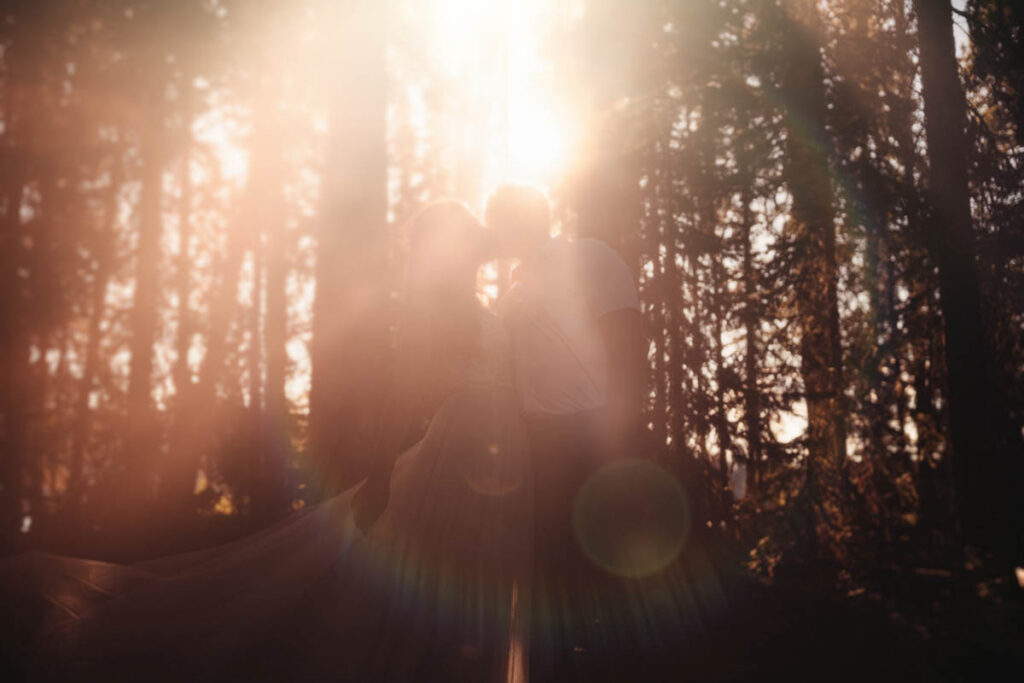 It's wonderful, because you have so many different kinds of photos you can take – I get really into the water, the sky, the lake.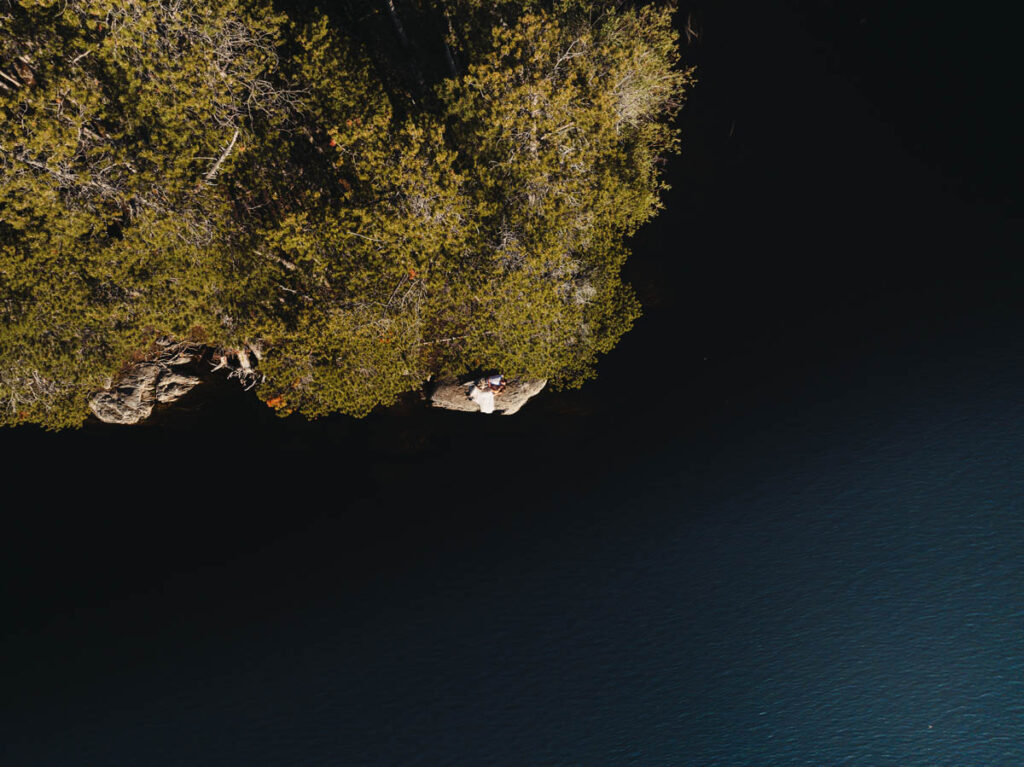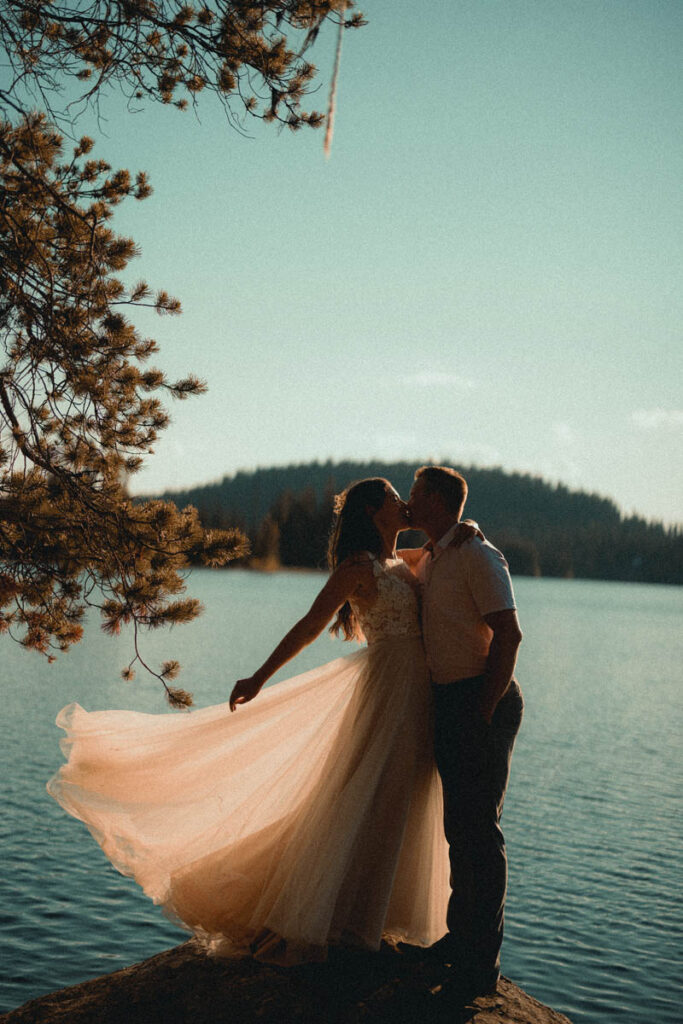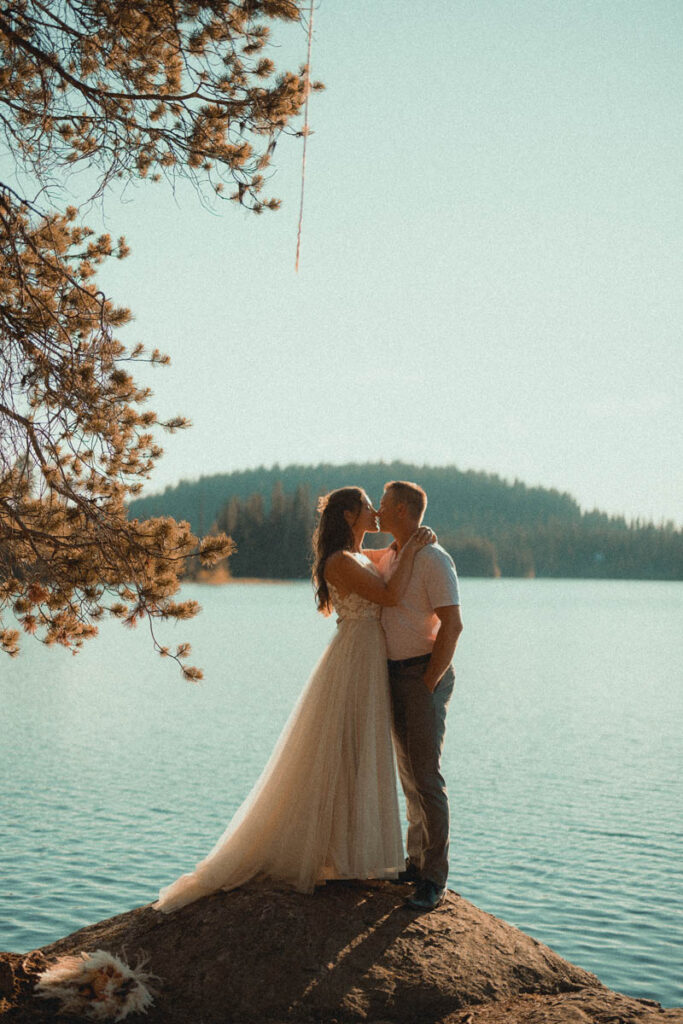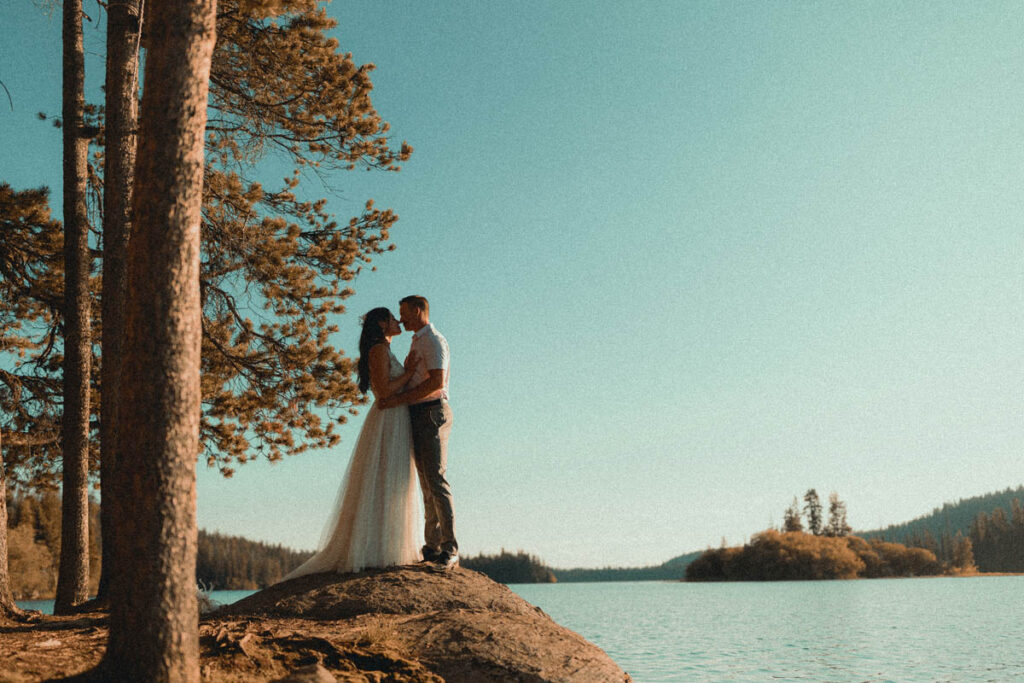 And this is how we got around!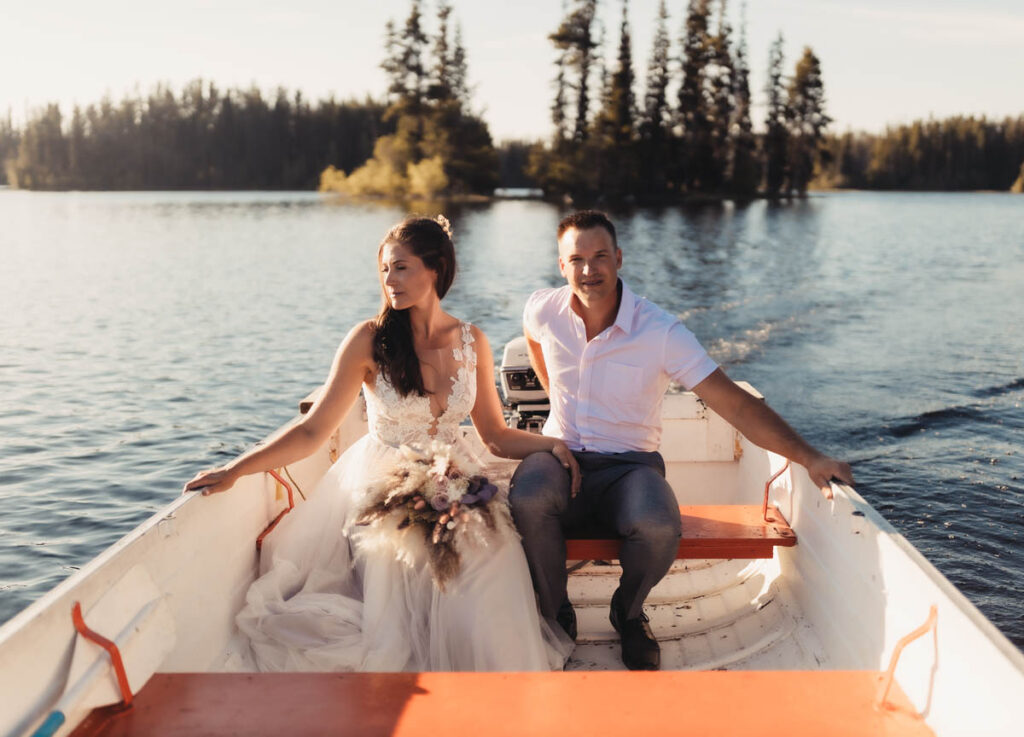 The reception was gorgeous. A benefit of Oyama is there's no cell phone coverage, just people living in the moment. And there were so many moments!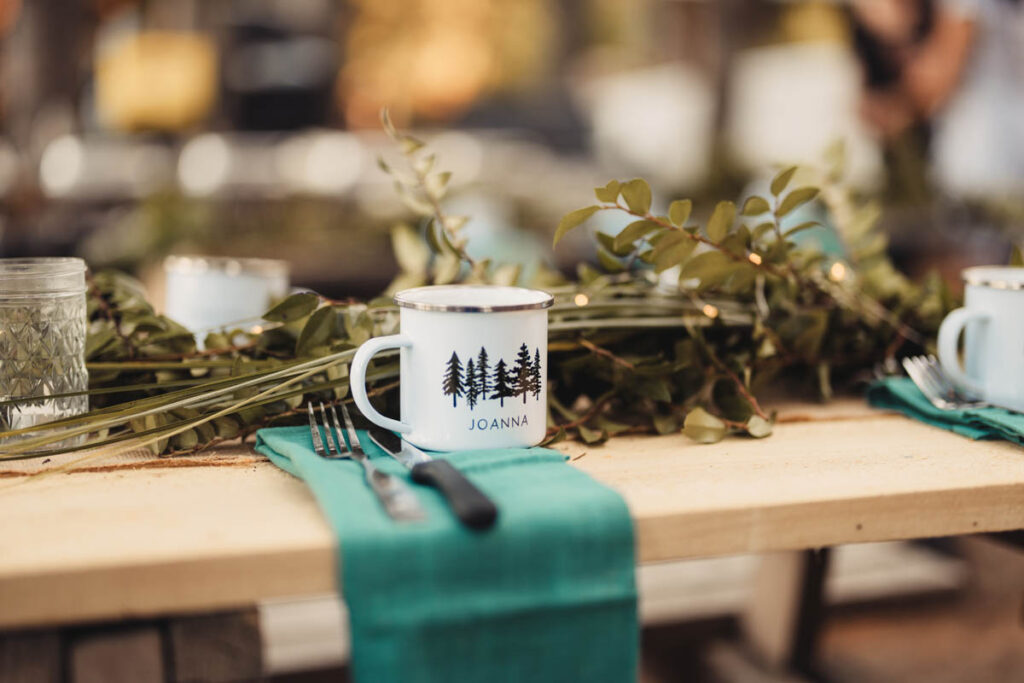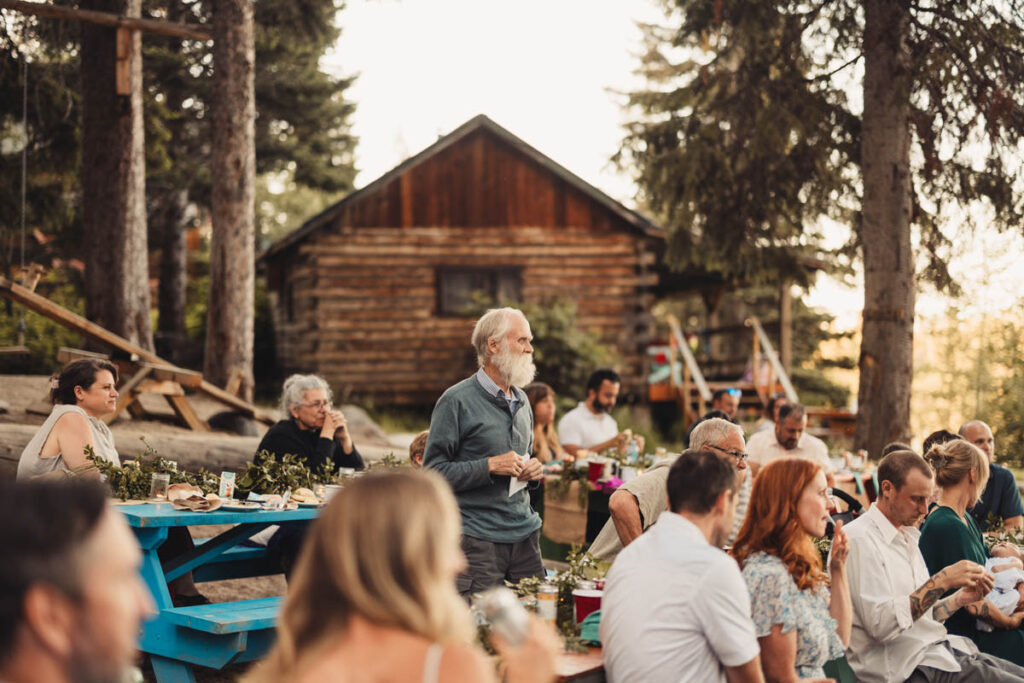 On the way up, there was this incredible lookout. Like nothing I've ever seen in Kelowna, perhaps the most gorgeous lookout in the area. We had some dinner, took a few more photos in the water for good measure, and piled into the truck for some closing shots.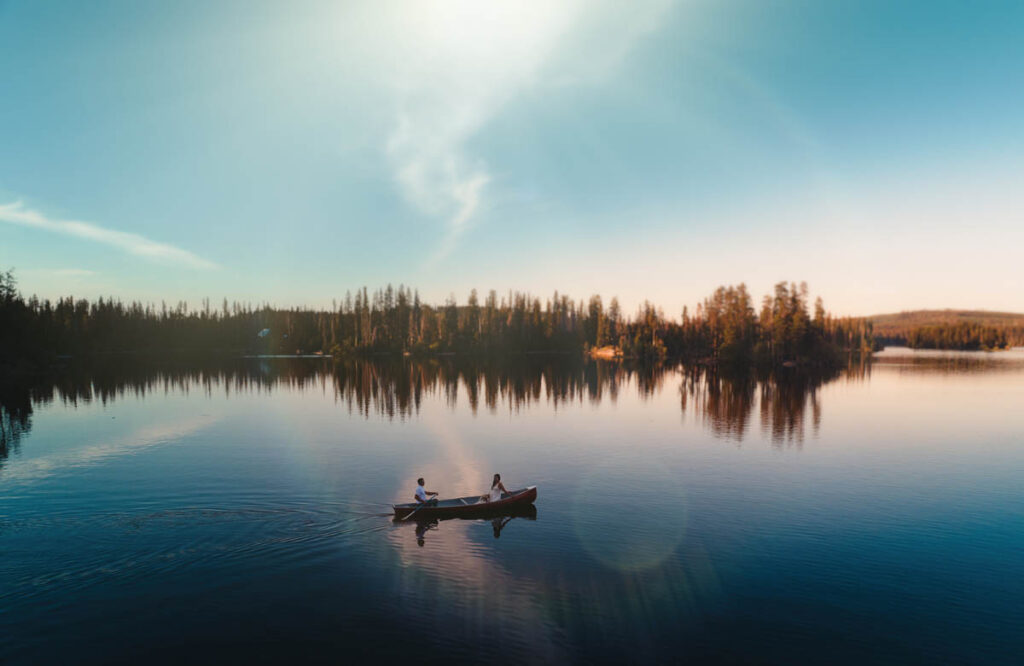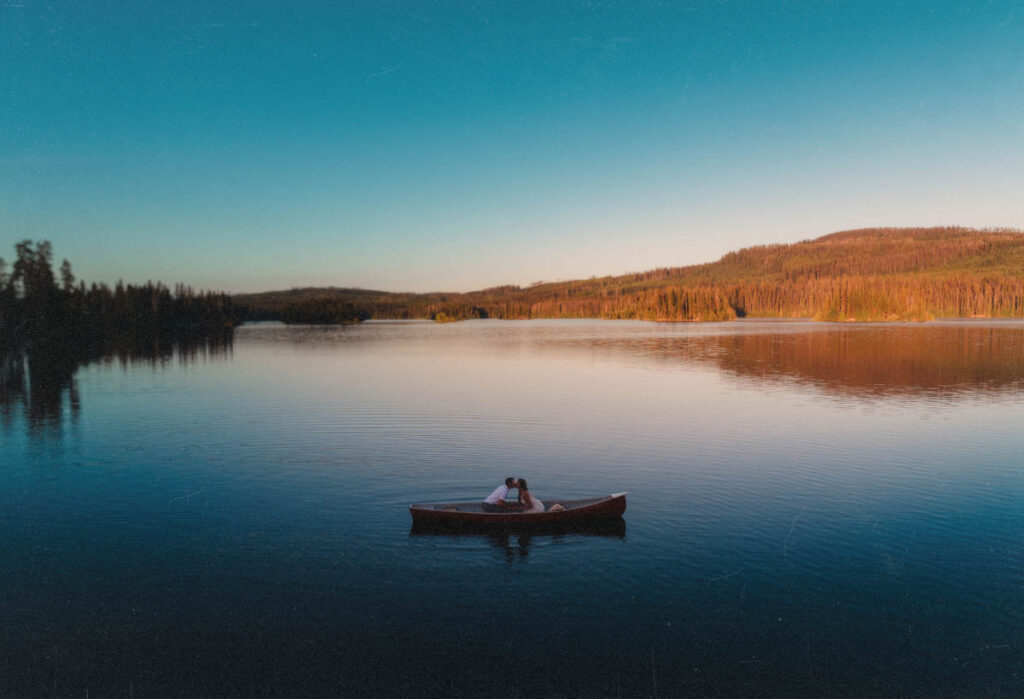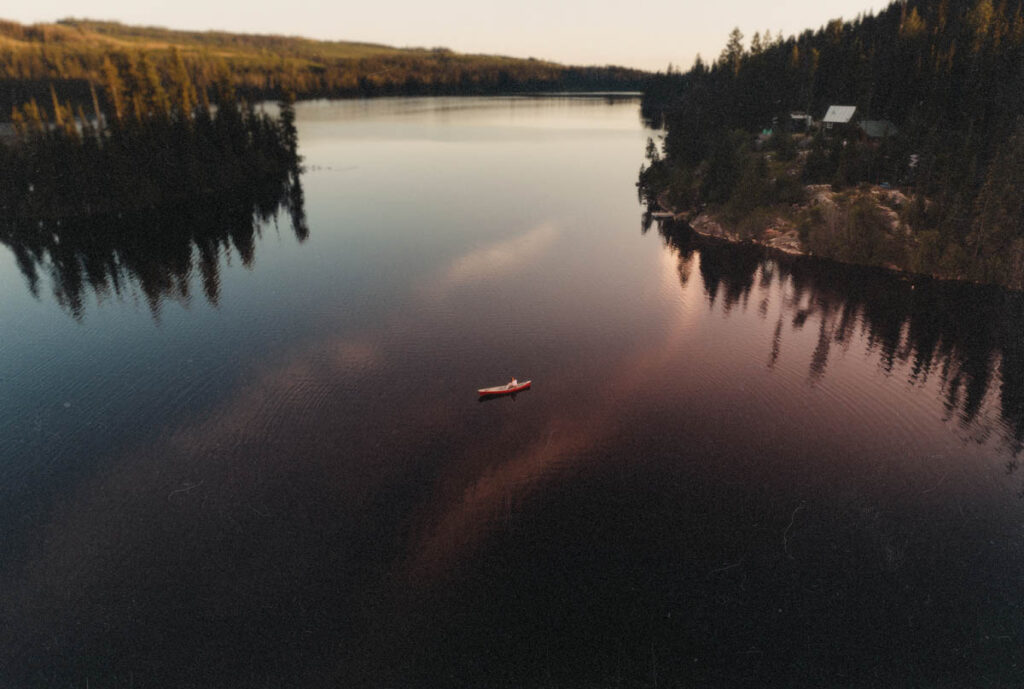 Unfortunately, this is where I'll have to leave you. There's some incredible photos from the day, and this is just a sneak peek, a sampler. About 50 photos, so quite a large sneak peek!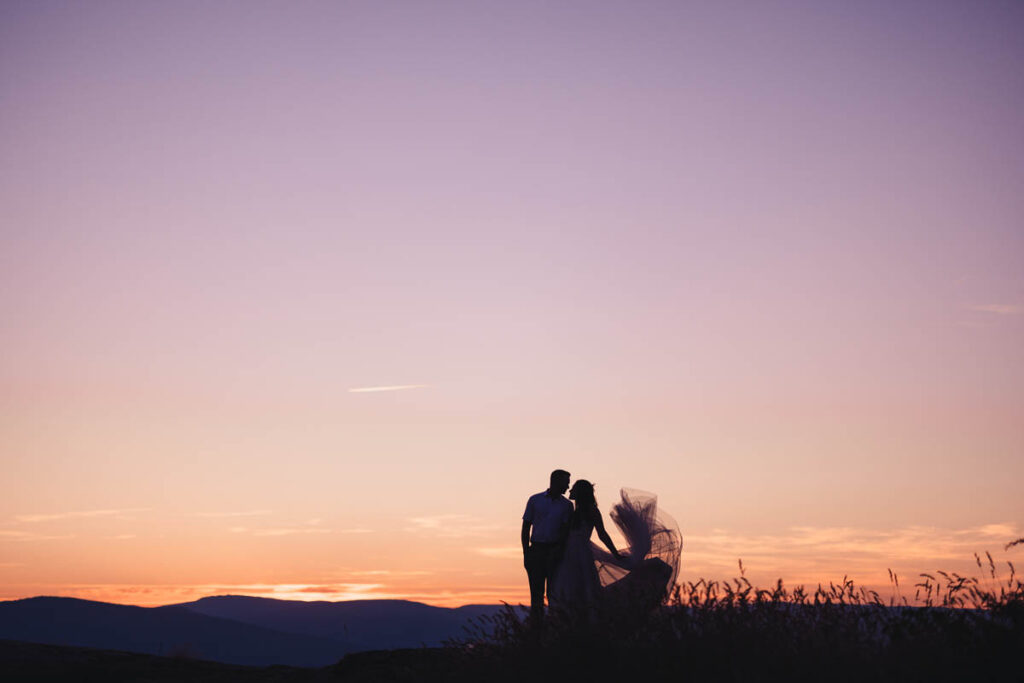 The full album has so many candids, an absolutely stunning sneakaway, and even a first dance where every guest had a sparkler. There's some unforgettable moments that you'll love to see.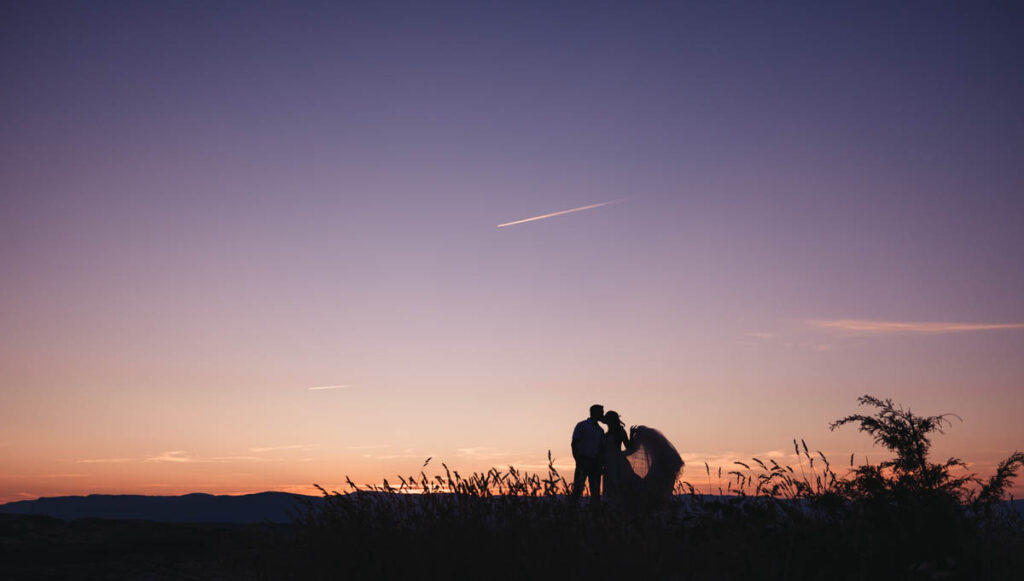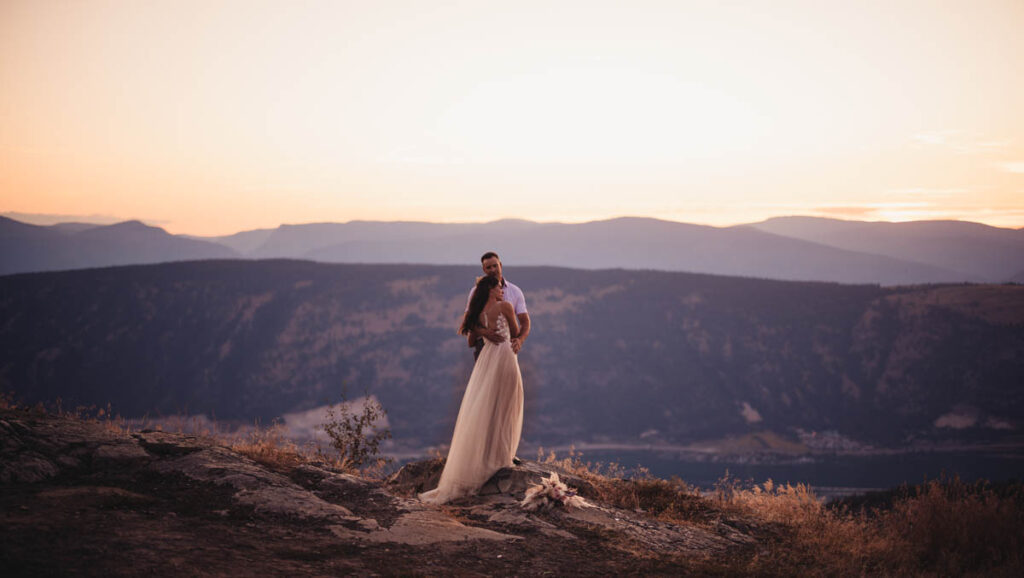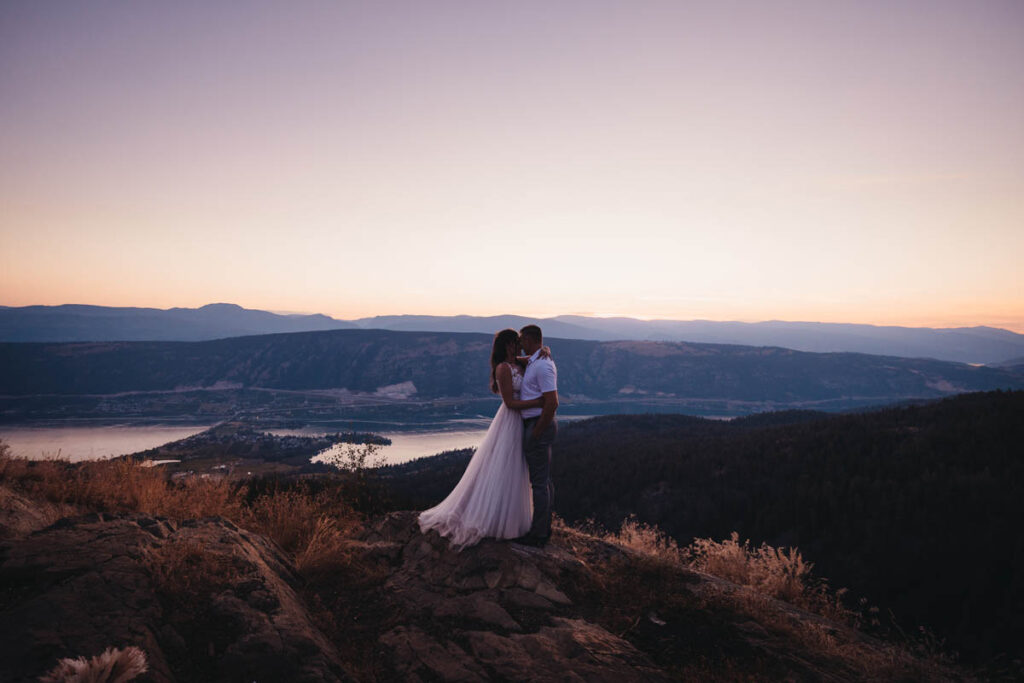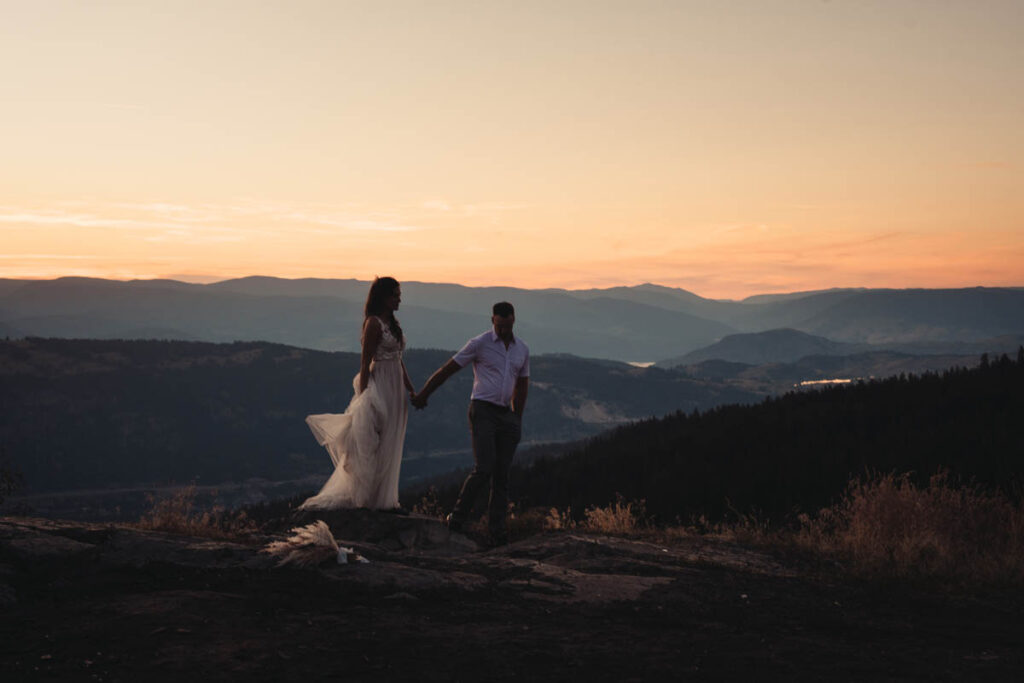 A special shoutout to the guy who moved his truck so we could get these photos!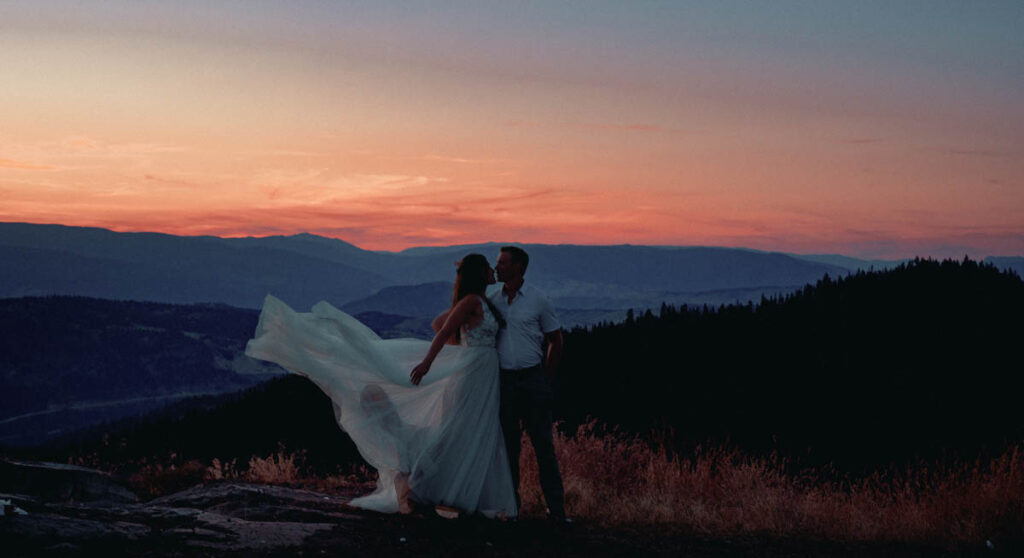 If you'd like to be notified when the album is ready, you can pre-register here.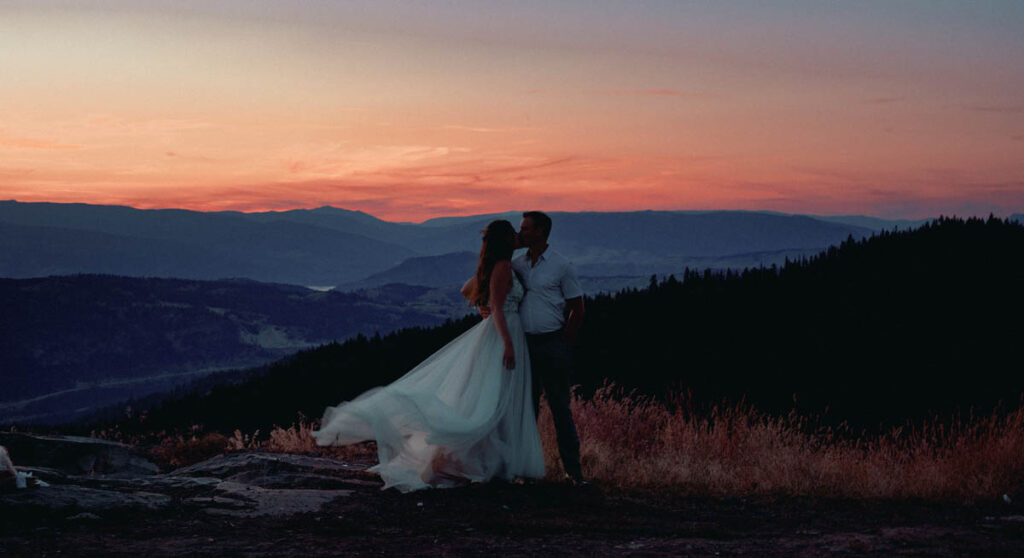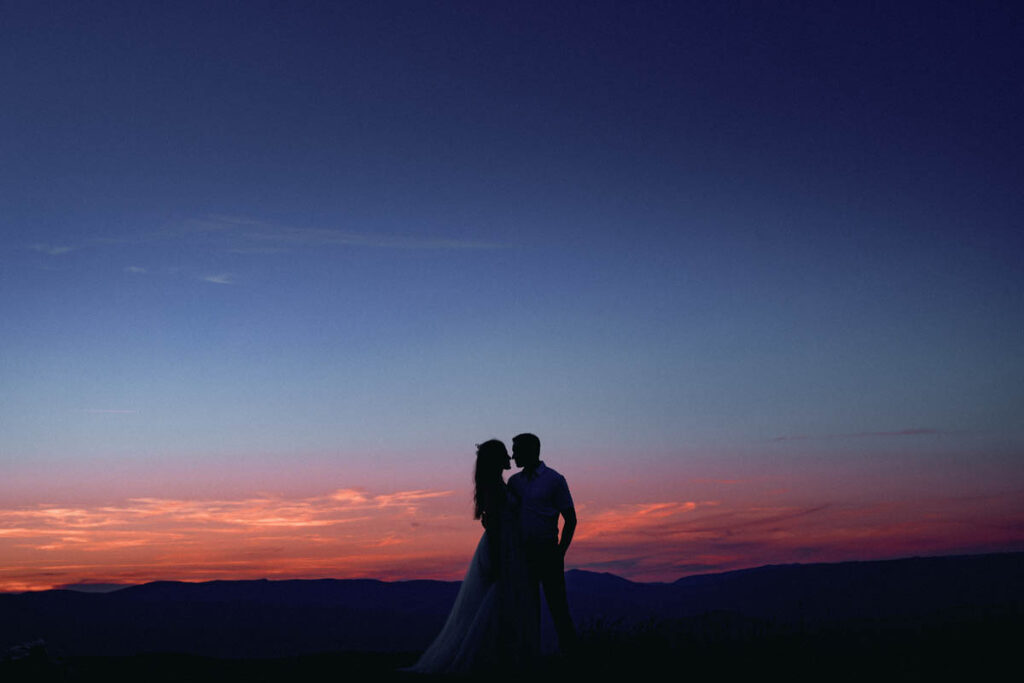 Thank you for reading this far! If you'd like to follow my progress, feel free to follow my facebook, or instagram! Talk to you soon!