T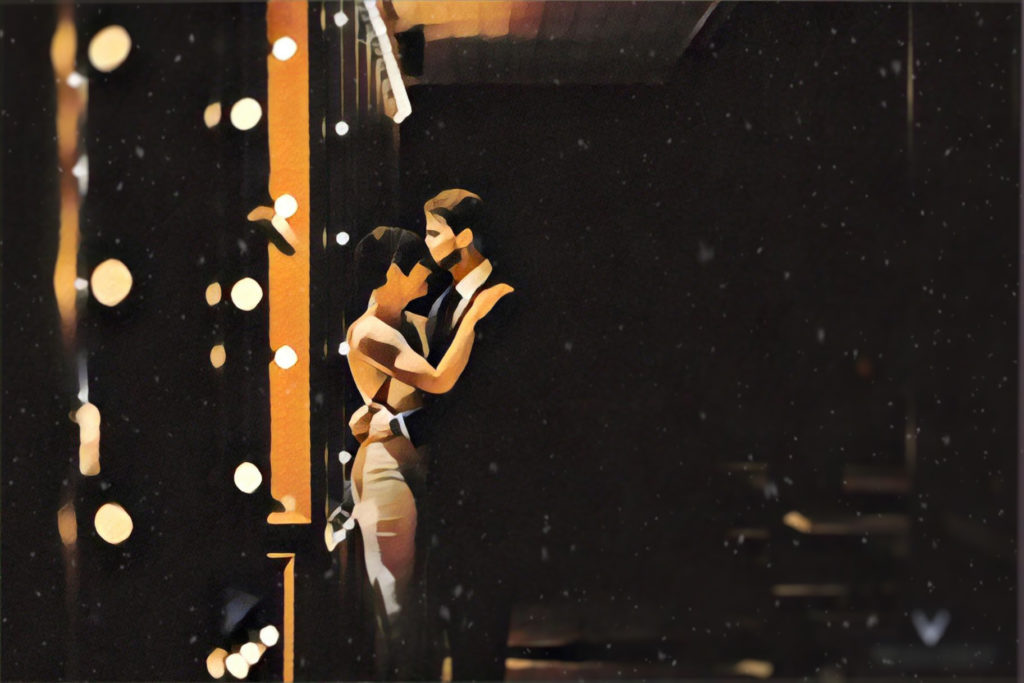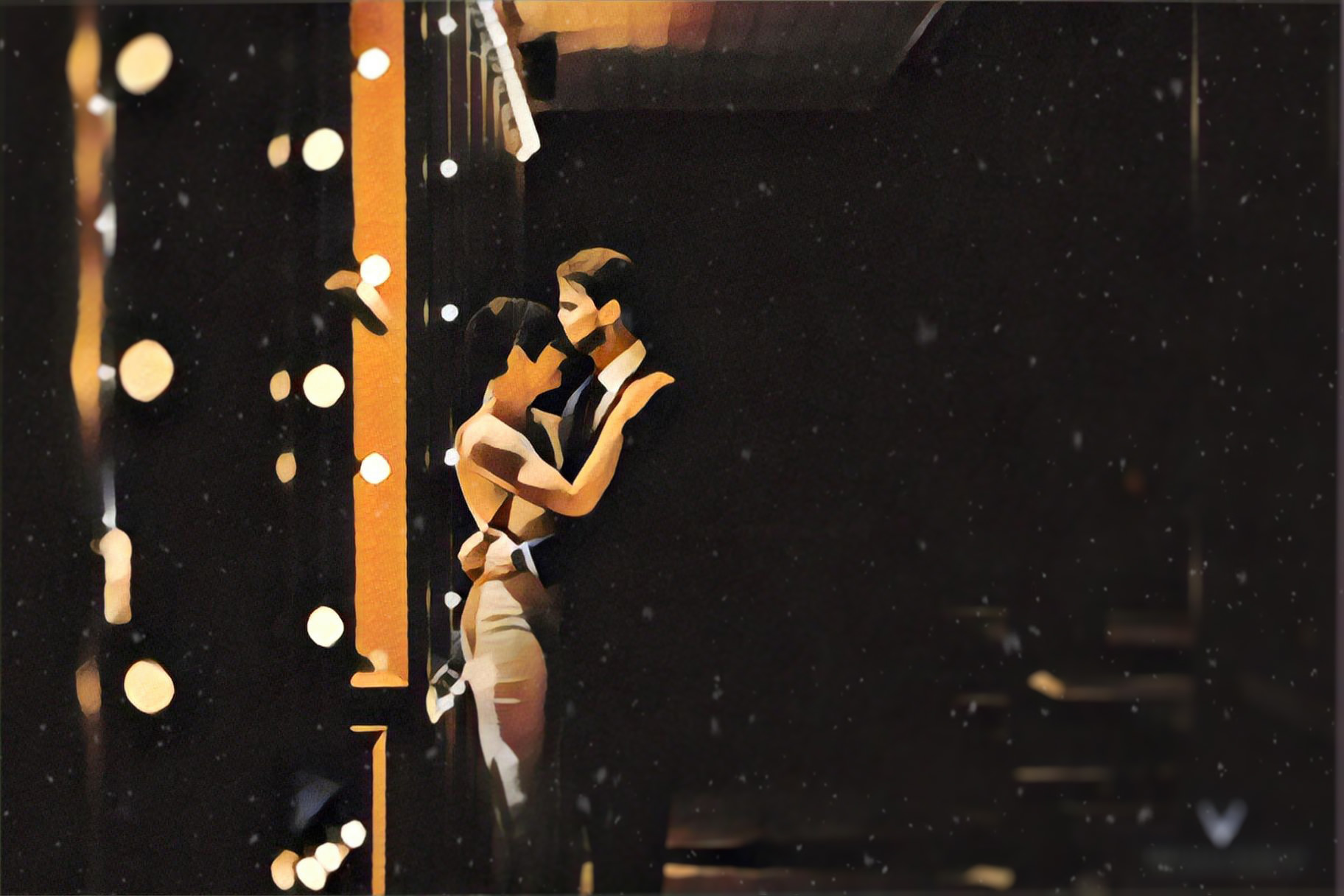 This was a crazy one. Although I've shot at the beautiful Vance Creek before, I've never photographed a ceremony in the snow like this. All of the guests had travelled for this wedding, and they weren't going to be dissuaded by some snow and -8 winds.
I'm getting ahead of myself. We begin at 9am at The Pinnacles Hotel. Snow was everywhere, so I took full advantage.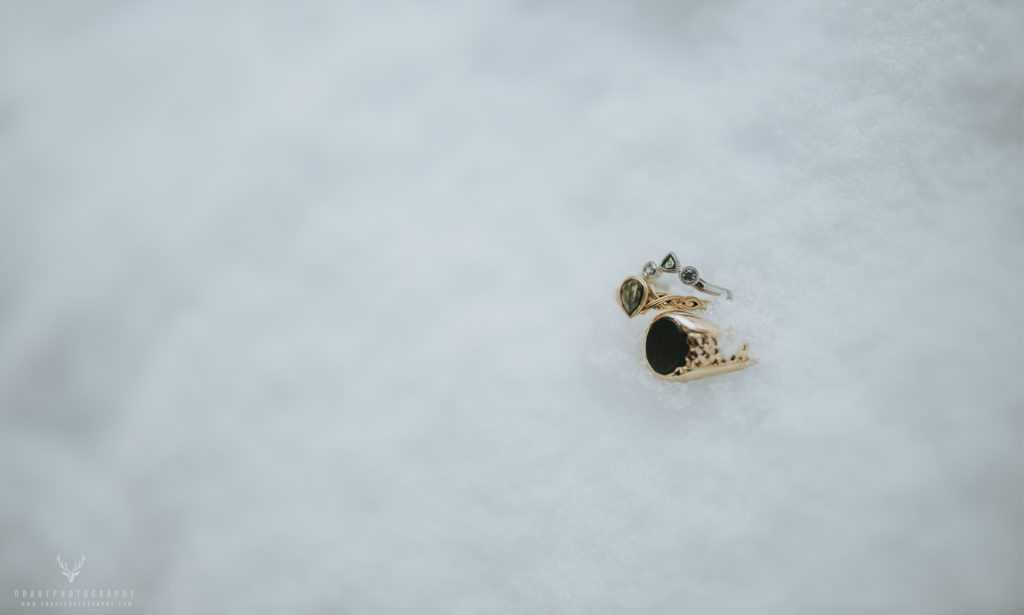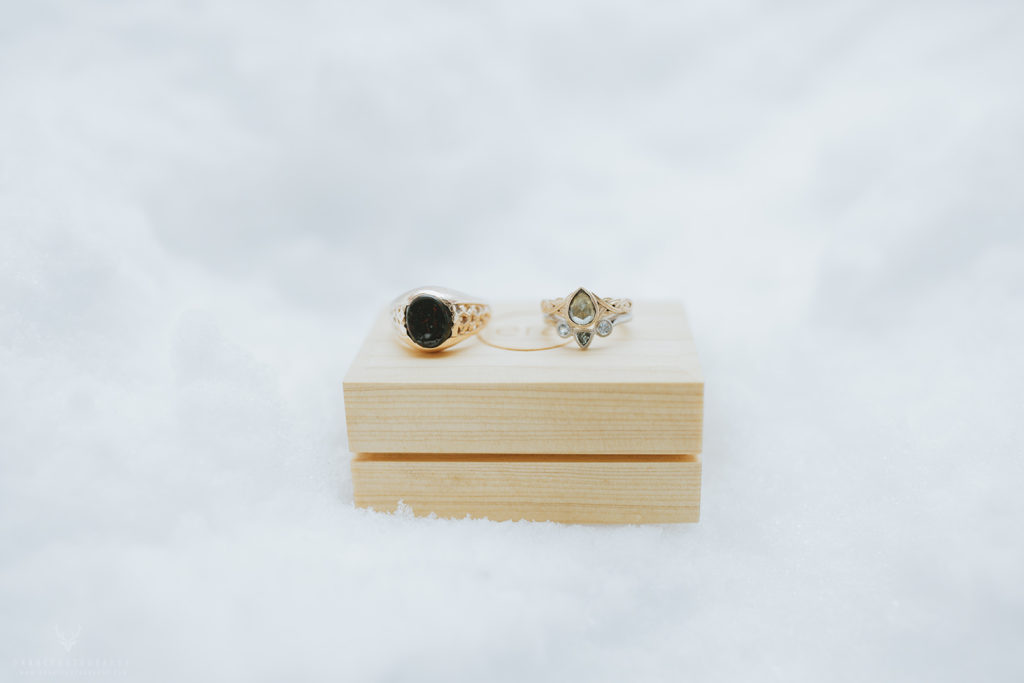 We always begin with the detail shots. The dress was absolutely classy, and the single large light source from the windows helped me with shading.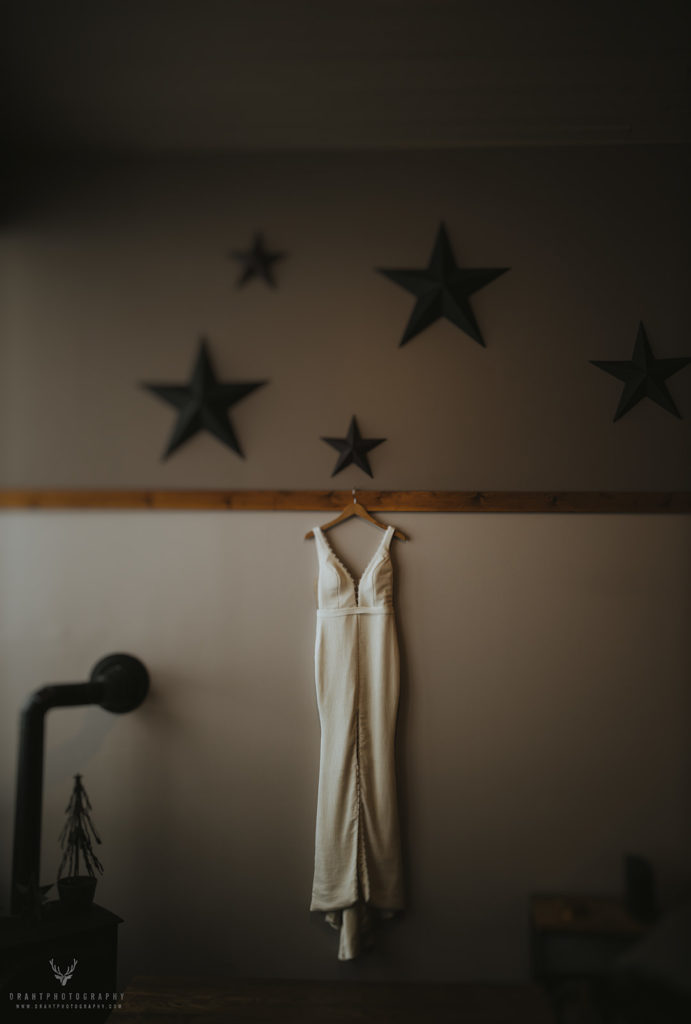 Over at the guys house, it was a bustle of activity. Kids and adults were everywhere, helping each other get ready.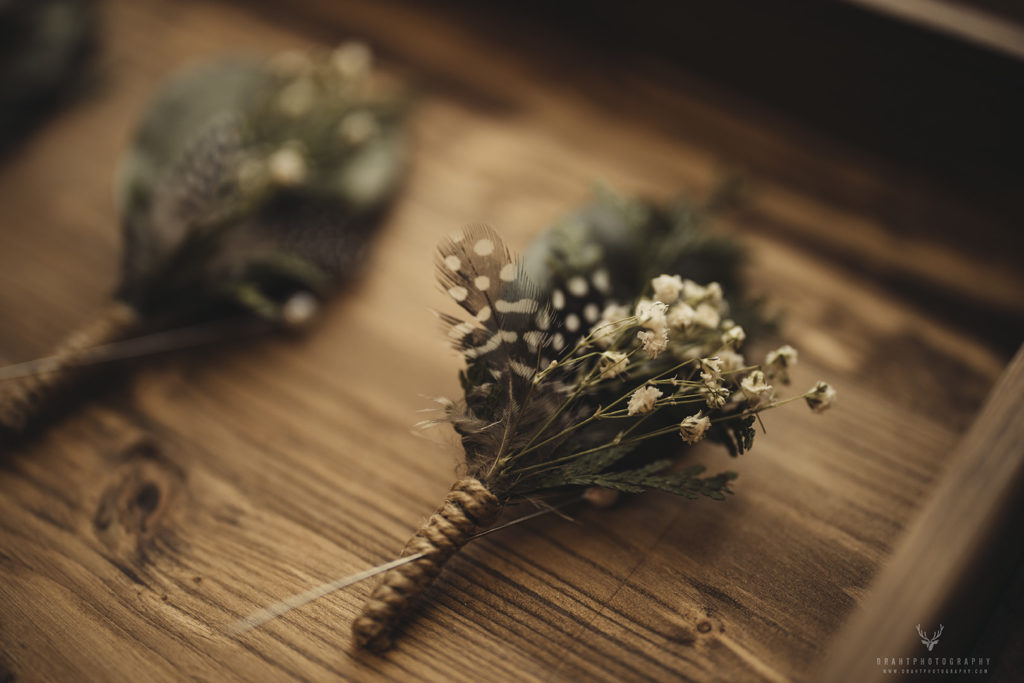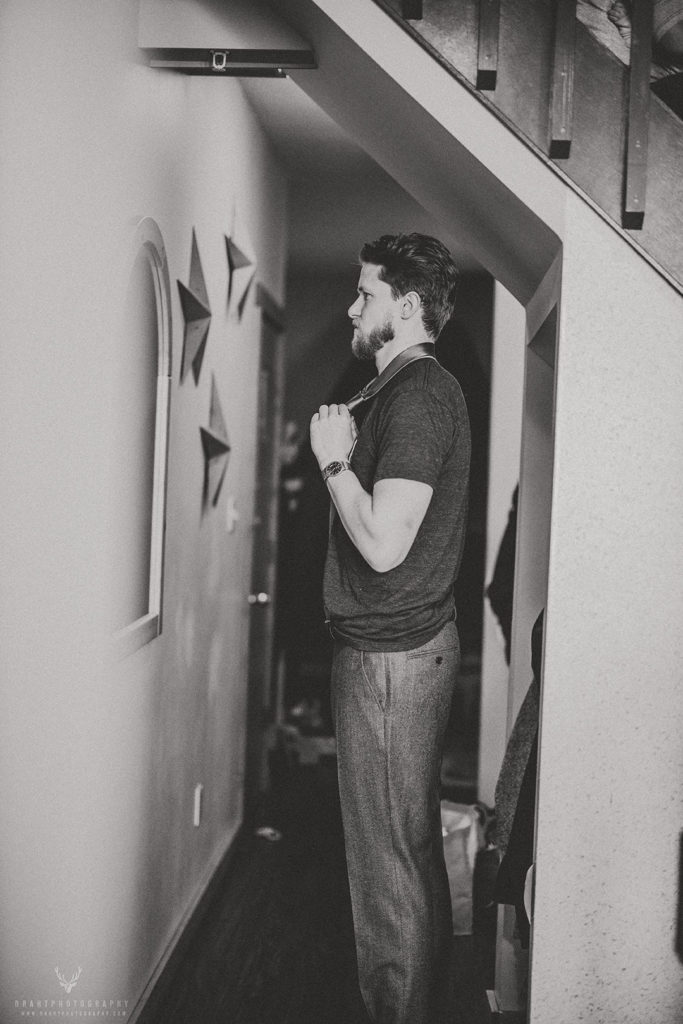 A few finishing touches, and our groom was ready.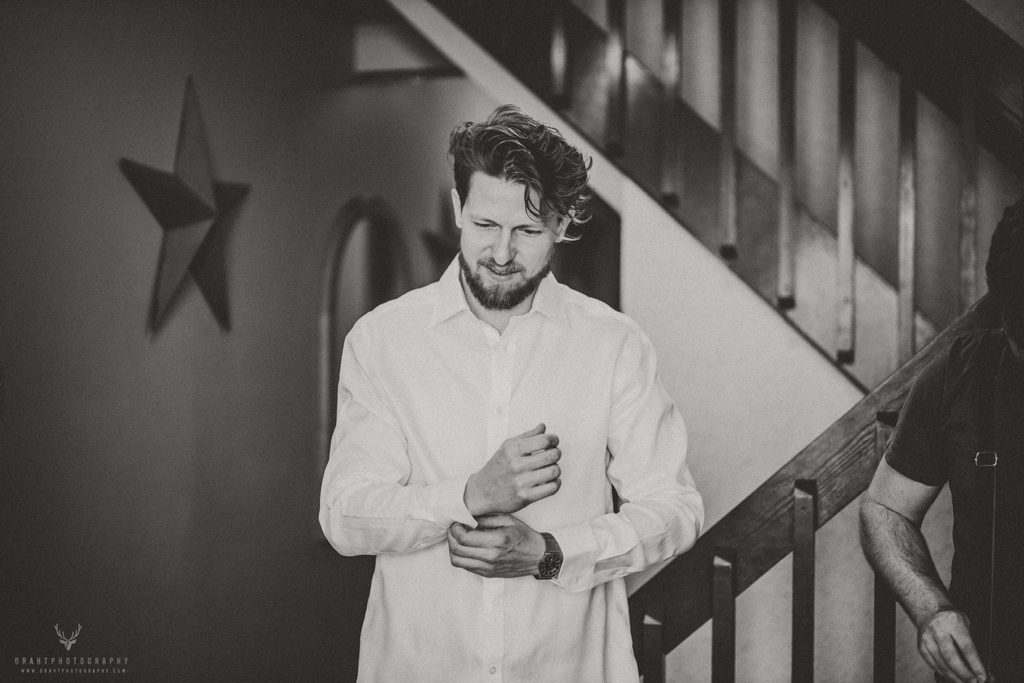 We debated doing portraits outside, but the snow was coming in from every angle.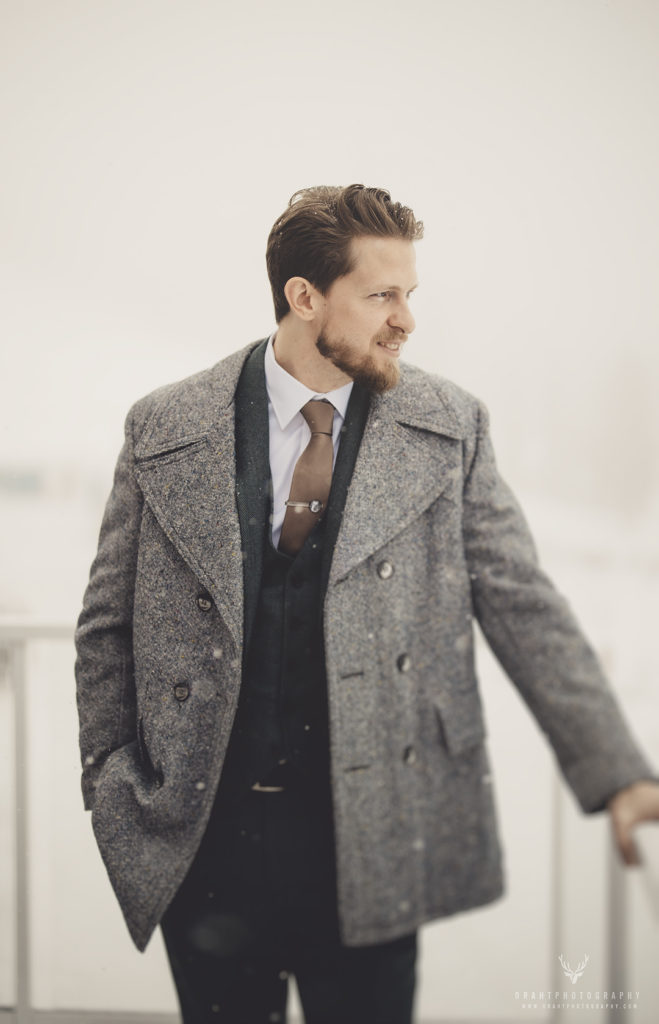 I had already set up a photo in the kitchen I was happy with, so I made my way back to the girls room.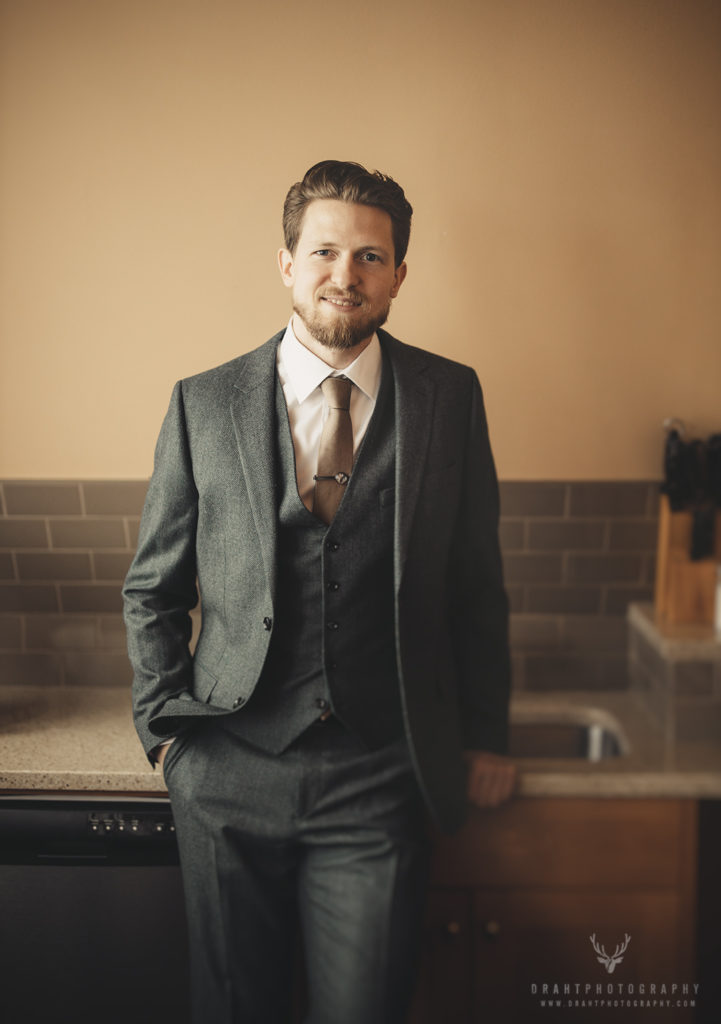 The snow was blocking the sunlight, but it was abating. This was good news.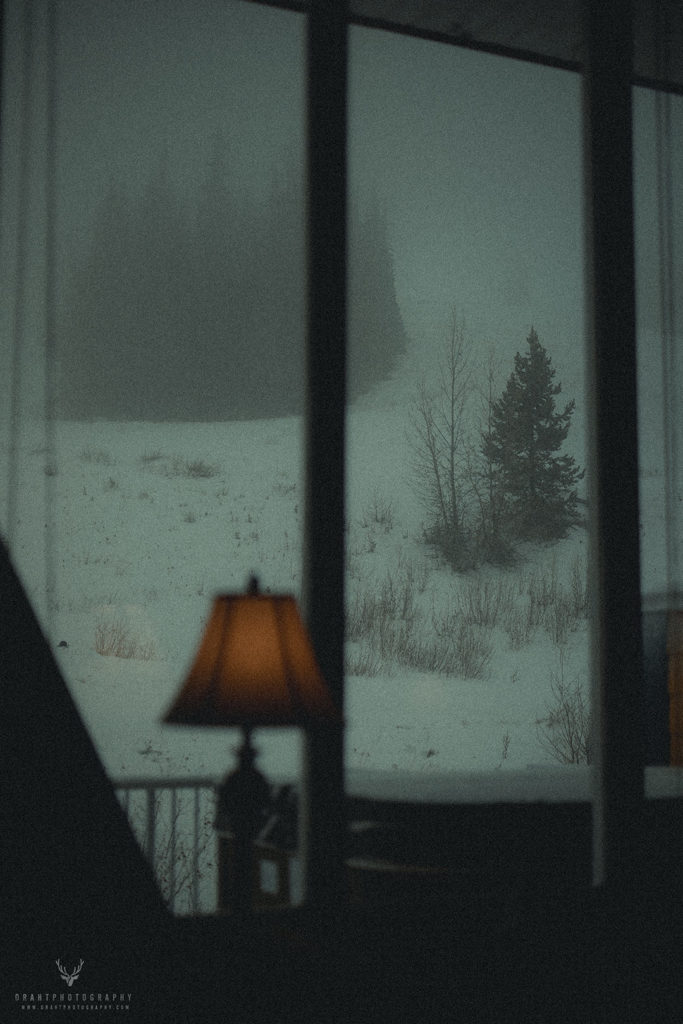 I wasn't especially worried about the ceremony – a snowy ceremony is something you'd see in storybooks. I was more worried about what it would do to makeup and hair. Fortunately, I didn't have to worry much longer…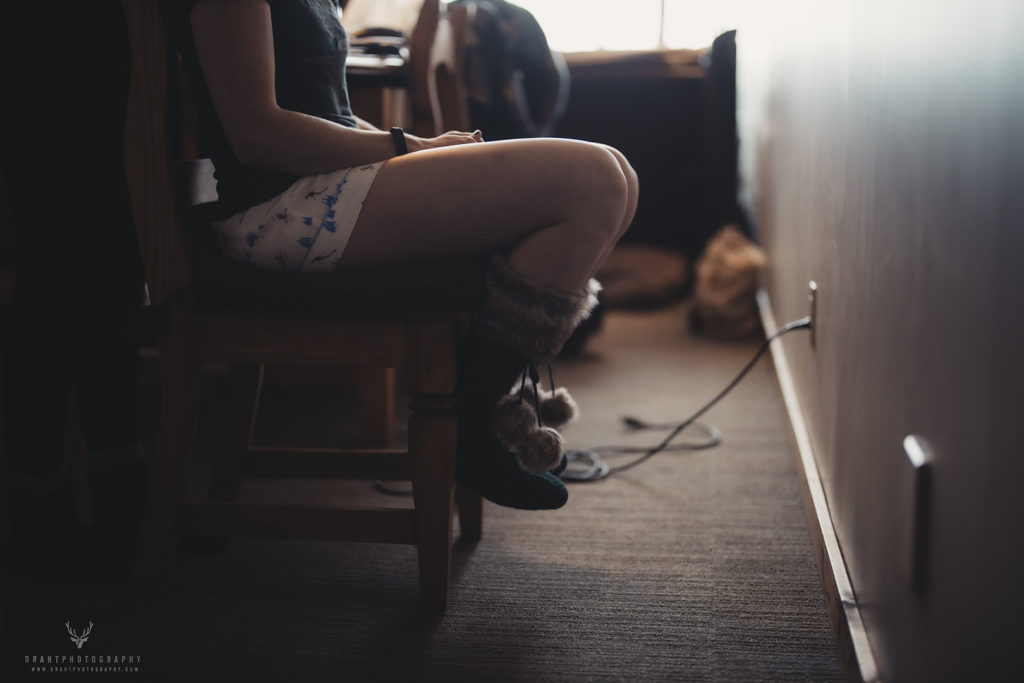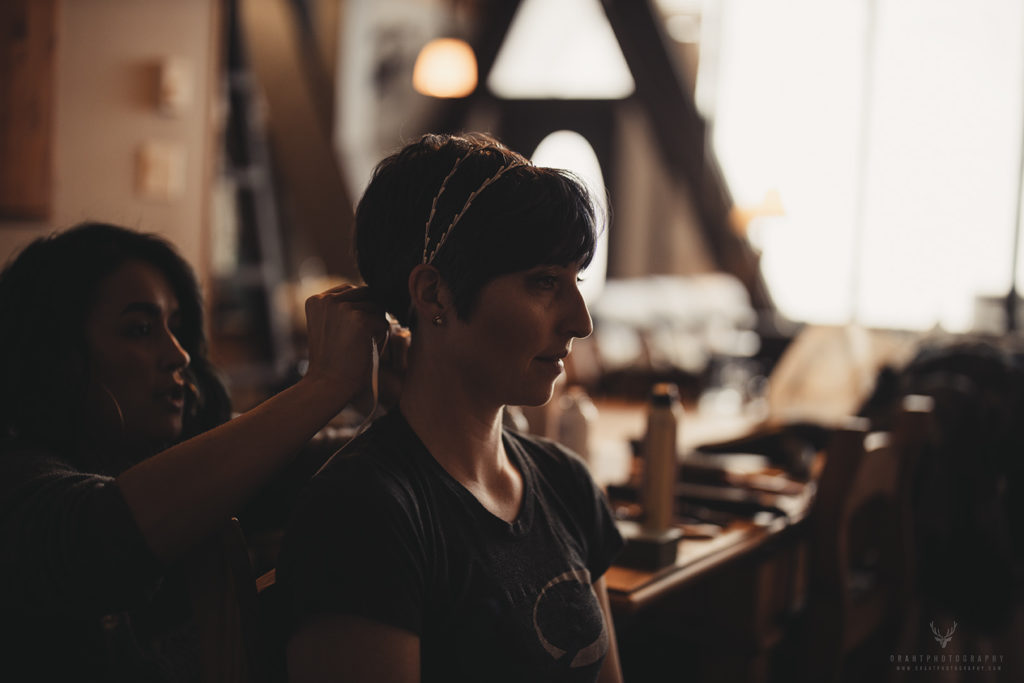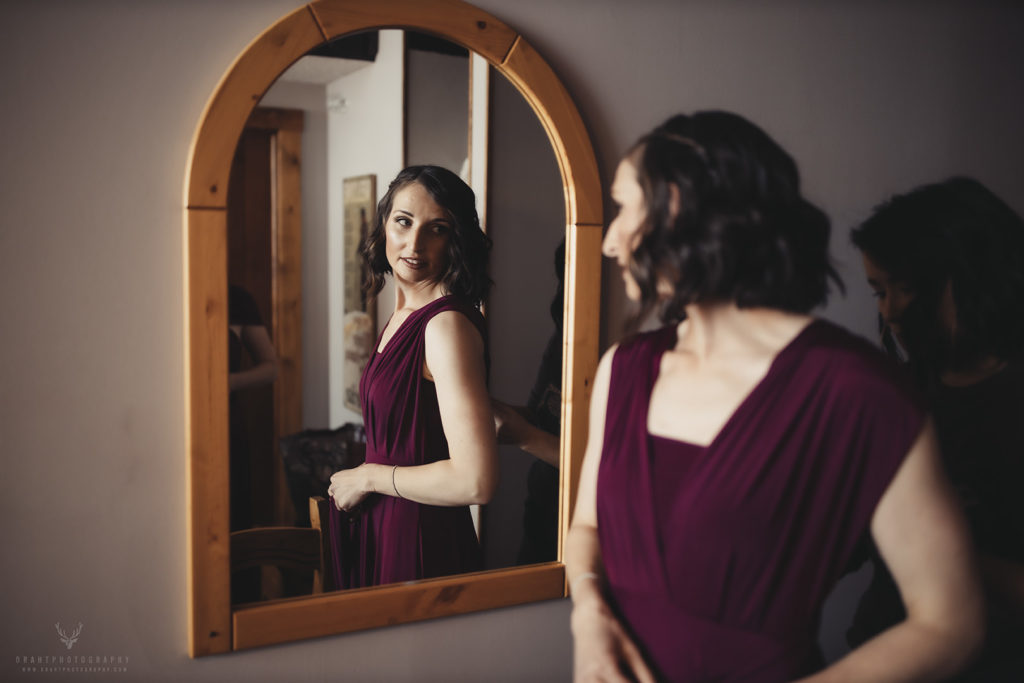 Sensible footwear is a must. All the boots were ready, along with the wedding dress.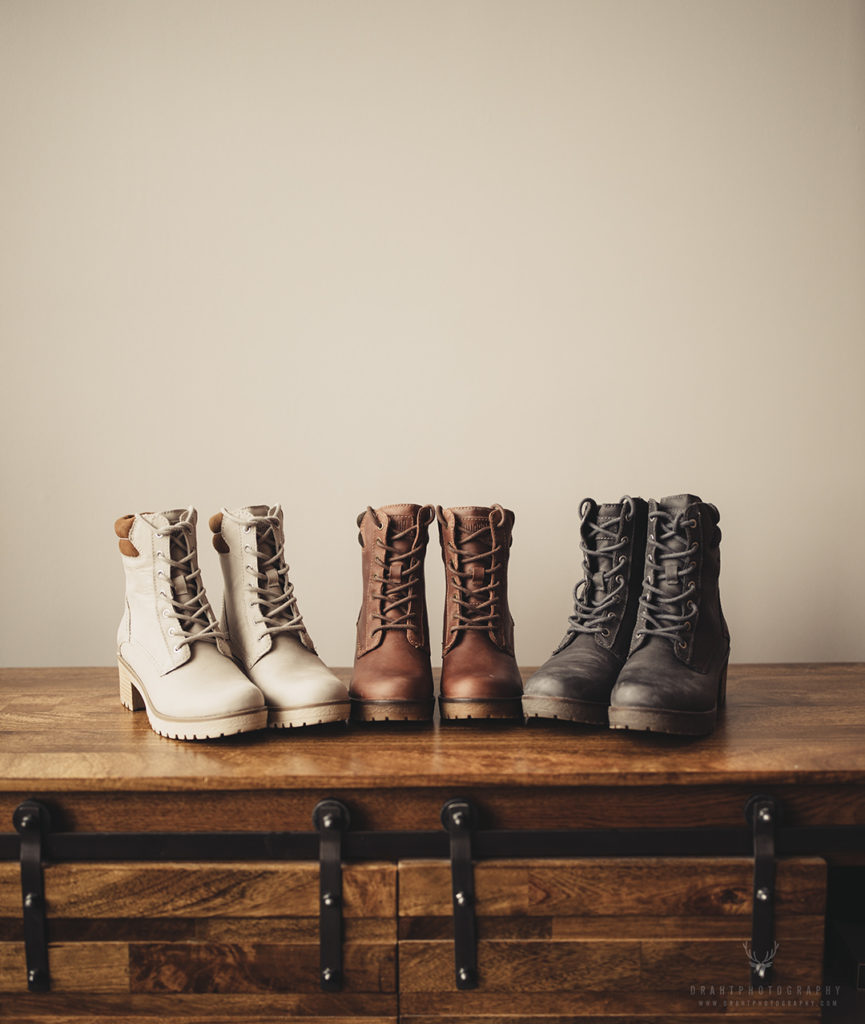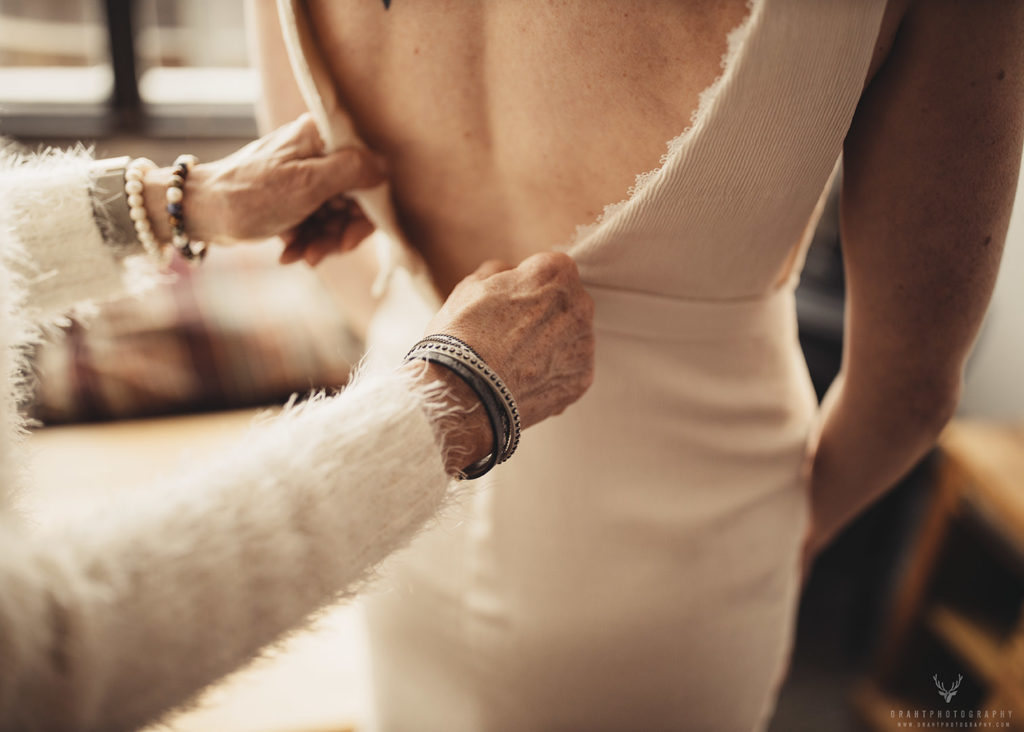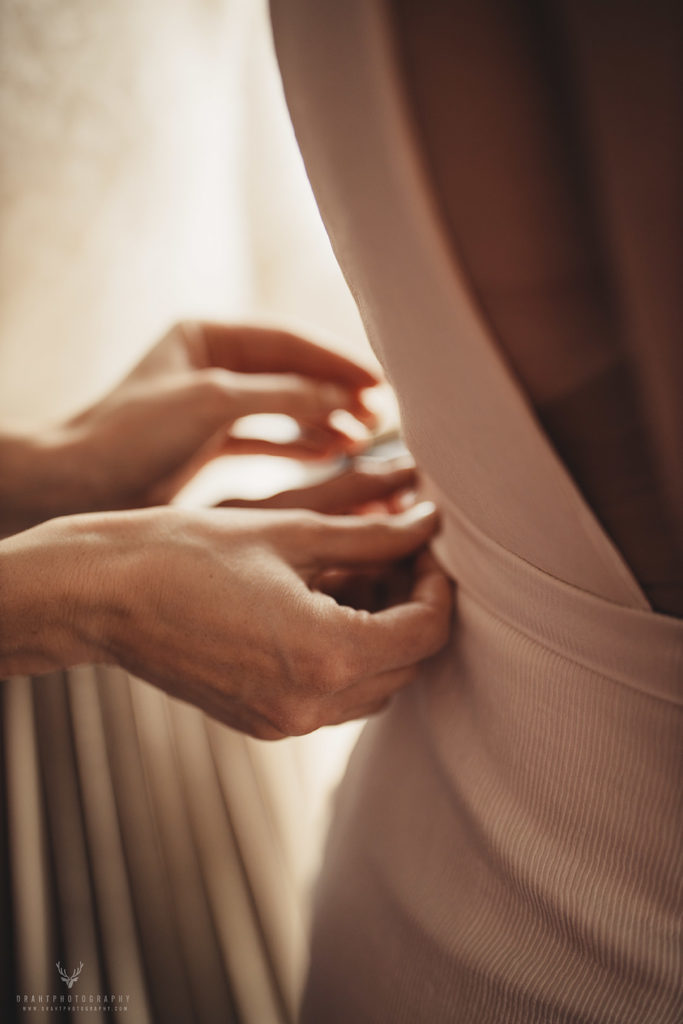 And then, we were ready. The snow had slowed down enough, so I could do both an indoor and outdoor portrait.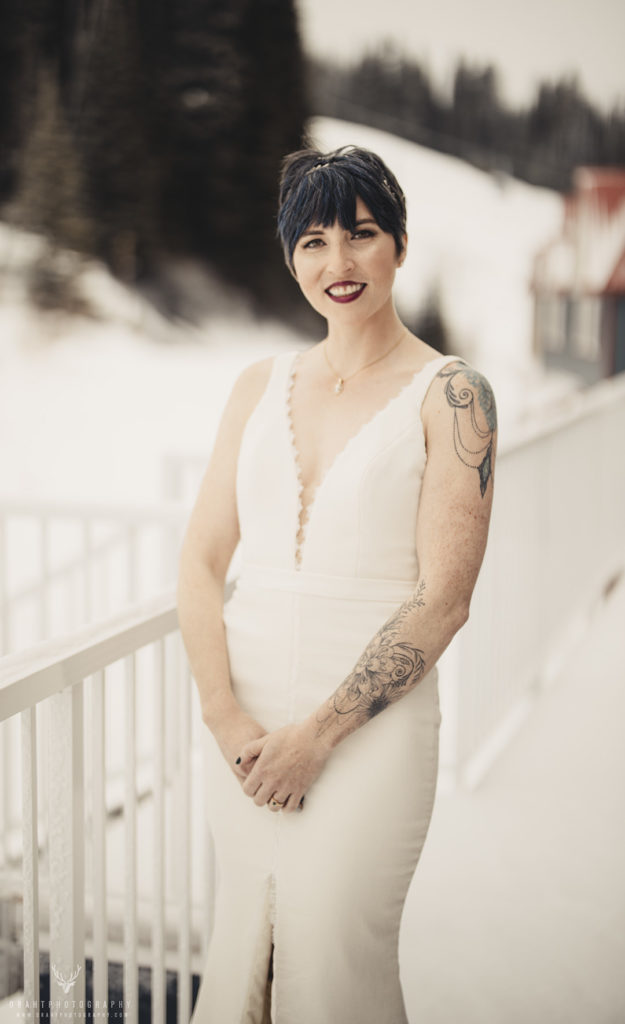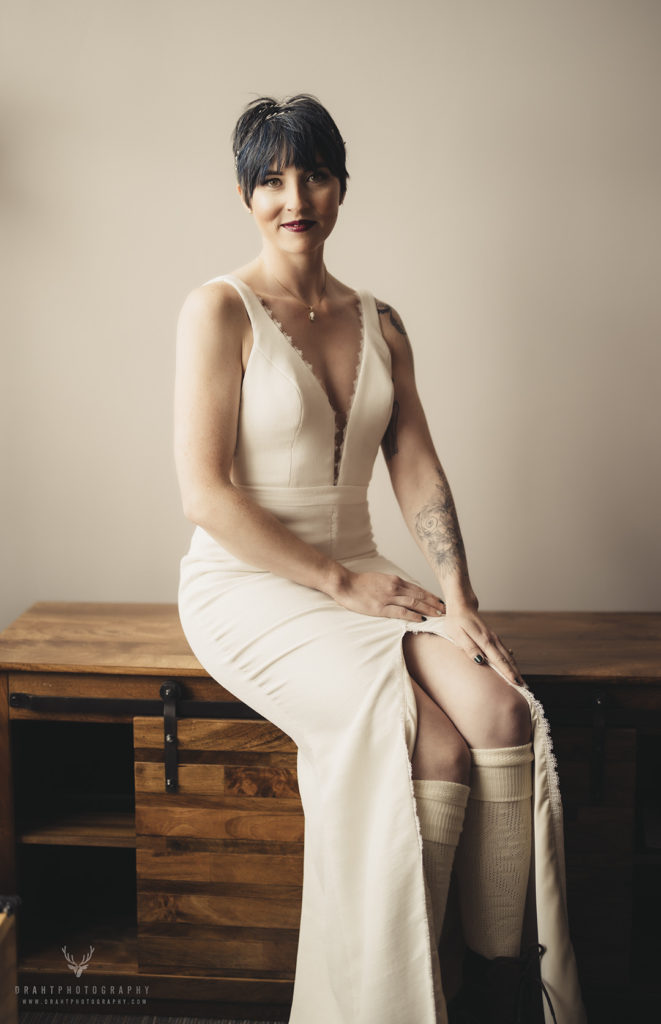 Over at Vance Creek Hotel, guests were beginning to arrive. There were drinks and towels thoughtfully right at the entrance. The bridal arch, decorated by her mother, looked absolutely stunning.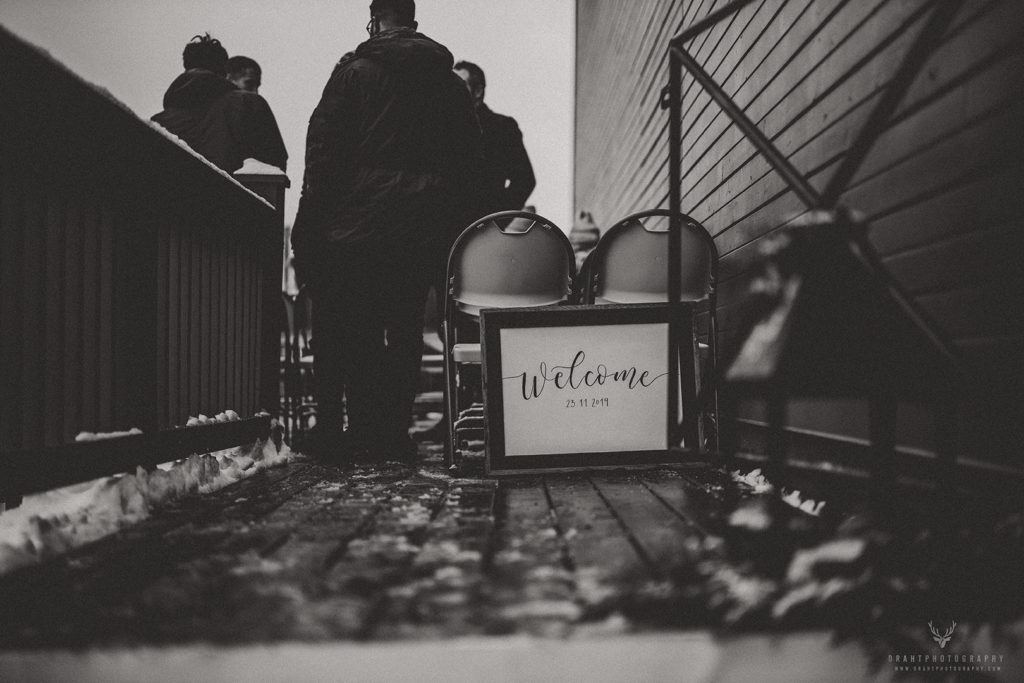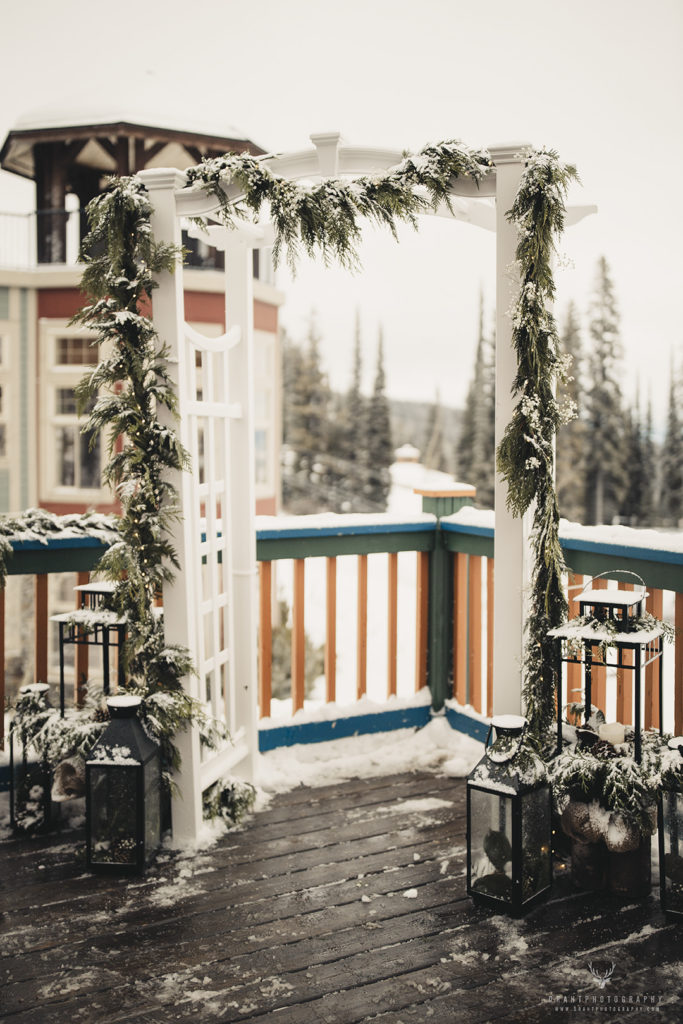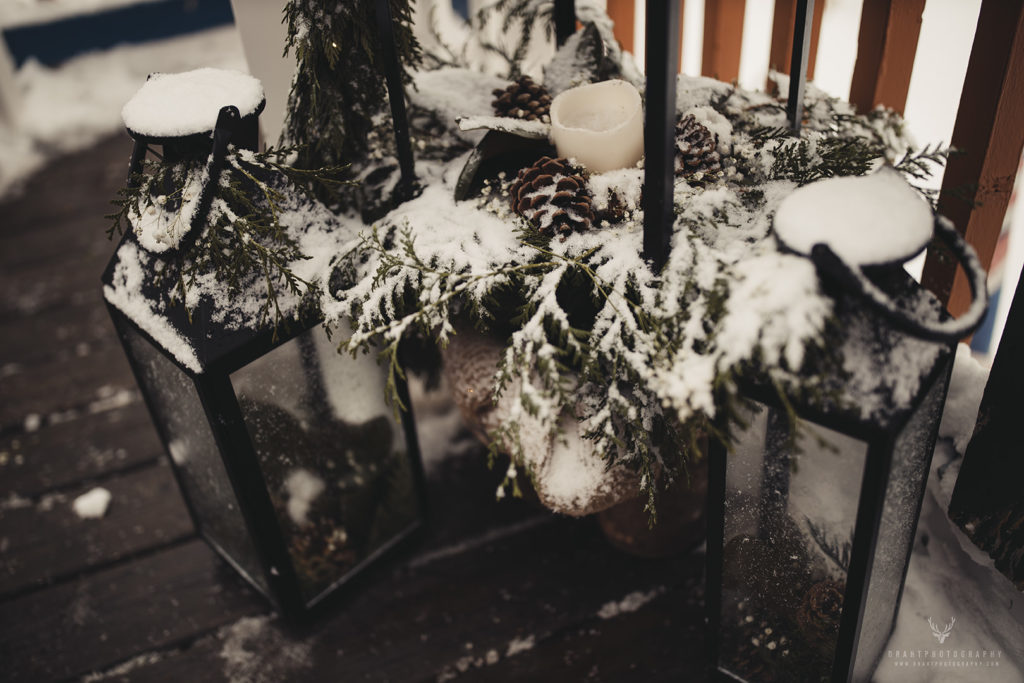 There's a few reactions that guys have when they see their future wives walking up the aisle. Sometimes guys can hold it back. Sometimes they can't.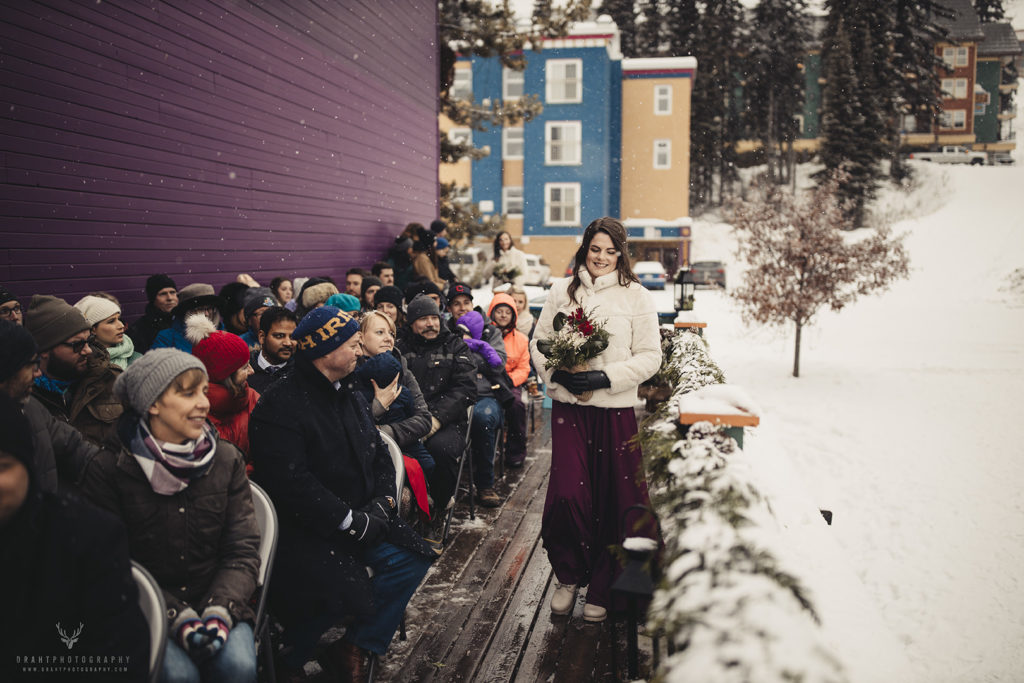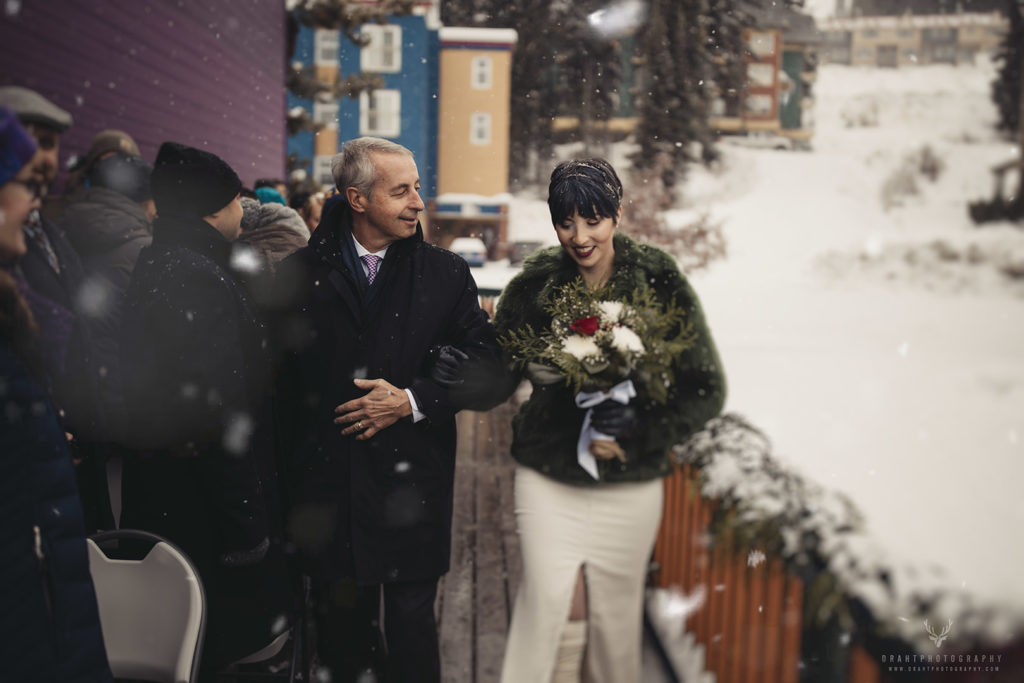 Every guy is a little different. Here are three reactions.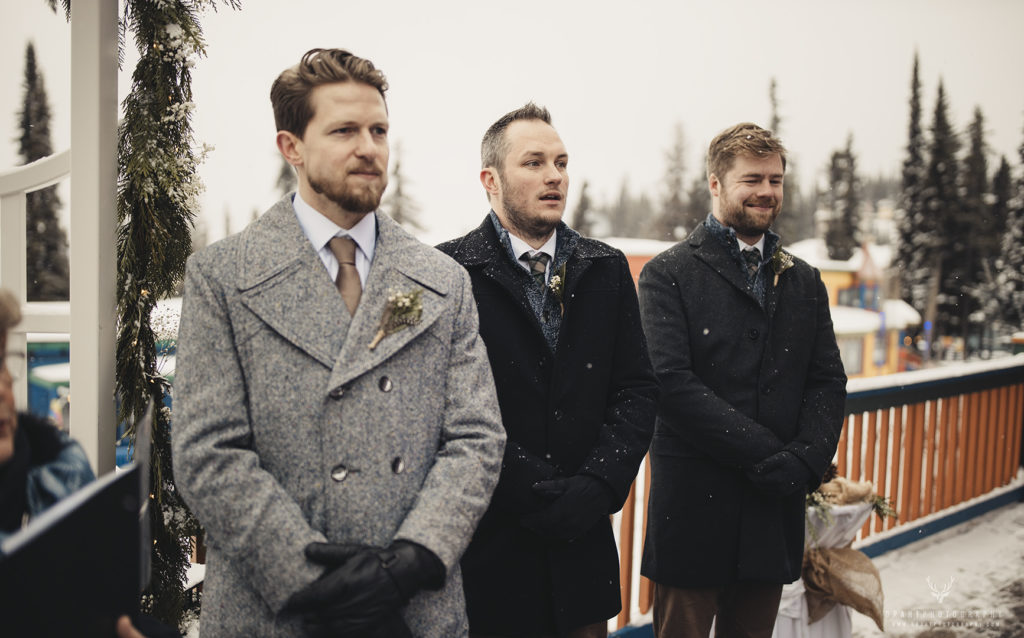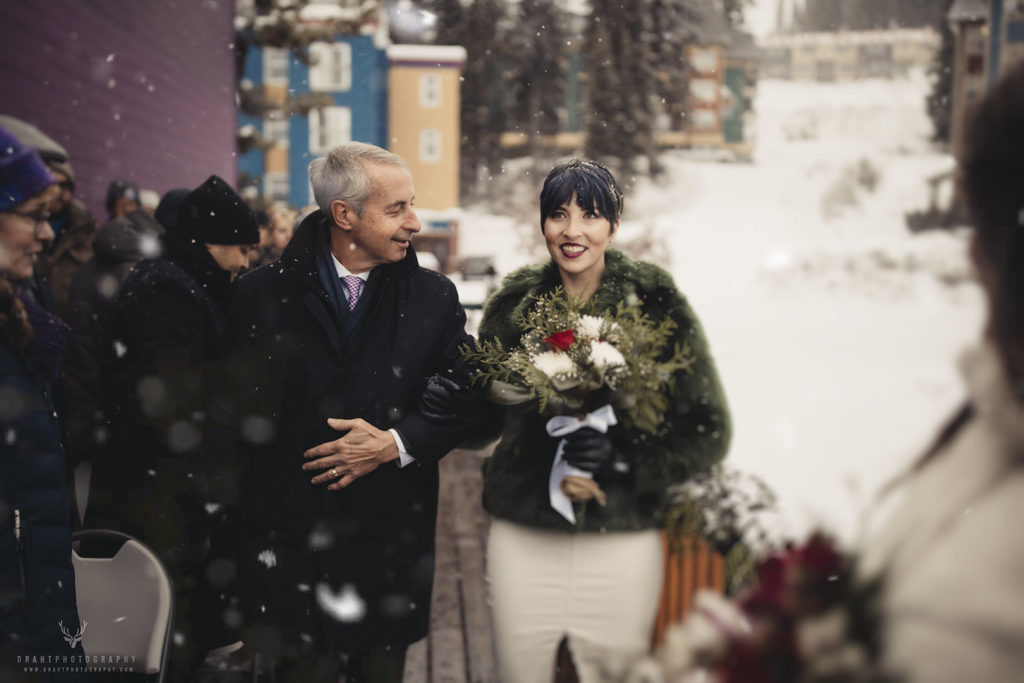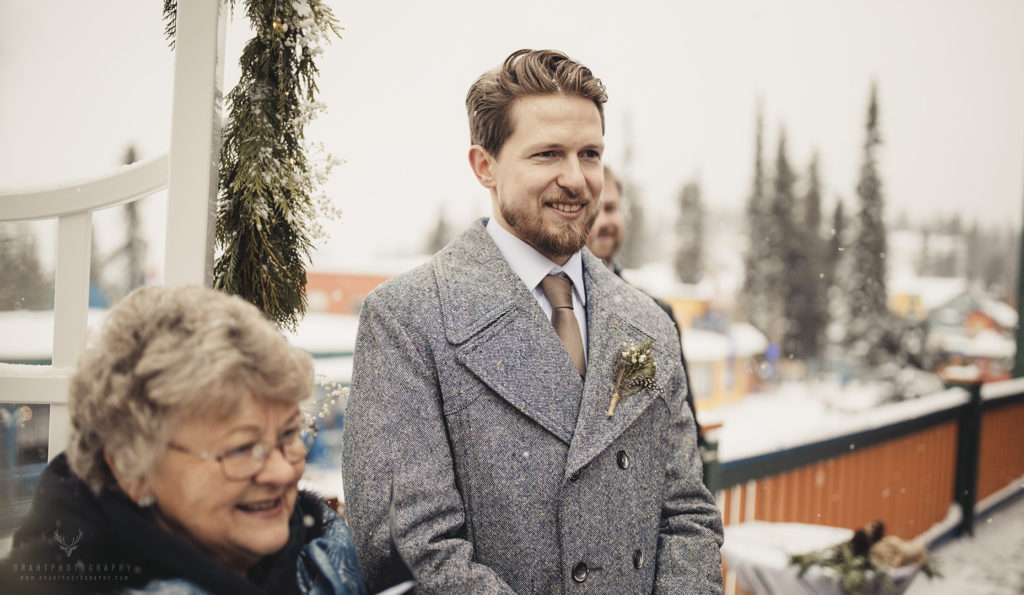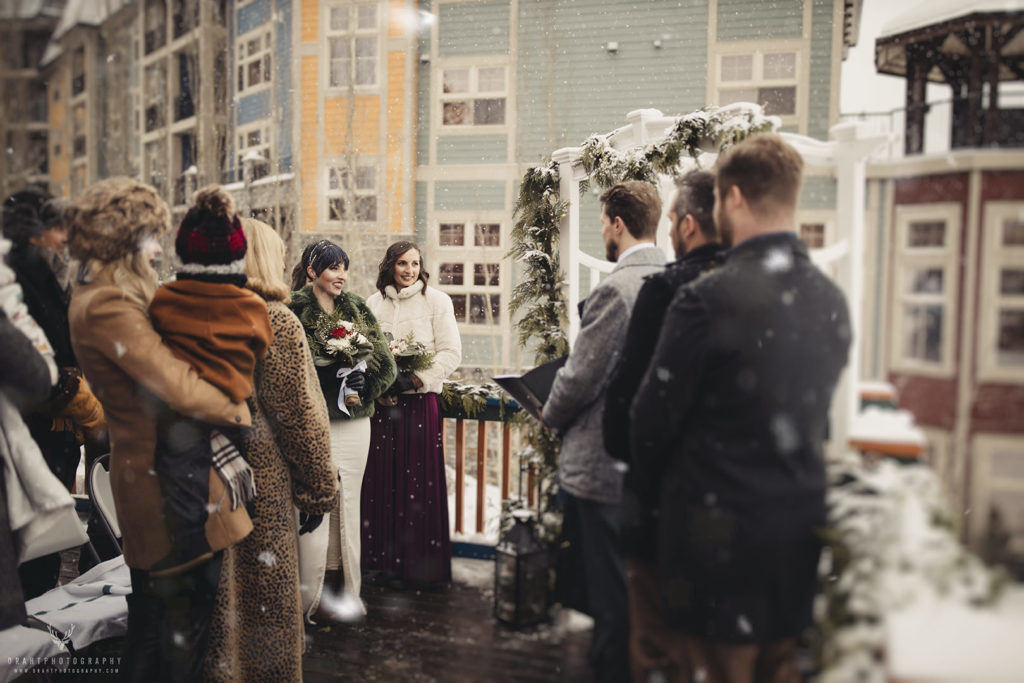 The ceremony was incredible. The snow seemed to float like smoke in the air.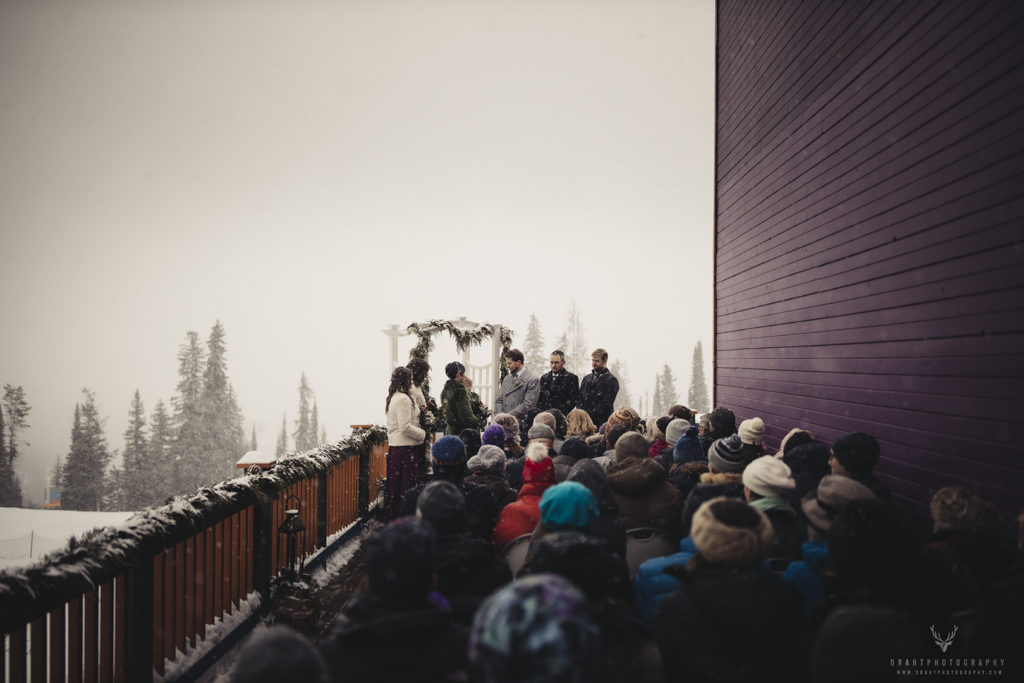 The first kiss, and then the recessional. Everyone had champaigns, and they all opened them at the end. Lots of cheersing all around, it was absolutely unique and special.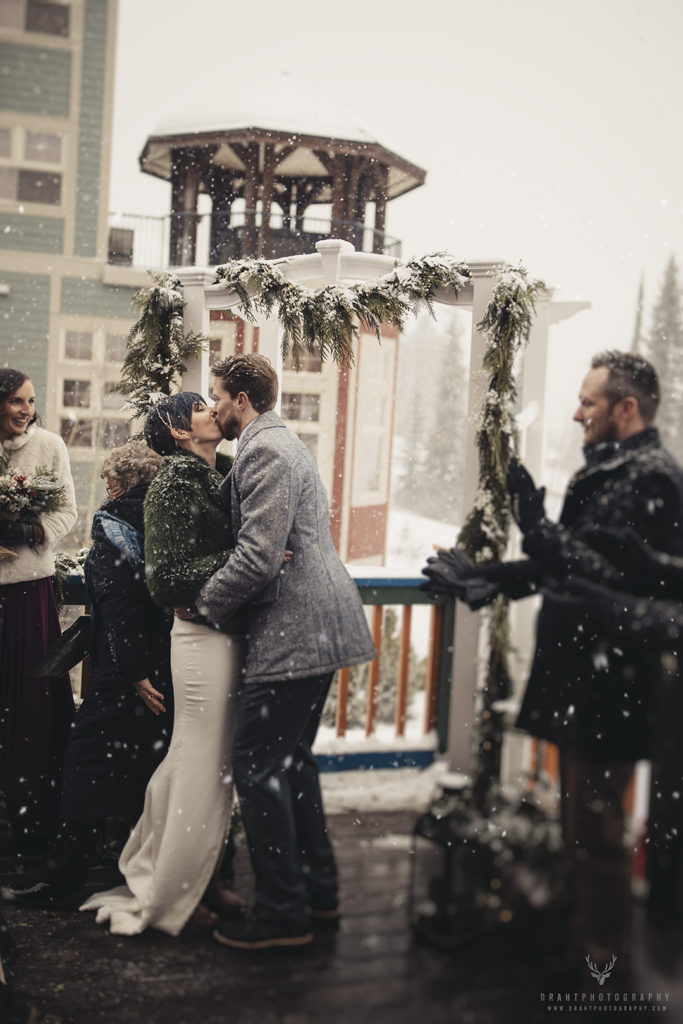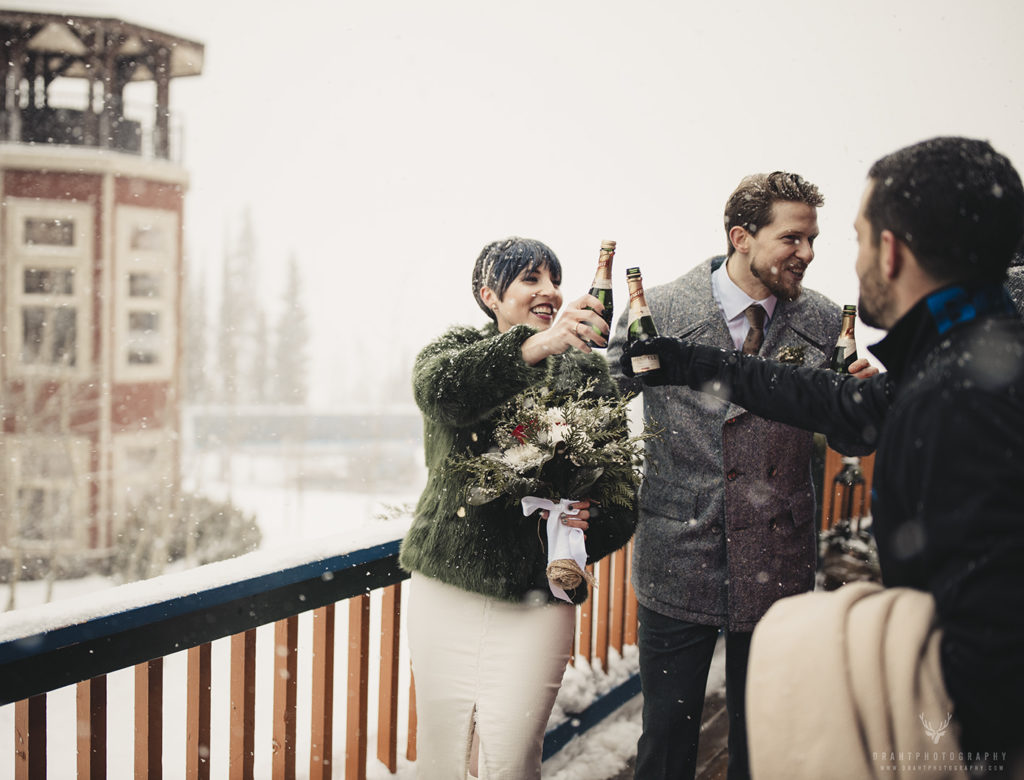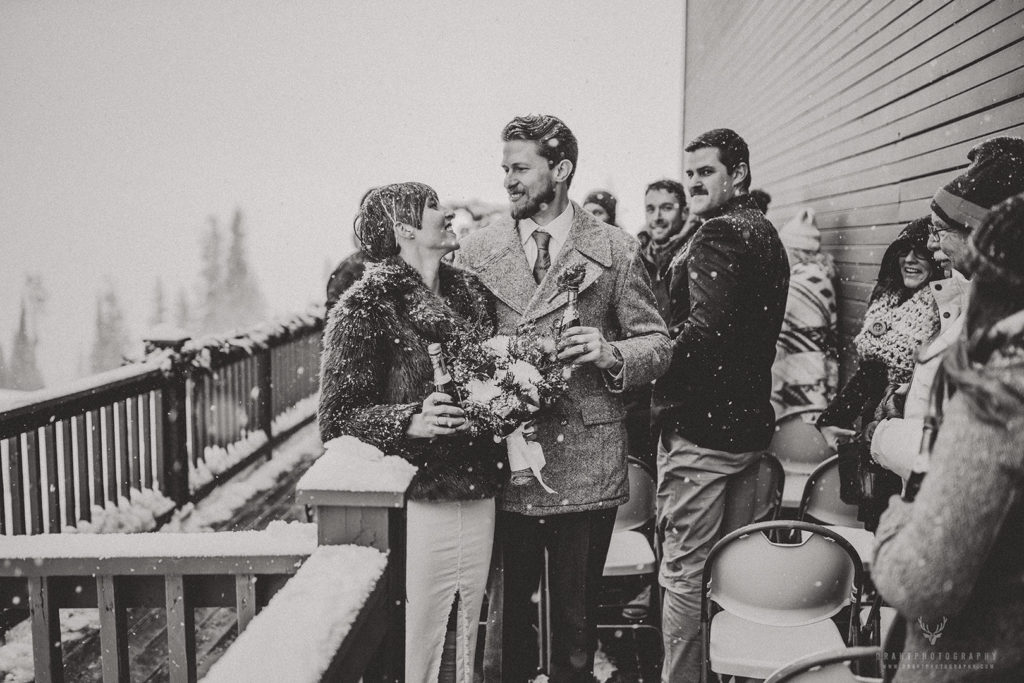 Family photos were a lot of fun.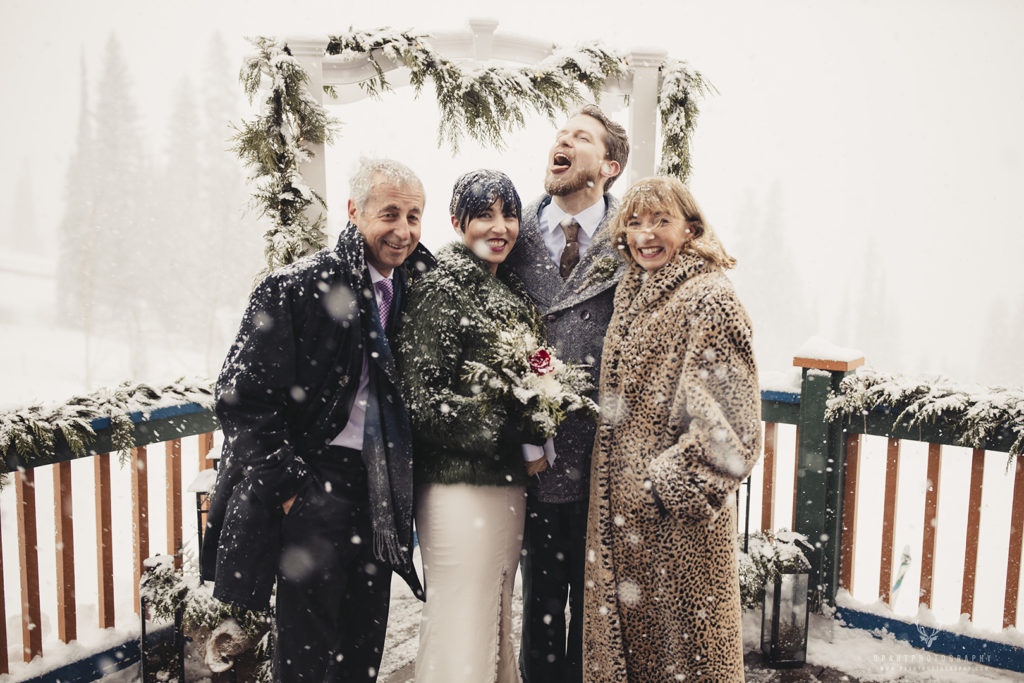 Outside, our chariot awaited. A horse and carriage had been hired to take us to our next formals spot. It was quite the experience!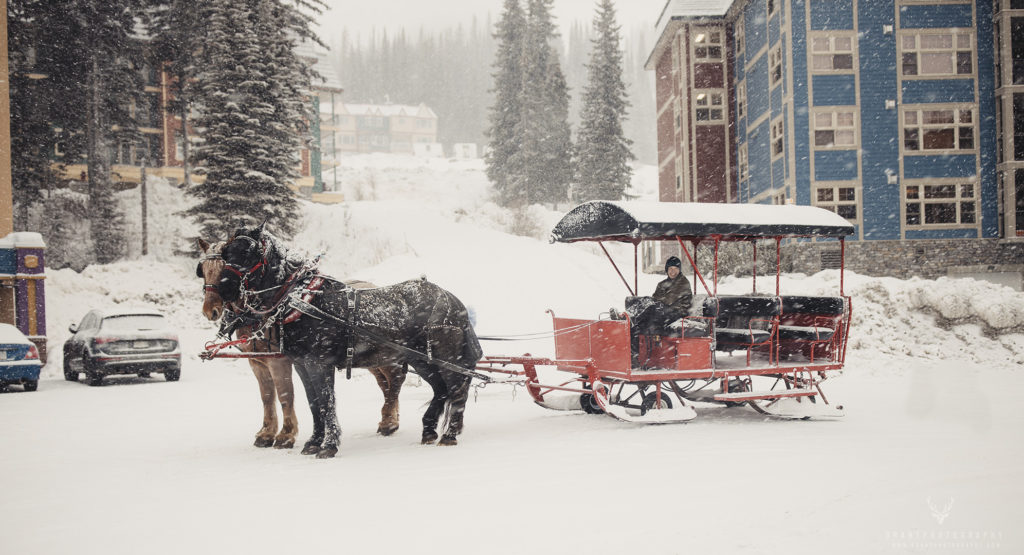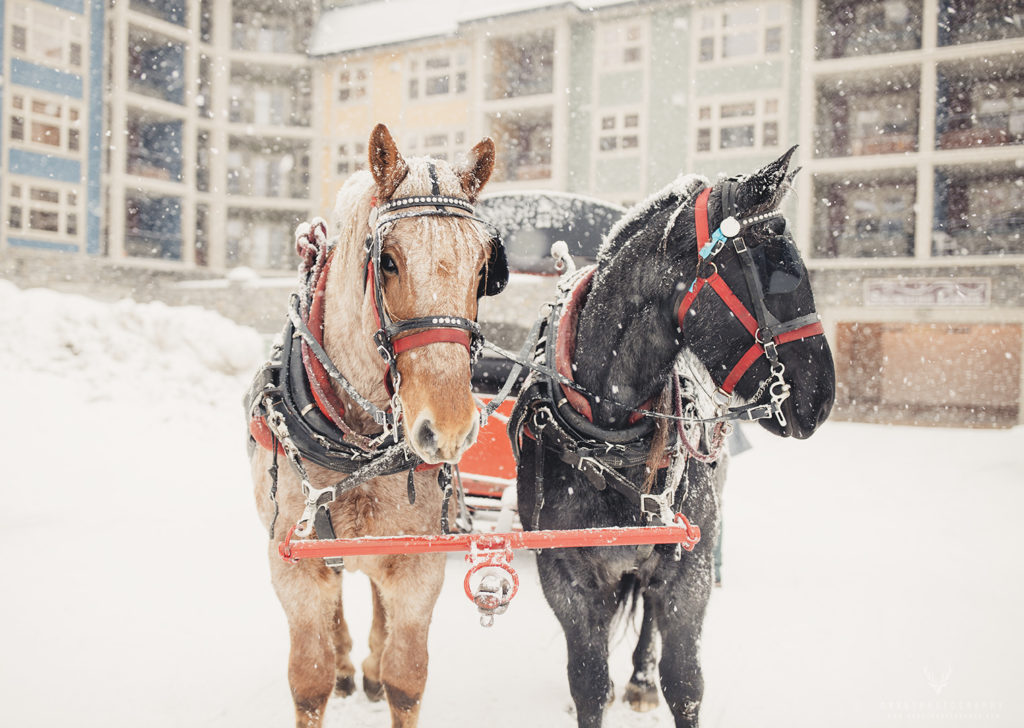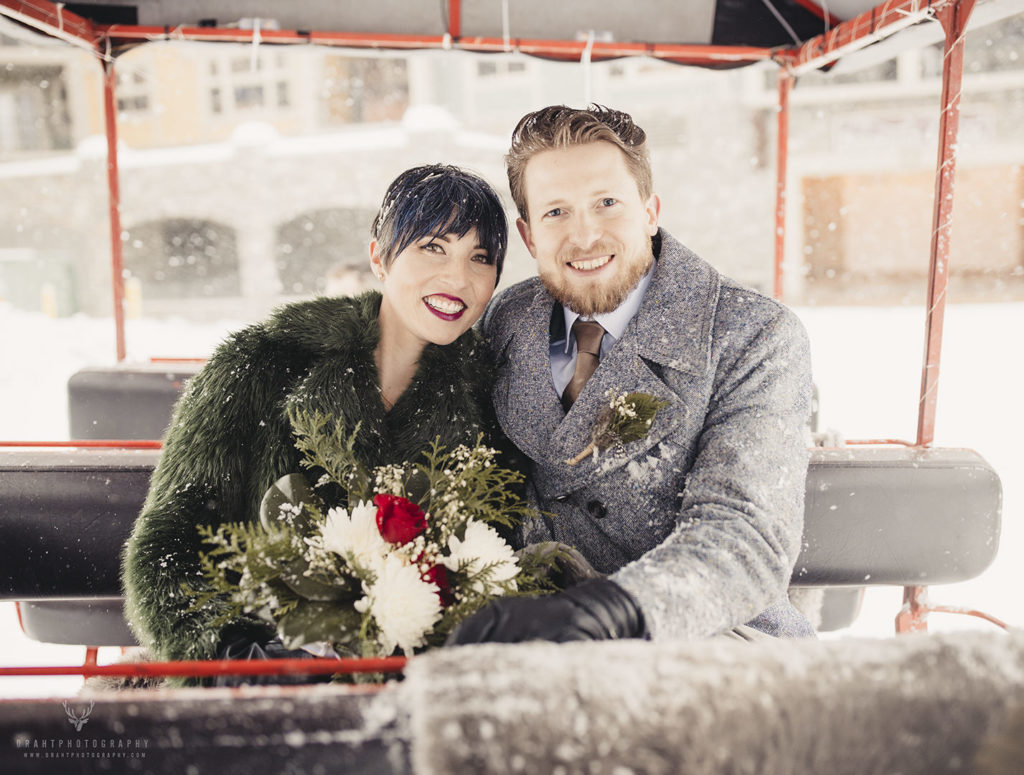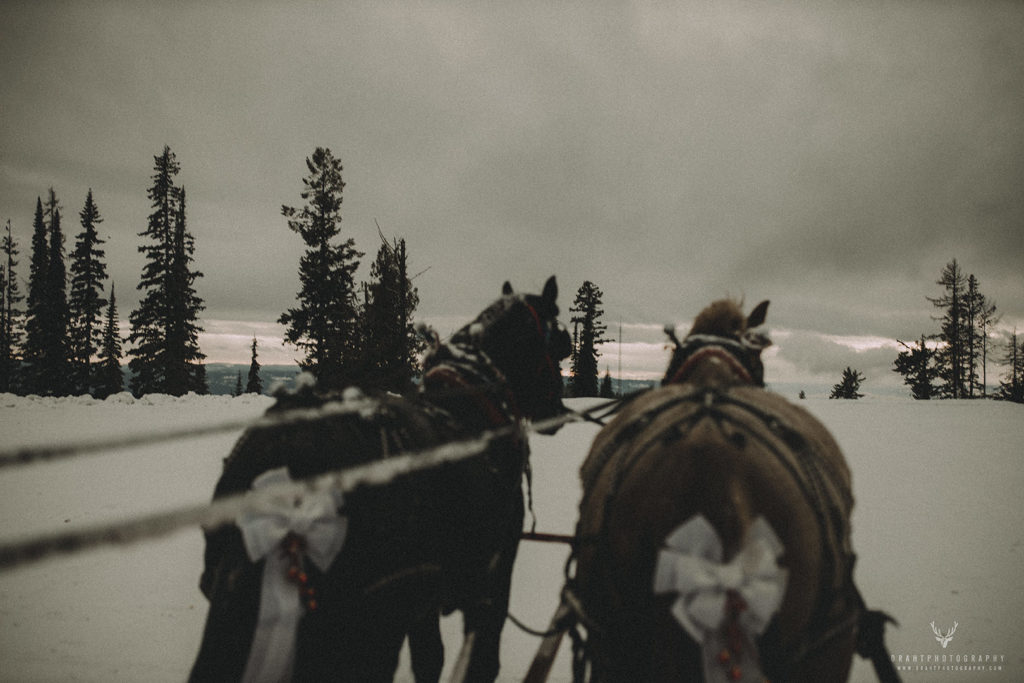 The view was incredible. The clouds opened up just long enough to show us the mountains.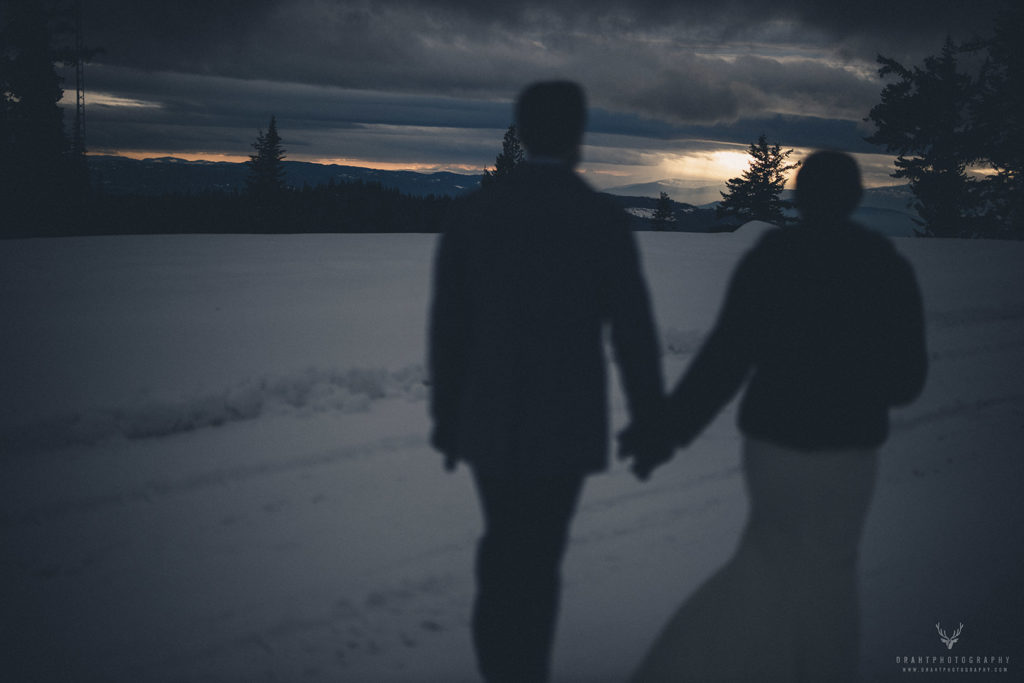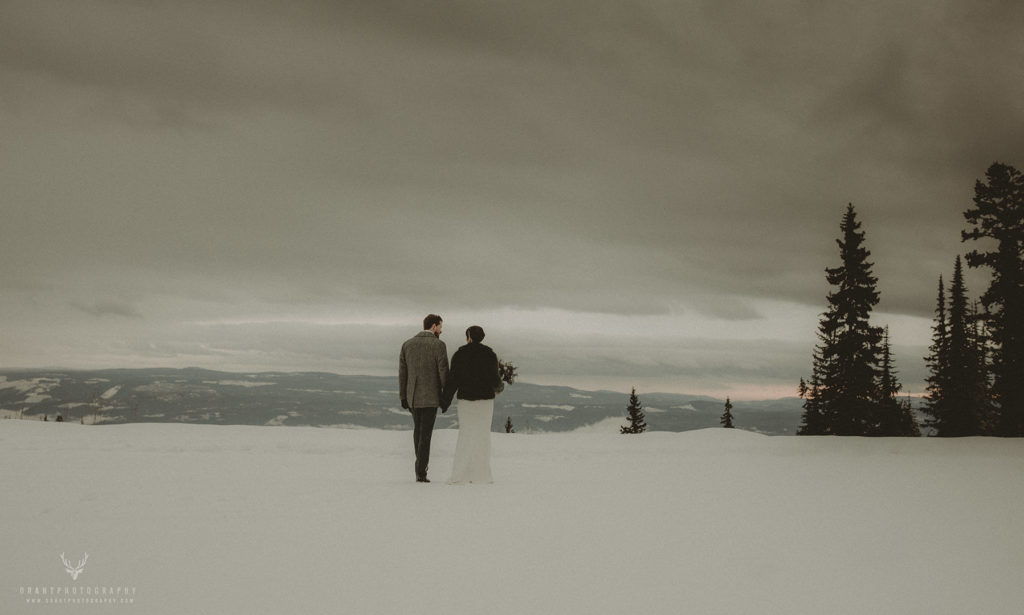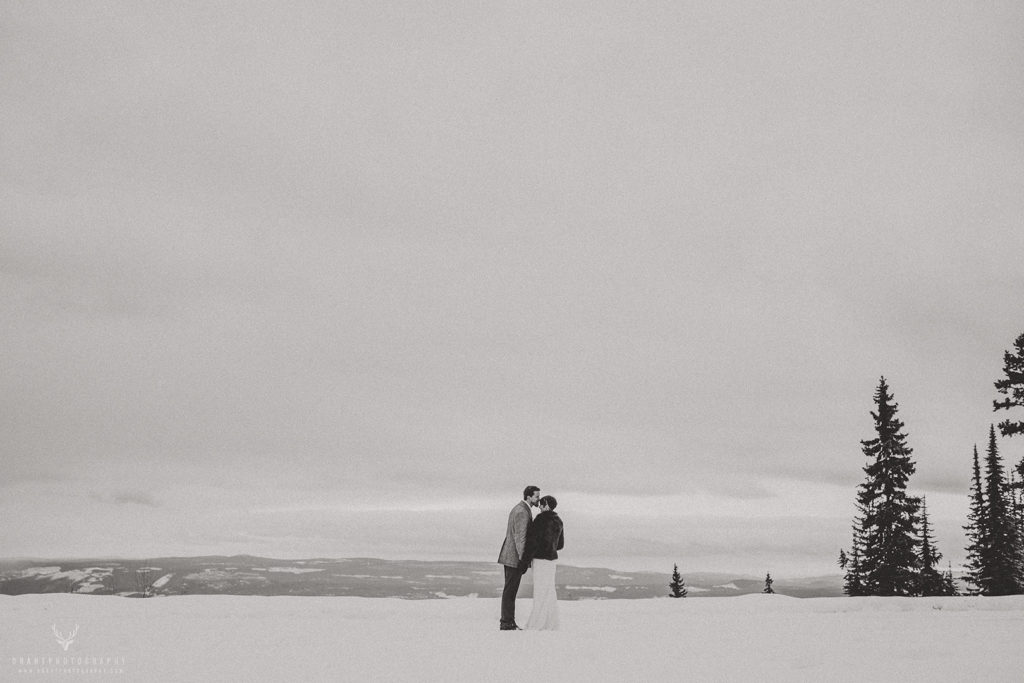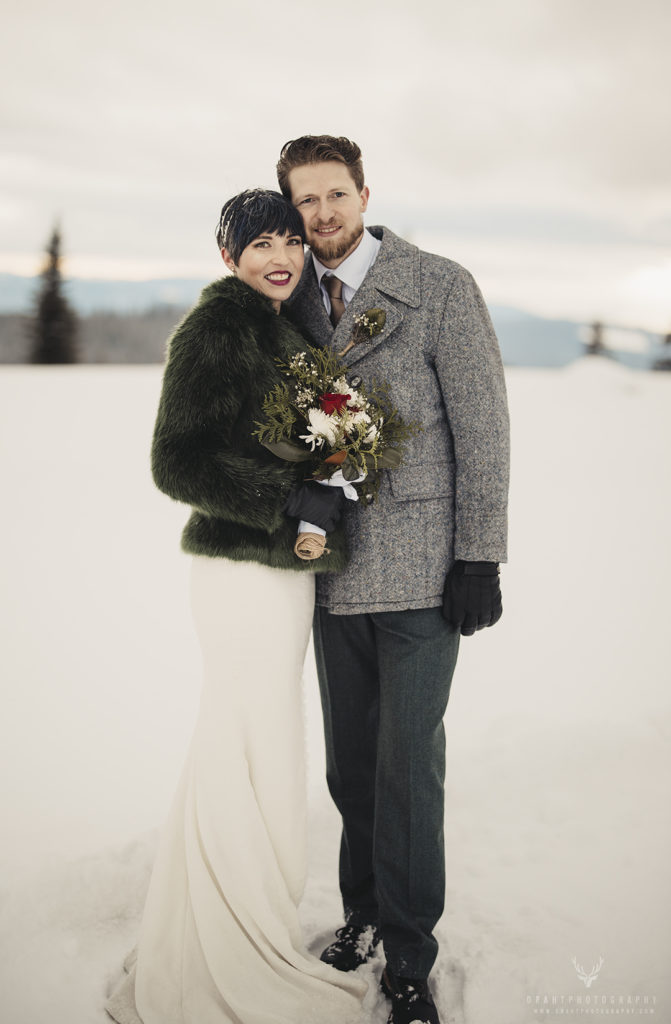 This bridal party is a blast too. We had fun.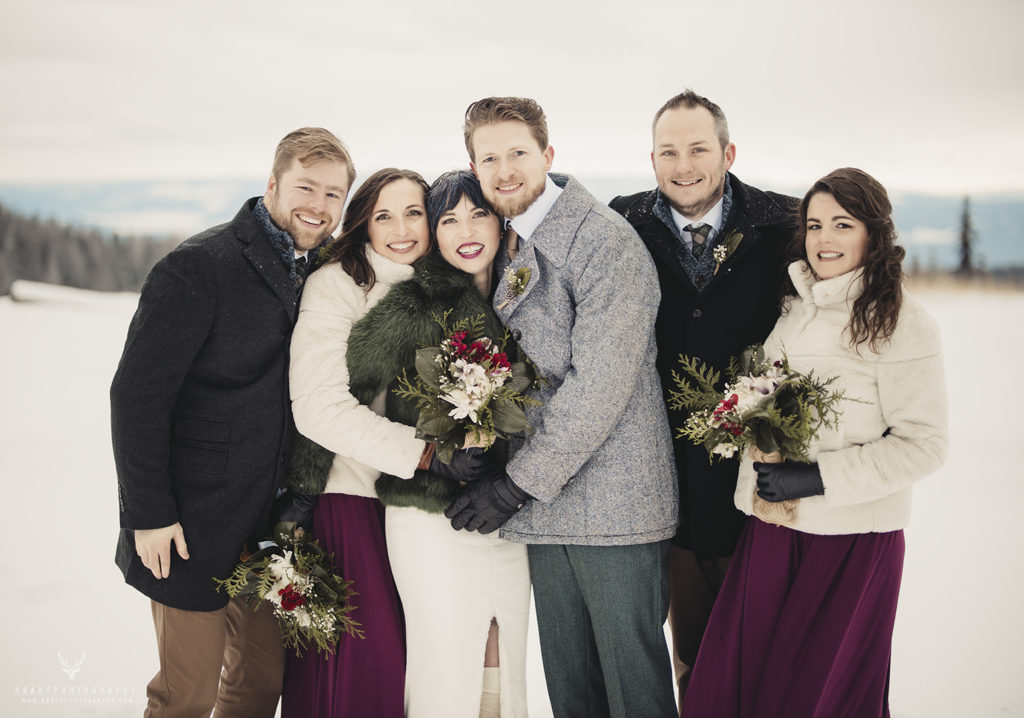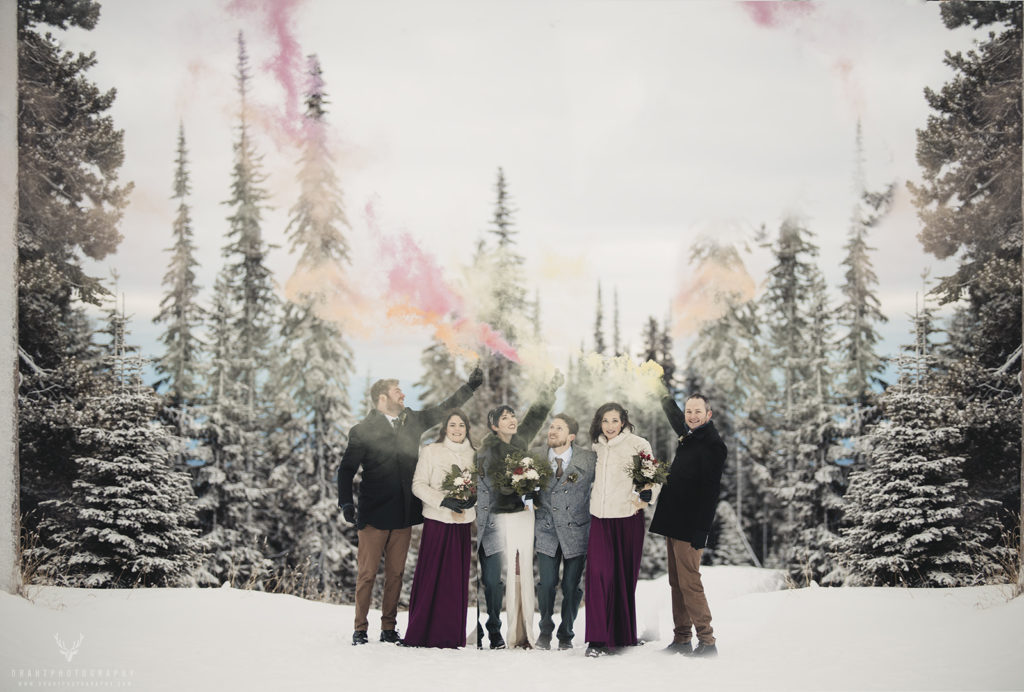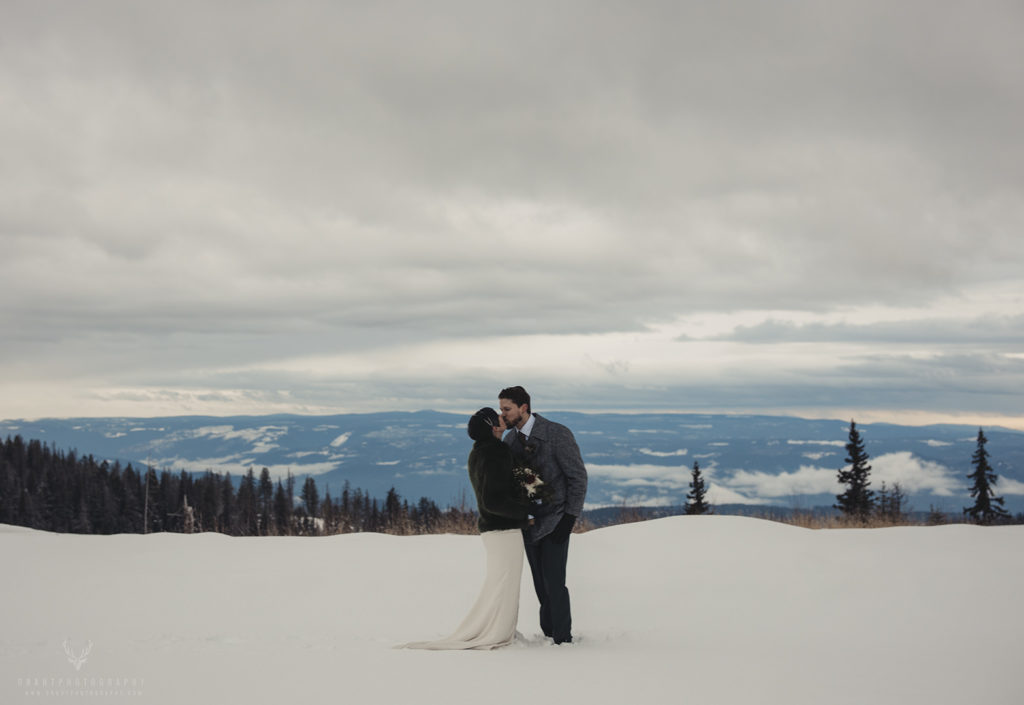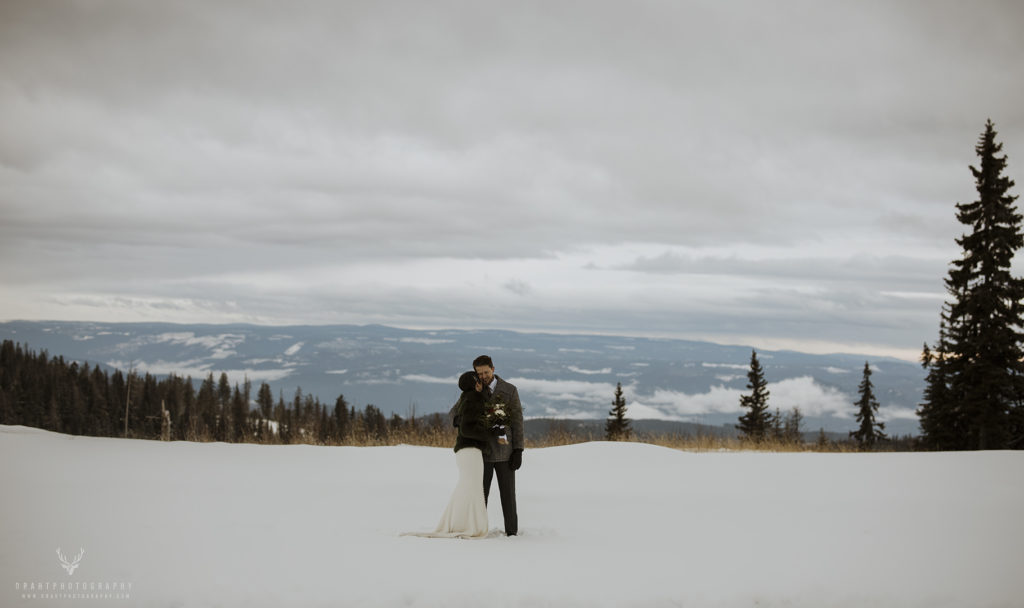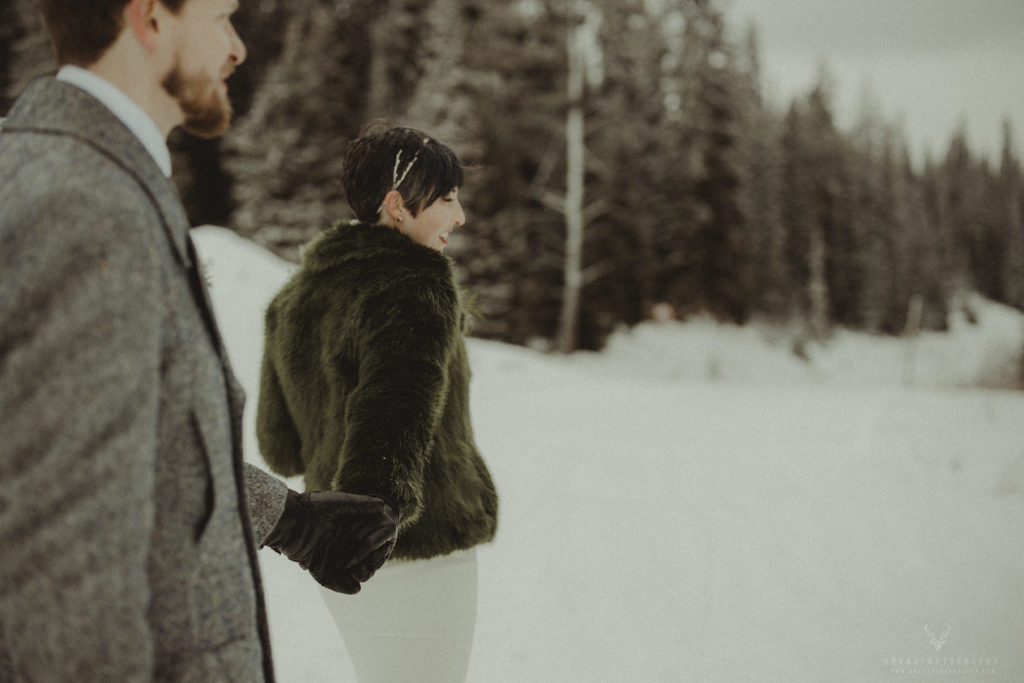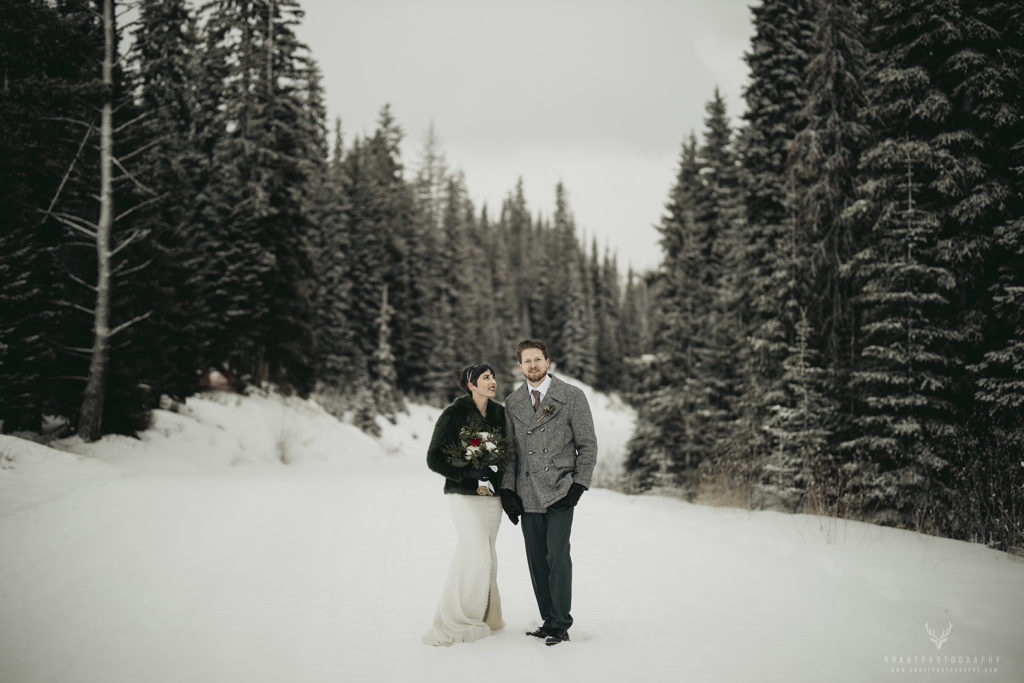 A few more photos with a very special family member, and we made our way back to the venue for some dinner.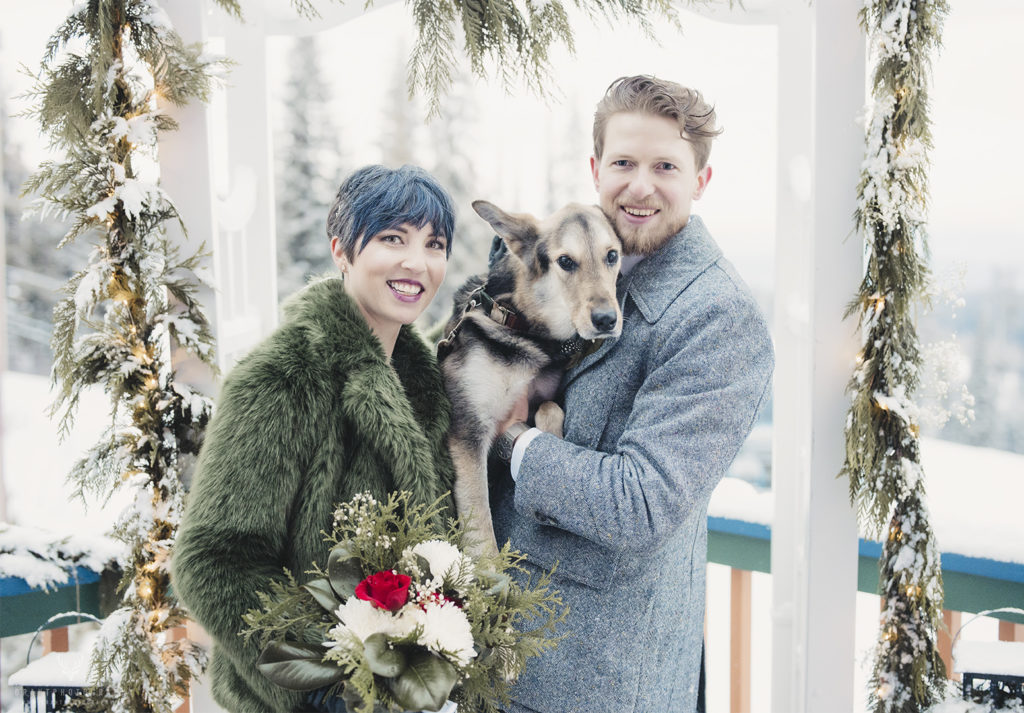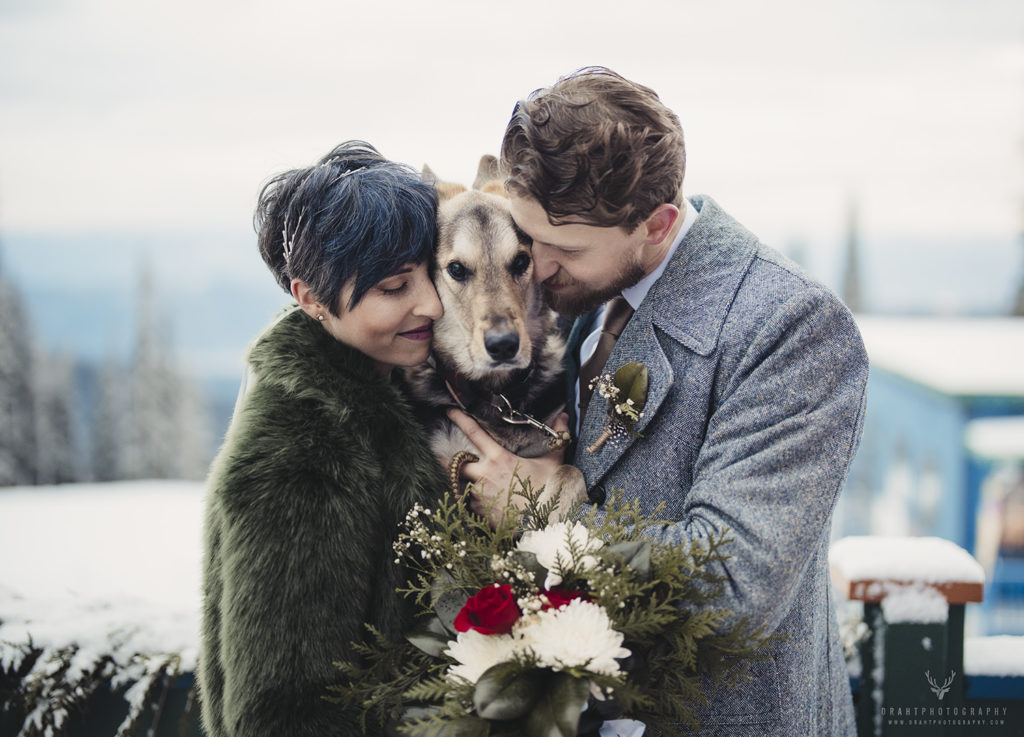 1609 looked amazing. A custom archway, and the table decorations were incredible. Every table had the name of a Silver Star Ski run. That's how you found your table – it was listed under the run! And we can't forget the cinnamon bun wedding cake!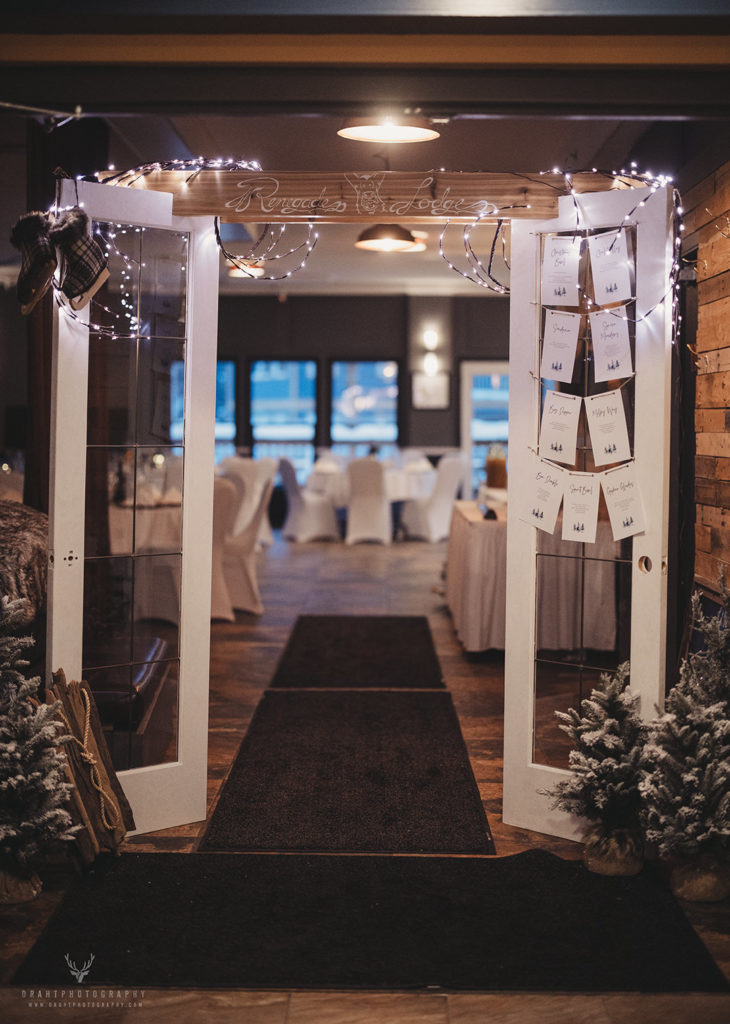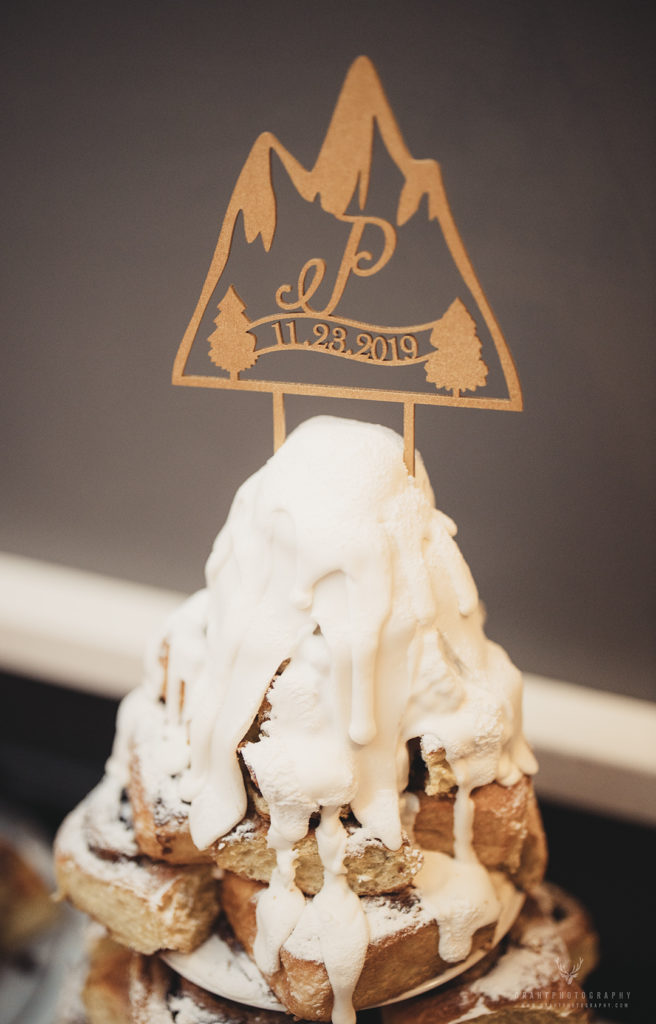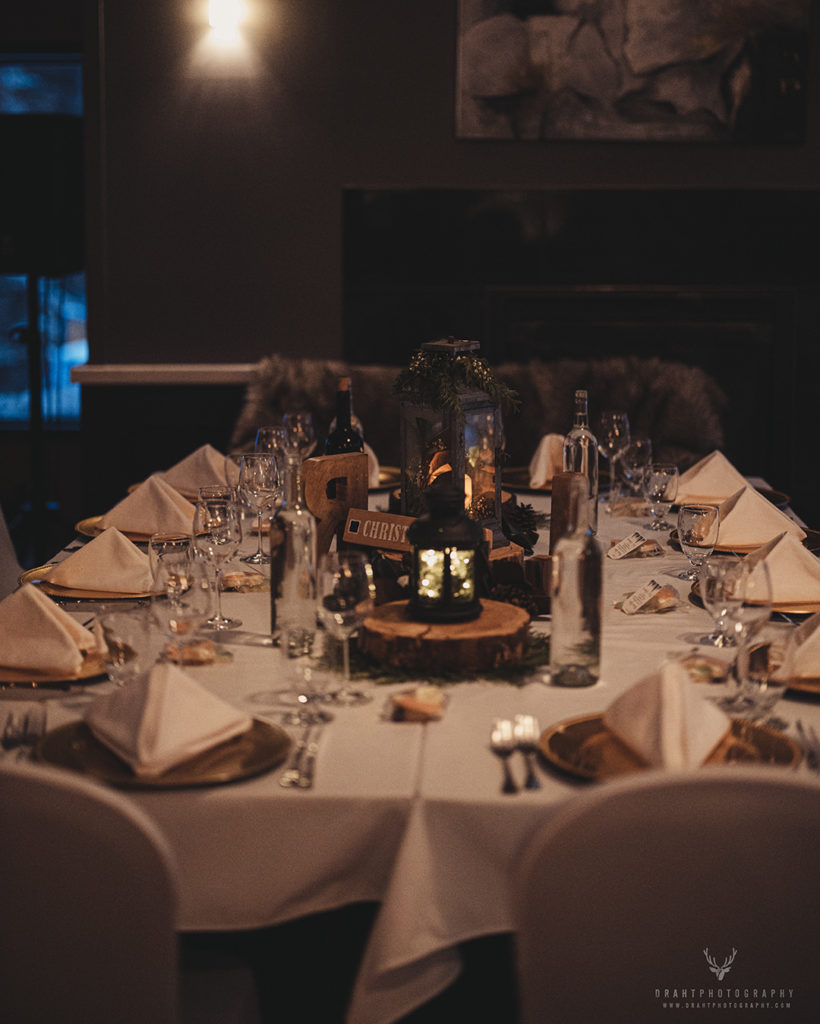 Unfortunately, that's where I'll have to leave you. This is just a sampler, a sneak peek of the photos from yesterday. The full album will be ready in about three weeks. And it will be incredible.
If you'd like to receive access to the photos once they're done, please register here. If you'd like to save any of these photos, simply long press on them on your cell phone, or right click on them on your computer. Then select, "Open in new tab" – you'll be able to save from there.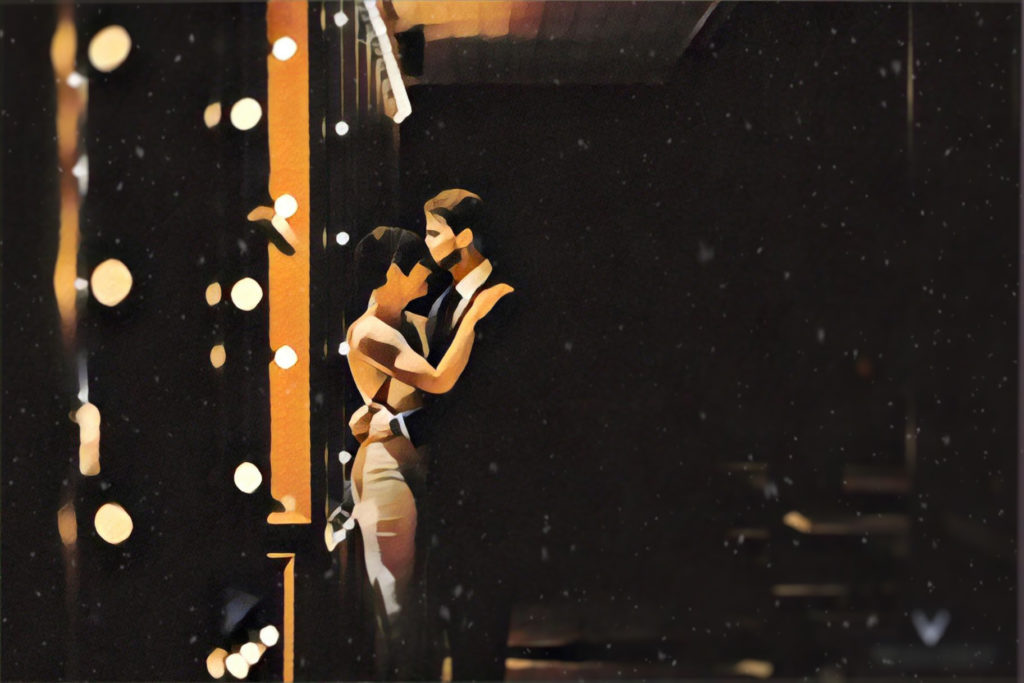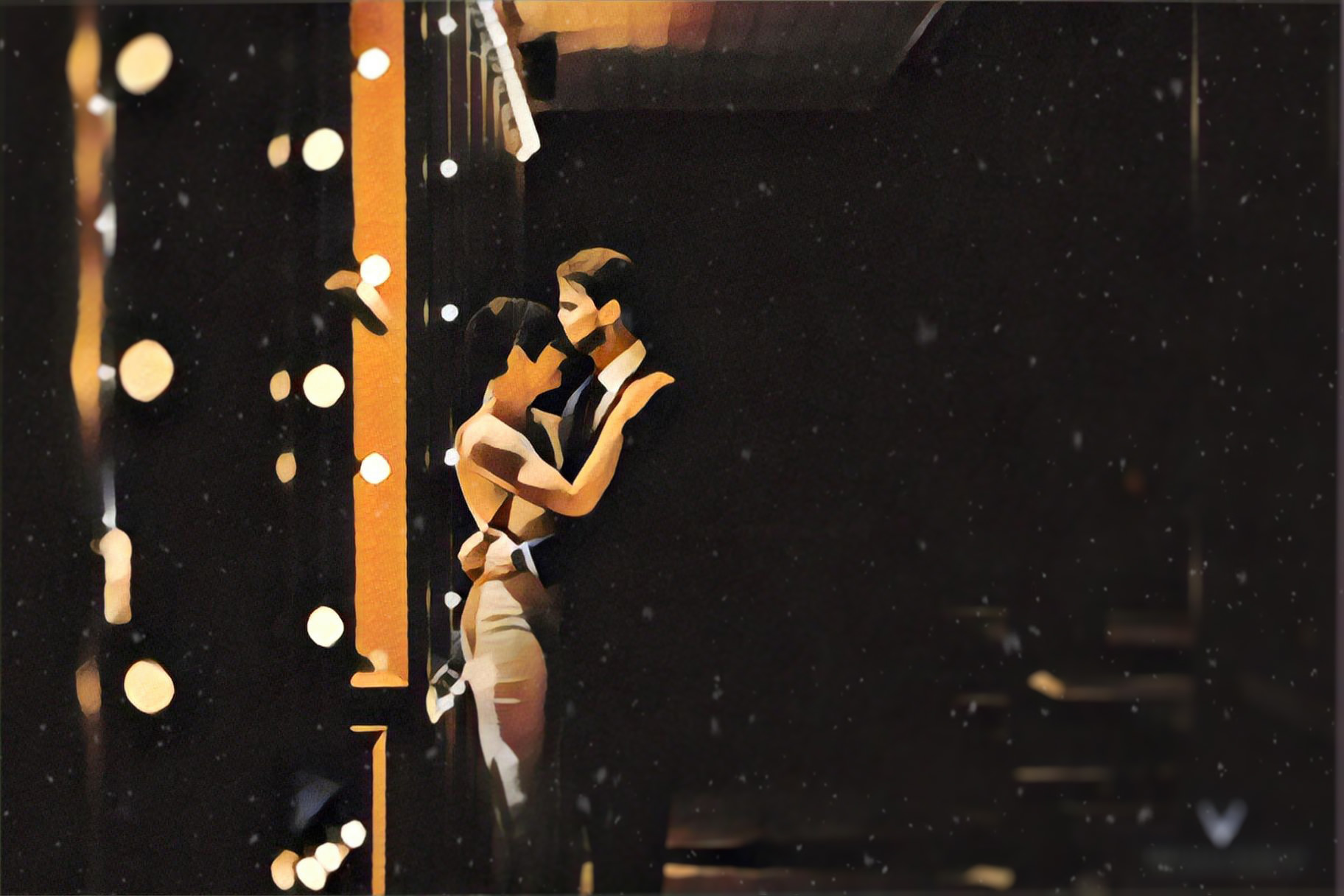 Lastly, if you'd like to stay updated, feel free to follow me on Instagram, Facebook, Twitter, or Tumblr for frequent updates. Talk to you all in a few days!