T
This was a wild day, right by the ocean in Vancouver. With the restrictions being lifted, everyone was ready for a party. And that's what the day was.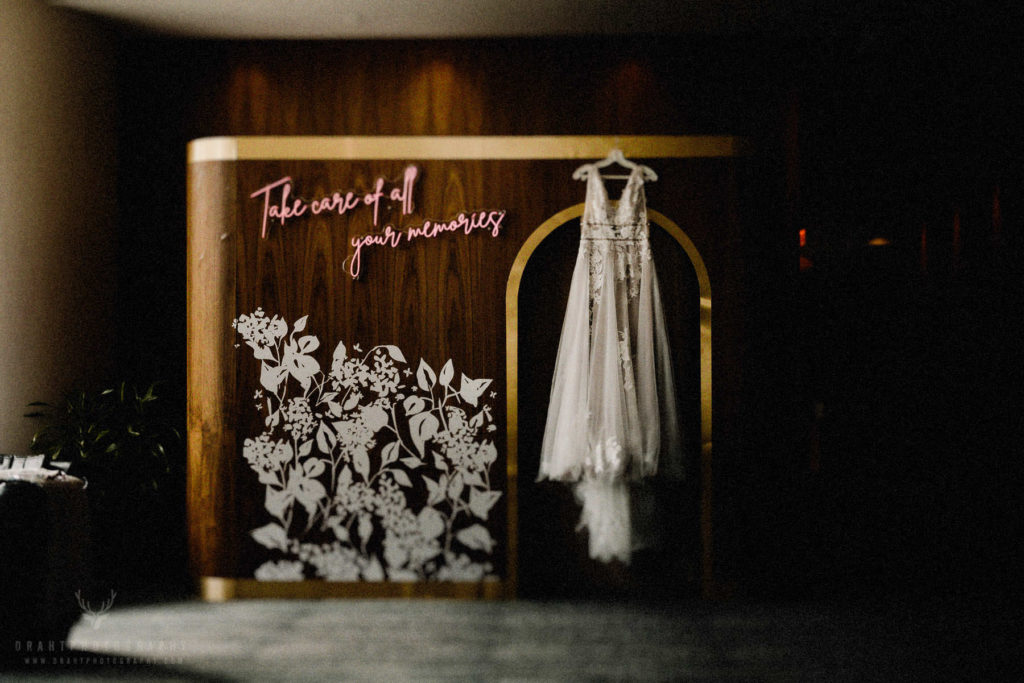 We begin our day at the Fairmont Pacific Rim. It's a beautiful old hotel, right by the oceanfront. On the lower two levels, there's an art gallery, several restaurants, and lovely views of the sunsets from the pool. On the third level, there's the grand old ballrooms. That's where we start out, with our details.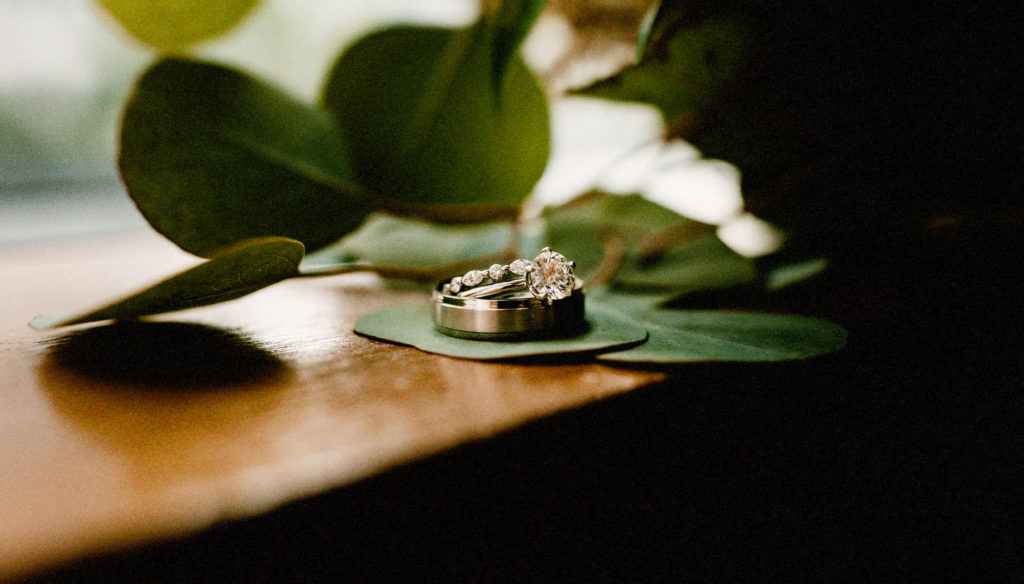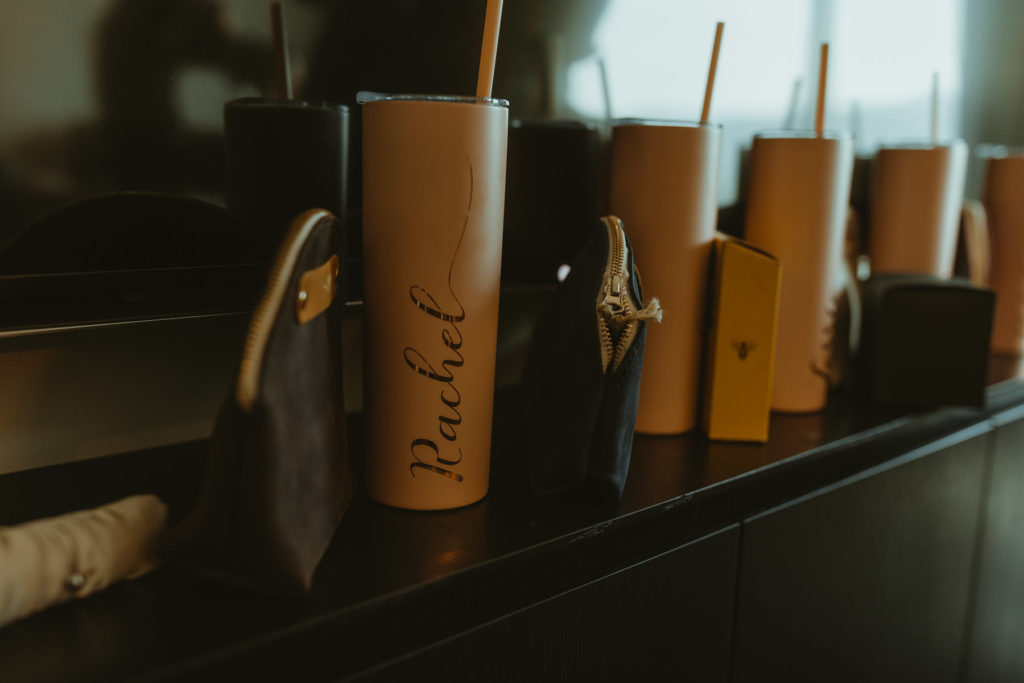 Next to the Emerald Ballroom, the boys were getting ready. We had some incredible lighting that I took full advantage of, streaming through 20 foot floor-length windows.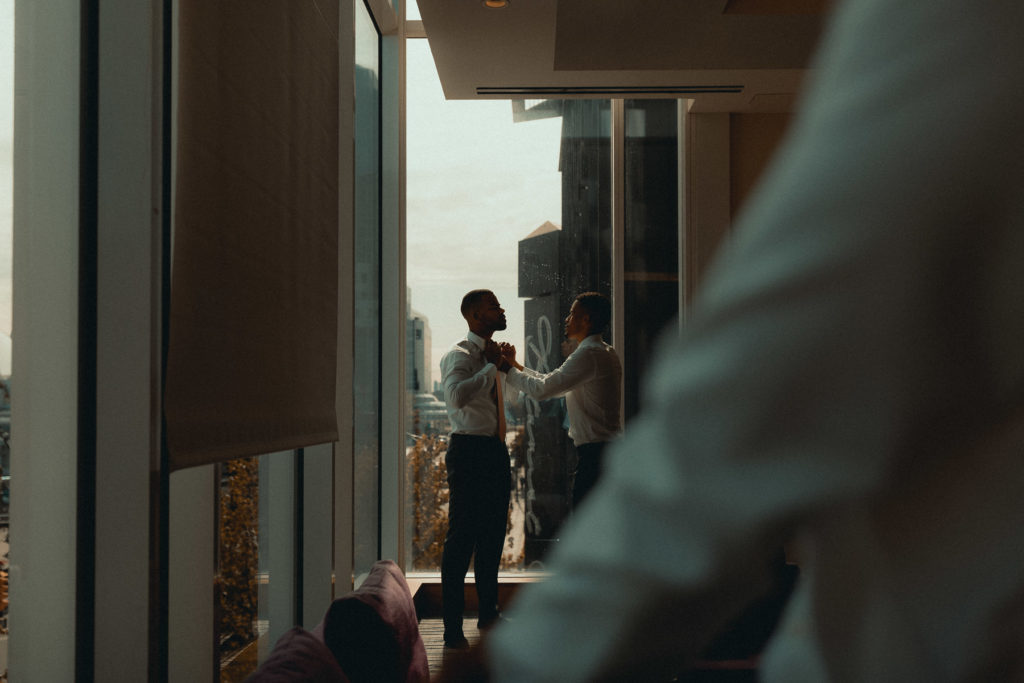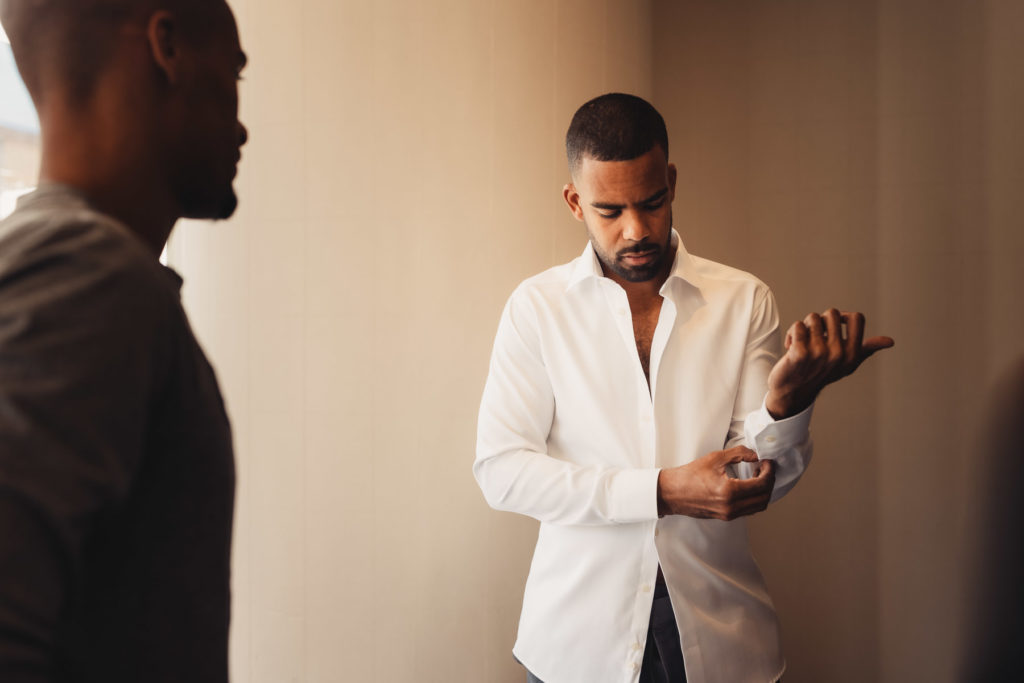 And before long, this man was ready. Looking suave as ever.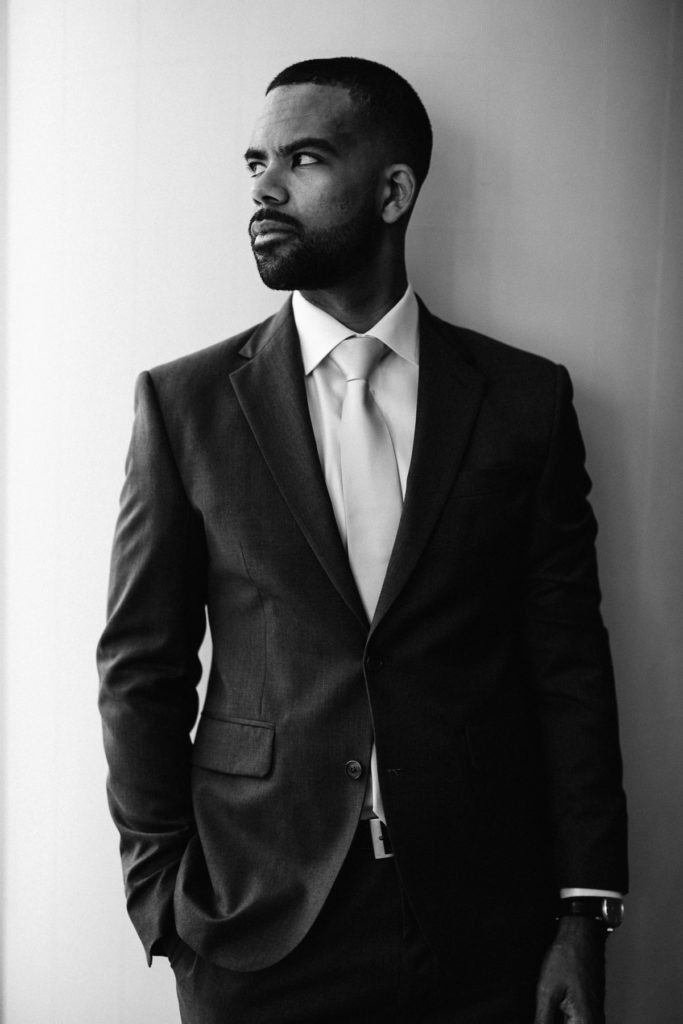 Over in the bridal suite, it was a bustle of activity.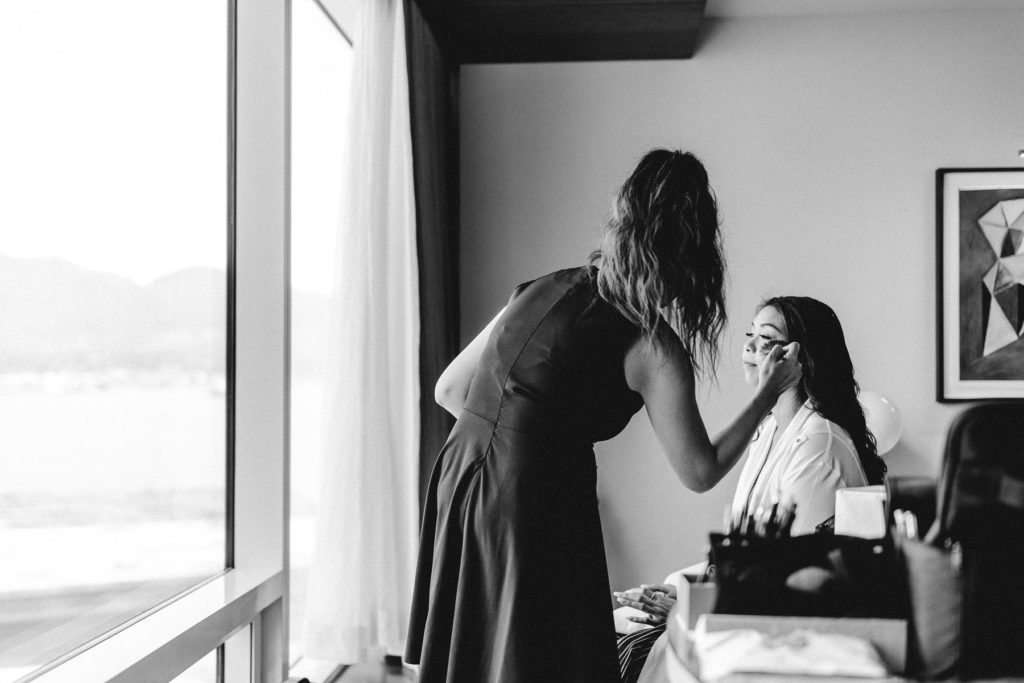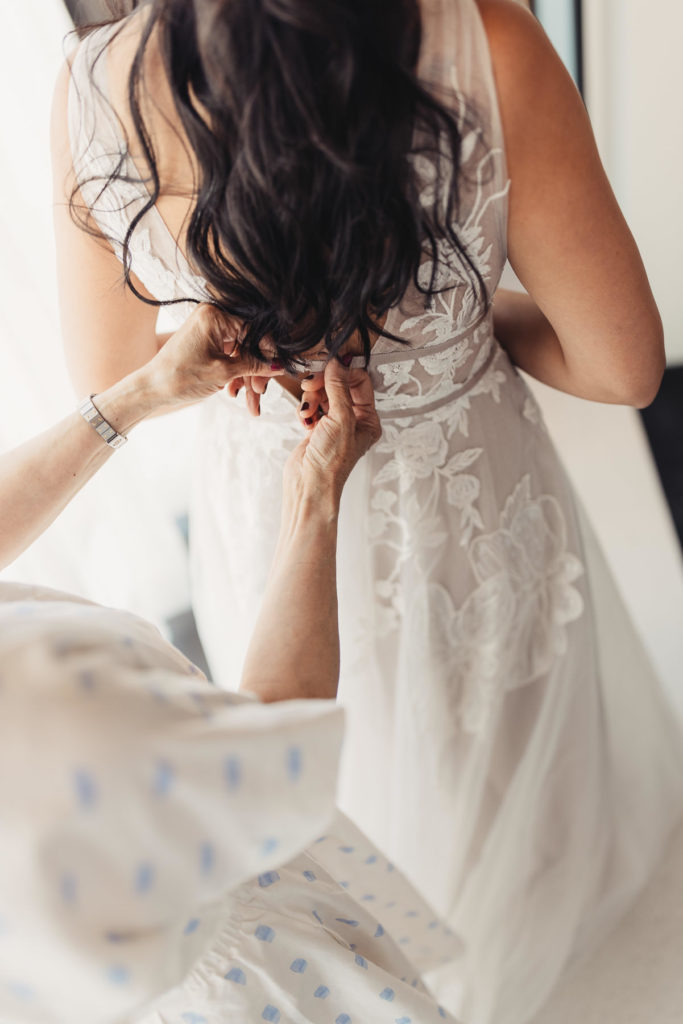 We were preparing for a first look, to take place in the Emerald Ballroom.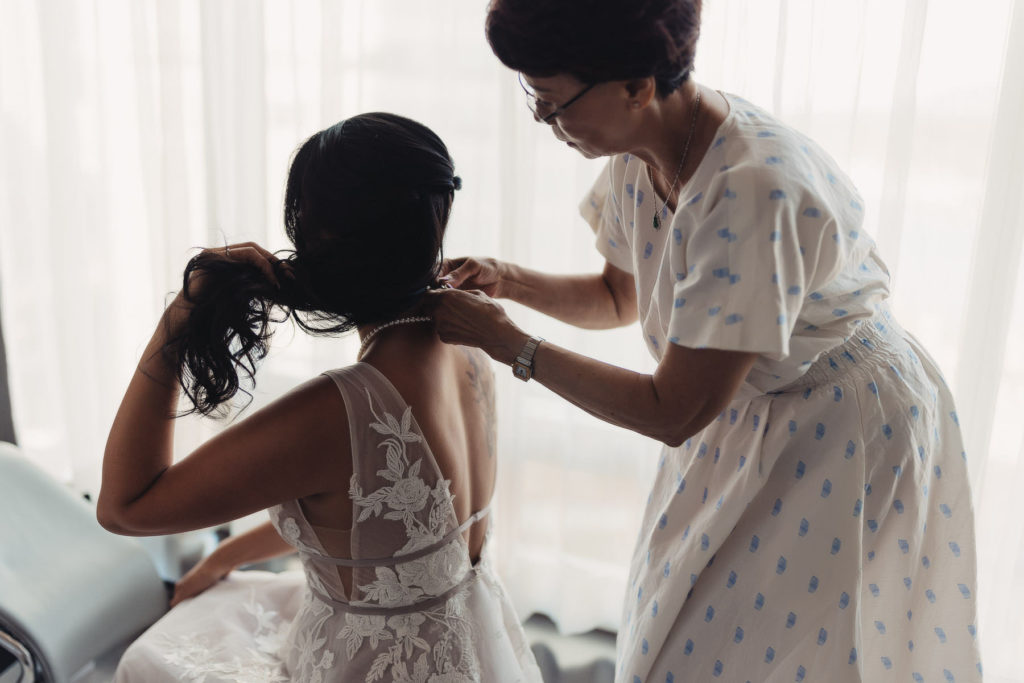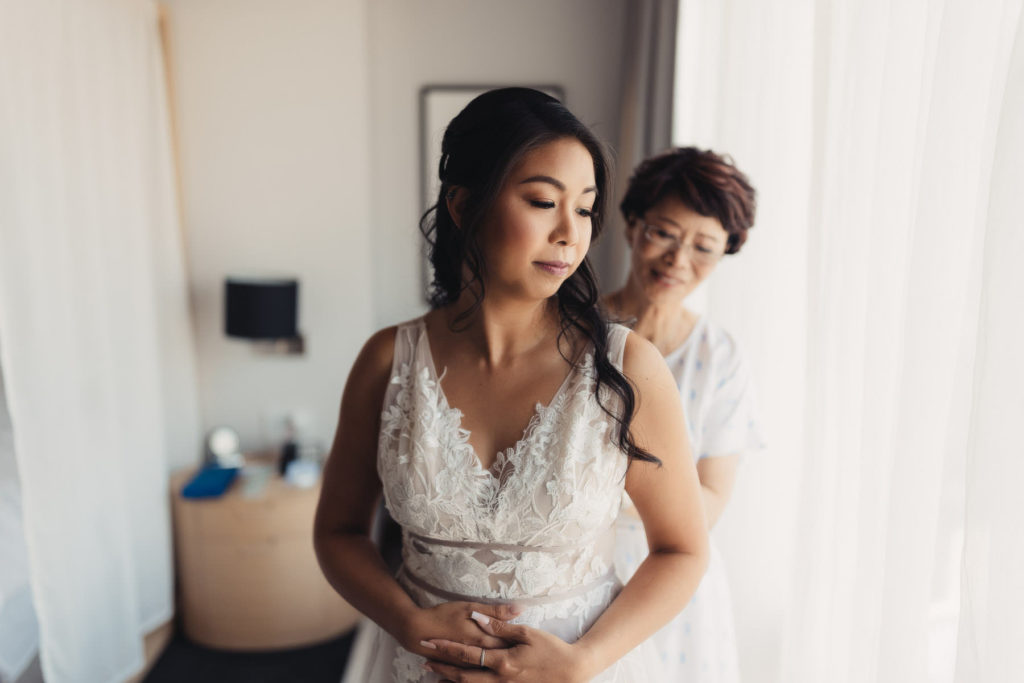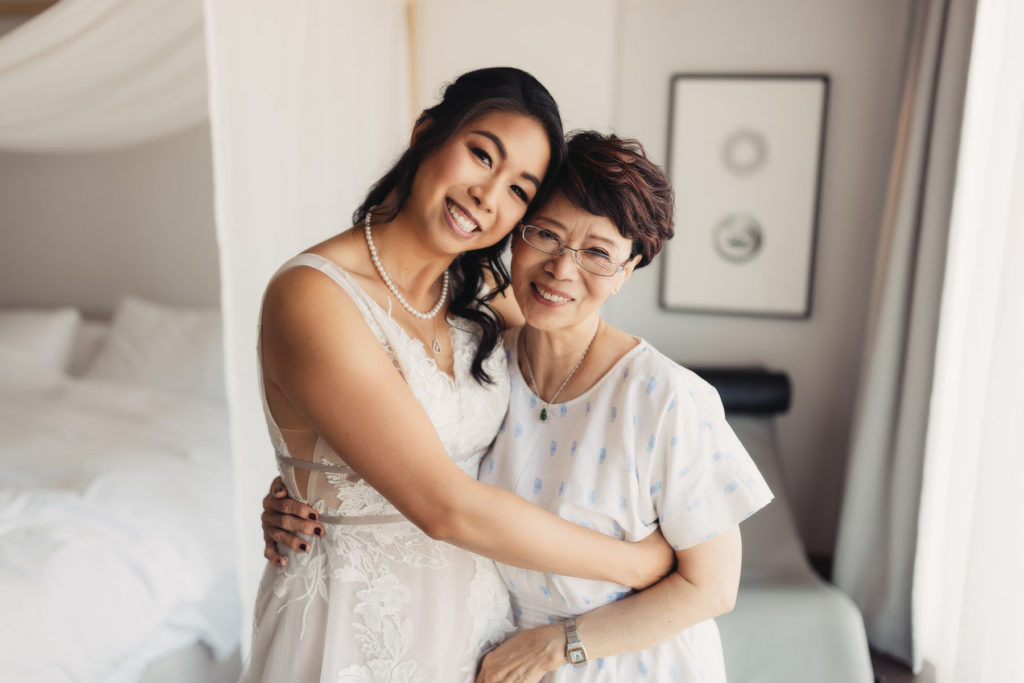 And we were ready! I had requested all the chairs be removed, and all the lights off. There's a rule – the simpler your composition is, the more powerful it is. I do the best I can to remove all details that doesn't need to be there. I wanted the light-blue reflected light from the outside to colour the scene, and nothing else. I'd say we got there.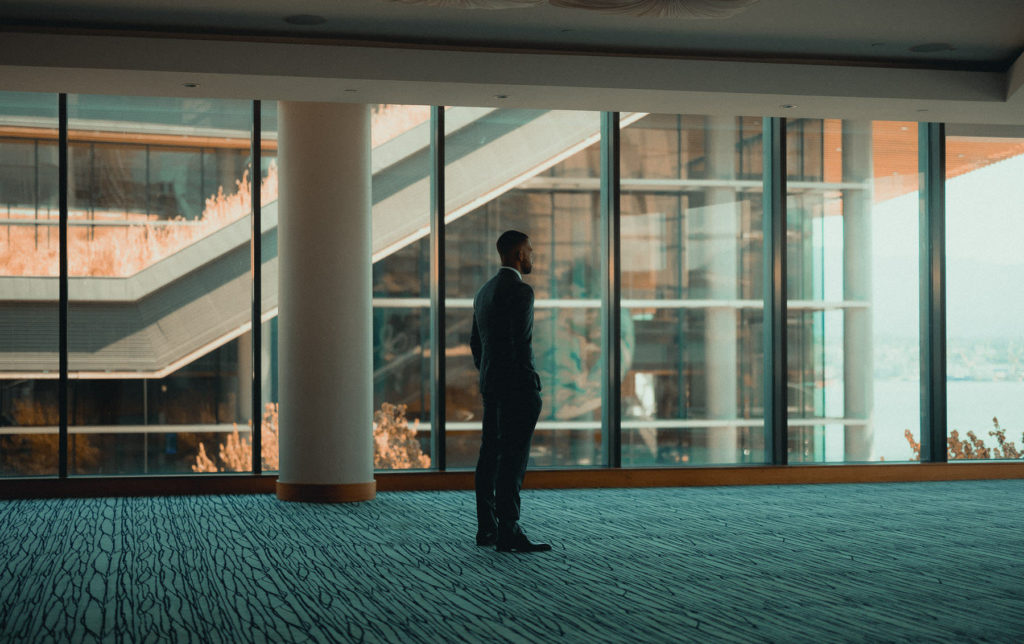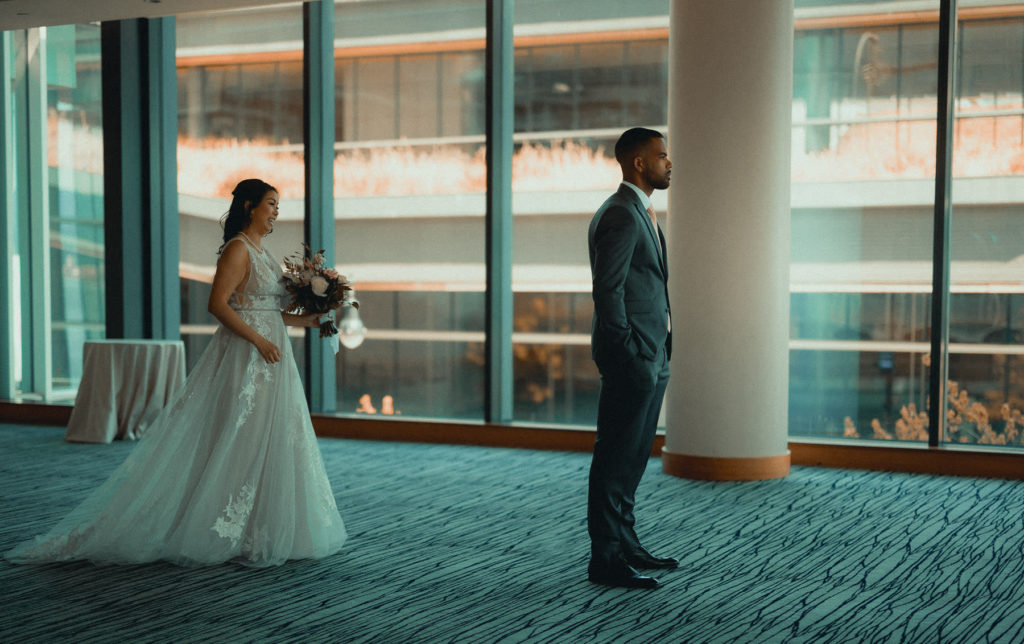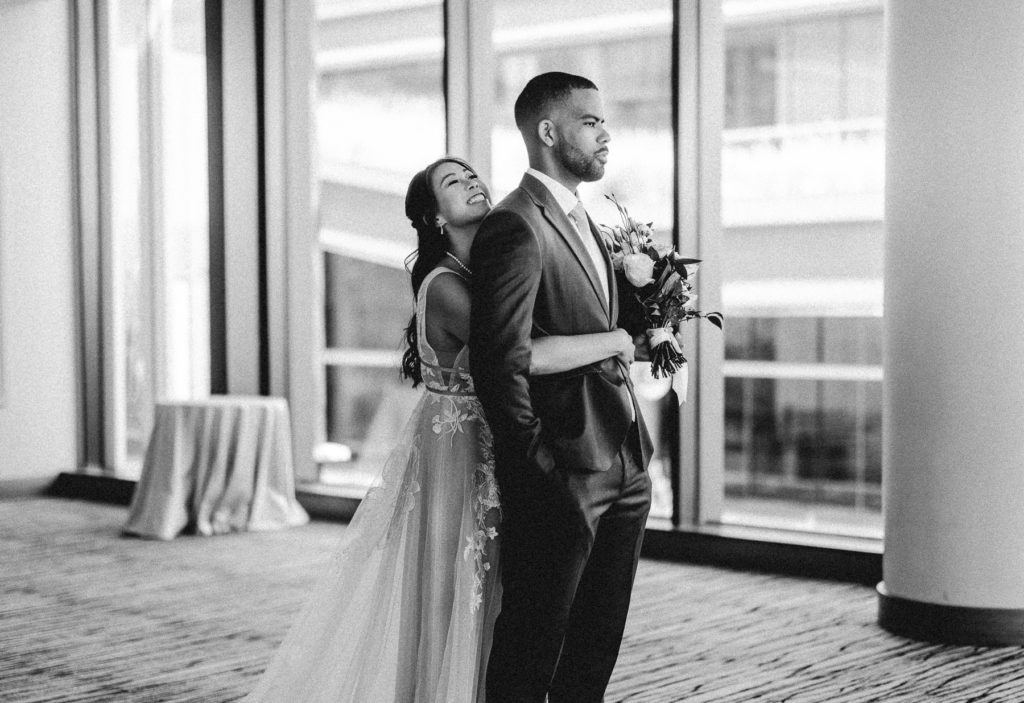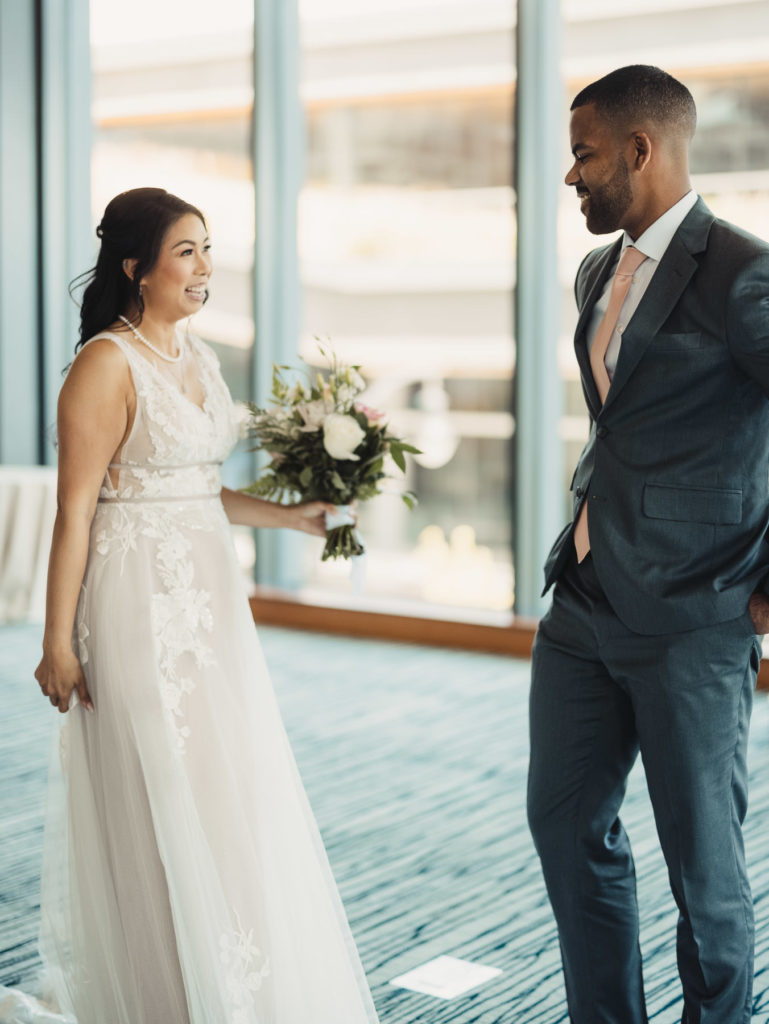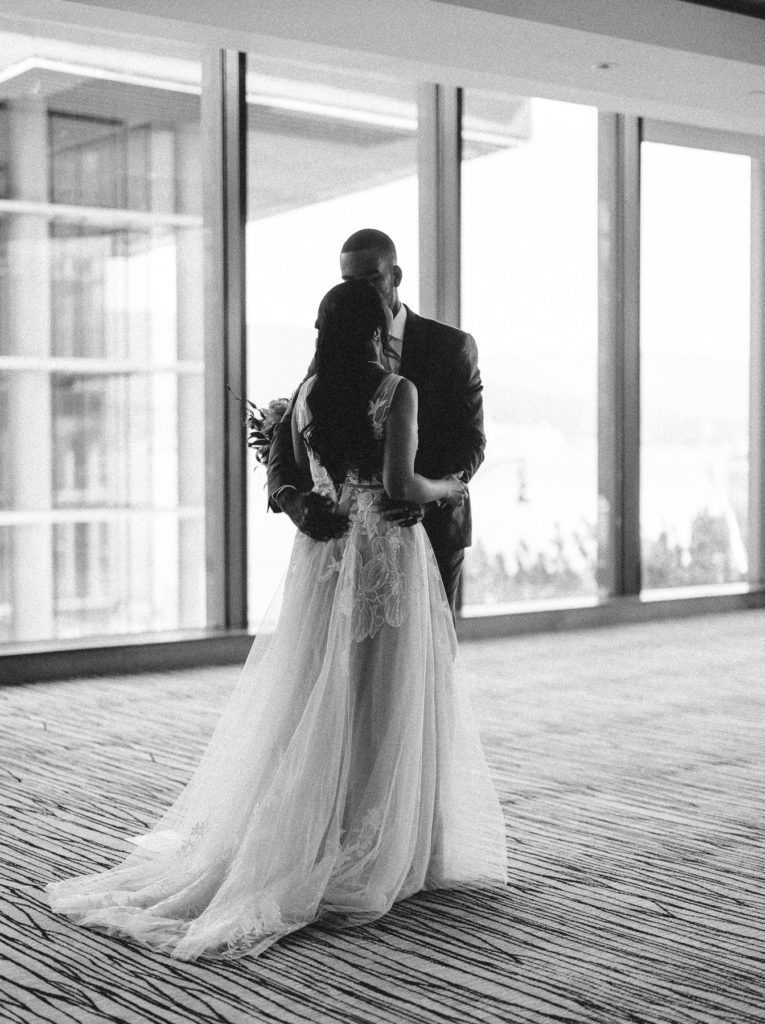 It was absolutely beautiful. He couldn't, for a second, believe his eyes. And that's when the energy really took hold.
With that, we made our way to Stanley Park for some photos. We had planned this in advance, and our wonderful mutual friend had done an incredible job of finding some truly unique spots. It's a large park, at 405 hectares, and so a local guide is always appreciated!
We started out with more traditional photos. Although I love to jump into my speciality, the abstract and the artistic, there's a beauty in doing a traditional-style photo extremely well. There are many nuances, and once you pick up on them, it will help in every area.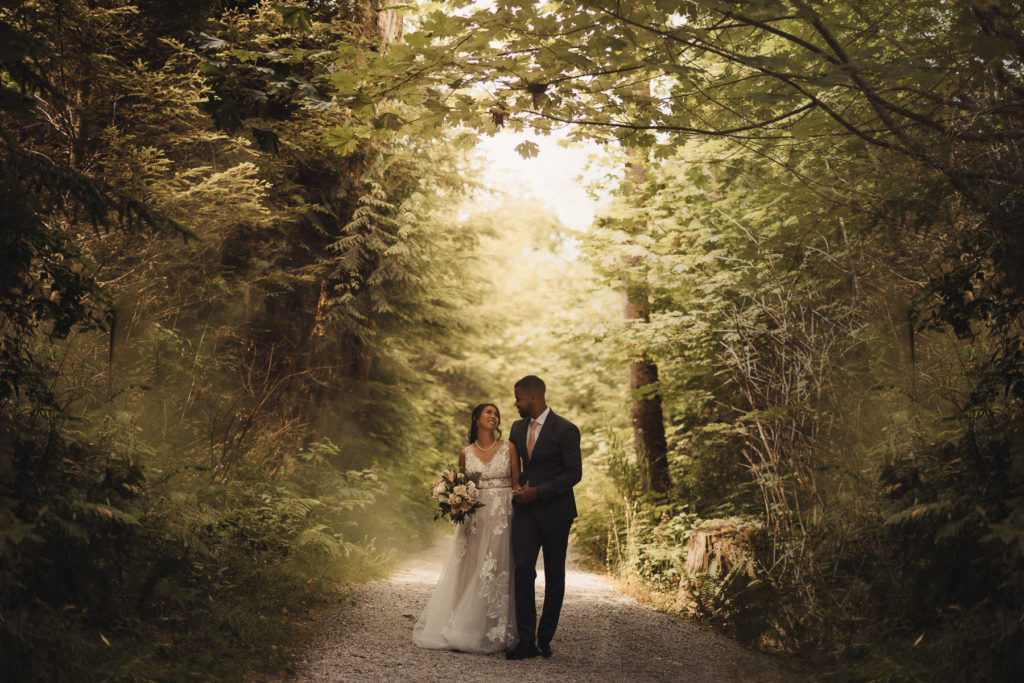 And we had a lot of fun. 🙂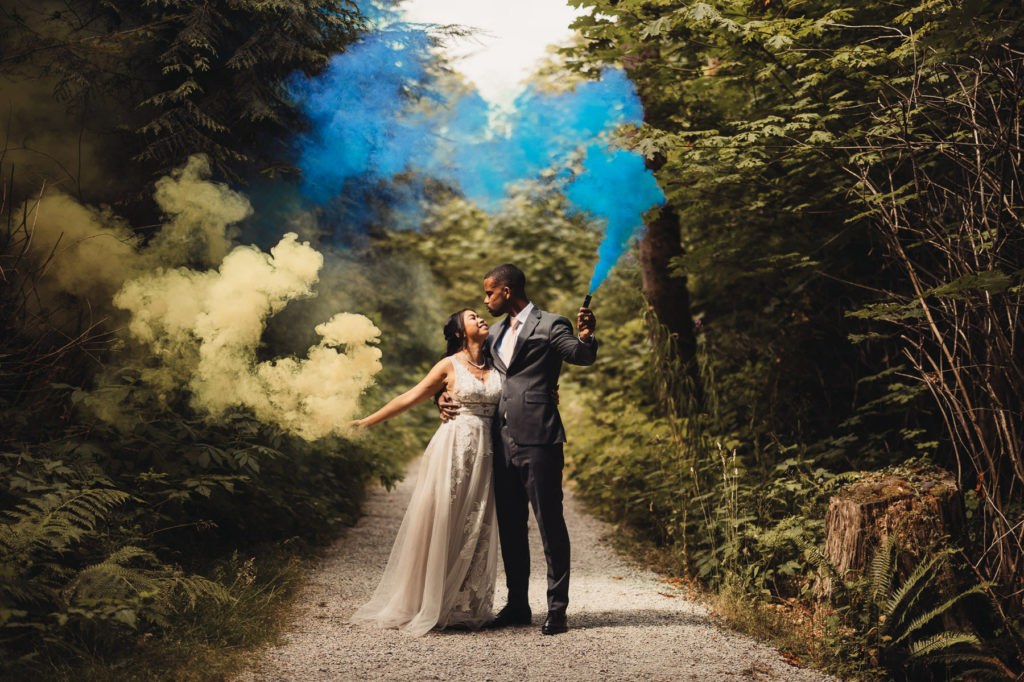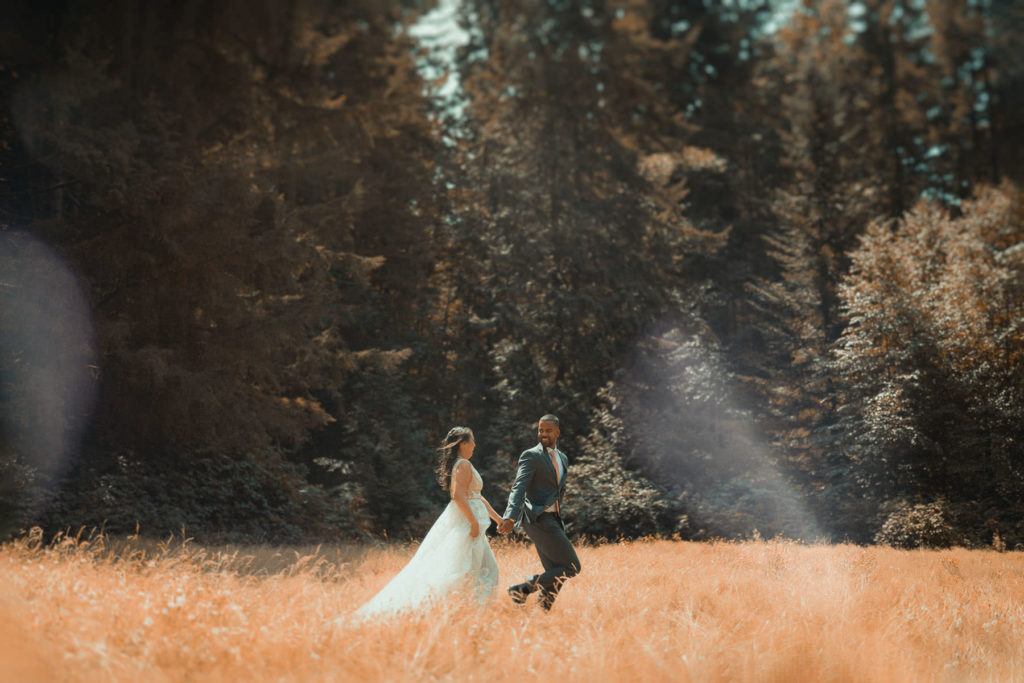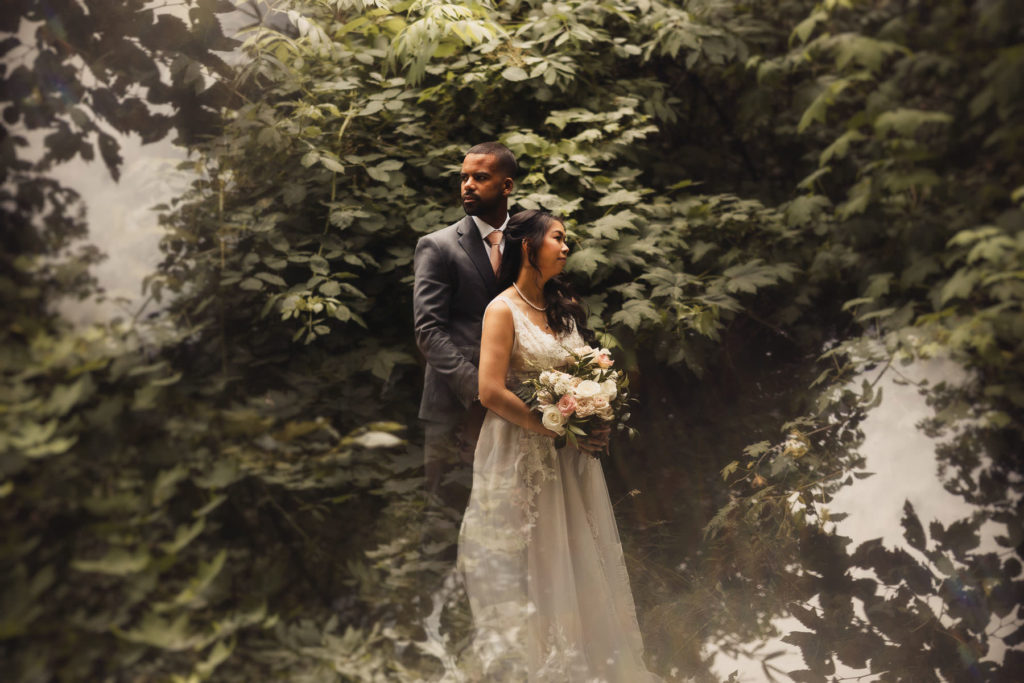 At this moment, I need to pause. Credit needs to be given where it's due. And it's to this amazing lady.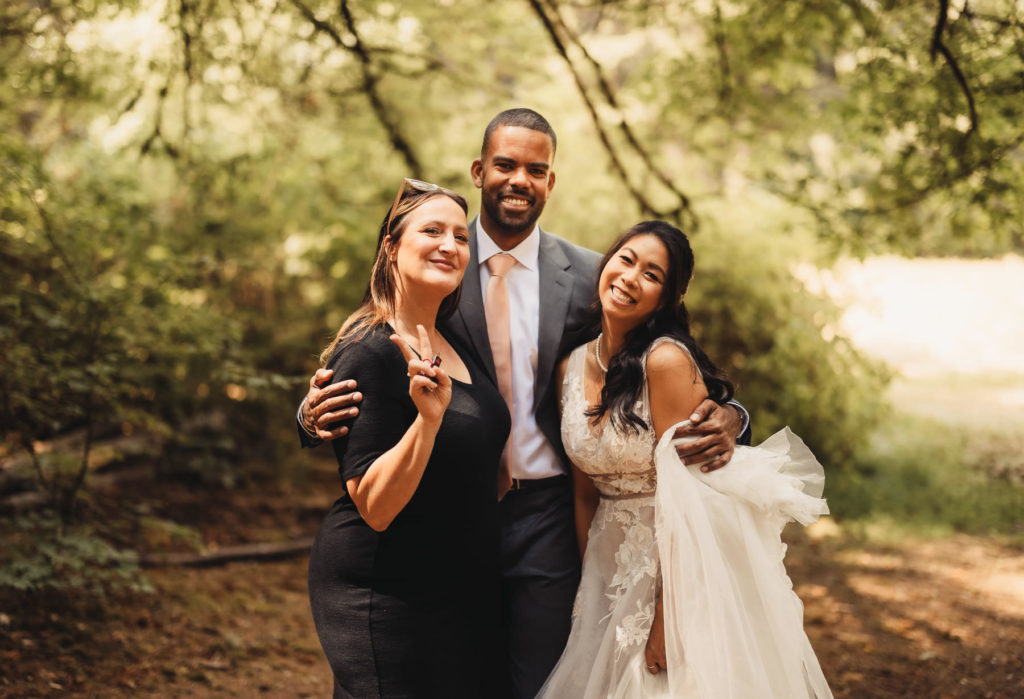 I don't mention names on my blog, but you're hopefully reading this and you know who you are. This firecracker drove us through insane vancouver traffic, my unending stops I kept requesting at Stanley Park, and even had some freezing cold waters and snacks for us halfway through. She chauffeured and fed us, and even helped us make some smoke, and told us the whole time how happy she was to do so.
Thank you.
Wait, which smokey photos, you might ask. These ones.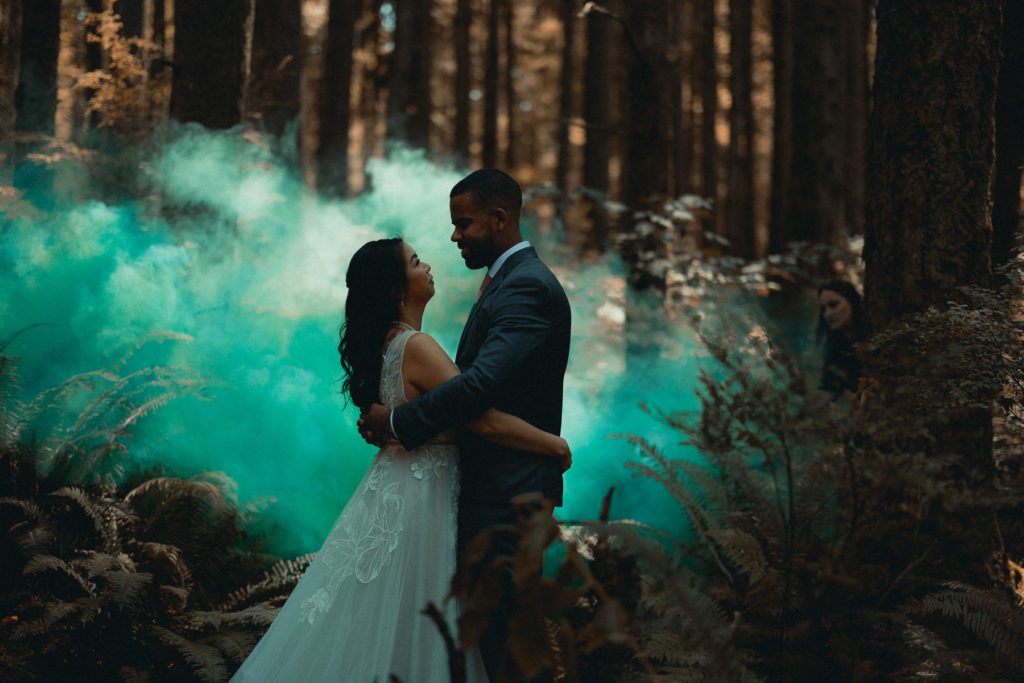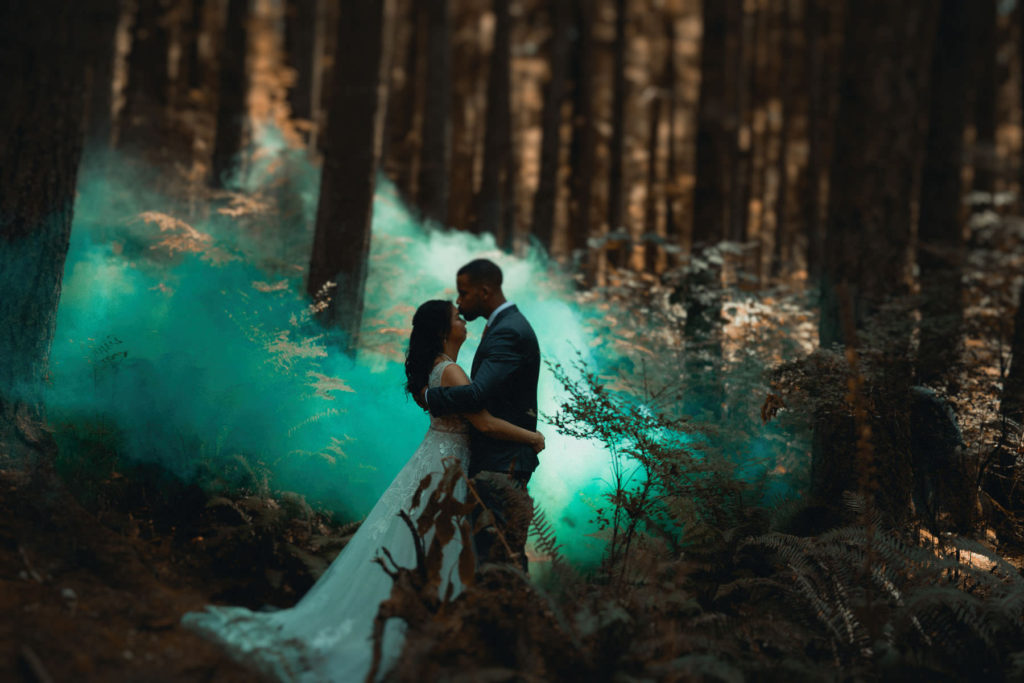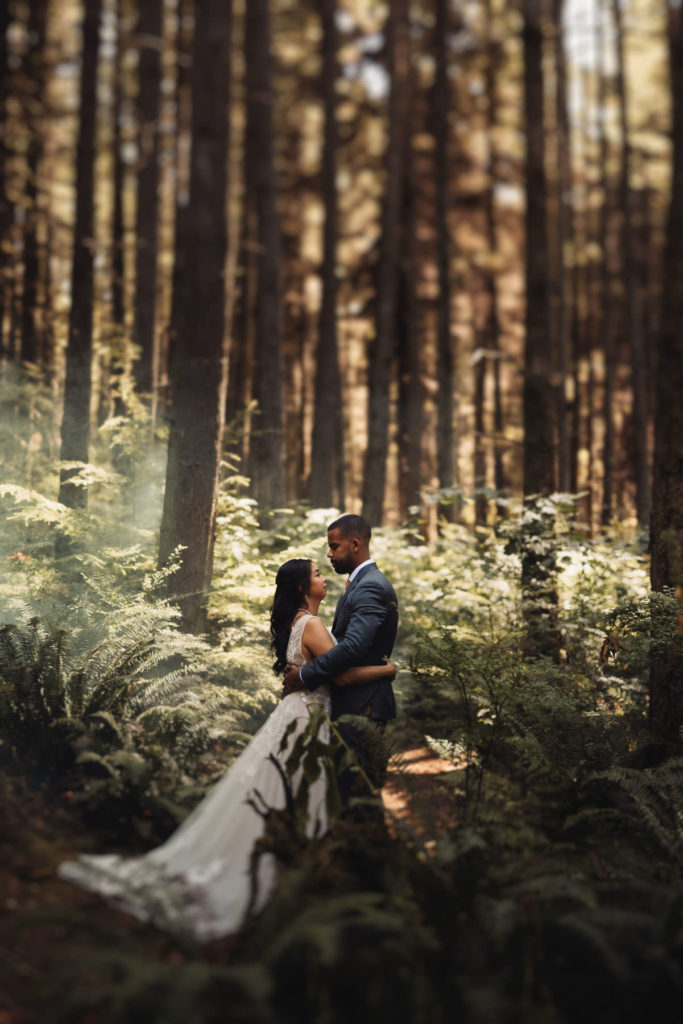 And the trees – they were quite massive.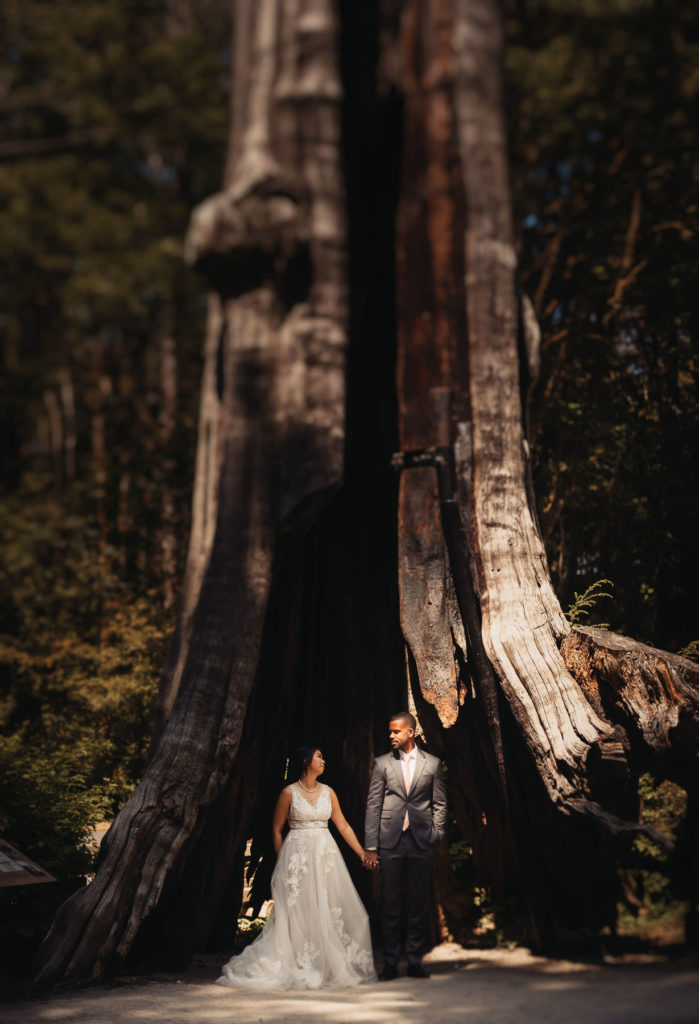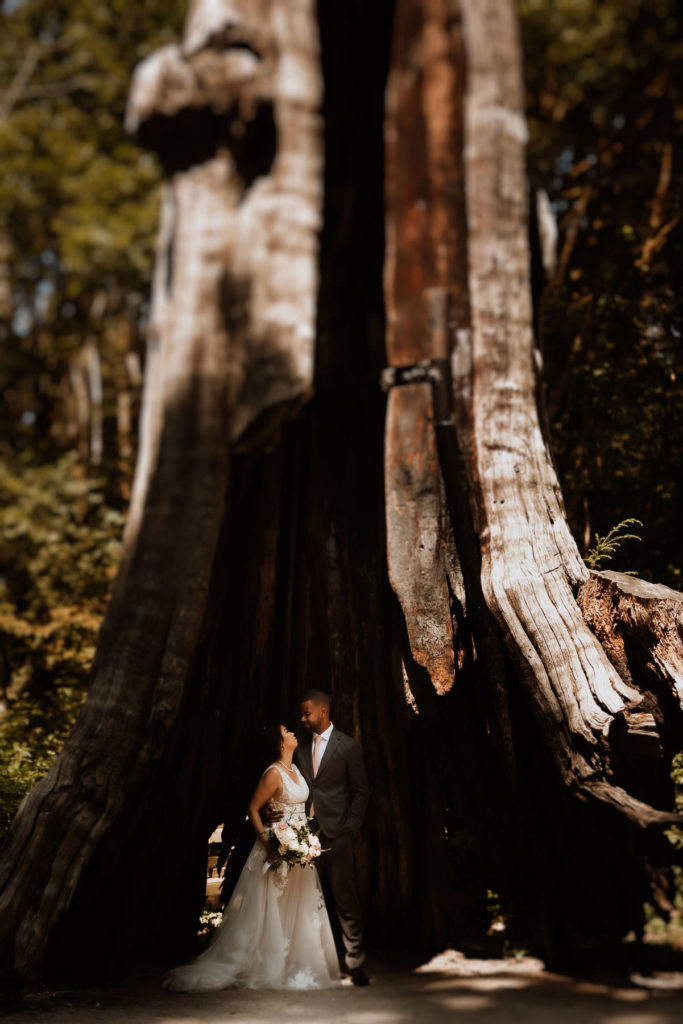 We made our way to the beach.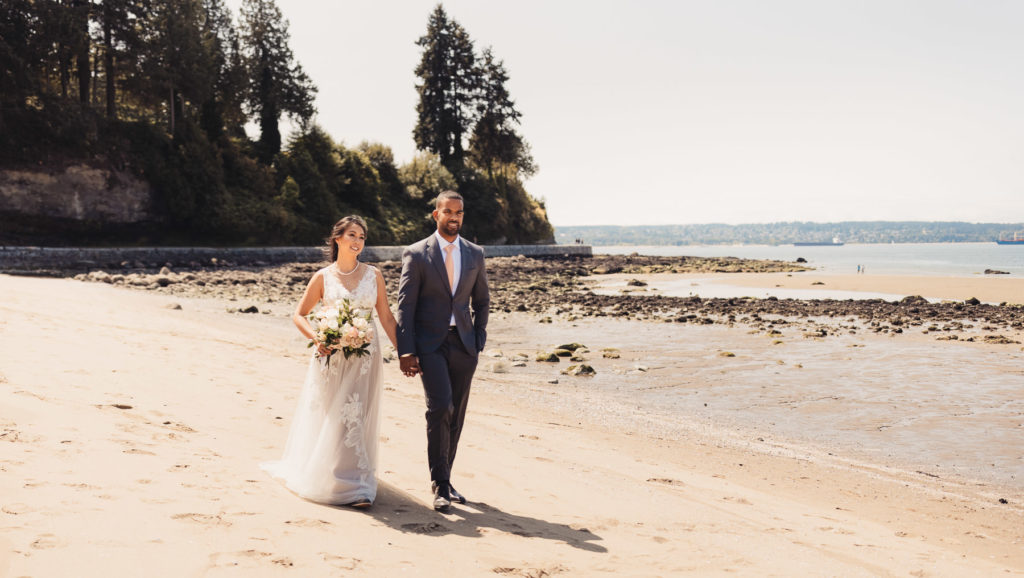 Of course, I should mention here, we got our shoes quite dirty. Take a look at this.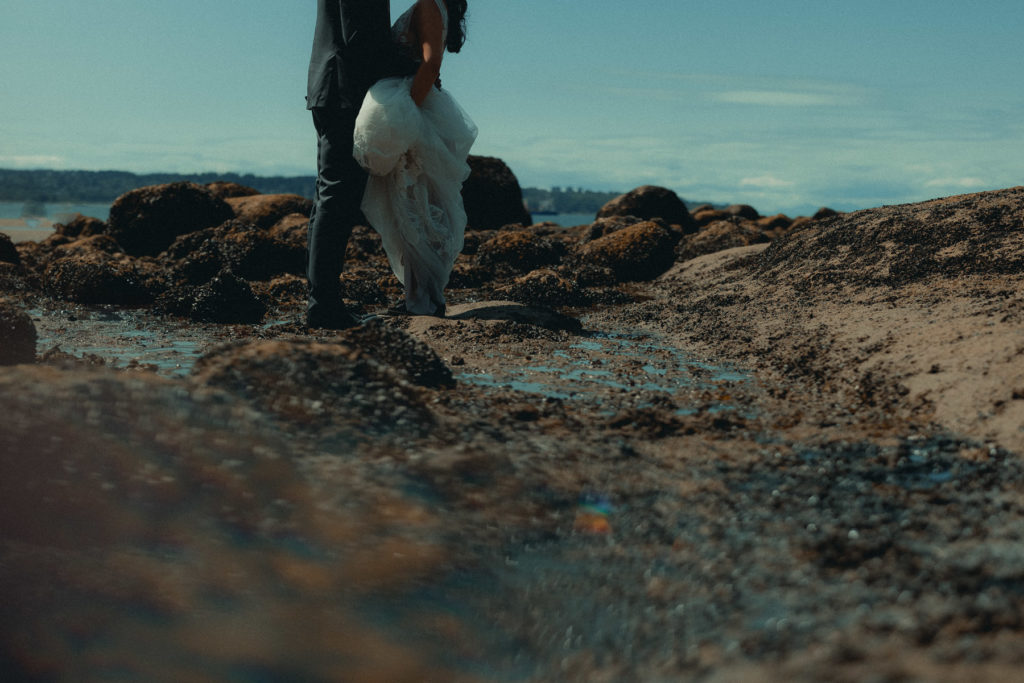 But…the ocean makes for such incredible photos. It was well worth it.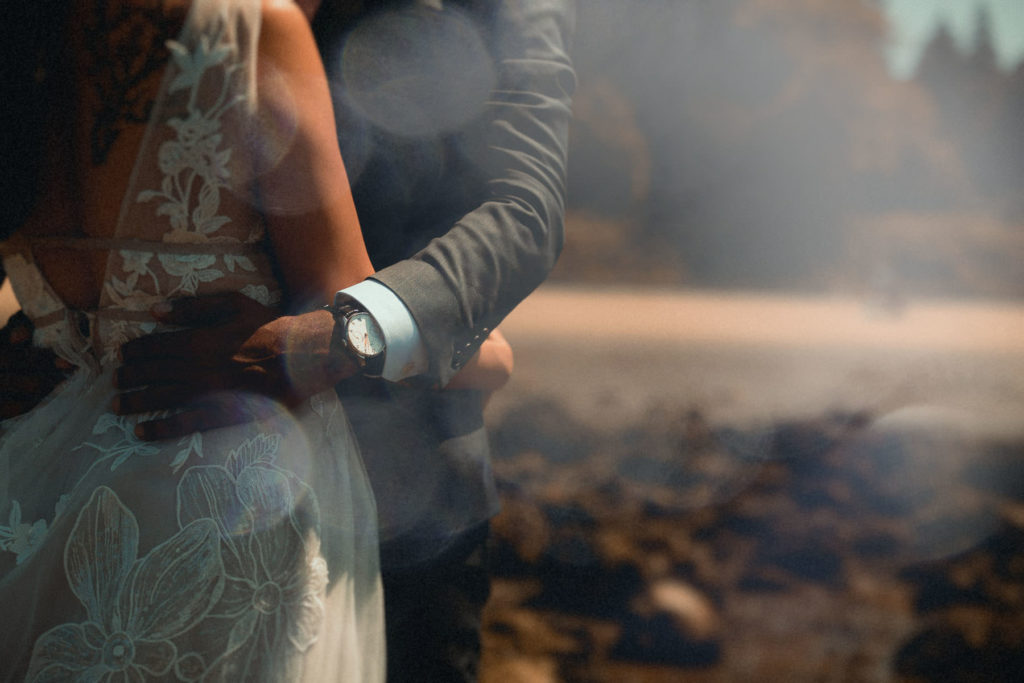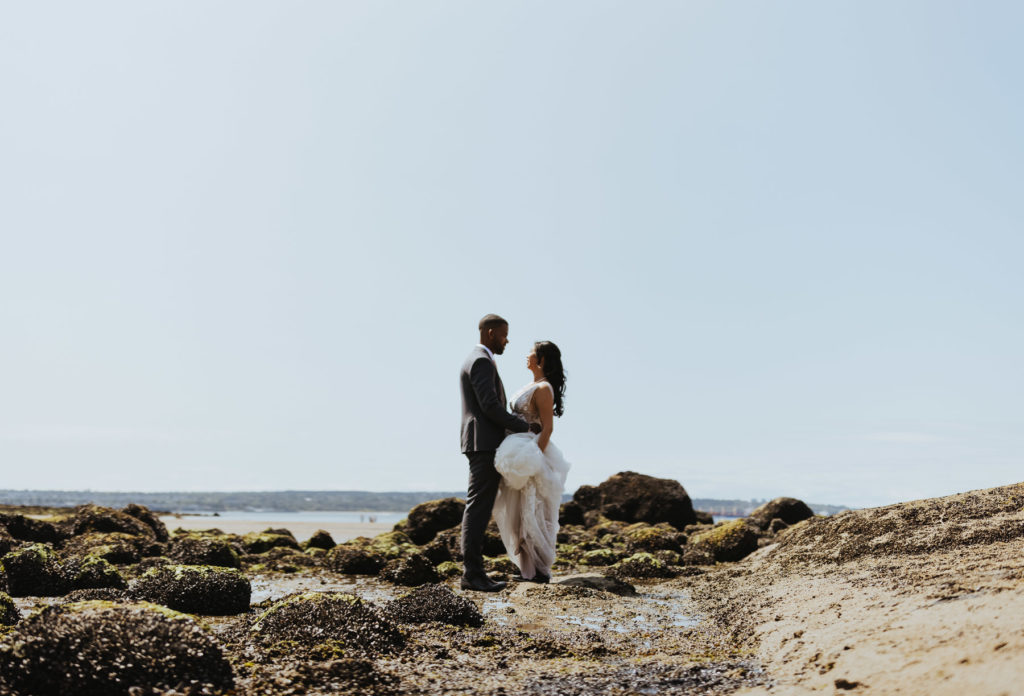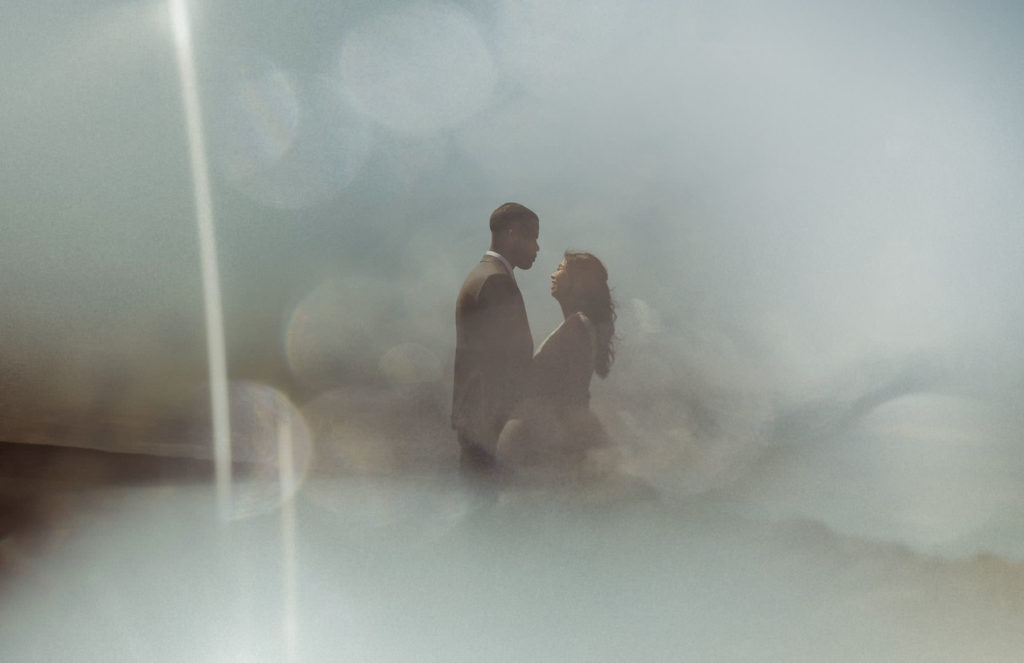 And then, even deeper into the forest.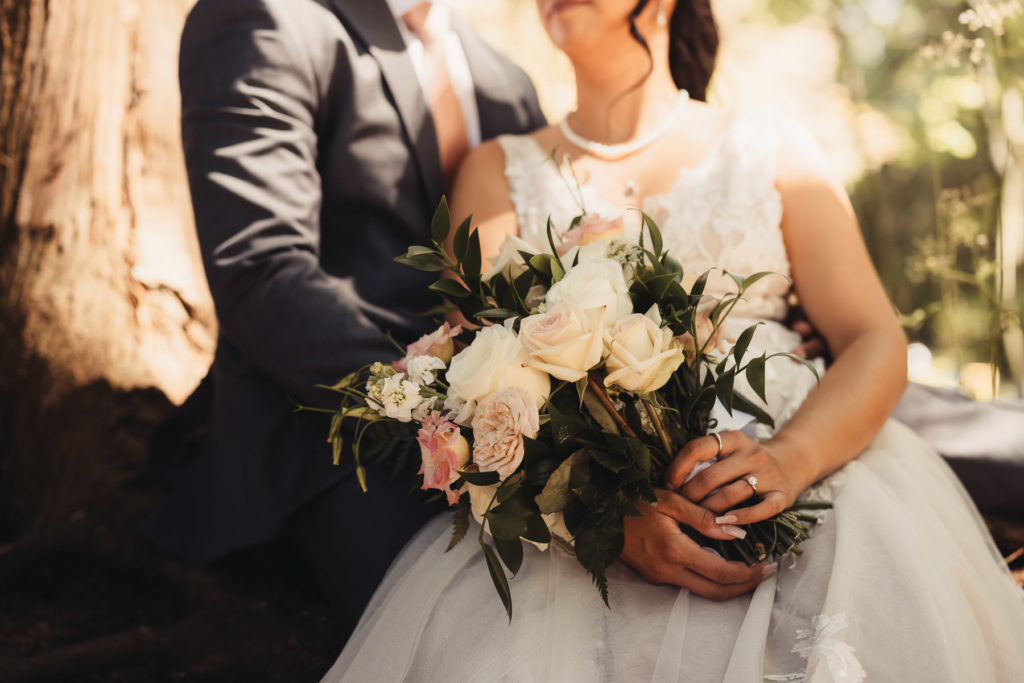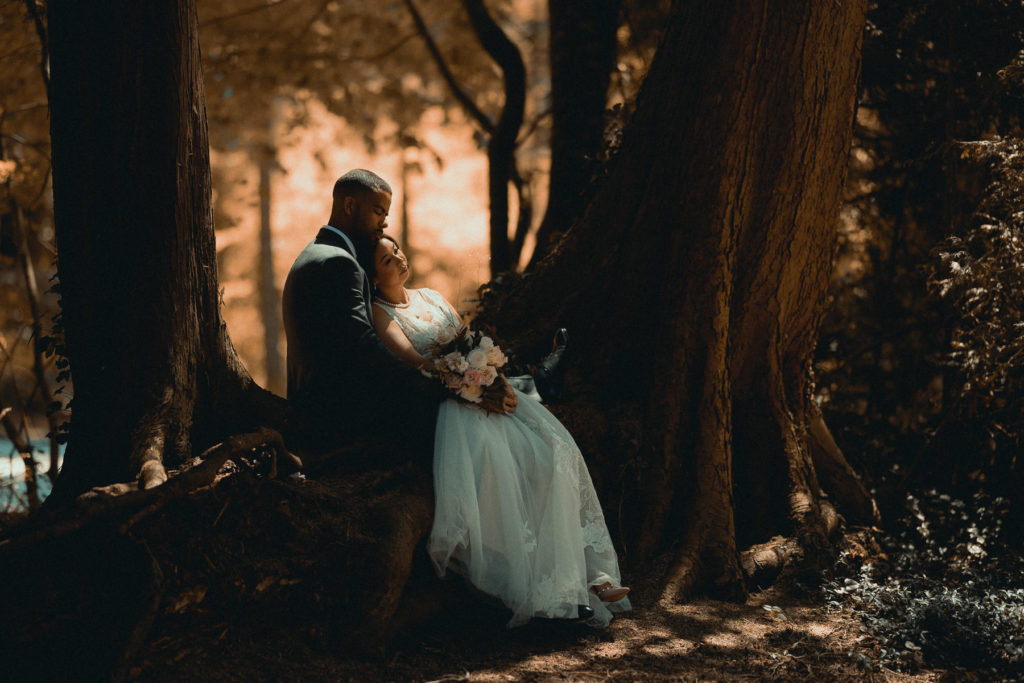 After the most exhilarating, exciting afternoon, we made our way back to the Fairmont for the 3pm ceremony. The staff had set up, and family were arriving.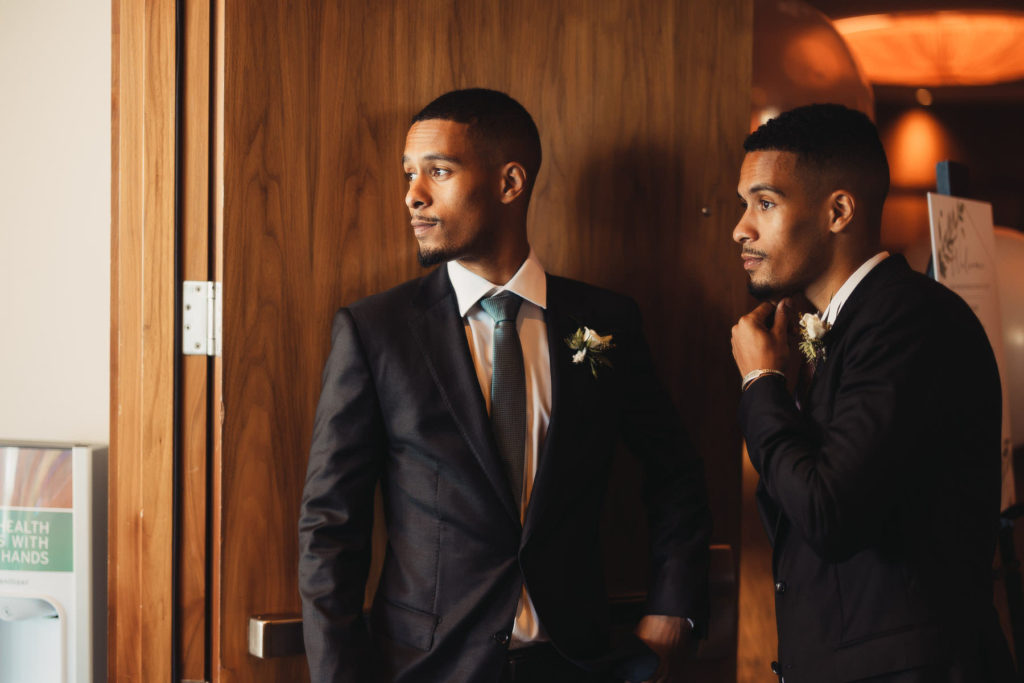 And then, the moment everyone was waiting for.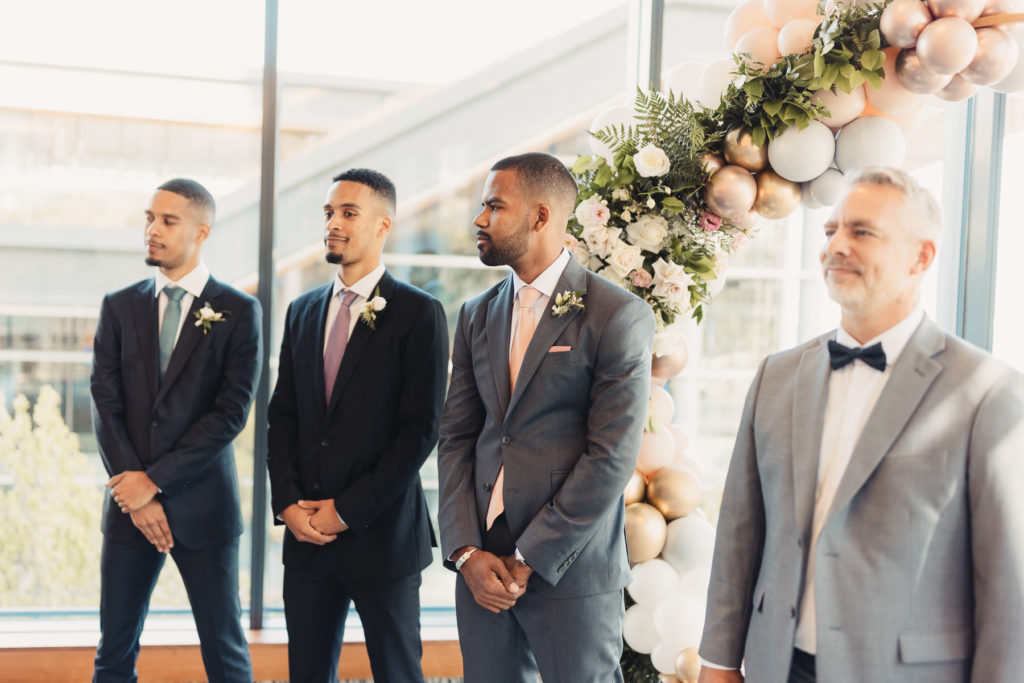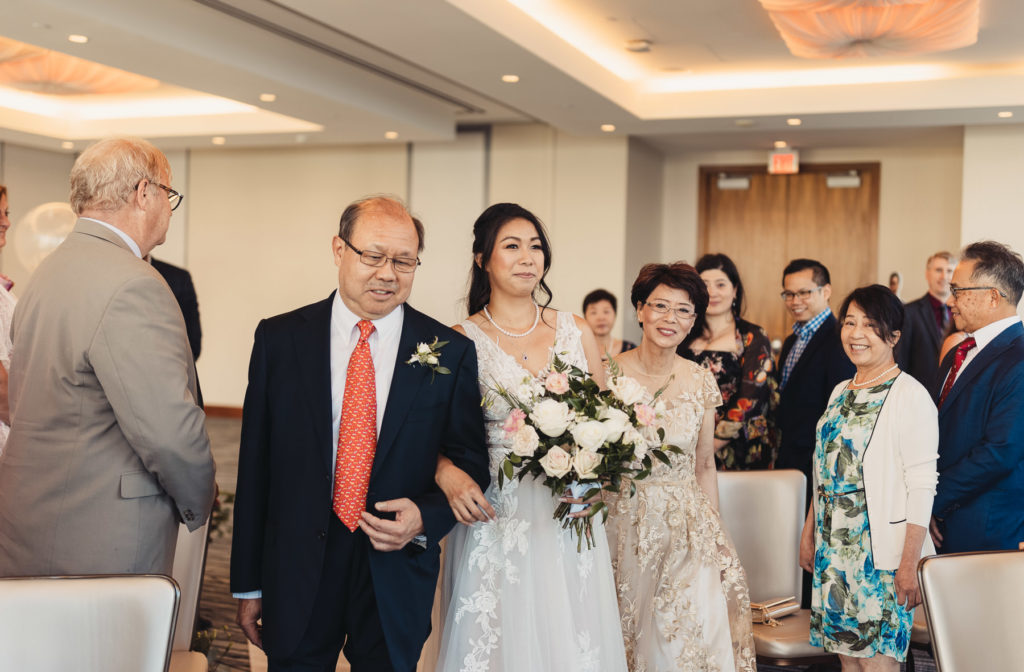 It was a beautiful ceremony. It went by so quickly. Vows, and rings, and a lot of laughs. Everyone was so glad to be there, the whole crowd radiated with energy and enthusiasm.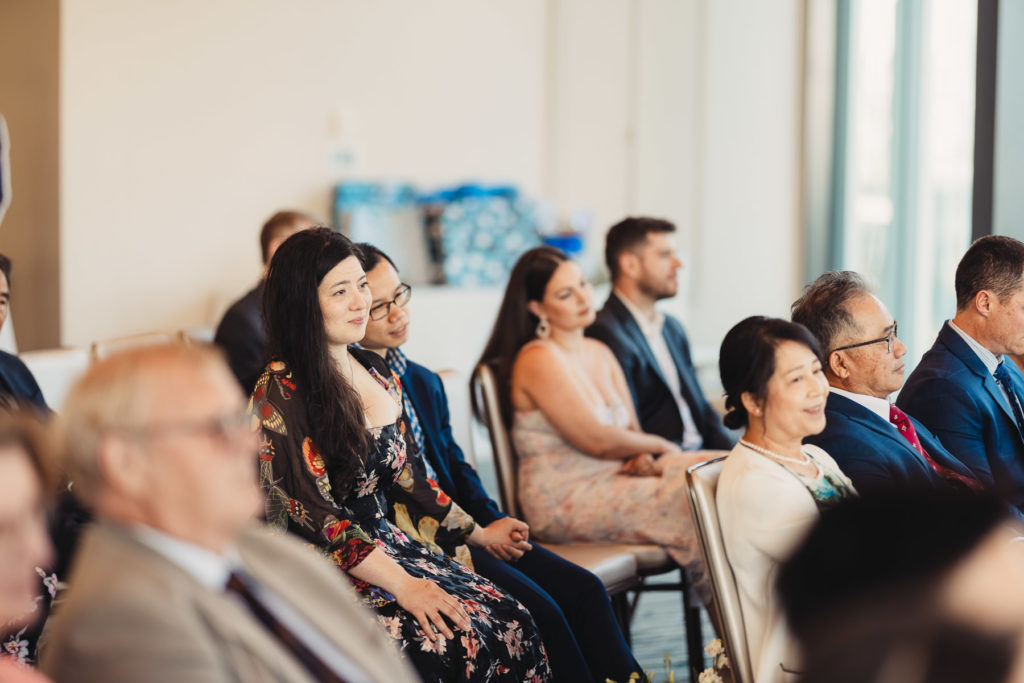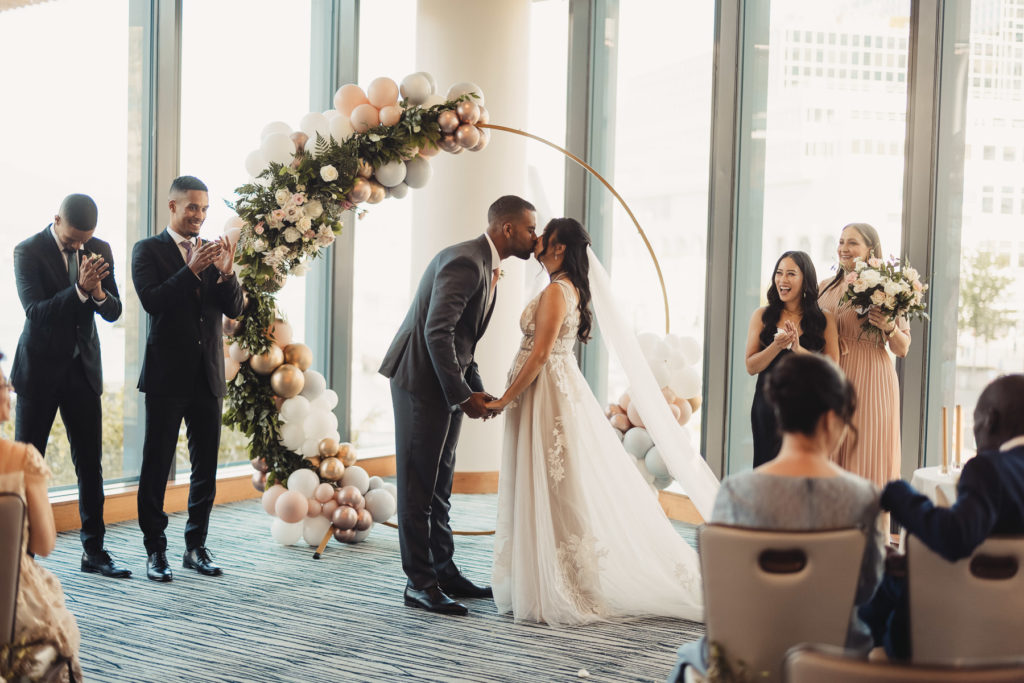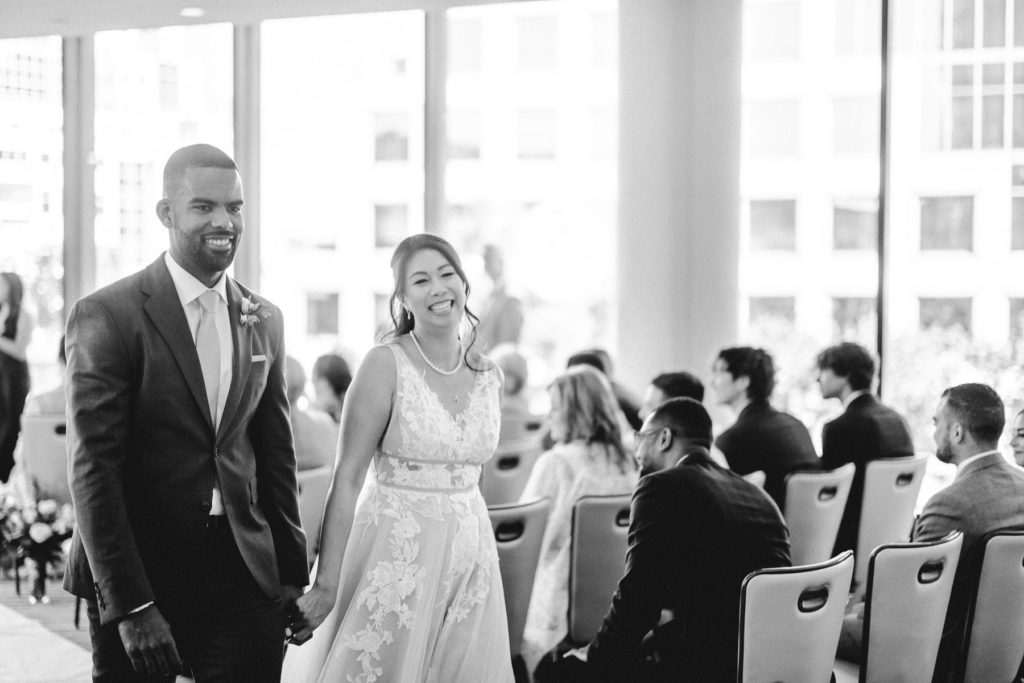 And then, a little time on zoom. Not everyone had been able to make it, but everyone was able to see it – streamed, at least. And, hopefully, on this sneak peek.
The next few hours were everyone mingling, a lot of candid moments, and a lot of fun times before dinner. The bartenders kept us hydrated, and servers walked around with tantalizing appetizers.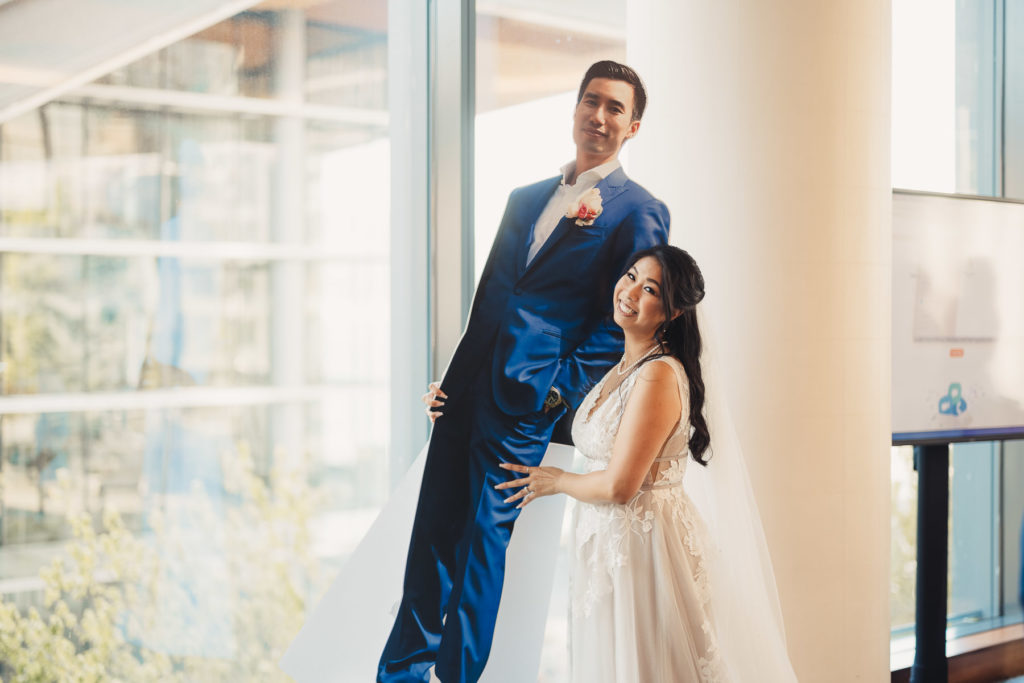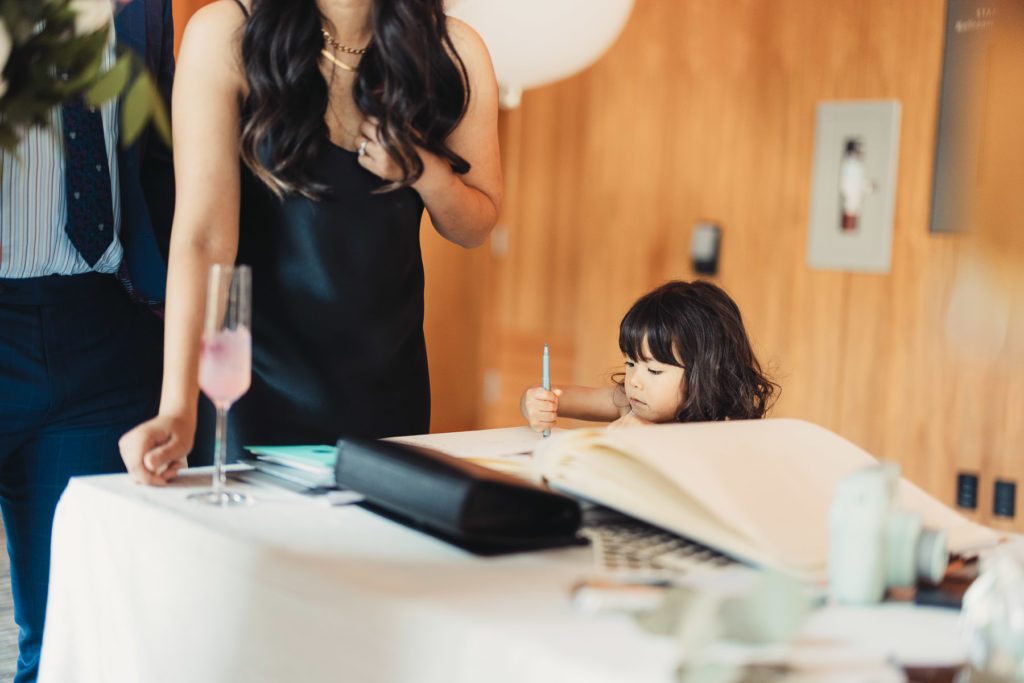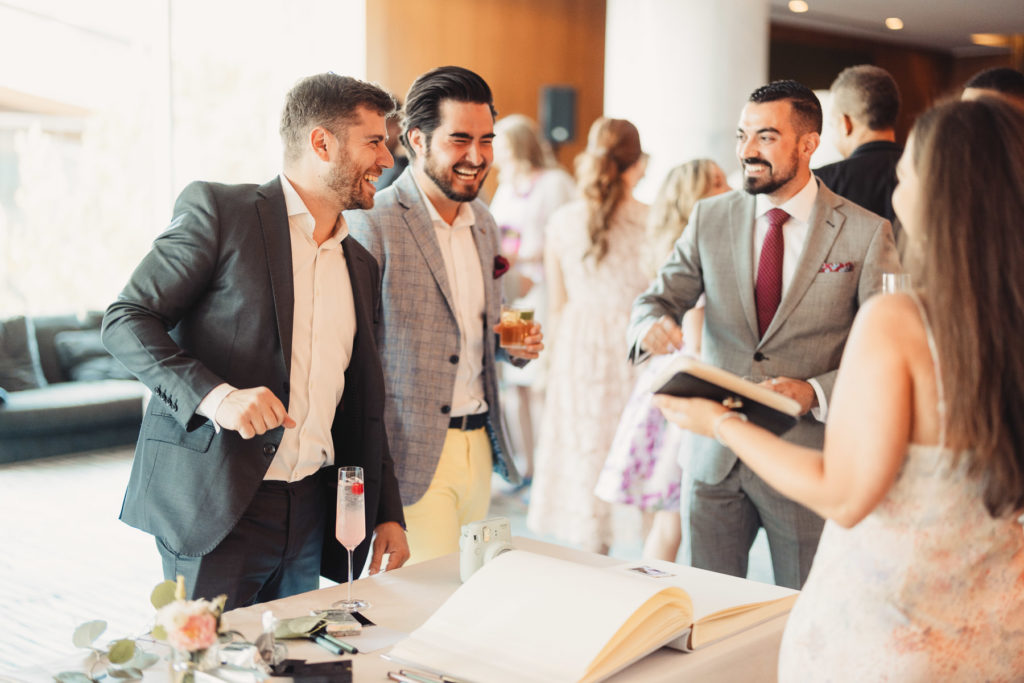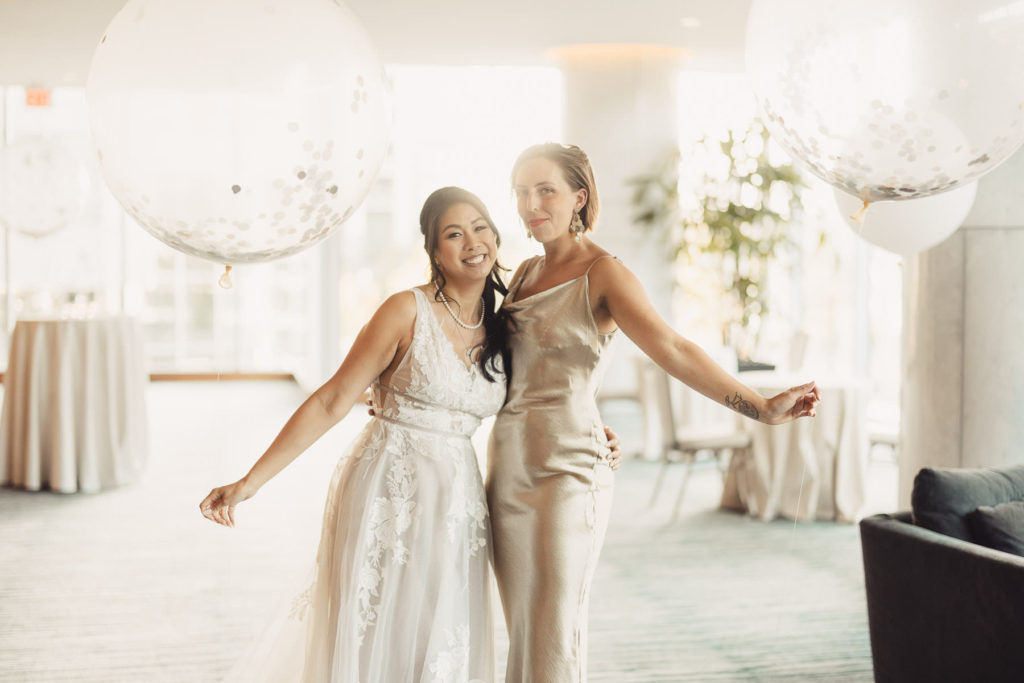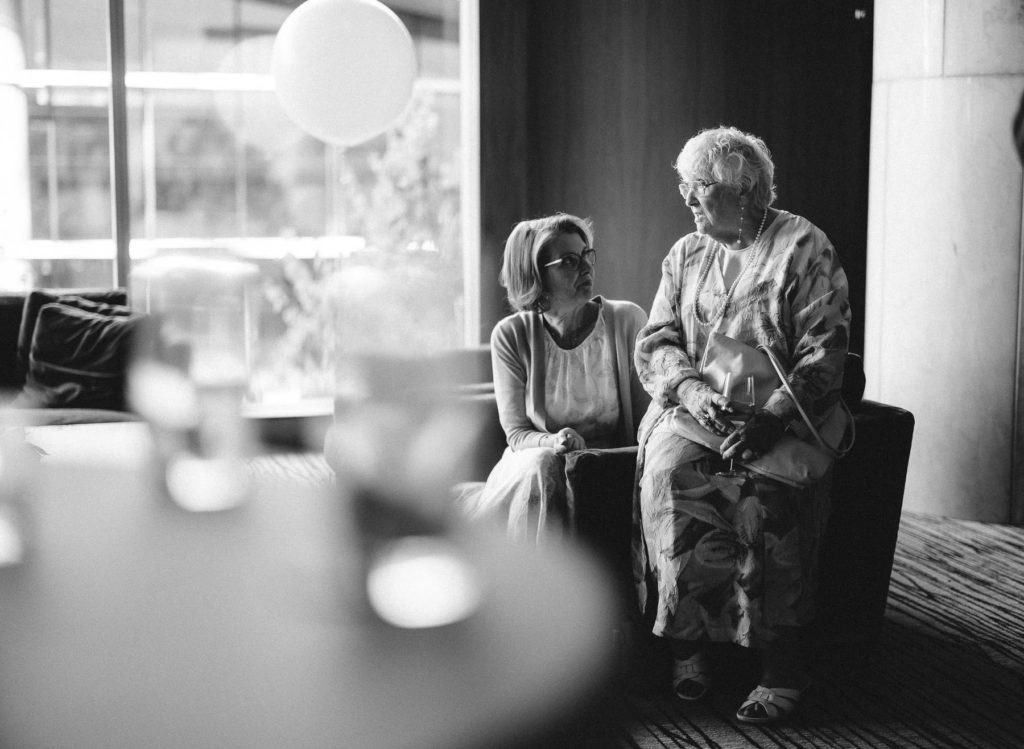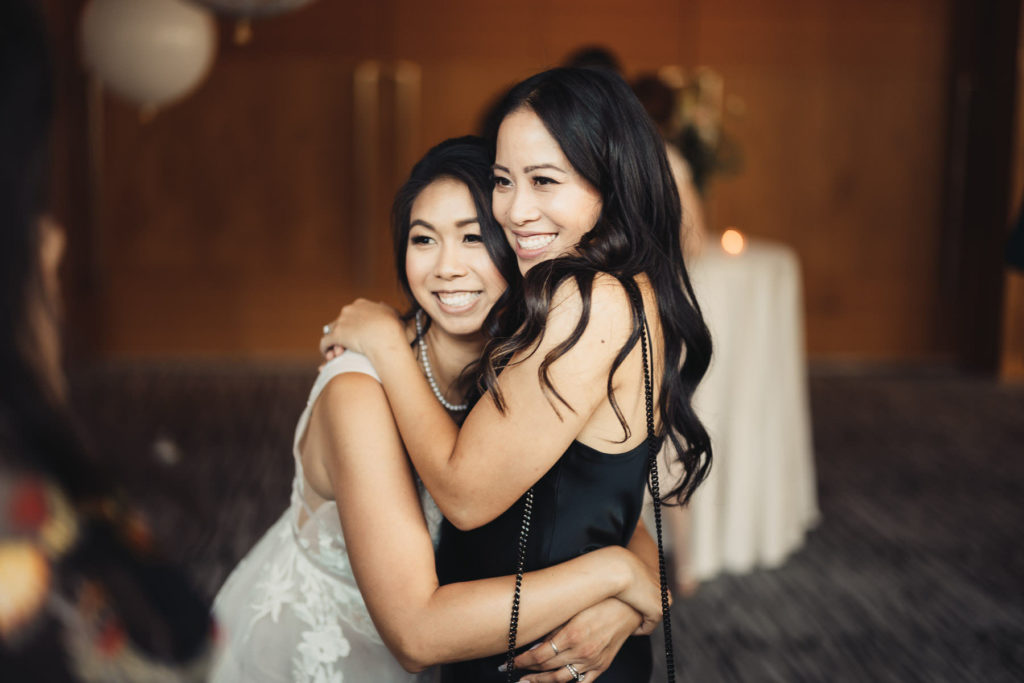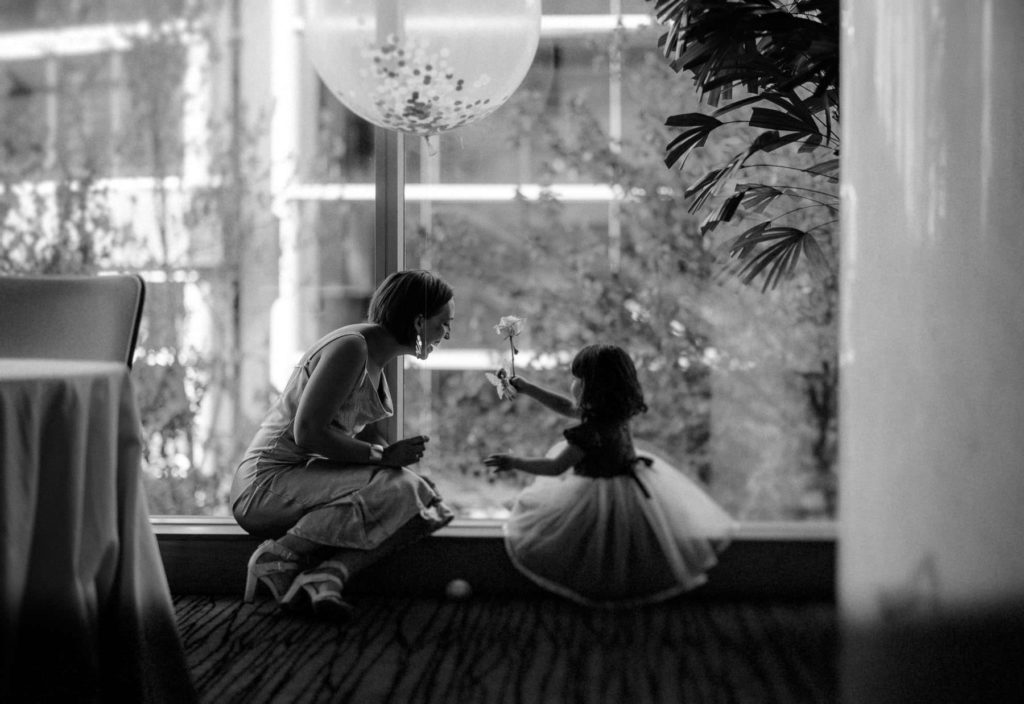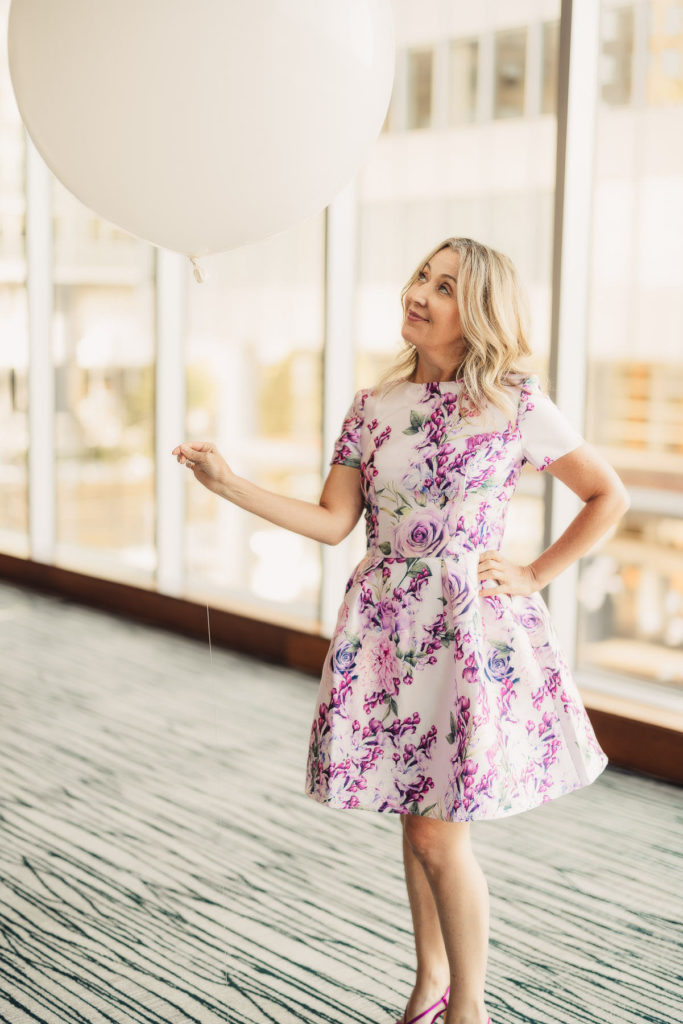 I can't say much more about the evening. There's a lot of words I could say to try to sum it up. Never a dull moment, comes to mind. An emotional rollercoaster, speeches that made us laugh and cry almost seemingly in the same instant. And these pictures I took to try to capture it all.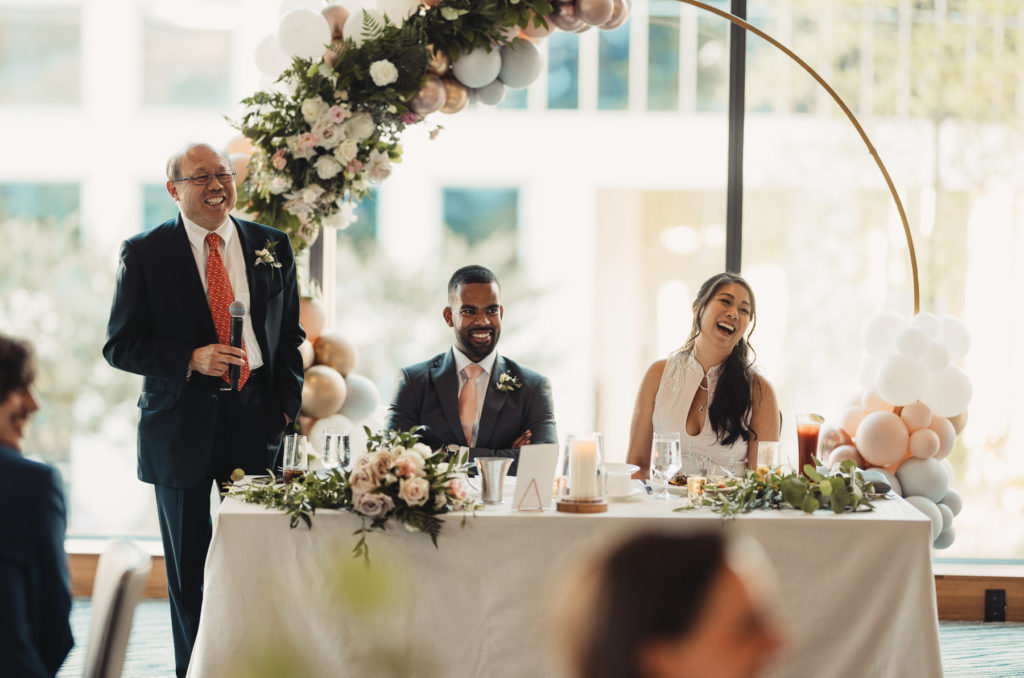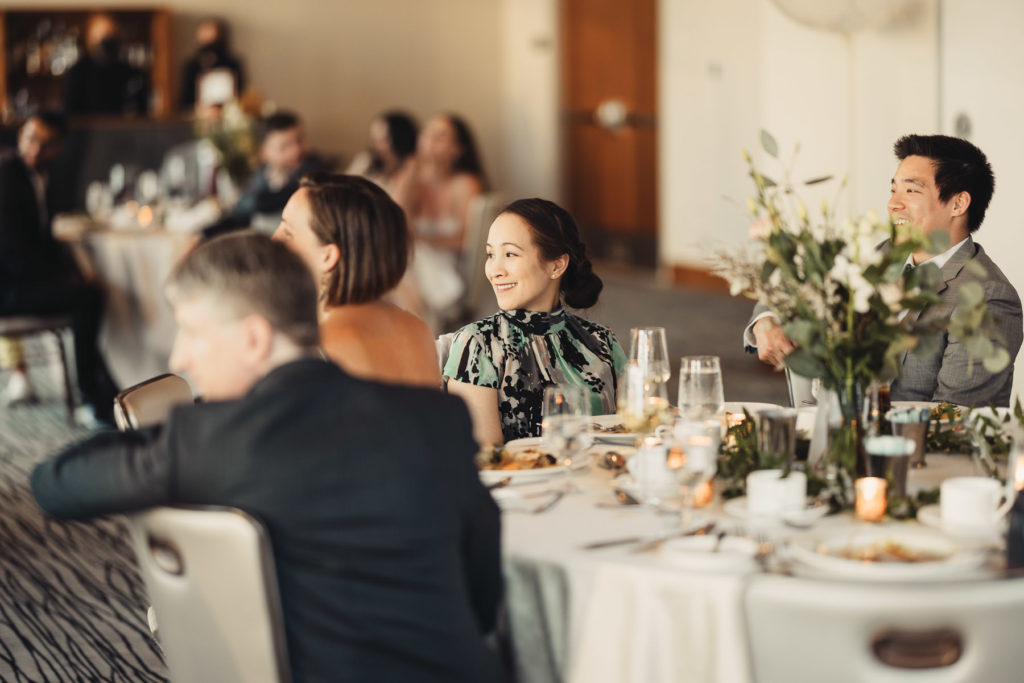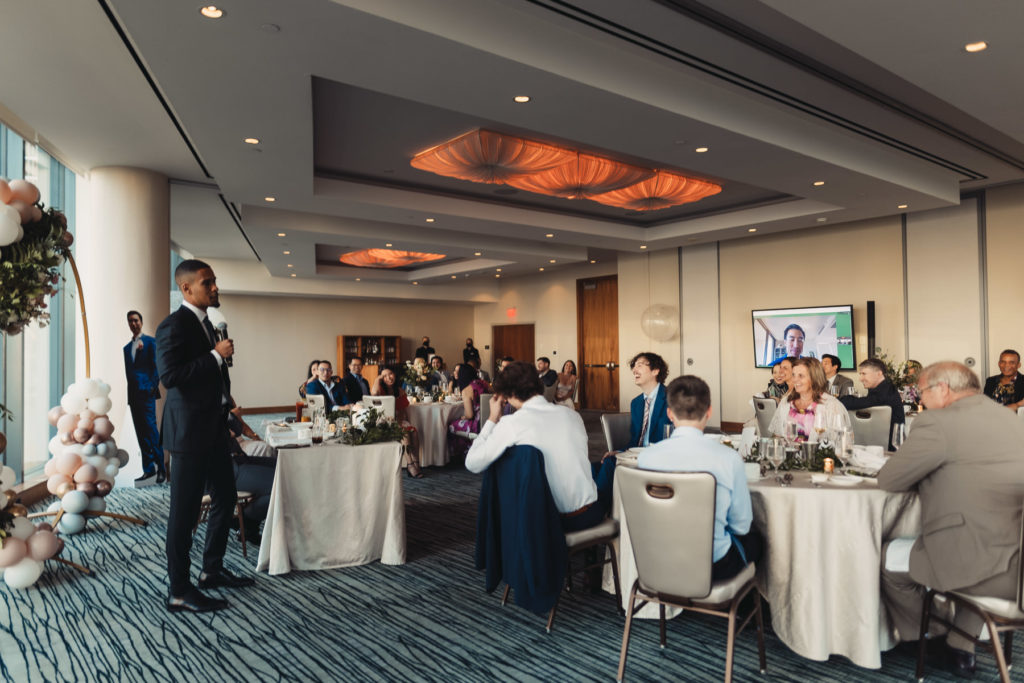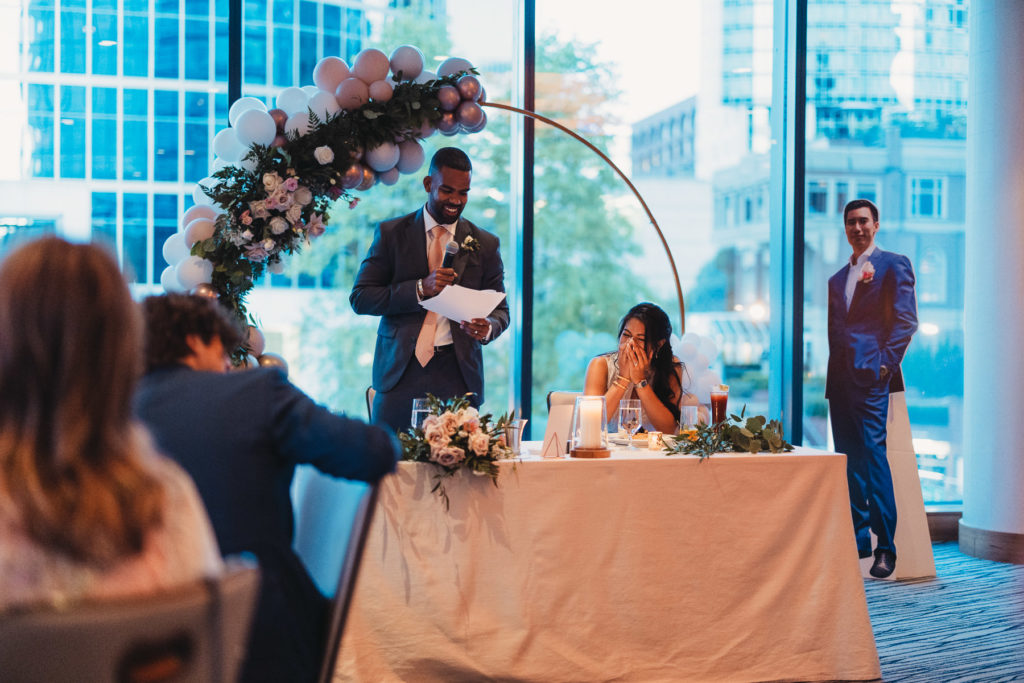 Unfortunately, that's where I'll have to leave you. It was a huge sampler. Can you believe you it's 66 photos in total? It was a massive sneak peek of the full day.
If you'd like to be on the list to see the photos once they're finished, click here.
Thank you for reading so far! The photos will be done (hopefully!) in about two weeks. If you'd like to stay updated, consider giving me a follow on facebook, instagram, or even tumblr!