T
This wedding day begins at the Naramata Heritage Spa. Built in 1908, The Hotel Naramata, was the crowning achievement of newspaper tycoon John Moore Robinson. And it shows – high ceilings, large glass windows, and large ballrooms made for an incredible wedding album.
[Notice – the highlights album is up. View it by clicking here]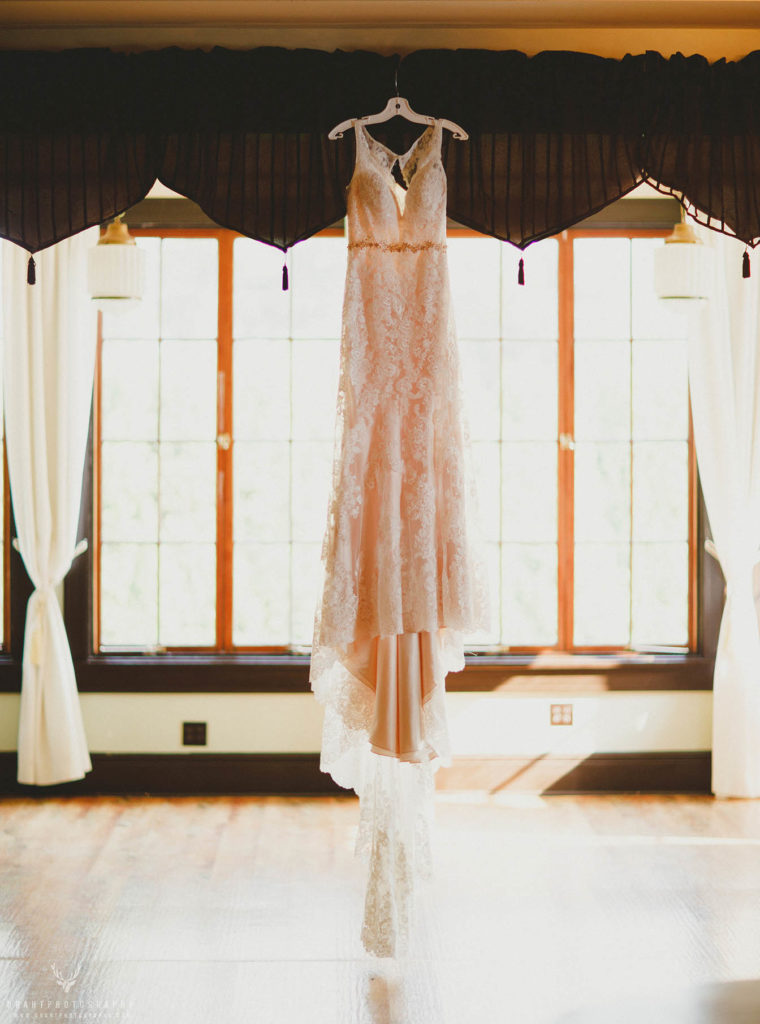 This is what I love about wedding days – they're wild cards. I photograph in a different place every weekend, with different settings. There's no room for stagnation. And this day was an adventure to say the least. Even I got pretty emotional at the end. Even picking out the photos for this highlights album was difficult. So many great photos. I really enjoyed working on this.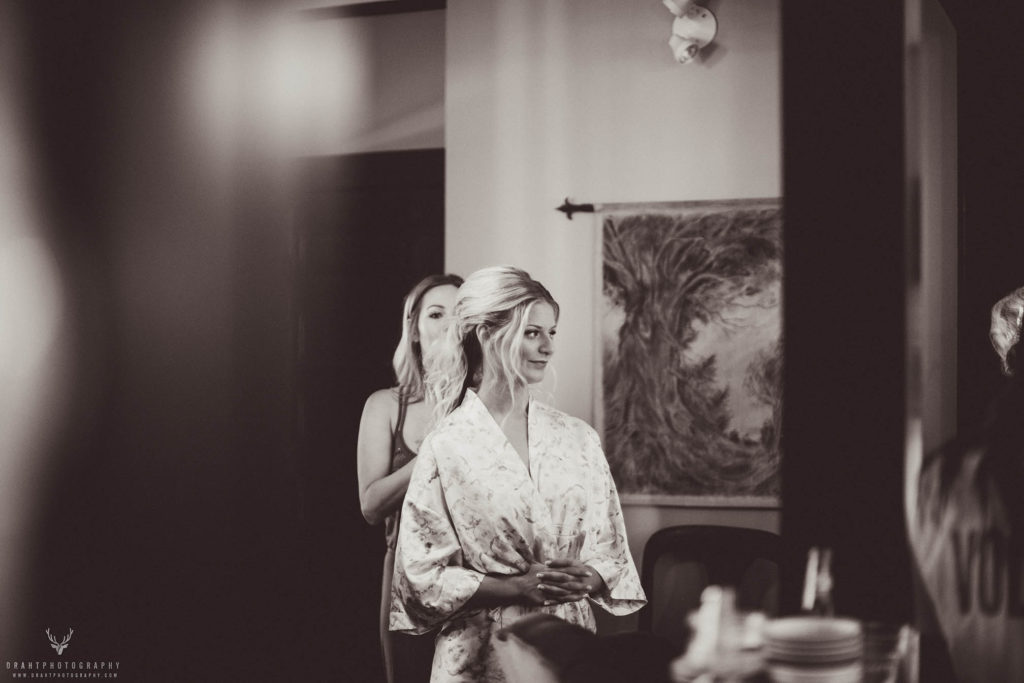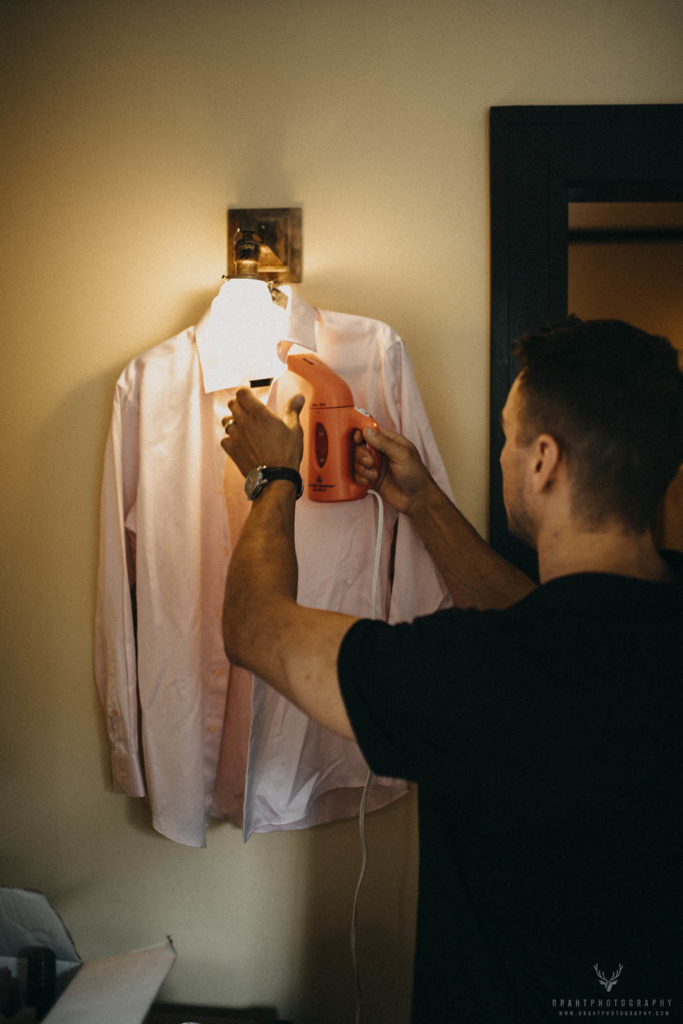 Sometimes the guys just put on their shirts and go. Not these guys. "We need a steamer!" declared the best man. The shirts had to look perfect in time for the first look, everyone agreed. No one single wrinkle.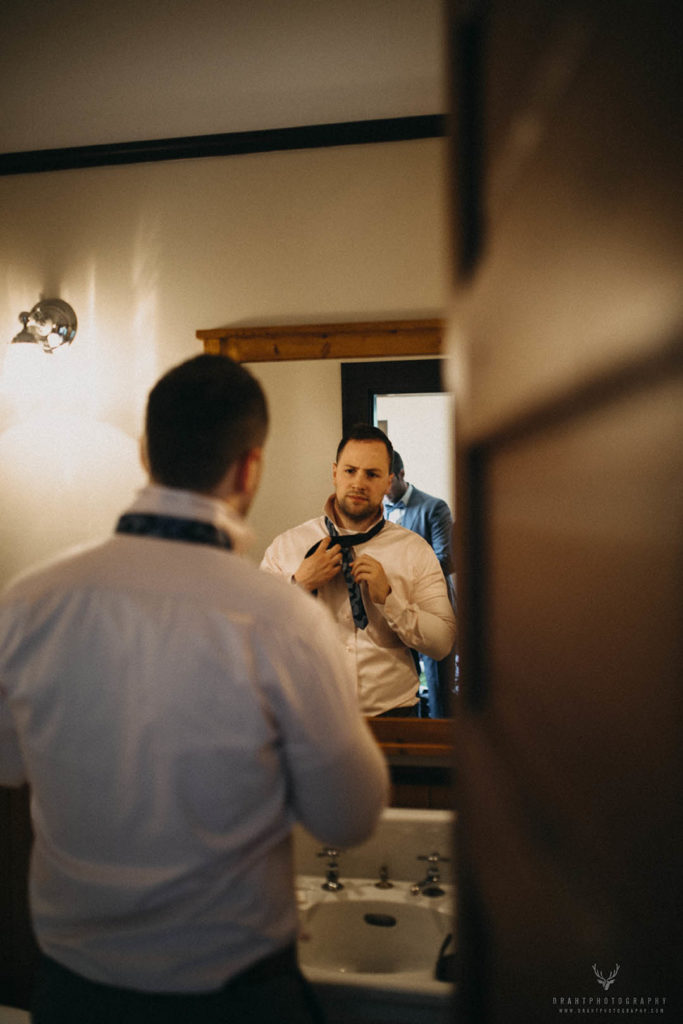 After frantically steaming the shirts for quite some time, the goal was achieved. The bow ties were tied, and visual inspections were performed. I've photographed a lot of groomsmen, and their love and dedication to the day absolutely blew me away.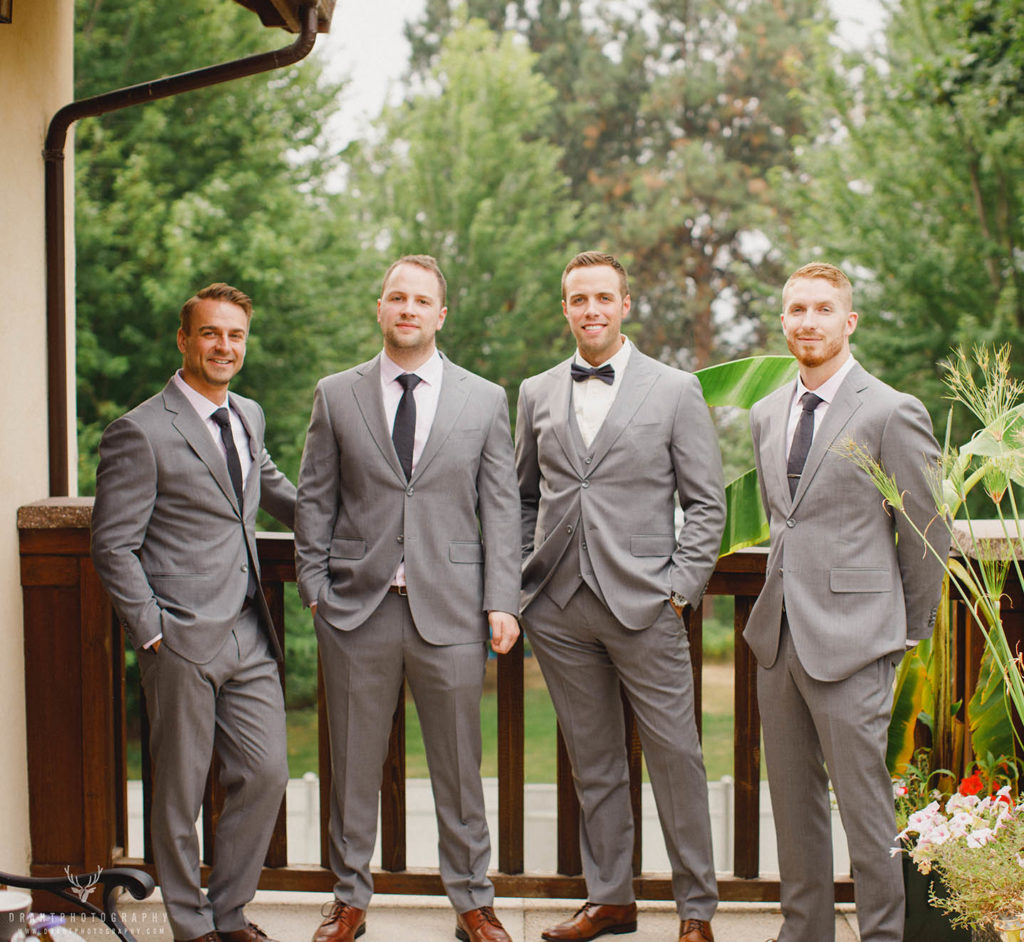 Back downstairs, the dress was ready.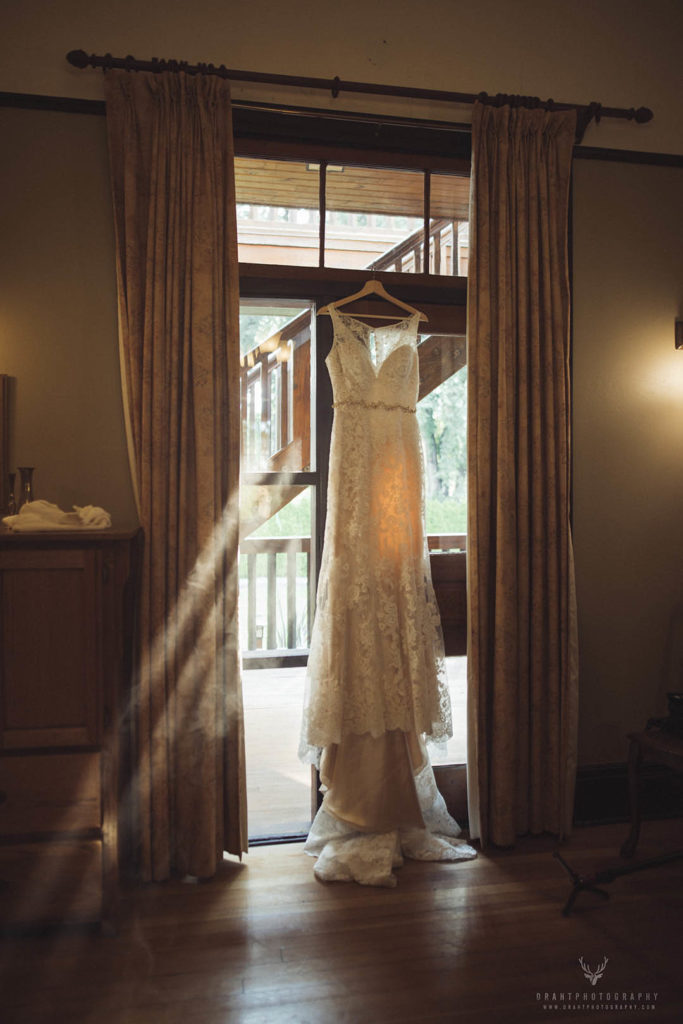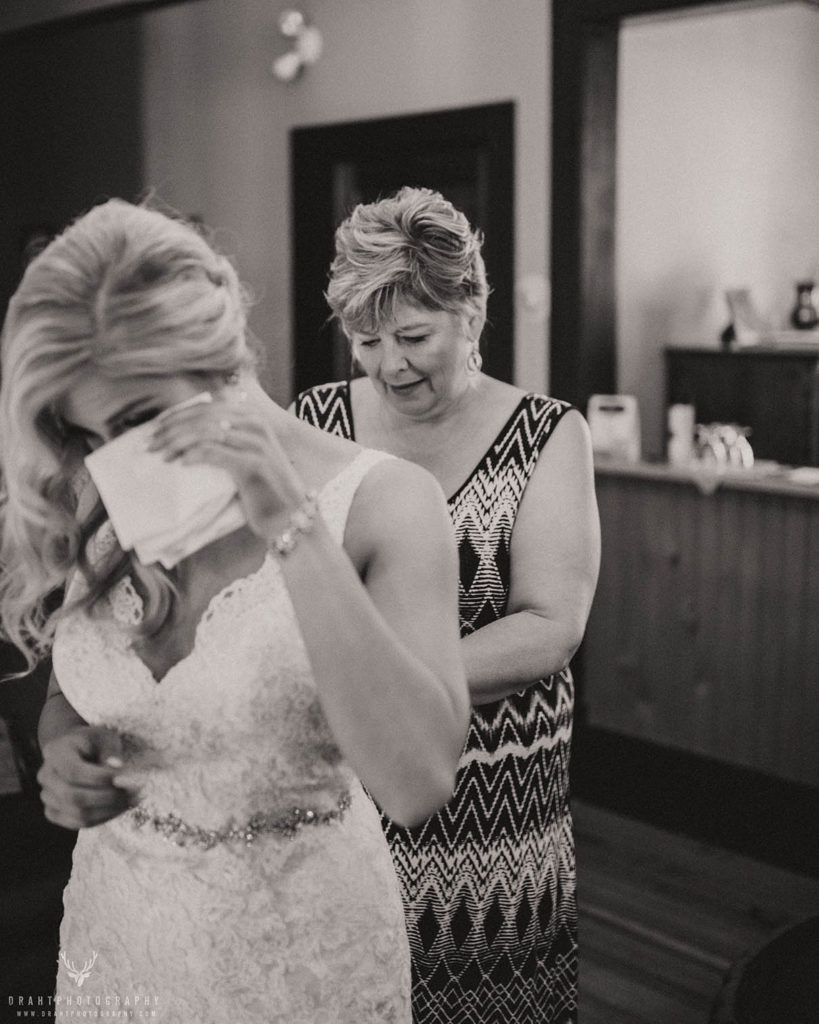 Things were getting a little teary. Little did I know how teary they'd get.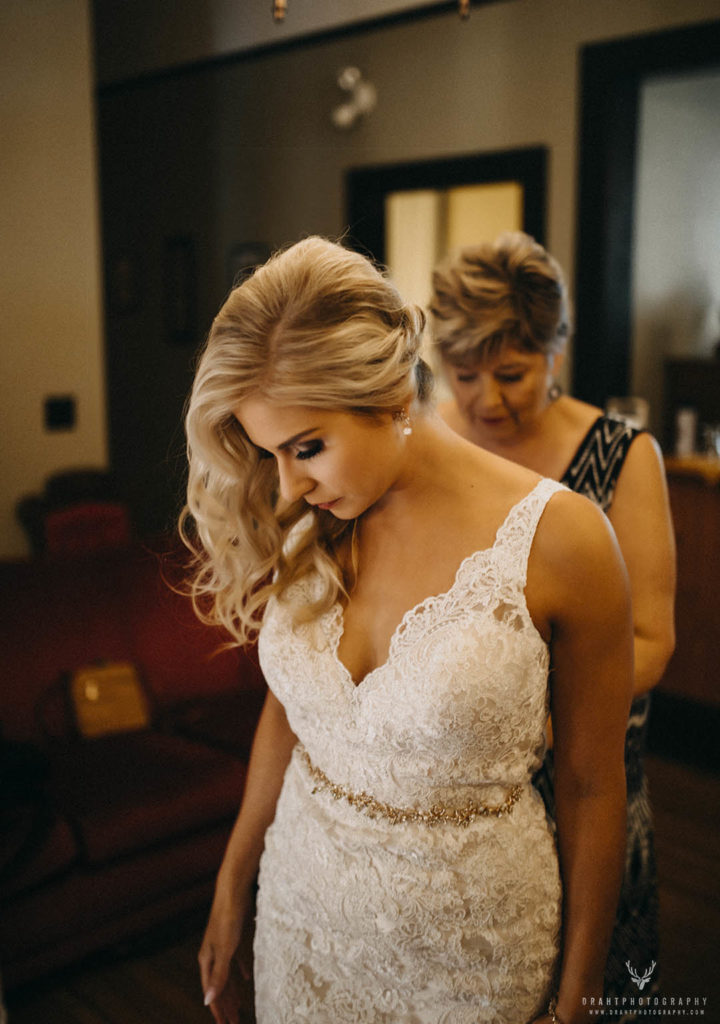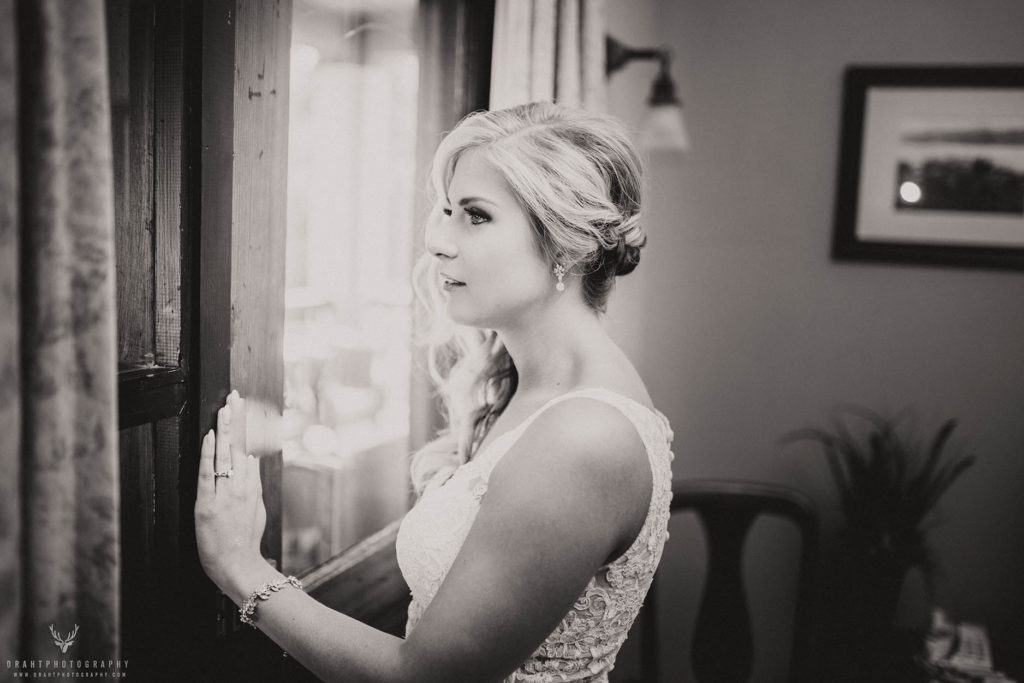 Before long, we had a beautiful bride, in her incredible wedding dress. She paused, and looked out the window for a moment before rushing to meet her husband-to-be.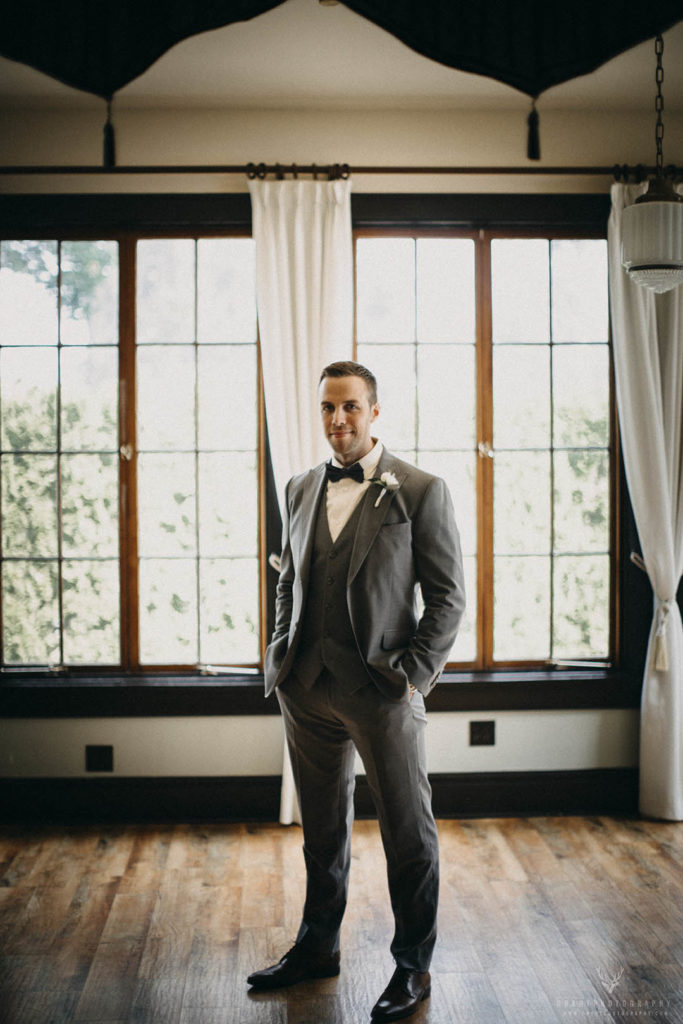 All of the preparation paid off. This groom looked incredible from head to toe. He turned to face the windows before we let the bride in.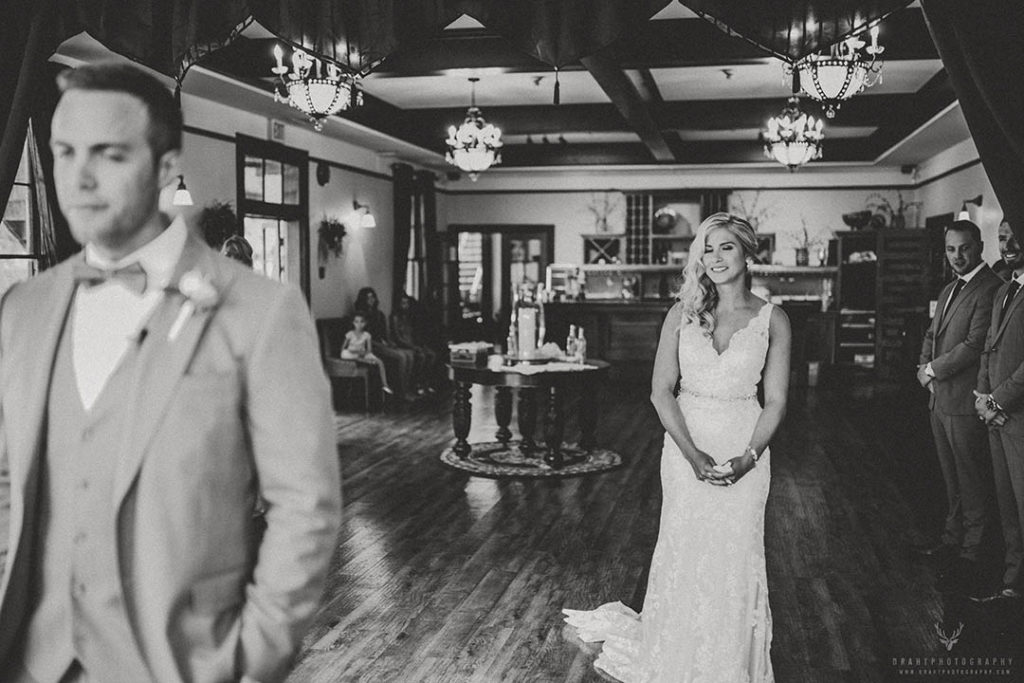 They stood there, for a few moments. It was silent. She gripped her handkerchief. Sometimes, couples say something. Other times, they're silent. She dried her eyes, and whispered that she loved him. Her turned around, wiped his eye, and they hugged for a pretty long time.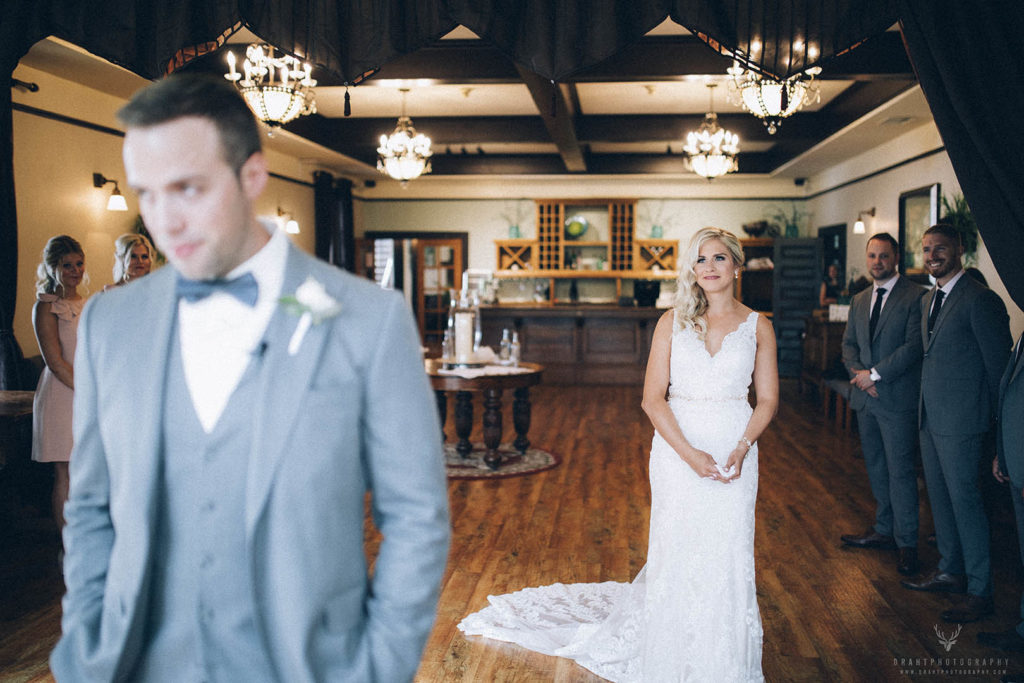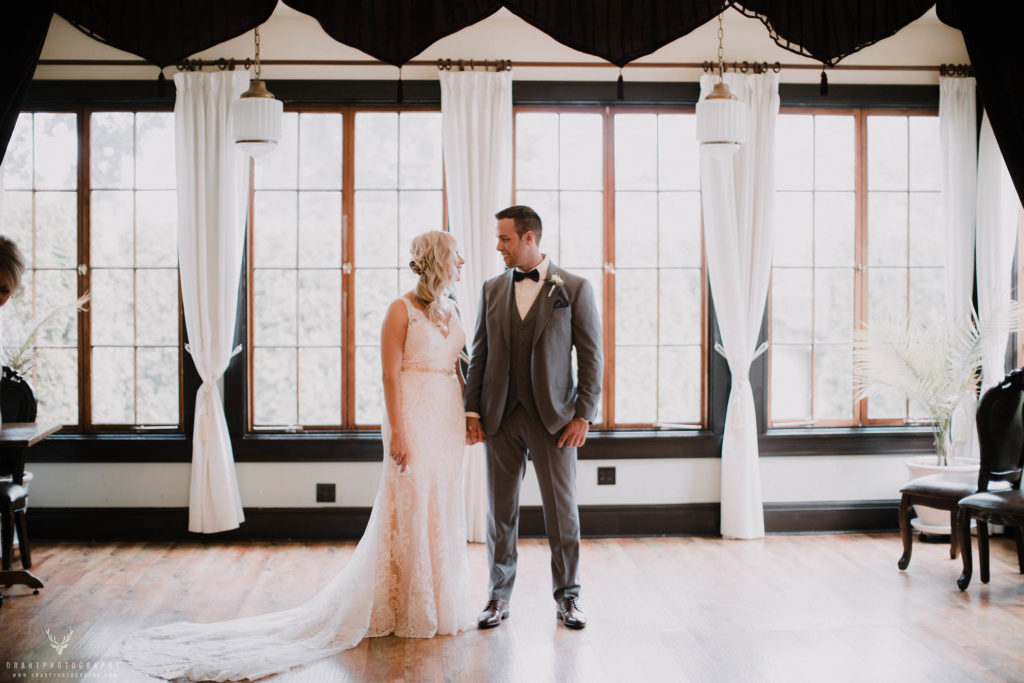 Expressions are my favourite parts of these first looks. I write what I can, but I can't describe the feeling in that room.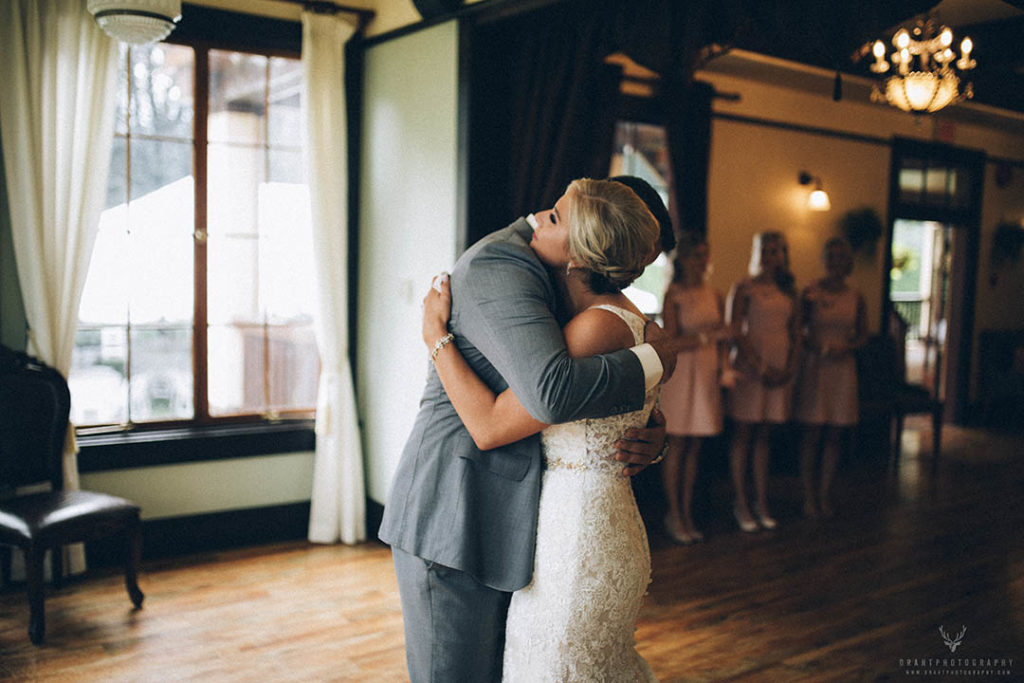 Fun fact, notice how half the room is a light green, and the other half is a dark brown? That's part of the reason I did the first look in the ballroom – I wanted to get this shot specifically, splitting the colour. It's the little things.
That's when the party started. We grabbed three bottles of champagne and all crowded into the limo. Music blasted as we went from winery to winery to take photos and attend tastings.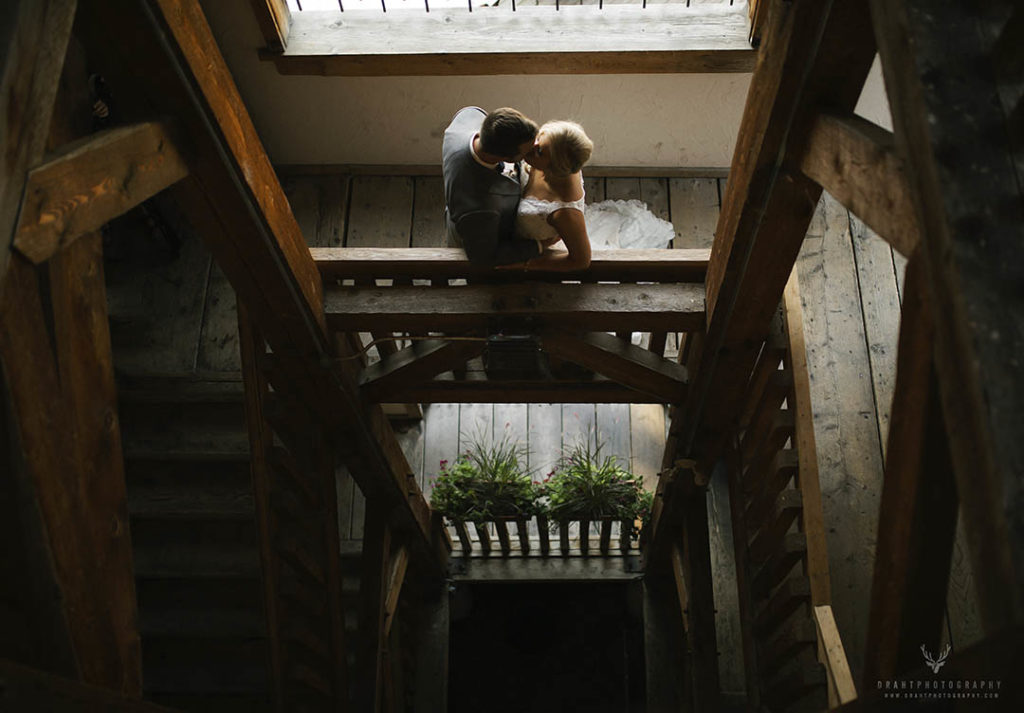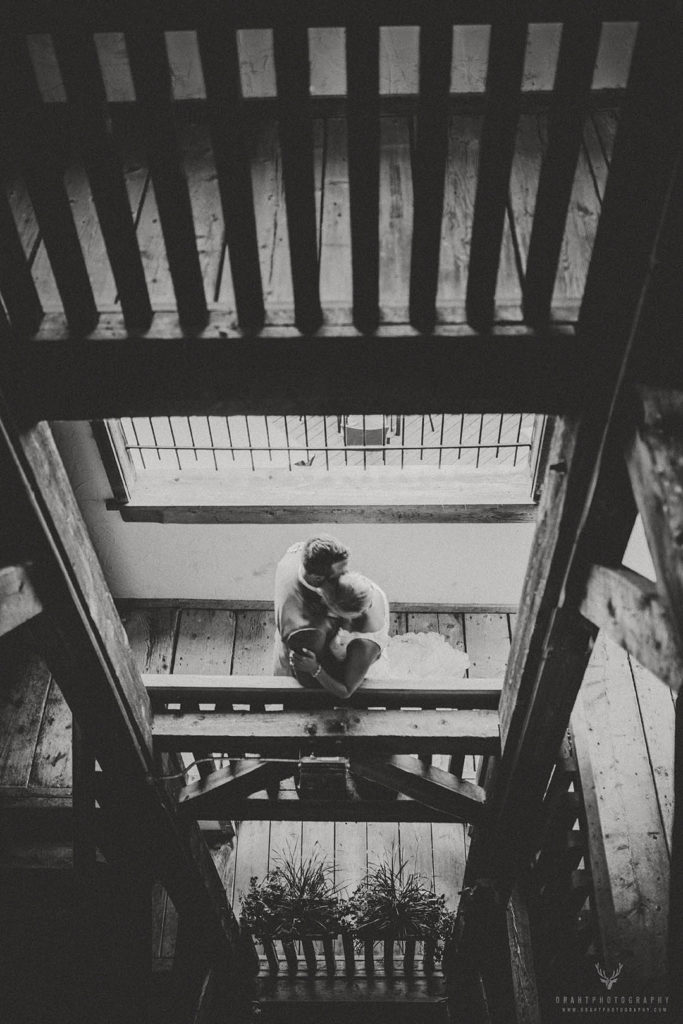 We scurried around, finding unique photo locations in each winery.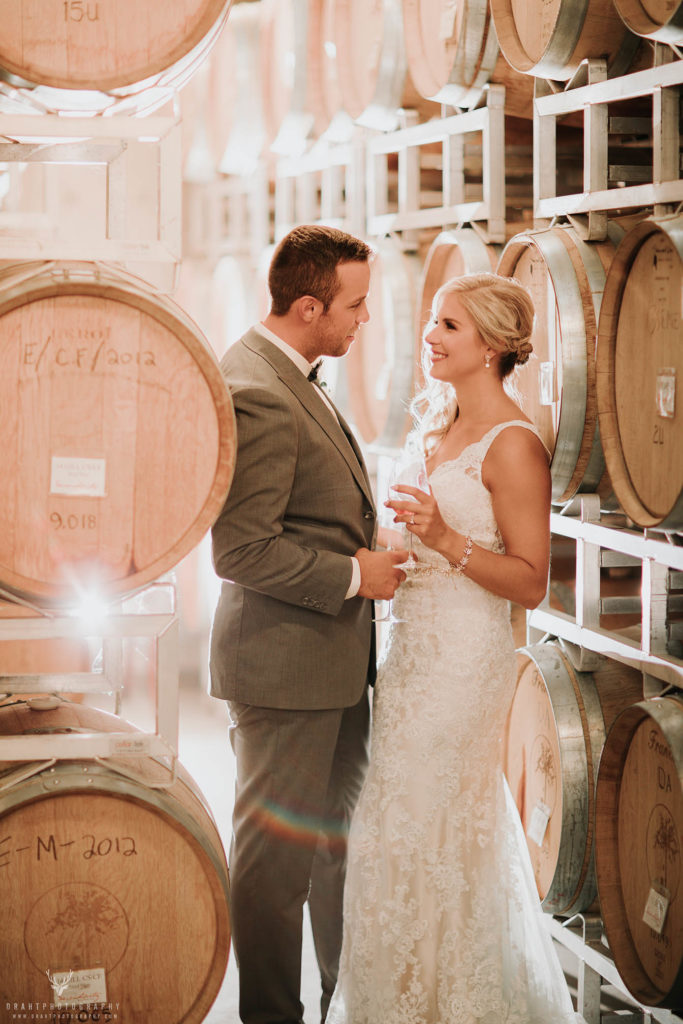 This is at Serendipity Winery. They were incredible, even letting us in their wine cellar for a few minutes. The bride and I had emailed each other, and other wineries tried to find a great cellar for weeks for photos. Unfortunately, these places are usually off limits to guests. This is no exception, however the owner took pity on us and allowed us a few minutes in the cellar. I was beyond ecstatic at the opportunity. Today, I rated them five stars on google. If you are a guest and you'd like to do the same, visit this link.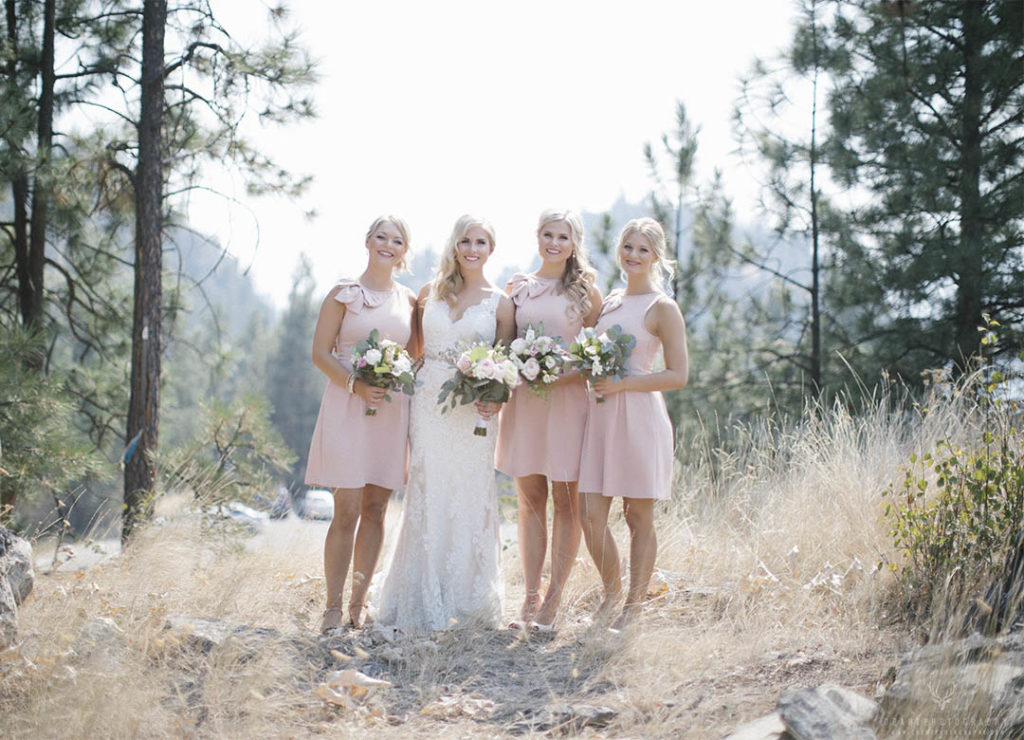 I'd also like to give a quick shoutout to the bridal party. Everyone was on the ball – we kept to schedule, and looked great doing it. They helped me gather people for family photos, went scouting for locations, kept the party going and the beats pumping, and even played musical chairs with me during the reception. I can't even tell you how great the speech/song was. I couldn't have asked for a more invested support team.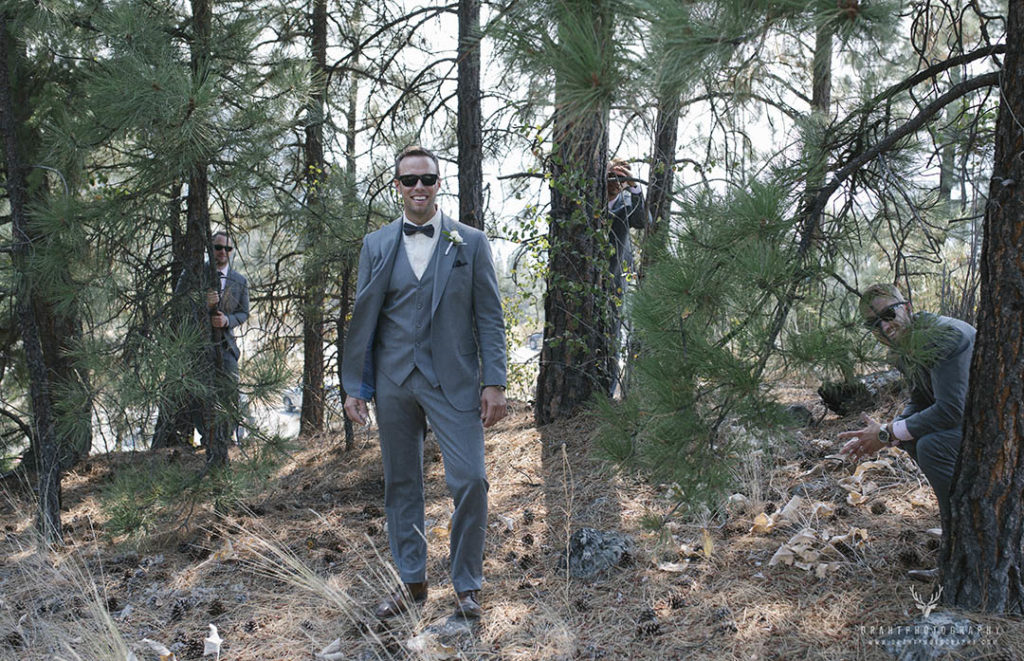 I call this photo, "Where's the groomsmen?" If you look carefully, you'll see them. After I took this photos, I let them know it's going right into the sneak peek. They were a goofy bunch, and kept everything lighthearted. However, when coolers needed to be restocked, shirts needed to be steamed, or if I needed a hand with anything, they were beyond eager to help. I really appreciated every one of them.
We had a 5pm ceremony. The sun grazed the tops of the grape vines as these two said their vows. After, the marriage commissioner ducked out of the way for the first kiss.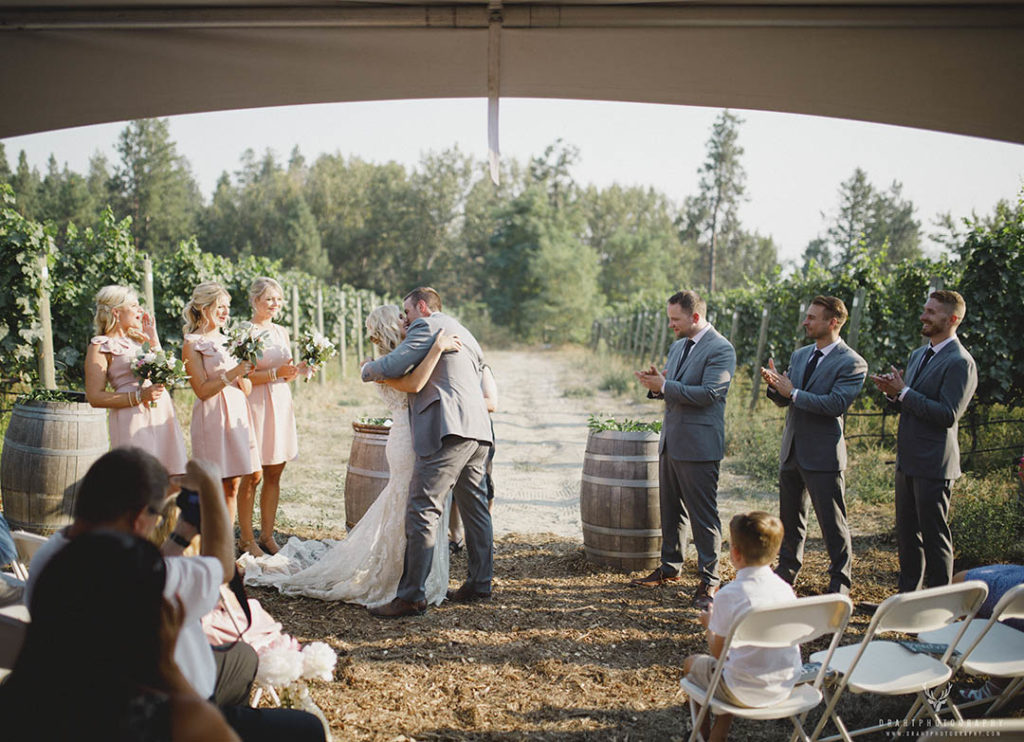 Fun fact, she's actually right behind them. For my students reading this, I have a trick where I move to my right if the commissioner moves to the left, effectively hiding her right behind them. You can see an arm, but only because I pointed it out right now.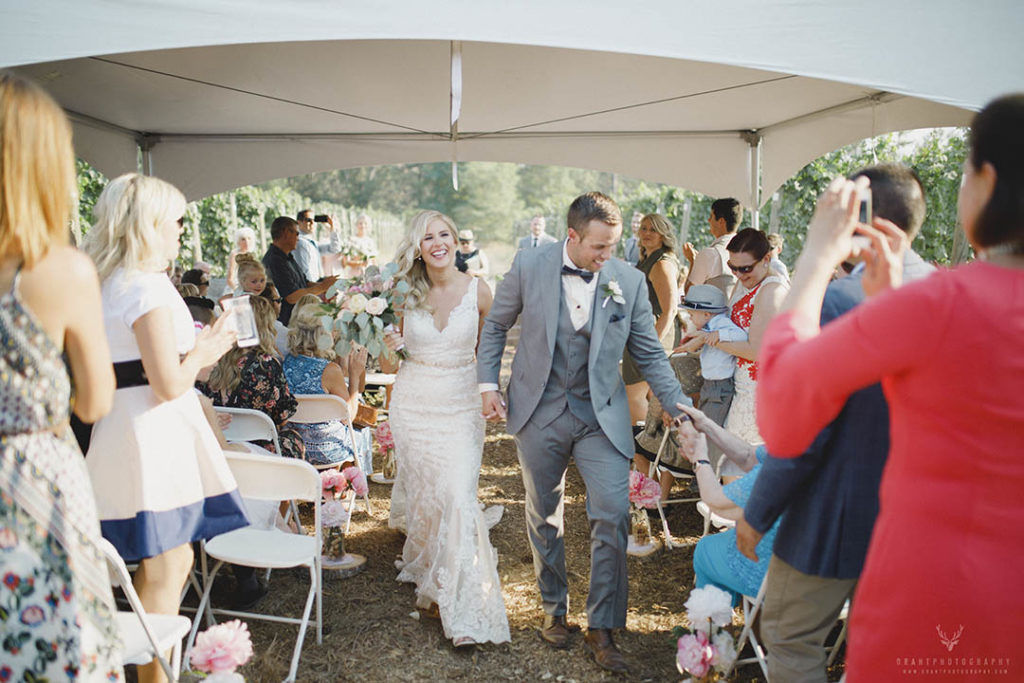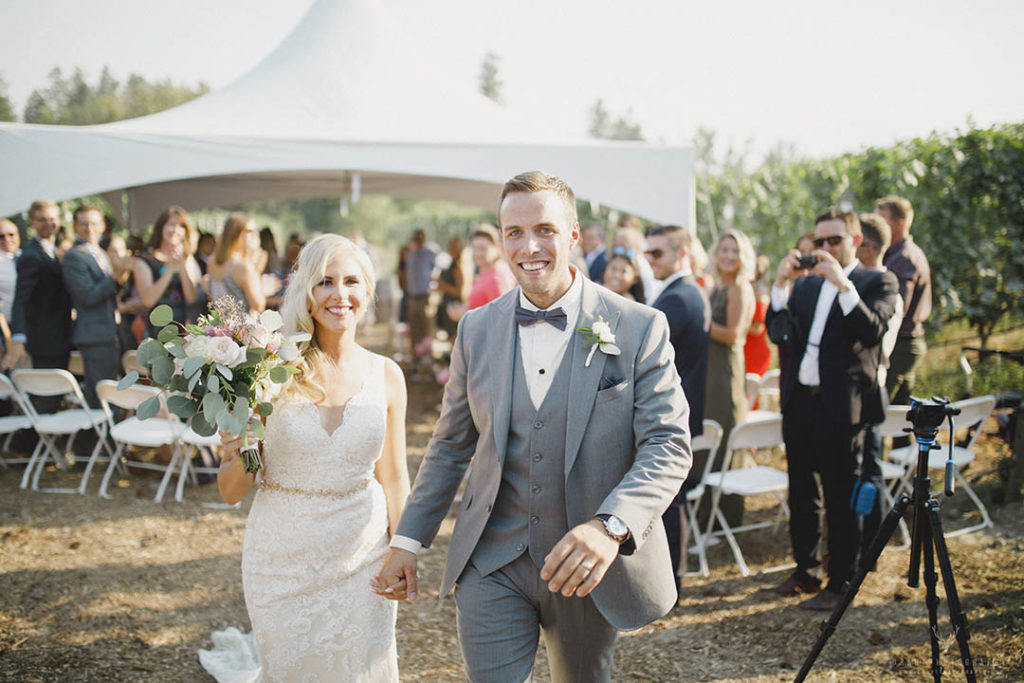 I've been to rock concerts, and there was more energy here at this wedding. Everyone enthusiastically clapped, and the groom actually fist pumped at the end of the aisle. Because I feel you need to see this now, here's the picture.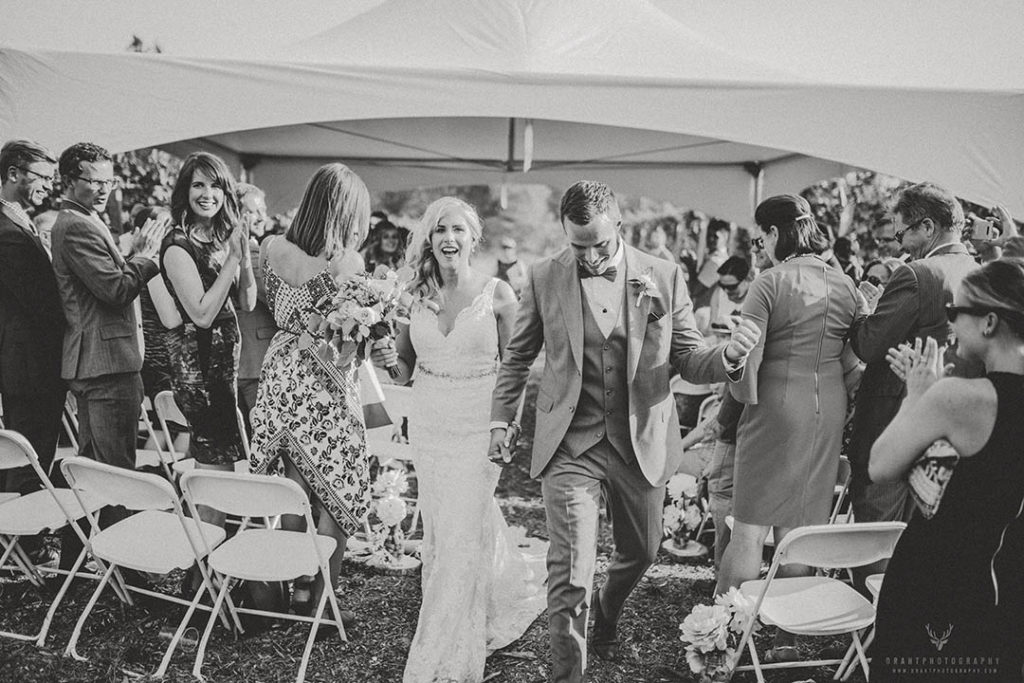 Everyone actually danced up the aisle as the music blared. We hung out at Serendipity for some time, then we piled into the bus to head back to Naramata Heritage Inn.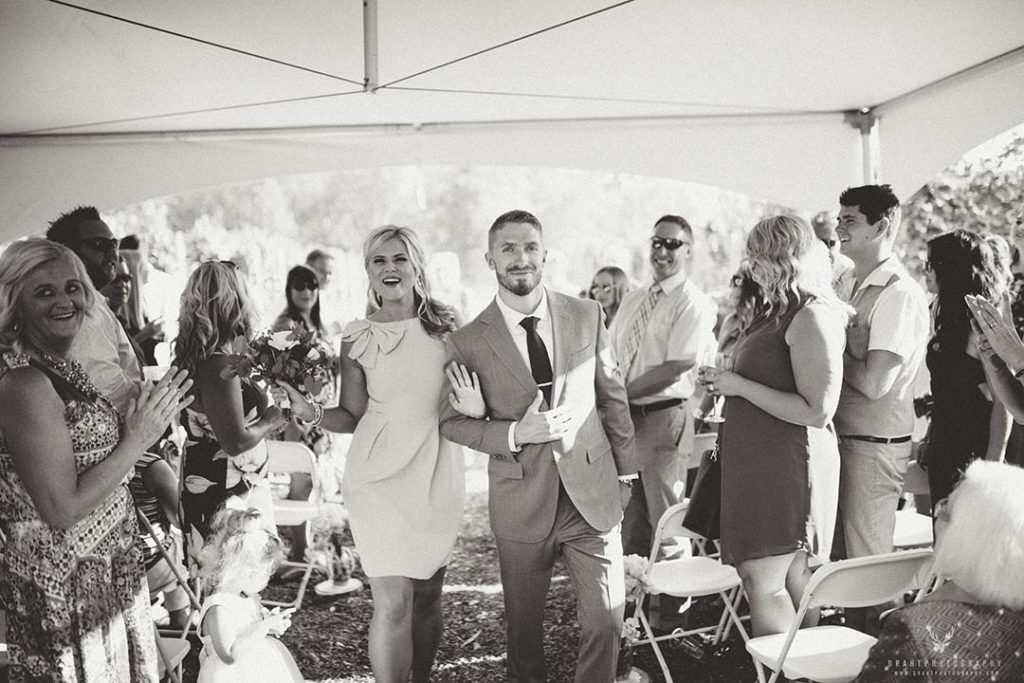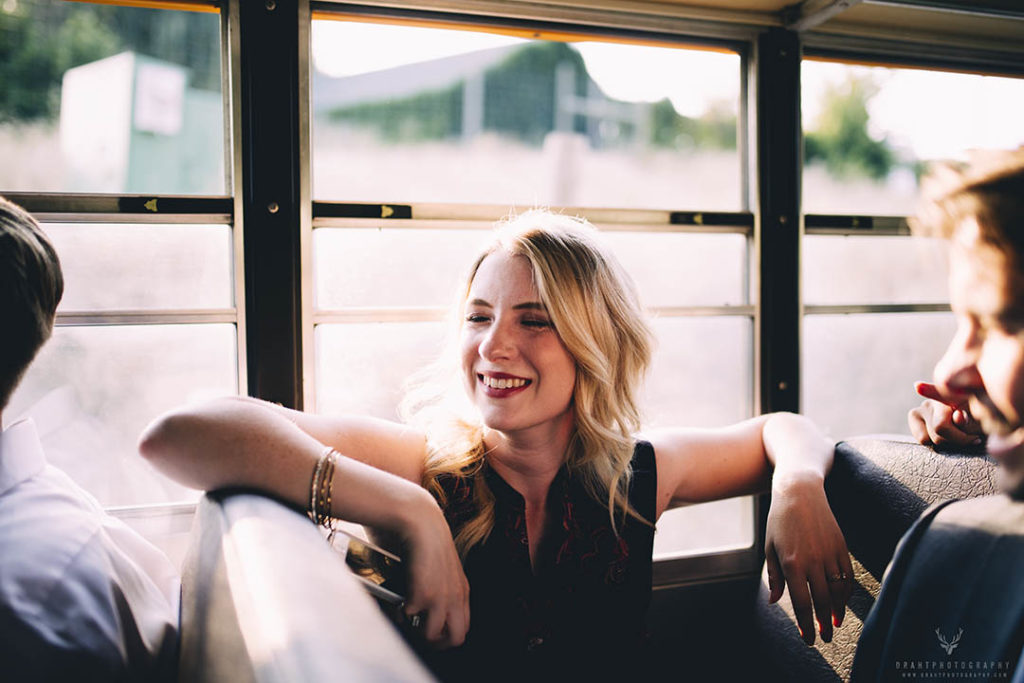 The speeches caught us all laughing one moment, and crying the next moment. Sometimes while we laughed.
"Listen, I've been a few weddings, and I know everyone is feeling a sleepy at this point." The bride said, in her speech. "Every time I say thank you, everyone has to take a drink!" She continued, graciously thanking family members and vendors. Everyone was thanked. She didn't miss a single person. I've never seen the final speech turned into a drinking game. It went really, really well.
Then, the first dances.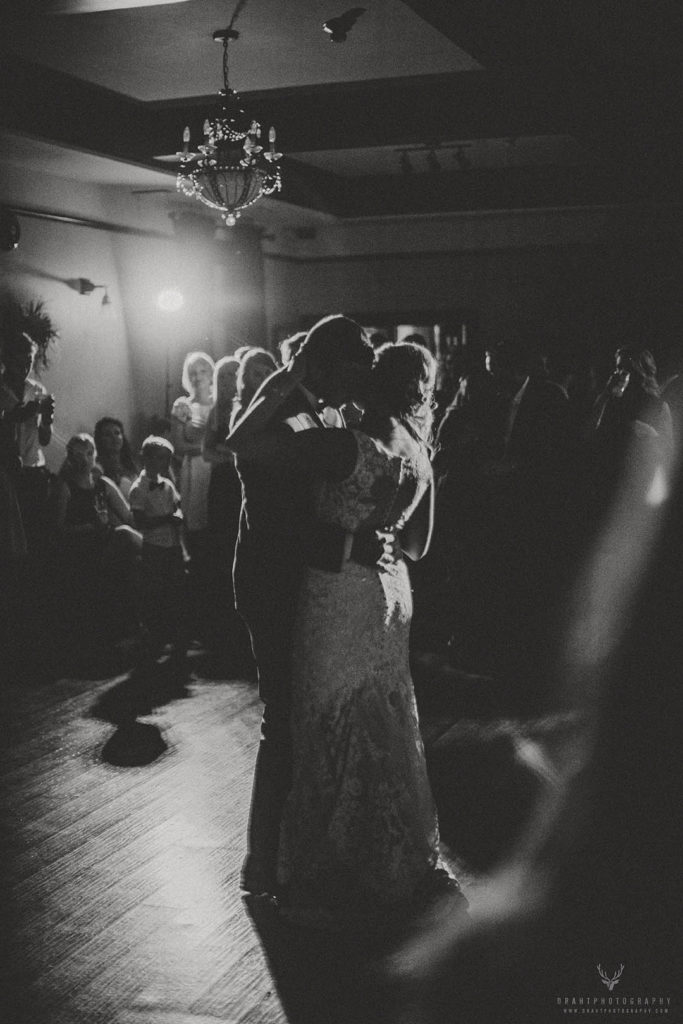 But this is where I'll have to leave you. Right at this picturesque first dance in the hall of an old hotel on this hot summer night. I have so many incredible images to share.  That being said, I do need a little time to edit the photos. 3 weeks, to be exact.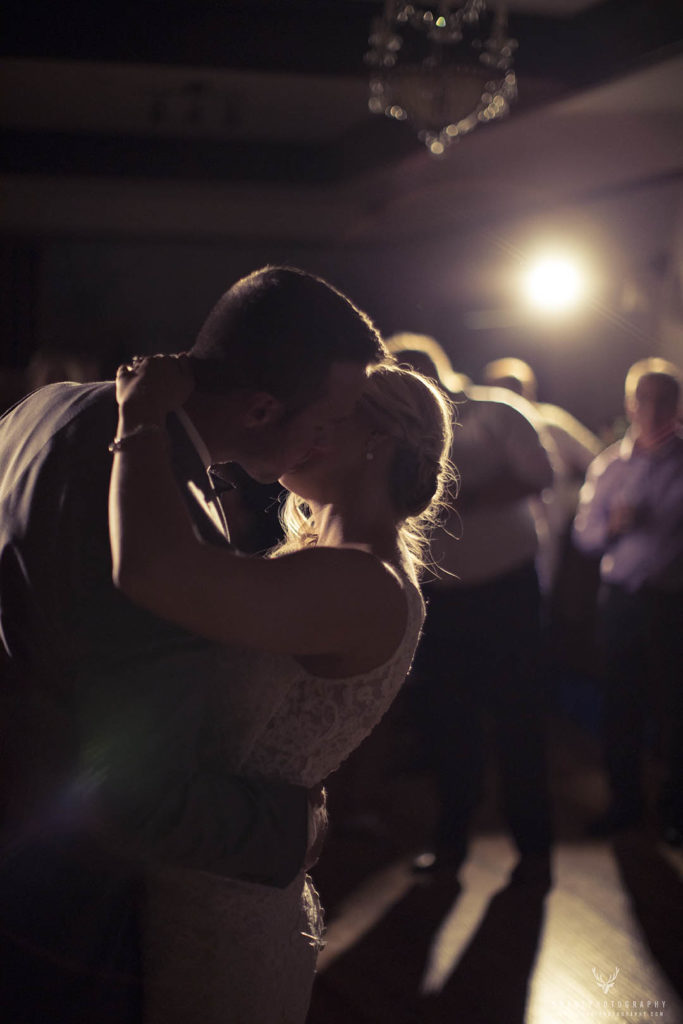 So keep in mind, this is only a highlight album. At 110 images, one of the biggest ones!
If you personally know the bride and groom, feel free to contact me here. Let me know who you are, along with the bride and groom's name, and I'll make sure you get a link to the finished album!
If you know someone who'd like to see this album, feel free to click one of the share buttons on the top or  bottom of this entry, to share and tag them! Although I try to get the word out, a lot of family members and amazing bridesmaids and groomsmen don't know about these galleries!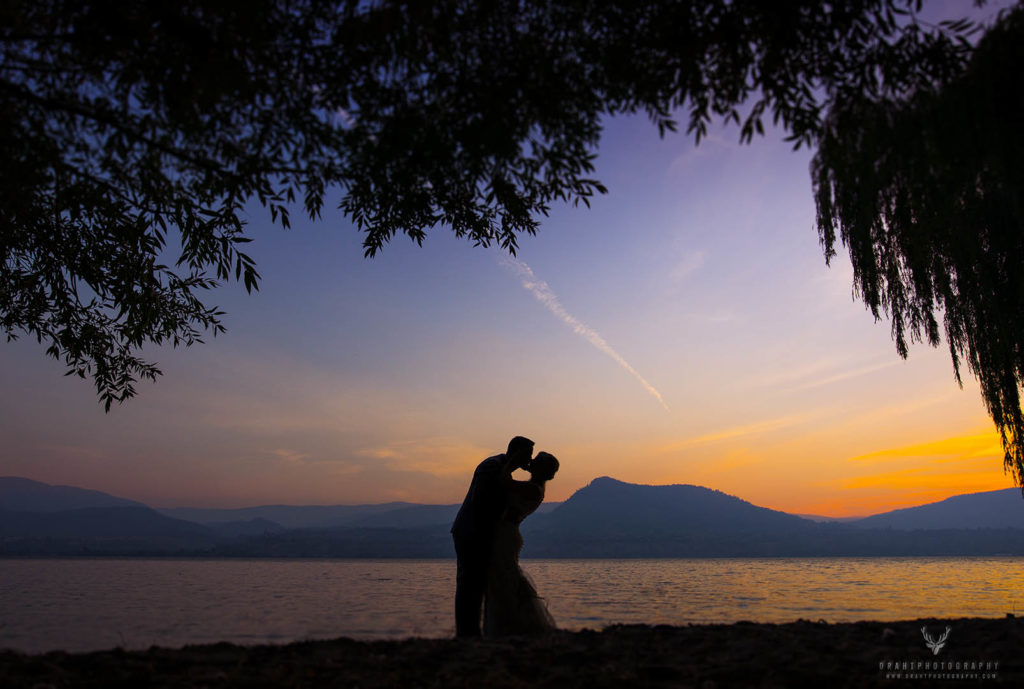 Thank you for reading this far. I put a lot of time and work into these albums so it's great that you've taken the time to read this far! There's a lot more photos below. Over 100. Enjoy.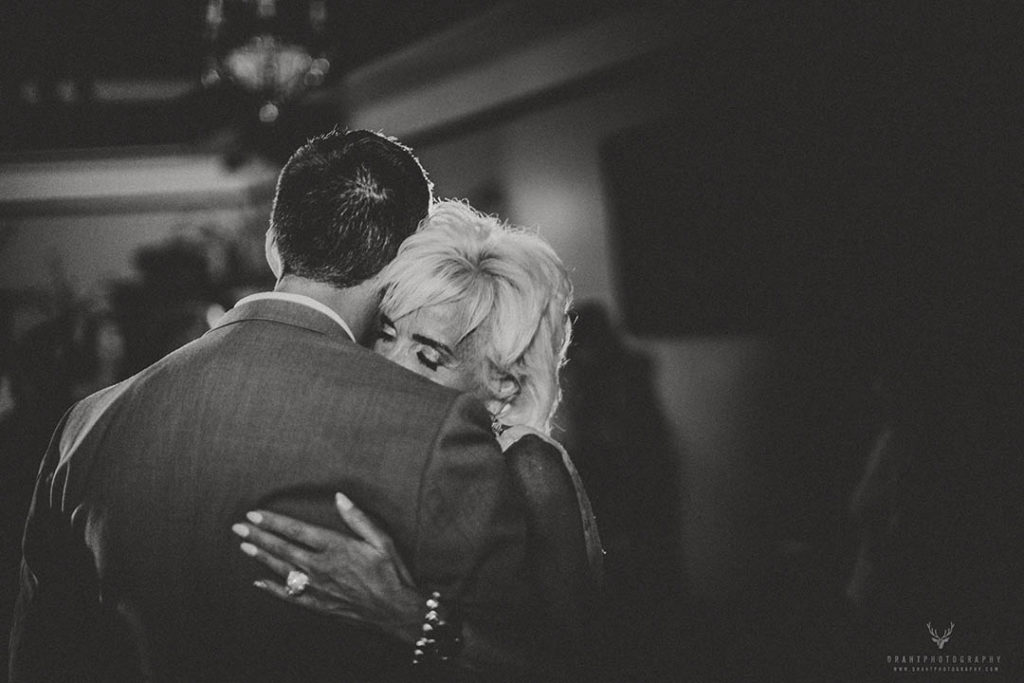 If you'd like to keep a picture, even on mobile, just click it and it will open in a separate window. You can save it from there.
Lastly, if you'd like to stay updated, feel free to follow me on Instagram, facebook, twitter, or Tumblr for frequent updates. Talk to you all in a few days!