I
I'm a fan of these weddings later in the day – around 4:30, a cool evening breeze has set in, and you know the weather will just get better. Plus the sun is lower – an old adage is, the further you shoot from the noontime sun (the overhead sun) the better your photos will look. There's a lot more to it than that, but it should remind us that much of photography is lighting.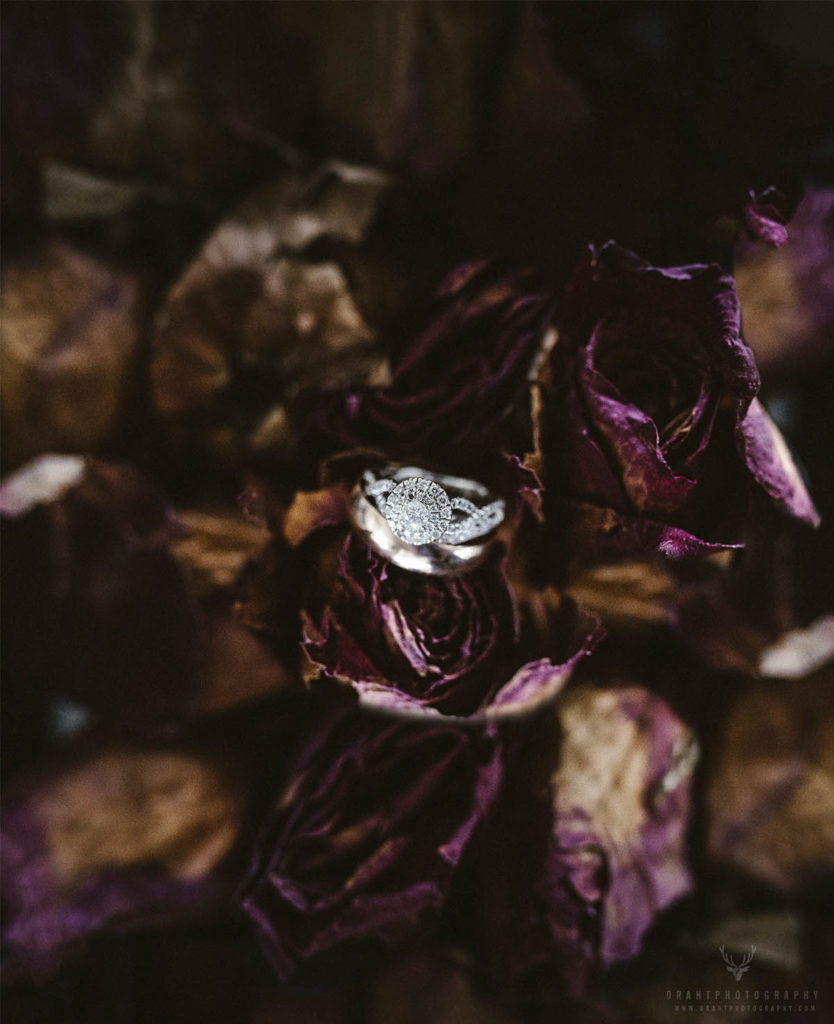 At the girl's house, everything was thoughtfully laid out for me right at the get go. All the things I love to start an album with – the rings, the dress, and sometimes, something sentimental. I had a lot to choose from, and so I set my eyes on the rich purple and brown tones of these roses.
Everywhere I looked there were loving details.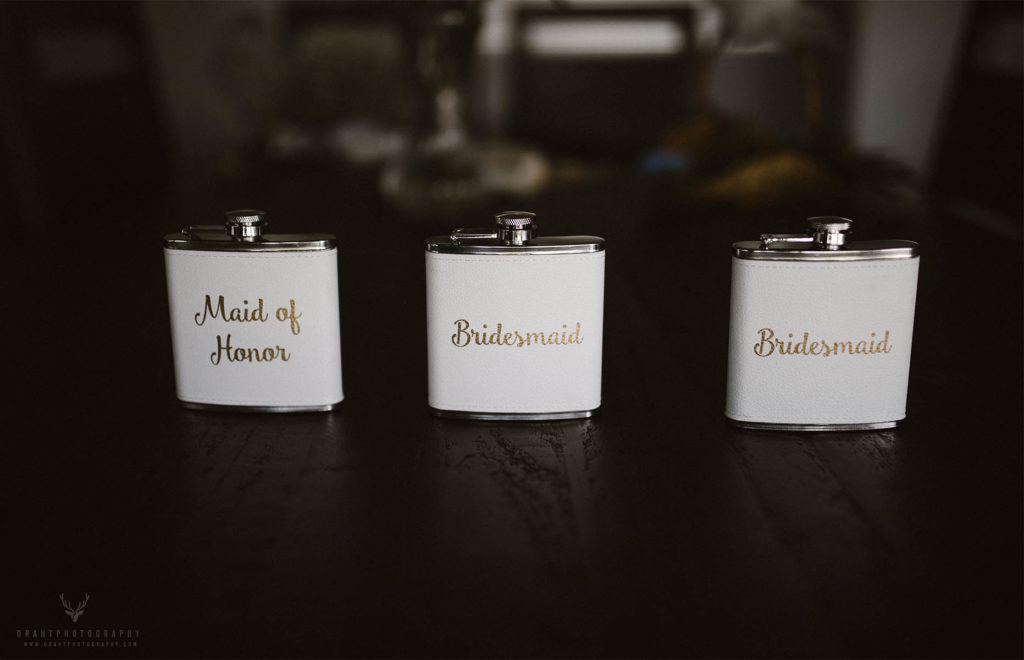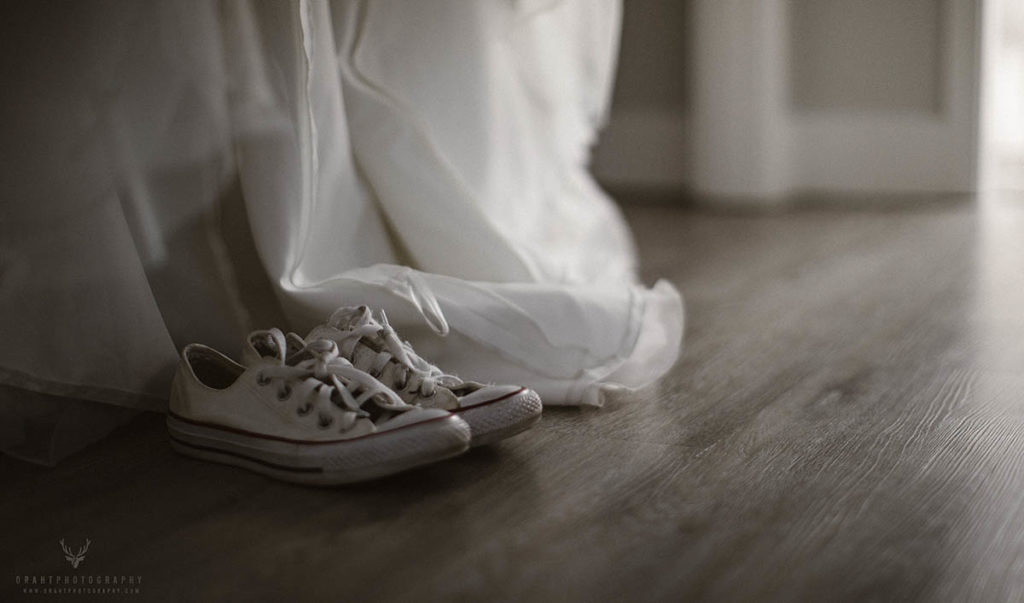 A helpful flower-girl ruffled the dress for me. "It's a Princess dress!", she remarked. Of course, she was 100% correct.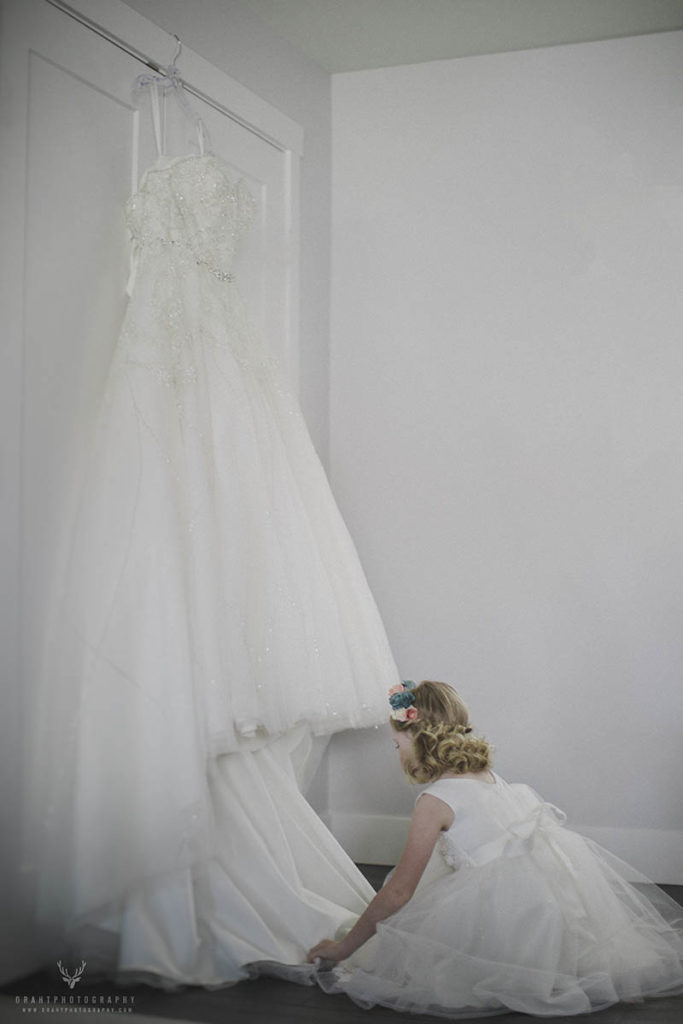 Over at the boys house, they were busy getting ready.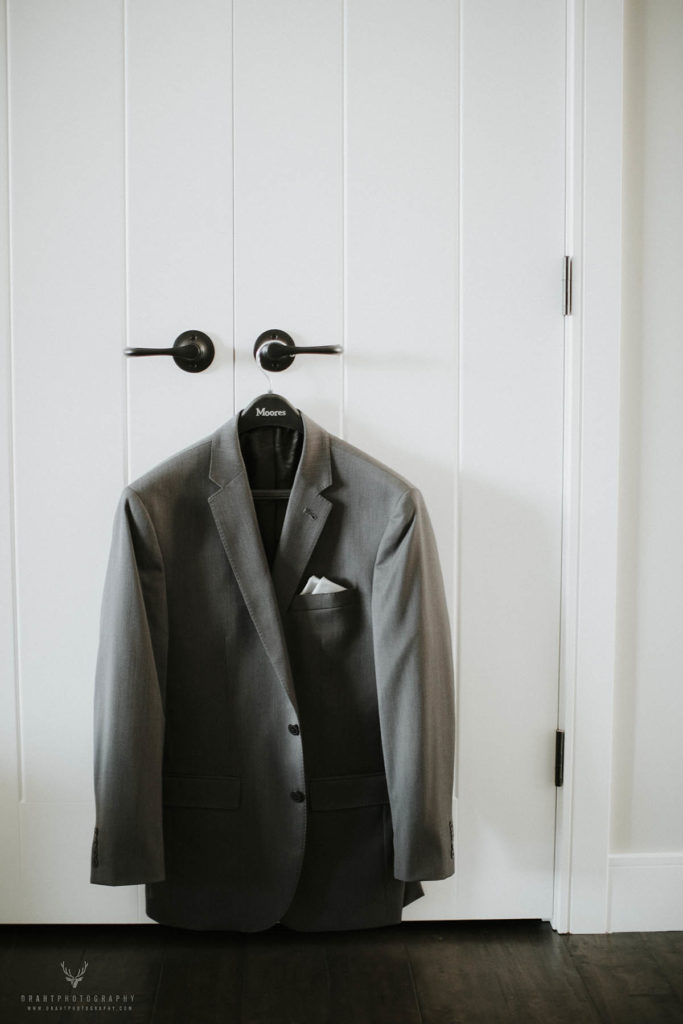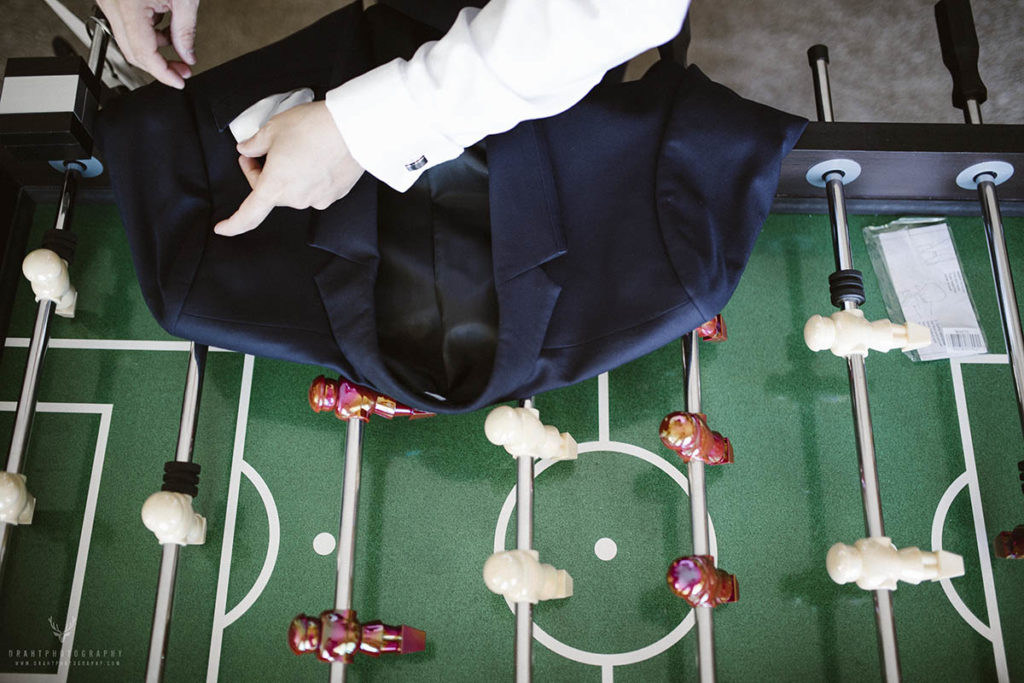 "How to make a pocket square." was googled, and each of the boys struggled to make a perfect fold.
Eventually it paid off, and everyone looked like a rockstar.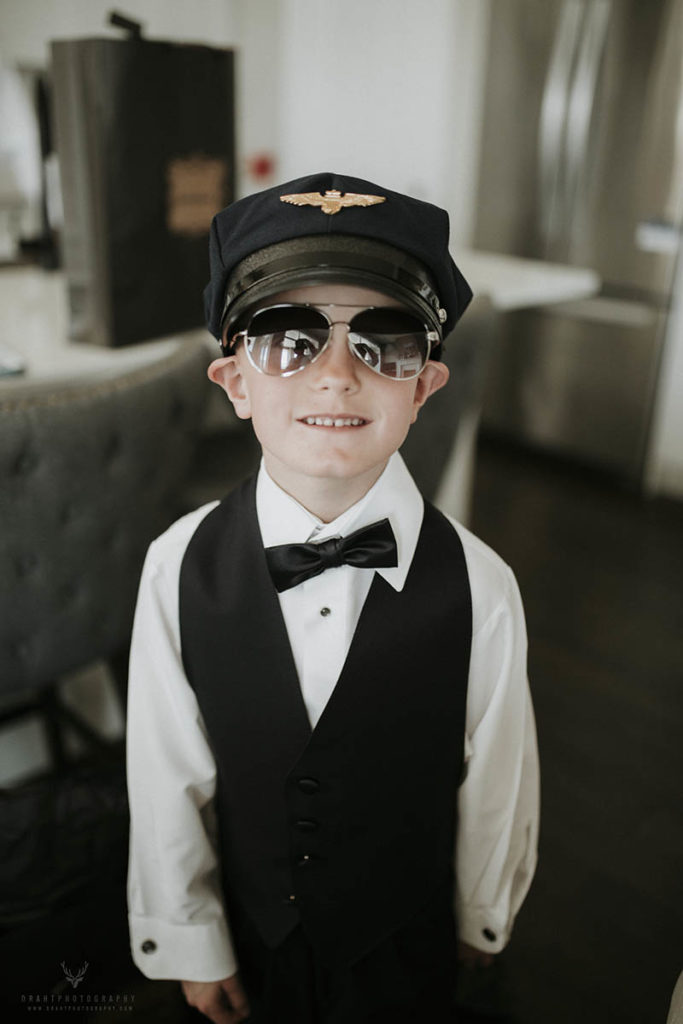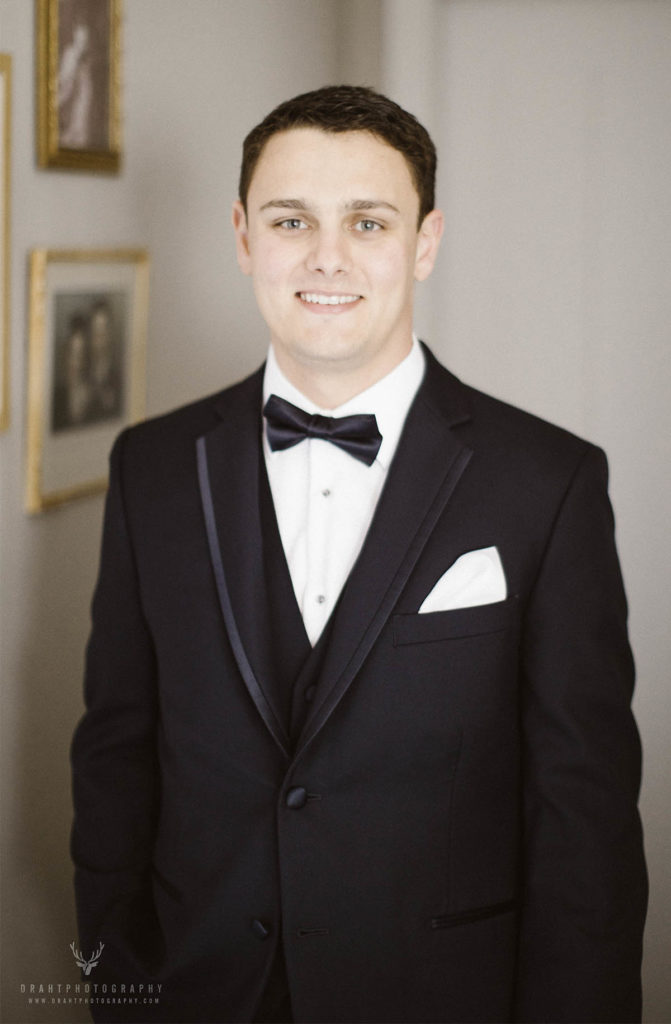 I love a good notched jacket. Fun fact, in a two buttoned jacket, the bottom button is decoration only. In a three button jacket, the top is optional, but the bottom button is again just for decoration. You don't button it up. That's to extenuate the fitted nature of a good, high end jacket. Here's a rundown.
In any case, our groom looked amazing. The excitement was building.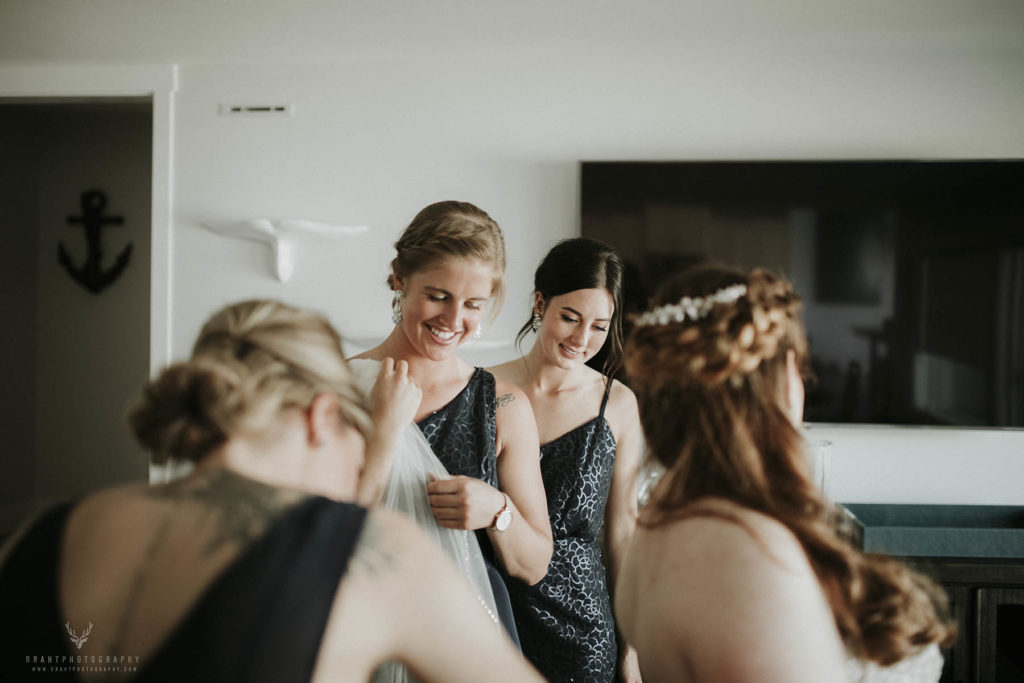 Over at the Bride's BNB, the bridesmaids fitted the princess dress. Anyone who's read this blog knows my affinity for big dresses. This one absolutely took my breath away. We were a little tense, a little nervous.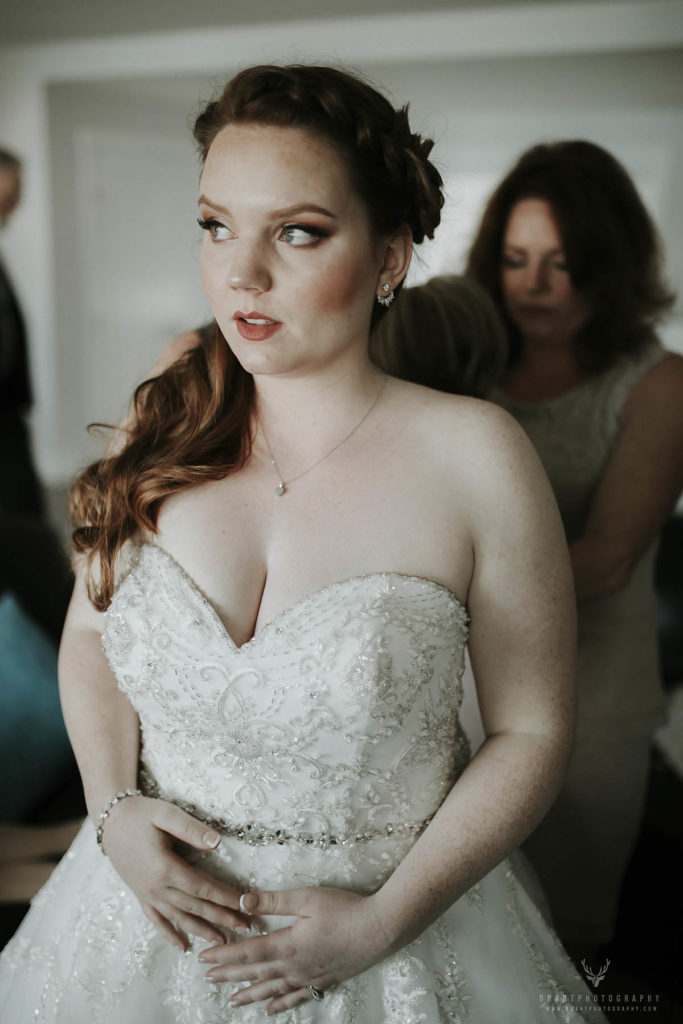 We made our way to Lone Pine Ranch. It was heating up a little, at a warm 25º.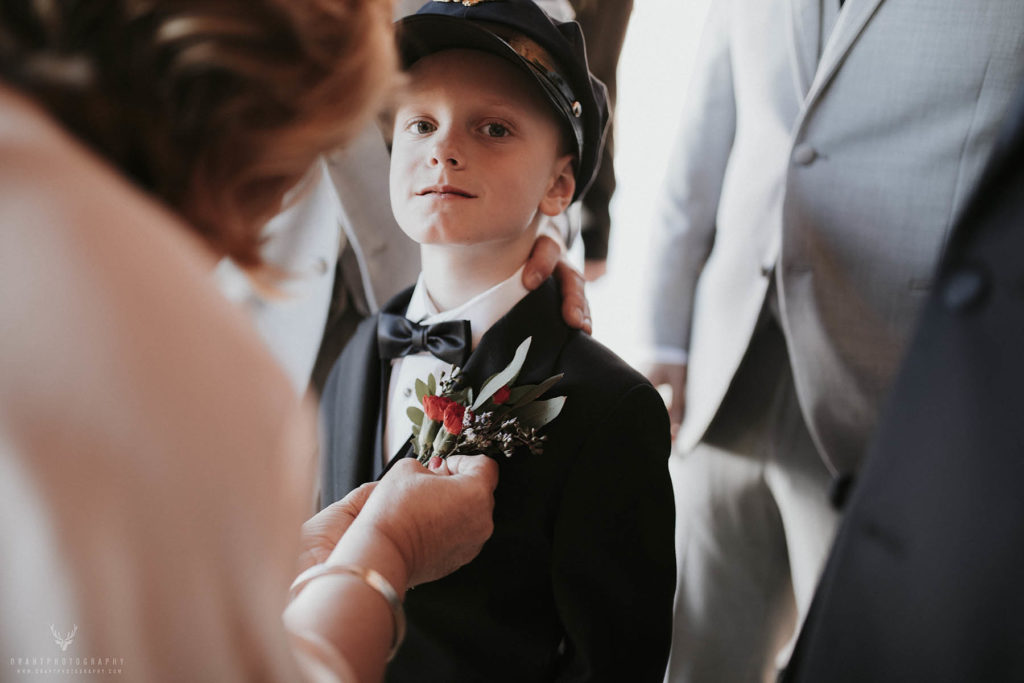 The ceremony was a rollercoaster. I can't think of how to describe it.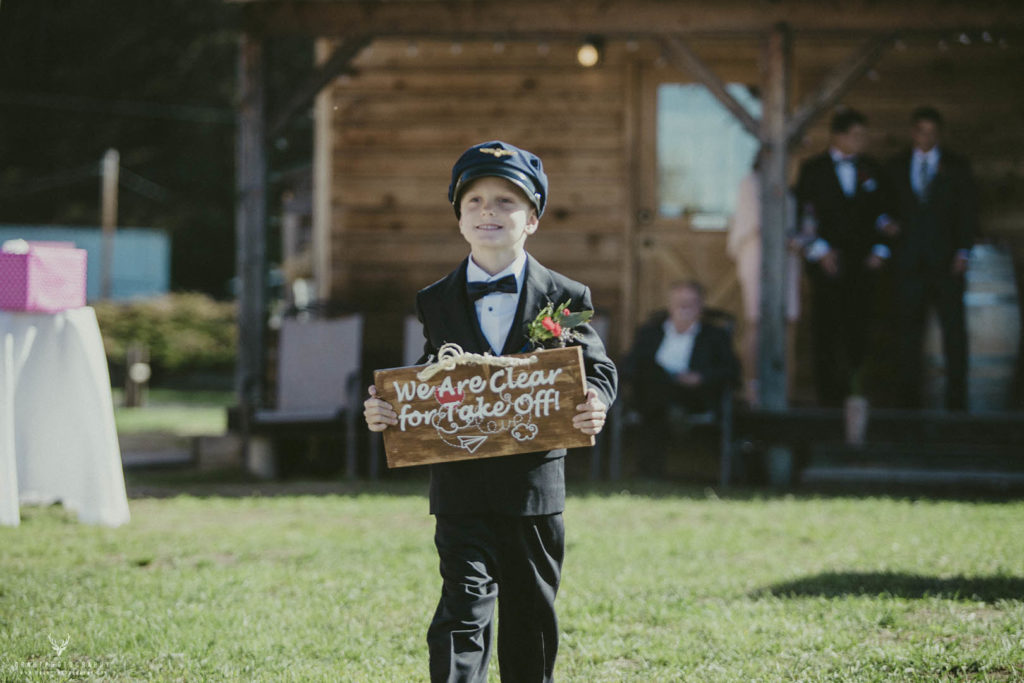 And when he saw her…..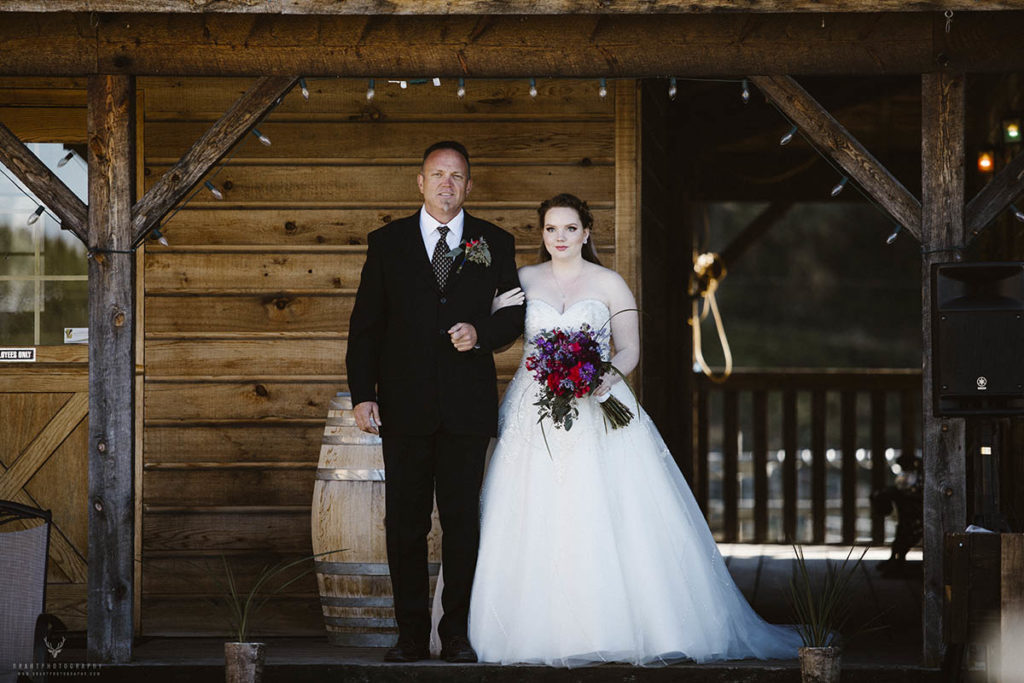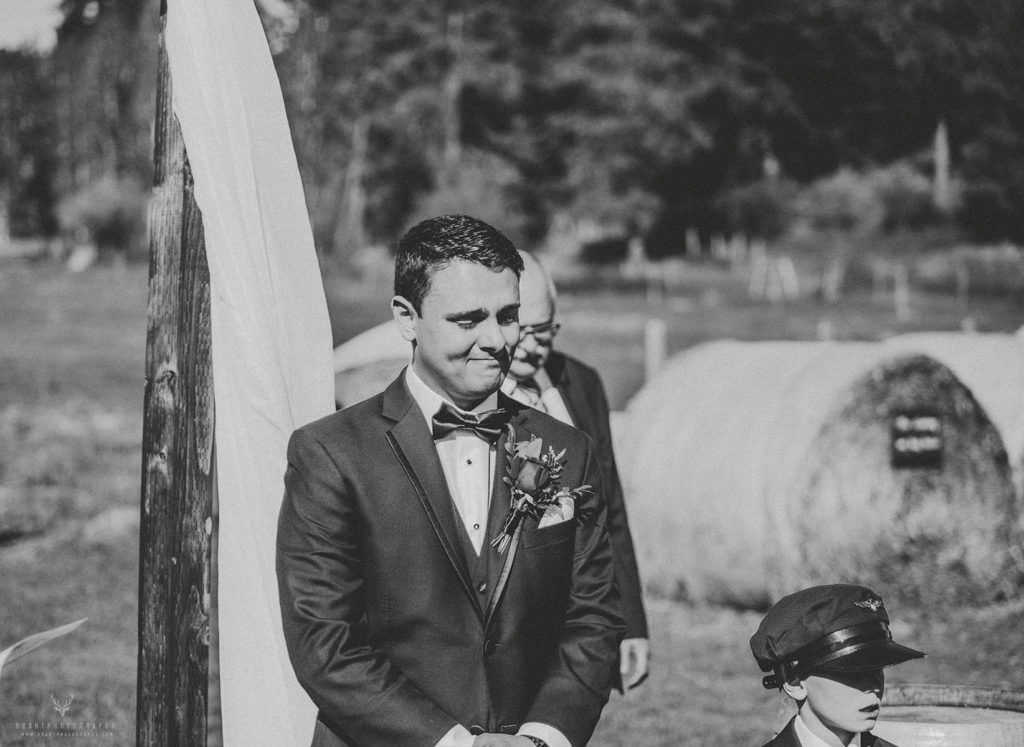 I don't think a thousand words could do this justice. As I said, ceremony was an emotional rollercoaster. Hand written vows, a few stumbles. It was organic, and natural, and beautiful.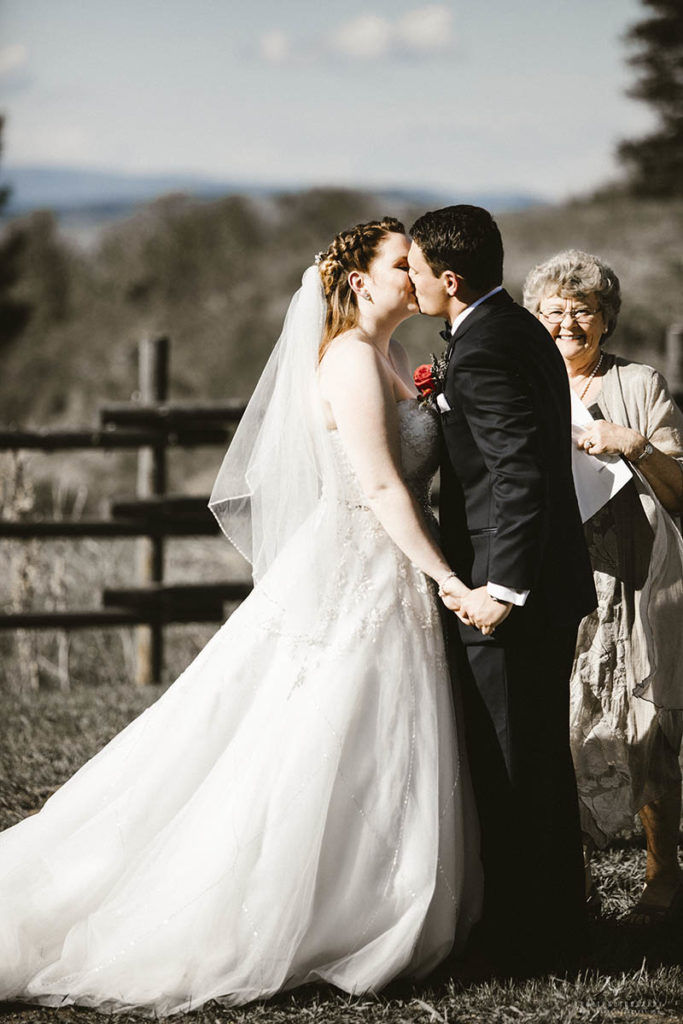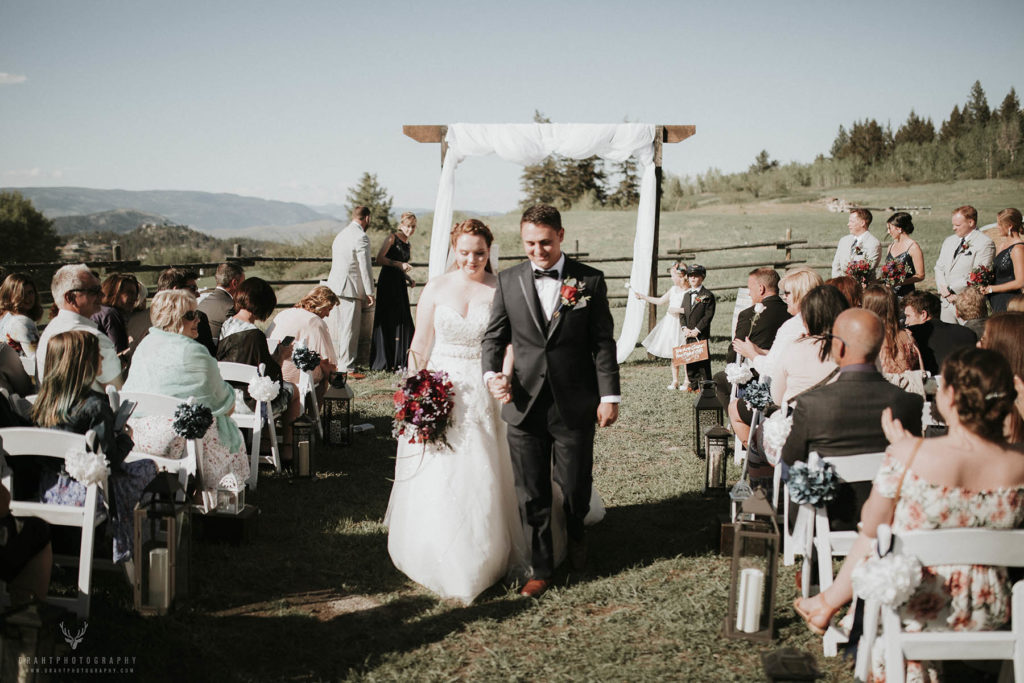 And then, all too soon, it was over. The two newlyweds beamed as the walked down the aisle.
During this time, I sometimes like to grab the bride and groom for family photos. Not today. Loved ones mobbed them with hugs, hand shakes and well wishes. There was so much love in the air.
Eventually though, I got my way, and we climbed into air conditioned cards for my favourite parts – the formals.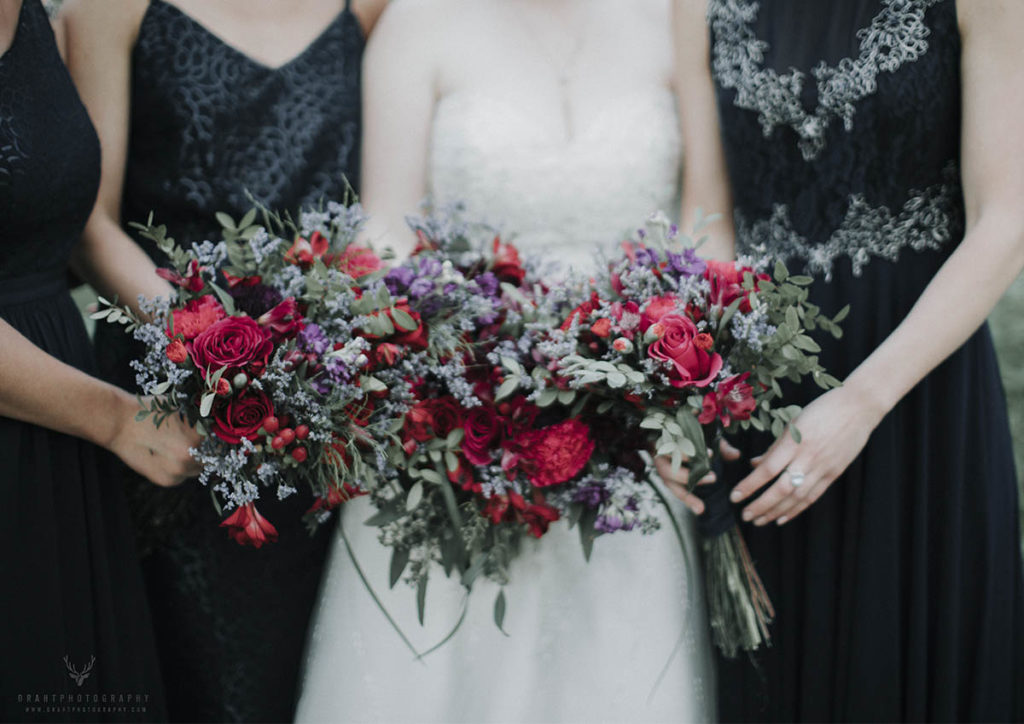 Lets take a moment to admire these flowers.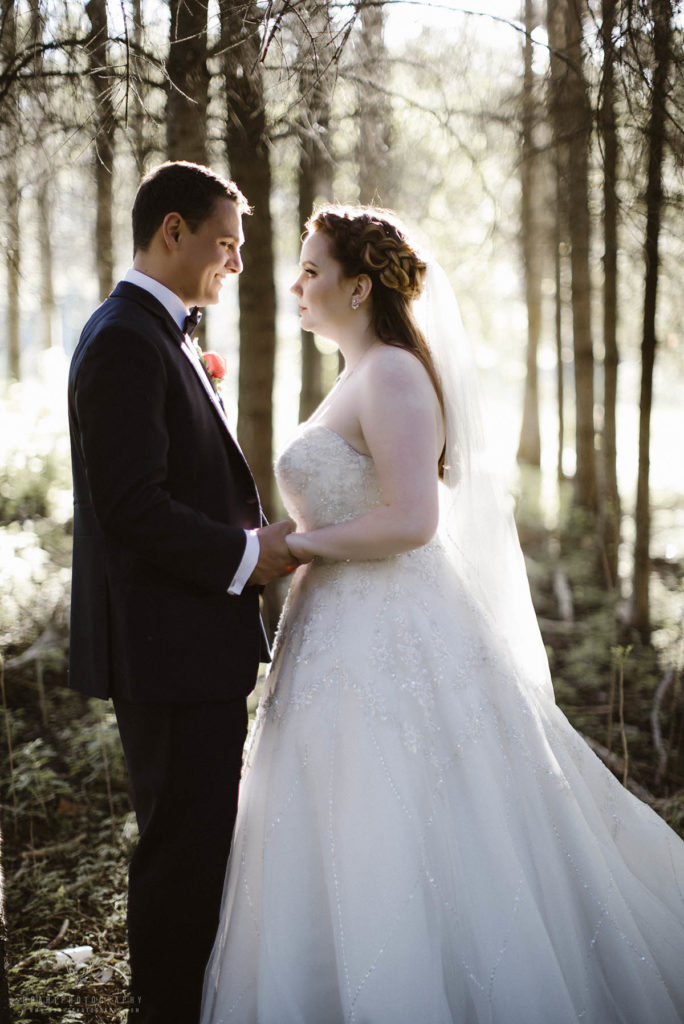 The sun provided for us, although there were several times we had to chase it. The way he just smiled at her says so much. Look at the detail in that dress – the subtle designs in the skirt and bodice.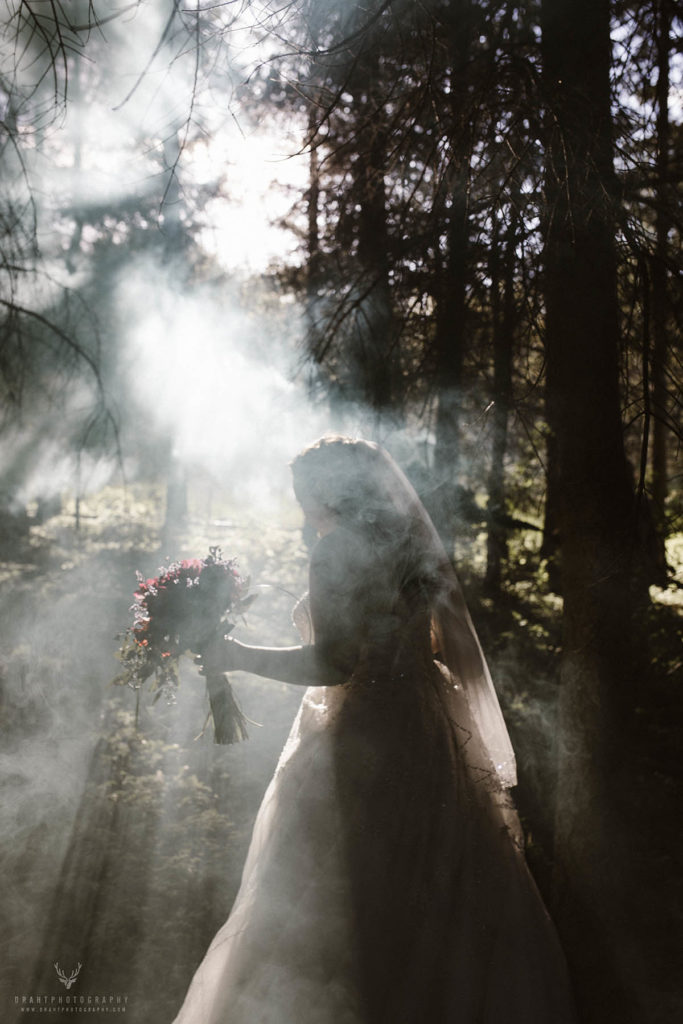 We chased the sun through the clouds, until we came to the perfect spot.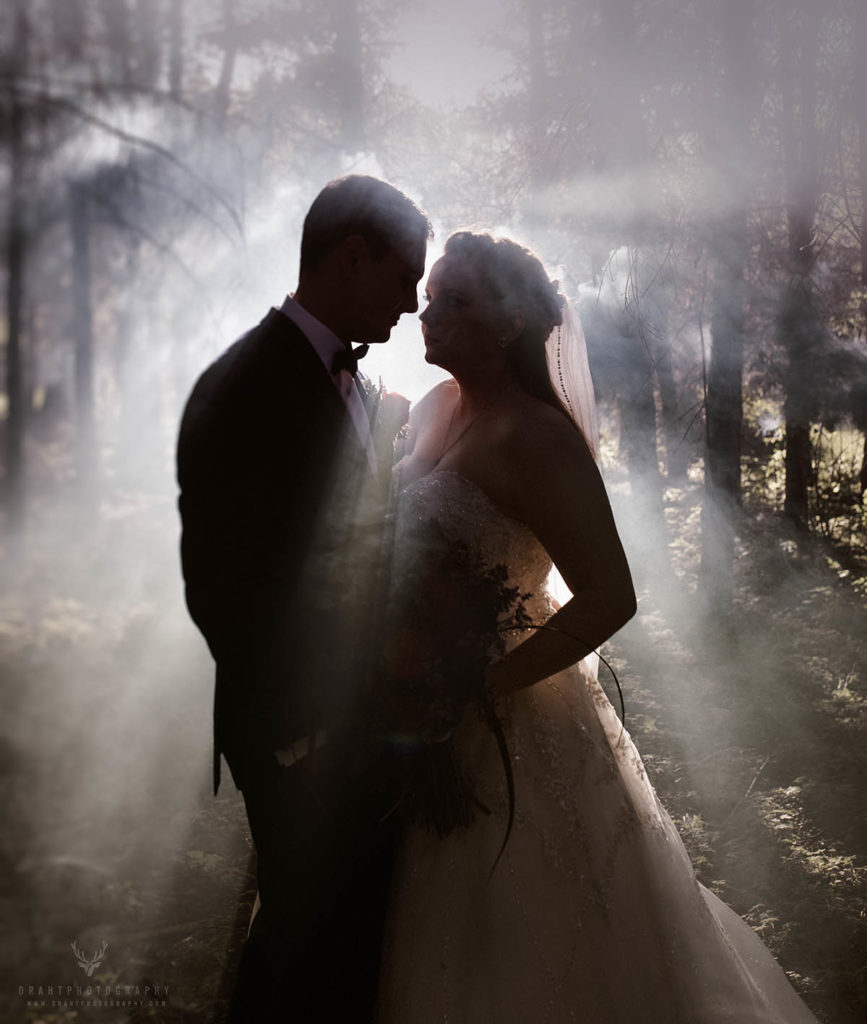 I got every shot I needed. The golden filtered in through the trees, giving me opportunity for great shot variety.
Back at Lone Pine Ranch, a flower girl showed off her jazz dancing skills in what was left of the sunset.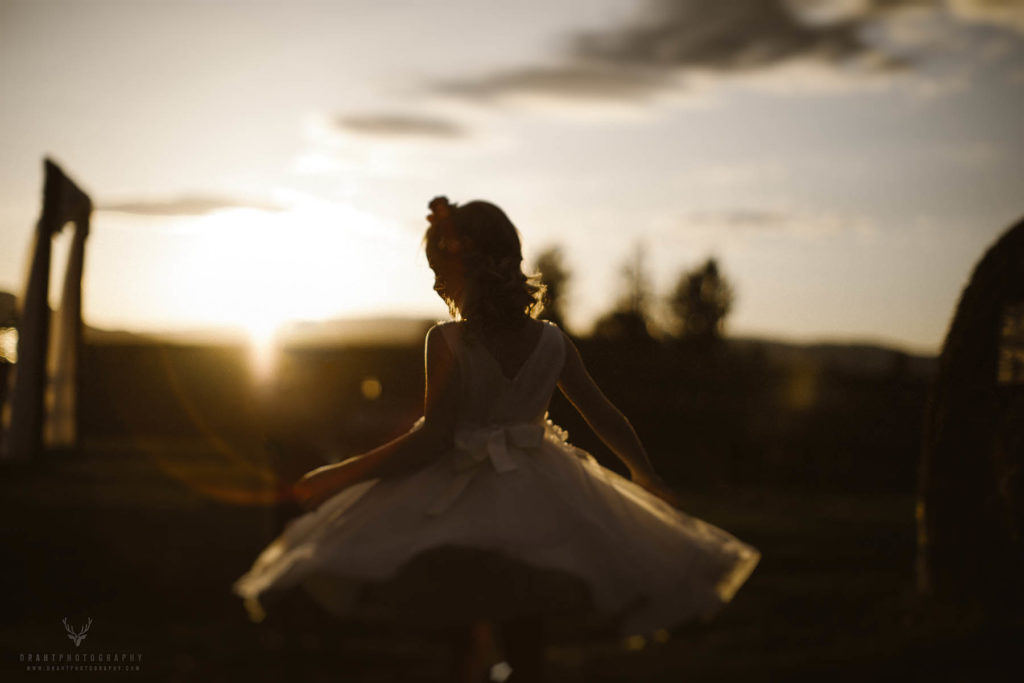 Unfortunately, though, this is where I'll have to leave you.
Keep in mind, this isn't all the photos. This is a sampler, 23 of the photos taken today. A decent sized sneak peek, if you will. There's a full album coming out in about 3 weeks, though. It's a wonderful story.  This is simply a sampler, a selection of a few favourites throughout the day to show you.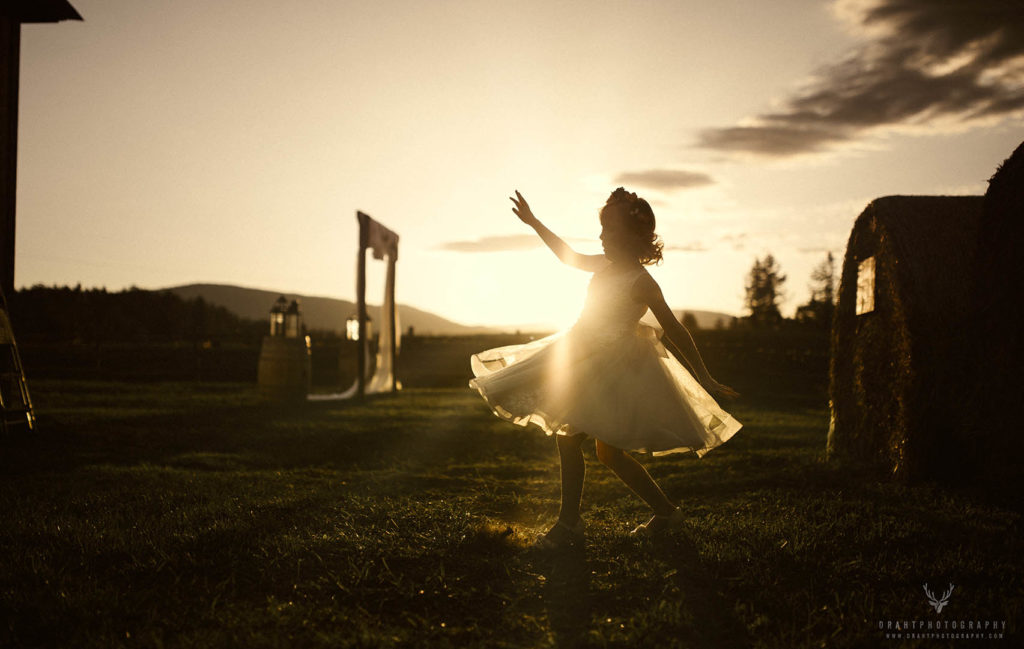 If you personally know the bride and groom, feel free to contact me by clicking here. Let me know who you are, along with the bride and groom's name, and I'll make sure you get a link to the finished album!
If you'd like to keep a picture, even on mobile, just click it and it will open in a separate window. You can save it from there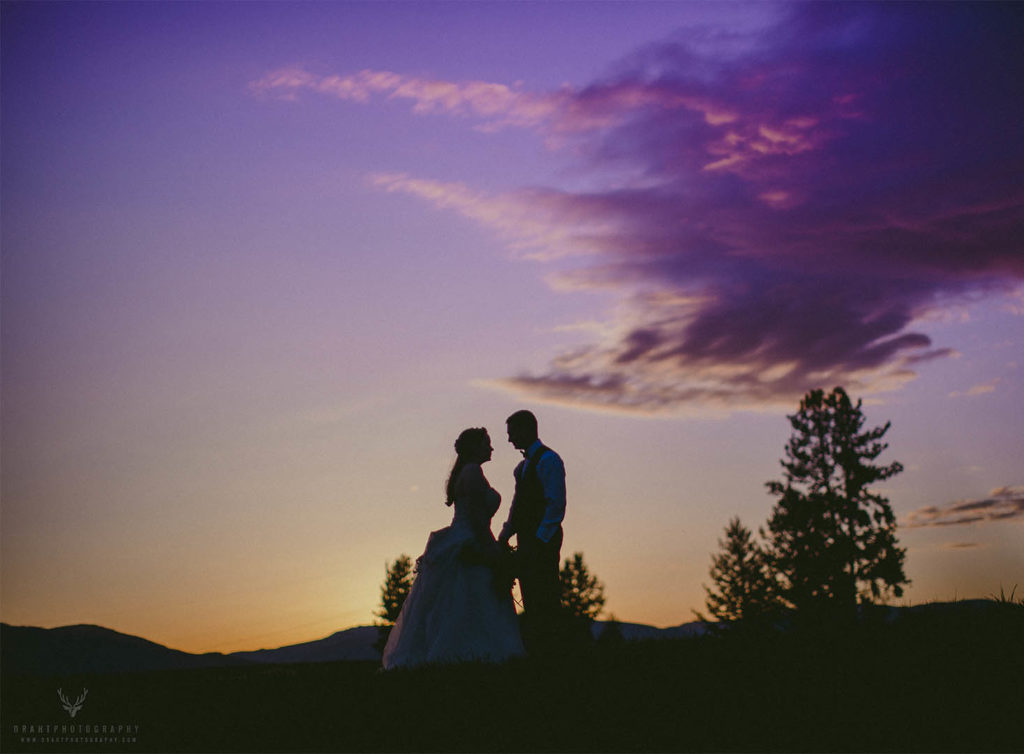 If you know someone who'd like to see this sneak peek, feel free to click one of the share buttons on the top or  bottom of this entry, to share and tag them! Although I try to get the word out, a lot of family members and amazing bridesmaids and groomsmen don't know about these samplers!
Thank you for reading this far. I put a lot of time and work into these sneak peeks so it's great that you've taken the time to read all this!
Lastly, if you'd like to stay updated, feel free to follow me on Instagram, facebook, twitter, or Tumblr for frequent updates. Talk to you all in a few days!