T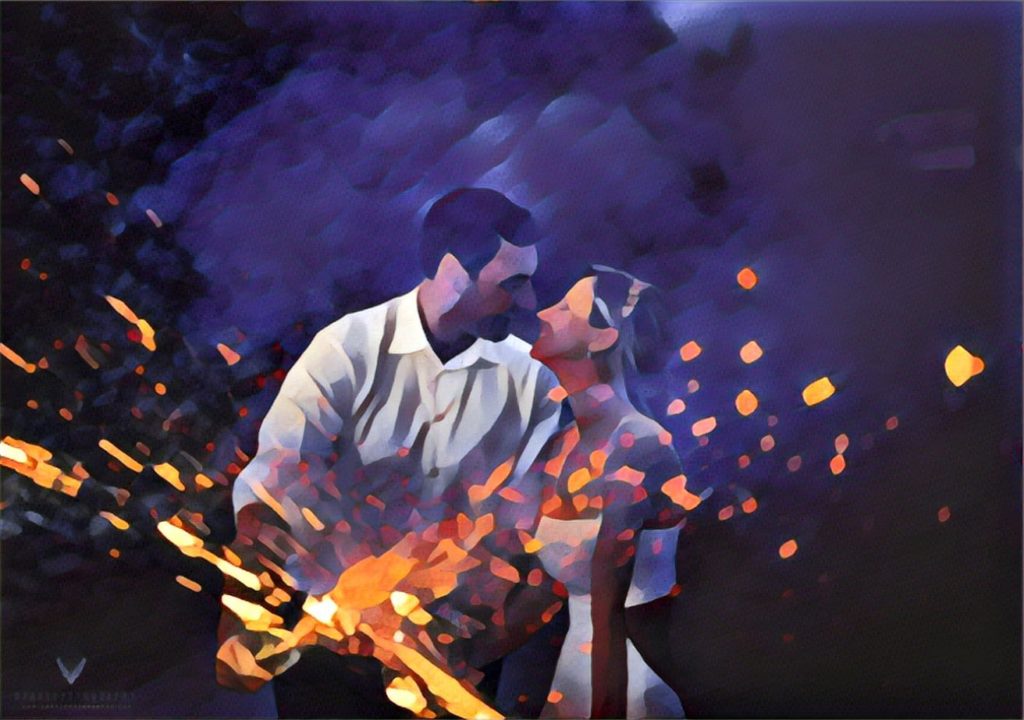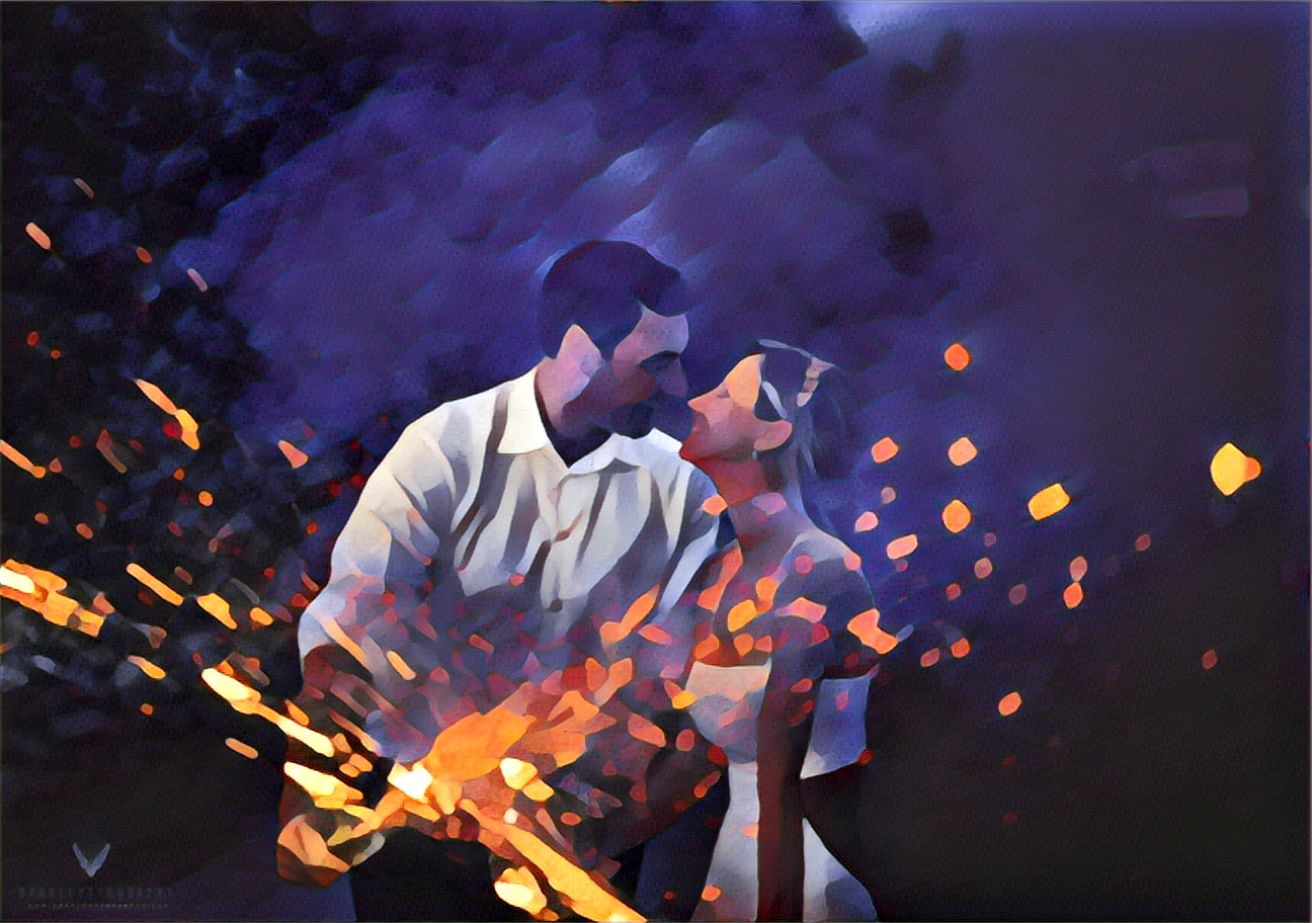 That was our first choice for our header image, but it wasn't an easy one.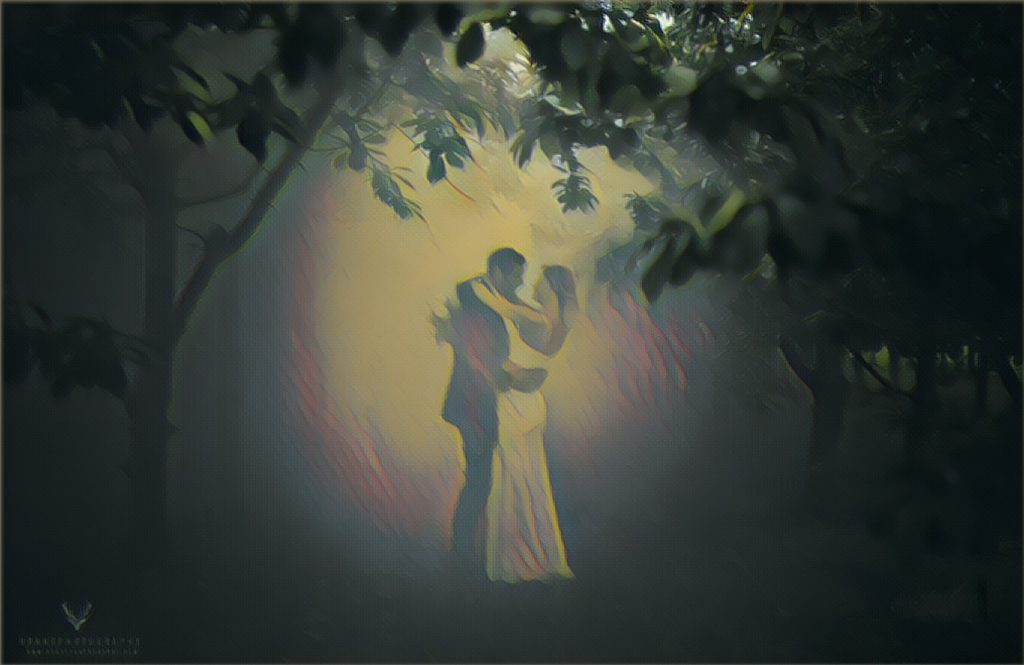 Our day begins in a quaint old orchard in East Kelowna. Kelowna's a great place to shoot, especially west and east Kelowna, because of abundance of orchards, mountains, beaches and views. There's a few old churches that are just remarkable, but I get ahead of myself.
Everything was laid out already for my detail shots, the socks were a particular highlight.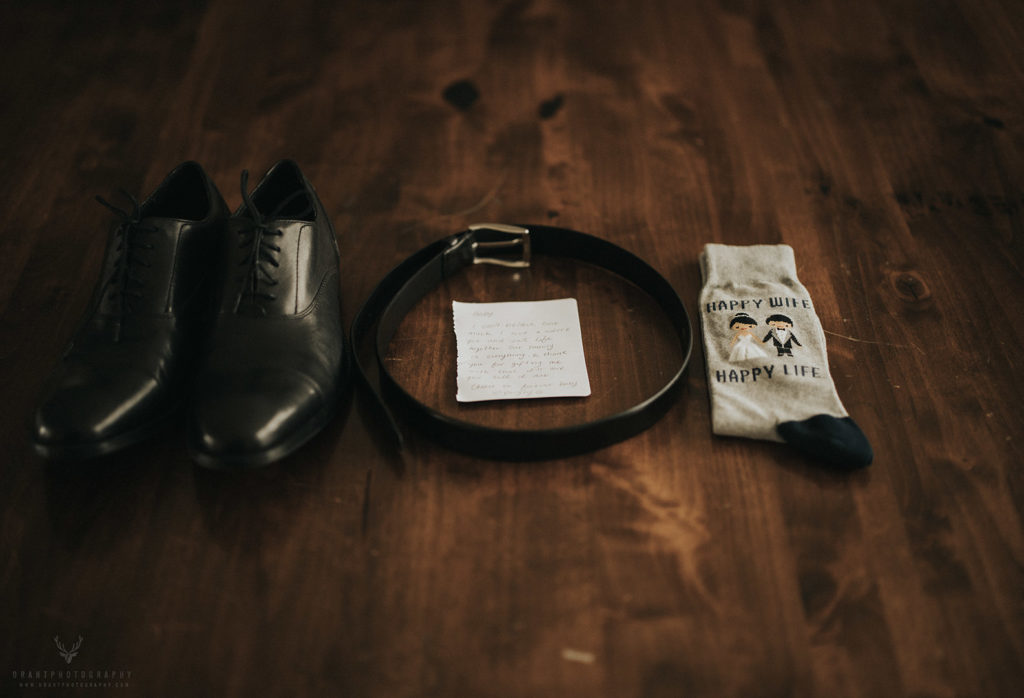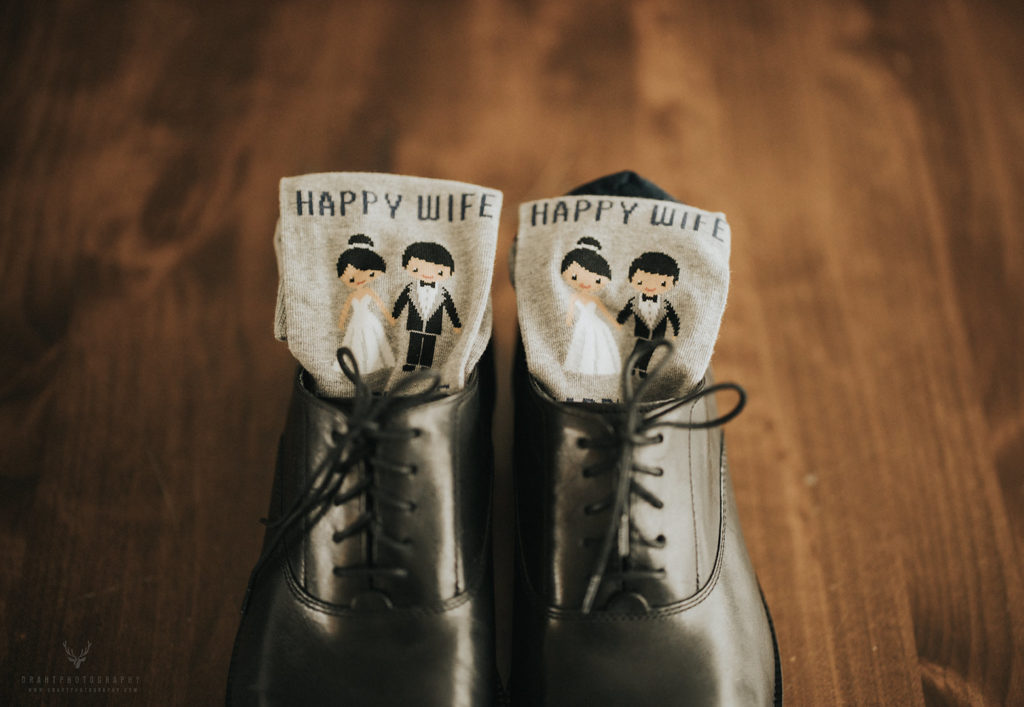 Even the little guy's shoes were all laid out for me, ready to be recorded.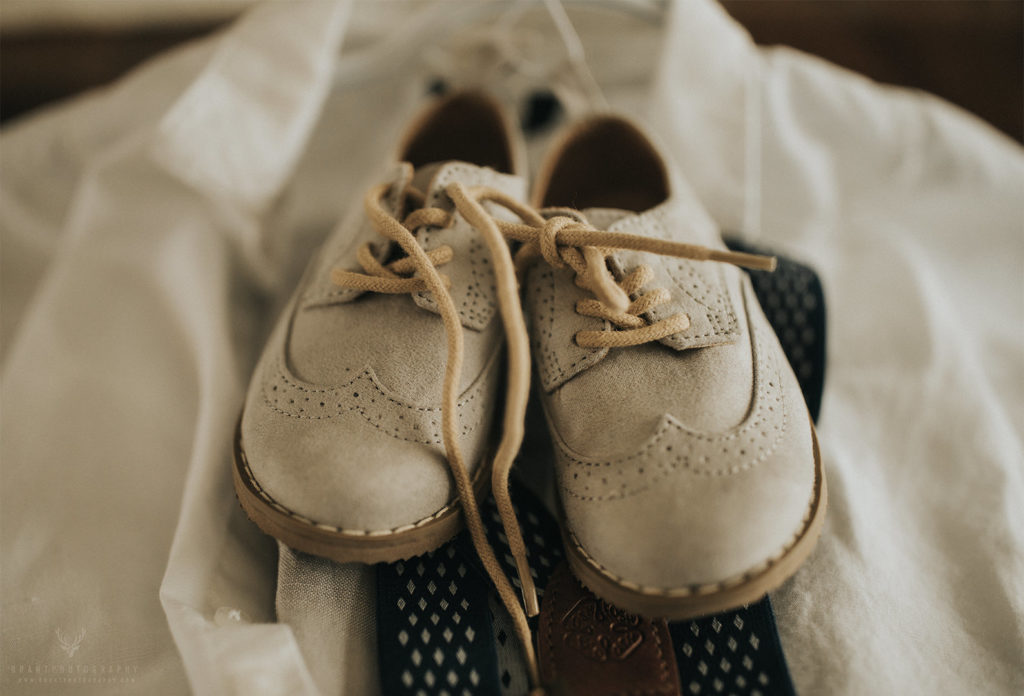 At the bride's, all her details were set out for me too. The dress, and a very special set of rings.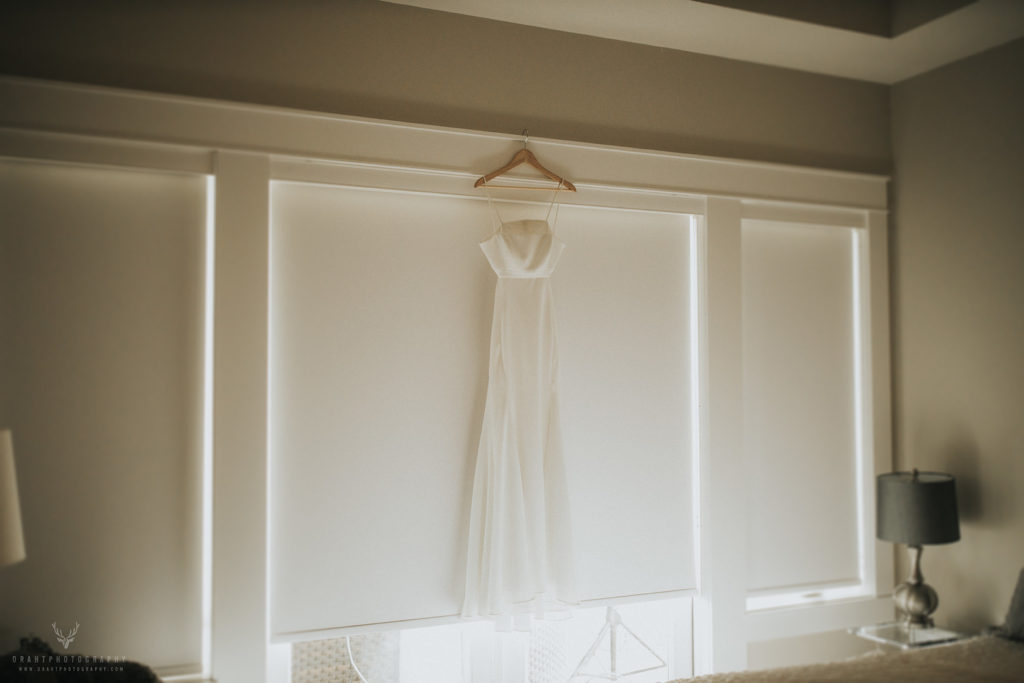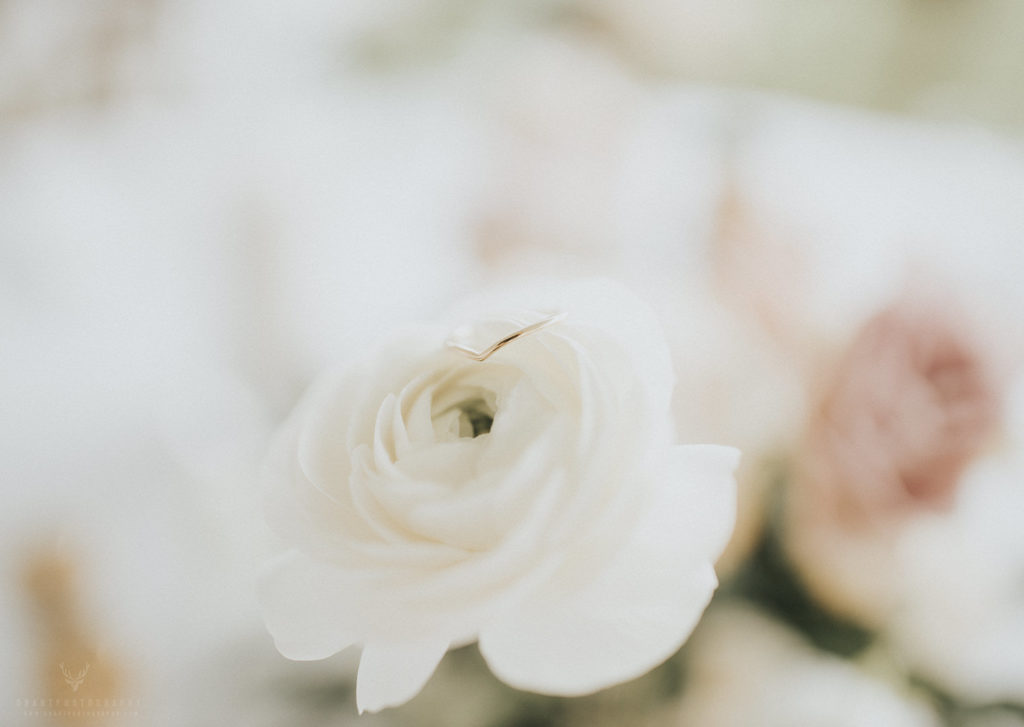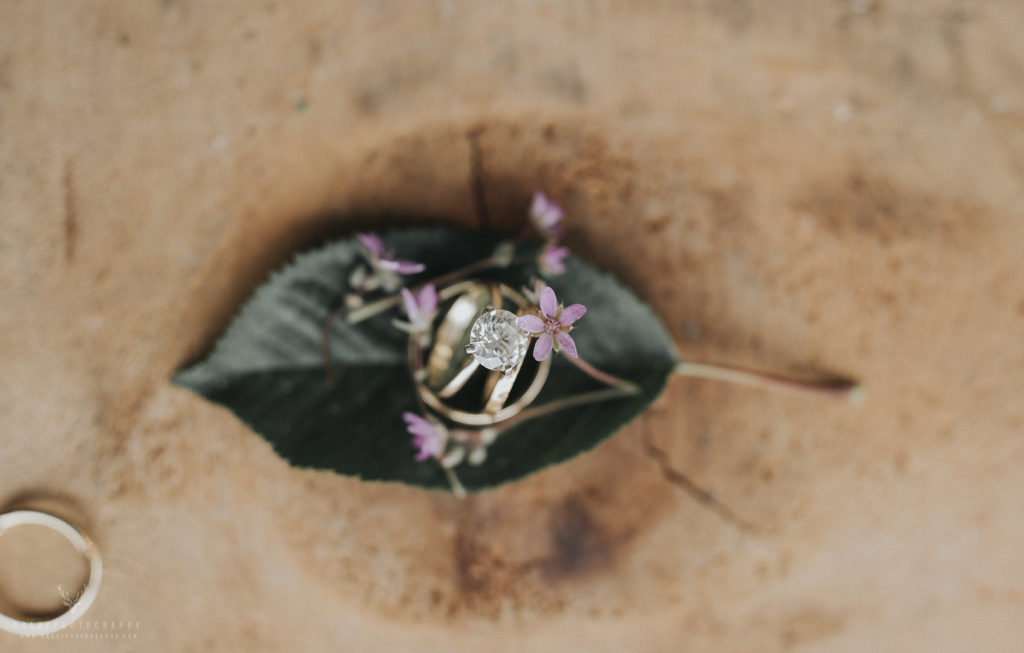 I picked a few wild flowers from out in the yard to decorate the rings with. Details.
He was almost ready for his big day. He straightened his collar, fastened the top button on his suit jacket, and just like that we had a smiling groom ready for the big event.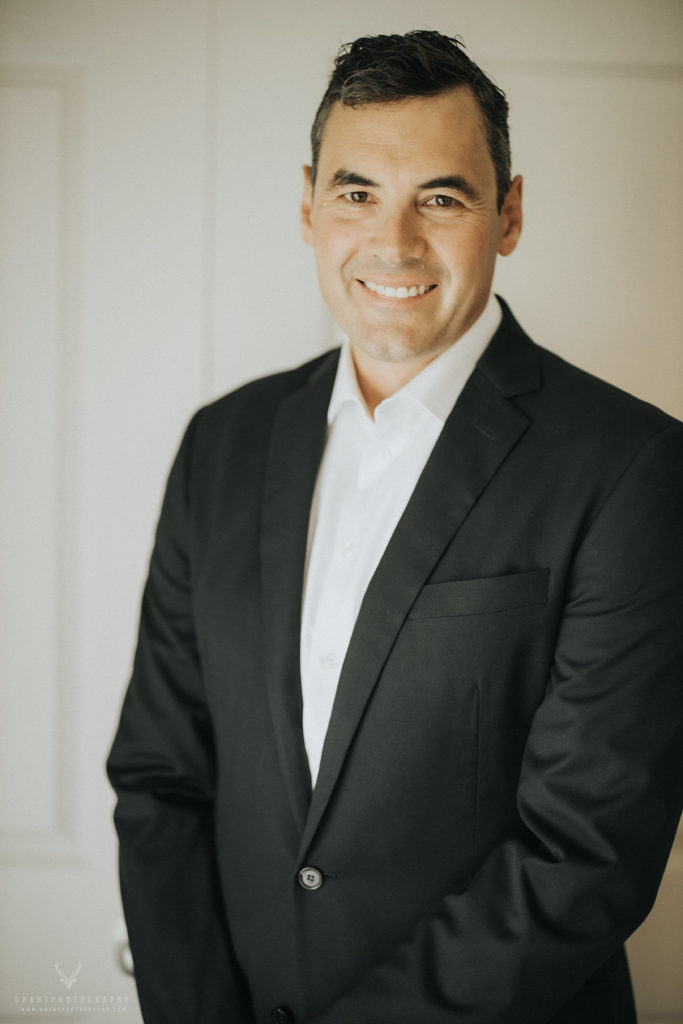 At the bride's, things weren't so simple. Her sister was attaching the veil – it's a tradition at this point, she told me later while we were going through the photos at my table. She attached the veil for her other sister too. So, I know you liked this photo, sister-of-the-bride, so this one is for you.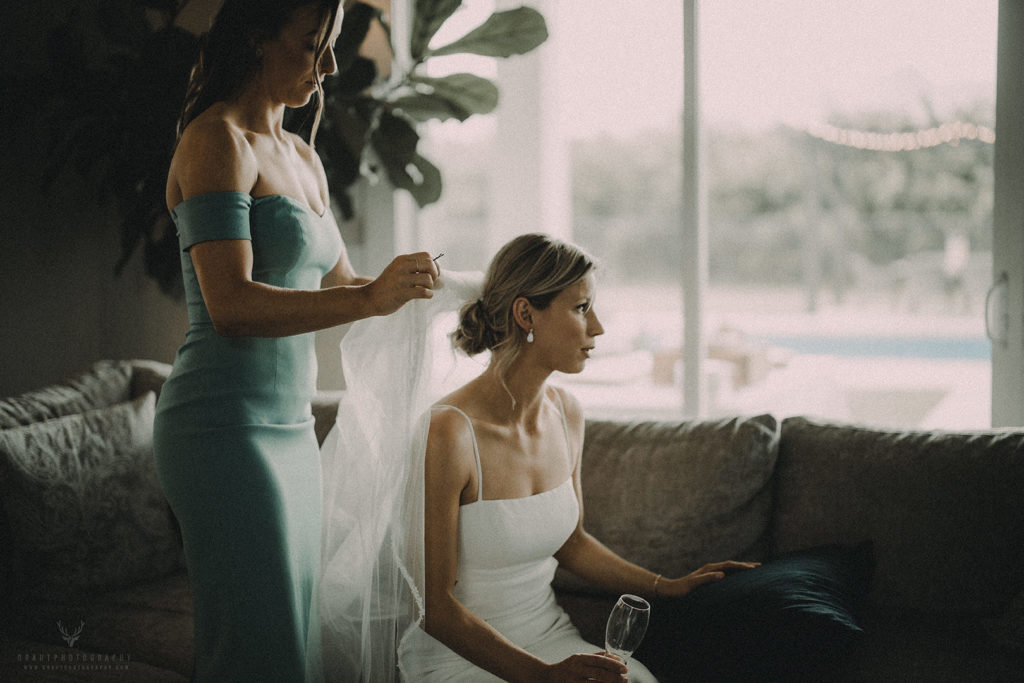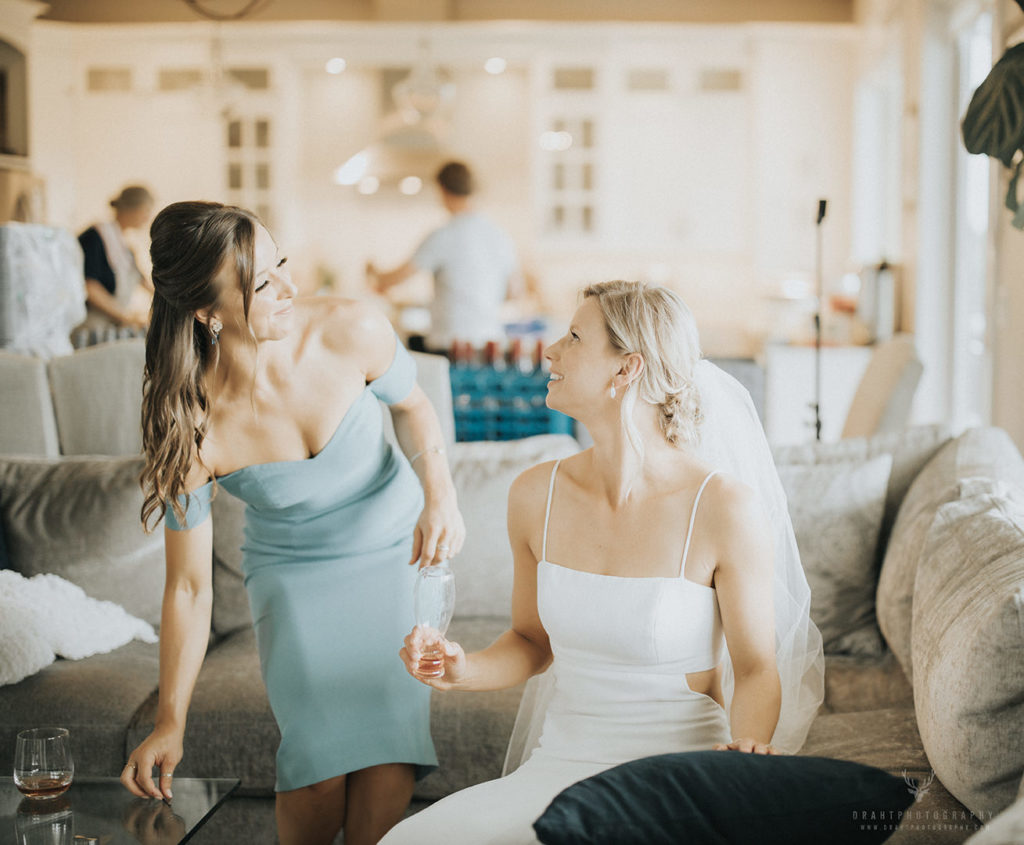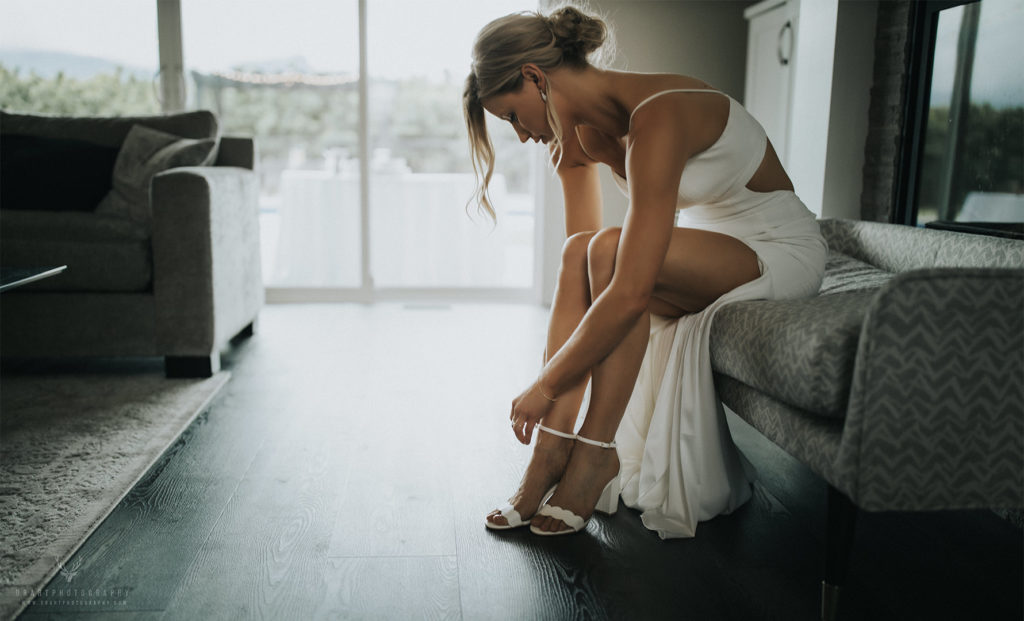 She was absolutely radiant. We were all absolutely taken aback.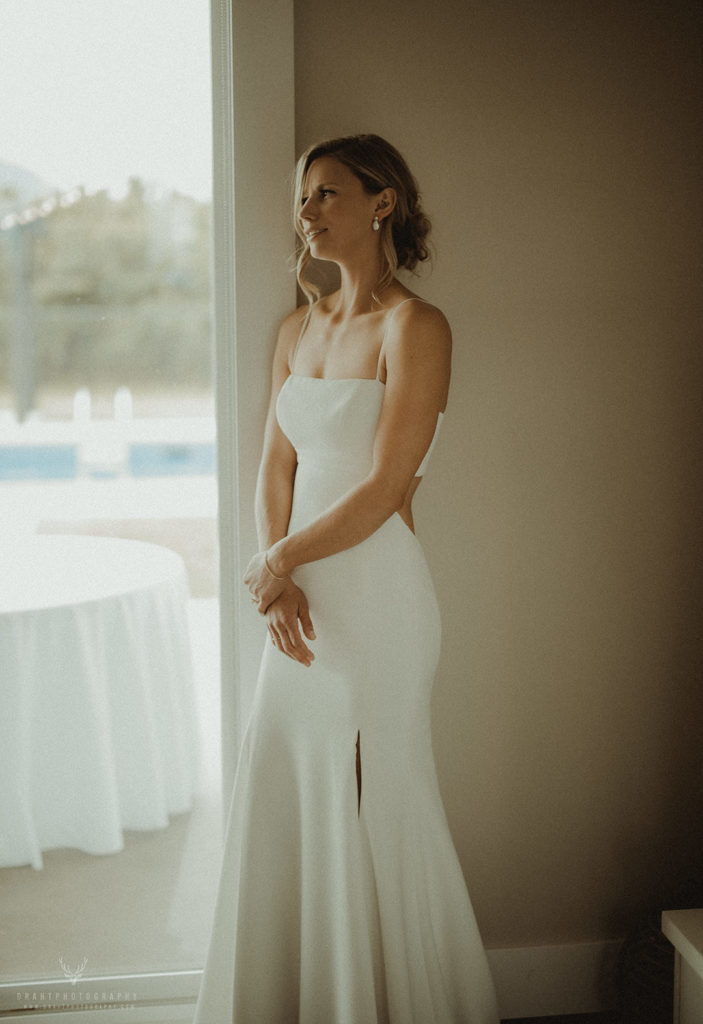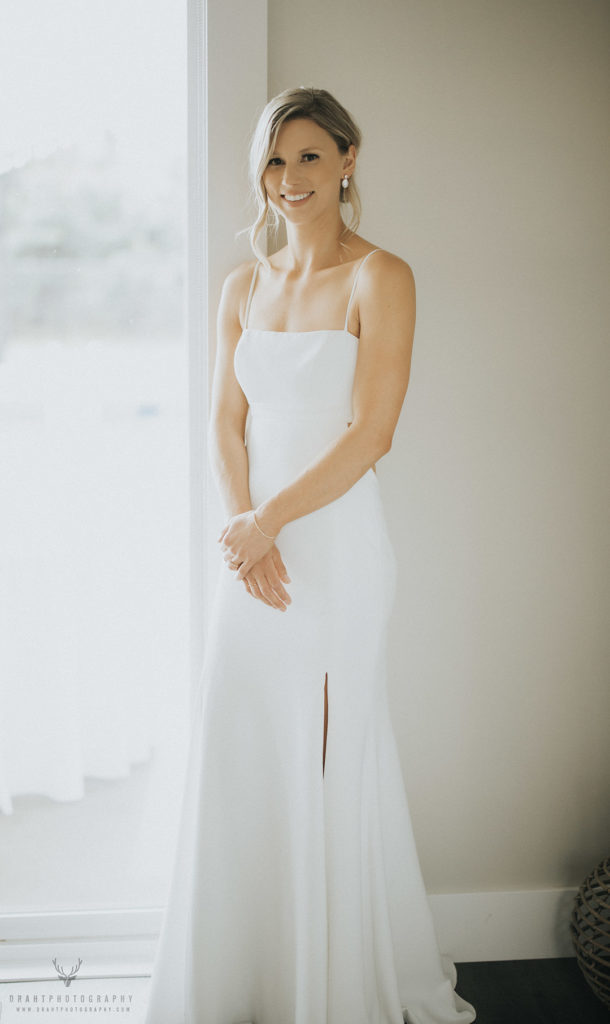 One quick last inspection, and we were on our way!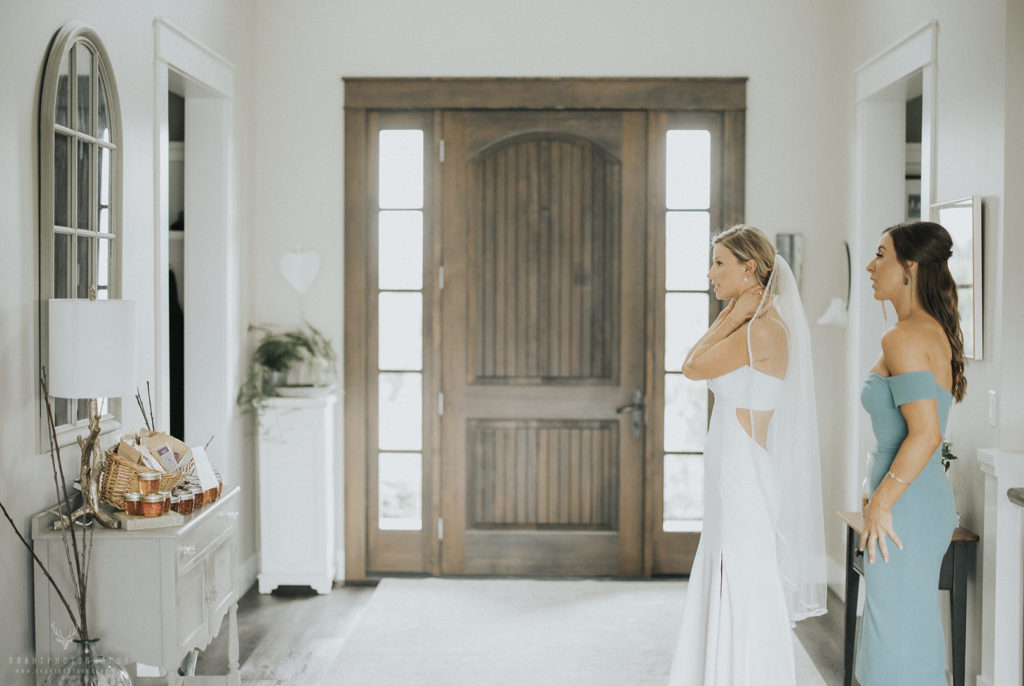 There's a lot of churches on Benvoulin Road, but there's one that's older than all the rest. It has character – from the old stove in the corner, to the old pipe organ.
That's where we pick up. She entered the church, and it was emotional.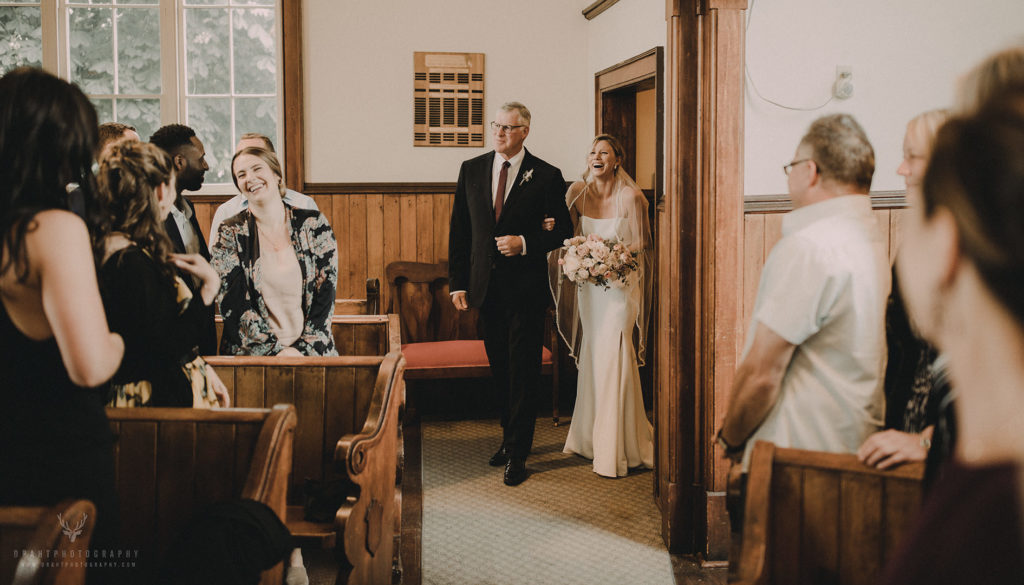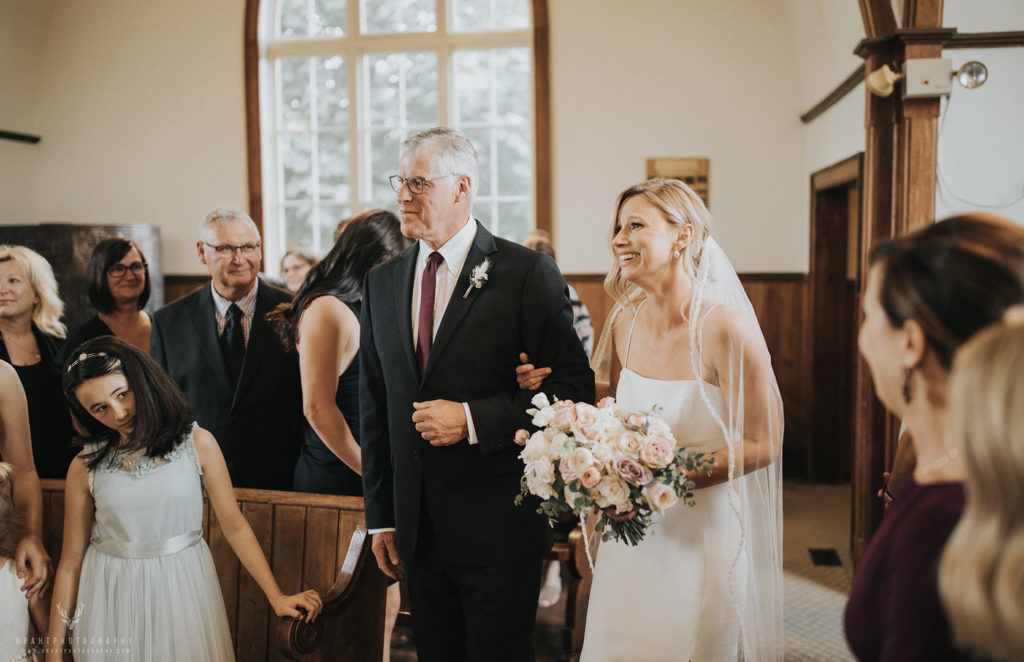 We all felt it.
This next shot is one of my favourites. I like to try and get the bride and groom in the same shot before the threshold is crossed. I'm not sure if it's the officiant giving me extra time, or if people just instinctively know to pause for a second or two, but it always happens. It's a really special, surreal moment.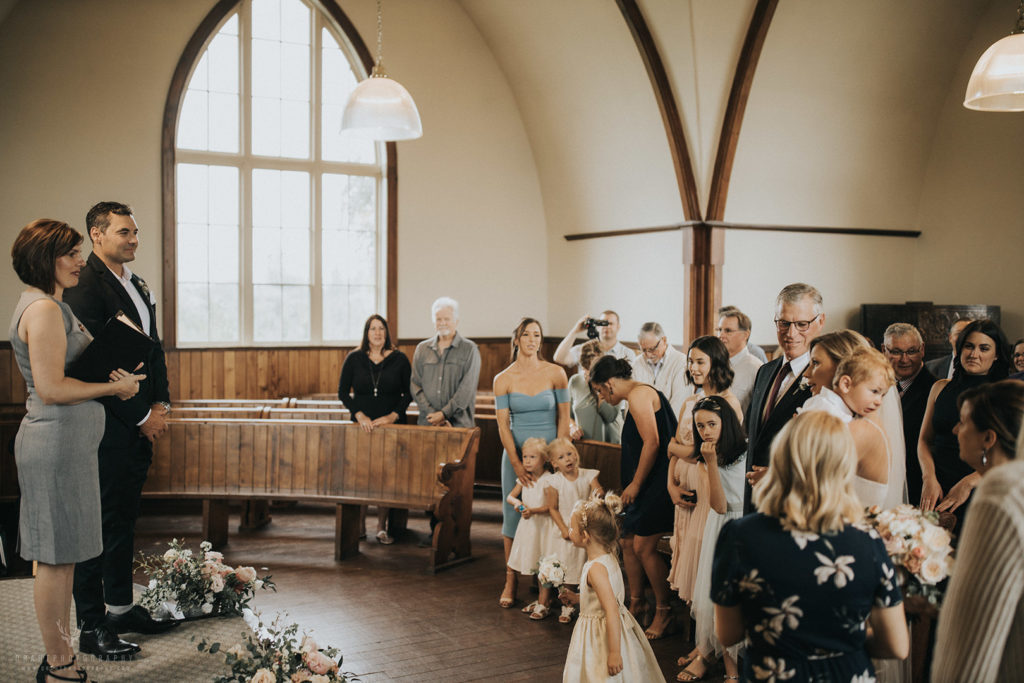 The ceremony was heartfelt. Handwritten vows, among 40 of their closest friends and family. It was intimate.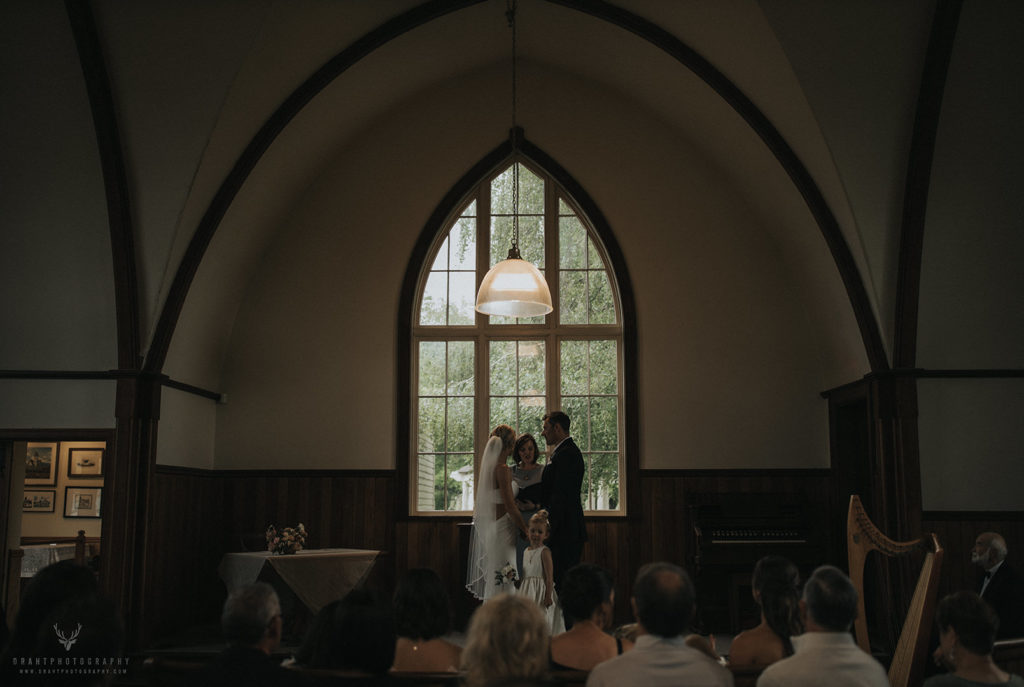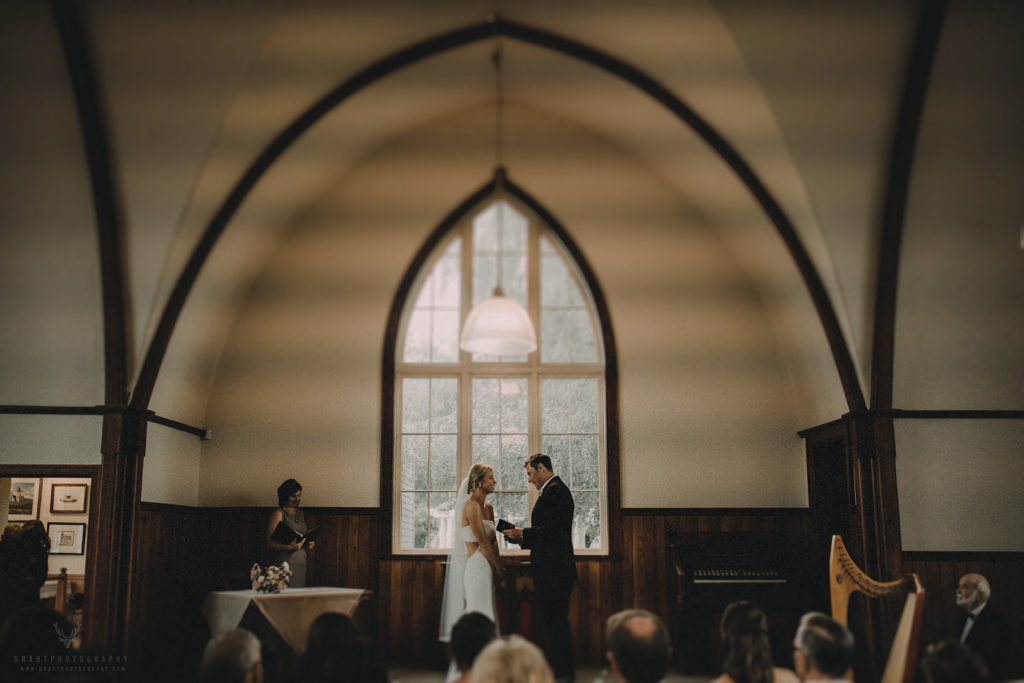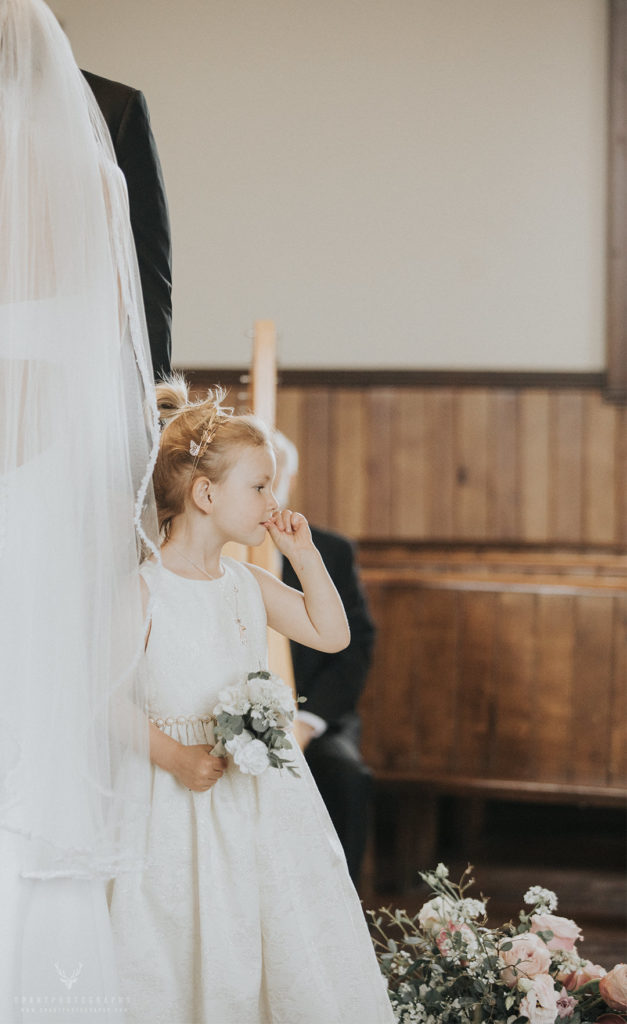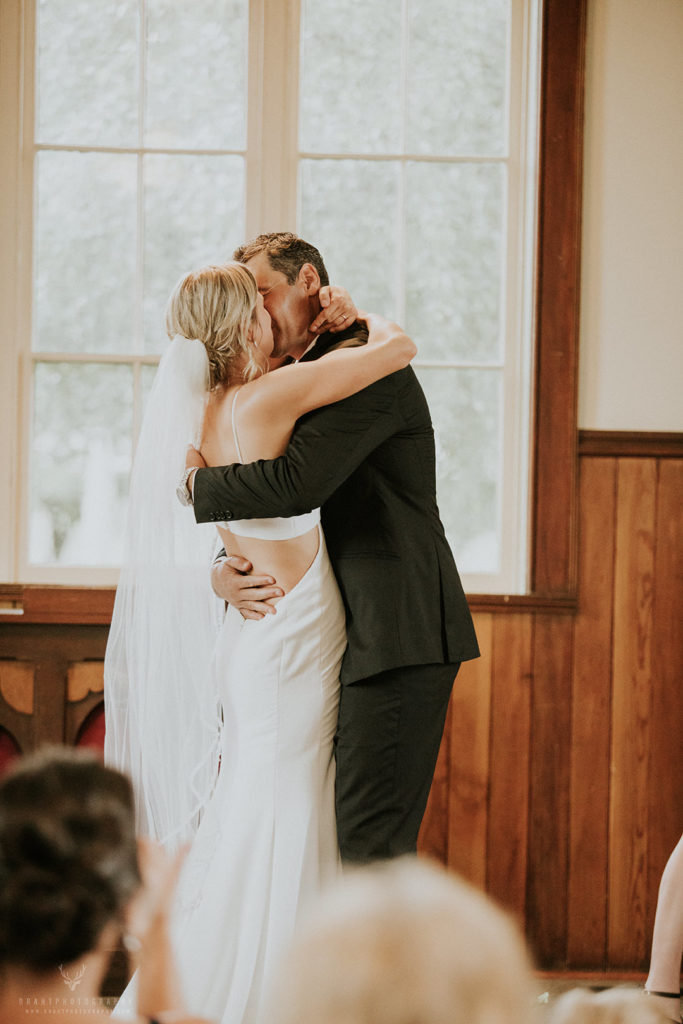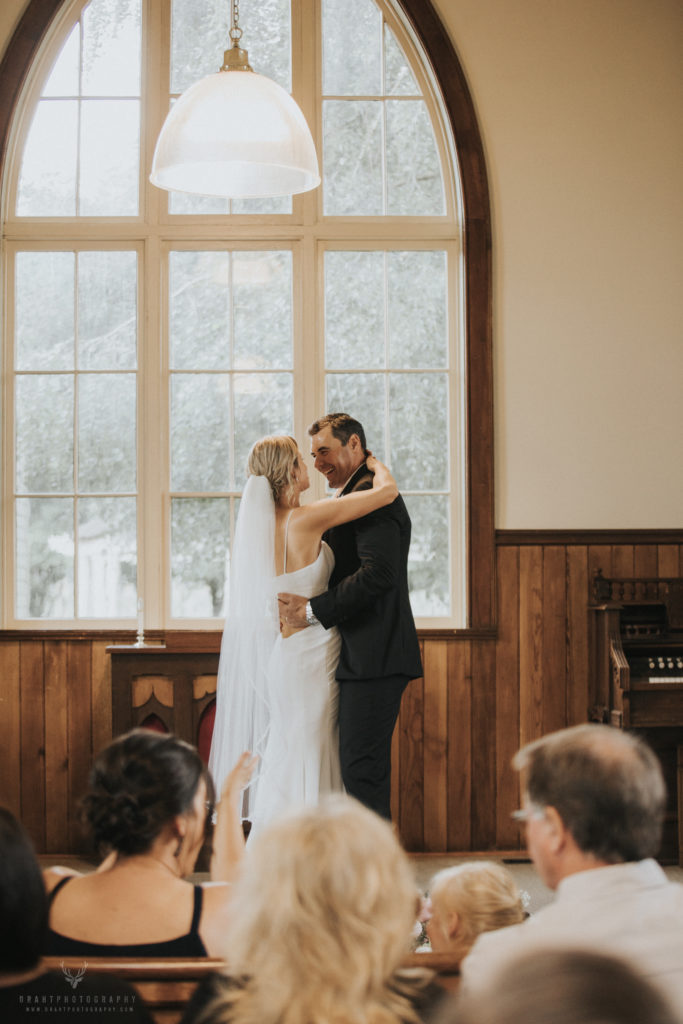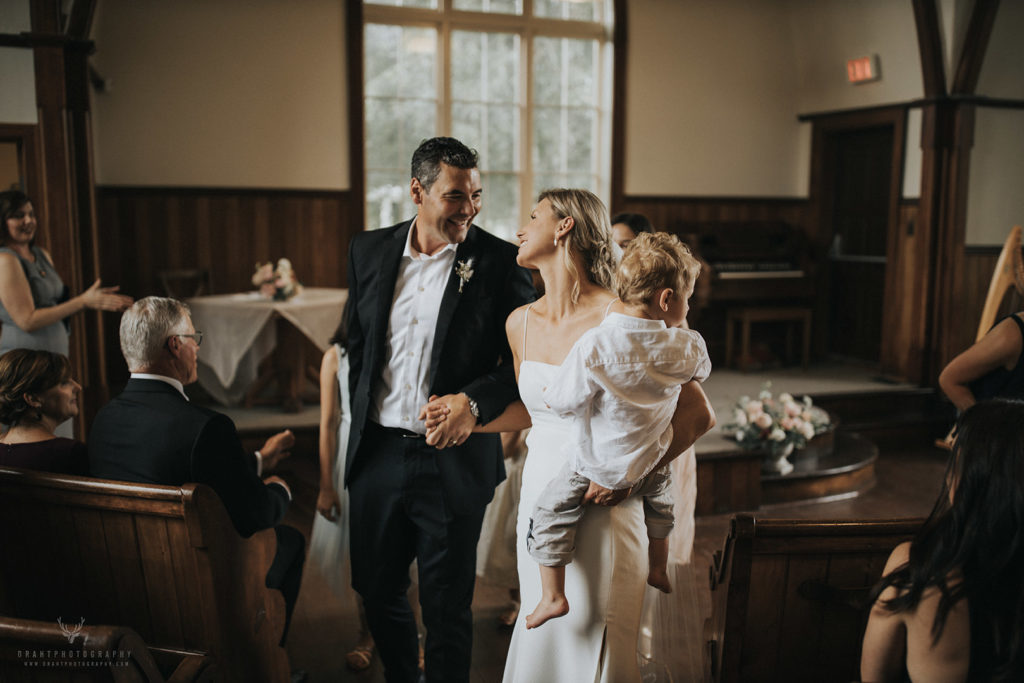 That picture above is one of the best lit recessional shots I've ever taken. Another reason to love old churches – tall windows and perfect lighting.
After some family photos, we went right into formals. Sometimes it's nice to give yourself a bit of extra time between the ceremony and the reception to perhaps loosen up and have a drink or two. So that's what we did, found a nice deserted field and relaxed.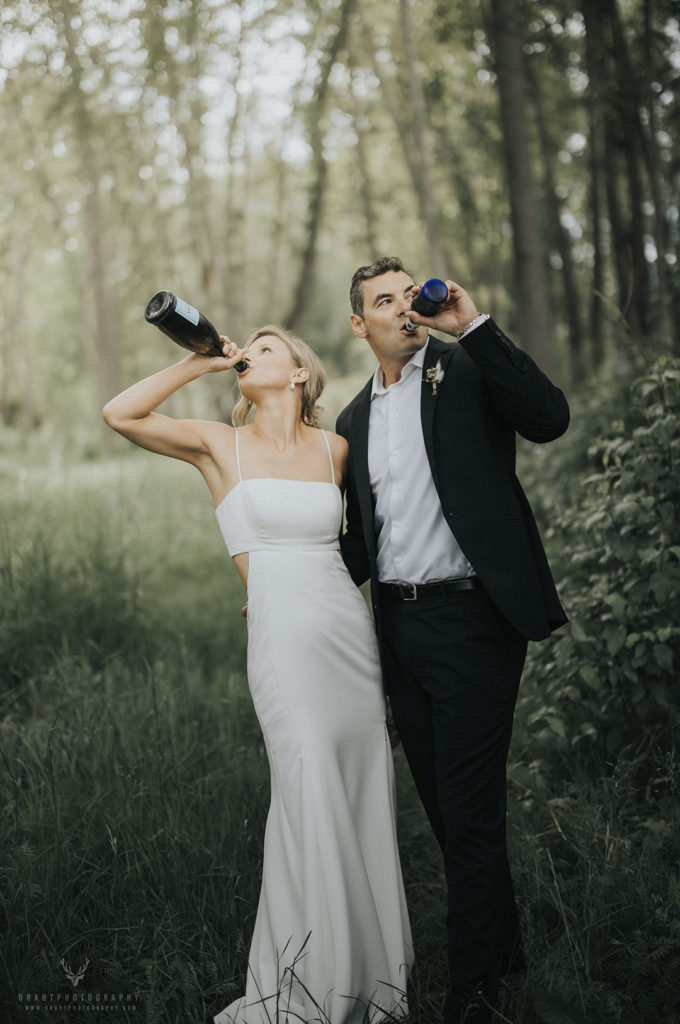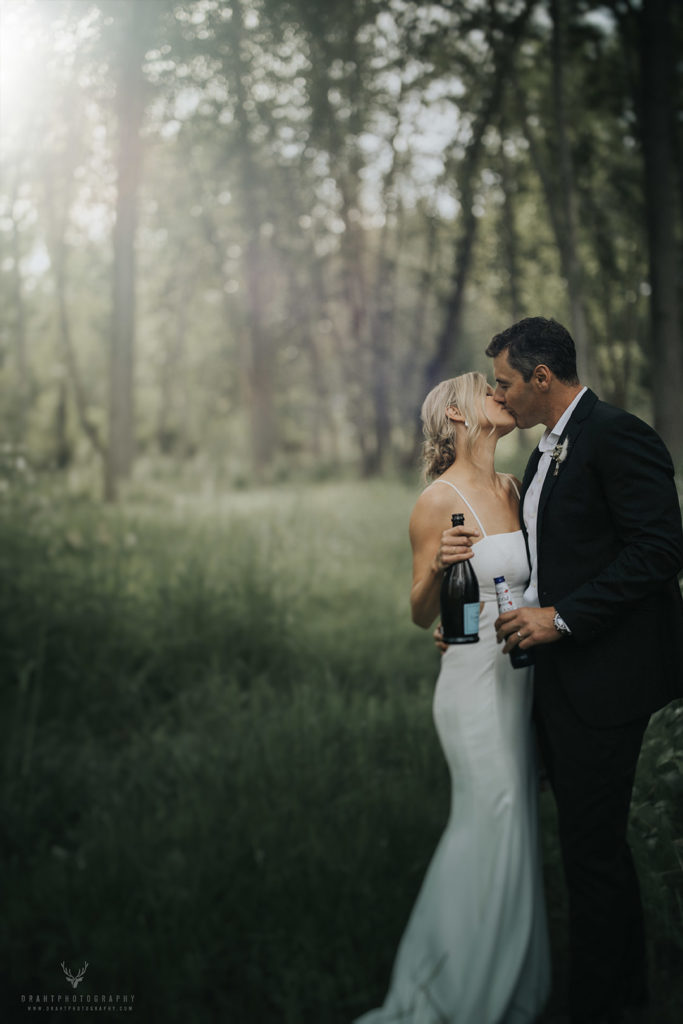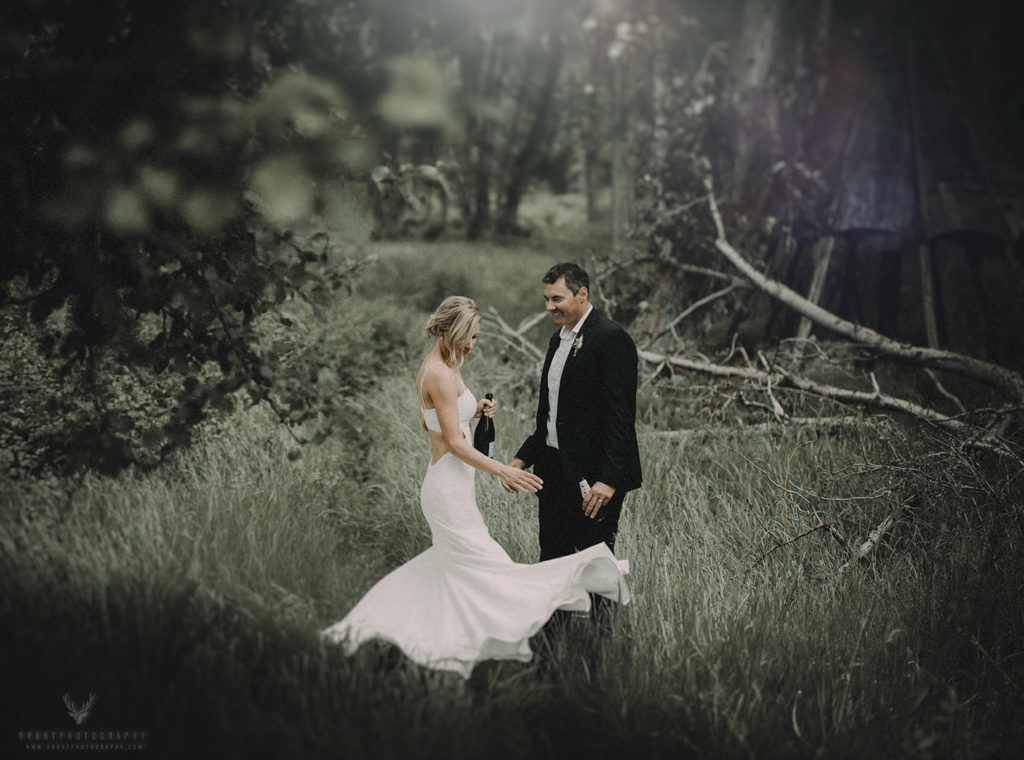 Sometimes it's fun to bring a little bit of smoke into the mix.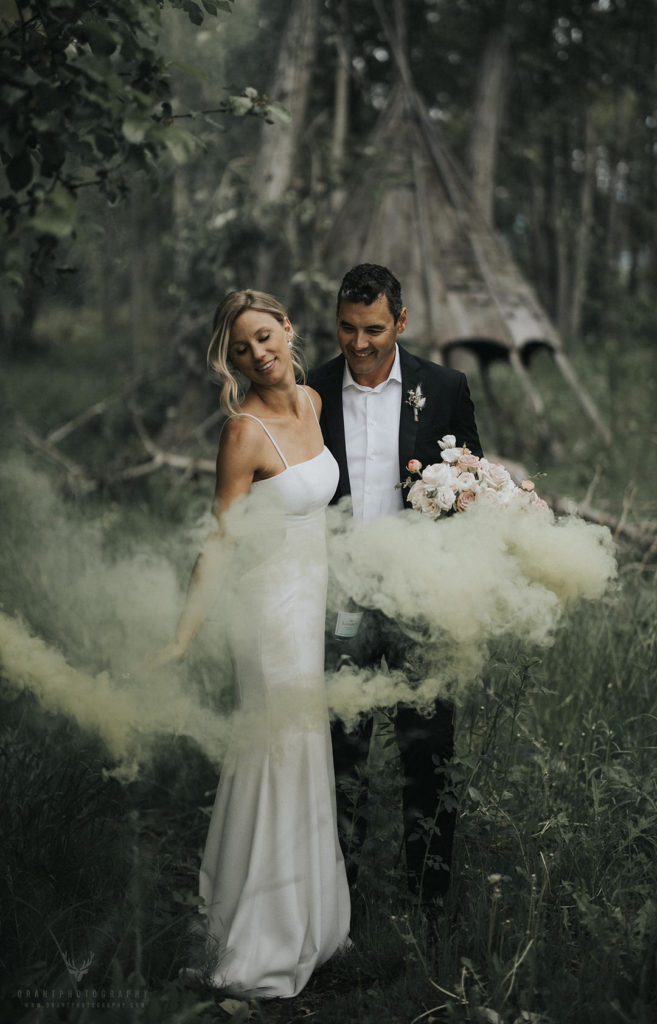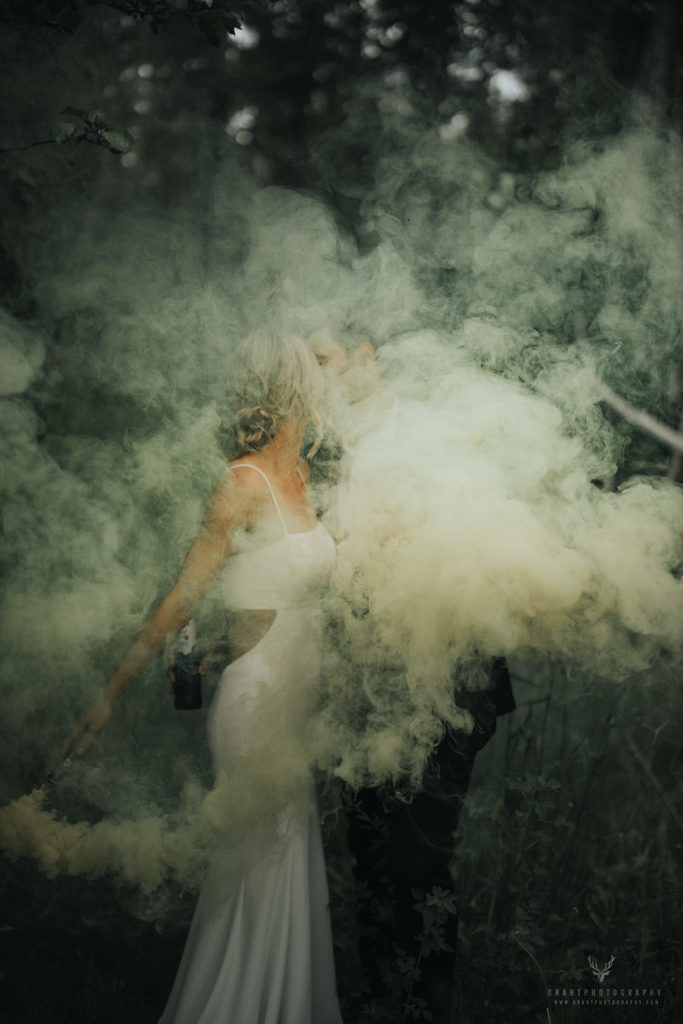 As these two are from winnipeg, some grassy shots just seemed natural. The clouds were rolling it – it would get rainy soon, and we had no idea at the time how rainy.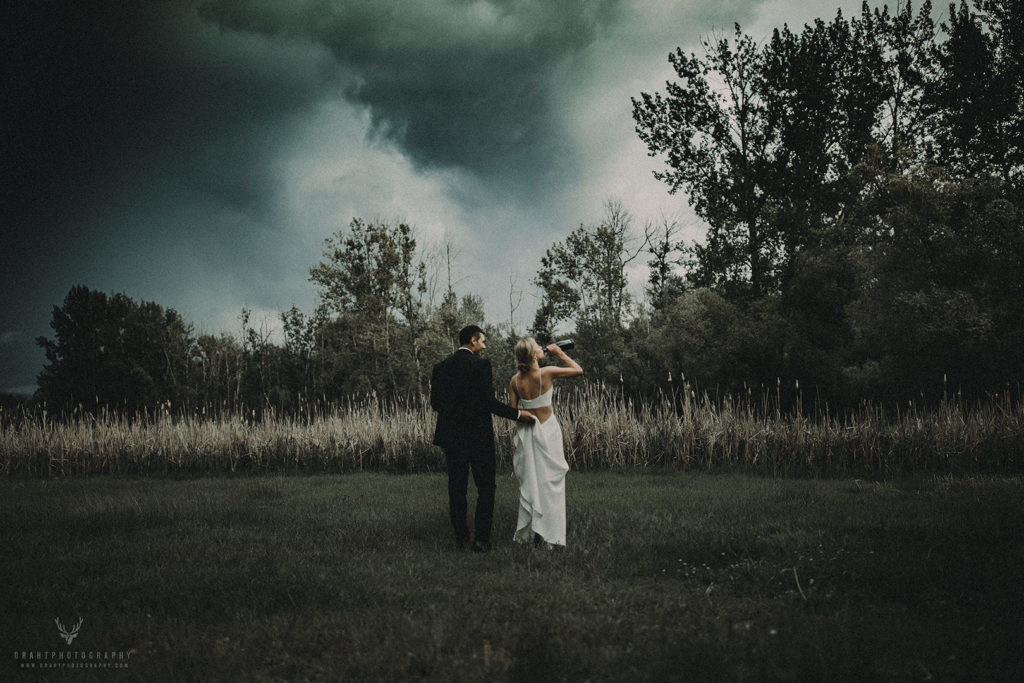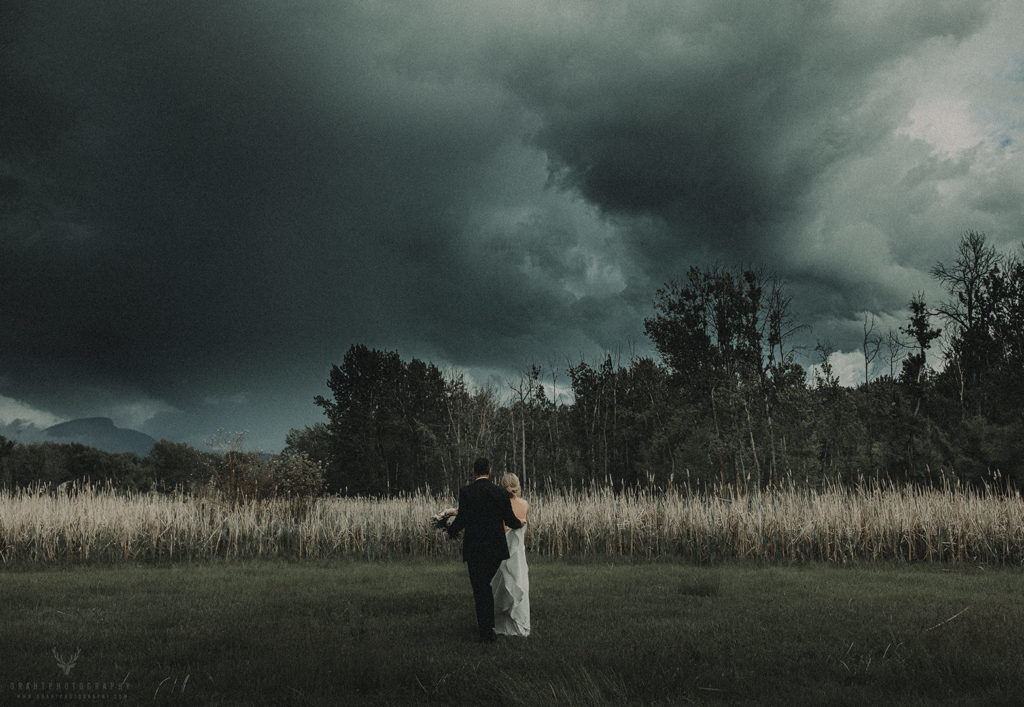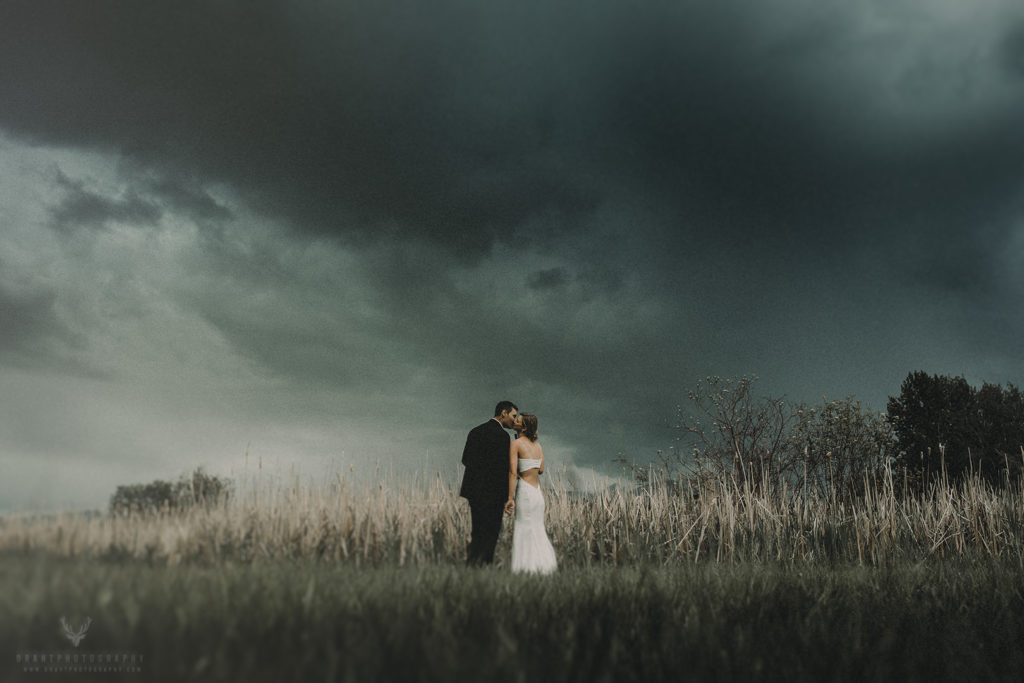 Unfortunately, though, this is where I'll have to leave you. Keep in mind, this isn't all the photos. This is a sampler, 40 of the photos taken today. We had a lot of fun moments, even when the rain decided to finally come down.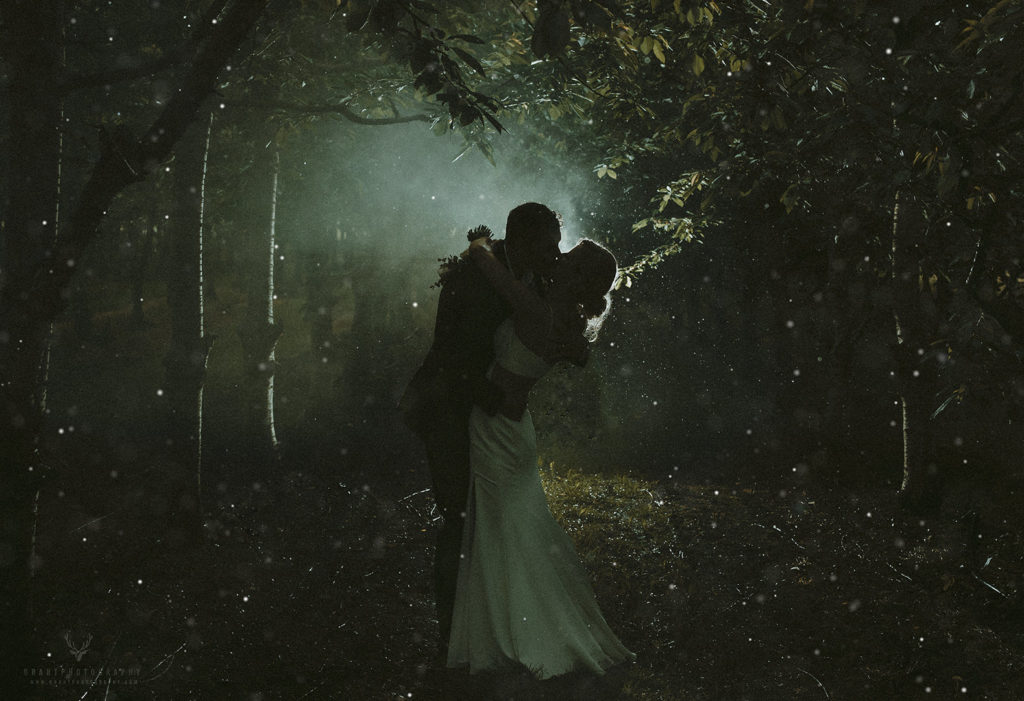 If you'd like to register to receive access to the photos once they're done, please register here.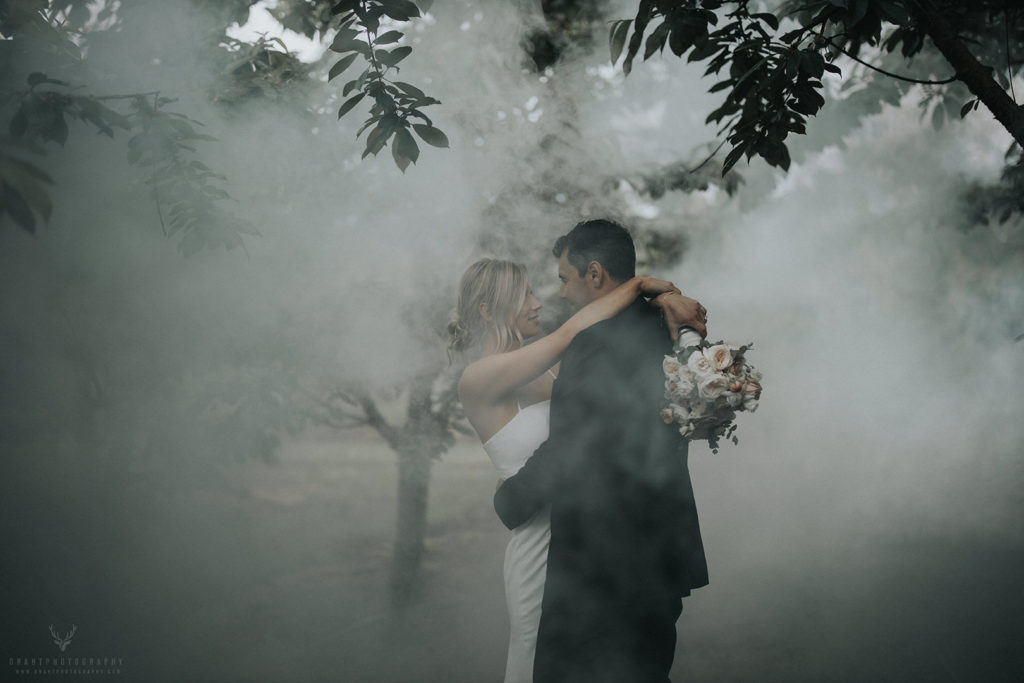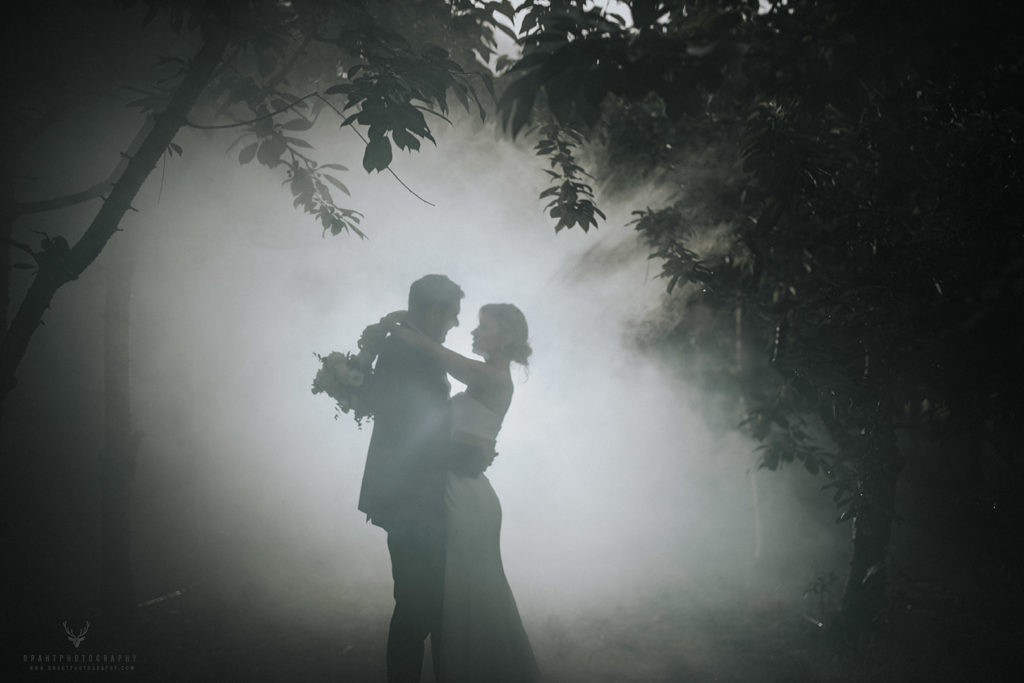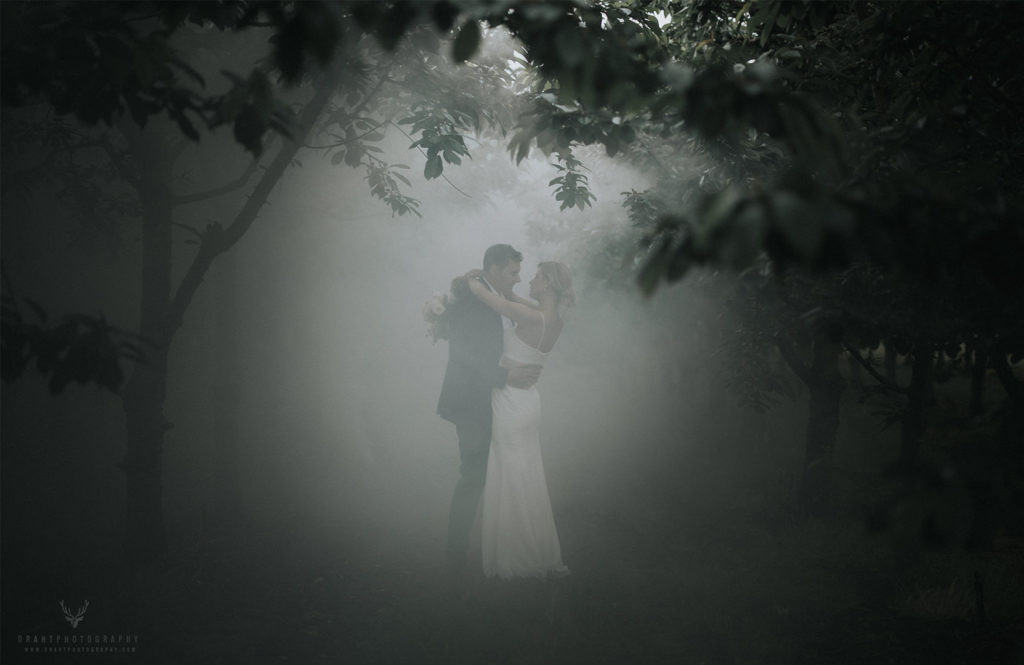 If you'd like to save any of these photos, simply long press on them on your cell phone, or right click on them on your computer. Then select, "Open in new tab" – you'll be able to save from there.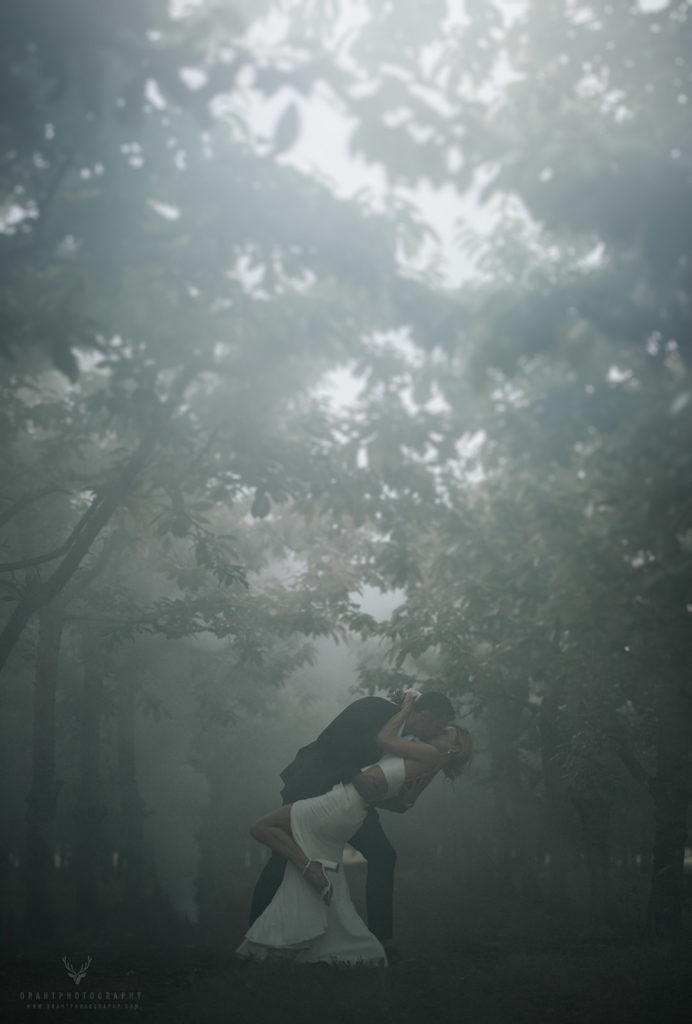 Thank you for reading this far. I put a lot of time and work into these sneak peeks (It's 1:26am I write this!) so it's great that you've taken the time to read all this!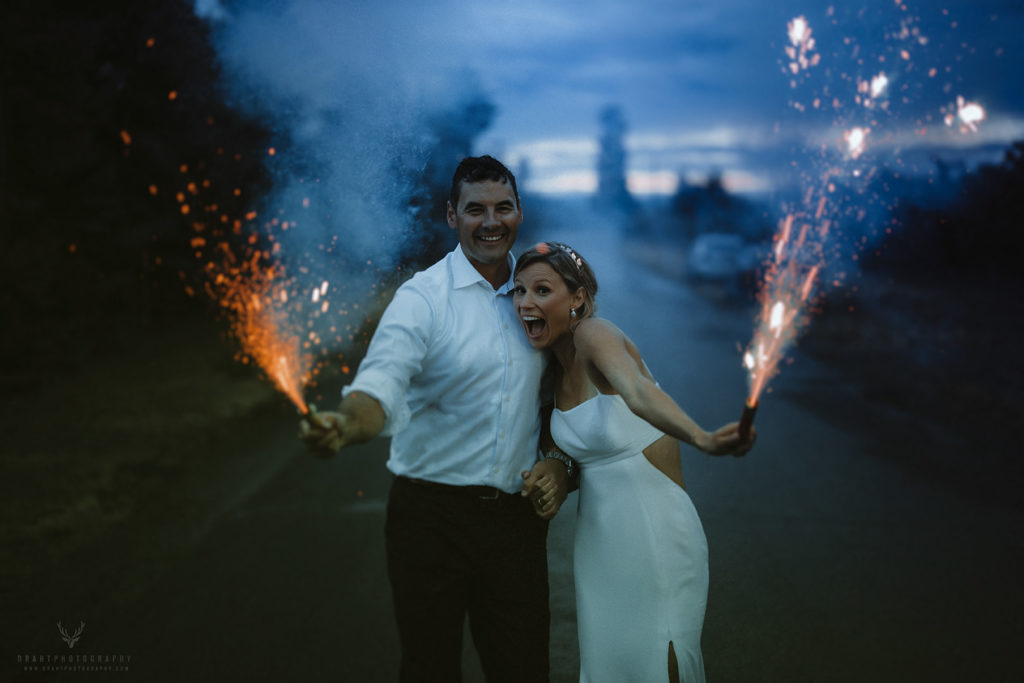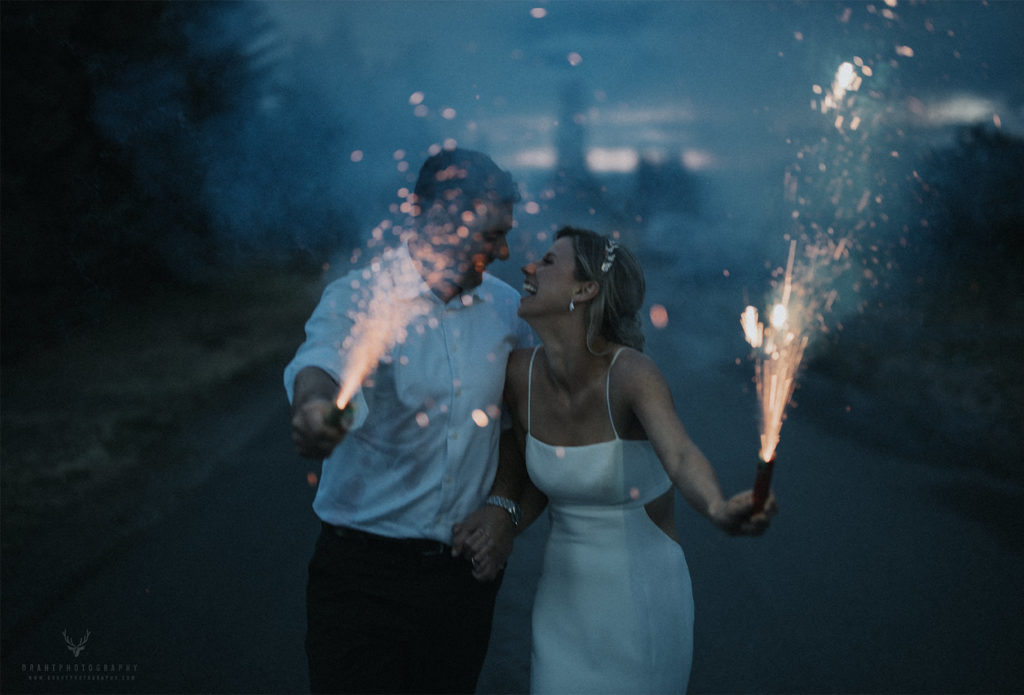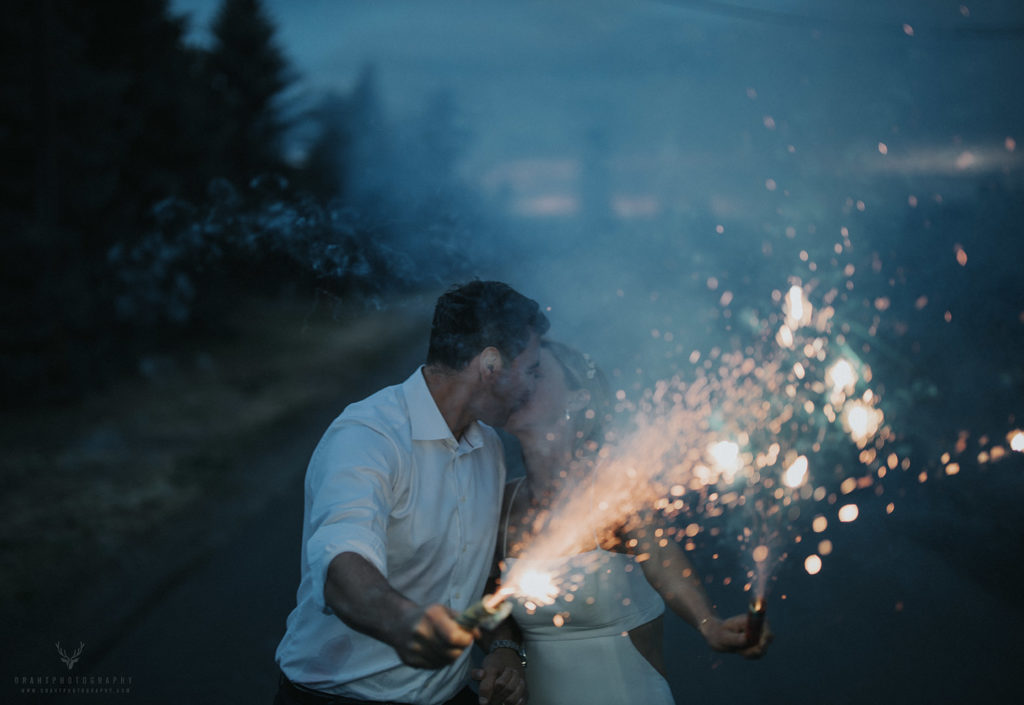 Lastly, if you'd like to stay updated, feel free to follow me on Instagram, Facebook, Twitter, or Tumblr for frequent updates. Talk to you all in a few days!