I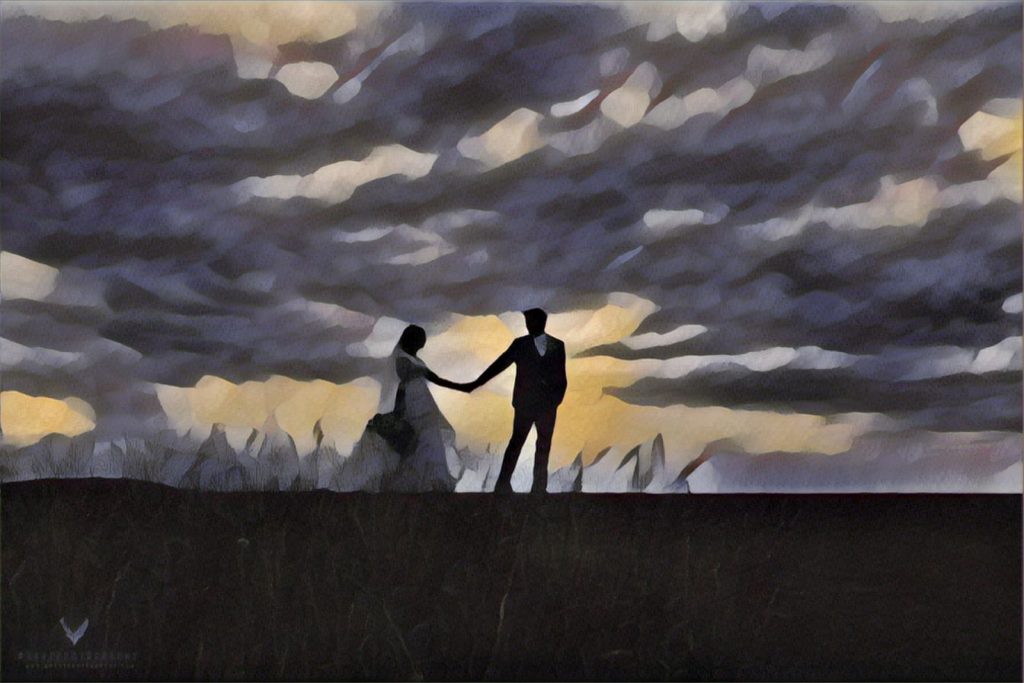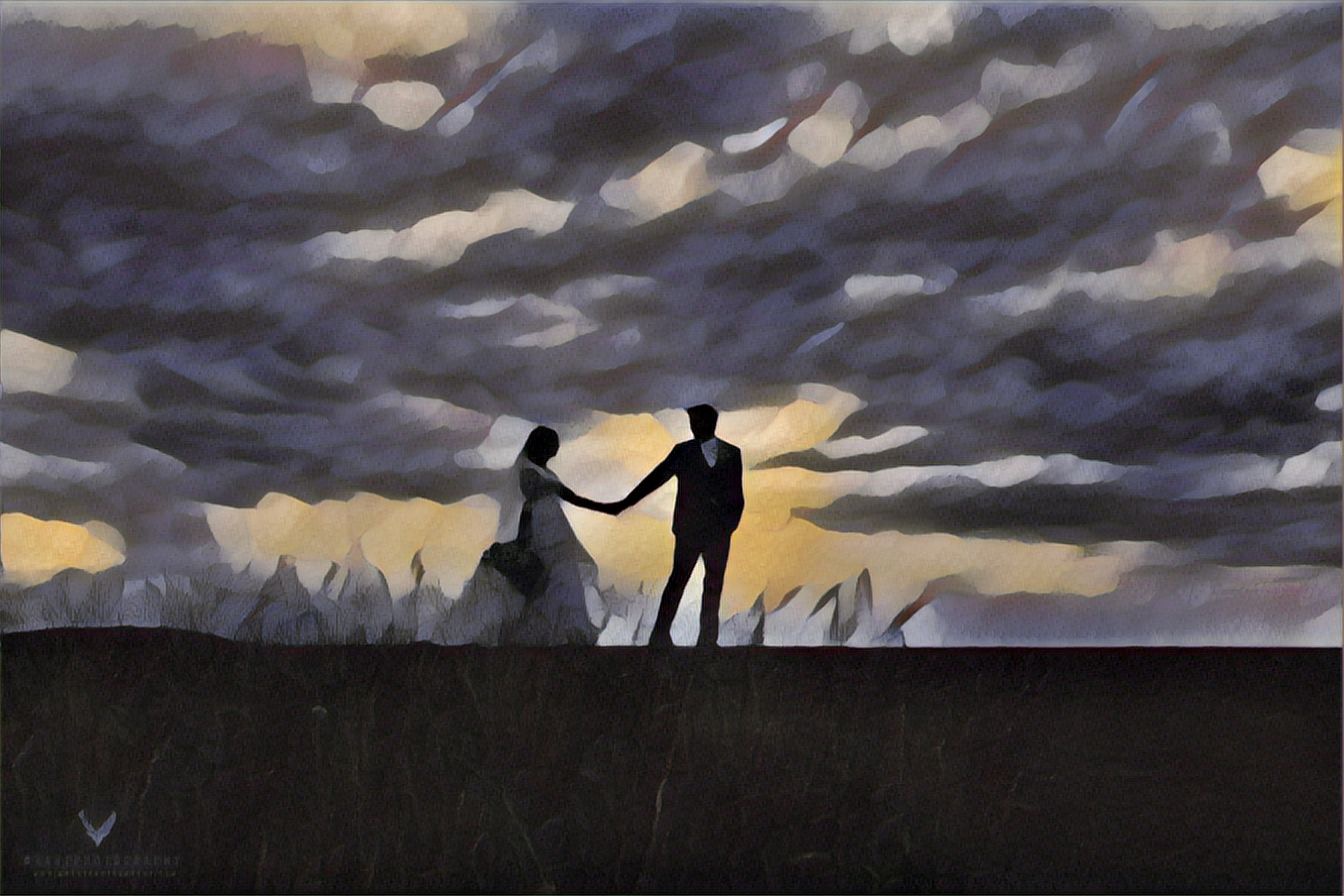 It was almost stormy, we had a beautiful day, and the rain came down just as we were sitting down for dinner. Still, we got some incredible clouds, intimate moments, and lovely views.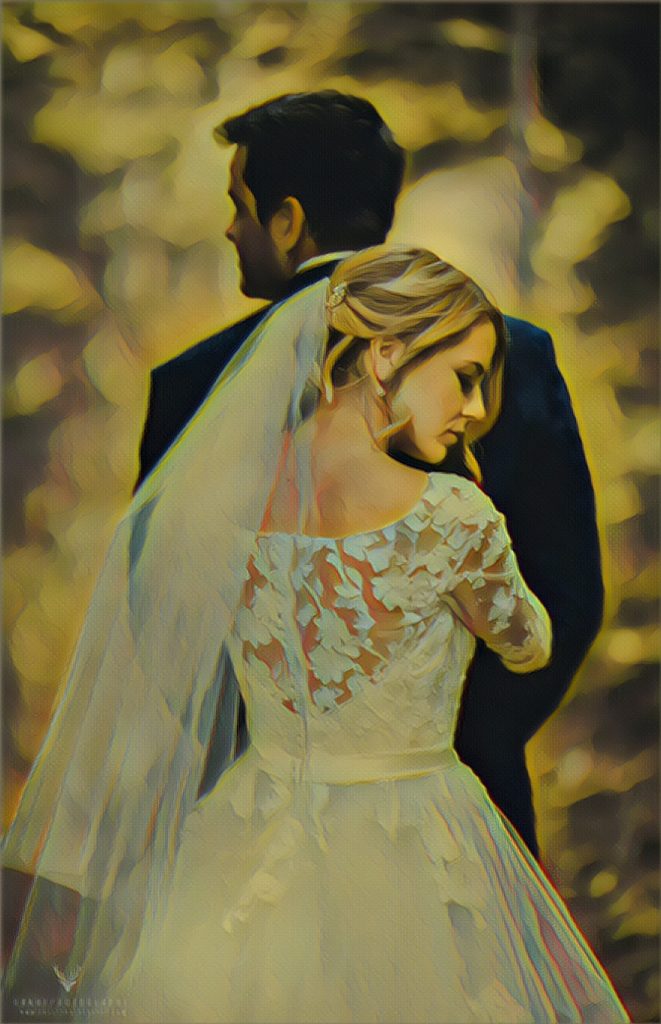 Our day begins at the cabins at Predator Ridge. If you need to sleep 3-10 people, the cabins there are perfect – they're huge, and there's beds everywhere. Plus they're extremely photogenic, and surrounded by lush woods. This is important, because I like to take dress shots and ring shots in those woods.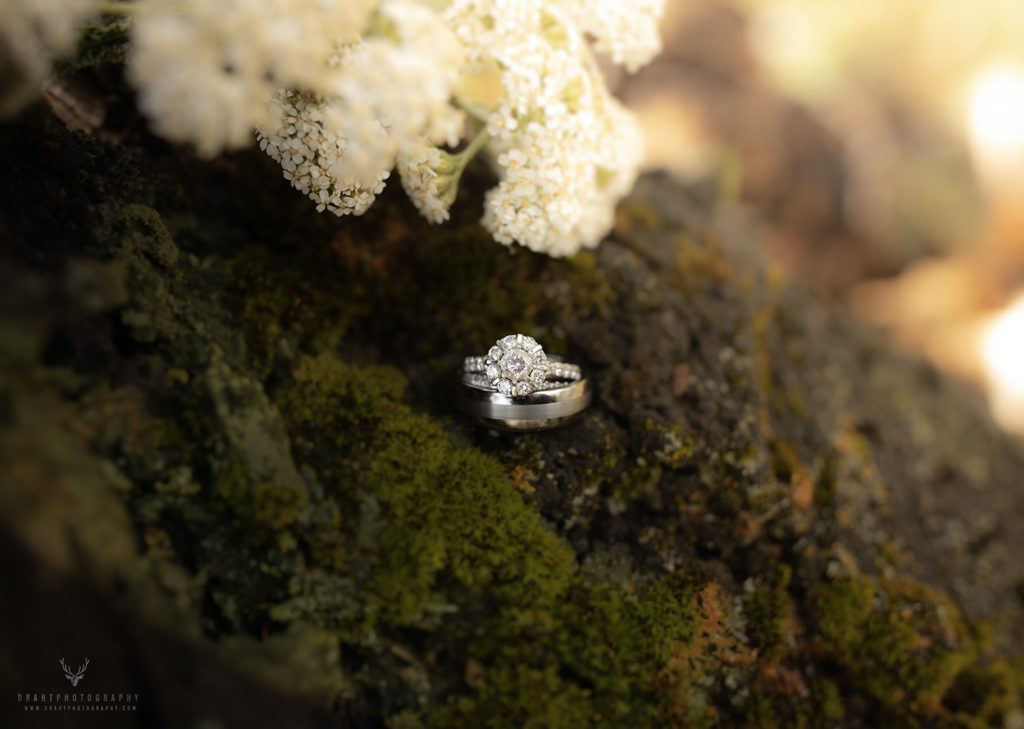 For the dress shot, I had found this lovely pink-blossomed bush. It showed off the curves and lace in this custom-made dress.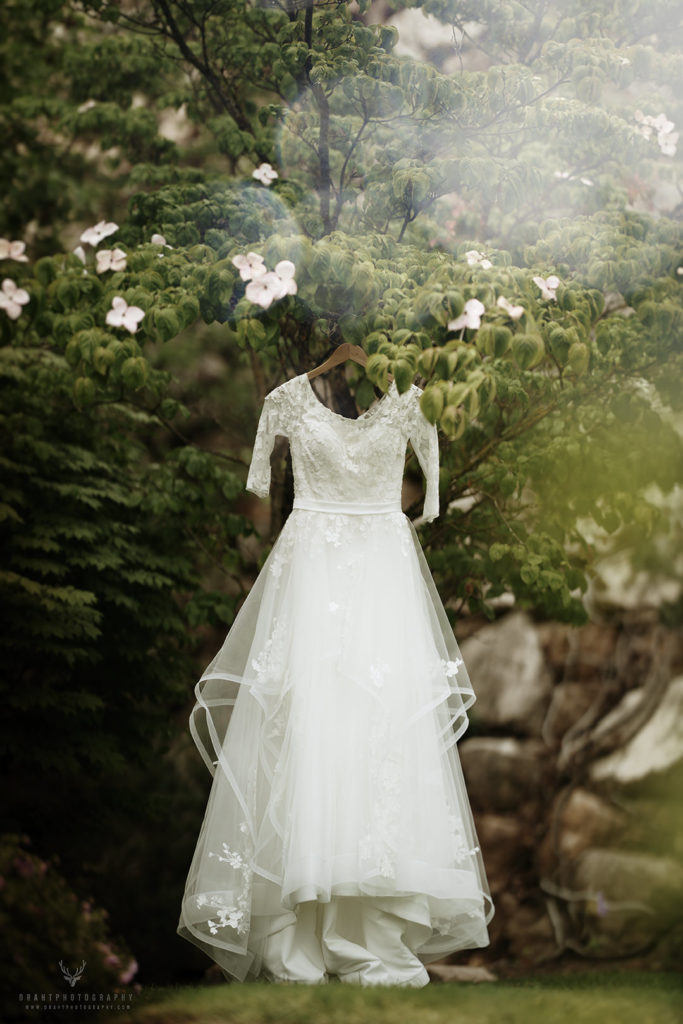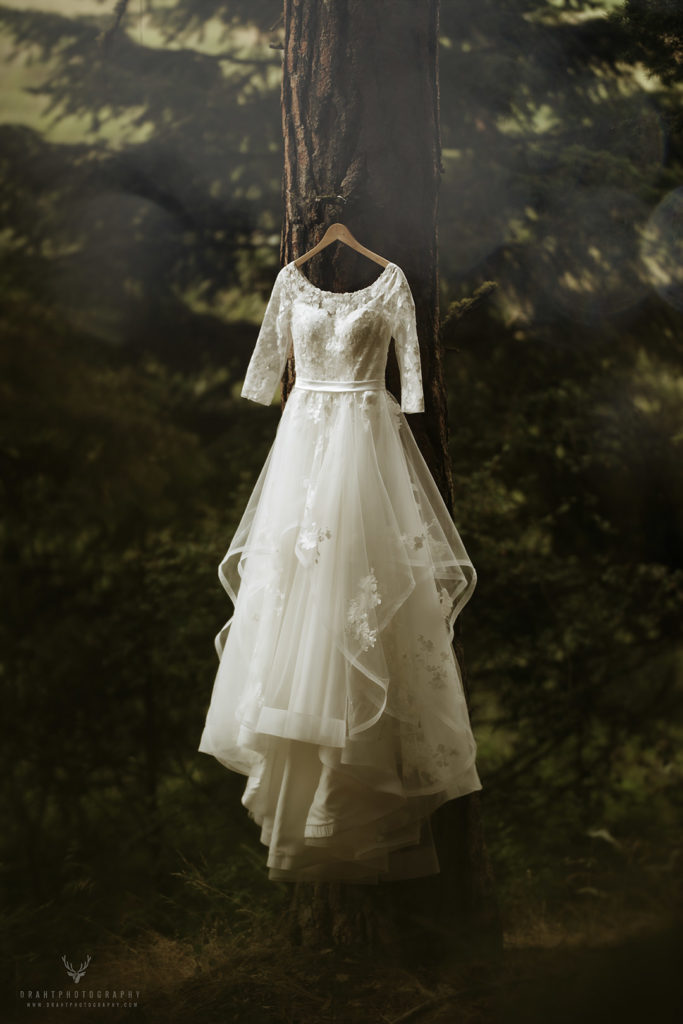 Although it was a little darker on the woods, it was bright in the boys cabin. They were busy fitting their bow ties and suspenders.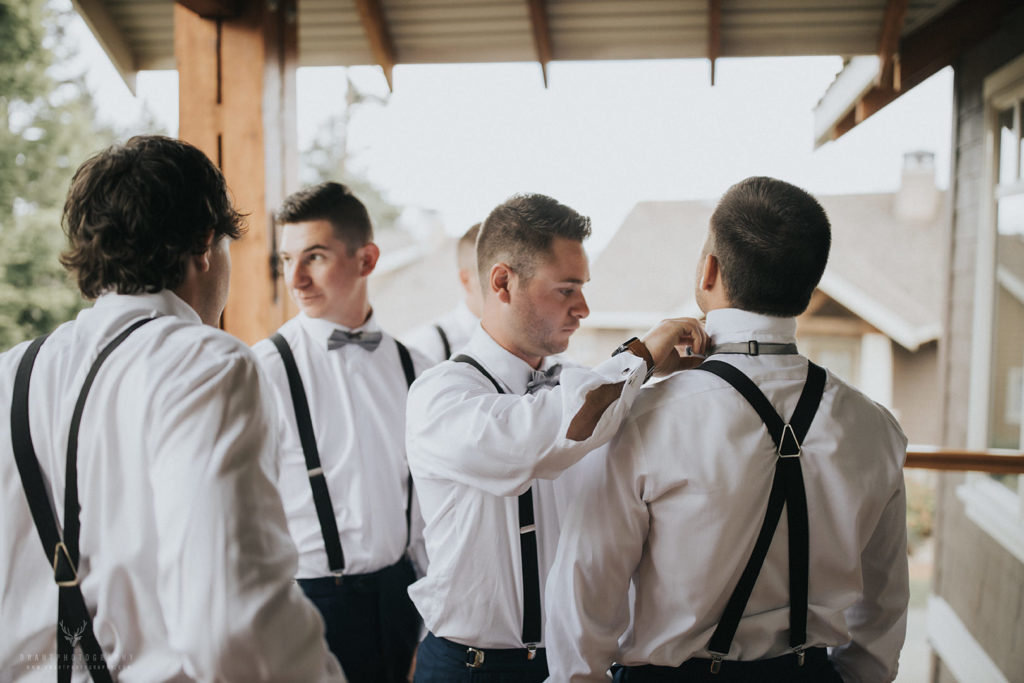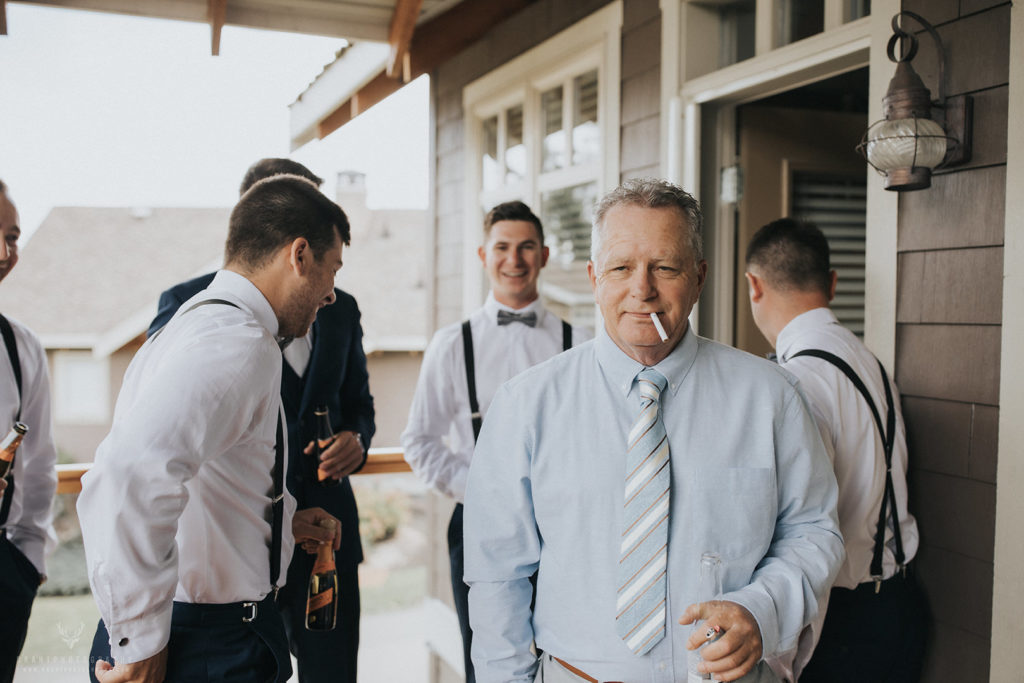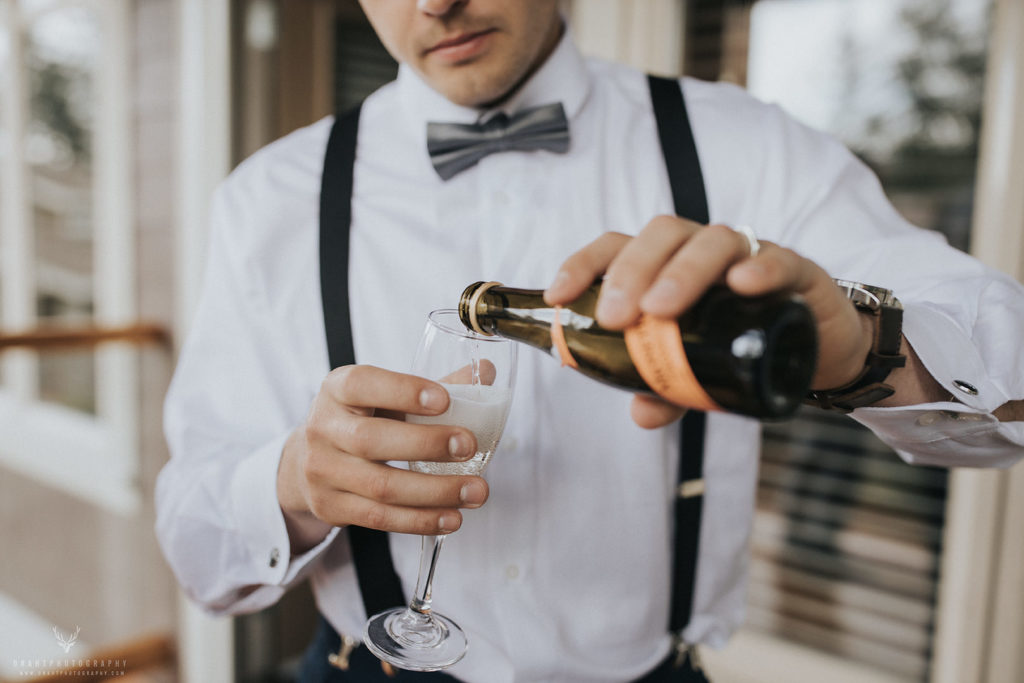 And before long, our groom and groomsmen were ready for a mountain-view ceremony!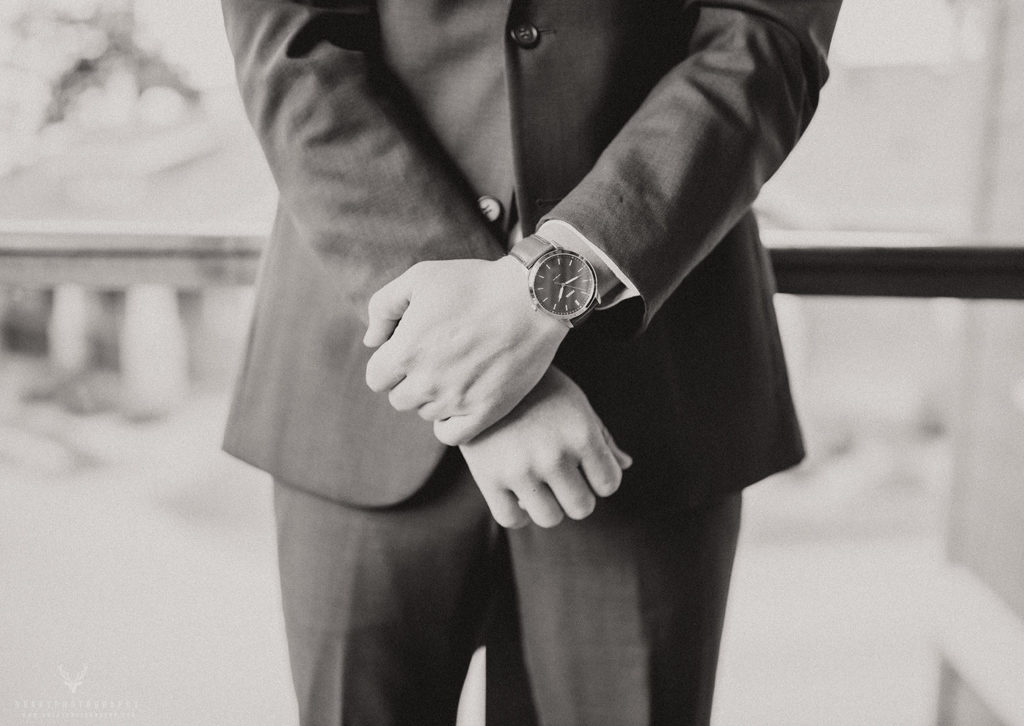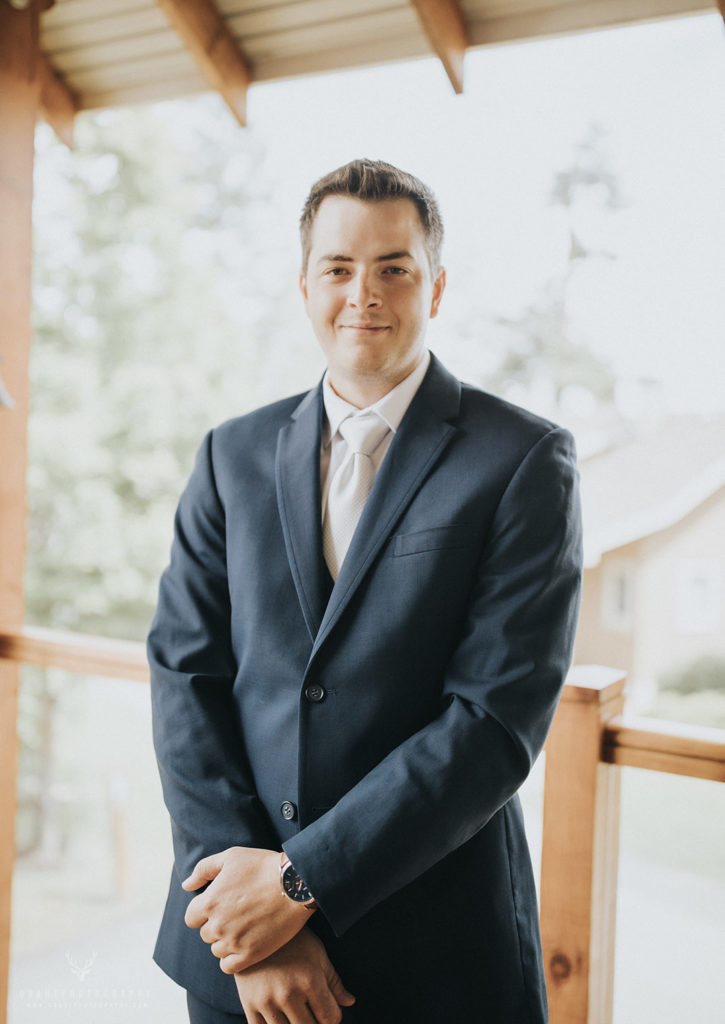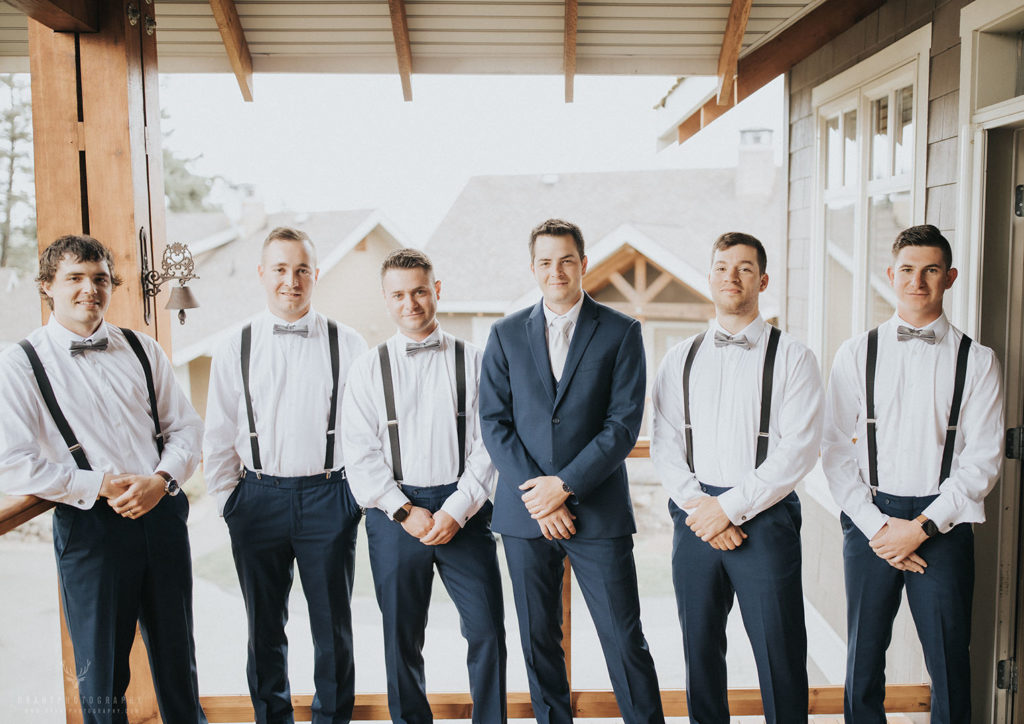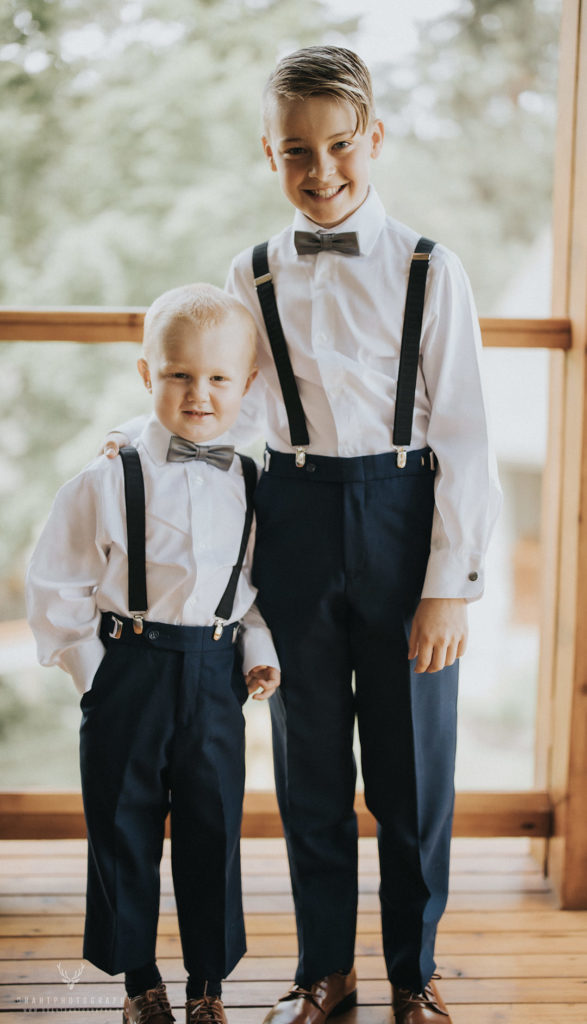 Back at the girl's cabin, the girls were getting ready to open their gifts. Lovely details were everywhere.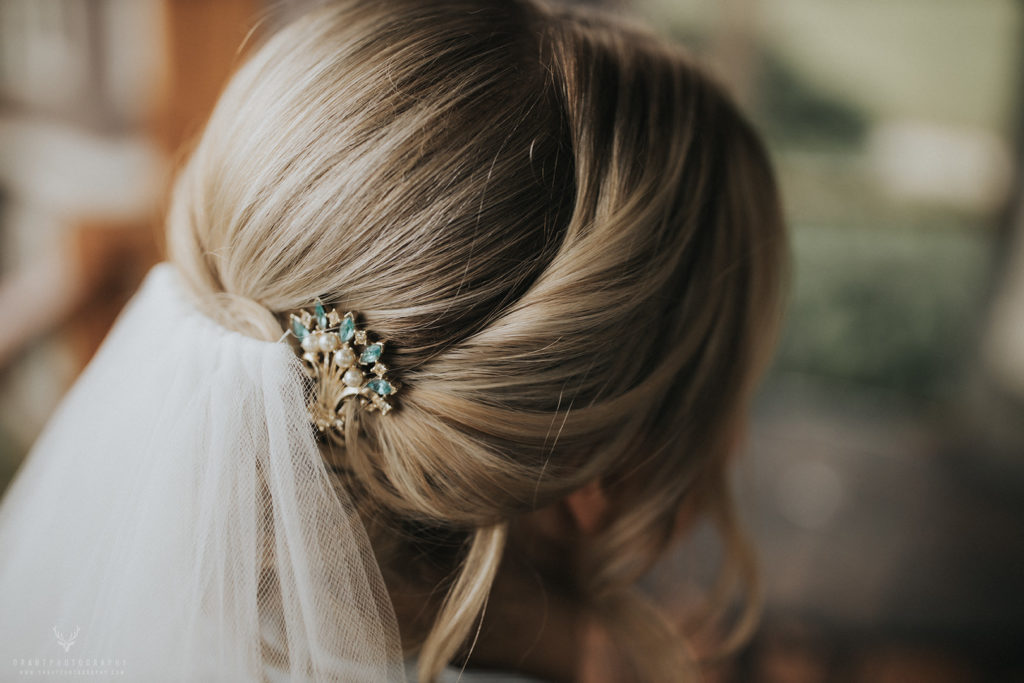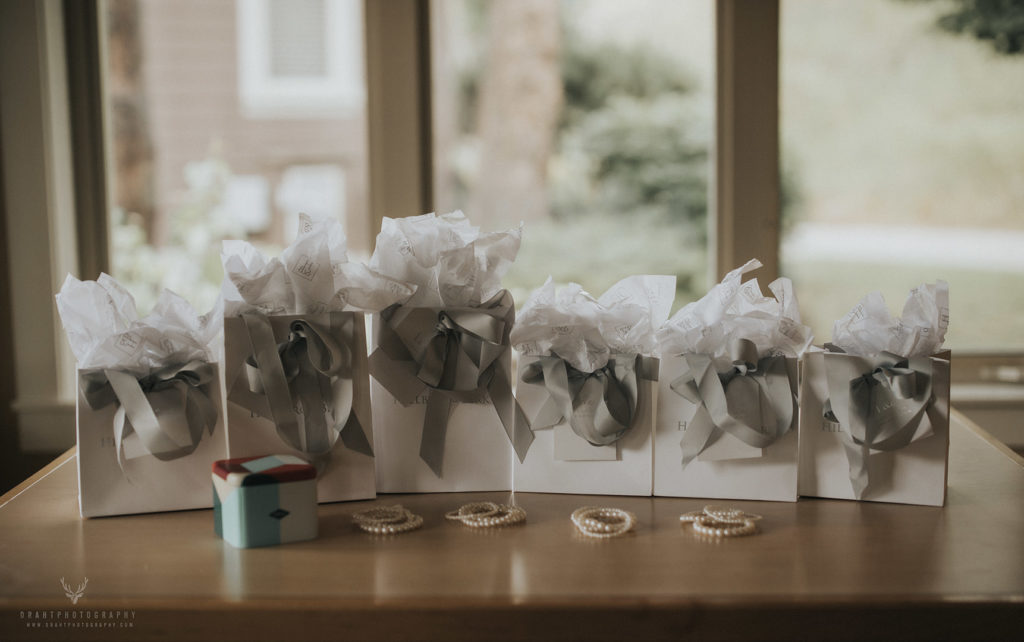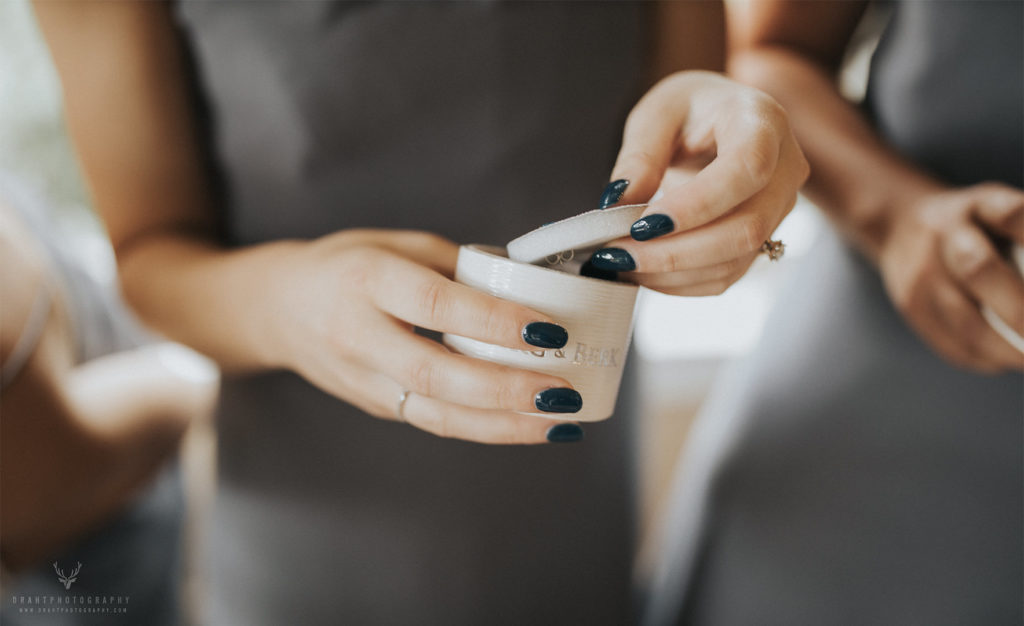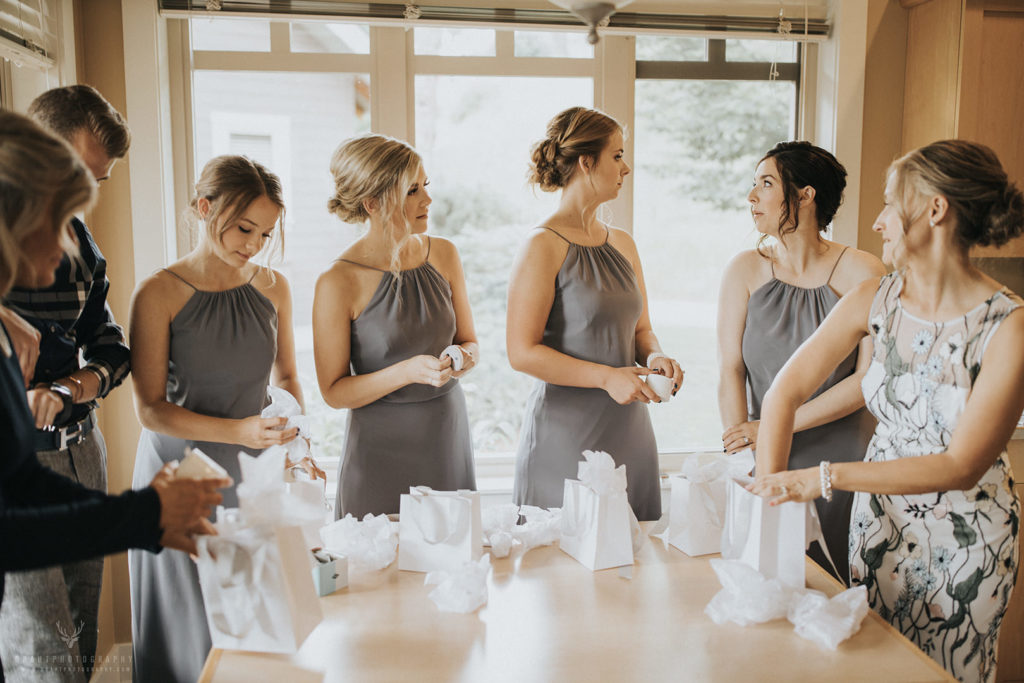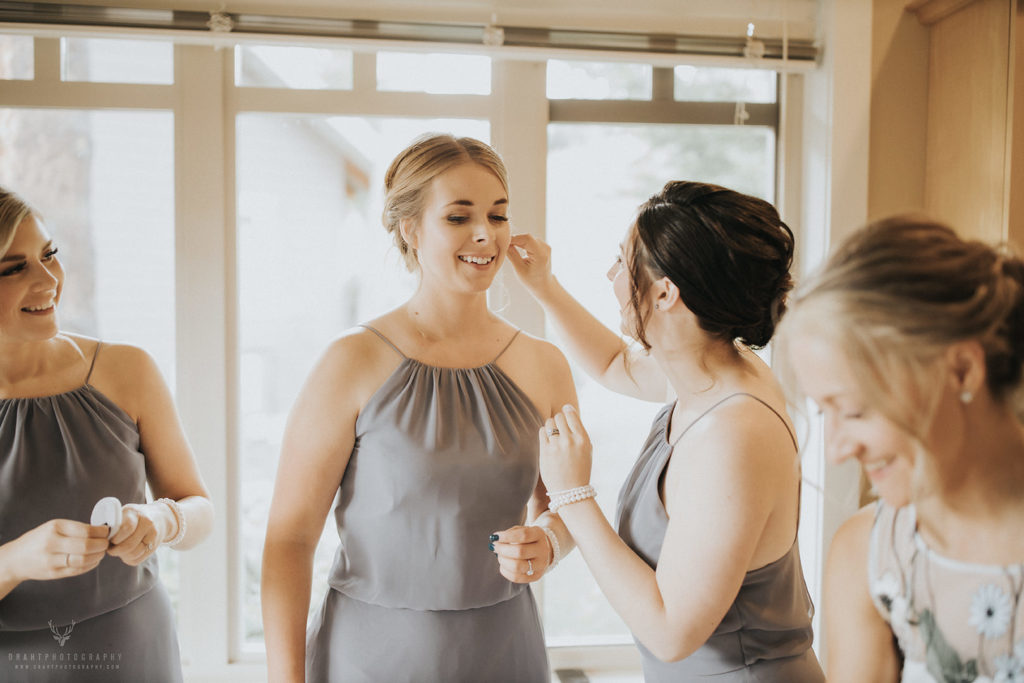 See what I said about the lighting in these cabins? It's fantastic.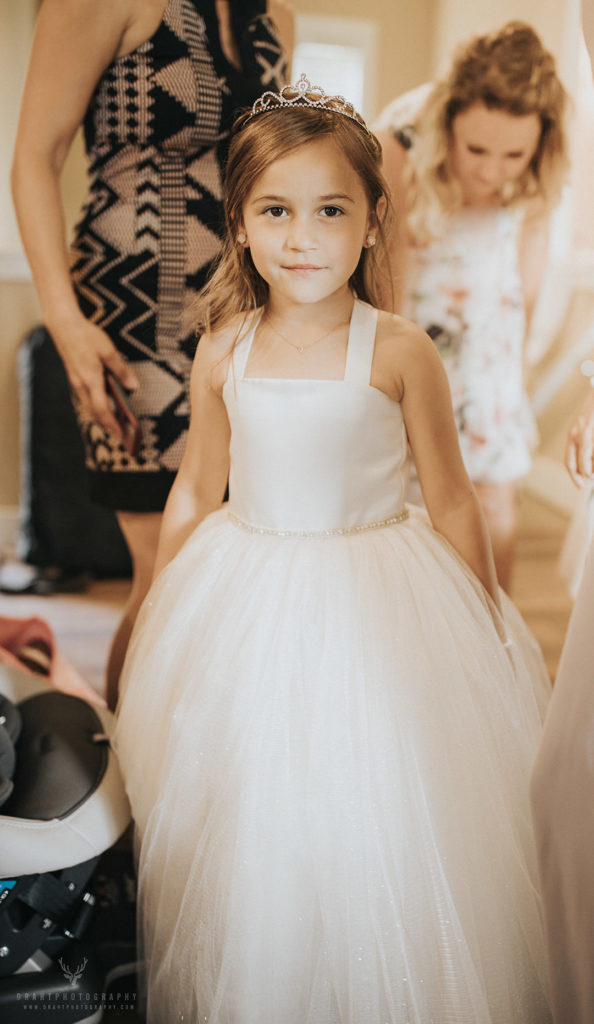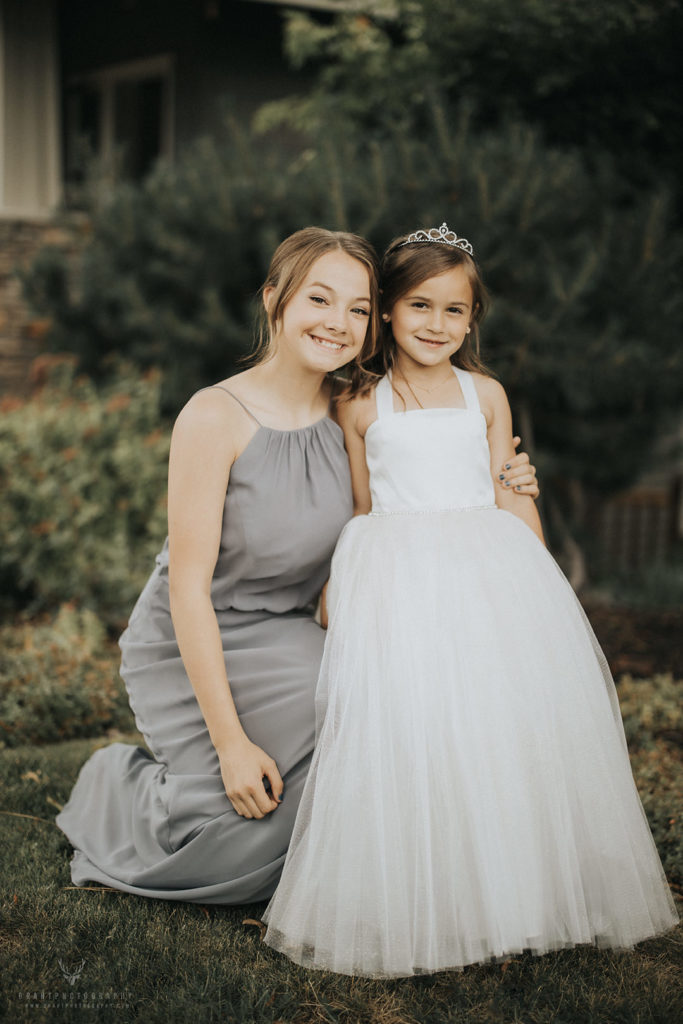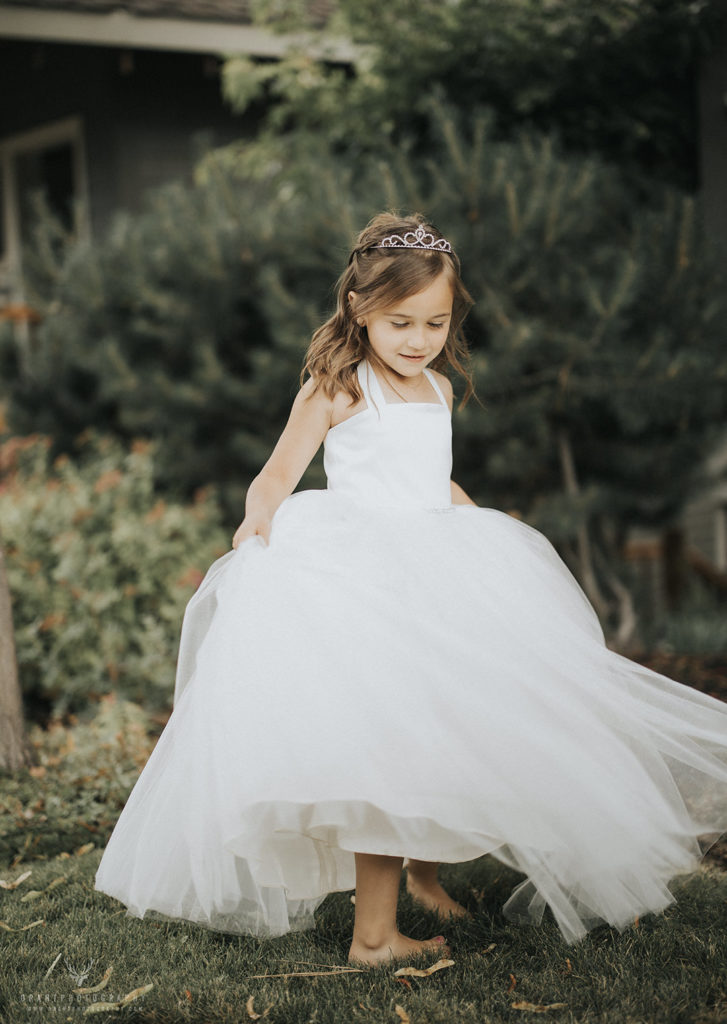 It was for this stunning dress. Just look at this detail!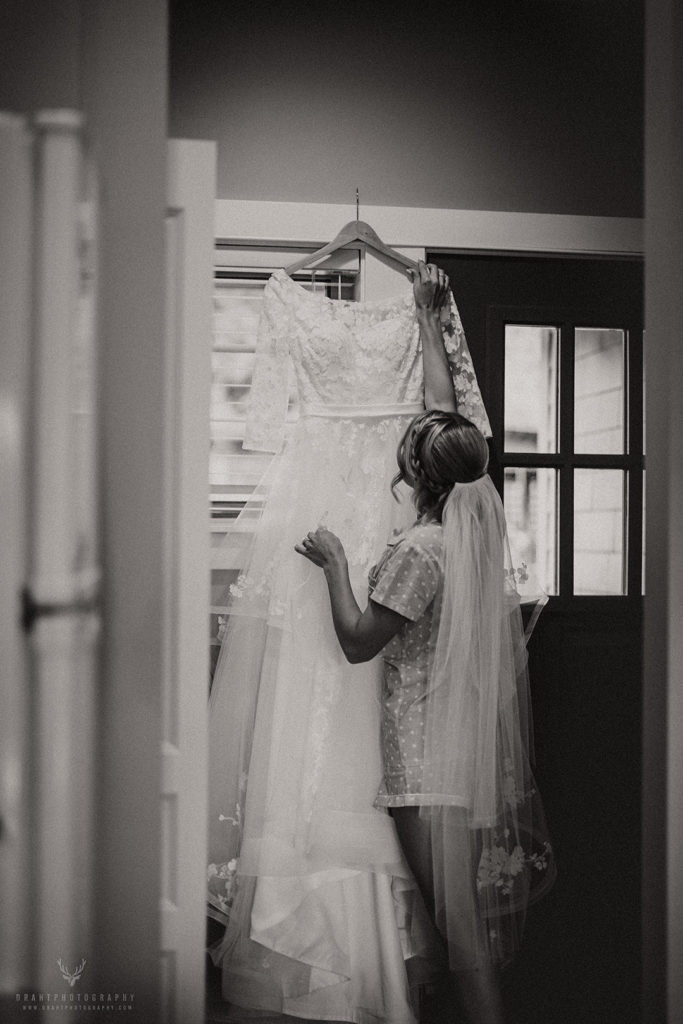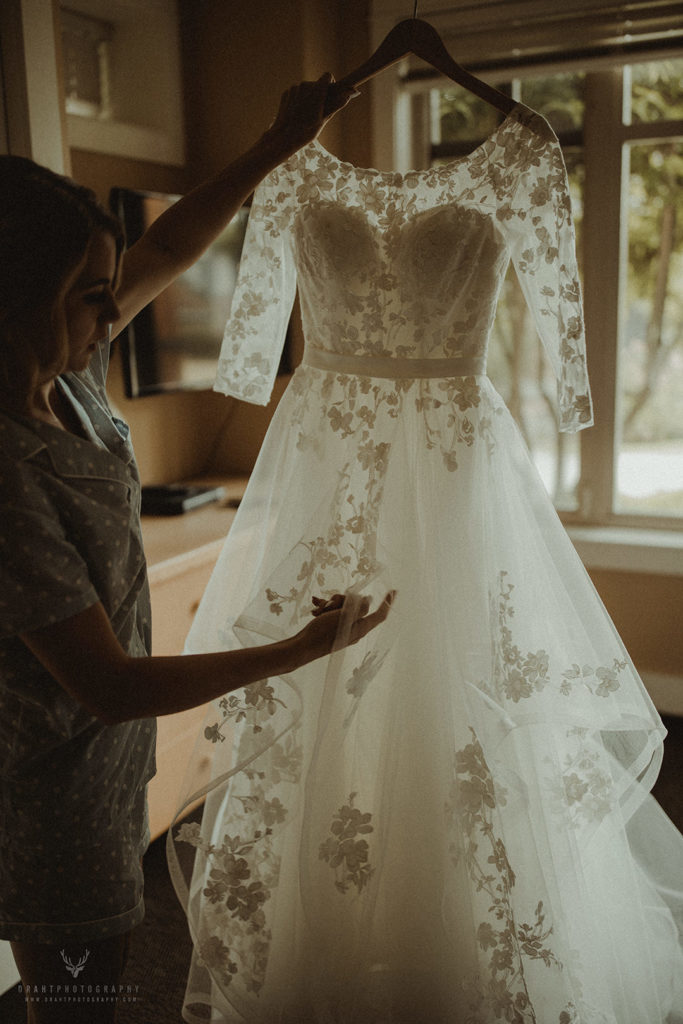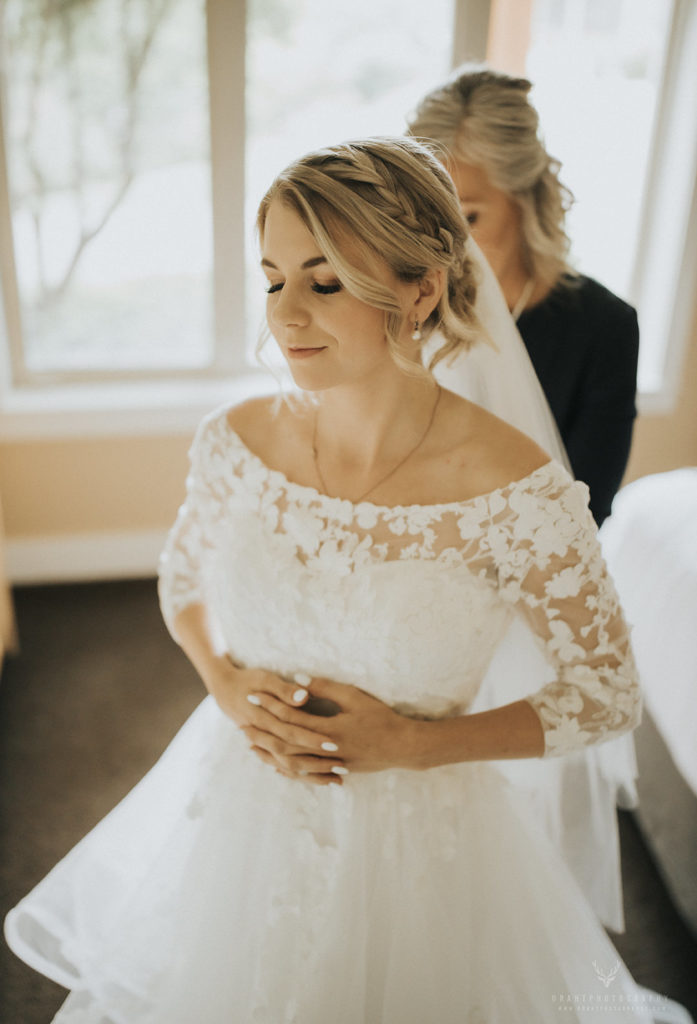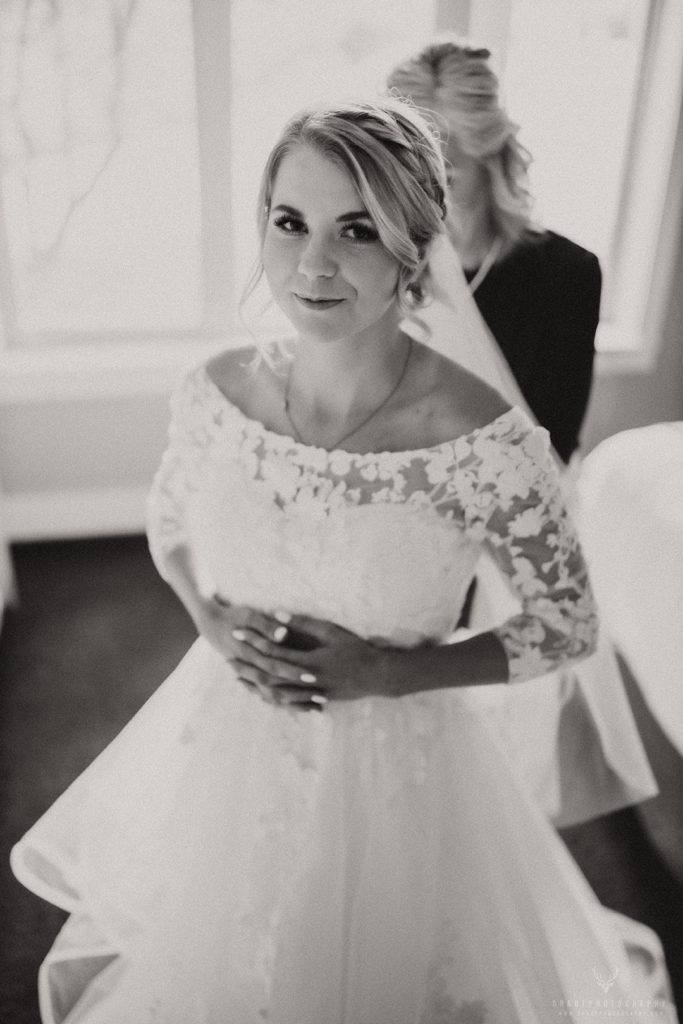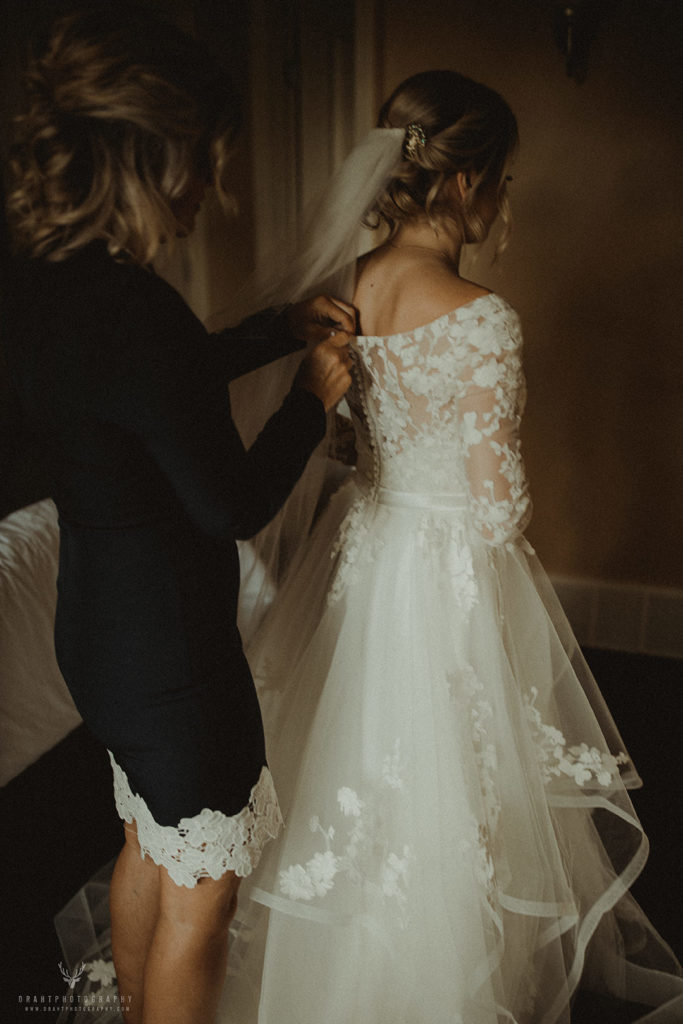 And then, we were ready!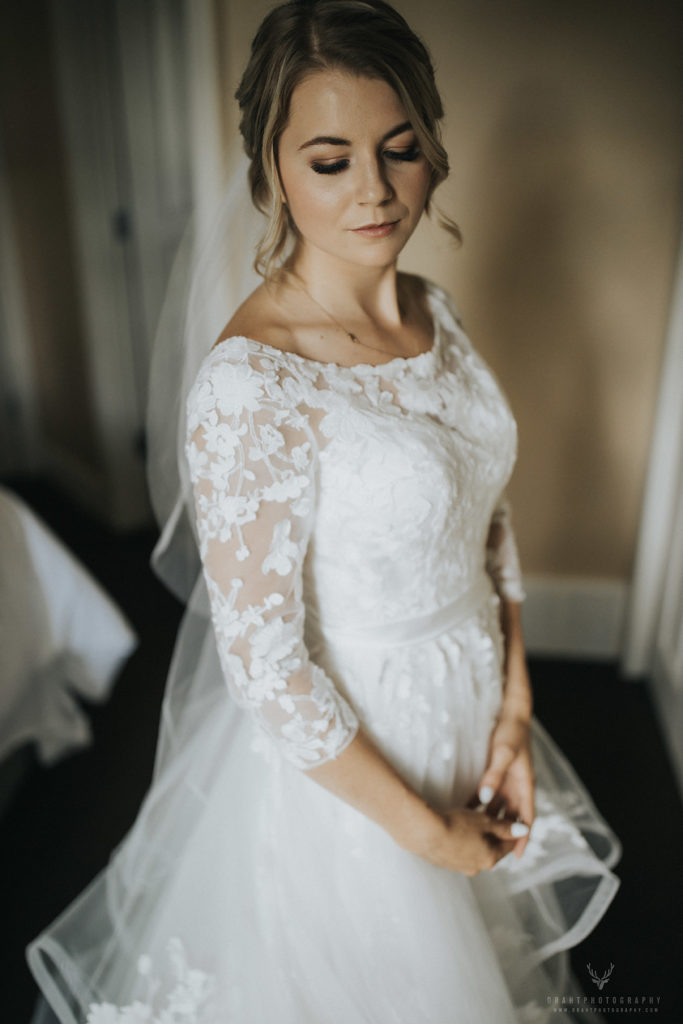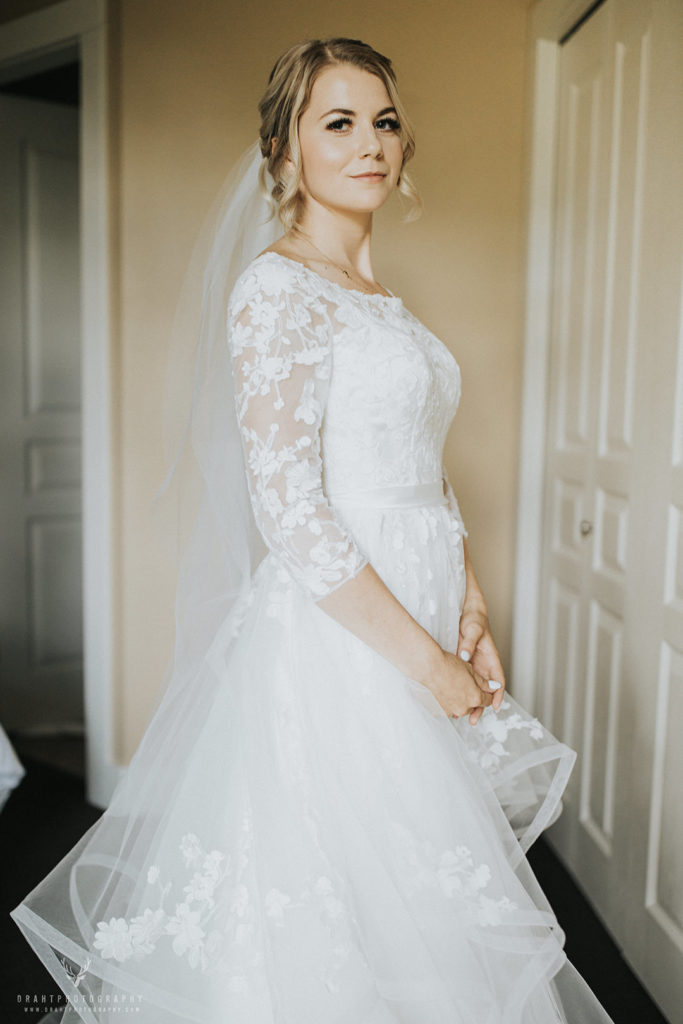 At the ceremony site, our tireless wedding planner and coordinator had achieved perfection. The sky was clear and blue, and a slight eastward wind kept us nice and cool in the sun.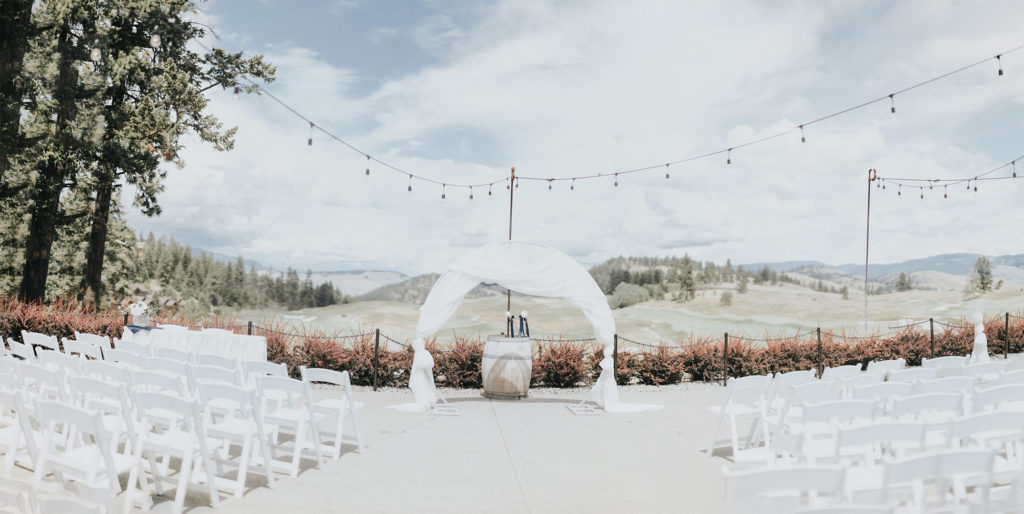 The ceremony was incredible. Emotions ran high all around. The groom's first look is always one of my favourite shots.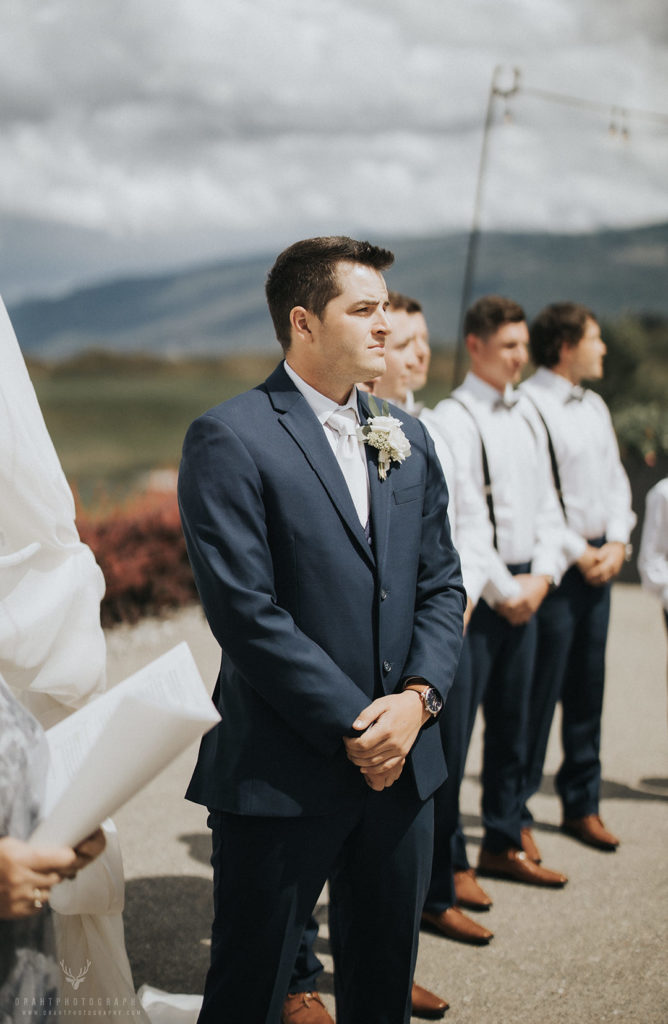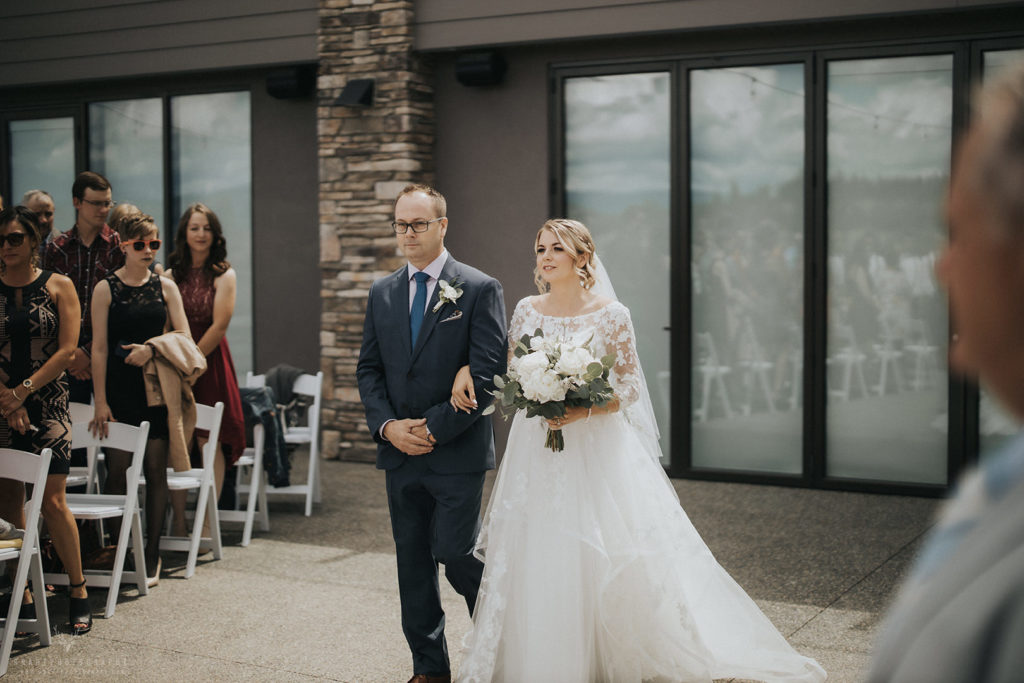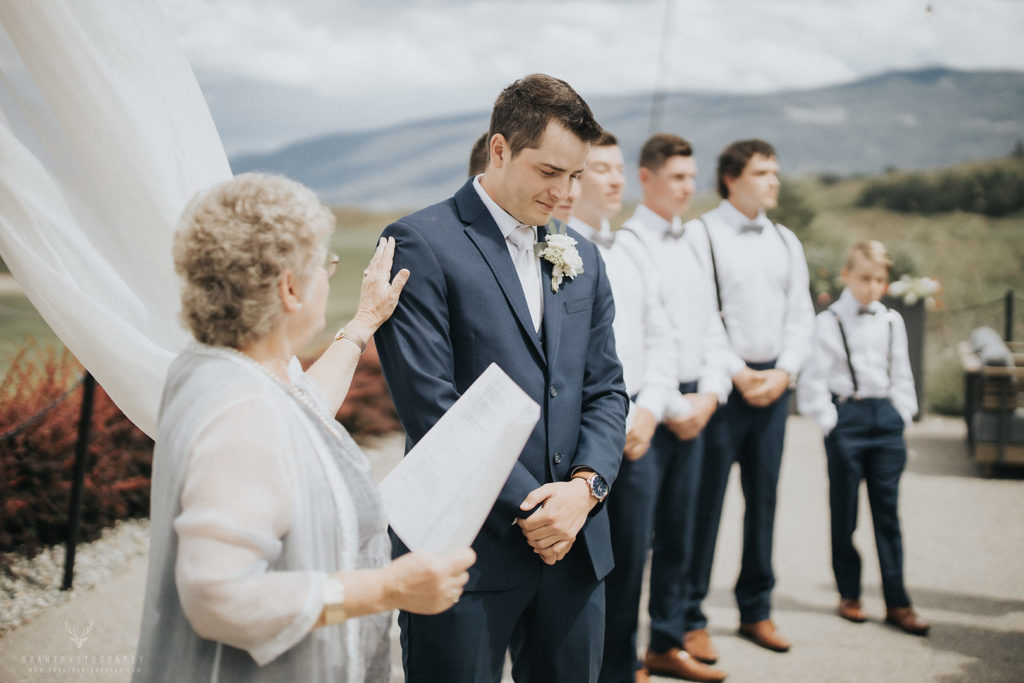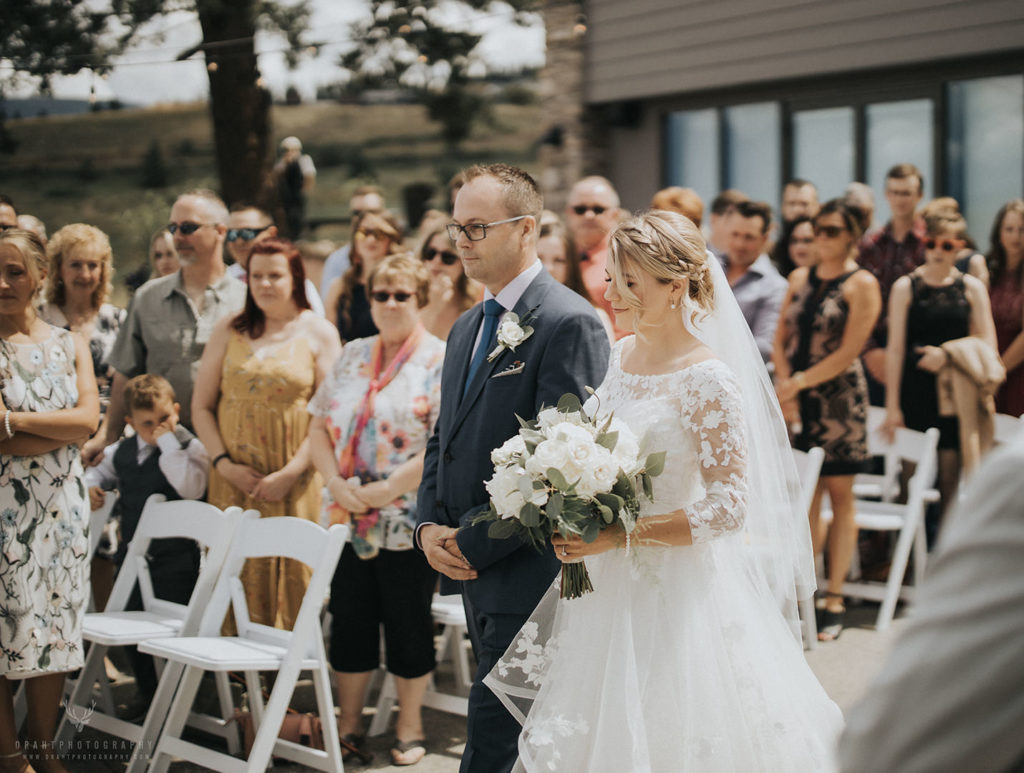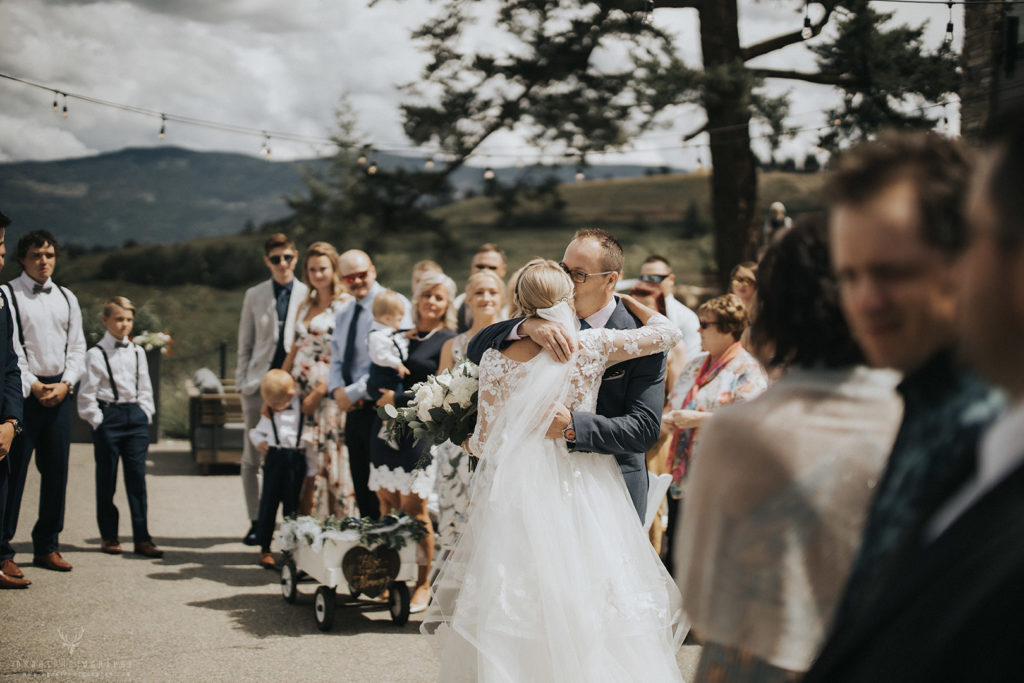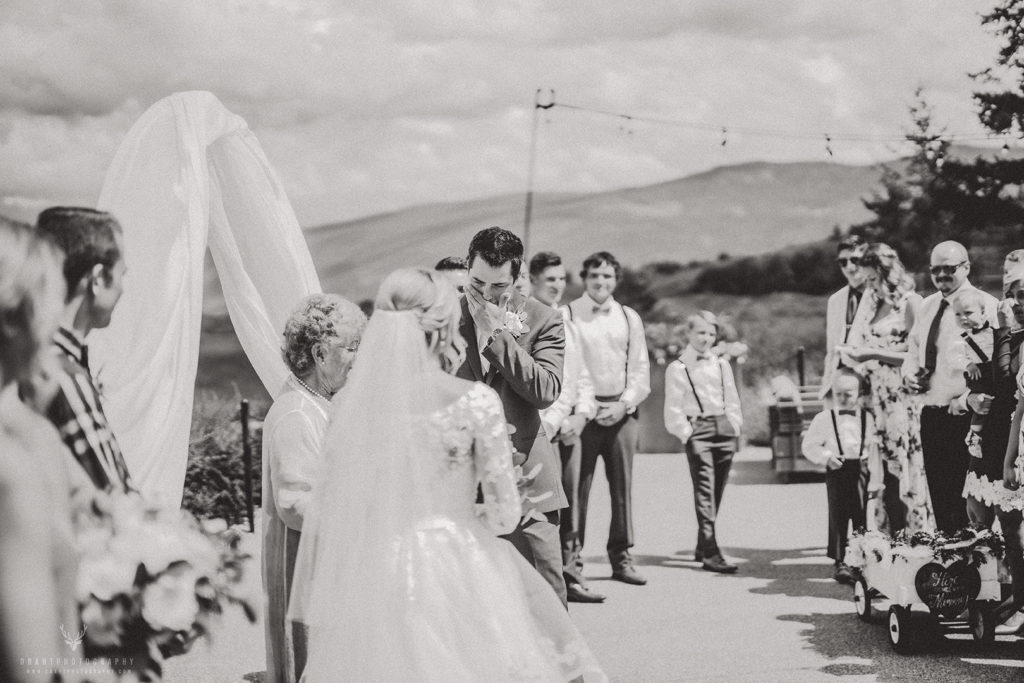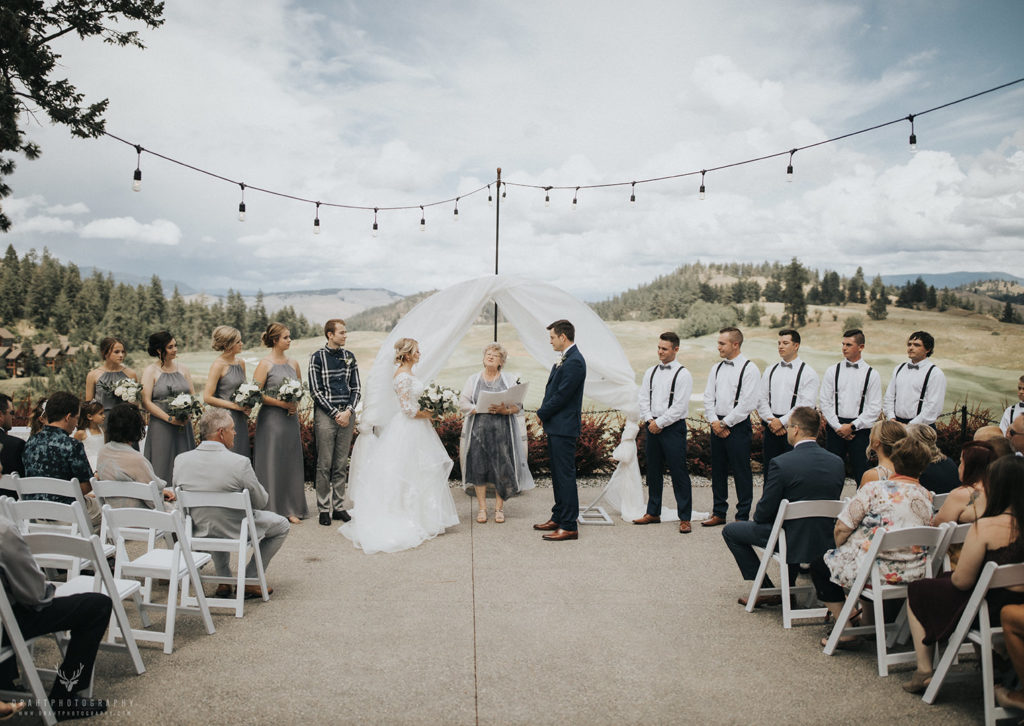 And then, the kiss.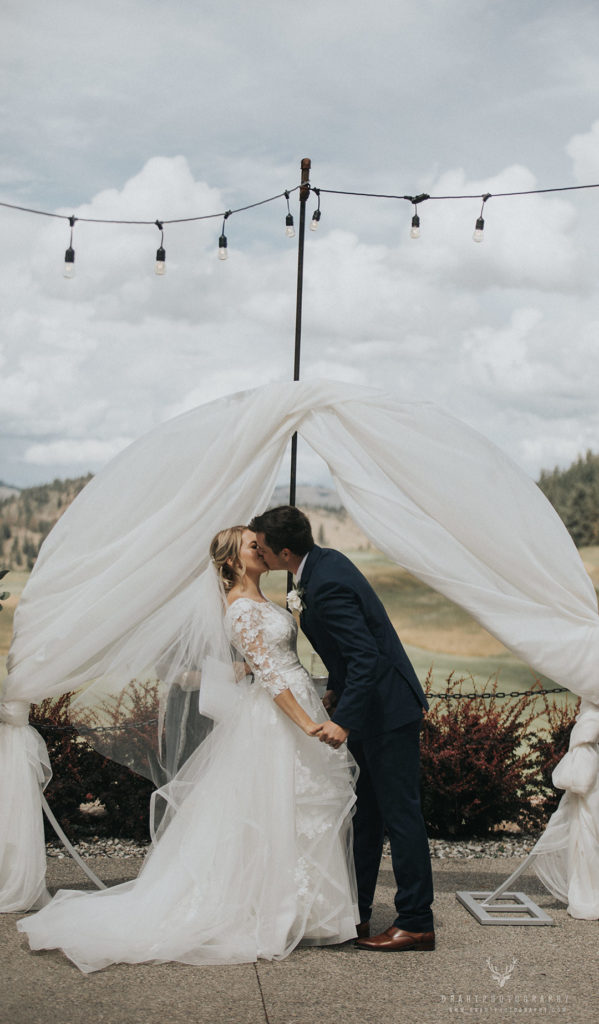 The ceremony was lovely. With the mountains, the sky, and of course everyone there. We took some family photos, and piled into the golf carts to get some formals.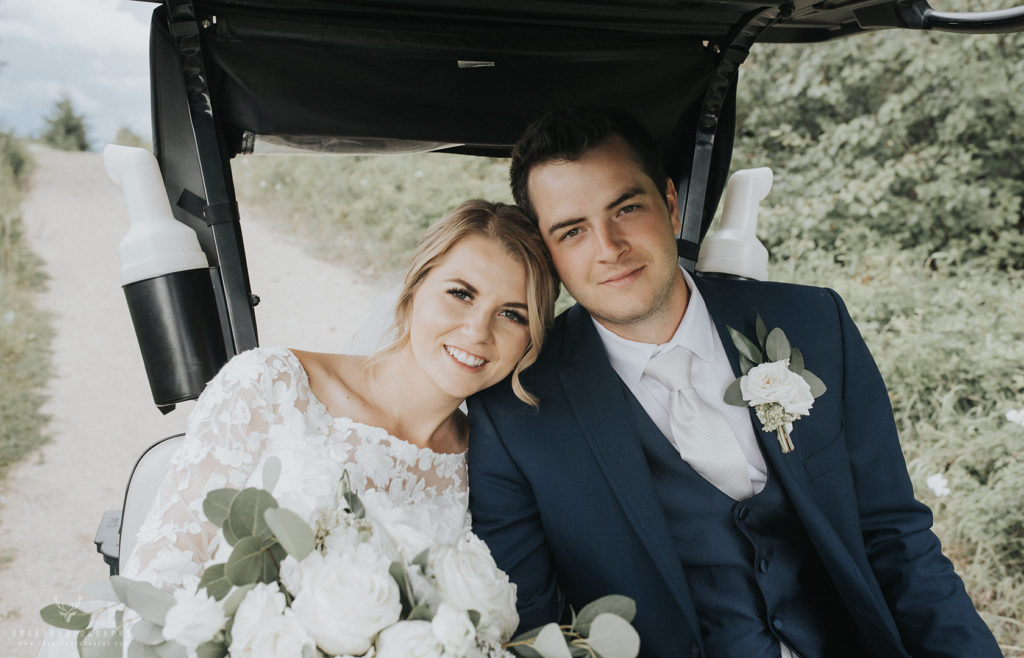 The great thing about Predator Ridge is that it's huge. If you want some landscape photos, there's a yoga platform. If you'd like some foresty photos, there's patches of forest everywhere. If you'd like some photos with wildflowers, we have those too!
We made our way into a particularly lush section of the forest first. We'll take a moment to appreciate these flowers.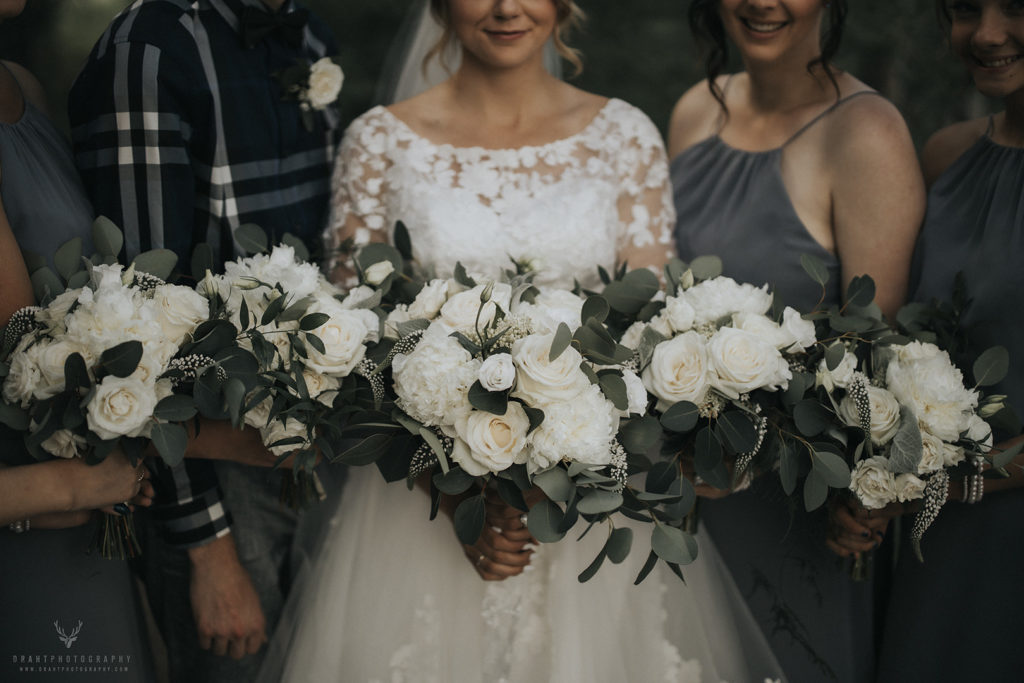 Our bridal party was looking just spectacular too! I love the colour scheme.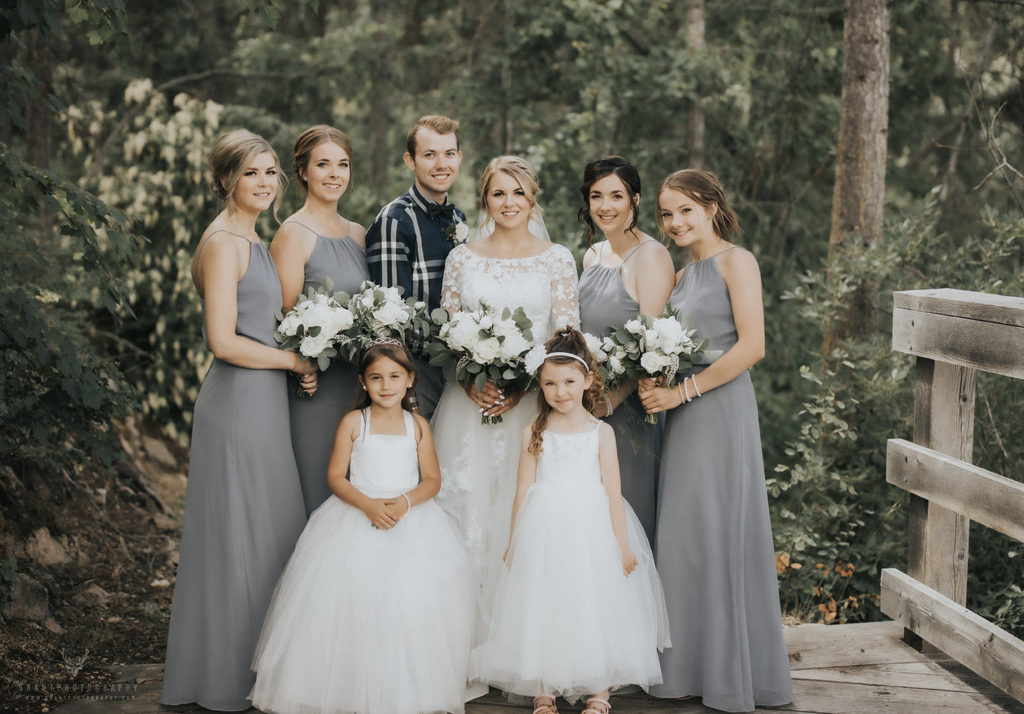 The guys were looking quite dapper as well!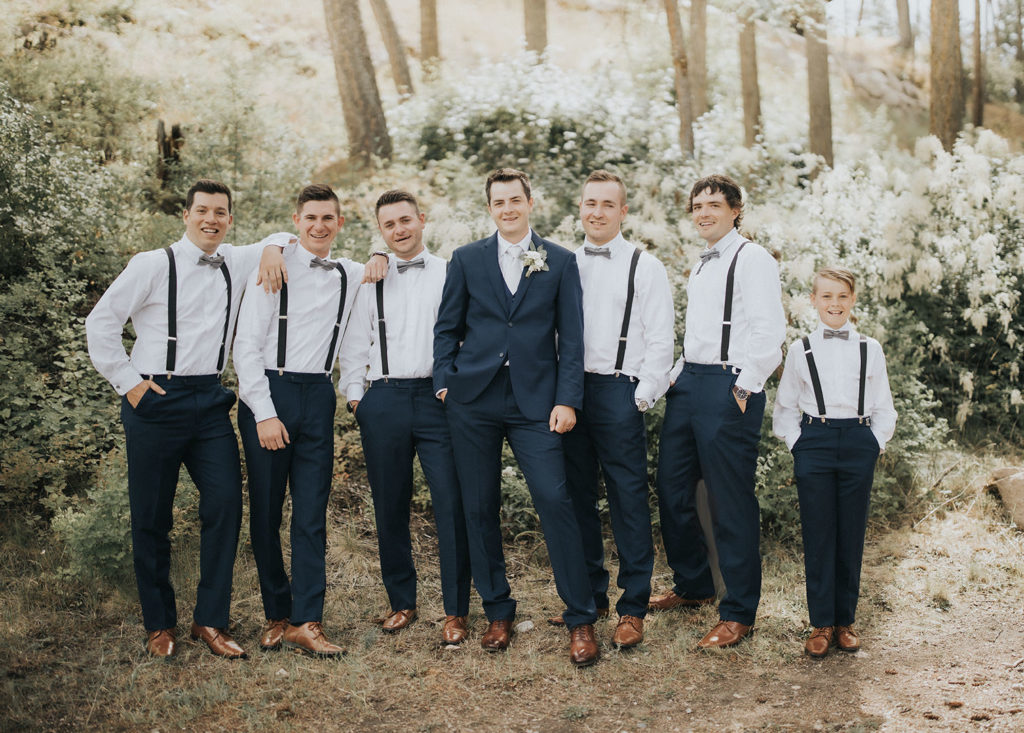 You've probably noticed we have quite a large bridal party, that's why I couldn't line them up at the first location. We drove our golf carts to a little path in the woods where there were plenty of wild flowers.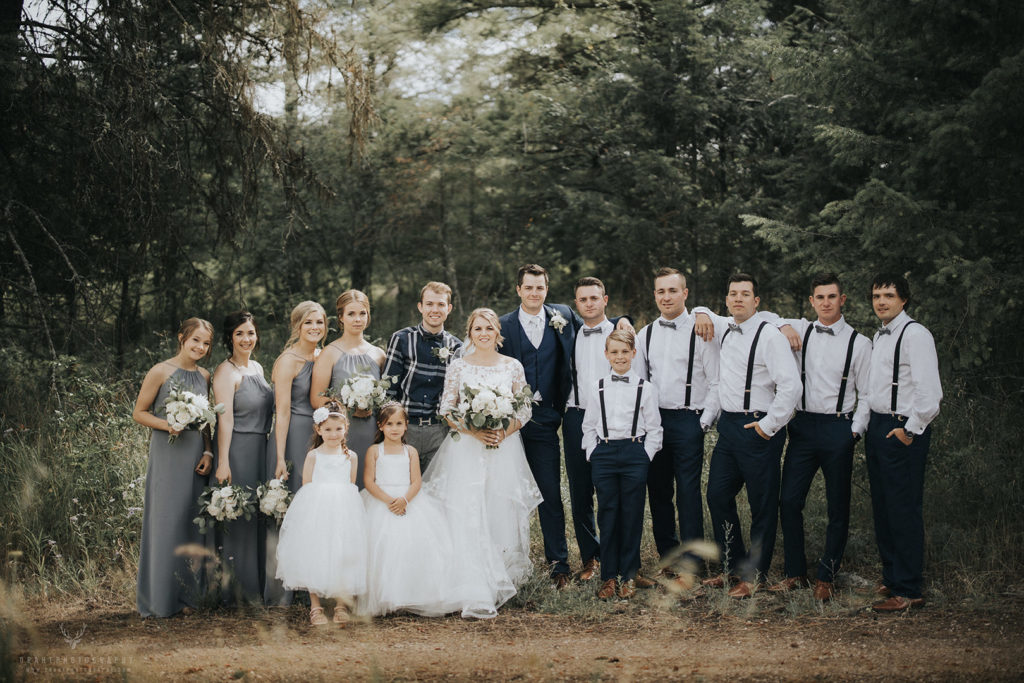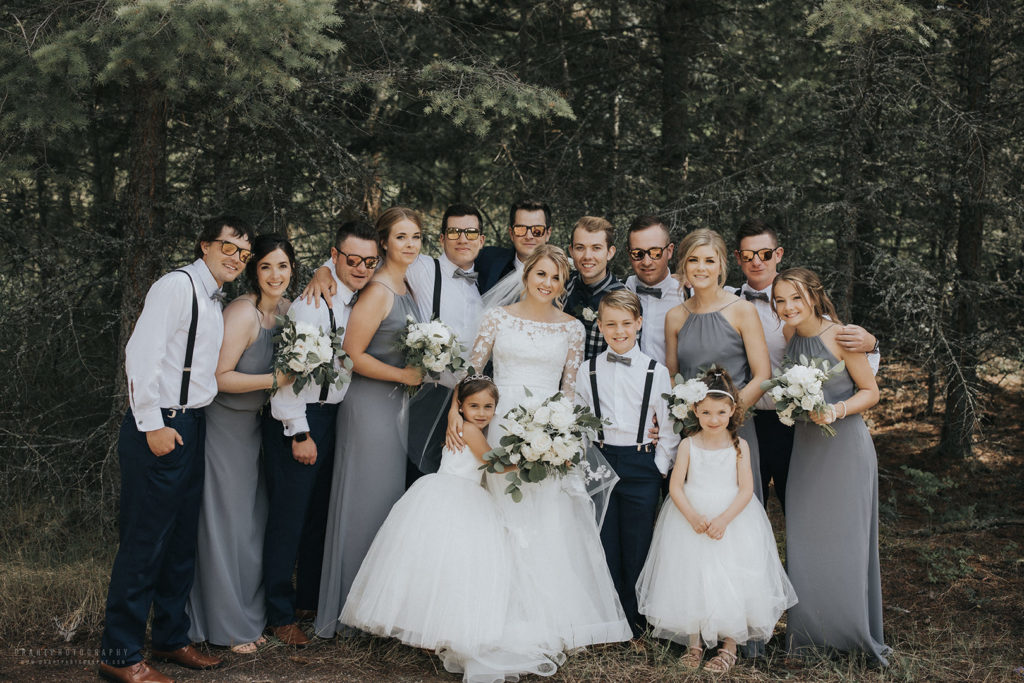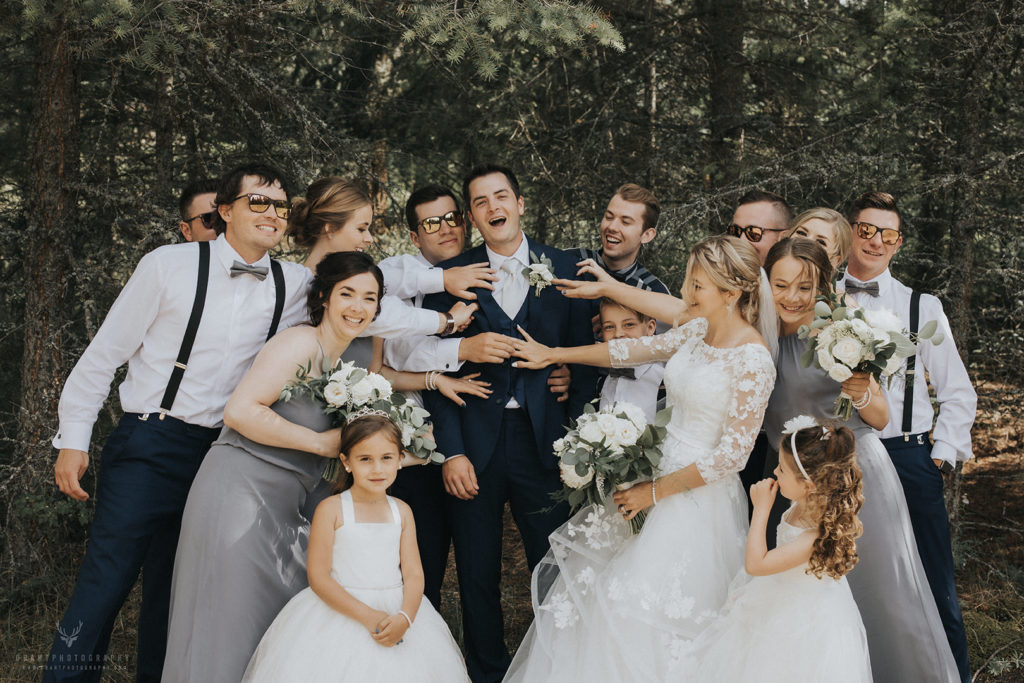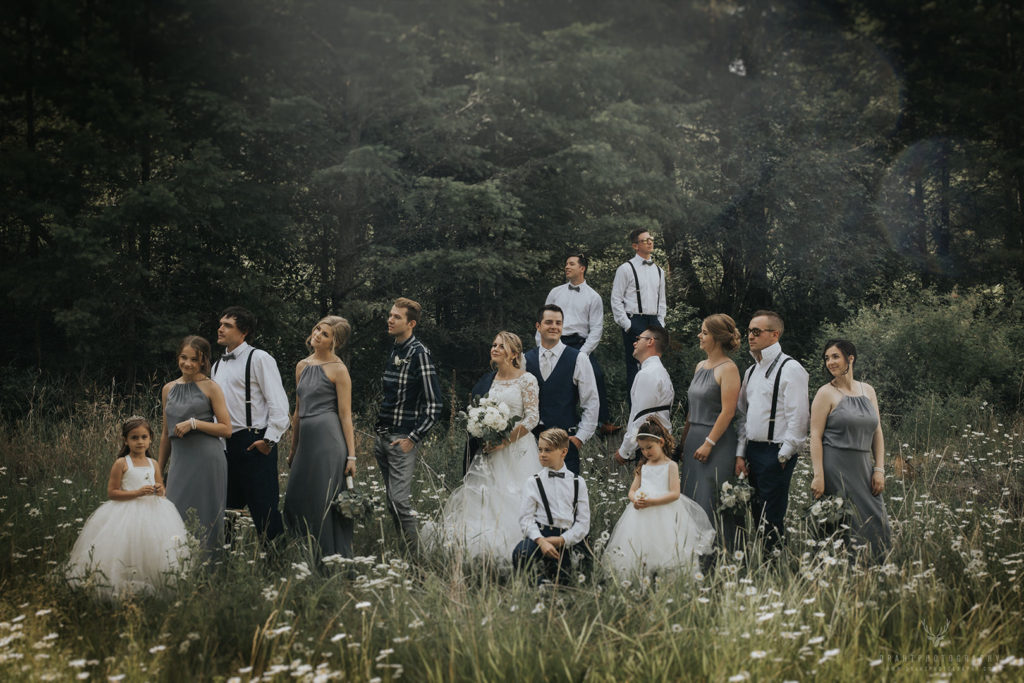 And then, it was time for some formals with the brand new couple. I had scouted out all the spots beforehand, but I wasn't expecting them to look as amazing as they did with the wild flowers in full bloom.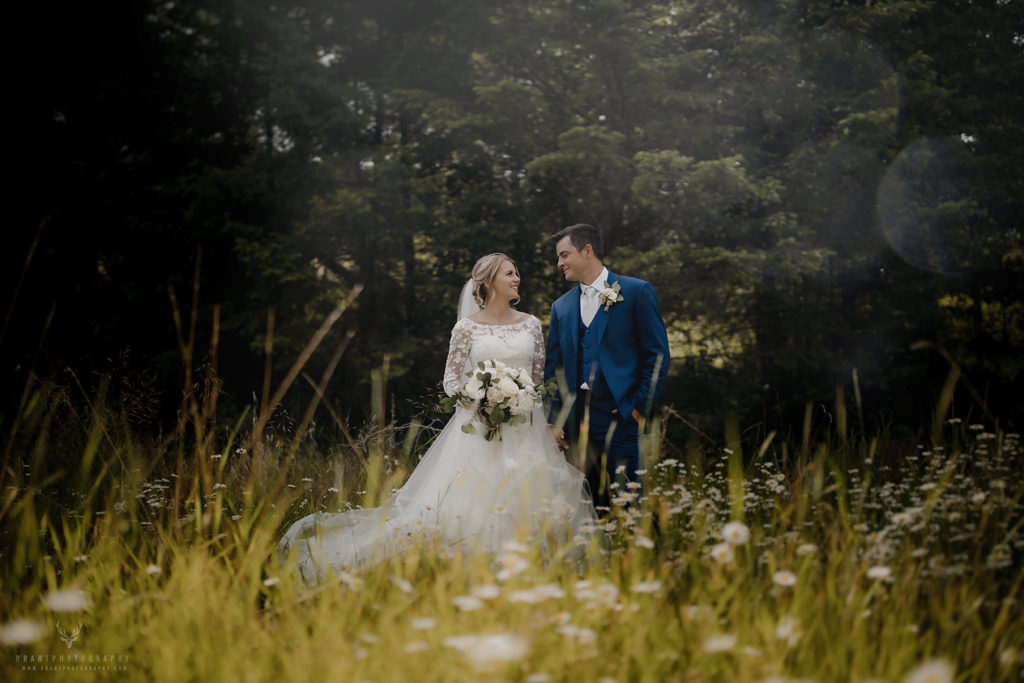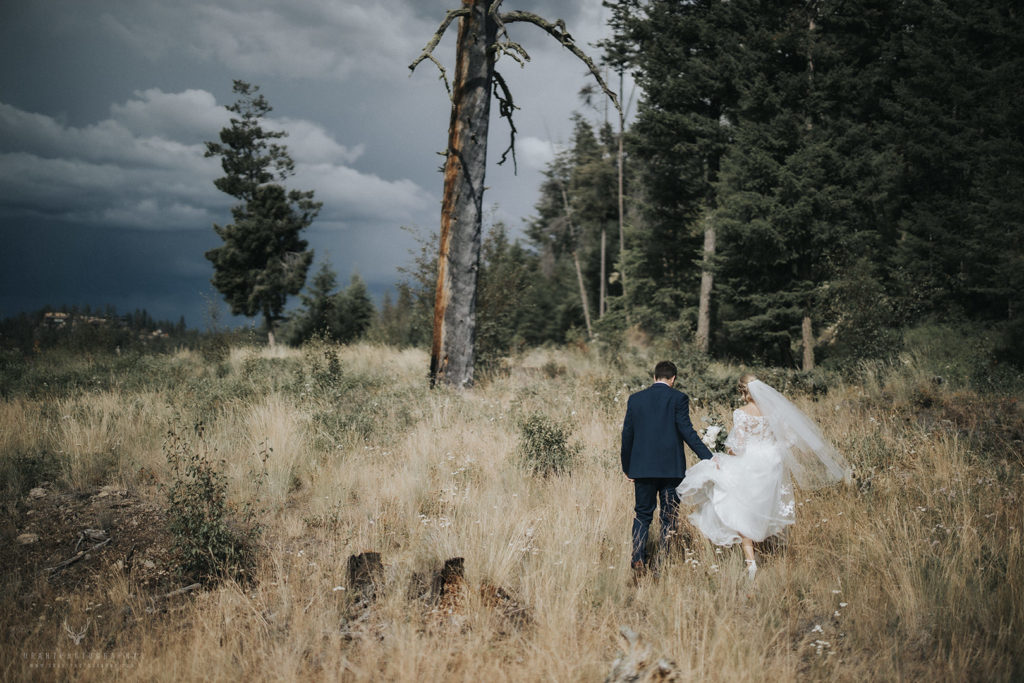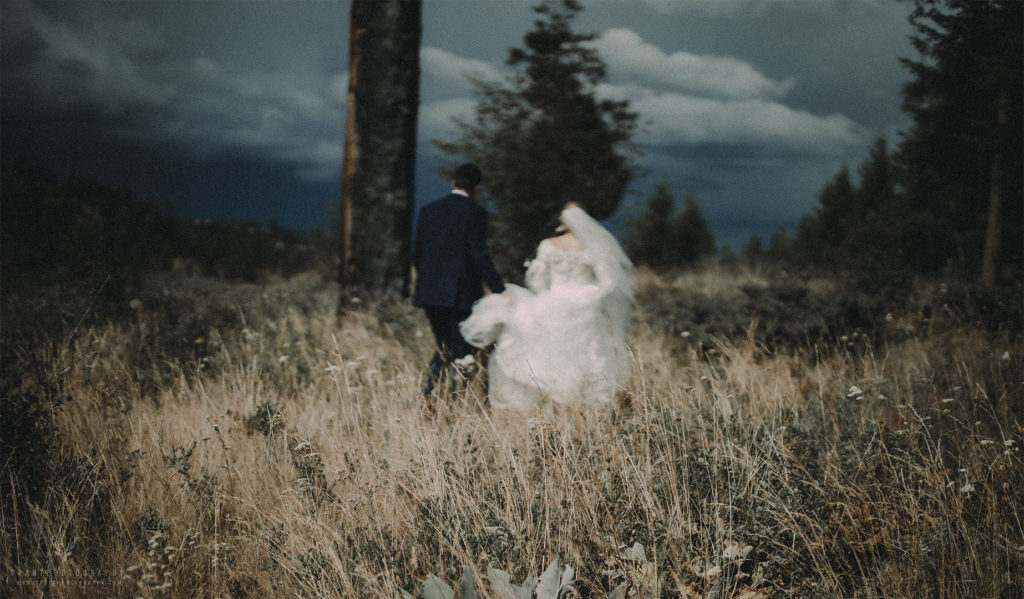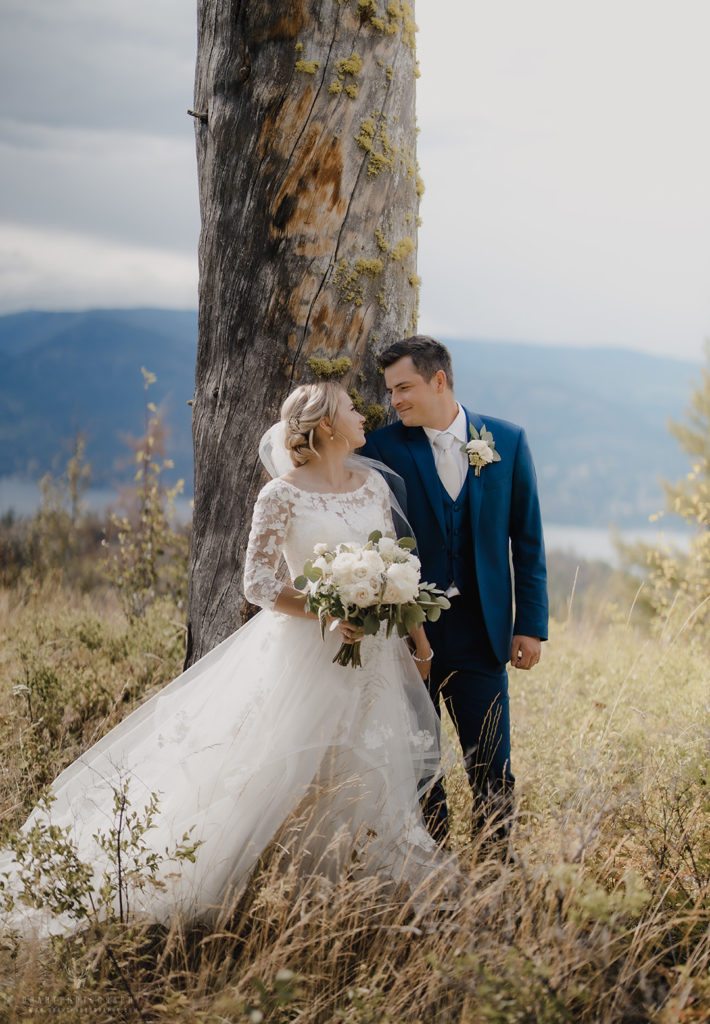 We got some amazing photos today. There's bright ones, dark ones, and of course we took full advantage of the view.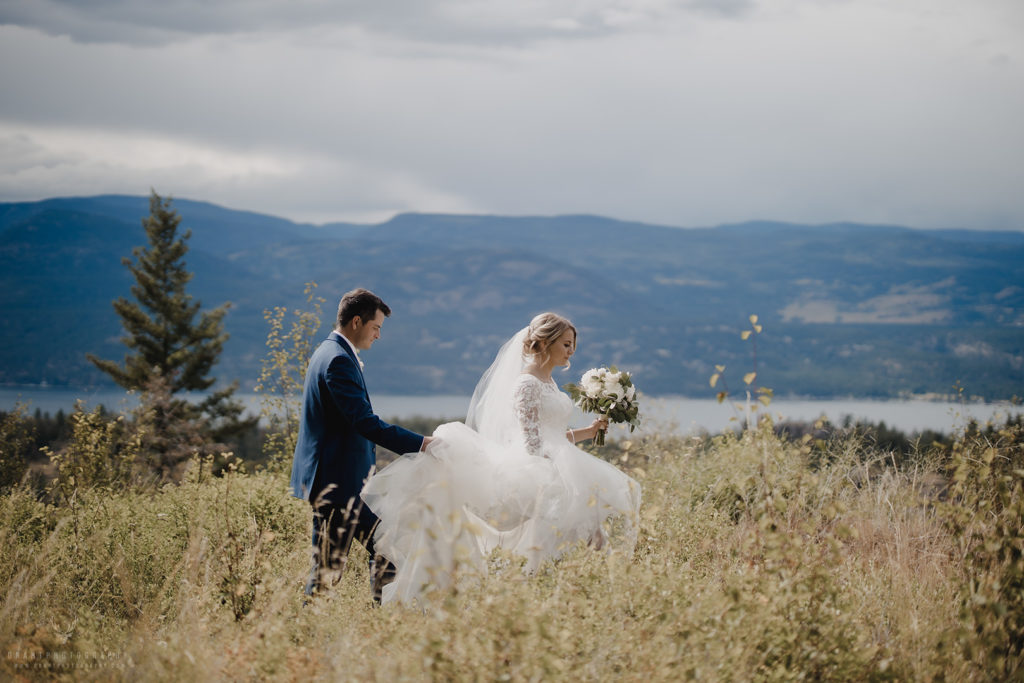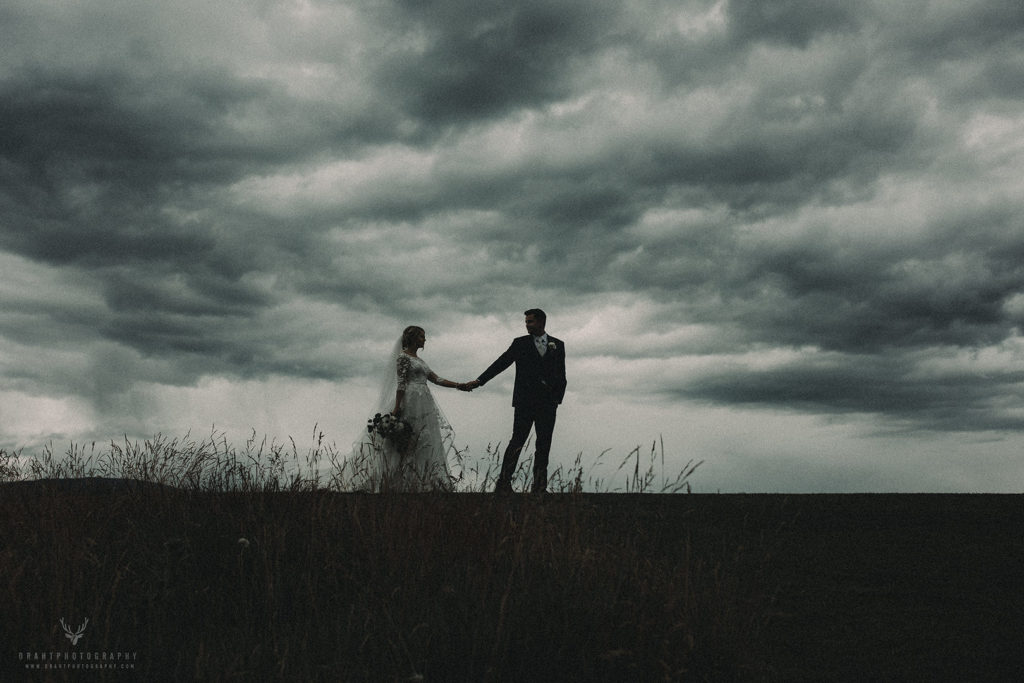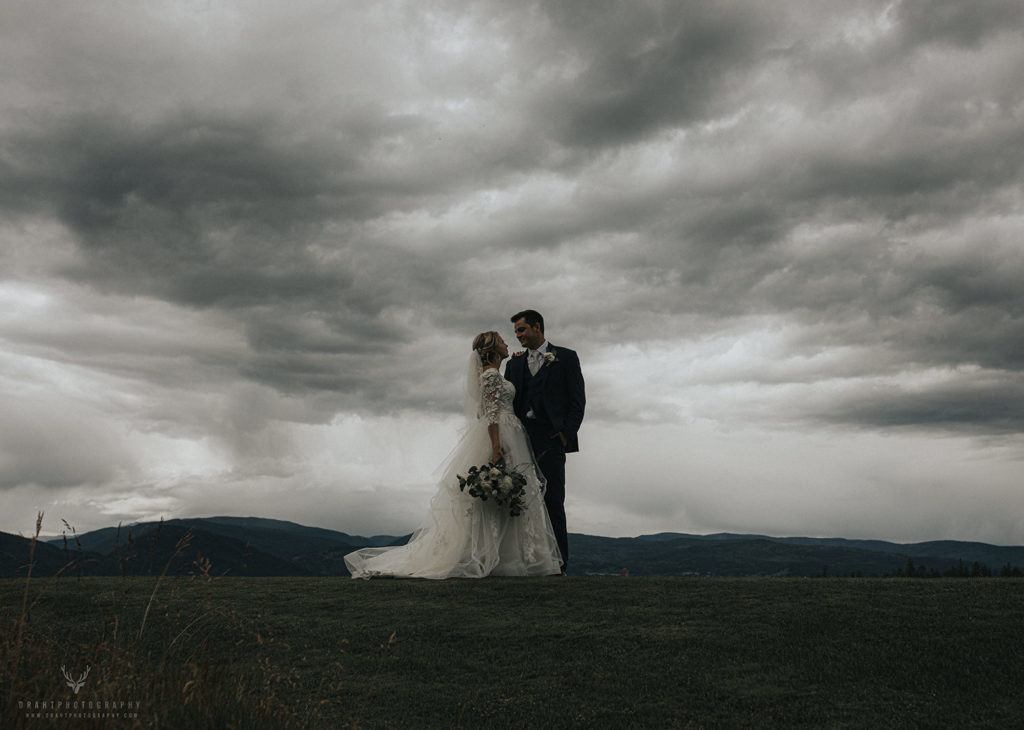 Unfortunately, though, this is where I'll have to leave you. Keep in mind, this isn't all the photos. This is a whopper of a sampler though, 63 of the photos taken today.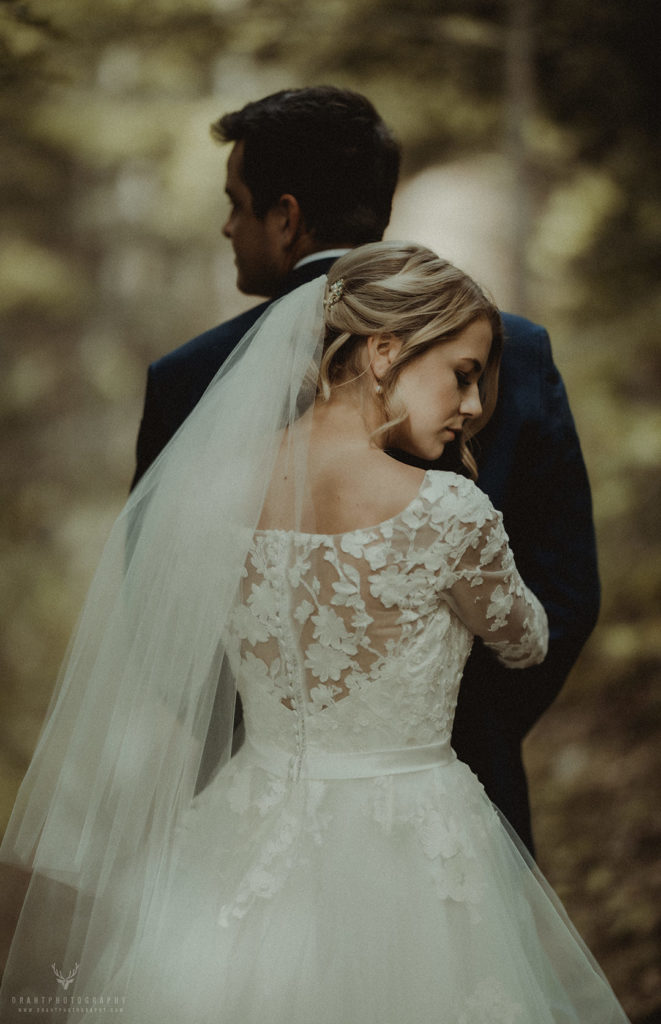 If you'd like to register to receive access to the photos once they're done, please register here.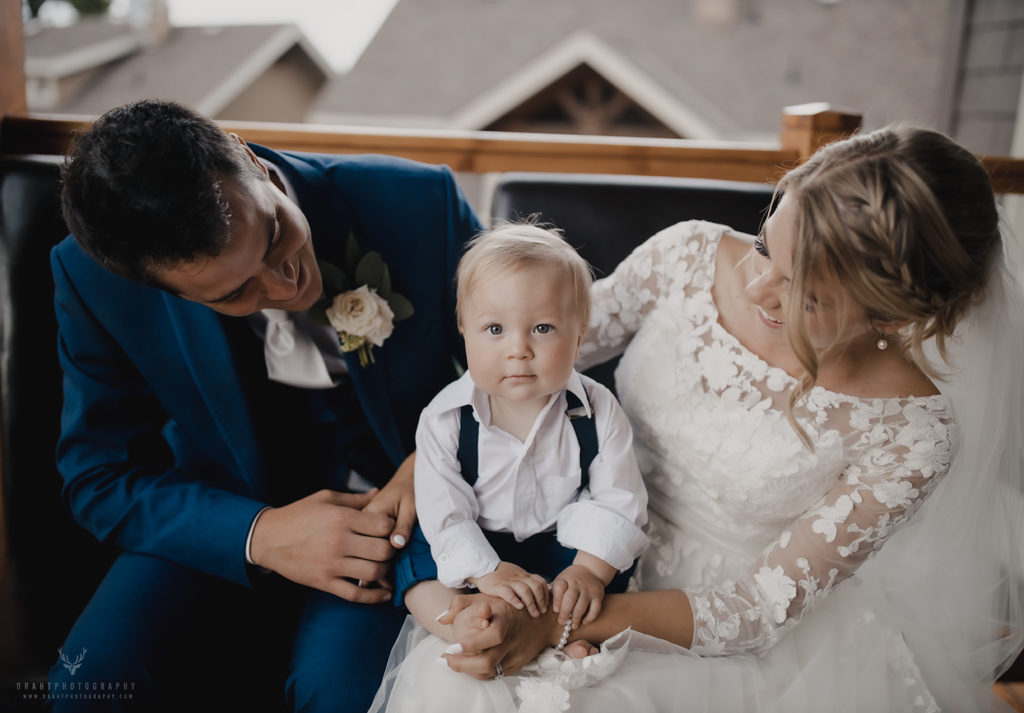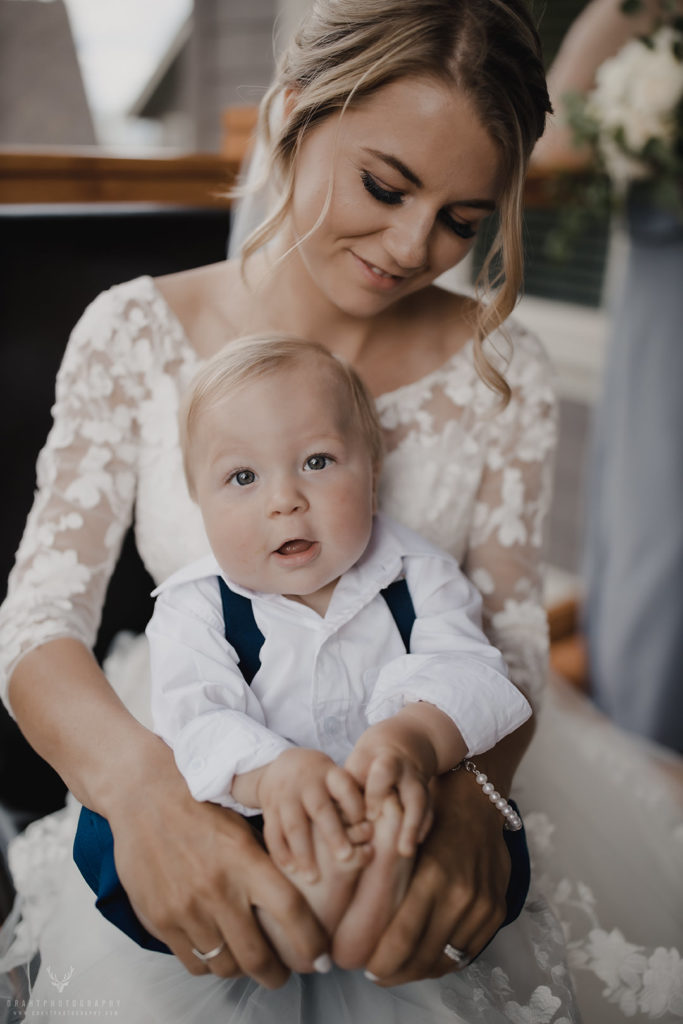 If you'd like to save any of these photos, simply long press on them on your cell phone, or right click on them on your computer. Then select, "Open in new tab" – you'll be able to save from there.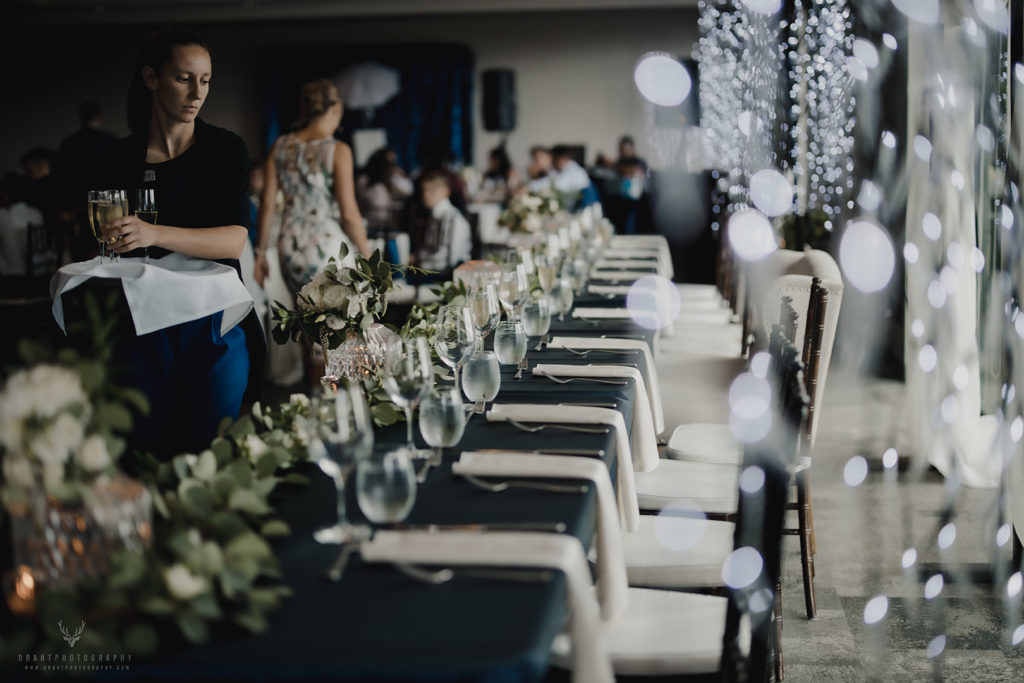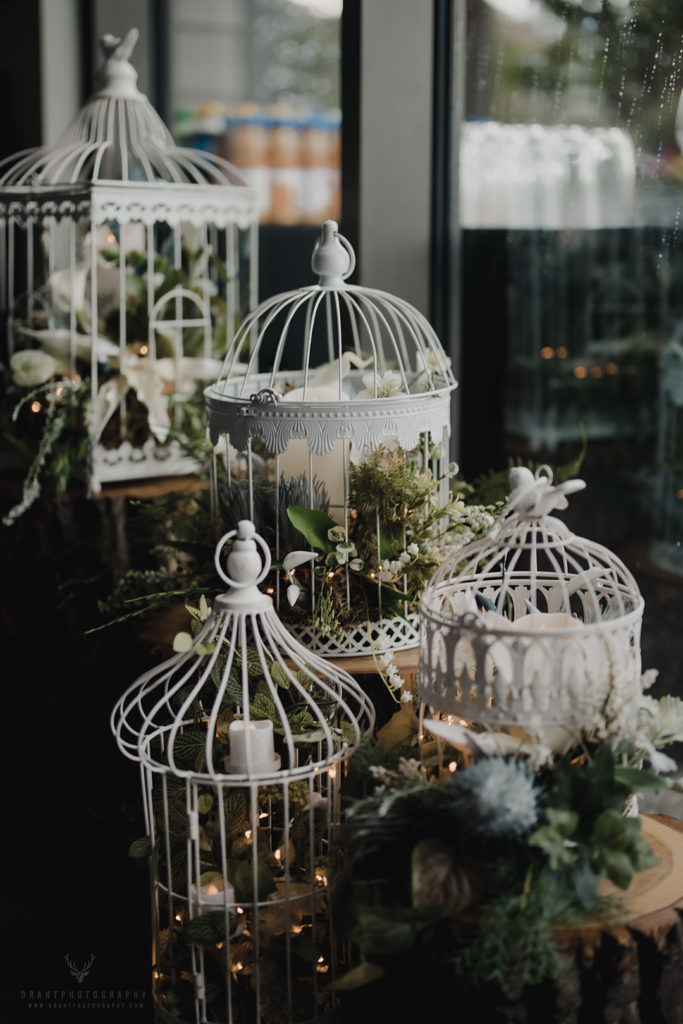 Thank you for reading this far. I put a lot of time and work into these sneak peeks, so it's great that you've taken the time to read all this!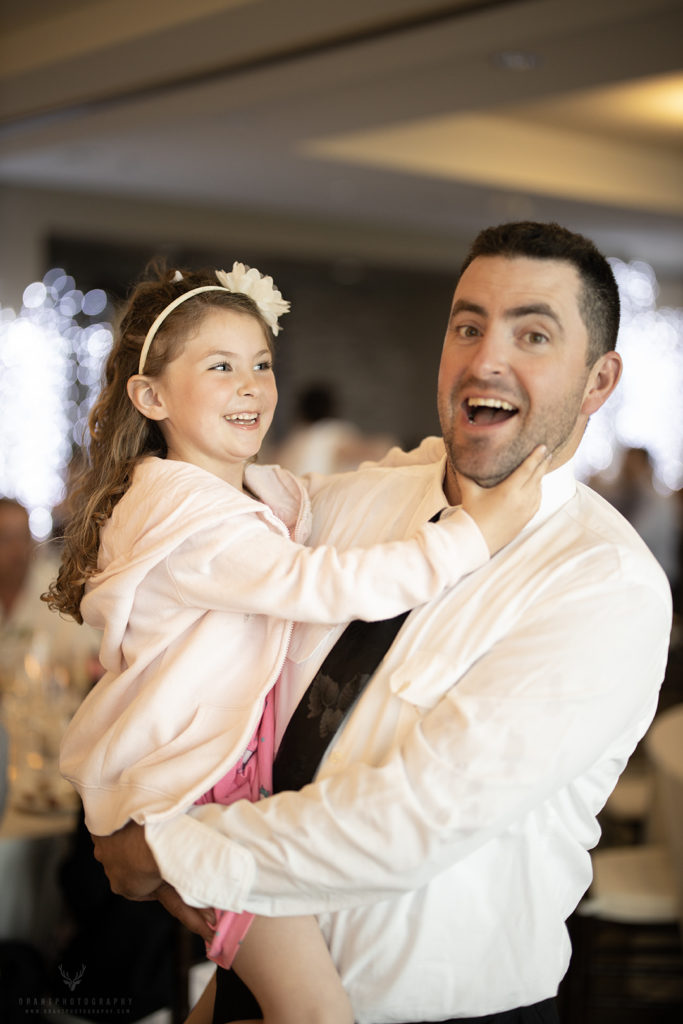 Lastly, if you'd like to stay updated, feel free to follow me on Instagram, Facebook, Twitter, or Tumblr for frequent updates. Talk to you all in a few days!