T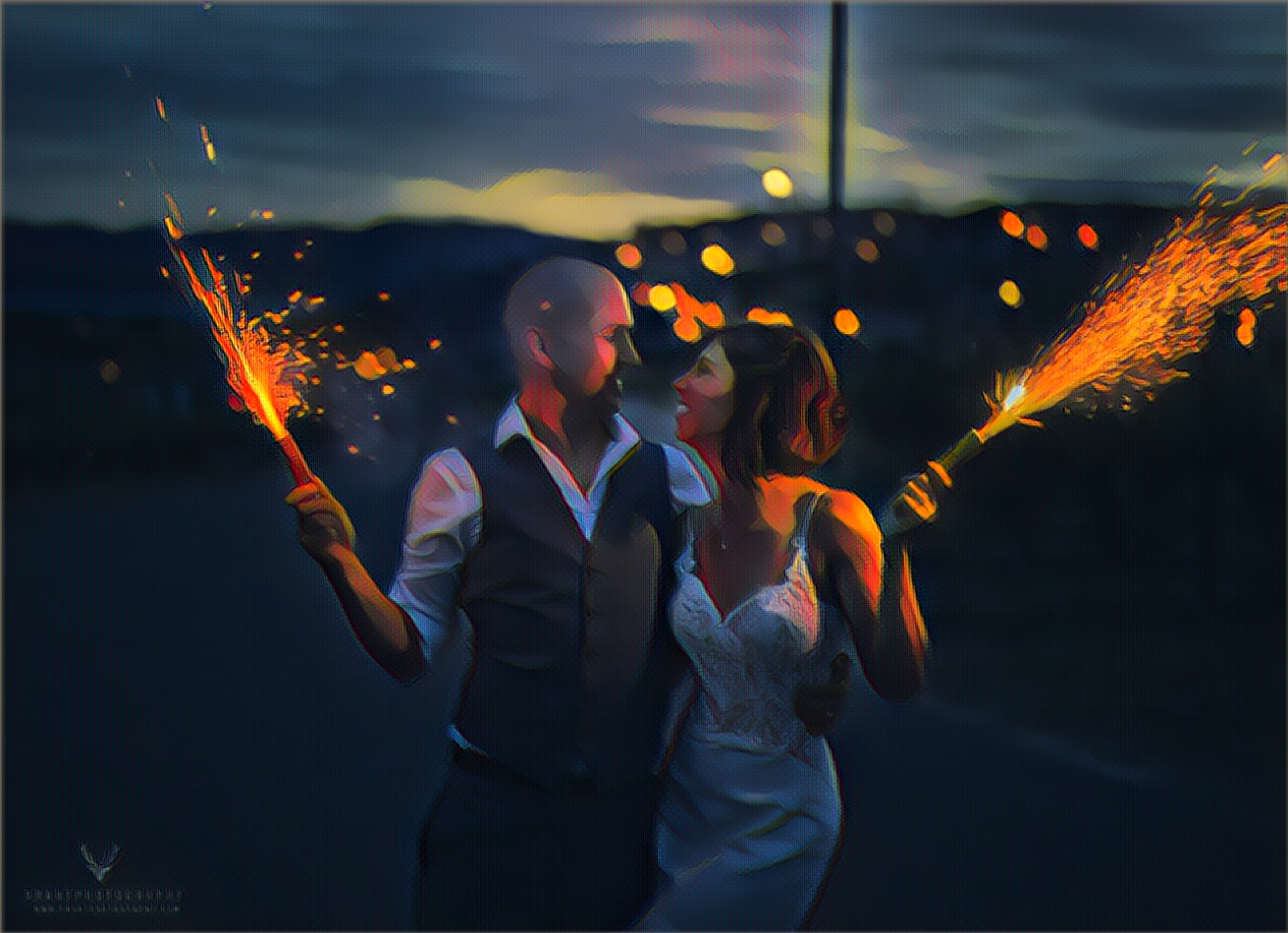 This was a smaller wedding – about 40 people. There's a certain charm with these weddings, they have a kind of intimacy and personal way about them that's hard to explain.
This wedding was all sorts of special. From the personalized vows at Sanctuary Gardens, to the goofy photos at Gellatly. This is quite the story.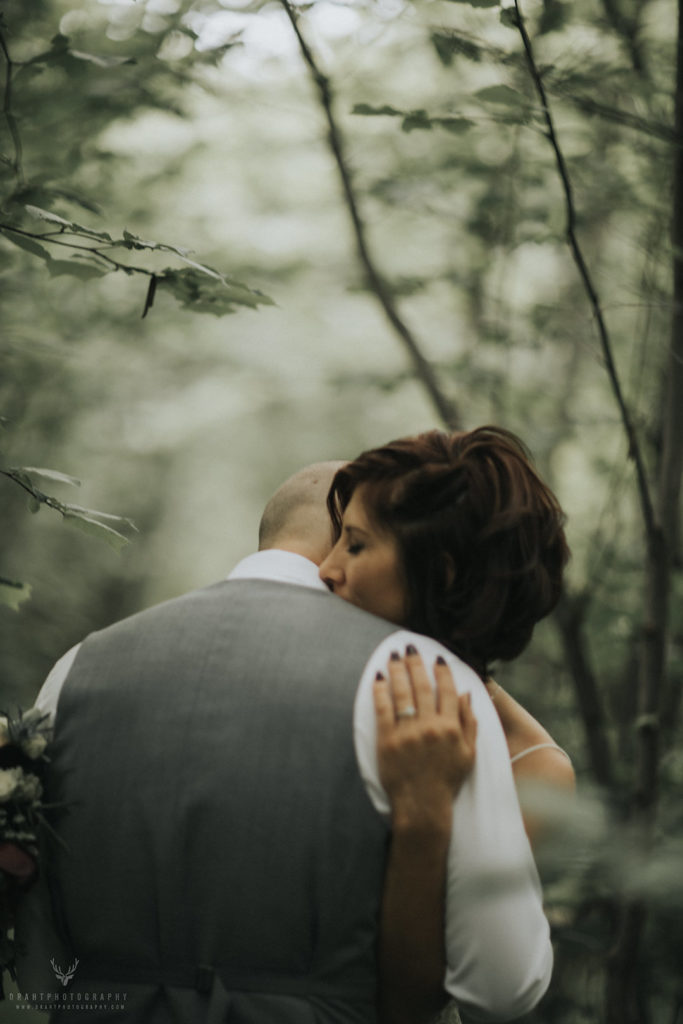 We begin a little before noon in a sunny, spacious Air-BNB. Our bride had all the details out waiting for me – the ring, dress, and a few other details.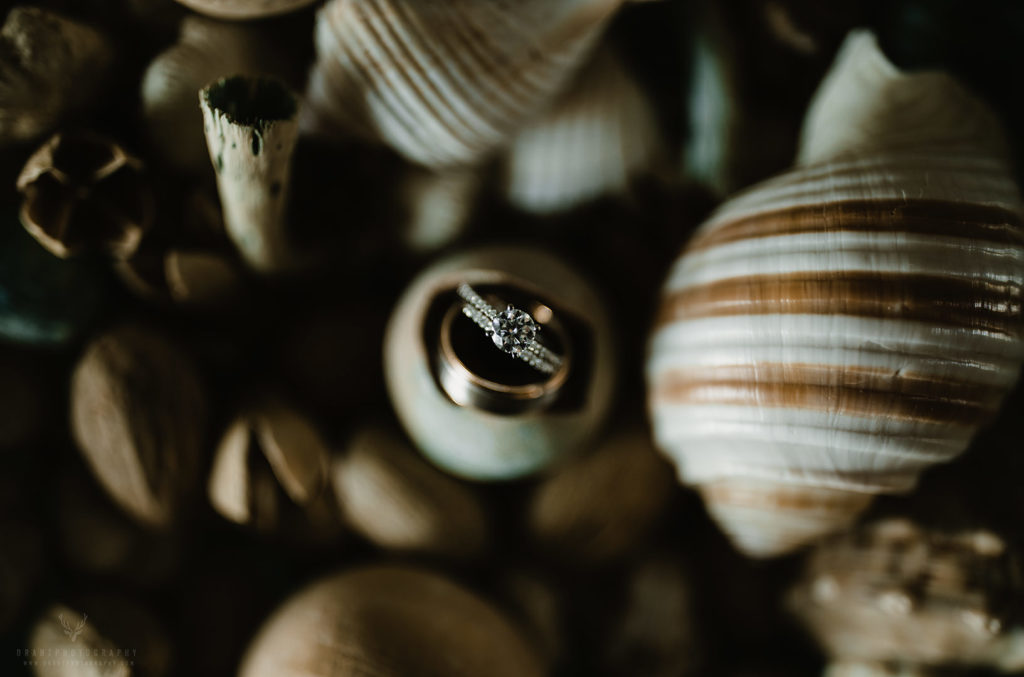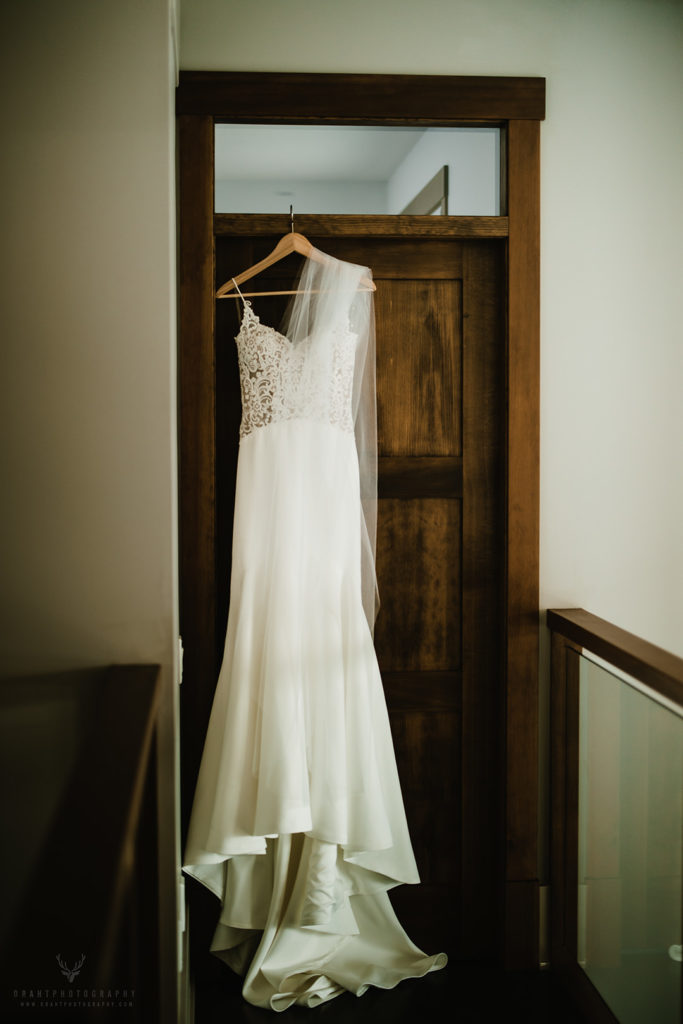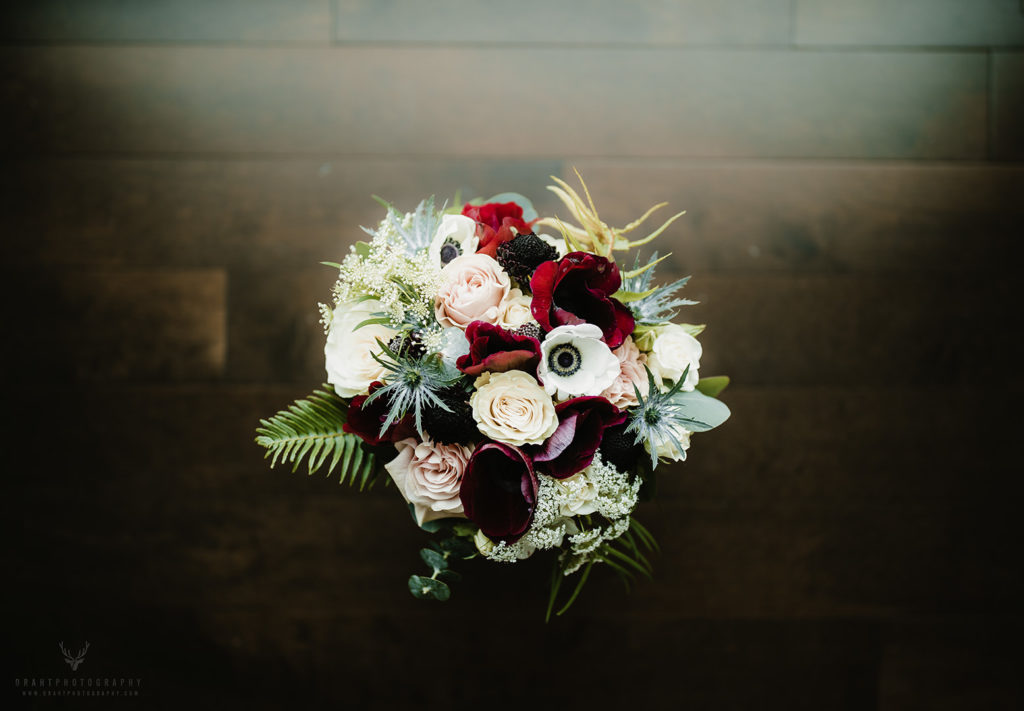 In the washroom, the favours were already set out. Bath bombs and puns, I like both those things.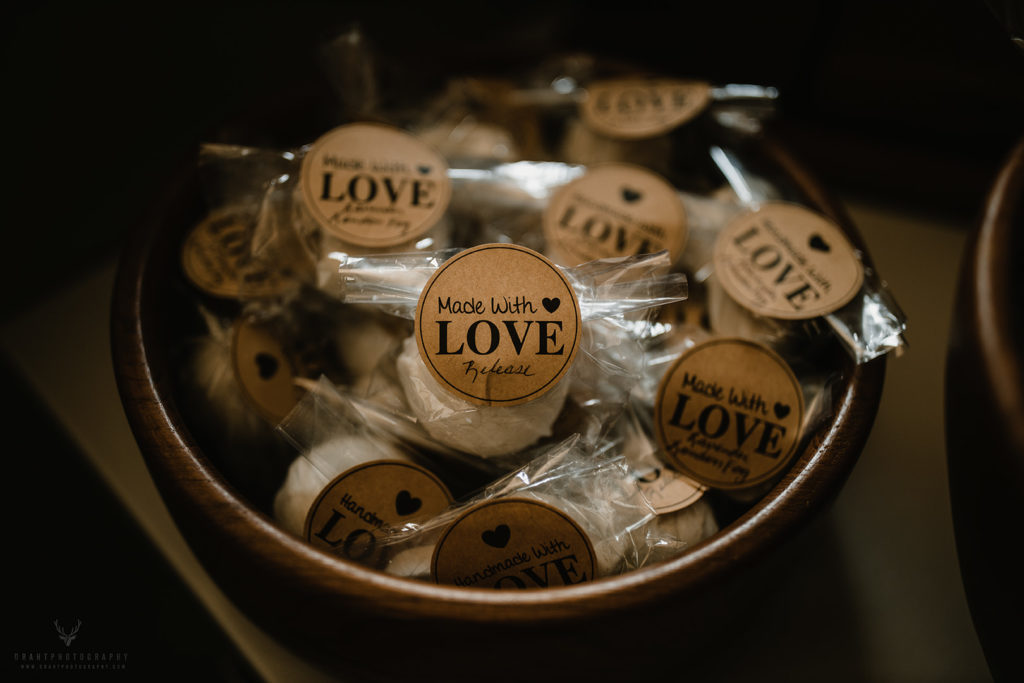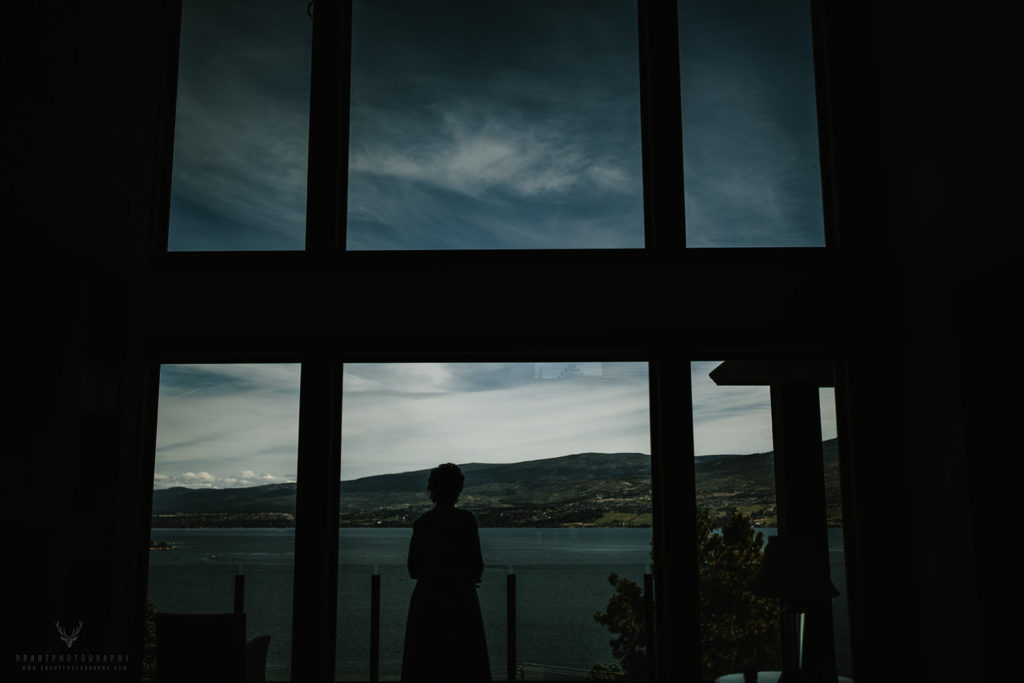 Meanwhile, the guys played guitar as our groom got ready.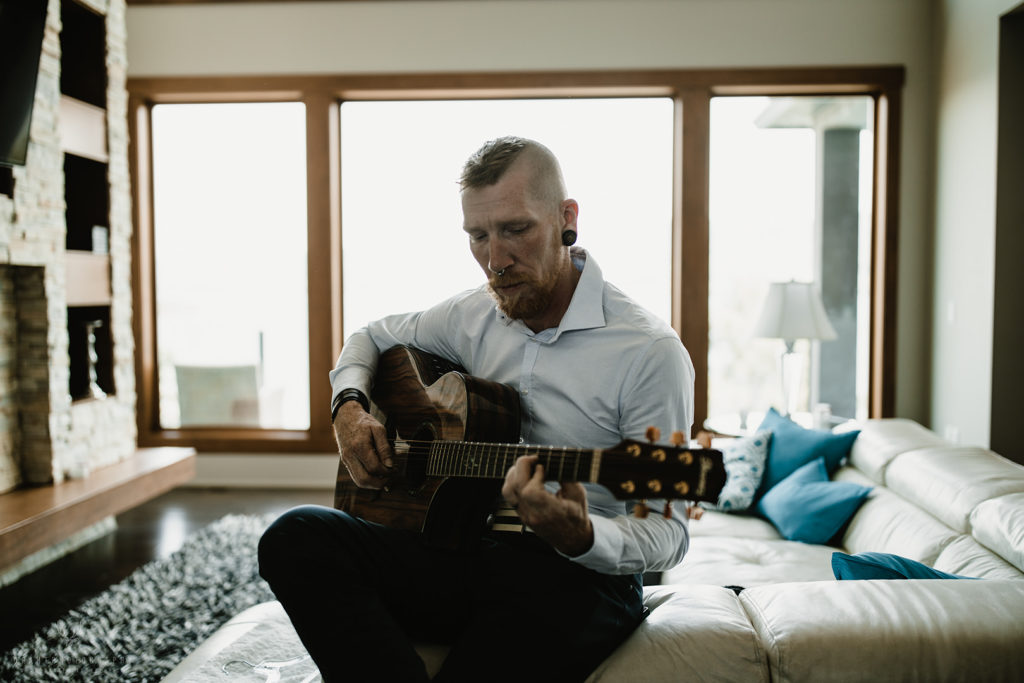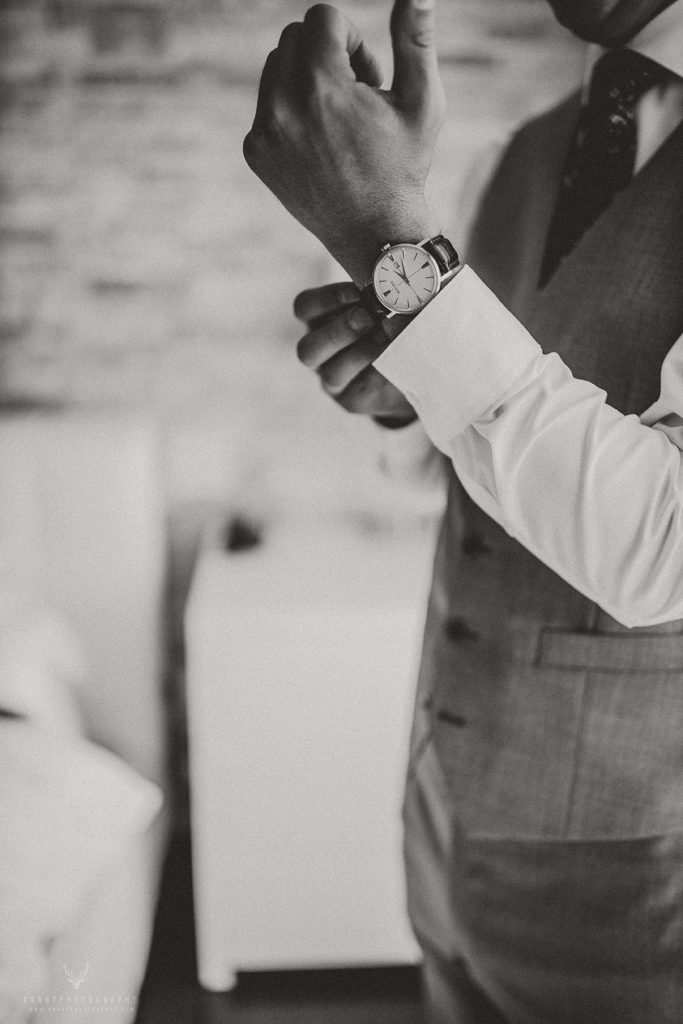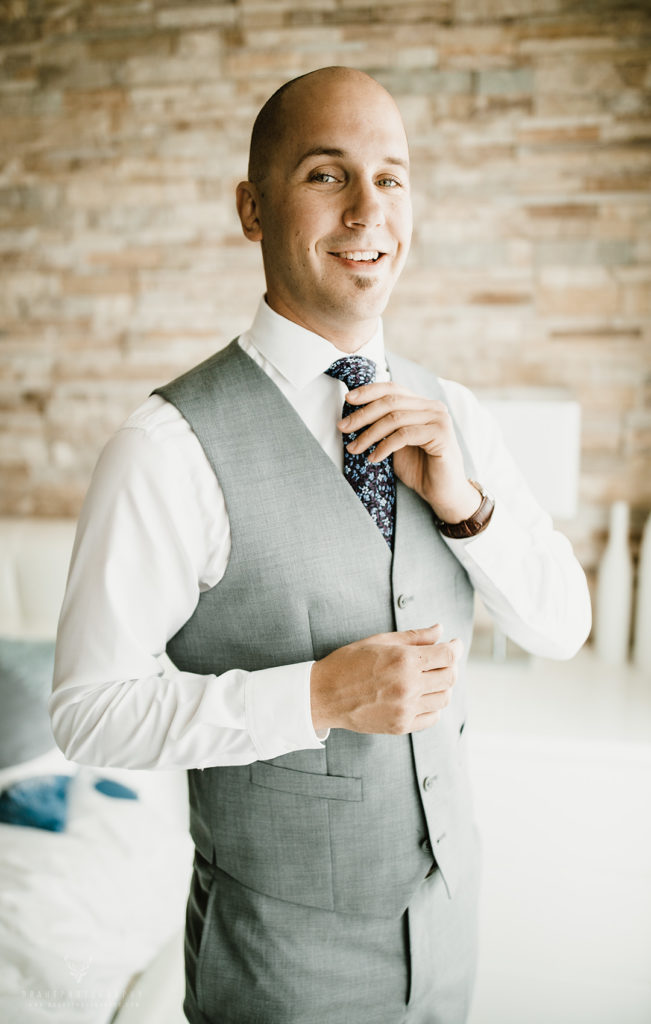 All the honorary bridesmaids were very busy too! This dress had a lot of buttons.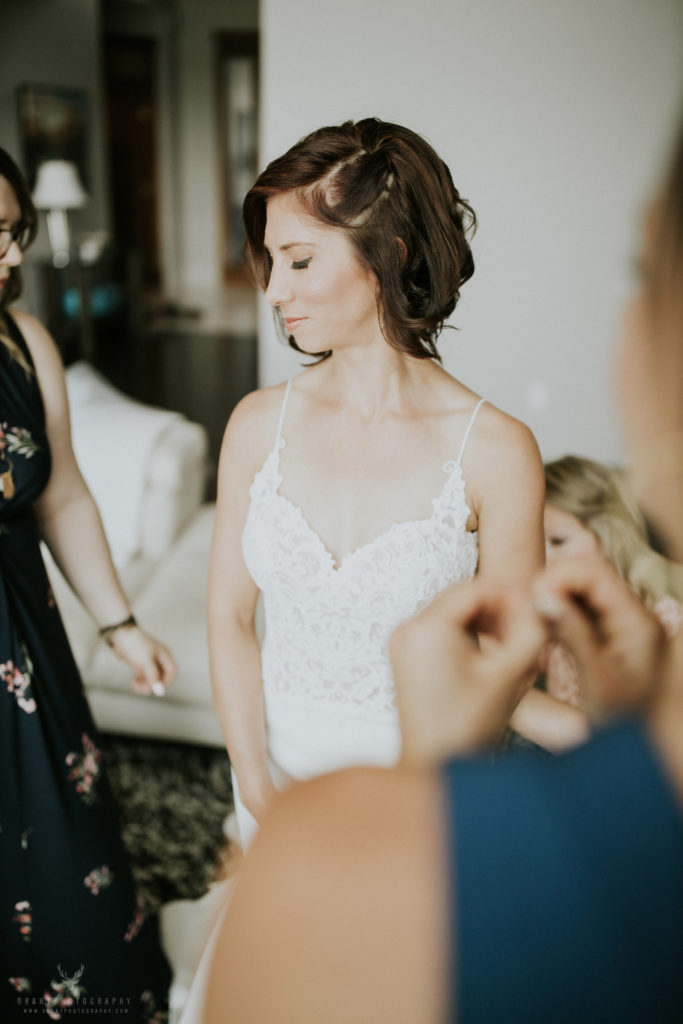 For their trouble, a special gift. Things got teary.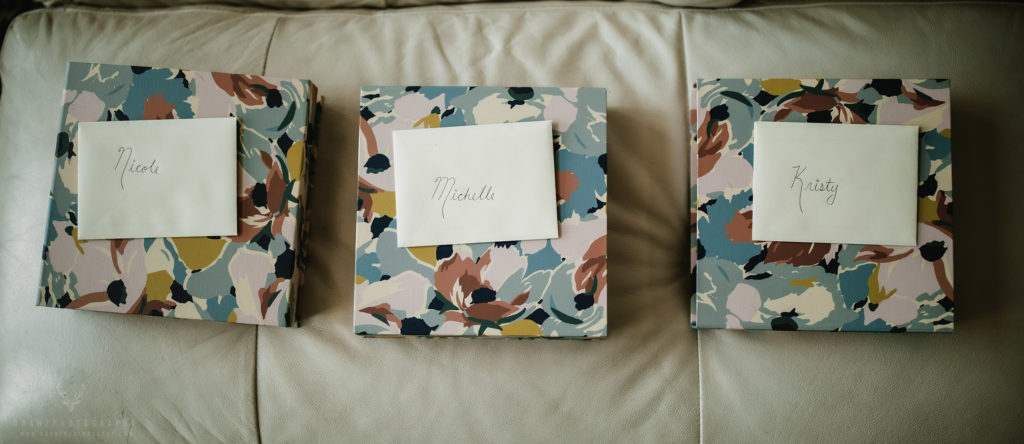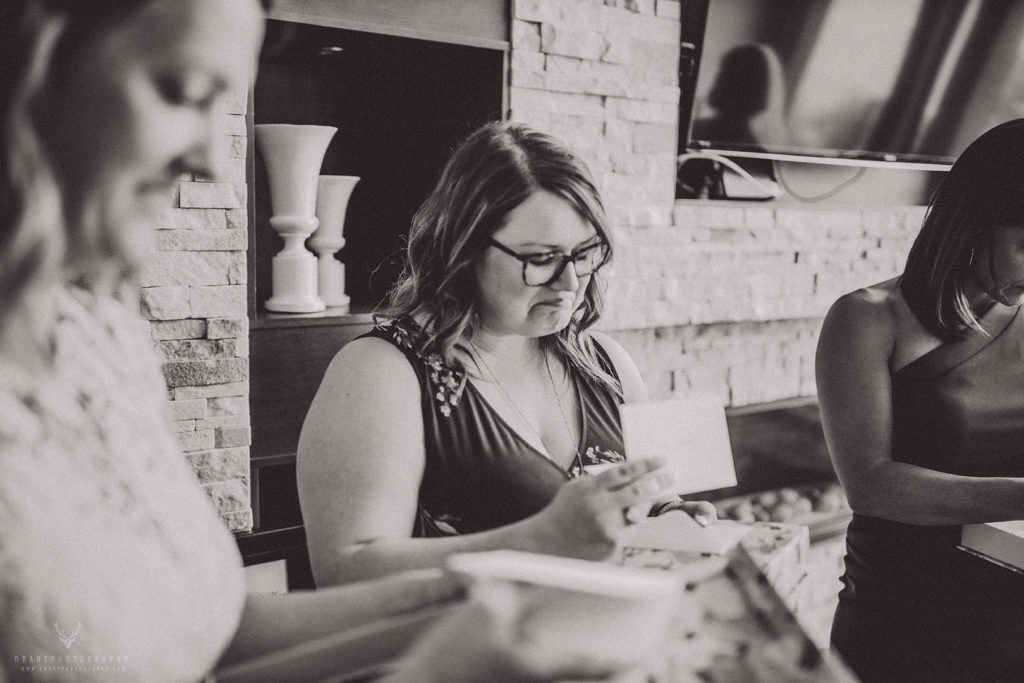 My favourite part of that gift – an empty frame, to be filled with a photo from the wedding later. What a great idea.
At Sanctuary Gardens, guests were just arriving. It was a cool 24º, with a slight breeze coming off the lake.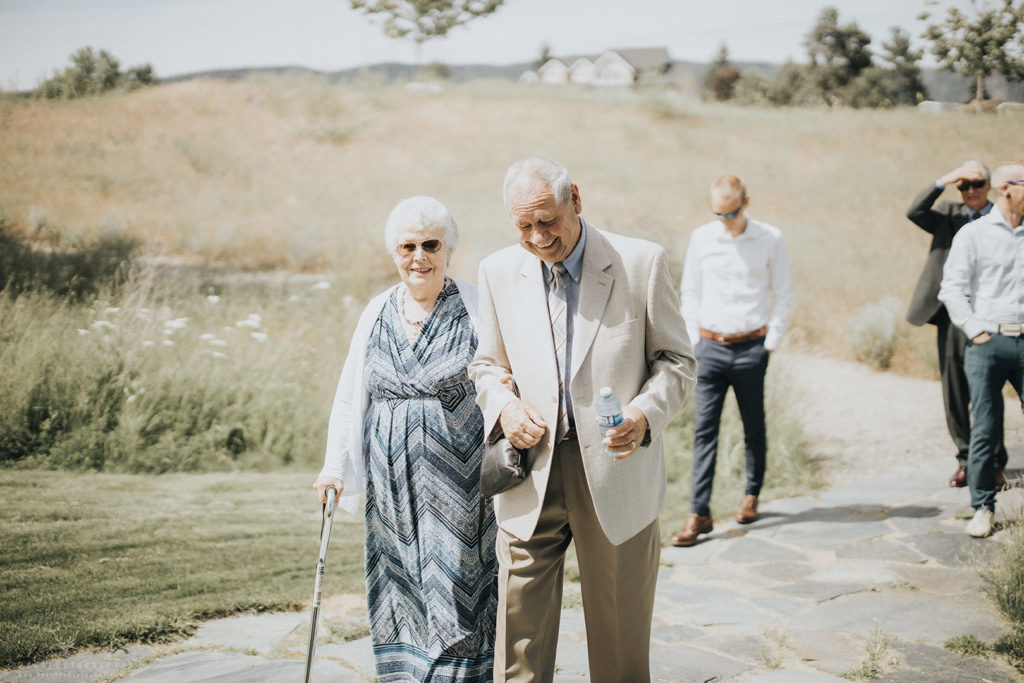 He was ready, but she seemed a little more timid.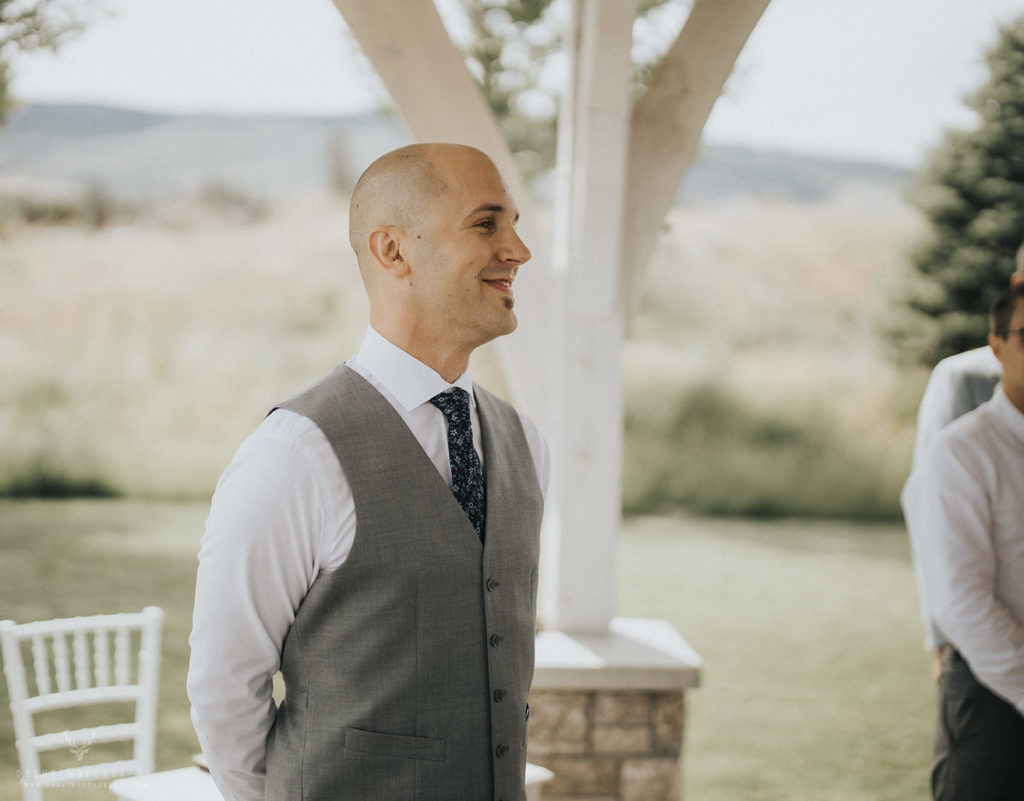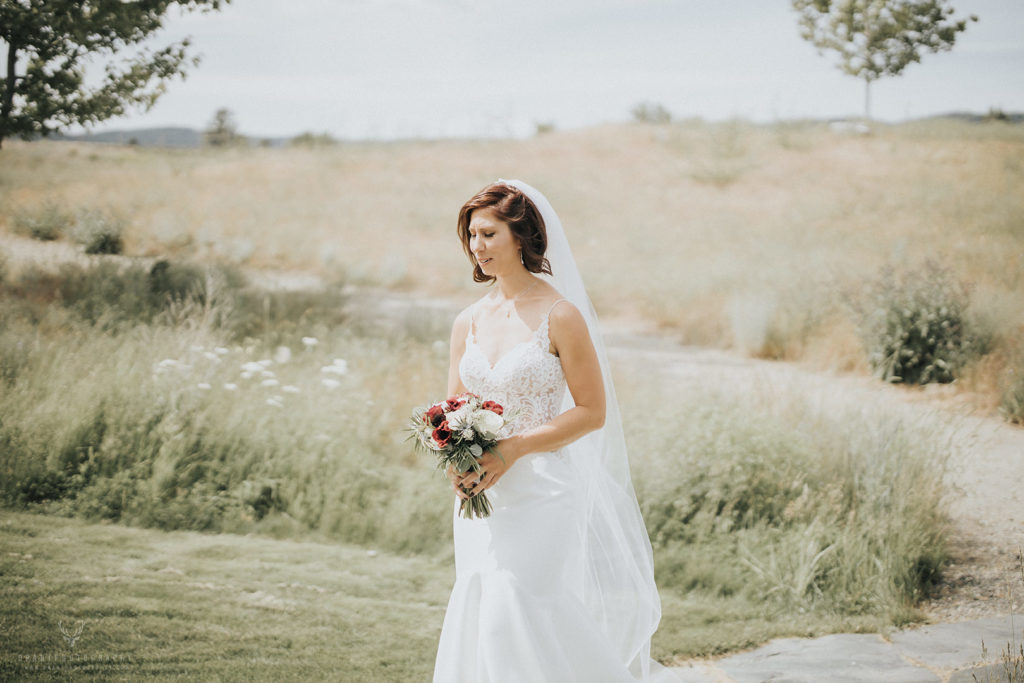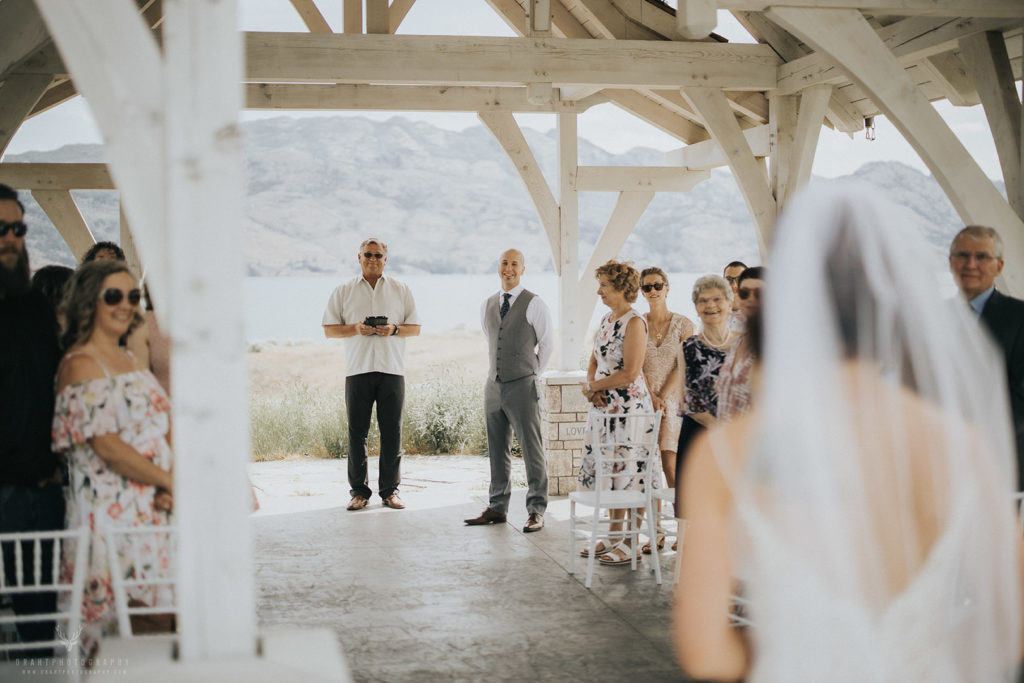 The ceremony was heartfelt. There wasn't a dry eye in the house, especially not after the personalized vows.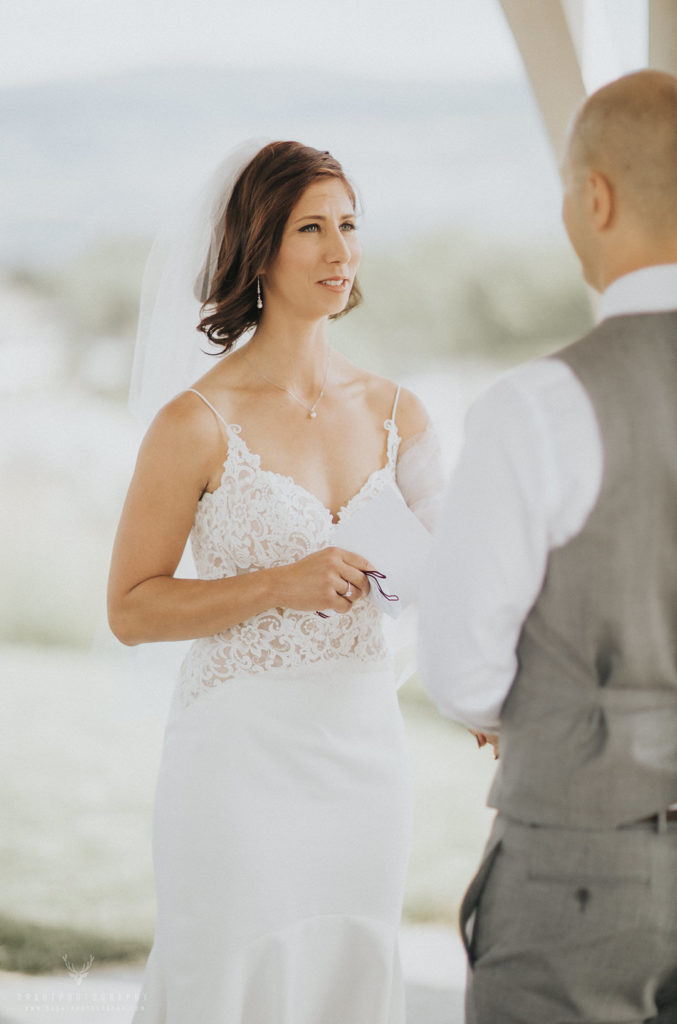 And then, they were announced man and wife. Time for some family photos!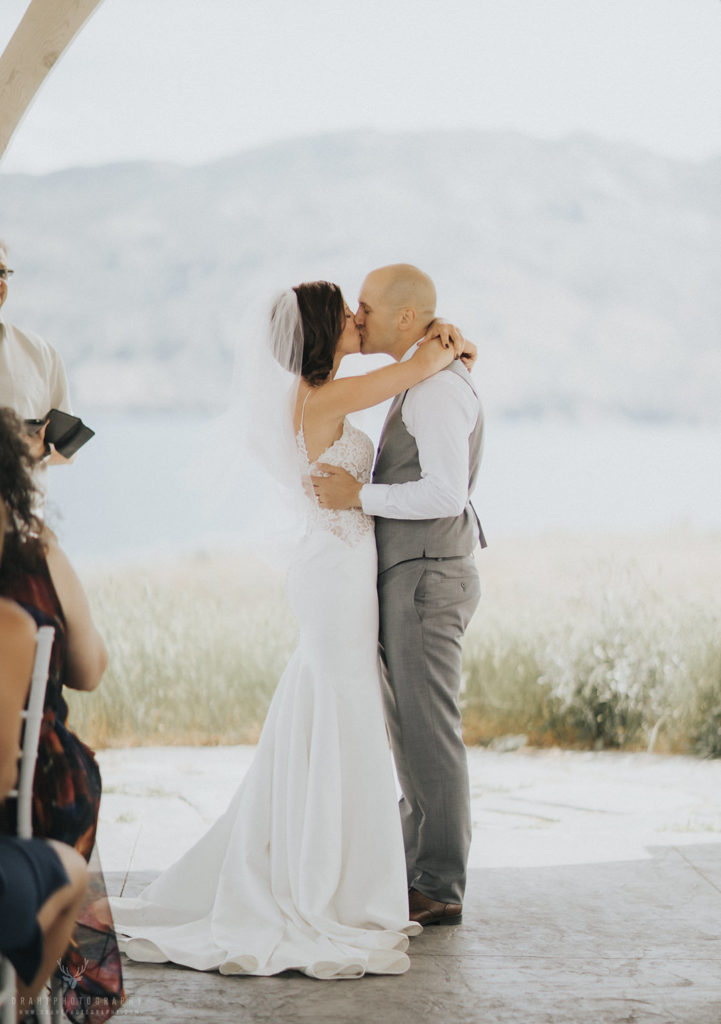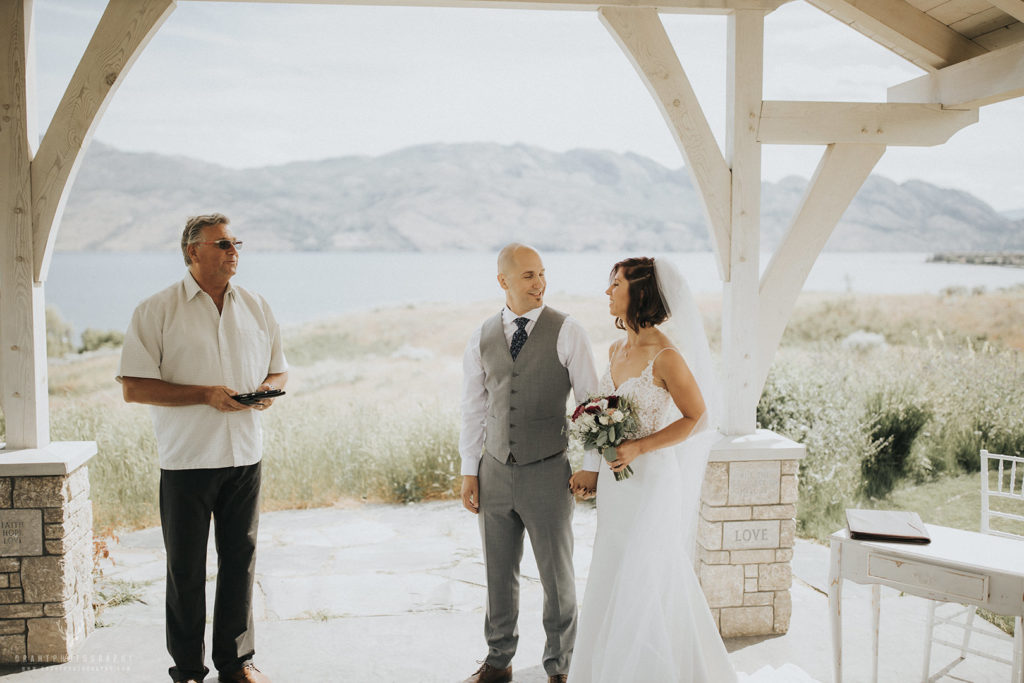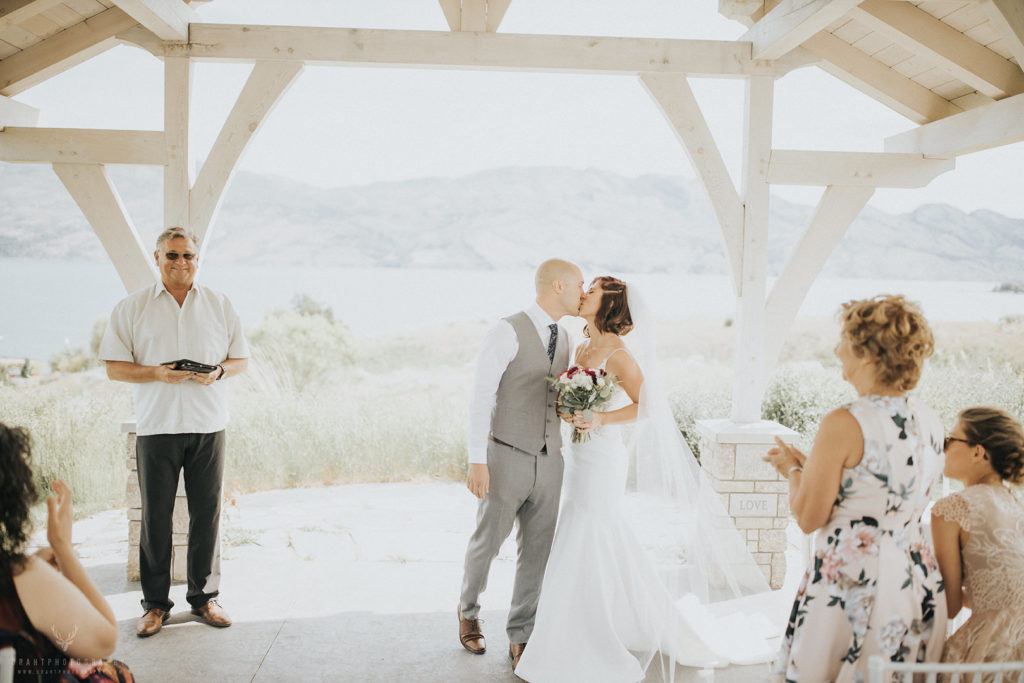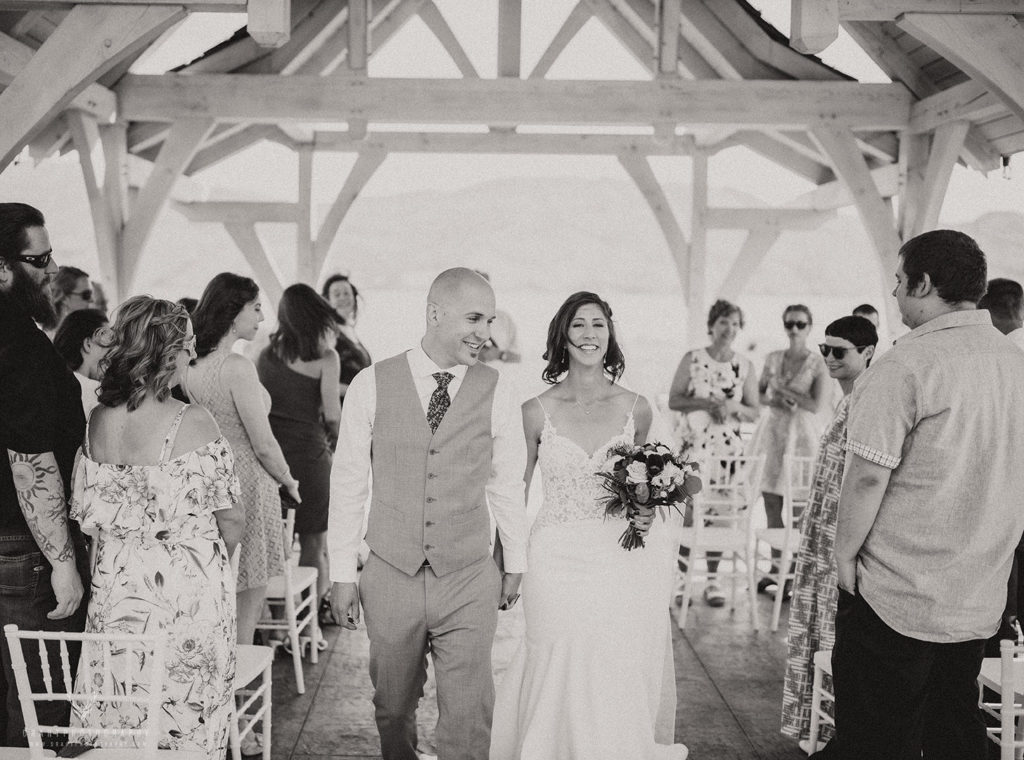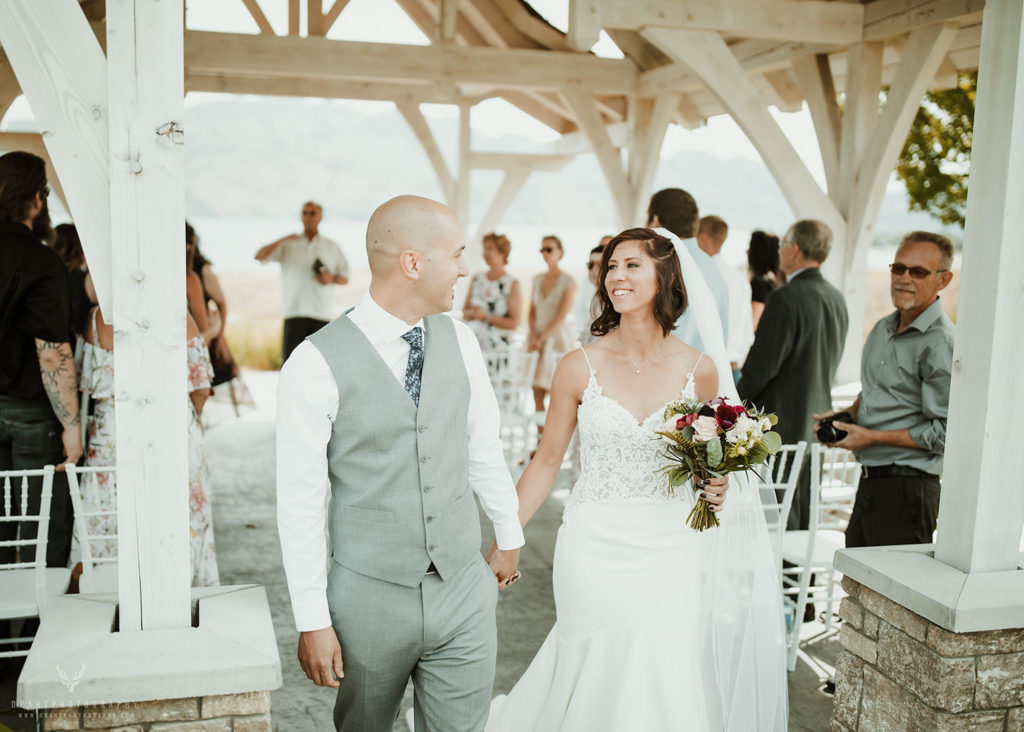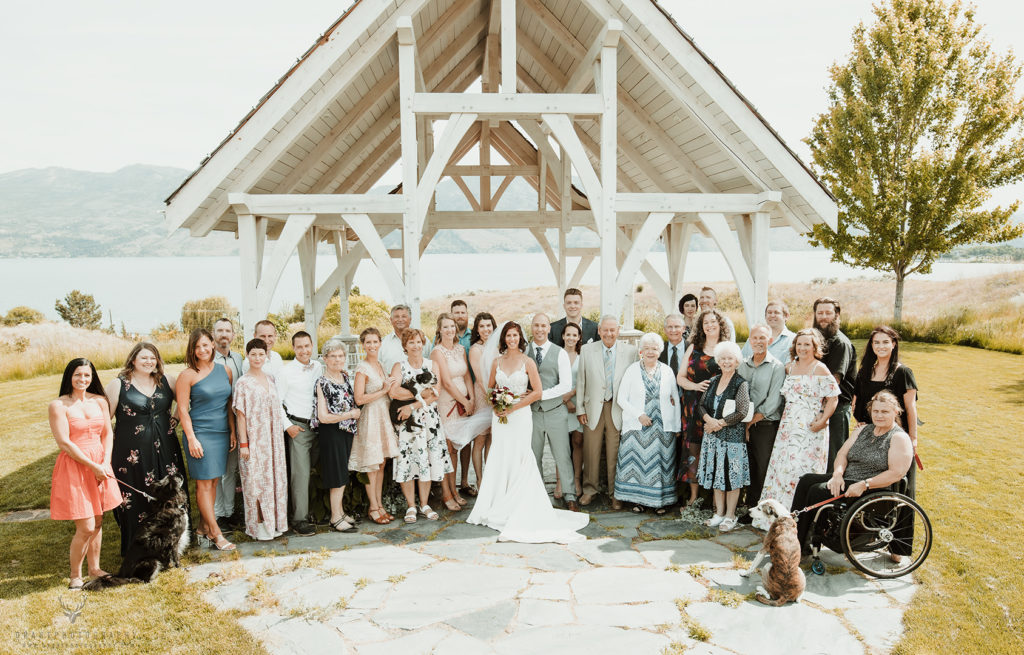 Lets take a little time to admire this dress. First, the back.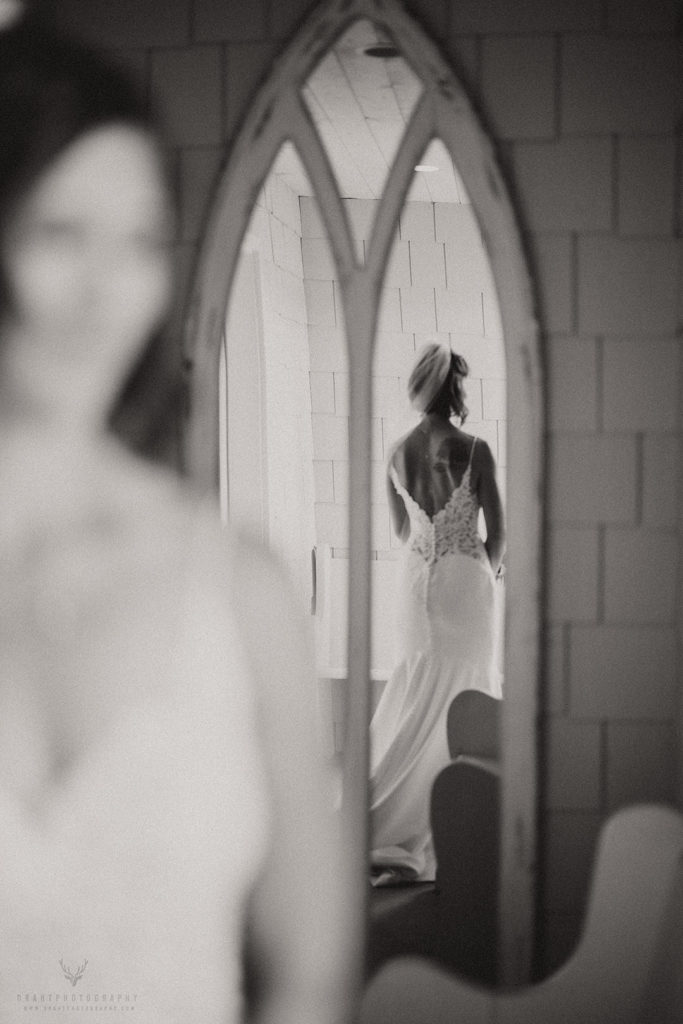 Then, the front.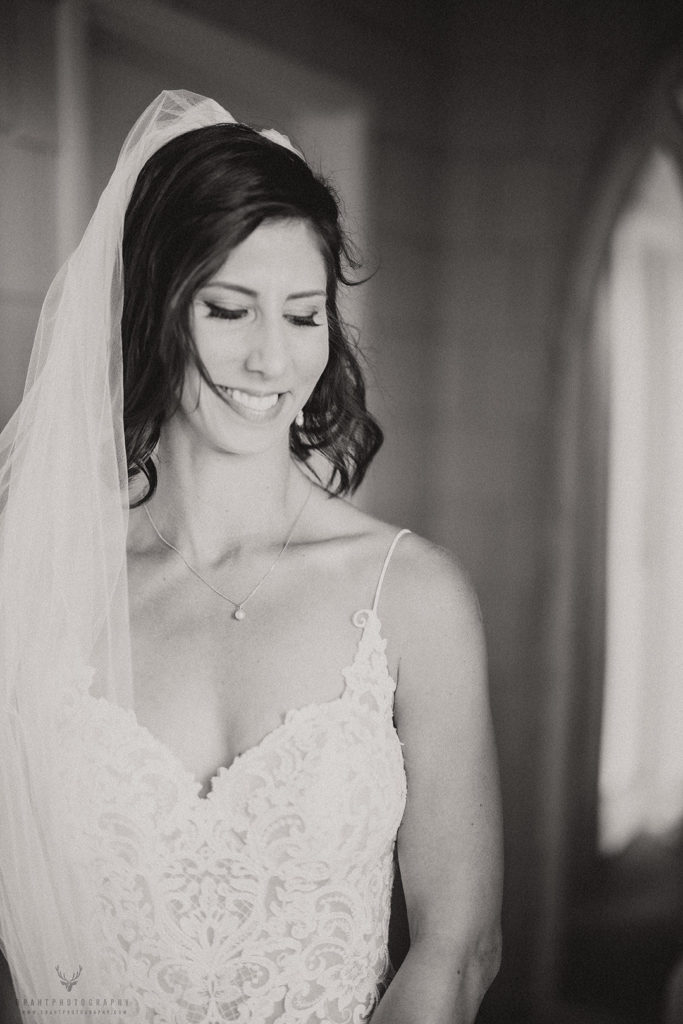 We made our way to Gellatly Nut Farm. It's easily the prettiest park in all of Kelowna. Old trees, and mossy undertones make this one of my favourite places in Kelowna to shoot.
Plus it's a great place to get away from the action and have a bit of fun.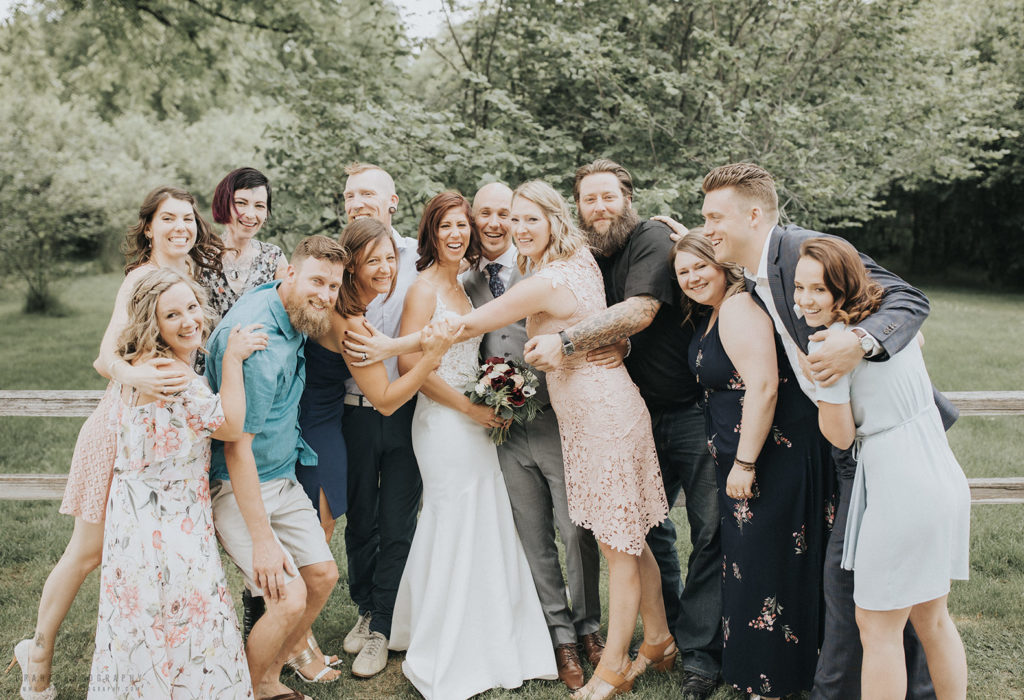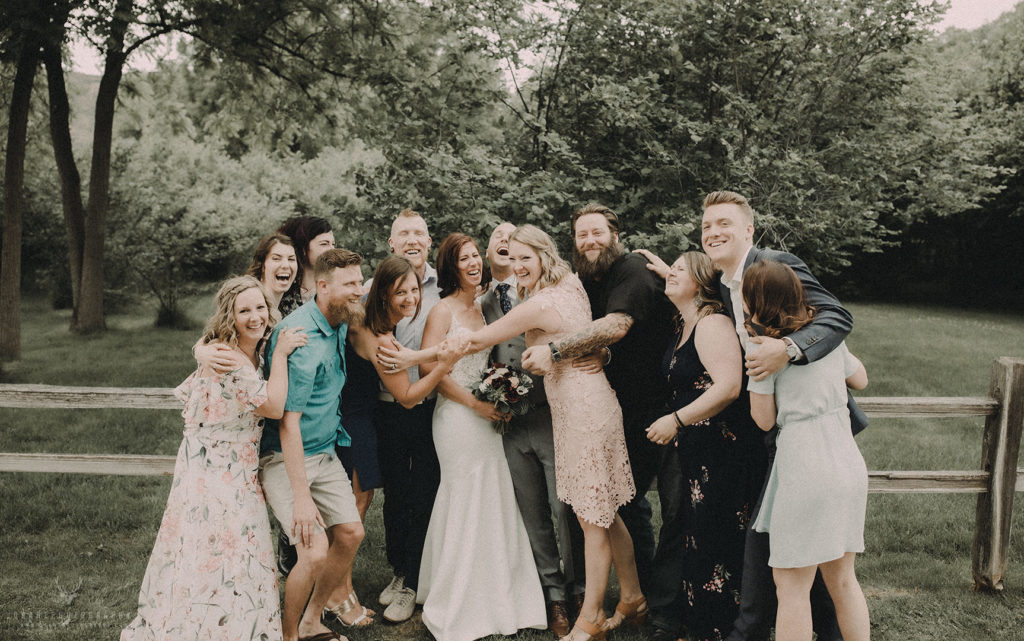 We all showed our support and love with our hands.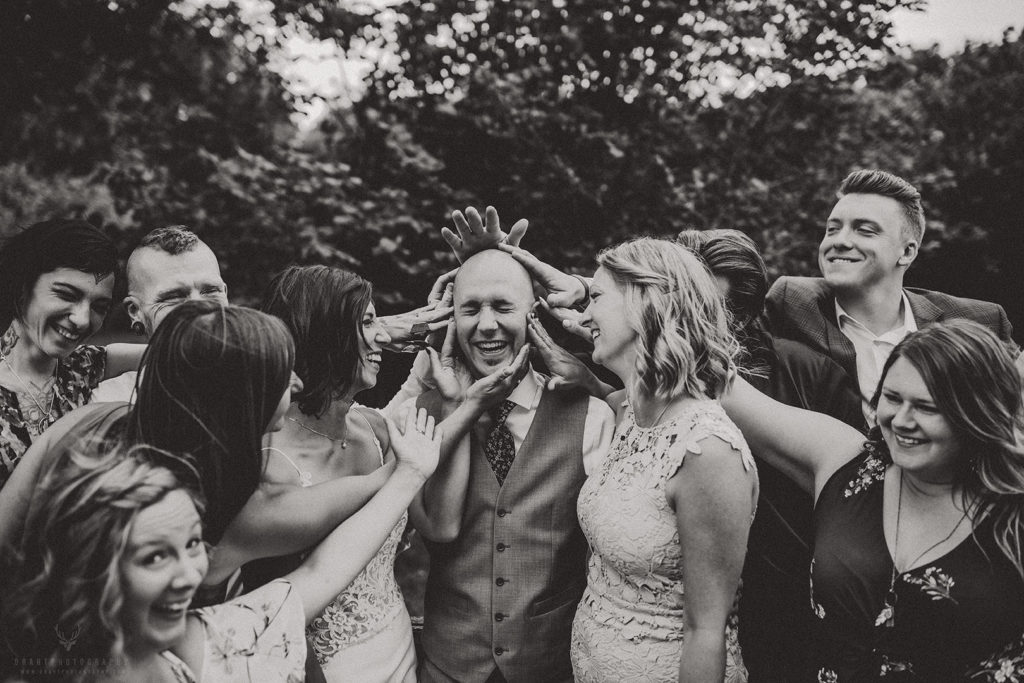 Then, my favourite time – some time alone with our bride and groom. This is actually my favourite time of the day, so it tends to go pretty fast for me. Especially in a place in West Kelowna like Gellatly.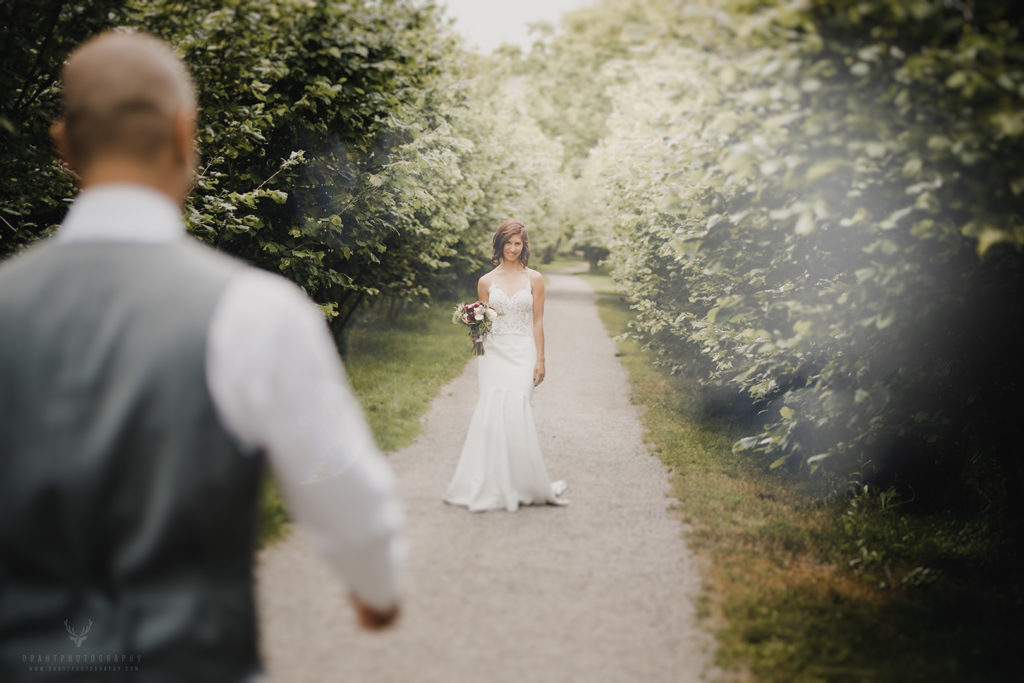 I whipped out the prism for some glass fun. This isn't photoshop – this is all in camera with a prism.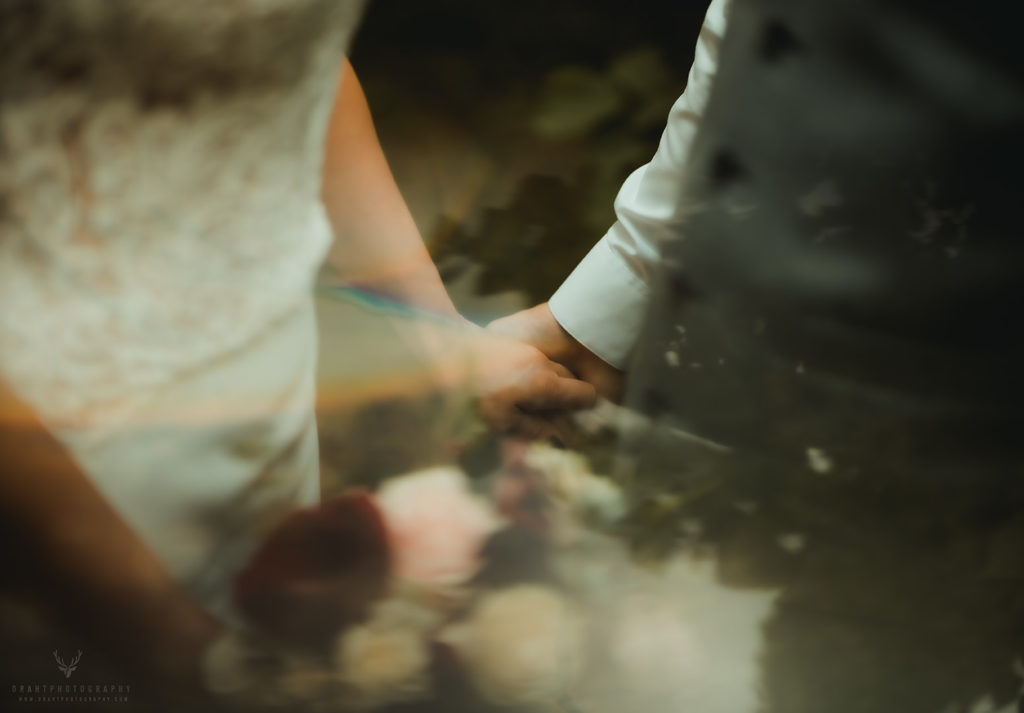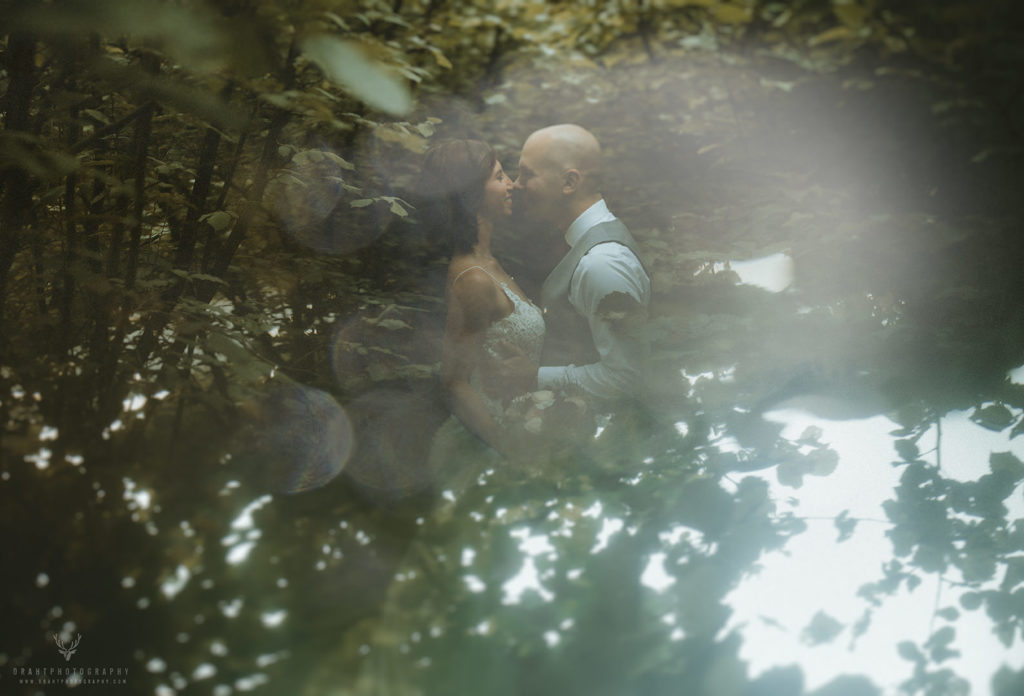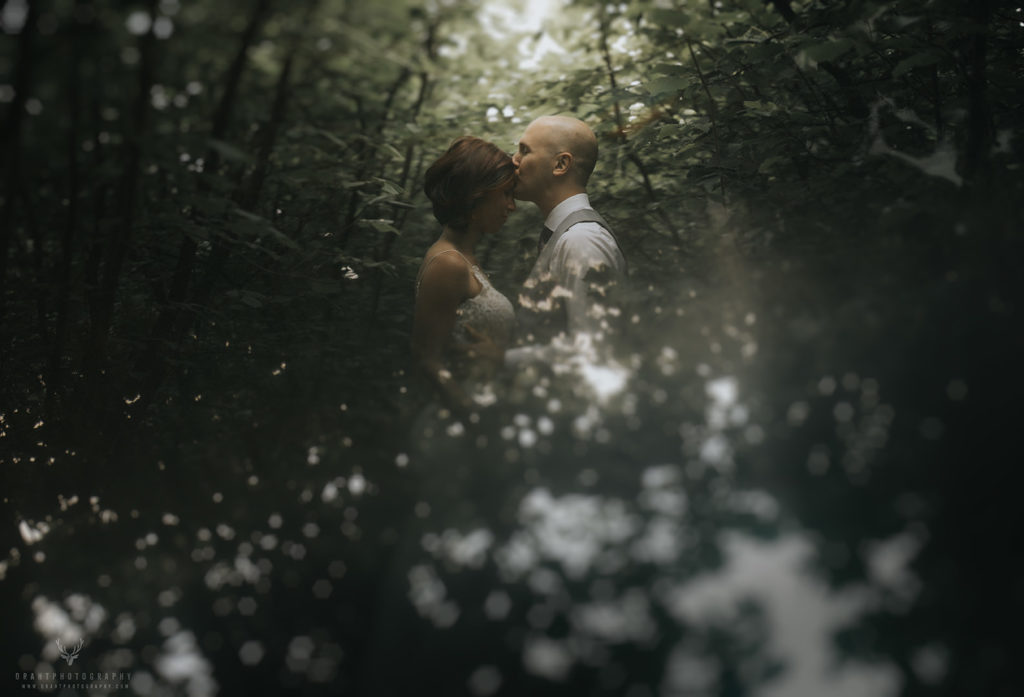 And of course, we can get some great photos without the prism too. Check out this cathedral of trees!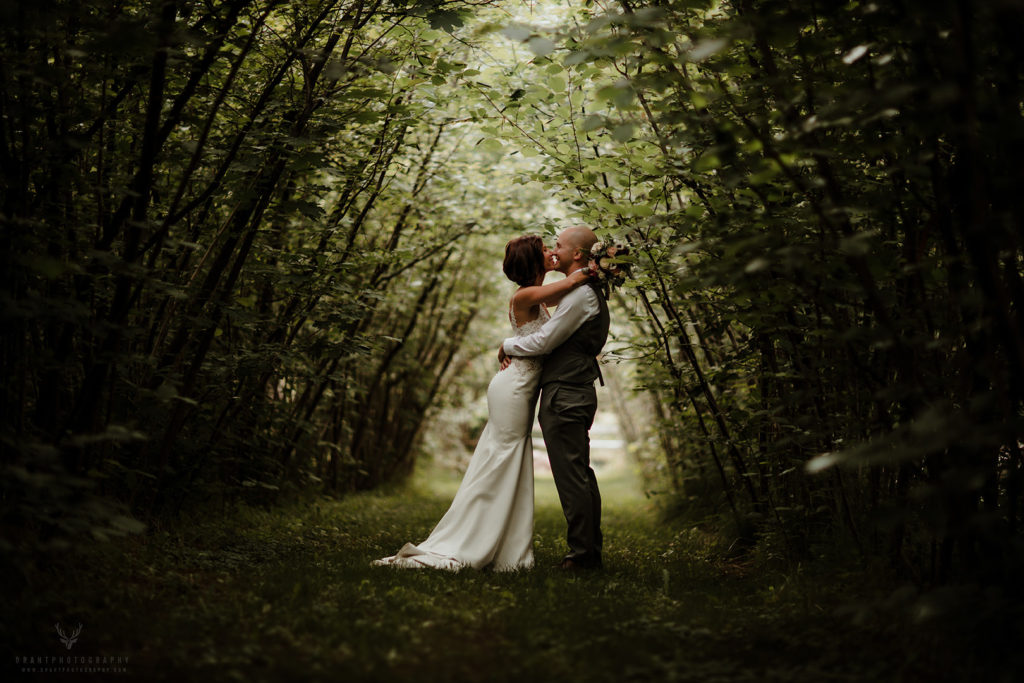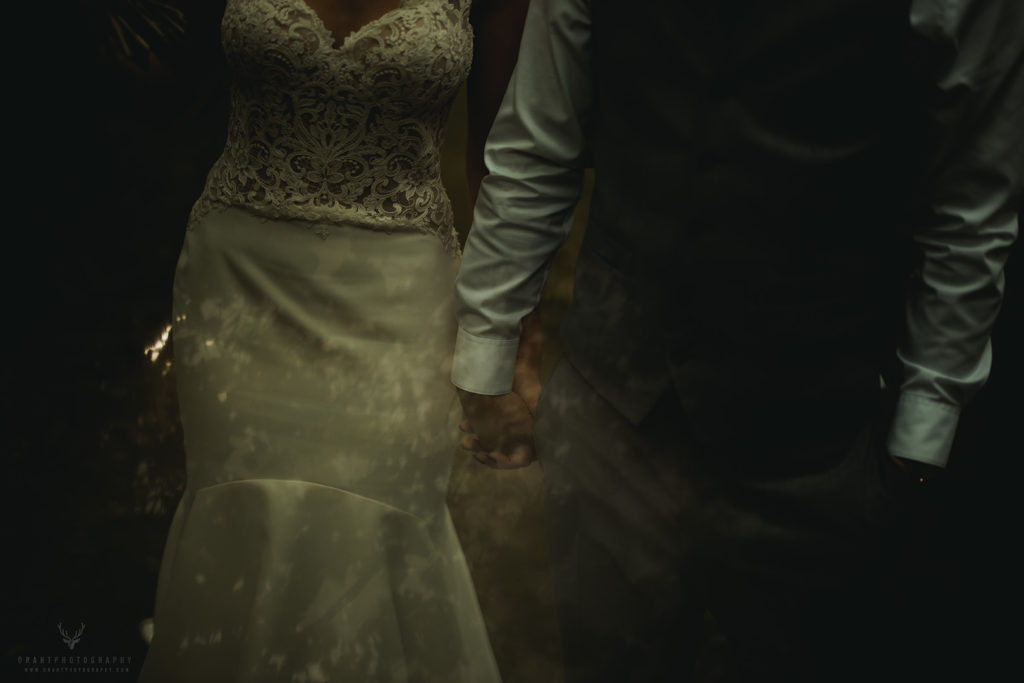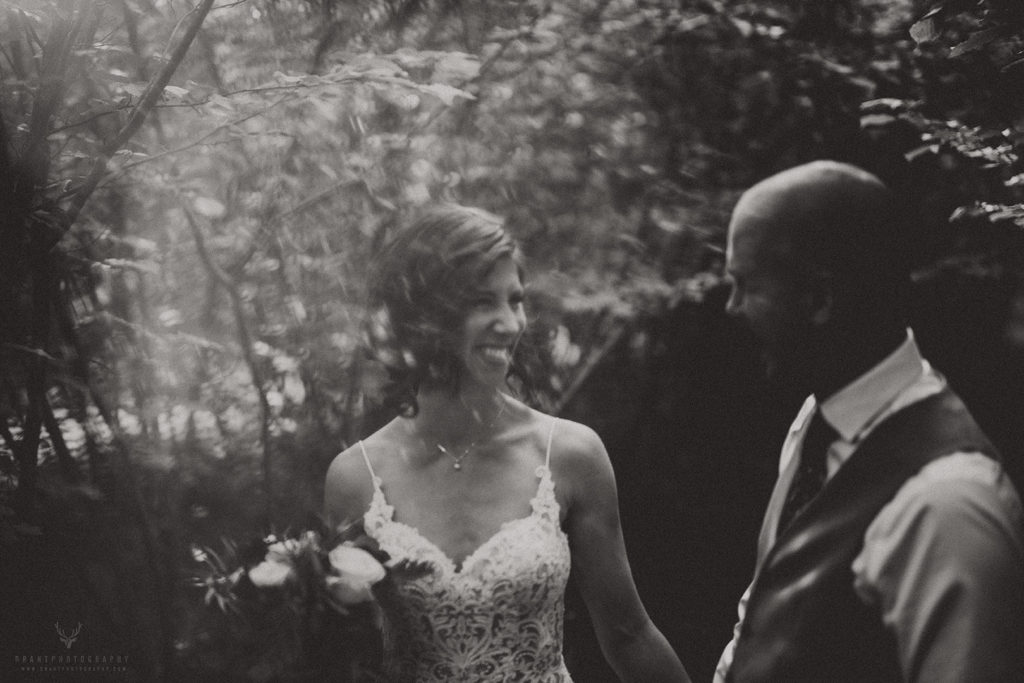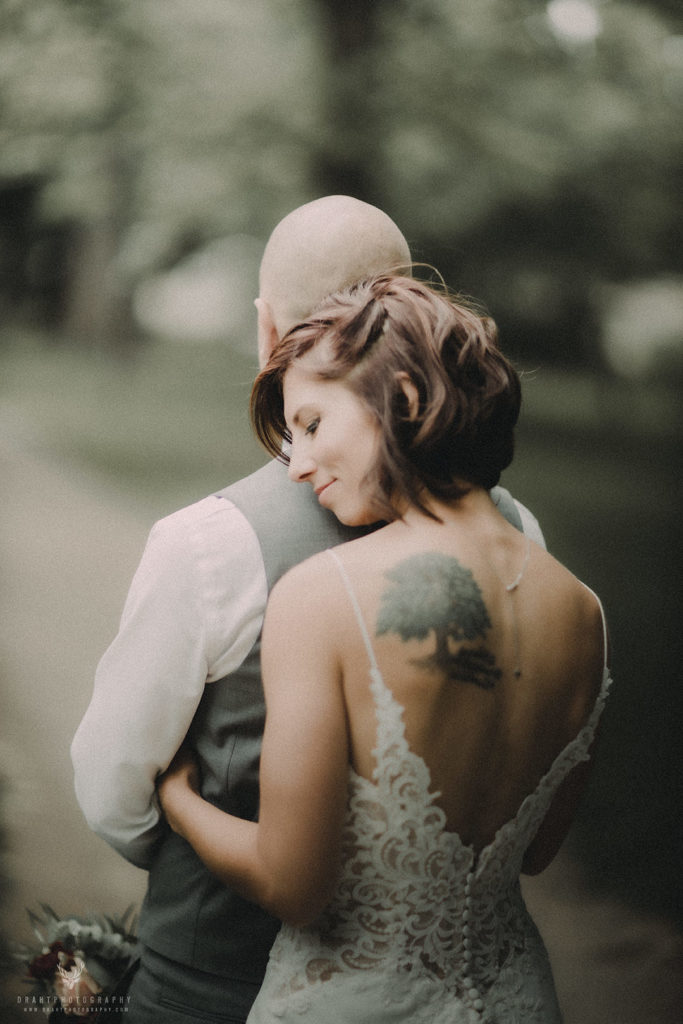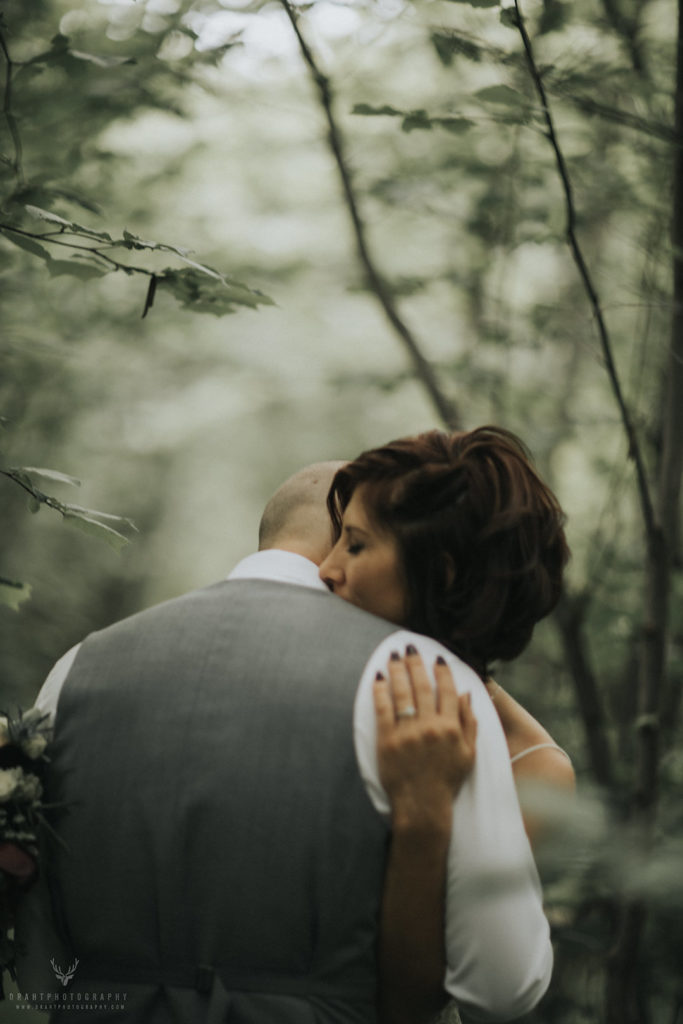 Unfortunately, though, this is where I'll have to leave you. Keep in mind, this isn't all the photos. This is a sampler, 51 of the photos taken today. We had a lot of fun moments, and some absolutely delicious food at Quail's Gate.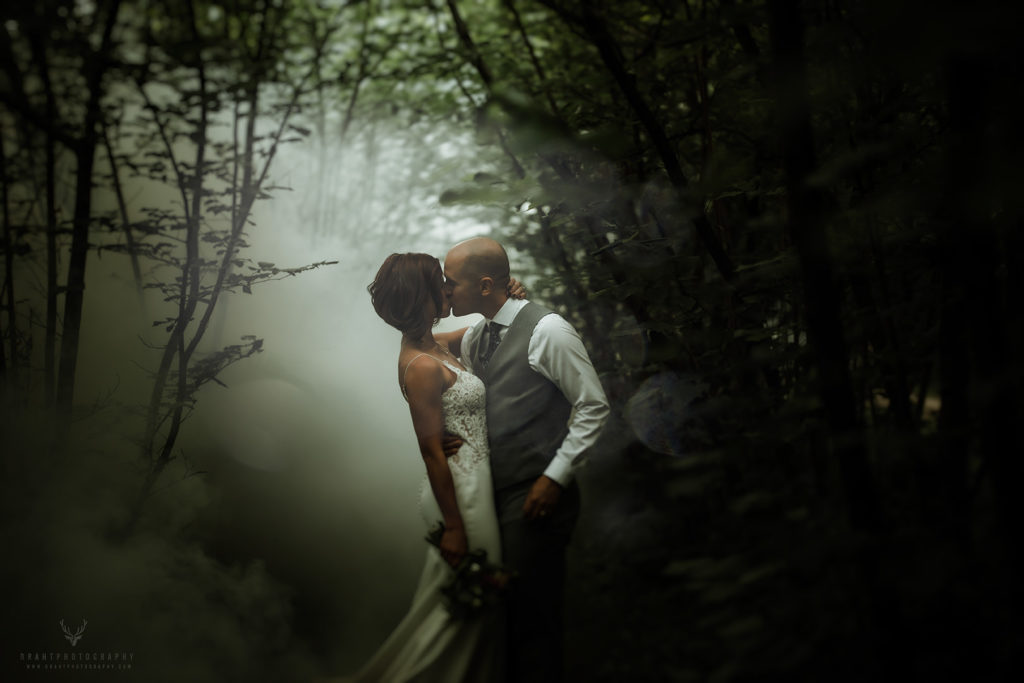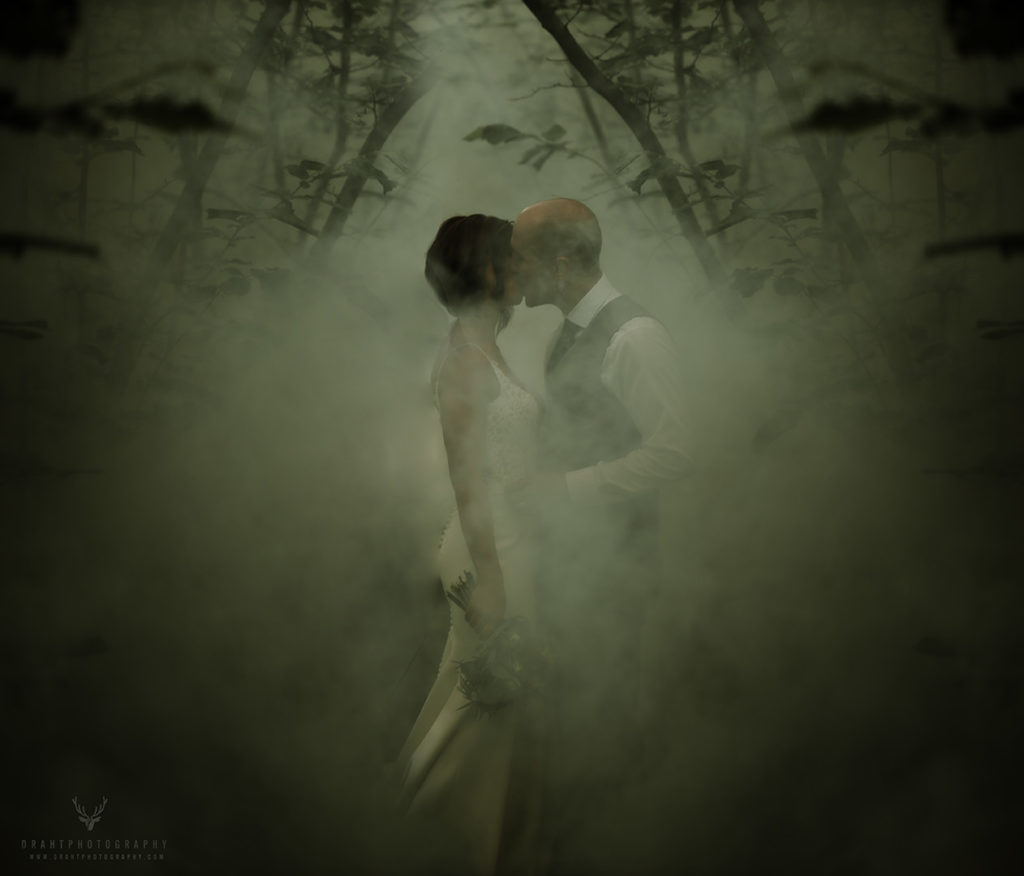 If you'd like to register to receive access to the photos once they're done, please register here.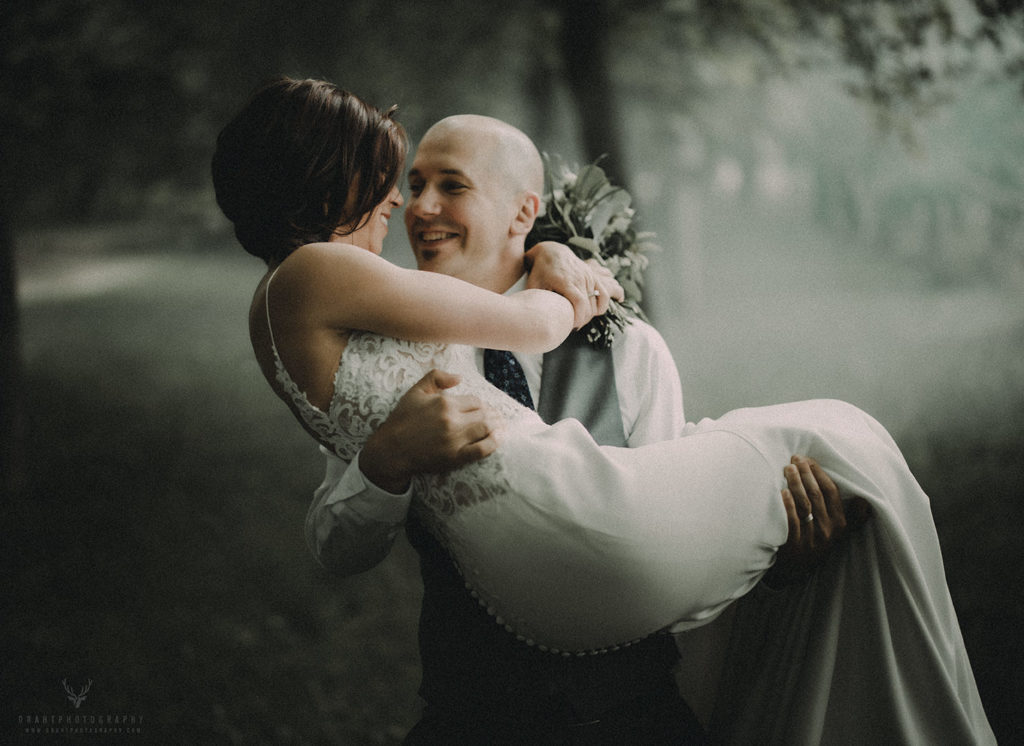 If you'd like to save any of these photos, simply long press on them on your cell phone, or right click on them on your computer. Then select, "Open in new tab" – you'll be able to save from there.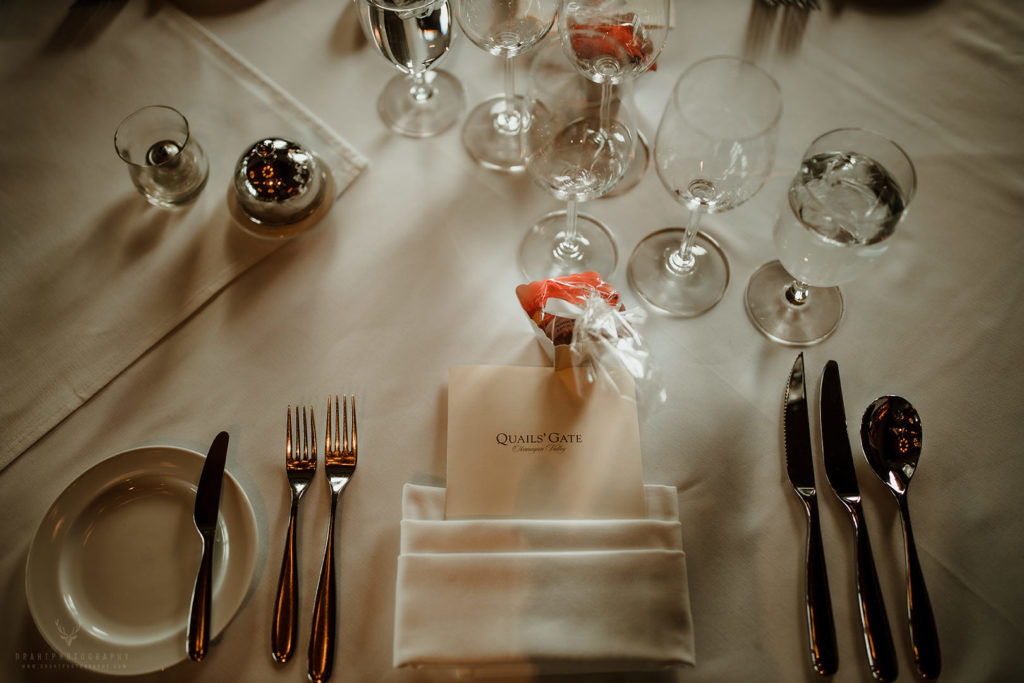 Thank you for reading this far. I put a lot of time and work into these sneak peeks (It's 2:24am I write this!) so it's great that you've taken the time to read all this!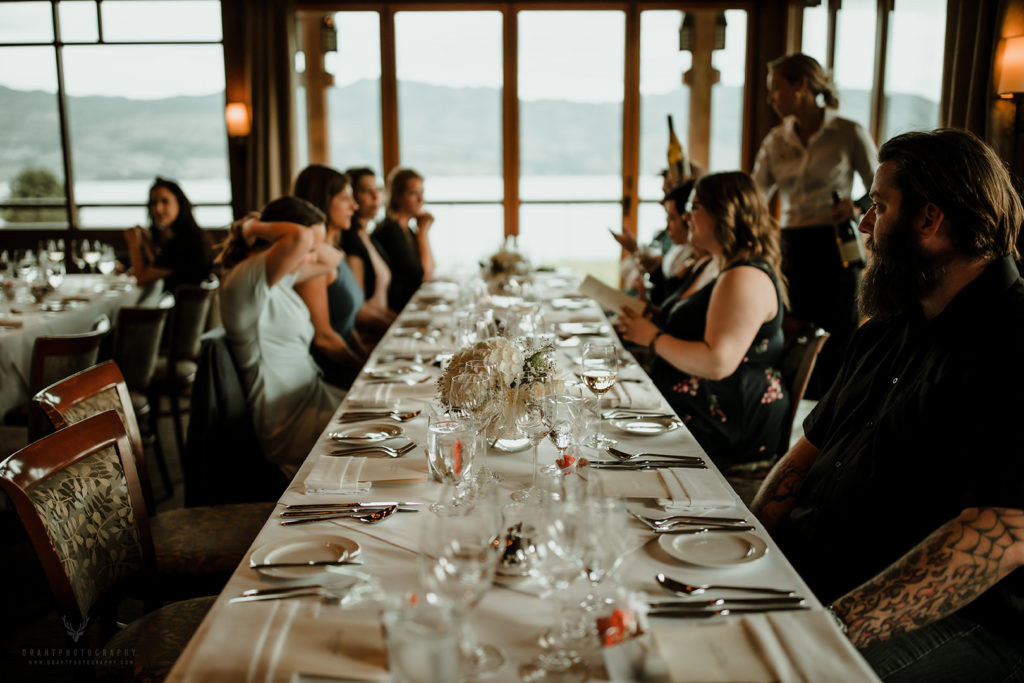 Yes, that's a chicken head. It's a long story involving travel.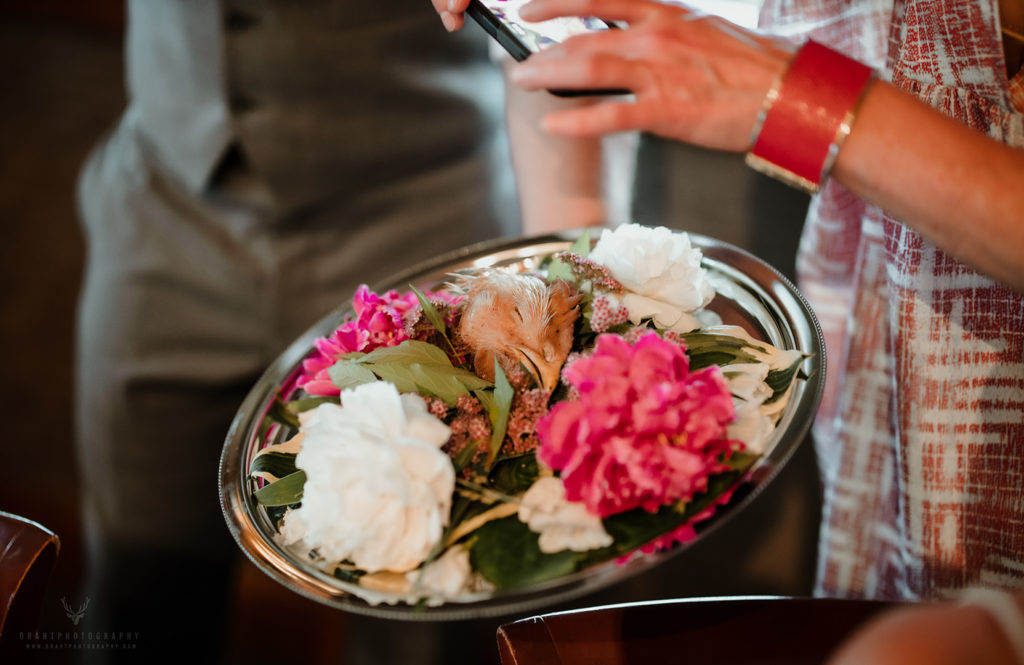 Lastly, if you'd like to stay updated, feel free to follow me on Instagram, Facebook, Twitter, or Tumblr for frequent updates. Talk to you all in a few days!