I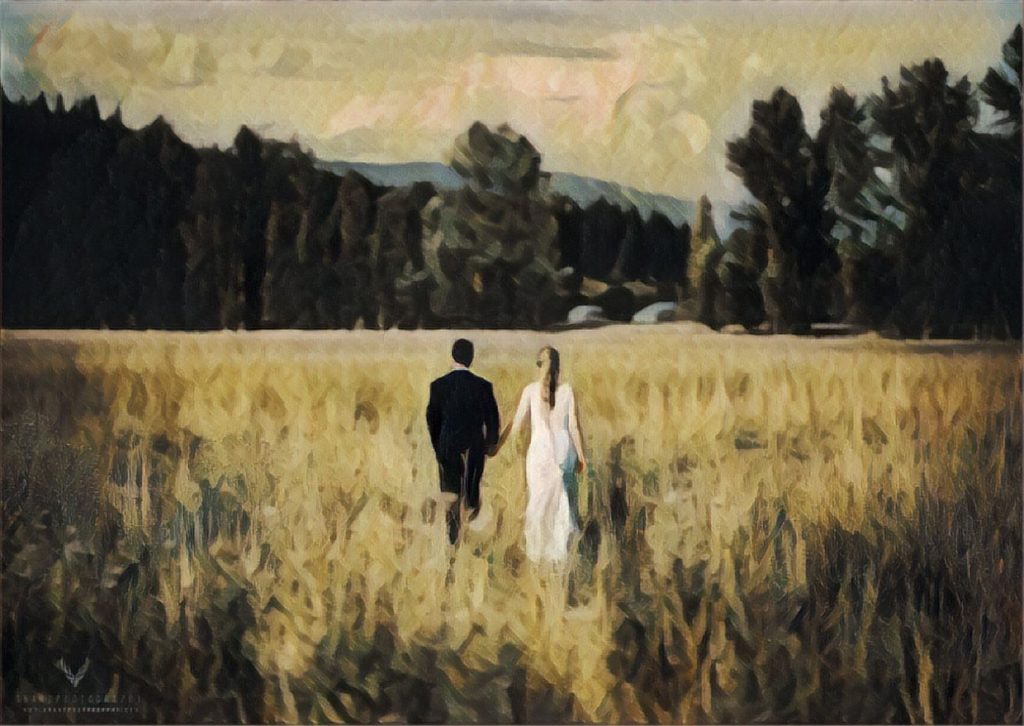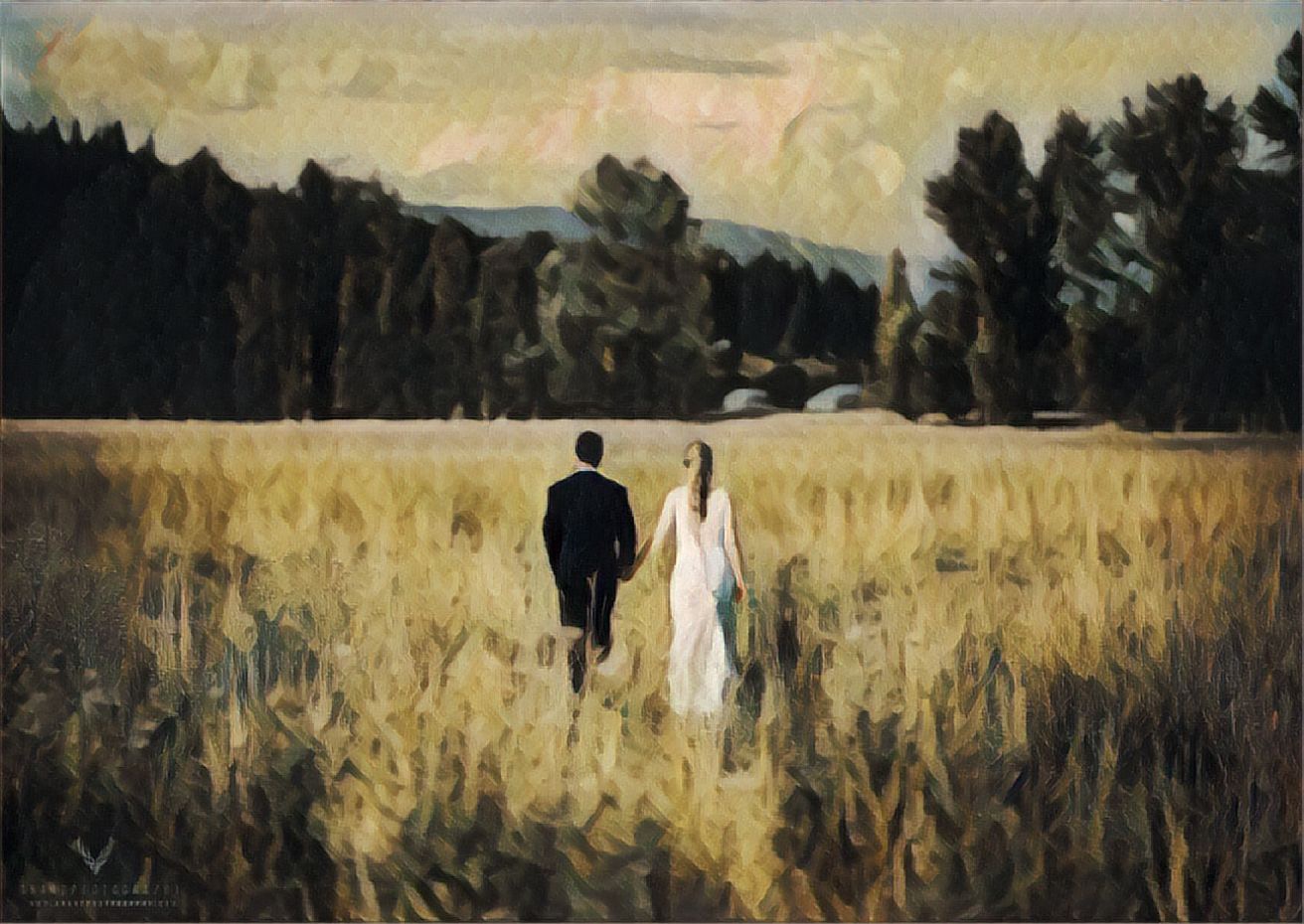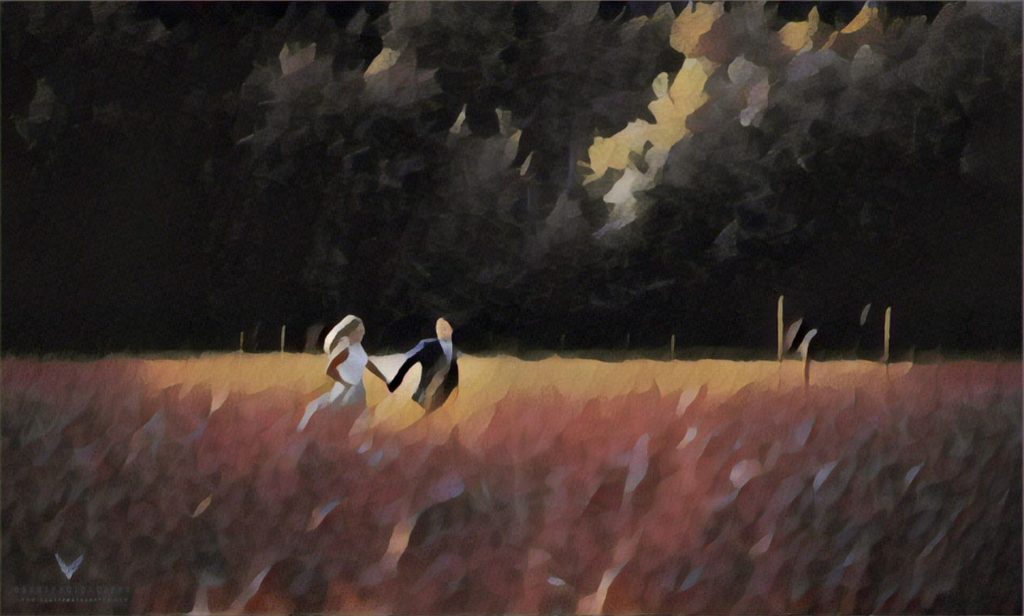 It's not often I get to shoot a wedding in Salmon Arm. It's a lovely small town, with quaint farmhouses dotting the hills. It has everything I love – big venues, lots of tall grass, and cows sometimes hanging around those venues. We'll get into the amazing Dolan Creek Farm soon enough – for now, we start at about 10:30 am, with the detail shots.
Of course, we could count on this couple to give it their own twist.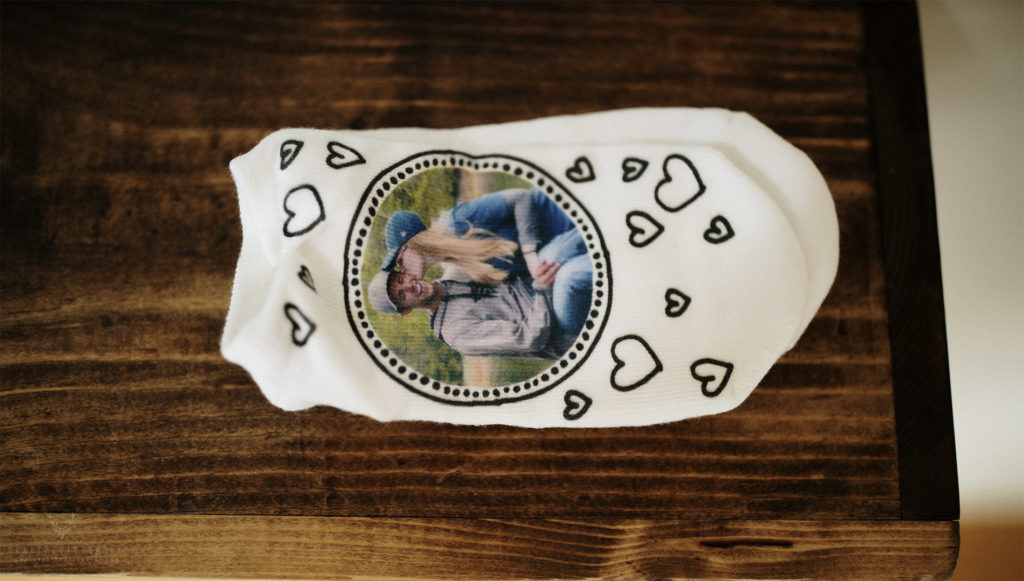 Yup, personalized wedding day socks. I knew already that it was going to be a fun day.
I moved on to the dresses and the rings. The girl's place was amazing – wide open spaces, wood everywhere, and tall windows.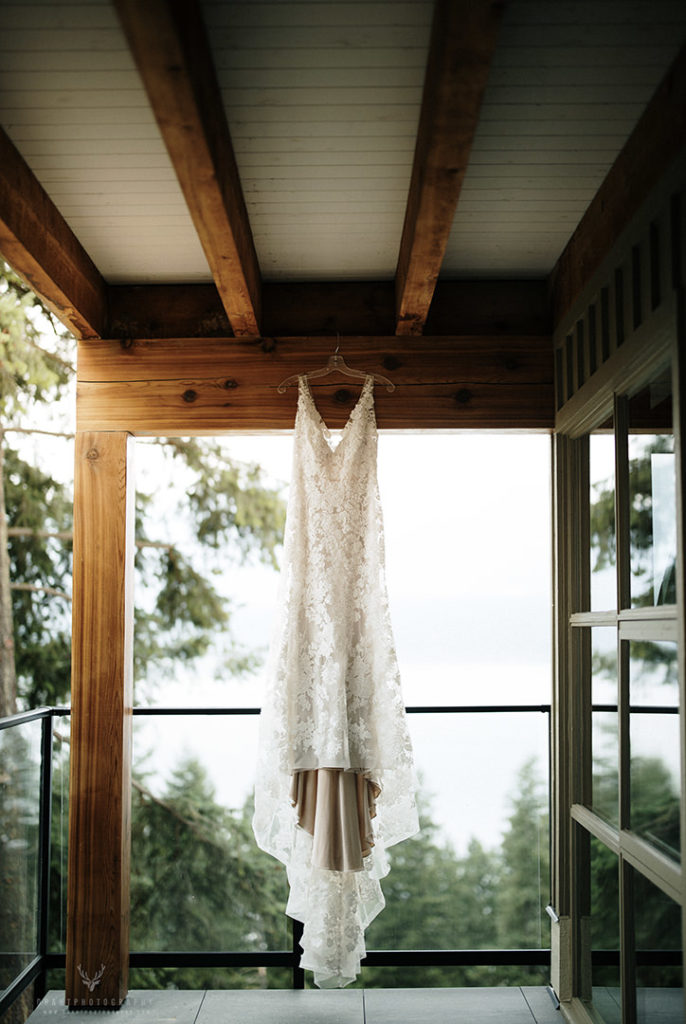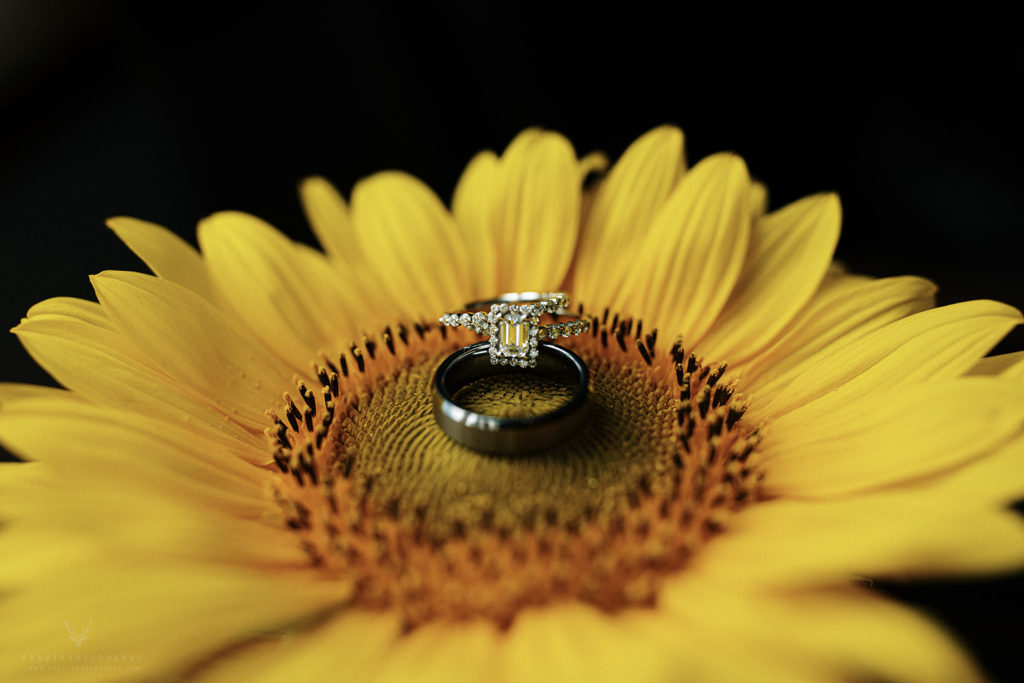 Over at the guys, they had just finished breakfast. I made my way to the Prestige to get photos.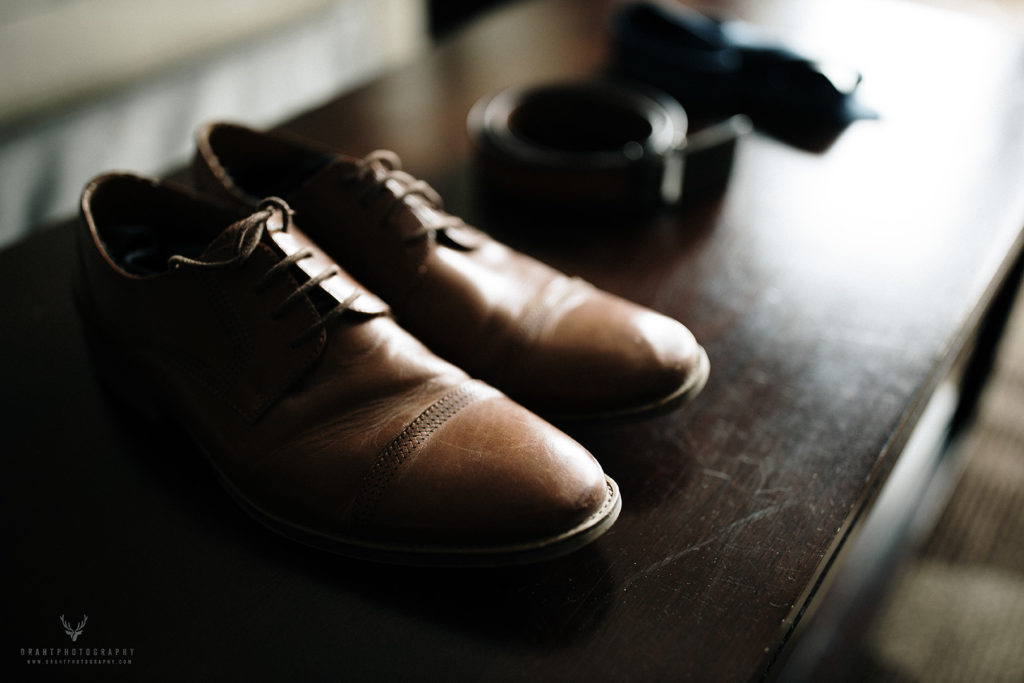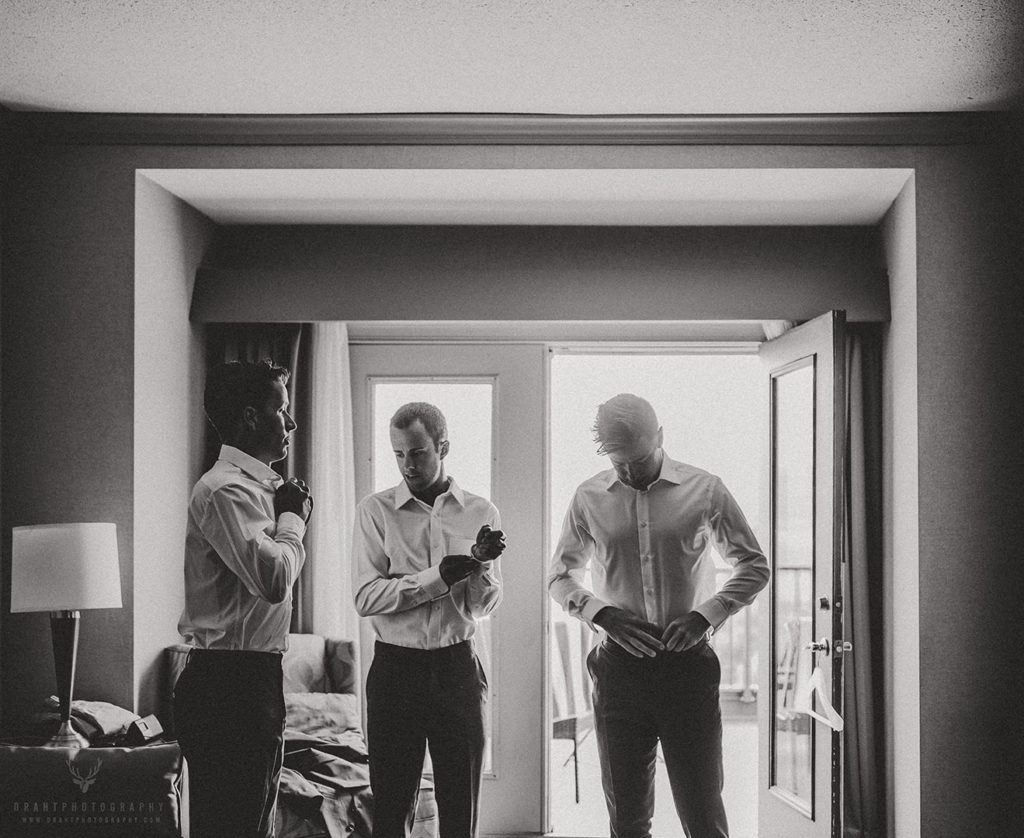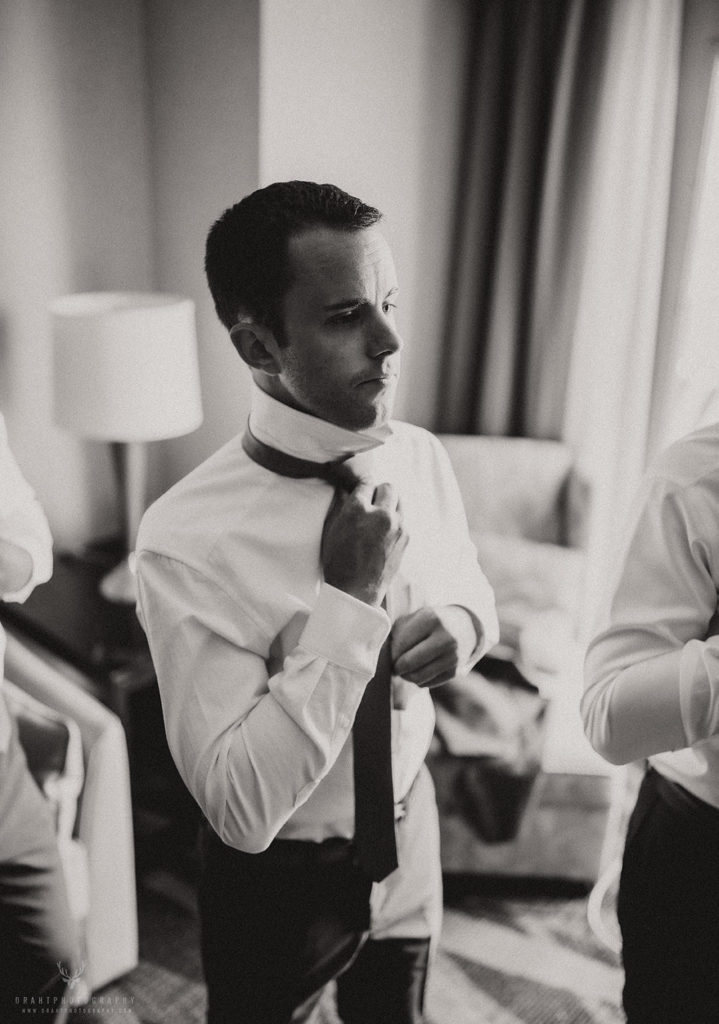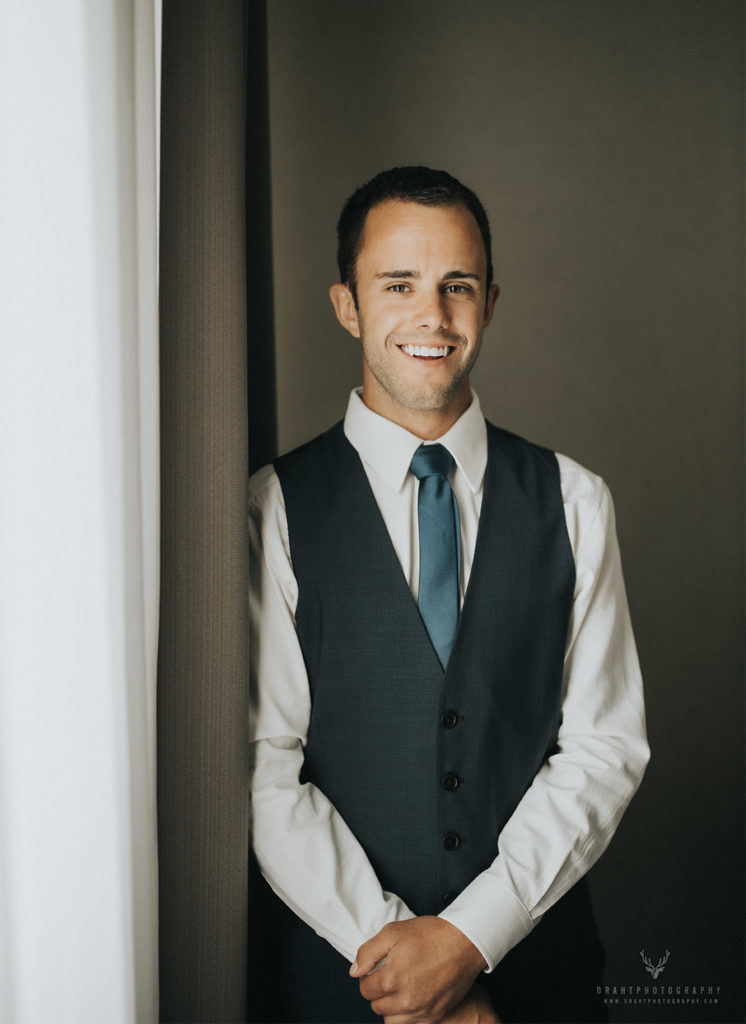 That's a guy who's ready for this first look!
The girls were just finishing up. Mom helped with the wedding dress, and the bridesmaids helped with Grandma's pearls.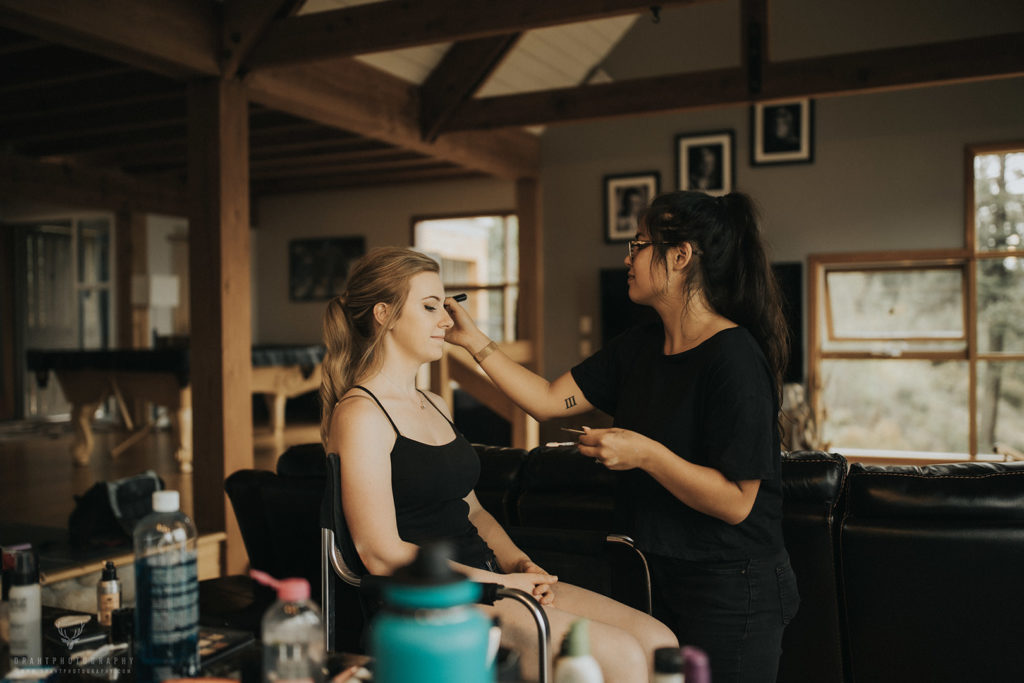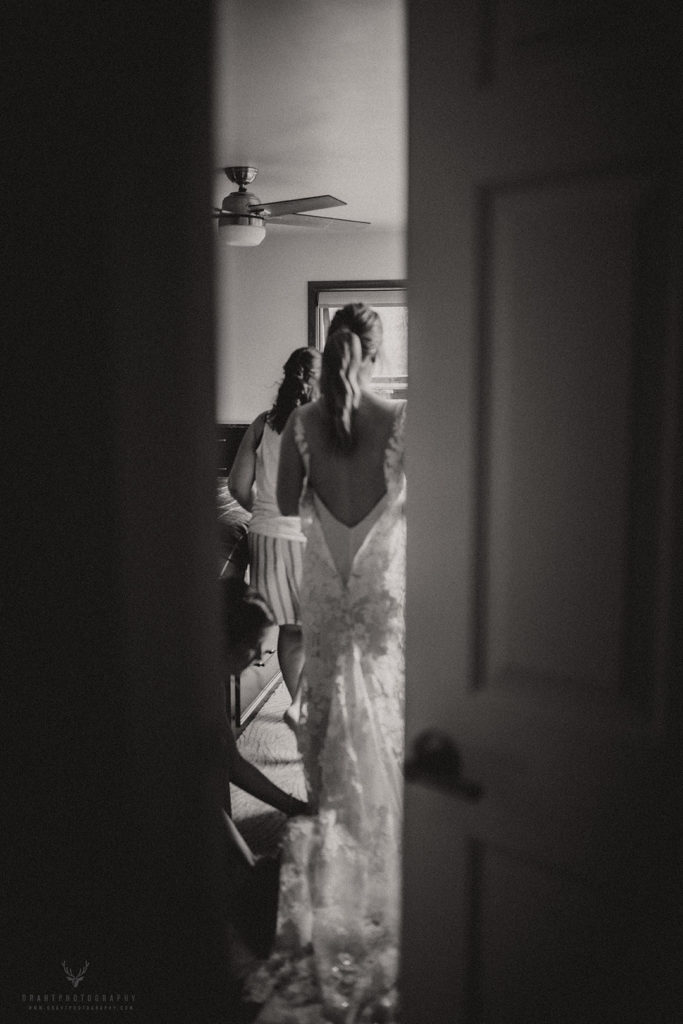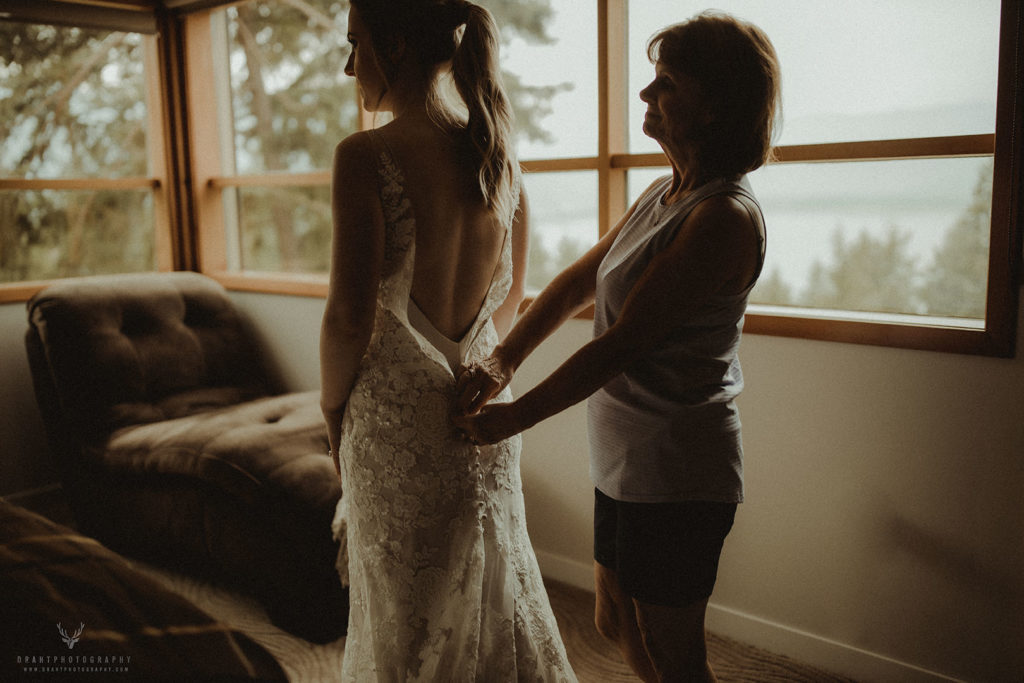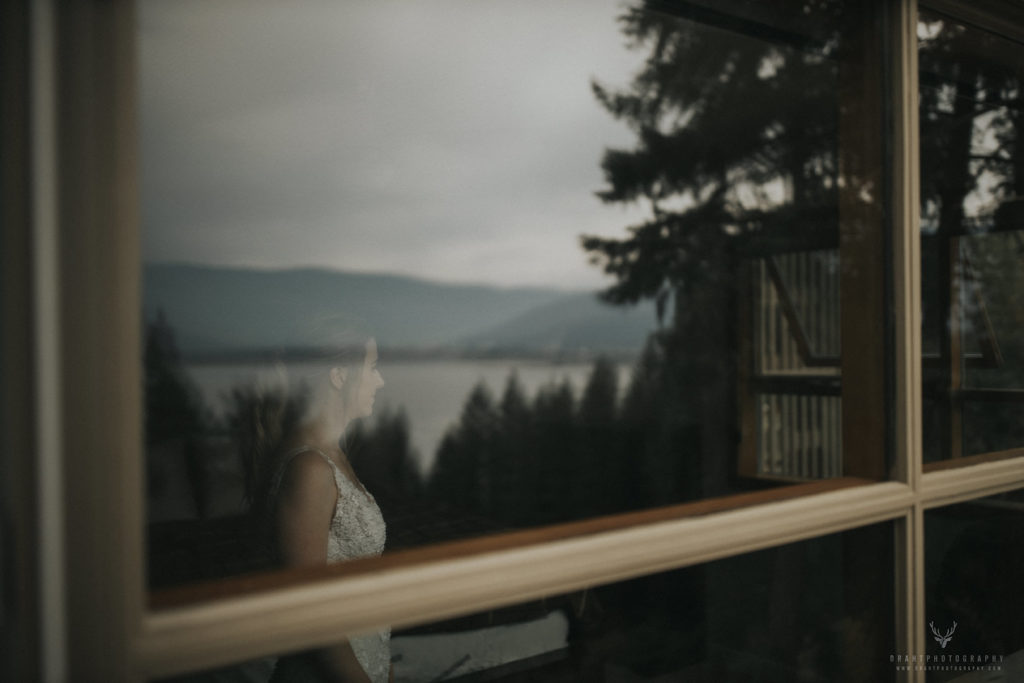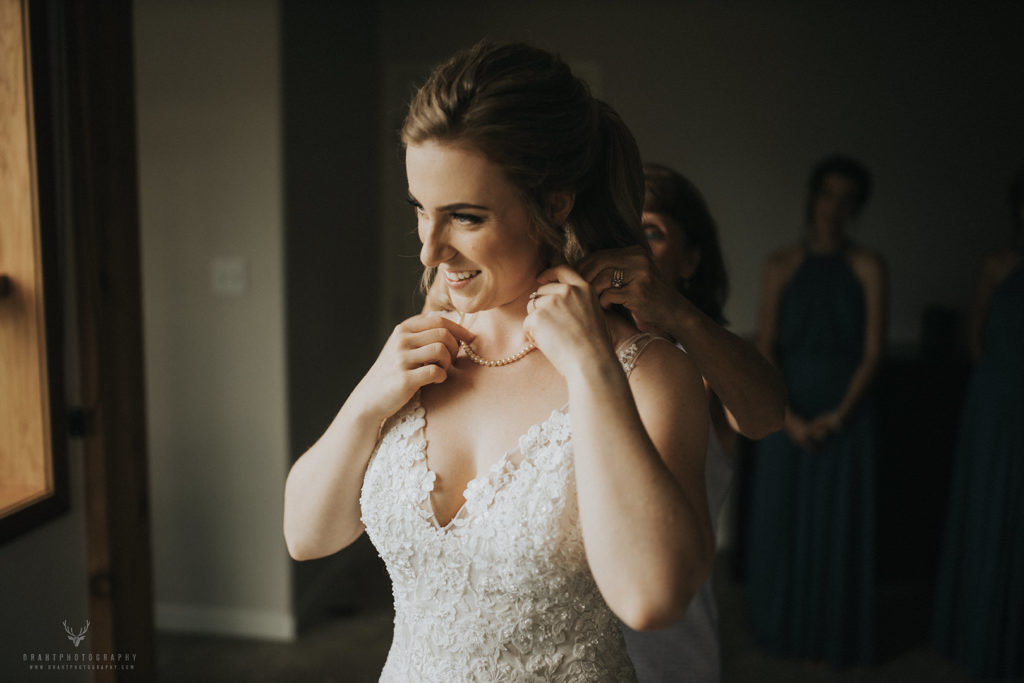 And we were off, for a first look, with a twist!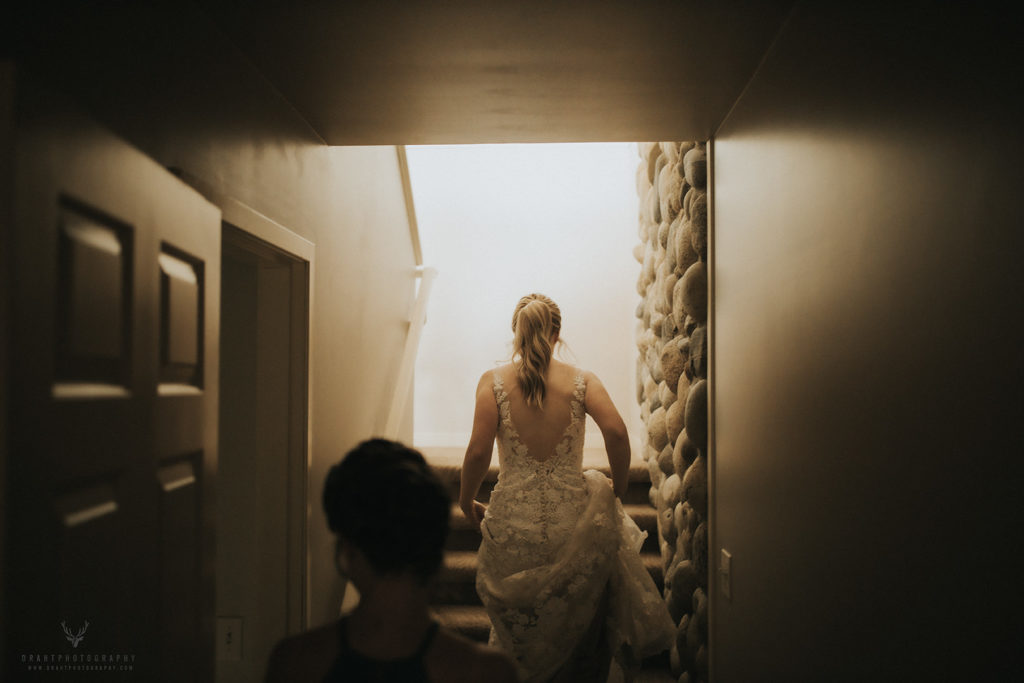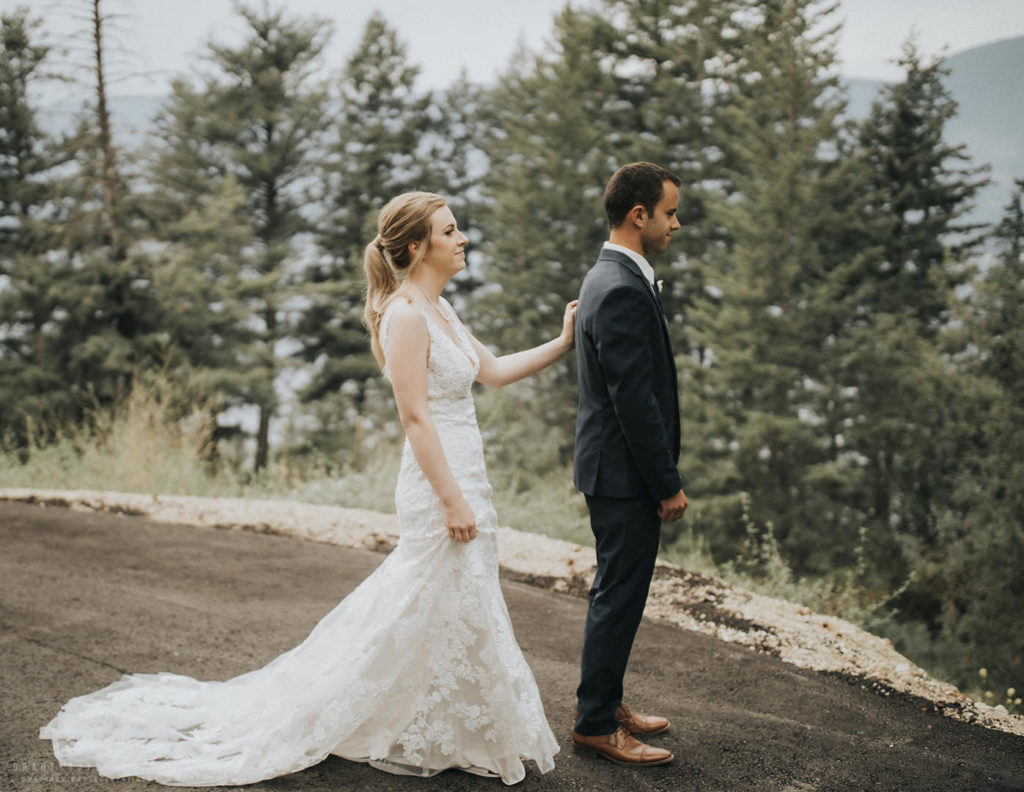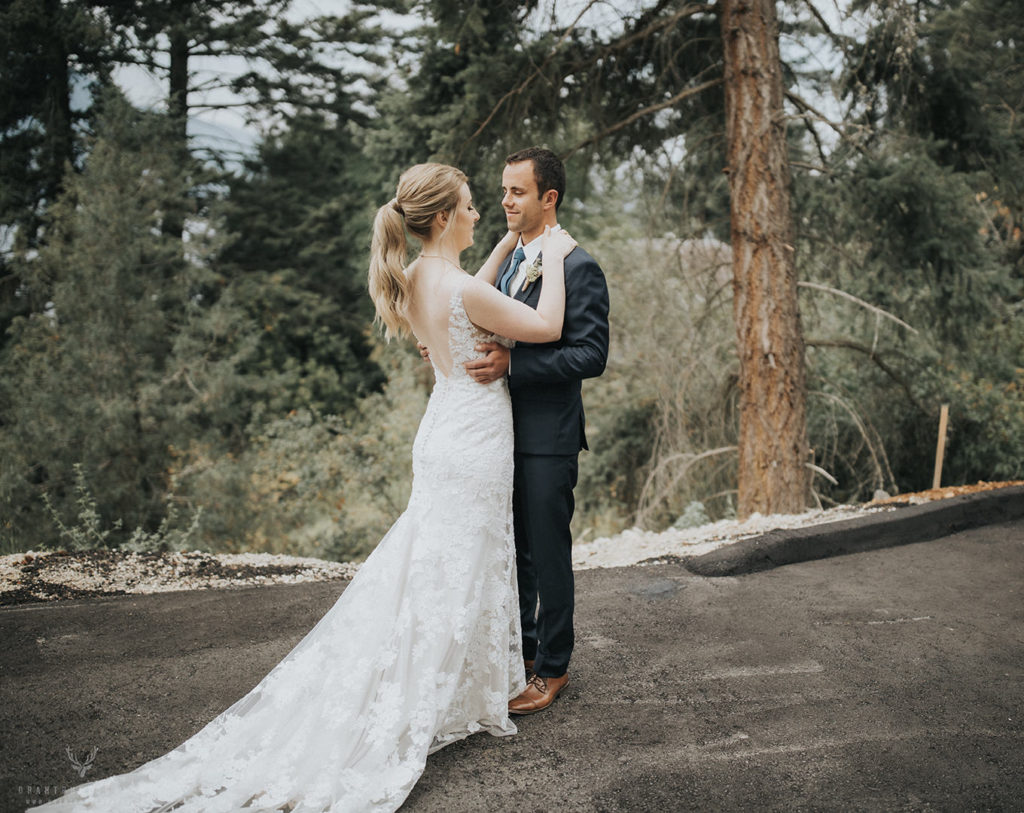 And here it is, a special gift to her groom. Personalized, even with a hand written letter, of course.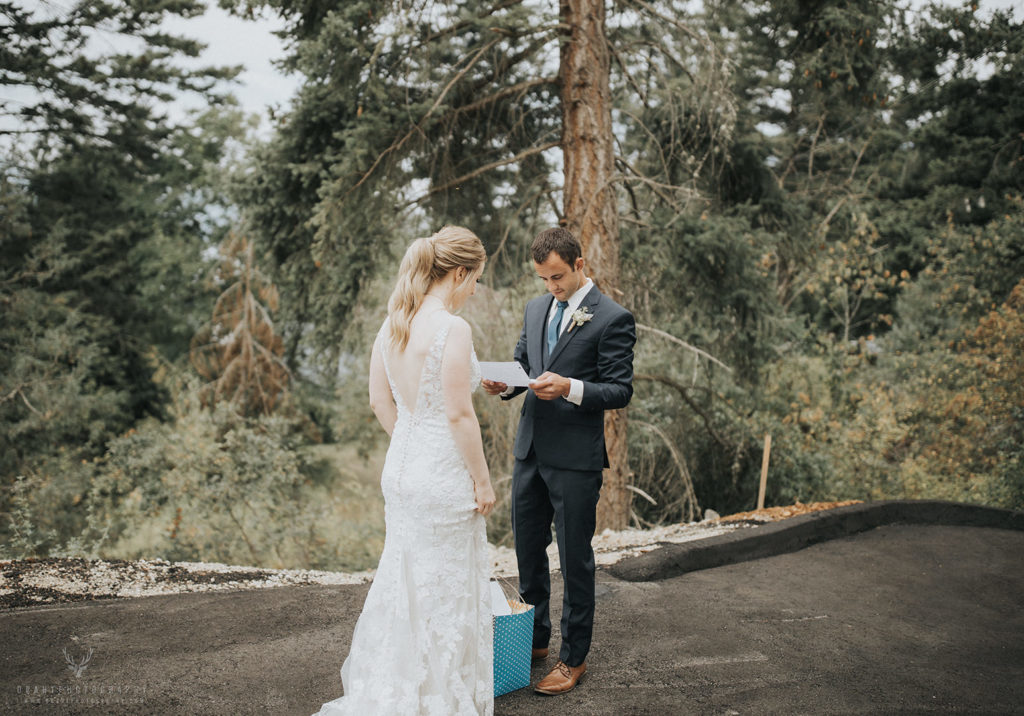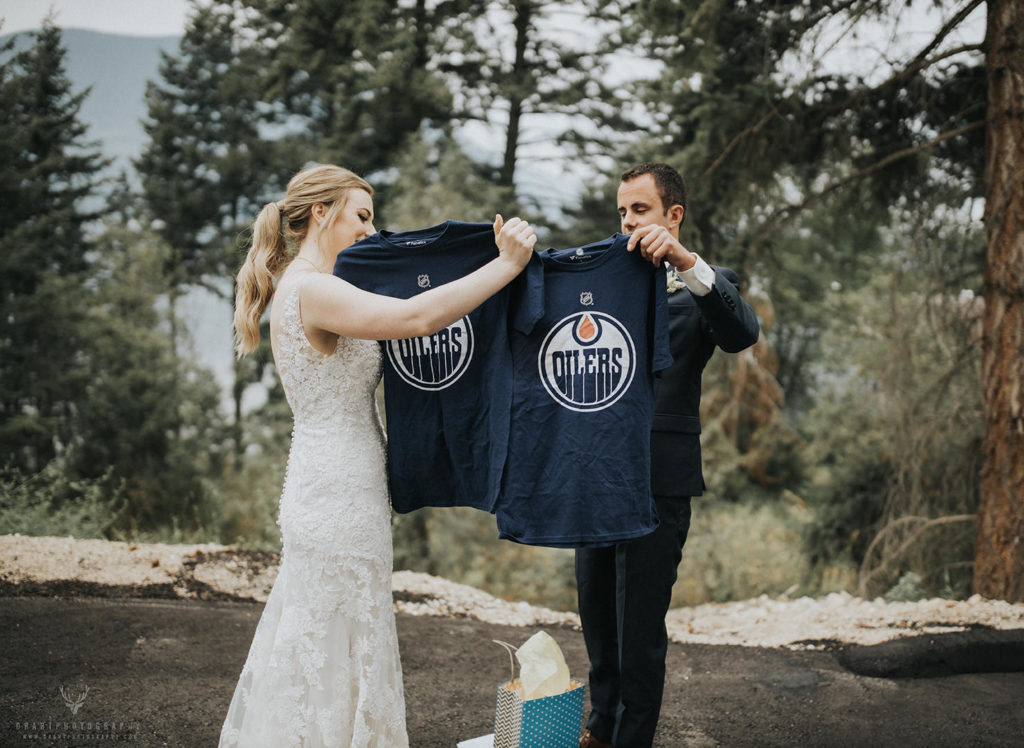 Turns out he's an oilers fan! He was absolutely blown away. Of course, we had to try them out right away.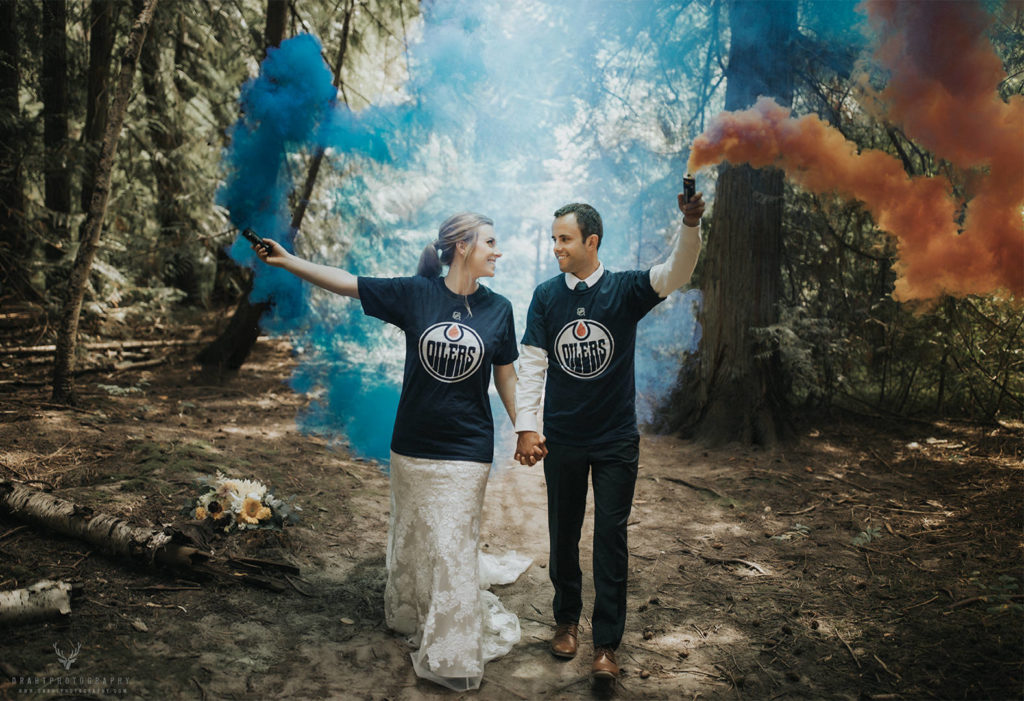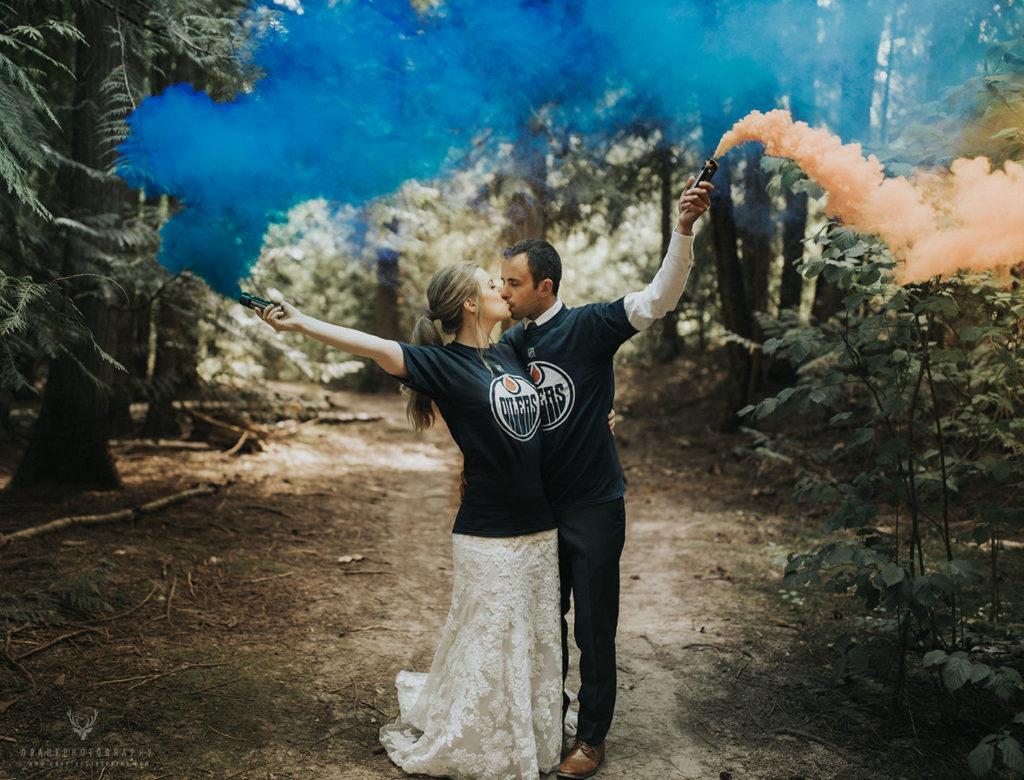 Time for photos of the bridal party! They're a pretty fun crew.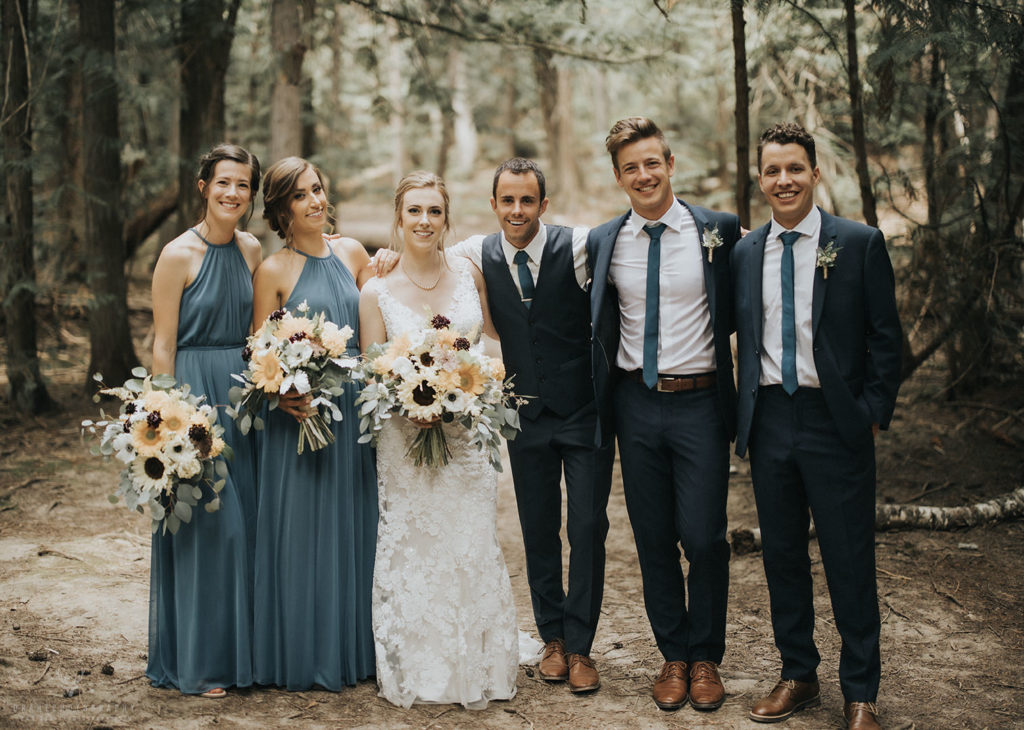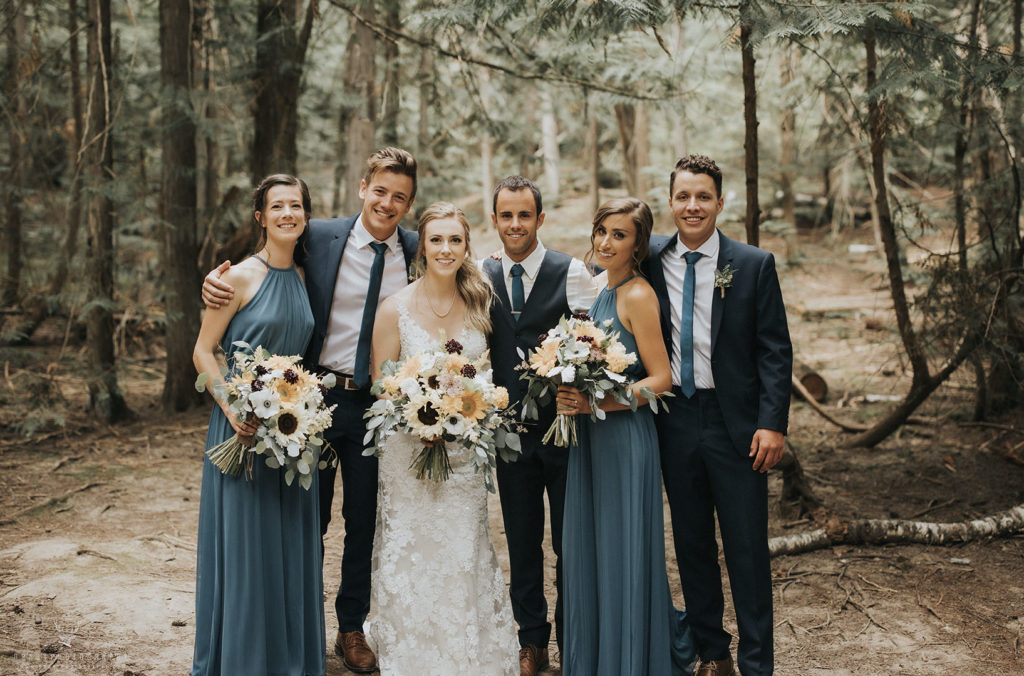 Quite the flowers, aren't they? Let's take a moment to appreciate them.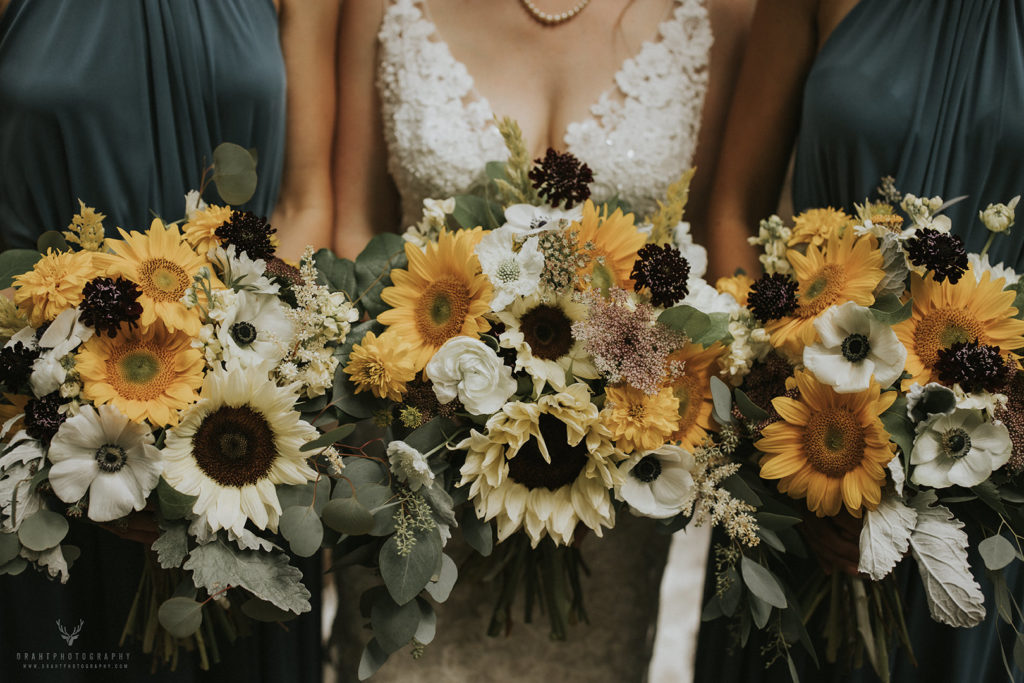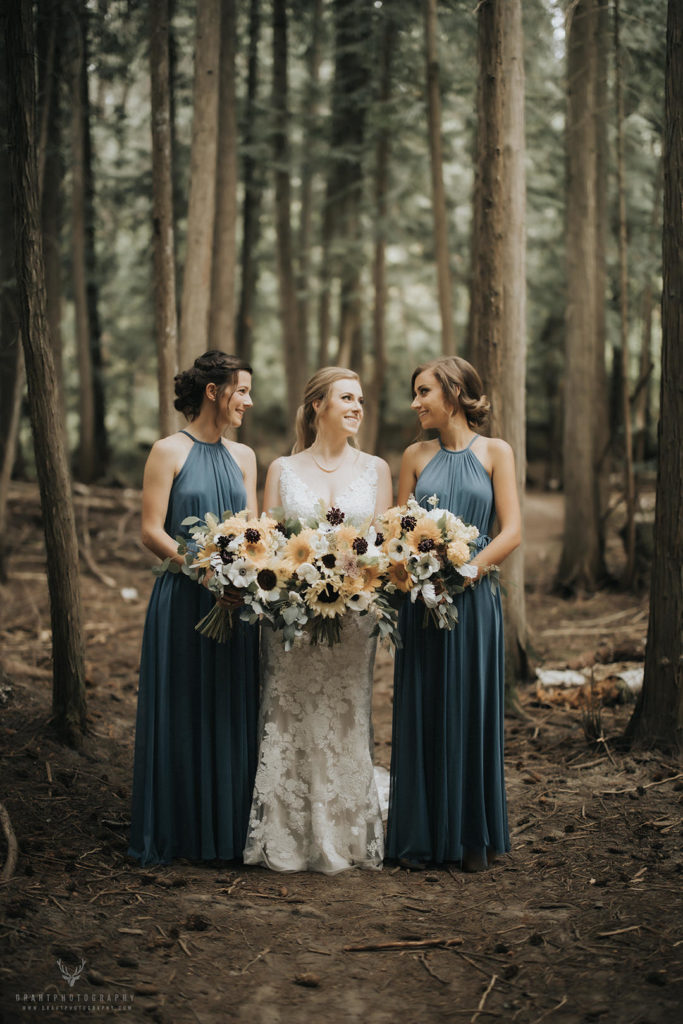 We made our way to Dolan Creek Farms, and I even managed to snap a quick portrait or two on the way!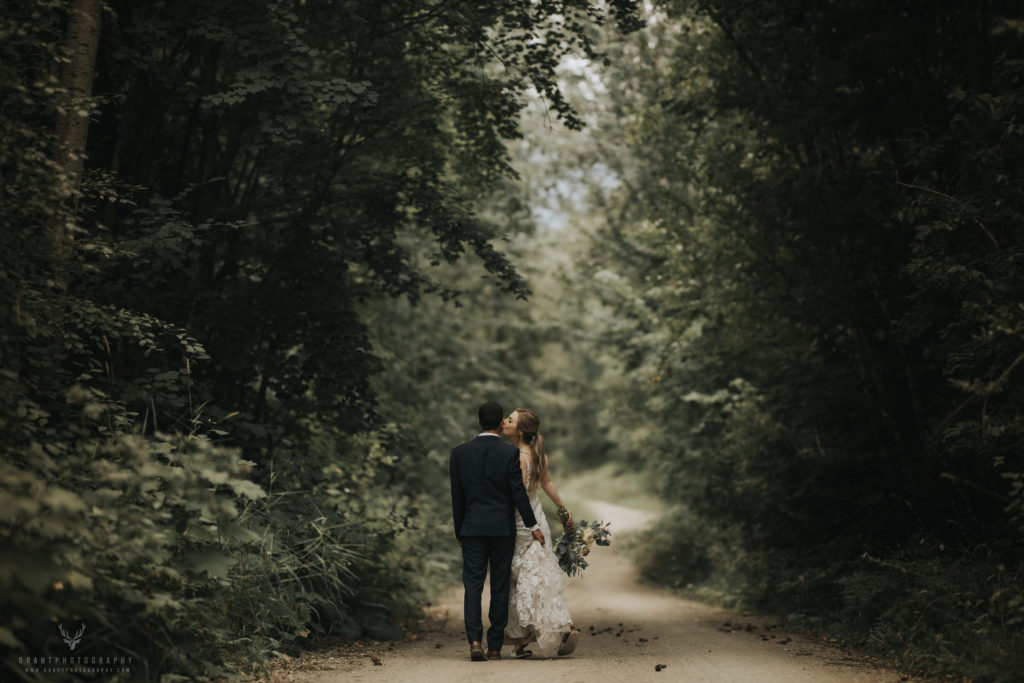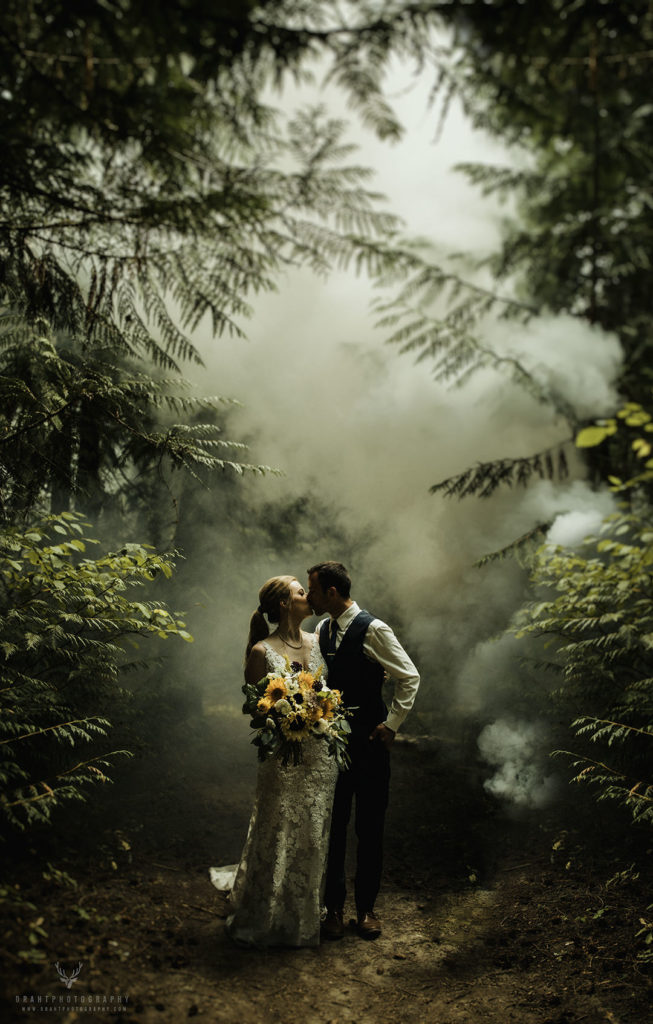 These two wanted a photo with each other. Here ya go!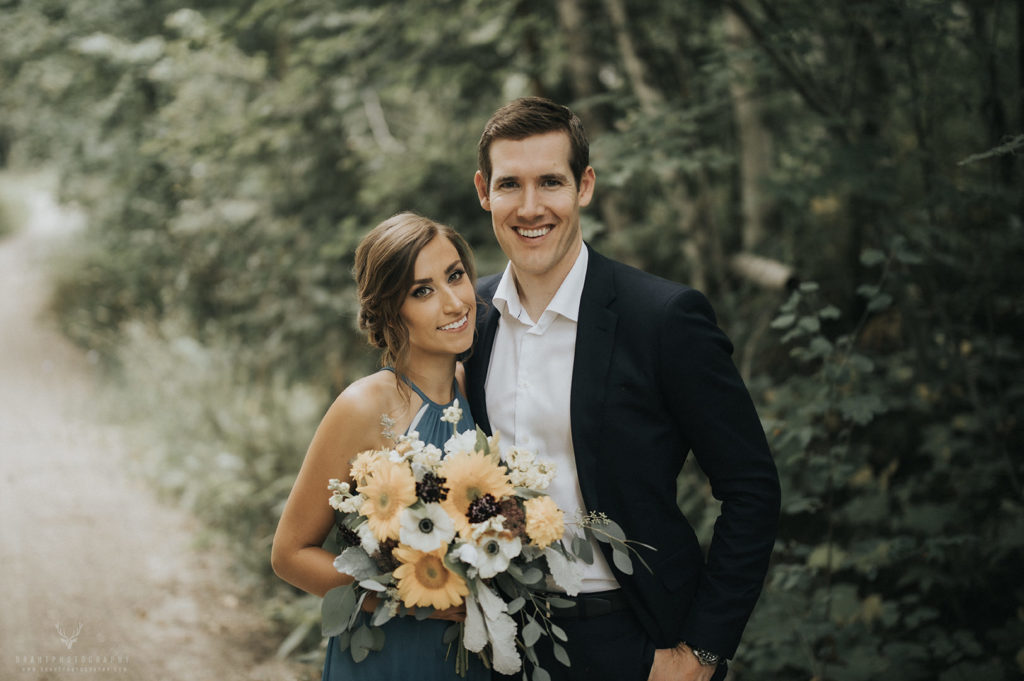 Dolan Creek was beautifully decorated. You could see Mount Ida in the background, symmetrically above the bridal arch. Guests had just begun to arrive, and we even had a few freeloaders.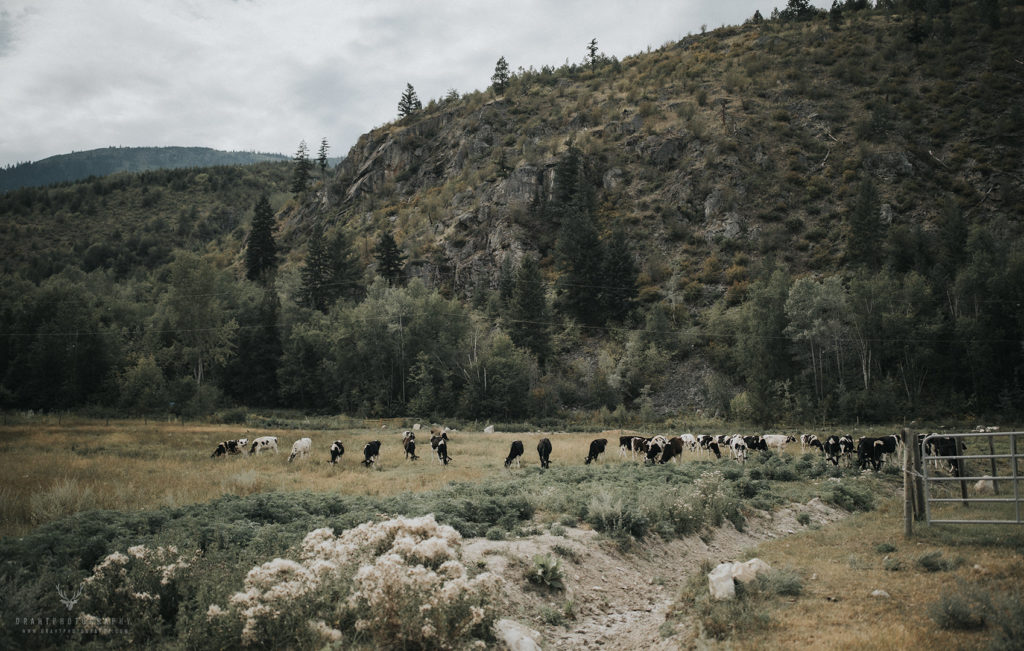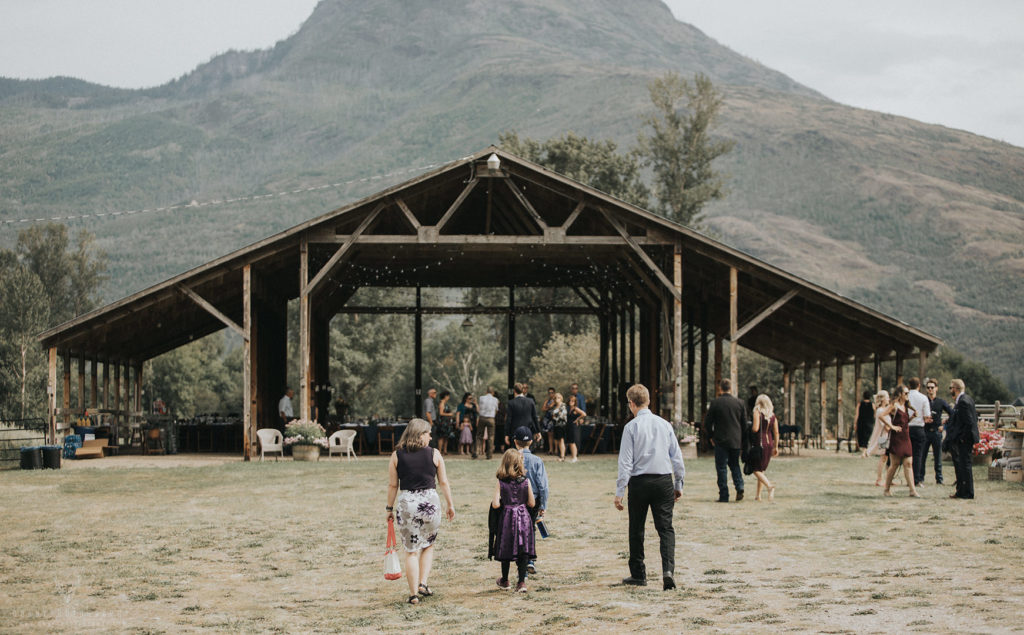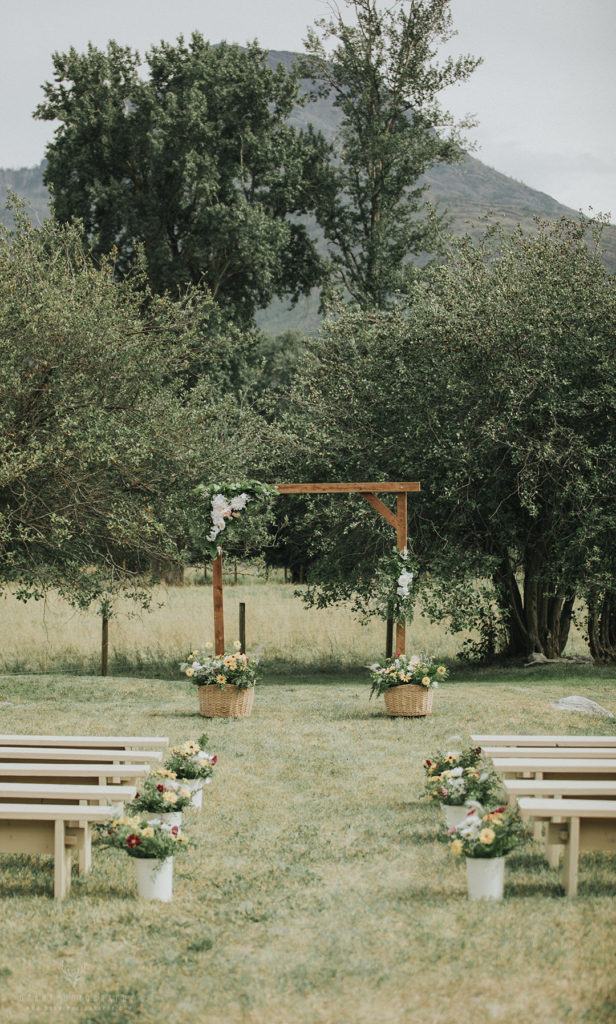 The ceremony was beautiful. It was heartfelt, with hand-written vows, and parents barely keeping it together. Nope, that won't be in this sneak peak. Yes, it'll be in the full album.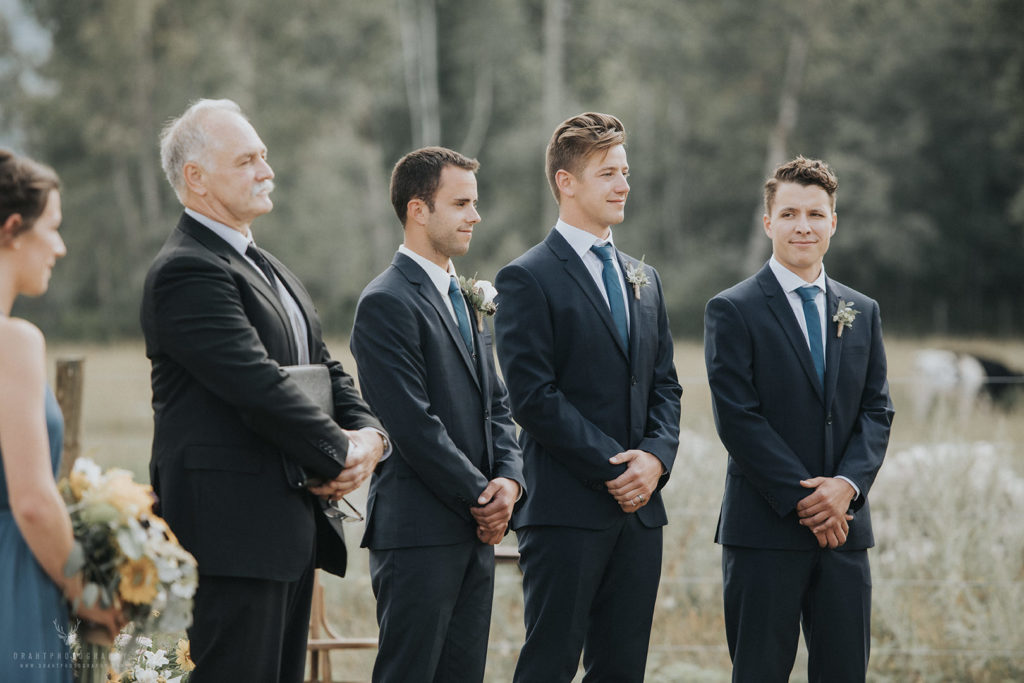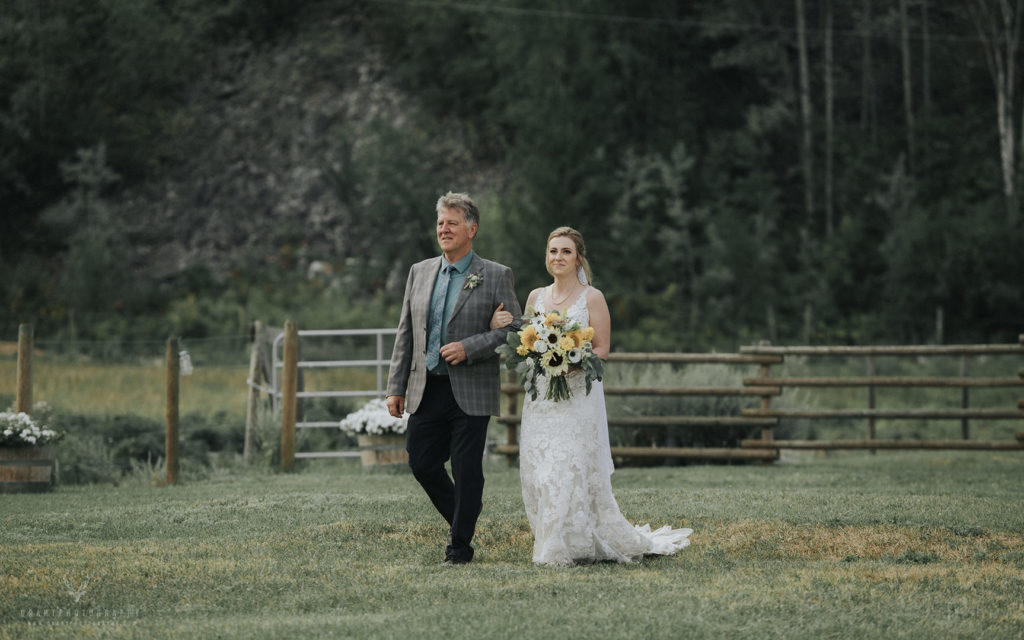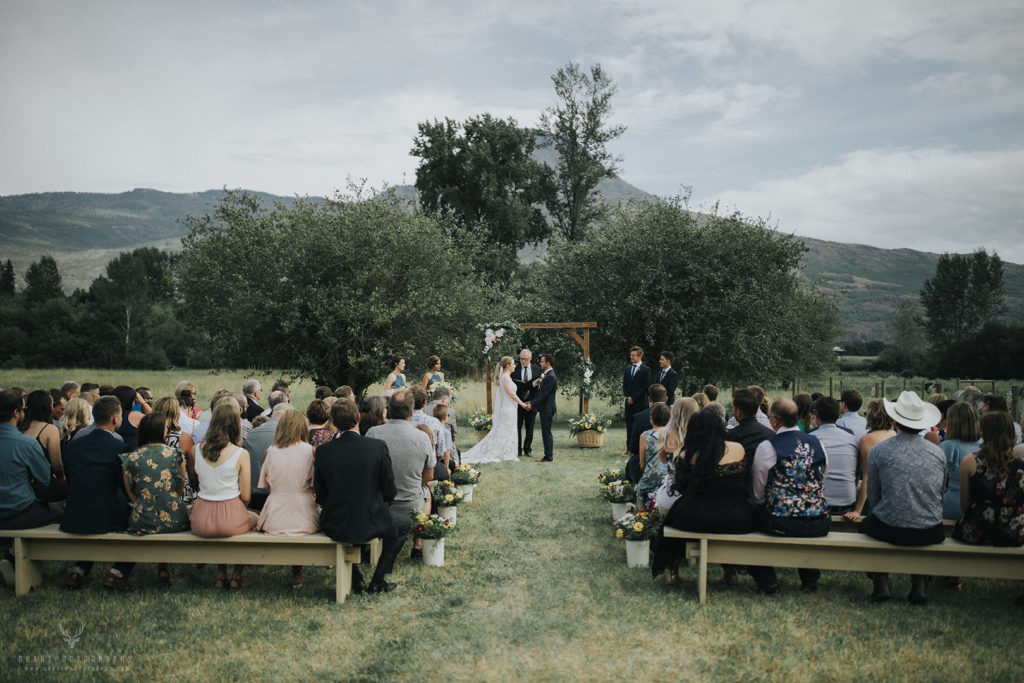 And then, the first kiss.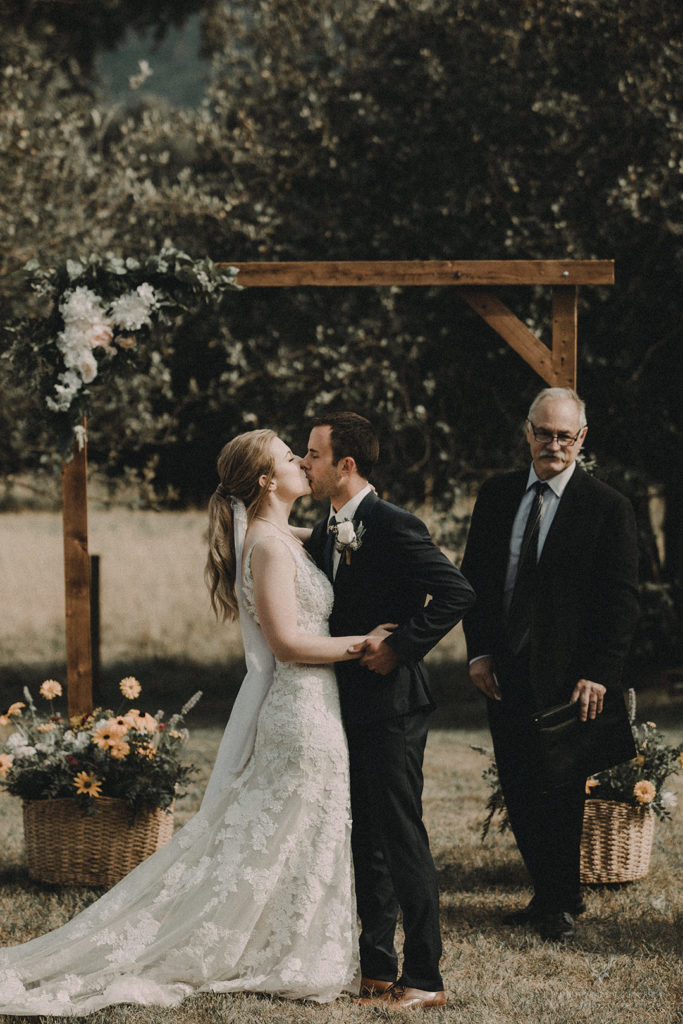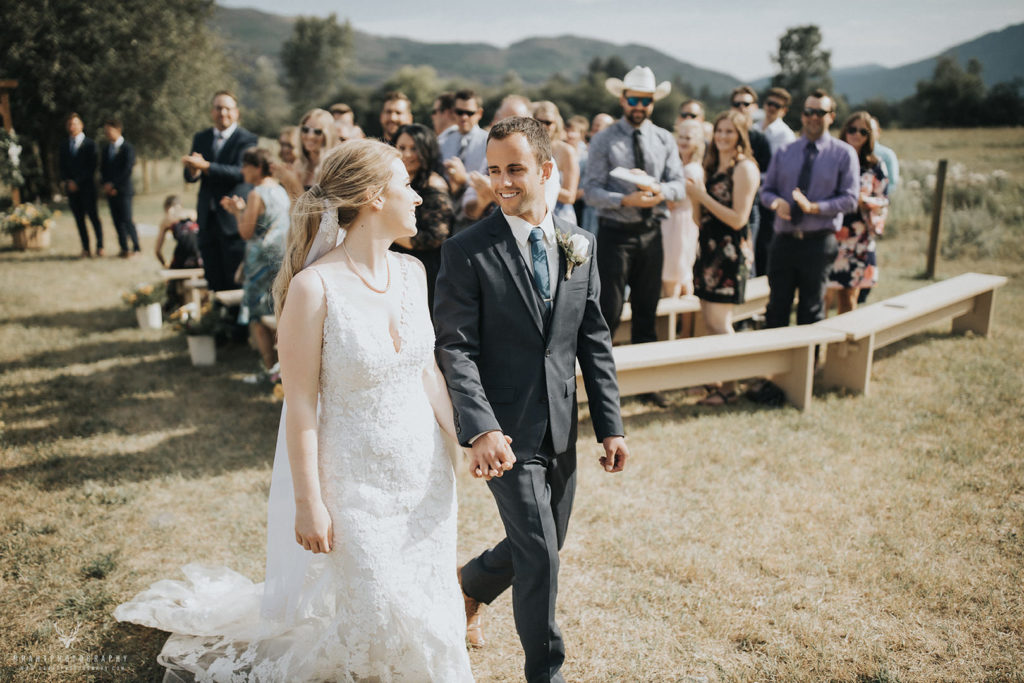 Of course, after the ceremony, we had family photos. What's great about Doling, is that we have a lot of choices when it comes to locations. I had scouted out the location in April, and met the lovely owners, so I was prepared. I was only moderately prepared for the sheer size of this family.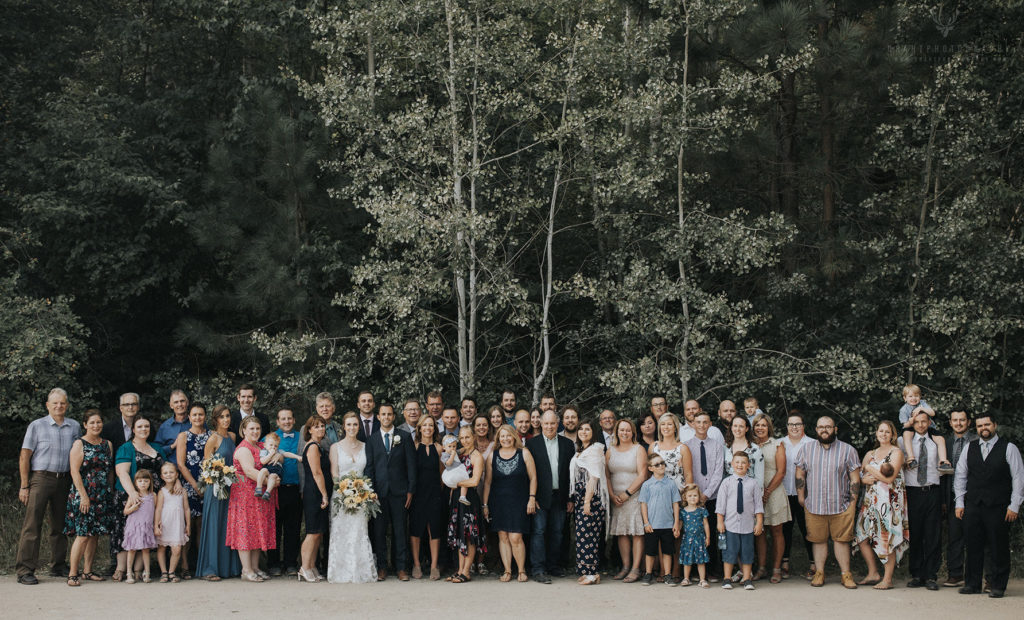 Still. What a backdrop. I don't usually feel compelled to post family photos in sneak peeks, but boy do I love this one!
Speaking of things I love, the sun had just begun to set. I don't often get a massive field with a beautiful mountain backdrop behind it, so I took full advantage.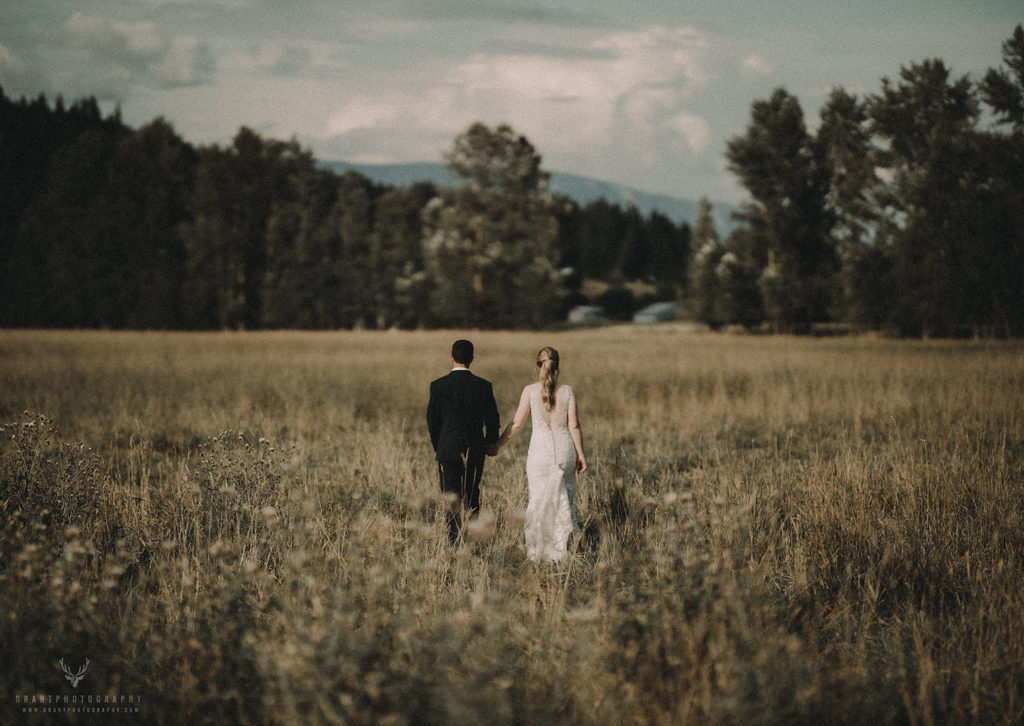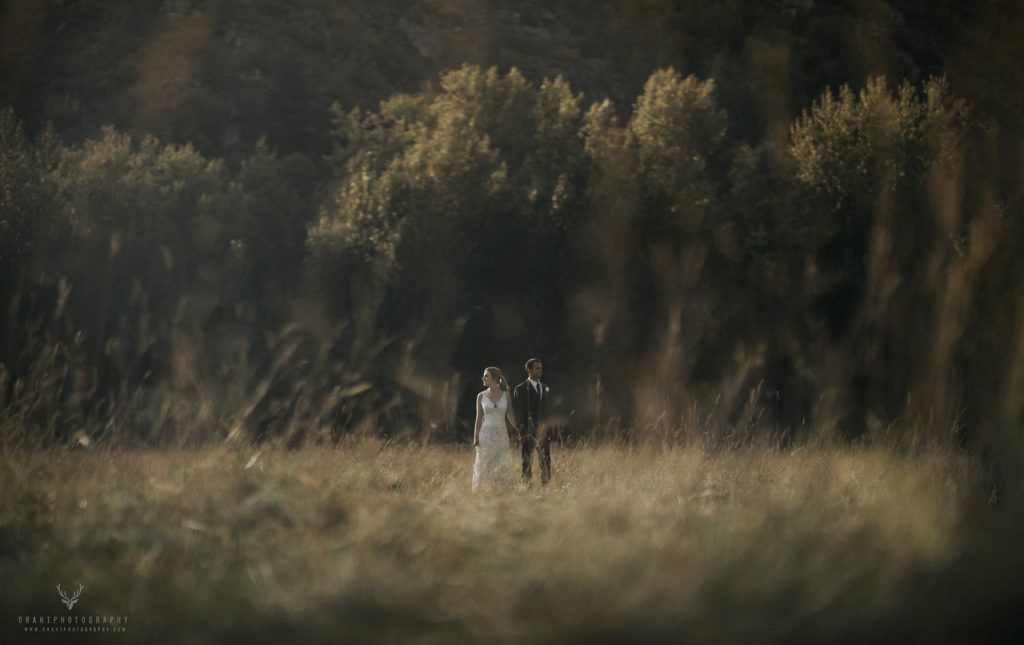 ….And then, we rushed back because dinner was ready. There were a few times we snuck away, and got a little carried away. Now that you can see the pictures, you know why!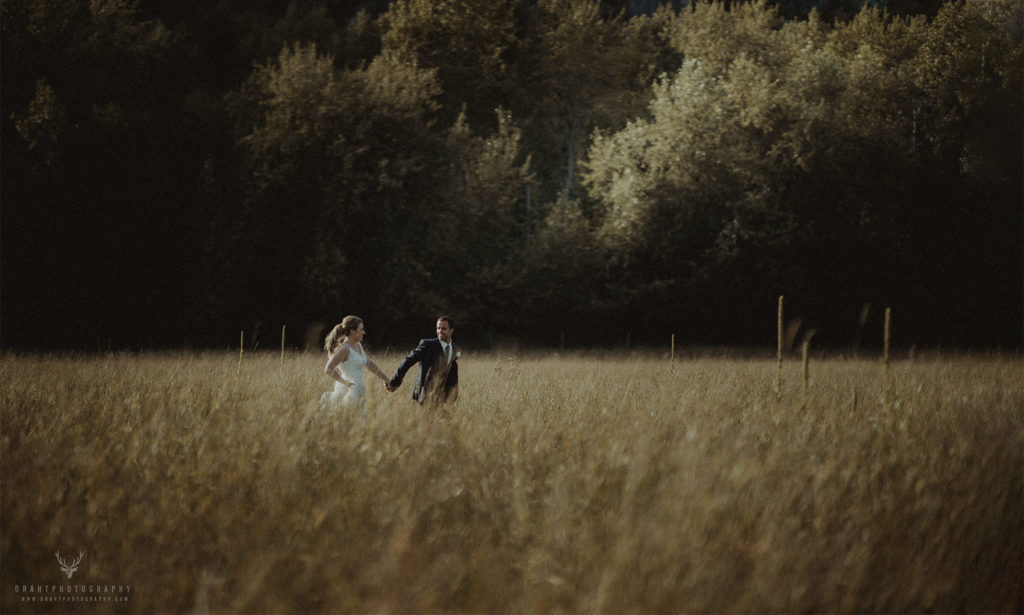 Unfortunately, though, this is where I'll have to leave you. Keep in mind, this isn't all the photos. This is a quite the sampler though, 45 of the photos taken today.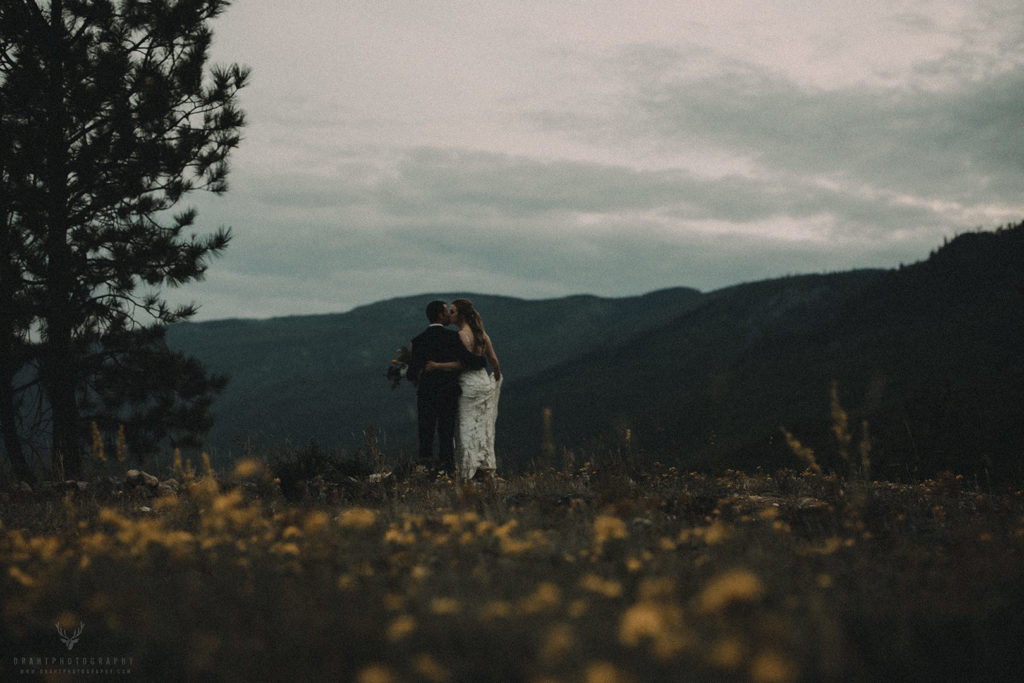 It doesn't feel like 45 photos, does it?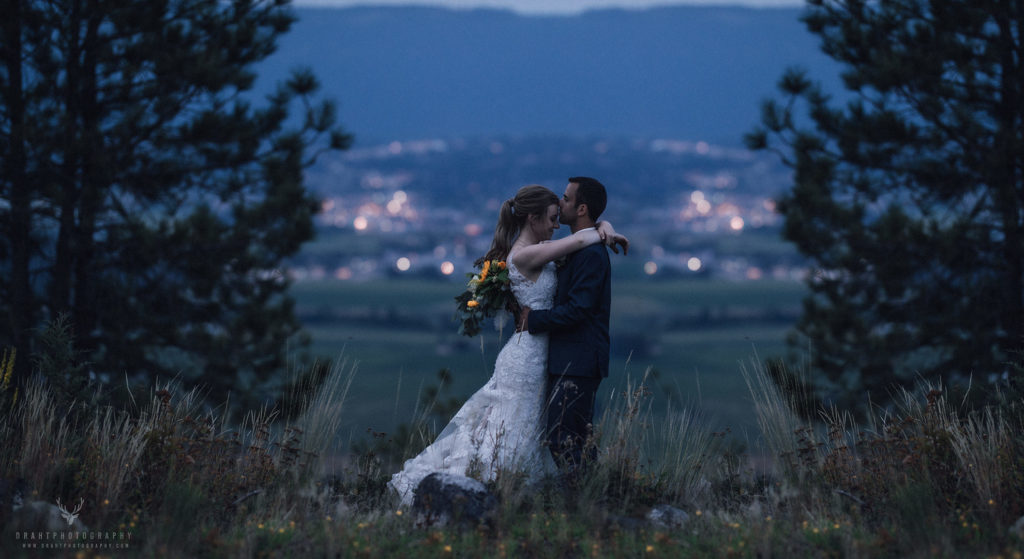 If you'd like to receive access to the photos once they're done, please register here.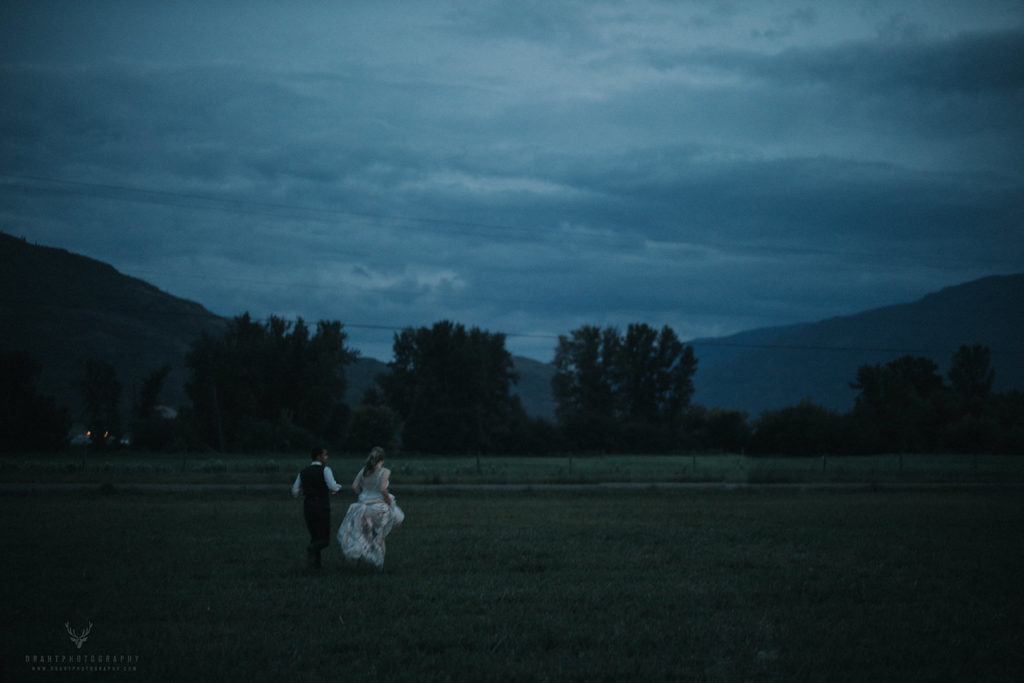 If you'd like to save any of these photos, simply long press on them on your cell phone, or right click on them on your computer. Then select, "Open in new tab" – you'll be able to save from there.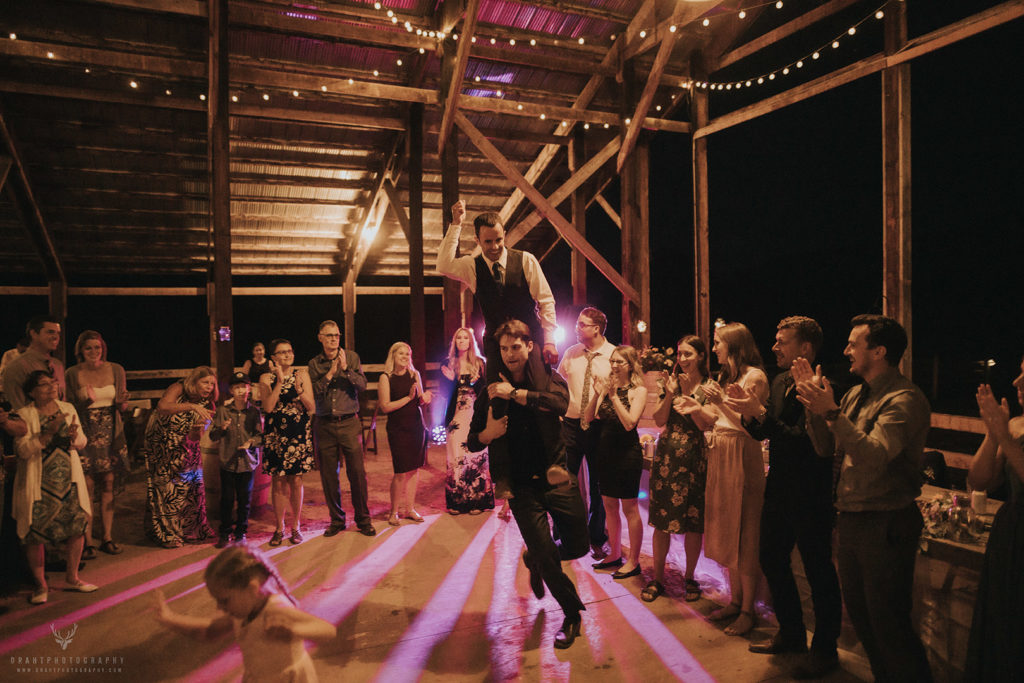 Thank you for reading this far. I put a lot of time and work into these sneak peeks, so it's great that you've taken the time to read all this!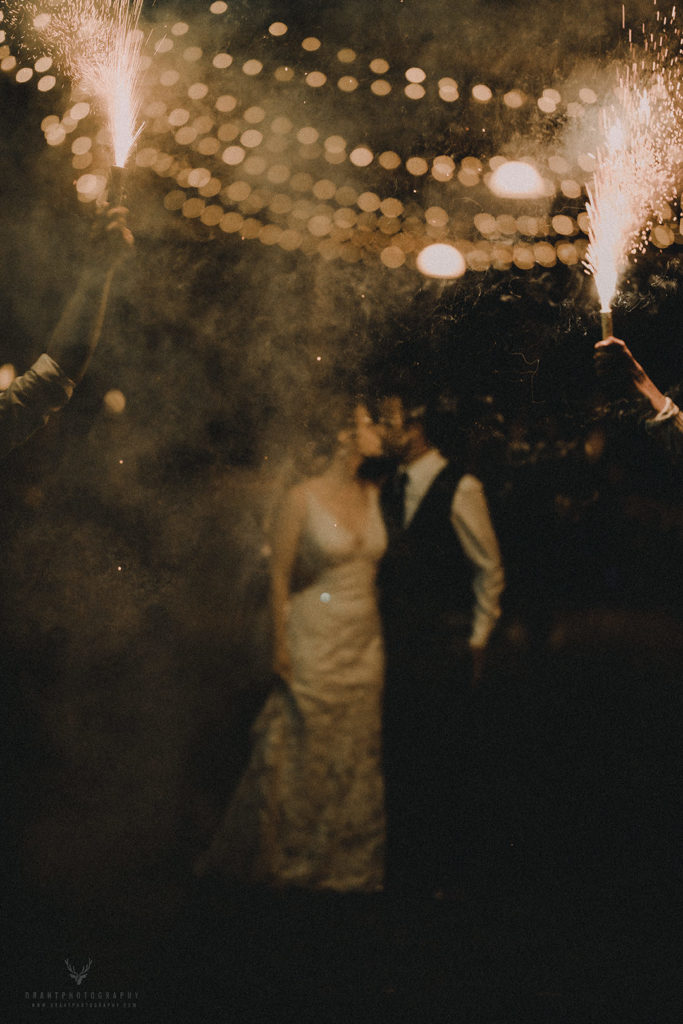 Lastly, if you'd like to stay updated, feel free to follow me on Instagram, Facebook, Twitter, or Tumblr for frequent updates. Talk to you all in a few days